Time for my annual holiday for 2011, for this year we decided to pick a handful of airlines to experience. Whilst not your normal way to get from Australia to Europe, by piecing together individual itineraries we managed to save a few thousand dollars had I bought a return ticket from Australia. After seeing all the fantastic reviews of Oman Air J class we just had to try it, fortunately they are one of the cheapest leaving BKK to Europe.
Our routing was the following:
MEL-BKK Jetstar Starclass
BKK-MCT-FRA - Oman Air J class
CDG-BUD - Air France Y class
BUD-TGM - Malev Y class
TGM-BUD - Malev Y class
BUD-IST - Turkish J class
IST-KUL - Malaysia Airlines J class
KUL-MEL - AirAsia X J class
Breif review and opinion on each airline
Jetstar - I had never flown them internationally before and by chance they had a sale to Asia for $550 AUD one way, which included 30kgs baggage allowance, Qantas club lounge in Melbourne, all food and drinks on board and an e-player for entertainment. Seats are more like premium economy, which for a day flight are fine, however I wouldn't like to be stuck in them on an overnight flight. Cabin crew were a mix of Australian's and Thai crew, they were all friendly and helpful. Food was very good for the price, 2 meals were served on the 9 hour flight, what caught me by surprise was when they wheeled out a cart with cheese platters and cakes, something I didn't expect for a budget airline. We also got amenity kits which I was surprised at. For the price I paid it was far better than AirAsia X, bar the seat is better on D7, however you get nothing else.
Oman Air - well after seeing the trip reports on here, I thought I have to try them at least once. Oman is one of the cheapest business class out of Bangkok to Europe so it made the descion even easier.
Oman use the Emirates lounge in Bangkok which was well stocked with food and refreshments. Upon boarding the A332, you realise you are somewhere special, the cabin ambience is excellent - dimmed mood lighting, relaxed atmosphere. Seats are excellent, as it has been said other airlines have used this exact seat as their first class product. It's the little details that make them stand out, the crockery, the glasswear, when you are served coffee, you get your own little milk jug that has been heated and little dish with sugar cubes. Something you would expect in first class, not business. Food was excellent as well, though I didn't enjoy the Arabic mezze I selected, perhaps if the flights weren't all overnight I could have enjoyed the food more. The one aspect I feel lets them down is the cabin crew, inconsistent in their delivery of the service. Small things forgotten occasionally, and sometimes disorganised co-ordination of the service for the cabin, e.g I had finished my meal and my plates cleared, yet my partner next to me being served by another crew member had his dishes sitting in front of him for 20 mins after mine had gone. They all gave us feedback forms, which we filled out honestly and hopefully it will go to help them to be a 5 star airline in the future. The only other negative was the connection in Muscat which pretty much interrupts any sleep you might be able to get, as neither flight is long enough, after the meal service to get any meaningful sleep. Muscat airport was organised chaos! Being bussed around and security screened coming straight off an aircraft was bizarre, the whole experience was a negative one, hopefully when the new airport is ready it will improve on things.
Air France - well not much to say on such a short flight, crew were pleasant and we got served a coffee and a biscuit.
Malev - Cabin crew were lovely, no issues there. Again 2 shorts flights to Transilvania and back on the Q400, got served a drink and some wafers. Malev were emailing me non-stop before the flights if I wanted to upgrade to business on Optiontown which they participate in, however at 33 euro per pax per flight, it was hardly worth it, the Q400 doesn't have business class seats, nor is there a lounge in Targu Mures airport.
Turkish Airlines - Turkish had some ridiculously cheap airfares to KUL in j class from pretty much any of their european destinations, almost as if they were some mistake as they have now vanished. BUD-IST-KUL was $1100 AUD.
The A321 didn't have proper J class seats, just the middle seat was used as a large armrest/tray. However the food given for the 1.5 hour flight was amazing. Entree, choice of main, dessert etc. Crew were ok, friendly without being fantastic. Again really not much to comment on such a short flight, but for the price definitely worth it.
Malaysia Airlines - Well, well, well, after over 2 years not flying them, it was welcome home, cabin crew still have it, in my opinion they still beat SQ crew out of the water for genuine friendliness, food was fantastic, much better than my flights on SQ last year on their flagship A345 SIN-LAX, EWR-SIN routes. Of course the only thing that lets them down are the seats, we commented that if you could transplant Oman's cabin with MH crew it would be a winner.
Air Asia X - this is my 4th trip with them, and nothing gets better or worse with them, as a so called Premium passenger you are only really paying for the seat. Which is similar to what MH/TG have, food is just as awful as what Economy get, no effort is made to even present it nicer. There is no airshow or moving map AT ALL in the cabin so it's just best guess how much time you have left on your flight, somehow I don't think have at least 1 screen per cabin would have killed them for at least this purpose. Later in the flight when they came around for a second meal service I wanted to buy some sandwiches or rolls, they had run out of everything.... it was cup of Maggi noodles or chocolates... not very impressed. My concern is that their prices for premium class are creeping up, yet they are not offering anything more. To compare with JQ, with whom I actually bought the tickets for quite a bit cheaper than D7, it was far better value.
Anyway enough writing time for the photos,
12th August 2011
MEL-BKK (originally meant to be MEL-SIN-BKK flight cancelled)
Jetstar A332
StarClass
Parts of the newly refurbished Melbourne Airport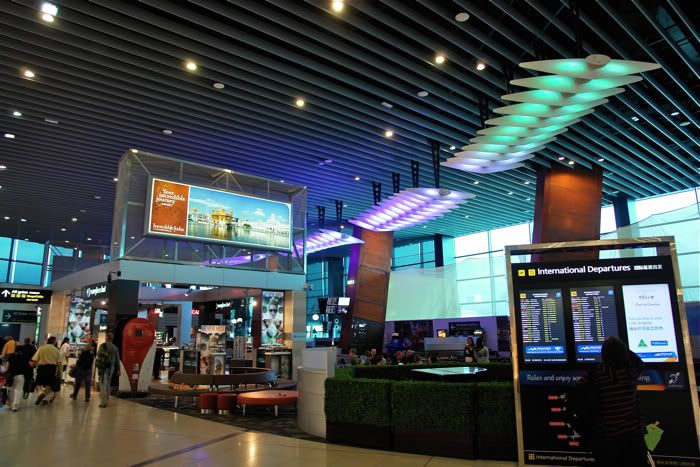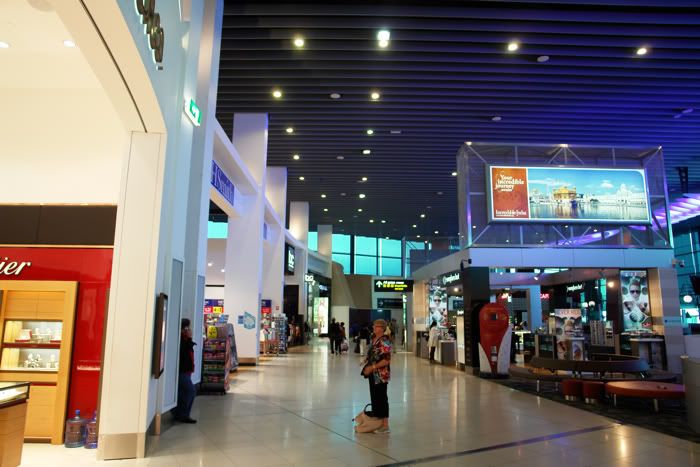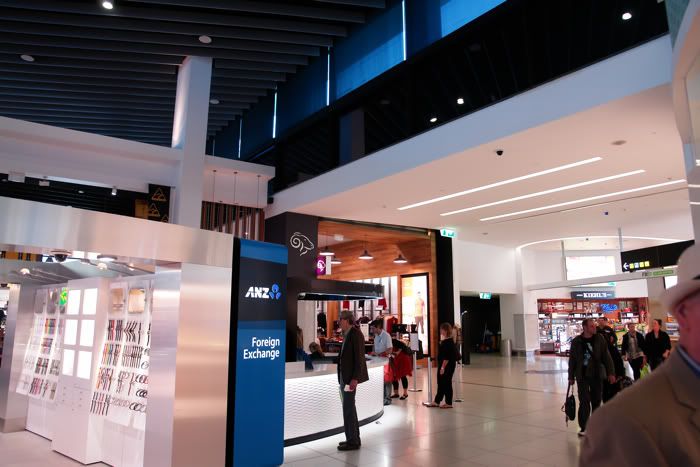 Entrance to the rather lack-lustre Qantas Club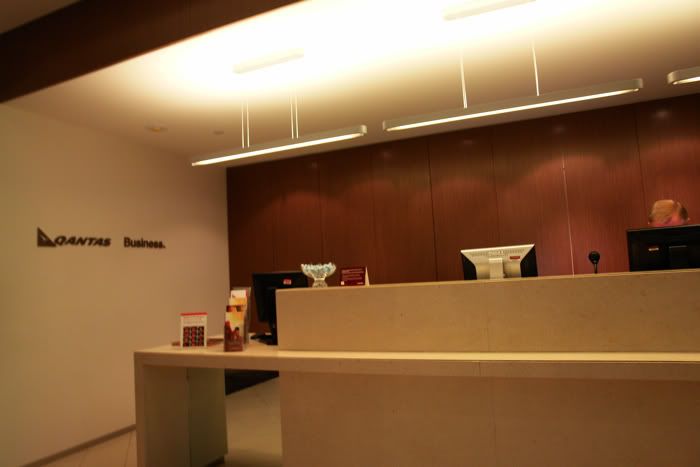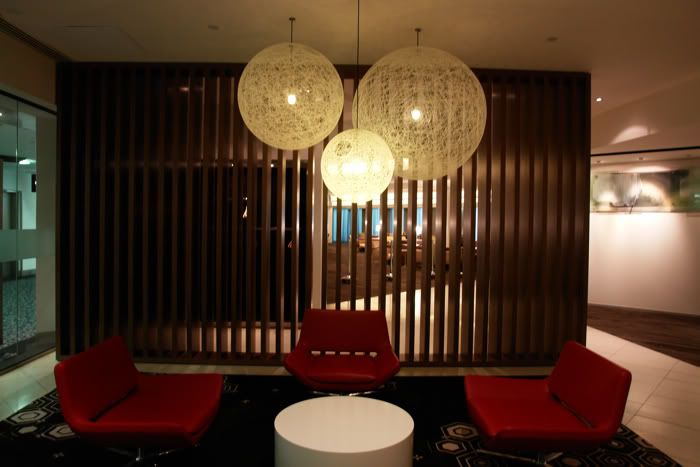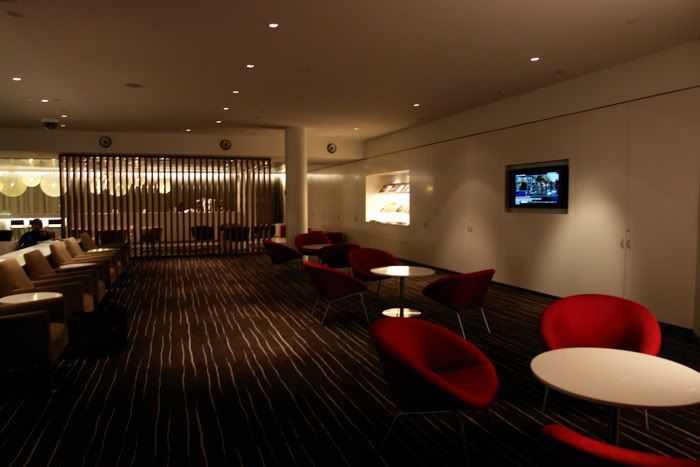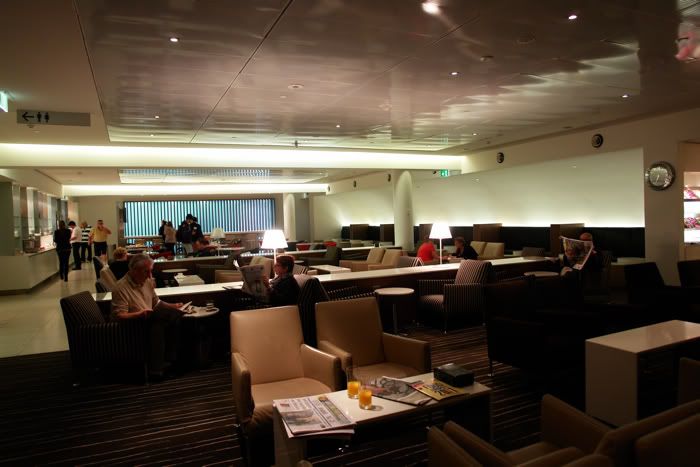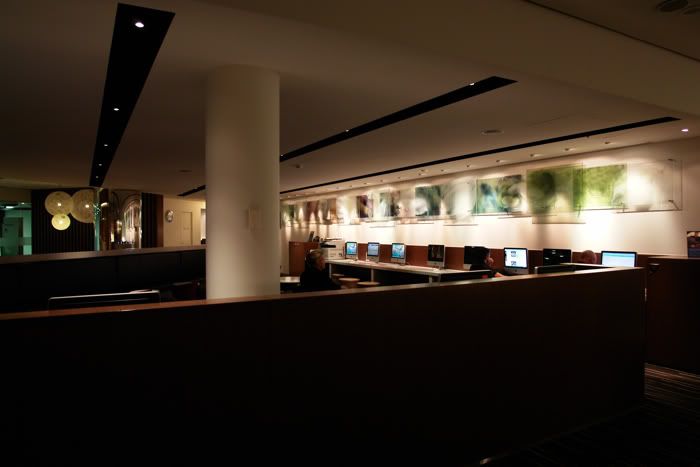 Poor Selection of Food, hardly anything to eat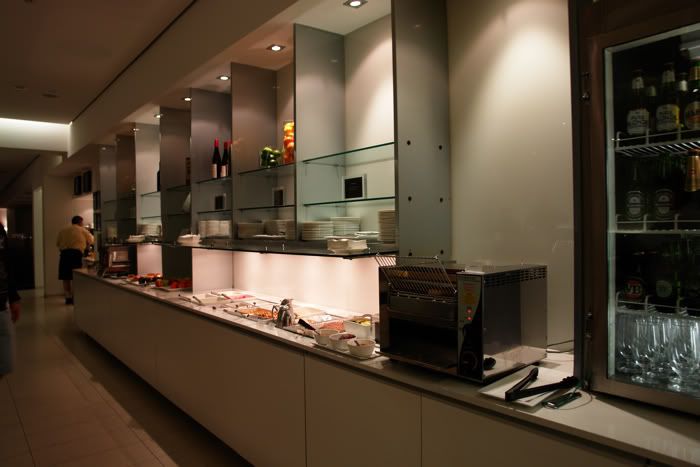 Bar area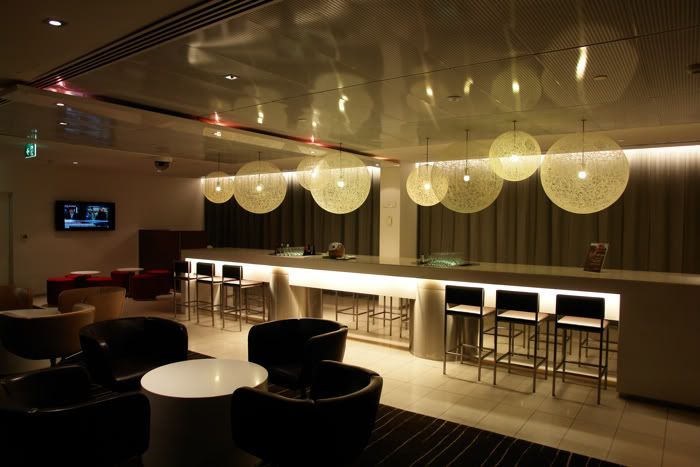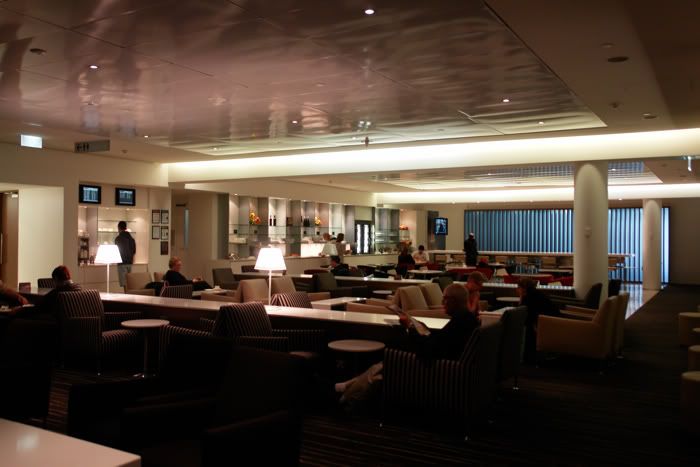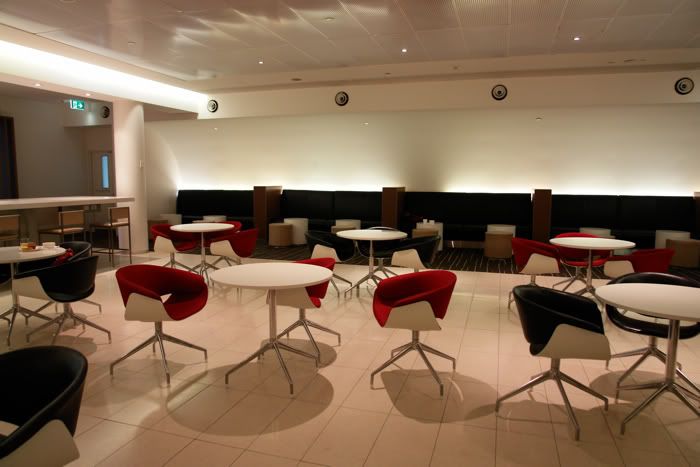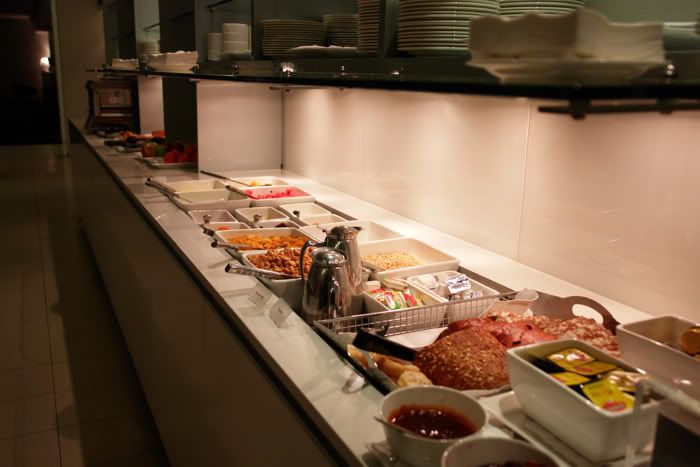 Finally boarding our A332 to BKK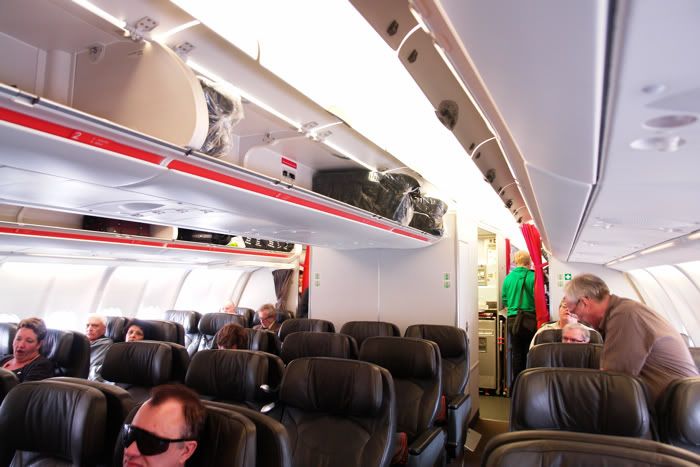 Welcome drink (another surprise)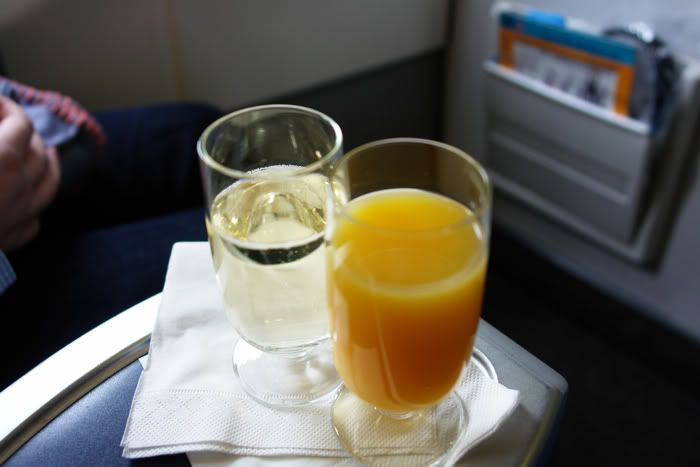 Managed to get Row 1 seats, leg room better than other rows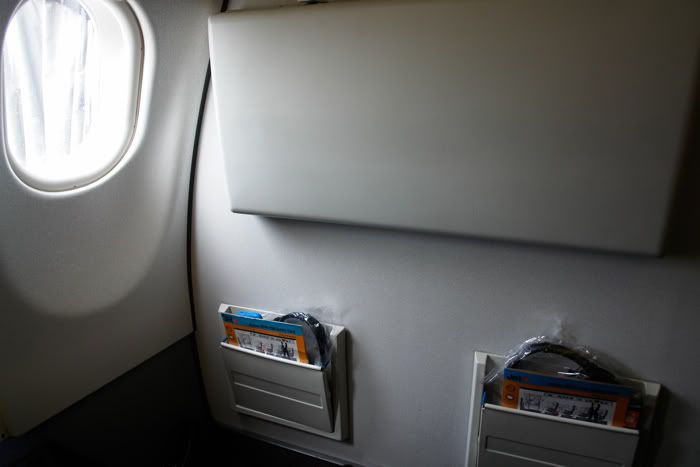 Taxing out to the runway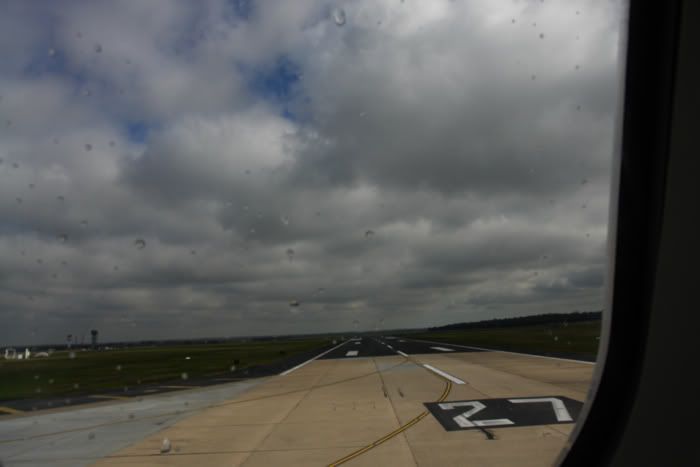 QF A380 in the distance
Takeoff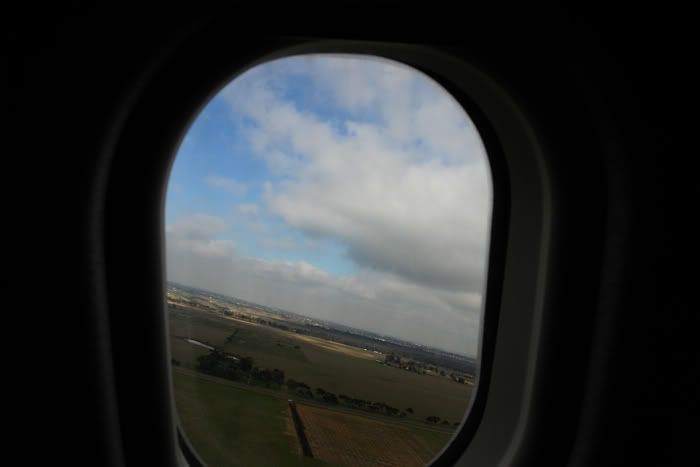 Starclass cabin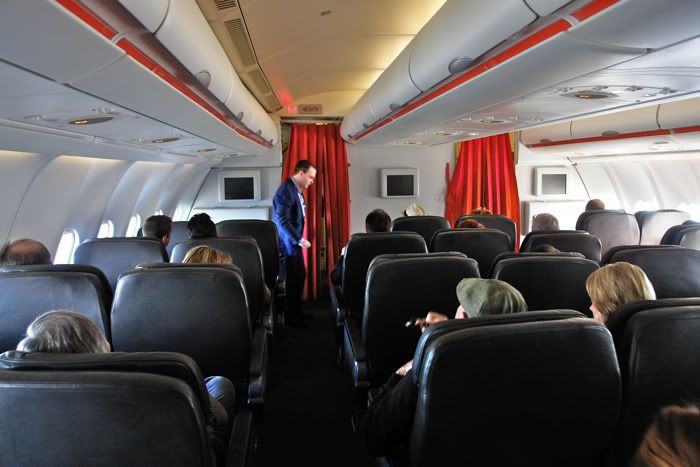 Our seats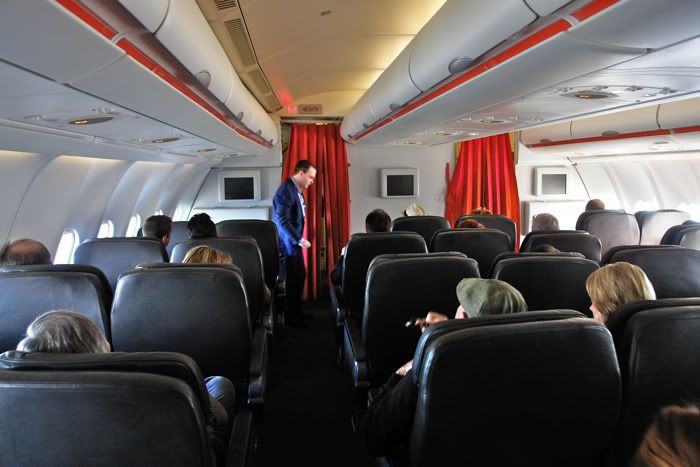 The seat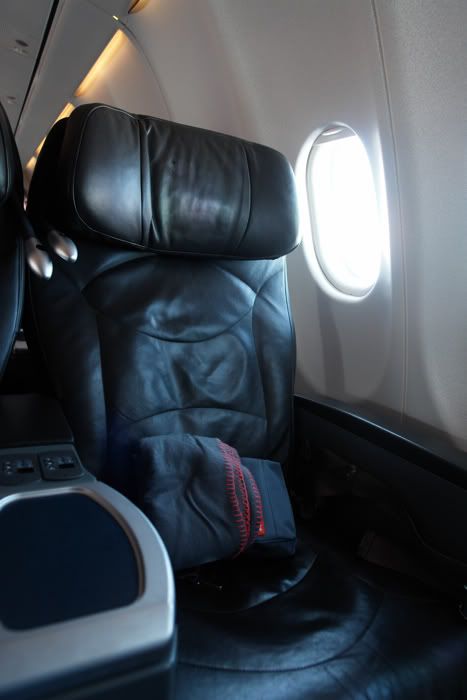 Over Victoria somewhere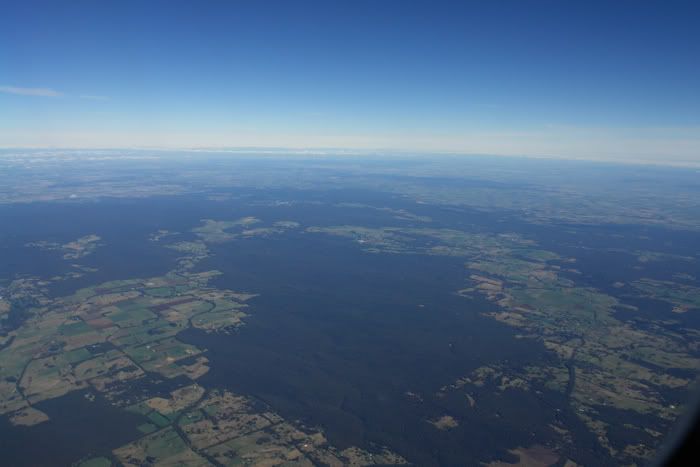 Amenity kit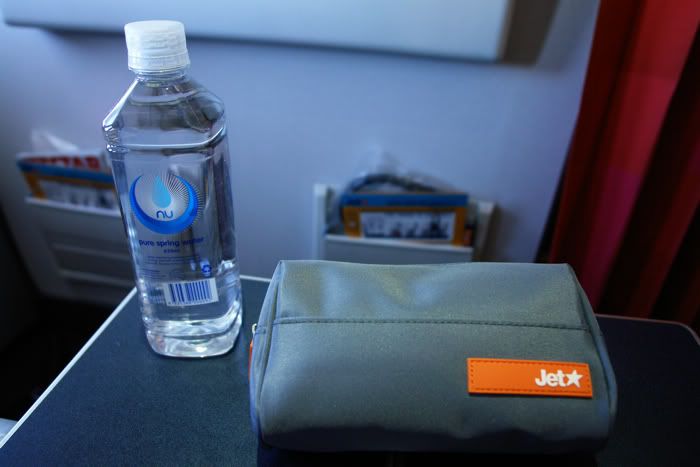 Contents
Hot towels?? Another suprise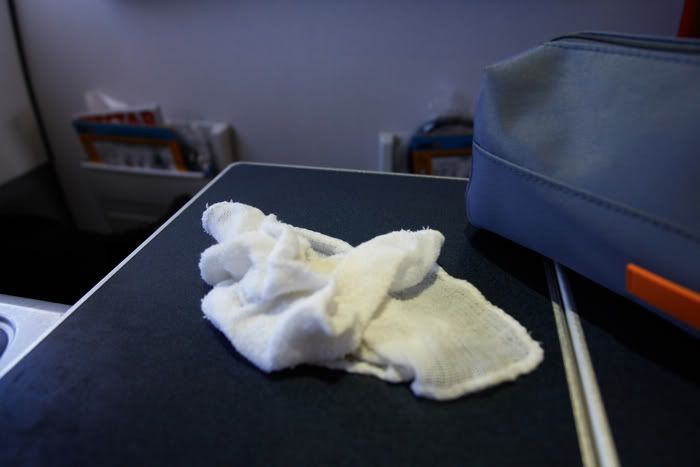 Reminds me of Air Asia's colours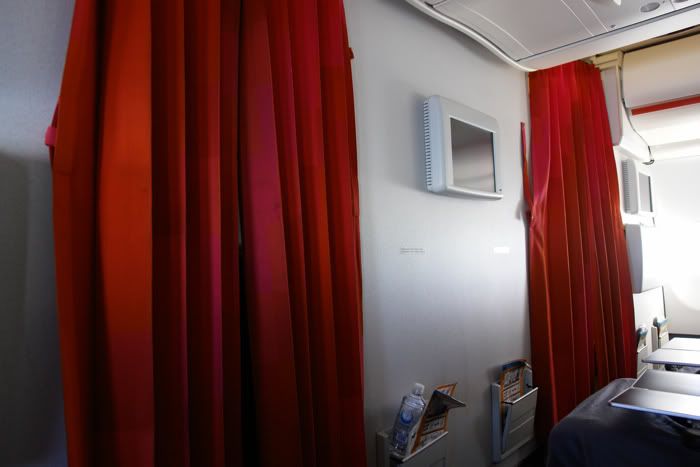 First meal service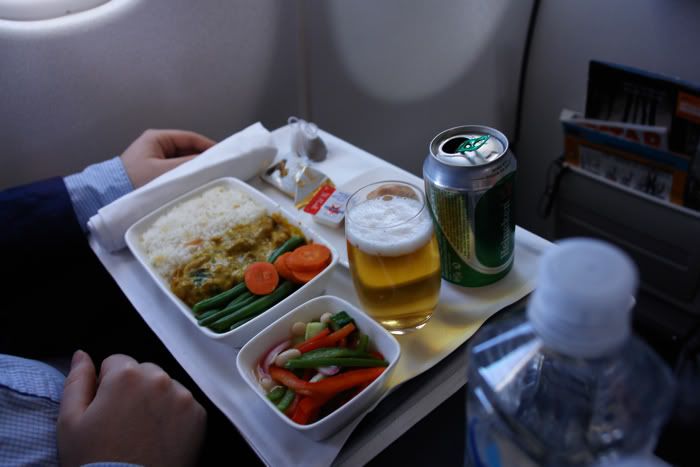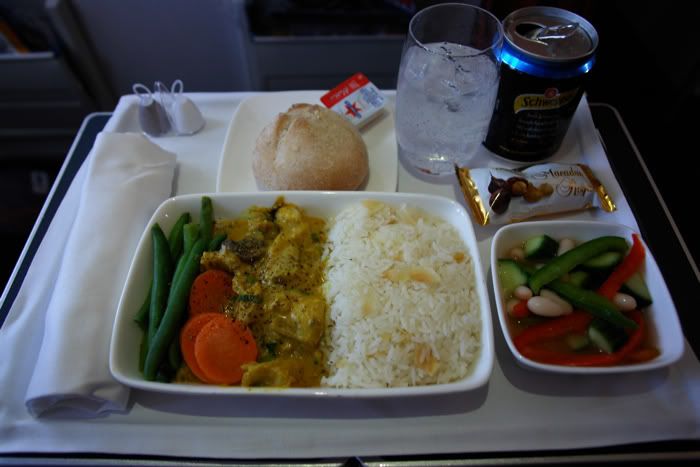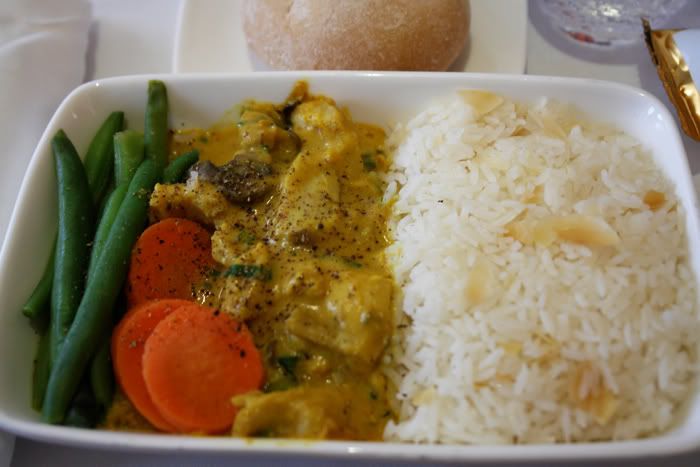 After the meal service they handed out the e-players, they a ridiculously heavy, where are the 2000 ipads they bought nearly 1 year ago?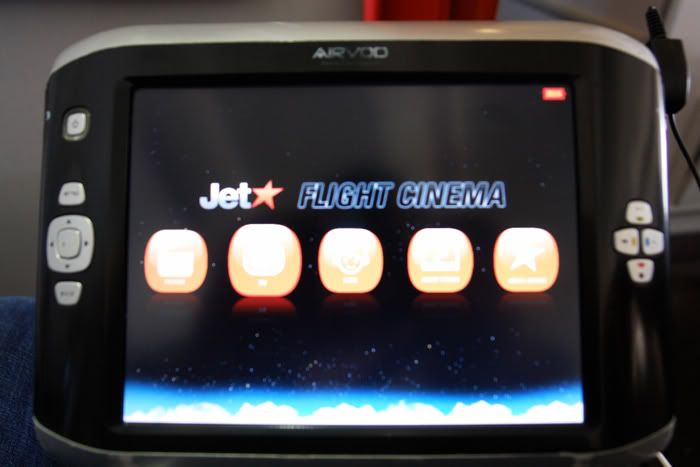 Then out of nowhere came the cheese trolley with cakes and liqueurs, again total surprise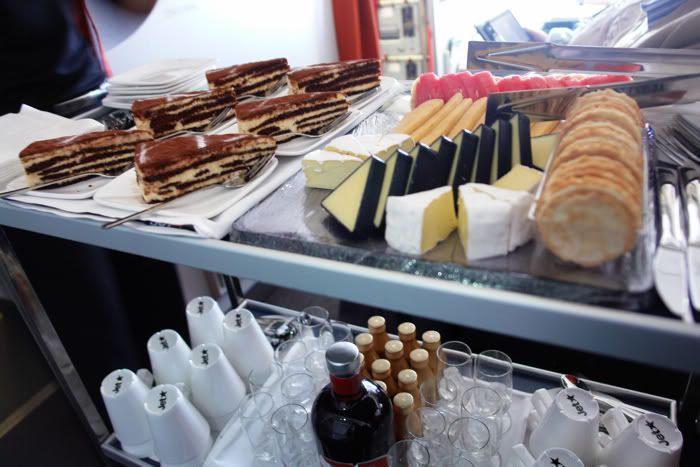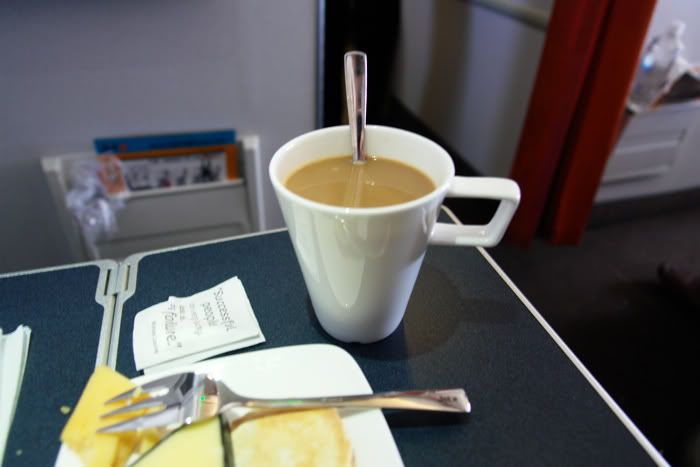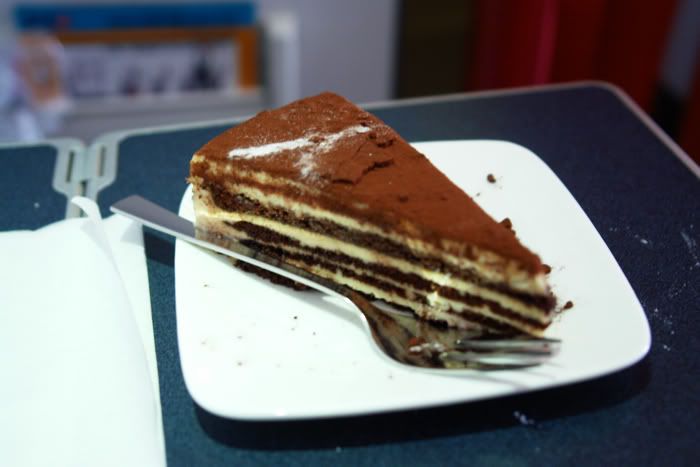 Second meal service before landing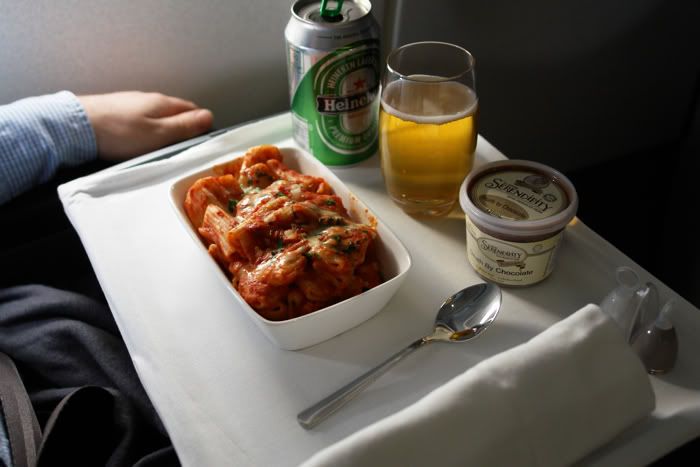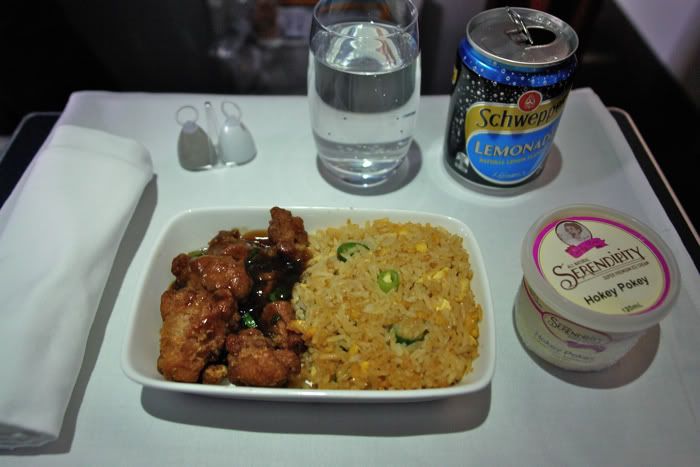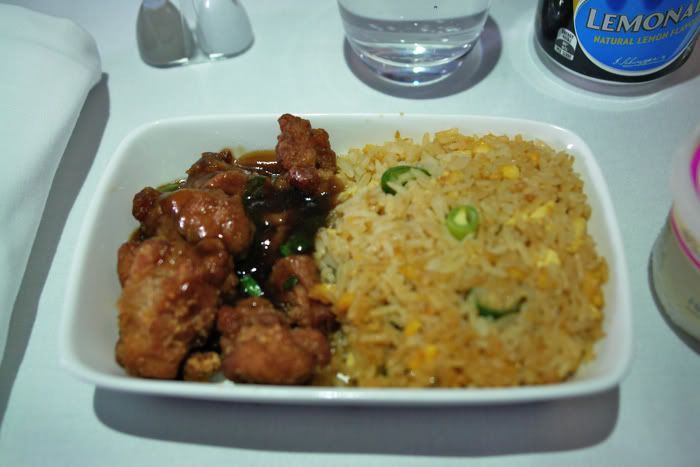 13th August 2011
BKK-MCT-FRA
Oman Air A332
Business Class
Walking into BKK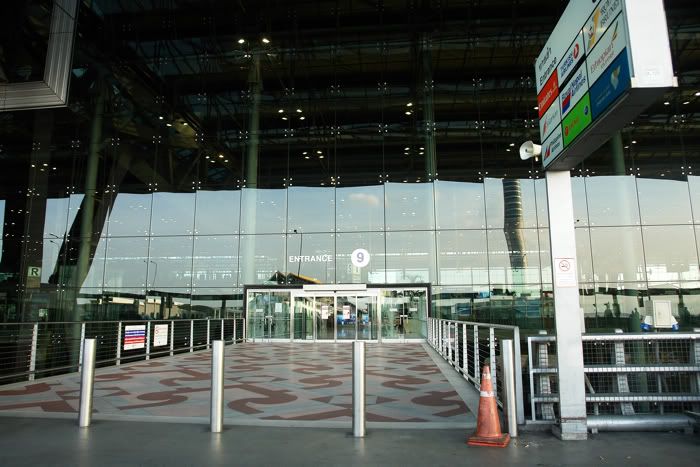 With excitement Oman Air is waiting for us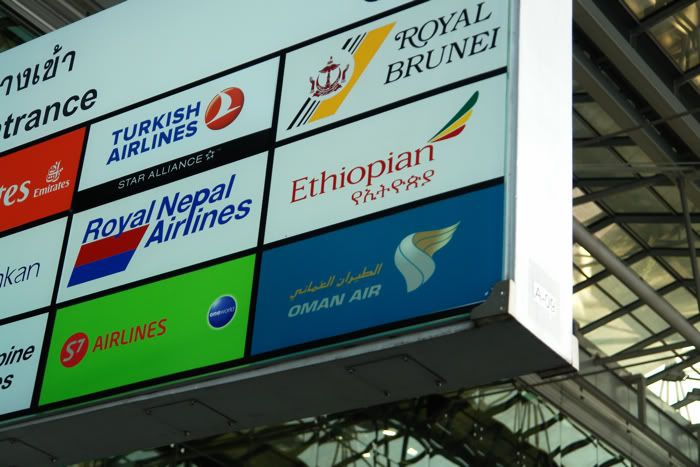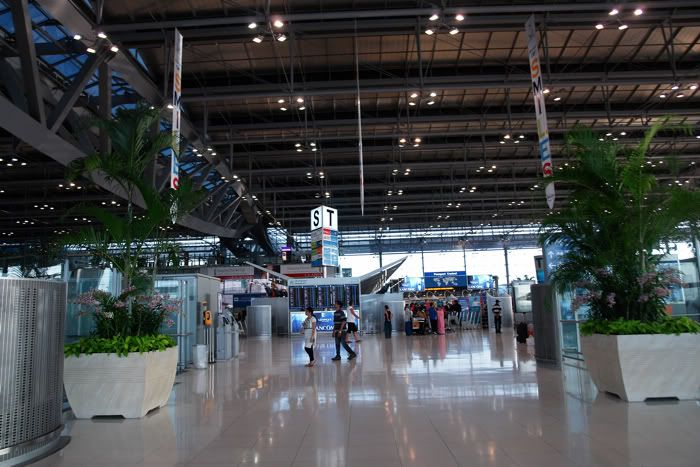 Check-in area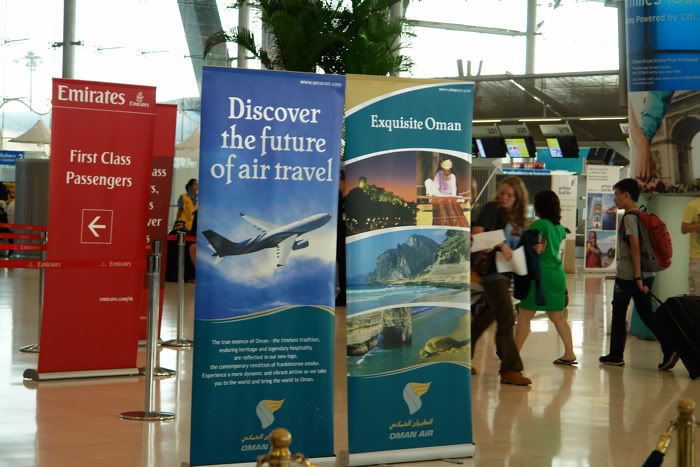 Quick walk through the terminal to the Emirates Lounge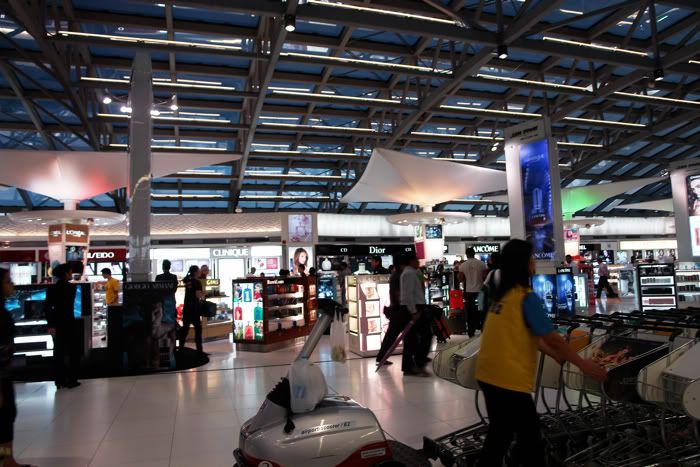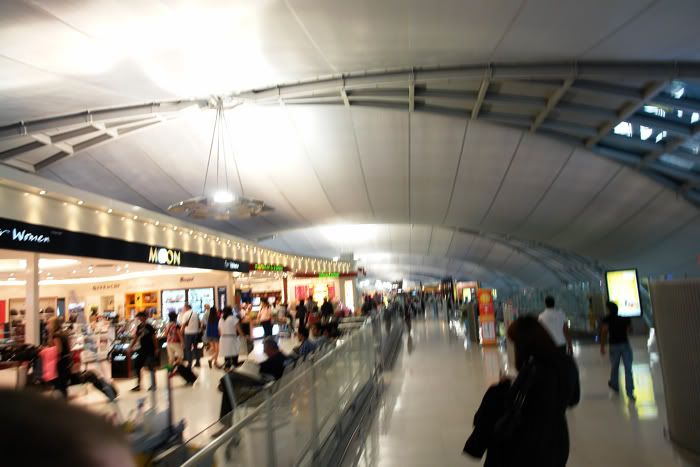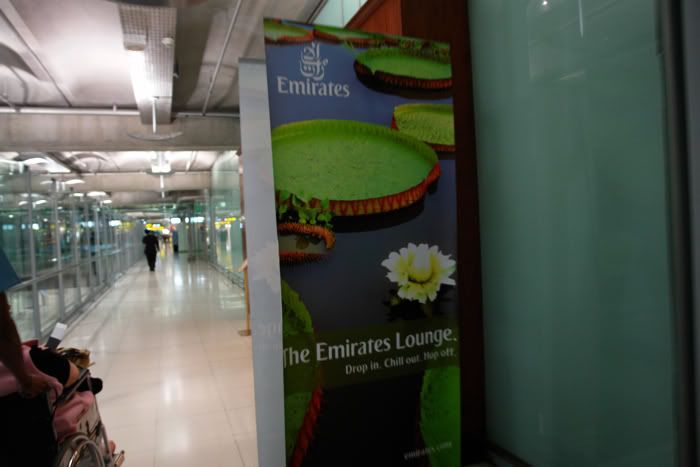 Emirates Lounge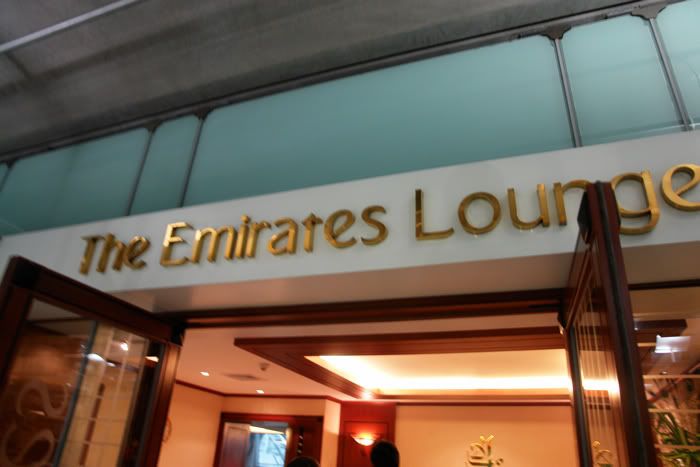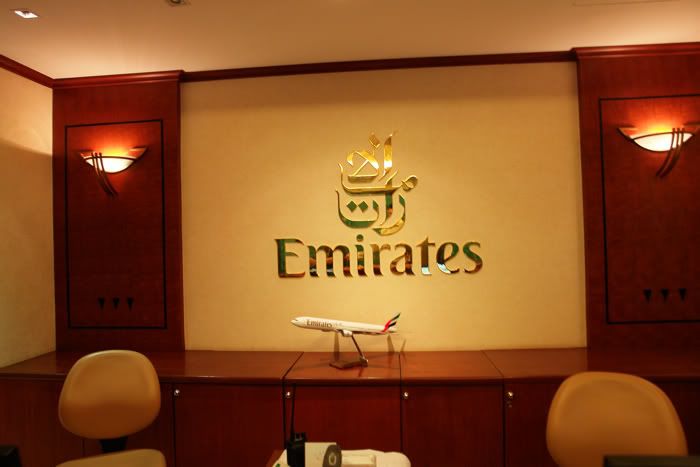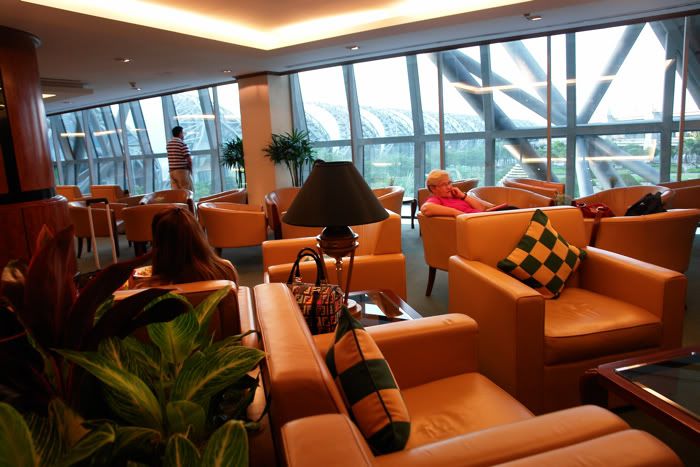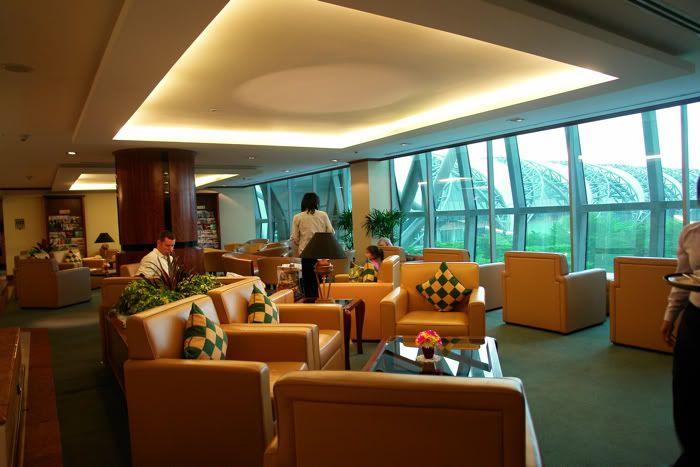 Dining area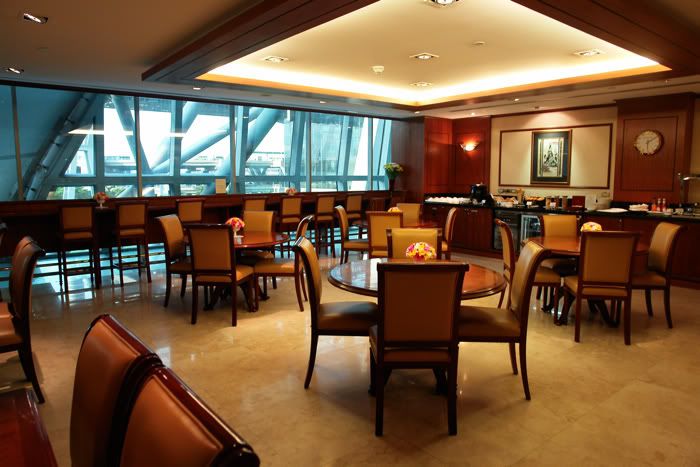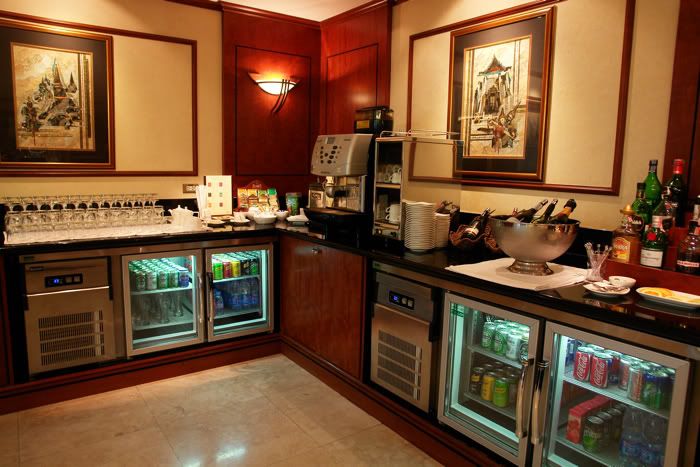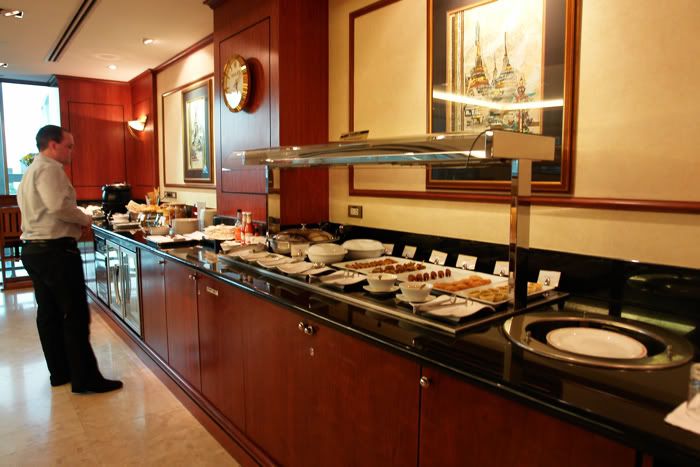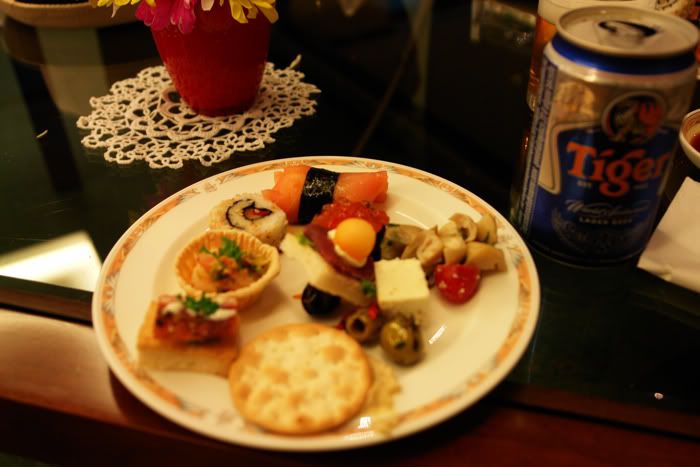 Boarding our Oman Air A332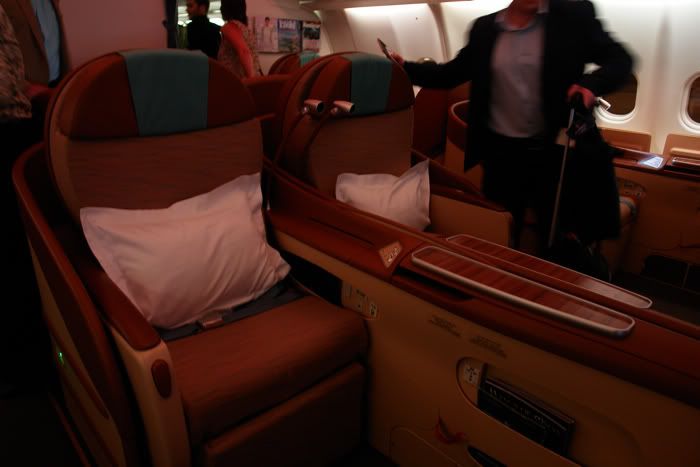 Forward J class cabin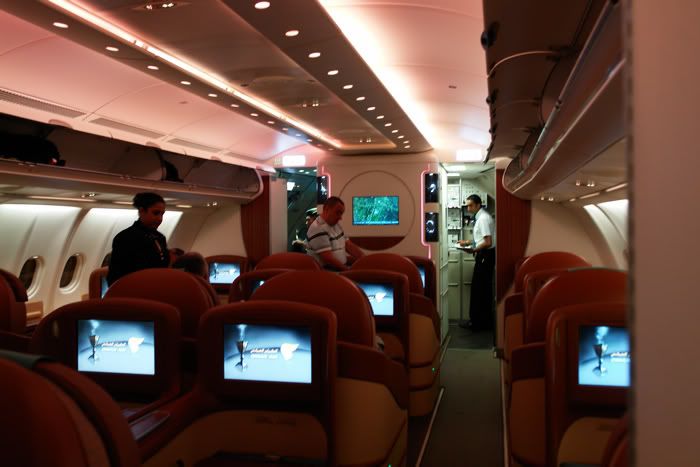 Welcome drink, very nice glassware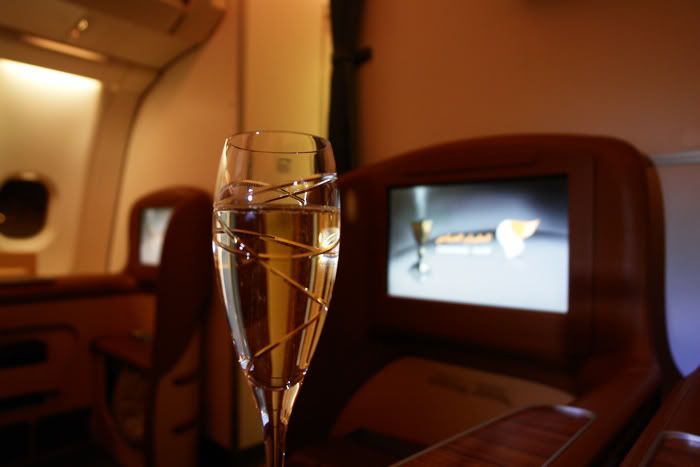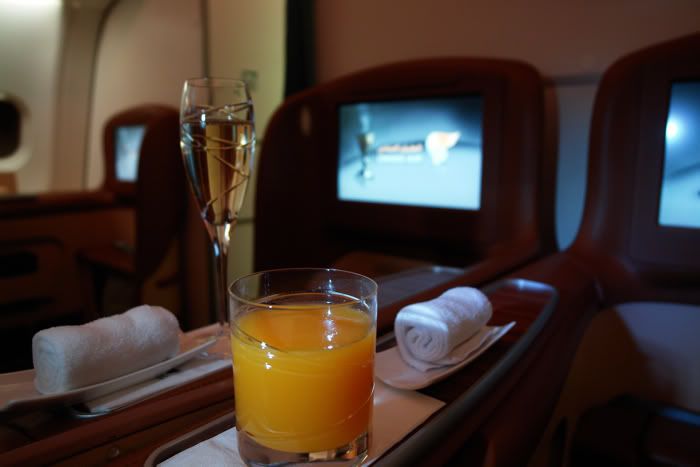 We were in the rear J class cabin and had it all to oursleves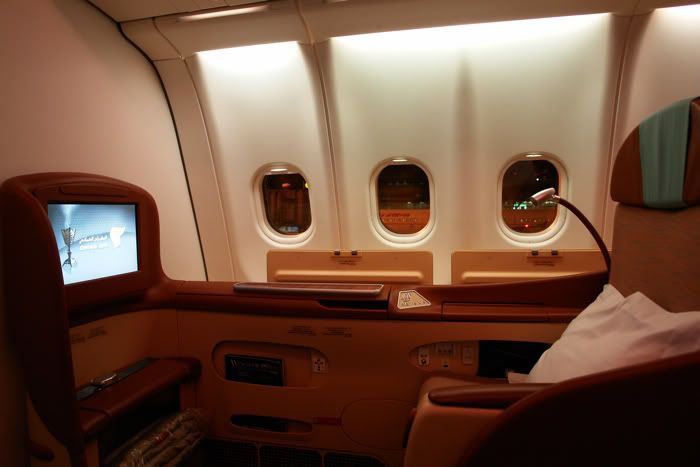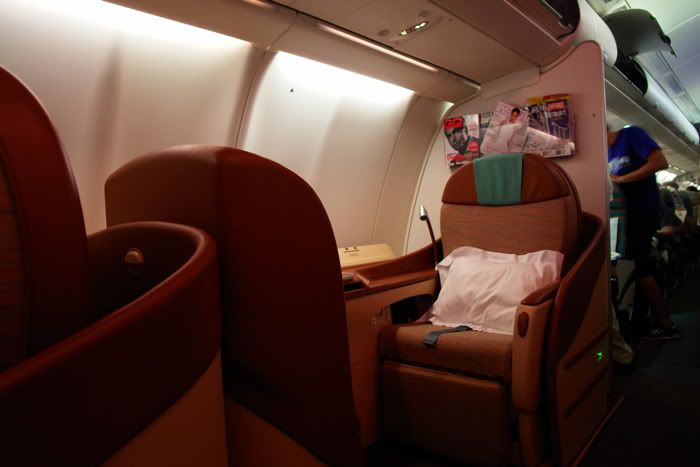 Even the hot towel came in a dish
Arabic coffee and date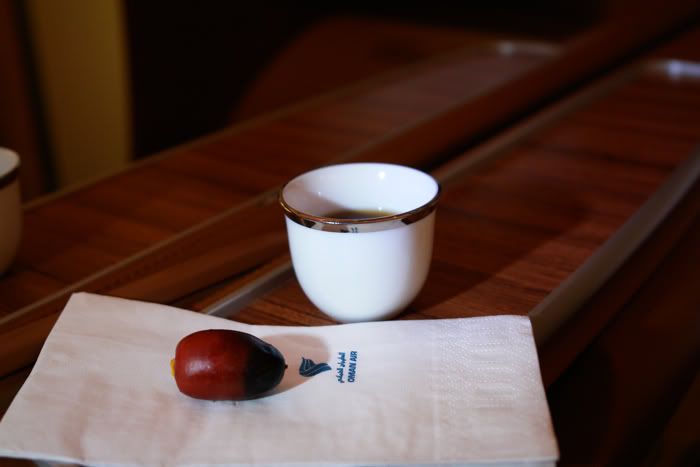 Safety video screening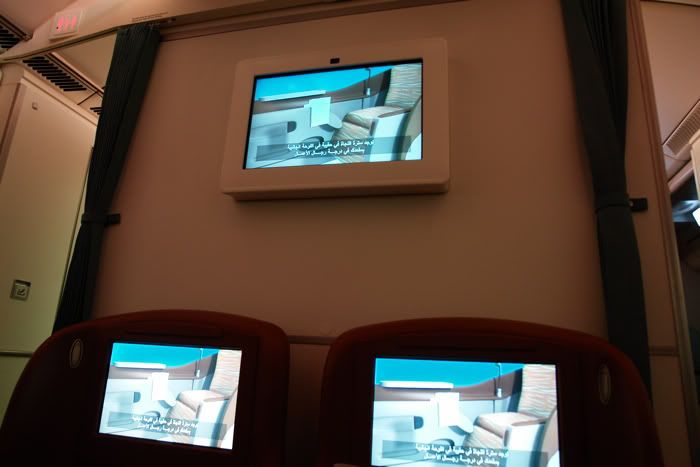 No center bins in J class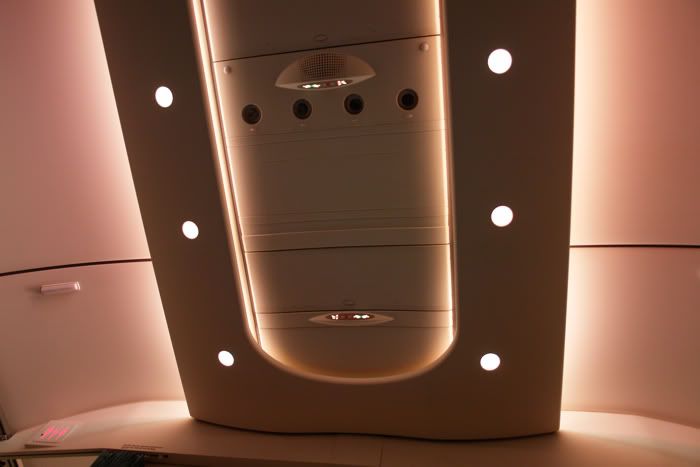 Front camera view of runway during takeoff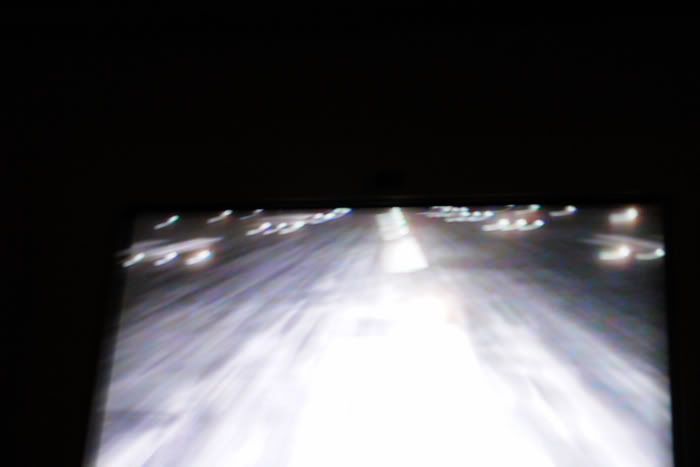 Takeoff from BKK
Dinner service begins, rice crackers and drinks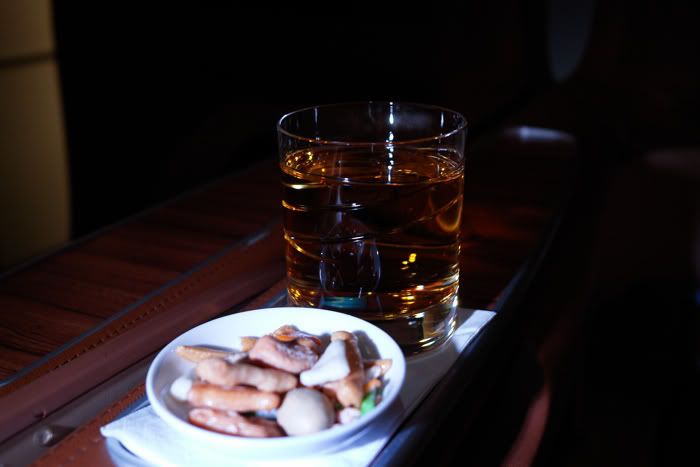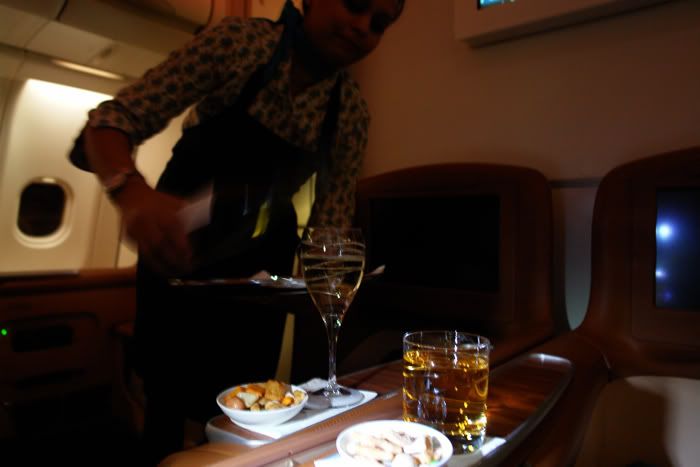 Beautiful plates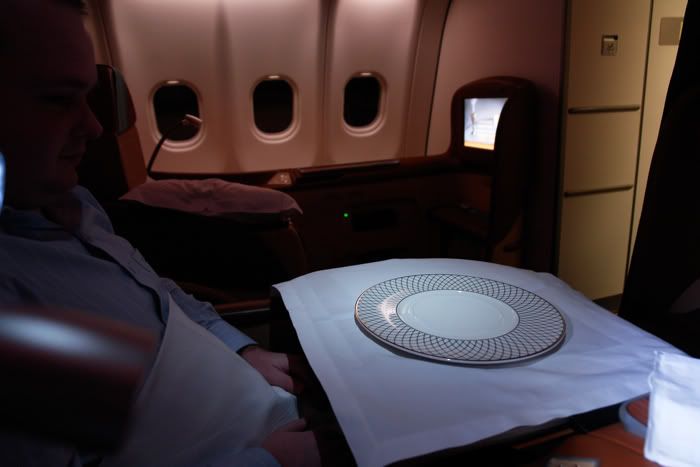 Starter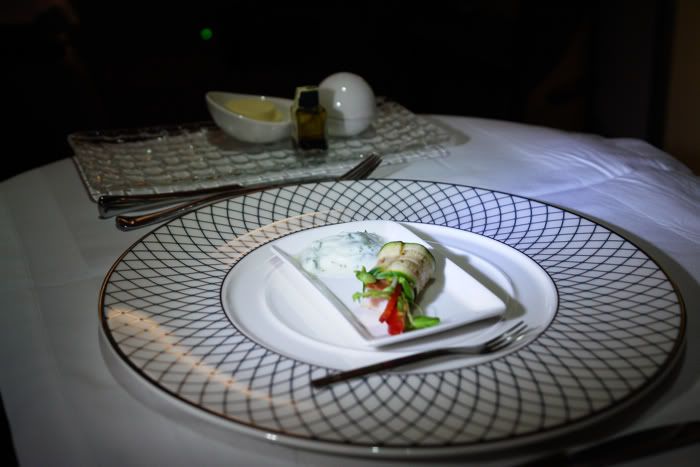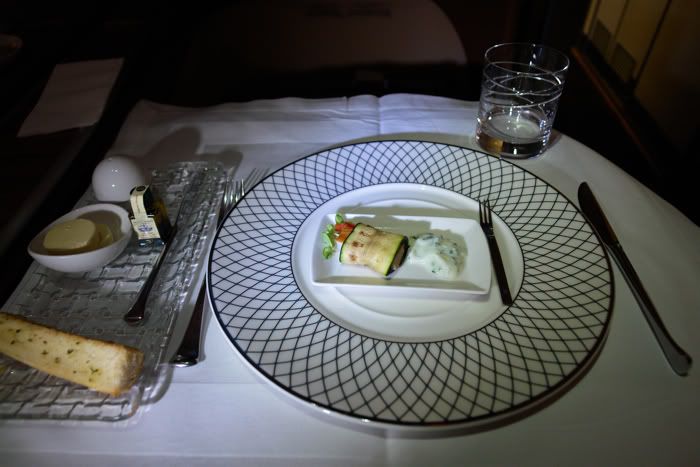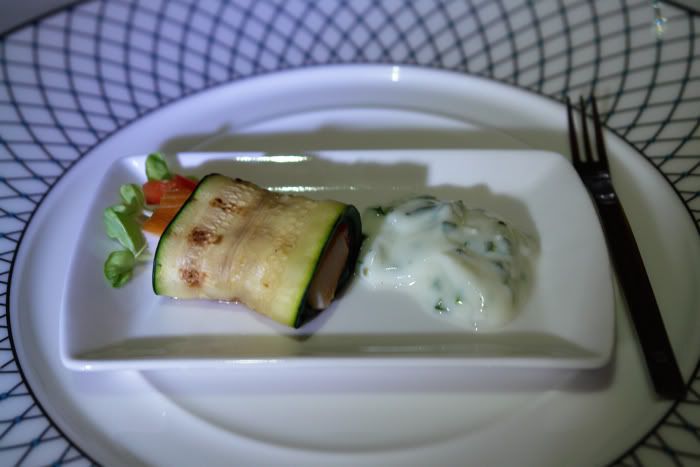 Garlic bread.... or shard
Even the water glass is nice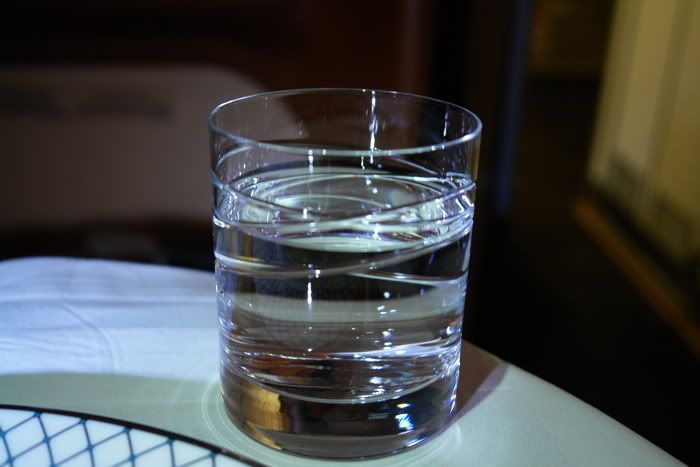 Partners Entree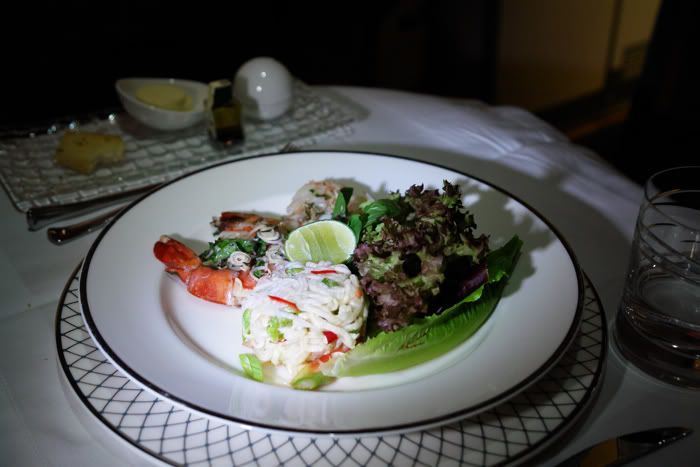 Entree - I chose the Arabic Mezze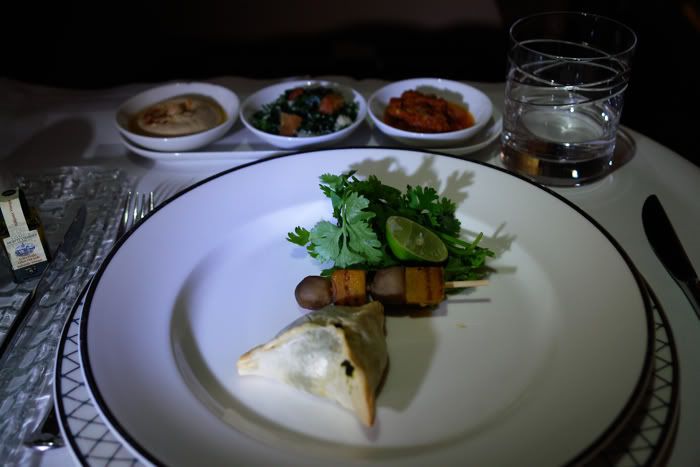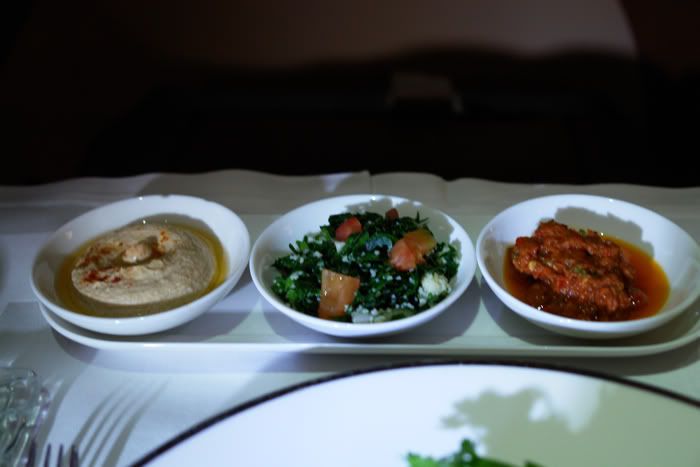 Main
Mess I made
Partners main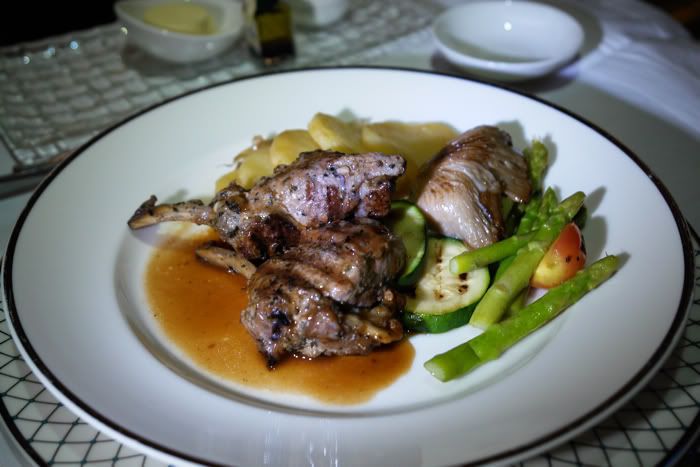 Dessert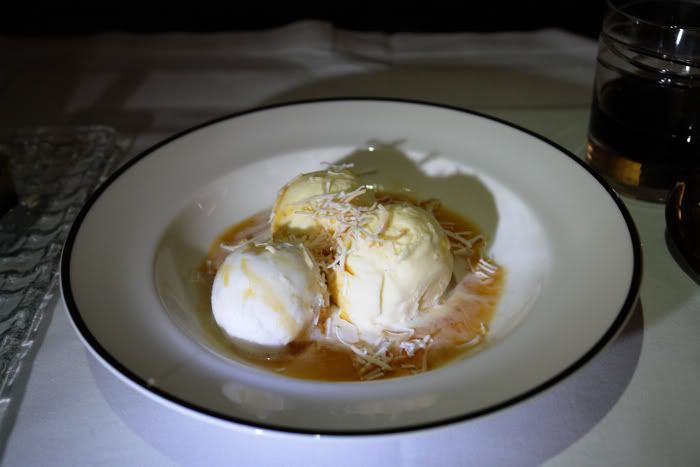 Very nice amenity kit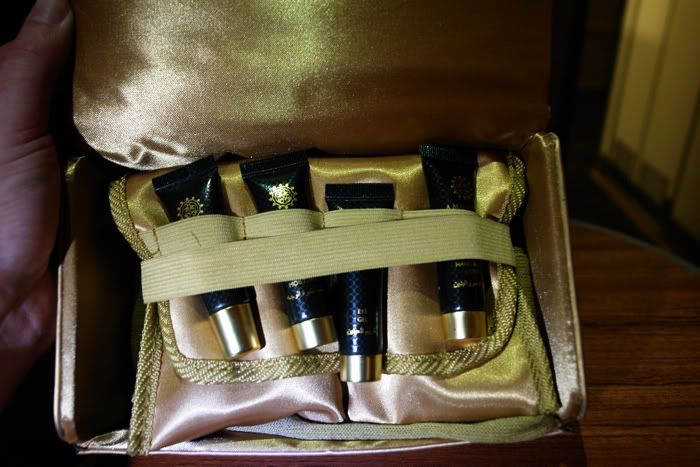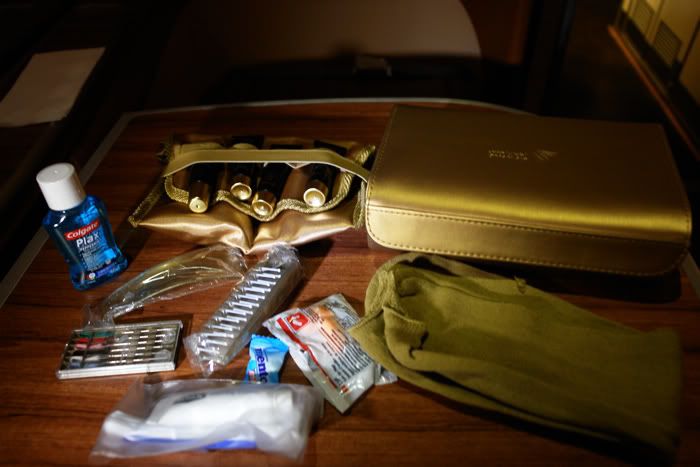 Voss water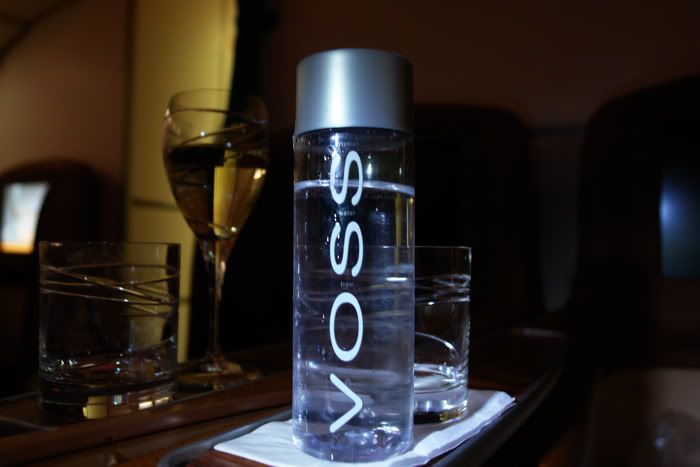 Finishing up the dinner service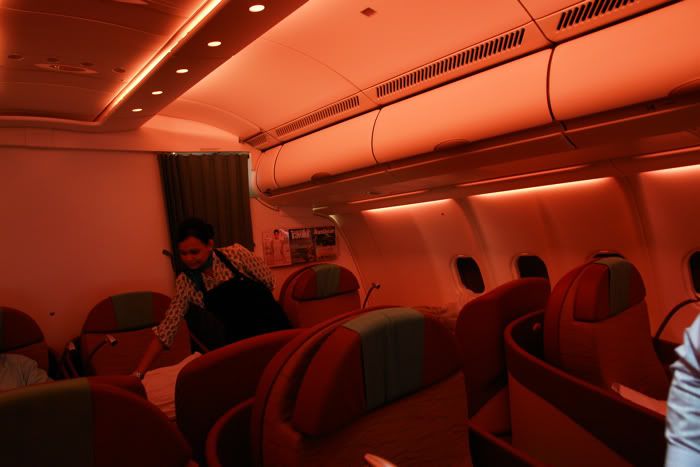 Seat in bed mode, they put a sheet over it and you get a proper duvet as well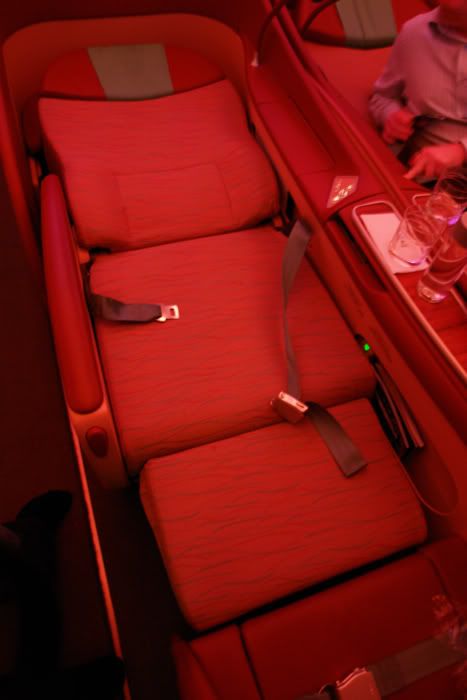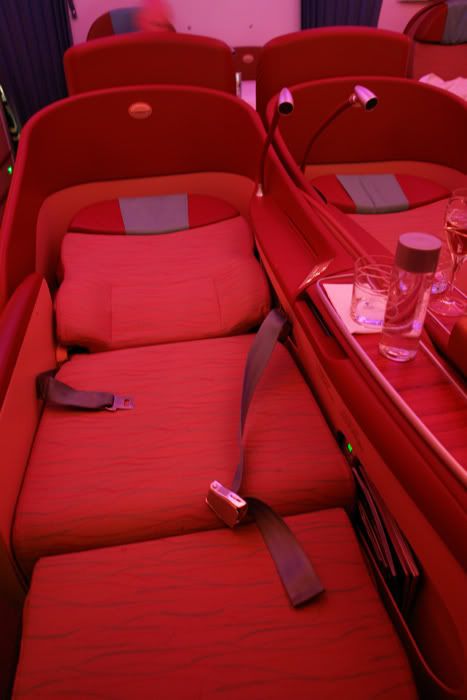 Light snack before landing in Muscat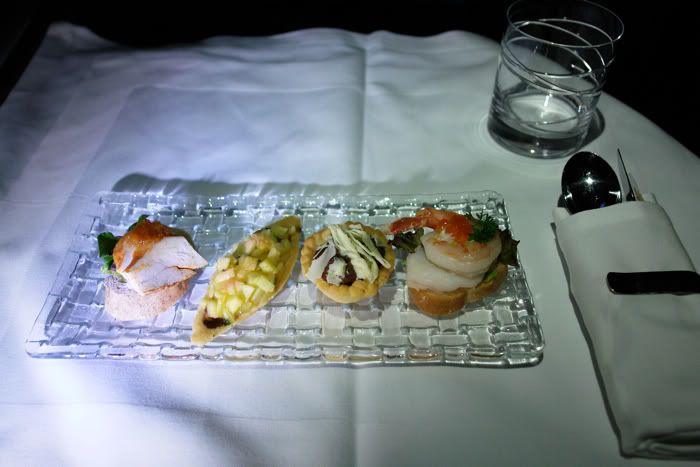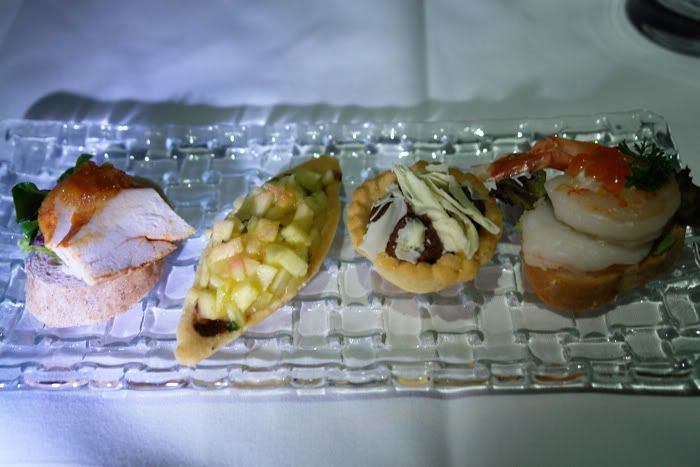 Almost there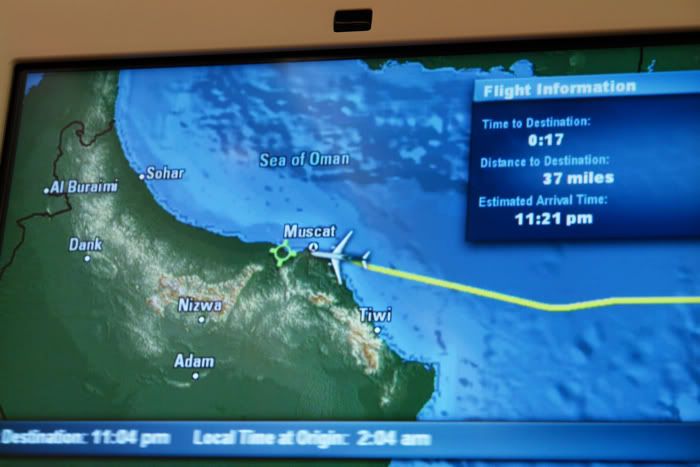 Boarding next flight MCT-FRA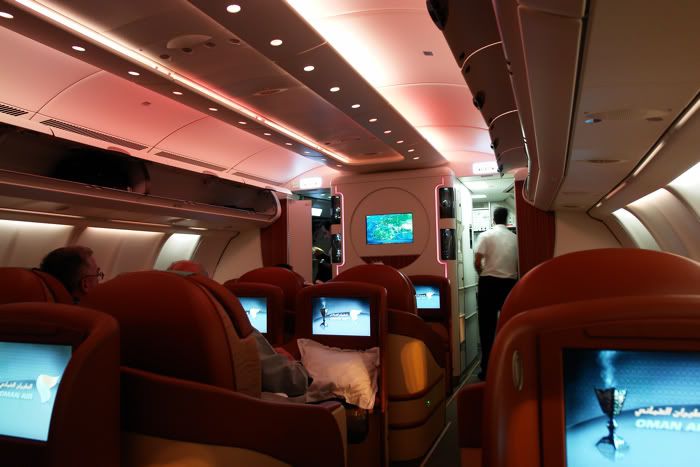 Got a window seat this time, which has extra storage bins.
Welcome drink and hot towel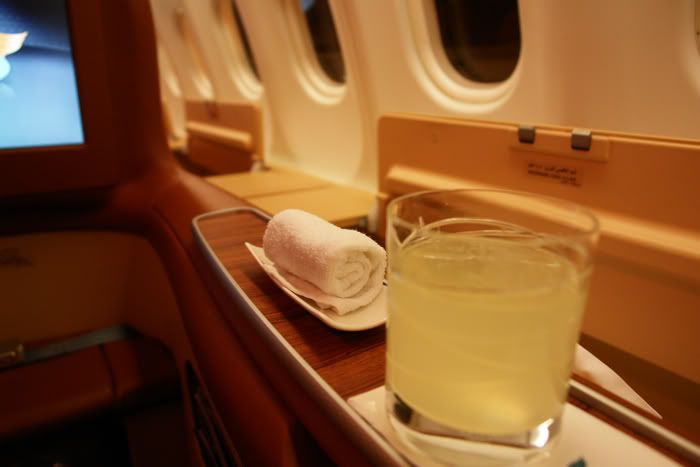 Menus for the flight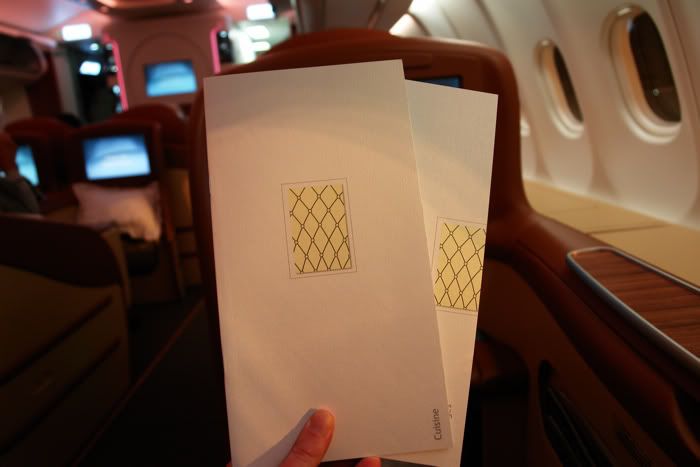 Date, I skipped the coffee this time as it was about 2am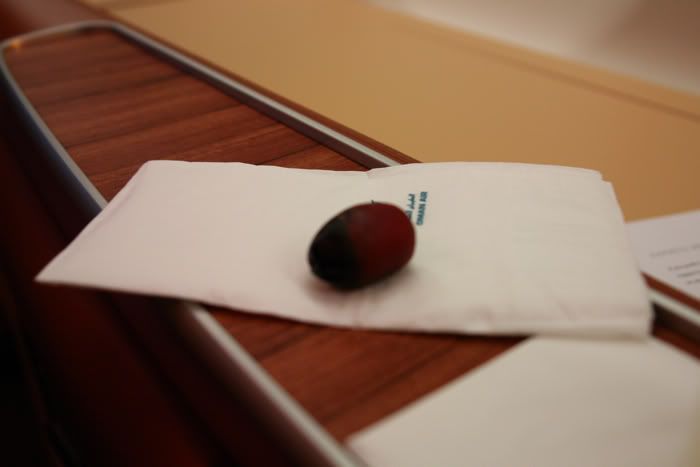 Getting ready for takeoff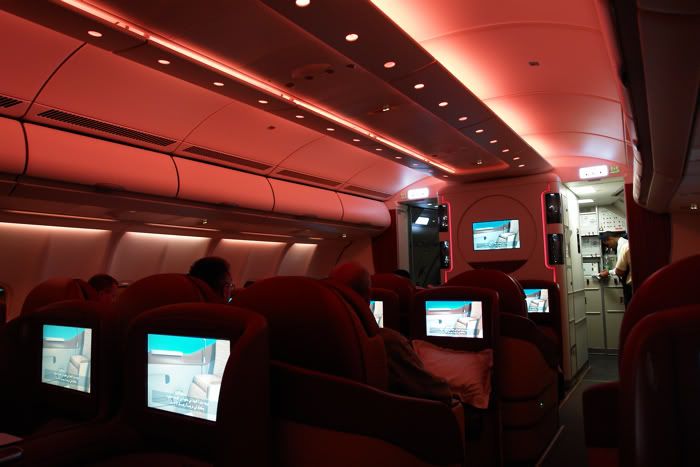 Lining up with the runway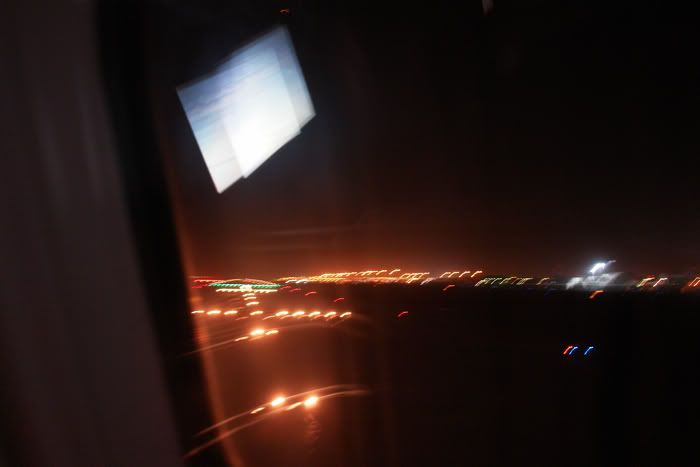 Mood lighting in action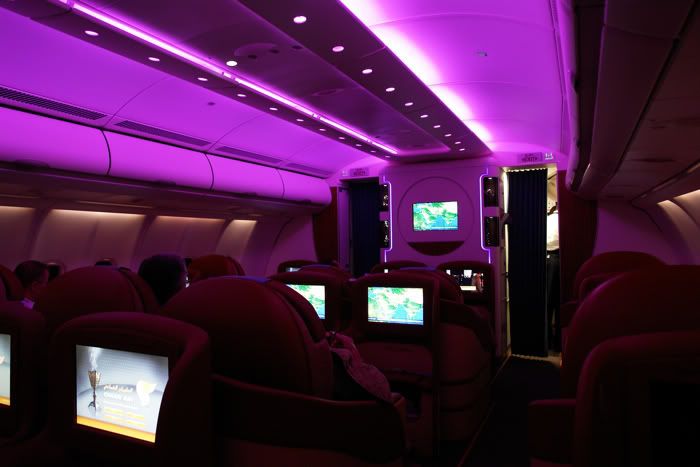 Pyjamas... no they didn't fit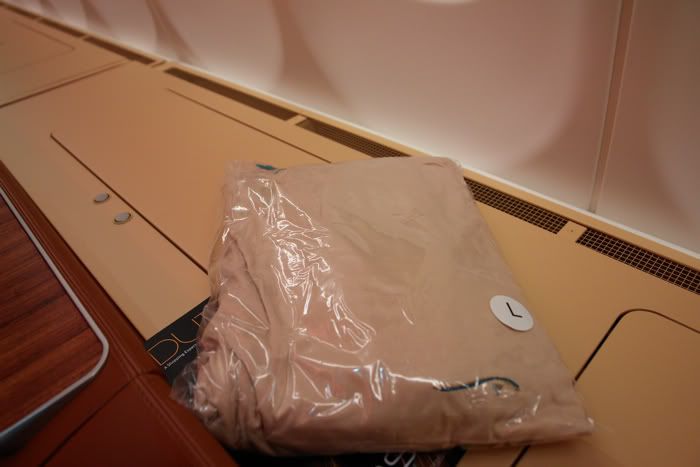 Rice crackers and drink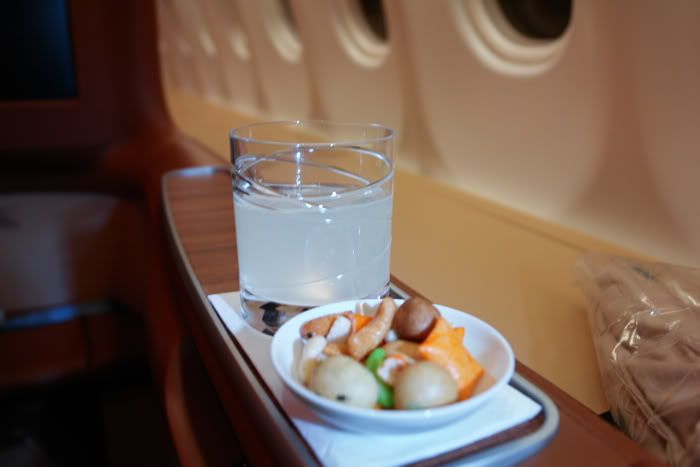 Light snack so you could go to sleep if you wanted
More Voss water
Breakfast before landing in Frankfurt - yoghurt and fresh fruits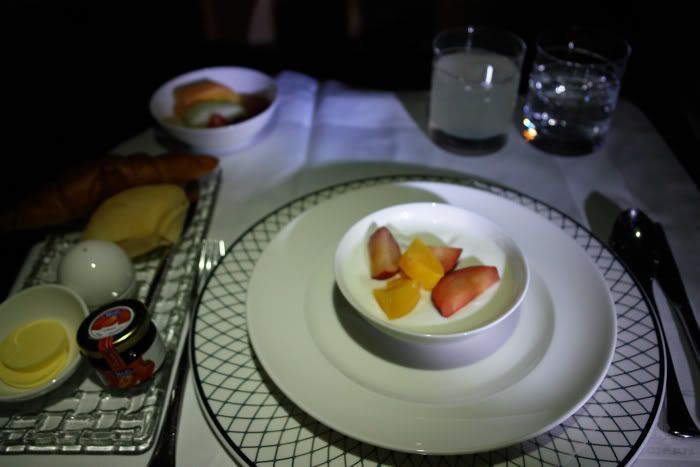 Assorted breads and pastries, jams, butter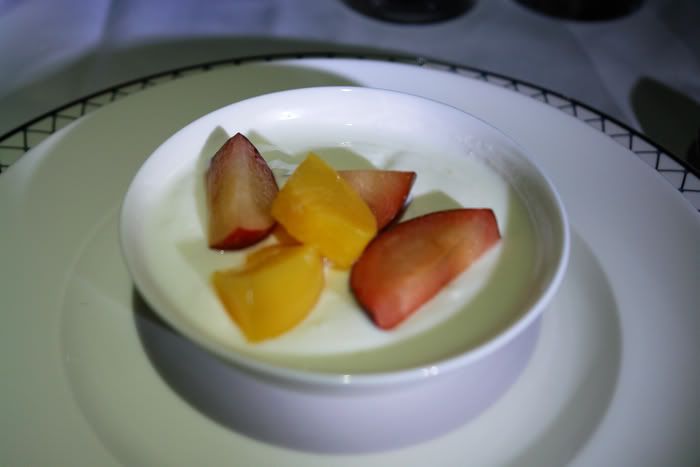 This impressed me the most, coffee served with your own little jug of hot milk and sugar cubes in a bowl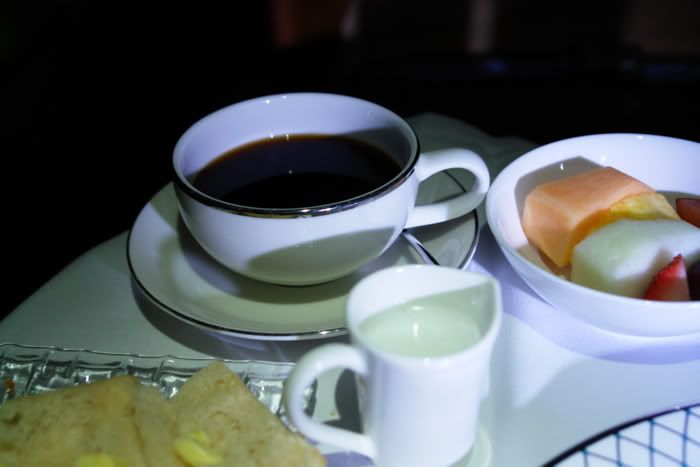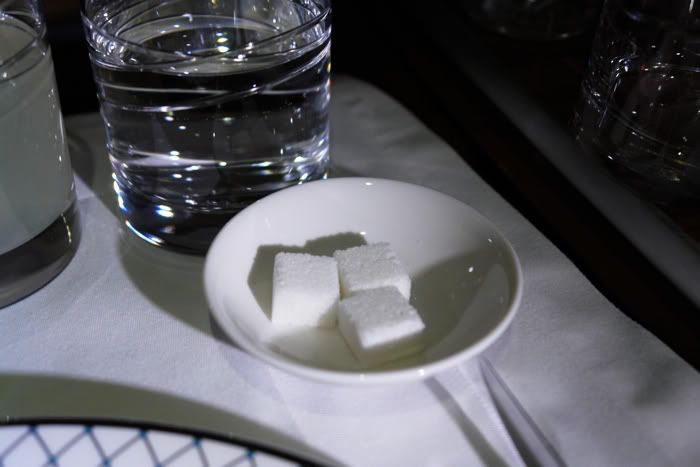 Breakfast main, omelette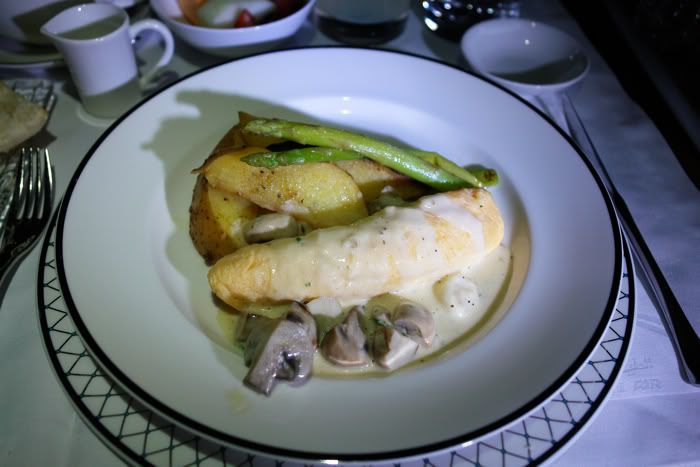 Sun rising over Europe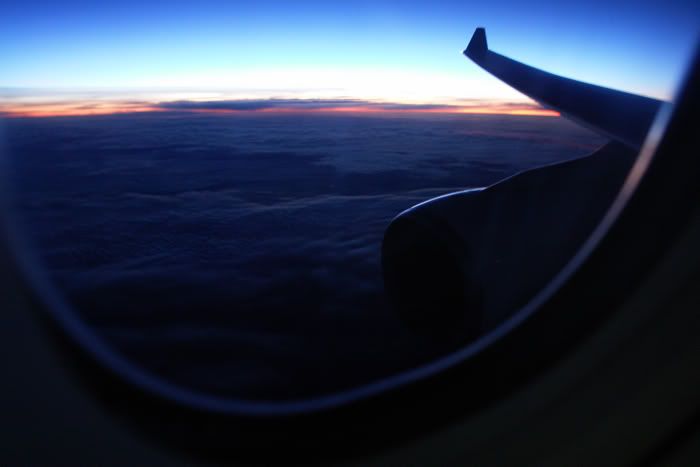 Somewhere over Germany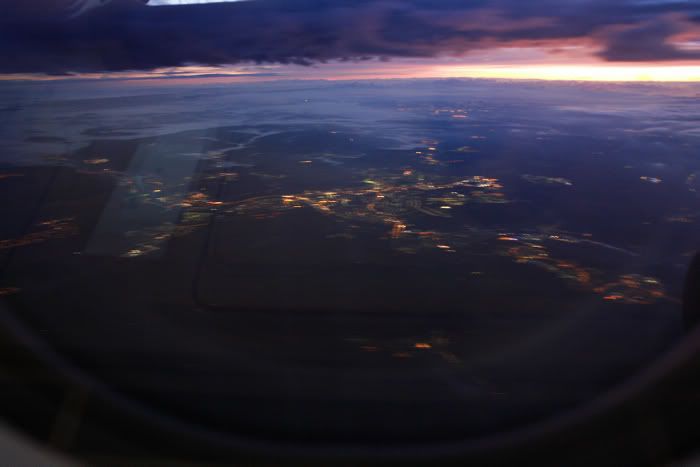 Arrival in a quiet Frankfurt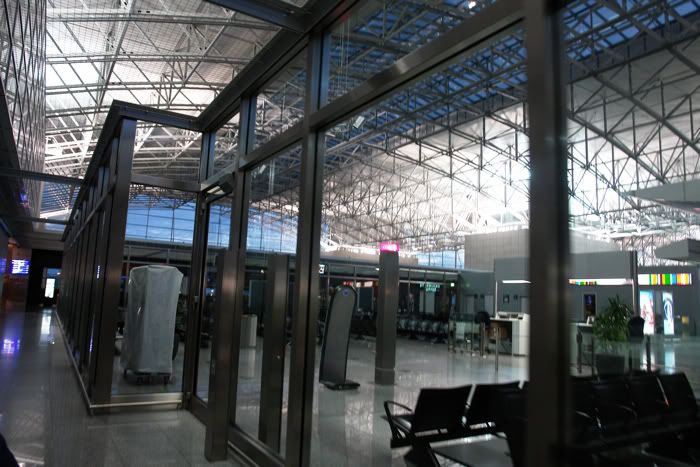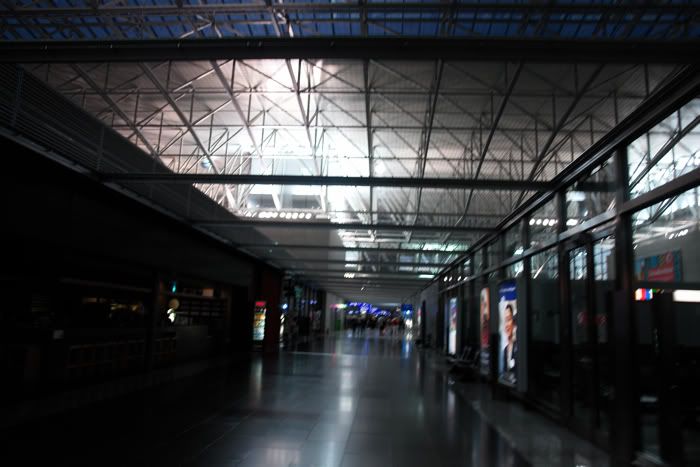 17th August 2011
CDG-BUD-TGM
Air France A319 to BUD, then Malev Q400 to TGM
Economy
Entry to CDG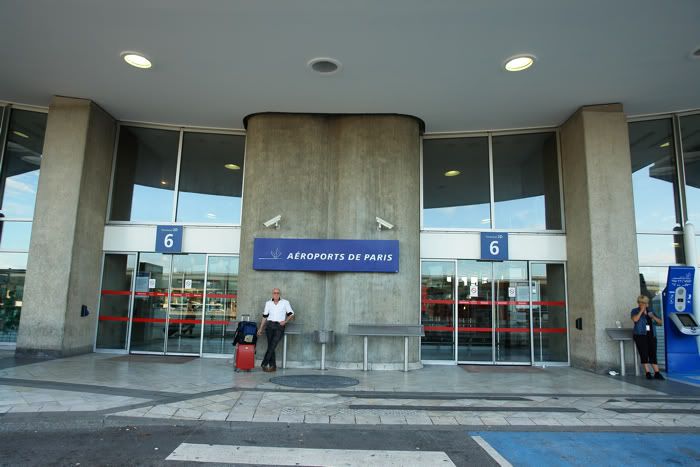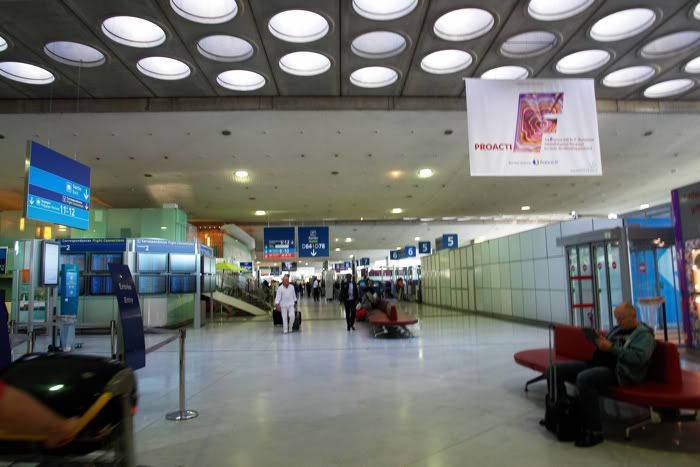 Gate areas
Bussed to our remote stand A319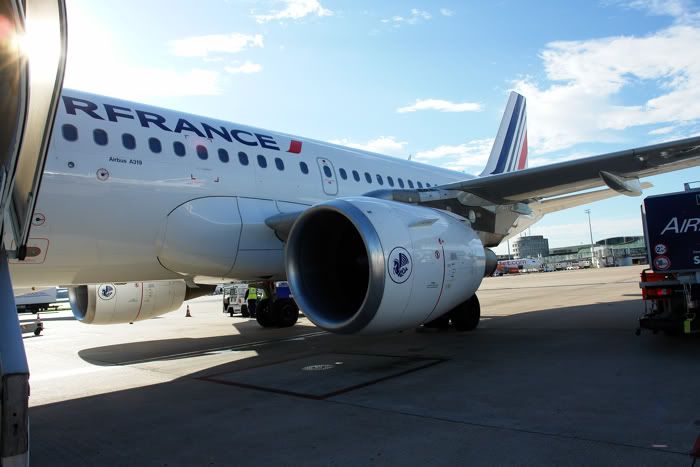 Boarding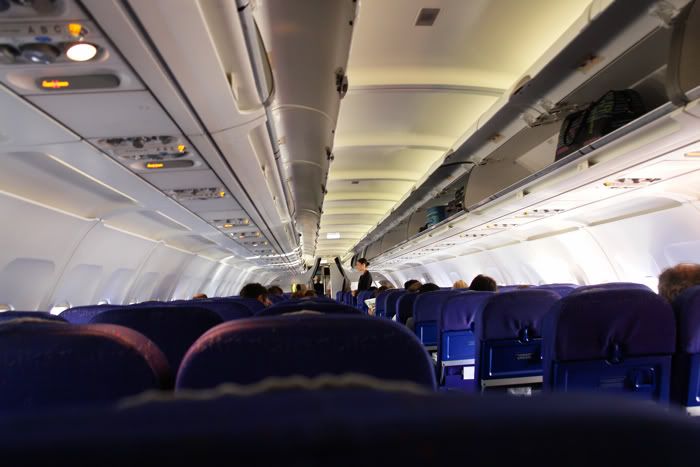 Our meal
Arrival in BUD, the new Skycourt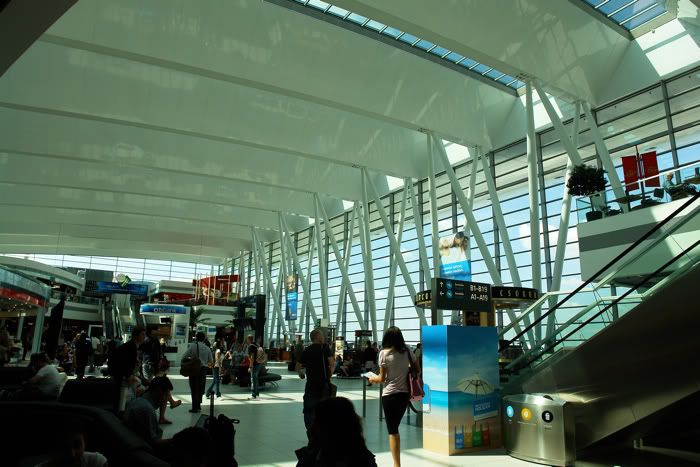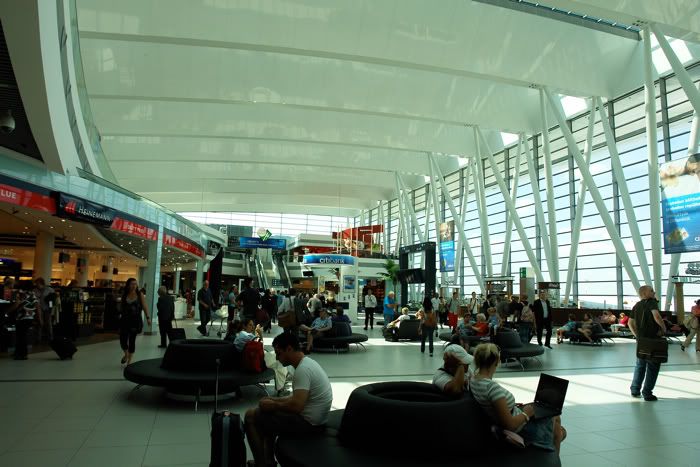 Delta 763 leacing for JFK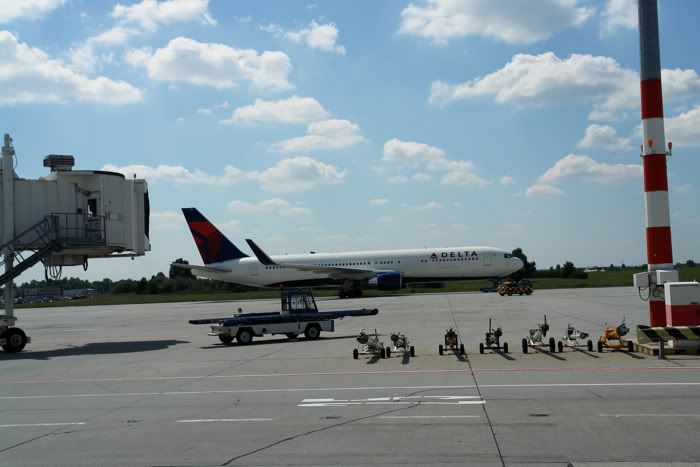 Little tour of the airport as we got bussed out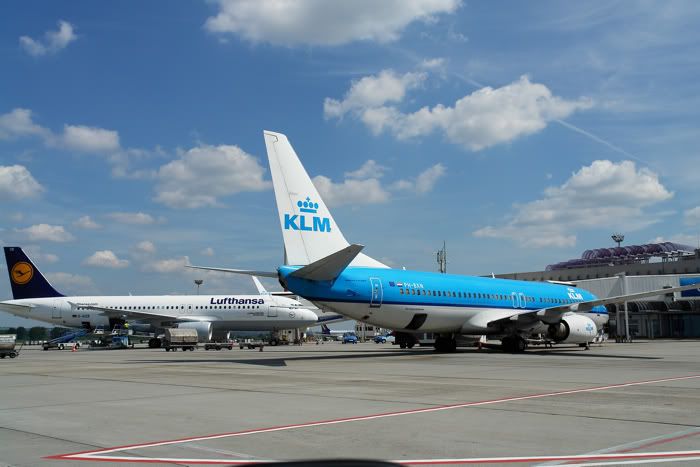 Our Q400 with retro scheme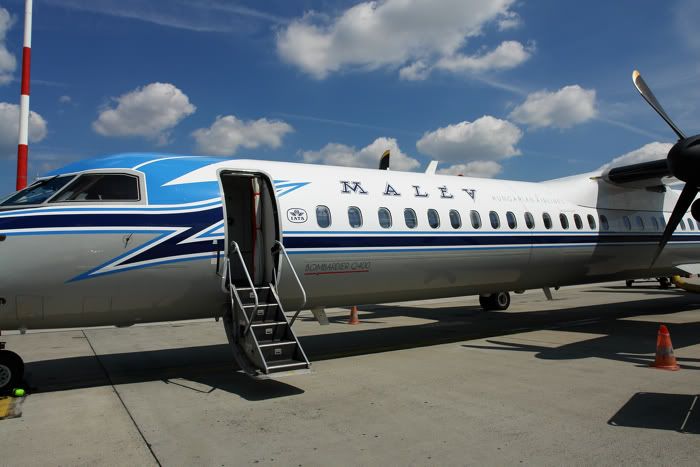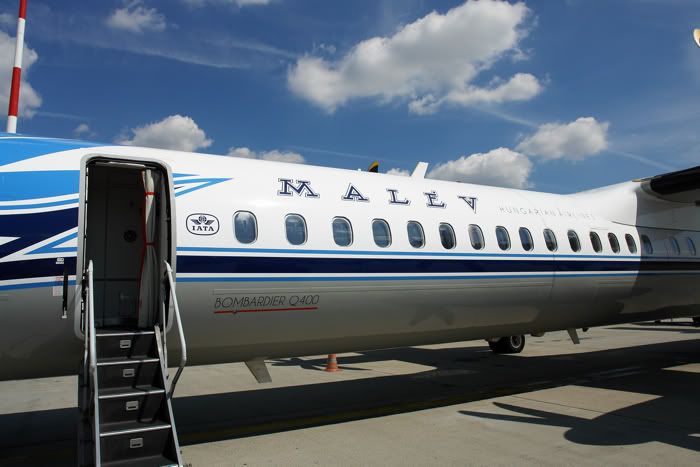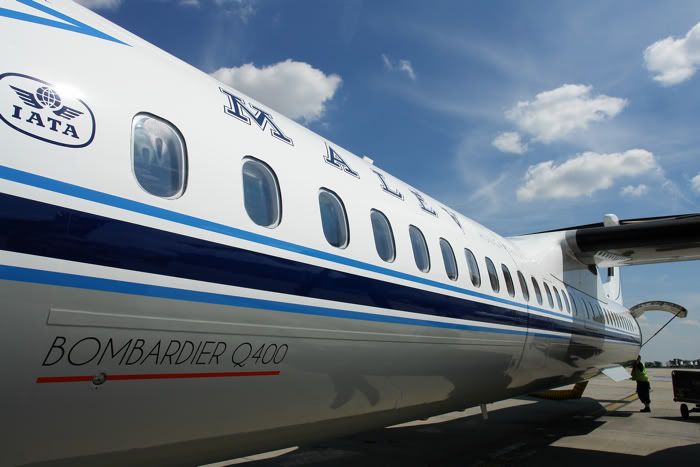 Ironically the cabin was more comfortable than the AF A319 we flew in on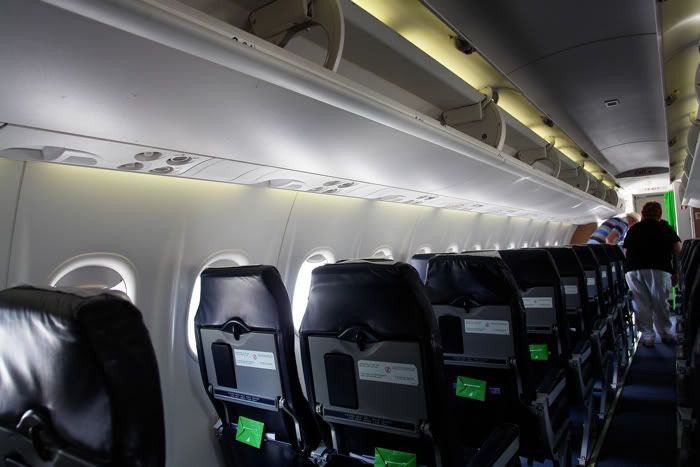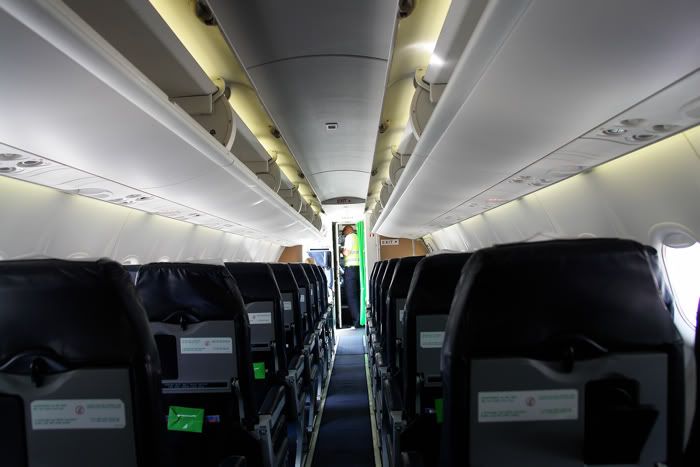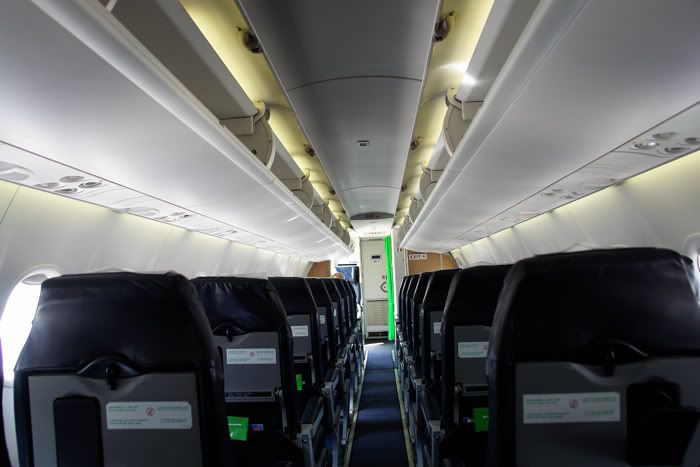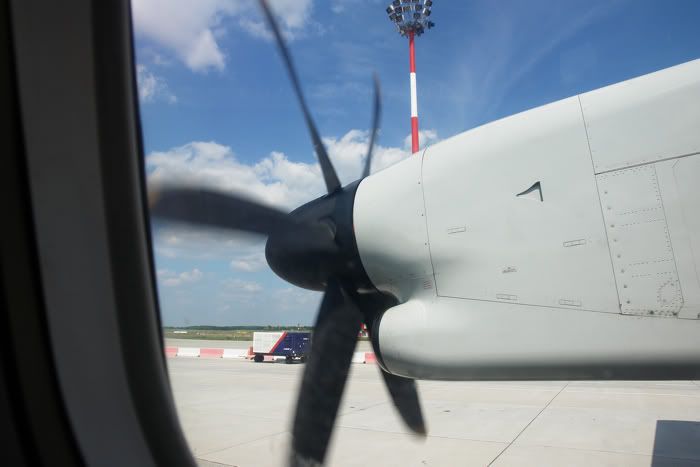 Takeoff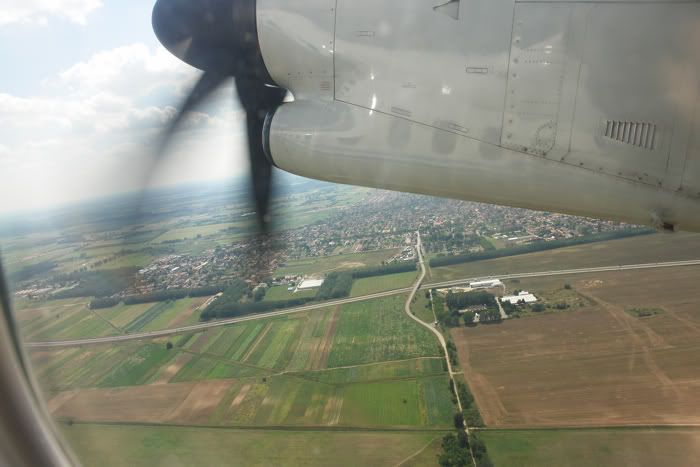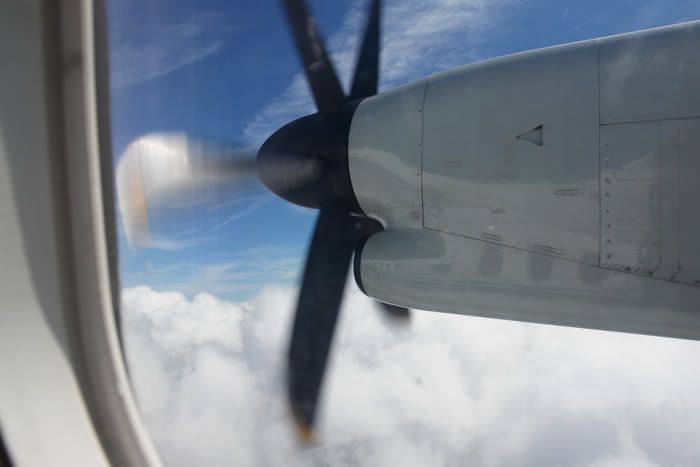 Inflight refreshment, drink and wafers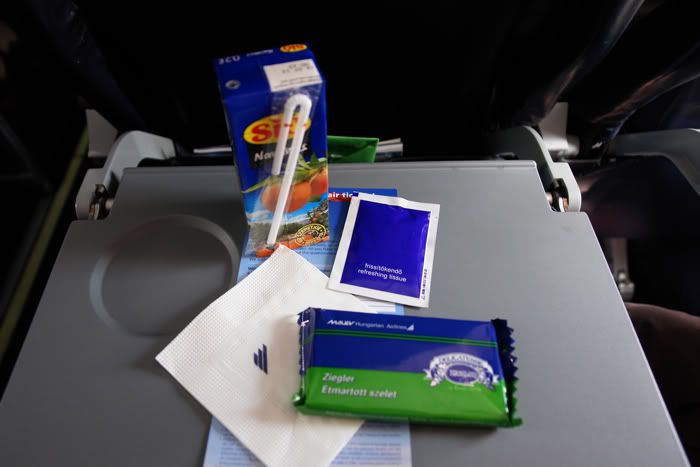 Arrival in Targu Mures, Romania
18th August 2011
TGM-BUD
Malev Q400
Boarding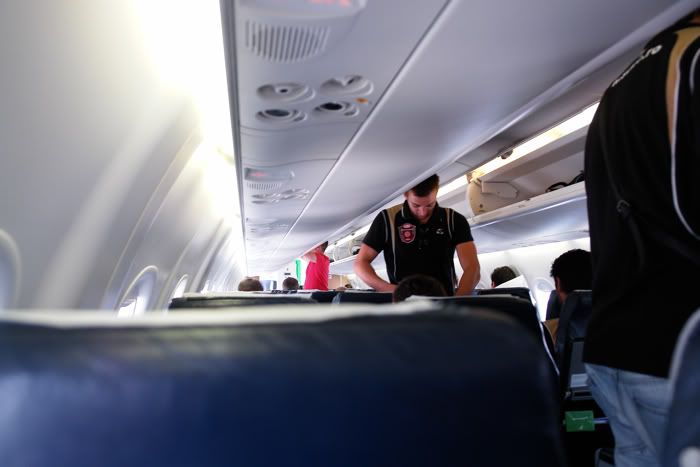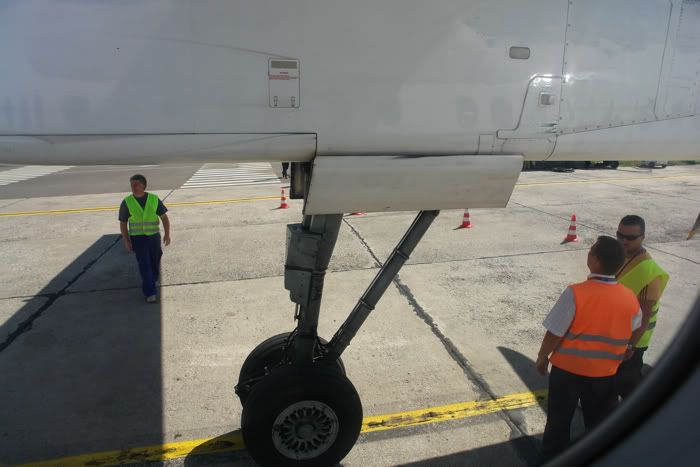 Takeoff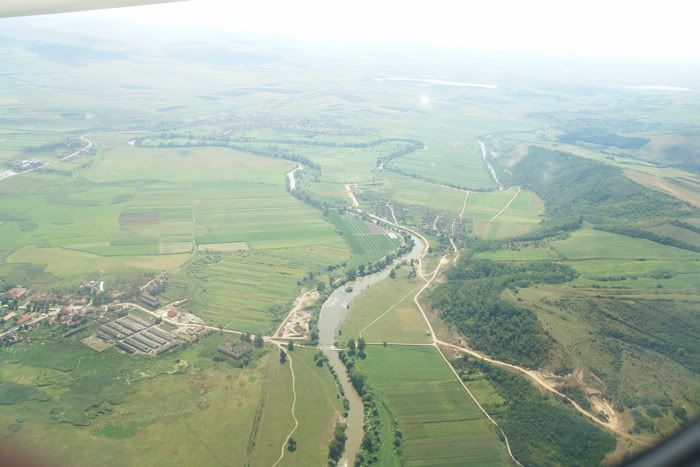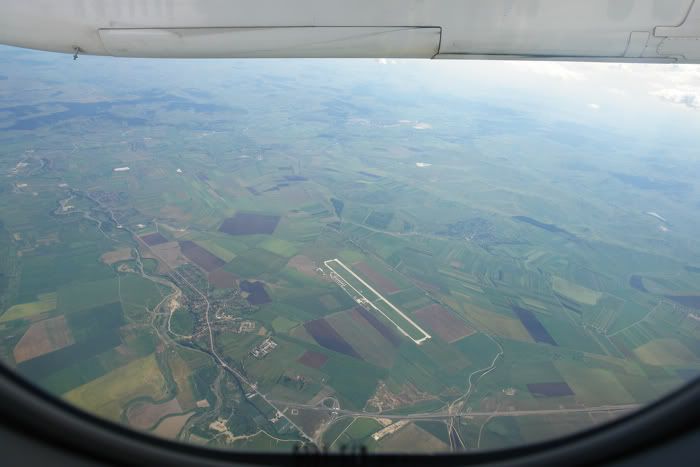 Refreshment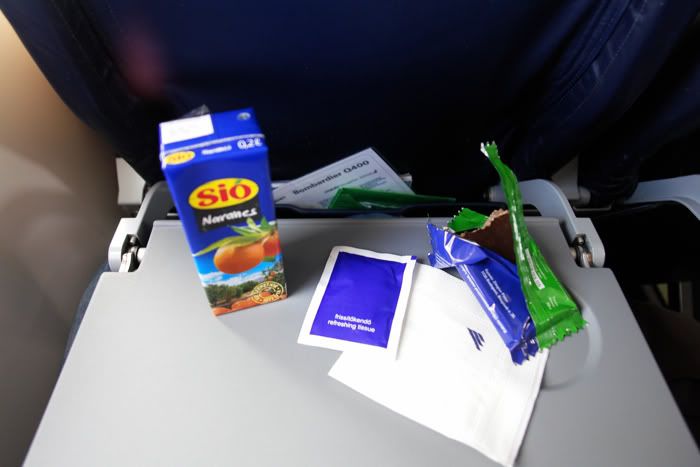 Landing in BUD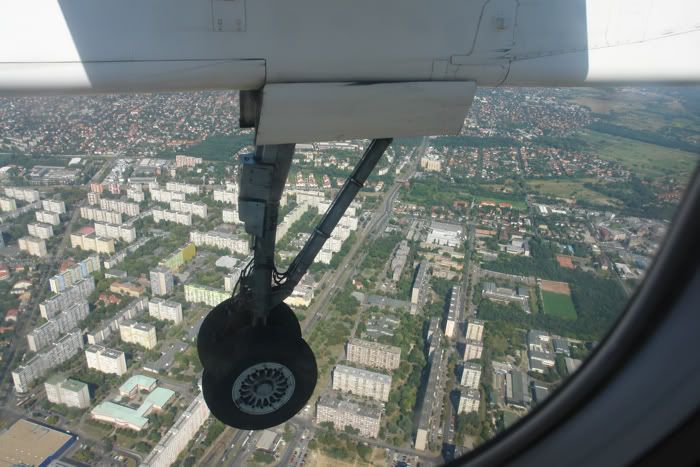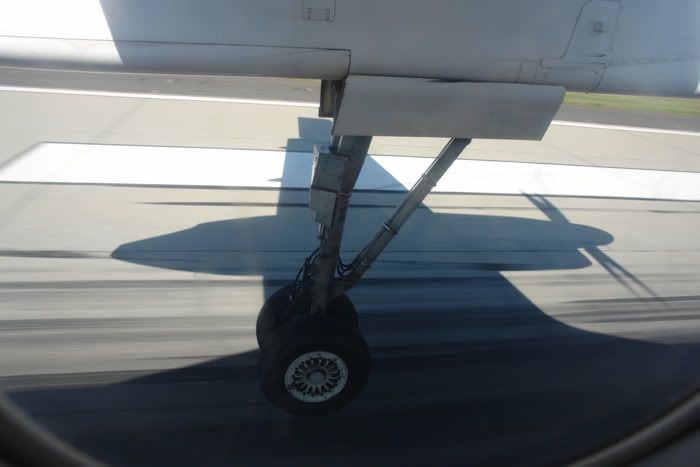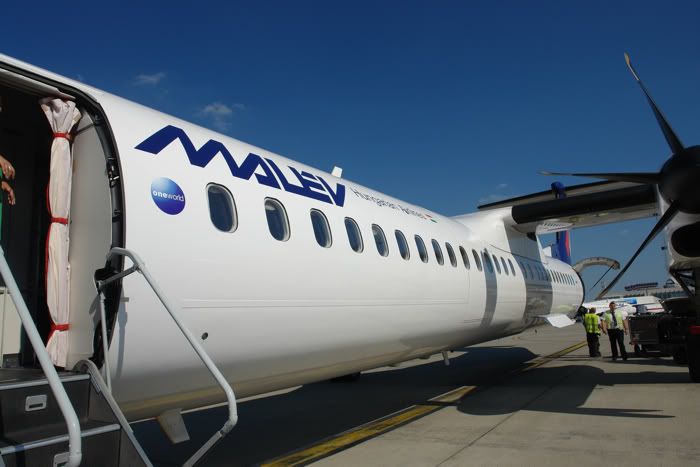 02 September 2011
BUD-IST
Turkish Airlines A321
Business Class
Boarding, not a proper J class cabin, but still better than nothing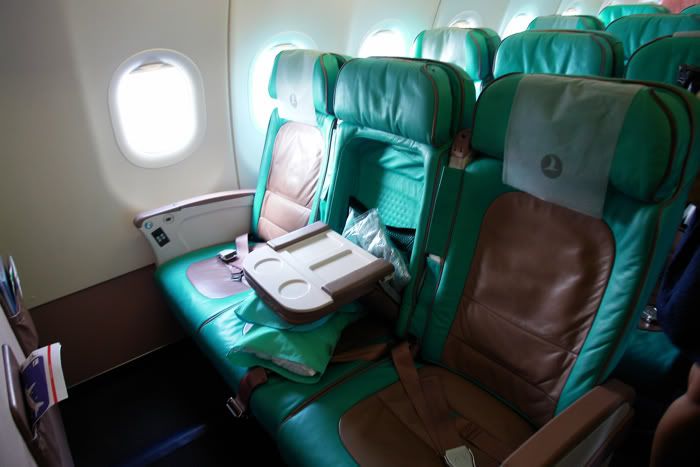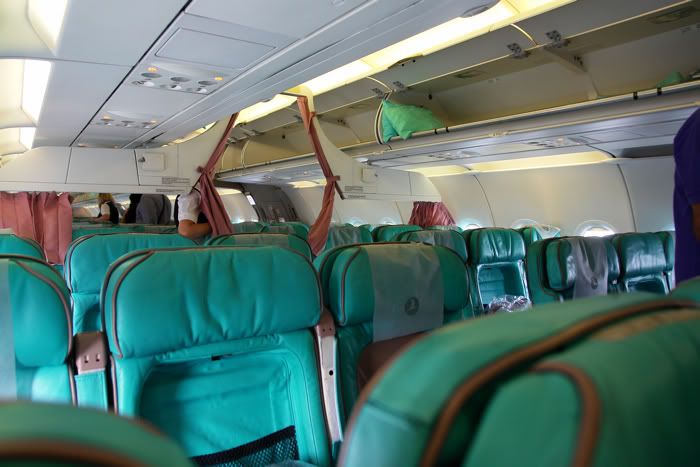 Welcome drink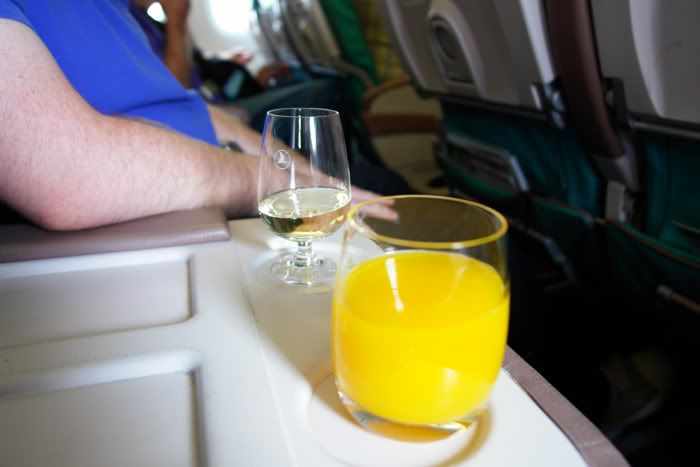 Going to the runway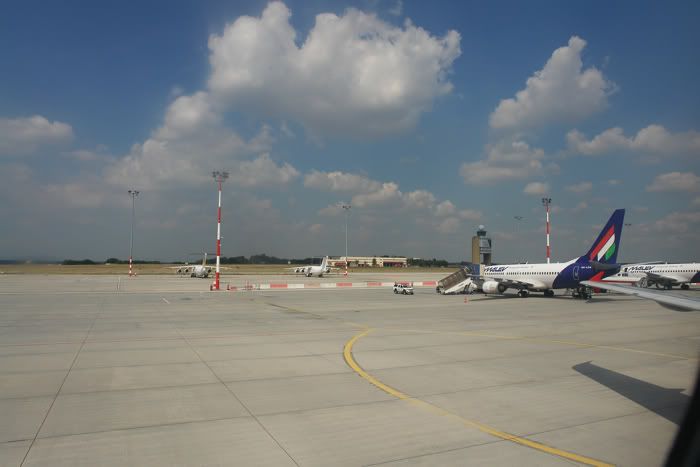 Takeoff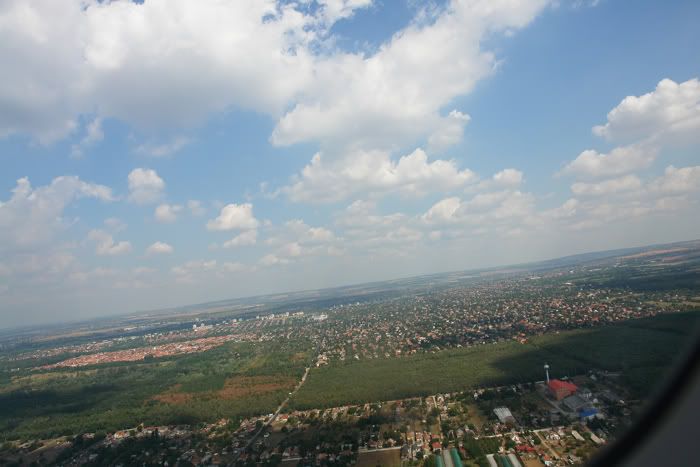 Goodbye Budapest, till next year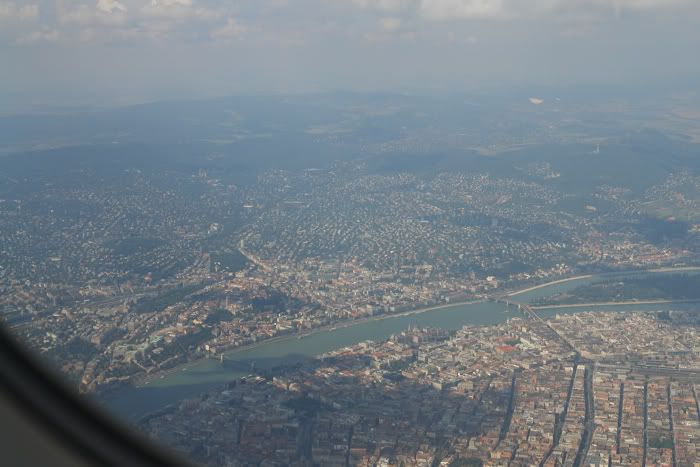 Menu for the flight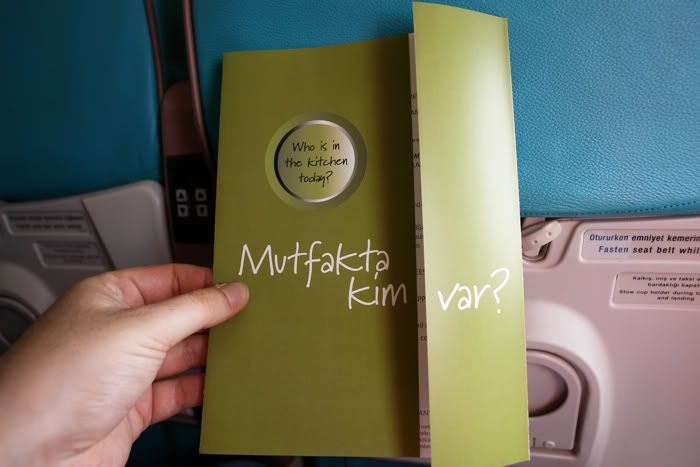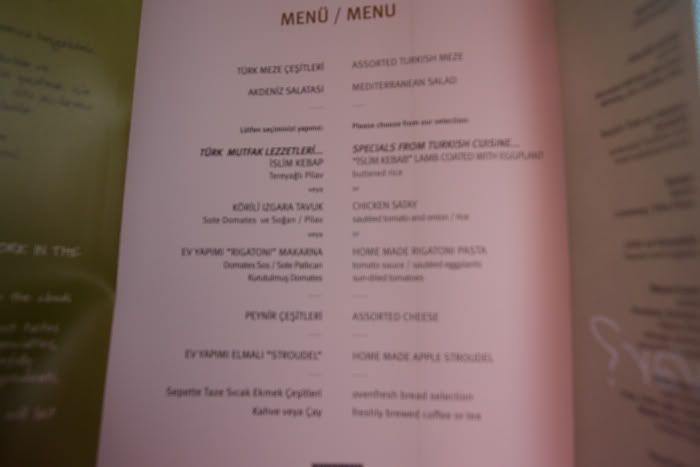 Entree with salad, olives and cheese and dessert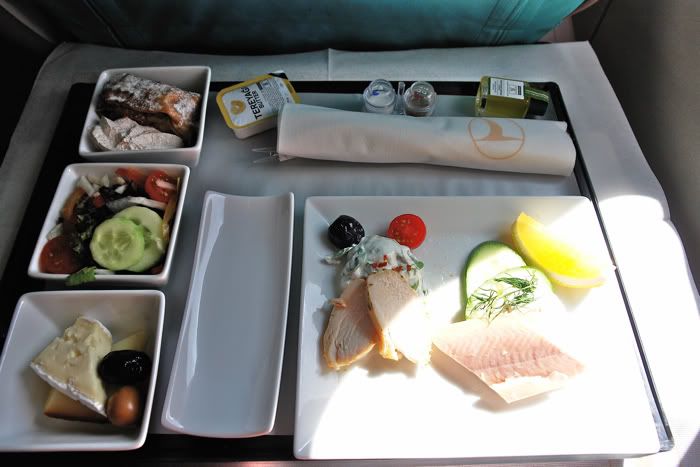 Entree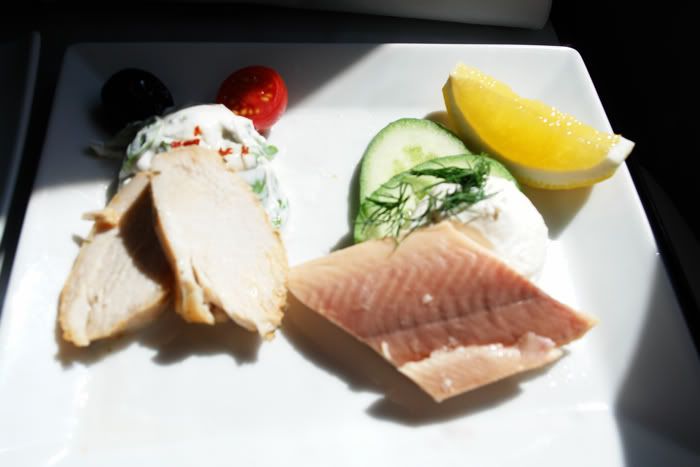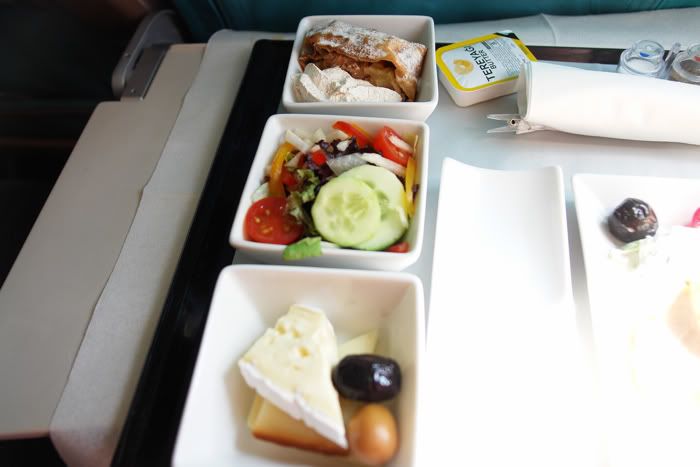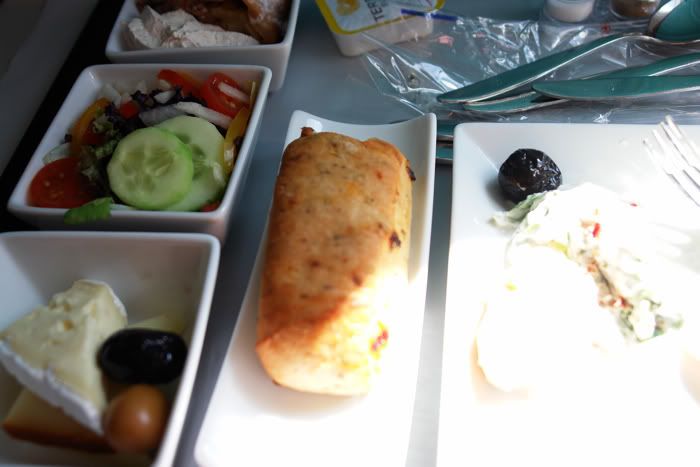 Hazelnuts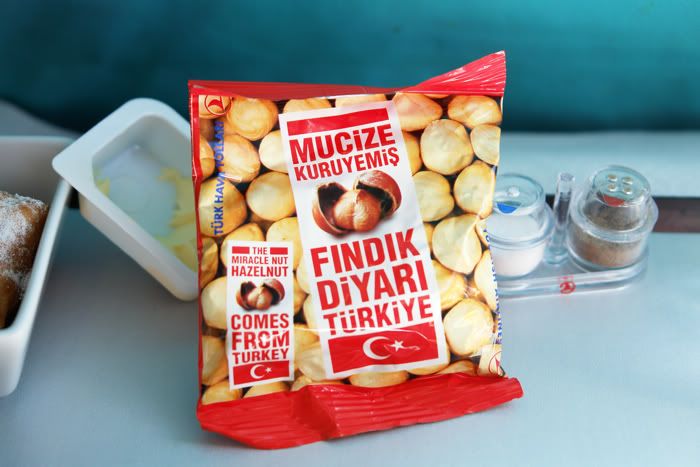 Main- Chicken Satay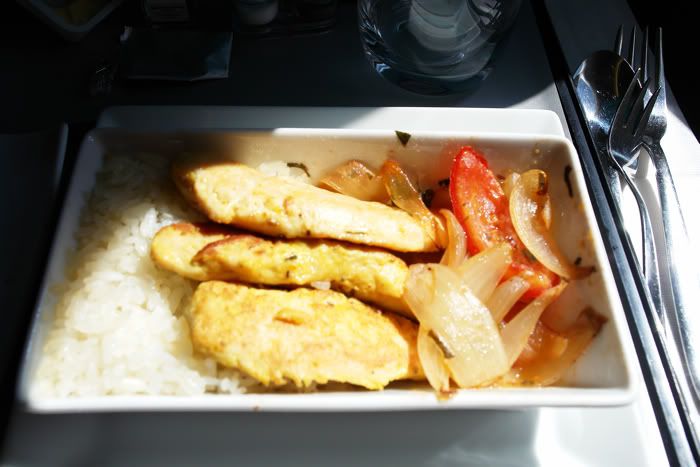 Cabin crew coming around with coffee and tea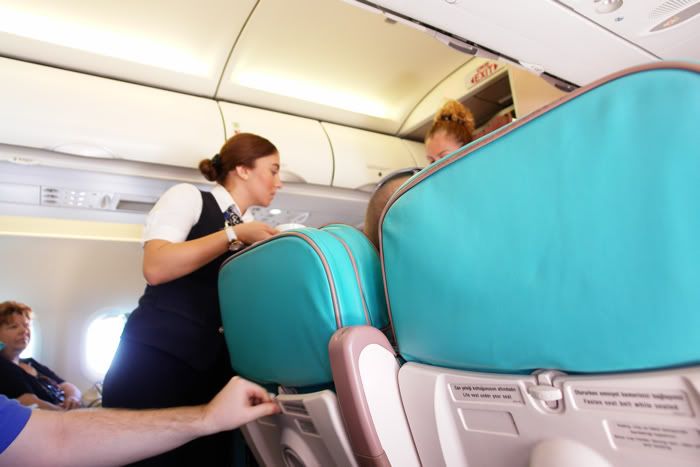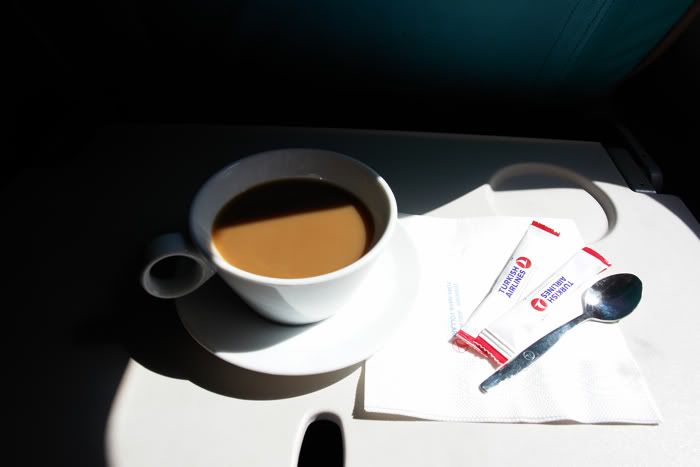 Landing in Istanbul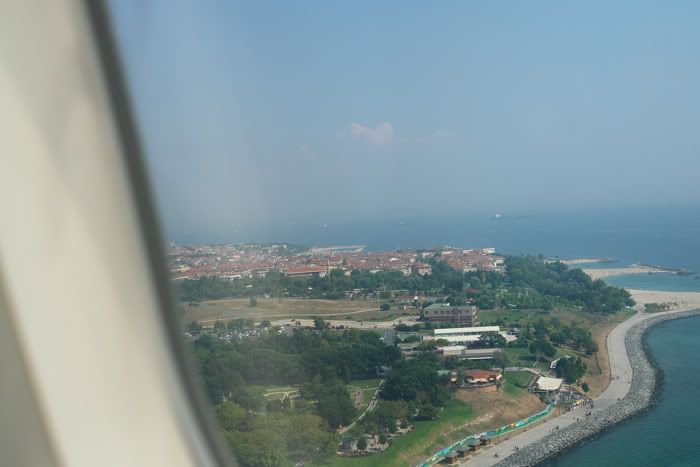 03 September 2011
IST--KUL
Malaysia Airlines B772
Business Class
Entry to check-in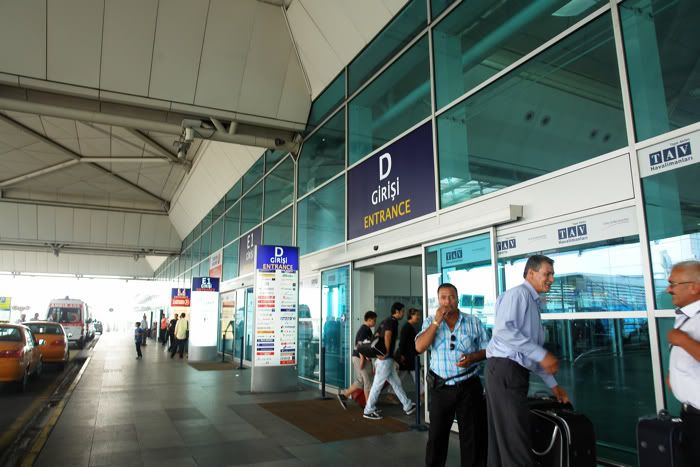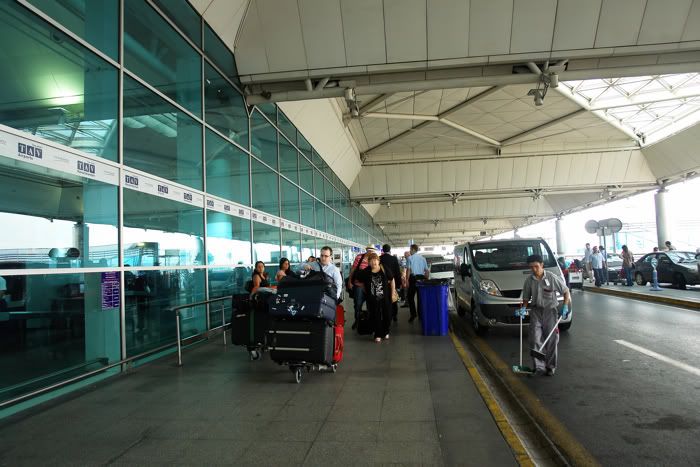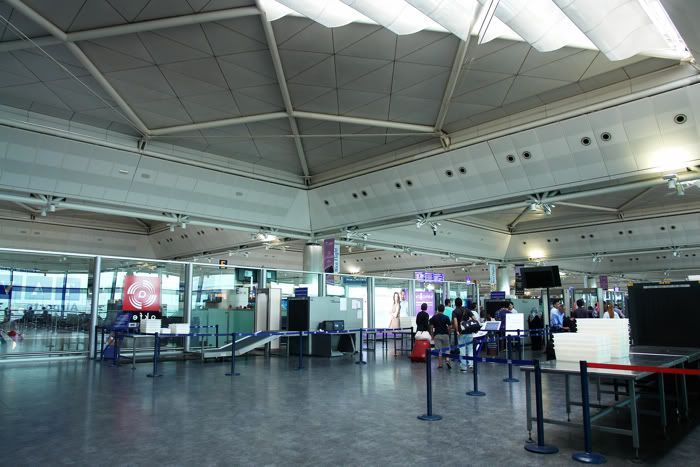 Welcome aboard Malaysia Airlines! Winner of Best Cabin Staff 2001,2002,2003,2004,2007,2009,2012