Due to the length and the amount of pictures I devided this report in three part - this is part one
------------------------------------------------------------------------------------------------------------------------------
Some month ago I got the news from my boss that I will be allowed to go to a conference in Cleveland, Ohio. So I started to look for connections from Sweden to Cleveland. This proved to be quite complicated as there are no direct flights from Europe to Cleveland. As I wanted to start directly here in Linköping the best choice was using KLM (together with Delta). So I started selecting a trip with two stops (as these would be needed for the LPI-CLE connection. As a lot of connections use NewYork JFK as an American Hub the idea of stopover in NewYork was quite a fast decision and two of my colleagues joined in to spend some days in the BigApple. So I ended up with the route LPI-AMS-JFK and JFK-CLE for my outbound trip.
For the return trip I found two likely connections CLE-MSP-AMS-LPI and CLE-DTR-AMS-LPI. I asked here in the forum and as told that spotting is better at MSP so I went for that way. So my trip was there:
LPI-AMS on KLM Fokker70
AMS-JFK on KLM B744 (my first time B747)
JFK-CLE on Delta Connection CRJ200
CLE-MSP on Delta Connection CRJ200
MSP-AMS on Delta B763 (my first time B767)
AMS-LPI on KLM Fokker70
routing of the whole trip
This part one of the report will cover the first two legs LPI-AMS-JFK.
-------------------------------------------------------------------------------------------------------------------------------
After getting up at 3.45AM on wednesday morning and a (very) short drive to the airport I headed straight for check in (which went smooth) and through security (which was fast). I still had some time before boarding so I was able to take a look at our plane this morning.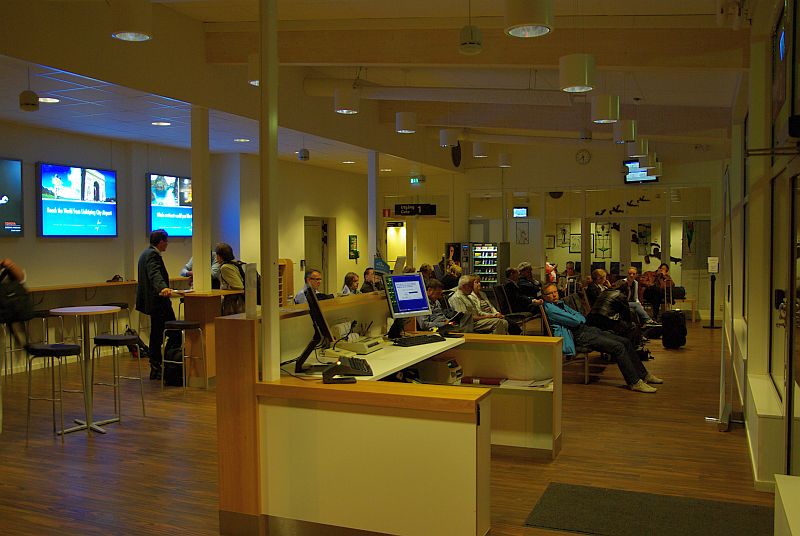 Gate area at Linköping City Airport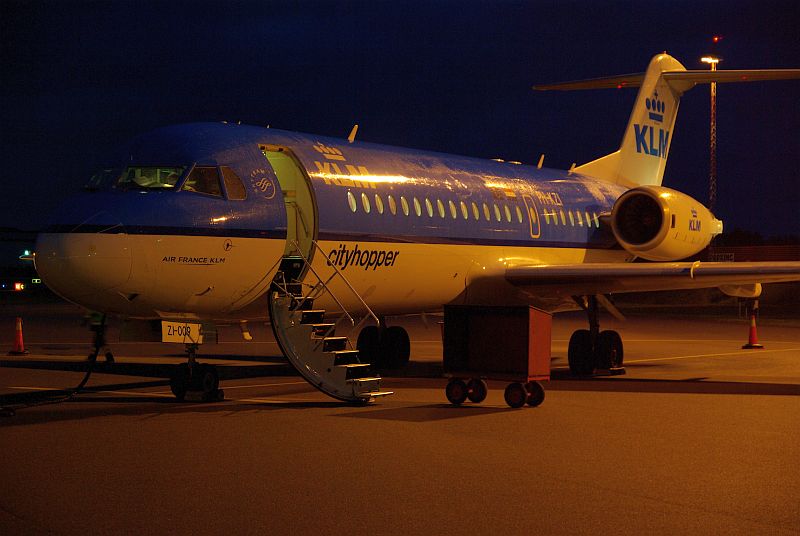 Our plane this morning PH-KZI
Boarding was fast (despite the approximately 95% load factor) and soon we took off. After a tight turn we came by the airport again.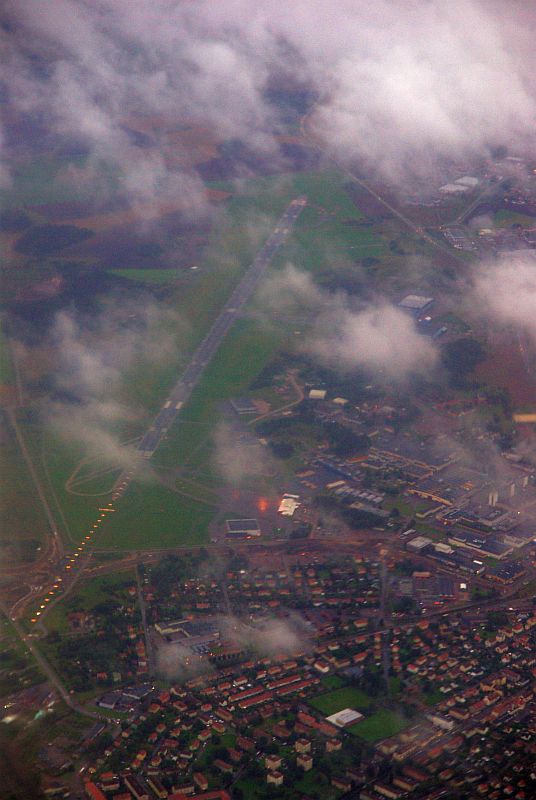 aerial view of LPI airport. The terminal is on the bottom right. Above that is the SAAB Aero factory.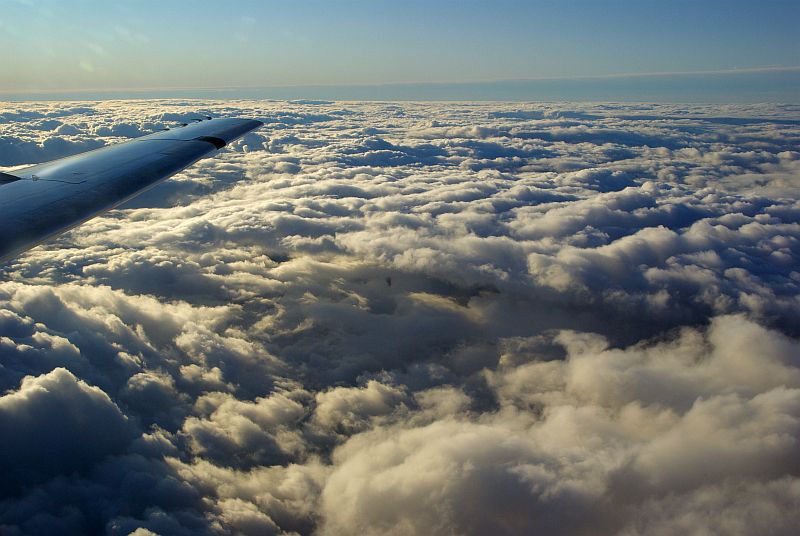 Nice clouds during sunrise.
Our pilot announced that we will maybe a bit late in Amsterdam as during that time AMS had very strong westerly winds. As most of AMS's runways are north-south oriented they had to squeeze all the landing traffic on one single runway. Luckily they seemed to had this still in order and we were nearly on time in AMS.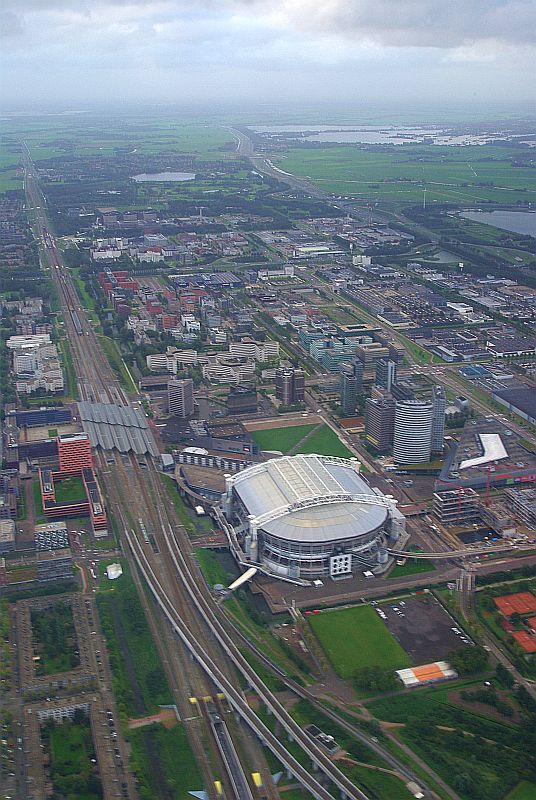 during approach to AMS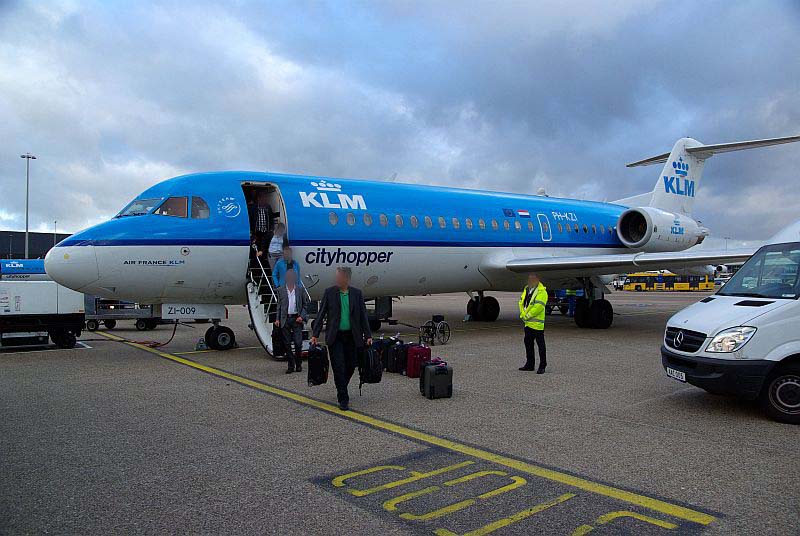 deboarding onto the apron and into a bus
After passing the passport control into the non-Schengen area there was some time to spend for spotting before I would have to board the next flight. Here are some of the results (AMS is always a great location for spotting)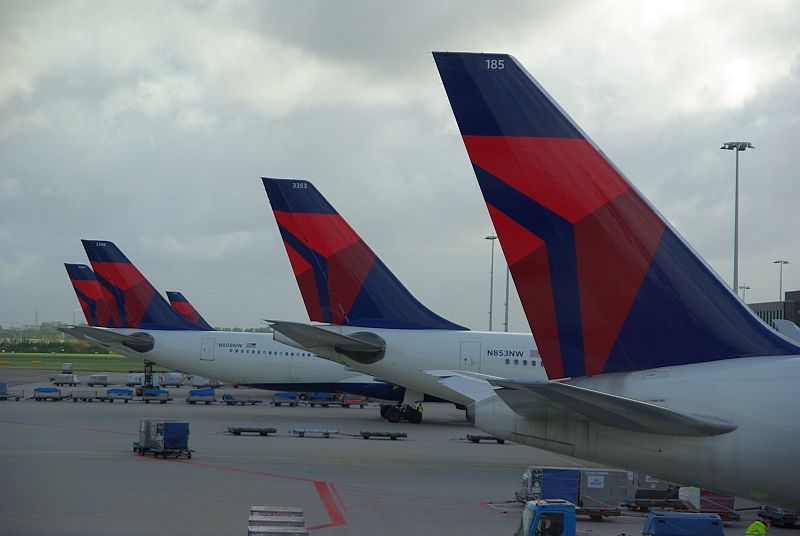 definitely Delta land here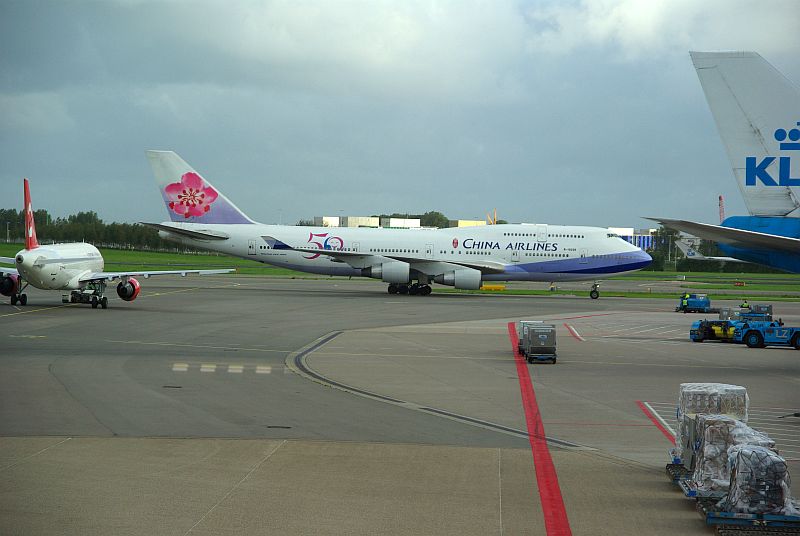 China Airlines B744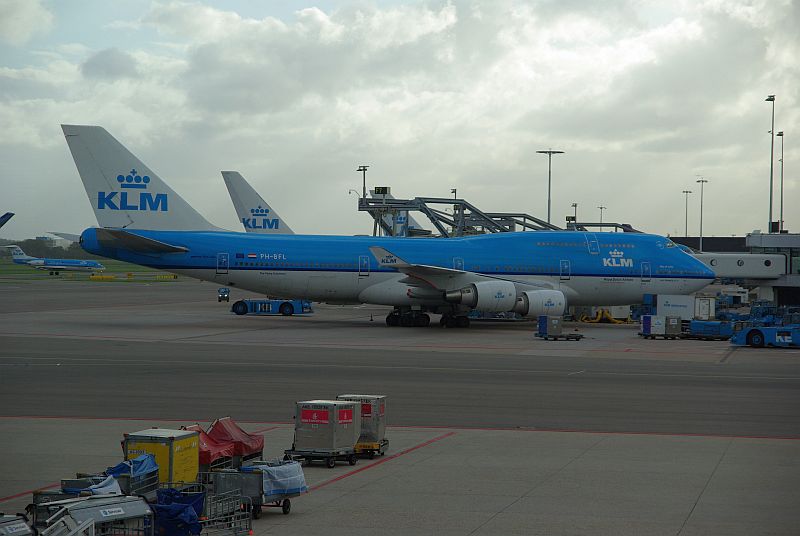 My next plane - PH-BFL (City of Lima)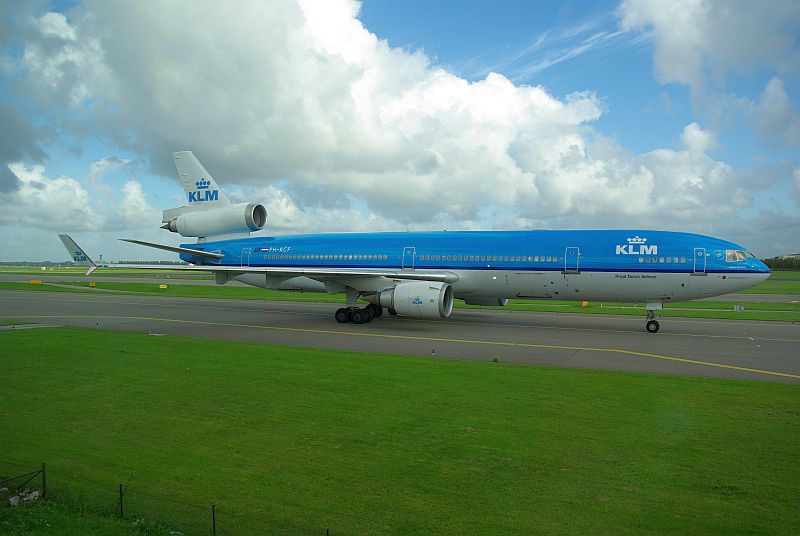 KLM MD-11
Jade Cargo B747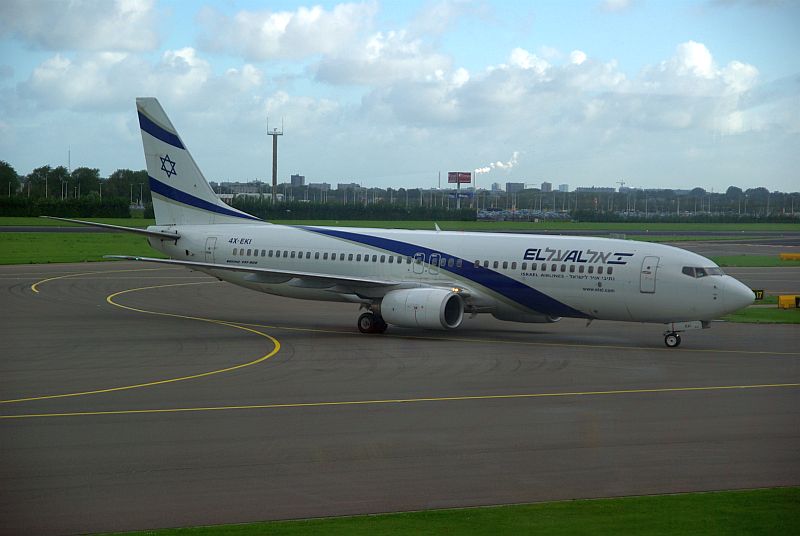 ElAl B737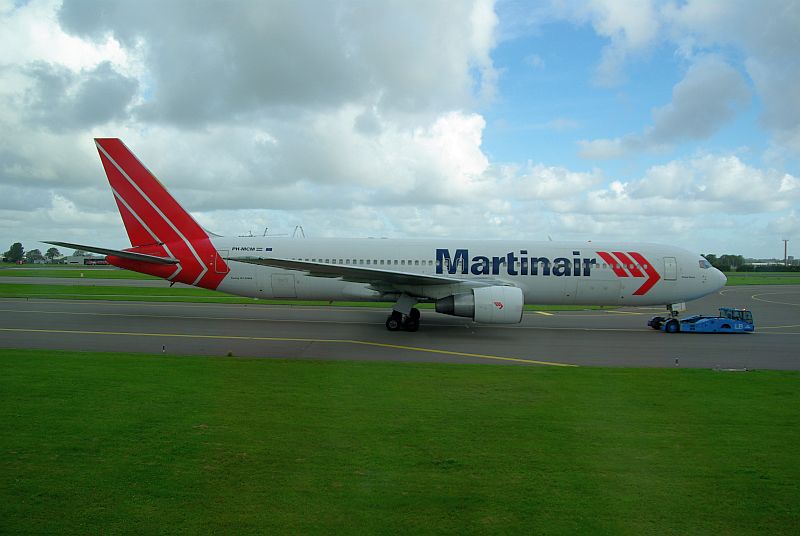 Martinair B763ER - these will only be around for a short time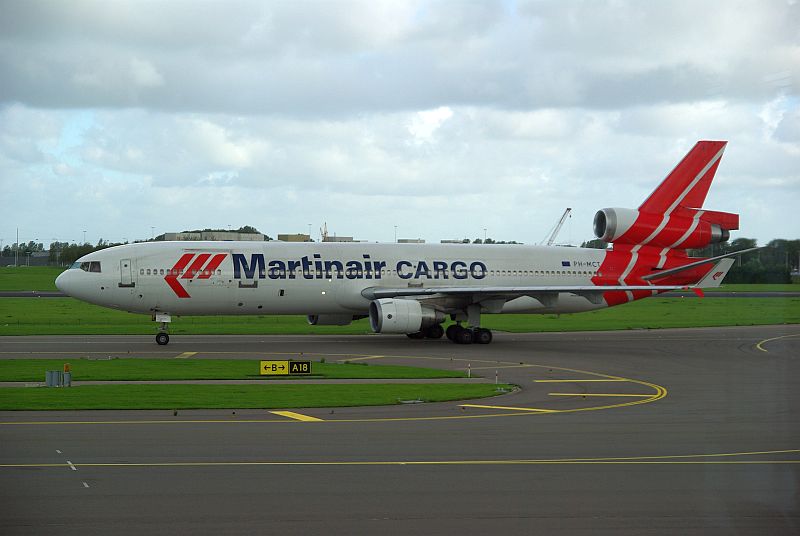 Martinair Cargo will survive longer I hope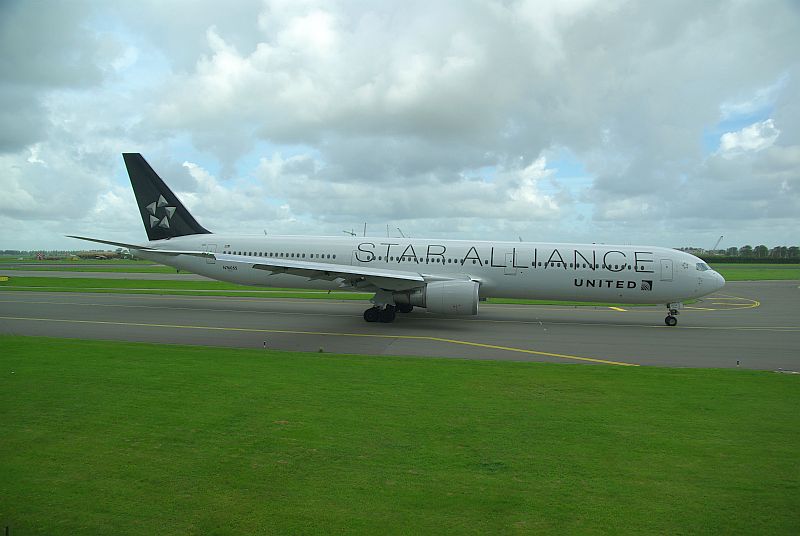 United B767 in StarAlliance layout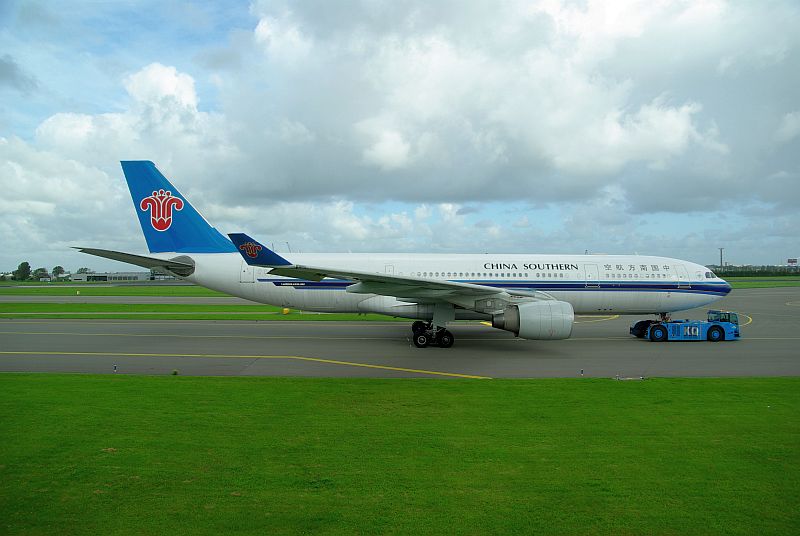 China Souther being towed along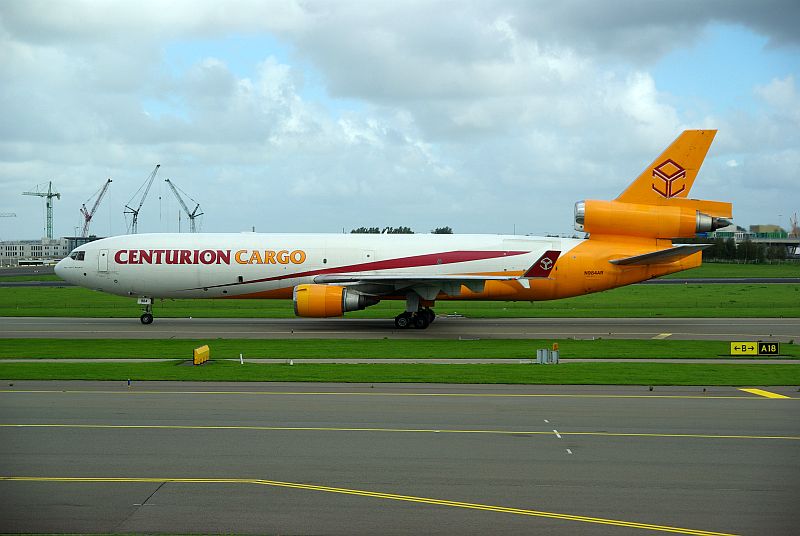 Centurion Cargo - I had never seen one of these before
Airbus A330 from Garuda Indonesia to Dubai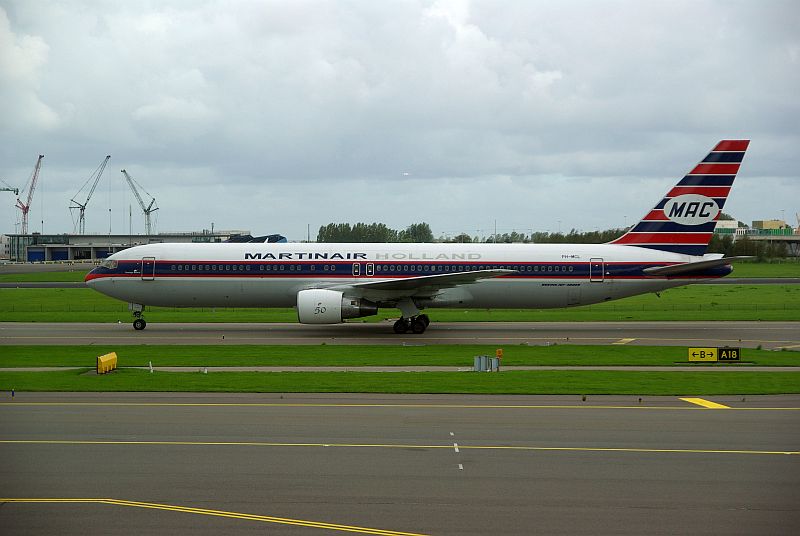 Martinair retro look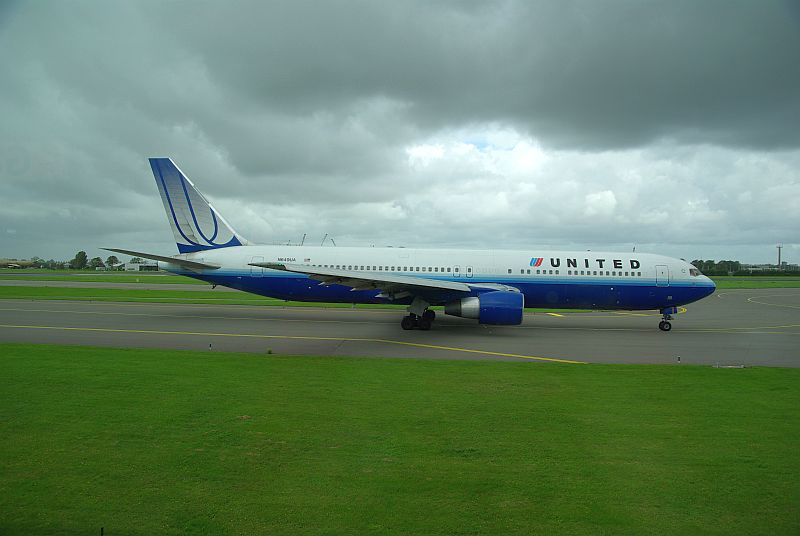 the "old" United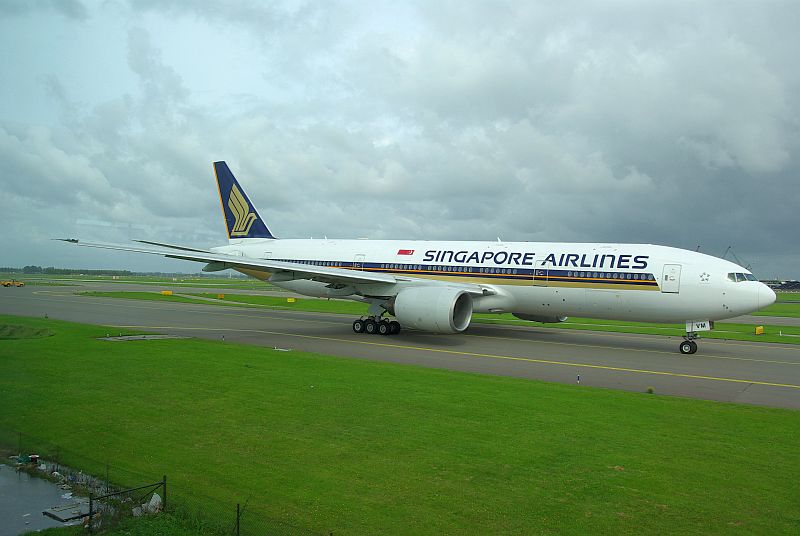 Singapore triple seven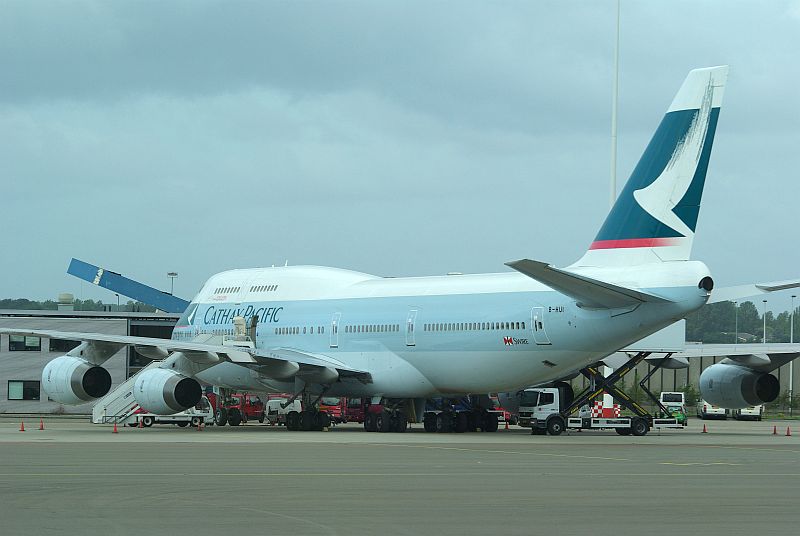 Cathay Jumbo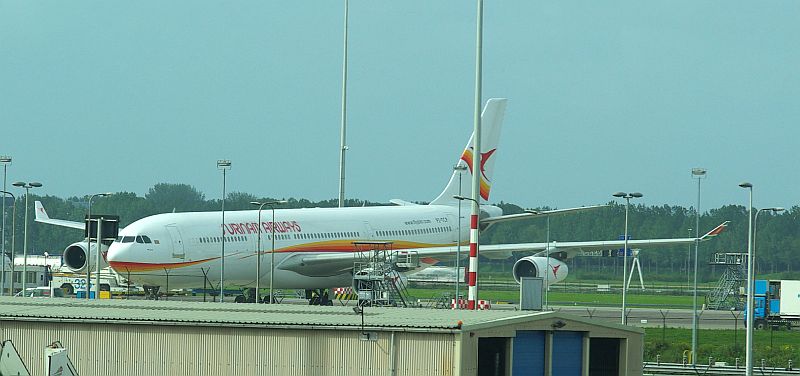 also something new to me - Surinam Airways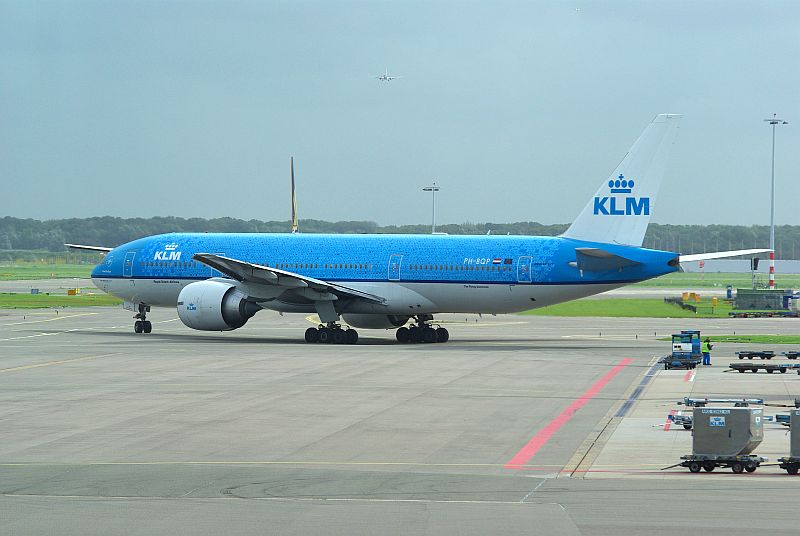 KLM B777 in special "tiles" paint
Then it became time to go to our gate where all of us had to through another security screening and passport control again. As seen before our plane was already waiting.
KLM PH-BFL "City of Lima", my plane to JFK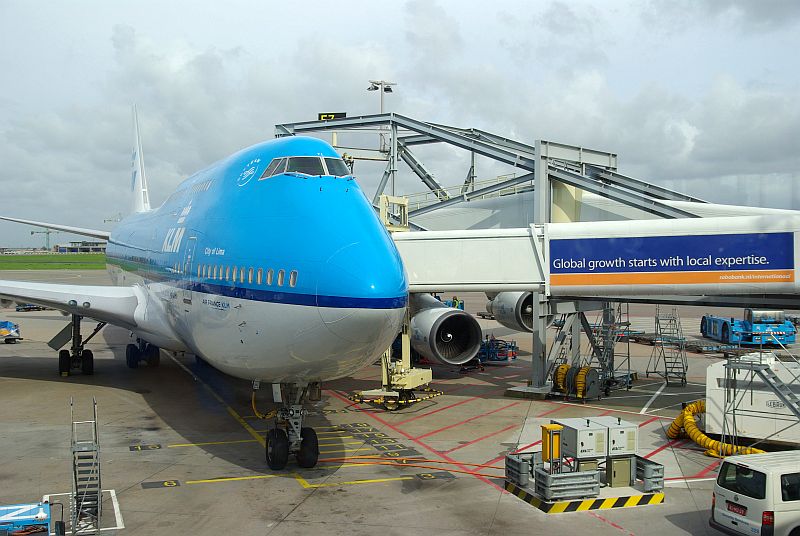 I like those funny bridges at AMS - they connect to one of the door behind or over the wing to speed up boarding of the aft sections of the plane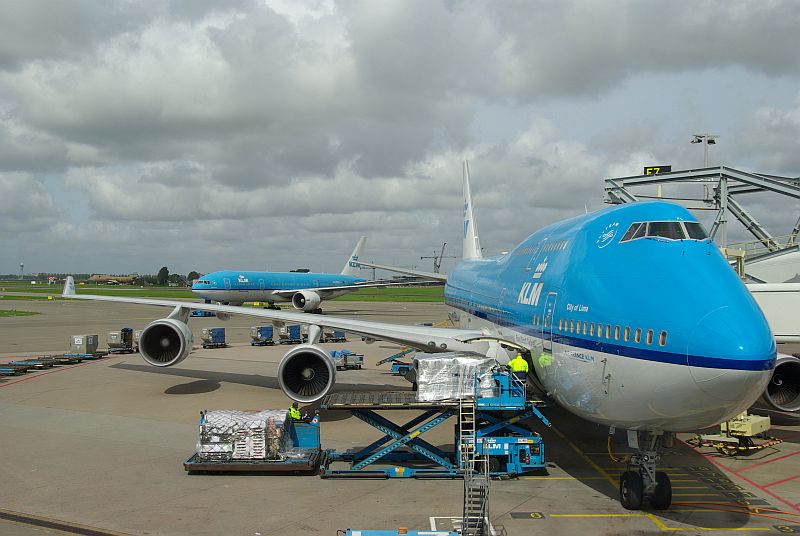 our plane also got some cargo, but what is it ? .....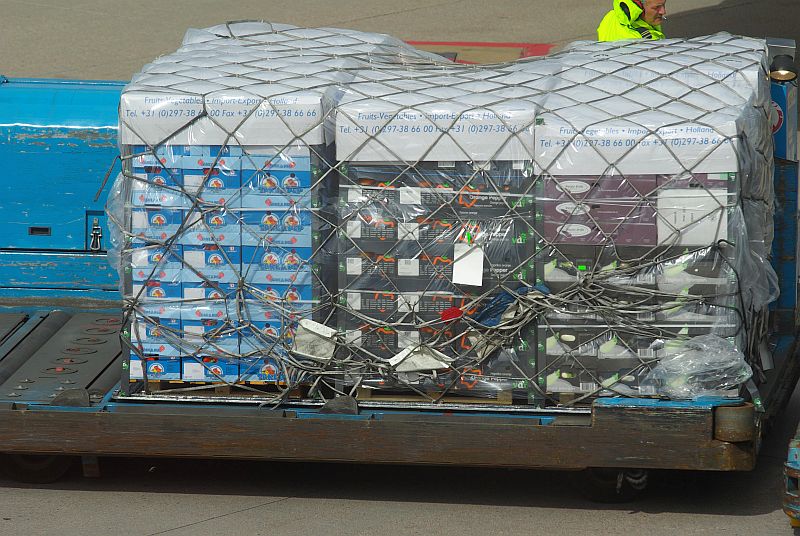 .... dutch peppers for NewYork
I had spend some extra Euro's to get a seat in the Economy Comfort zone - that gave me some really nice legroom (about 10cm more then standard economy)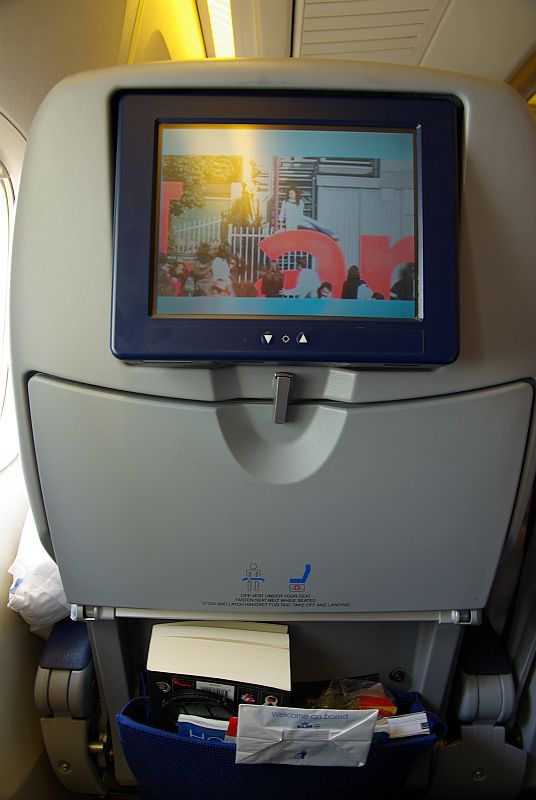 AVOD system with a nice selection of films a screen of good size - the control was stowed in the armrest which caused some unwanted actions during the flight
We left AMS in time and took of after a (at least for AMS) short taxi.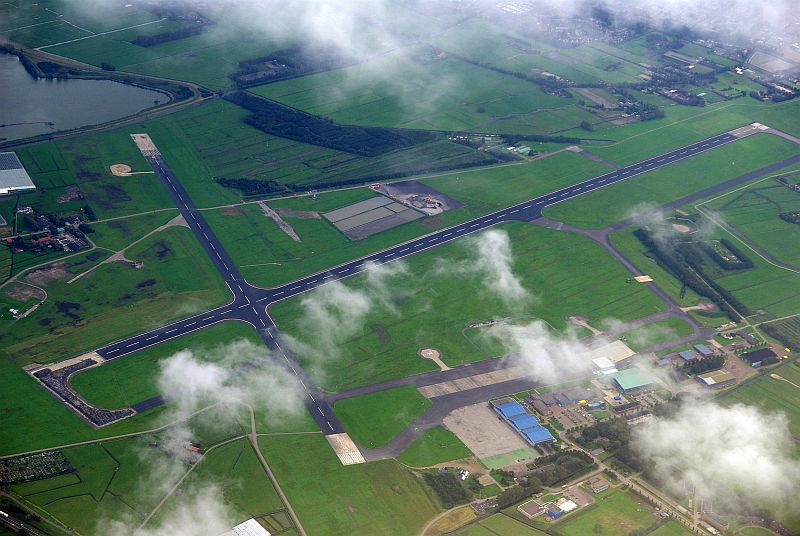 I dont know what airport that is - we came that shortly after leaving AMS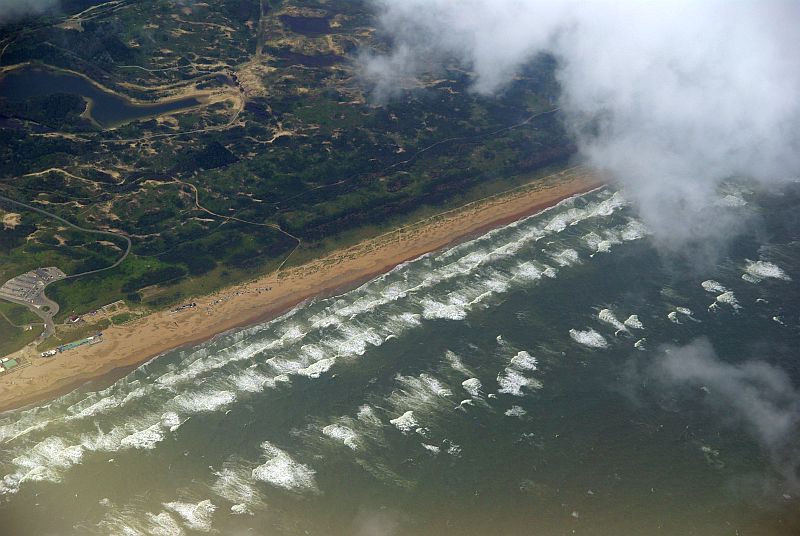 crossing the coastline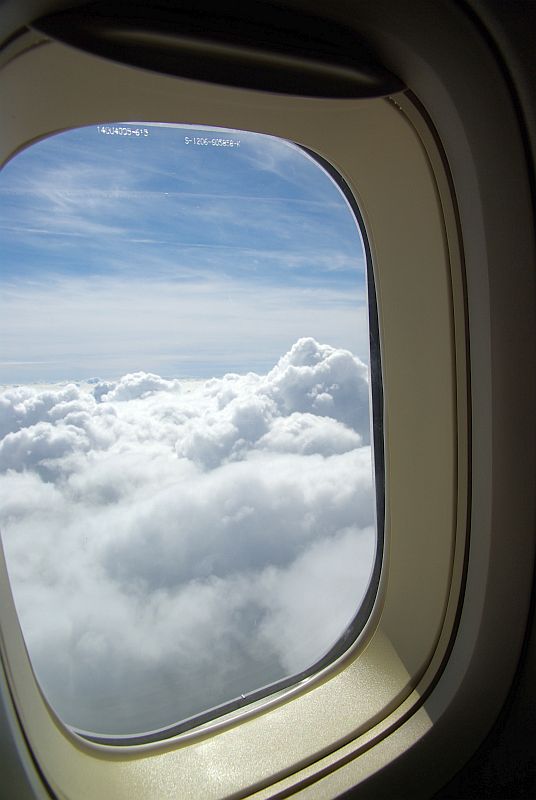 lots of clouds so nothing more to see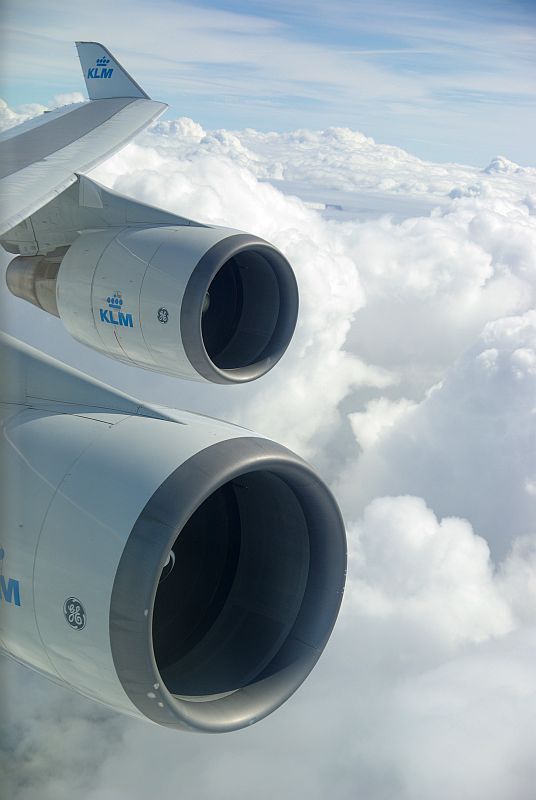 nice view on the engines from here
Some time after takeof we got a lunch. I took the green-chili-chicken with rice, some salad, bread, cheese and a nice pineapple desert. It was better the expected - really surprised on that point.
As announced by the pilot after takeof we took quite a southerly route due to the still strong westerly wind above the northern atlantic. We ended up with a route above London - south of Ireland - and then a straigh line across the atlantic. So we would reach NewJork direktly from the Atlantic without touching land before.
our routing the the AVOD system
At about that time I asked one of the staff if it would be possible to visit the cockpit after arrival in JFK. He went to aks the pilot but came back with bad news. He told me the pilot would be OK with a visit but they more or less get thrown out of their own plane by the US security staff. So he guessed I should try on the return flight. He seemed to be really sorry...
About one and a half hours before arrival we got another hot snack. In that case I opted for the slice of pizza (sorry, I dont remember the other choice).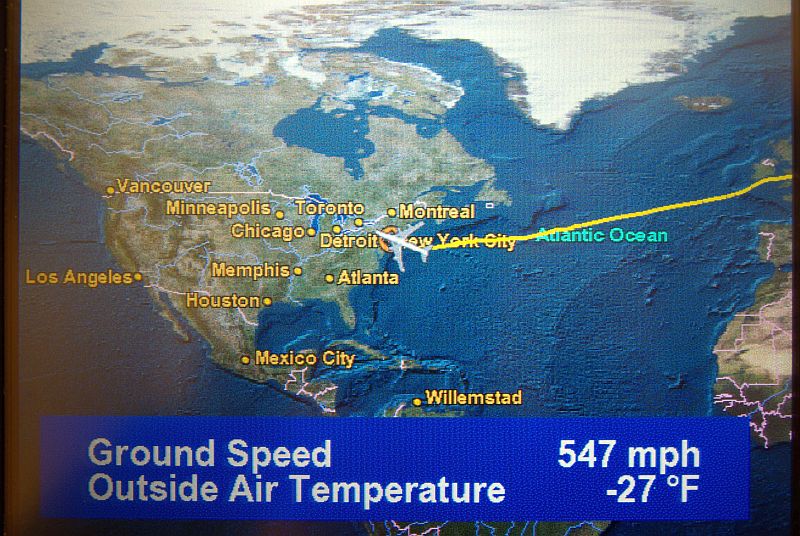 already close to NewYork
We approached JFK from the south. If I would drive like this pilot is flying I would certainly be stopped by the police ....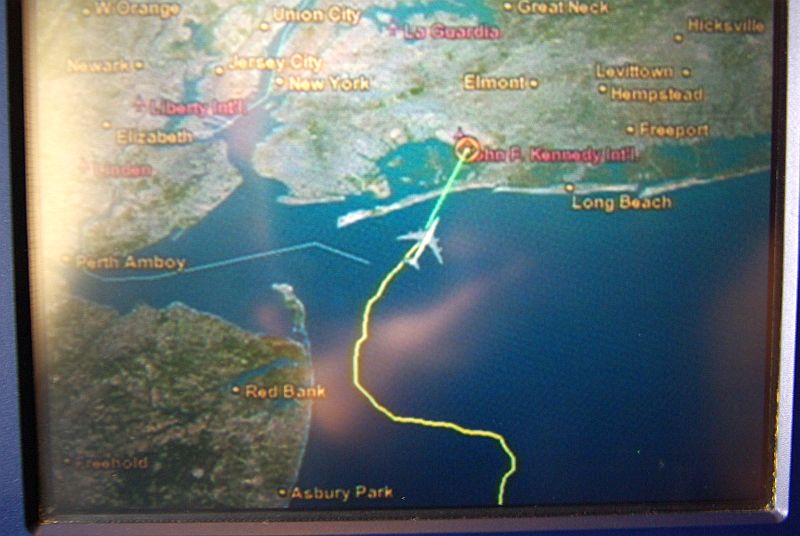 weird bumpy approach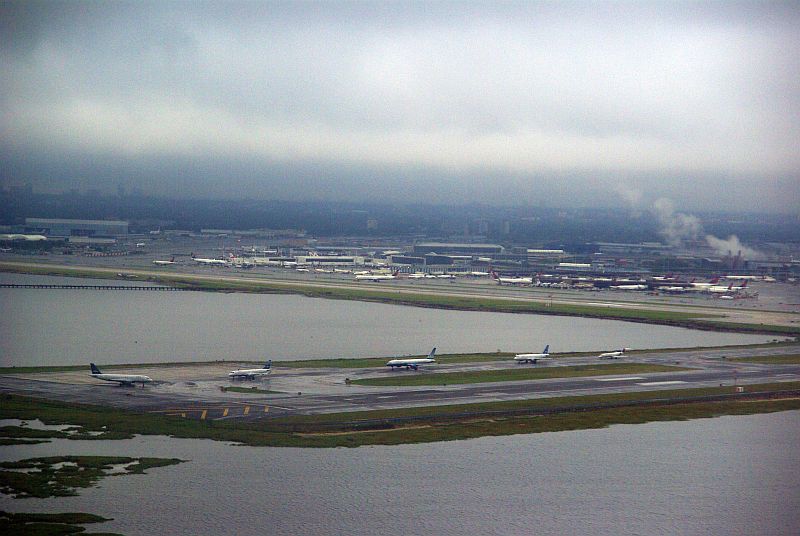 approaching JFK with a lot of planes waiting on the parallel runway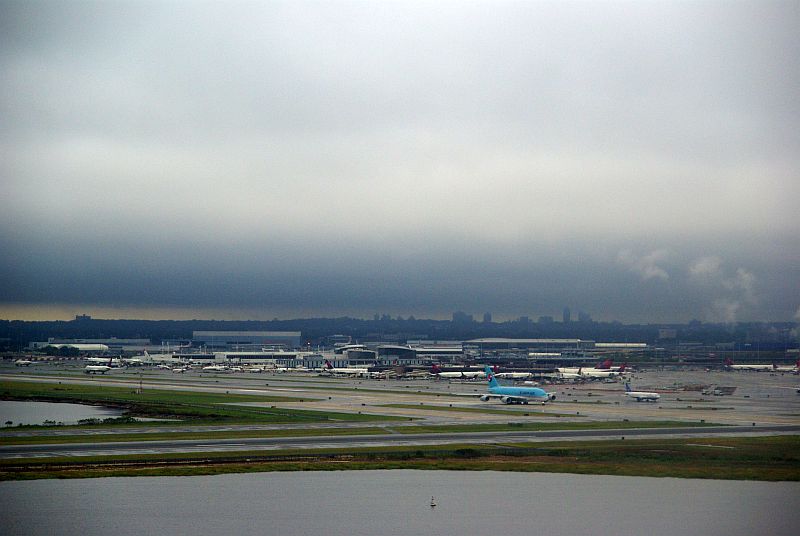 nice surprise - Korean A380 on taxi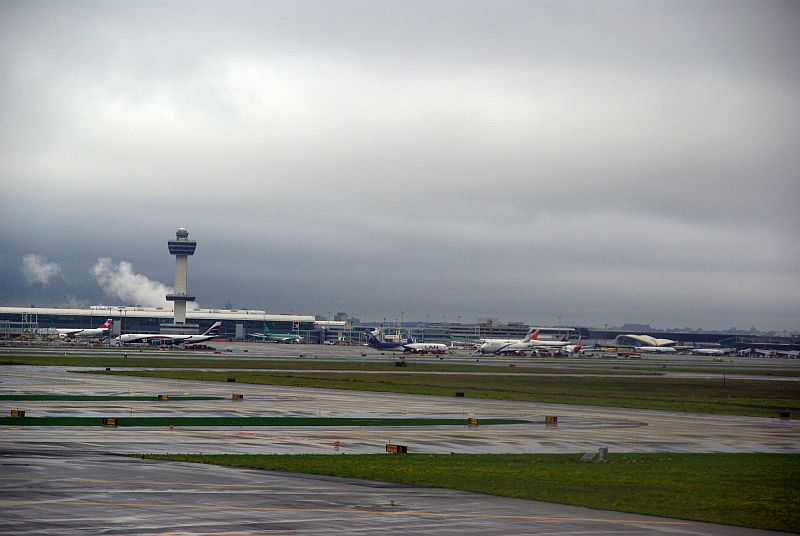 lots of different airlines around - Swiss, Arik, AerLingus, LAN, AirIndia, ElAl, Singapore, TAM, ...
this AerLingus touched down before we did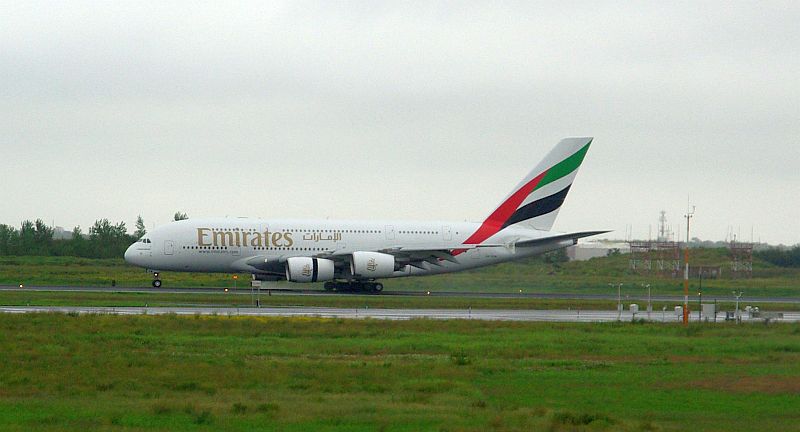 this Emirates A380 followed us on touch down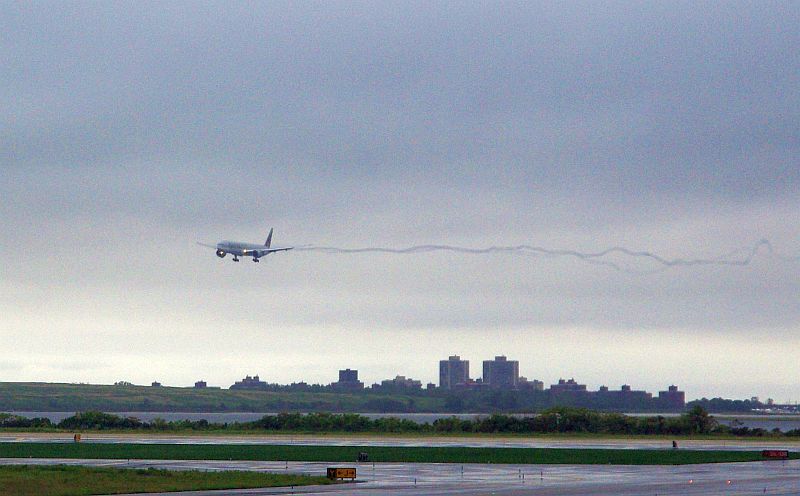 lots and lots of moisture in the air (Qatar Airways)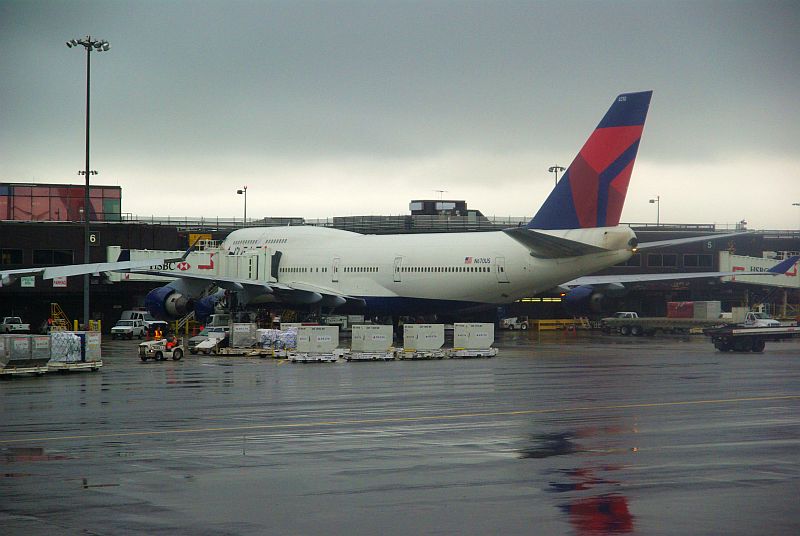 Delta B744 at the terminal
On the gate beside ours...
Deboarding went fast and smooth. I was really concerned about the long waiting times I experienced before at immigration and with these many planes coming in at the same time I expected the worst. Well, I was through immigration within five minutes - we had been the first plane to be at the gate. Phhuuuu.... I even made a joke with the staff there about the masses of people that will come soon and he also seemed not to be very happy about the timing of the airlines - remember, there even was an A380 coming in after us... We only had to wait for our baggage quite long before we were able to pass customs and head for our hotel in NewYork.
In the end I was quite happy with the KLM flight. The planes were nice and newly refurbished. The food was good. The personnel nice. All connections in time. The upgrade to Economy Comfort was well worth the 80€ I spend for that. The extra legroom made the flight quite nice... I would fly KLM again on that route. But maybe next time on one of the other flights. KLM has (as far as I know) three daily AMS-JFK flight, one on B744 and two on B777.
Thanks for reading and all the comments. The part two (US domestic flights) and part three (return trans atlantic) will follow soon
PHILIP