Around Mexico with Aereo Calafia Cessna & Viva Aerobus B733
Hi!
Good to see you'll still following my trip!
Welcome to the third in a series of reports covering my September travels to France, the USA and Mexico.
A map of my whole itinerary: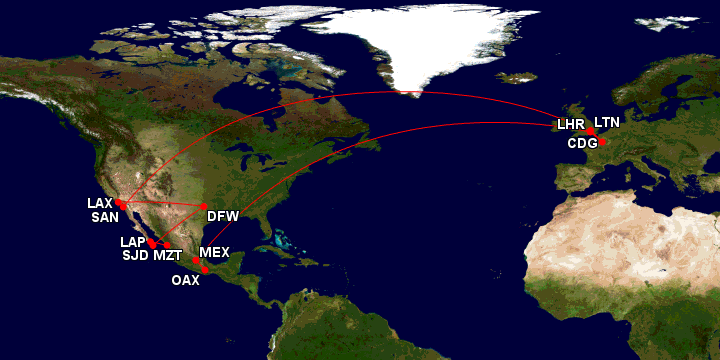 This reports' flights: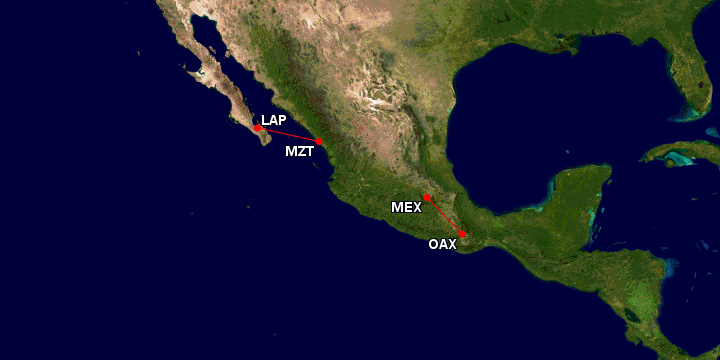 Part 1 covers my easyJet flight from Luton to Paris, then my BA flights from Paris to San Diego via LHR in World Traveller Plus
Part 2 covers a sightseeing tour of San Diego Airport, as well as my American Airlines flights from San Diego, to LA to Dallas, and then finally to San Jose Cabo, at the bottom of the Baja California peninsula
When I booked my international flights, I didn't really have much of a clue as to what to see and do in Mexico. For watching too many US soaps, I thought that starting in Cabo would be an interesting idea. A few photos from Cabo.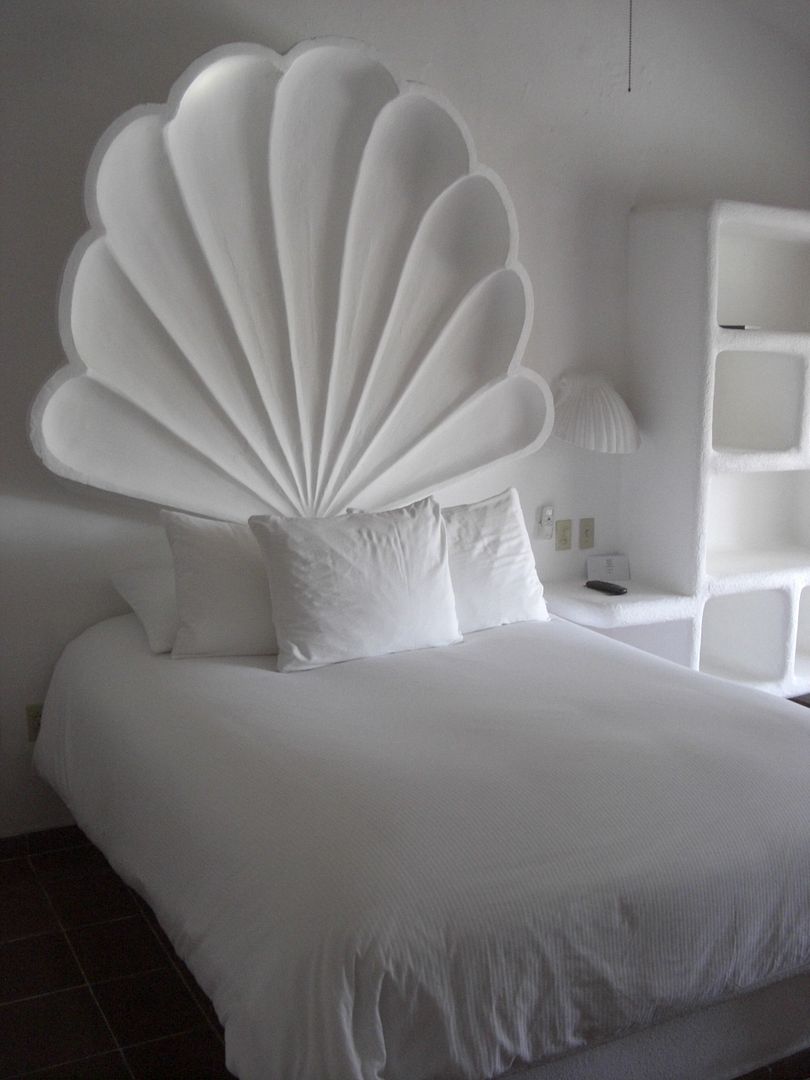 For Mark!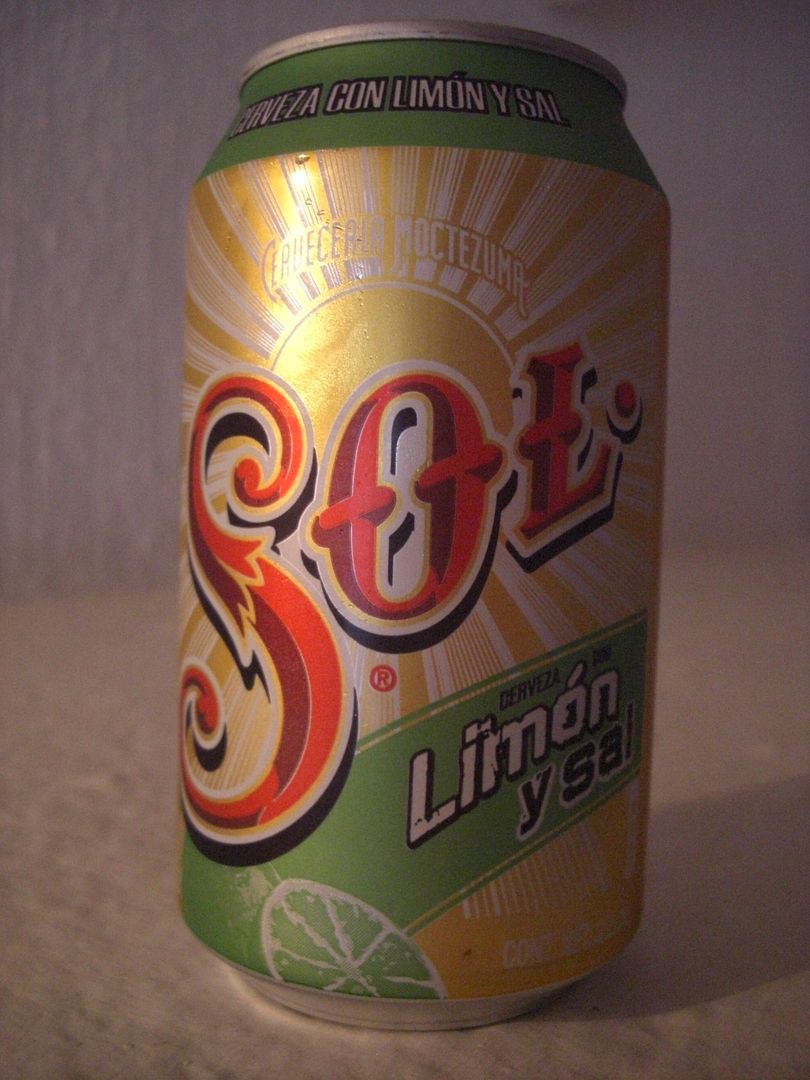 From Cabo (which I really liked), I took a bus up the peninsula to the town of La Paz. I managed to time my visit to La Paz to coincide with the 201st Mexican Independence day celebrations.
During my one full day in town, I joined a tour to go to the nearby island reserve of Espiritu Sanctu, where I went snorkelling with sea lions and whale sharks – awesome day out!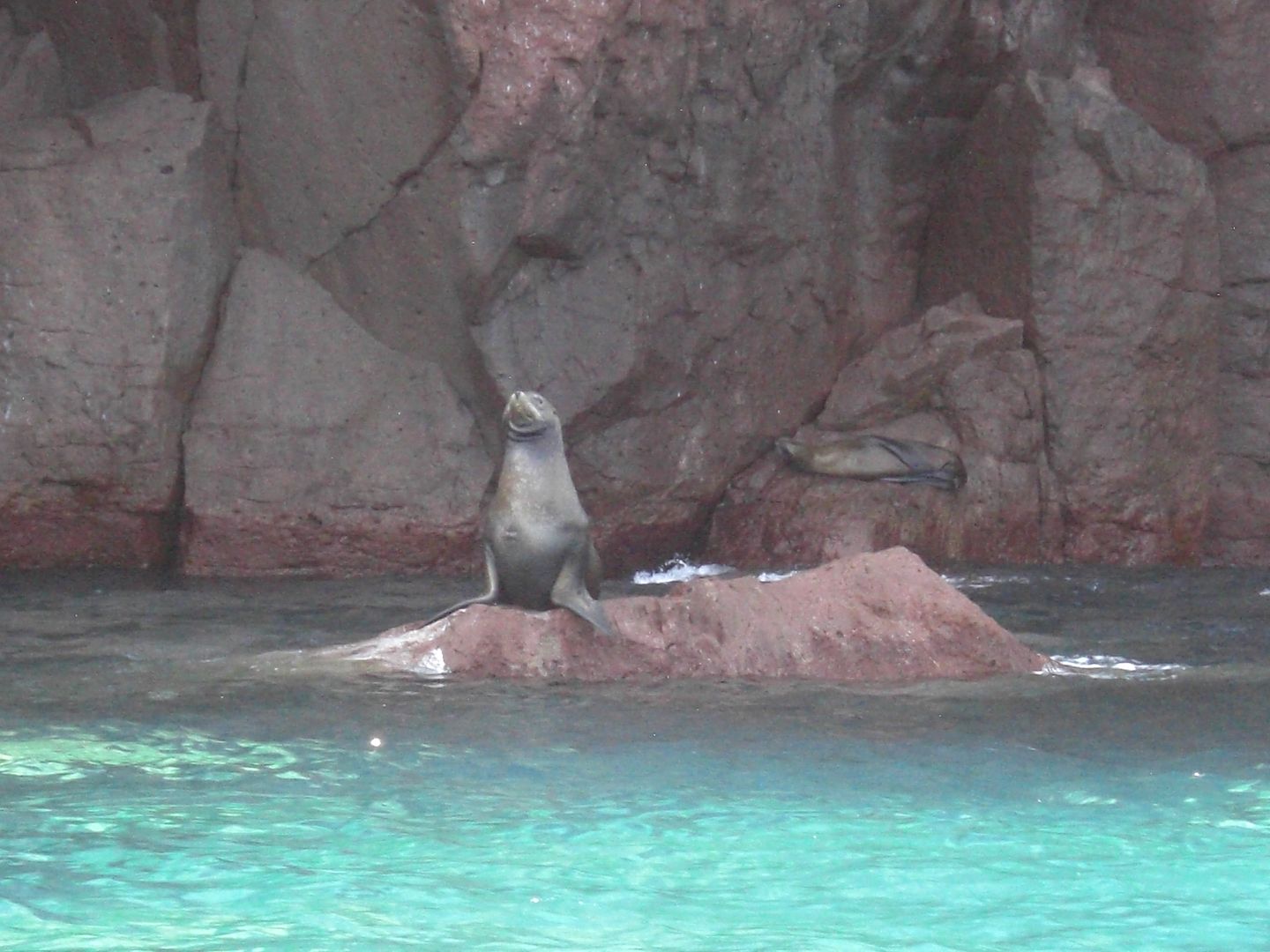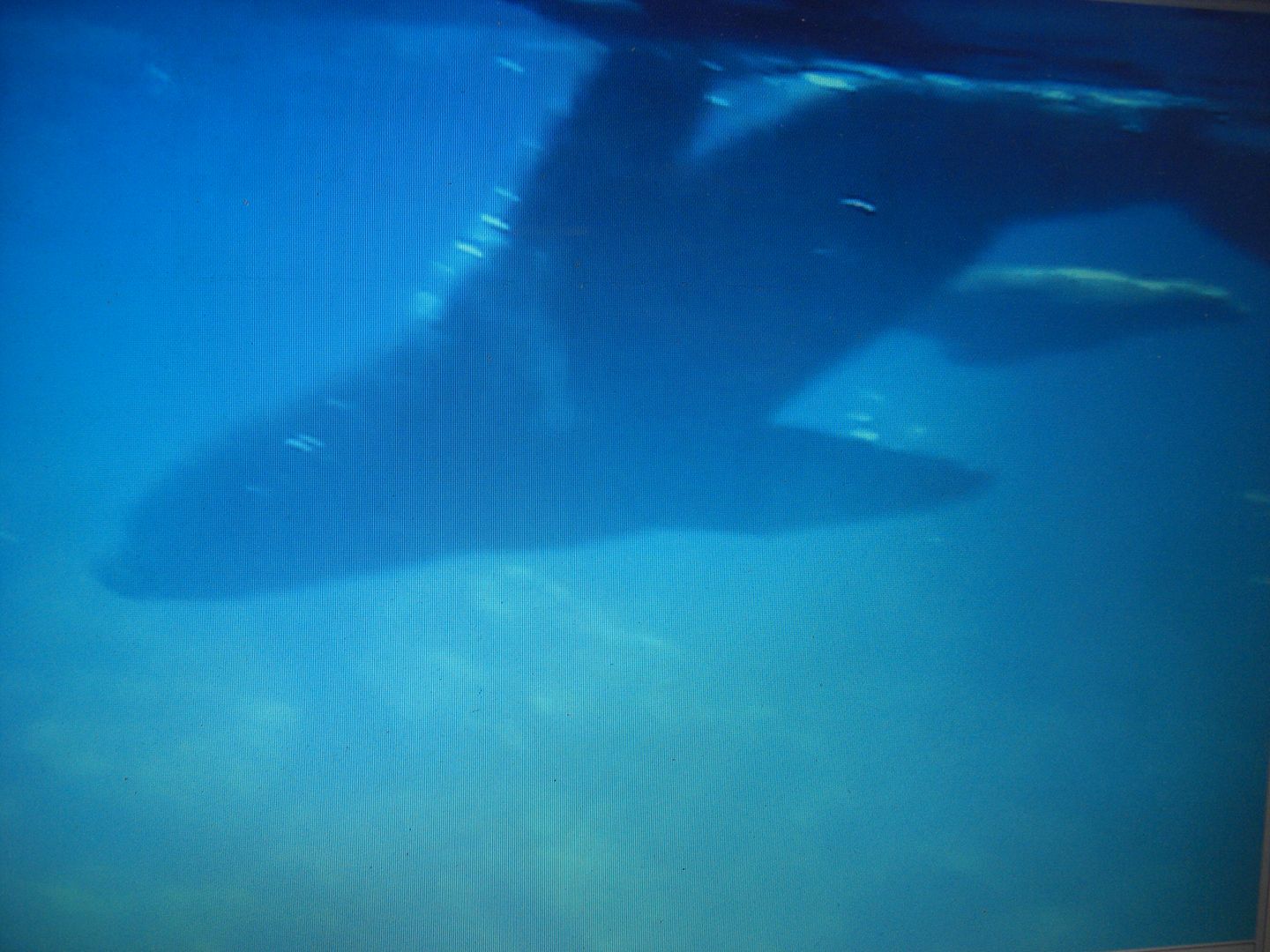 Originally, I had planned to taking the overnight ferry across the Sea of Cortez to Mazatlan. However, the schedules (only twice a week) weren't good. After a bit of research, I found a small little airline called Aereo Calafia. They operate a fleet of Cessna Caravan 208Bs, one 206, and an Embraer 120 Brasilia. For once, this was a fleet where I'd be happy to fly any aircraft, as they were all unknown to me. I was unable to find out which aircraft would be on my route, but I guessed it's be the 208B. The fare was quite reasonable, about 20% more than the ferry.
I caught a taxi from my hotel to La Paz Airport which didn't take long.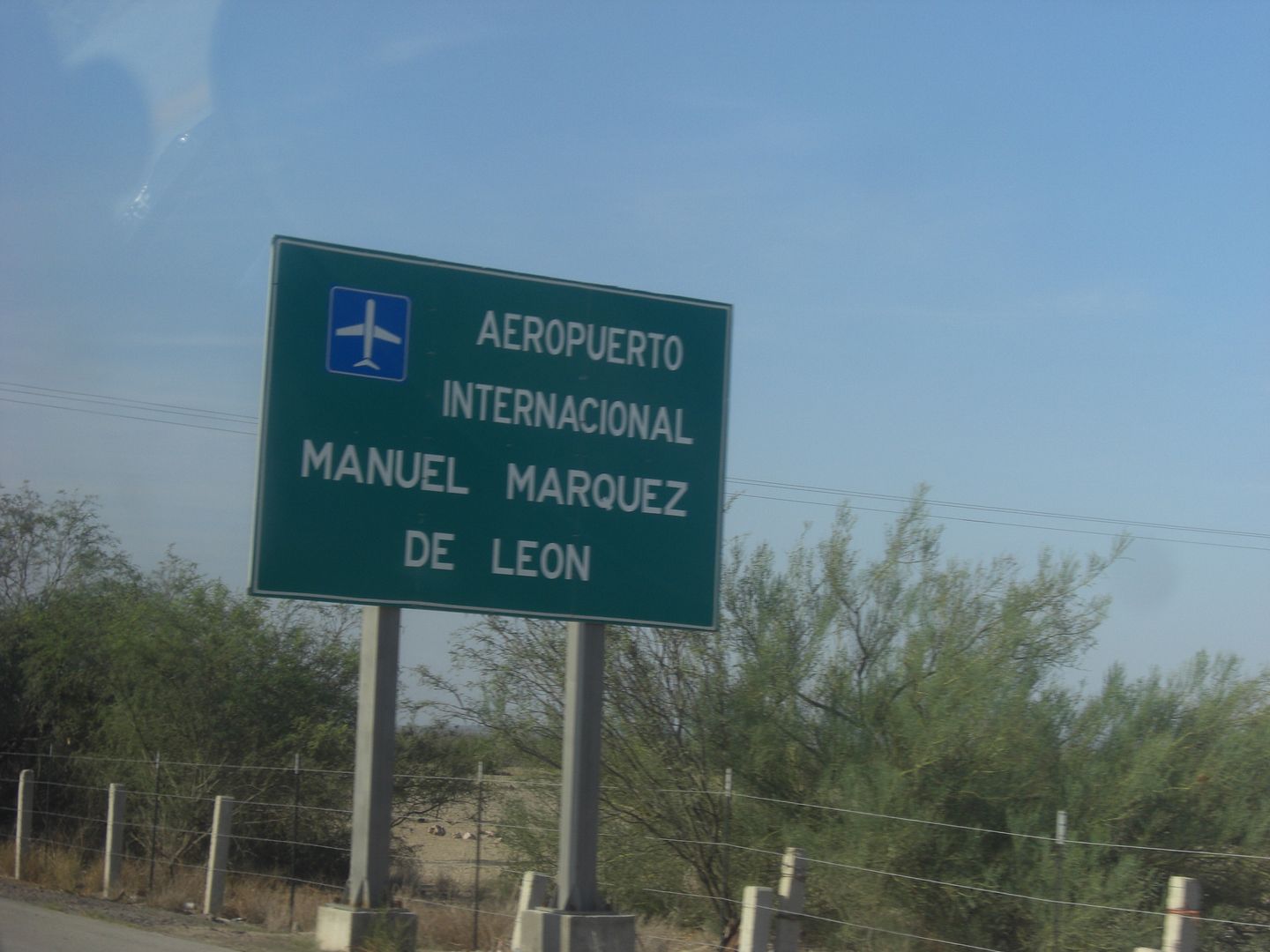 An aircraft outside a military centre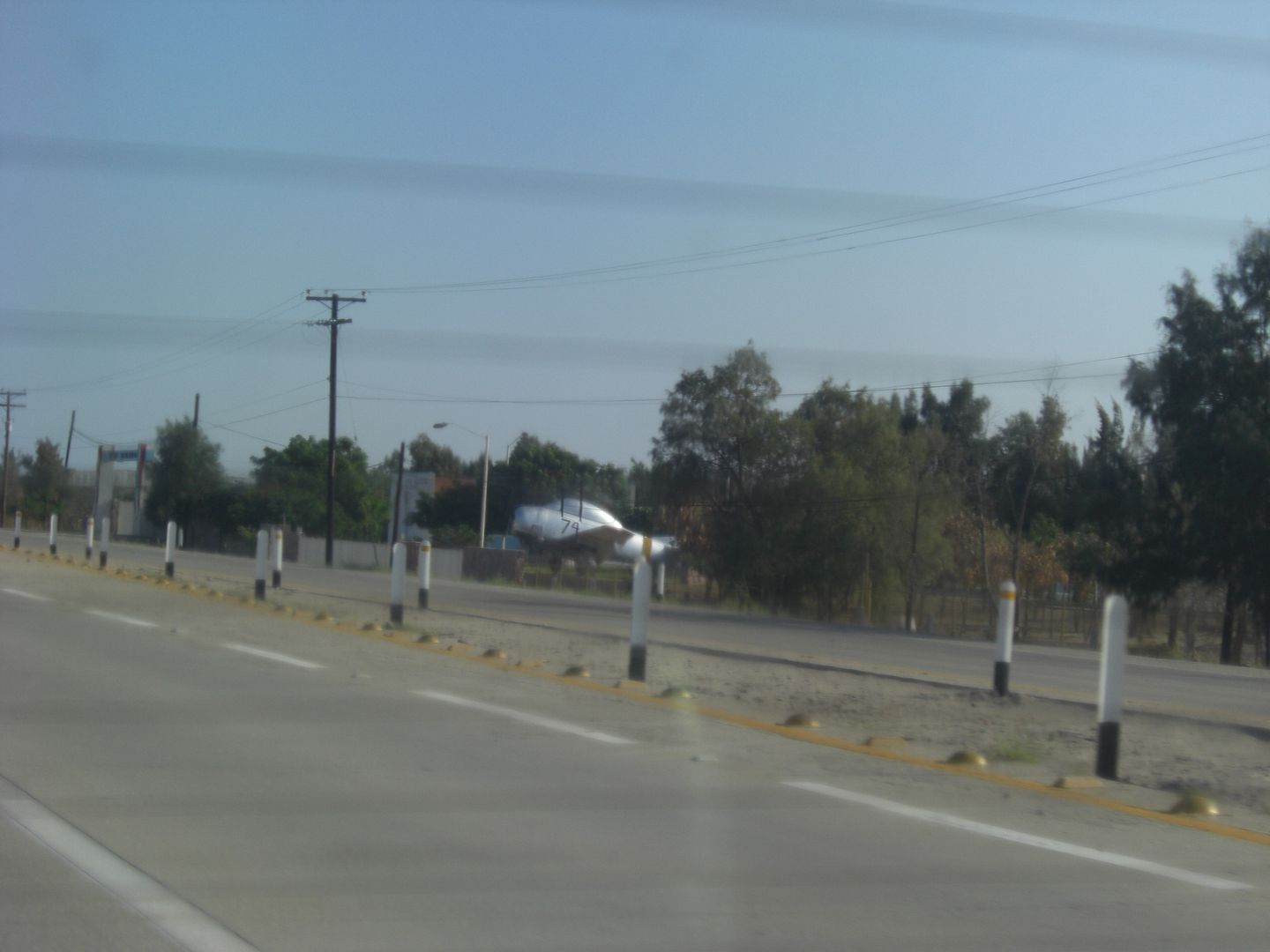 An abandoned fleet – think it was Aero California or something?
There wasn't much happening in the terminal when I arrived. You have to go through a security inspection before arriving at the check in desks. Just as upon arrival in Cabo, there was a button you had to press to see if you needed extra security. Strange for a domestic. Luckily I got a green light. I was a bit worried for a moment that I was in the wrong place, as there was no sign of my flight on the FIDS. However, I saw an Aereo Calafia desk out of the corner of my eye with no queue. The luggage allowance for my flight was only 15kg. my bag weighted 18.1kg, and I was charged to the 100g! Bit mean! I thought it was strange if they noted my checked bag weight to the nearest 100g, that they didn't care about my hand luggage (which by this stage was probably around 13kg). I had to take one of the identical boarding passes I was issued to the security desk mentioned earlier, where it was stamped, before I could proceed through security. I was the only person here, and it took less than a minute. There wasn't much happening airside this morning. There was an Alaska flight for LA leaving a couple of hours after us, as well as a Mexico City flight on Aeromexico, but barely any of those passengers were in the terminal yet.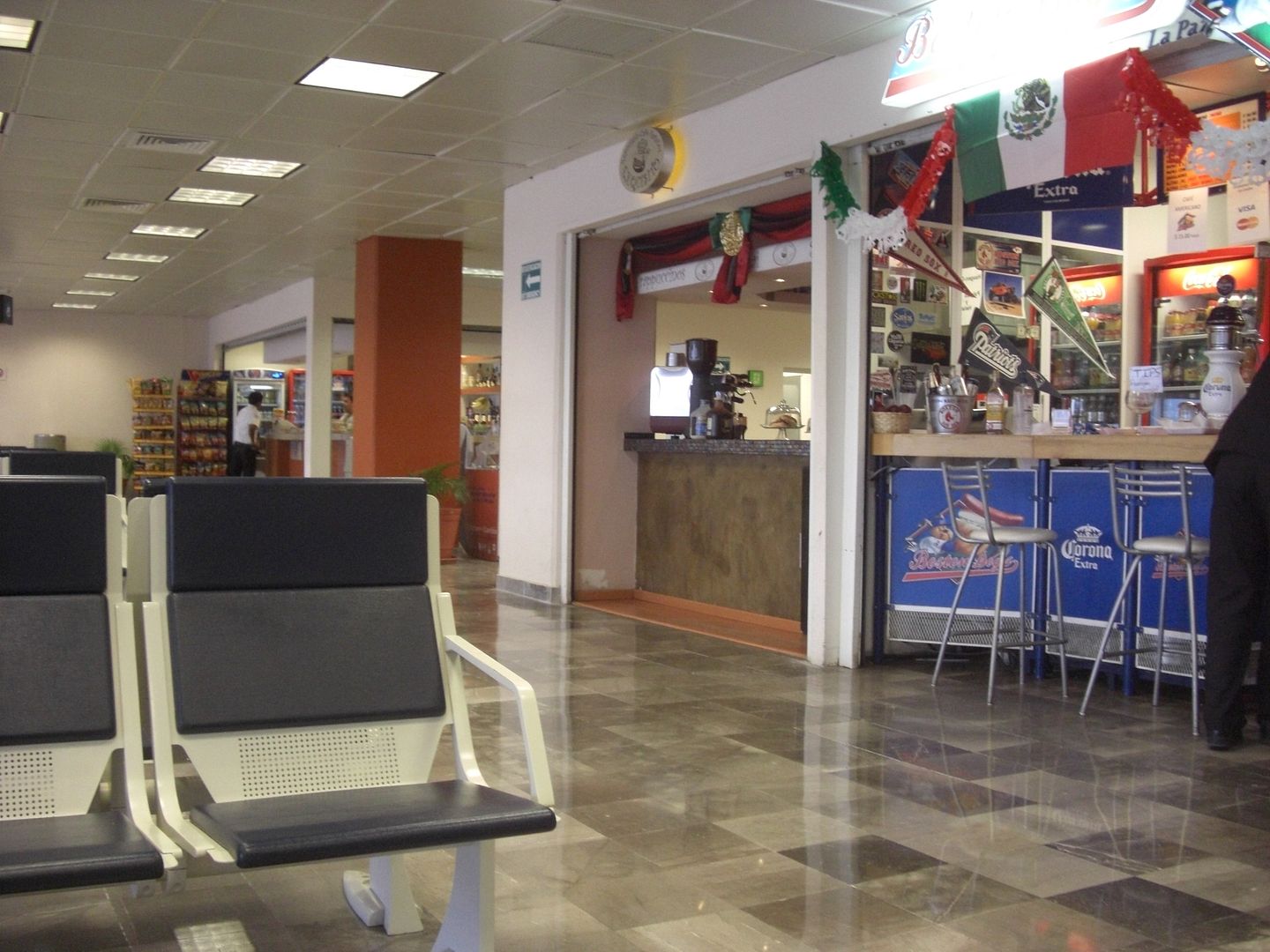 I was quite excited when a Cessna 208 was towed over to face the terminal from a remote stand. This would be my bird today.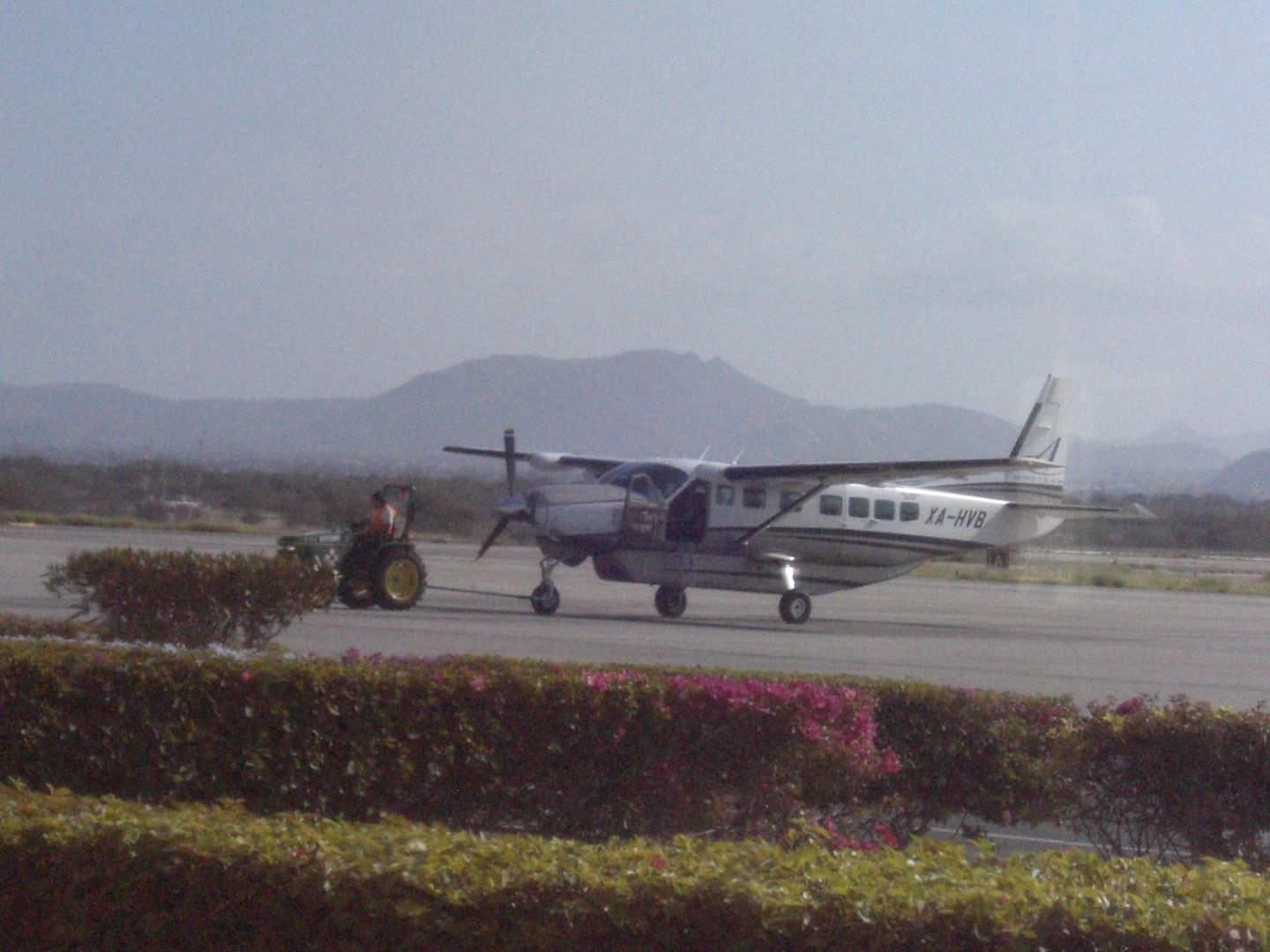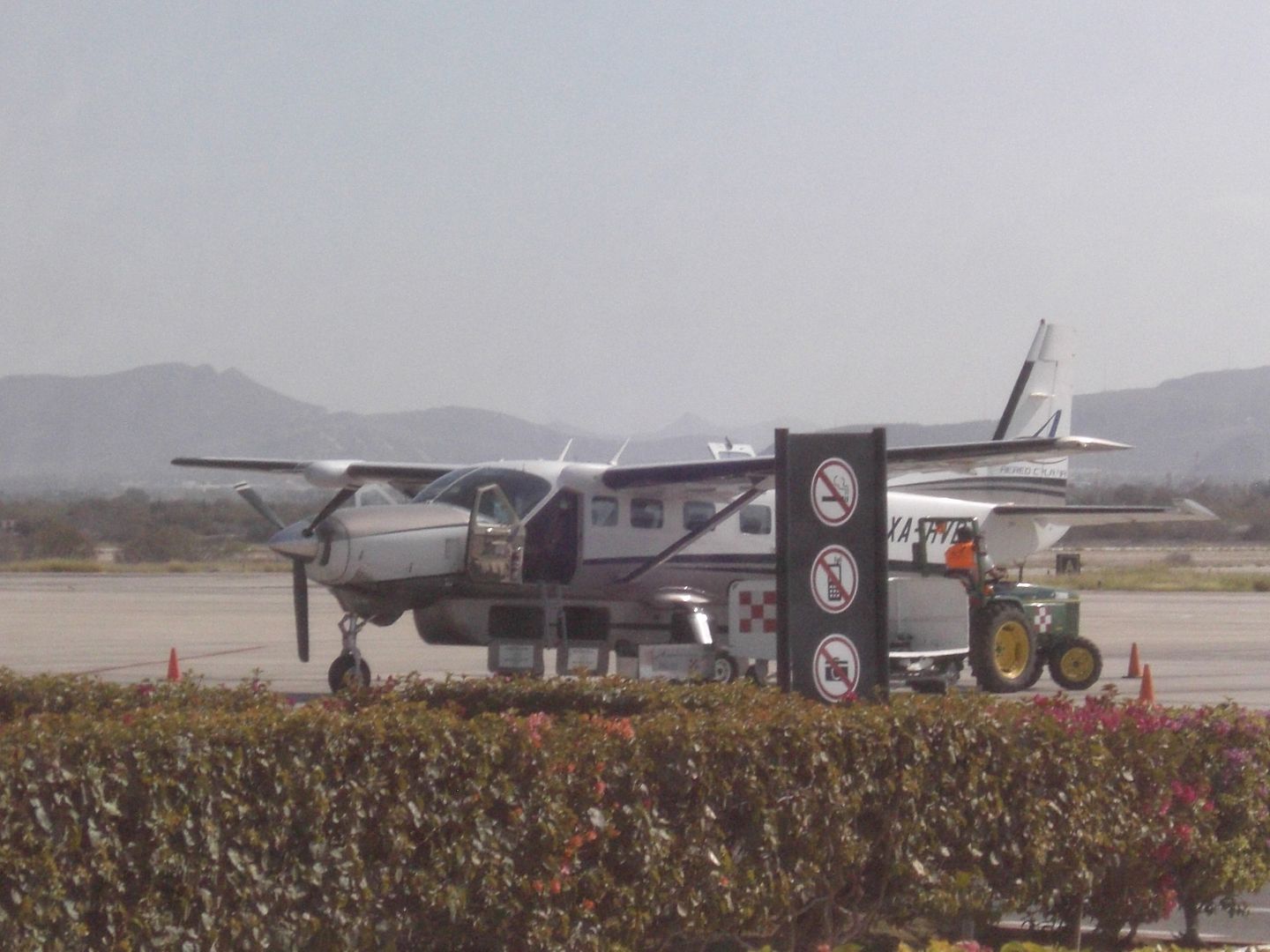 Before I set out for the airport, I'd done a rather rudimentary loading test on the Aereo Calfia website – there were still 4 seats left for sale, meaning 8 seats sold. Around ten minutes before out SDT we were asked to line up (12 of us, seems like they'd sold the extra 4 seats in the time it took me to get to the airport), before being walked to the plane across the baking hot tarmac.
September 2011
La Paz (Baja California Sur, Mexico) (LAP) – Mazatlan (MZT)
Aereo Calafia 431
Scheduled: 1040-1220 (1h40m)
Actual: 1043-1217 (1h34m)
Cessna Caravan 208B XA-HVB
Economy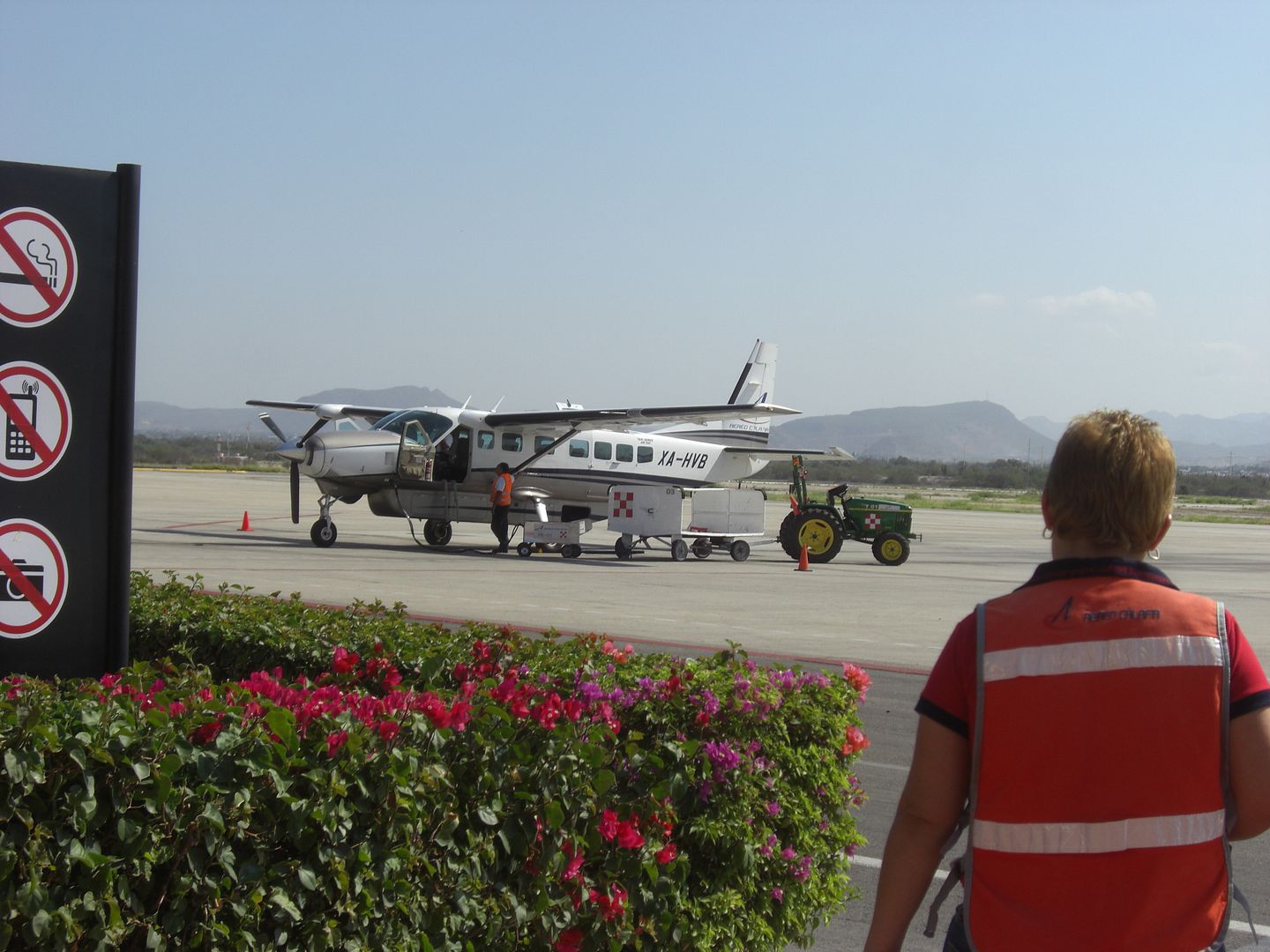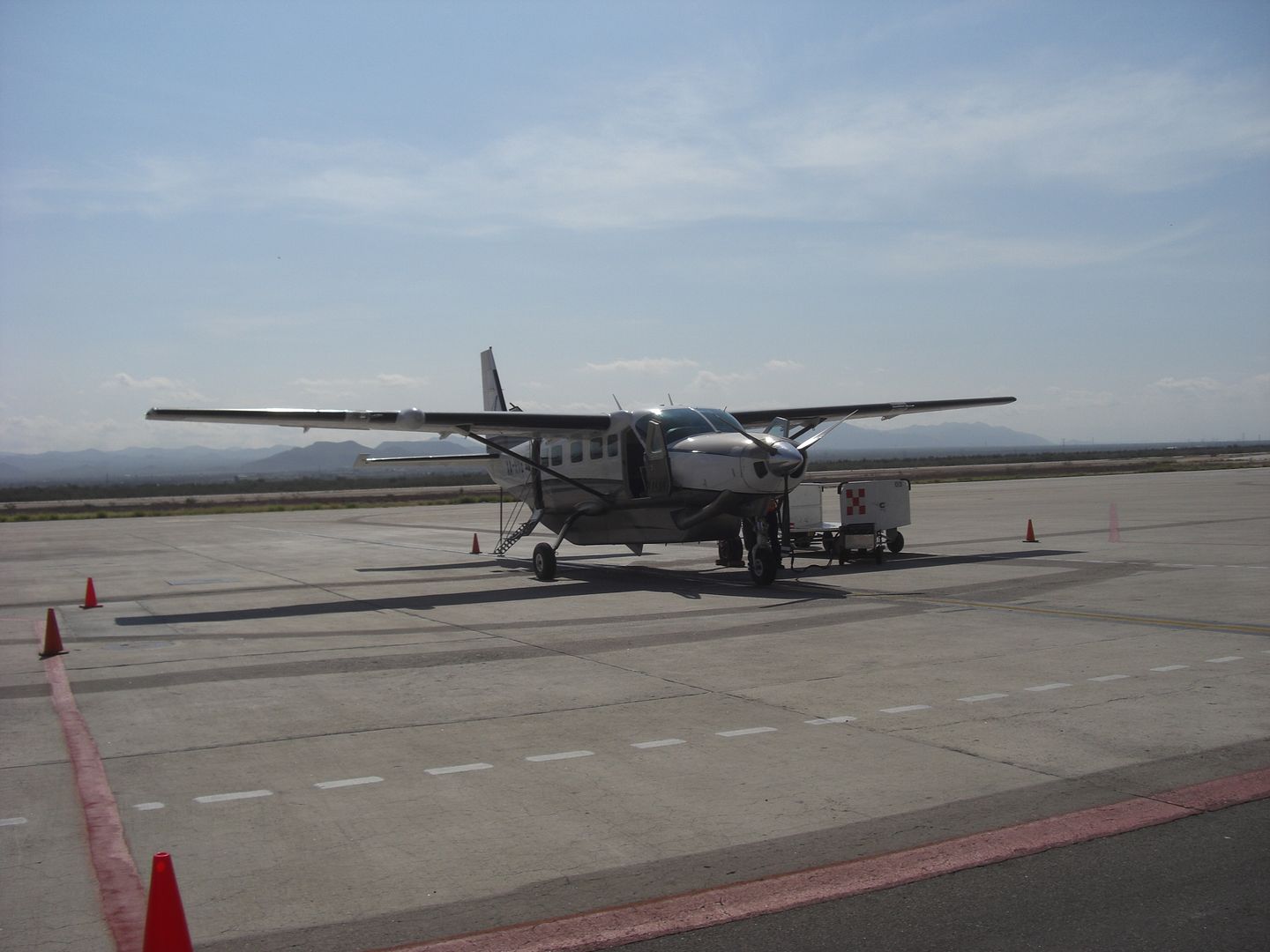 I was near the front of the queue, so was able to get the only single seat in the front row. As you can see, it was a bit of a squeeze getting down the tiny aisle! That lady and her friend actually had quite a few chats with the pilot during the flight (tapping on his shoulder). Not sure if they were old friends, or just very chatty. The pilot didn't seem to mind at all!
My view
Safety card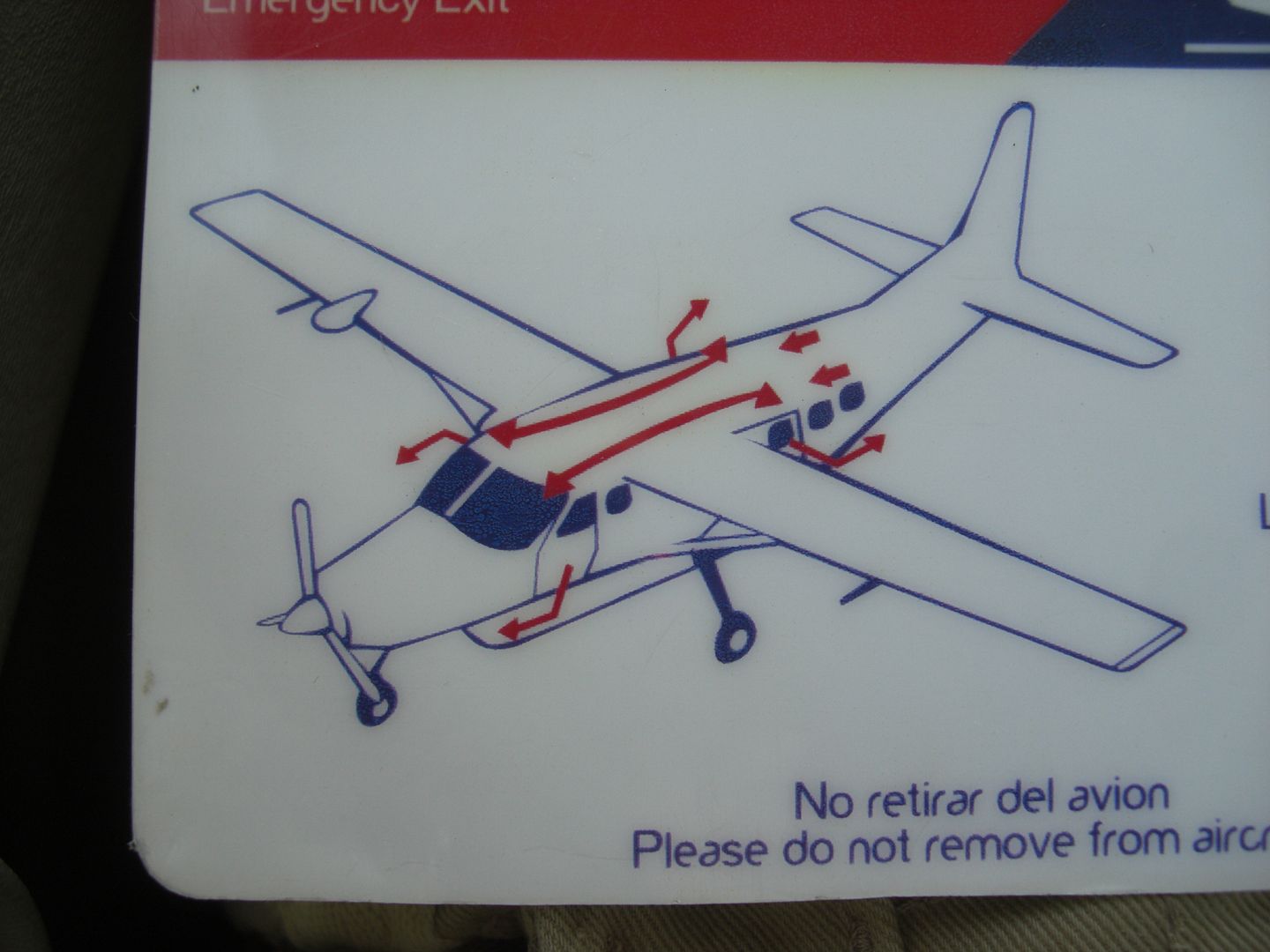 No IFE today, but I think this (just about) beats the moving map!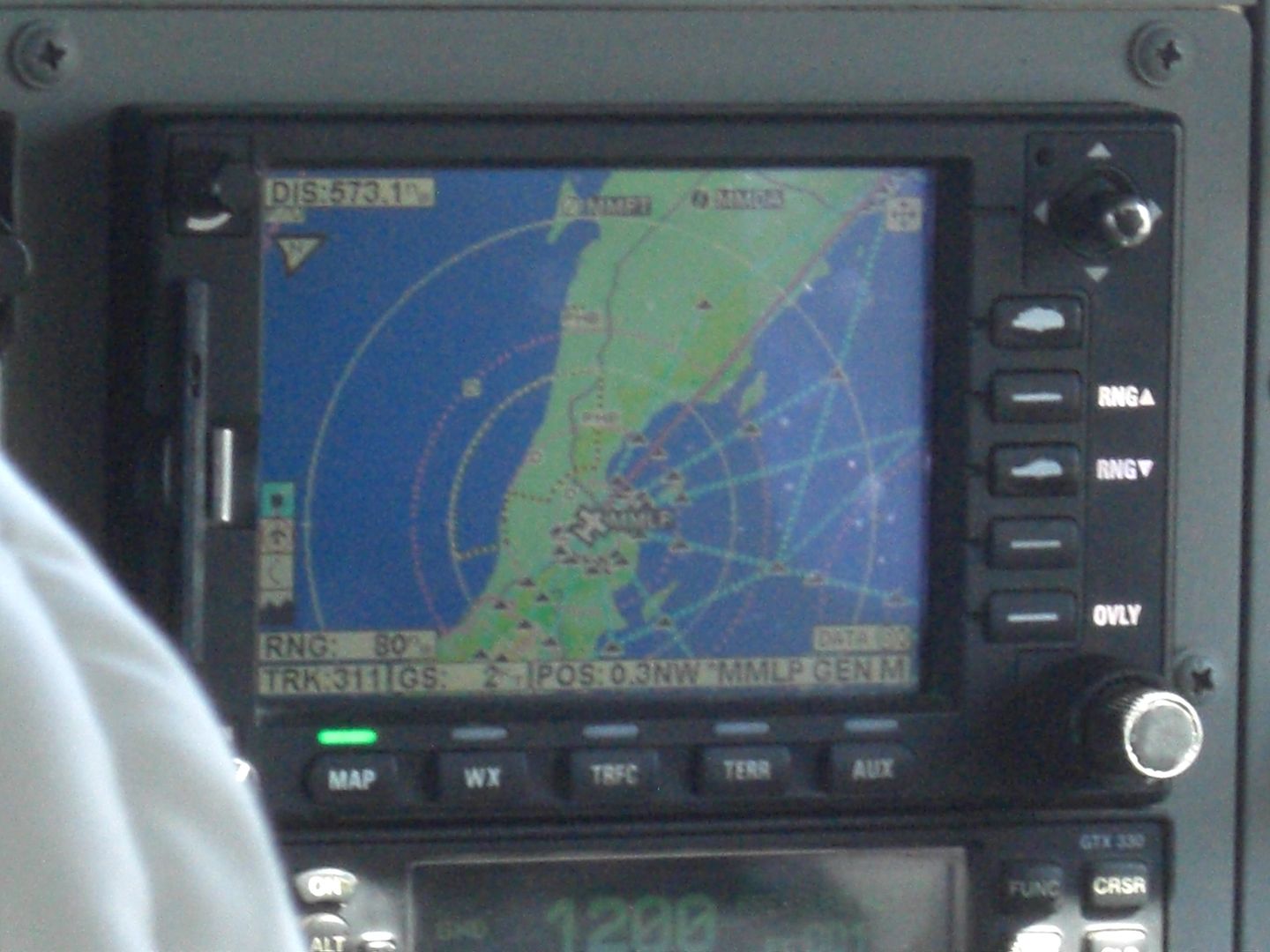 A neighbour
We were airborne just a few minutes late. Beautiful day for flying over Baja California!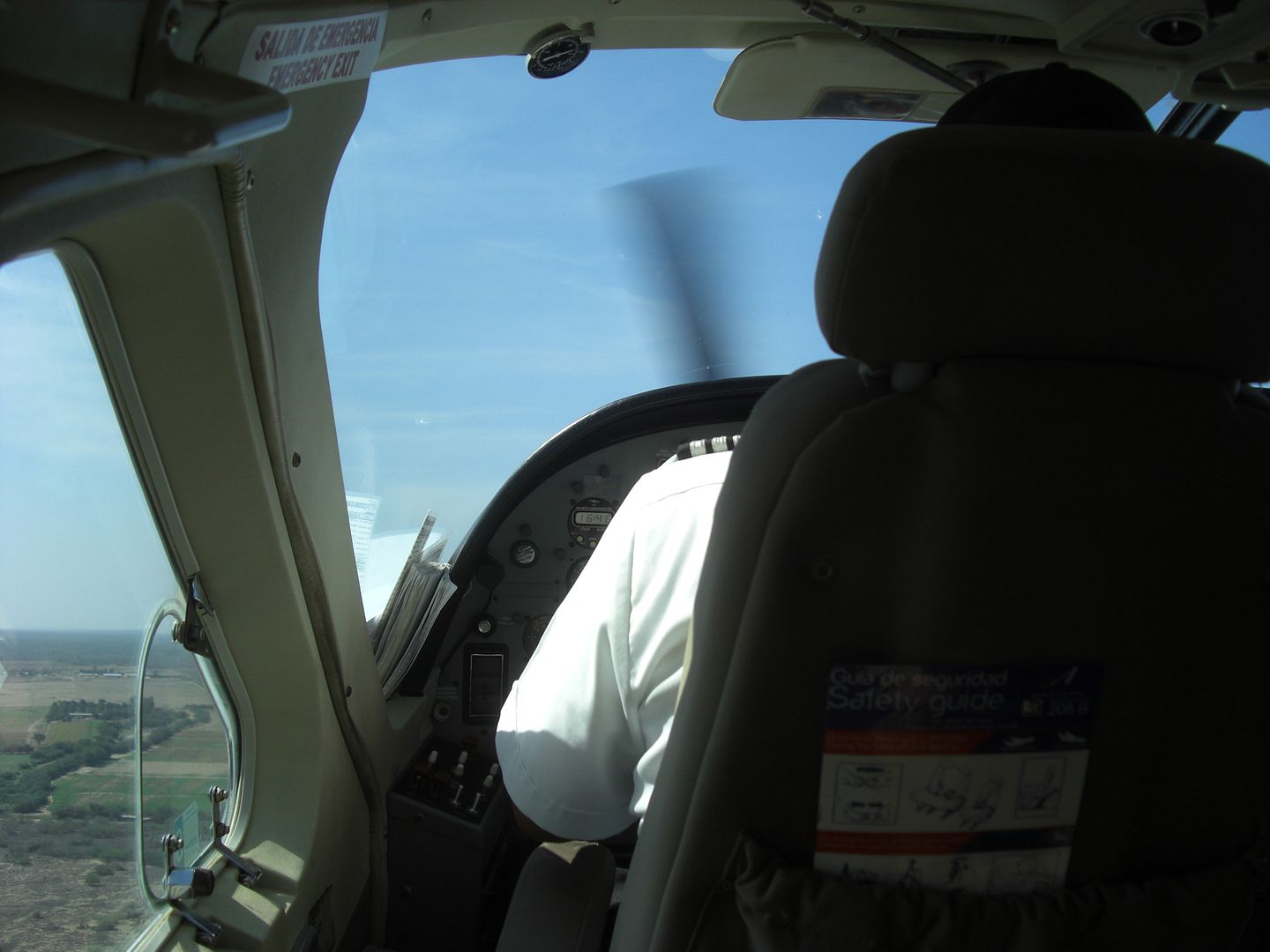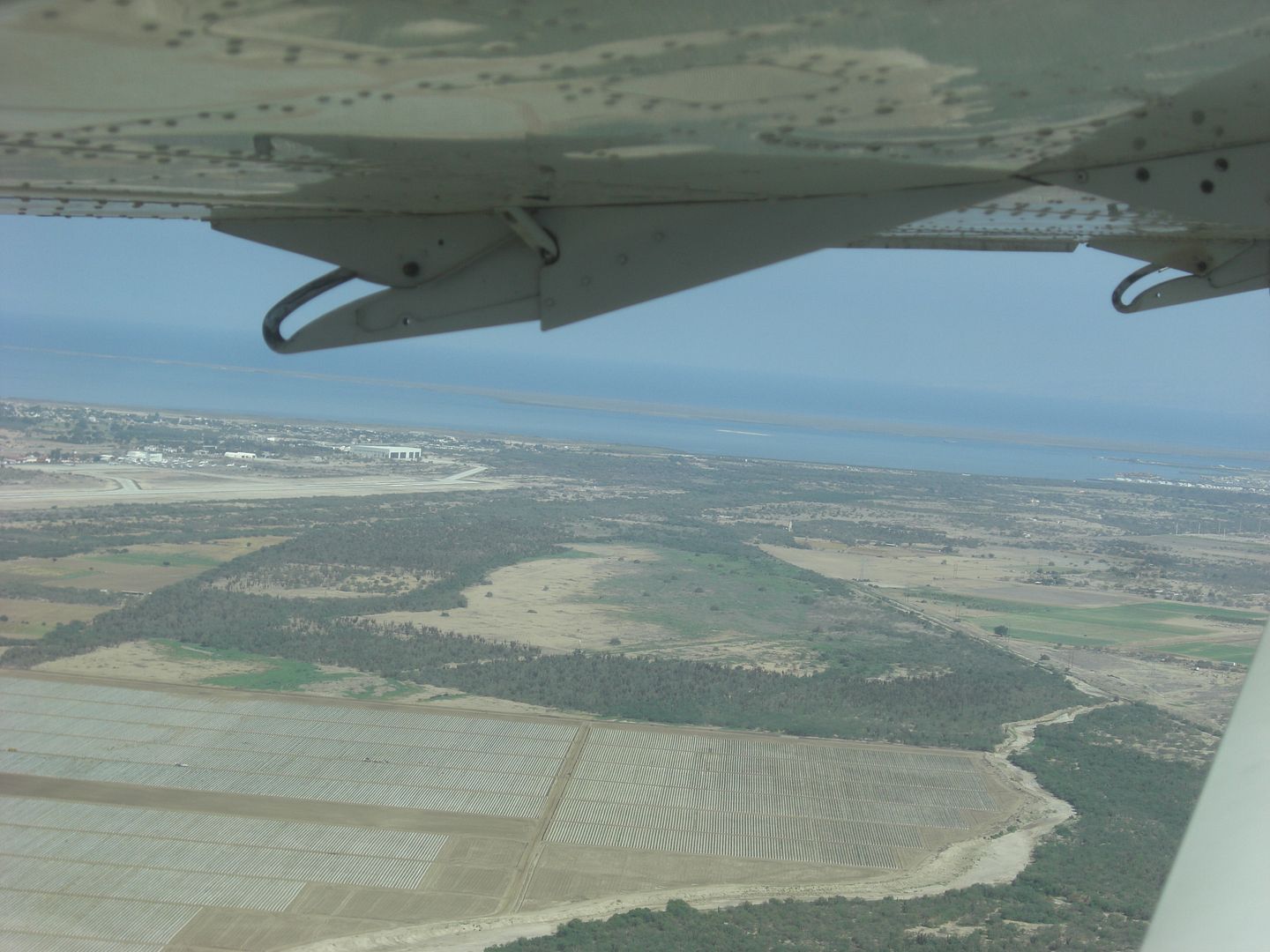 My legroom. When the captain put his seat back during cruise, he took away most of it!
There was a spare cockpit seat….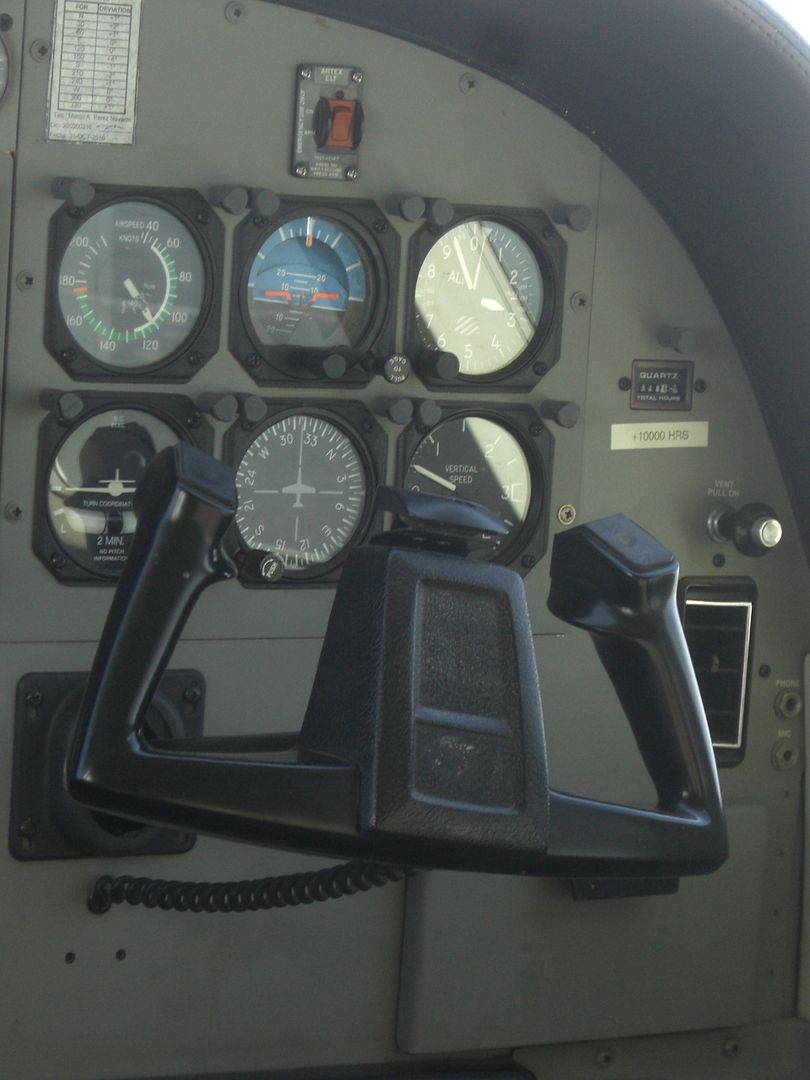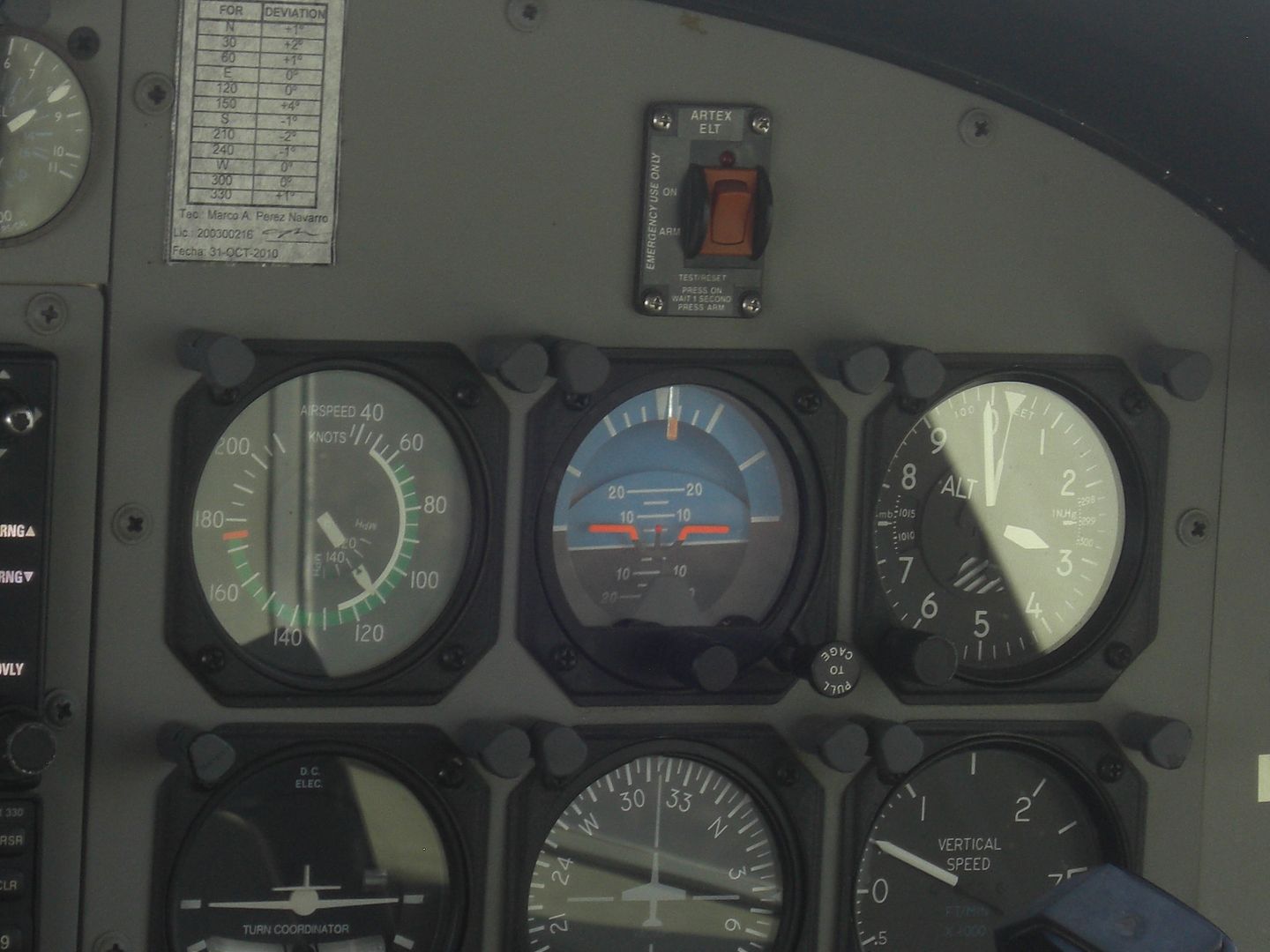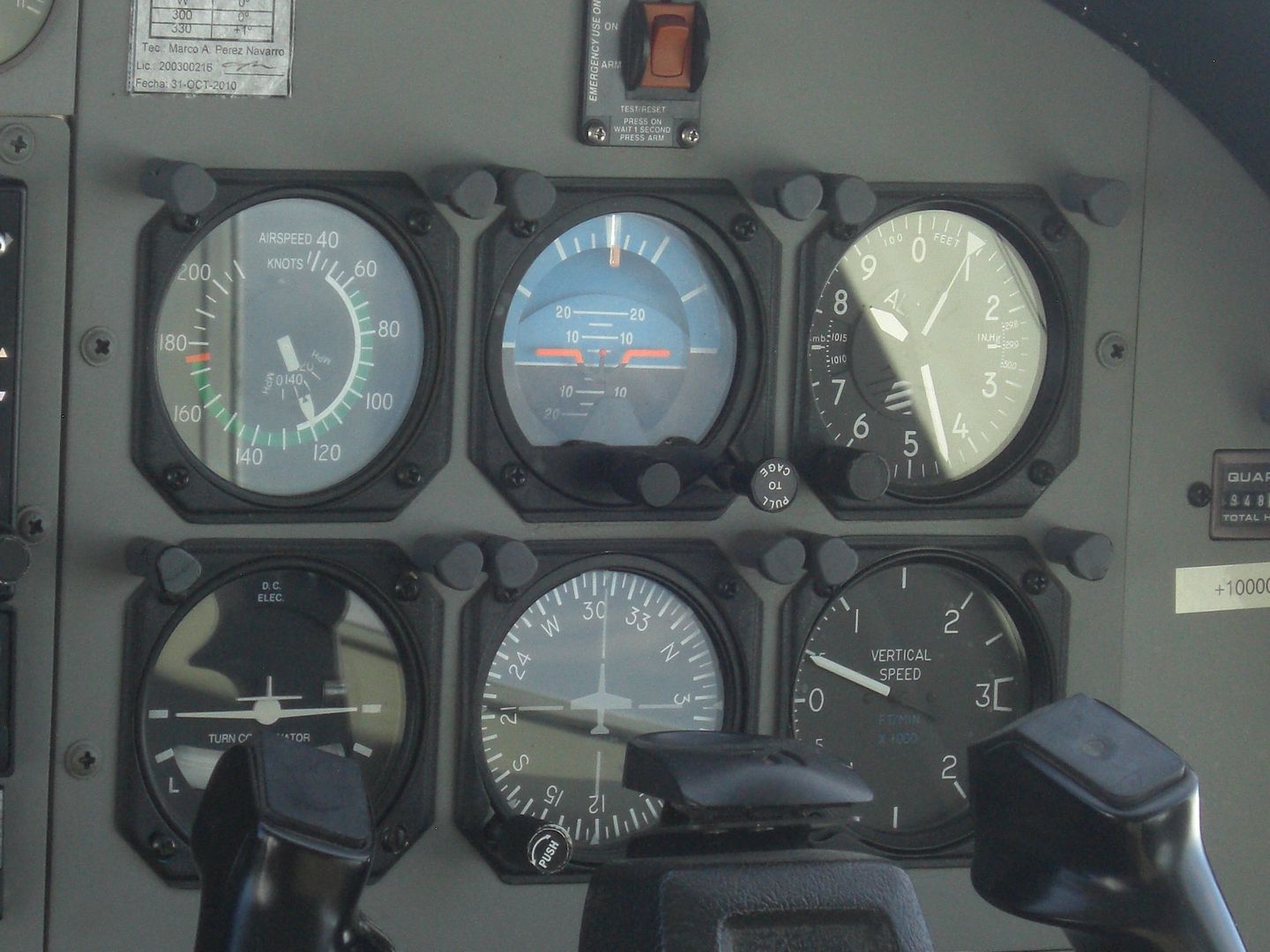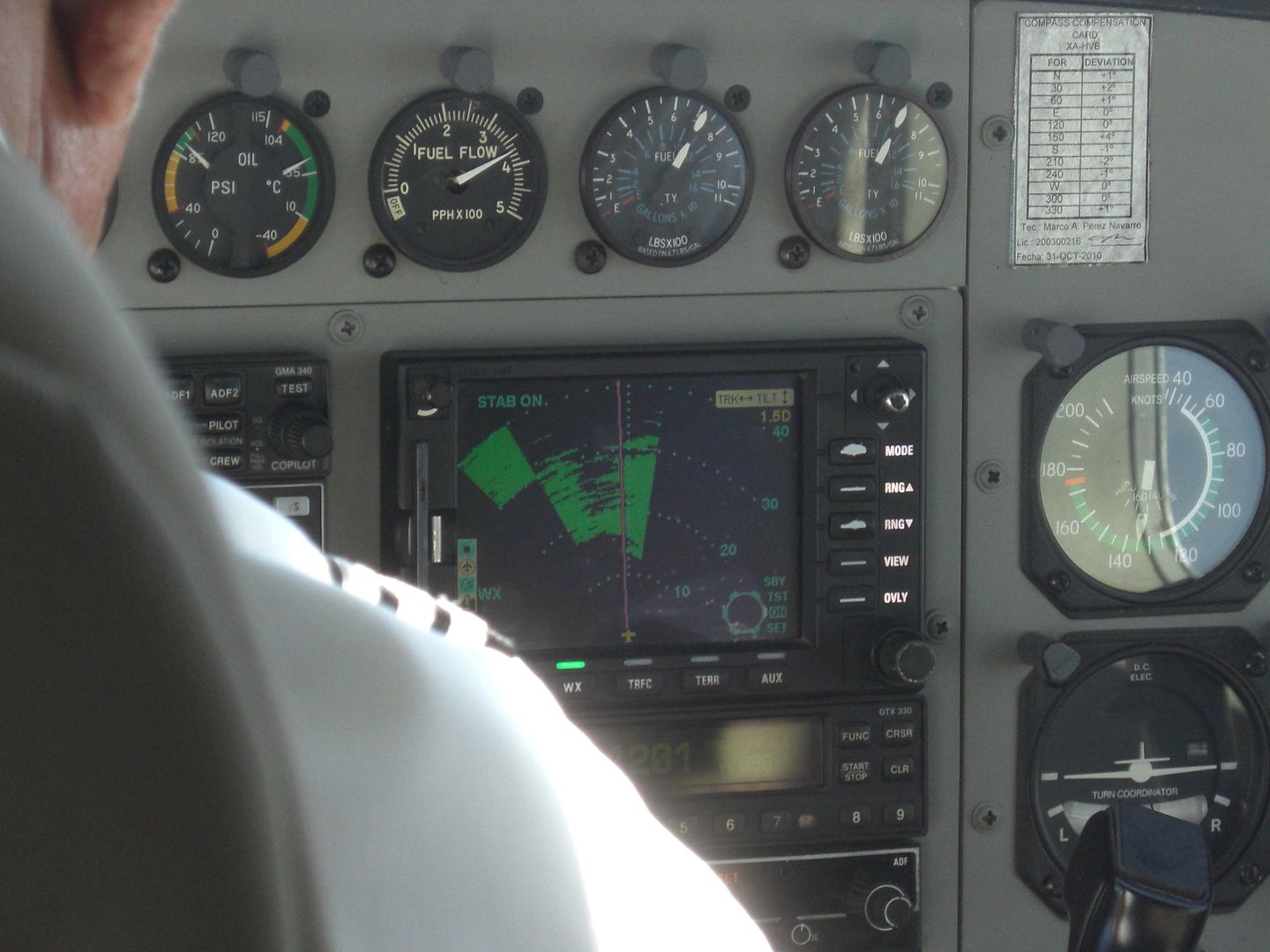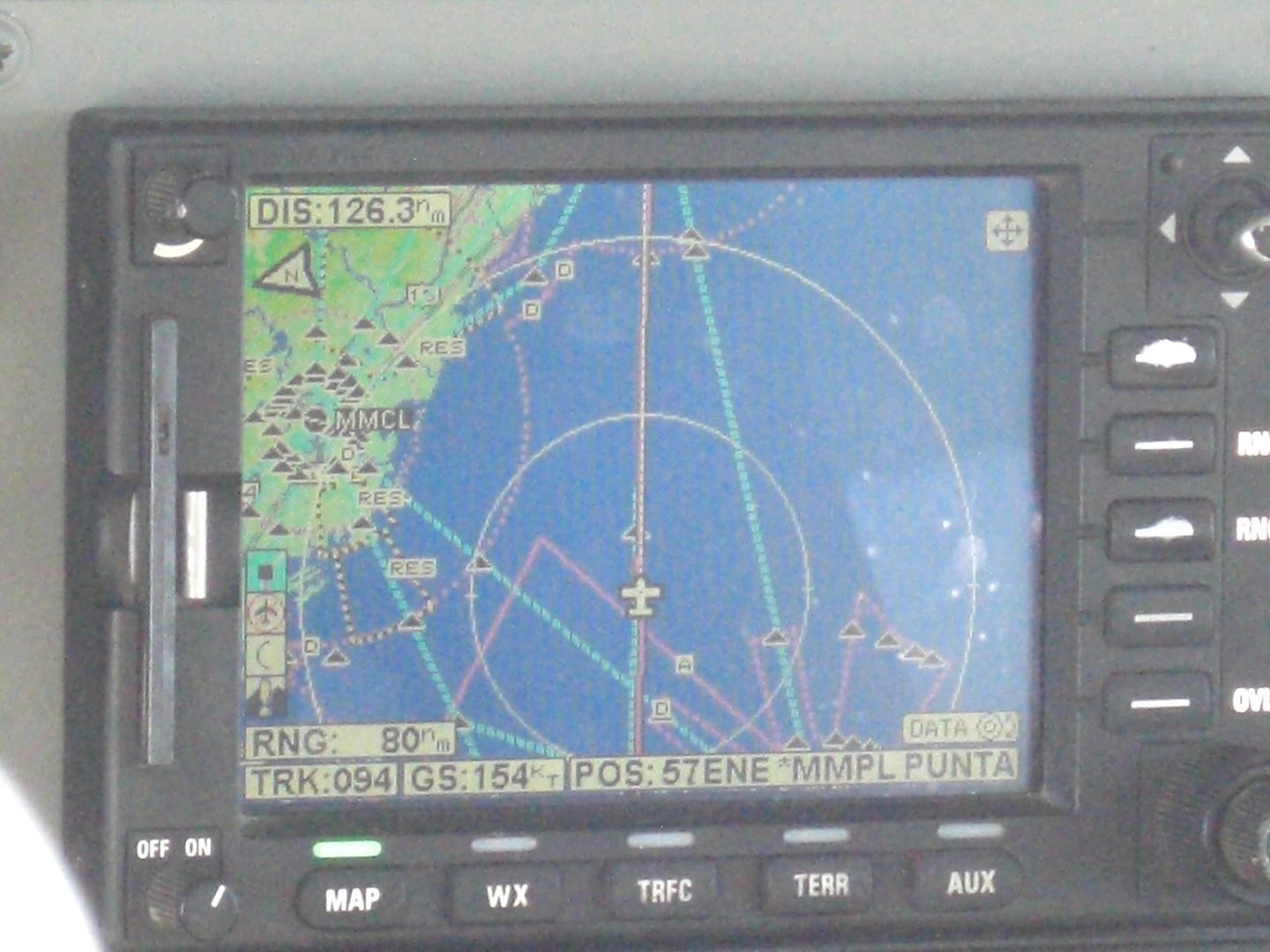 Views over the Sea of Cortez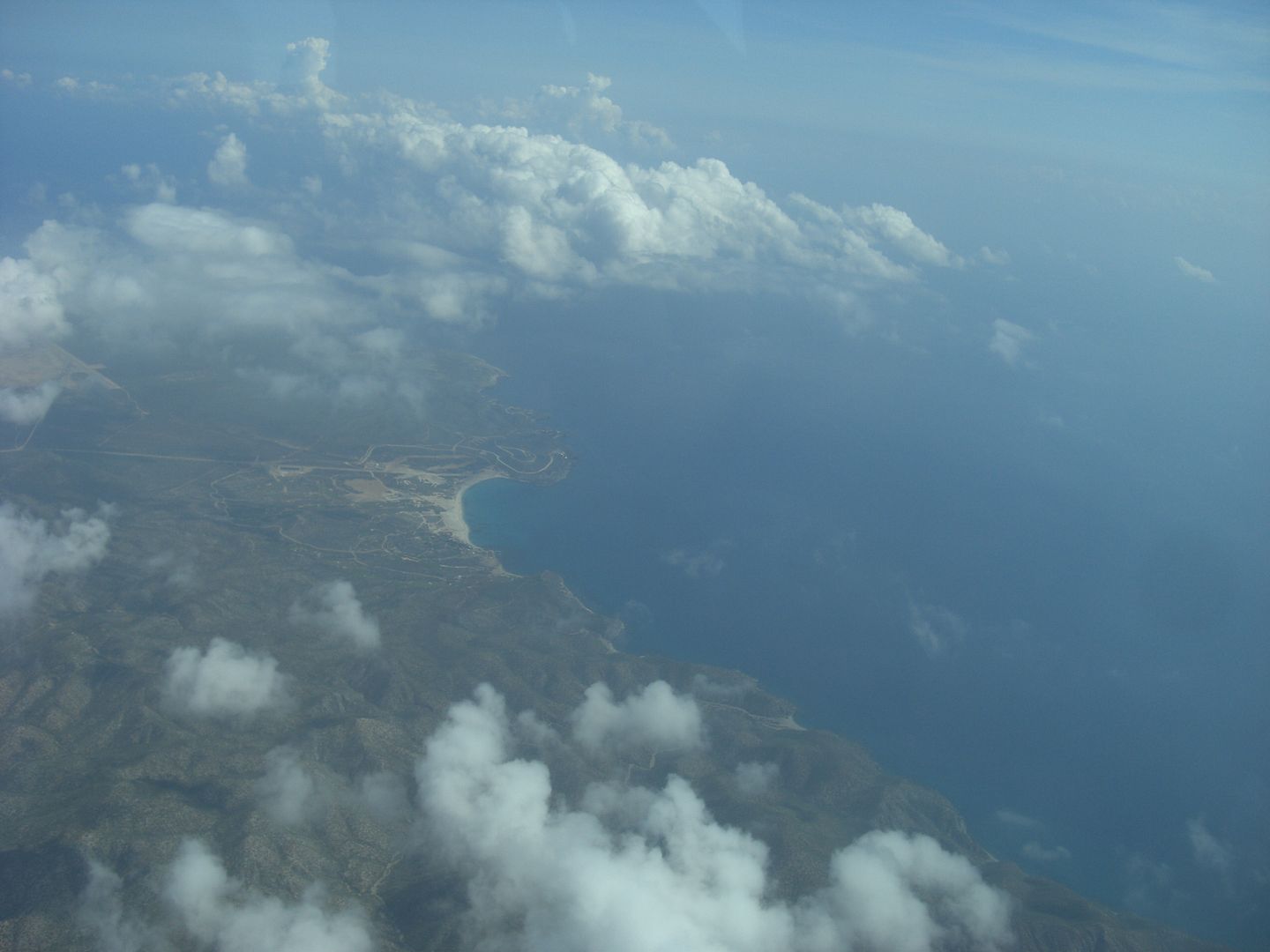 Nearing the other side of the Sea, and the city of Mazatlan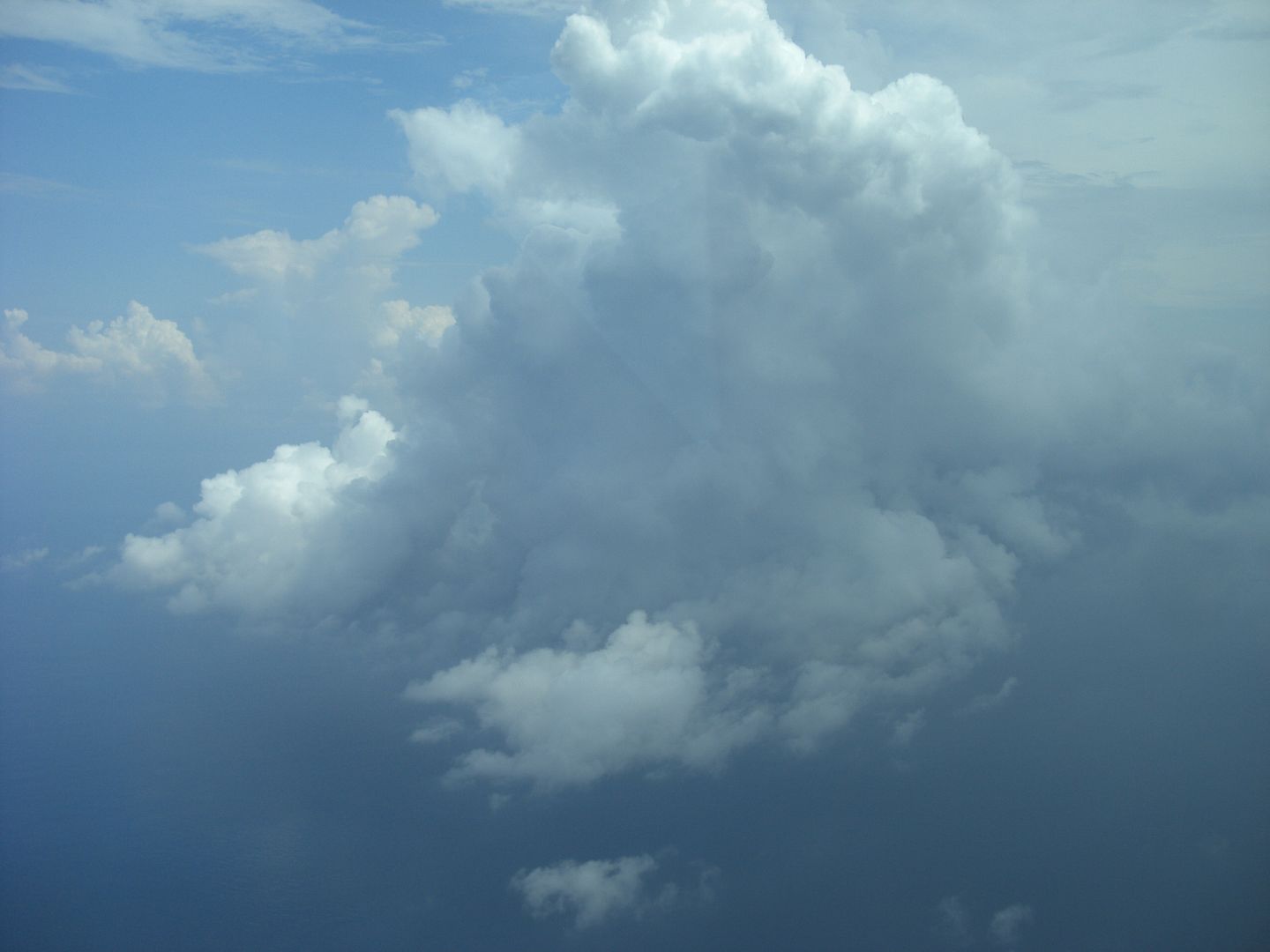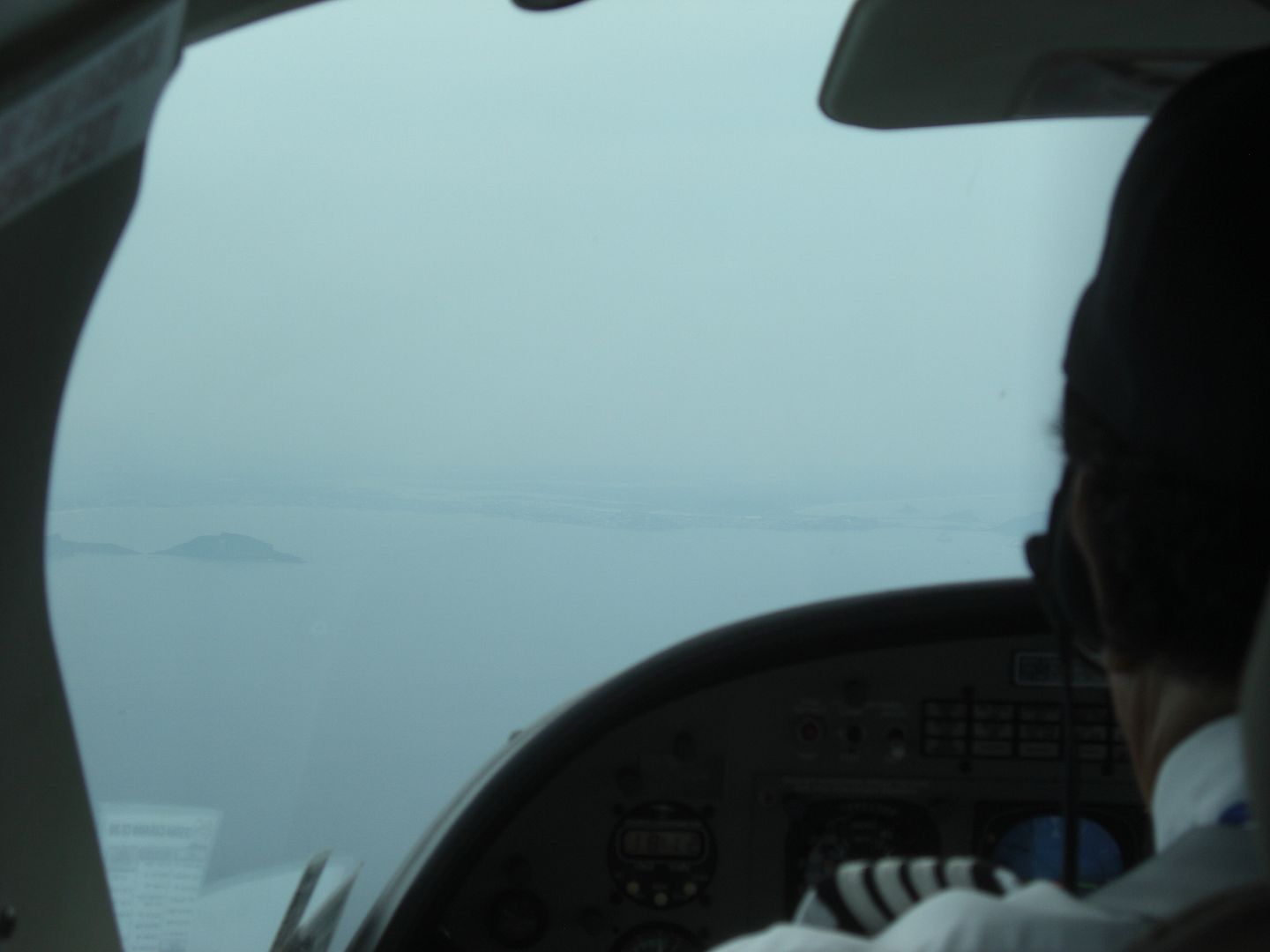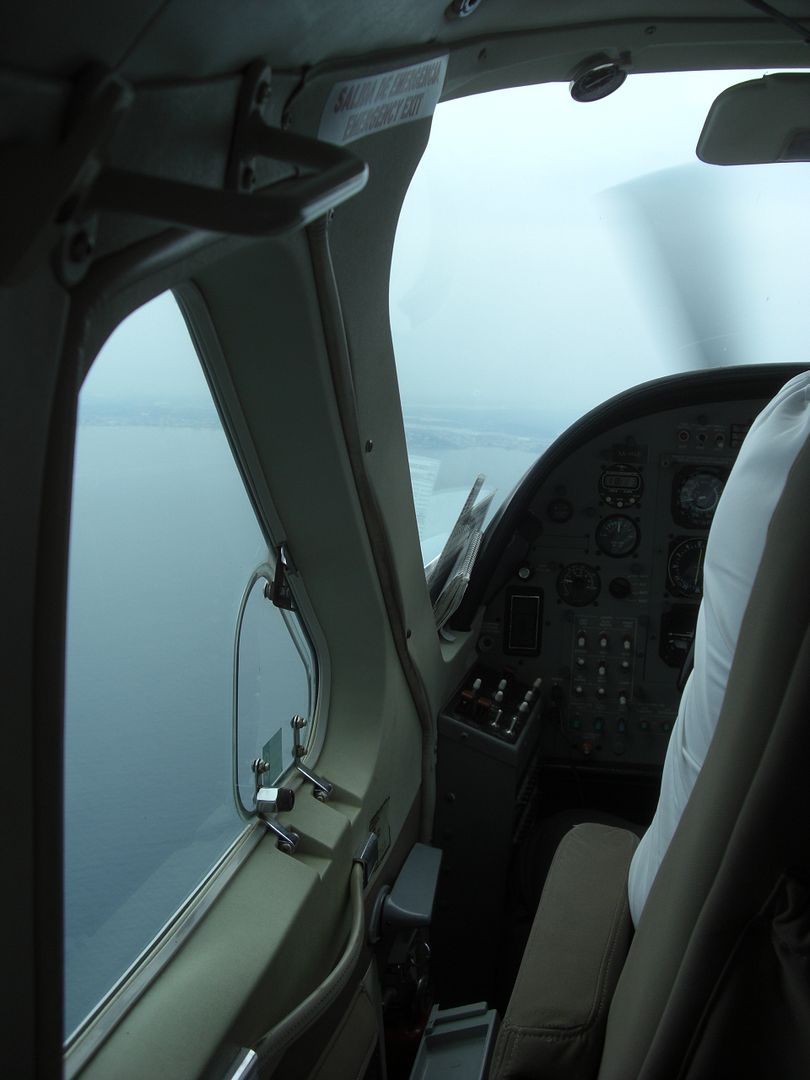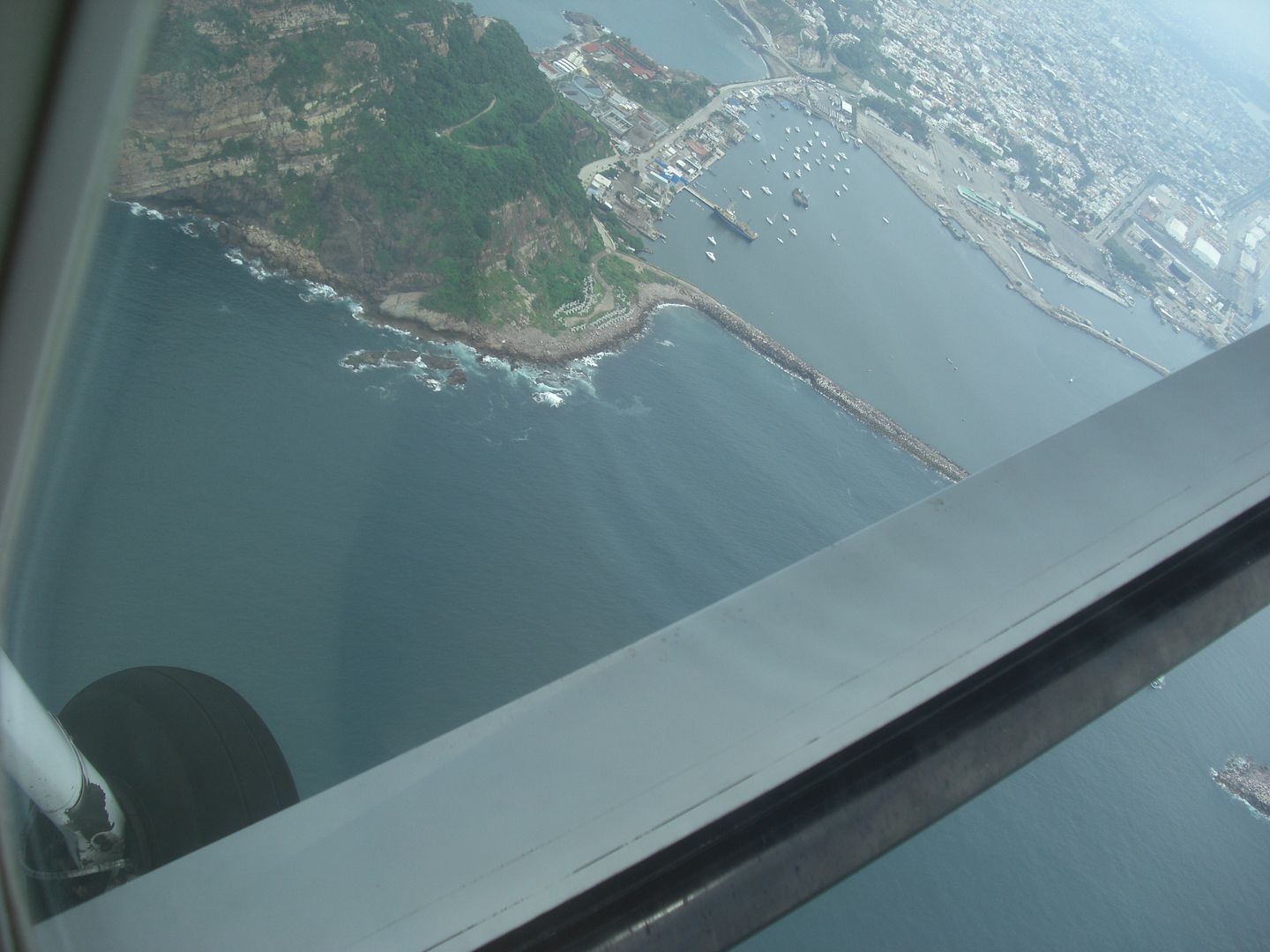 Our final approach to MZT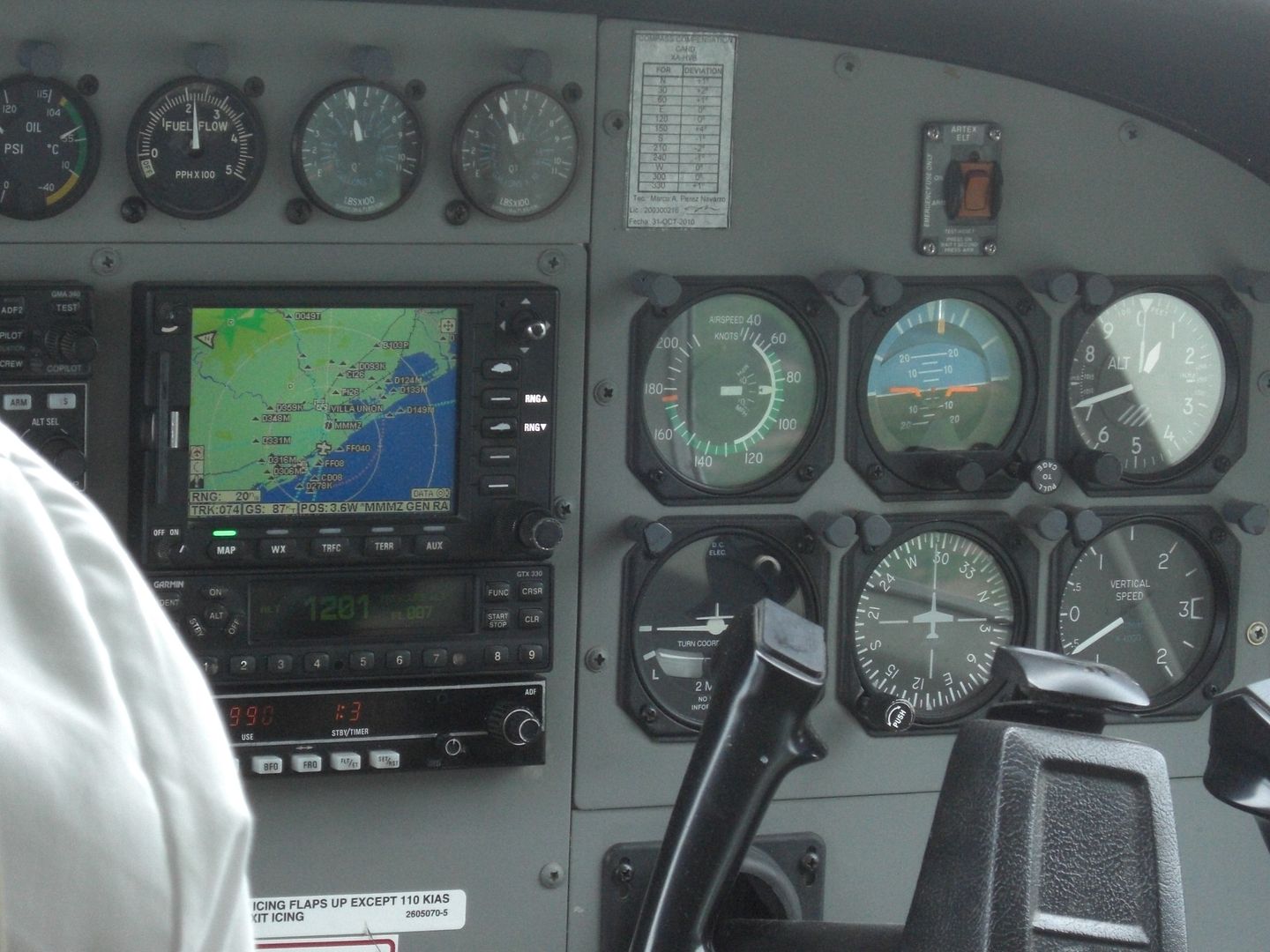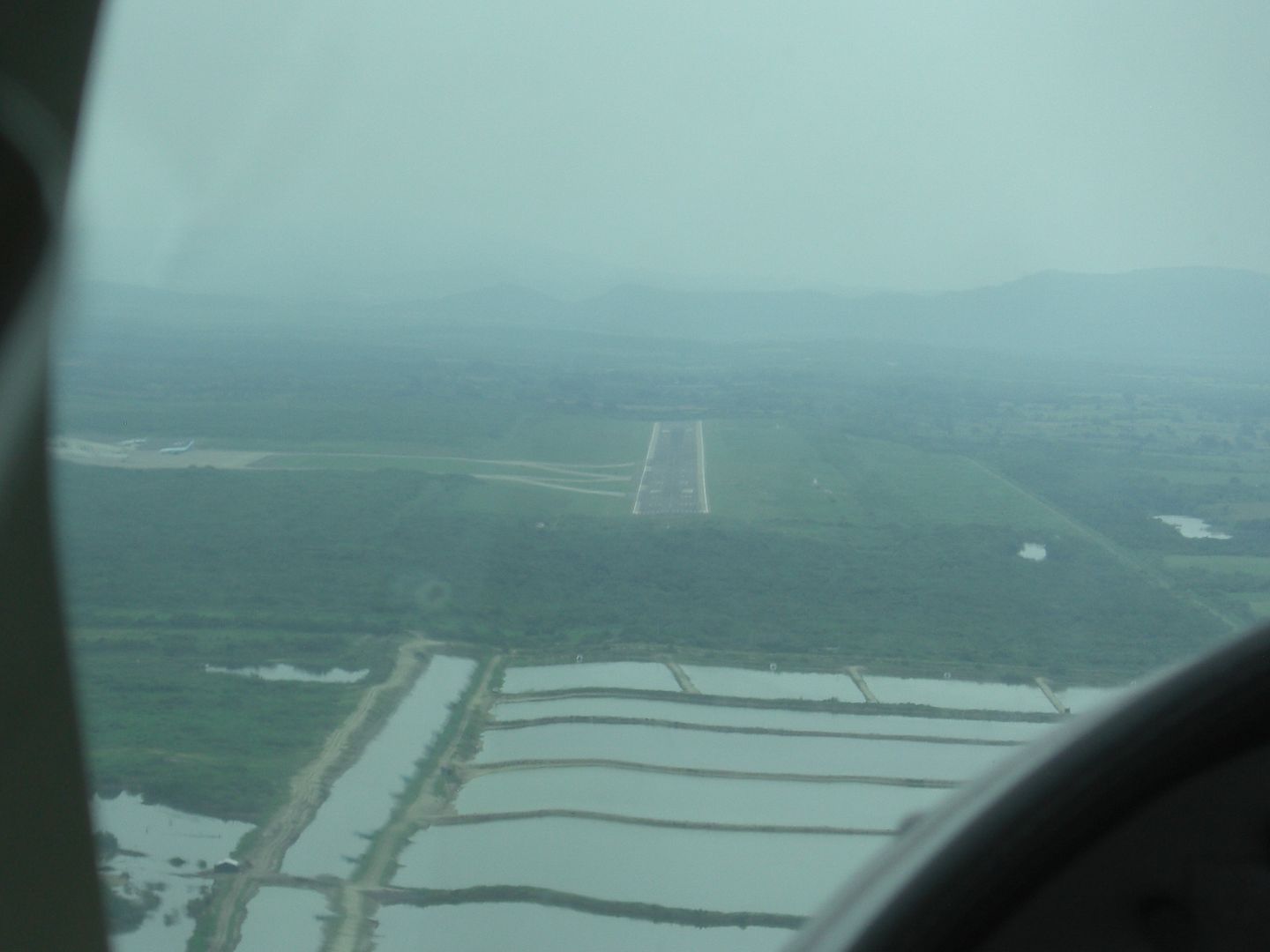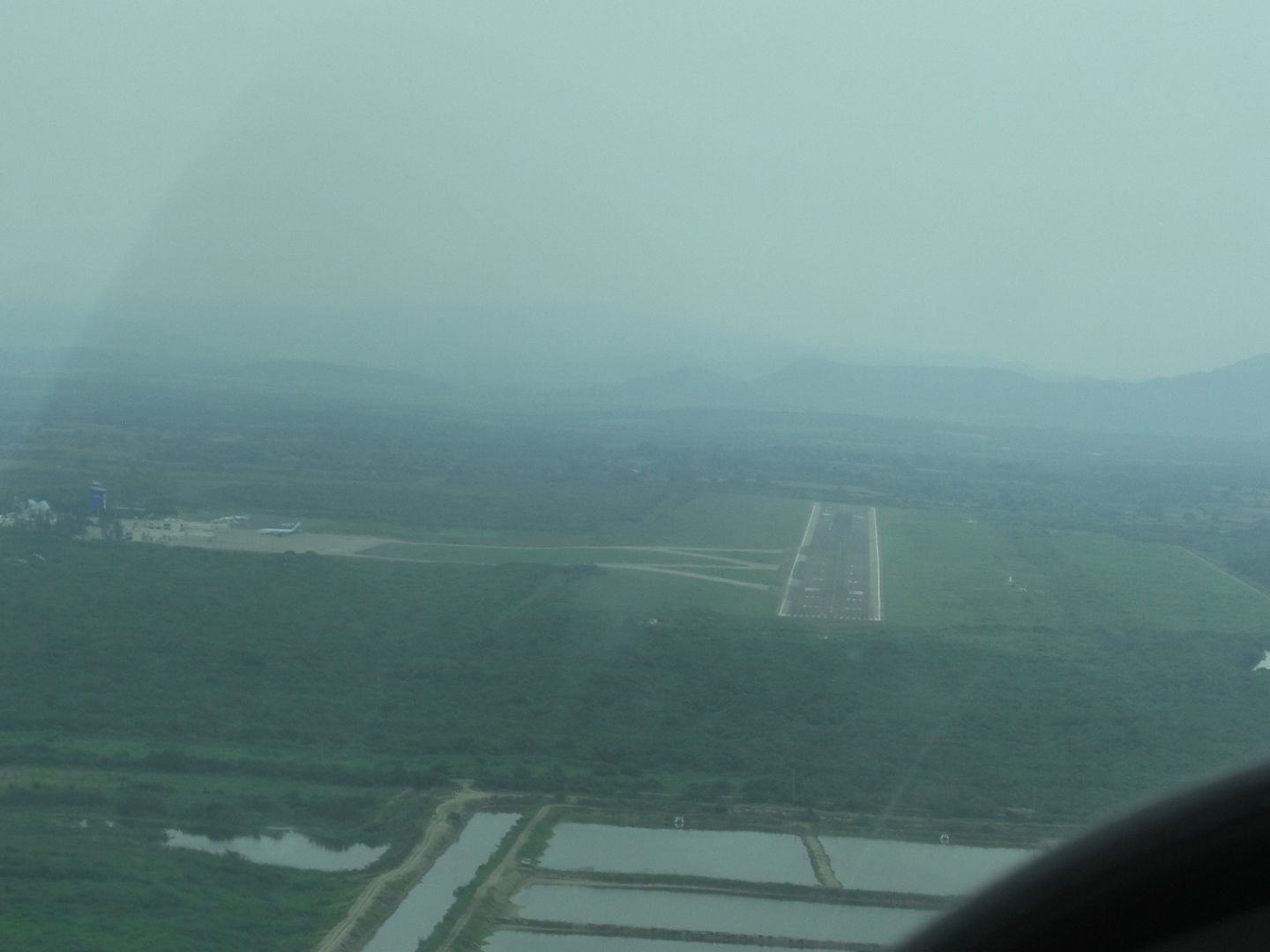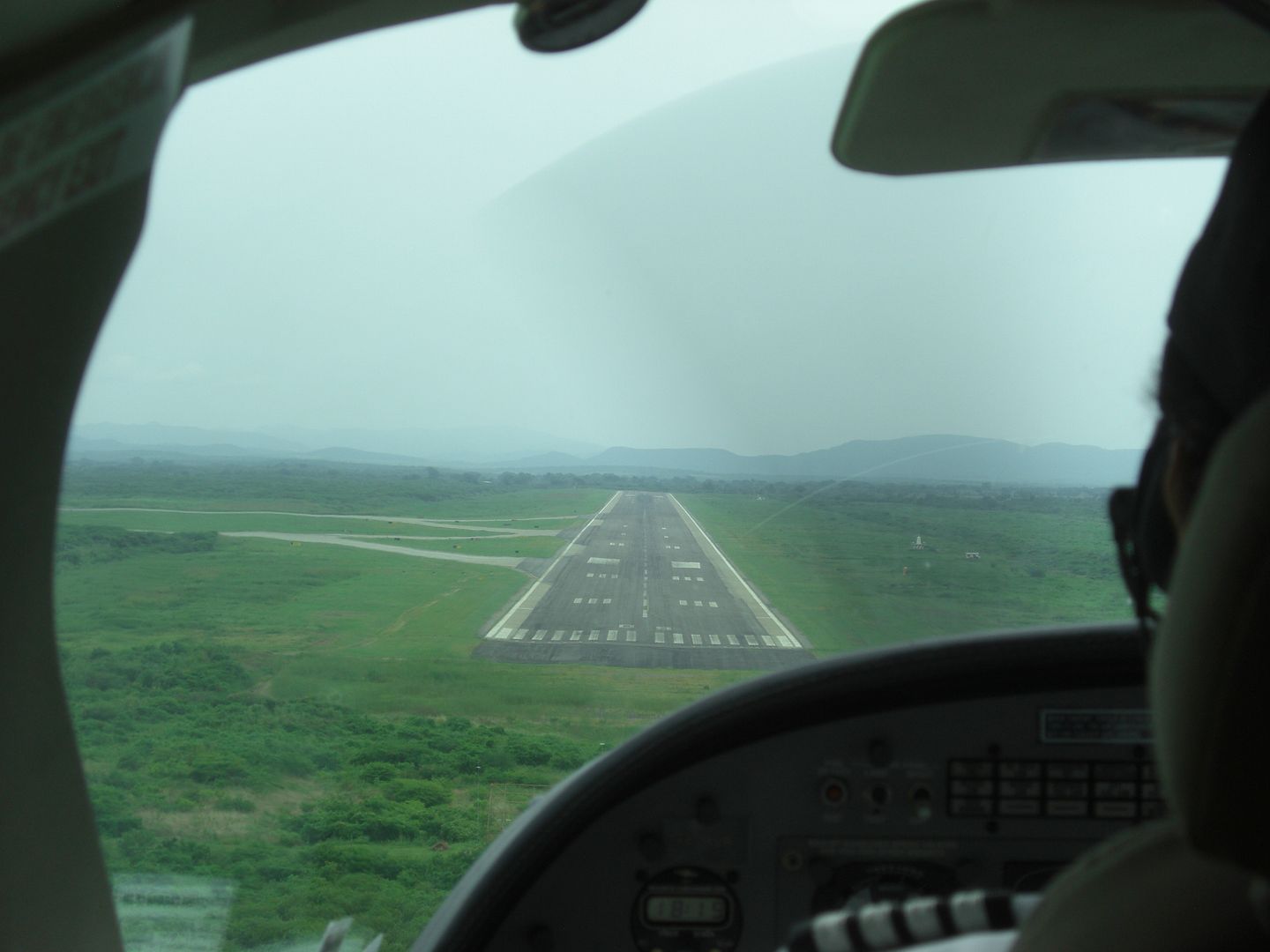 Welcome to Mazatlan! We taxied slowly across the empty tarmac to terminal. There was just one unnamed blue B732 at the terminal.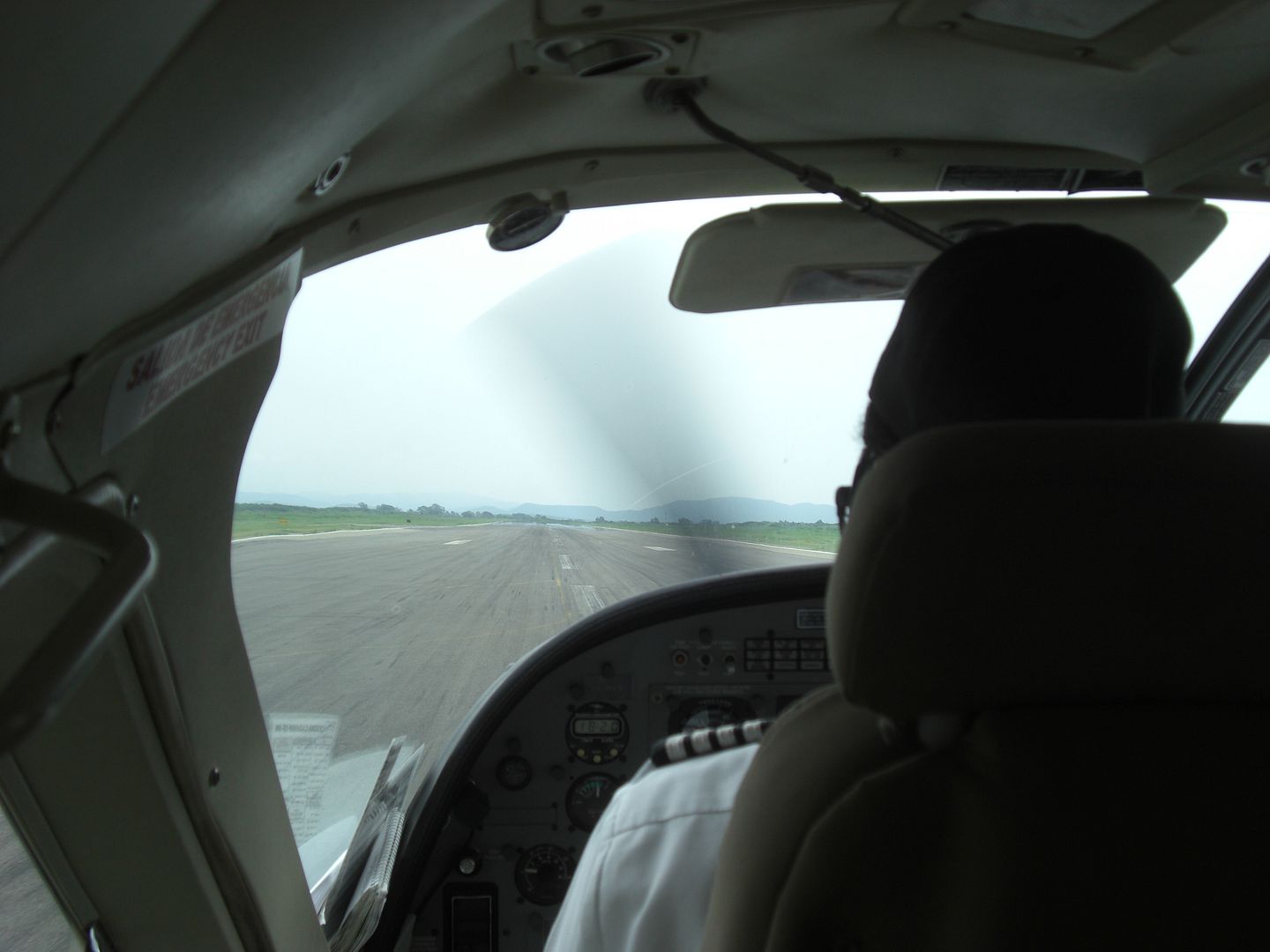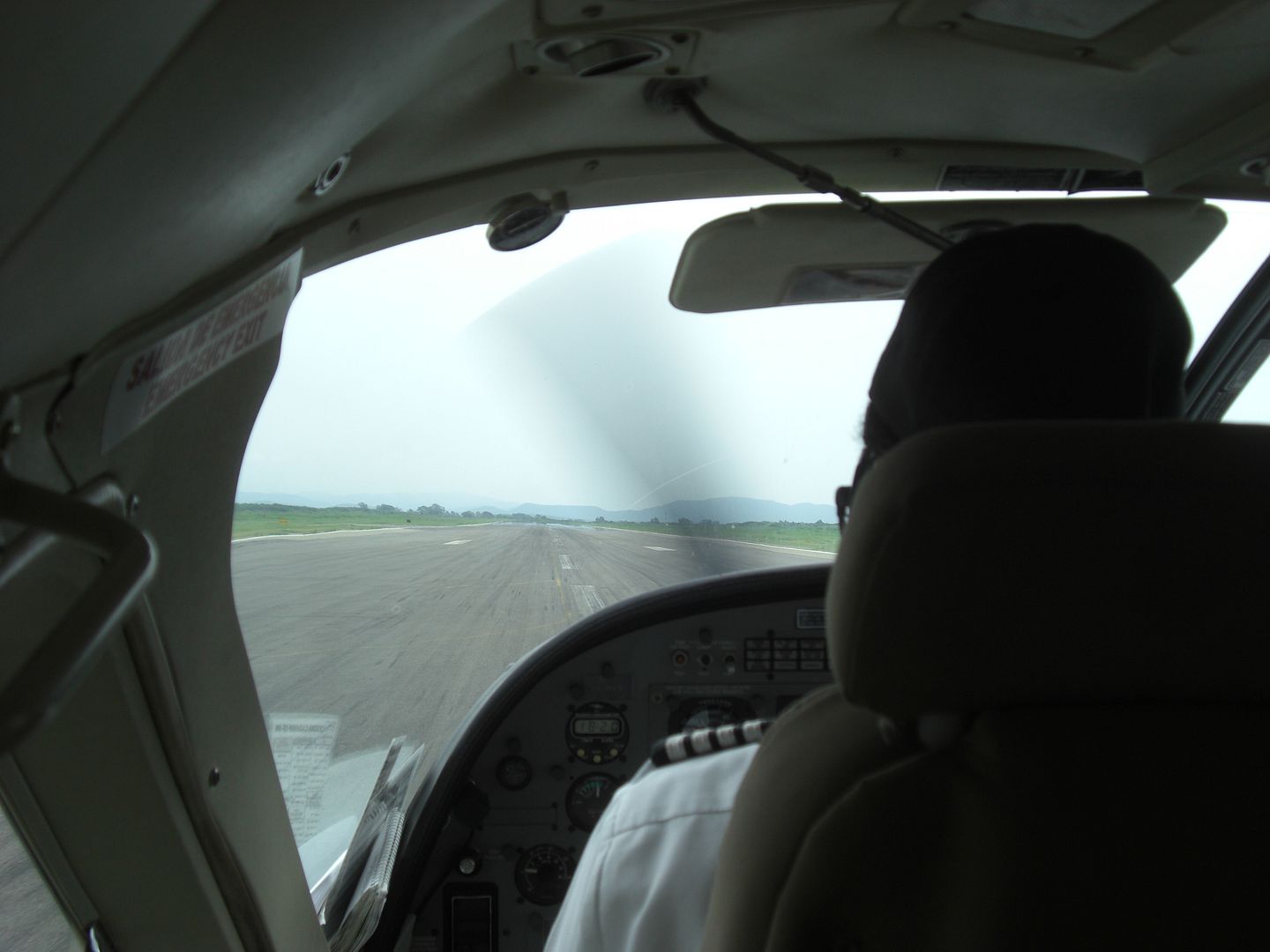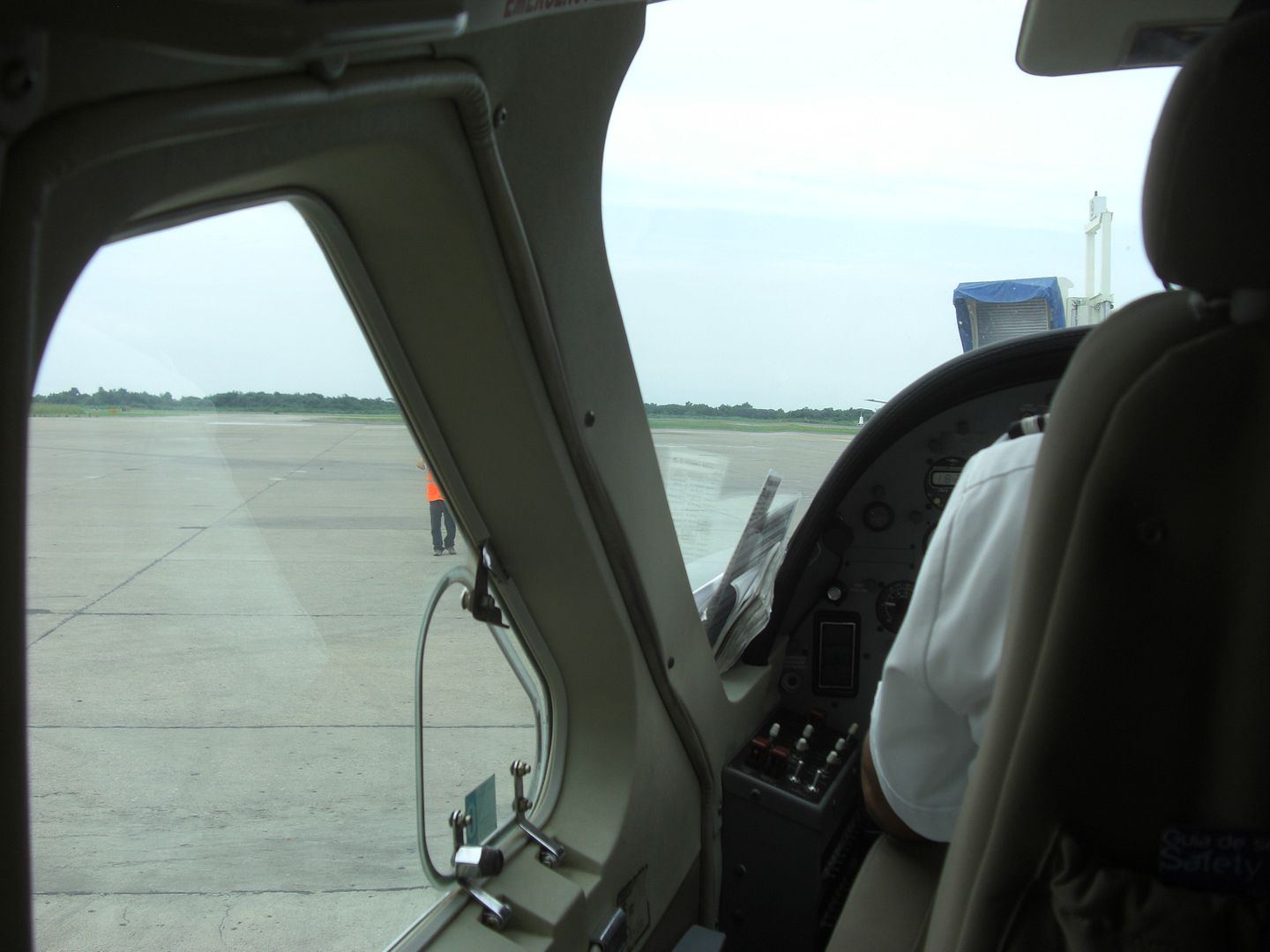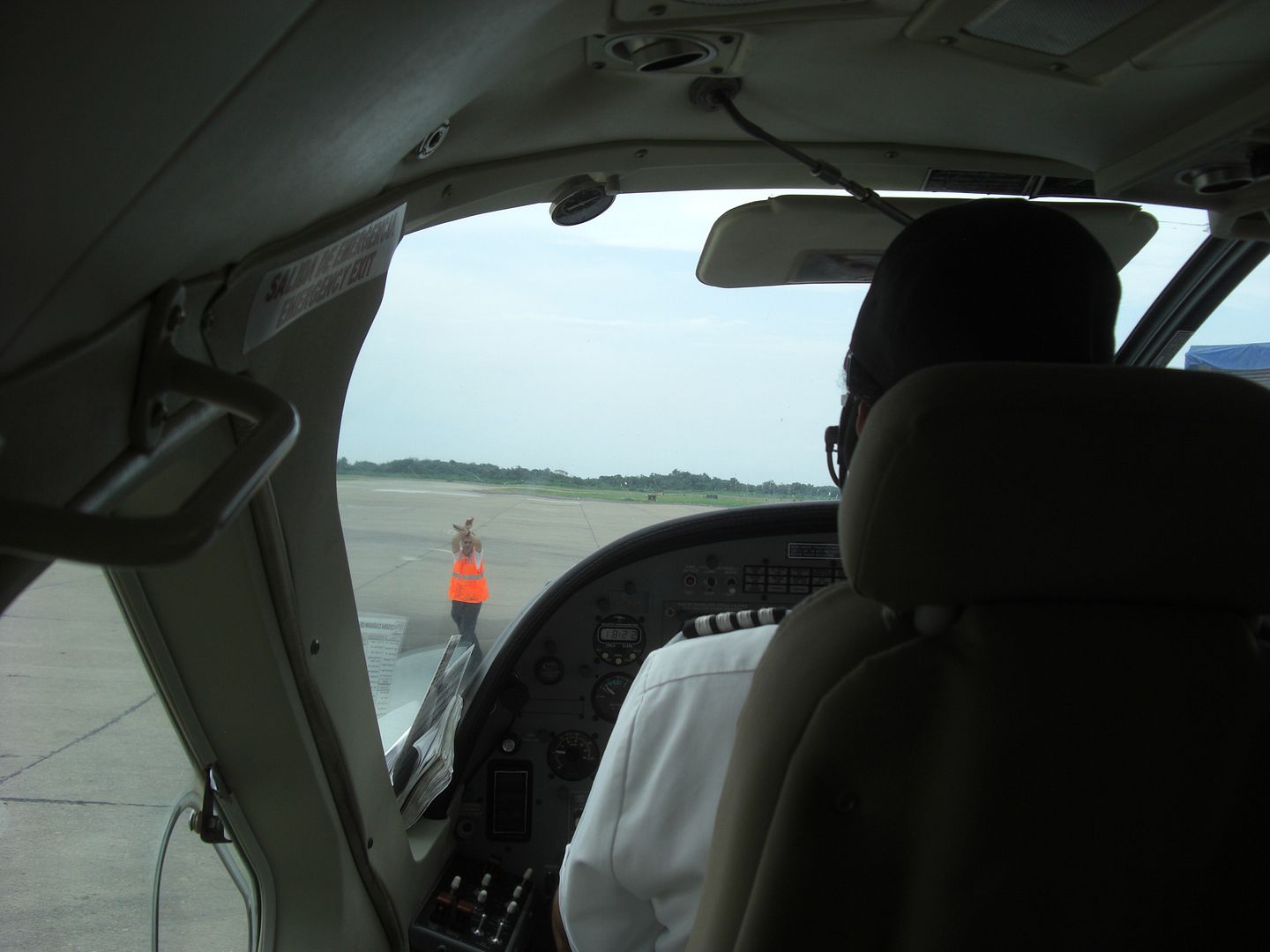 Disembarkation – another squeeze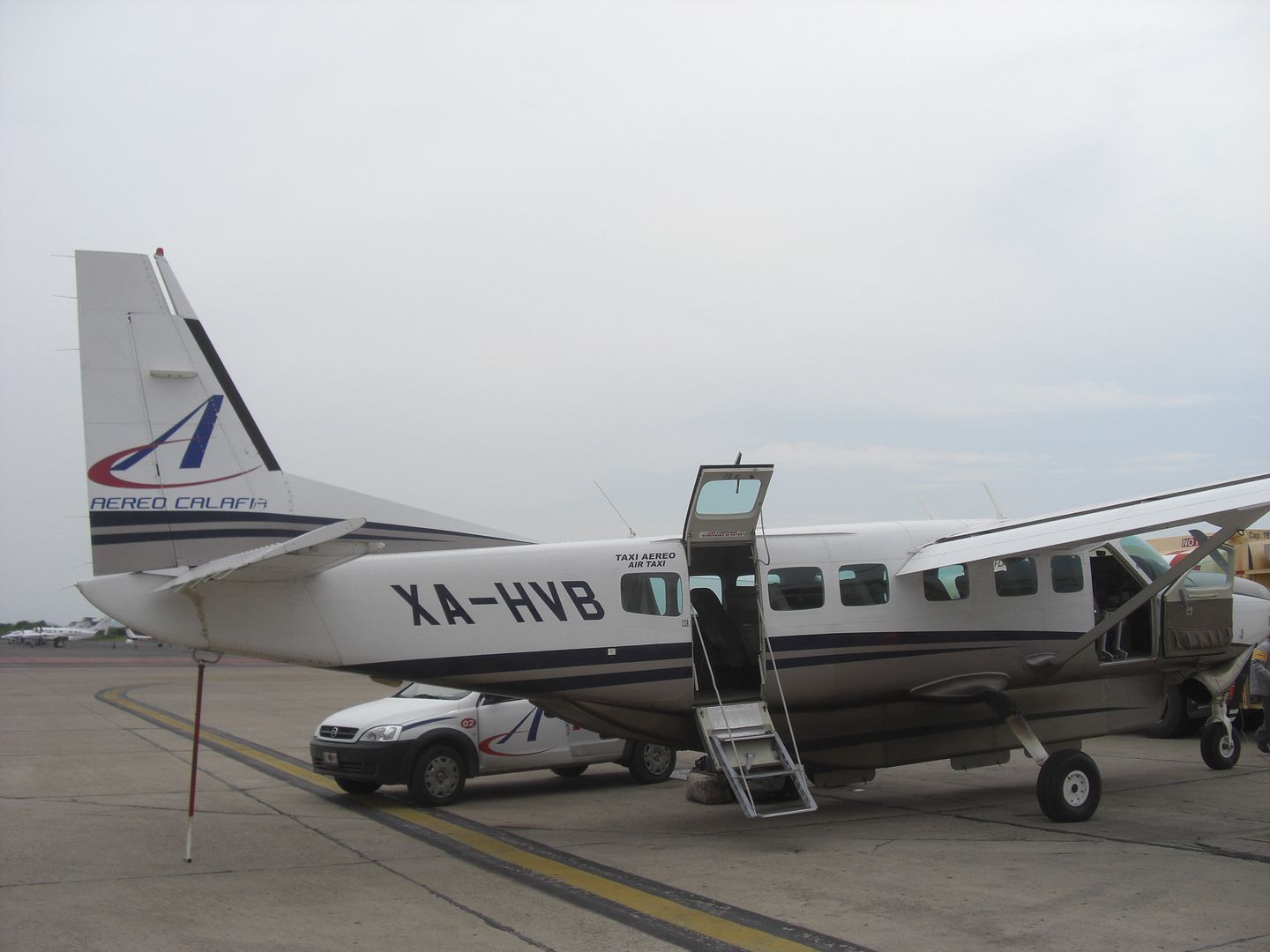 Inside the terminal building in MZT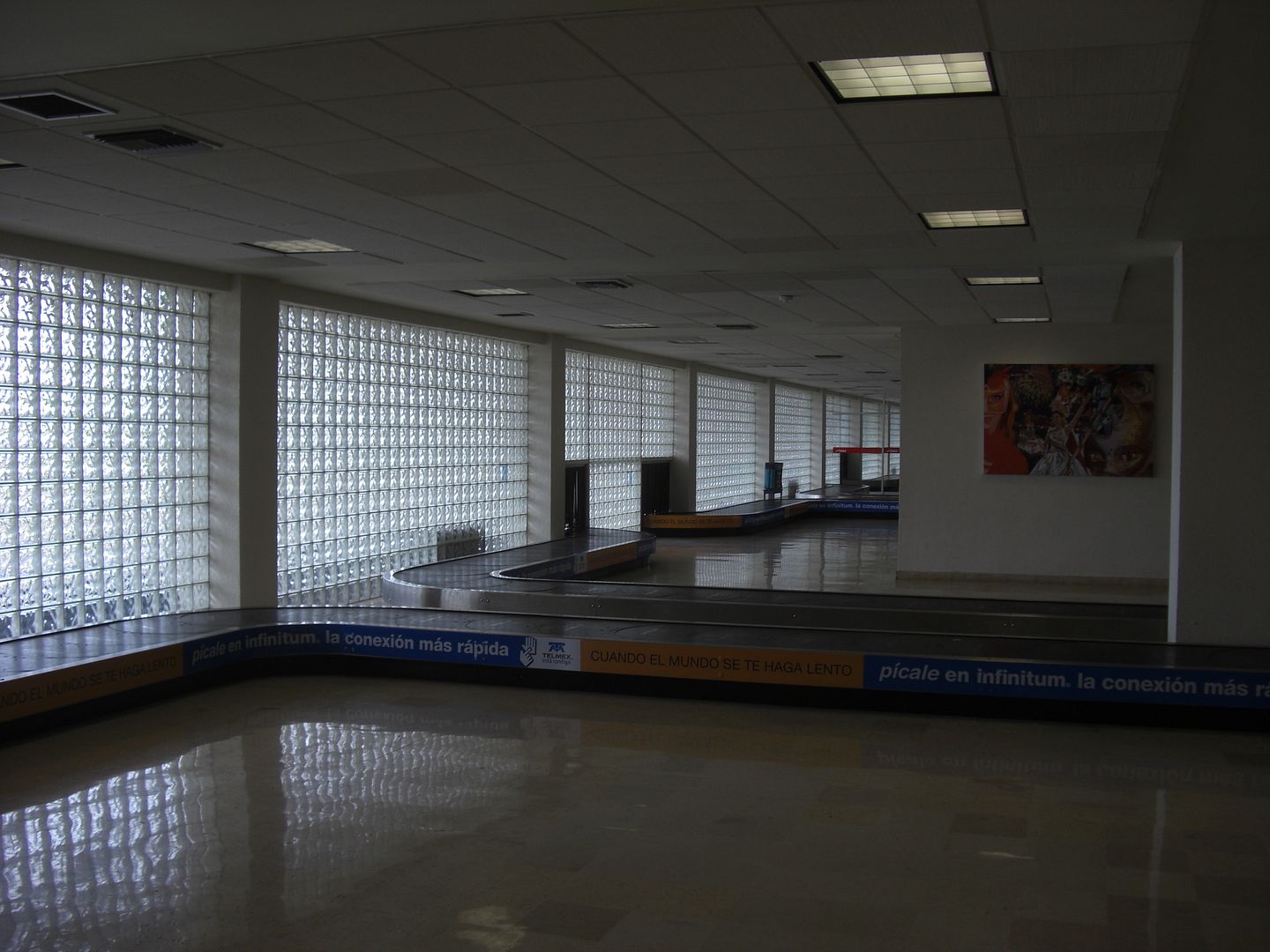 Before long, my bag appeared on the carousel. As we were the only arrival, there wasn't much happening in the terminal. There weren't enough passengers for the cheaper 'collectivo' for the city, so I took a cab instead.
A few photos of Mazatlan – nice little place.
I had investigated flying down from Mazatlan to Oaxaca, but fares were pretty high on Aeromexico. Instead, I decided to take a 'luxury' bus down, via Mexico City.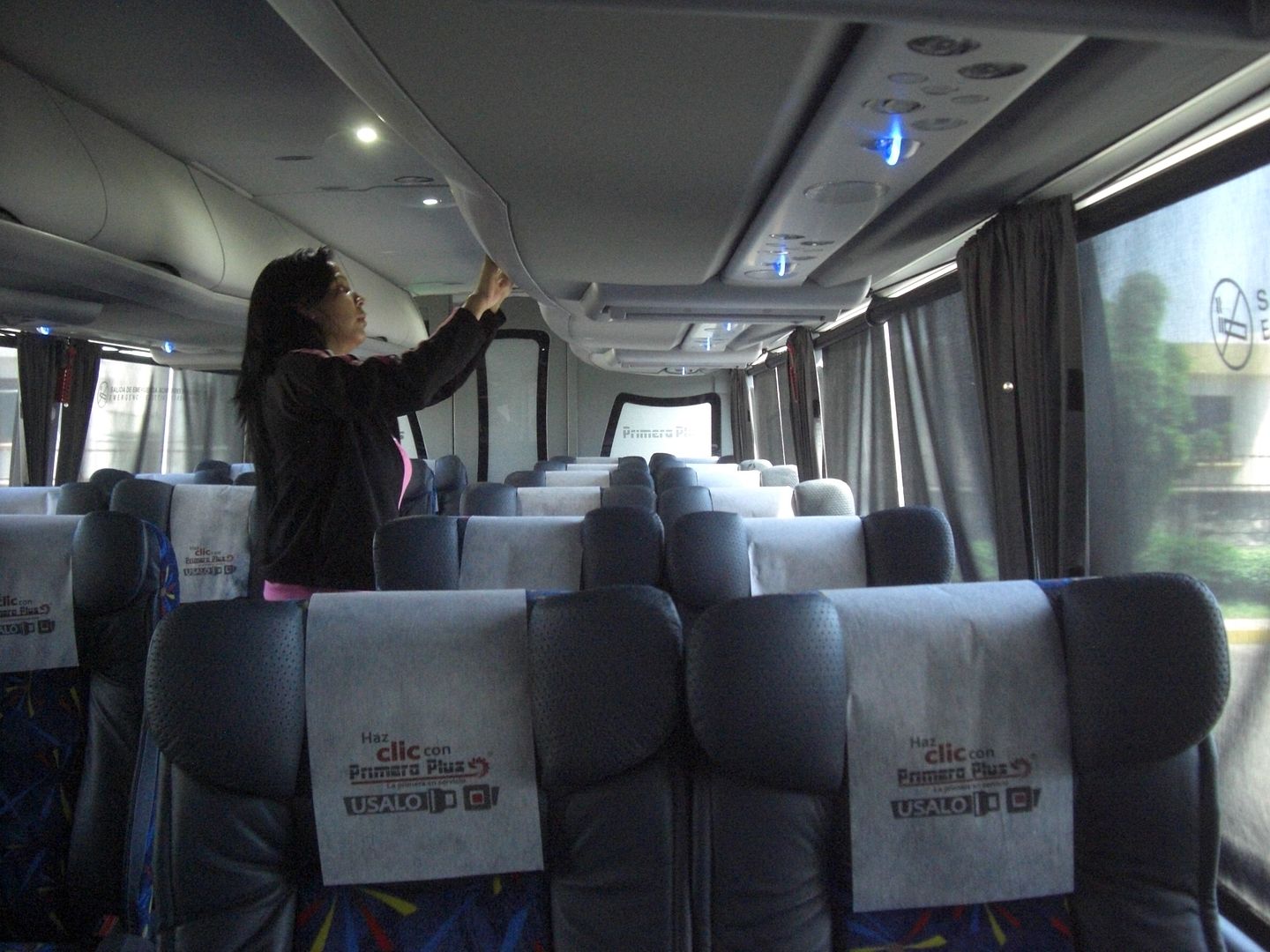 Latenight stopover in Guadalajara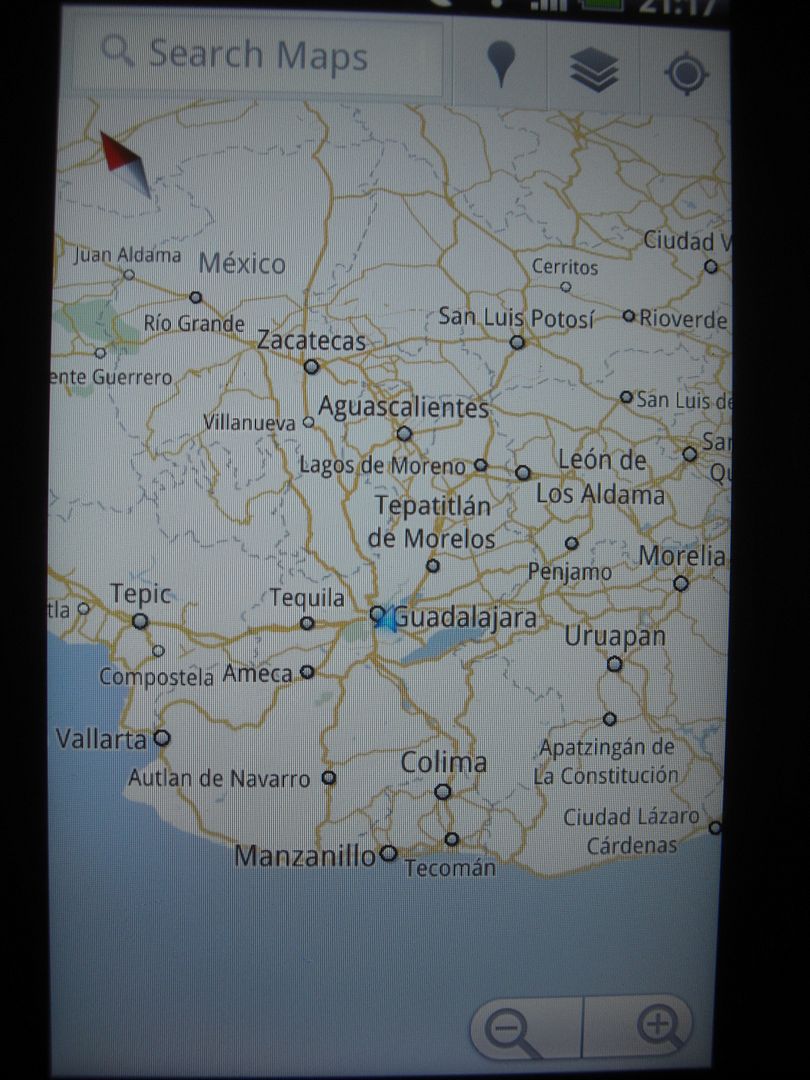 I arrived in Mexico City at 4.40am. Next bus left at 7.30am. Not a great situation, but it could have been worse!
A few scenes from the bus – early morning Mexico City traffic
Without a doubt, the best thing about getting the bus were the views of Popocatapetl – I had to look up what mountain it was after the journey – lucky I was on the right side of the bus!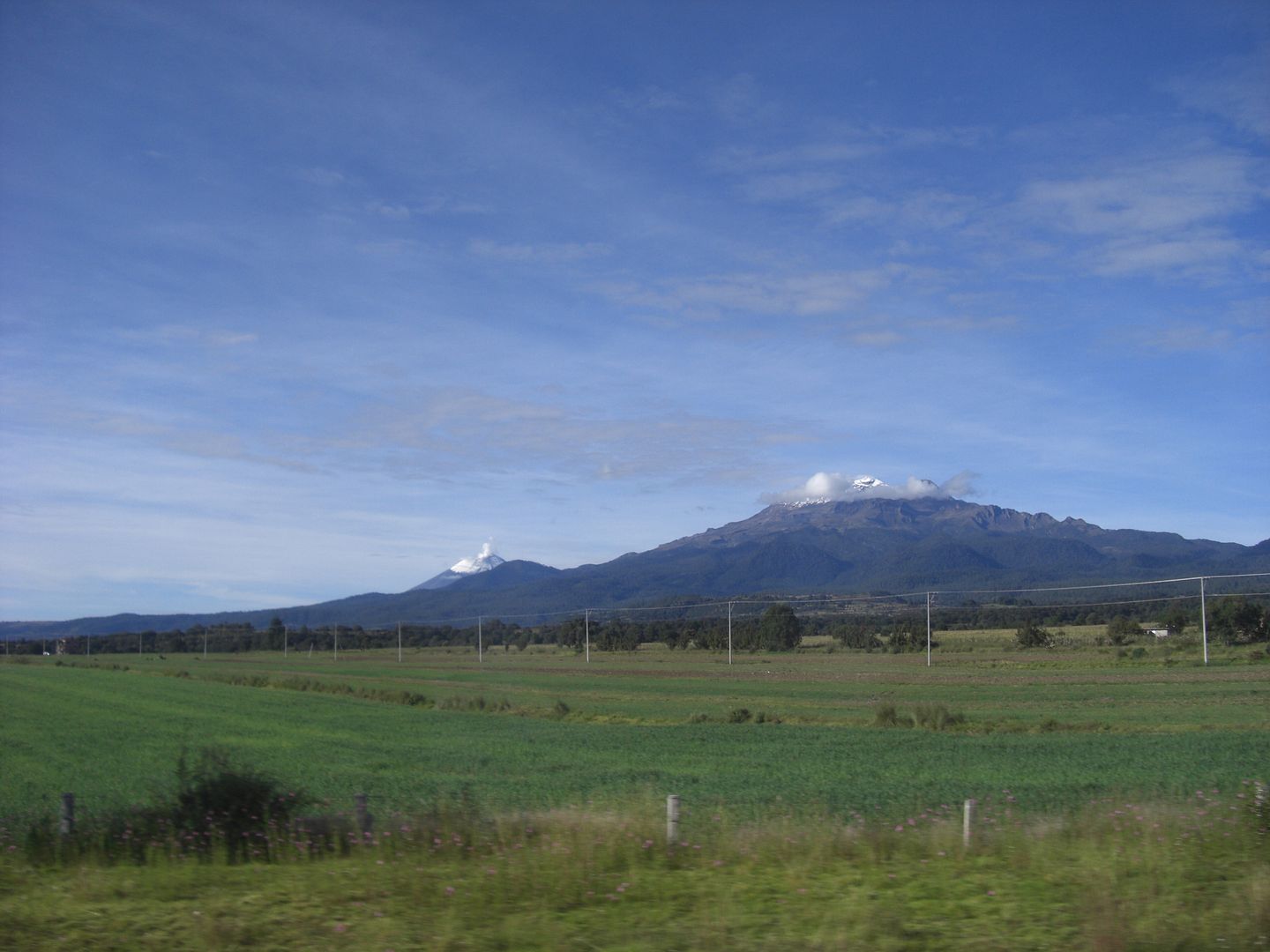 Oaxaca. Lovely city, although MUCH colder and wetter than on the coast. I needed to change my shorts for jeans.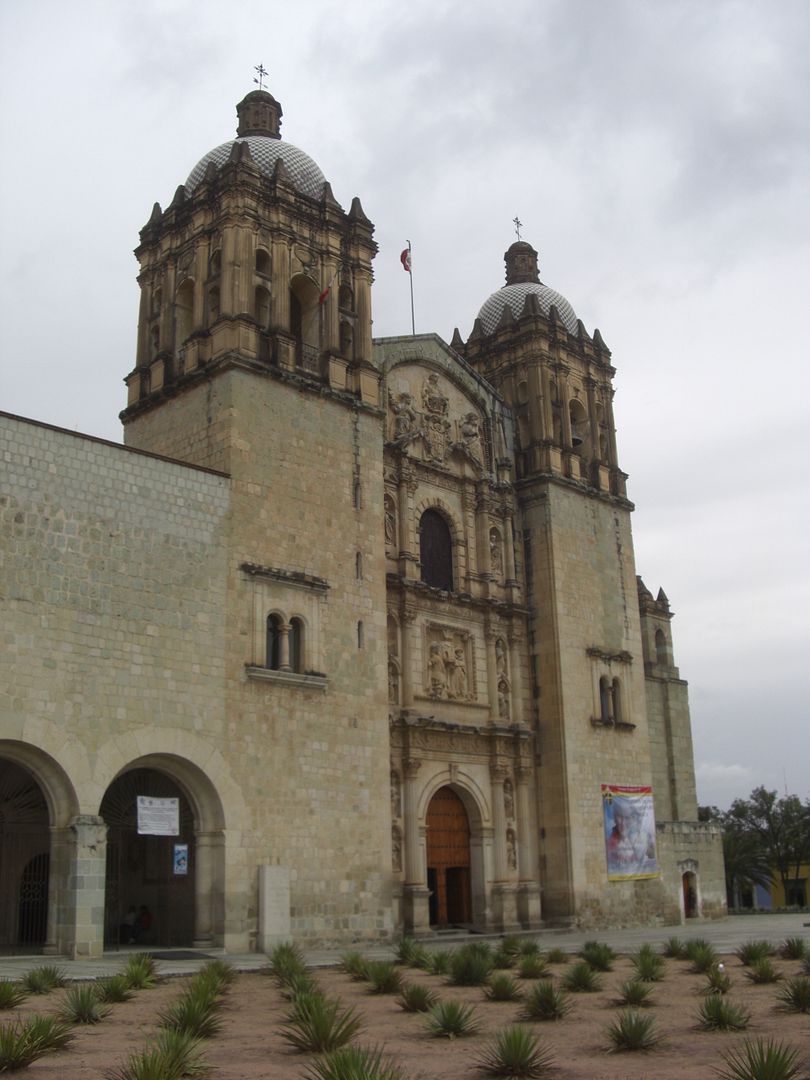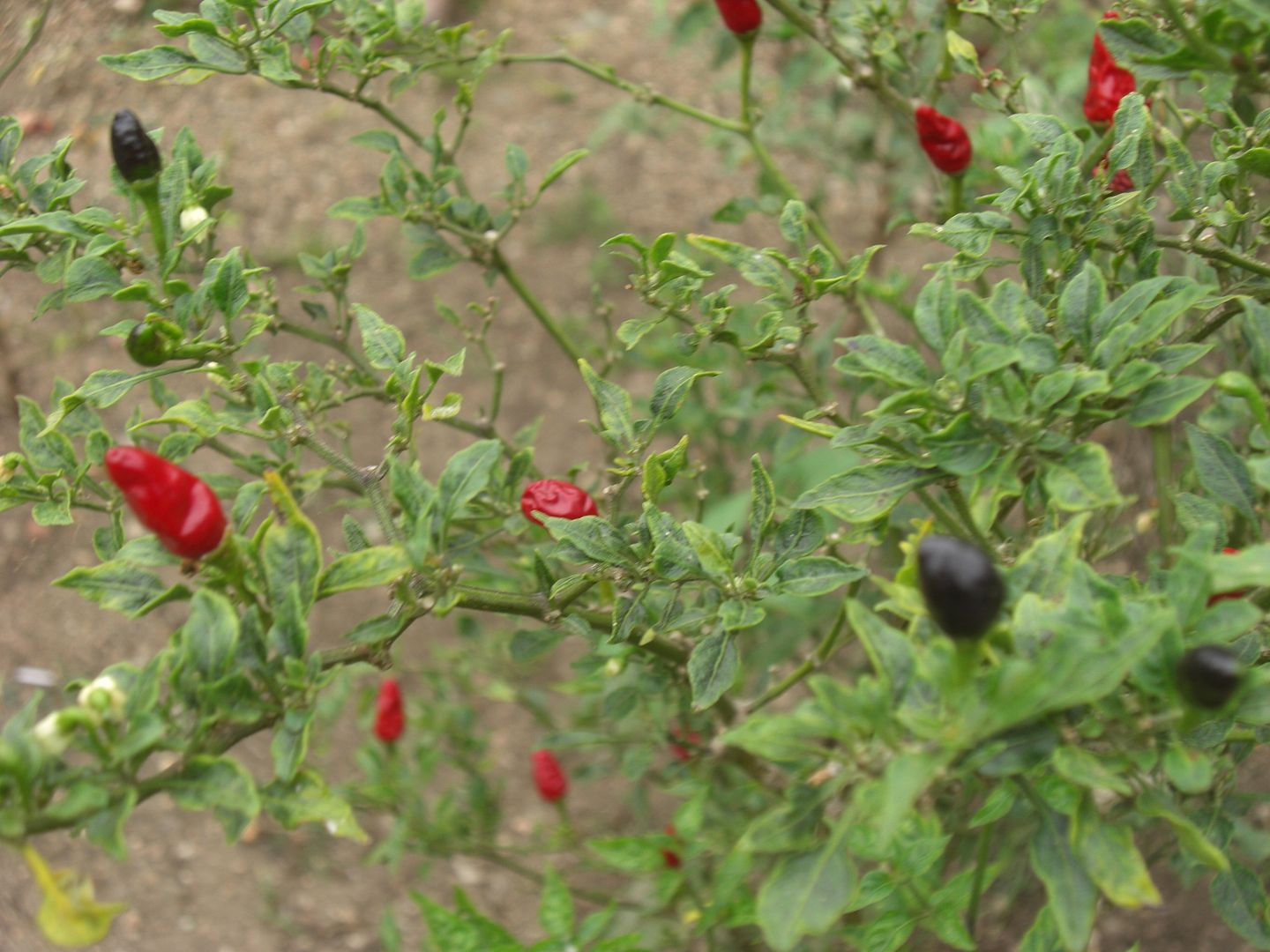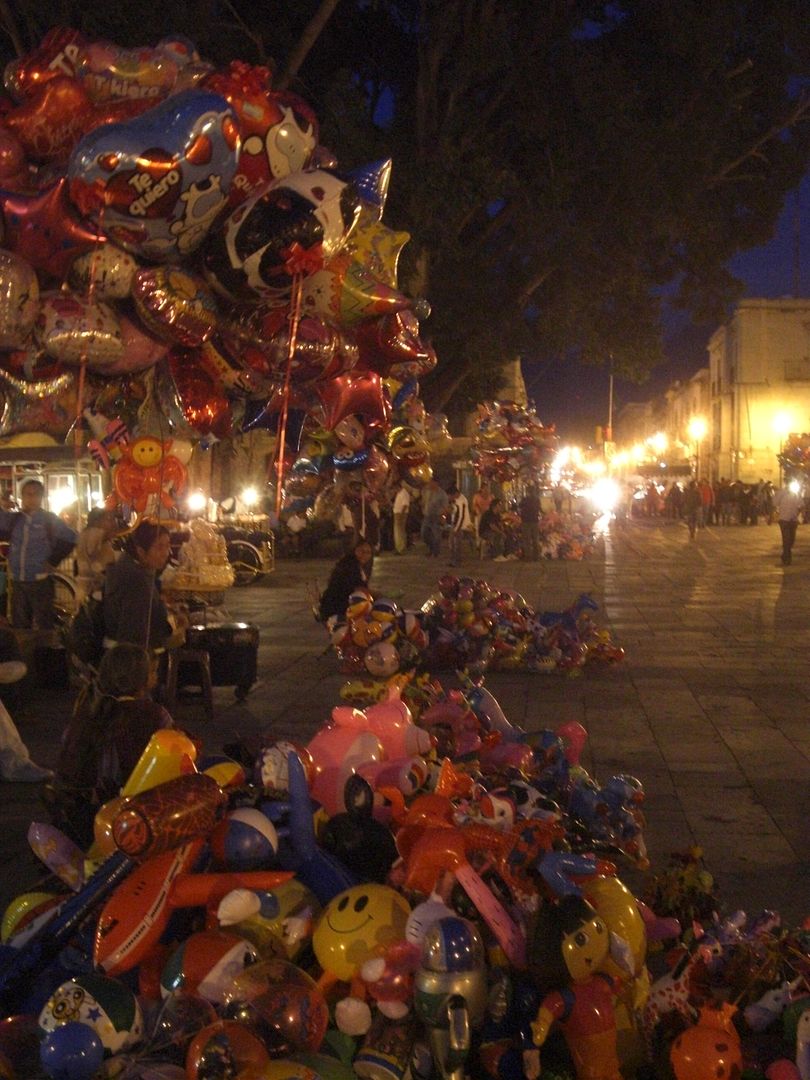 Still lots of remains of the now default Mexicana
The nearby Monte Alban, an old Aztec sight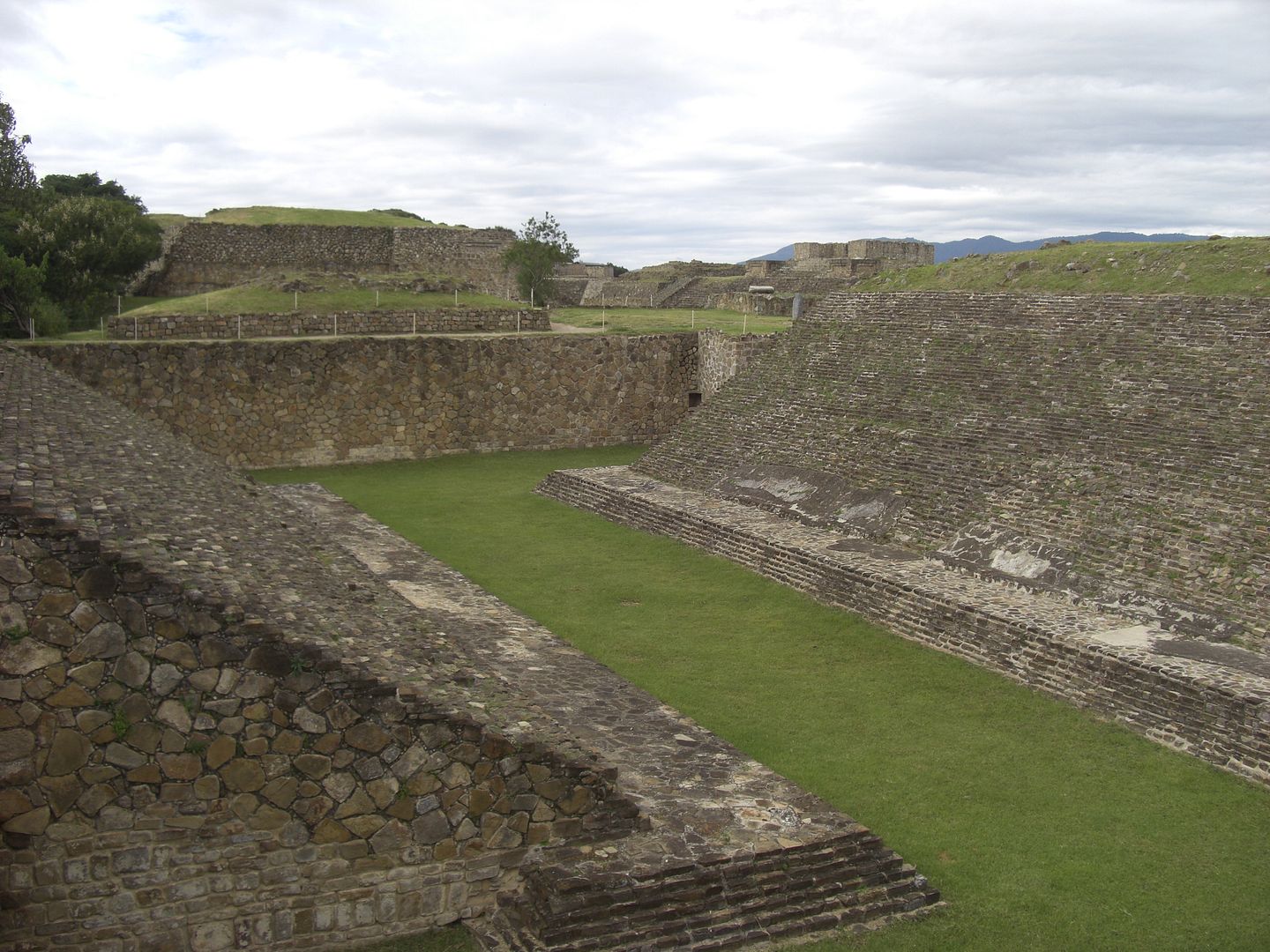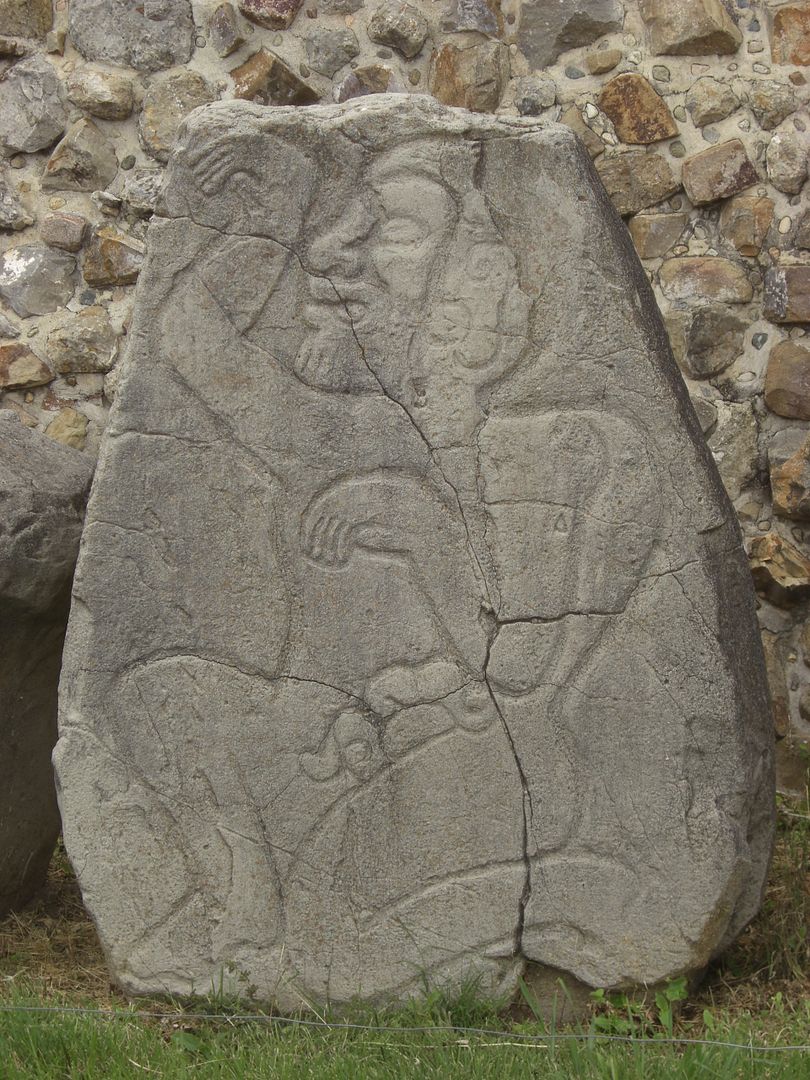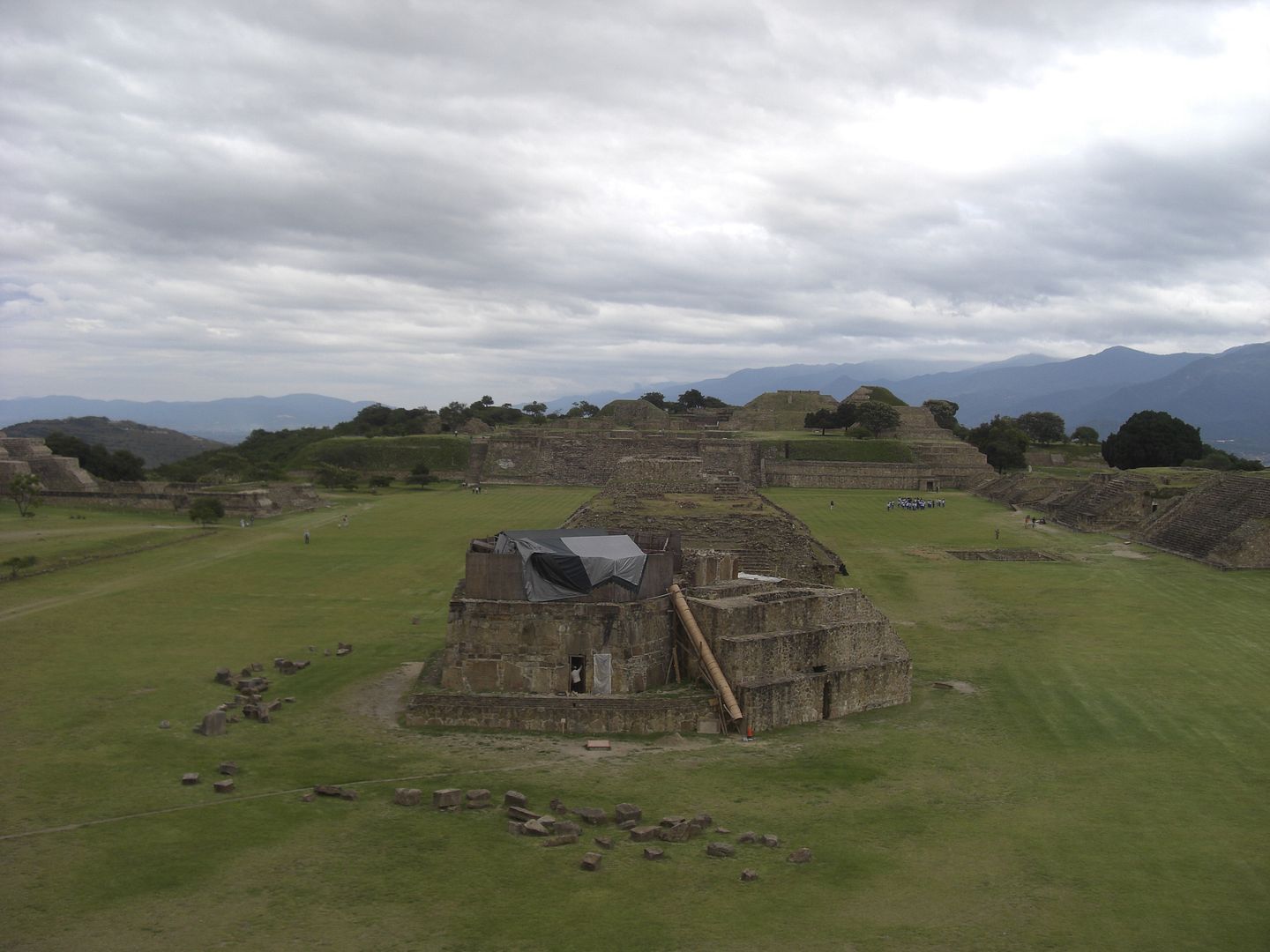 Views of OAX airport from Monte Alban
My hostel, the Casa del Sol. Brilliant value. This room for GBP 16 a night!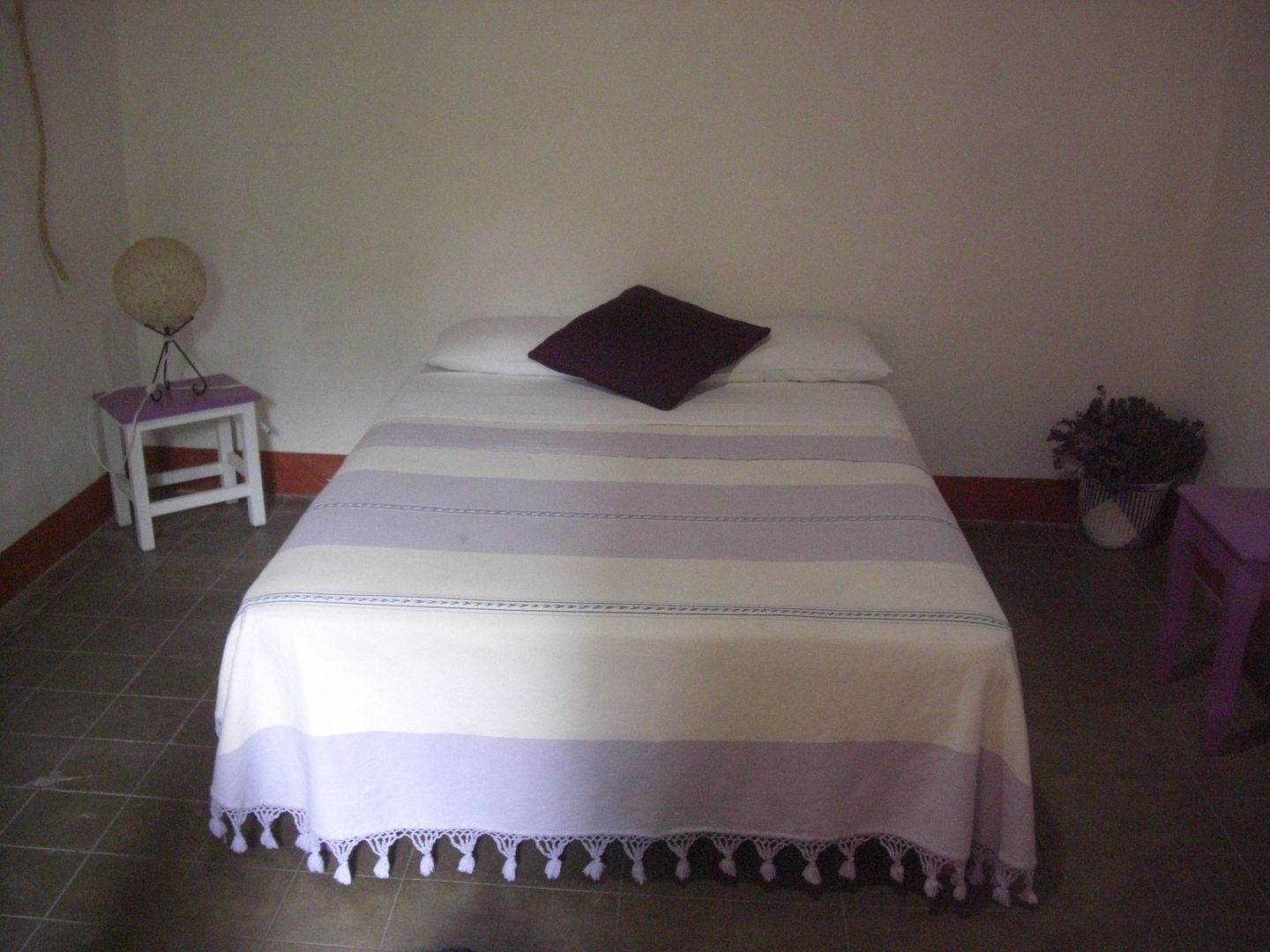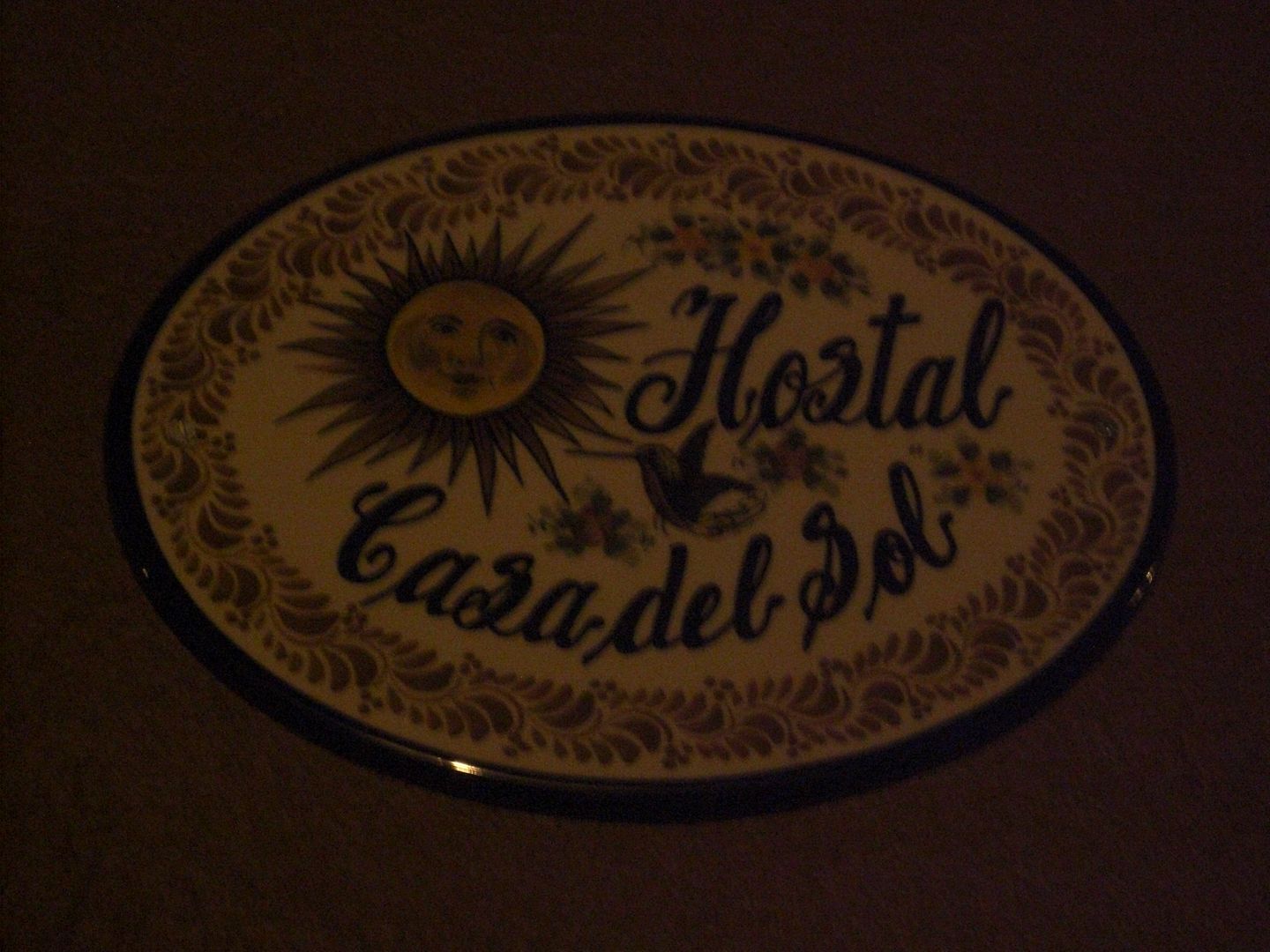 Locally made 'alebrijes'
Local Oaxaca cuisine
After my 24 hours on a bus to get to Oaxaca, I made a promise to myself that I'd be flying out, whatever the cost! As soon as I got to the hotel, I logged onto Expedia to check the prices. Aeromexico was really expensive (GBP 130 for a 50 min flight). Hmmm, well, a promise is a promise! At the last minute I remembered a local 'no frills' airline operating the route. A quick check on their website revealed their cheapest fares were still available. Hurry! The booking process was a bit annoying. They had low headline prices, but once you started the booking process, more and more fees appeared. These were the ones I was stuck with. The latter two were annoying). Mare in Mexican Pesos, $20 = 1 GBP.
Fare $349
Tax $349
Electronic Payment service $80
Airport check in $110
These ones I managed to get rid of, although it took quite a few attempts!
Cancellation Insurance $35
Medical Insurance $15
SMS confirmation $15
There was a choice of an 8am or 6pm flight. Not wanting to arrive in Mexico City in the dark, I went with the early one. It was an early start, with a prebooked 'collectivo' taking me and one other person to Oaxaca Airport.
Another rather unscientific load guessing by myself from the number of fast track boarding passes available, said that there would be around 90 pax on this 148 seat plane. When checking in, I was asked if I had any liquids, like tequila, in my checked bag. I said no before he'd even finished. As it was, I had a bottle of tequila and vodka in my bag – didn't seem to be an issue – does anyone know if this is a problem in Mexico? I was check in no, 47, rather low I thought given check in would finish in the next 20 mins.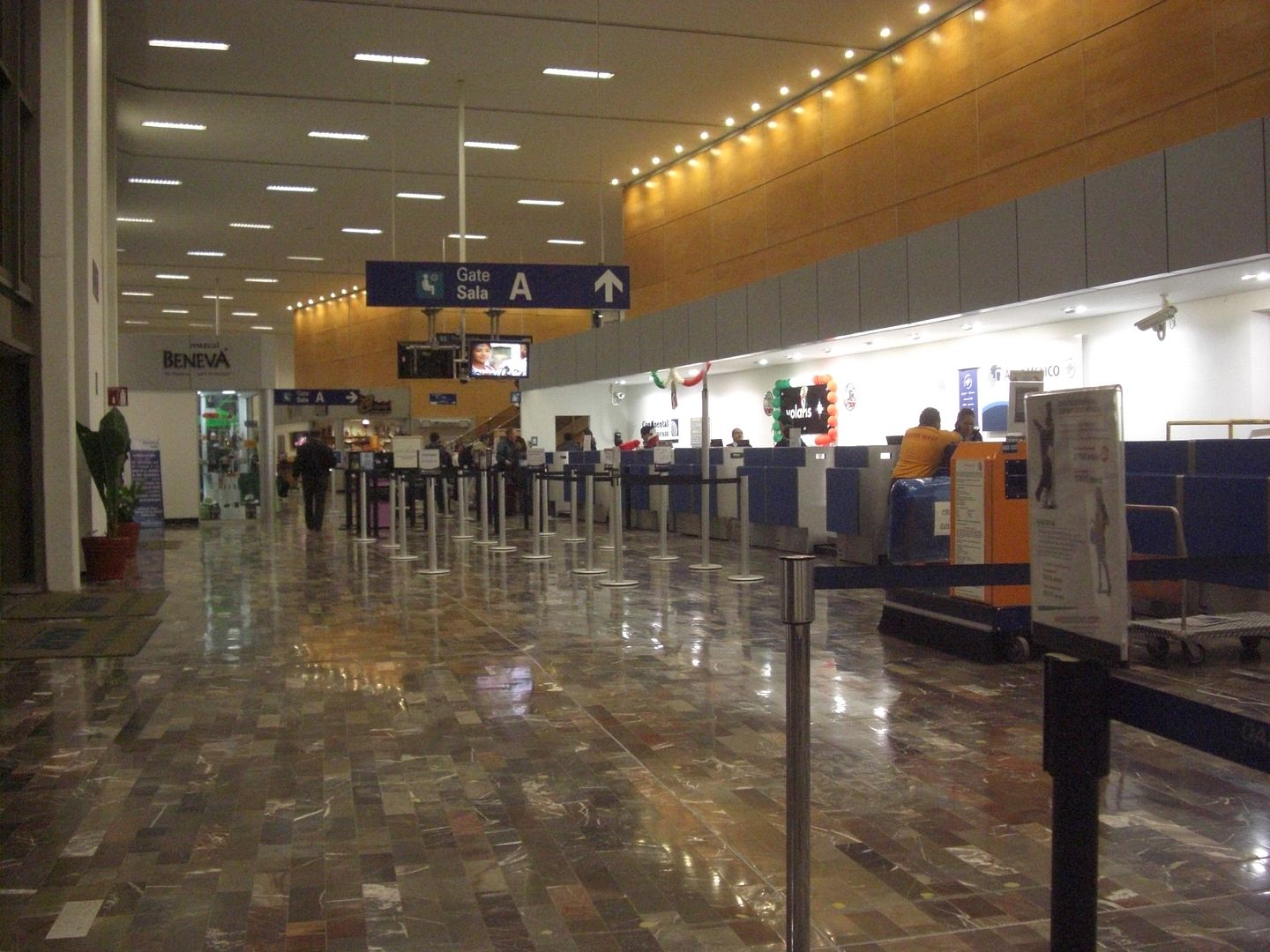 Terminal
I got a glimpse of the early morning Volaris flight to Tijiuana. Back in January, I was planning on doing a short Canada/Mexico/USA trip (London – Quebec – Oaxaca – San Francisco), and had originally planned to flying in on CO from Quebec via EWR and IAH, then to leave for SFO via this Tijiuana flight. Didn't work out in the end though.
Security didn't take long, and before I knew it, I was in the tiny departures area.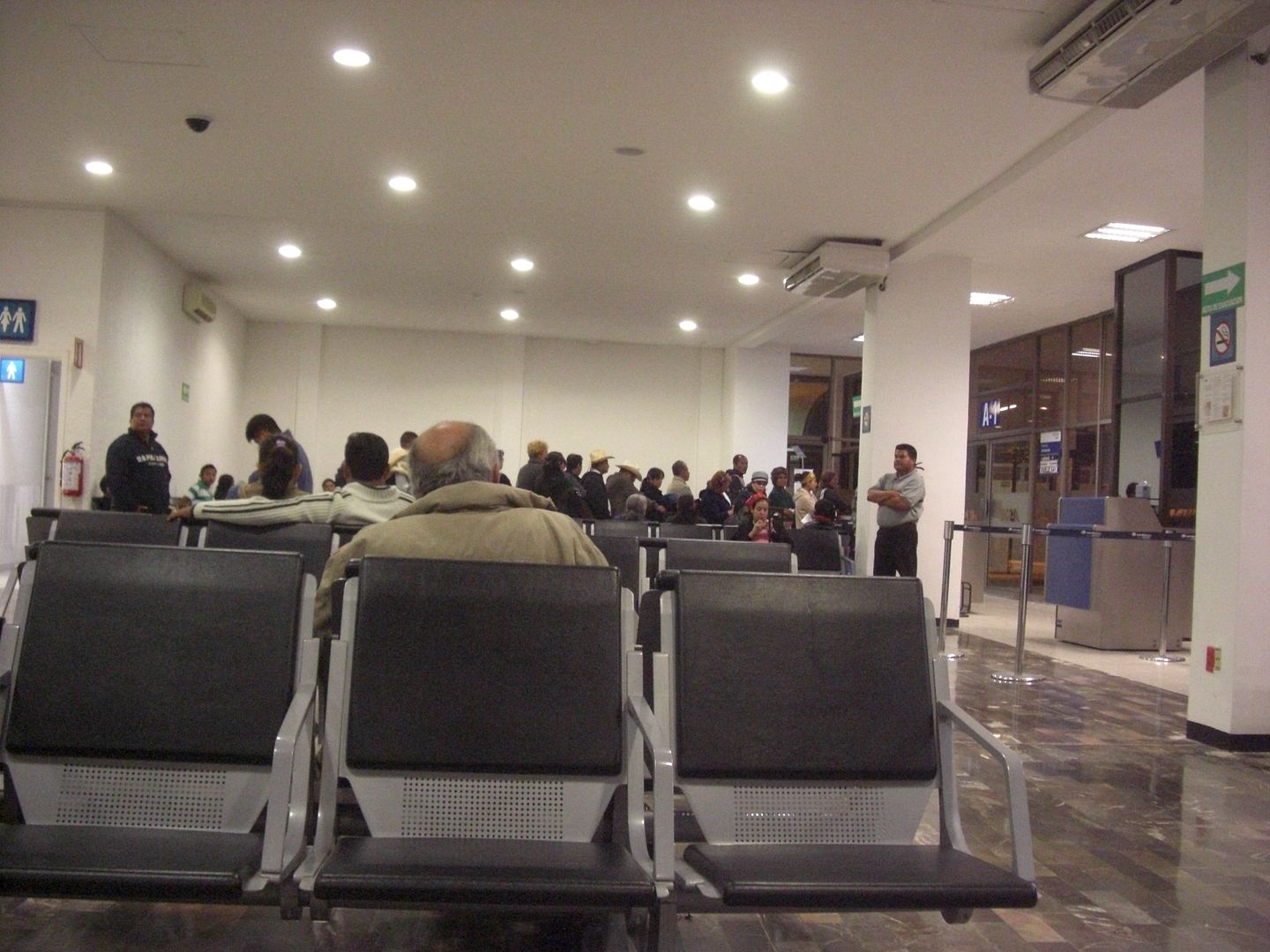 FIDS
http://my.flightmemory.com/shefgab
Upcoming flights: AMS-RIX-BUD-VDA,ETH-TLV-FCO-LHR,STN-TXL-LCY,LTN-CPH-LTN,LGW-SZG,MUC-LHR