Good afternoon everyone!
Unfortunately I am usually lazy to write trip reports, however I enjoy reading some great ones on this site!
This is a flight operated by Aegean Air's A320 based in Larnaca. The flight was operated on the 26th of April 2011 so forgive me if I do not have all the flight details with me. All I remember is that the flight was 80% full!
Larnaca airport tarmac with three Cyprus Airways birds. The first one at the airbridge was actually heading to Thessaloniki like us.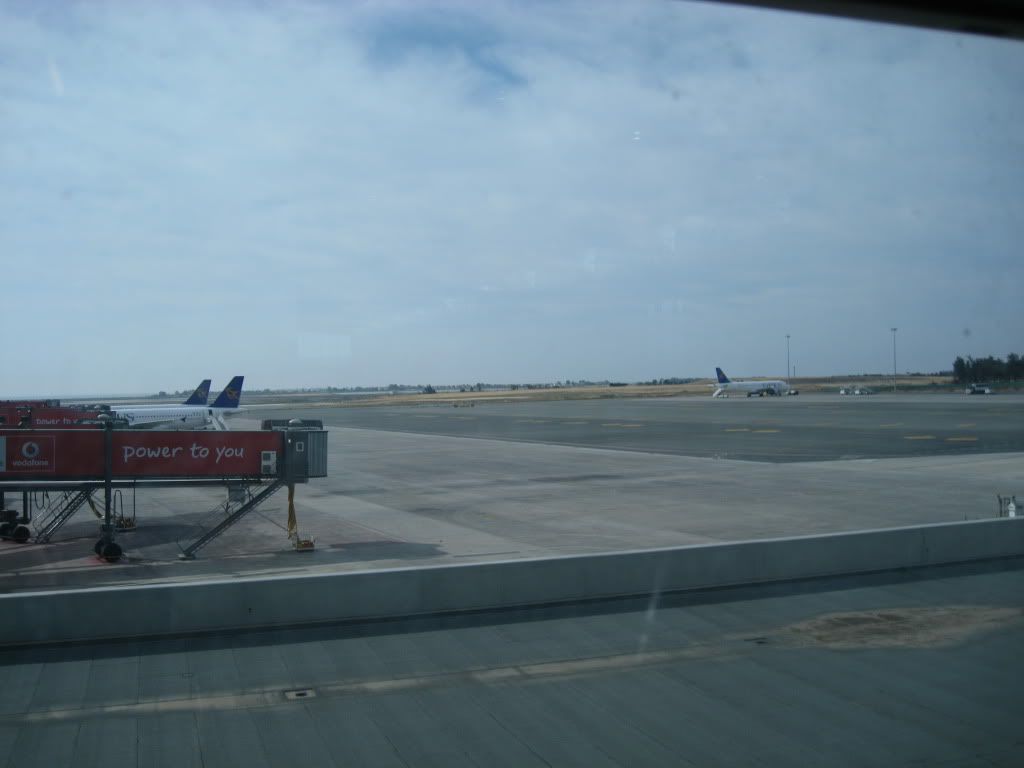 Here she is. Our A320 after having arrived from Athens.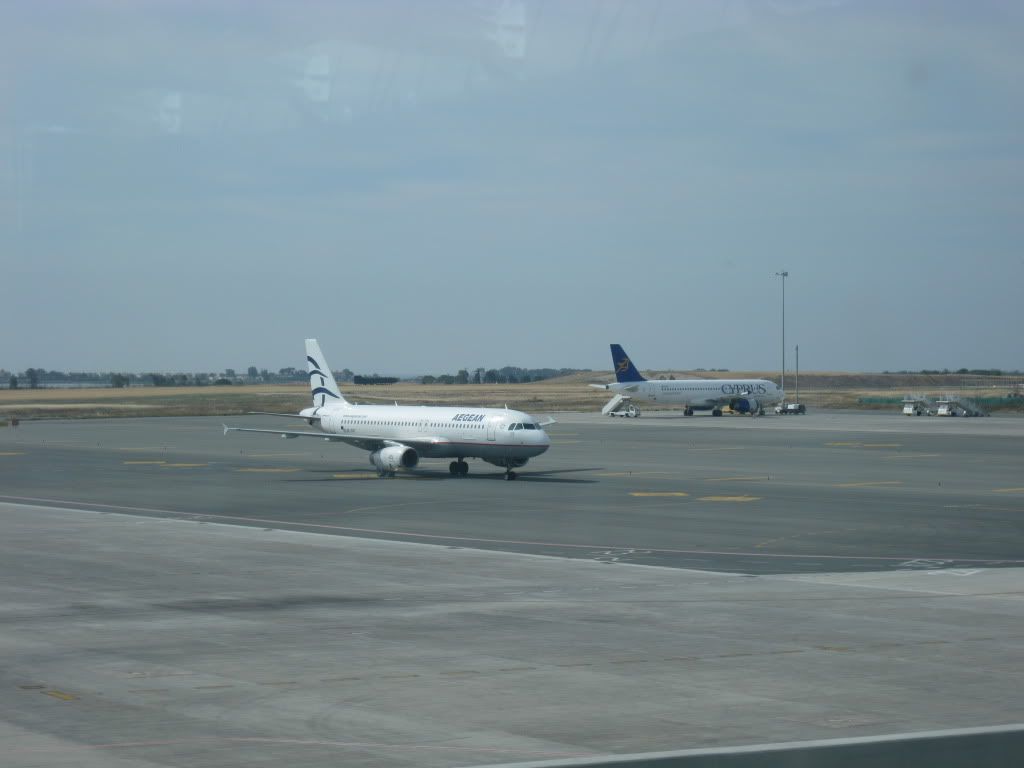 Taxying to the gate.
Terminal line up.
Check-in area cafe.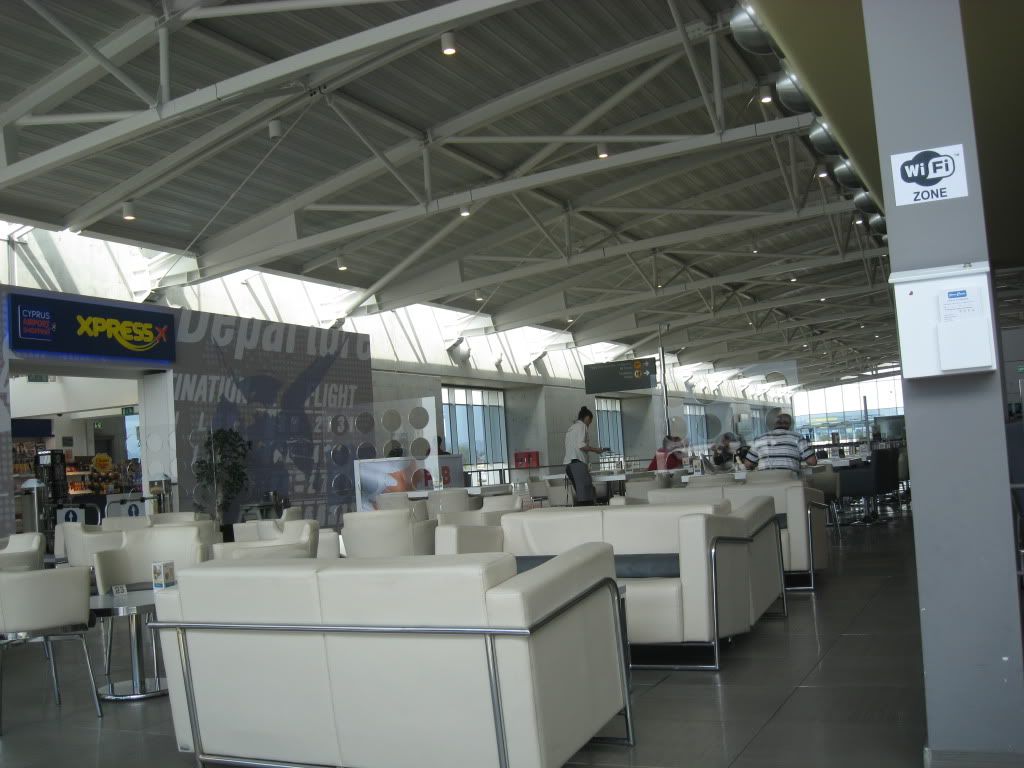 The bar, and God's gift to humanity- a frappe! Well, one of the two gifts, the other one being bread!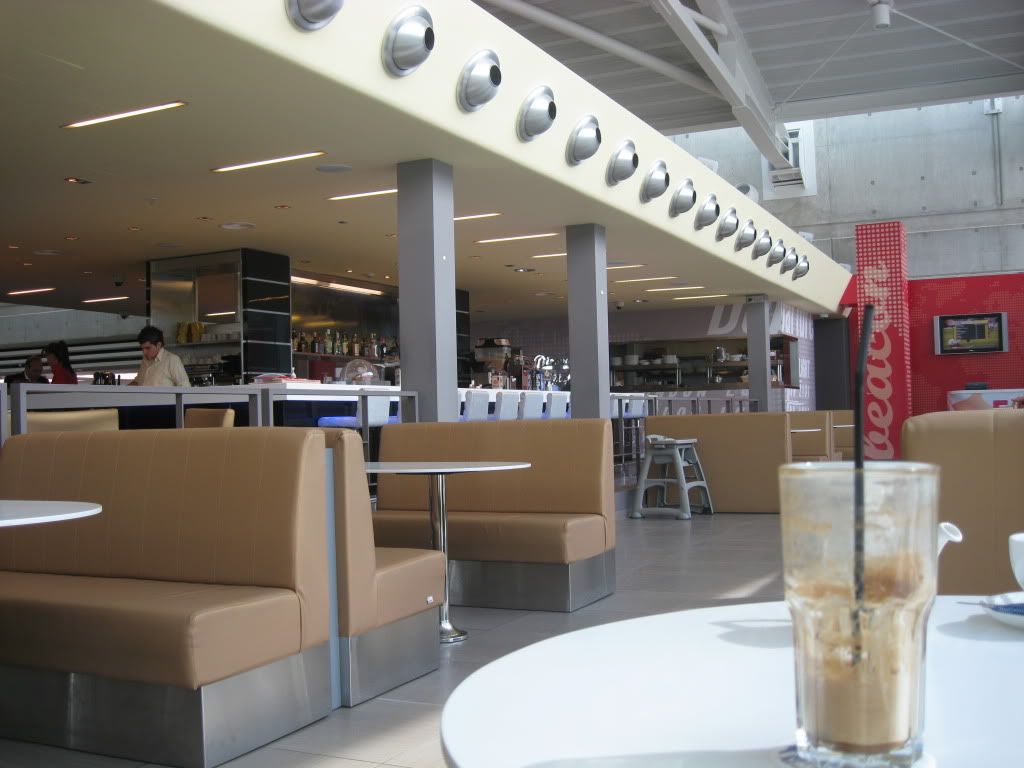 Larnaca airport immigration desks. Interestingly enough, Cypriot immigration officers are one of the most efficient in Europe.
Our A320 getting ready to fly to Thessaloniki.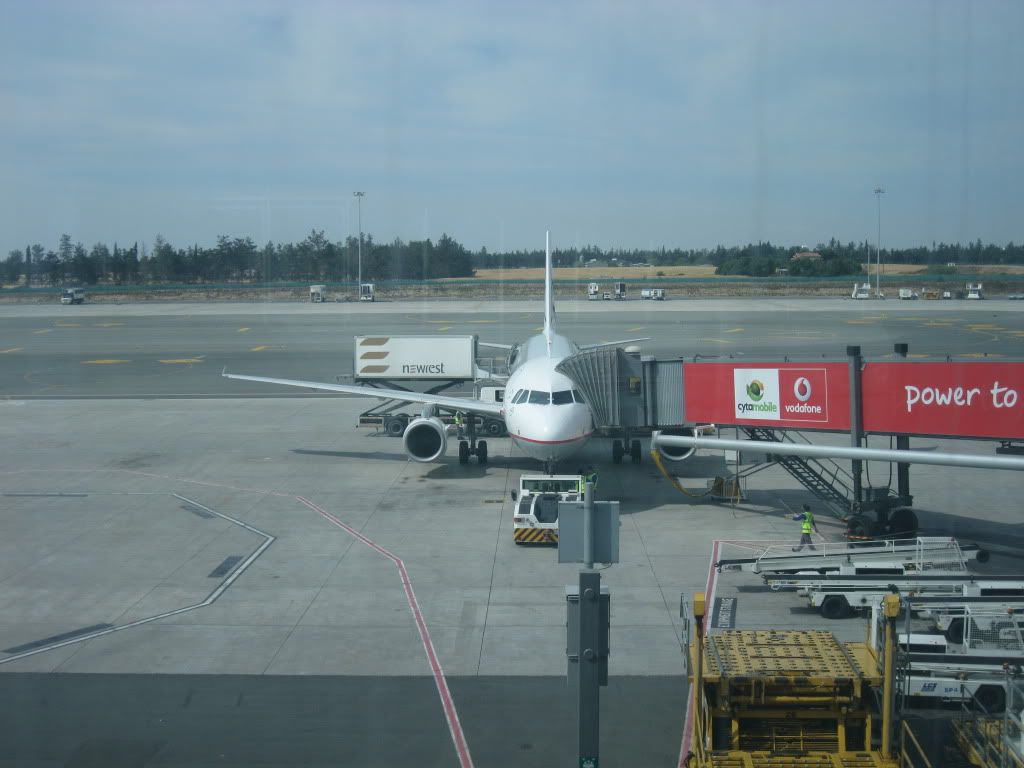 The nice part of the airbridges.
The not so nice part.
The business class section.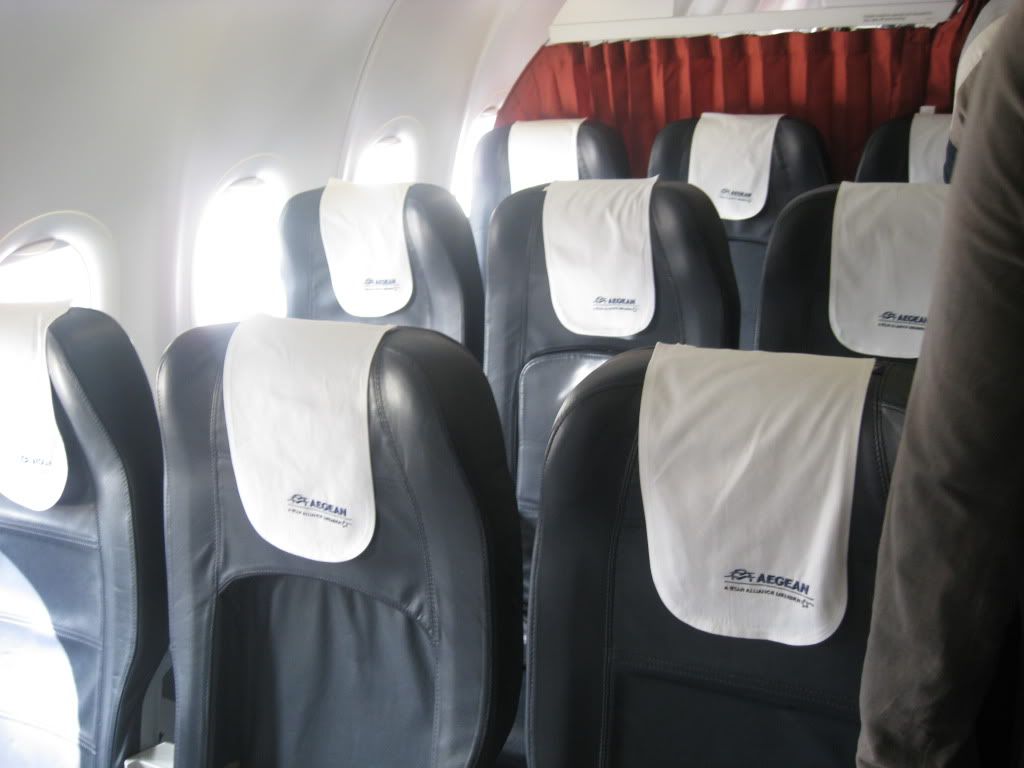 ...and the class reserved for us mortals.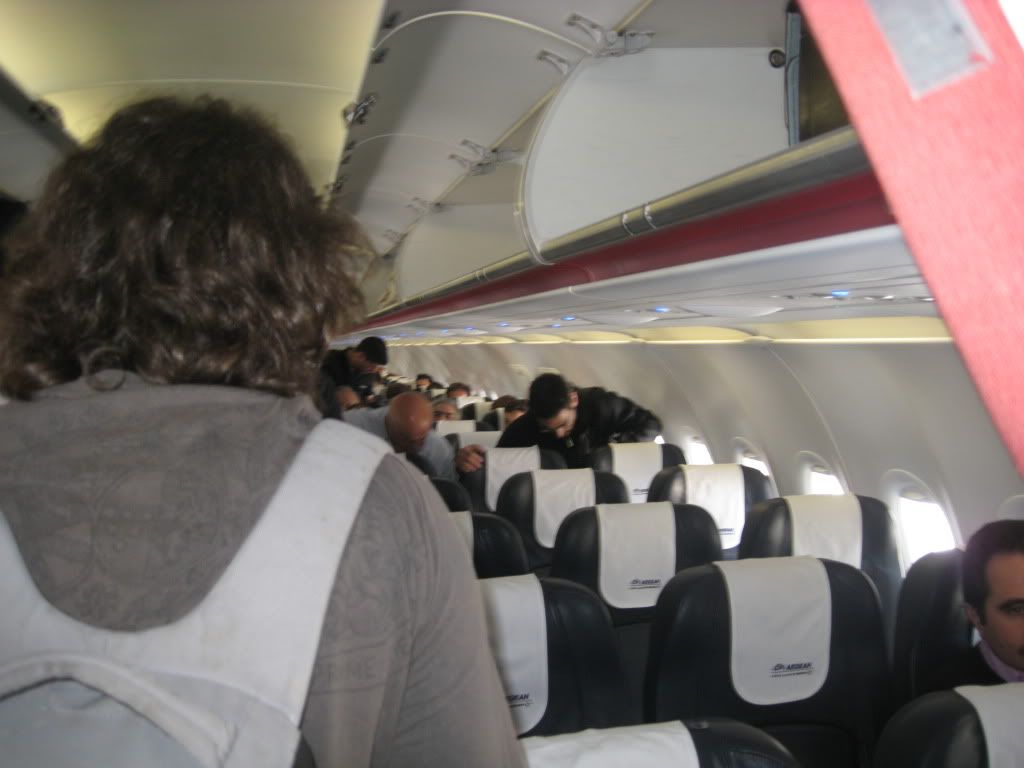 View from my seat.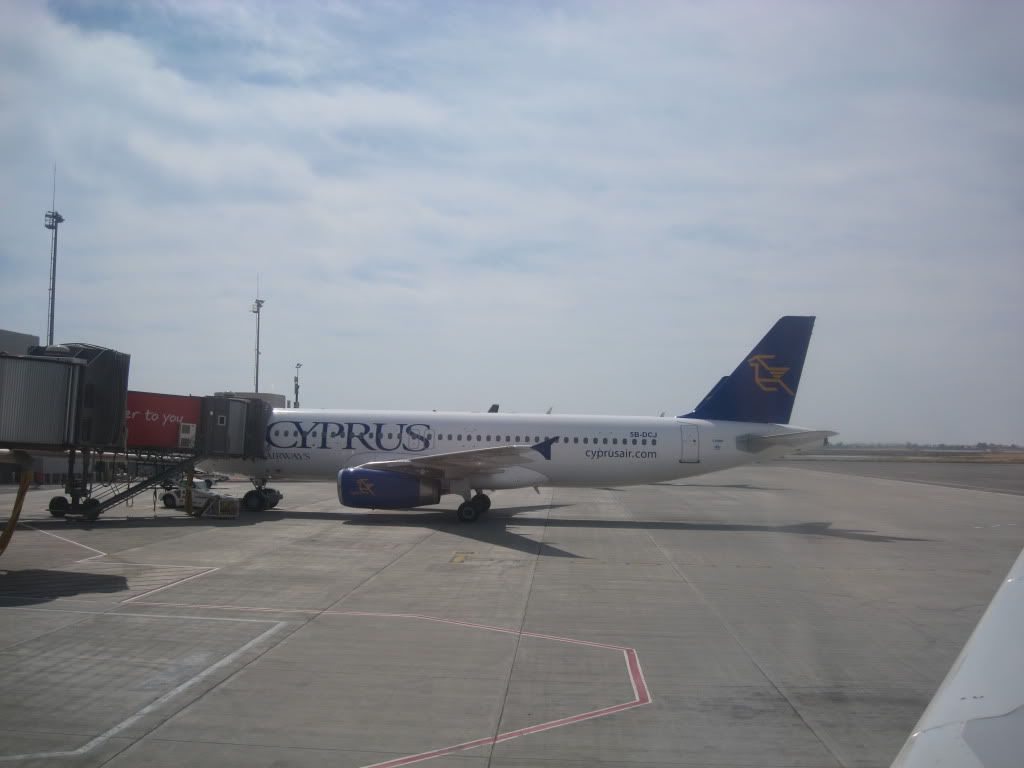 Cyprus Airways' flight to Thessaloniki.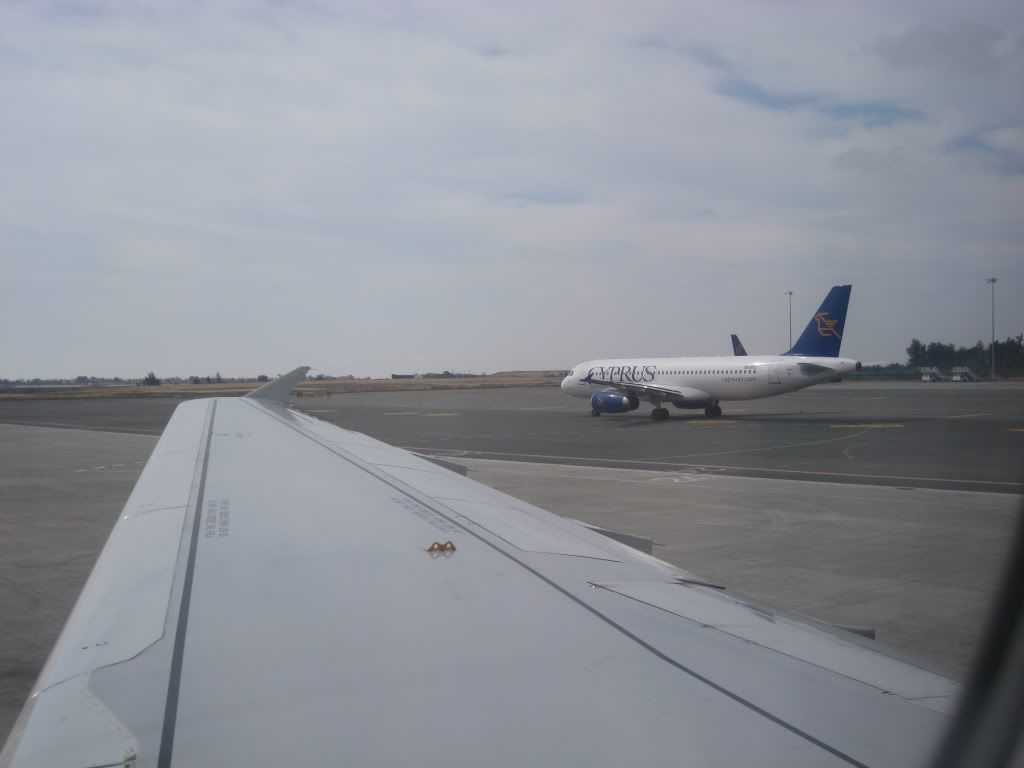 Safety demonstration. Initial welcome by a captain, safety procedures are demonstrated by Aegean's Deltalina.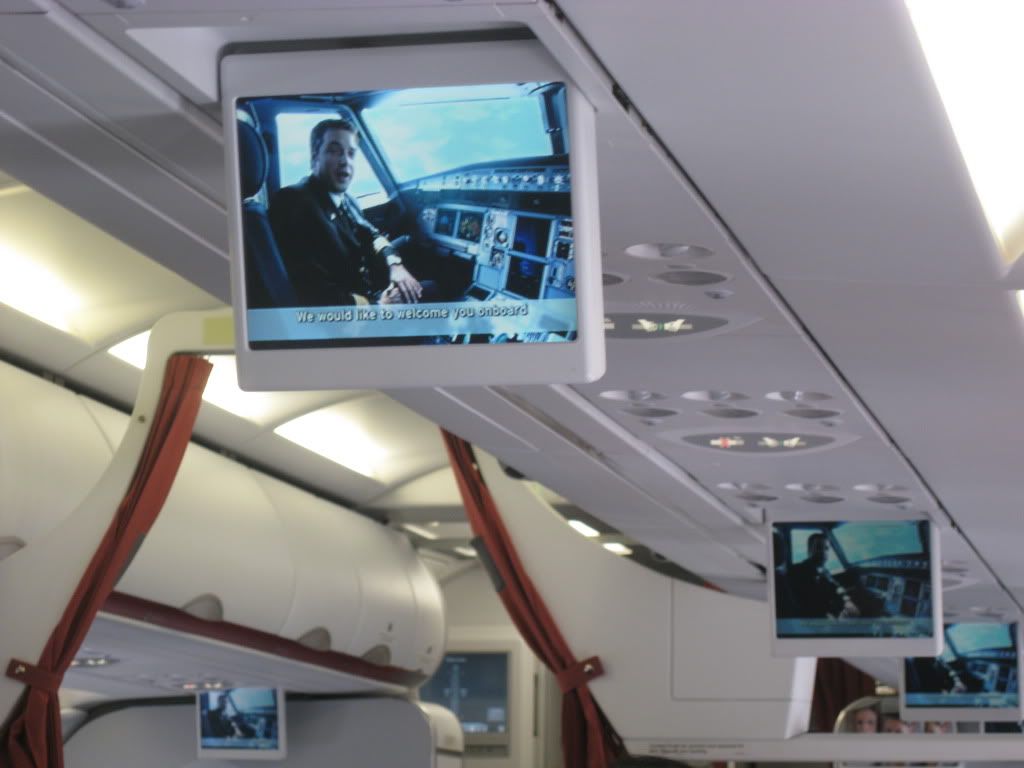 Pafos pushed back. This plane is named after a city on the western coast of Cyprus.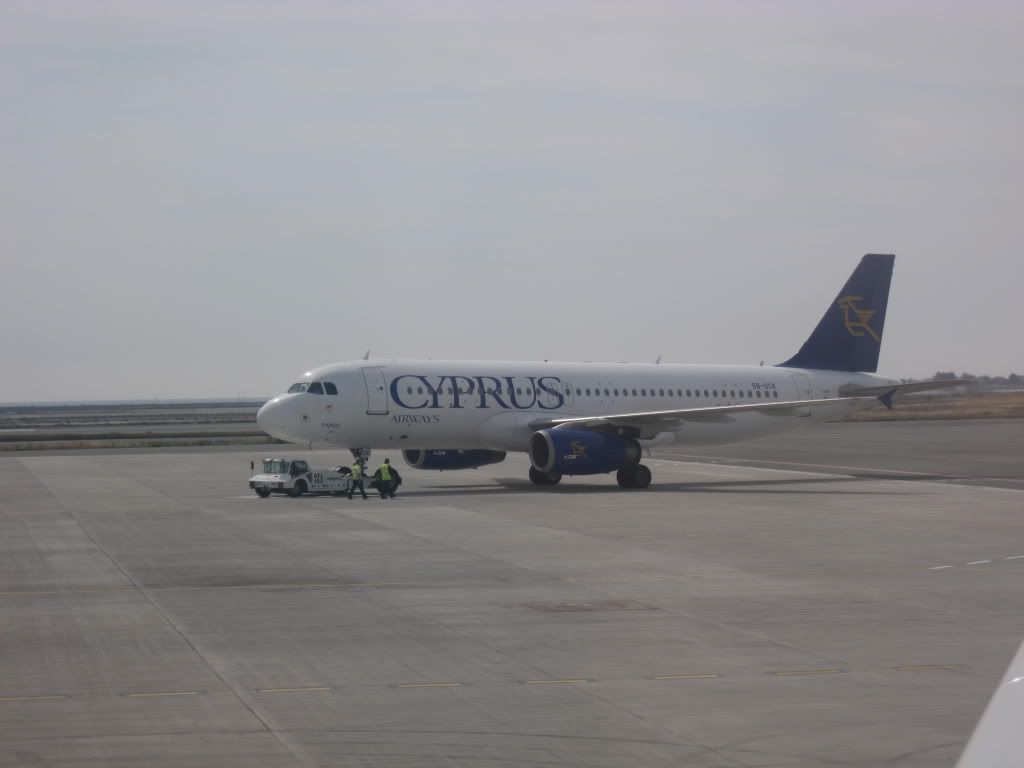 Bye Bye!
Pafos taking off before us.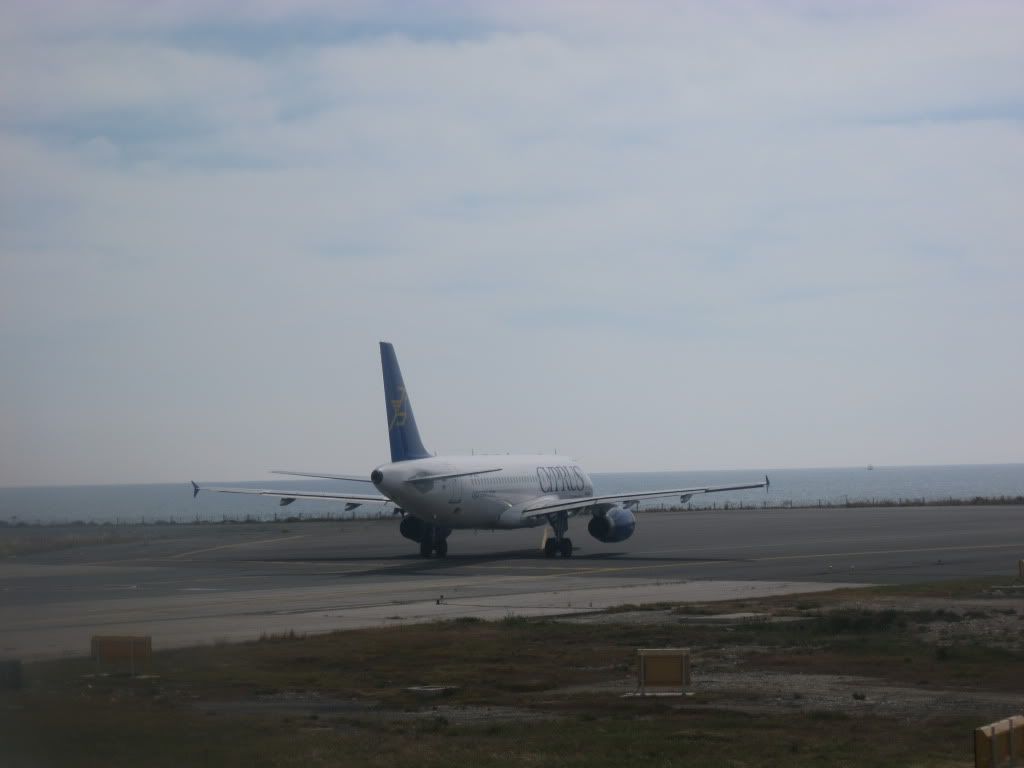 Our turn!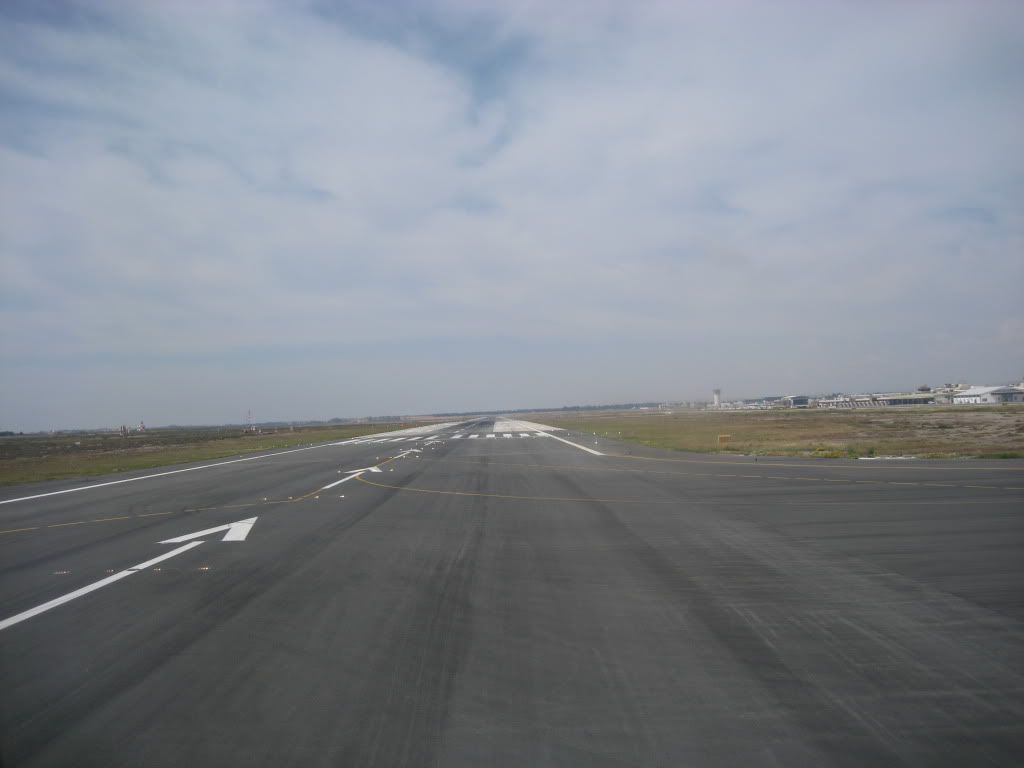 Take off, here you can see Monarch's A300-600 getting ready to depart. Next to it Cyprus Airways' A330-200 and Olympic Air's A320.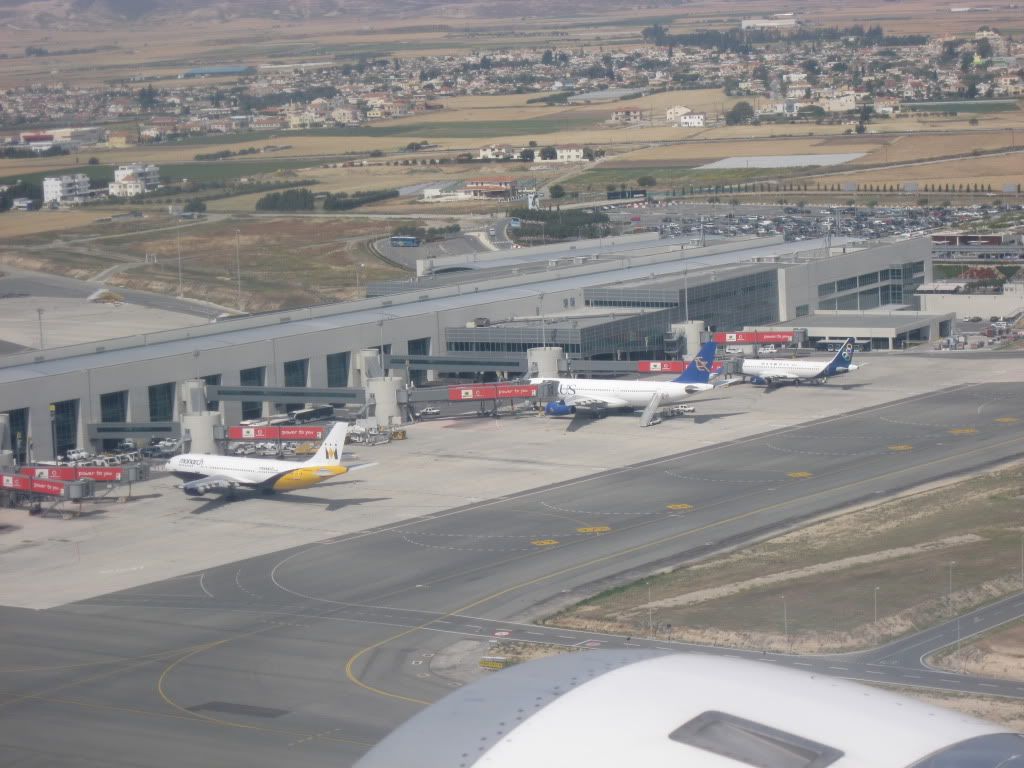 Larnaca Airport.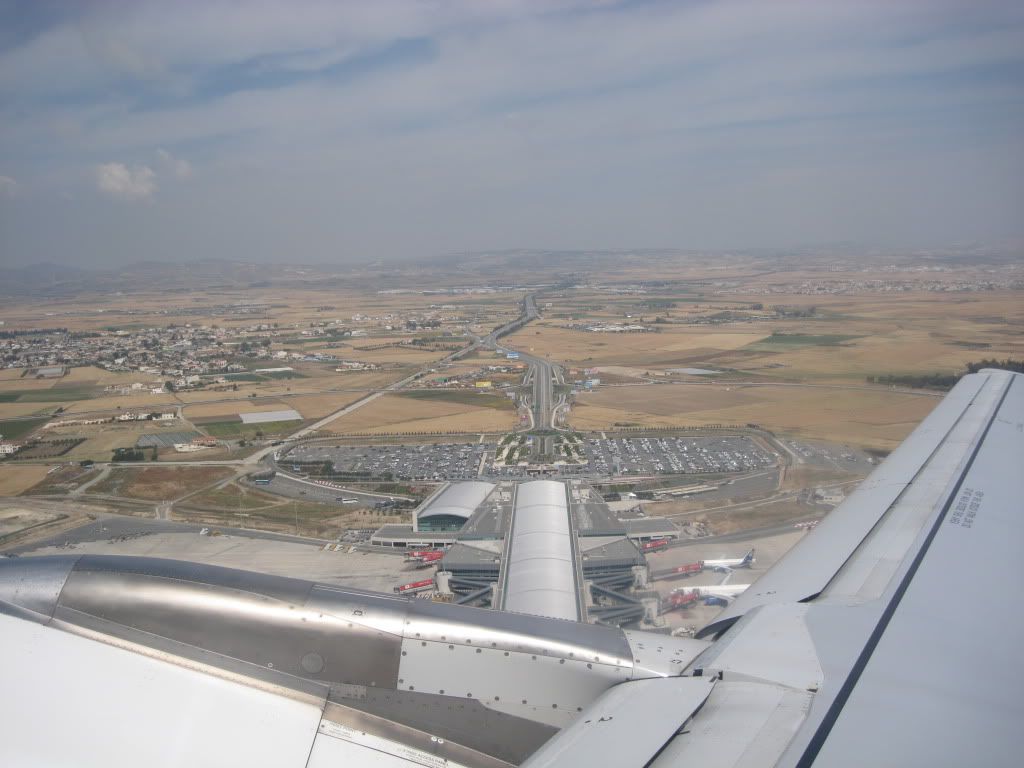 Shortly before Limassol we changed our course and ended up flying over the Troodos mountain range.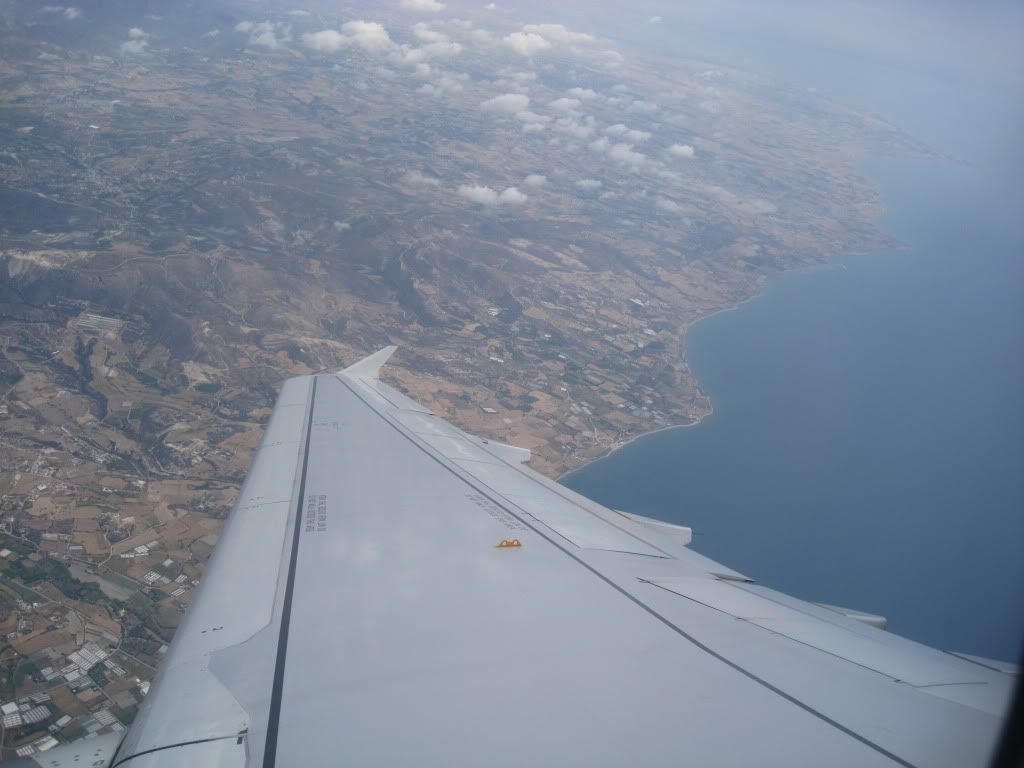 Over Troodos.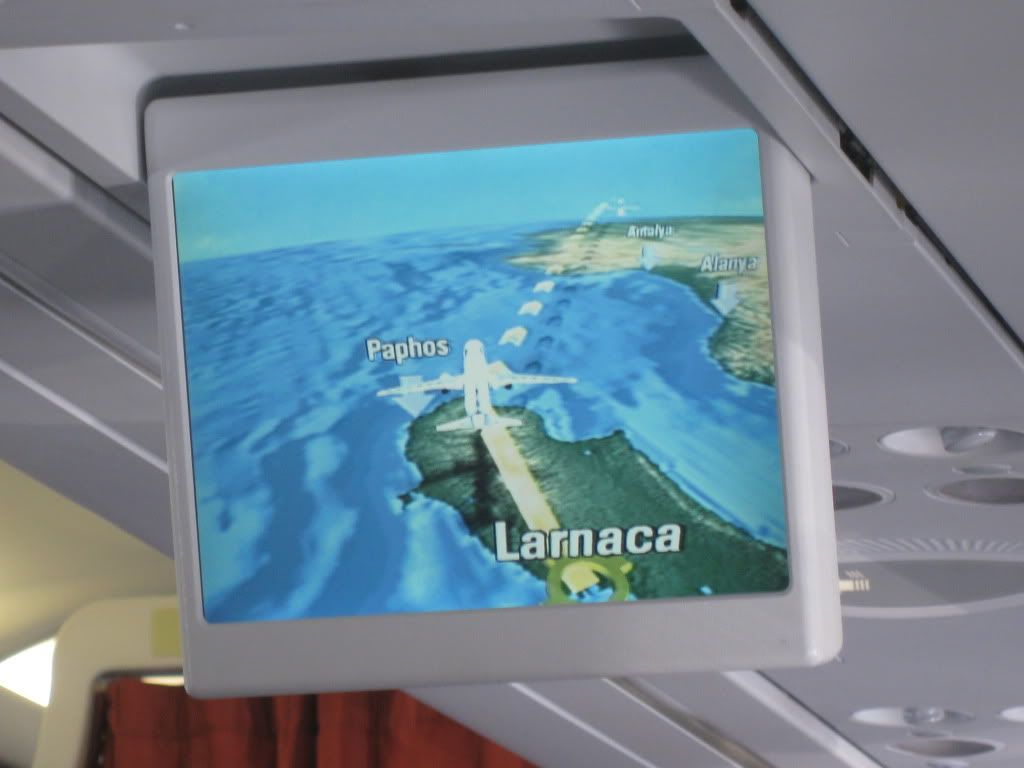 Breakfast time. It actually tasted quite good.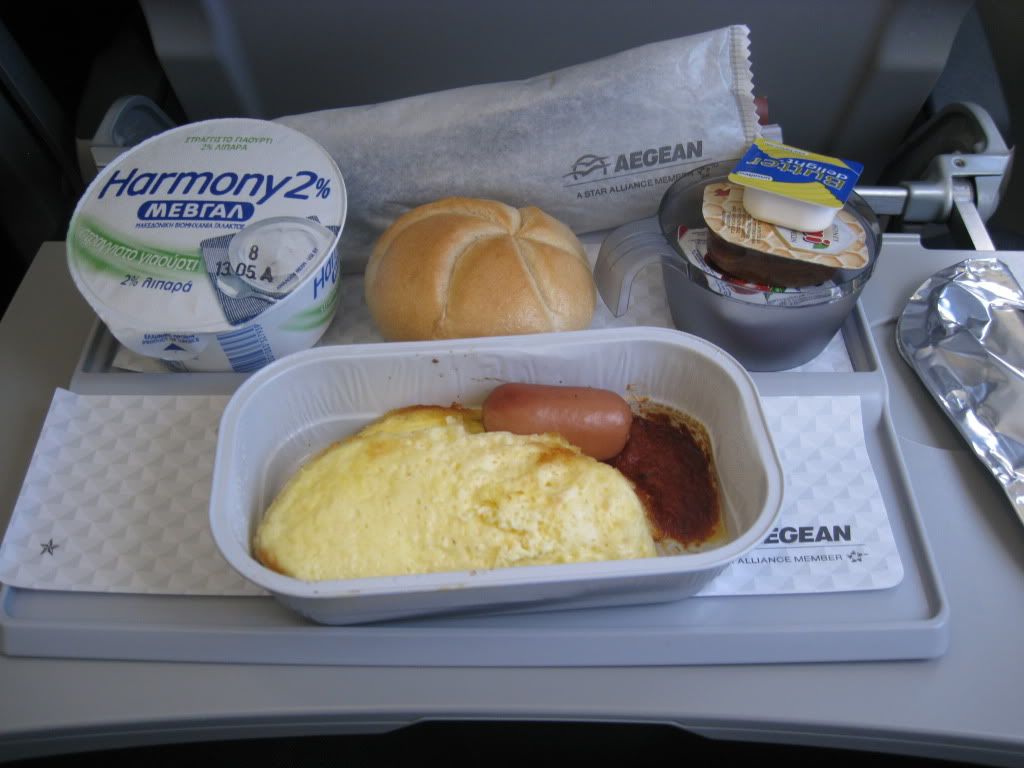 If there is one constant thing with Aegean, then it has to be the bitchyness of its flight attendants!! I have flown with them since 2007 and have come across only two or three nice ones! That is the only thing that is much better with Cyprus Airways and Olympic Air.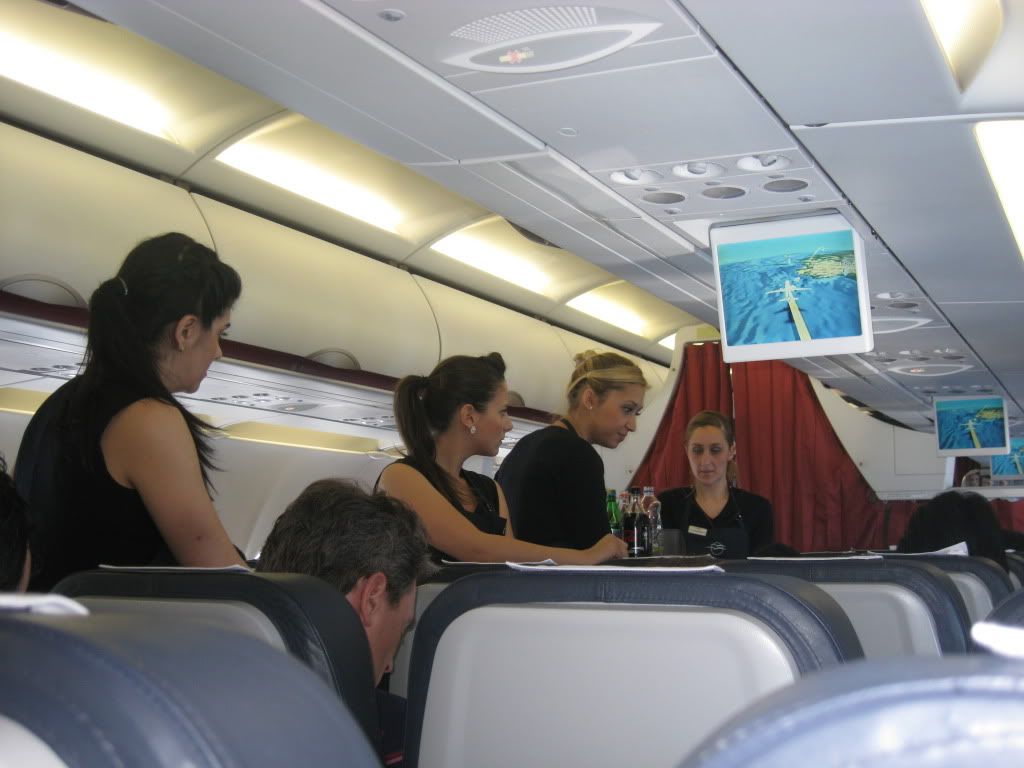 Approaching Thessaloniki!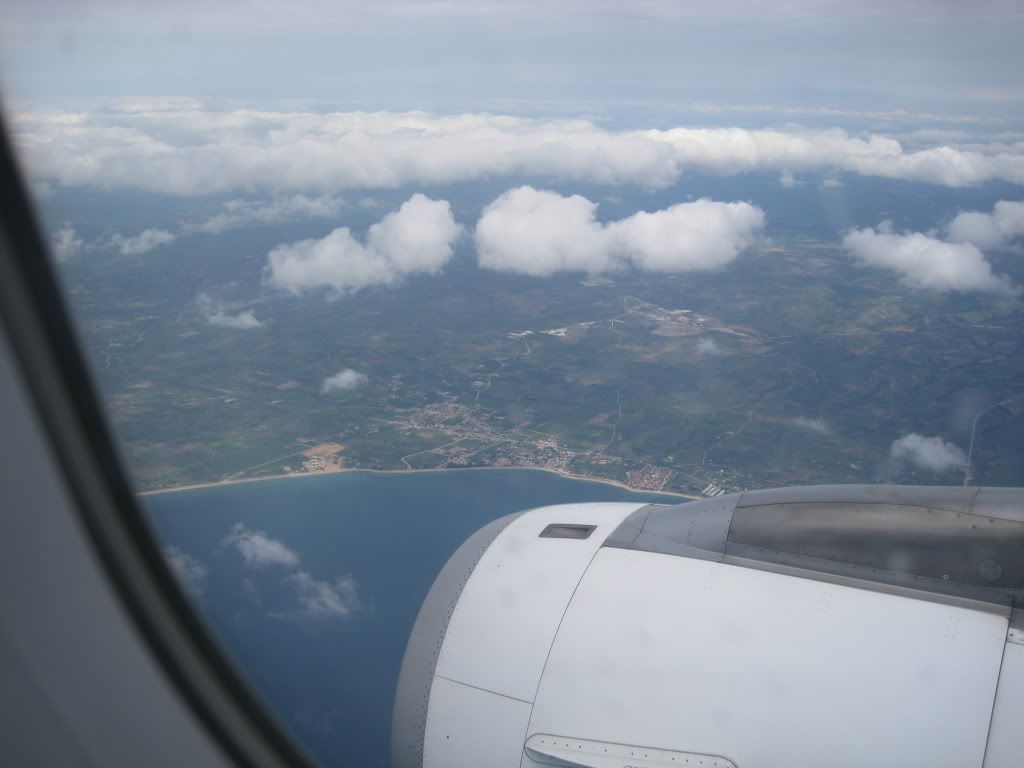 Found this quite funny!
Horrible weather that day in Thessaloniki!
Thessaloniki! Alitalia's A321, Cyprus Airways' A320, Aegean Air's A320 and Ryanair's B737-800 (well, what else?)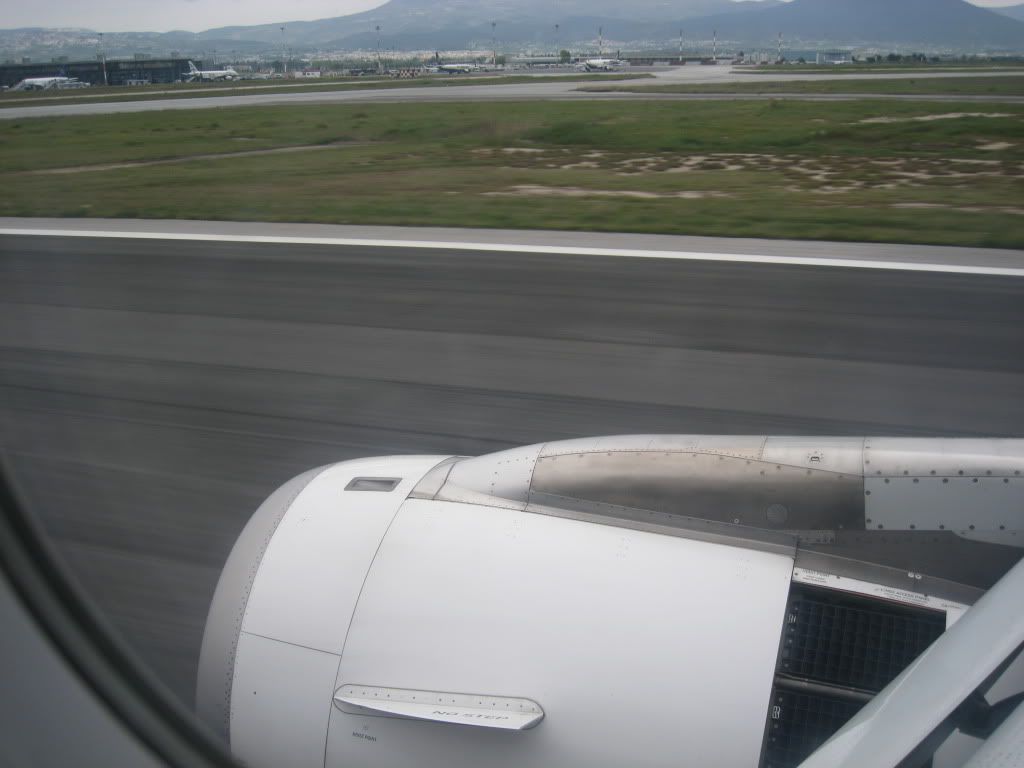 Cyprus Airways A320. I was supposed to be on that flight but it was fully booked.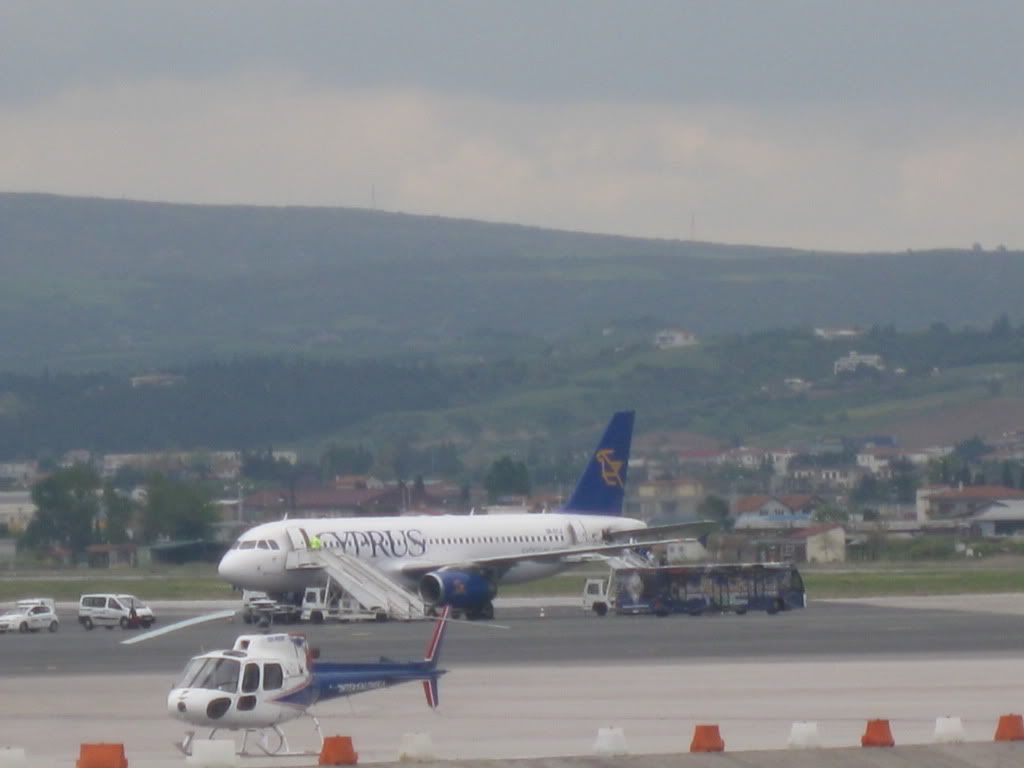 Disembarking in Thessaloniki with some nasty clouds in the back.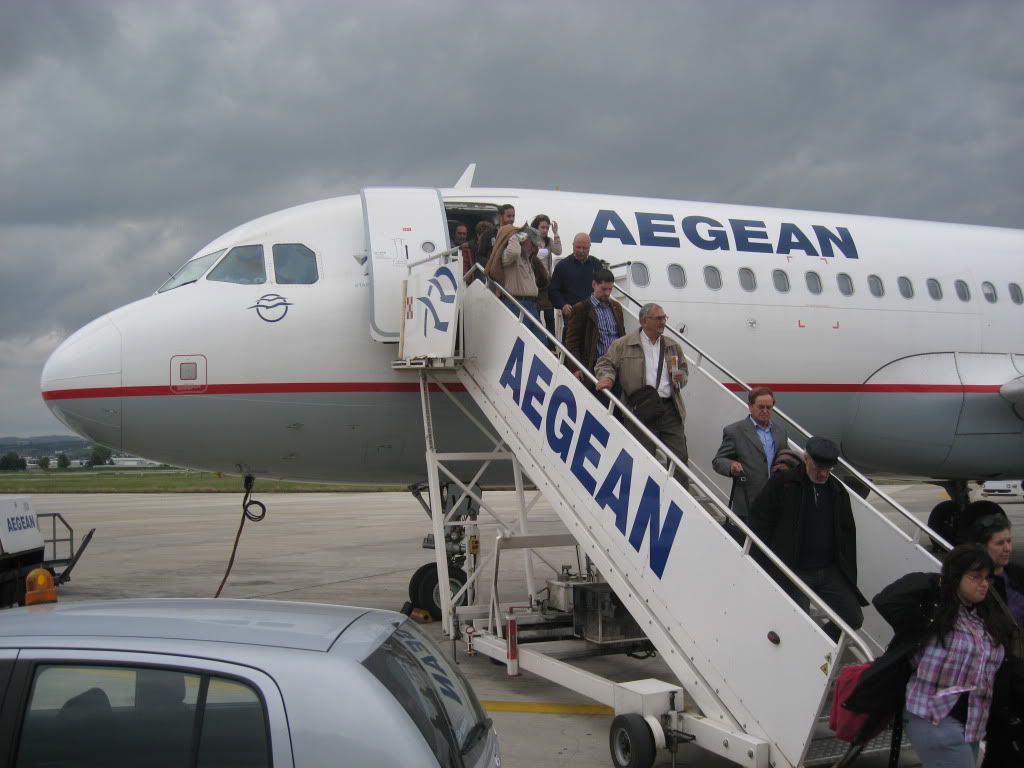 Cute logo.
The flight was quite boring and uneventful. Food was ok, one drink service and the tv displayed the route map. Aegean Air was my second choice when flying, until I experienced new Olympic about two months ago! Unfortunately OA's route network has been limited to regional flights out of Athens.
Thessaloniki was amazing, a city worth visiting! Great nightlife, great food, great people... but Athens is still better
Hope you have enjoyed the report!
JU068