After hanging around England, Wales, Scotland, Northern Ireland and Ireland for more than 40 days, it is time to fly again!
It is part VI of this trip report, a trip to the wonderland!! While booking the trip, I planned to use KLM, while checking the fares, I found that I can combine AF and KLM fare together, which provide easier schedule since AF have daily flight to SXM.
Sorry for that from this part, some photos were from my iPhone as one of my cameras was broken when I was in Edinburgh.
I arrived Manchester from Dublin by ferry and trains, and stayed in the Radisson Blu Hotel in Manchester Airport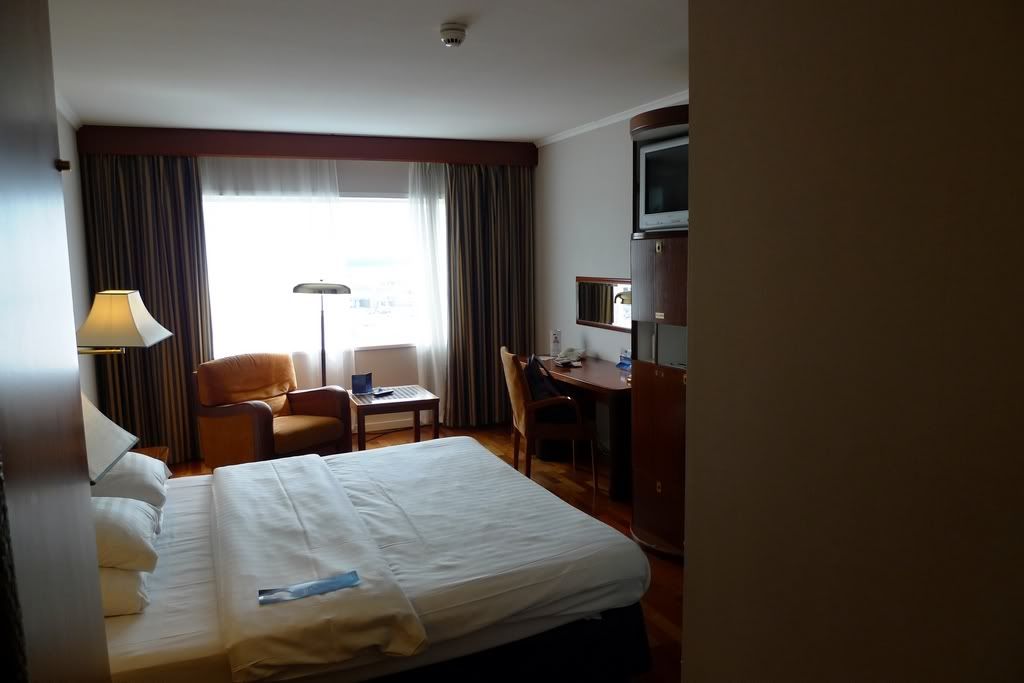 Nice view from my room
After a nice sleep, it's time to go!
EK's 777 was arriving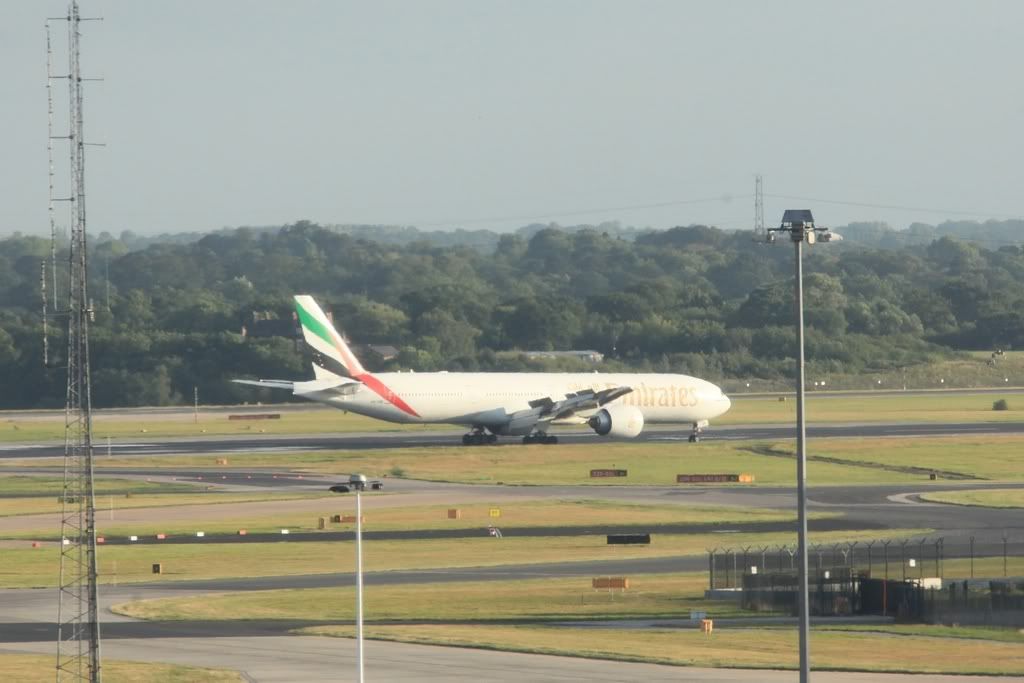 QR's A330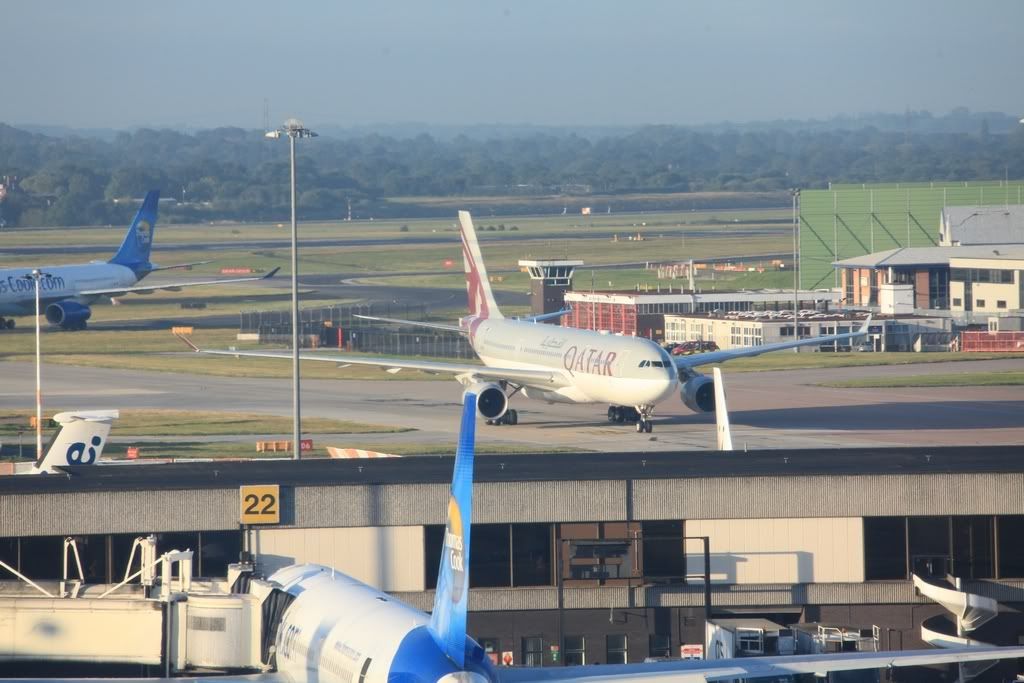 Thomas Cook's 767 was departing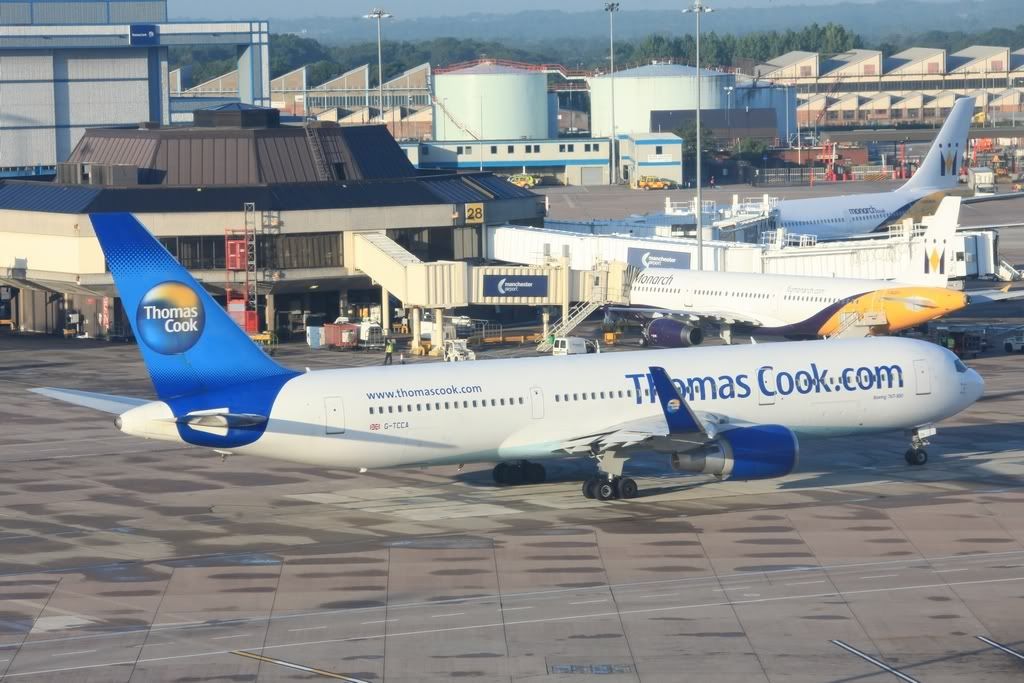 I walked to MAN Terminal 3
Air France check-in counter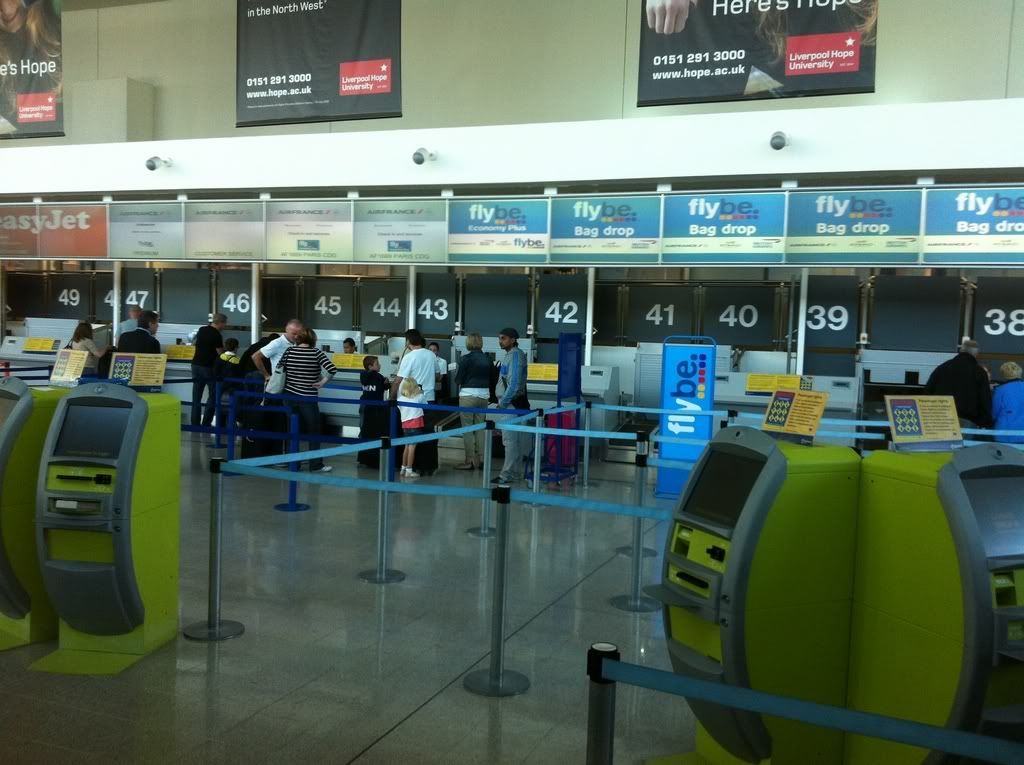 Arrived the departure hall after Security Check (Fast Track)
Air France use flybe's lounge
Blue interior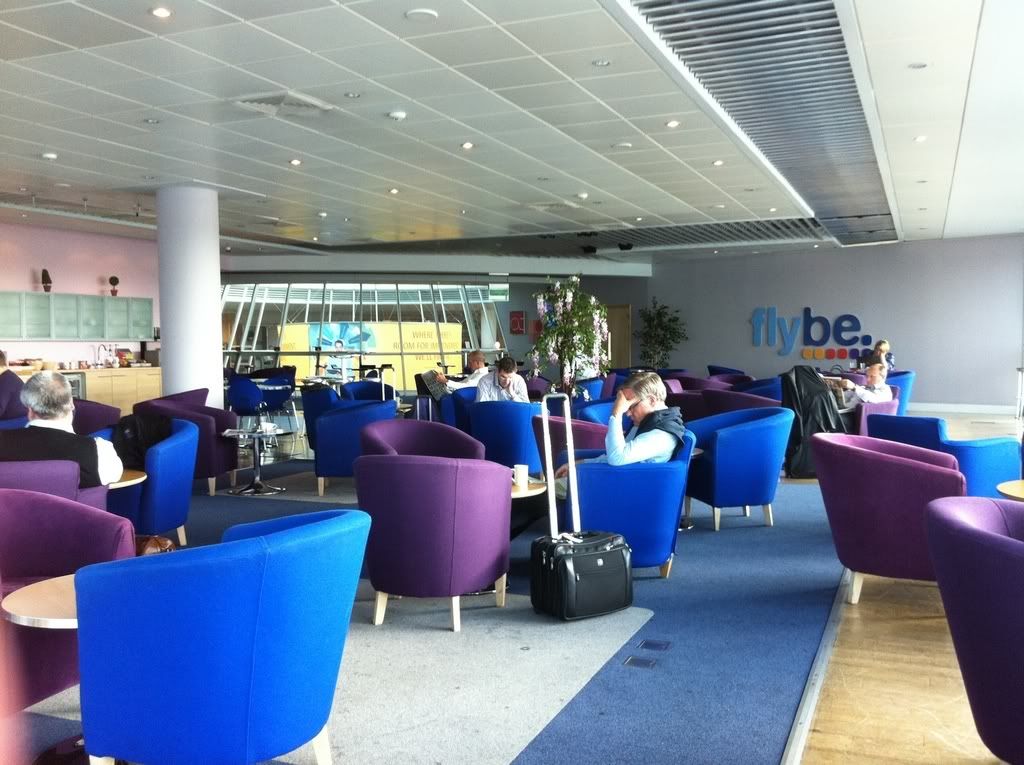 Food corner, chips and biscuit only
22 August 2011
Manchester (MAN) – Paris Charles De Gaulle (CDG)
Airline: Air France
Flight: AF 1669
Aircraft: A320-200
Registration: F-HBNG
Seat: 3F (Business)
Gate: 49
Arriving Gate: E1
Gate 49
Boarding pass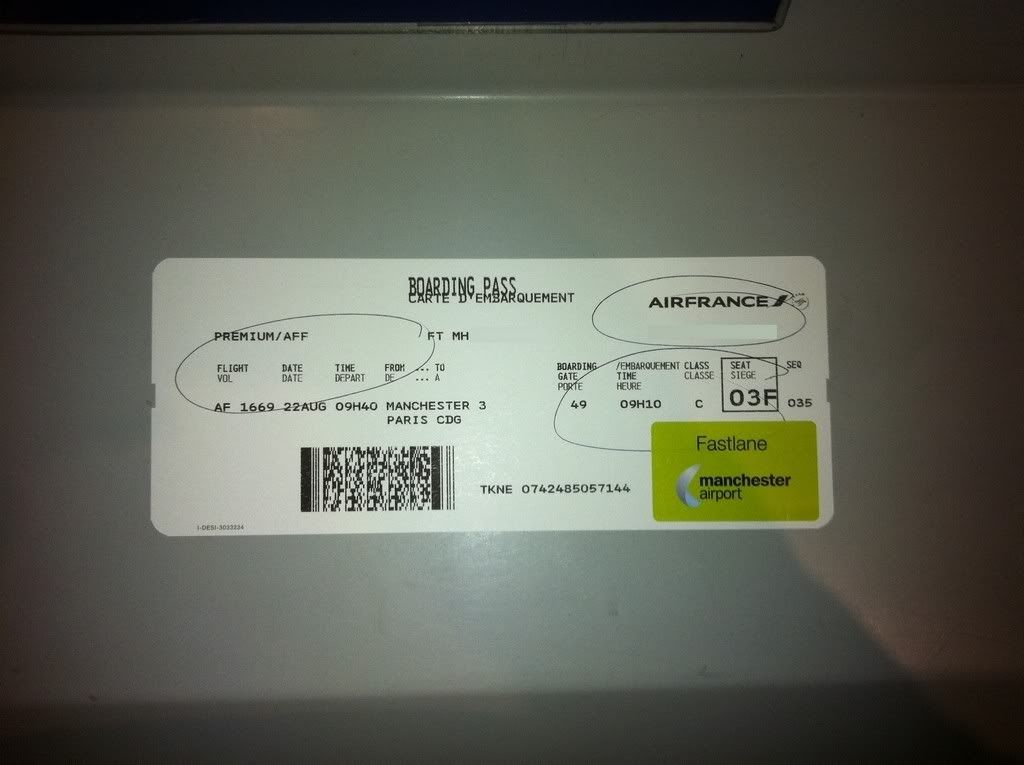 F-HBNG, the newest A320 for AF at that moment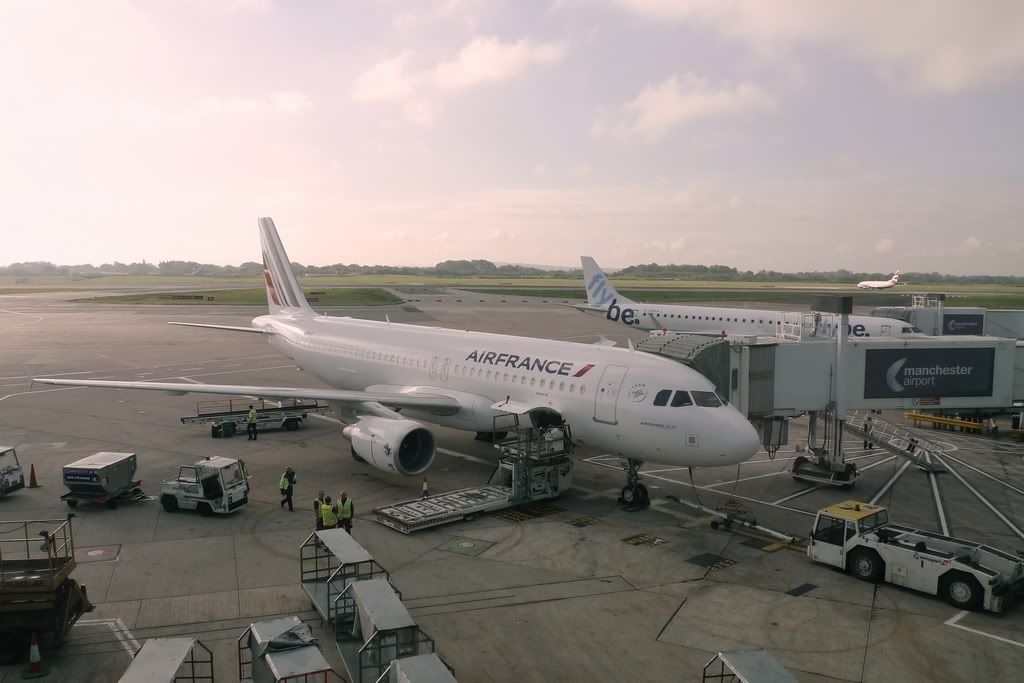 Boarding started, here is my seat 3F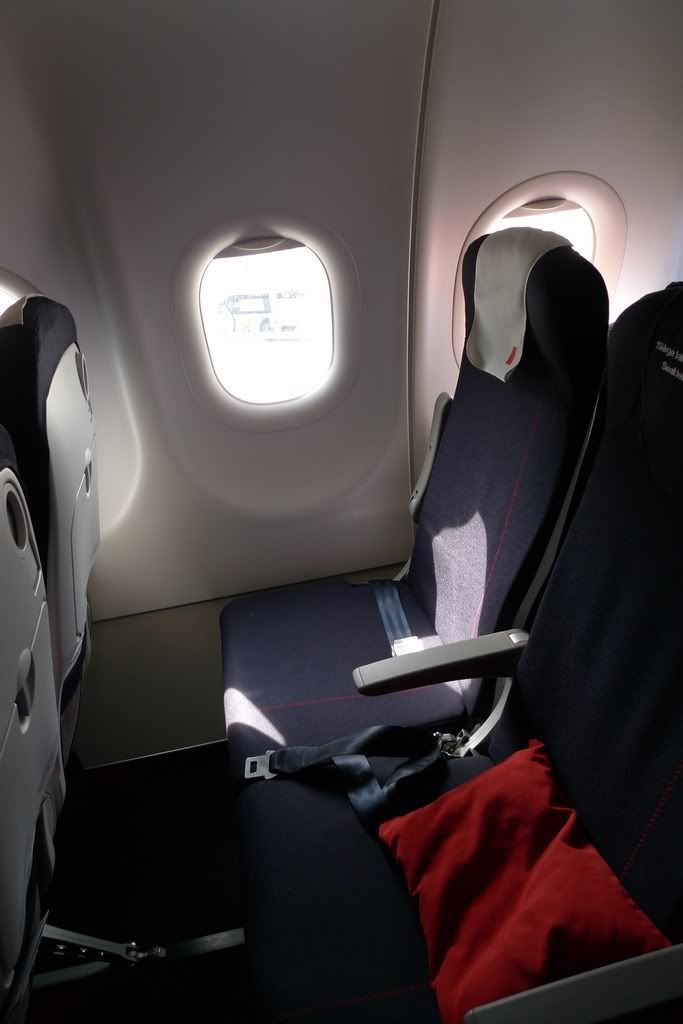 OK seating pitch
New type seat indicator, quite good looking!
Overhead panel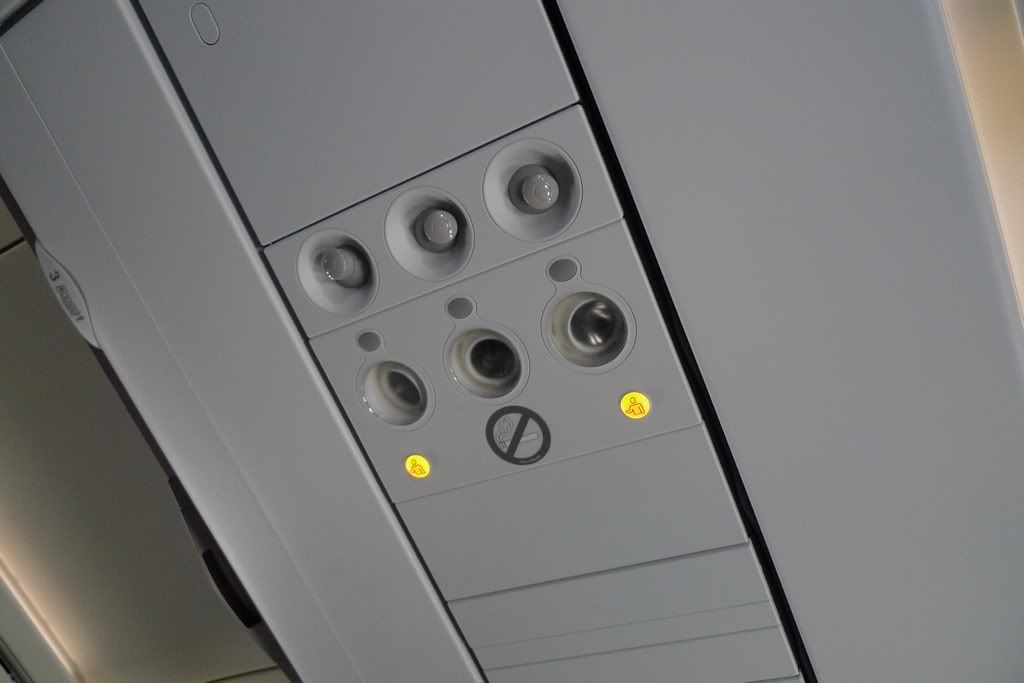 Safety Instructions "Sheet"
Pushed back on time, got the meal after the seat belt sign off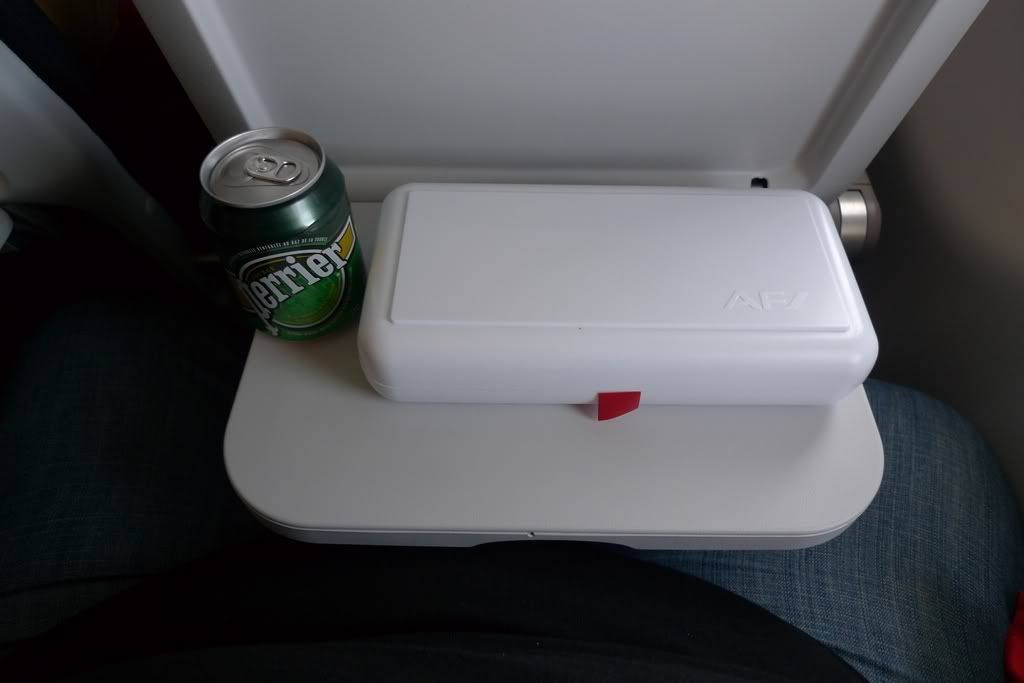 Inside…Can I have something hot in 9:10a.m. flight?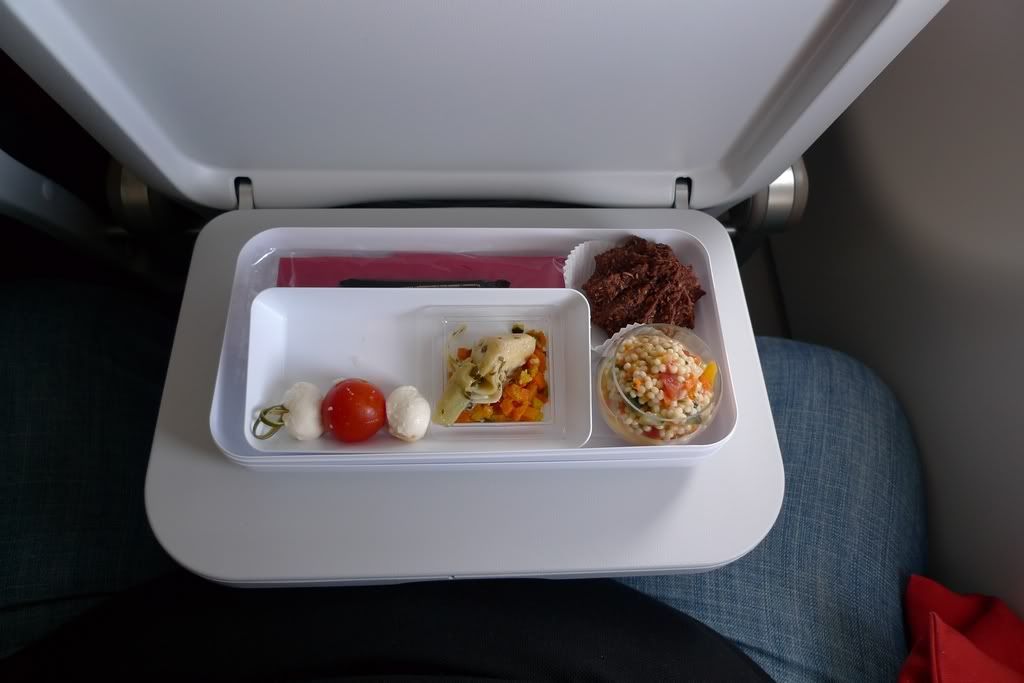 Landed in CDG in just 1 hour 10 minutes, but take some times to find our gate
And I saw AF's A380s
F-HPJA
Line-up, F-HPJA, F-HPJB, F-HPJD, F-HPJE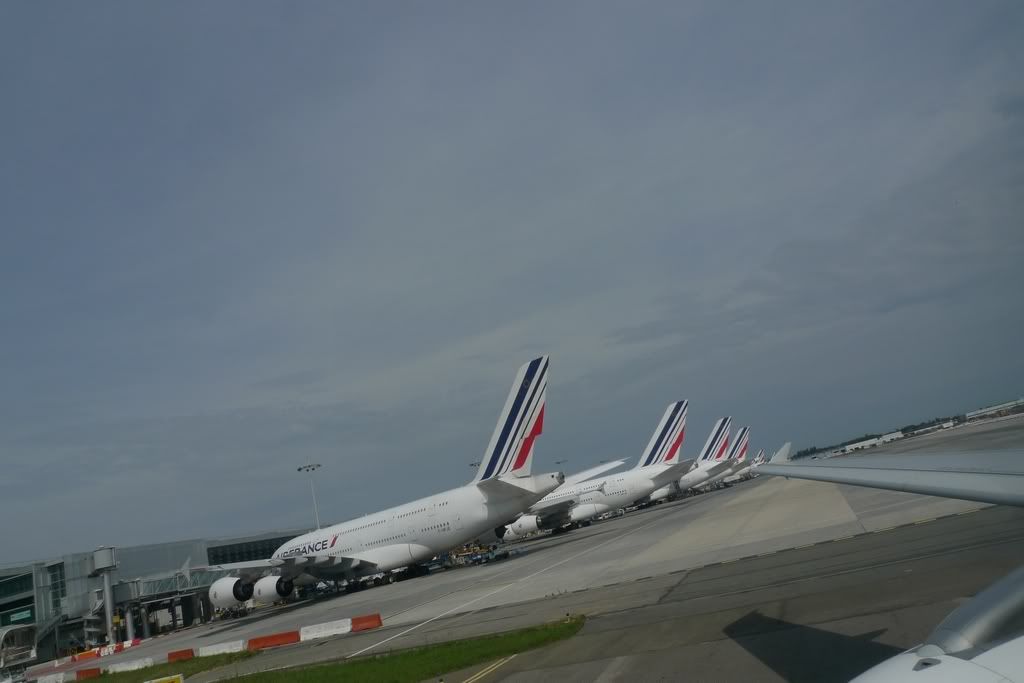 Docked at Gate E1, have to take the train to the immigration, on the way to immigration, saw those AF
And more…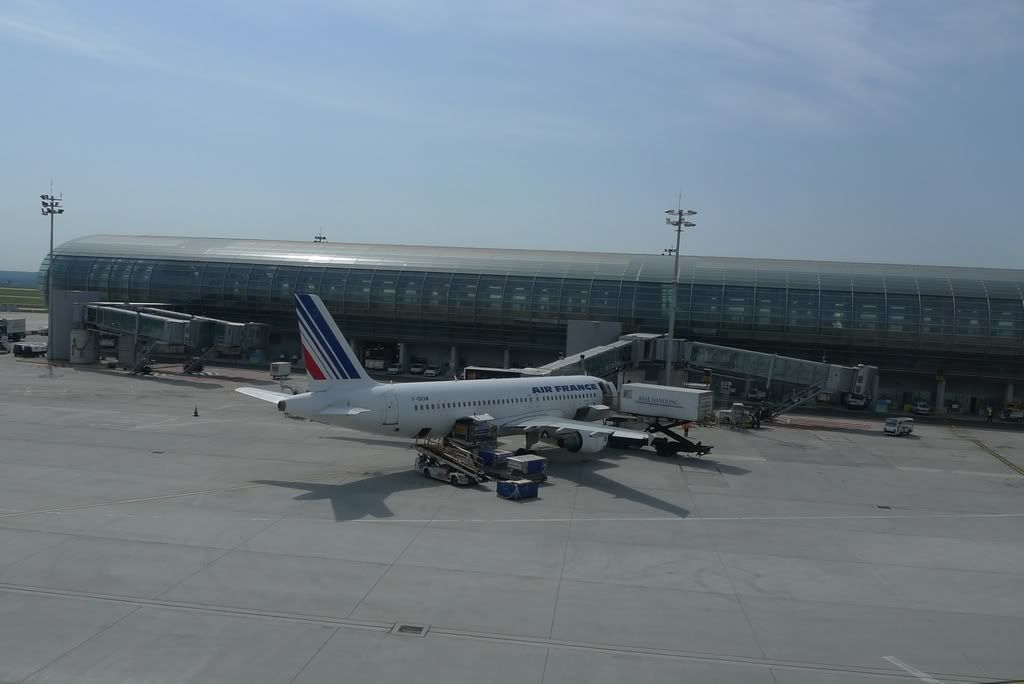 Immigration was very slow, only 1 officer for all non-EU passengers, it took 50 minutes to clear
Baggage reclaims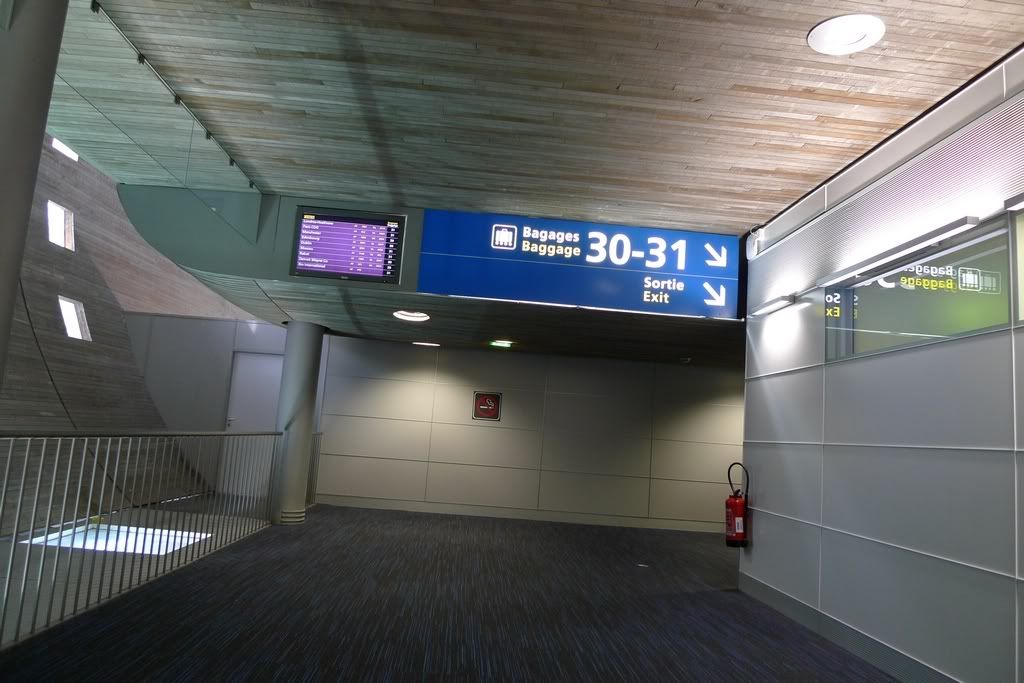 Baggage reclaim area
Terminal 2E looks quite nice, maybe I love the wood texture
After the long walk, arrived the shuttle station to Ibis Hotel near Terminal 3
The train
After 15 minutes, the doors were still opened…the shuttle was broken down
The shuttle was fixed after 20 minutes, and the Ibis Hotel is just next to the shuttle station
Inside the room, quite nice for transit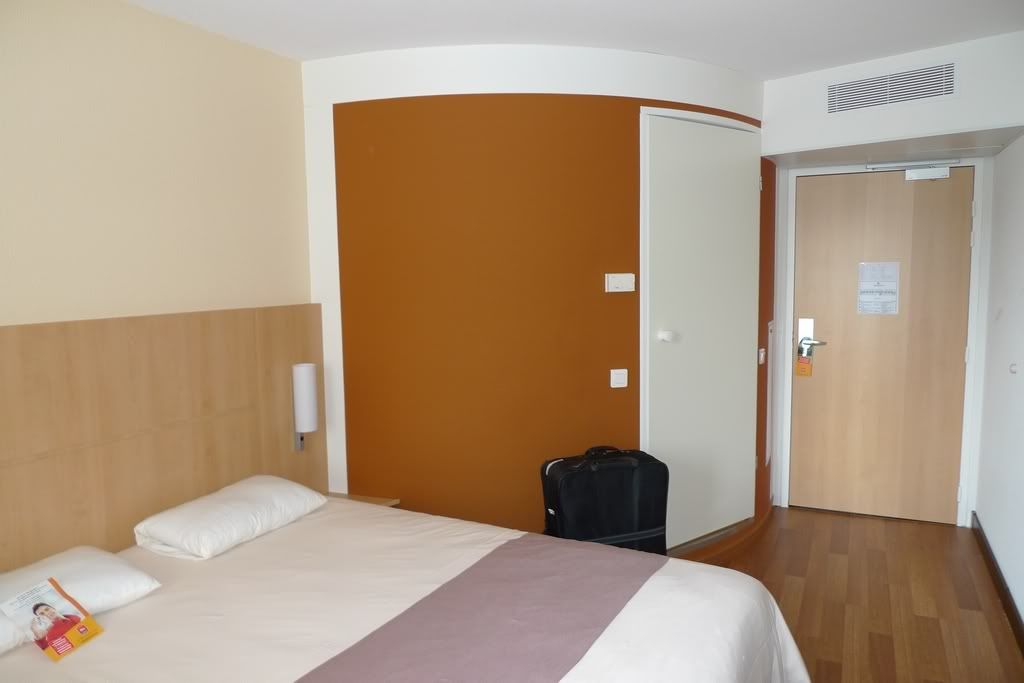 Went to the city for this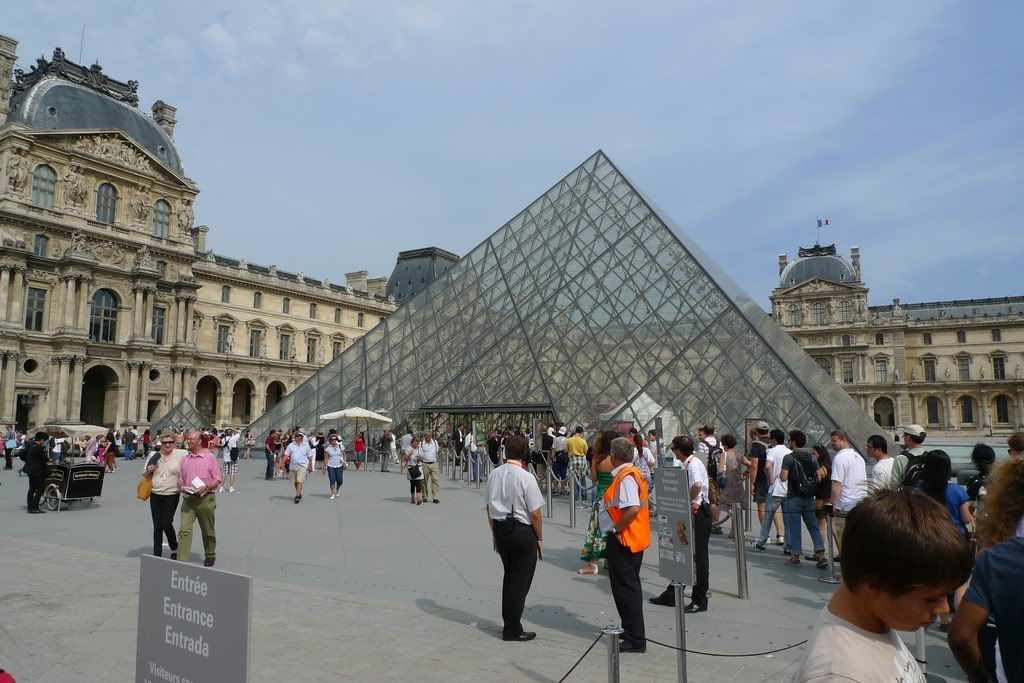 And this, the incredible dessert – Ispahan by Pierre Hermes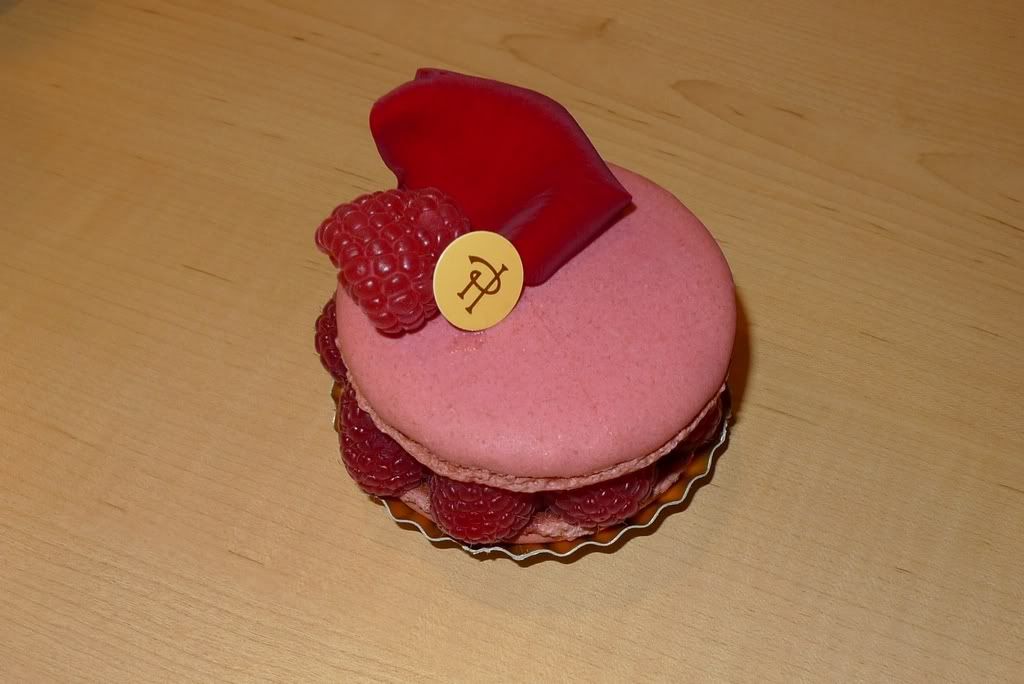 On the next morning, I headed to Terminal 2C by the shuttle
Check-in area for Air France Business Class
Security Lane was short, and I found the lounge finally
Entrance
Flood of passengers today, all the sofa seats were filled
Food corner
23 August 2011
Paris Charles De Gaulle (CDG) – St. Martin (SXM)
Airline: Air France
Flight: AF 3510
Aircraft: A340-300
Registration: F-GLZU
Seat: 5K (Business)
Gate: C89
Arriving Gate: A2
Gate C89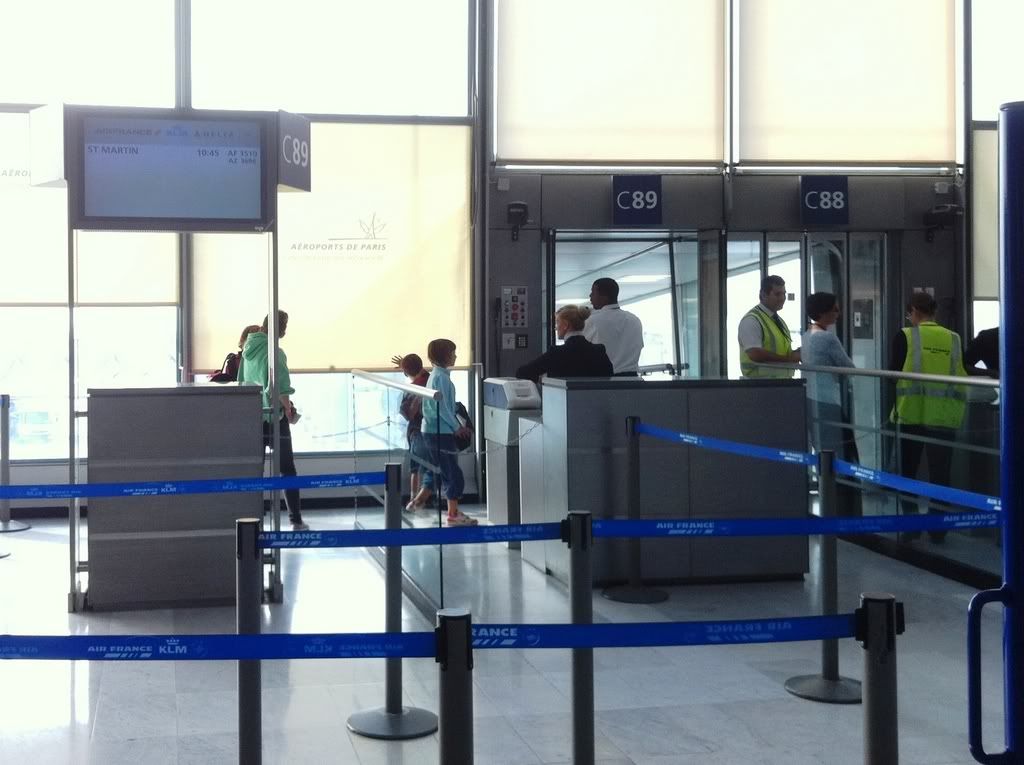 Boarding Pass, so plain
F-GLZU, my forth ride on A340-300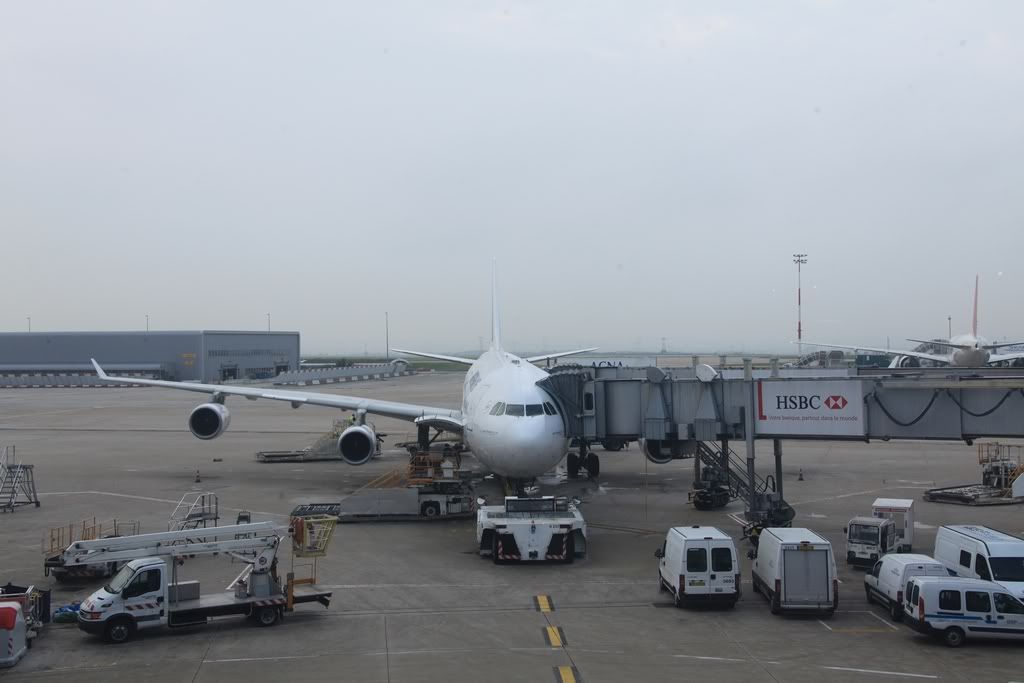 Boarding started 30 minutes before the departure time, and it is my seat 5K
I found my seat was quite dirty with some chips on it
View form 5K, I always love to seat at the back of the cabin
The load in Business class was light, only 7 passengers
I have my rear cabin for 9 hours
Seat controls and small table
AVOD control
And the phone at the back
Power socket
Headphone, which was linked to the seat directly, you cannot unplug it, but you can use your own headphone by plugging yours to the connector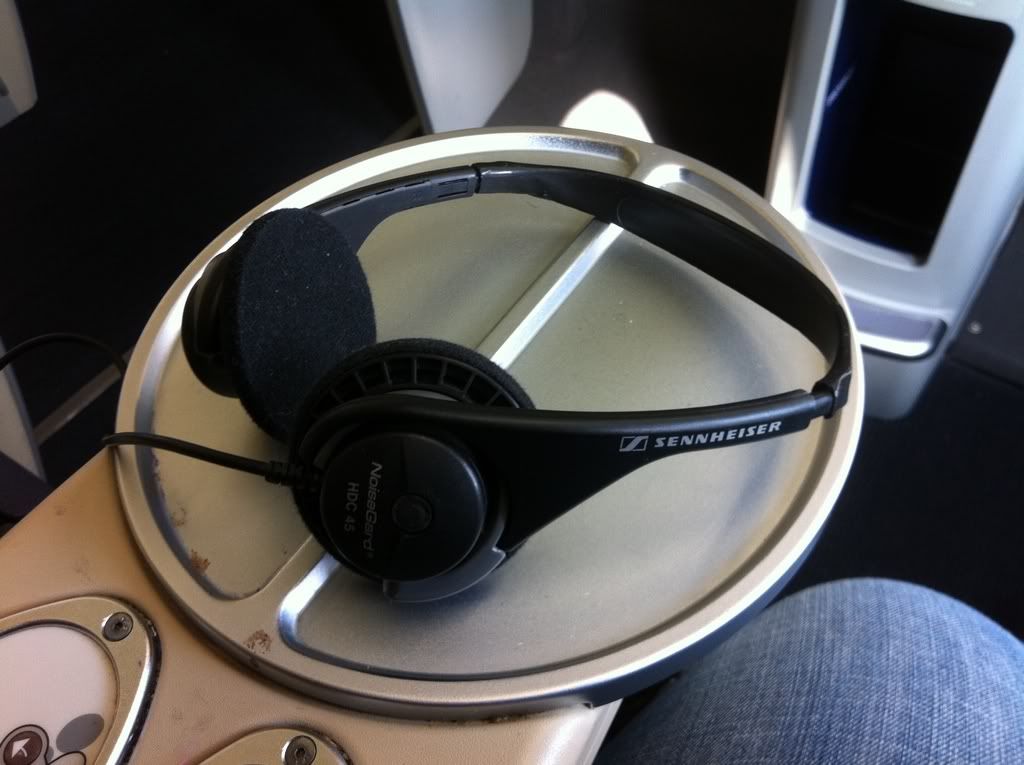 Safety Instructions "Sheet"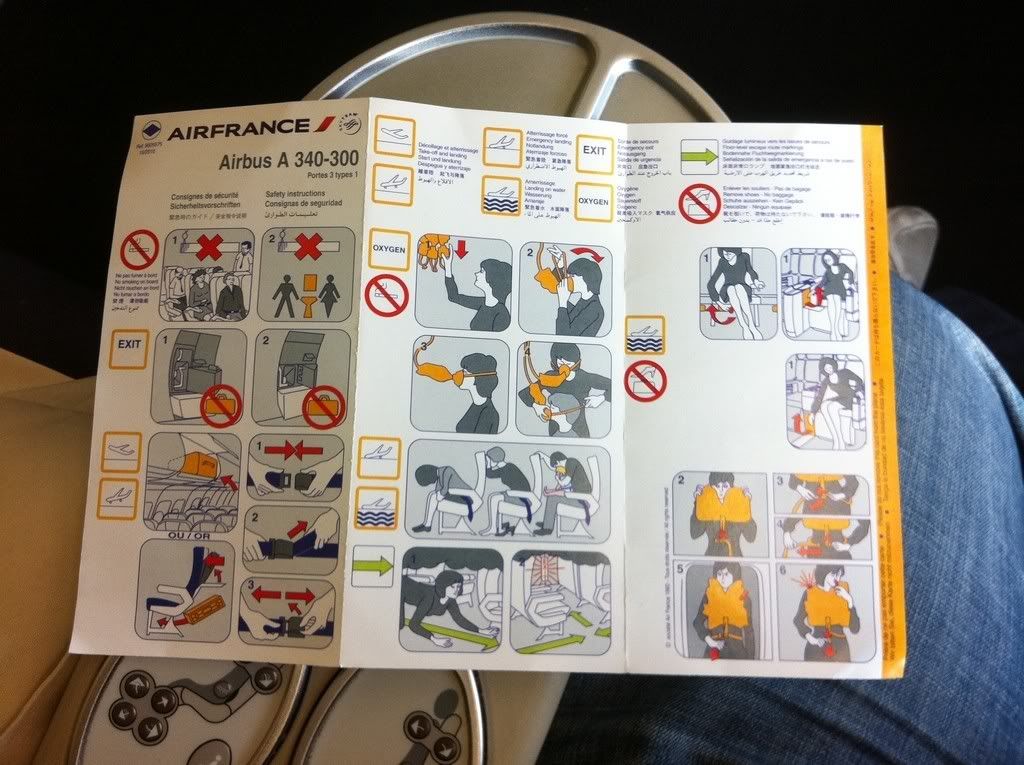 Cabin
Push back was on time
JAL's 777 was waiting to go back Tokyo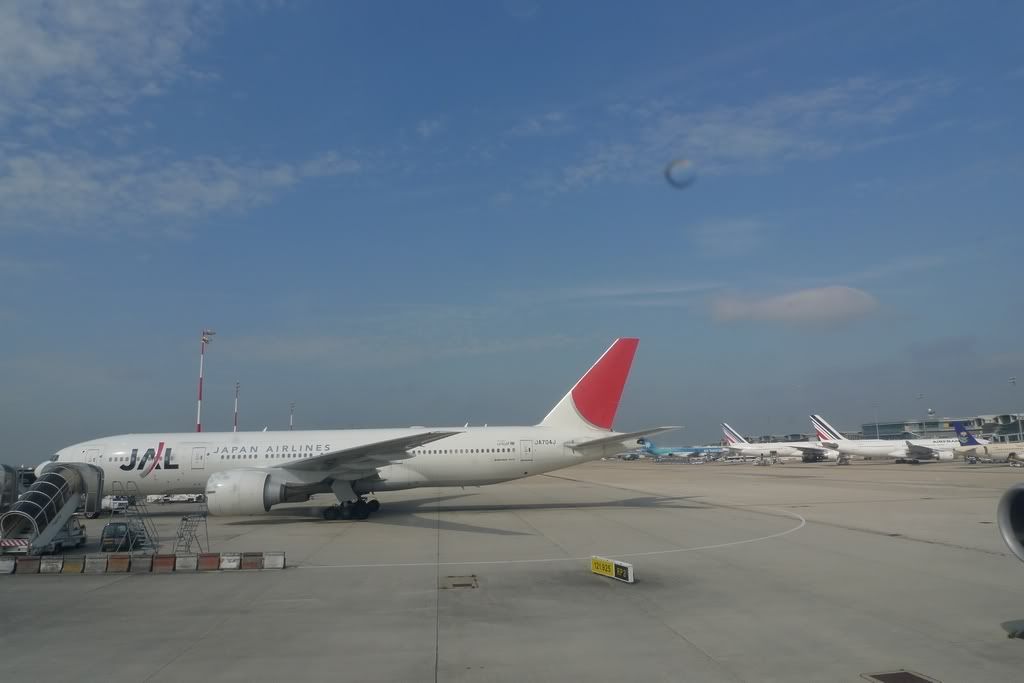 Take off was easy with light load, and we were airborne very soon
Check out the IFE system
Nuts and drinks was distributed
Although the box was quite big, but it contained a few only!
And the meal service was started
Gourmet Appetizer and Seasonal Salad
Goose foie gras terrine, sautéed shrimp with curry, vinaigrette with Indian spices, vegetable batonnets, baby spinach
The taste of the Goose foie gras and shrimp was good
Main Course
Pan-seared Leg of Lamb Fillet
Demi-glace sauce with dried fruit, bulghur wheat, sautéed green and yellow zucchini
Sorry, it's totally overdone, very dry and hard!
Dessert
Pear tart
Caramel Ice Cream
The pear tart was dry and cold but the Caramel Ice Cream was very delicious
It was my first time crossing the Atlantic Ocean
Sorry for the dirty window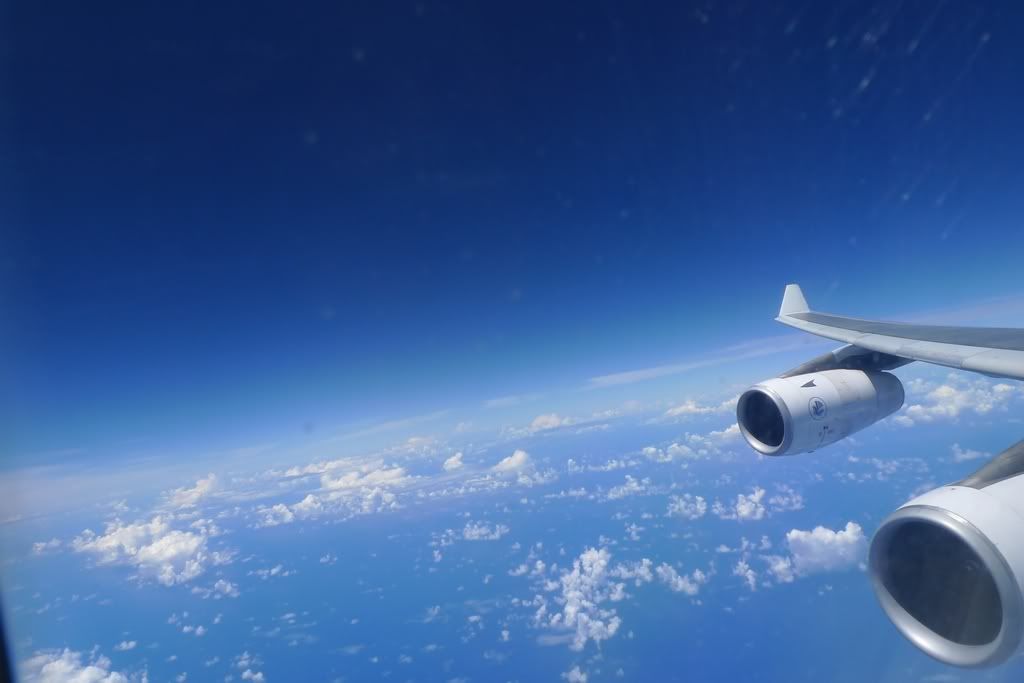 Washroom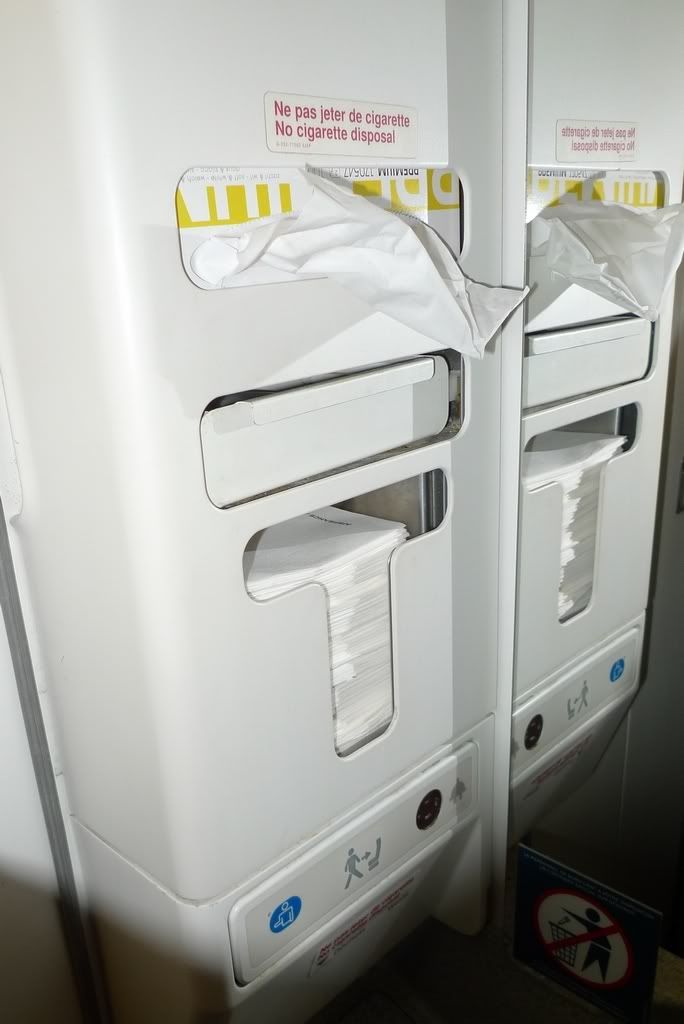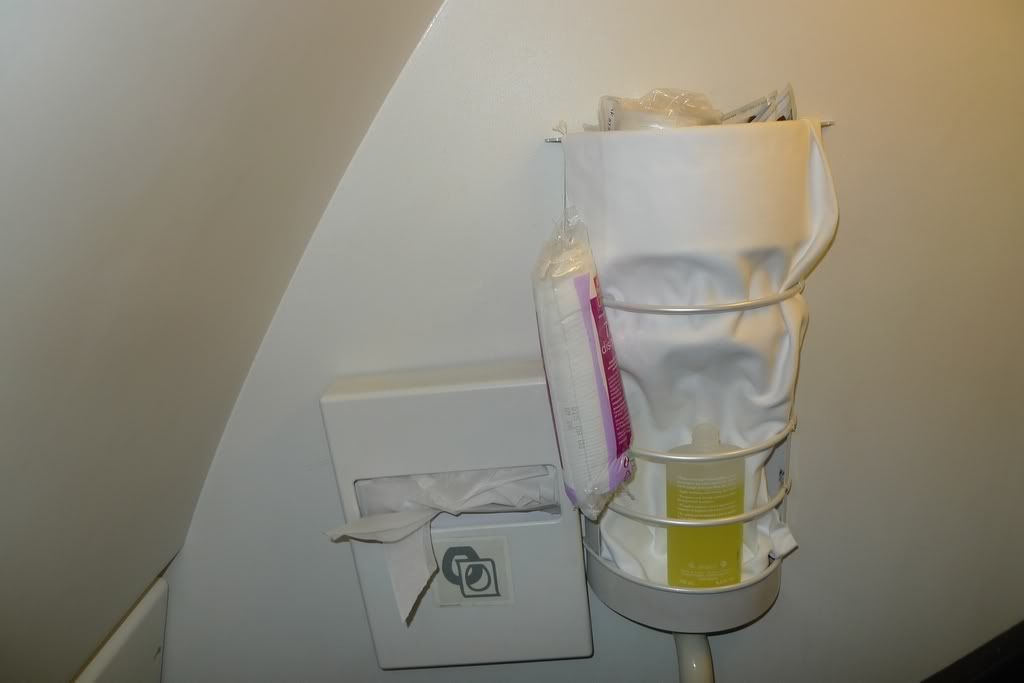 I found that the aircraft was quite dirty
I slept for 4 hours after the meal, I normally cannot sleep in the lie-flat seats, but I found this seat was very comfortable. It's wide and long, the cushions were soft. I remember when I was in QR's A330/A340, their business seats were much narrower and hard, I cannot manage to seat comfortably!
1.5 hours before touch down, the Light Meal was served
Provencale-style zucchini, omelette with red beet, salmon tortilla
Fresh fruit
The meal was really light, I would expect some more to come but it is all I can have, haha!
After the meal, the leading purser asked whether I can help to fill in the questionnaire
And also the landing card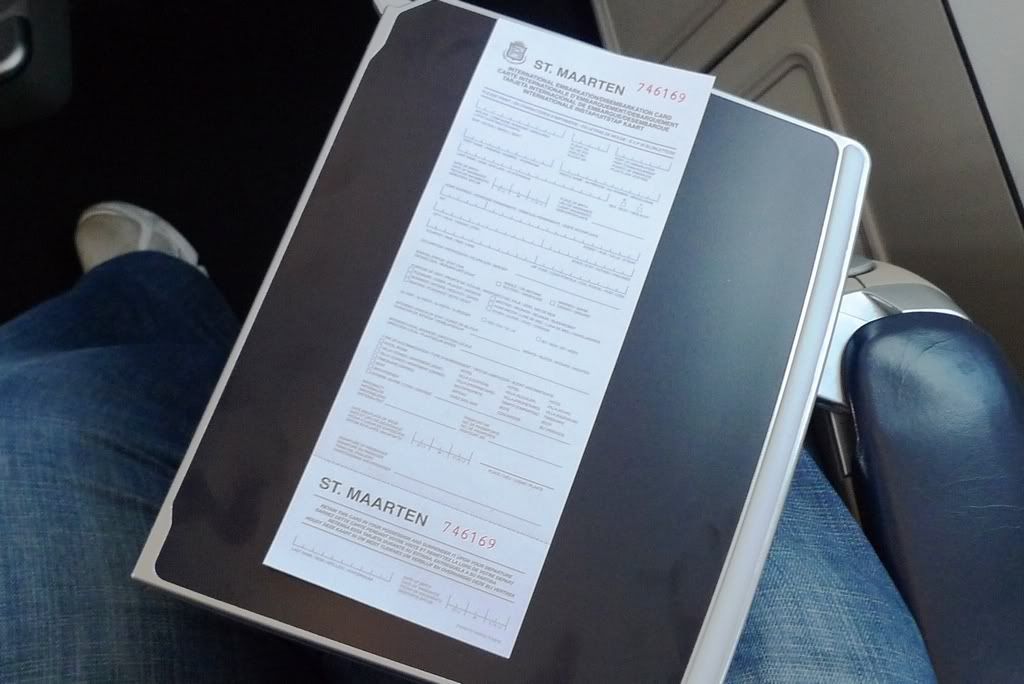 We were landed in St. Martin from the famous Maho beach
F-GLZU, thanks very much for the comfortable ride!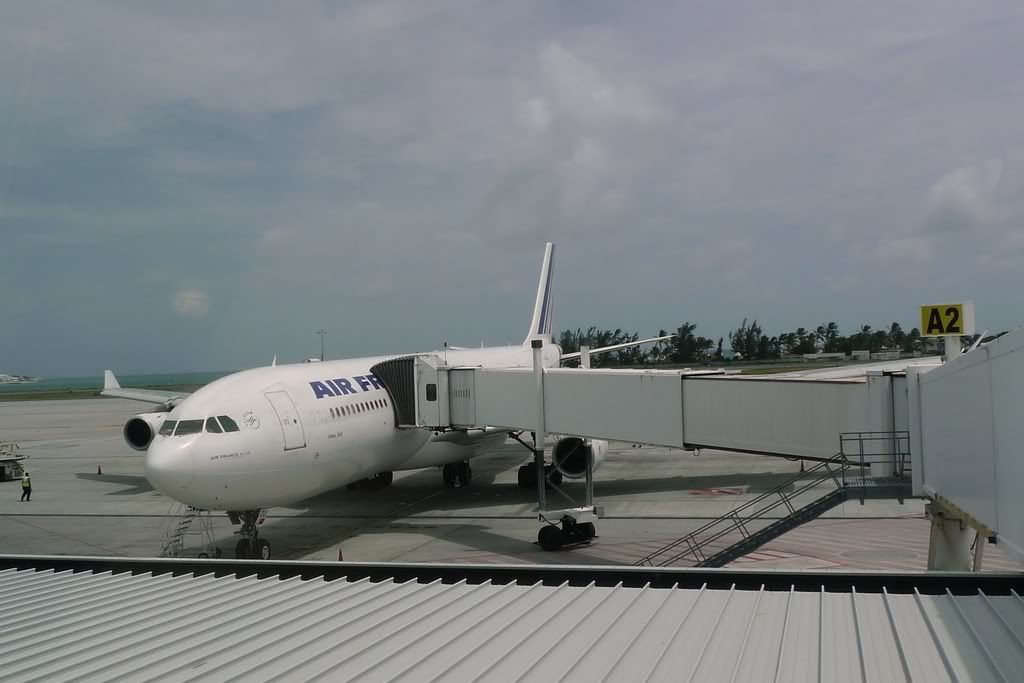 I was the first to the immigration, and wait for my baggage to come
However, I waited for 45 minutes, while everybody got their baggage already, I was still waiting
I contact the staff responsible to AF's luggage, he said all the bags were unloaded, and he confirmed my bag was loaded on the flight from CDG. I asked for a lost luggage form for claiming travel insurance, while finishing, my bag suddenly appear on the belt!!!
I was very happy to find my bag, but I noticed that I bag was opened and searched. Luckily I have locked the main compartment, so I didn't lost anything!
Afterwards, I picked up my car from AVIS and went to the hotel near Maho Beach
Inside the room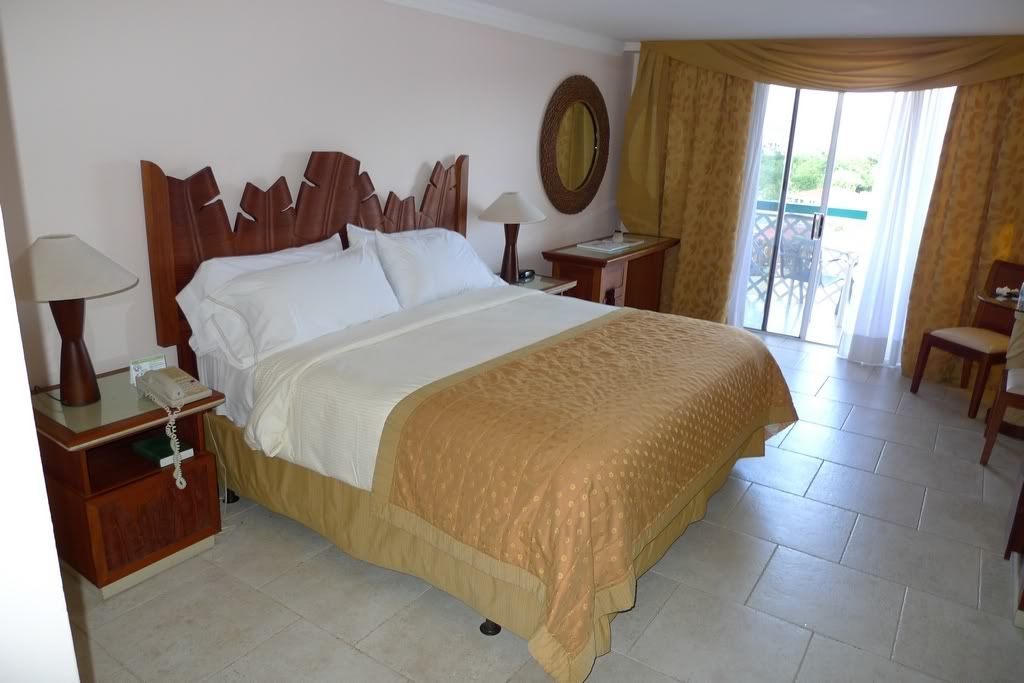 During my stay, the main purpose was of course to do some plane spotting
F-GLZU again on the next day (24 August)
F-GLZU again and again on 25 August
Comment:
Although I have seen many negative comments about Air France, but I found that their service was alright, it may due to light load. The seat was quite good, but the cabin cleanliness was not up to standard. And I hope they can improve the portion and the taste of their meals.
In addition, skip Paris CDG if possible
Here is the ended of part VI, please continue in Part VII
My past TR:
Three 5-Star Airlines In 8 Days (102pics) (June 2008)
First Touch Of China Southern MD82 (31 Pics) (August 2008)
China Airlines HKG - TPE (47 Pics) (August 2008)
HKG-BKK With China Airlines In C (61 Pics) (November 2008)
HKG-BKK F On Emirates' 777-300ER (67 Pics) (May 2009)
HKG-TPE Turnaround On TG's A340-600 (33 Pics) (June 2009)
HKG,MFM,TPE,SIN,BKK In CX C And BR Y (201 Pics) (August 2009)
SQ Y HKG-SIN In 2009 w/MH And 1st A380(128 Pics) (Year 2009)
Ooop! I did it again Part 1 EVA Air MD-90 (May 2010)(50 Pics)
Ooop! I did it again Part 2 CX HKG-SIN run (May 2010)(116 Pics)
Photo Report: My Trip For BG's DC-10-30 (June 2010)(63 Pics)
First Time To Japan Part I: AI HKG-KIX In F (August 2010)
First Time To Japan Part II: JL KIX-HND In J (August 2010)
First Time To Japan Part III: OZ NRT-ICN In C (August 2010)
First Time To Japan Part IV: OZ ICN-PEK In NEW C (September 2010)
First Time To Japan Part V: IR PEK-NRT In C (September 2010)
First Time To Japan Part VI: NH FUK-ITM In C (September 2010)
First Time To Japan Part VII: AI KIX-HKG In F (September 2010)
EK A380 Inaugural Flight HKG-BKK In F (107 Pics) (October 2010)
Europe Trip 2011 Part I - HKG-BKK On TG F (June 2011)
Europe Trip 2011 Part II - BKK-SIN On SQ J (June 2011)
Europe Trip 2011 Part III - SIN-LHR On SQ F Suite (June 2011)
Europe Trip 2011 Part IV – LHR-ZRH-MLA On LX/KM J (June 2011)
Europe Trip 2011 Part V – MLA-ZRH-LCY On KM/LX J (July 2011)
[Edited 2011-10-05 15:08:35]