British Airways Mexico City – London B747-400. World Traveller Plus
Hi!
Welcome to the final part of my recent trip to Paris, the USA and Mexico. This final instalment covers my time in Mexico City, and my return flight home on British Airways B747-400 in World Traveller Plus (premium economy). For many years I've been wanting a trip on the BA 747, having flown quite a few times on their B767 and B777. This would be that trip!
Previous instalments:
Part 1 covers my easyJet flight from Luton to Paris, then my BA flights from Paris to San Diego via LHR in World Traveller Plus
Part 2 covers a sightseeing tour of San Diego Airport, as well as my American Airlines flights from San Diego, to LA to Dallas, and then finally to San Jose Cabo, at the bottom of the Baja California peninsula
Part 3, USA and Mexico, flying Aereo Calafia Cessna 208B from La Paz to Mazatland, and then Viva Aerobus B733 from Oaxaca to Mexico City
A map of my whole itinerary: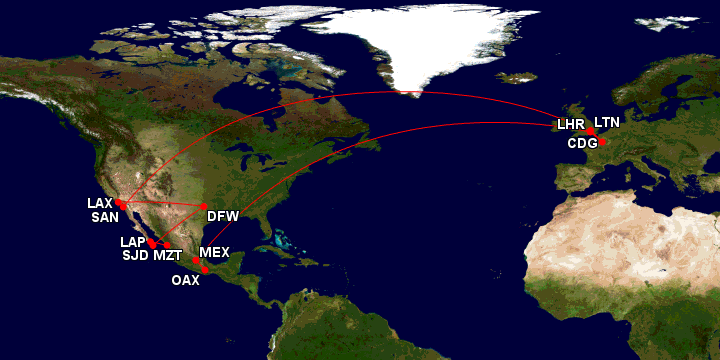 This reports' flights:
After a long, slow journey to my hotel in Mexico City, I spent a hour days exploring. I was slightly worried about safety in the city, especially in taking taxis, but in the end, I found the city very safe.
My excellent value hotel room (Hotel San Diego), GBP20/night.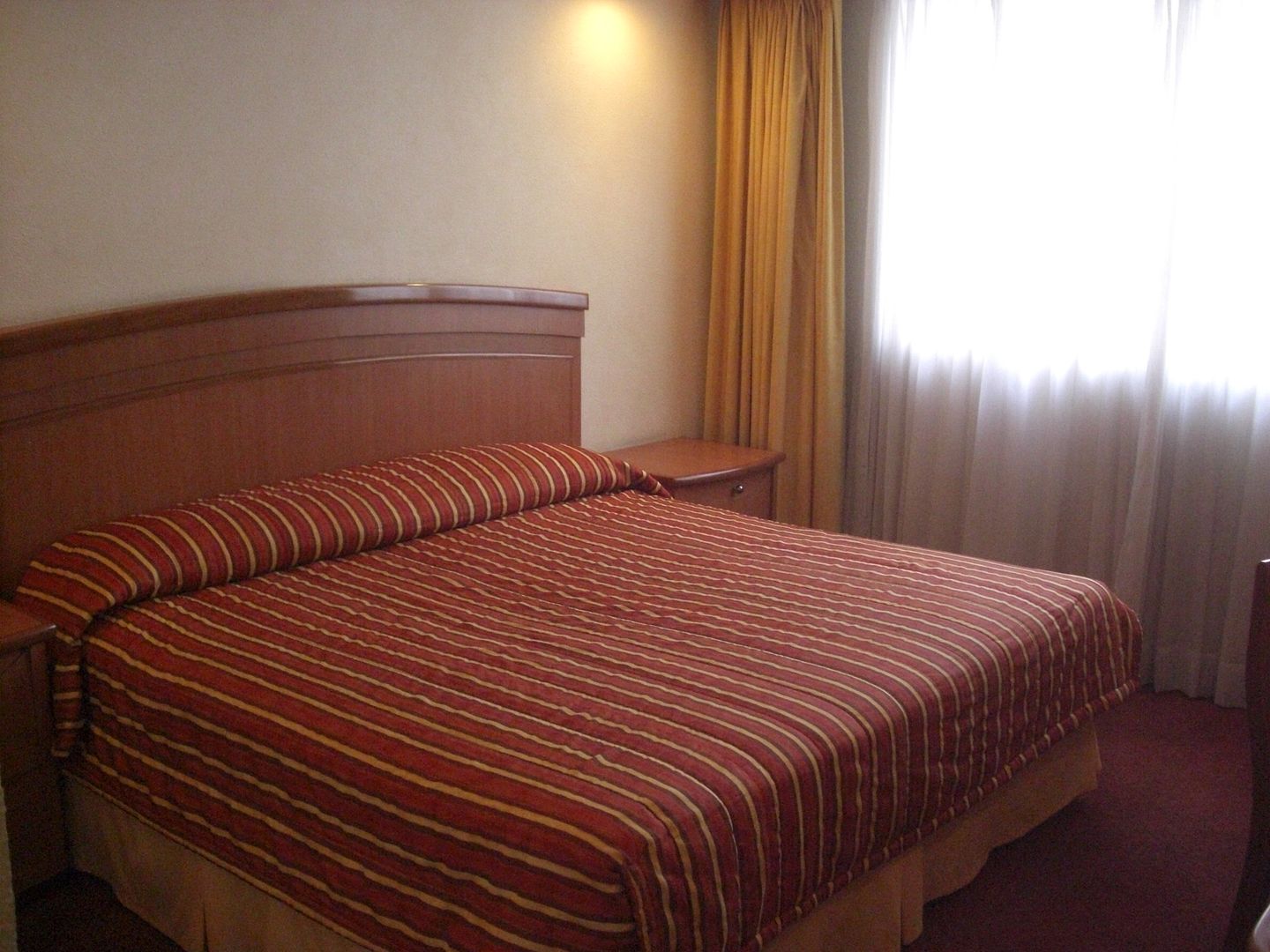 My luggage tag from my previous Viva Aerobus flight
Walking around to find the Frida Khalo Musuem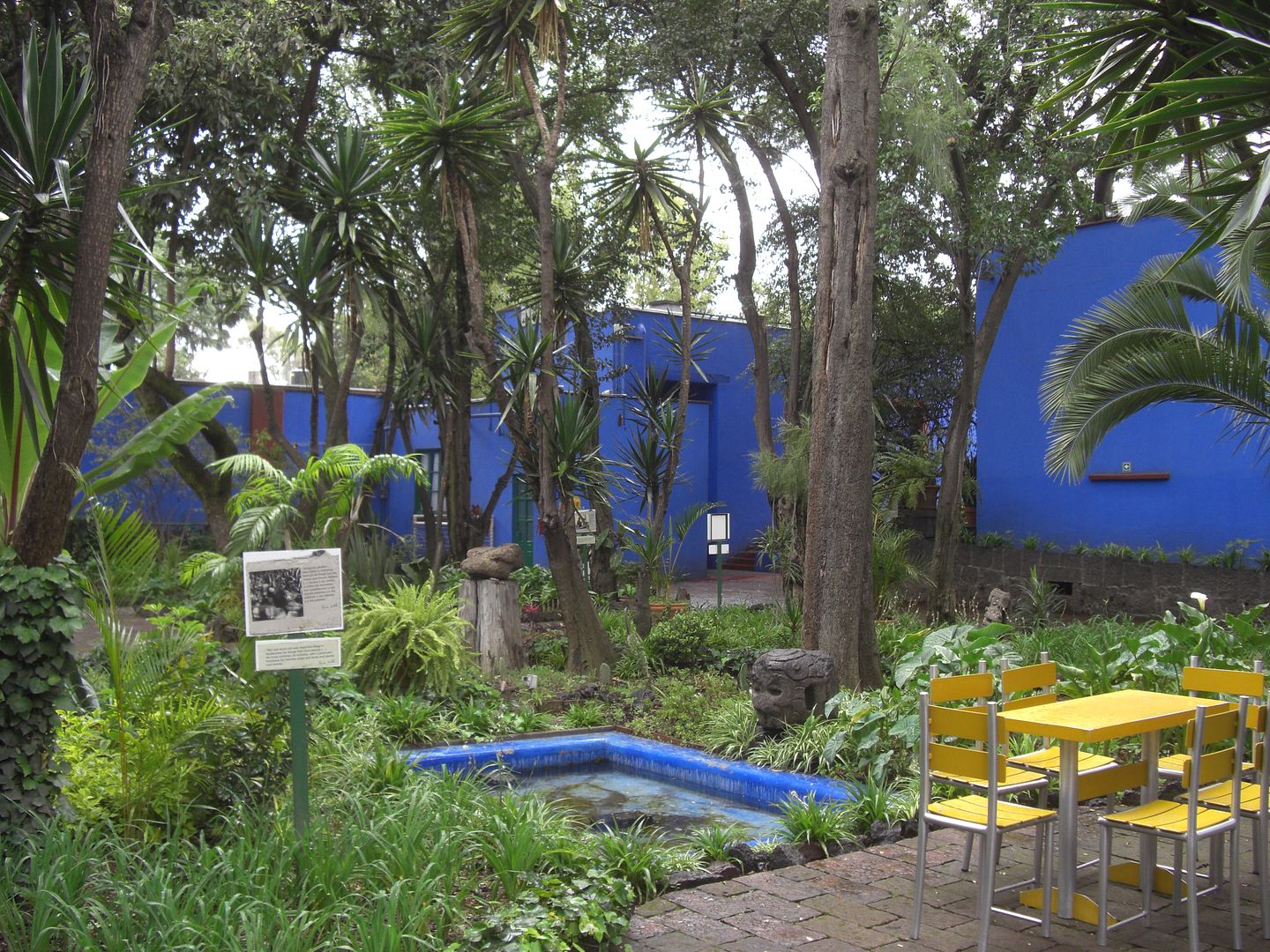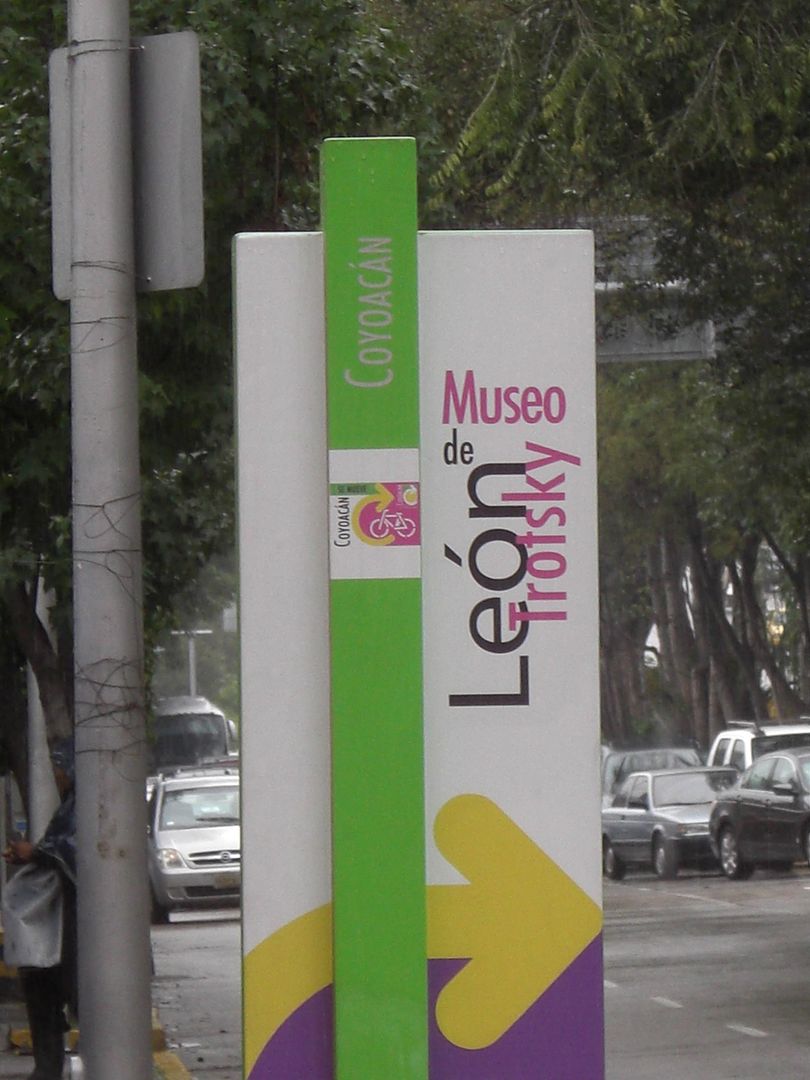 The metro, cheap but very busy
Around the Alameda
A day trip to Teotihuacan, home of the World's third largest pyramid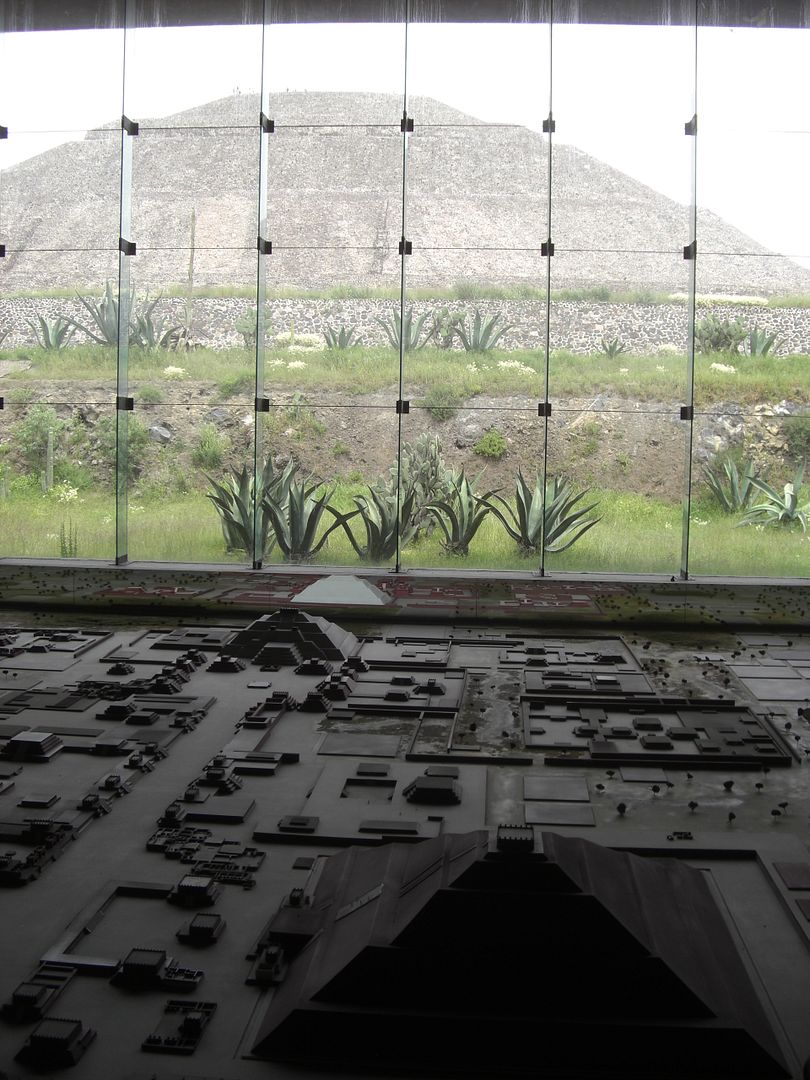 Some of the amazing suburbs of Mexico City. Not a great picture, but you can see the roads and houses literally carpeting hills, miles from the centre.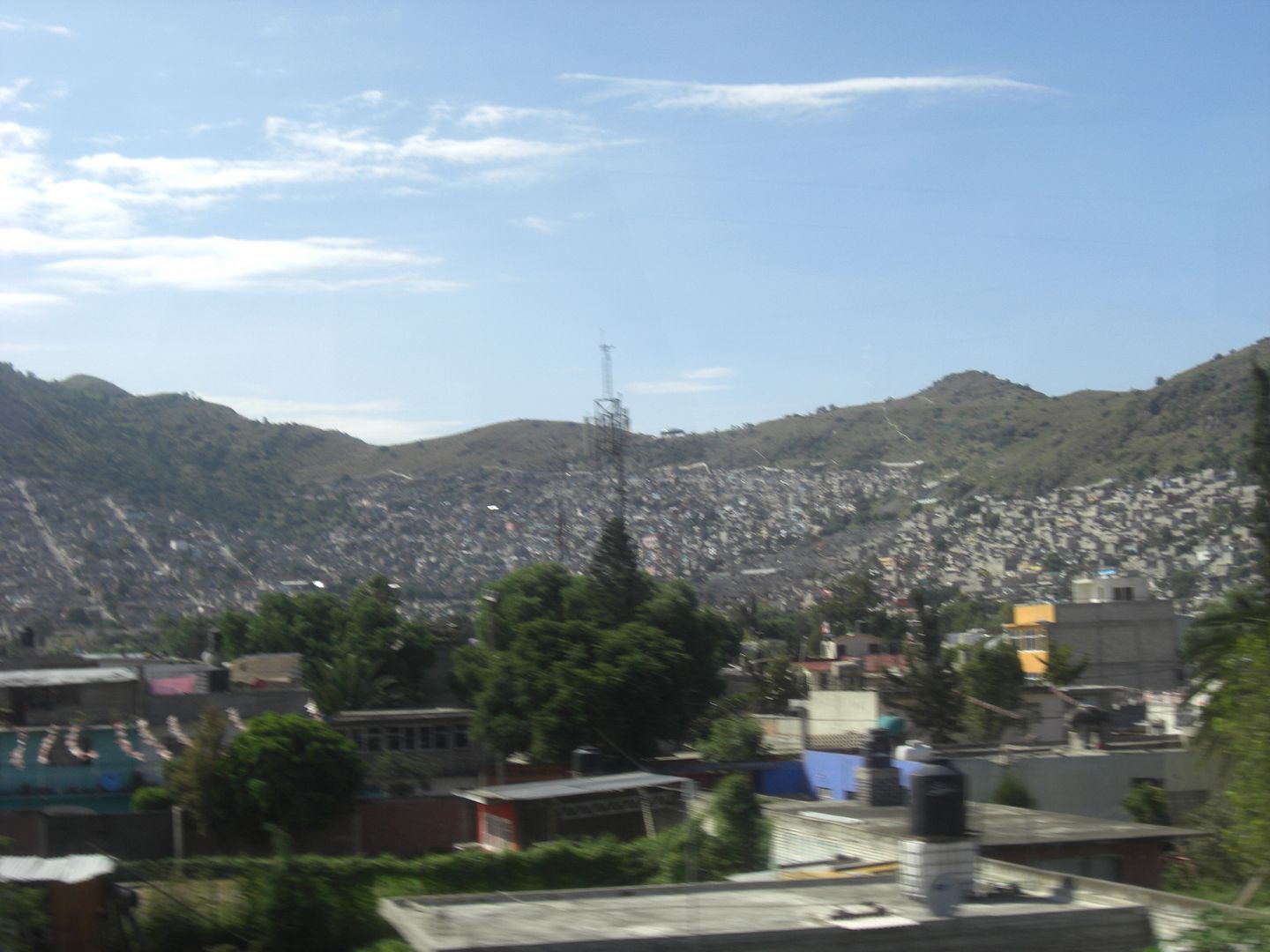 Around the Zocalo, Central Square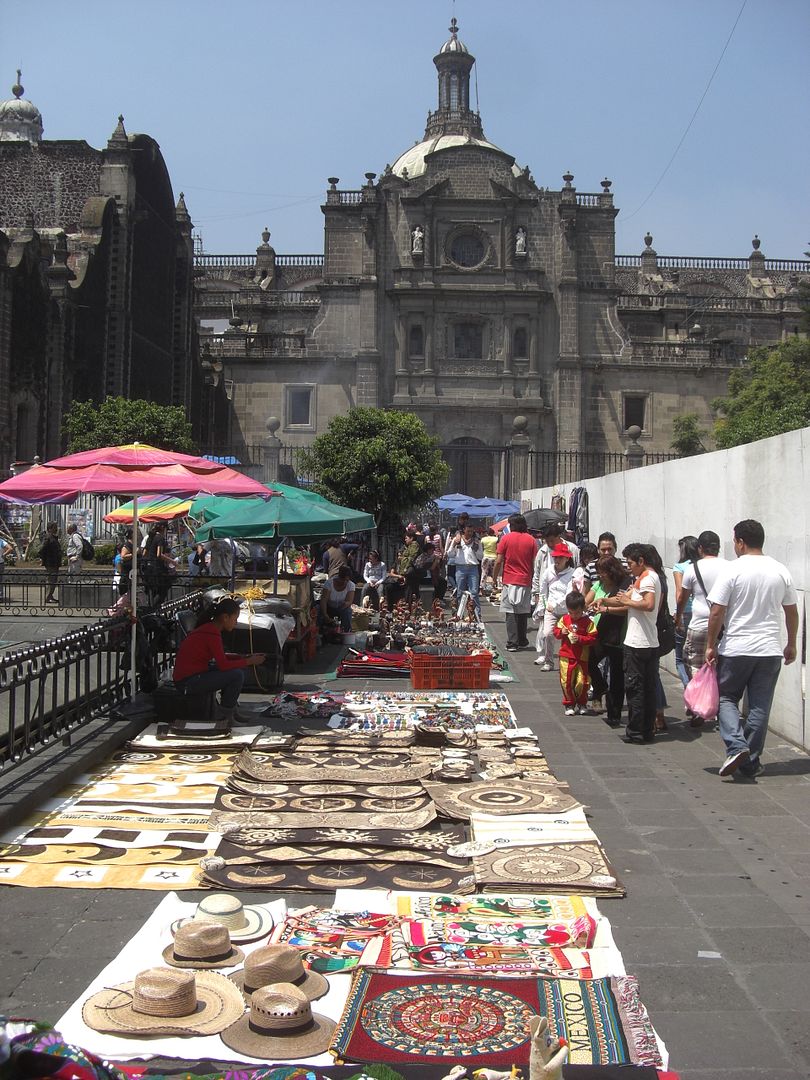 Ruins of the old ancient Mexico City, founded where the Aztecs (?) saw an eagle eating a snake on a cactus. It was really busy as it was a Sunday, where most sights are free.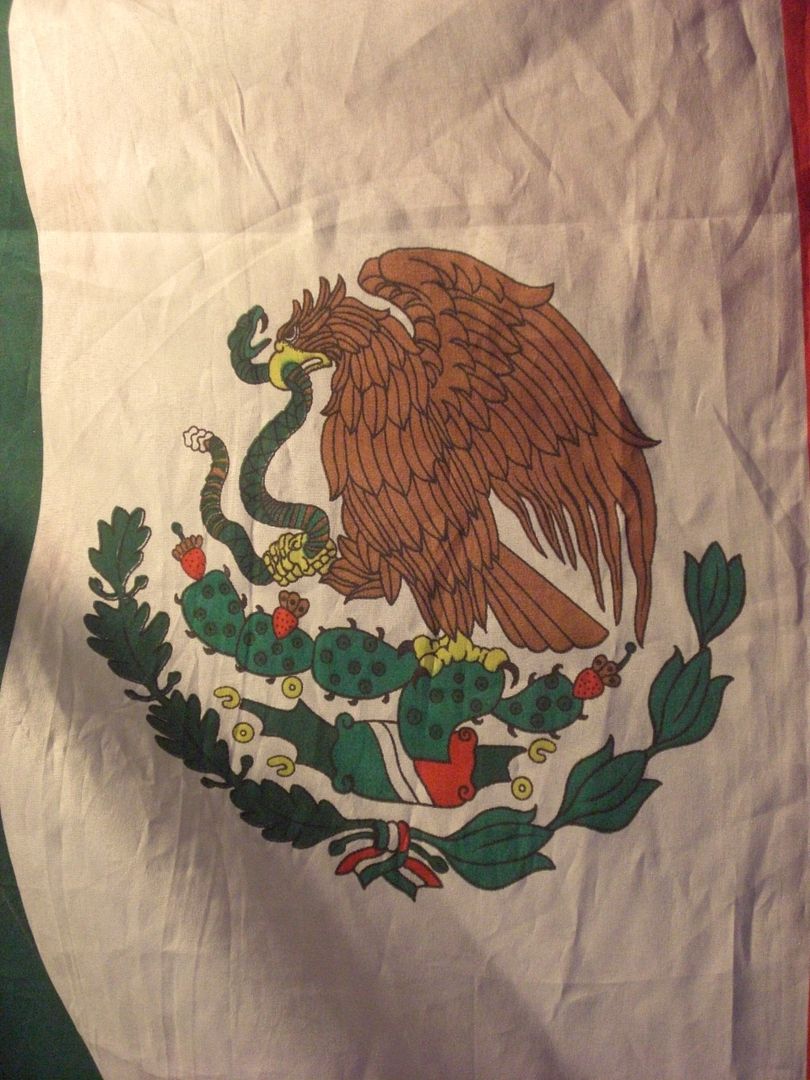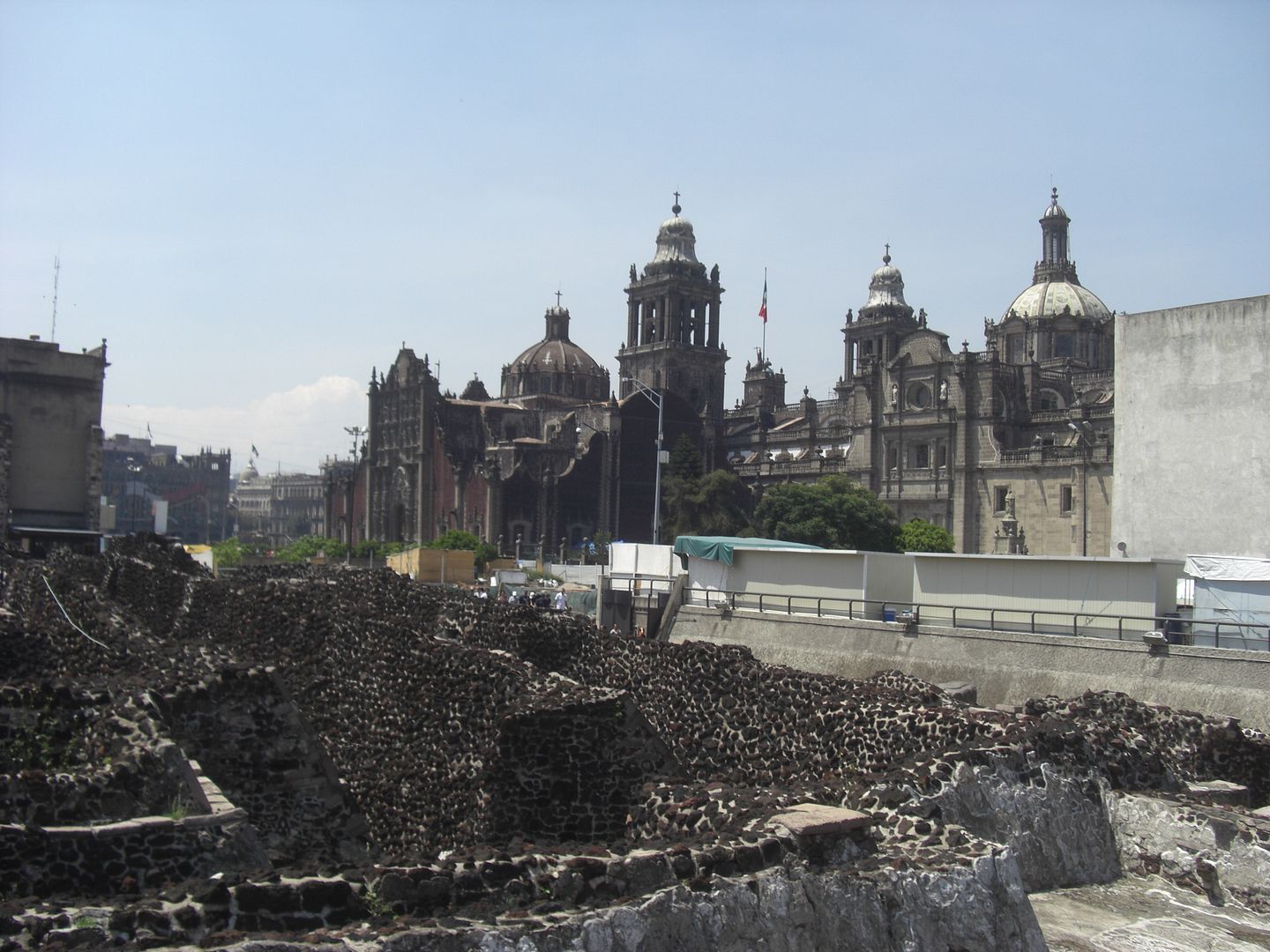 Some art at the Art Museum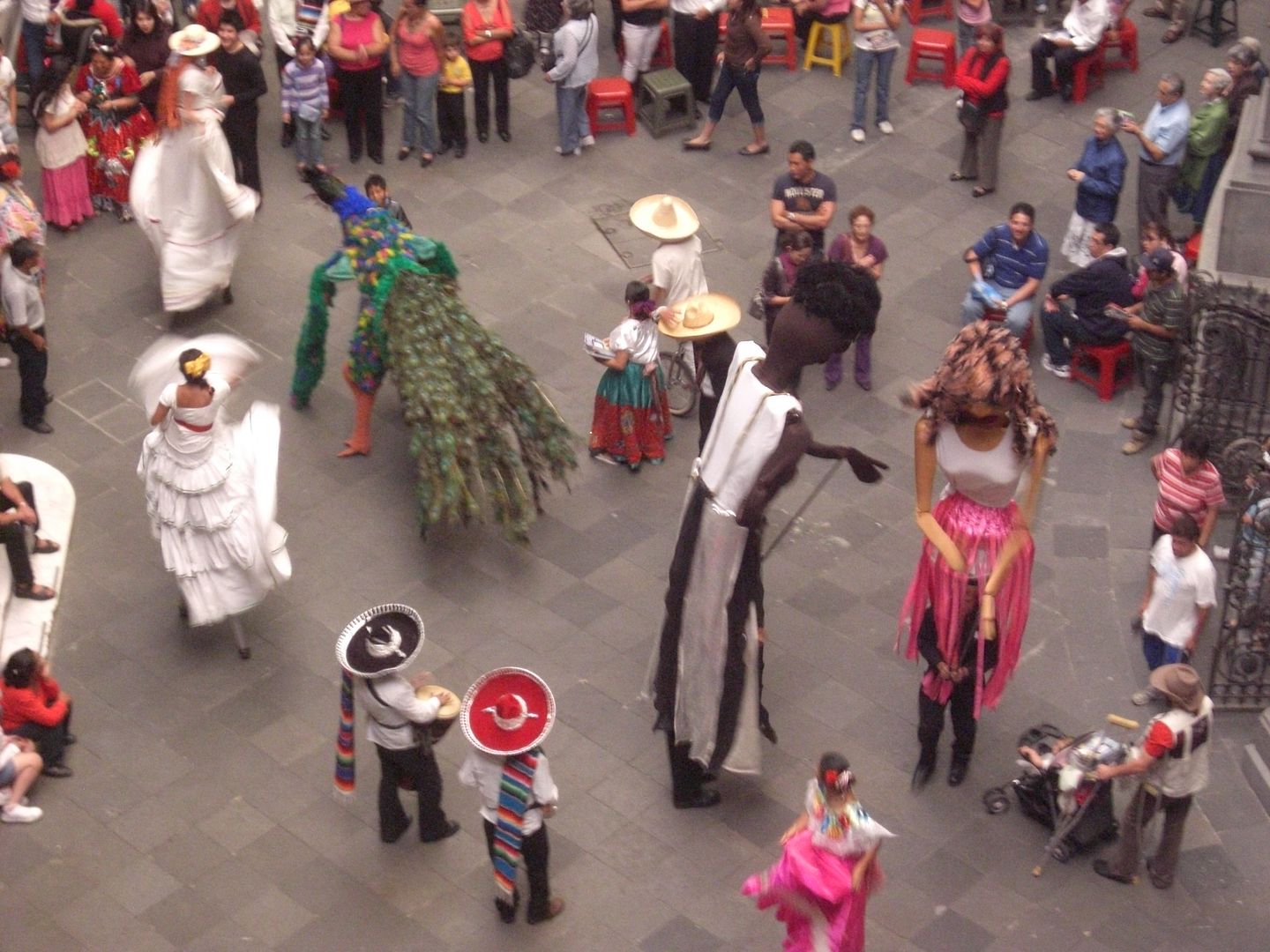 Great name!
The Torre Latinoamericana, one of the tallest buildings in Latin America. If you are ever in MEX, definitely head up for the views. It only costs GBP3, and is open all day until around 2200.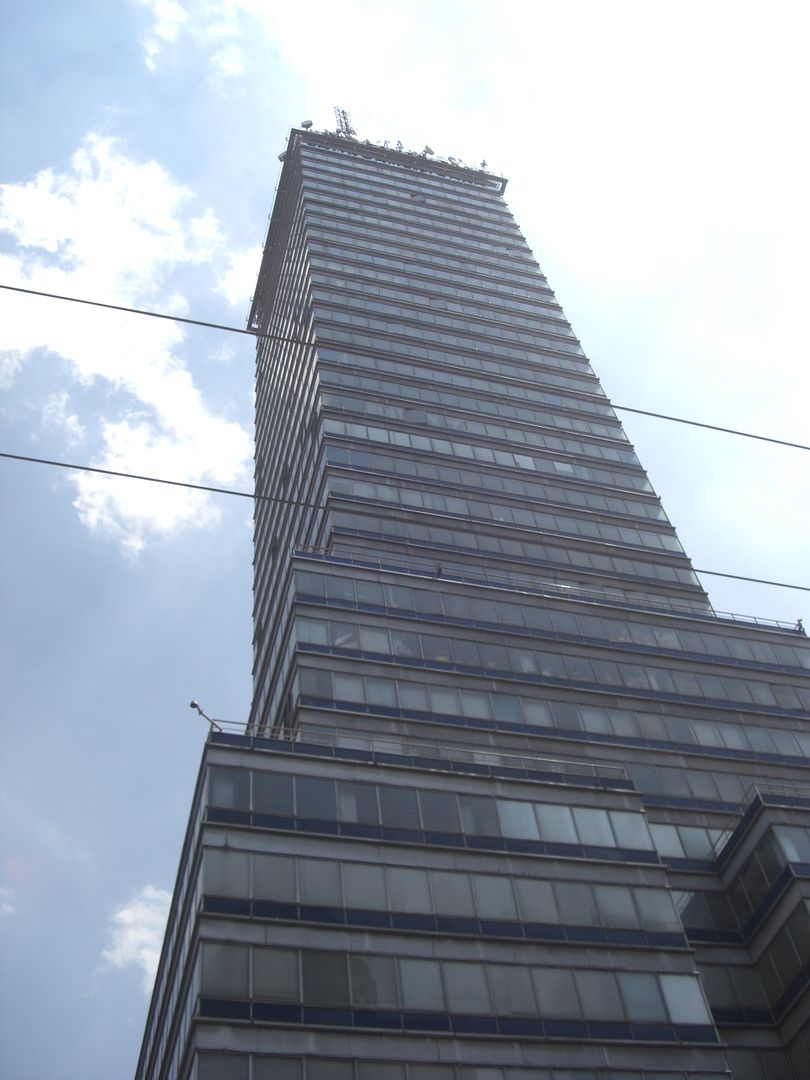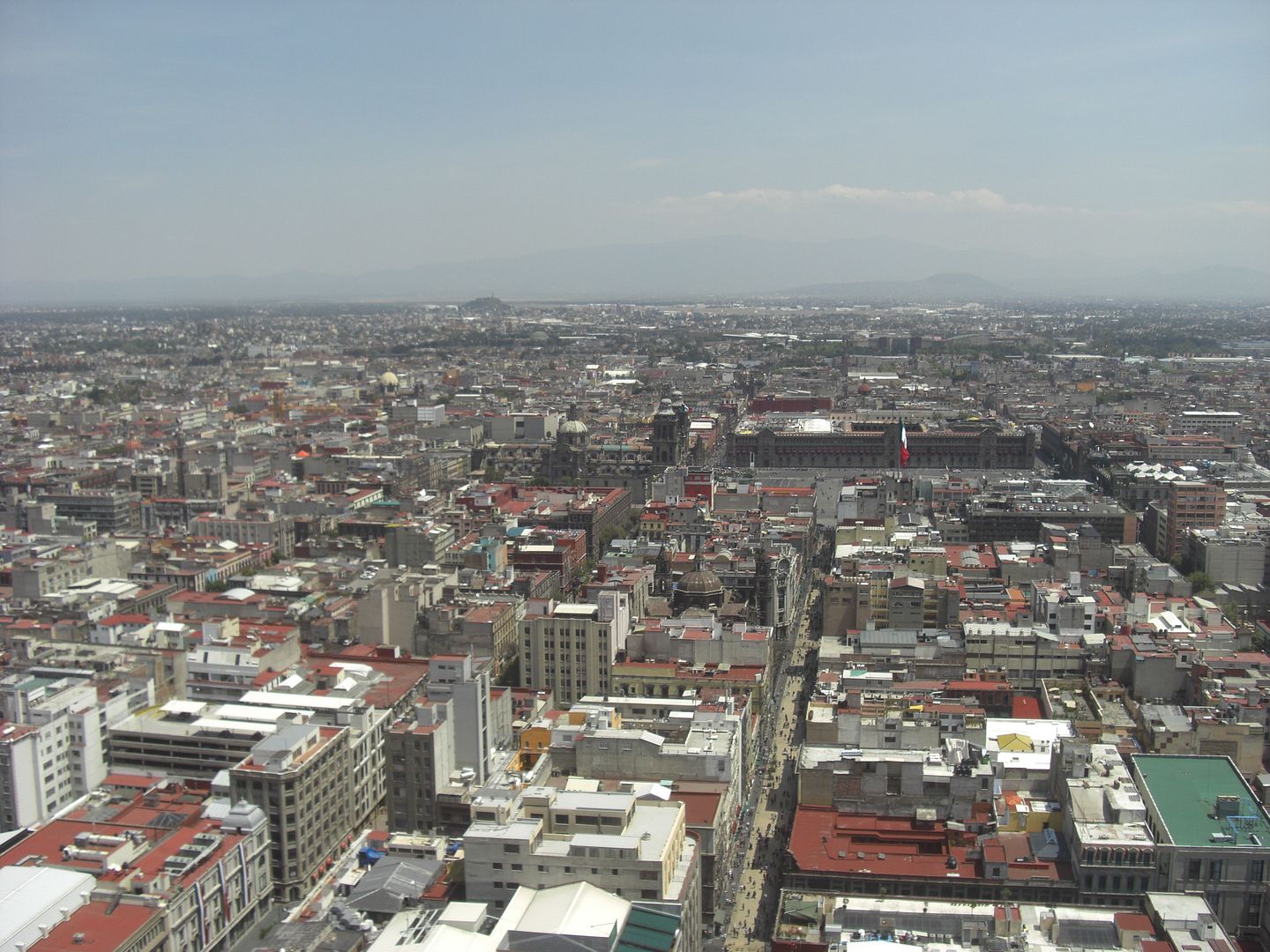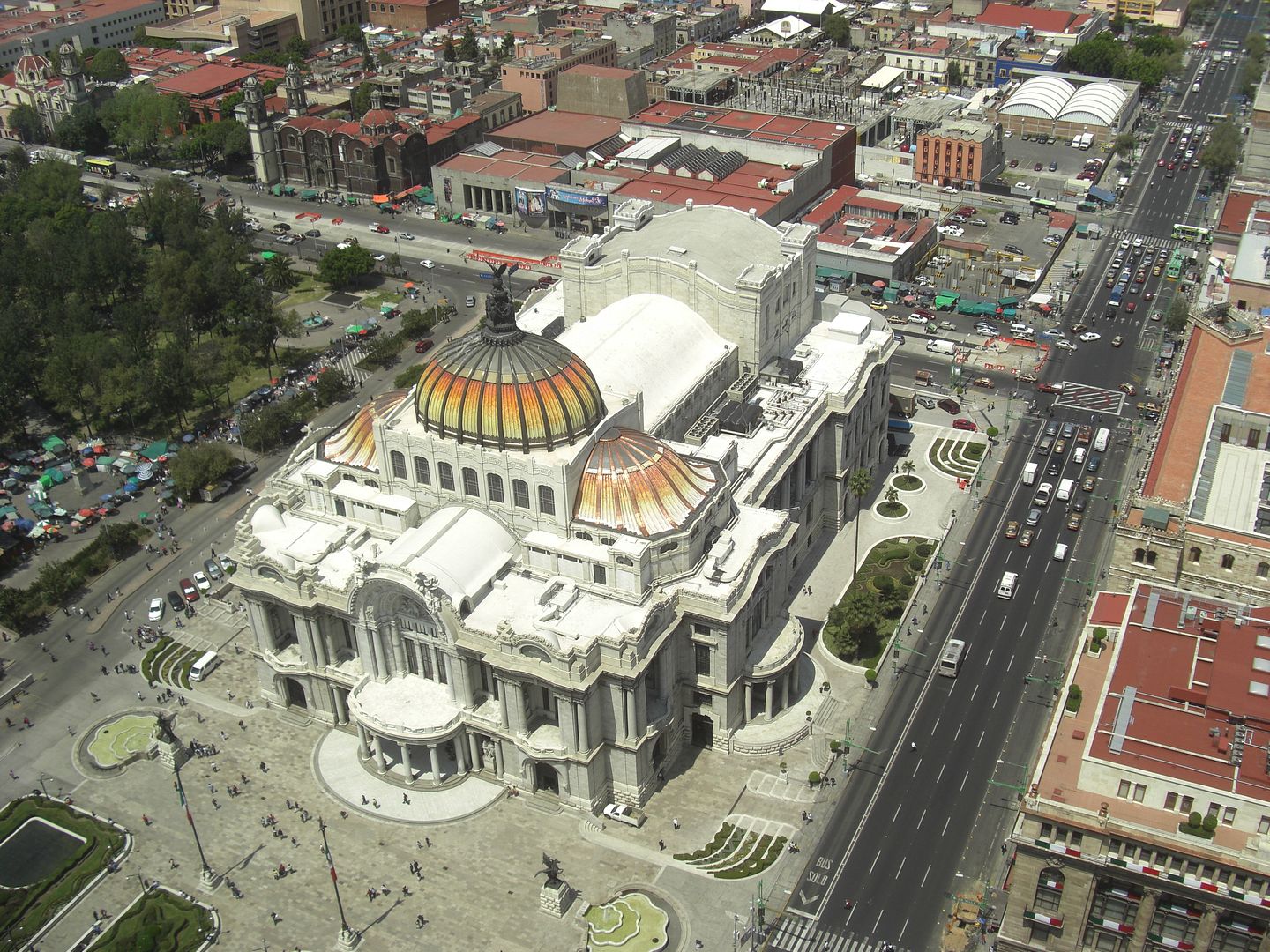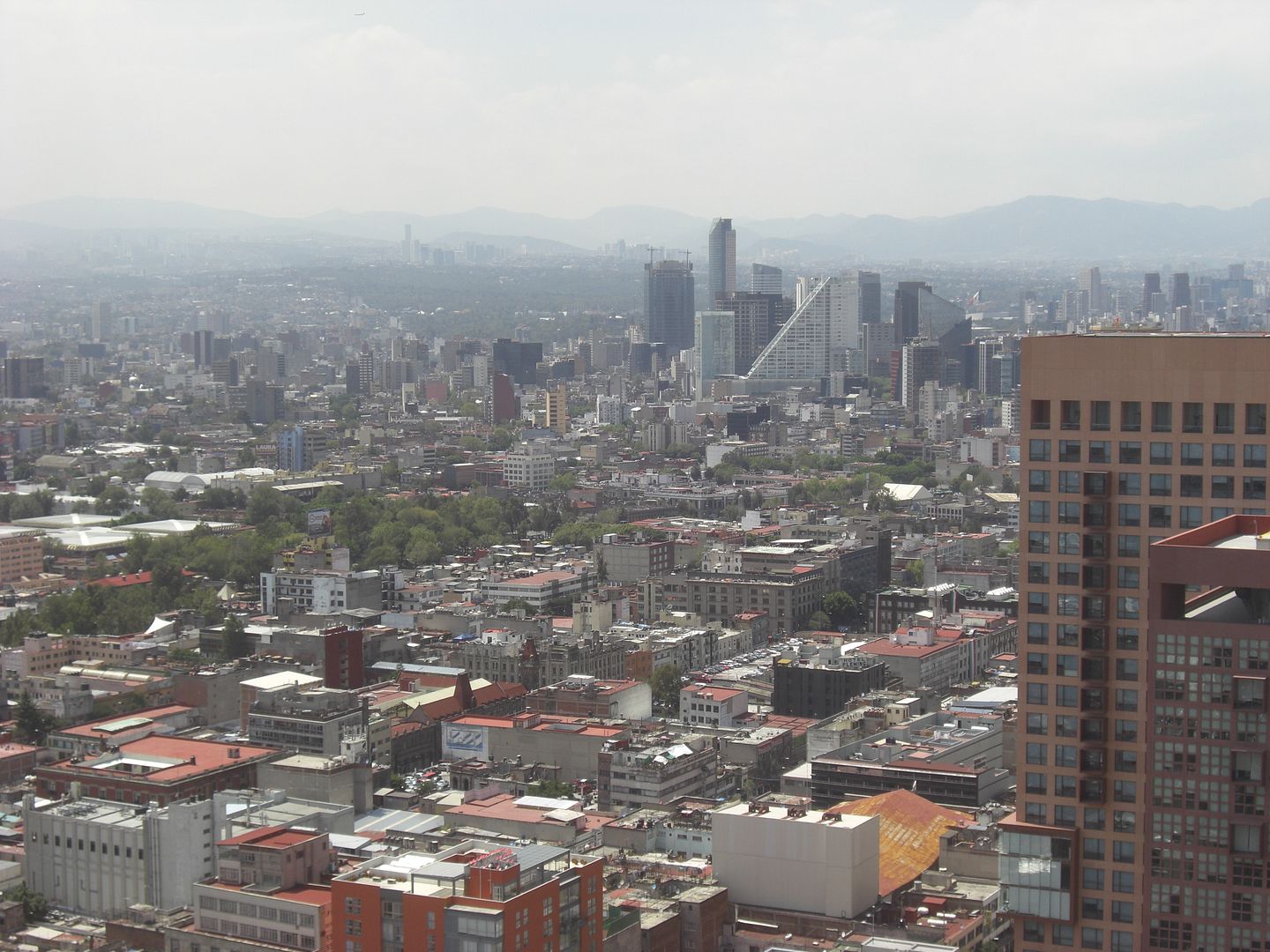 Approaching MEX
The Alameda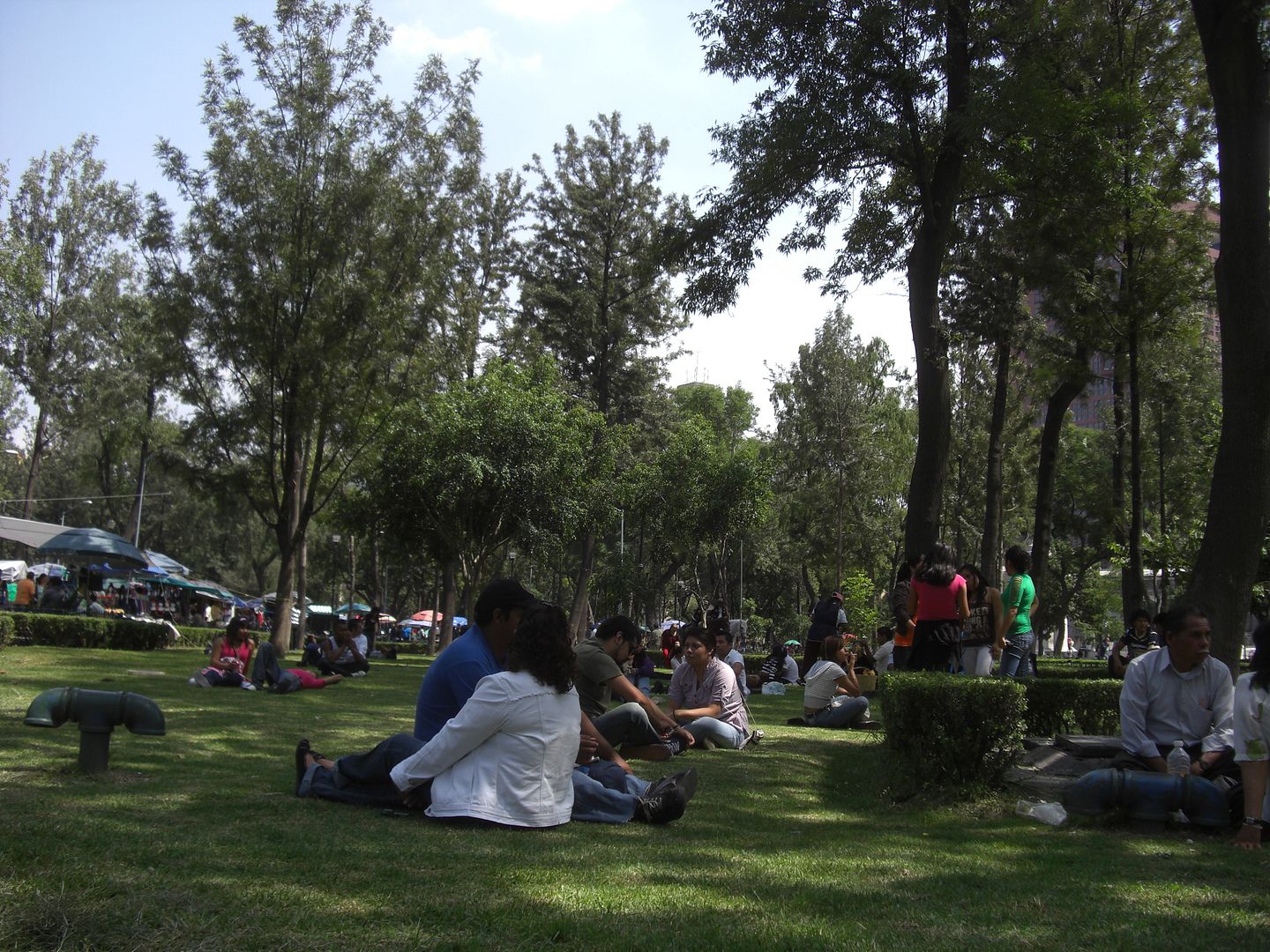 Amazing mural at the Museo Mural Diego Rivera.
More remnants of Mexicana
I was delighted to be able to catch a ride in one of the retro VW Beetle taxis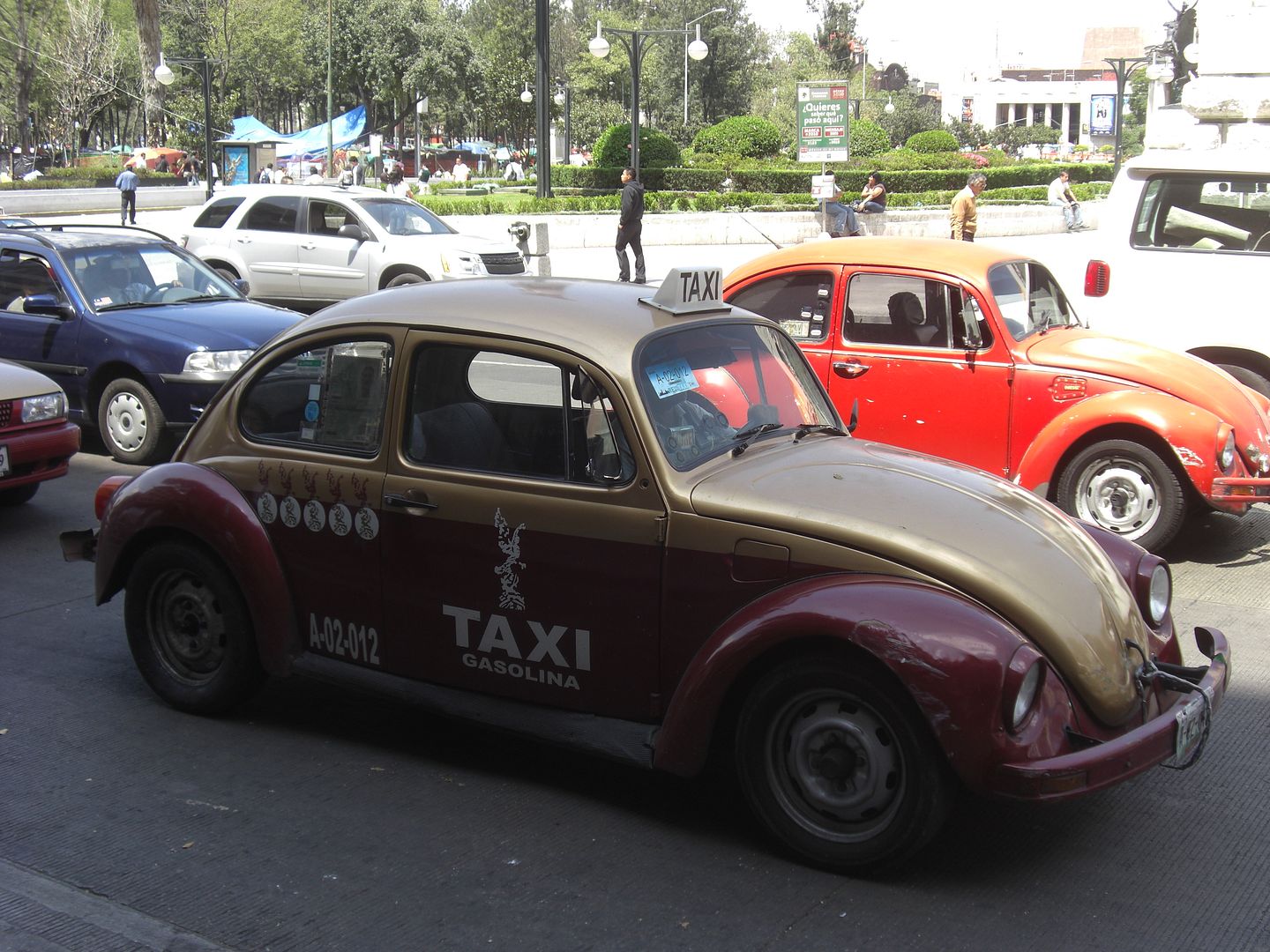 Amazing old Post Office building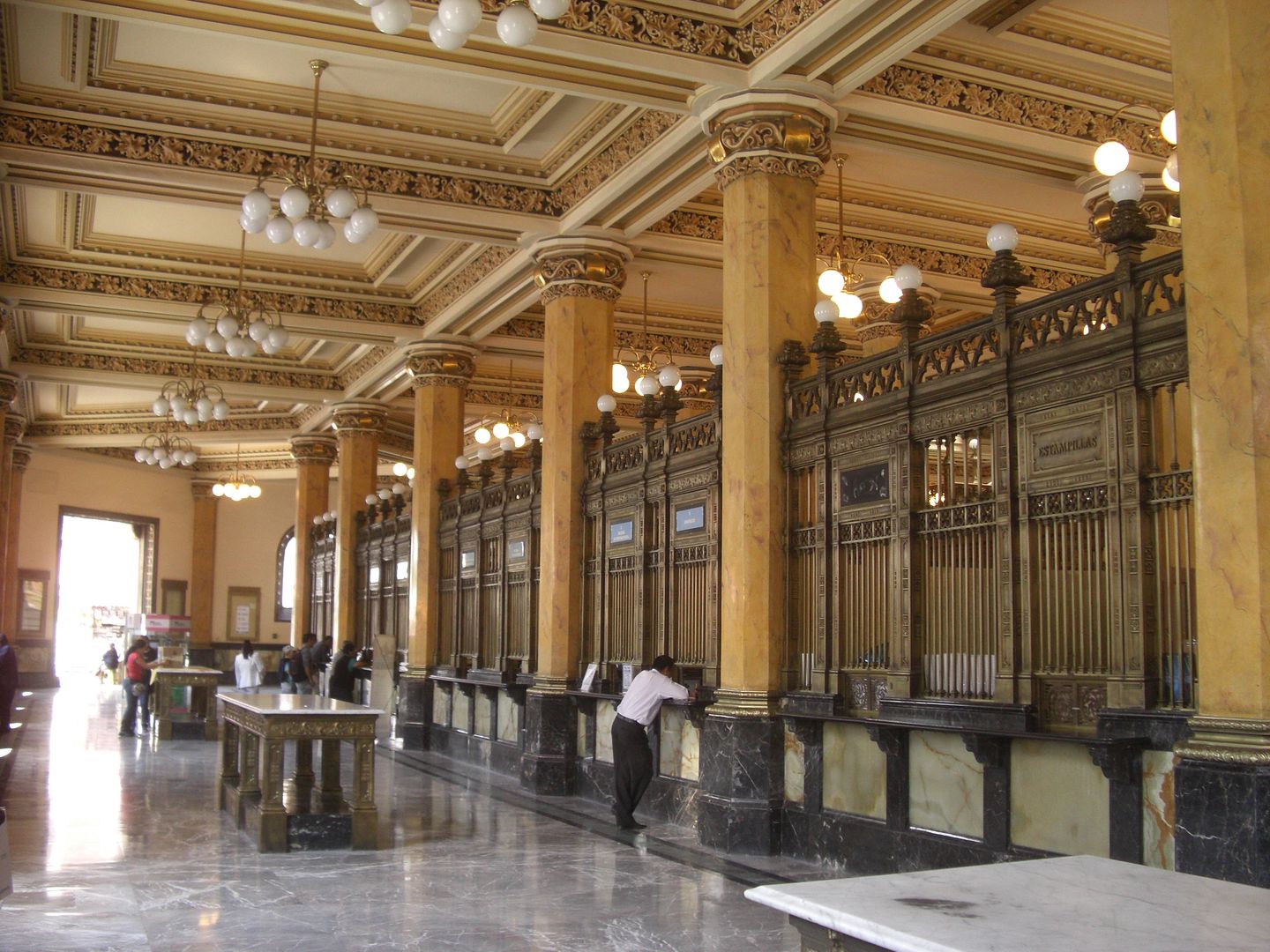 After the excitement of Mexico City, it was time to head back to London. I booked a cab through the hotel, and after a long wait in the traffic, I was dropped out outside Terminal 1.
Once I had located the correct check in hall, I was confronted with a very long queue, despite having arrived over three hours before the flight. There were check in desks for First and Club World, but they were safely behind a maze of barrier tape. Noting being able to see an entrance, I climbed over the tape (not very good for Premium pax). I joined the Club queue, and before long a lady wondered over and said "Primera Classe?". I said "si". She looked at me like I was an idiot, and repeated "Primera Classe?", and so I replied "no, I'm in World Traveller Plus, but have a silver card". I don't think she spoke English, so she just wondered off leaving me standing there. What a pleasant welcome! Thankfully, the guy at the check in desk was a lot more professional, very quickly tagging my bags (no high-vis priority tags, but I was given a blue Club World tag – perhaps that's just what they use here in MEX), and my boarding card. He wrote 'IB lounge' on it, explaining where to find it (a map would have been a lot more useful, MEX is a maze). I asked about the AA lounge (which is the only lounge mentioned on BA.com), and was told that the IB lounge was better. Fair enough.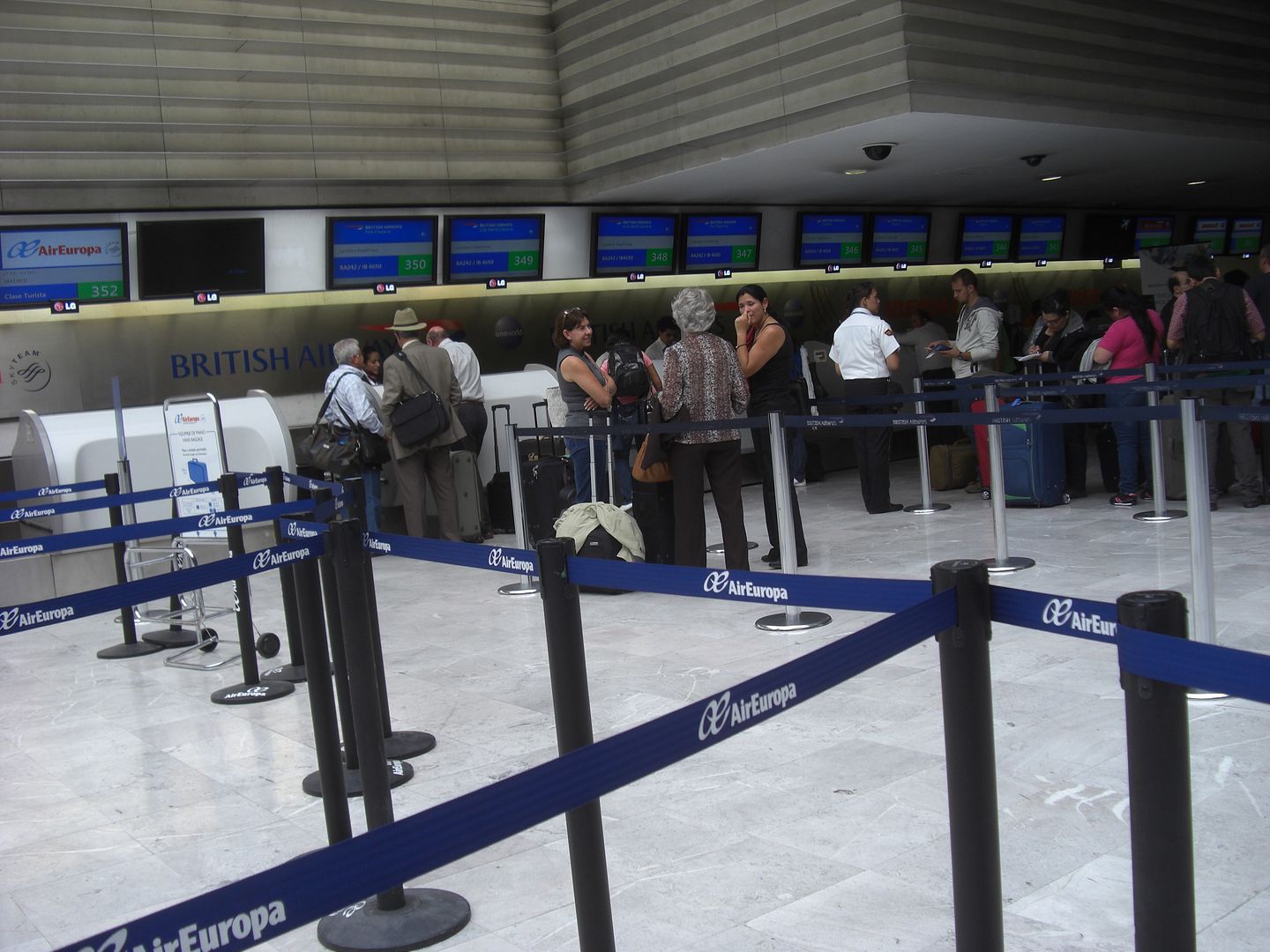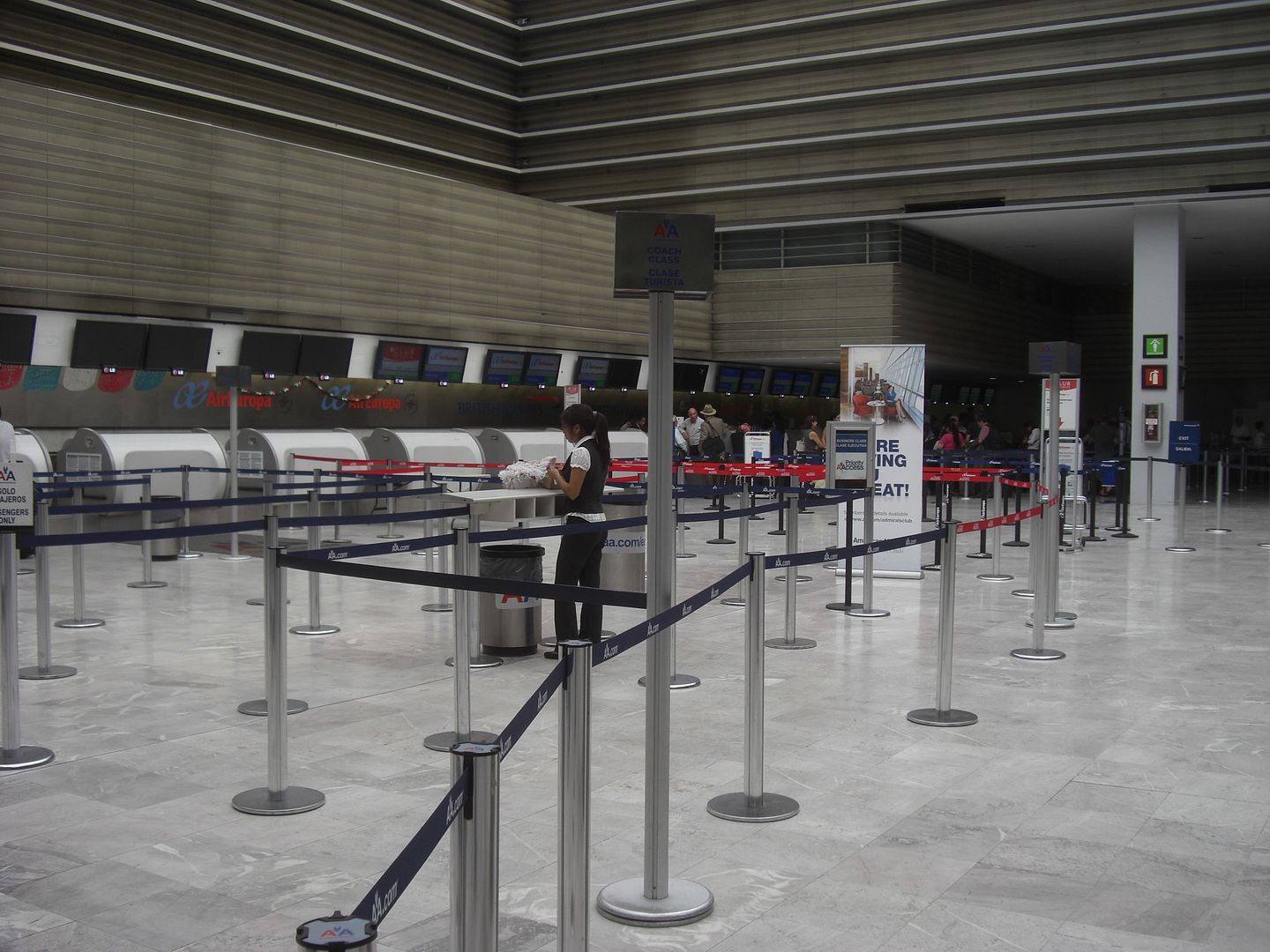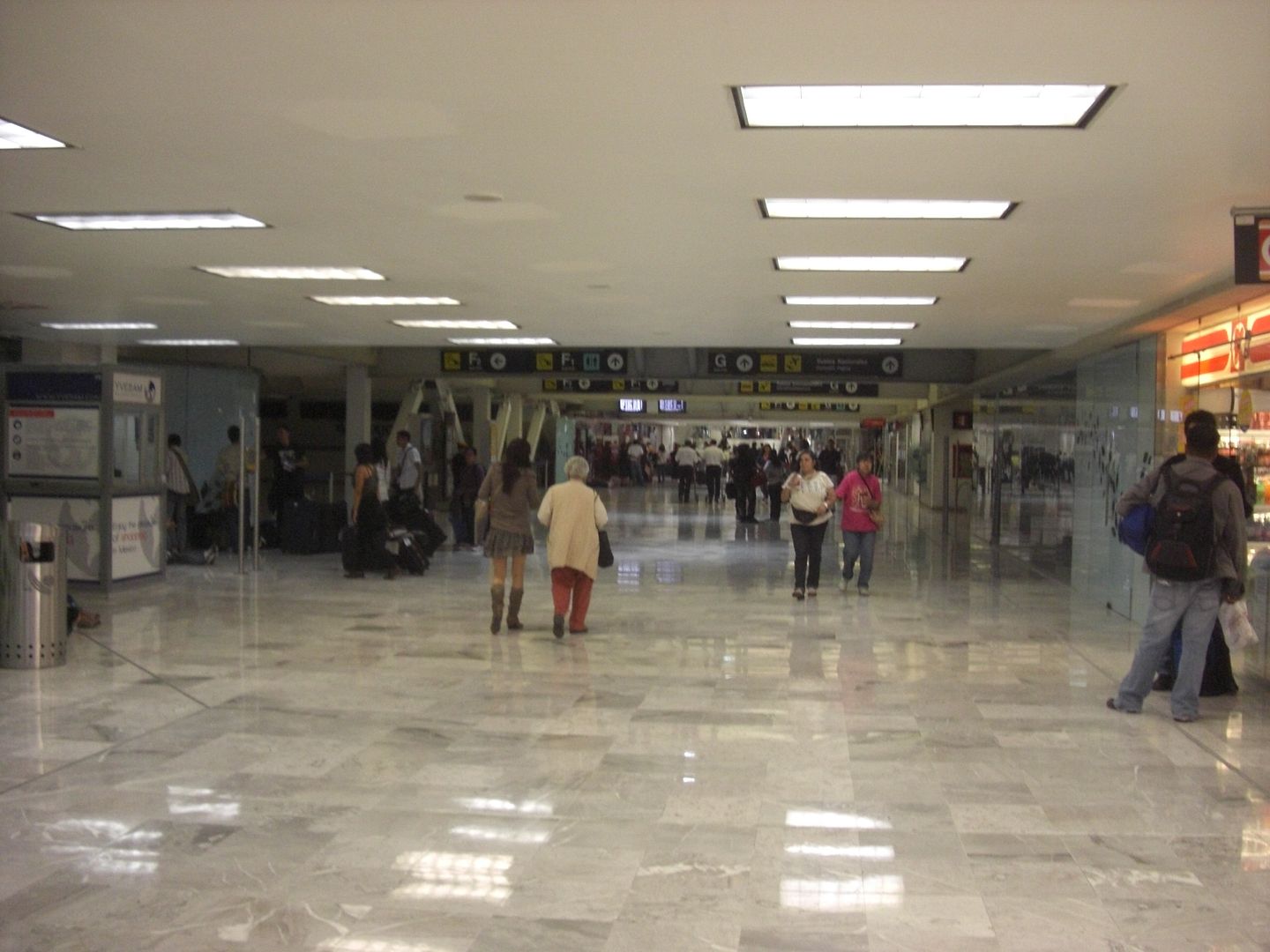 Cordoned off Mexican area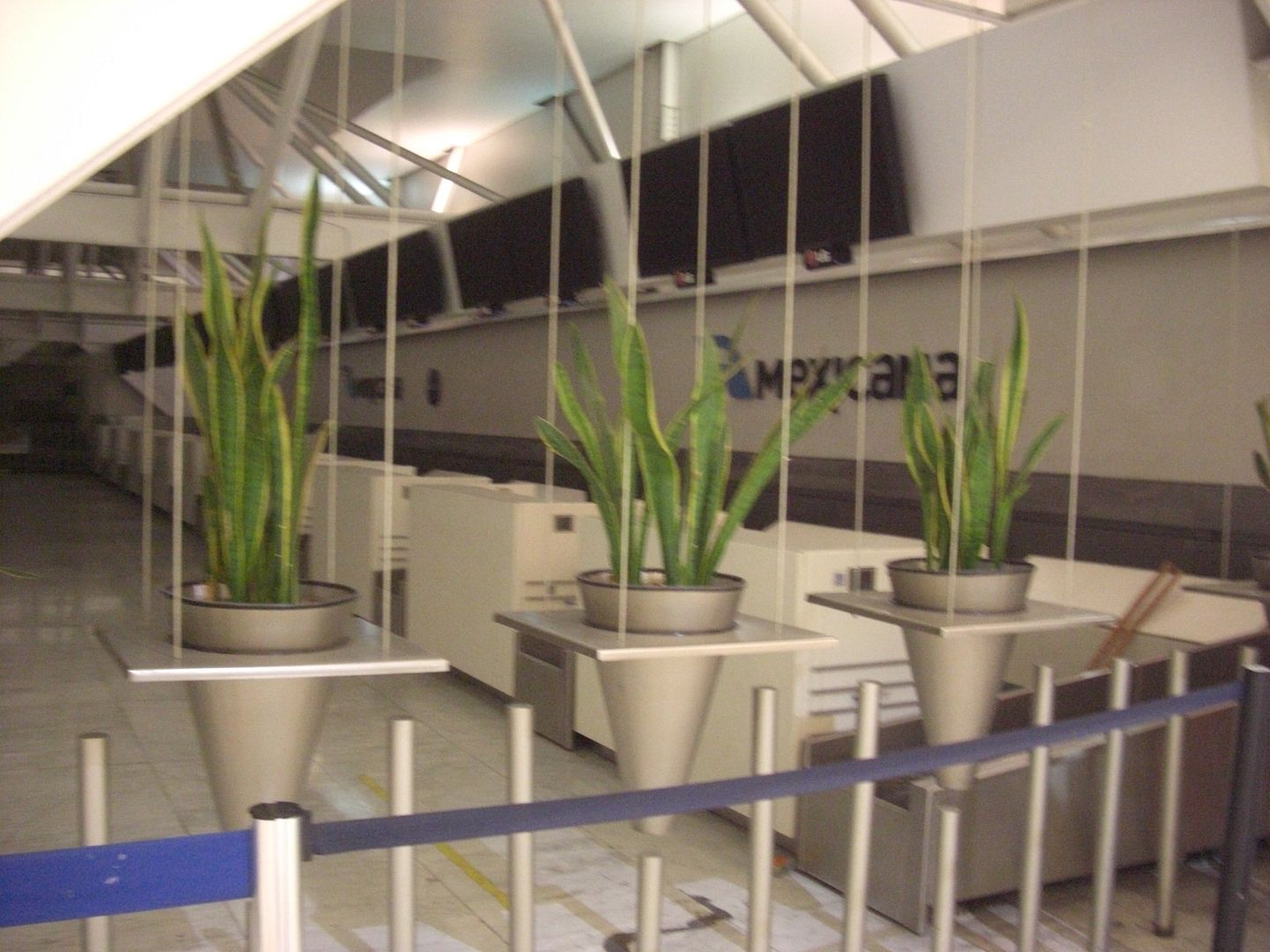 Before going through security, I stumbled across a tax-refund office. Having just been shopping that morning, I thought I'd see if I was eligible. Never doing much shopping on holiday before, I was unsure how it all worked. Thankfully, I had my credit card receipts to hand, and after giving him my passport details, I was given a receipt and told my refund would be back on my card soon. Excellent! (although they charged a 35%(!!!) service fee).
There was not much of a queue at security. Once again, they had one of the strange "press the button" machines, although this one wasn't to decide if you got your bags opened (this wasn't customs, but hand luggage security), but it just told you which line to use. Hmmm. One x-ray had 2 people waiting, the other was completely empty. And guess which x-ray the machine said I had to use? Completely ridiculous. Surely the empty line would give a more thorough screening that one where there were other people around? Not impressed.
Initial impressions of the departures area were very good.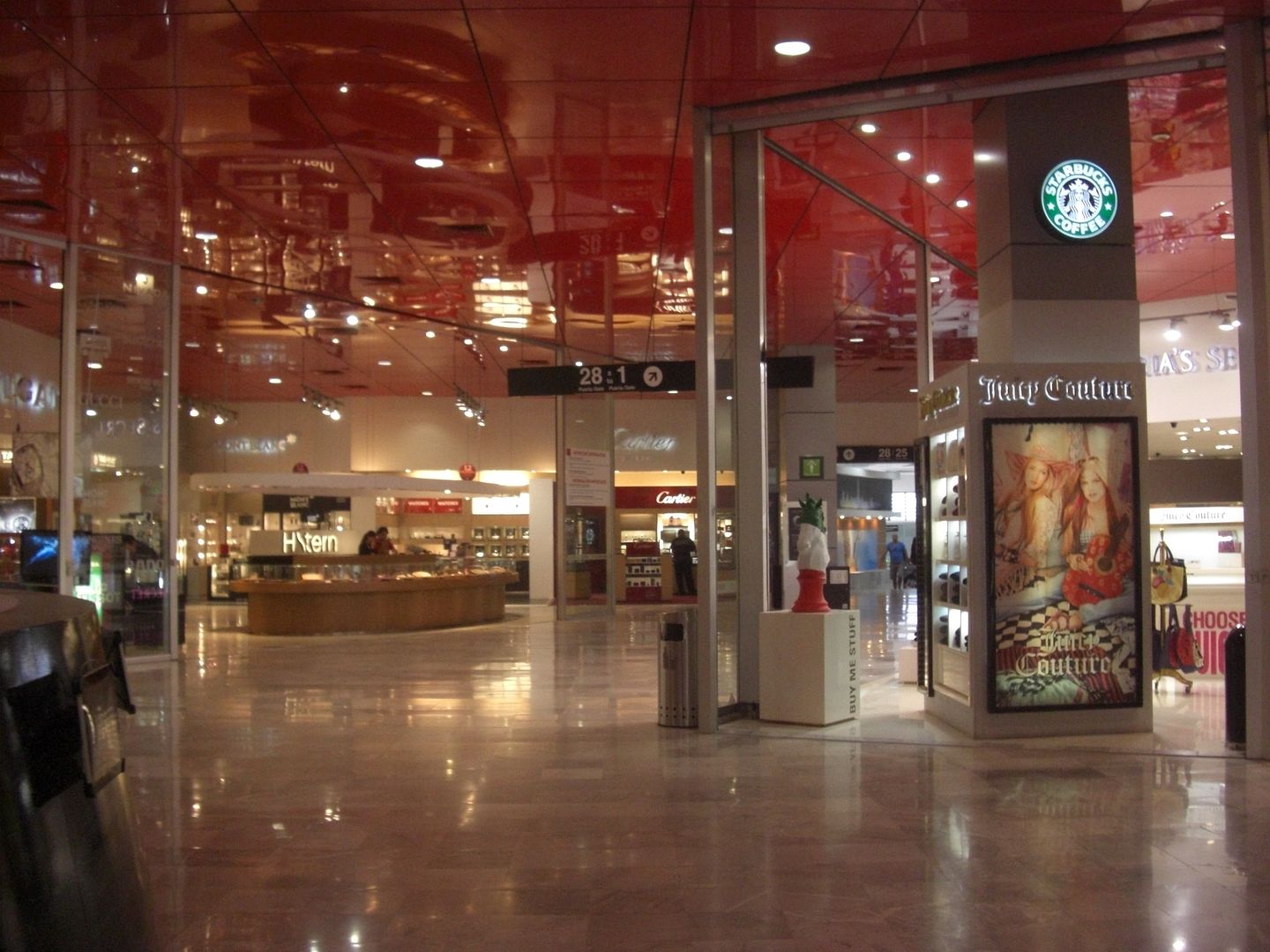 However, I soon realised that this was a makeover covering a very small area, as within a minute, I was wondering down corridors looking like this:
The walk to the 'Salones VIP' was a long and circuitous one. Most of MEX looks awful.
My first stop was the Iberia lounge (I really liked the IB lounges in MAD, so was hoping for something similar here)
Well, the staff were very nice, and the lounge itself was fine EXCEPT there ere no windows which made I seem a bit depressing. Also, there was so self-service bar, nearly everything was waiter service. Not a fan! On the plus side, the bar tender did make a very nice G&T!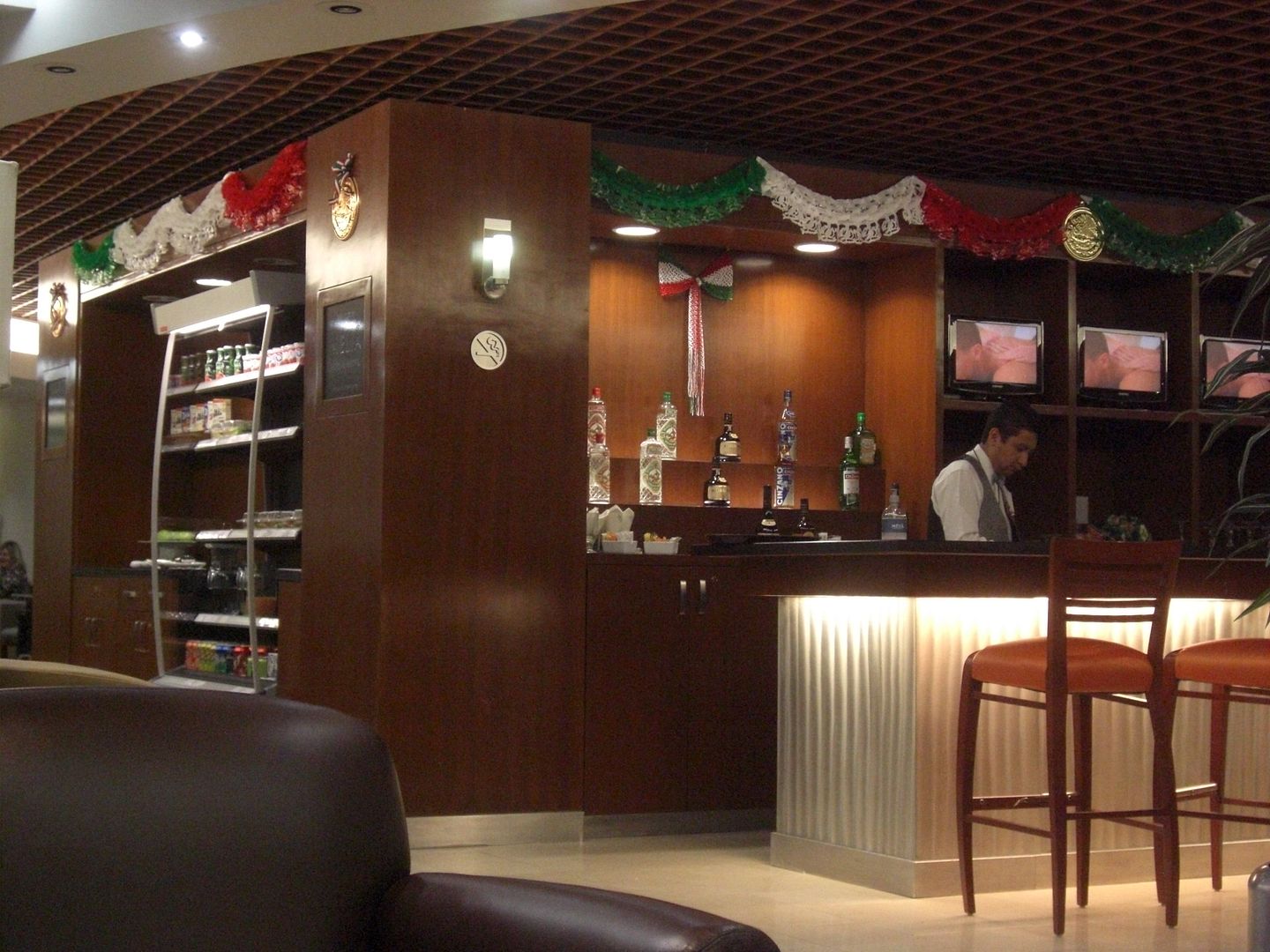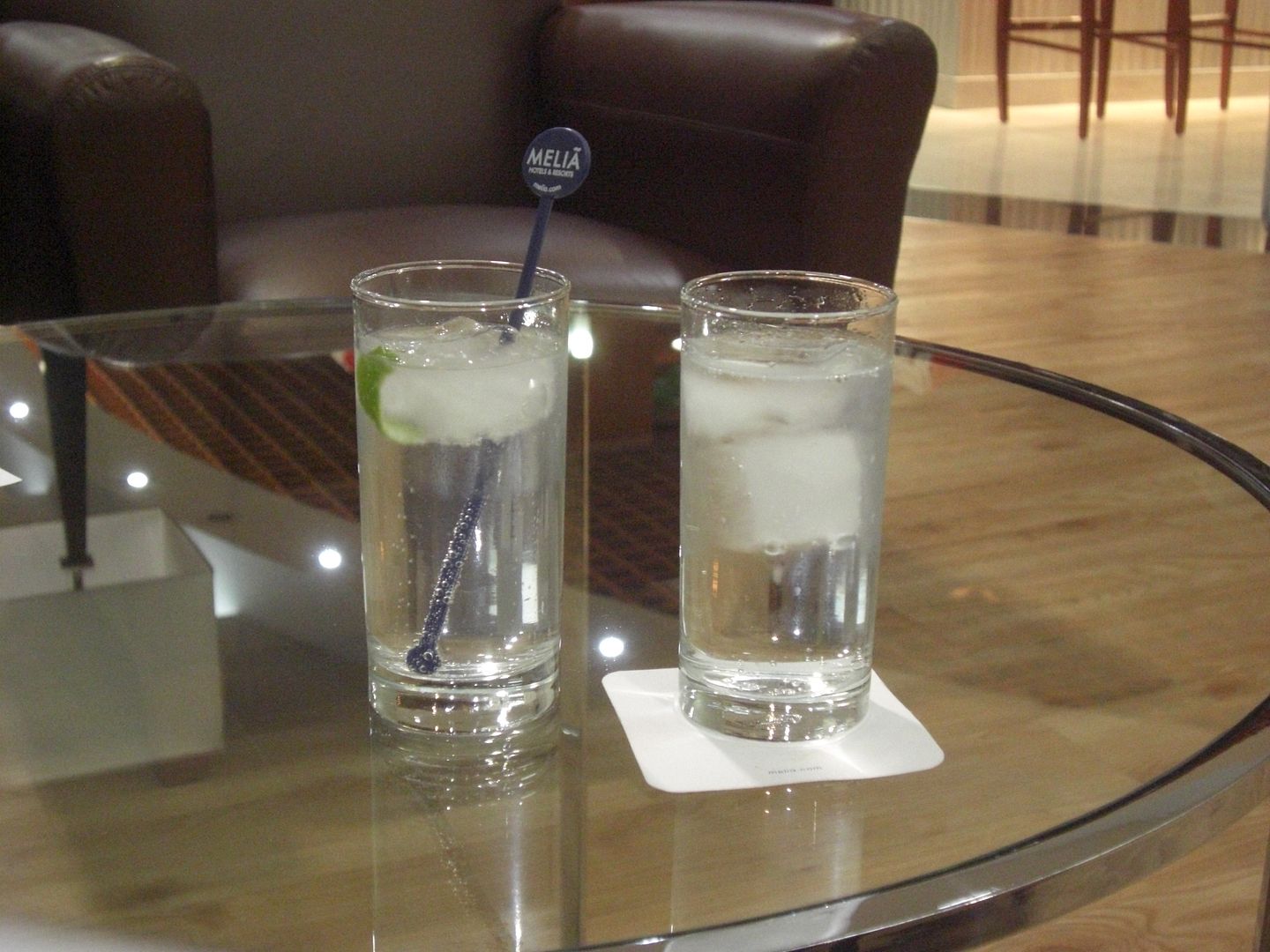 There was a small selection of sandwiches and canned soft drinks
RONDA was just about the only reading material in the lounge
Location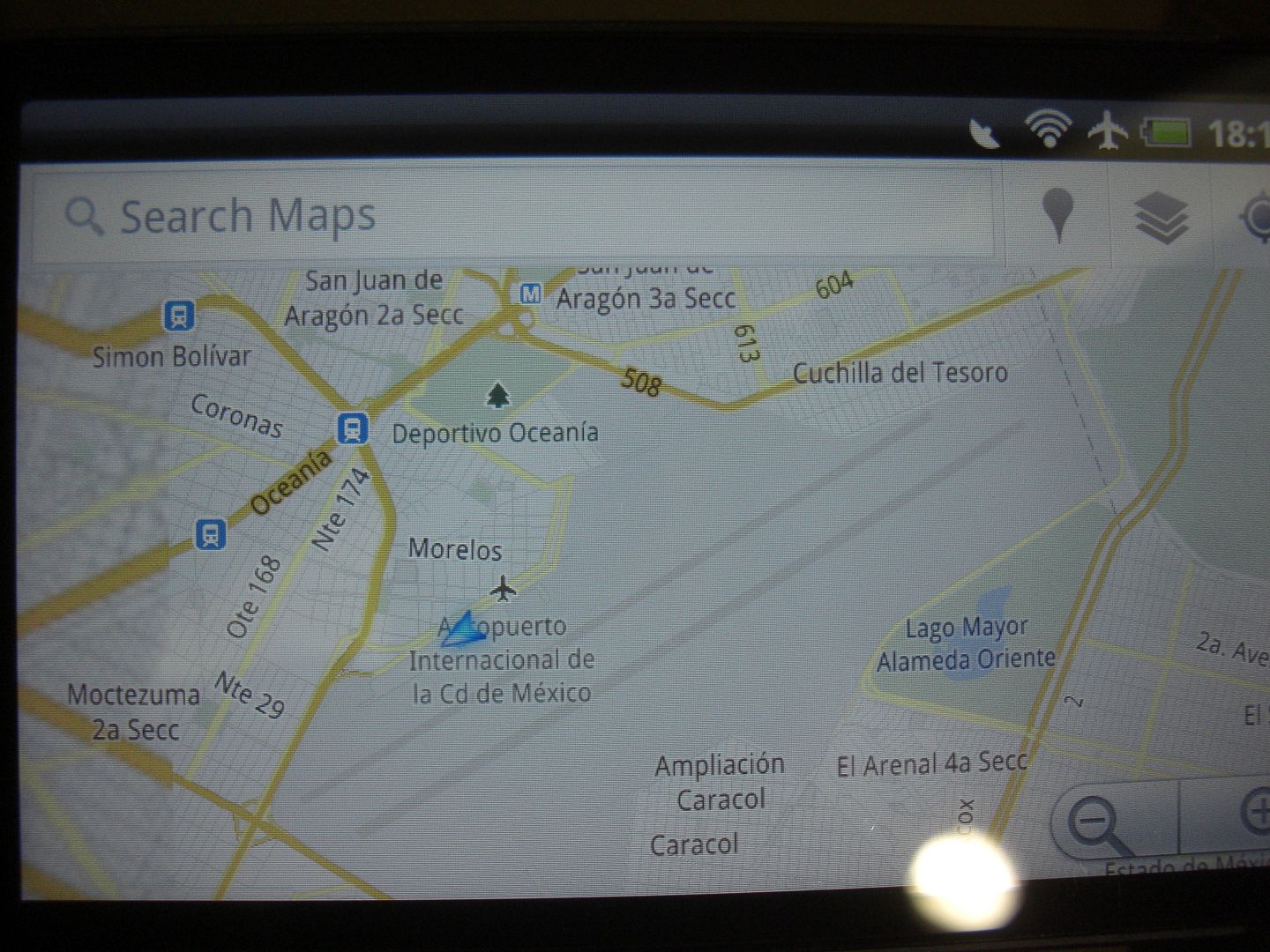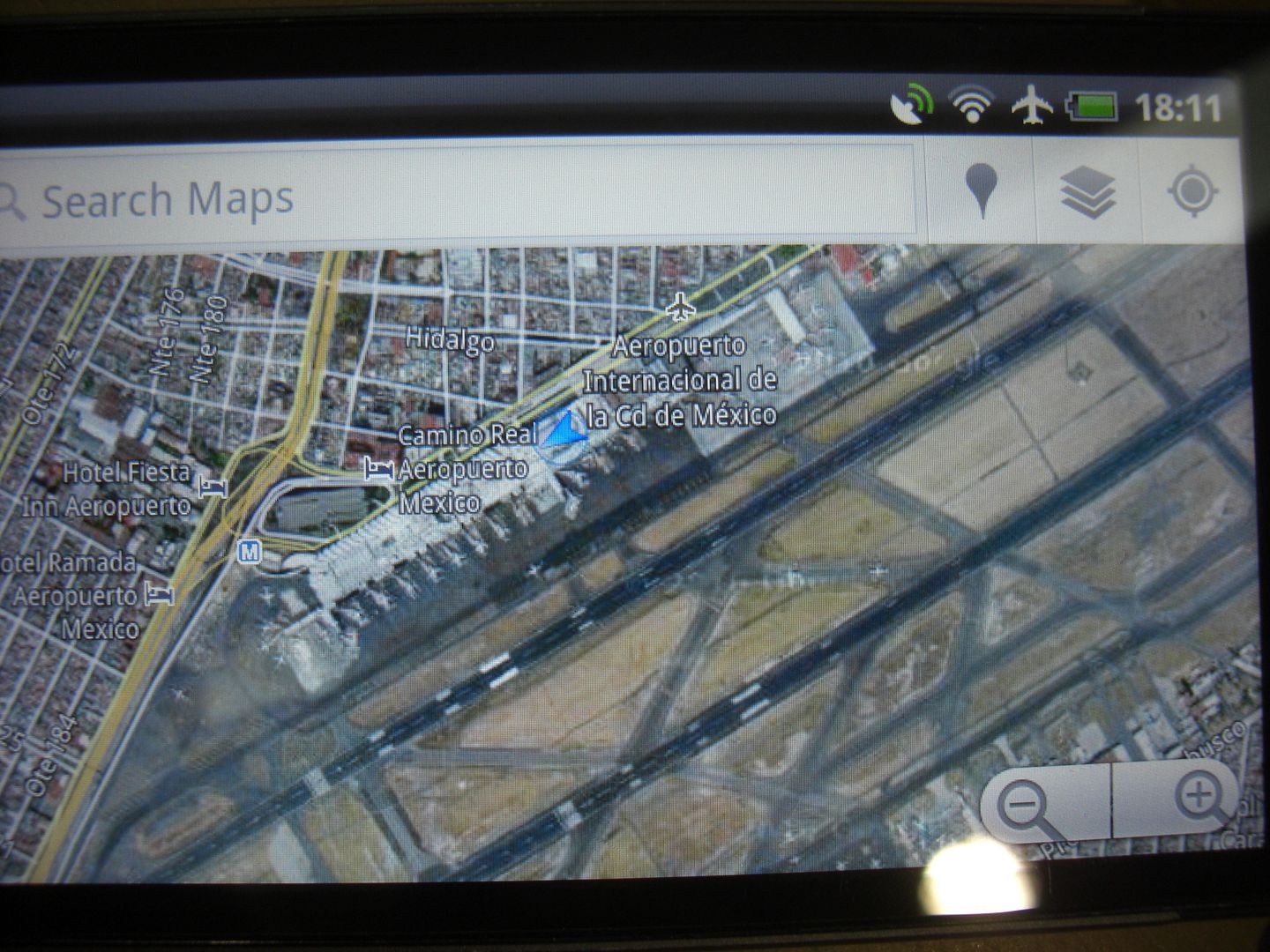 With a lack of reading material, and no windows, I decided to head upstairs to see what the AA Admirals Club was like.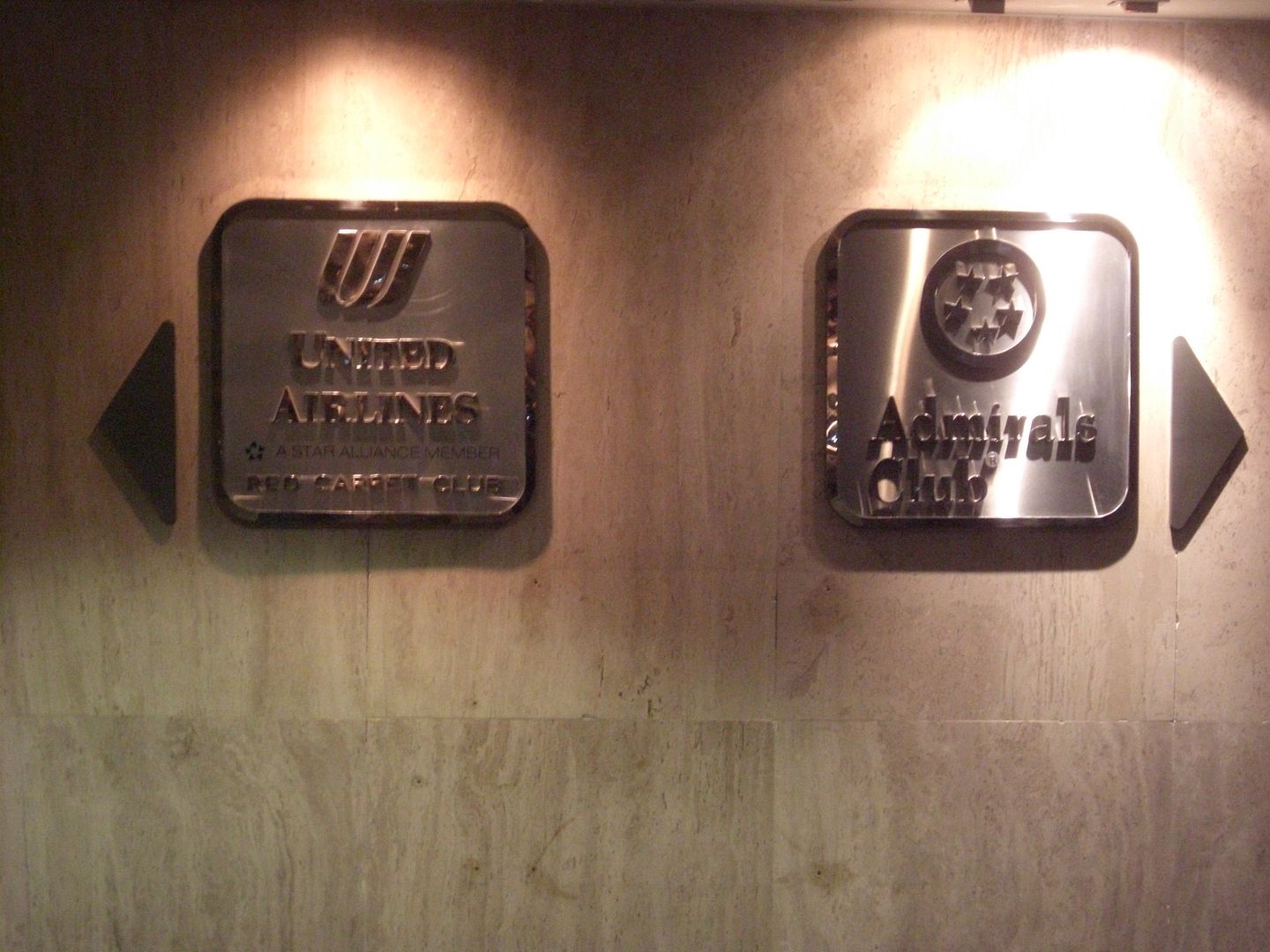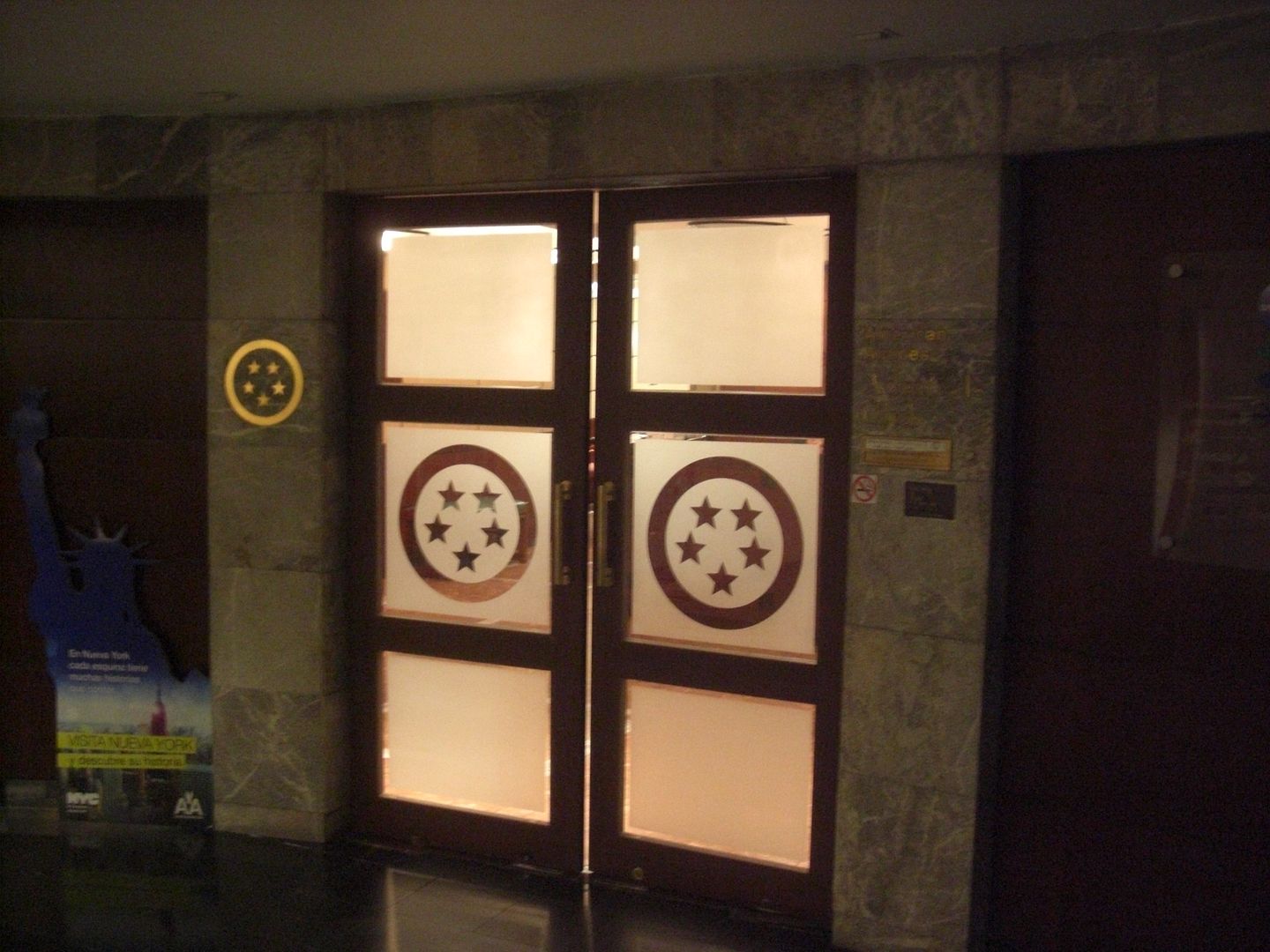 I was expecting an even worse lounge, but found that the AA lounge was marginally better, mostly helped by the provision on a WINDOW! Unfortunately, views for just about everywhere in MEX are very limited. There are big white bars covering most windows. From the AA lounge, there was a bit of a view, but still, couldn't much much. There was also a window just outside the lounge, so if anyone doesn't have lounge access in T1, there is at least one place you can see out from!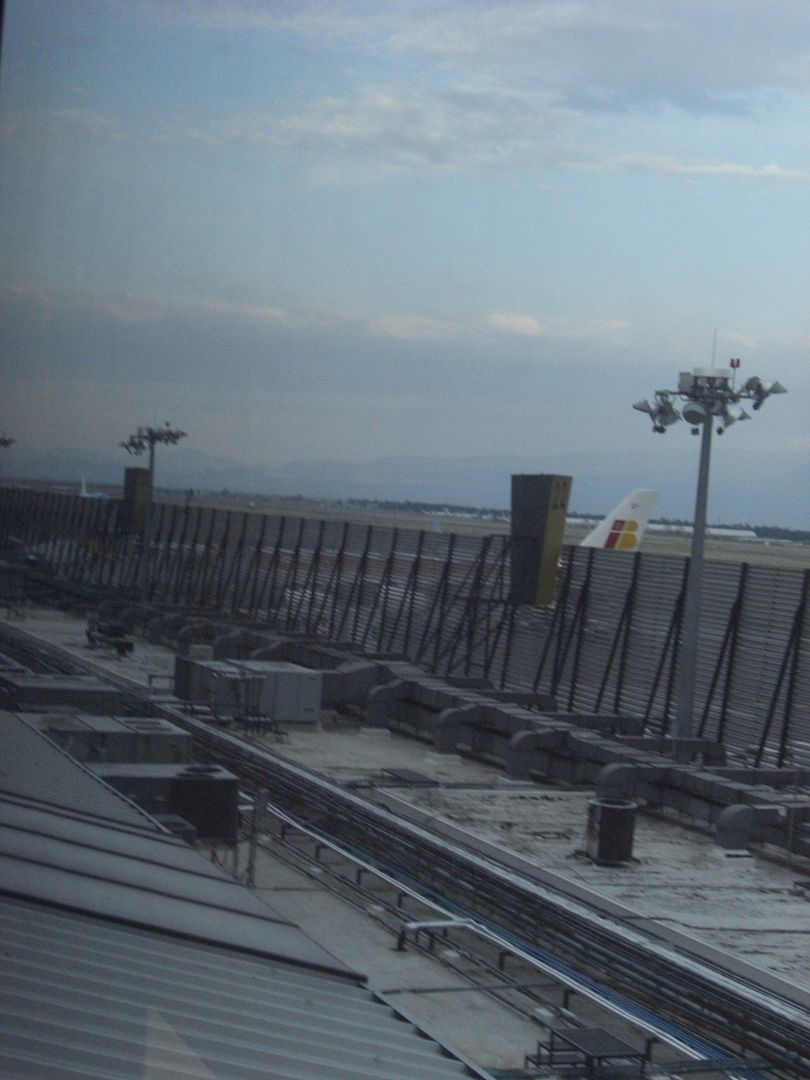 The food selection was marginally better in the AA lounge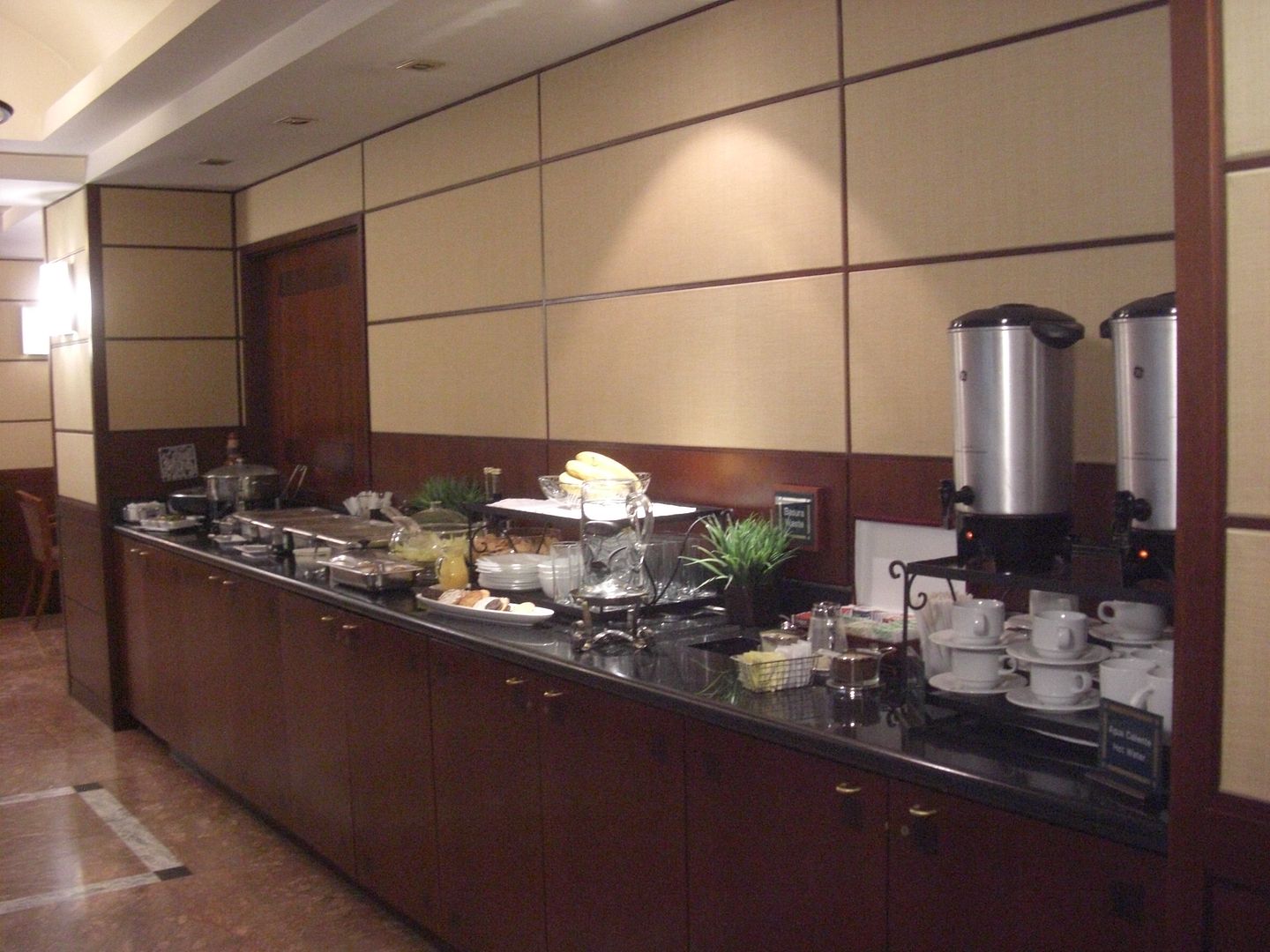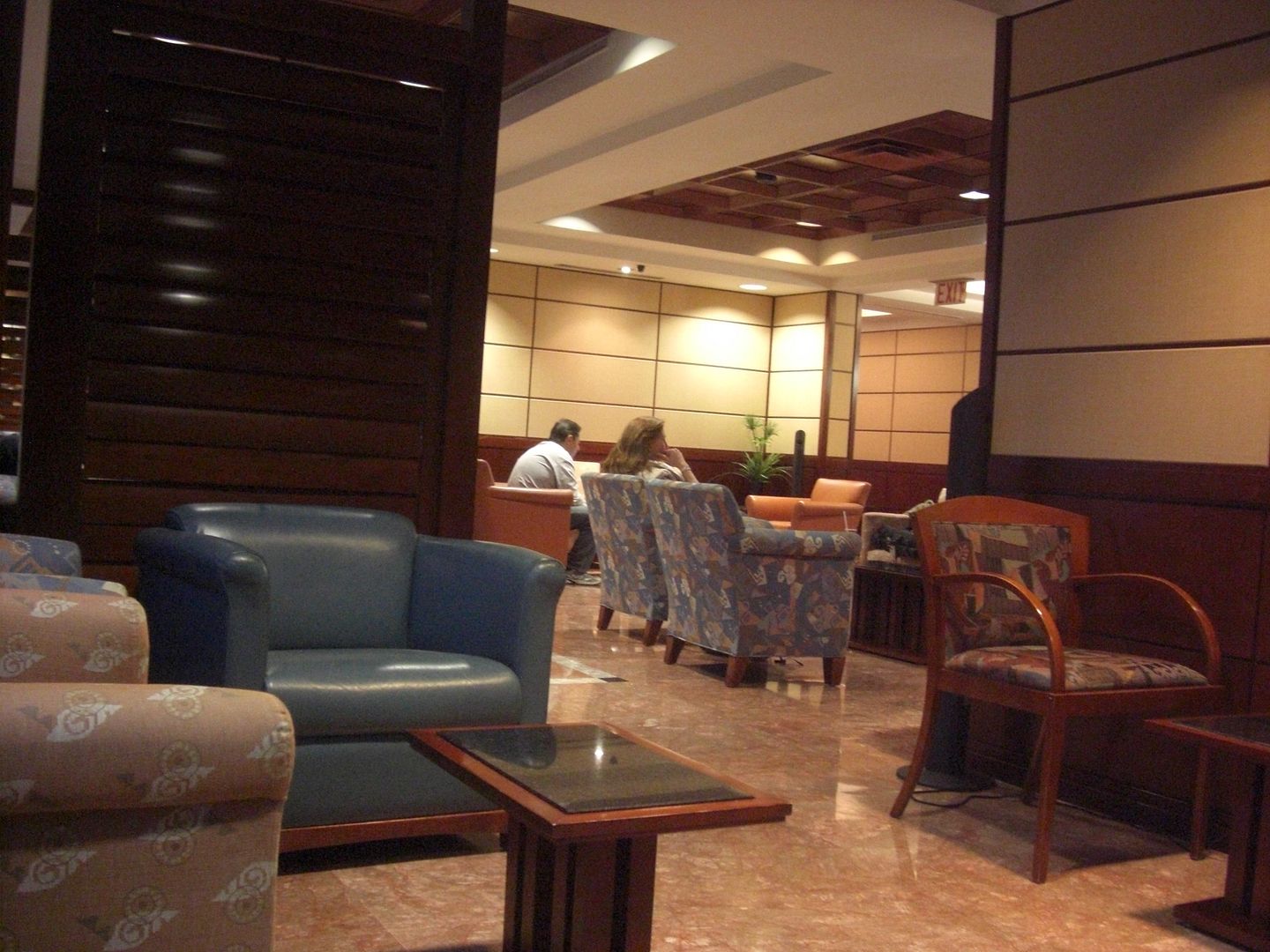 The lounge was also quite a bit emptier than the IB one. I asked the bartender for a G&T and was given of a choice of Tanqueray, Gordons or Bombay Sapphire….impressive, better than their 'London Silk Gin' in the LHR lounge. And it was free, so tokens or money needed (although there was a LARGE tip jar on the counter, stuffed with $5 and $10 notes).
I was hoping to see the arrival of my B744 from the window, so tracked it on my phone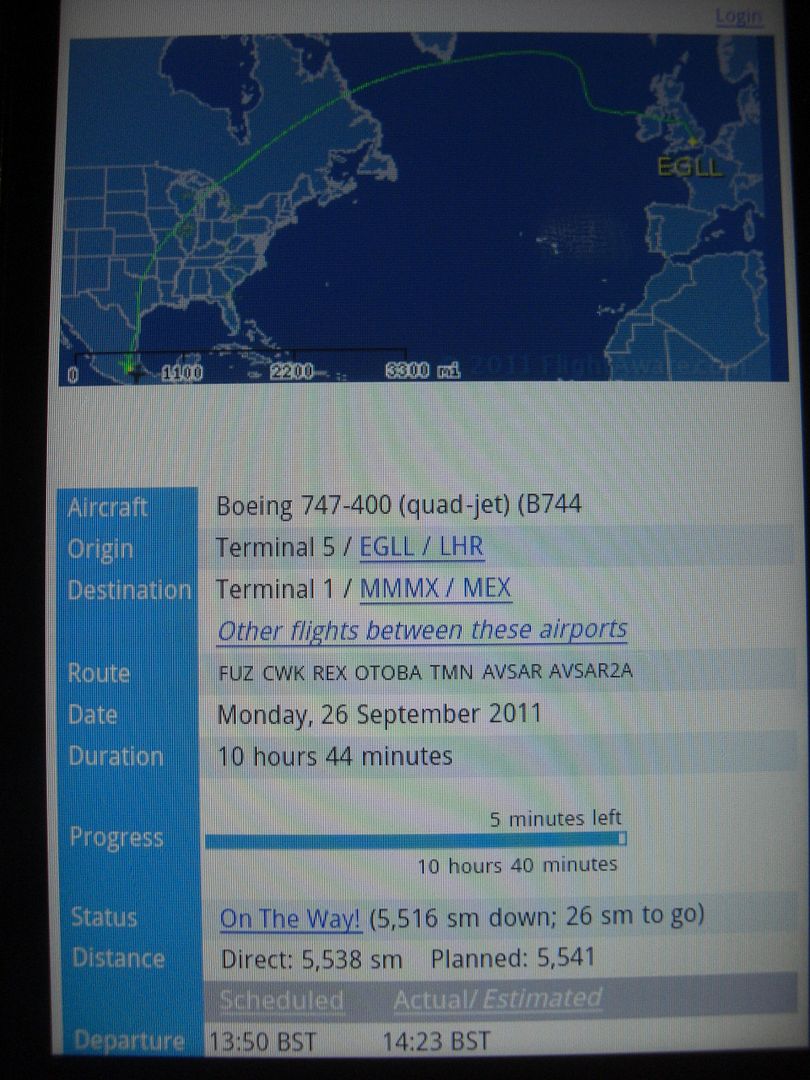 Luckily enough, I saw it, although my photos are awful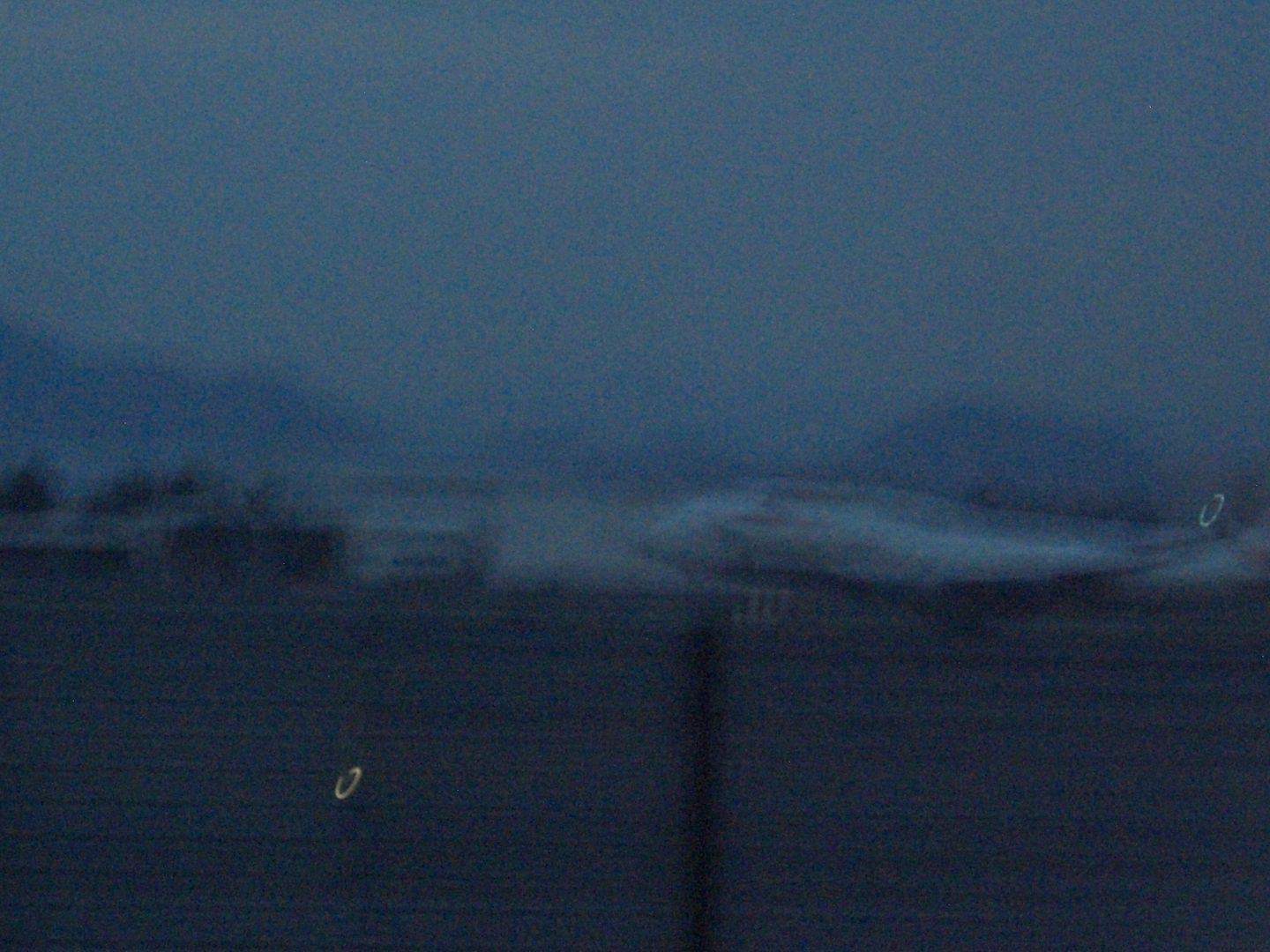 Does anyone want to follow the AA MEX lounge on Twitter? Thought not
The business centre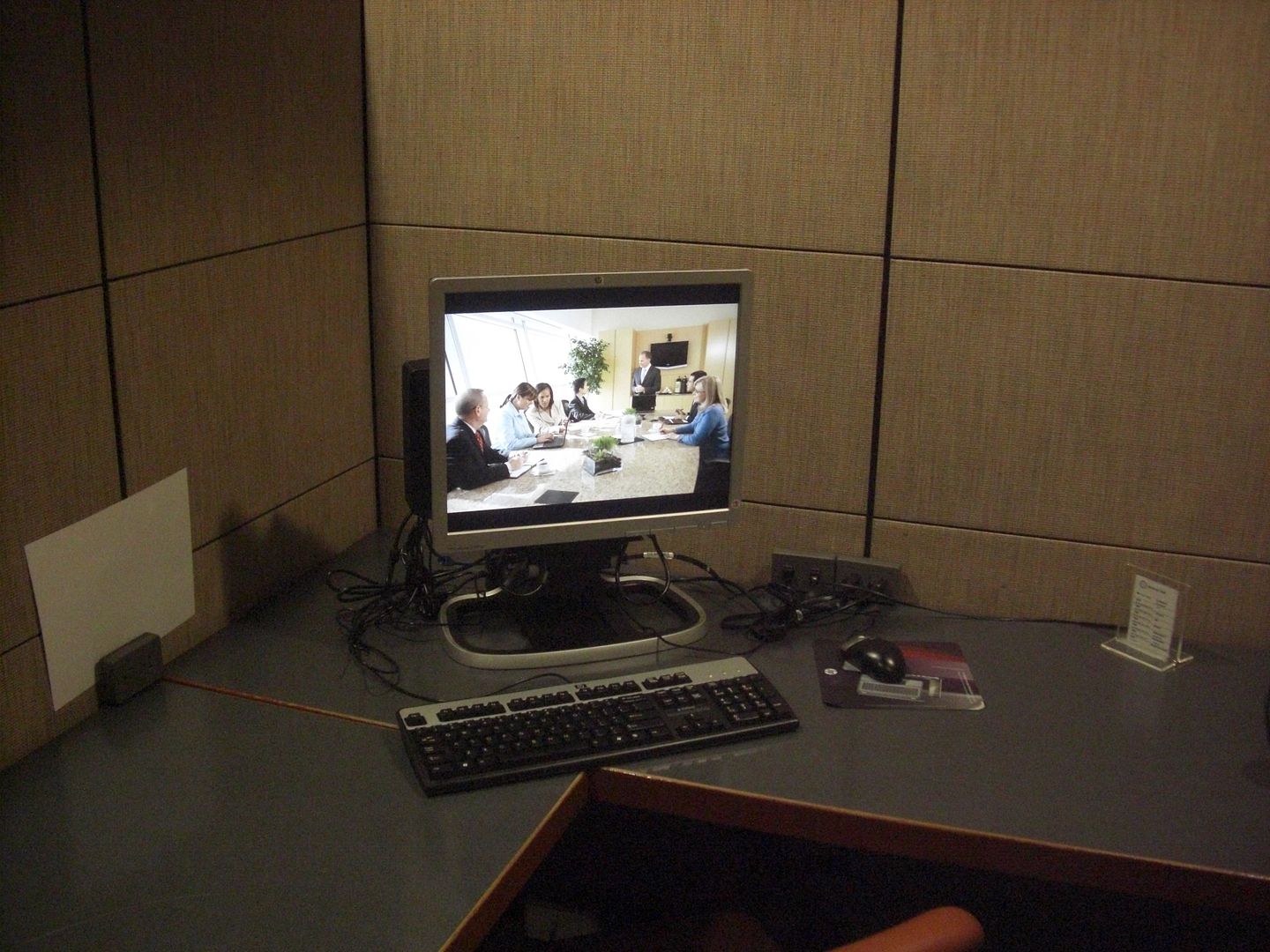 There were also some internal windows looking onto an airside foodcourt, and some check in desks.
I got rather bored of the lounge after a while, so headed down to the gate an hour before departure. MEX has some really old FIDS monitors. It really annoys me when irrelevant flights are shown (like T2 flights on a T1 monitor) – with there only being one monitor, it took a while for relevant flights to show up.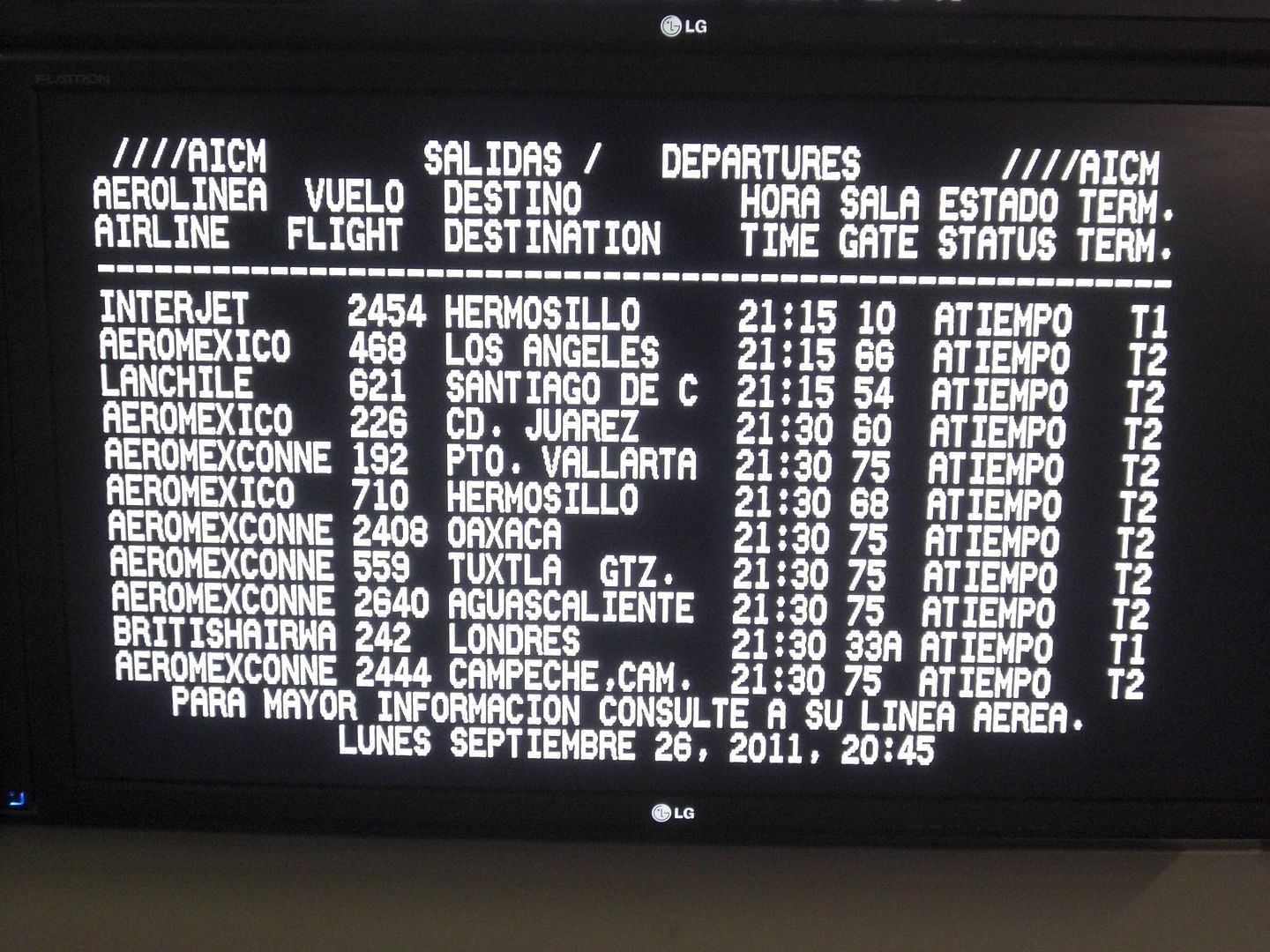 After a rather long walk, I ended up in a well lit departure lounge, where it looked like boarding was already well underway.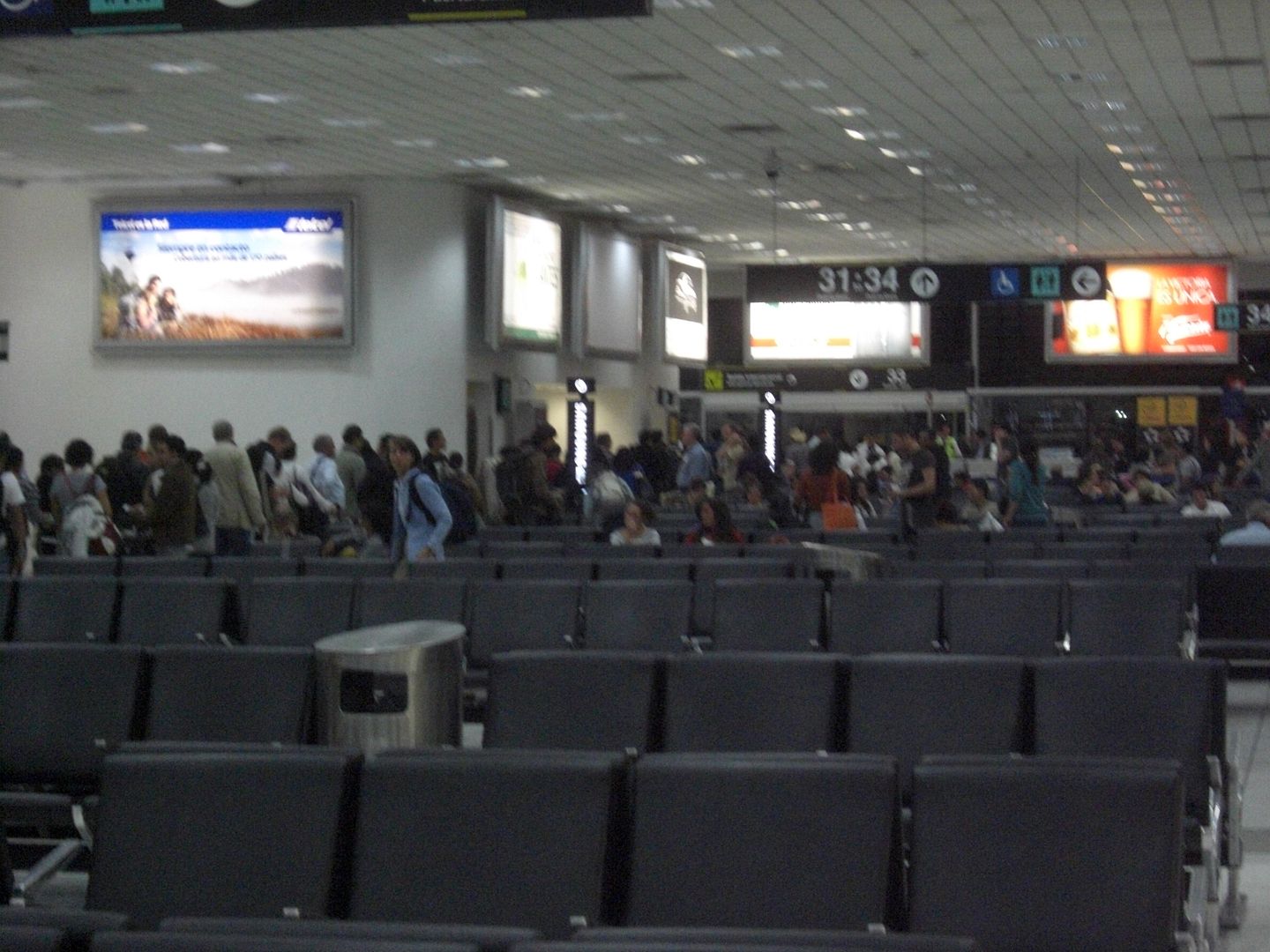 There was an enormous queue for economy, but none in the premium line. There was a secondary bag check, who decided that economy pax were more of a danger than business or first ones. I stopped for a second to look out the window (to try and spot the reg) before going down the airbridge (I wasn't even going to take a photo!), but was told in no uncertain terms to not look outside, and to board the plane. Not sure why they're so paranoid about. Surely I can do more damage inside the plane they're telling me to board than by just standing and looking at it. Dear me!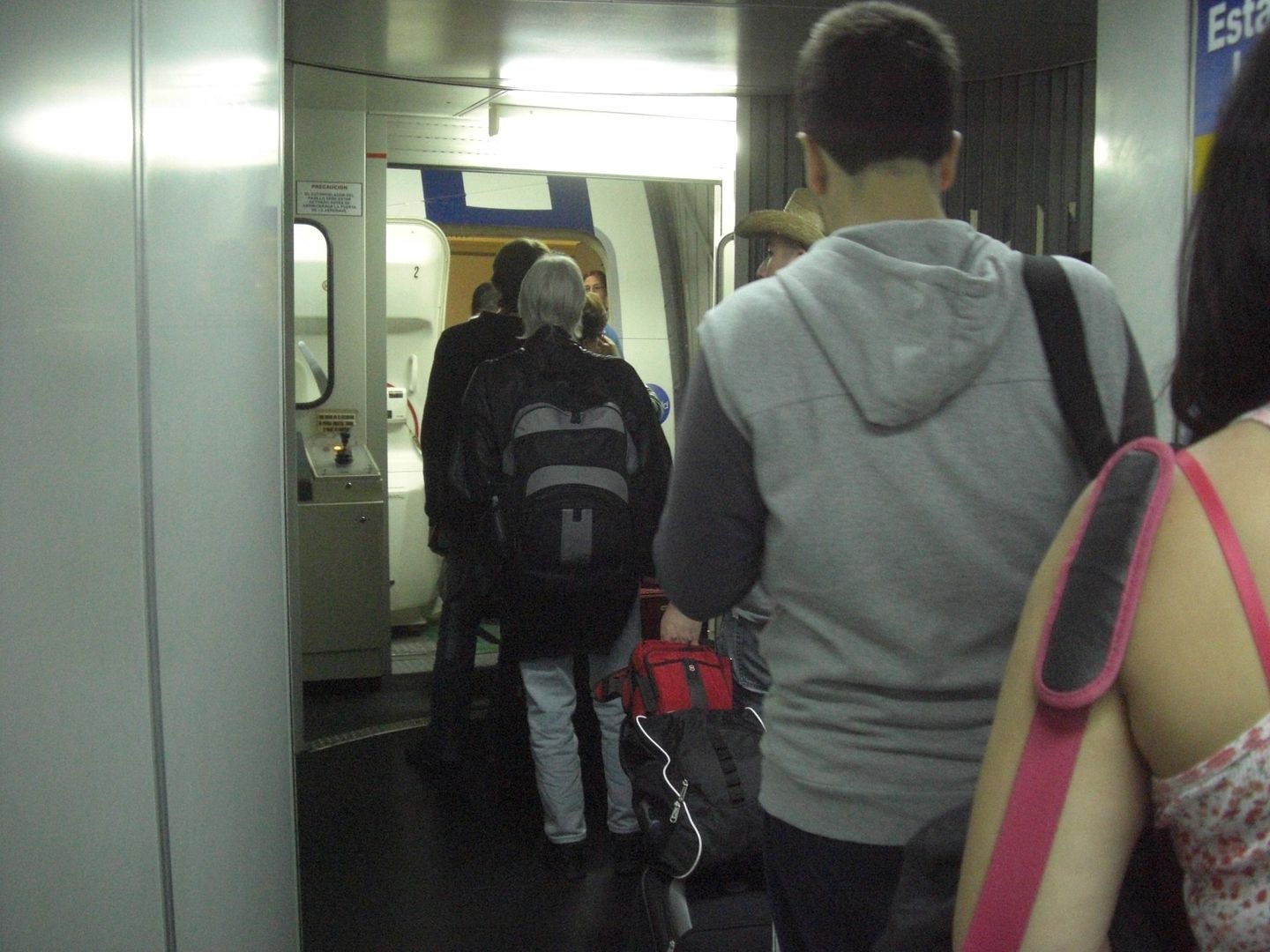 September 2011
Mexico City (MEX) – London Heathrow (LHR)
British Airways BA 242
Scheduled: 2135-1400 (10h25m)
Actual: 2206-1345 (9h39m)
Boeing 747-400 G-BNLX
Premium Economy (World Traveller Plus)

I was 'greeted' at the door in Spanish (by Mexican cabin crew), and directed across the galley to the other aisle. Being on a British airline, I'd have preferred to be welcomed in English, but there we go.
The WTP cabin on some BA B744 is strangely located between First and Club World (between doors 1 and 2, with Club going between 2 and 3 and upstairs), so it was great being able to turn left upon boarding. This also meant a nice quite flight in front of the engines, and no wing impinging on photo ops. The cabin was already fairly full, but I hadn't yet got a seat mate.
Lots of space down the side of the seat….looks like it could do with a through cleaning though. Look at that giant ball of dust/fluff!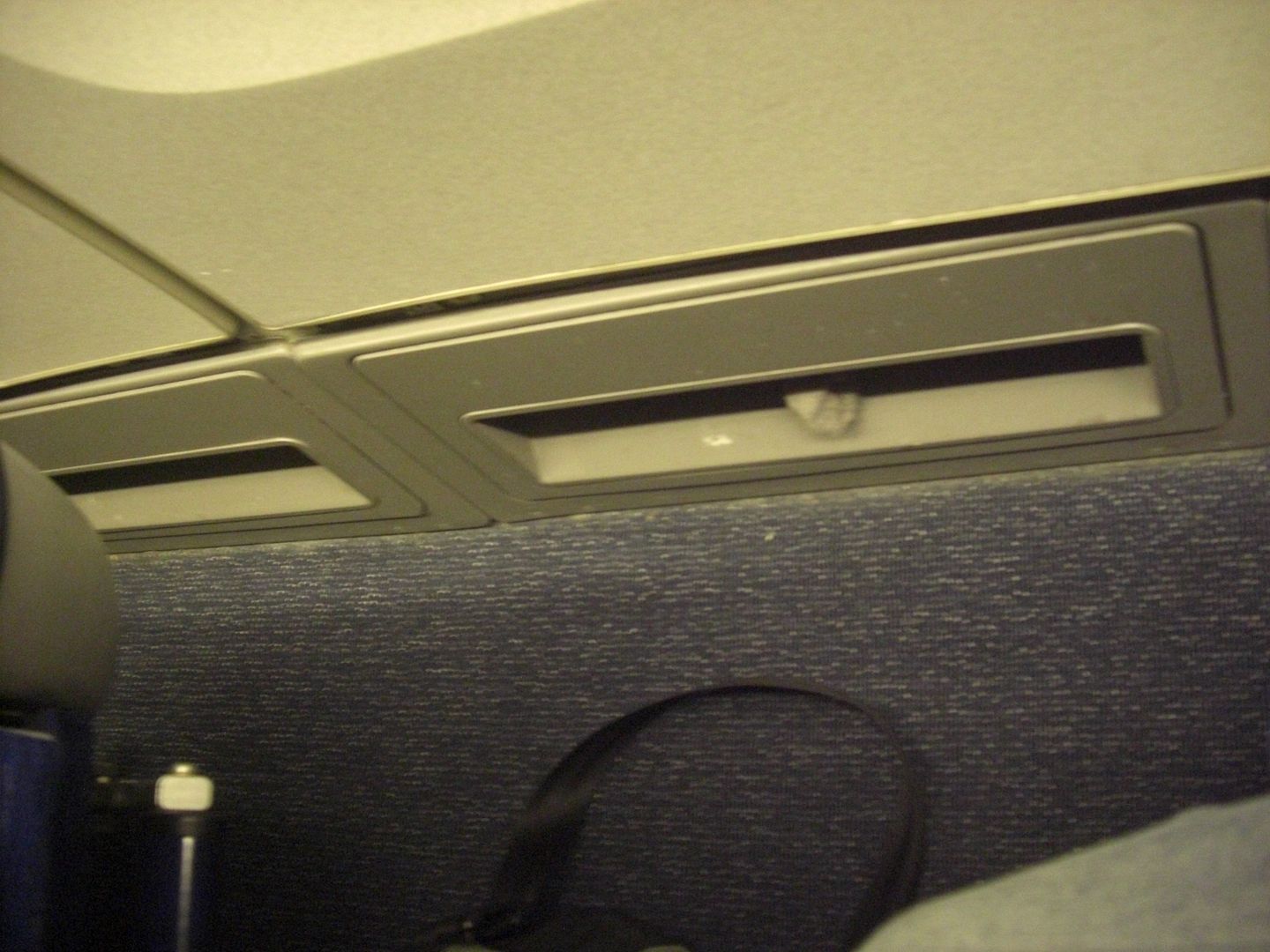 Views outside – noting much to see
The WTP cabin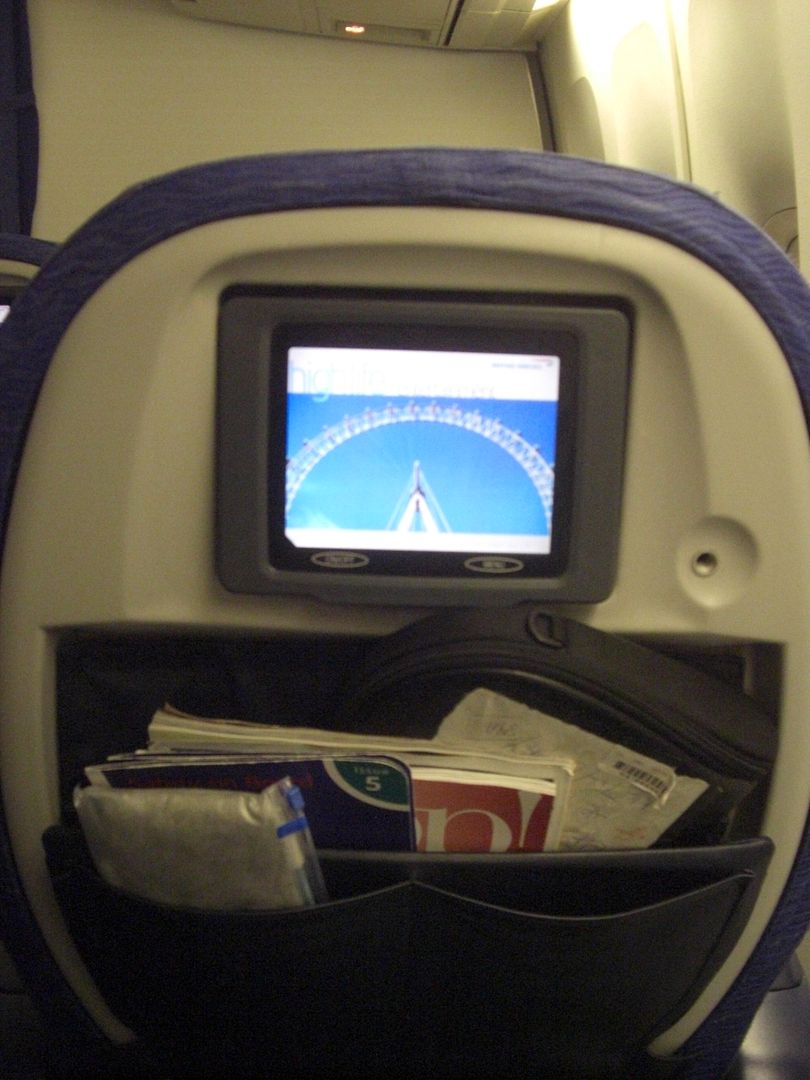 Unlike on the flight over, there was a little WTP guide in the seat pocket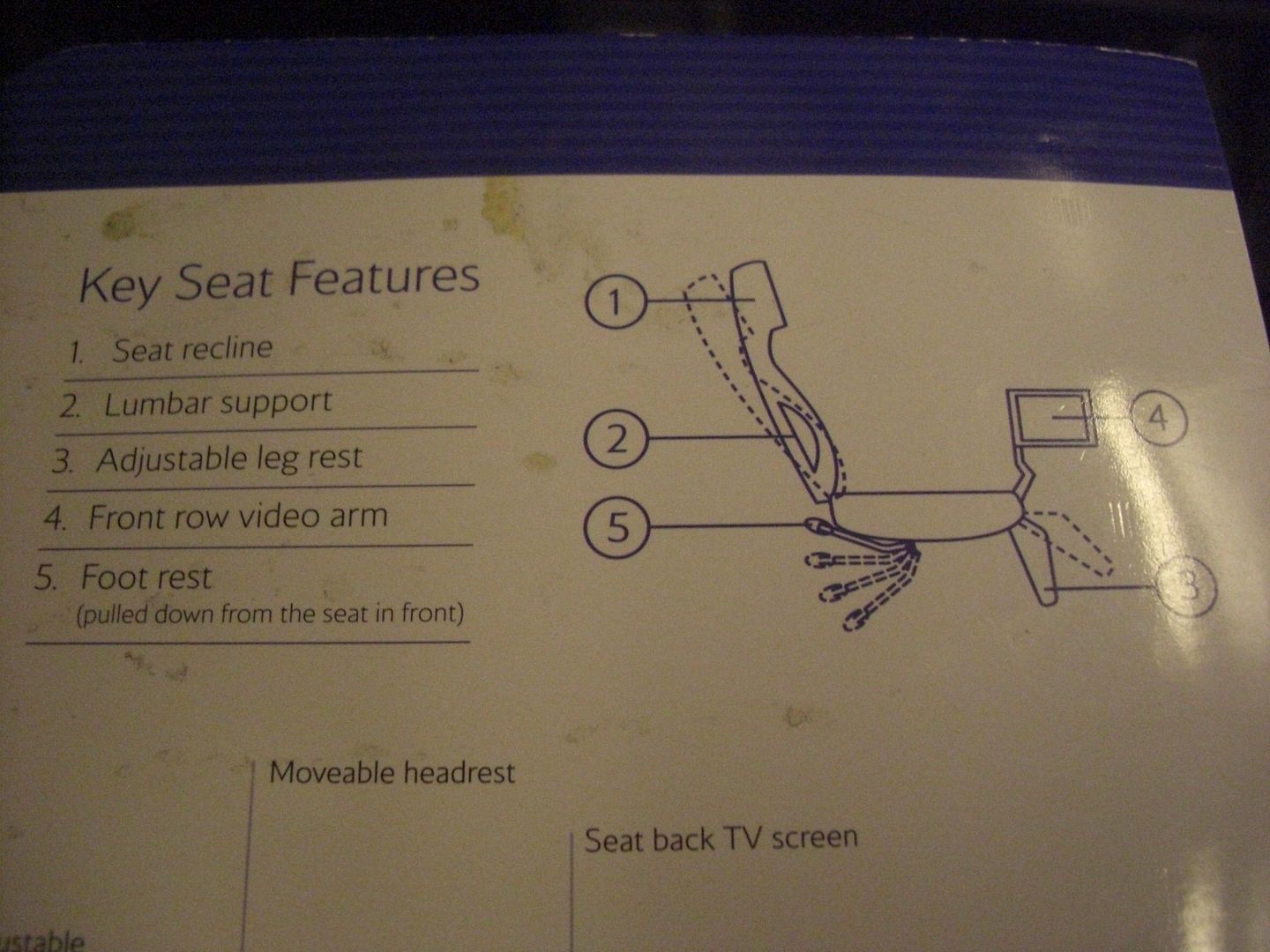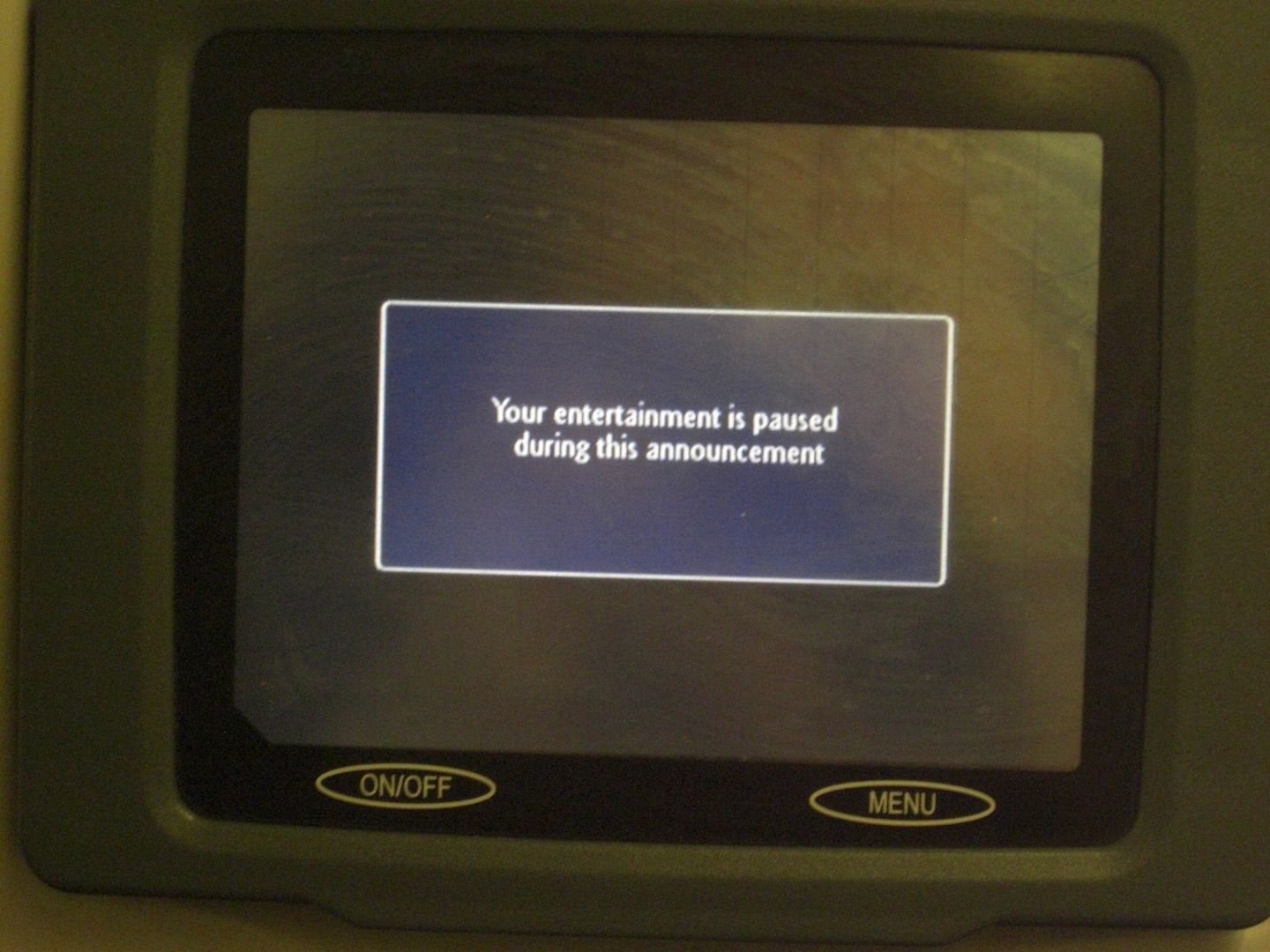 The B744 looked a bit odd in the safety card, kinda squashed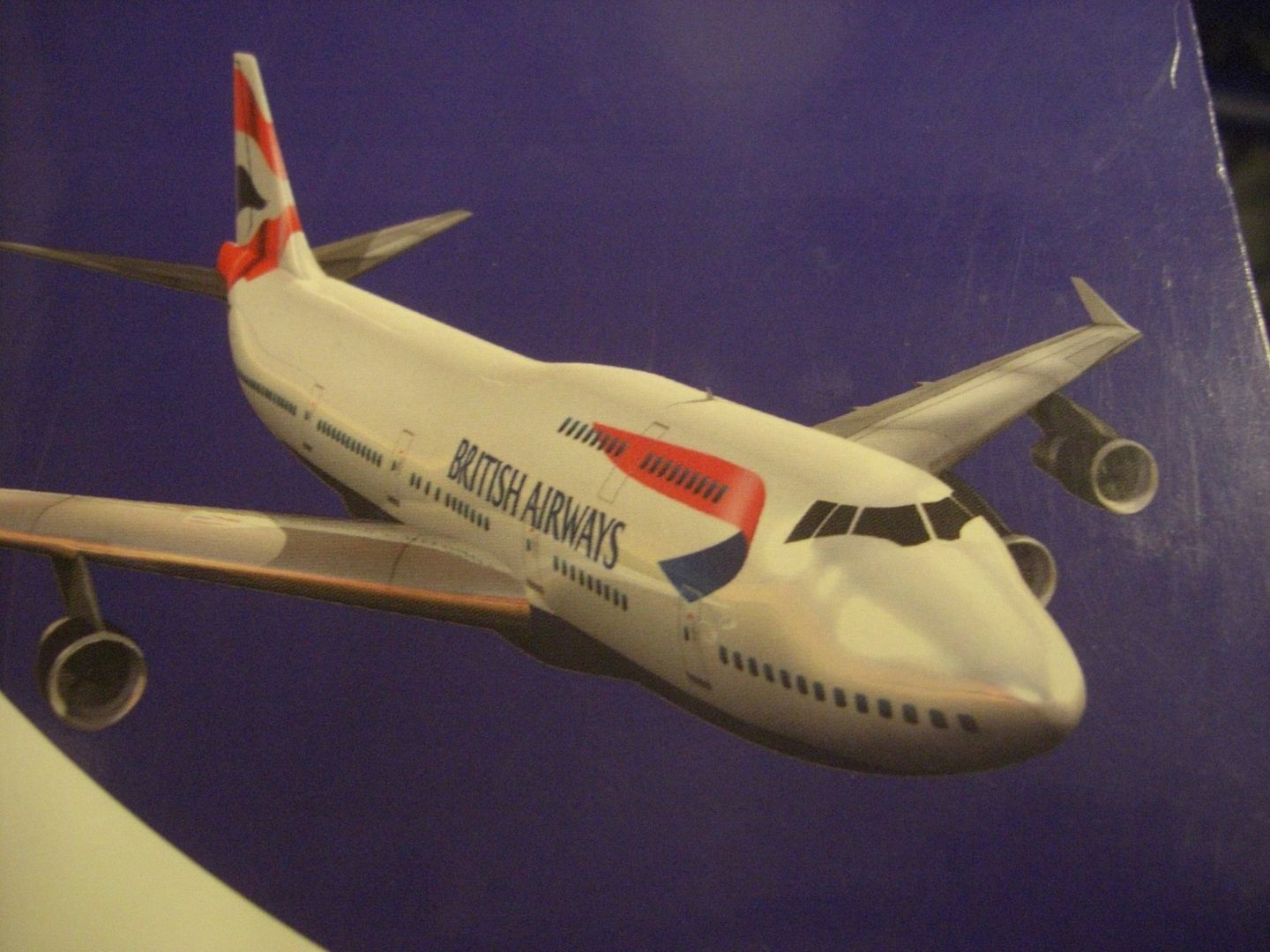 The rope to stop WTP pax wondering into the First Class cabin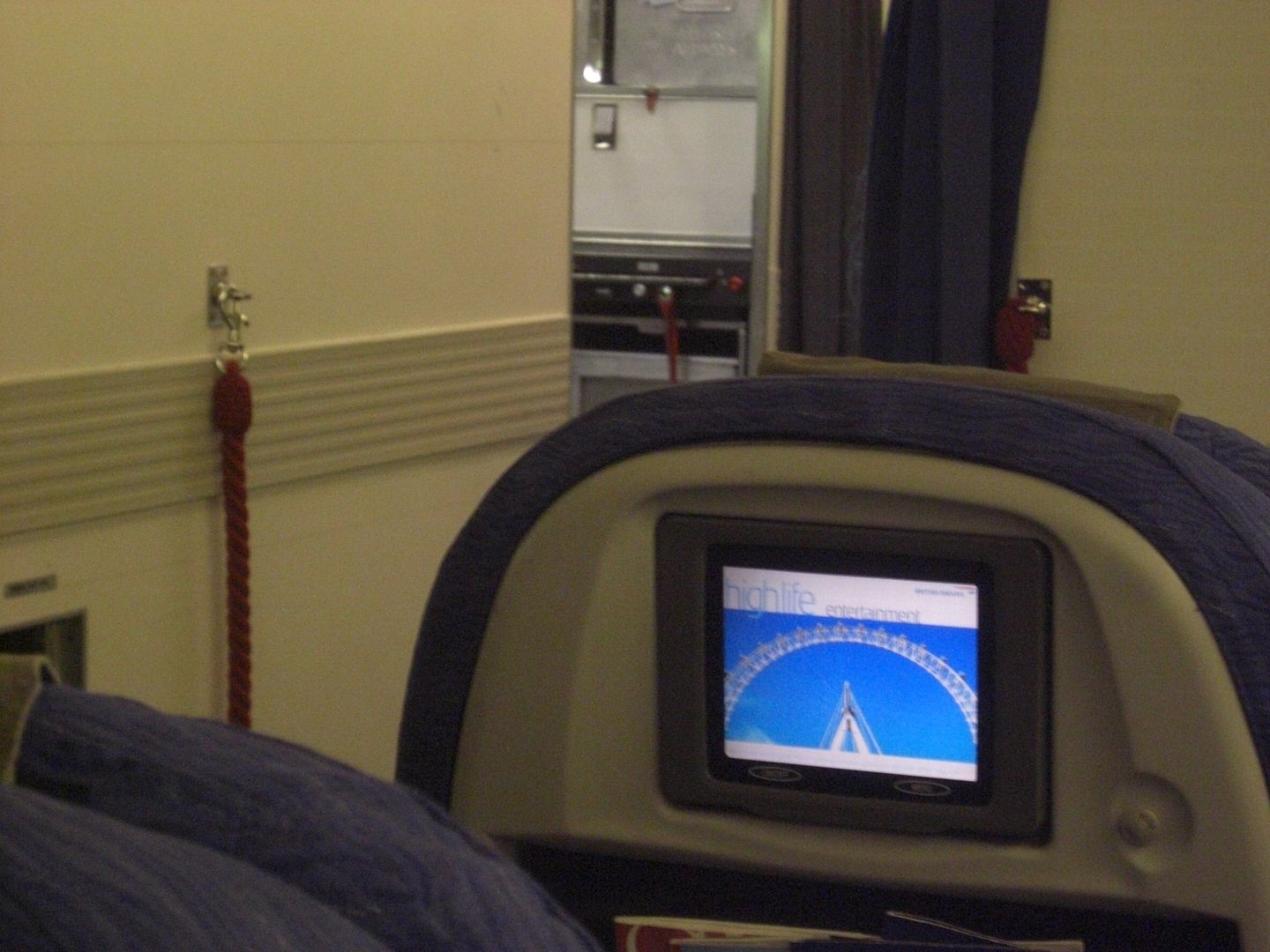 The cabin gradually filled up to around 75%. A girl around my age ended up sitting next to me. She asked if I could put her bag in the overhead. I reluctantly agreed, saying "the first rule of travelling is you should be able to lift your own bag!". What a d!@k, although that is my mantra! Felt rather bad saying that afterwards, especially as later in the flight I saw that she needed to stand on the seat, and even then could barely open the locker! She did apologise for asking me to help – I felt really bad after that! Maybe to condone my initial remark, once the 'boarding complete' announcement was made, I pointed out a pair of empty seats the other side of the aisle. I hinted big time that we'd both be more comfortable with 2 seats to ourselves, but she said "it's ok, I'm happy here". Grrrrr!!!! A few seconds later, someone else moved there.
Pushback. There was a very quiet welcome announcement from the captain, followed by the Cabin Services Director, and then finally the head of the local Mexican cabin crew (4 staff).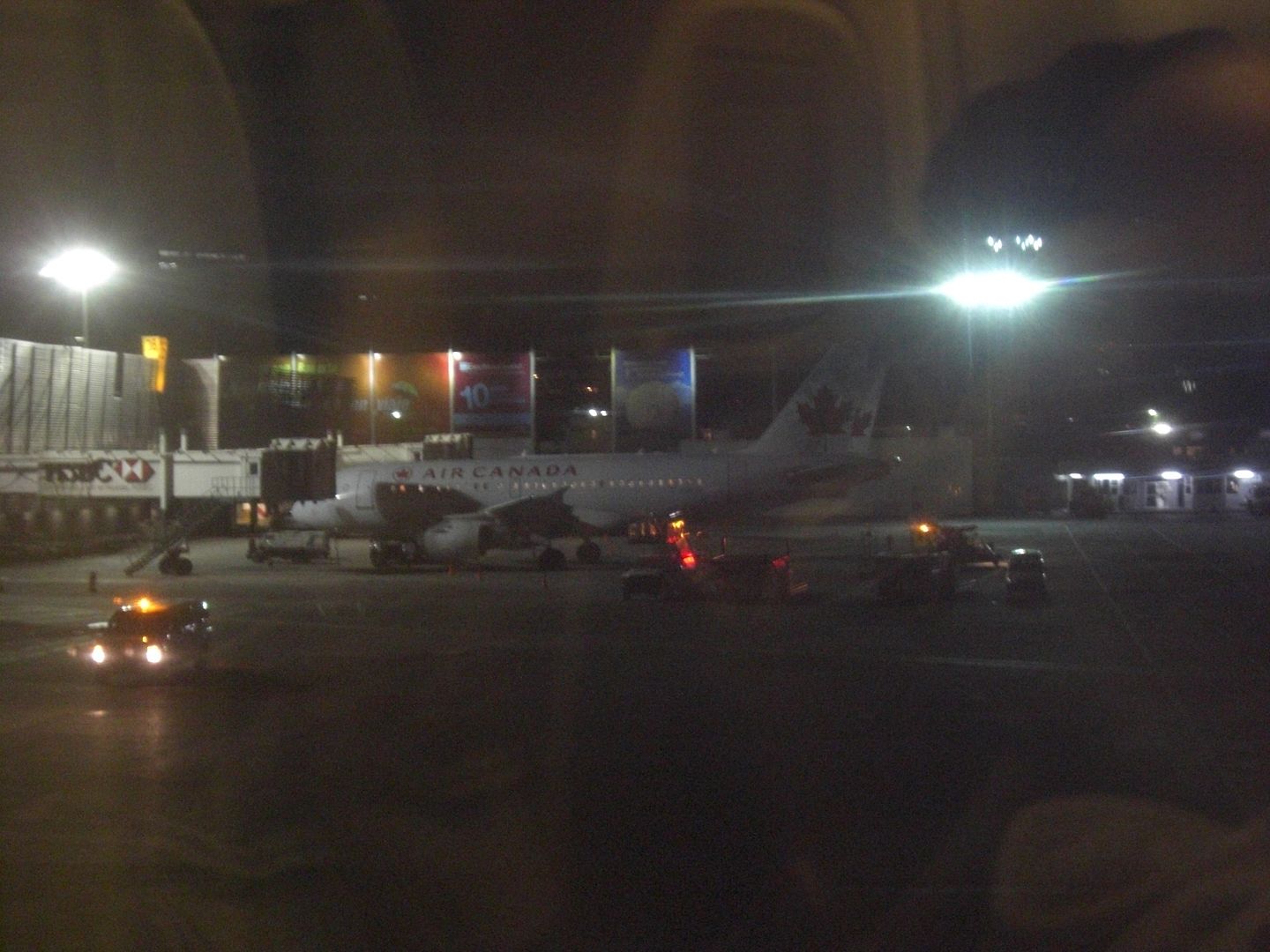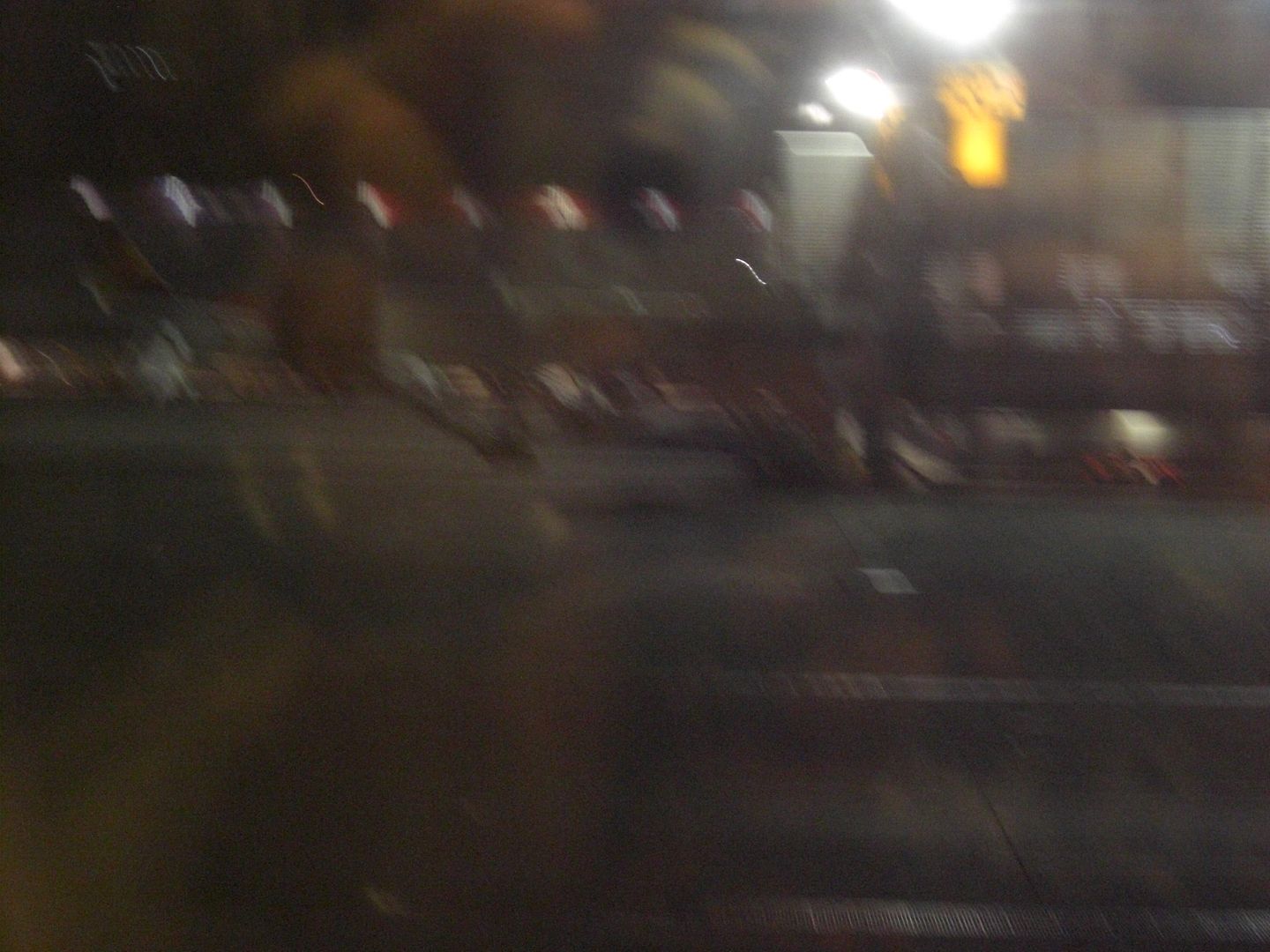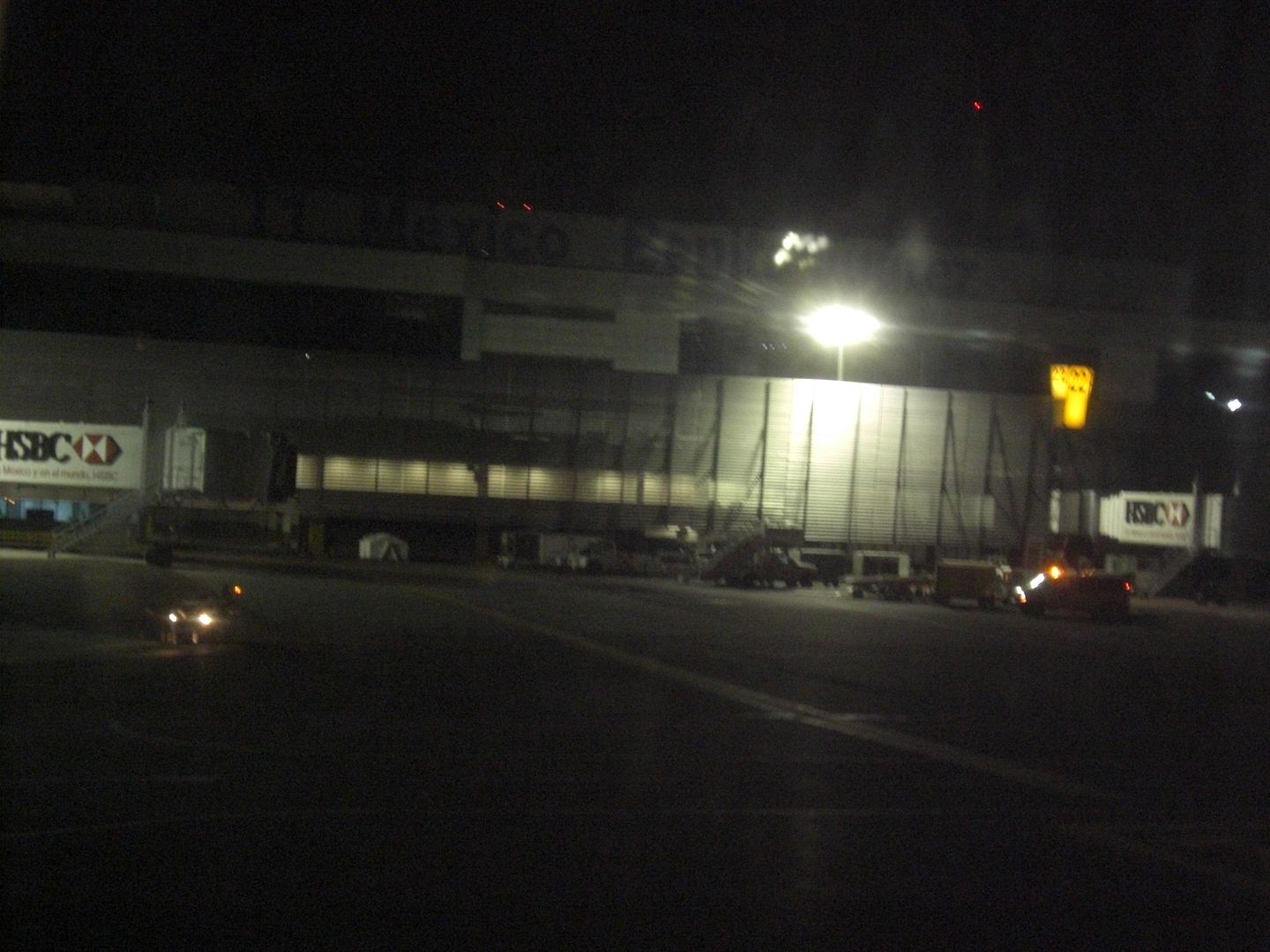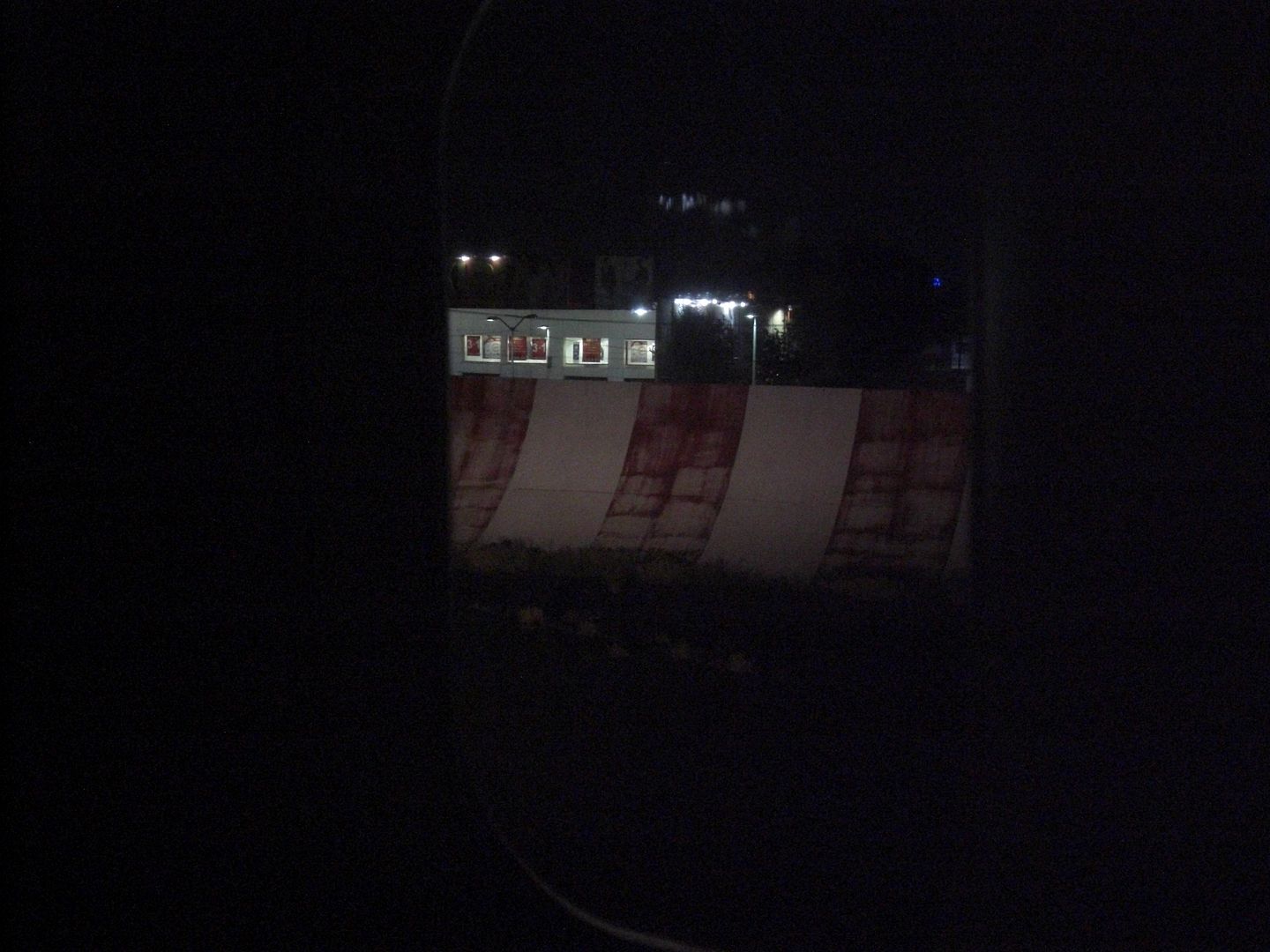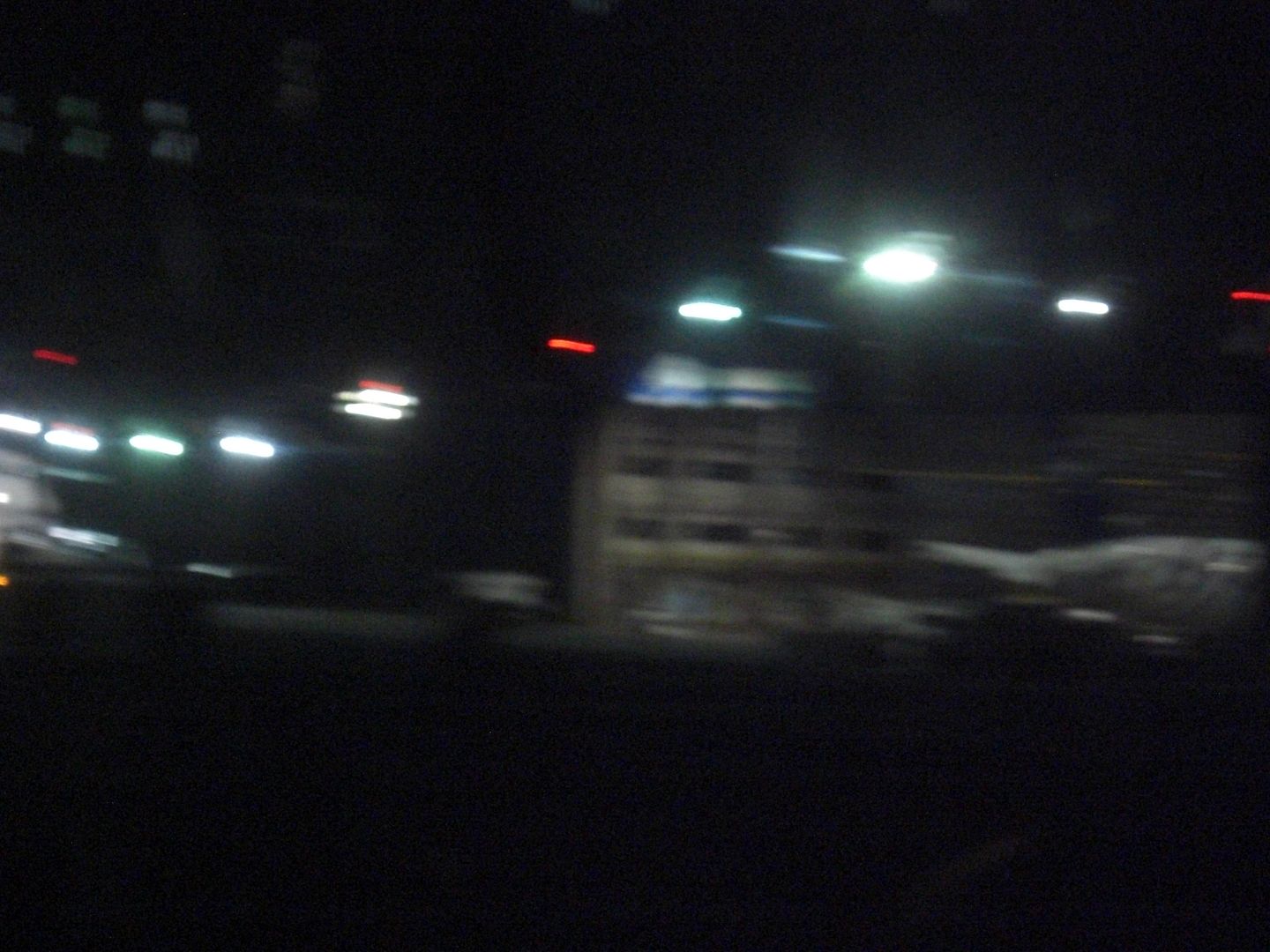 After a long slow bumpy taxi towards the runway, we took off. The views of the city at night were brilliant, although I didn't manage to get many good photos.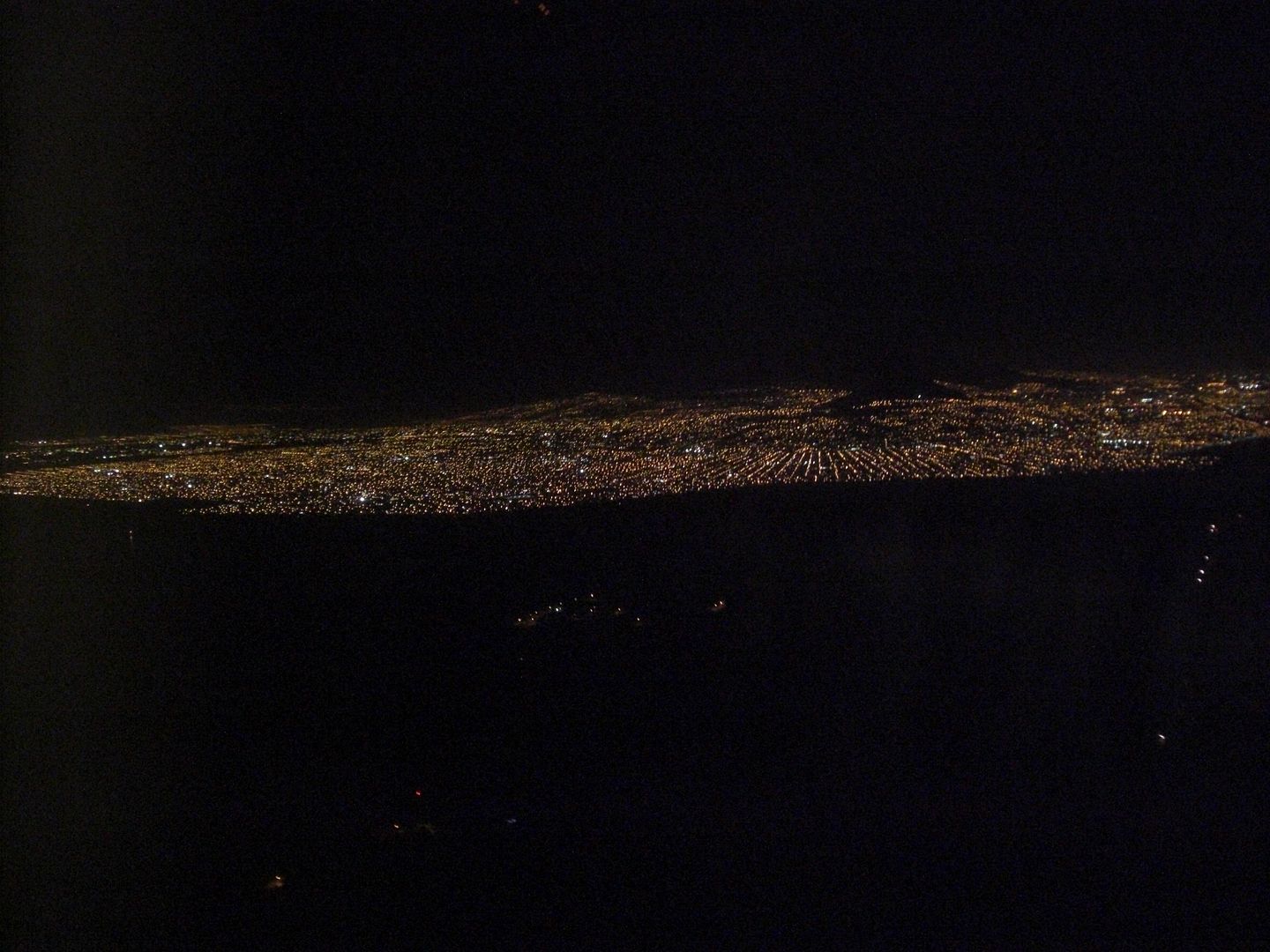 Just ten minutes after departure, a trolley was wheeled out of the galley, up the other aisle. I kept waiting for a trolley this side, but it never came. When the same guy that did the other aisle eventually arrived, he explained that with this configuration, there is always only one cabin crew. I thought it seemed like a lot of work, but he said he liked it.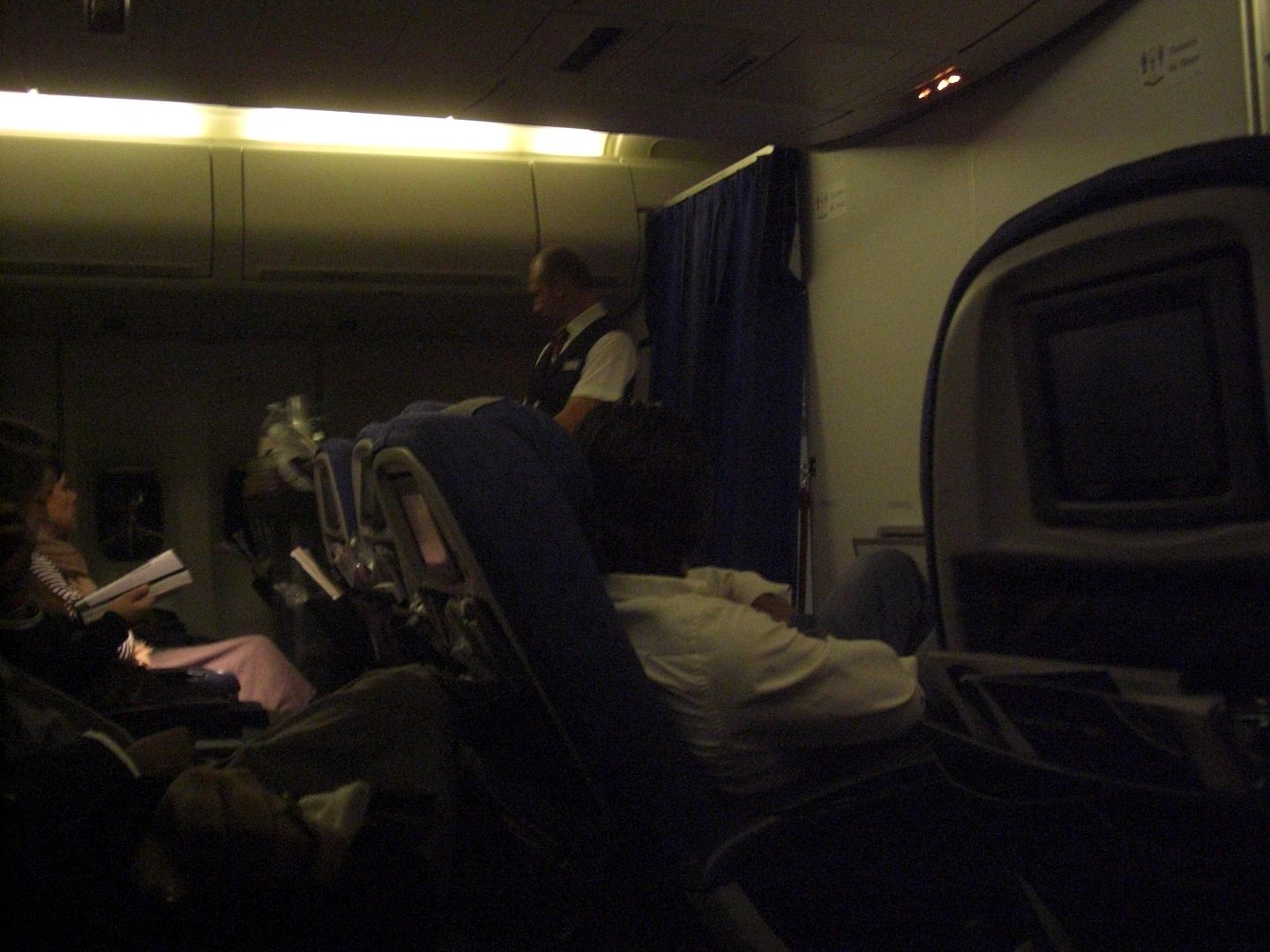 Annoying wellbeing video you have to sit though
I thought I'd enjoy some more sparkling wine
Heading towards the Gulf of Mexico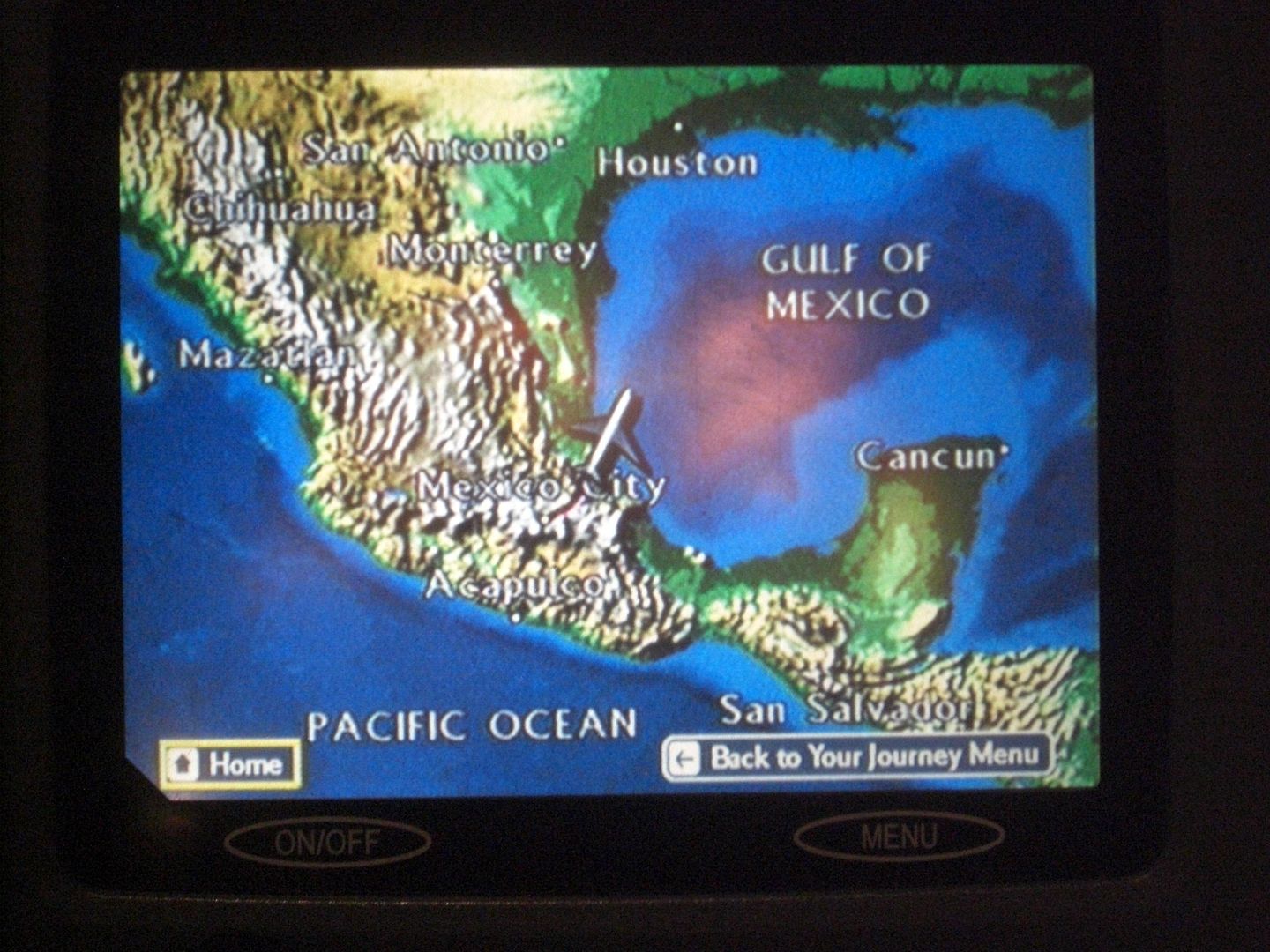 About twenty minutes later, the trolley was wheeled out again with dinner. Choices were initially "chicken or beef", but after asking for clarification, I was told it was "beef with potatoes, or chicken and rice". I went with the beef, which was really good. I wasn't such a fan of the salad, but the dessert was good (even if I couldn't get it into focus!).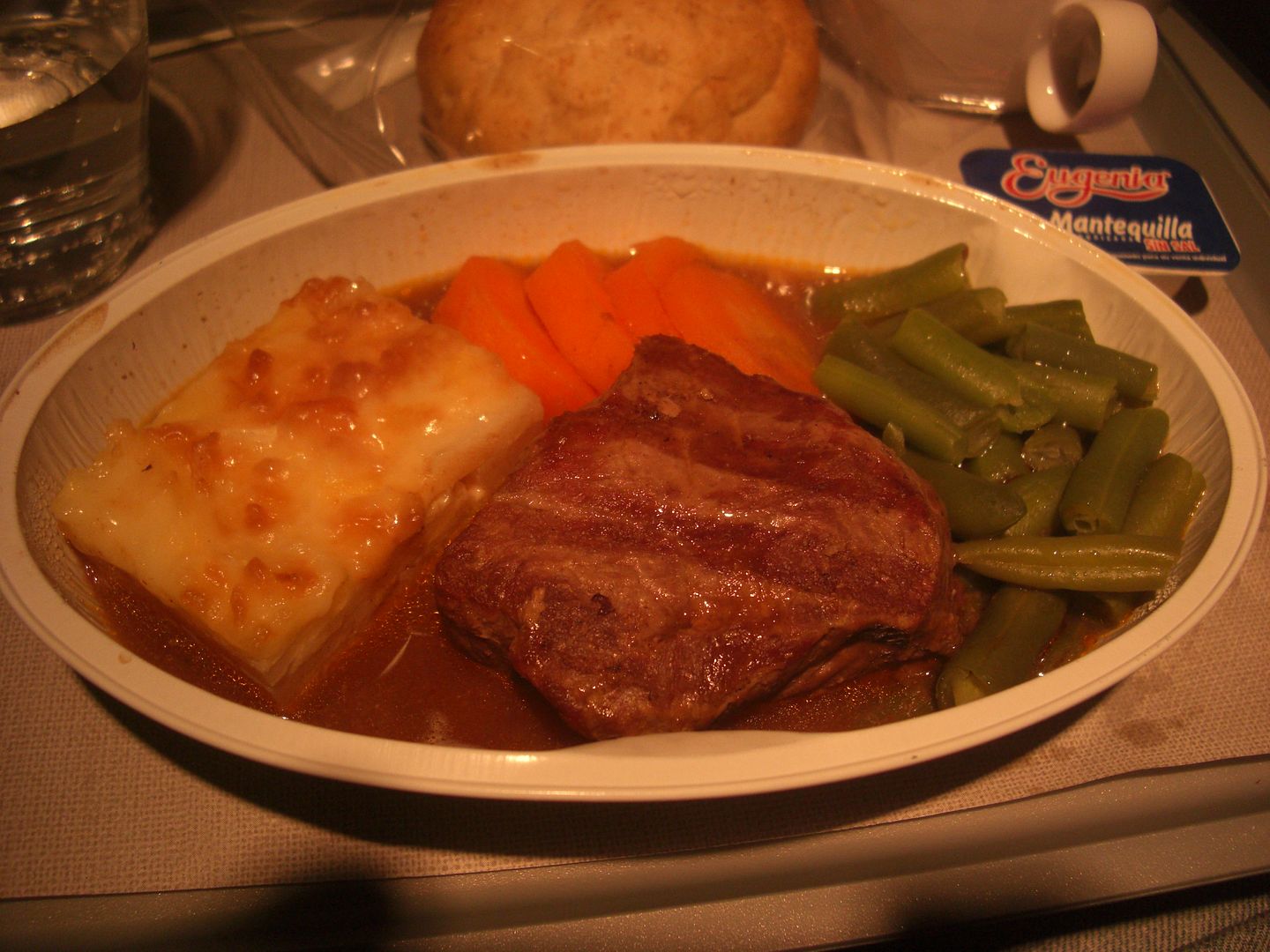 Once the meal trays were cleared, the crew came around with duty free – I bought a litre of Gin for GBP 11 – not bad, and a pound cheaper than FR. The lady sitting next to me seemed friendly enough, and we ended up chatting for quite a while. She was moving to Madrid. I asked her why she was flying BA, and she said she was told it was better than IB – very true! She said her friend was flying economy, and she was going to ask to sit next to him, but was told at checkin that her booked seat was better – she didn't actually know that she was in premium Y!
I watched Super 8 during the film, which was quite good. I stopped it about half an hour after dinner, and had a look out the window (straight after takeoff, we were all asked to shut the window blinds) – what excellent timing, as we were just flying past New Orleans. Looked great by night.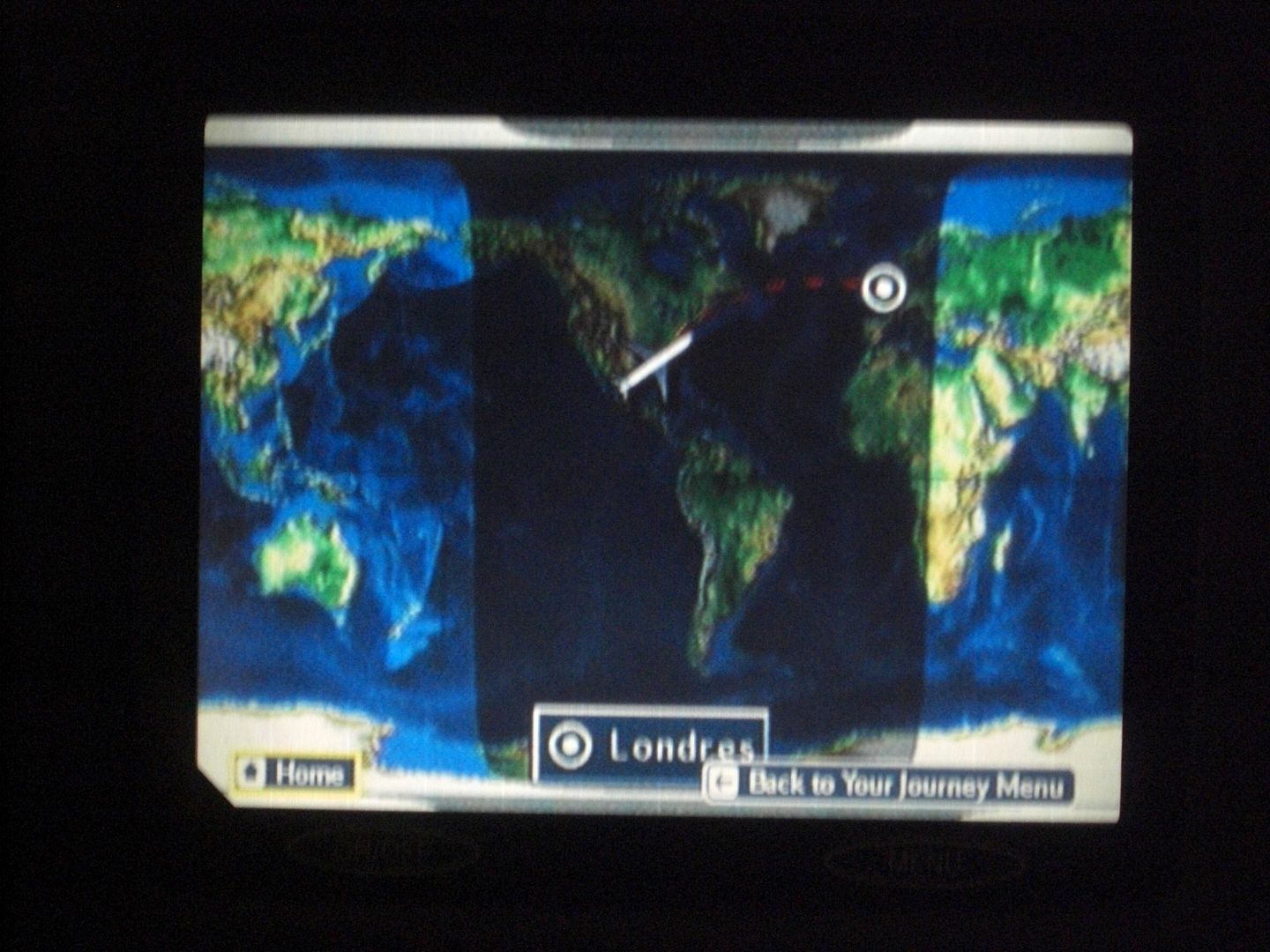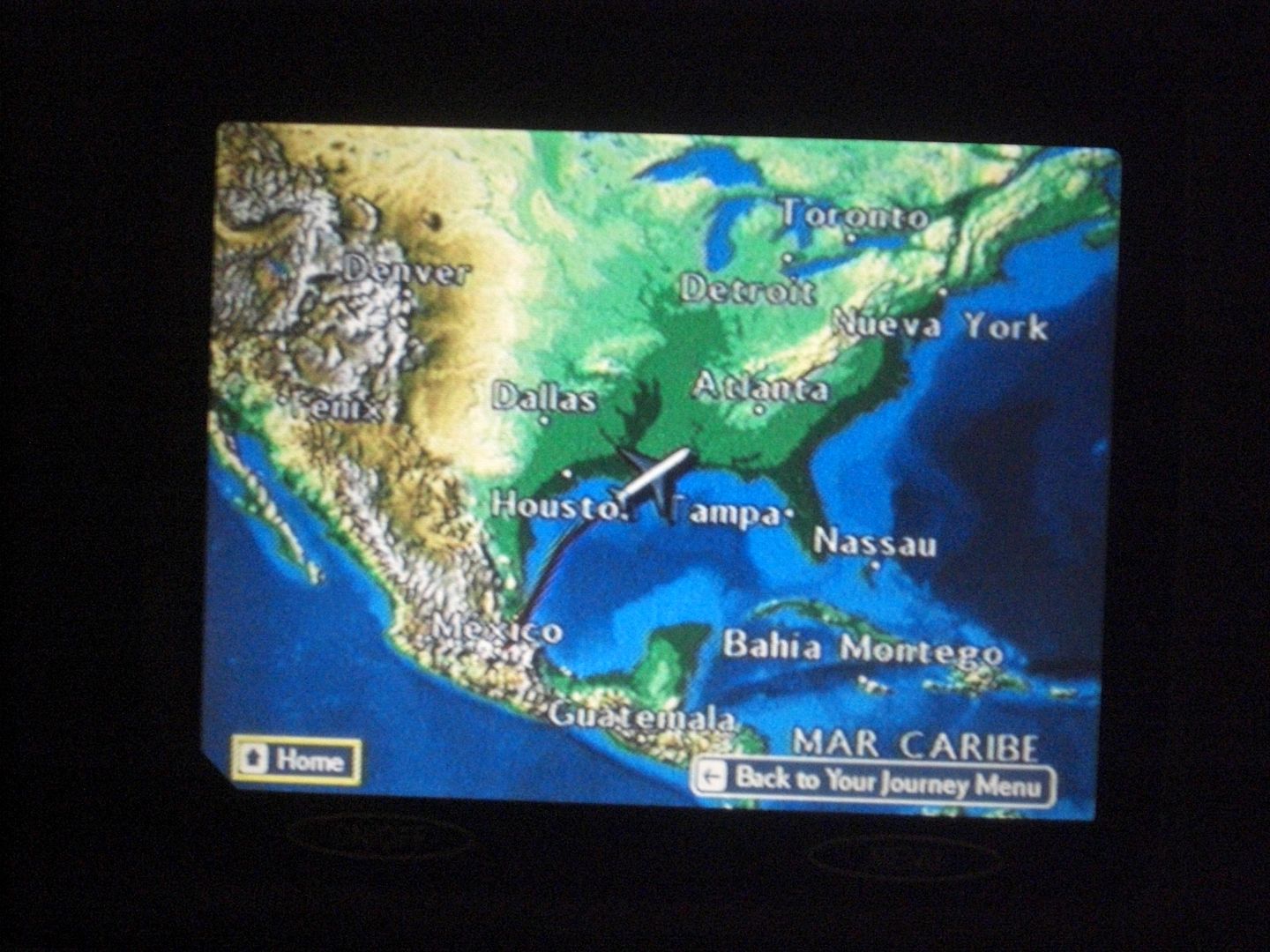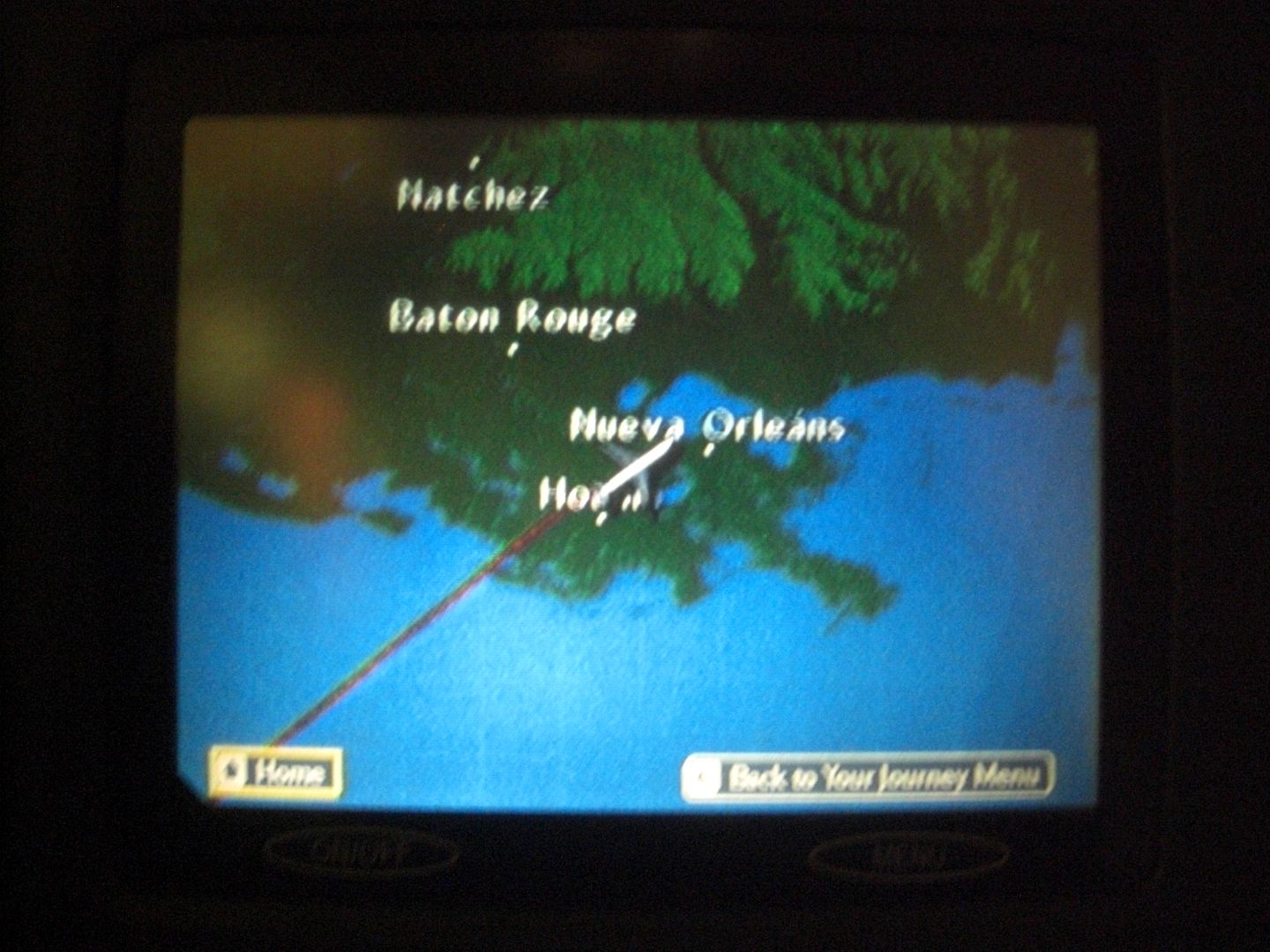 http://my.flightmemory.com/shefgab
Upcoming flights: AMS-RIX-BUD-VDA,ETH-TLV-FCO-LHR,STN-TXL-LCY,LTN-CPH-LTN,LGW-SZG,MUC-LHR