This is the Part VIII of this trip report, and it is clearly that this is the time for me to go back home.
After the KLM flight, I arrived LHR terminal 3 at around 15:00
First look of Terminal 3, impressive VS logo
Inside
Entrance for other airlines
Queued for 45 minutes for the VAT refund and I planned to check-in for my flight on 22:05
SQ's check-in counters is in area E
First Class counter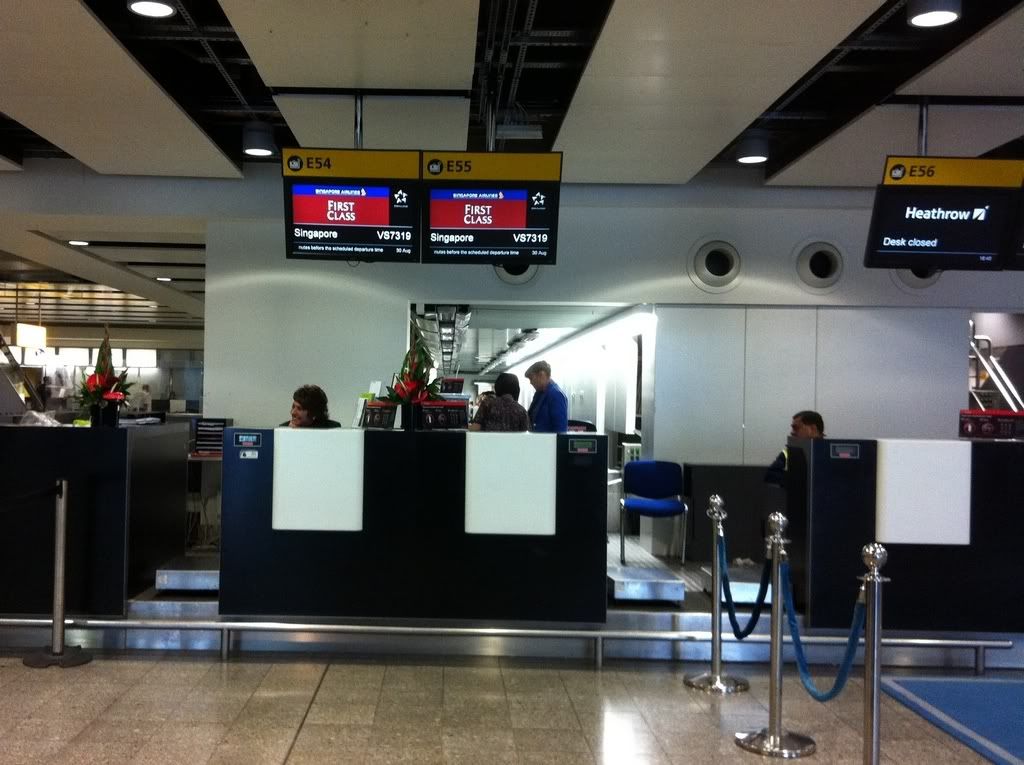 I approached to the E54 counter and ask the lady
Me: "Excuse me, can I check-in for SQ321?"
L: "No, you are too early." (Without any facial expression)
Me: "Are you sure?"
L: "Which class are you in?"
Me: "Suite"
L: "Your passport please" (Seems don't believe me)
After few taps to the system, she squeezed some smiles finally
L: "Please place your luggage here"
L: "This is your boarding pass, please check your gate at about 21:00"
Me: "Thanks"
Actually I didn't feel very comfortable with that lady, but I told myself not to complain anything, just enjoy the experience for the Suite Class!
Had a great chat with my friends at Costa till 20:00, and it is the time to go airside
Fast Track entrance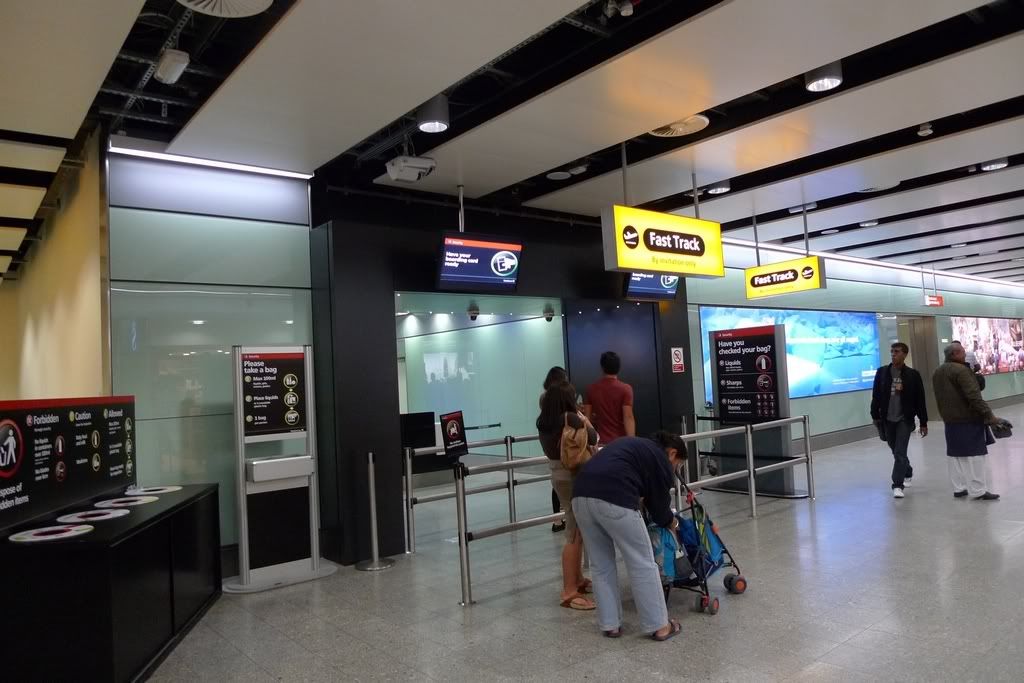 Passed through the shopping mall, I found the Silver Kris Lounge finally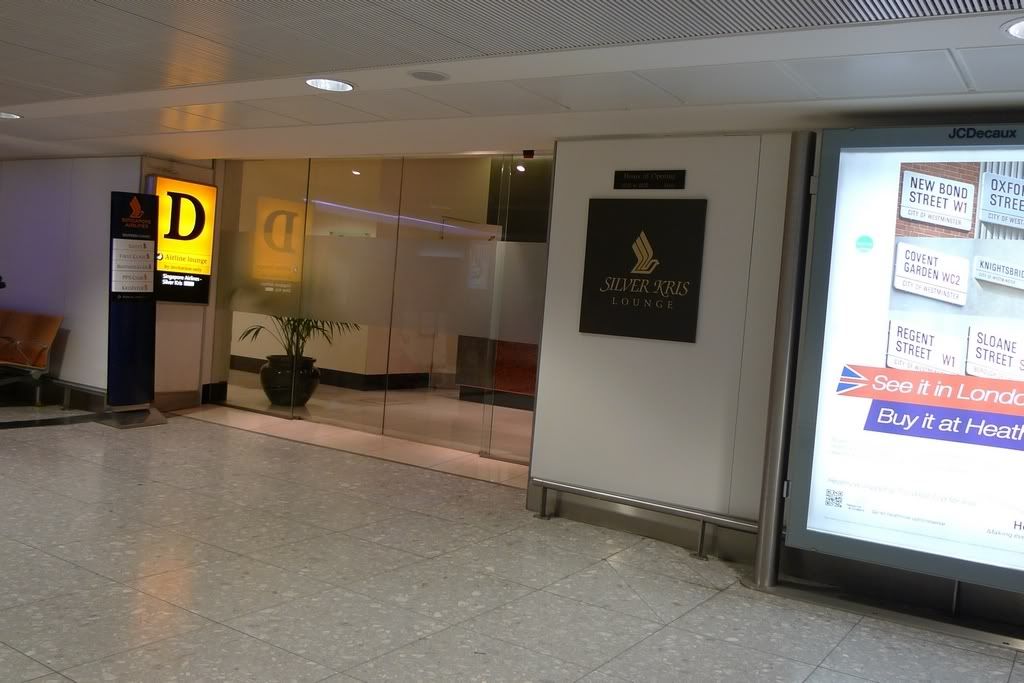 First Class section, Business Class section is at upper level
First Class section, with 2 other people
Buffet area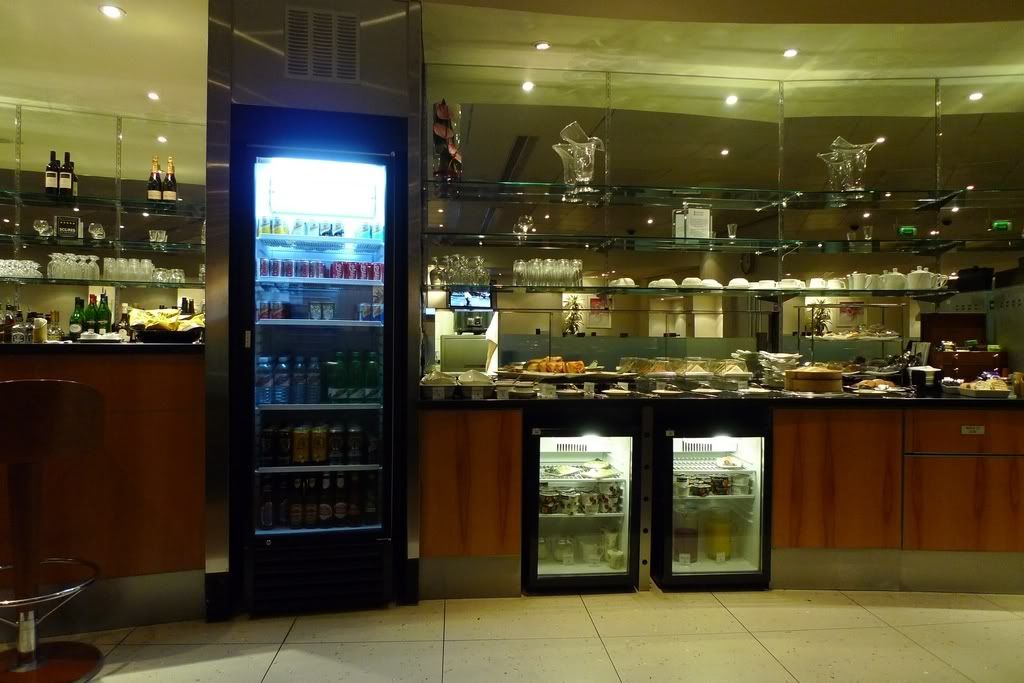 Food from the buffet
A La Carte menu
Sausage "N" Mash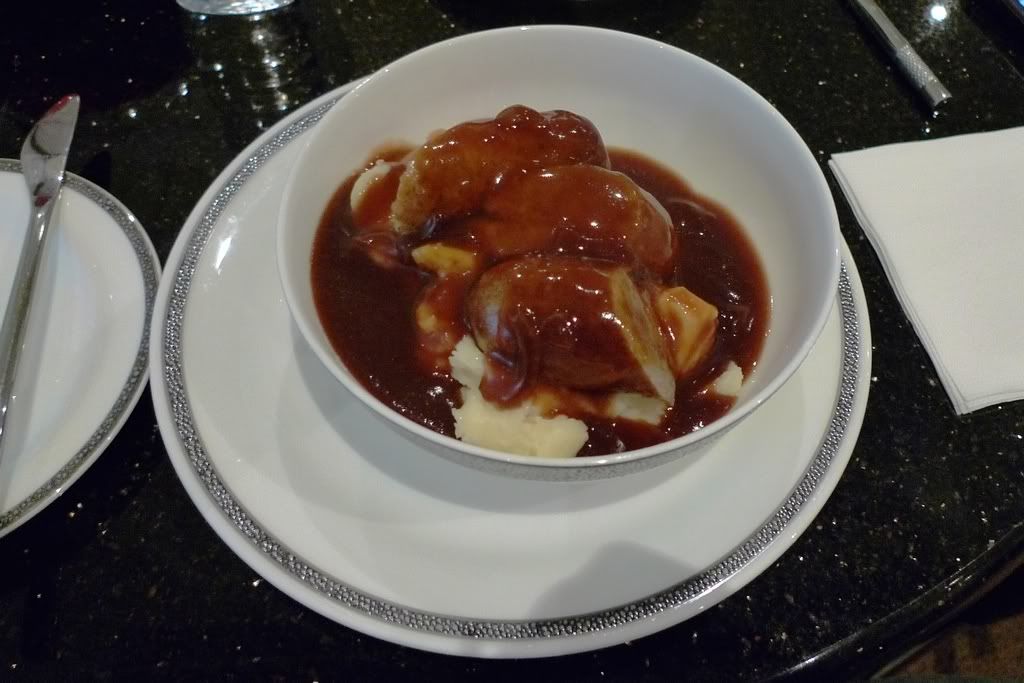 Dim Sum Selection
With the new all-business upper deck A380 to LHR, the seat plan have to be changed soon
If I have a bigger house, I would buy one and hitch one at the ceiling
Gate number released and I found the Lounge First Section was empty, so I proceed to the Gate 5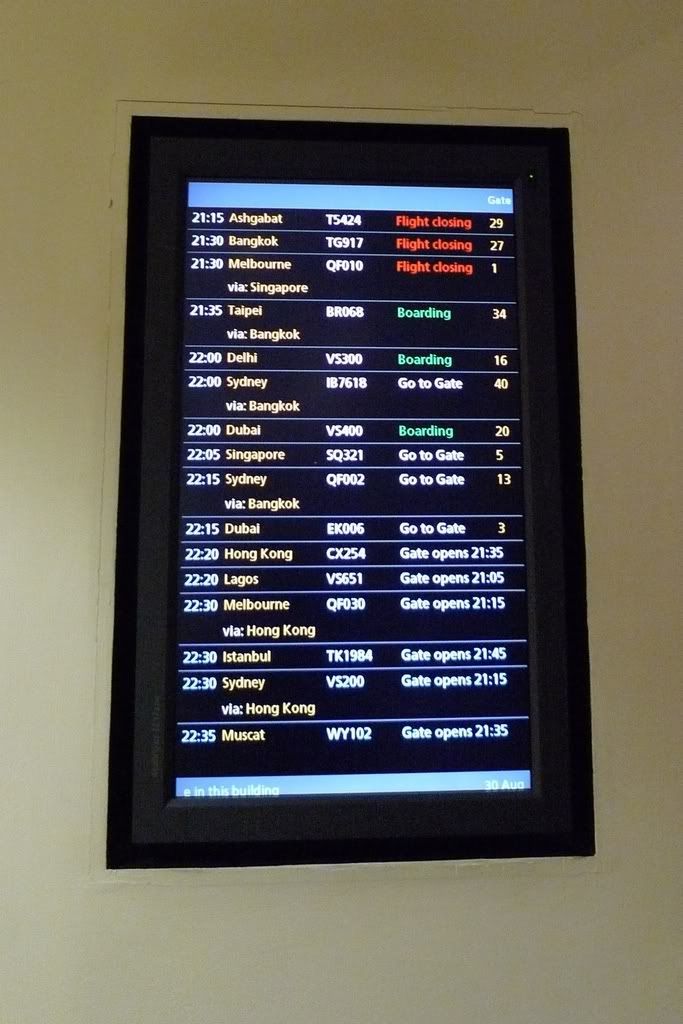 30 August 2011
London Heathrow (LHR) – Singapore (SIN)
Airline: Singapore Airlines
Flight: SQ 321
Aircraft: A380-800
Registration: 9V-SKB
Seat: 3A (Suite)
Gate: 5
Arriving Gate: B4
Gate 5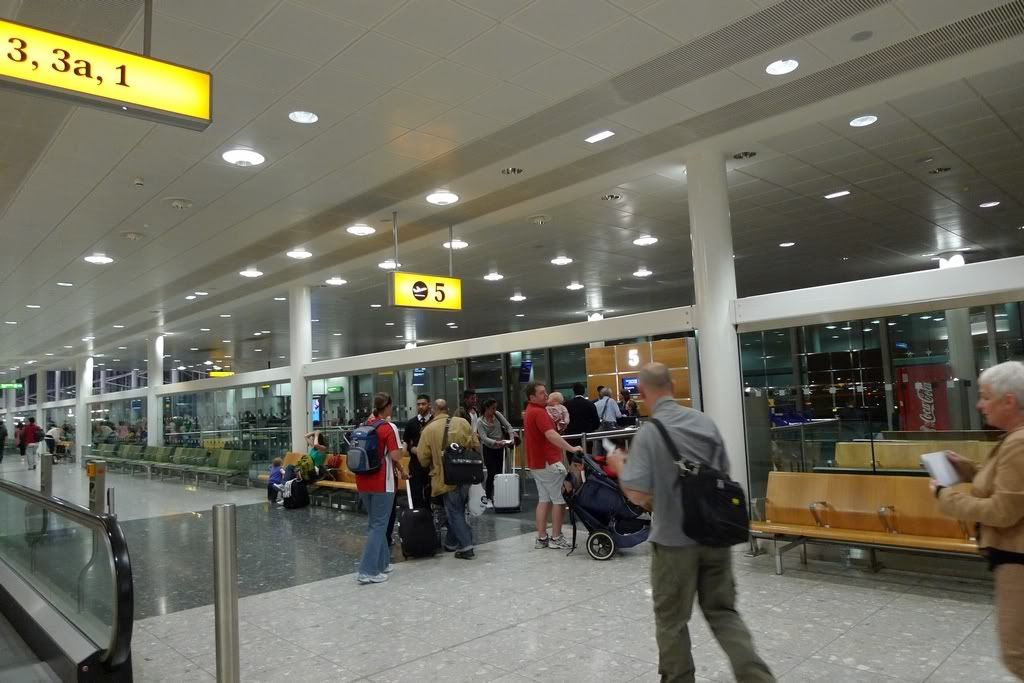 There was a staff standing in front of Gate 5 to check boarding pass, and diverted those in Economy Class in main deck to Gate 5a
Boarding Pass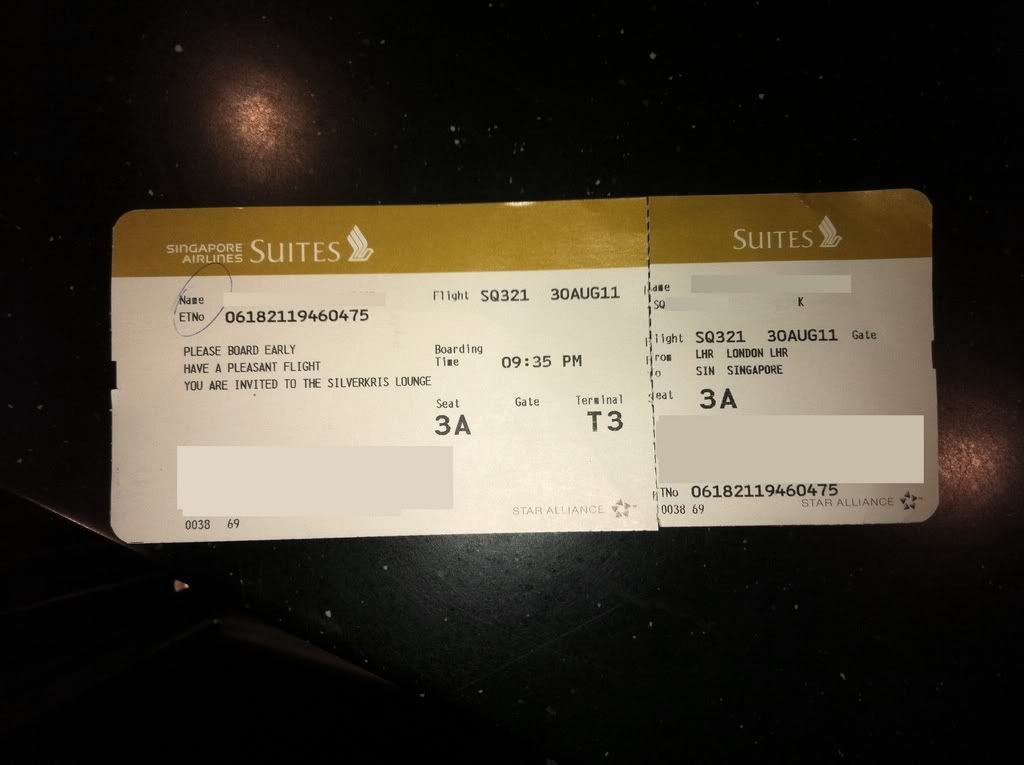 The gate agent was surprised I was there that soon as the aircraft was not ready to board yet, she recommended me to go back the lounge but I said I am OK to wait at the gate
Please take a seat
Reserved seats for Suite passengers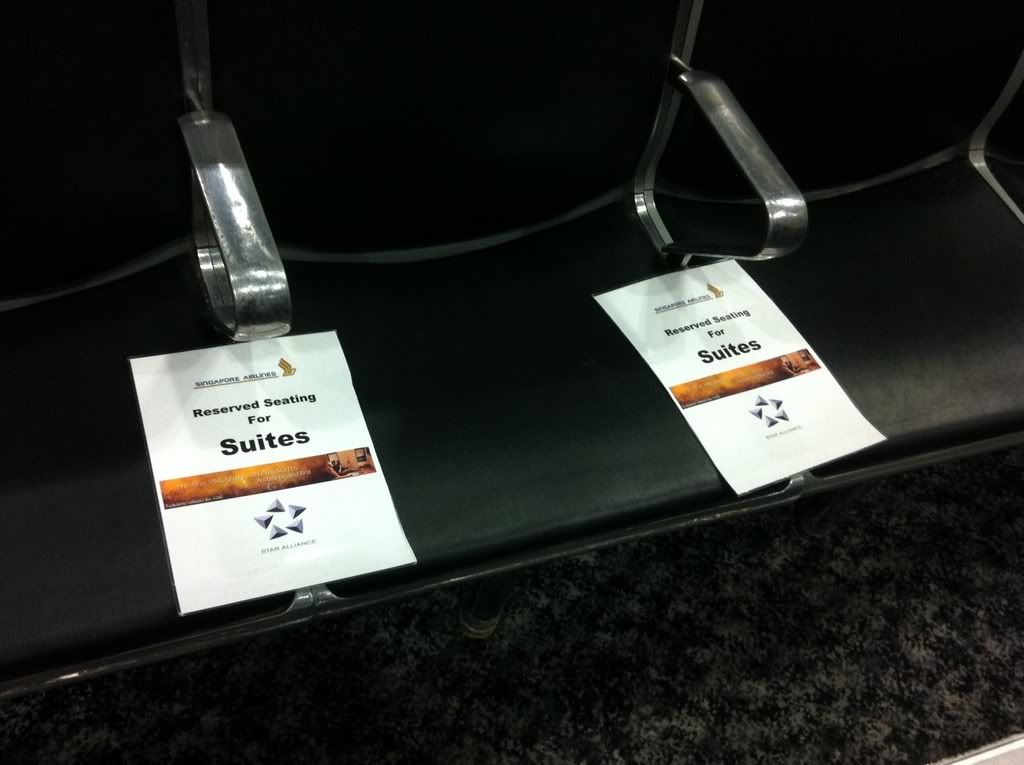 Door A at Gate 3 to upper deck, and Door B and C at Gate 3a to main deck, Suite passengers have to go to the Door B side to board
I was onboard at 21:30, at the seat 3A
View from 3A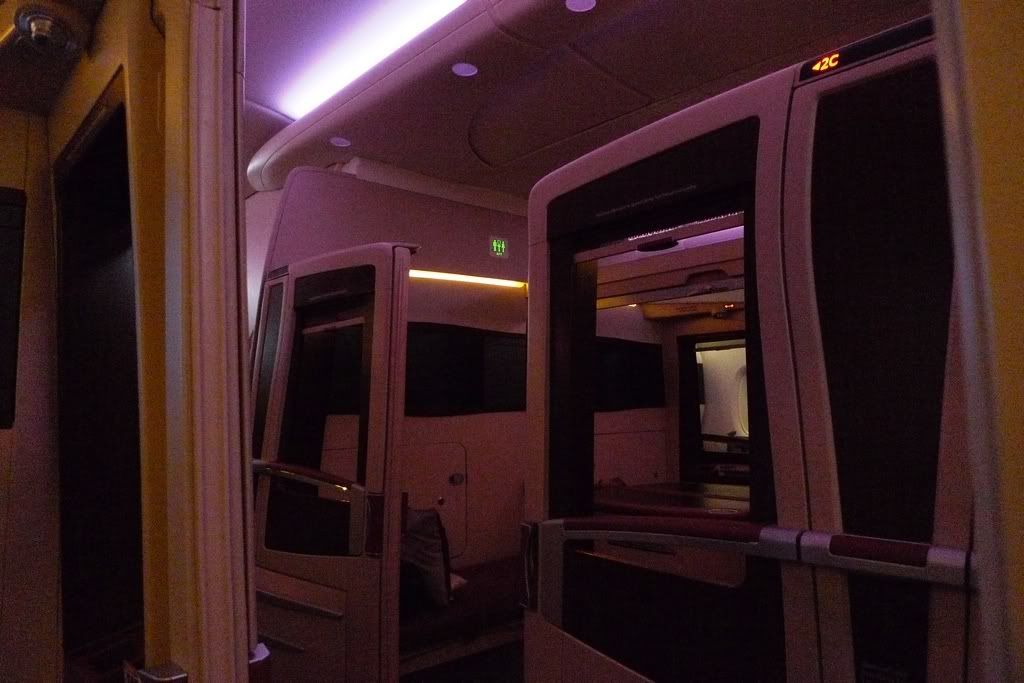 There was three passengers in Suite including me, in 1A, 2K, 3A. love the quiet flight!
The flying time would be 12 hours 20 minutes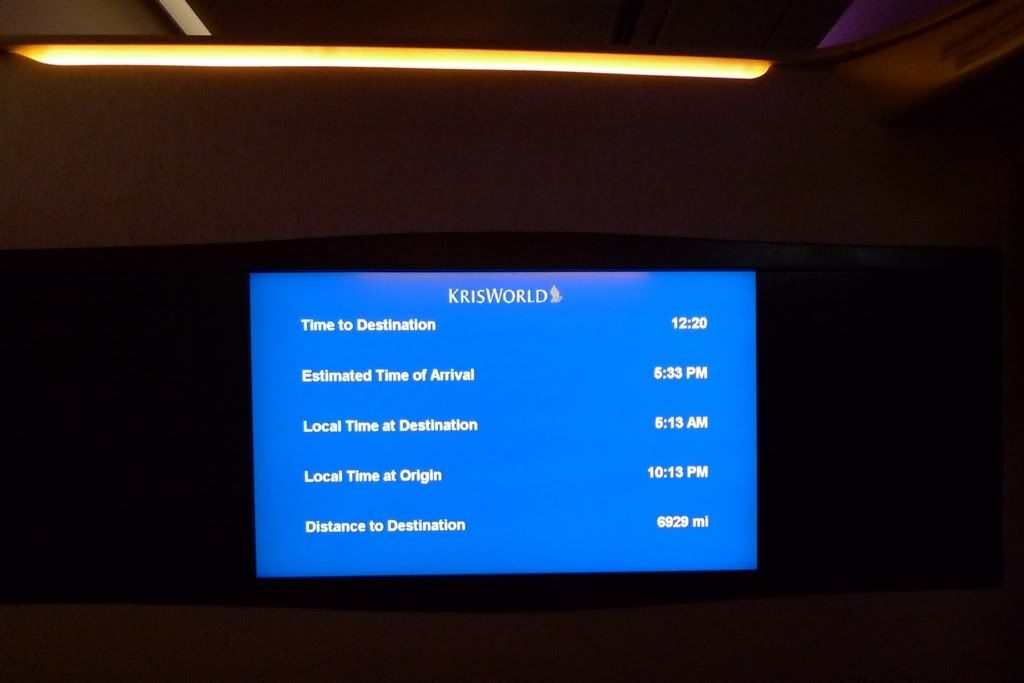 Going back Asia soon
We pushed back 10 minutes late, but there wasn't any queue for take off, so we ere airborne at 22:25
The friendly FA told me there were Cashew nuts and honeyed walnuts on board
I chose both nuts and the Dom Perignon 2000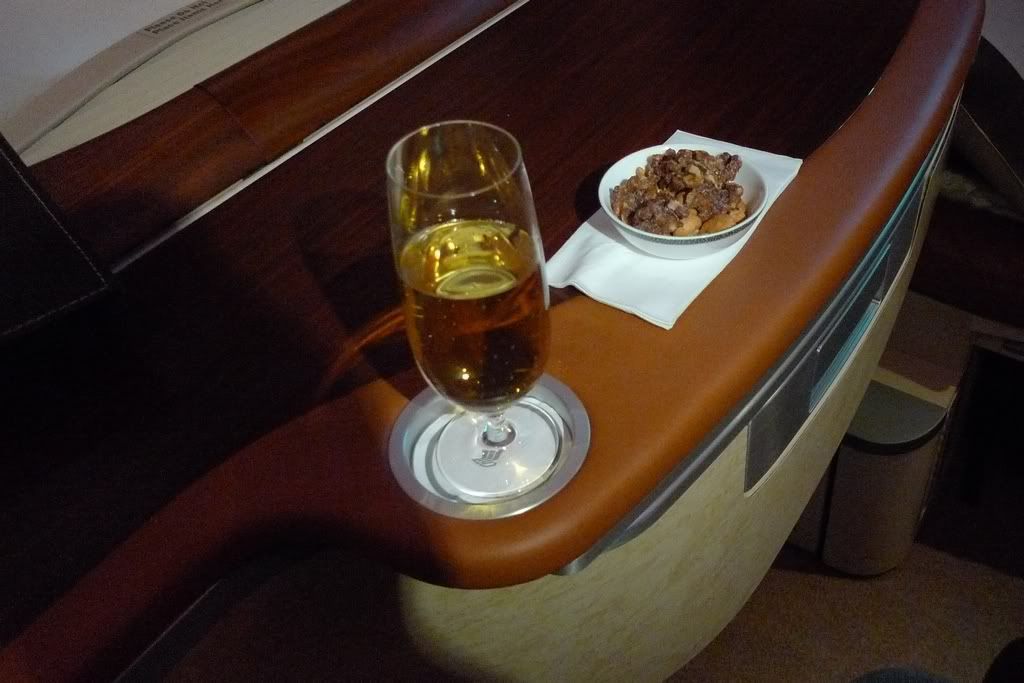 Meal started, after reading the menu, I asked whether I can have both appetizers if possible, and the answer was positive!
Appetizer 1
Chilled malossol caviar
With melba toast and condiments
I found the taste was different from the outbound flight, it is much salty this time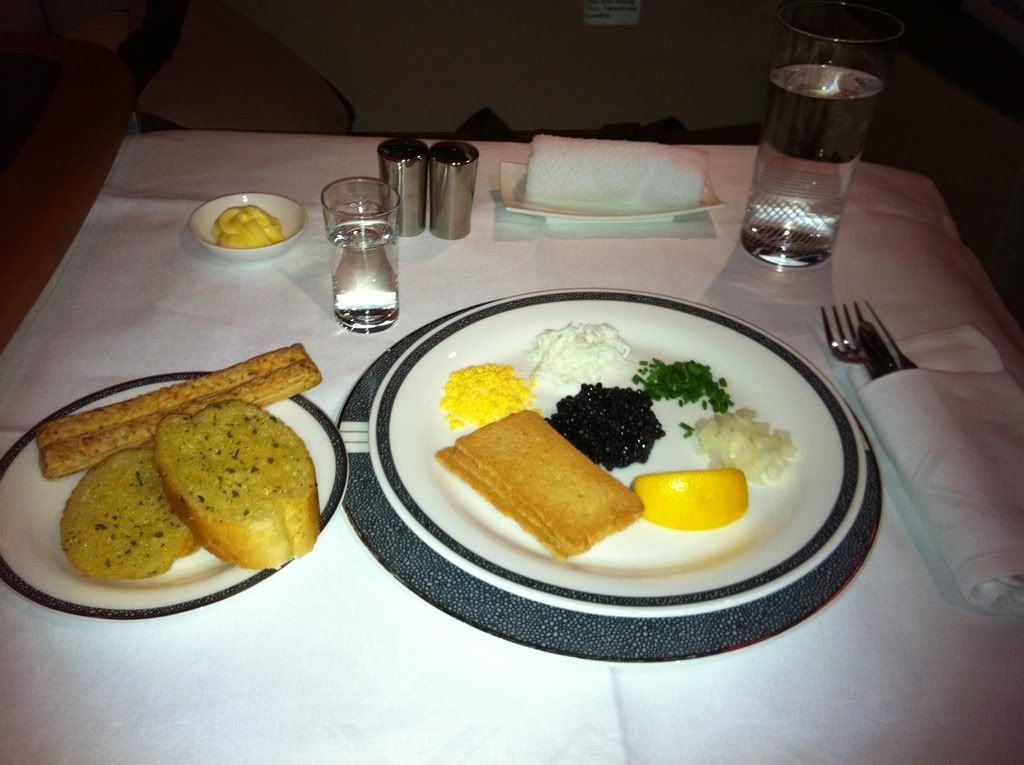 Appetizer 2
Cauliflower panna cotta with smoked salmon, lemon oil and salmon caviar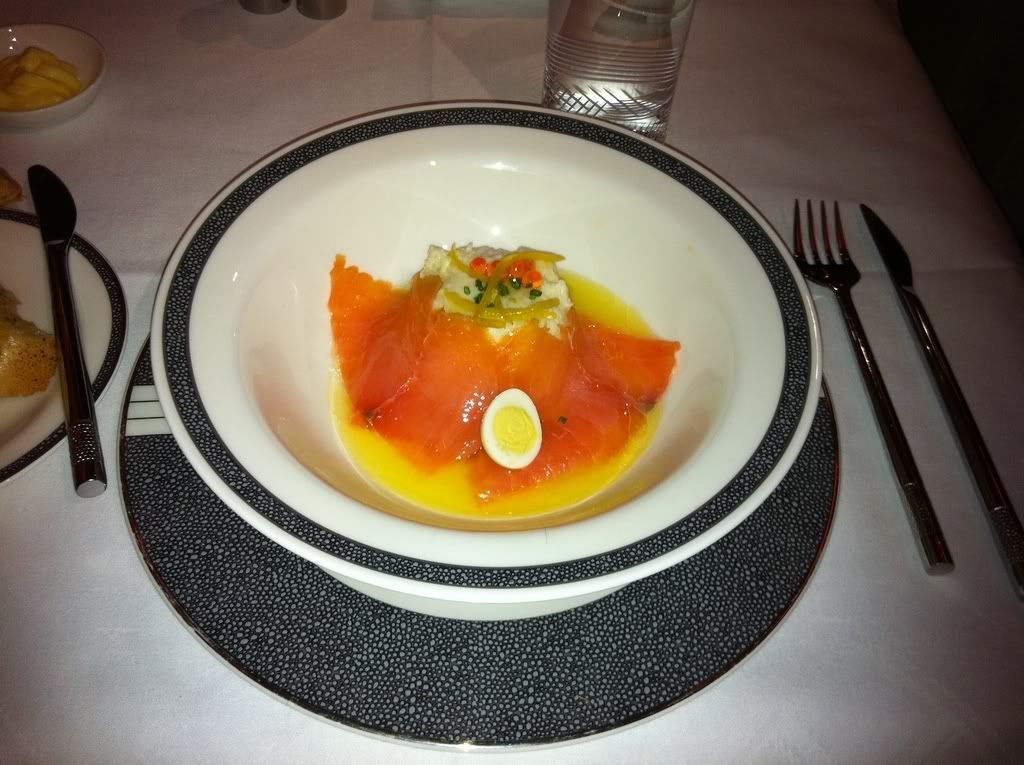 Soup
Chilled carrot soup with crispy prawn, lemon grass cream and crunchy vegetables
Creamy and tasty!
Main course
Pan fried medallion of pork loin in provencaie sauce, seasonal vegetables and gratin potatoes
Sorry, overdone…dry…hard…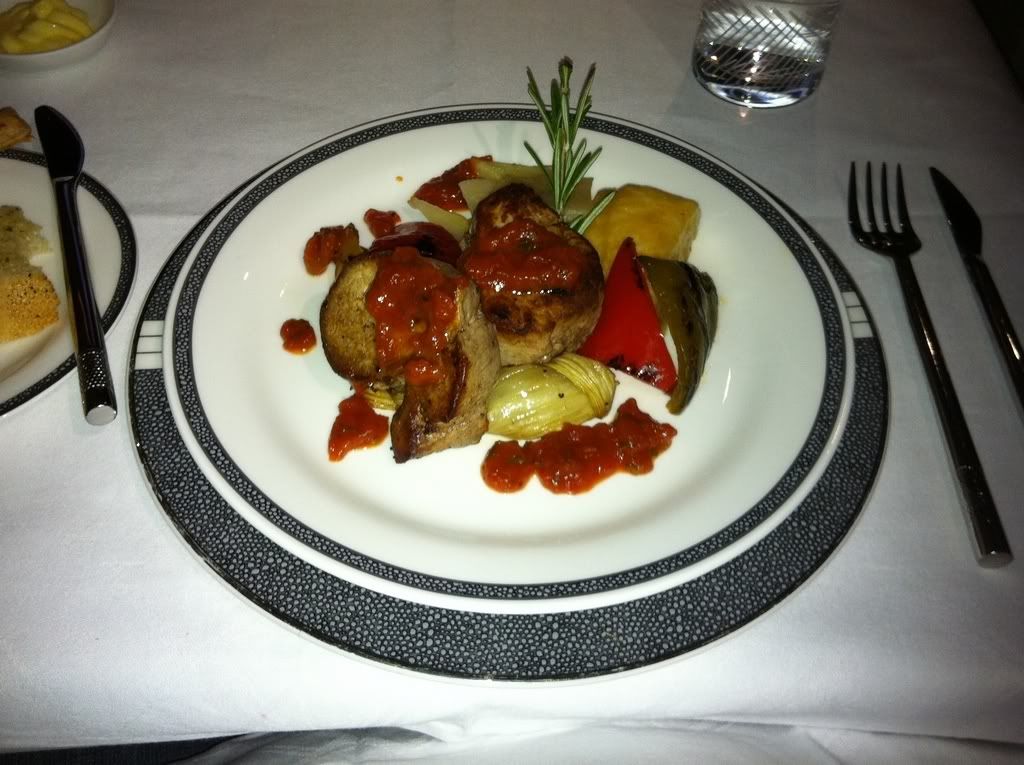 Dessert
Milk chocolate mousse with vanilla ice cream, chocolate sauce and fresh raspberry
I was totally full so I skipped the cheeses and fruits….
September reading materials were available already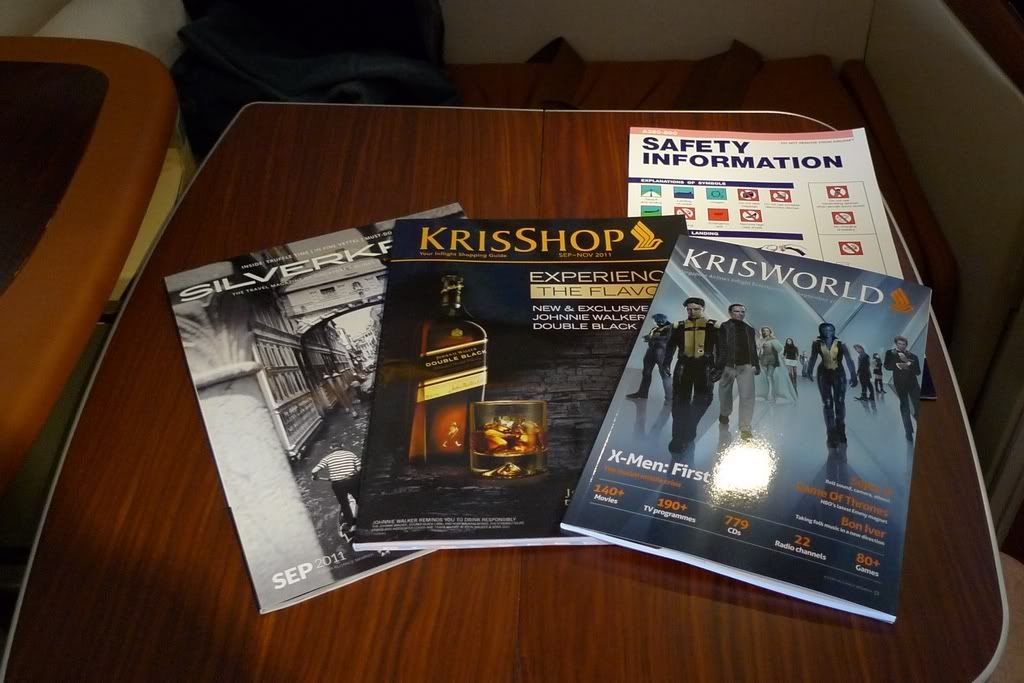 Washroom visit
The "A" side washroom is larger than "K"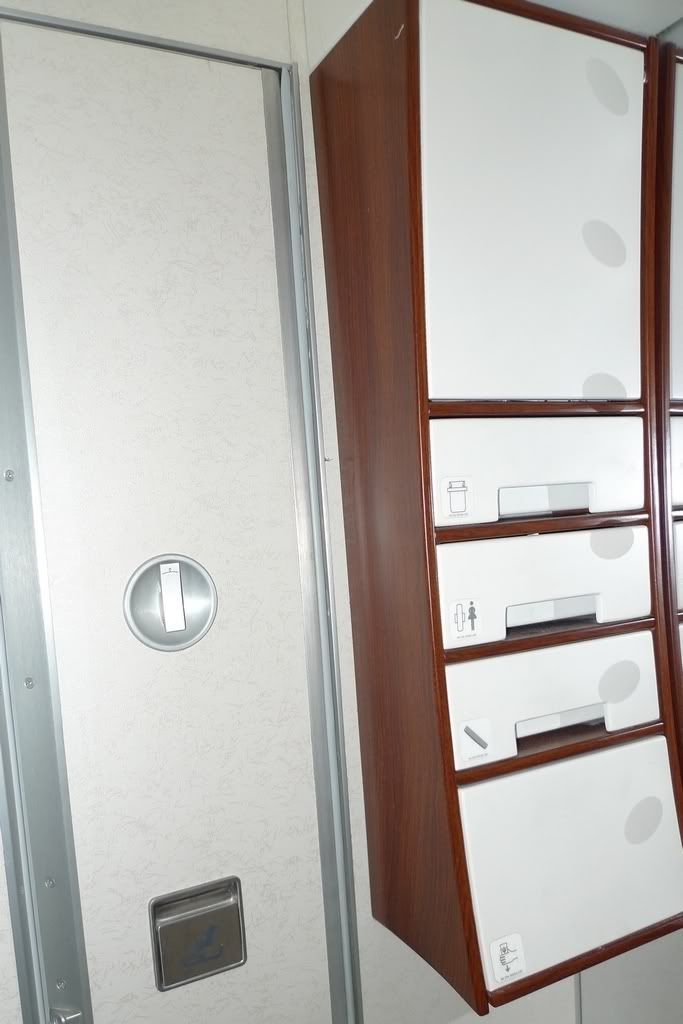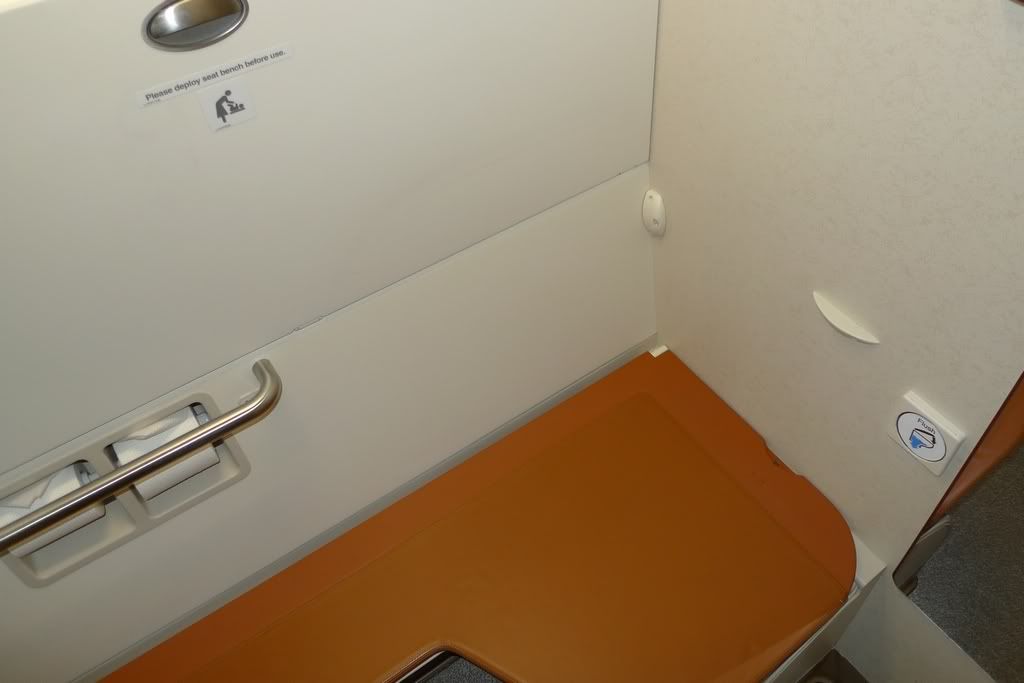 I changed my sleeping suits and my double bed 3DF was ready, thanks for the FAs offering me that!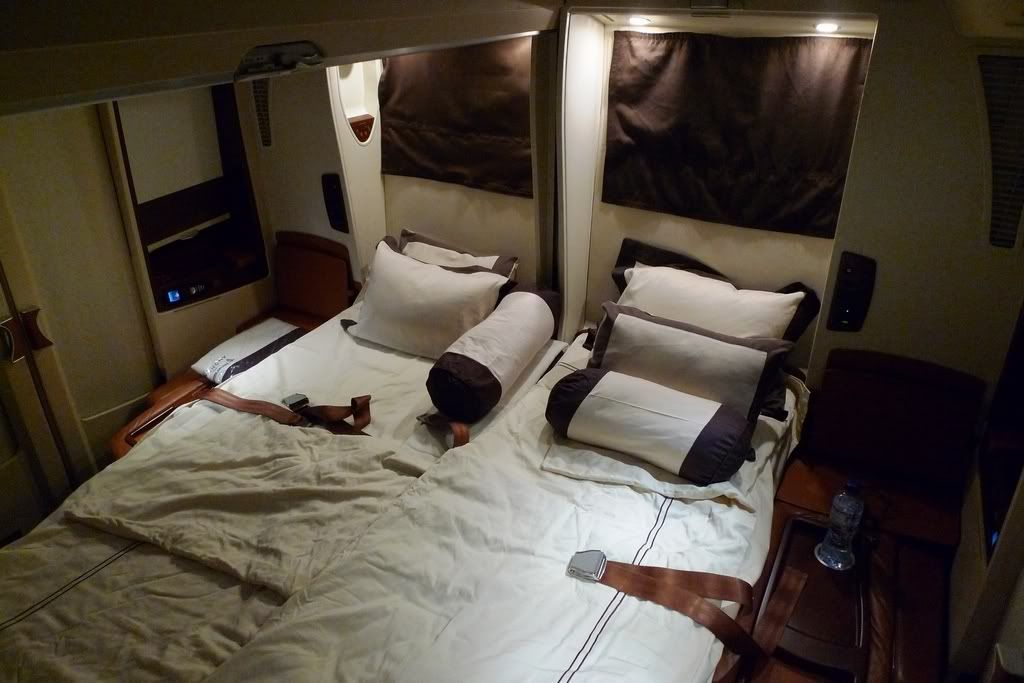 The double bed was made by two single beds so you can feel something hard in between the beds. The FAs put some bankets at the gap so it made the bed more comfortable, nice!
My bedroom with two screens
I slept tight for 6 hours, the very first time in my life
I went back to my seat 3A, and read through the menu.
There was "Chicken coronation wrap" in the light bites column, my favorite food in UK and it cannot be found in Hong Kong, so I ordered one although it was close to the meal time.
Chicken Coronation Wrap
Spicy prawn Wrap
I was impressed by the quality as I though the wrap was prepared ten more hours before, but the wrap was still in good shape, and good taste too!
45 minutes later, breakfast was served
Fresh Fruit Plate
It was 15:30 in Singapore, so I skipped the breakfast items like cereals or yoghurt, and I have booked the cook
Lobster Thermidor with buttered asparagus, slow-roasted vine-ripened tomato, and saffron rice
This one was better than the one ex-SIN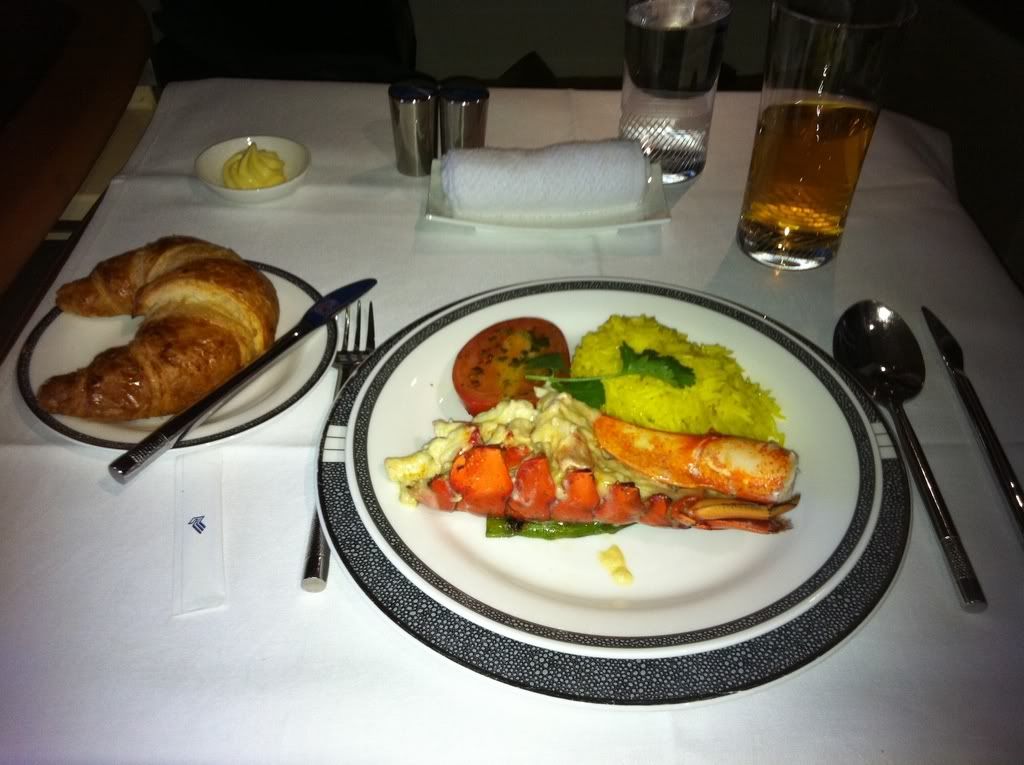 View from 3A with some daylight and we are going to descent soon, it is sad that my Suite experience was going to end soon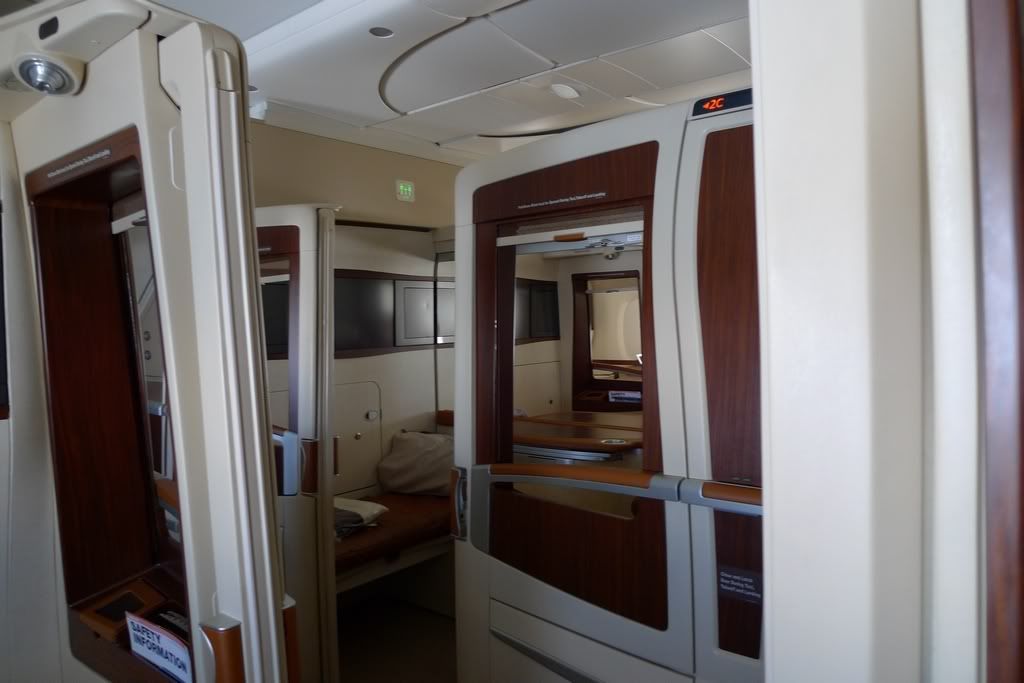 Landing was smooth and we finally docked at Gate B4
Signature 3 windows in row 3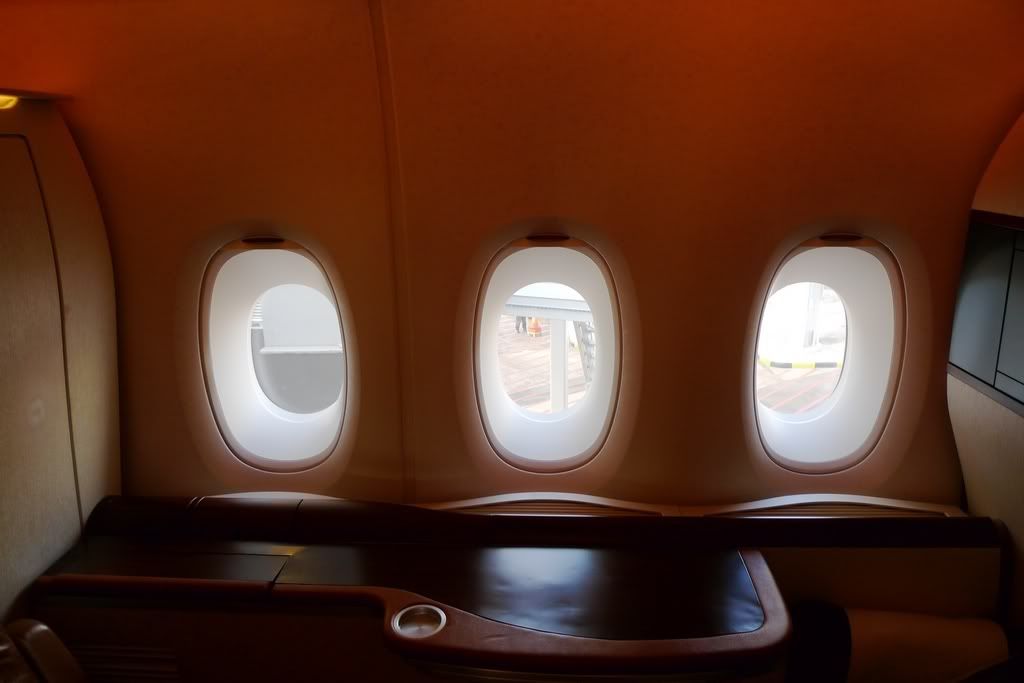 Thanks 9V-SKB!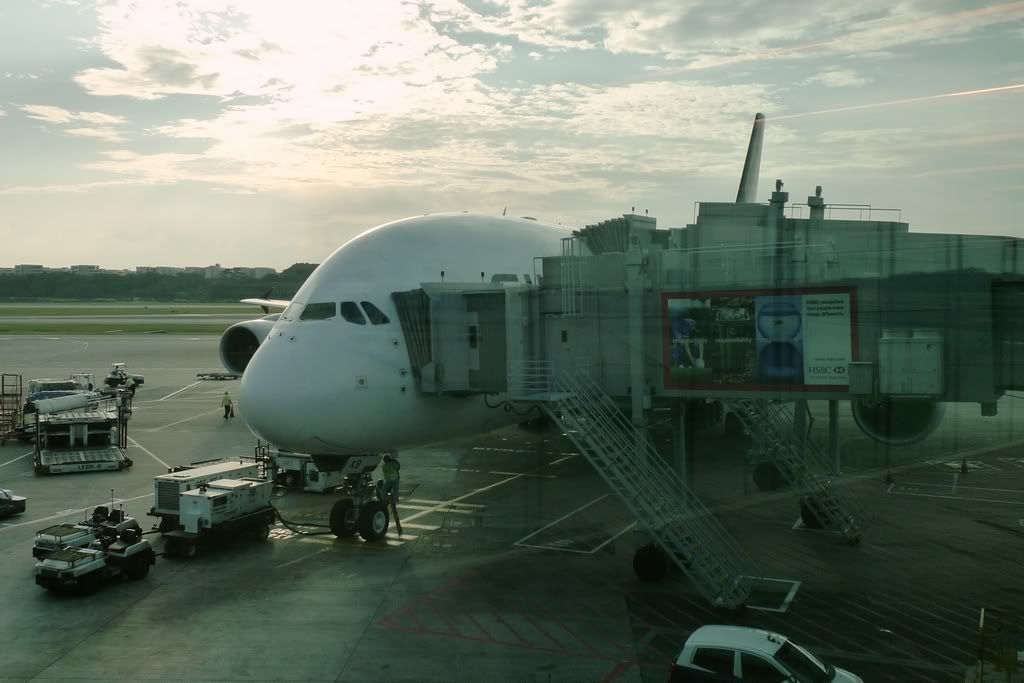 The immigration was quiet at the time, so I arrived the baggage reclaims very soon
MRT to Lavender Station, and check-in V Hotel Lavender
Deluxe room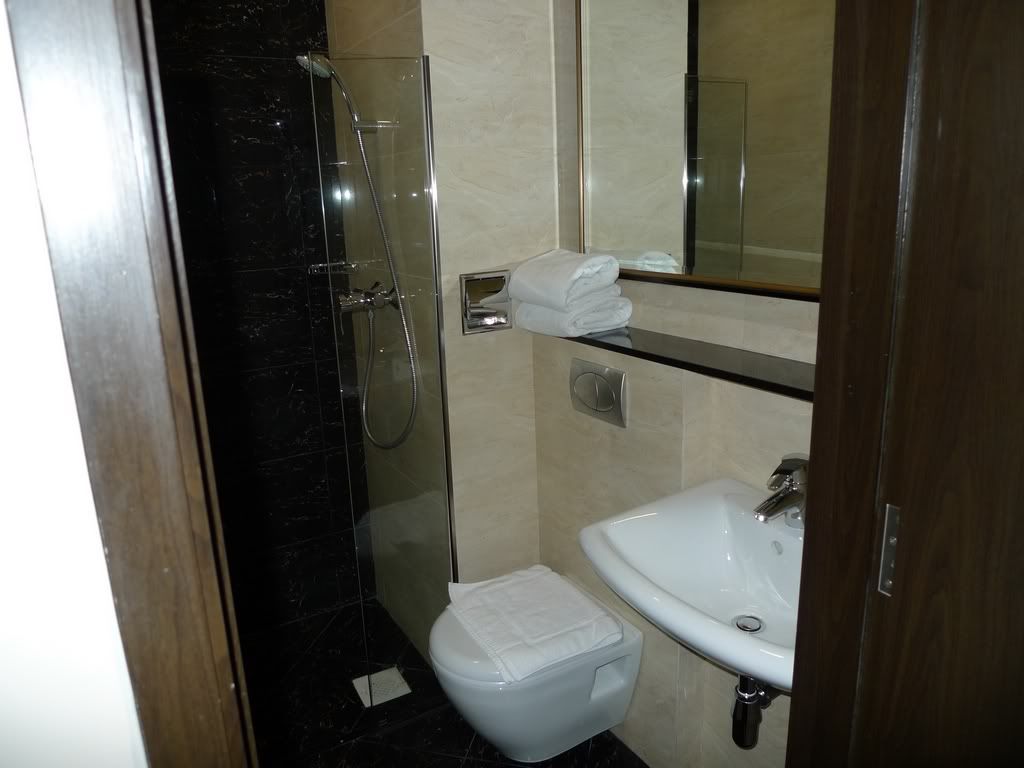 View from the room
Comment:
SQ A380 Suite really impressed, as it is located at the main deck which provide wider and more spacious environment, and the individual bed can help me to sleep in good quality. For the catering, I found that the taste from LHR was better than those from Singapore, that's not good for SQ! In addition, the crew that looking after me was very friendly and tried to satisfy all the needs.
My past TR:
Three 5-Star Airlines In 8 Days (102pics) (June 2008)
First Touch Of China Southern MD82 (31 Pics) (August 2008)
China Airlines HKG - TPE (47 Pics) (August 2008)
HKG-BKK With China Airlines In C (61 Pics) (November 2008)
HKG-BKK F On Emirates' 777-300ER (67 Pics) (May 2009)
HKG-TPE Turnaround On TG's A340-600 (33 Pics) (June 2009)
HKG,MFM,TPE,SIN,BKK In CX C And BR Y (201 Pics) (August 2009)
SQ Y HKG-SIN In 2009 w/MH And 1st A380(128 Pics) (Year 2009)
Ooop! I did it again Part 1 EVA Air MD-90 (May 2010)(50 Pics)
Ooop! I did it again Part 2 CX HKG-SIN run (May 2010)(116 Pics)
Photo Report: My Trip For BG's DC-10-30 (June 2010)(63 Pics)
First Time To Japan Part I: AI HKG-KIX In F (August 2010)
First Time To Japan Part II: JL KIX-HND In J (August 2010)
First Time To Japan Part III: OZ NRT-ICN In C (August 2010)
First Time To Japan Part IV: OZ ICN-PEK In NEW C (September 2010)
First Time To Japan Part V: IR PEK-NRT In C (September 2010)
First Time To Japan Part VI: NH FUK-ITM In C (September 2010)
First Time To Japan Part VII: AI KIX-HKG In F (September 2010)
EK A380 Inaugural Flight HKG-BKK In F (107 Pics) (October 2010)
Europe Trip 2011 Part I - HKG-BKK On TG F (June 2011)
Europe Trip 2011 Part II - BKK-SIN On SQ J (June 2011)
Europe Trip 2011 Part III - SIN-LHR On SQ F Suite (June 2011)
Europe Trip 2011 Part IV – LHR-ZRH-MLA On LX/KM J (June 2011)
Europe Trip 2011 Part V – MLA-ZRH-LCY On KM/LX J (July 2011)
Europe Trip 2011 Part VI – MAN-CDG-SXM On AF J (August 2011)
Europe Trip 2011 Part VII – SXM-AMS-LHR On KL J (August 2011)
[Edited 2011-10-15 12:28:49]