Adria across the alps and nice company in Ljubljana
Zdravo, dear readers,
two days only, after my latest experience in Belgium by VLM Airlines
ANR Meeting And A Very Special View Into LCY
(by
FLIEGER67
Oct 3 2011 in Trip Reports)
it seems, that I should go for more flying.
Two days only?. Reason enough to call Mr.S., the lazy young guy from the scheduling department.
"S. is this true, inbound from STN just some 36 hours ago and now on the run again?".
"Sure it is, the days going shorter soon and it´s the time of the year with usually nice weather conditions around the alps. I´ve decided to book a couple of more flights for you. And also a friend from A.net confirmed to meet you in Ljubljana.
And be sure, I will follow you".
Well in this case!.
Here´s the updated departure airports map
Departure airports
auf einer größeren Karte anzeigen
and the latest flown routes
Tripreporter´s Flüge
auf einer größeren Karte anzeigen
Friday, 29.07.2011
.
.
.
.
Service HG 8773 operated by Niki
Scheduled: 19.15 // 20.35
Originally booked was a daytrip early morning out of FRA and back in the evening.
However I am a bit out of interest with these early morning departures and fullfilled days.
Mr.S. accepted the cancellation of the first leg on Saturday and offered me a nice new combination.
On the road at 2.00 pm, a biz conference on the phone from the motorway service area in between. The road is well used, but no major congestions, well ontime at my standard parking spot for FRA, Tourcare located in Neu-Isenburg, not far from the airport.
The guy at the counter recognized me, same with the shuttle bus driver. It seems, that I´am often here.
I am the only pax in the shuttle, so we had a good chat about my strategic objectives today.
Terminal 2 for me, let´s go for a first view on the screen about my flight.
The surprise from OLCI is confirmed. It´s an A320 on schedule, but the seatmap shows the E90 and also the screen, no complaints here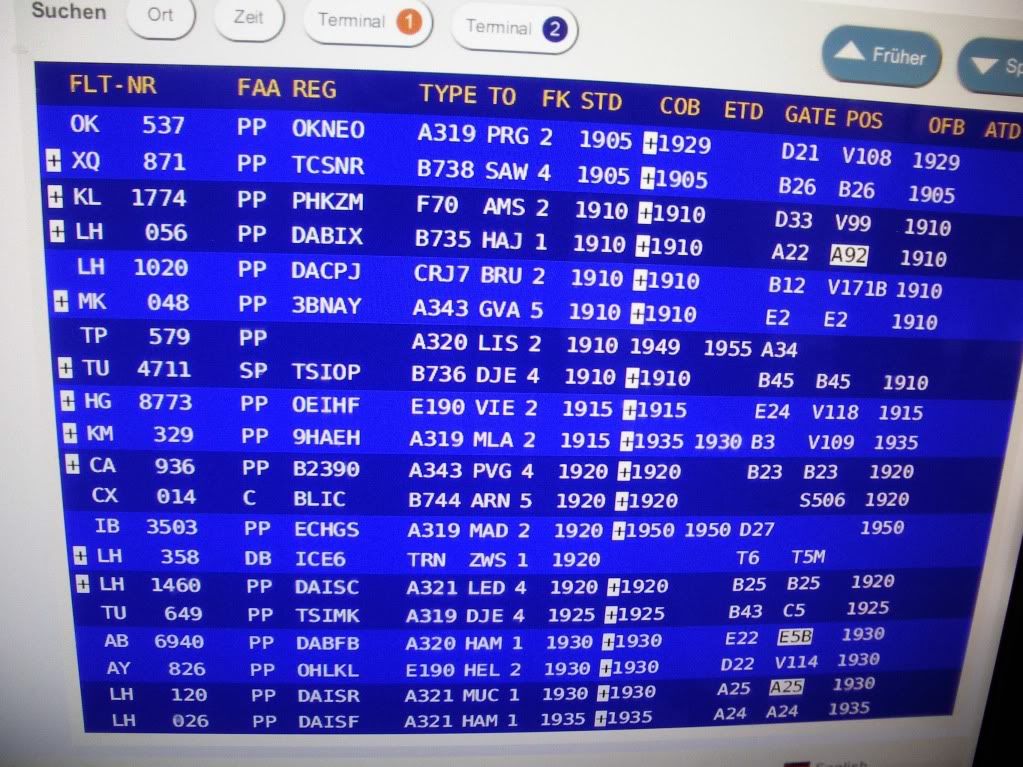 I´am not interested to stay landside now, security isn´t busy to say the least with more agents than customers and so I´am checked in a minute.
No lounge here with Niki.
Nice different colours on the apron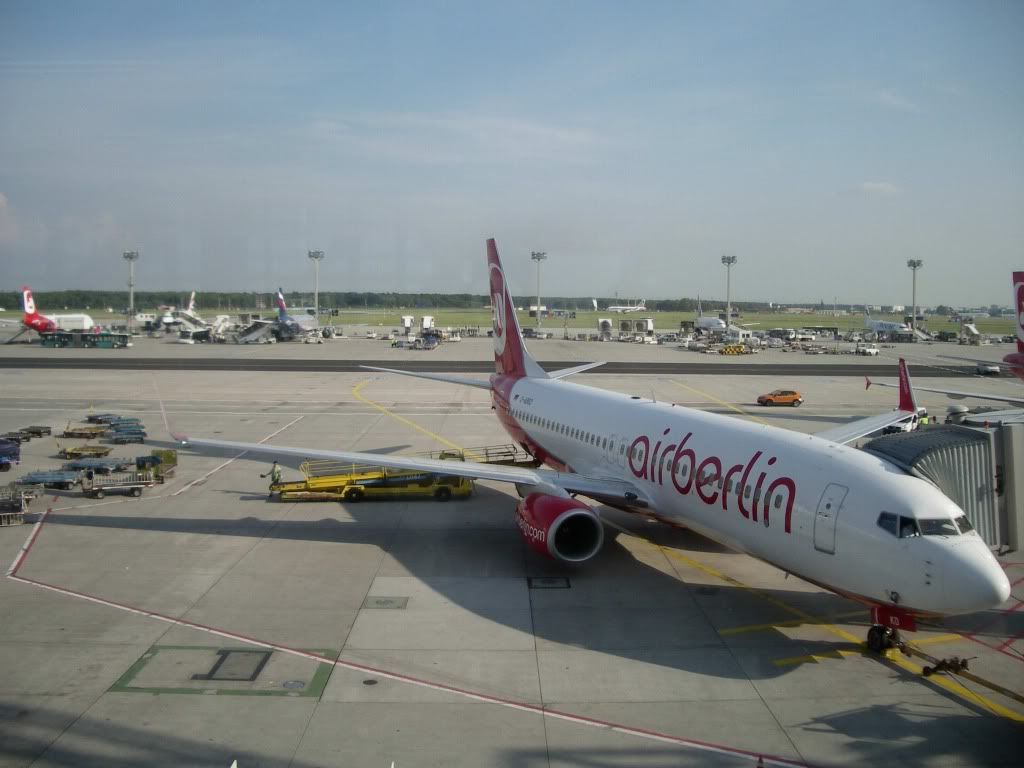 Saga from Turkey on the run for Ariana to Kabul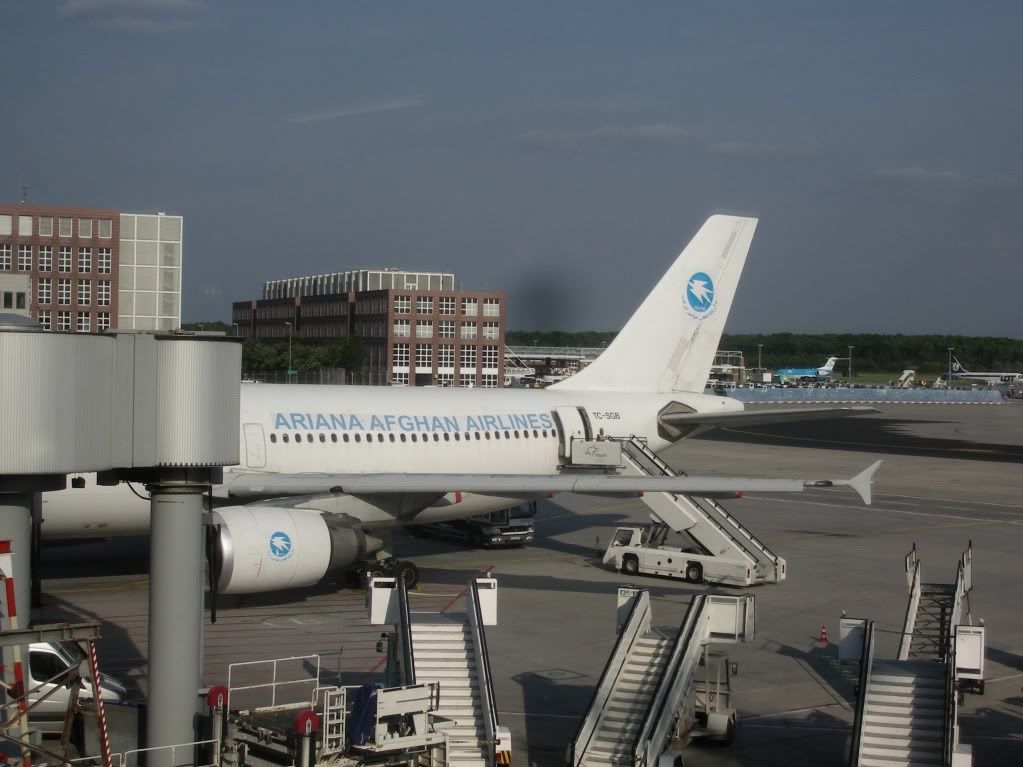 Gate E 24 for my service now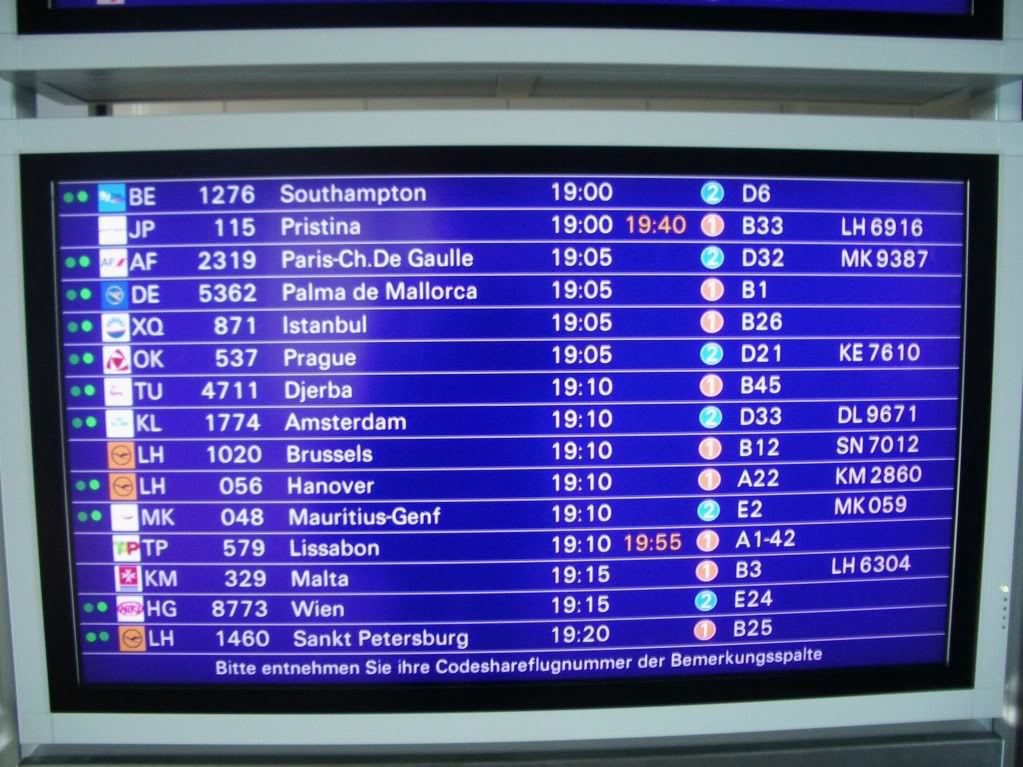 I like these livery
S. fixed this leg by Exp.de. The fare acceptable 55.00 Euro´s.
A good number of people around the gate, it´s the only gate used in this part of the terminal right now, so no excuse to say these pax are bound for other flights. It looks like the A320 is the much more appropriate plane type today.
Bus boarding, down the stairs for the free apron tour.
And here it is, Niki´s Embraer 190
No, not that I especially like these under the wing shots, but it confirmed the reg from a nice perspective, isn´t it?
OE-IHF, "Salsa" is something new for my log, leg no. 9 on the E90.
Newly delivered to Niki at 15.03.2011 and one of 7 in the fleet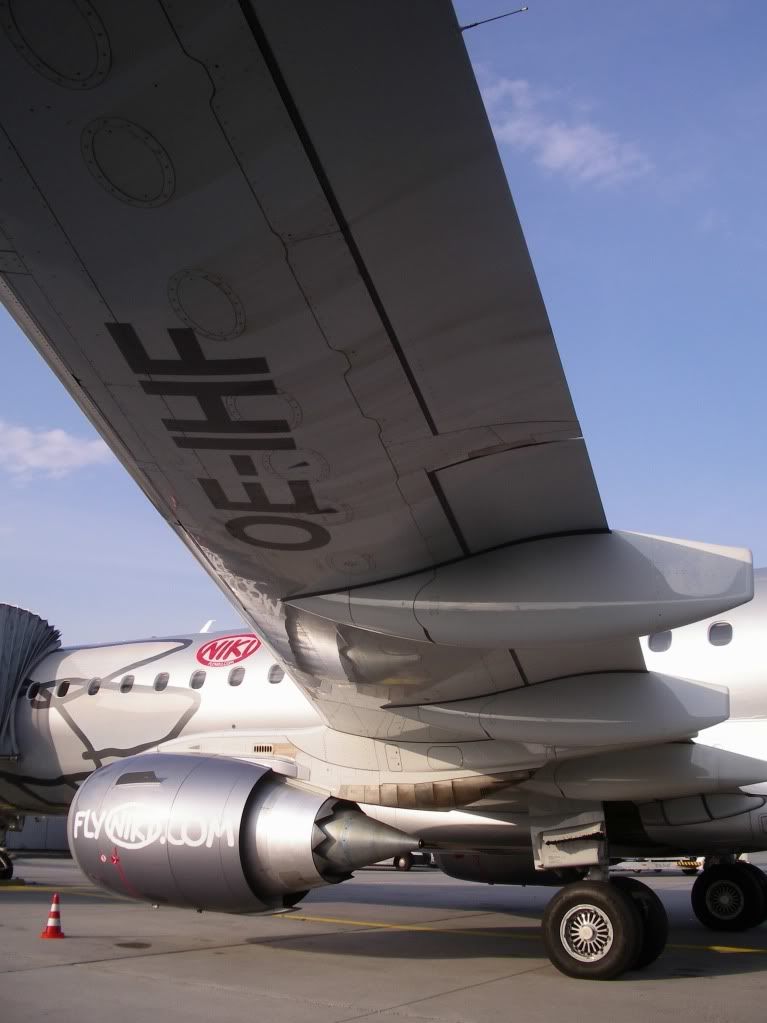 These silver fuselage looks like spotless clean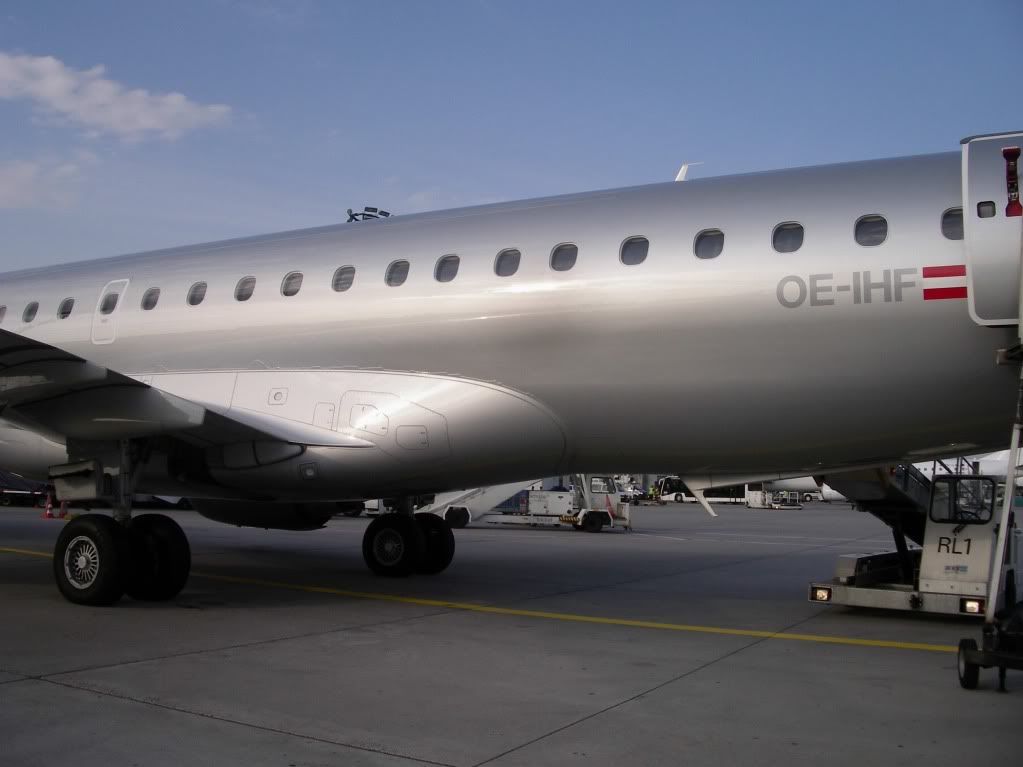 Hey, should I go sometimes on this machine?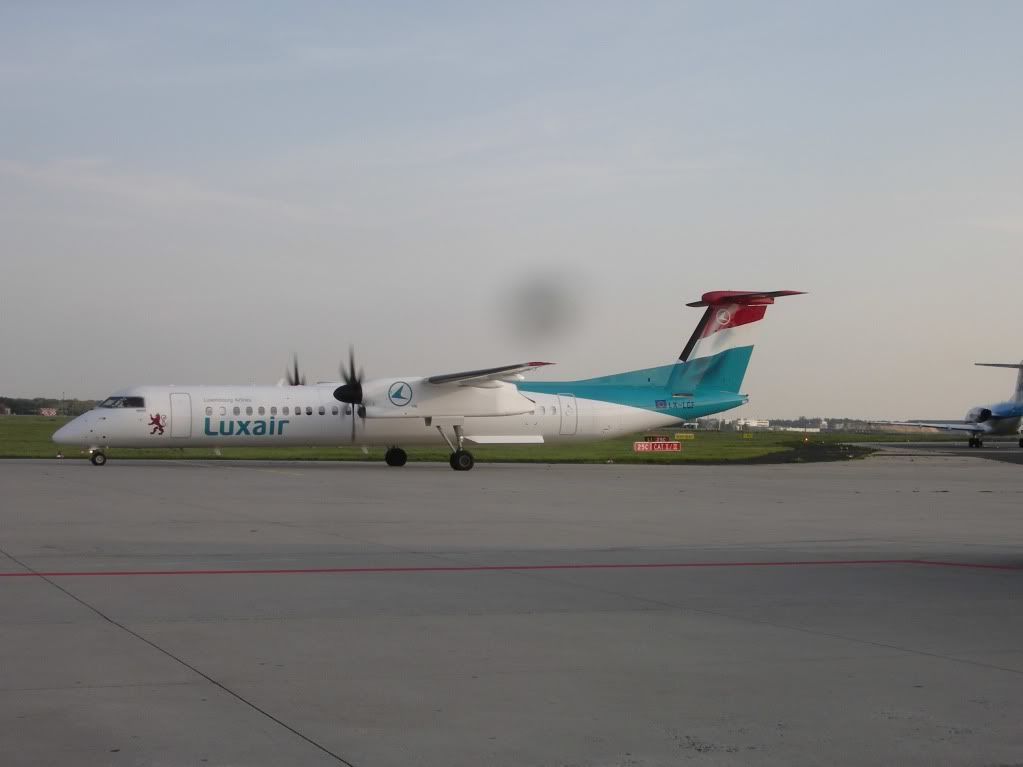 The new style engines also looking sharp
7.20 pm, short after schedule, 18 degrees and partly cloudy. "Flyniki" is on the way from the 4000 meters 25C, 1 hour to VIE.
Legroom, well I´ve done flights with more of it.
Nevertheless the cabin is clean with the bright grey leather seats.
28 F, the last row window, the aisle is also taken and no recline here.
Load is 100%, no open seat to spot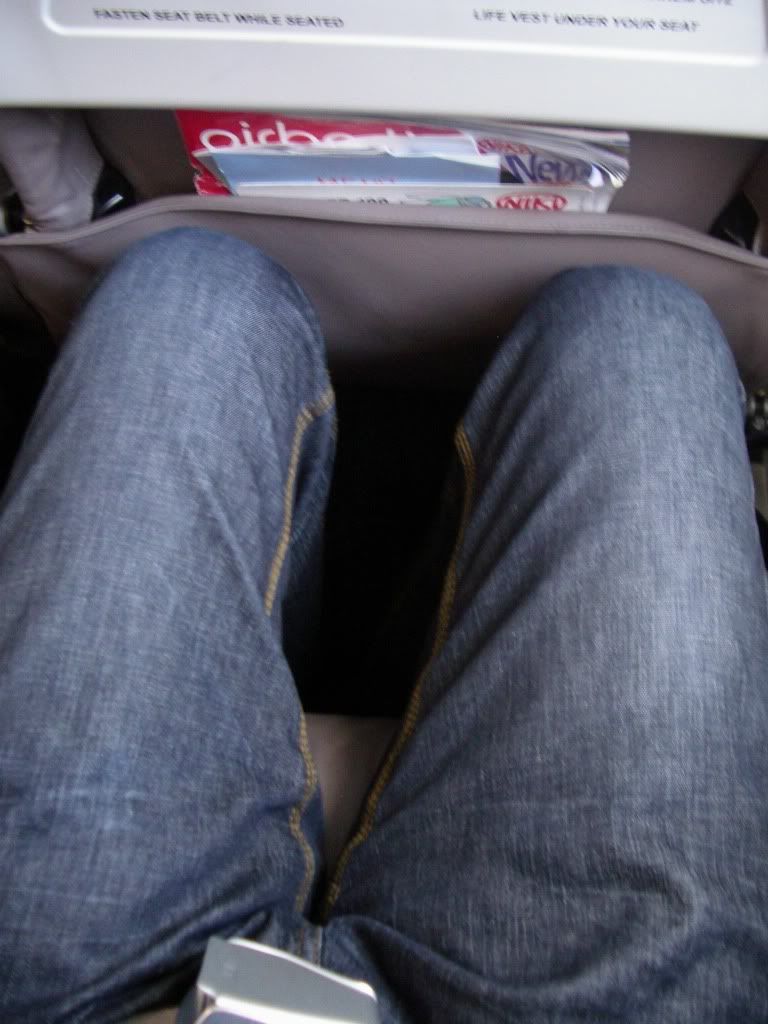 A set of heavy clouds on the way
Cockpit crew is from Austria, the captain with detailed info´s inflight in a less stressed style.
The funny safety card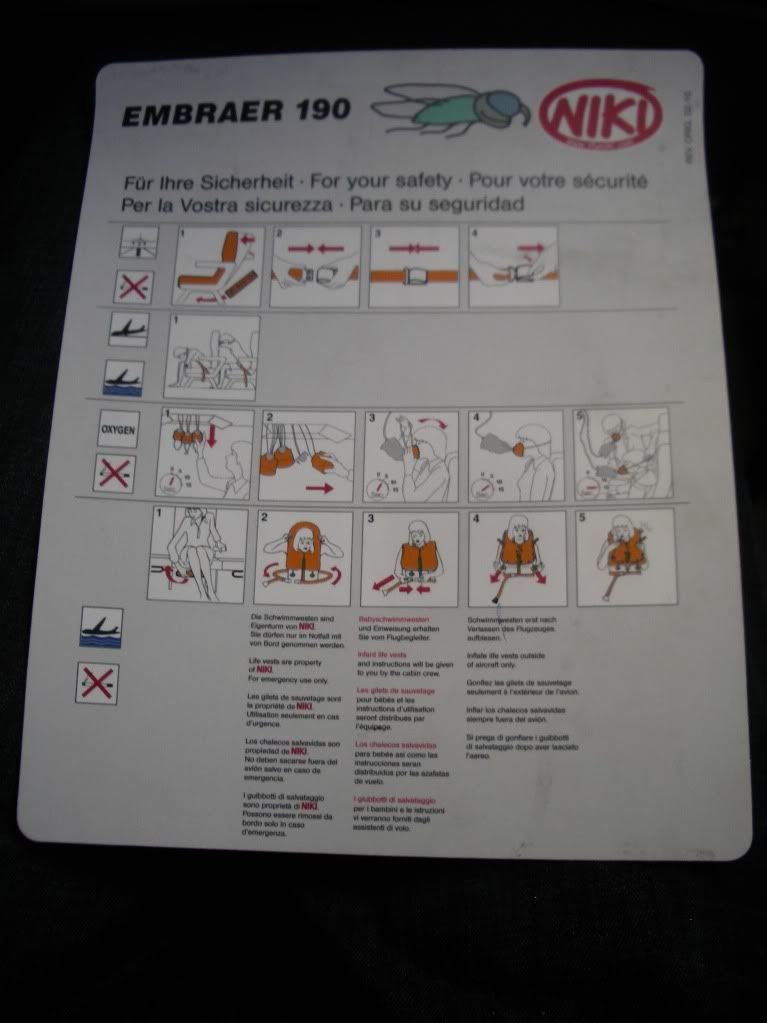 Cabin crew is three young, nice girls.
One of them with a ponytail super nice, at least to me.
She also walked through the cabin during boarding and offered every passenger personal the actual newspapers.
Miss airberlin, well, good choice here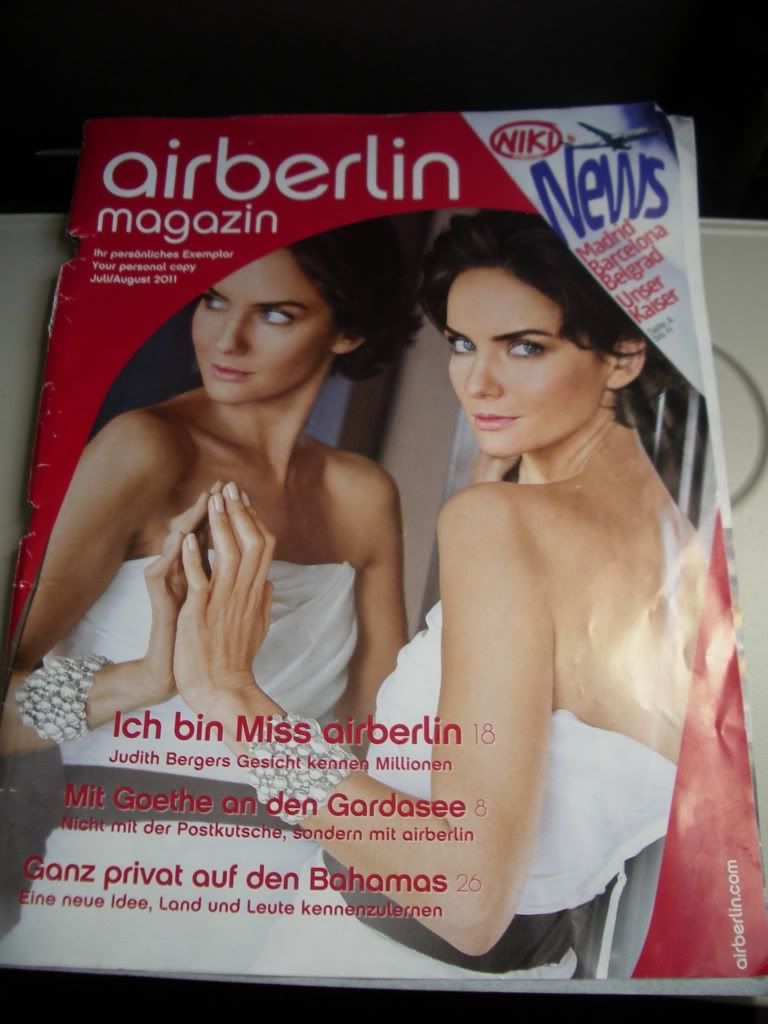 The modern style cabin ceiling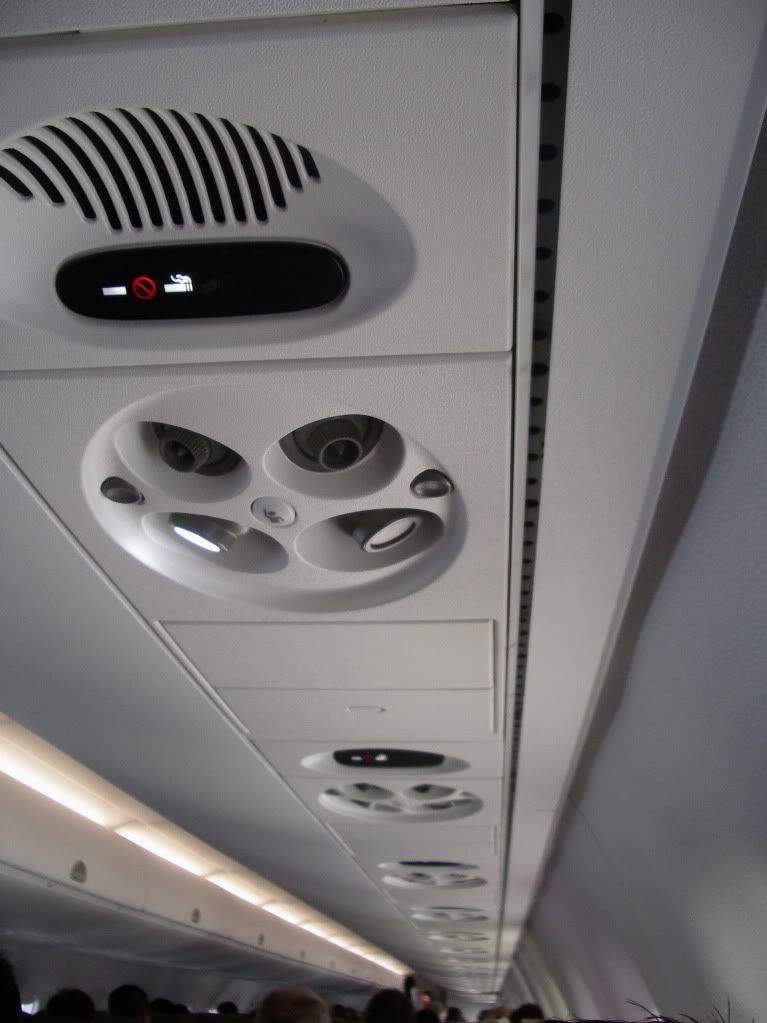 No, this is not a doubledecker plane today!.
No meat for me with one part of the sandwich is cheese only, according to the nice FA ok so far, together with a full can of coke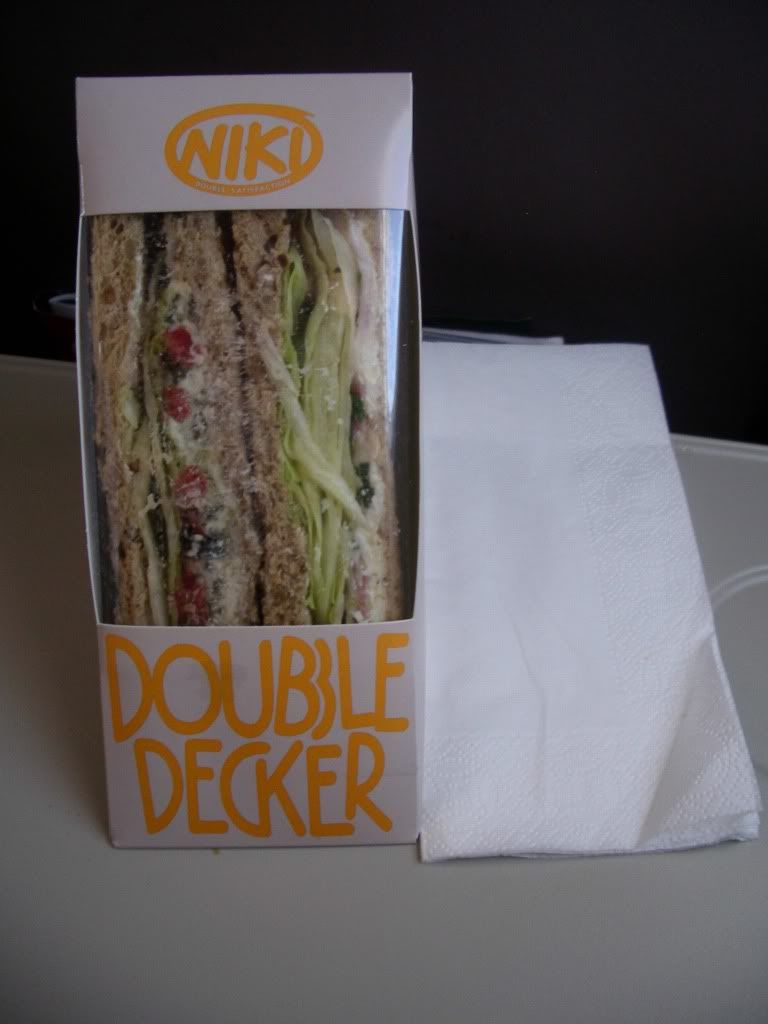 Cruiselevel is 37000 feet, no route info.
Inbound for VIE
Touchdown on the 3600 meters 34, it´s 20.35 pm, perfectly ontime, some clouds only here in VIE. A nice welcome and 21 degrees.
Parked in front of the, well sooner or later to open new terminal wing
.............................................