The real Finncom and the better end of Finland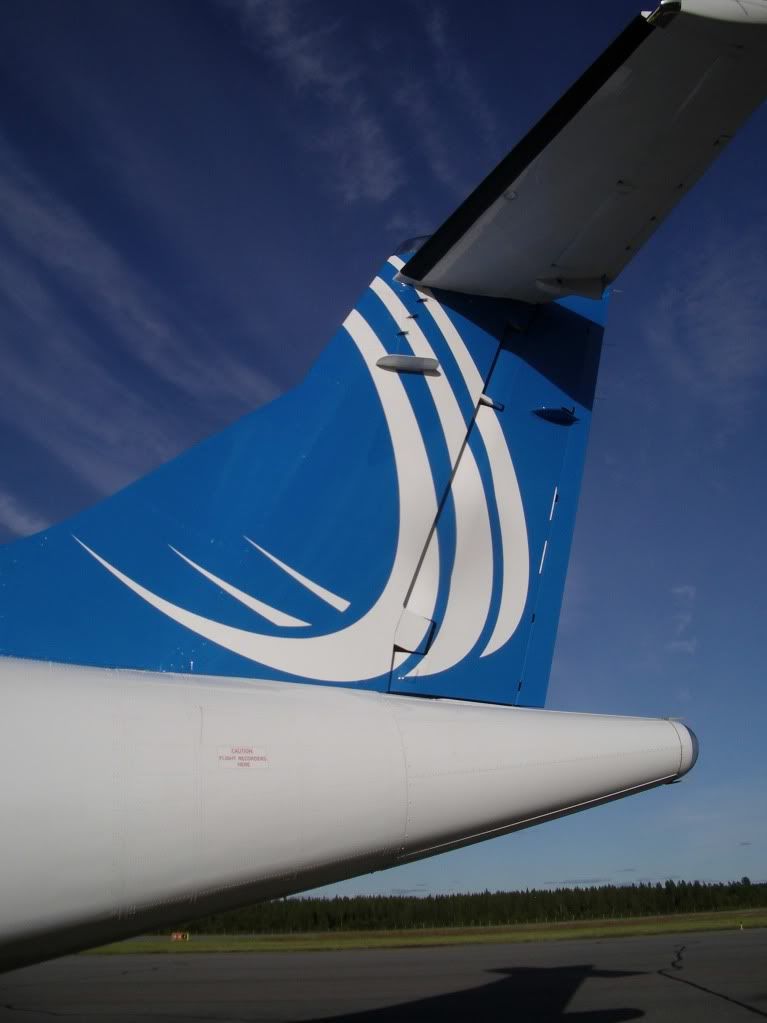 Hyvää päivää, dear readers,
what should you do, when you follow the strong rumours from the nordic aviation scene about Finncomm airlines?.
It´s some years ago since I was in Finland the last time. And I was not on Finncomm domestic till now.
Reason enough to consult Mr. S., the usually relaxed guy from the scheduling department, for a new challenge.
"S., I want to go to Finland to fly on Finncom. You know a new departure airport is necessary and some interesting flights in between".
Well, a couple of days later, there is no response.
Finally I try to call him: "S., is something wrong there, no interesting connections?".
"Sure there are. What about eight legs during two days, eight different plane types scheduled on six airlines.
And don´t forget that there is flight no. 700 around these eight legs".
Ok, now that´s something for me!.
Here´s the link to my latest experience in Slovenia, only four days ago
Adria Across The Alps And Nice Company In LJU
(by
FLIEGER67
Oct 16 2011 in Trip Reports)
That´s the actual departure airports map
Departure airports
auf einer größeren Karte anzeigen
and the latest flown routes
Tripreporter´s Flüge
auf einer größeren Karte anzeigen
Leg no. 3 around these trip is scheduled ex MUC at noon. There are five flights per day nonstop STR-MUC by LH and it´s regional partners.
The fare is usually acceptable when you book well in advance.
Not here, there are two possible departures and both are well above 150.00 Euro´s. But thanx to Mr.S. there is also another way to go for MUC. Not that it is a standard routing and also not that this example is bookable on the airlines website, sure nothing for the standard pax to fly from STR to MUC via Berlin!.
The routing looks like this in the end:
There is a message from S. on the mobile.
"Everything is prepared to catch your goal, good luck".
"Thanx S., what are you going to do today?".
"Well, with your final place to stay in mind, I´ve ordered a bottle of Kossu, that´s the clear stuff to entertain the finnish people all year round and Altia confirmed, it´s on the way to my office.
Aside that, we´re in the middle of the crawfish season, so this is also on delivery".
"Sounds good, enjoy!".
....................................