Part 3: Colombia with Avianca (AV). SMR-BOG-MDE-BOG
Hi!
Welcome to the third part of my trip report covering my second lot of flights inside Colombia, routing Santa Marta-Bogota-Medellin-Bogota.
The first part, which can be found
here
.
The second part of my report can be found
here
.
Not long after I booked my international flights, I started looking at interesting places to fly to whilst in Colombia. There was a company called Easy Fly operating a fleet of Jetstream 31 that I fancied a ride on, as well as one of Copa's Embraers. Oh, and of course, at least one flight on Avianca, ideally on the rather rare A318. However, it wasn't until I was in Mexico last month that I actually hammered down some dates. I didn't find the flight prices terribly good value. I had to discount Easy Fly quite early on as they had very high fares on very random routes. Copa too had high fares, normally a good 50% more than Avianca. Aires, Colombia's no-frills airlines, have pretty much identical fares to Avianca, just without the frills.
I decided that I wanted to visit Cartagena, Santa Marta (both on the northern Caribbean coast), as well as Medellin, sort of in the middle. In the end I decided on a routing using just Avianca. It was a shame to just use AV, but then again, I did get a pretty good price on a five leg routing:
I had also found an even more interesting routing, which included a flight on Satena's (the Government/Military owned airline) D328 between Bucaramanga and Medellin on an AV codeshare, which priced out even cheaper. However, the AV website wouldn't let me book it, despite numerous attempts. A call to the AV call centre only created more questions rather than answers. Why have a codeshare if no one can book it?
Ideal itinerary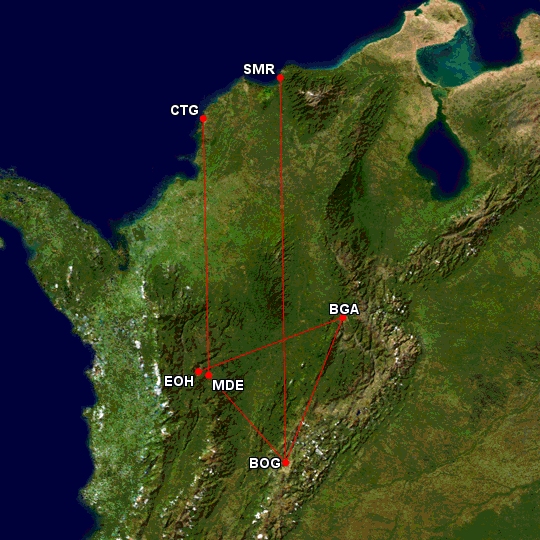 The entire itinerary
A few shots from Cartagena. If you are in Colombia and have just one free day, I'd highly recommend Cartagena – beautiful city, and the restaurants were amazing. If you're used to restaurant prices in Western Europe, you'll love dining out here!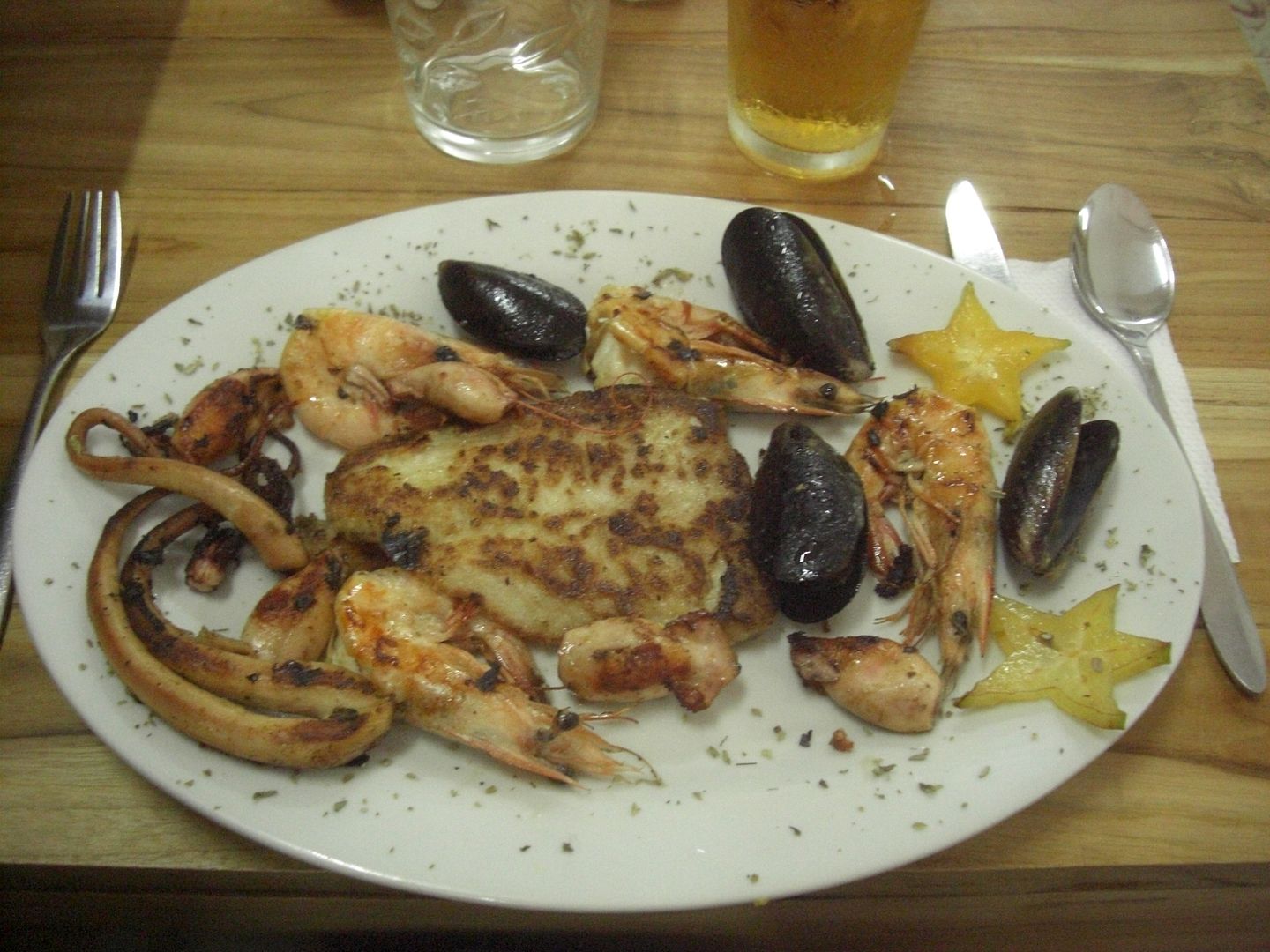 Beautiful Colonial City Centre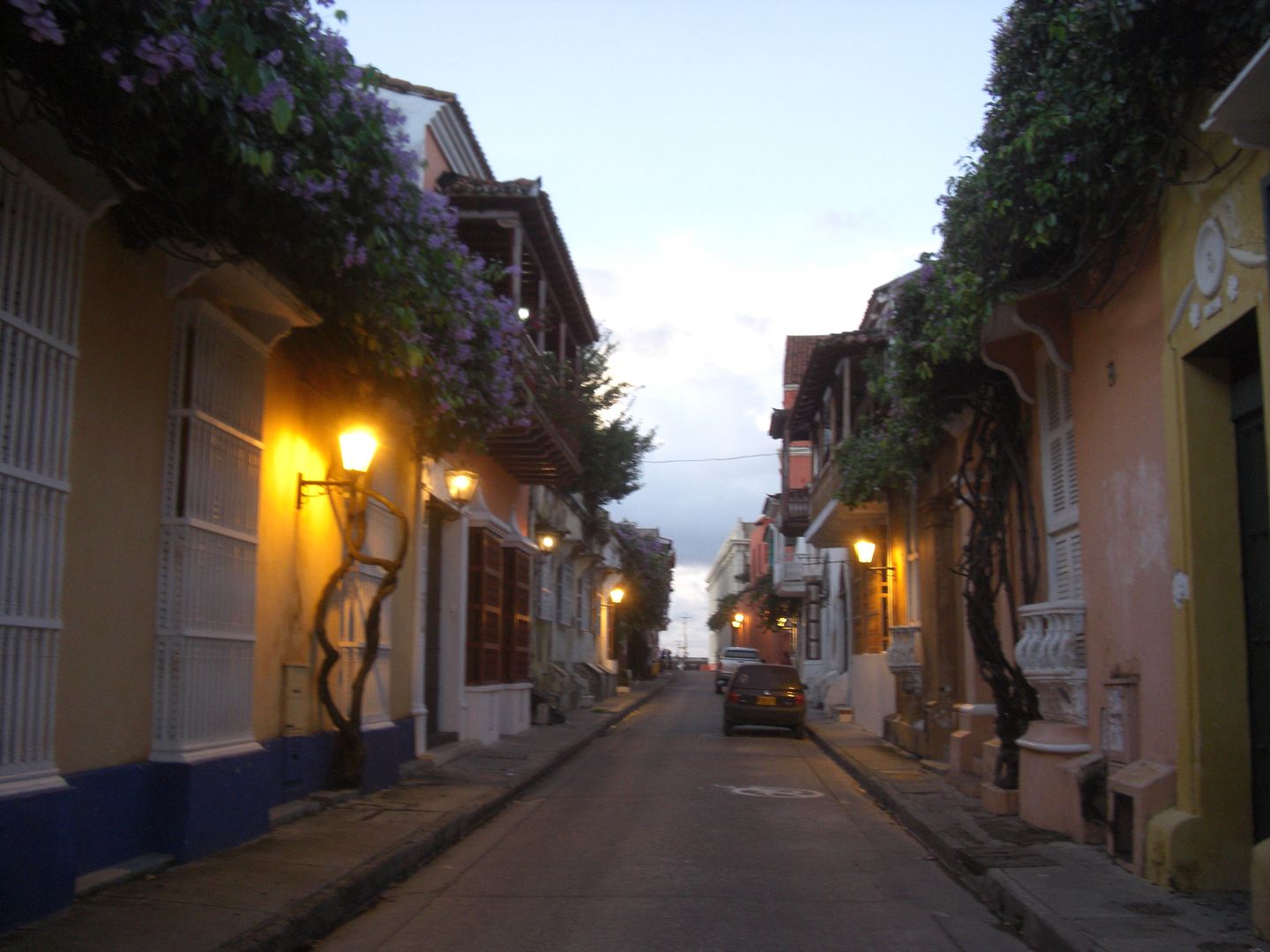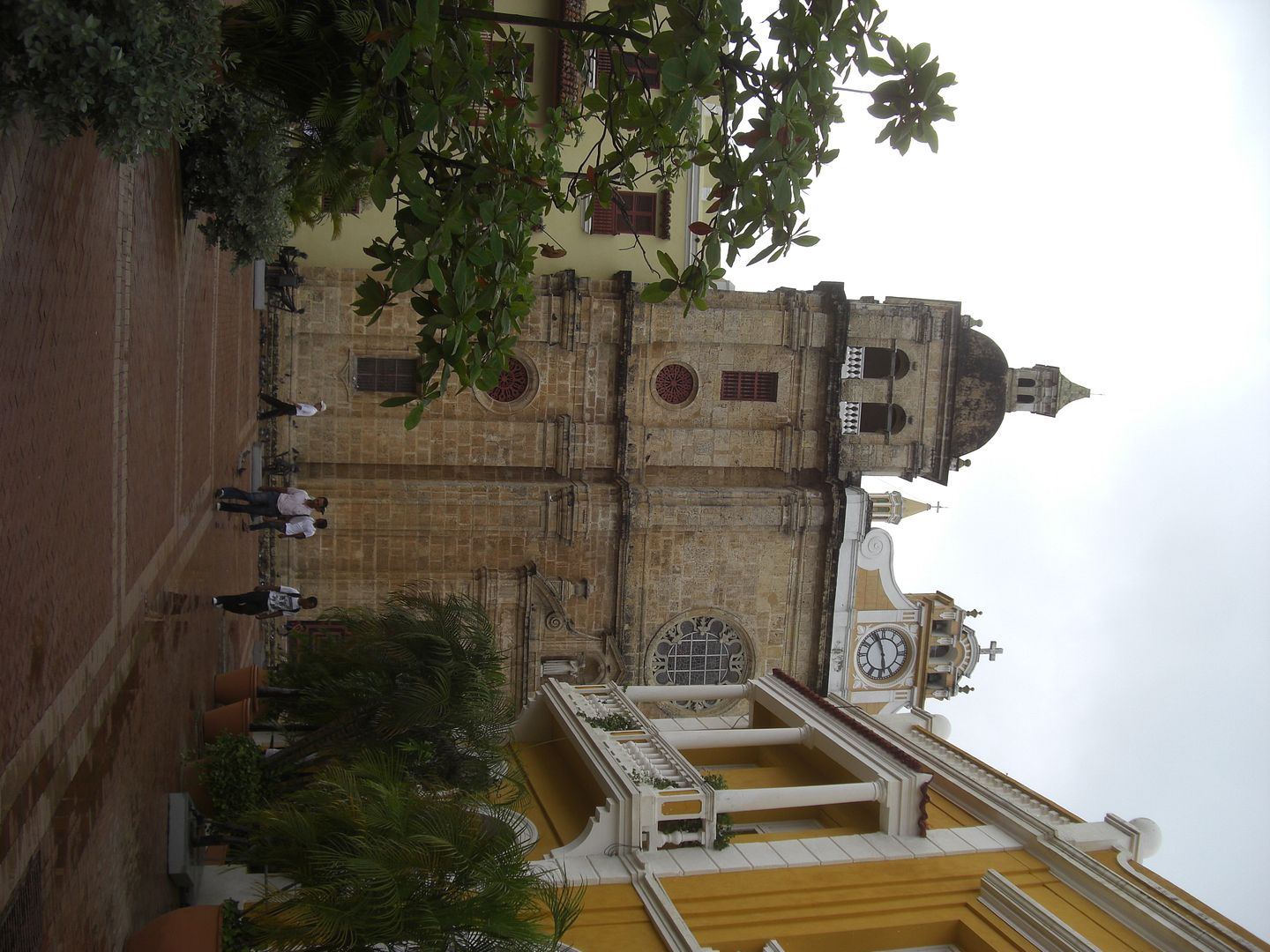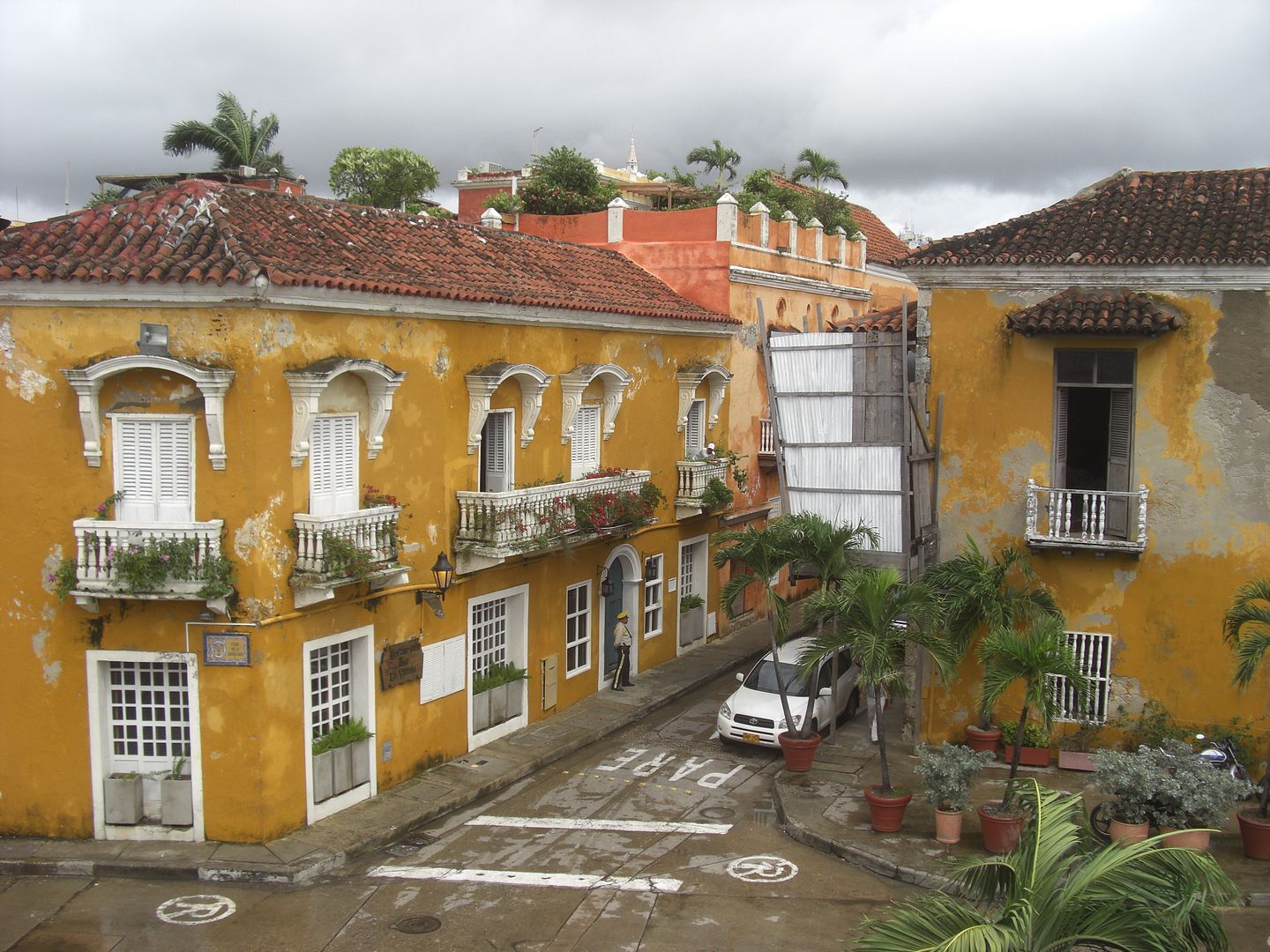 Some art at the museum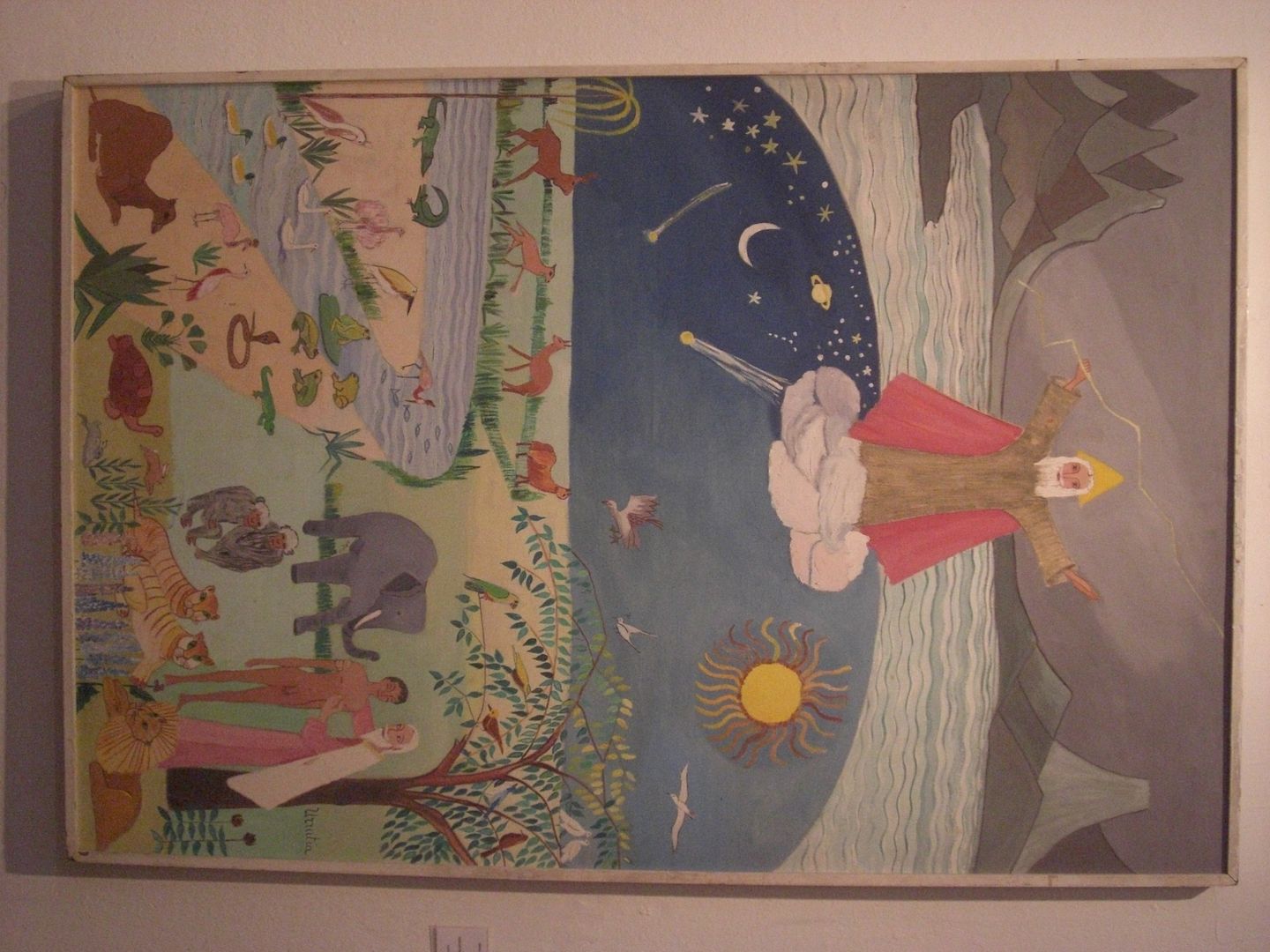 An impromptu party
Old Fort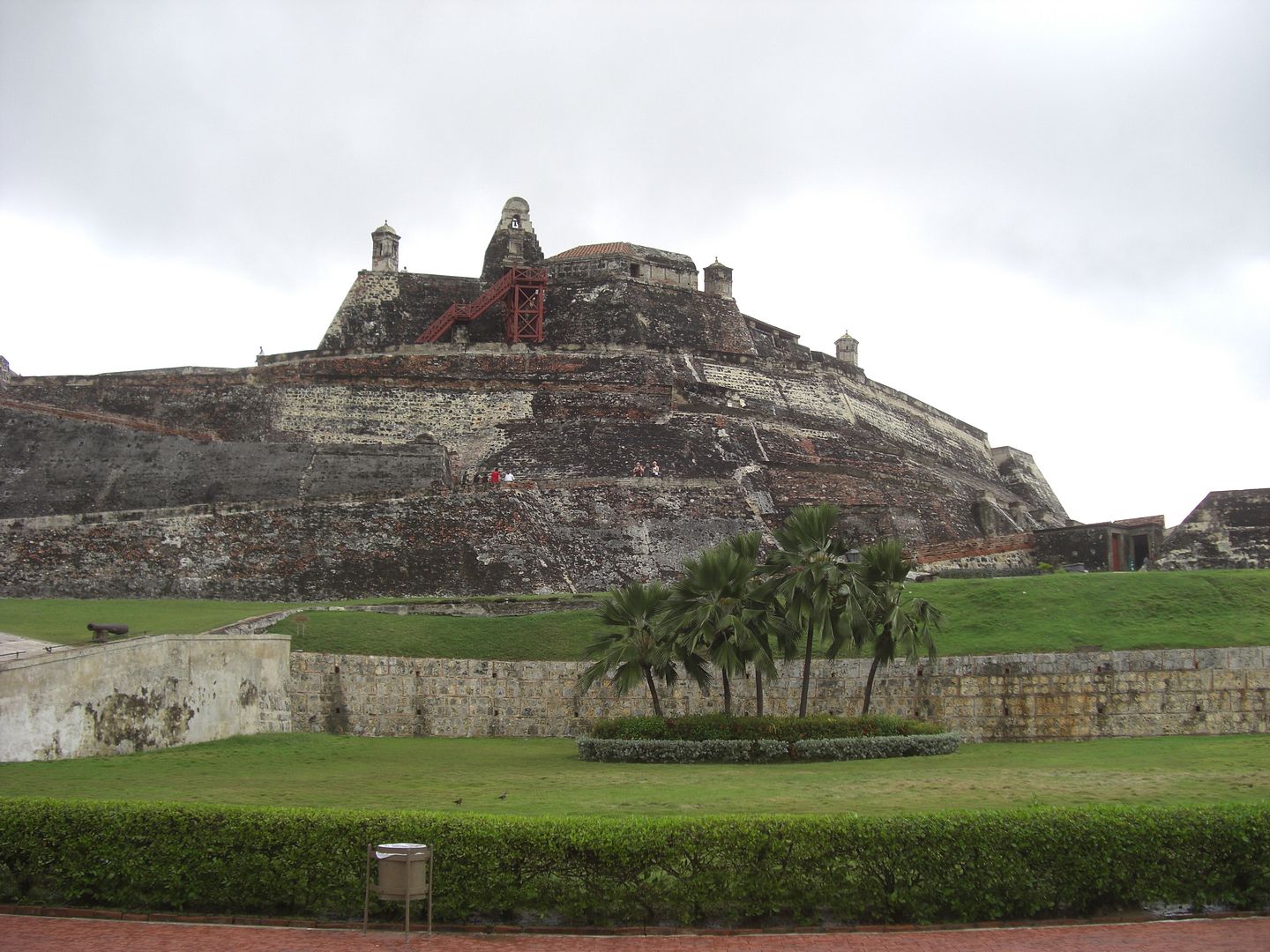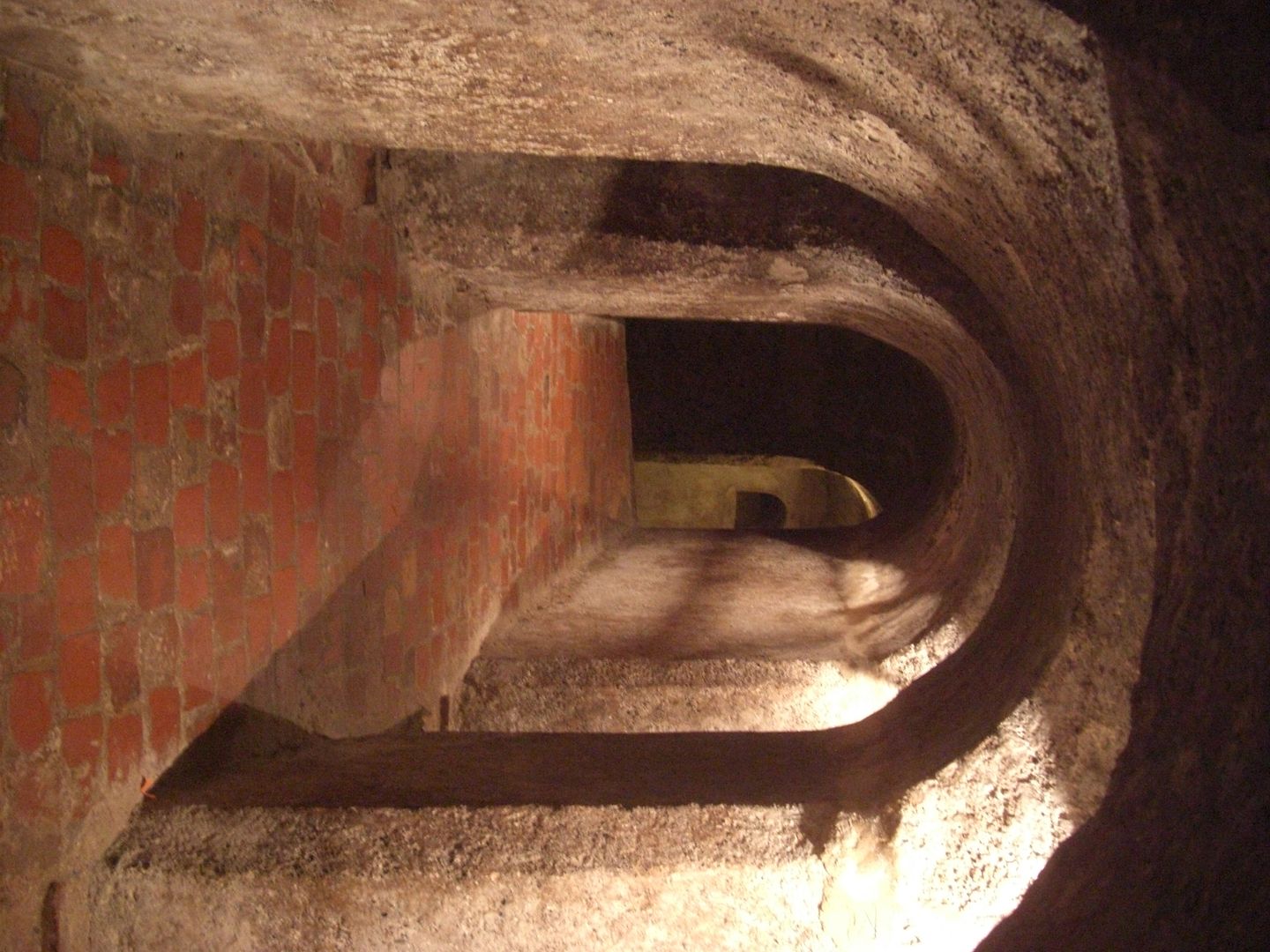 Some incoming rain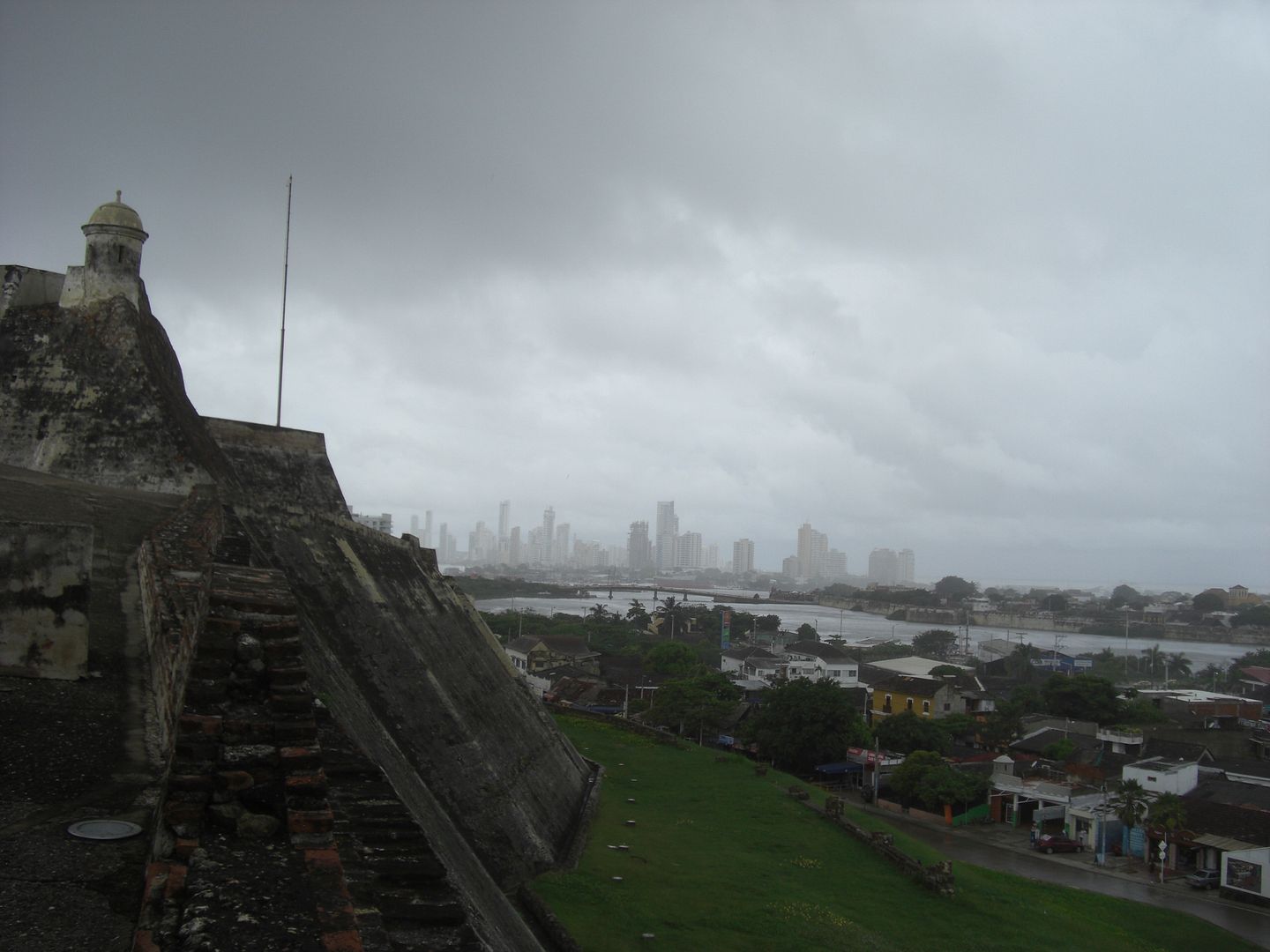 If you had to wait somewhere for a bus, this might well be the best spot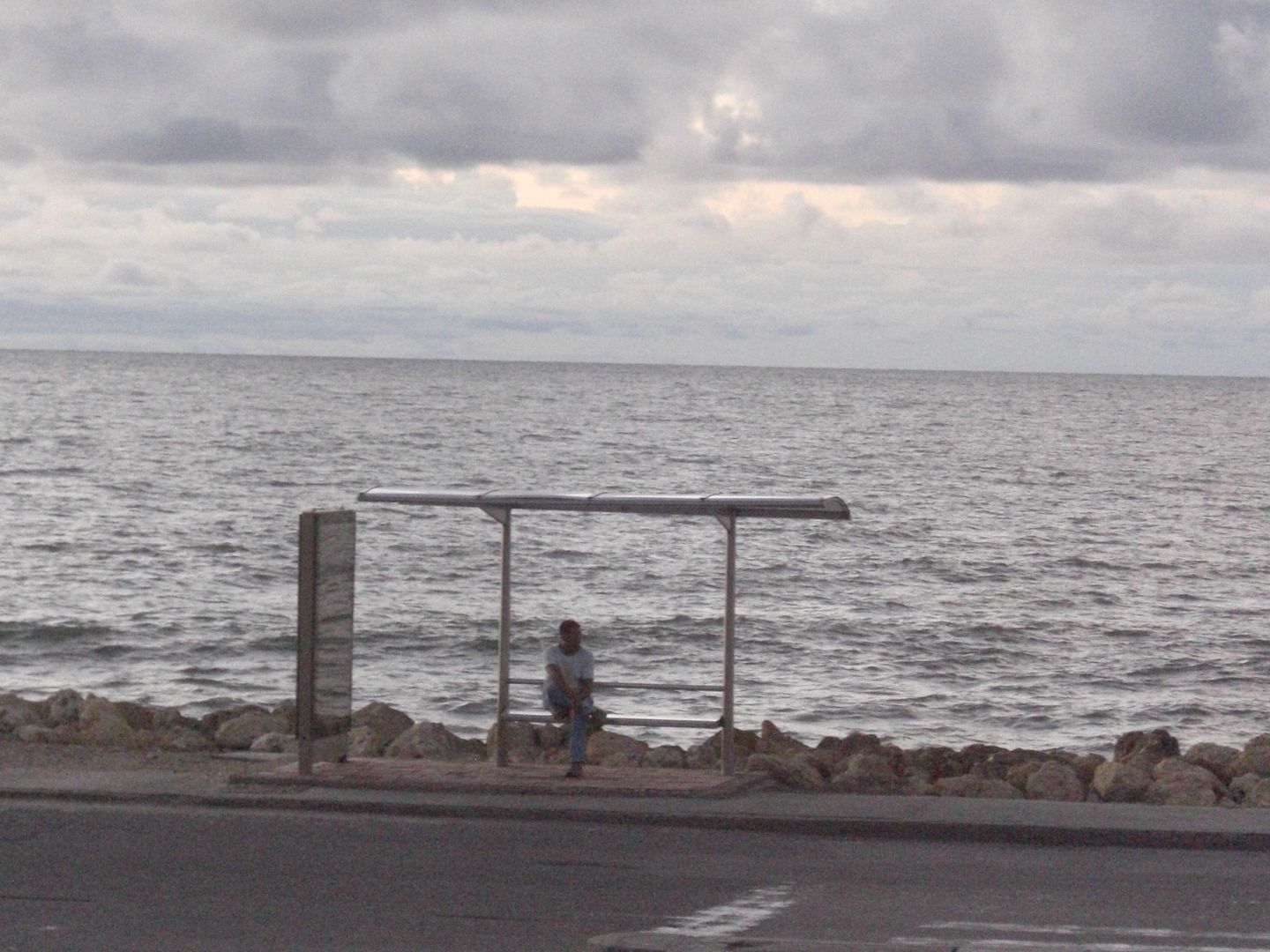 Very Pirates of the Caribbean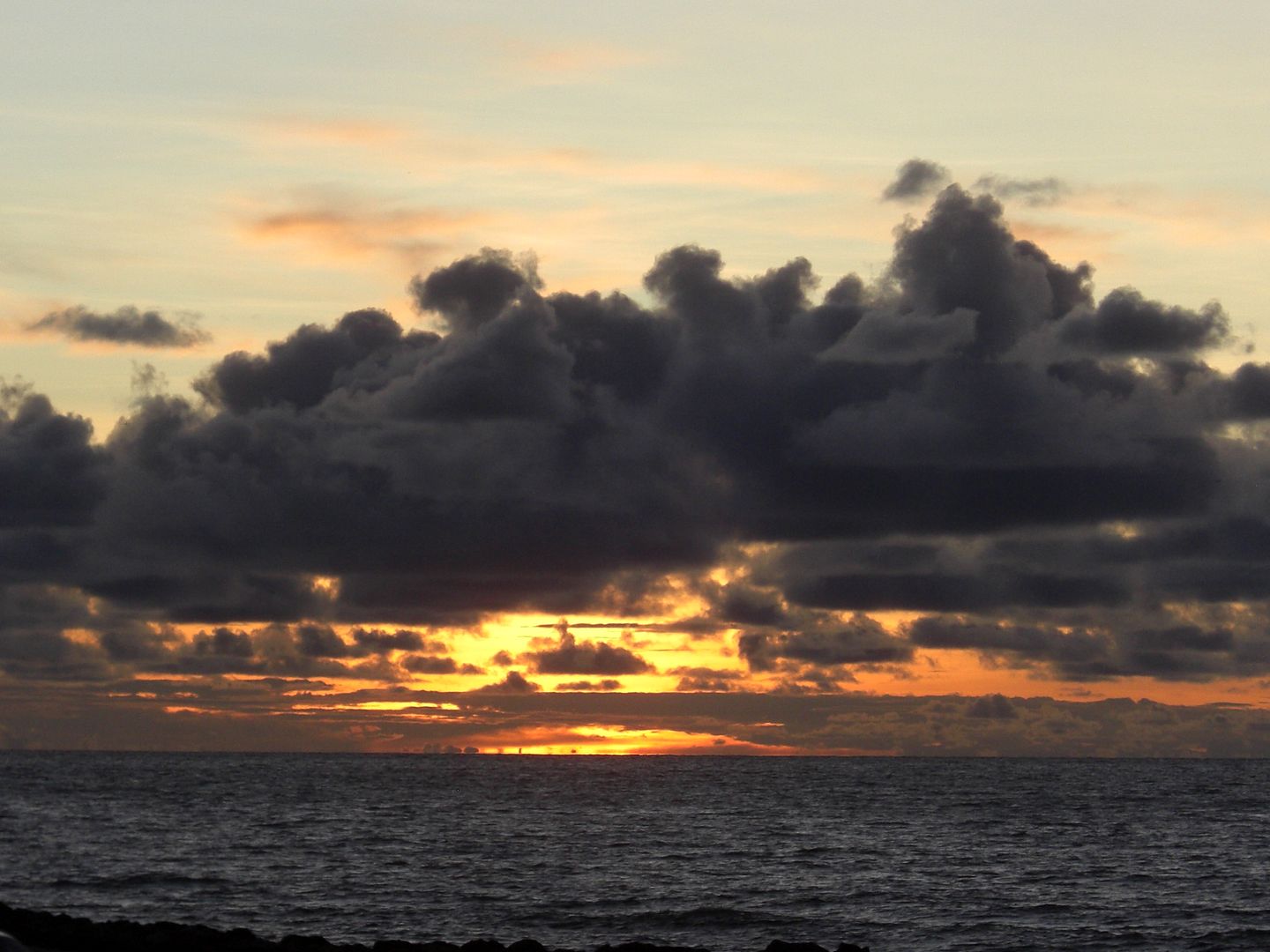 As was expected in the rainy season, it rained. Hard. A lot.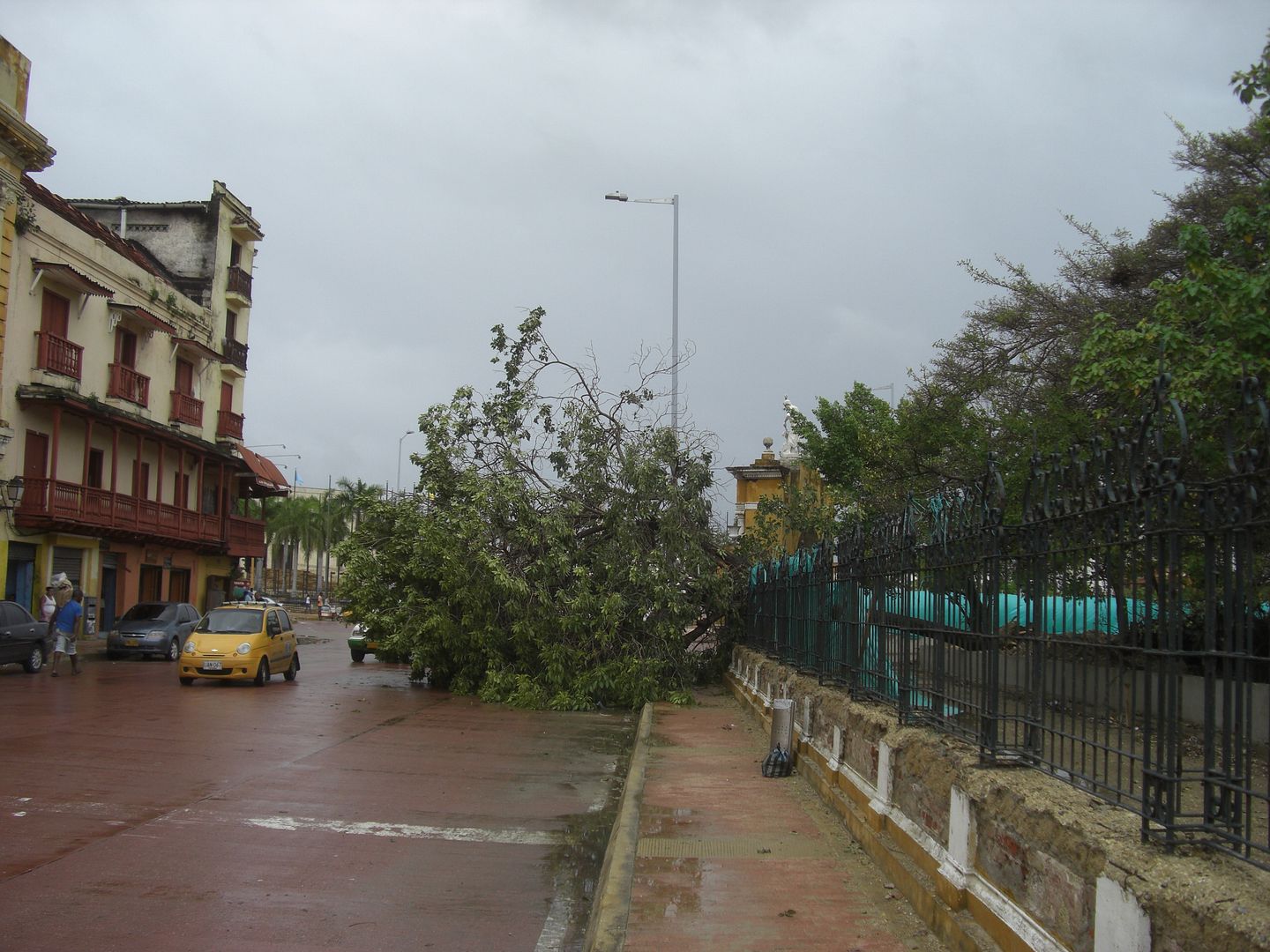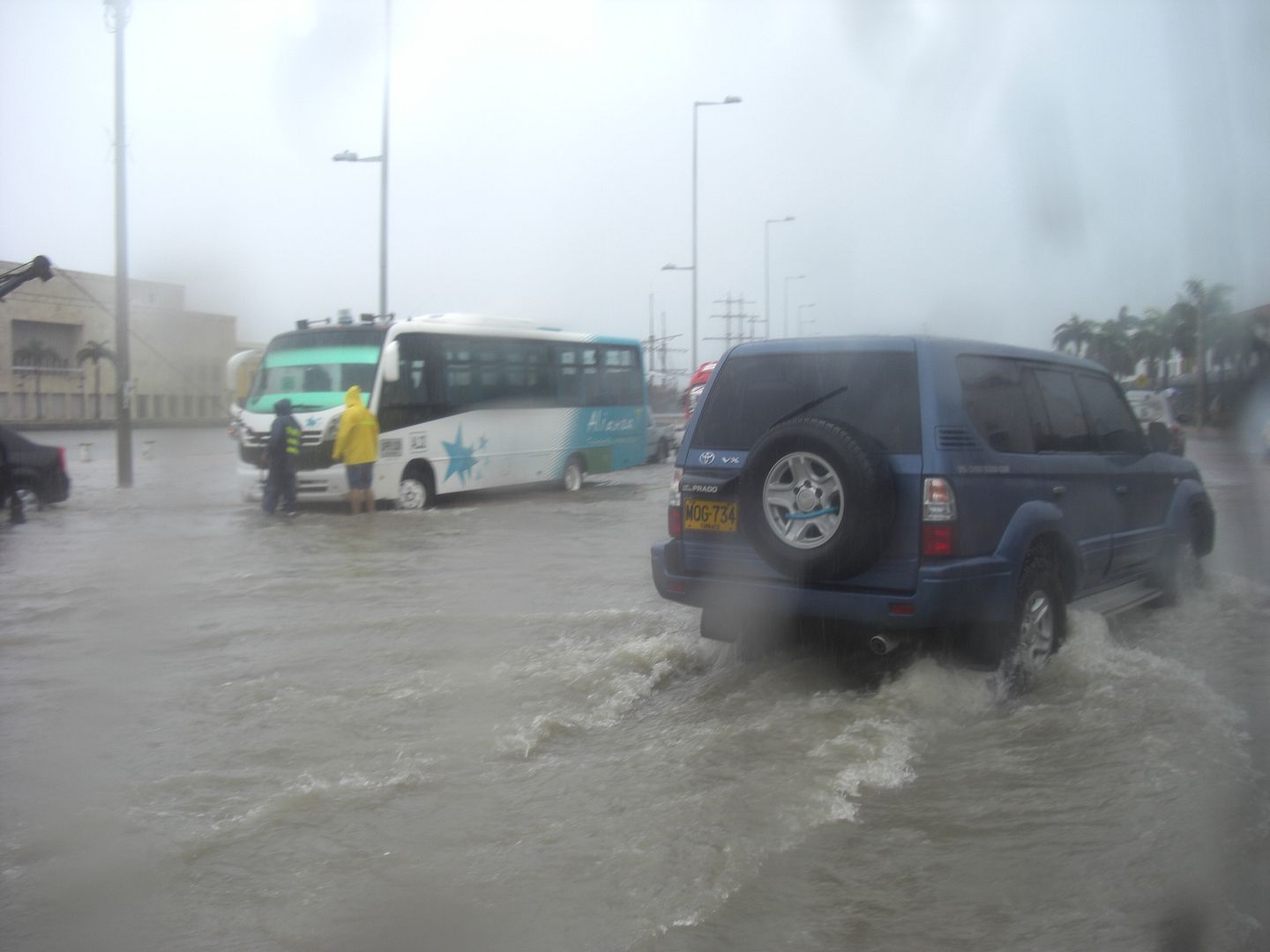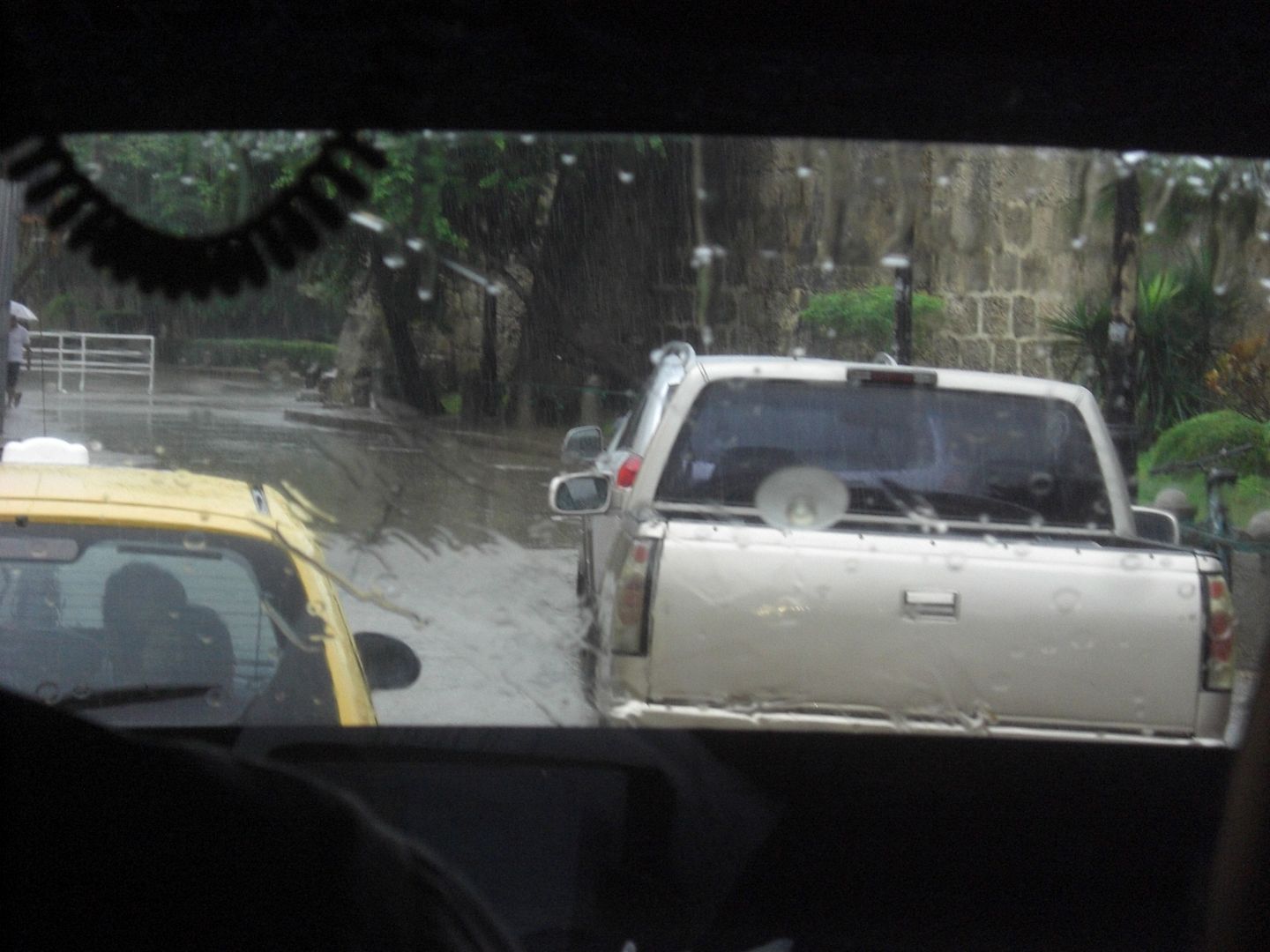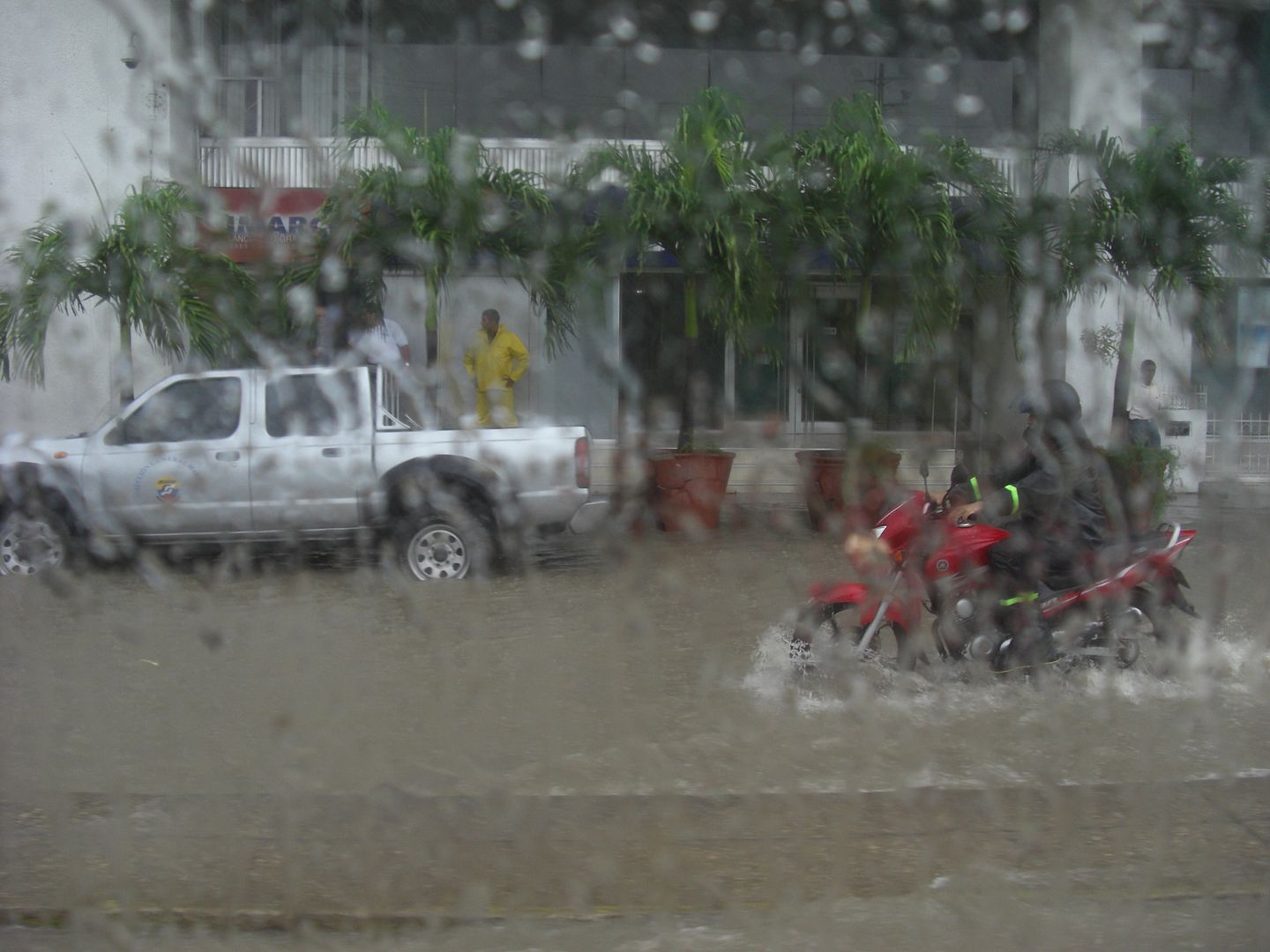 After a few days in Cartagena, I took a bus over to Santa Marta.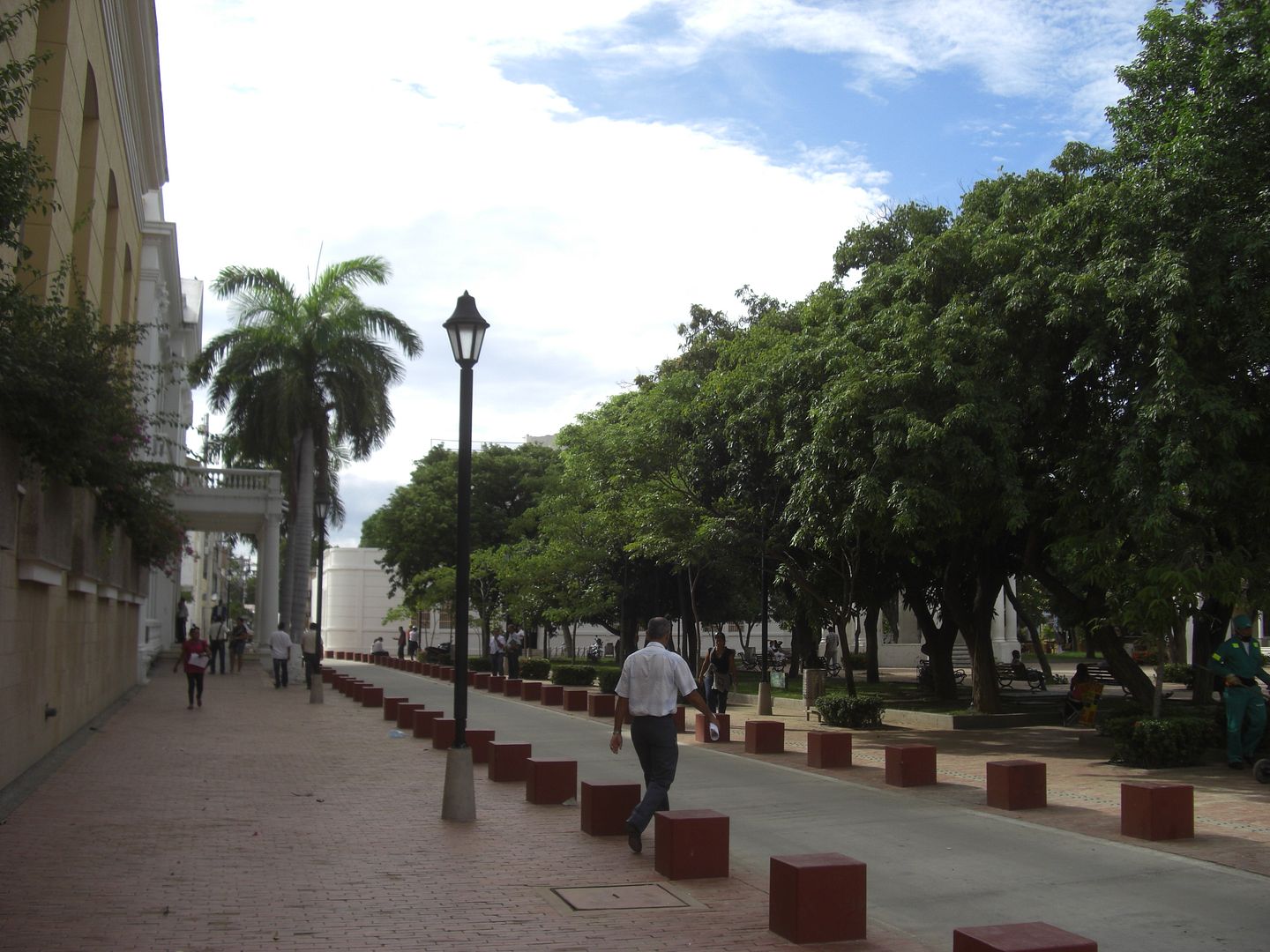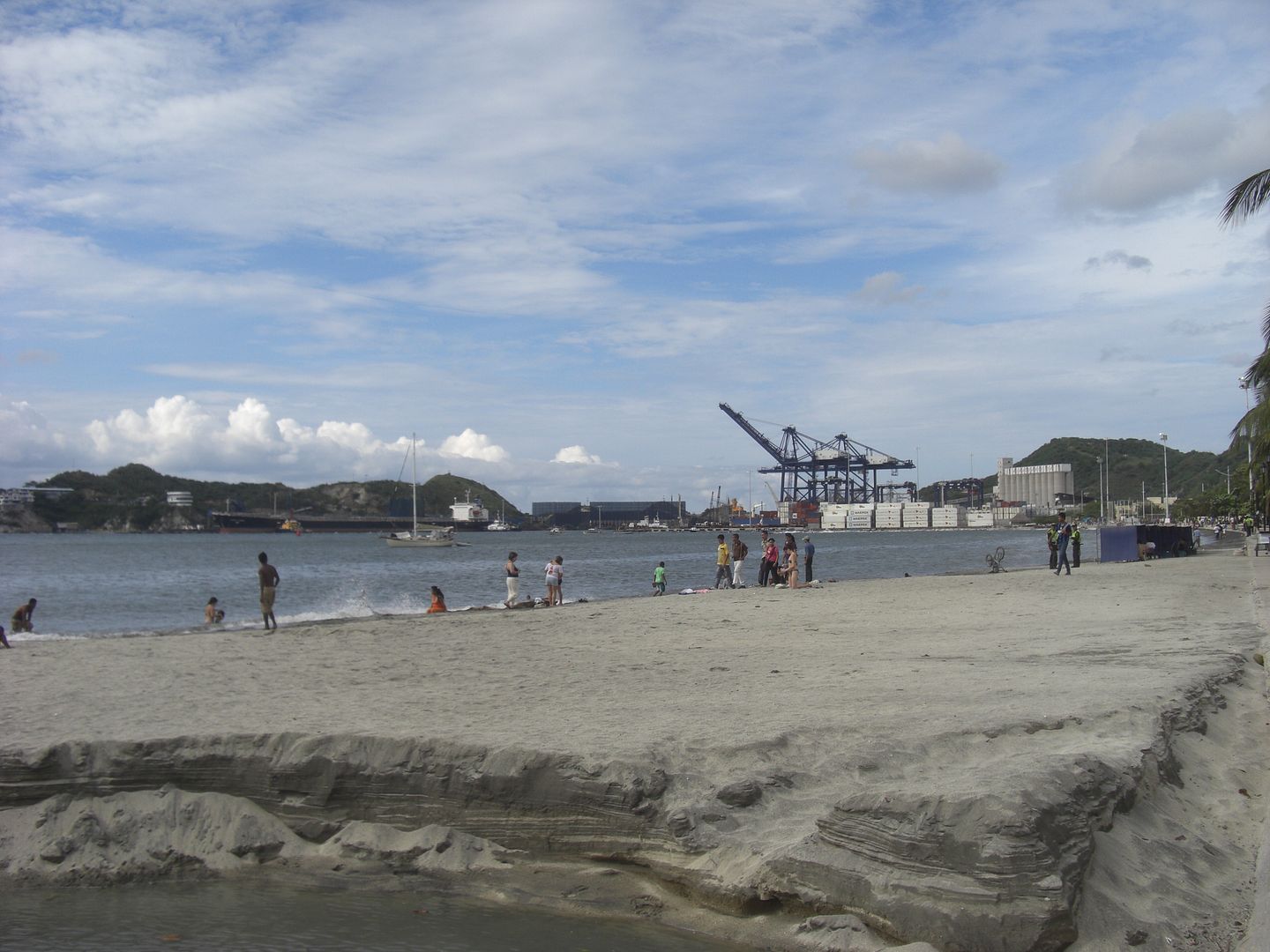 Santa Marta is famous for having (supposedly) the best beaches in Colombia, and for being the death place of South American hero Simon Bolivar.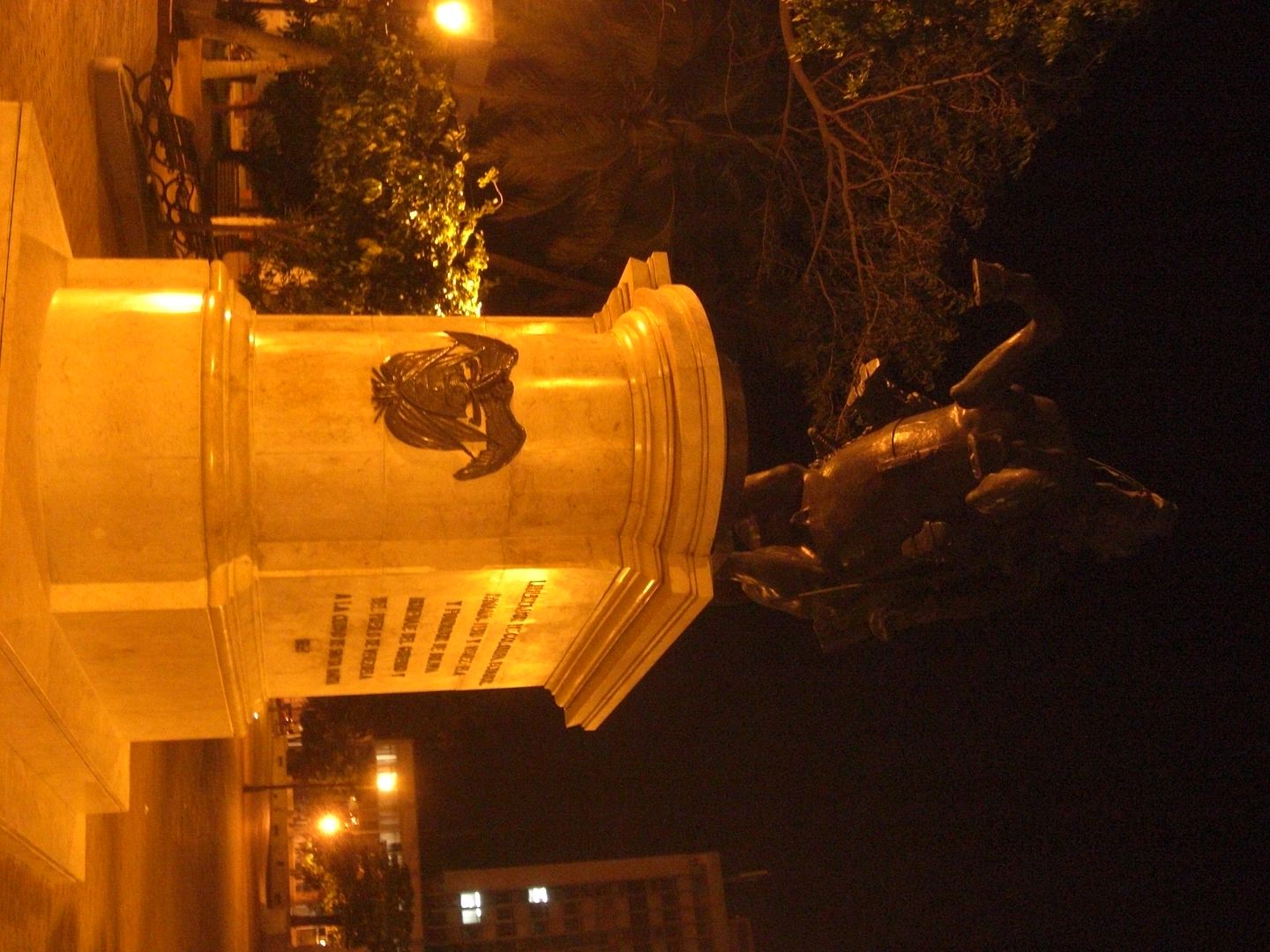 During my one full day in town, I went to the Tayrona National Park – beautiful place. After a 90 minute jungle trek we arrived at an amazing beach. Wonderful day trip!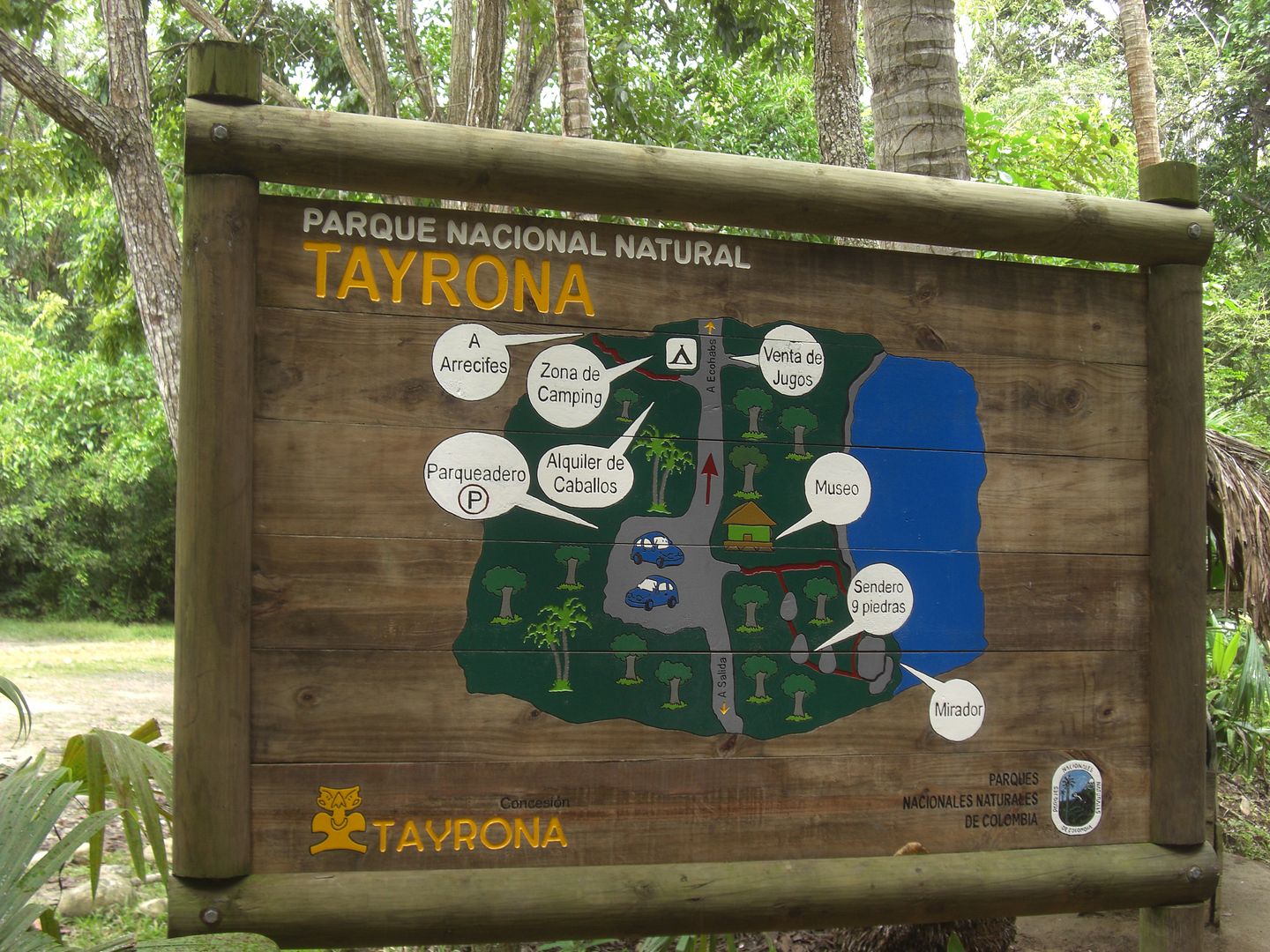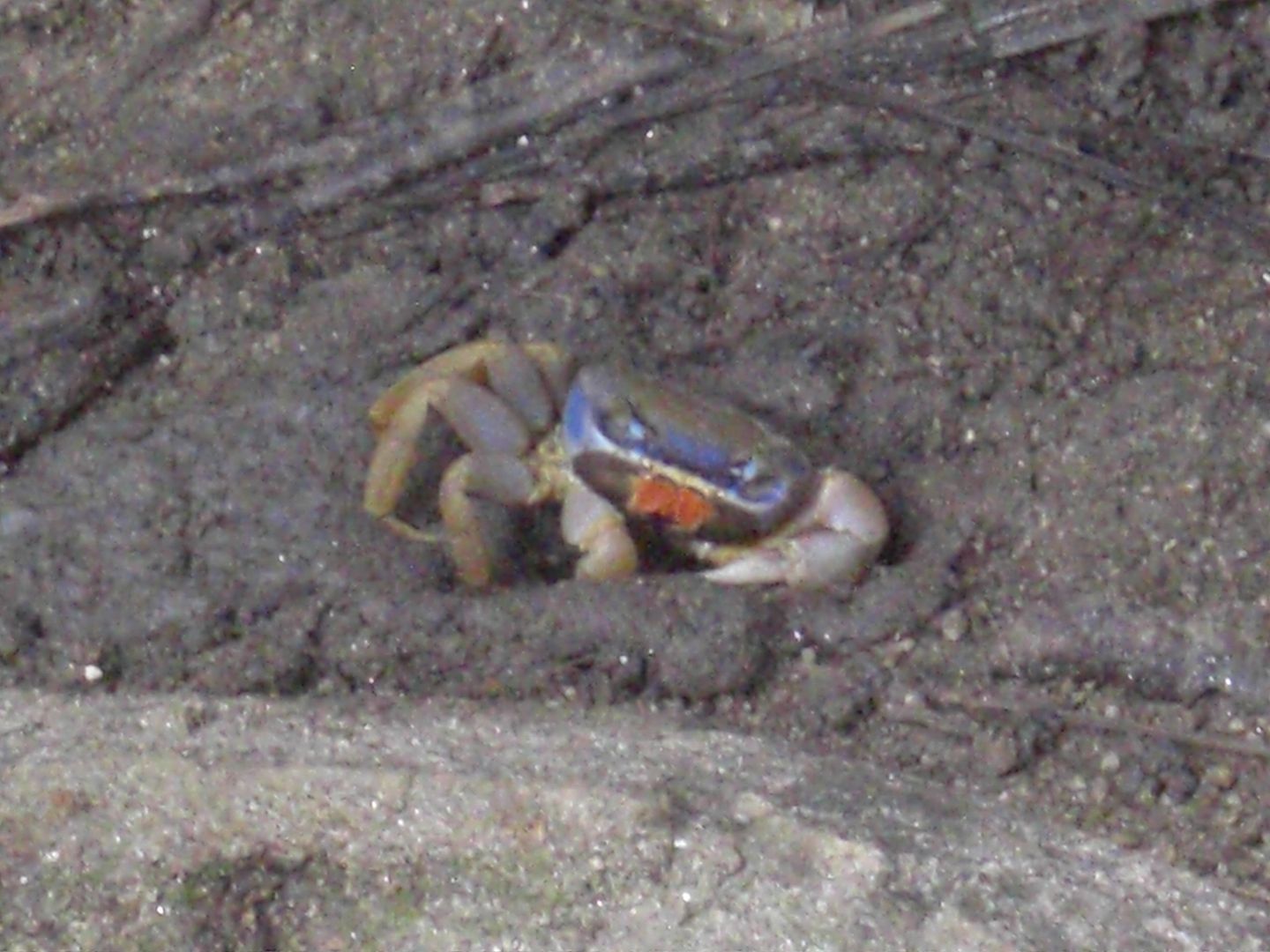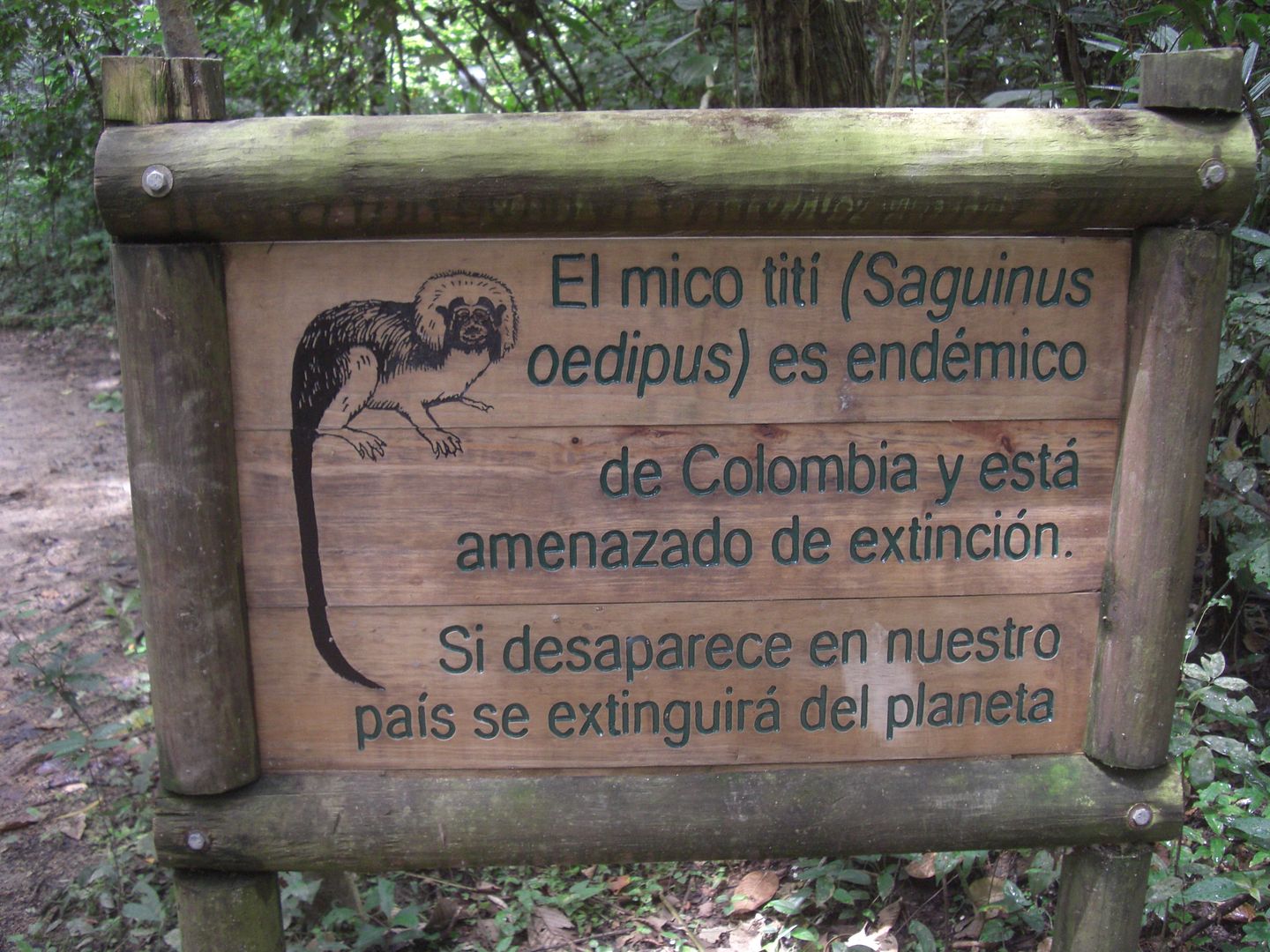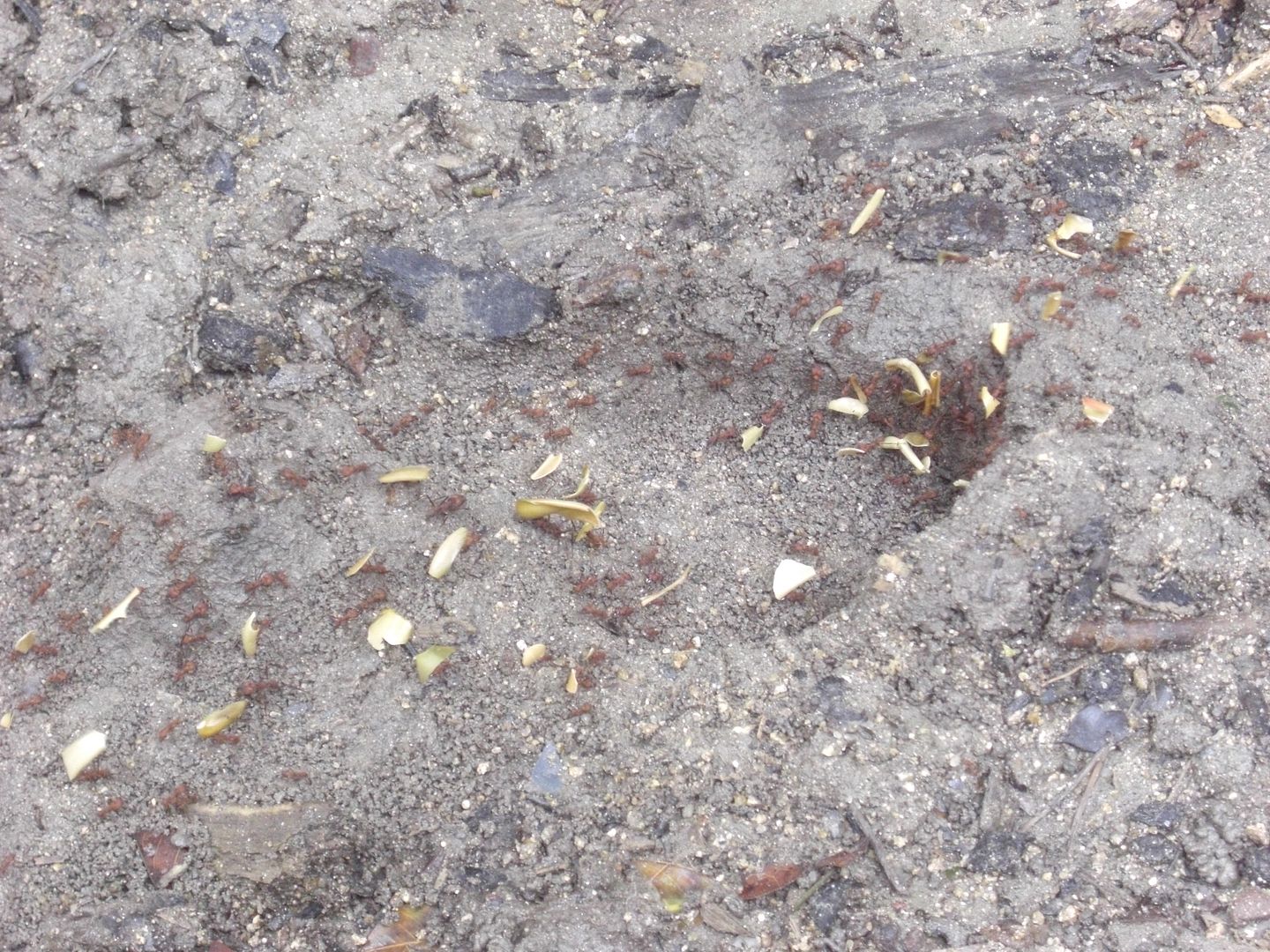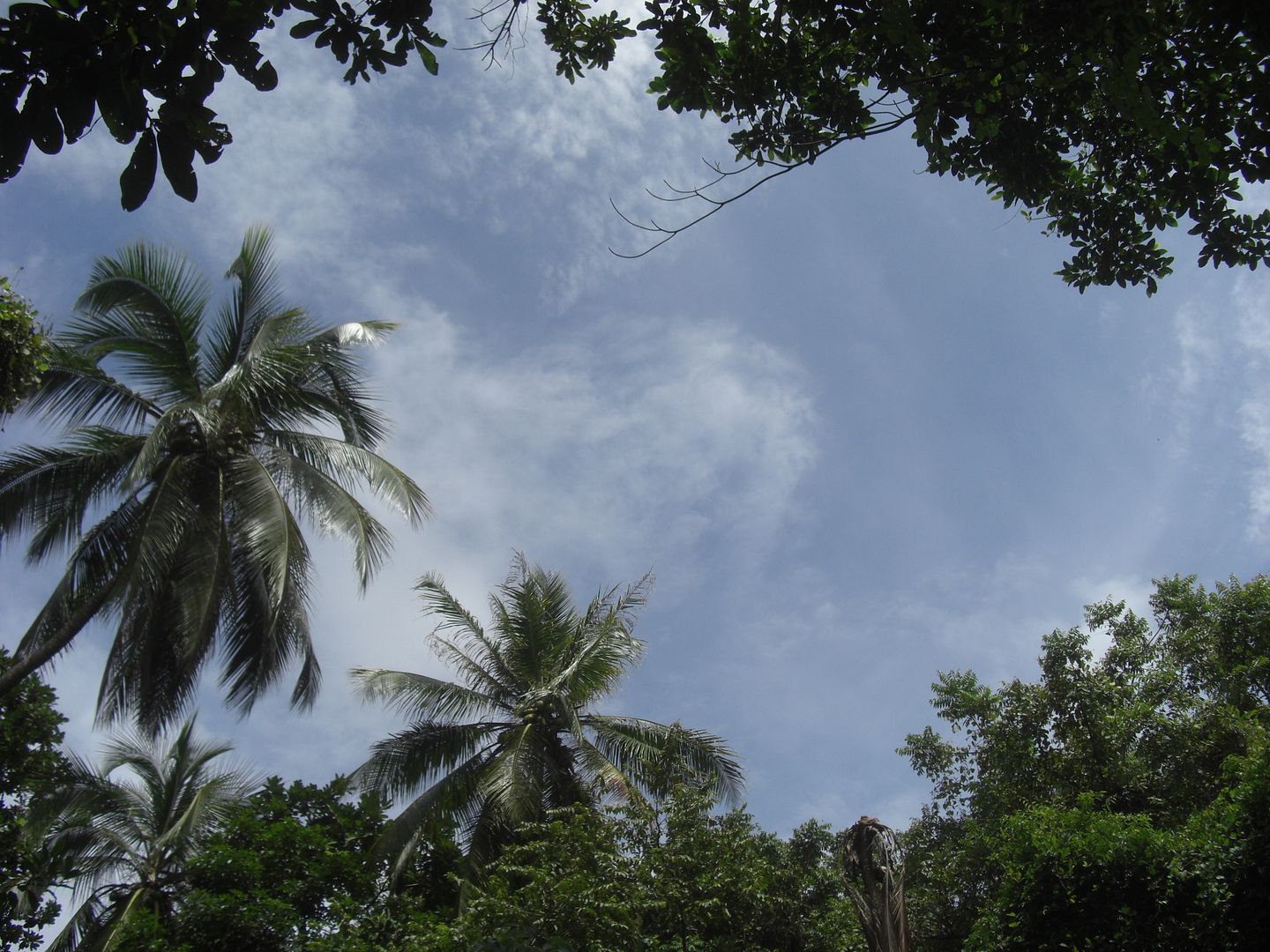 After a great day in the National Park (where we had amazing weather), the rain started mid-evening. In just over an hour, the rain water was over my knees! Wow, that was a LOT of rain! Thank goodness it came in the evening, and not during the day. This was the main street in Santa Marta.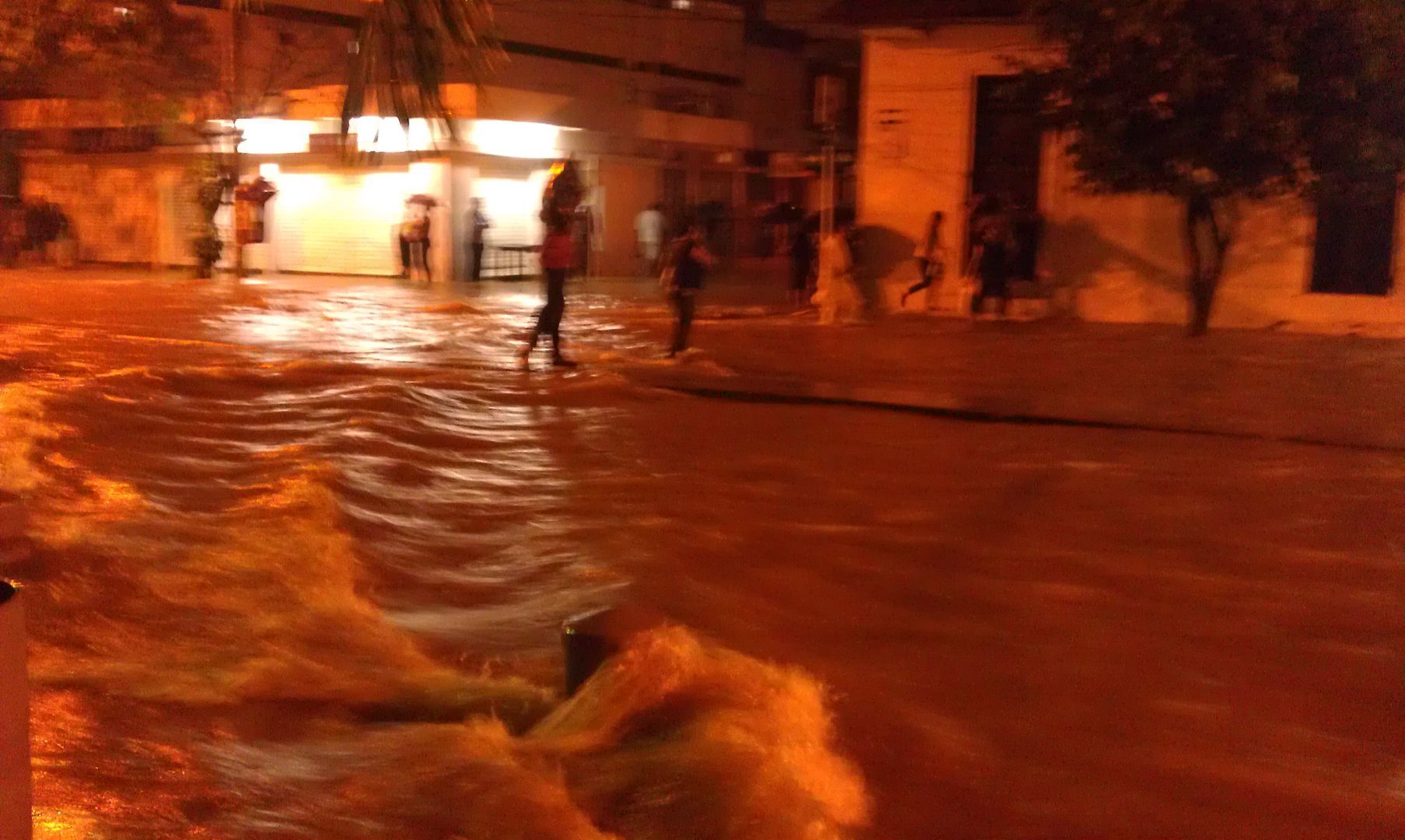 Checking in for my flights. For some reason, I could only check in for my SMR-BOG flight, and not the connecting BOG-MDE flight.
The next morning, after a rather long wait for a taxi, and a hectic drive through the outskirts of Santa Marta, I arrive at Simon Bolivar Airport (SMR) about fifty minutes before departure.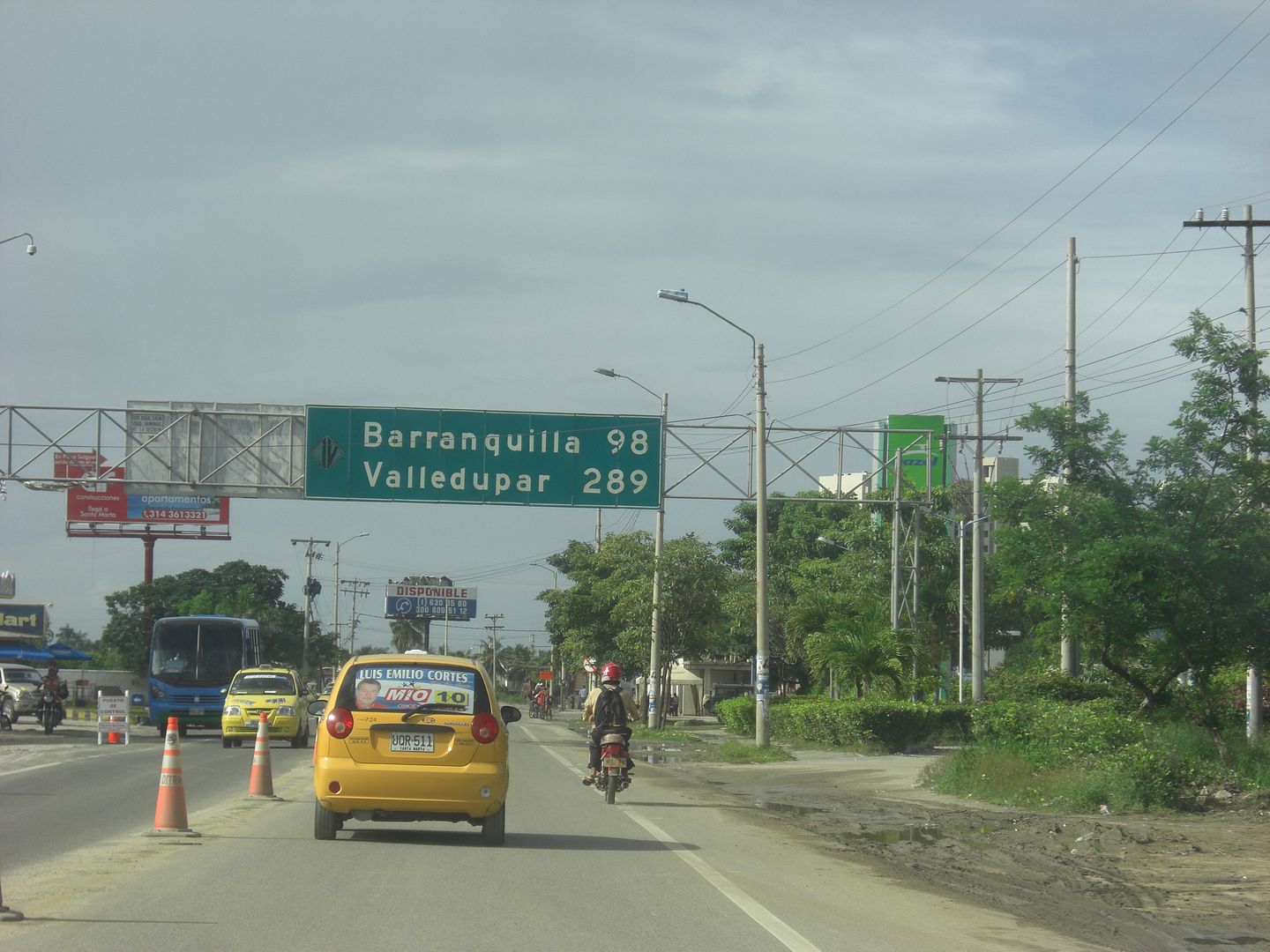 SMR is located right on the coast. The terminal is small and open air. Pretty strong sea breezes fill the terminal, thanks to it being literally metres from the sea.
Check in areas. I was given a window seat for the next flight, and advised that my LH Miles and More number was in the booking. Guess what? I was given the non-reclining seat in front of the emergency exit, and the miles still haven't shown up.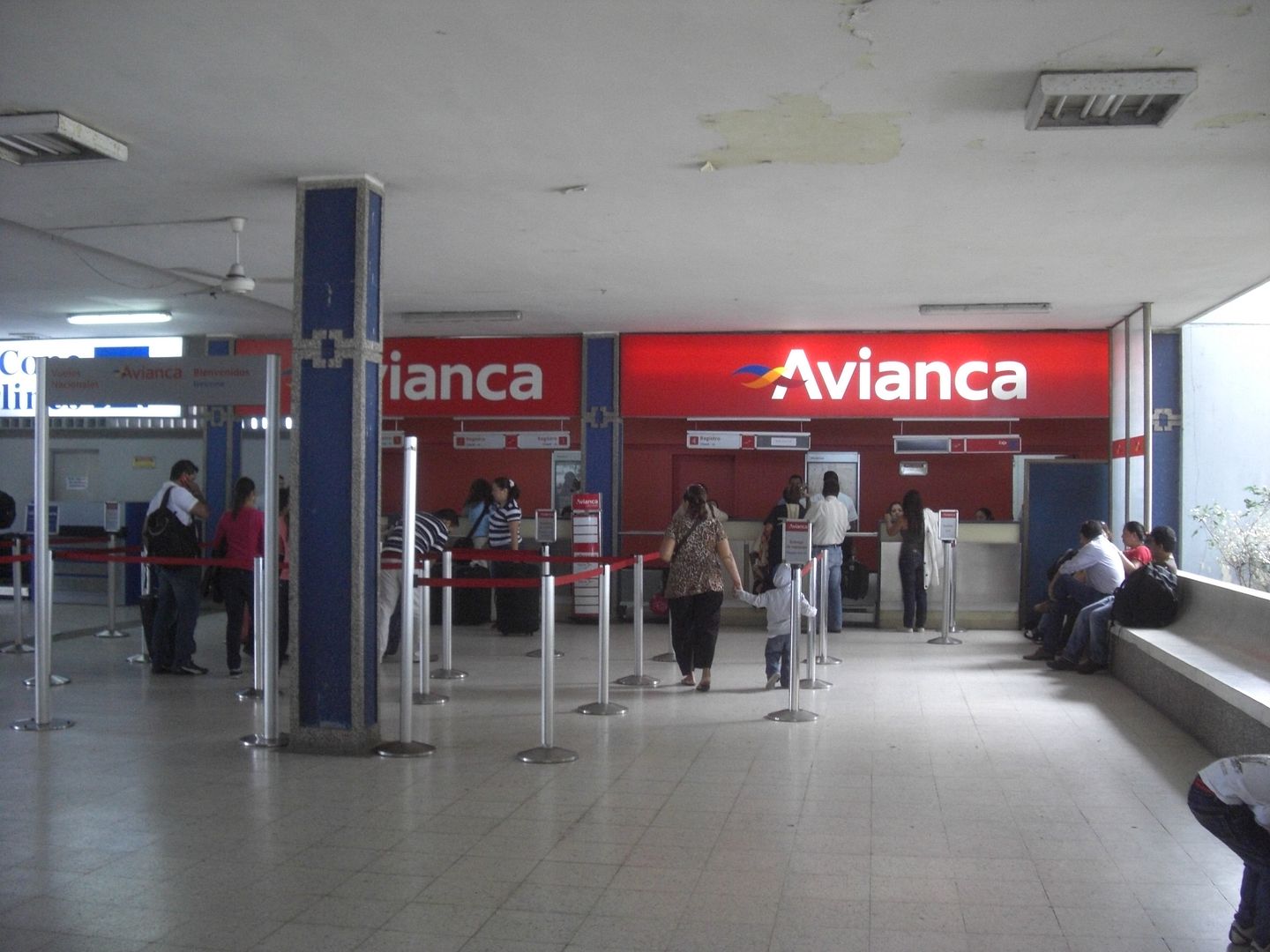 Out front
View from the check in desks – as you can see, the sea is pretty close!
There was just one security scanner for the AV and Copa flights to Bogota. After the scanner, there were two waiting rooms, one for each flight.
Our A320 as seen from the departure lounge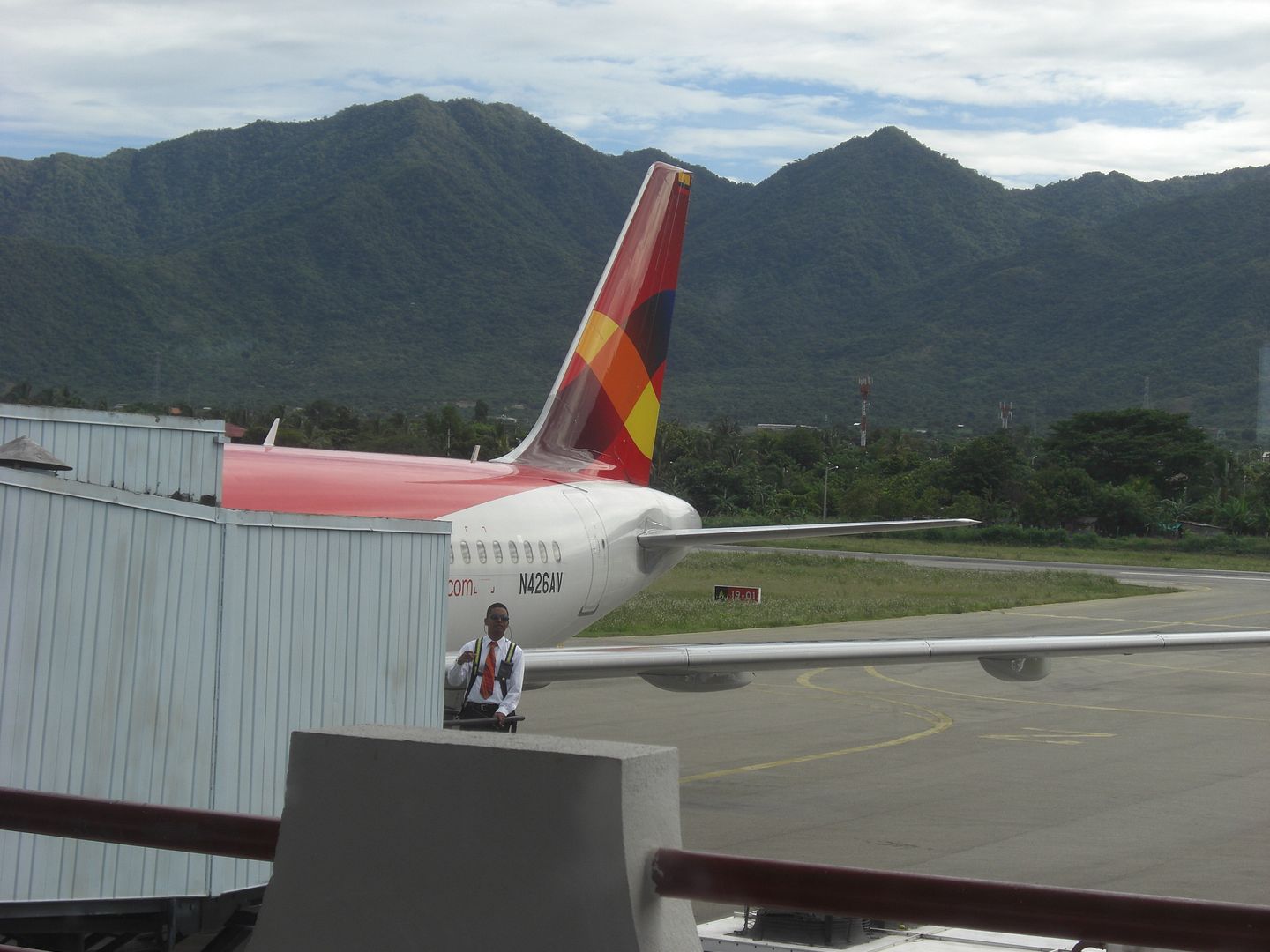 Tarmac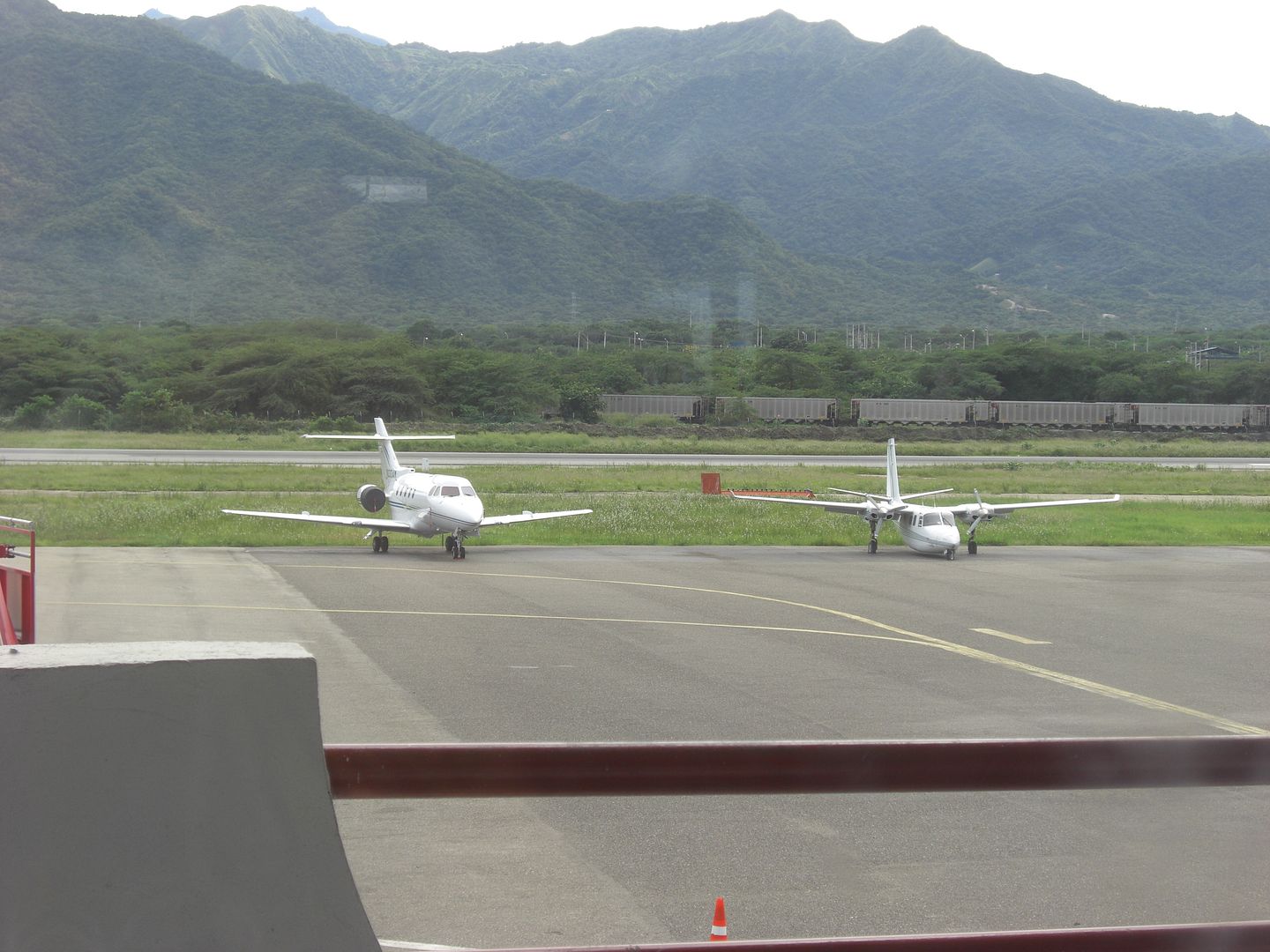 For some reason in Colombia (although not in Medellin), you need to have your boarding pass checked (although not with your ID, but just to say you're near the gate) before boarding. Why they can't do this whilst actually boarding, I'm not sure. The rest of the world does. Queuing up to be ticked off before the flight.
Departure lounge
Actually boarding now. The ground staff tried to board by rows, but everyone ignored them.
October 2011
Santa Marta (SMR) - Bogota (BOG)
Avianca AV 8485
Scheduled: 0930-1056 (1h26m)
Actual: 0935-1035 (1h00)
Airbus A320
Nice clean interior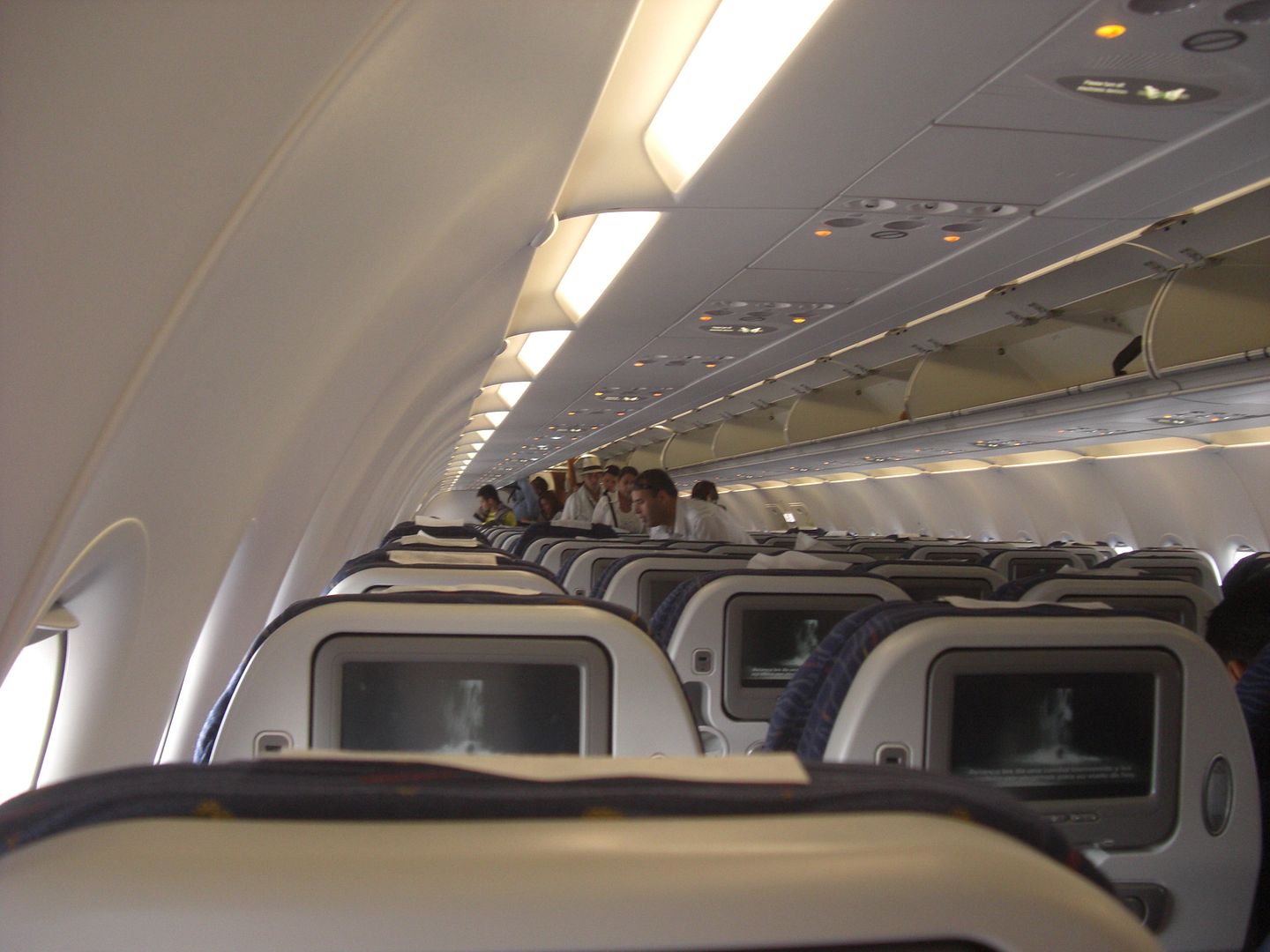 Well, nearly clean
Copa next door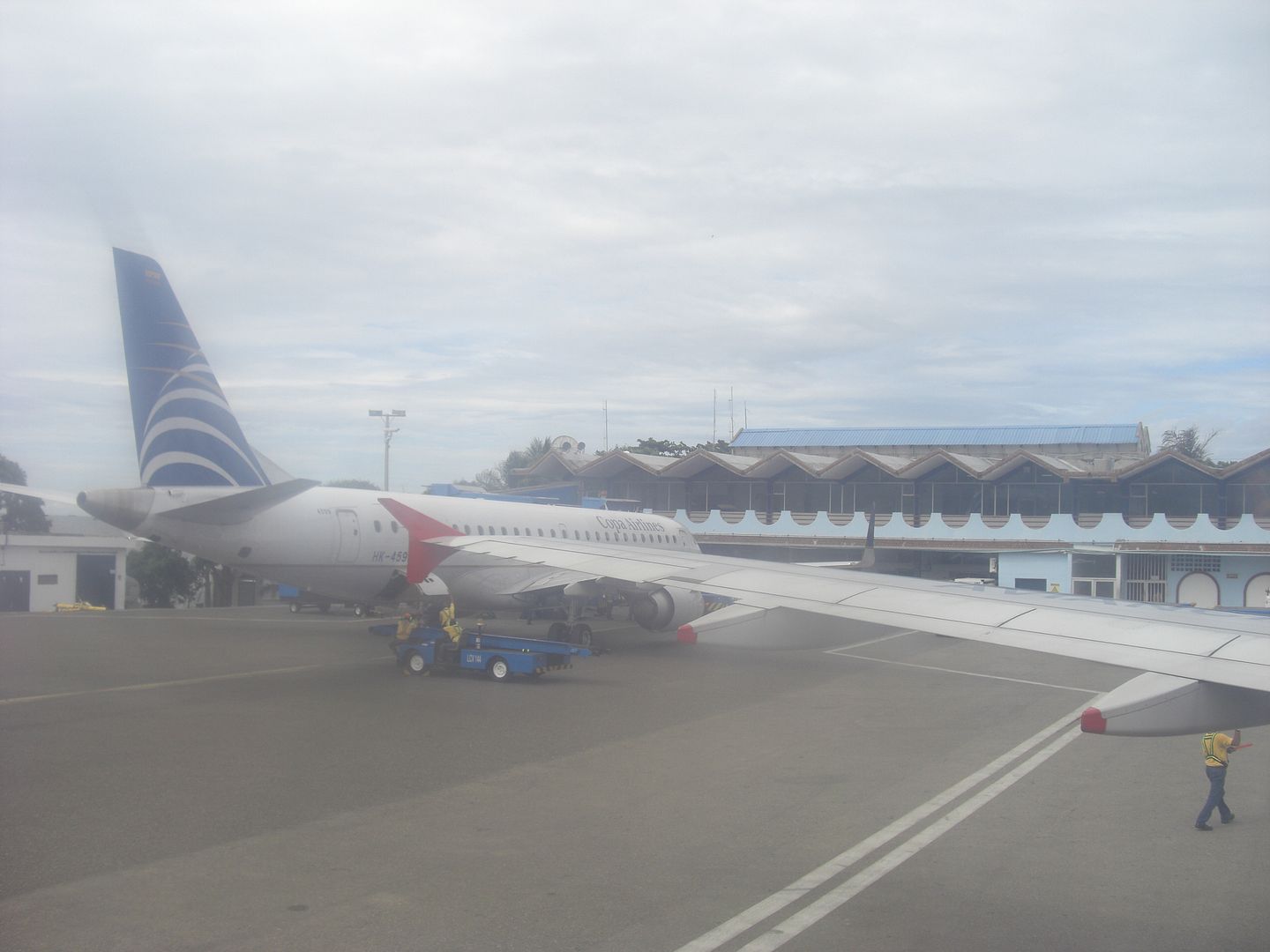 Terminal and taxi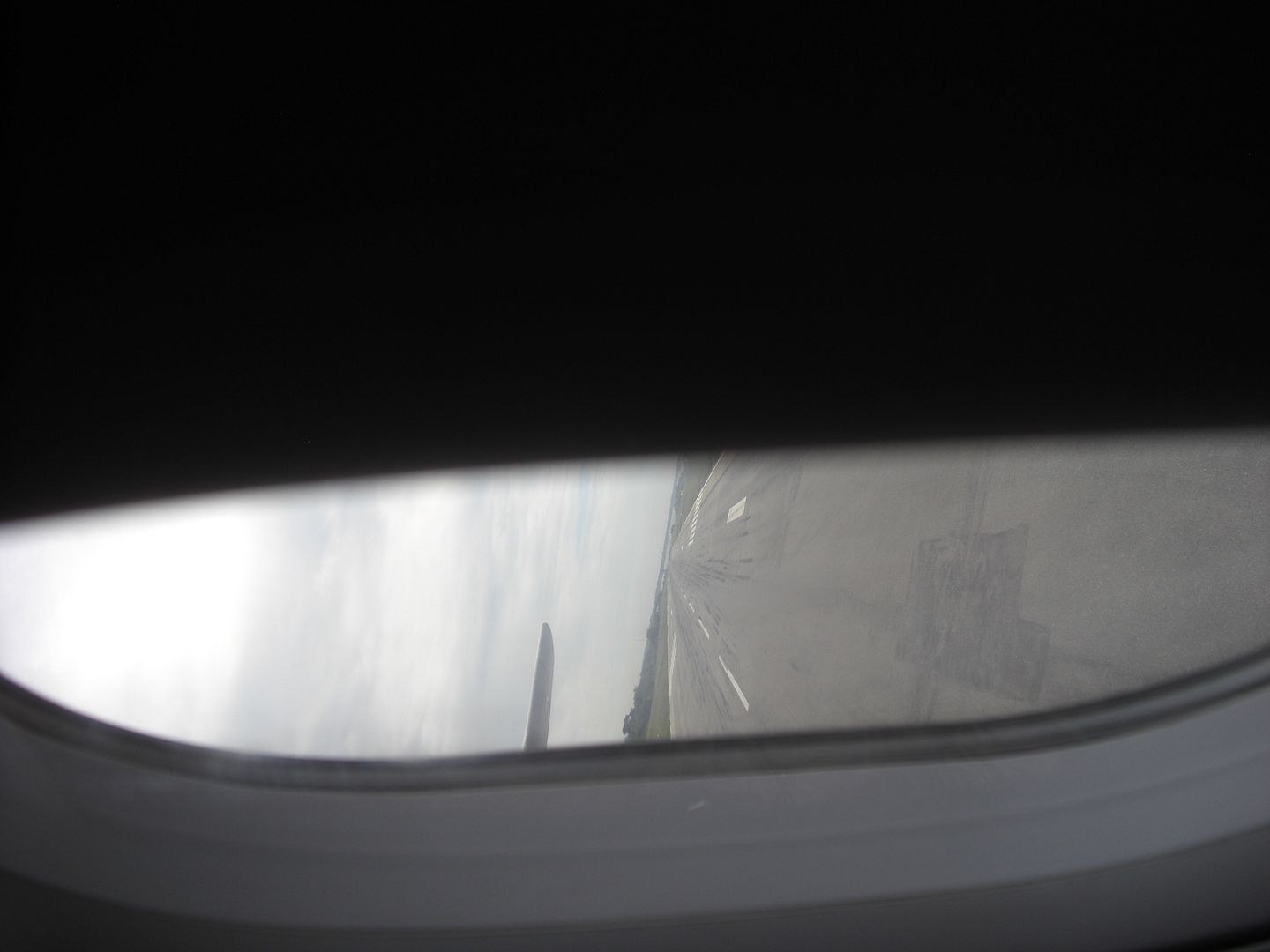 Takeoff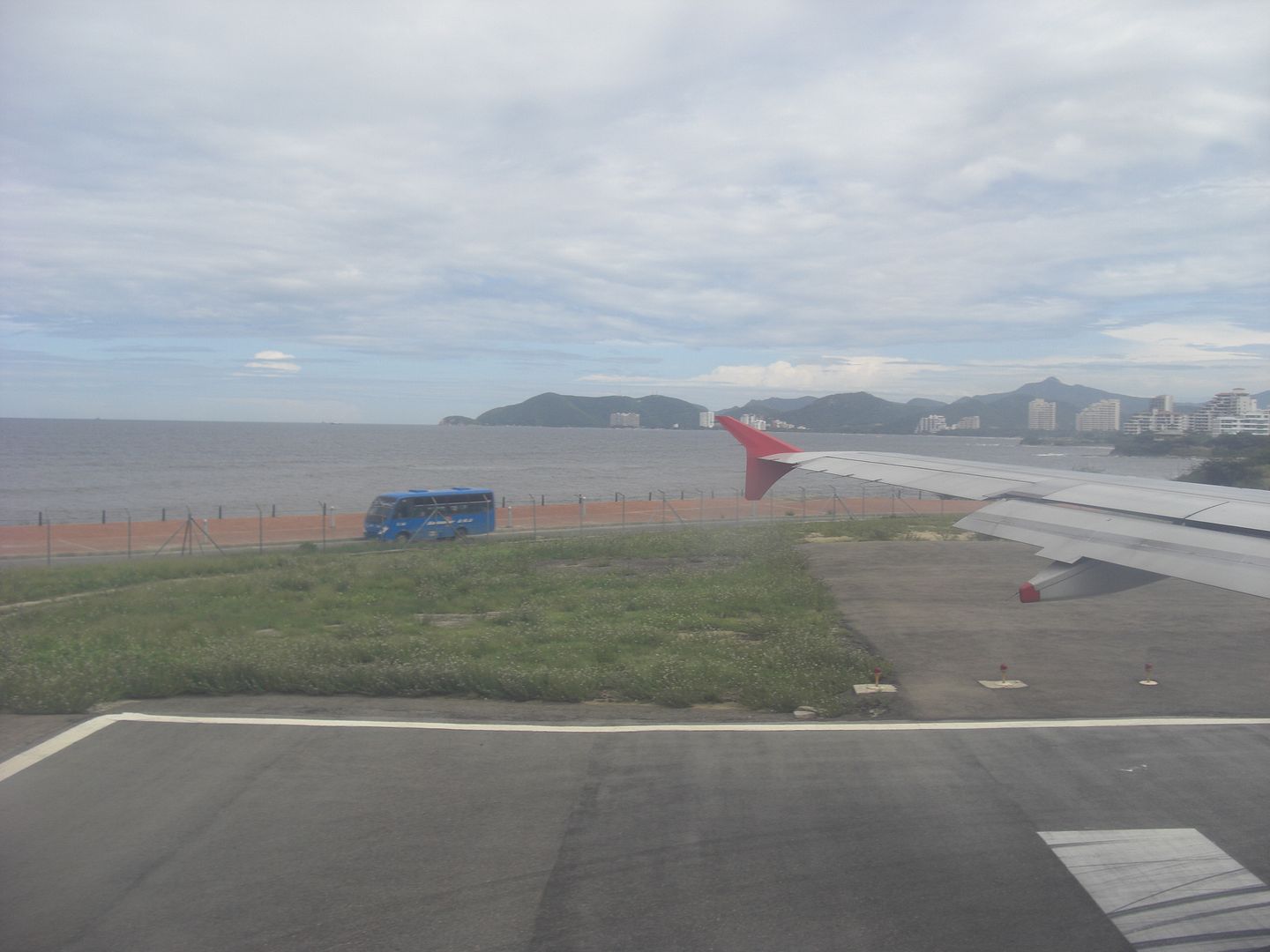 Moving map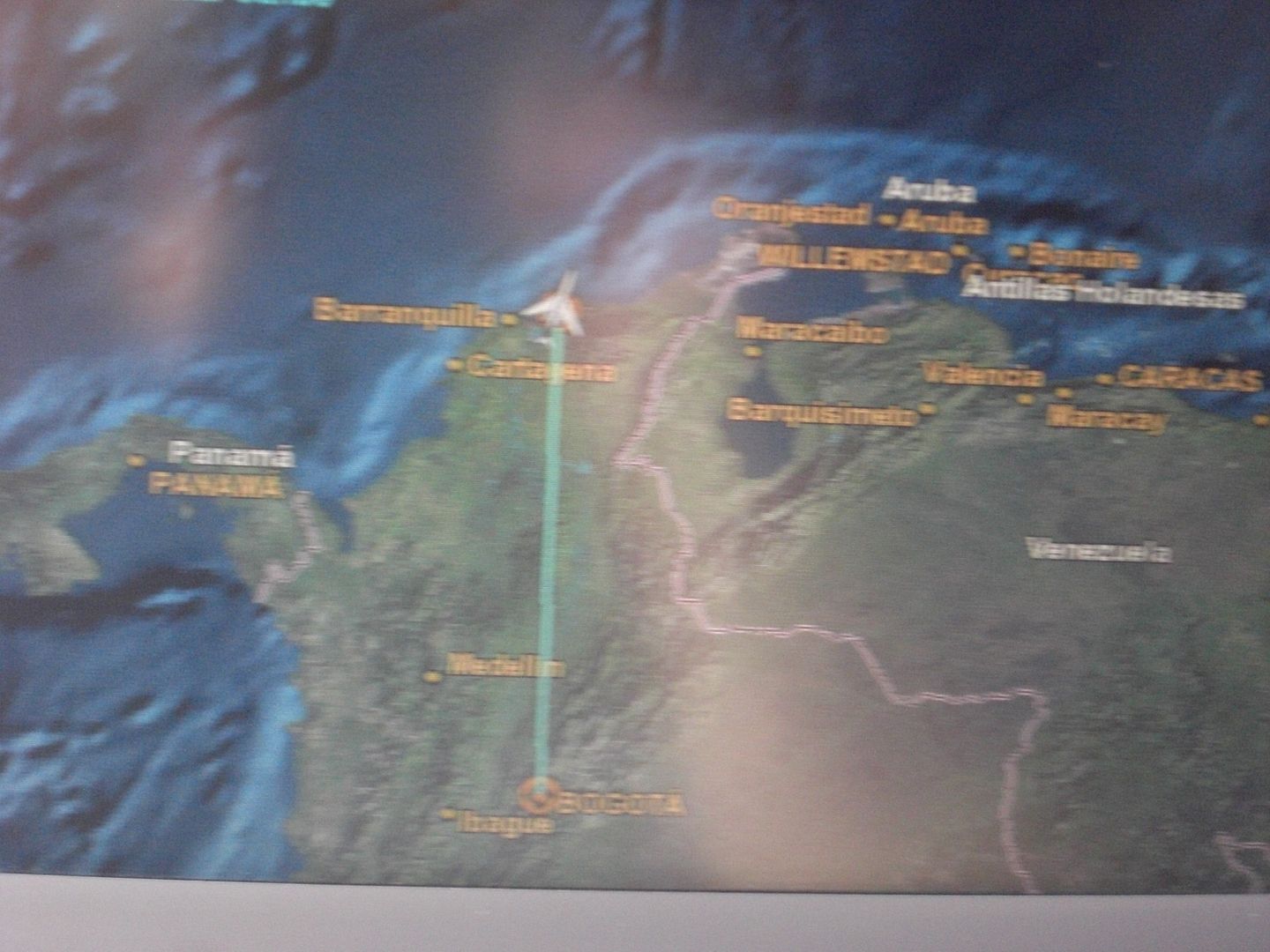 Annoyingly, they insist on showing these promotional Colombia videos, which get a bit repetitive. We're already in Colombia!
I decided to watch an episode of the Simpsons. Luckily, it was one I hadn't see, and there was a special, super-long intro, which was pretty funny. Somehow, they managed to split the 20 minute programme up with THREE ad breaks. Bit excessive I think.
Drinks are served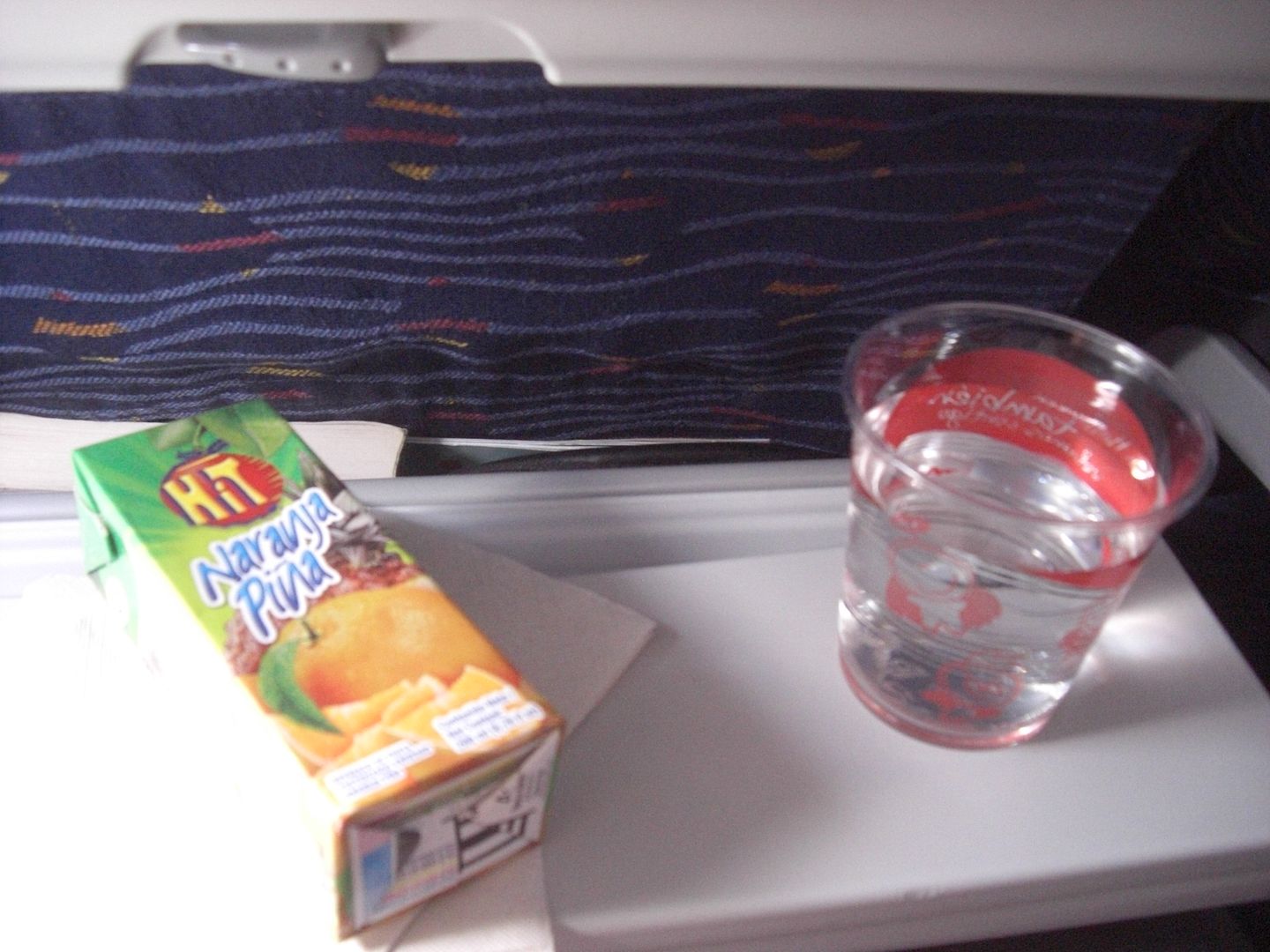 Views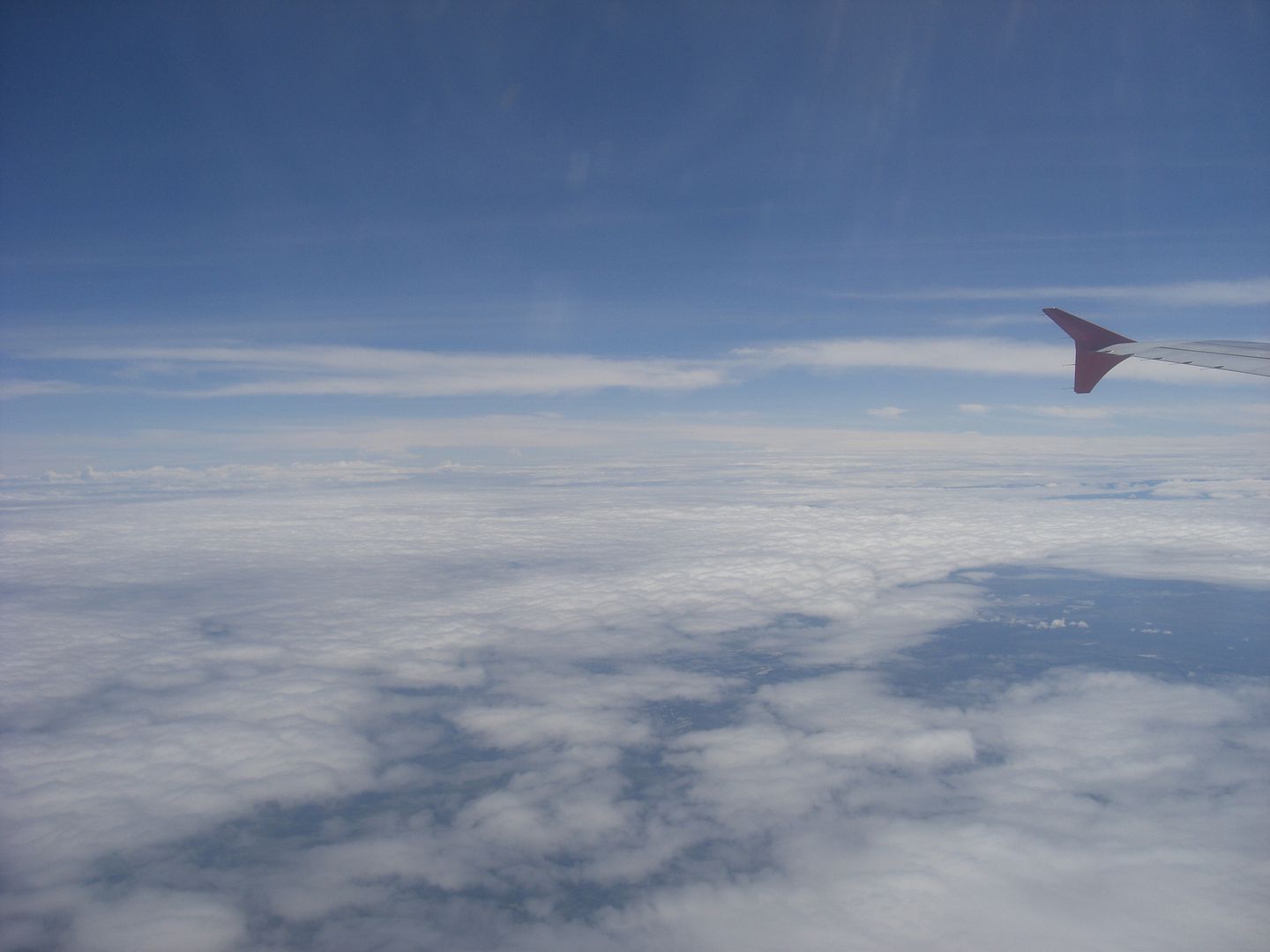 PTV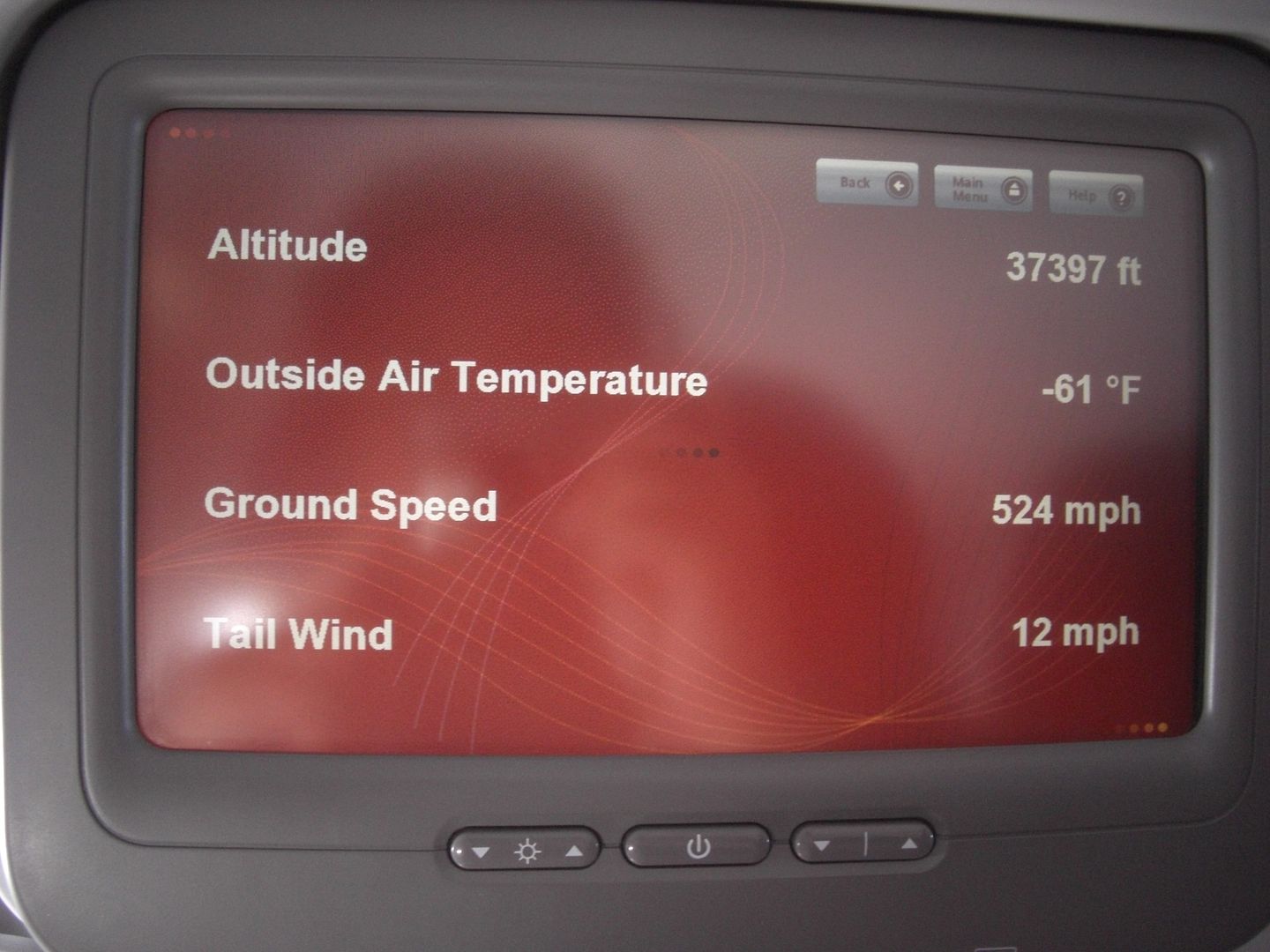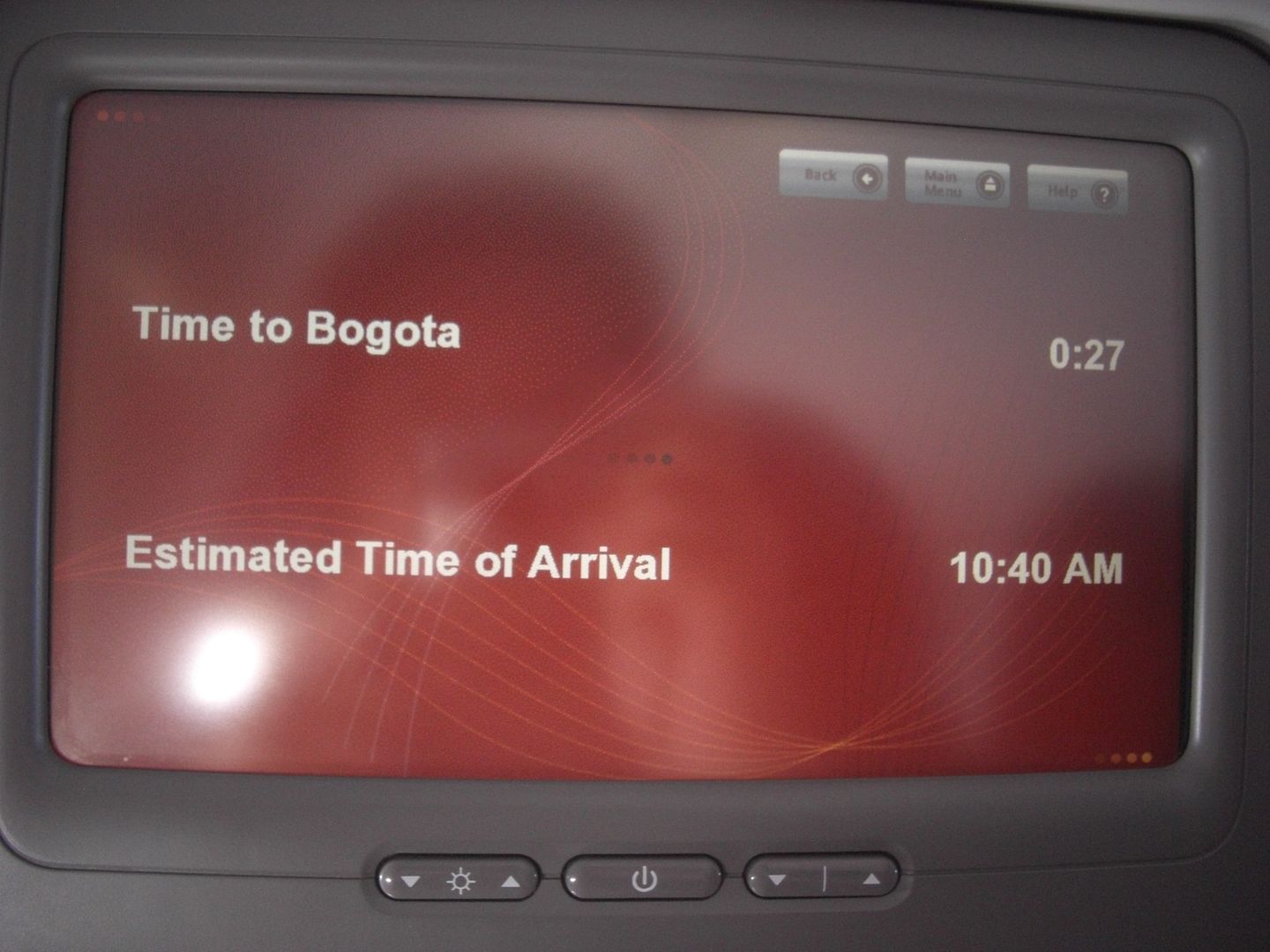 I couldn't leave Colombia without listening to at least one Shakira song!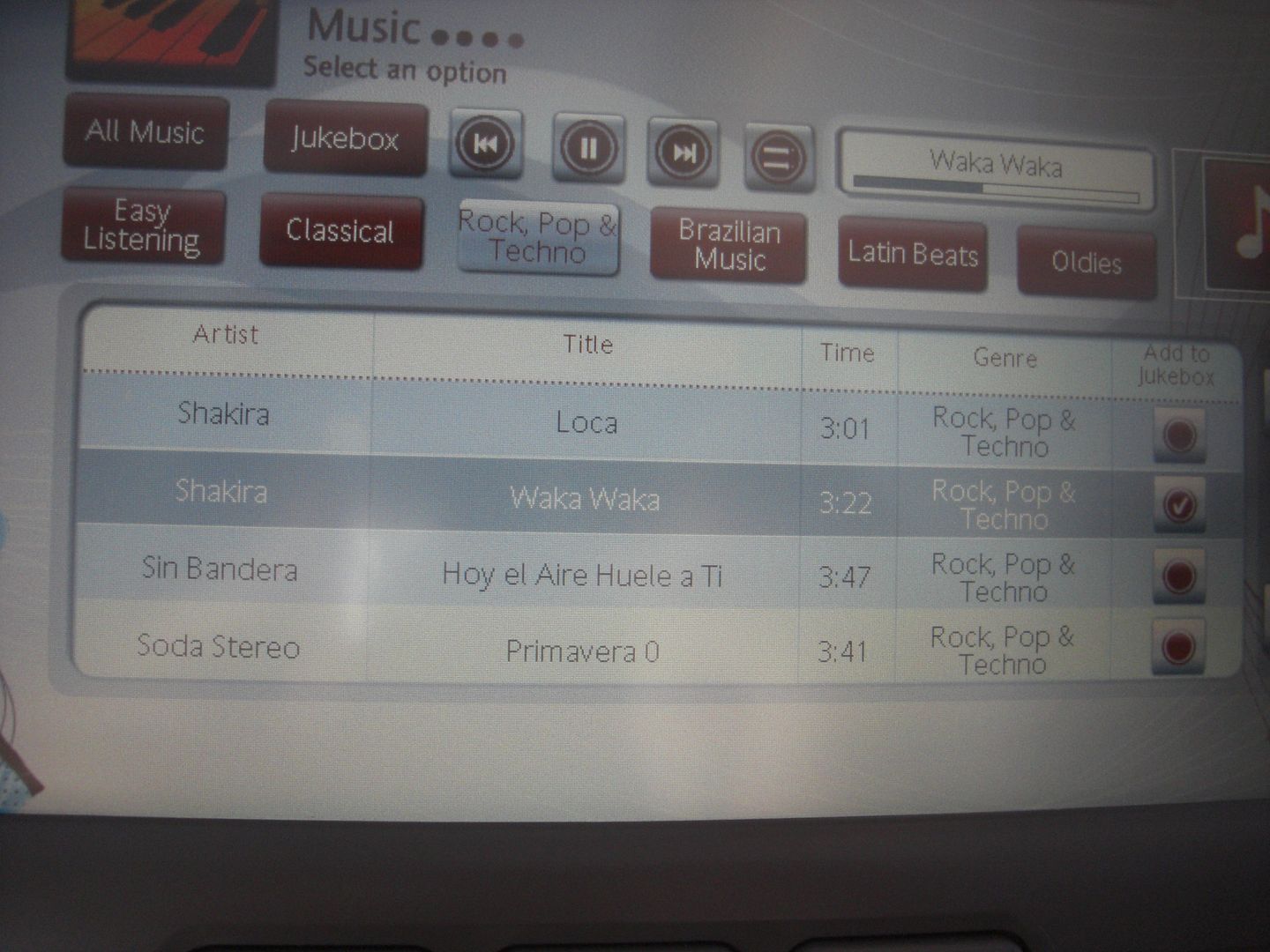 Approach to Bogota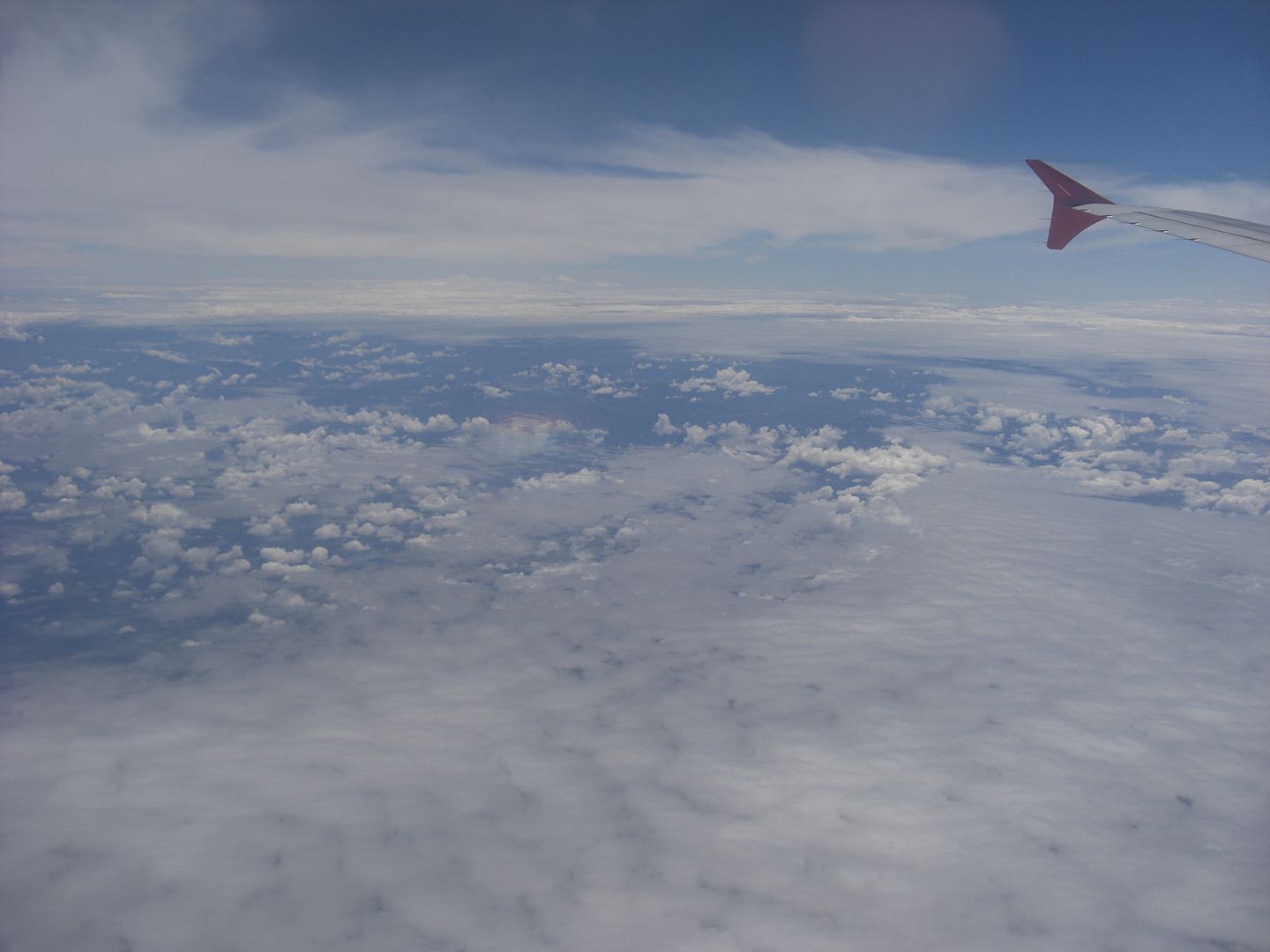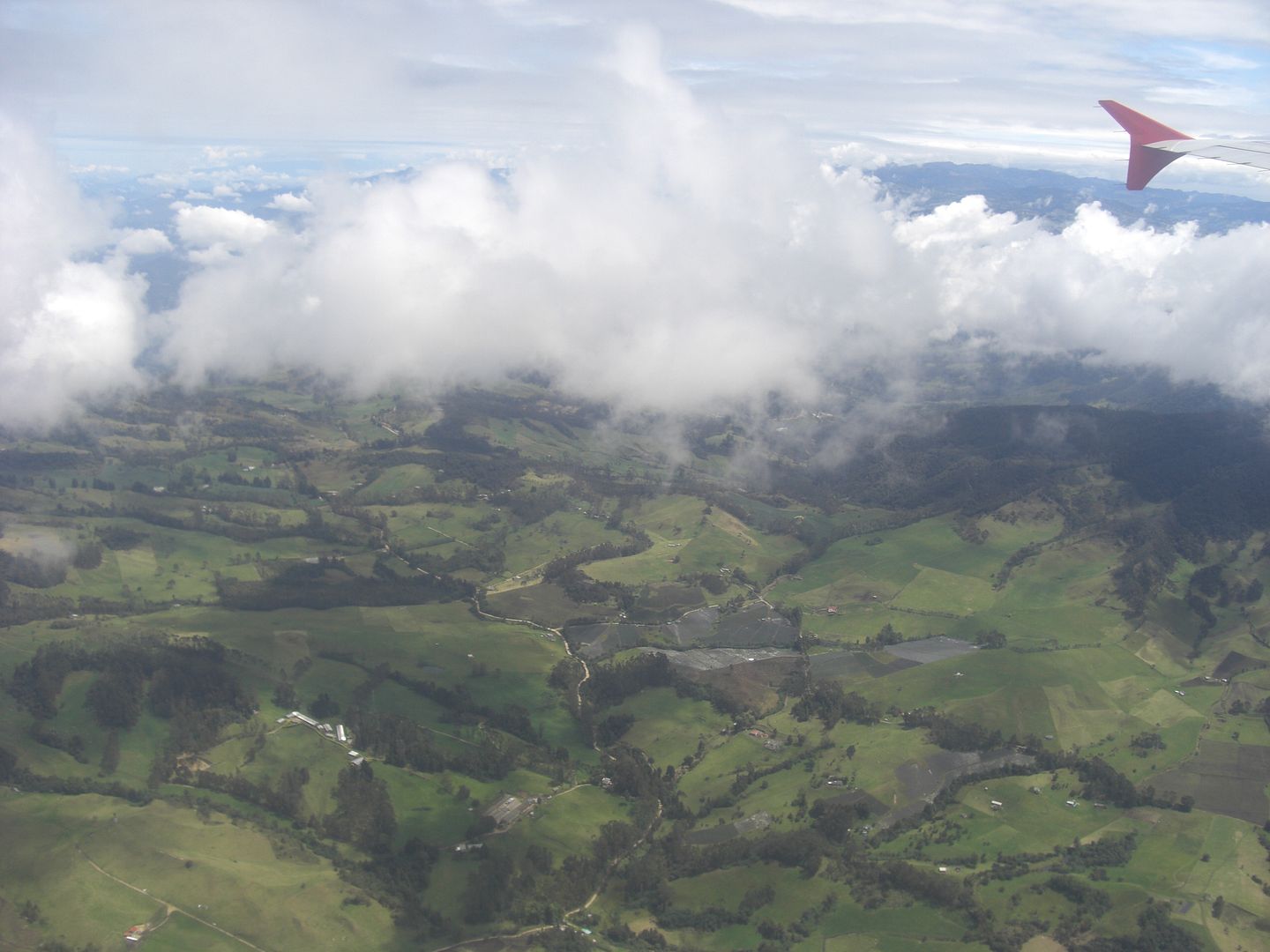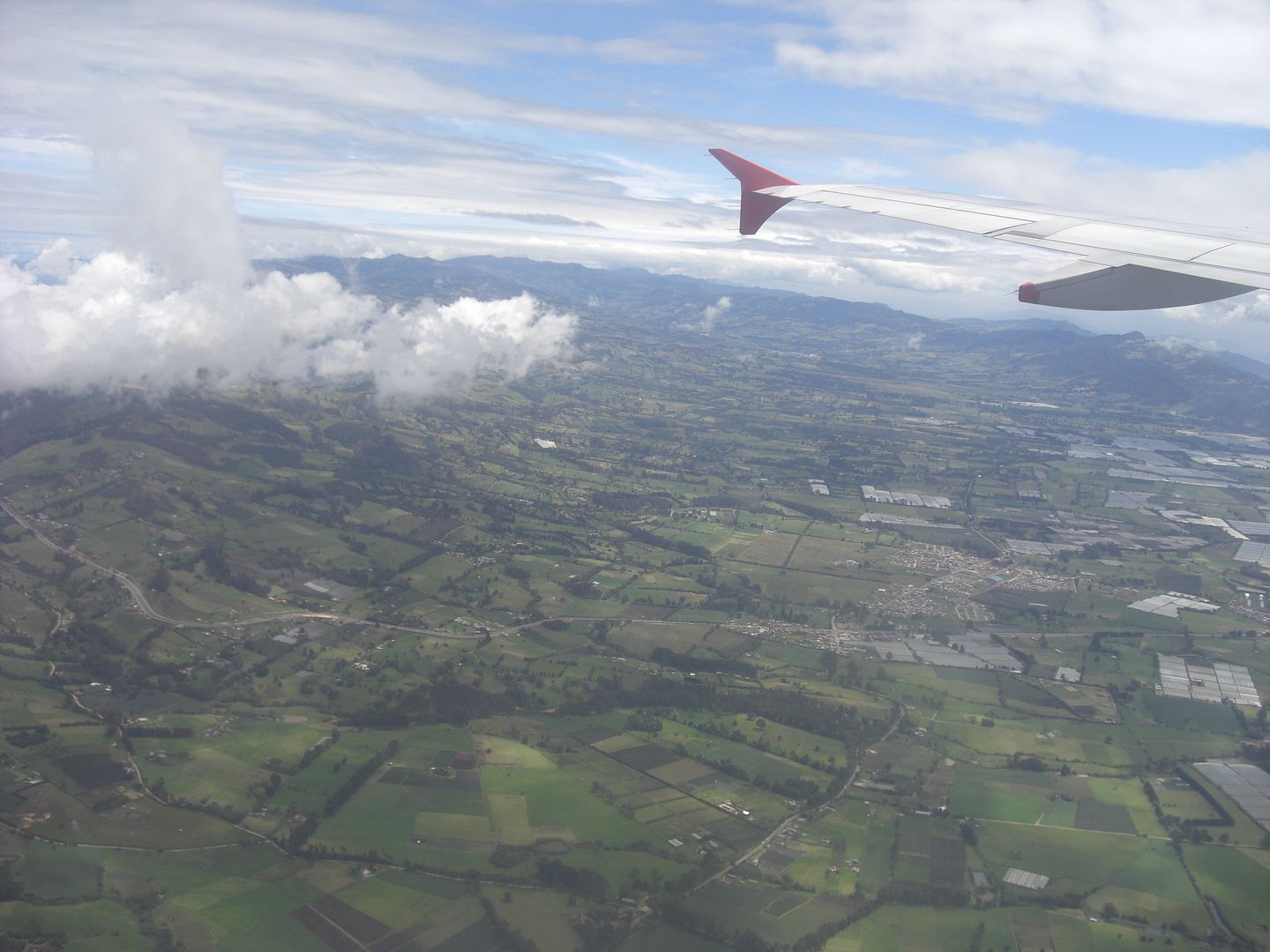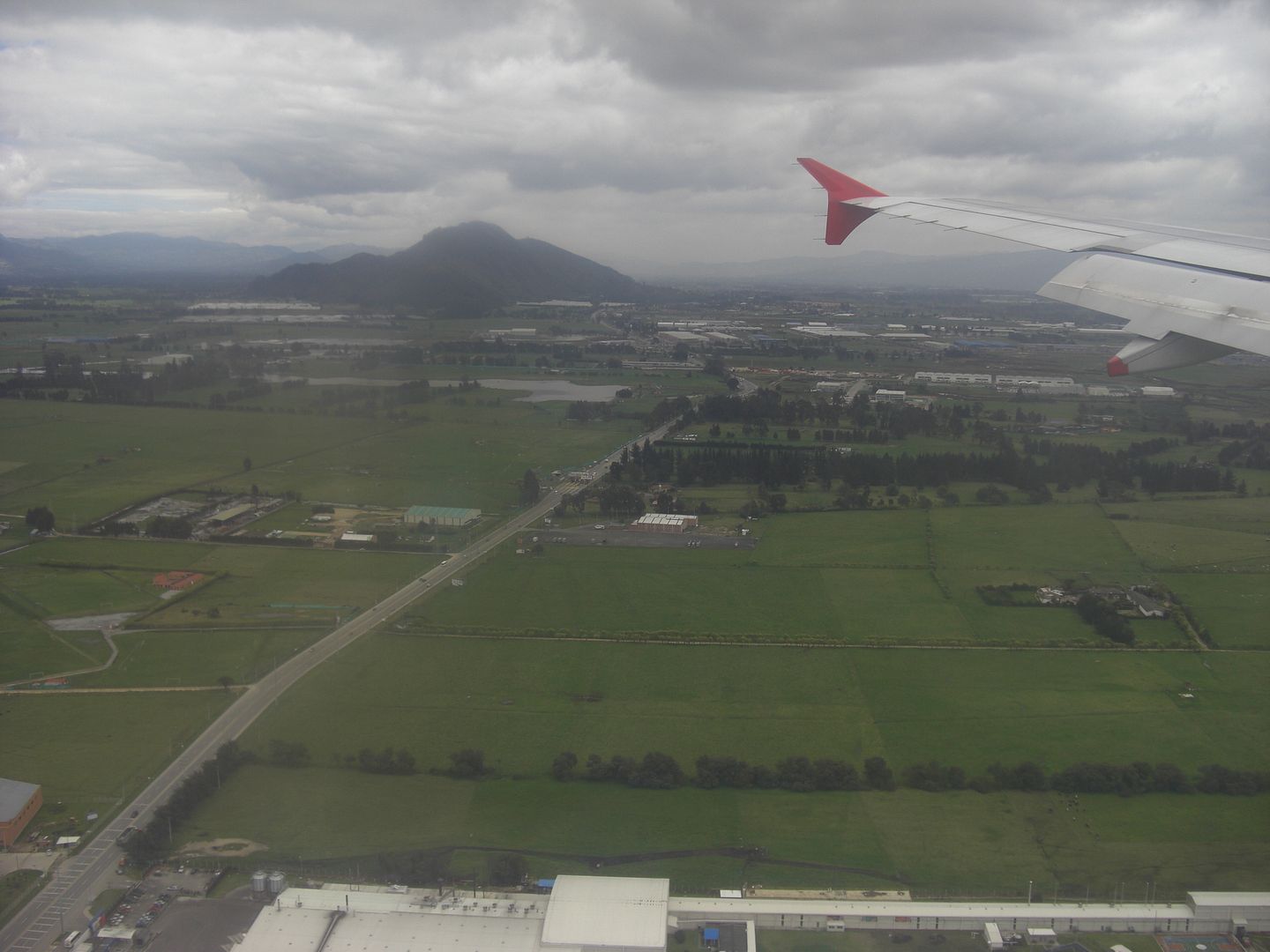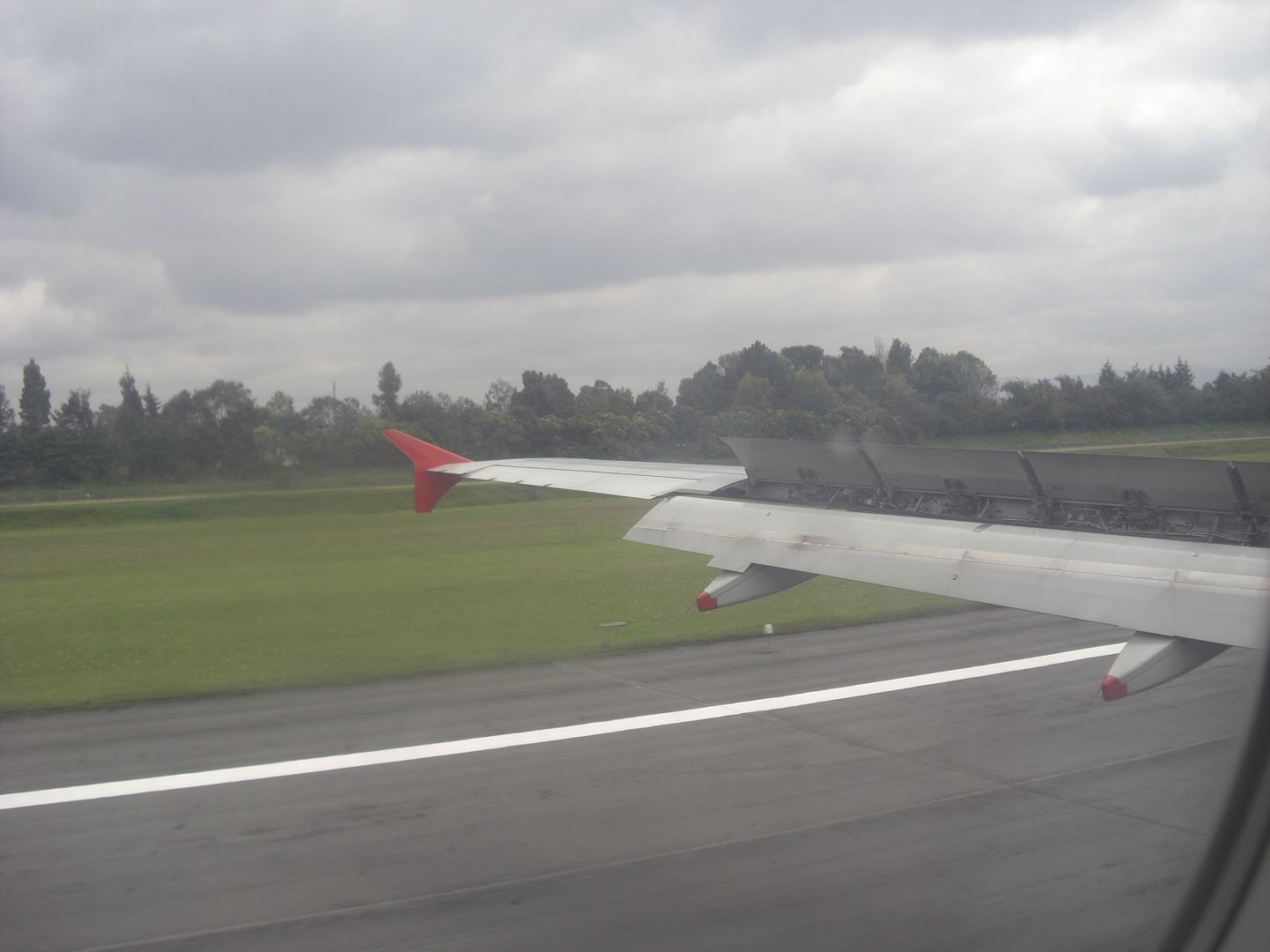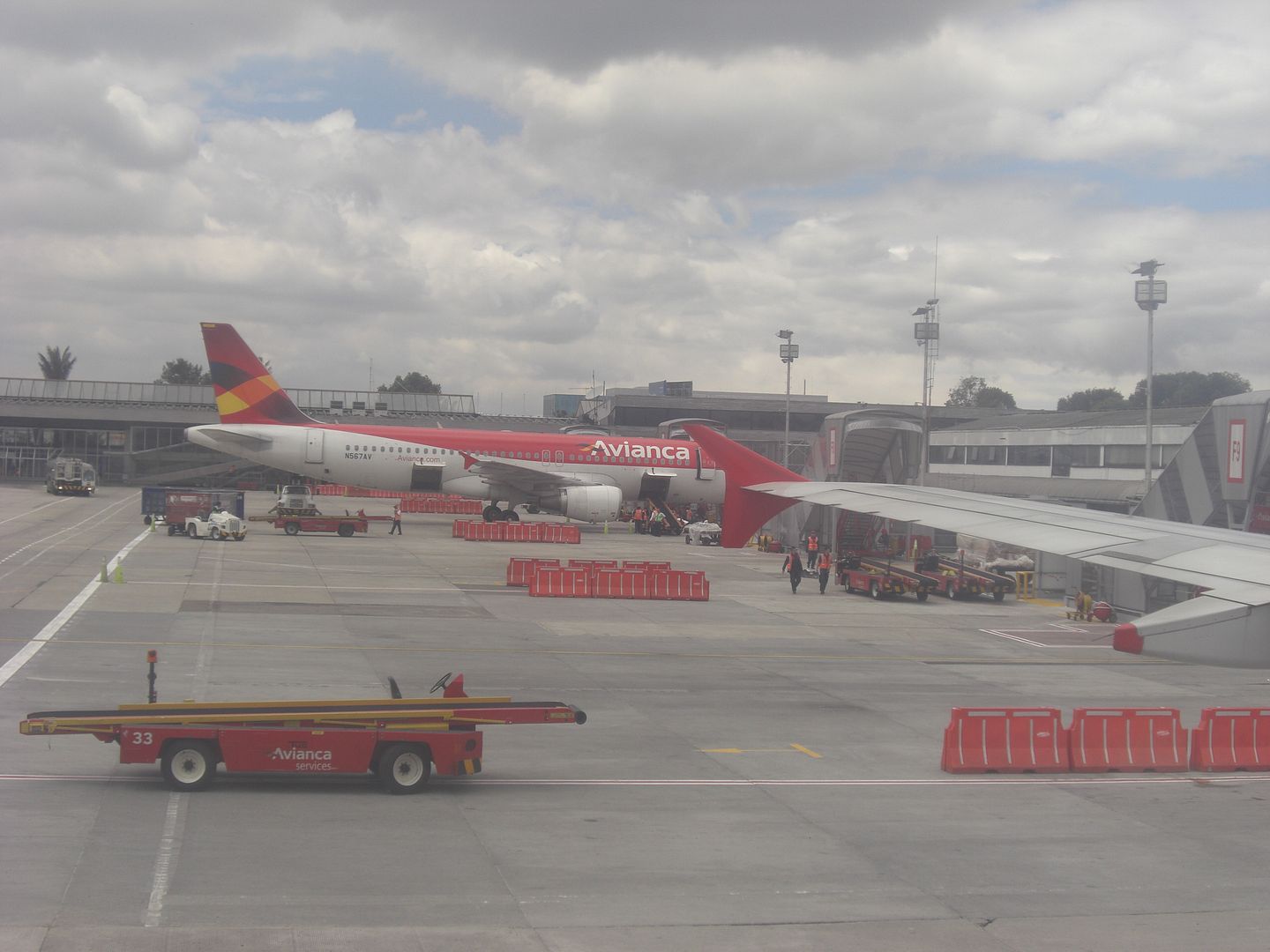 Disembarking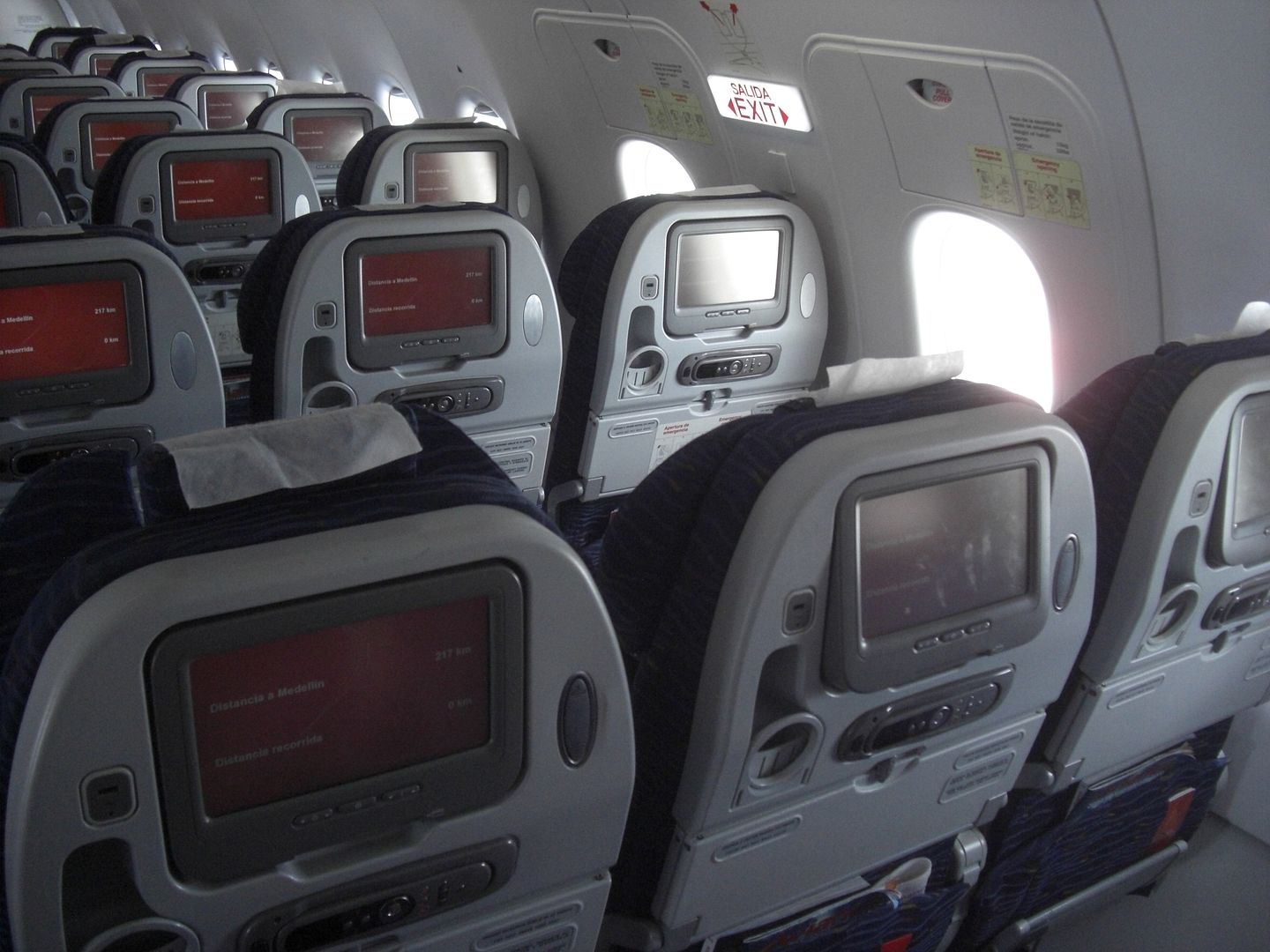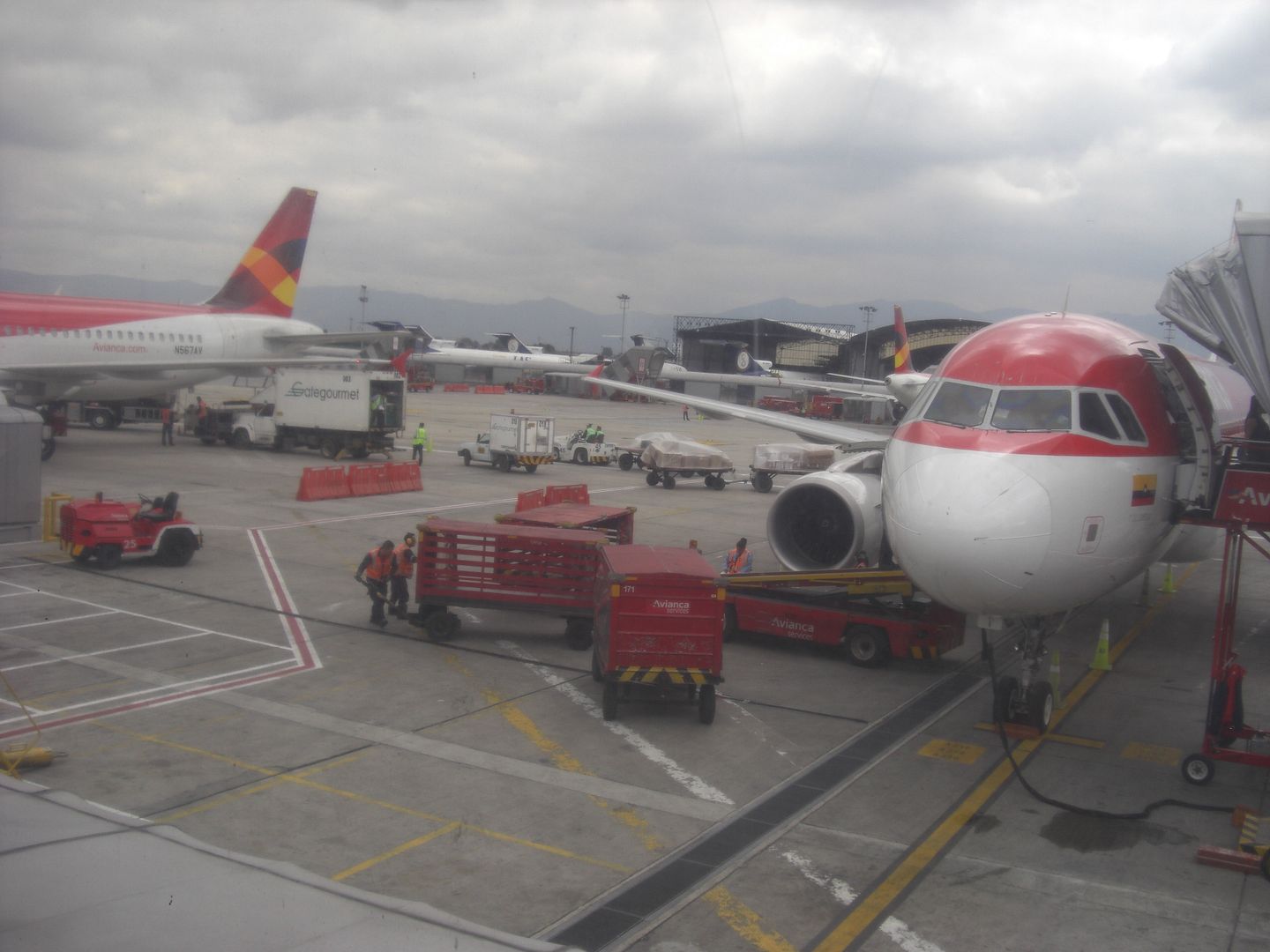 Once back in the terminal, I went to the transfer desk to see about changing my seat to a different window. FlyingFinn had just sent me a message saying his flight had been
cancelled
, and that he was now on an earlier flight. This meant that my flight was now fully booked, and there were no other windows to change to. Never mind, at least it was a short flight. After a lacklustre security check, I was back in the departures lounge. It wasn't long before I was walking back down those dreary corridors to….the same plane that had brought me from Santa Marta. This is the third time I've ended up on the same aircraft whilst doing a non-related connection. First time was with China Eastern and B6262 (A320) flying Beijing-Nanchang-Shenzhen. Second time was with US Airways and N750UW (A319) flying Washington National-Philadelphia-Minneapolis. Now I can add Avianca to the list!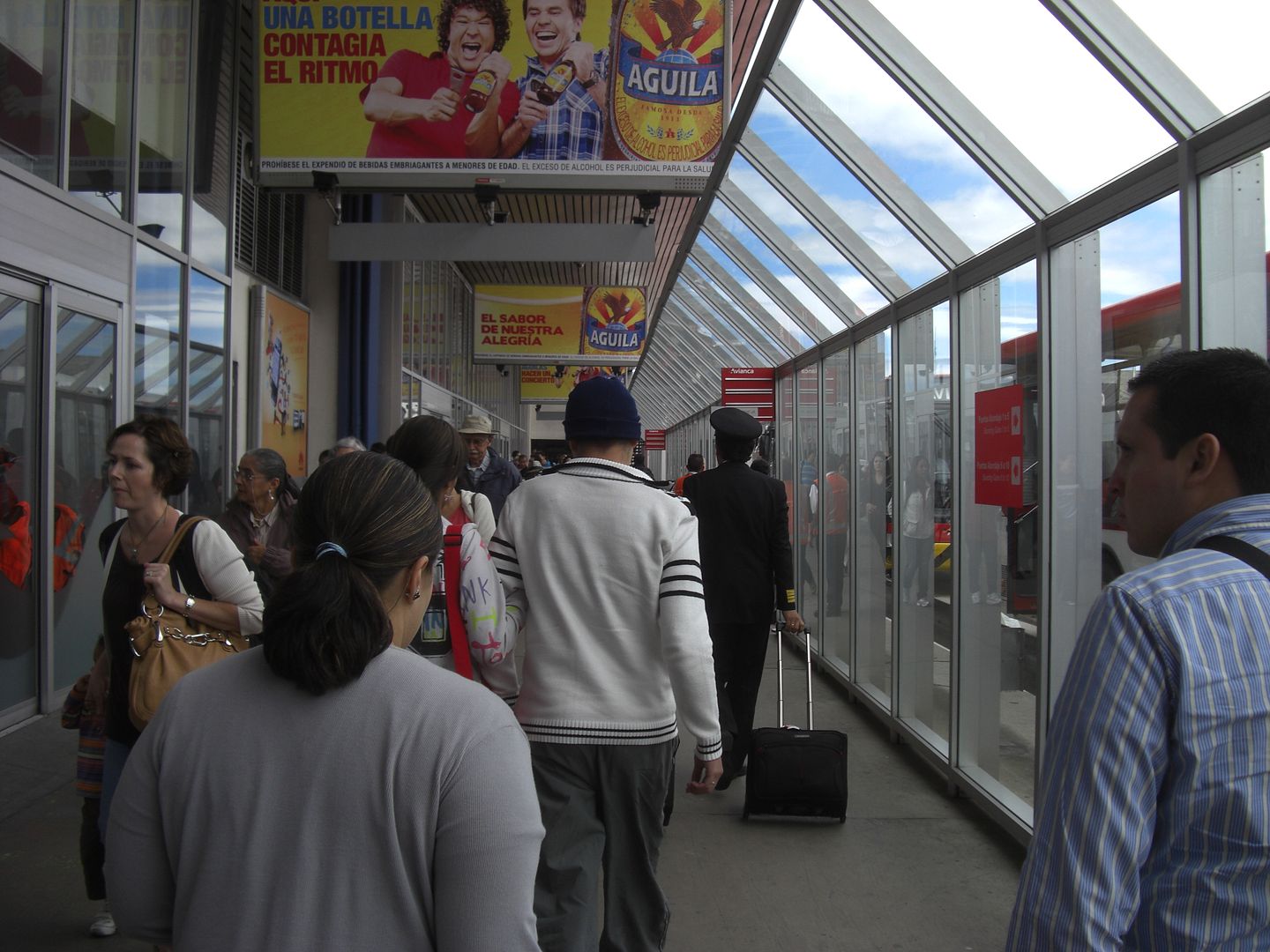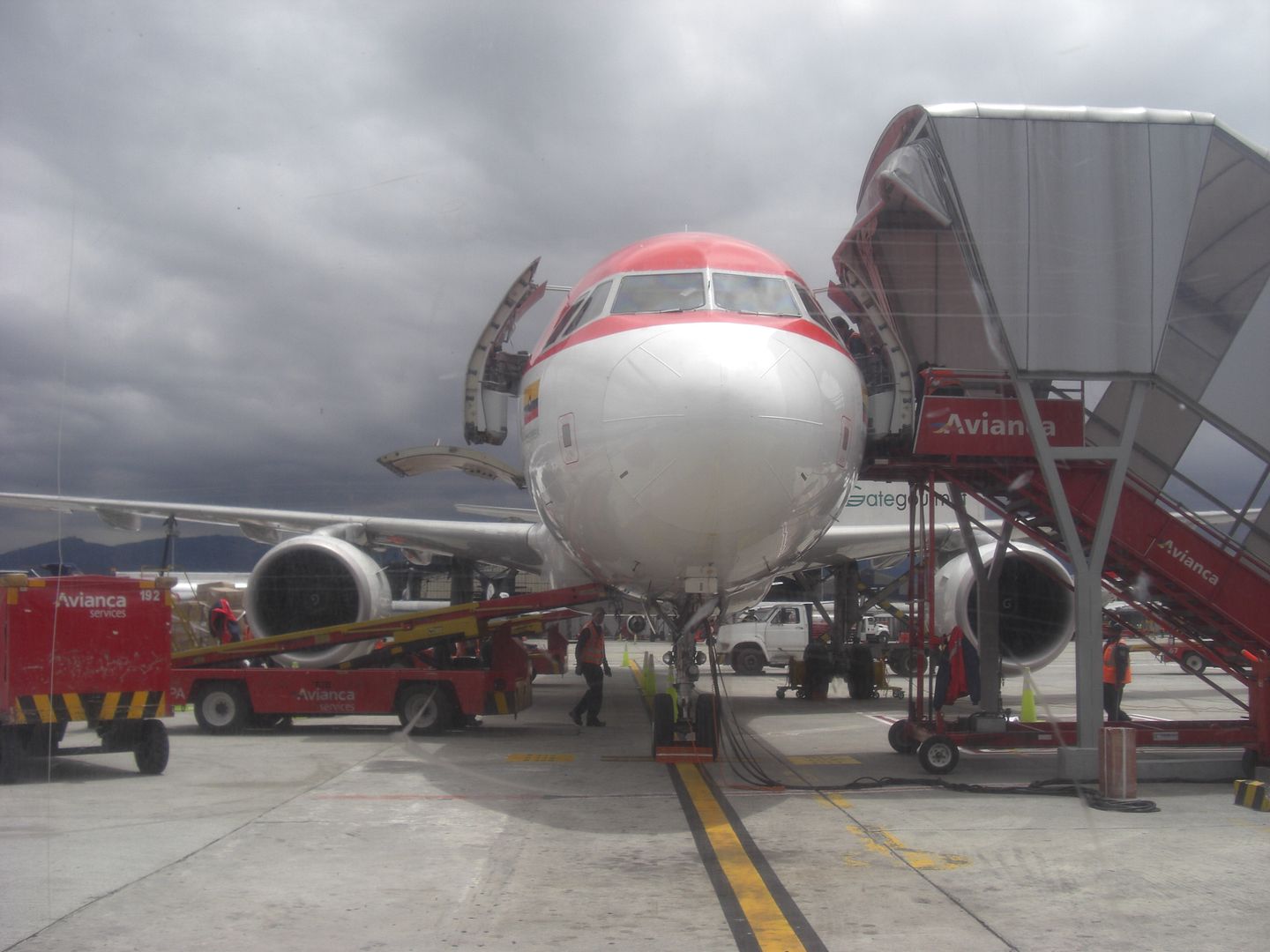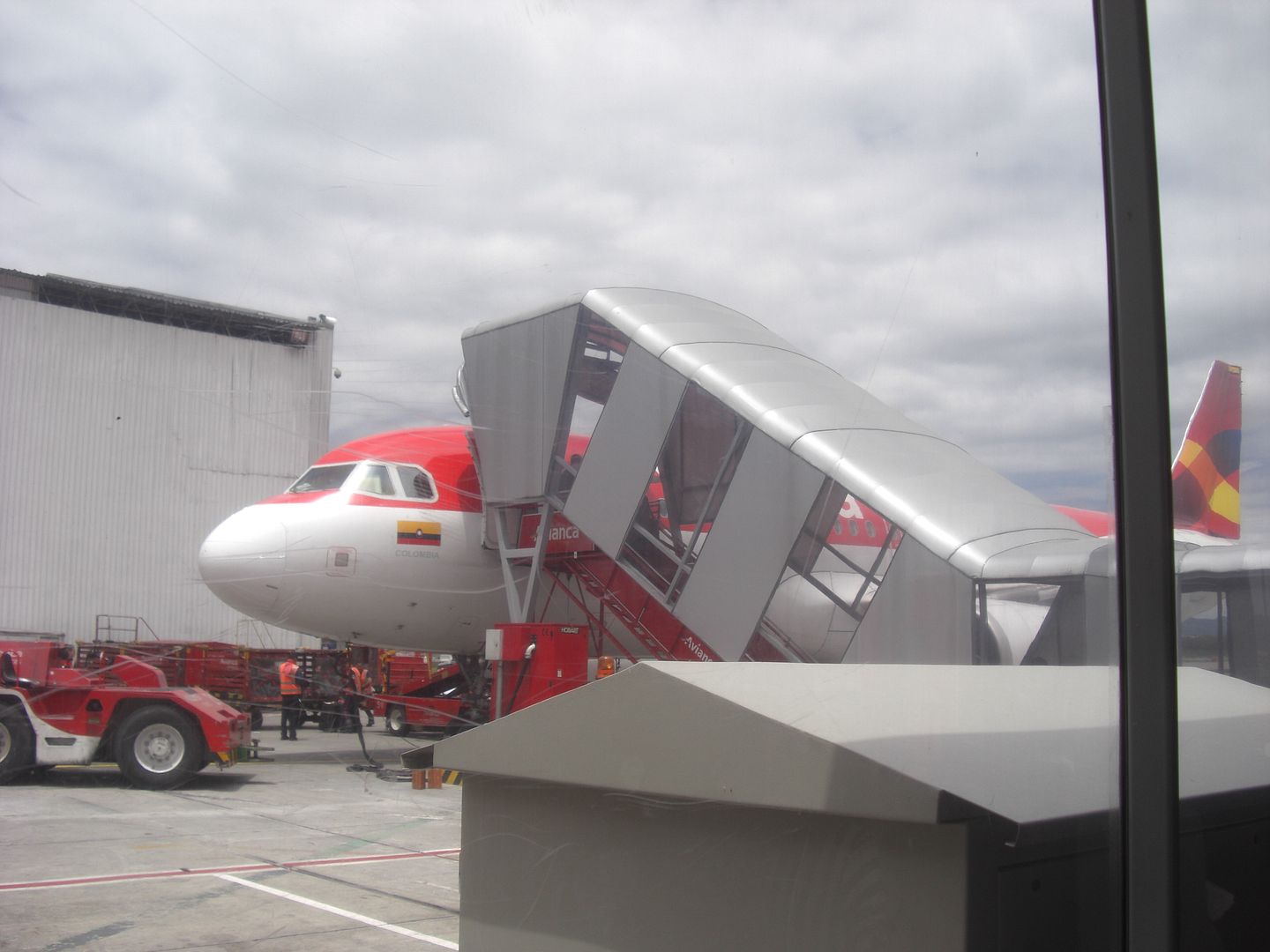 October 2011
Bogota (BOG) – Medellin (MDE)
Avianca AV 8424
Scheduled: 1200-1257 (0h57m)
Actual: 1227-1256 (0h29m)
Airbus A320 N426AV
These guys arrived from a connecting flight to find their seats had been given away. I guess they got the next flight.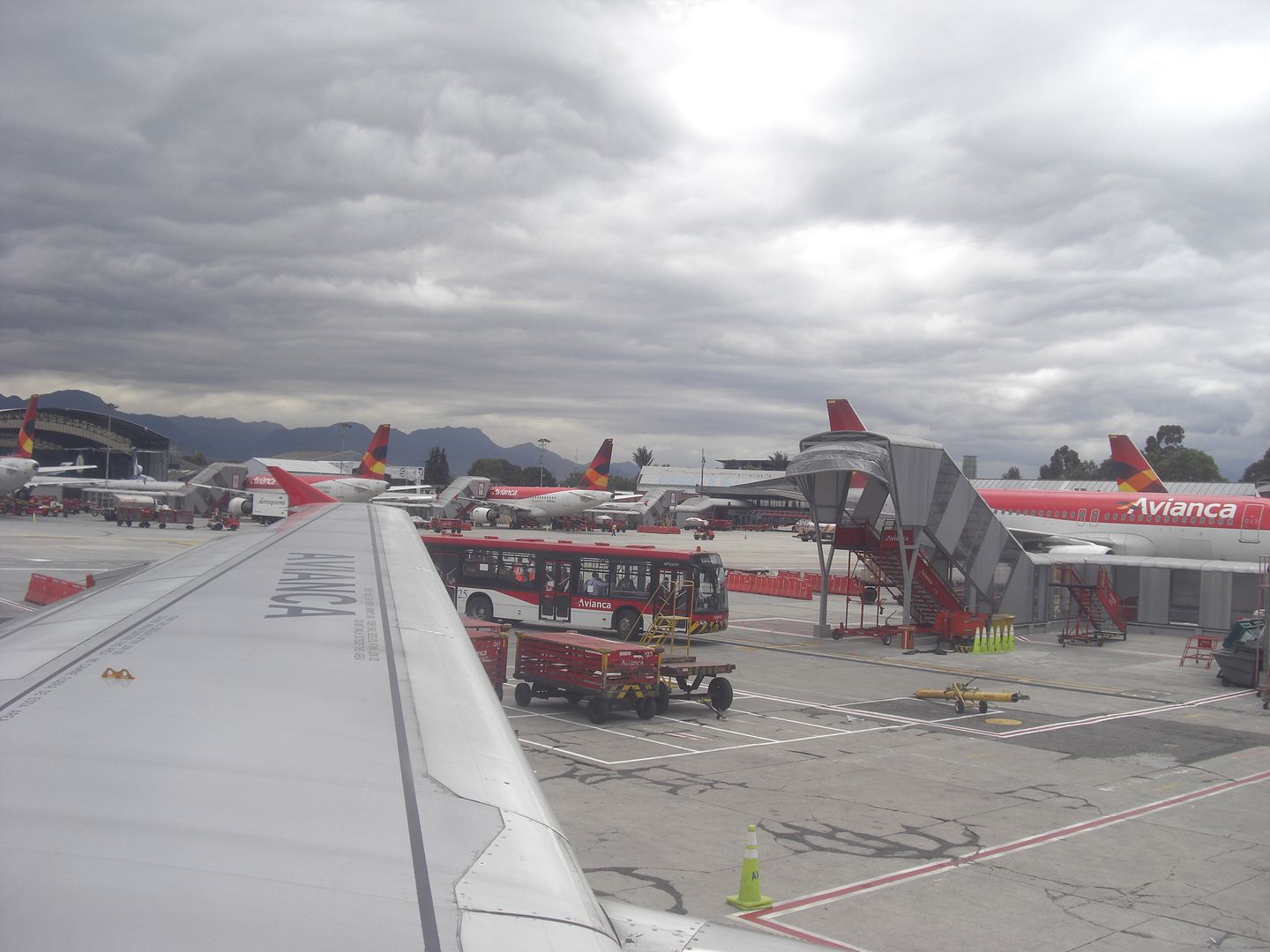 Taxi out to the active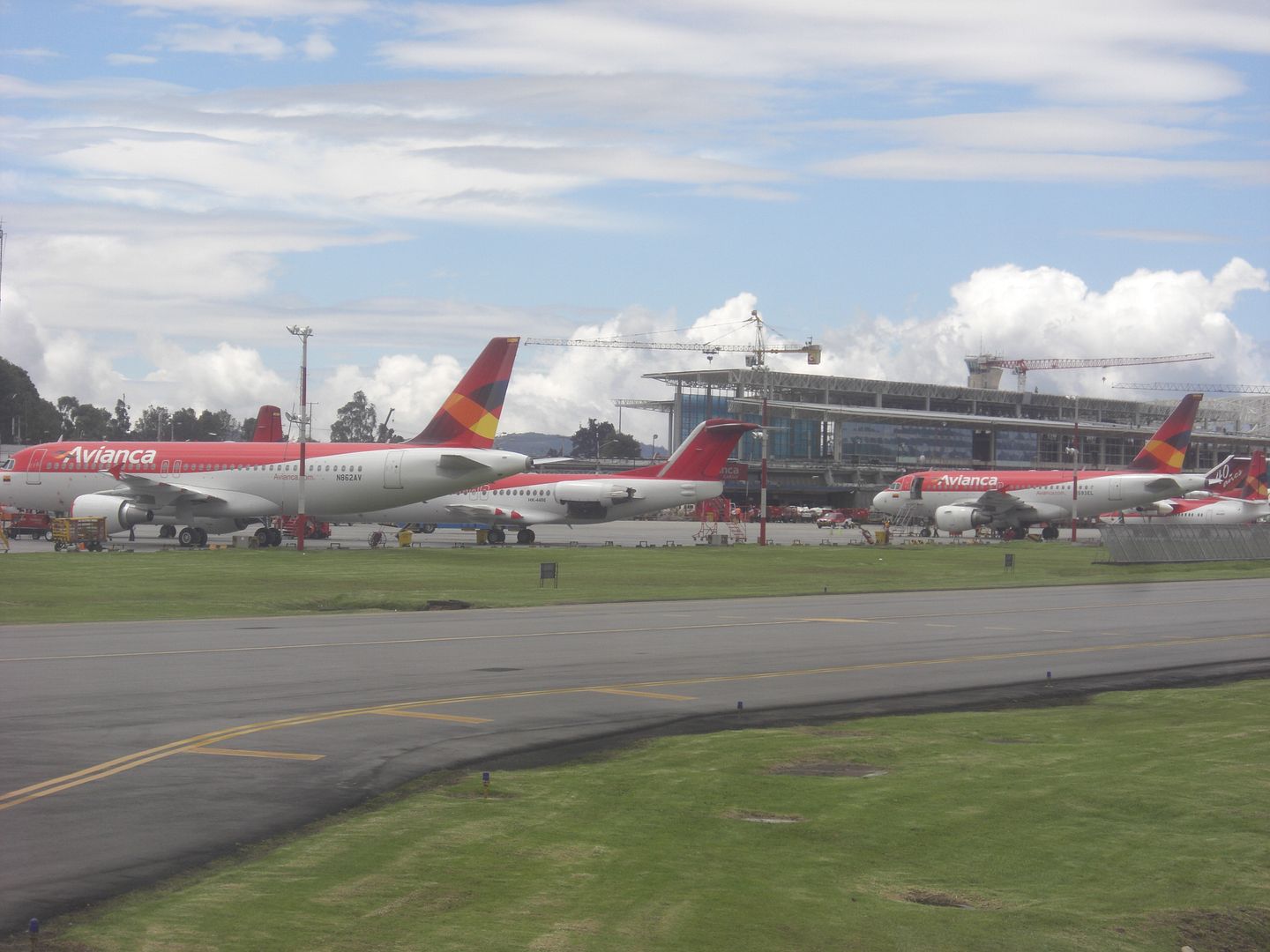 The Easyfly I didn't manage to get on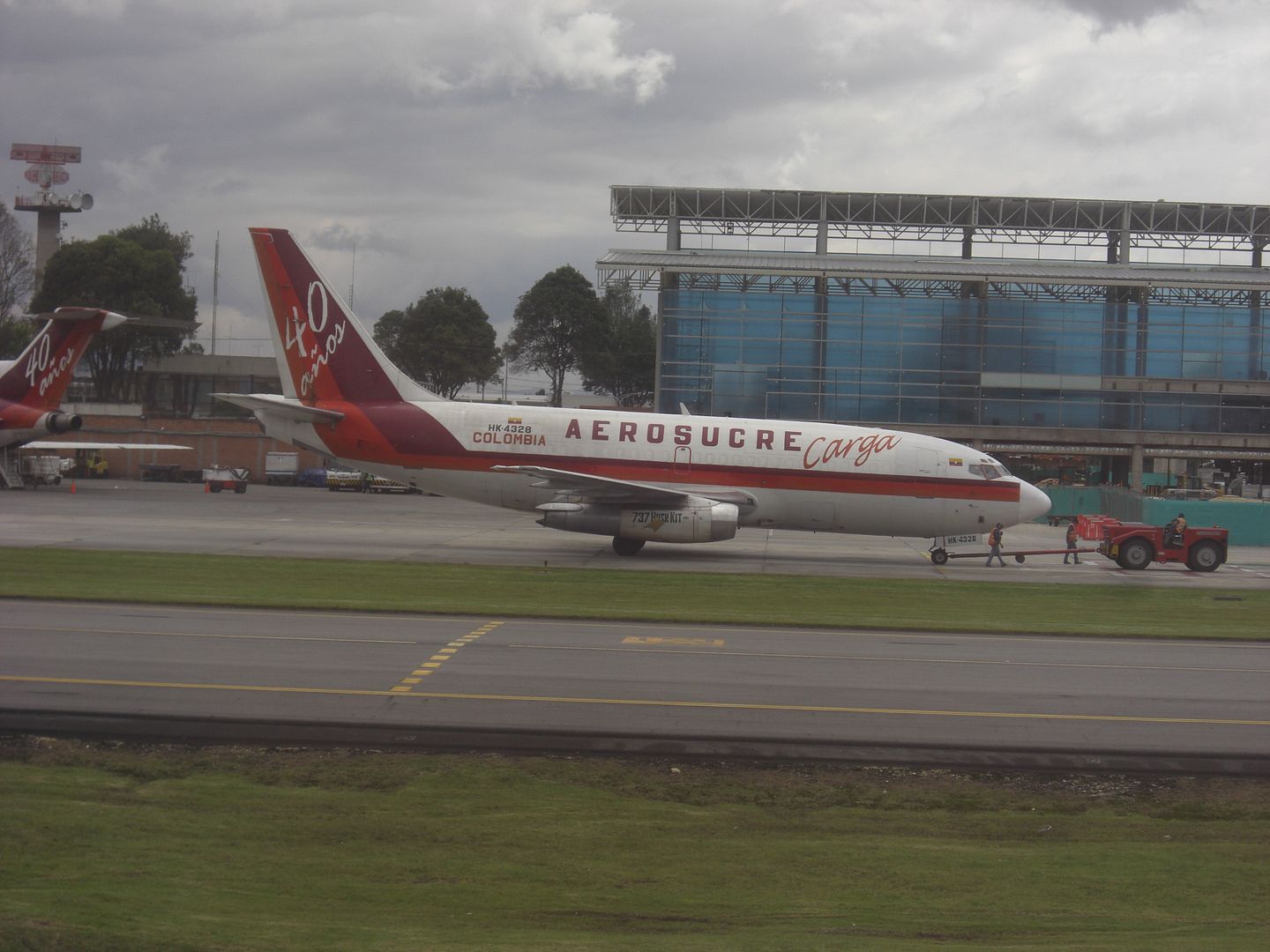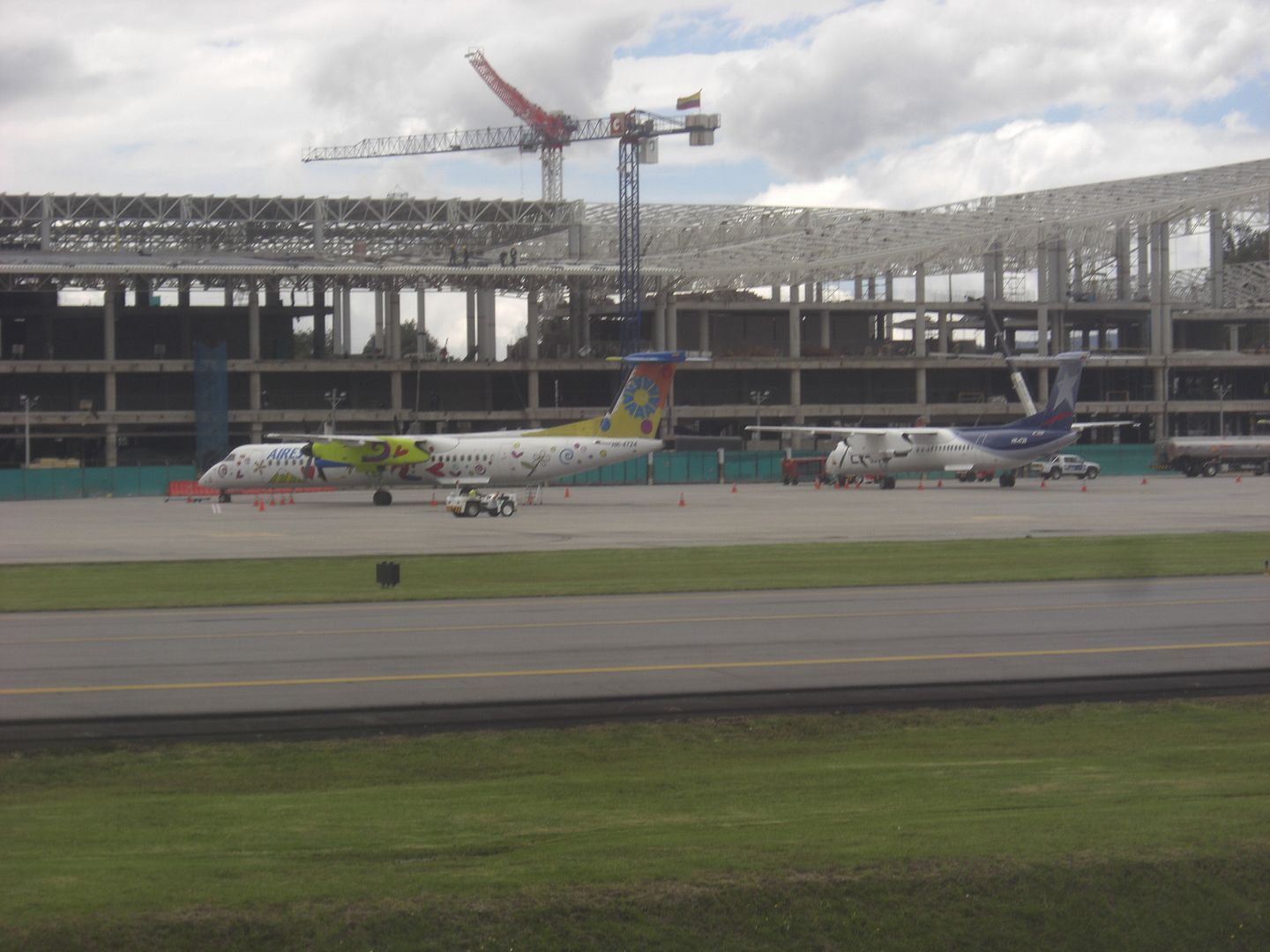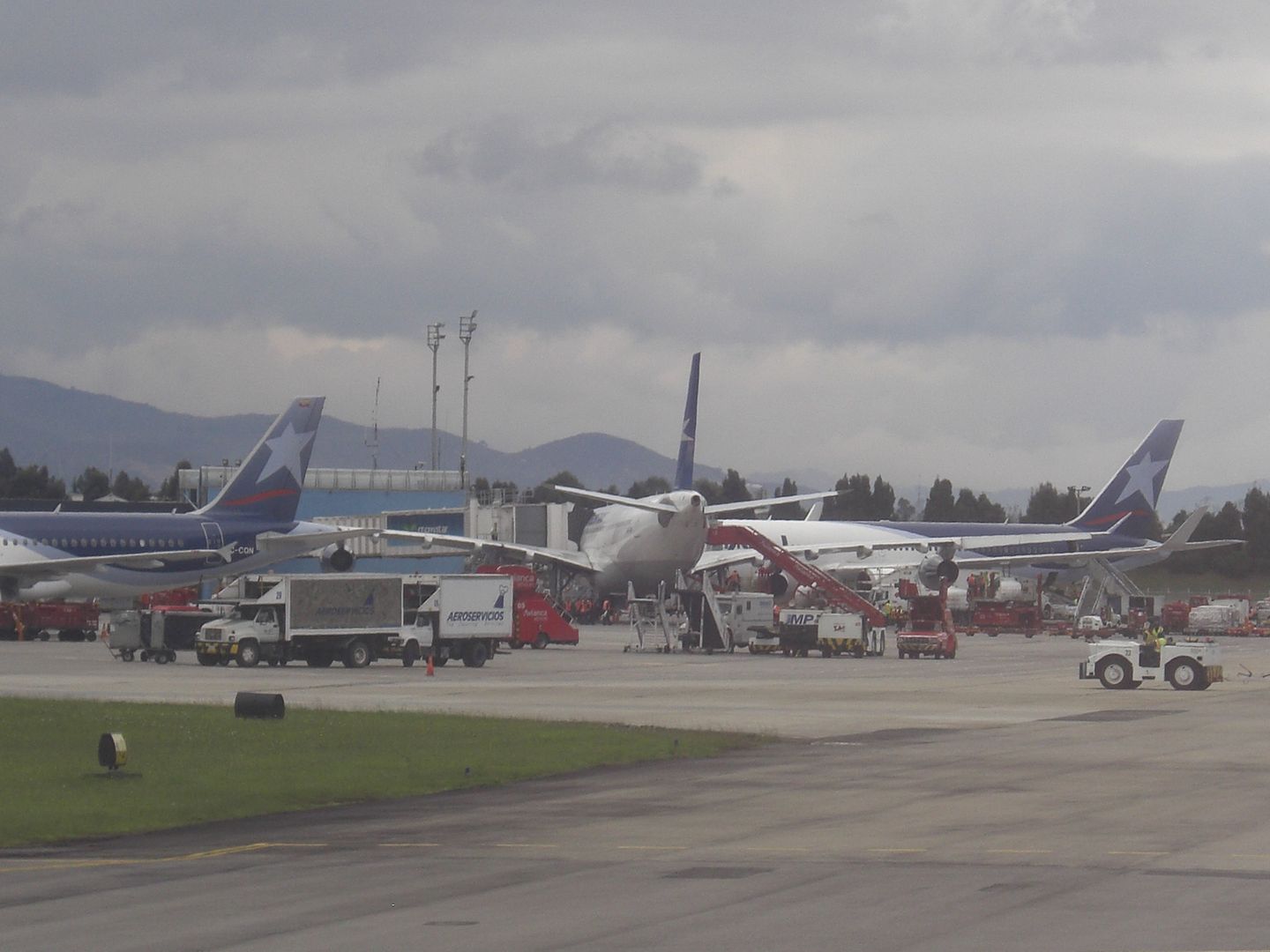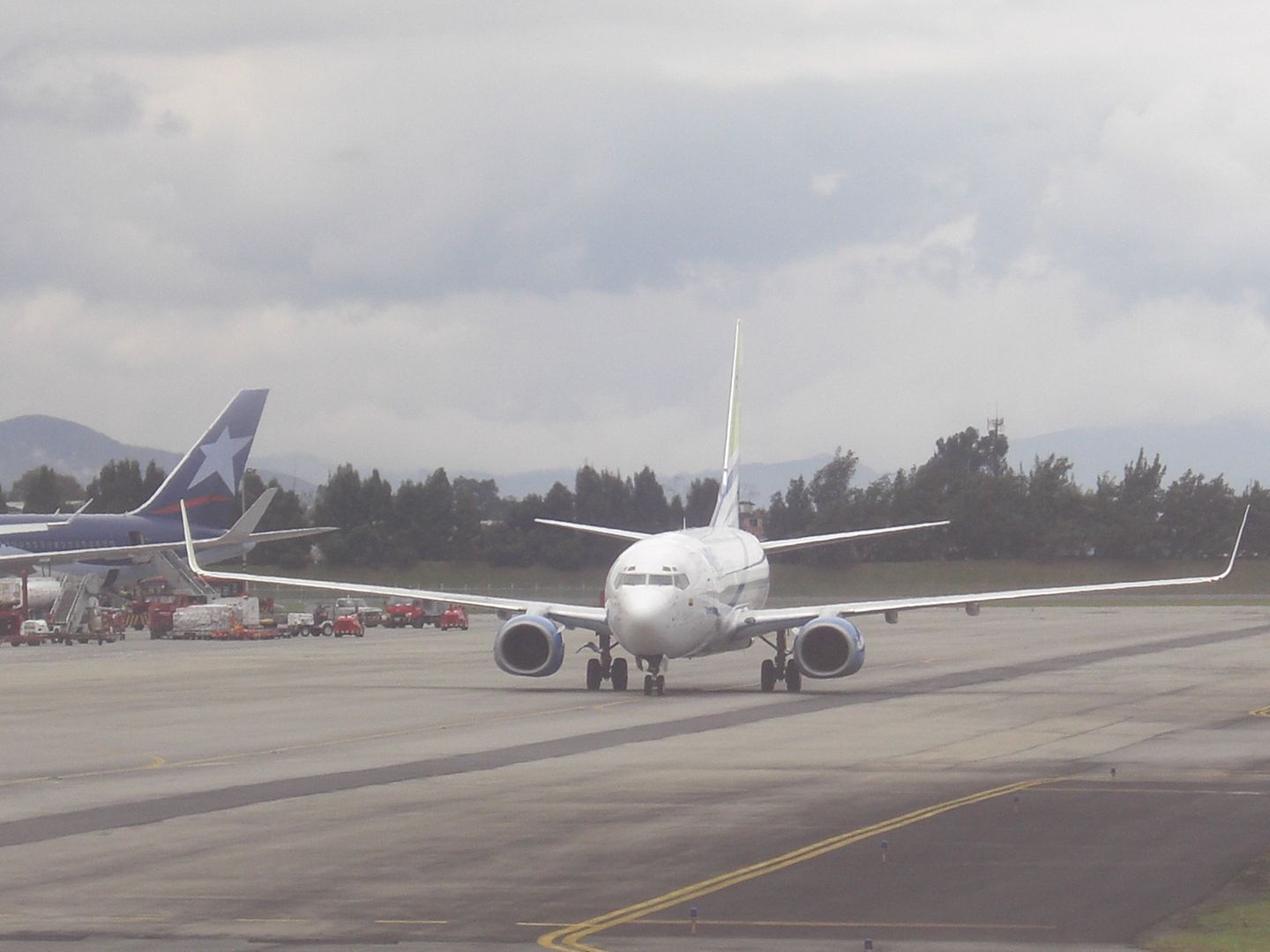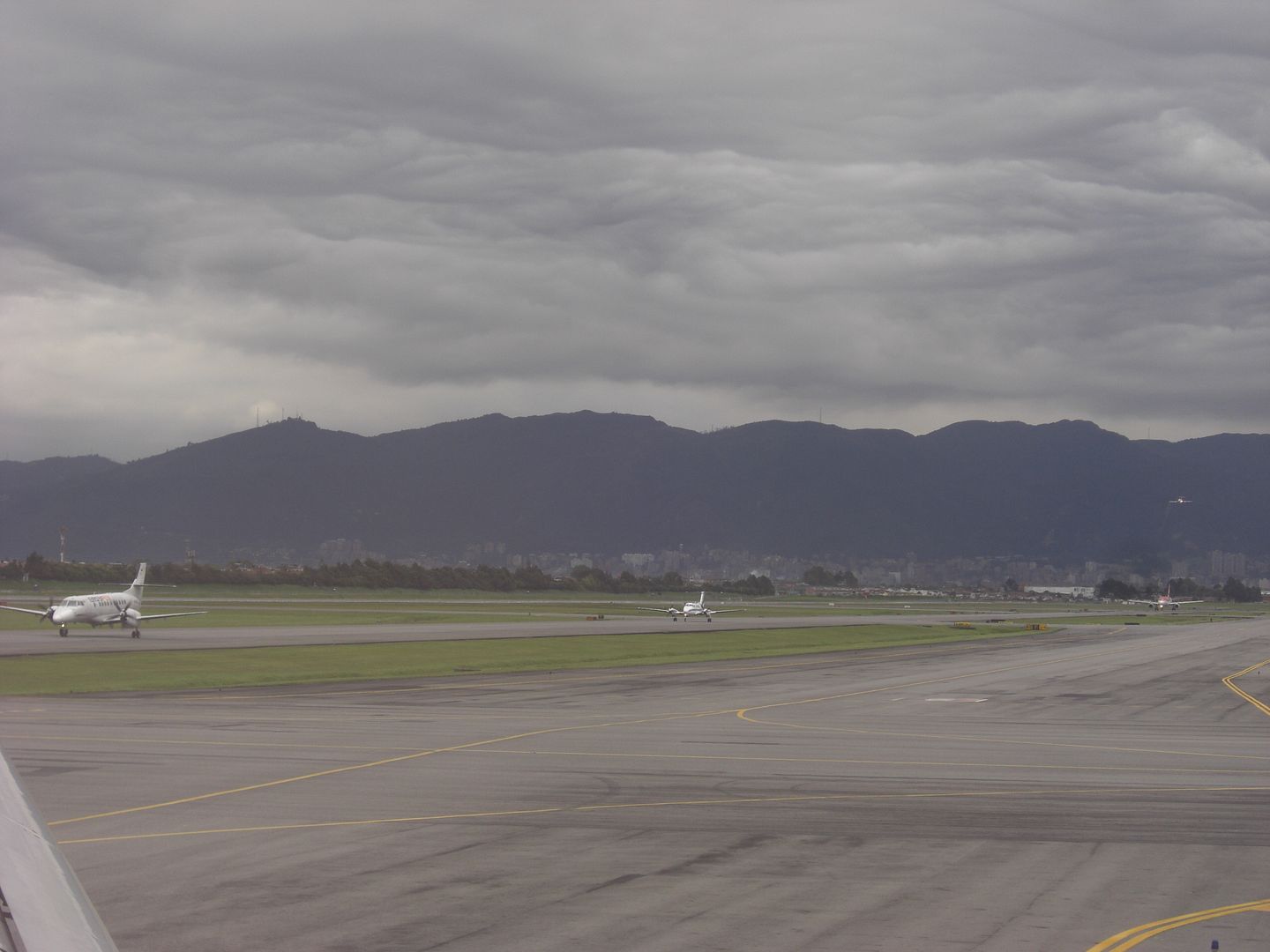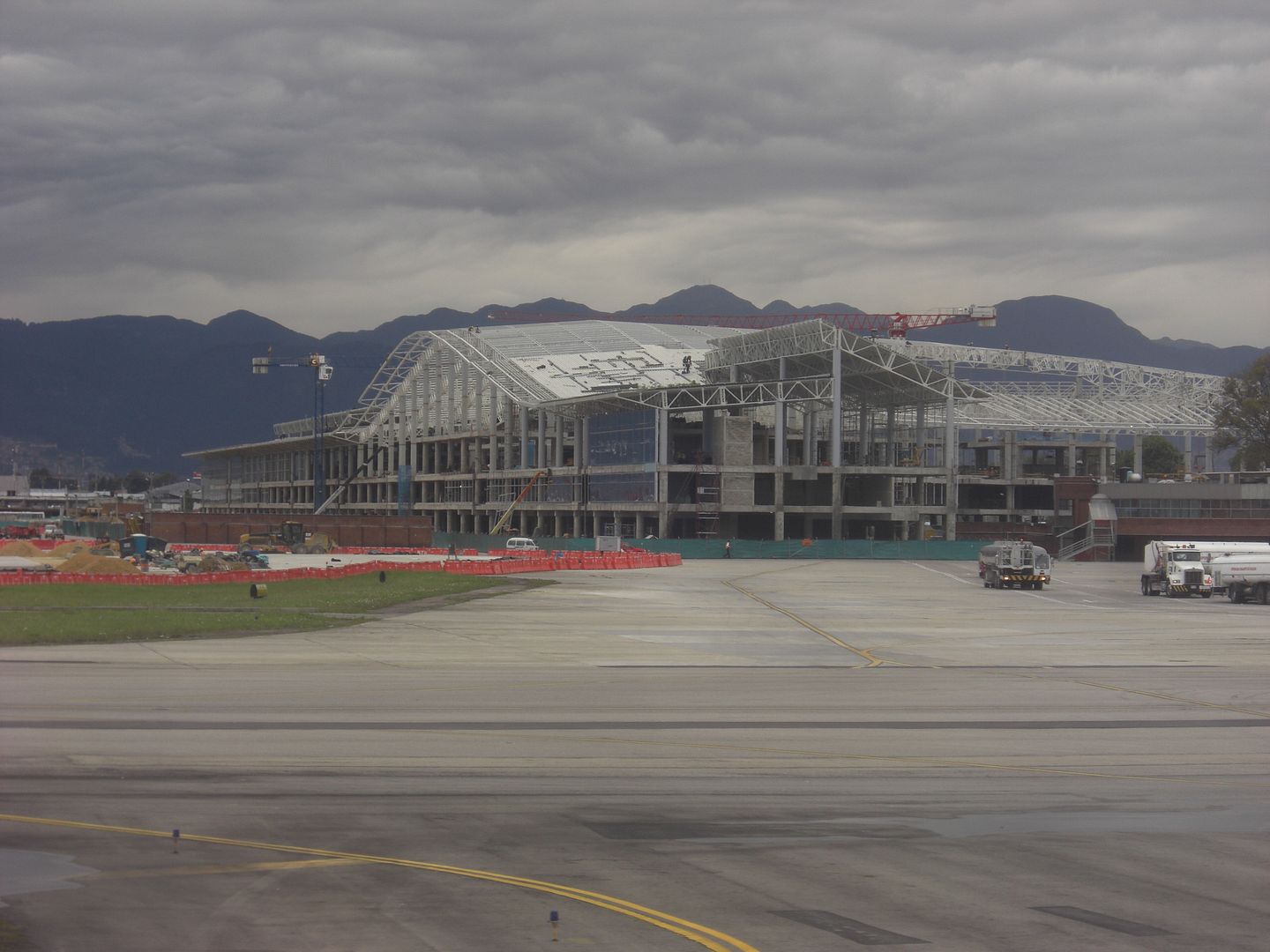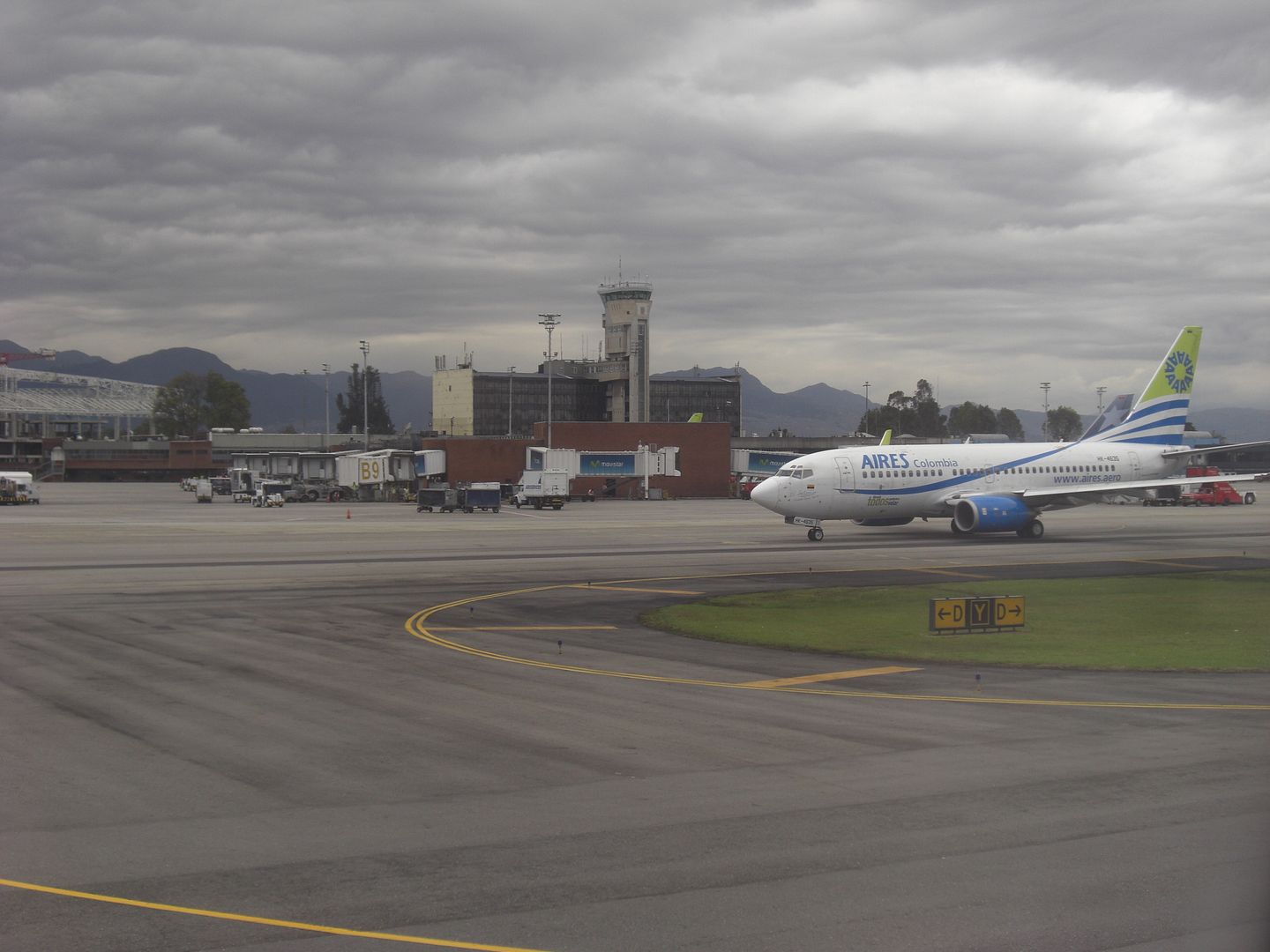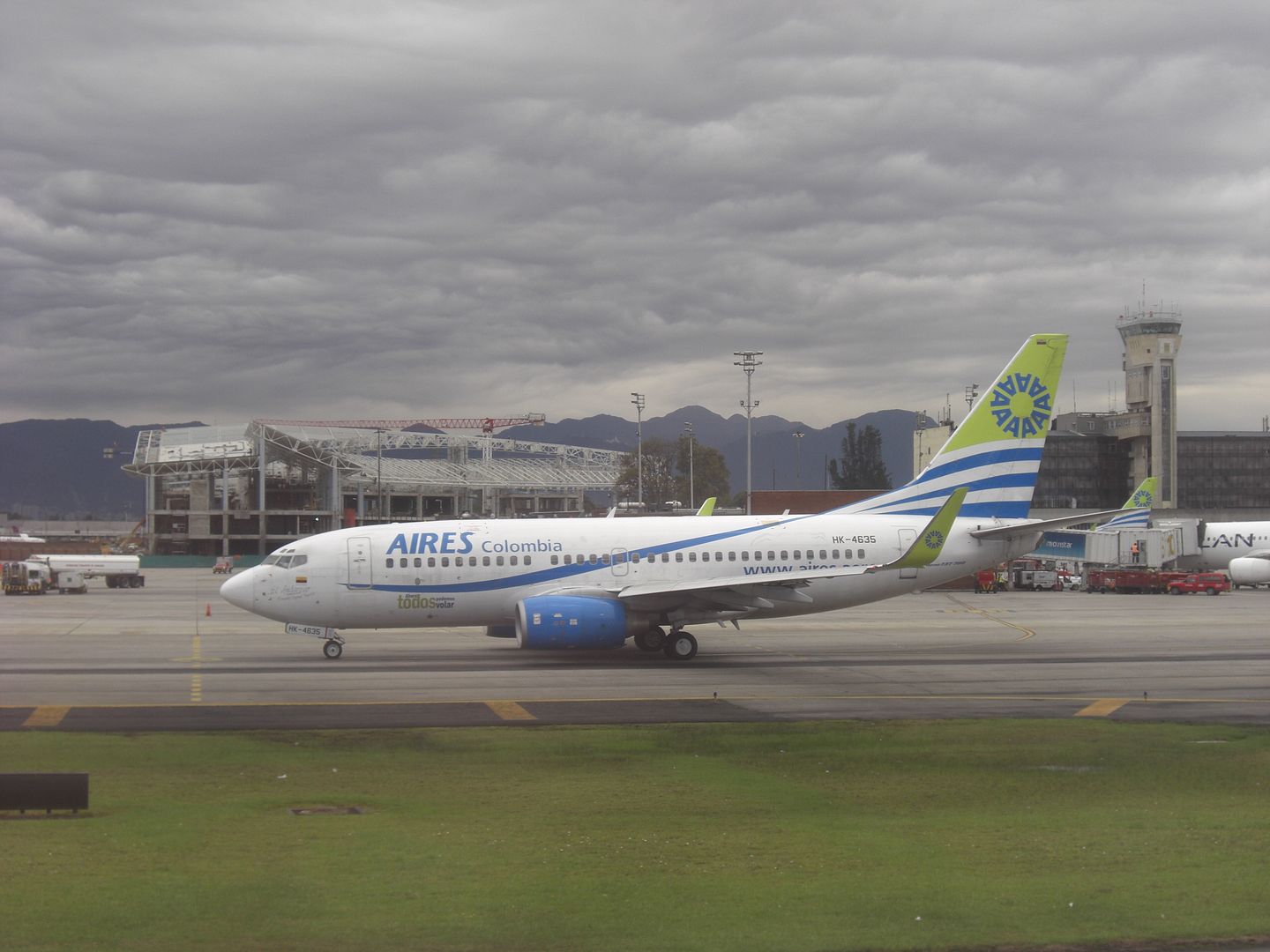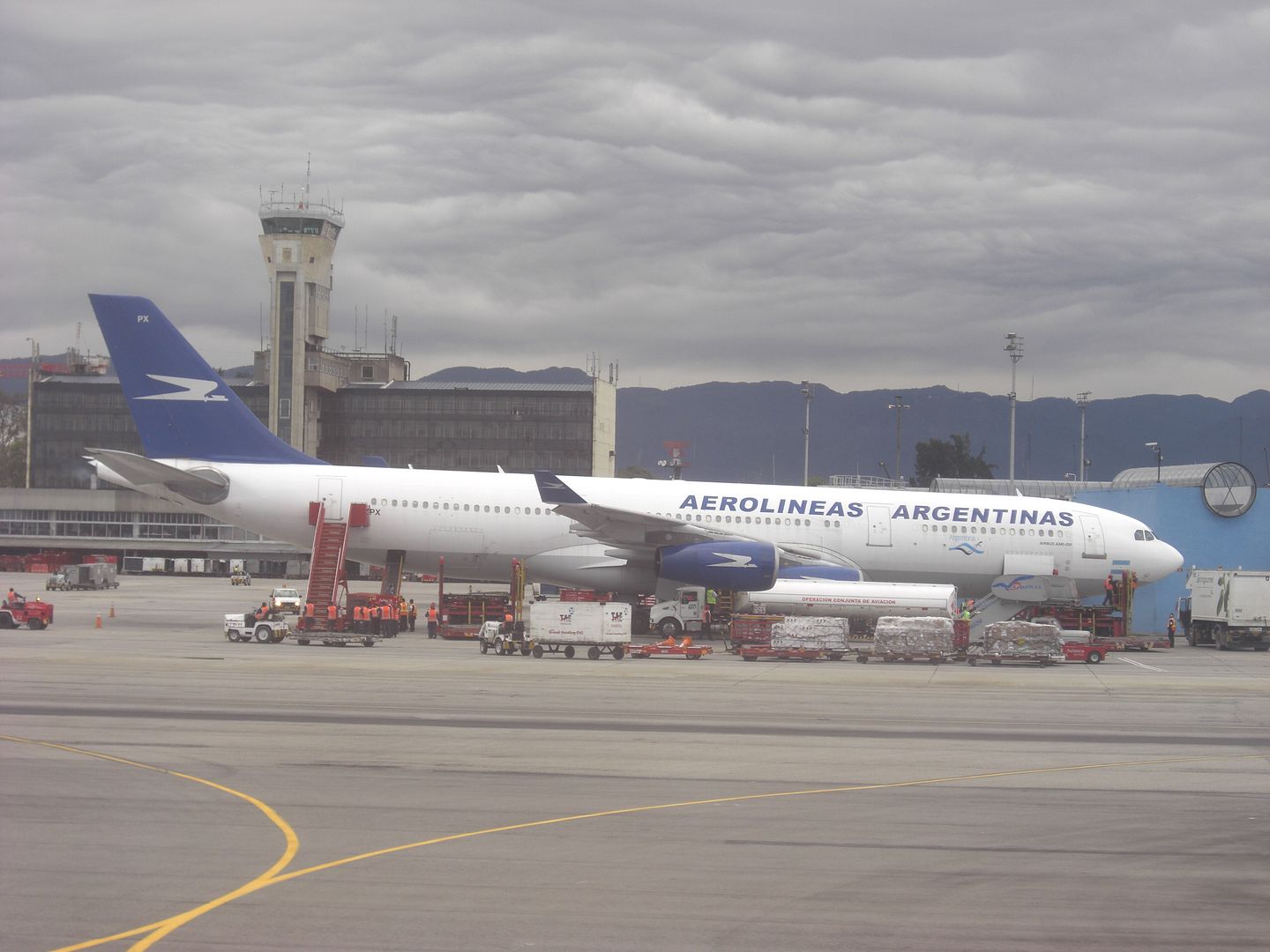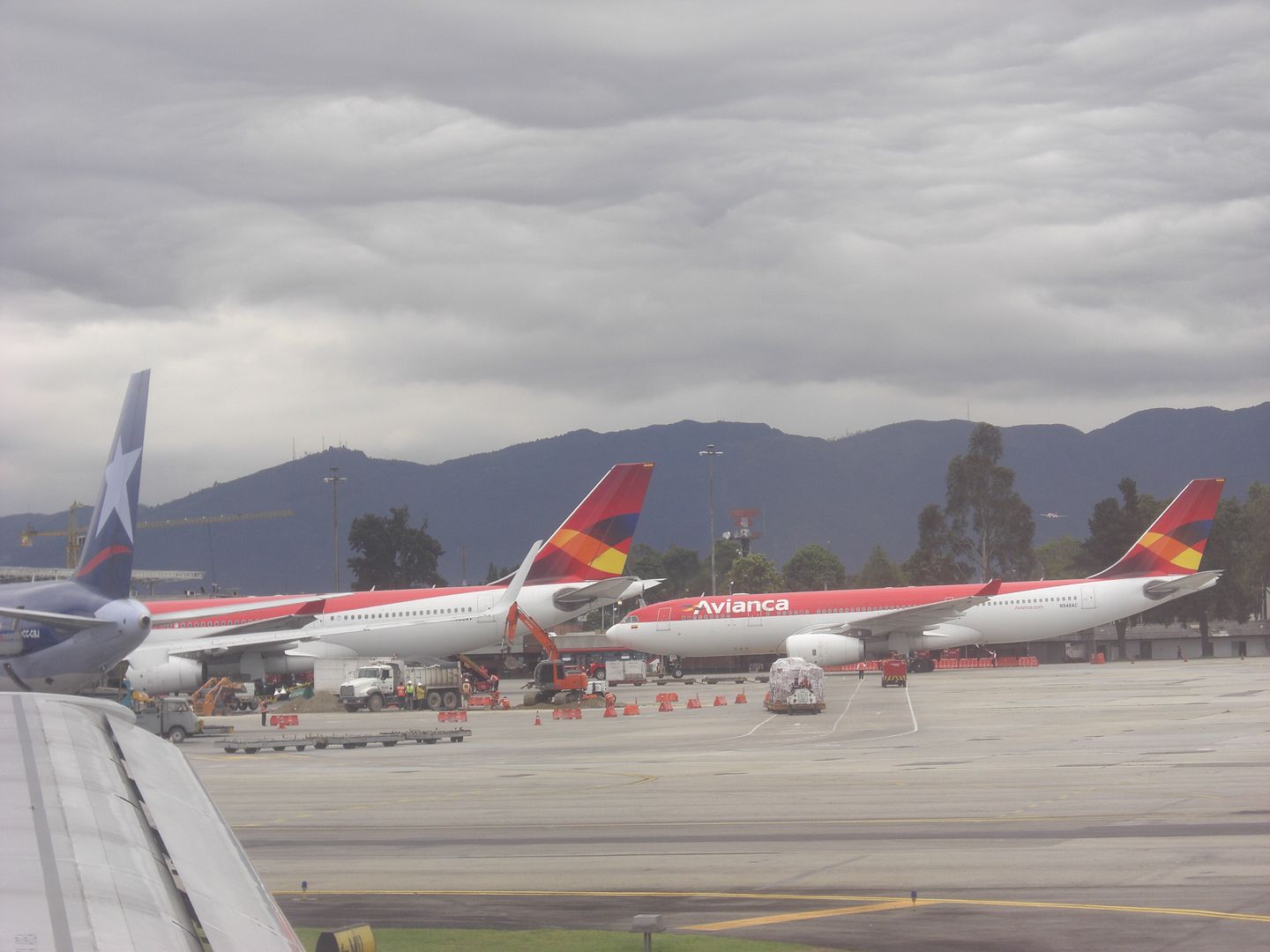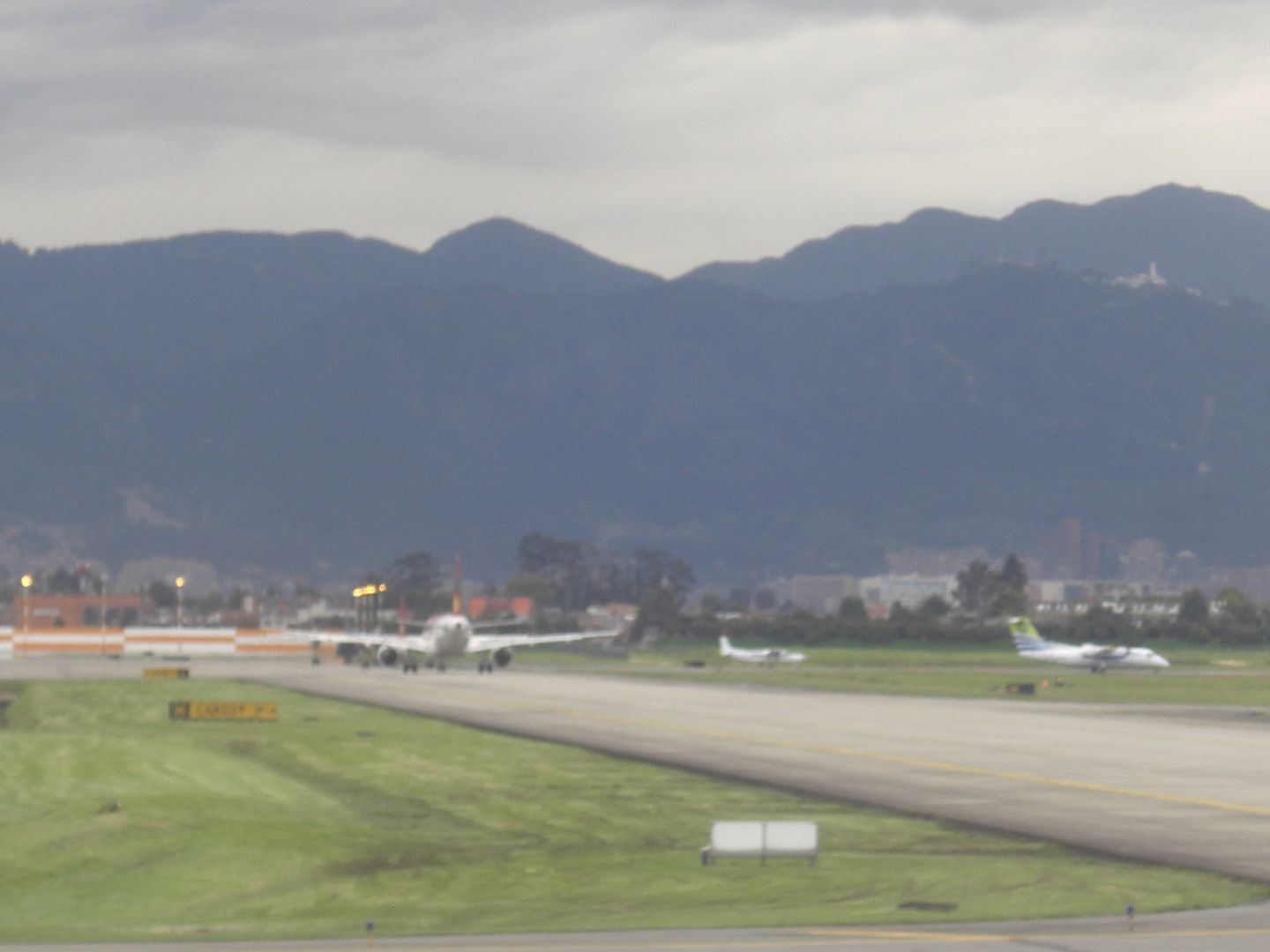 Monserrate Mountain in Bogota. The city lies at the bottom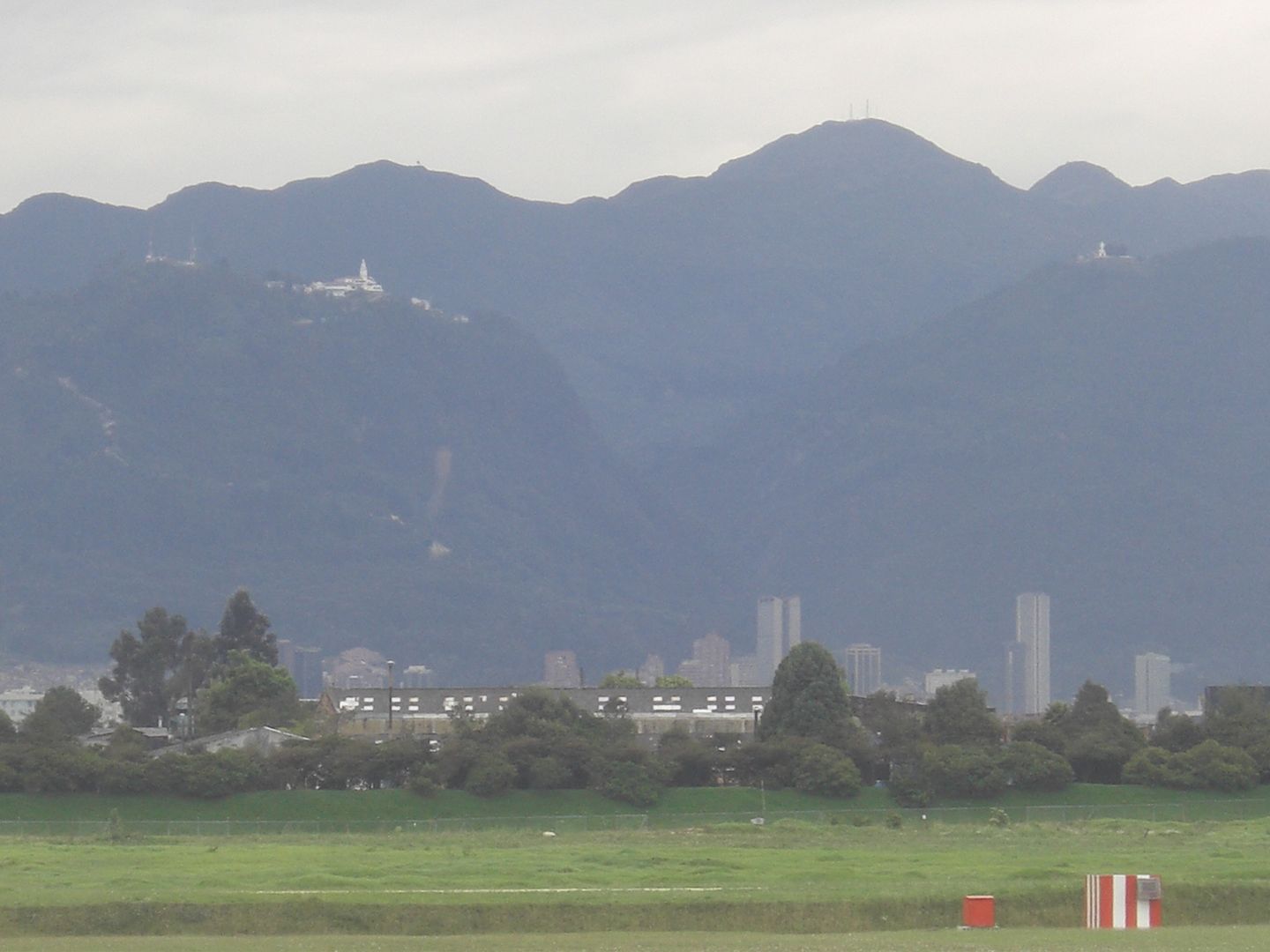 What's this?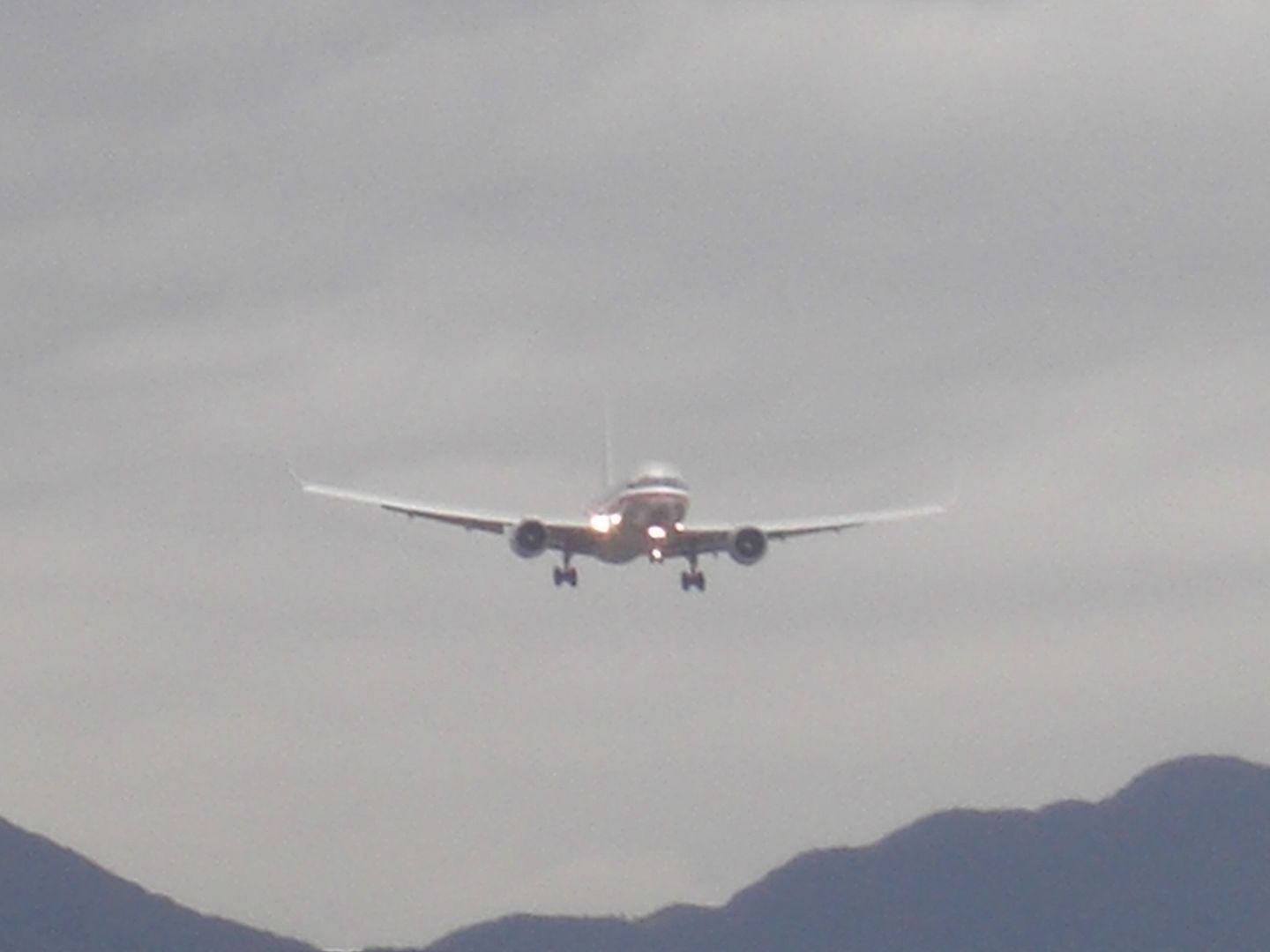 Ah, AA B767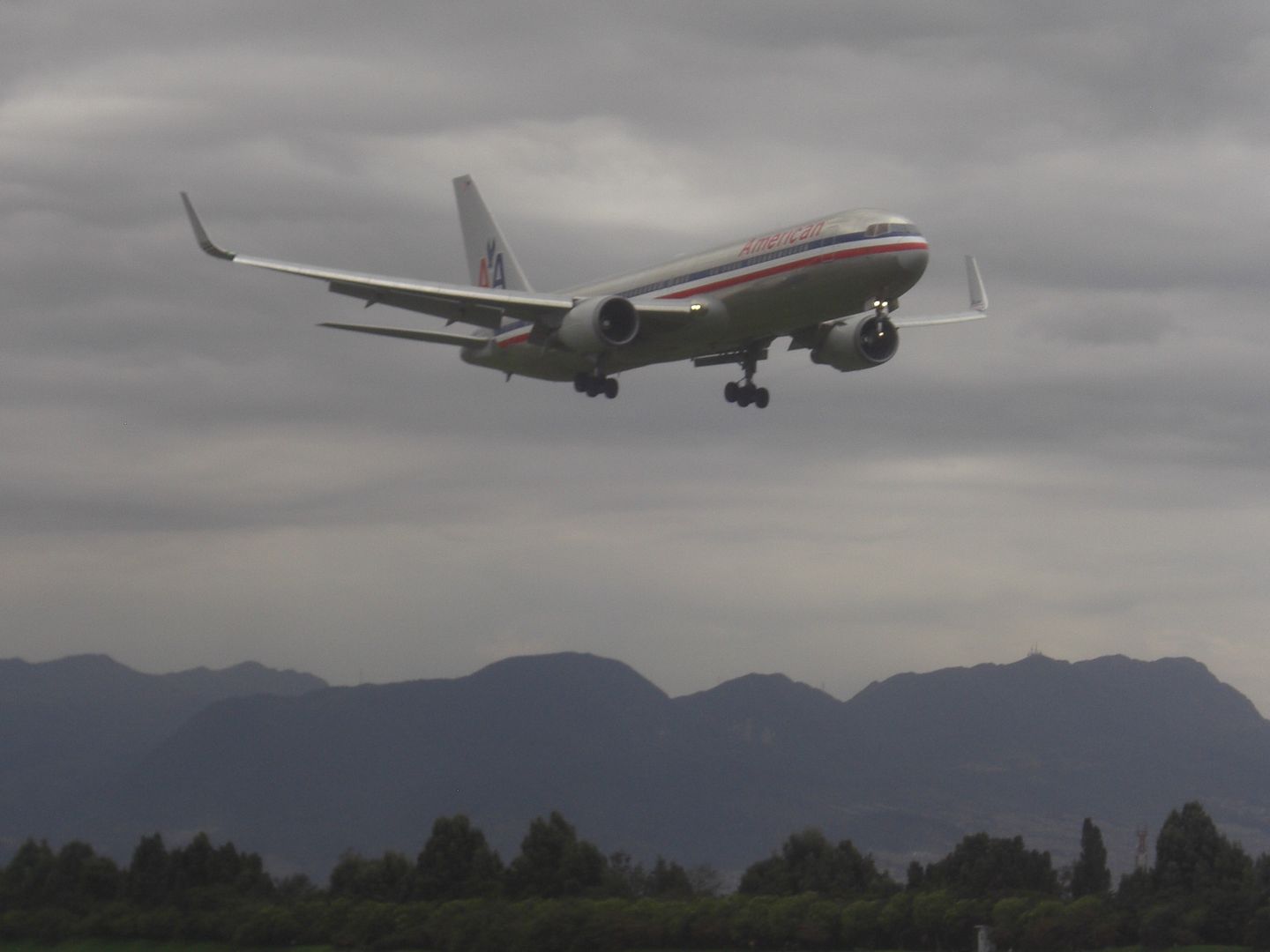 Off we go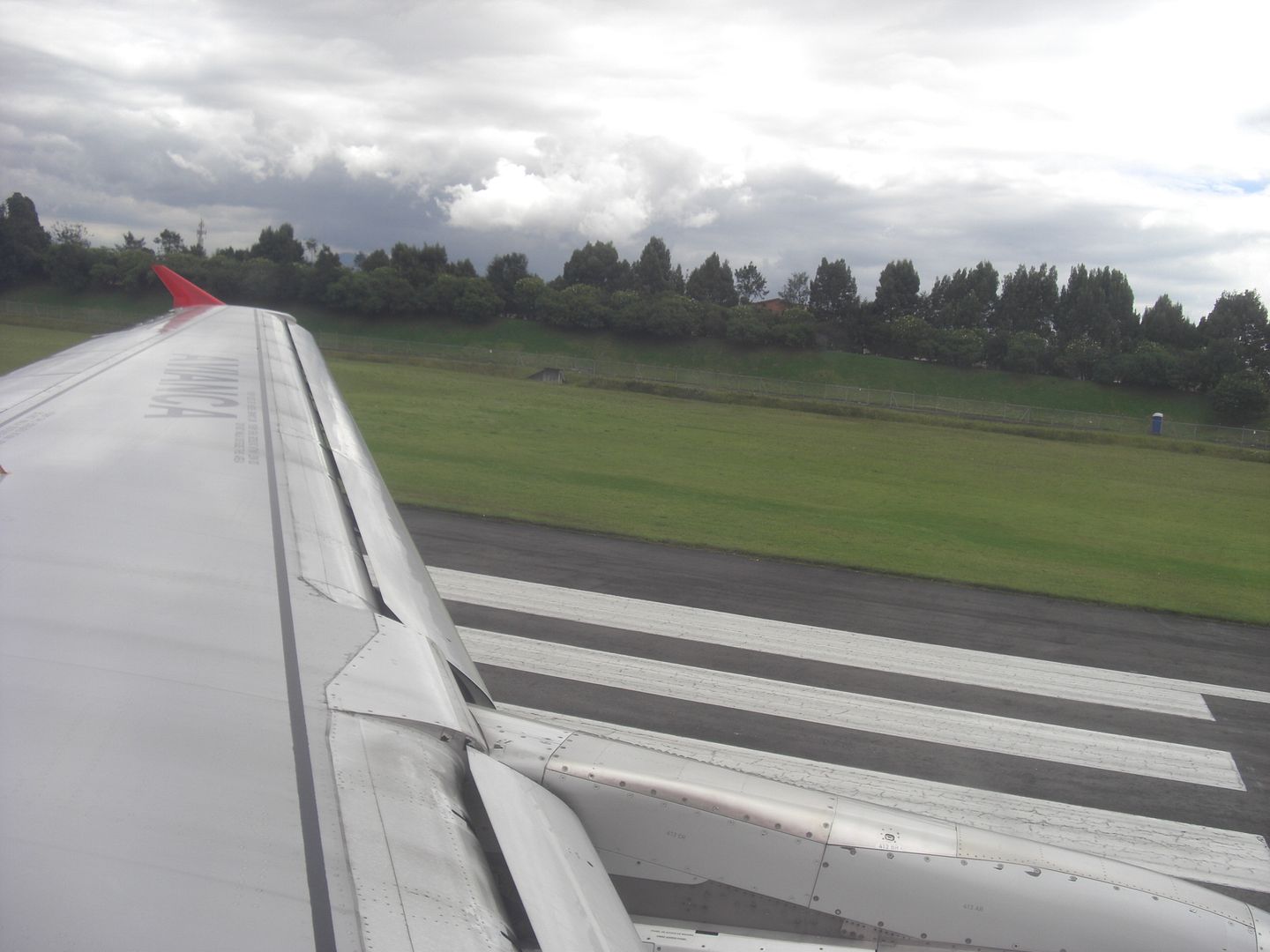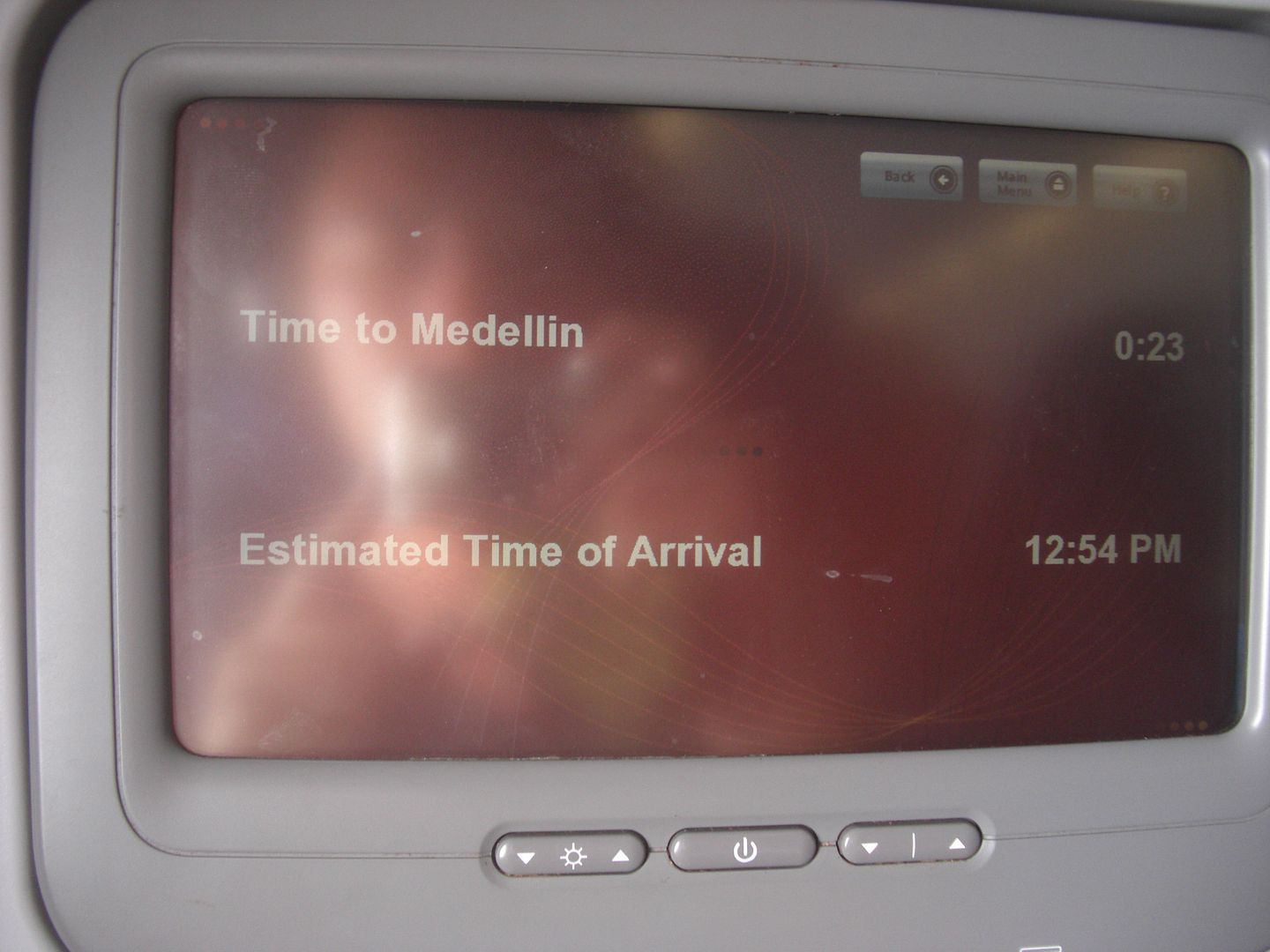 http://my.flightmemory.com/shefgab
Upcoming flights: AMS-RIX-BUD-VDA,ETH-TLV-FCO-LHR,STN-TXL-LCY,LTN-CPH-LTN,LGW-SZG,MUC-LHR