Part 4: Colombia to London via FRA/MUC/HEL on LH & BA
Hi!
Welcome to the third and final part of my trip report covering my flights to Colombia. The
first (LHR-BOG)
,
second (BOG-CTG)
and
third (SMR-BOG)
parts of my report are also up.
The map for today's flights:
The entire itinerary:
After a fairly uneventful flight back from Medellin with Avianca, I met up with FlyingFinn and we took a taxi to our hotel. The hotel itself was ok, although the area looked pretty run down despite being pretty central. After a quick relax at the hotel, we headed into town.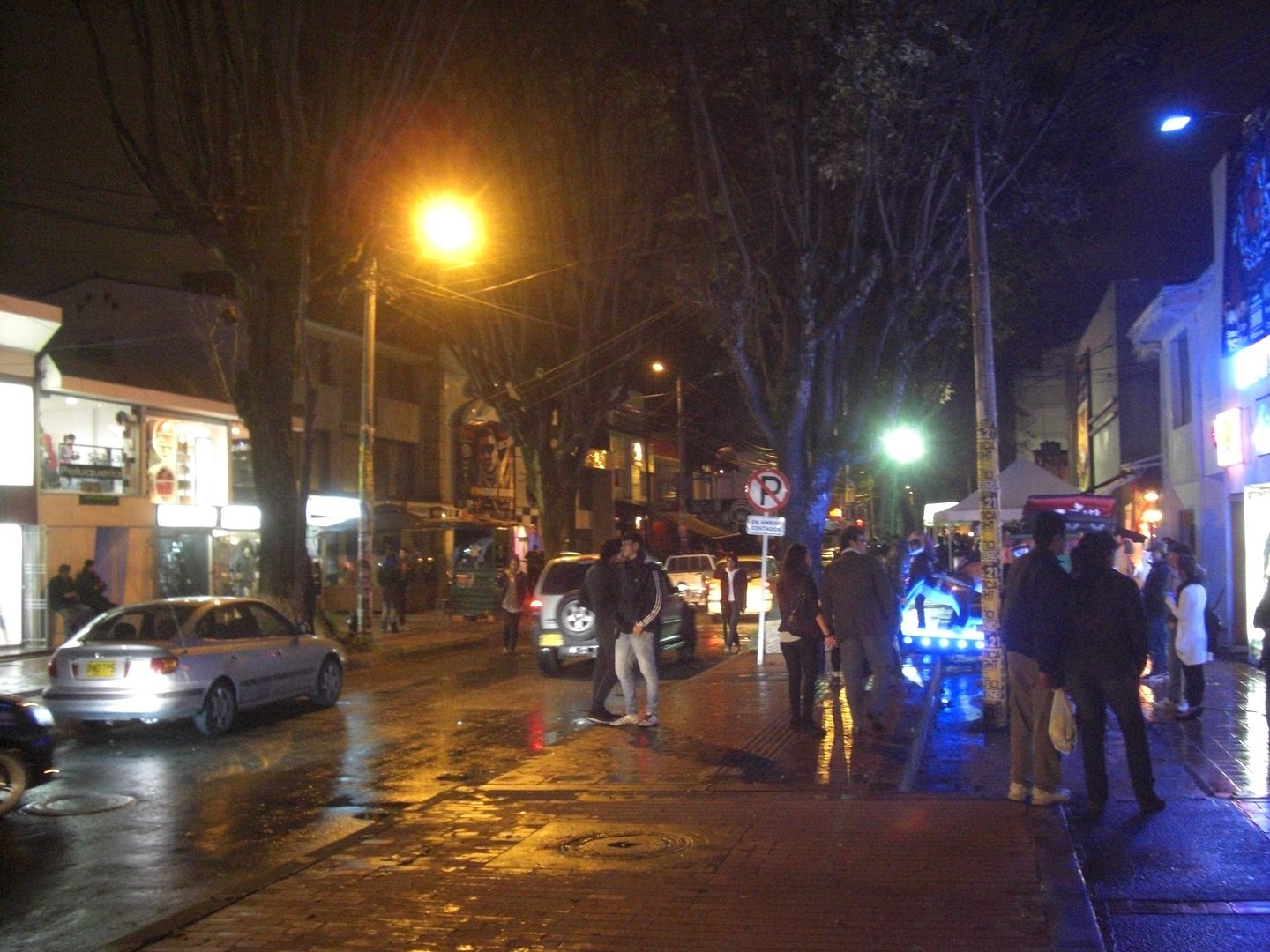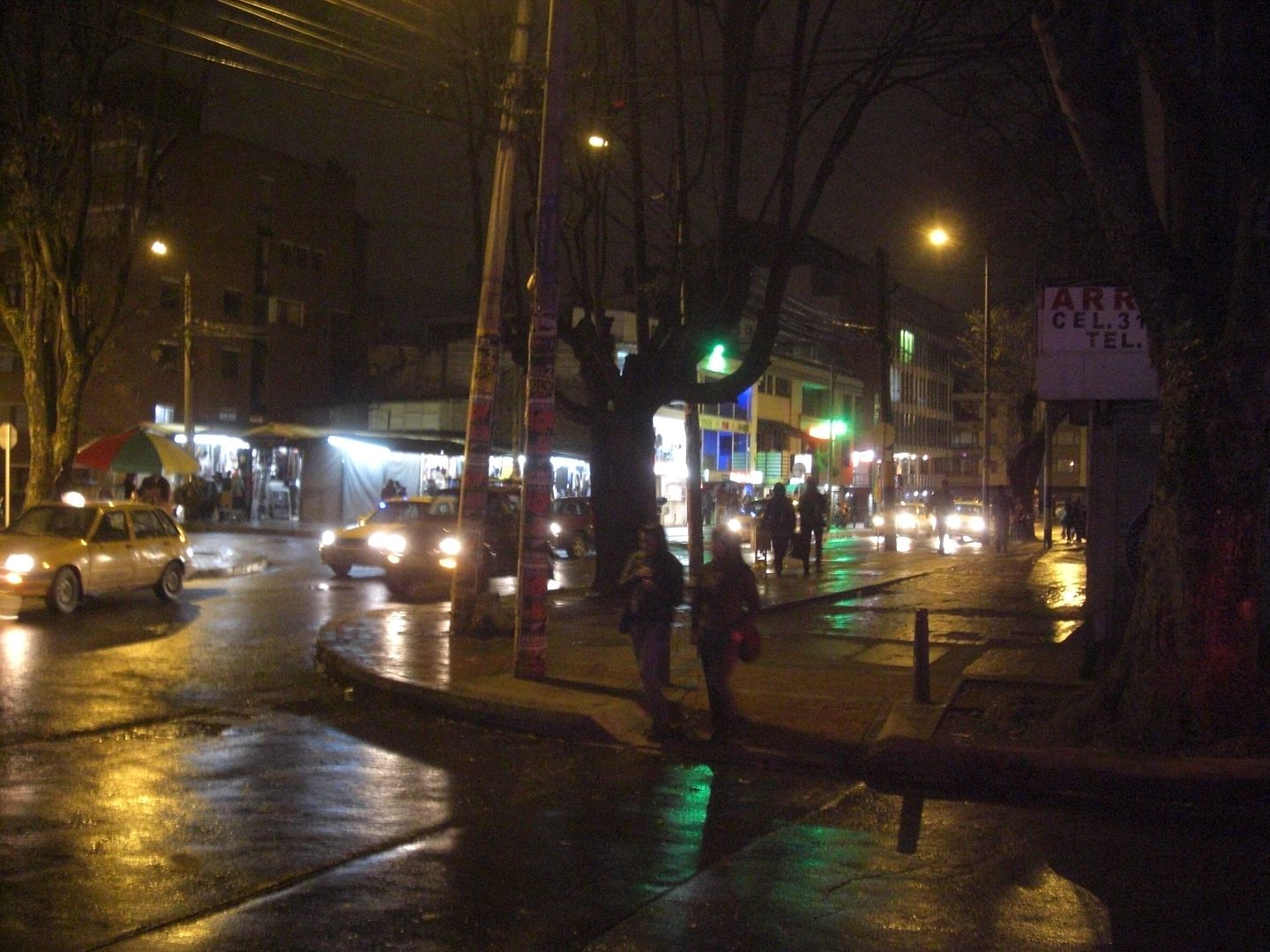 Quick stop at the Hard Rock Café
Before going to a different burger place for dinner
The next day, we took the bus down to the Candelaria (old town) of Bogota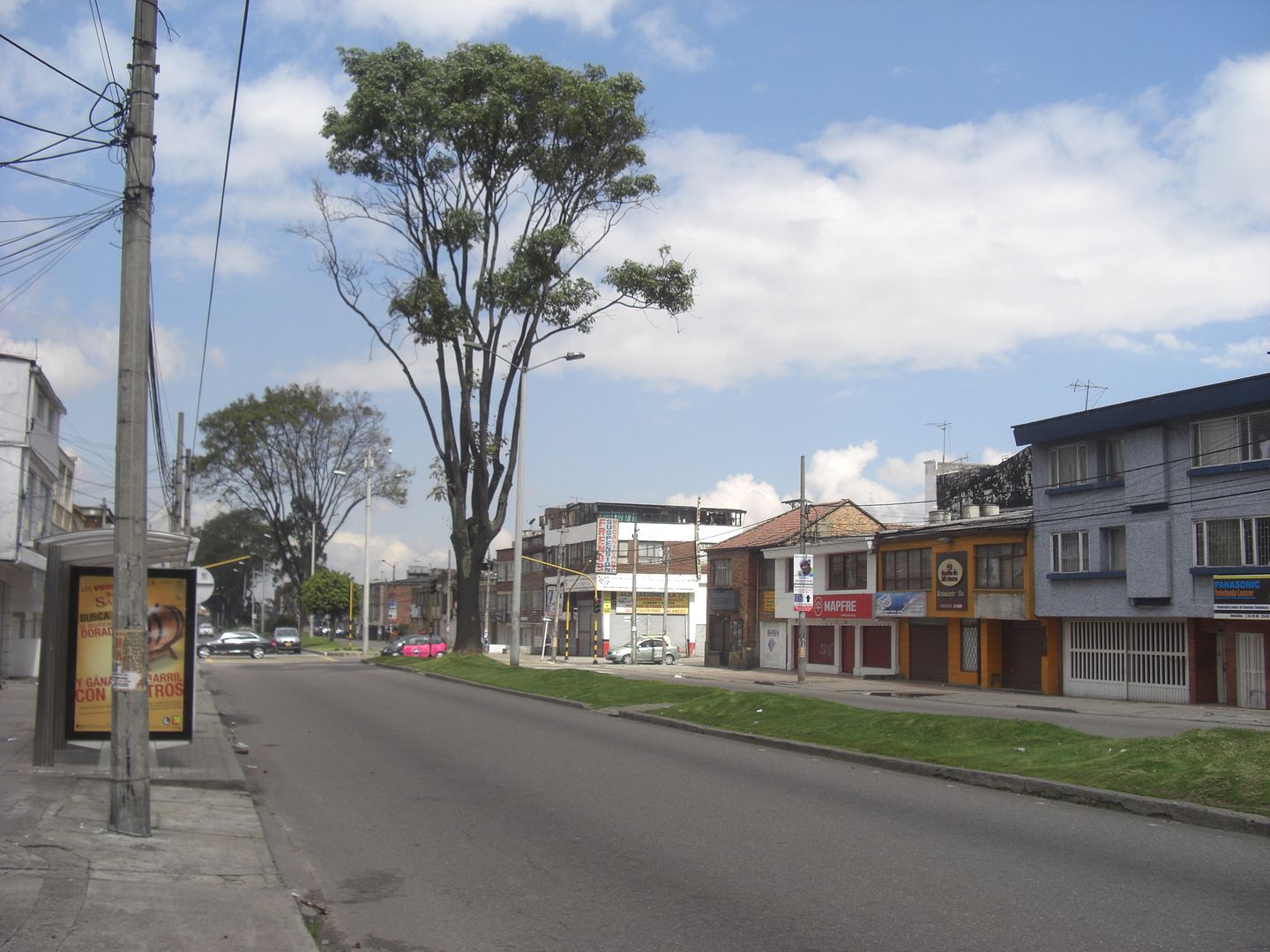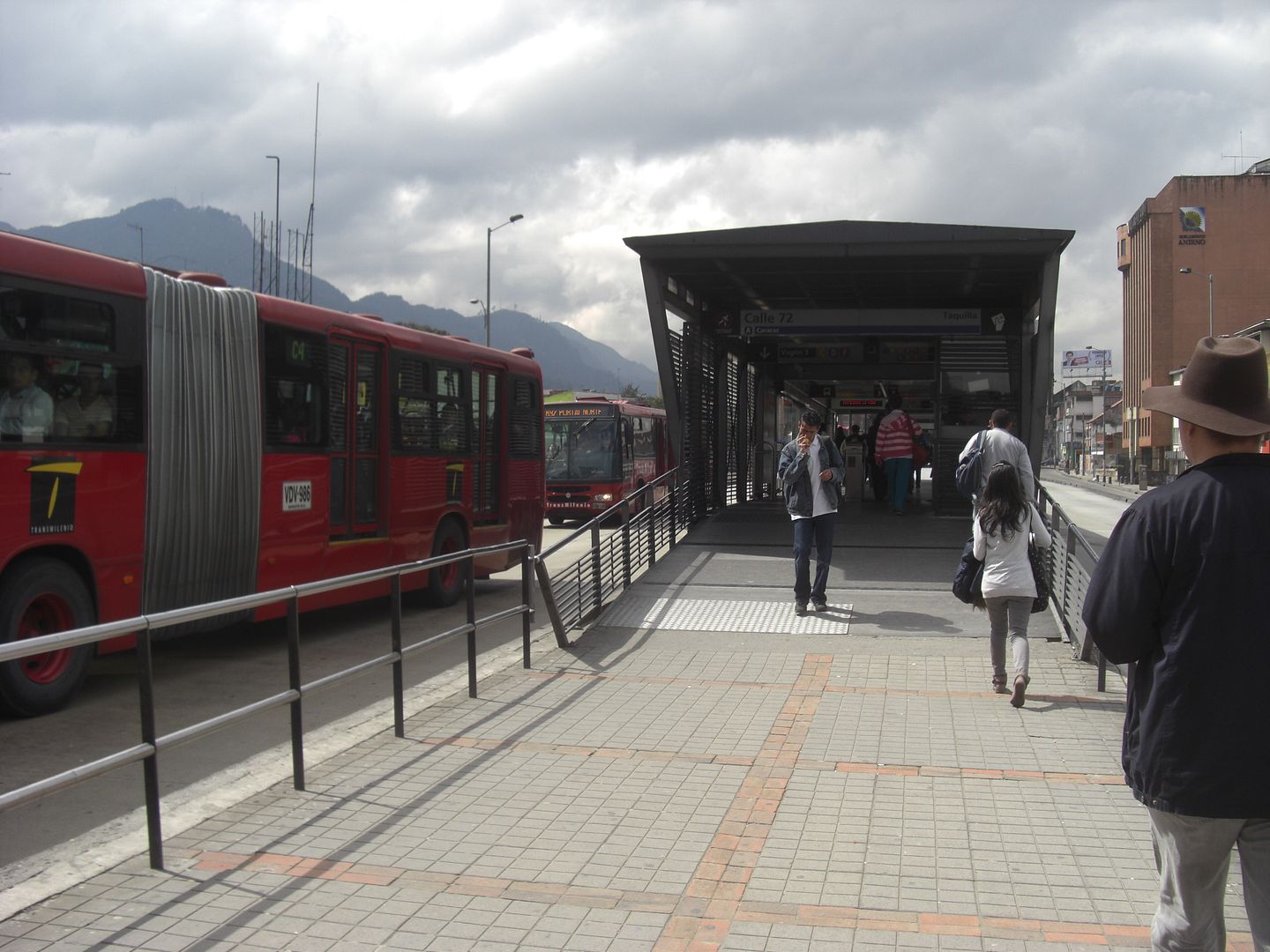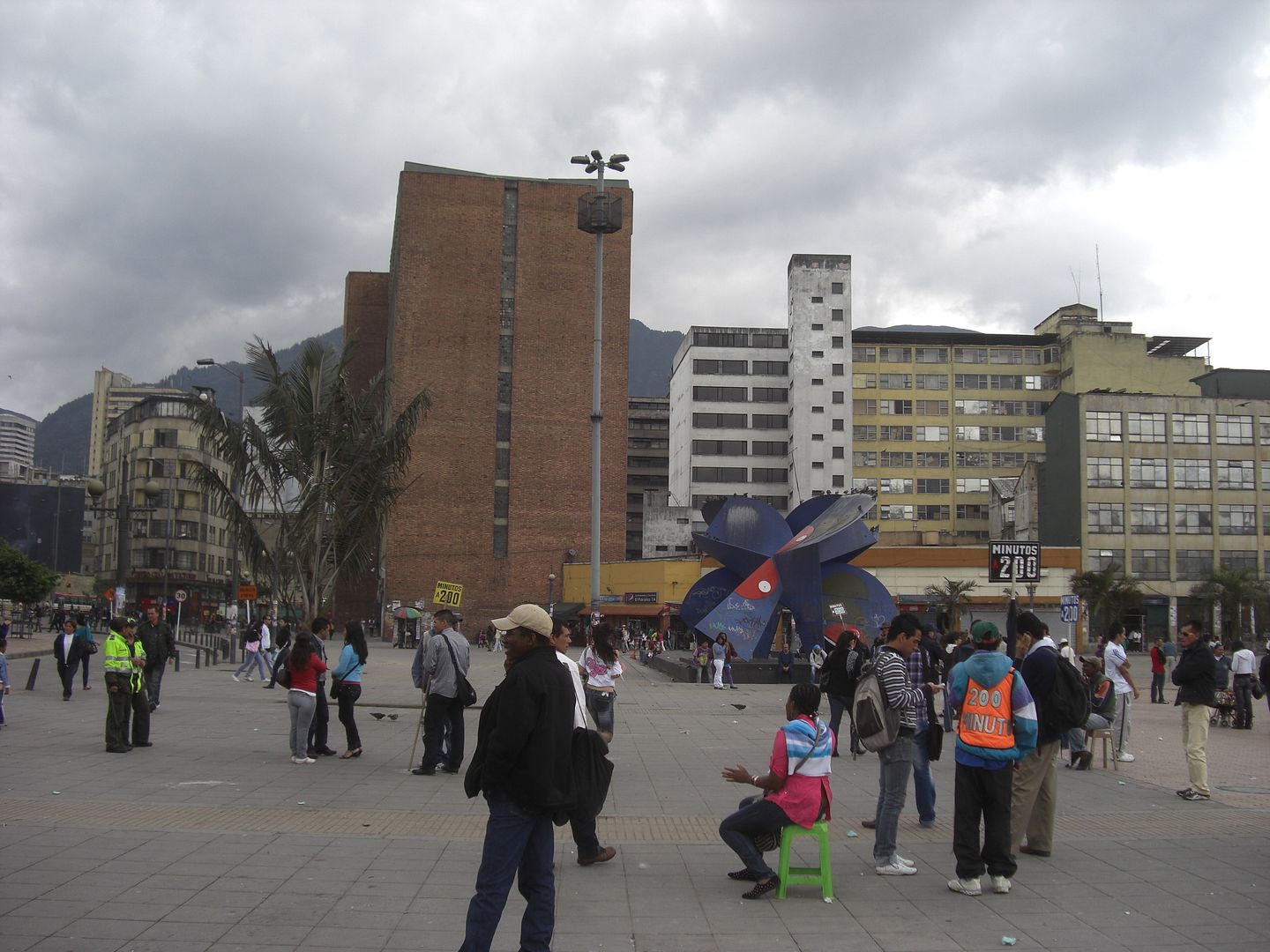 Luckily, we were in town on a Sunday, when most museums are free. I made a beeline for the Botero museum, whilst FlyingFinn went to the military museum next door.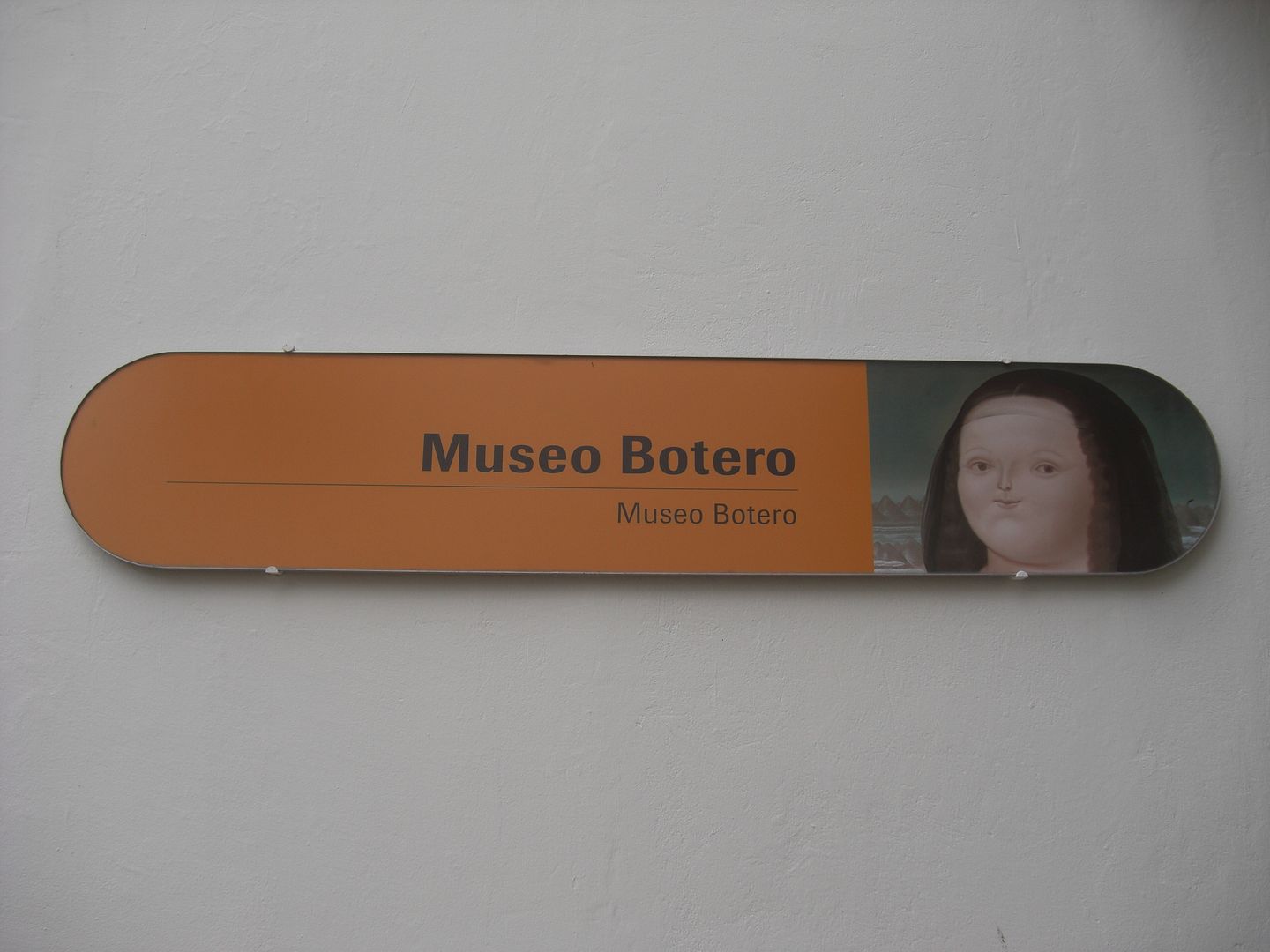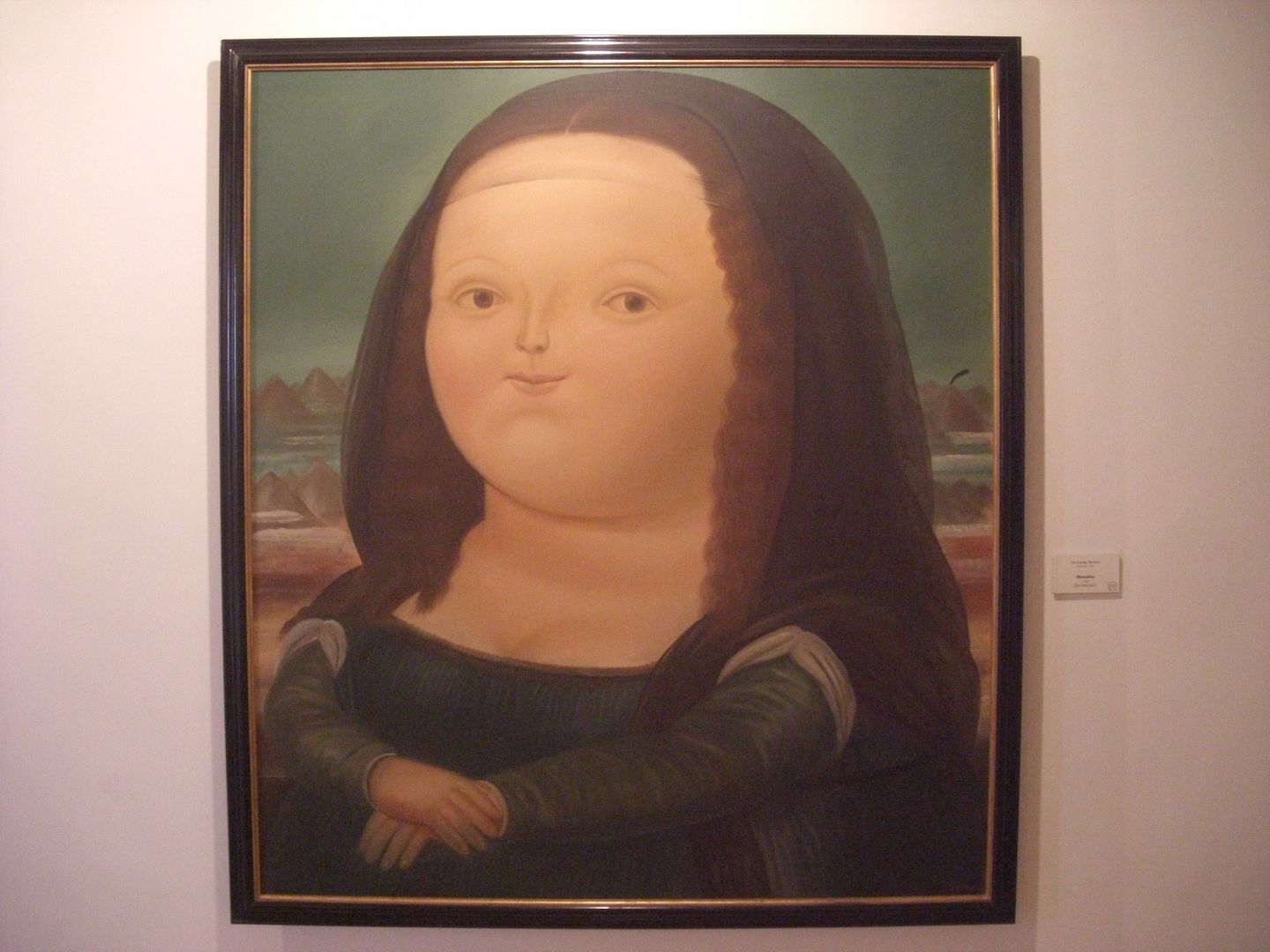 We found a dance class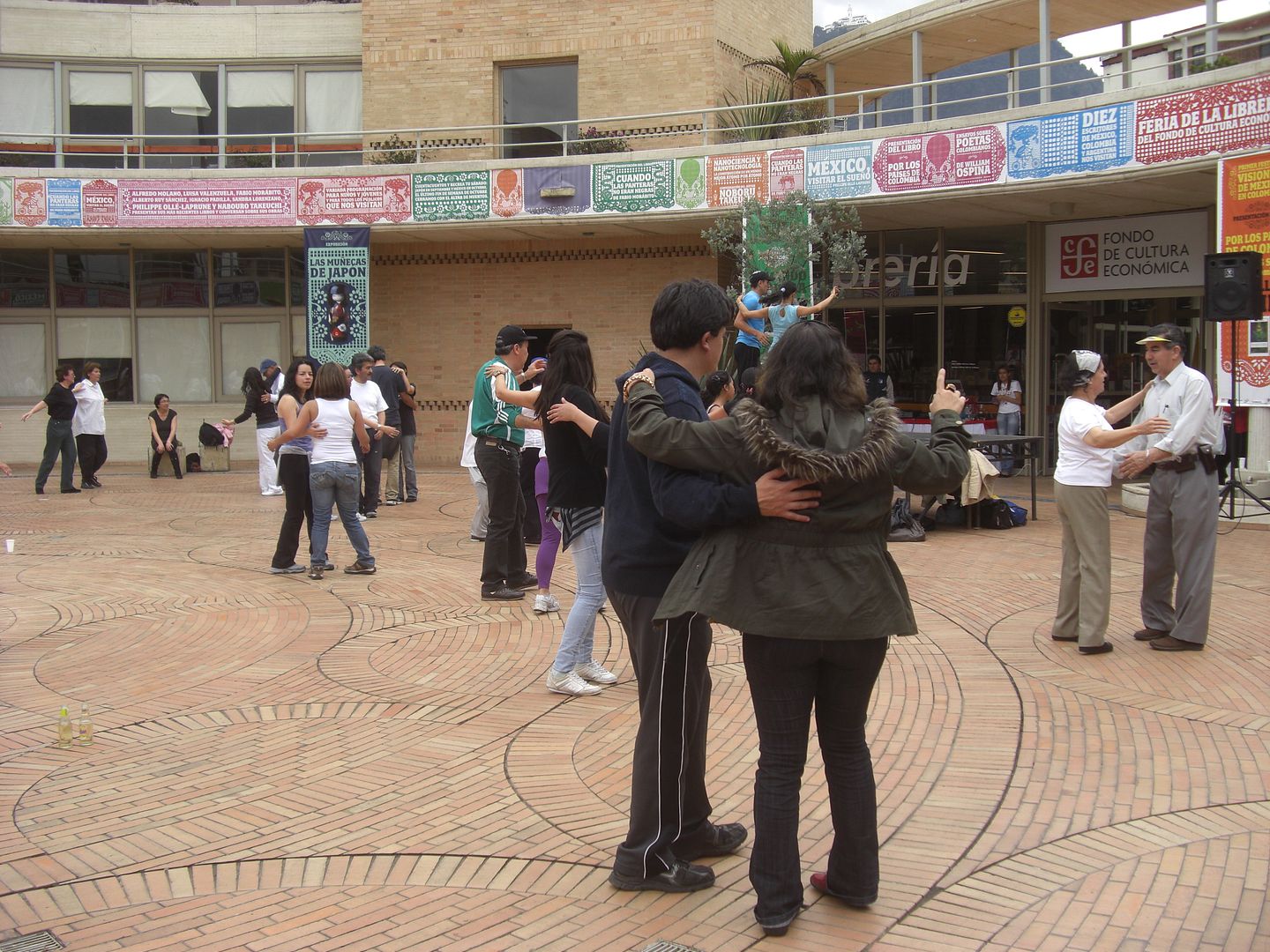 And some bland tasting sweets. haha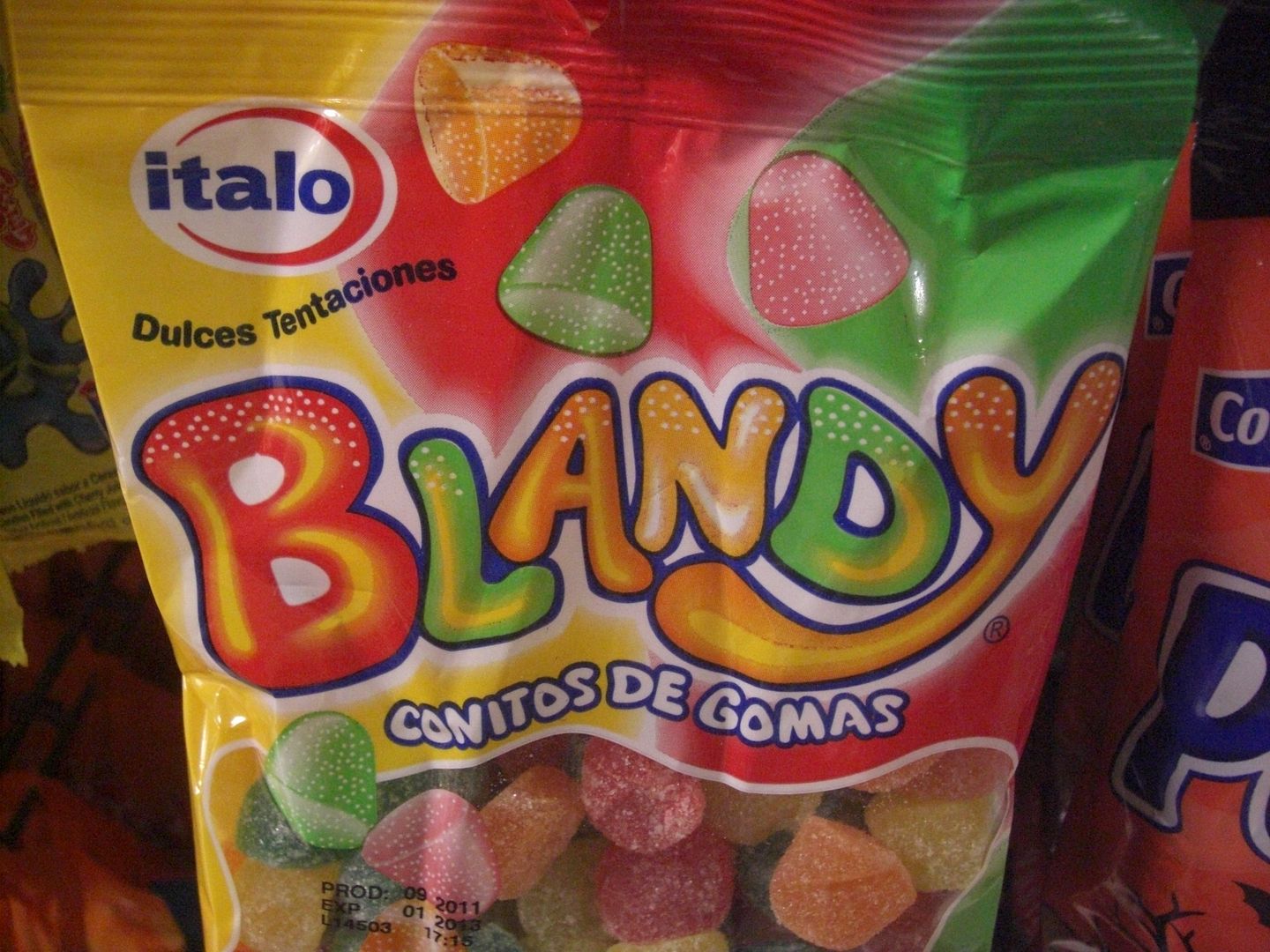 After that, we took a taxi over to the cable car at the bottom of Monserrate Mountain.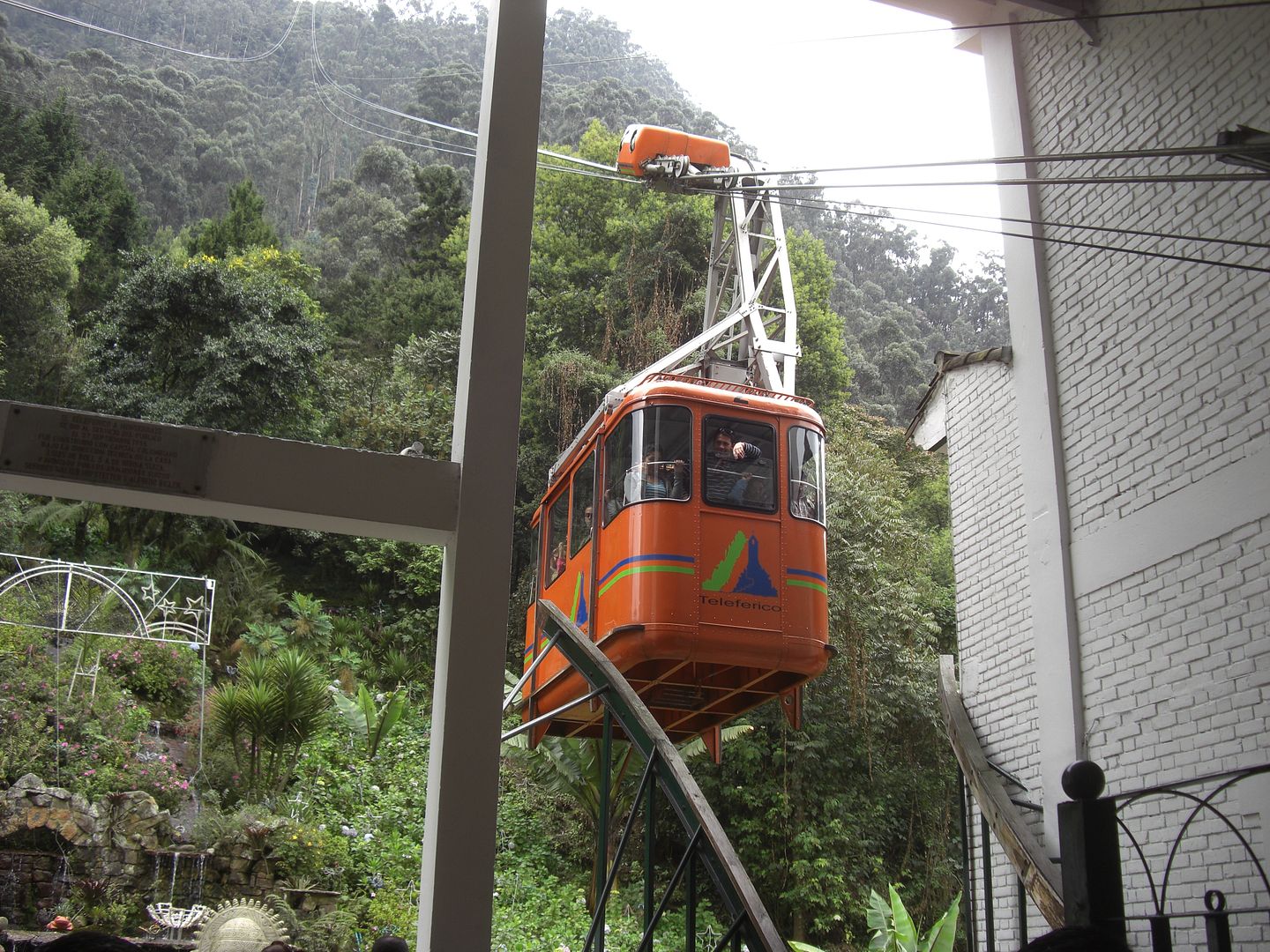 A festive looking funicular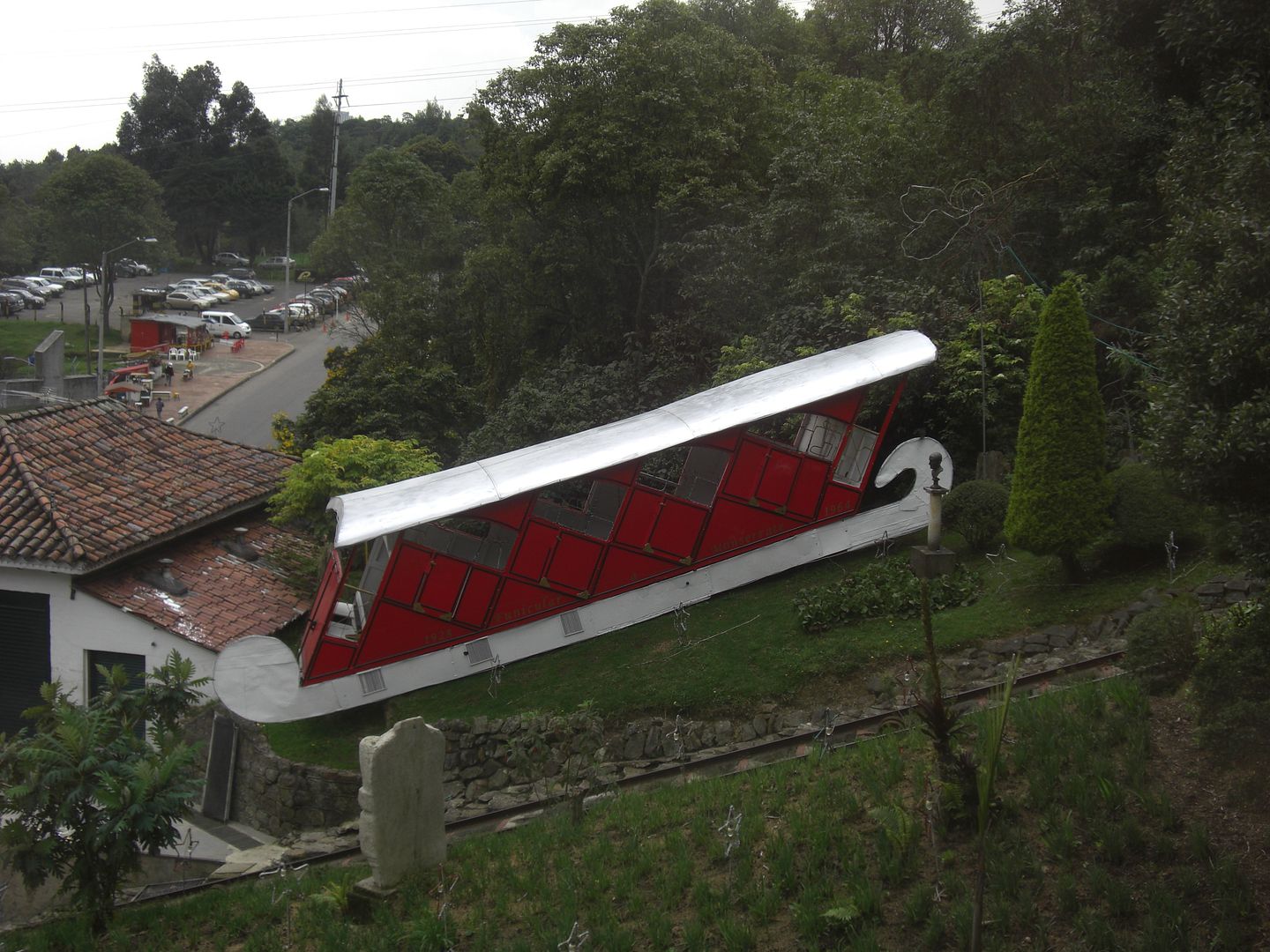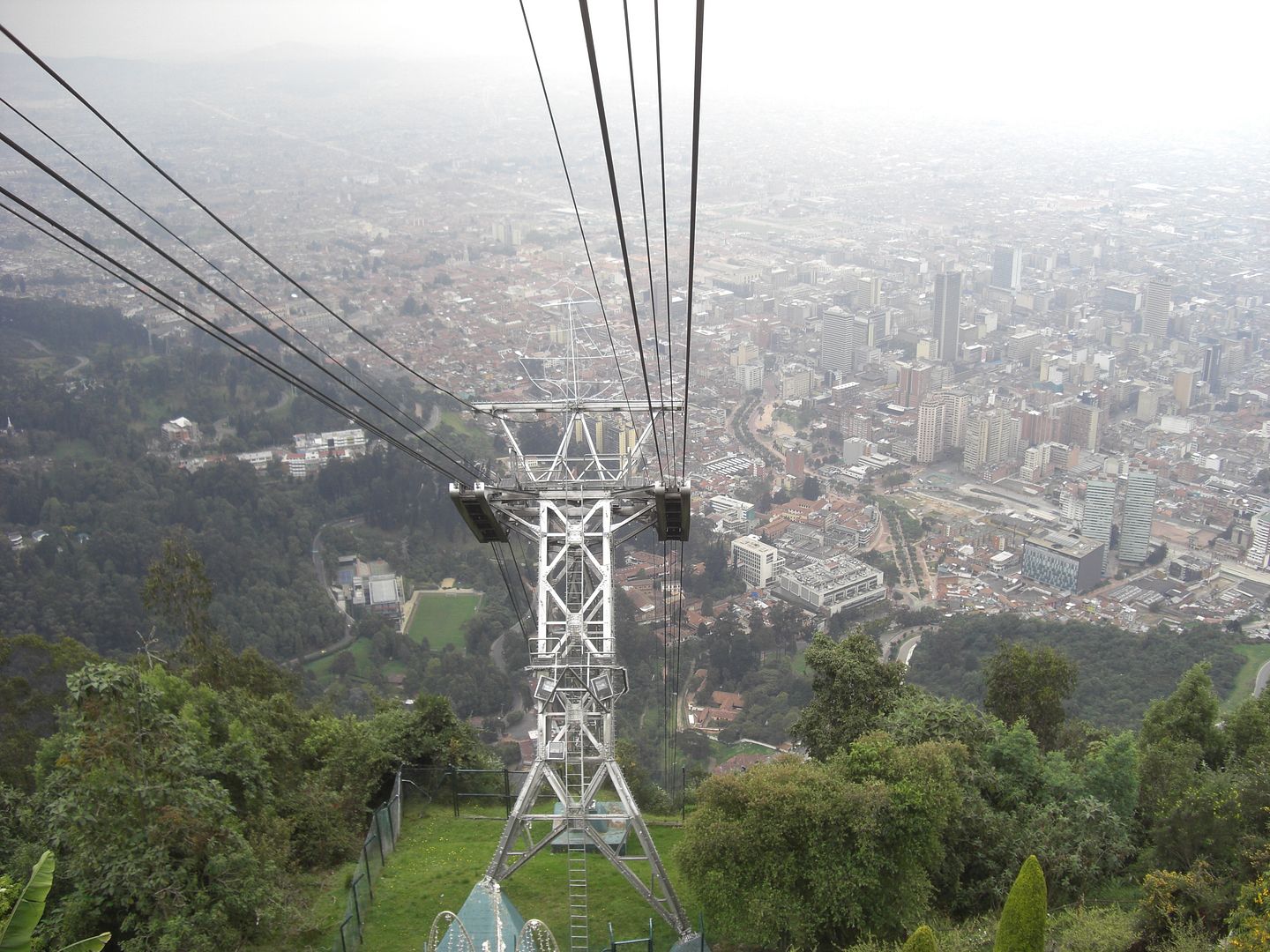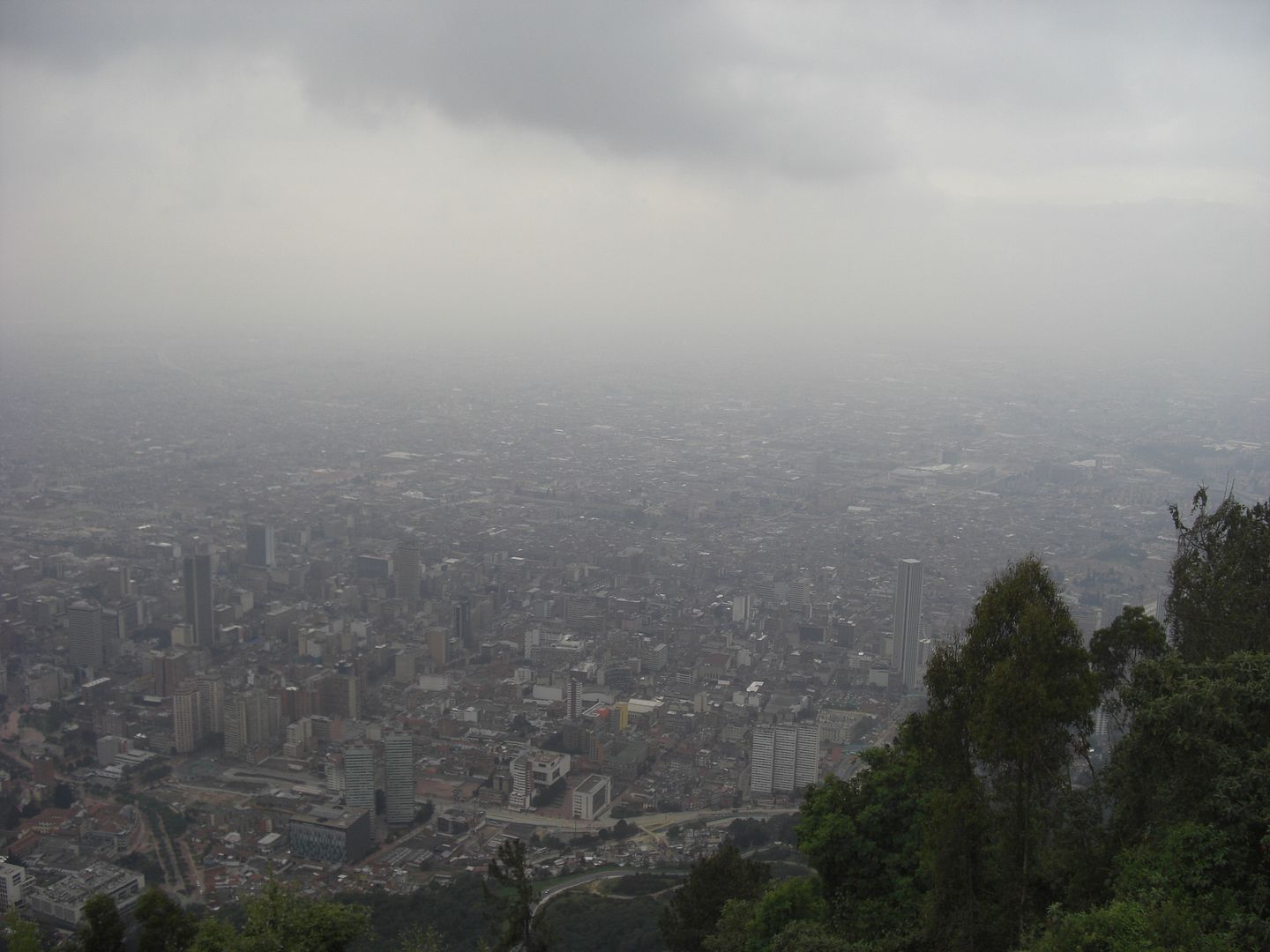 The weather at the top wasn't great, and it was quite cold. We had a bit of a look around, before heading over to a nearby restaurant for lunch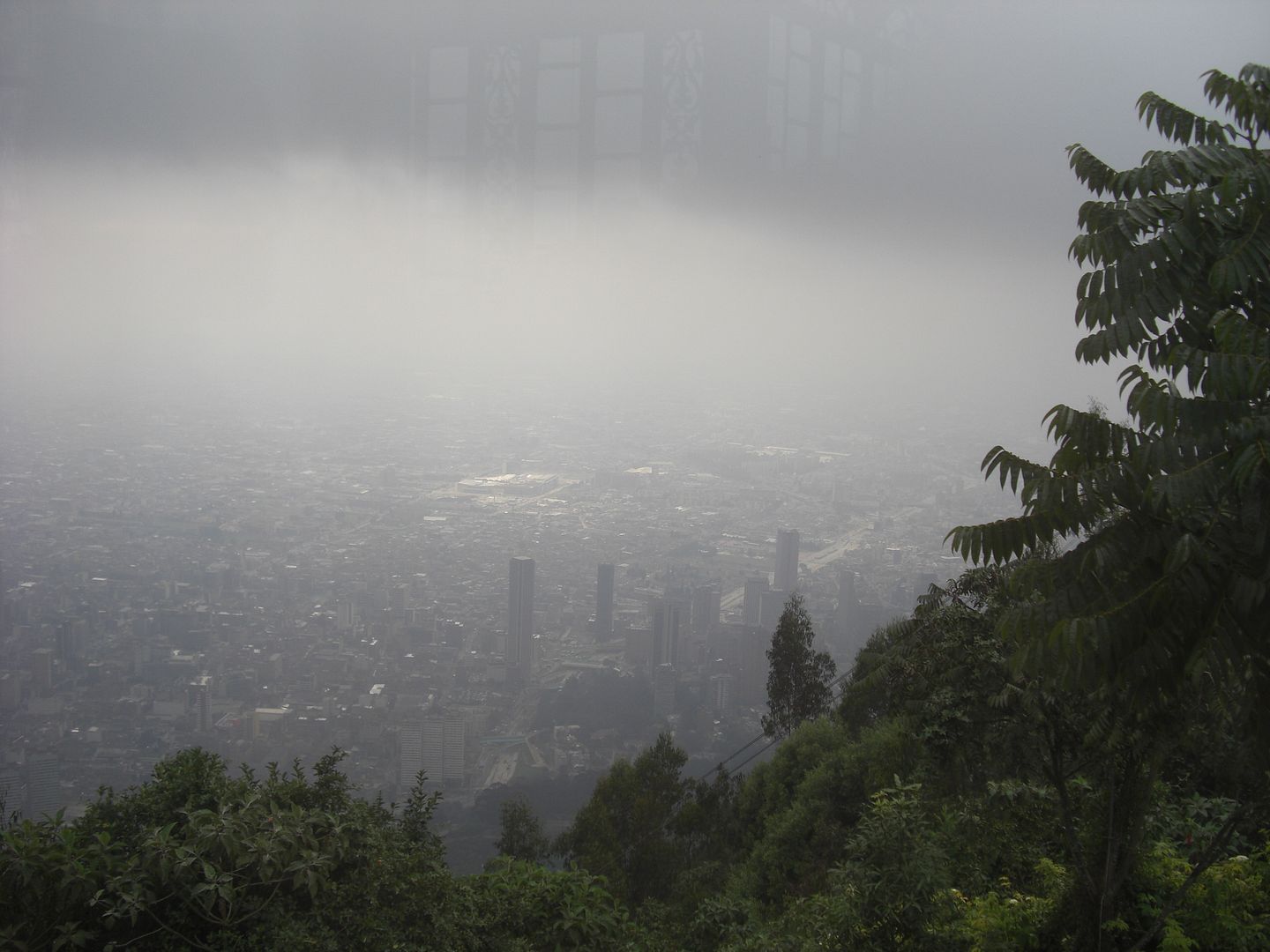 The food at the restaurant was excellent. Coconut rice, with chicken and passion fruit sauce. Yum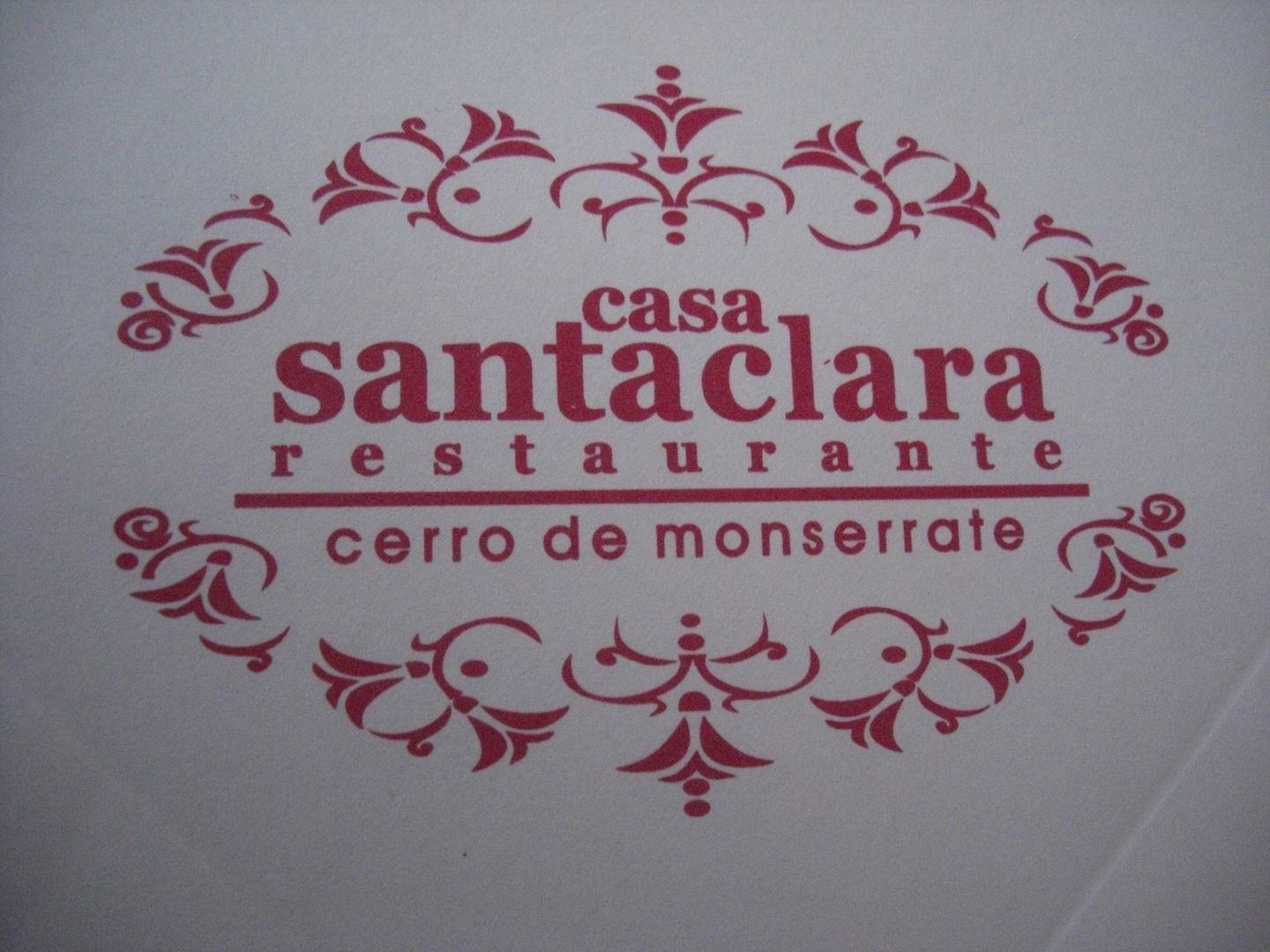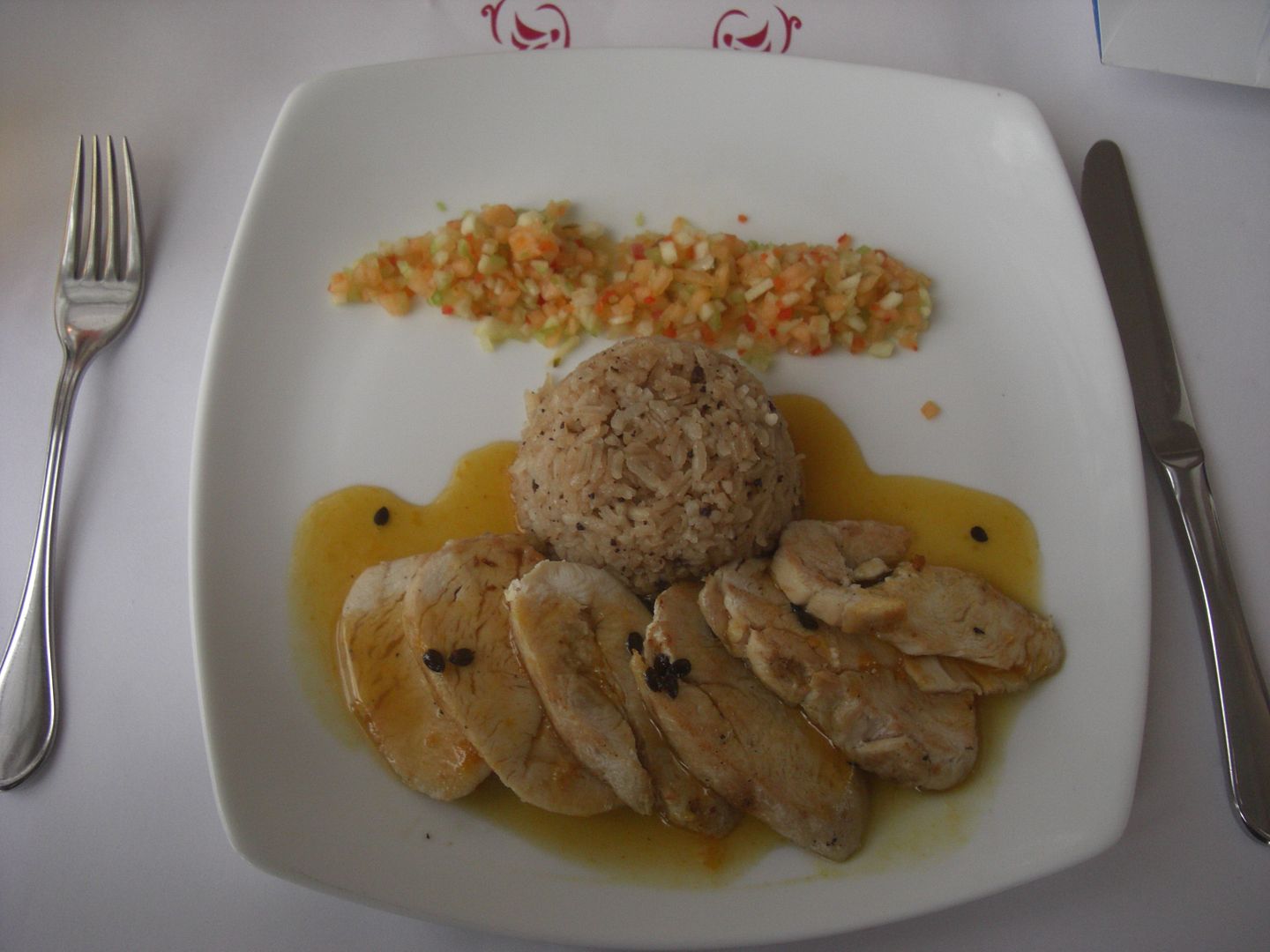 Not long after we sat down, the storm clouds arrived, and we were serenaded with a lot of rain, and some very close thunder and lighting. Interestingly, on the humid and wet coast, there were no storms at all, but up in the cold mountains of Bogota, there were.
A hummingbird
Coming down the mountain, we spotted the funicular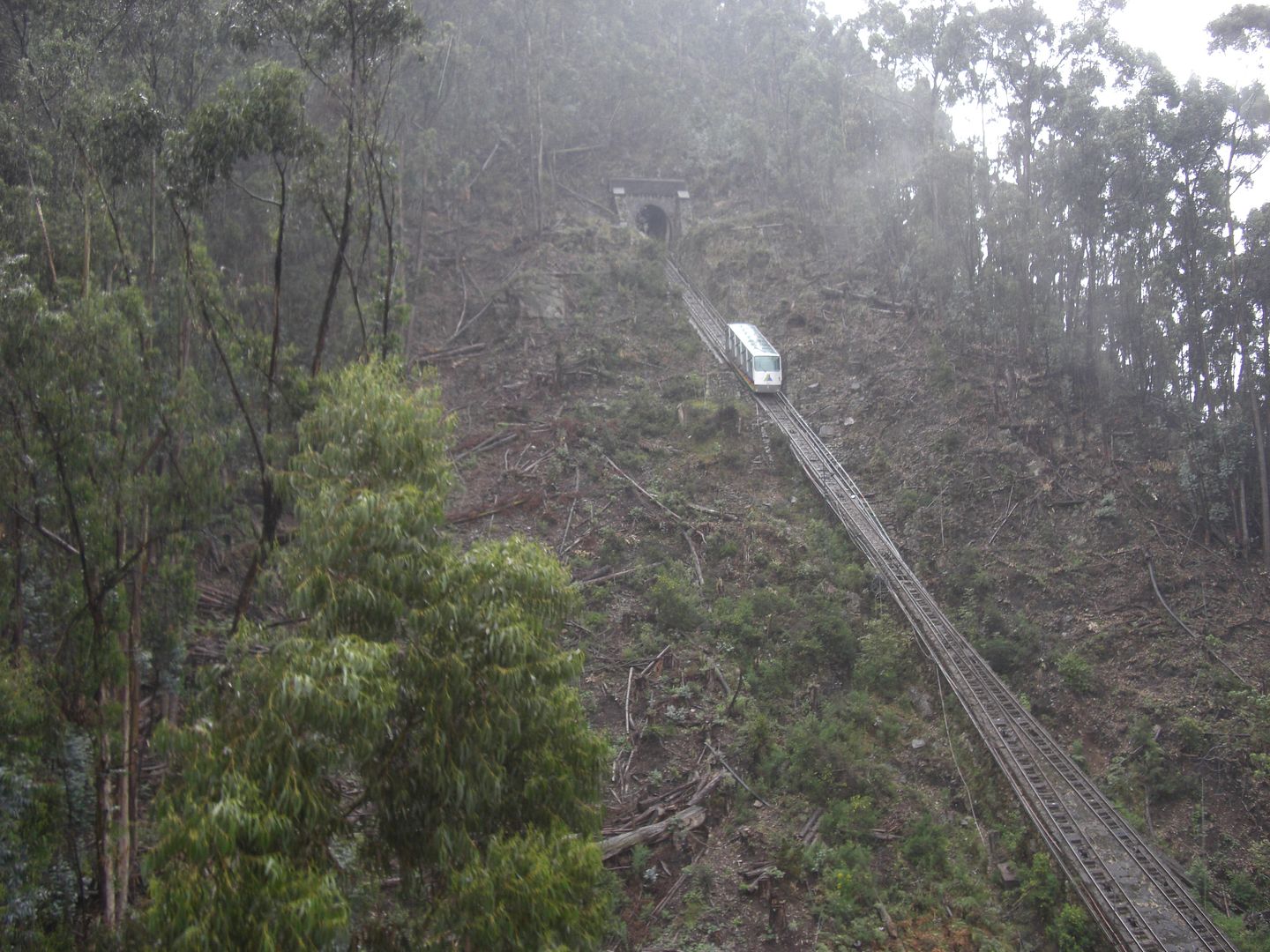 After a final look around town, and a quick snack, we headed back to the airport for our Europe-bound flight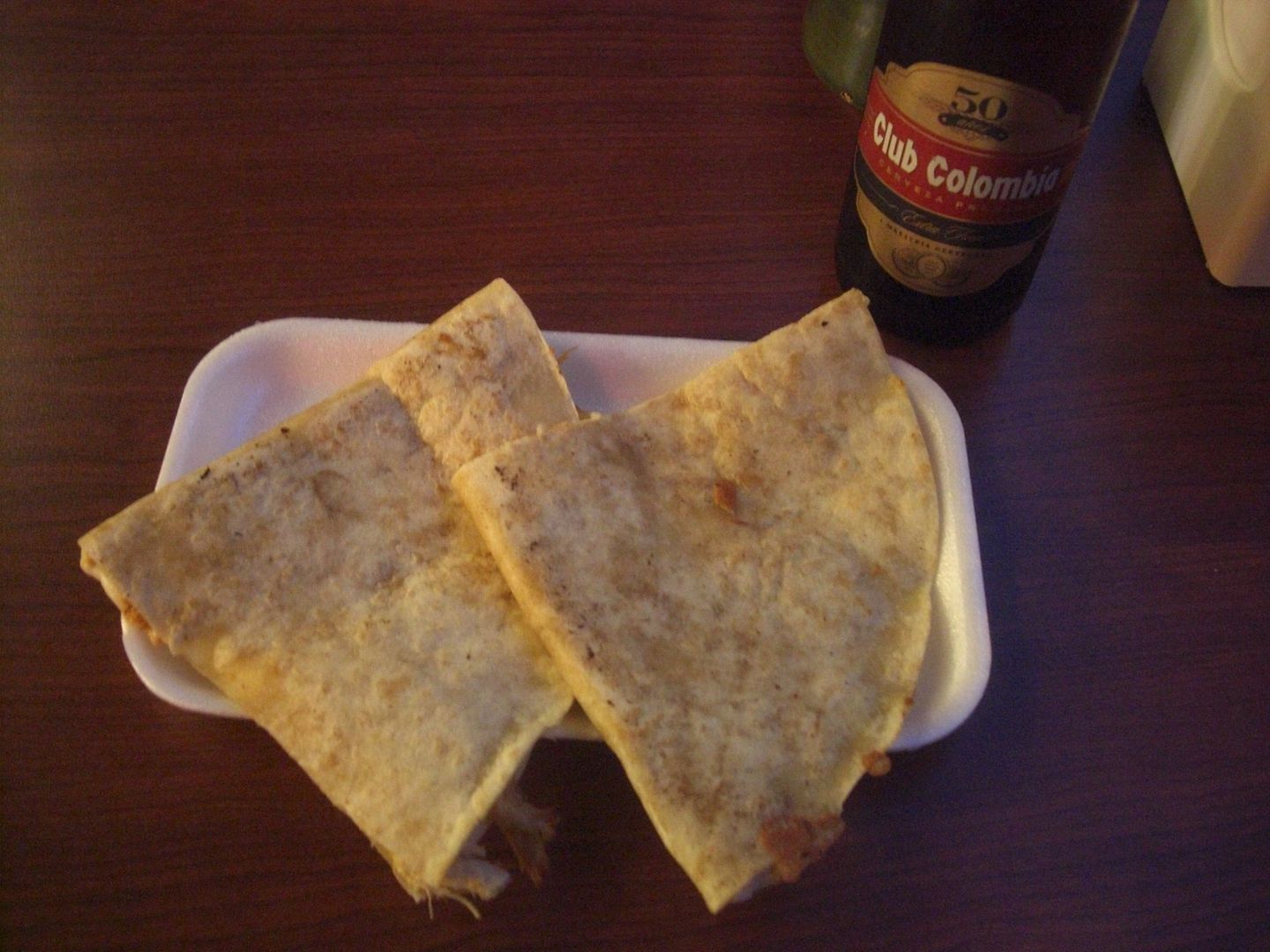 Outside El Dorado International terminal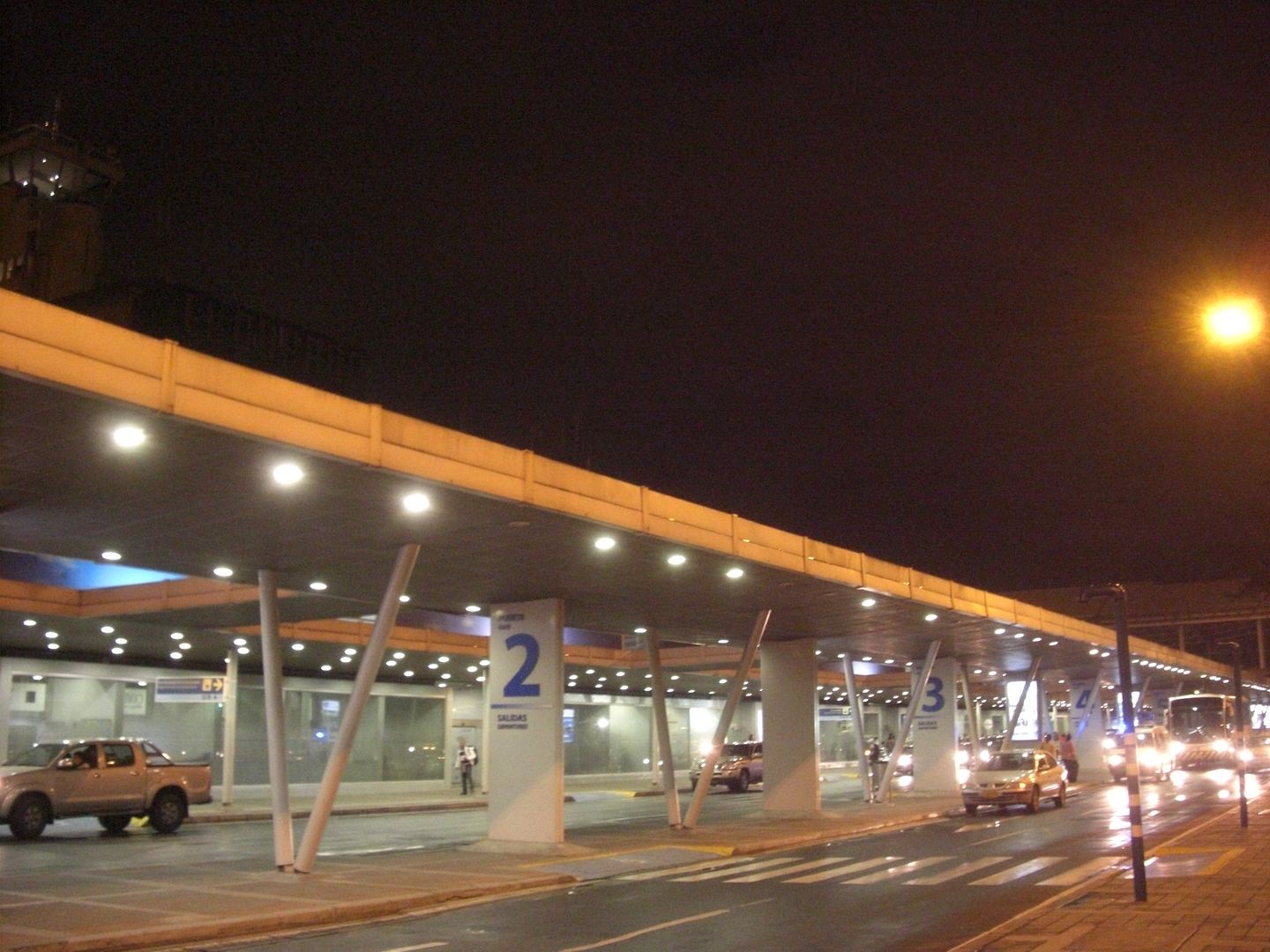 The Lufthansa check in desks. Before checking in, we were directed to a rather hidden away desk to have our departure cards and passports stamps (to show that we hadn't overstayed??), before going back to check in. I asked about paying for an upgrade, but I was once again told that my fare was too low to upgrade. You'd have thought that LH would want to make a bit more cash on my supercheap ticket. Seemingly not. There seemed to be a lot of Finns and Estonians heading for the HEL flight. I also saw quite a few bags tagged via FRA to Asia (NRT,PEK,PVG,CAN,HKG). That's a long flight!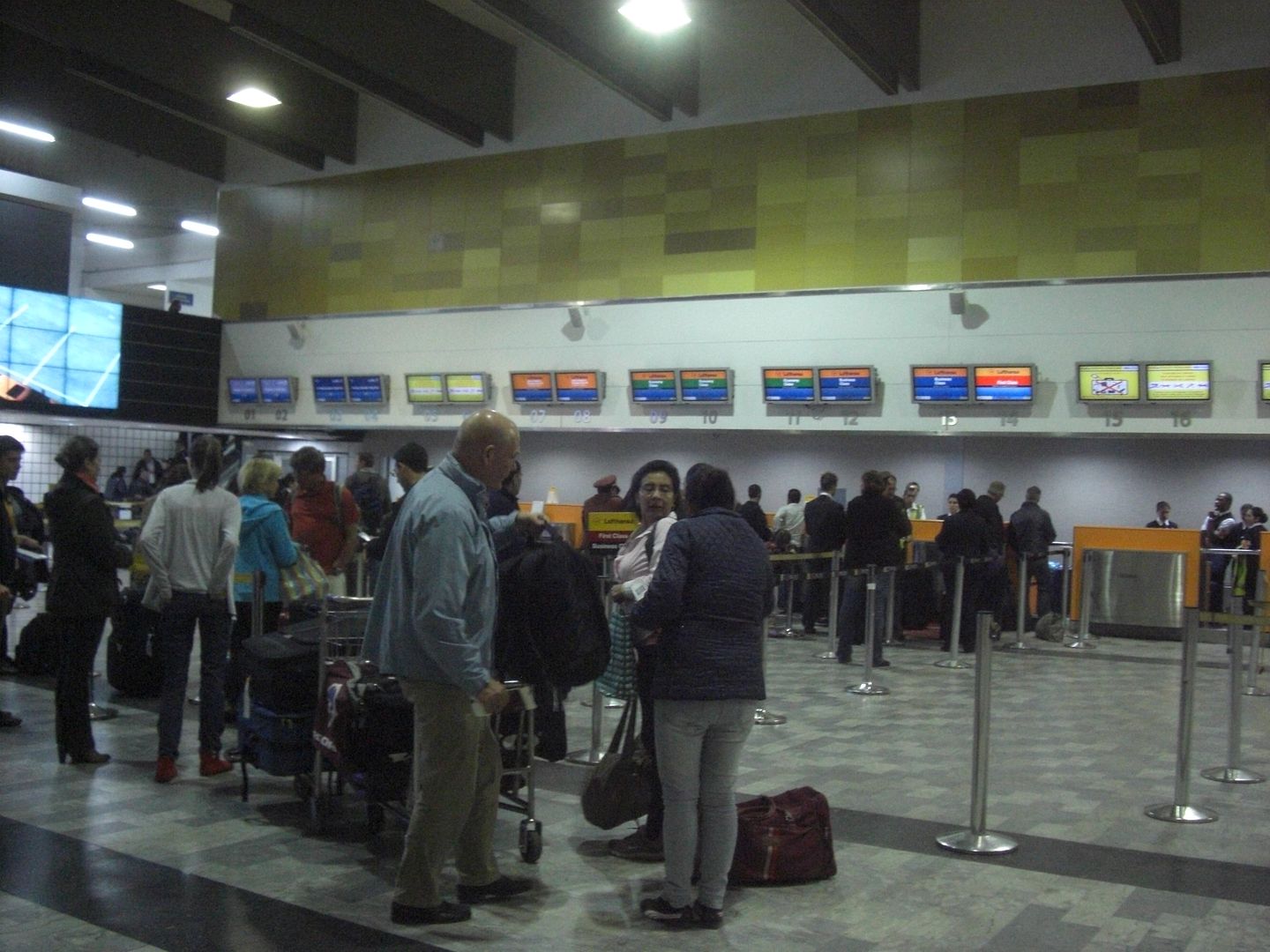 Before immigration (which took a while despite there being very short queues)
Tarmac views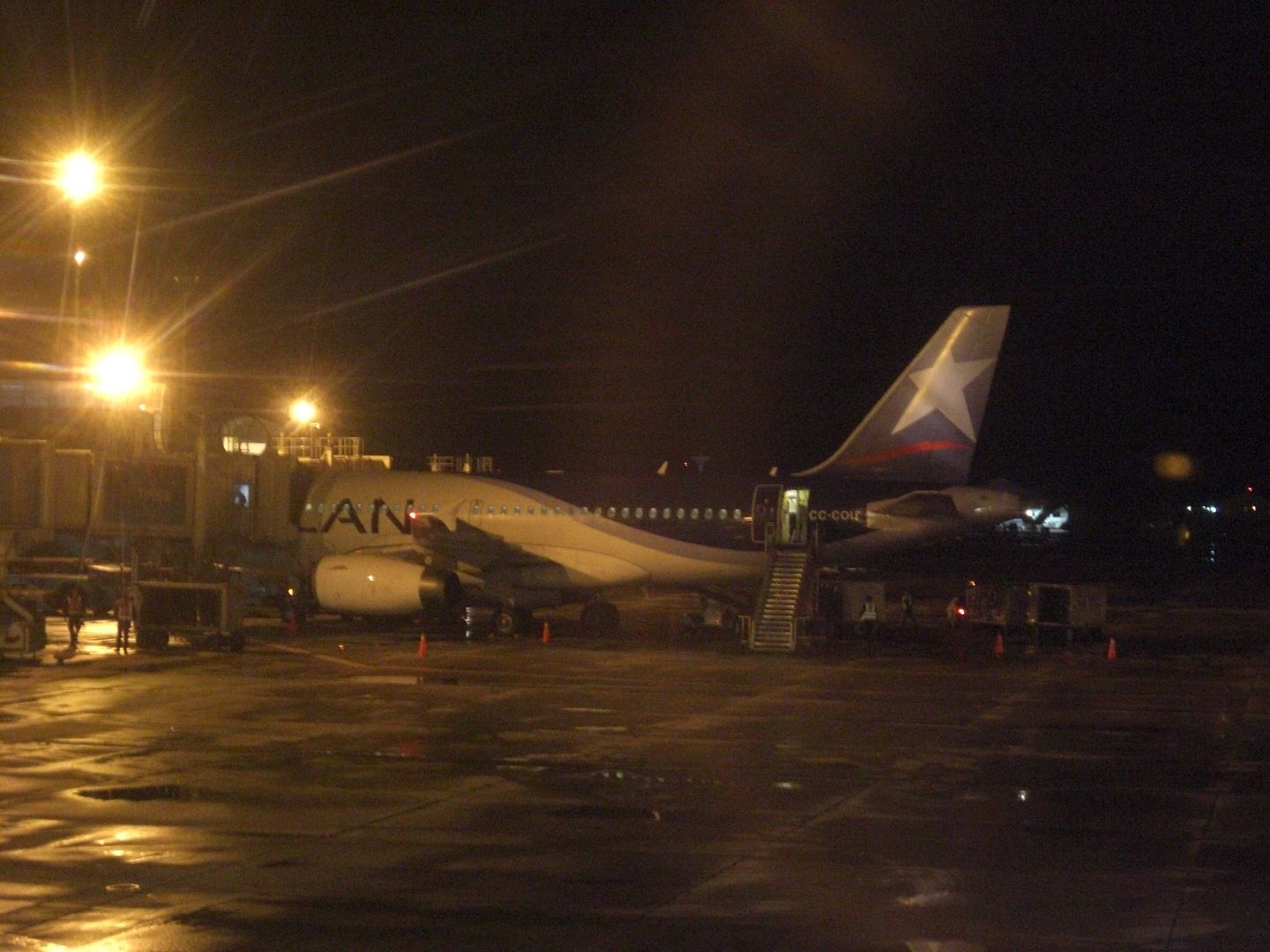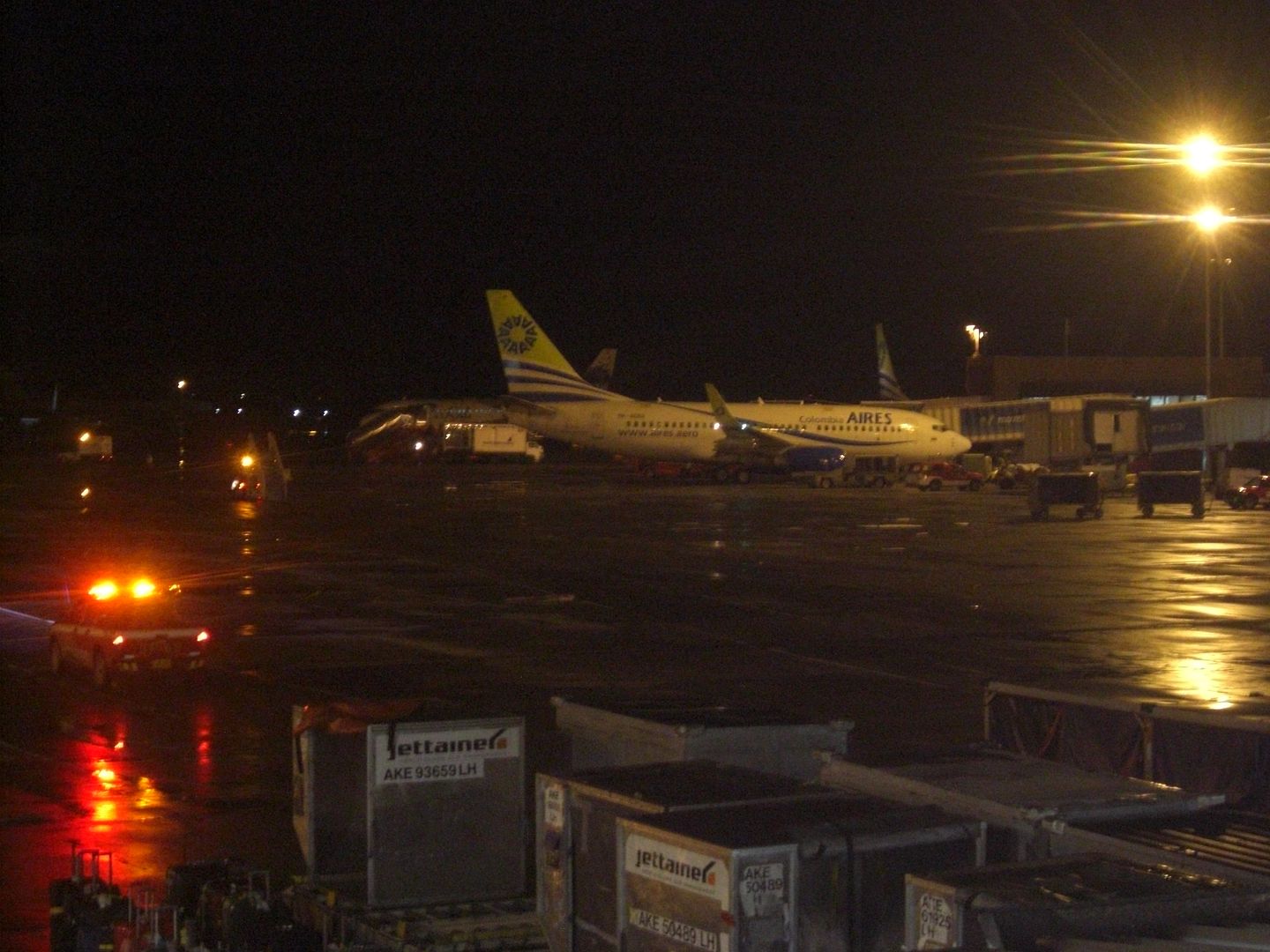 After a quick look at the duty free shop, we headed out in search of the Diner Card lounge.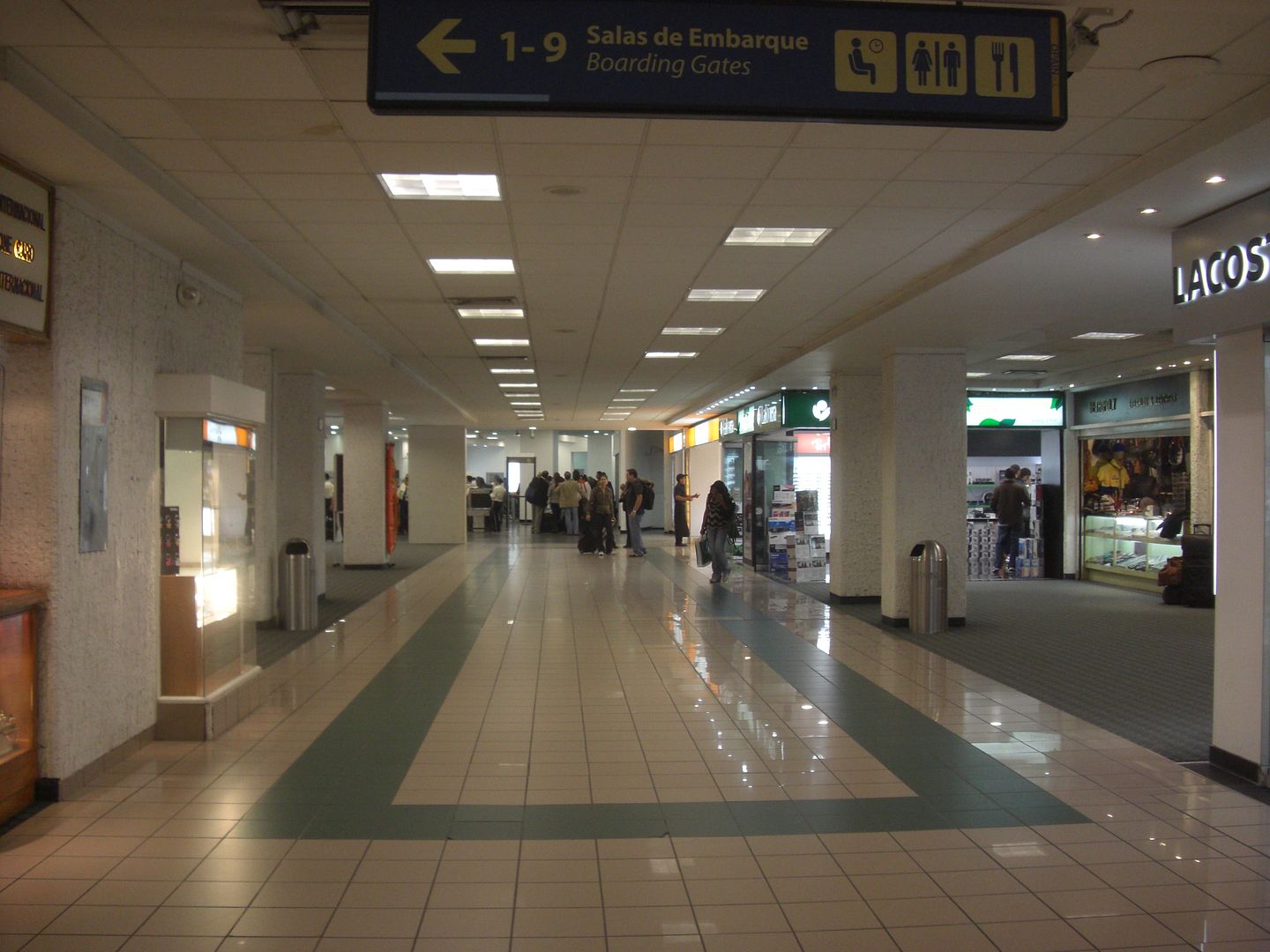 FIDS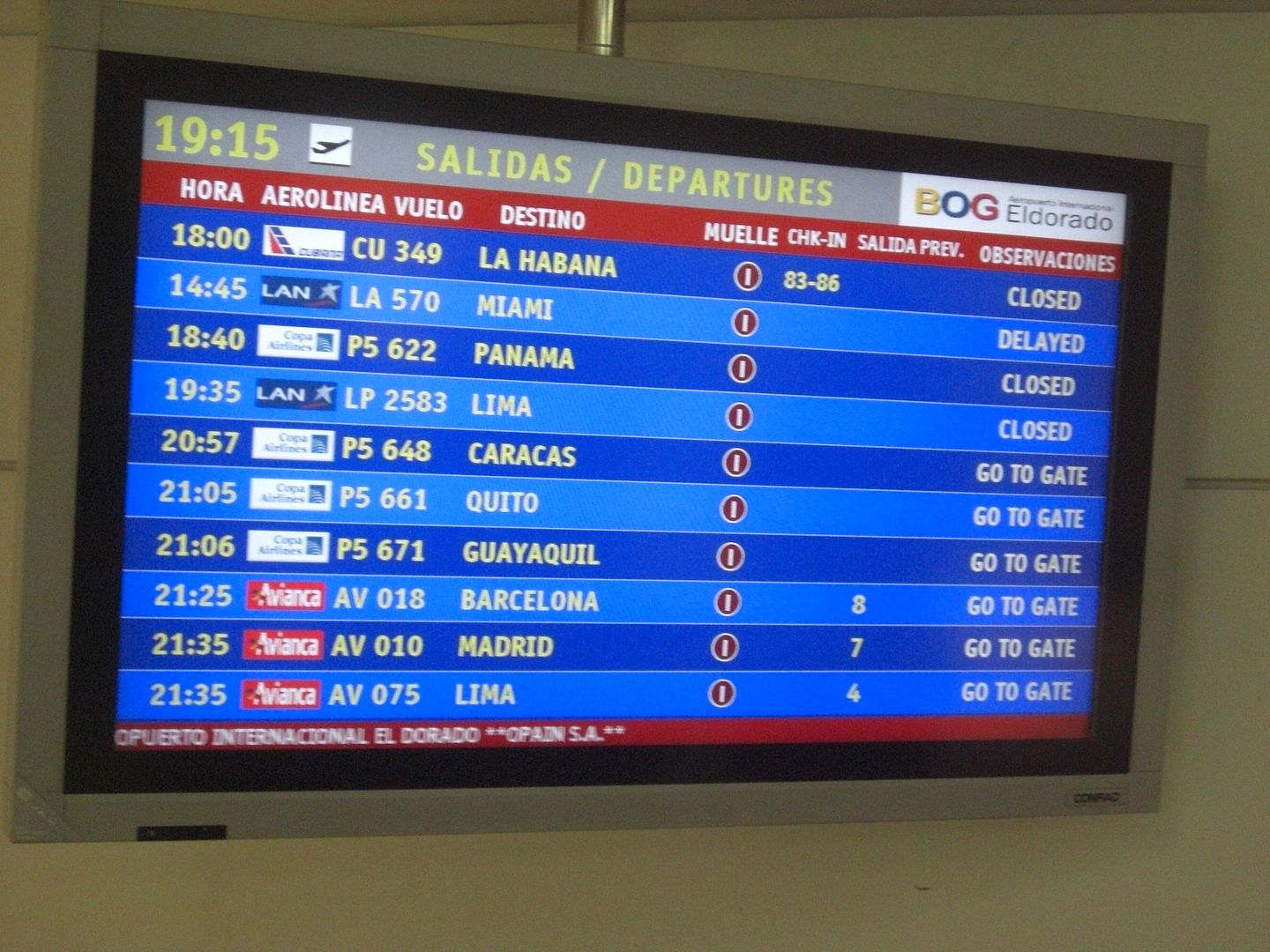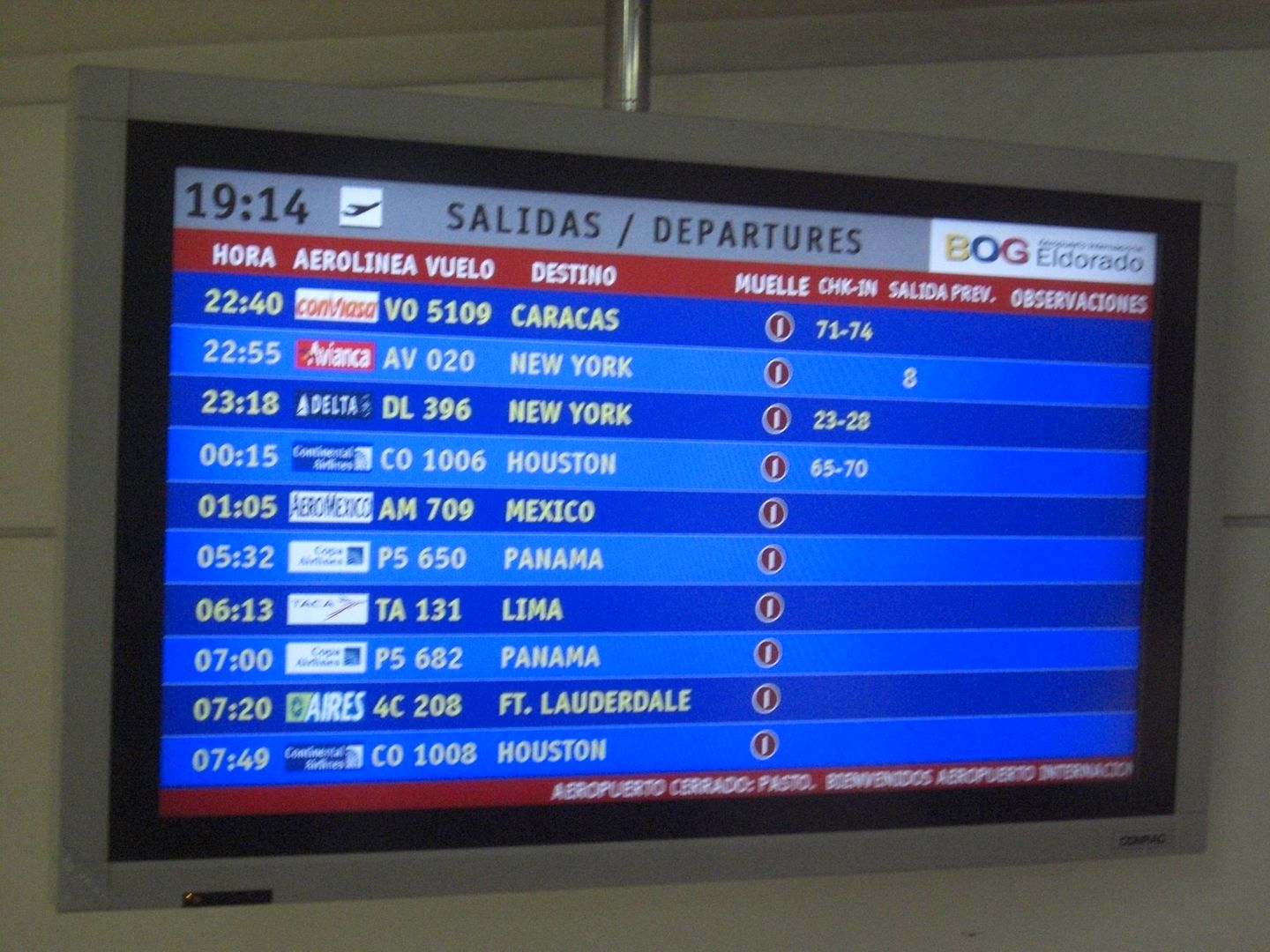 After walking all the way to the end of the terminal, and back again, I asked at the Avianca lounge where the Diners lounge was. The lounge dragon (who was clueless) said to just "go in". Turns out there was another desk inside with more knowledgeable people working behind it.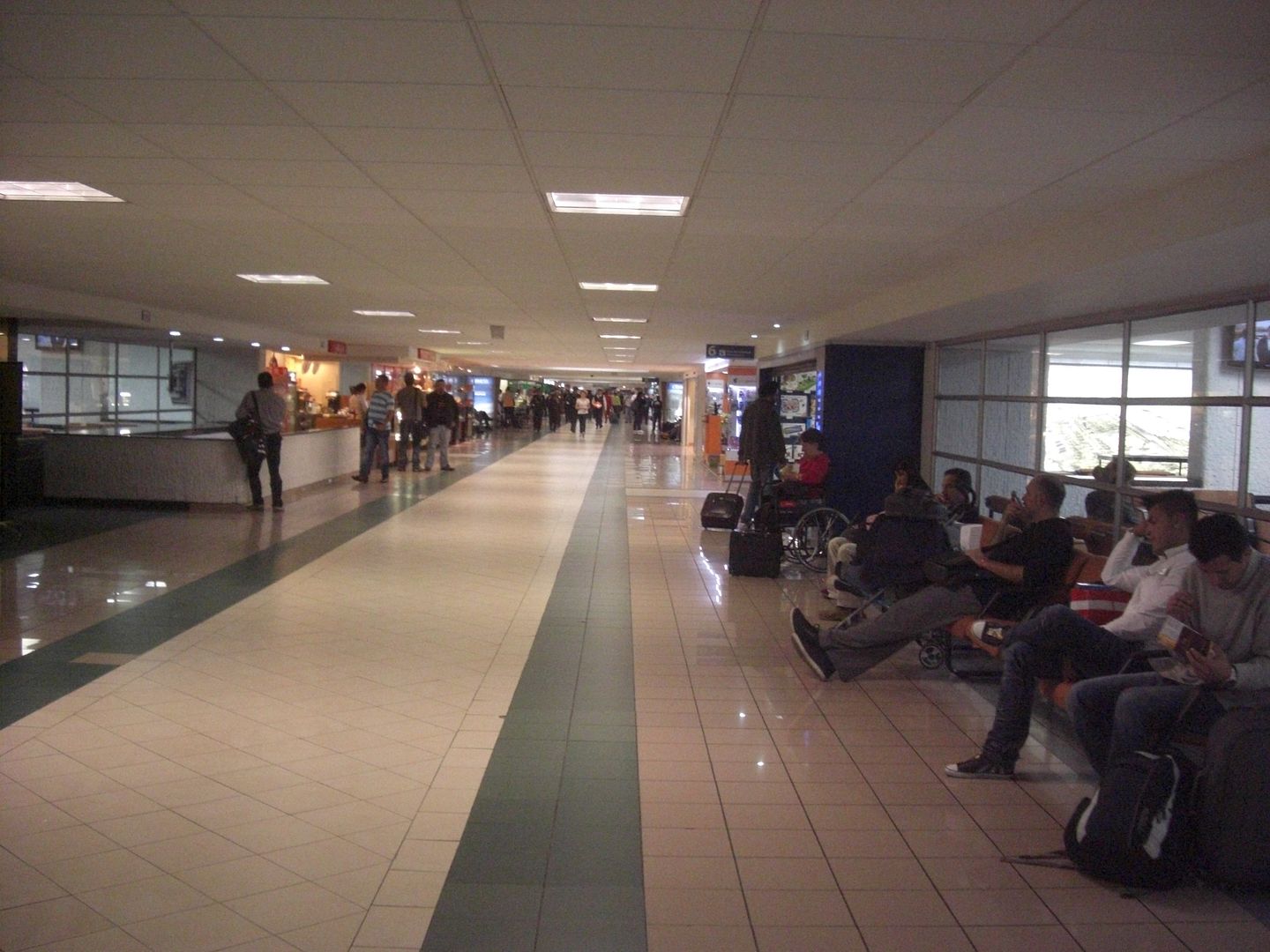 Turns out, the AV lounge WAS the Diners lounge. No signage outside though. Luckily, their card machine refused to work, so I was let in as a free guest. Our timing was good as not long after we entered, the lounge was swarmed by people. No seats left, and people standing everywhere. A Finnish guys that FlyingFinn met on the flight over had already got a nice window seat, so we joined him. Time for some vodka tonics (no gin in the lounge). Also, there were no plates, or real glasses. No very premium.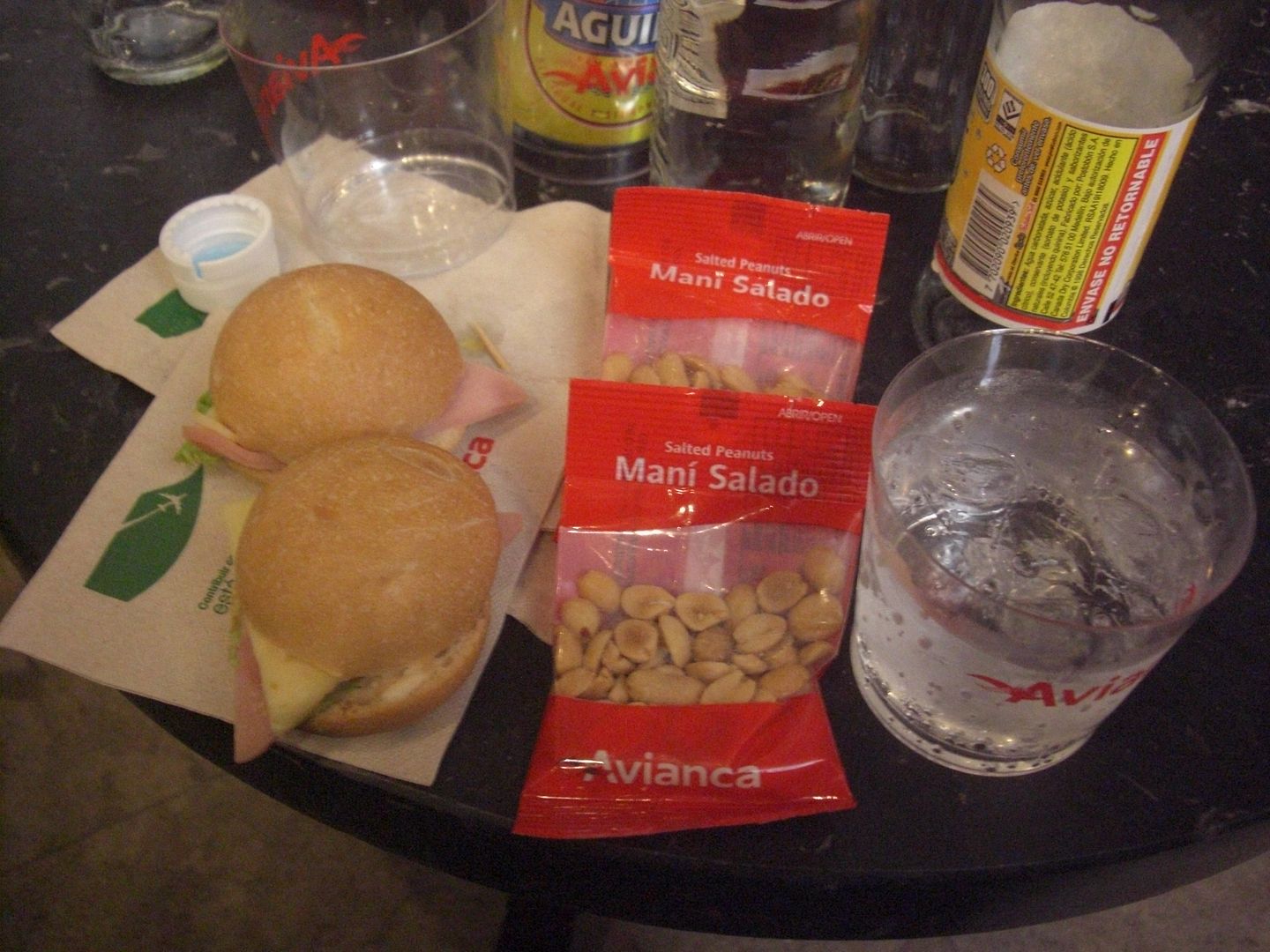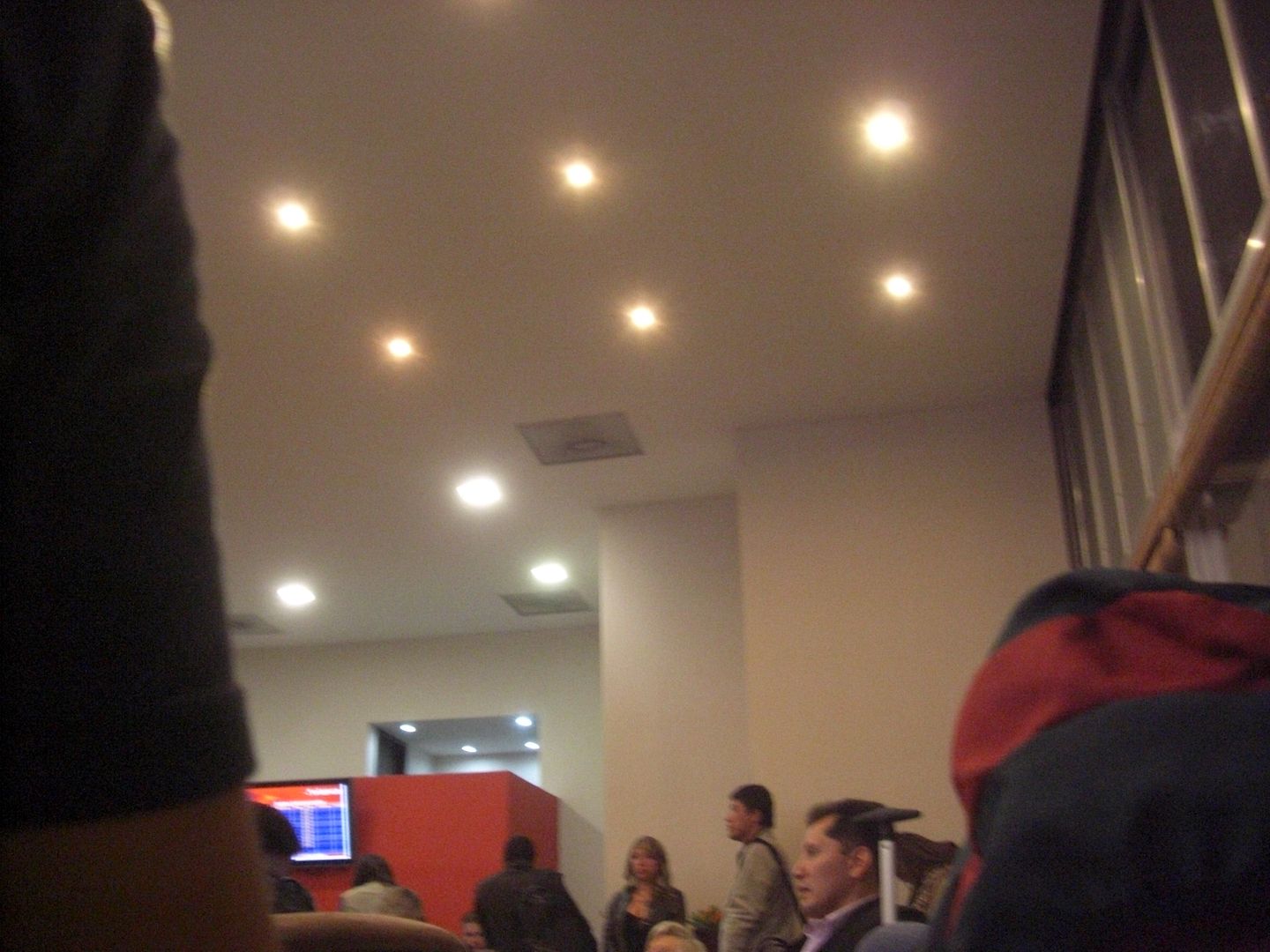 About half an hour before boarding, we left the terribly overcrowded lounge, and headed for the gate. Those people were standing as there was no where to sit.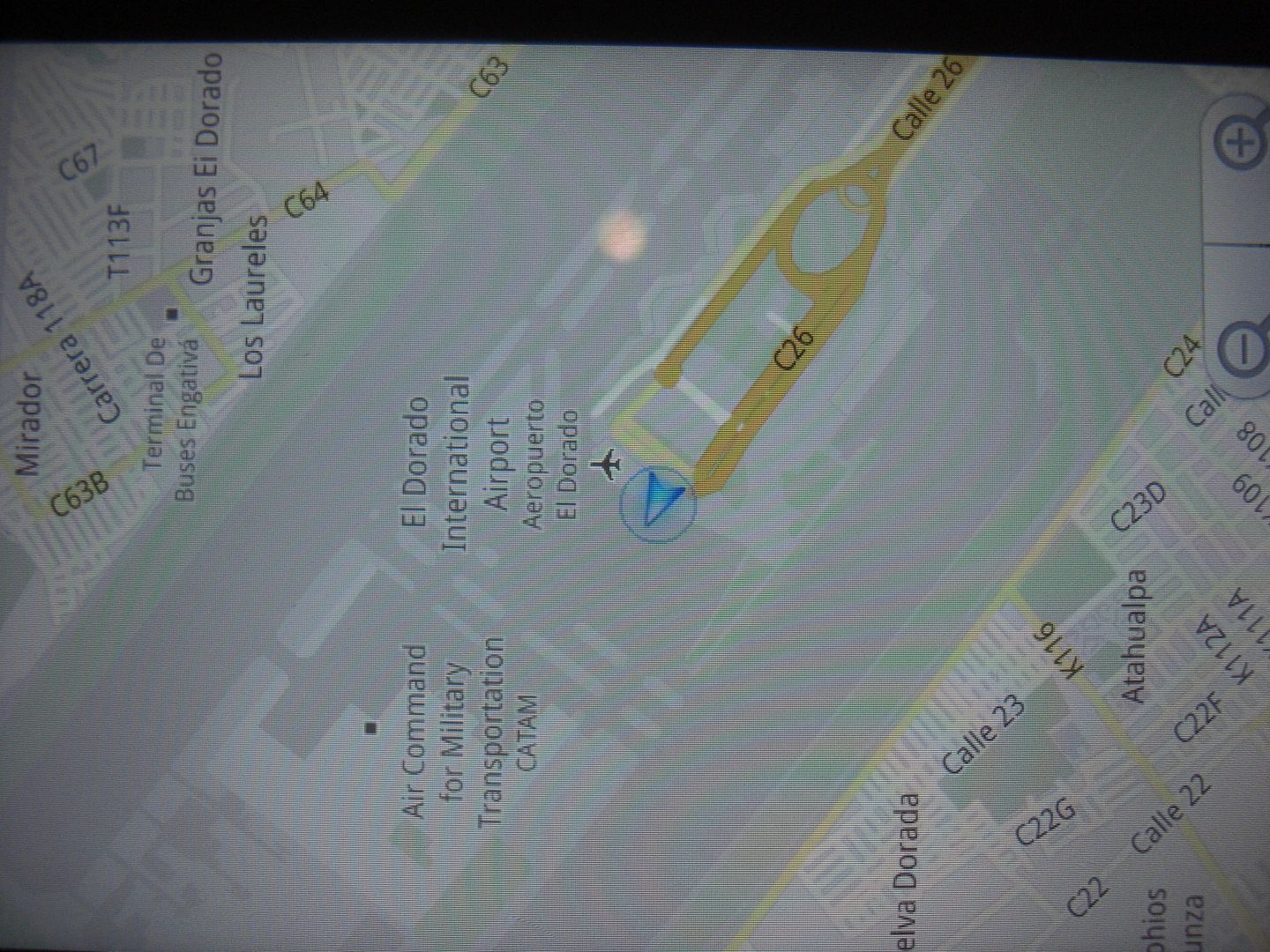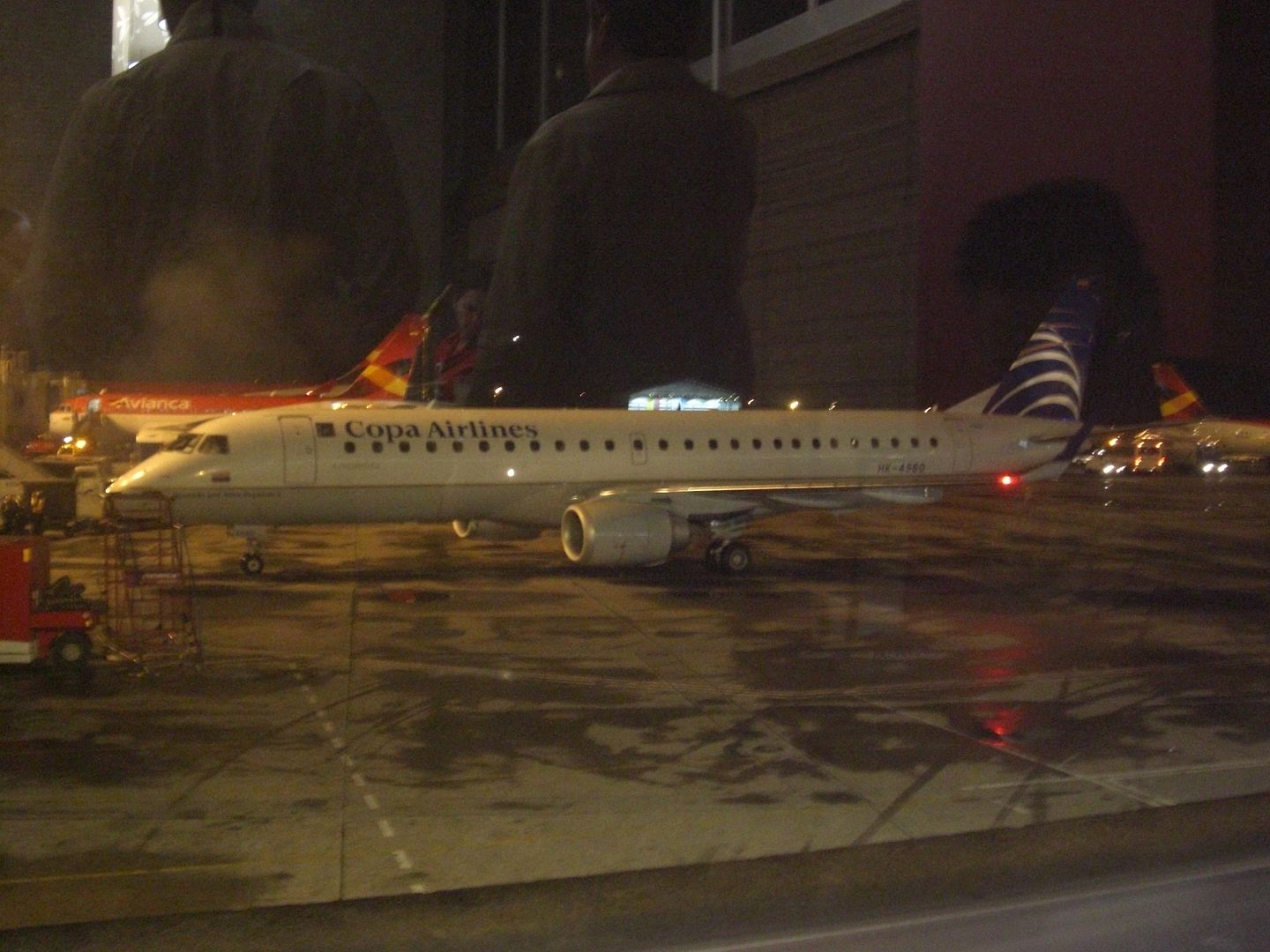 My new Avianca wallet
There was a second security check at the gate, although there was still no restrictions on liquids. The gate area was packed (a nearly full A346), with all seats taken. There was a priority boarding call, but there wasn't enough space to get to the gate. To confound matters, we were bussed to the plane.
Walking next to a JetBlue to a bus. The bussing procedures were very poorly organised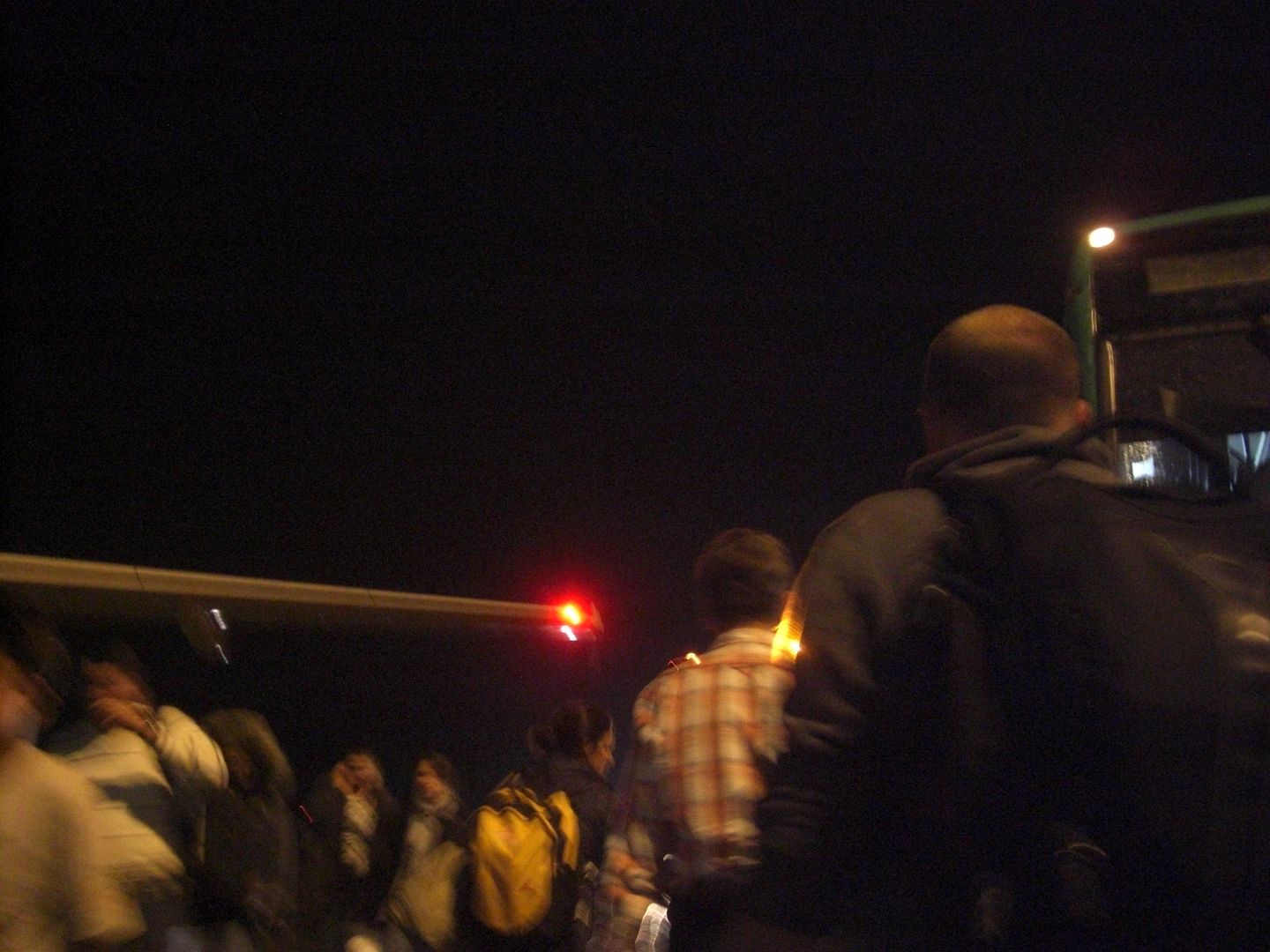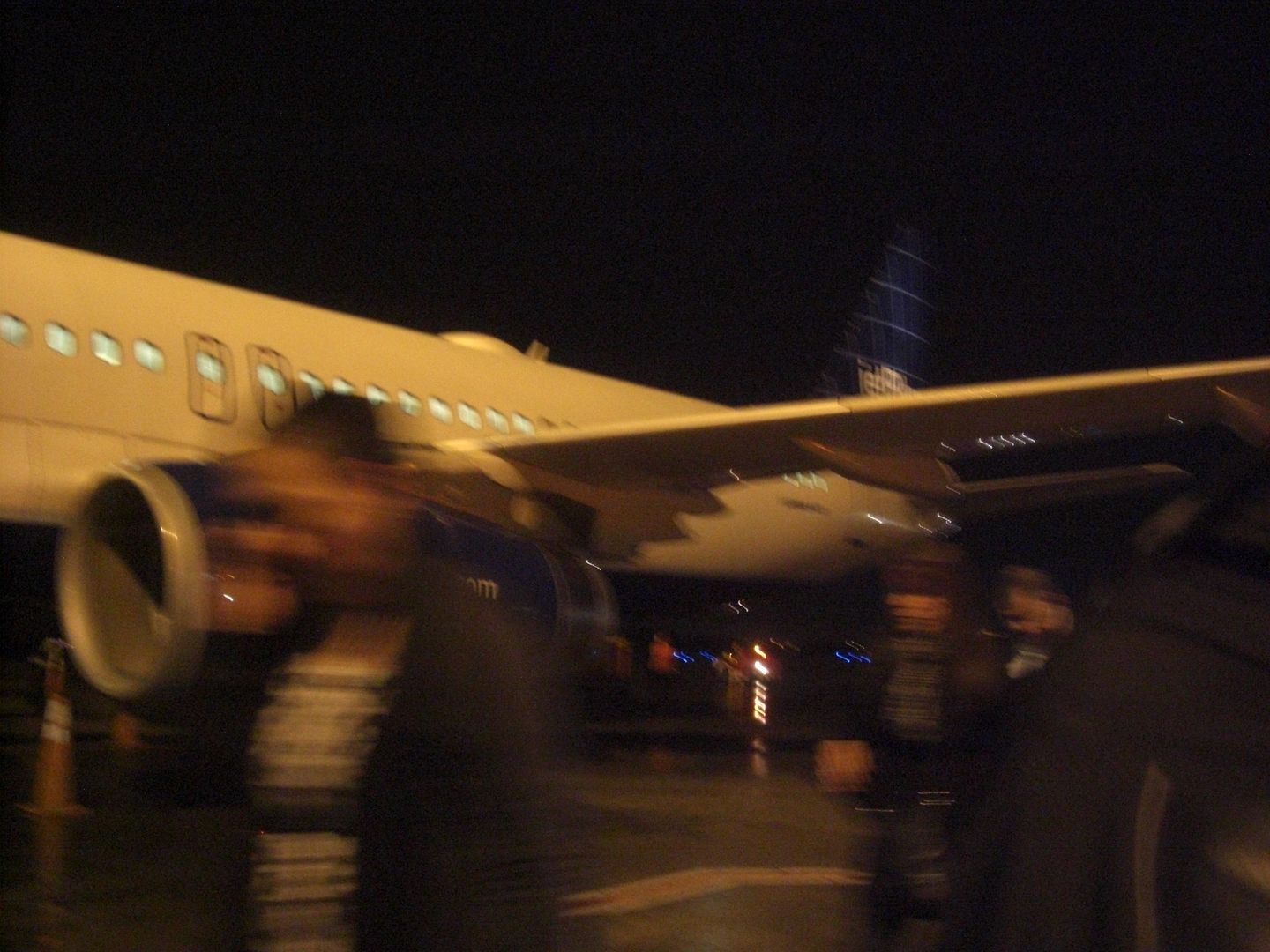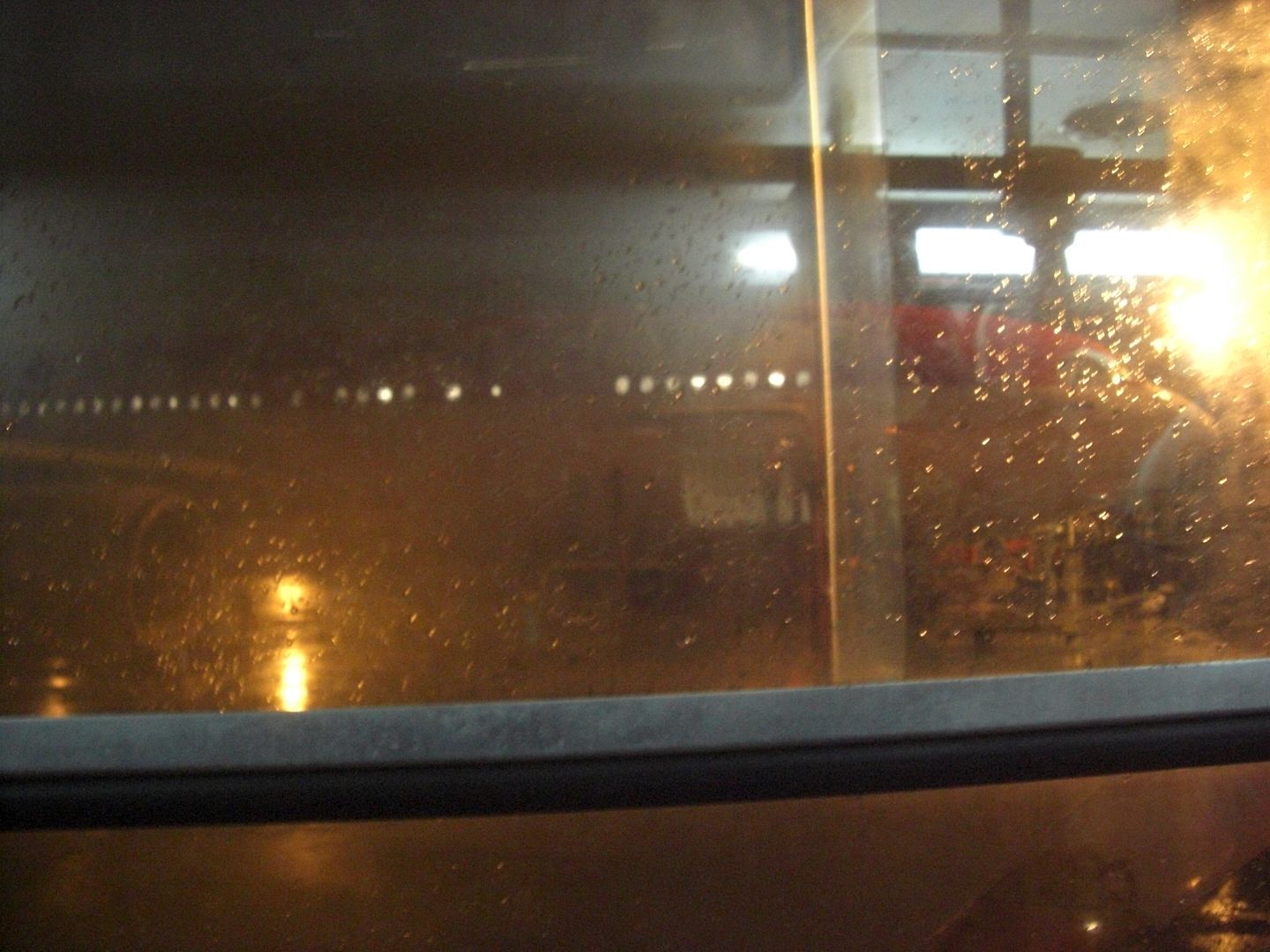 After a haphazard tour of the dark, wet ramp, we arrived at our A346, D-AIHT a 3 year veteran of the LH fleet. As always, it was great boarding a widebody straight from the tarmac.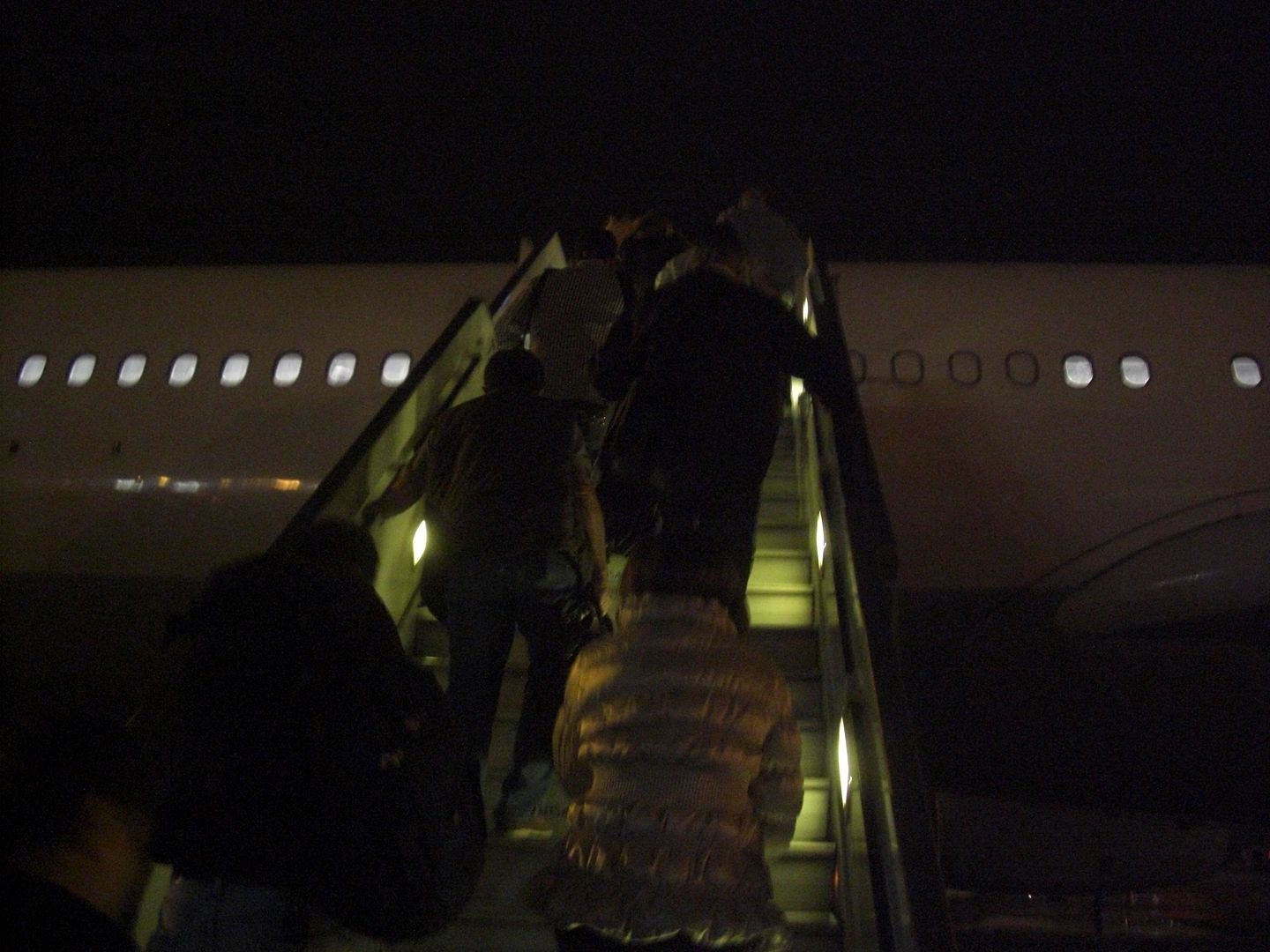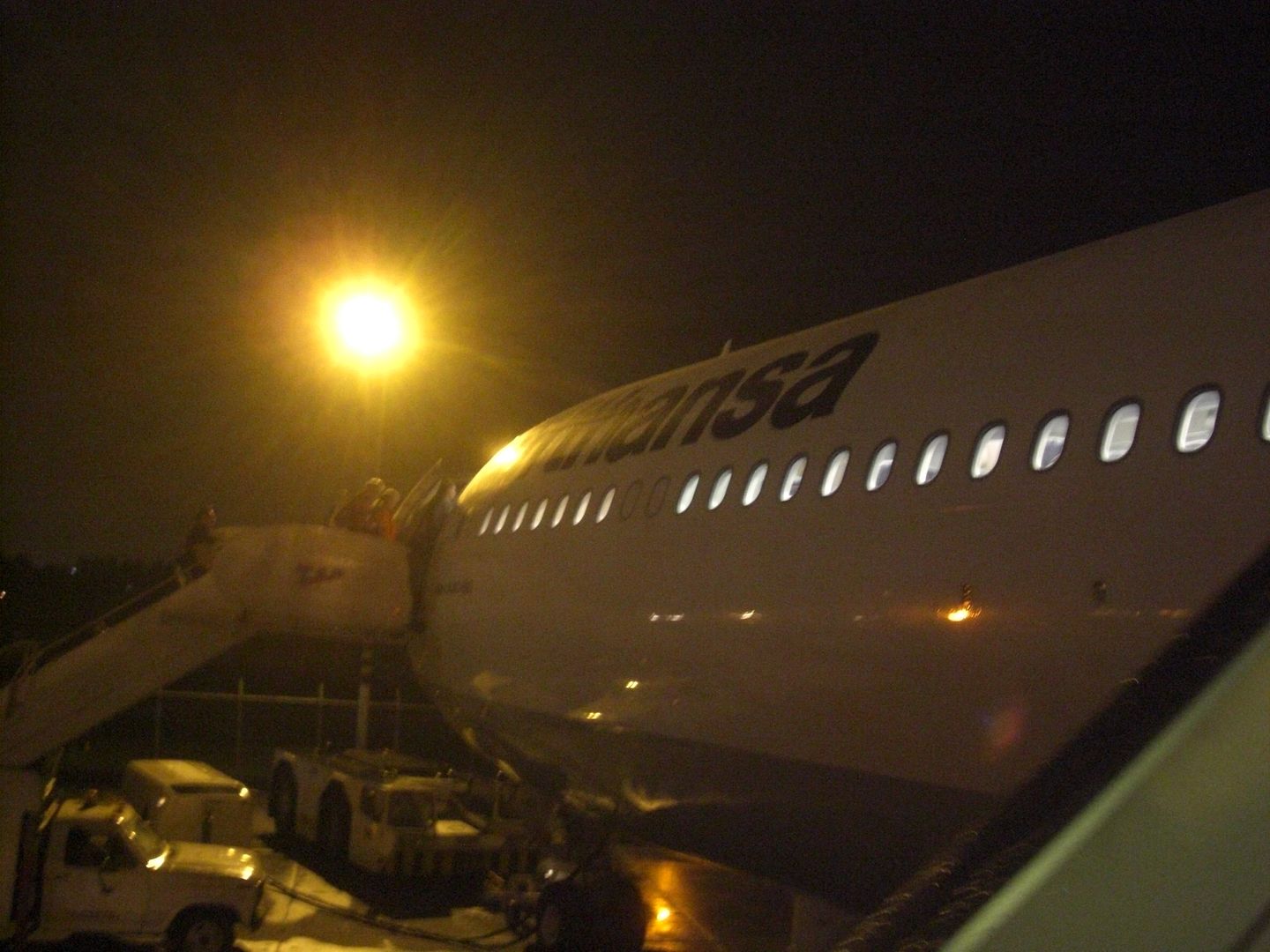 October 2011
Bogota El Dorado (BOG) – Frankfurt (FRA)
Lufthansa LH 543
Scheduled: 2145-1555 (11h10m)
Actual: 2209-1521 (10h12)
Airbus A340-600 D-AIHT
We were welcomed aboard and direct past the comfortable looking Business Class back to the more cramped, but clean and welcoming economy section. I bid adieu to FlyingFinn (he was sat near the front), and headed towards the back.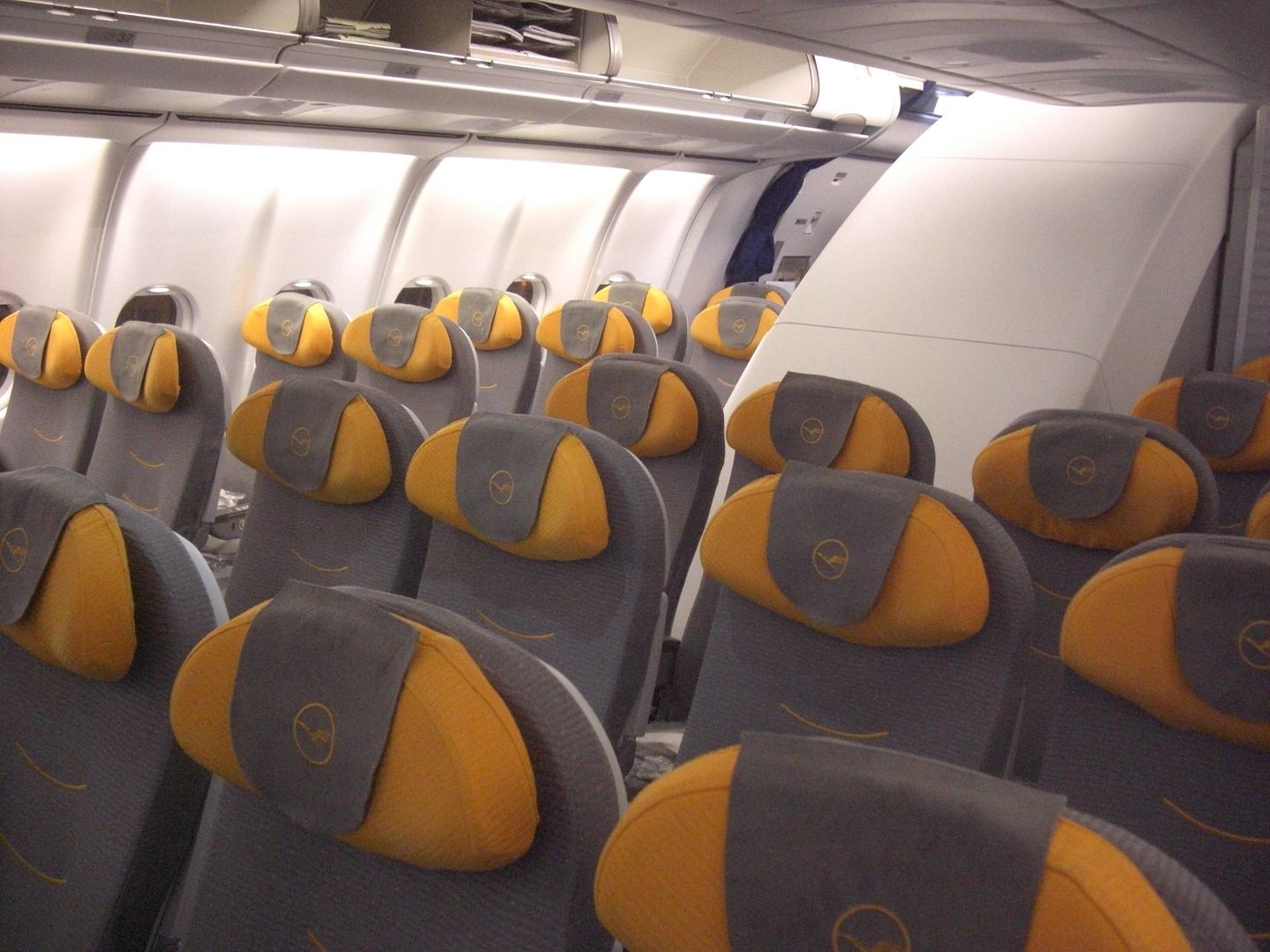 I noticed one seat without a headrest
View from the window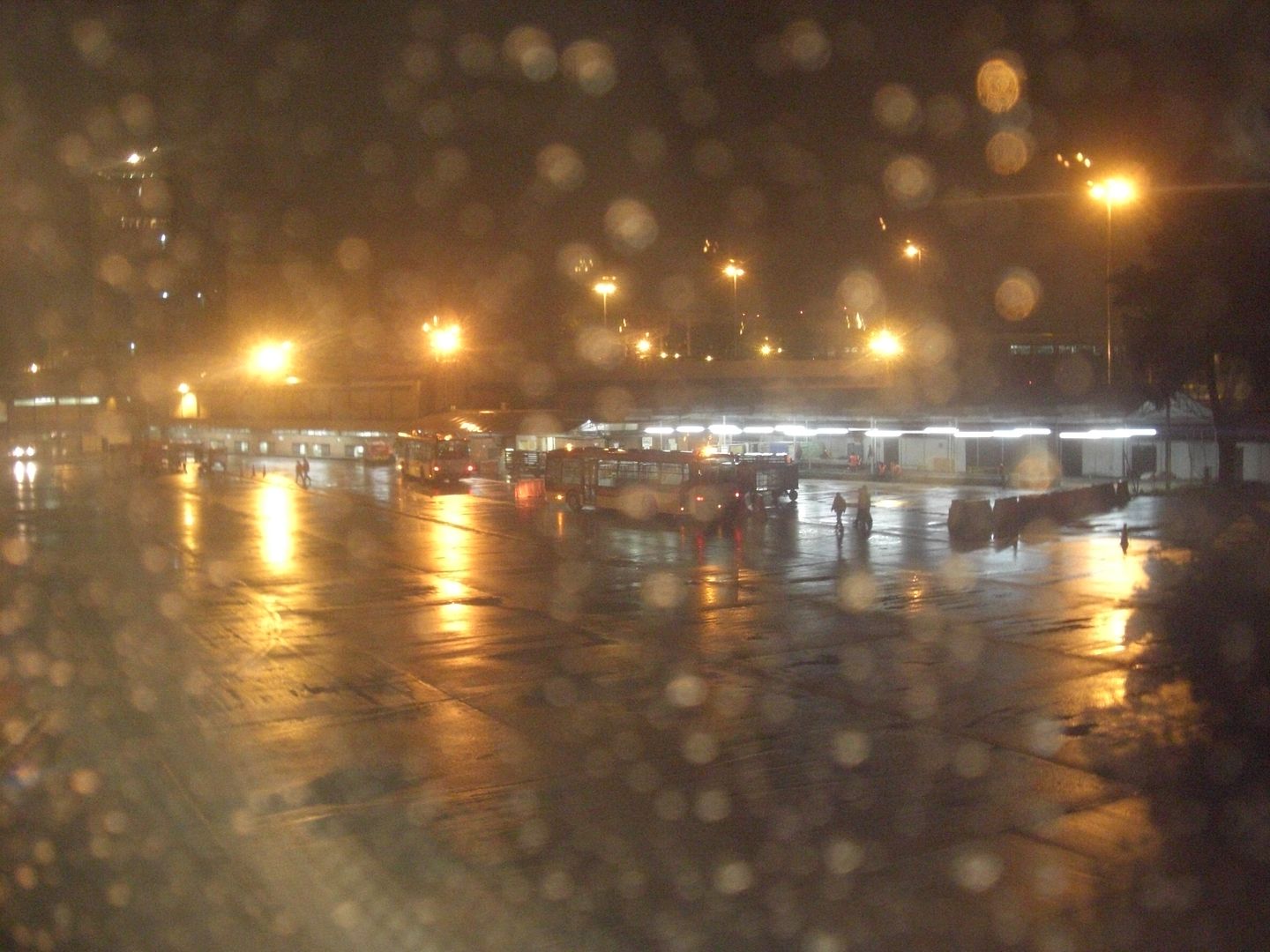 Legroom – acceptable, although the IFE box was a bit annoying. Not the largest, but awkwardly positioned.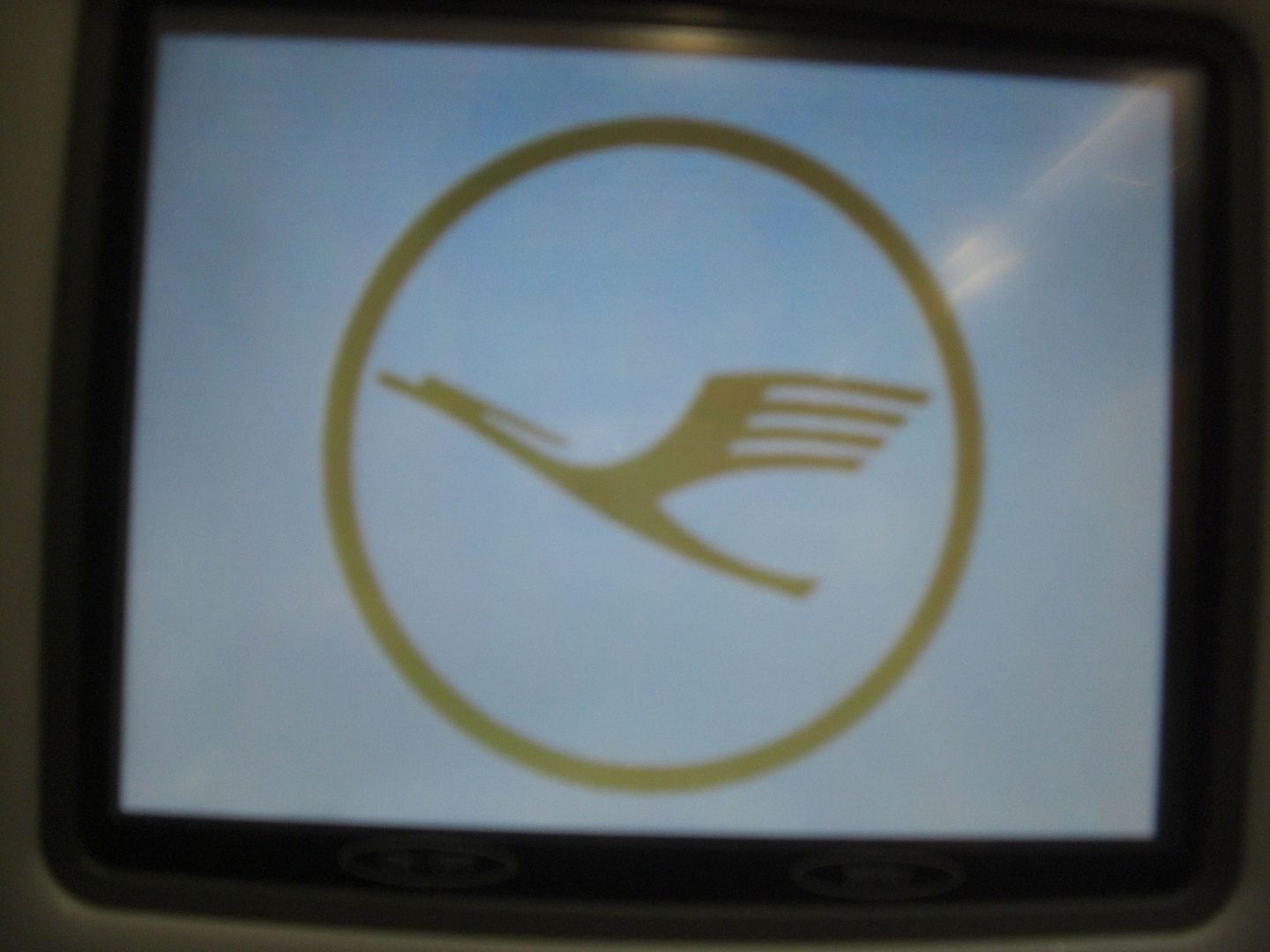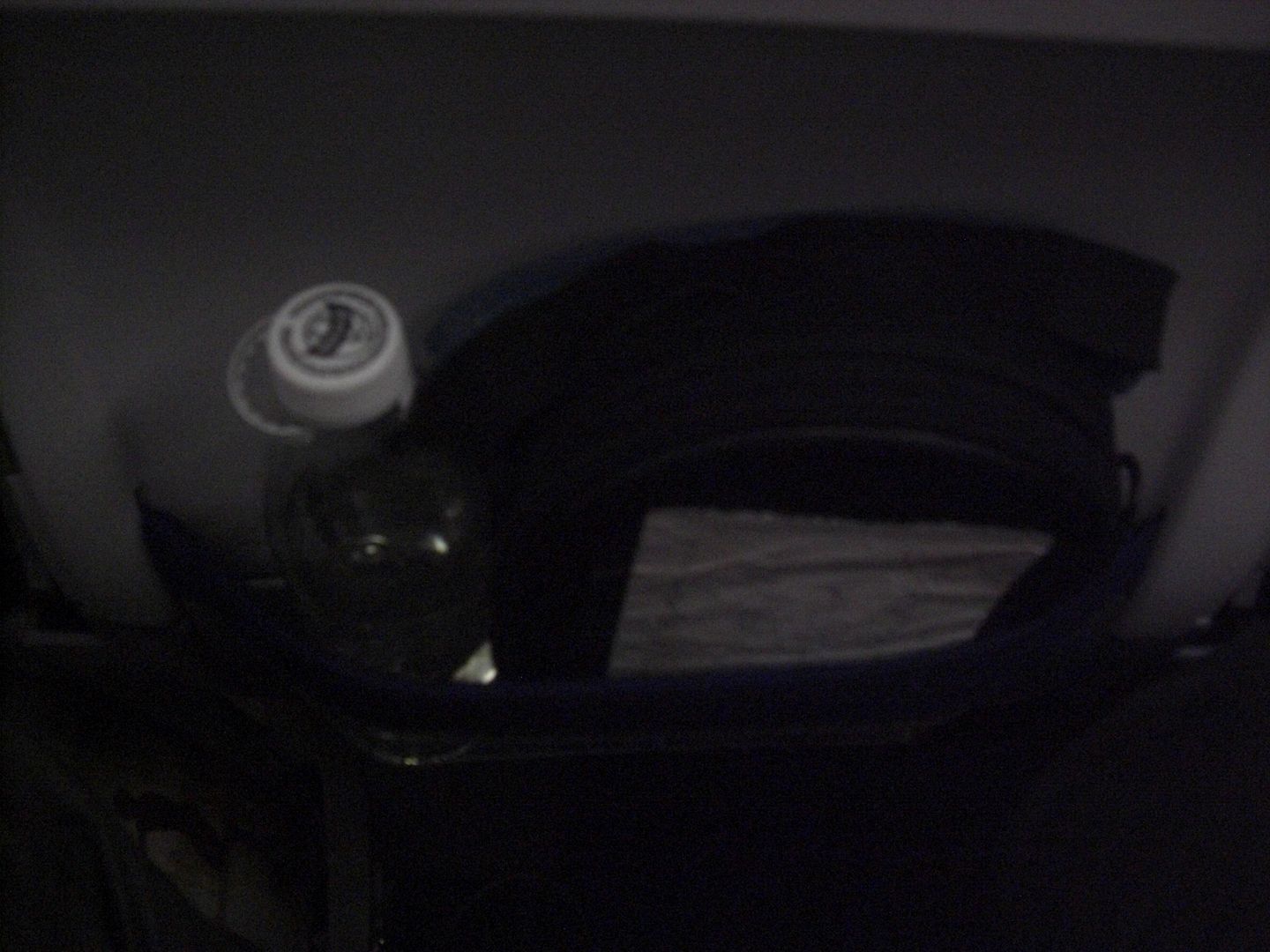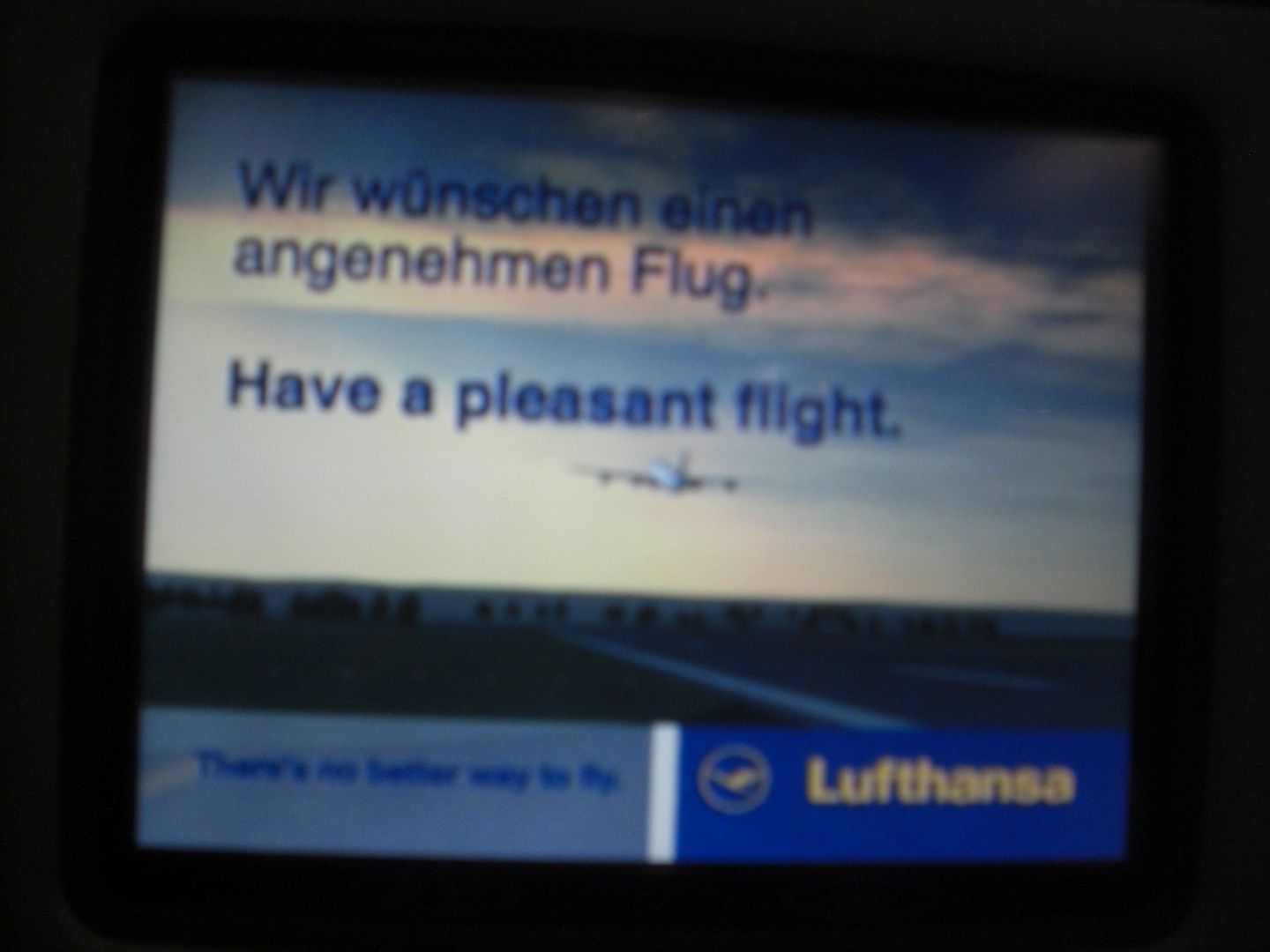 Blanket, pillow and headphones on every seat
The cabin gradually filled up as more buses arrived. After my particularly unchivalrous behaviour on my MEX-LHR flight recently, I proactively helped the lady and her son in the row in front put her back in the overhead. I hoped I'd made a friend for the flight, although it wasn't to be. I ended up sitting next to a Polish (?) guy who was travelling with a group of four girls. They had booked the two aisle seats in two central rows, obviously hoping to have more space for themselves. Well, it worked for two of them, and not for the other two.
Near the end of the boarding process, two guys (wearing KLM jackets, when did KL last fly here?) came aboard and fixed the broken headrest.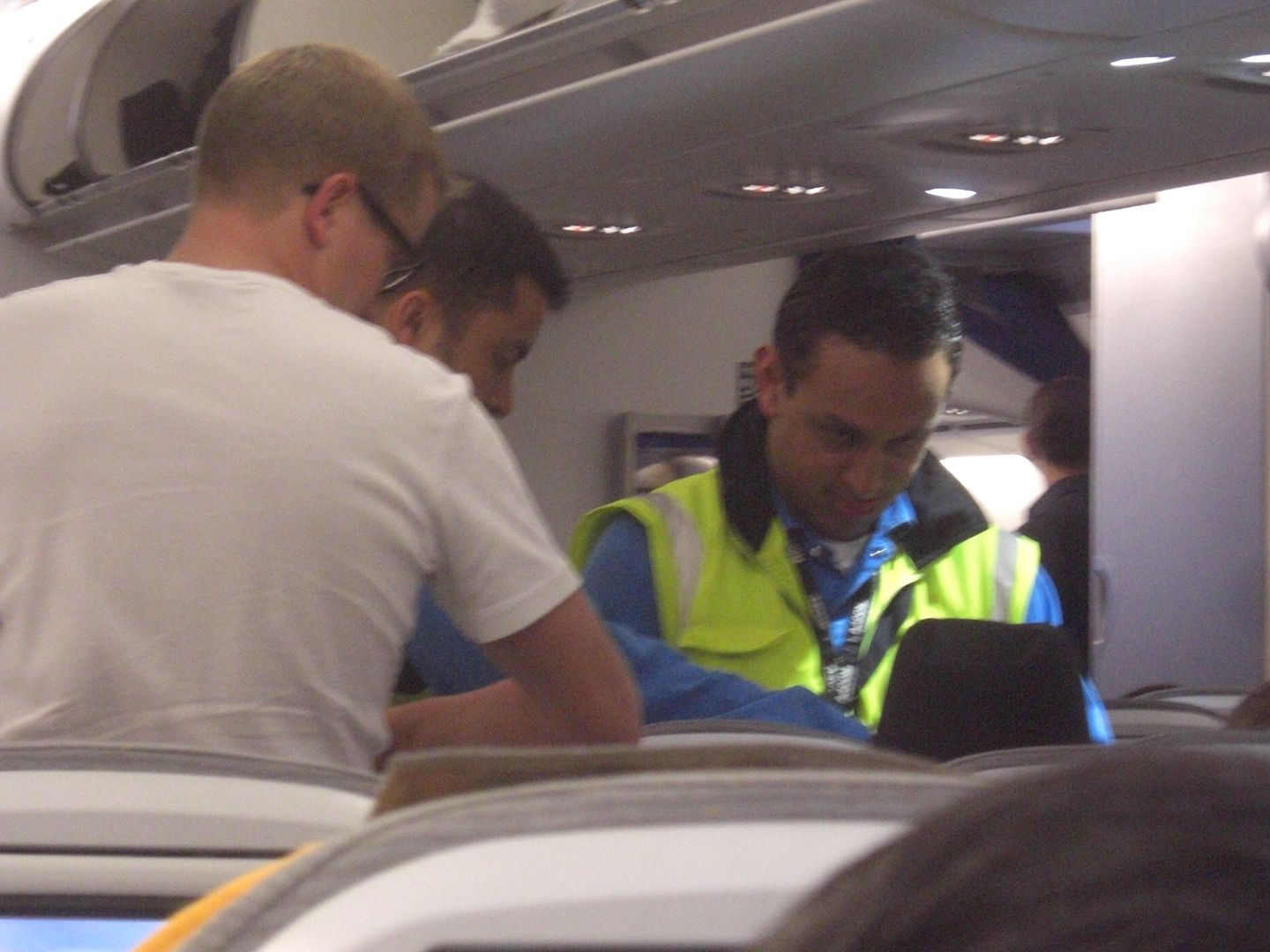 Around half an hour after boarding started, we finally pushed back.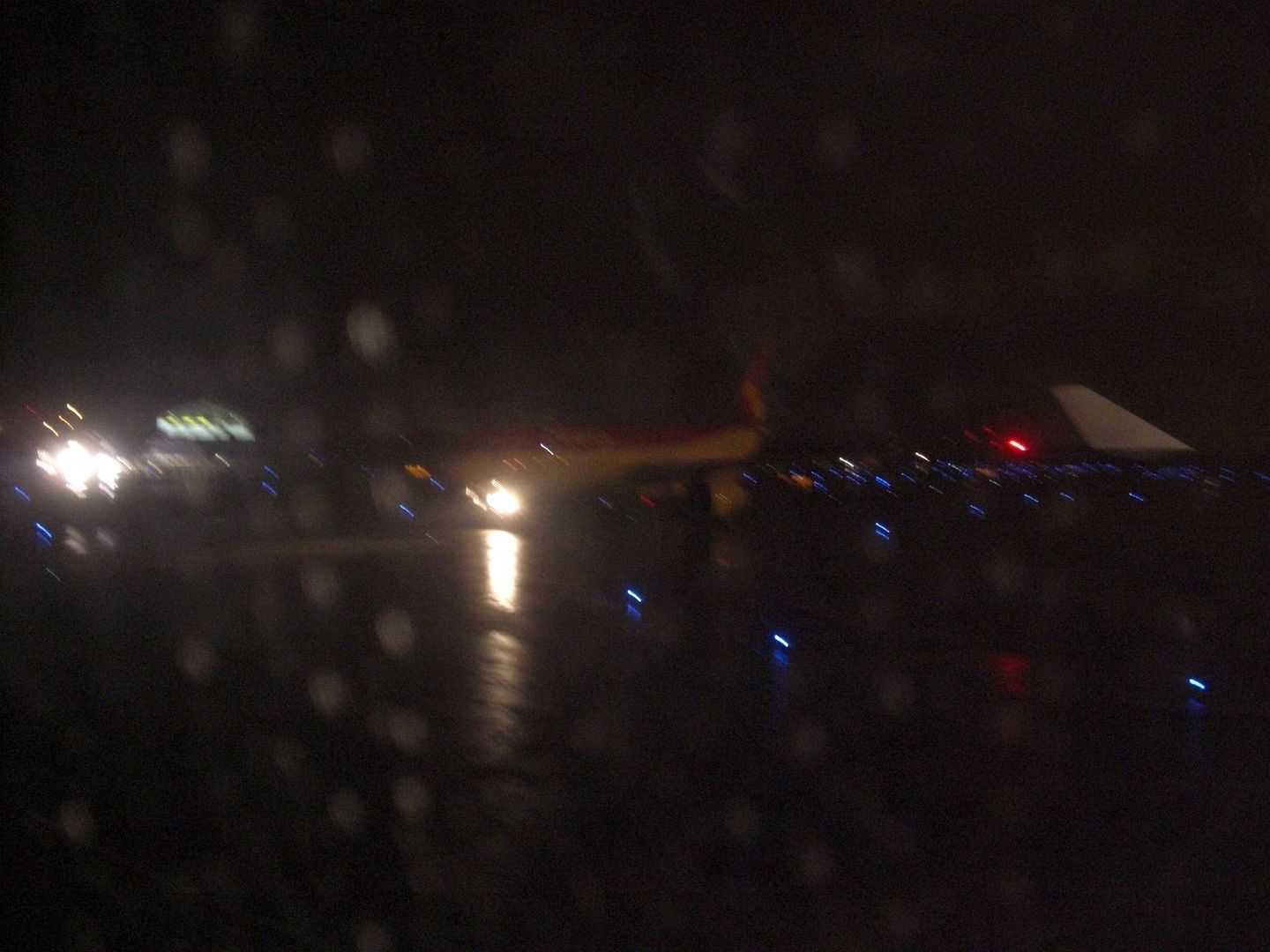 Lovely views of Bogota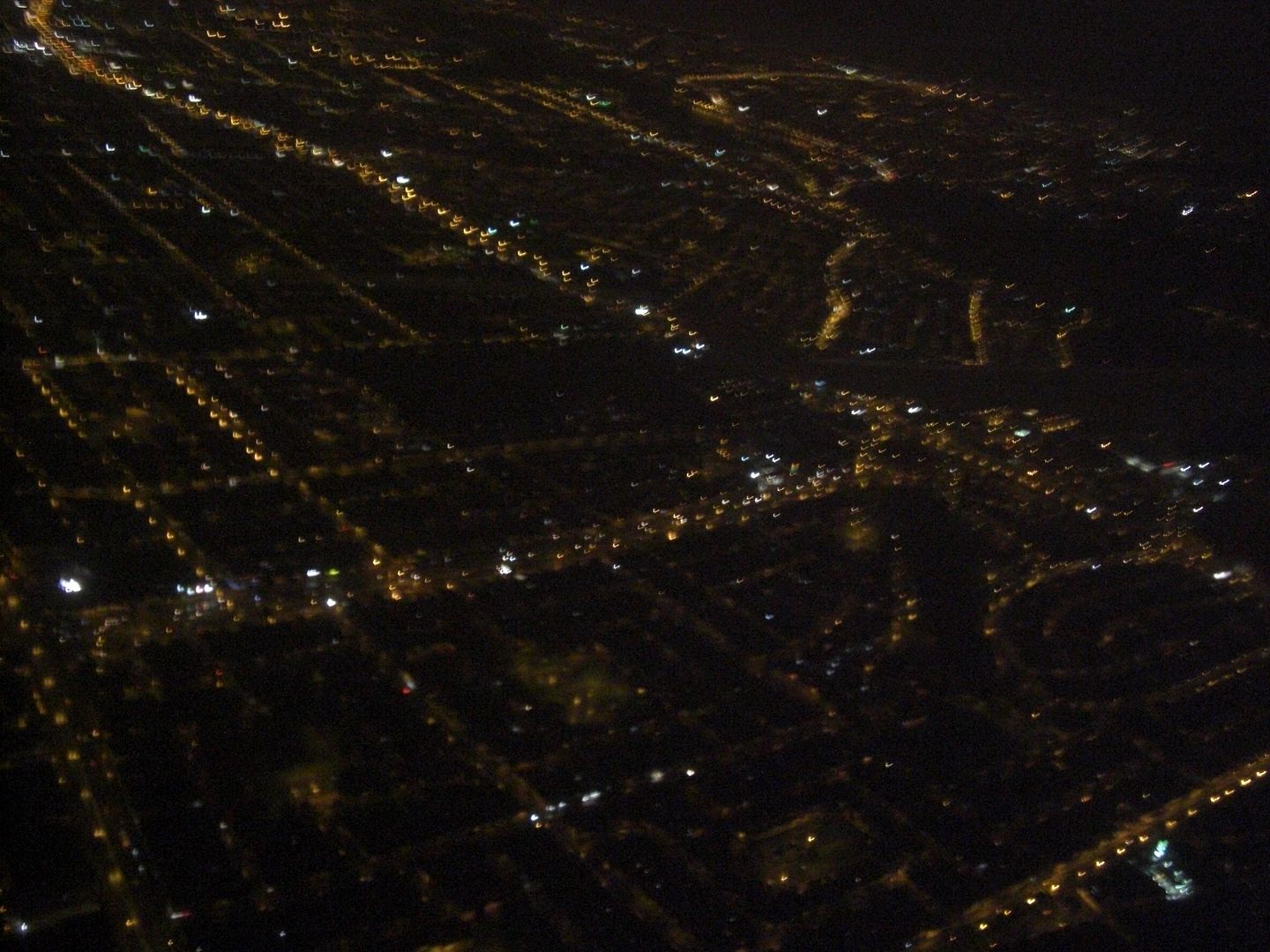 As soon as the wheels were safely up, the crew came around telling everyone to shut their window shades. No exceptions. I was expecting some typically German efficiency in serving drinks and dinner on this evening flight, but it wasn't to be. Whilst the drinks came out around half an hour after take off, dinner didn't turn up for another hour and twenty minutes (nearly two hours after departure).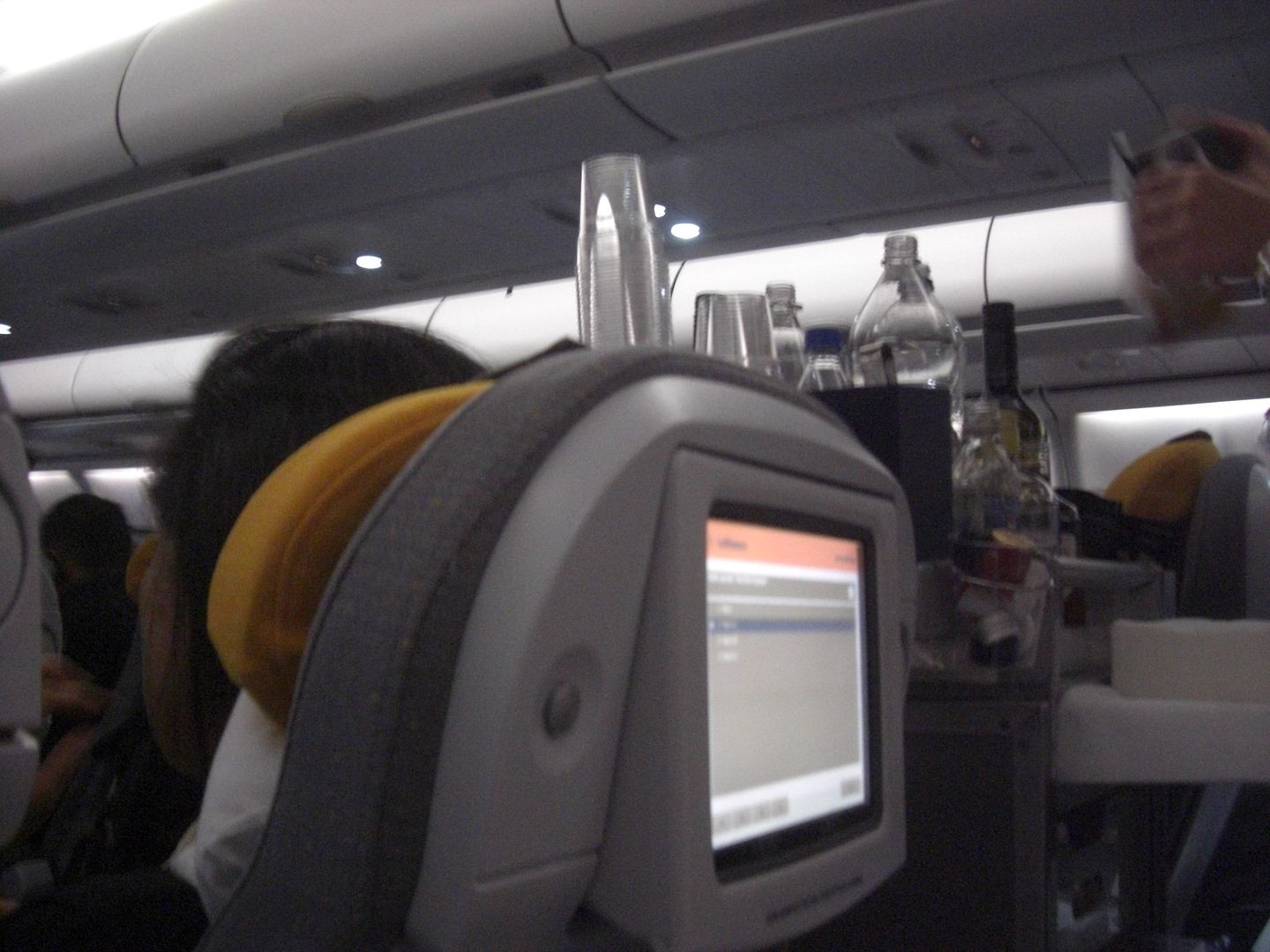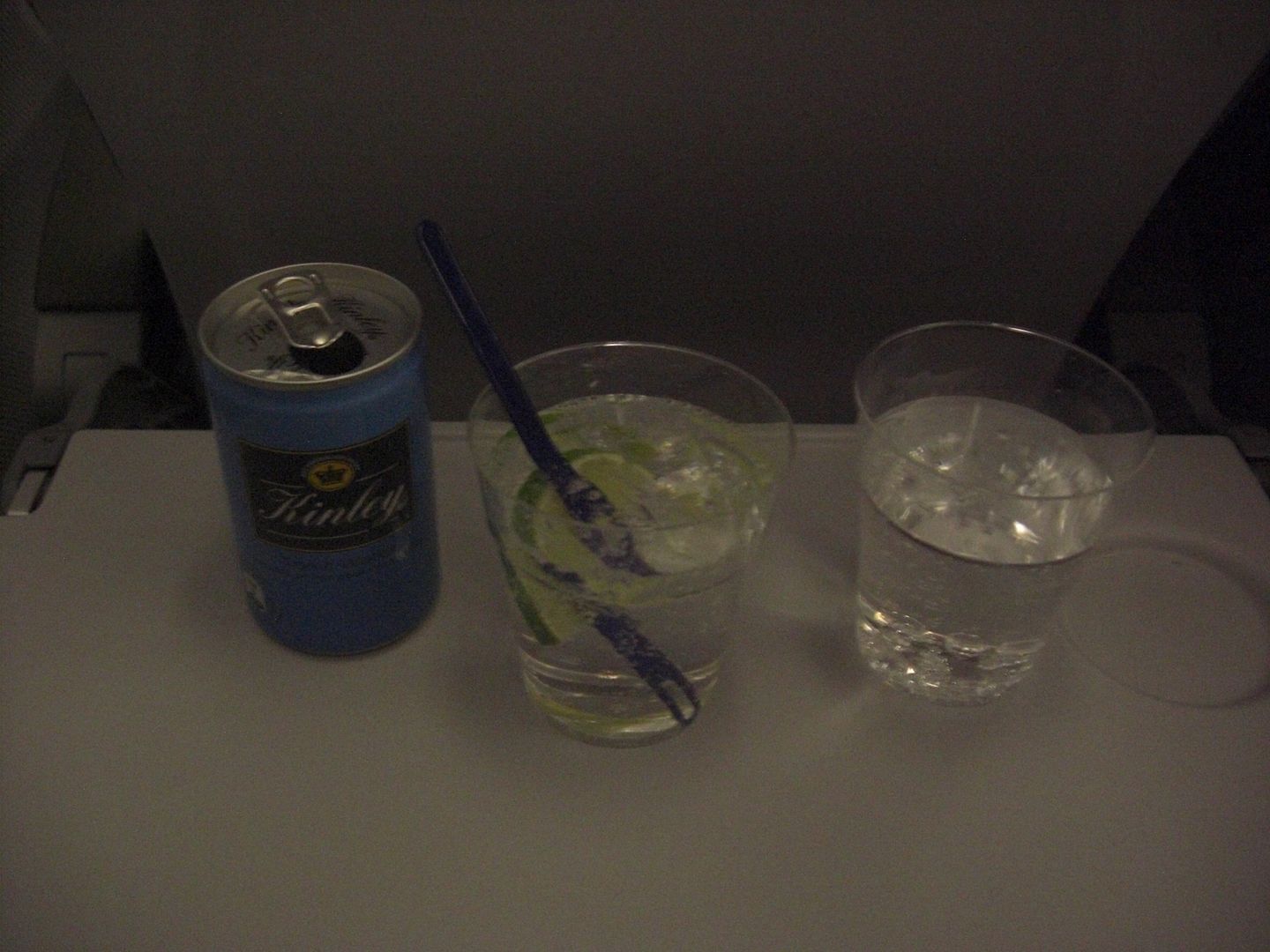 Moving Map (sorry, lots of fuzzy photos)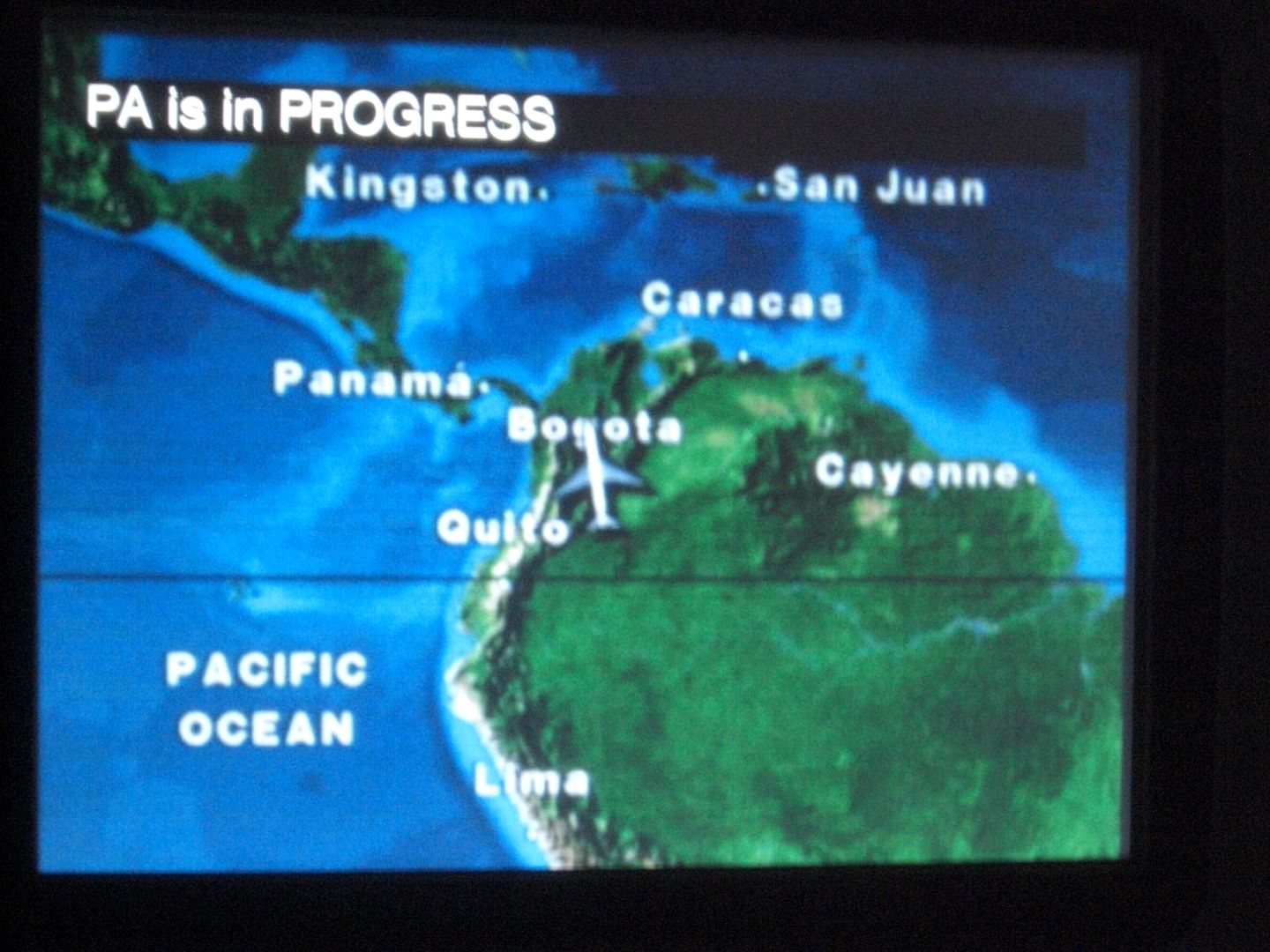 Whilst waiting for the food, the mother in front put her seats back into full recline (an LH, the seats go back quite far). Her child, who was at in front of me, didn't seem to want to recline, but his mum insisted. Grrr, I'll have to put my seat back too now so I don't go cross-eyed.
There was a bit of light turbulence during the wait, and the captain said that this was caused by the storm on our right….I opened the shade, and enjoyed the show (until a flight attendant told me to shut it again)
The choice of films on the IFE wasn't to my liking (there's not much to watch anyway), so I watched a couple of episodes of CSI Las Vegas.
Some more shots of the moving map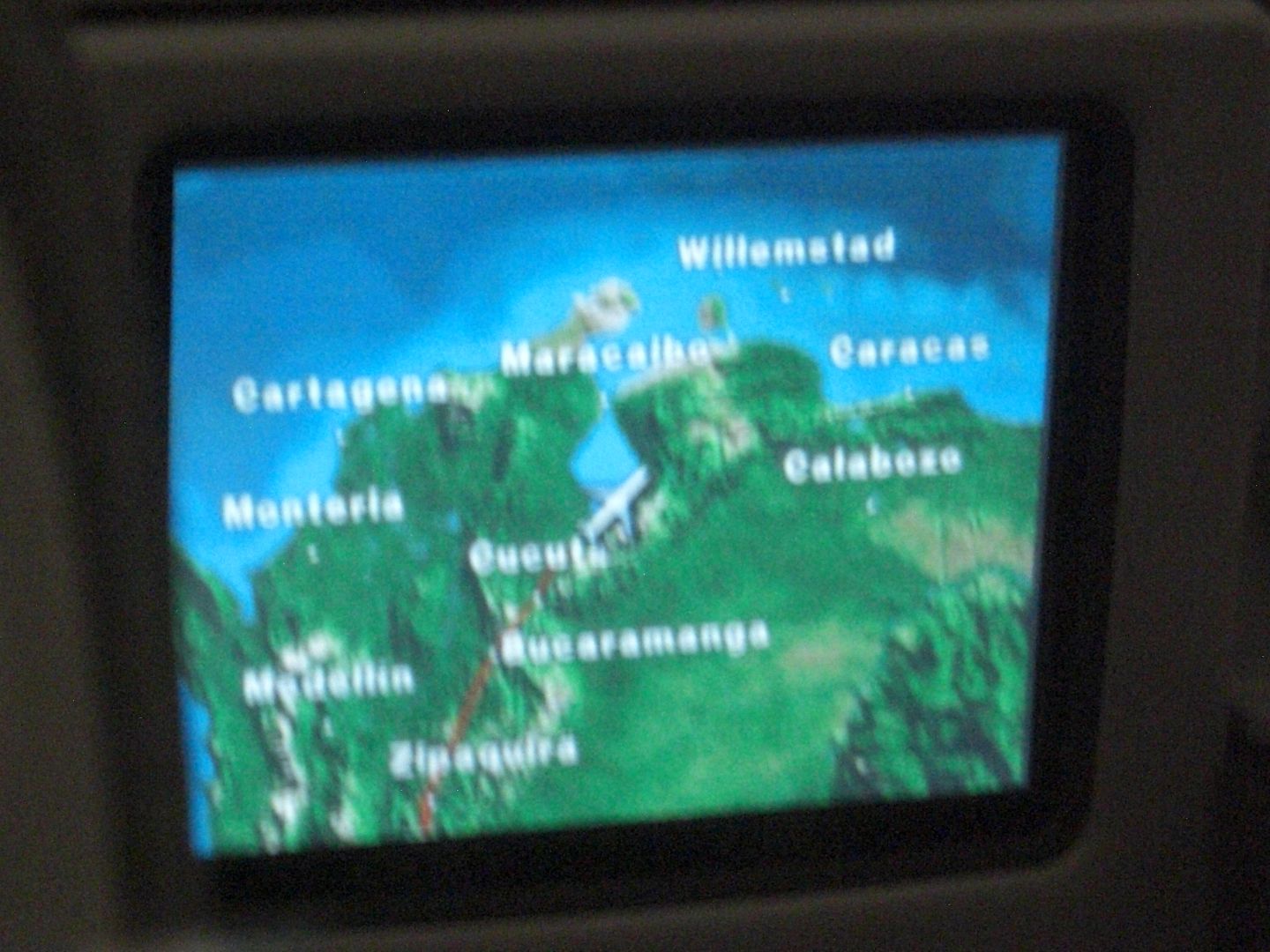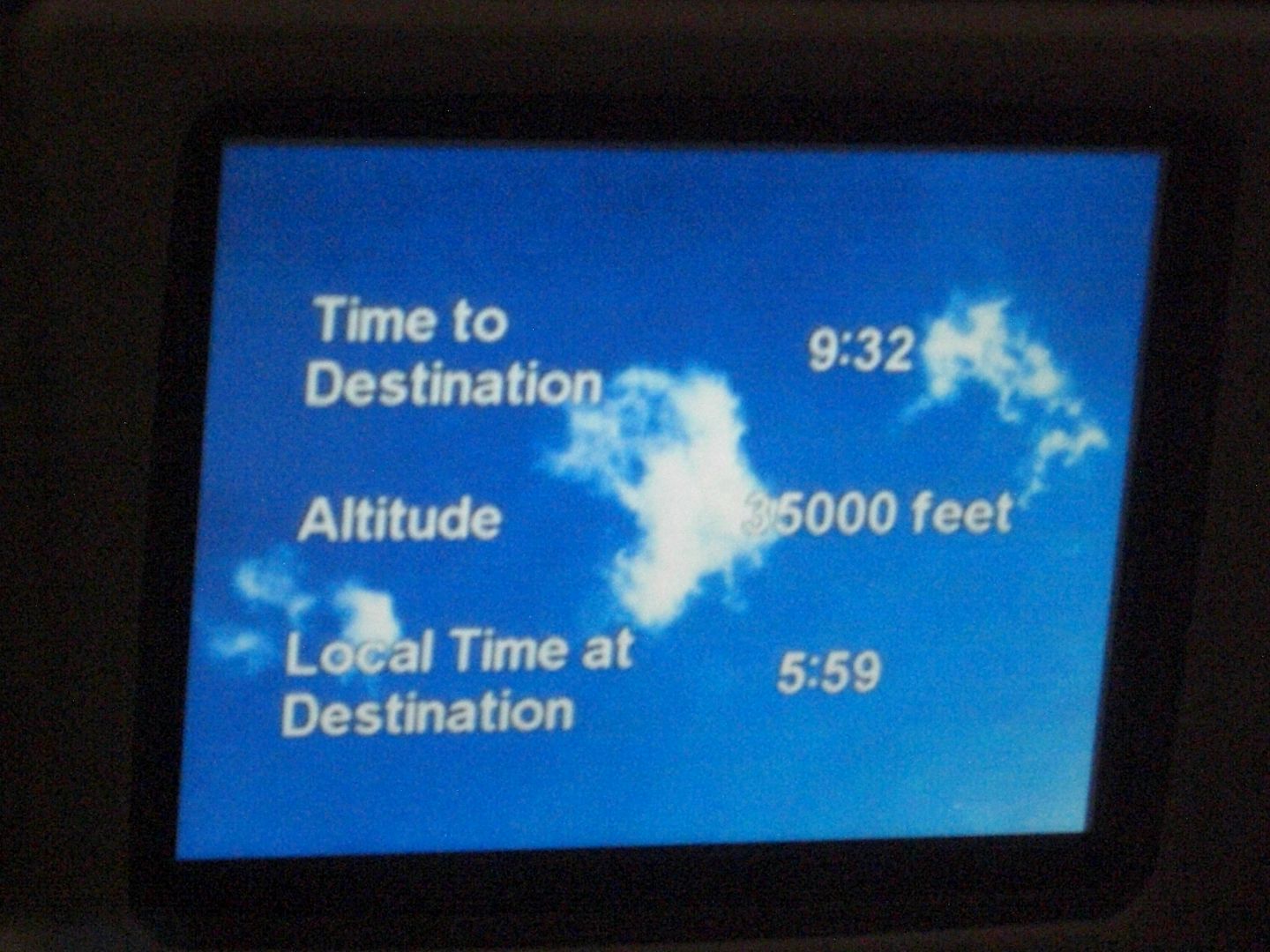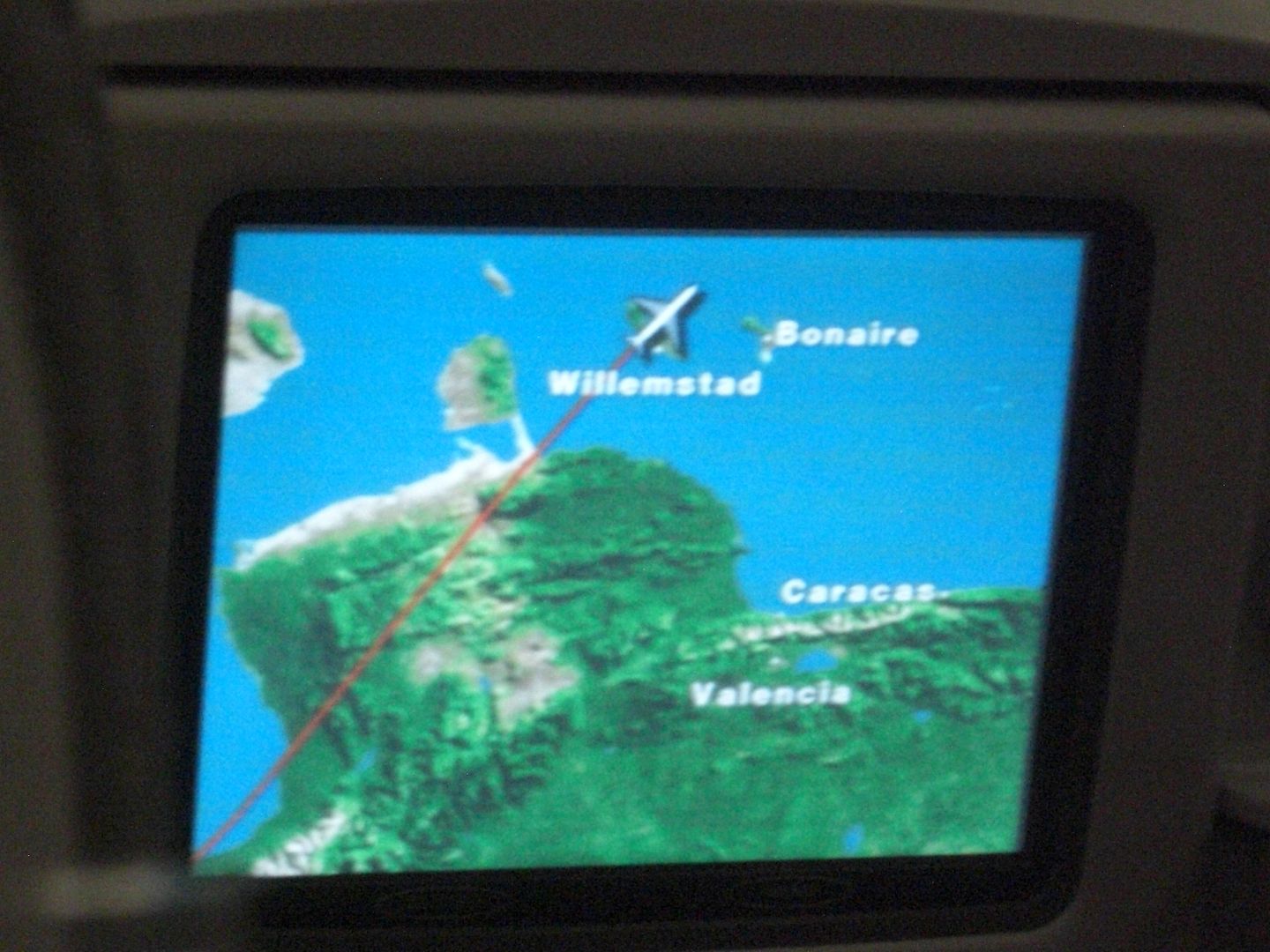 Finally, there is a hot towel service
And then the long waited dinner. I went with the beef with rice, which was good. Not a fan of the dessert though.
The meals were gradually tidied away, and the cabin lights dimmed.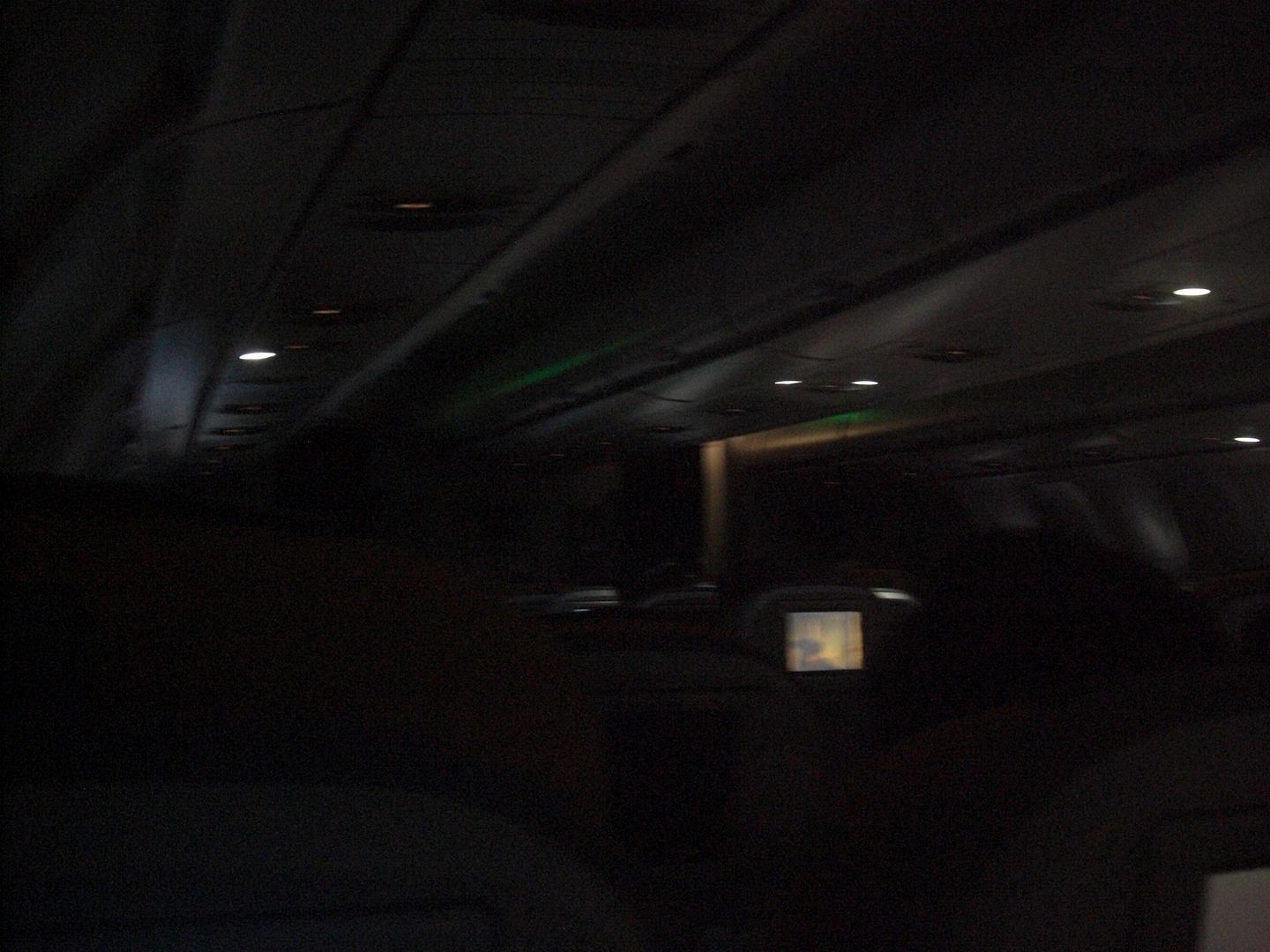 More moving map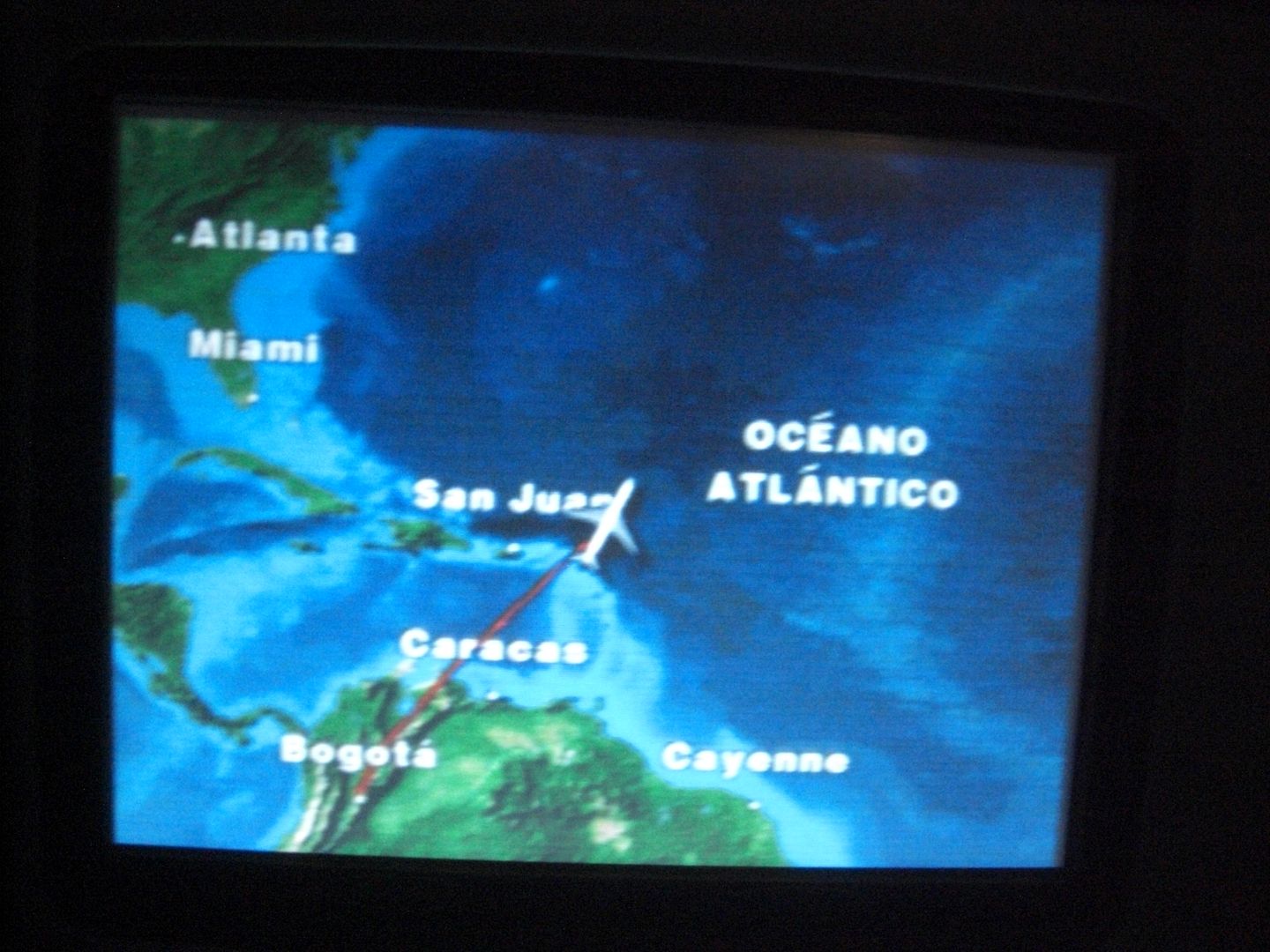 I was a bit paranoid about not being able to sleep. I was fairly happy though that I was able to nod off without too much difficulty. Must come with experience (age)!
After 90 mins sleep, I took this photo:
Nearly two hours later, I took another:
At some stage during the night I woke up pretty thirsty. I pinged the call bell, and less than a minute later, a smiling flight attendant turned up with a glass of water, and a bar of chocolate. Perfect!
Two and a half hours later, the cabin was starting to come alive. I took a trip to the "lower deck bar".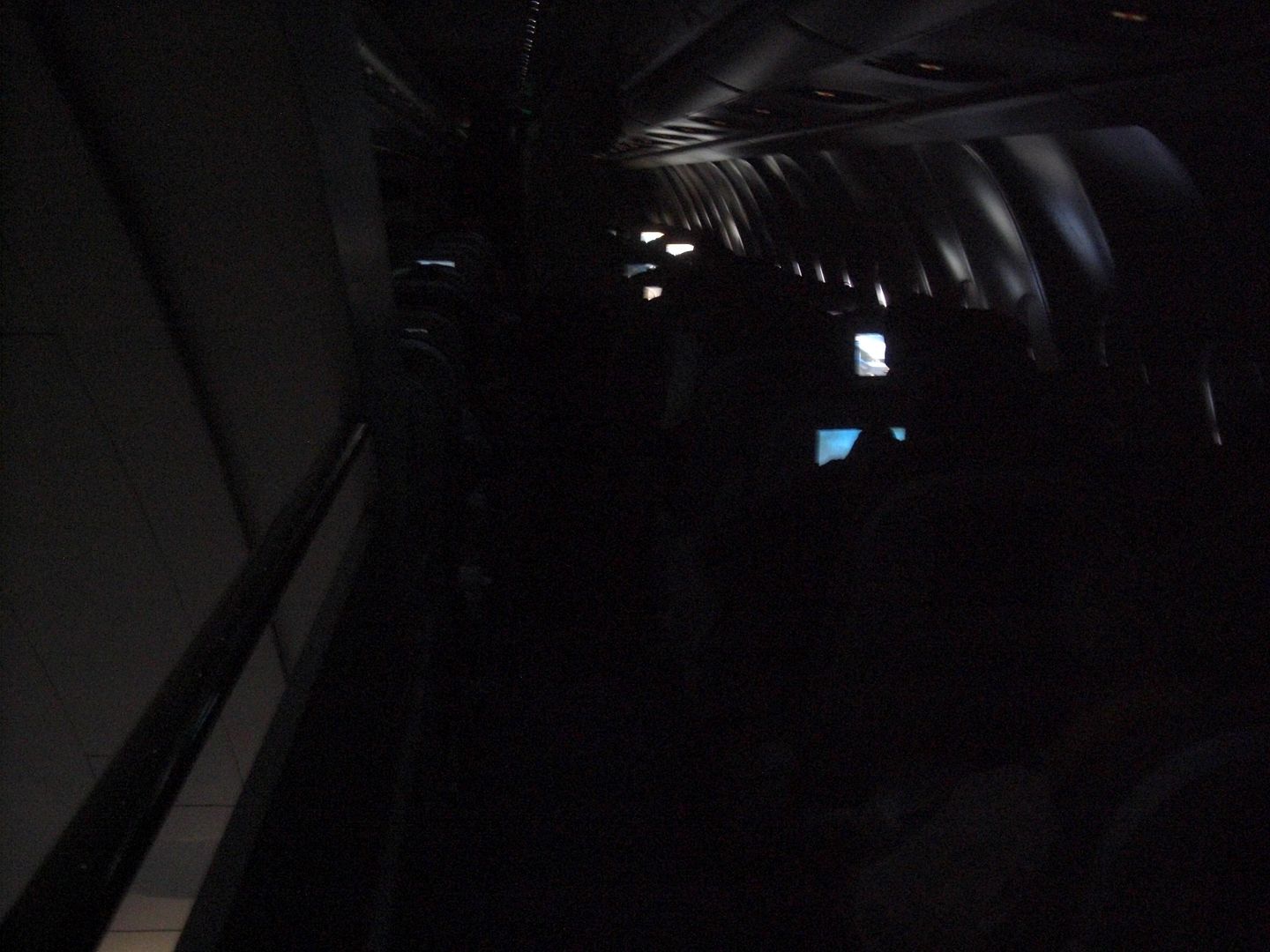 Where are we? Hmm, over a cloudy Bay of Biscay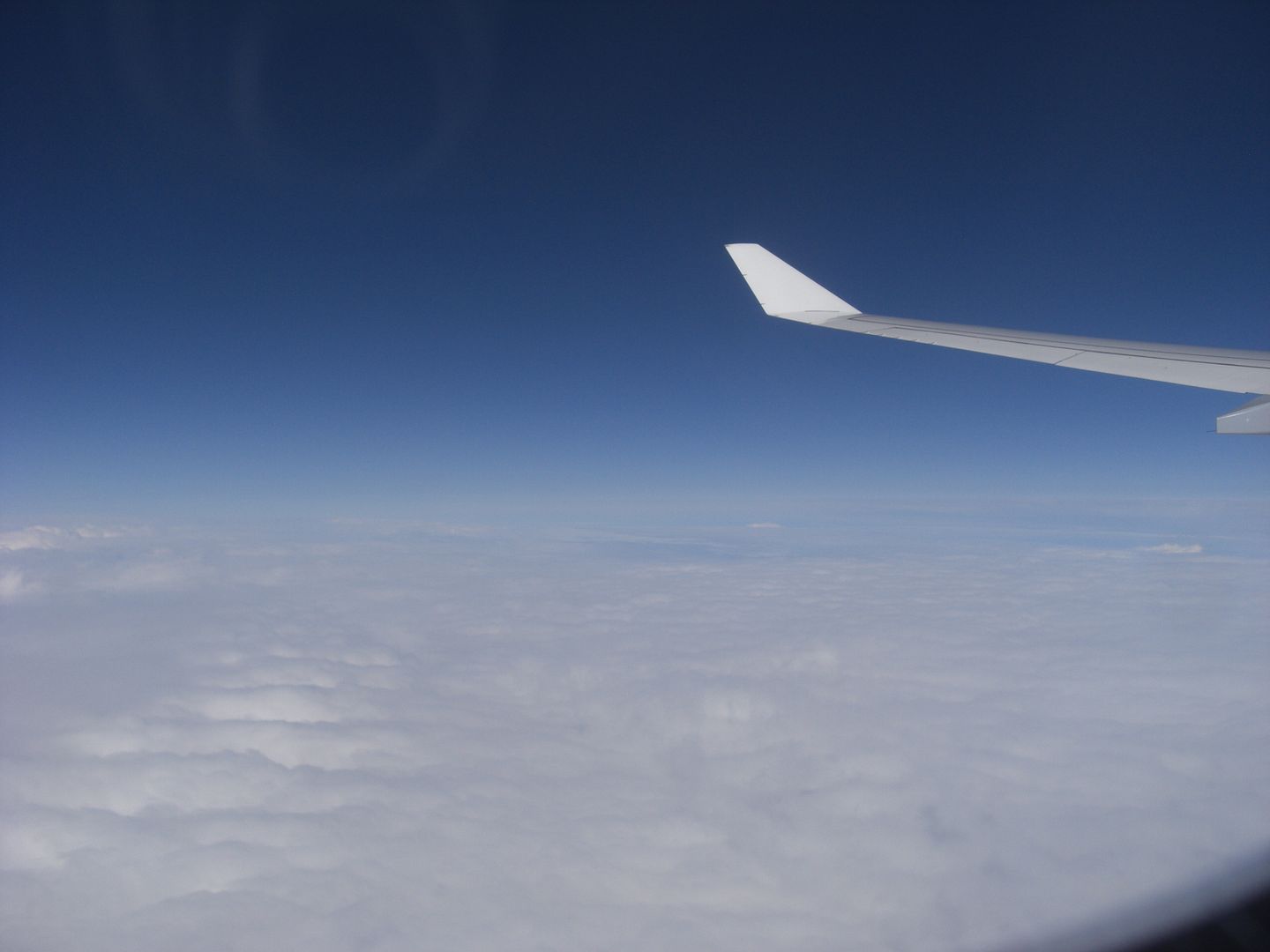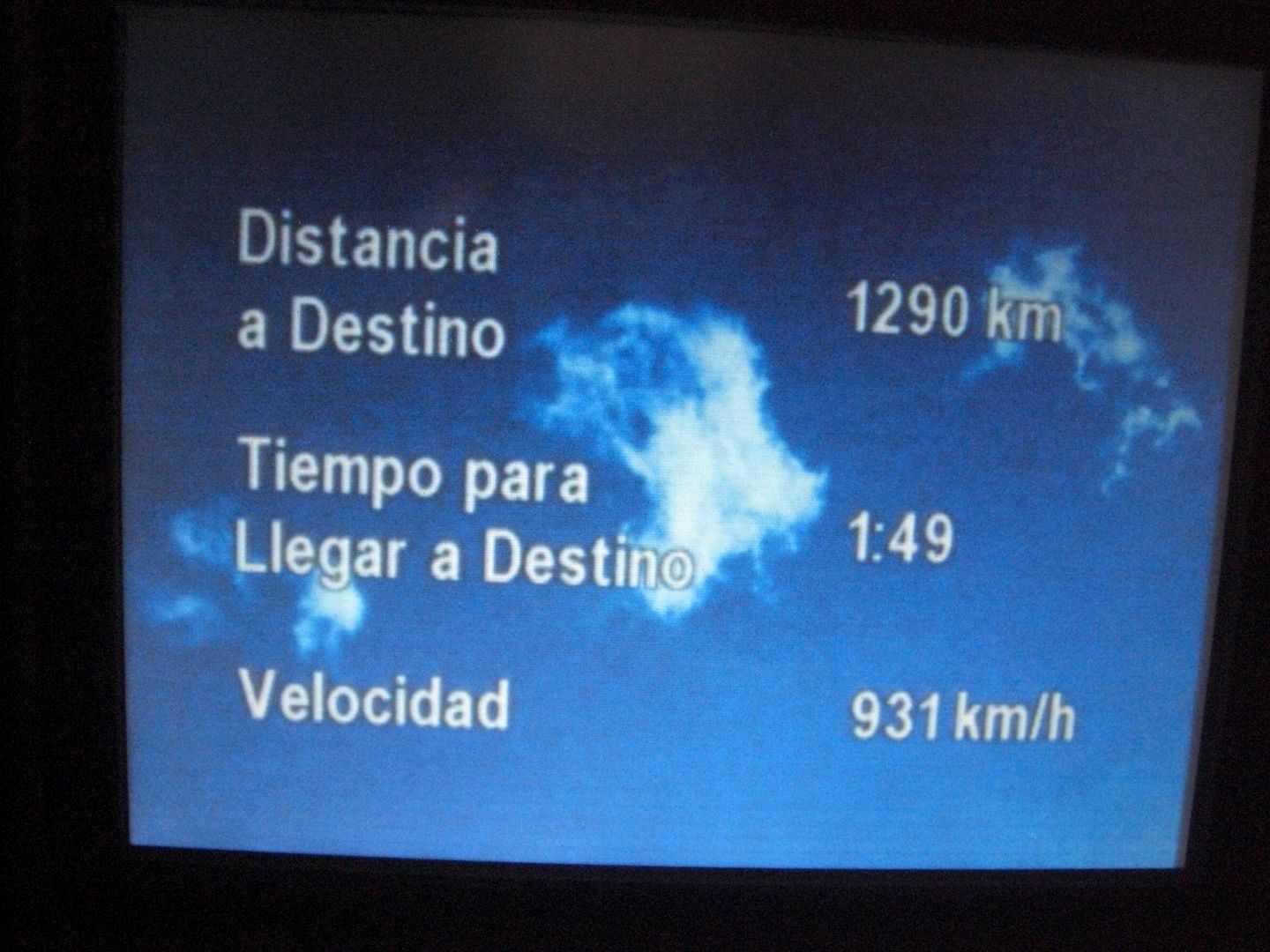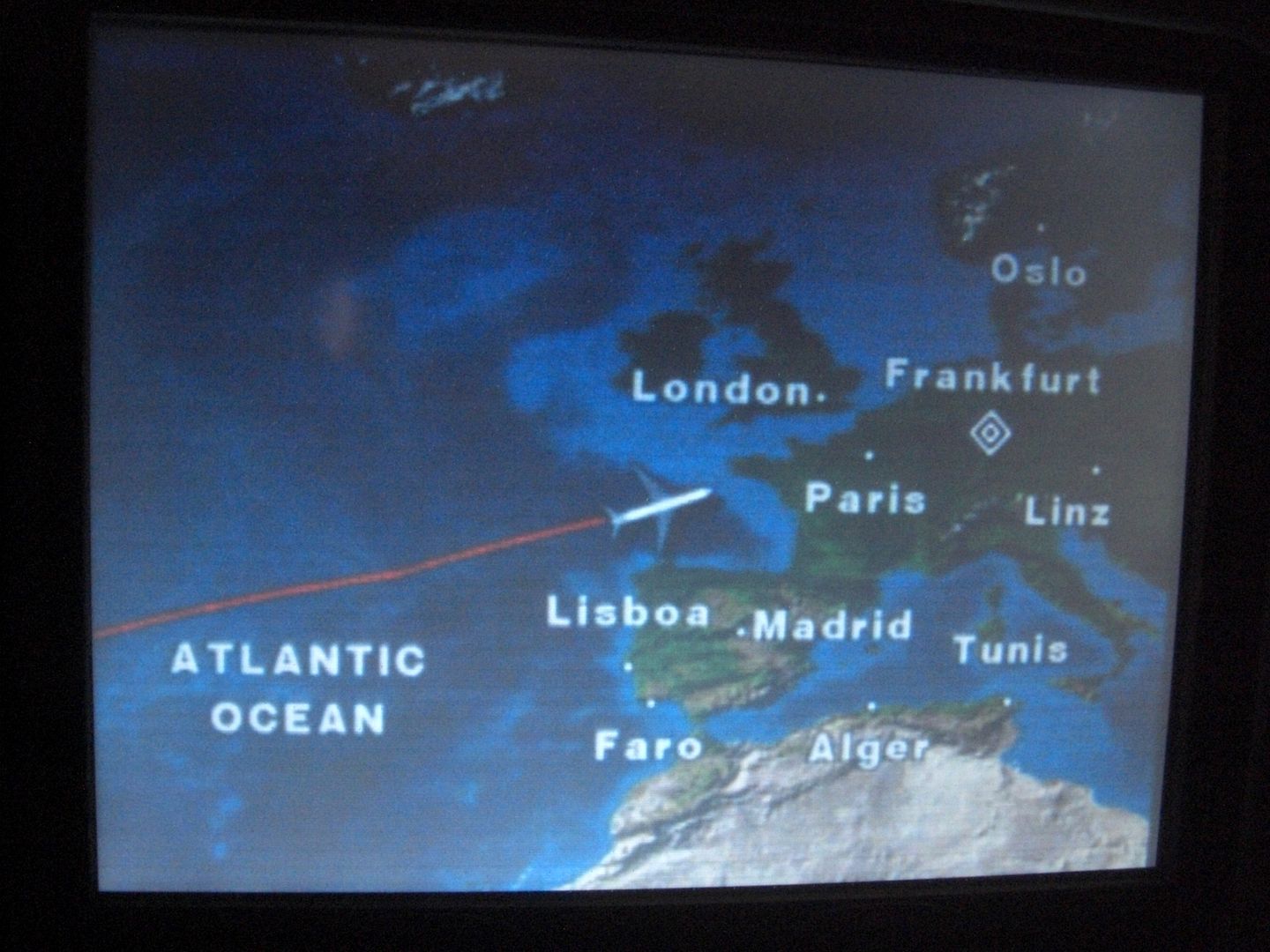 I timed my visit downstairs well, as not five minutes after I got back to my seat the lights came on, and people started heading downstairs to freshen up. Hot towels were handed out
Cabin lights on
Perusing the music menu. Not much here
Over France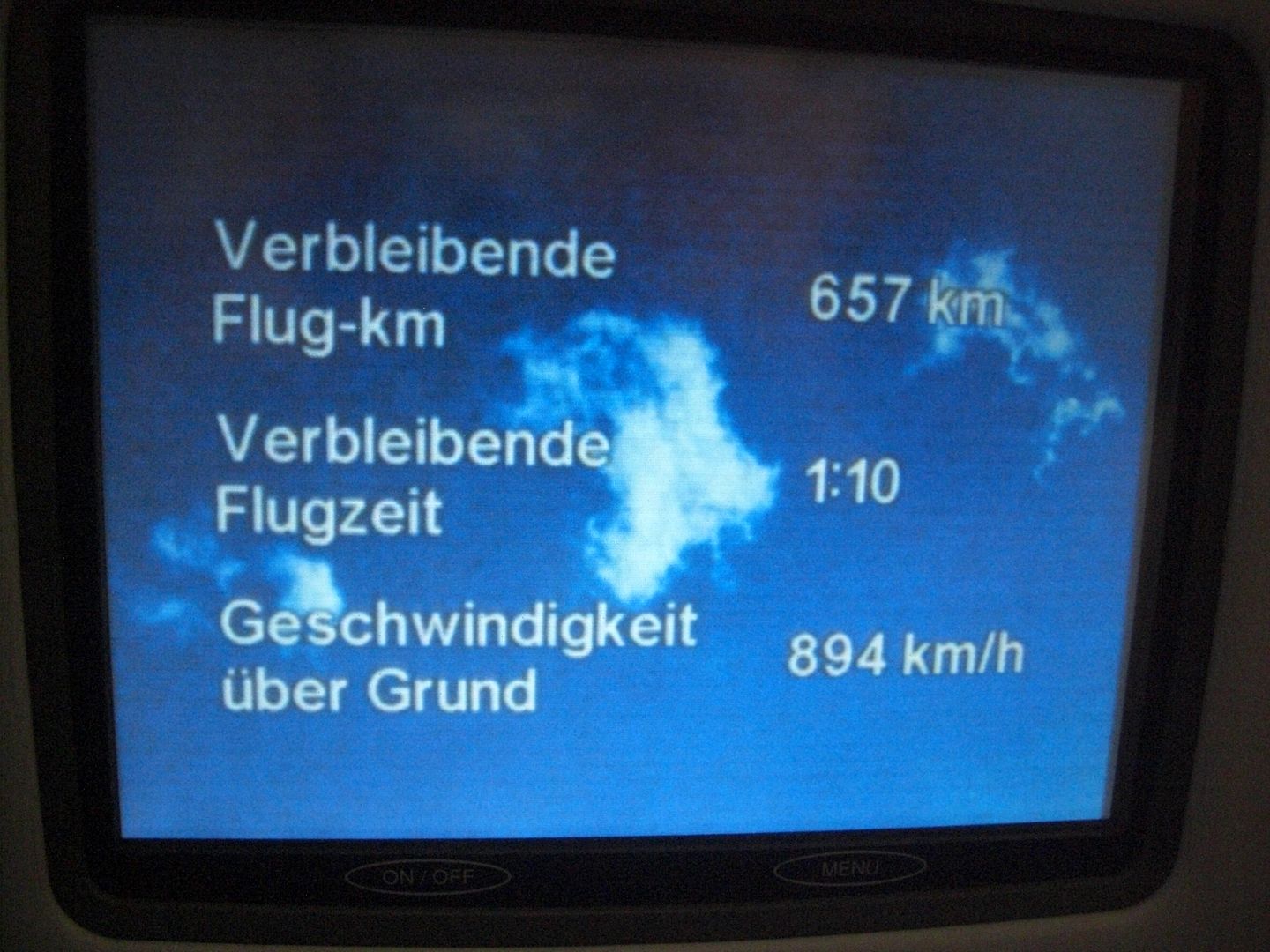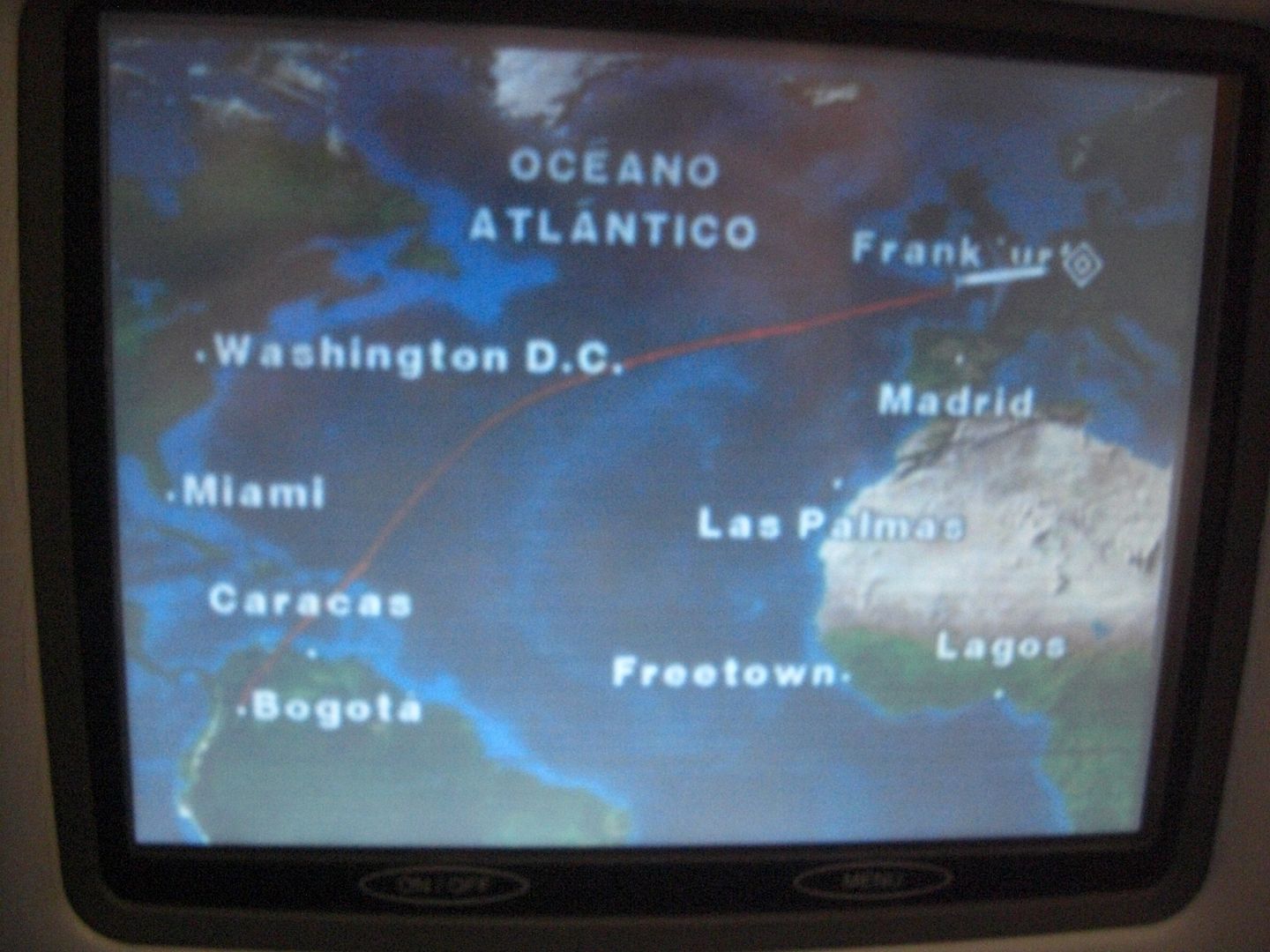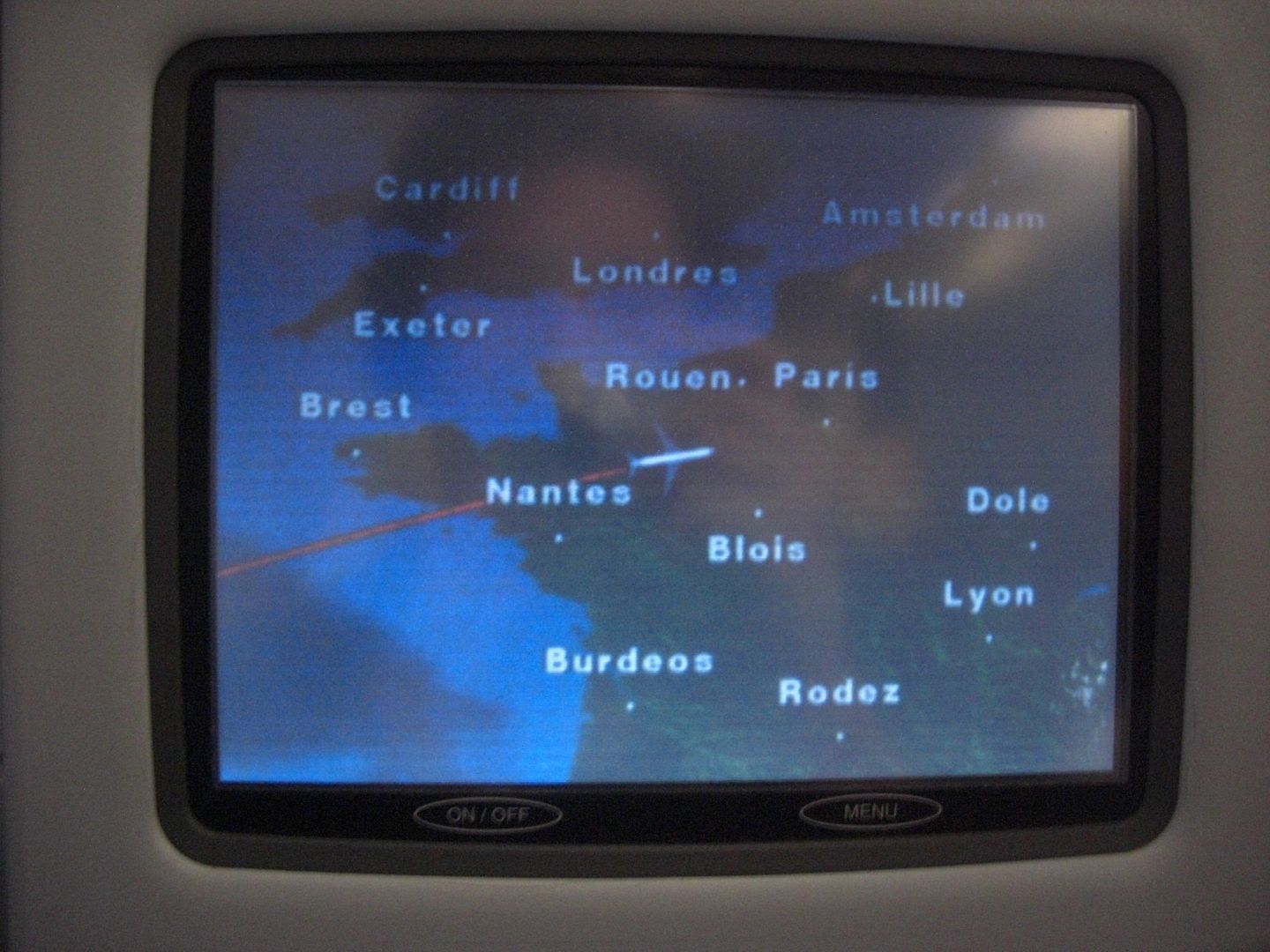 CDG from the air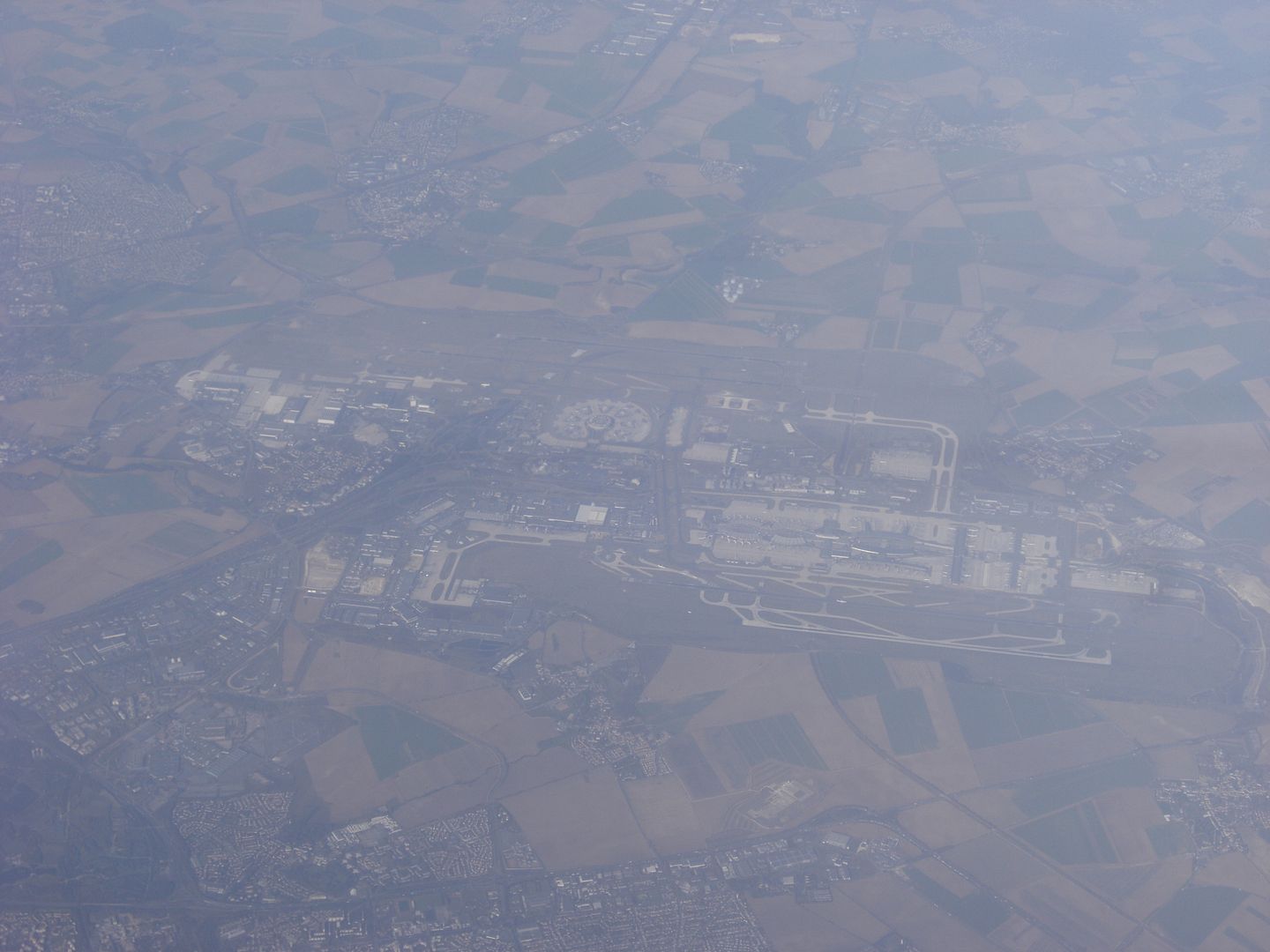 I wasn't impressed with breakfast. There was no choice (well, I wasn't offered one). A tasteless quiche, rock hard muffin, and super sweet yoghurt. Strangely enough, FlyingFinn didn't enjoy dinner, but liked the breakfast. Personally, I thought breakfast was a big Lufthansa fail.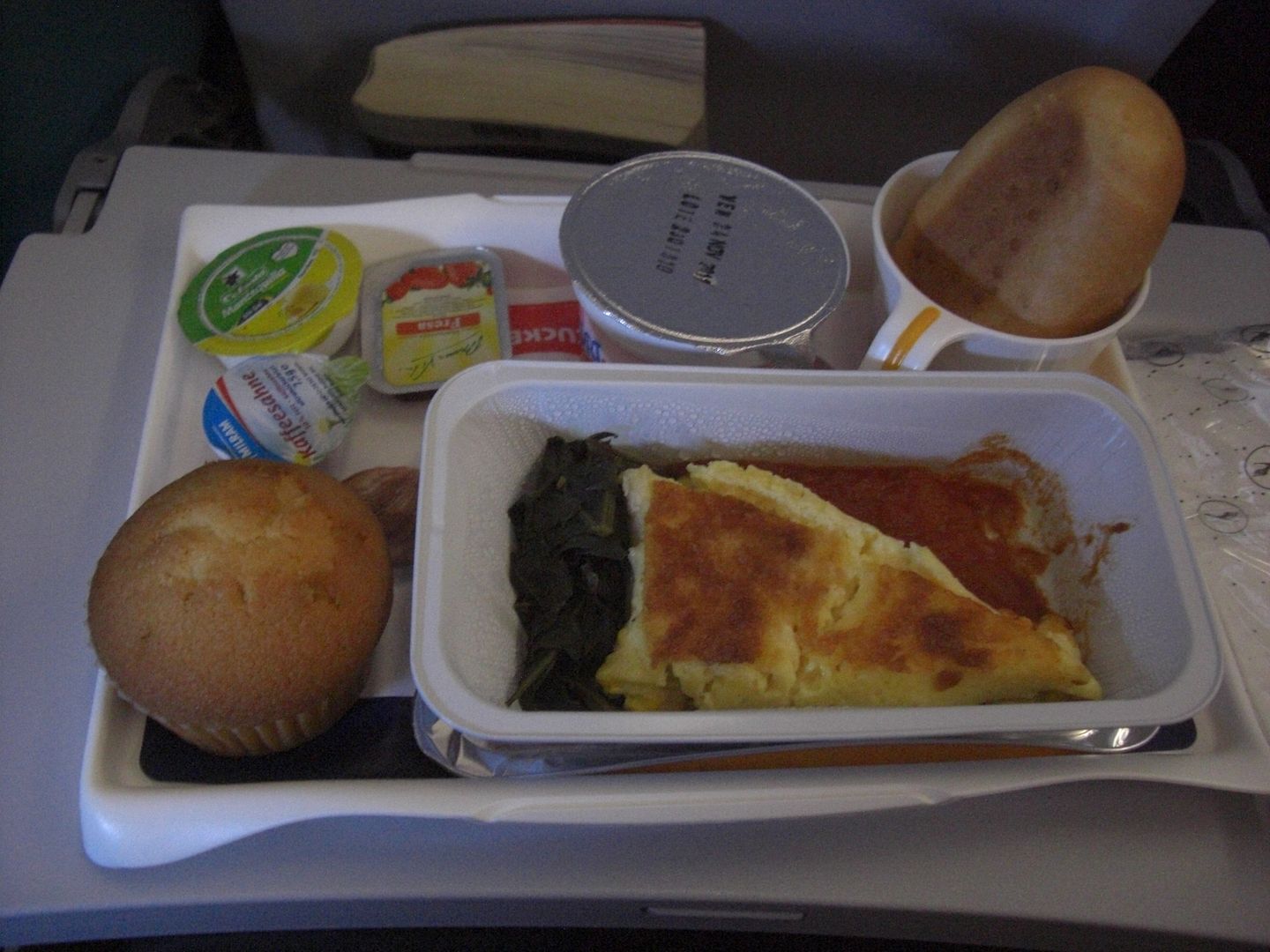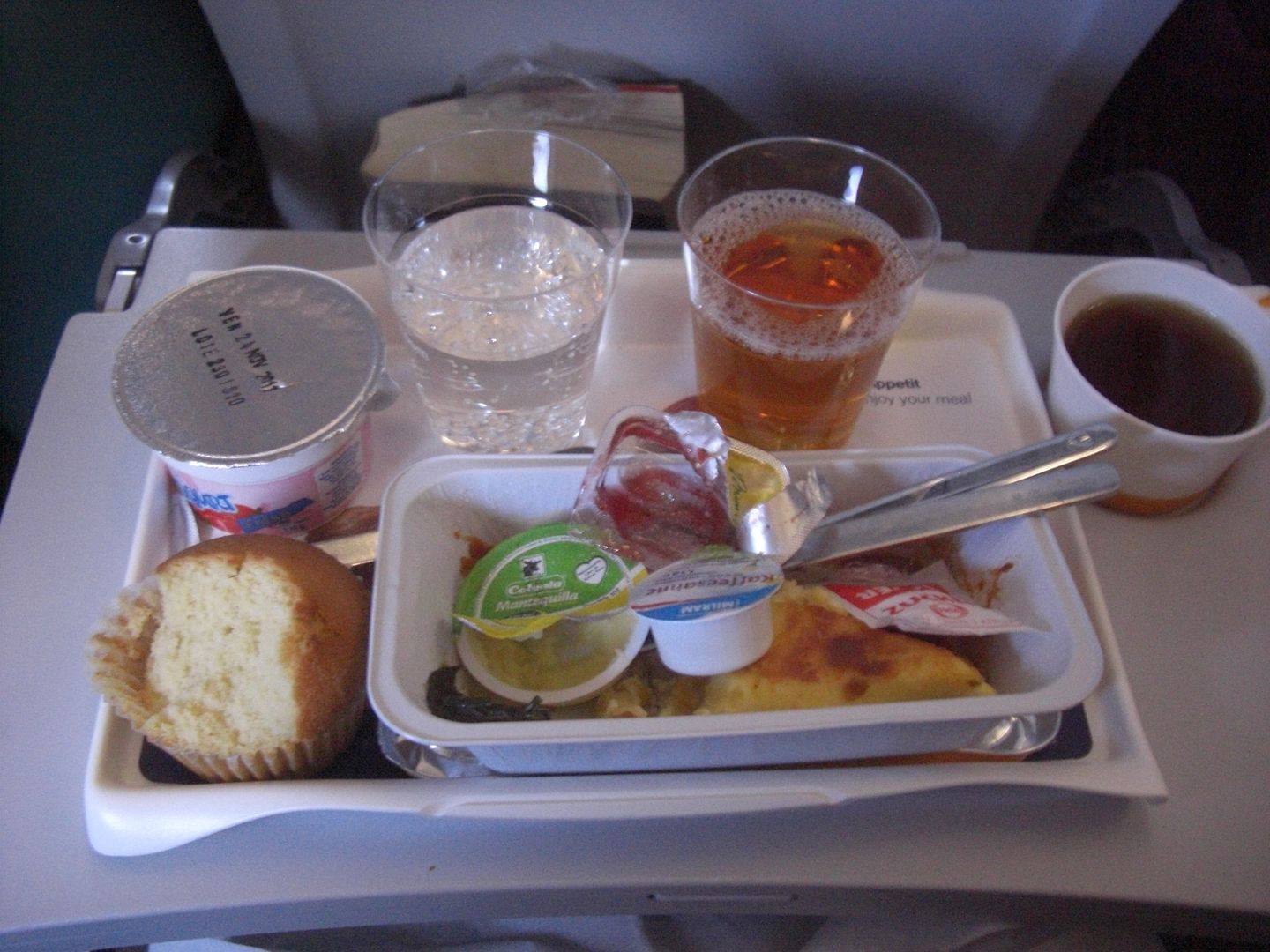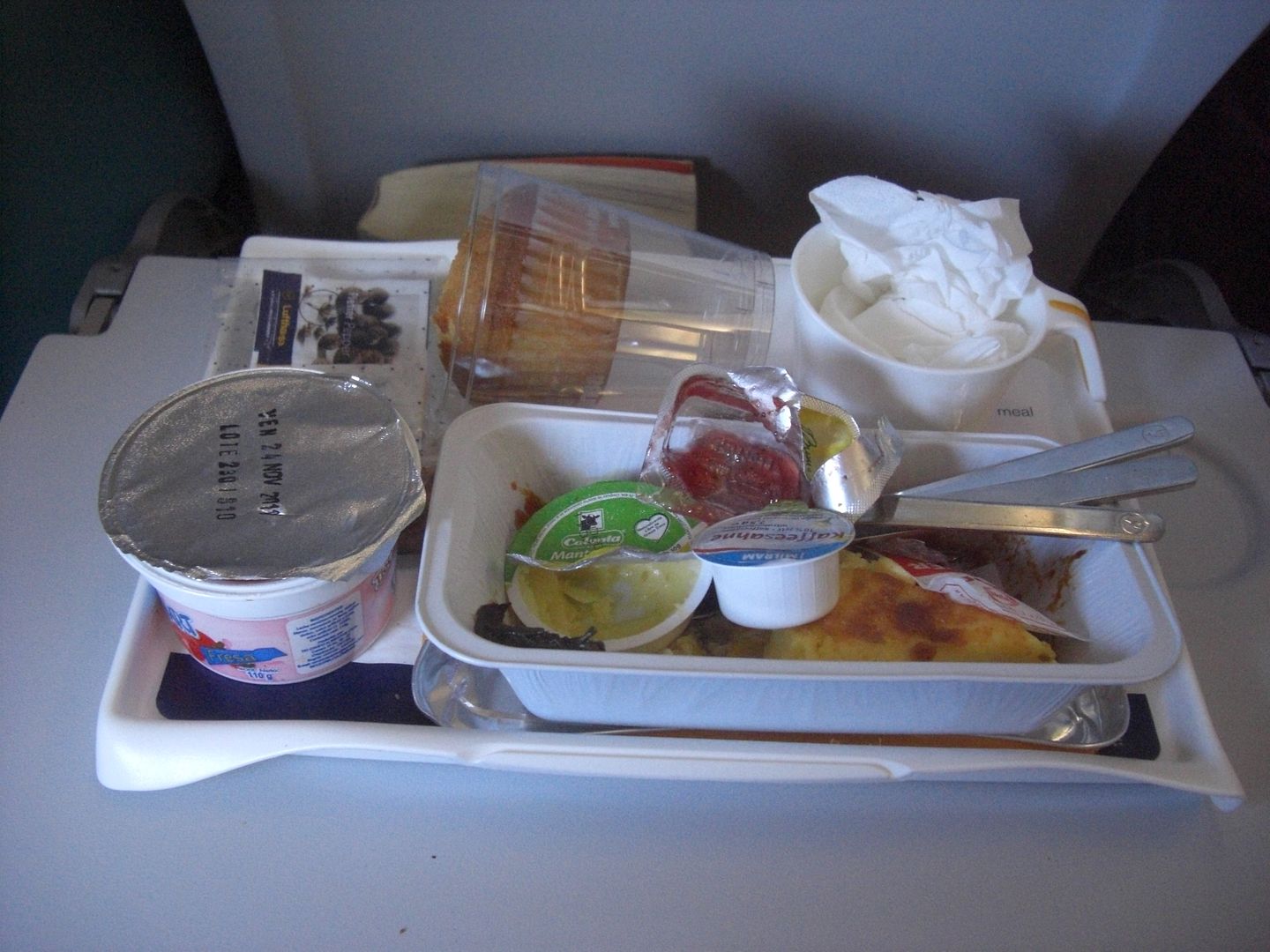 Descending over France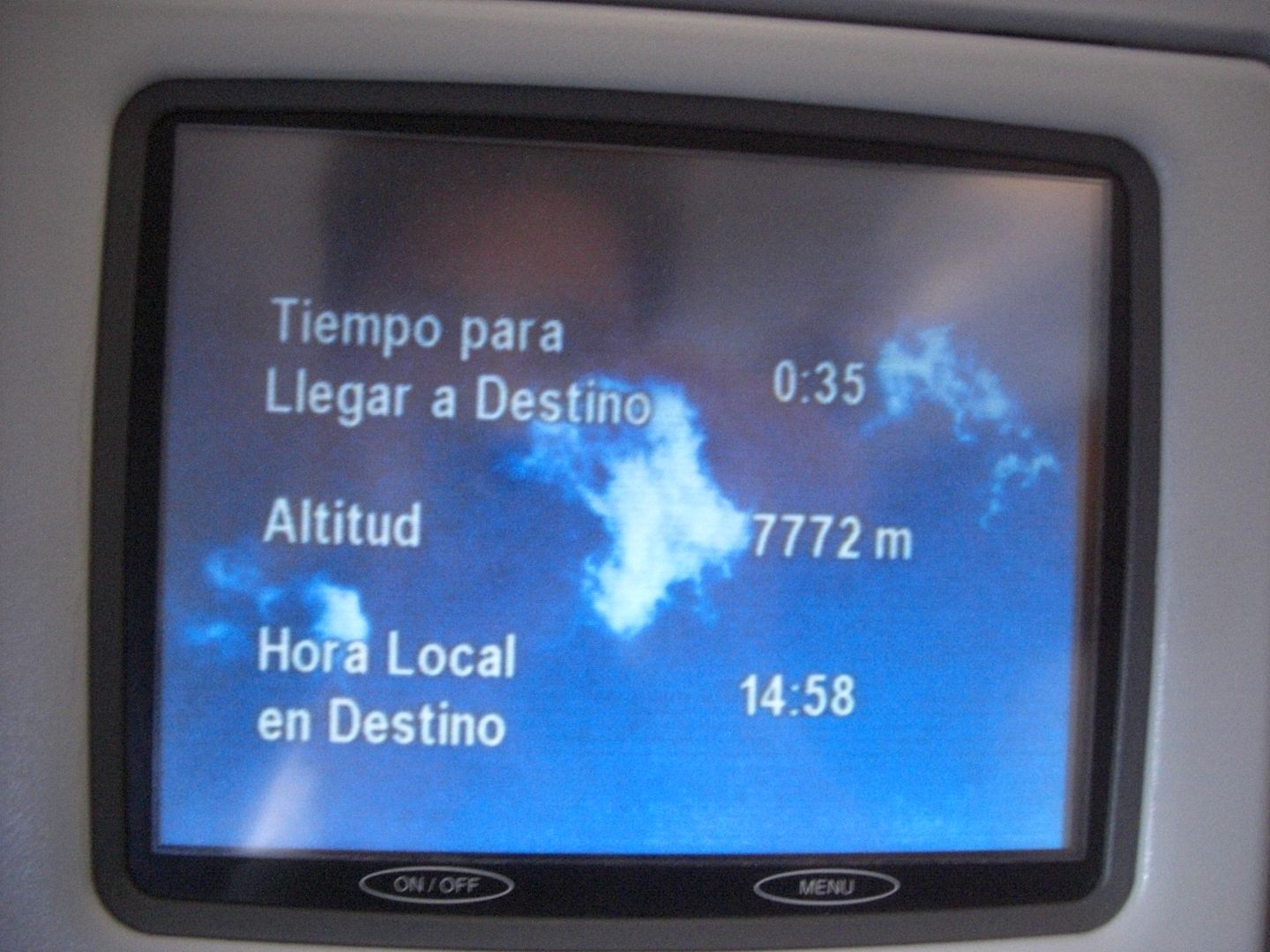 Connecting flight info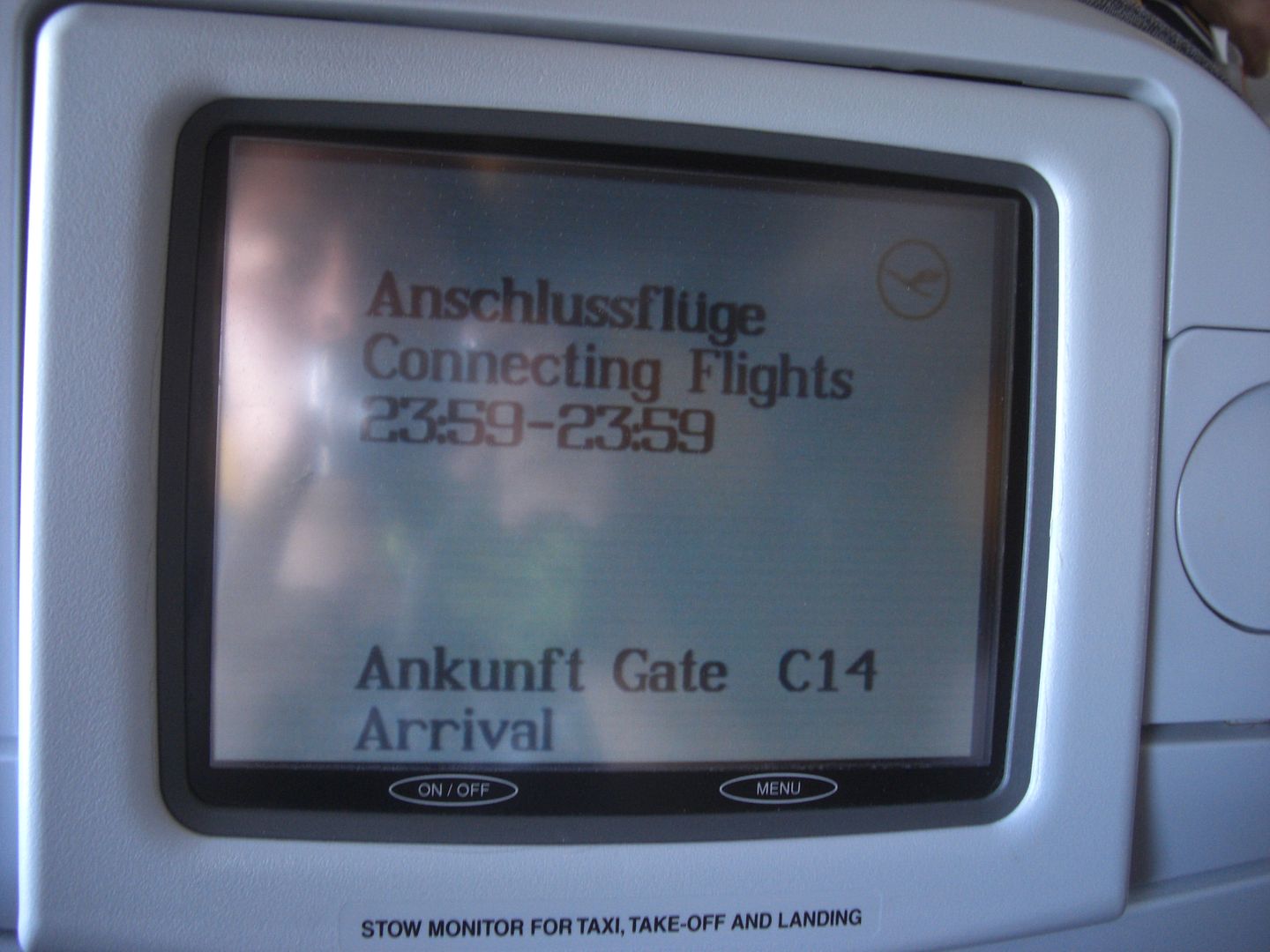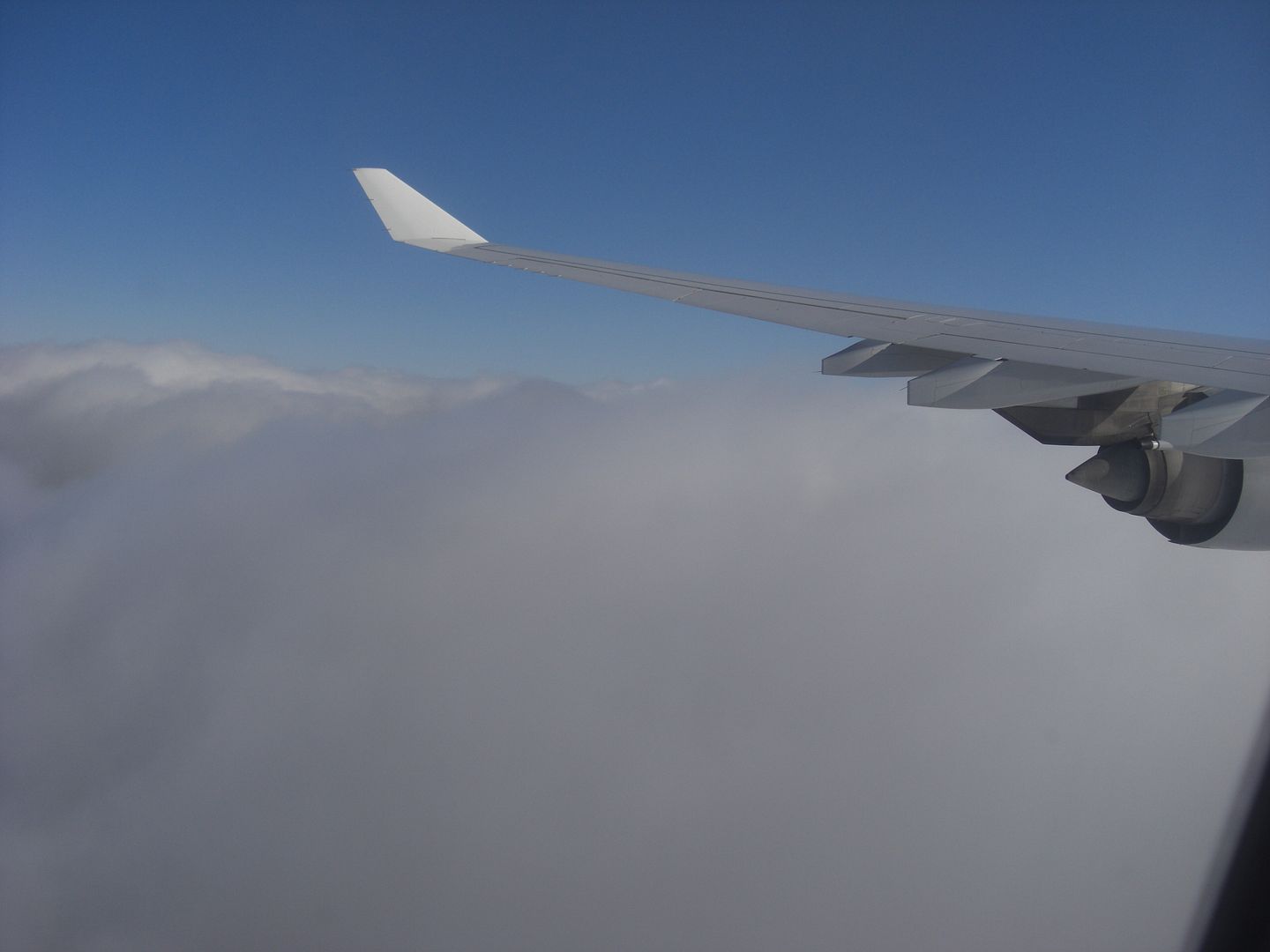 http://my.flightmemory.com/shefgab
Upcoming flights: AMS-RIX-BUD-VDA,ETH-TLV-FCO-LHR,STN-TXL-LCY,LTN-CPH-LTN,LGW-SZG,MUC-LHR