I took this trip back in 2009 so the details are a bit fuzzy but it was an exciting trip nonetheless
The purpose of this trip was to attend my cousins graduation ceremony but really I went for the plane ride
Arriving @ BGI during this time an extension was still under construction this is directly next to the AA check in for those familiar with BGI. Before I left home I made sure to check flight aware when I left home it showed my flight would be delayed fifteen minutes however, after check in I was informed the flight would be two hours late which left me with and hour to connect to my flight to Philly The agent seemed confident I could make it suggesting our arrival time would be out of the peak rush. The check in process took about ten minutes and security was pretty fast as well.
Here are some scenes from BGI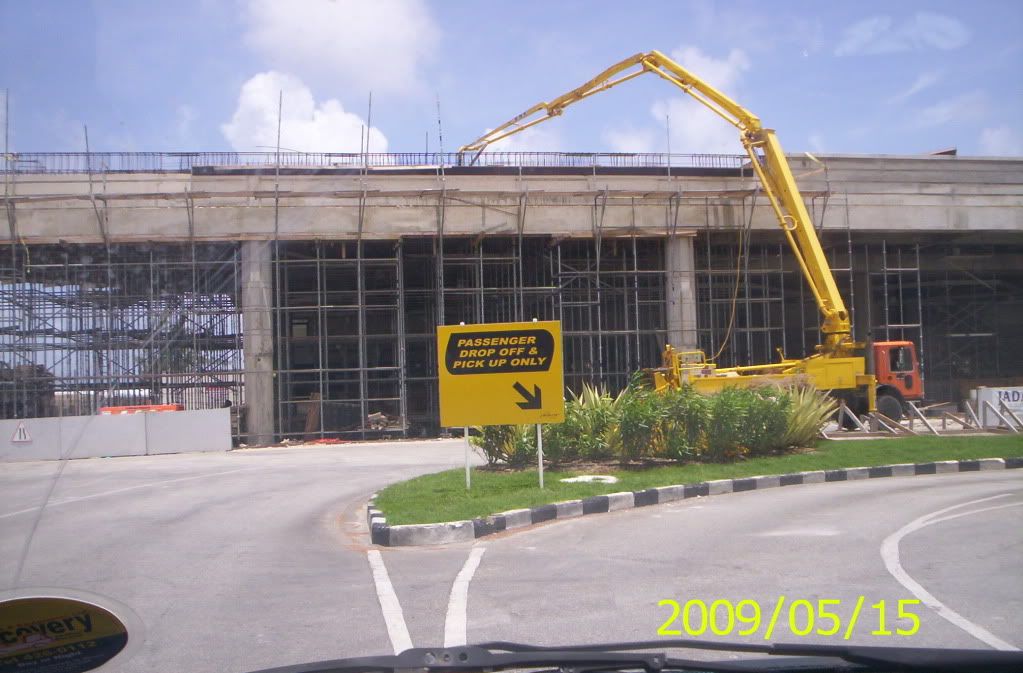 This is an extension that was being done next to the AA counters
VS 744 preparing to head to UVF
AA1078
Scheduled departure 14:30
Actual departure 16:30
Scheduled arrival 17:00
Actual arrival 19:45
Load factor 100%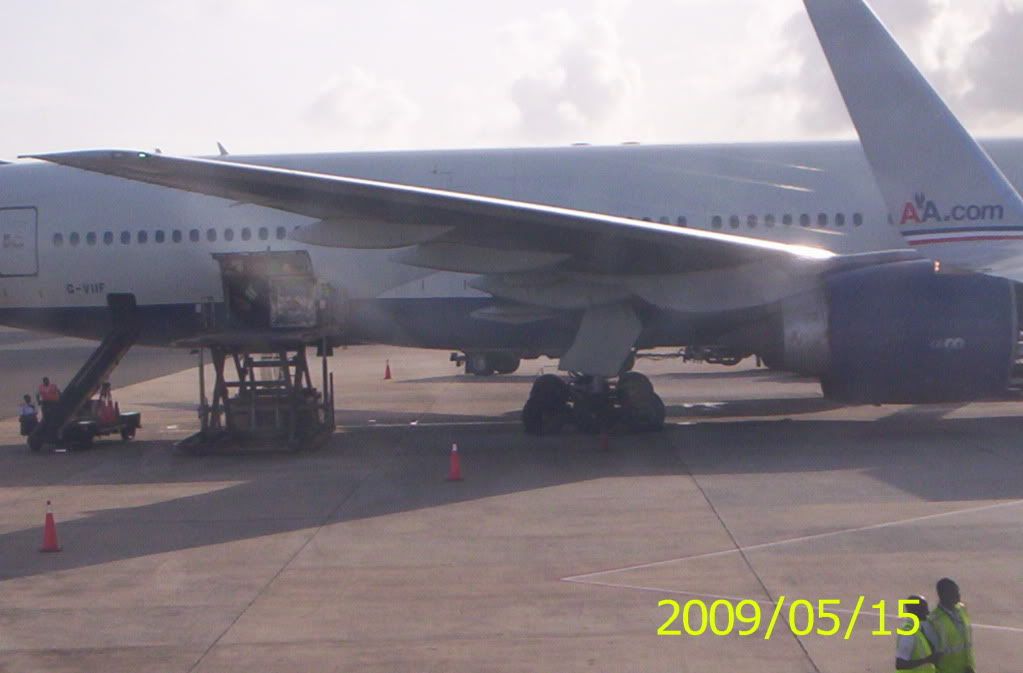 Parked next to BA 777 to LGW these two flight rarely are parked together @ BGI
Speed Bird 2154 off to LGW
Then it was our turn take off was typical 757 powerful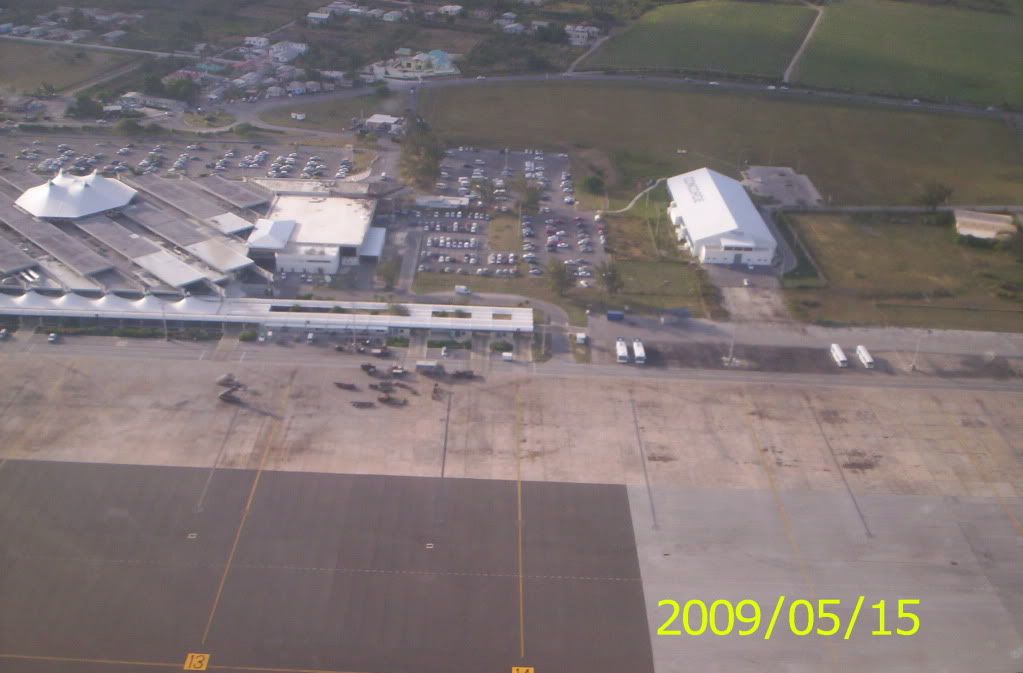 Beginning our turn to intersect the airway the Crane Resort can be seen in the bottom left corner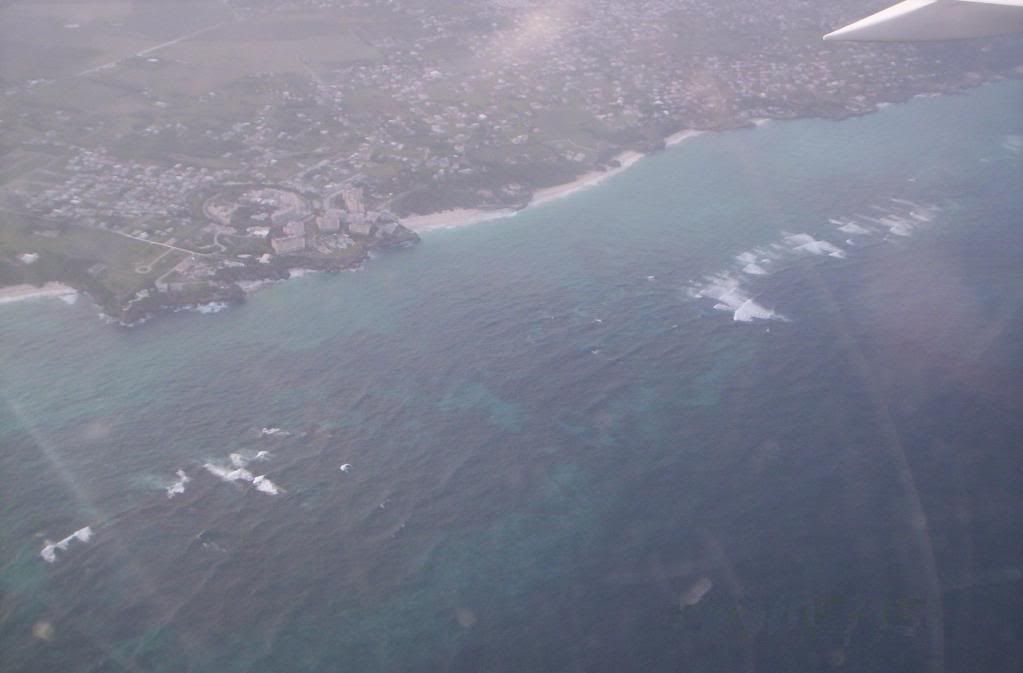 Last view of home for the next three weeks
Interesting cloud formations this is often a view on this flight compare to my report taken a year later
This view looks familiar
As the flight was progressing I was working out my game plan for making my connect but unluckily for me I was seated and the lower end of the plane. As the plane began its descent I began counting down the time to make my connection.
Beginning our descent over the Bahamas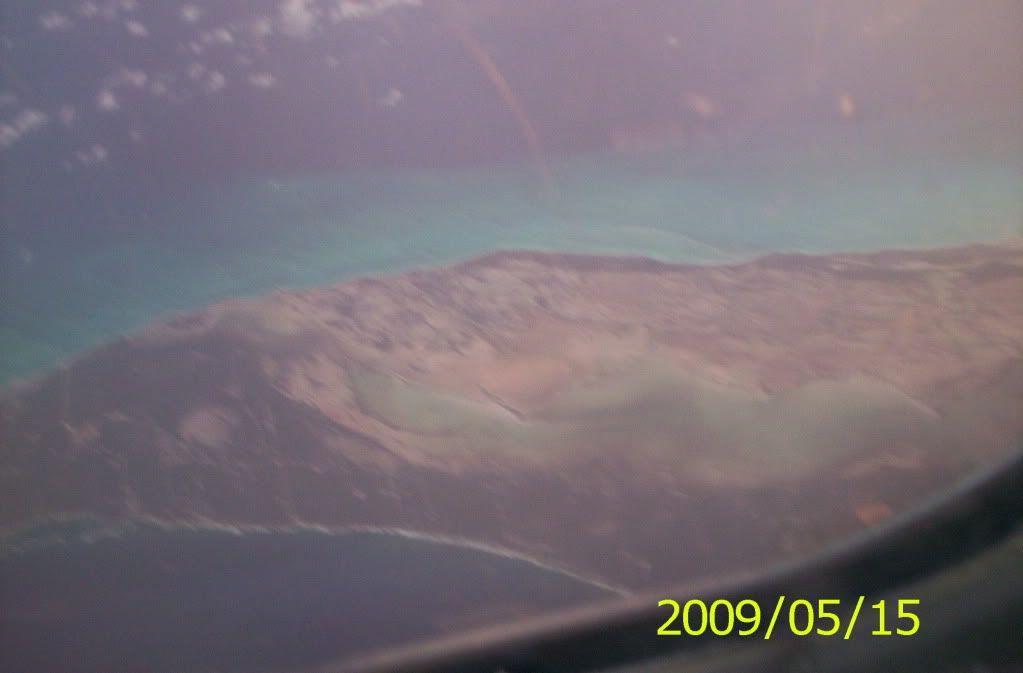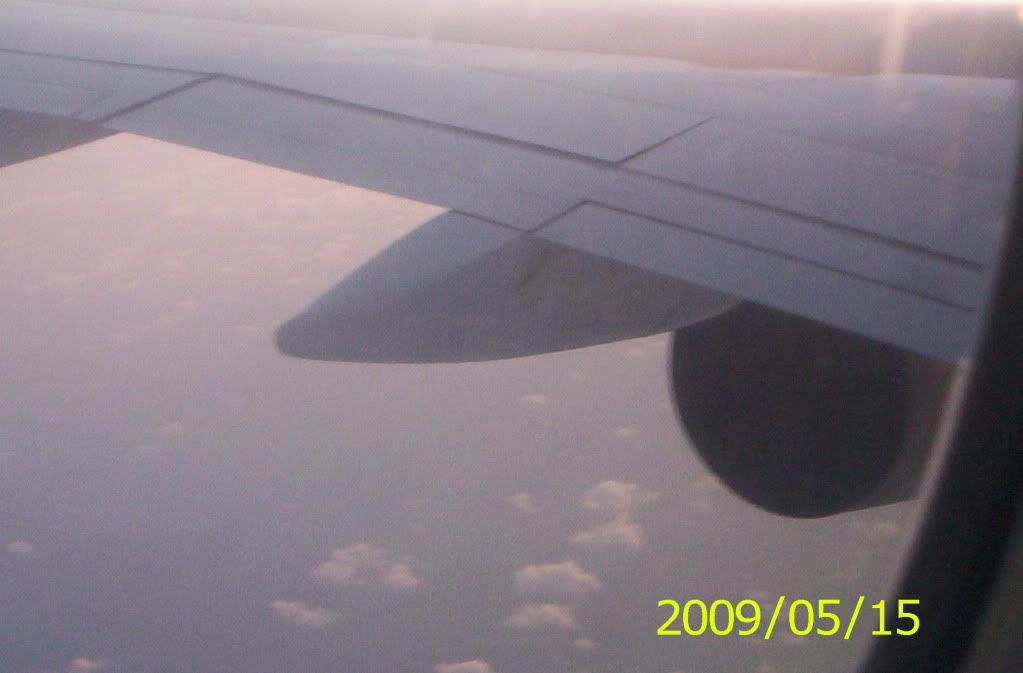 The landing was smooth but my adrenalin began pumping preparing for the mad dash once I exited the plane. On exiting the plane scenes of amazing race episodes became reality as myself and several other passengers were in a mad dash to reach customs. Conforming to the Caribbean stereotype my back pack was full with goodies (rum,juices etc). As the run continued and continued this race turned to a jog for me I thought to myself am I running back to Barbados ten minutes later I reached a short line at customs or so I thought. Just my luck I went to the line with the slowest officer there was also an officer stating not to switch lines. Once finally through I had 45 minutes left I held out hope of maybe making y connection after my marathon sprint session it was all to no avail I missed my flight.
Thankfully AA provided a lunch coupon of 10 USD and accommodation @ the Crown Plaza hotel after my long run there was no other way to reward myself other than indulging in American fast food large fries, whopper and large coke I love this country.
After the hotel shuttle arrived I saw some of Miami which made me decide to visit you can see my trip report to MIA here
Summer Getaway To Miami From Barbados
(by
baje427
Nov 10 2011 in Trip Reports)
My new flight to PHL was scheduled for 8 am which meant getting up for 6 unfortunately I had an aisle seat on this flight so no pics back in 2008 the 752 operated on this route however, the 738 was now being used I'm not a fan of the 738 but one cant deny it's a nice looking bird especially with winglets.
My time in Philly was cool also took a trip over to NYC all in all in three weeks I gained ten pounds not bad I say lol.
Return trip
PHL-MIA-BGI
Unfortunately for this flight I had a middle seat but I did take pics
Takeoff was in typical 738 style long
Here are the views enroute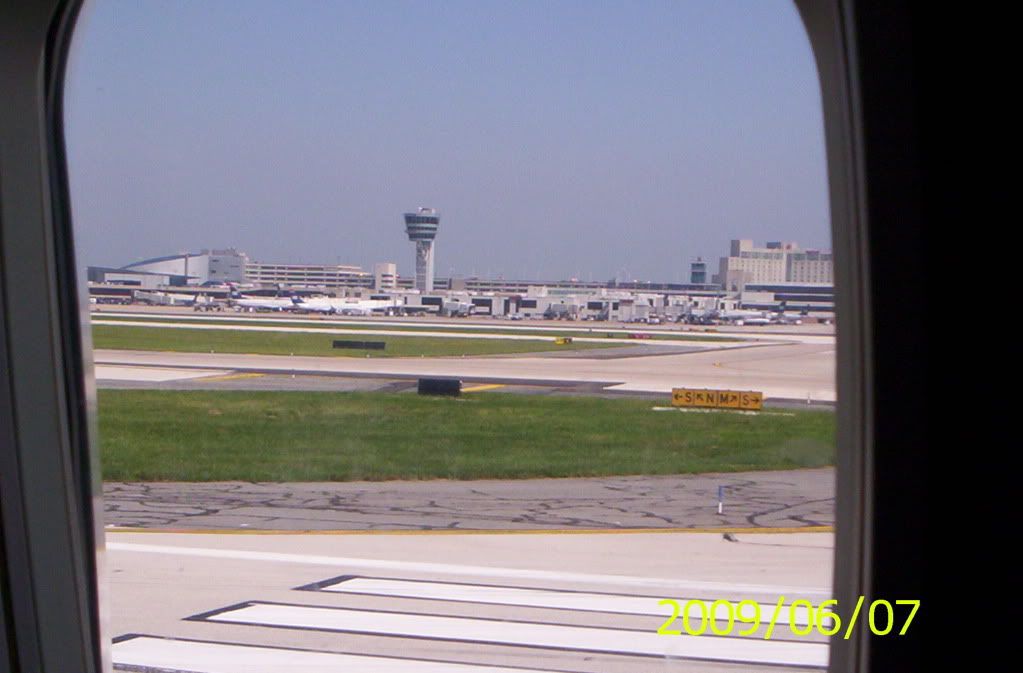 Preparing for takeoff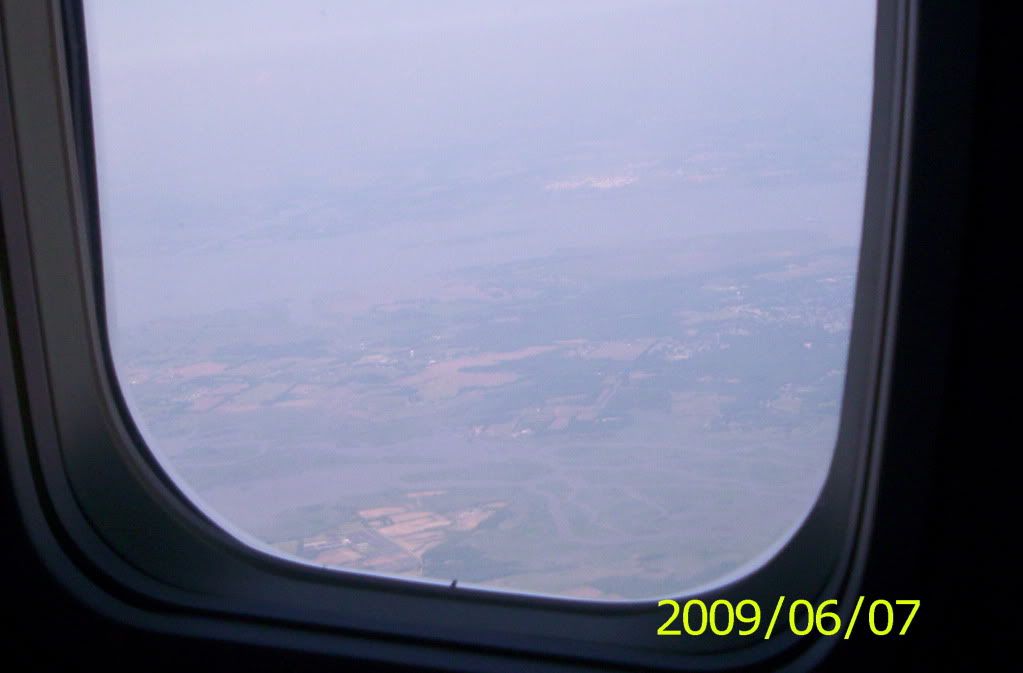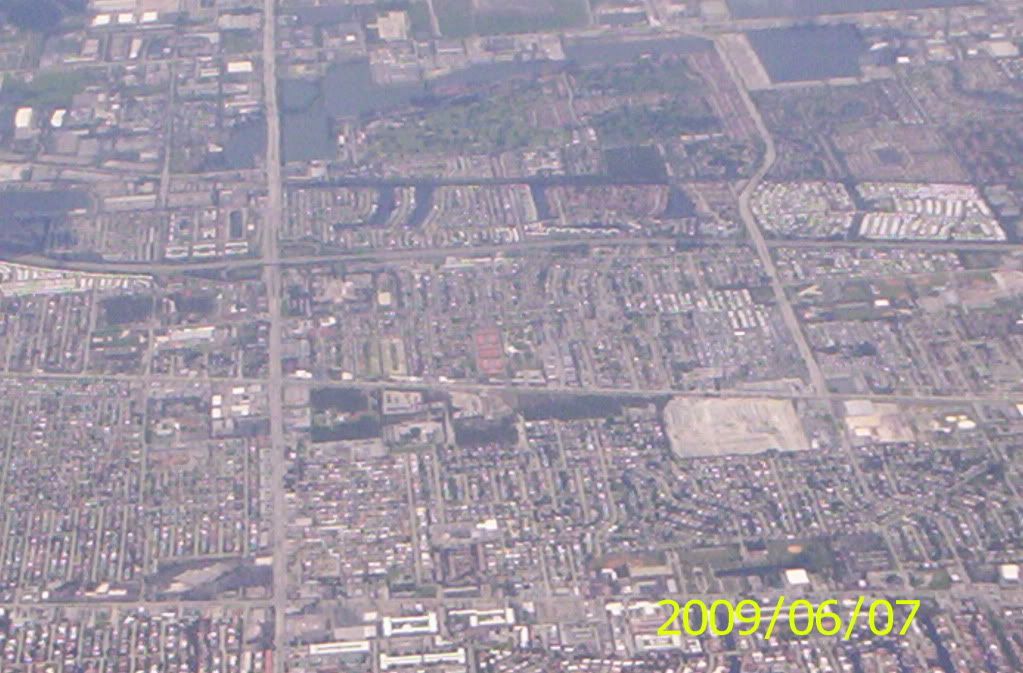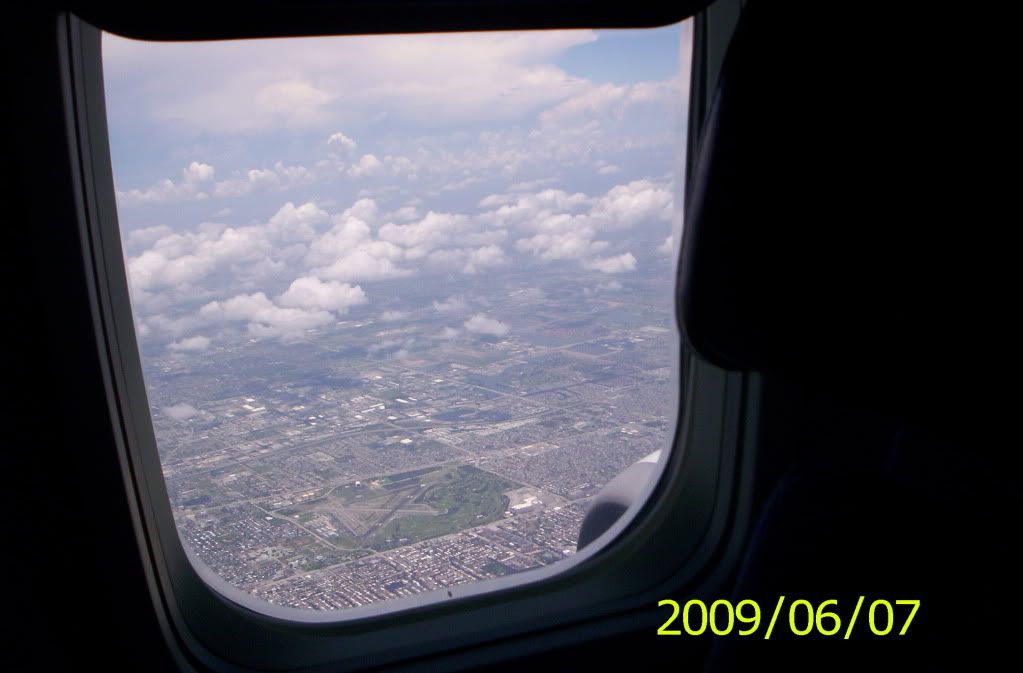 Not sure which airfield this is
On approach I noticed an aircraft off to our left either an AV A319 or A320 I could not tell from this distance
Moments from touch down
I had a four hour layover in MIA here are some ramp views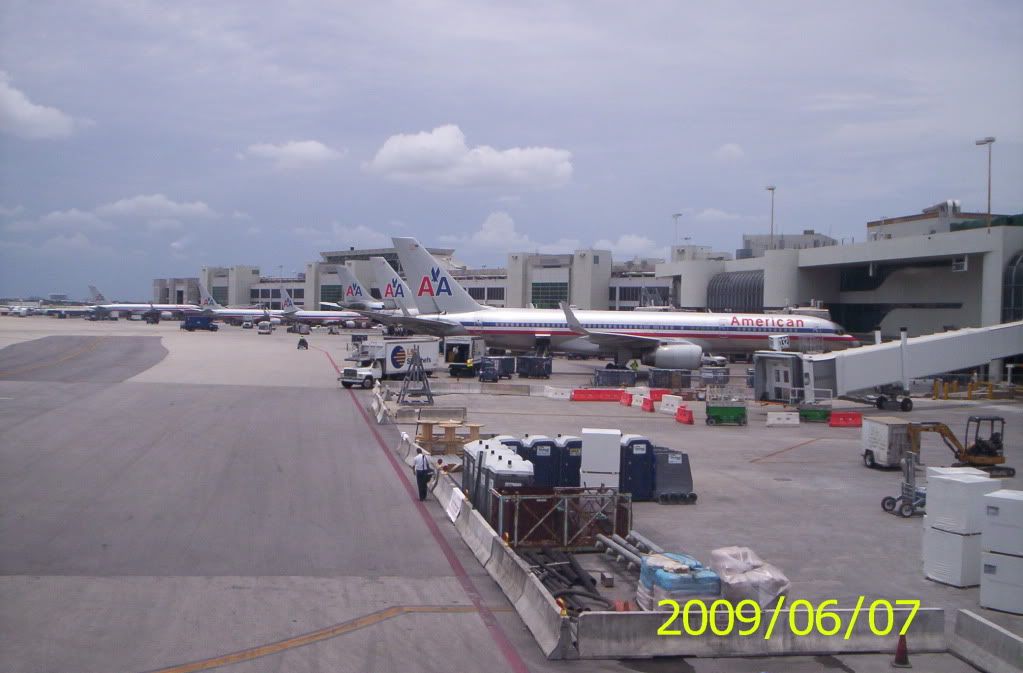 AA metal
Oneworld metal by this time a thunderstorm cell was passing the area and the airport began leaking workers scampered to get large bins to catch water. At this time MIA was under heavy construction.
I was like this guy when I missed my connection on US through CLT to PHL US did not offer a full hotel voucher.
These two are no longer views at any airport AA A300 and MX A319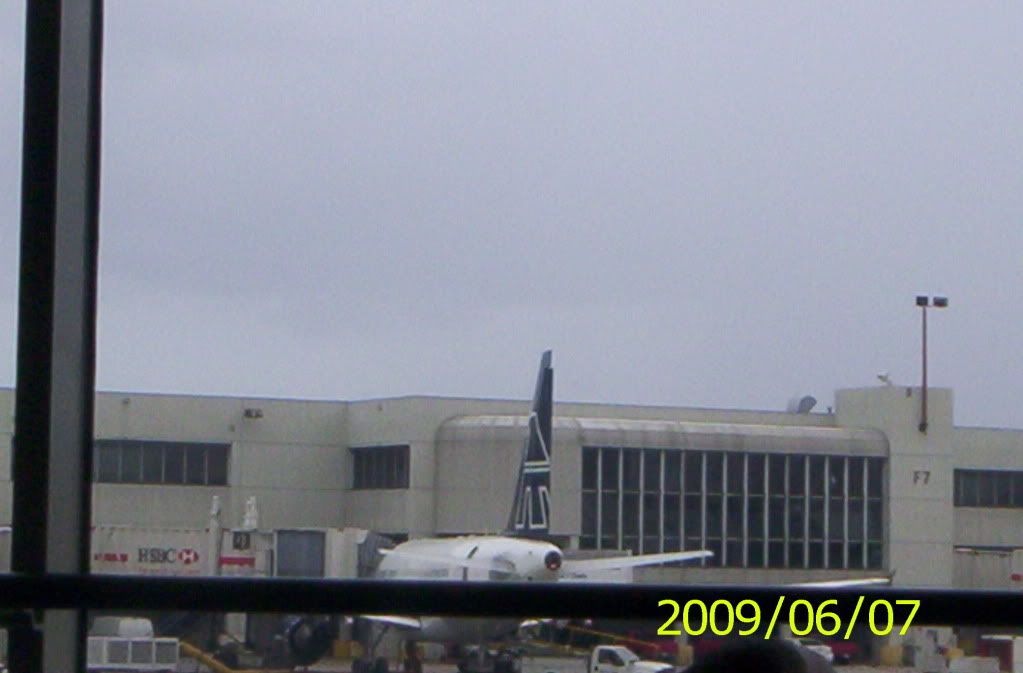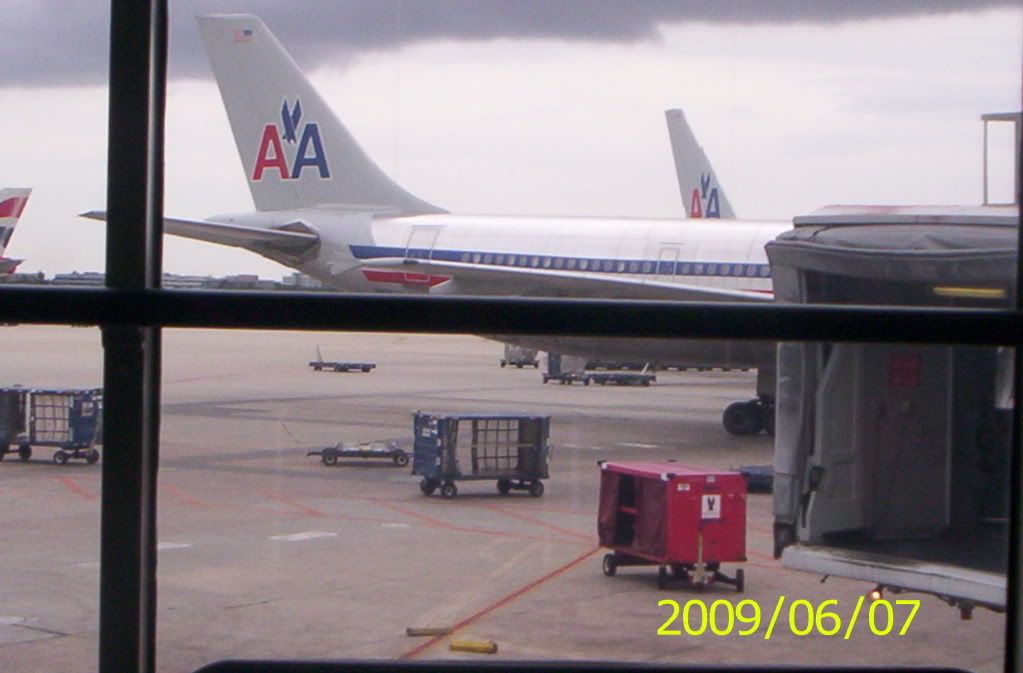 Heavy down pour my first time seeing a KX bird in person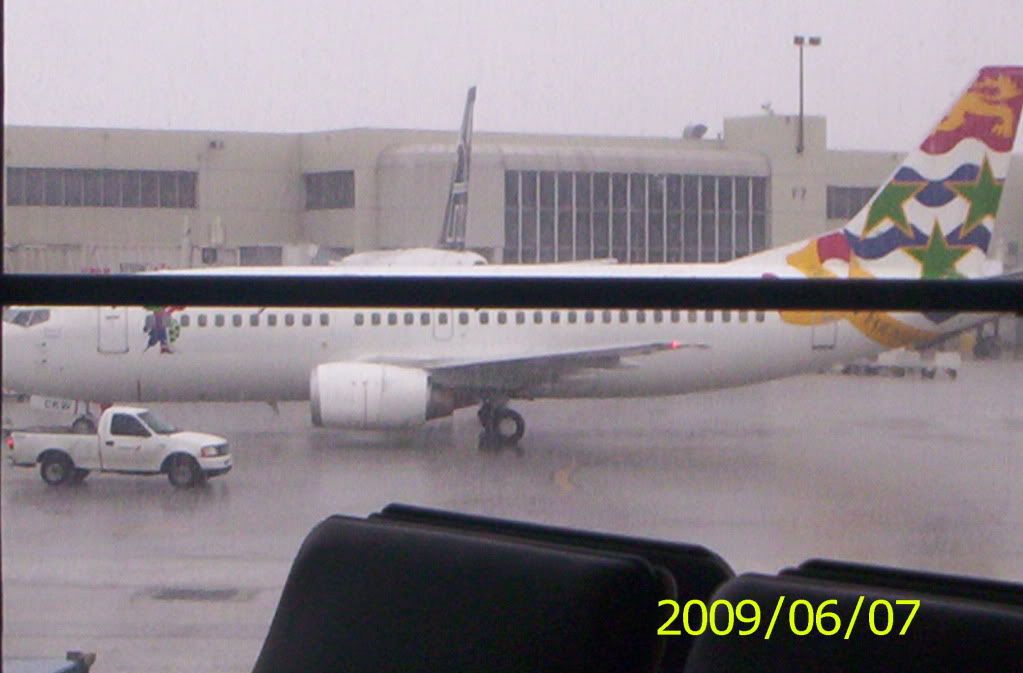 Departure time came and passed and no announcement was made for boarding finally boarding commenced half an hour later with no explanation for the delay I assume it was because of the weather.
My bird for this flight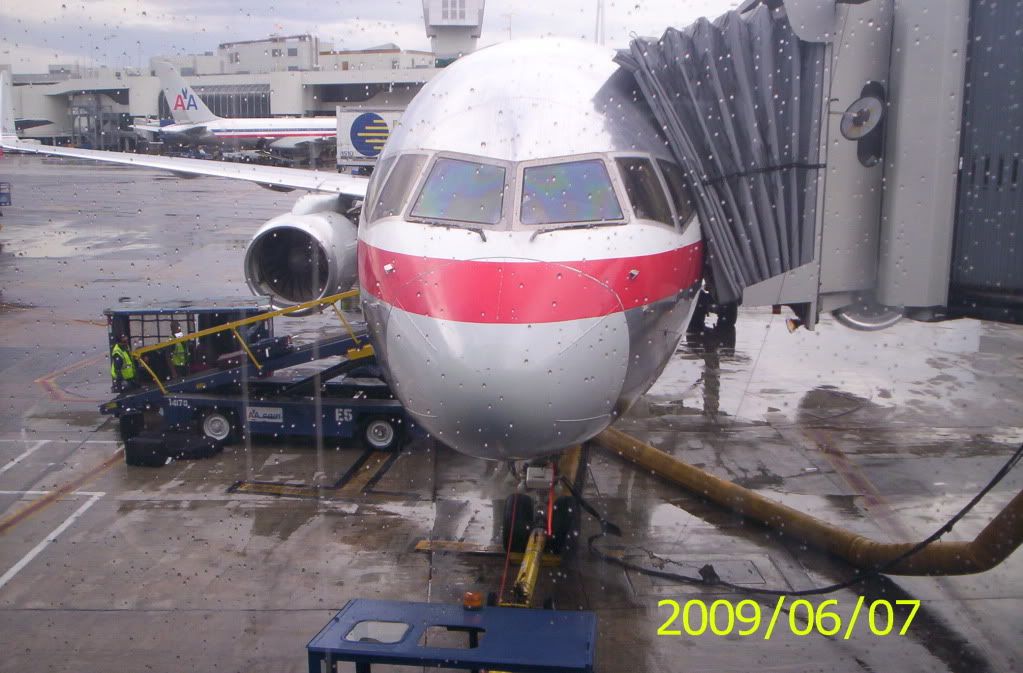 AA651
MIA-BGI
Schedule Departure 18:00
Actual Departure 18:30
Scheduled arrival 21:30
Actual arrival 22:00
Load factor 100%
Parked at the gate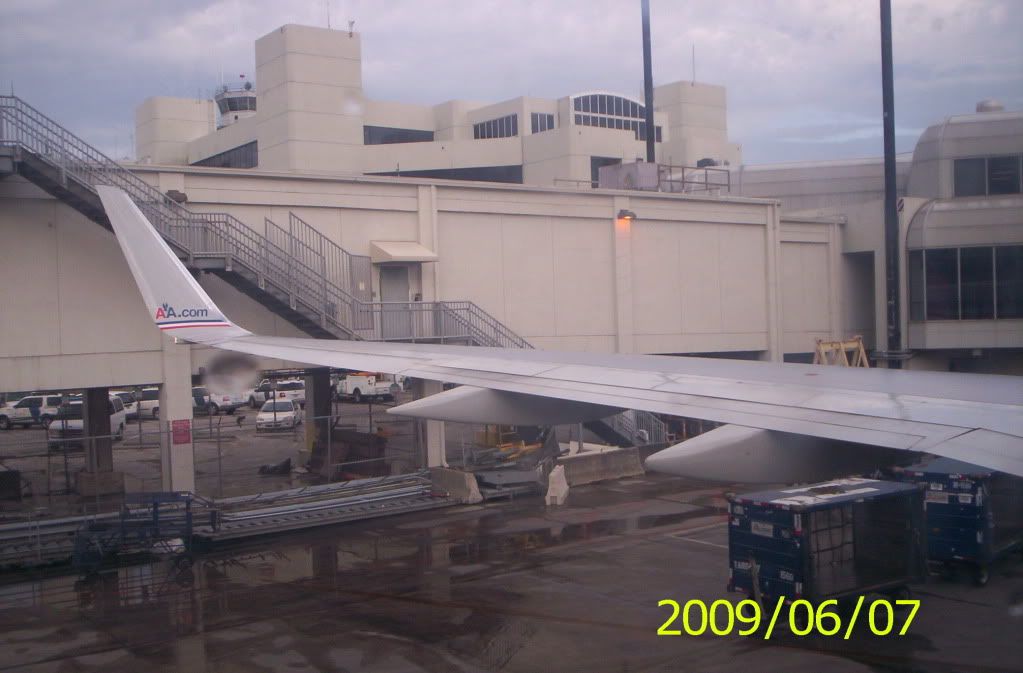 Takeoff was a bit underwhelming for the 757 but the views were nice nonetheless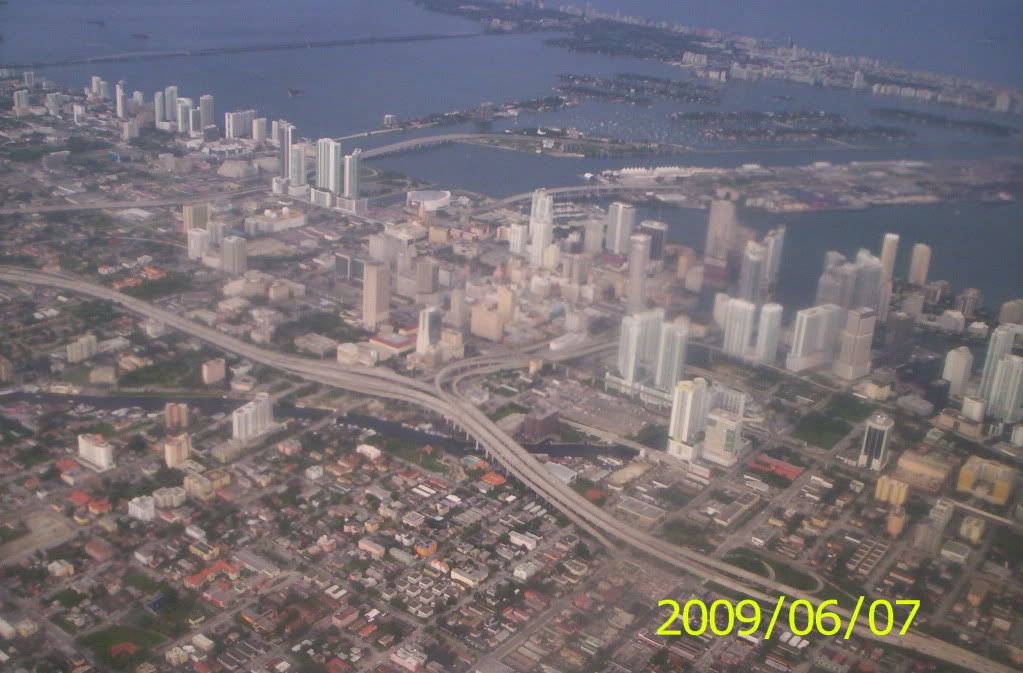 Must have winglet shot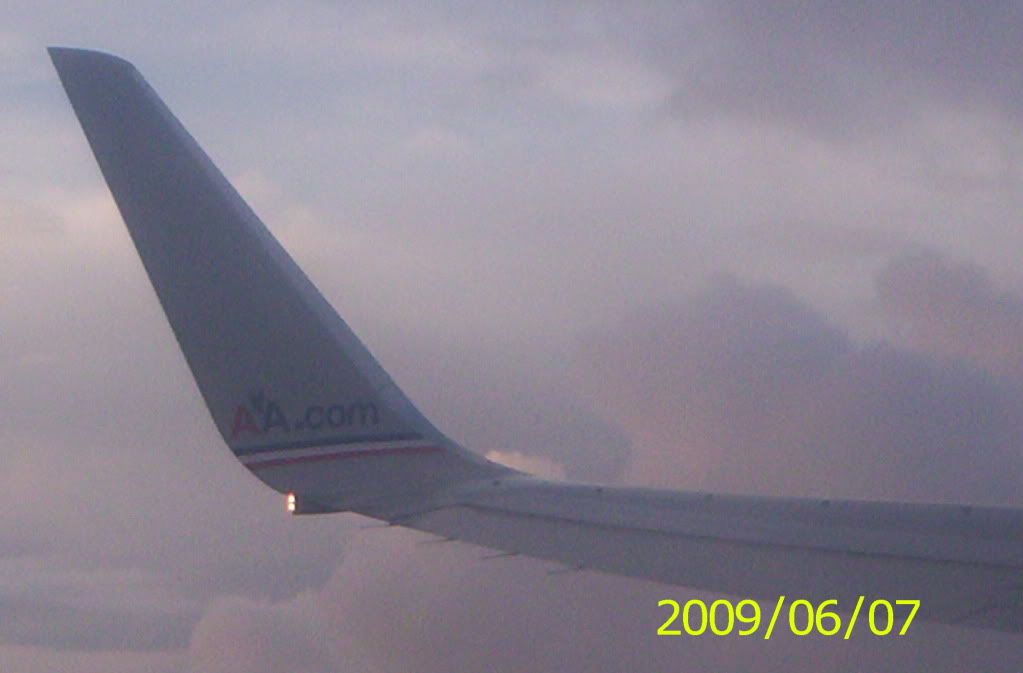 This was a very bumpy departure out of MIA probably the most turbulence I have ever experienced things smoothed out as we got into the flight .
Last view before night fall
After such a long day we arrived into BGI to be greeted by a VS 744 I later found out the aircraft had gone tech usually at the time AA arrives it's the only flight along with probably some LI Dash 8's. The customs is not usually staffed for a 747 and 757 at this time but we managed to get out in about half an hour. Overall AA is reliable and cheap and their chicken wraps are not too shabby, I know what to expect I think if more people took this approach travel would be a lot easier. Hope you guys enjoyed