BA to the Austrian Alps. LHR-MUC, INN-LGW
Hi!
I took these flights in January, although for some reason never wrote a trip report. It wasn't until I saw Infodesk's picturesque
report
that I decided to write mine. I think at the time I wasn't planning on writing anything, so the photos aren't very extensive.
Last summer my aunt and her sister bought a chalet in the Austrian report of Leogang-Saalbach-Hinterglemm (aka the Skicircus). In November I drove out with my cousin with a van load of furniture to kit the place out, and then assemble a load of flat pack furniture. It was a good trip (despite me having to do all the driving) as I managed to tick off 2 new countries, Luxembourg and Liechtenstein on the way there/back. I was incited back for the holidays, although I decided to go after New Year instead. Other than a rather long drive, there are three airports to choose from; Munich (MUC), Salzburg (SZG) and Innsbruck (INN). After a bit of comparison shopping, I decided to fly into MUC, and out of INN as they had the best times/prices. As I'd never been to Munich, I thought I'd spend the first night there, before getting the train over to Austria.
My route map today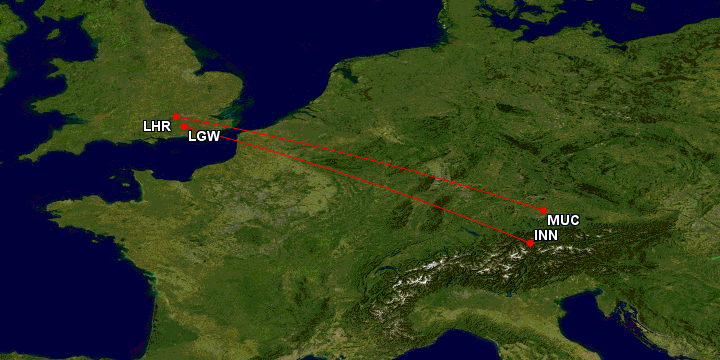 This afternoon Heathrow T5 was pretty empty. I had my bag tagged, and my boarding card issued, before heading airside. Luckily there were no long lines at security, and I was in the lounge in just a few minutes. Time for a glass of champagne.
As befits a normal January day, it was dark, cold and wet. The ABZ flight boarding by bus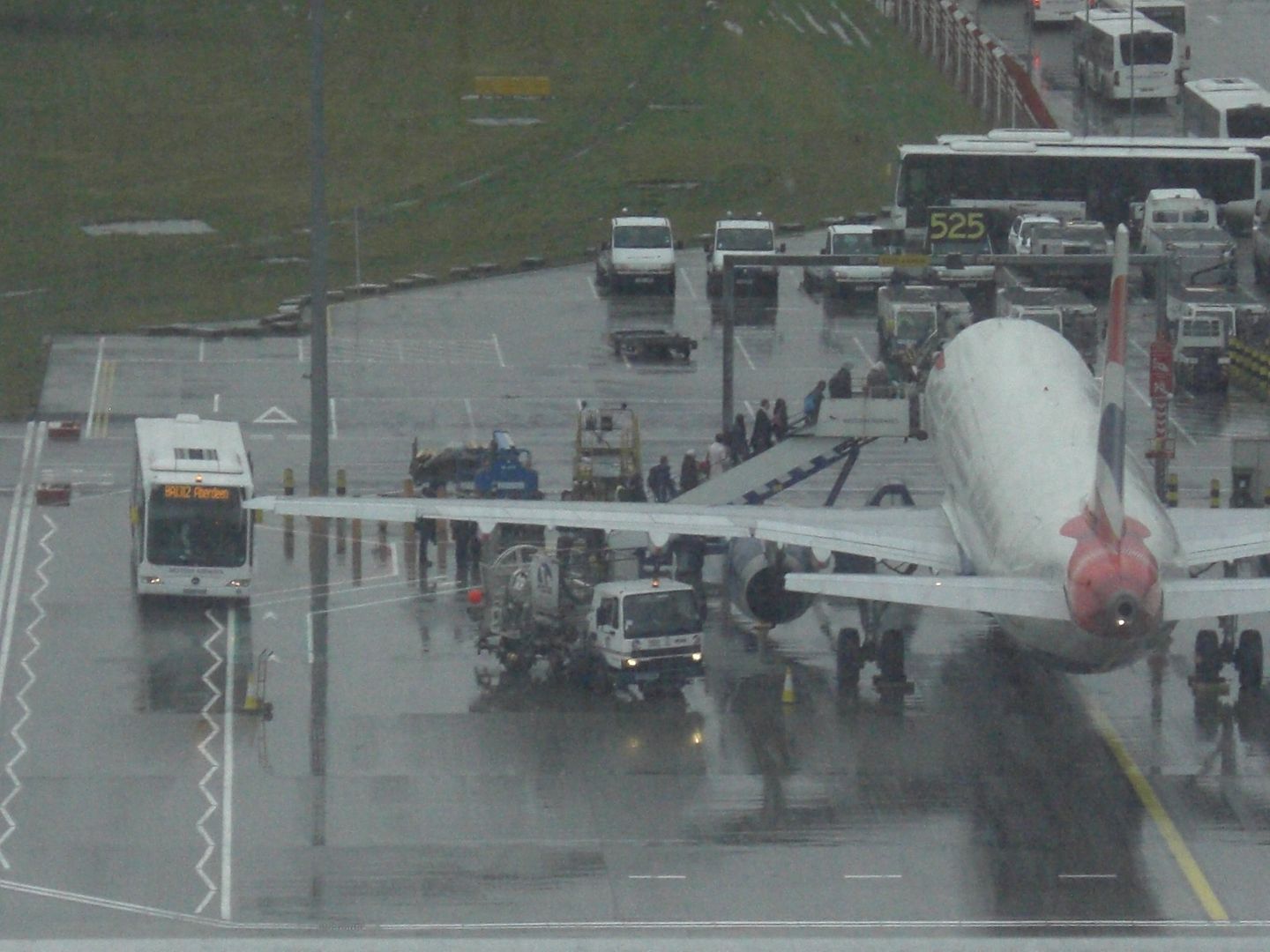 EK A380 taxiing past to somewhere drier and warmer
My A320 Munich bound
At check in I had moved from my generally preferred seat of the A seat behind Club, to a row near the back as the flight seemed to be very empty. Indeed, when I boarded, the first few rows were full, with only a couple of other people filling the rear half of the plane. As such, I ended up with a row of six, and an empty row in front and behind.
January 2011
London Heathrow (LHR) – Munich (MUC)
British Airways BA 960
Scheduled: 1530-1825 (1h55m)
Actual: 1605-1819 (1h14m)
Airbus A320 G-EUUB
Despite the low load, we pushed back late, and trundled over to the active, and taking off into a miserable grey sky.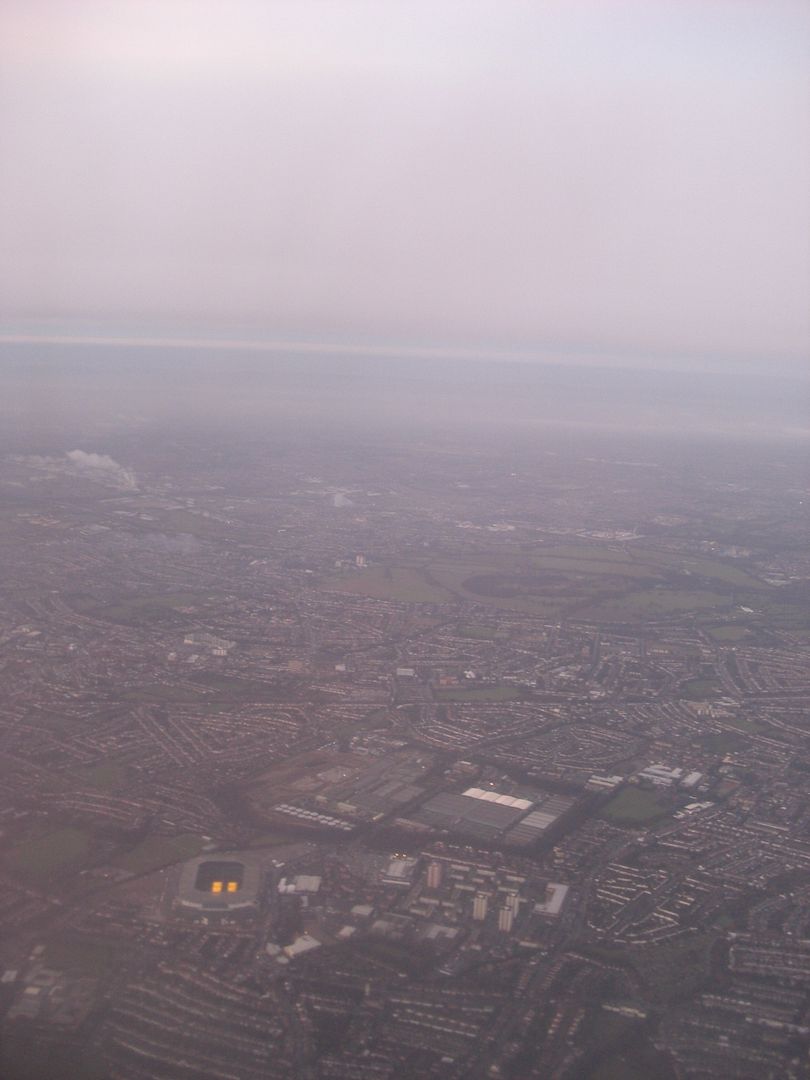 Some sun above the clouds
As always, I enjoyed a few G&Ts in the dark cabin.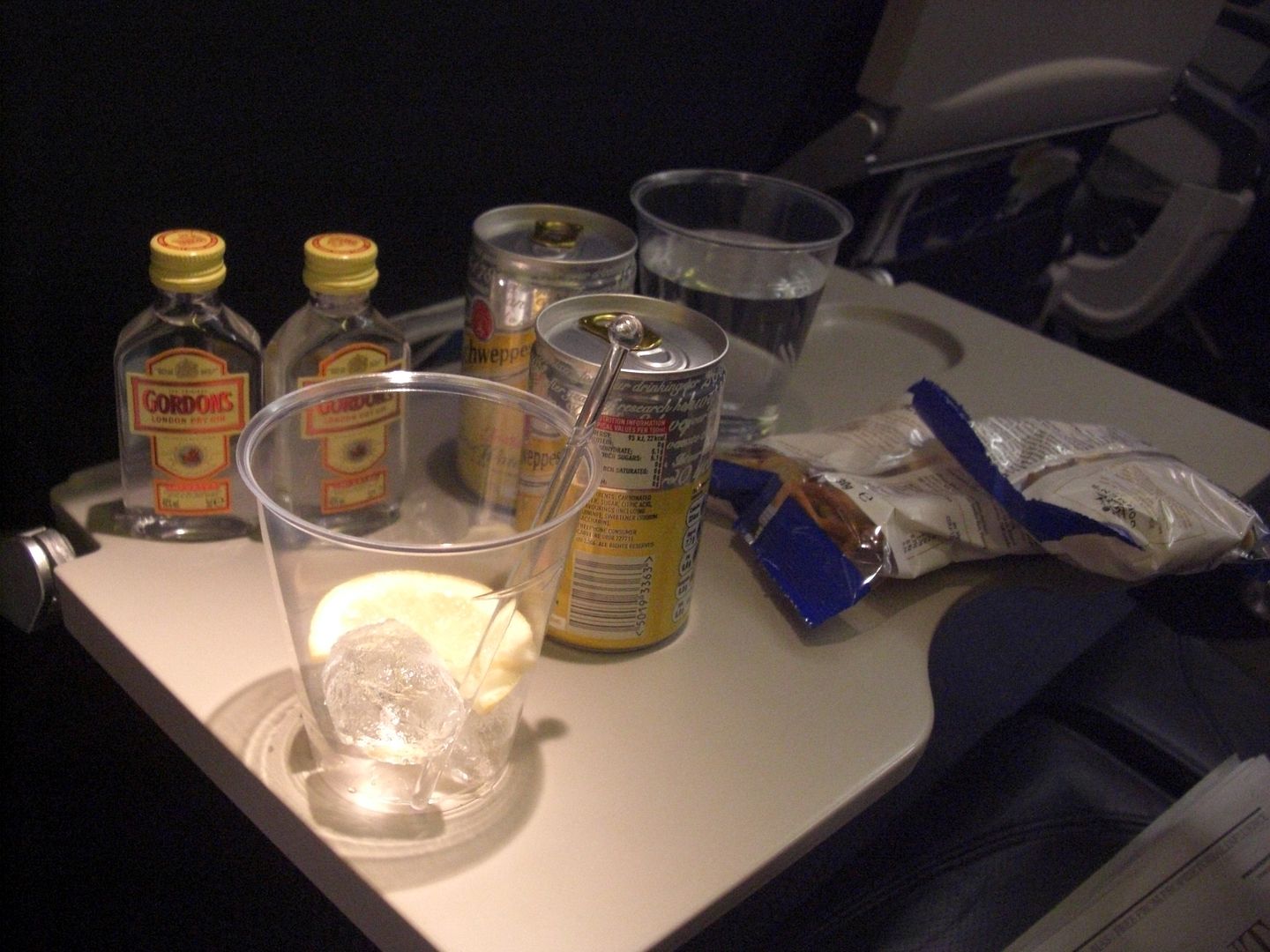 We managed to catch up our delay, and landed six minutes early into Munich Airport.
This was the first time actually disembarking and exiting at MUC. BA use the older Terminal 1. The non-Schengen arrivals area was tiny, with just one baggage belt – I guess there are a few more baggage reclaim areas around the terminal. The bags took a while to unload, but once they appeared, I headed out to the train to the city. It was only once I was on the train that I noticed a big wet black splodge on my bag. I thought for a second that something had exploded inside, but after a bit of investigation, I guess it must have been something else.
Some night pics of Munich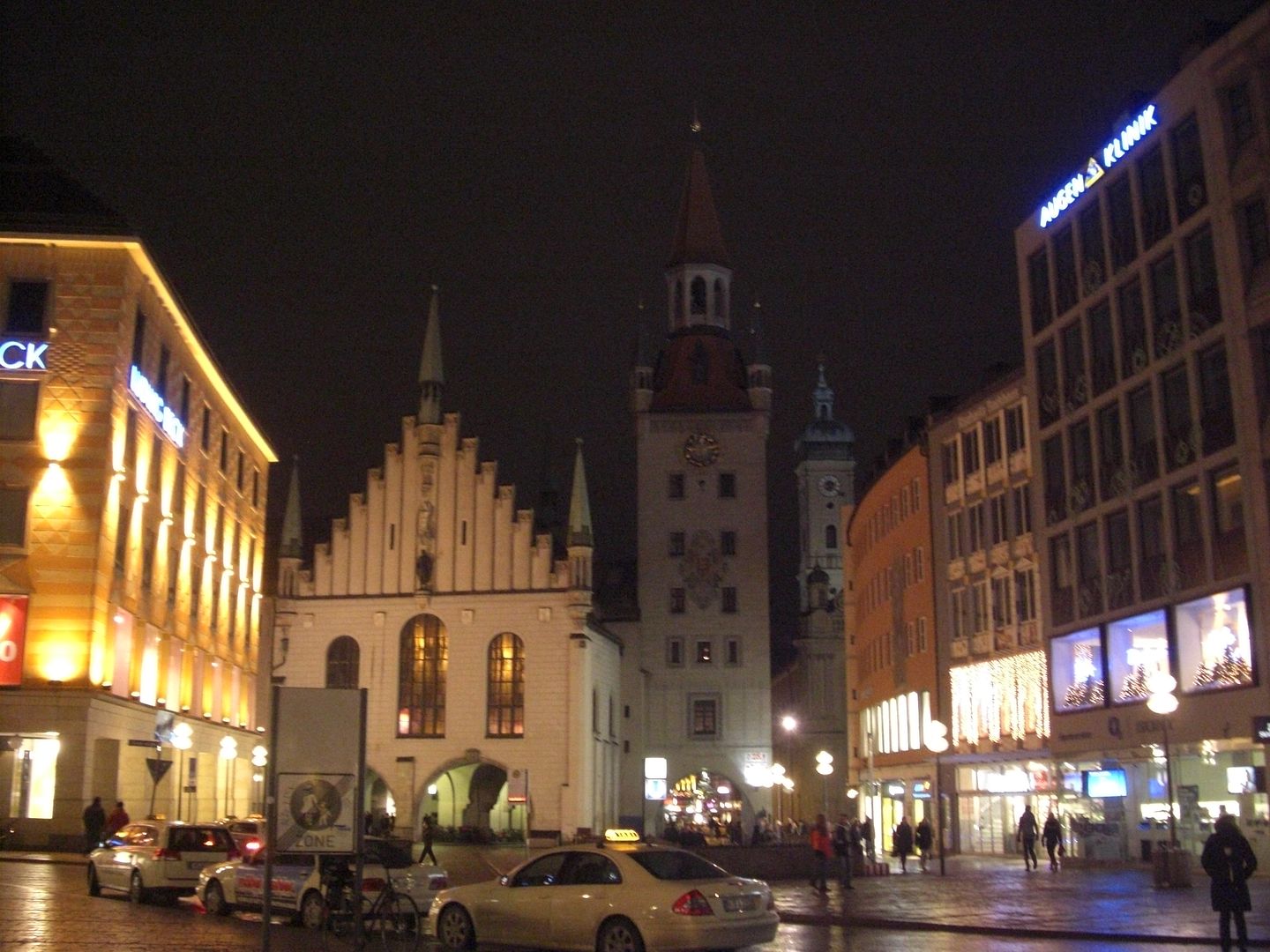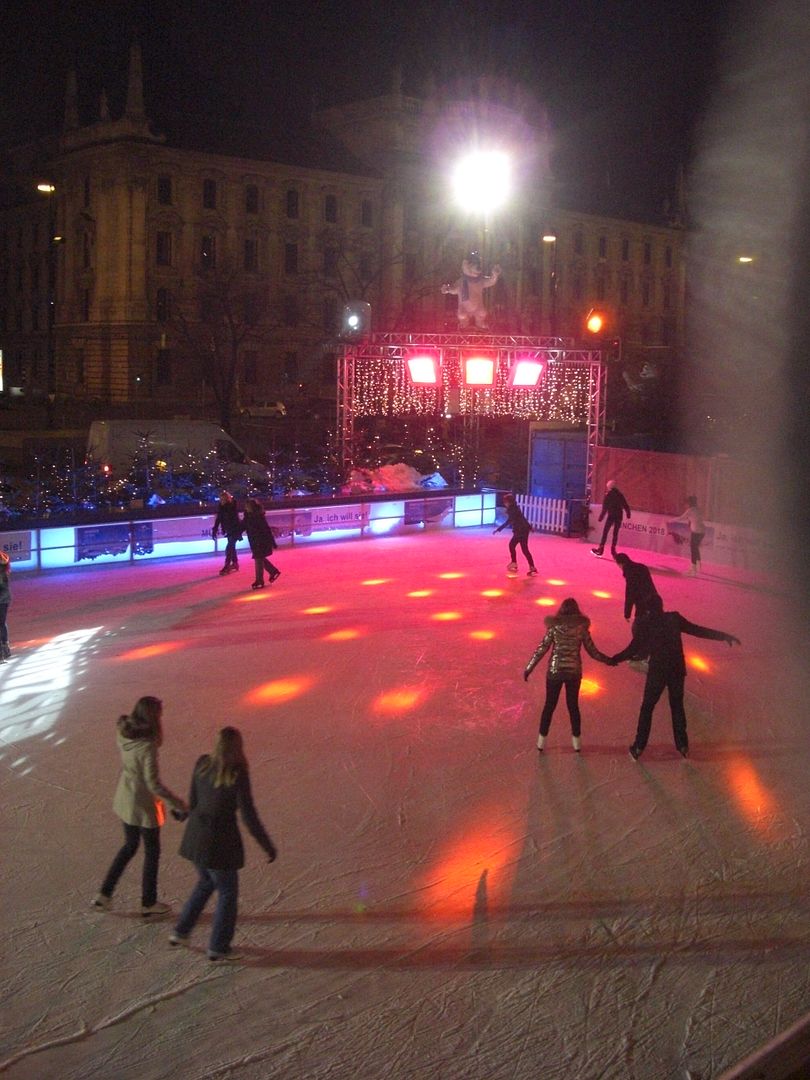 The next day I did a free walking tour of the city (same company as I recently did in Hamburg, by Sandemans).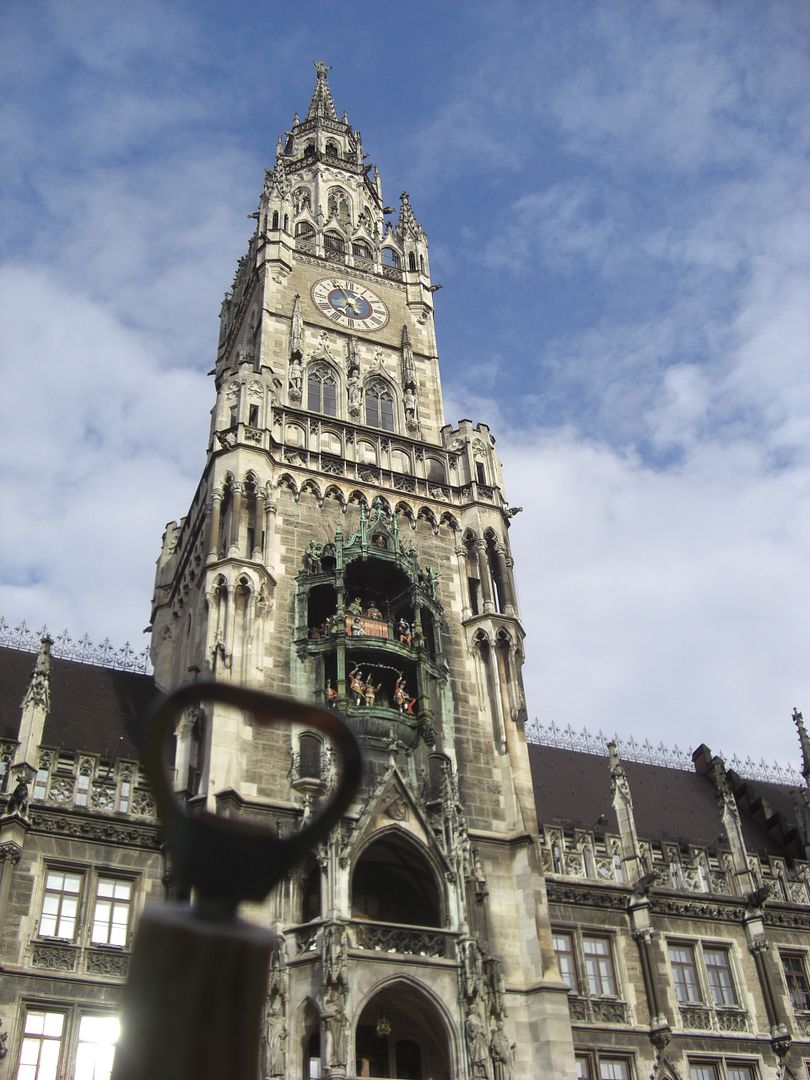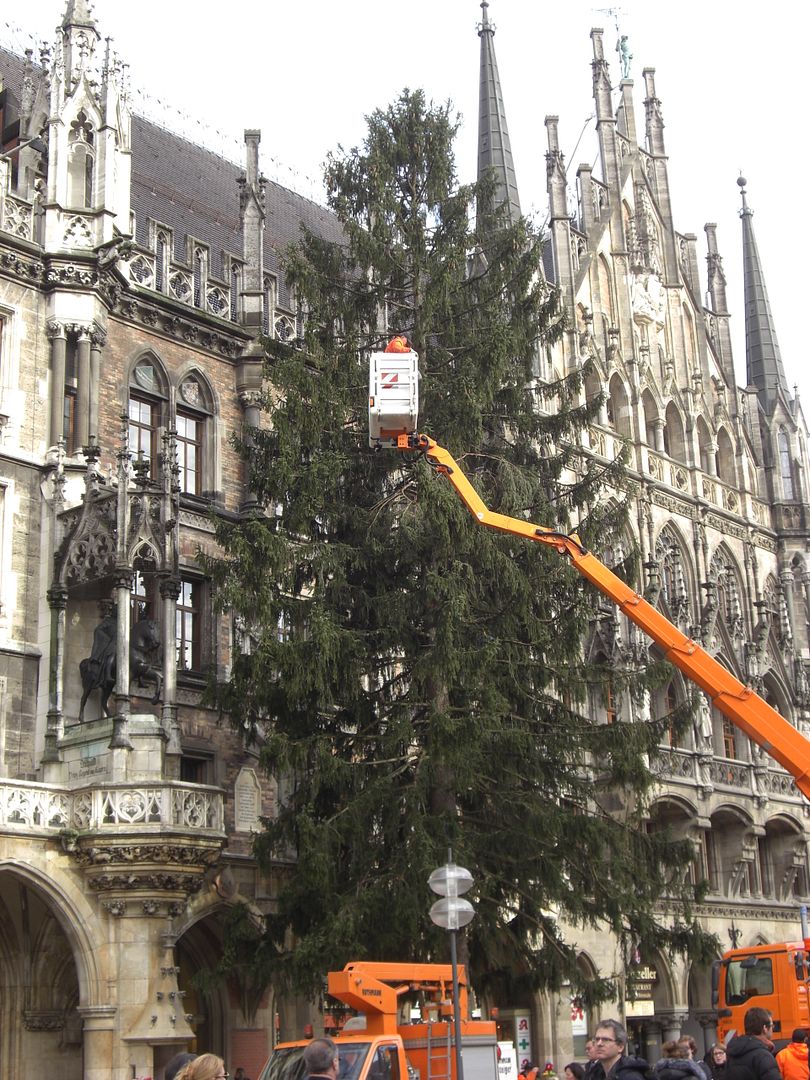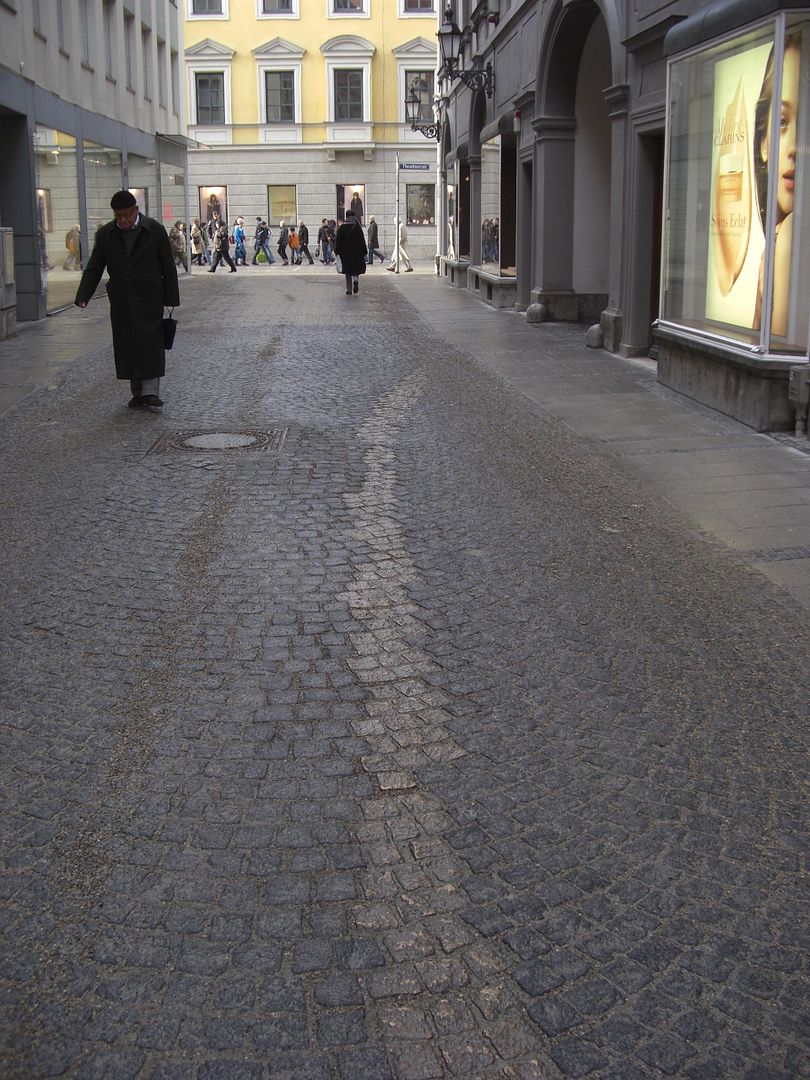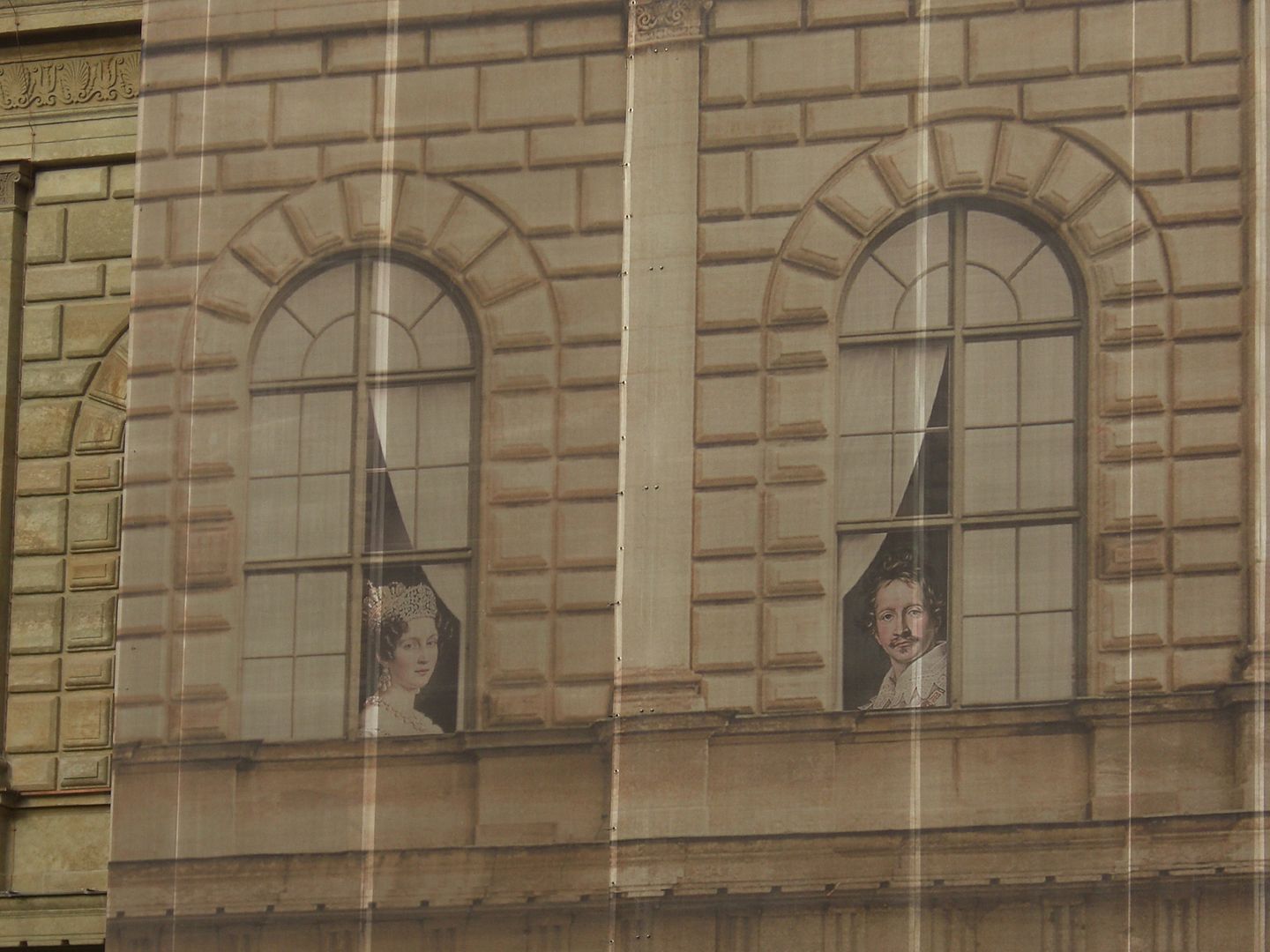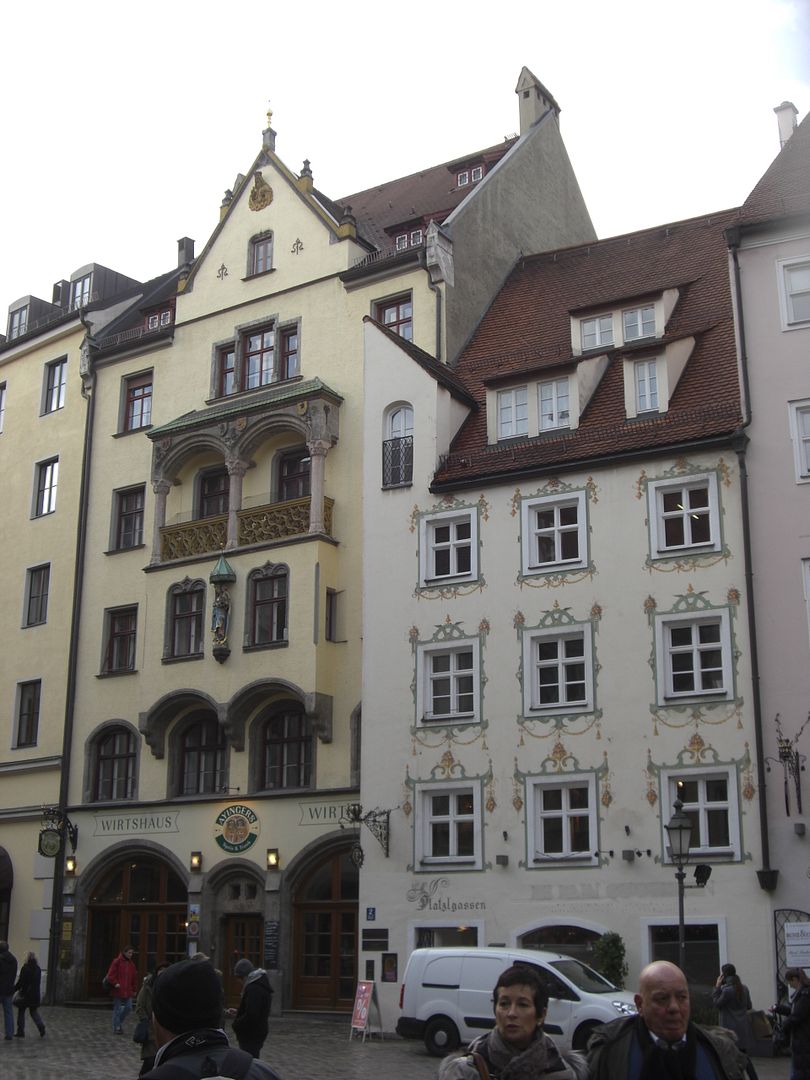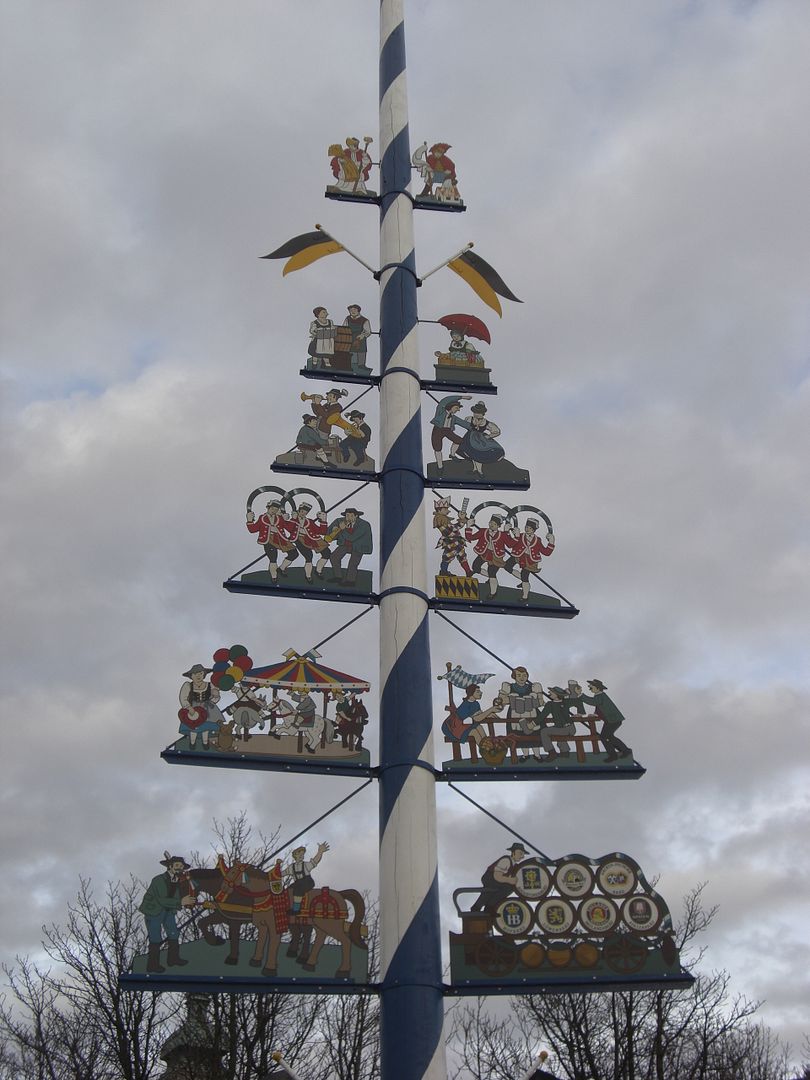 The Austrian Alps – not far from the border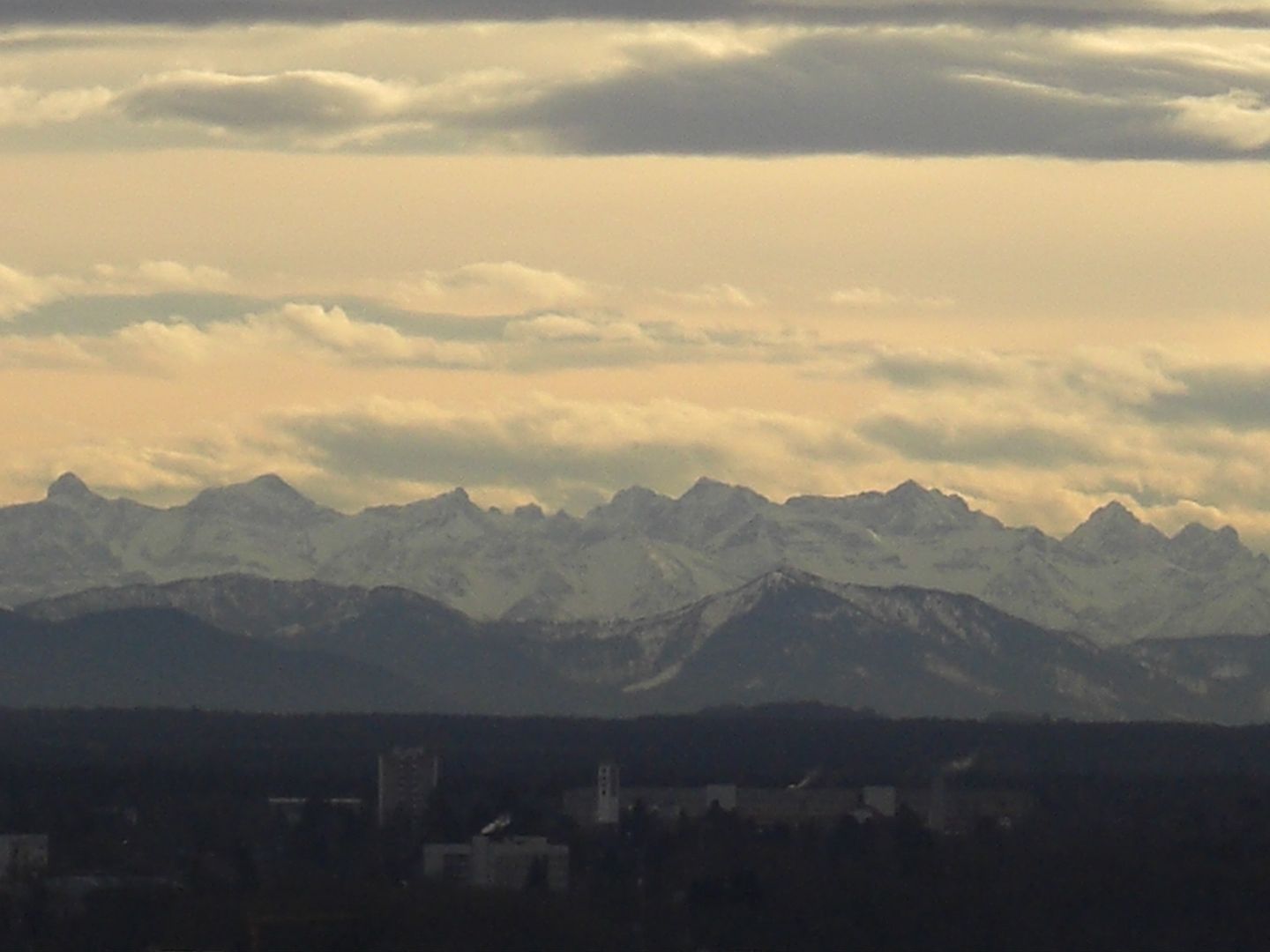 Some white beer and sausages
From Munich I caught a train to Leogang via Worgl. The first train was headed to Bozen in Italy.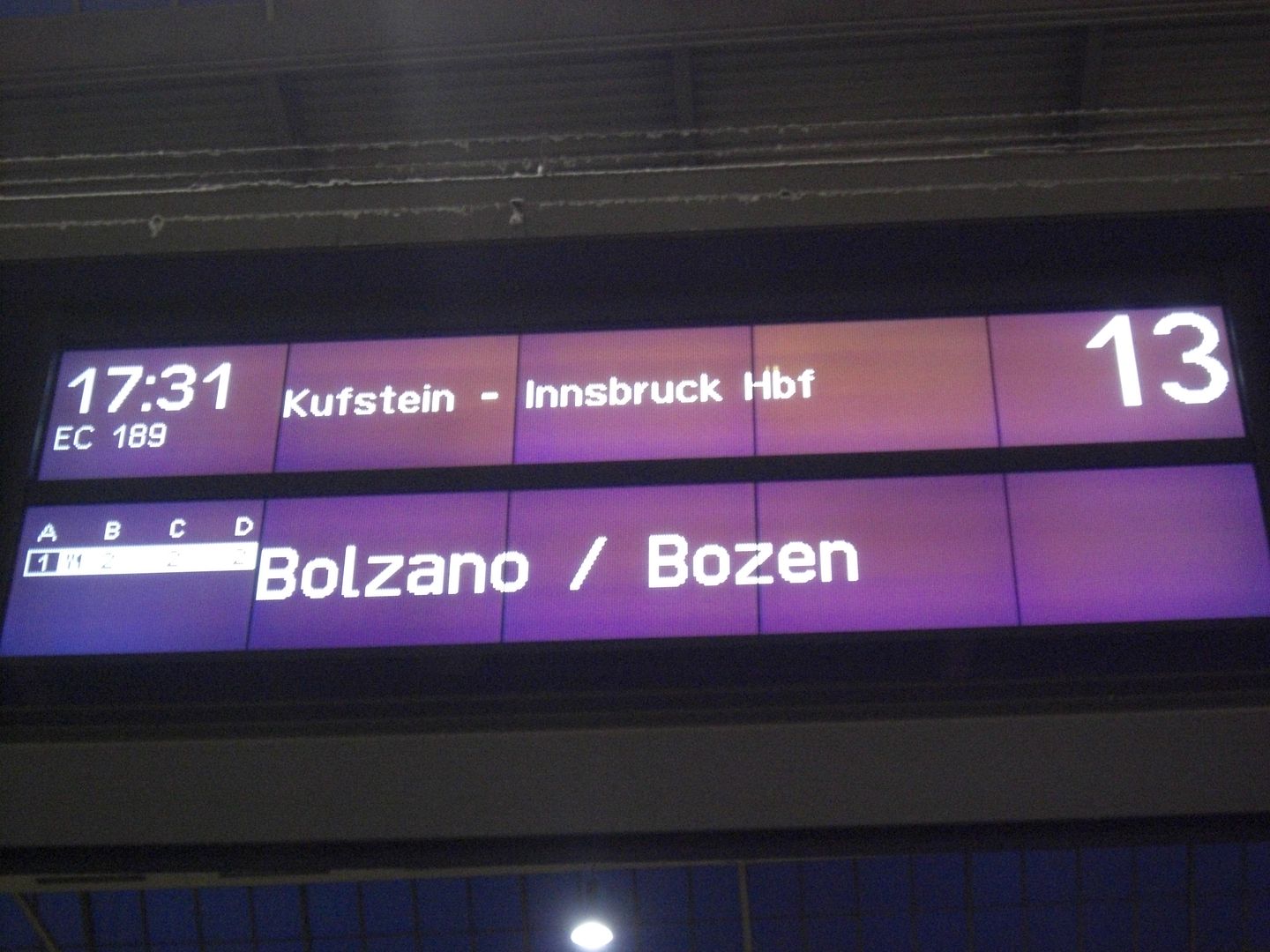 I managed to meet up cousin at the deserted Leogang station, and drive back to the house. The next day, ski time! Lovely weather, and a pretty good piste network. This was my first time skiing in Austria – I found the place a lot cheaper in general than France and Switzerland for food, drink and ski hire. Also, as the resort was a lot lower than most of the ones Ive used before, it was nice to be able to ski in the tree line, not something common across the border.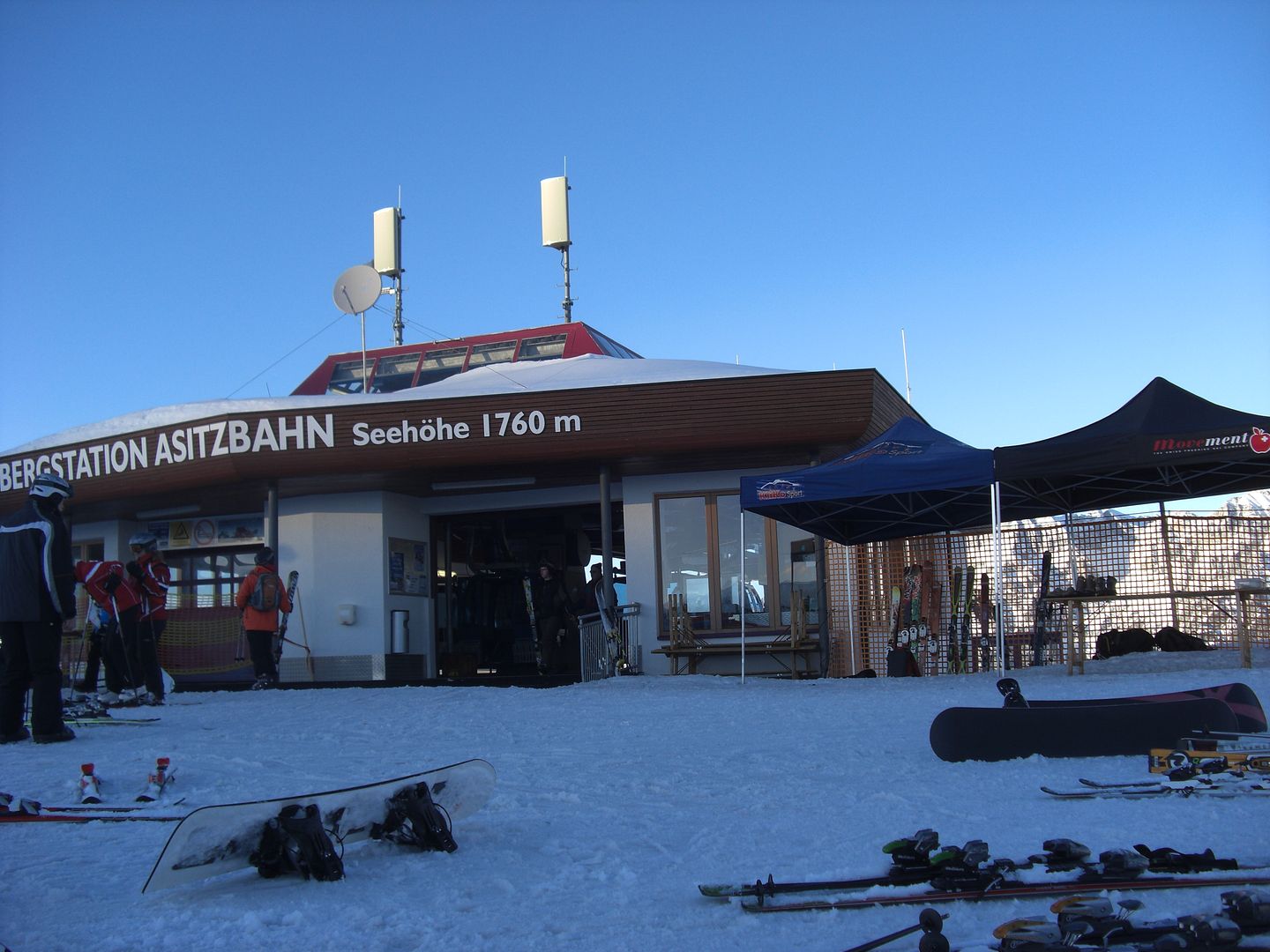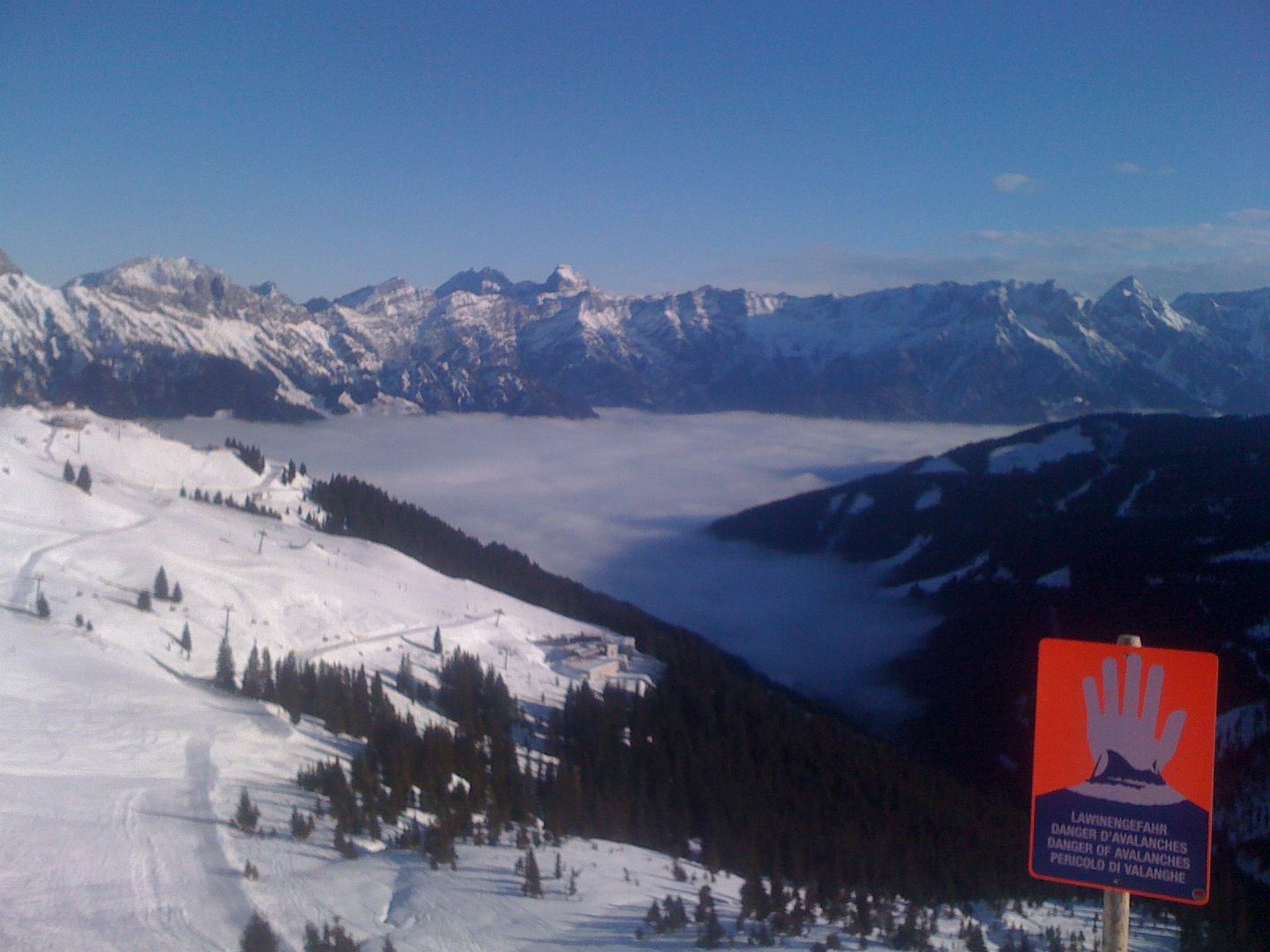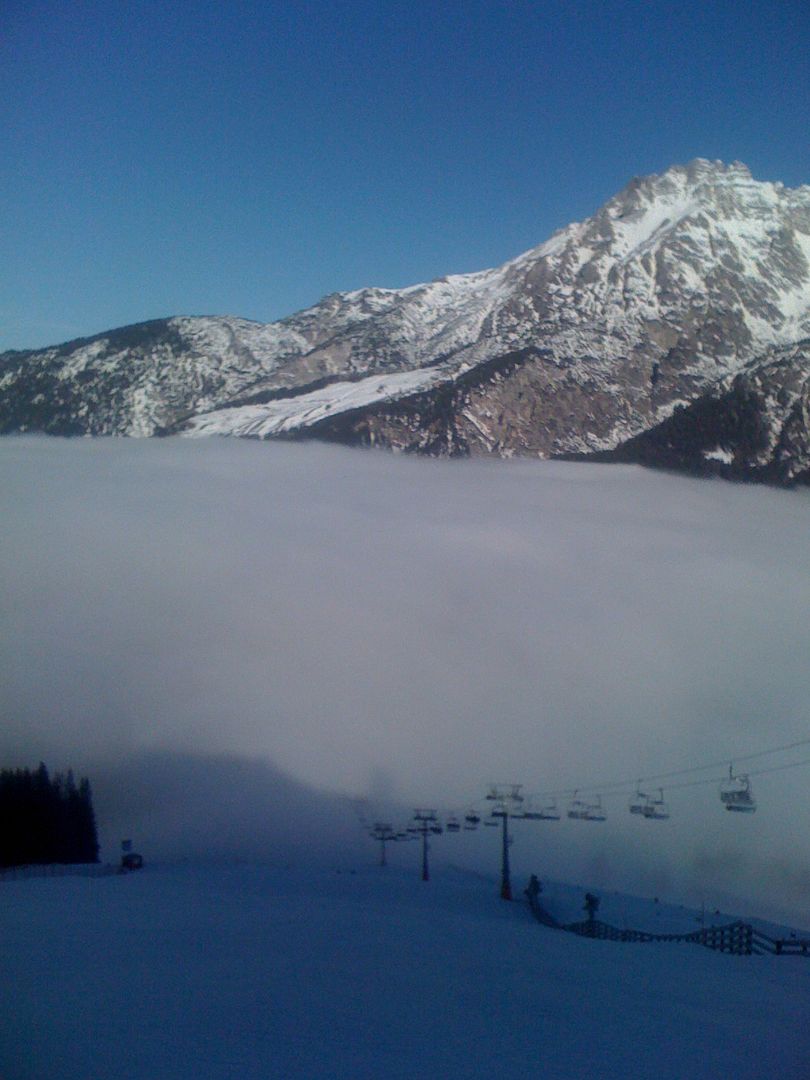 Off pisting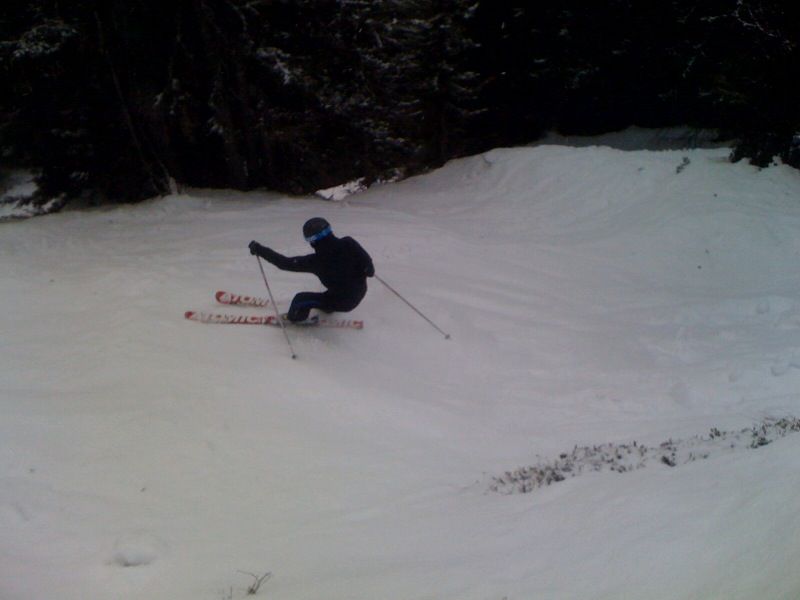 Some very tasty mountain nosh
Yours truly
Nothing beats some mountain sunbathing
A view from the chalet
Not the view you want to see when you open your curtains!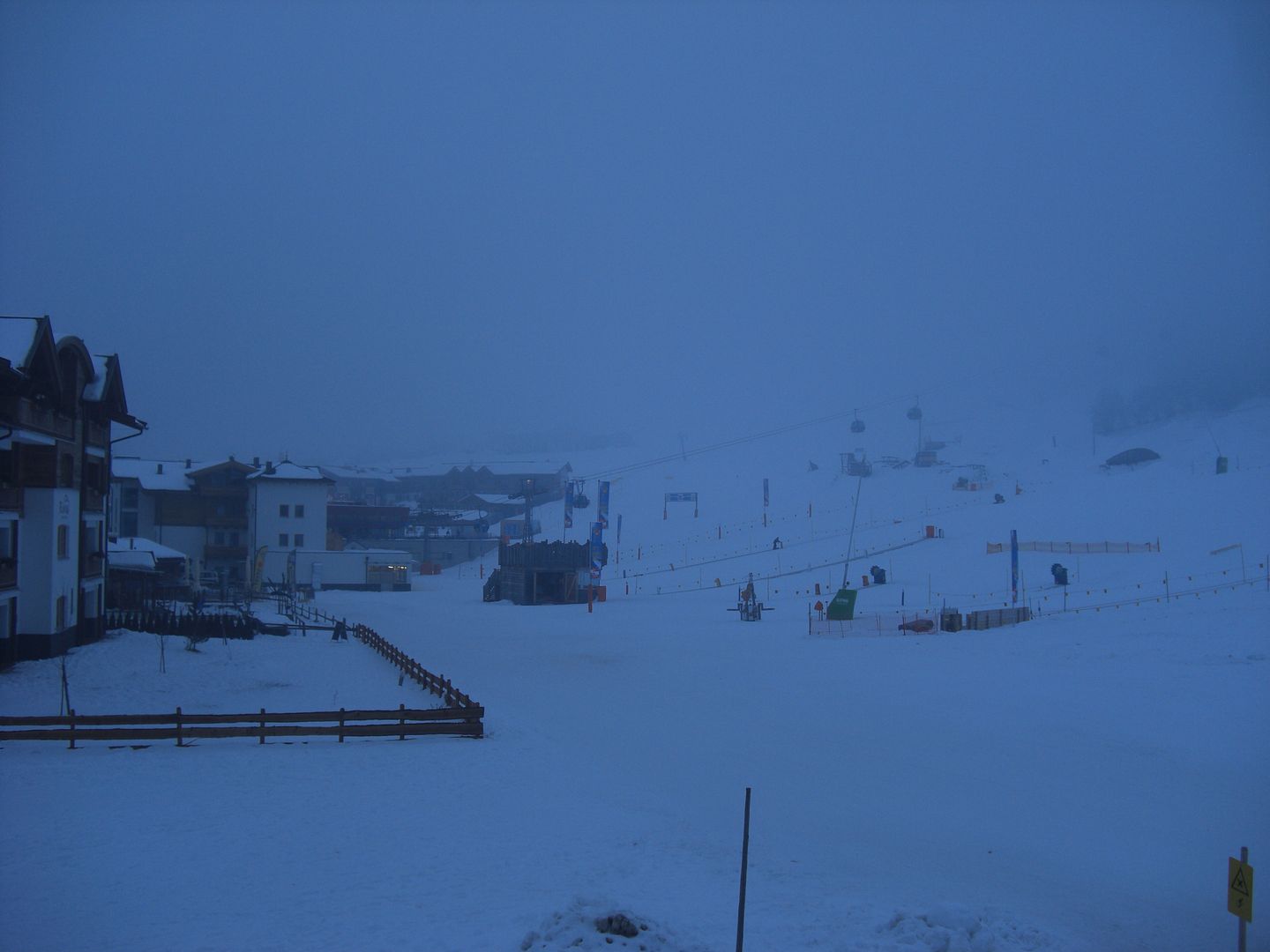 To break up the skiing, we decided to drive over to Salzburg to do some sightseeing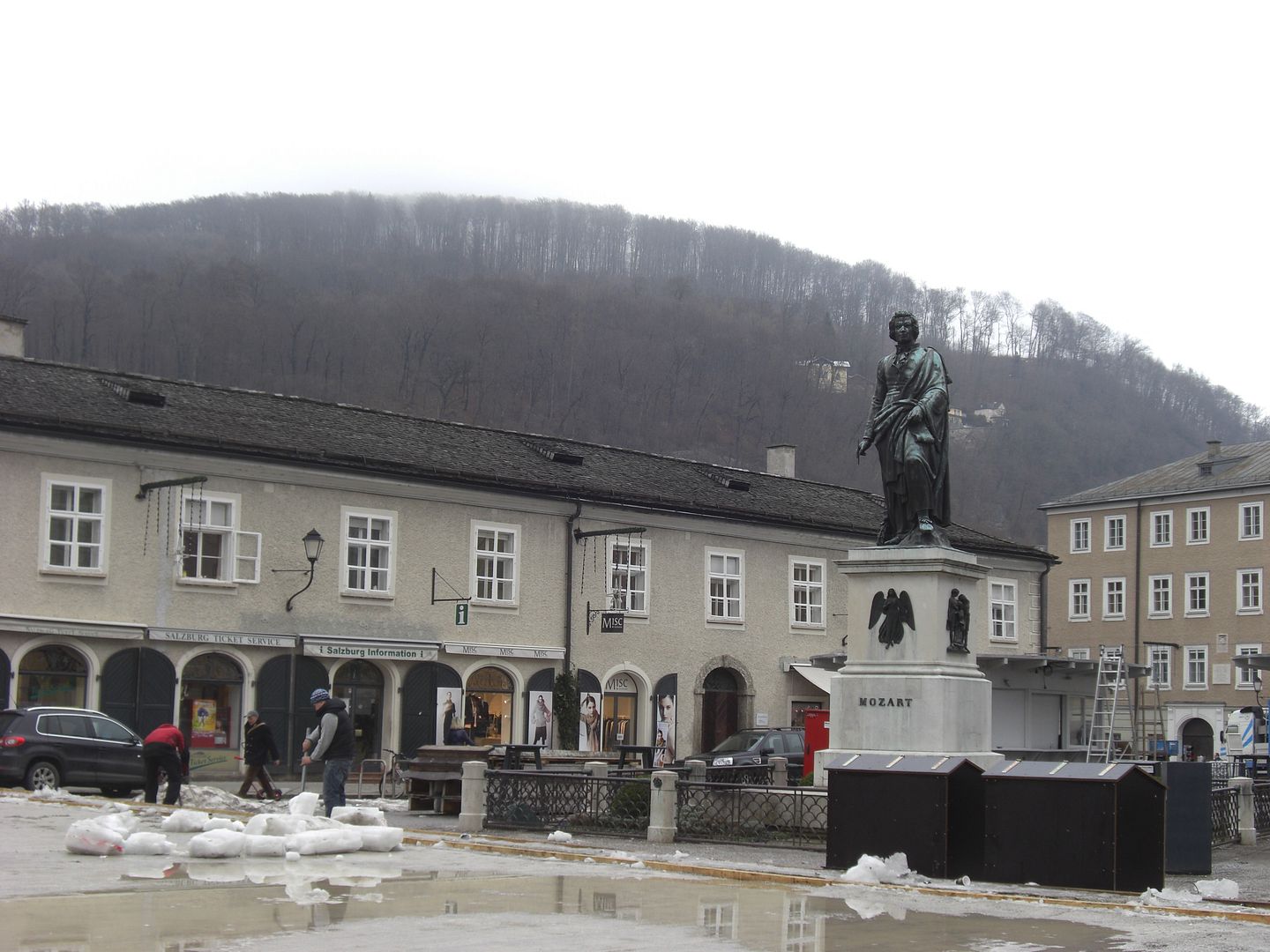 Mozart's birthplace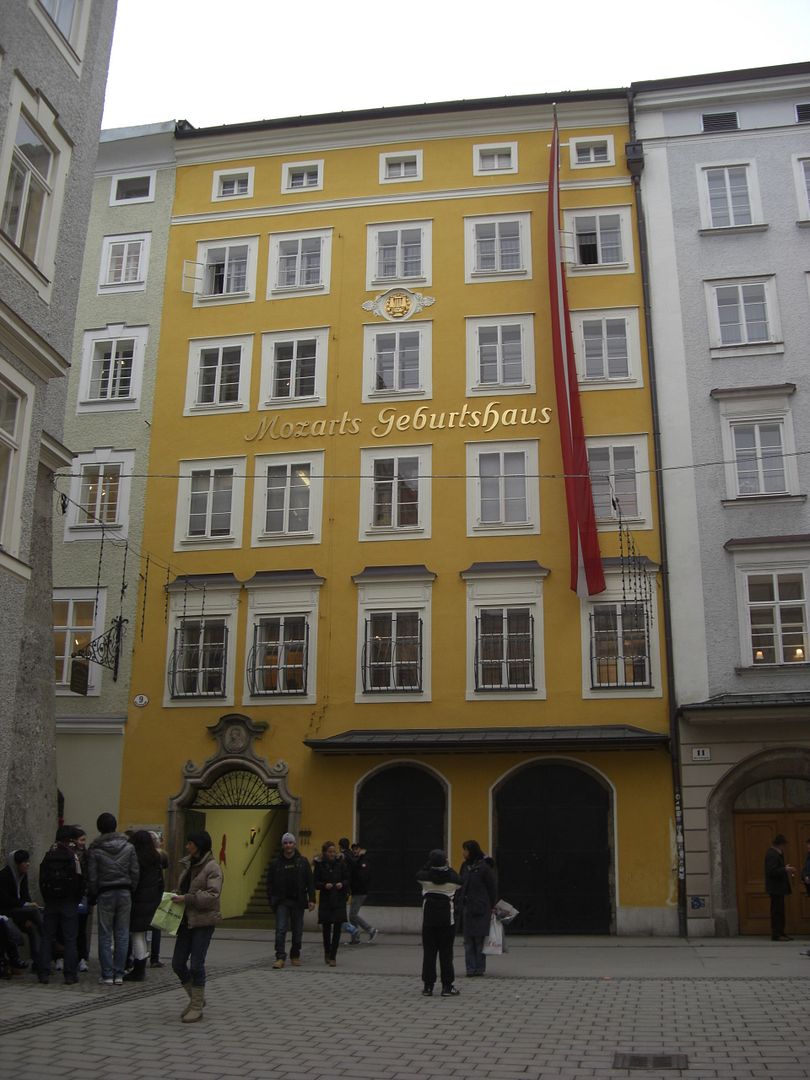 The chalet at night
Cozy Austrian interiors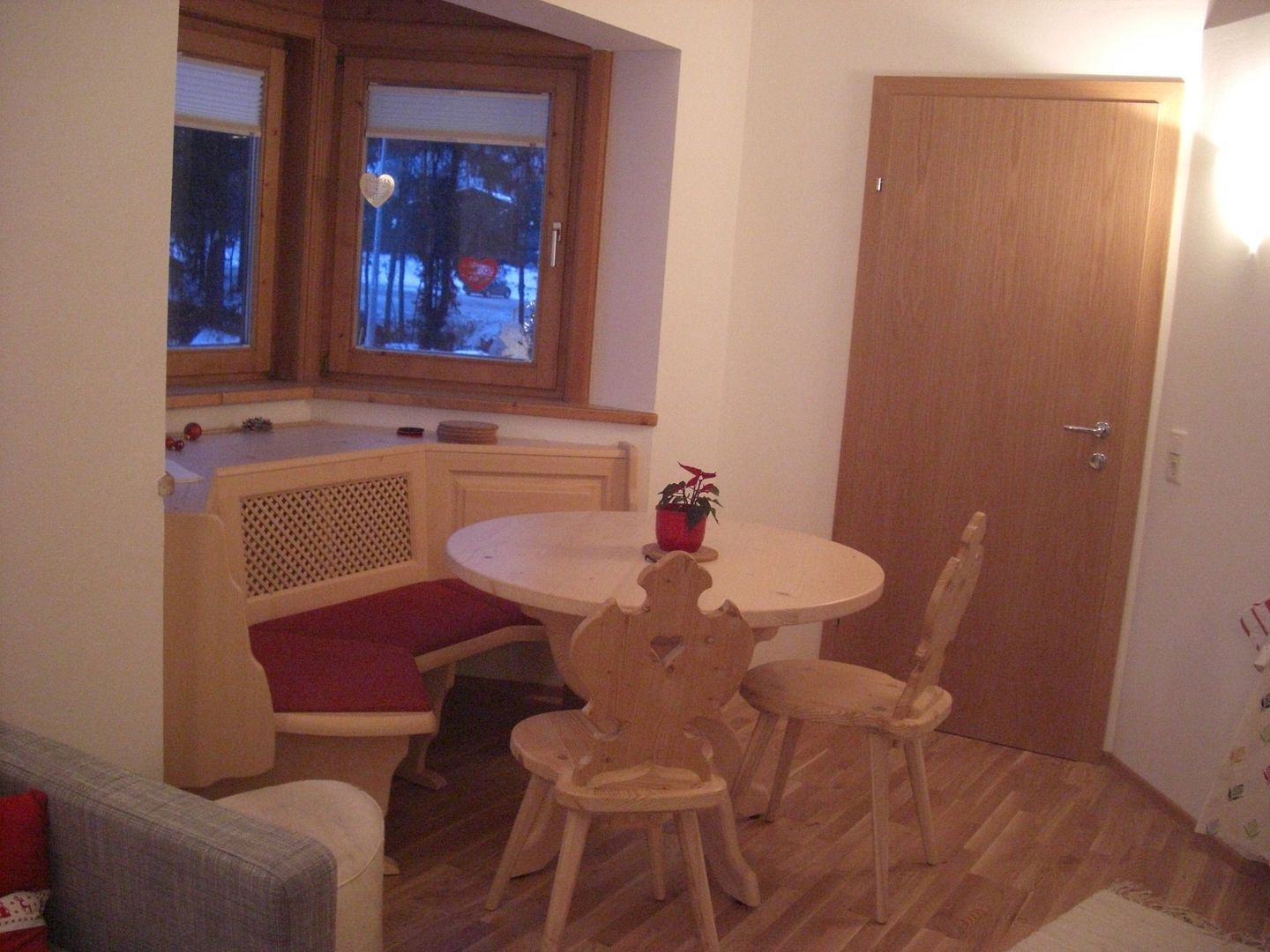 Leogang had some pretty good après-ski. Lots of nighttime jumping, igloo parties and mulled wine.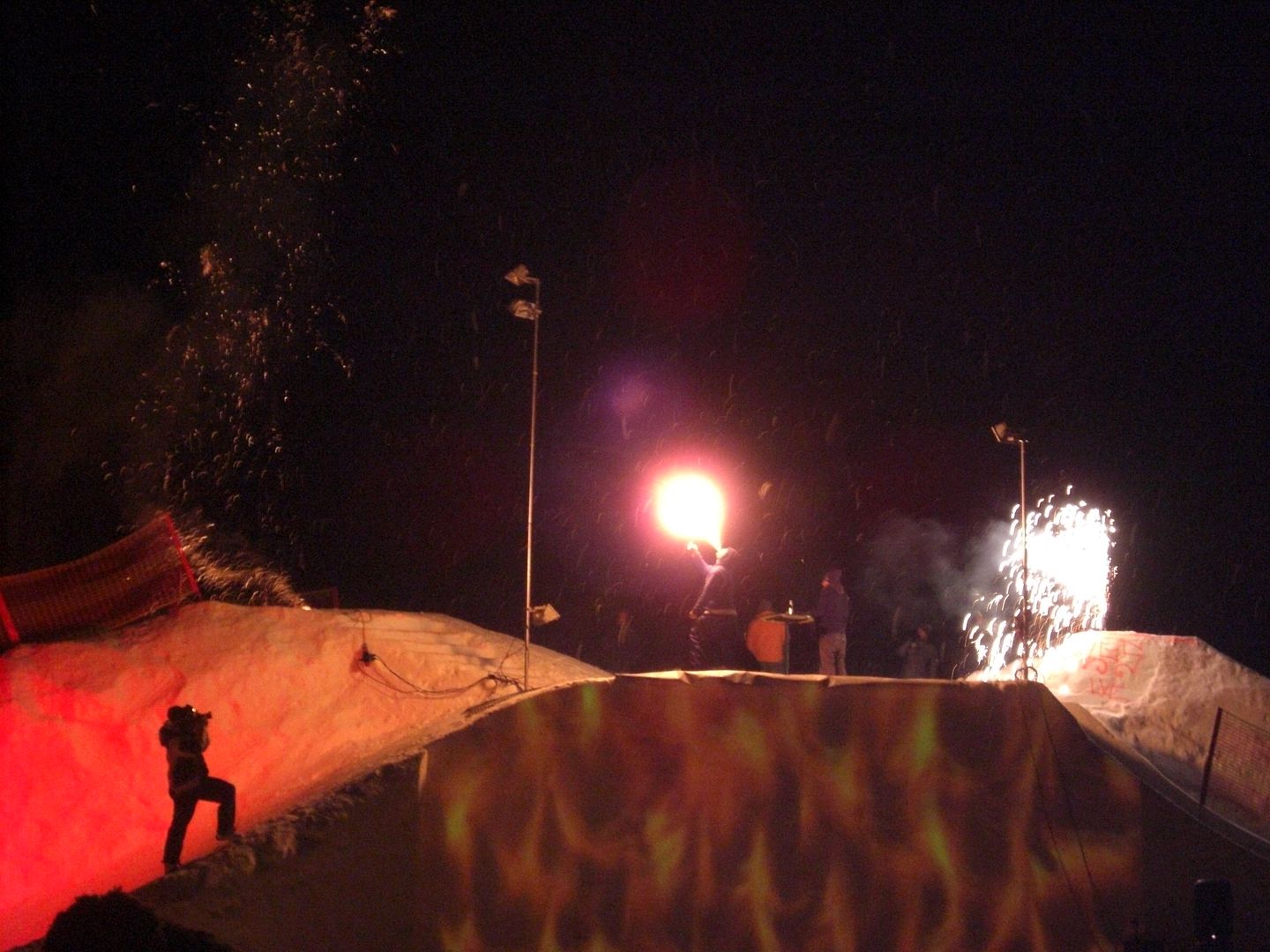 The quaint art of "hut jumping"
After a fun but cold week, it was time to head home. My cousin was flying back on the same flight. First, train to Innsburck, again via Worgl, then a taxi to INN.
There was no queue for the BA check in. unfortunately, there is no lounge in INN (or SZG) at all, so status passengers are given a Euro 10 voucher (LH only give Euro 5 apparently) which can be used at the airport café.
Despite the lovely weather, there were quite a few delays, including a 4 hour one for the OS flight to VIE. Luckily, BA was running roughly on time.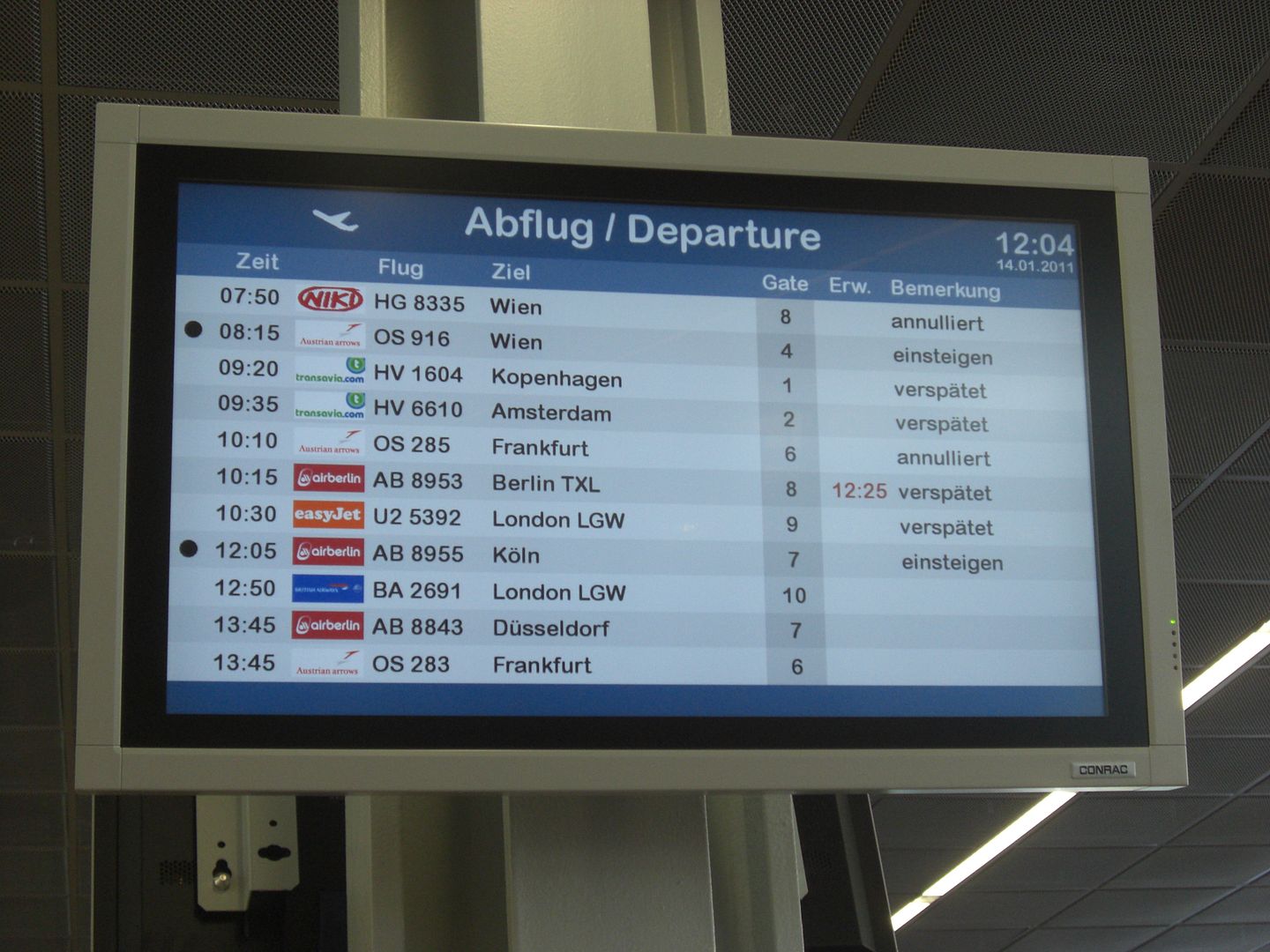 For a long time I've been wanting to fly out of INN. Various sources have cited it being one of the most dangerous airports in the world, due to it's location along a valley, surrounded by high mountains and funny air currents. The mountains, however, do make for some spectacular scenery.
The terminal was really busy – I was missing not having a lounge. Luckily, Euro 10 was enough to get me a beer, a fruit juice, a cake and a bar of chocolate, so I was happy enough. The non-Schengen part of the airport was quite small, and separated by a passport control booth.
January 2011
Innsbruck (INN) – London Gatwick (LGW)
British Airways BA 2691
Scheduled: 1250-1340 (1h50m)
Actual: 1315-1351 (1h36m)
Boeing 737-400 G-DOCF
Not too far behind schedule, we were allowed to walk across the tarmac to our waiting Jet.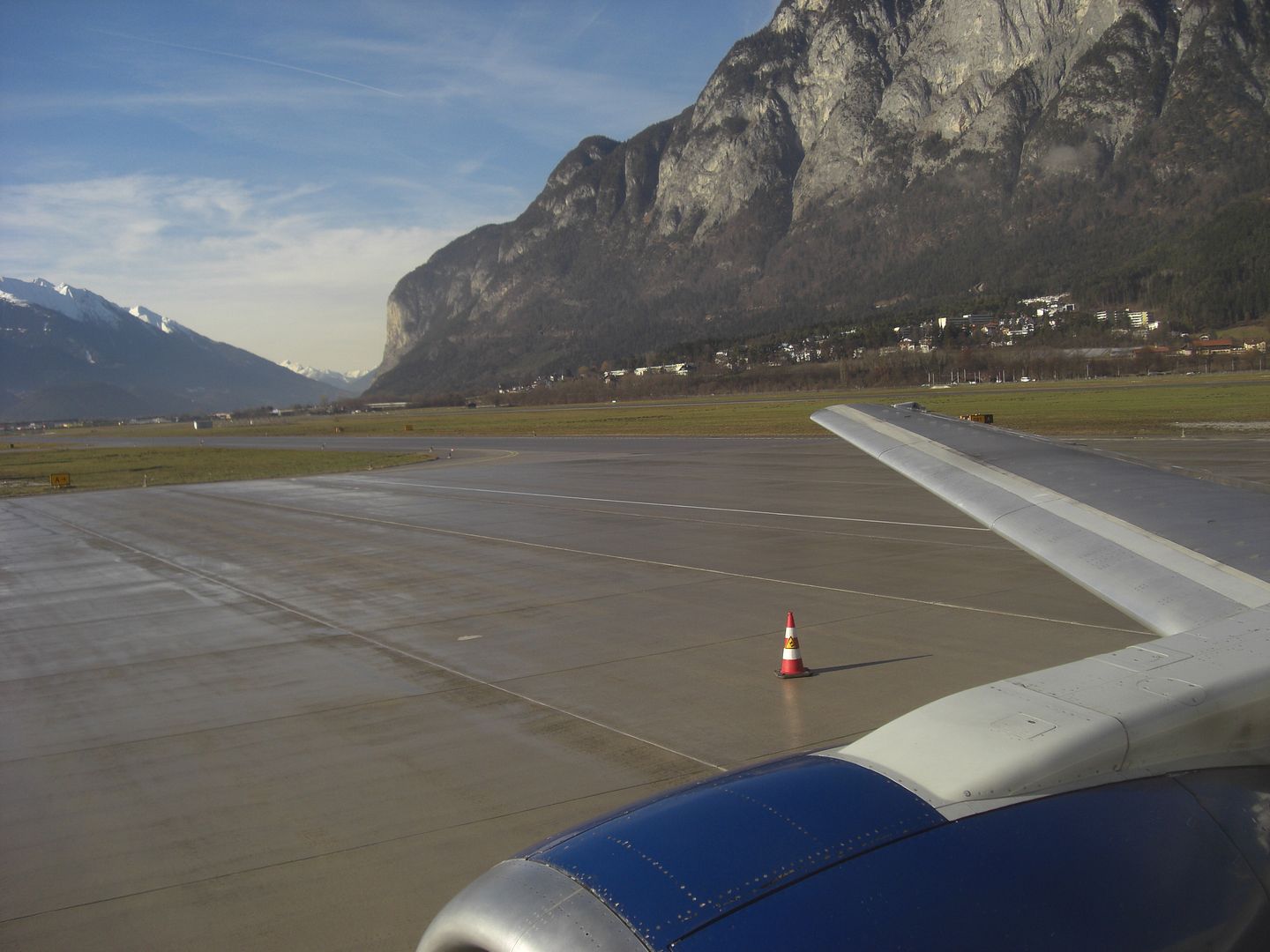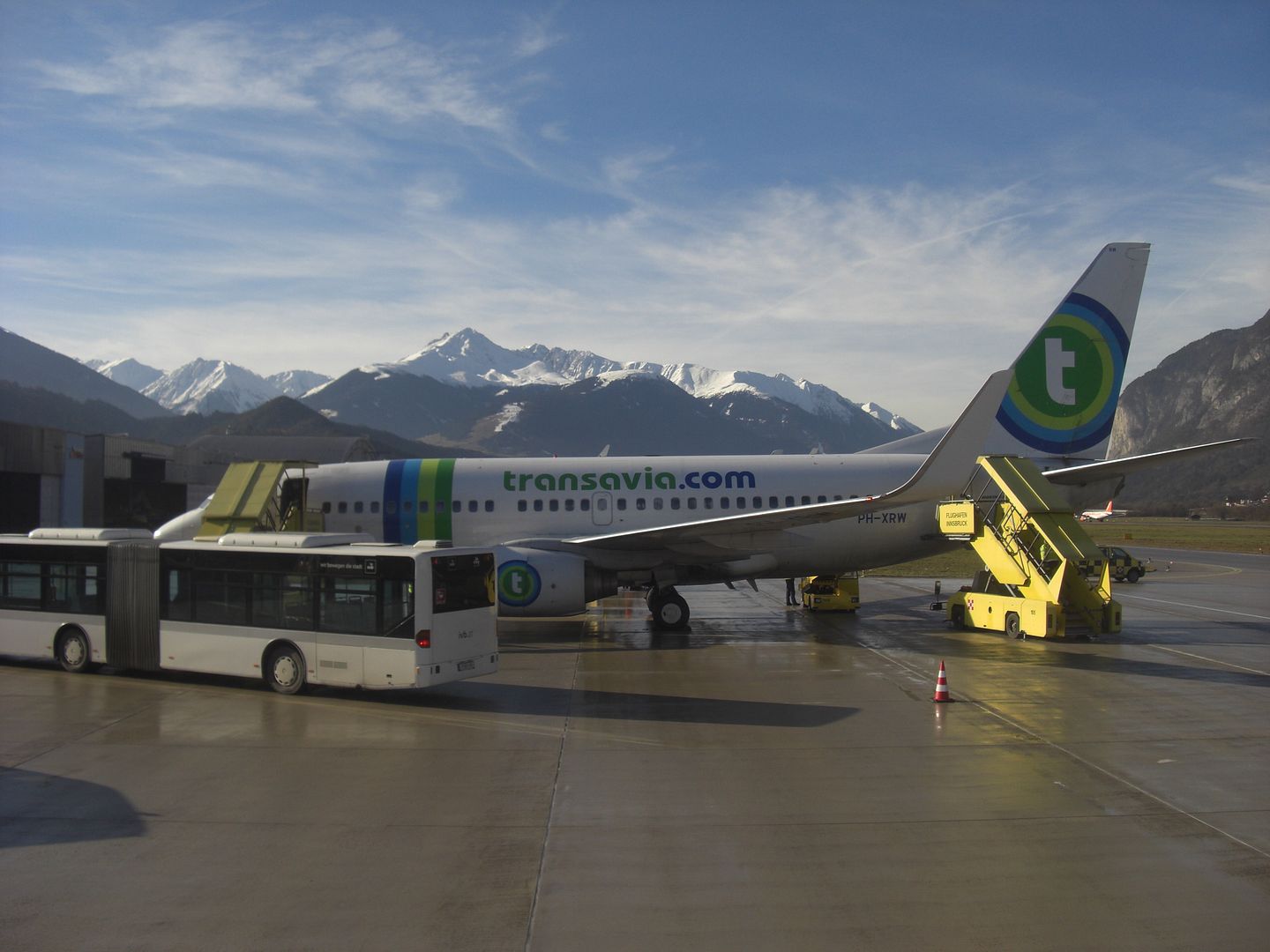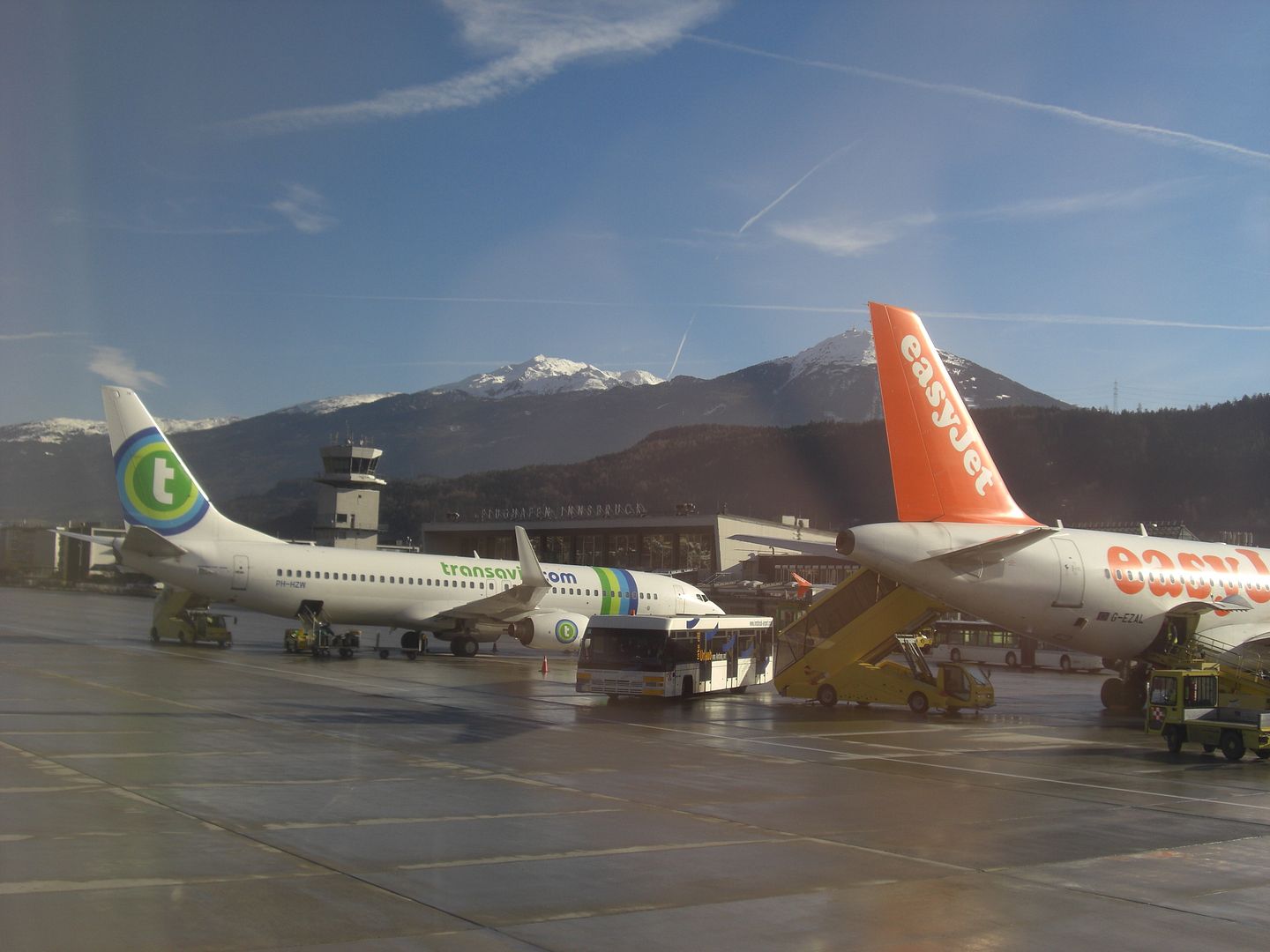 The terminal building
Club nearly empty, with just two passengers, and economy around 60%. My cousin and I had three seats to ourselves in the frist row of economy.
Waiting for an easyJet to Land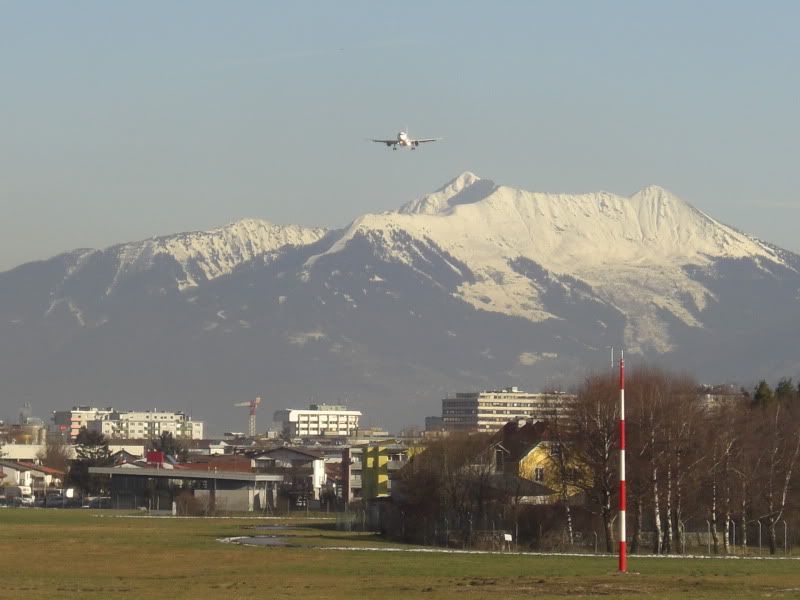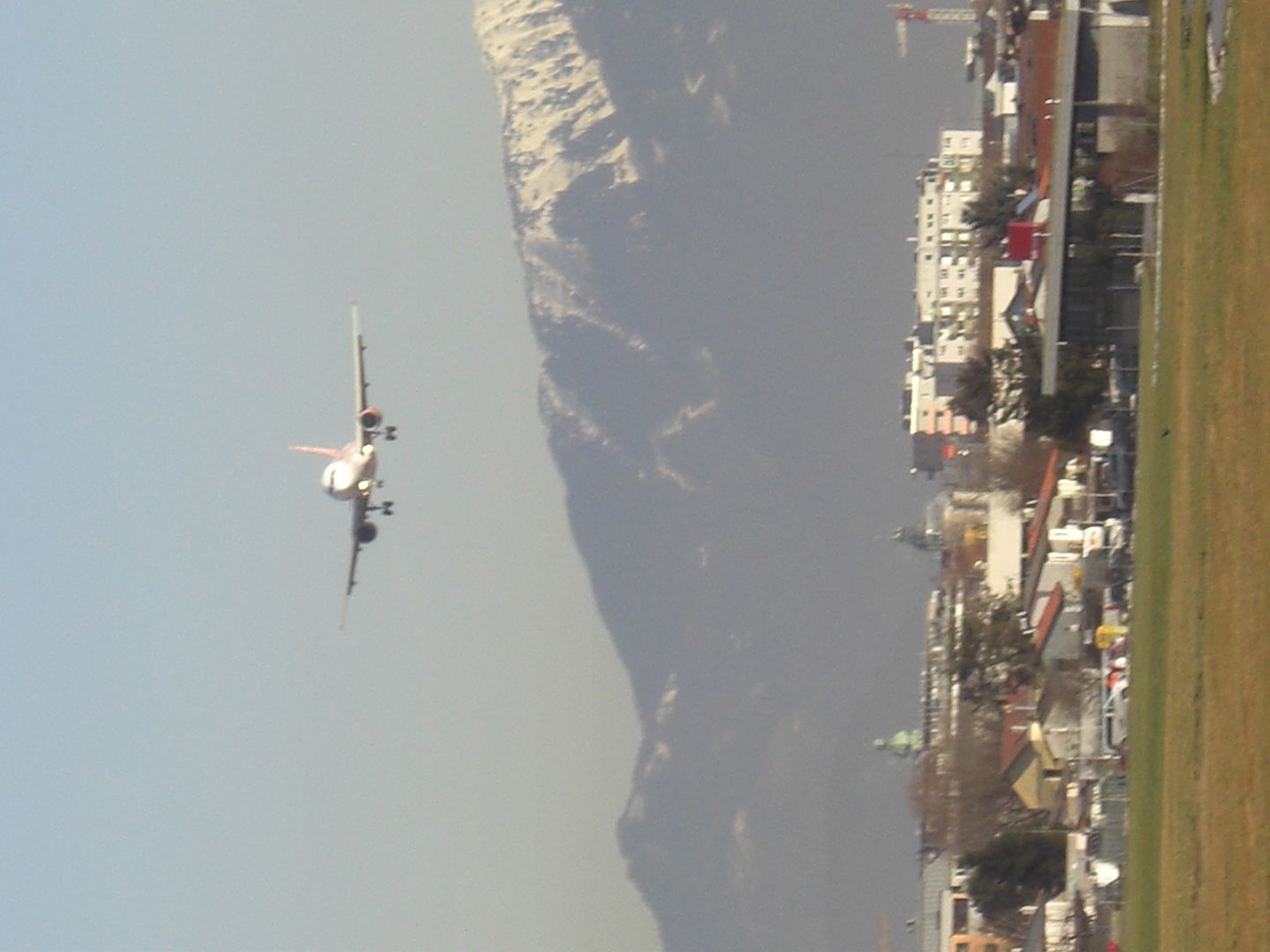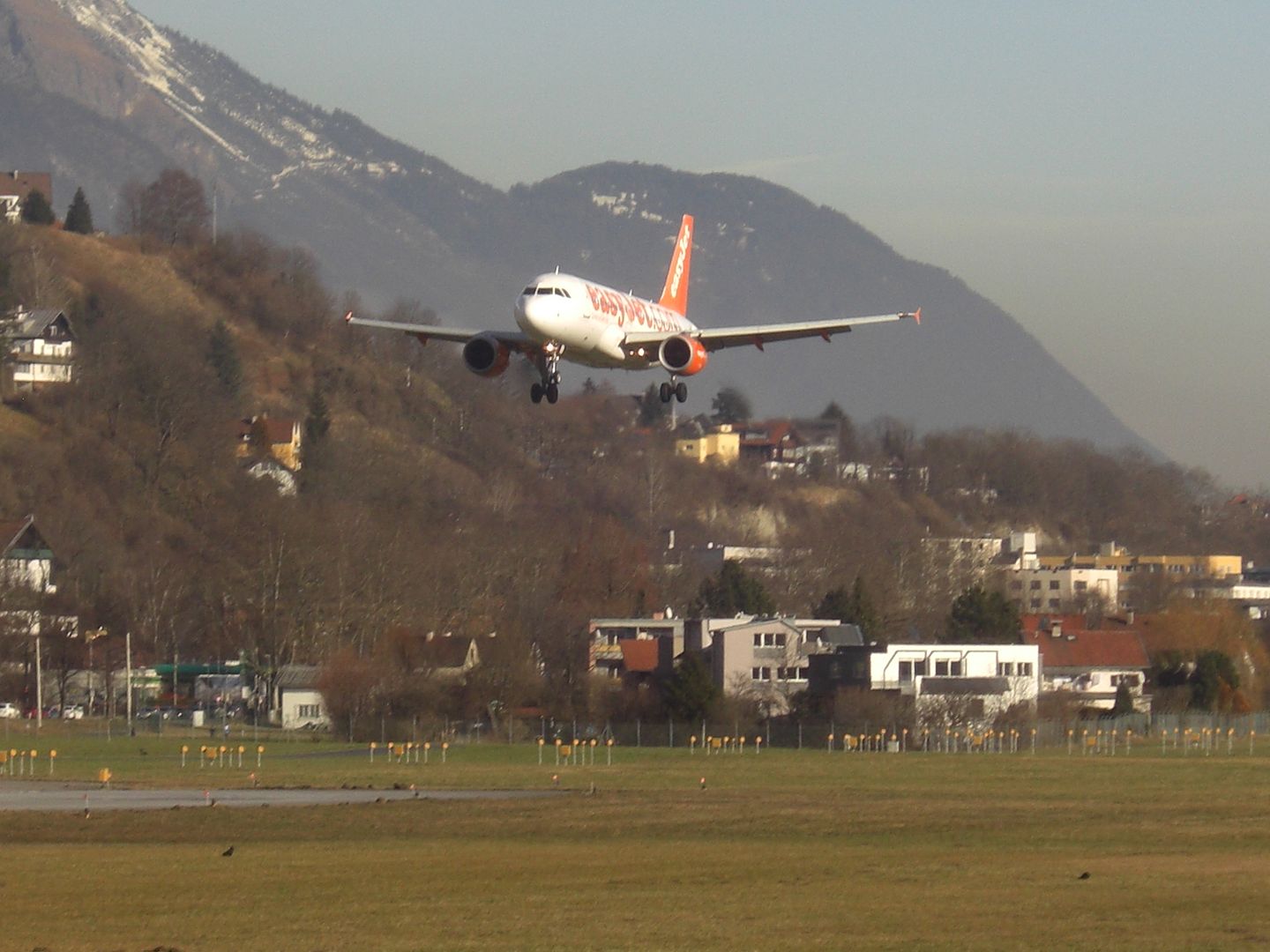 Then off we go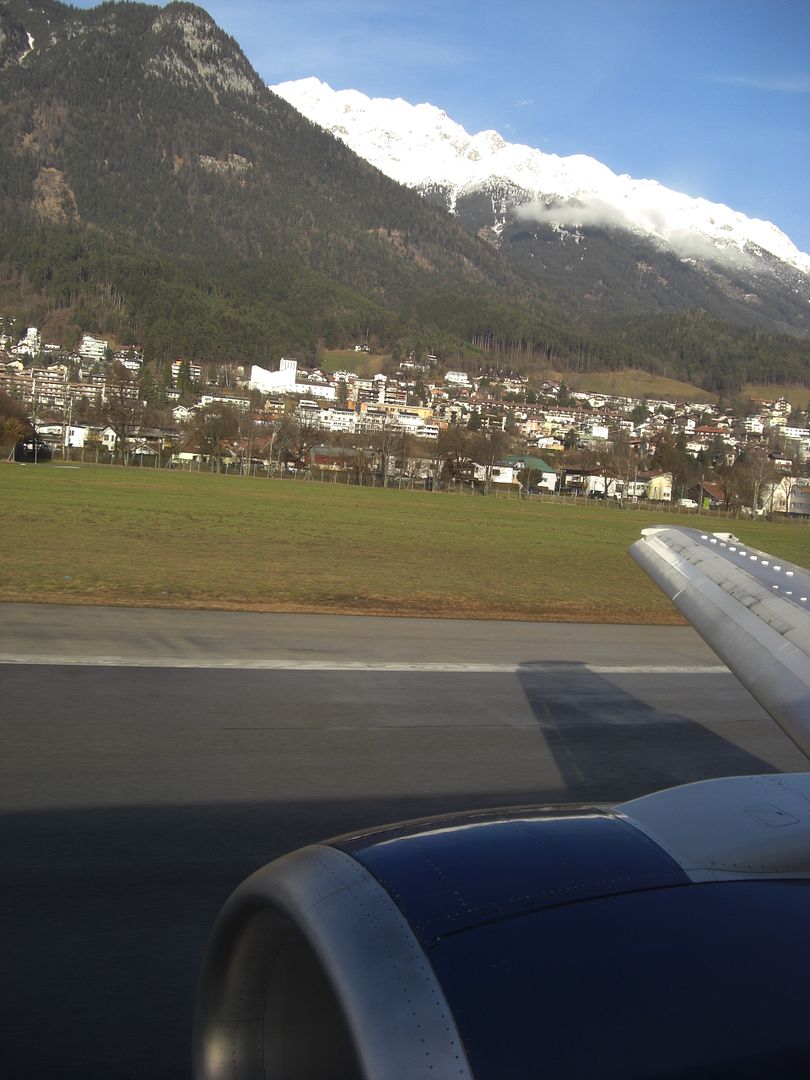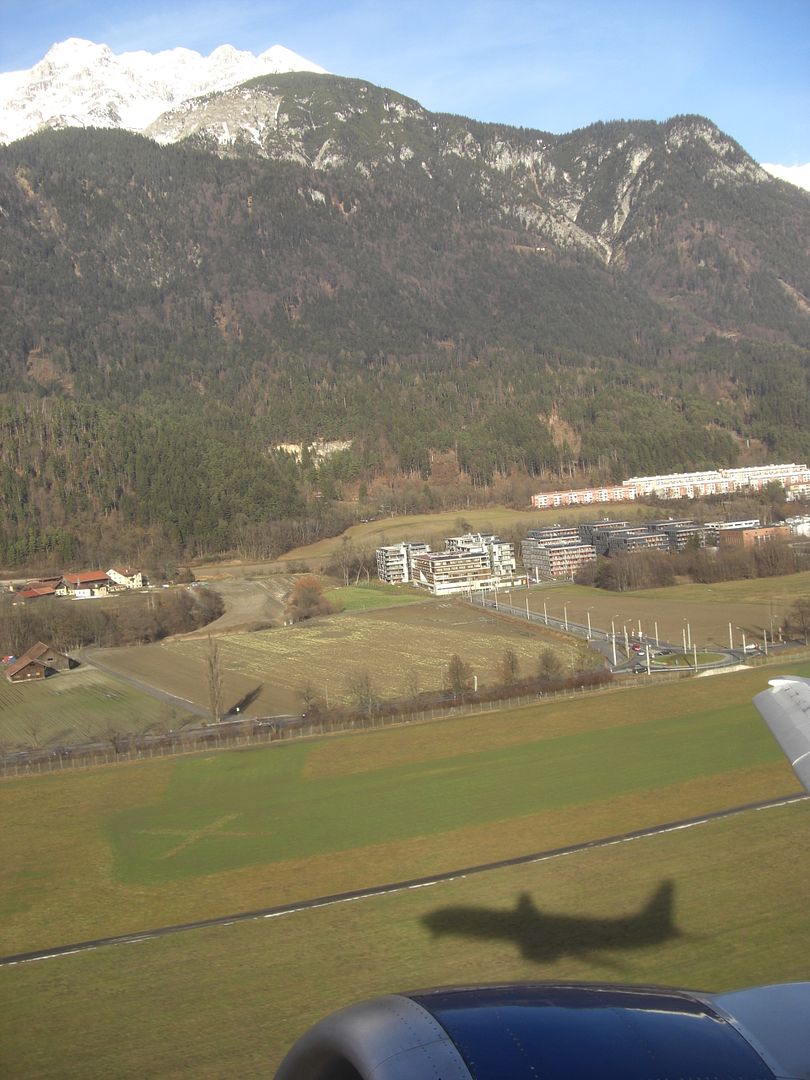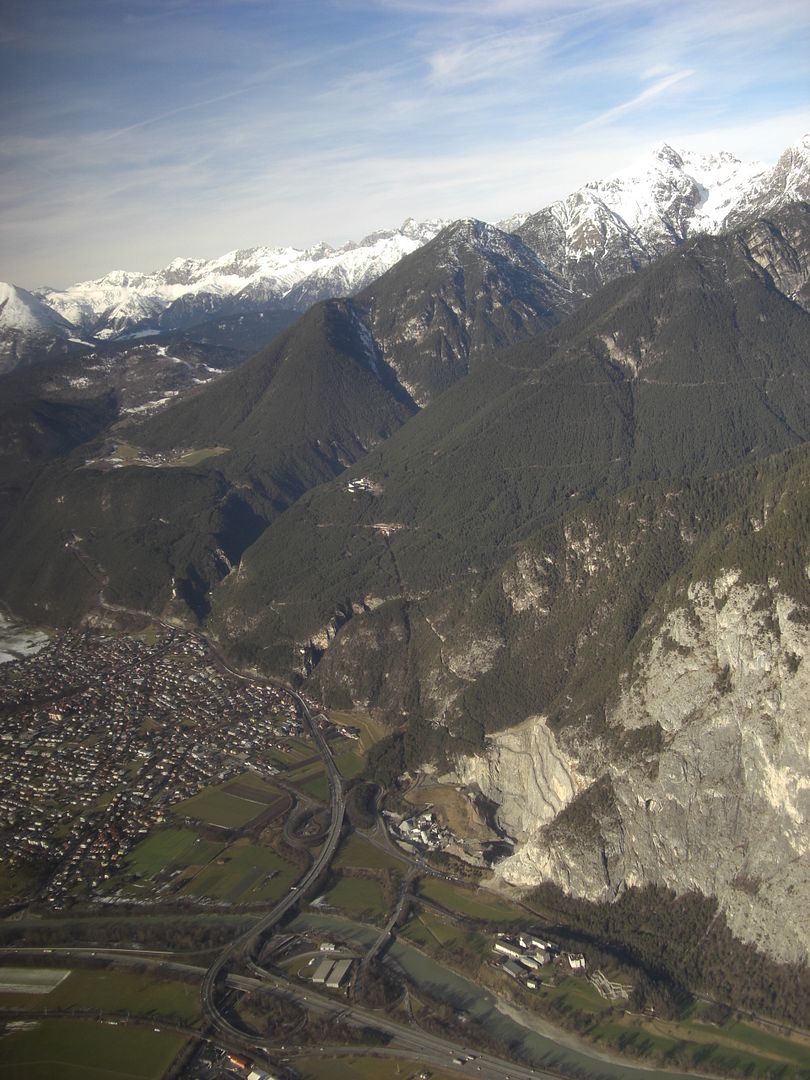 You can see the runway following the lie of the valley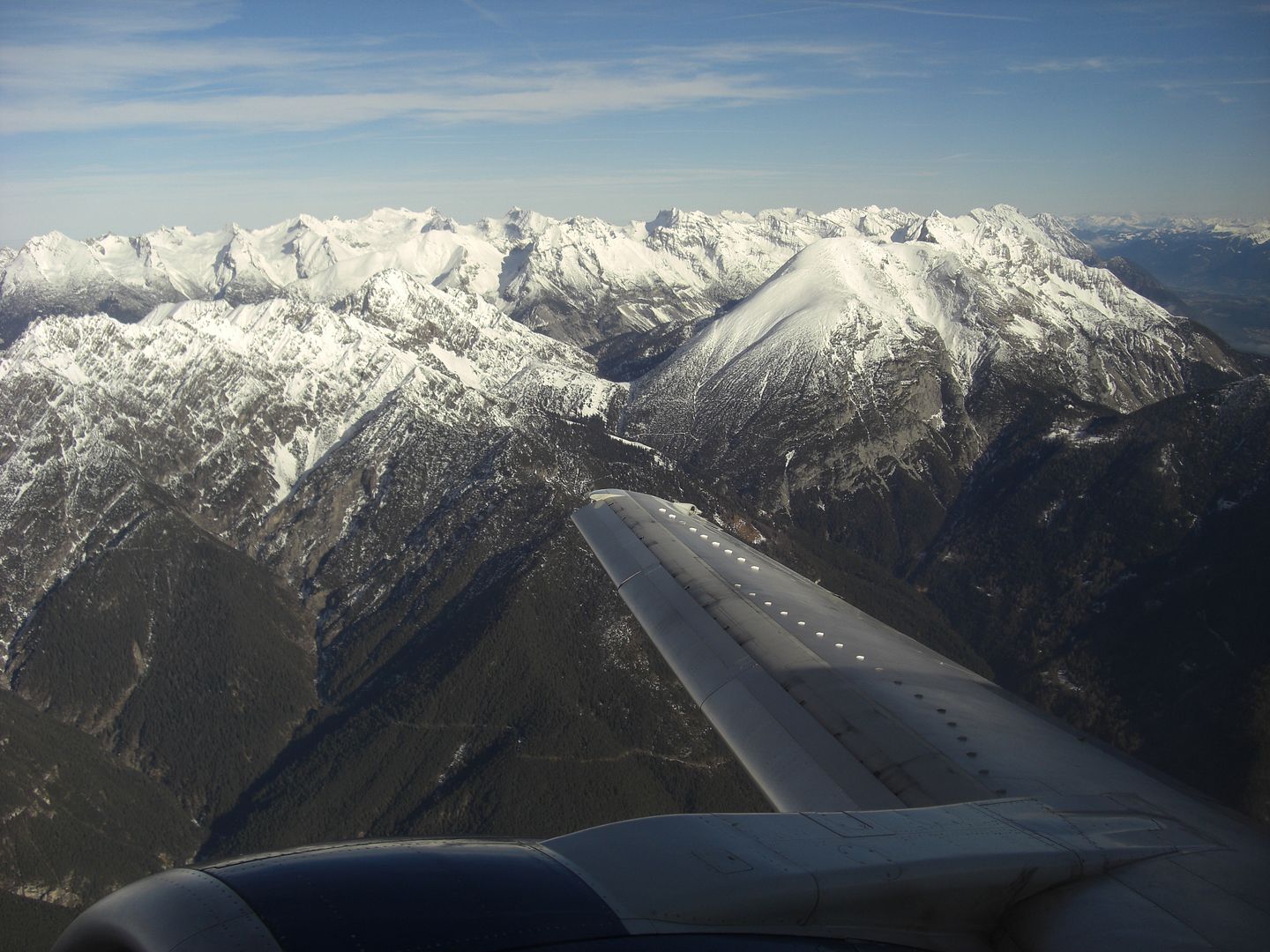 A sunny ski bowl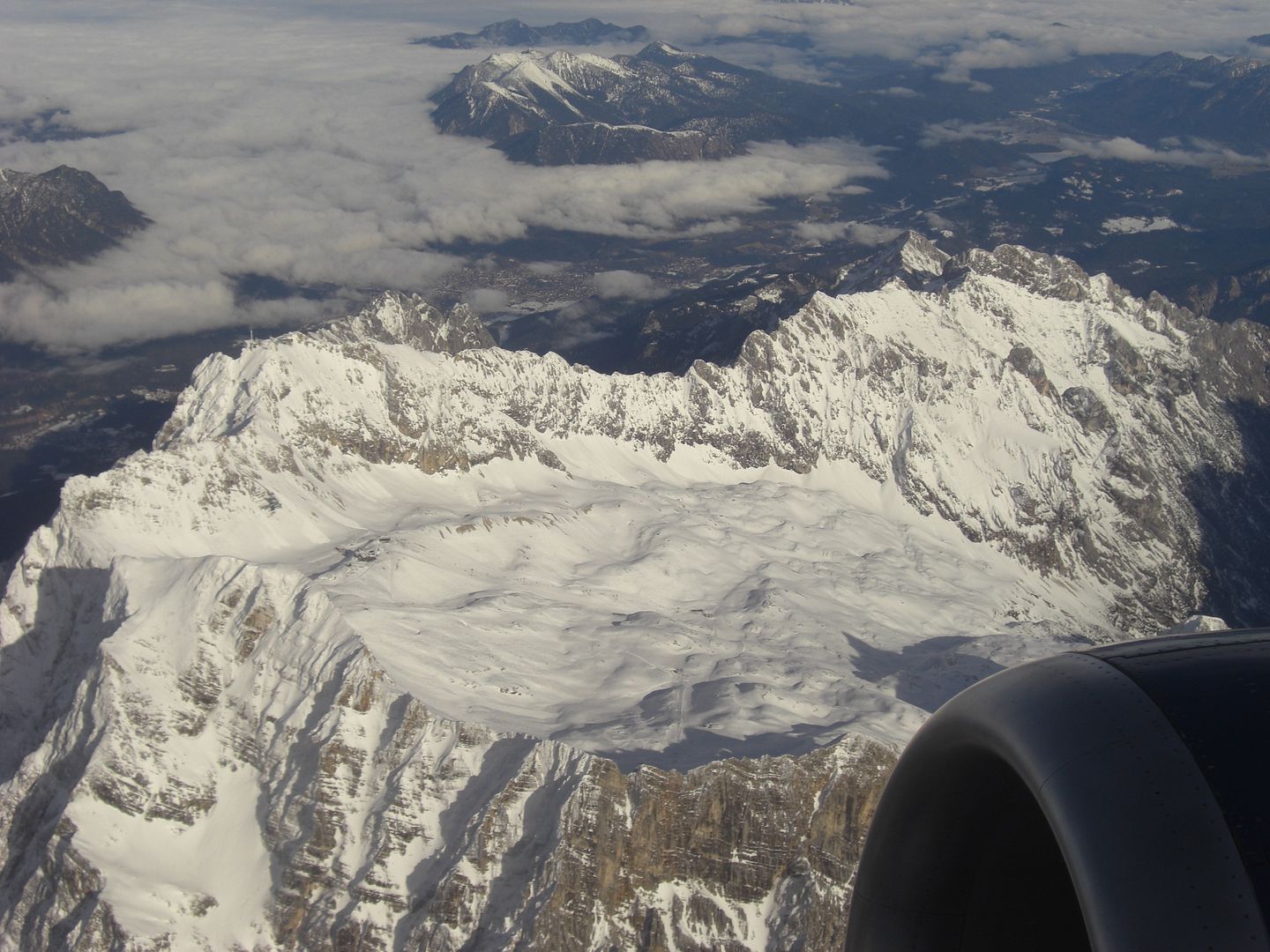 The views were really fantastic – lucky it was so clear. Fifteen minutes after takeoff, the trolley was rolled to the front – more G&Ts!
I didn't take any more photos before we landed into a cold and grey Gatwick.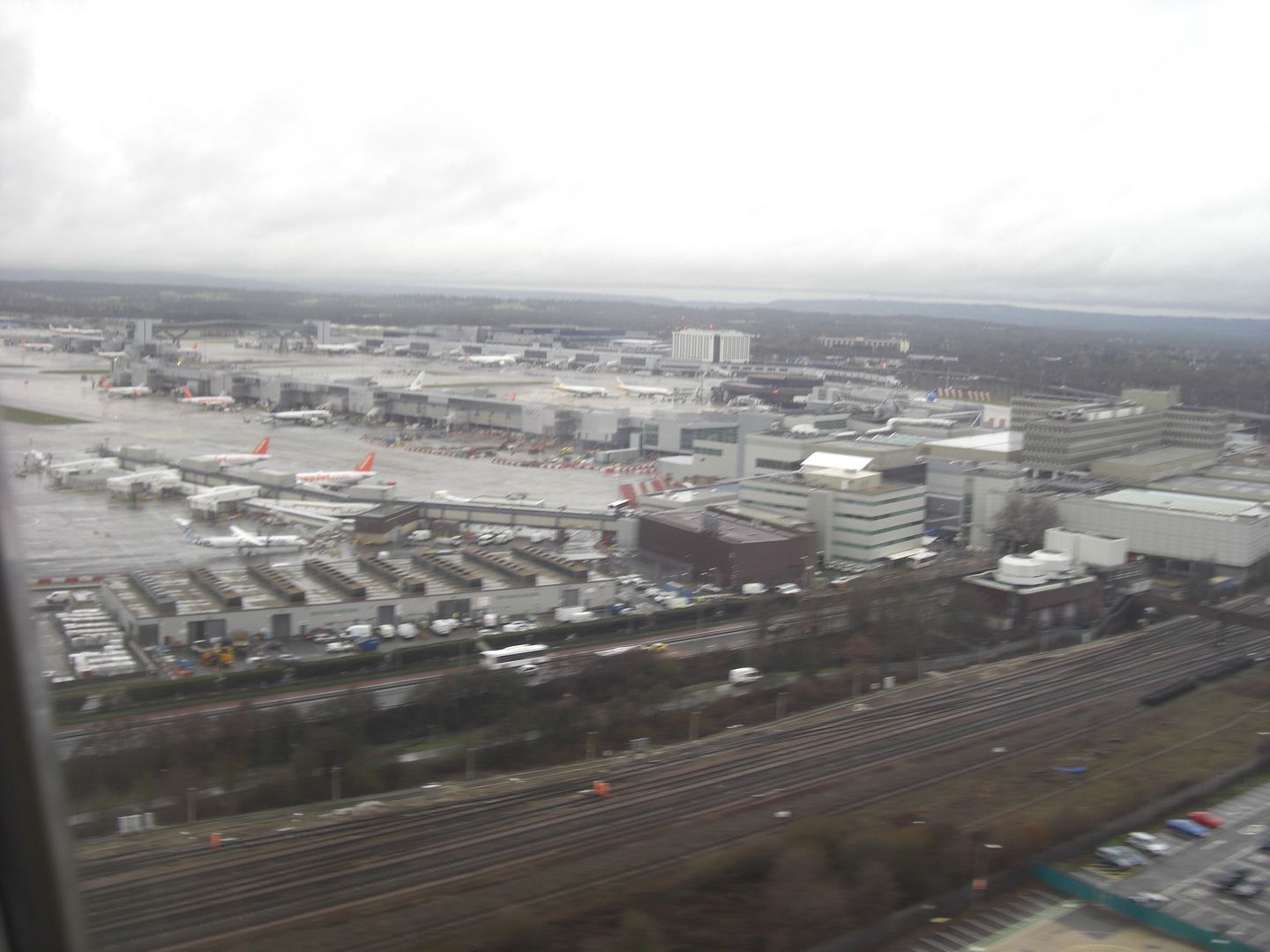 We parked on the new North terminal pier, and walked back over the bridge.
Our BA behind the U2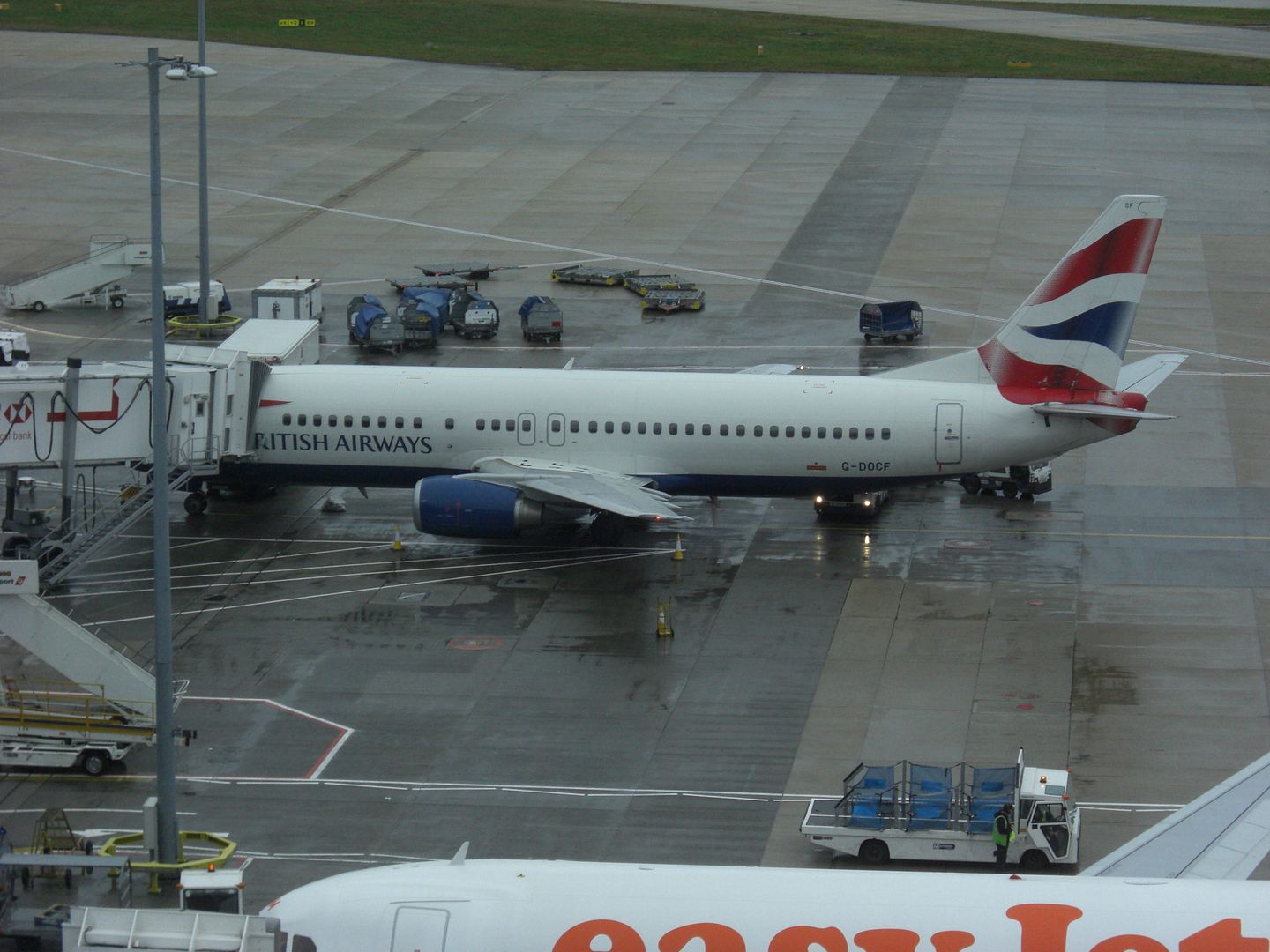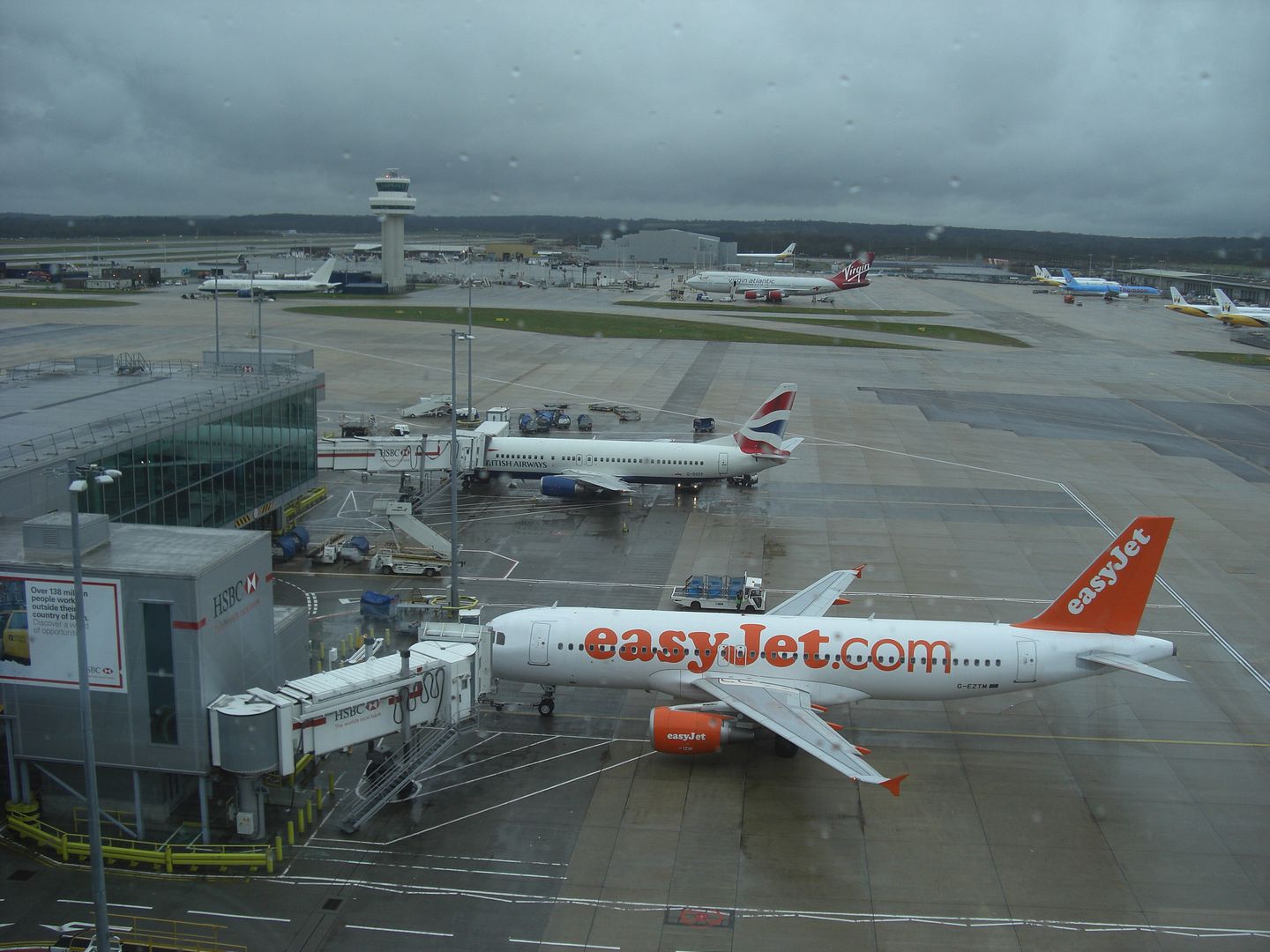 After a long walk to baggage reclaim, I had my bag, and was on a train home, after saying goodbye to my cousin.
Overall, it was a pretty good holiday. No complaints about BA at all. Flights largely ontime, and a decent onboard product. The lack of lounge in INN is a bit annoying, but I think there is a lounge in the planning. Leogang was very nice, great place to ski – highly recommended!
My next flight is at the beginning of December, ironically with the first flight routing LHR-MUC! I'm off to Moldova for a few days with Lufthansa for a bargain fare of £106 return.
All comments and questions welcome!
Some of my other TRs:
I can't get no Jetisfaction: LH LGW-FRA inaugural
Colombia Part 4: Colombia to London via FRA/MUC/HEL on LH & BA
Colombia Part 3: Colombia with Avianca (AV). SMR-BOG-MDE-BOG
Colombia Part 2: Colombia with Avianca (AV). BOG-MDE-CTG
Colombia Part 1: London to Colombia via ARN/MUC/FRA on BA & LH
USA and Mexico Part 4, British Airways Mexico City – London, World Traveller Plus
USA and Mexico Part 3: Around Mexico with Aereo Calafia Cessna 208B & Viva Aerobus B733
USA and Mexico Part 2: Sightseeing tour of San Diego Airport, and American Airlines San Diego - LA – Dallas - San Jose Cabo
USA and Mexico Part 1: easyJet Luton to Paris, and BA Paris to San Diego via LHR in World Traveller Plus
British Airways to Scandinavia (LHR-CPH,GOT-LHR)
Where's my bag? British Airways, Milan to London
What airline am I flying again? Bmi/Lufthansa Italia LHR-MXP
Albania and Macedonia: Austrian LHR-VIE-TIA, Macedonian Airlines SKP-ZRH, Swiss ZRH-LCY
Part 1, Lufthansa London-Munich-Frankfurt-Nanjing, Economy Class A321 and A343
Part 2, Cathay Pacific Shanghai to Tokyo via Hong Kong, Business Class A330 and B747-400
Part 3, ANA Boeing B767 Tokyo to Shanghai, & Air China Airbus A340 Shanghai to Beijing, Business Class
Part 4: Chinese domestics, inc. Joy Air Xi'an MA60, Tianjin Airlines ERJ, and China Express Airways CRJ
Part 5: Lufthansa Beijing-Frankfurt-London City, Economy Class A388 and E90
5 Countries, 5 Flights, 5 Days, with Ryanair (FR)
bmiFriday: Welcome to Sunny Norway, London to Bergen, A319)
Royal Jordanian, London to Aqaba via Amman. A330 and A320
Royal Jordanian, Amman to London, A330
London City to Antwerp with Cityjet and the Fokker 50
Croatian Airlines, LHR-ZAG,PUY-ZAD-ZAG-LHR, A319 and Dash 8
British Airways, Iberia & Binter to Tenerife and Gran Canaria, LHR-MAD-TFN-LPA-MAD-LHR, A320,ATR, A321
British Airways, London To Amsterdam, LGW-AMS-LHR, B737 & A321
British Airways up to a snowy Glasgow, with a change of flights and delay, LHR-GLA-LCY A321 and E90
Turkish Airlines Business Class from London to Istanbul. From Terrible To Fantastic
Turkish Airlines Business Class from Istanbul to Batumi (Georgia). Not again!
bmi Business Class, Tbilisi to London via Azerbaijan
Tallinn to London, with Estonian Air and BA, via ARN
Cuba! BA/IB London-Madrid-Havana, Business Class
Aerocarribean, Baracoa to Havana
Asia Trip, Pt 1: Qatar Airways Business Class (LHR-DOH-ICN)
Asia Trip, Pt 2: China Southern and Hainan Airlines (A321/A346)
Asia Trip, Pt 3: Malaysia Airlines, Hong Kong to Penang
Asia Trip, Pt 4: Qatar Airways Economy (HKG-DOH-LHR)
A weekend in Transylvania with Blue Air (LTN-SBZ)
Helsinki for the weekend on BA and KF
Easter in Ukraine with Austrian
UAE and Oman with BA and Air Arabia. Y & Y+
HKG-LHR-HKG Air New Zealand, Premium Economy and Economy
Skiing in Switzerland with Swiss and bmi. LHR-ZRH-DUB-LHR
US Airways LGW-DCA-MSP-LGA-LGW
London Heathrow - Zurich - Venice on Swiss Business for the weekend
Chasing the Eclipse on China Eastern
Taiwan: EVA Air (HKG-TPE rtn), UNI Airways (TSA-HCN), Daily Air (TTT-KYD rtn)
UA HKG-SIN-HKG Y Class, SQ KUL-SIN C Class
Bangkok to Beijing, Egyptair Business Class
Air China Beijing to Harbin, B777 Economy outbound, A330 First Class return
Tiger Airways, Singapore to Darwin return
A selection of Chinese Domestics; China Eastern, Air China and Shenzhen Airlines
Hong Kong to London on Singapore Airlines (744/380/77W)
Qatar Airways Beijing-Doha-London Heathrow (A330/A340)
Air China First Class. Beijing-Guilin via Xi'an
Round Asia Trip. URC-HTN,OSS-FRU,ALA-URC-LHW-KMG-JHG-KMG-SYX,HAK-NKG-PEK-NRT-LHR,
Hainan Airlines, China Eastern, China Southern, Lucky Air, ANA, Economy and Business Class.
SAS and Lufthansa Business Class, LHR-OSL-FRA-FRA, B73G and B744