Introduction
So I have a birthday. Even once per year. Yeah, I know - might come as a bit of a shock to some of you readers, but that's the way things are and I'm not getting any younger either! So this year I decided to celebrate it by going abroad somewhere where I hadn't been to before. Well, there are of course tons of such places all around the world, but having only a weekend to do it narrowed down the options quite a lot. Anyway after playing around with Itasoftware I came up with a very nice itinerary to Zagreb. I've never been to Croatia, and it's been on my list for quite some time so this sounded nice. As a bonus the itinerary I booked: HEL-VIE-ZAG-CPH-HEL had two segments operated by Crotia Airlines - a new carrier for me so this sounded like a no brainer really, especially given the amazingly low fare of only 170 EUR!
As the return journey featured a nine hour layover at Copenhagen I decided to see whether I could nest a side trip somewhere during that period. I quickly decided to fly to Karup (KRP), an airport in the middle of nowhere in the Jutland peninsula, the continental part of Denmark. It fulfilled all the criteria I had for the side trip: it was close (short flight times), flight schedules were perfect, fares low thanks to competition between Norwegian and Cimber on this route and finally it would be another new airport for my log.
As a side note it should be mentioned that KRP is the place where Norwegian and Cimber had their infamous price war a year or so ago. When DY launched the route they were promoting it with a number of 1 DKK tickets. Well, pretty much all of those tickets were booked by what turned out to be Cimber employees traced to the Cimber head office network IP addresses. Of course they never actually took those flights, just decided to hassle the competitor and force the flying public to pony up more money for their tickets. This of course caused a lot of (bad) publicity in the Danish press by that time - I'm not sure if Cimber ever publicly admitted doing this, let alone apologized...
Anyway those 1 DKK fares were long gone when I booked my flight. I decided to do QI on the outbound and then DY back. The Cimber flight was around 45 EUR, DY was (of course) cheaper at 34 EUR. I actually made a stupid mistake booking the QI flight and booked it for a wrong date two weeks earlier. Well, a quick email to their customer care fixed this just fine and they changed me to the desired flight just like that without any further ado - you gotta love these small, flexible and no hassle airlines! Try that with Ryanair!
Here's the initial itinerary: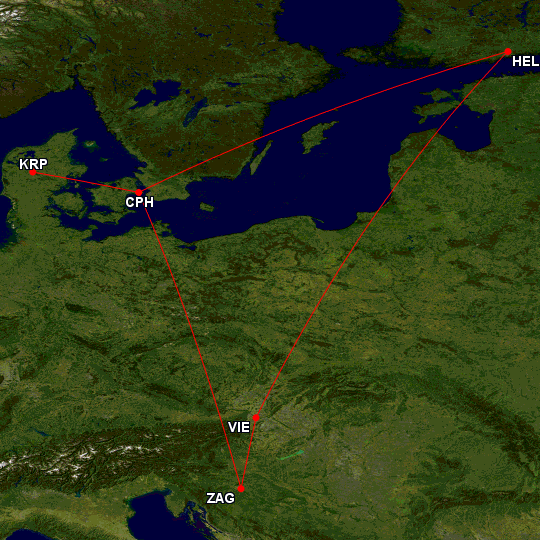 A bit later I was discussing upcoming travel with my mate and fellow a.netter Eric (airbuseric) and the fact that he had never flown with an ATR-42 came up. Well, I told him about my Cimber flight, we worked out some flights and before I knew it he was booked on the same flights as me to and from KRP, with LOT and SK taking him to and from CPH. Well done.
Well, the whole planning/booking process was far too smooth so of course some disruptions were bound to happen. The first arrived two months later in the form of an email from Norwegian advising me that DY is canceling the Copenhagen - Karup route and that my only chance would be a full refund (interestingly enough they did not just proactively refund the fare like Skyways did to me this autumn but instead I had to go to their website and request a refund myself, which was dealt with rather fast, so bonus points for that at least!).
To fix things up I really had no other option but to do a same plane turnaround at KRP and booked a ticket back with the return sector of the outbound flight for the same 46 EUR. Eric booked himself on the same flight as well.
Well, of course this wasn't enough and some weeks later there was another disturbance in the force: OS suddenly announced that it was canceling all service to HEL starting from 14th of November, in less than three weeks. They've served VIE-HEL for as long as I can remember with two daily VO Fokkers (and sometimes the CRJs when VO still had them) and now they decided to do this - so sad! Oh, and in case it wasn't obvious my HEL-VIE flight was an OU codeshare operated by VO for OS (confusing, innit?).
So what's a guy to do but to look up some potential rerouting possibilities and give Expedia (where I booked the ticket from) a call. Well, this turned out to be a very frustrating experience as I got connected to the Indian call centre, got a very courteous but completely clueless agent who after being on hold for most of the hour long phone call (my employer is going to get a minor shock after they see the phone bill, I'm sure!) claimed that my only options were either a full refund (no way, booking a replacement itinerary this close to the date would cost a helluva more money!) or to fly out a full DAY earlier with HEL-CPH-ZAG. Well, this wasn't exactly what I was after so I politely told her that I'd think about it and hung up.
Well, the next step was to call the OU call centre in Zagreb (the ticket was issued on OU stock), where I got a very nice agent - she spoke perfect English and managed to fix up my itinerary in about five minutes in exactly the way I wanted it to be fixed up - via Germany with LH. She even gave me two different choices: via FRA or MUC and honored my request to be routed via FRA (it would get me to ZAG earlier and give me a chance to fly with the OU A319 as well, thus having me sample both of their plane types on this trip). She couldn't reissue the ticket right away as it was night and she needed a supervisor to approve the rerouting, fair enough. She promised to get that done "by ten AM tomorrow morning" - well the next morning I got the updated e-ticket confirmation in my inbox around twenty minutes before that time - well done! This is exactly the way things should work. Thank you Croatian for a most welcome pre flight customer experience!
As a funny side note it should be mentioned that Expedia sent me a new email a couple of days later saying that "the airline has proactively rerouted you via Frankfurt blah blah...". Proactively my ass
.
By now the itinerary had transformed into this: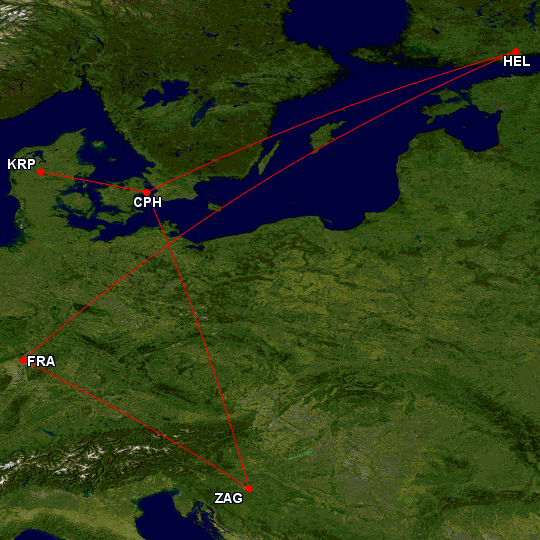 .
Saturday 19.11.2011
As I am leaving on the first FRA flight of the day at 6.30 it was another early wake up, catching the 5.12 bus to the airport. T1 is absolutely packed this morning, but looks like everybody has decided to do check in the old fashioned way today and is queuing for manual check in...
The LH OLCI couldn't add my SAS FFP number to the reservation so I head to the bag drop desk to get it done - the girl there is very rude (or maybe just tired?) but claims that she did it - not that she bothered to print me a new boarding pass or anything...
As it is Saturday the priority security lane is closed, but luckily the masses are still down at check in so not much queue here. Our bird is parked at gate 12:
The lounge doesn't open until six, which is just five minutes before the boarding time printed in my self printed boarding pass, so I sit in a bench in front of the lounge for a while until they finally open it a few minutes after six - at the same time they are making an announcement about the flight boarding in few minutes.
Inside I grab some coffee and some of their delicious, fresh(ly heated) croissants.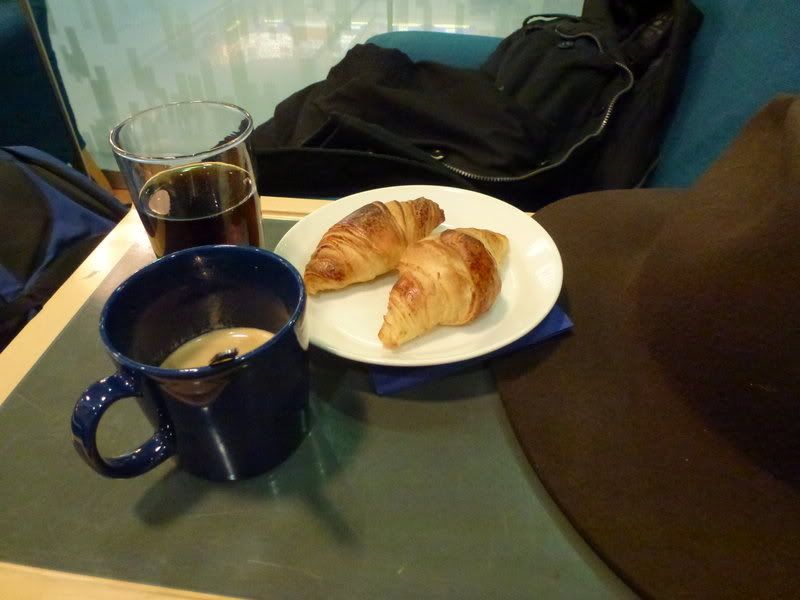 After nicking the morning newspaper (the paperboy didn't get to my door before I had to leave - that's a sure sign of a too early flight if anything!) I head to the gate where there is still a considerable queue. Next I'm VERY surprised to see that they actually have a separate, much shorter queue for business class and premium passengers - must be a first time ever at HEL! Thanks to that I'm onboard in no time at all. As they announced at the gate this flight is completely packed - I spy the loadsheet in the front galley and I think it said 10C + 190M. Two rows of business class on this bird.
HEL - FRA
LH855
A321 D-AIRF "Kempten"
Seat 18F
6.47 - 8.02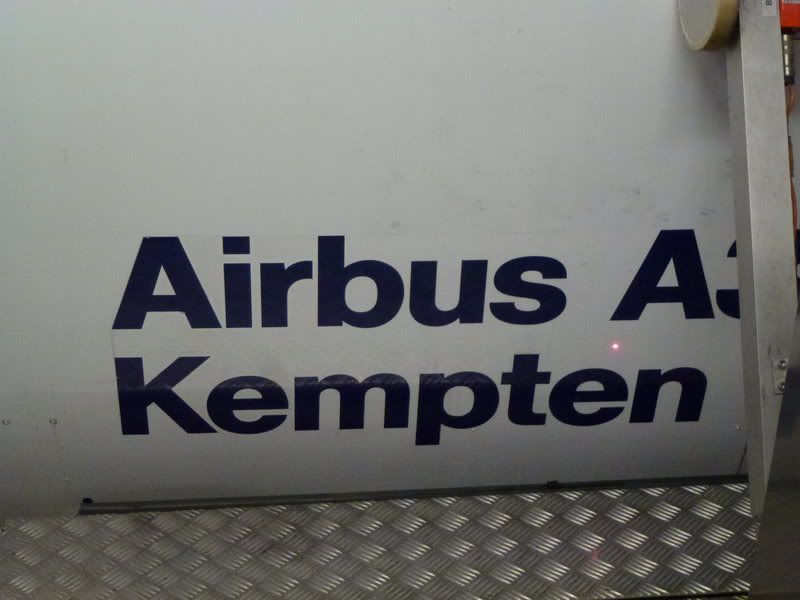 The NEK interior makes this over 17 year old bird to still look rather fresh:
BTW this is my 2nd flight with "Kempten", the first one was two and half years ago on FRA-BCN and definitely no NEK back then!
While waiting for boarding to complete the German captain is on the mike with a very detailed welcome speech, in true German style. Oh and equally detailed in English from what I can understand from the German version, so very good. The bad news is that EuroControl (love 'em) has issued us a wheels up time at 6.53, 23 minutes after our SDT so we will be sitting at the gate a bit longer before a slow taxi and a departure towards the southwest, followed by a left turn. The good news is that despite all that we should still be at FRA pretty much on schedule, EuroControl permitting of course! The route will be a bit more eastern then usually - following the east coast of the Baltic Sea as HEL-RIX-KGD-GDN-BER-LEJ and then to FRA. FRA weather is apparently "unseasonably warm" and the whole ordeal should take around 2h10mins.
I'm not quite sure what he said as our slot time so I ask the middle aged Finnish couple next to me "Excuse me, but did you hear what the captain said our slot time was?" - they look at me like I'm freaking mad or something and definitely don't understand the question at all, so I say "Never mind" and decide to withdraw from any conversation with them during this flight.
Pushback is 17 minutes late - and our take off from 22R definitely somewhat later than the originally announced slot time (or maybe my watch isn't at EuroControl Standard Time?).
Not too long after take off a smell of something nice and warm starts filling the cabin - and soon enough we get handed the breakfast: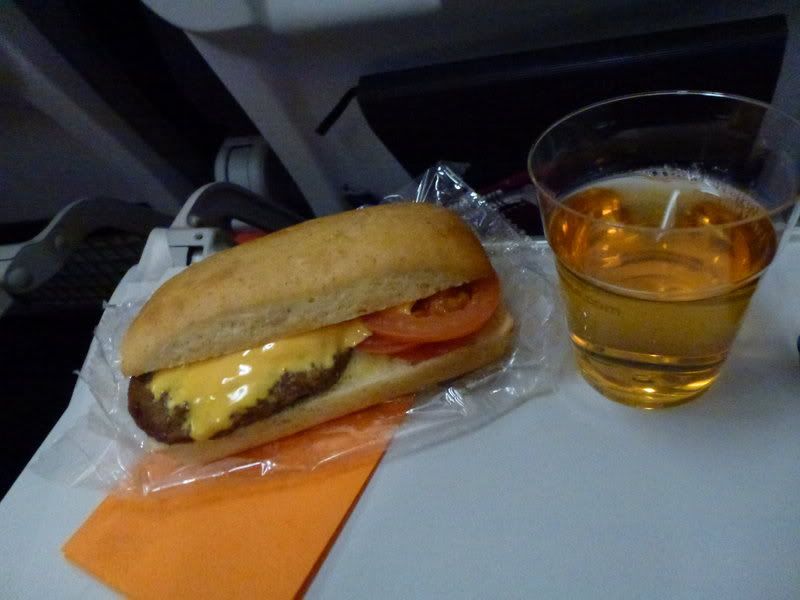 Yes, that's a sort of a warm hamburger: Finnish potato bread with a minced meat patty, cheddar cheese and some tomatoes inside. Not most people's idea of a breakfast I guess, but rather nice dish after all. I'm starting to like how LH nowadays comes up with something new on every flight I take with them - let's see what the breakfast will be like when I'm taking this same flight in two weeks...
After the breakfast I put some mellow tunes on my Ipod and basically crash for the rest of the flight, only waking up to the chime of the seat belt sign going on again.
A new day dawning: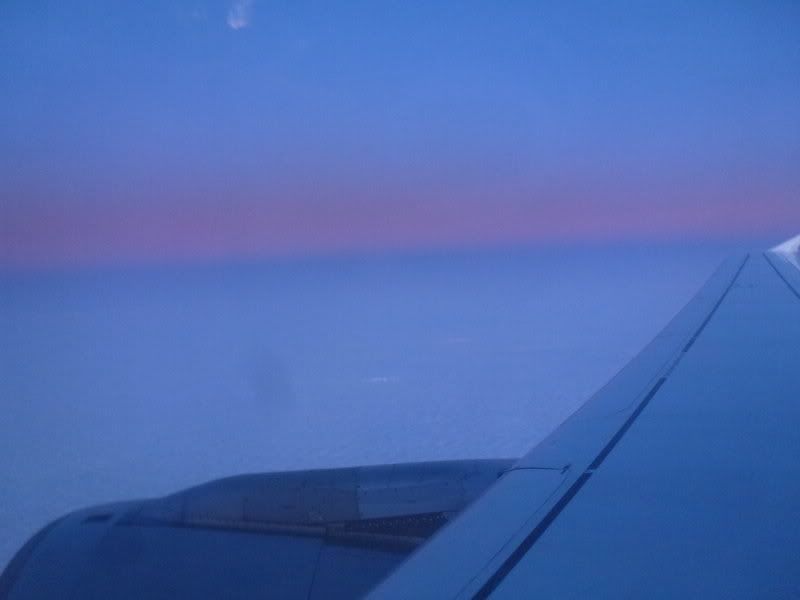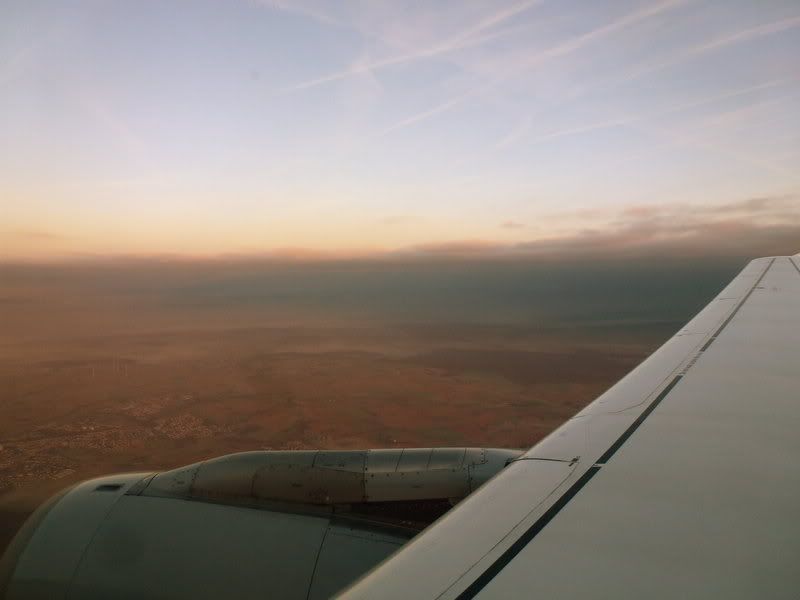 Ok, looks like we are coming on the 25s: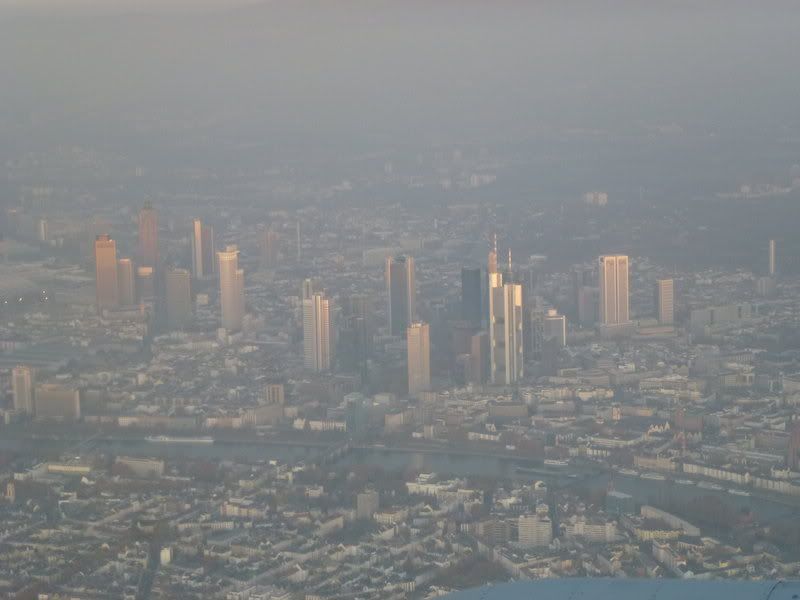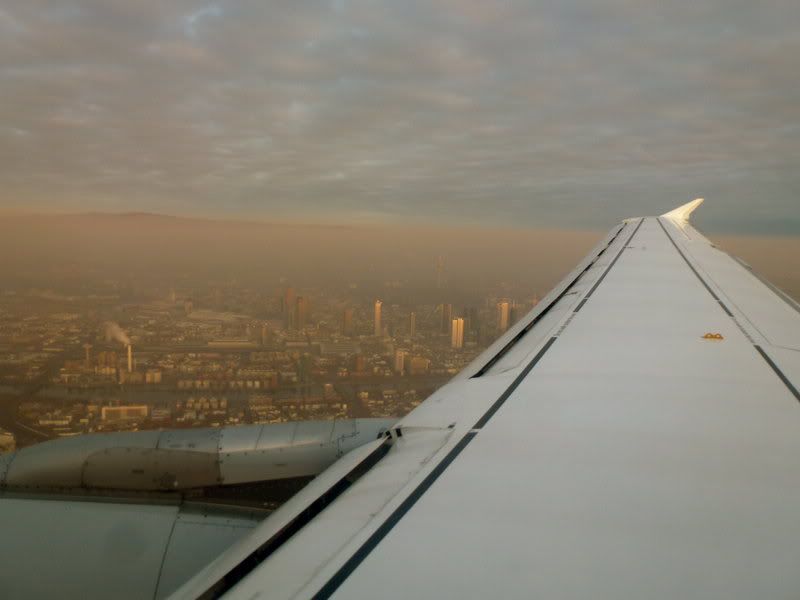 At this point I started wondering what the heck was going on as the airport should definitely already be visible from my window: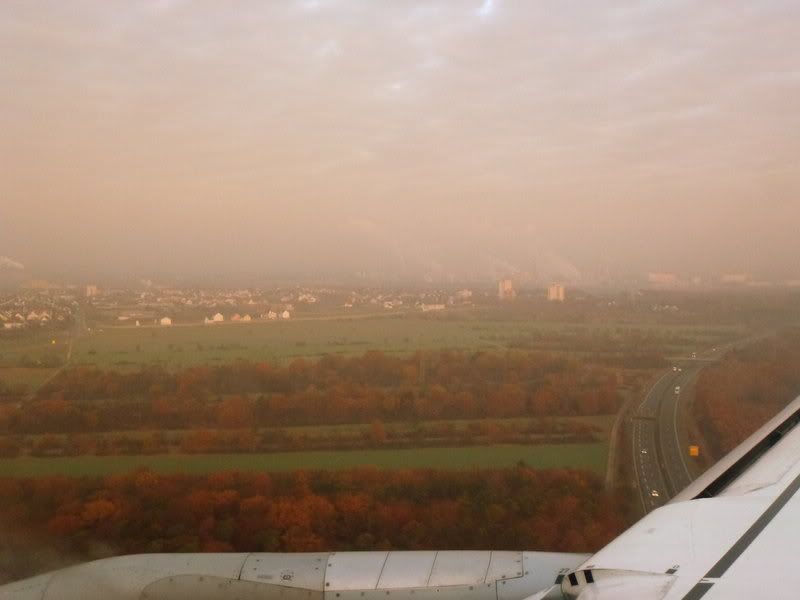 Only at this point I realized that we are landing on the new runway - I didn't know they use it as 25R from this direction too.
A moody shot: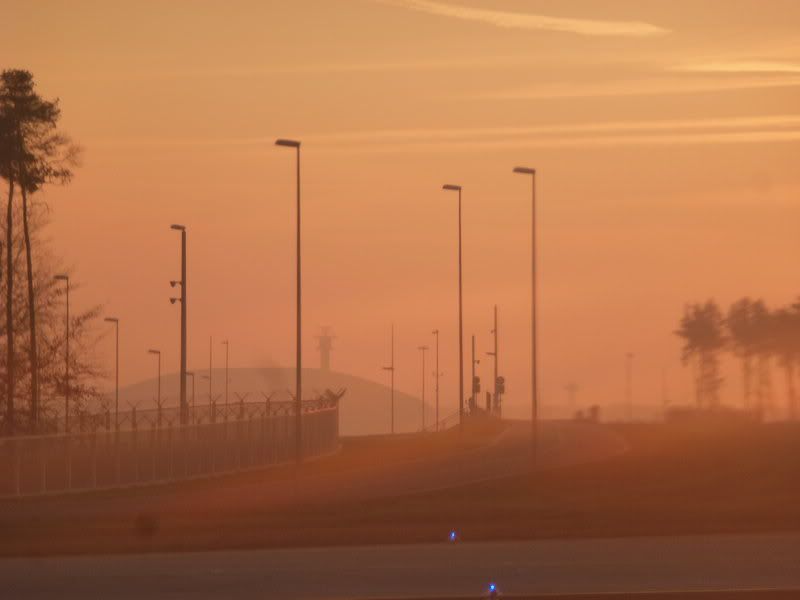 Total flight time was a bit over two hours. This being the Polderbaan of Frankfurt it takes a bit of a time to taxi to the A gates. They announced before landing that we are arriving at gate A40 which is annoying as the OU flight will leave from somewhere in B so a low A gate would've been much closer.
Interesting practice "plane" made out of containers: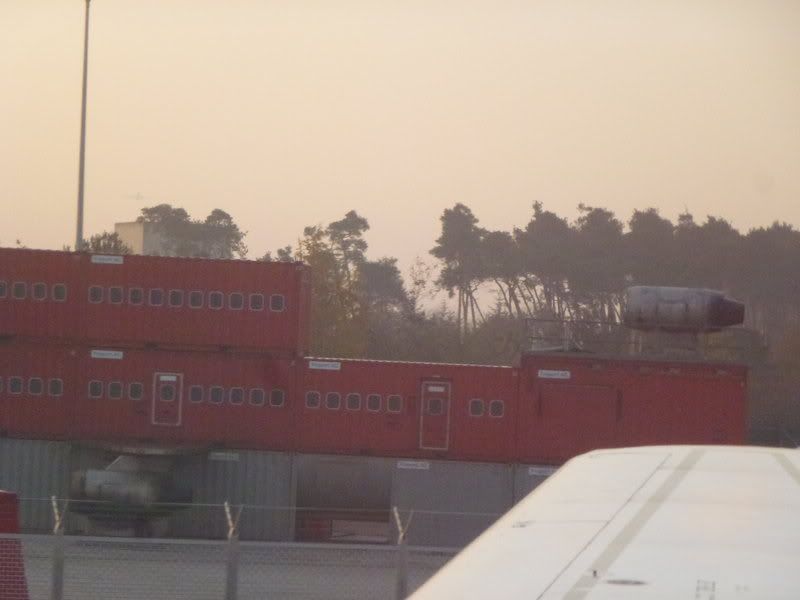 It still feels so wrong: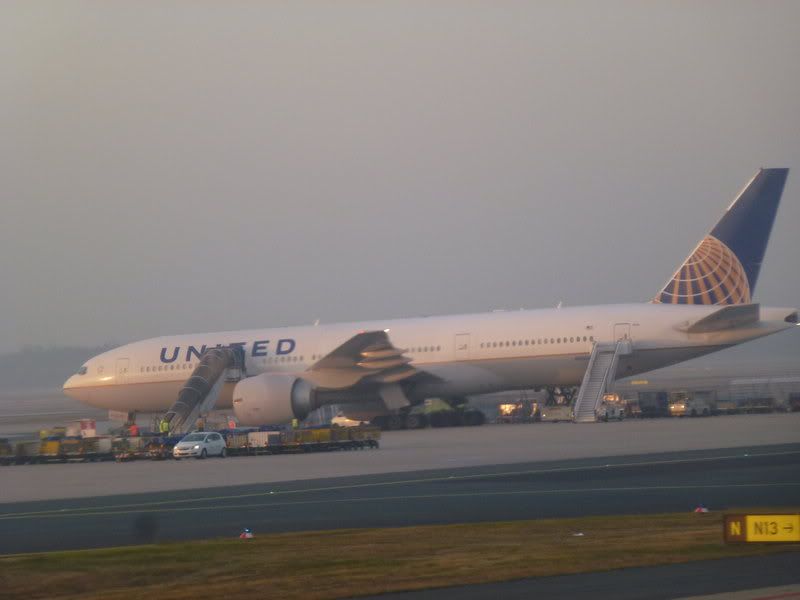 Another moody shot: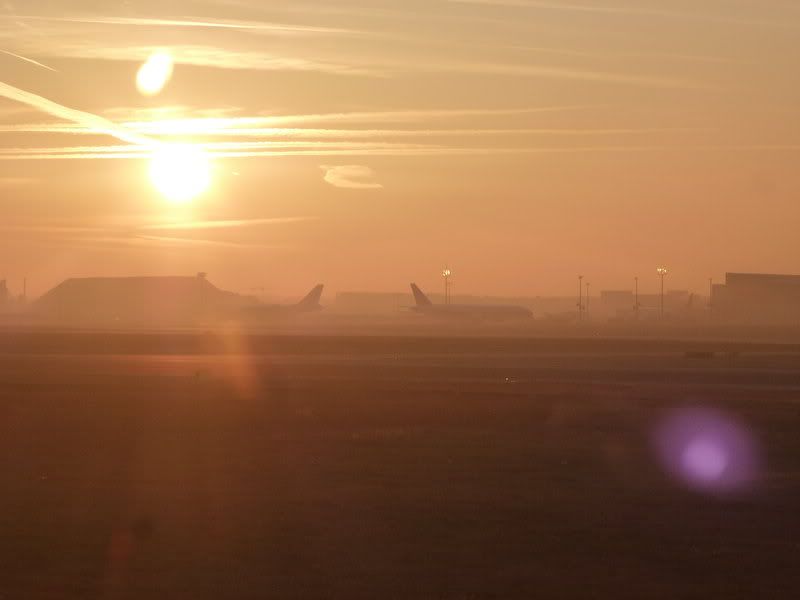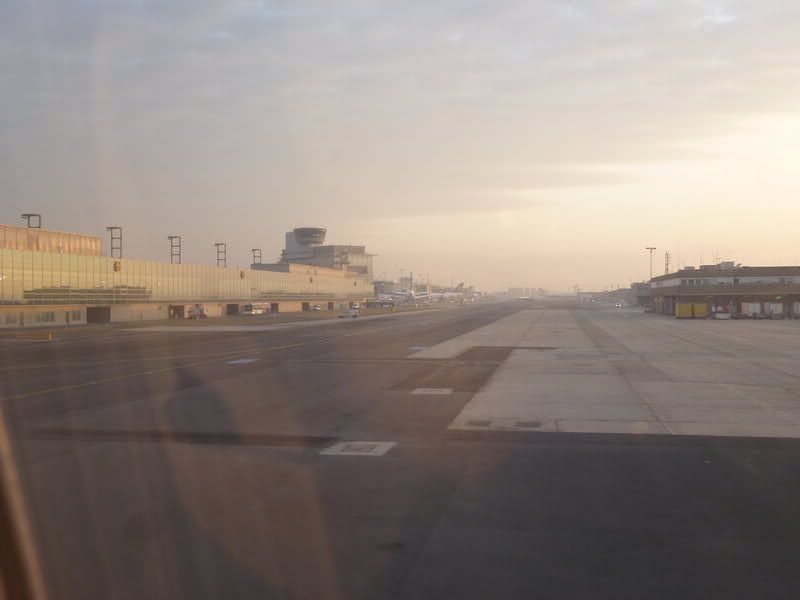 Indeed we dock to gate A40, the penultimate gate on the A pier.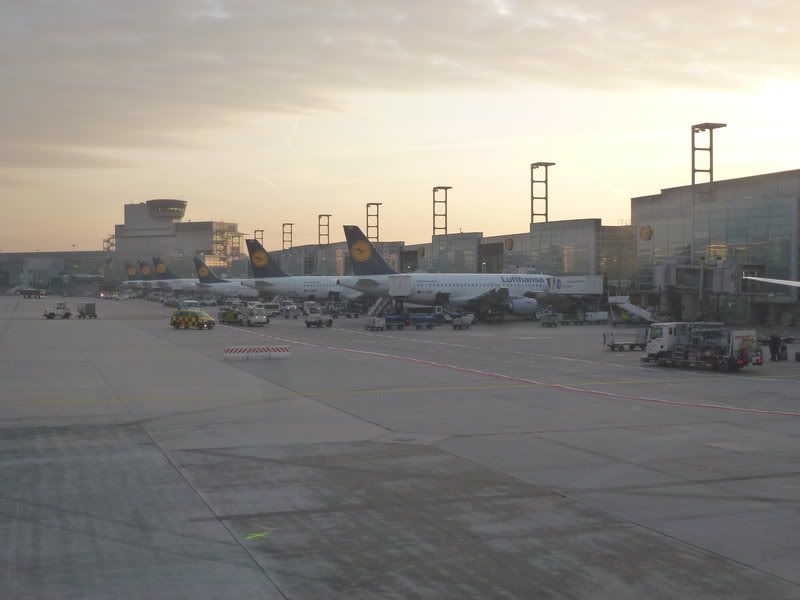 Notice the flight deck crew of this 737 waiting for their ride: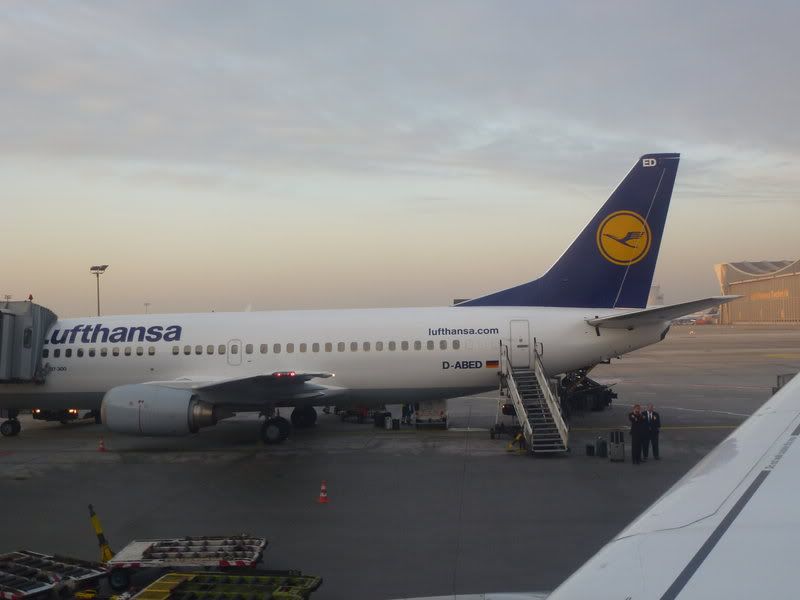 Surprisingly deboarding doesn't take that long, looks like most of the pax are connecting and just want to make it to their next gate as fast as possible. Bye: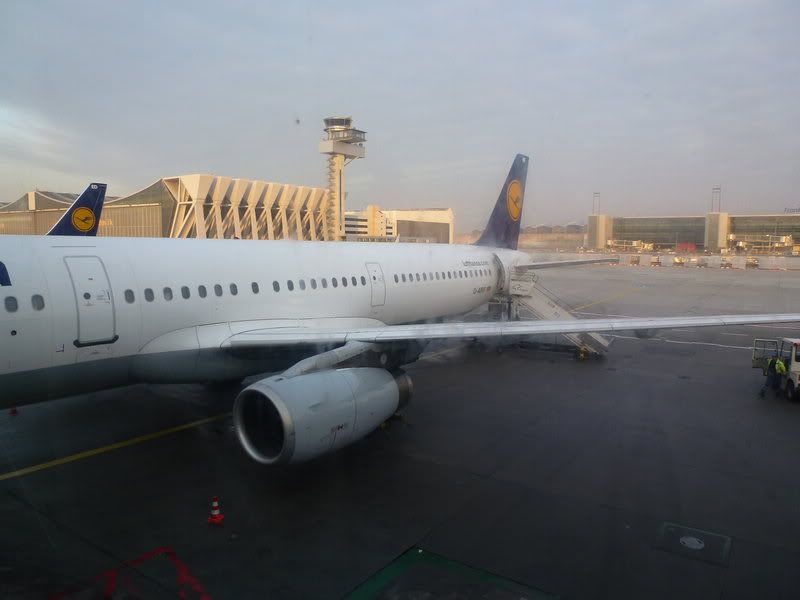 Frankfurt Airport
Yes, indeed it is gate B47 for ZAG today, so I set for the long walk, dodging masses of people in the concourse as usual. Time to stop the registration on the way: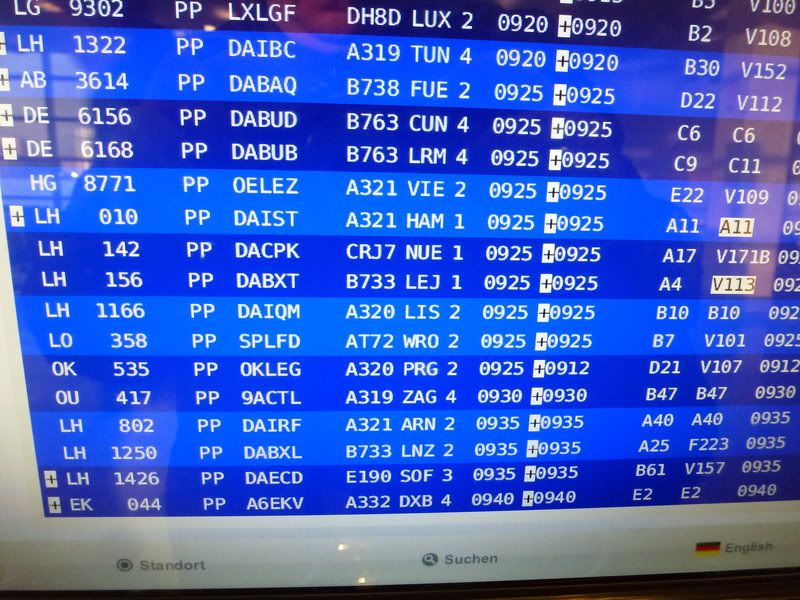 9A-CTL, from gate 47 and on time expected. Fine.
Through the A → B tunnel: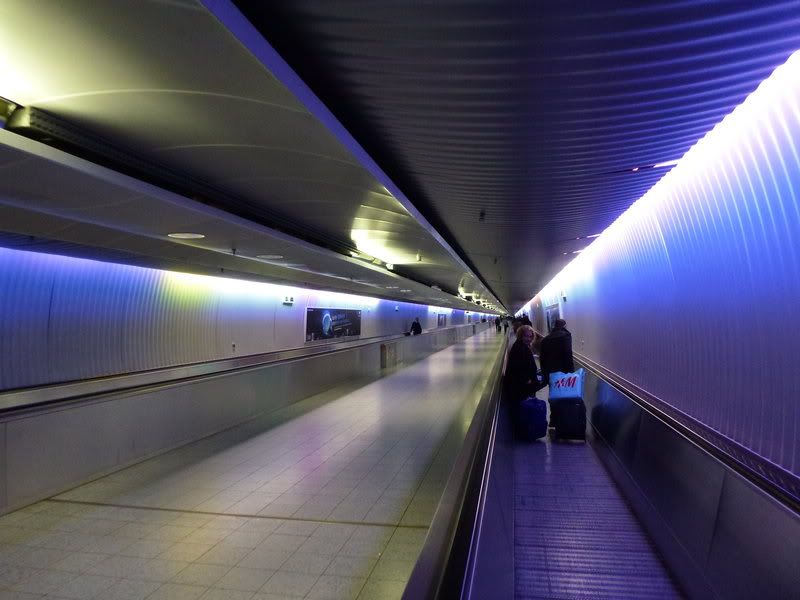 Passport control at B has some queues but is mostly smooth (apart from an African fellow refused entry to the non-Schengen area - instead he is told to wait on the side for the Bundespolizei which he surprisingly does - I expected him to run away at any moment but no, this guy's not a runner!). Luckily the young guy processing me doesn't give me any crap about traveling on my ID card (still haven't gotten around getting a new passport) which is an official entry document for Croatia but apparently not that widely known.
The gate B47 turns out to be just around the corner (or actually downstairs) from the new LH Senator lounge so that's where I head next.
Nice but packed: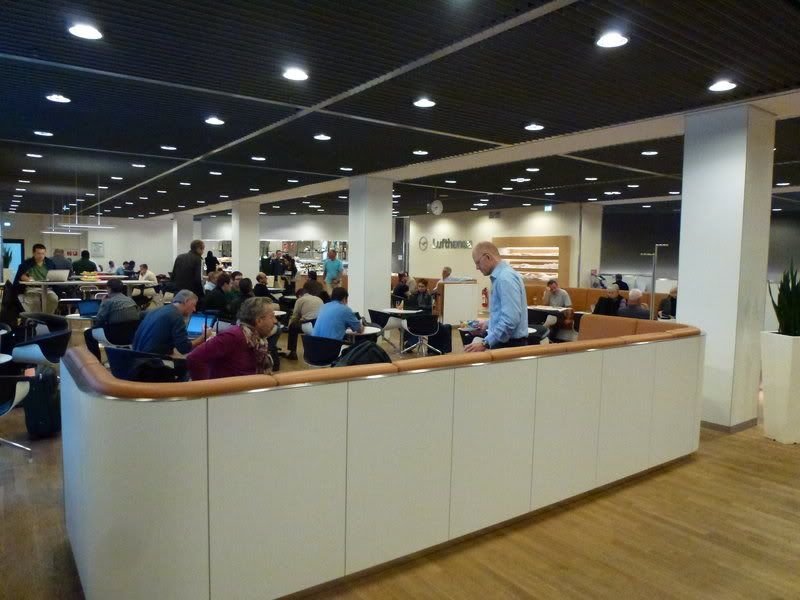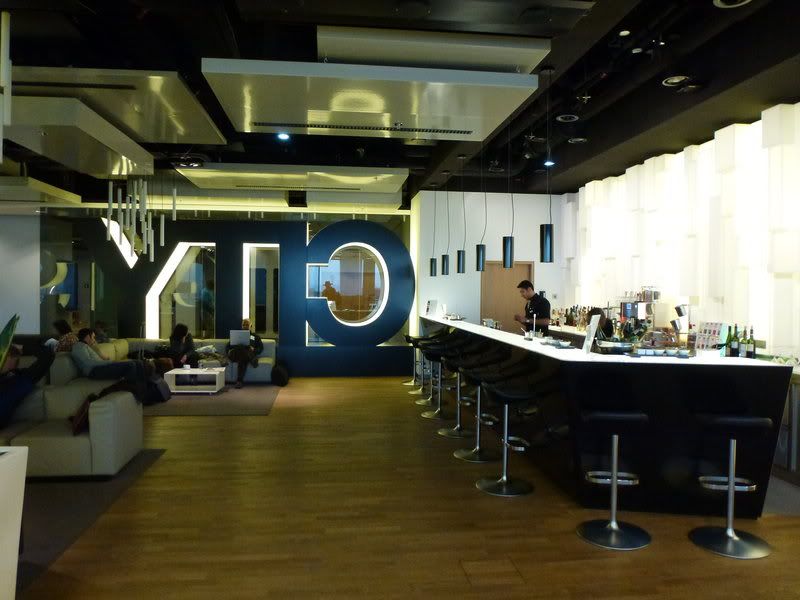 Air Canada parked below: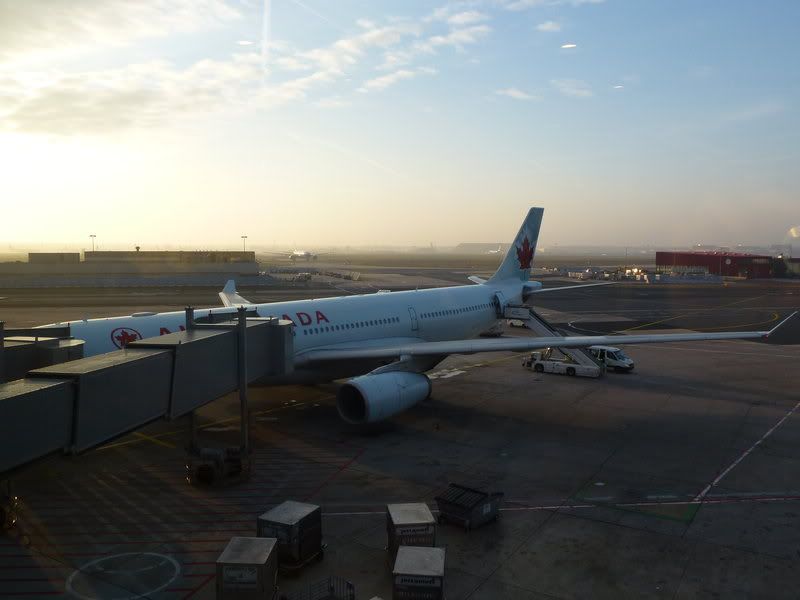 I hit the bar and tell the young Turkish bartender that it is my birthday and indicate that some bubbly from the bottles in the cooler on top of the bar would be appropriate for this occasion. Well, the friendly lad is immediately into it and tells me that those are "just prosecco, sir." and "I have something better for you!". This sounds good, and indeed he pulls out a bottle of champagne from the fridge, empties it to a glass, opens another one and fills the glass, handing it to me with "Enjoy, anything else, sir?". I tell him I will come back for seconds later (I do) which is okay with him.
Ahh, this is the life: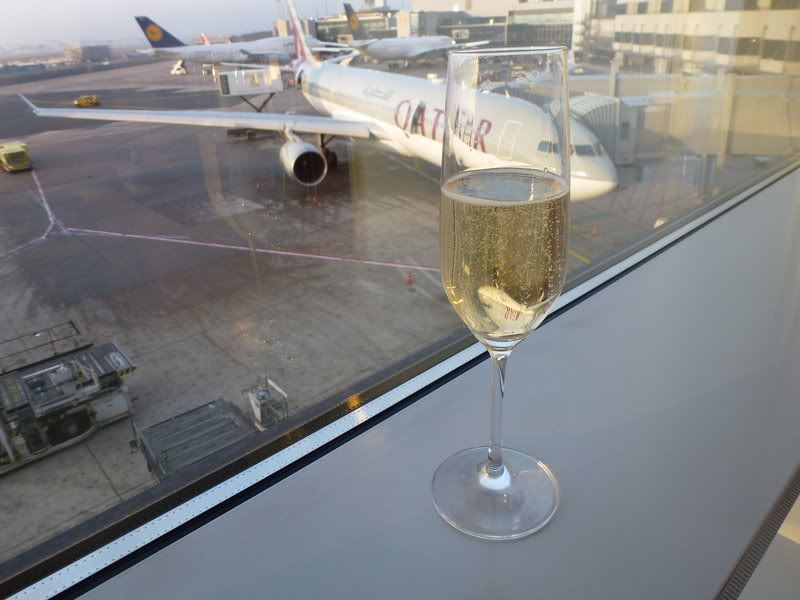 Looks my plane is already there: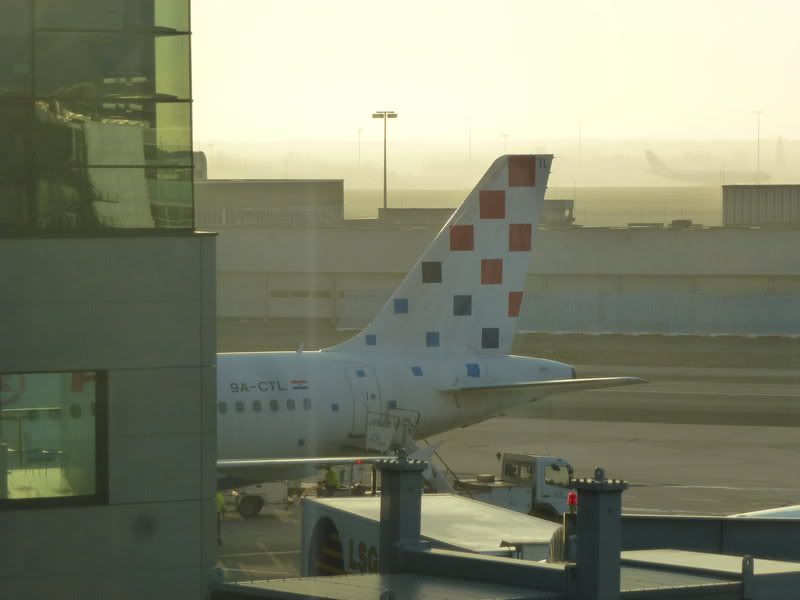 Nice seats in this section: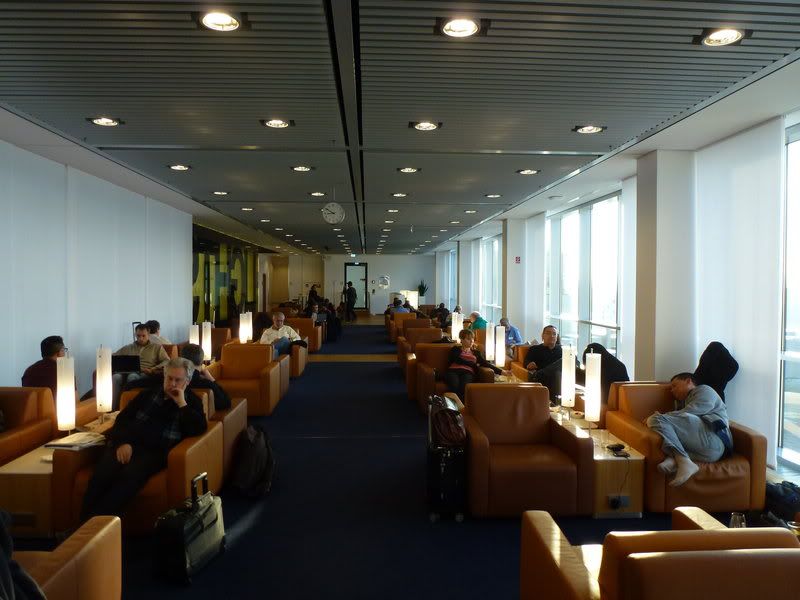 The breakfast offerings are rather standard LH ones, not that I'm hungry at all: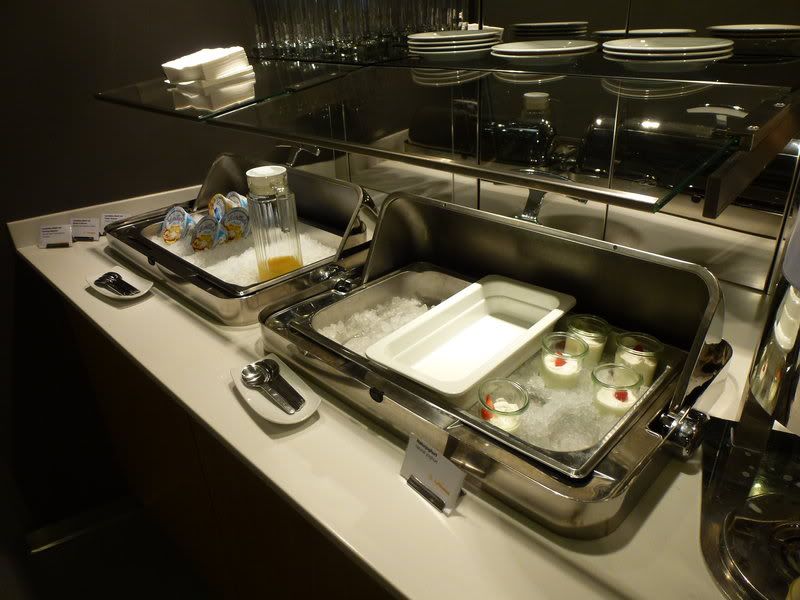 Some ten minutes after the boarding time printed on the BP I trundle downstairs to the gate, where boarding hasn't even started yet. This is a perfect opportunity to shoot a photo of my ride: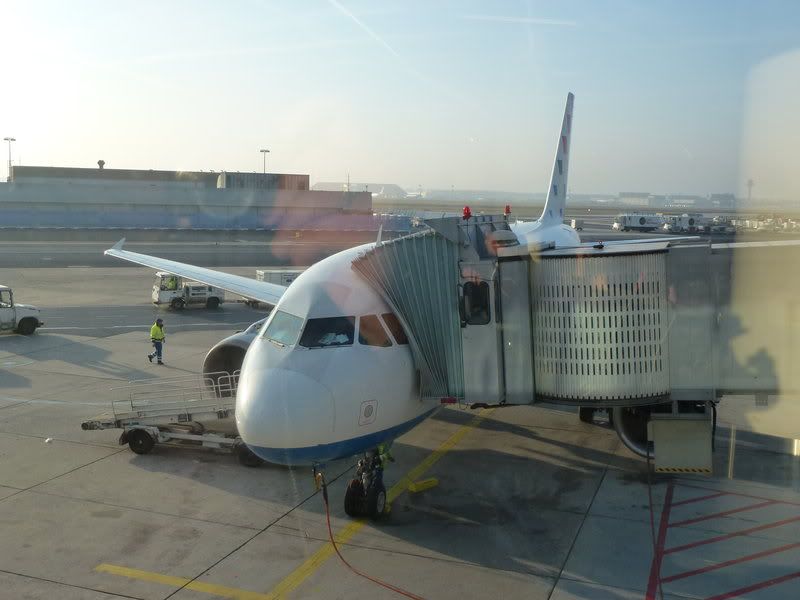 In a few minutes it starts, though - the agent starts his well rehearsed script "...this Lufthansa flig..." until he realizes that nope, that wasn't quite right and starts again with "... this Croatia Airlines flight to Zagreb...".
Interestingly there's a passenger with a paper ticket - not even a hand written one but one of the ATB cardboard ones. She is very confused why the e-gates won't let her through, but the agent is quick to help her.
Soon enough I walk down the jetway for my first flight with the 136th airline in my log.
FRA - ZAG
OU417
A319 9A-CTL "Pula"
Seat 23F
9.31 - 10.54
A business friendly older purser is greeting passengers in the front galley. The FA in the back galley is not friendly at all, I say loudly "Good morning!" when getting to my seat on the last row and she hides away in the galley behind a gossip magazine. Glad to see you enjoying your job so much!
Blue cloth seats - a bit old fashioned, making this bird look far older than its 11 years - it was the last A319 delivered to OU factory fresh back in 2000. In business class there's a mini table blocking the middle seat: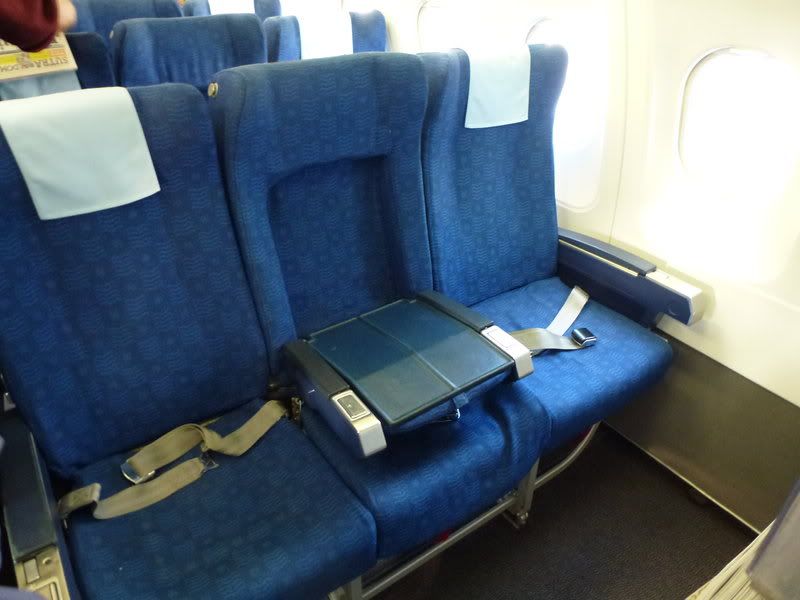 In economy class there's none (d'oh!):
Not the best of legrooms out there, and made somewhat worse by the bimbo (seriously, she was connecting from an overnight flight from the US and still had her cutish eyemask on when I saw her at ZAG airport...) girl sitting in front of me reclining and sleeping all through out the flight (luckily the FAs couldn't care less if I kept my seat reclined all throughout take off and landing...):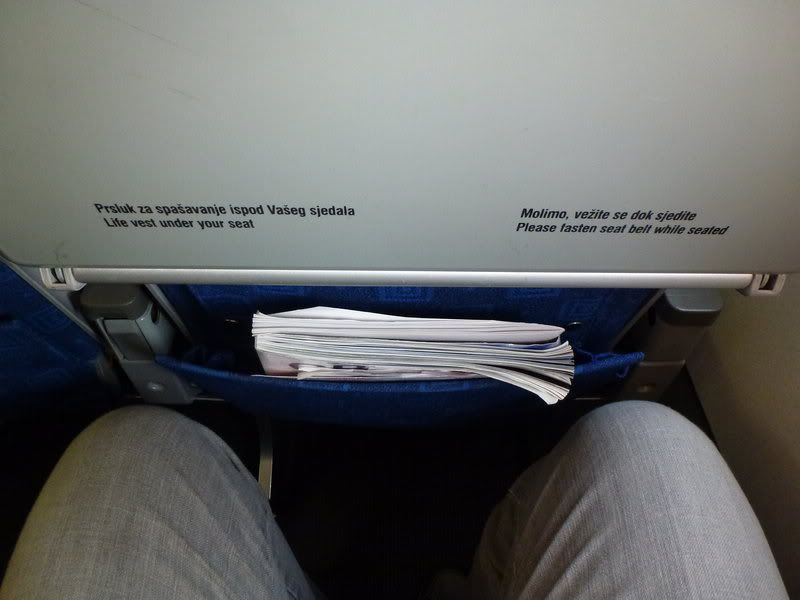 The seat also makes some very annoying creaking noises whenever I adjust my position, very annoying as it sounds like somebody having a bad case of flatulence. At least I get the block of three seats for me - load is anyway light at maybe 30% with nobody in business class.
Welcome announcements (as all others) are done by the purser in Croatian, English and Deutsch. No word from the cockpit at all during this flight. Flight time to Zagreb a quick one hour this morning.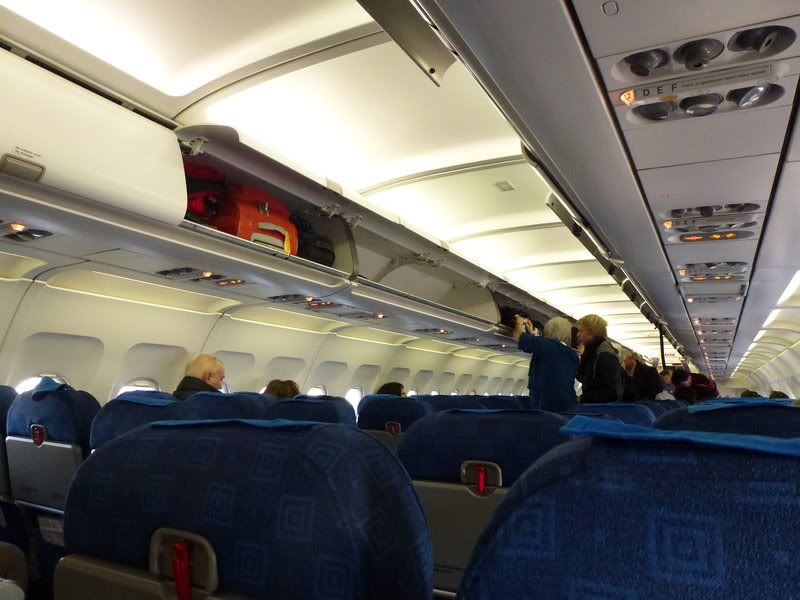 Safety demo is played from the drop down screens, sadly that's the only use they get during this flight - how hard is it to implement an airshow, come on?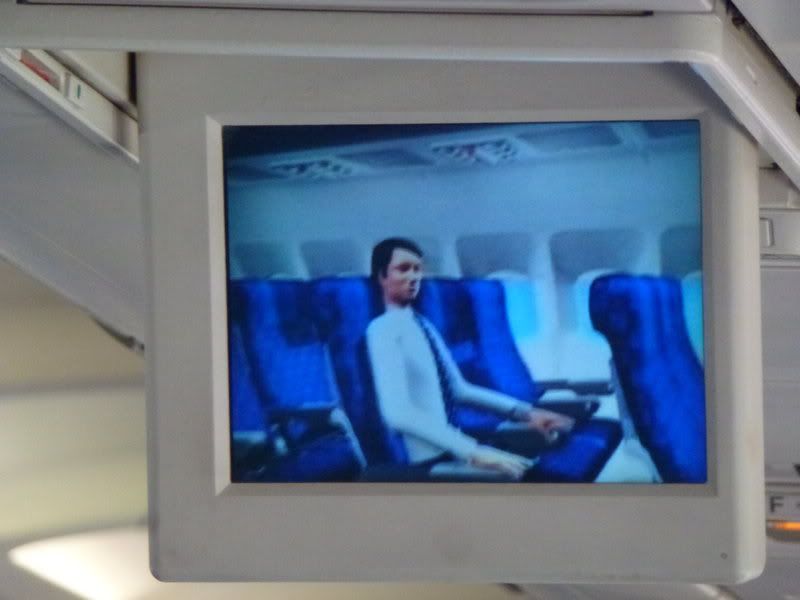 Push back is on time, but Frankfurt being Frankfurt we don't take off from 18 until almost twenty minutes later. Well, what's there to do but to enjoy the sights of the planes all around me. Here's Privatair for PlaneHunter:
Can't have a report about FRA without an A380: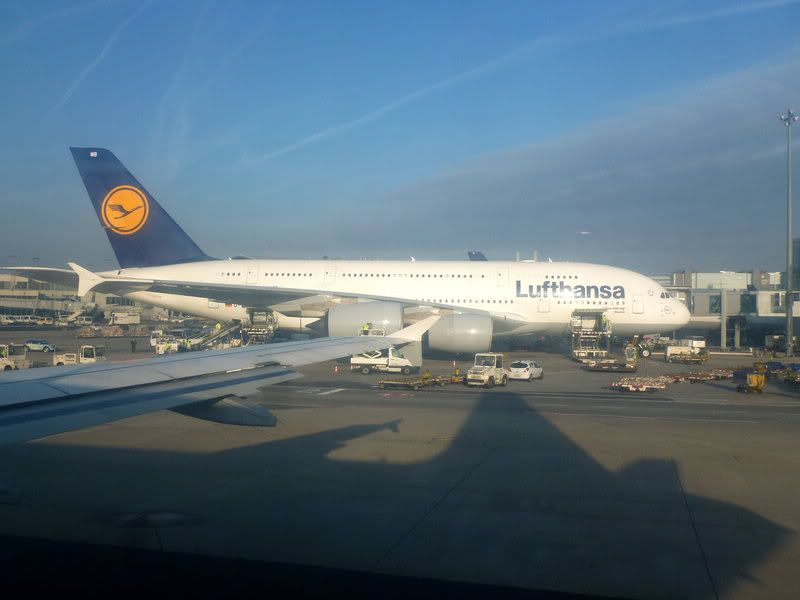 Another LH A321 landing on 25R: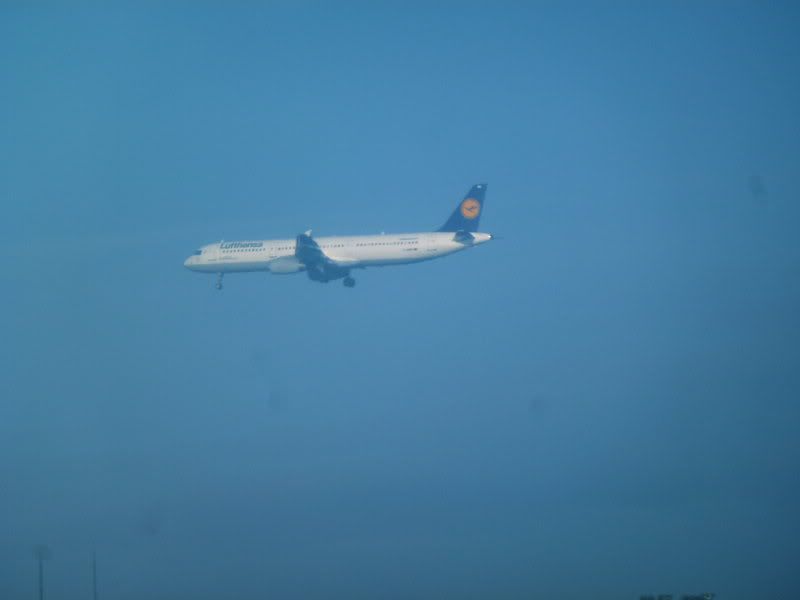 As always, FRA is good for reflections: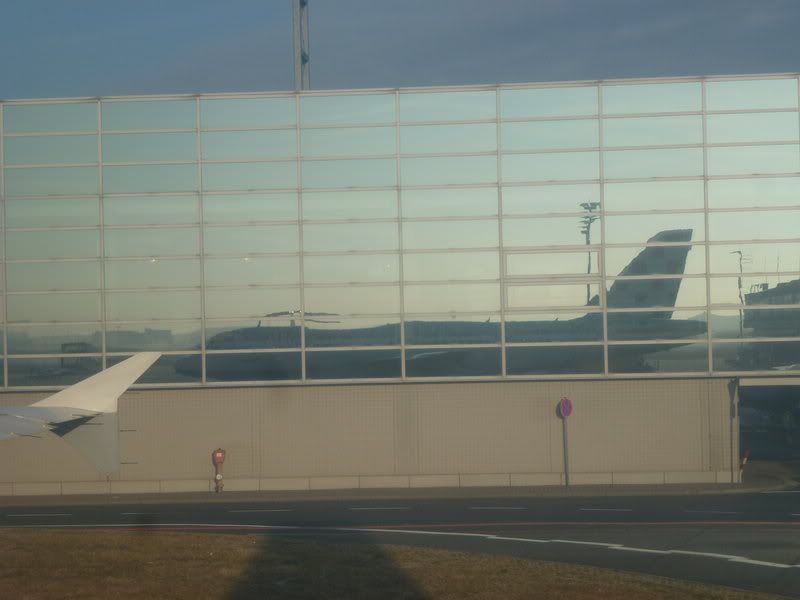 The soon-to-be-opened "A plus" pier (seriously, who was the moron who came up with that stupid name??) plus another landing bird for 25R:
Air China *A logobird: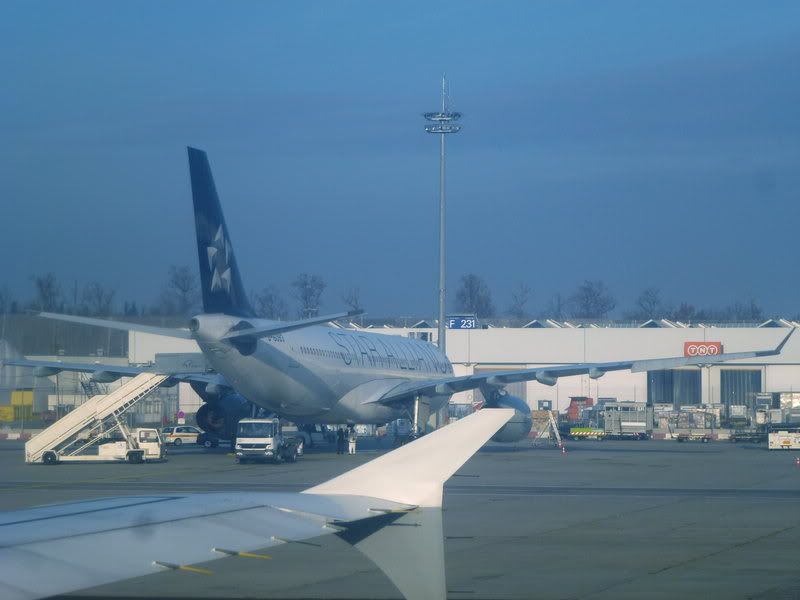 And again: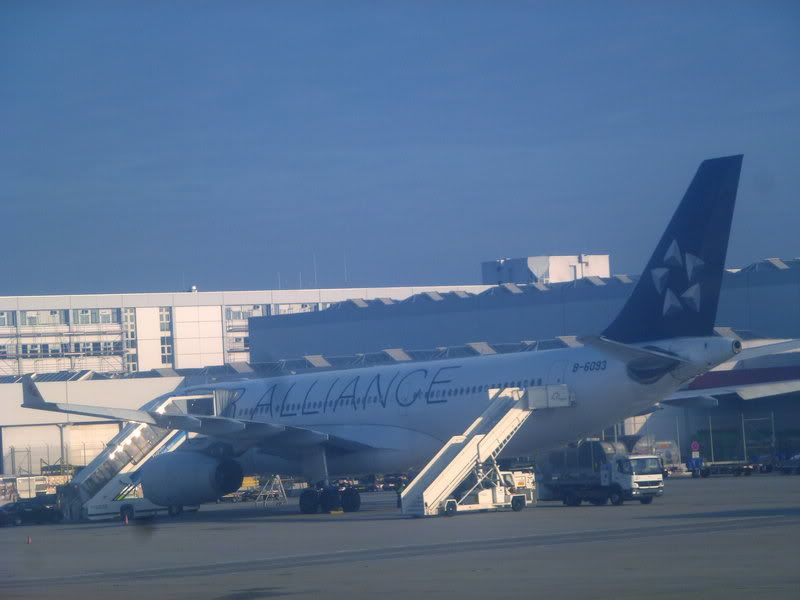 This apron near runway 18 is always good for some of the more exotic carriers:
A bit of a queue: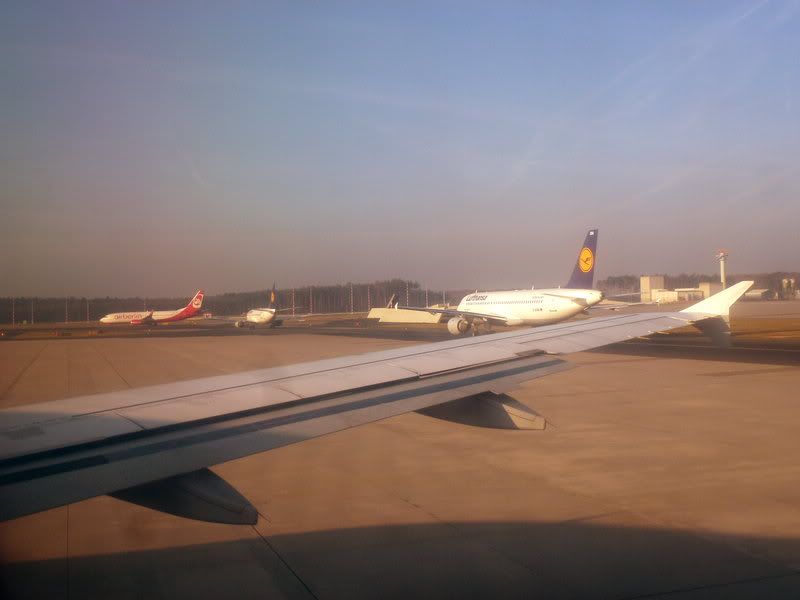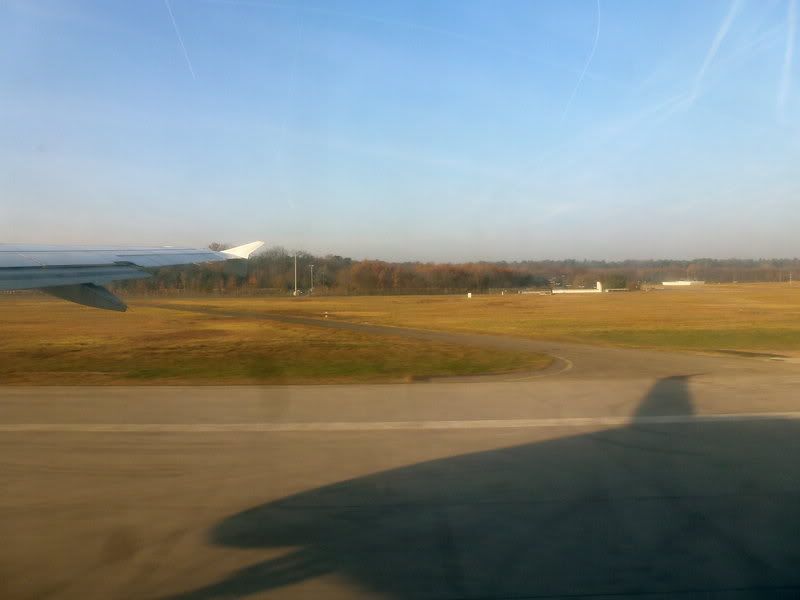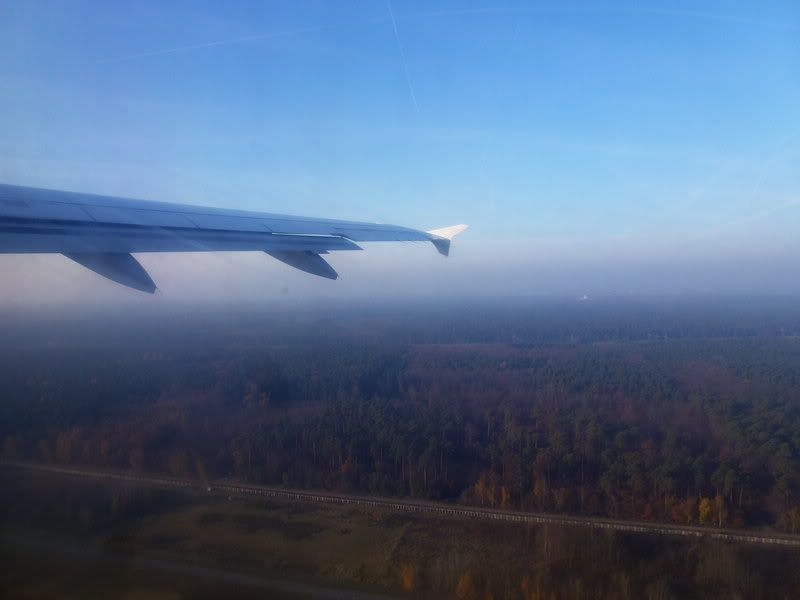 Some nice moody views of cloudy hills after take off: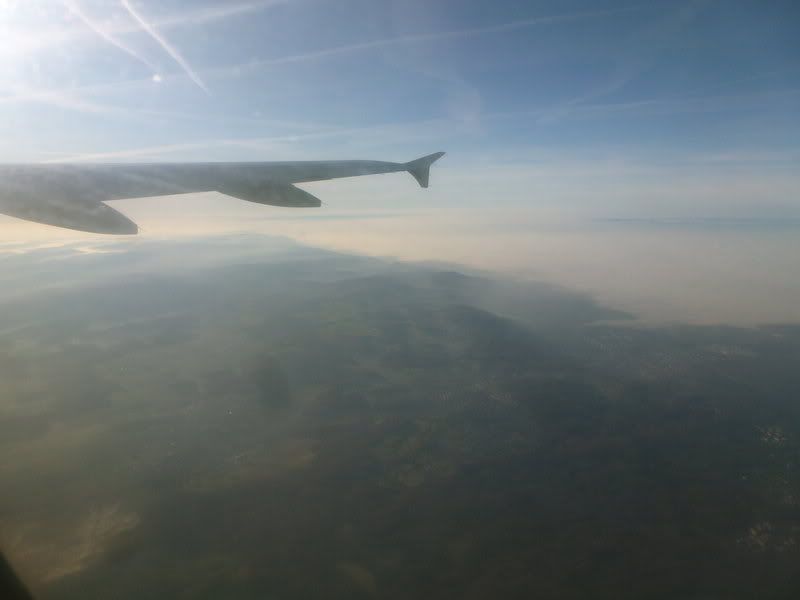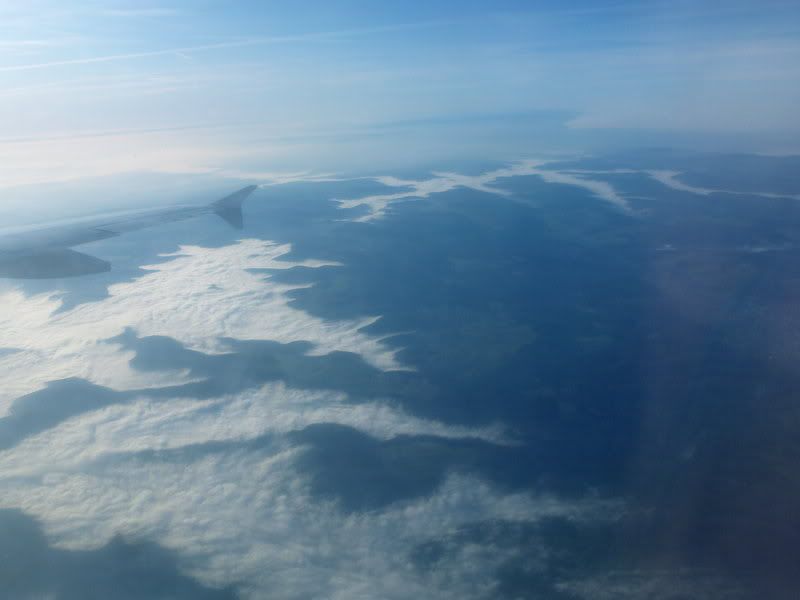 Service soon commences, it is a choice of drinks (Croatian beer, yay) with a rather weird and dry croissant with cheese filling. In addition to the cheese there's some sort of odd green paste inside, tastes and looks like some sort of chutney made from green peppers or something - a bit spicy but not bad actually, just odd.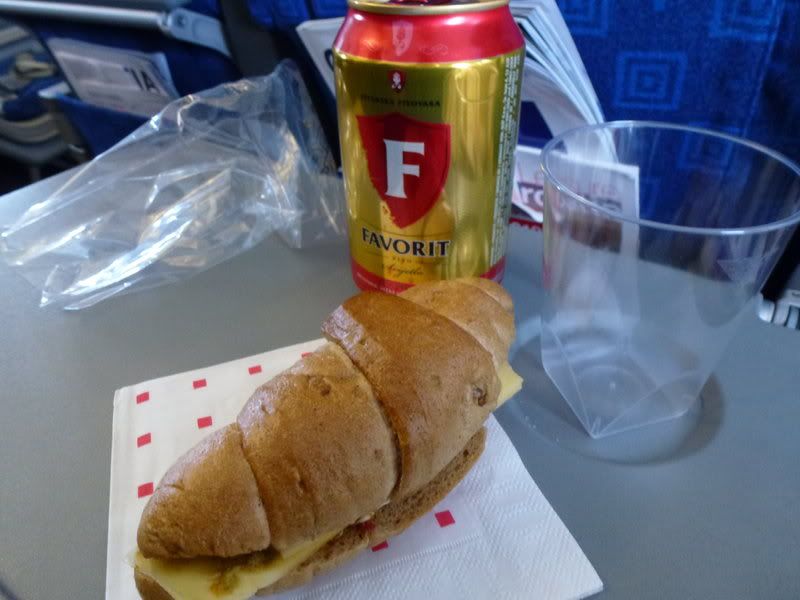 Must be some industry below that cloud base: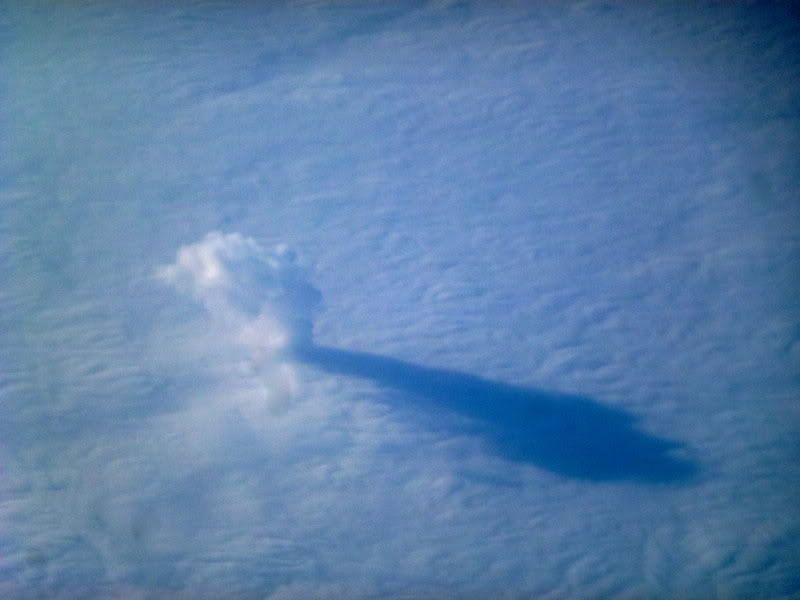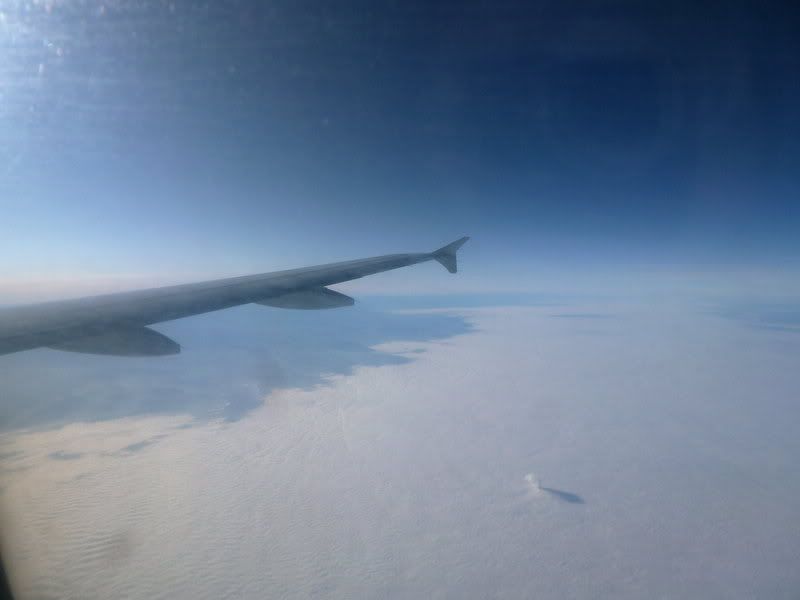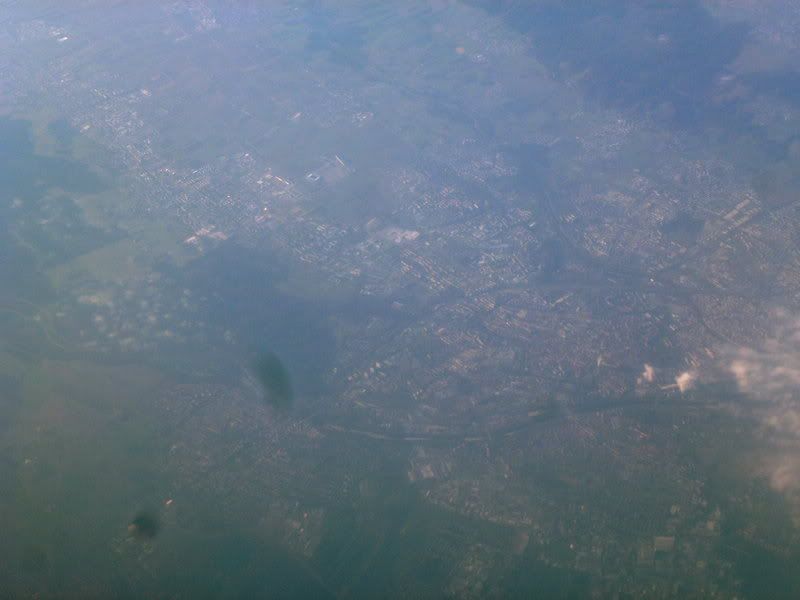 ]
A bit later we get handed this: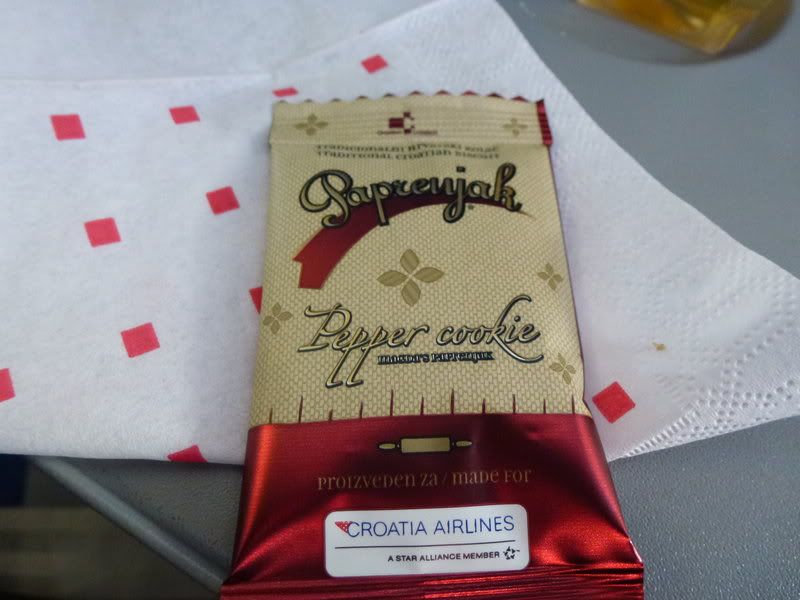 Which turns out to be a Dutch-style cookie, nicely branded for OU: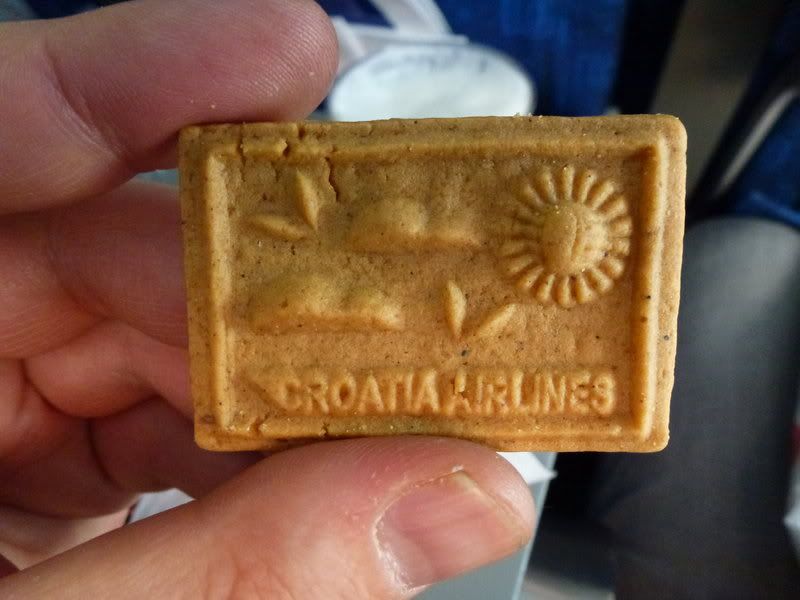 Reaching The Alps: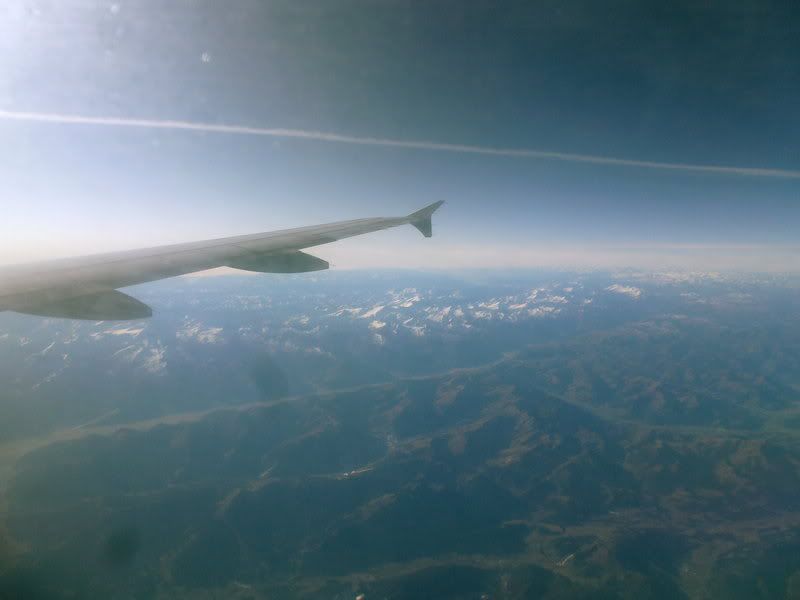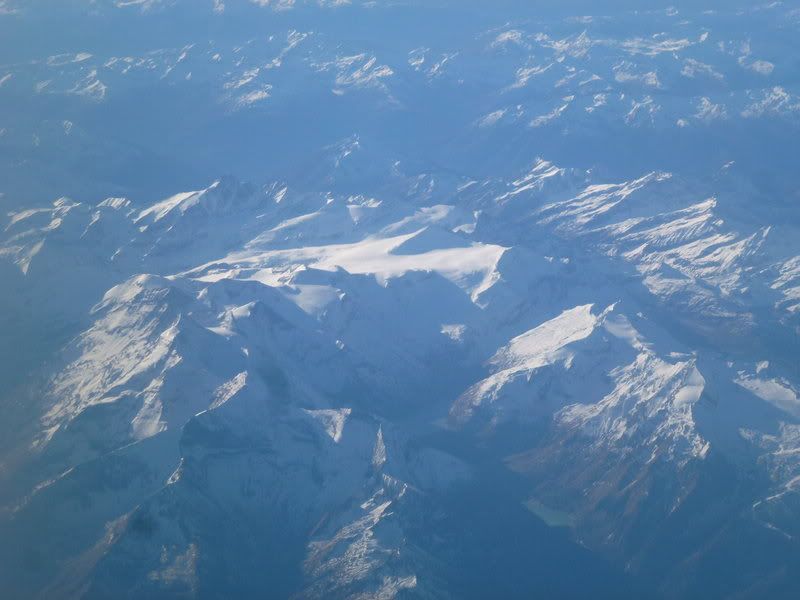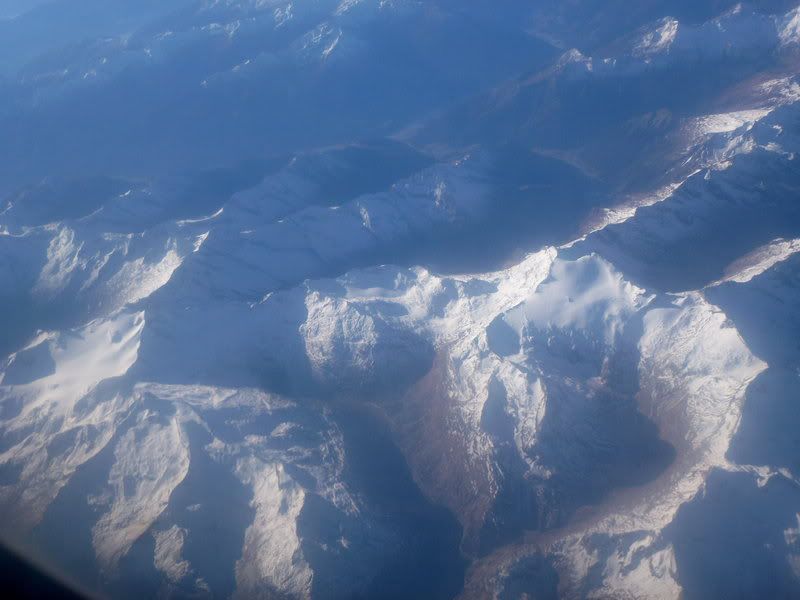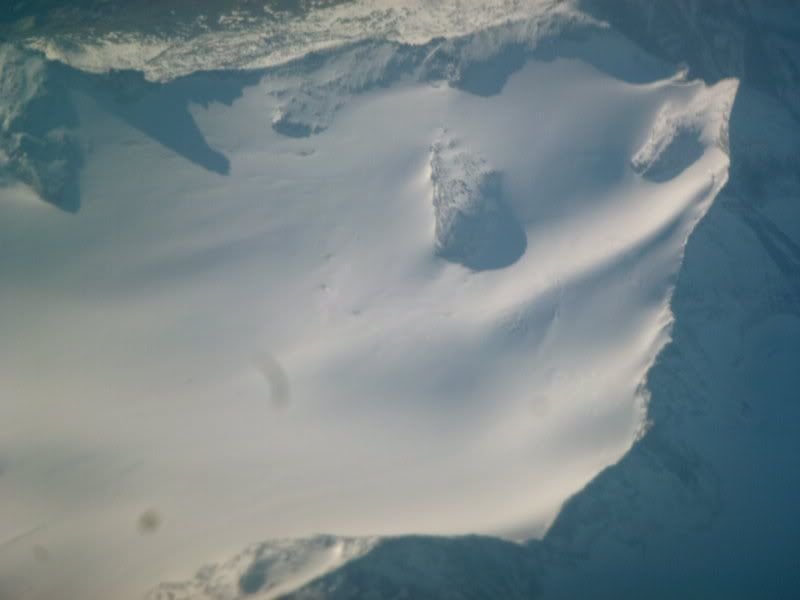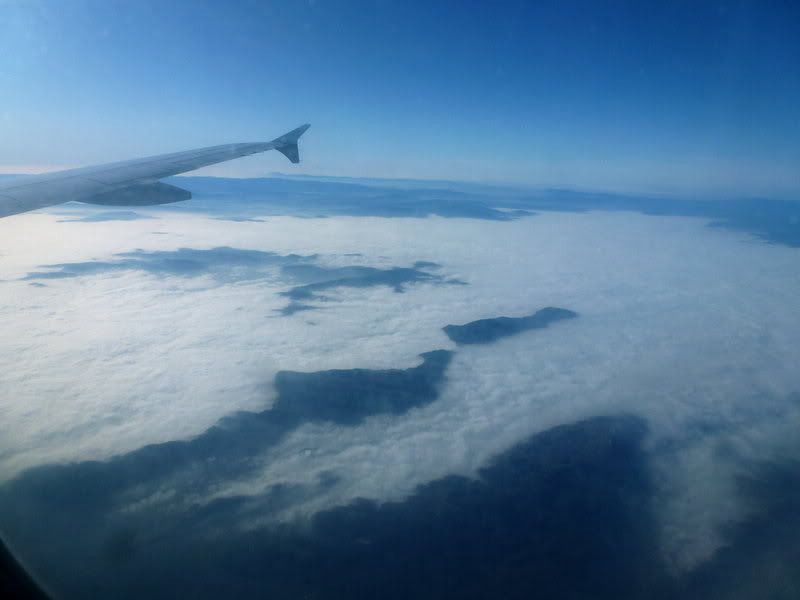 Right after crossing the spine of the Alps descent is announced and we basically spend the next twenty minutes deep in clouds with no views whatsoever.
I'm already getting a bit antsy by our seemingly never ending descent when out of the blue (well, gray) I see the ground appearing, very near us: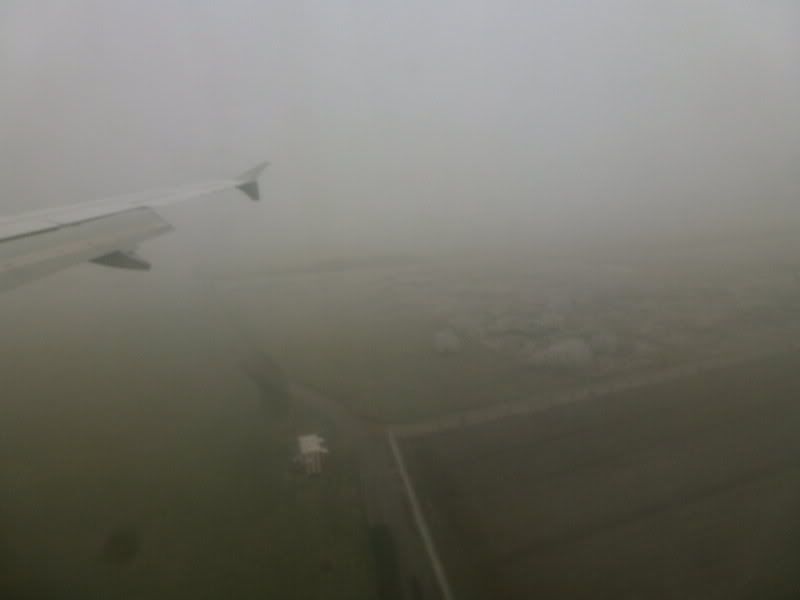 Next I'm shocked to realize that it indeed is
while
- not relly snow but frost anyway: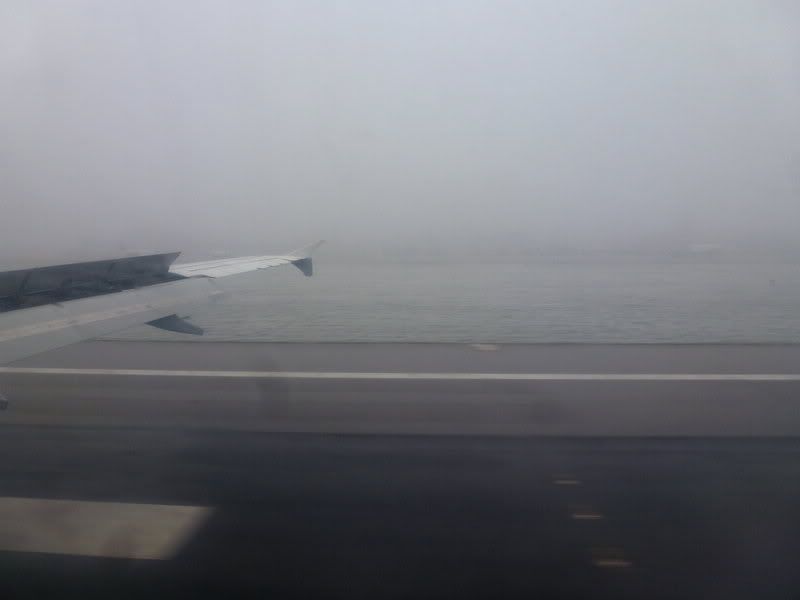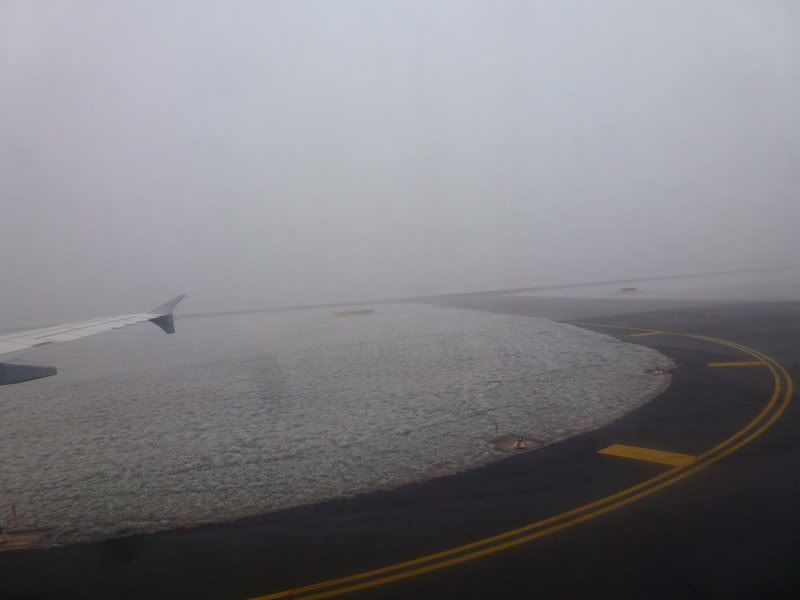 Landing is on runway 05 after a flight time of hour and five minutes.
No jetways at ZAG airport, so we get an apron parking position and a bus ride. They use both front and rear doors to speed up the process, which being seated in the last row is of course nice.
Interesting neighbour, dedicated to Markus who flew BAS here some years ago: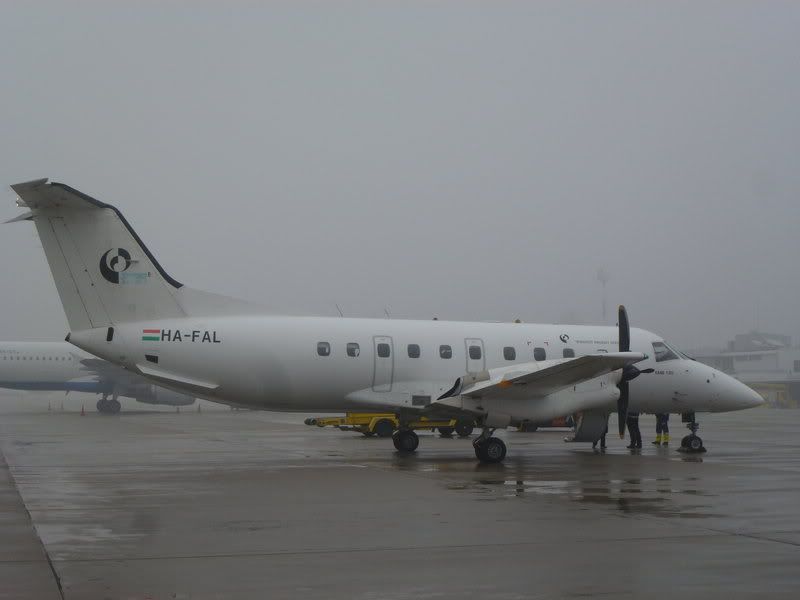 Well, since someone mentioned Markus here's another one: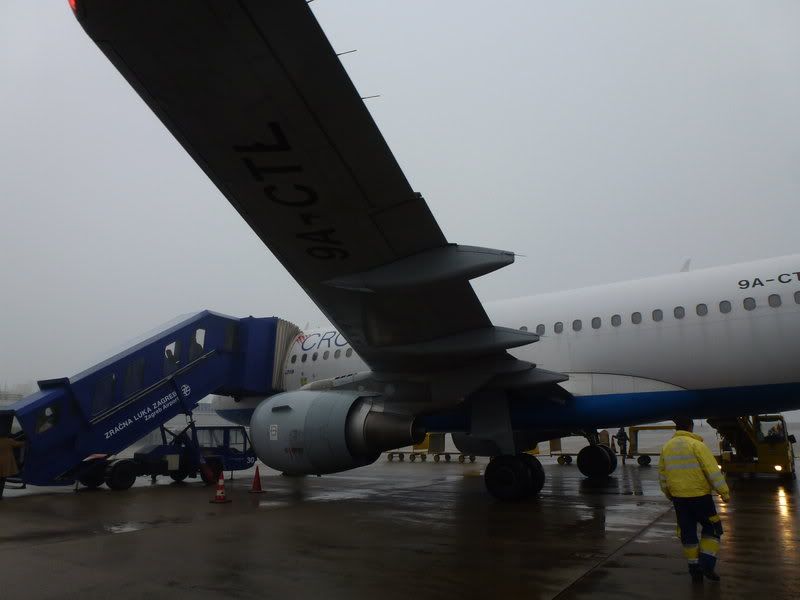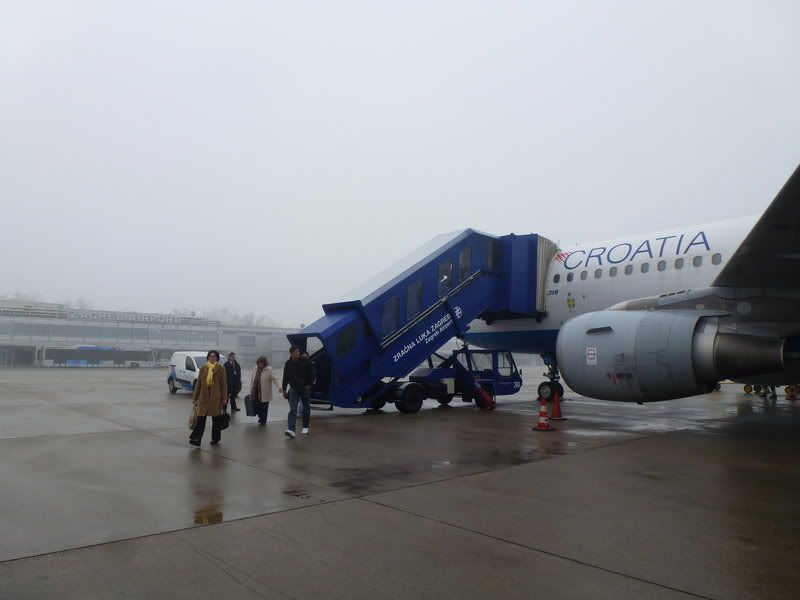 The terminal - not a great visibility here: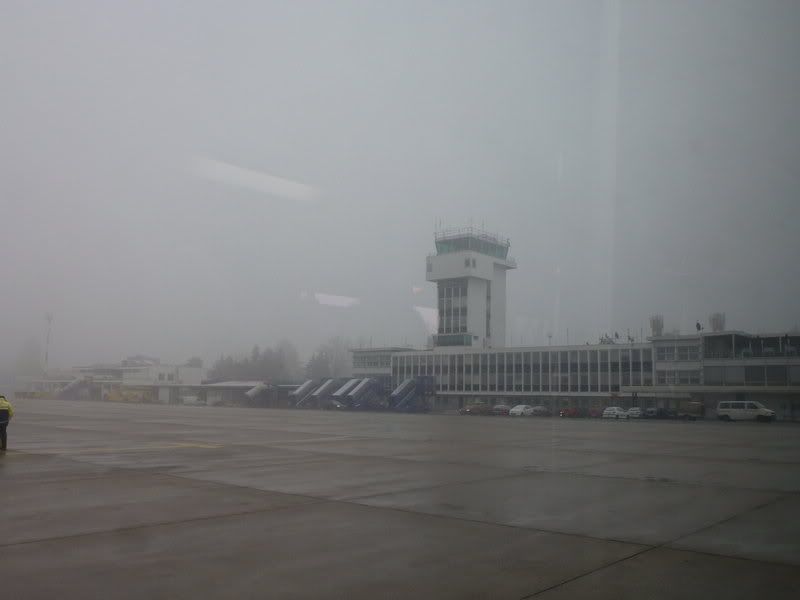 A short bus ride later I'm the first one to enter the completely deserted immigration hall. The older lady is completely disinterested in my ID card and in few seconds I'm in Croatia for the first time.
There's a bit of a wait before the next bus leaves, so I take a short look around the small terminal and check in for my tomorrow's flight using the kiosks. Interesting the kiosks use the LH Check in system despite selecting Croatia Airlines from the main menu. The system is not able to check me in for my CPH-HEL flight, but that is hardly surprising considering it is around 35 hours away...
Hmm, apparently a new airline is in the works: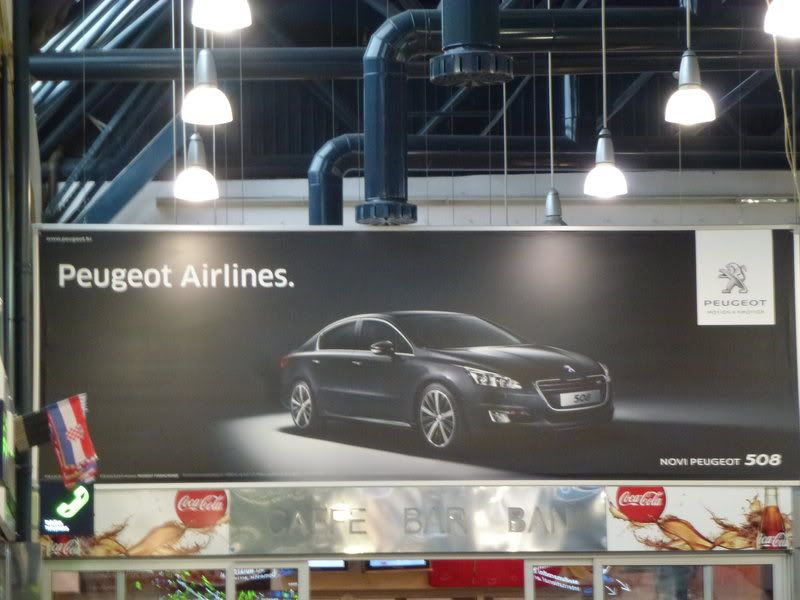 Outside it is quite chilly, but I'm a Finn so I can of course handle it.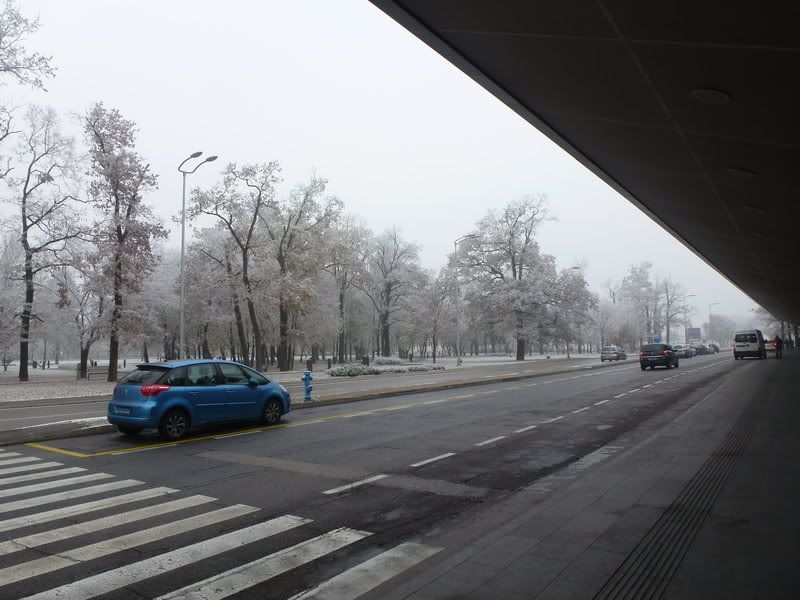 Beautiful: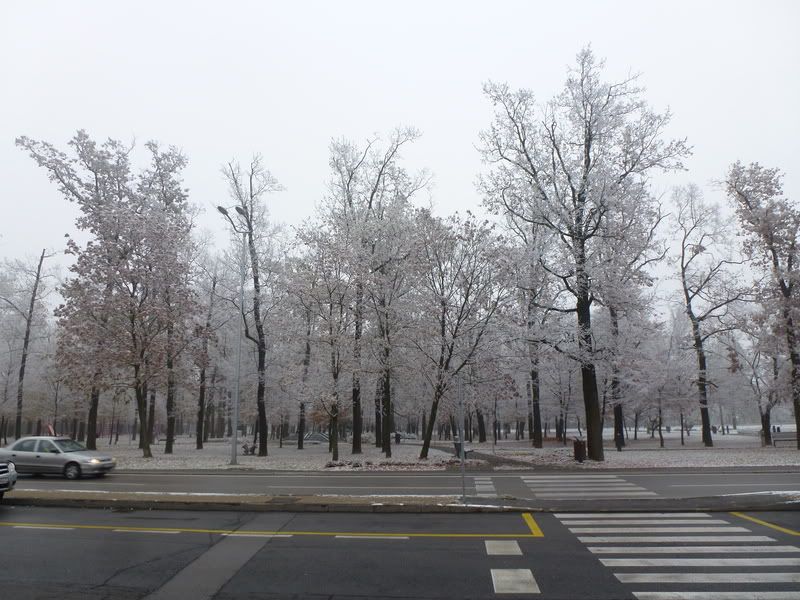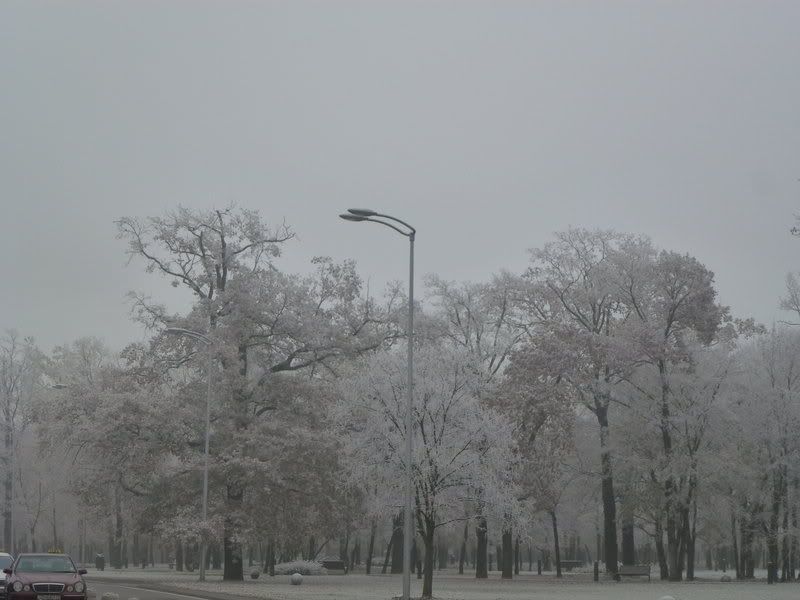 Soon enough the bus shows up, and for a rather reasonable 4 EUR and change I get a ride to the Zagreb Bus station.
Zagreb
In the bus station I spot this bus - this one's for Jonas - business class travel for probably a very good price:
I basically spend the day walking around the city, heading inside to warm myself when needed in the many beerhouses around. Some pictures: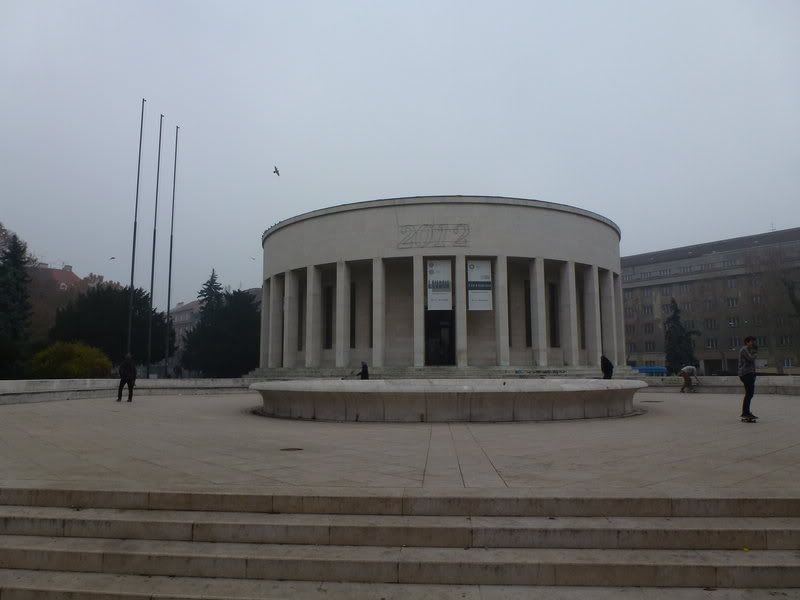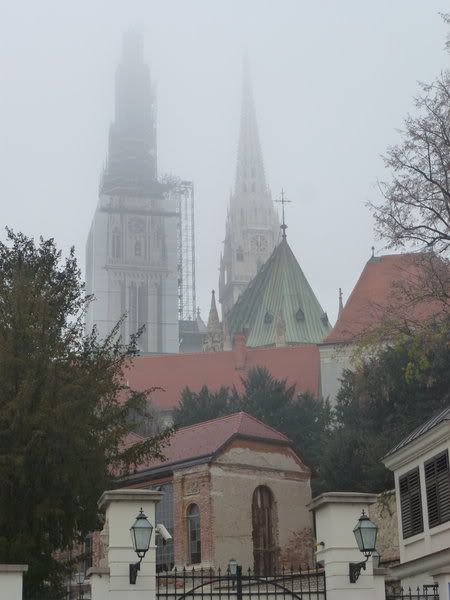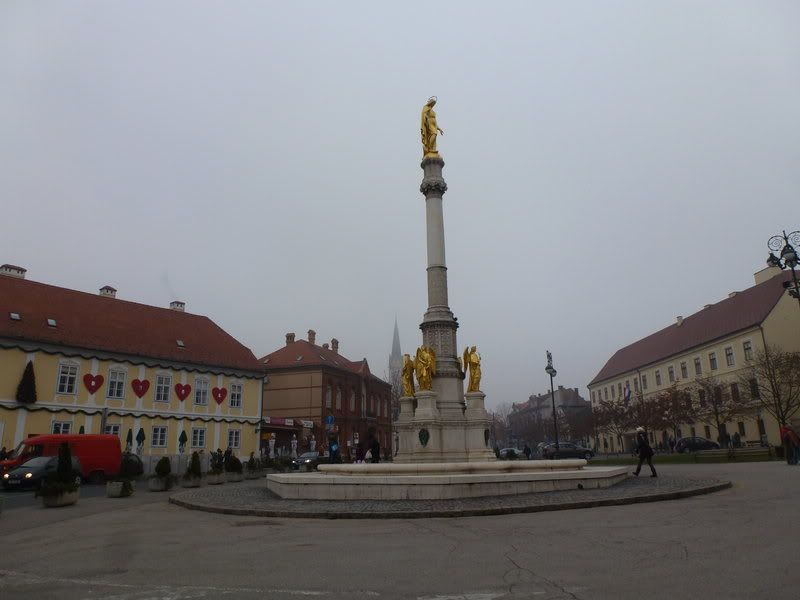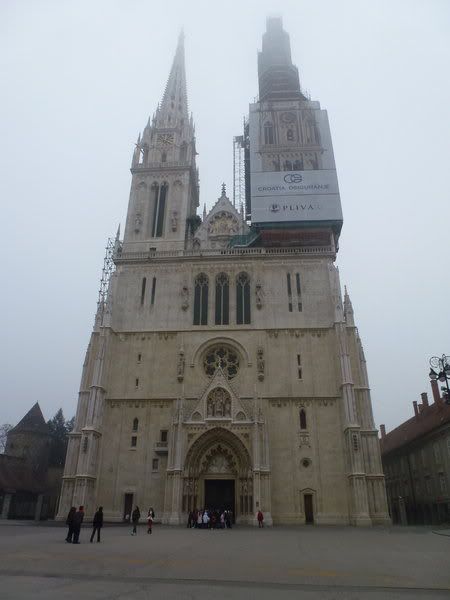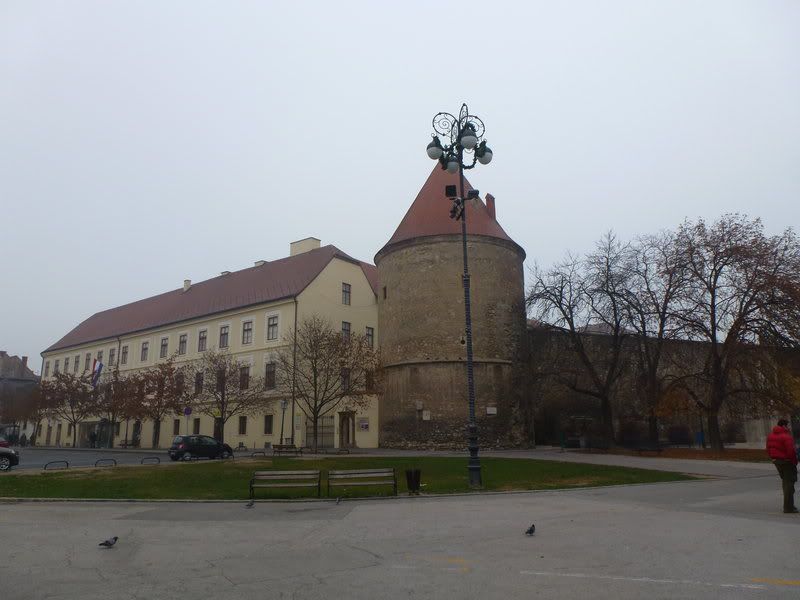 Cute: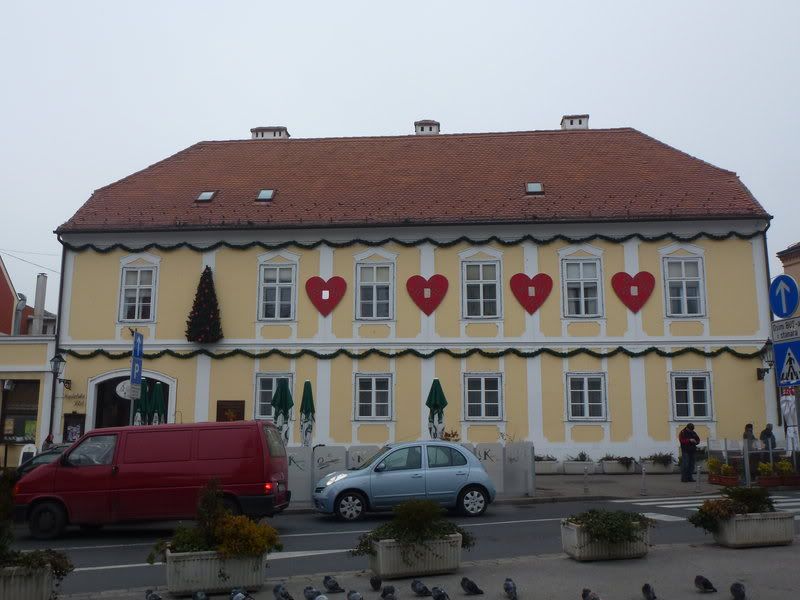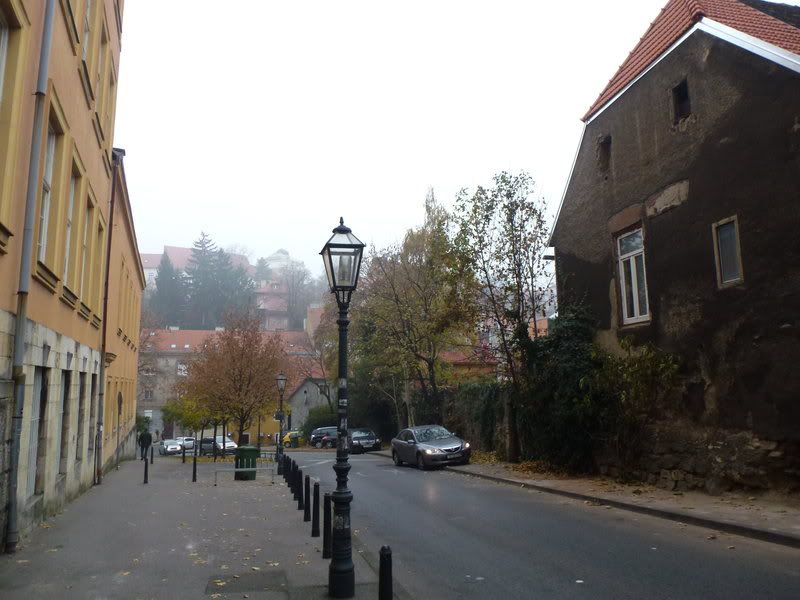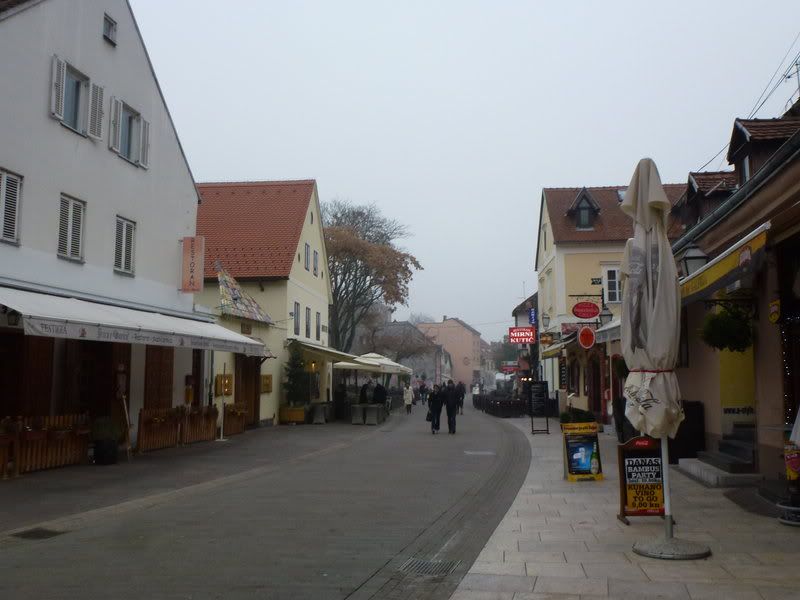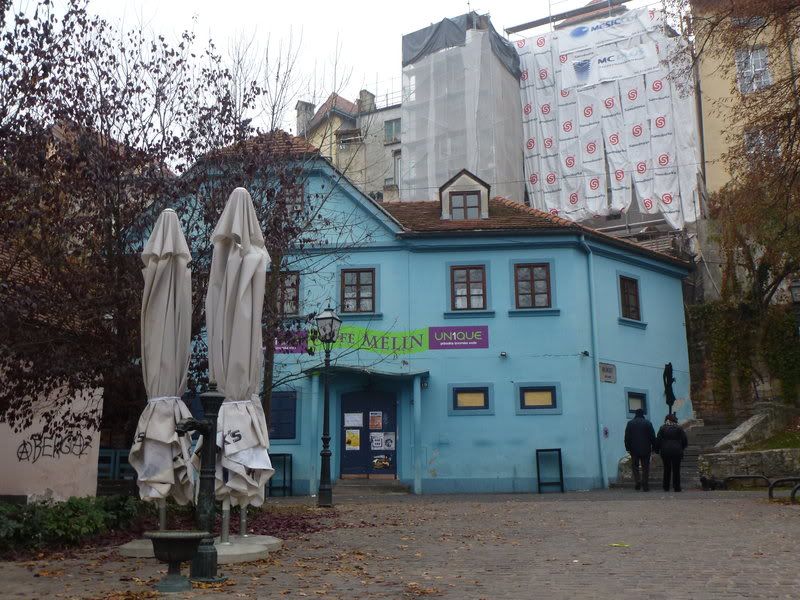 Well, it isn't the Chocolate Lounge but Heaven instead: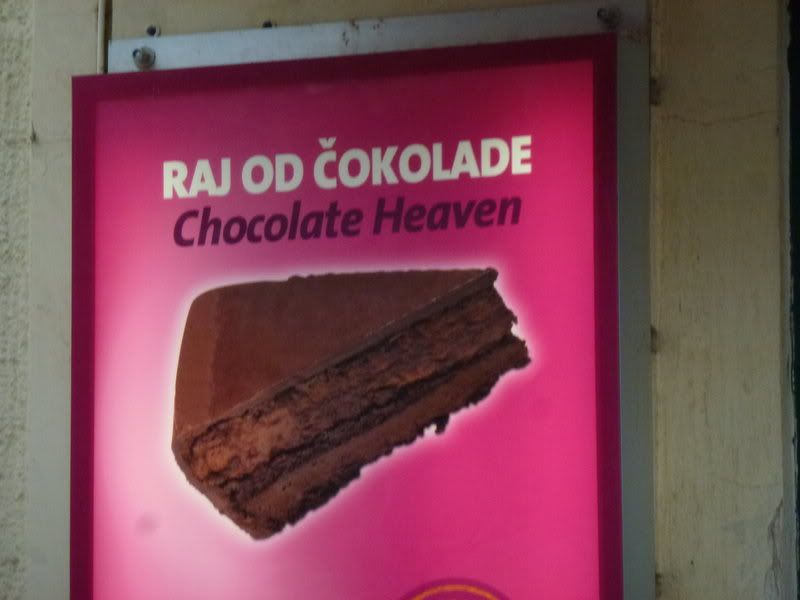 Top