This is the return part of my recent trip to Singapore. On the way there I flew onboard D-AIMH 'New York', the first Lufthansa A380 to operate a commercial flight to SIN. You can check out the report on this link:
Lufthansa Inaugural A380 To Singapore Upper Deck
(by
SloAir
Nov 7 2011 in Trip Reports)[/img]
For the return back timing of the flights via MUC was a lot better (only 3 hour layover compared to 5 via FRA) plus the A343 was scheduled to operate this flight, a new type for me. I was supposed to fly on one last year, but due to the famous ash cloud it was substituted with the A333. SIN-MUC-LJU will be the flights covered in this trip report.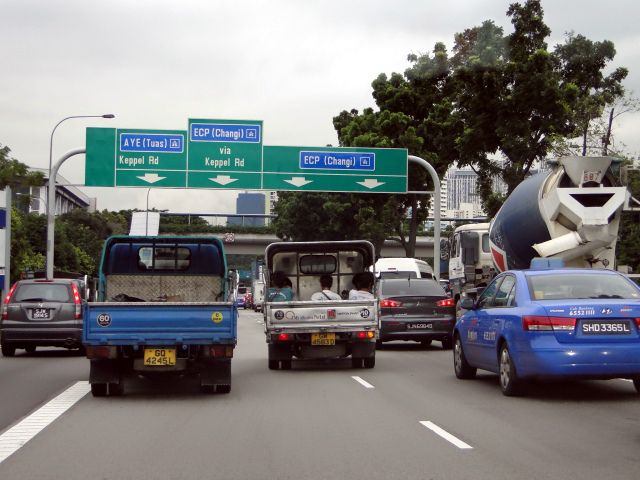 The drive took a bit more than 29 minutes because there were two car accidents – one happened just in front of us when a truck hit another vehicle. The other one happened near the airport when another truck was badly damaged by trees!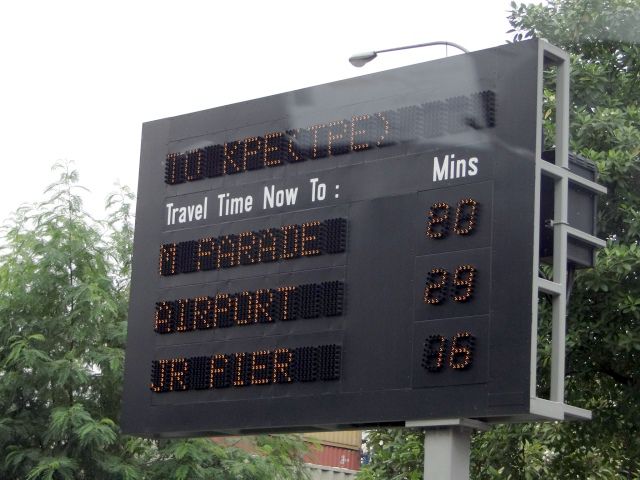 The Marina Bay Sands, very impressive building. If I'll ever come back to Singapore I'll try to get a room there and swim in the pool on the top.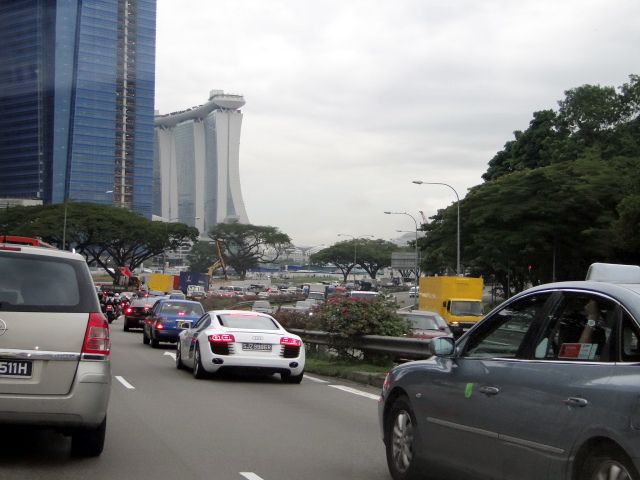 Some more big and new buildings.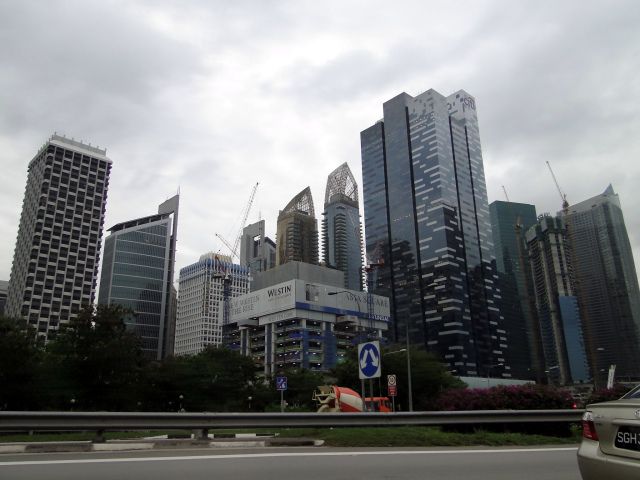 Singapore Flyer in the distance.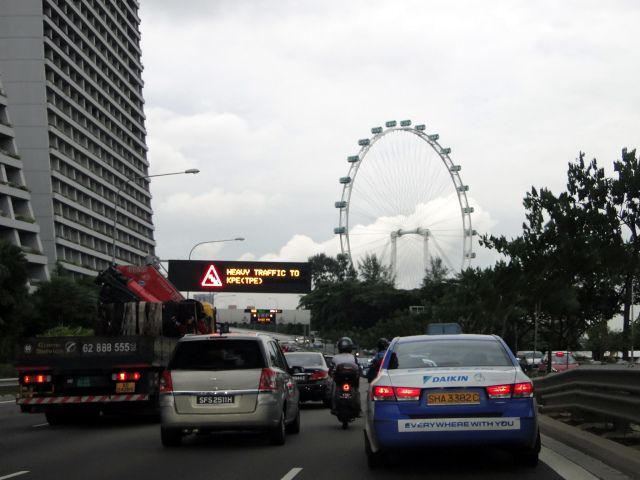 Driving in Singapore did not seem easy, compared to Slovenia or Europe it is a lot harder to change lanes as other drivers are not particularly fond of giving you way. At least that is the impression I got.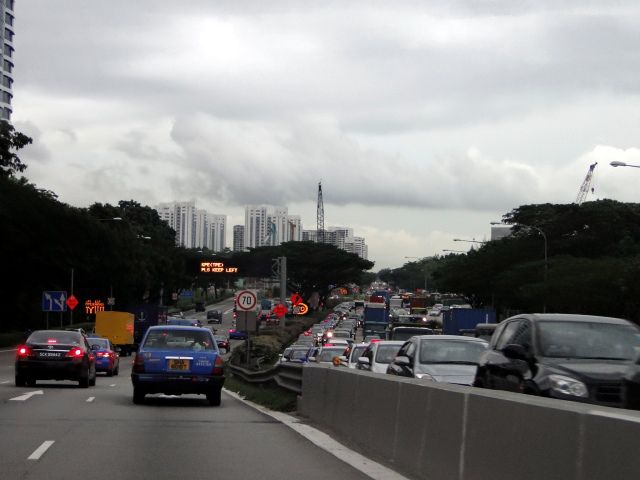 Can you see the control tower in the distance?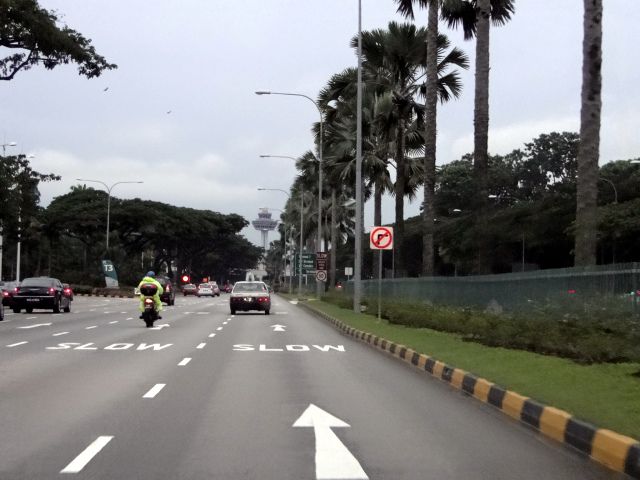 Approaching Terminal 2.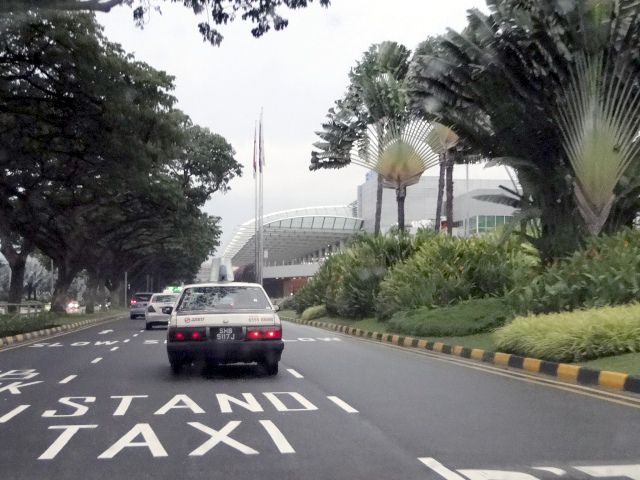 Singapore Changi airport won an amazing 30 (maybe more/less) different awards for best airport in the past few years according to a magazine I read back at the hotel. Although I was a bit sad to leave Singapore I was looking forward to my experience at Changi.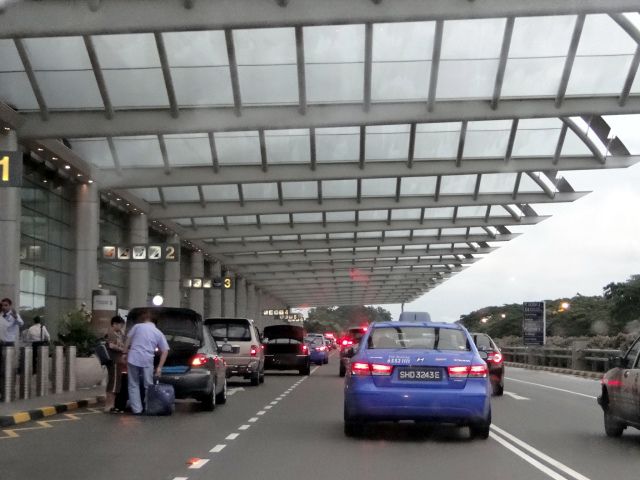 Overview of the check in hall. It was still very early, but luckily LH had two 'Early check-in' counters opened so I was able to get rid of our luggage and explore the airport. When looking at the boarding passes I noticed that my seat on the MUC-LJU flight was different than the one I have selected. When booking the flight showed a CRJ2, but that was changed to an A319 a few weeks before departure and I was very happy about that. But judging from my new seat it will be another CRJ2 ride, my 25th.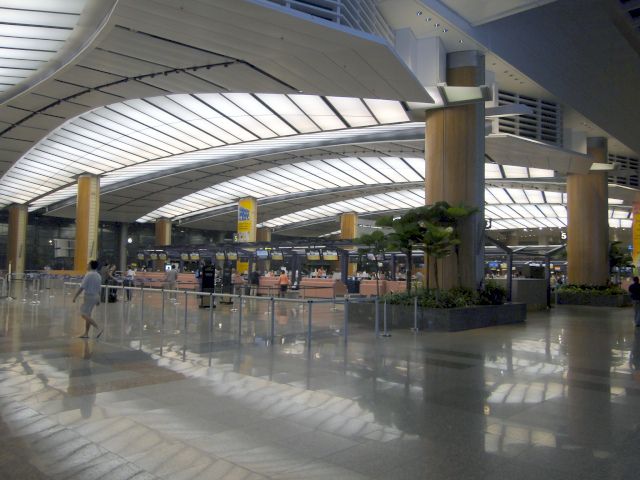 Anyone hungry? Head upstairs!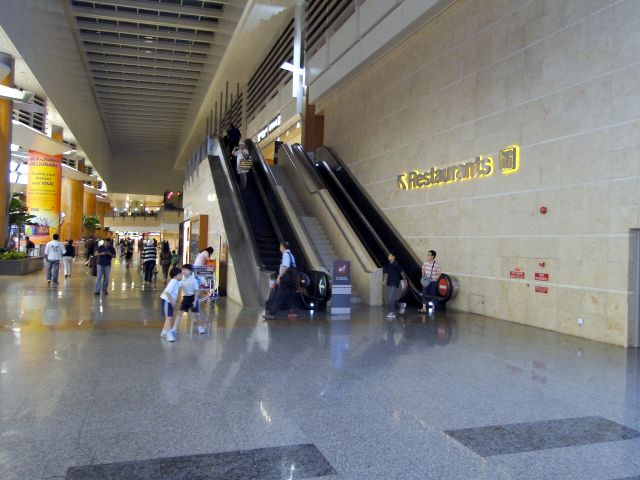 Immigration was quick and easy with no lines, searching for the Silver Kris Lounge was a bit harder as there were no sings visible at the part where I entered the terminal. Some walking around and I ended up on the escalator to the upper floor, where the lounges are located.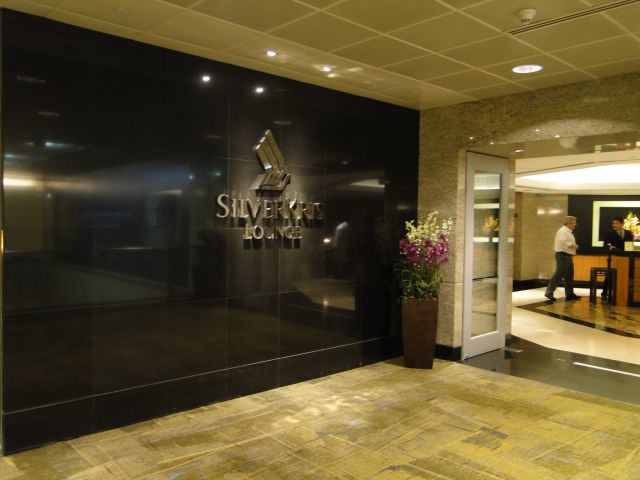 A lot of room for all passengers in this lounge.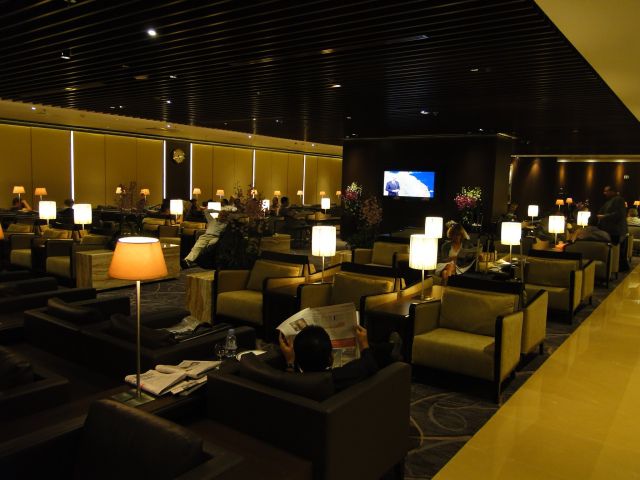 Comfortable seating.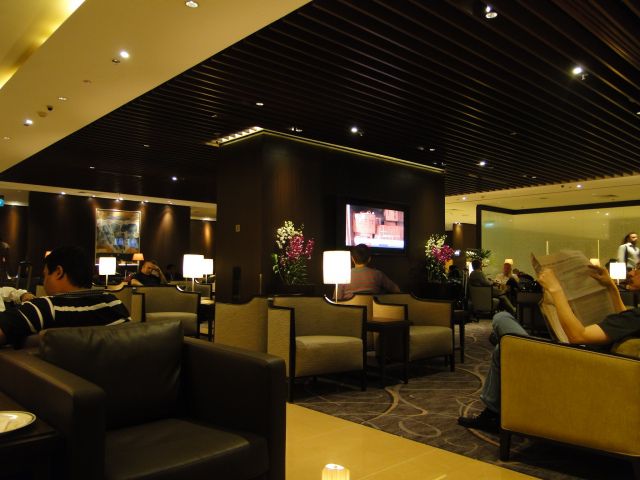 Enough computers and free Wi-Fi. I checked LJU airport's website and indeed it showed the CRJ2 on the 6:55 LJU-MUC flight. Well, you can't have it all…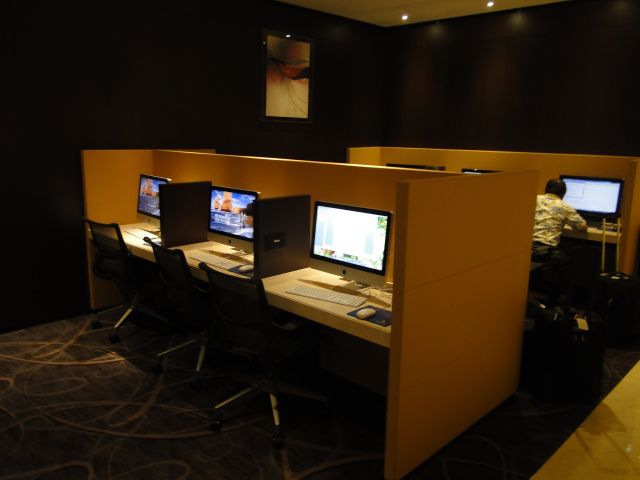 A big selection of drinks.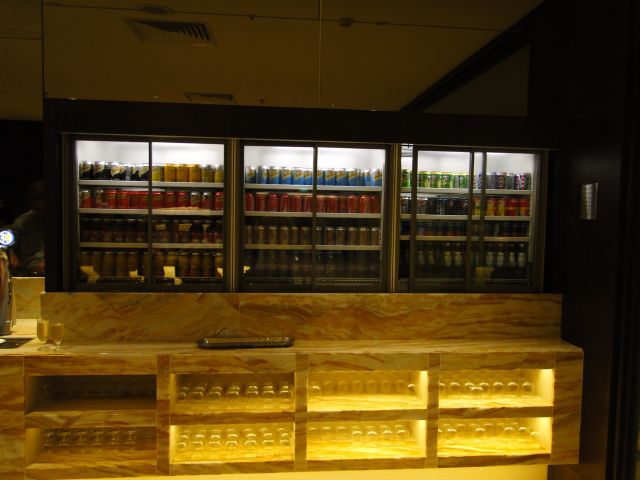 And a lot of hot and cold food options.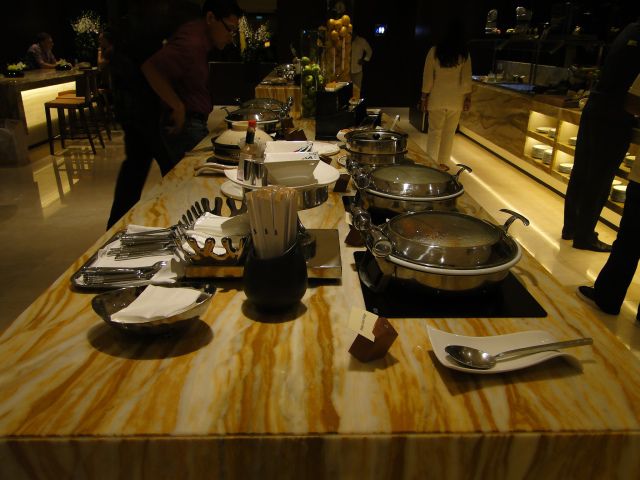 At the end I was satisfied with a small but delicious sandwich.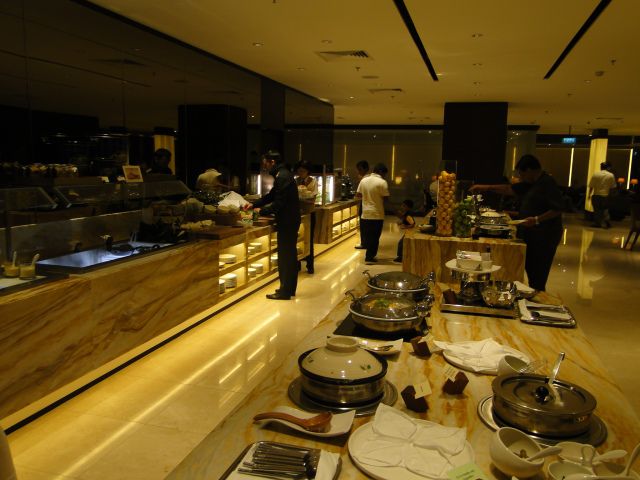 Different kinds of cheese.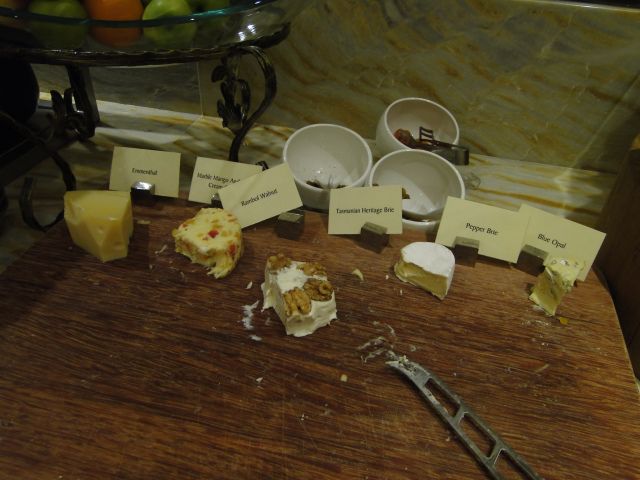 I picked up Asia edition of the Business Traveler and read the TR section with great interest.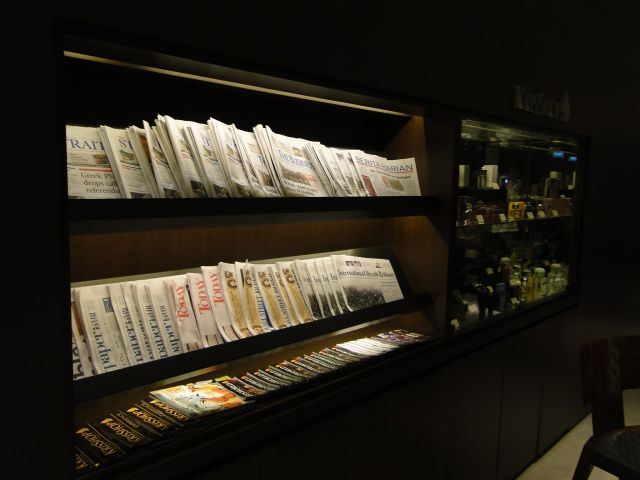 One of the best SIN T2 features was definitely the garden.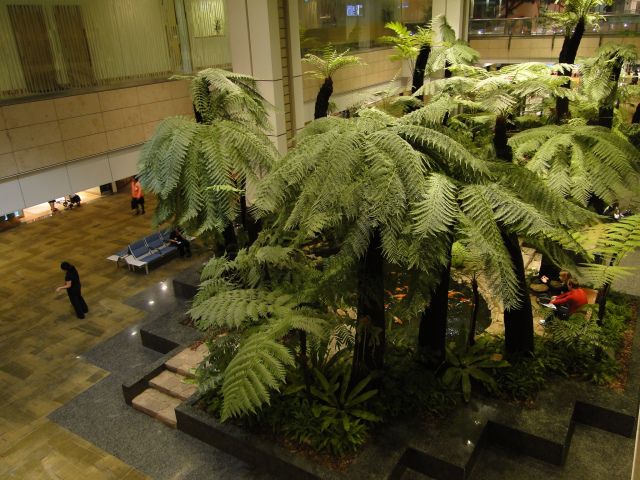 With fish swimming inside. So relaxing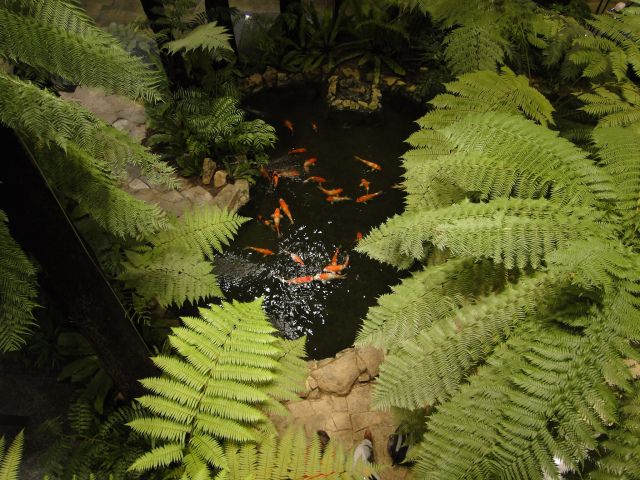 FIDS, a lot of late night departures to Europe.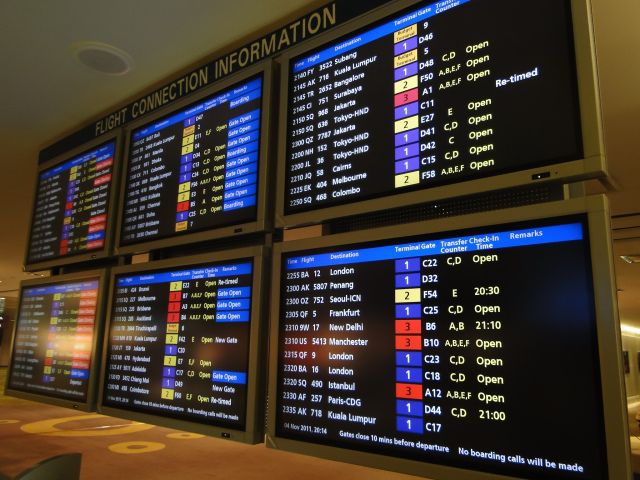 Still a lot of time left before departure, time to visit some of the numerous shops around T2.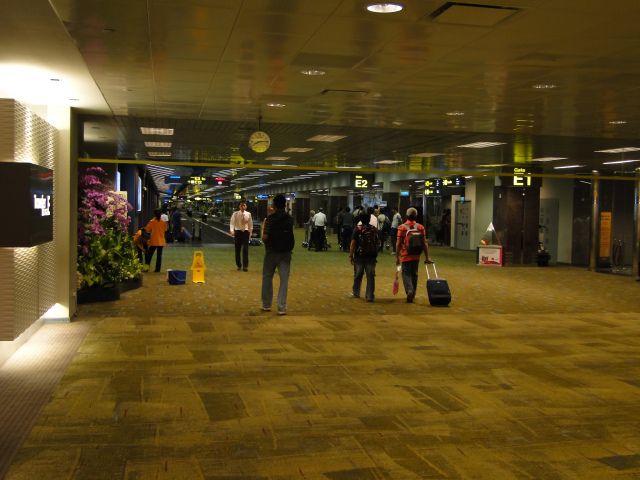 And enjoy the garden some more.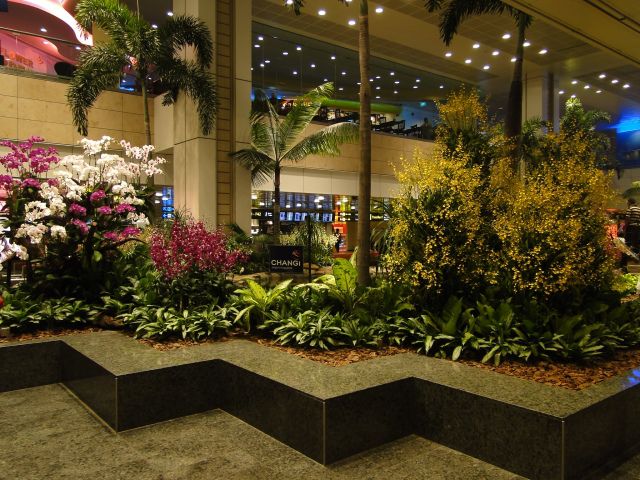 It gives an airport a completely different feel. I'm not surprised SIN won so many awards, it really is a nice airport and it's also easy to transfer.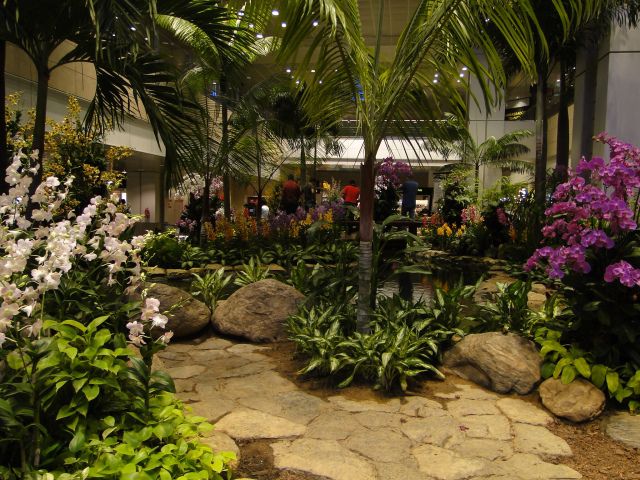 Something to keep the kinds amused.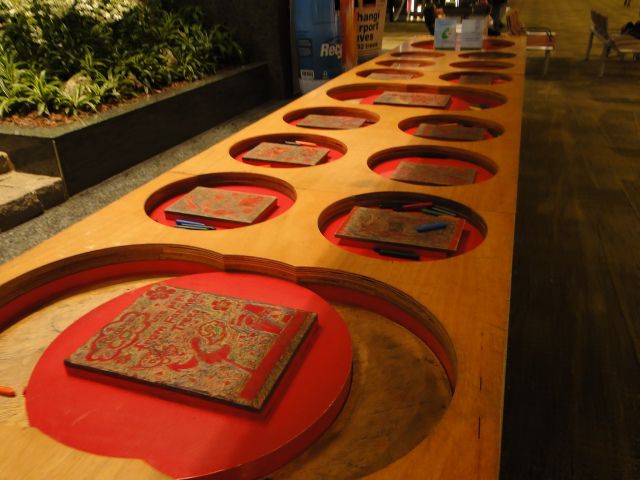 There are a lot of shops around.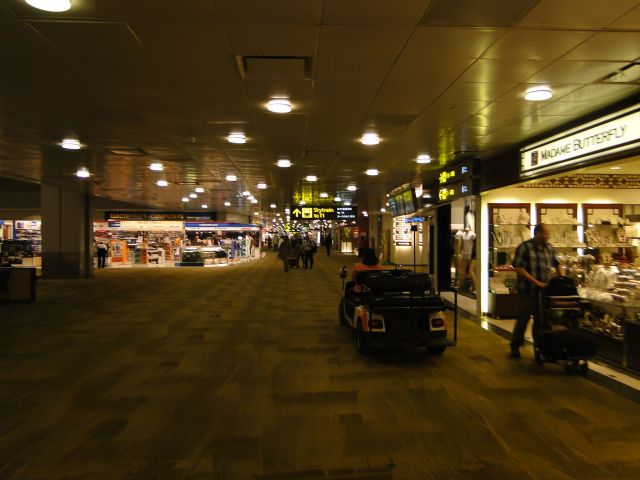 The lounges are on the upper floor, along with the food court.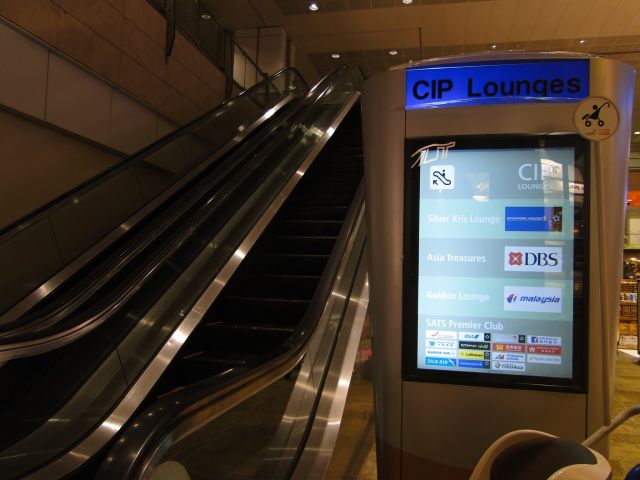 After some more time in the very nice SilverKris lounge it was time to head to the gate. At SIN the security is done directly at the gate. This is good, because there are almost no lines at any time, but bad because you have nothing to do but wait once you are inside.
This was also the best security experience I had at any airport in the world. First they check your BP and the smiling agent even pronounced my name right which is rare, people usually get confused with the letters ž and č. Another smiling agent at the security screening, he only asks me if I have a laptop or a mobile phone in my pocket and after I reply negatively to both questions I'm let through the metal detector. No beep and I collect my stuff, the whole process did not take me more than 20 seconds.
Another smiling lady at the center, she scans my boarding pass and rips it apart.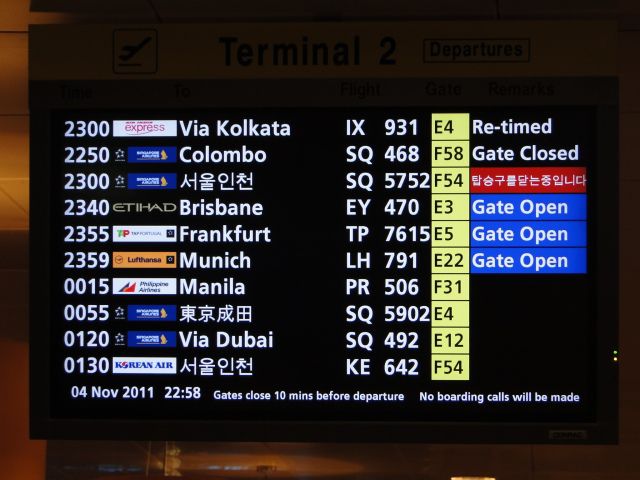 Our crew arrived just before us. They had a preflight meeting at one of the waiting areas.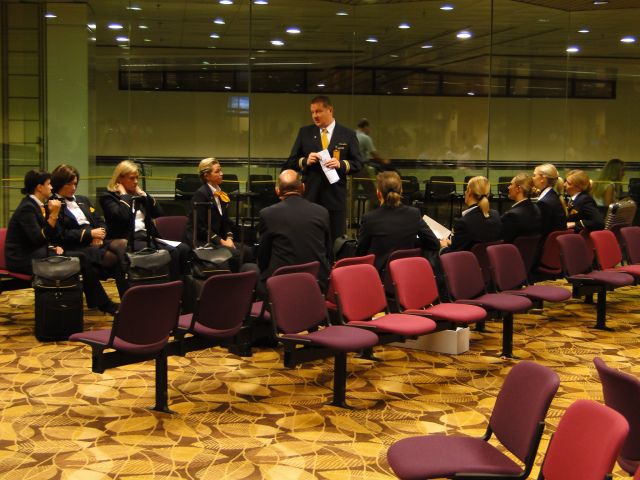 The flight from CGK arrived on time and it was now being prepared for the long trip back to Europe. No rest for this machine, it flies MUC-SIN-CGK-SIN-MUC with no break.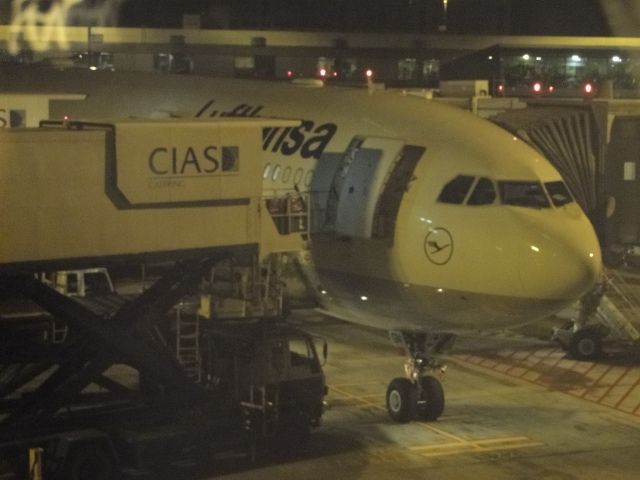 This flight departs at 23:59, the most interesting departure time I had so far. But it makes things easier. At 23:15 three pilots, two male and one female, board the aircraft, the crew follows a bit later.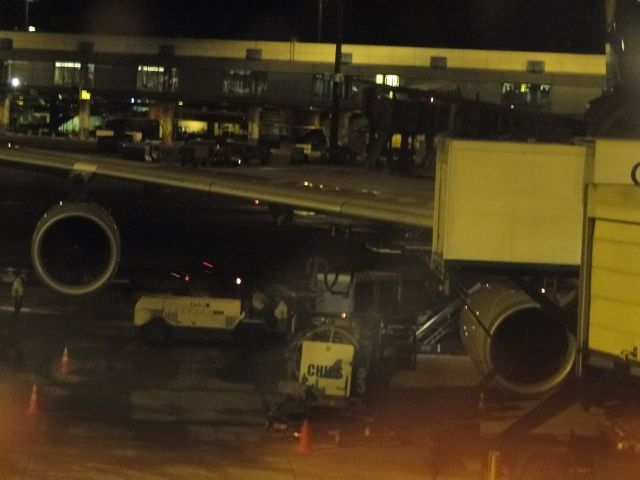 Boarding starts a bit late and there is an announcement about priority boarding. Once business class passengers are called for I make my way to the jetway. No check actually, no one looked at my BP I just walked to the plane.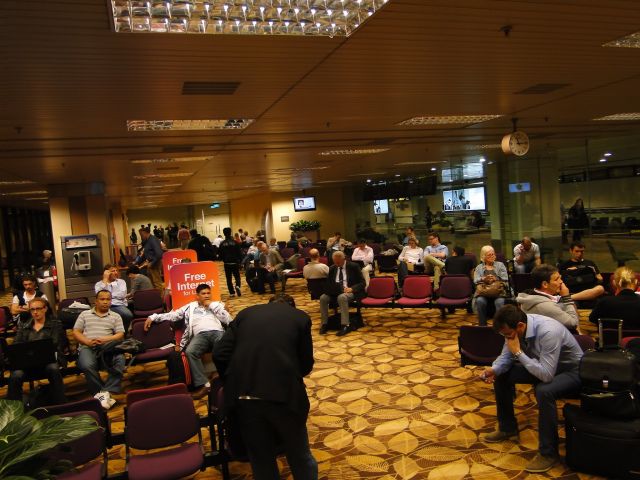 LH791 SIN-MUC 23:59-06:05+1 A343 D-AIGV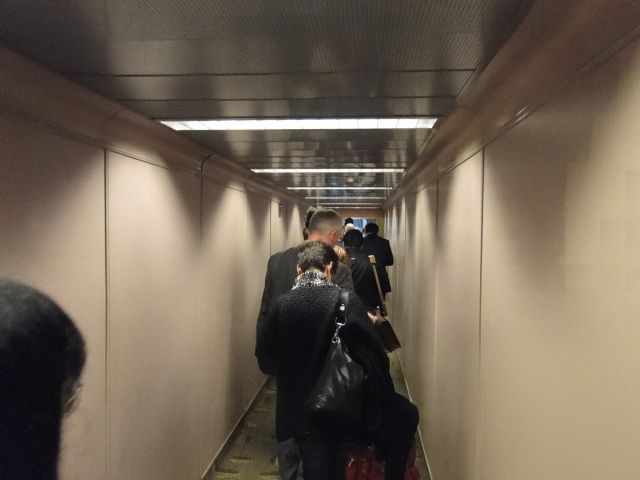 I love this moment just before boarding the aircraft.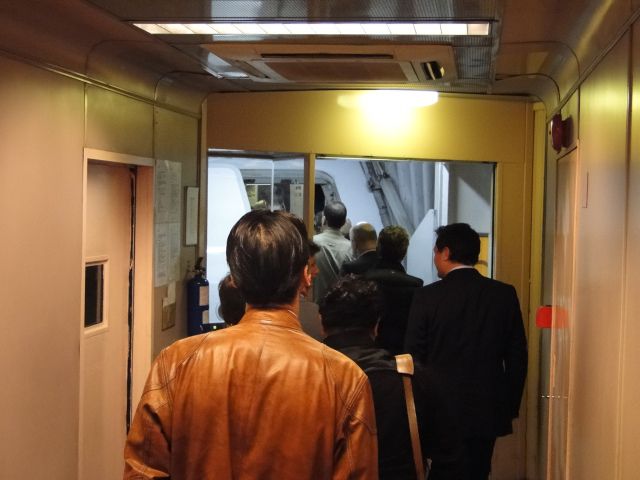 Nice angle and a confirmation that I will finally get on the -300 model of the A340.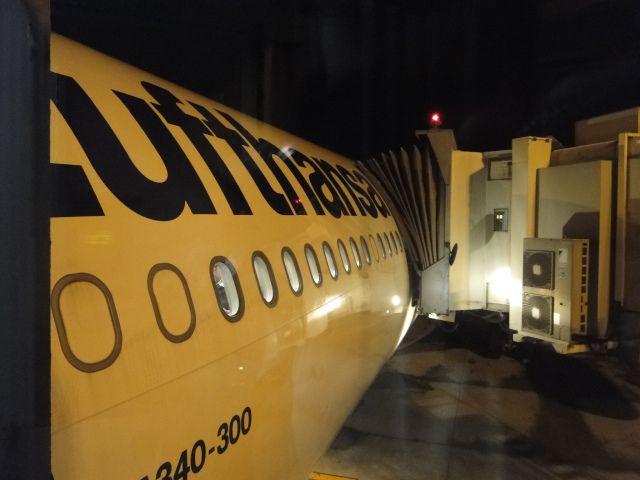 LH logo after the old first class.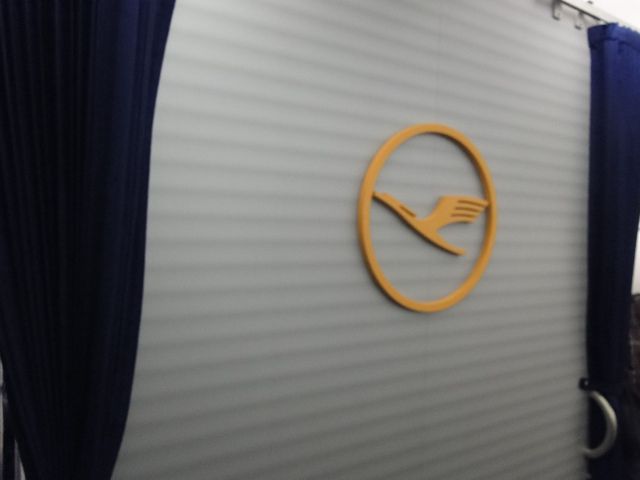 My seat 4K in the mini business cabin with just two rows of seats.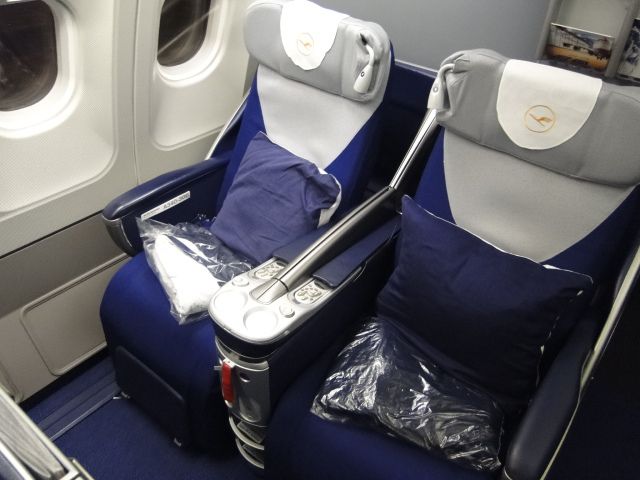 Bulkhead seats in front have a hole under the closet, so that the seat can be fully extended.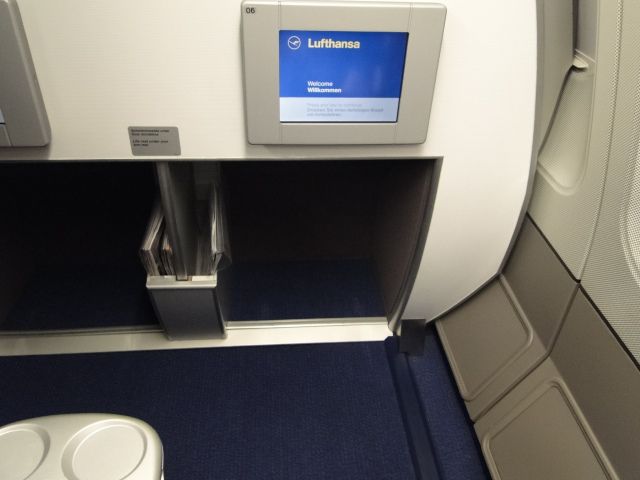 As you can see, there are no overhead bins in the middle. That is probably because of the first class cabin just in front. Both cabins are about the same size, but there are only 8 PAX in F, whereas there were 12 PAX in my cabin. And since I was one of the last to board this mini cabin, all the overhead bins were already packed with suitcases. I cannot believe what people consider 'carry-on luggage' nowadays. At the end I stuff my backpack in one of the first class overhead bins just in front of the curtain.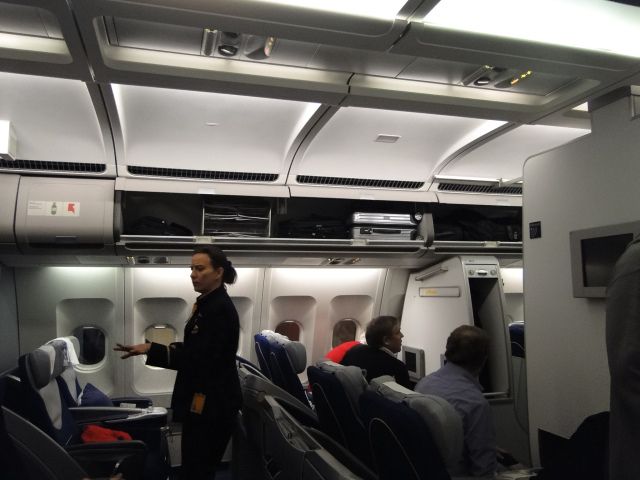 I immediately miss the large storing compartments from the A380.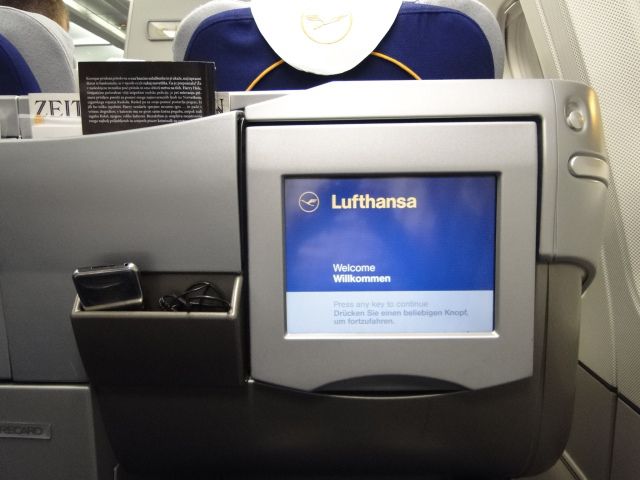 The passenger in row 3 decided that we all want to see and smell his feet, so he displayed them up where everyone was able to see them. He also gave me a very angry look when I moved his suitcase a bit to put my bag in the overhead.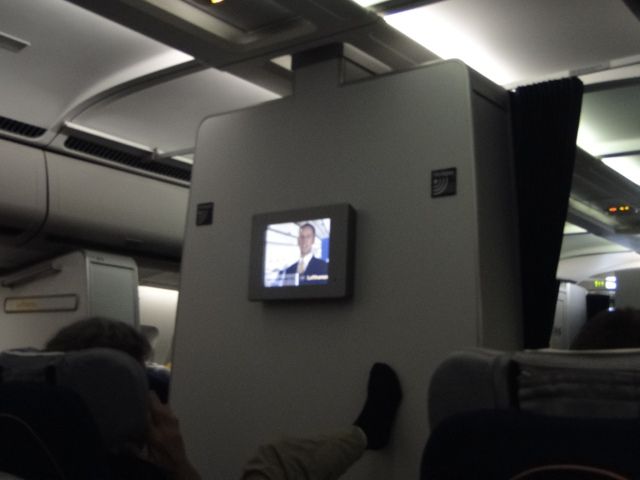 Welcome aboard message was given in German, English and interestingly in Italian. 12 hours and 35 minutes to Munich, this will be my longest flight so far.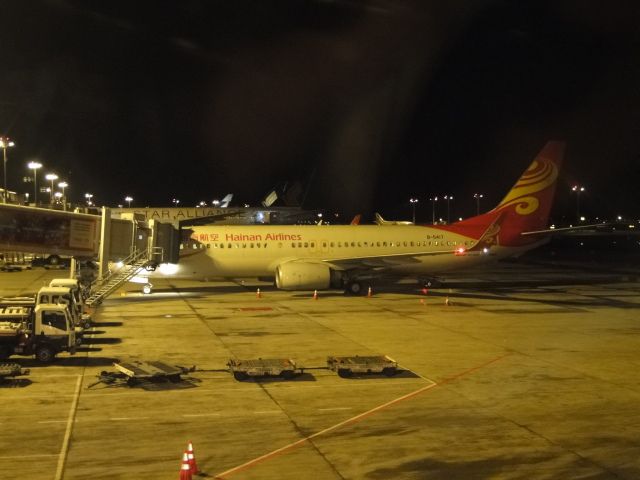 Captain came on the speaker at 0:15 and said we are ready for startup, but there were some congestion on our route, so we will have to wait another 20 minutes. Eventually we pushed back and taxied to the active runway, waiting for this SQ A380 to take off.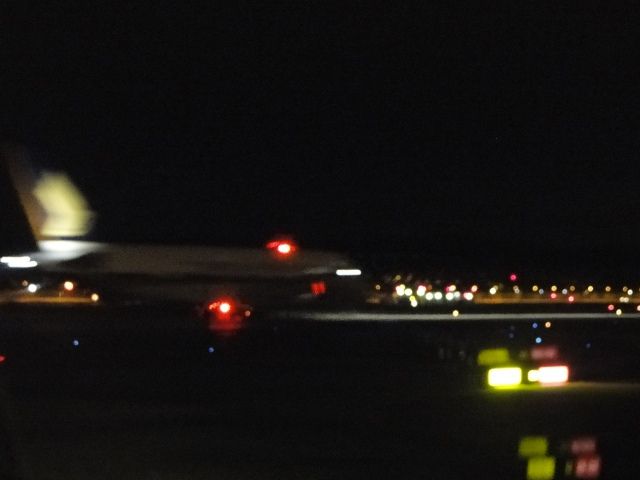 Goodbye Singapore, I will miss you!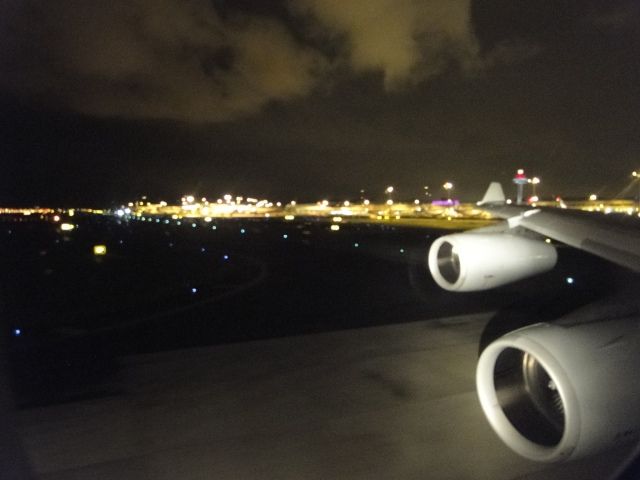 After I arrived back home I found some interesting information – apparently the next day after we left SIN, D-AIMH, LH A380 that brought us here a few days earlier, was involved in an accident when a jetway hit it at the airport here in SIN. So this LH A380 was the last company A380 that got out of SIN unharmed.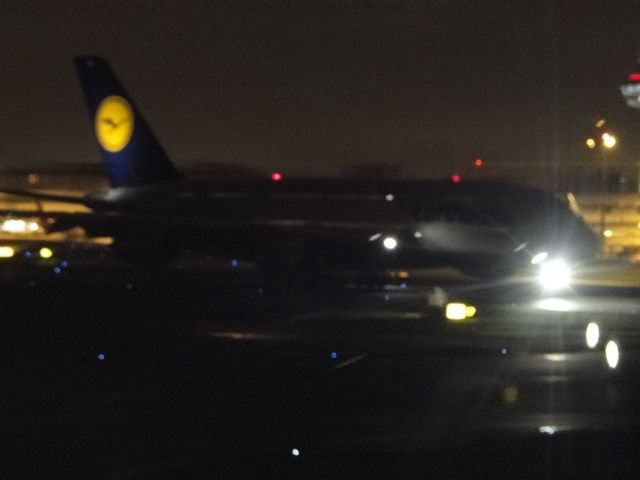 Here we go, starting our long journey back to MUC.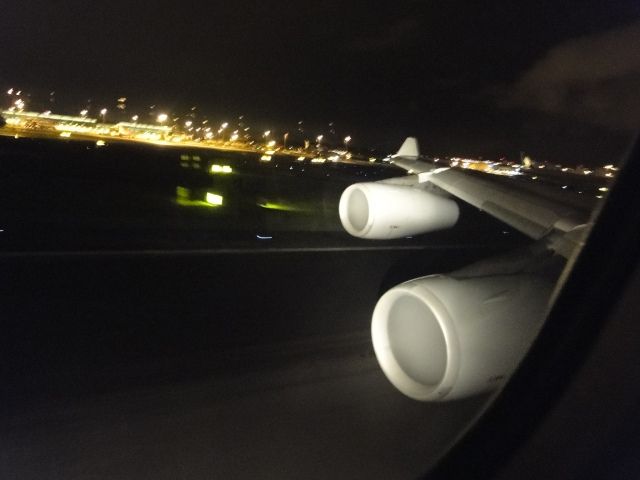 Great views just after takeoff. You can see the Singapore Flyer and the city skyline plus the huge number of ships.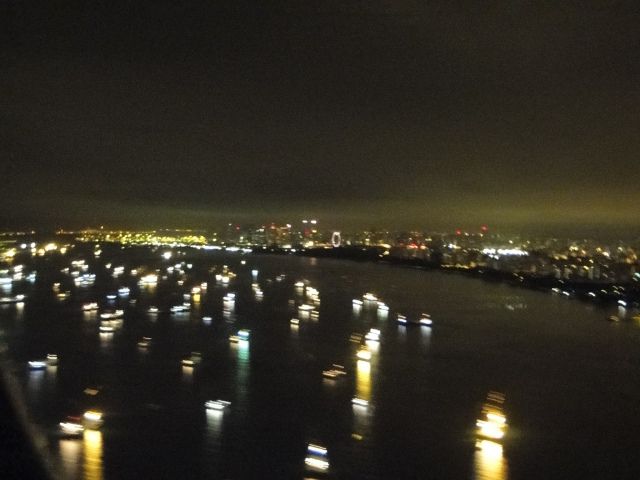 We made a left hand turn and more and more ships came into view.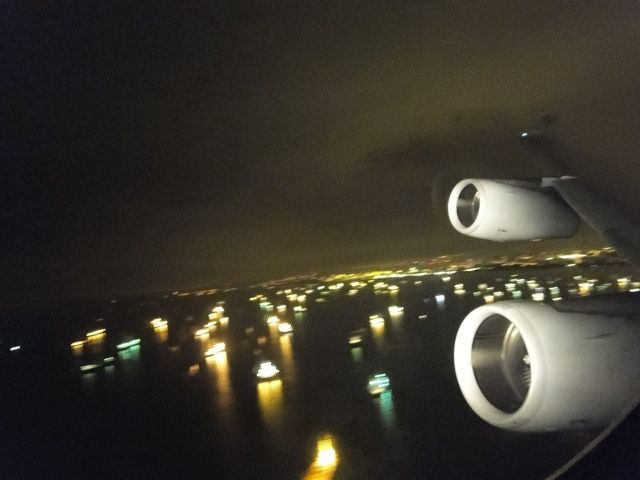 It was even more apparent how busy the port of Singapore is now, when you could see all these lights at the sea.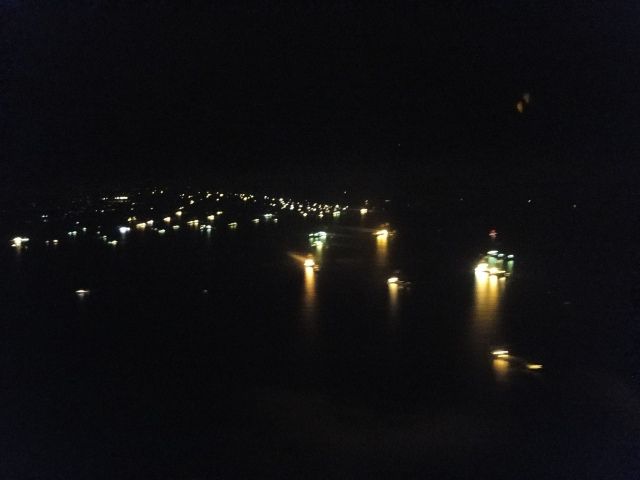 So many lights at the sea…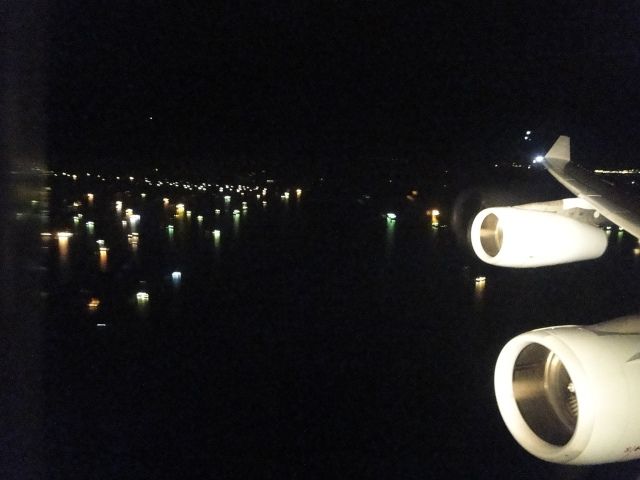 There is a long way to MUC.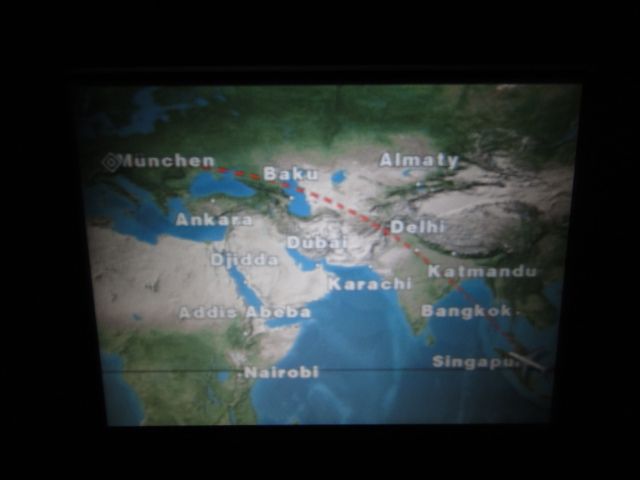 After we climbed a bit there was nothing more to see out the window.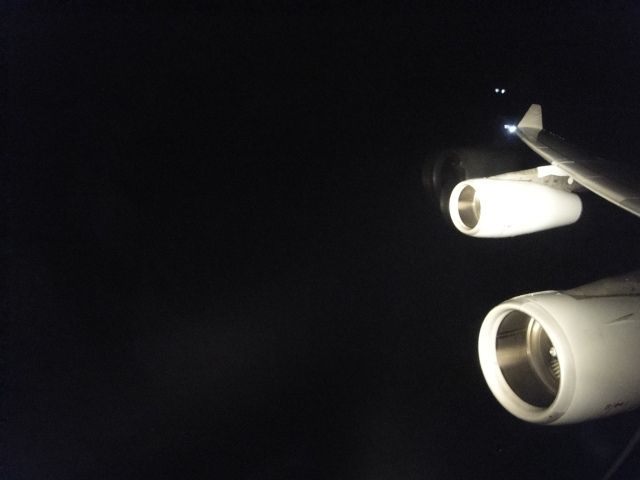 Compared to the A380 this A343 was showing its age a bit. The controller was a bit slow to respond and I had some problems with my screen. I also noticed at least two people in this mini cabin that had problems with their seats.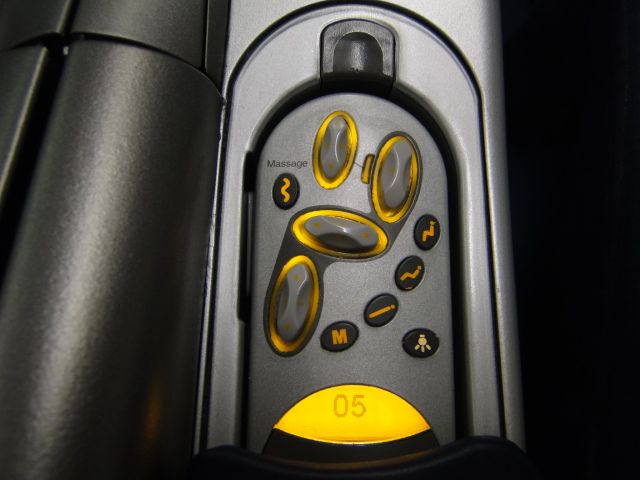 Can't complain about the legroom.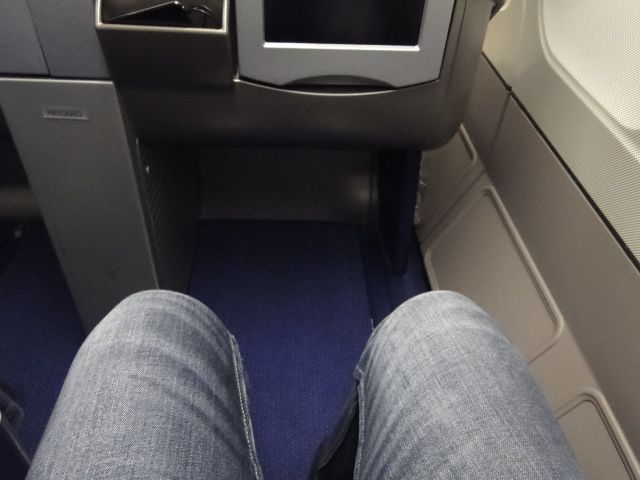 Time for the meal service. Here's the starter.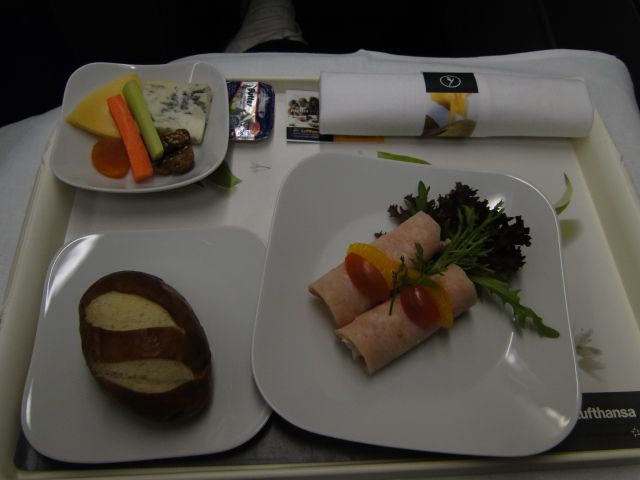 In detail.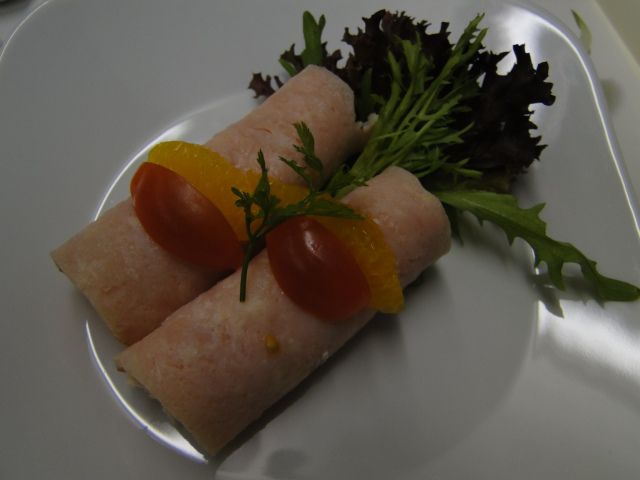 Cheese. Interestingly, cheese is listed as desert in the menu, but after you are finished with the starter they take the whole plate from you and you only keep the fork and knife for the main course.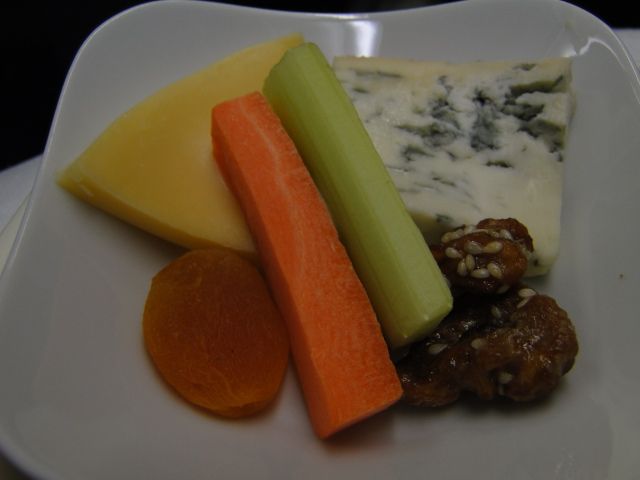 One of the best parts of LH catering.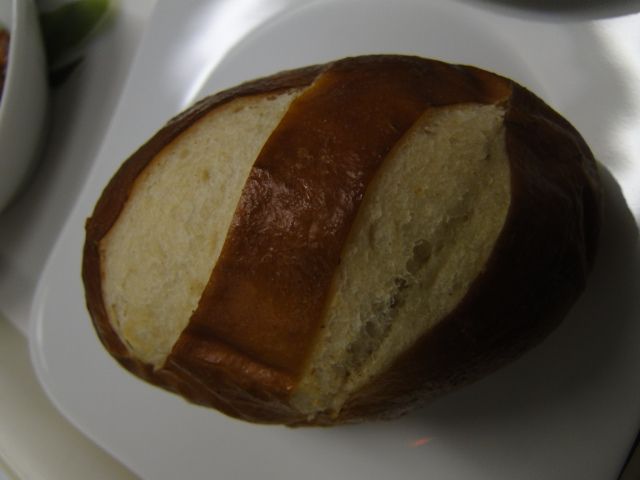 My starter. It was good, maybe too much fat in the meat for my taste.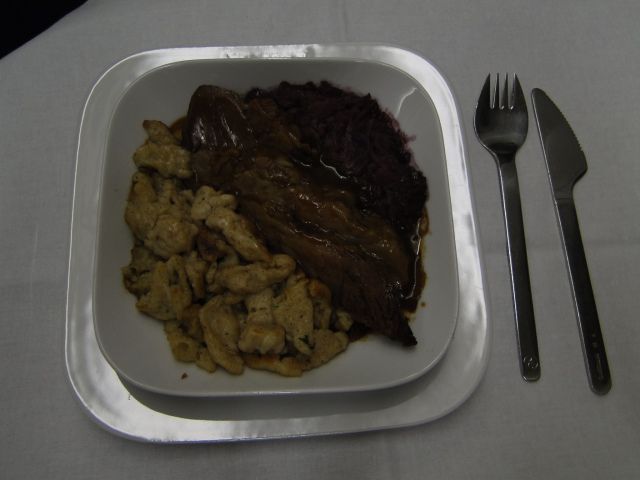 The red cabbage was great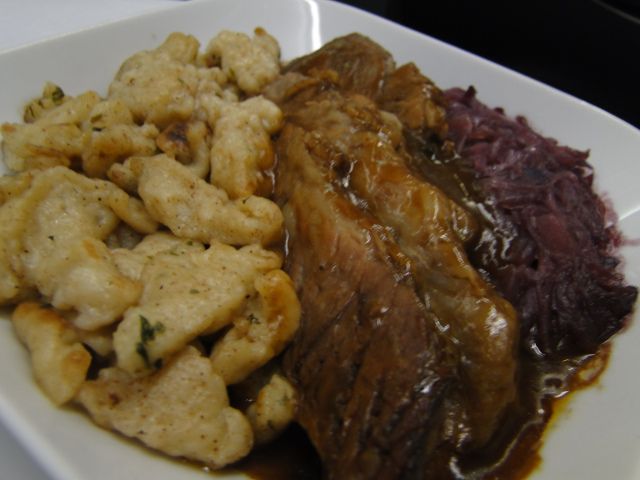 After dinner I tried to watch The Truman Show, but my screen was blinking, so I gave up and read a few pages of my book ,then went to sleep.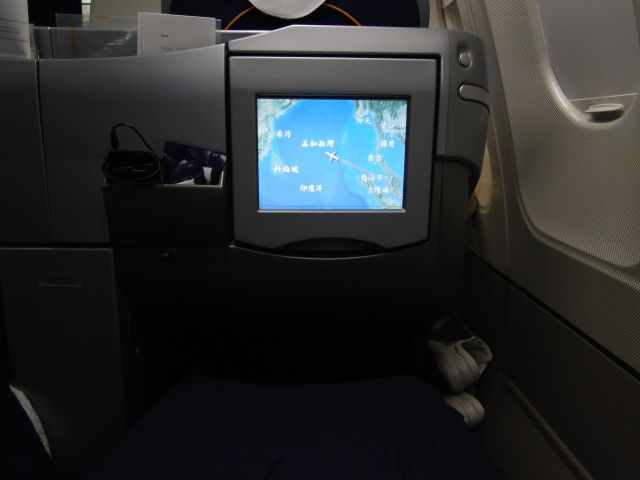 I did not sleep as well as on the A380, but I was still able to get quite some hours of rest.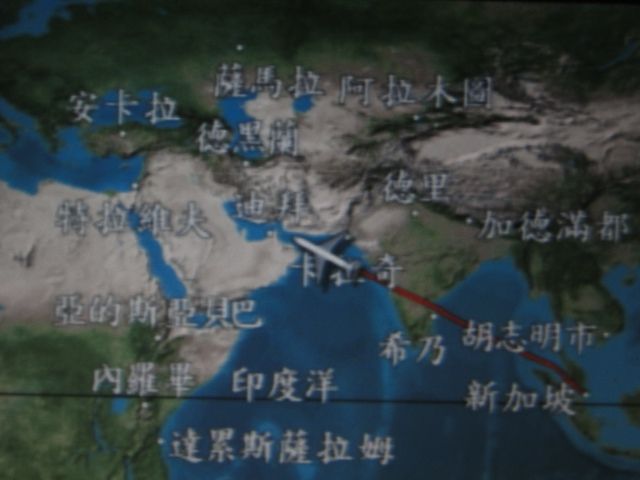 The main difference compared to the A380 was that I woke up in regular intervals.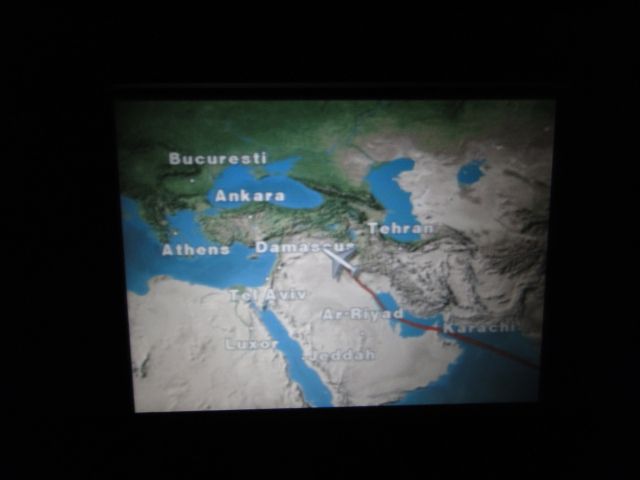 And of course I took a picture every time I woke up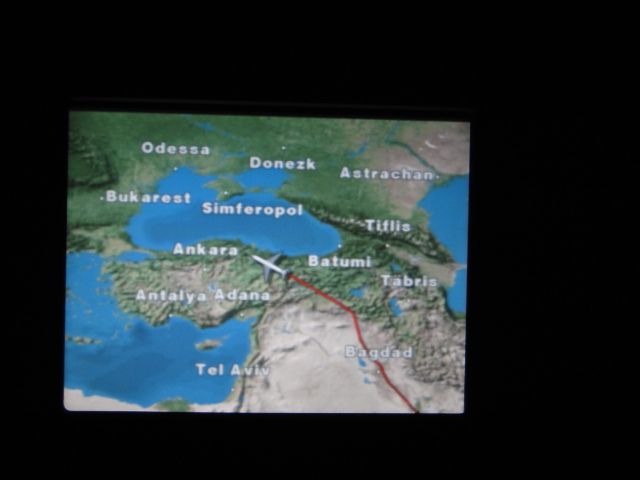 2:51 before arrival I gave up sleeping and went to the bathroom.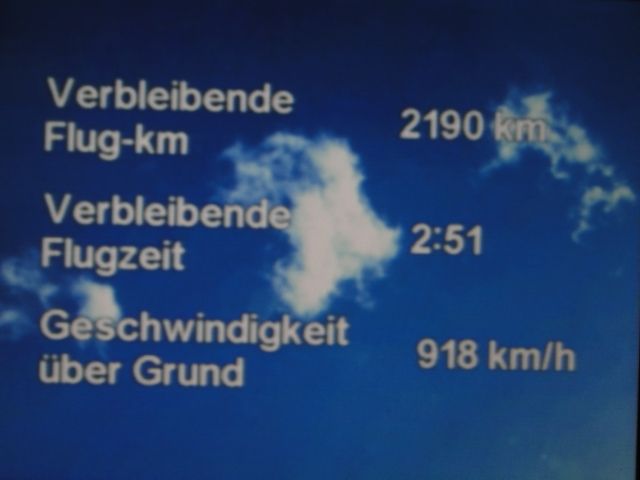 We were already over Turkey at that time.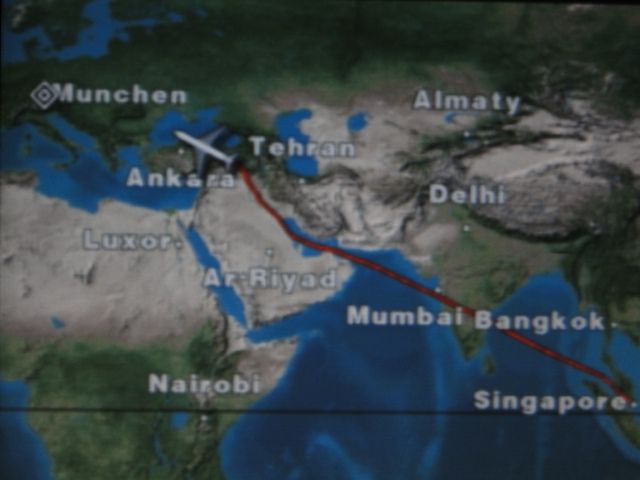 OJ, water and mandels set up in the galley. Hot noodles were available at any time of the flight.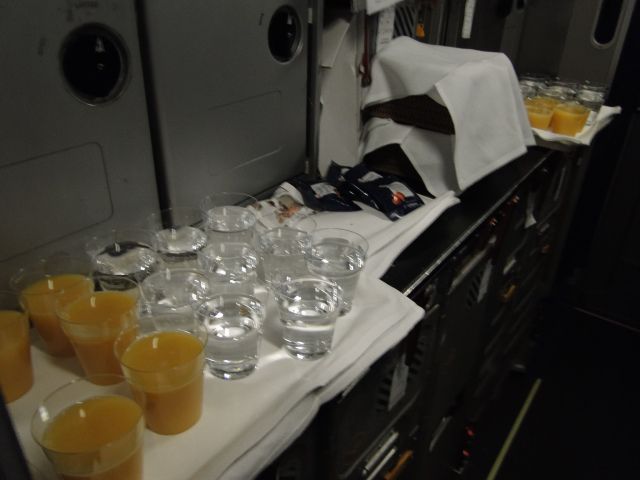 Bucharest, Romania.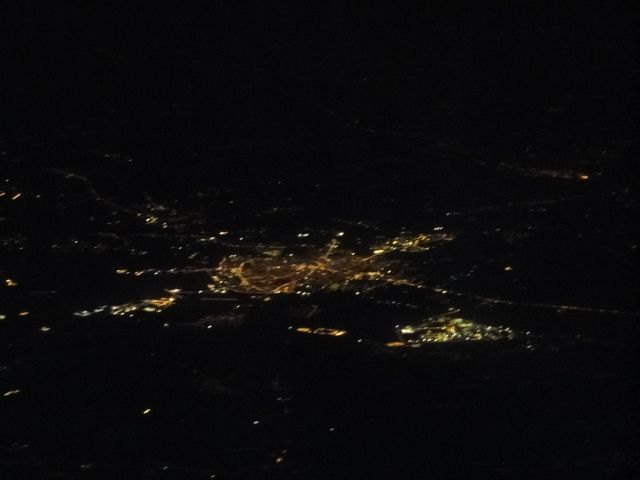 On the A380 we got a rather cheap looking amenity kit that is not very useful, so I was very surprised when I found this metal A380 case in my seat pocket. The content was the same, but this one is much more useful for keeping stuff for different purposes. And interesting that we got an A380 case on the A343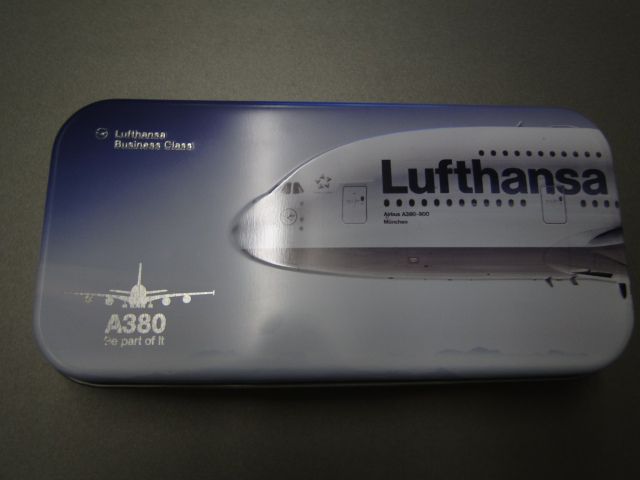 The table can be rotated in different directions.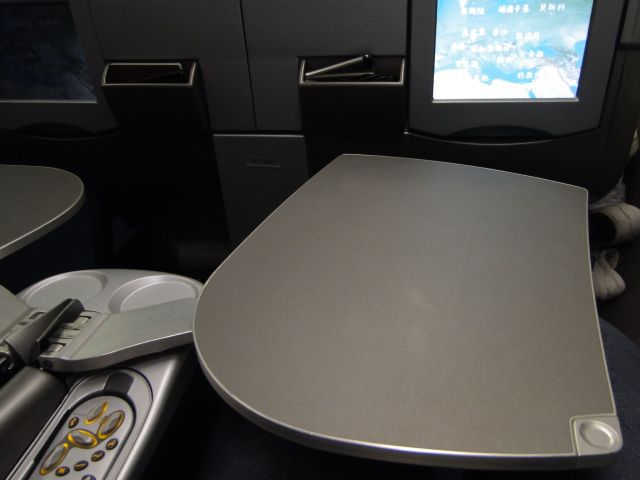 Same as the FRA-SIN flight, time was going by very fast.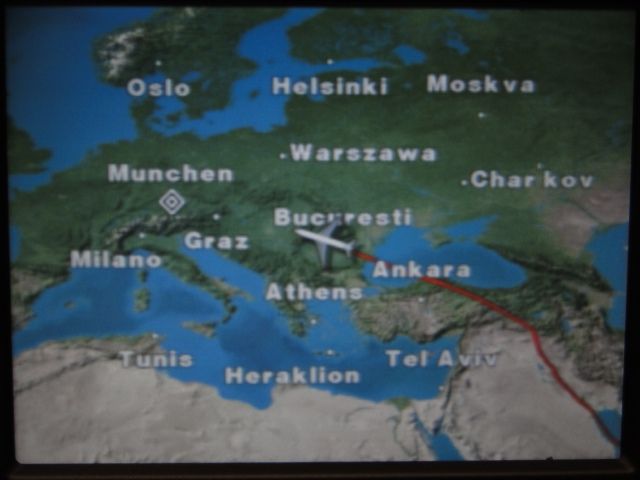 Breakfast service.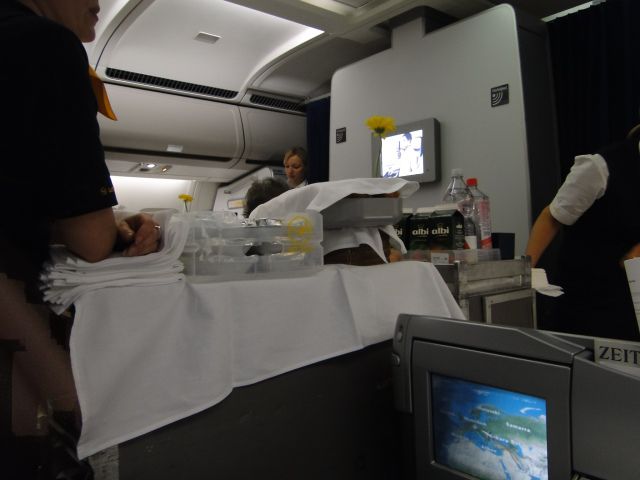 As usual I opted for the cold option.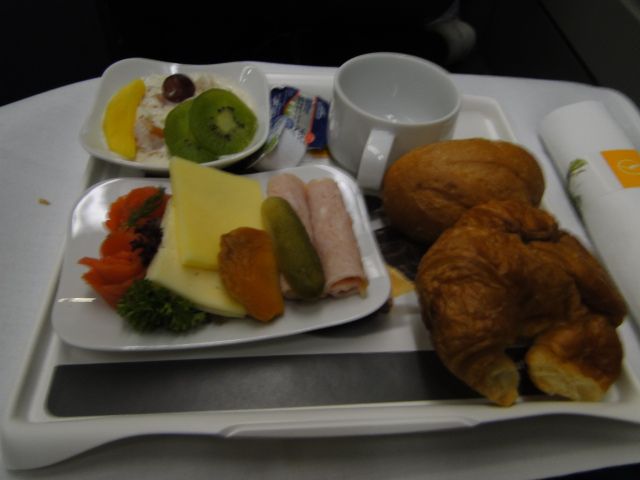 It was quite nice. Although as many commented already, a bit on the small side.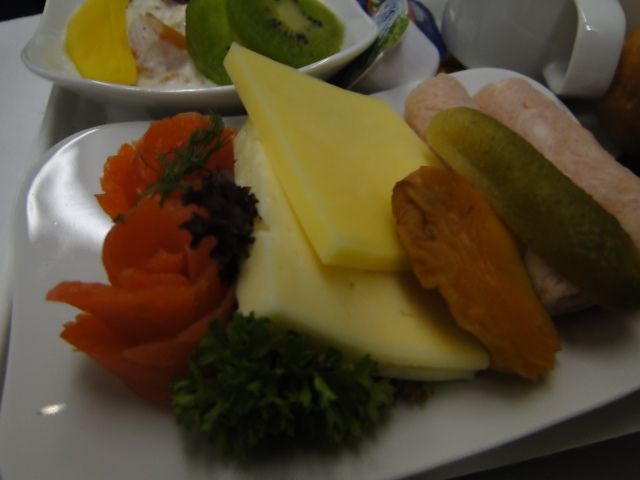 Remember the passenger with his feet on display from the beginning?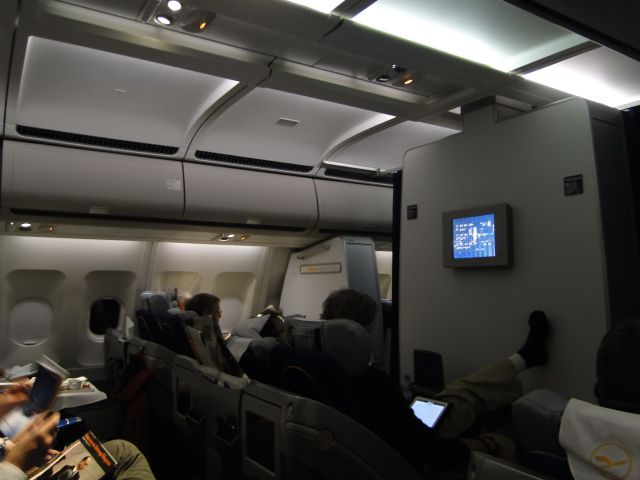 Reading light and LH postcards.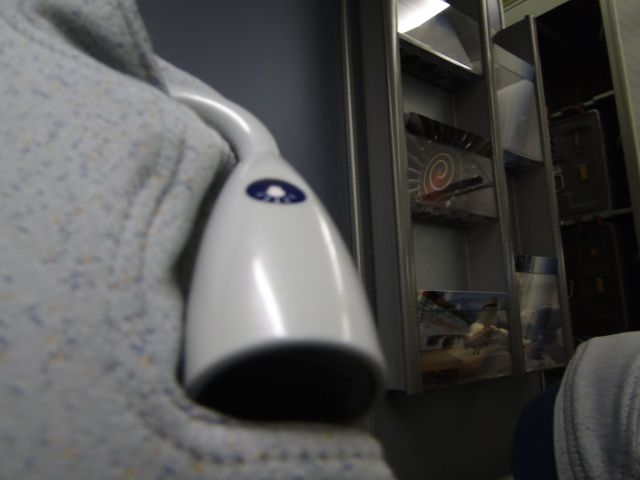 MUC airport already visible.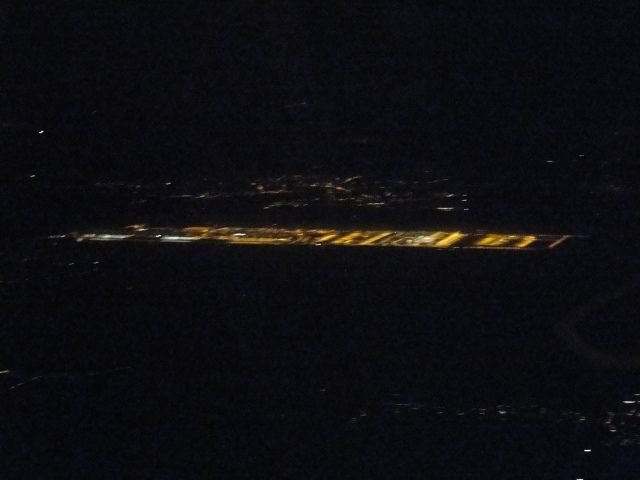 A new day was starting in Europe. This flight went by in no time, despite it was more than 12 hours long.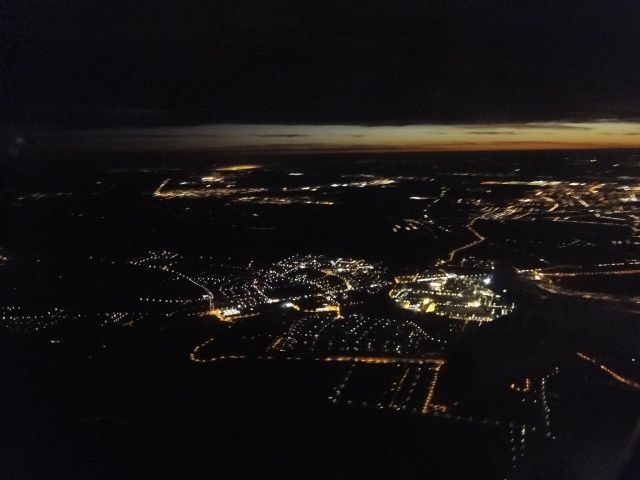 Here we are, back in Europe.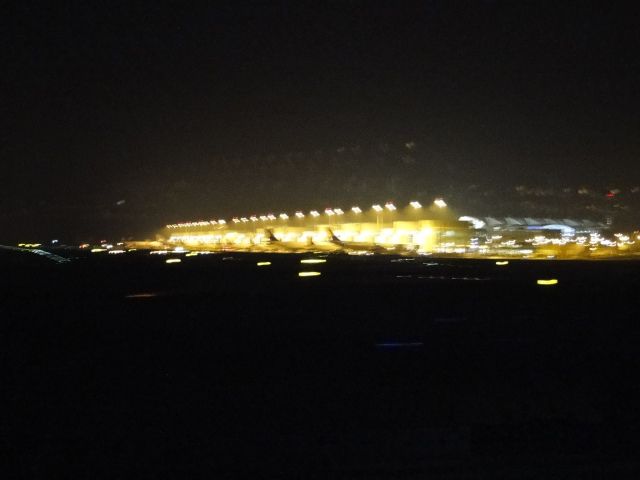 Still dark and a lot cooler than in Singapore.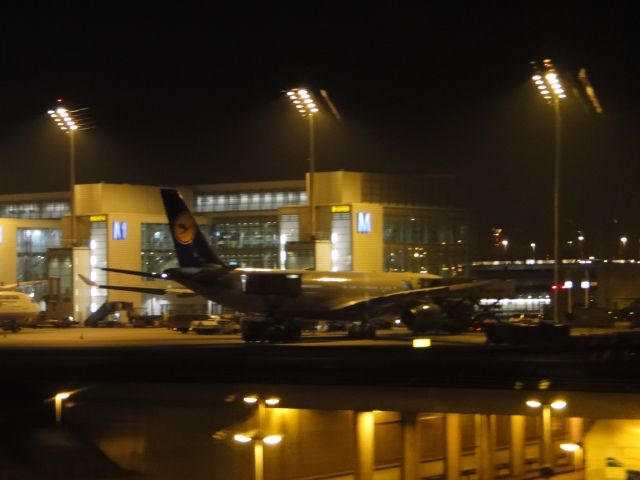 We had to wait for around 20 minutes for this A346 to be towed away from our gate.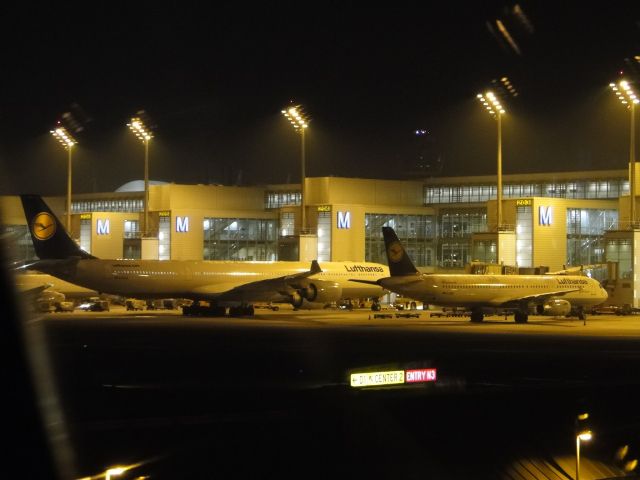 SQ B77W to MAN. I took this flight earlier this year
Singapore B777-300ER Munich-Manchester And JP,U2
(by
SloAir
Apr 6 2011 in Trip Reports)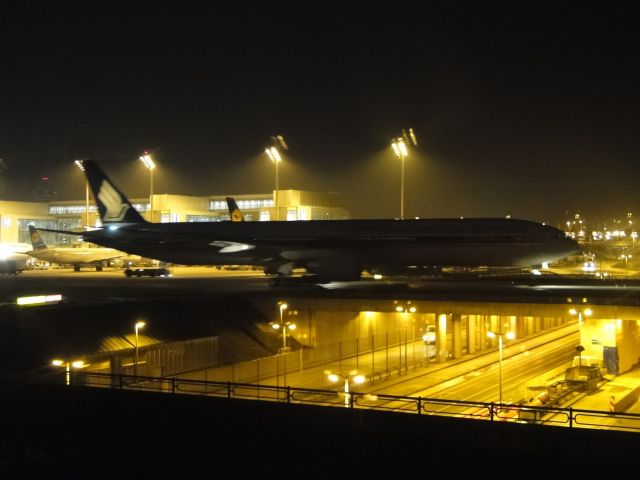 Flights from North America were also landing at this early morning hour.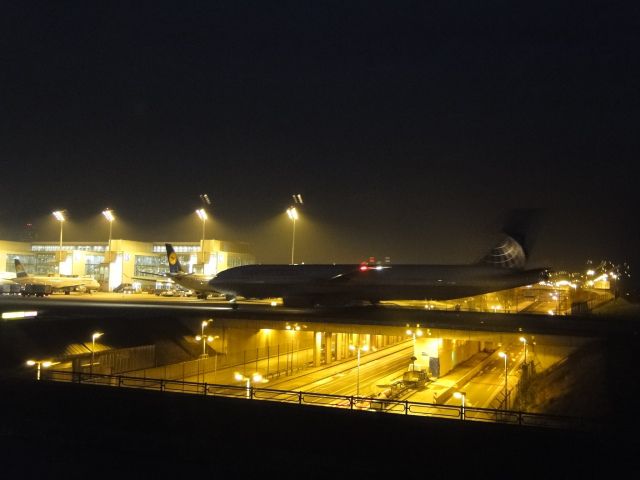 And we are parked at the gate next to a smaller brother.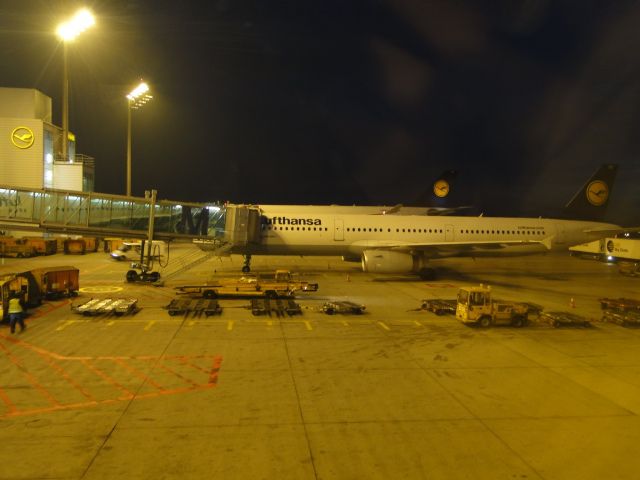 Another look at the mini cabin.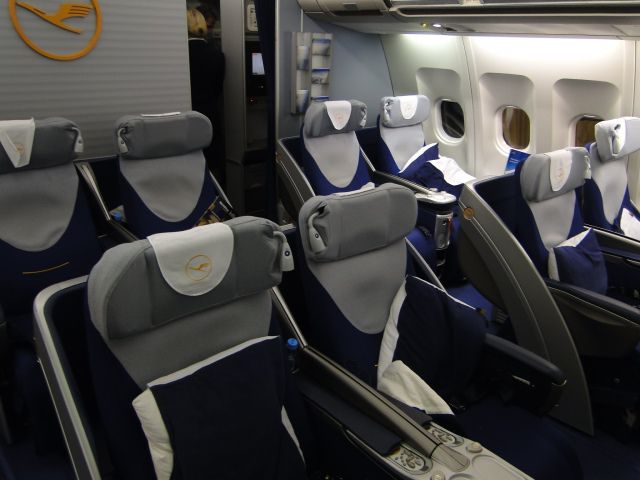 First class seat. These are being replaced with the new version.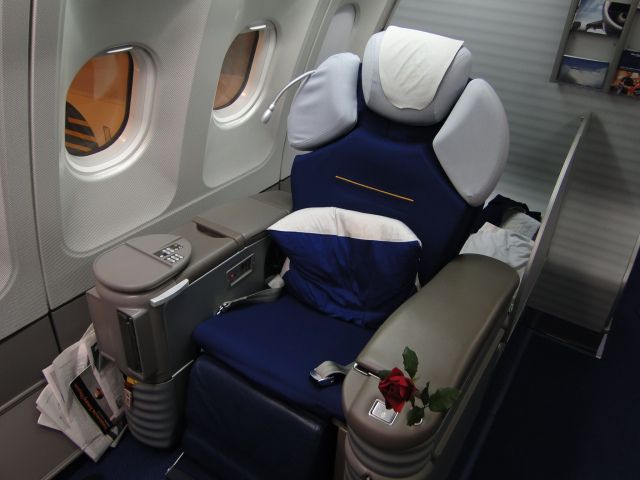 Thanks for the ride!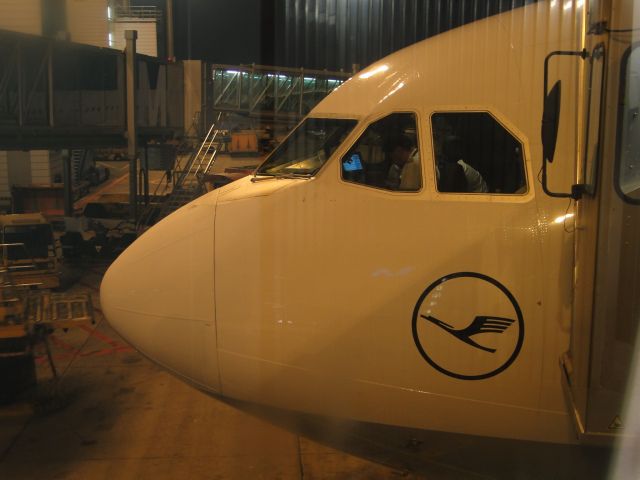 After making our way two floors up it was a long walk to immigration. But after 13 hours of sitting it felt quite good to stretch out our legs a bit.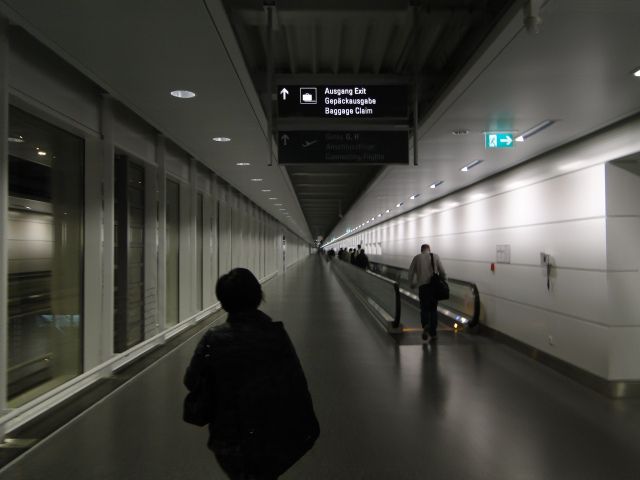 Immigration was quick with no line and after a breath of fresh air outside it was time to head back airside. I had to empty almost half of my backpack at security. No smiles from the angry looking German lady. Welcome back. Interesting seating area in the business lounge: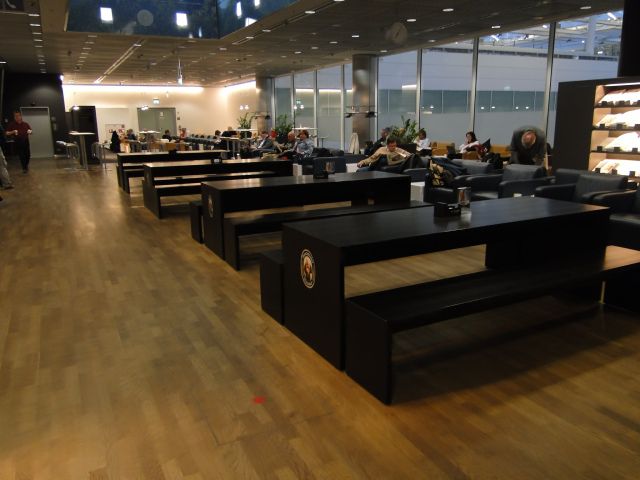 Gate G13 meant another walk to the other side of the terminal. Well, I did not mind.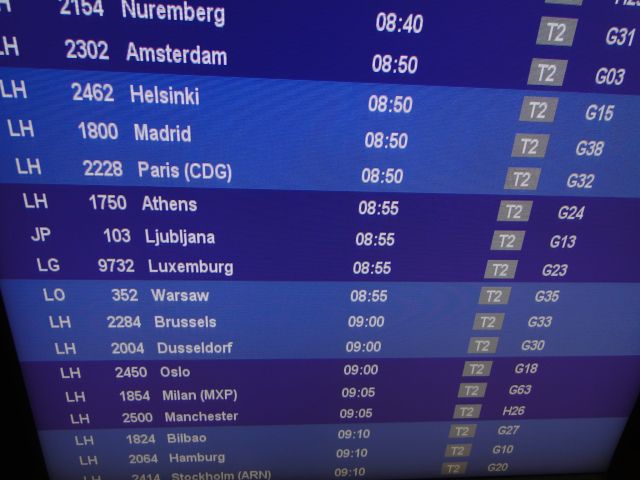 I went to check if they have showers and indeed, two free showers were available. I went to check with the lady and she said 'No, no, you have to wait' and showed me the list with some 6 passengers waiting for their turn. I decided to wait and put my name on the list.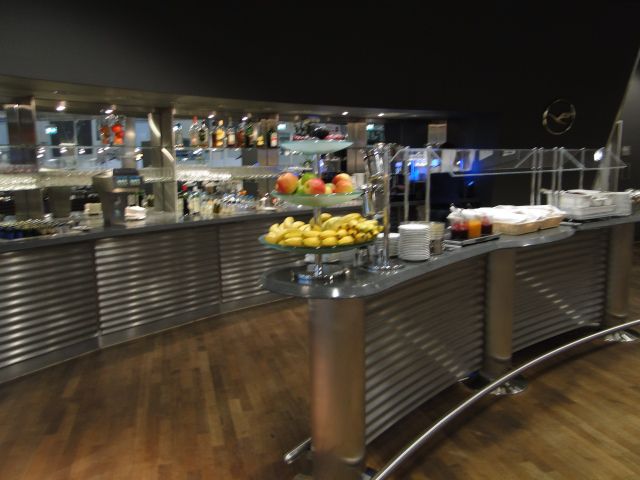 Those are some huge pickles! After around forty minutes I went to check how the showers were progressing and I was still the seventh on the list and all the showers were still free. At this pace I would miss my flight so I said screw it and went downstairs to get something warm to eat.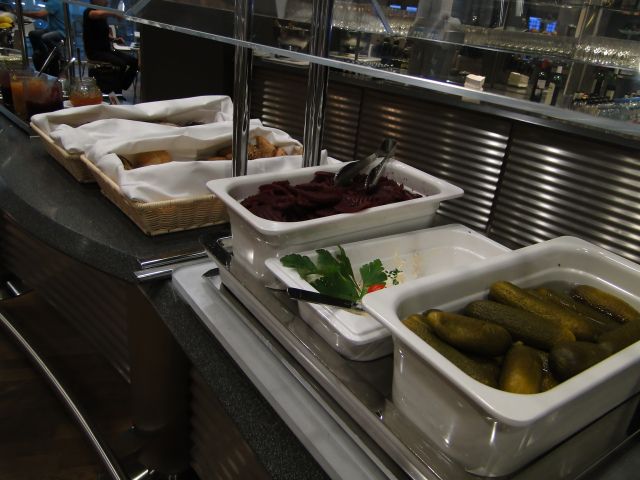 Better than the offerings in the lounge. I spent the remaining time before my flight spotting.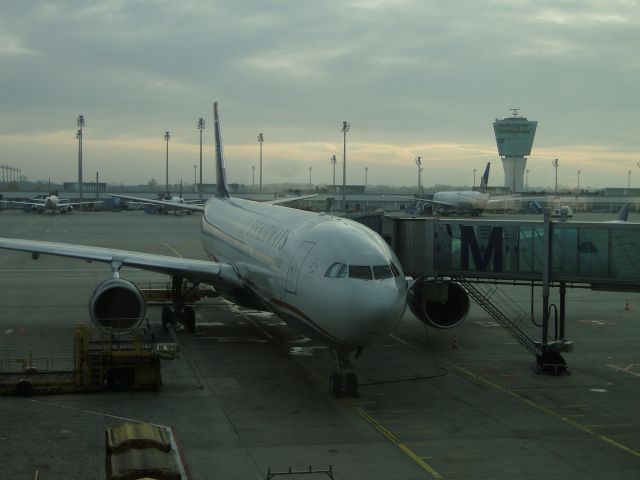 Our gate.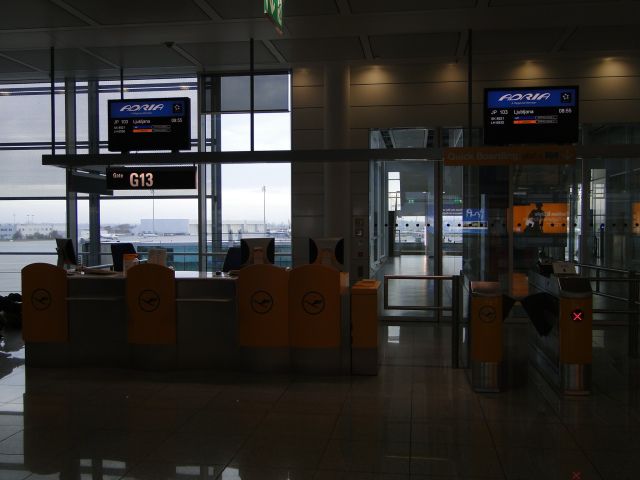 I checked LJU airport website and the flight left with a few minutes of delay, nothing serious. That's why I was a bit surprised when the announced that boarding will start half an hour later because of the late arrival of the aircraft.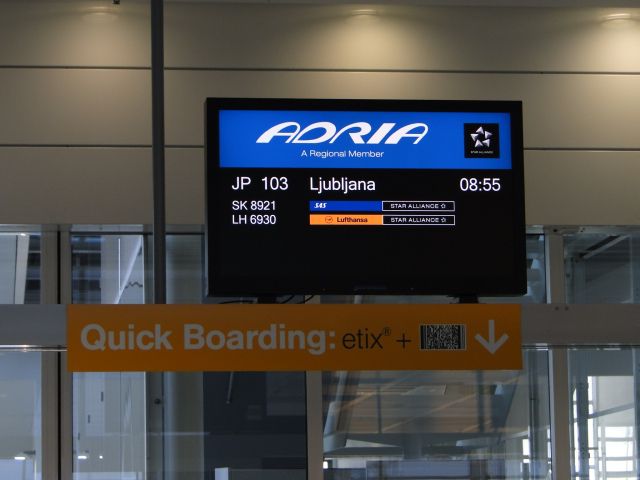 Nice waiting areas at MUC.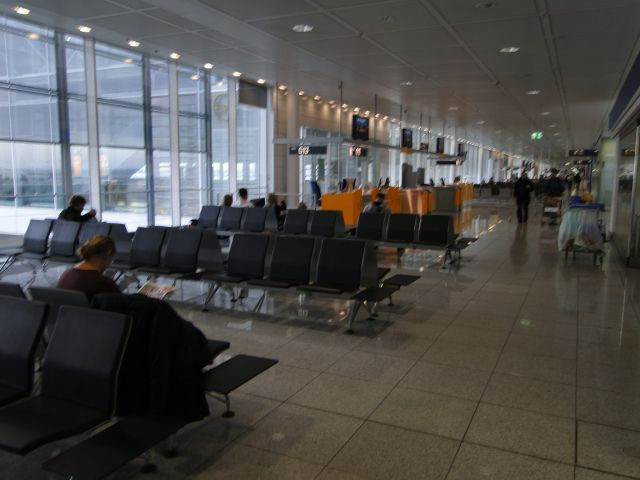 This aircraft has two registrations
D-AIKC / KB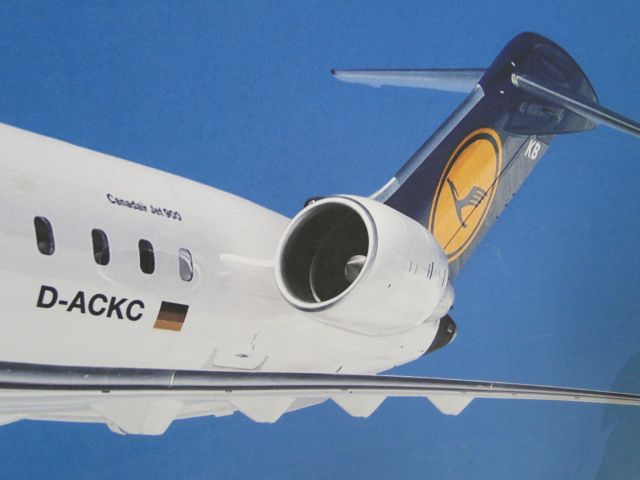 Some interesting footage of airplanes around MUC.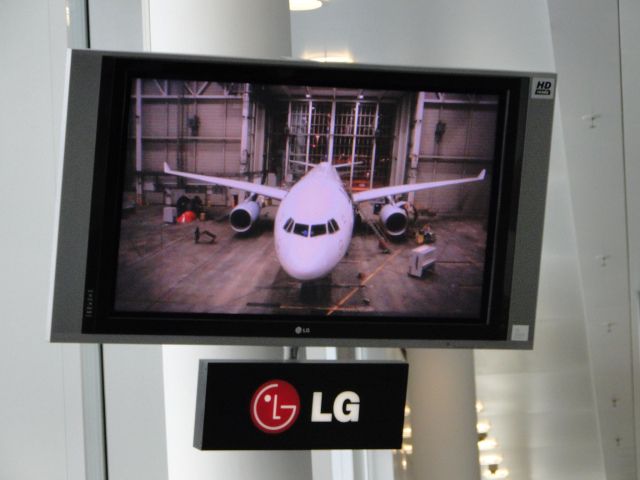 Our bus waiting downstairs, boarding started soon after.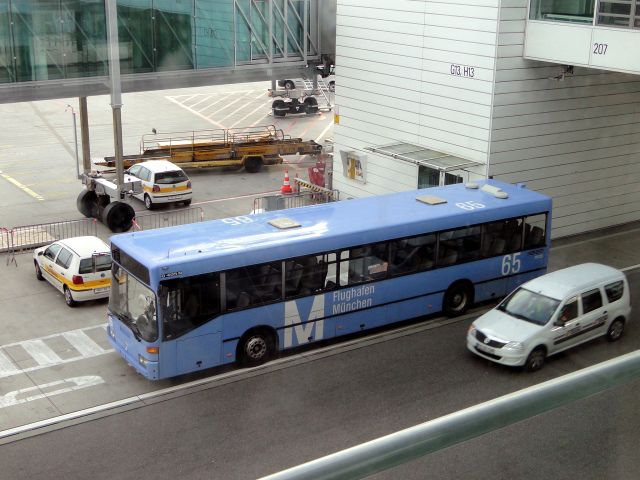 We drove past this United airplane and I was able to see the small JP CRJ2 sitting at the apron in the distance.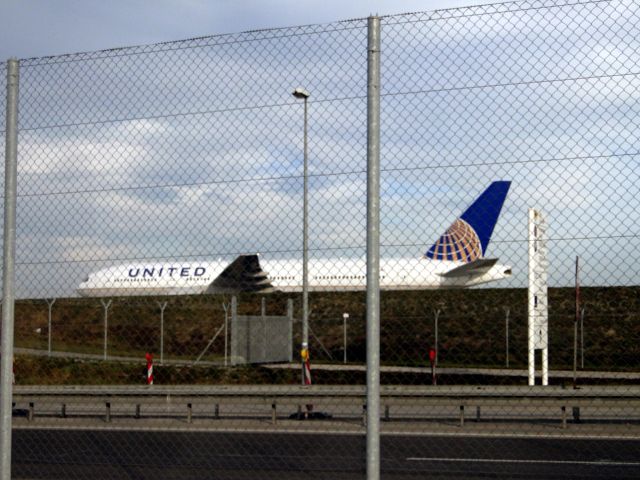 But after we made a turn around a medium sized building this came into view.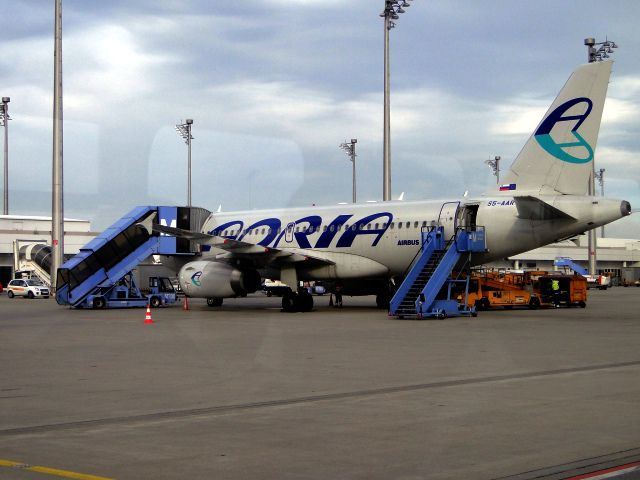 How could I forget! JP now has flight from Munich to Ljubljana and Priština! And the aircraft from LJU continues to PRN and vice versa. This sure made my day.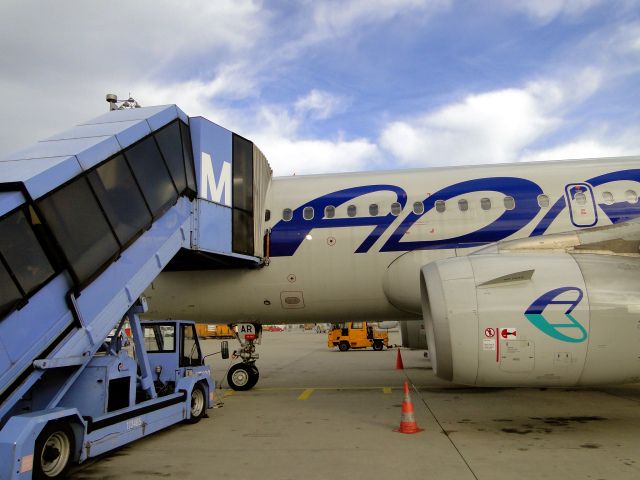 I wonder who inspired me to take a picture from this angle.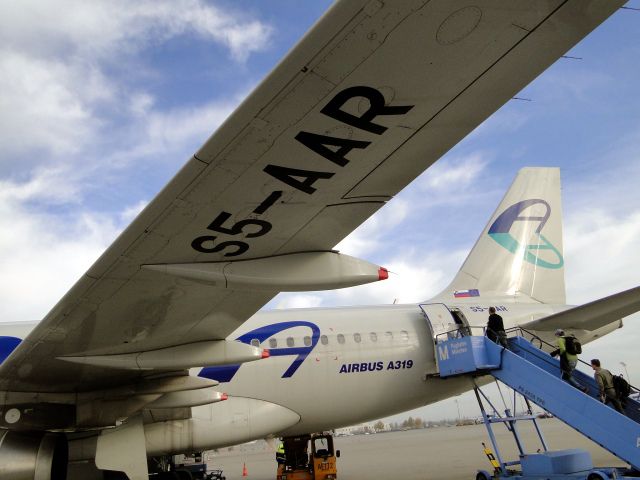 JP103 MUC-LJU 08:55-09:45 A319 S5-AAR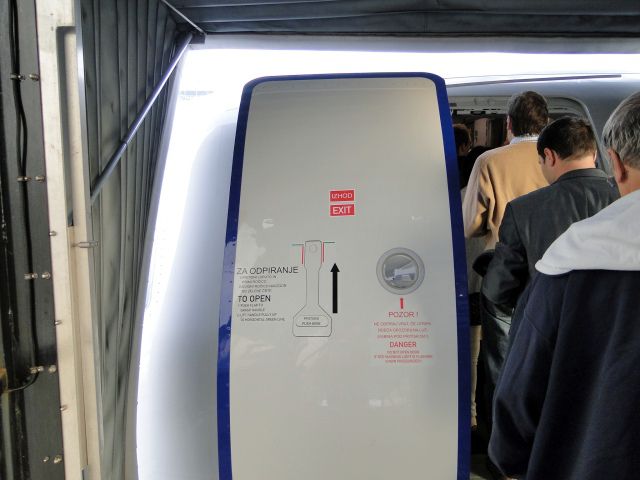 Unfortunately it was the same registration I have already flown from BCN to LJU, so I still haven't flown on the other one, but I did not mind that much, as long as it is something more comfortable than the CRJ2. Look at this, semi-real business class on Adria!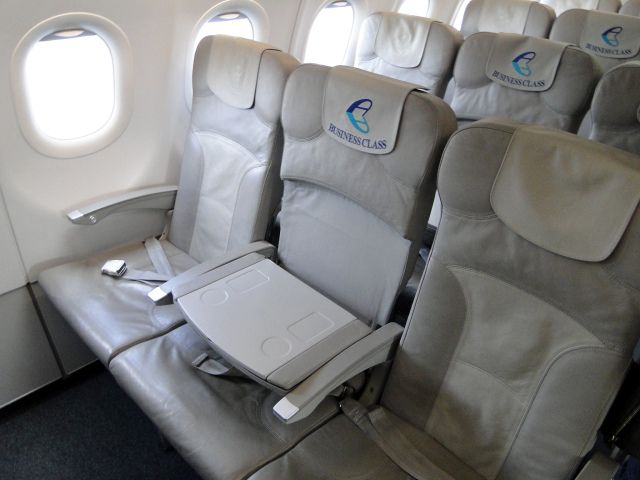 S5-AAJ departing to PRN.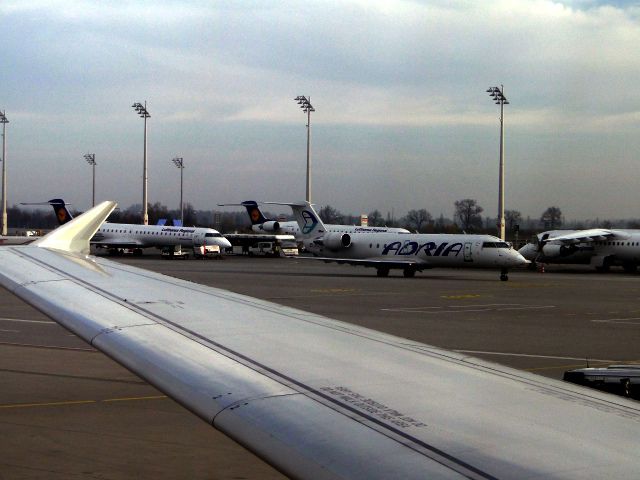 A bottle of water for every passenger. The load was light.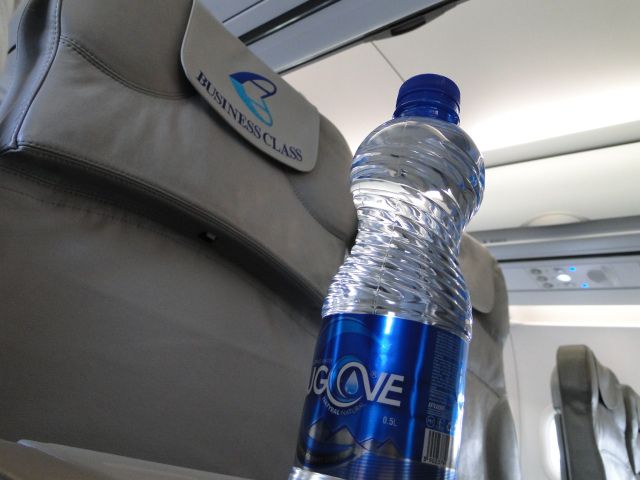 It is a completely different feeling to make this final hop across the Alps in a 'normal' aircraft and not cramped inside a CRJ2.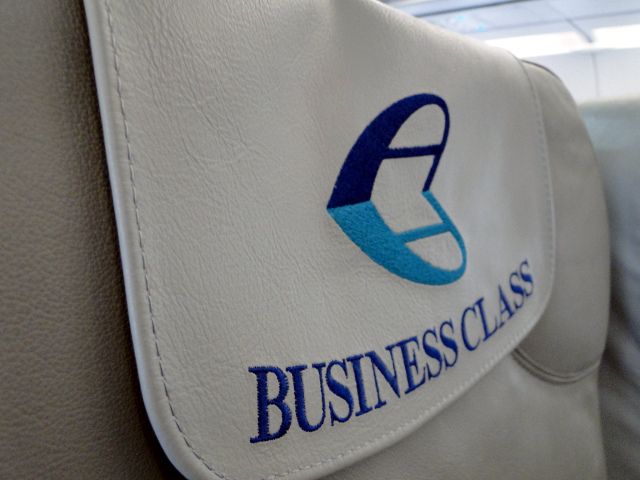 Nuts.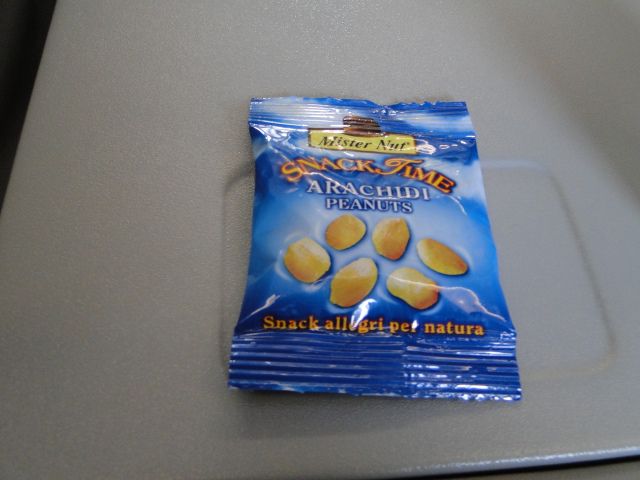 A very detailed safety video was played in Slovene and English.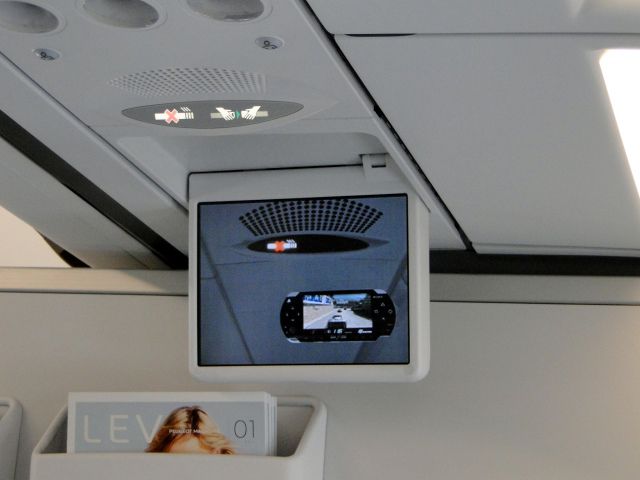 Bye bye, MUC!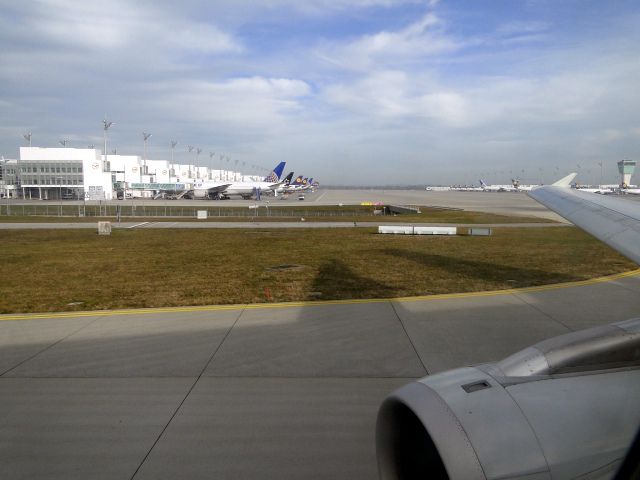 The Slovenian captain also gave a very nice and detailed welcome speech.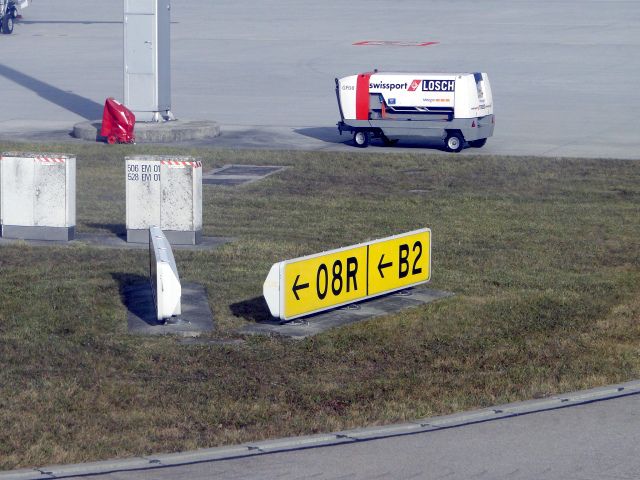 Here we go.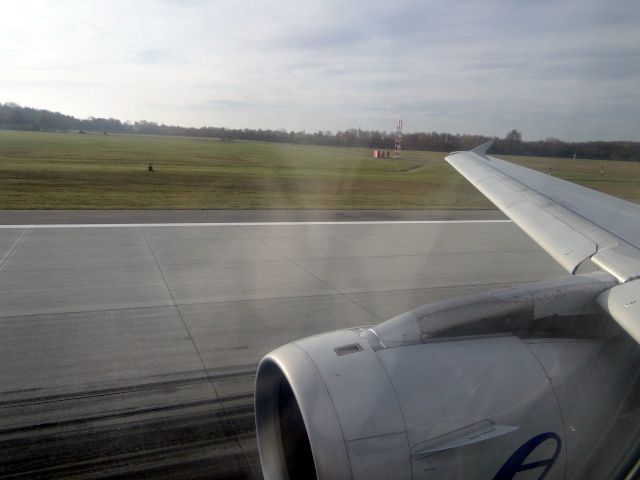 It was a beautiful day for flying around Germany.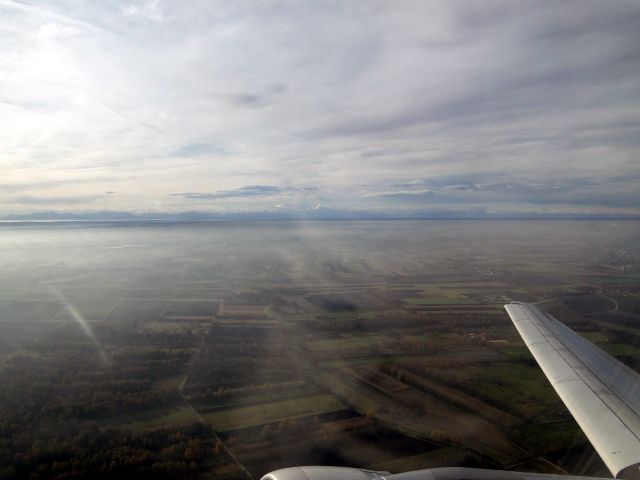 Another flight I really enjoyed just watching out the window.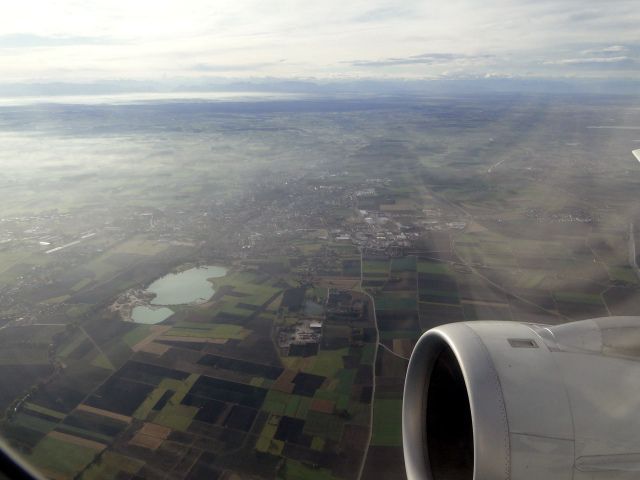 Some low clouds.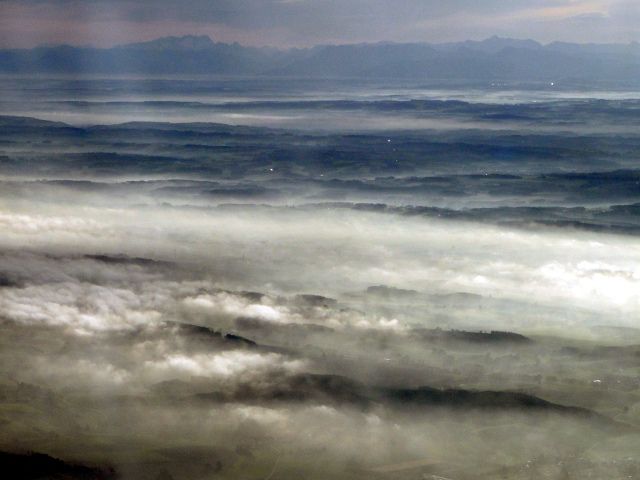 Airshow on JP! Never thought I was going to experience this.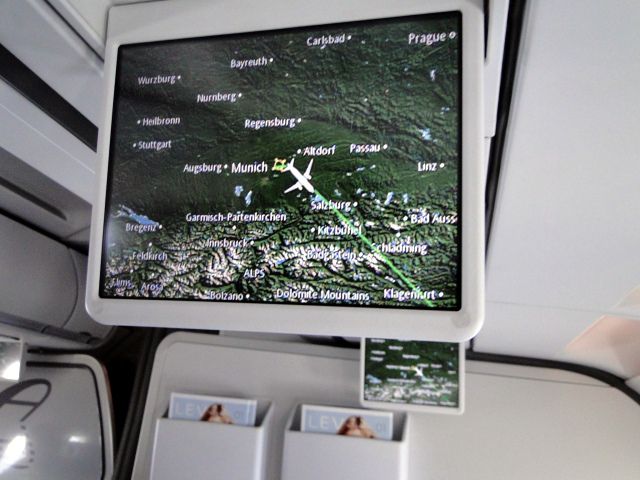 Our nose was already in LJU, but our tail was still at MUC.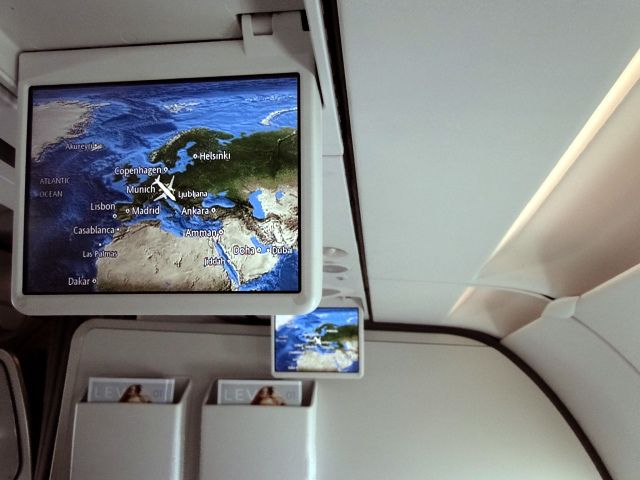 Standard JP business class catering.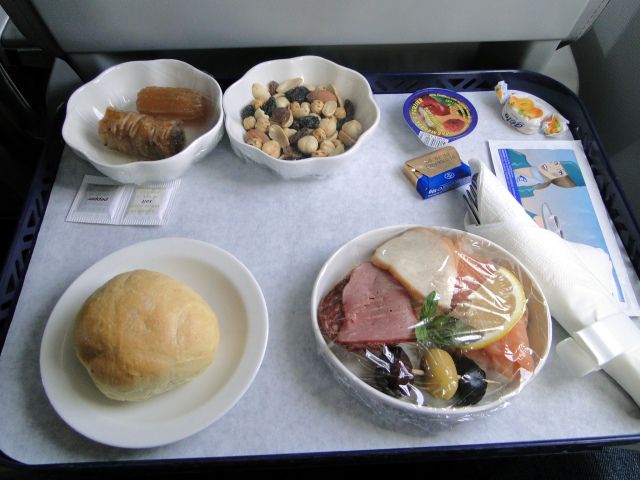 Detailed.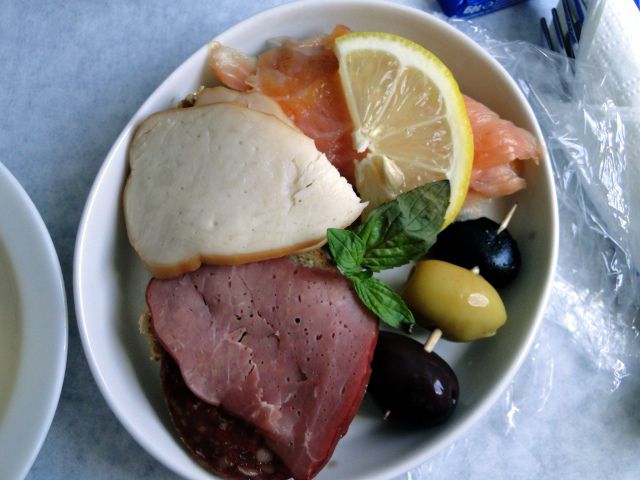 Beautiful day.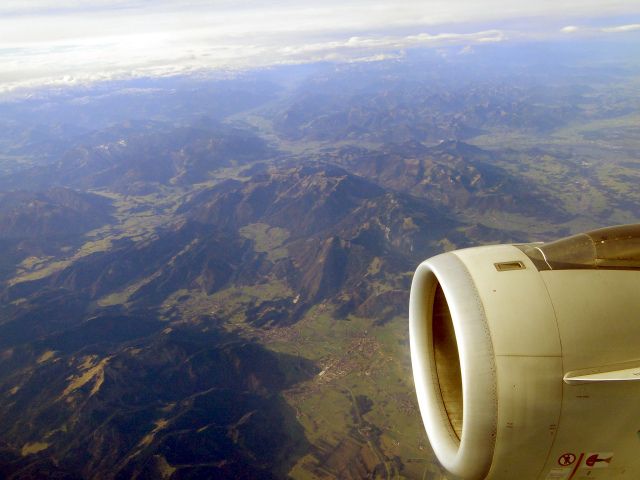 No comment.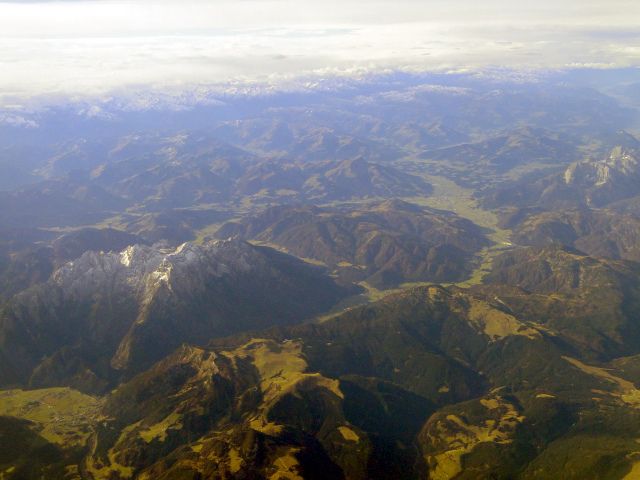 Almost halfway through this short flight.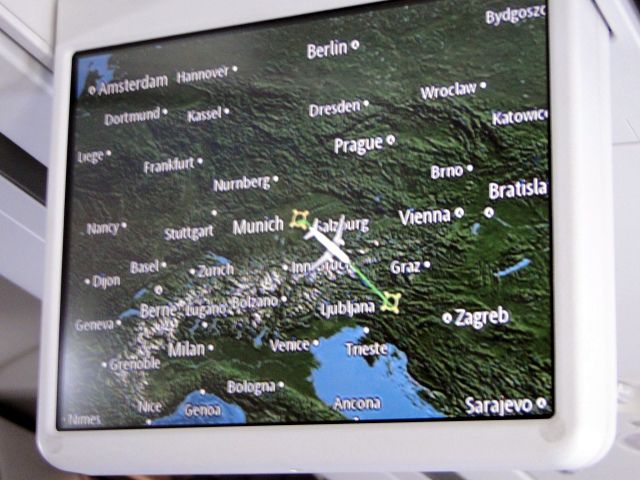 Some more great views.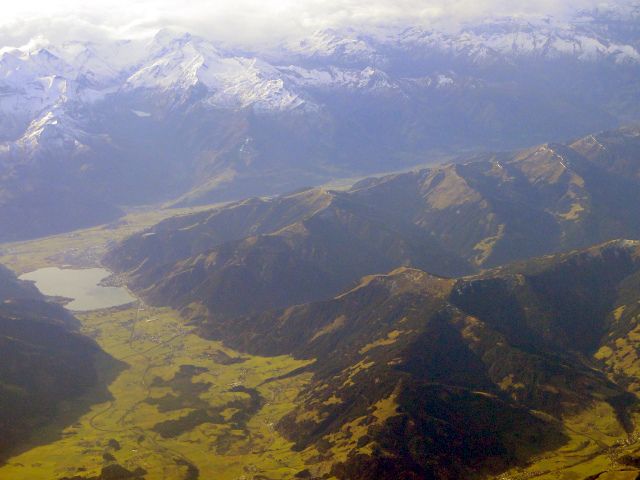 Airshow was great.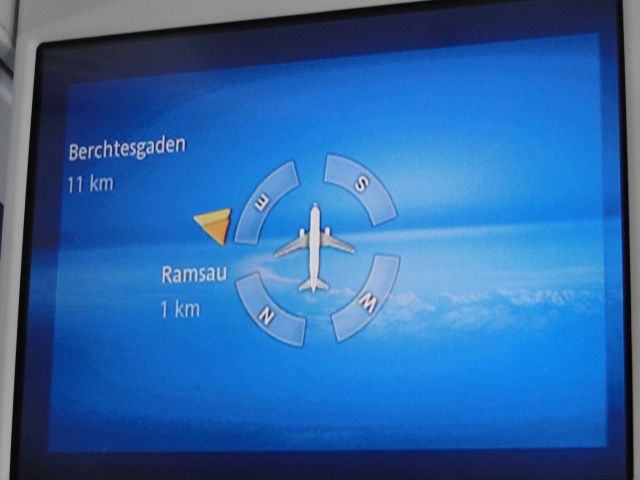 Only 190 km to go.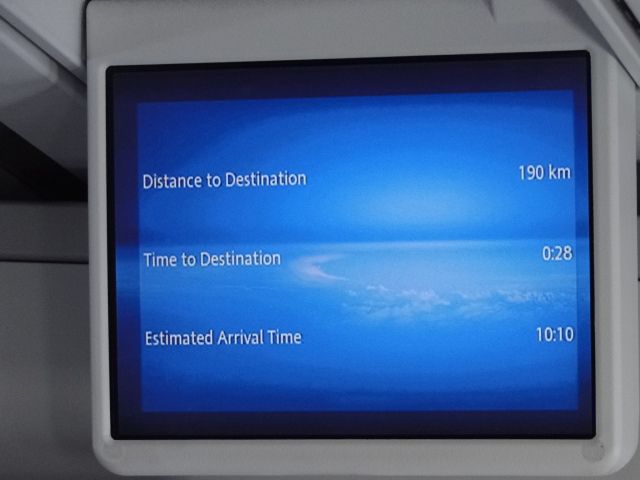 Some clouds appearing.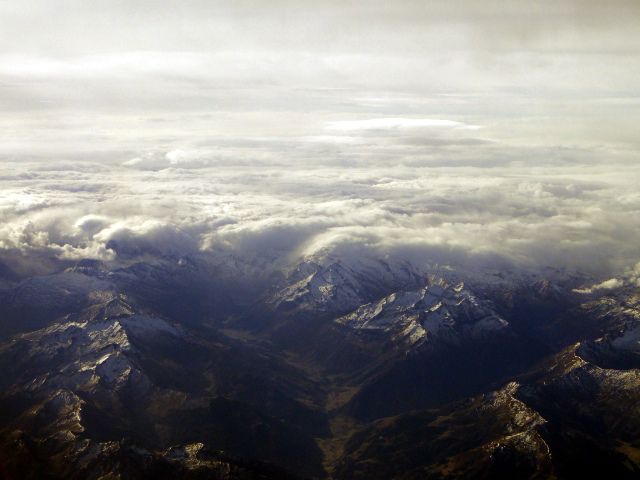 Nice valley.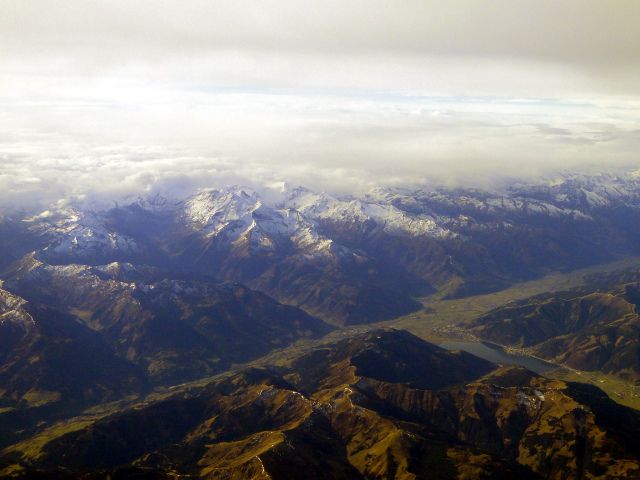 Again.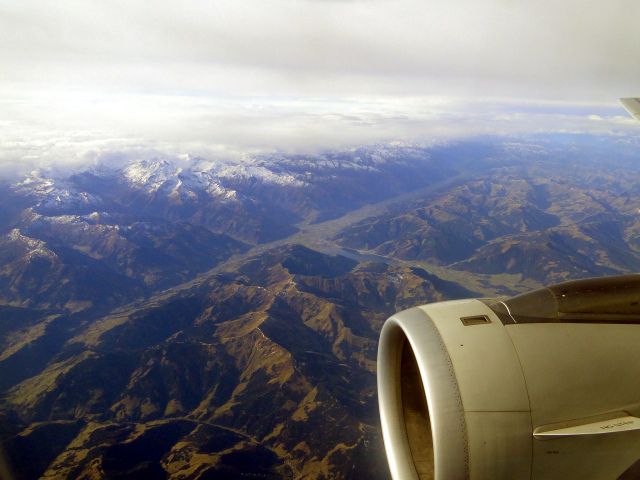 Looks like Slovenia is not on the sunny side of the Alps today.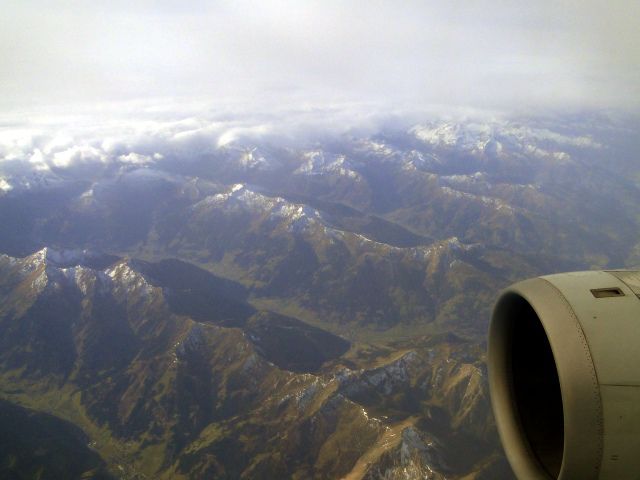 More and more clouds appearing.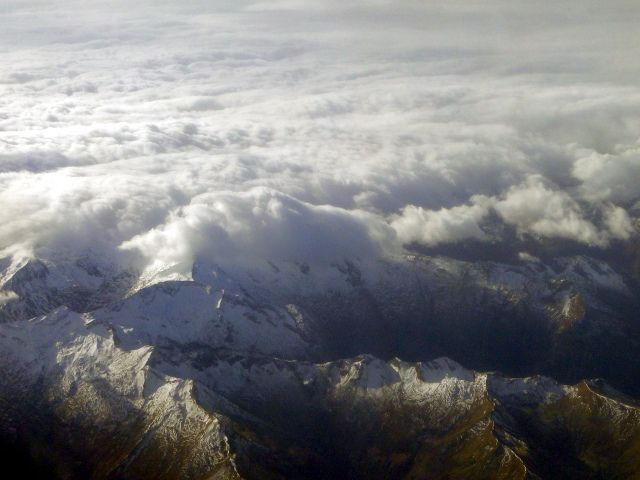 My window.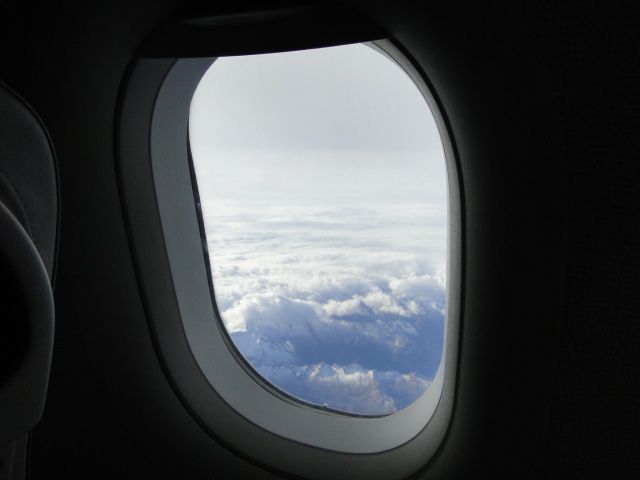 Snow!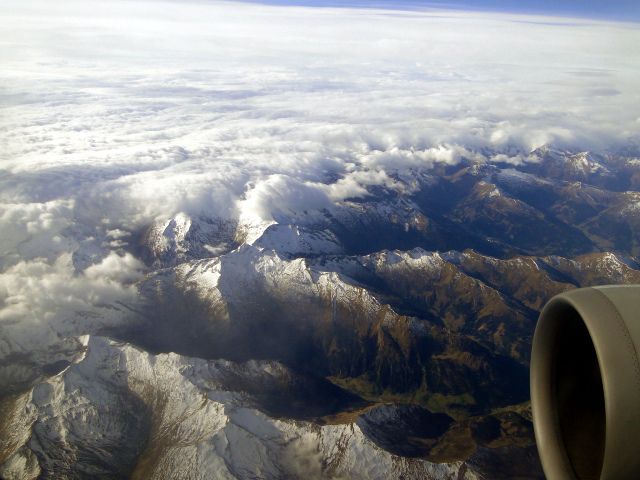 The clouds will soon take over.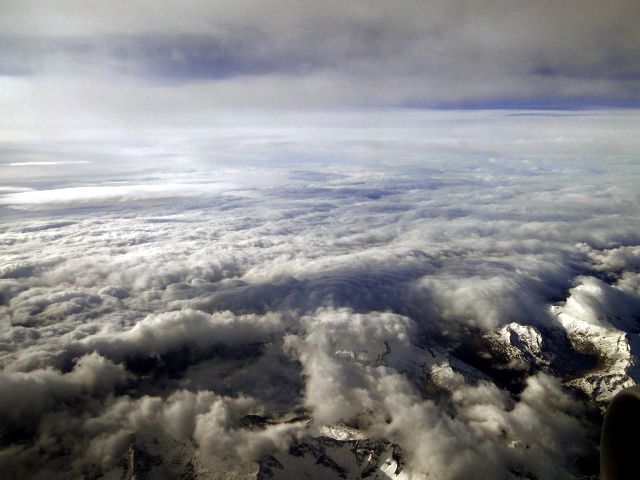 The last nice picture.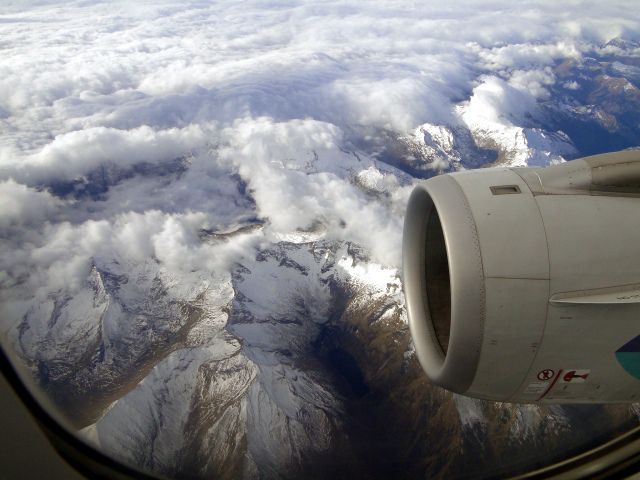 And then clouds right until our final approach.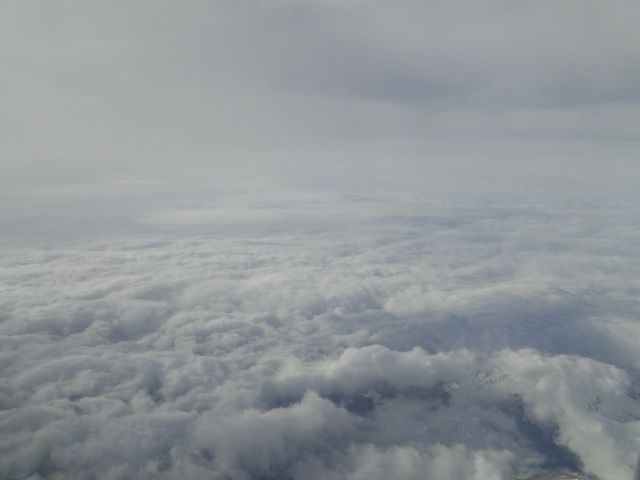 The crew was very friendly, one male and one female.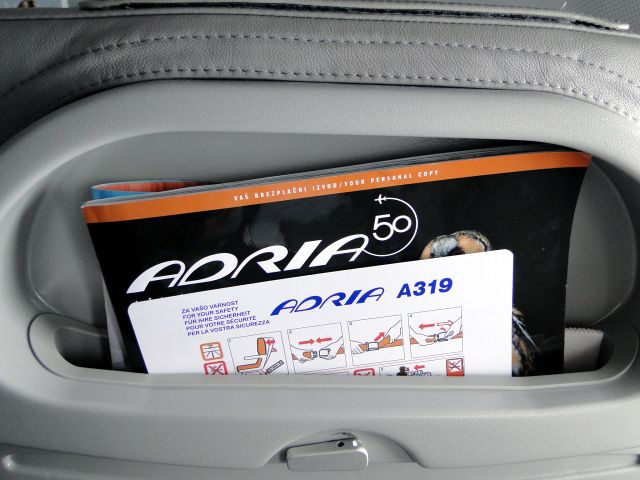 Almost home.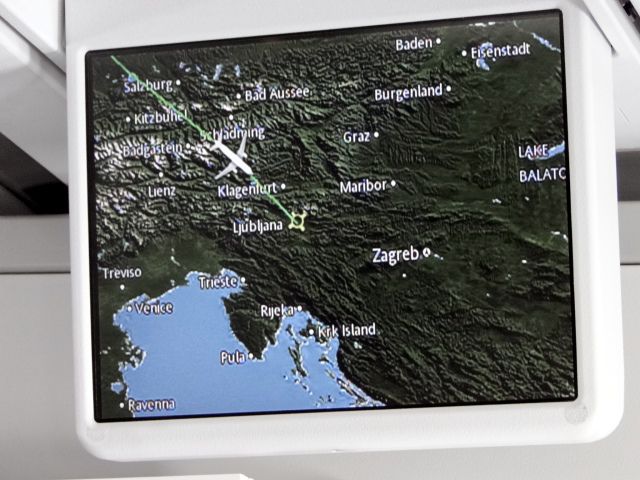 Approaching LJU.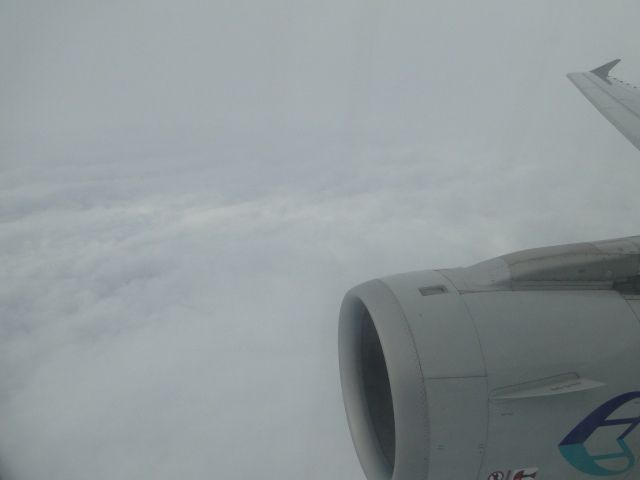 I can see my house. The city is covered with clouds though.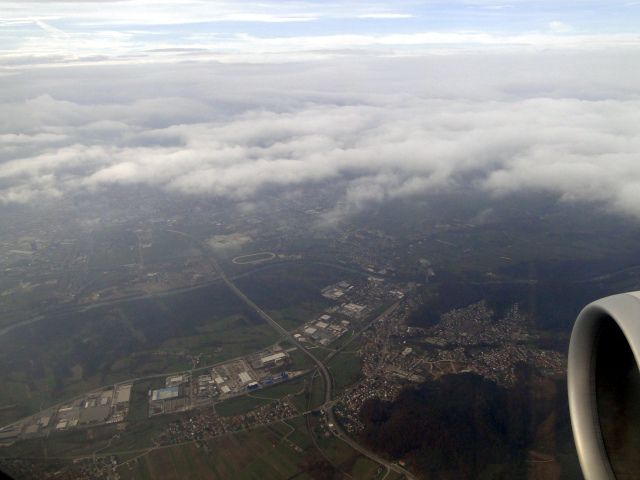 We made the usual left hand turn to align with the runway.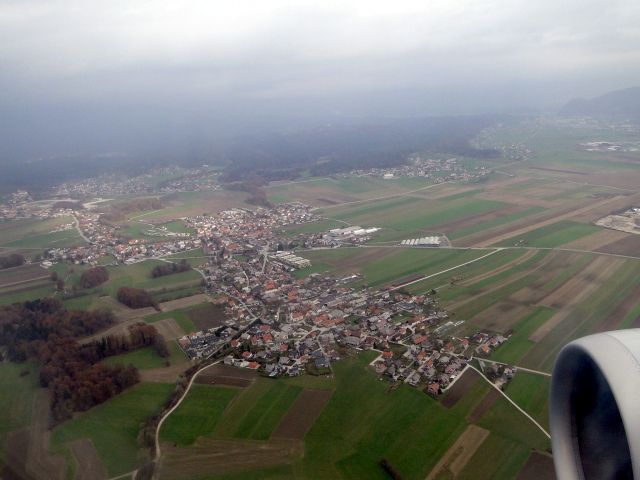 Fall is here and winter is just around the corner.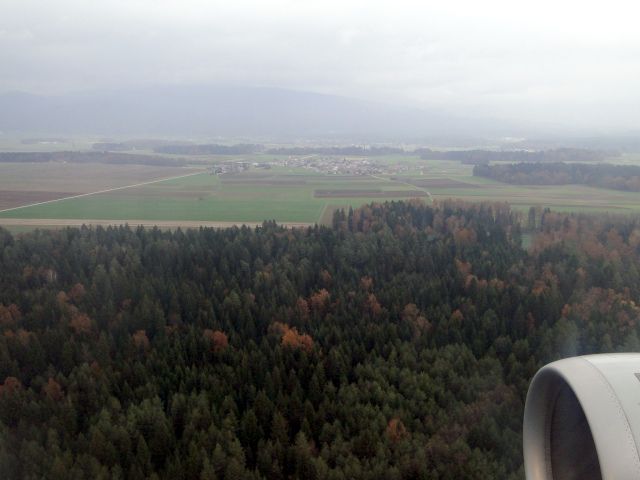 A big change from the warm and green Singapore.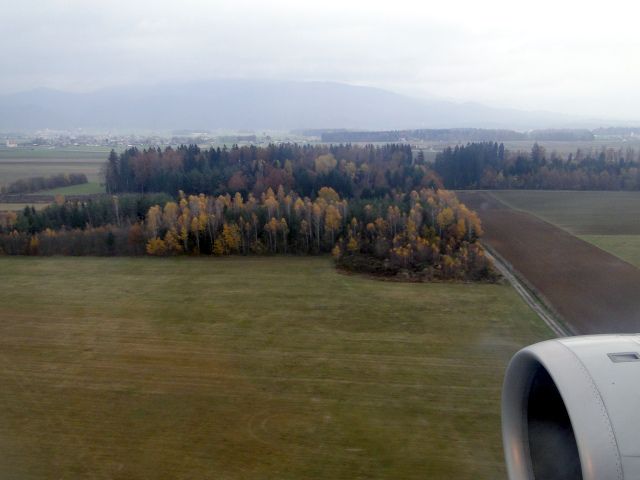 Landing on runway 31.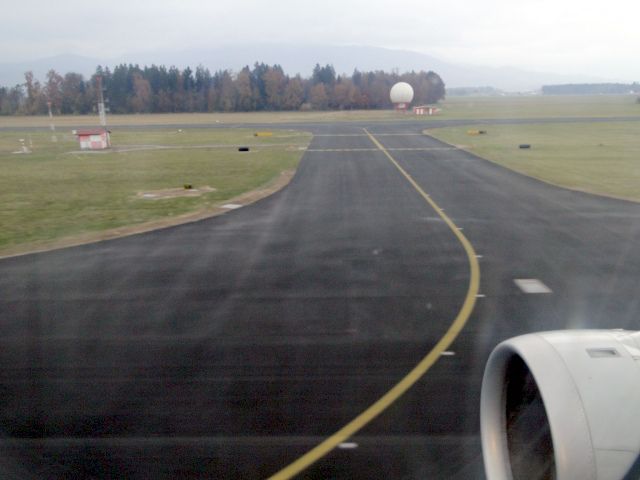 We get an airbridge next to this visitor from Turkey.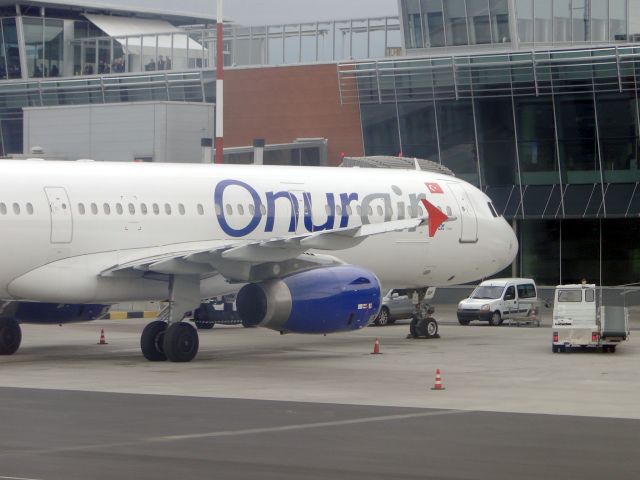 So this is how my Singapore trip ended. It was great and I was able to enjoy on some great flights on the way there and back. For me LH business class is a great way to fly, the seats are comfortable and I have no problems relaxing and sleeping in them. I wouldn't (didn't) hesitate to book some more flights with Lufthansa.
Best regards,
Blaž
My previous reports:
Lufthansa Inaugural A380 To Singapore Upper Deck
(by
SloAir
Nov 7 2011 in Trip Reports)
Chasing The B736, MD82 And A321 Around Scandinavia
(by
SloAir
Sep 29 2011 in Trip Reports)
Adria Retro And Austrian B738 To And From Istanbul
(by
SloAir
Aug 31 2011 in Trip Reports)
To The A.net Meeting At Frankfurt With Adria CRJ2
(by
SloAir
Jul 11 2011 in Trip Reports)
LX Upgrade! Montreal-Zurich In First On The A333
(by
SloAir
May 4 2011 in Trip Reports)
Swiss A330-300 Zurich-Montreal In Business
(by
SloAir
May 1 2011 in Trip Reports)
Singapore B777-300ER Munich-Manchester And JP,U2
(by
SloAir
Apr 6 2011 in Trip Reports)
One Of The Last CO Trip Reports? IAH-LAS B753
(by
SloAir
Feb 14 2011 in Trip Reports)
My LX A333 C Flight Cancelled LJU-ZRH-JFK-ZRH-LJU
(by
SloAir
Dec 27 2010 in Trip Reports)
CO B767-400 BusinessFirst From Houston To Paris
(by
SloAir
Nov 24 2010 in Trip Reports)
Houston, We Have A Problem! 12 Hour Delay On CO 5
(by
SloAir
Nov 14 2010 in Trip Reports)
Adria Airways New Airbus 319 (LJU-MUC-BCN-LJU)
(by
SloAir
Aug 30 2010 in Trip Reports)
LJU-CDG-LHR-CDG-FRA-LJU On JP, AF(A380) And LH
(by
SloAir
Jul 5 2010 in Trip Reports)