Mysterious Moldova (and Transnistria). Lufthansa LHR-MUC-KIV
Hello!
It was a cold winter evening sometime in the late 1990s that my little sister was doing her homework learning the capitals of every country in Europe (I wished it was my homework, which is why I was paying attention). One country came up that neither of us (or our mum) had heard of, mysterious Moldova and it's capital Chisinau (or Kishniev). I might only have been young, but I was intrigued (and hooked). I wanted to go. After a good decade and a half of occasional fare checks, on one of my (frequent) fare hunts I found a pretty low fare of GBP 137 return with Lufthansa via Munich. Normal fares of this relatively untraveled route lie around GBP 300, so I was delighted with my find. Interestingly, KIV wasn't mentioned on the list of discounted fares, so it was only by chance that I found the fare. On top of this, a.netter LH4116 had posted about a money off voucher with Lufthansa – before I knew it, I had a GBP 35 voucher in my hand, meaning an overall fare (including credit card charge) of GBP 106. Yes please! Booked!
My map: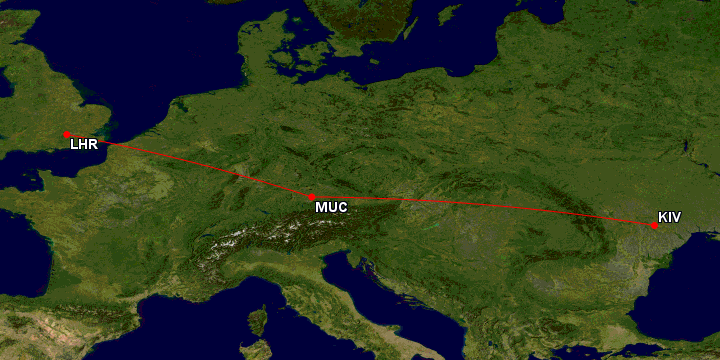 Slightly off topic, I was 'only' charged GBP 99.79 in taxes. If I had booked using my Lufthansa airmiles, it would have cost a staggering GBP 203.99 JUST IN TAX! If that's not a scam, then I don't know what is. (for those of you interested, the breakdown was : Fuel and Security SurchargeGBP123.20, Air Passenger Duty (APD), GBP12.00Passenger Service Charge, GBP22.19Passenger Service Charge – Intl, GBP27.00Airport Security Charge, GBP4.50Passenger Service Charge (International), GBP5.30Other tax/charge, GBP2.10Airport Development TaxGBP7.70, TotalGBP203.99)
There were two issues with my flights. The first was the times. LH only fly to Moldova once a day, departing MUC at 0915, before the first LHR flight lands meaning having to spend a night in MUC. The second issue was the dates. A few weeks previously I'd booked a trip to Malaga which just happened to be leaving the day after I would get back from Moldova. Not ideal at all. I'd arrive into LHR from Moldova at 2030, then leave from LGW the next morning at 0740. Oh well, worse things have happened!
With a nice late departure time, there was not rush to get to the airport. I took the tube arriving at Terminal 1 around 1820, an hour and a half before my flight. Since I was last here in June a lot of airlines have moved around. LH and OS have moved to the main area (from area K), and share an area with BD. TP, LO and OU (also handled by BD) are still in Area K. LX is somewhere else.
The LHR T2 check in area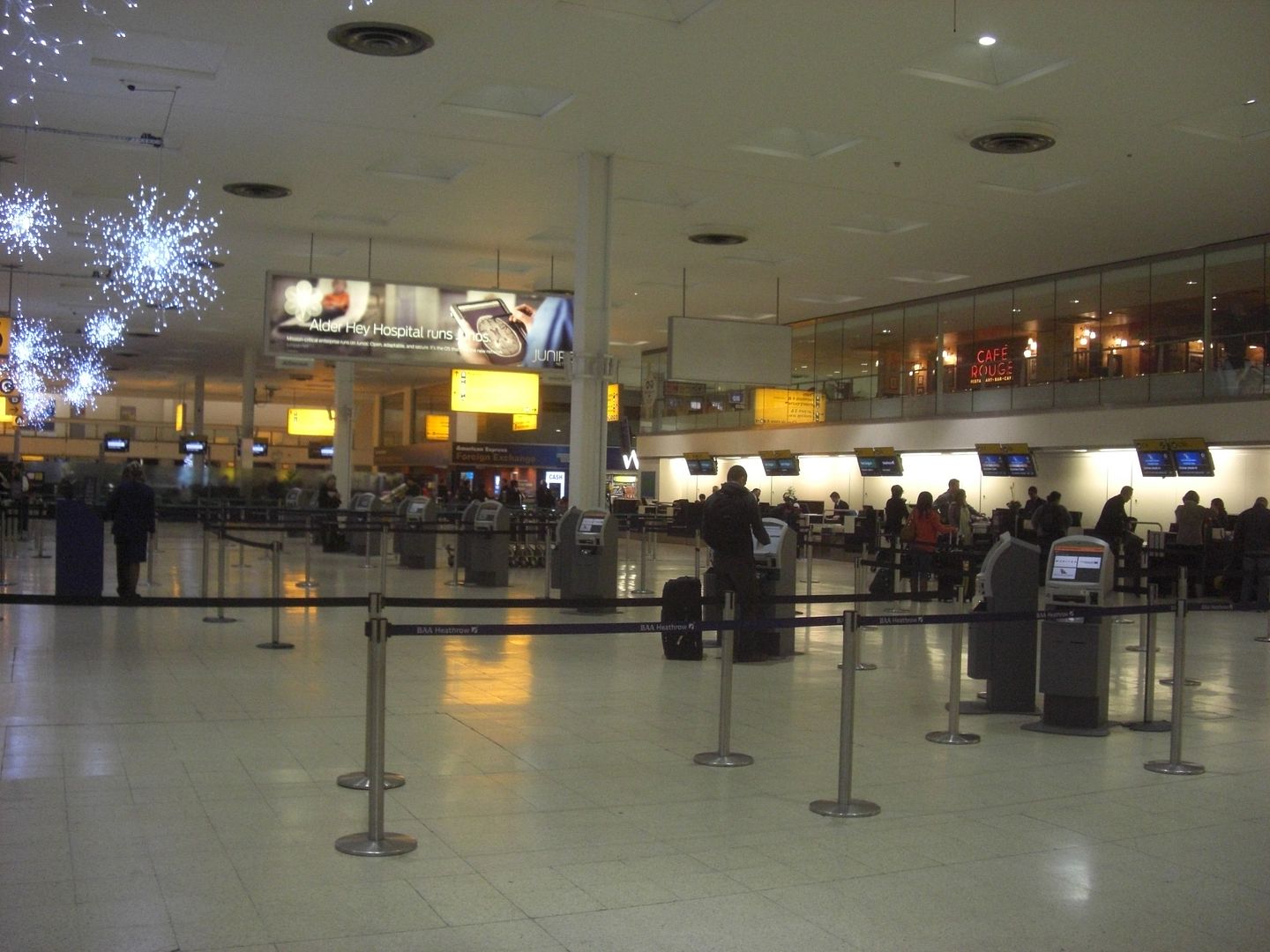 There wasn't much of a queue at security, and I was soon en route for the BD lounge.
I was welcomed into the lounge, which was pretty empty. I was happy to see my usual chaise longue was unoccupied. I dumped my stuff, and went to get some supplies. Unfortunately, the sandwiches were a bit stale. The G&T was good though!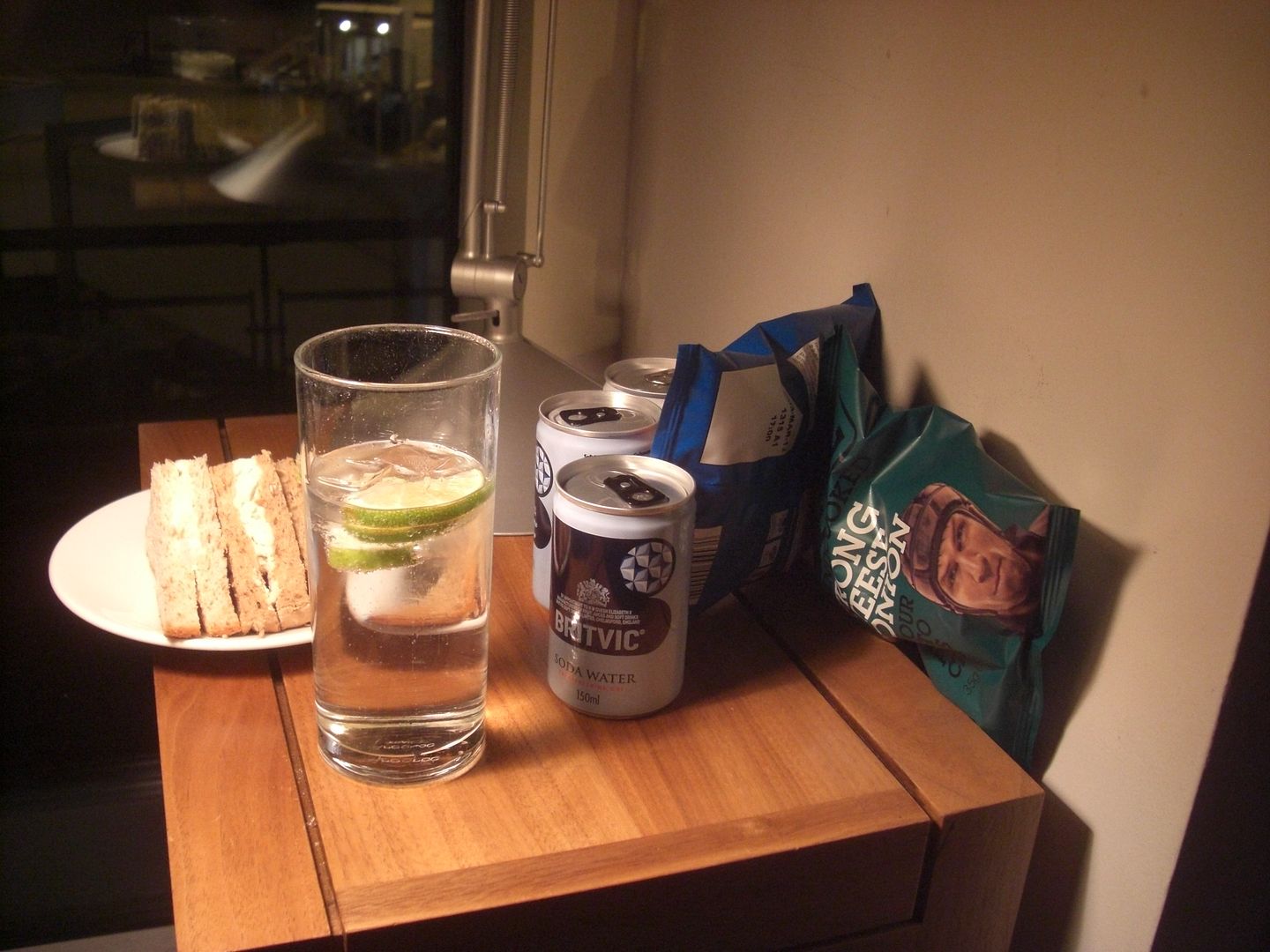 As it was dark, there wasn't a lot to see.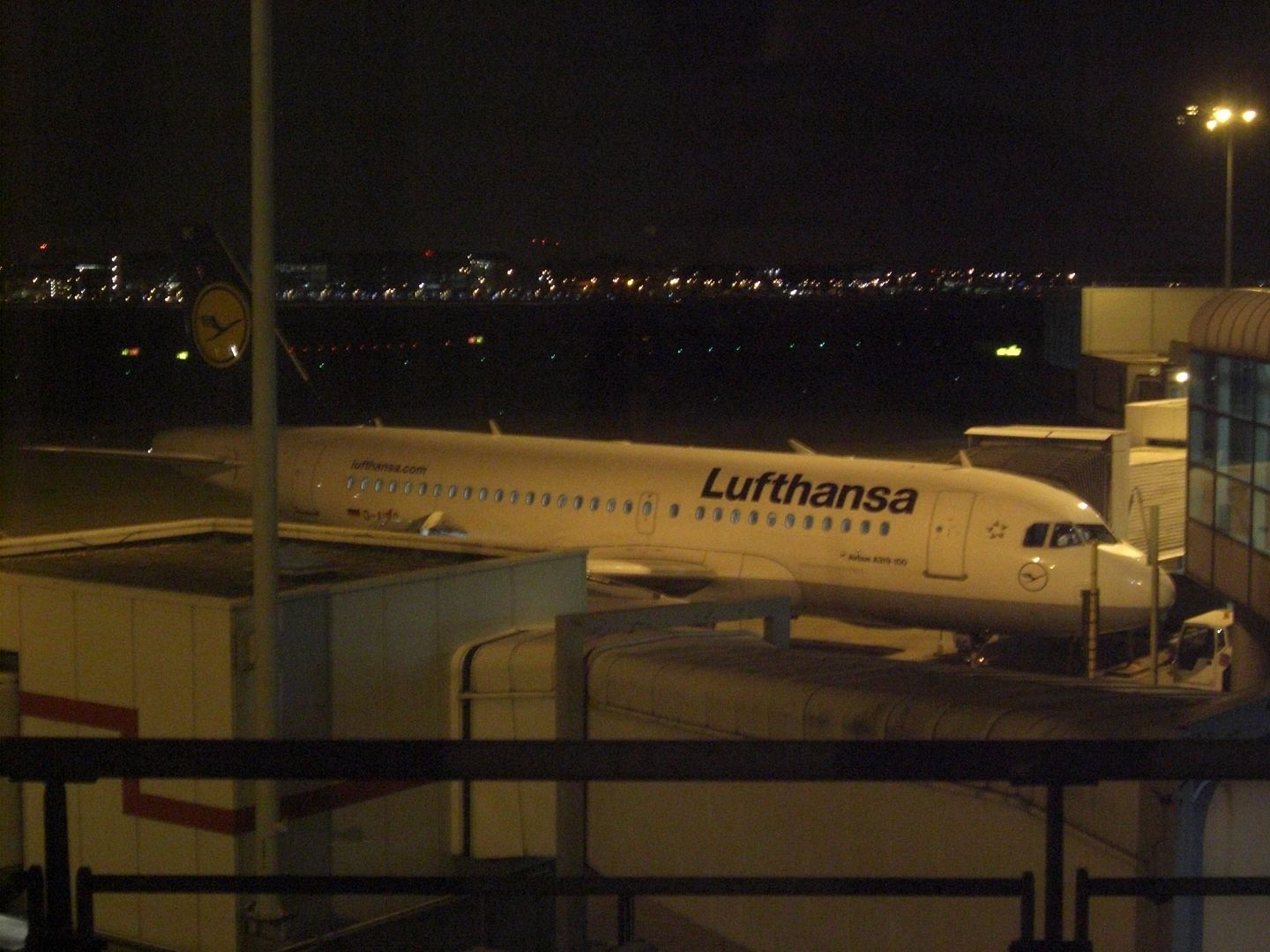 Gradually the lounge emptied out until I was the only one left.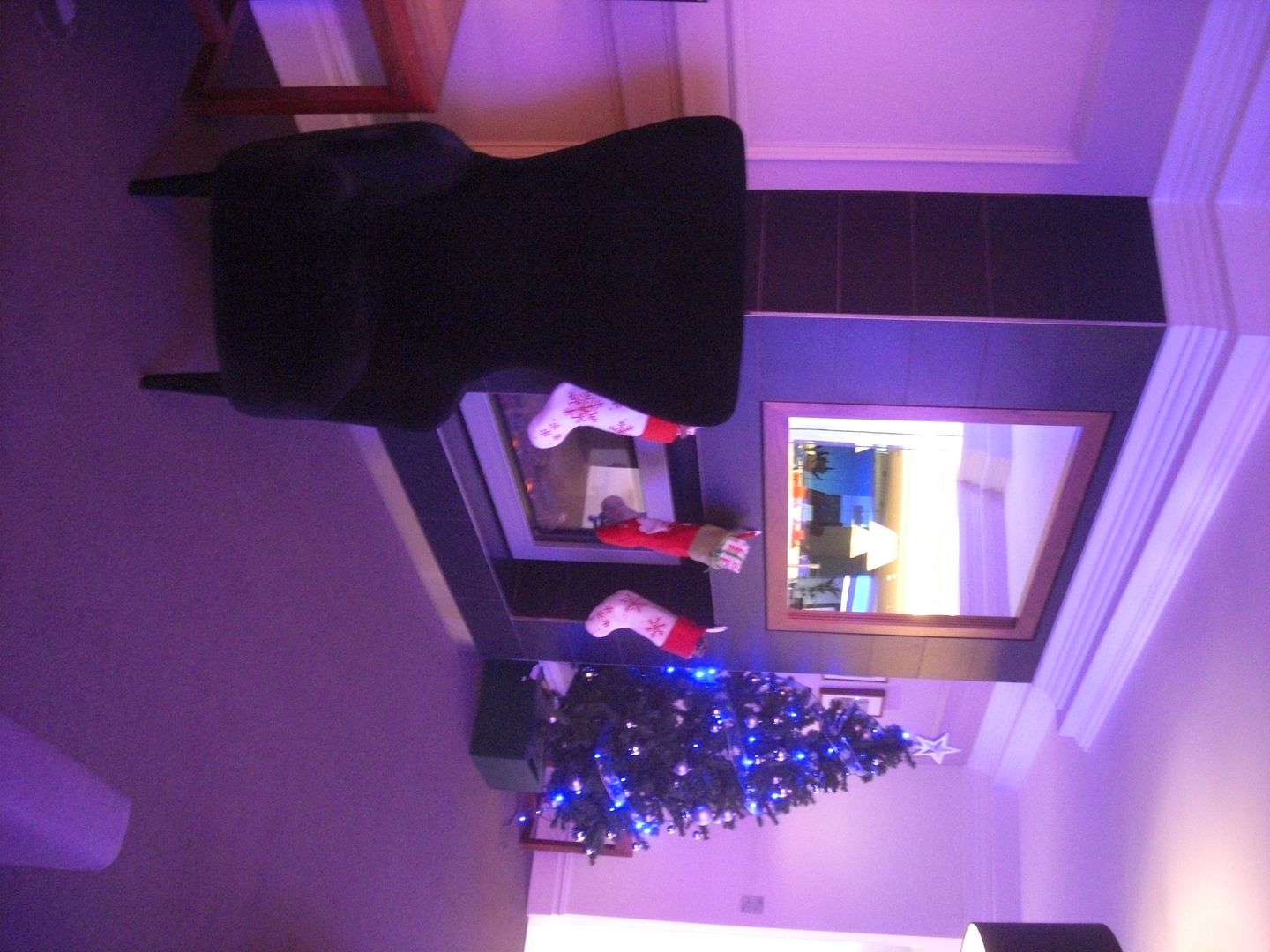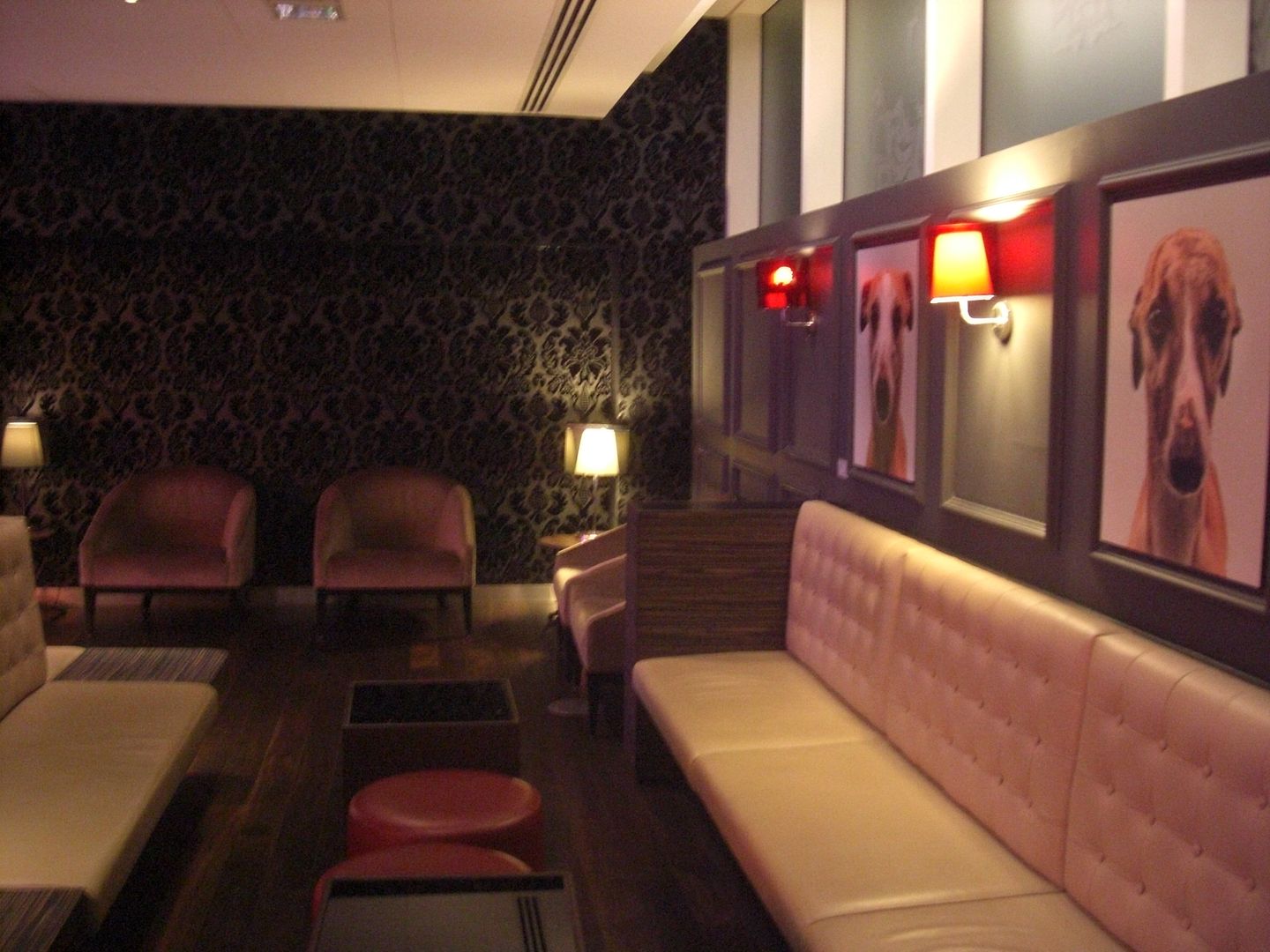 A tasty slice of Mandarin cheesecake
Looking towards the cylindrical Irish terminal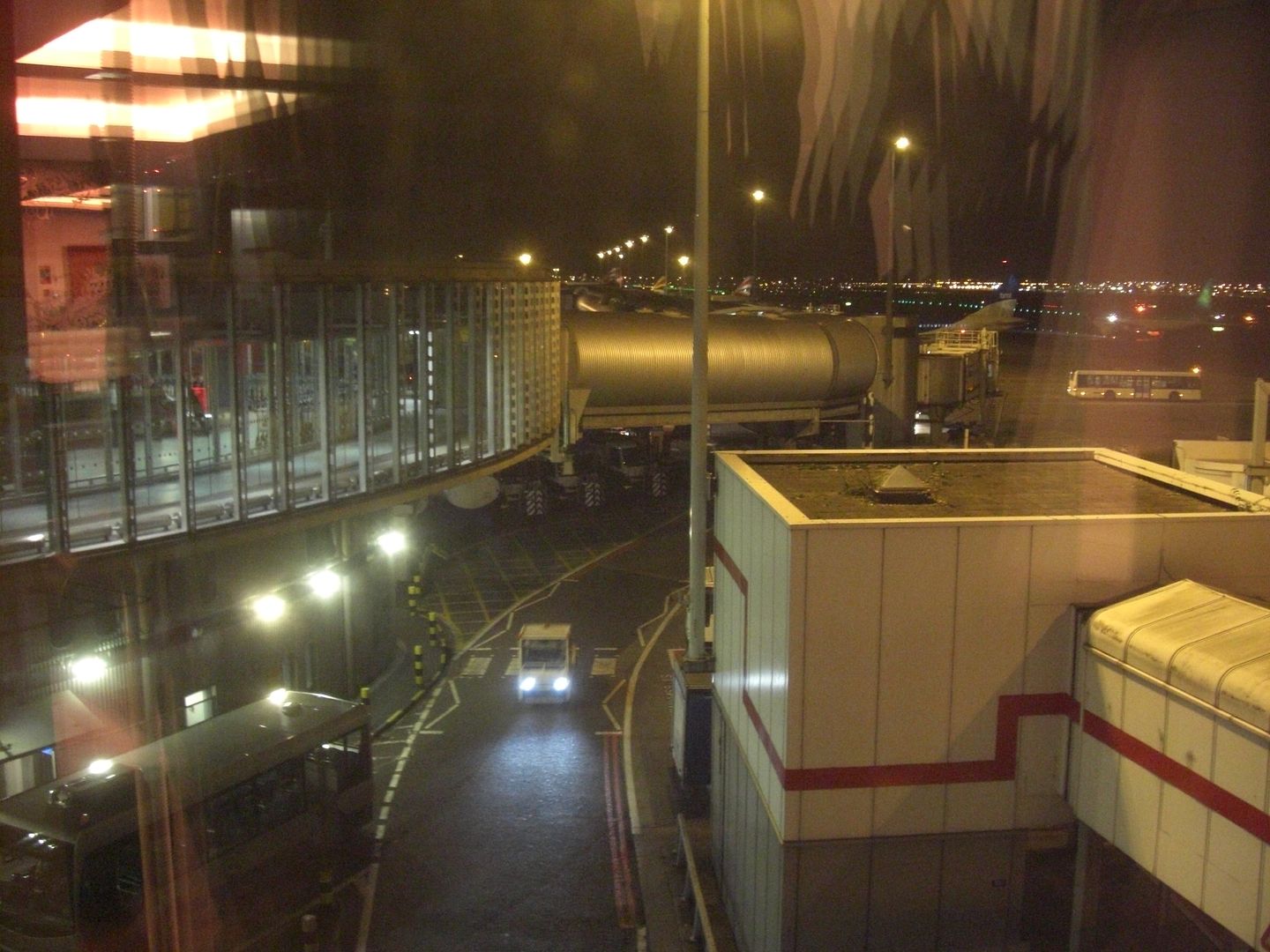 A nice cup of peppermint tea
And a roll
My plane finally pulled onto stand at 1930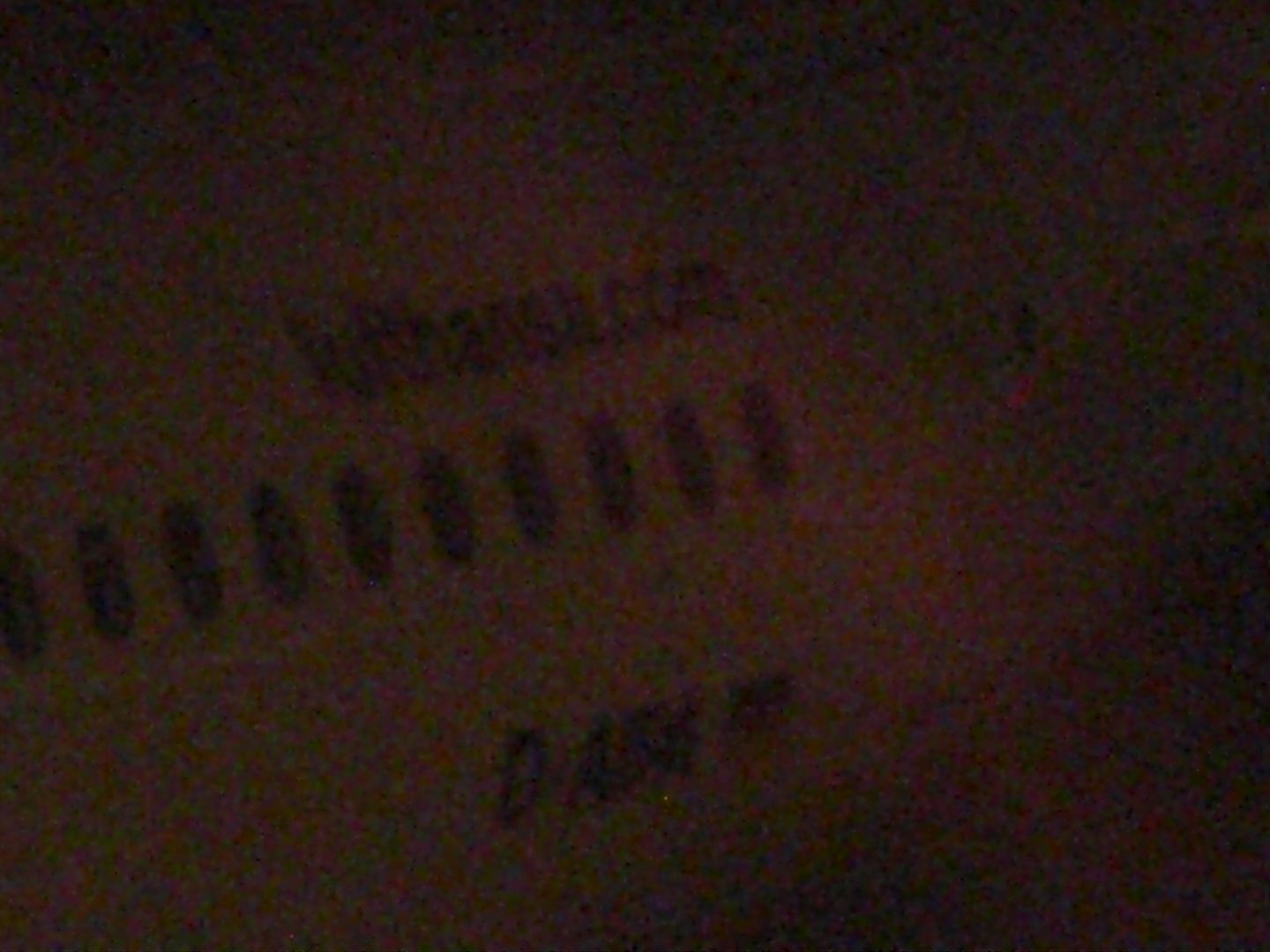 Flights to all corners of the world this evening – such a difference to a few years ago when the terminal was dominated by BA shorthual
As the gate close time came and went, I took a seat near the gate entrance waiting for "boarding" to pop up on the screen. Luckily, Gate 5 is less than a minute's walk from the lounge.
Very British – love it!
I'll be flying LHR-CMN (Casablanca) next month en route to Burundi.
Finally boarding started, and I headed down to the gate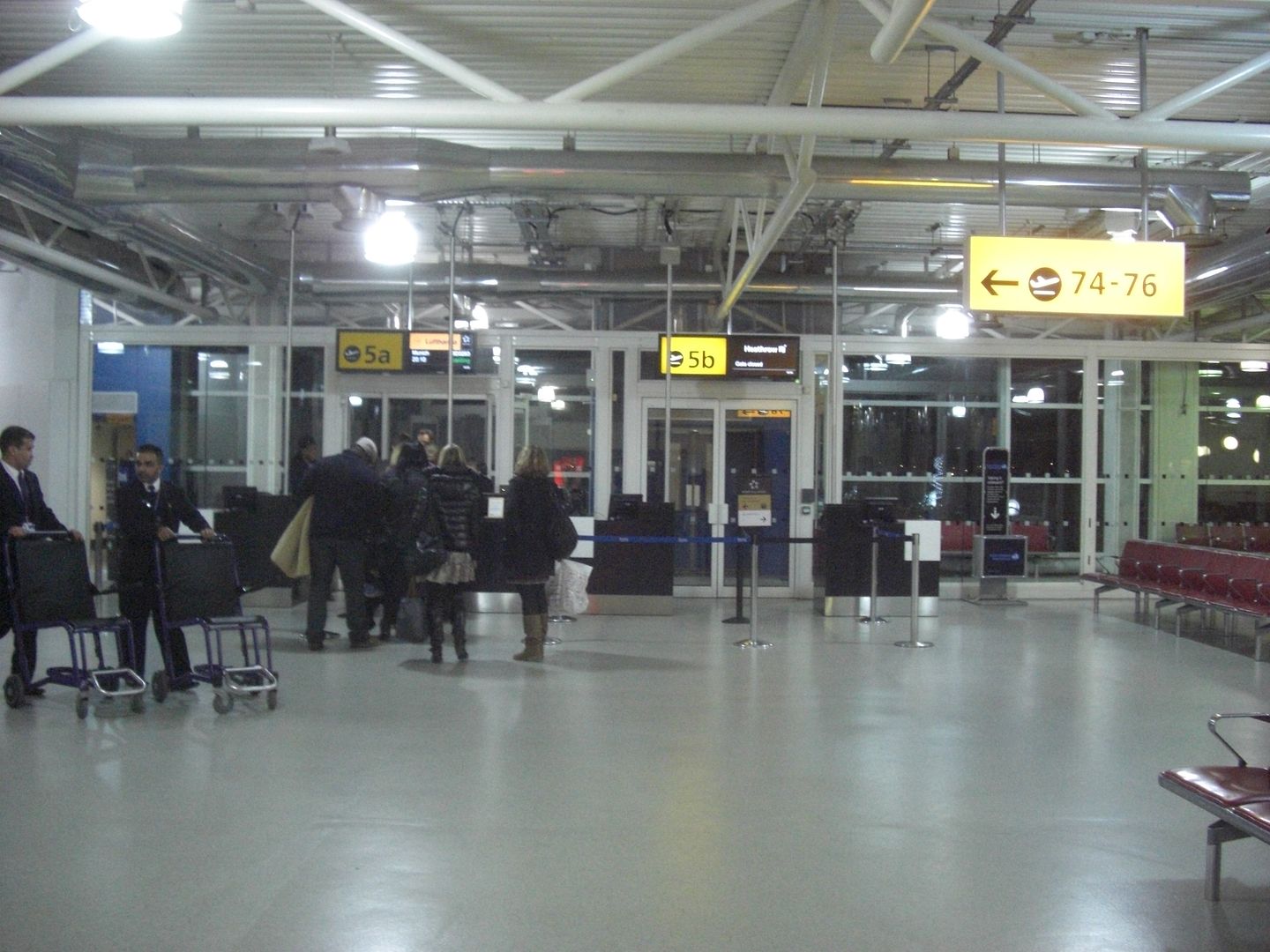 I know a lot of us love this moment…
December 2011
London Heathrow (LHR) – Munich (MUC)
Lufthansa LH 2481
Scheduled: 2010-2305 (1h55m)
Actual: 2019-2237 (1h18m)
Airbus A320 D-AIPA "Buxtehude" (Lufthansa's oldest A320, delivered in October 1989, and the oldest Airbus still operating for LH)
As expected, the flight was rather empty for a late Saturday evening flight. Despite the low load (around 20 pax) it took a while to get to my seat as people seemed to be taking their sweet time to store their stuff. Still, with a night in the airport, I'm not in a rush.
I nearly walked past my seat (I had selected somewhere near the back) as it seemed like we had been upgauged from an A319 to a A320. Still, I was clear of the wing, so I was happy.
Nice and empty
Pushback was a bit late, and we taxied towards to the runway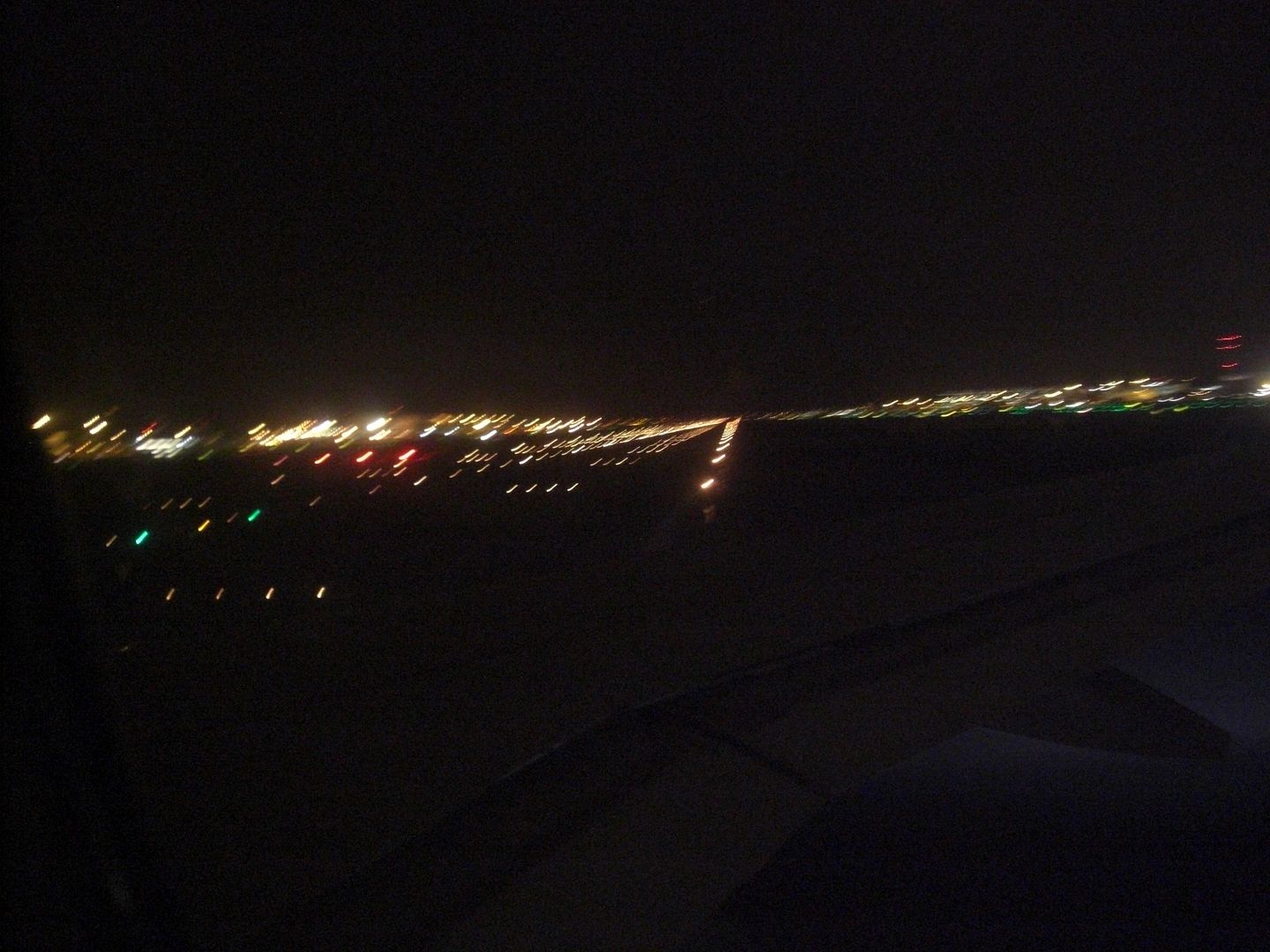 Terminal 5 by night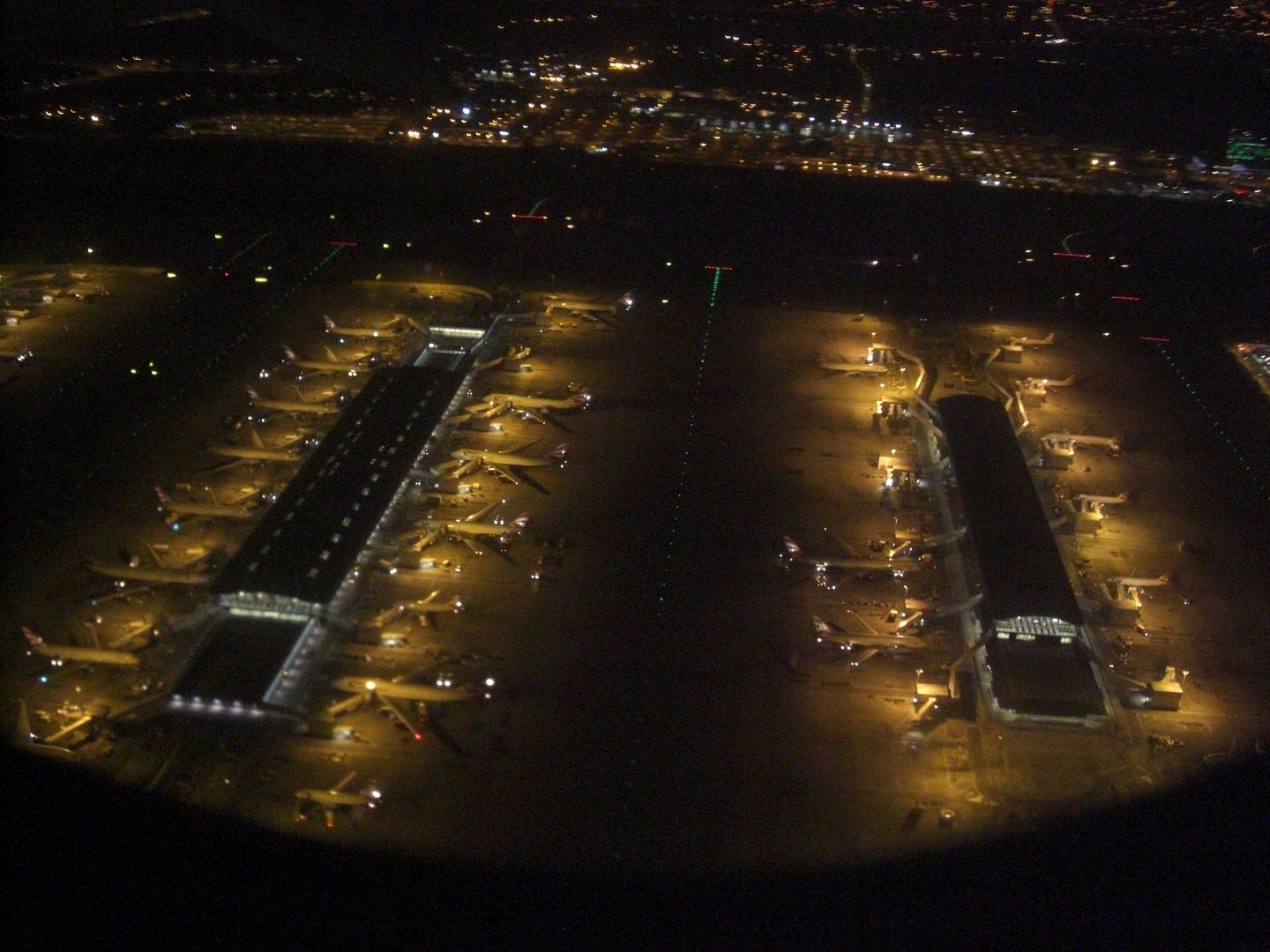 Yup, definitely an upgauge
Twenty minutes after take off we were served "dinner". Unlike BA and their love of either Doormen crackers or s chocolate biscuit, LH like to keep you guessing.
On recent flights I've have a wide variety of snacks….
FRA-LCY (5pm flight)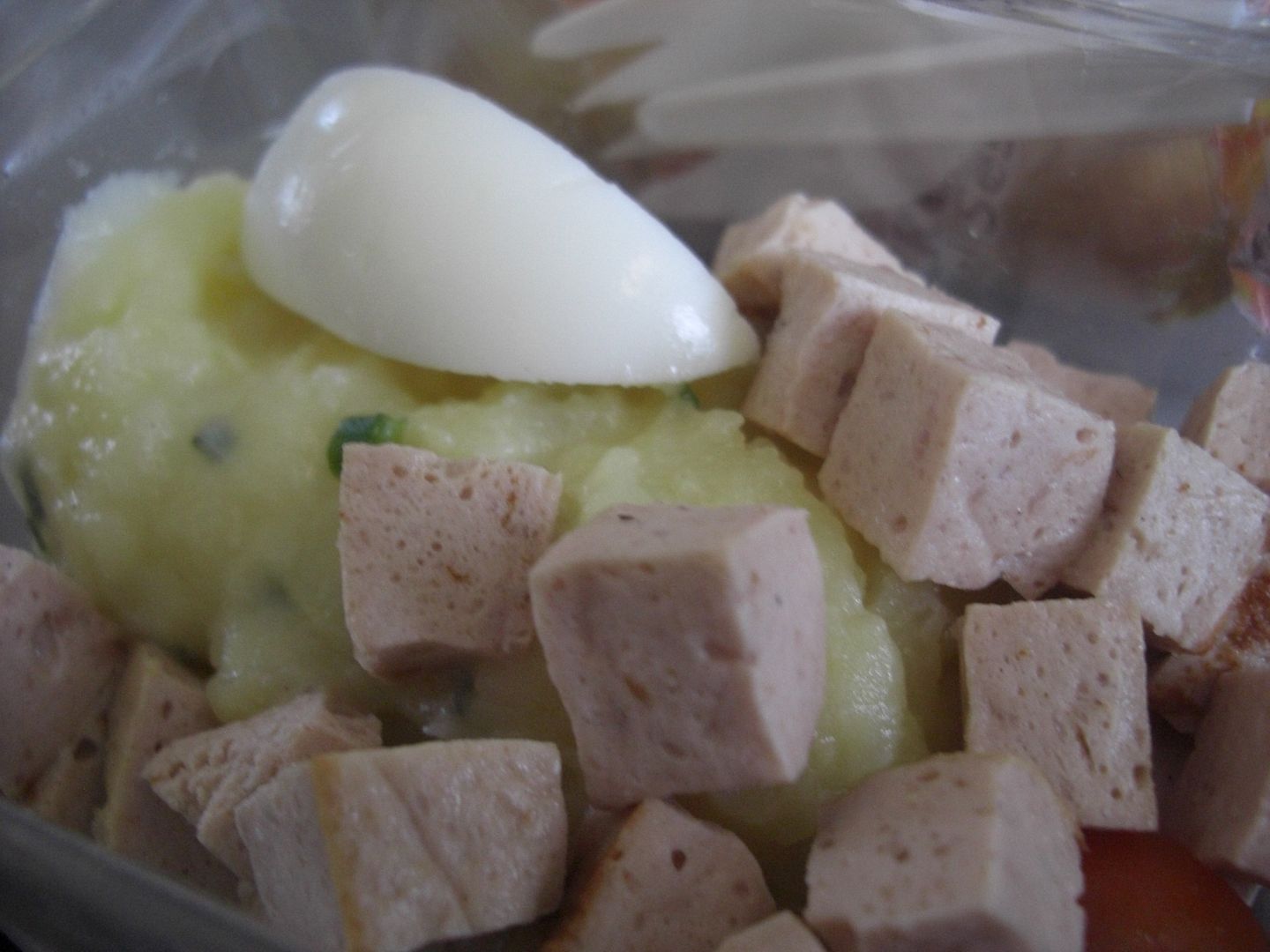 ARN-MUC (7am flight)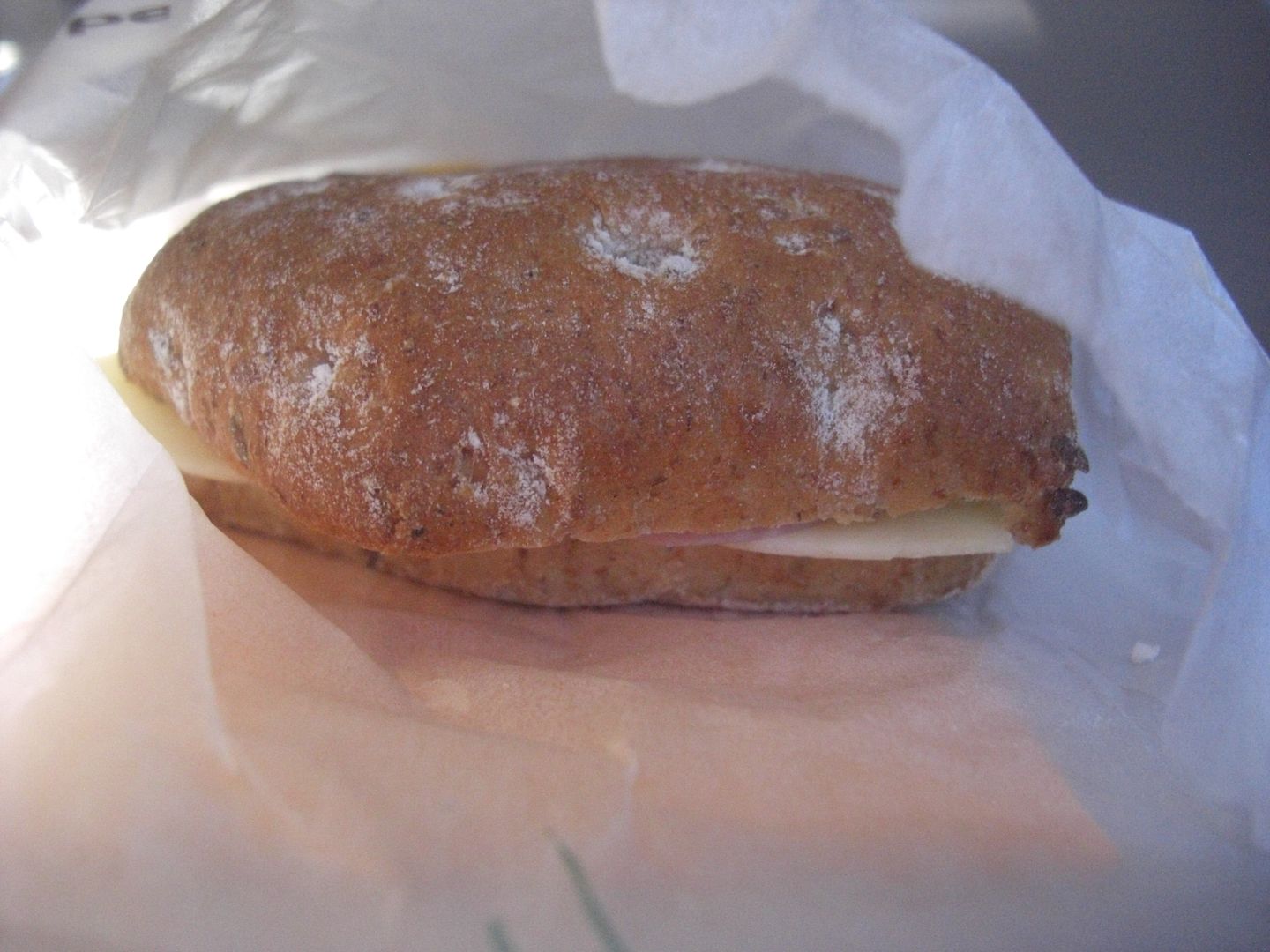 MUC-HEL (7pm flight)
LGW-FRA (10am flight)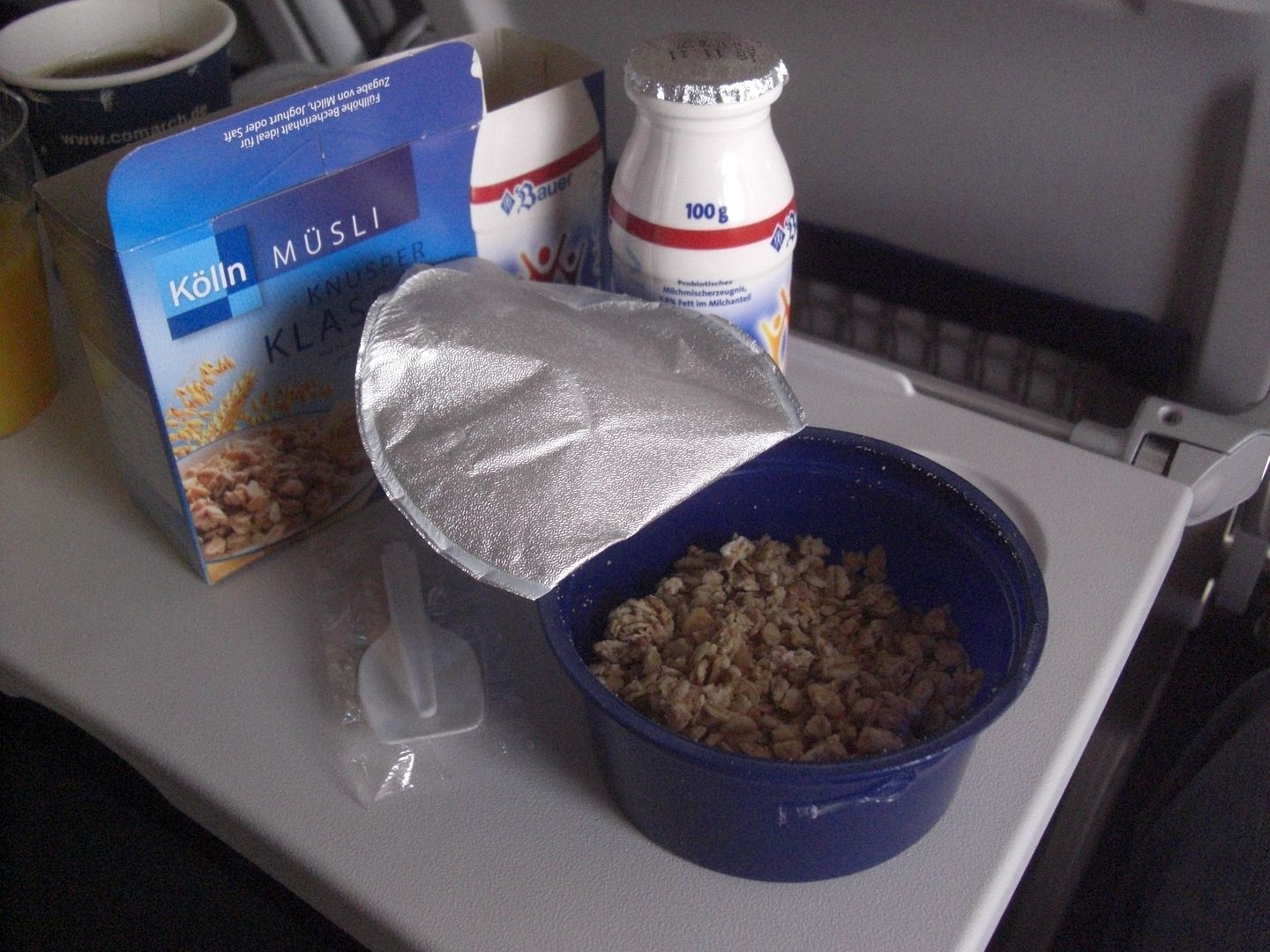 LHR-MUC (11am flight)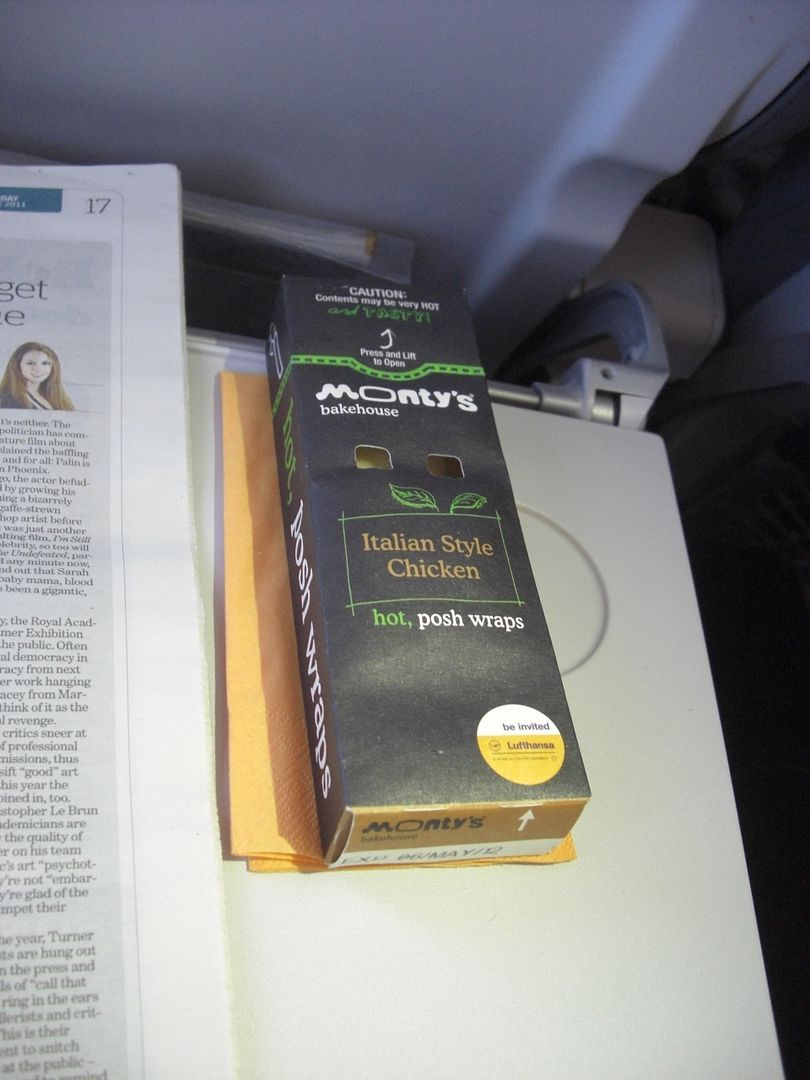 But what would I get today? Pizza!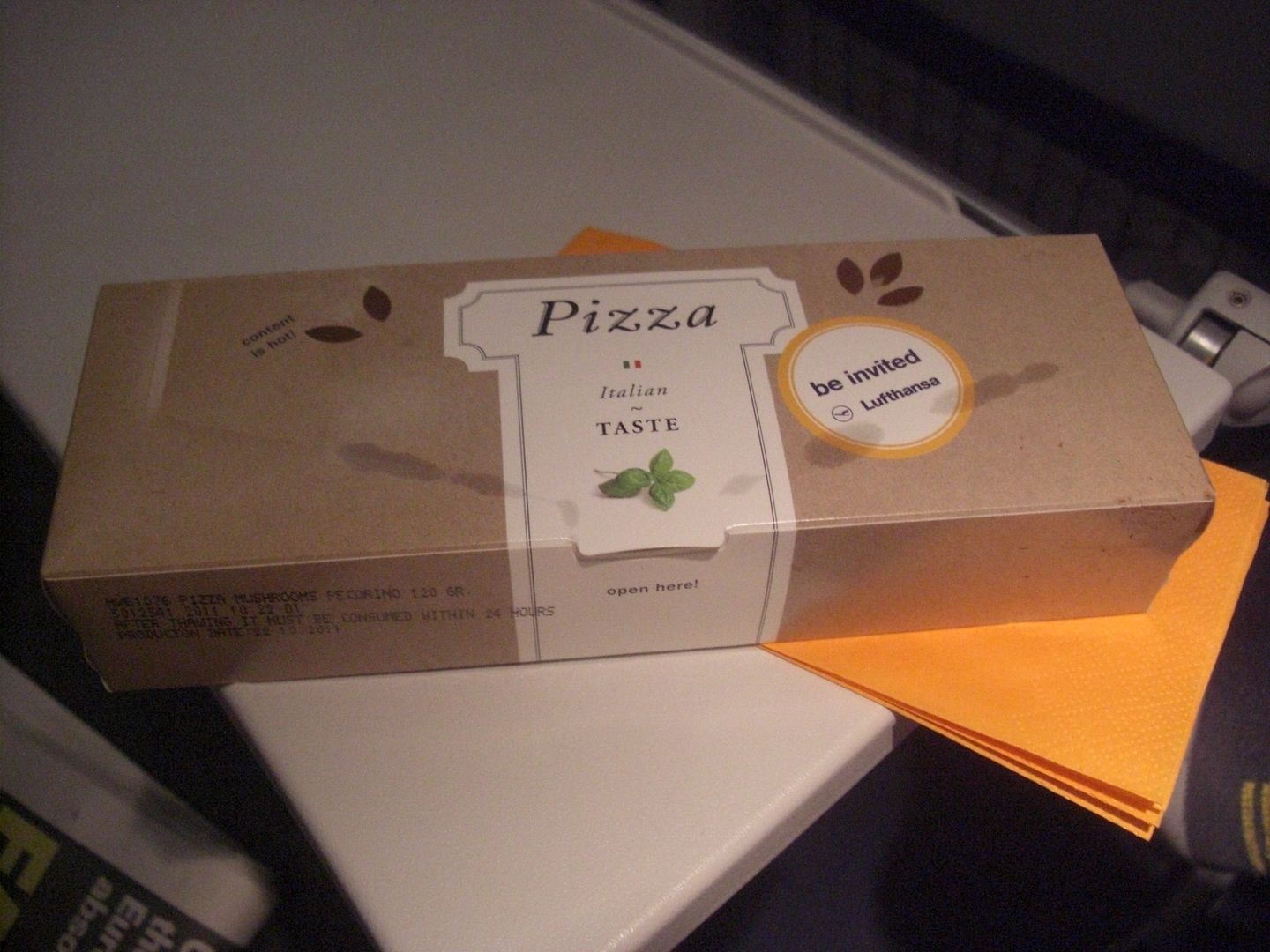 Ok, so it wasn't the tastiest pizza in the world, but not bad Lufthansa! Whilst BA might have the edge on the drinks, LH definitely trumps BA on the food. (Having said that, I'm writing this flying BA AGP-LCY I've I just been served some very tasty sandwiches, which were definitely better than that pizza)
Nice and empty tonight, around 20 pax.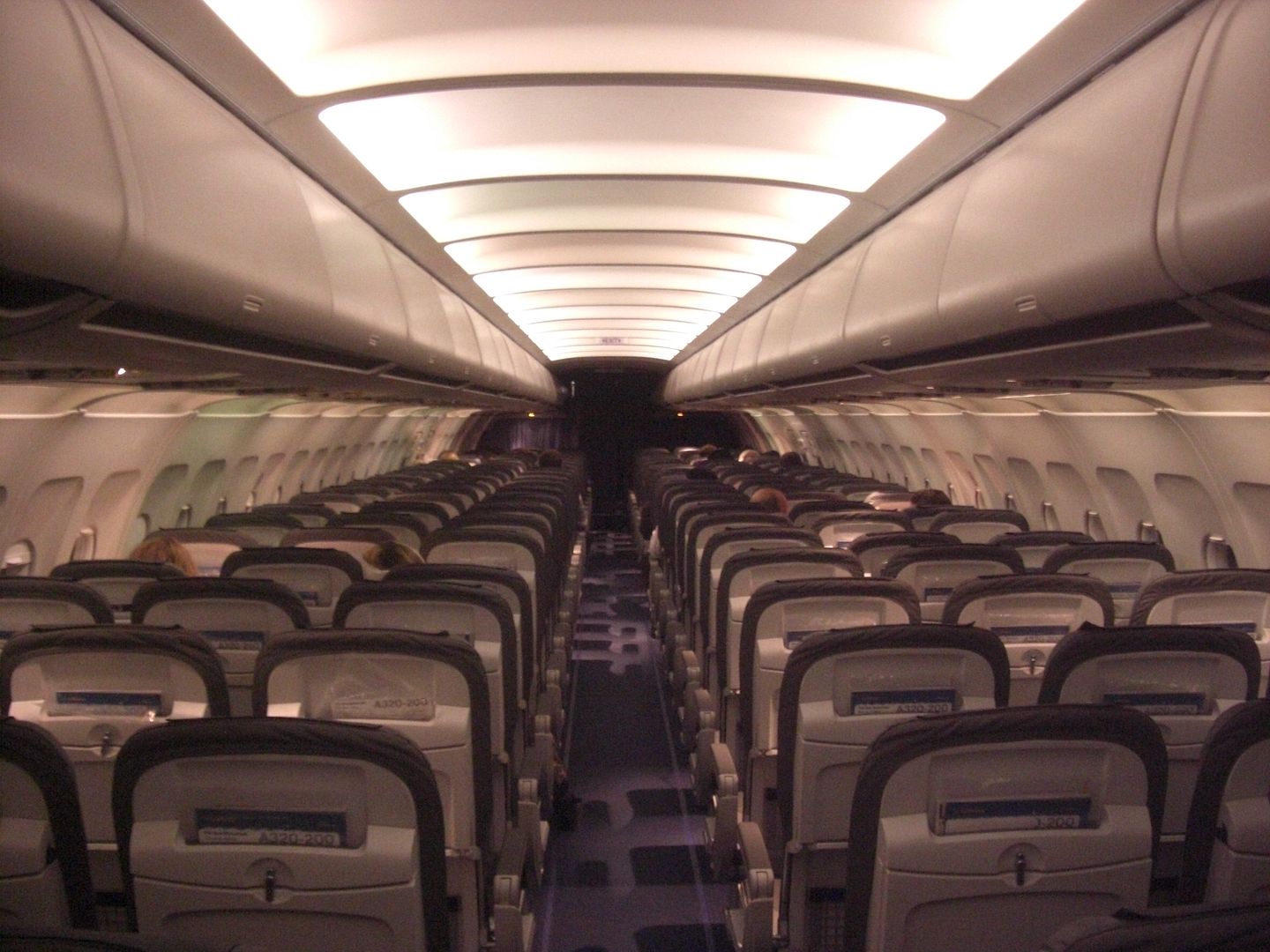 My final destination, Chişinău
We landed nearly half an hour empty into a nearly deserted Munich Airport.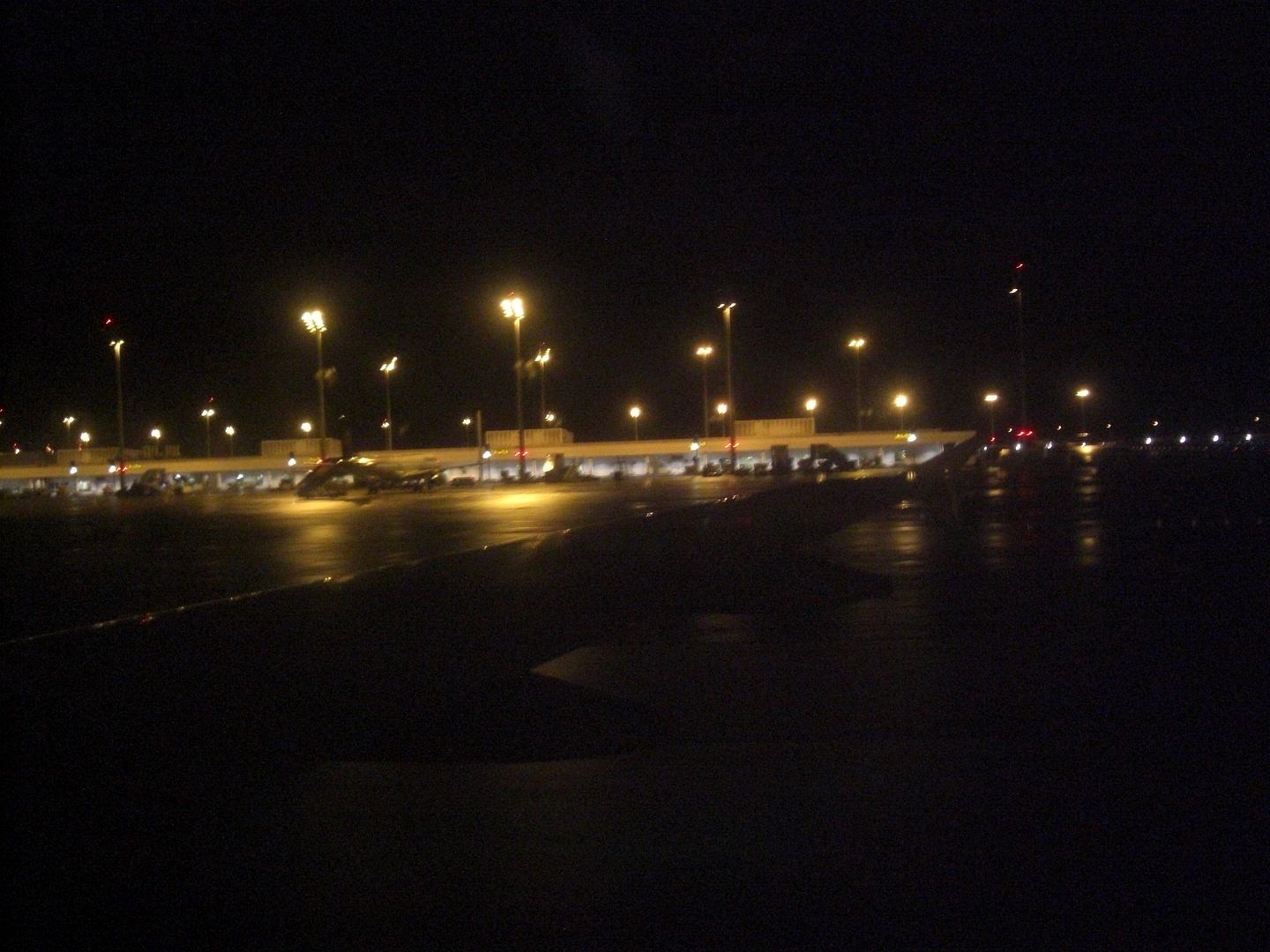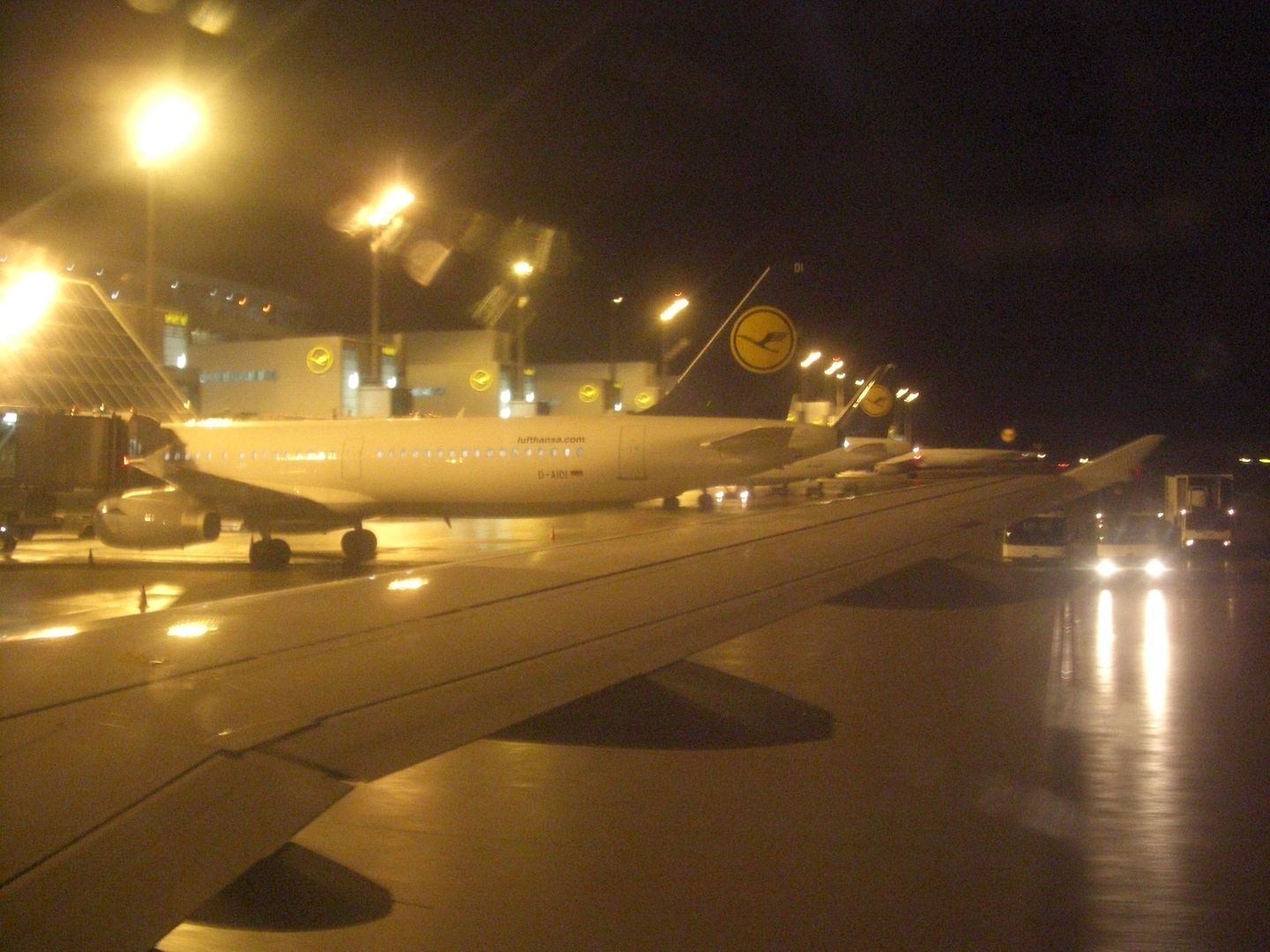 Once again people weren't in a rush to disembark. I made my way to the service desk to see if I might be able to wangle a free hotel for the night – no dice, unfortunately. I was offered a hotel for Euro 80, no thanks. I found a hoatel online for just GBP 9 for the night, but after an hour getting there, and an hour back, I would have only had 5-6 hours sleep. As such, I decided to just stay in the departures area. The area was quite deserted – I counted 6-7 people spending the night there too.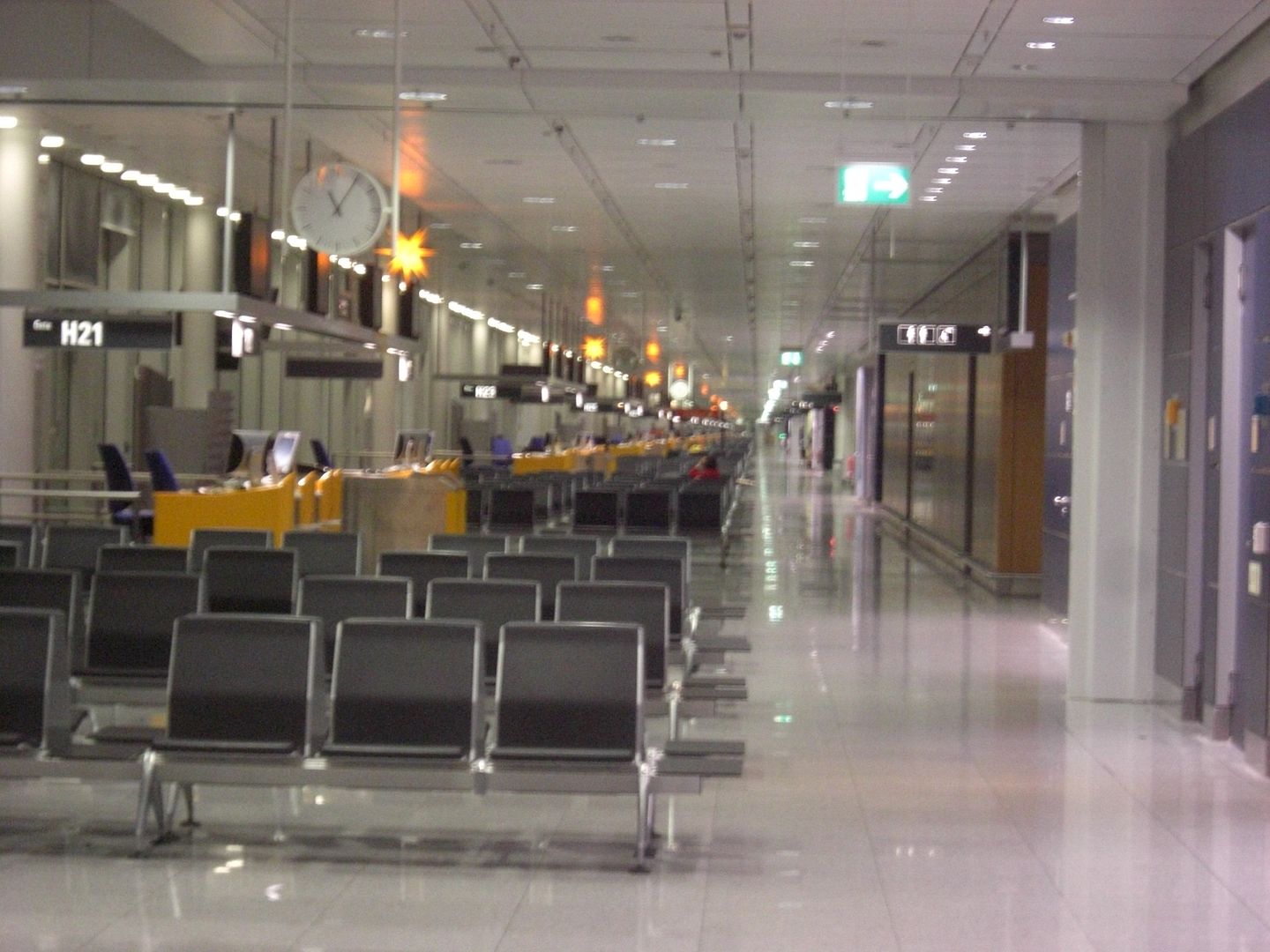 A while before my flight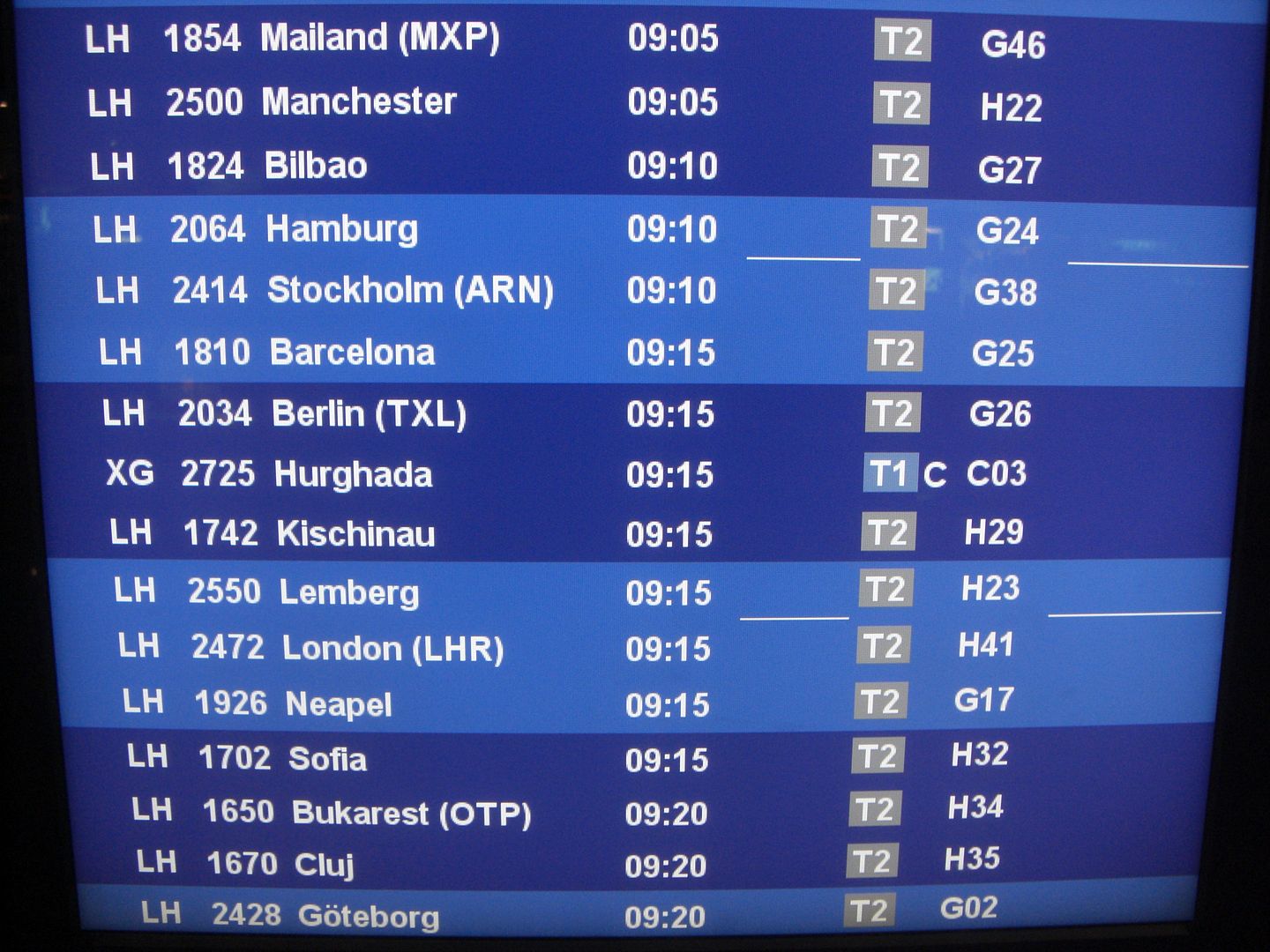 And a while before the lounge opens
Whilst most airlines have stopped printed timetables, MUC still publishes one
I checked out the meditation room – I thought about spending the night in there, but it was a bit bright!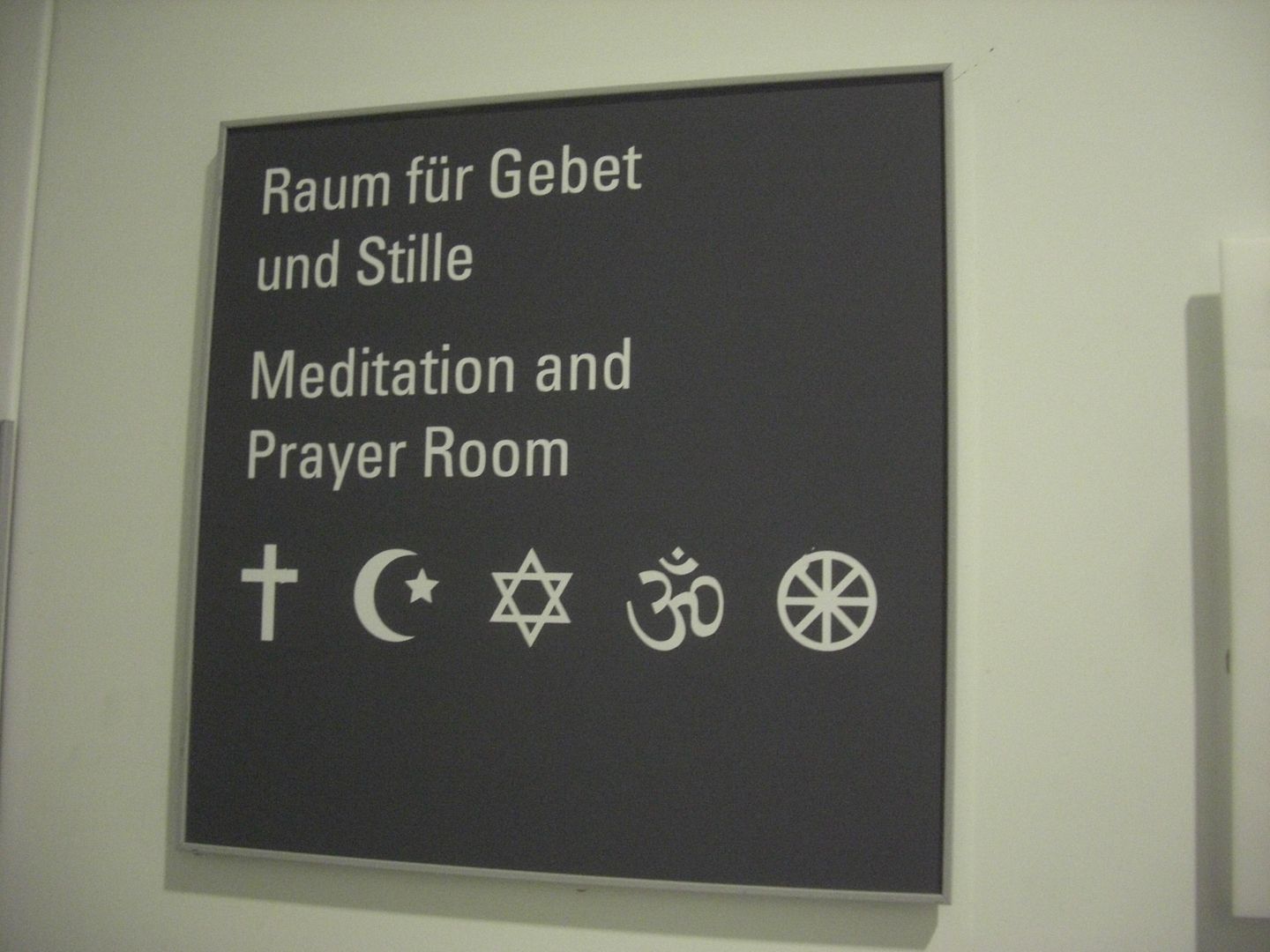 Typically LH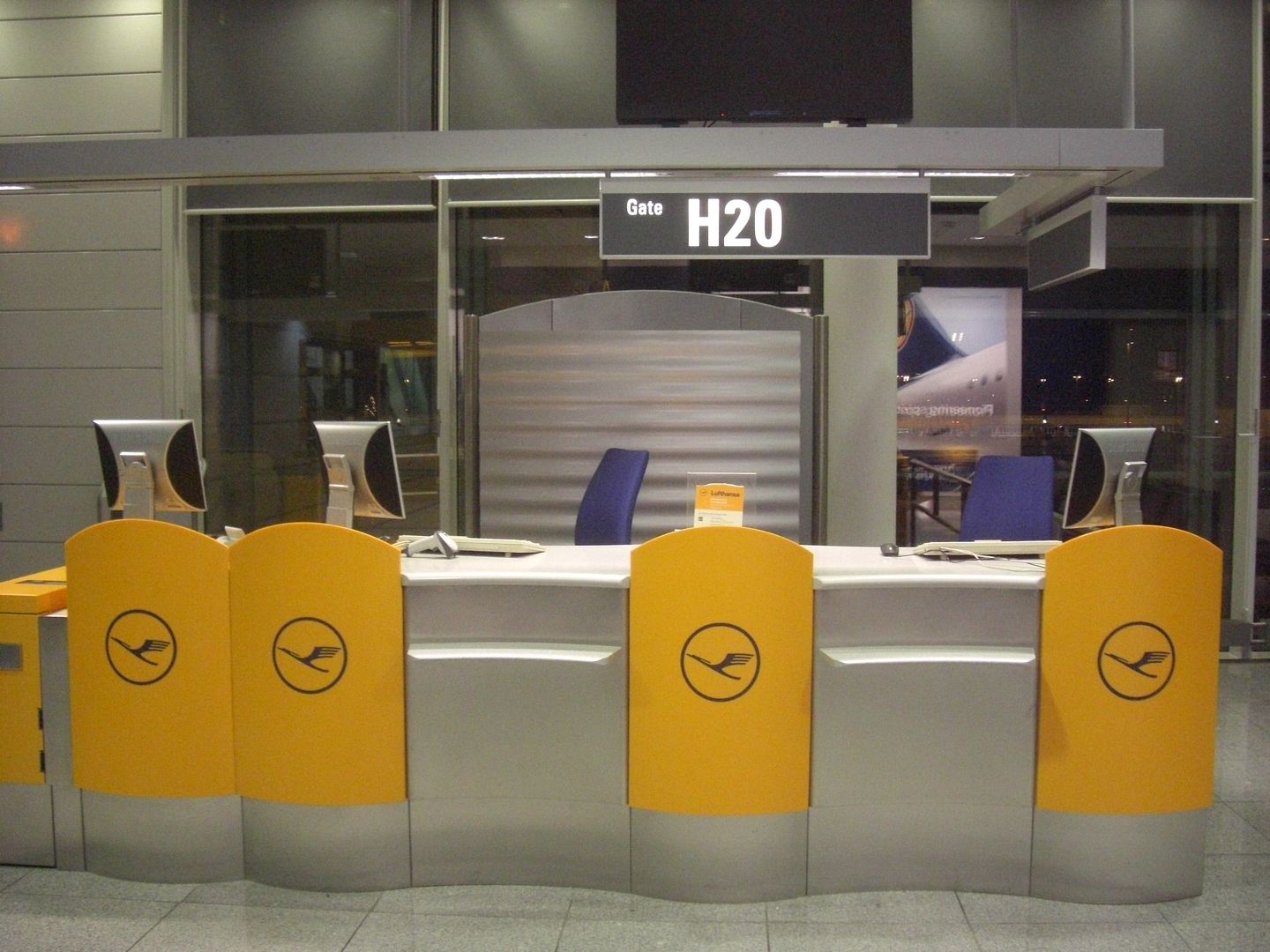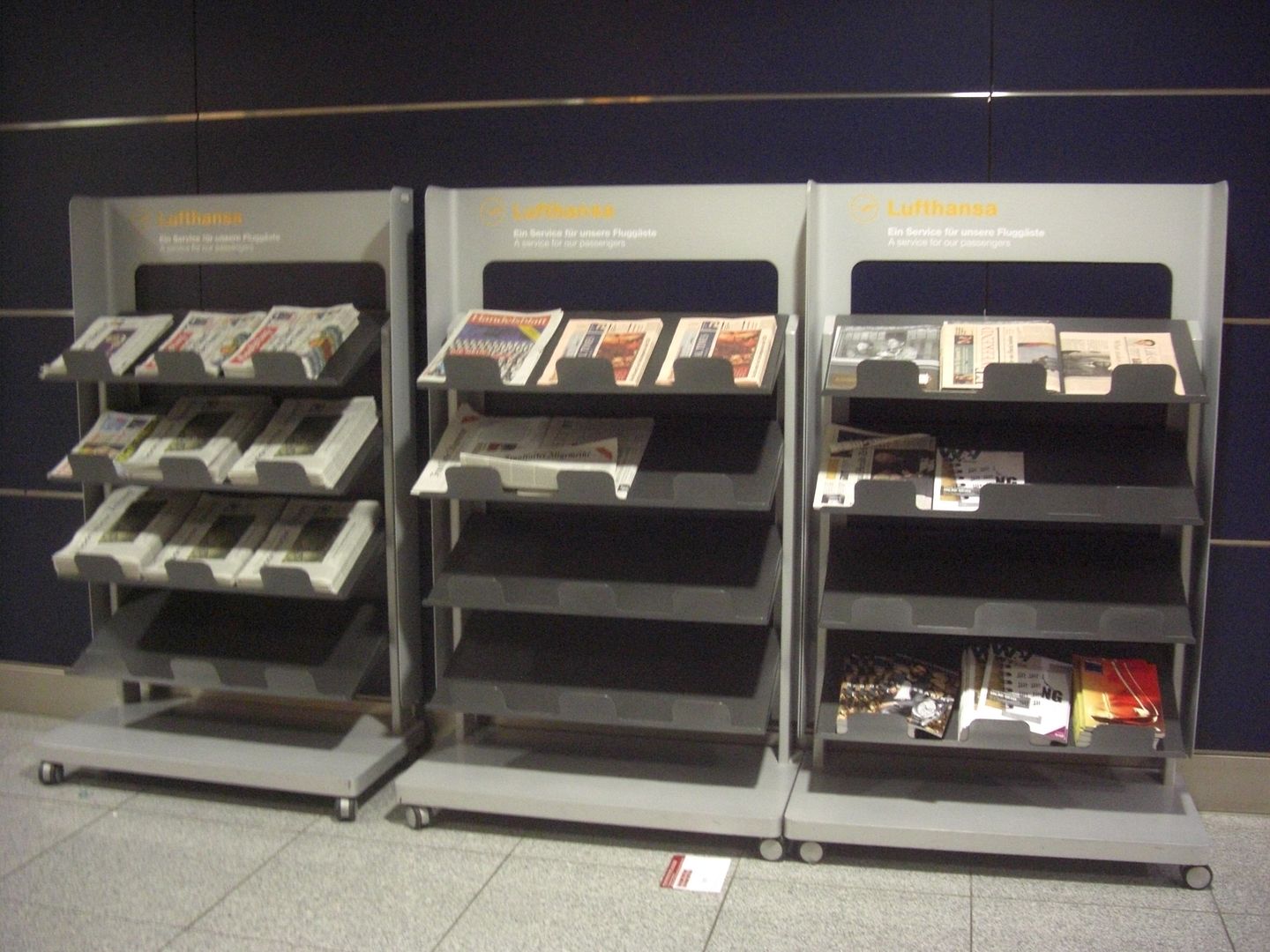 An Italian friend of mine had passed through MUC a few weeks previously and mentioned that there were some "napcabs" near gate H32. These Napcabs are little pods (just 2 at present) with a bed, TV and internet access. They normally cost EUR 15/hour (min EUR 30), but at night they are EUR 10/hour. I decided to check in for a few hours. Nice idea, but a bit overpriced I think. I managed a few hours of shuteye.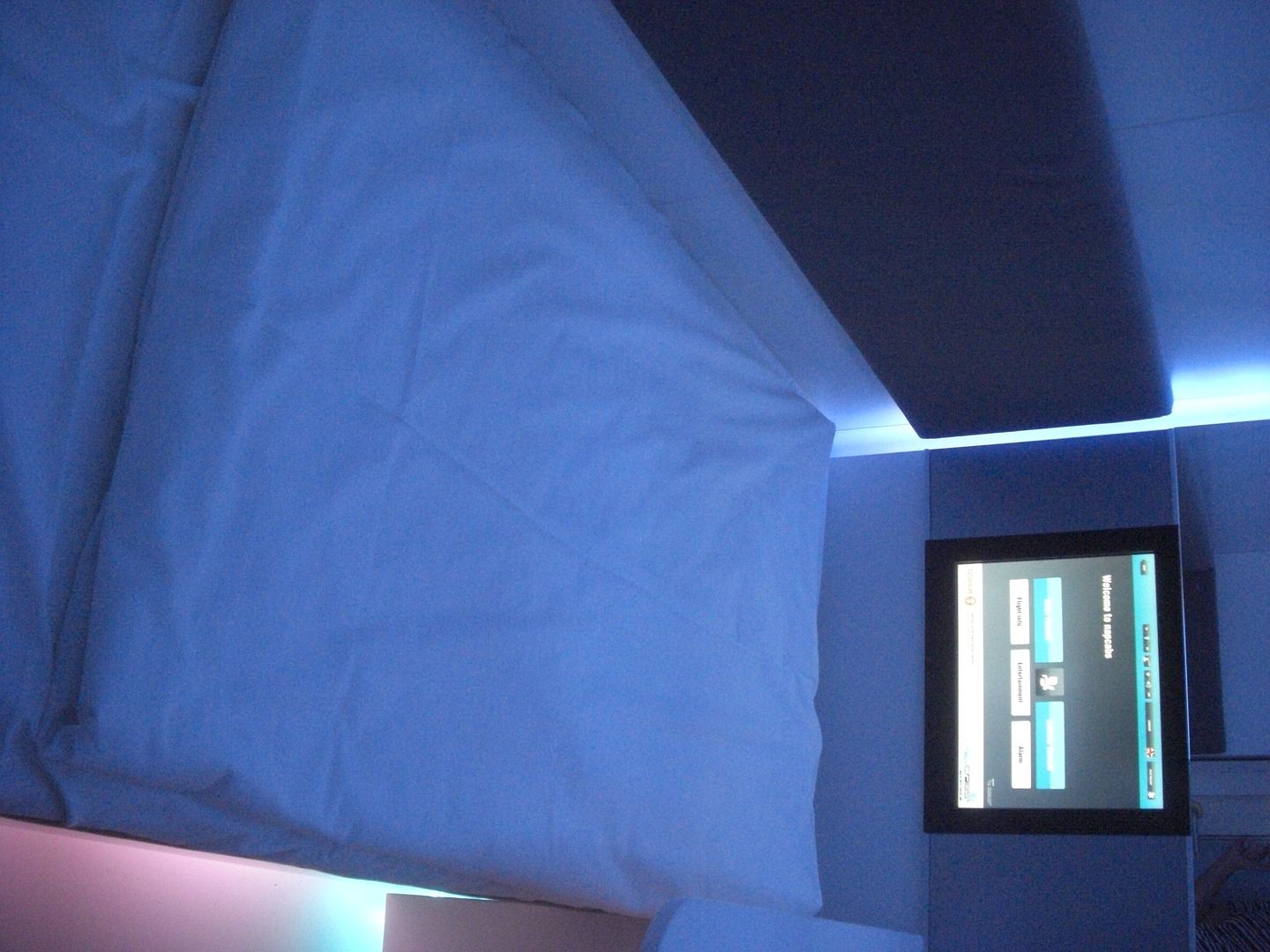 Don't miss your flight!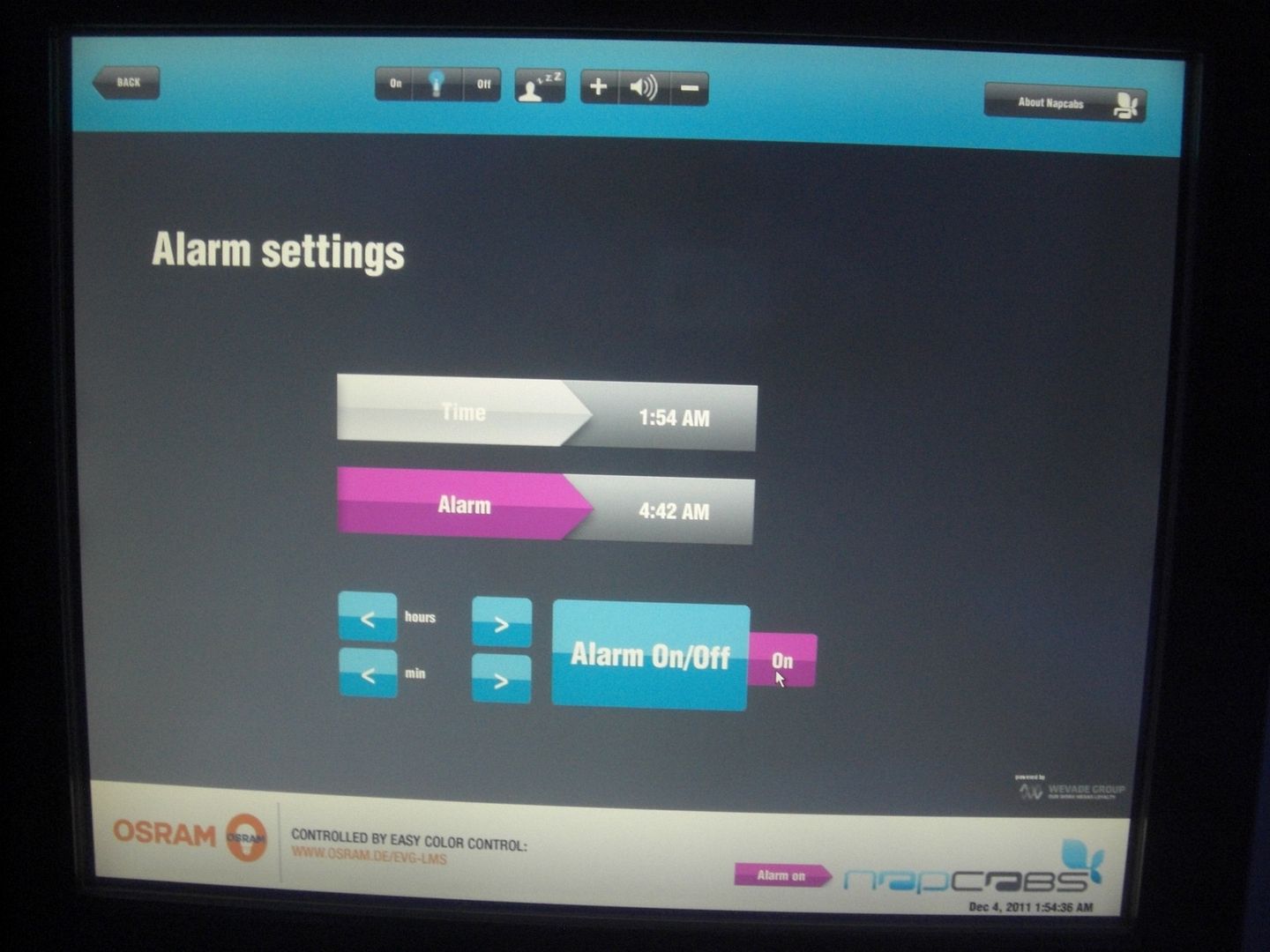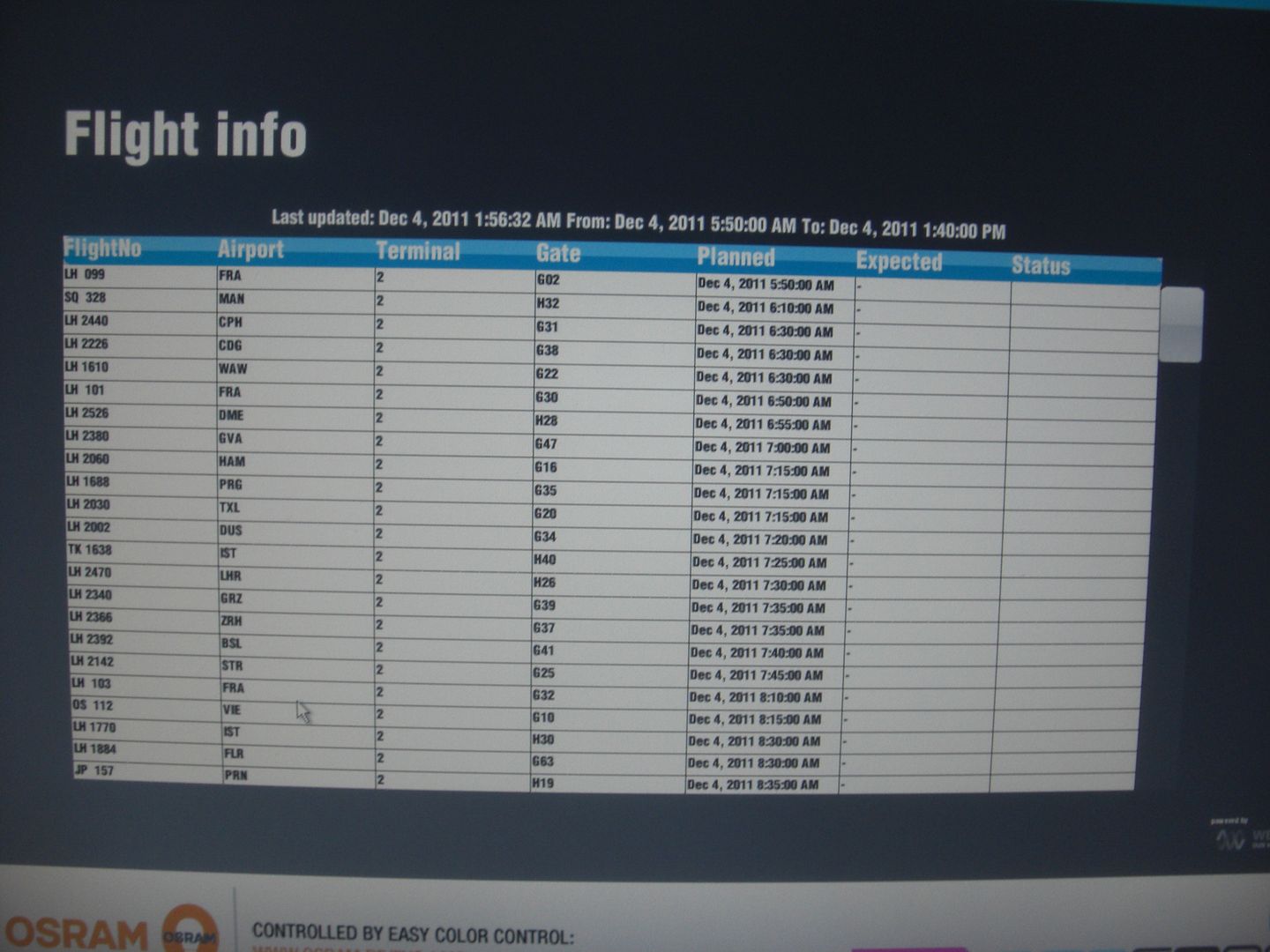 After some sleep, I awoke nice an early, ready to head for a shower in the lounge. SQ was here, enroute for MAN – not many pax today though
The lounge was fairly deserted at this time (6am) on a Sunday. I made a beeline for a shower, which was most welcome!
After the shower, I got some stuff for breakfast, and found a comfy seat to wait for my flight.
Nice gingerbread house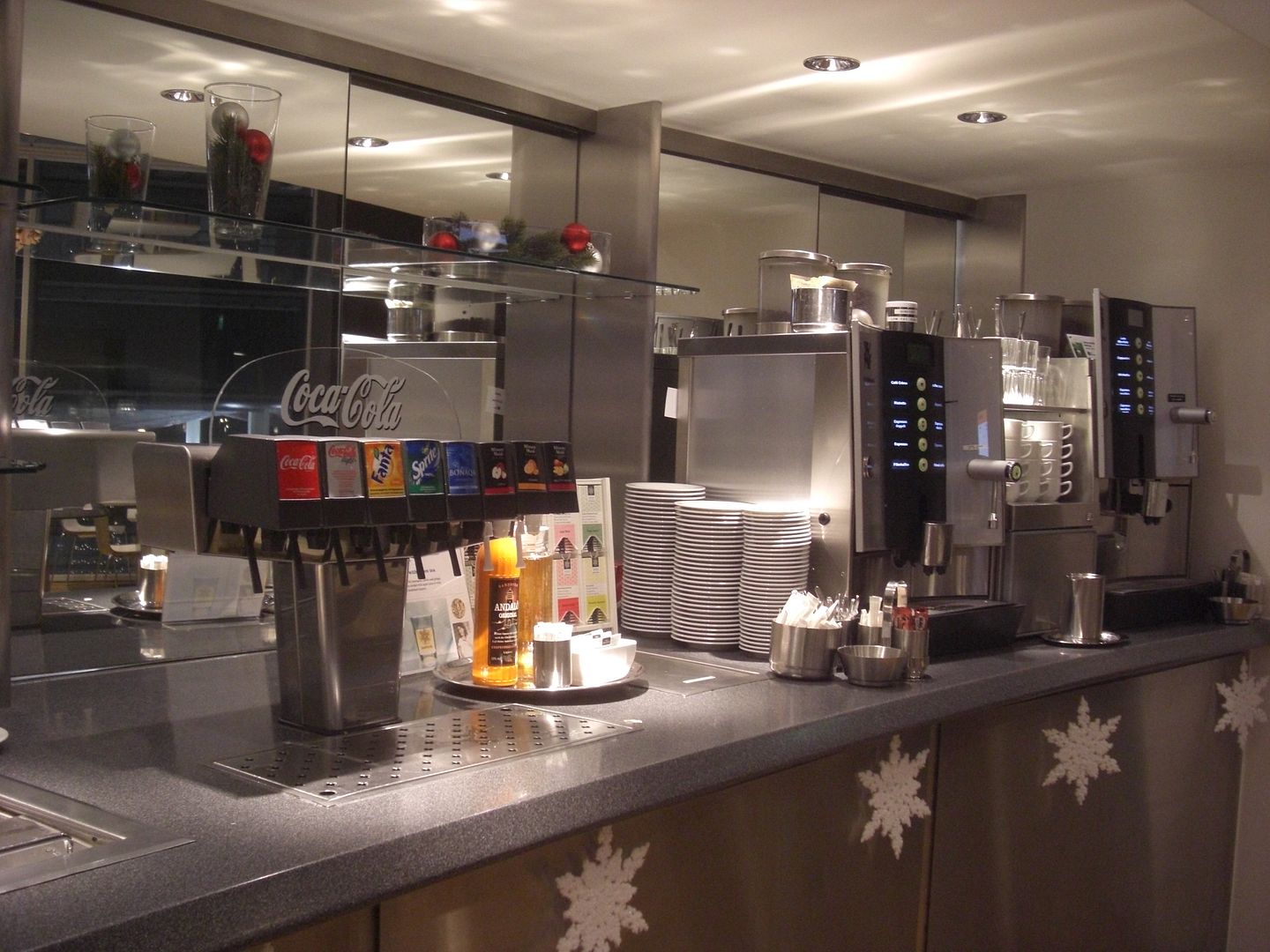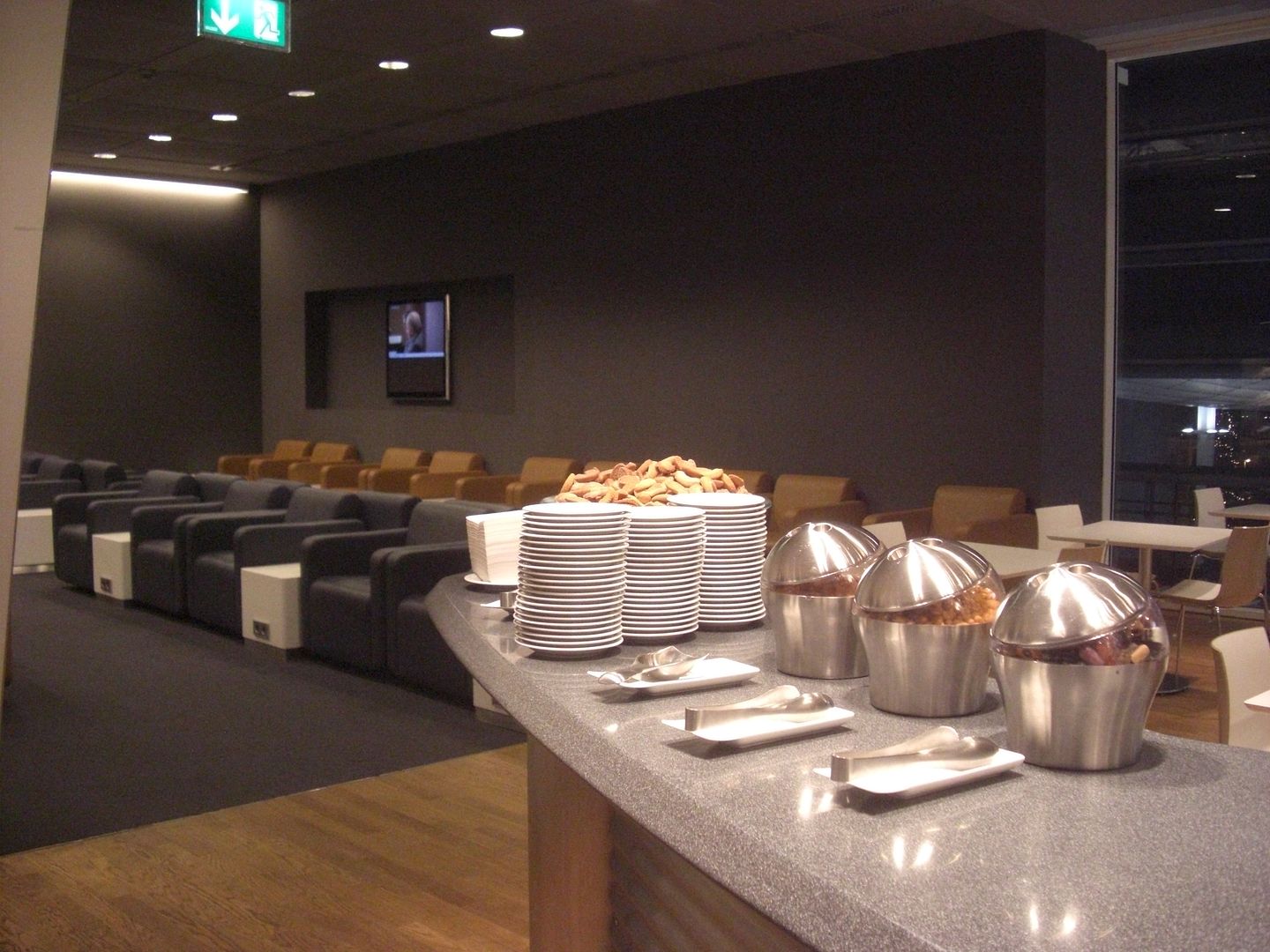 Tasty breakfast
After a few hours snoozing in the lounge, I headed towards my gate. As I approached the gate (thinking I had plenty of time) the agent announced the final call. Better hurry up! As expected, we had a remote stand.
The expected CRJ 900. I hope the economics of these planes make them more worthwhile than the Embraers. As I said before, I'm writing this flying AGP-LCY on an E190, and the cabin (also 2x2) is SO much nicer. Higher, and brighter, and with much more storage space. LH have the E170/190s in their fleet, why also have the CRJ 170/190s?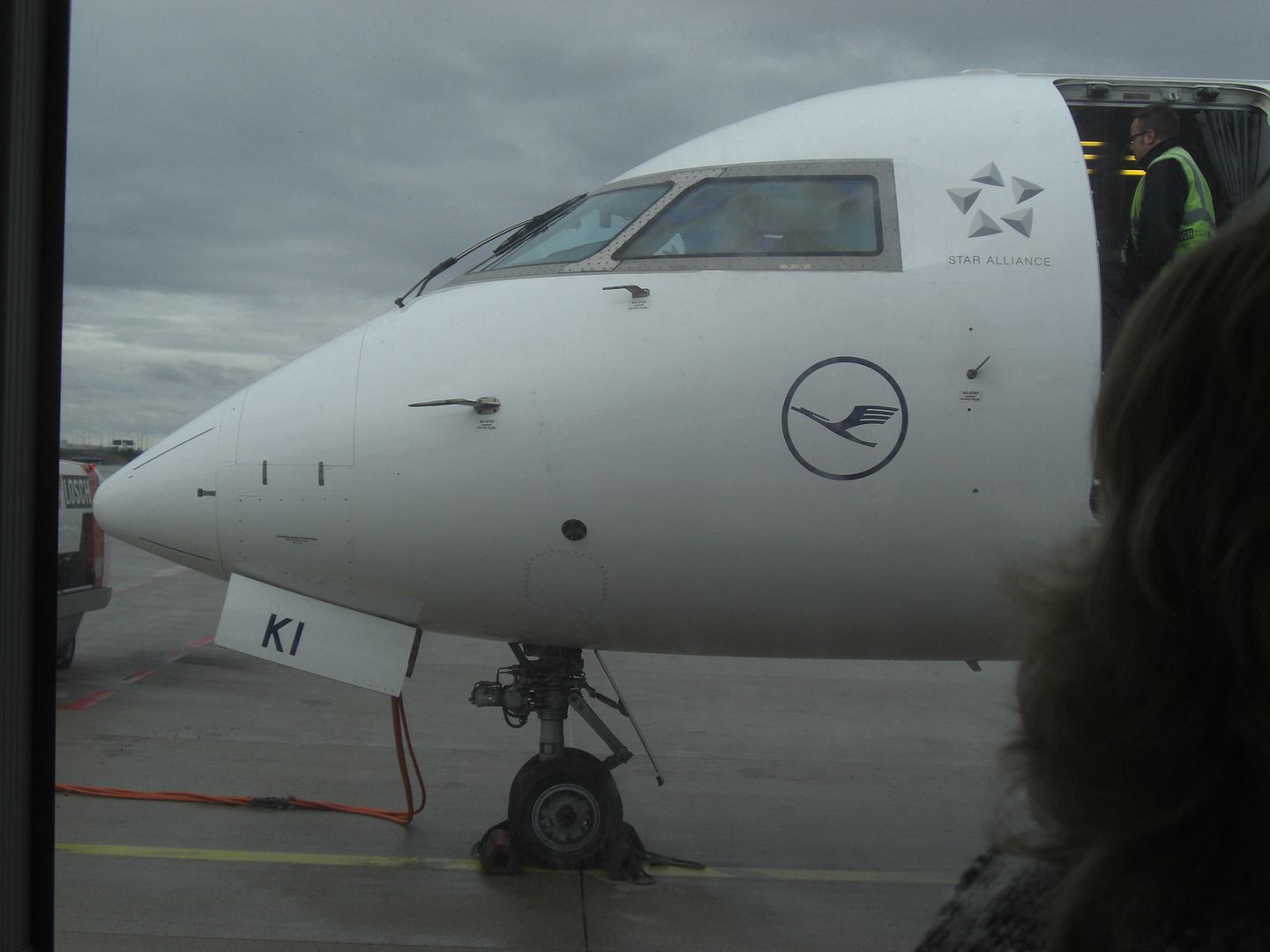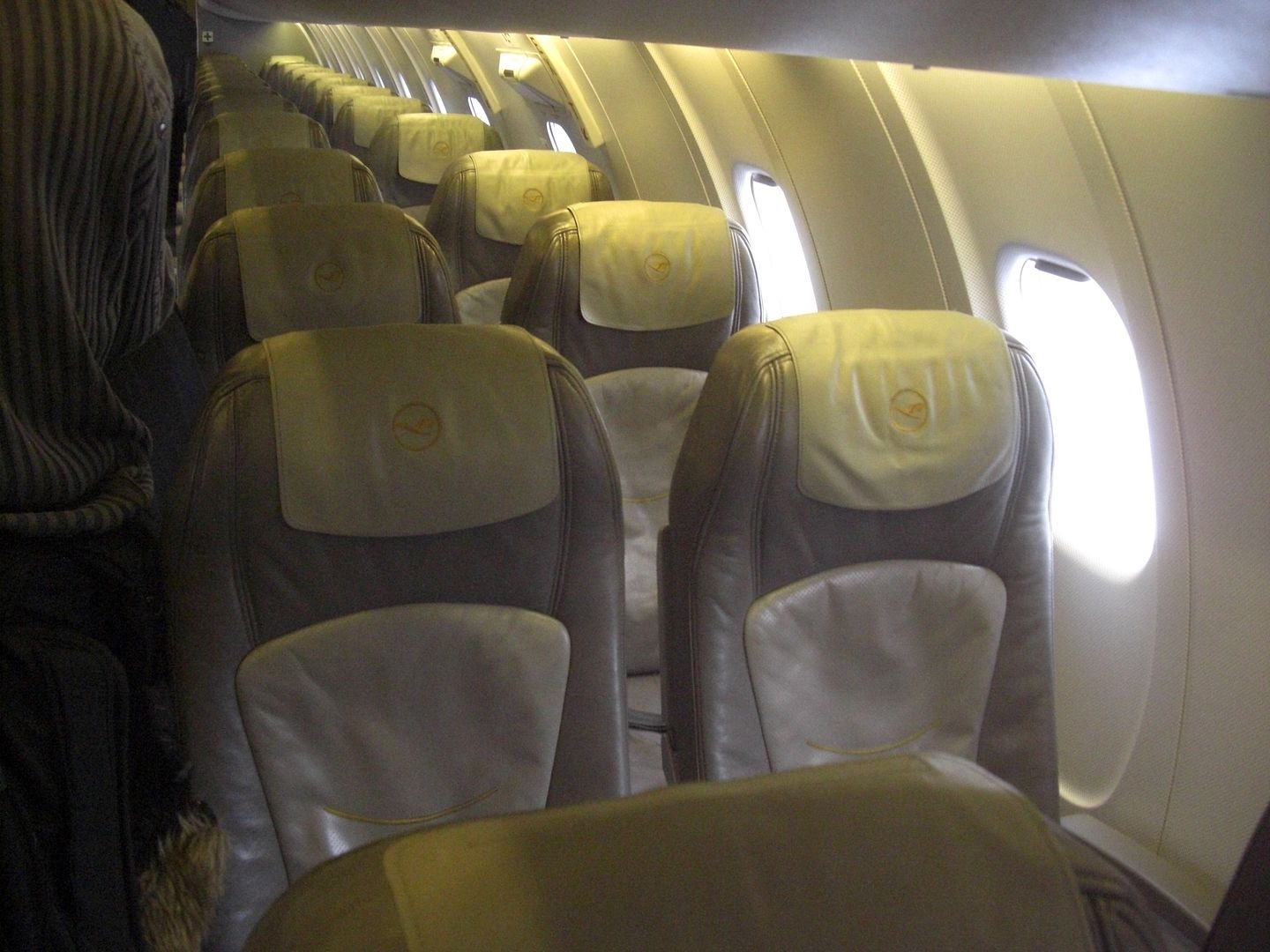 December 2011
Munich (MUC) – Chişinău (KIV)
Lufthansa LH 1742
Scheduled: 0915-1220 (2h05m)
Actual: 0918-1201 (1h43m)
Canadair 900 D-ACKI
Reasonable legroom
The front of the plane was pretty full, but towards the back there were a few empty rows. I didn't have a neighbour. Cold and wet in MUC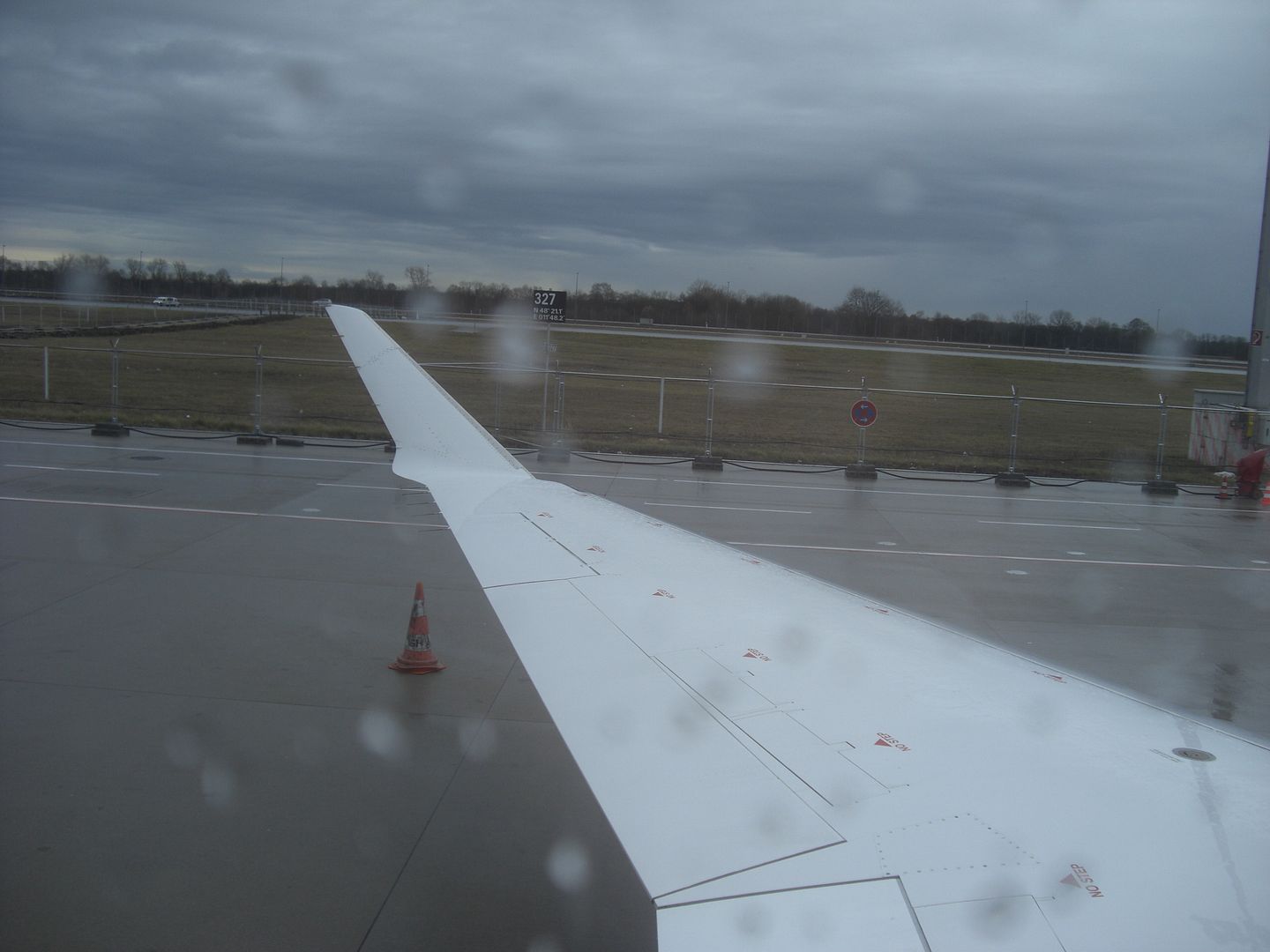 He did actually manage to get that in the locker – was a tight squeeze though!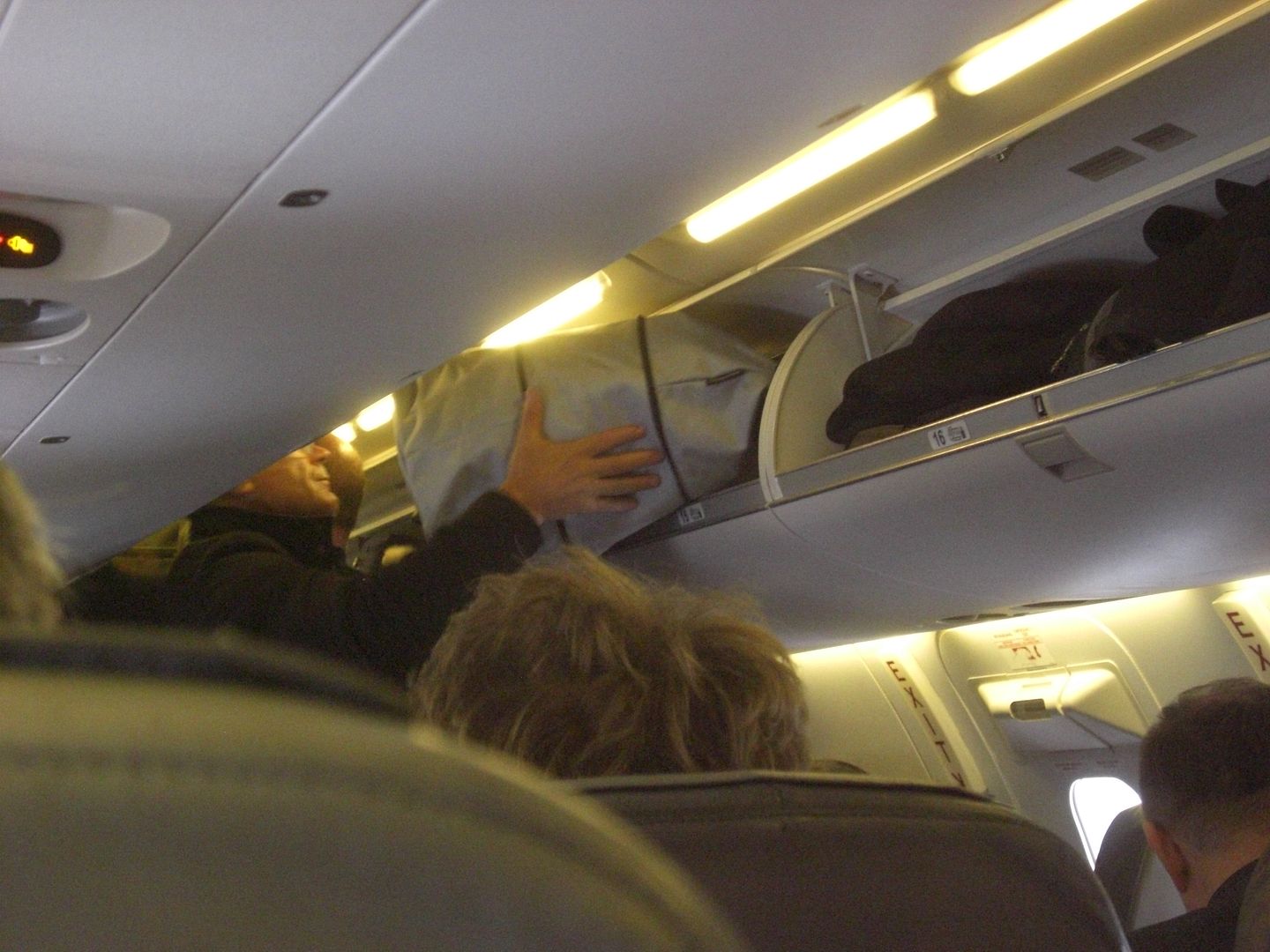 Off we go!
Goodbye MUC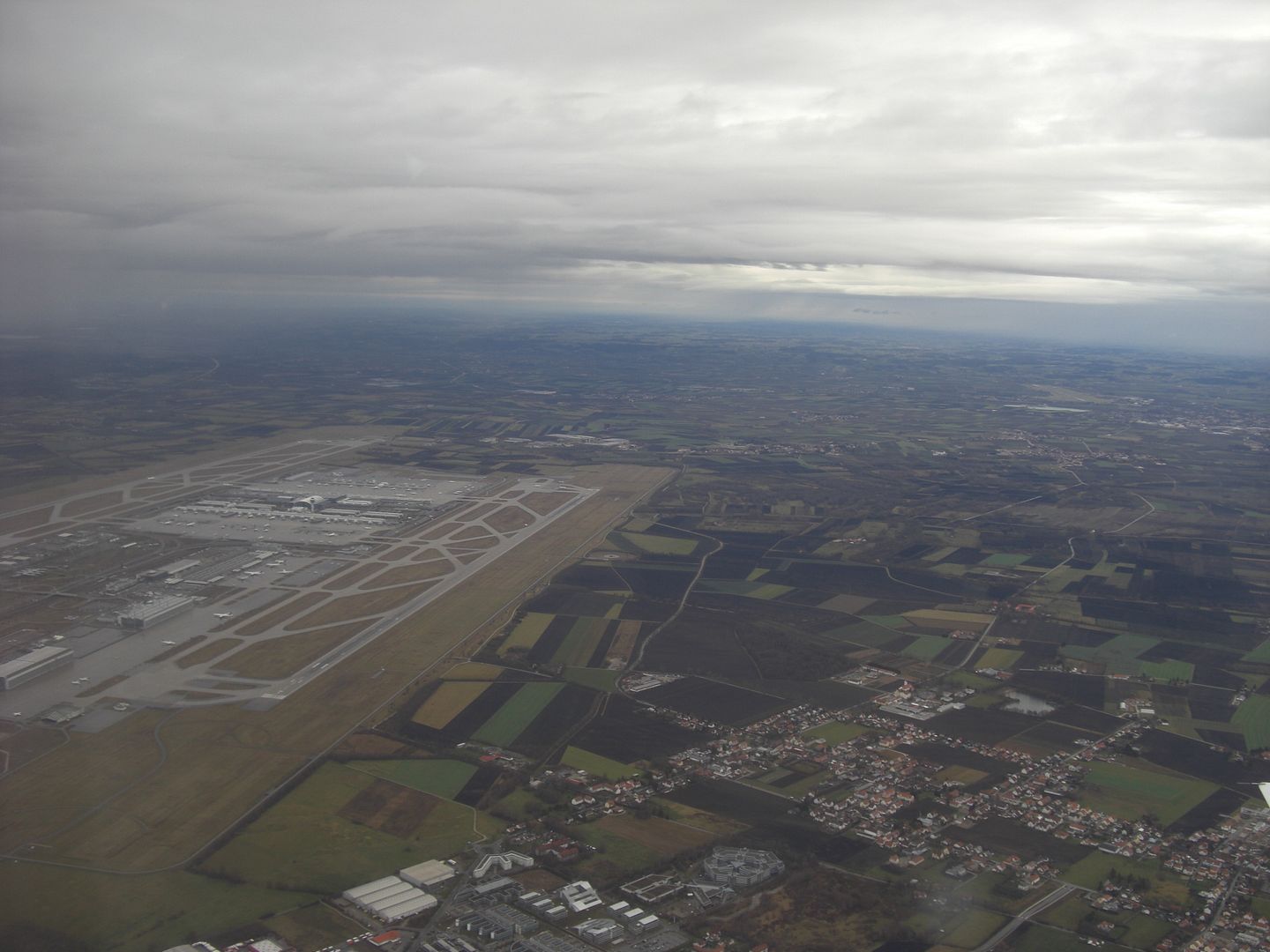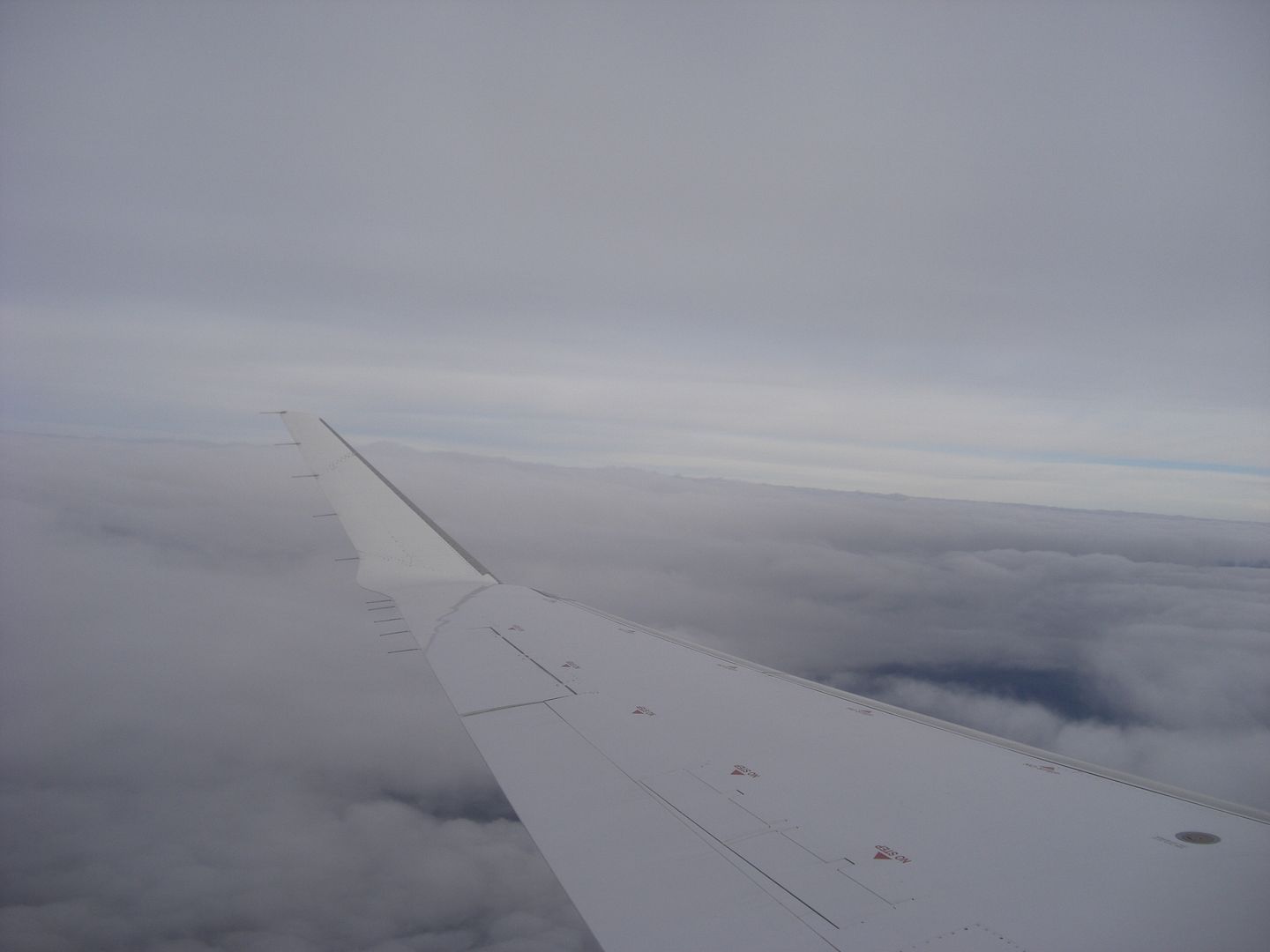 Cabin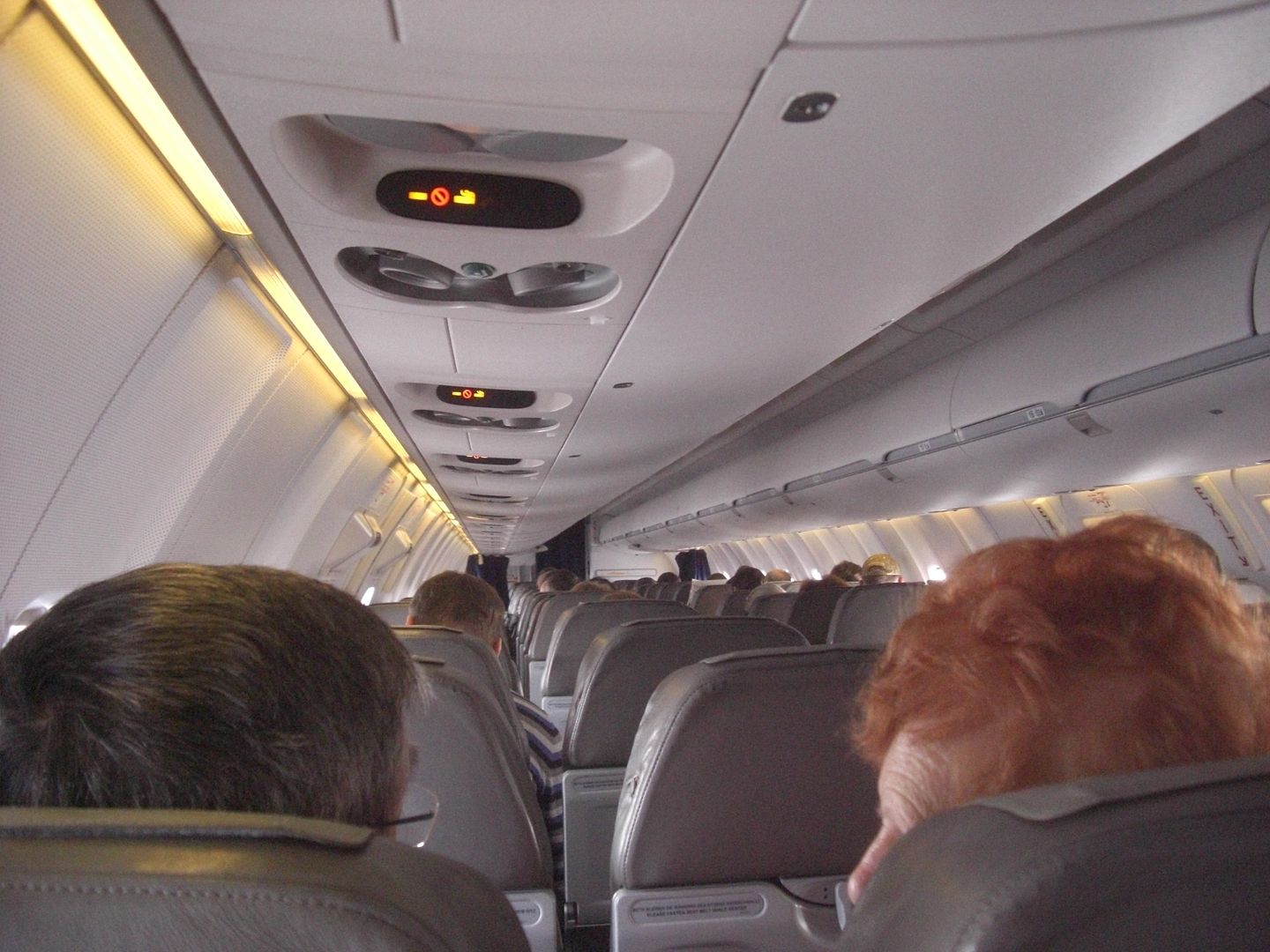 'Breakfast' was a bit strange (but very tasty), a very large chocolate chip biscuit. I had brought along a few tea bags from the lounge (good choice in there), so got a cup of hot water, along with some plain water and an OJ.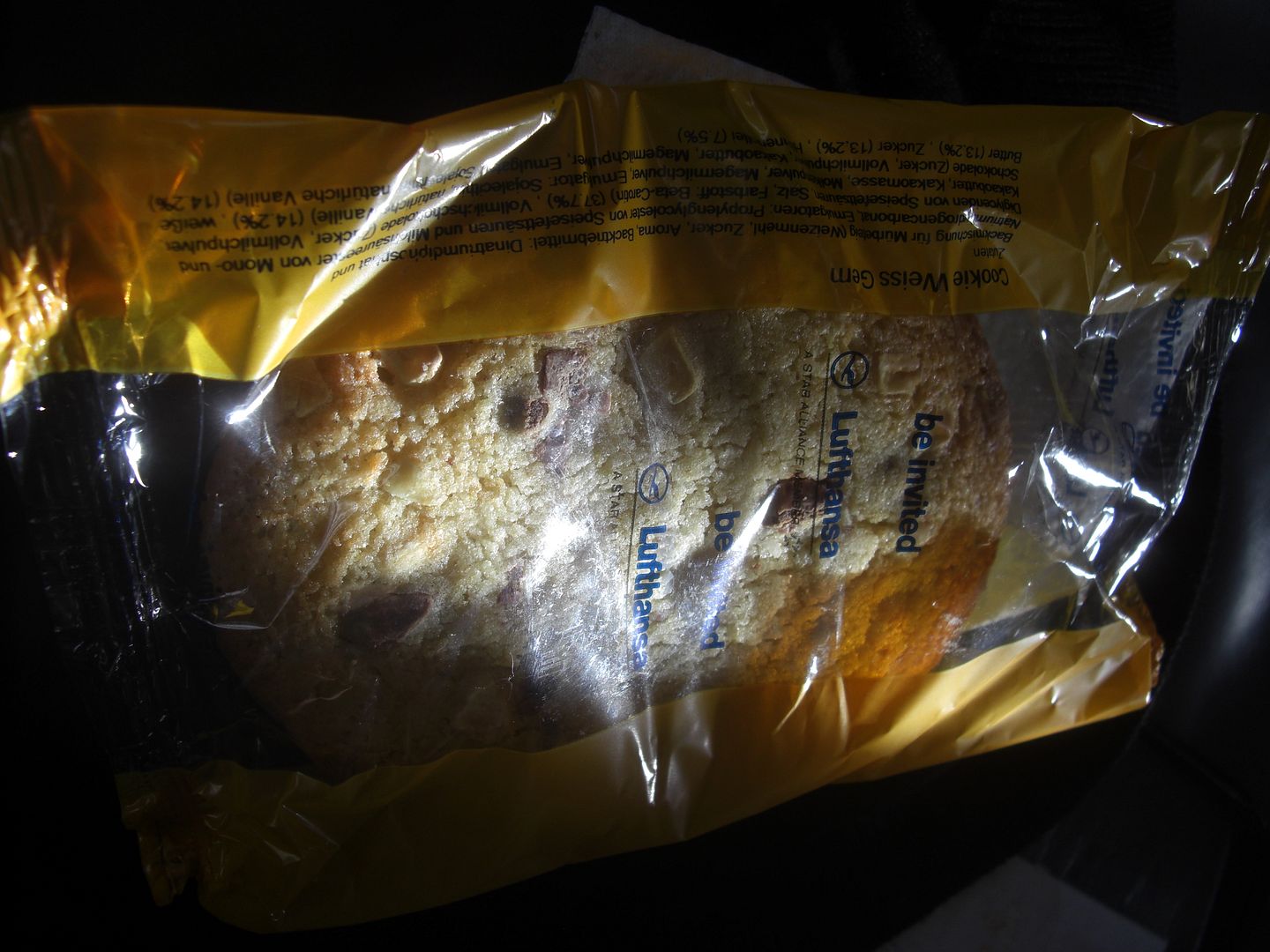 Safety card. Interestingly, the Chinese translation just says "Safety first"
Reading some reports!
Our approach was a nice and early into a sunny Chişinău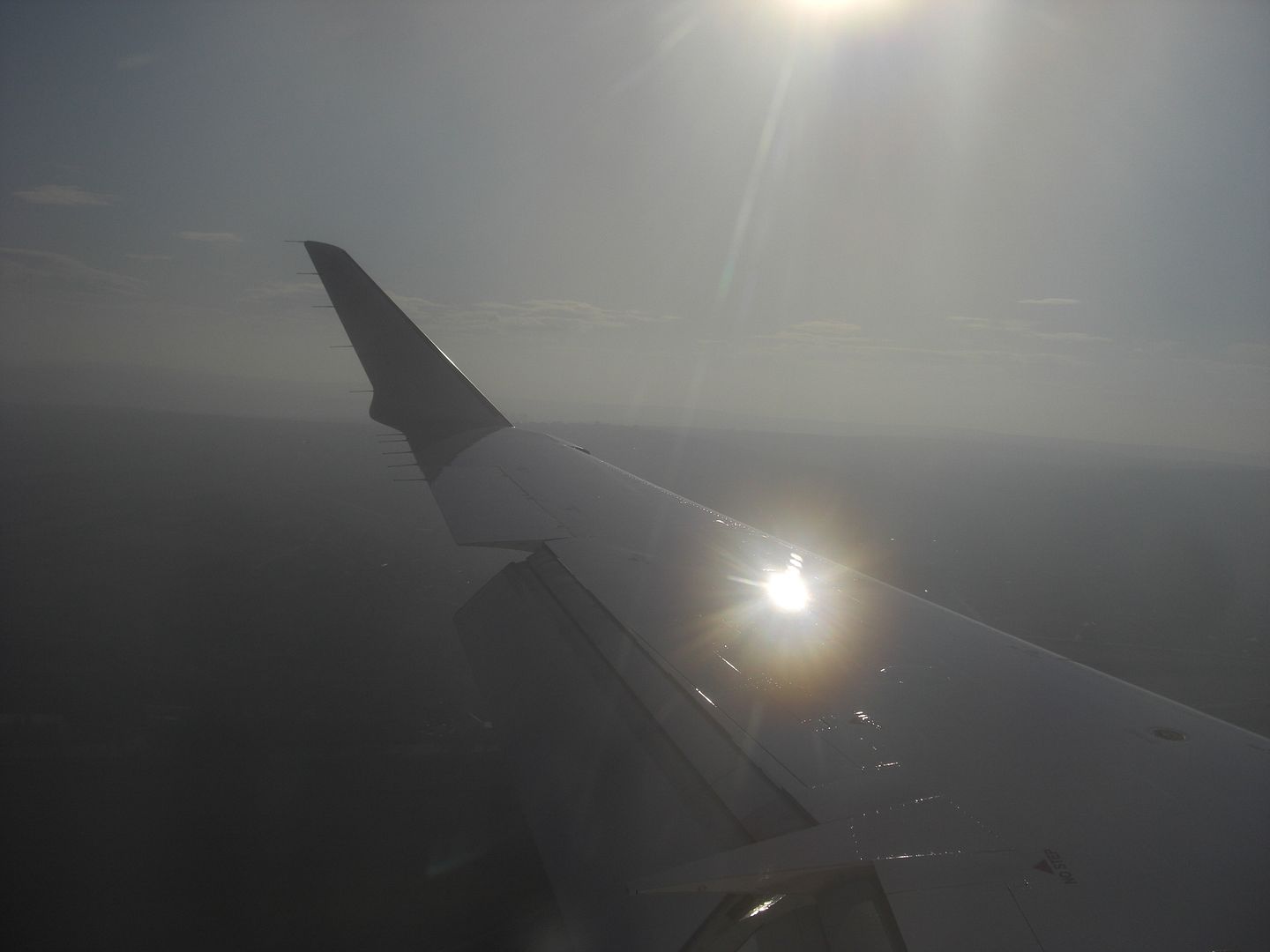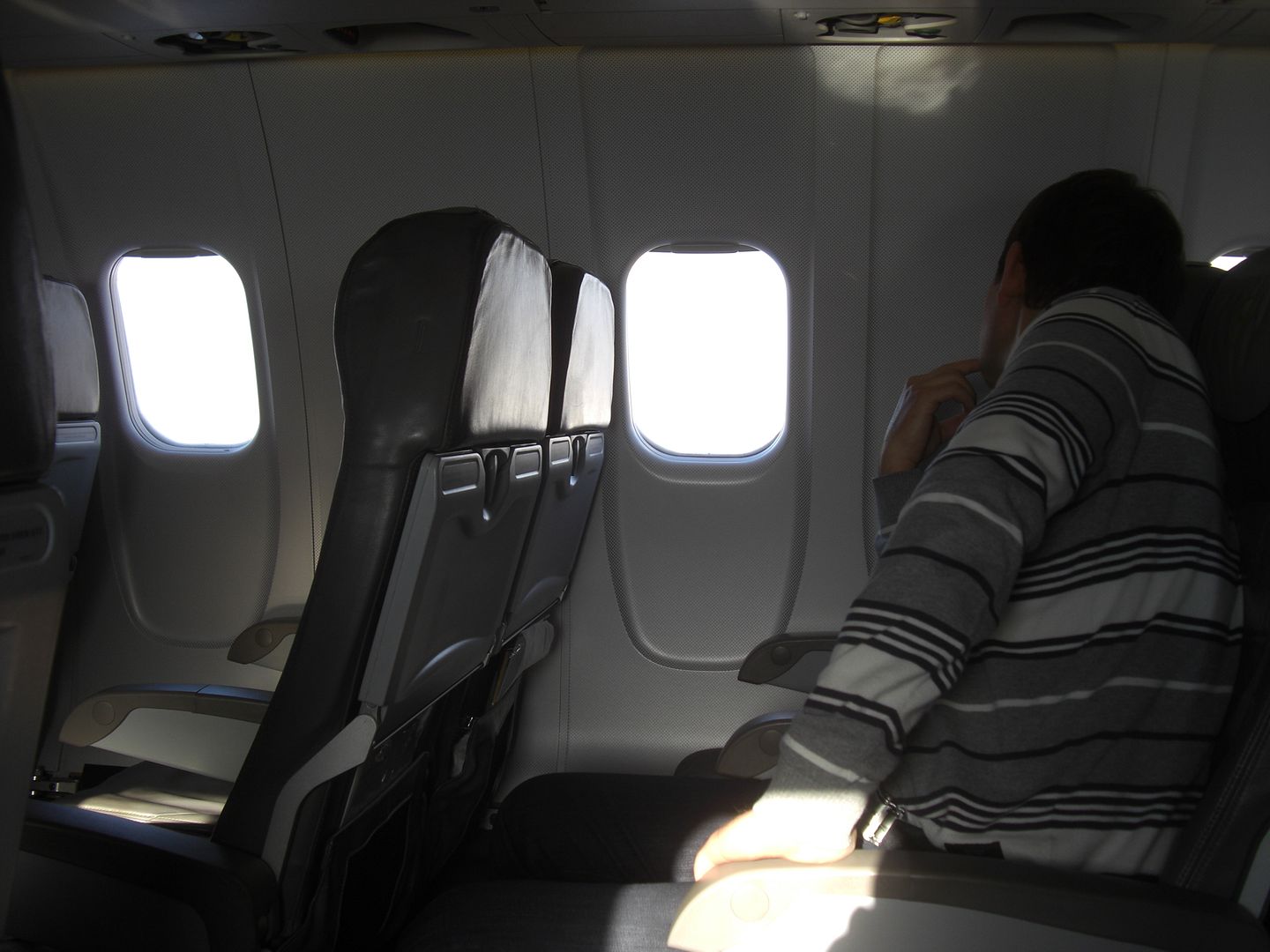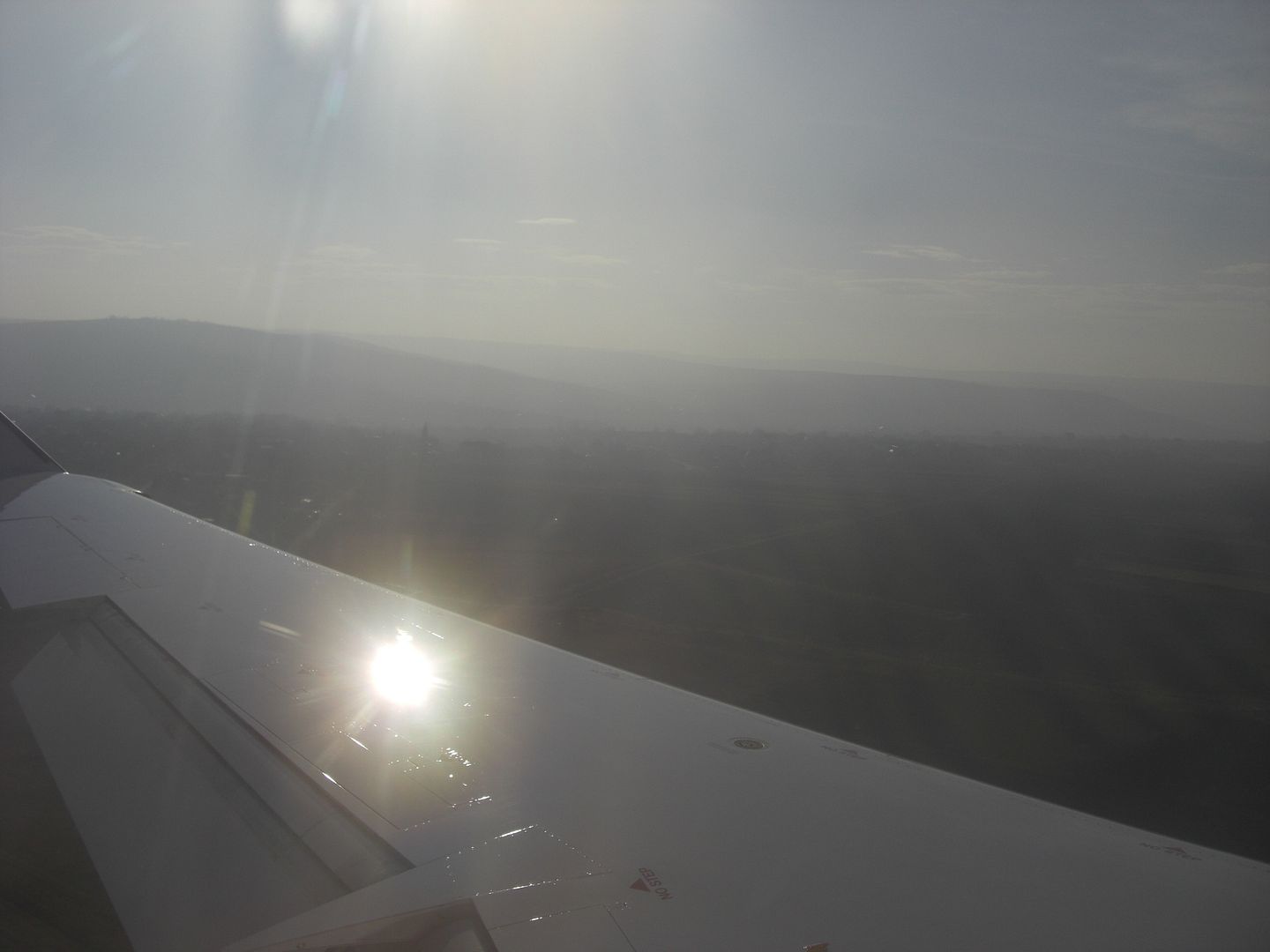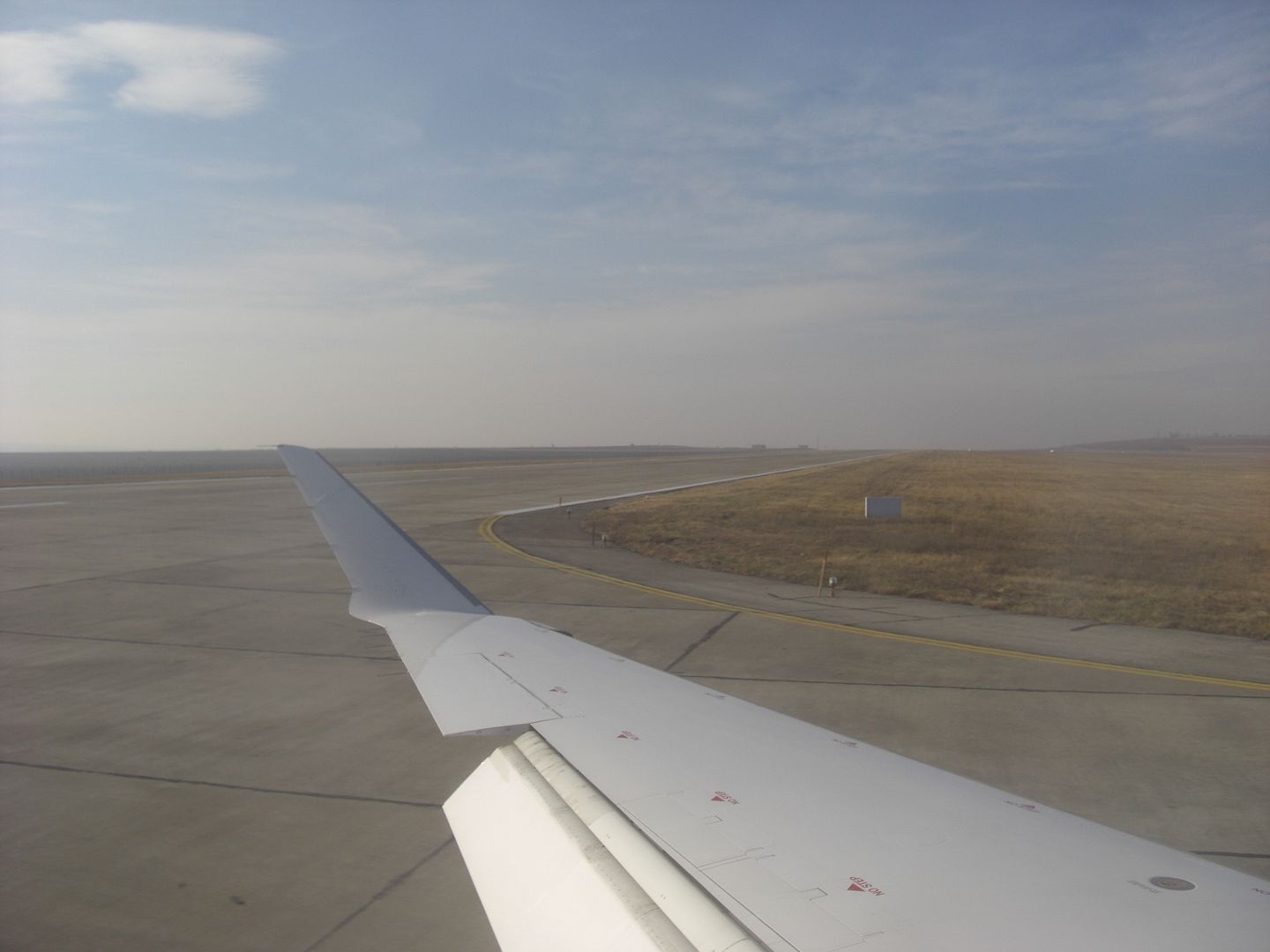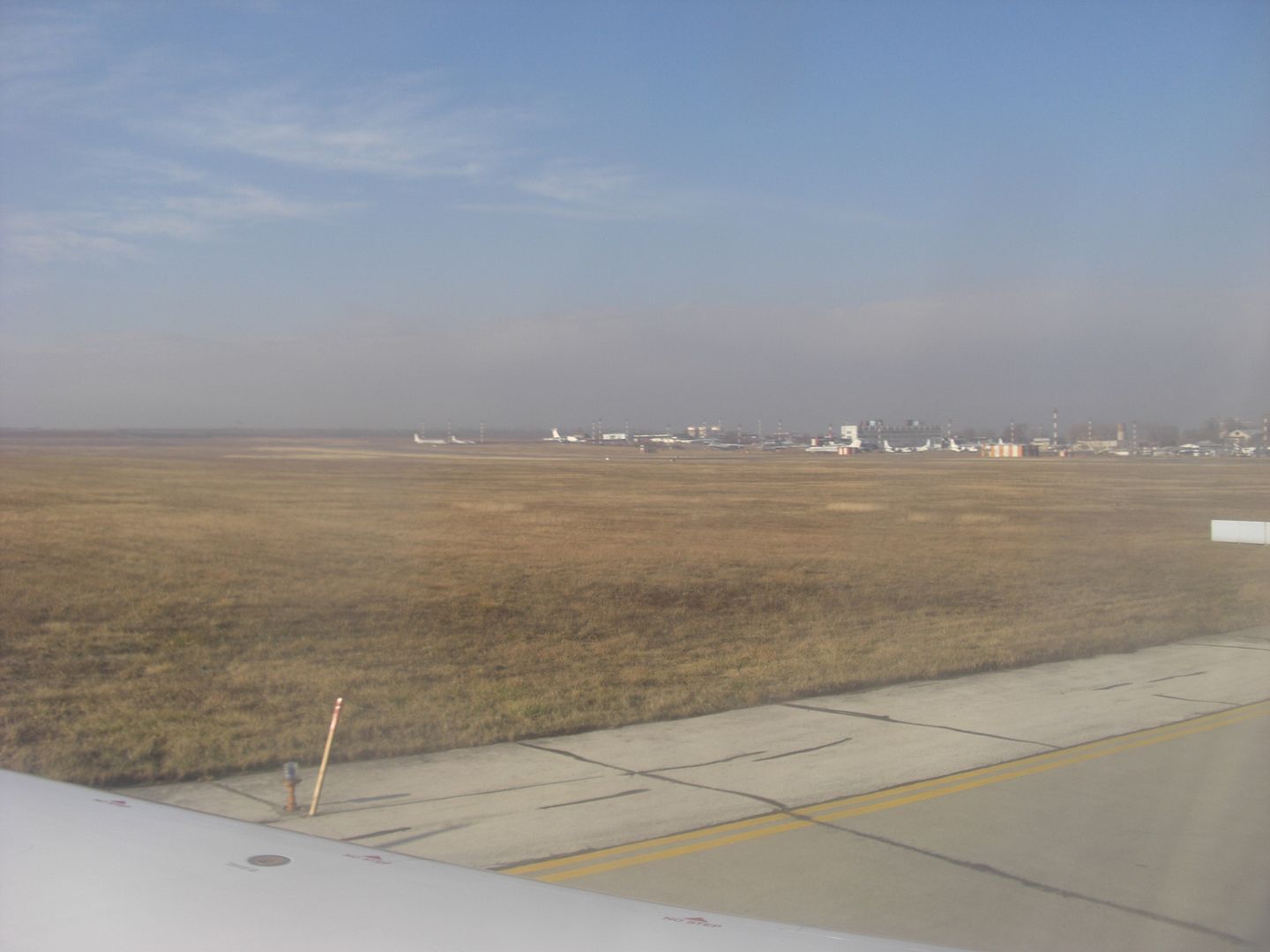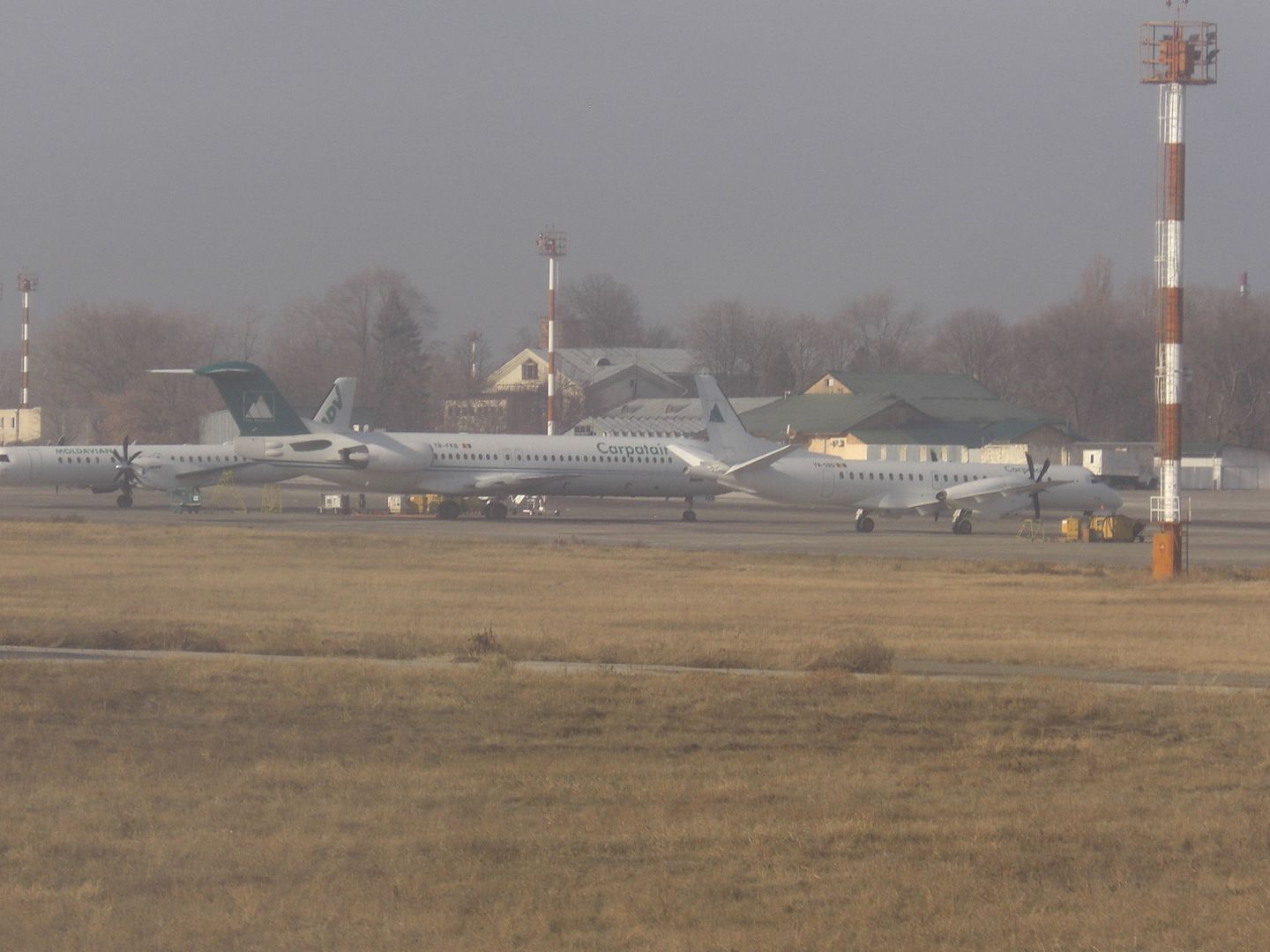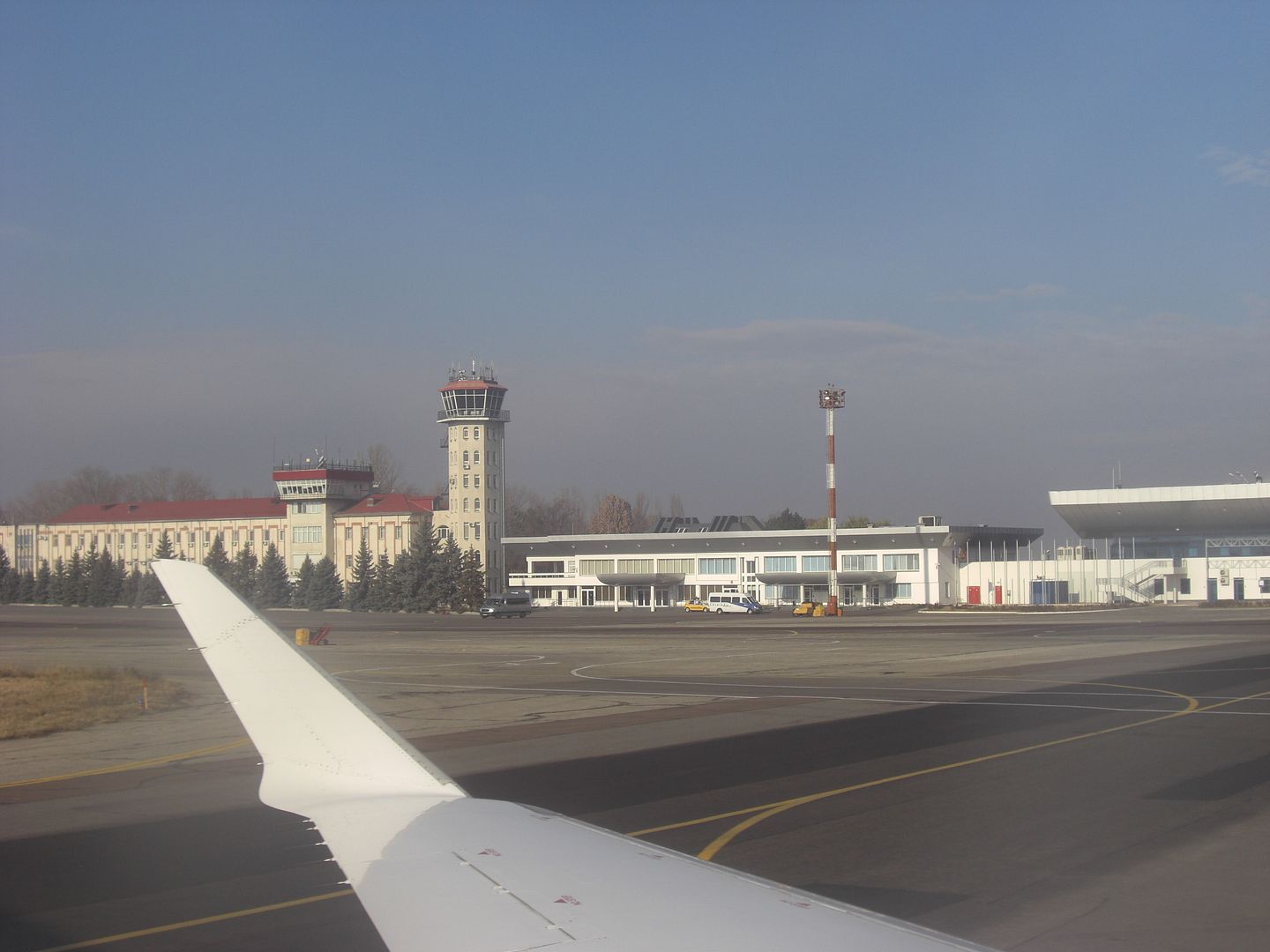 There wasn't much happening on the tarmac. An Air Moldova A320 had just landed from Moscow, bit other than that, we were the only active aircraft.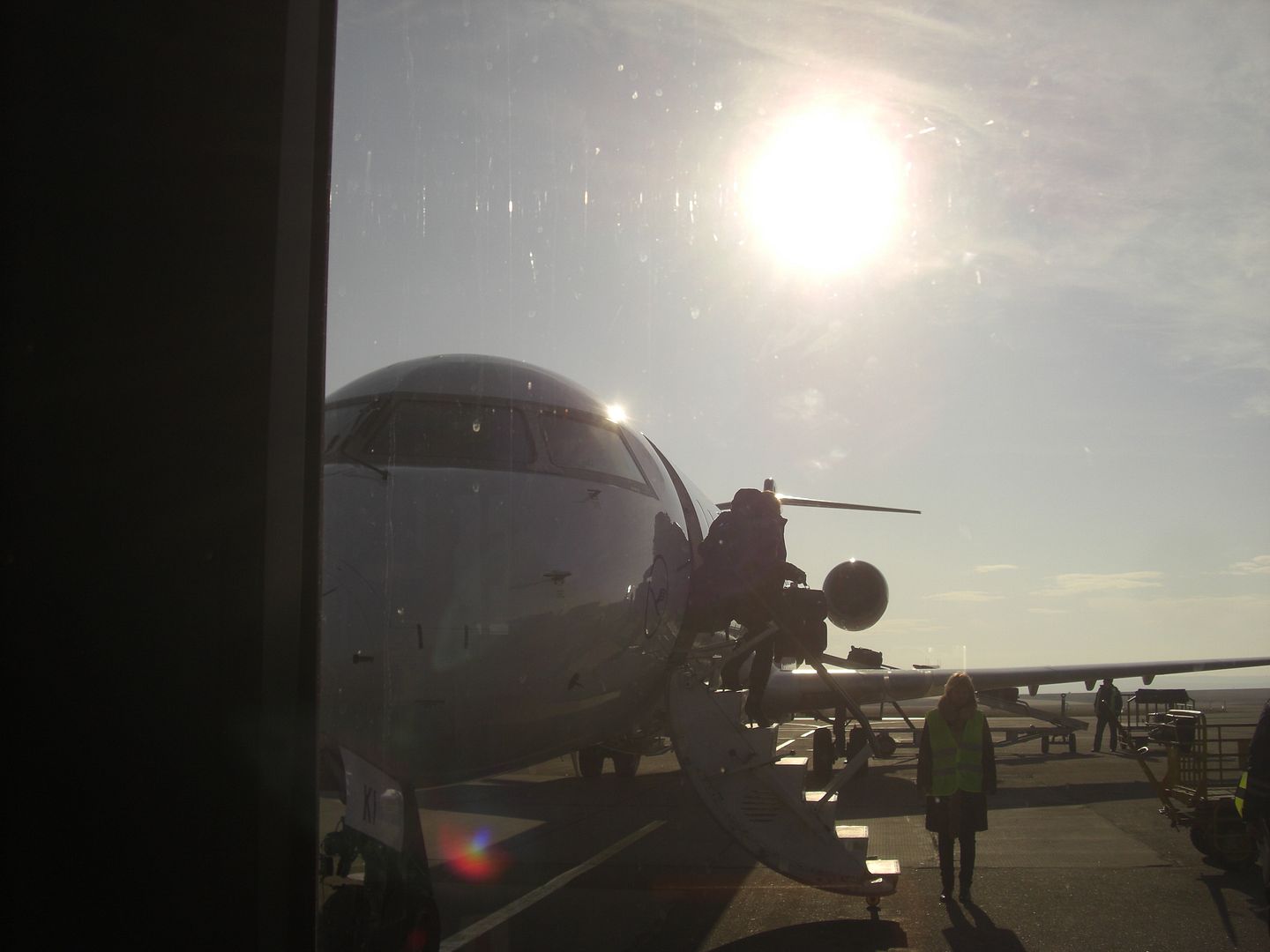 We were bussed to the terminal. I managed to get a space next to the door, so was first off at the terminal.
Passing the Air Moldova A320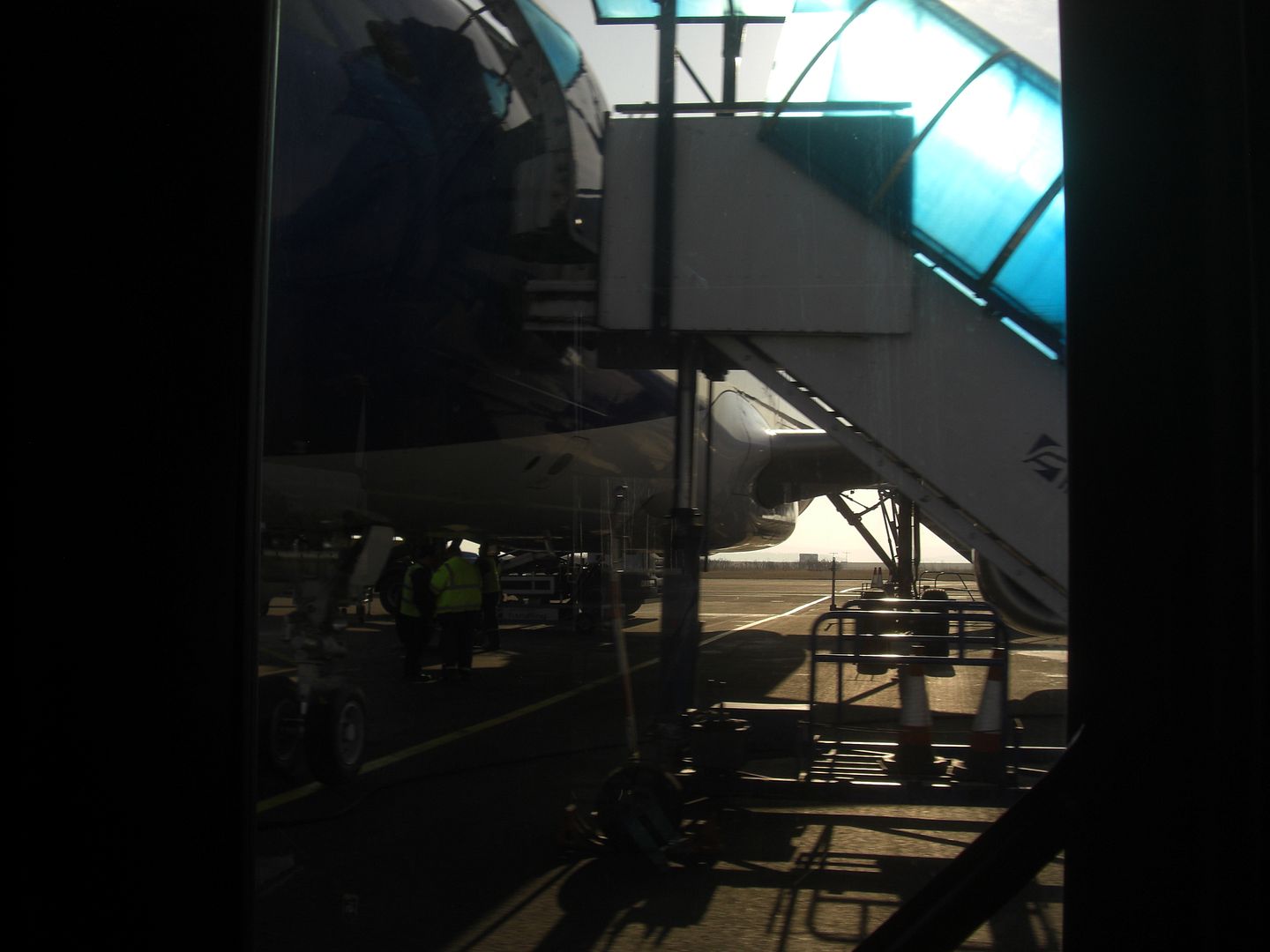 Immigration took around 10 minutes (we had to wait for the last of the Muscovites to go through). My bag was already going round by the time I got to the belt. I decided to "couch surf" rather than stay in a hotel. I've done this a few times before in Sweden and the USA, and I think it's a really great thing to do. You get to meet people that live in the city, and often get access to information/places that you just wouldn't get in a hotel or hostel. My host couch surfer was kind enough to pick me up from the airport, but was running a little late, so I had time to look around the airport which had emptied out massively since the passengers from the MUC and DME flights have gone.
Arrivals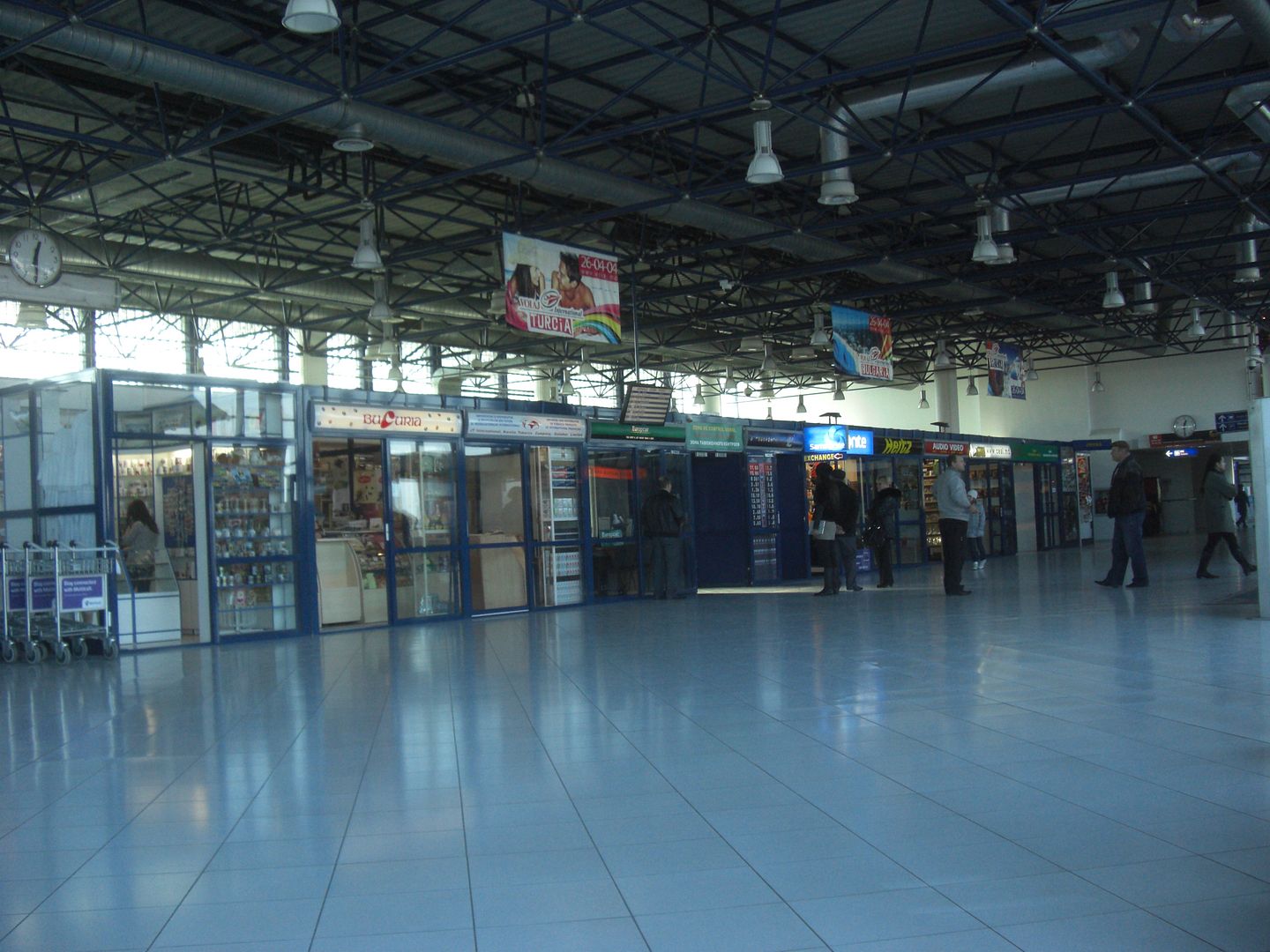 Departures
My bag tag. A green BD transfer tag was attached, but somewhere en route it got ripped off.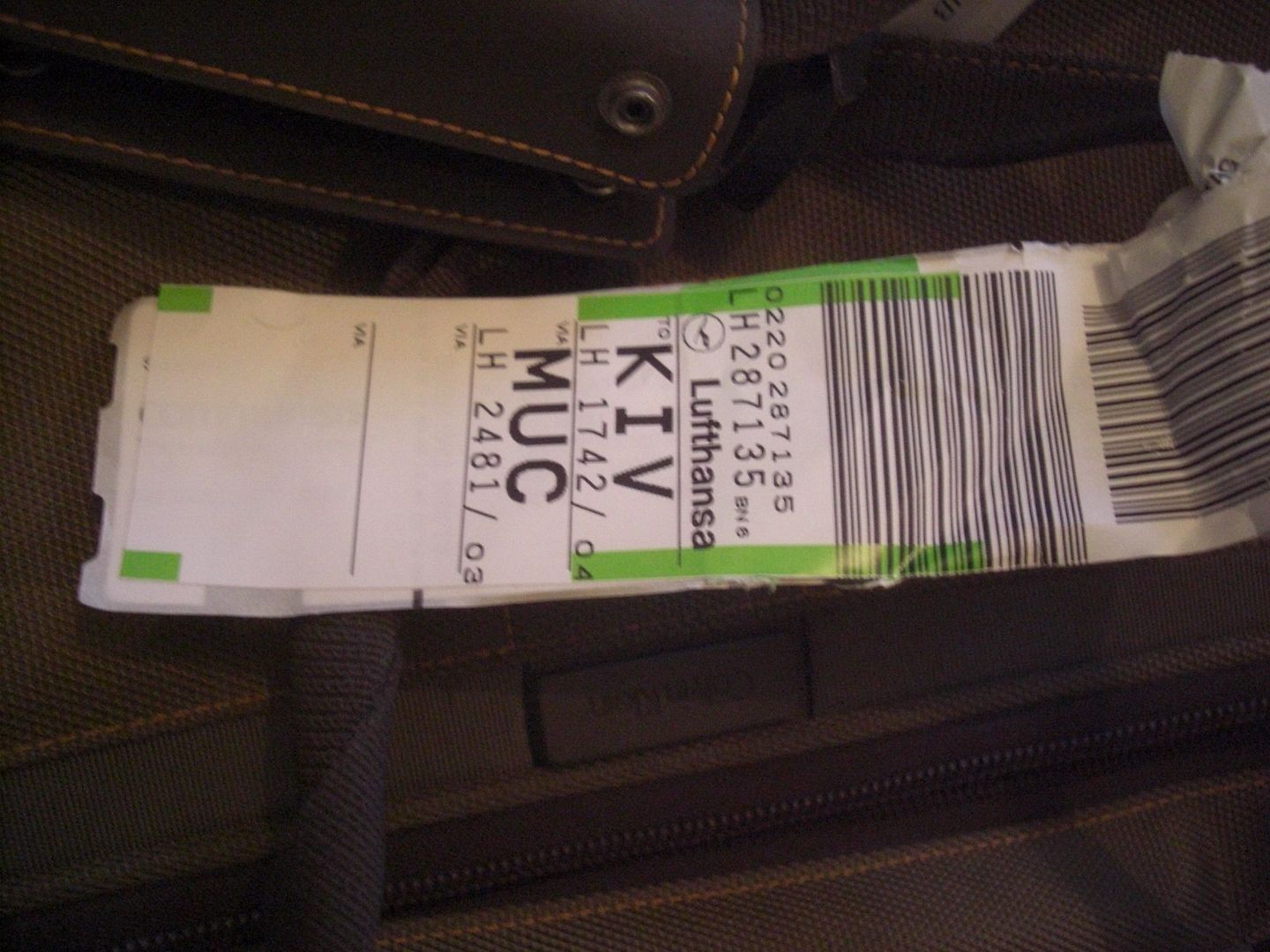 A few photos of Chisinau. It was a nice enough city (the sun probably helped!), and looked richer than I was expecting of Europe's poorest country.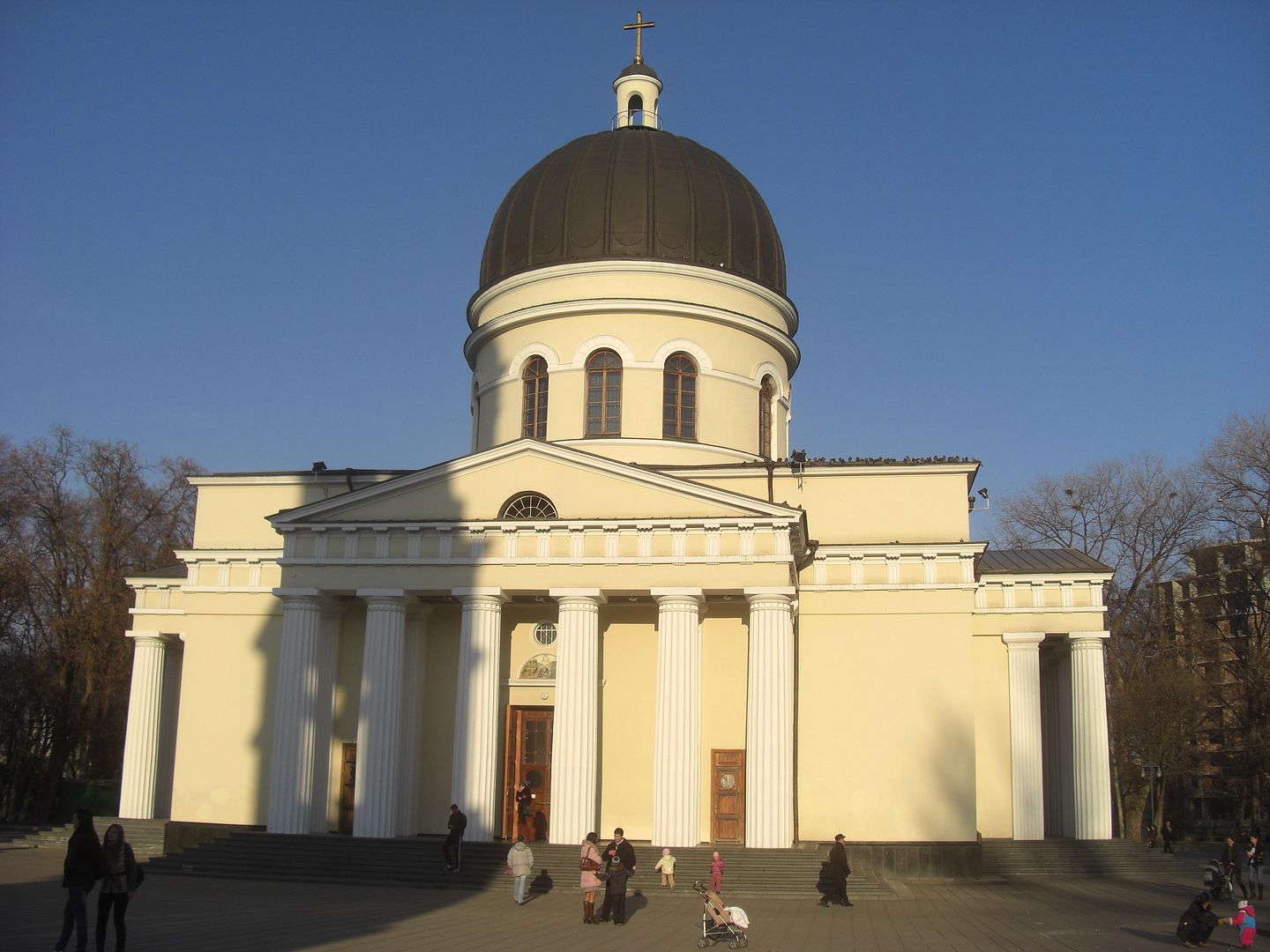 The ethnographic musuem
A nice Chisinau beer. This is the kind of place I never would have gone to on my own (lots of rowdy Molodvans), but with my couchsurfing host, I got in.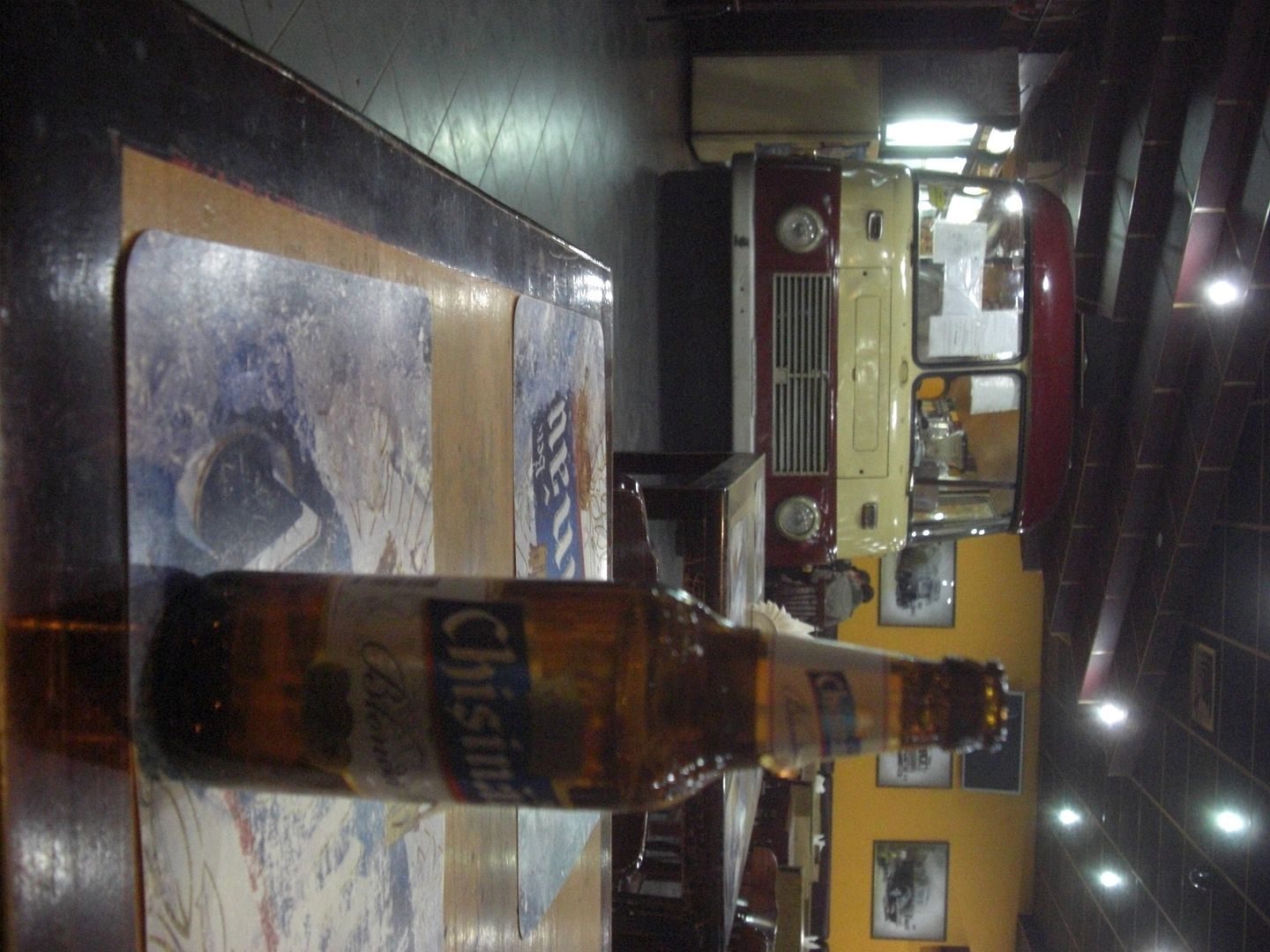 Later we went to an underground Russian music bar, which was very cool. Somehow ended up doing vodka shots with these friends of my host, even though we couldn't really communicate with each other.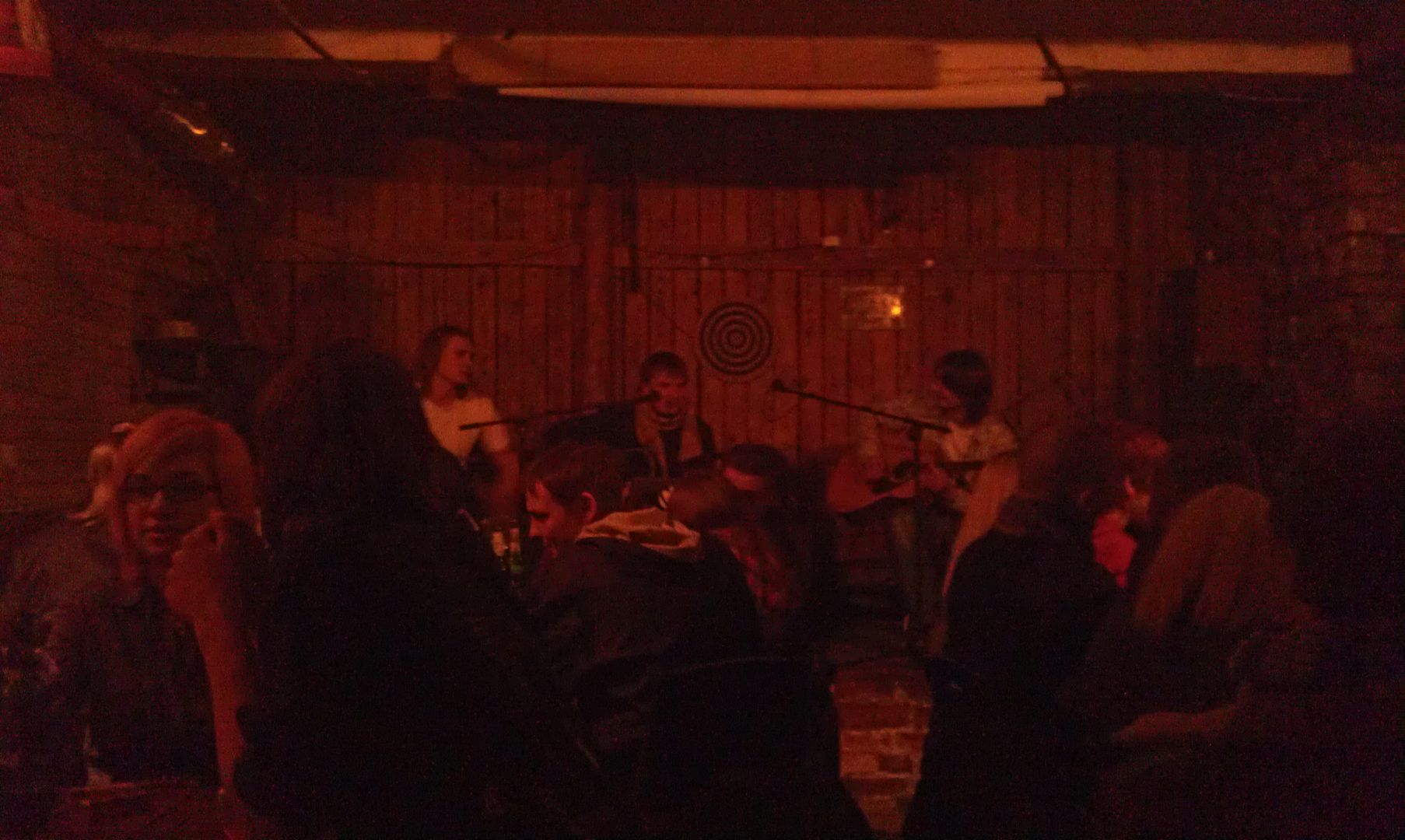 Tasty Moldova food and wine
Nice simple Christmas lights – beats the hell out of the tacky consumerist cr@p we have in London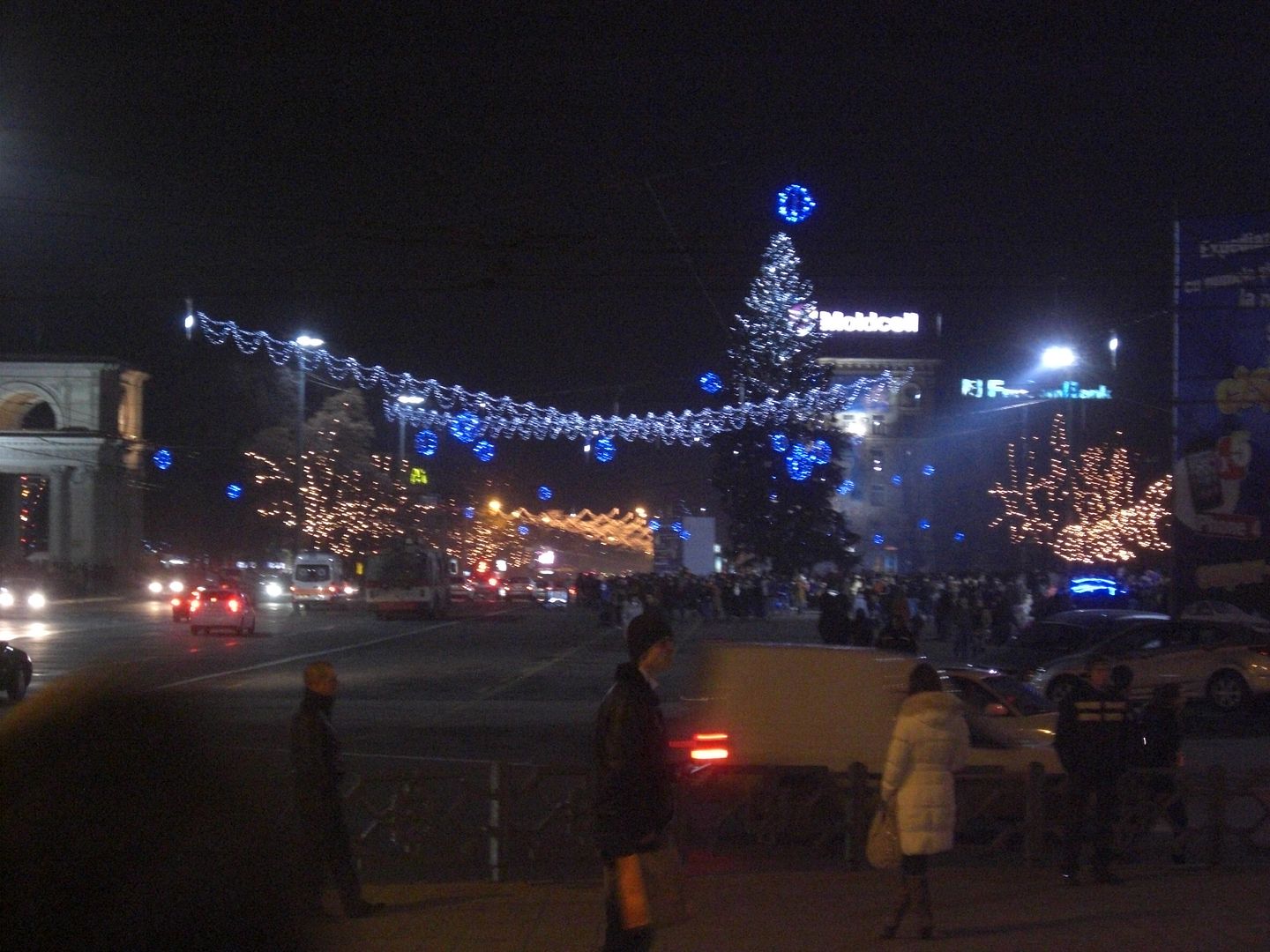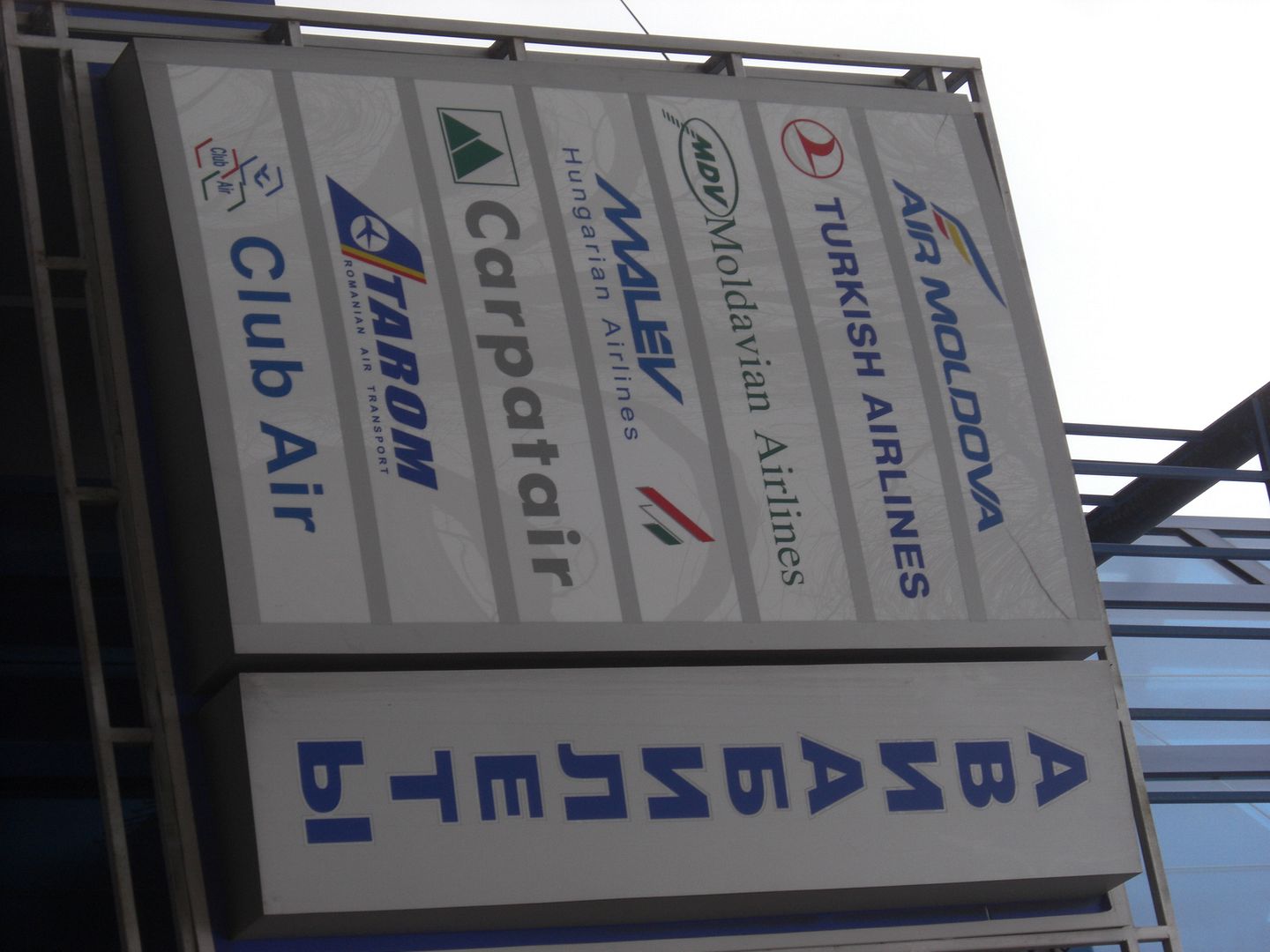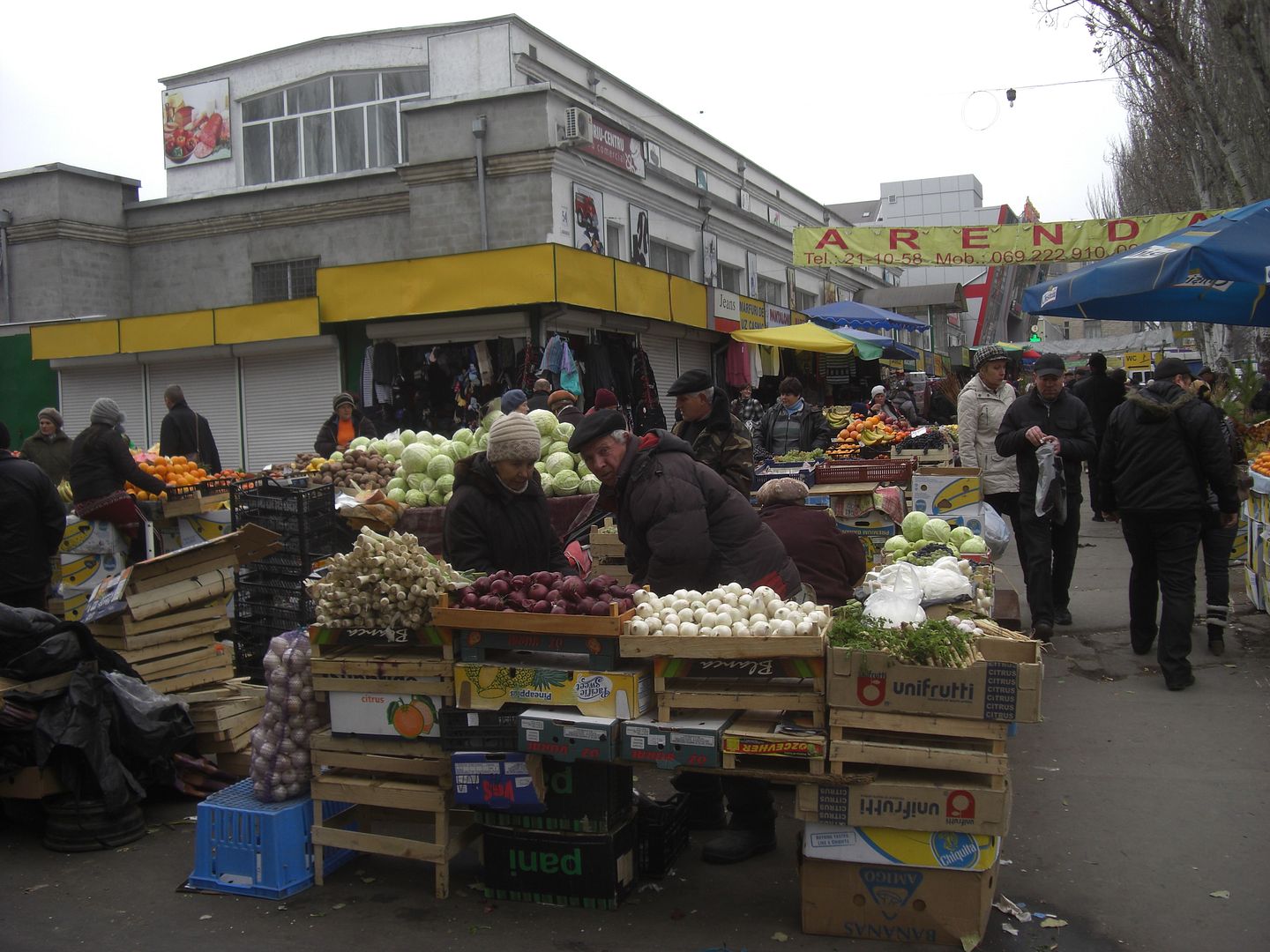 With my one full day in Moldova, what self-respecting travel addict wouldn't take a day trip to the breakaway province of Transnistria? With passport in hand (no visa needed, just a completed arrivals form), I headed to the bus station. Transnistria buses go from stop #13.
I wasn't sure which bus I should get – luckily my Russian was good enough to read the bus destination
The Transnistrian border. Took about 15 mins to cross, no hassles! Not the hammer and sickle! Communism is still alive and kicking in some places in Europe!
Sheriff, a private company (nearly typed 'pirate', which may actually be more accurate), seems to run most things in Transnistria
Downtown Bendery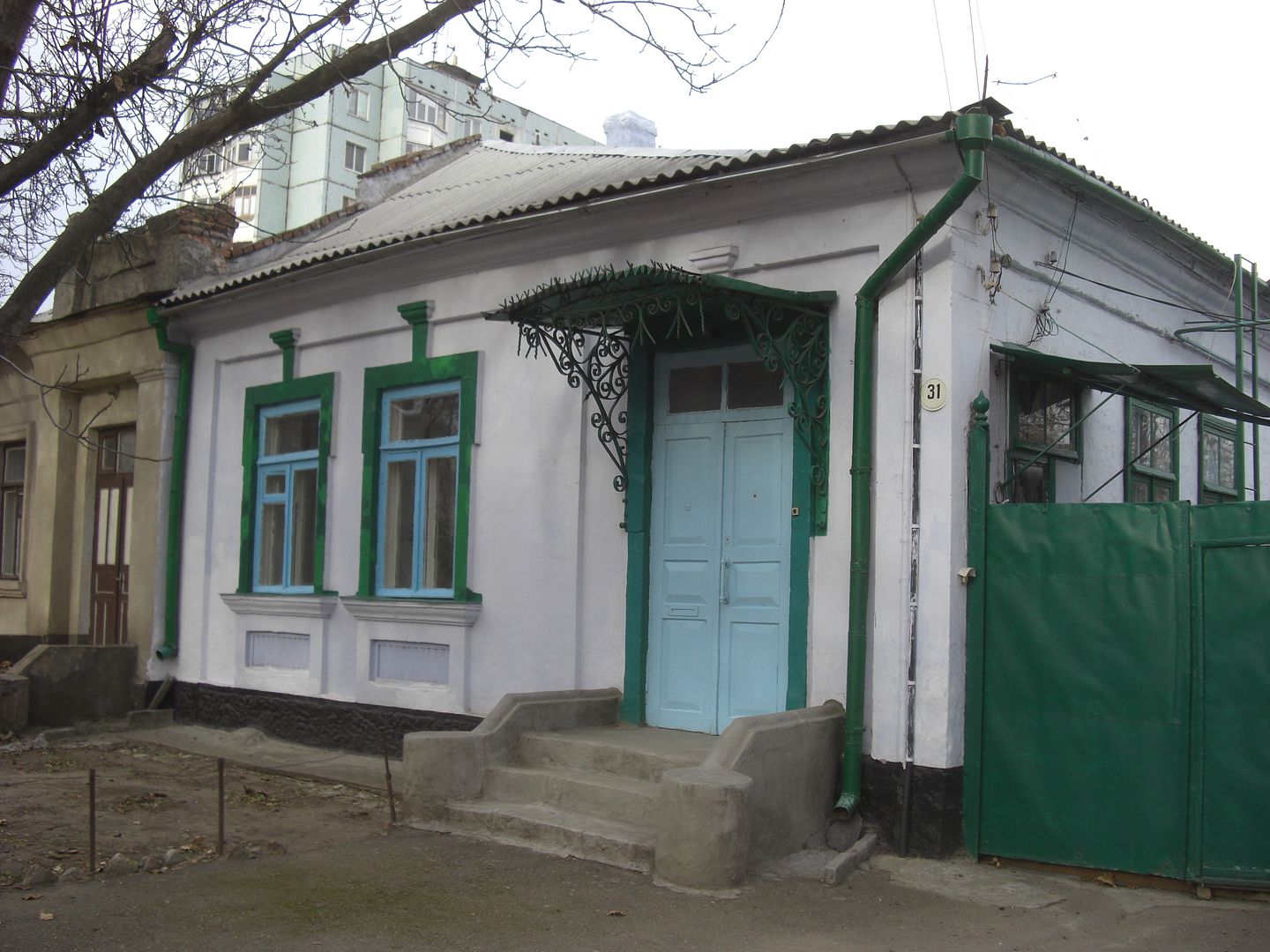 Seems like cat walking is a pastime here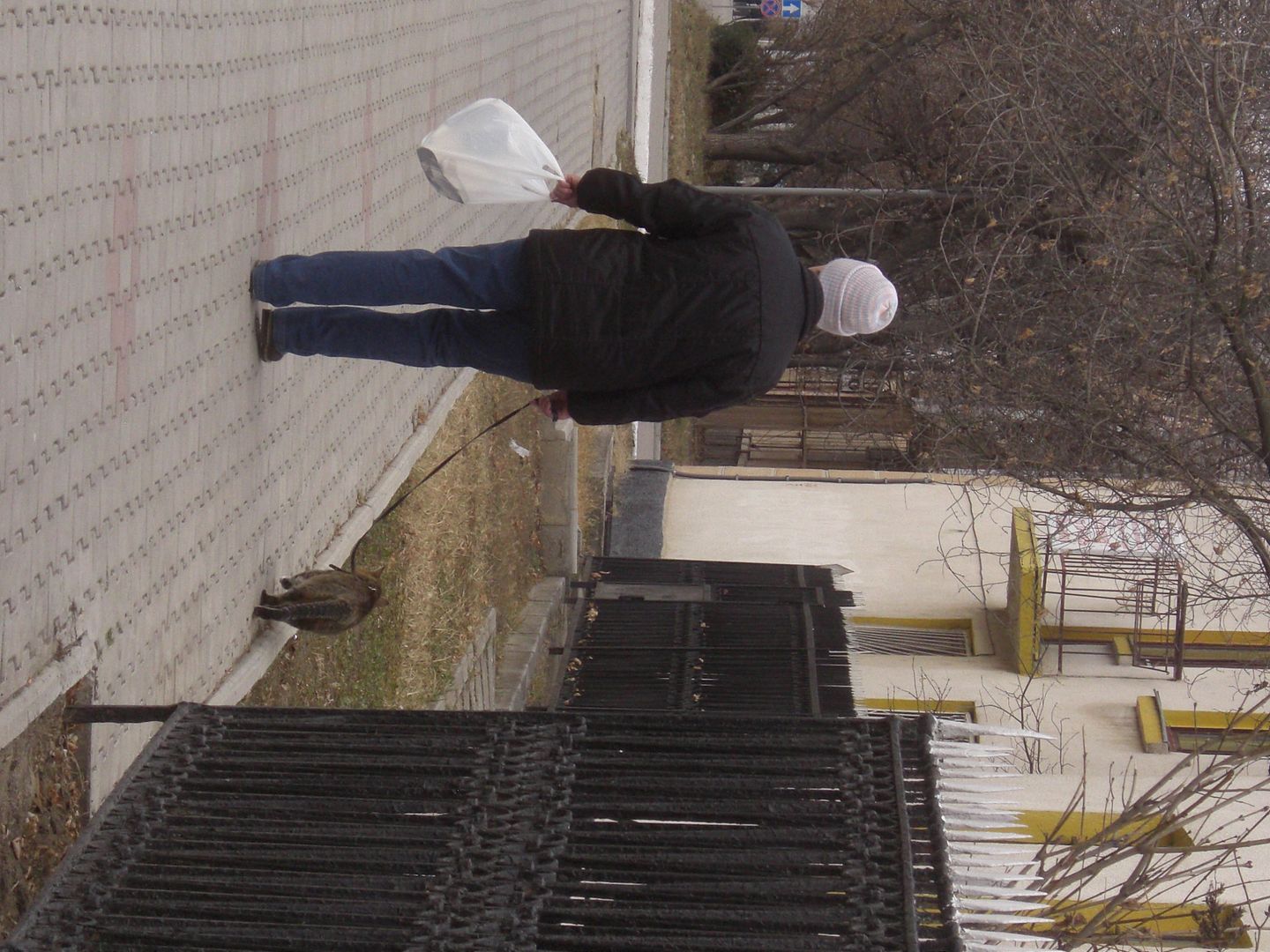 Moment from the Molodvan-Transnistrian civil war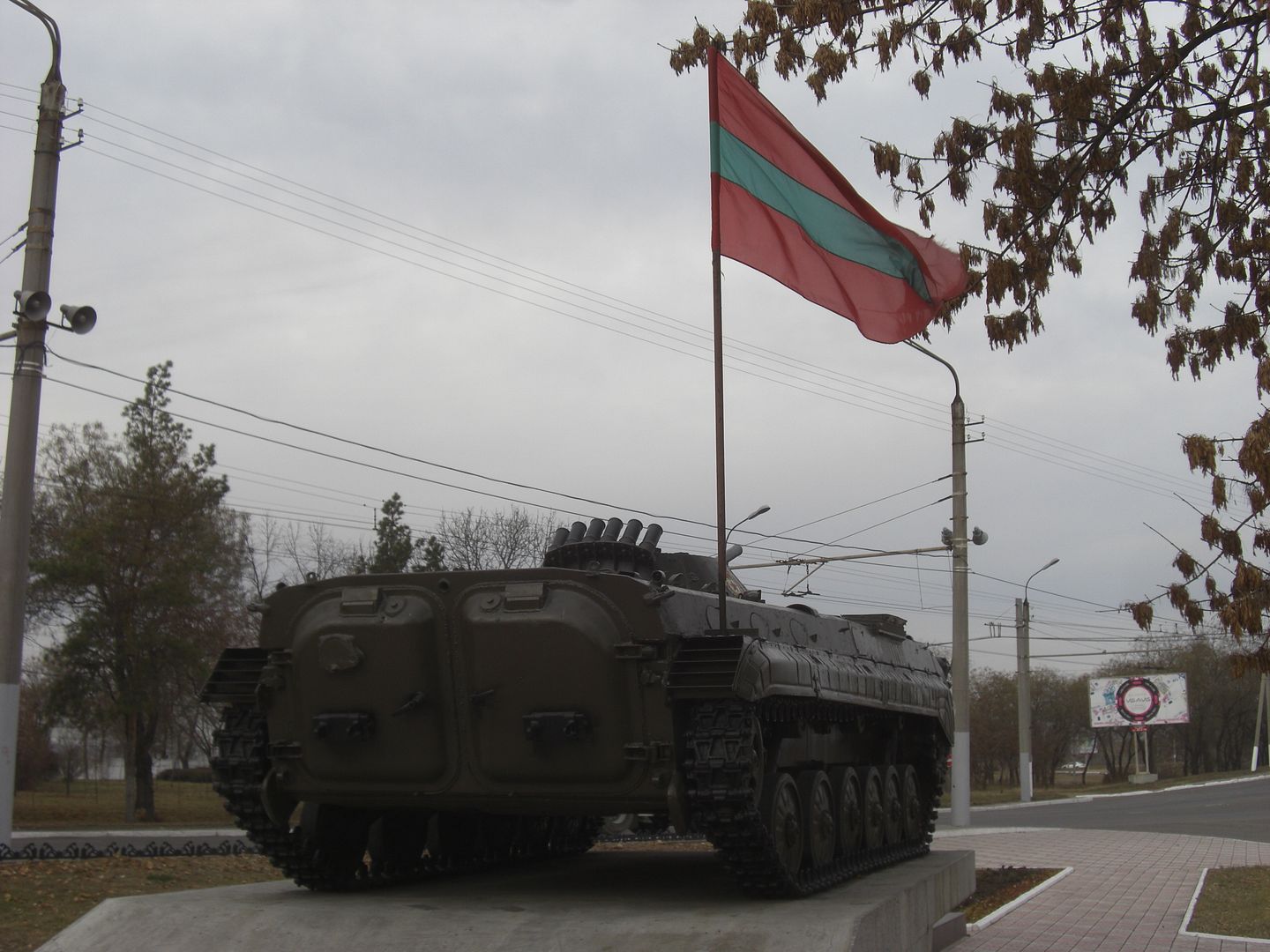 From Bendery, I caught the trolleybus to the capital Tiraspol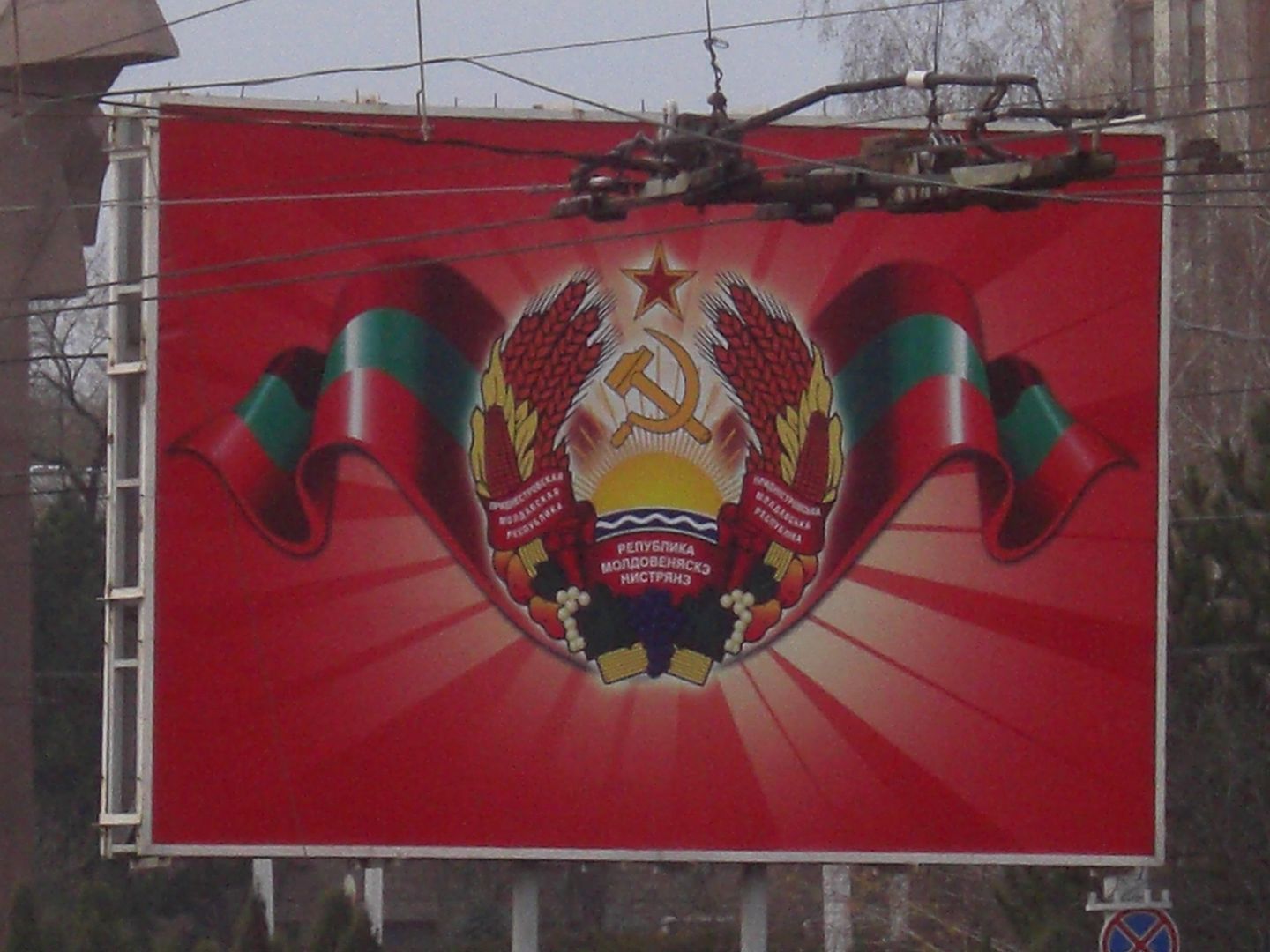 The Nistria River