The Costa del Sol with British Airways. LGW-AGP-LCY
Hi everyone, thanks for reading my newest trip report covering my trip was week to Malaga and the Costa del Sol.
Back in July I got an email from Expedia announcing the planned launch of their Expedia® Elite Plus™ programme in the UK. As I had spent over 15 nights in hotels booked through Expedia (or else spent over £6,000 with Expedia) I was eligible for the club. Perks include:
• VIP Access™— Enjoy exclusive perks at select hotels, including complimentary upgrades and amenities
• Faster access to Customer Service— Get your calls answered first
• Exclusive travel deals
I was told that I'd get my membership pack in the post in September sometime. Nothing was heard, however, until November when I got an email saying:
We are working really hard to deliver a programme that offers the kind of value our best customers have come to expect, but need to postpone the launch while these benefits are finalised. Your continued patience is very much appreciated. In the meantime, just to say thanks for bearing with us, we have attached a £30 voucher below for you to use on your next Expedia trip.
Hmm, well better than nothing. There was a minimum spend of £150, but had to be more than just a flight. What should I do? I looked at a number of 1 or 2 night stays in Europe in places I'd not been before. Of course, what flights I could get was also an important consideration. I wanted something with a "proper" airline (not a "faux airline" as people on here increasingly like to call them!) from LHR, LGW or LCY. My shortlist was Faro, Malaga, Genoa, Verona, Thessaloniki and Turin. After a lot of comparing of flights and hotel, I elected to go to Malaga.
In the off season (which mid-week early December definitely falls into) BA have two flights most days, one from LGW and one from LCY. As a fan of the LCY Embraer fleet, I definitely wanted a trip back to LCY (almost mirroring
akhmad's September trip
). Due to times and prices, I decided to fly out of LGW, and back into LCY.
With the moment left in the budget, and booked a nice looking 4* hotel in Mijas Costas, and a car for 2 days. Not bad for £120!
A few weeks after I booked this trip, I found an
amazing fare to go to Moldova with Lufthansa
, somewhere I've always wanted to go. The problem was that I'd only get back from Moldova the evening before my flight to Malaga. After snow in Munich, I didn't get back to London until nearly 2330, much later than planned. I then had to get a bus into London, and didn't get to sleep until 2am.
After an all too brief sleep at my friend's place near London Bridge, I caught the 0550 train to Gatwick Airport. Unsurprisingly, the train was pretty empty, so I got a block of seats to myself, and snoozed for the next half hour. Arriving into Gatwick, I took the shuttle train over from the South Terminal (where the station is) to the North Terminal where BA operates from.
And off the shuttle entering the North Terminal
Since I passed through LGW North
last September enroute to Amsterdam
, BA have moved things around a bit, and are now in a much emptier, spacious area opposite the EK desks.
BA have introduced SSCI machines similar to those at LHR, but with the added facility (compulsory) bag tag printer
I dropped my bag at one of the many bag desks. I asked the guy manning it if he could re-print my boarding pass (the machine printed a nasty thermo-paper one). He said that he couldn't (which I think was probably a lie, the LHR people can).
From there I made my way to security. I walked past the "By invitation" premium screening area. Having my (expired) Silver card on me, I thought I'd see if I could get through the guy guarding the entrance had just let someone else in before me (I heard him saying "well, just this once"). I was told that I needed to have my boarding pass stamped as "fast track" or something, but would also let me though "just this once". I don't think he's doing his job very well! (but thanks for letting me though). I have no idea how busy normal security was.
FIDS – a couple of Santa flights up to Lapland
Still feeling sleepy, and with no lounge to refresh myself in, I just sat in the centre of the departure hall watching the FIDS, eating an apple borrowed from the lounge in Munich the previous day. Thankfully, before too long, the gate flashed up on the screen.
These used to be water features. Now they are dry, and just look weird.
Heading down to the gate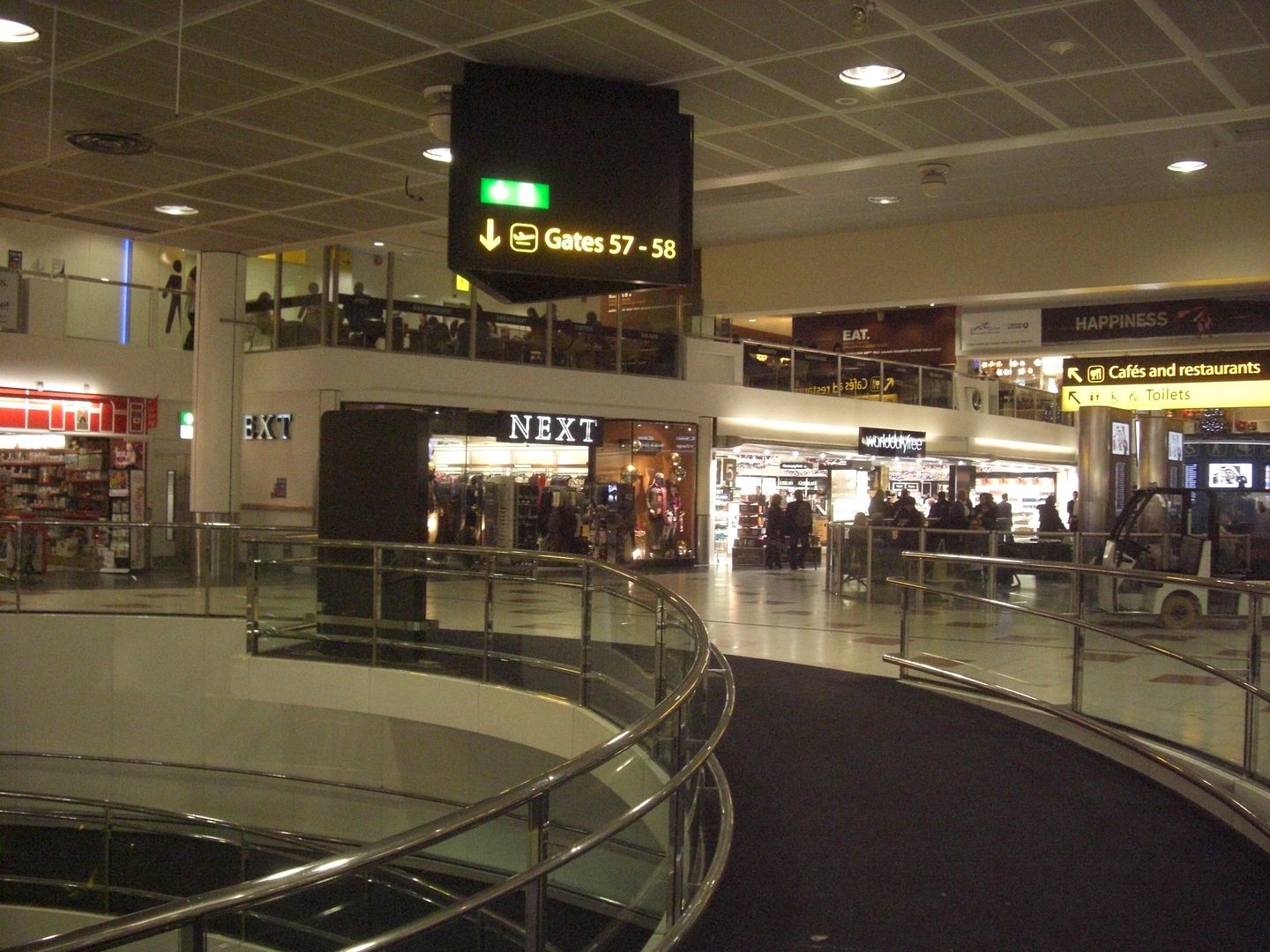 BA's little corner with GVA, VCE and AGP. The rest of the terminal seems to have turned orange.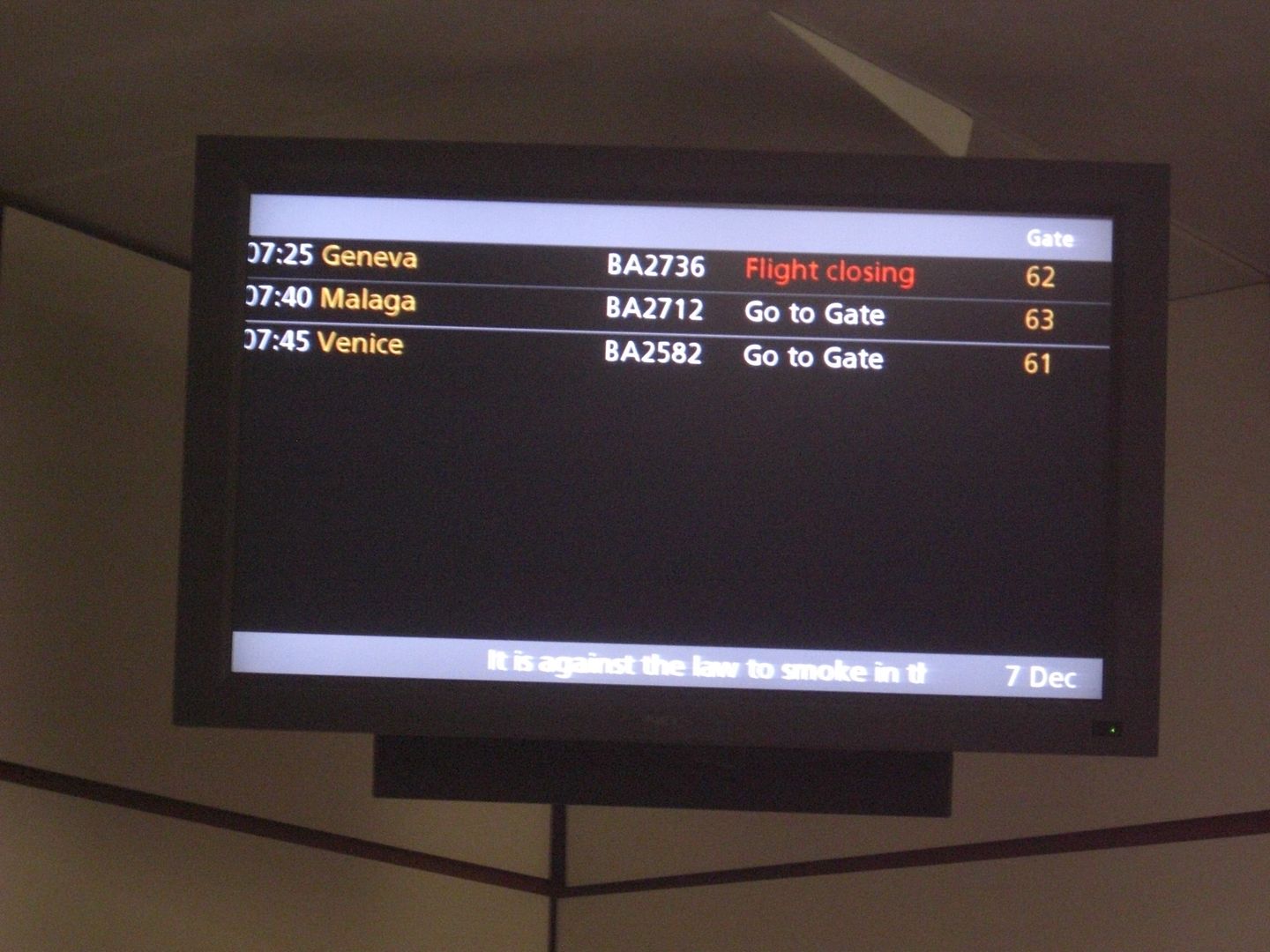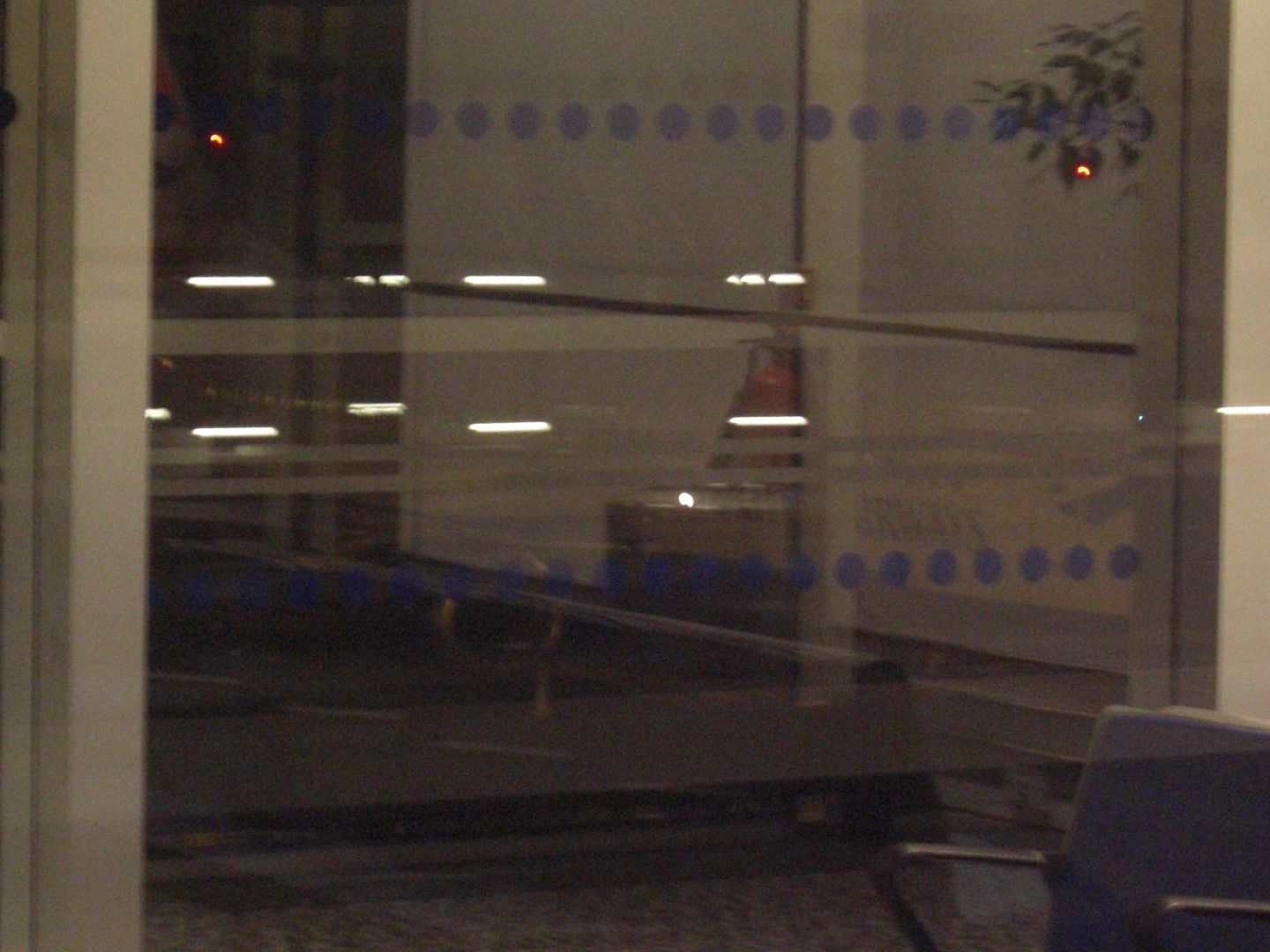 There was a rack of free reading material. I was delighted to see both a copy of the China Daily Europe (not the best newspaper, but an interesting read), and Business Traveller magazine – excellent reading material.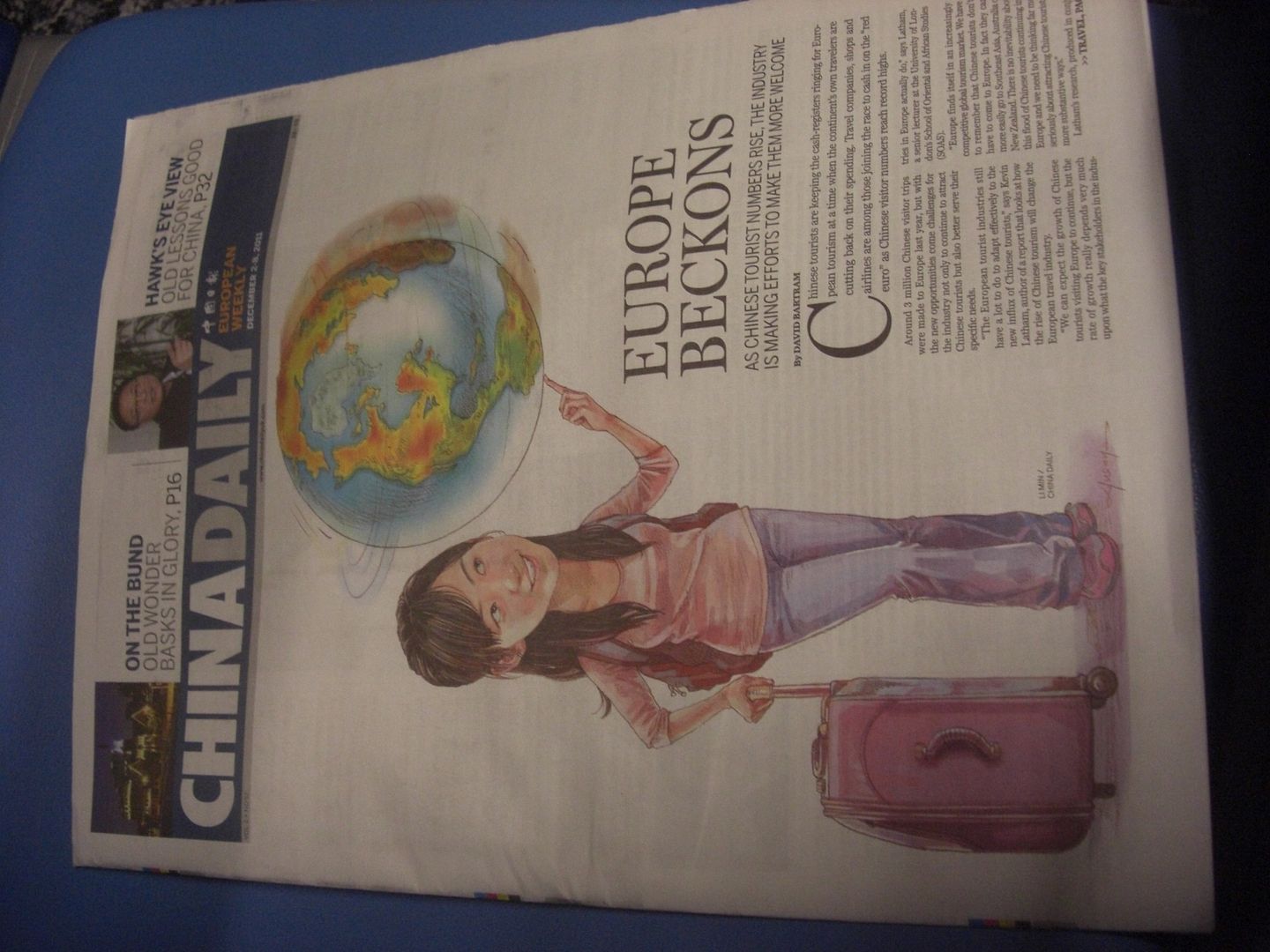 Less than 10 minutes after sitting down, we were invited to board.
December 2011
London Gatwick (LGW) – Malaga (AGP)
British Airways BA 2712
Scheduled: 0740-1125 (2h45m)
Actual: 0756-1117 (2h21m)
Boeing 737-400 G-DOCW

Strange cabin divider
Just enough leg room. The flight was pretty full (I saw the manifest, 102 seats taken), but thankfully no one was sat in the middle seat. The captain came on and gave us a bit of info about the flight. Interesting to note, the entire crew were female, a first for me.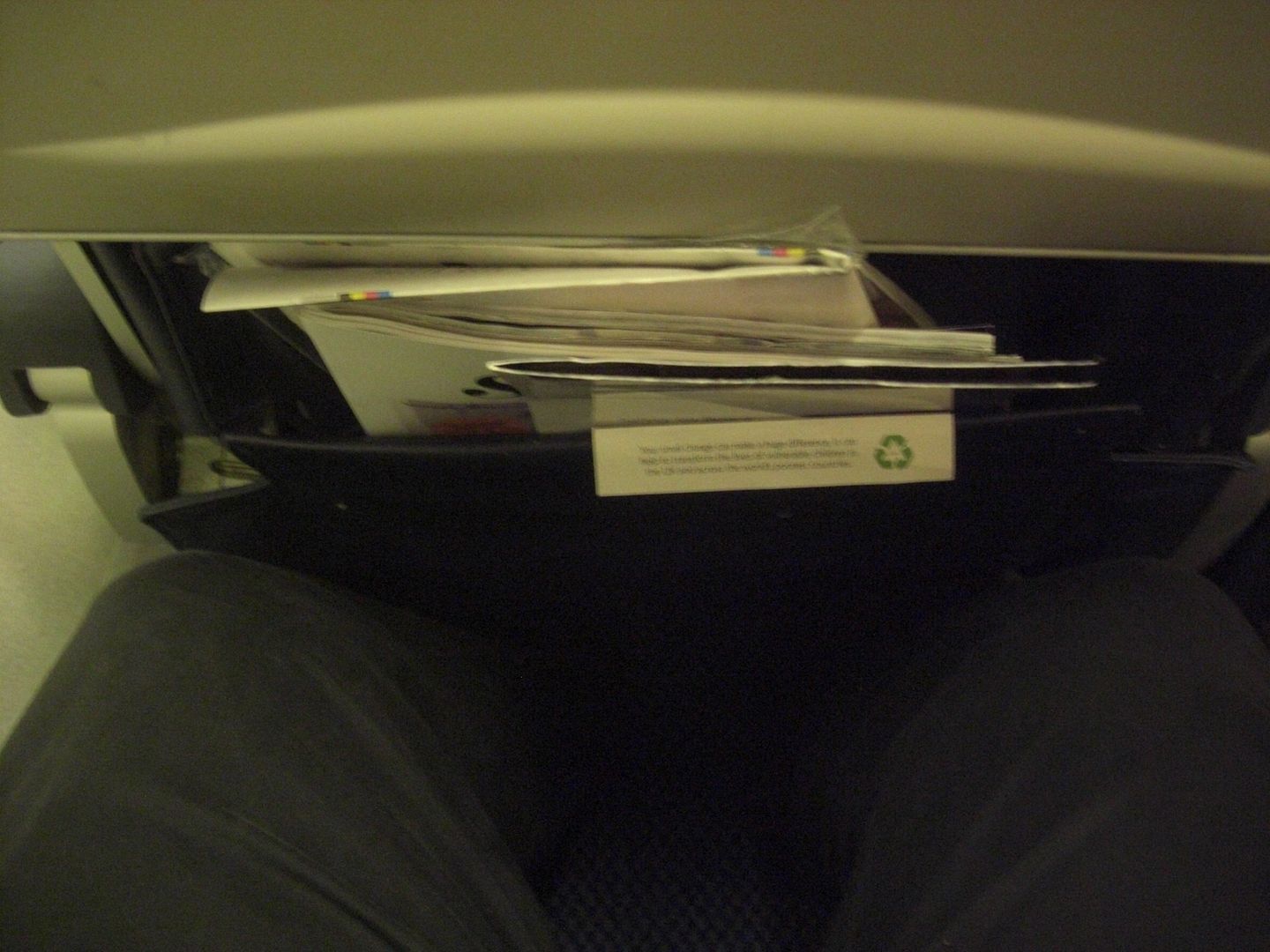 I was a bit surprised that there were no announcements in Spanish at all. I guesstimate that around 50% of the pax were Spanish, so I really would have expected more of BA.
Still quite dark outside
But getting lighter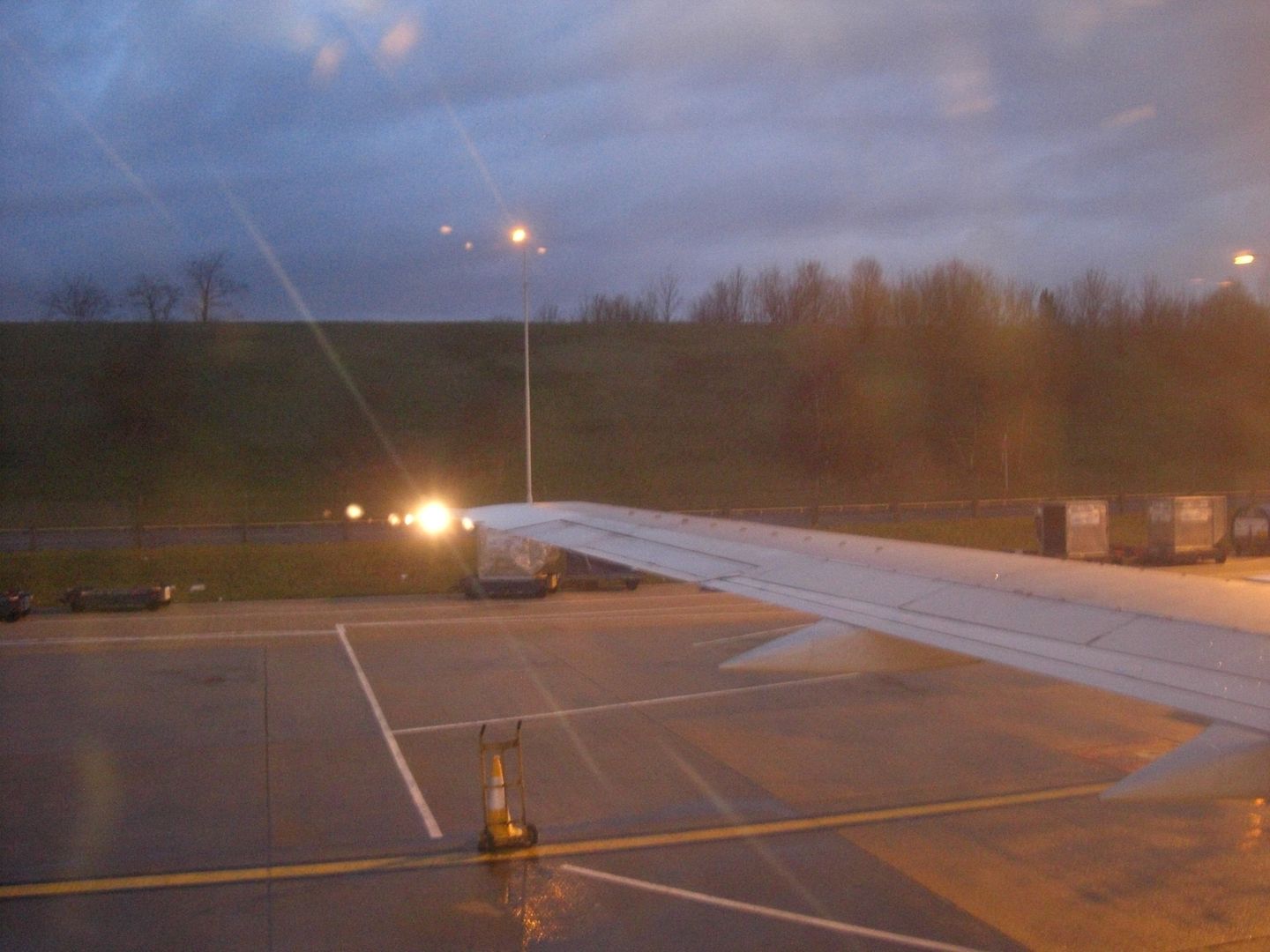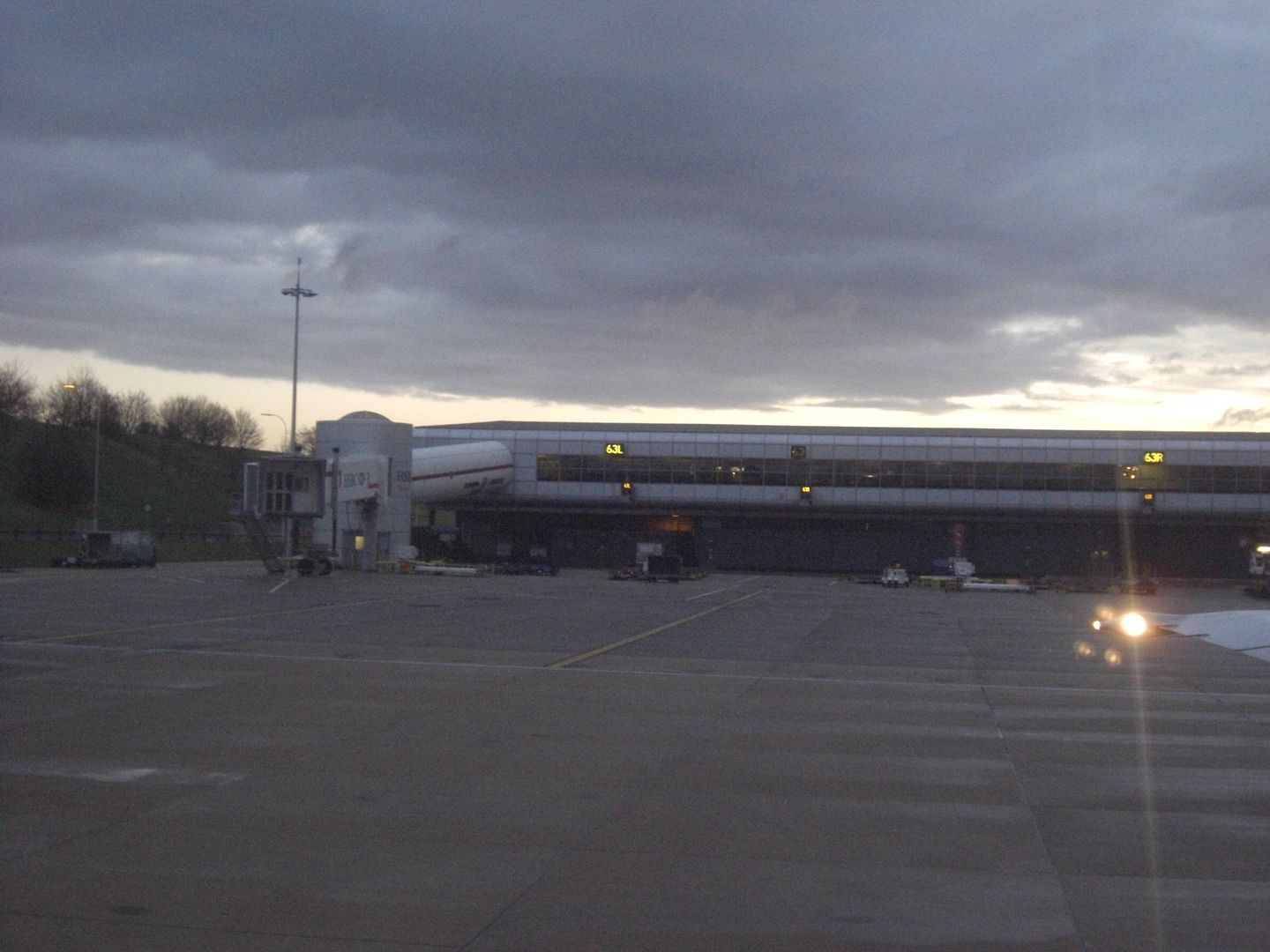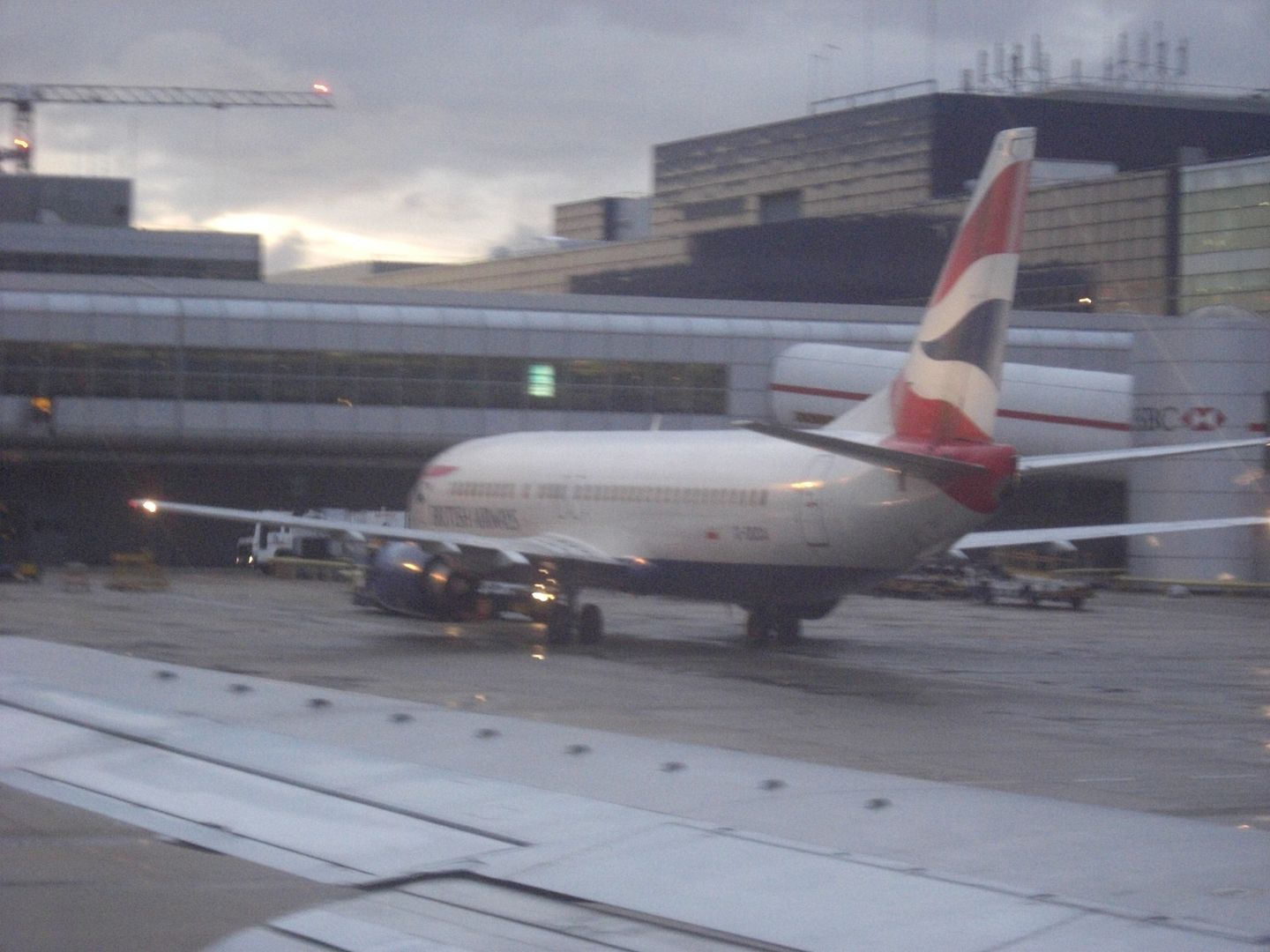 Taxiing past the Caribbean flights
And DL (from ATL?)
And plenty of U2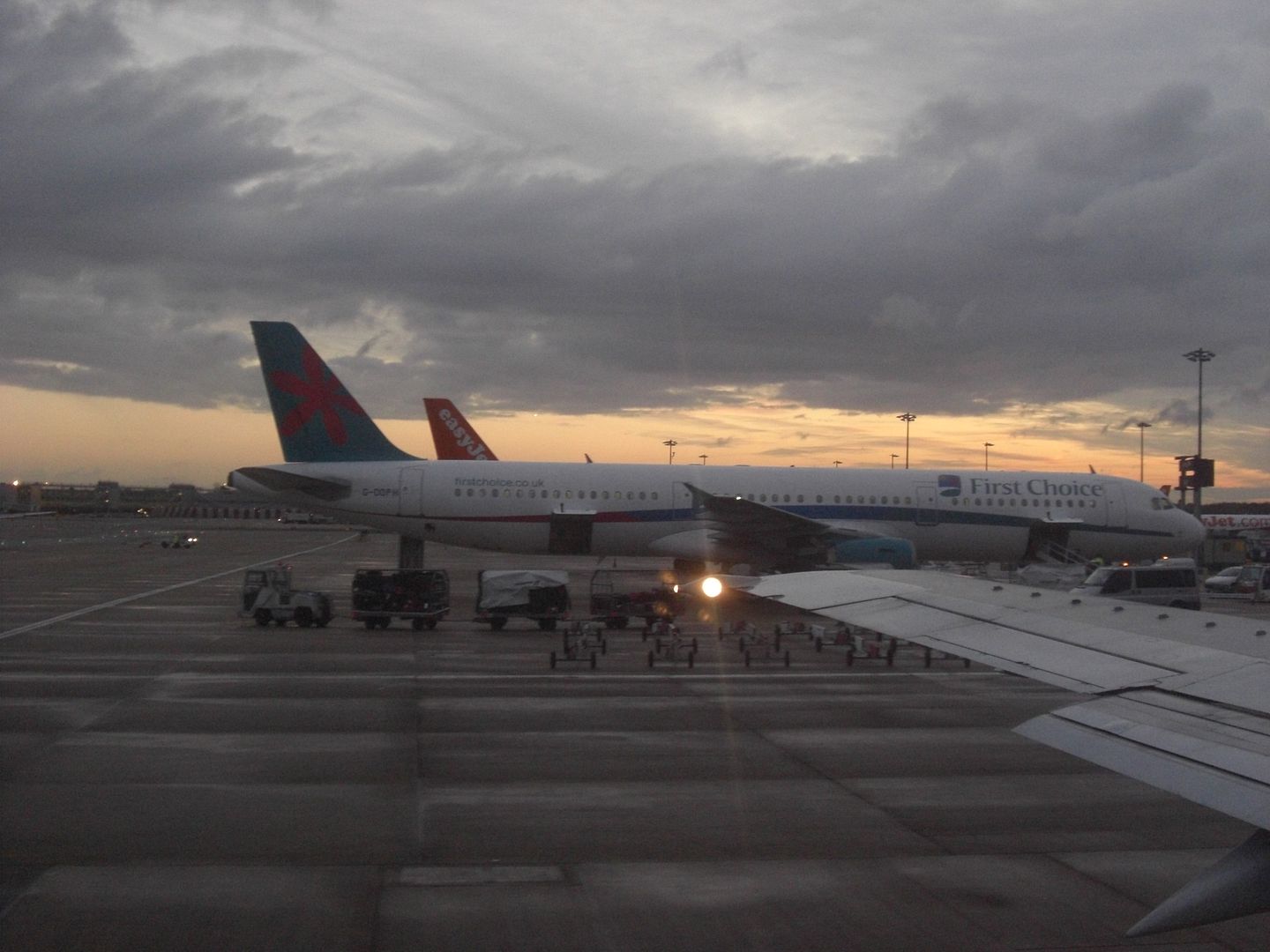 We ended up rotating a few minutes late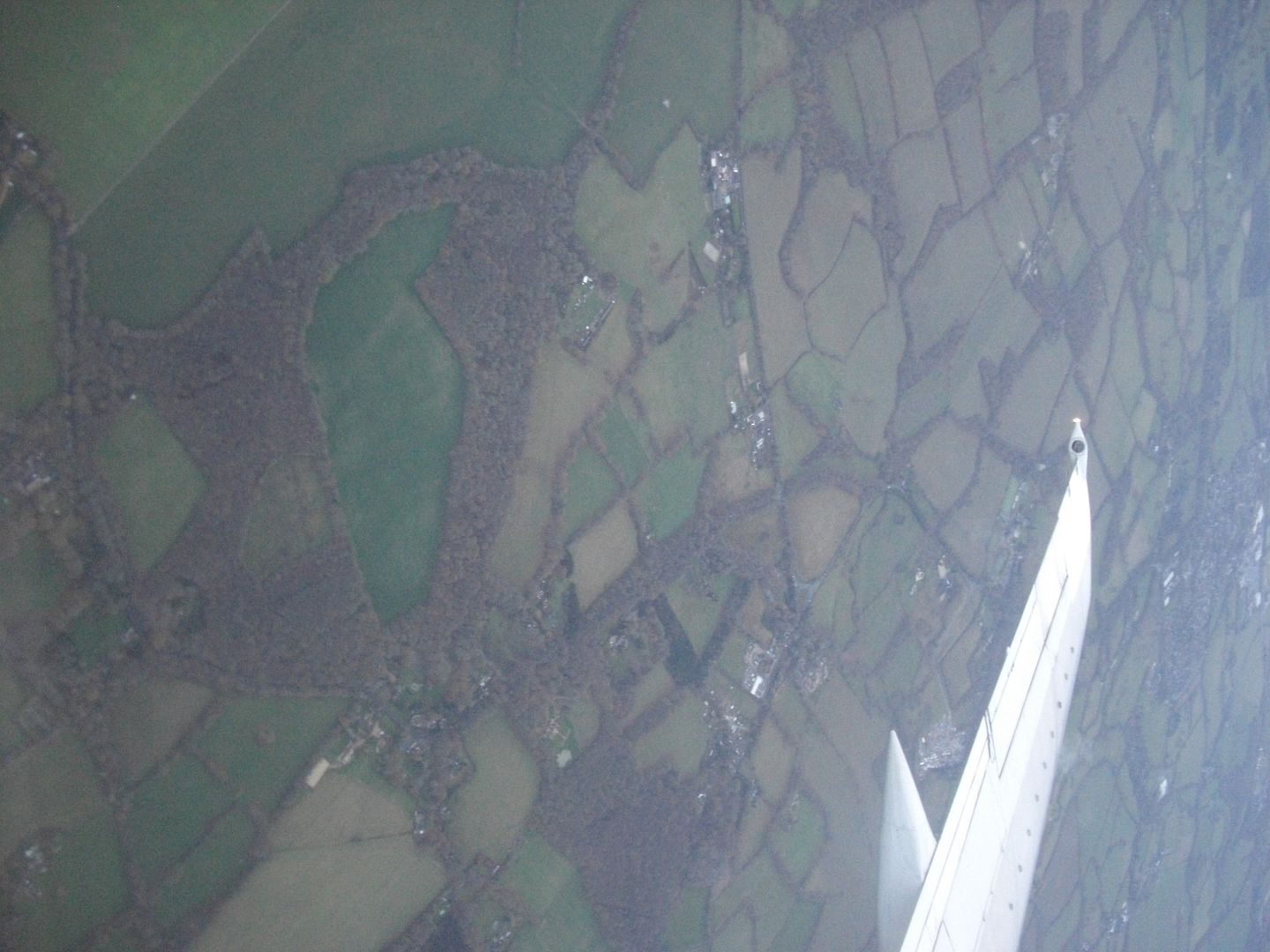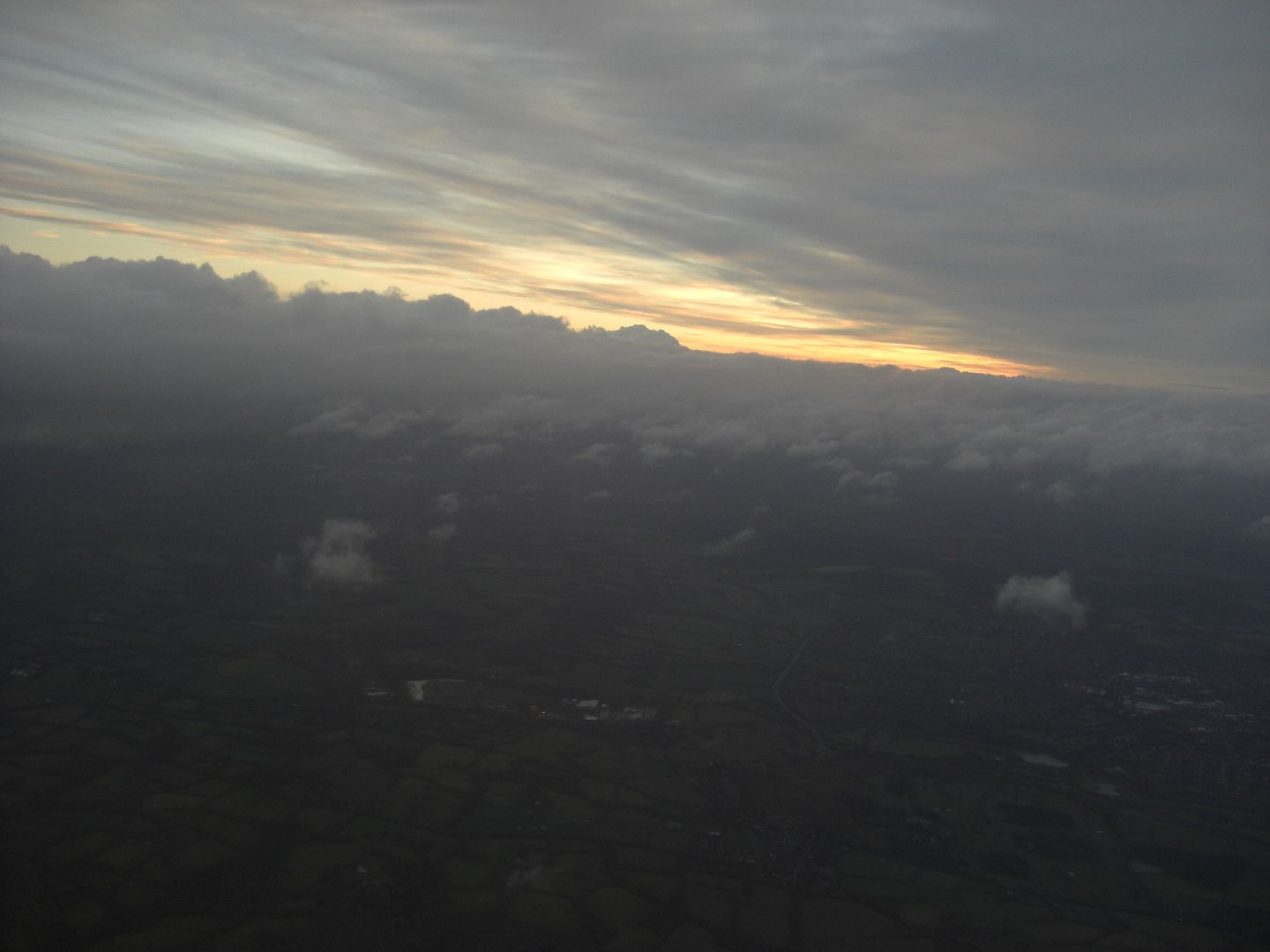 Cabin View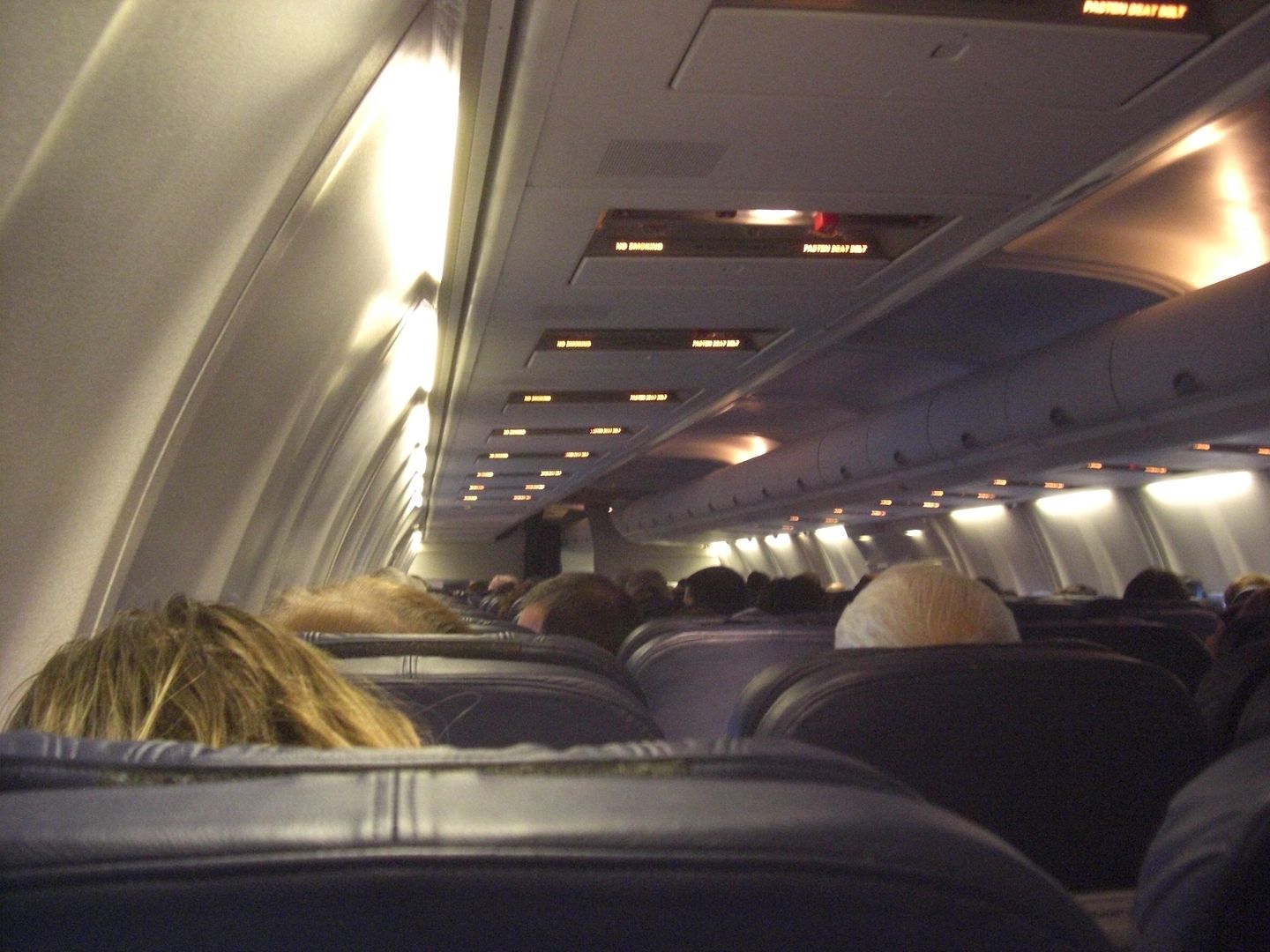 Leaving the coast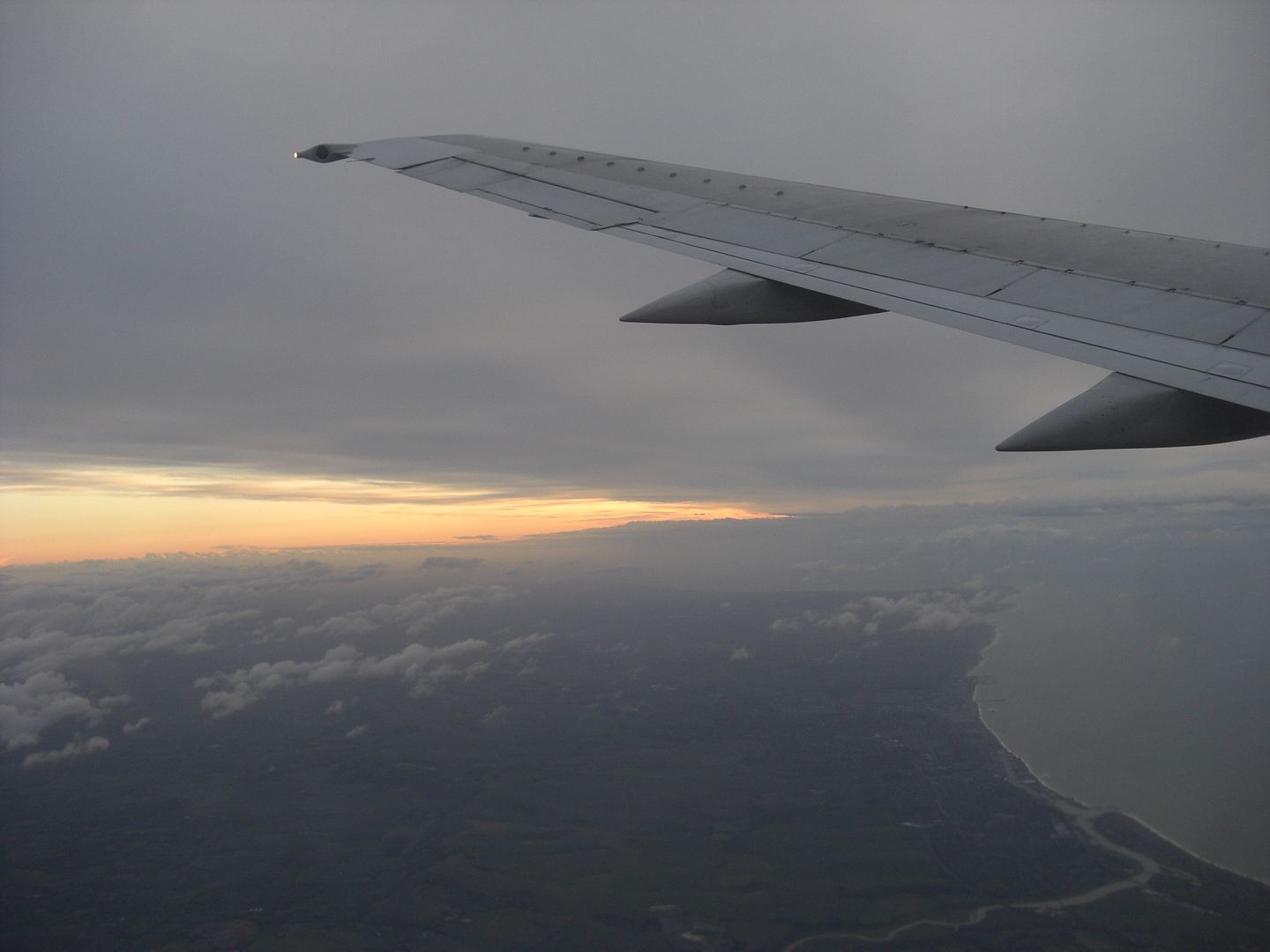 Service starting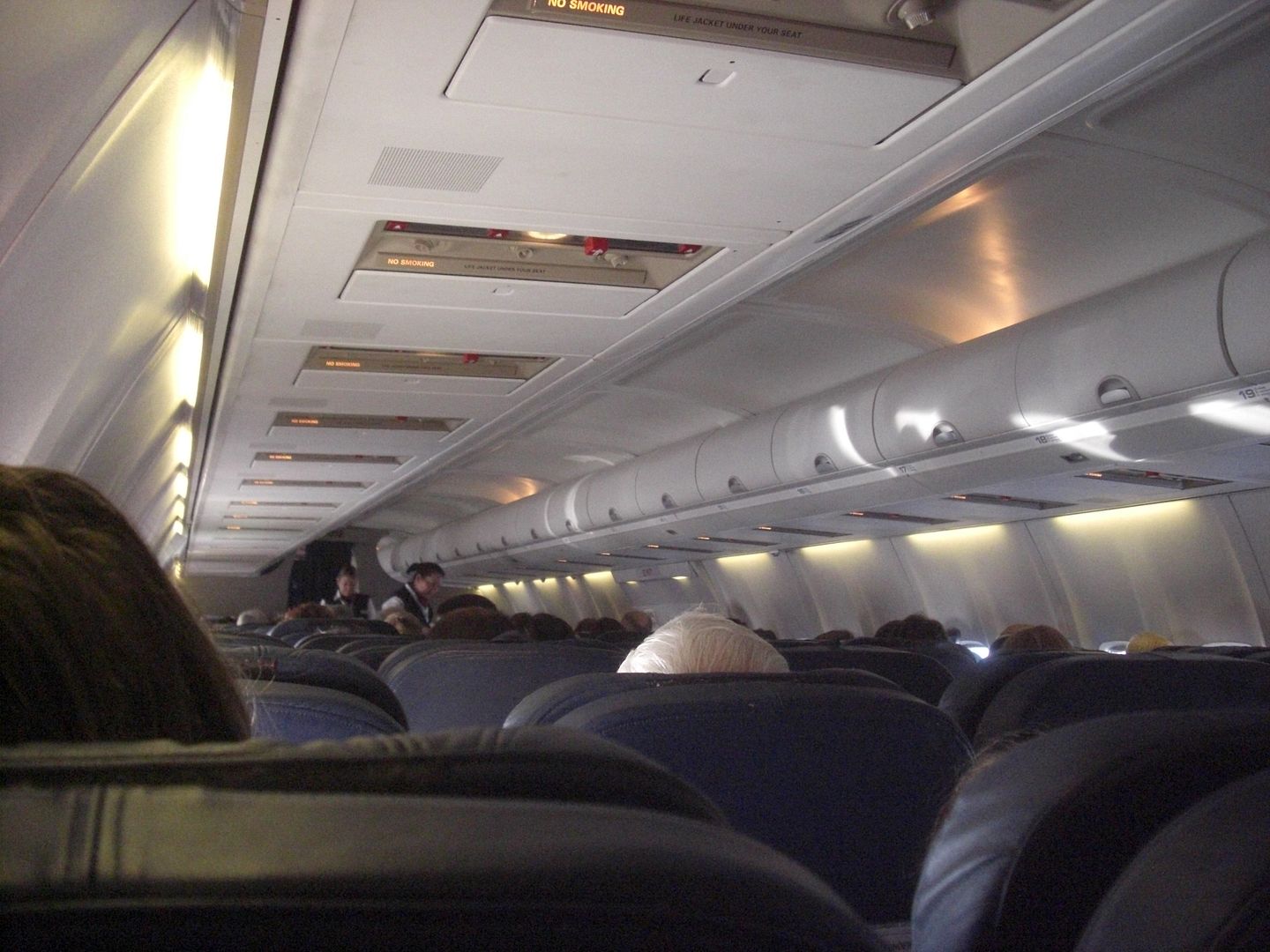 Around 40 minutes after take-off, I'm served breakfast. I think flights of this length from LHR get a hot breakfast (not 100%), but LGW don't get that luxury. Still, breakfast was very nice. A chocolate pasty, a fruity muesli yoghurty thing, and a drinking yoghurt. Very nice, served with water and OJ.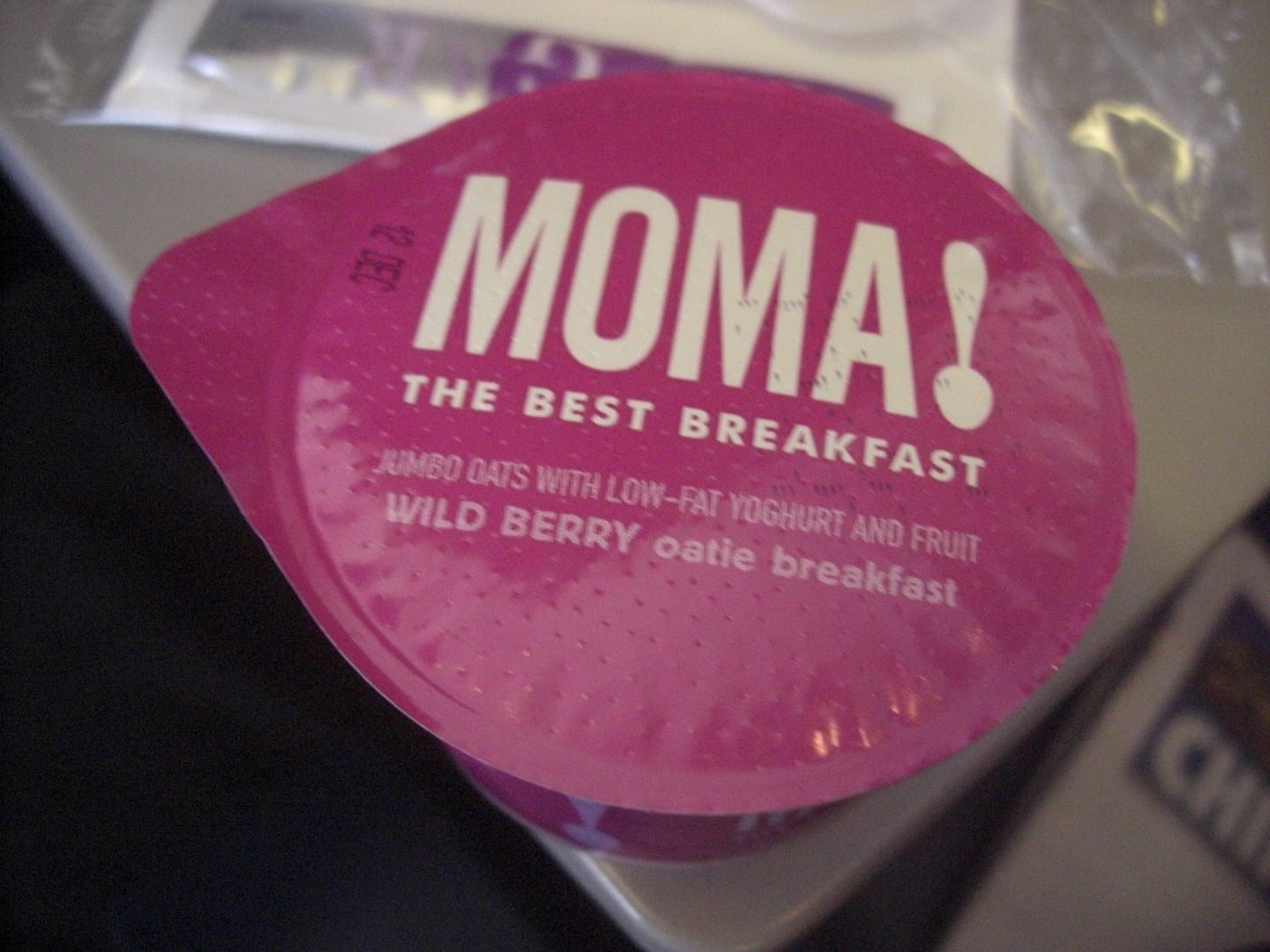 Included in the pack is a nice plastic bag….
Old school fittings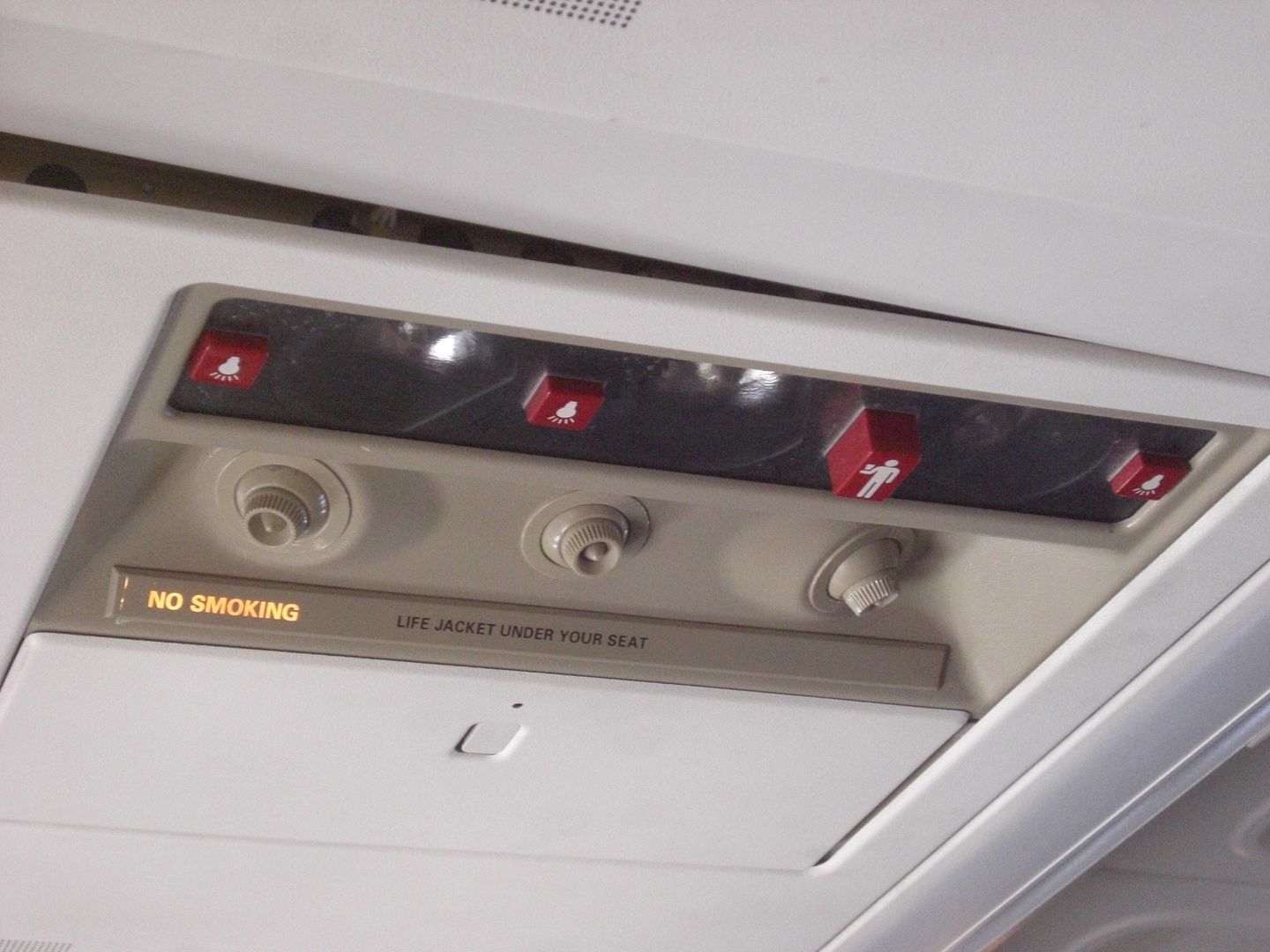 Clouds
After the breakfast bag was taken away, I promptly fell asleep. Next thing I know and we're twnty minutes away from Malaga. Excellent timing as I just managed to snap this before it moved out of view. It's amazing how close ski areas are to the coast this far south.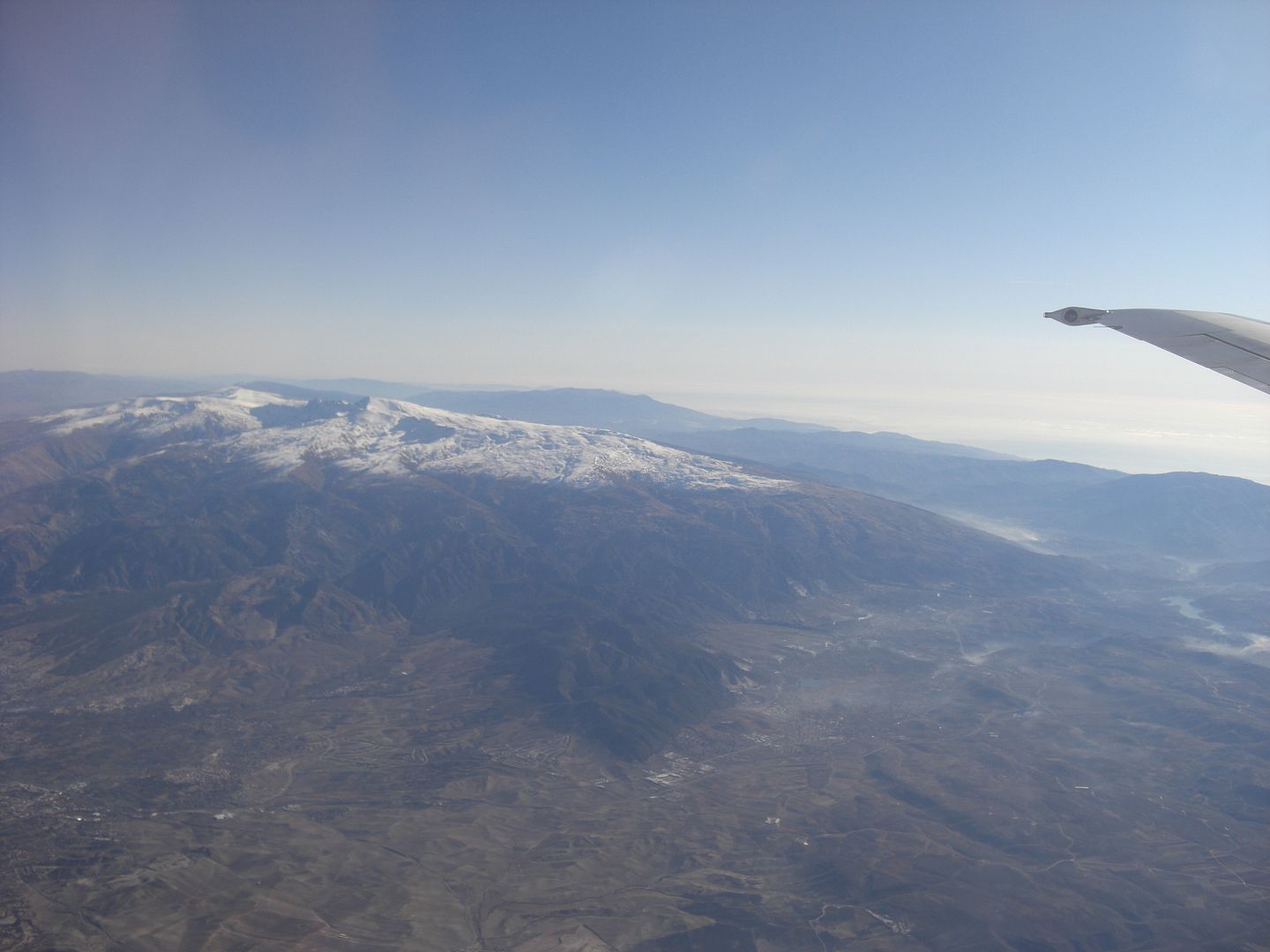 A rather precarious airstrip
With the cabin secured for landing, we made a beautiful approach over the sea, landing a few minutes early.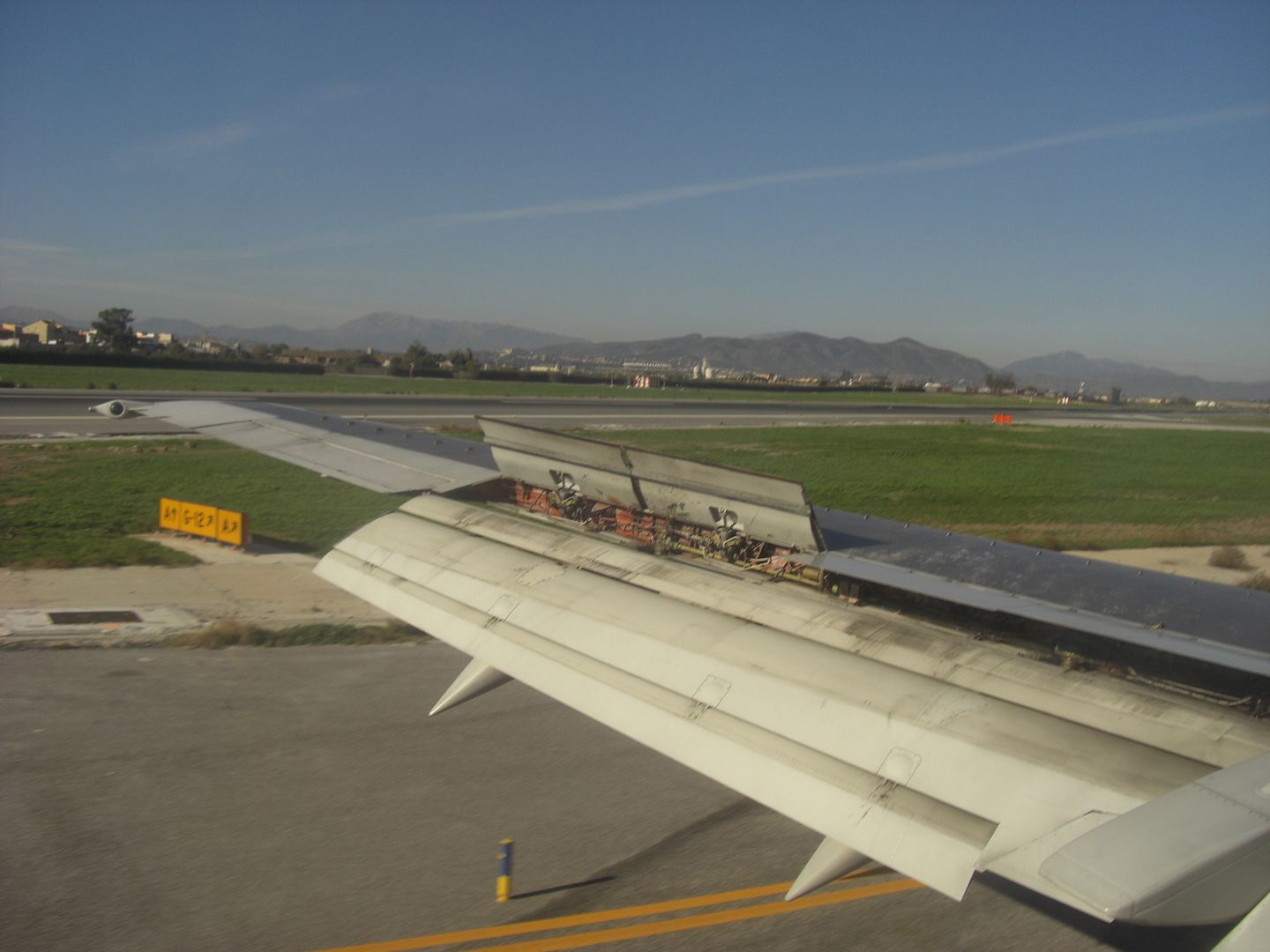 There wasn't an awful lot happening this morning in Malaga. I guess in high season the place is rather different.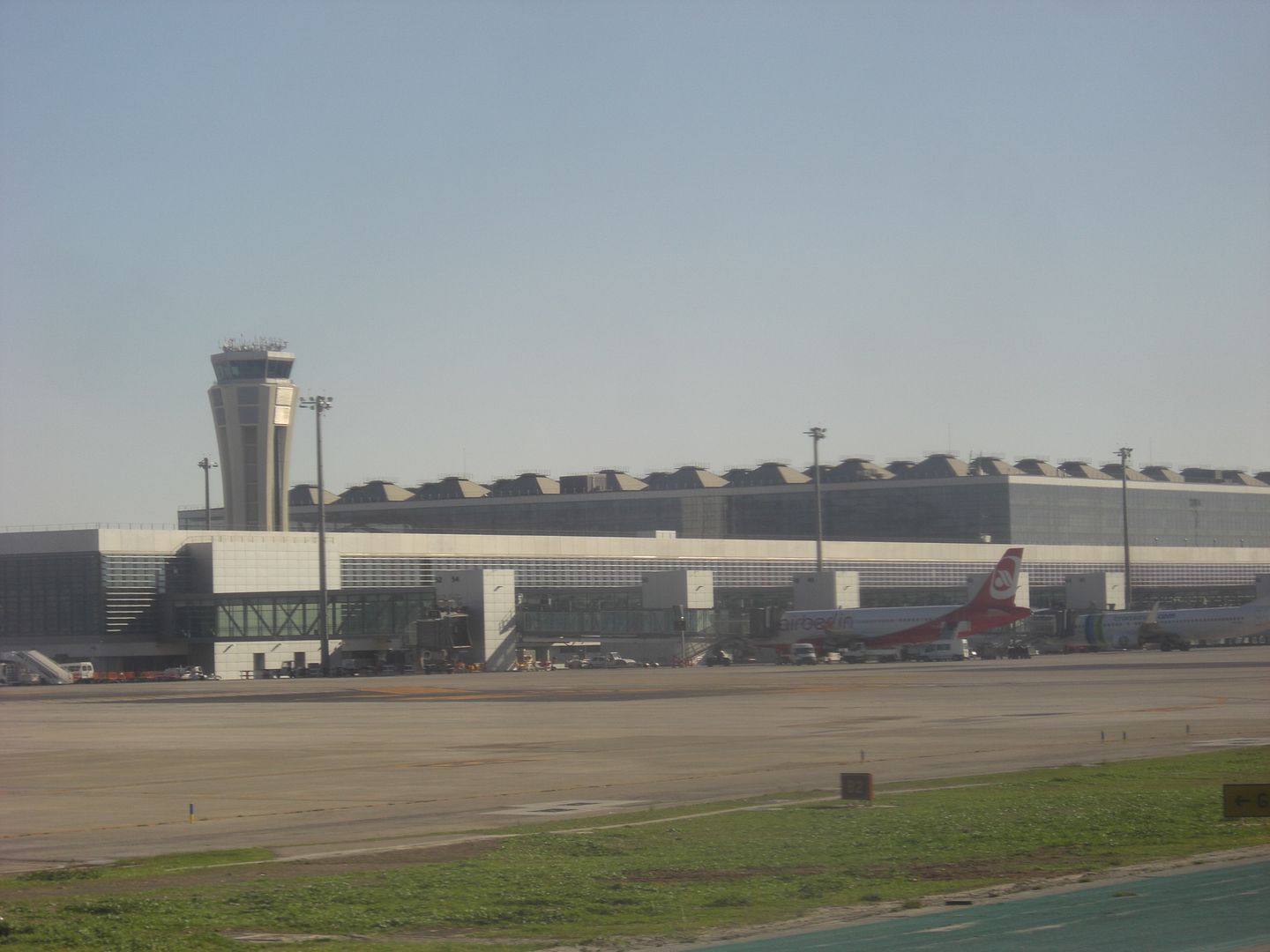 I'd love to do this TP/Portugalia flight LIS-AGP. The Beechcraft are pretty rare in Europe
Tarmac activity
Off we get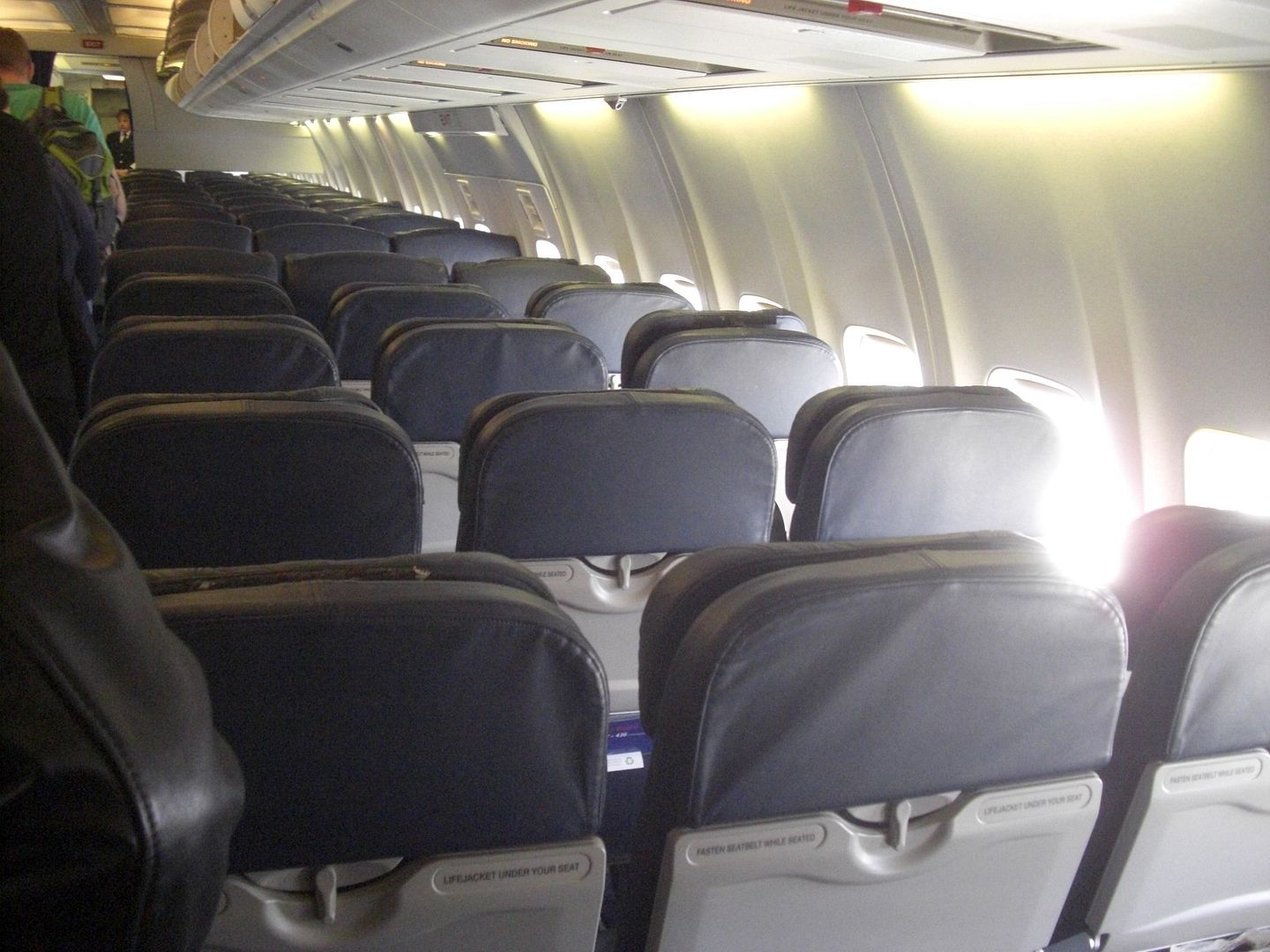 It was a bit of a walk to immigration, then a five minute wait for immigration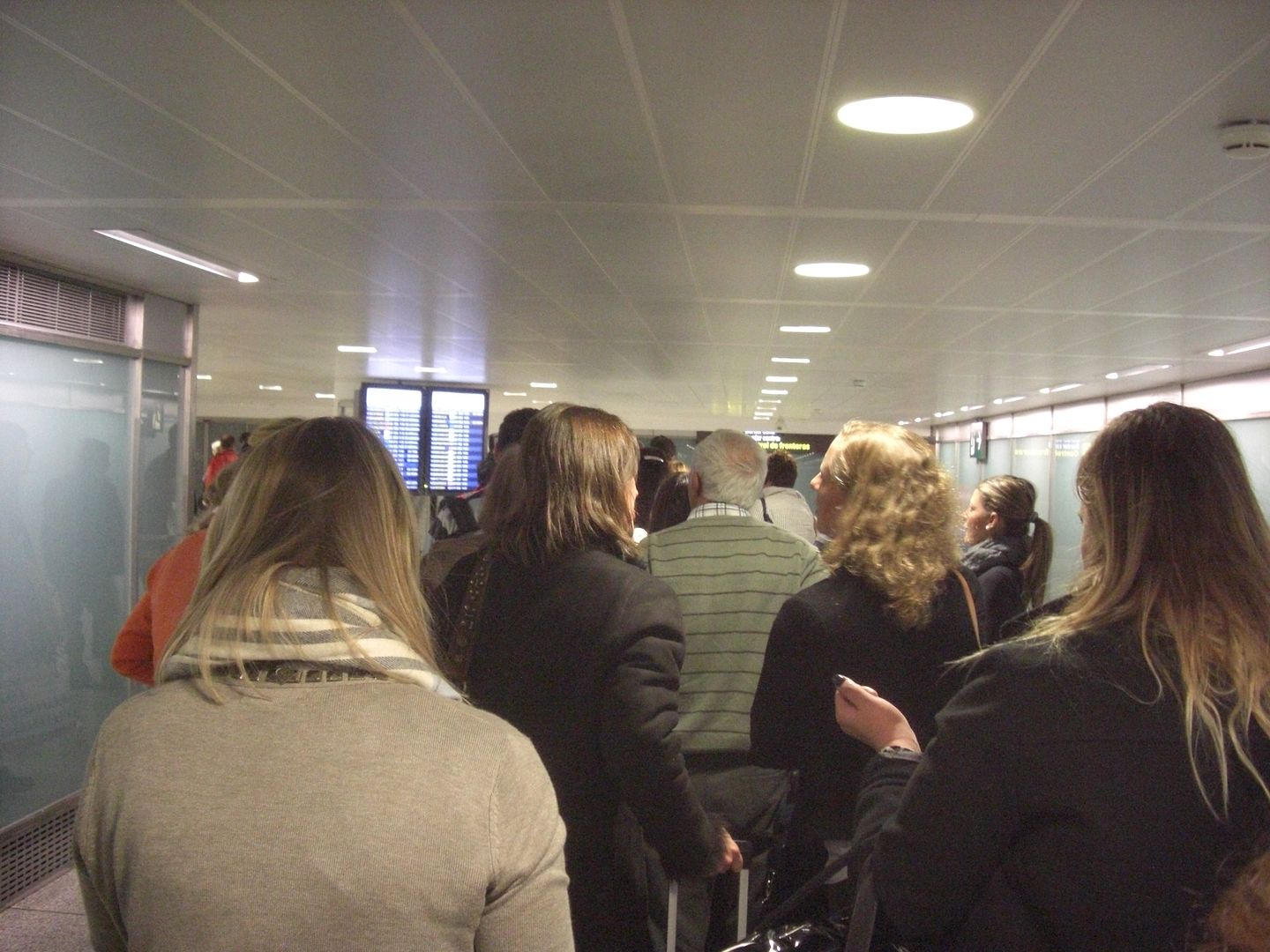 Arrivals board – plenty of variety, with no one dominating the scene
The walk to baggage reclaim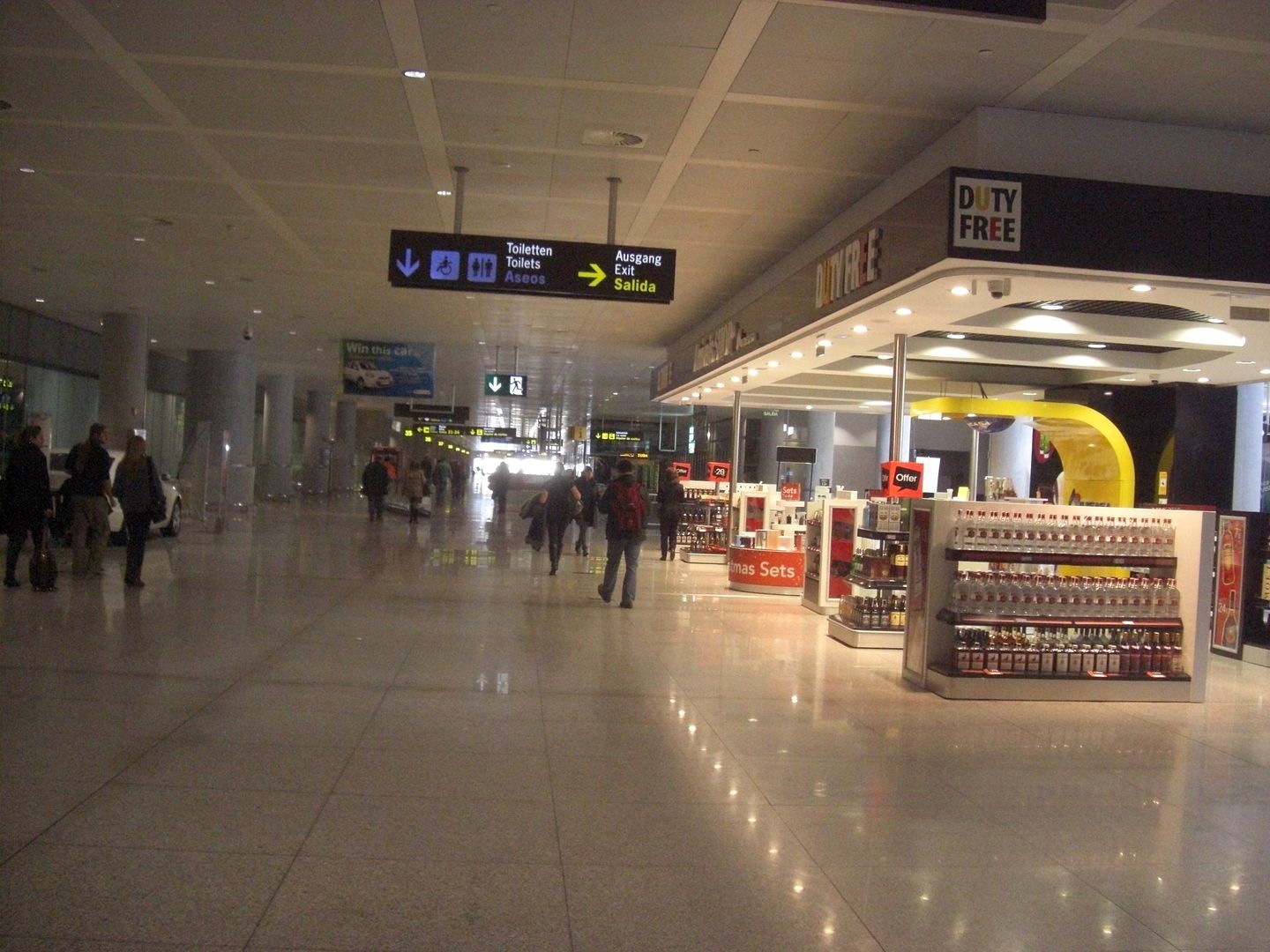 Once I'd picked up my bags, I was off to find the car rental place. I found APG airport to be a bit strangely laid out, and it took me a while t find the right place. I then had to go back up to the arrivals area to get a map, as the car place didn't have one, and I got lost again.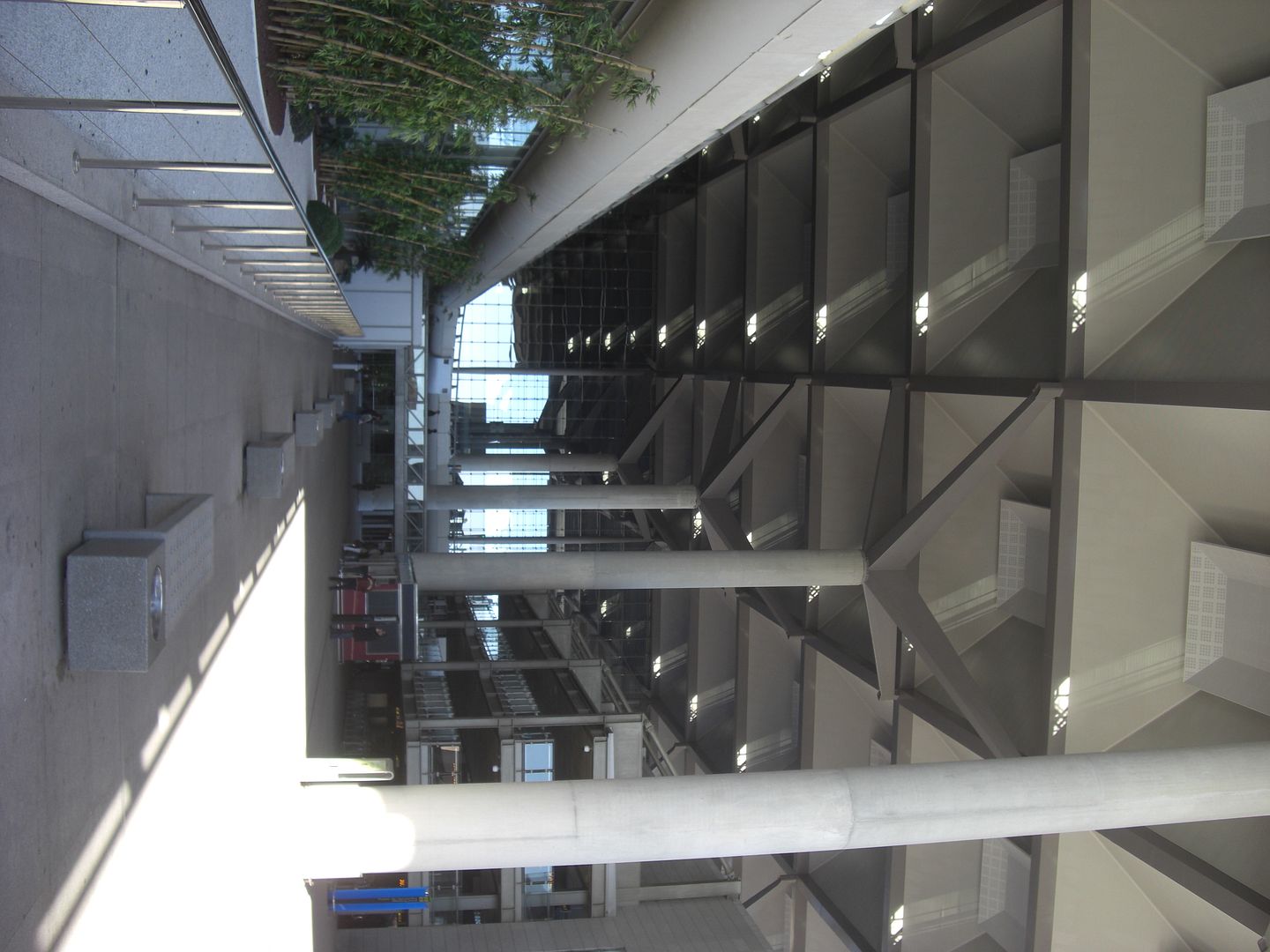 Before too long, however, I was en route for Malaga City. First stop, lunch…
Having been fortified with some tasty food and wine, it was time to check out this beautiful city. I've not heard much about Malaga. DunaA320 took some nice pictures in
his October report
, but the city really need to be experienced to be truly appreciated. Here are just a few photos I took.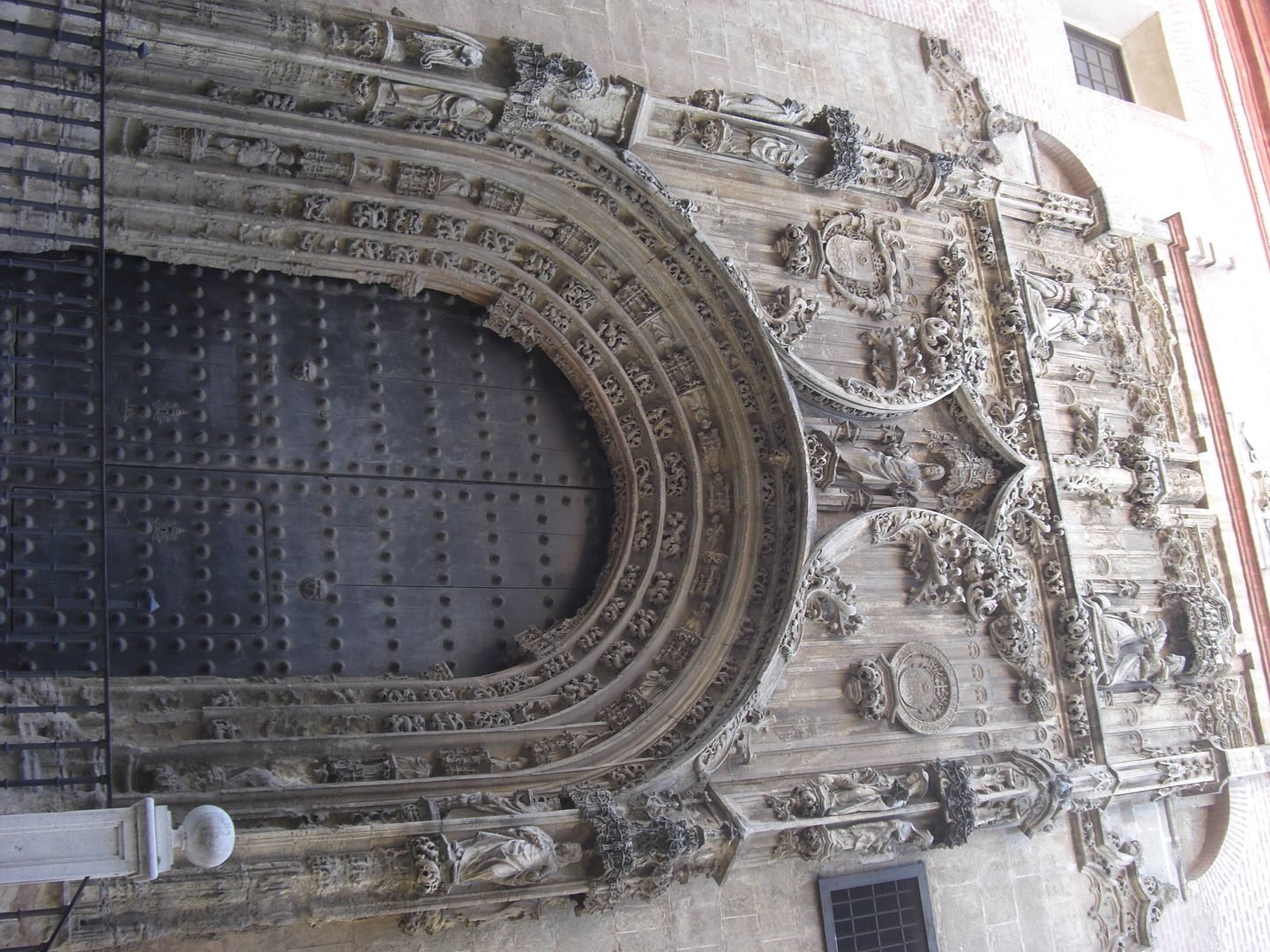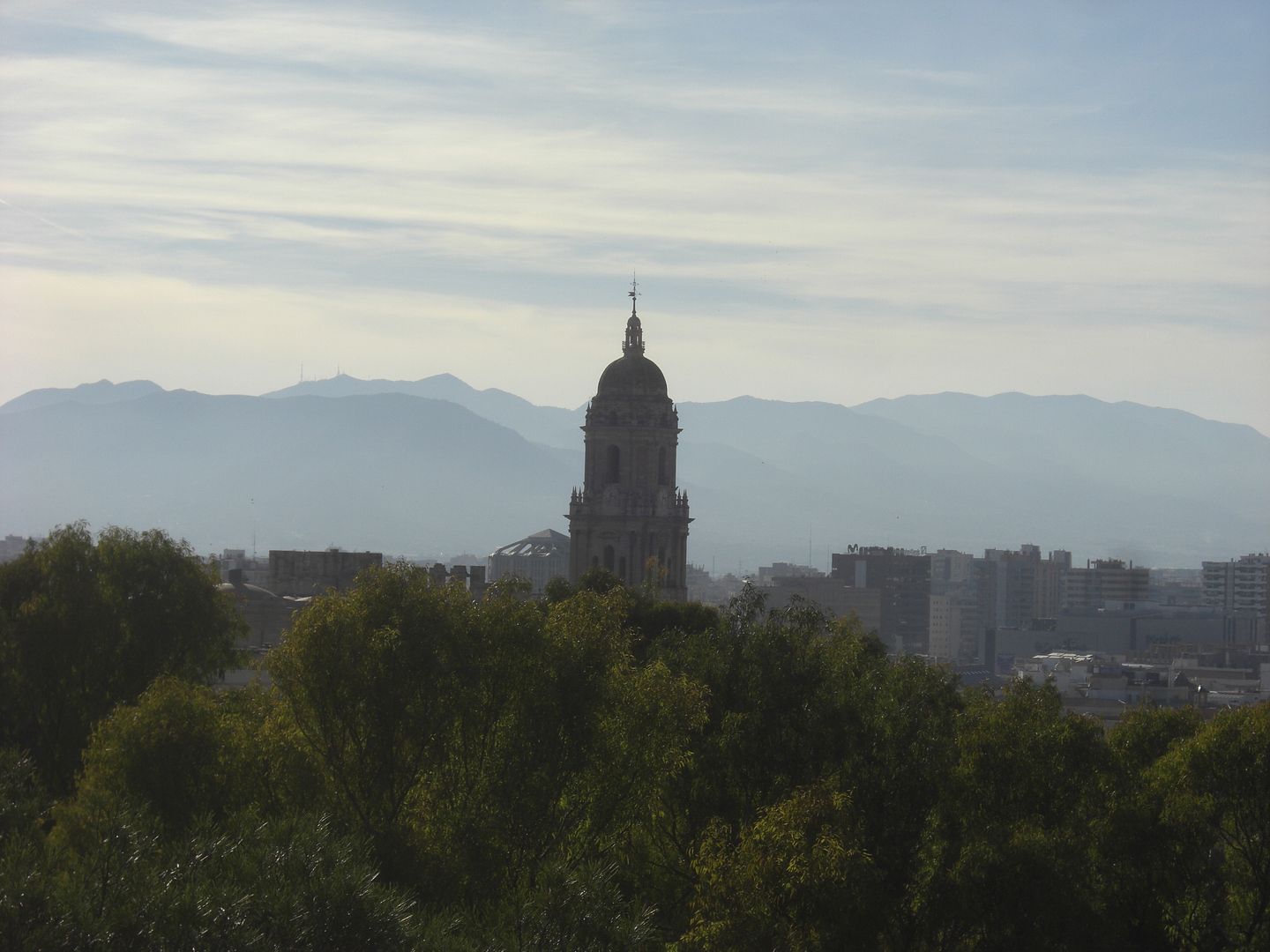 After a few hours wondering around the old town, and with my wine digested, I drove off to find my hotel in Mijas Costa. Not the best place, but perfectly acceptable.
With a full day between flights, and a car at my disposal, I headed off to the town of Ronda (thanks Suryo for the advice!) with a quick stop in Marbella:
Yes, this is Europe in December
Mmm, tapas
From Marbella I headed to the hills of Andalucía. In around an hour I was in Ronda.
The Spanish are fans of underground parking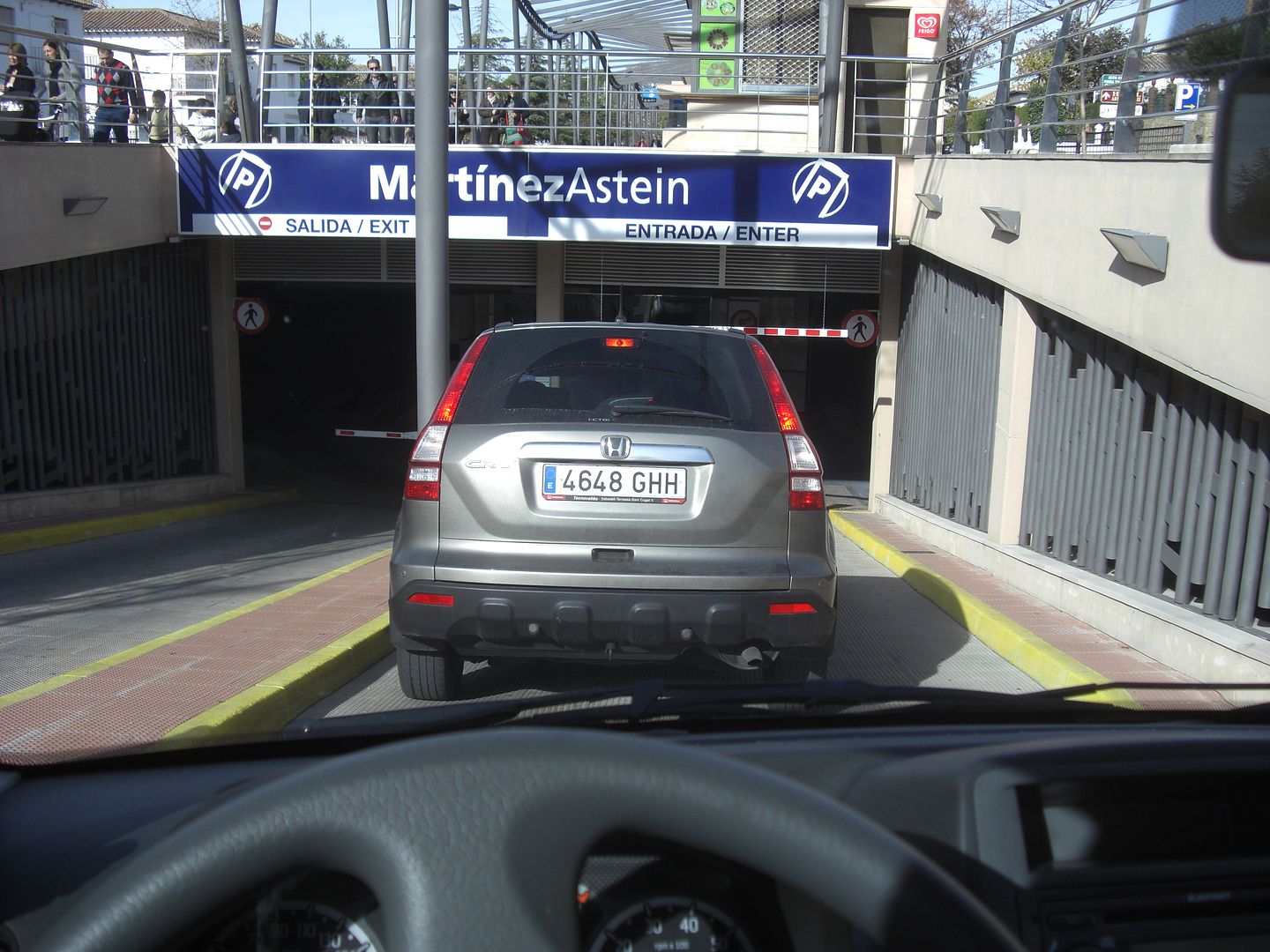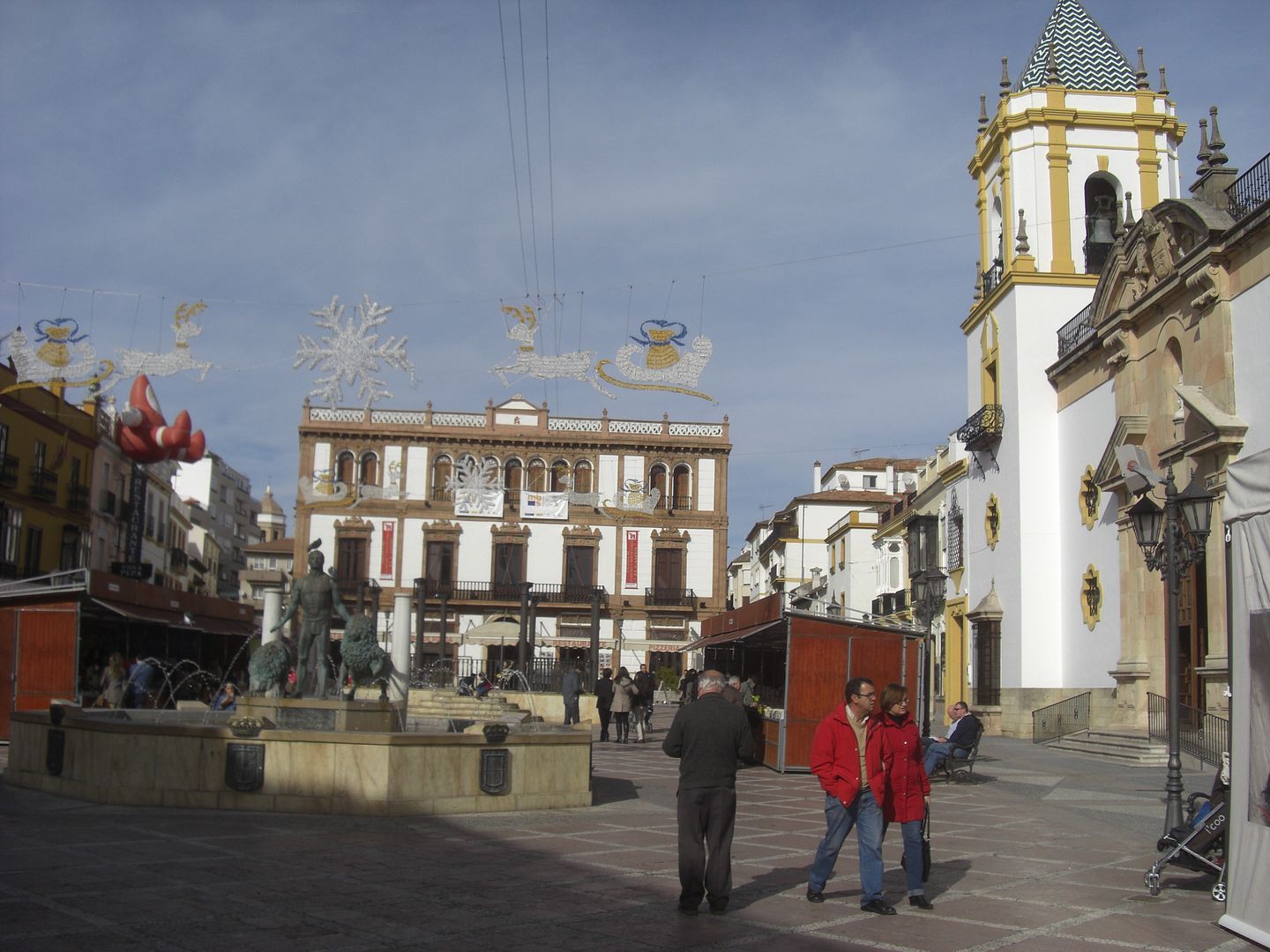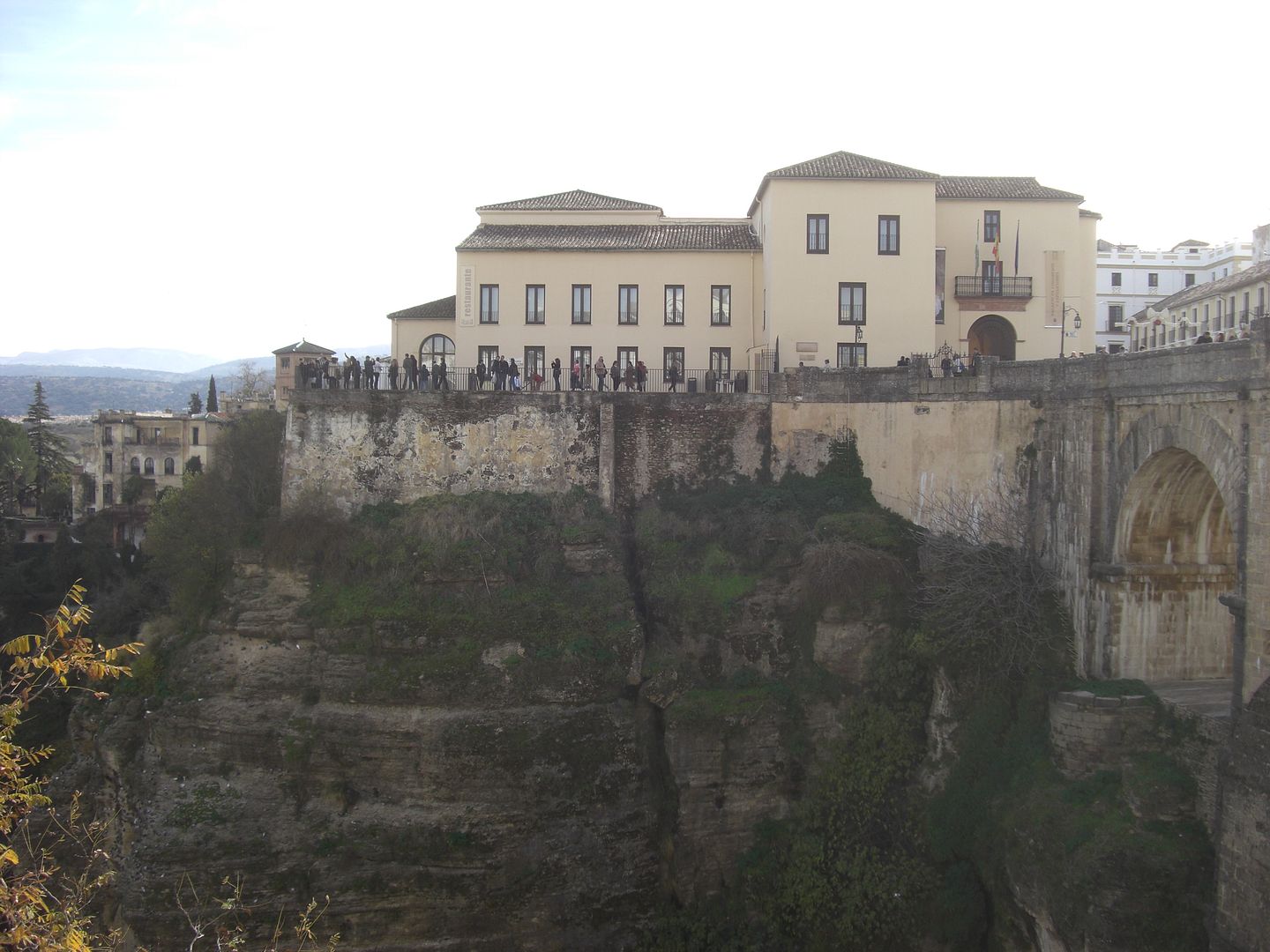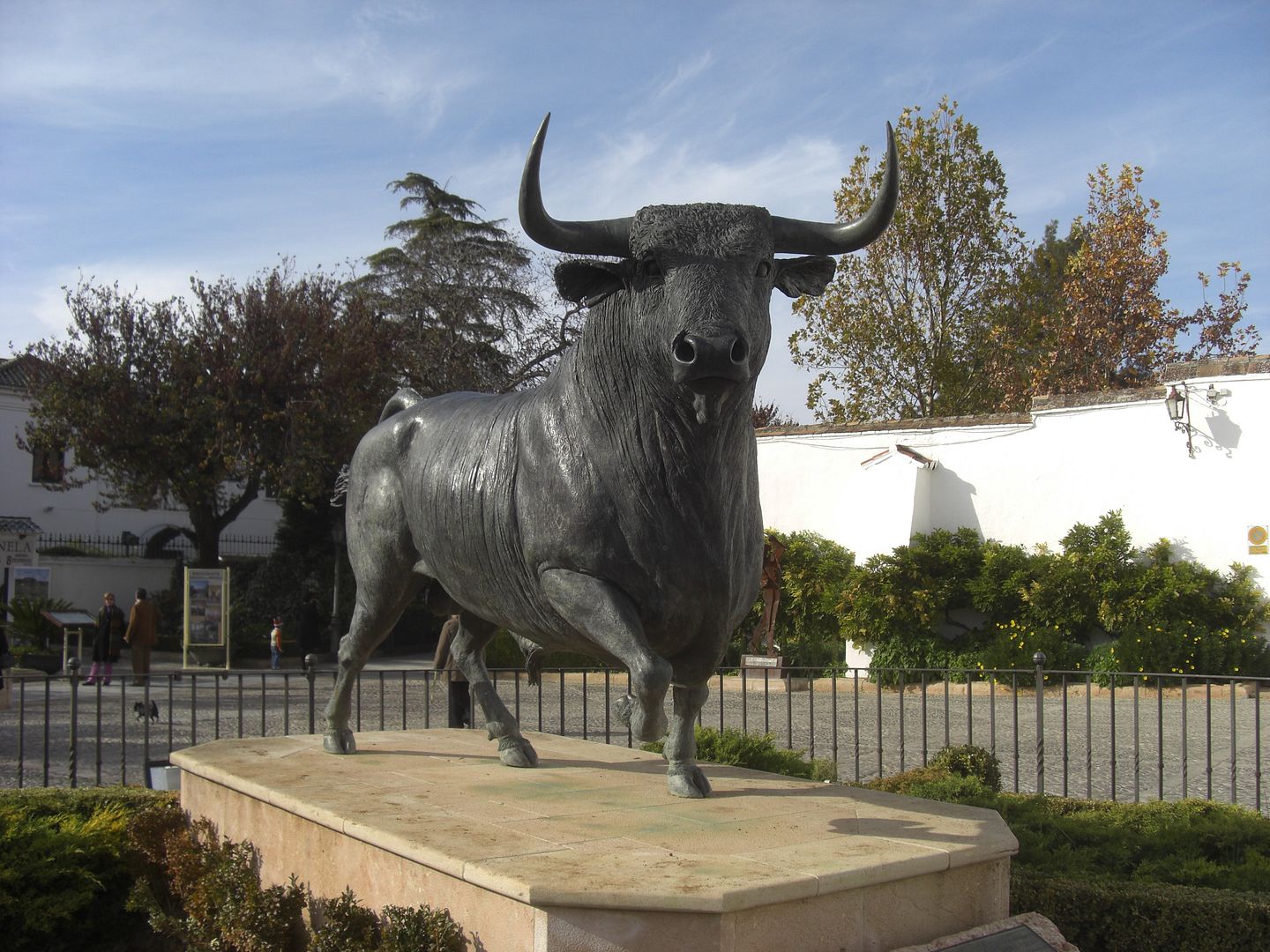 A rather nice lunch with a view of the famous bridge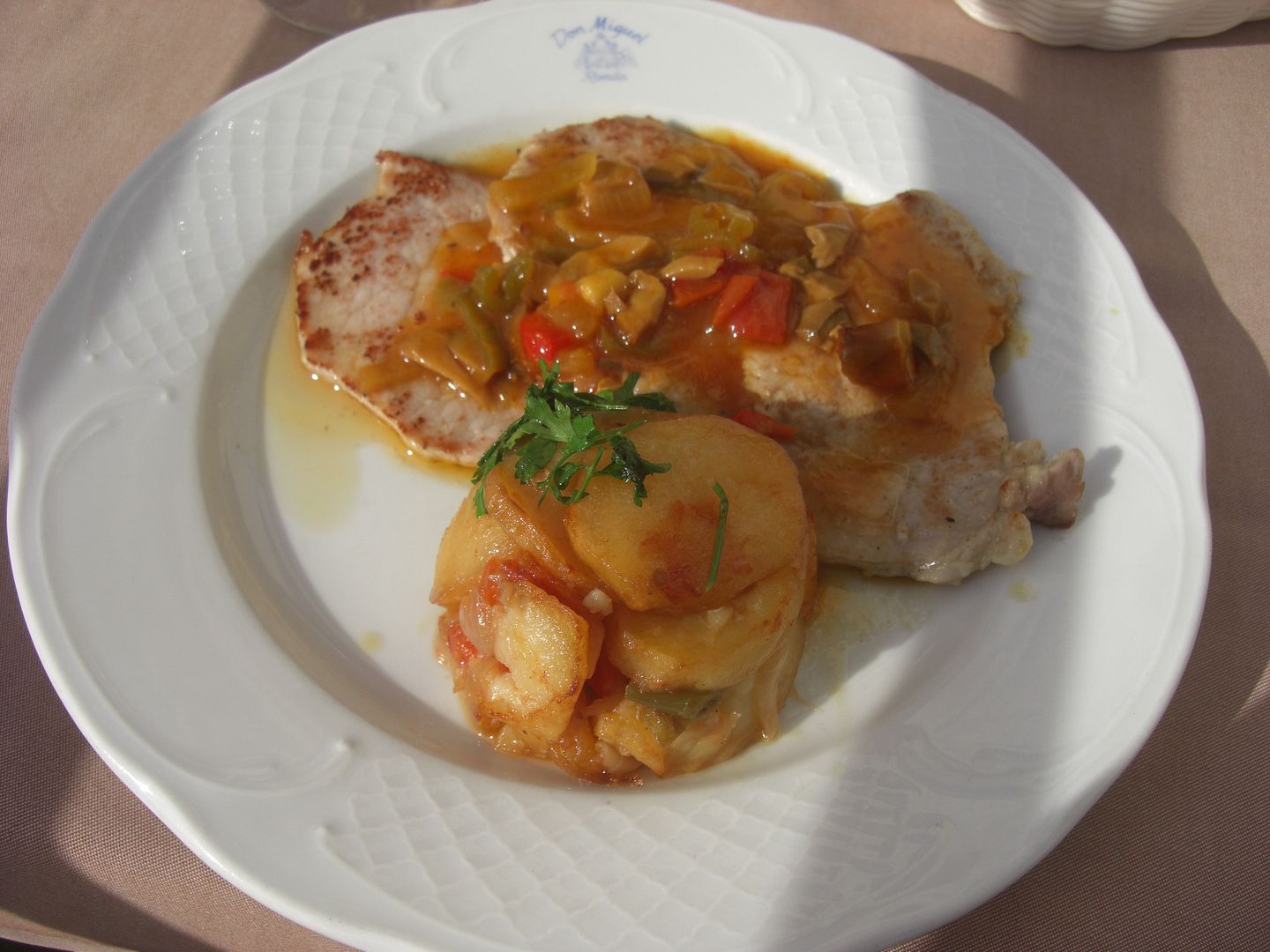 From Ronda, I decided to drive on a bit further to the little town of Grazalema, which apparently is the wettest place in Spain – lucky I was there on a sunny day! What a pretty little town.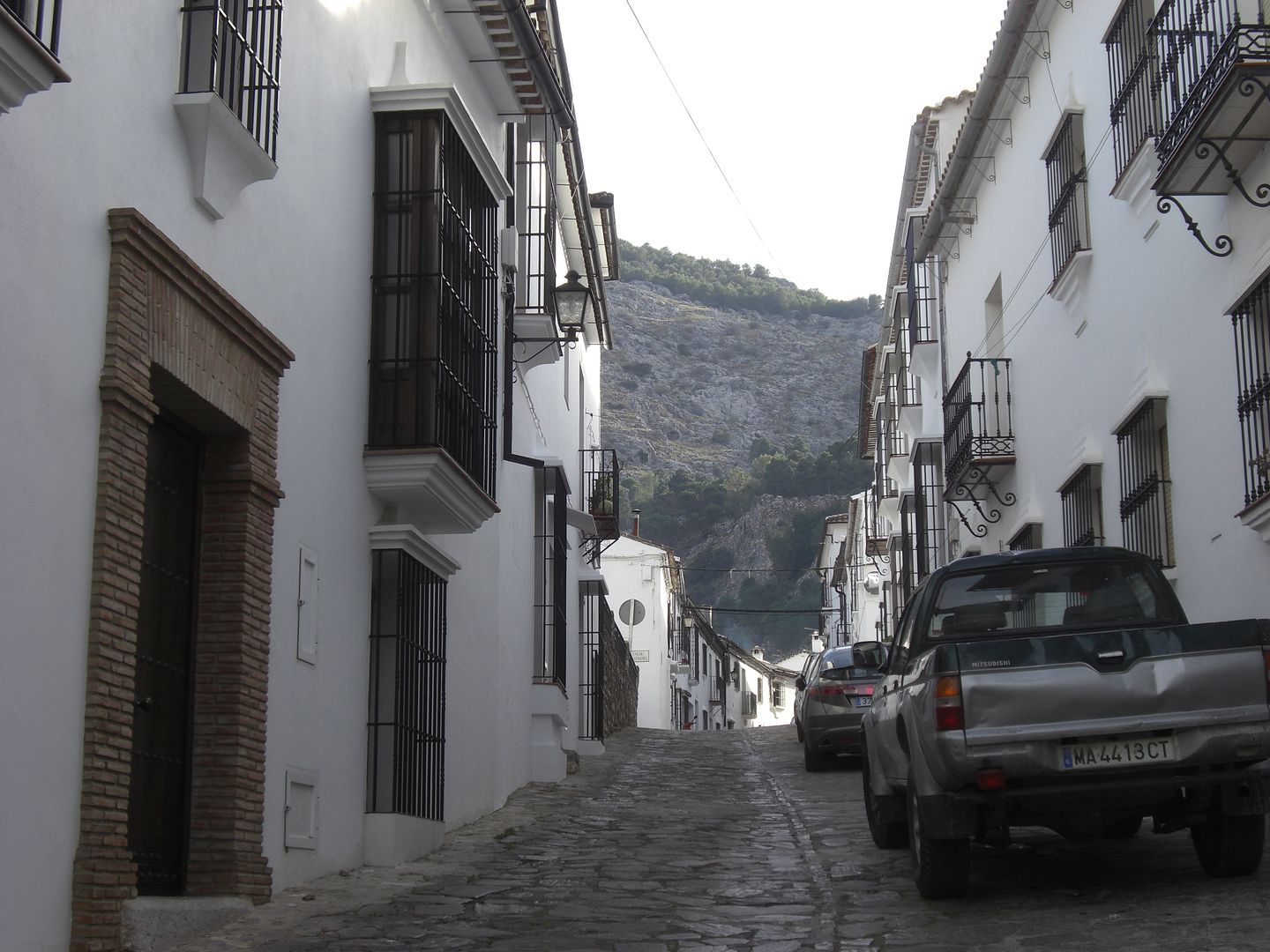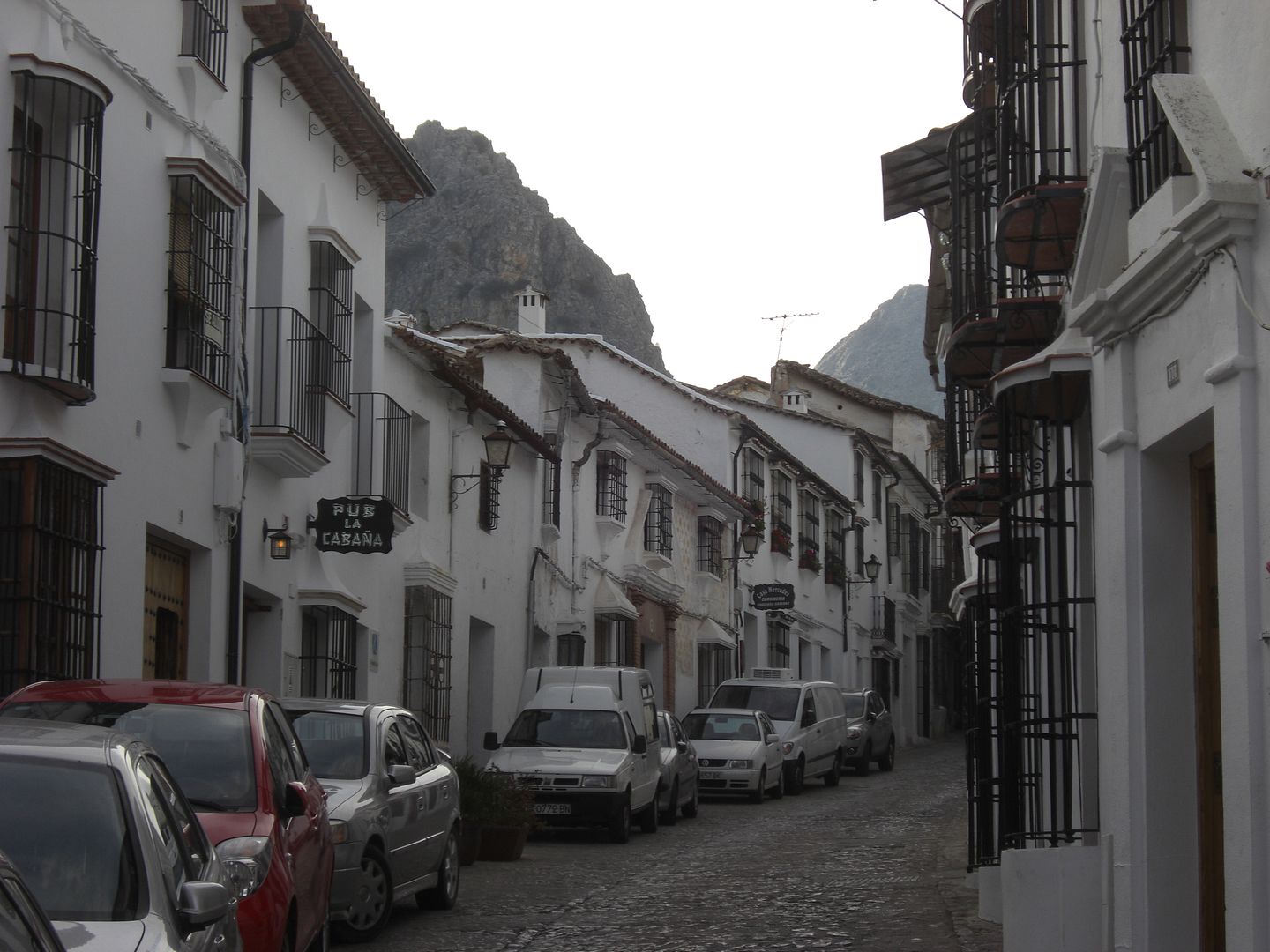 Gorgeous scenery on the drive home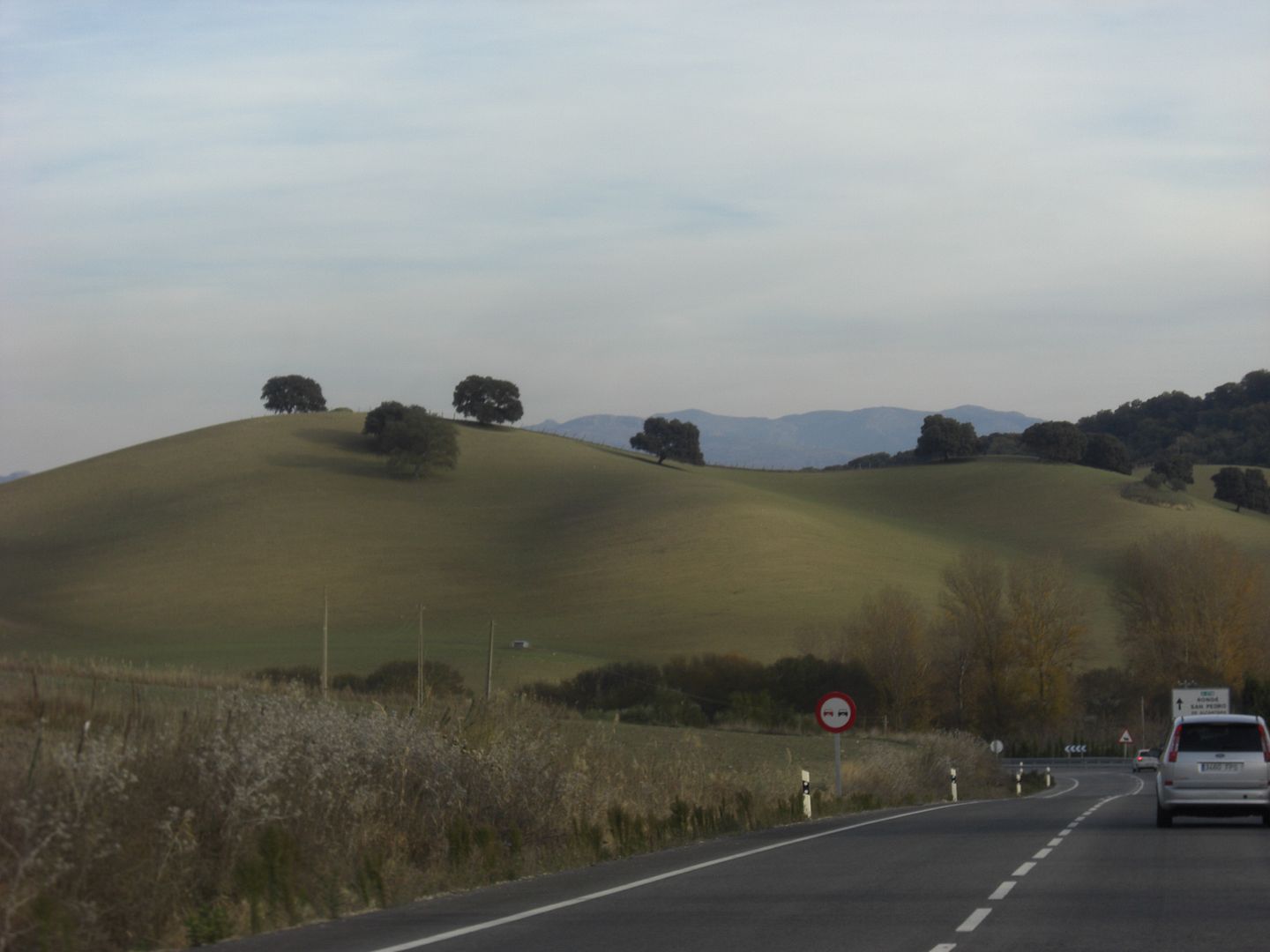 On my last morning, I decided to check out the beach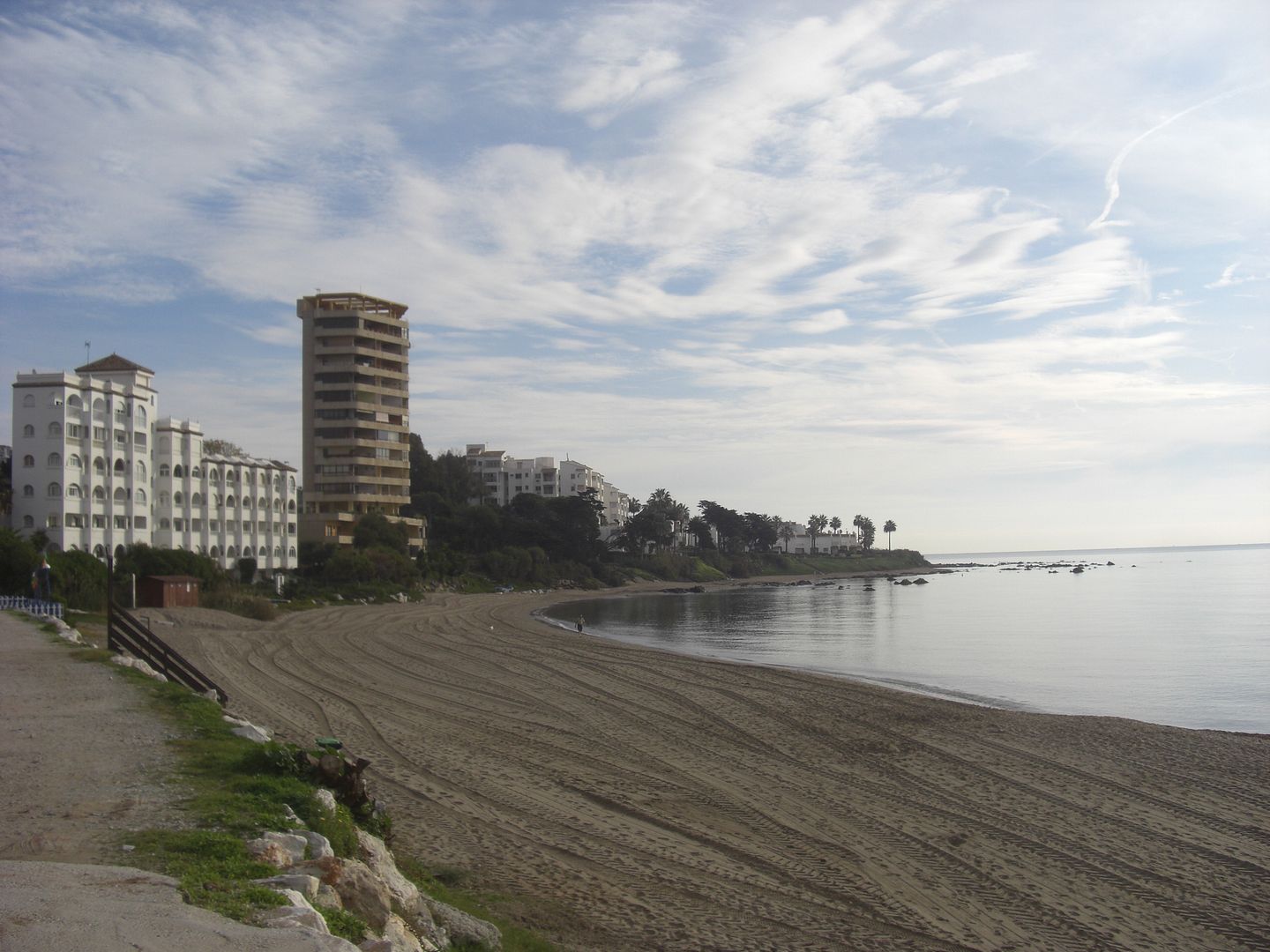 Something's not right here
Instead of going straight back to the airport, I stopped for a look around the old town of Mijas, set up in the hills overlooking the seaside resorts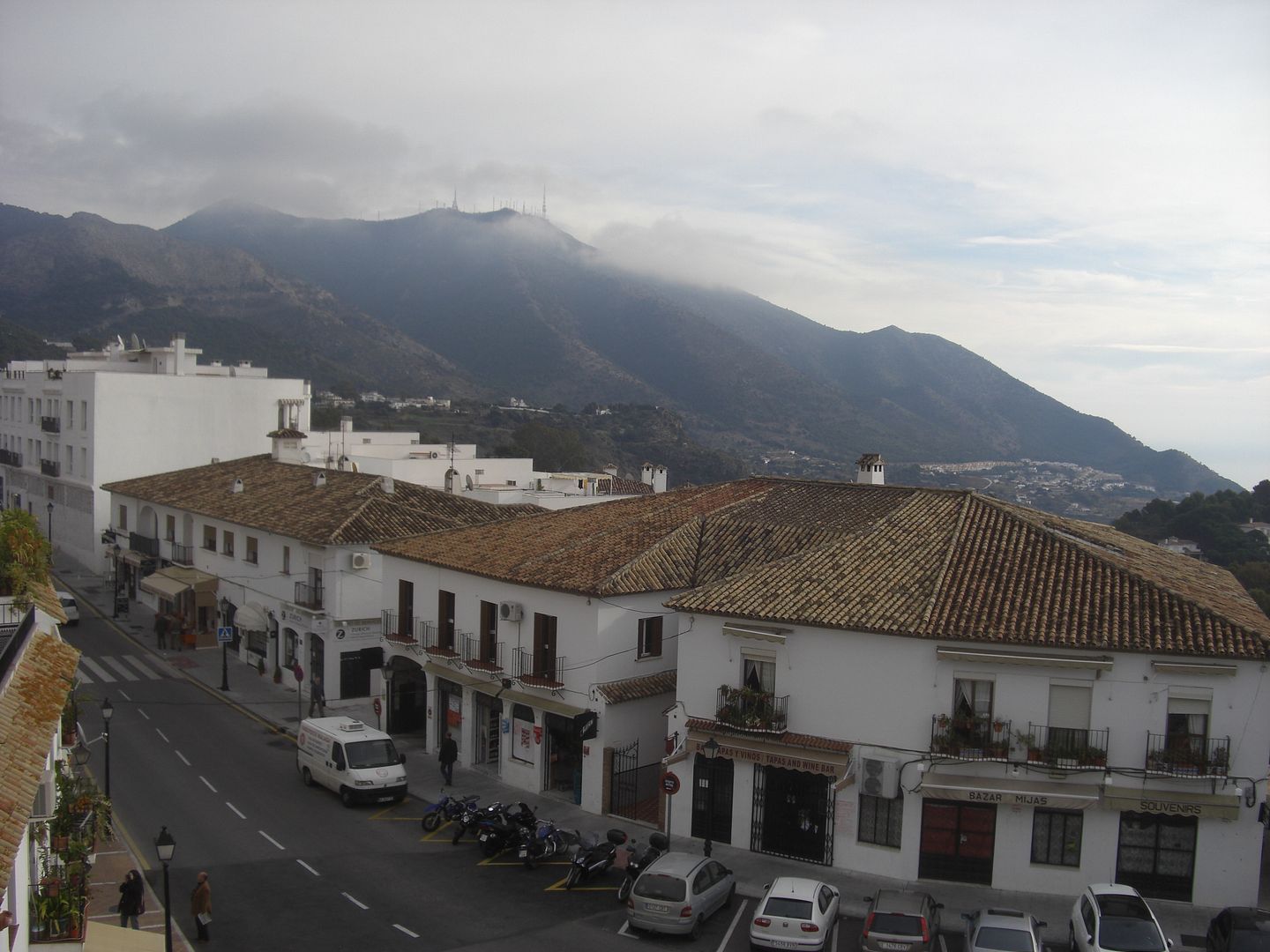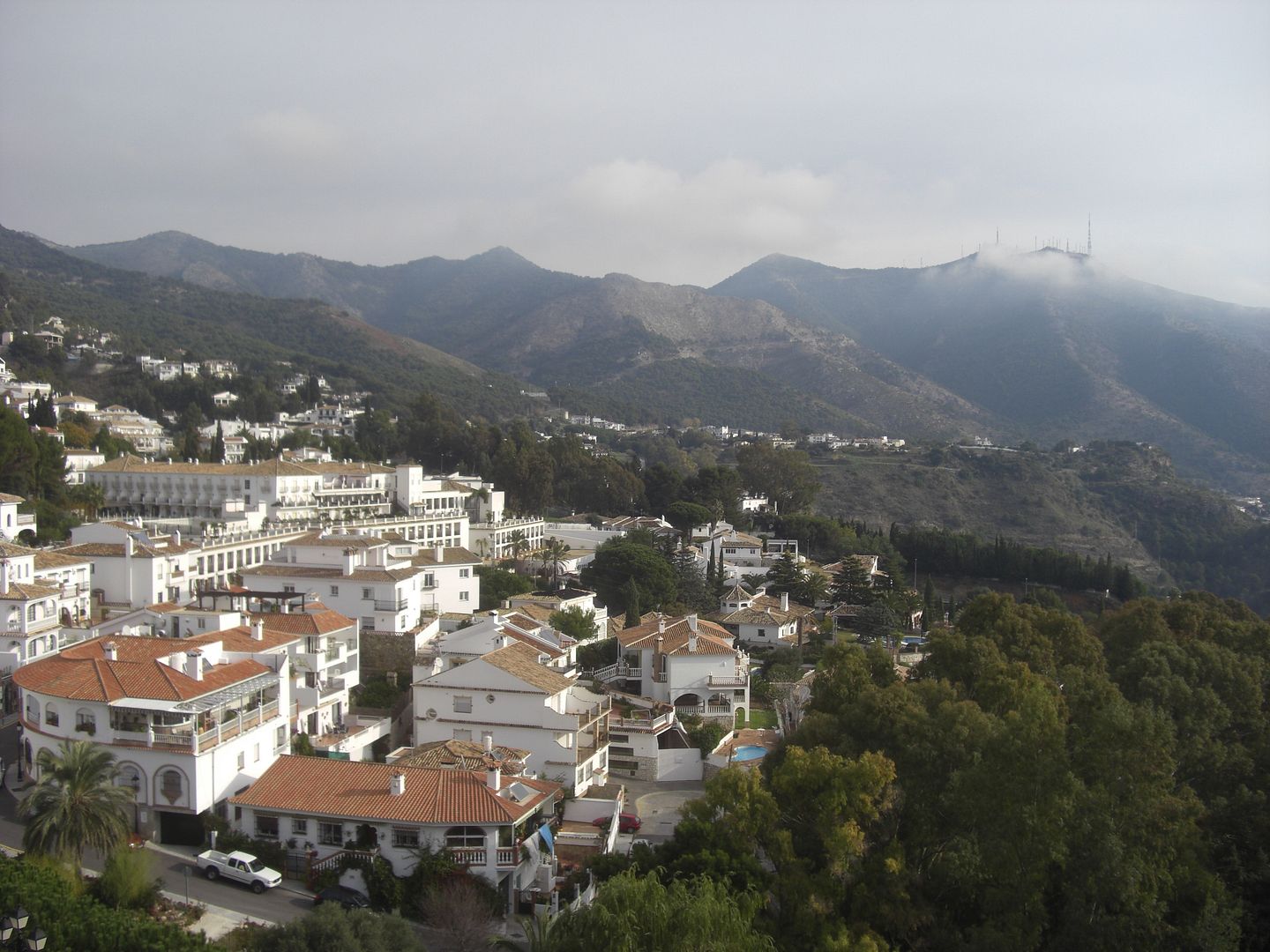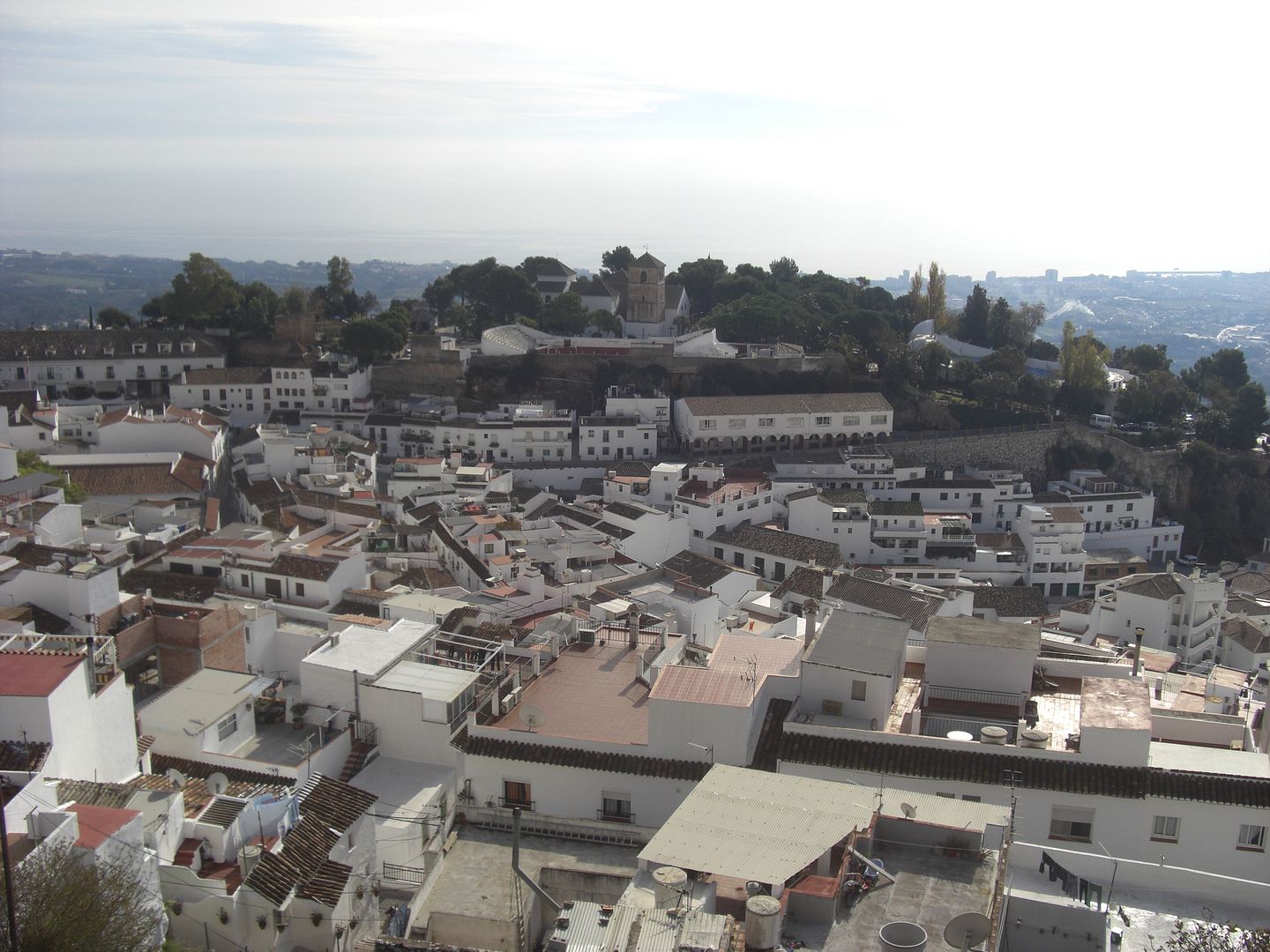 Heading back to the airport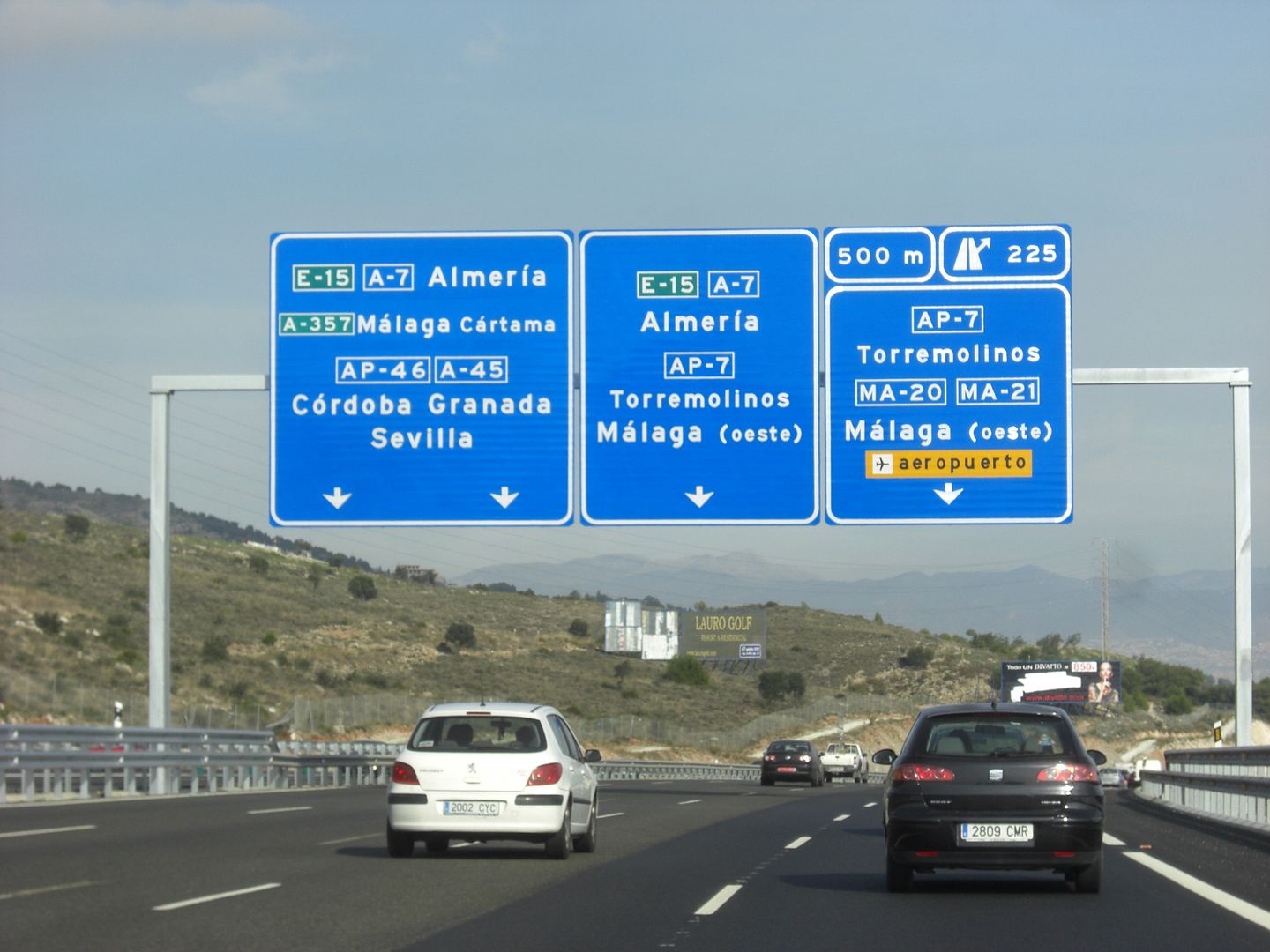 As I was pulling in towards the car rental drop off, I saw a sign saying "museo". Hmm, I still had a good two hours before my flight, might as well check it out.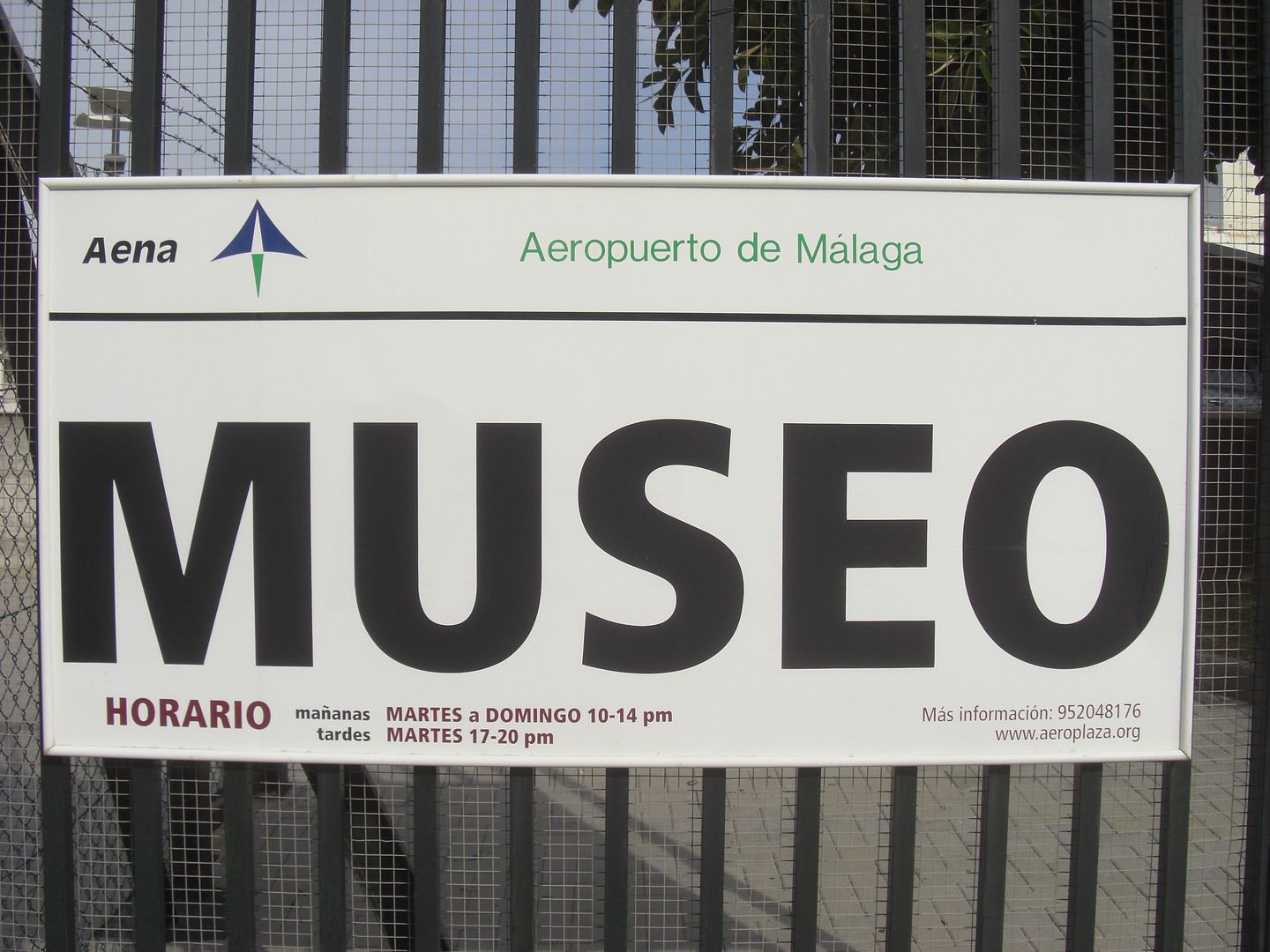 Turns out it was well worth the detour. The opening times are rather limited (check out
http://www.aeroplaza.org/),
but entrance is free, and it's right next to the airport (about 1 km). there was a motley selection of vintage aircraft around. I was greeted by a friendly lady, and given a map.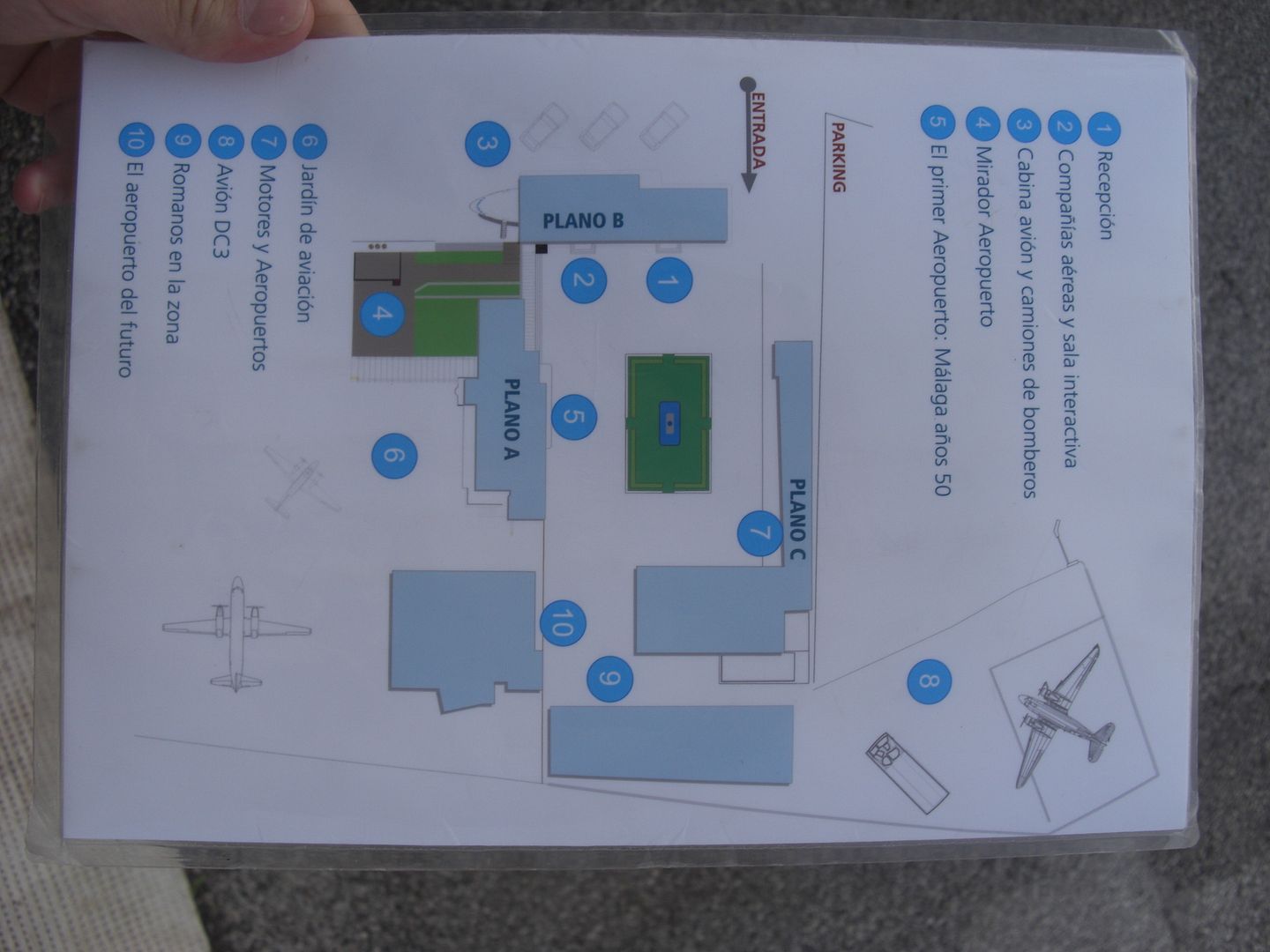 Time to check out an old IB DC9 (EC-CGO, originally operated by Aviaco). Interestingly, this part has been here 9 years nearly to the day.