Hello,
Firstly, this is my first trip report and i hope you enjoy it. Please comment on how i can improve for next time but i will try my best
This was very much a last minute trip to Sydney. We booked the tickets on the Friday morning and left on the Saturday morning, so less than 24 hours after booking we were on our way to Sydney. The main reason for the trip was for me to go to the Eminem concert on the Sunday night (Im 16 haha), but we also caught up with some friends whilst there.
The flight over was with Pacific Blue which departed AKL at 6.00am, and was a standard LCC flight. The reason we didnt choose EK for the flight over was the evening departure from AKL, which meant we would lose a day in Sydney.
Here are some photos from our 3 days in Sydney.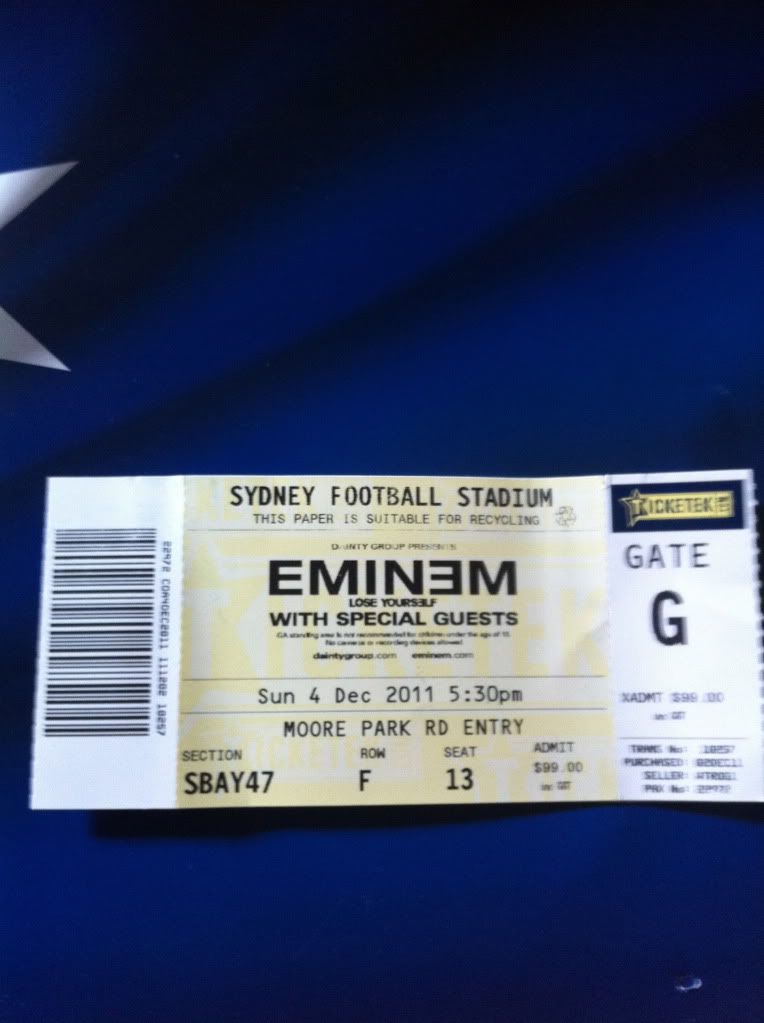 Ticket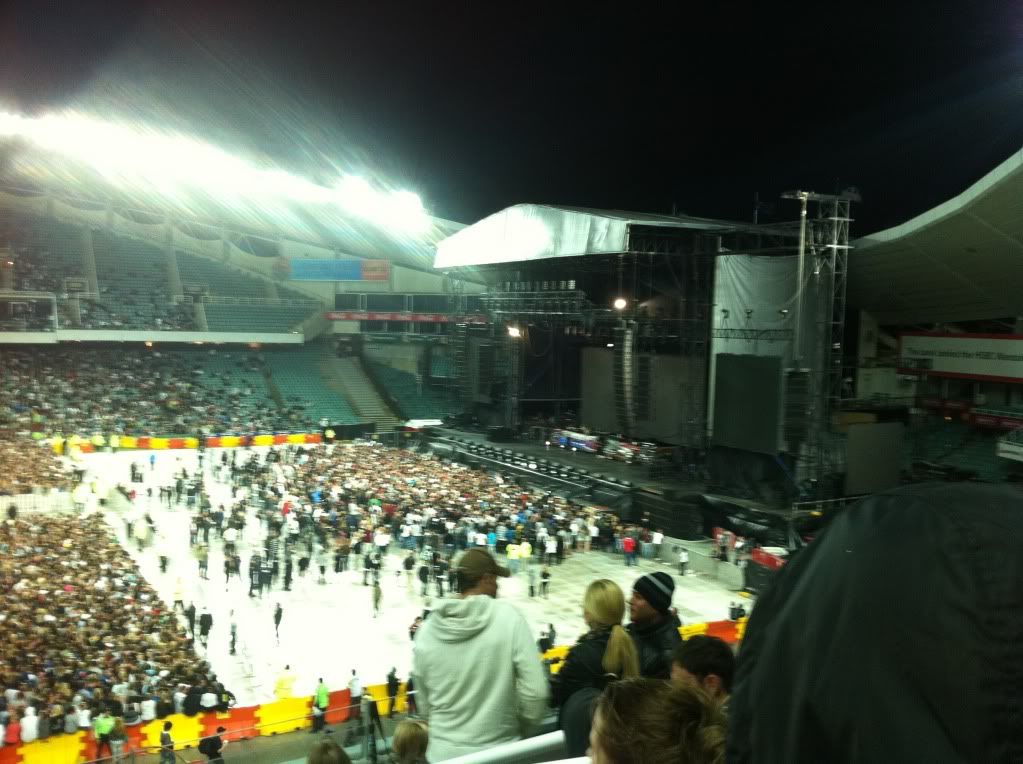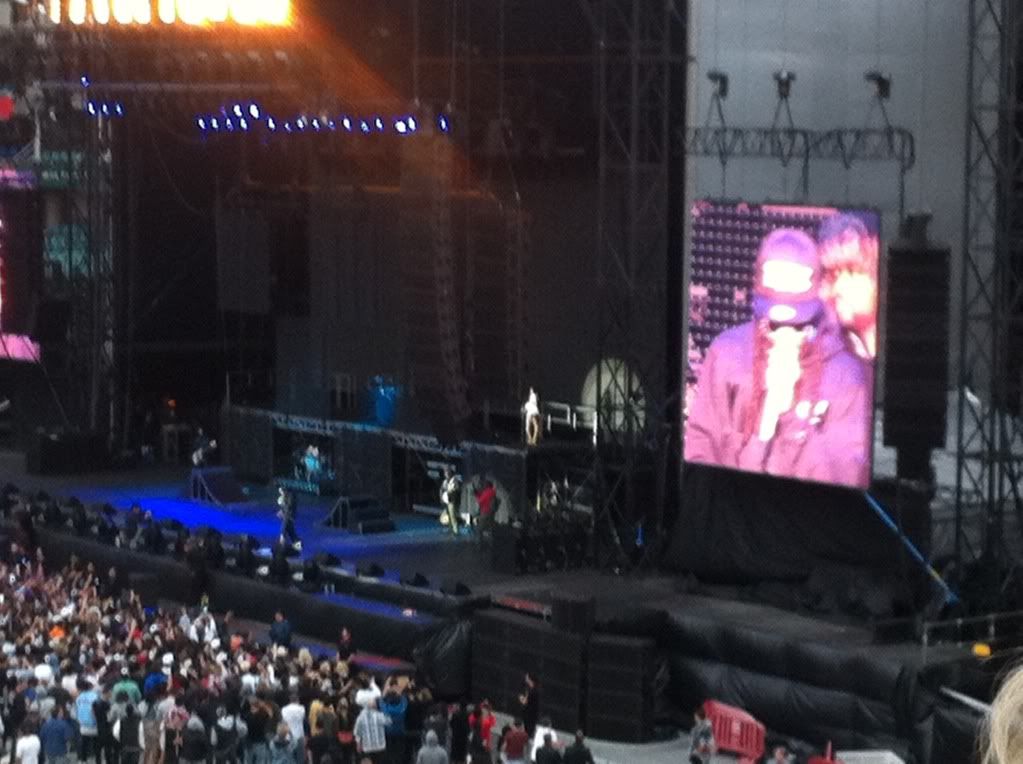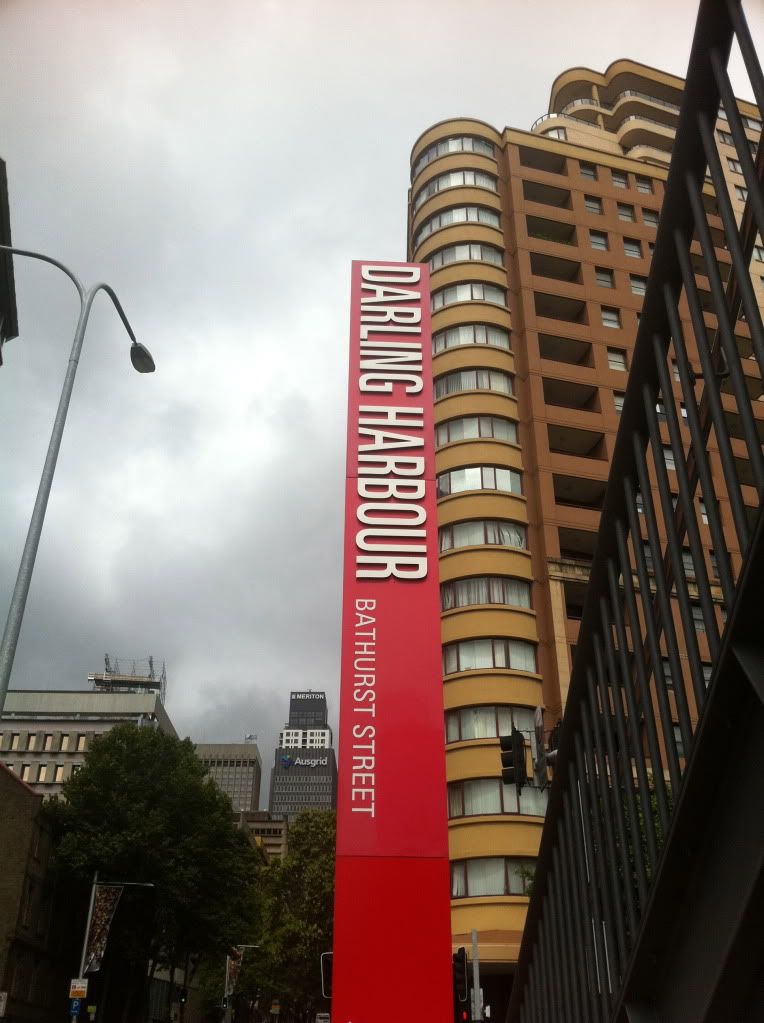 Darling Harbour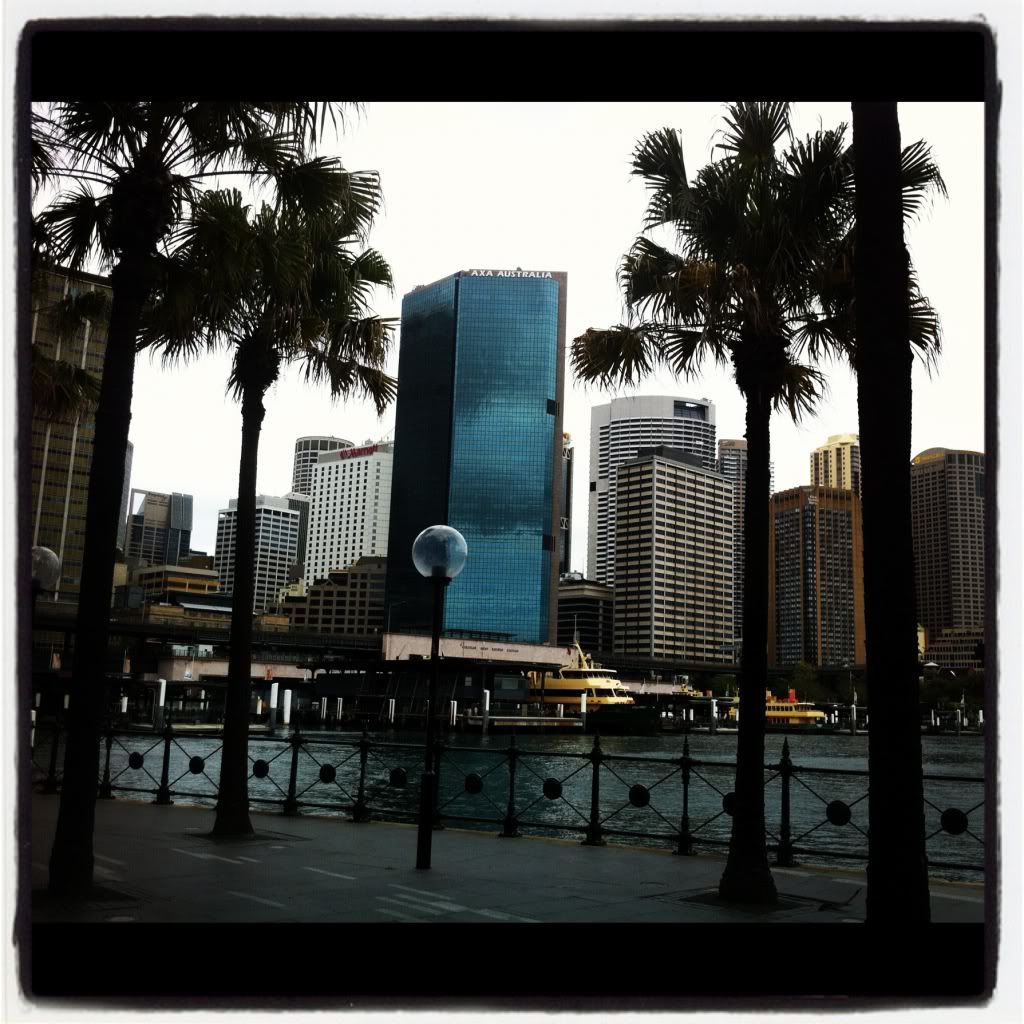 Circular Quay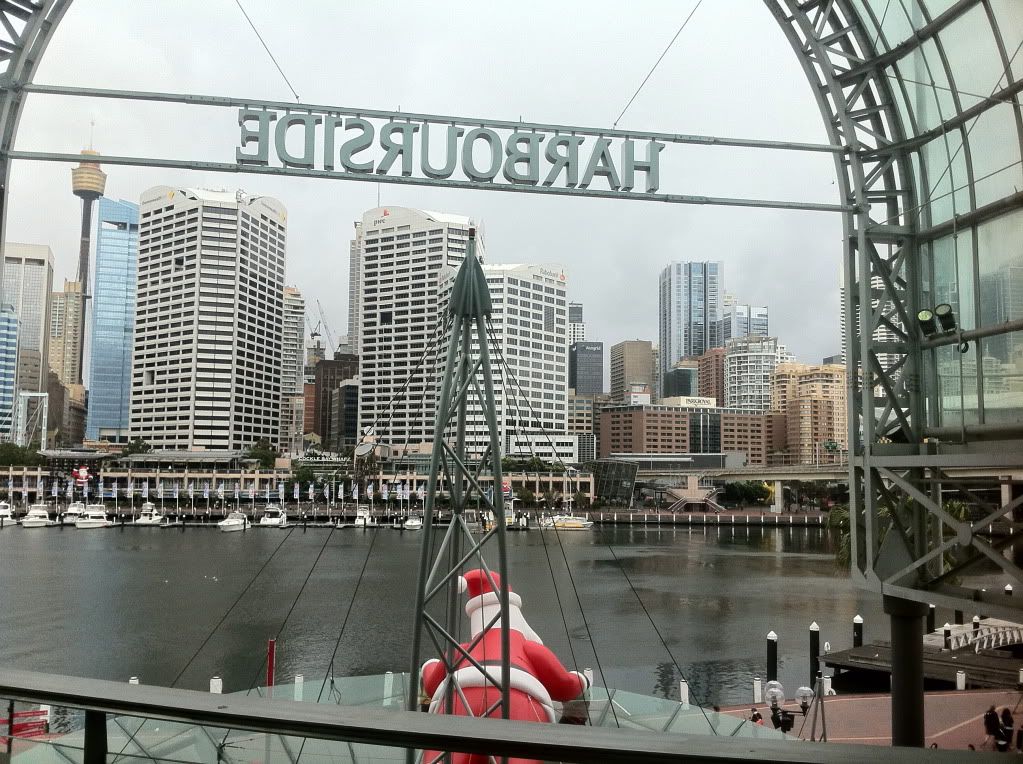 Harbourside Shopping Mall, Darling Harbour
Luna Park, Milsons Point
Classic Harbour Bridge Shot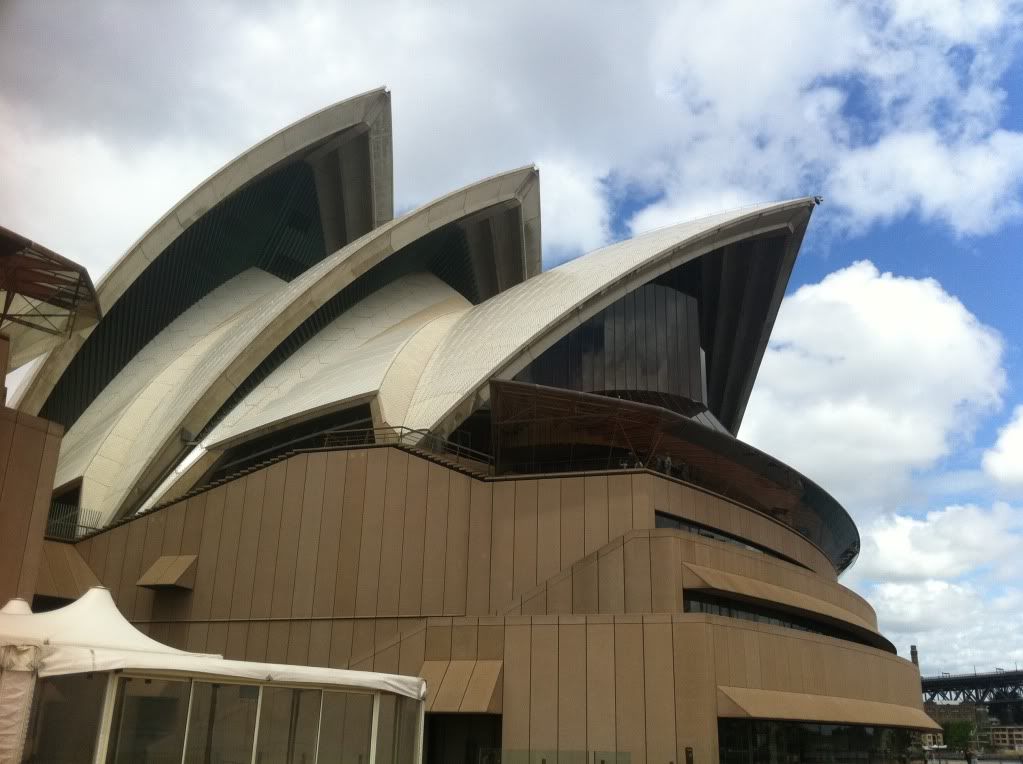 Opera House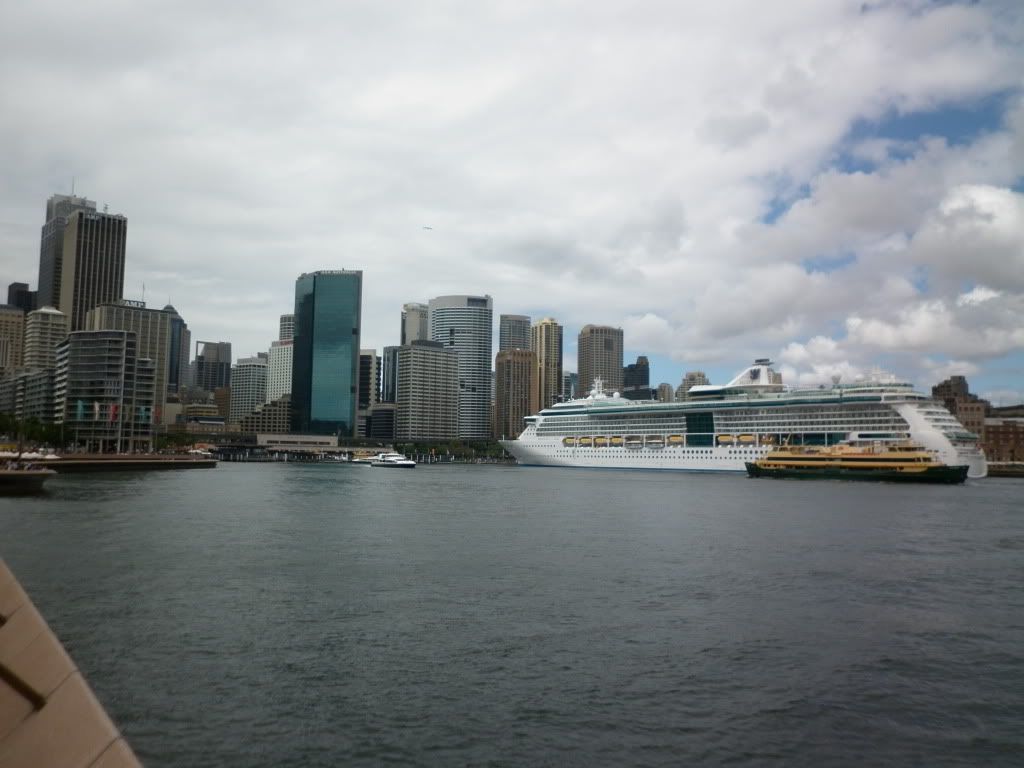 Circular Quay
Opera House with Harbur bridge peeping behind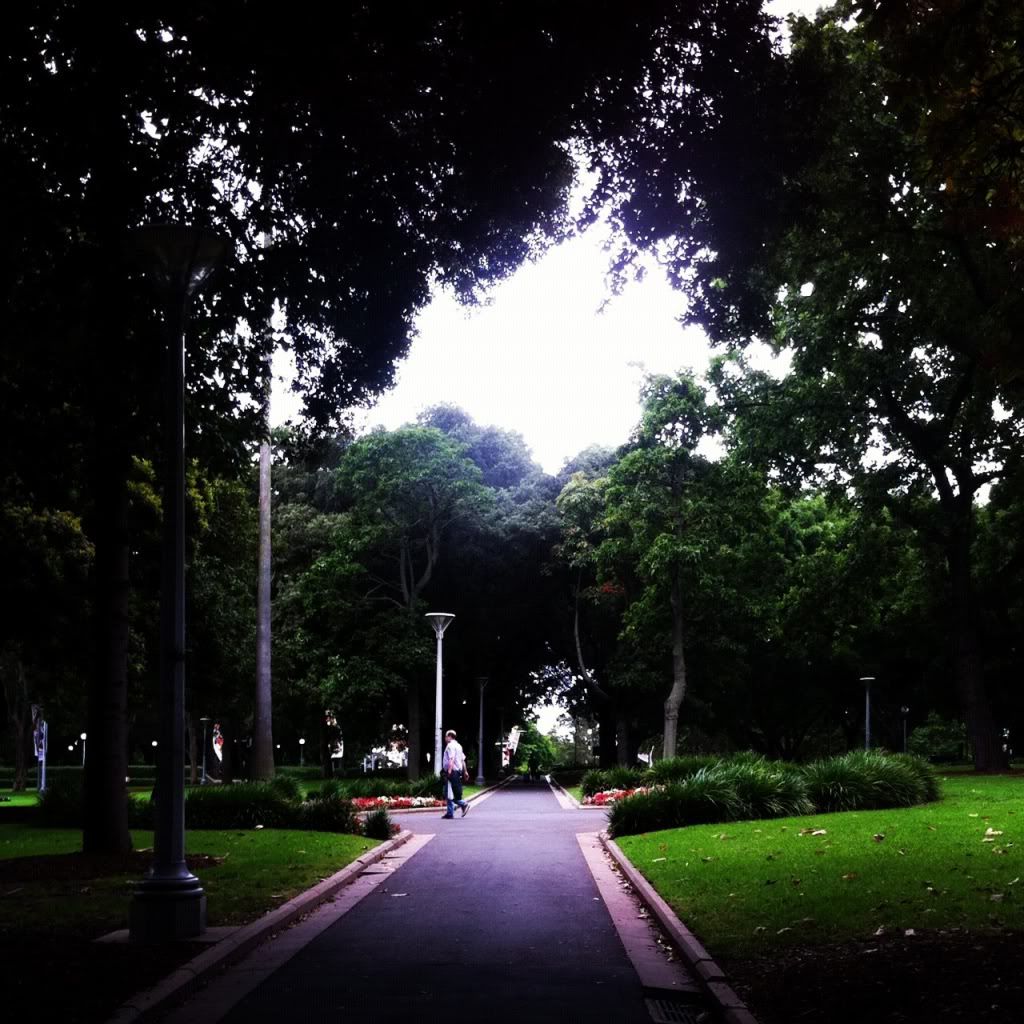 Hyde Park
Christmas lighting display on Sydney Town Hall
After 3 short, and cold days (Coldest start to Sydney summer in 50 years!) our alarm was set for 5.30am, and we showered and checked out and walked up the road to Town Hall Station and caught the train to the International Terminal which is very overpriced as its privatized (around $16 for adults and $11 for children).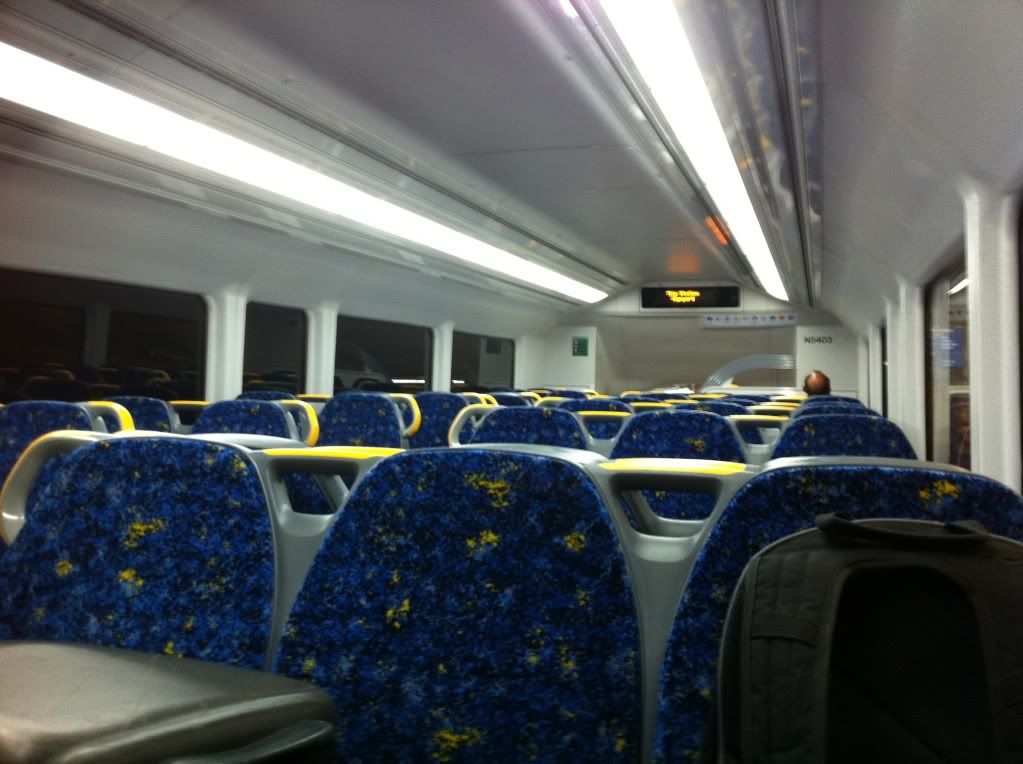 Empty Train to Airport
By 6.45am we had arrived at the International Terminal and headed for Check-in. There was a big group of young Tennis Players (about 30) aged from around 7-18 on the flight from Canberra who were competing in a tournament in NZ. Check-in took less than 2 minutes and we had our boarding passes and were ready to go.
Boarding Pass
SYD-AKL 6th December 2011 EK412
Airline: Emirates
Scheduled Departure: 8:45am
Actual Departure:8:50am
Scheduled Arrival: 2:00pm
Actual Arrival: 1:50pm
Aircraft: A380-800
Registration: A6-EDB
Class: Y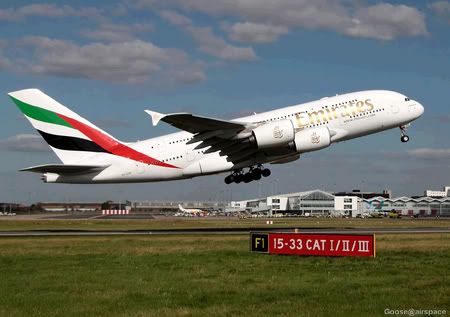 Had an early breakfast landside at one of the many places, and sat in an area overlooking the tarmac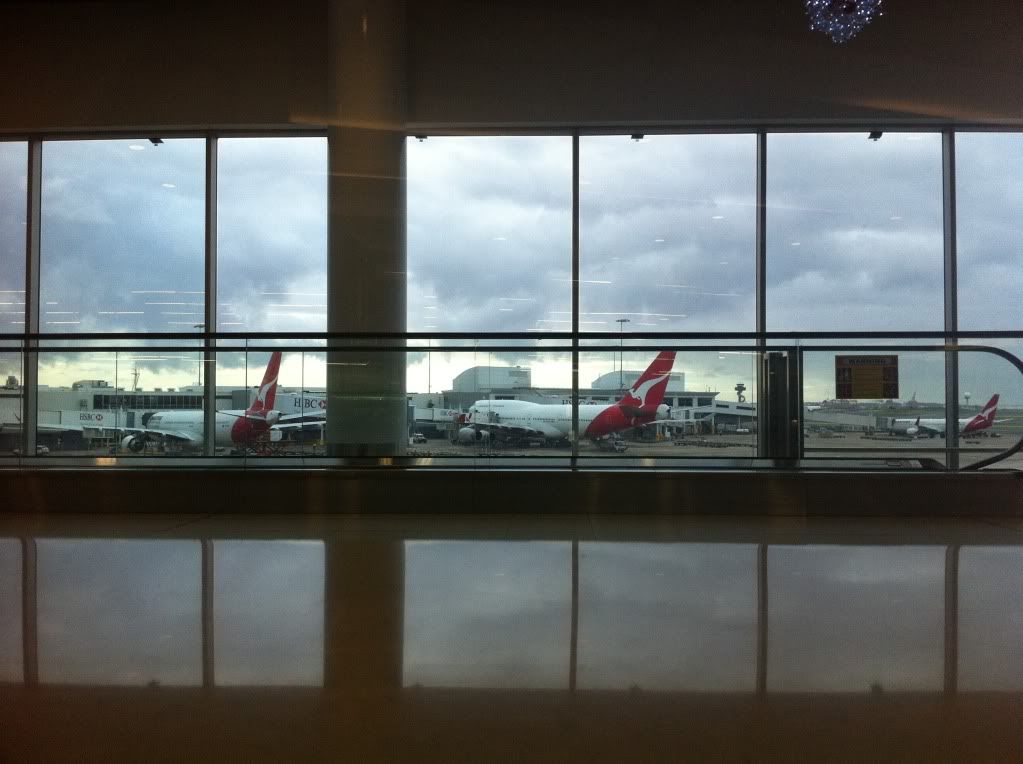 QF 747-400 and A330 had just arrived
We completed departure docmentation, and headed airside at 7.40am. Had a look around duty free, but didnt purchase, and went to the gate for the boarding call to be made
Boarding was very chaotic to say the least. Firstly because the area where gate 57 is located is very small and so the queue was curved around a lot and meant people didnt know where the end was and so there was plenty of people pushing in. Secondly, there was no general boarding call for economy, which confused many people as to when they were allowed to board.
V Australia preparing for departure to LAX a couple of hours later
TG A340-600 and our EK A380-800 tails rising above the airbridge
Finally we were onboard and greeted by the FA's and shown to our seats in row 86 (3rd to back row of the lower deck)
Hot towels were provided as the safety video was shown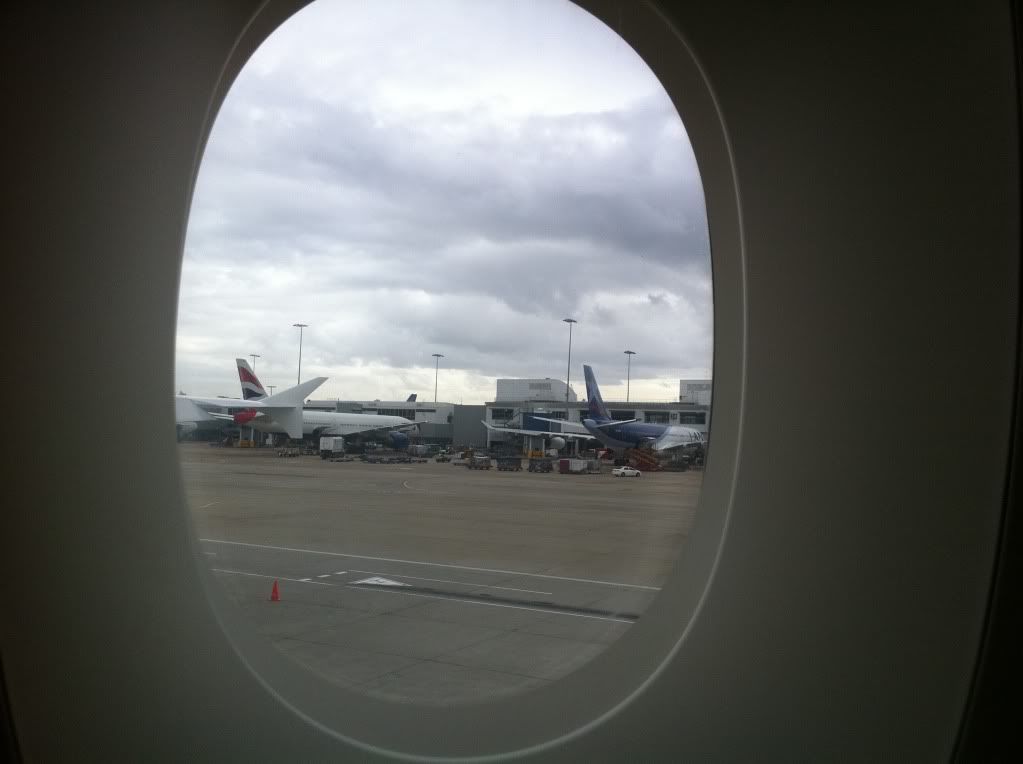 LA A340-300 and BA 777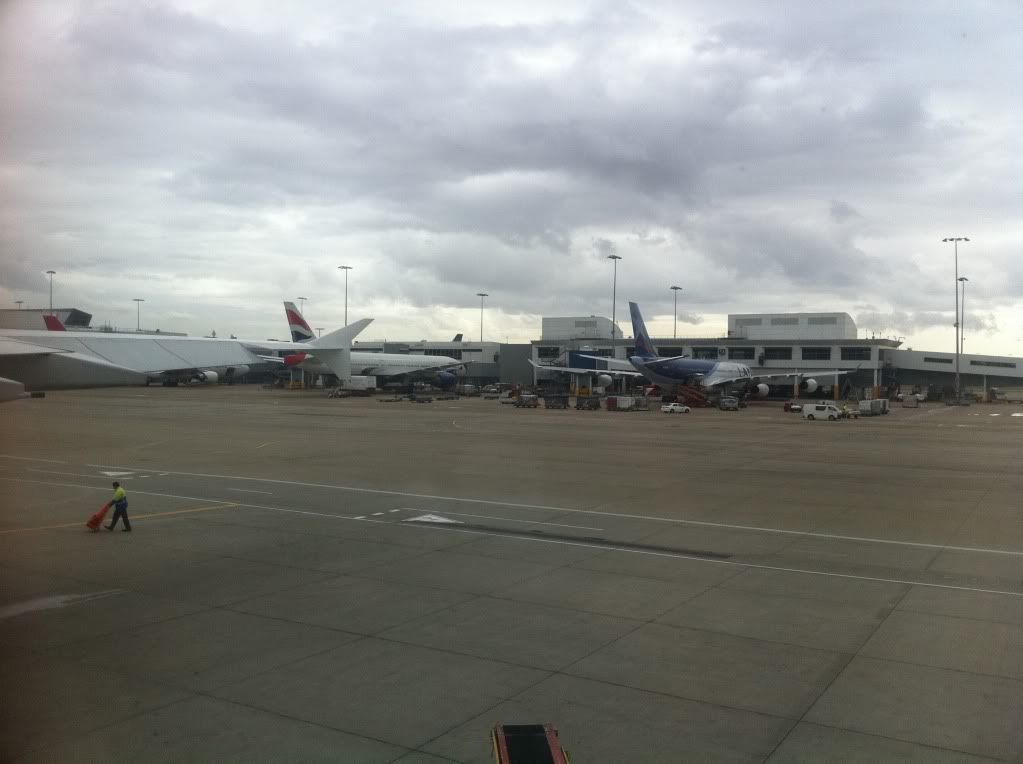 NZ A320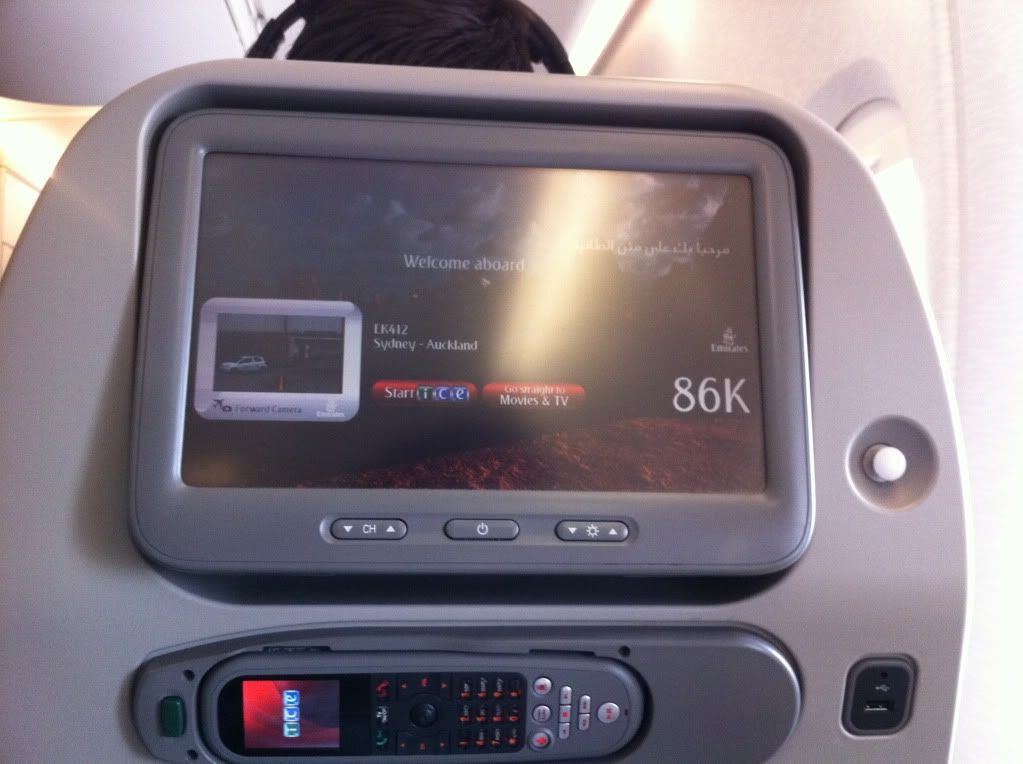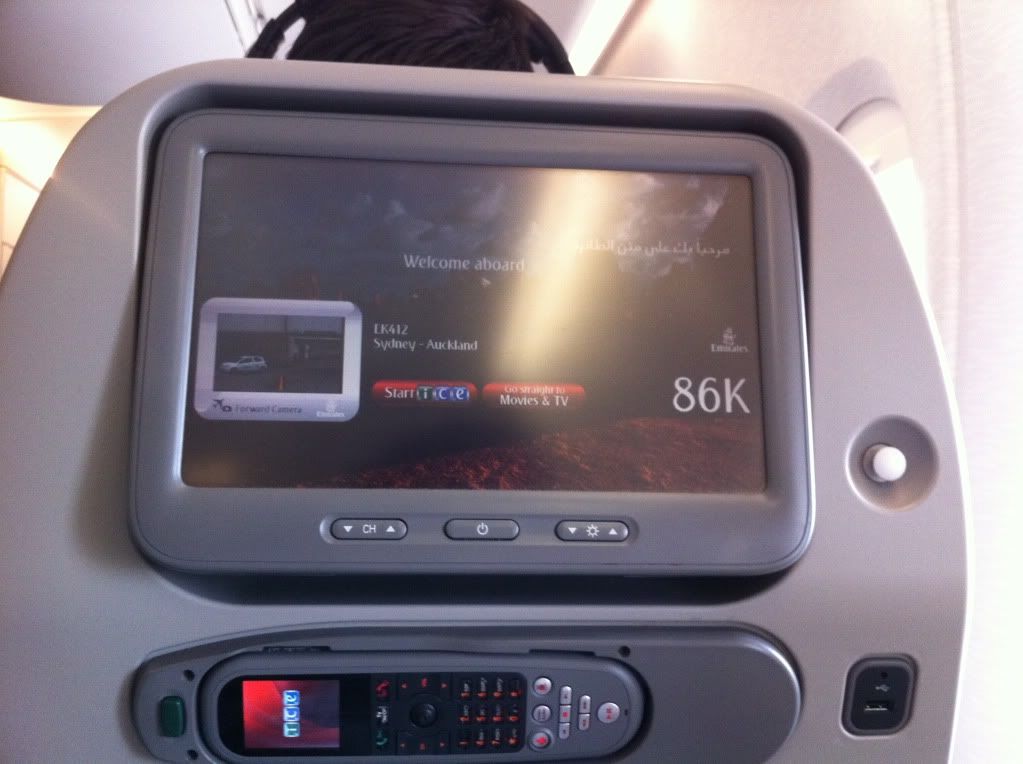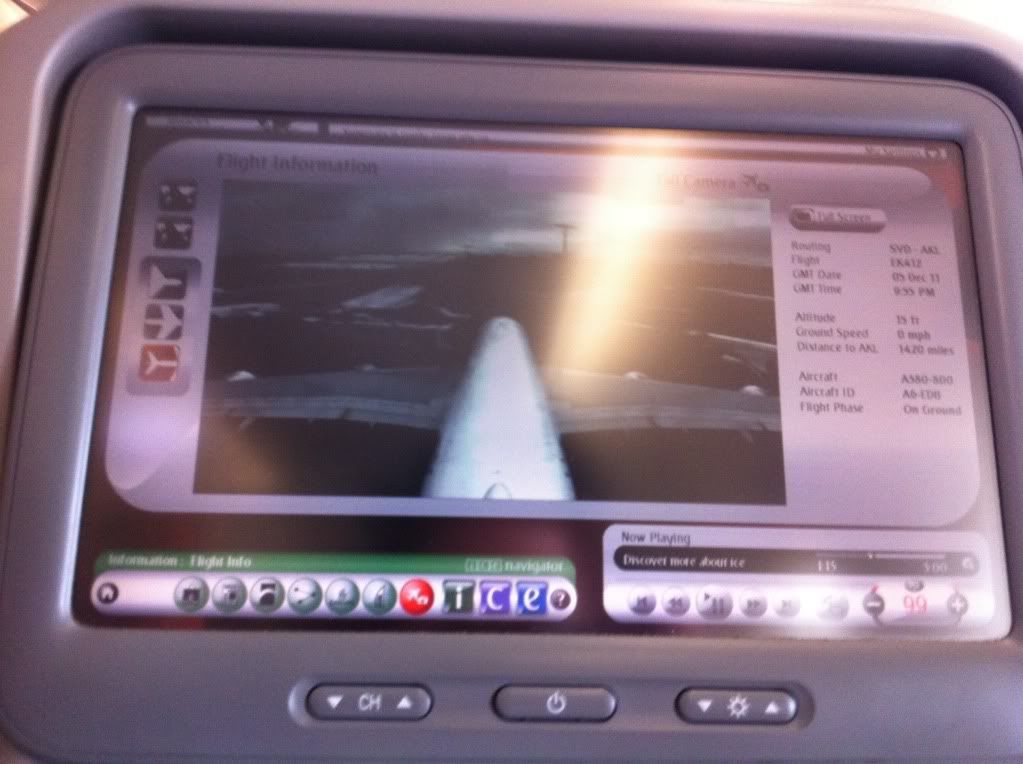 One of the 3 cameras
Pushback was at 8.45am and we taxied to the runway for a takeoff to the south. After waiting for some QF andDJ arrivals and a Korean 744 departure we were in the air.
I just love how quiet the A380 is. Whilst it doesnt have the same grunt and feeling of force that the 744 has, the A380 makes it much easier to sleep and relax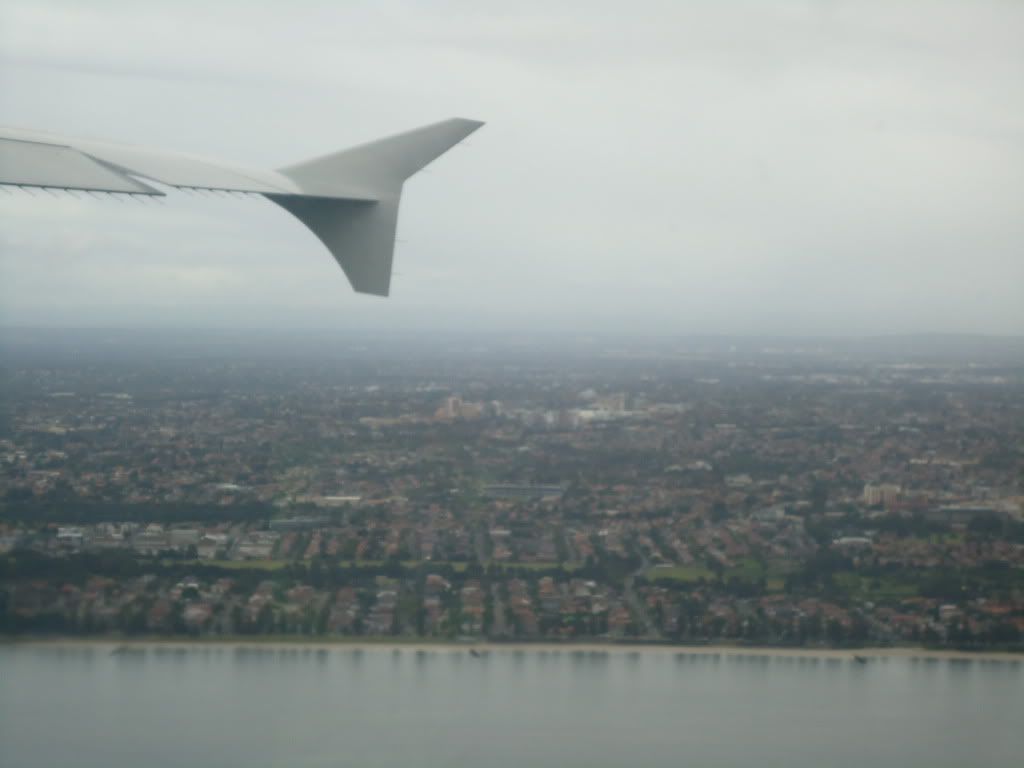 Brighton Le-Sands
Not long after the seatbelt sign had been switched off, the smell of breakfast came through the cabin. However it being an almost full A380 flight and being seated at the back of the aircraft, it meant that we would not be served for around 45 minutes. In the meantime, i explored EK's award winning ICE entertainment system which is the best i have encountered in any airline. Being my 4th EK flight i knew my way around but had to help my mum who was a bit lost. The range of movies, games, TV, music is amazing. I watched a movie and spent the rest of the short 3 hour flight on the Airshow page using the various cameras (There are 3 of them) and watching the flight progress.
New Zealand arrival cards were distributed at this time aswell by the crew
Extensive NZ arrival cards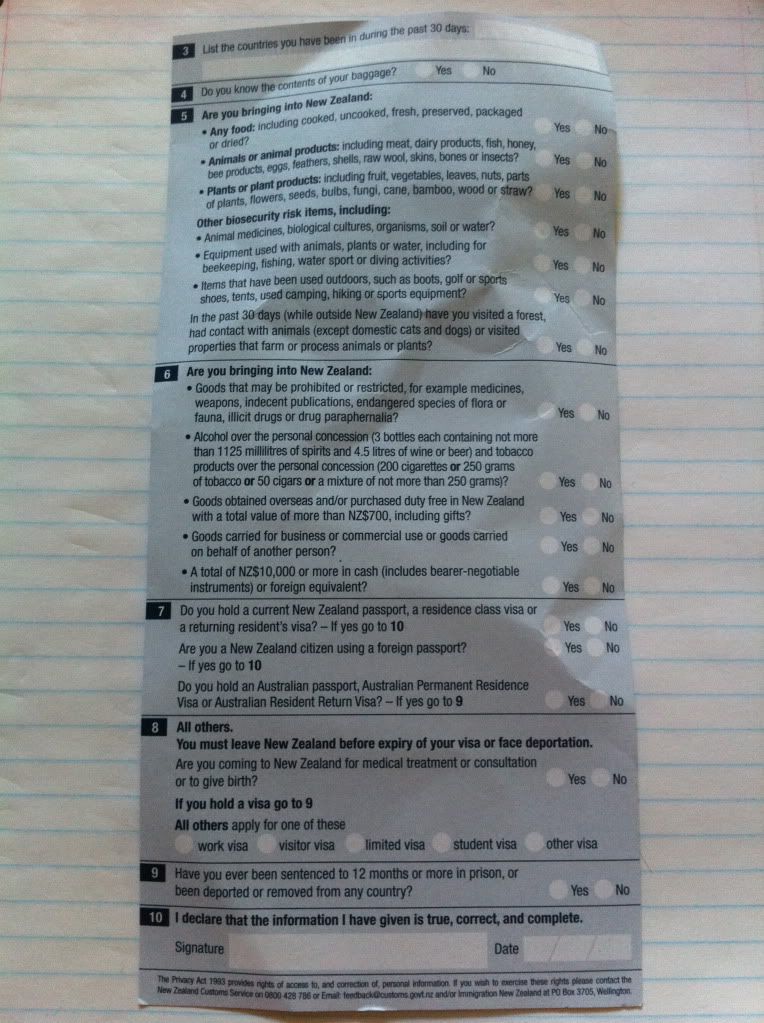 And the back
The sheer number of nationalities represented by EK cabin crew always astounds me. Didnt catch all of the languages the pilot says as usual on EK before pushback, but some included English, Arabic, French, German, Russian, Spanish, Portuguese, Swahili, Korean, Thai, and Malay. And in our part of the cabin the flight attendants were from as far afield as Australia, UK, Korea, and Canada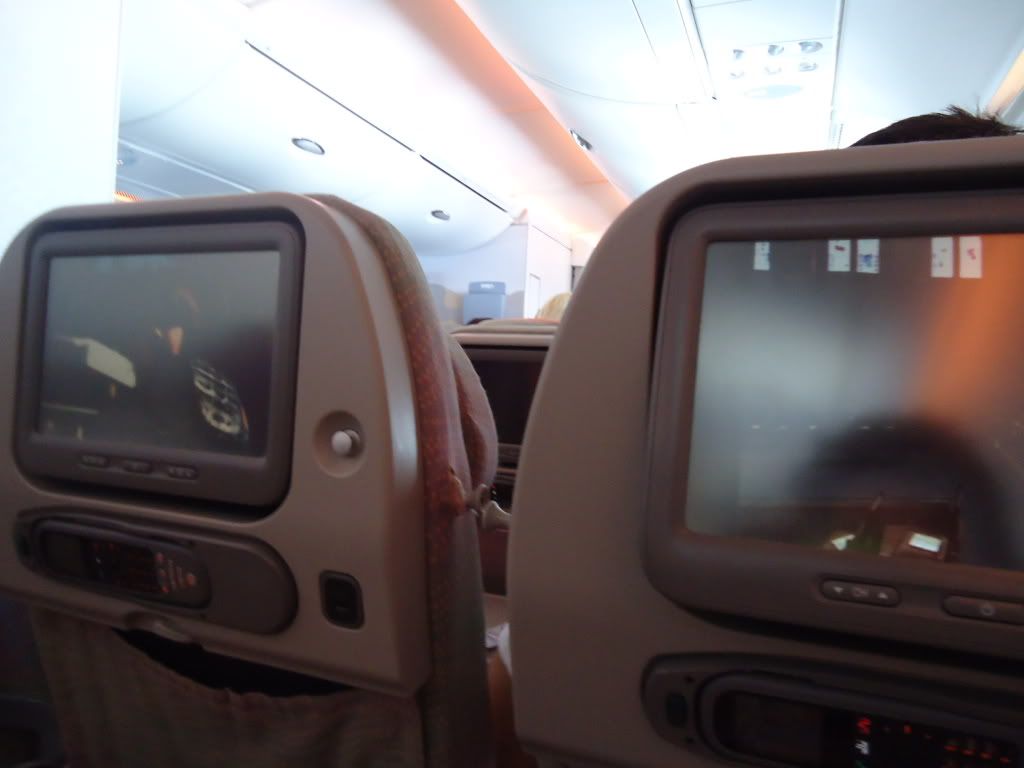 We were finally served!, and both choices of meal were still available. A Grilled breakfast or a continental type breakfast were offered. I opted for the grill. Everything was delicious! (except the usual suspect the bread roll), I dont know why airlines bother when noone eats it. A range of beverages were offered to complement including juices, alcohol, water, tea and coffee.
Grill Breakfast
Soon after our meal trays were cleared, we were starting our descent into AKL. The cabin crew had started their preparations. I took a quick trip to the bathroom and soon after i got back to my seat, the seatbelt sign was illuminated. The usual biosecurity video was screened as per usual when arriving into NZ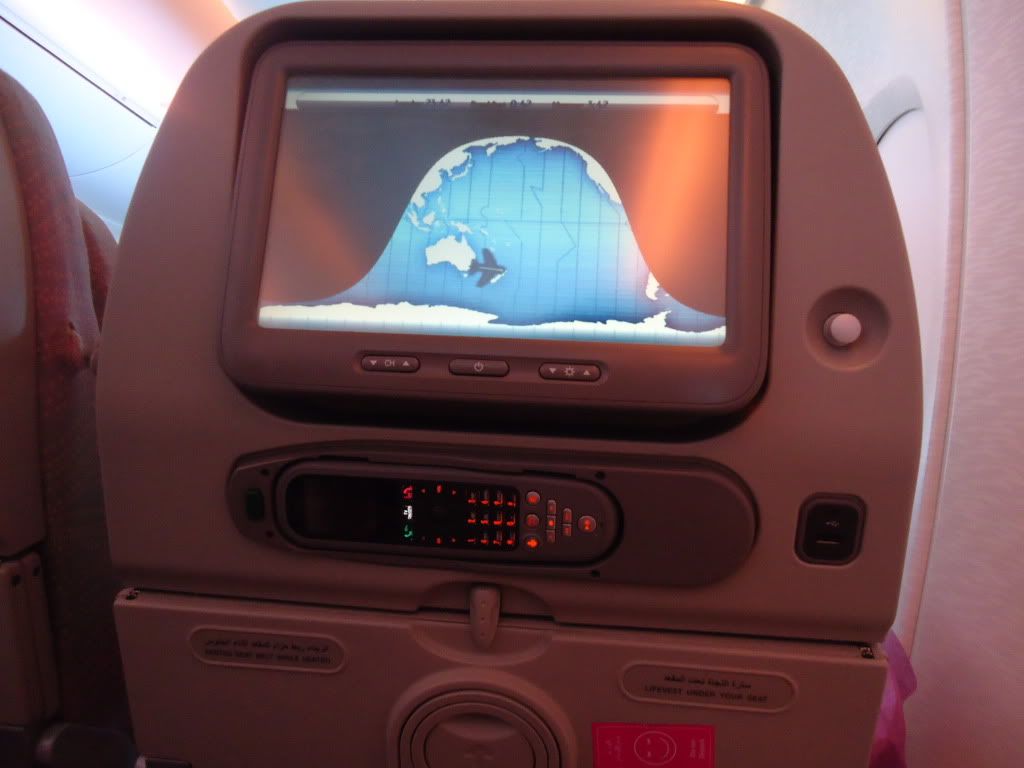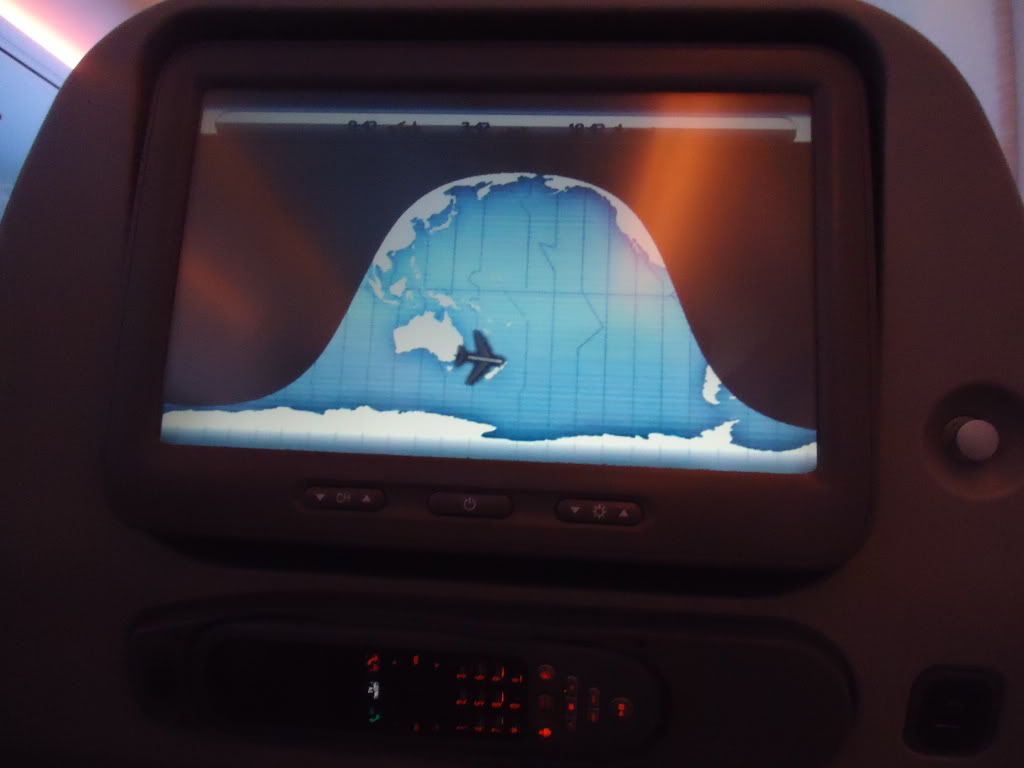 We flew over Auckland CBD, and turned to the right over Manukau City to land to the west at 1:45pm (15 mins early)
We docked at gate 15 at AKL's new international pier with a bit of a walk (by NZ standards) to duty free, immigration and baggage claim.
The queues at immigration were long with the first wave of flights from Australia arriving at this time. I was expecting the worst at immigration, but luckily our officer was friendly and asked how our trip went. Maybe its just my luck, but from all of my experiences at NZ immigration they are the grumpiest, most unfriendly officers i have encountered (And yes, i have been to the US). It gives a bad welcome home impression to me living here, let alone the first impression of New Zealanders for tourists coming to NZ.
With a near full A380 flight and all other carousels occupied by other arriving flights, i was expecting a long wait for our bags, and i wasnt wrong. Took over 30 minutes for our bags to start coming through. After that though it was smooth sailing and we were straight through into the arrivals hall.
A few photos from Auckland Airport observation deck upon arrival in AKL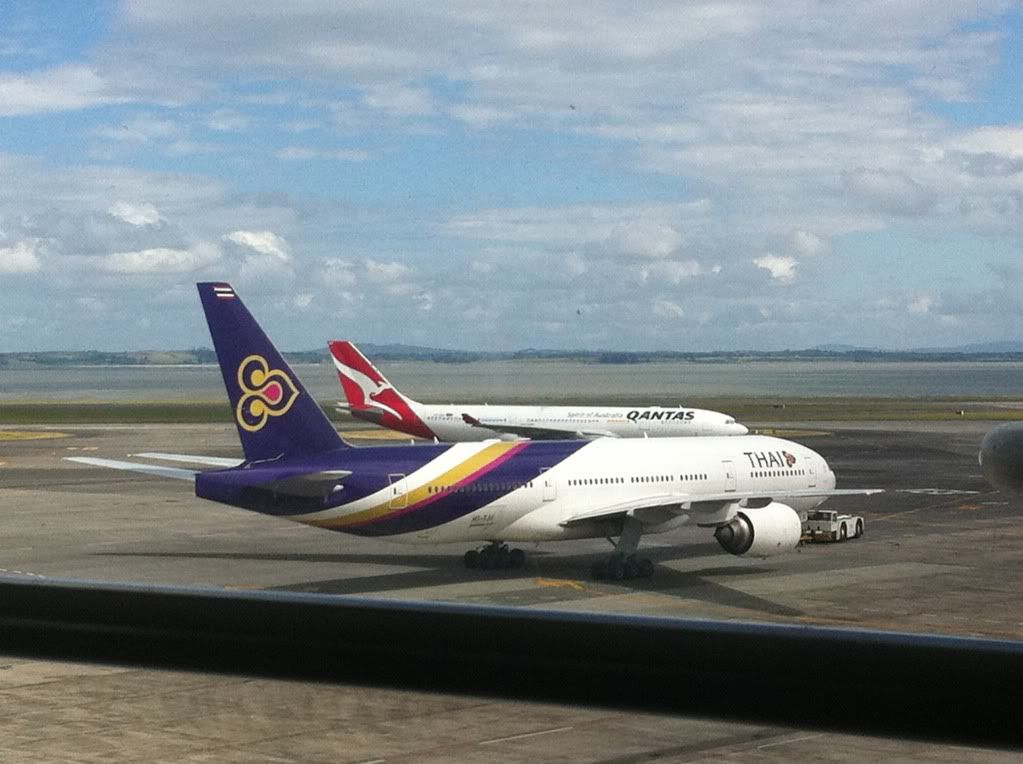 TG 777 pushback to Bangkok (I flew this same aircraft on this route in May 2009)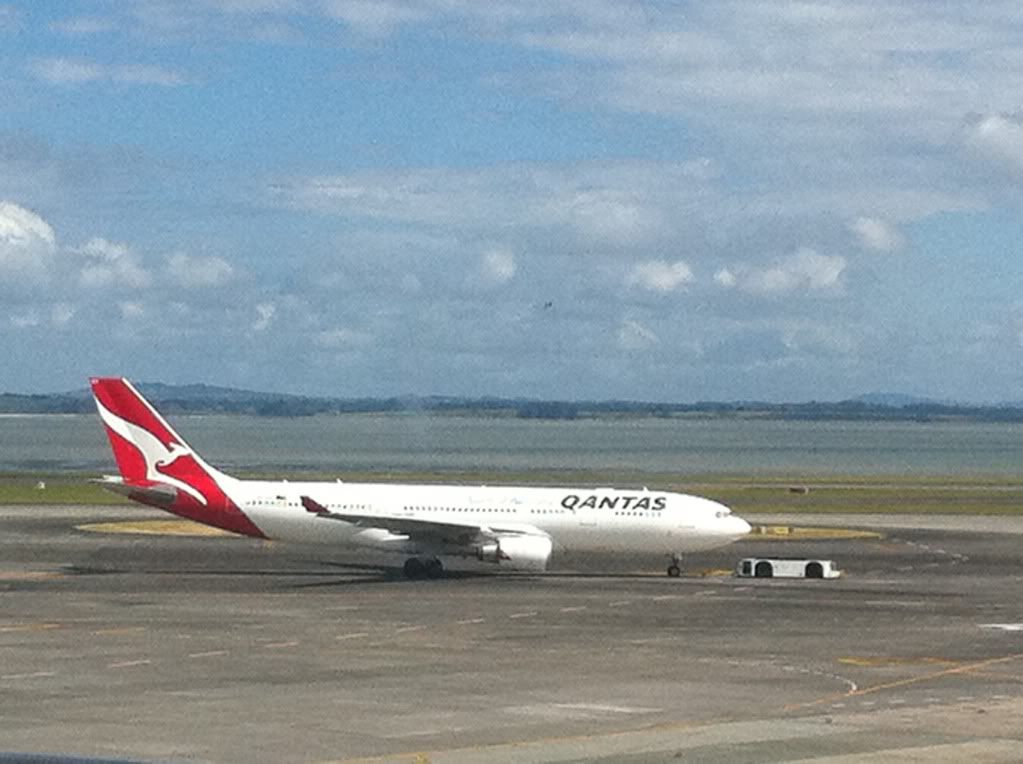 QF A330pushing back for a long haul to LAX
So there it is, I hope you enjoyed reading it! If you have got up to here, it would be great if you would leave a comment.
My 4th Emirates flight (and 3rd on the A380) was excellent! And it remains as my 2nd favourite airline (AfterSQ)
-Friendly and helpful crew (nothing is ever too much)
-Modern fleet
-Extensive IFE choices on EK's ICE
-Good catering offered
-and the 30kg baggage allowance to top it off
Cheers