Hello all, it's been quite some time I wrote a TR. Sorry for the long absence. Anyways, I have been following your TRs almost every week. So it's time I share my latest flight on China Southern.
Took a vacation on a cruise along the Yangtze (3 Gorges), Chongqing and Chengdu early this month.
My last trip on CZ was in 2007 which I wrote a TR on it. From that time to now, I could see the improvements CZ has made.
This TR will be for the flight from Singapore – Guangzhou – Yichang
Return from Chengdu – Guangzhou – Singapore
Check-in was done by SATS. SATS uses China staff for Chinese flights. When I spoke to the staff checking me in in English, she responded all my queries in Mandarin! I have no issues with Mandarin, but this is not service as she clearly knew English but refused to respond in English. I in turn refused to respond in Mandarin too. At least she acceded to my seat request and queries about transfer in Guangzhou. To work with SATS in an international airport, she obviously must be able to converse in basic conversational English. Ah, never mind, now I'ved checked-in, it's time to enjoy the flight and hols.
Leg: Singapore to Guangzhou
Flight: CZ 532
A/C: A 321
ATD: 0800
ATA: 1200
Economy
Time to board.
Entering a/c with a friendly FA greeting in Mandarin.
CZ has Business class, Premium Economy and Economy.
The female crew were much friendlier, helpful and smiling.
The male ones were just there to do their job and nothing more.
Flight was almost 100% full.
Noticed the female FAs have changed the way how they use their scarf. It used to be tied in big bow ribbon mess at one side around their neck. This time it was neatly folded wrapped around the neck. Look smarter and sharper. Since it's winter, they are in their winter uniform of blouse and pants instead of their cheapo looking skirts.
The only consistent items in the seat pocket were the safety card and sickness bag. Some seats had bi-lingual inflight magazine, some had only the Mandarin inflight magazine and not all have the duty free magazines. Oh, if you are lucky, you'll find the air-phones. Mine was missing. Used my phone ear phone instead. Much clearer.
After all pax settled, FAs came done the aisle with local and China newspapers.
Not before. Well done.
Safety Video
IFE: short feature video Chinese programs, Chinese news, Mr Bean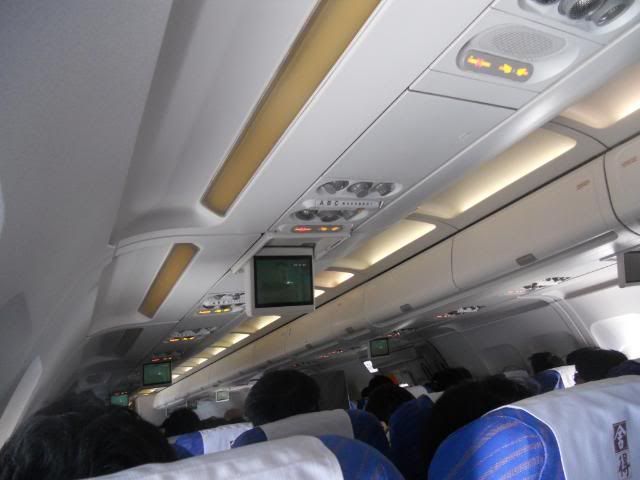 After 1 hour after take-off, the drink cart rolled down.
Very good range of soft drinks, milk, juice, Chinese tea, coffee and beer.
After the drink service, came breakfast.
FA informed the choices were either seafood noodles or chicken with rice.
I remembered in 2007, the FA announced whether you want rice or noodles.
Good improvement, at least to inform you what the rice or noodles comes with.
Choice 1
Seafood with noodles. Came with minced pork appetizer, lemon mousse cake, roll and butter.
The seafood was chock full of fried fish and shrimps in black bean sauce.
Meal was tasty and filling. Well done CZ Inflight Department for their selection of meals and I'm sure increasing the budget.
It was sure so much better than Wholesome Beginnings from you know who . . .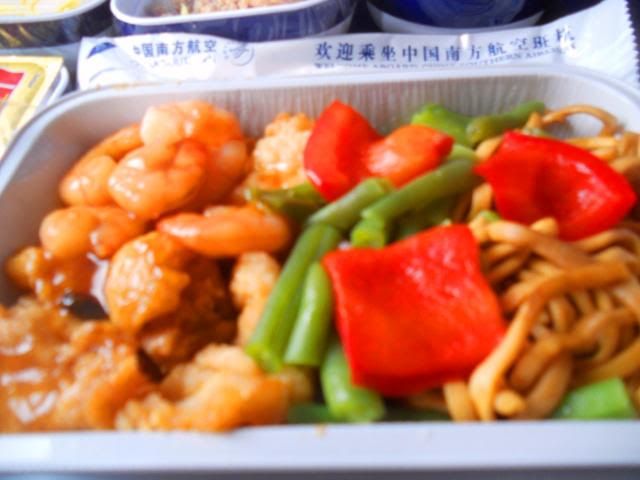 Choice 2
This Chicken in oyster sauce and rice is the boring one seen on many numerous meals on Wholesome Beginnings.
Flight landed on time. More than enough time to take the metro to downtown Guangzhou for some dimsum and back to the airport for the next leg.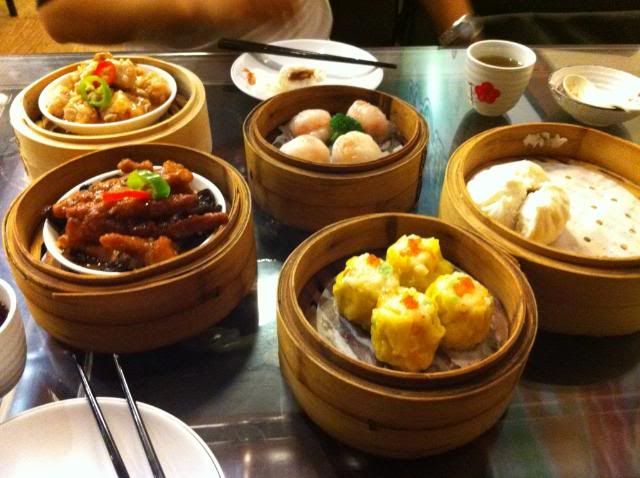 Leg: Guangzhou to Yichang
Flight: CZ 532
A/C: B737-400
ATD: 1900
ATA: 2030
Economy
Not a full flight. Most pax settled within 20 mins.
For winter, the guy FAs wore blue jackets on ground.
In the cabin, they wore a blue sleeveless sweater.
Again, the female FAs were pleasant and polite – very interactive, but you must be a Mandarin speaker. Don't bother the guys.
Managed to change to an empty seat at the emergency exit. FA came to me and informed me very politely about the need to assist if there should be the need. No problem.
Meal – Two choices. Can't remember what the other one was. This one was pork with rice. Belly pork was fatty and sauce greasy. But appeal to mainland Chinese taste.
Skipped inflight meal for street food in Yichang.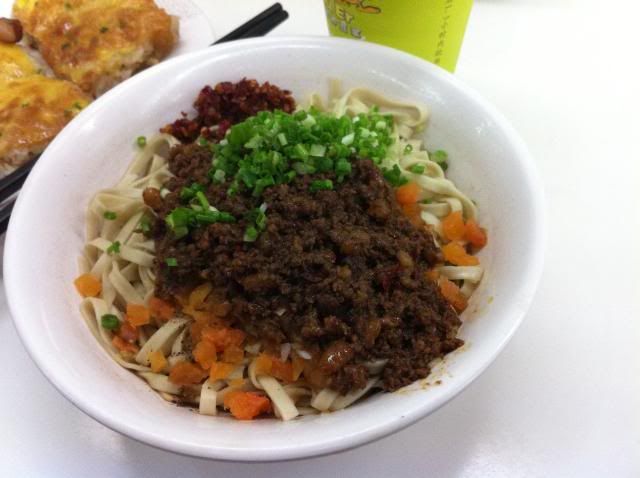 Cruise from YiChang to Chongqing
The boat. Only 100 pax on this ship for 400.
Heaps of space and so private!
Meals, amenities and crew were exceptional.
All cabins with balcony
Cruising along the Yangtze with gorges at both sides.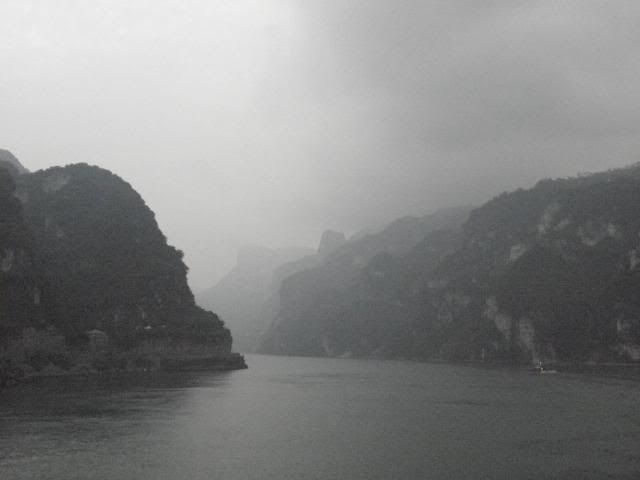 The massive 3 Gorges Dam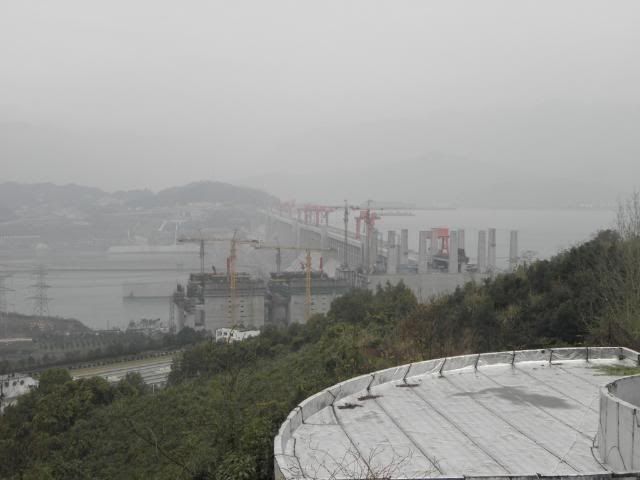 Return Chengdu-Guangzhou-SIN
Leg: Chengdu - Guangzhou
Flight: CZ 532
A/C: A320
ATD: 1045
ATA: 1300
Economy
100% full in Economy
Lots of local mainland Chinese. So it was rather noisy and loud. Boarding was chaotic with pax sitting at wrong seats, swopping seats, loads of cabin baggage. A short delay to get everyone settled.
FAs were very professional in settling the problematic pax.
The a/c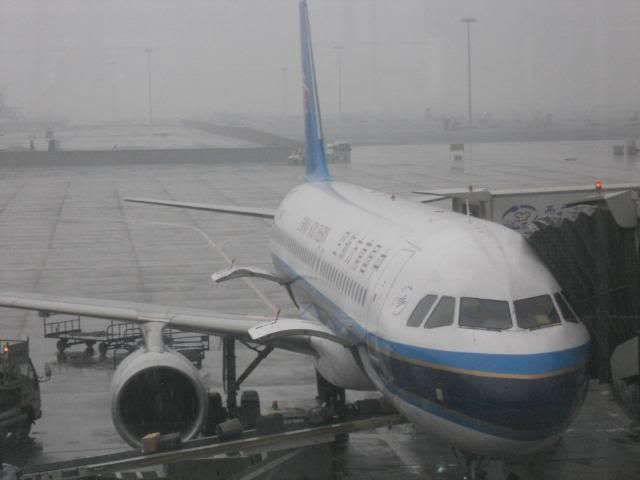 Cabin and seats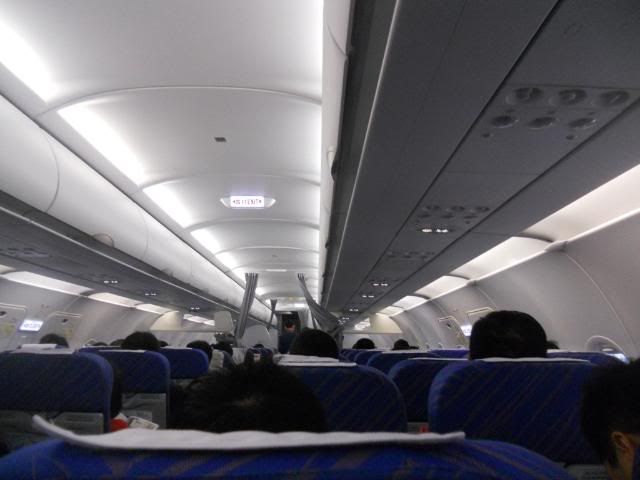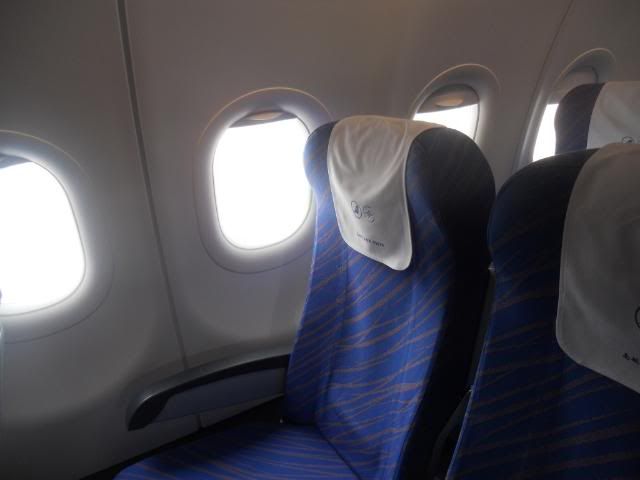 A gruff looking local man across the aisle from me kept clearing his throat throughout the flight. He then disposed it in the sickness bag and stuffed it in the seat pocket. Oh, I hope it's cleared. Note to self – never touch and rummage seat pockets on Chinese carriers. It's a good thing I have a high tolerance level. I tried very very very hard to ignore it.
Galley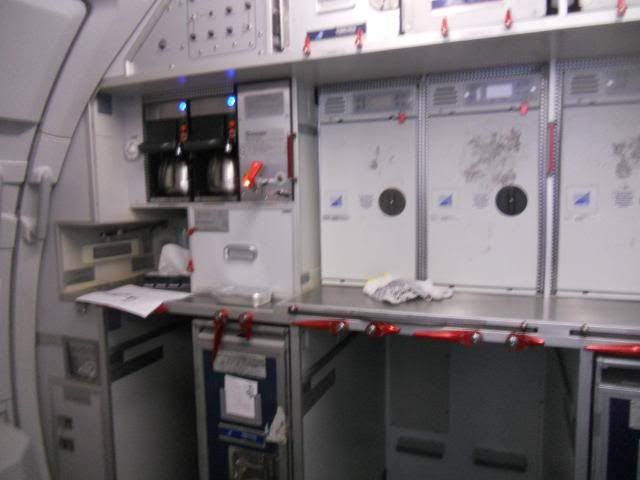 Meal service
This pair of FA serving drinks were super courteous and polite. Even the guy. After saying thank you, he responded with not at all / you're welcome in Mandarin.
Drink selection was awesome for a domestic sector. Extended range of drinks that included cold herbal tea, white wine, rice milk in addition to the usual soft drinks, juice, milk, Chinese tea, coffee, water and beer. Tried the rice milk, tasted like malt milk (Horlicks), nice.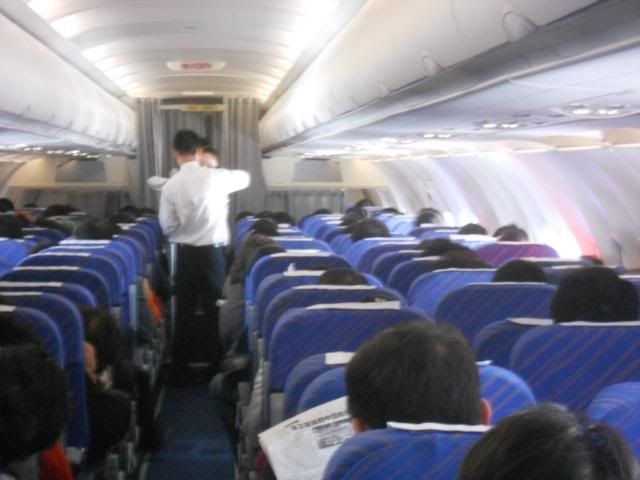 The ordinary male CZ FA. In Mandarin – what you want to eat, rice or noodles?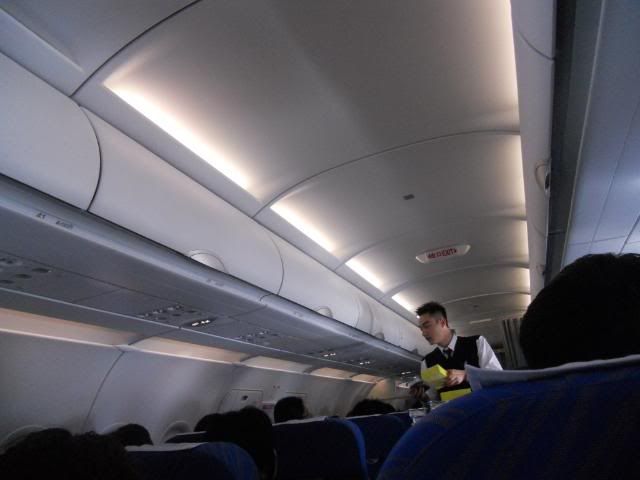 Two choices: Noodles with minced pork or Chicken with rice. Mains came with carrot/cabbage salad, preserved veg and roll. Meals were not too bad.
Leg: Guangzhou - Singapore
Flight: CZ 531
A/C: A320
ATD: 1900 (ETD 1900)
ATA: 2230 (ETA 2200)
Economy
Flight was also close to 100% full
Flight was delayed due to missing pax. Had to wait for their bags to be off loaded.
On the bright side, there were a few empty seats behind which I changed to get a window and an empty seat beside me.
On this international flight, boarding was quick and so much quieter.
No drama and everyone settled fast.
Was a bit tired, so didn't take many pics of the flight.
IFE was on with a Leonardo DiCaprio film.
Drink service before dinner.
Again very good range, however no cold herbal tea and rice milk.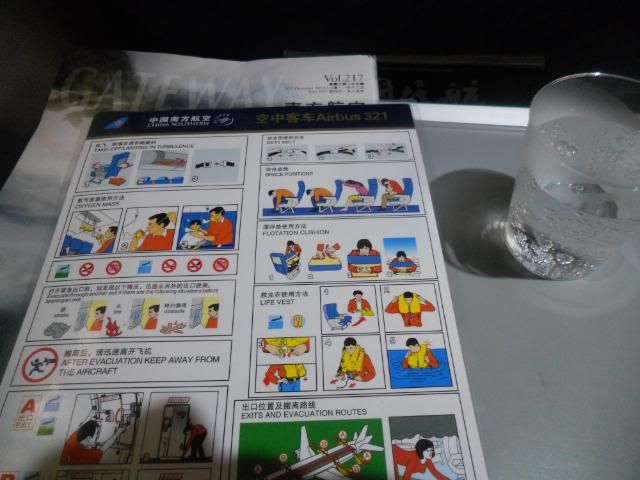 Again FA was very courteous.
Two choices for dinner. Seafood and rice or Chicken and rice.
Took the Seafood and rice. Seafood came with pieces of fish, cuttlefish, Chinese cabbage, carrot and black fungus with white sauce. OMG, the sauce – what a sight! To eat or not to eat?
I'm famished – should I change for the chicken? Why not!
Aghh, the FA apologized that they are out of chicken.
Ok, I'll brave it. I kept telling myself it's not what I think it was.
It would need a hell lot of donors – damn it, this is not helping!
Bit by bit I took a bite, ok it tasted like white wine sauce used for western dishes.
The meal was saved by the seaweed, carrot and ham salad which I mixed with the rice. Oh, the preserved veg in a packet was also thrown in. As I said my tolerance level is pretty high, so the meal was somehow finished. What a weird meal, Chinese dish with a western sauce. But the look of the sauce was the killer! (one could have died laughing just looking at it). Dessert was cherry tomatoes. Ok, I'll forgive as tomatoes are fruits after all. But hard to consider it a dessert.
Looking at the pic again, I must say I was pretty brave to finish it.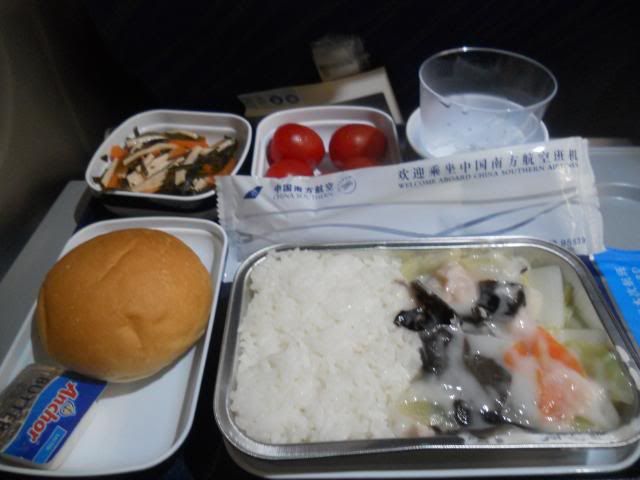 Overall, CZ has made vast improvements.
Meals were good (except for the white sauce and the tomatoes). Other than that it was a great improvement since 2007. Domestic leg had two choices instead of only one. Very good range of drinks especially domestic sectors. Female FAs look smarter, they were much conversant, interactive, polite, professional and courteous (in Mandarin though). Announcement in English were an improvement from before too. The male FAs need to learn from their lady colleagues. Other than that, CZ is alright (more improvements can be made though). Can't beat other Asian carriers, but it's alright for the price. Do they deserve the 4 Star Skytrax? Hmmm, ok for the improvements made. Maybe at the lower end of 4 Stars.