U2 and BD up to the Granite City. LTN-ABZ-LHR
Welcome to my latest trip report, covering a short trip up to the Granite City, aka Aberdeen, Scotland's 3rd largest, and one of the UK richest cities. Last month I wrote about
my Lufthansa trip down to Moldova
where I went couchsurfing. A lot of you were interested in how the experience went. Well, it went so well that the guy I was staying with told me about his upcoming New Year trip to Scotland, and asked me if I fancied joining him there. Well, how could I say no? For some reason, I'd always fancied a trip up to Aberdeen, but never had a reason to go.
So, how to get there? By road it's a rather arduous 500-odd miles taking the best part of 10 hours. The train was an interesting option. There are daytime trains taking 6-7 hours, or else a much more interesting sleeper train from Paddington Station. Unfortunately prices for the sleeper were not good (minimum £50), so in the end I looked skywards. Like I did
en route to Paris/USA/Mexico in September
, I used some Nectar points to get an easyJet flight up from Luton. Returning, I thought i'd try bmi and their Embraers back down to Heathrow. My trip looked like this: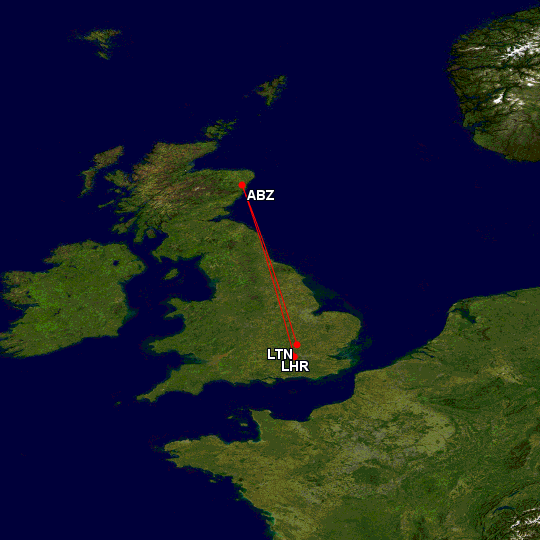 Unfortunately the only daily flight from Luton was at 0705, way too early for my liking. I ended up getting up at 0430, before a walk, train and bus combo bringing me to LTN for 0520.
I found this El Al 737 sitting forlornly outside. I'm surprised she was parked so close to the terminal rather than away from would be terrorists.
I would have taken a later train but the day before departure U2 sent me an email saying:
"During the holiday period, London Luton Airport will be operating at full capacity and there is a likelihood that there will be congestion at the security point. We therefore strongly recommend you allow extra time for your travel through the airport.
Please check-in online and bring your boarding pass with you. If you have a bag to check-in then please proceed to the check-in area. Check-in will open 3 hours before scheduled departure time and close promptly 1 hour prior to the scheduled departure time.
Security will close promptly 50 minutes before departure. If you present yourself to security after this time you will not be permitted through."
Living not too far from LTN I would have aimed to have arrived an hour or so before departure, but under the circumstances, I aimed for 90 minutes. The airport was quite busy, and I was glad that I had printed my boarding pass at home, and didn't have to deal with check in.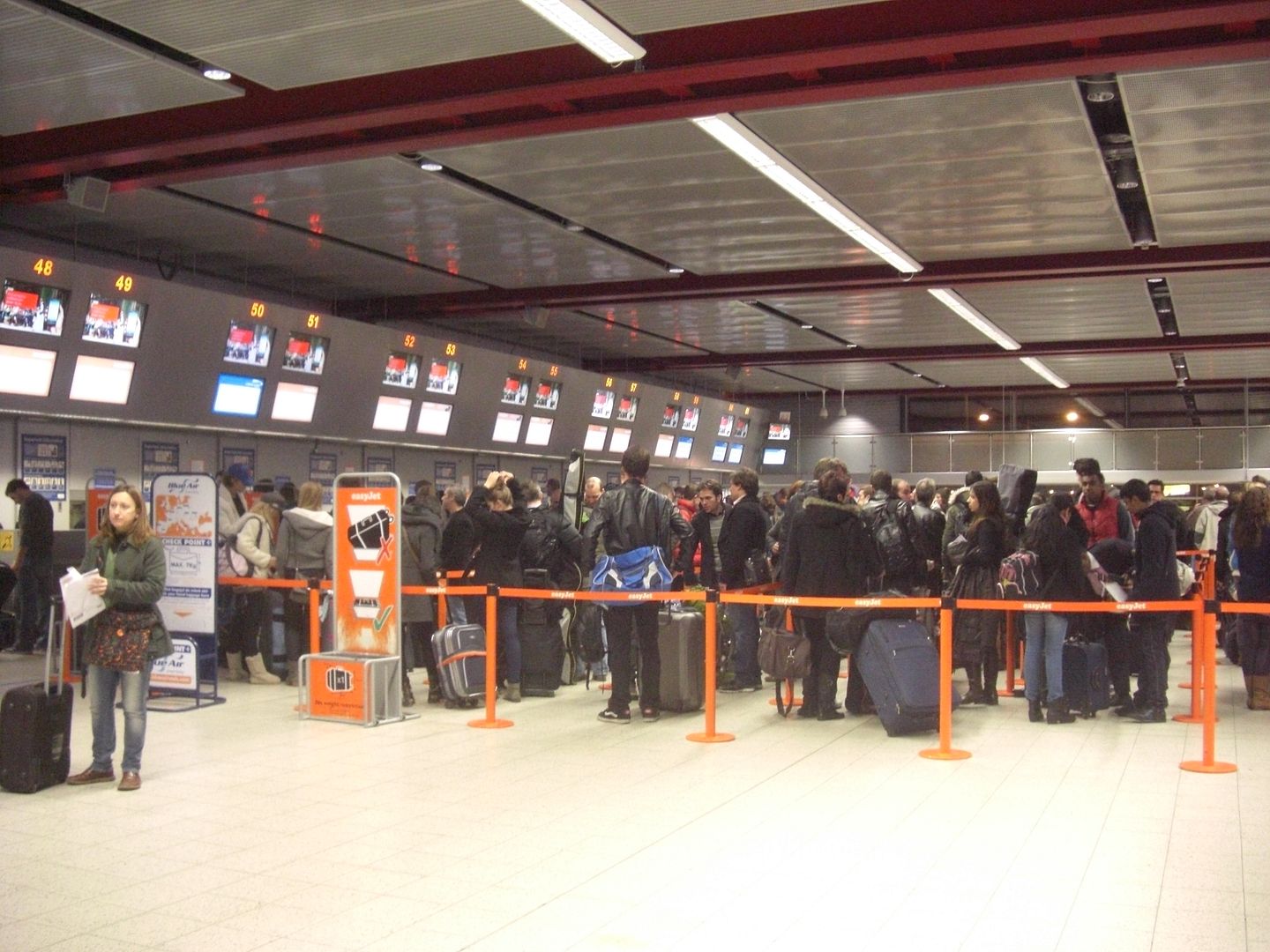 When will U2 introduce mobile boarding passes? Seems like the next logical step for them given that unlike with FR, you don't need to pay to check in, even in person.
FIDS
The queues at check in weren't repeated at security – I was only queue for around 5 minutes, before being directed to an empty queue, with just one person in front. One thing I hate about these sorts of airports is the high number of people that have no idea what to do. Of course, the guy in front had to be asked to take of his belt, shoes, take out computer, keys, phone etc etc etc. Ugh, very tedious.
Before too long, though, I was through into the departures lounge. It was still dark, but limited spotting was still possible.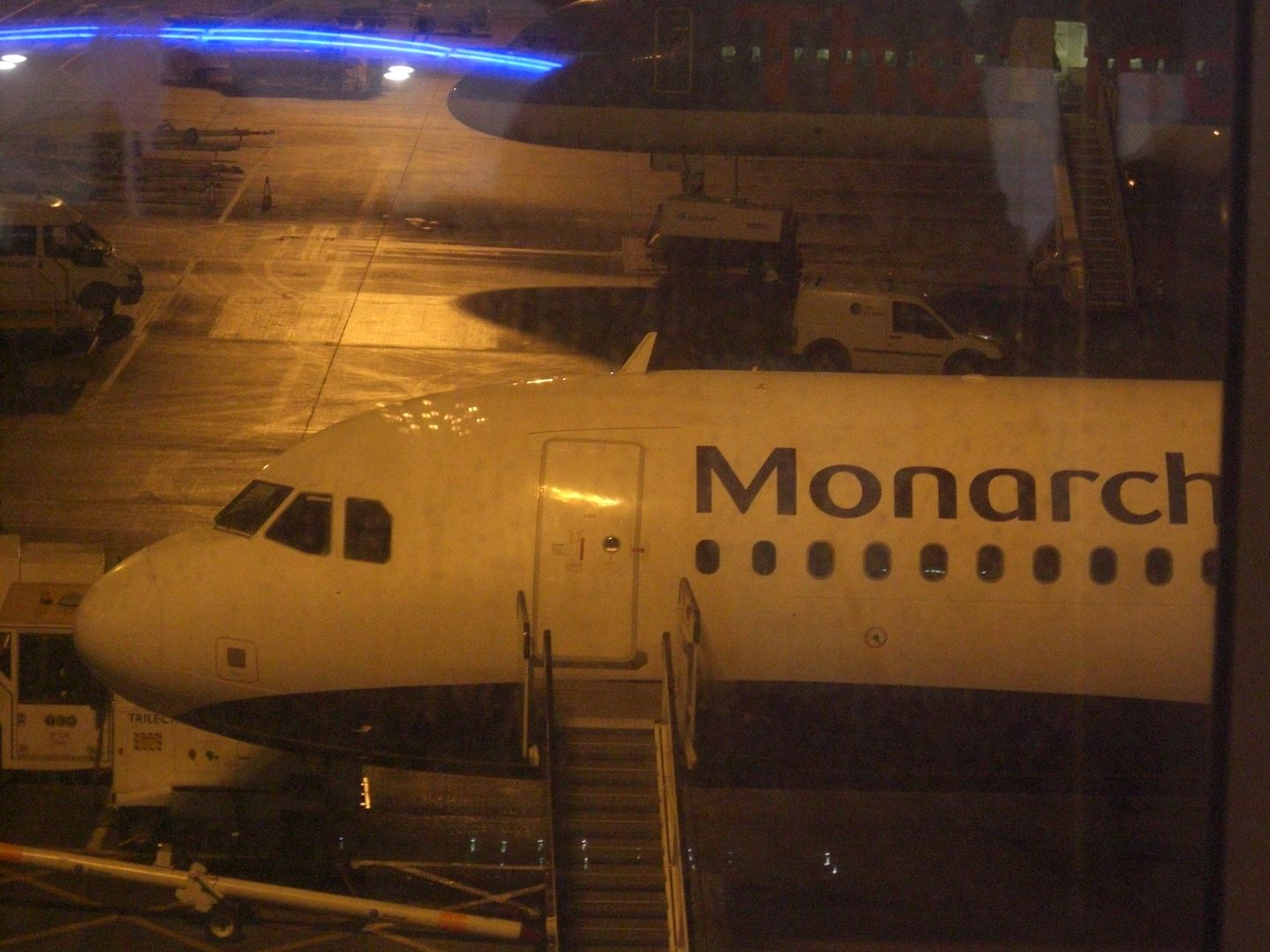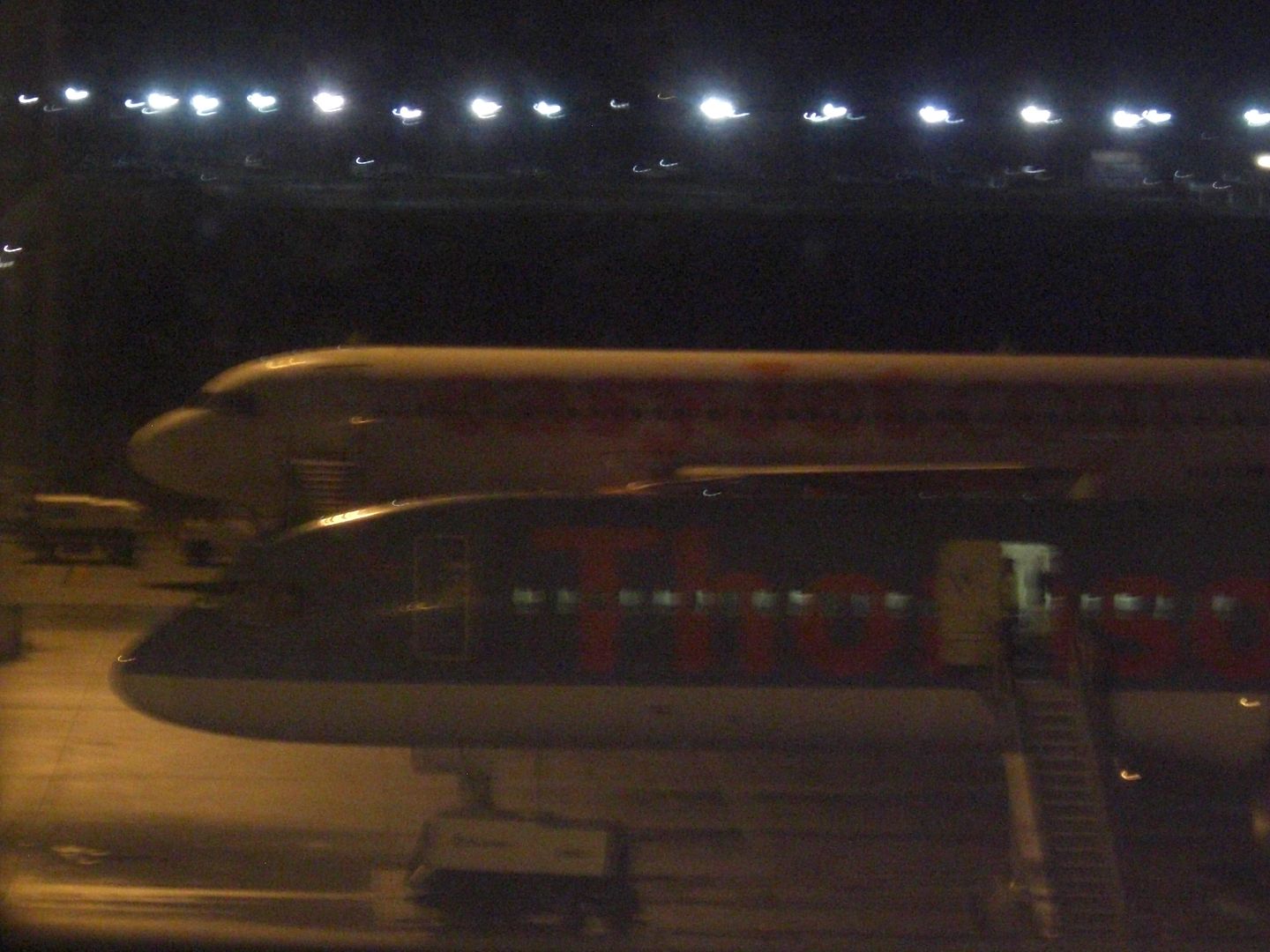 Around 0630 the gate number popped up on the board. I walked down to the gate, where I was scanned in, and had my ID checked (for domestic UK flights only you can use your driving licence – very handy seeing as the UK don't have ID cards yet). I was let into the waiting pen, and got one of the few seats down at the end. After around fifteen minutes, the pen was near full, and we were let onto tarmac. I was happy to see that we had a special livery (well, kind of) – a 100th Aircraft delivered to U2.
January 2012
London Luton (LTN) – Aberdeen Dyce (ABZ)
easyJet U2 143
Scheduled: 0705-0835 (1h30m)
Actual: 0719-0826 (1h07m)
Airbus A319 G-EZID (easyJet's 100th aircraft at the time of delivery back in March 2005)

I headed for the rear door where I was one of the first up the steps. I was welcomed on board, and found an empty row.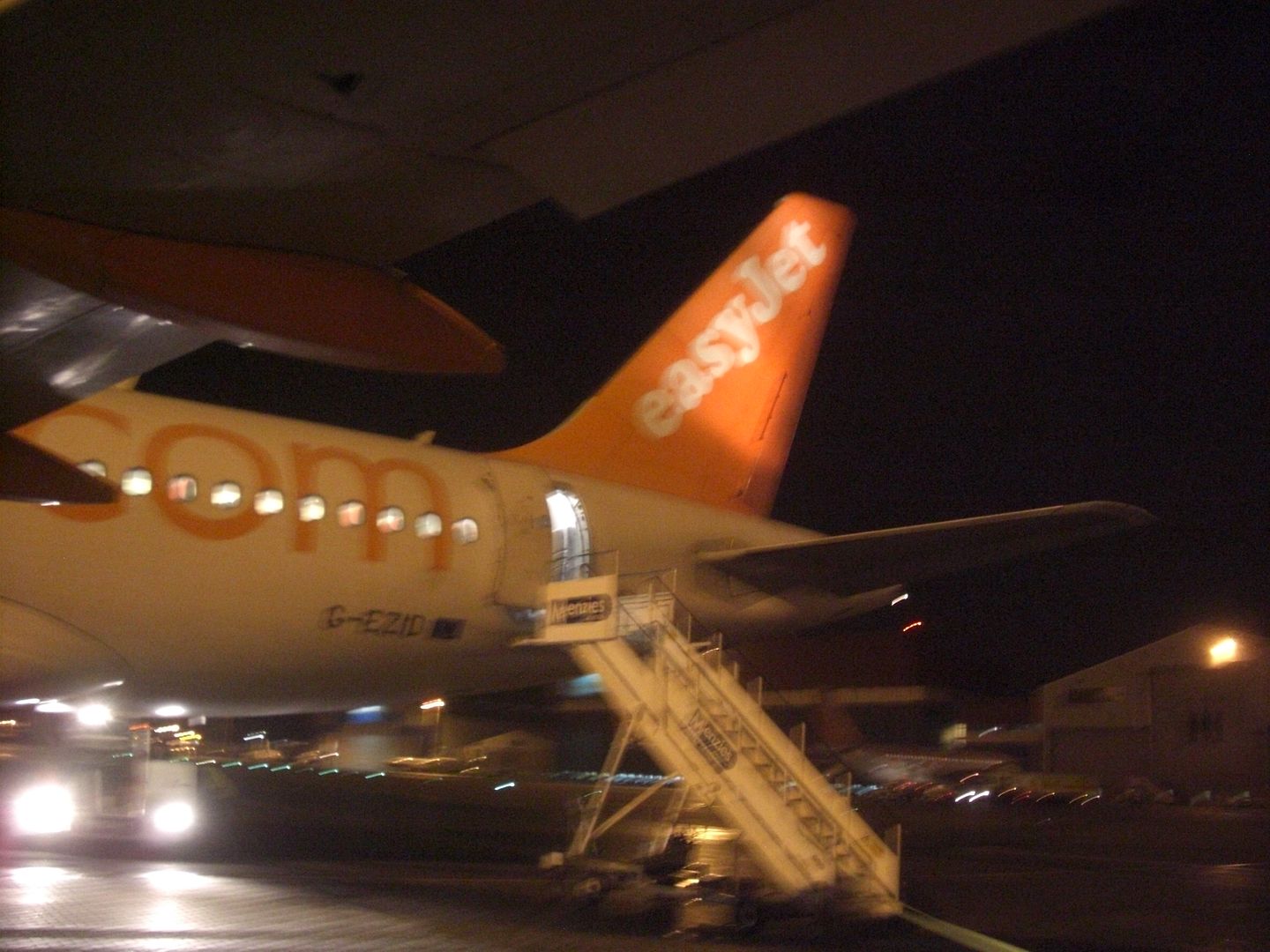 The plane gradually filled up to a total of around 60 pax – a 40% load. I ended up with a row to myself, along with quite a few other people. Interesting someone in the window in front was joined by a lady who sat in the middle (they weren't travelling together). No one took the aisle seat and she stayed in the middle the entire flight. Hope the window guy didn't want any space!
Off we go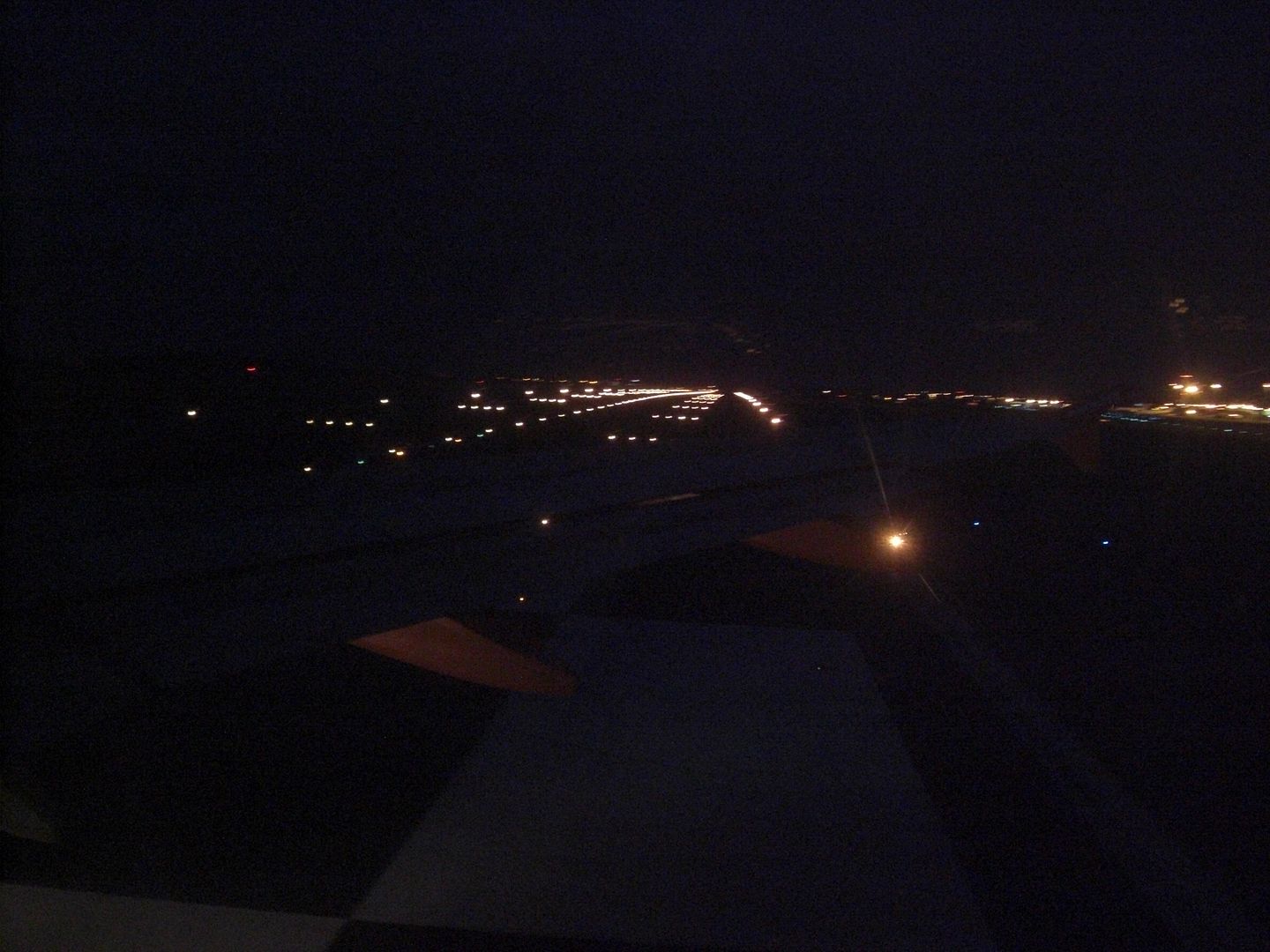 We finally broke through the cloud cover – a lovey day up here it seems
Not much to report flight wise. I took the opportunity of having 3 seats to have a quick lie down. The crew did a service, although I'm not sure they sold much. Pretty much everyone was sleeping or snoozing, with the exception of two very loud and chatty ladies in the last row, who managed to laugh the entire way.
I was happy to see that we approached from the South, enabling some nice views of the city.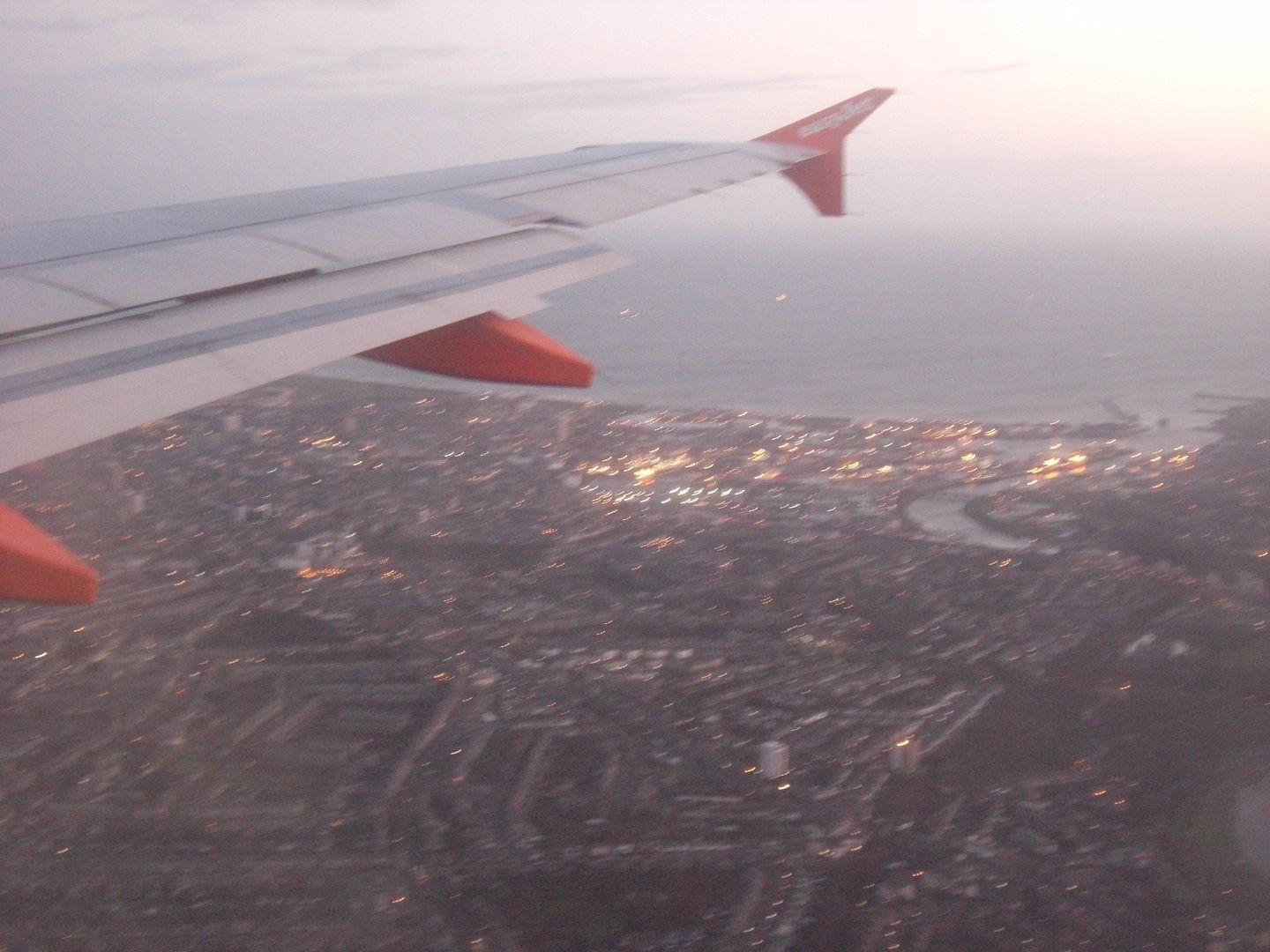 We touched down just over 10 minutes early at a rather deserted Aberdeen airport.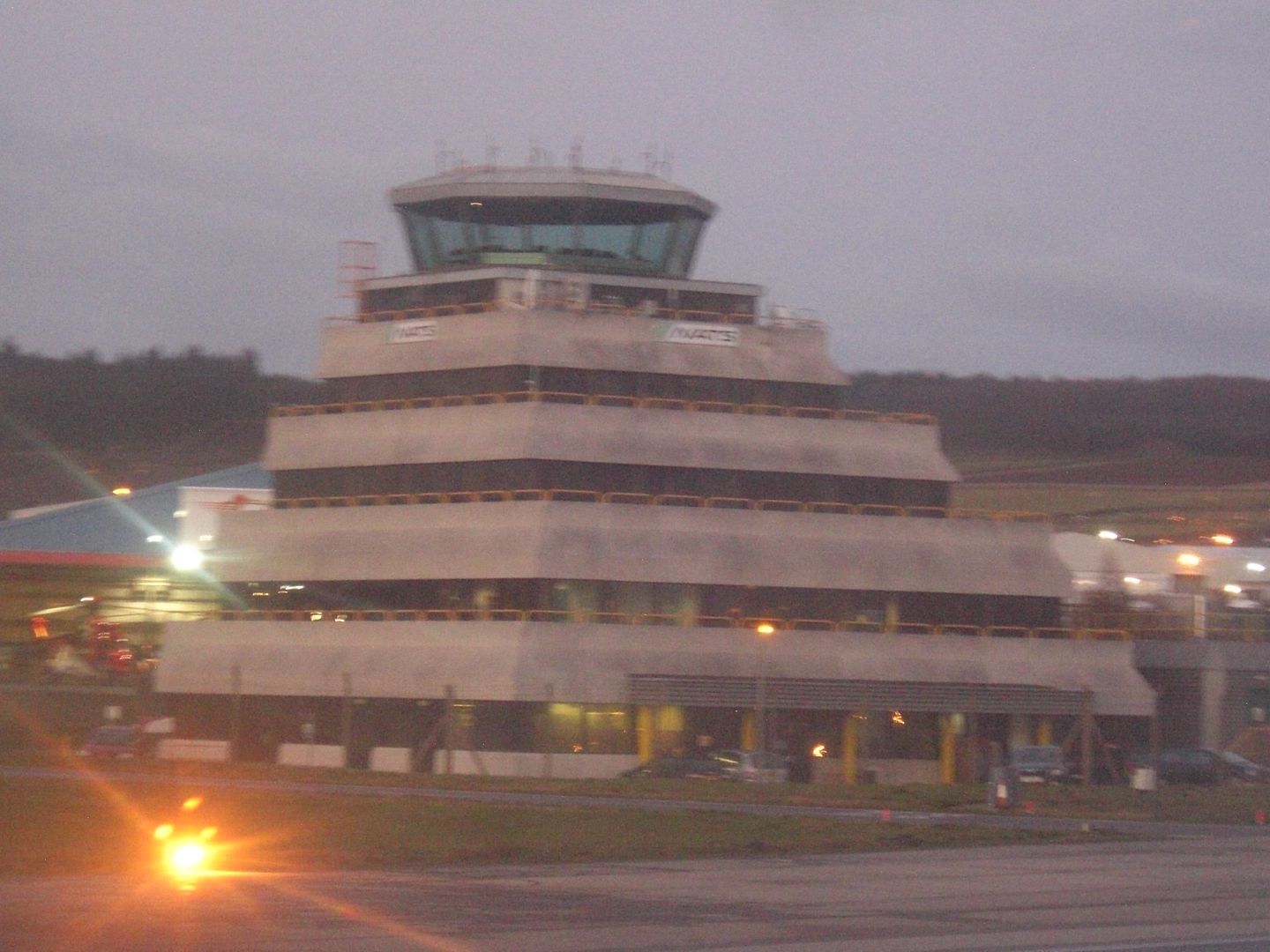 The rather strange looking control tower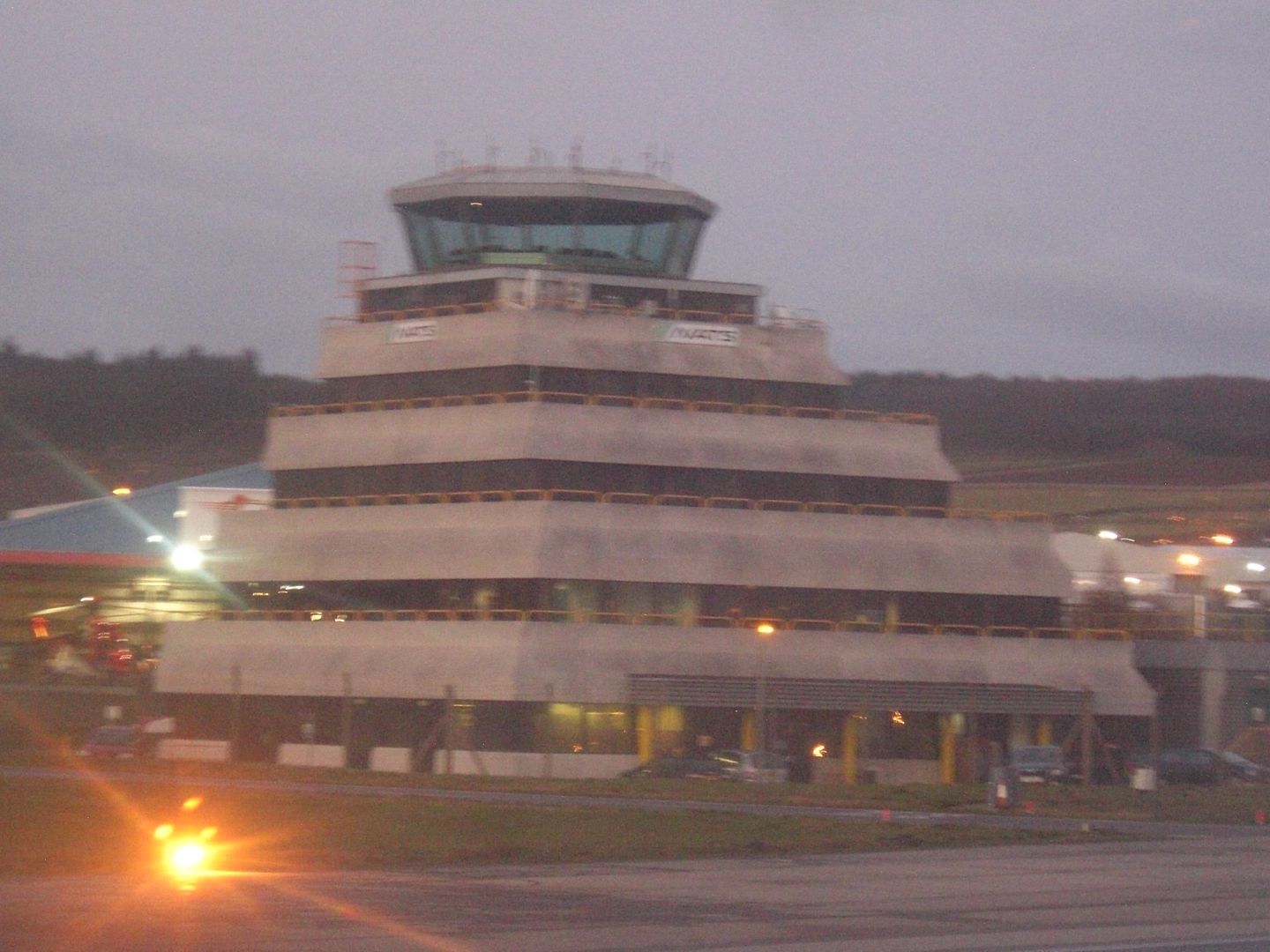 Some Eastern aircraft enjoying the weekend
Ex-Southwest Air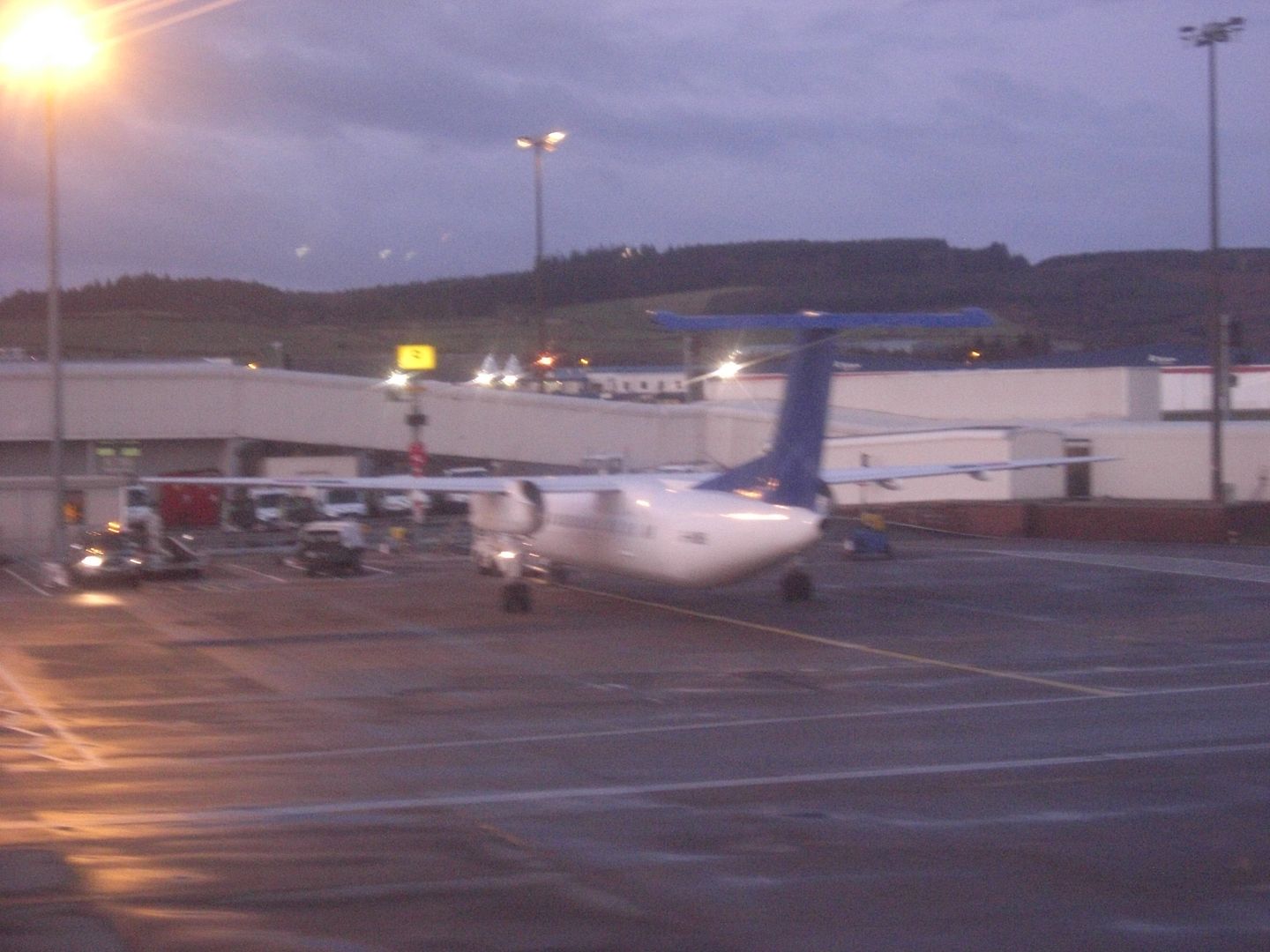 Disembarking
Outside
Unfortunately buses only run from the airport to the city once an hour at the weekend, and I had just missed one. I waited in the terminal for the next one, finally arriving around 10am.