Welcome to my first TR on A.net
Background

Back in October last year, I thought about doing a city-trip and catching some new planes/airlines. I ever wanted to go to Amsteram or Brussels, but flight rates weren´t good or times were bad as I wanted to spend 2 nights there and a night arrival/morning departure was not was I was looking for. After searching a bit, I found a nice SQ MUC-MAN roundtrip offer, giving me both a new airline and aircraft. Actually, I was always keen on flying the 777-300ER, which SQ is using on their SIN-MUC-MAN routing. So, all in all in win-win situation for me. Well, in fact, a flight departing at 6:10am is never the best option, but that was acceptable.
Departing from Munich Franz-Josef-Strauss (MUC/EDDM)
My try do to OLCI failed as my passport wasn´t valid half a year any more, and I couldn´t reserve a seat as well, but at least I entered a "window"-preference. As mentioned before, I had to get up very early, but I was getting used to that in the last few months. About 1.5 hrs prior to departure I entered MUCs T2 and made my way to the deserted SQ check-in area. I was given a window-seat (yeay!) in the front eco-section and after checking in my bag, I proceeded to security and made my way to the G-gates for a hot drink. Actually, my flight would be departing from a non-schengen H-gate, but there aren´t these free coffee-mashines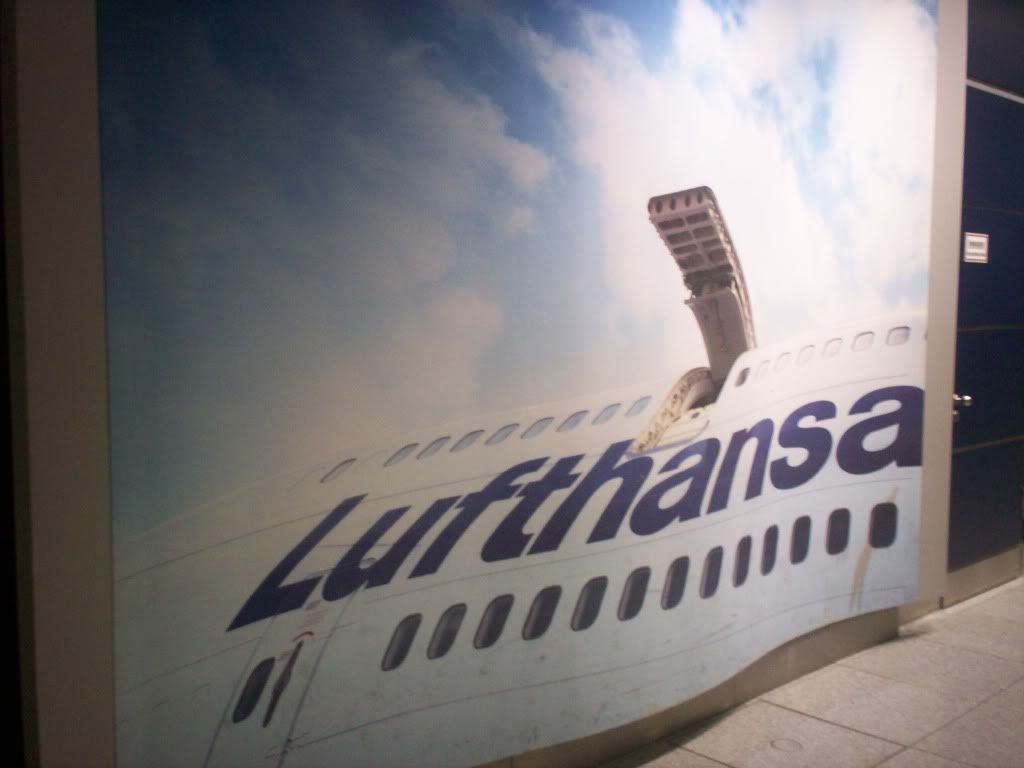 Nice B747 picture
As it was still about 5am, there was not much action airside beside a few A32Xs pushed into their positions.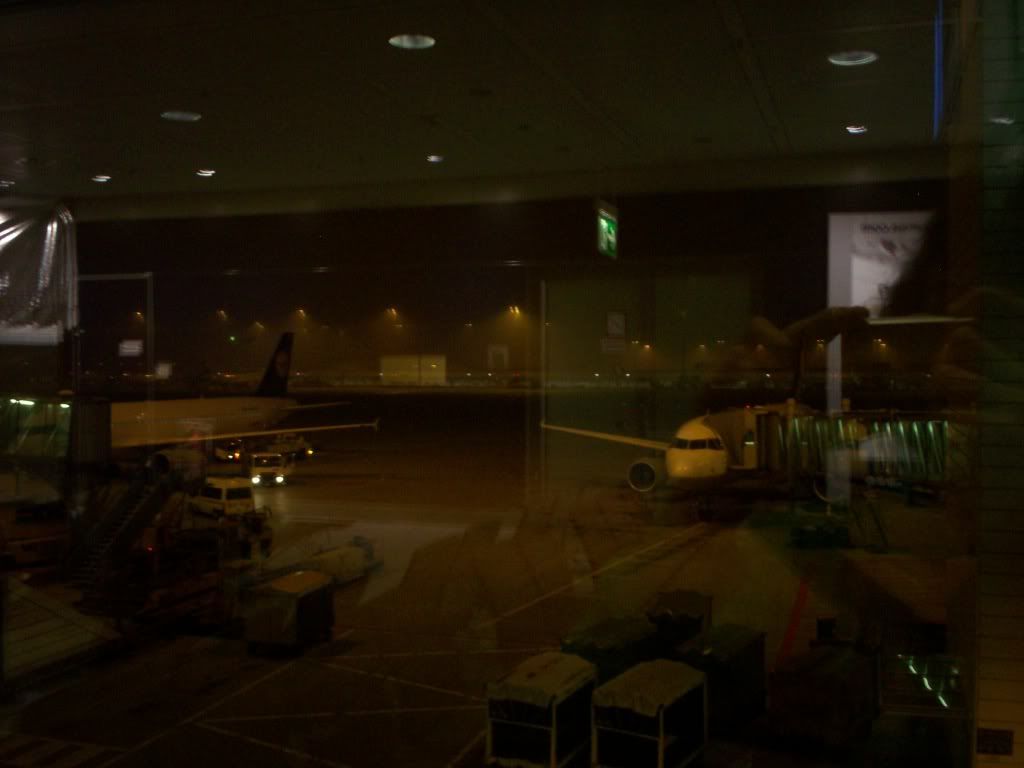 A321 and A320 waiting for their flights to FRA/HAM
Time passed quickly and I was on my way through the passport control to my gate H38.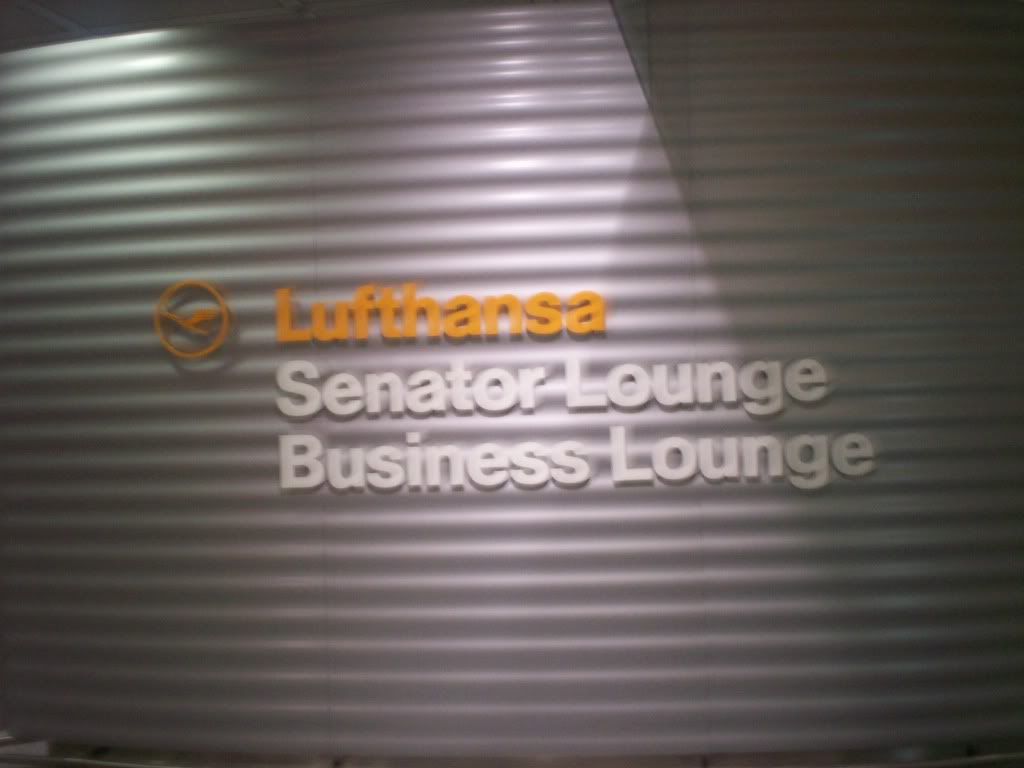 Wish I could go there
Similar to the schengen-gates, not much happening at my gates. But soon enough, a few A330s/A340 arrived inbound from Asia.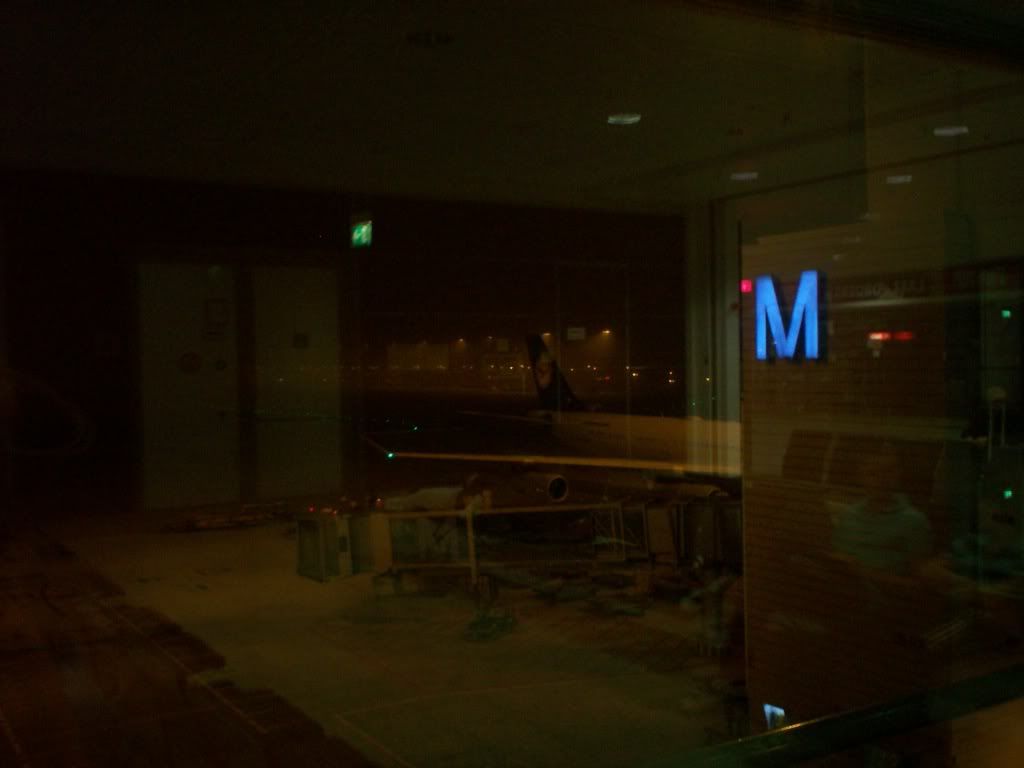 Sorry for the reflections. A340-300 wing
A few planes passed, and then, finally, my 77W arrived from her flight from SIN.
Beacon and illuminated taxi markings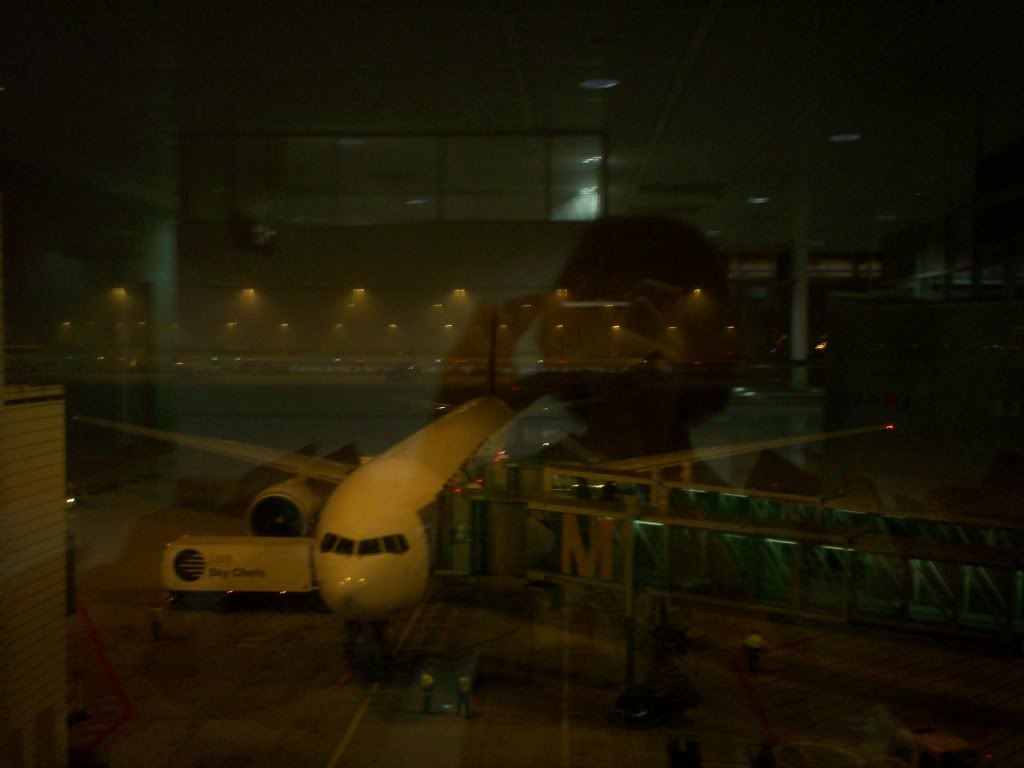 In position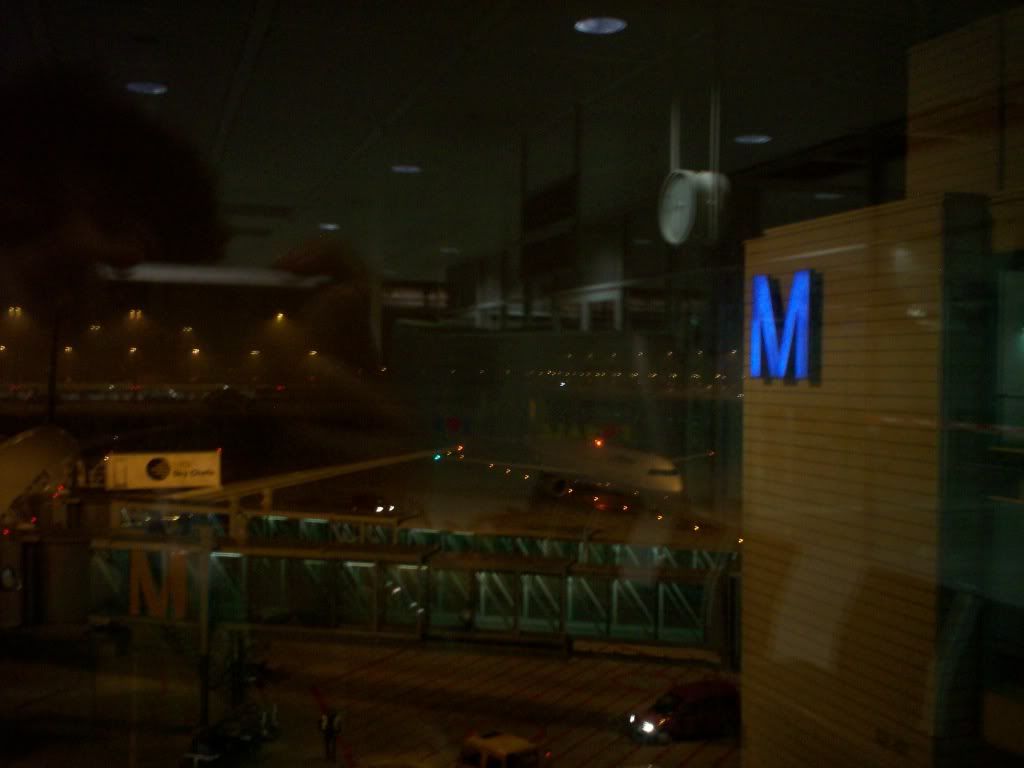 A320 next to us
Then, boarding call was made and about 50 people showed up at our gate. Boarding process was due to the few pax fast and I made my way down the jetway.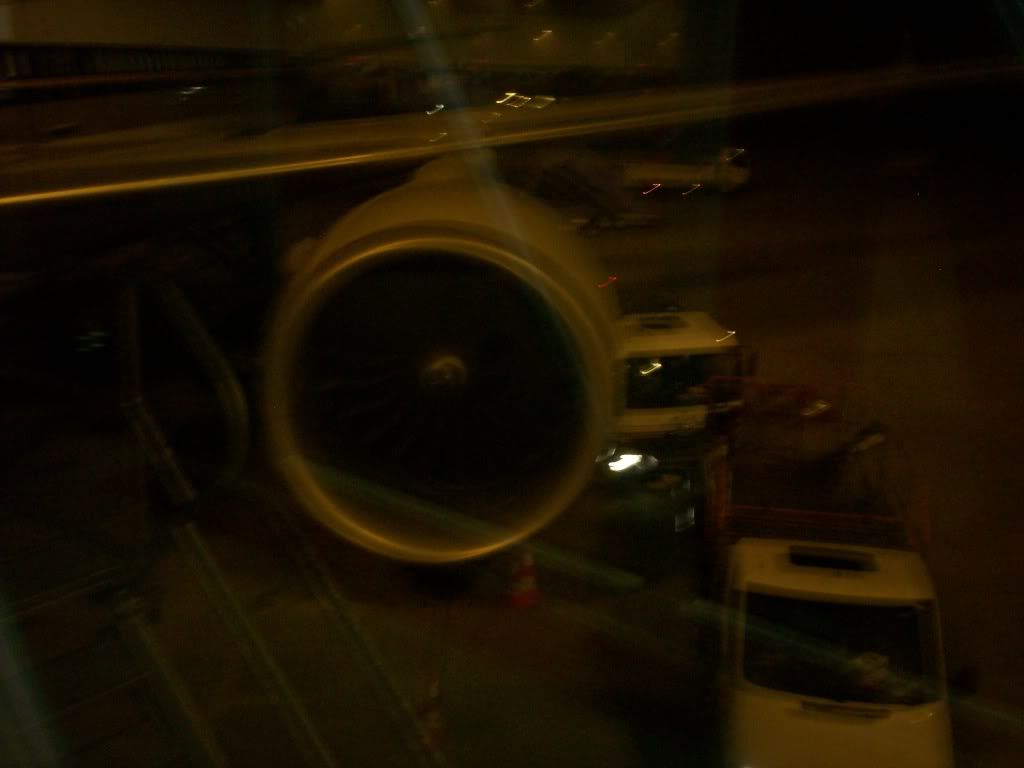 Huge GE90-115B-engine
A/C was the 9V-SWB, delivered in November 2006 to SQ, so now nearly 5 years old.
View Large
View Medium


Photo © Manny Gonzalez - Thrust Images
Personal statistics
12th flight in 2011
1st flight on Singapore Airlines
3rd flight on a B777
1st flight on a B777-300ER
1st flight on 9V-SWB
Seat: 34A
Flight Number: SQ328
Flight times: 06:30-07:35
Date: 01 November 2011
The load factor was around 70%, quite good for this sector I think.
After boarding was completed, hot towels were offered and soon enough recollected.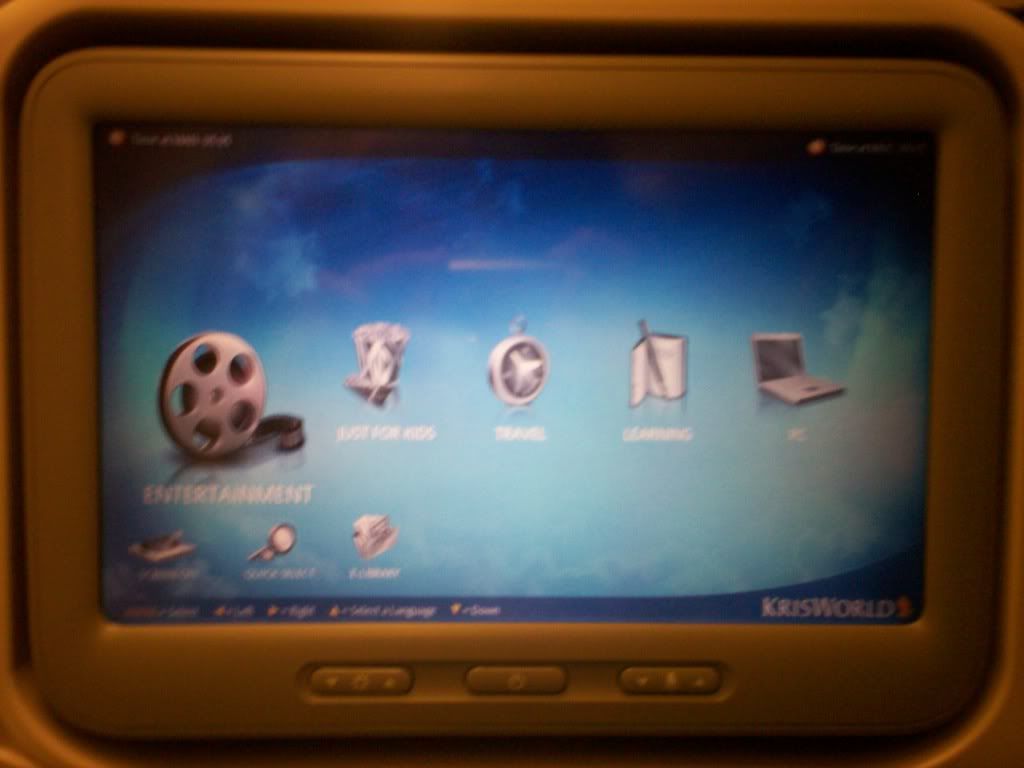 World-famous KrisWorld IFE
Wing shot with the LH A320+A340
Push-back was on time and a flight time of 1.5hrs was announced.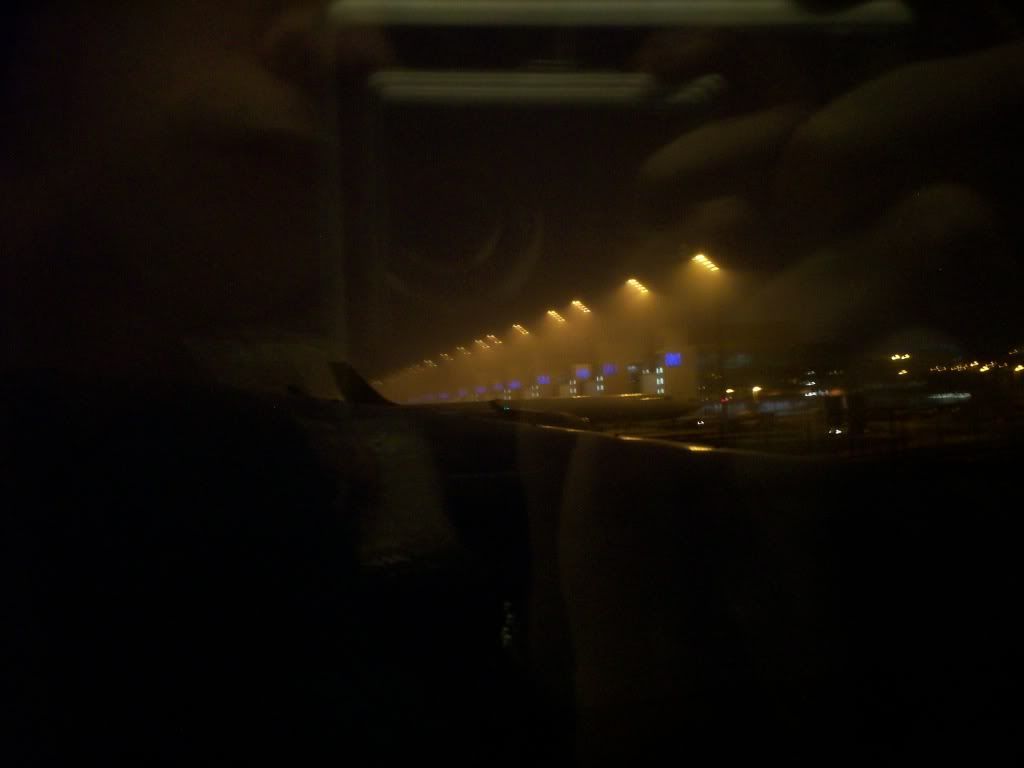 bright lights at T2 with an A340-600. I´m booked on one of these extra long birds to CLT in April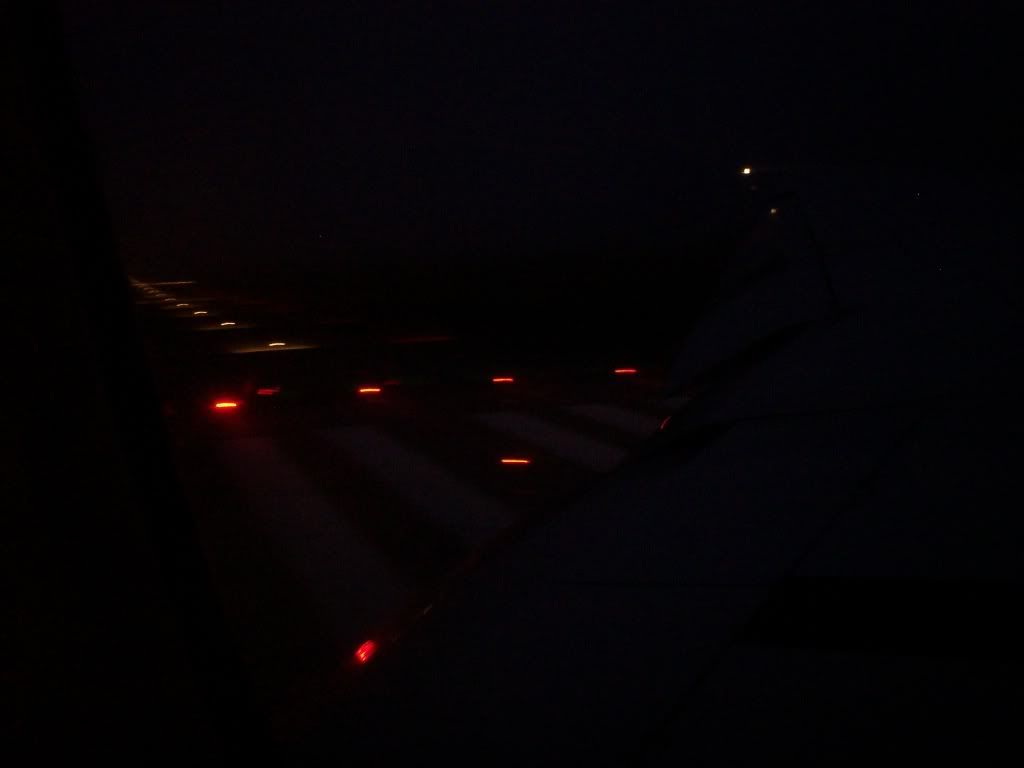 Runway lights of 08L in the darkness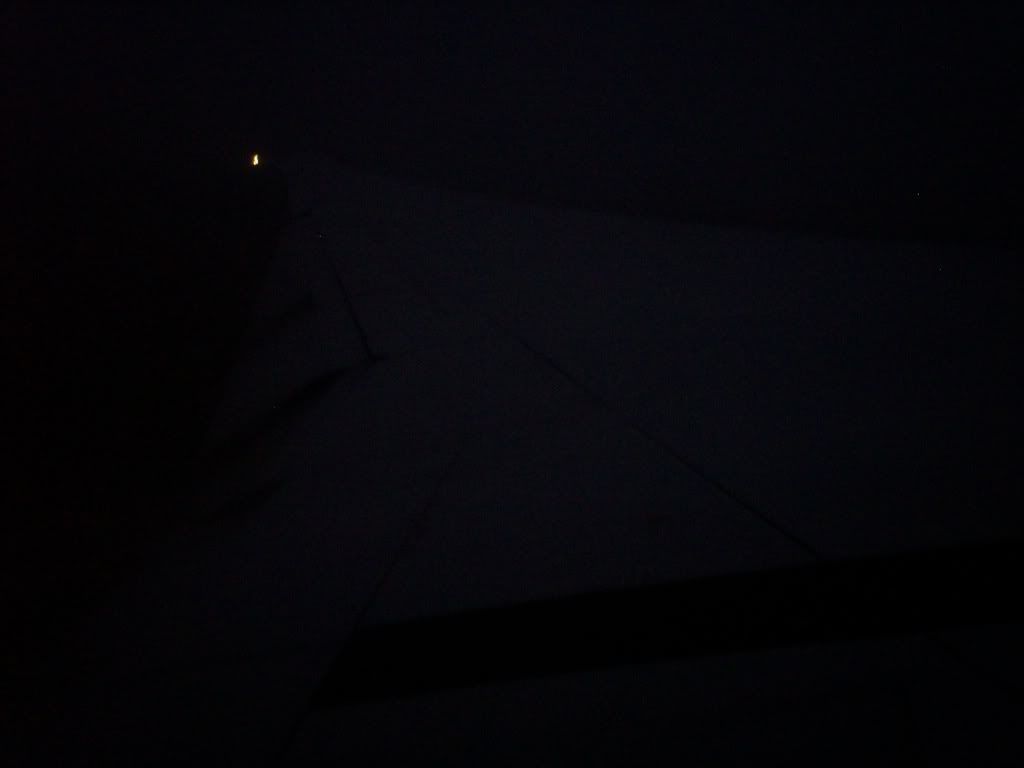 Where´s the wing?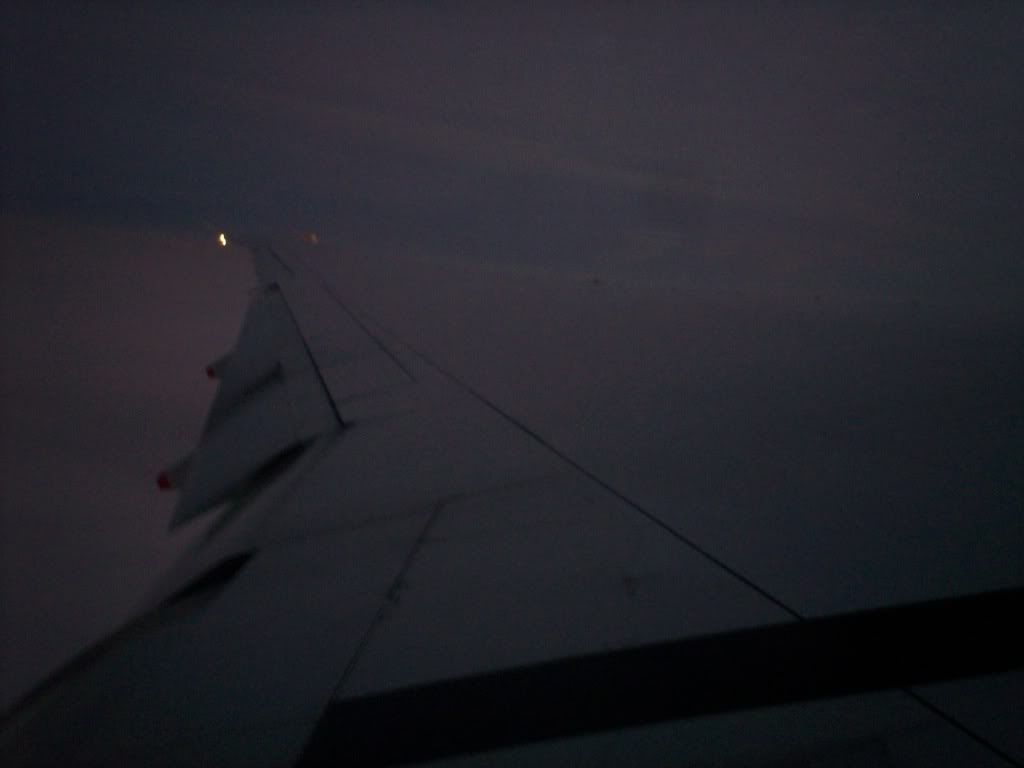 Brighter after passing the thick clouds.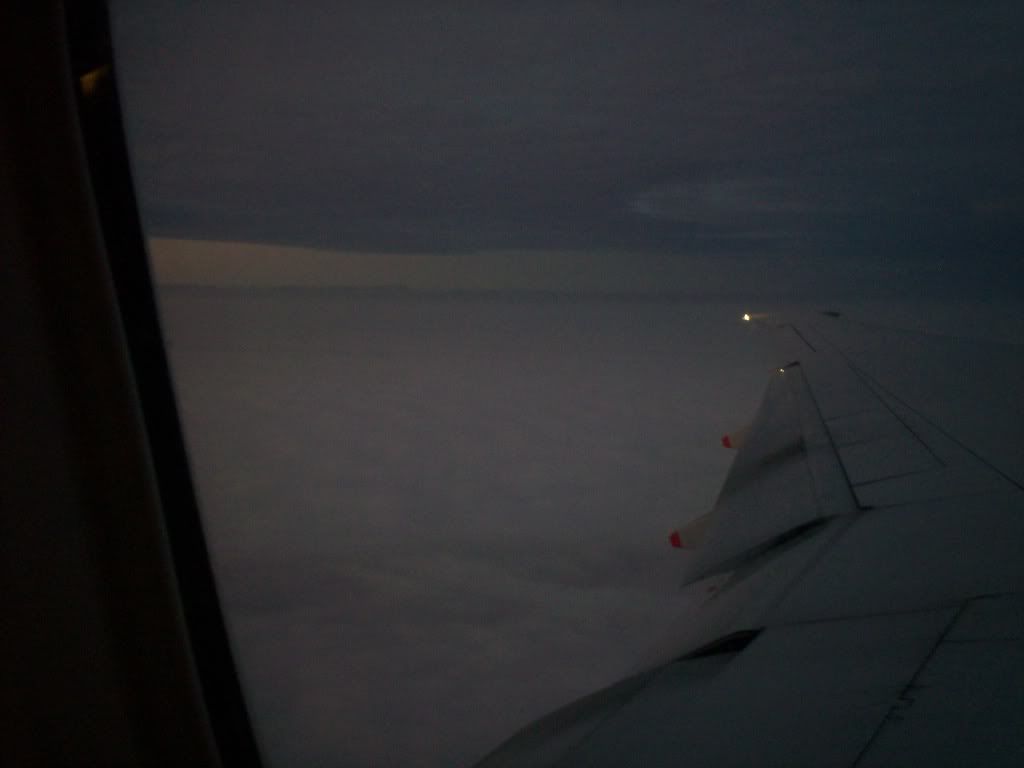 Alps and nice cloud formations in the south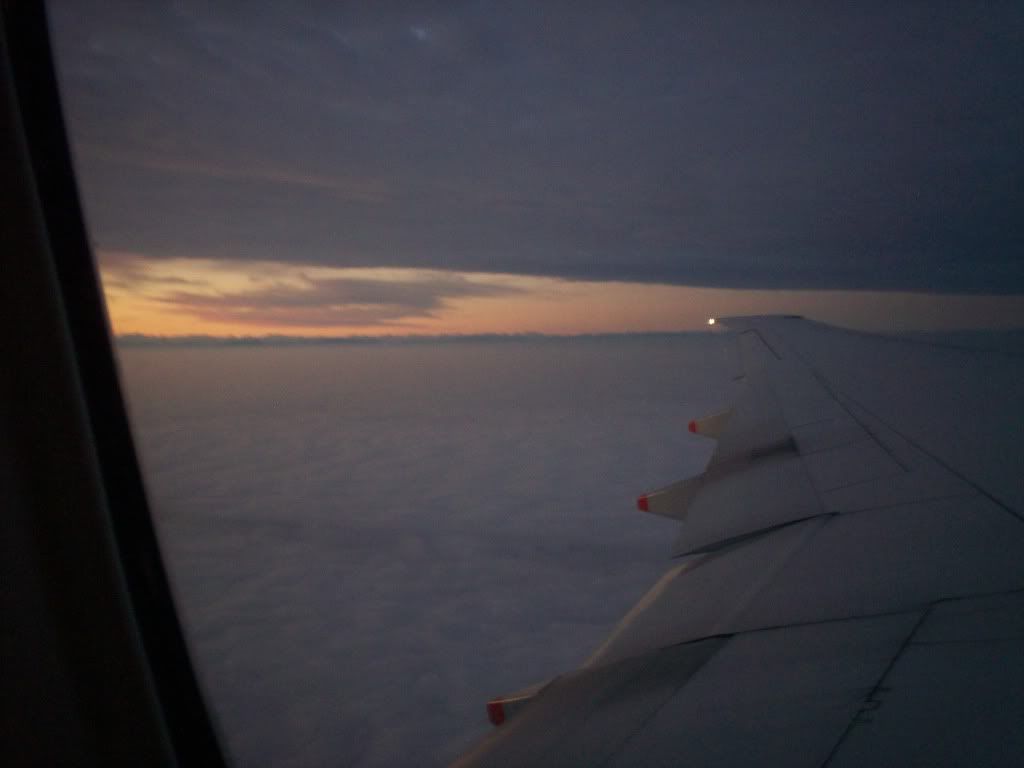 Sunrise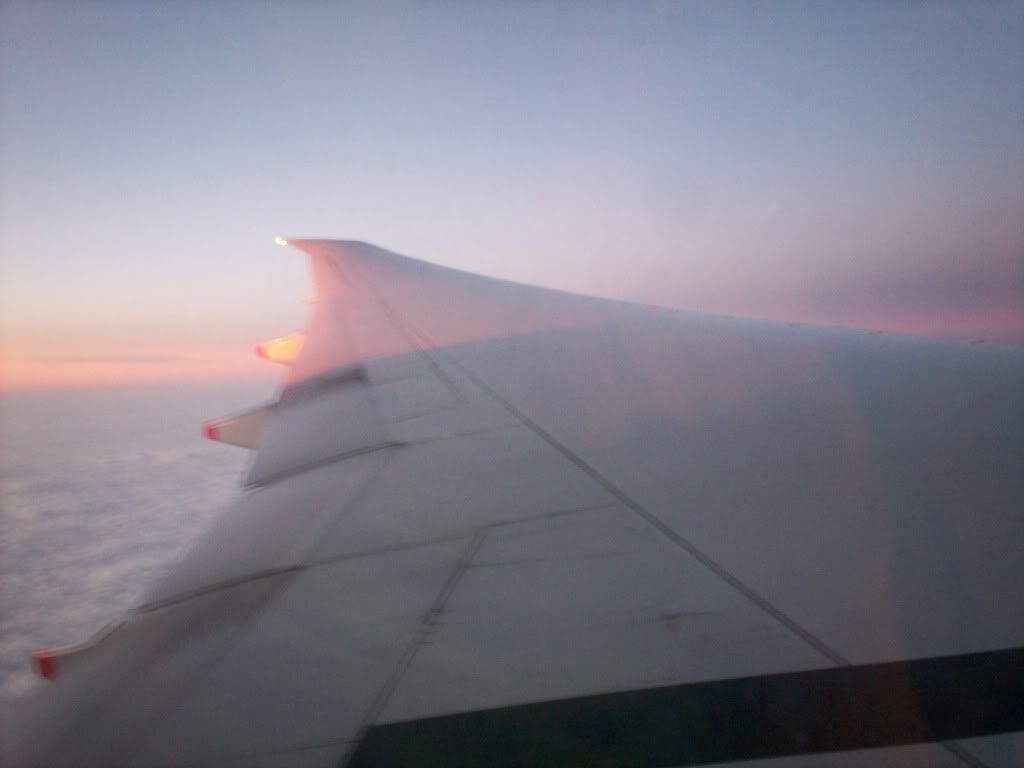 Now the sun has finally arrived
Breakfast consisted of a tasty croissant with ham and cheese, yogurt and orange-juice.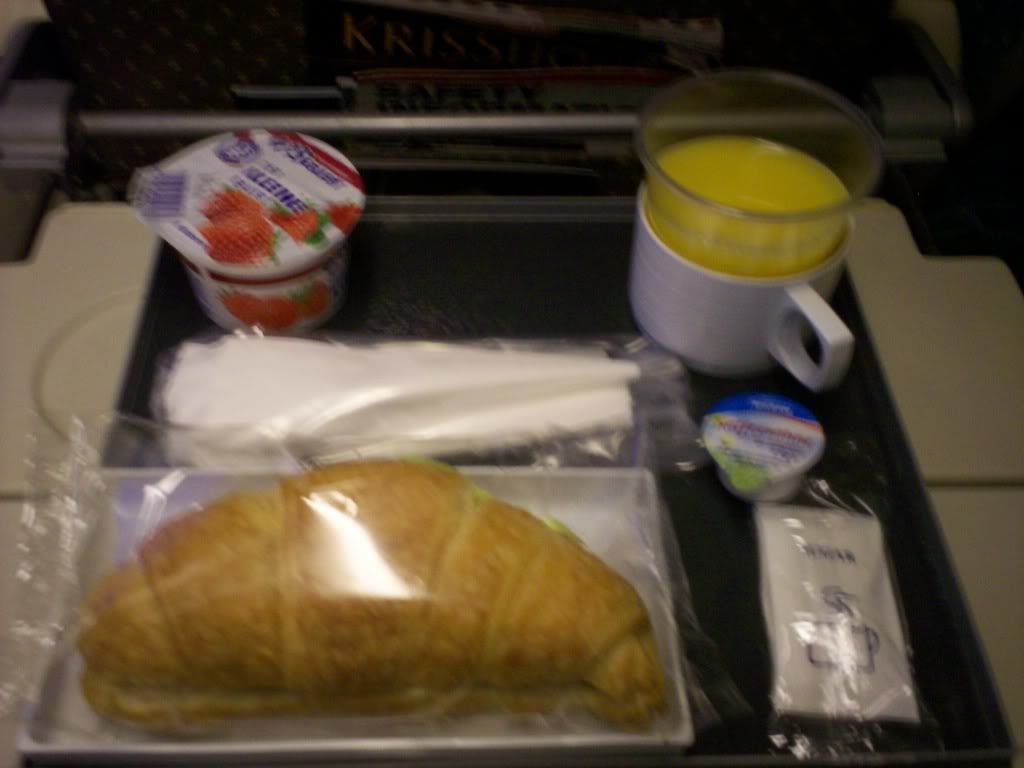 Sorry again for the bad quality
Silverkris magazine
After my meal I tested out the AVOD and discovered a nice aviation-quiz: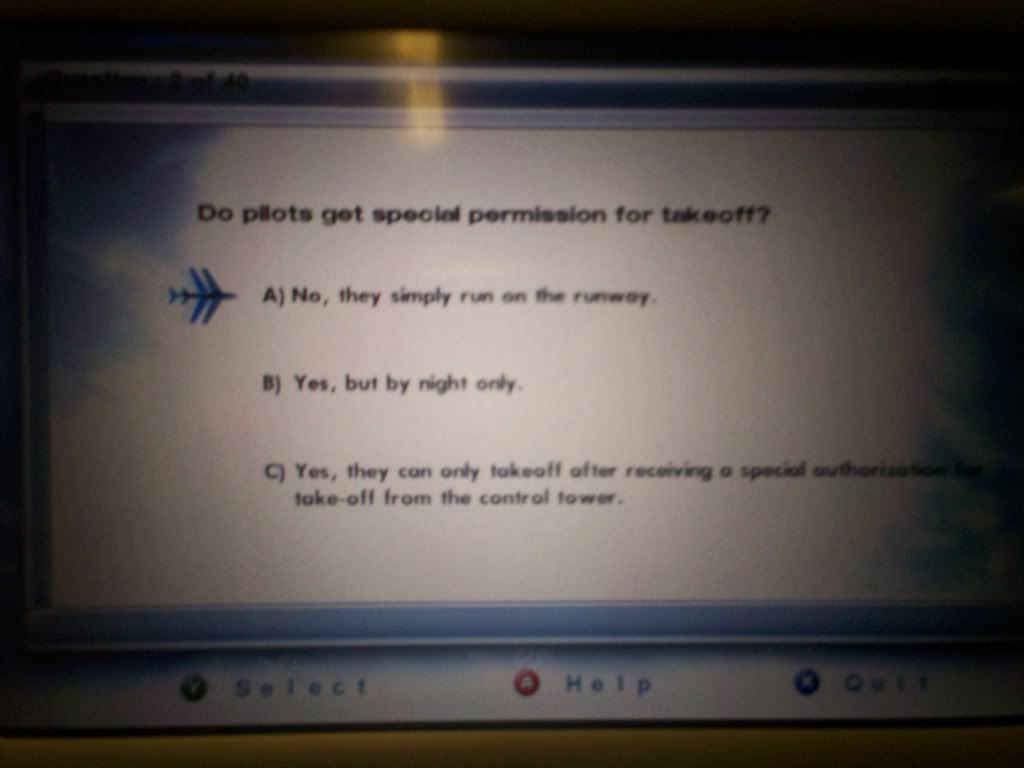 Hmm, do you guess the answer?
We were cruising at 37000ft (quite high for that short flight) and soon enough we were on our descent into MAN.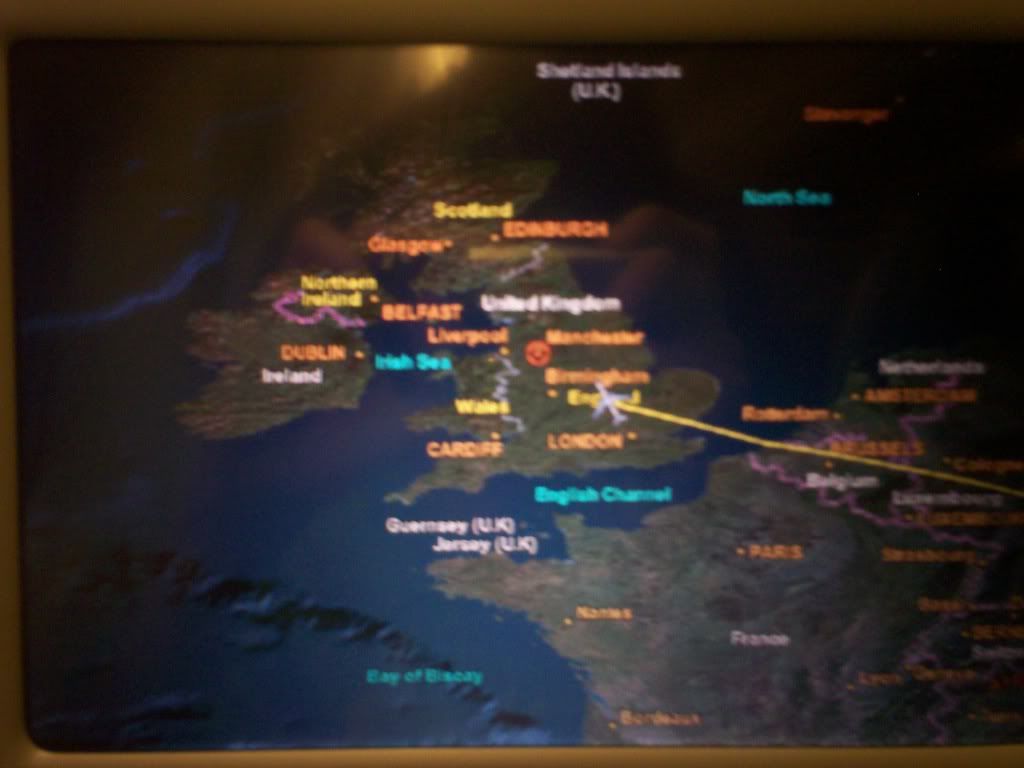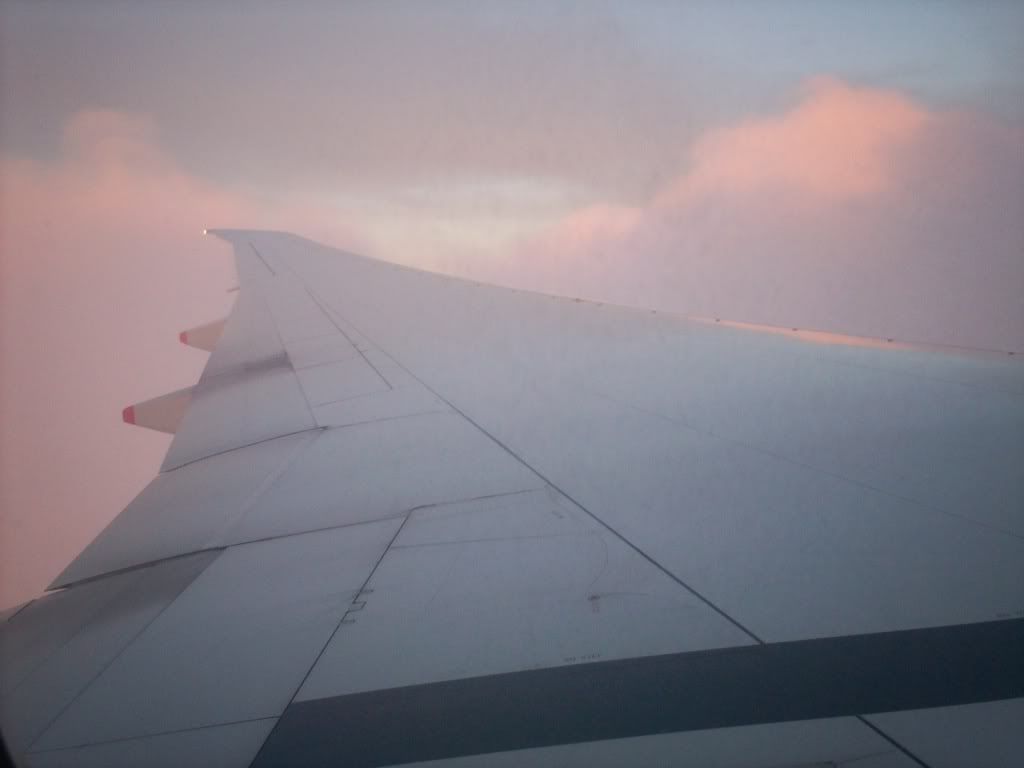 That´s what you´re flying for...
...and this too.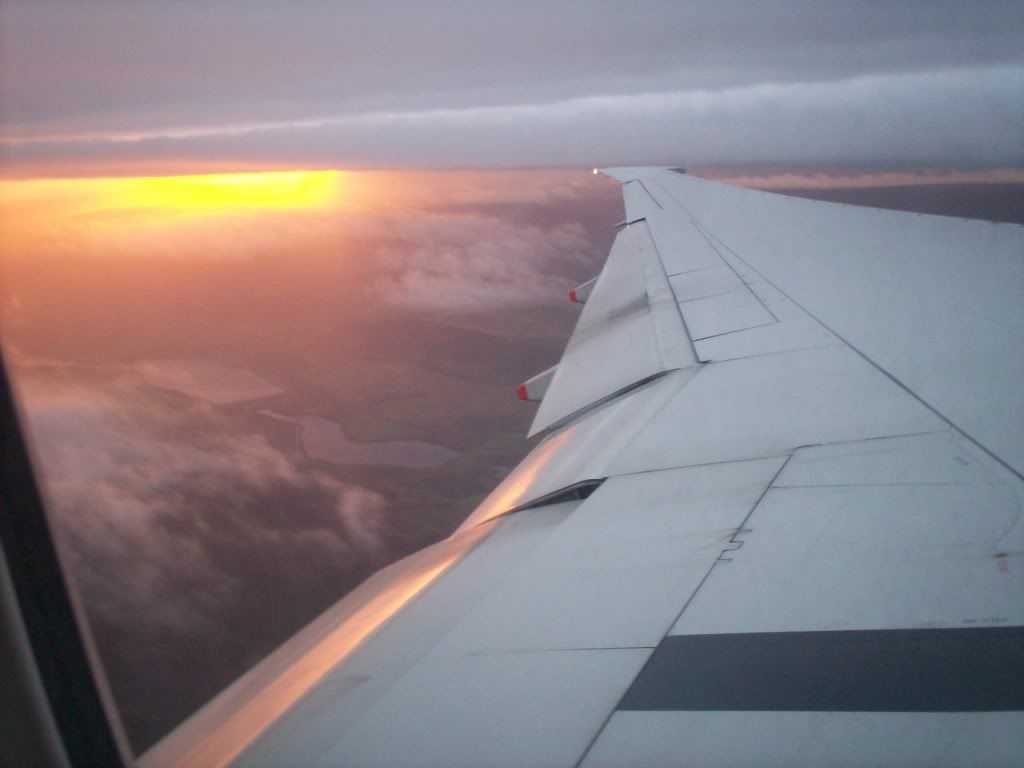 Simply awesome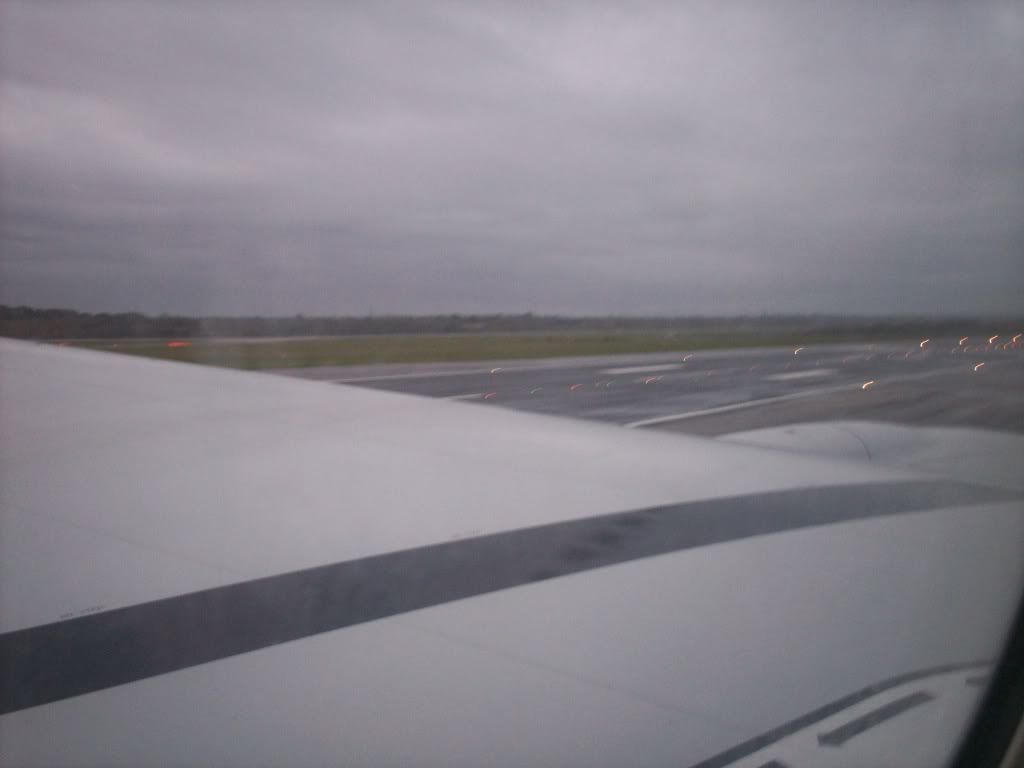 Leaving runway 23R after a bumpy landing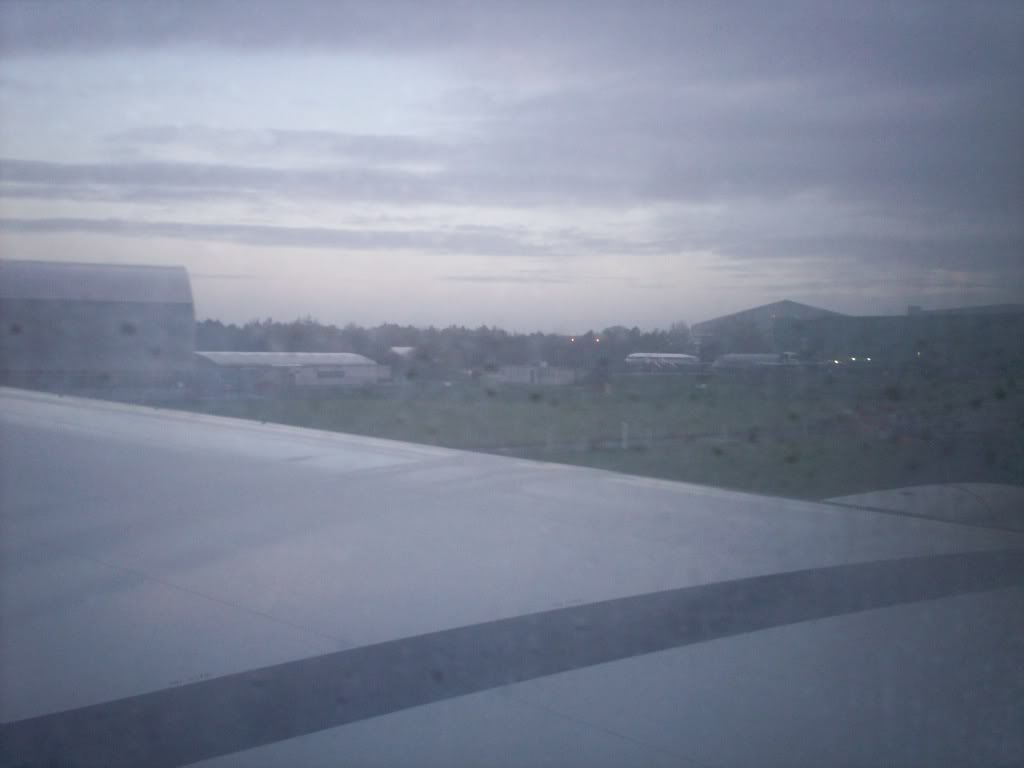 Well-known spotter location next to the Concorde-hangar, but the window was misted heavily
We passed a few TCX and Monarch planes after arriving at our at T2 gate next to a FR 738. De-boarding was slowly but not annoying as it was still early in the morning and too early to go to my hotel.
Arriving at Manchester Ringway (MAN/EGCC)
Ryanair B737, Thomsonfly B757 and Qatar A330 (Note the FR pax being taken with a bus to the terminal despite the gate is equipped with a jetway)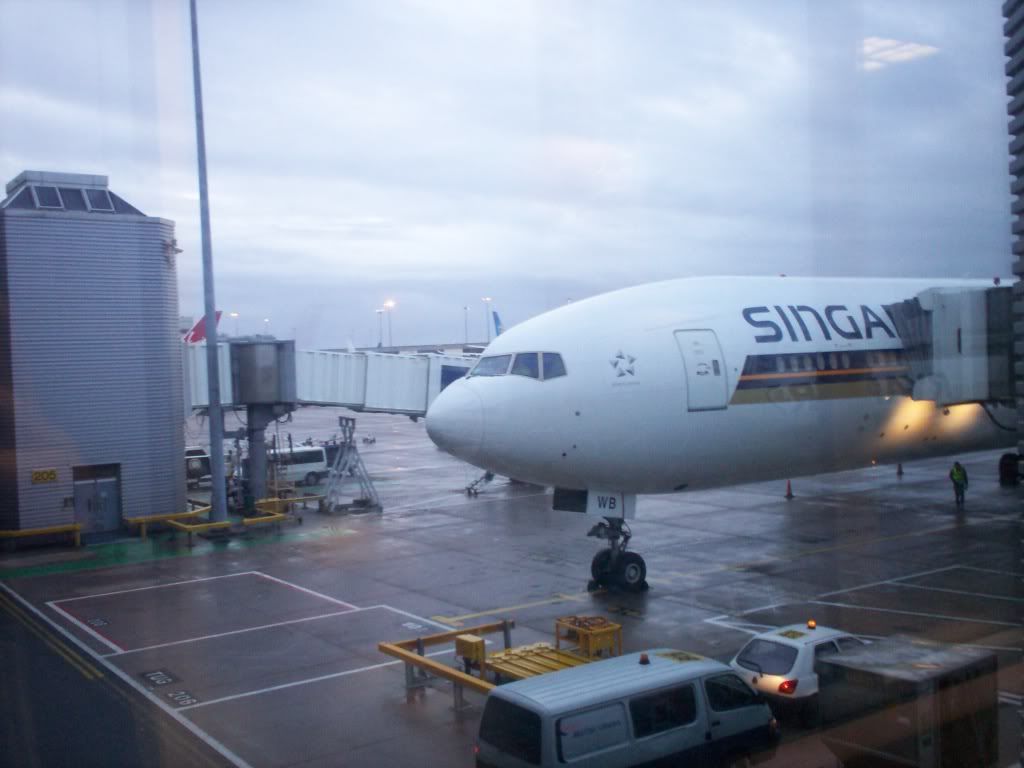 Farewell shot of my 77W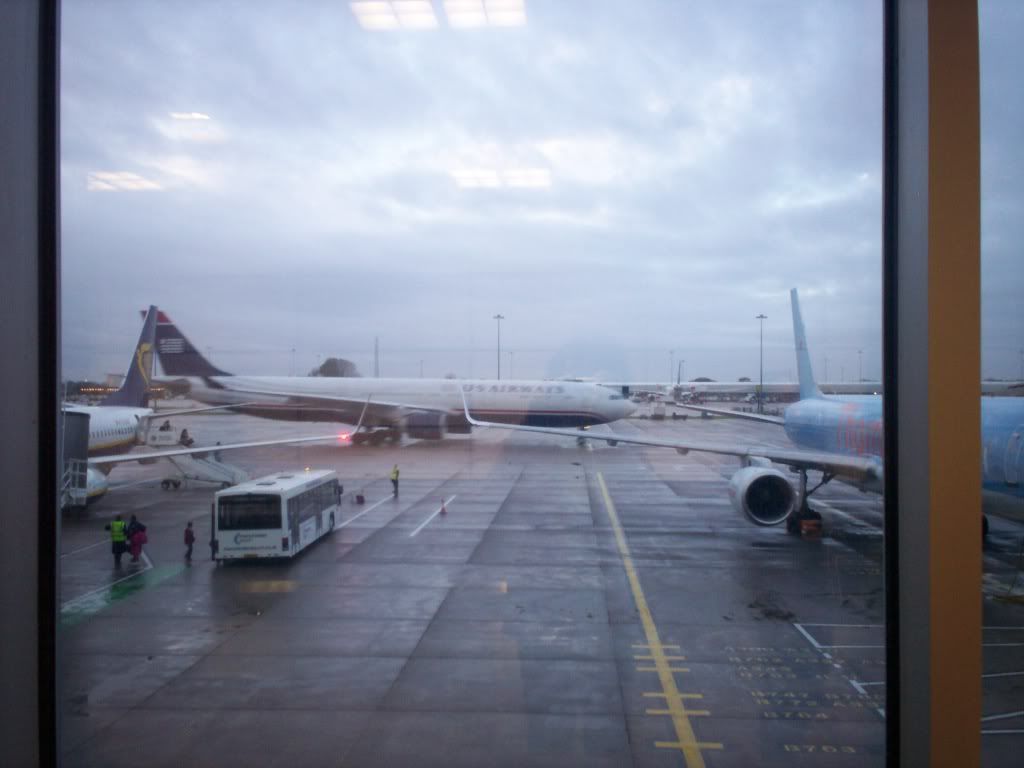 US A330 between the 757/737 wings
After passing passport control I picked my bag and proceeded via the crowded departure hall and the so-called skylink to the airport railway station. As usual, most of the moving walkways weren´t in service so all the way down walking. This should really be improved!
Cloudy morning at MAN with "Fly The Shortcut" Finnair-advertisement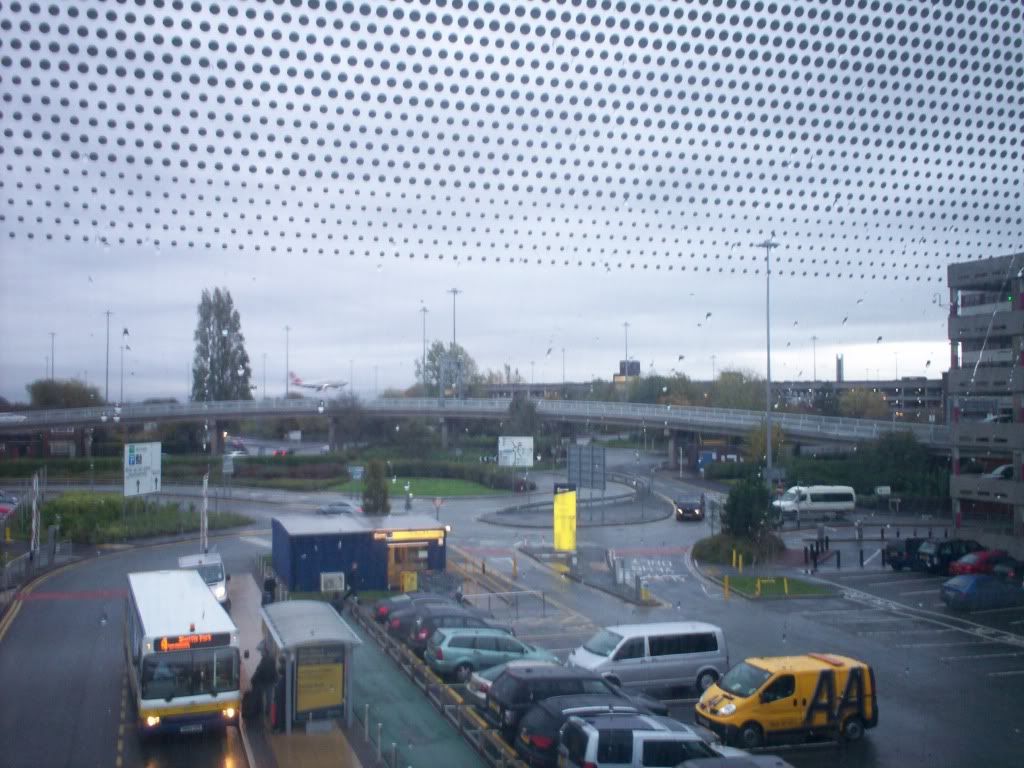 ...and the other direction. Do you spot the VS B744 landing next to the big tree?
I picked the next train to Manchester Piccadilly (calling at every station
) and spent 3 great days in Manchester.
Departing from Manchester Ringway (MAN/EGCC)
As my flight back to MUC was scheduled to depart at 8:55am, I had to get up early as well, took my breakfast at my hotel and eventually I went to Manchester Oxford Street station to take my train back to the airport at 6:30am. This time I caught the "express" train (and not the slow one I travelled two days before) and arrived at a rather crowded T2 (of course, the walkways weren´t moving either). Most of the people seemed like holiday travellers mainly flying with VS. As I was a bit late, the SQ desks were empty again and I got a window seat as well (yeay again!). Soon enough I passed security (wich took veeery long) and proceeded through all the duty free shps to the waiting area. This is what I hate about airports like MAN where you HAVE to go through all these overprized shops. Another thing that should be improved (and of course this will not happen
)
This time it was gate 204 in the very back of T2 but I could spot a few nice planes on my way: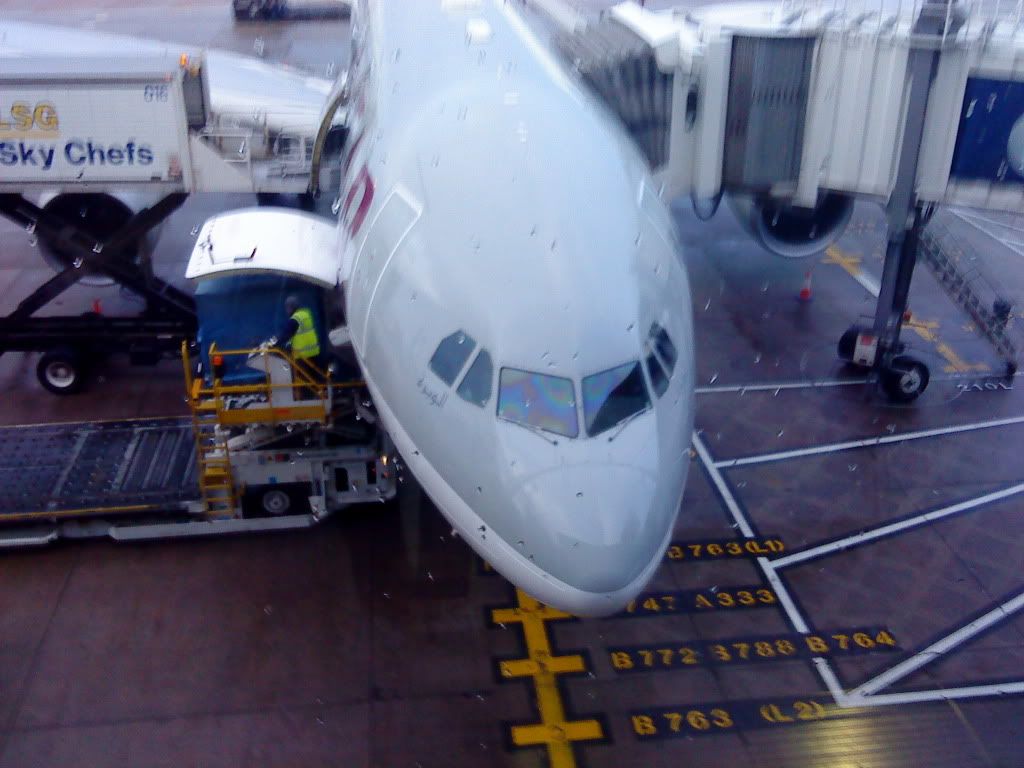 QR A330 - B788 marking already there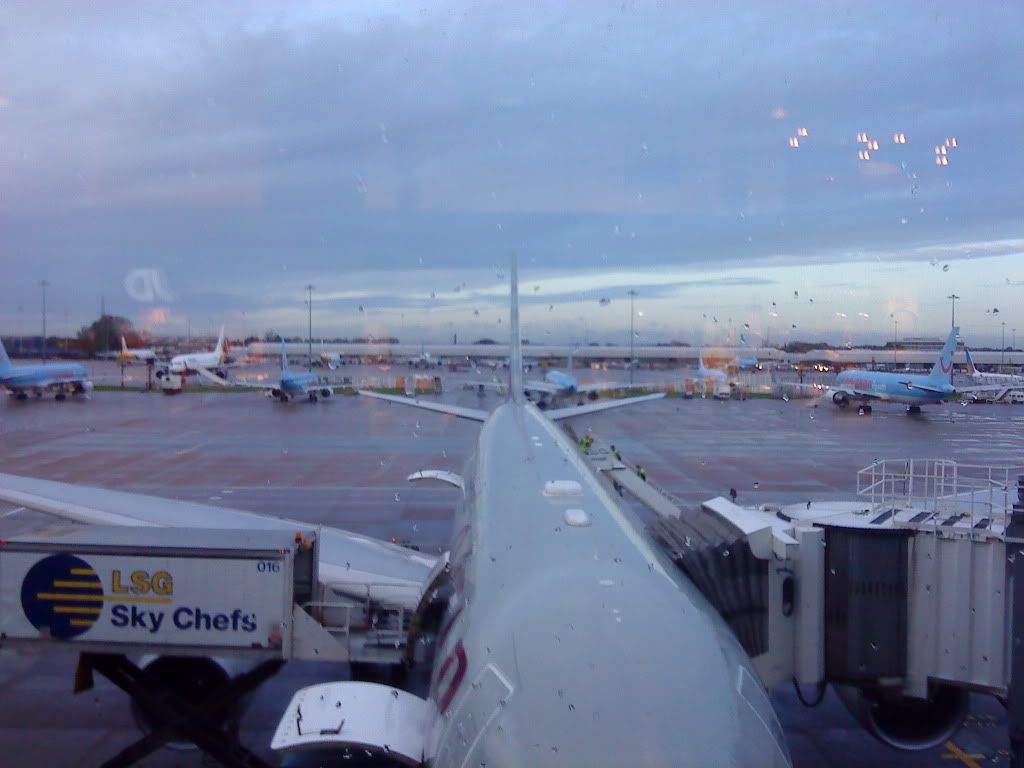 ...and the tail with the apron behind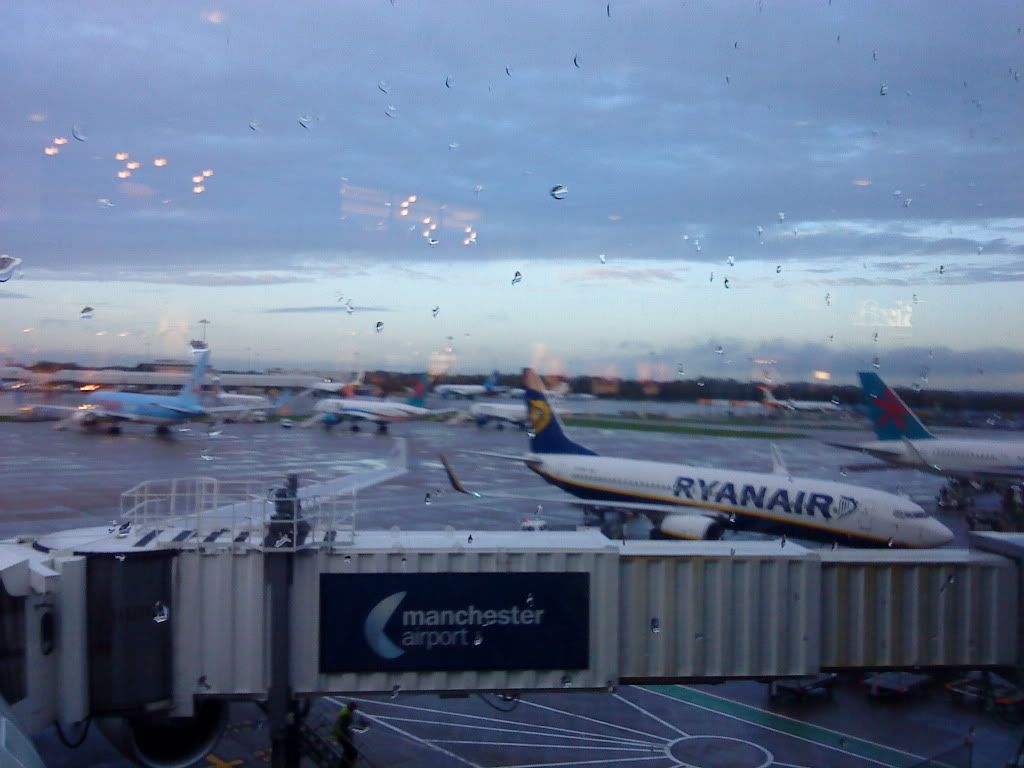 FR again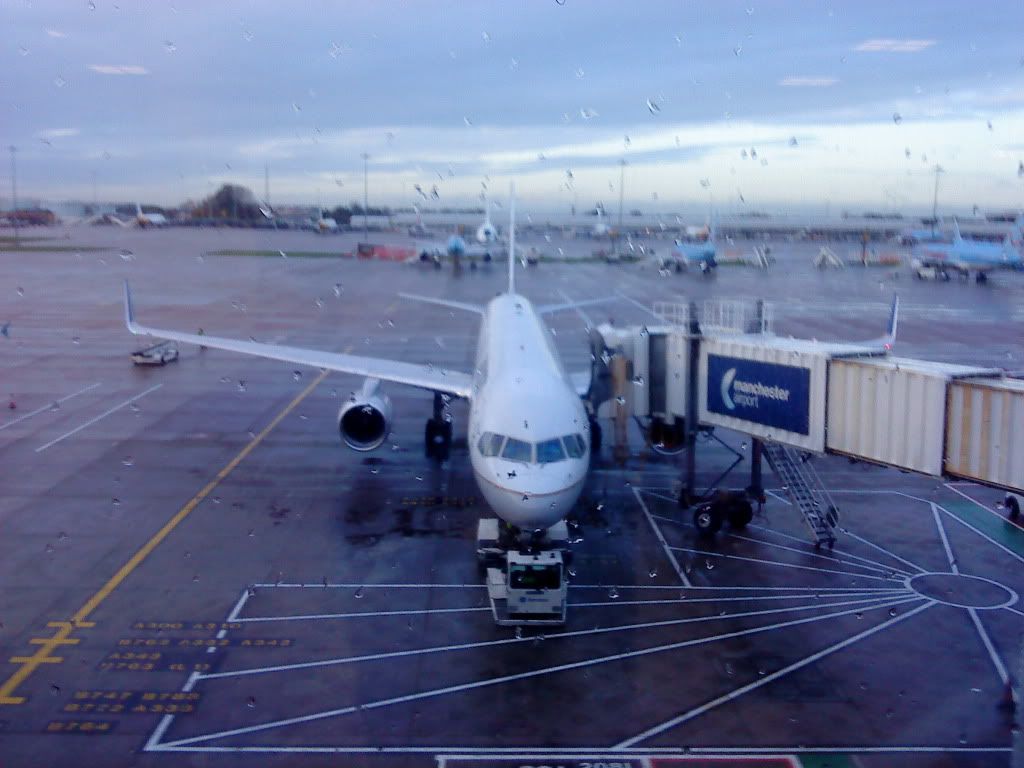 UA/CO B752 to EWR
First Choice A320 with CO in the background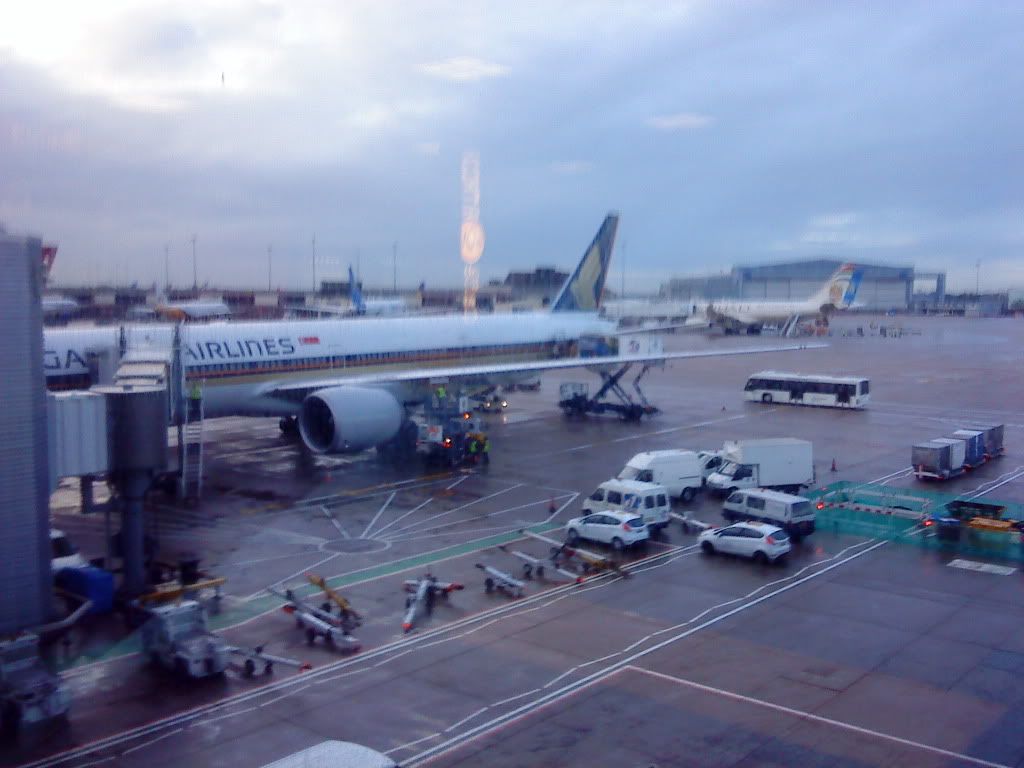 My 777, namely the 9V-SWM, delivered in Dec 2008 to SQ.
View Large
View Medium


Photo © Patrick Jordan
Prior to boarding, a airport staff member went around and offered sweets. Thumbs up MAN + SQ for this!
Boarding was by row numbers, soon my row was announced and I went on-board this beauty.
Personal Statistics
13th flight in 2011
2nd flight on Singapore Airlines
4th flight on a B777
2nd flight on a B777-300ER
1st flight on 9V-SWM
Seat:46K
Flight number: SQ328
Flight times: 08:55-12:00
Date: 03 November 2011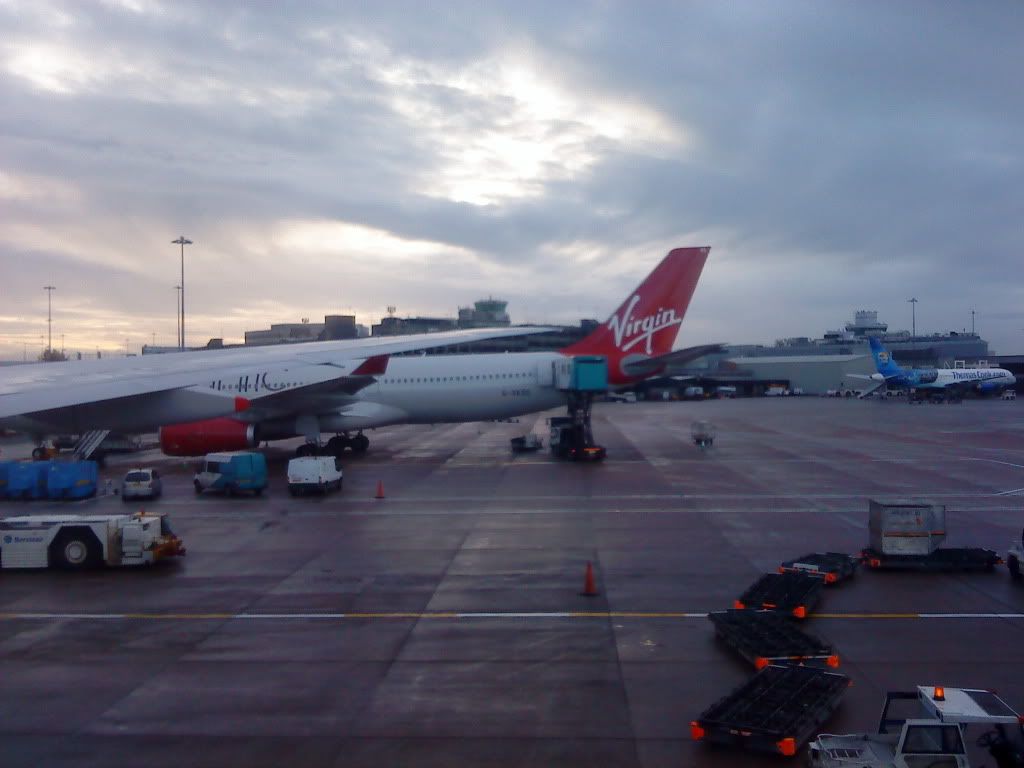 VS A330
The F/A announced that the flight to MUC should take 1hr45mins and on to SIN 10hrs. Again push-back on time and we were soon on our way to runways 23R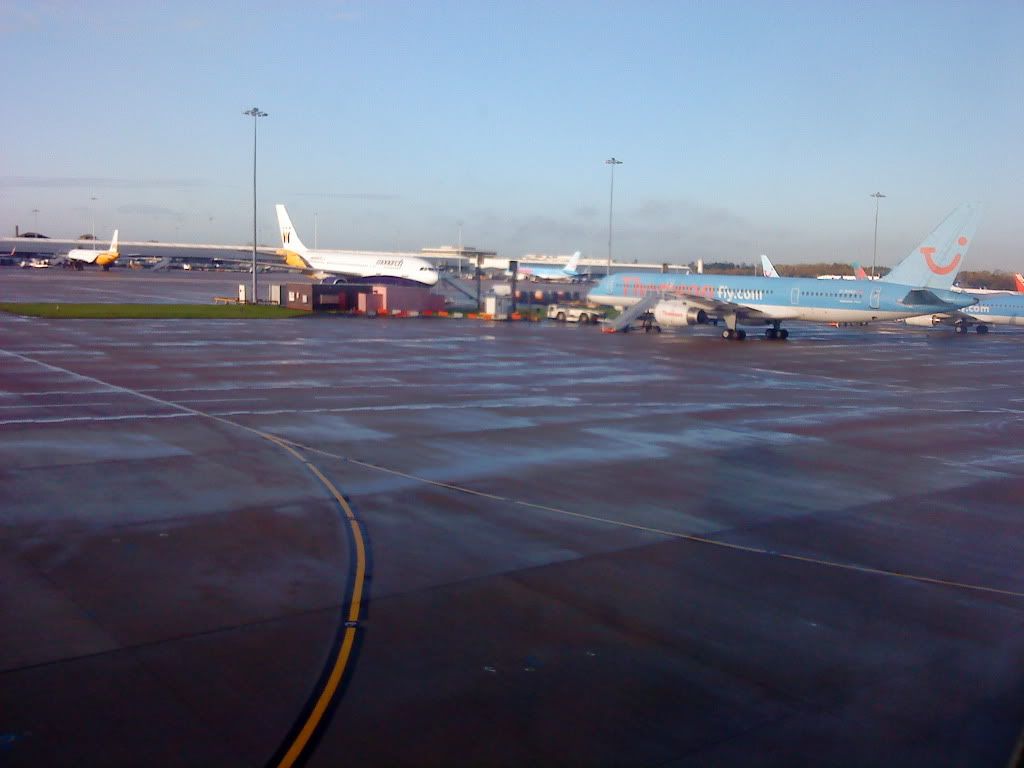 Passing a B757 and one of the few A300 in Europe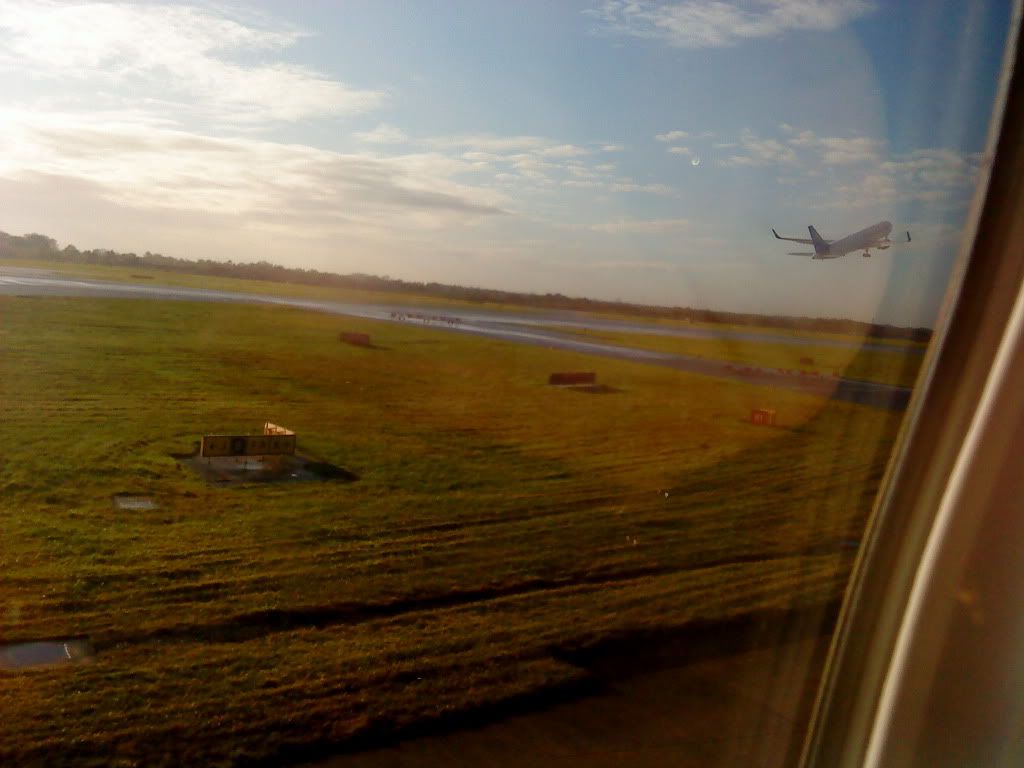 B767 taking off
But then we were stopping and the captain announced that there would be only single runway in use and we would have to wait another 15mins for 5 planes in front of us to take off.
Quite much planes were now landing and departing, but making photos was impossible as I was facing the sun.
Finally it was our turn and an unspectacular takeoff was performed.
Queue behind us with a flybe Q400 in front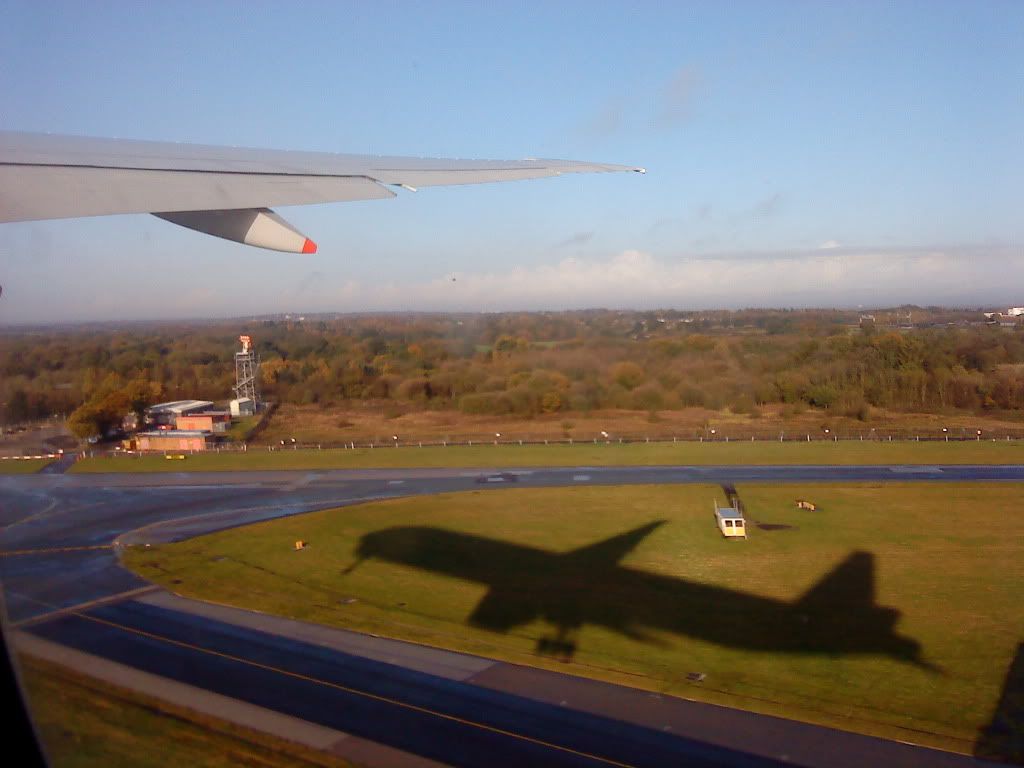 And off we go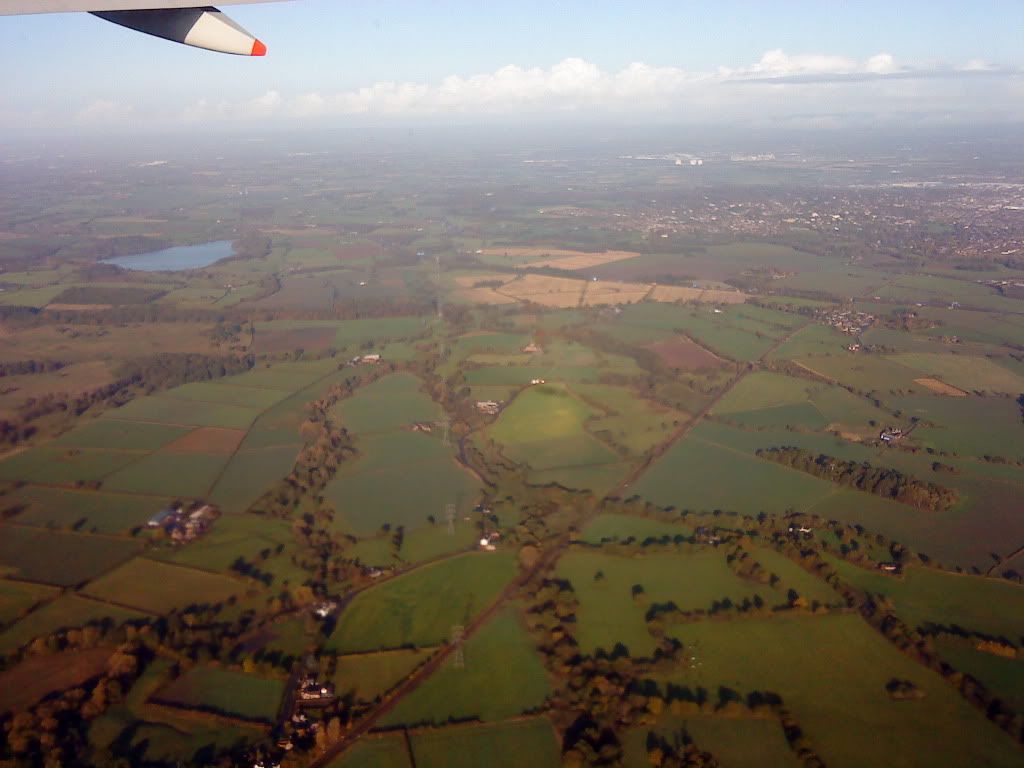 Countryside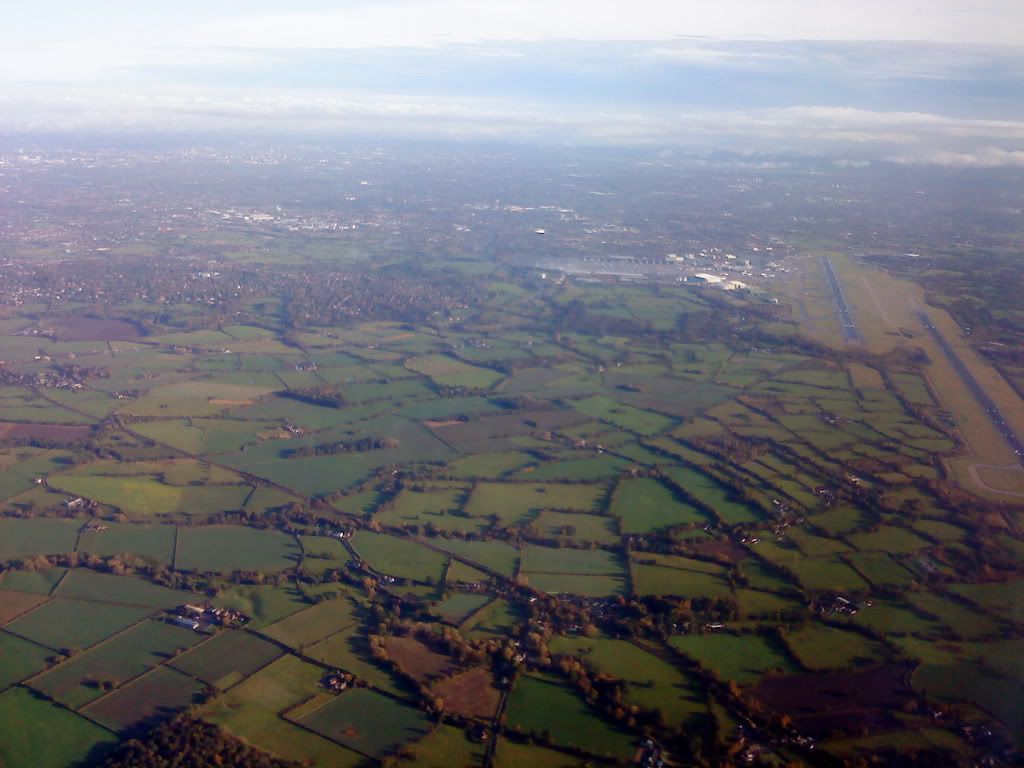 Nice views of the airport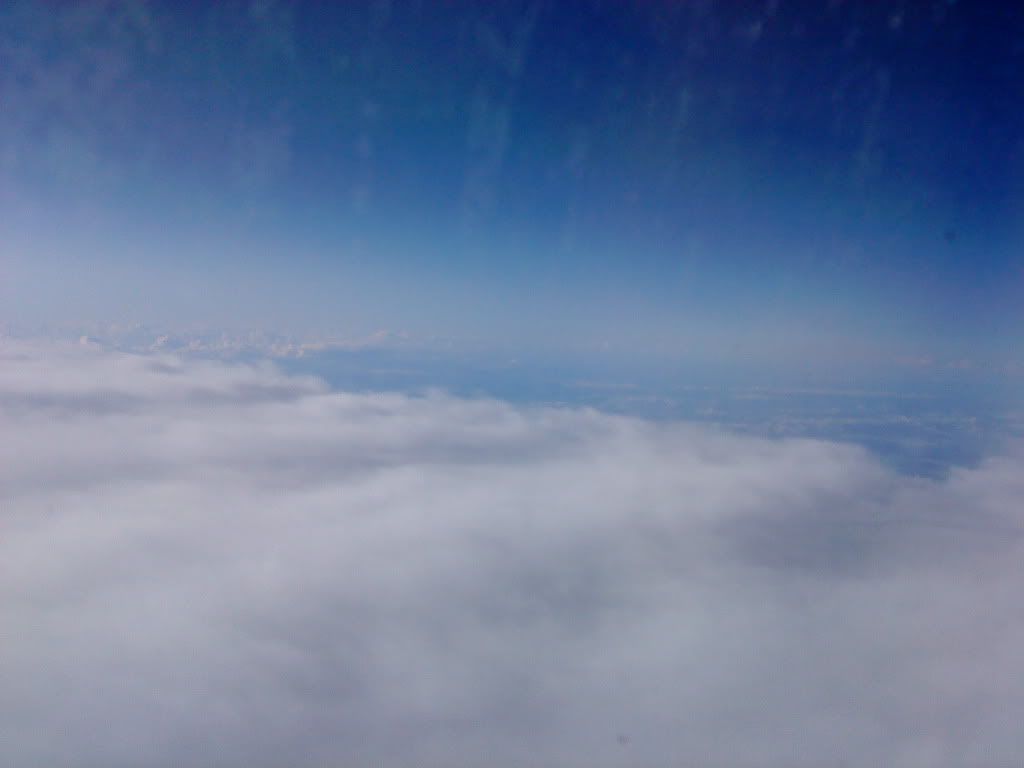 Approaching clouds over England
Menu cards were distributed. Choices were eighter pastry or Tramezzini, I went for the latter, but it wasn´t available any more. So I was handed out my breakfast with the pastry and again yogurt. This time not only orange juice but drink choices were available and I ordered 7up - but this was really not the best choice to start the day with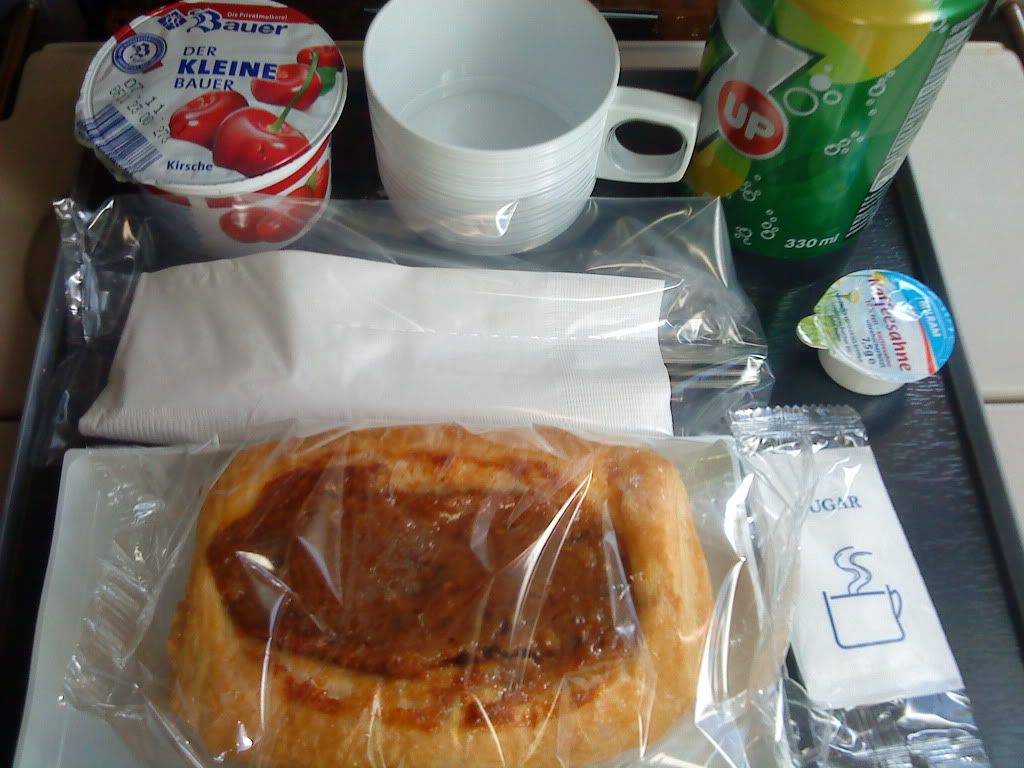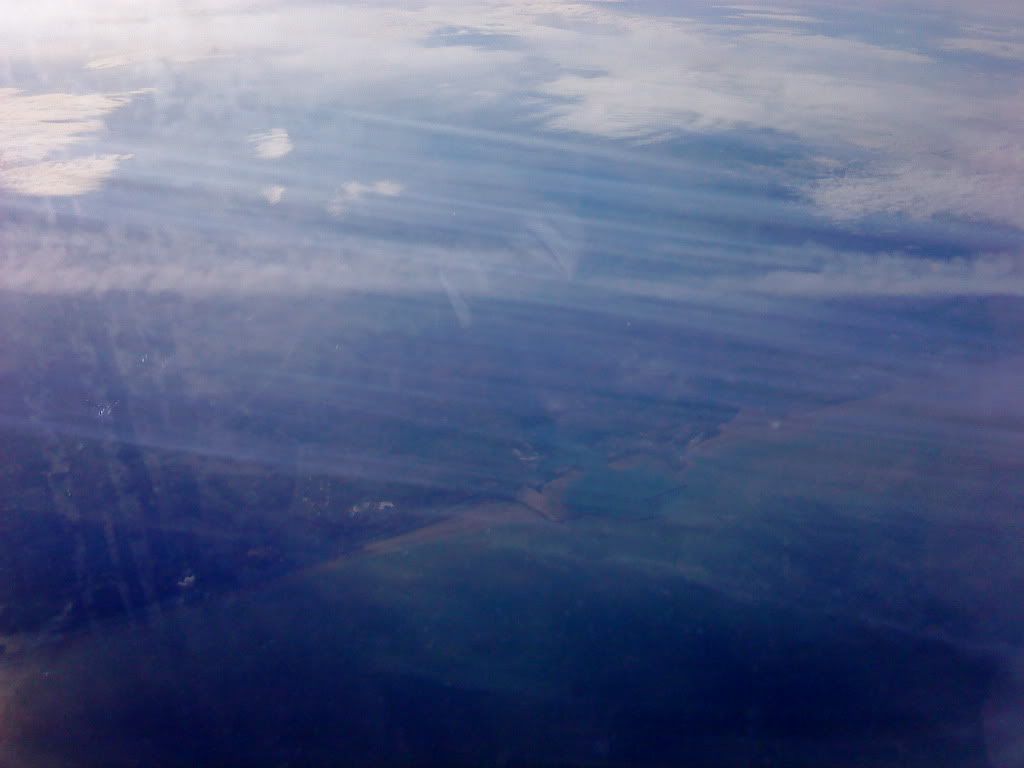 Netherland´s coast near Rotterdam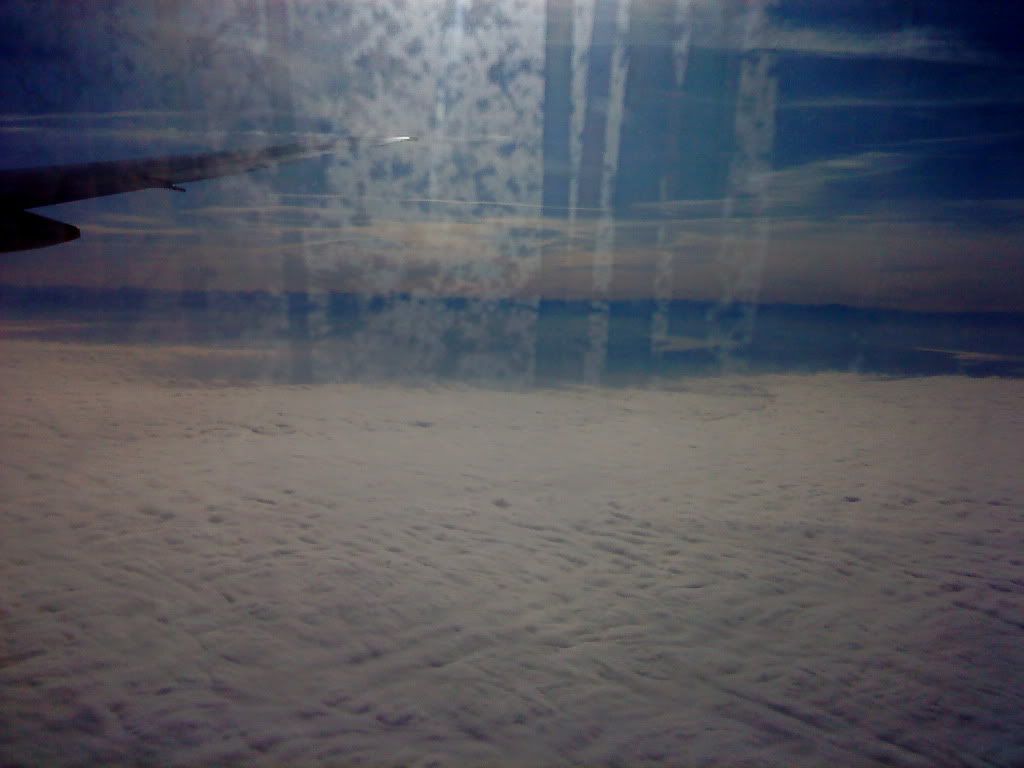 Clouds over Germany
Soon enough we were approaching MUC and my last flight for 2011 was nearly to be over.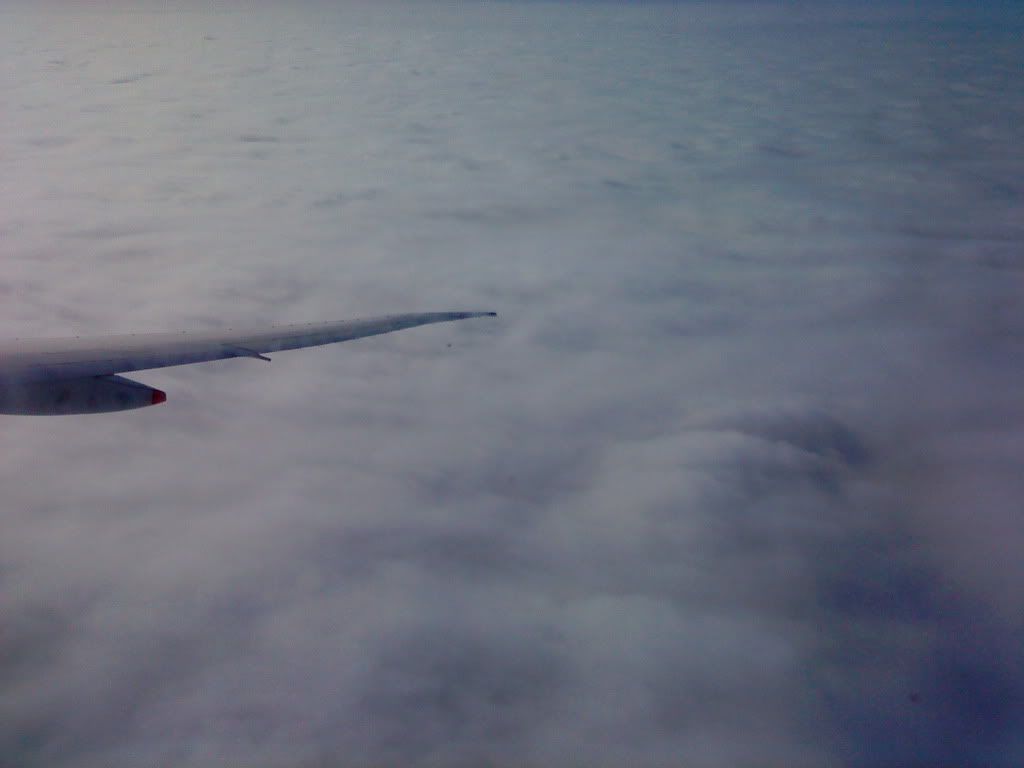 Final turn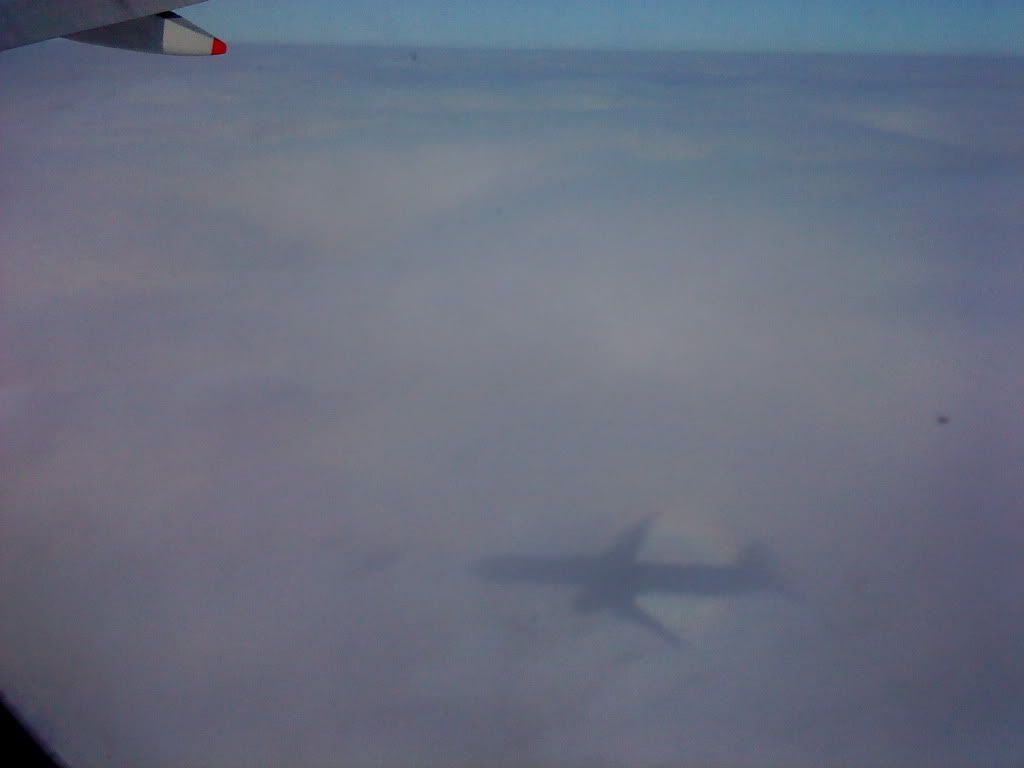 Lined up with runway 26R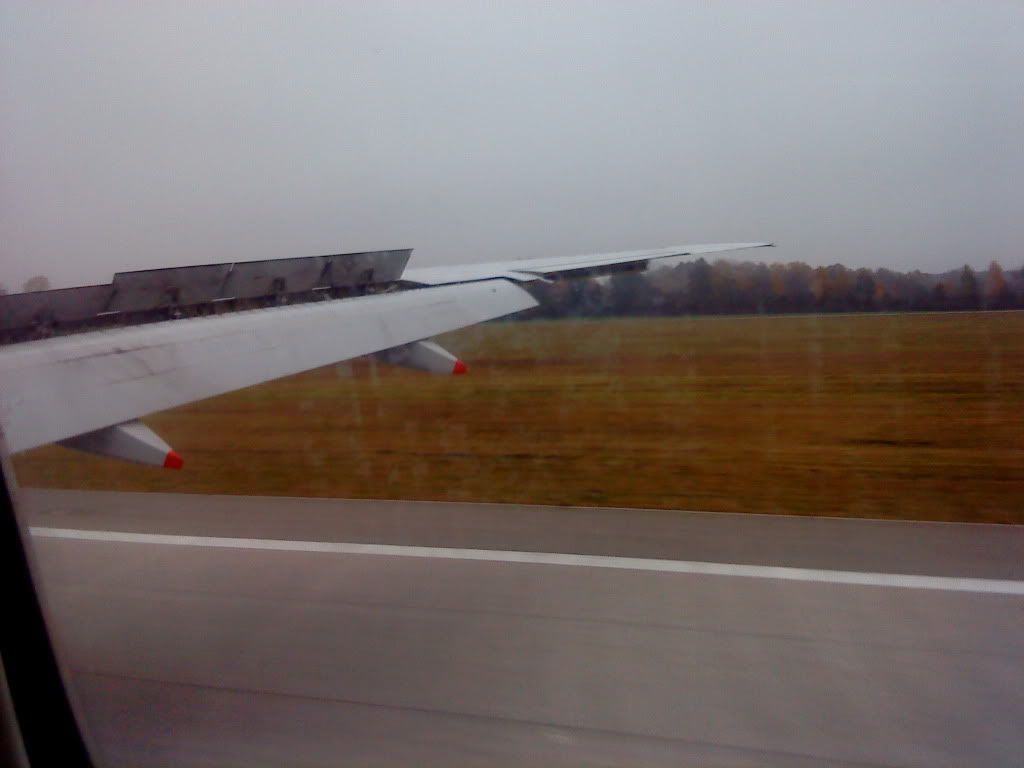 And touchdown!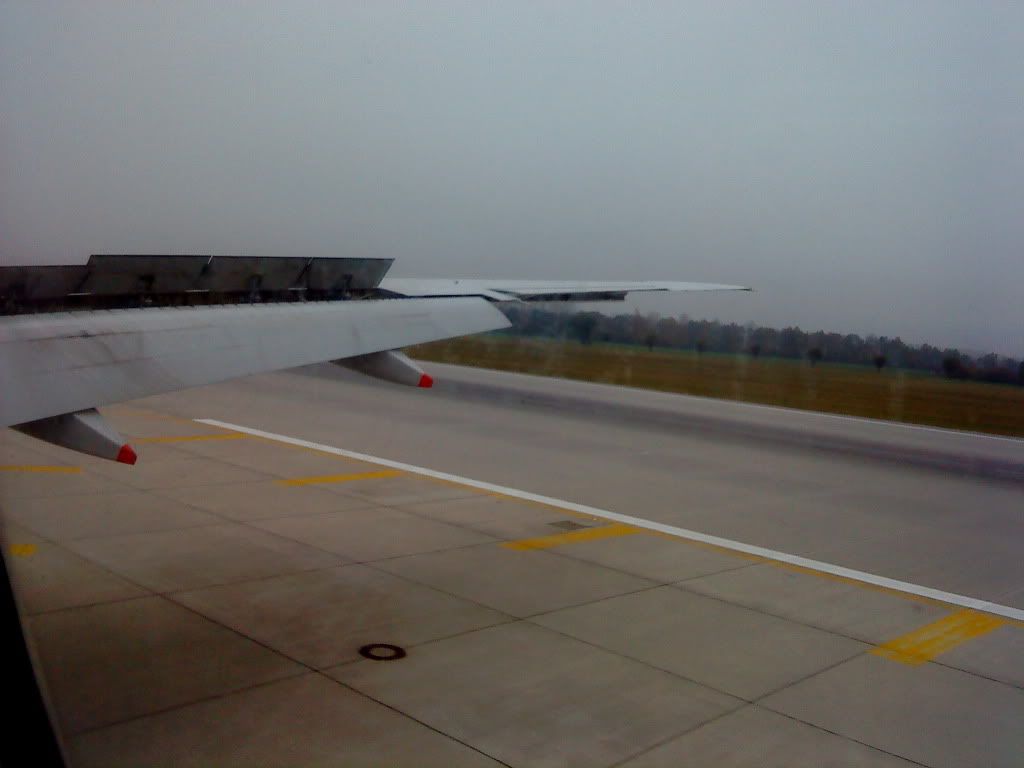 Leaving the runway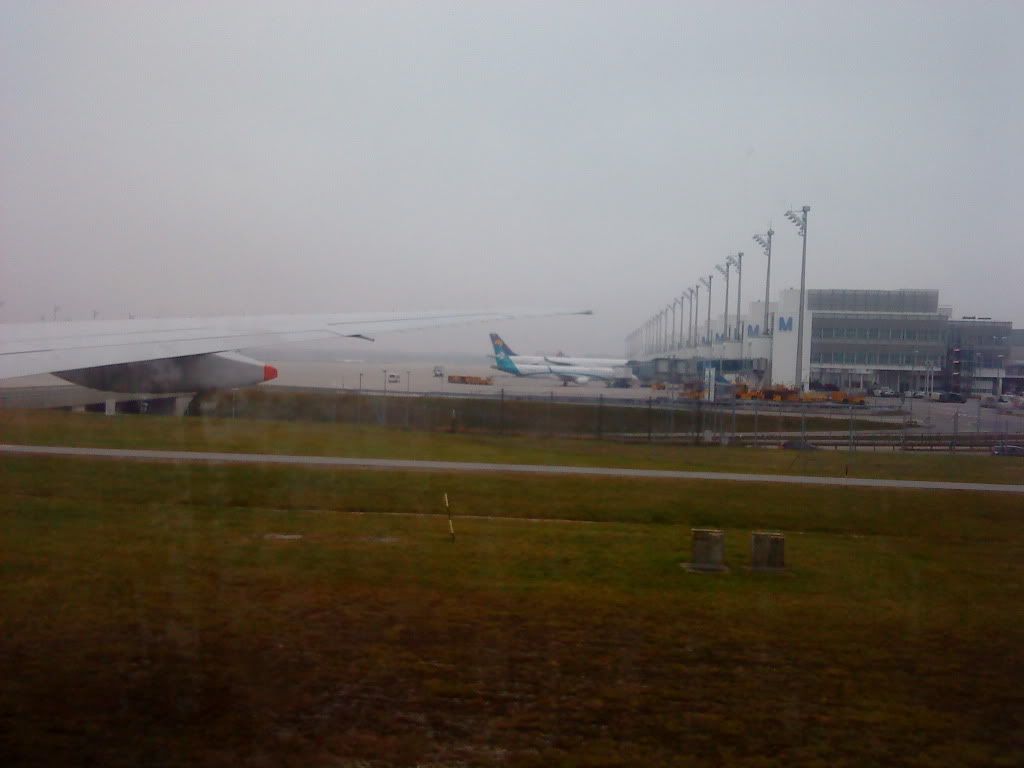 Mostly empty T2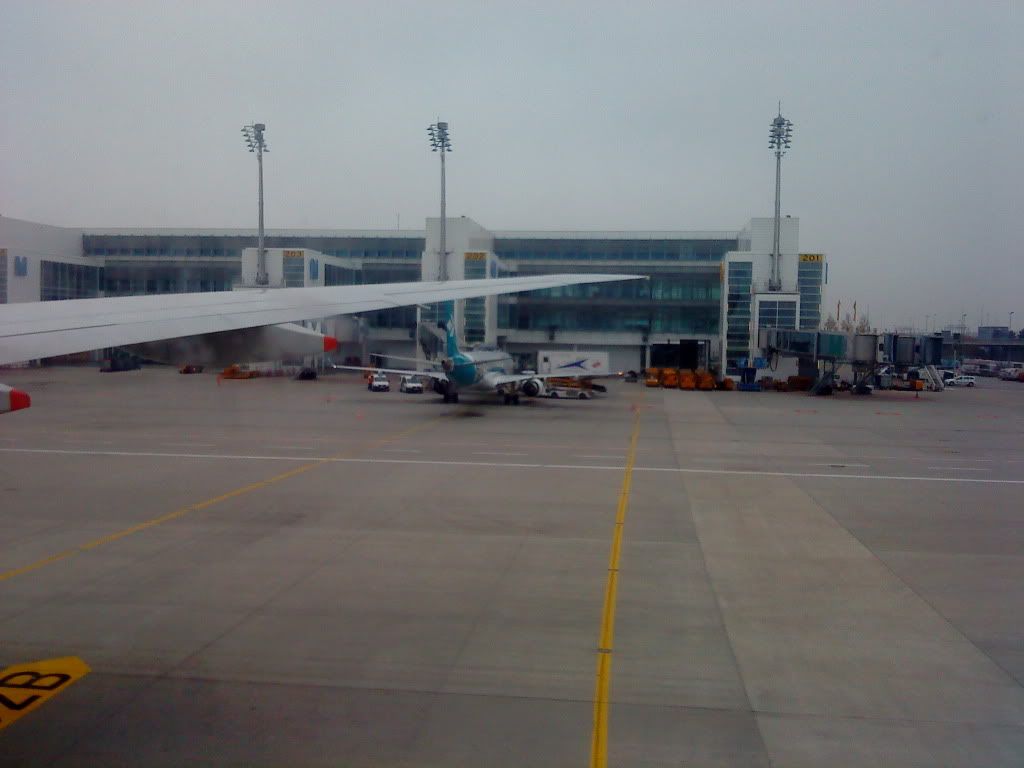 Air Dolomiti E190
Lufty A340-600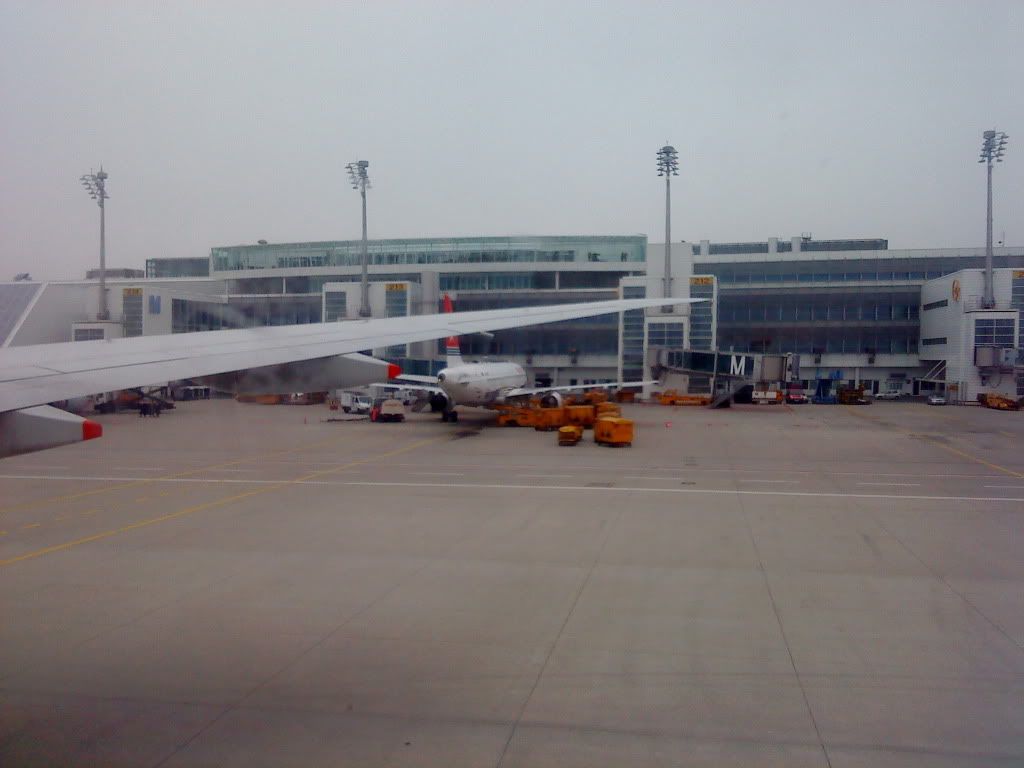 Air Malta A320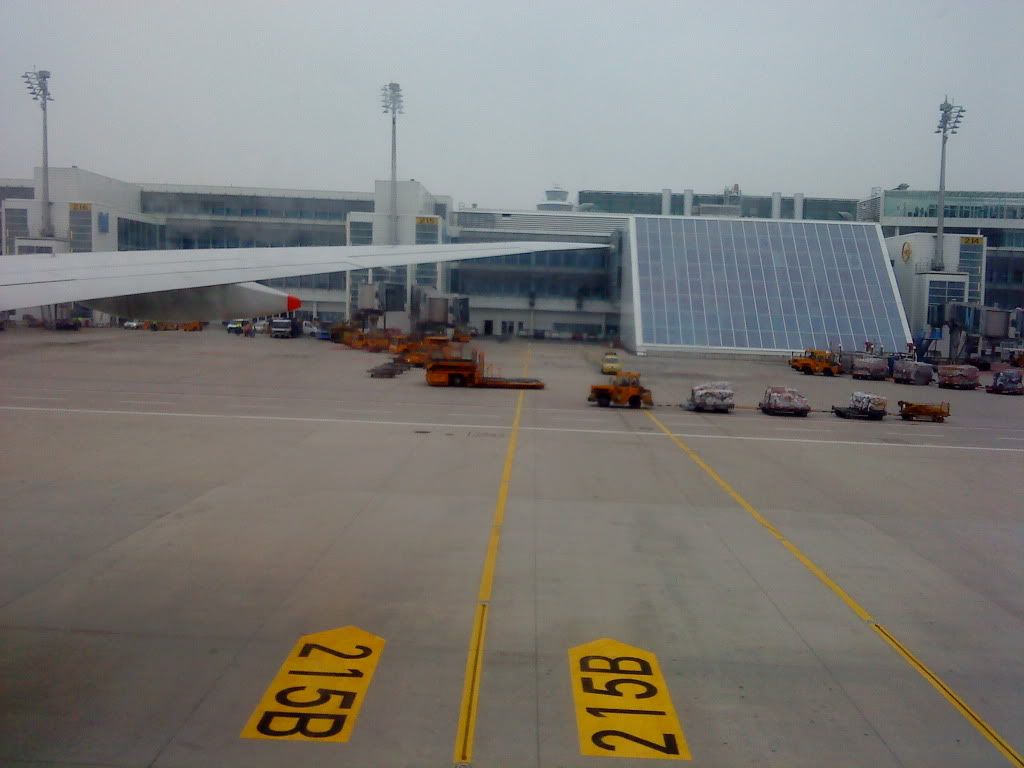 Our gate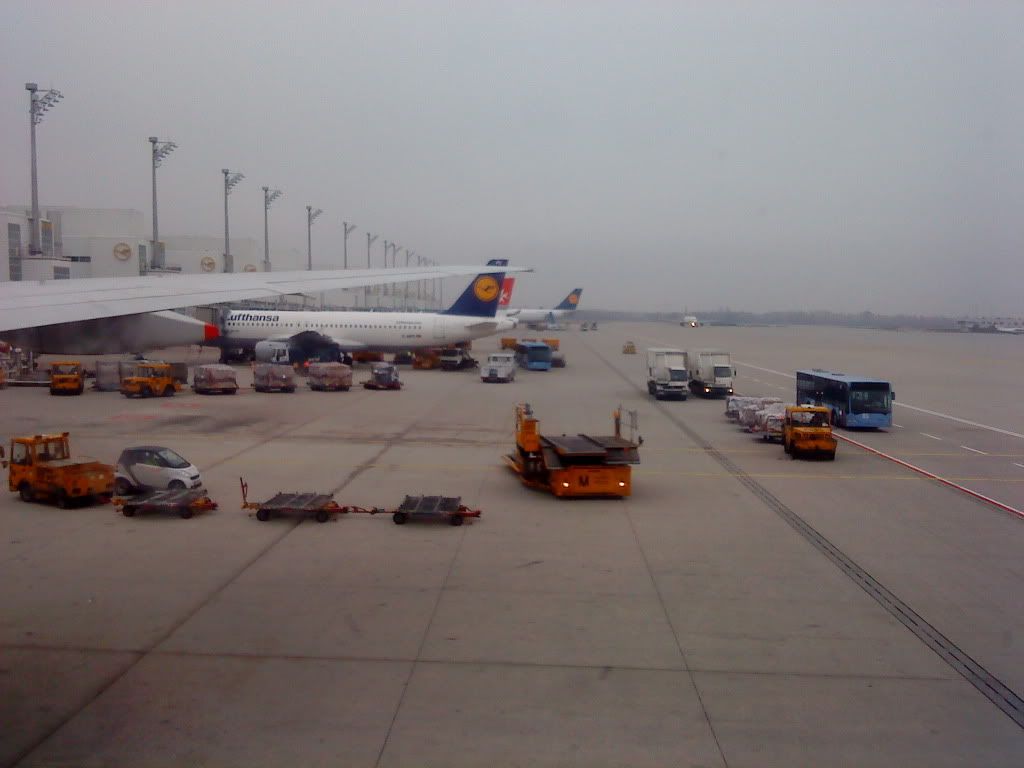 In final position
Conclusion
Flying Singaopore Airlines was a pleasure. I would definetly choose them again, prefereably on Long-Haul. Service, meal and last but not least the IFE (even if I couldn´t try everything out on this short flight) were simply great. Well done, SQ!