A.net meeting in snowy Tallinn. U2/FR STN-TLL-LTN
Back in October I was asked by FlyingFinn76 if I was interested joining a few other a.netters on a winter trip to Stockholm. I liked the idea of meeting a few other a.netters, but Stockholm didn't tickle my fancy at all. Expensive pints make me angry. Thankfully, a side trip for the Saturday was organised to Tallinn in neighbouring Estonia. Now, this was more like it. A cheaper, more pretty destination that I had been hoping for an excuse to get back to.
As I was trying to save money for my upcoming African trip, I limited my flight choices to no-frills airlines. Thankfully mid-January London-Tallinn flights are cheap. I booked a one way easyJet STN-TLL flight for GBP 26, and return on Ryanair TLL-LTN for GBP 21. Not bad. A nice 3/4* hotel in Tallinn's UNESCO Old Town was booked for GBP 38 including breakfast.
This weekend's map:
I decided to forego the expensive train connections, and took the easyBus service from Baker Street for GBP 5. I was a bit unsure of the time keeping of the bus, but was delighted that instead of the scheduled 1 hour 20 minutes, we arrive exactly an hour after leaving Baker Street.
On the easyBus to STN
Nice sunny day to fly – walking to the nice terminal
I took advantage of flying on easyJet (rather than Ryanair) and got a proper boarding card from an empty check in desk. I was told the load for today was 126 out of 156 – not full, but much busier than I was expecting. I also asked how much Speedy Boarding was – a shocking GBP 13.50 to board first??!? No thanks!
There was only a small queue at security (of course more inexperienced travellers). The departure lounge at STN is very nice – spacious and light. To avoid the extorninate prices on board, I headed over to Boots, and got a bottle of their sparkling flavoured water for GBP 0.65 – tasty and a bargain.
FIDS
I took a seat and waited for my gate to show.
As expected, we were given a gate in the satellite building, requiring a transit journey.
Free papers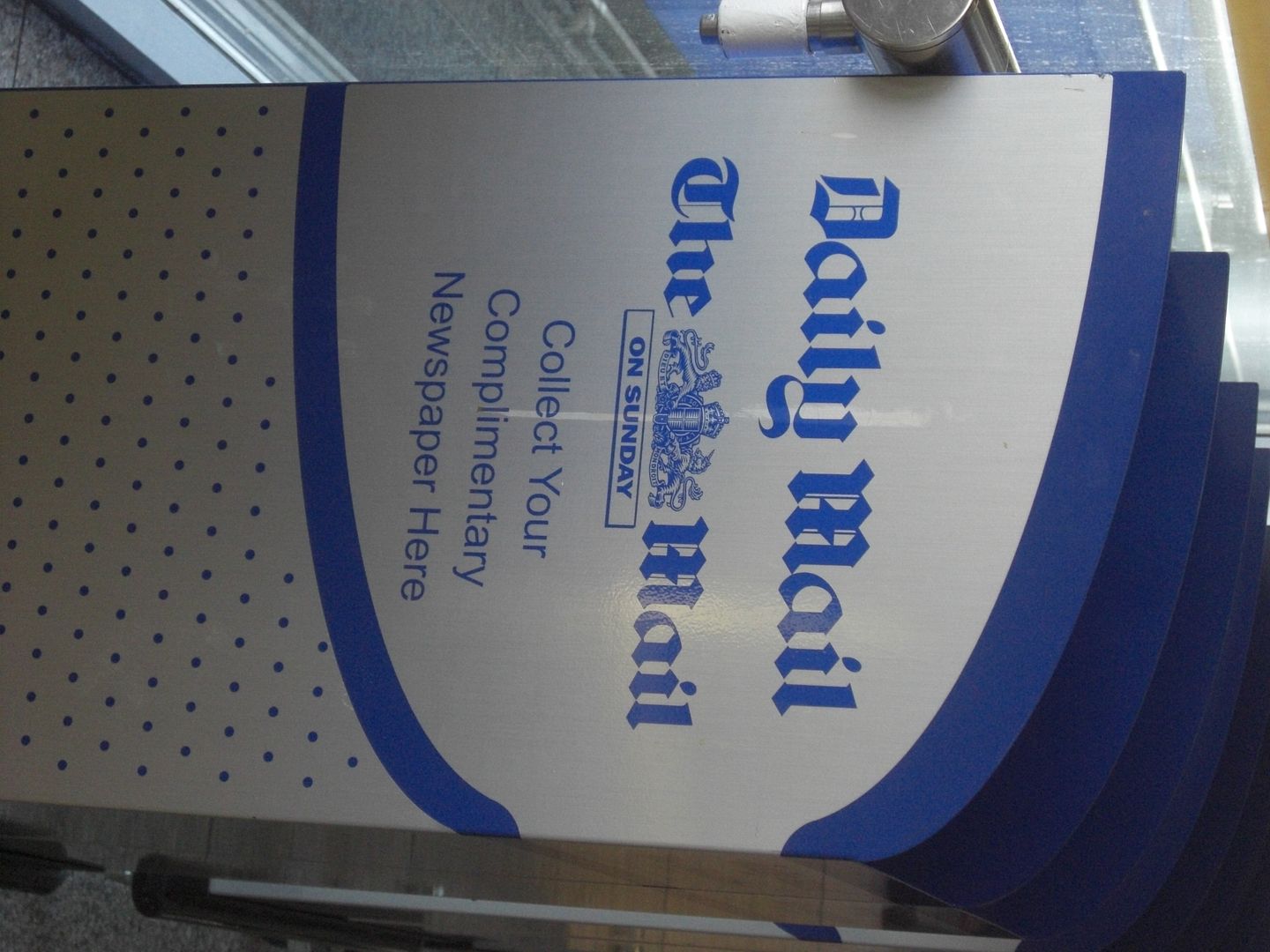 Ooh, is that a 747-800?
On the transit
In the Satellite Building
My jet, G-EZAG
The gate
The number of people turning up at the gate grew slowly, and thankfully, everyone was calm, and sitting down, rather than hanging around like vultures.
January 2012
London Stansted (STN) – Tallinn (TLL)
easyJet U2 3057
Scheduled: 1310-1755 (2h45m)
Actual: 1321-1804 (2h47m)
Airbus A319 G-EZAG

Finally we were let out onto the tarmac. All the speedy borders and young family headed to the front door. I trotted off to the back down, showed by boarding pass, then made a beeline for the emergency exit row. Excellent, window seat with extra legroom.
Legroom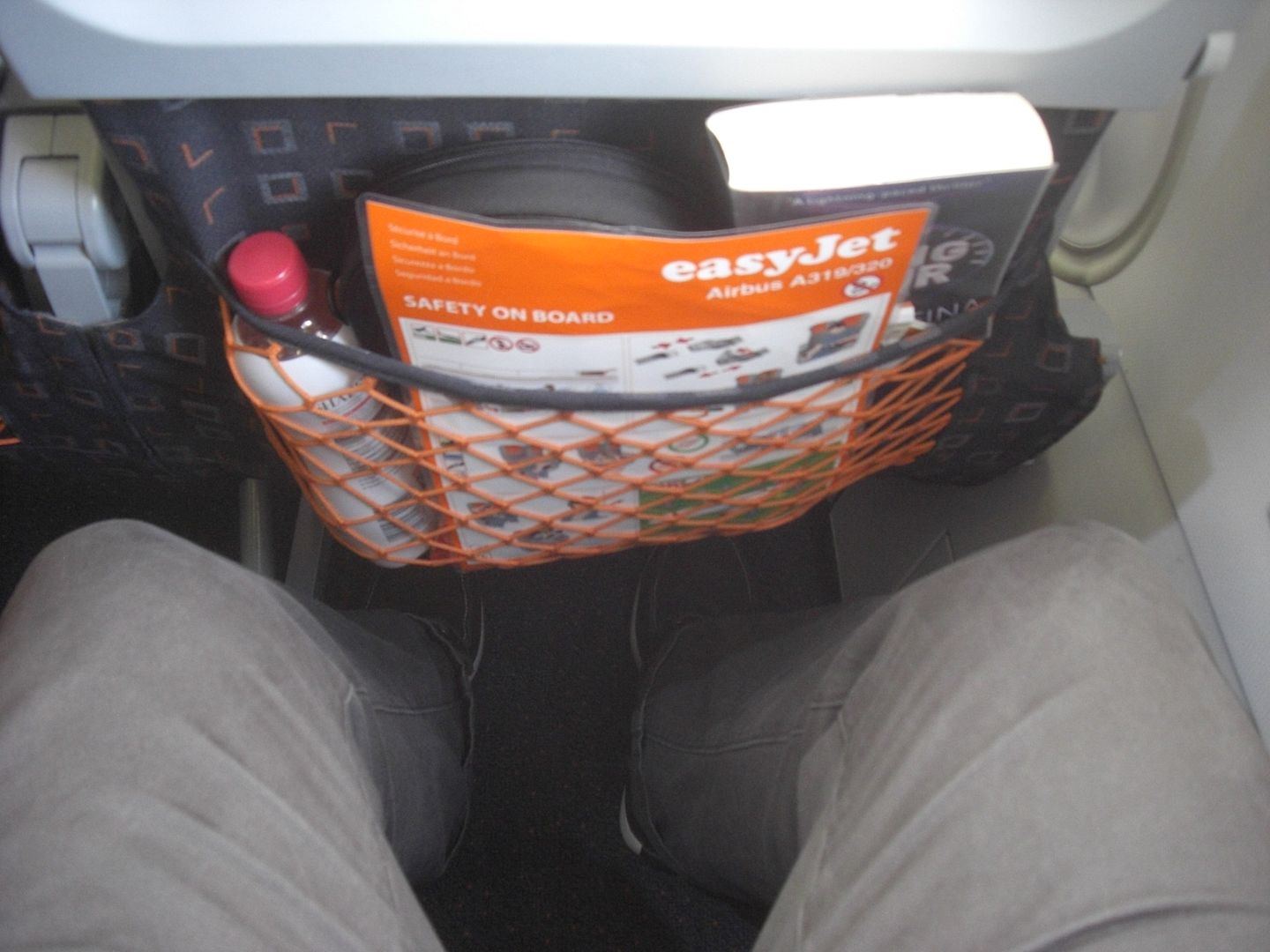 The U2 A319s have a proper arm rest unlike BA
Non-U2/FR, quite a rarity at STN
Ooh, it a bit cold in TLL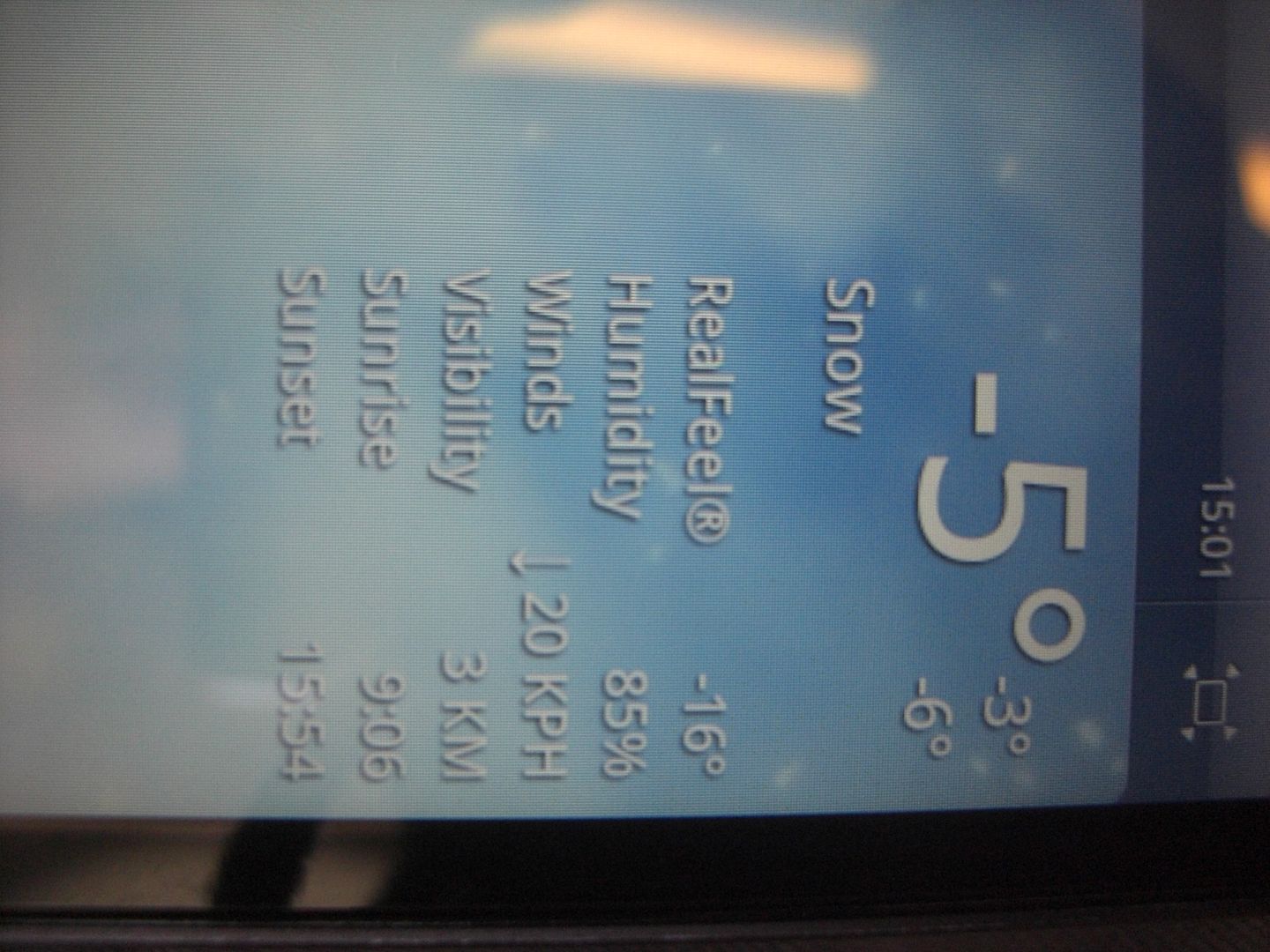 Most U2 flights get a jetbridge
Skiing charters
Pushback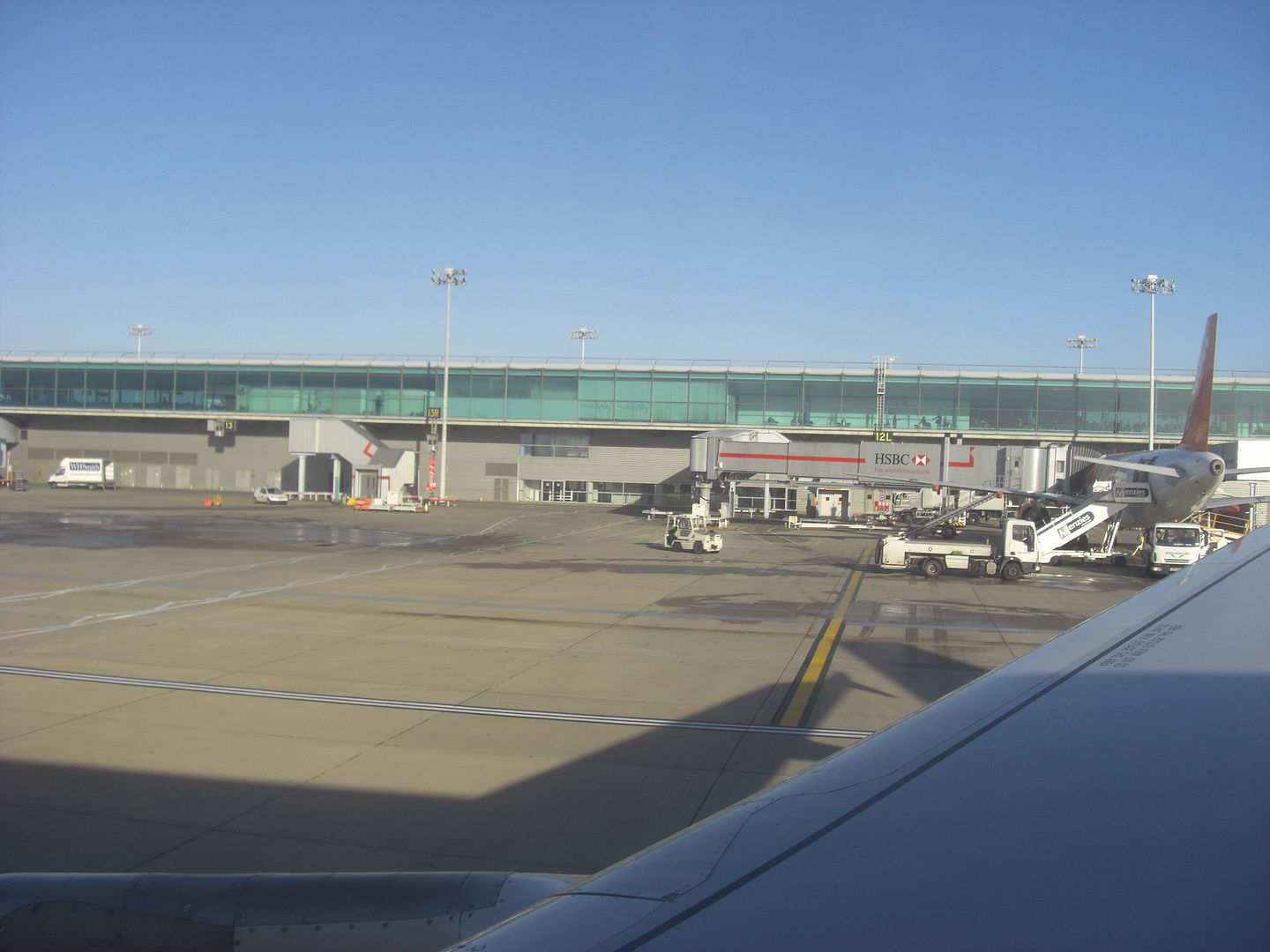 Remnants of Air Asia X's time at STN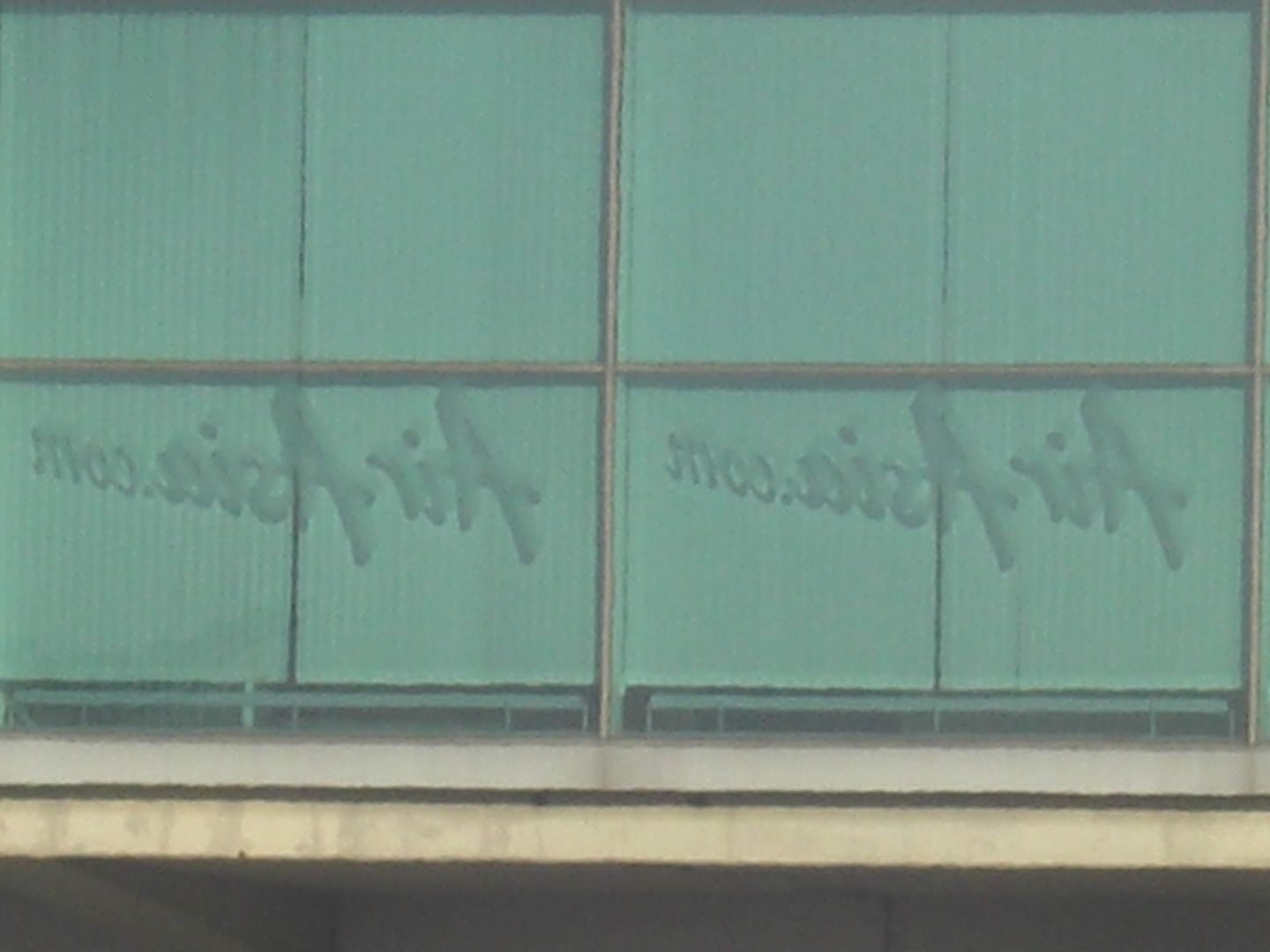 Taxiing past FRs winter graveyard
Lining up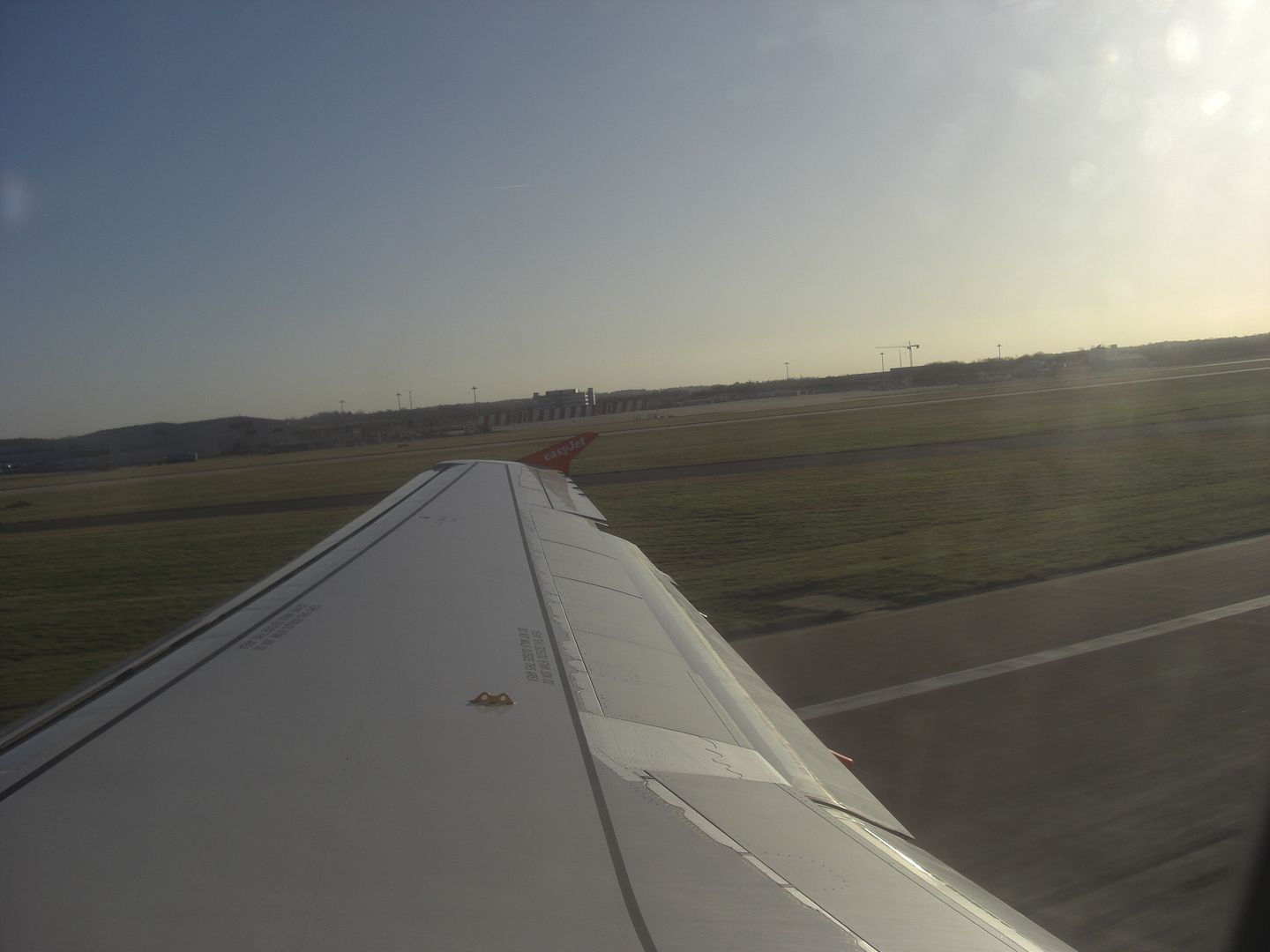 Rotating into the sun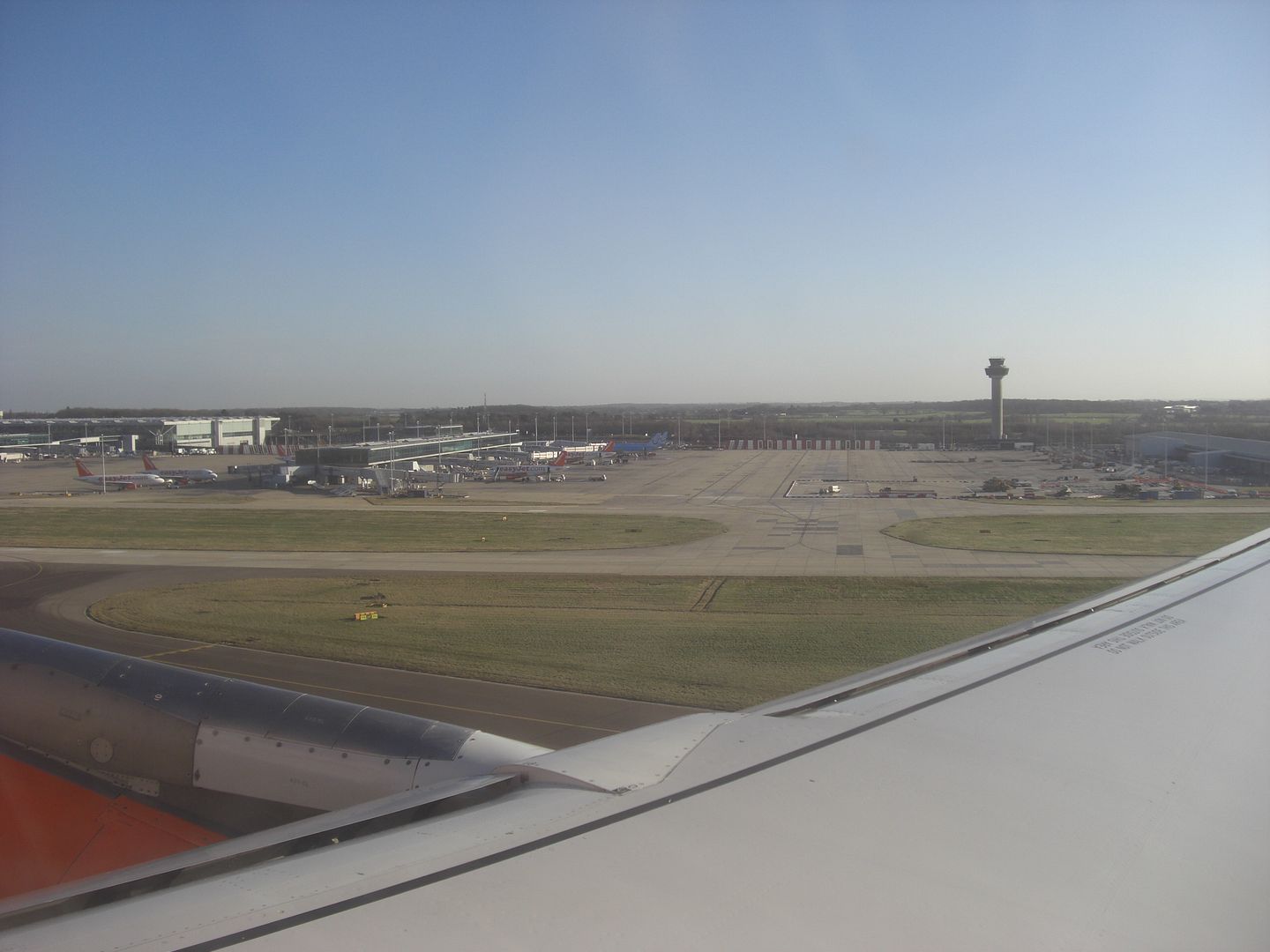 An entertaining (if not rather one sided) view of 2014 UK without Scotland from the Daily Mail
For GBP 1.20 I availed myself of a tonic water (ice, but no lemon)
Views
Cabin, quite full
I bought another tonic to help pass the time
The mother of this child let him run free. He leant so far over the back of the seat that he nearly fell into the row behind (and onto the occupants). He was also crawling in the aisle – not safe or clean.
It slowly changed from day to night
We headed through a rather thick dark cloud, and ended up popping out over Tallinn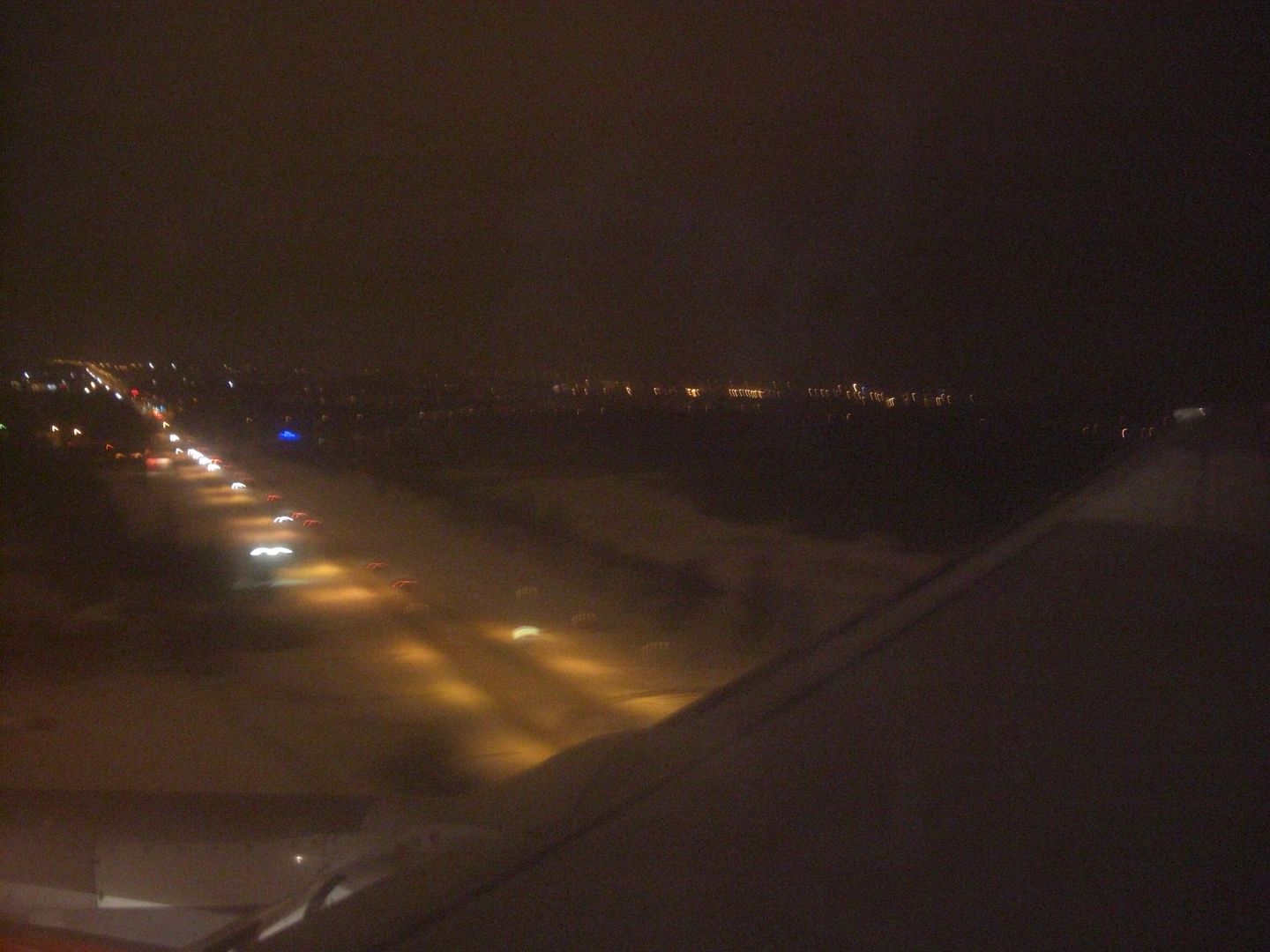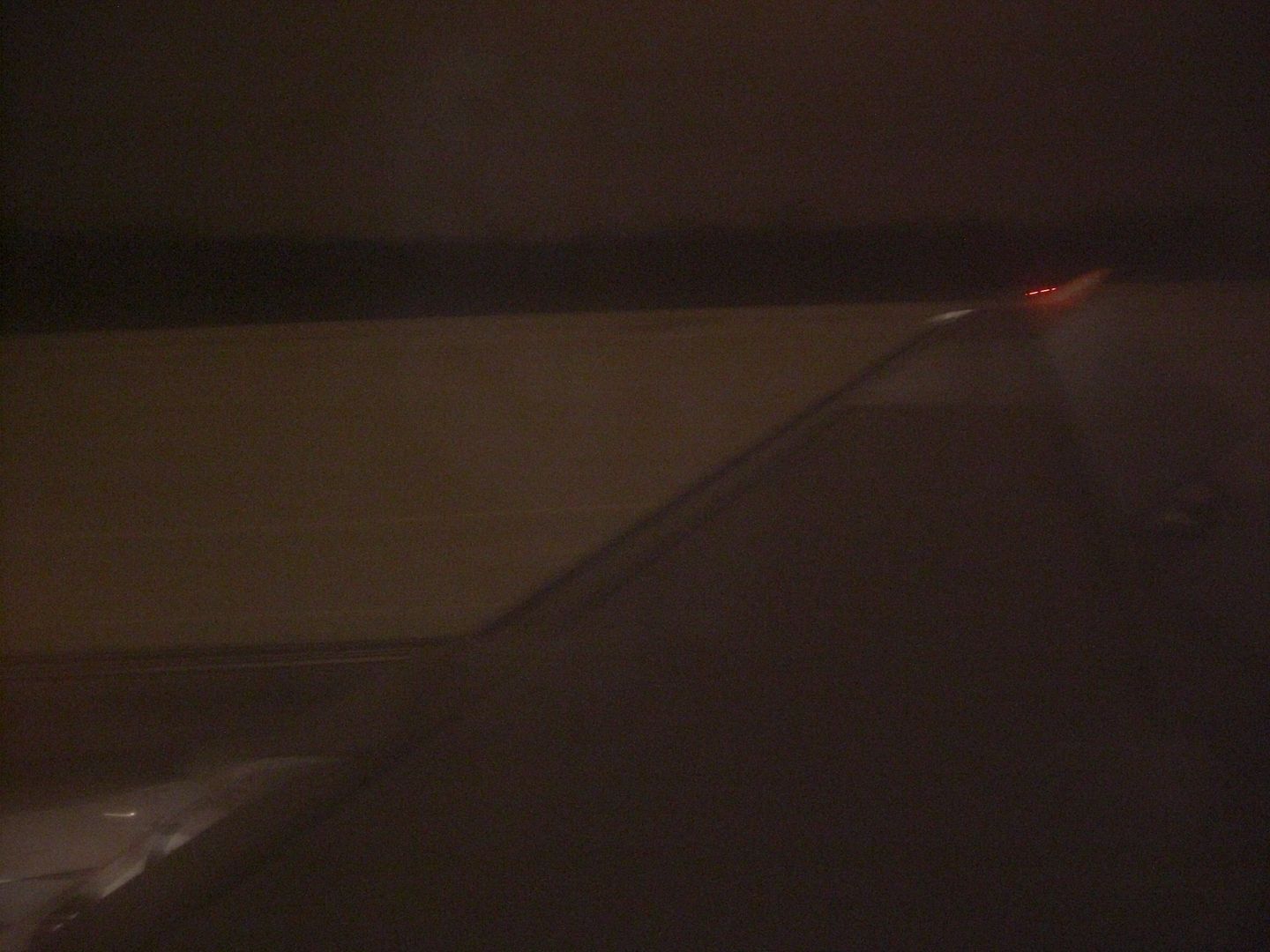 Touchdown was a few minutes late in a gloriously snowy Tallinn.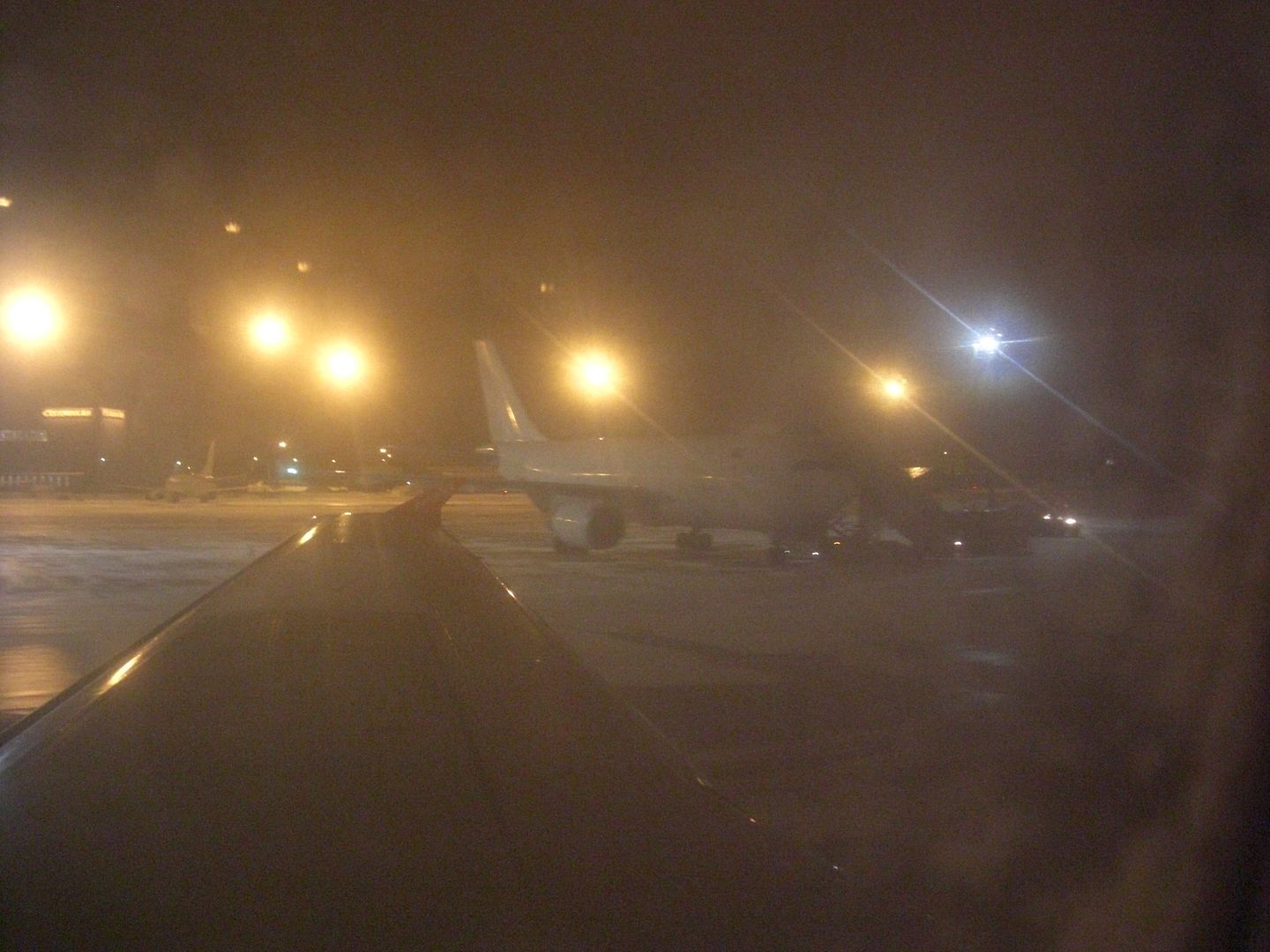 A newly painted Flybe Nordic
Special livery OV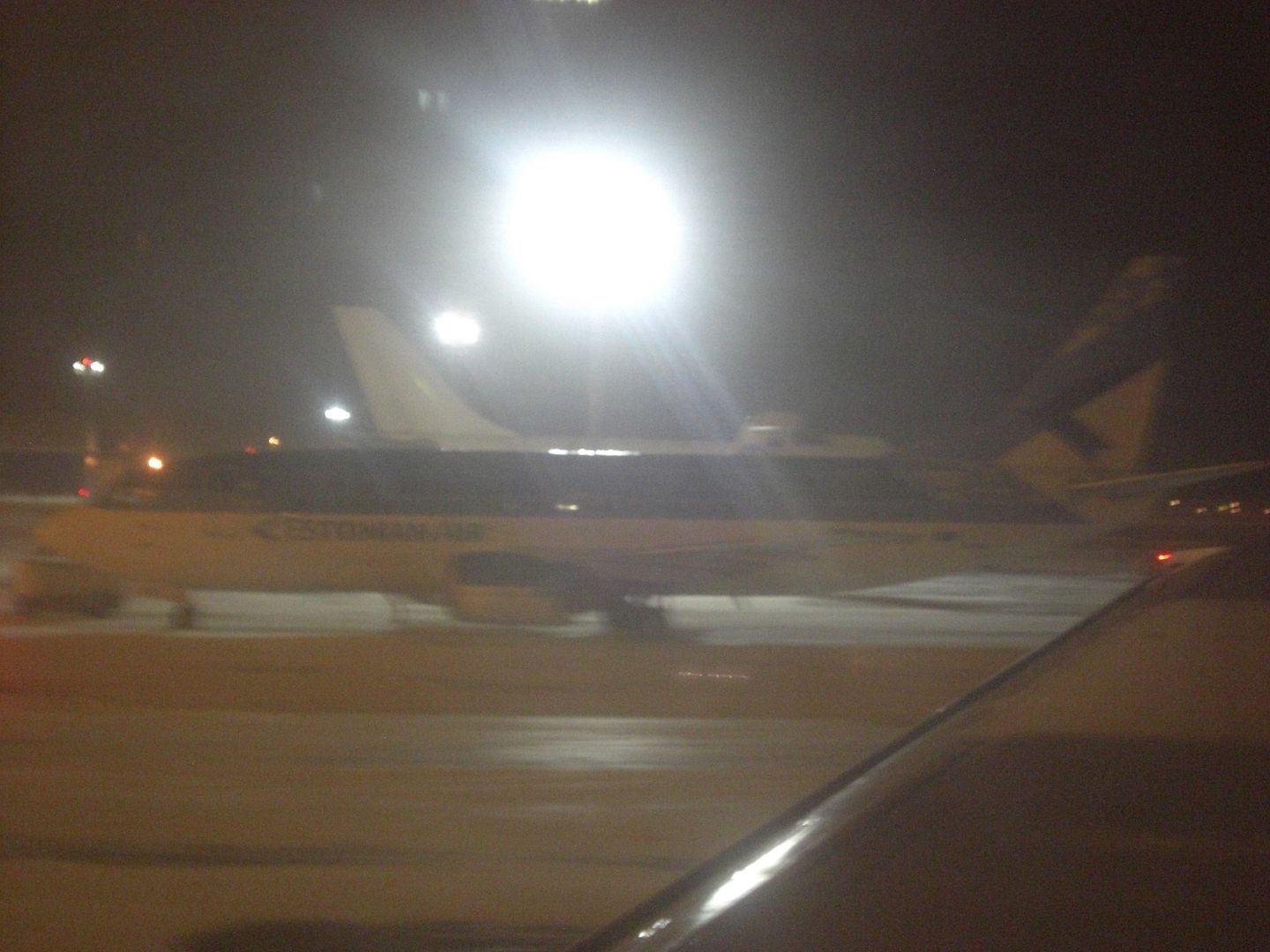 Disembarkation was via airbirdge, and before long I was walking towards immigration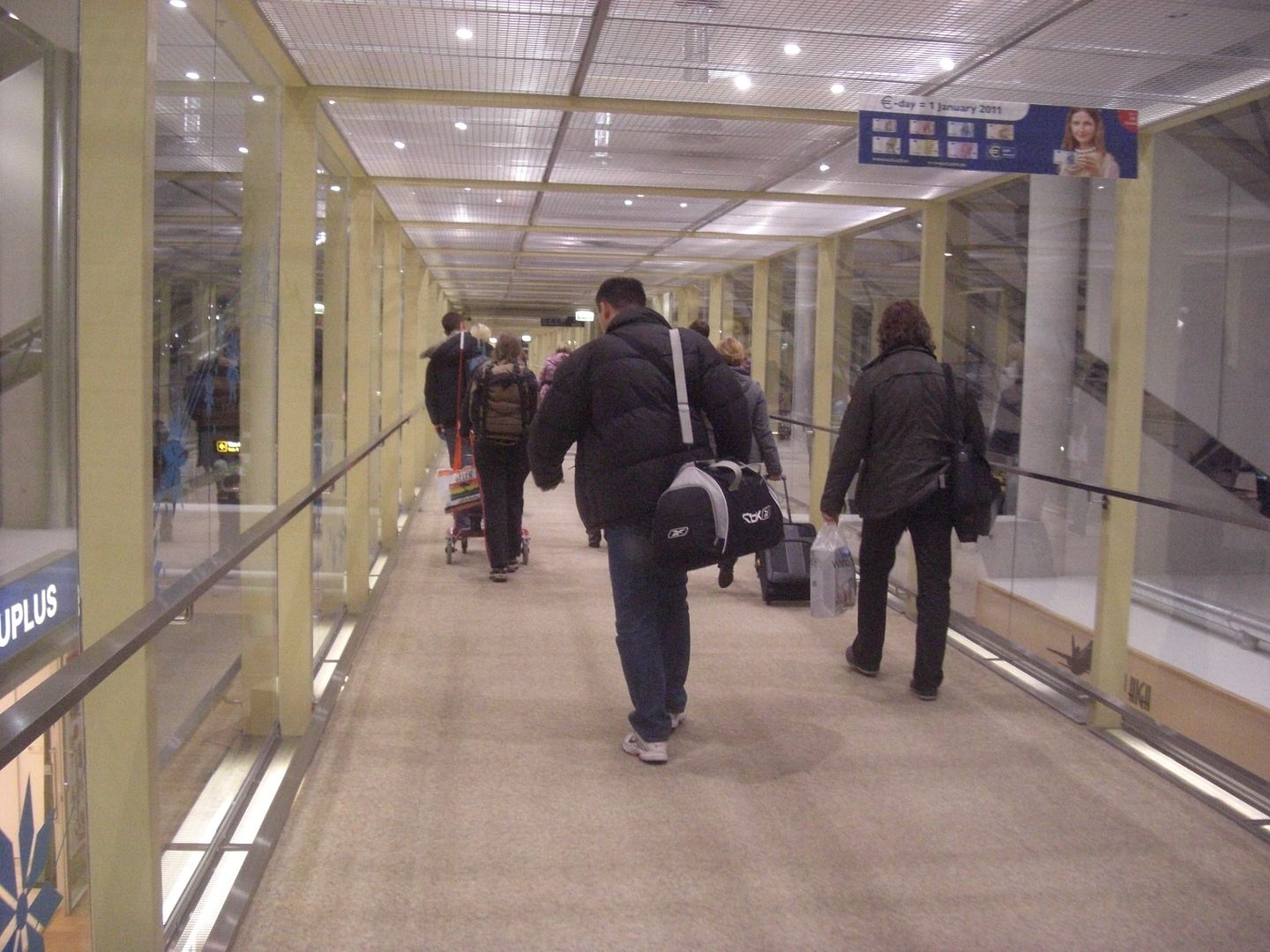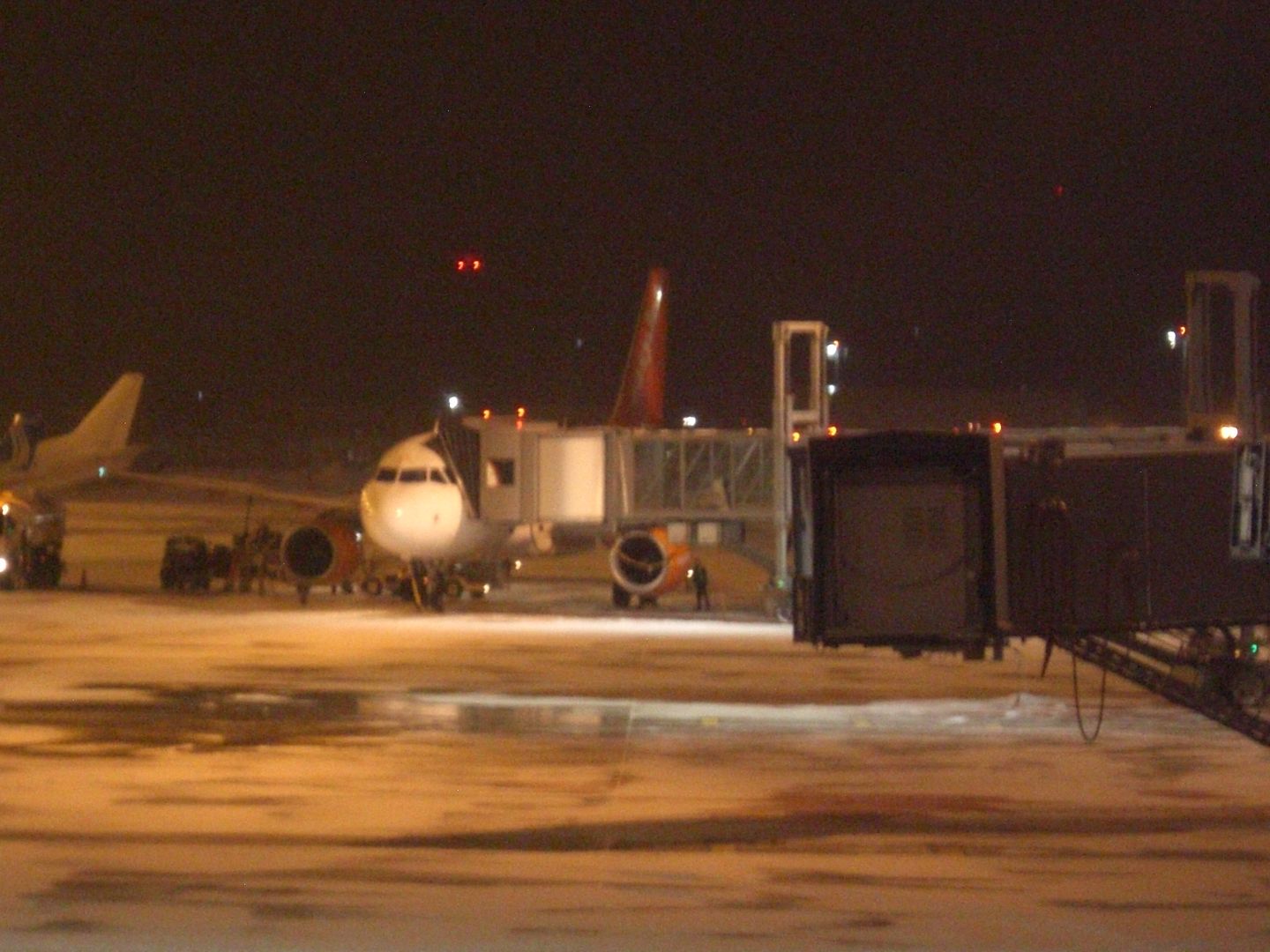 Immigration was swift, and with no luggage to collect I was shortly in a taxi. Time from plane to curb just 6 minutes.
After s hort journey, I was dropped off my my hotel in the Old Town
After dropping off my stuff I went out in search of the other a.netters that had arrived on an earlier OV flight from ARN.
A few evening photos of Tallinn – simply gorgeous in the snow. I guess the Christmas tree is still there due to the differences in the Orthodox Christmas. It made the pictures better at any rate!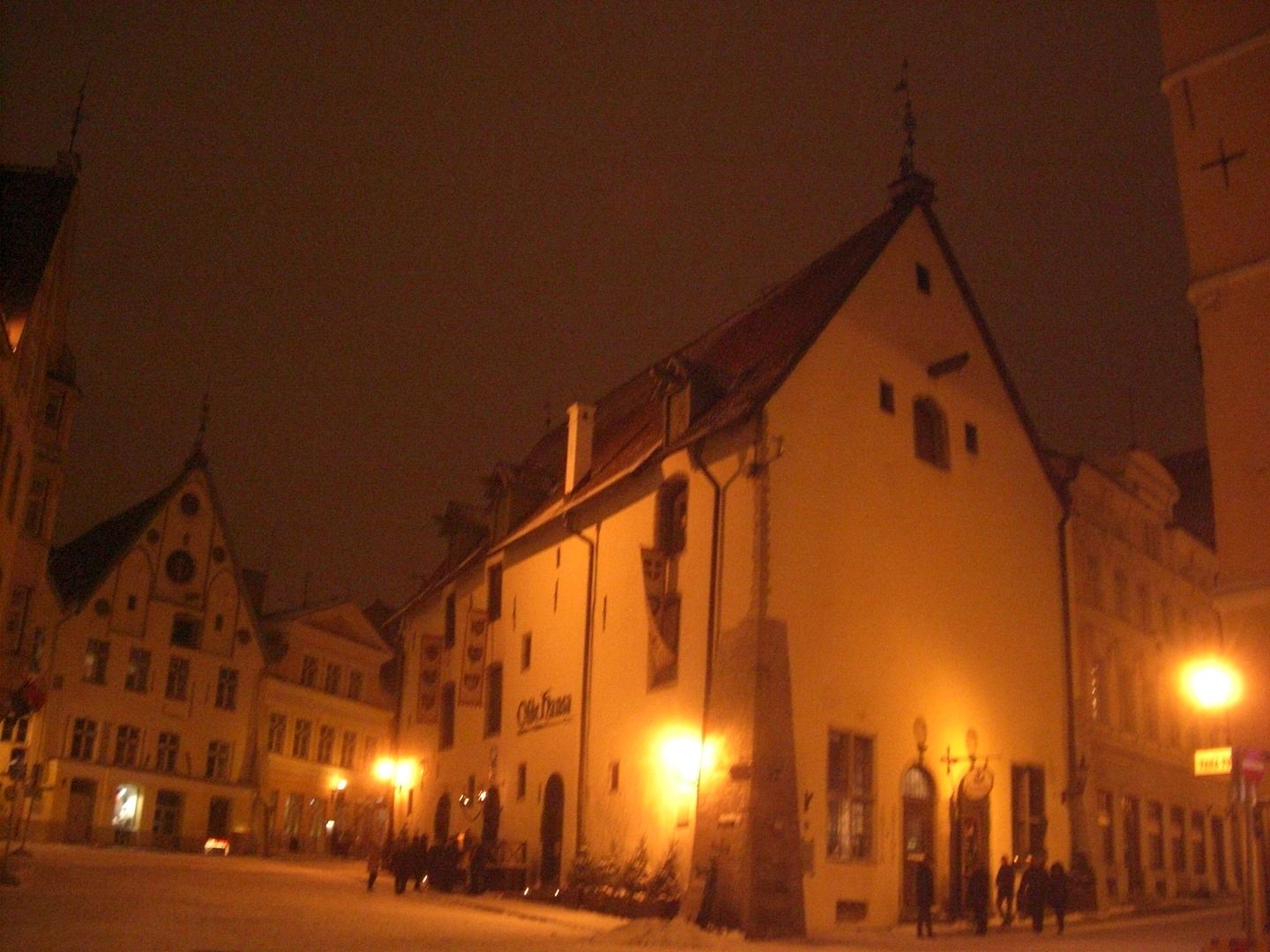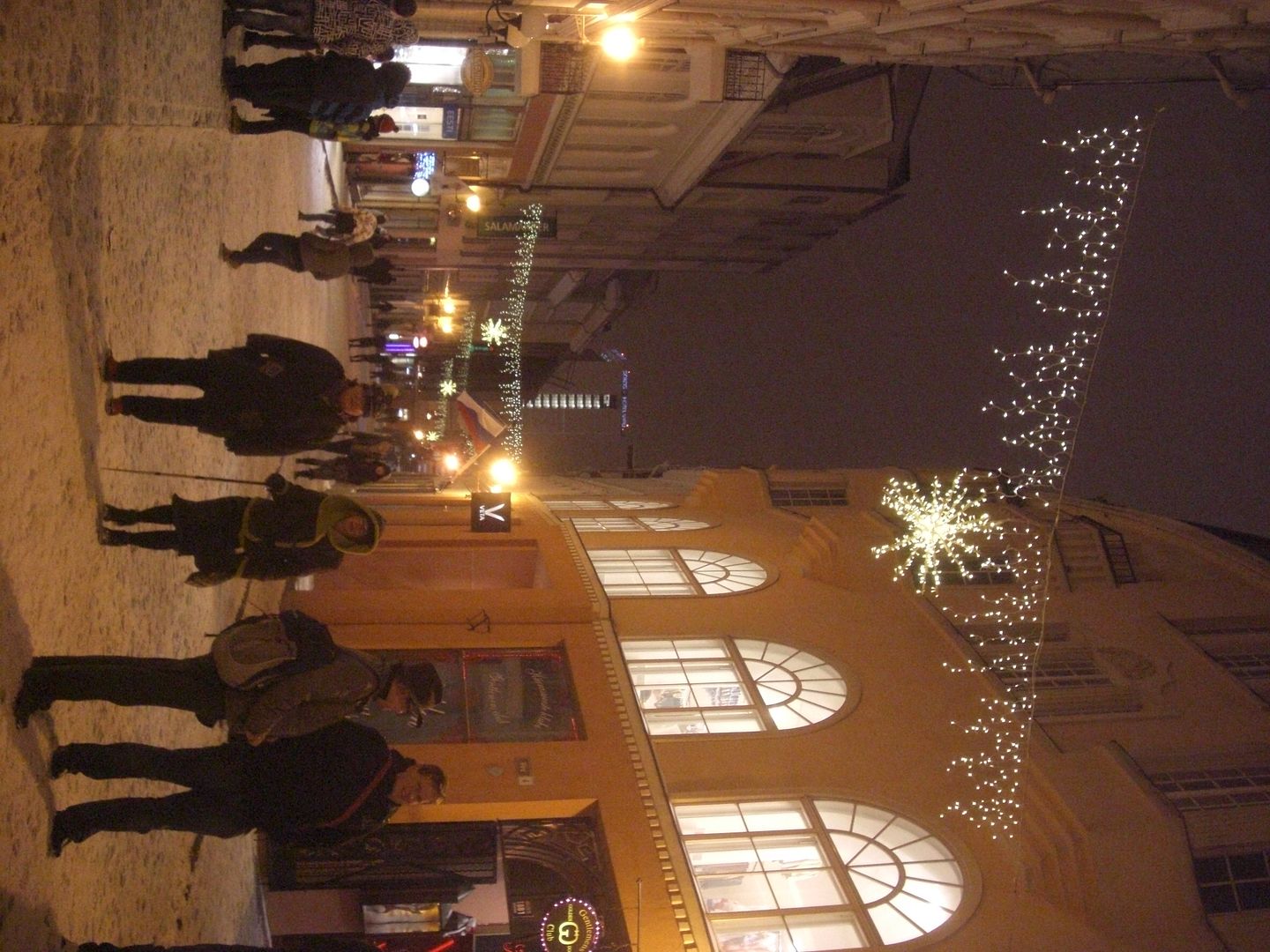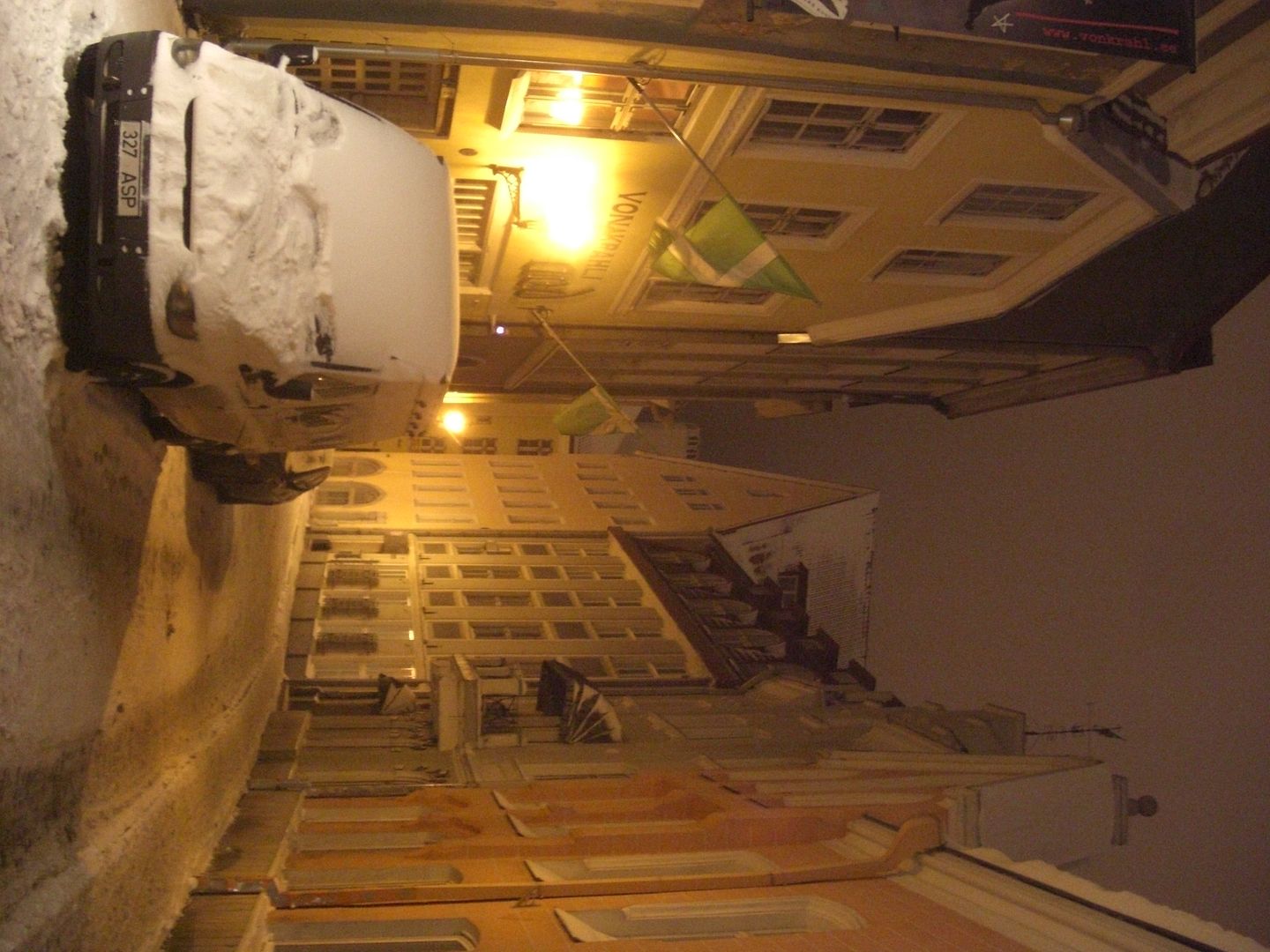 After a great night out with the lads, I had enough time for a quick stroll around town before heading to the airport for my lunchtime flight home.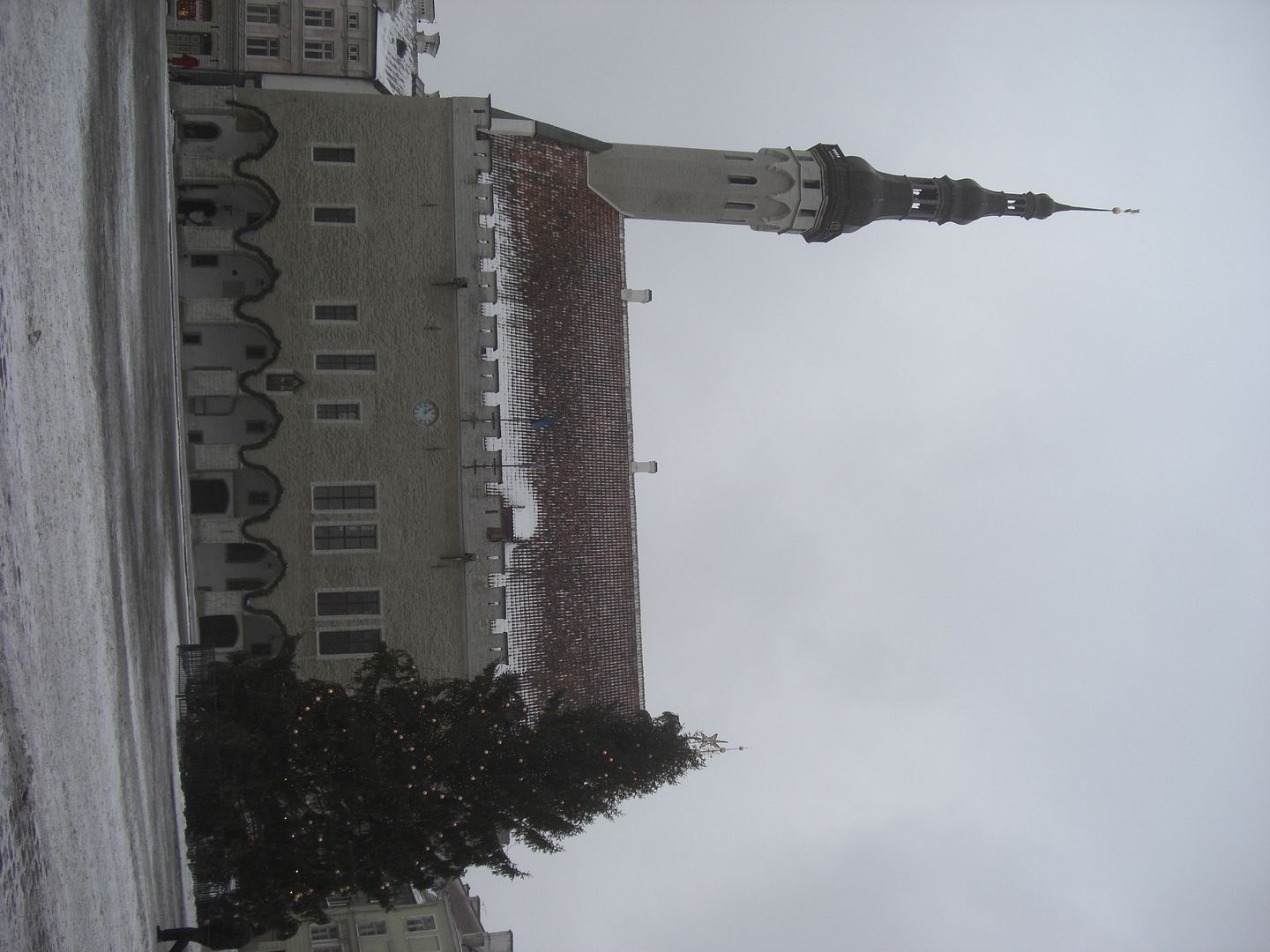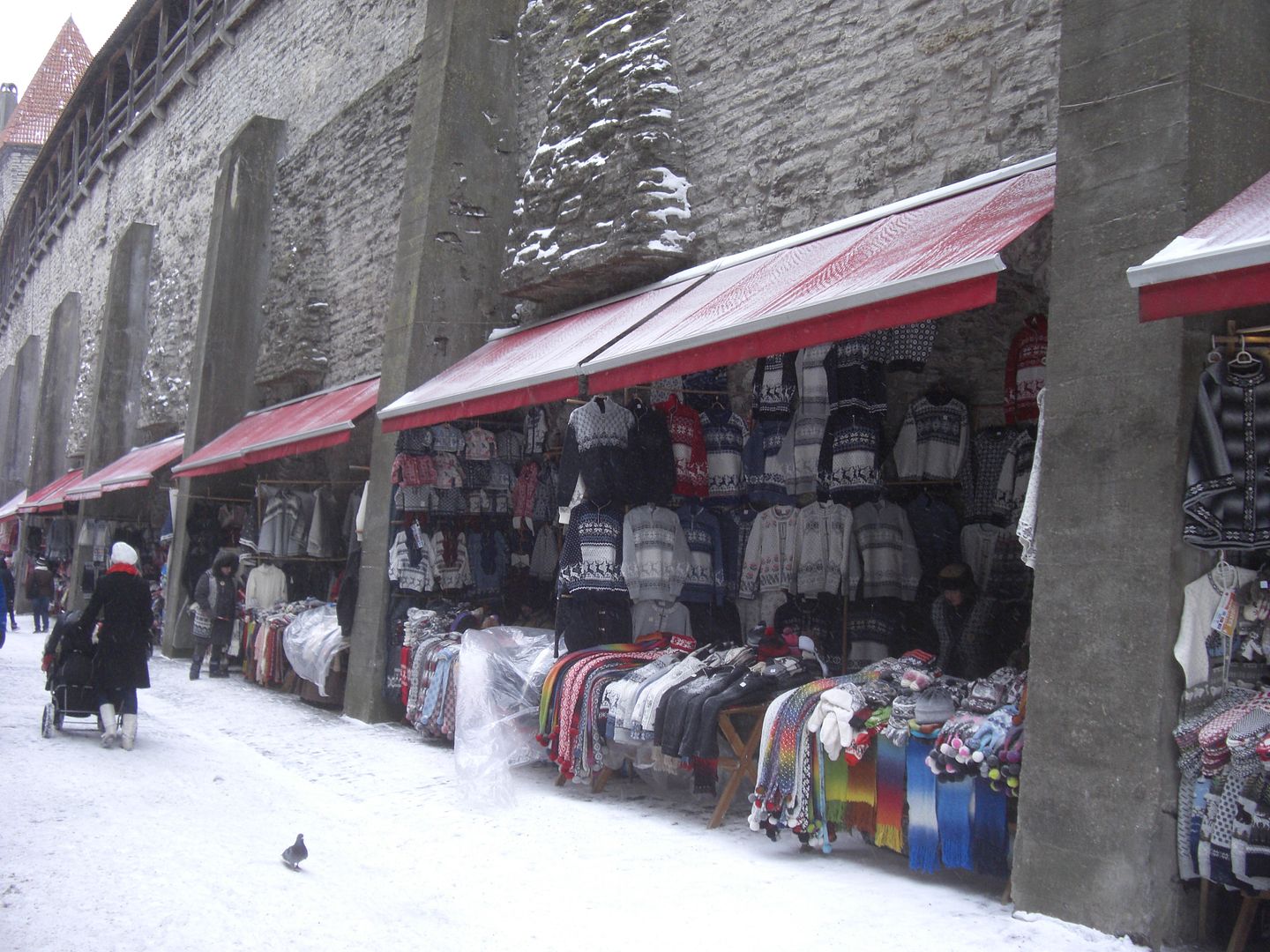 Another short taxi ride later and I was back in the terminal. My
last time in TLL 18 month earlier
was a much calmer affair. Today, however, the place was packed.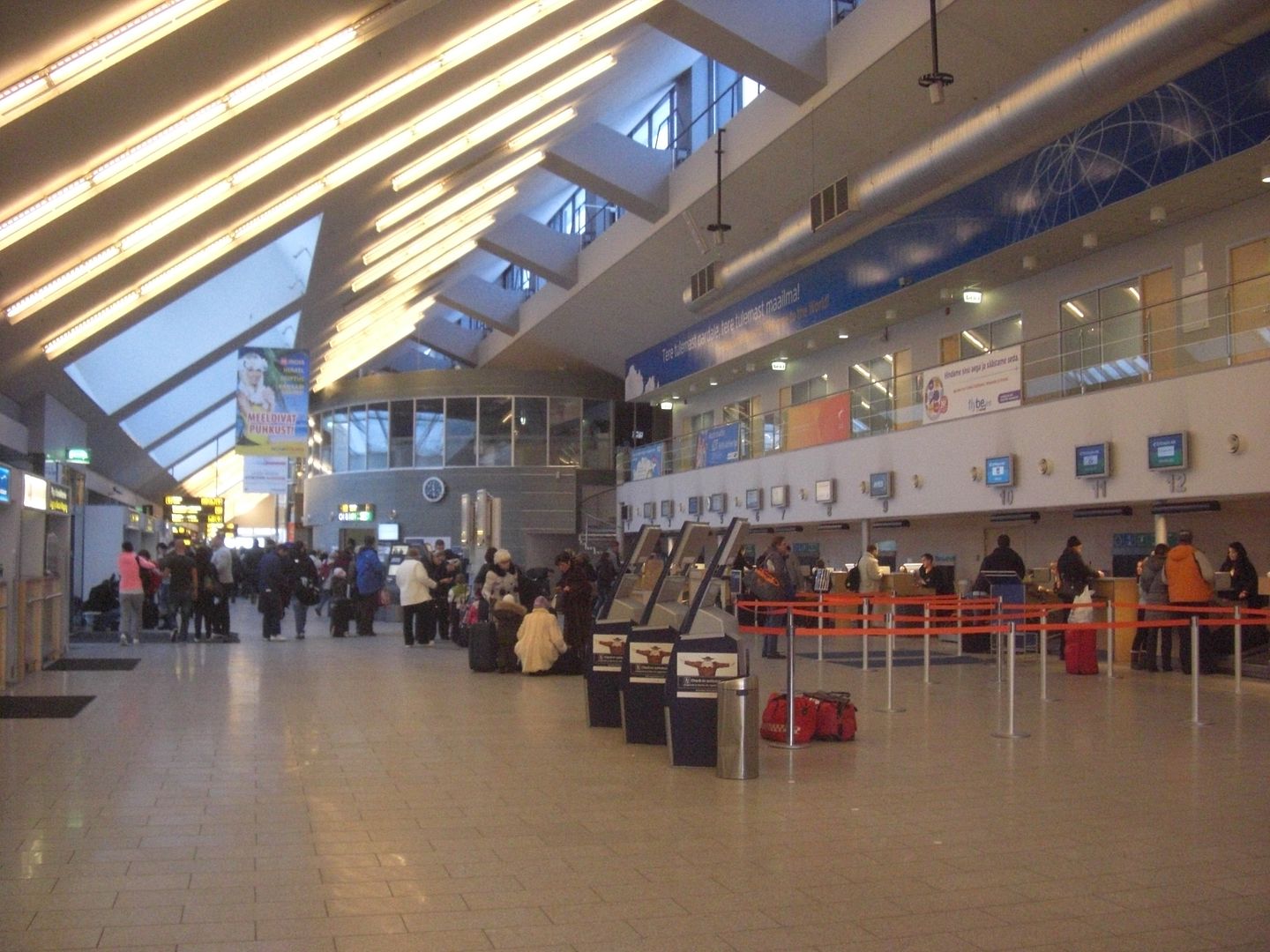 Arrivals
FIDS
There was a long but fairly fast moving queue for security
Terminal Map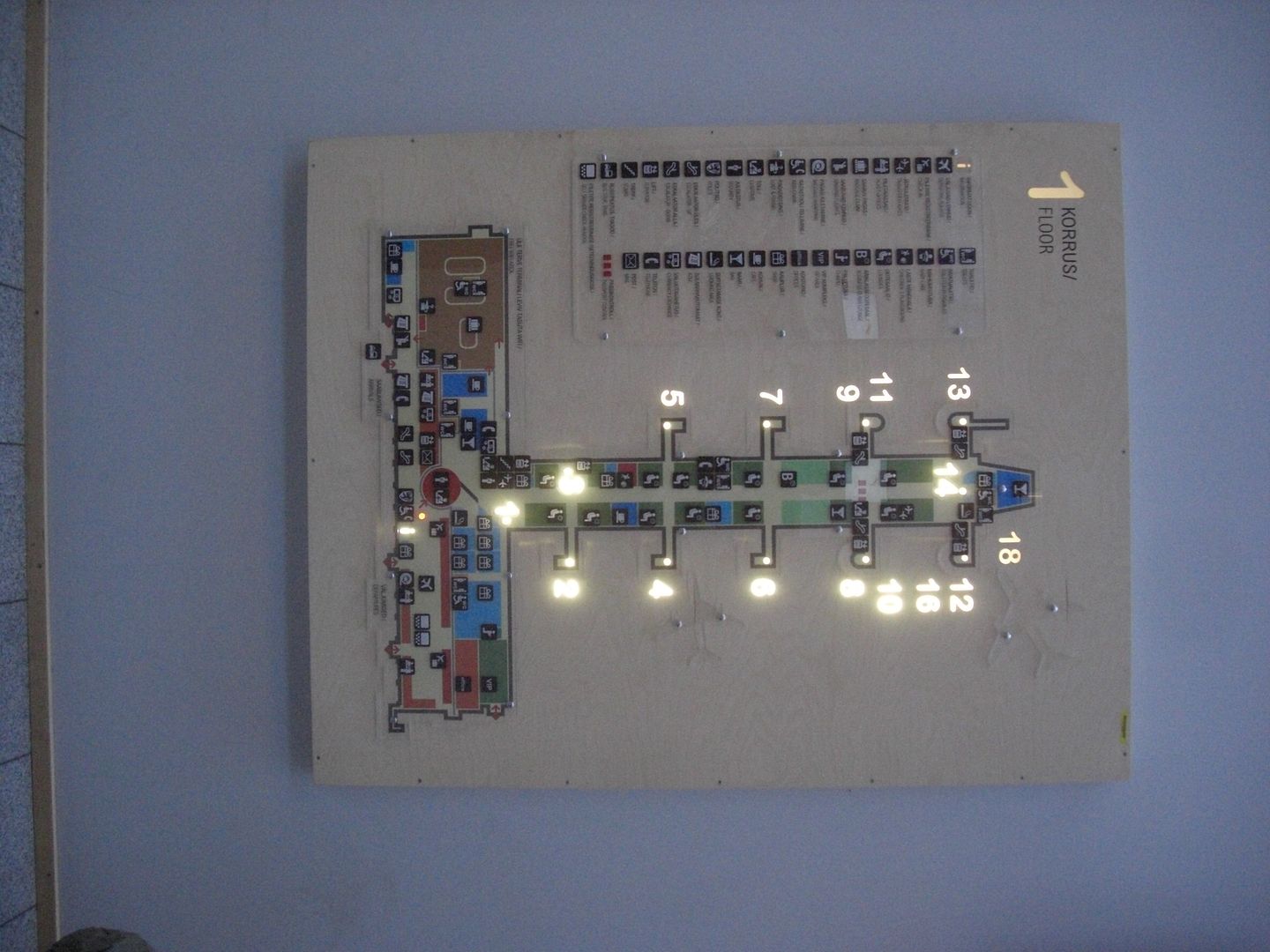 The new CRJ 900
The nice terminal with free wifi
The same place from STN that I arrived on yesterday. The queue for the STN flight and our LTN flight intermingled creating quite a mess.
Unlike easyJet, Ryanair don't use a jetbridge. We were herded down the stairs into an underground waiting area.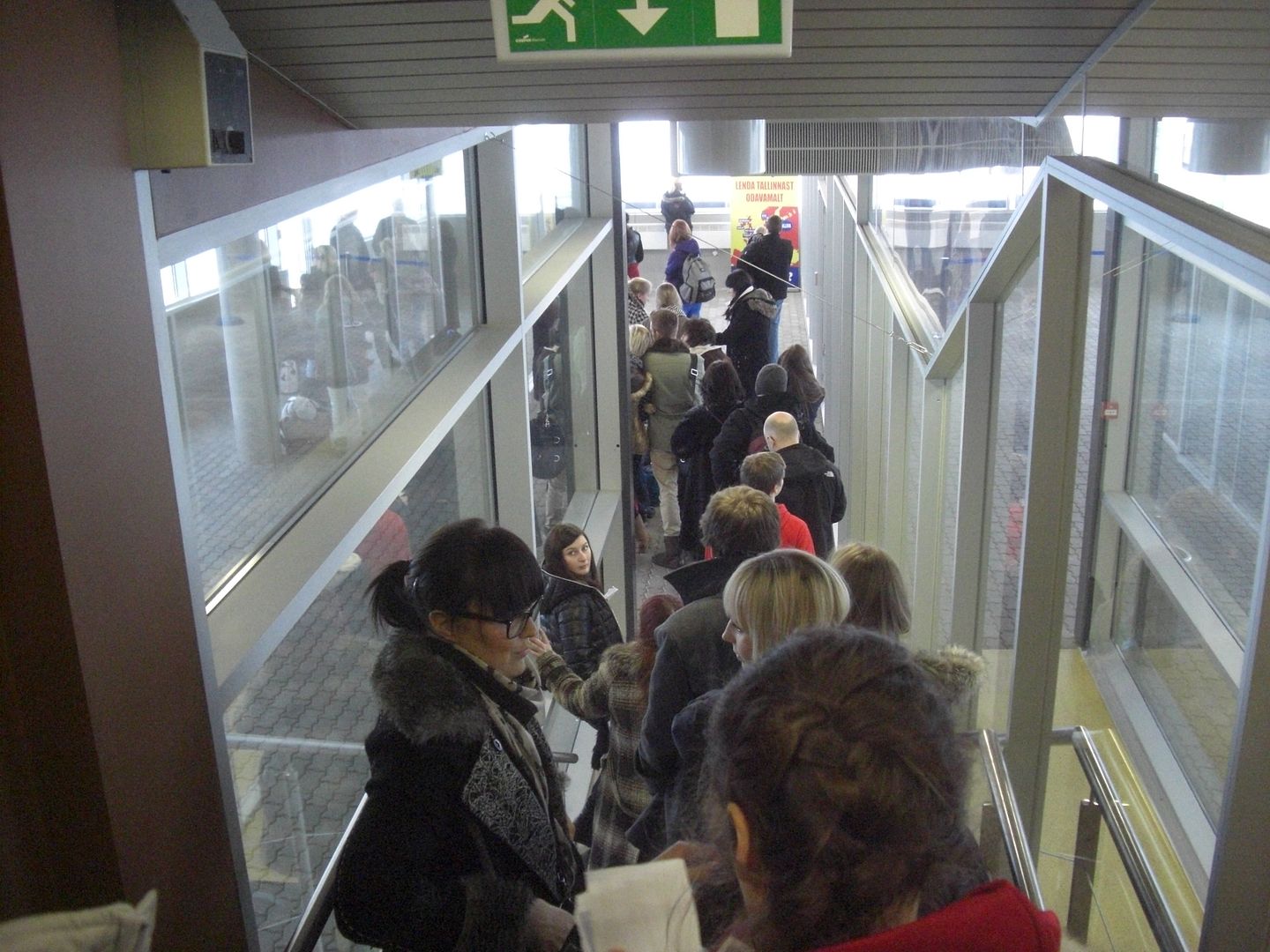 After ten minutes, the plane finally pulled up outside
Fifteen minutes after that we were allowed to board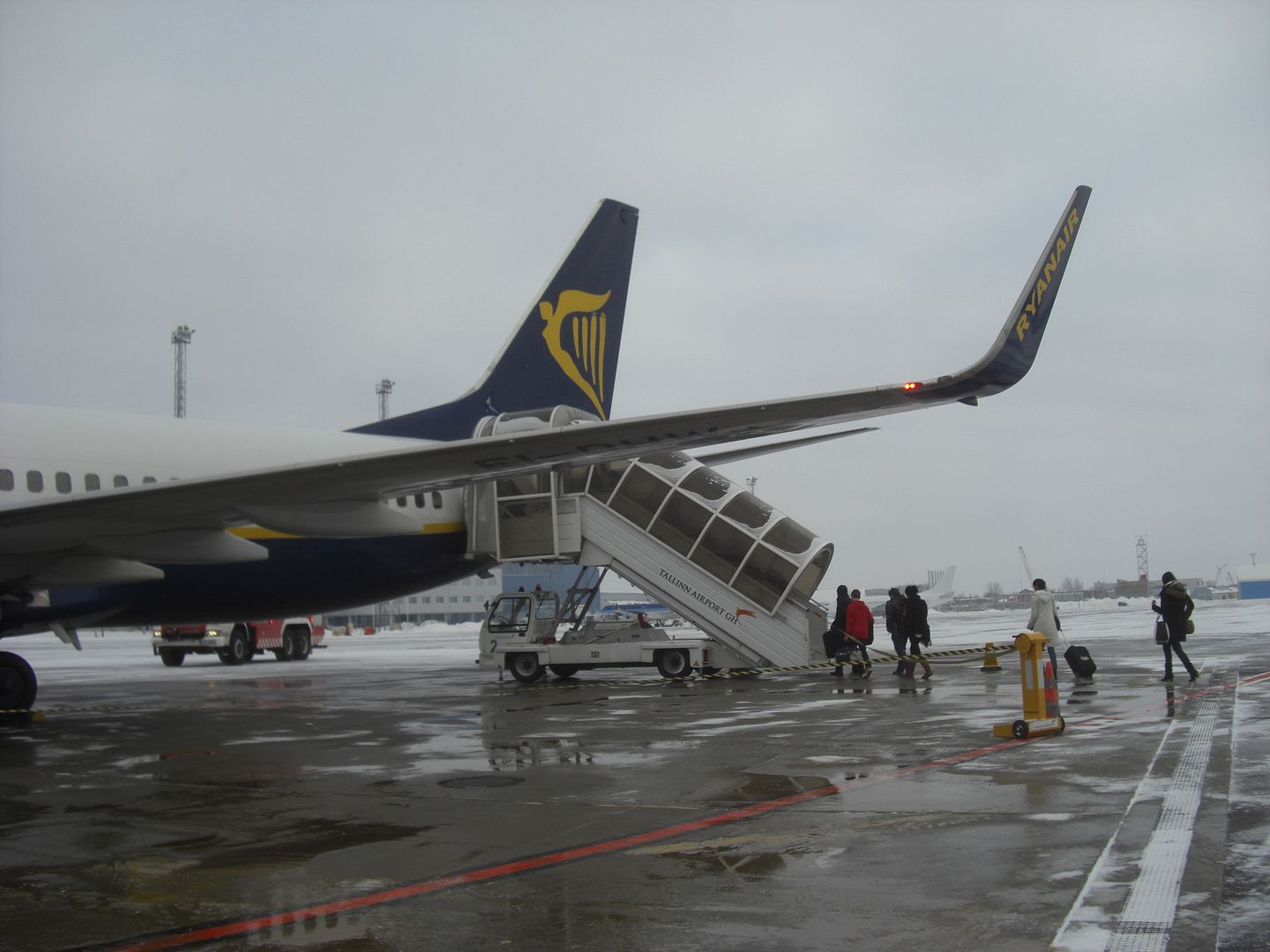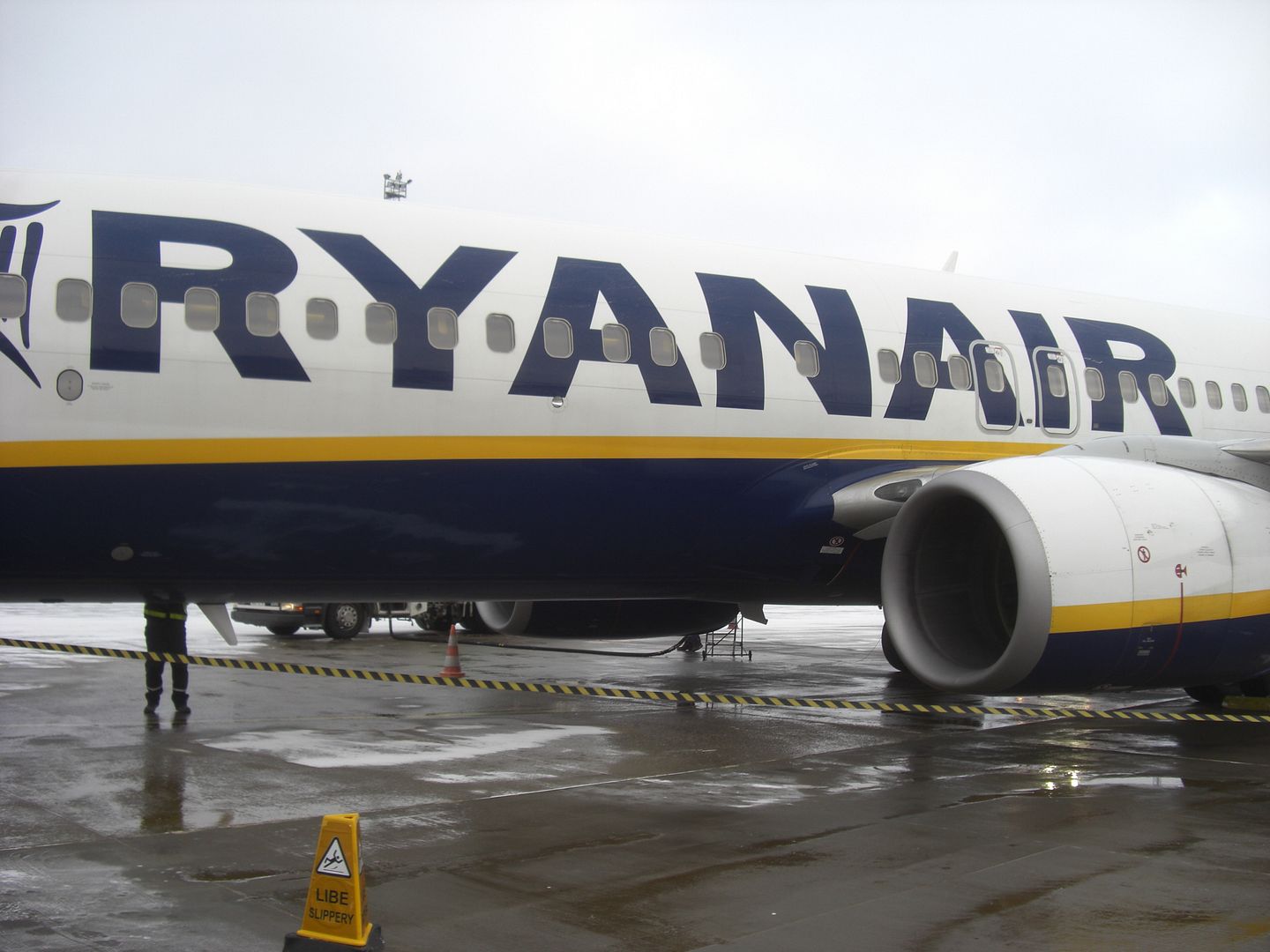 January 2012
Tallinn (TLL) – London Luton (LTN)
Ryanair FR 2224
Scheduled: 1255-1340 (2h45m)
Actual: 1314-1339 (2h25m)
Boeing 737-800 EI-DHW
Upon boarding I was delighted to see the exit rows still empty. I asked the FA standing there if I could sit there, but she said I couldn't unless I had a boarding pass saying I had one of those….Huh? It turns out just a few days before my flight FR had introduced "reserved" seating. Those with priority boarding passes are allowed in rows 1,2 and the exit rows. Shame I didn't know about it in advance or else I would have bought reserved seats. EUR 5 seemed like a bargain to get an empty exit row on a full flight. In the end no one sat in those seats during the flight.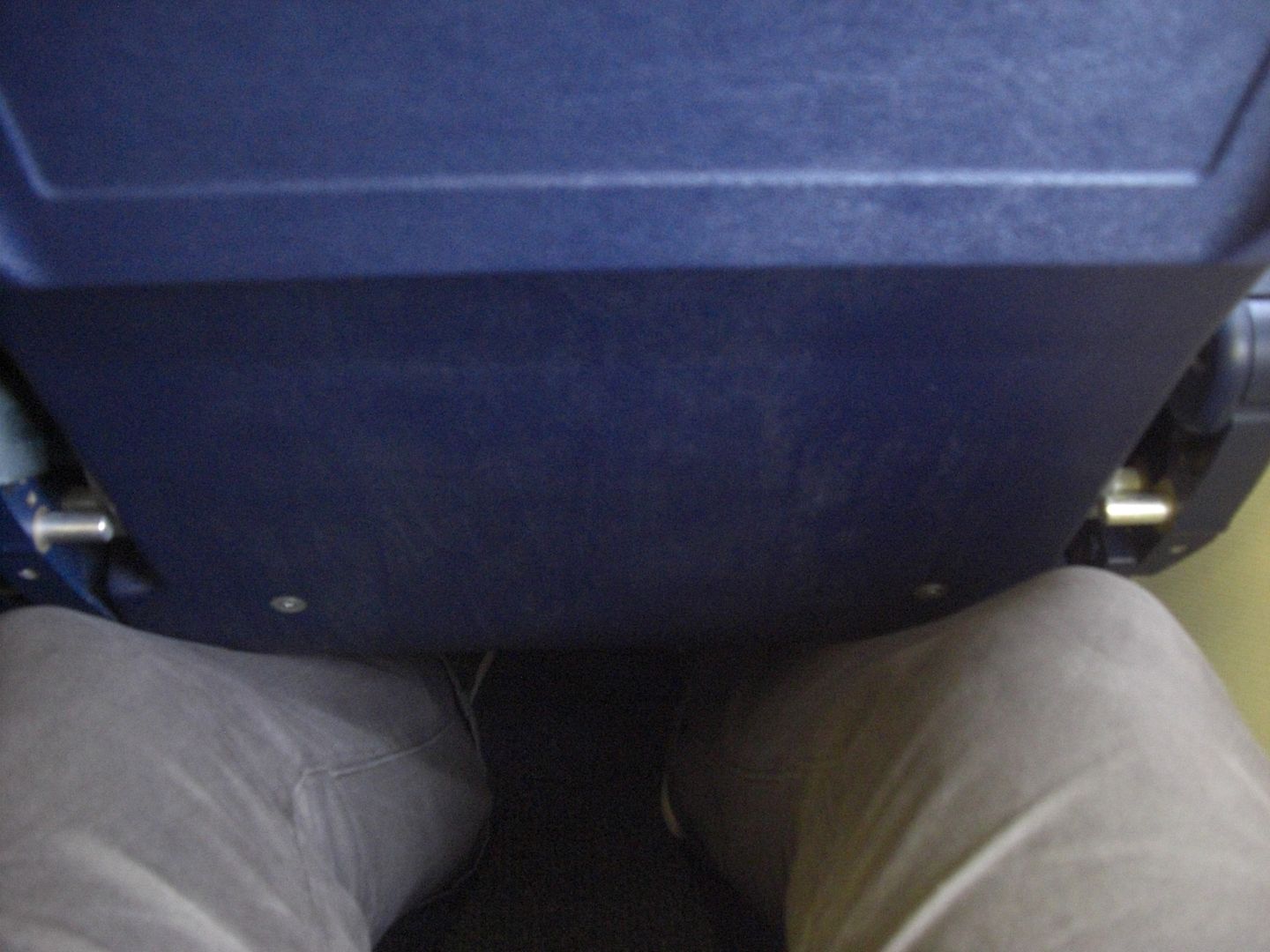 Being deiced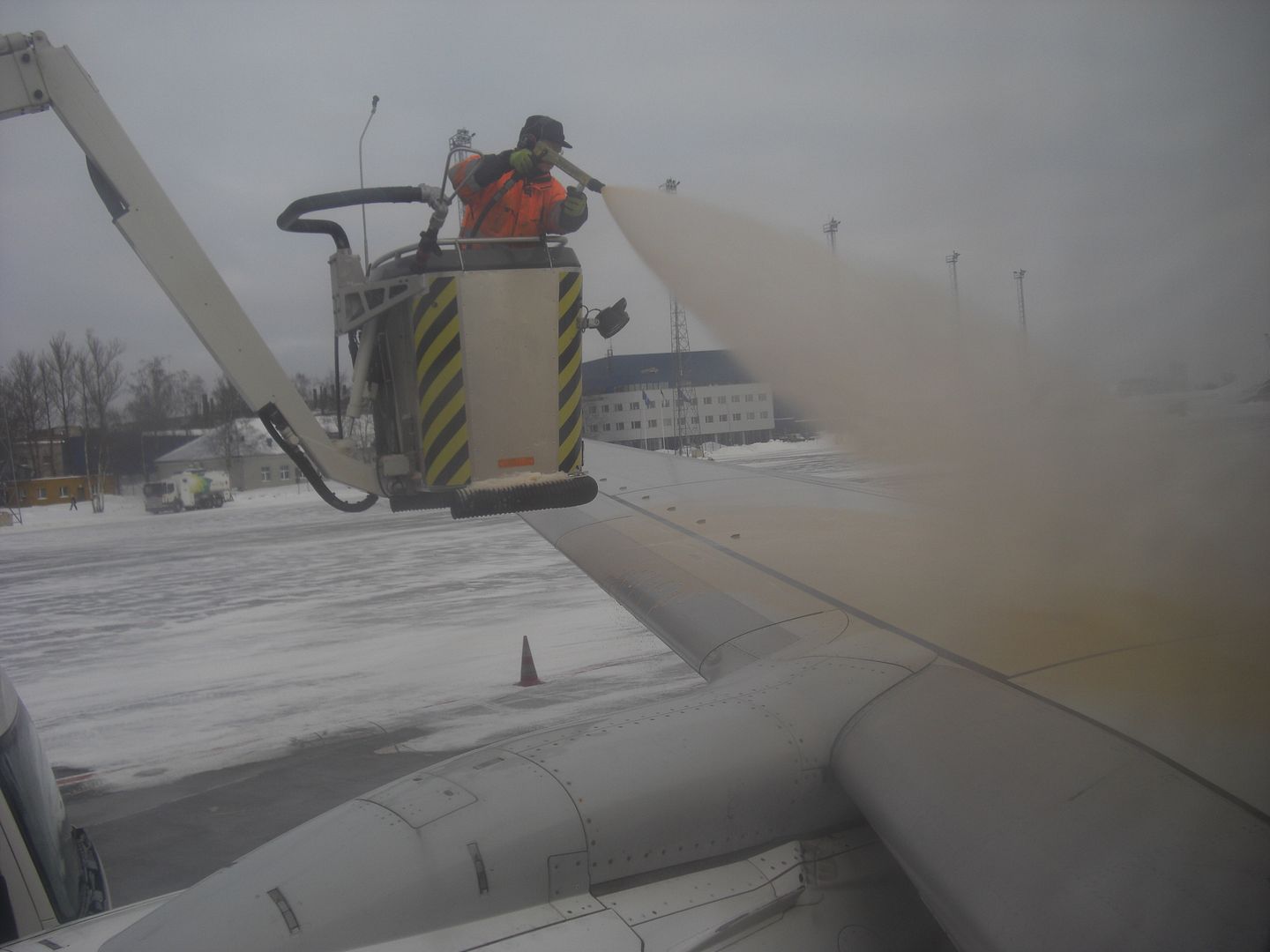 Taxiing out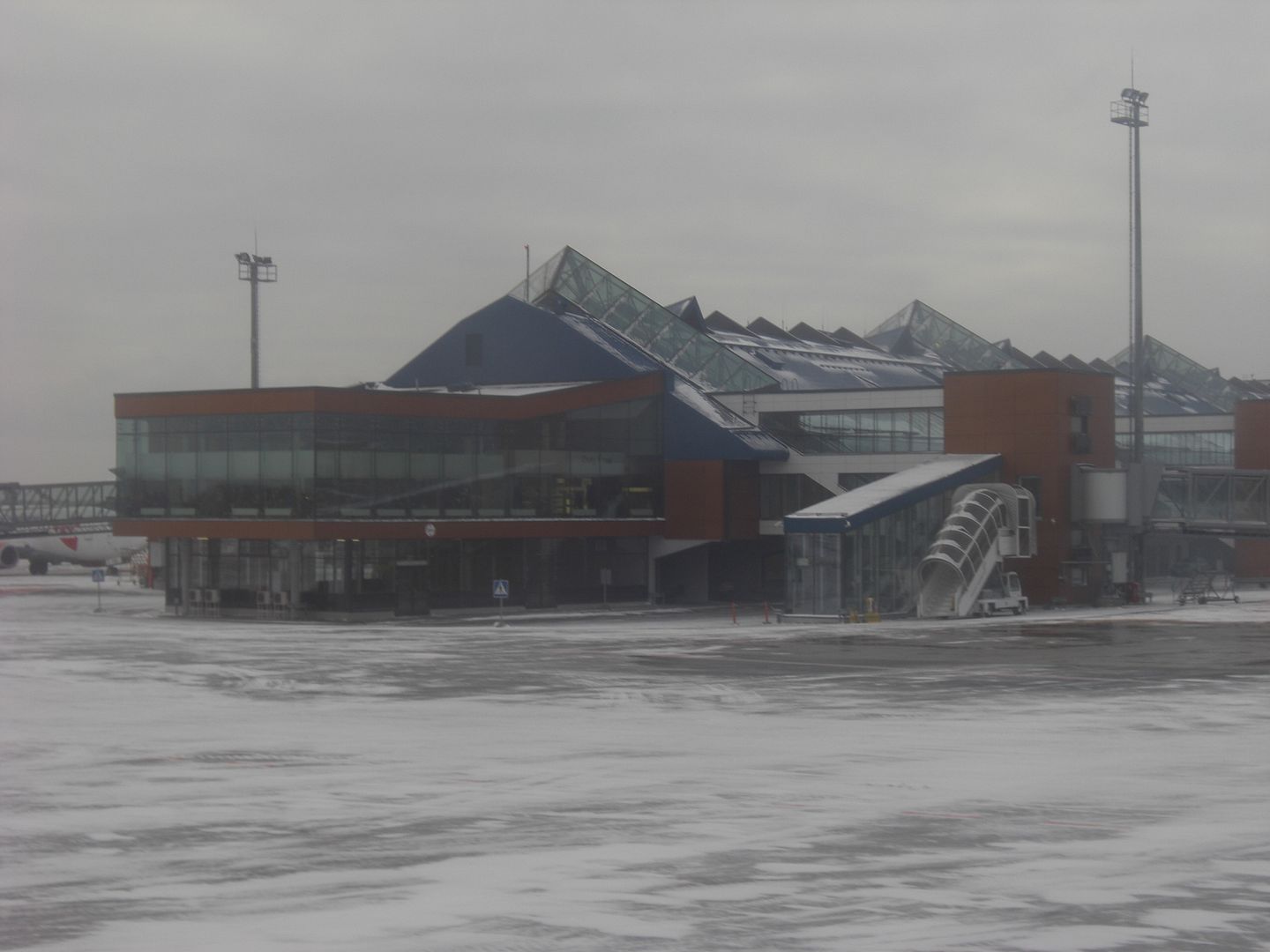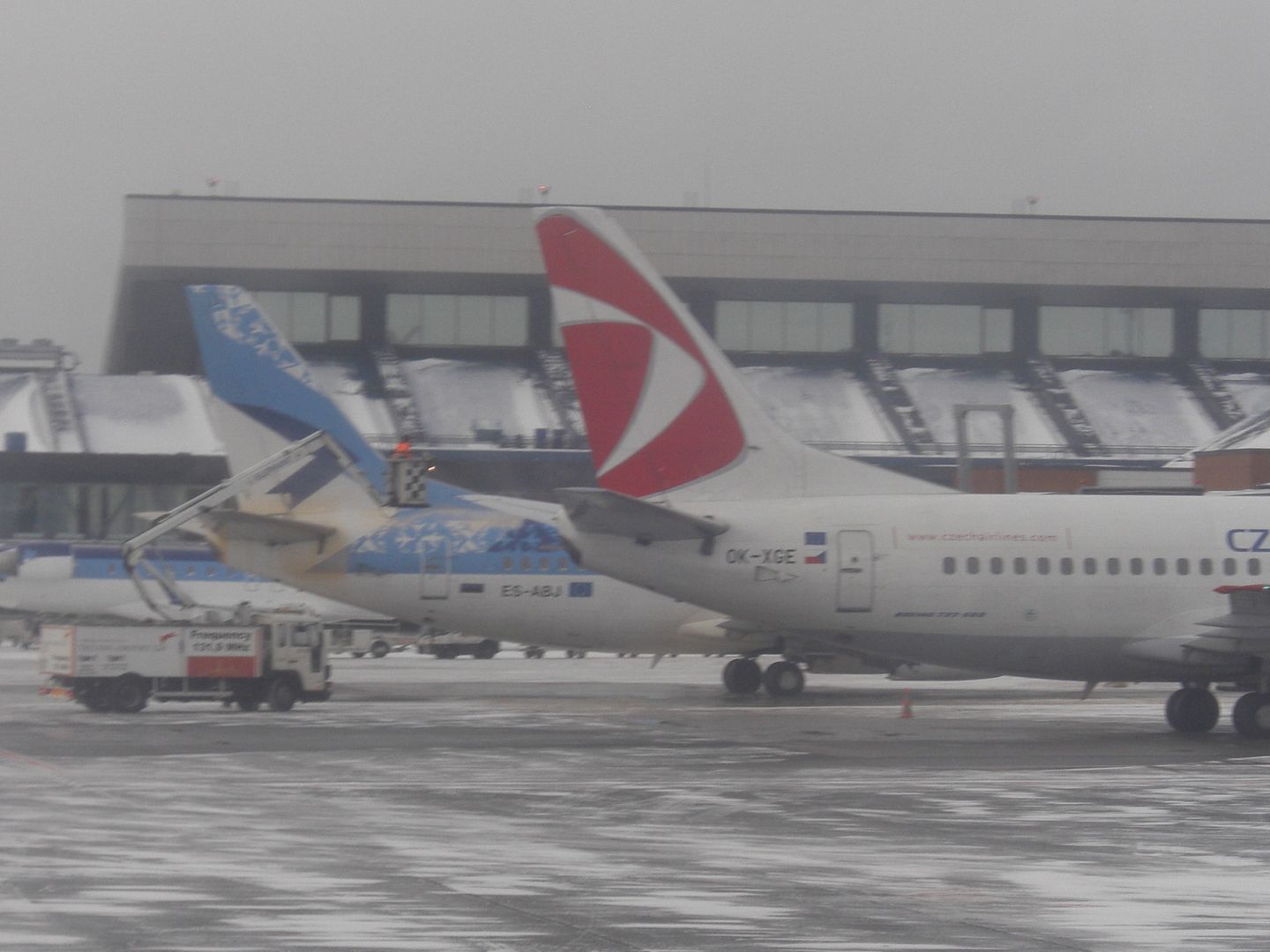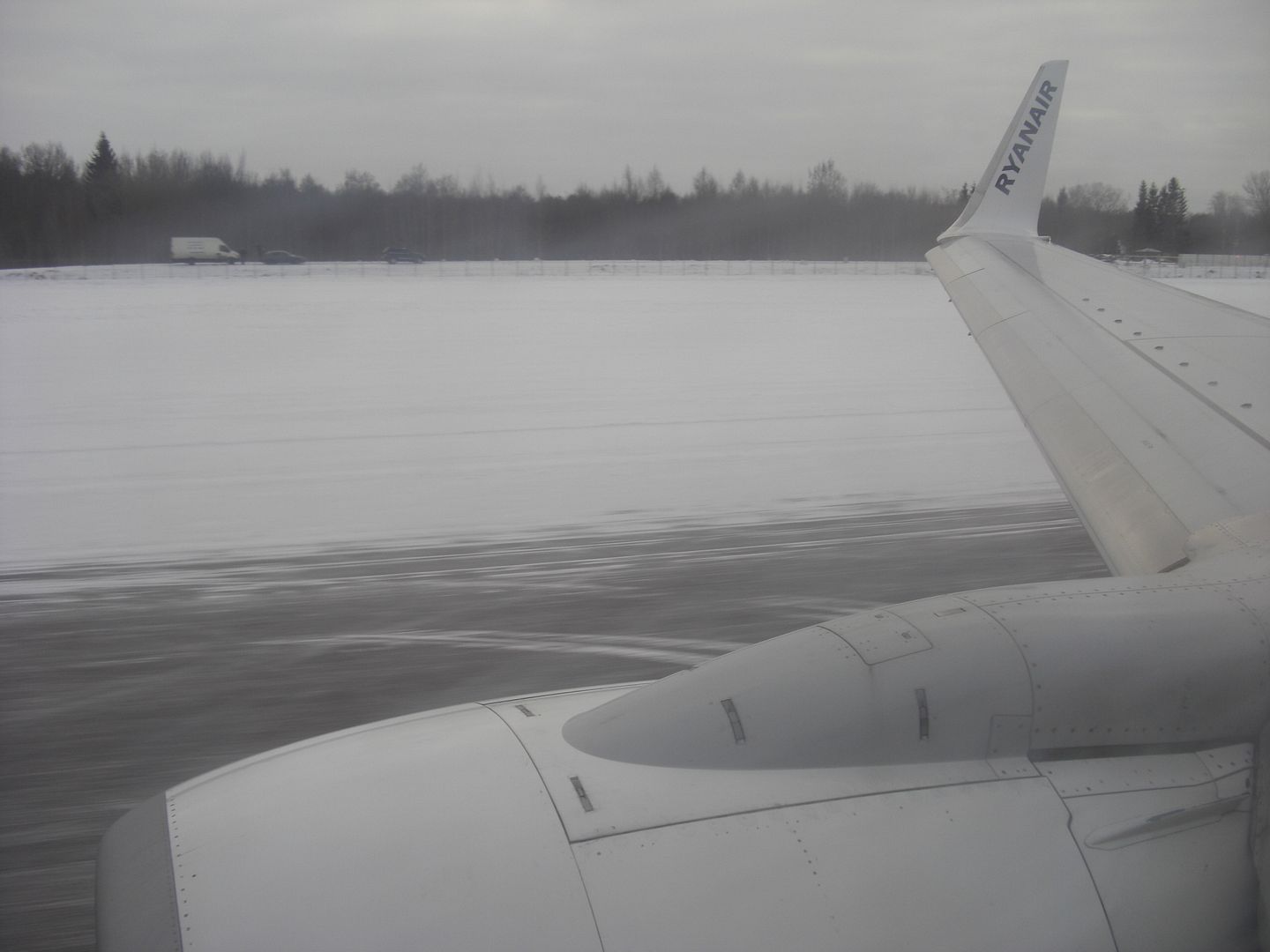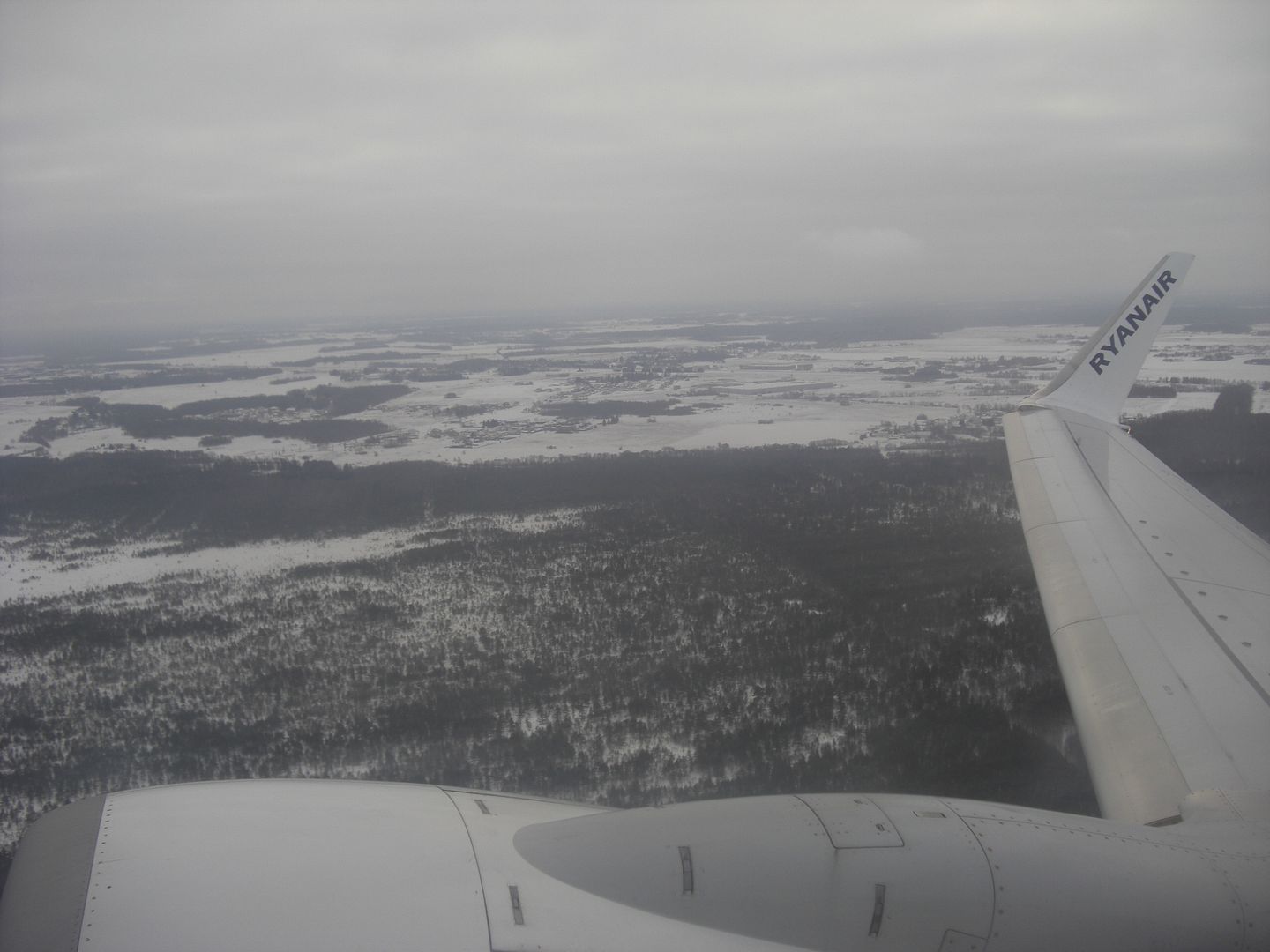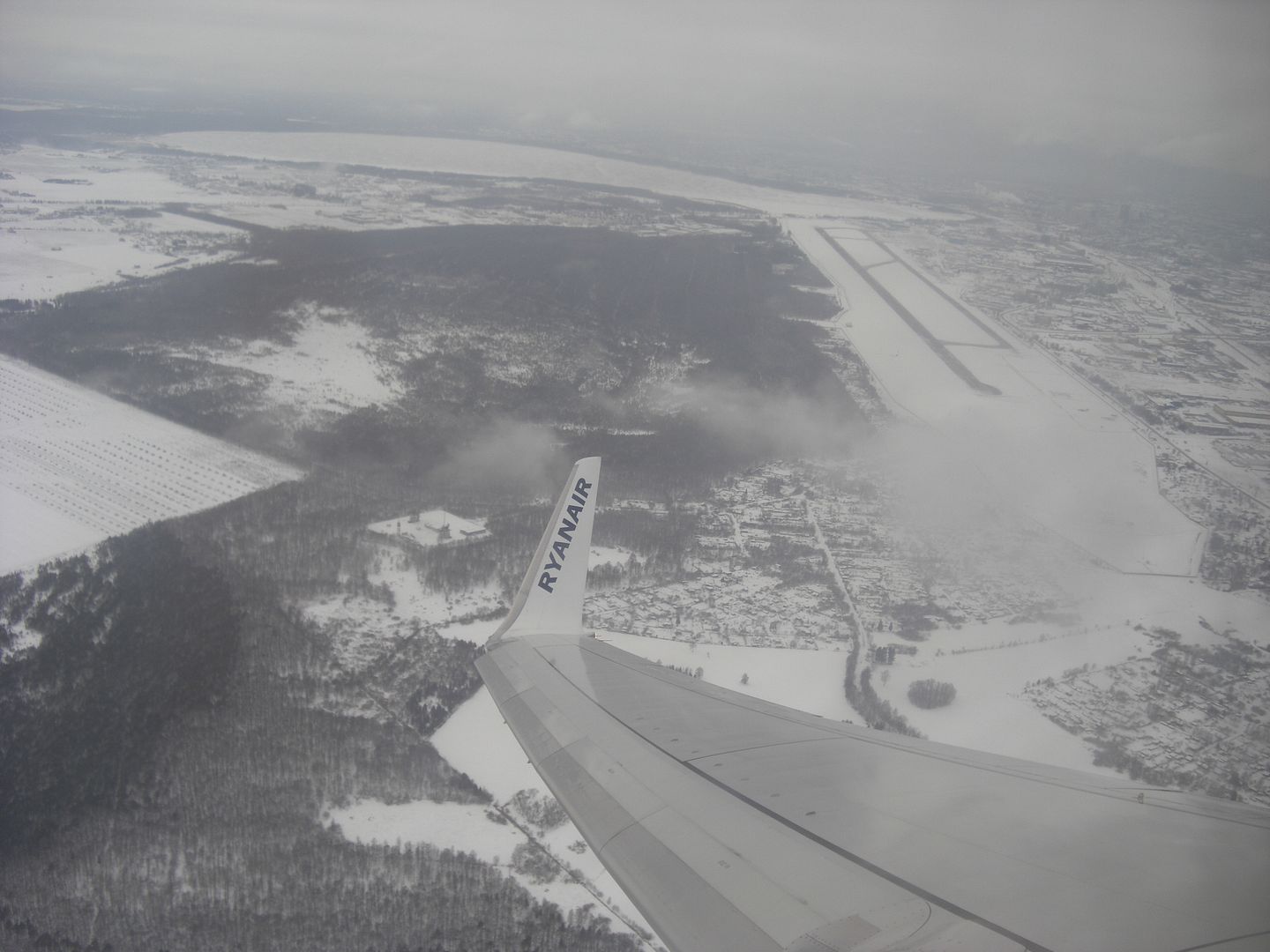 Some nice views soon vanished into the clouds
I decided not to indulge in any of the inflight options, preferring the free option of my book and MP3. To disturb the tedium of the journey, someone's bottle in their bad leaked sending the crew into a tizzy to solve the problem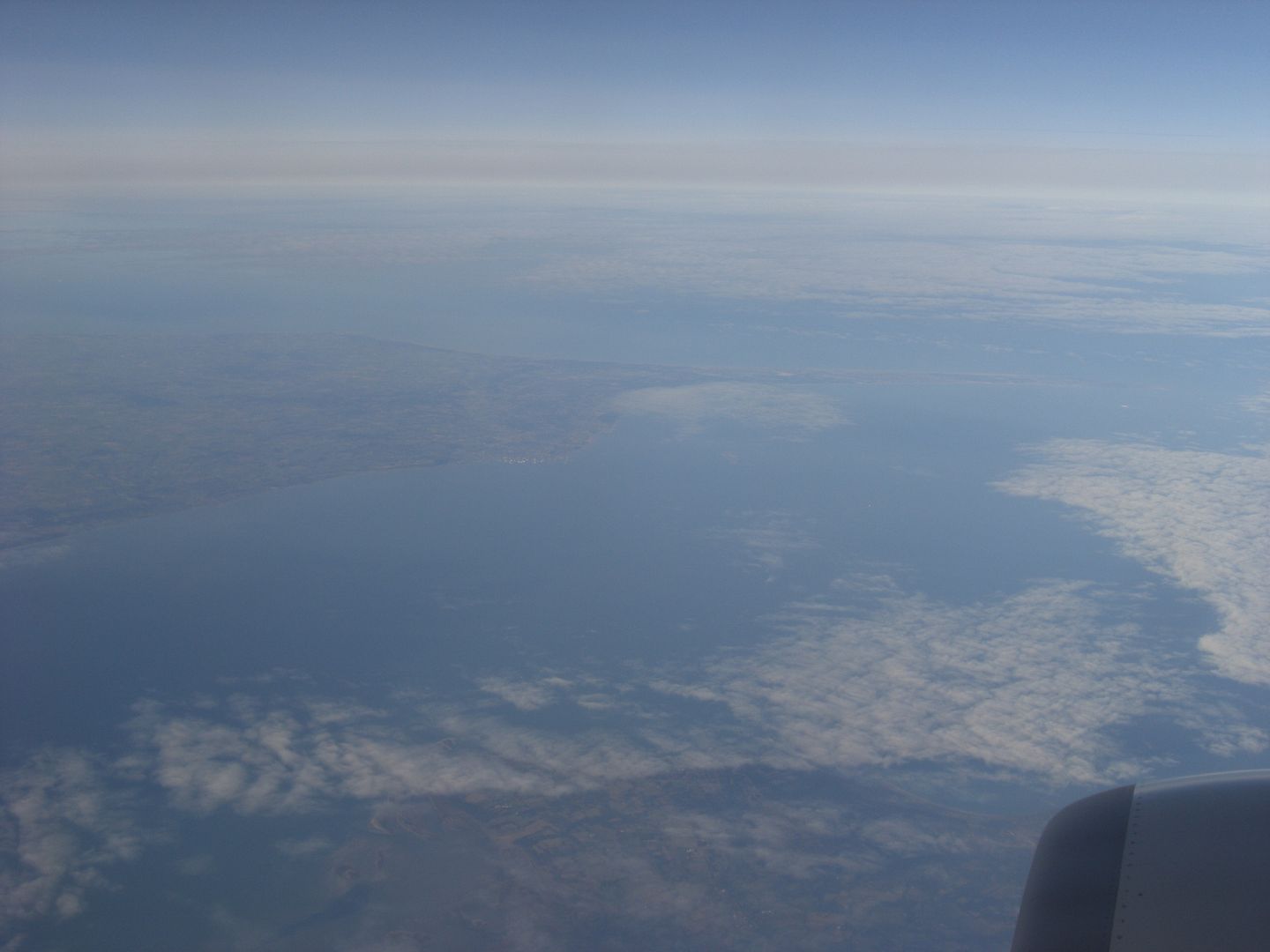 An oil rig being towed across the North Sea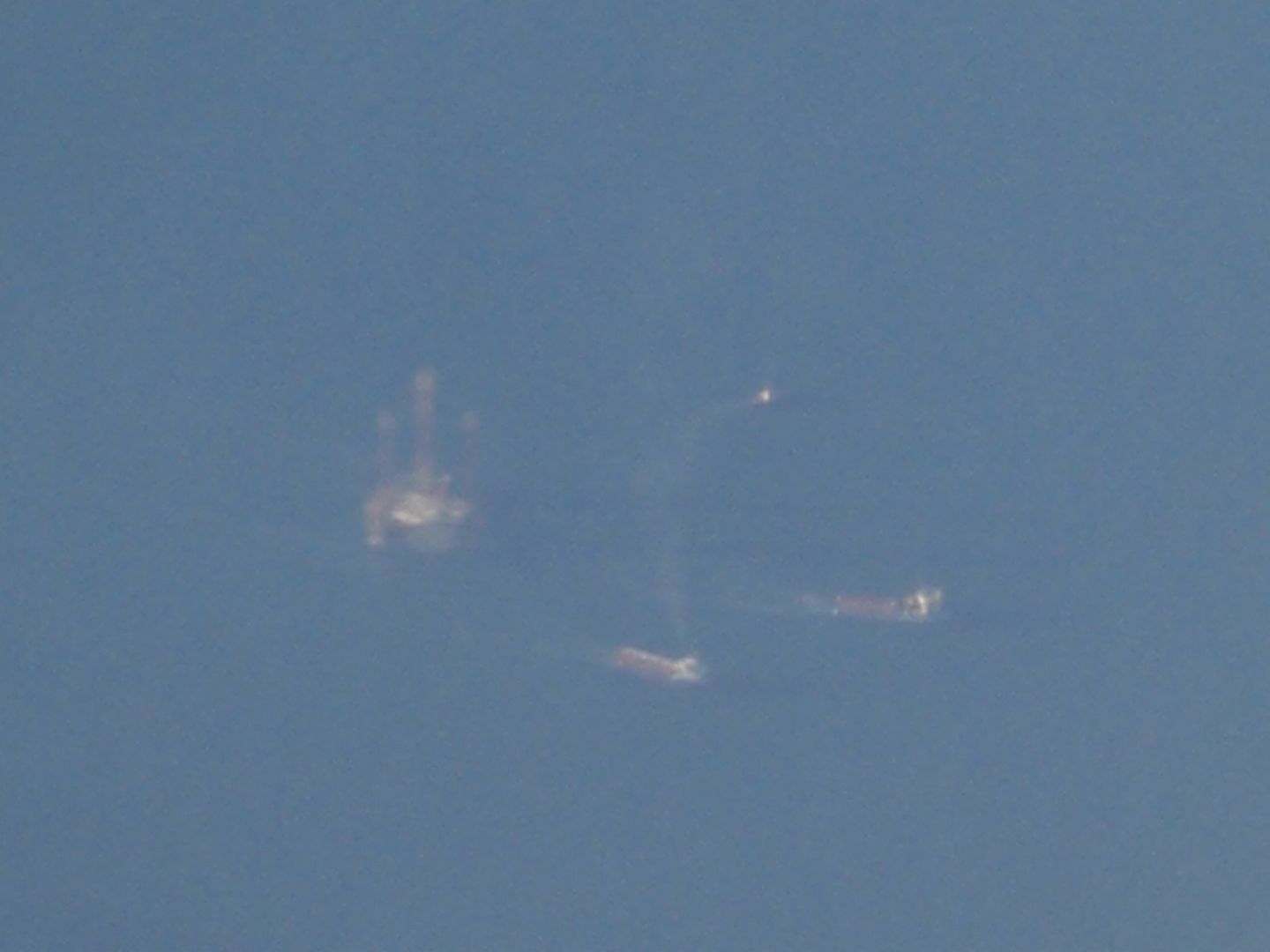 Snow free England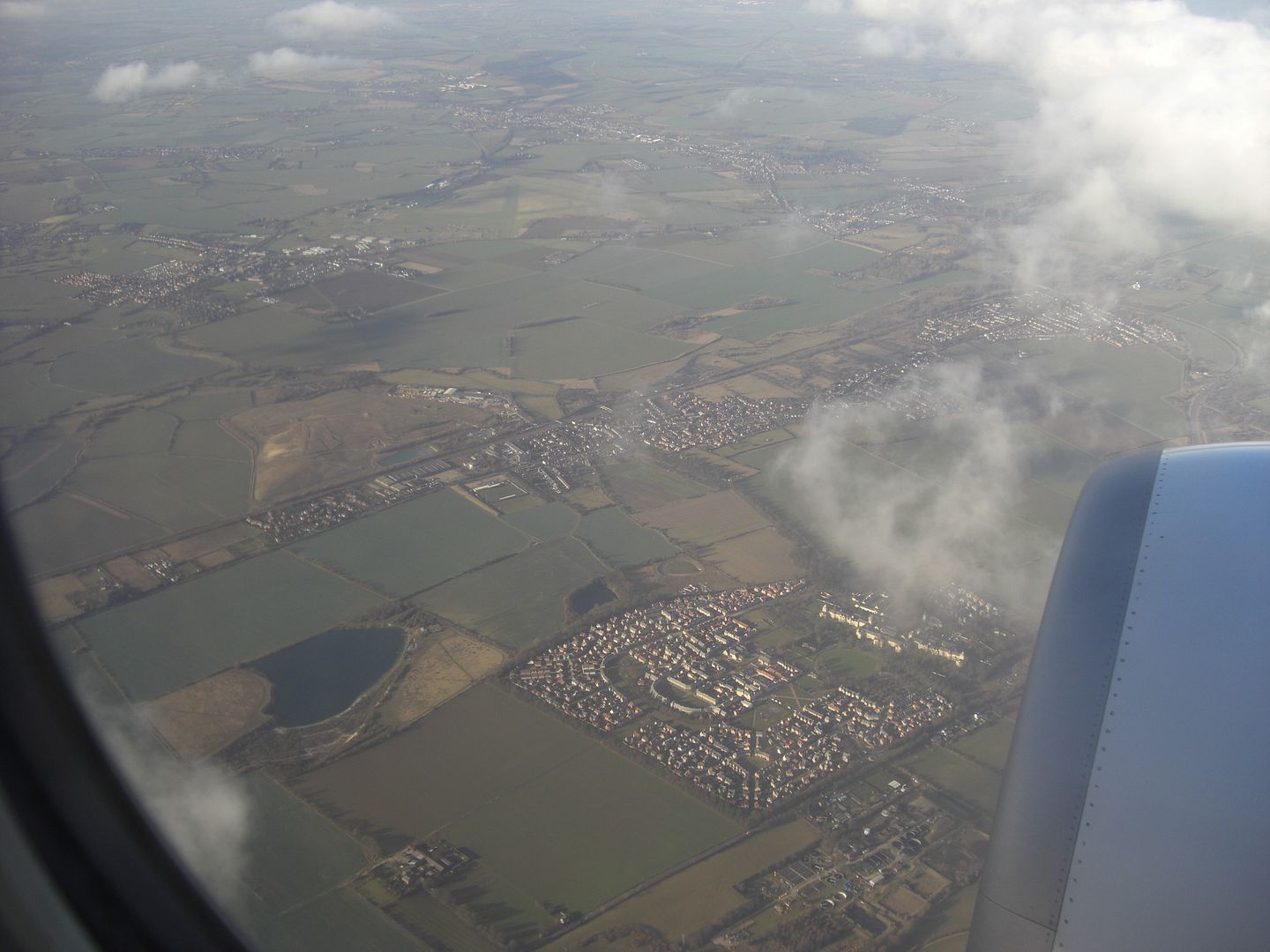 Although there was quite a lot of frost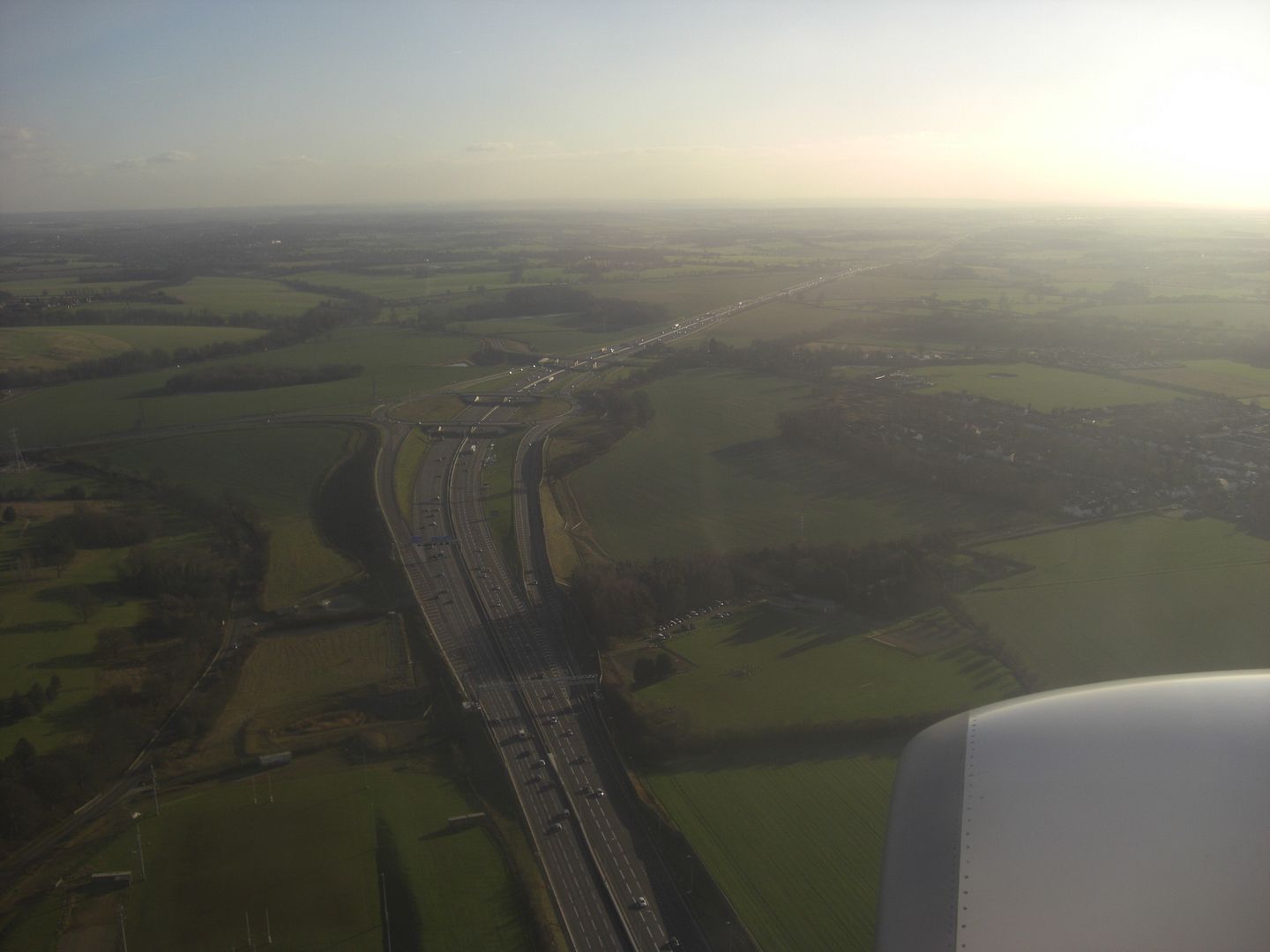 Touchdown was a minute early. The crew played their triumphant "we've landed early" bit as we taxied to the terminal.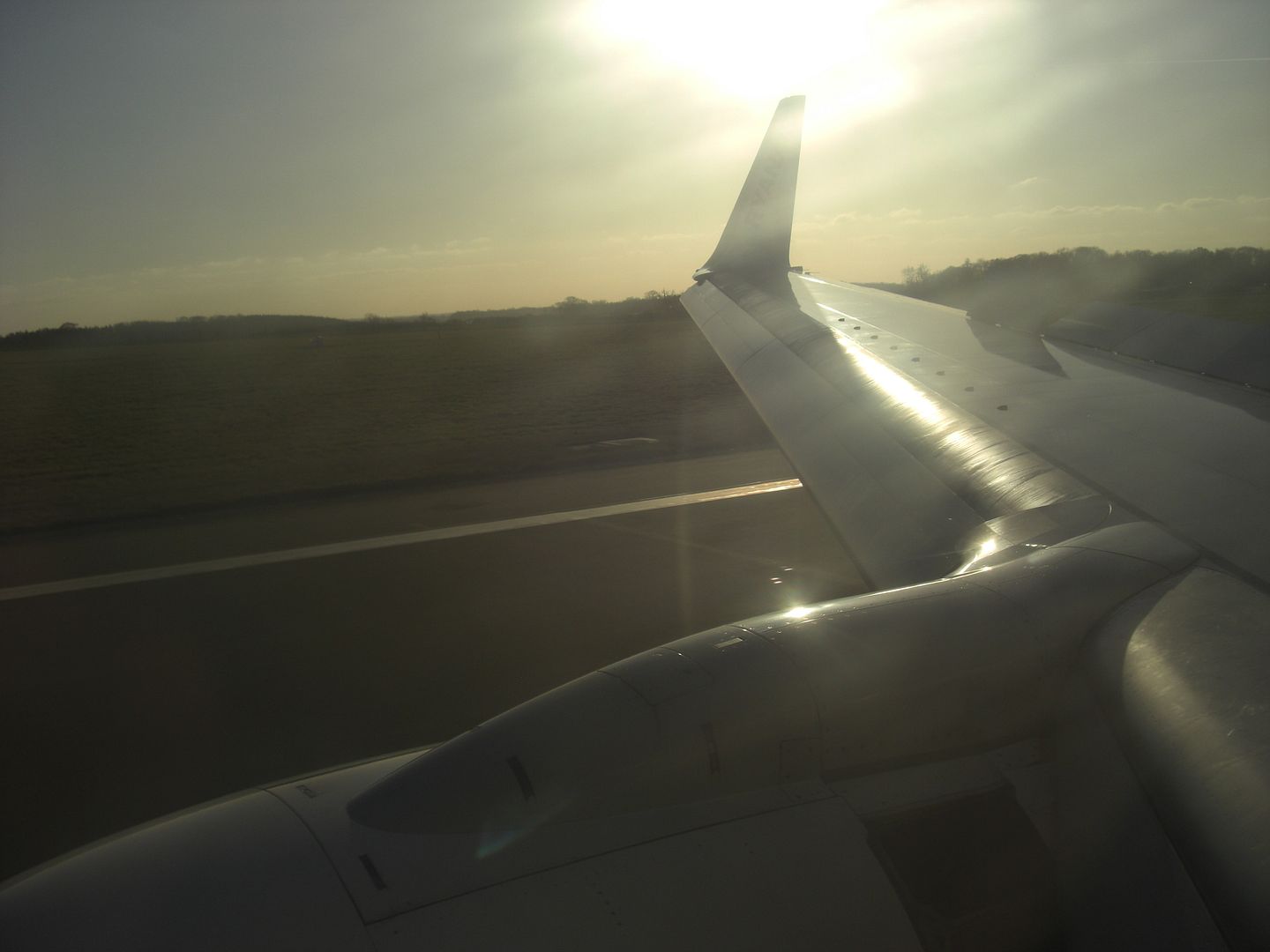 An ATP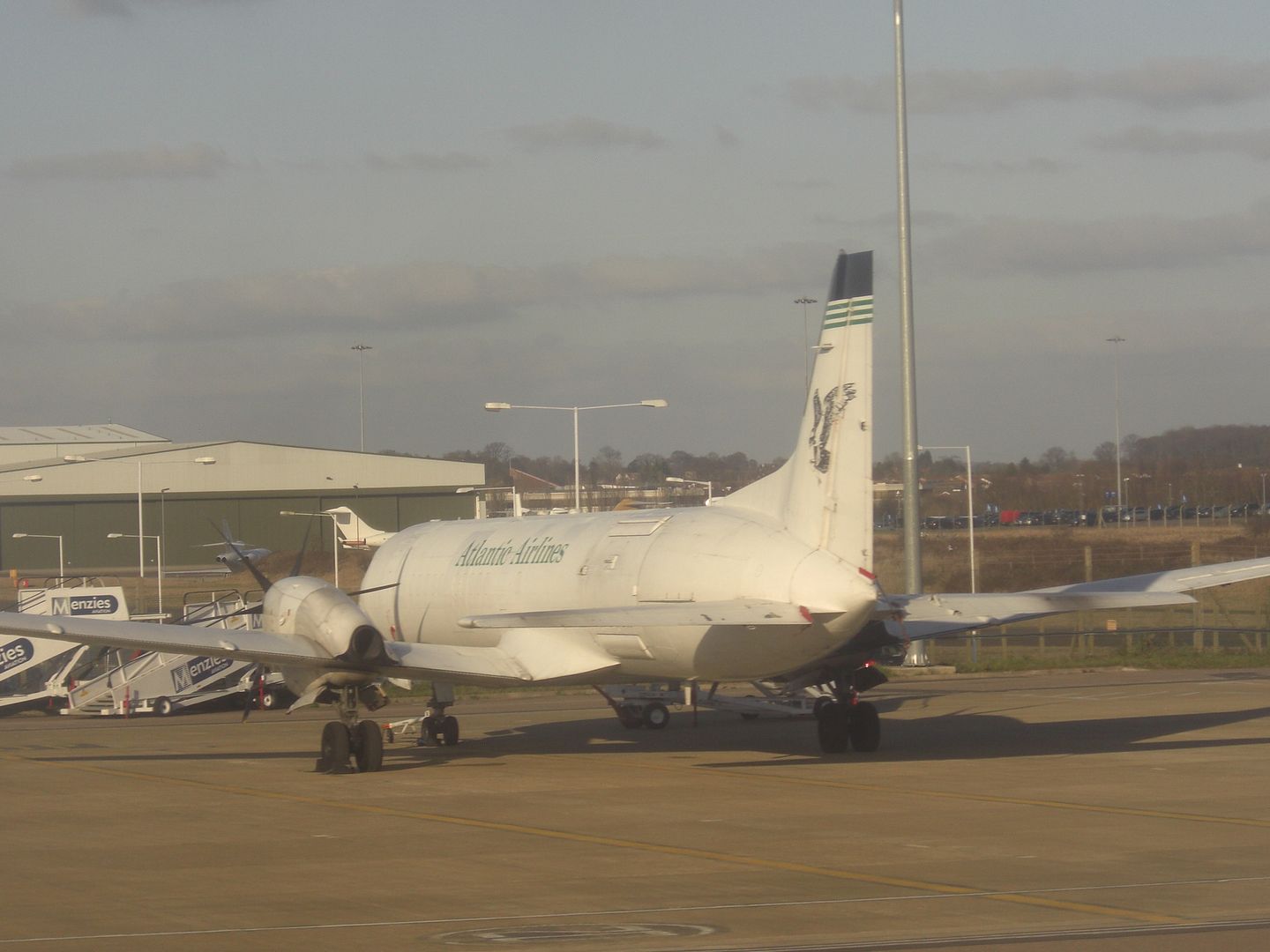 G-LATE
The old part of LTN, reserved for FR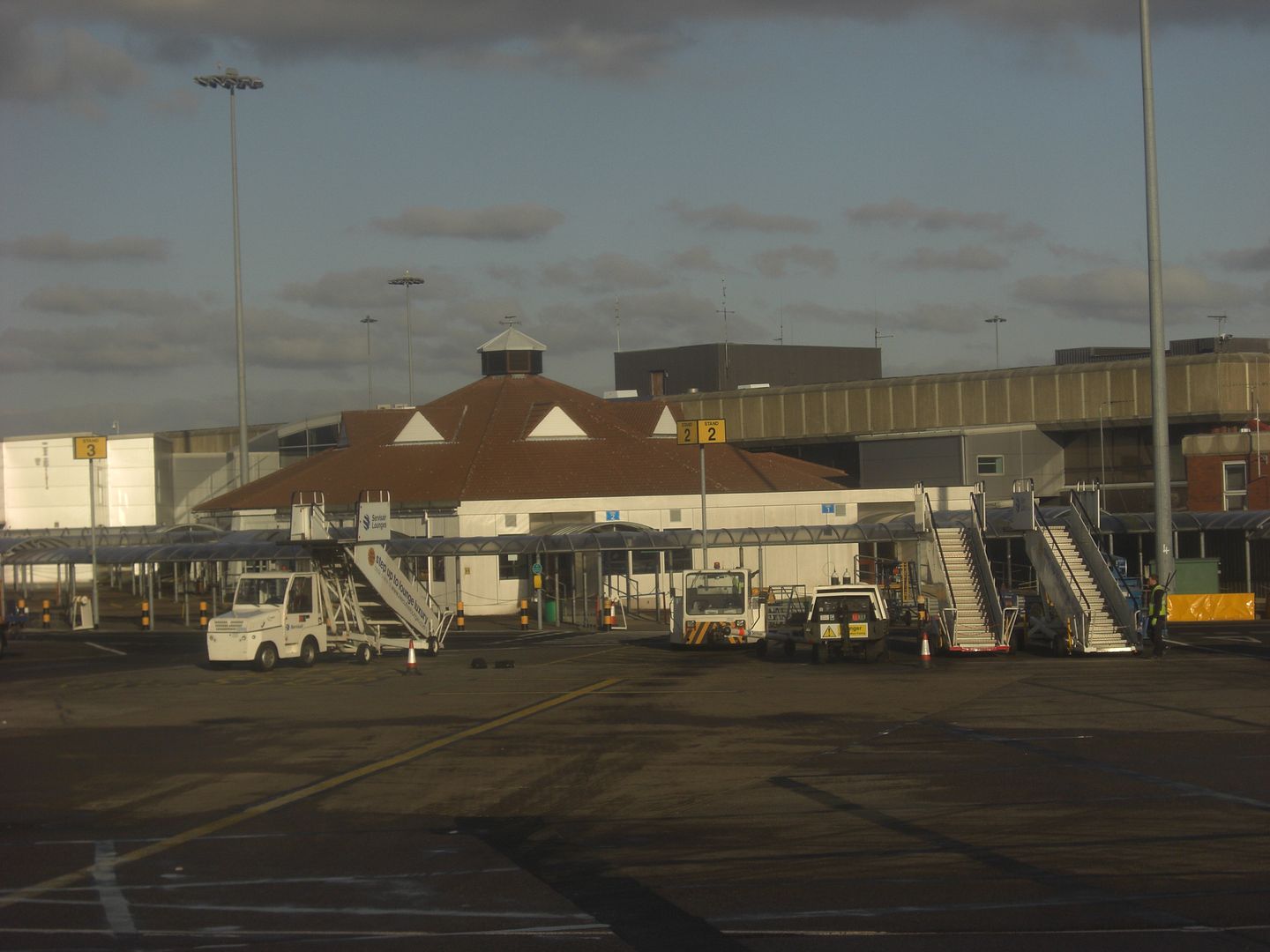 There was quite a queue for immigration, although the line moved quickly.
Time from plane to curb was a respectable 13 minutes.
So, overall a very pleasant weekend. It was great to meet up with the guys in Tallinn – I should probably have gone to ARN too – never mind. If you're looking for a weekend break in Europe, Tallinn is just the place if you like a bit of snow!
I hope you enjoyed reading.
My next trip is a rather mammoth trip to Africa at the end of the week. The routing currently is LHR-CMN-LIS-BRU- BJM-KGL-EBB-ADD-DAR-ZNZ,DAR-NBO-ZRH-ATH-LCA-LHR, mostly in Business class. Exciting! Expect some trip reports!
All comments and questions welcome!
Some of my other TRs:
The Costa del Sol with British Airways. LGW-AGP-LCY
Mysterious Moldova (and Transnistria). Lufthansa LHR-MUC-KIV
BA to the Austrian Alps. LHR-MUC, INN-LGW
I can't get no Jetisfaction: LH LGW-FRA inaugural
Colombia Part 4: Colombia to London via FRA/MUC/HEL on LH & BA
Colombia Part 3: Colombia with Avianca (AV). SMR-BOG-MDE-BOG
Colombia Part 2: Colombia with Avianca (AV). BOG-MDE-CTG
Colombia Part 1: London to Colombia via ARN/MUC/FRA on BA & LH
USA and Mexico Part 4, British Airways Mexico City – London, World Traveller Plus
USA and Mexico Part 3: Around Mexico with Aereo Calafia Cessna 208B & Viva Aerobus B733
USA and Mexico Part 2: Sightseeing tour of San Diego Airport, and American Airlines San Diego - LA – Dallas - San Jose Cabo
USA and Mexico Part 1: easyJet Luton to Paris, and BA Paris to San Diego via LHR in World Traveller Plus
British Airways to Scandinavia (LHR-CPH,GOT-LHR)
Where's my bag? British Airways, Milan to London
What airline am I flying again? Bmi/Lufthansa Italia LHR-MXP
Albania and Macedonia: Austrian LHR-VIE-TIA, Macedonian Airlines SKP-ZRH, Swiss ZRH-LCY
Part 1, Lufthansa London-Munich-Frankfurt-Nanjing, Economy Class A321 and A343
Part 2, Cathay Pacific Shanghai to Tokyo via Hong Kong, Business Class A330 and B747-400
Part 3, ANA Boeing B767 Tokyo to Shanghai, & Air China Airbus A340 Shanghai to Beijing, Business Class
Part 4: Chinese domestics, inc. Joy Air Xi'an MA60, Tianjin Airlines ERJ, and China Express Airways CRJ
Part 5: Lufthansa Beijing-Frankfurt-London City, Economy Class A388 and E90
5 Countries, 5 Flights, 5 Days, with Ryanair (FR)
bmiFriday: Welcome to Sunny Norway, London to Bergen, A319)
Royal Jordanian, London to Aqaba via Amman. A330 and A320
Royal Jordanian, Amman to London, A330
http://my.flightmemory.com/shefgab
Upcoming flights: AMS-RIX-BUD-VDA,ETH-TLV-FCO-LHR,STN-TXL-LCY,LTN-CPH-LTN,LGW-SZG,MUC-LHR