NextJet ATP, Jumbo Hostel, Caravelle and more at ARN/TLL meet
Oh nooo, not another a ARN/TLL meet report?!! There are already three reports posted, but all with different flights and perspectives. I try to focus on some experiences which haven't been covered in the other meet reports, like sleeping in the Jumbo Hostel and le Caravelle Club who maintains an ex SAS Caravelle. I recommend reading these reports too;
Airbuseric's
5 Flights & ARN A.net Meet (incl SF3/737s/F50)
(by
airbuseric
Jan 18 2012 in Trip Reports)
See Sultanis'
To And From The ARN.meet: BRU-ARN-TLL-AMS-BRU
(by
sultanils
Jan 16 2012 in Trip Reports)
Gabrielchew's
A.net Meeting In Snowy Tallinn.U2 & FR STN-TLL-LTN
(by
gabrielchew
Jan 18 2012 in Trip Reports)
I have chosen a Lufthansa return trip to ARN (Stockholm) for about the same price a KLM return would be (about 160 euro) as it would mean more flights on more different aircraft. The highlights of the return trip would be a CRJ900 which I didn't fly on Lufthansas yet (had MAT, Air Nostrum and SAS) and a good old MD-82 of SAS. Also Lufthansa is one of my favorite airlines; I think the free coffee and newspaper racks at their departure gates in Germany are classy, and the snacks are always a bit different compared to KLM.
Thursday 12 january 2012
Amsterdam-Munich
Lufthansa LH2305
Scheduled: 13.05-14.35
Actual: 13.20-14.22 (1:02 hr)
Distance 665 km
Economy, seat 20F, window
CRJ-900
D-ACHC
4th flight on a CRJ900, 1st CRJ900 on this airline and this frame, my 884th flight overall. We had a full flight but I didn't feel as shoed in as on an earlier SAS flight on a CRJ900. We left rainy Amsterdam and headed to some clearer skies, backtracking to the south(east) at Munich before heading north. The cheese croissant we got was quite good and filling.
fill
fill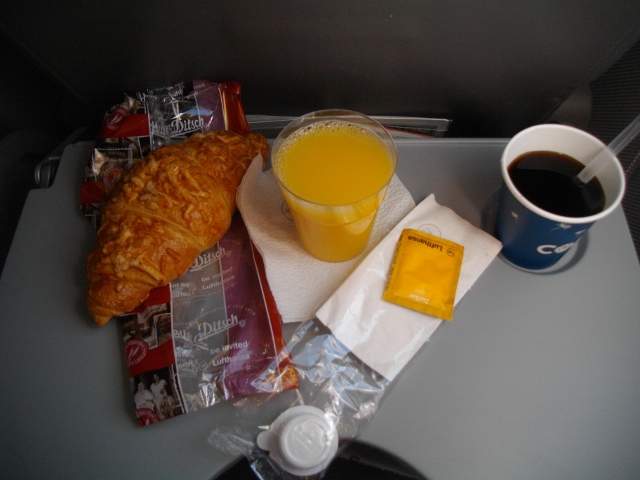 fill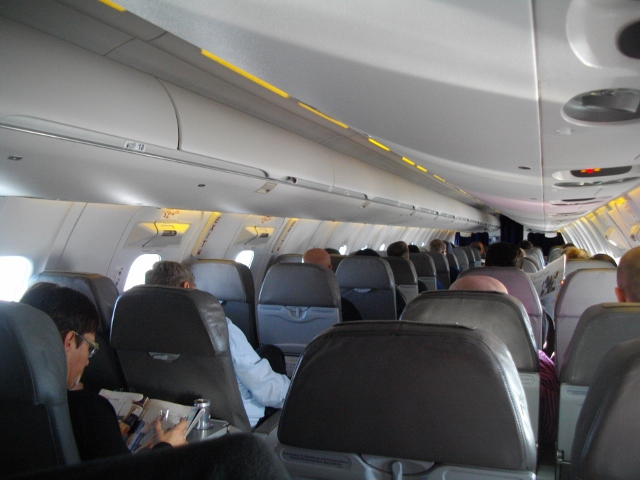 fill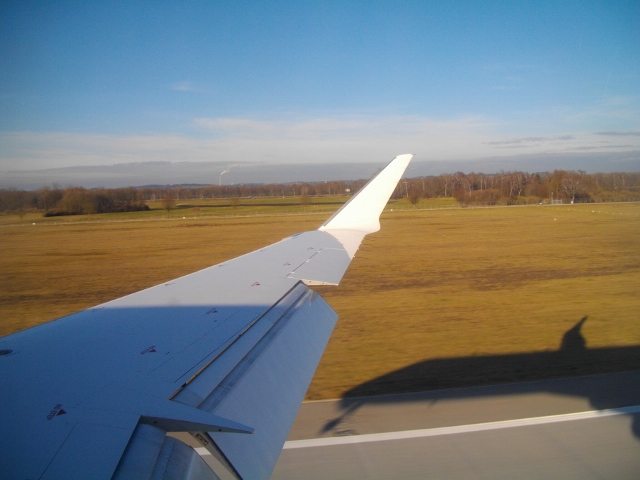 Thursday 12 january 2012
Munich-Stockholm
Lufthansa LH2418
Scheduled: 15:25-17:35
Actual: 15.35-17:26 (1:51 hr)
Distance 1319 km
Economy, seat 18F, window
A-319
D-AILB
38th flight on an A-319, 3rd on a Lufthansa 319, 2nd on this exact frame
Grrr!
these guys have 34 A-319s, I only flew on 2 so far and of course it's my fate to get the 'LB again. The flight was comfortable, we crossed a few aircraft really close but unfortunately I didn't have my camera ready in time.
fill
fill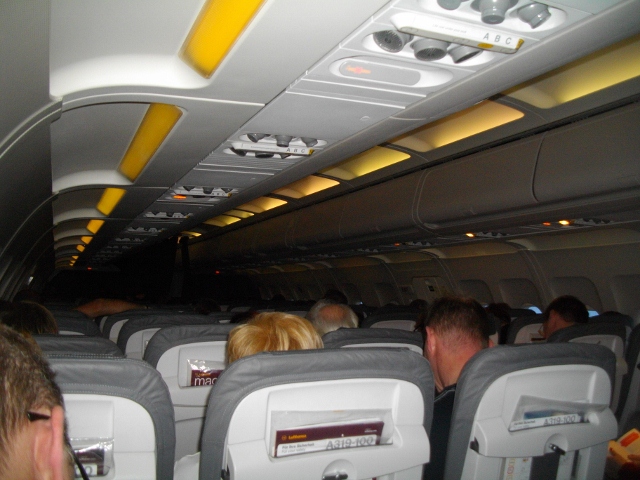 fill
Jumbo Hostel
To keep in style, I decided to stay for two nights in the Jumbo Hostel. Close to parking lots and taxiway at ARN, an old 747-200B is converted to a simple hotel, with simple rooms including breakfast offered for about 50 euro a night. Even while they totally redid the interior, while I hoped to see more of the old windowshades, overhead bins, seats etc and the upperdeck being roped off lmits, it was still a cool feeling to sleep in this classic aircraft from 1976, ex 9V-SQE Singapore Airlines, Pan Am, Tower Air and the shortlived Transjet. You could still feel you are in an airplane, when it was windy fridaynight the aircraft, somewhat lighter with empty engine cowlings, wobbled somewhat.
fill
fill
fill
As soon as I heared of the ARN airliners.net meet, I decided to combine visiting ARN with my wish to fly on NextJet ATP's. NextJet is the final passenger operator of this aircraft. Even while I flew on a few with BA Cityjet and SATA, it's a rare and fun plane so you can't fly enough on them before they are all gone. You can say NextJet is to the ATP what Dan-Air was to the Comet or BAF to the Viscount or Saha Air to the 707. Of the 4 aircraft NextJet operates, I already flew twice on two frames; I 'had' the SE-MEE with SATA as CS-TGL in january 2008 on Ponta Delgada-Lajes-Horta and the SE-LLO I flew on earlier when being G-MANP in 2003 and 2004 to and from the Isle of Man. I figured out the same frame is flying every day between certain routes, aircraft 1 does ARN-Vilhelmina-Hemavan r/t twice a day, nr 2 does ARN-Kramfors-Gällivare and nr 3 does ARN-Lycksele-Arvidsjaur. Only between Vilhelmina and Lycksele was doable by public transport to get to the other route within reasonable time, as I calculated that this would increase my chances to score at least one new frame from 50% to 83,333% (Yes here is a serious geek talking). Prices could vary depending how full the aircraft was but my two flights were a reasonable 60-80 euro a piece. Indeed they both only carried less then 20 passengers (of 68 seats).
The departure was a bit late due to late arrival, so I could spot a bit in the small domestic terminal.
The one ATP I wouldn't fly on, SE-LLO
fill
See you this afternoon!
fill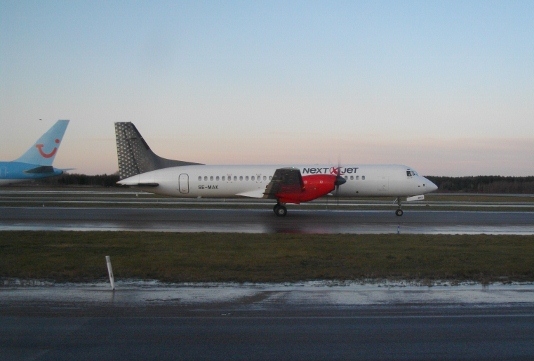 There my aircraft arrives, time to go to the gate.
Friday 13 january 2012
Stockholm-Vilhelmina
NextJet 2N772
Scheduled: 09.00- 10.30
Actual: 09:35-11:05 (1:30 hr)
Distance 551 km
Economy, seat 12D, window
ATP
SE-MAK
8th flight on an ATP, 1st on this airline and this frame. There was free seating, I wanted to sit in the front but everyone (light load of 15 pax) had to sit in the back, for weight balance with a cargo hold just behind the cockpit. The weather was clear and after a sluggish climb we buzzed northwards. I slowly saw more snow, lakes and trees and less human traces.
The ridges on the flaps remind me of flaps of Constellations and so, all in all this aircraft looks older then it already is (20 years). The BOB 60 SEK combo of coffee, juice and a big sandwich wasn't bad, prices on the ground in Sweden would be at least as much.
fill
fill
fill
fill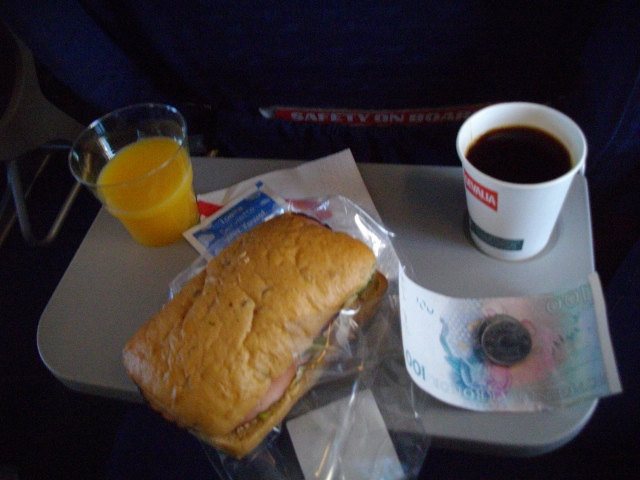 fill
fill
fill
fill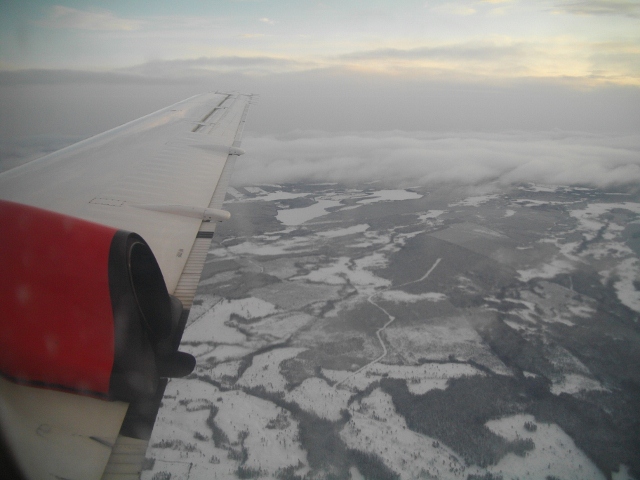 fill
Notice how low the sun is when we landed at 11.05 am!
After landing I could visit the cockpit and chatted with the pilots for a few minutes. They didn't seem to really like the ATP as they answered 'too long!' when I asked how long NextJet will continue to fly them.
fill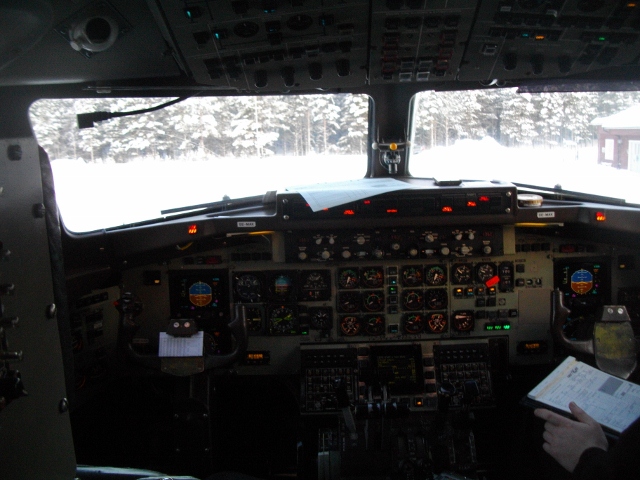 fill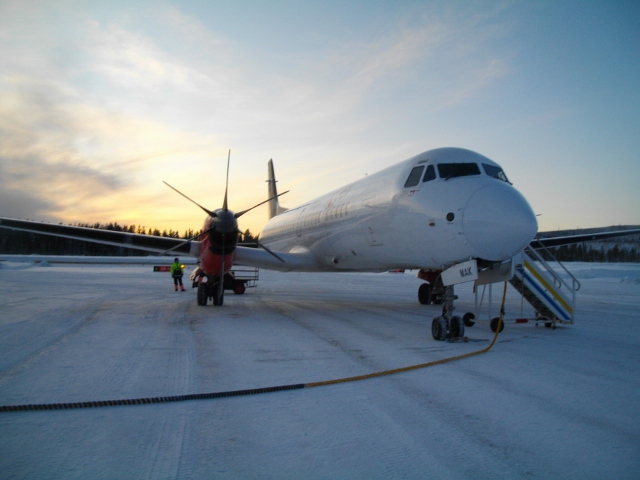 fill
I had pre booked a busride to Lycksele with a change at Äsele, which would depart at 13.20 so after the taxi dropped me off in this quiet village of Vilhelmina I had an hour or two to get the bus ticket printed out at the local supermarket and walk around a bit.
fill
fill
fill
The busride was comfortable, it seems the snow and ice on the roads didn't bother the driver and all was in time. The scenery in Swedish Lapland; only snow, frozen lakes, no humans, trees, did I mention snow yet, was great.
fill
fill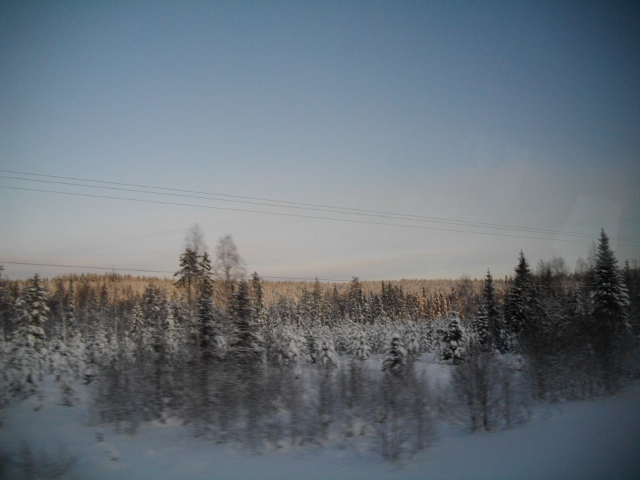 fill
fill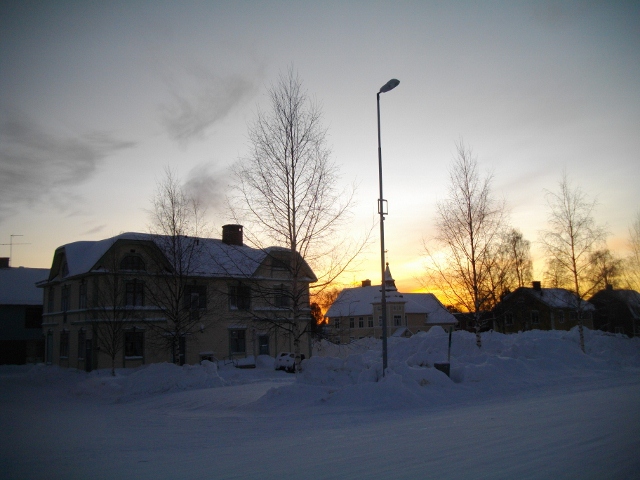 fill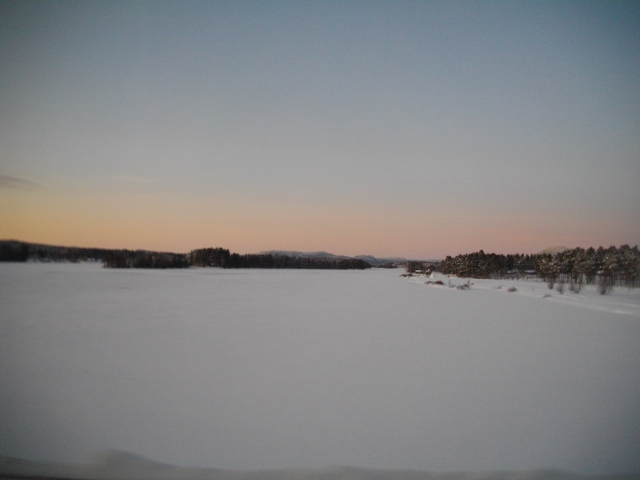 fill
It was getting dark at 14:30 already, hmm at second thought I don't think I would like to live in this area. My only worry was if I'd miss the connection in Äsele (it turned out we continued in the same bus) or if we would arrive late in Lycksele or no taxi was to be found there I'd miss my flight back. But luckily we were there before 15:45 and the Information desk called a taxi van for me so I got at the airport in time.
Friday 13 january 2012
Lycksele-Stockholm
NextJet 2N443
Scheduled: 16:55-18.20
Actual: 17:00-18:15 (1:15 hr)
Distance 546 km
Economy, seat 5A, window
ATP
SE-MEE
9th flight on an ATP, 3rd on this exact frame.
I already knew from taking a peak at the monitor in ARN that the 'MEE would do this flight, my old friend from the Azores.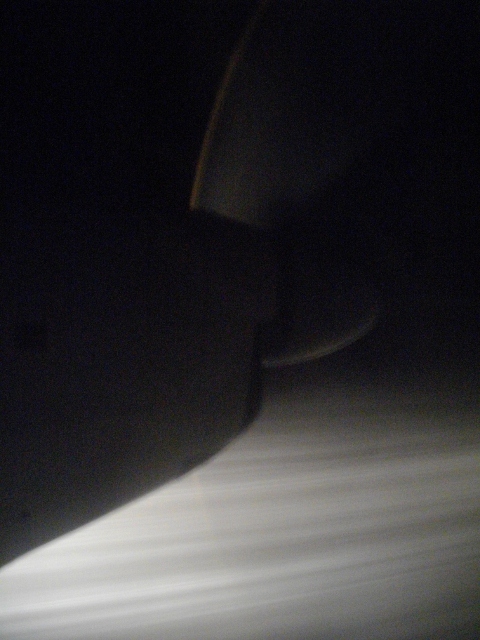 fill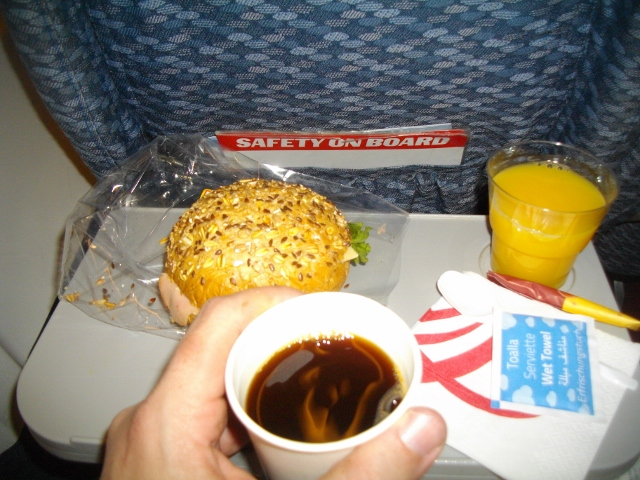 Holding the coffee as otherwise it would vibrate off the table
All English/Portuguese and no Swedish signs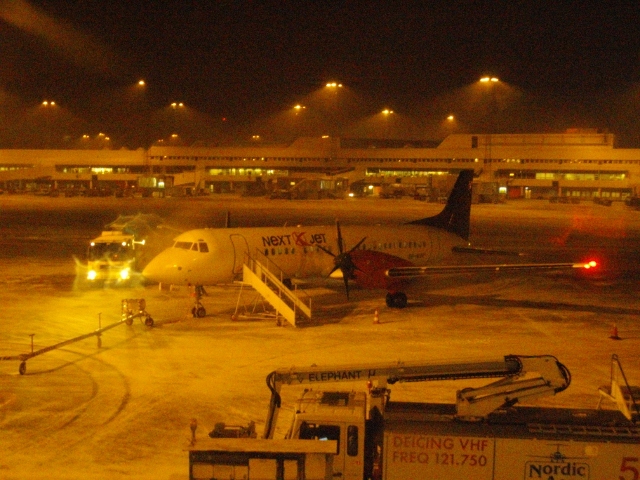 While boarding I hold a 'Propliner' in my hand so HT who was supposed to be in the ATP on this sector would recognize me but I didn't see anyone react and indeed I later heared and read that he had to cancel his trip to the north. NextJet didn't spend much on interior decoration, all the Portuguese/English signs were still like that while it shouldn't be too hard to peel these off or put Swedish signs over them. There were no individual reading lights so we were sitting in total darkness the 3 minutes around take off and almost 10 minutes of approach and landing ! This flight in dark went peaceful, the approach in wind and snow was a bit bumpy but nothing to worry about.
next part follows below
[Edited 2012-01-20 04:17:52]
edited with 'fill' in between the pictures as Explorer messes up the lay out otherwise
[Edited 2012-01-20 04:21:44]