The quest for One World/Duna Gold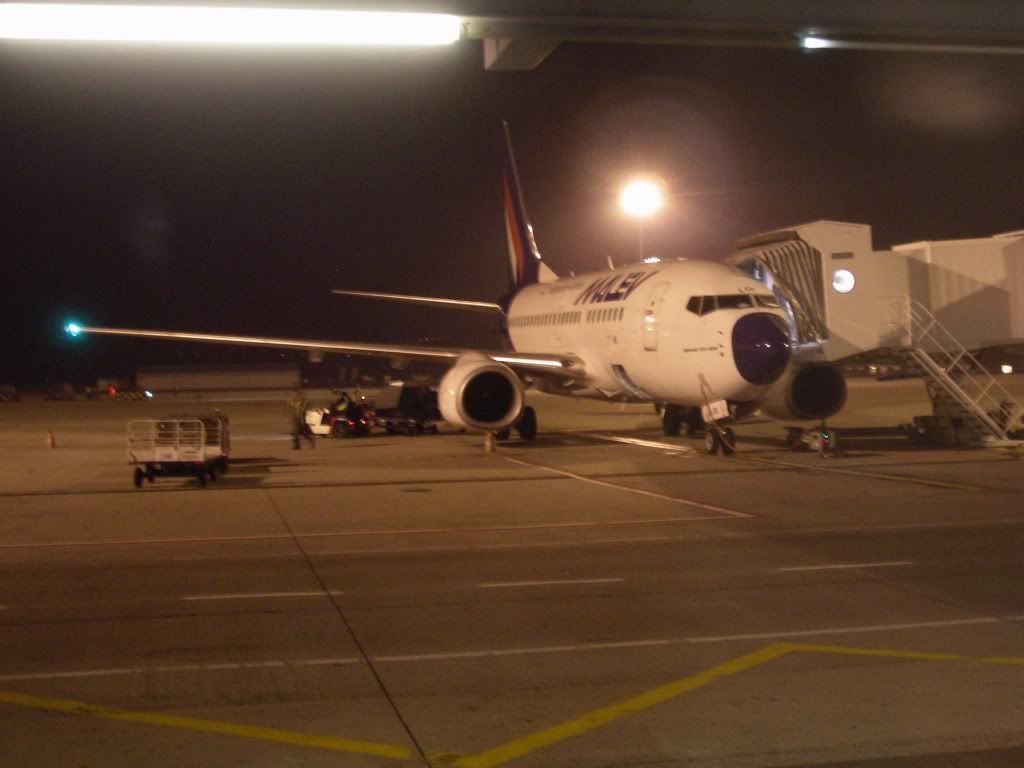 Servus, dear readers,
the end of the year, ok story wise, is not that far away.
I was in contact with Malev for some more One World flying in the future.
They offered me the Duna Gold aka One World Sapphire status. I should meet Malev in Budapest with one simple segment in 2011 to catch the status.
Not that easy to fit the requirements and also a new departure airport together.
But, hey, there is Mr. S., the usually relaxed guy from the scheduling department for job´s like this.
Not that long after my description he´s on the phone to tell me his ideas:
"So, you need to fly Malev to Budapest?".
"Yes".
"And you want to fit in a new departure airport?".
"Yes".
"And also interesting plane types and to sum it up, for a cheap price?".
"Yes".
"Well, what about three legs on a DH84/E90/B738 combo and leg two as departure from a new airport?".
"Fixed!".
Ok, here is the routemap:
Thanx to:
http://www.gcmap.com/
Always nice to know, that someone from the local spotters party is ready for a chat.
So, Italy was just a week ago:
More MD´s For Genoa, Please!
(by
FLIEGER67
Jan 5 2012 in Trip Reports)
And now it´s time to fly again.
Here is the updated departure airports log:
Departure Airports II
auf einer größeren Karte anzeigen
And the latest done routes:
Tripreporters Flüge II
auf einer größeren Karte anzeigen
Sunday, 06.11.2011
.
.
.
.
Service MA 517 operated by Malev Hungarian Airlines
Scheduled: 20.15 // 21.50
Now that feels something special, flying our of STR Sunday in the evening.
These flight is booked together with the return BUD-STR in June by Exp.de. The fare per leg this way 80.00 Euro´s.
The Dash 8-400 is on schedule, nothing really special but much better than the usual A320 stuff.
The system shows me an aircraft change some days prior to the flight, the 736, yes, that´s what I like.
OLCI, sure Malev offers OLCI. I´am relaxed during my preparations, but this changed completely when I´ve noticed Saturday evening that departures from STR are excluded from the available OLCI airports. Oh, no, I´am not amused.
Leaving home a little earlier than expected at 06.00 pm,
one hour later at the airport. Despite MA is a member of the One World Alliance, the airline is handled at STR by LH. Why not try the self service kiosks now?.
Well, no success, forward to the desks.
Strange, both the first and biz counters are well used,
much easier at the eco desks with no time to wait there.
A nice female agent checked me in and answered my load question so far: "This will be a full flight today".
My search for a good seat via the usual websites is simply lost time now.
17F the rearmost available window on the plane for me.
With check-in done, let me go for a view to the screen now.
My flight from gate 161 looks like ok
No lounge for me, so down to the groundfloor for the gate.
Lots of pax around, this seems really a full flight.
The plane is parked on the apron. Bus boarding this way.
Pretty dark, but no chance to miss an under the wing shot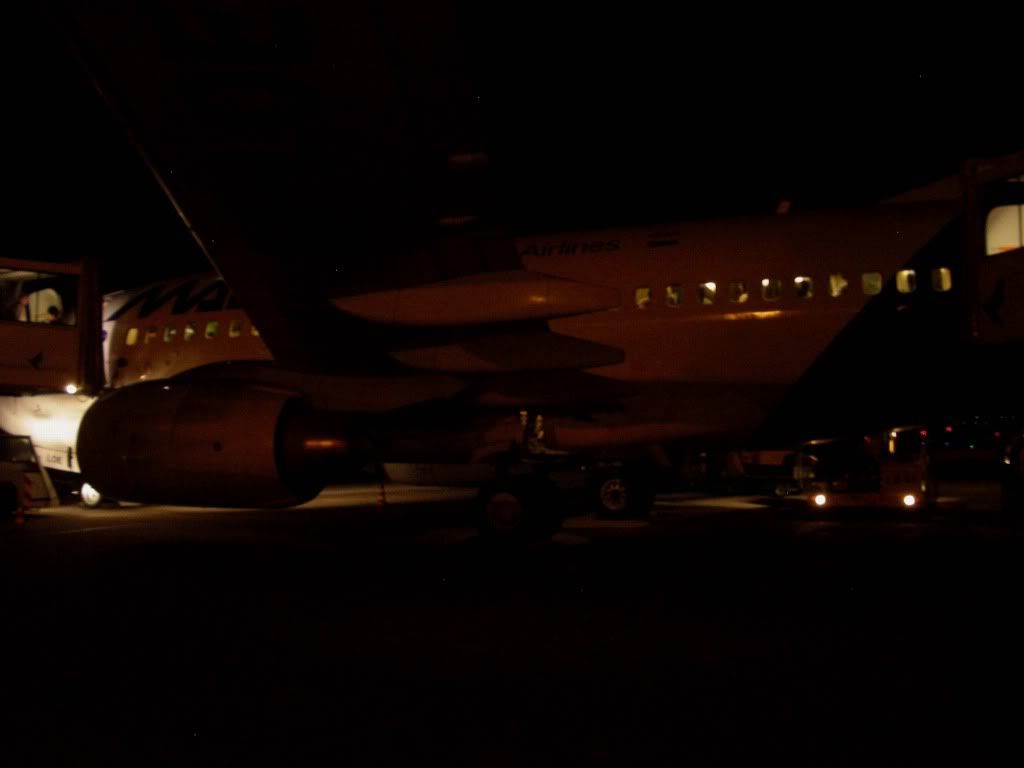 What a nice tail logo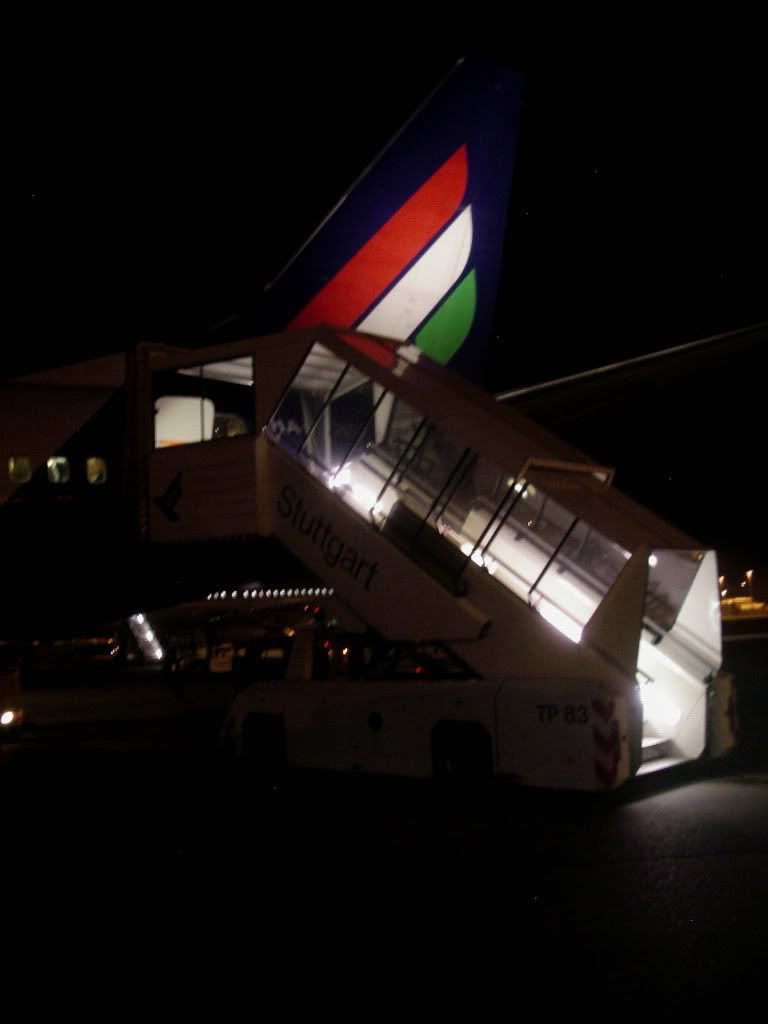 The simple chance to spot the reg here.
This is HA-LOE, leg no. 7 only on the rescheduled 737-600 and also a new entry to my log.
In service with Malev since 06.11.2003. Six examples are actually in the fleet
A last view prior to boarding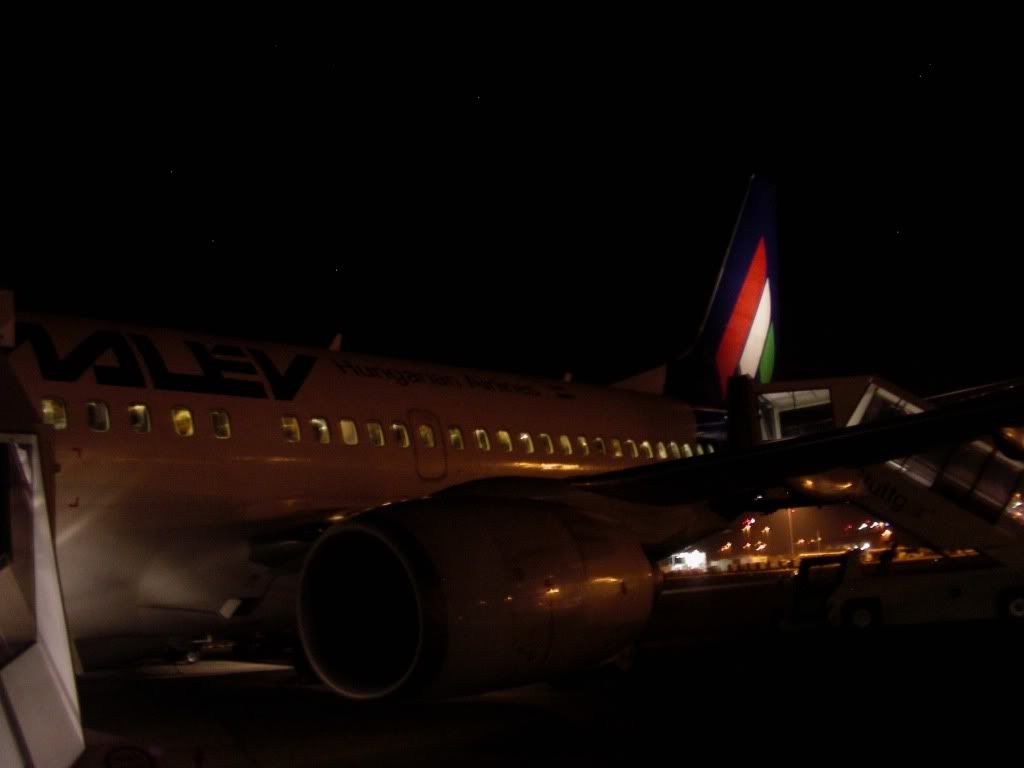 Well, late boarding doesn´t help today. There is simply no open seat to spot in the rear cabin.
17F for me in the end, the third last row and finally all seats are taken.
The load is very close to 100% and there are a huge number of Daimler bags and badges on the coats to notice.
The german car manufacturer prepares a new factory in Kecskemet, south of Budapest and this is finally the closest way to go by plane. So let´s call it the Daimler shuttle now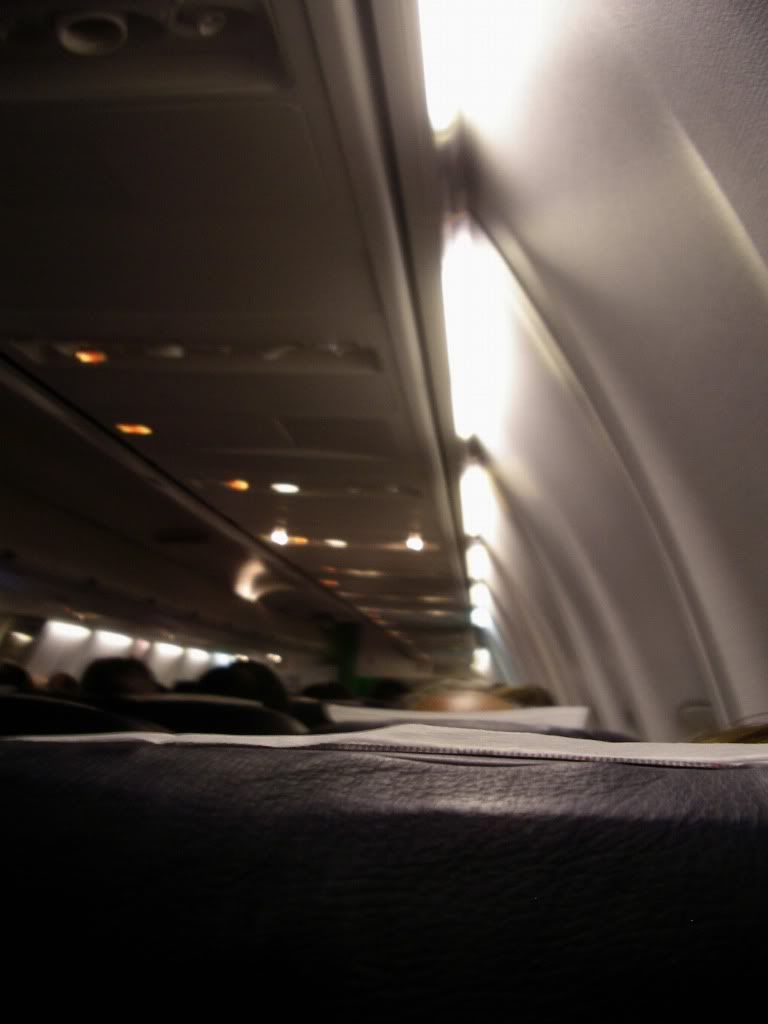 Cabin crew is a middle aged, elder, three females party. Not a simple smile during boarding, nothing special at all here with Malev.
Cockpit crew is from Hungary, according to the name, no comment at all.
Legroom is ok with the dark blue leather seats. Much to my surprise it´s a comfy roomy feeling, despite the full load. Let me say, the cabin is not that really clean
8.30 pm, 15 minutes late, is the final time now to go for "Malev" from runway 07. 9 degrees, clear sky, 1 hour 20 minutes for BUD.
The safety card for the now scheduled 737-600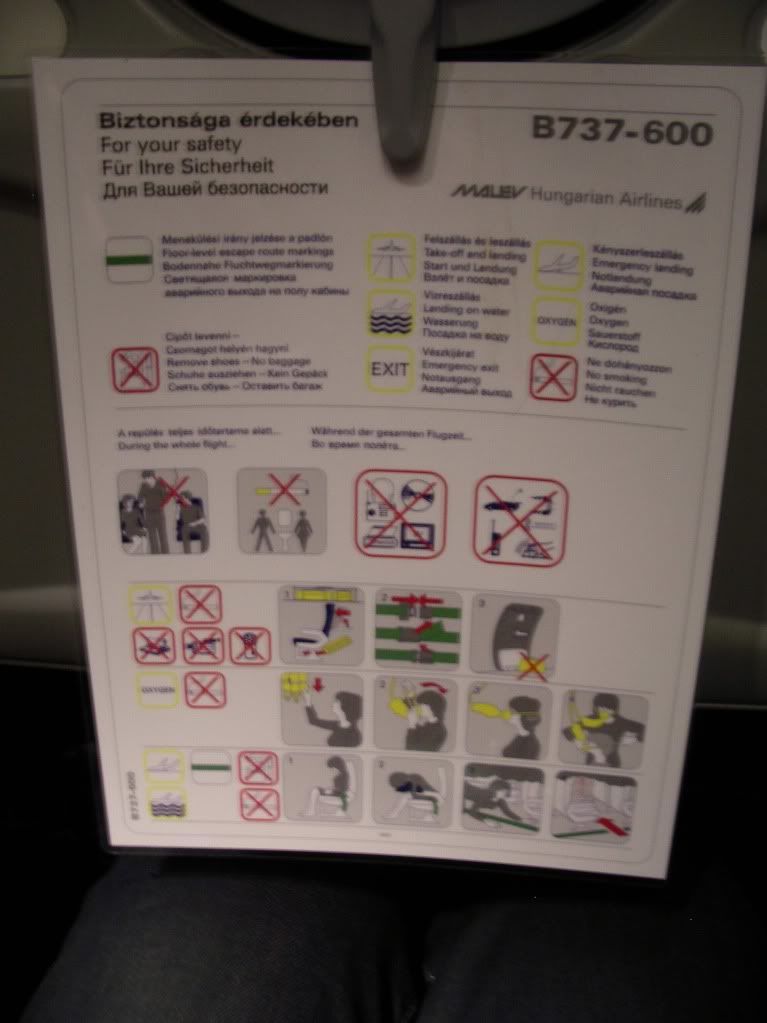 Roma, no I want to fly to Budapest today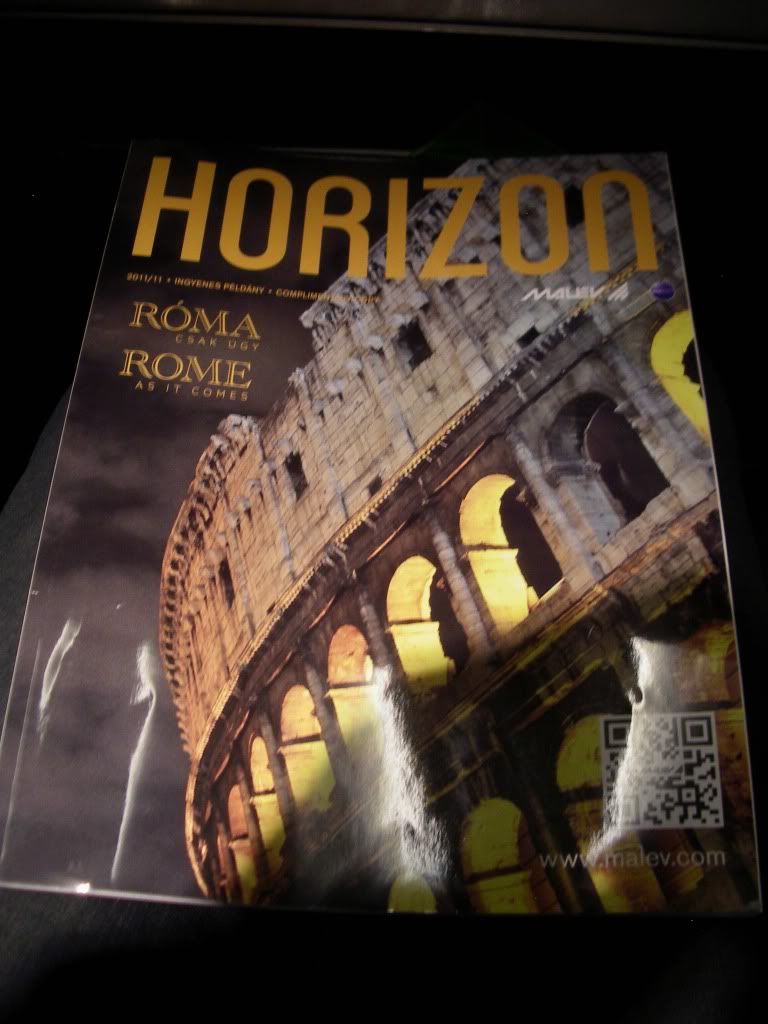 No flightlevel data, the route is via MUC, easy to spot from above.
Service, well something more is really appreciated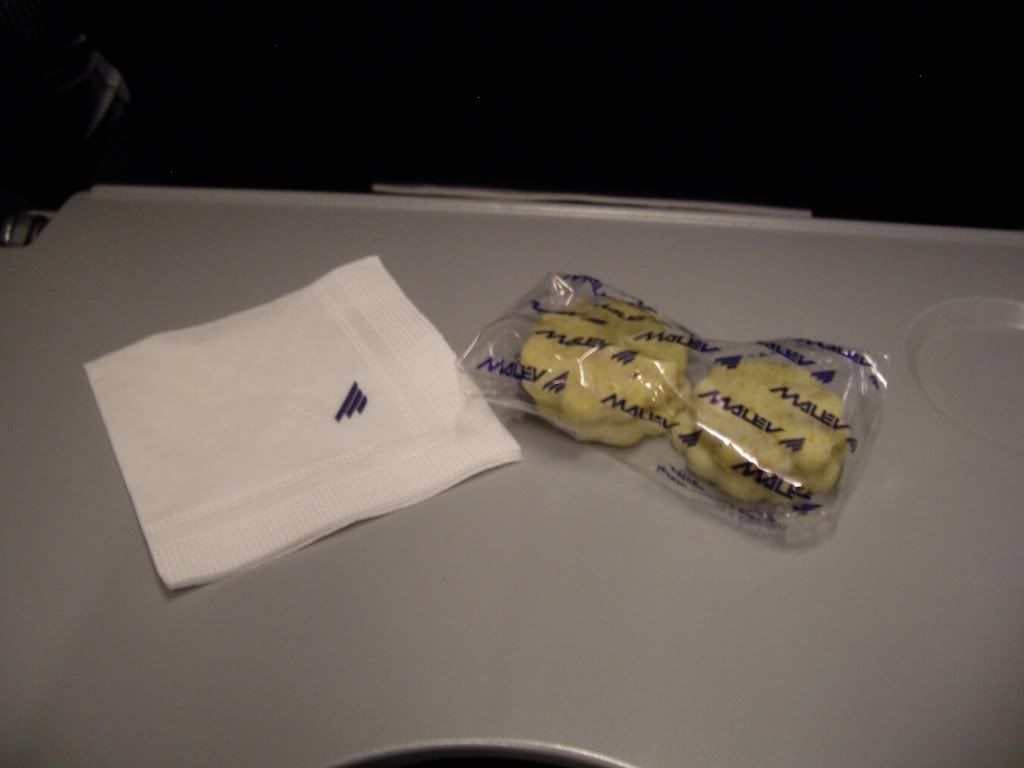 Touchdown at the 3010 meters runway 13R, 8 degrees, clear sky, 9.50 pm ontime now.
Heading for the finger gate at BUD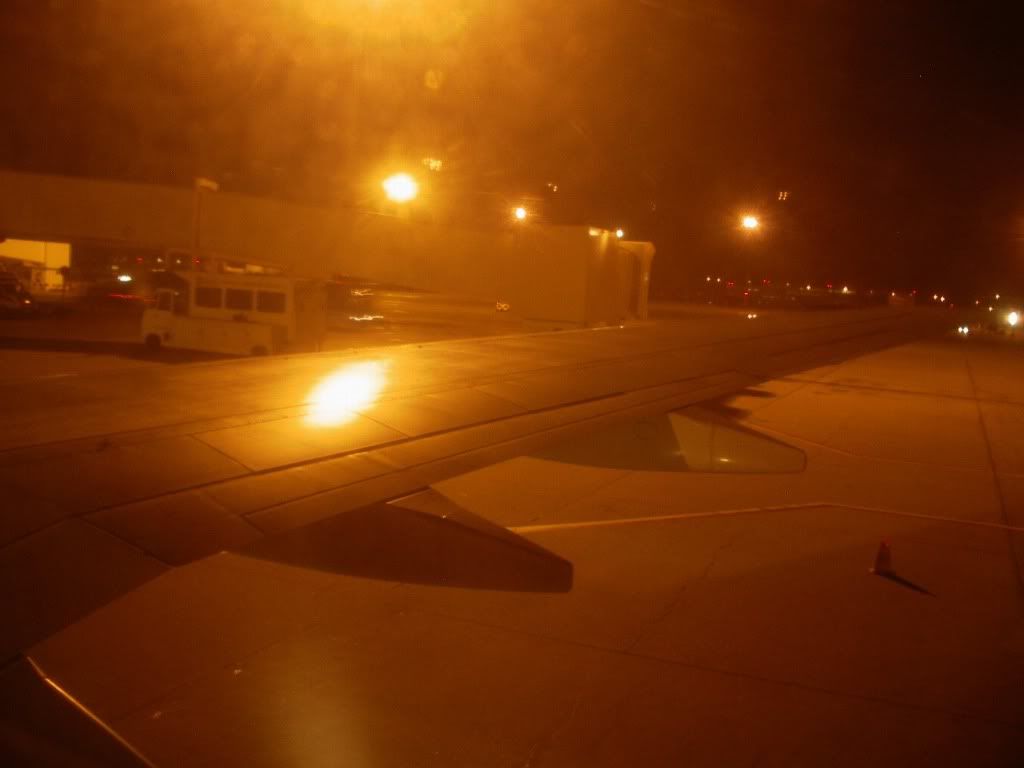 Bye now to my successfull Malev flight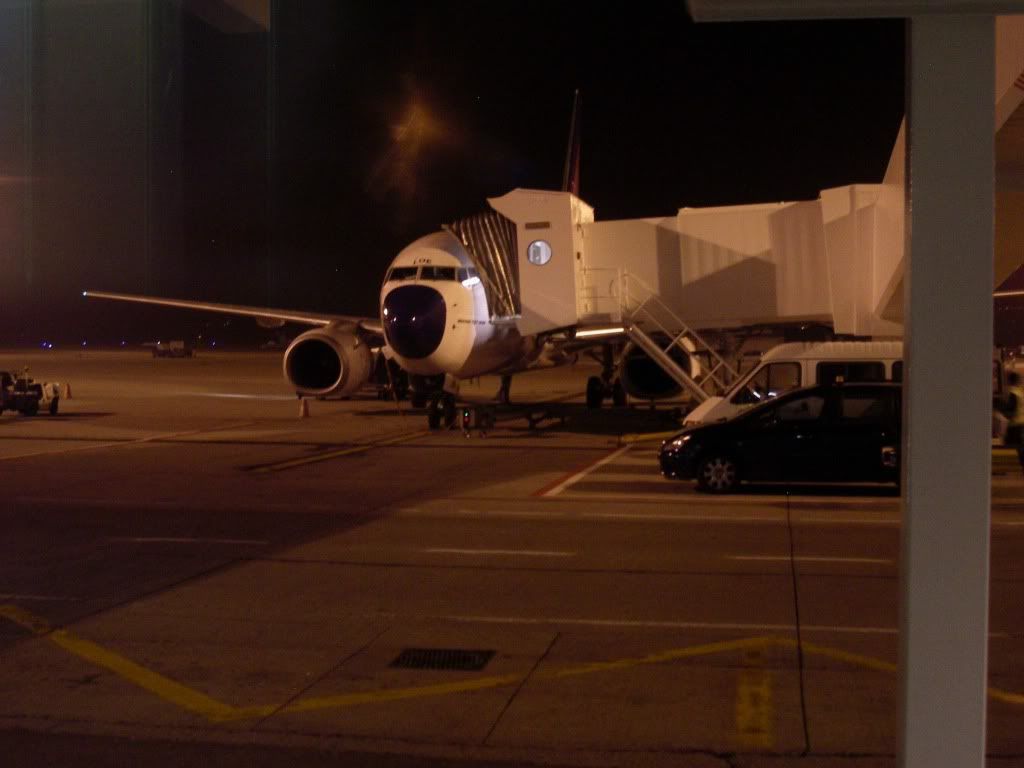 These blue noose looks like nice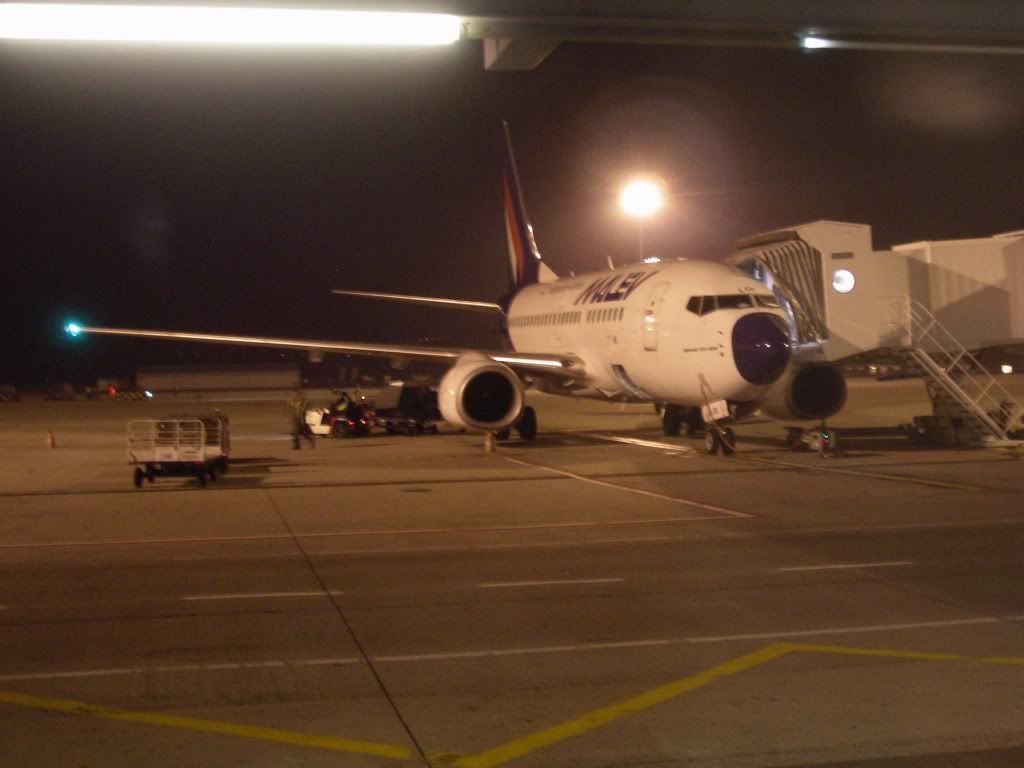 The requirements are quickly fixed, so time now to head to the city.
Ah, here is the awaited message from S.:
"Congrats to the Duna Gold//One World Sapphire status. The flight was ok?".
"Not impressive by the crew, but a full flight. It seems good business for the airline this way.
And I hope they survive all the hassles with the actual debts."
The Budapest Airport Minibusz works quick, some ten minutes to wait only and also only three pax on the bus with my stop first.
Driving through a nightly city feels always somewhat special to me.
No time to wait at check-in for the Royal Park Boutique Hotel and my upper floor room is prepared, well done.
Reception this way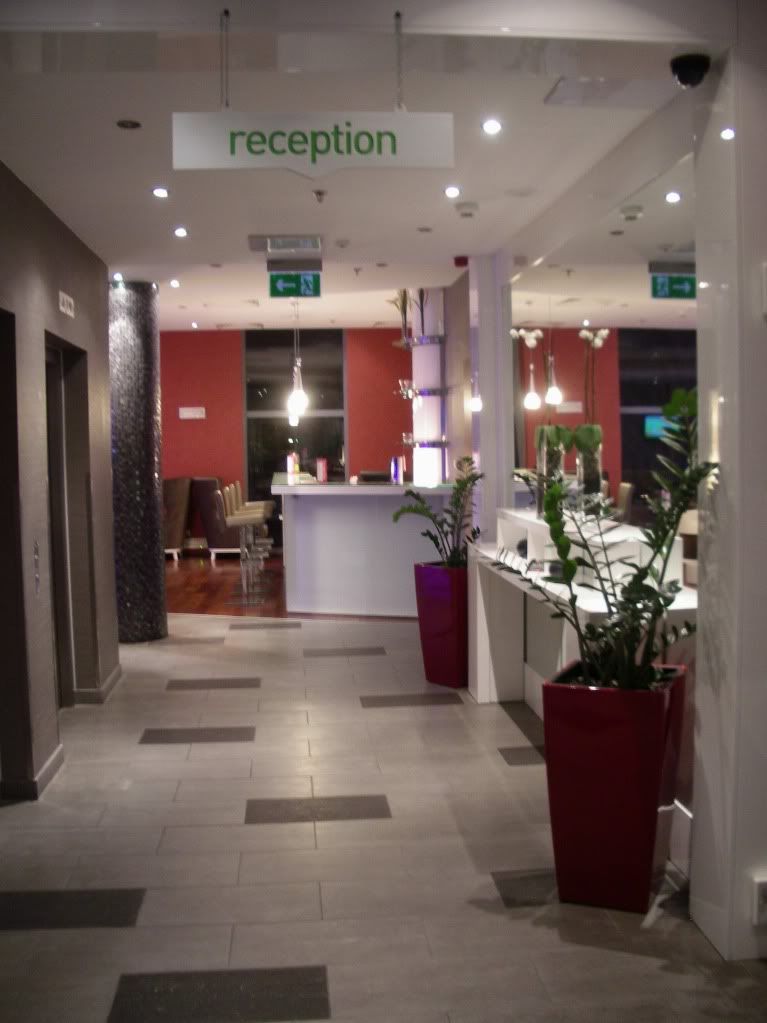 For dining
My room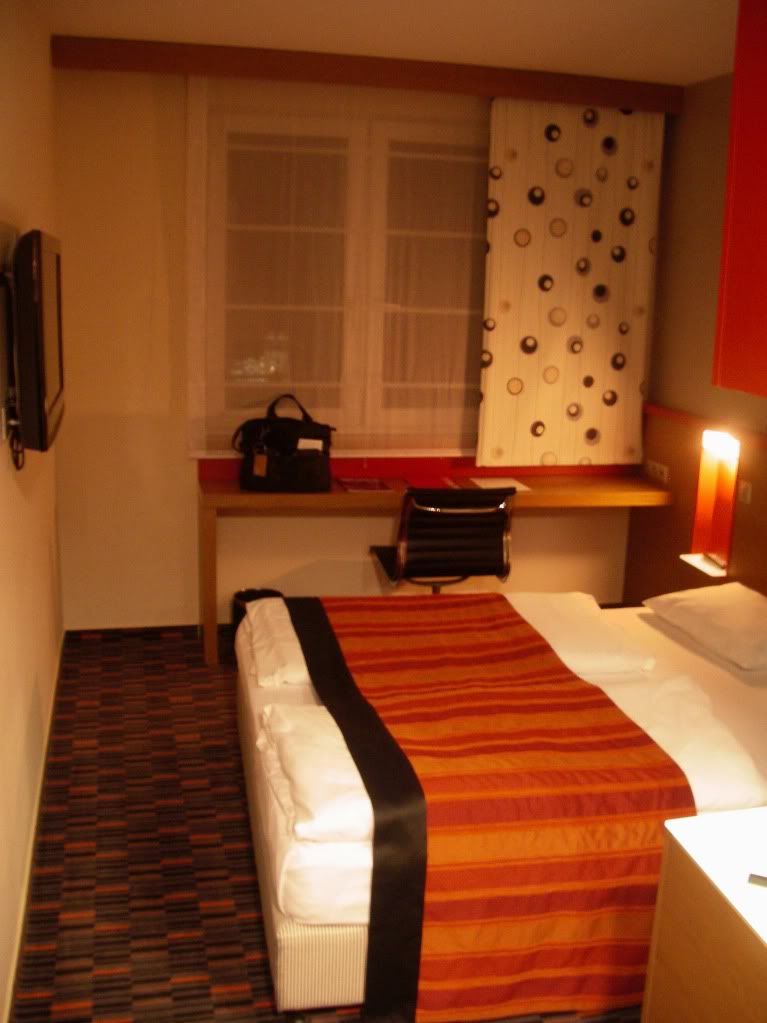 More details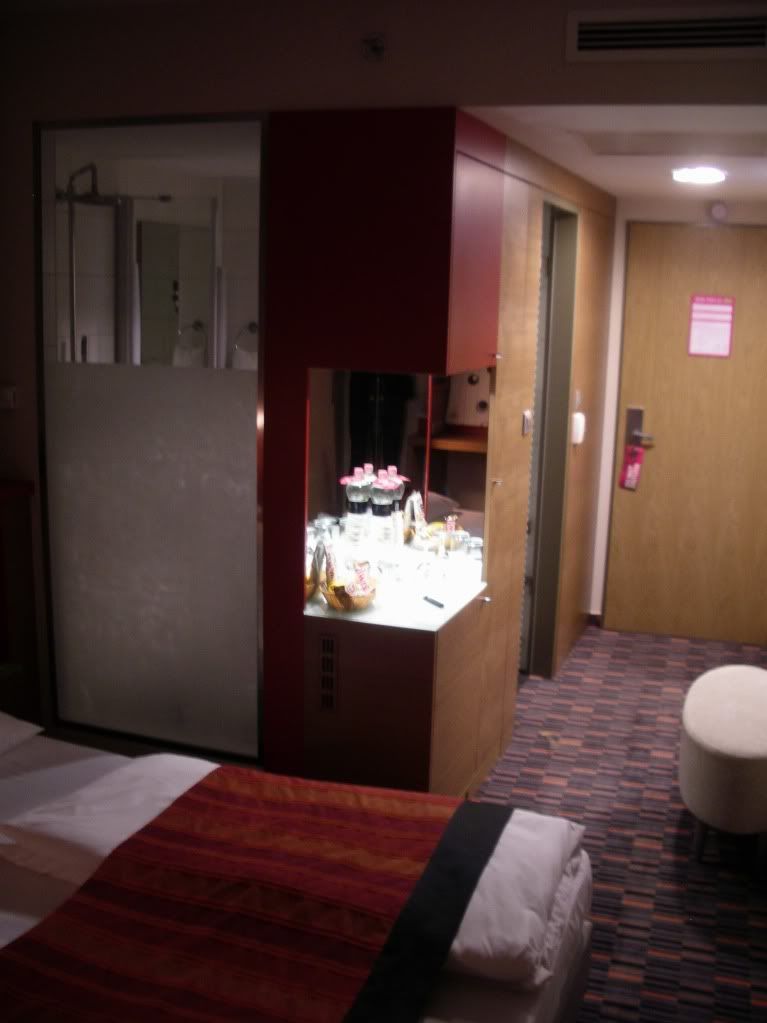 I am looking for something to eat Sunday late evening and the main trainstation might be a good place to go with this target.
Well, to my big surprise, there is also the international ticket office open for business.
Catched the ticket, 60.00 Euro´s, not that cheap, but that´s the way to go now.
My austrian friends are always good for a joke.
The national rail company ÖBB offers real good fares in advance for online tickets. But when you try to book it, the system responds that it is not possible to catch a ticket out of Hungary online via the ÖBB. And also the MAV-START website is not better this way. Only hungarian language and national tickets are sold online.
Had a real good nights sleep there at the hotel further on.
The breakfast area the next morning
The lobby
The hotel is located just around the corner from the main train station Budapest Keleti Palyaudvar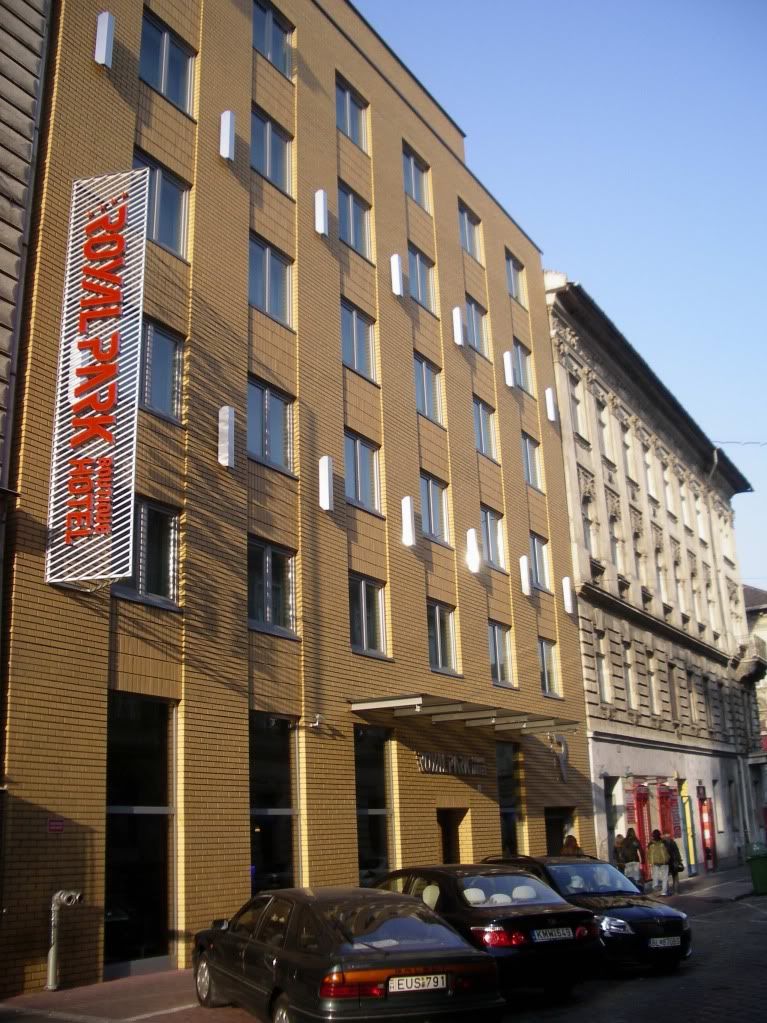 Looks like clean this way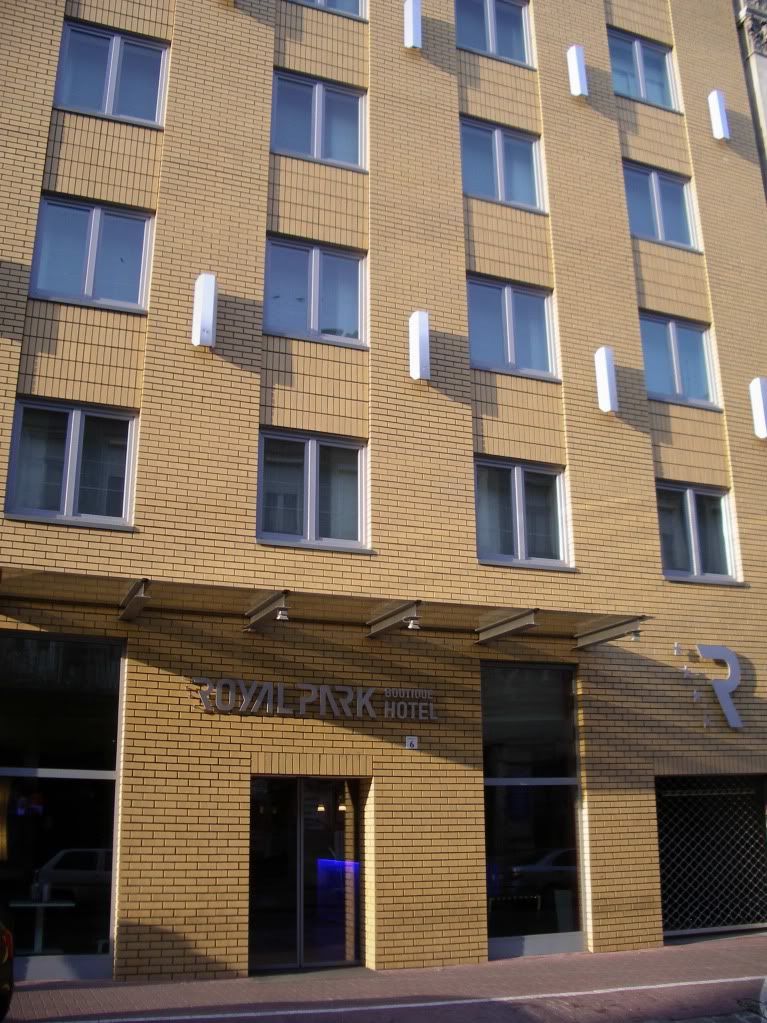 Some chat is warm welcomed when on travels.
Dorka, thanx for the nice company in Budapest.
This is the place where I should leave these city now
A real historic building
When train travel revolutionizes Europe
The train is already arrived well on schedule from Vienna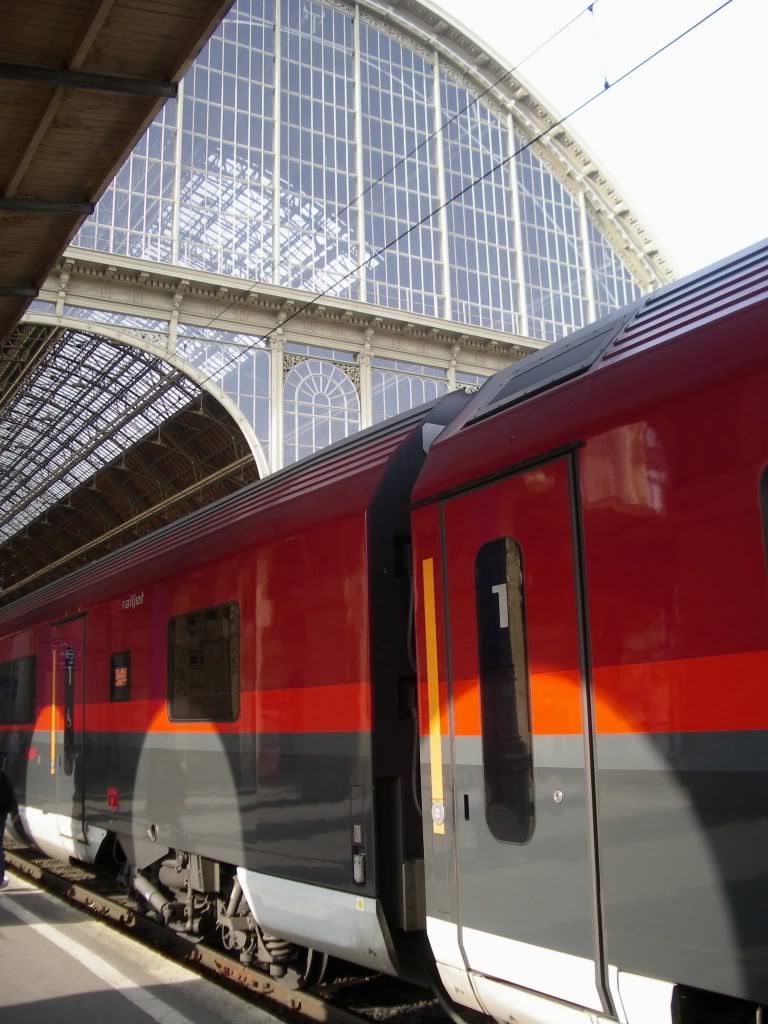 And shoud leave now via Kelenföld-Tatabanya-Györ-Mosonmagyarovar, note we are really in Hungary, no question, Hegyeshalom to Vienna-Meidling
Comfy and clean, well done by ÖBB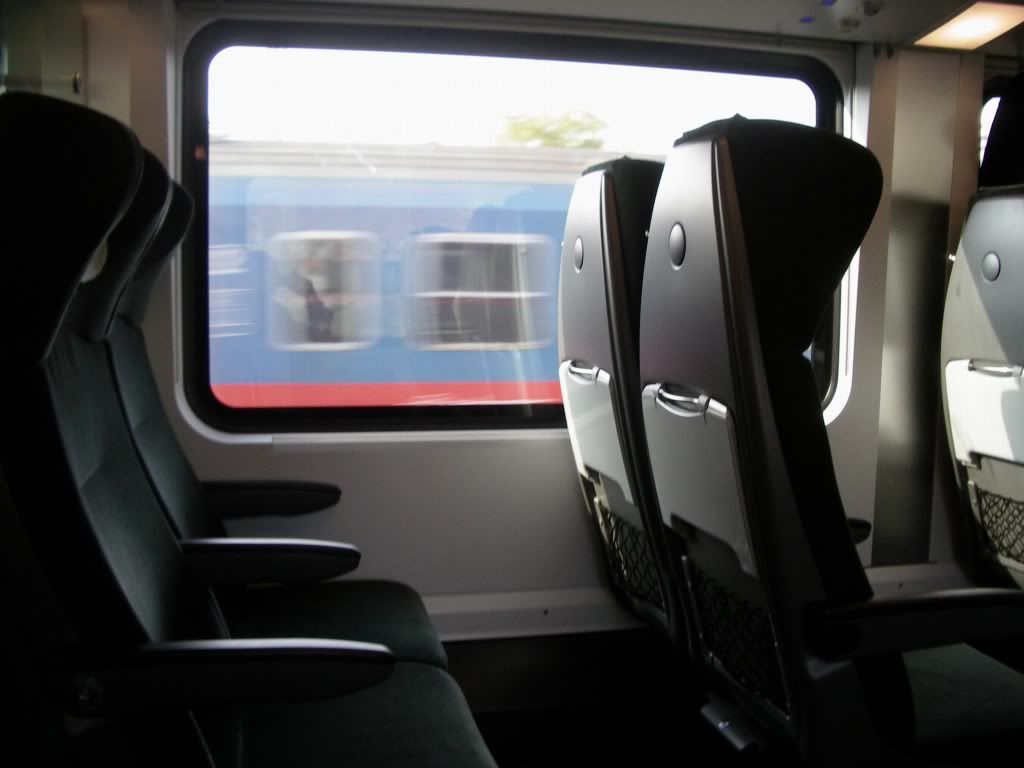 Open landscape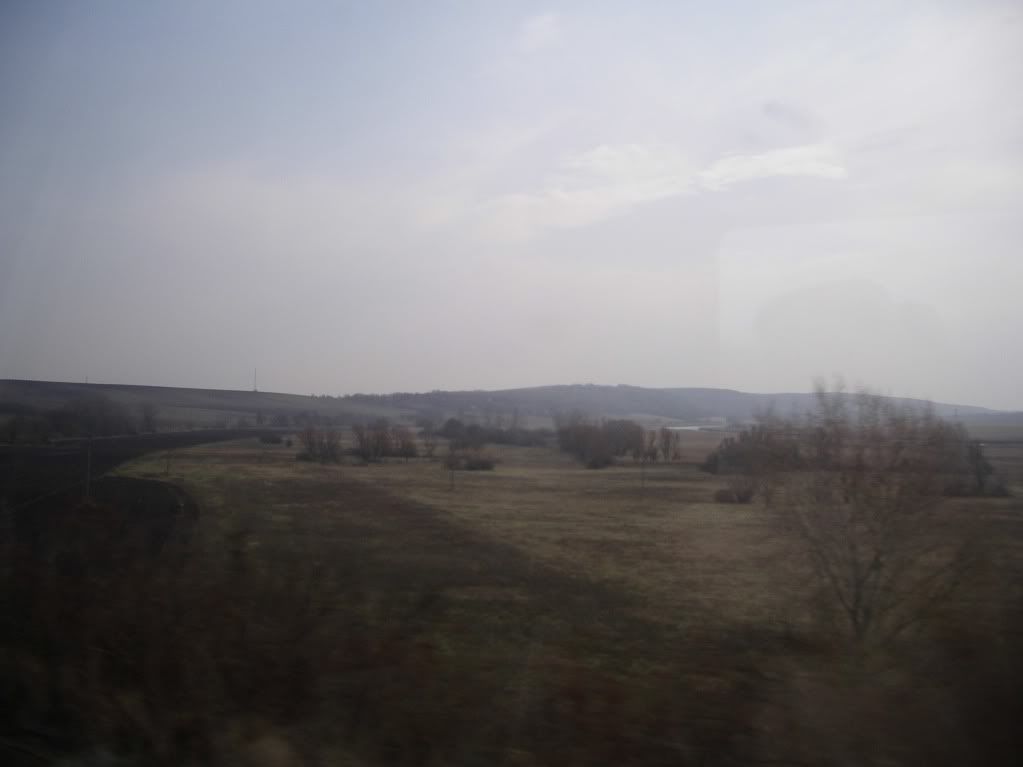 Not that far from Györ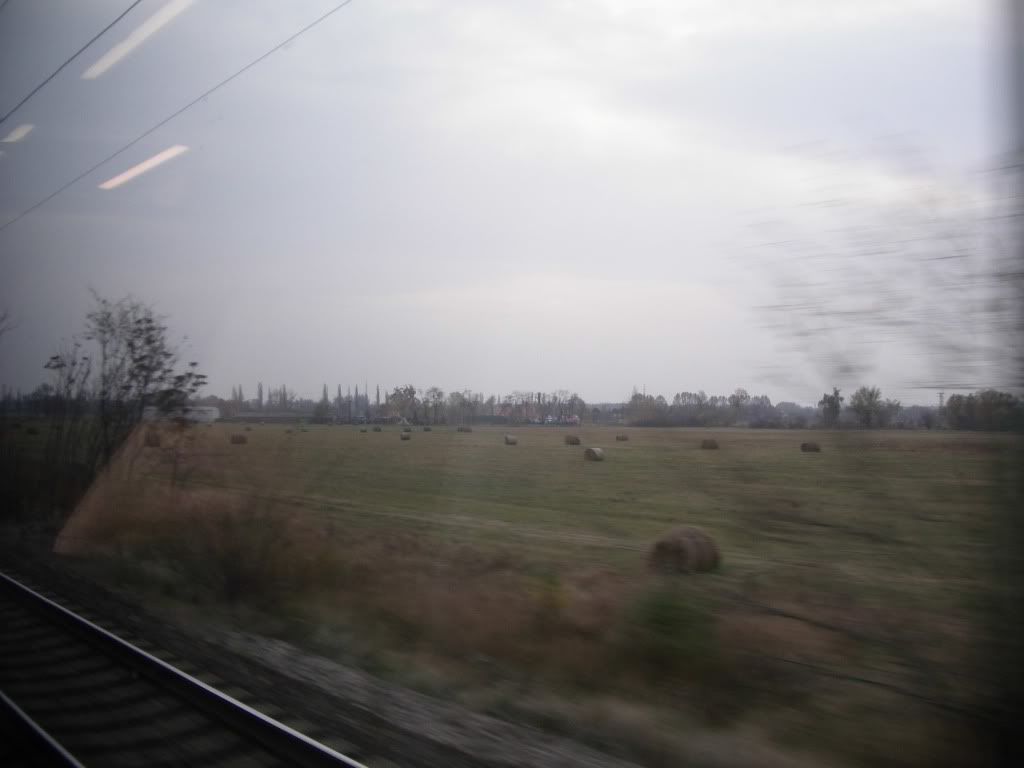 Oldfashioned equipment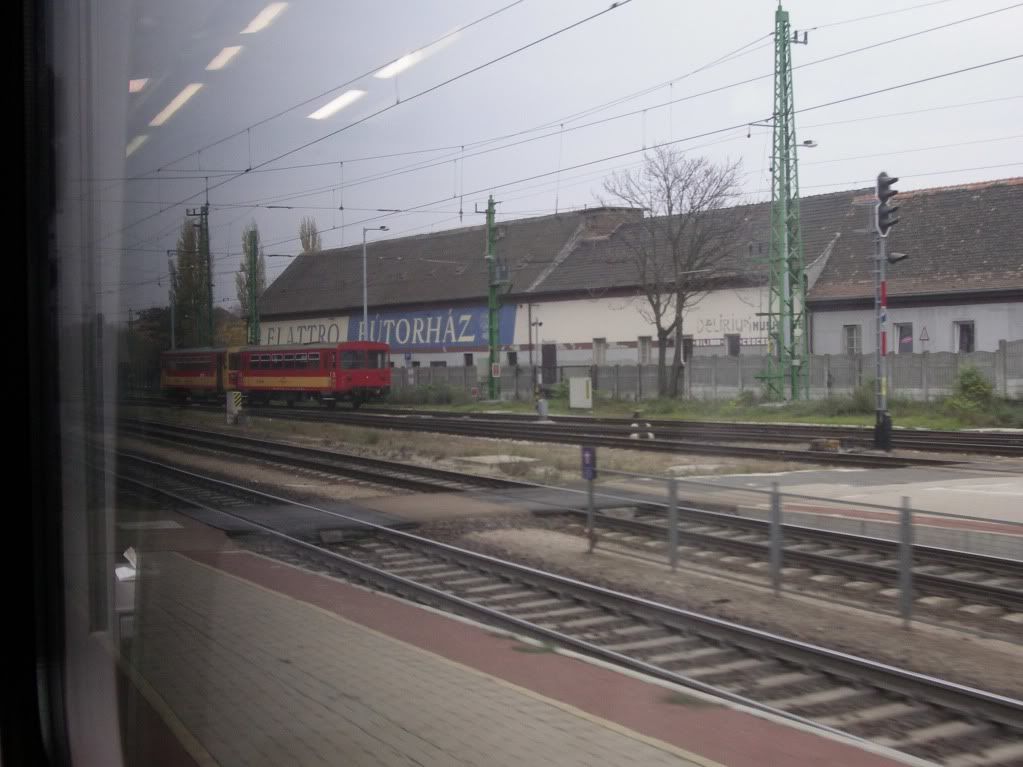 Hungary or Austria?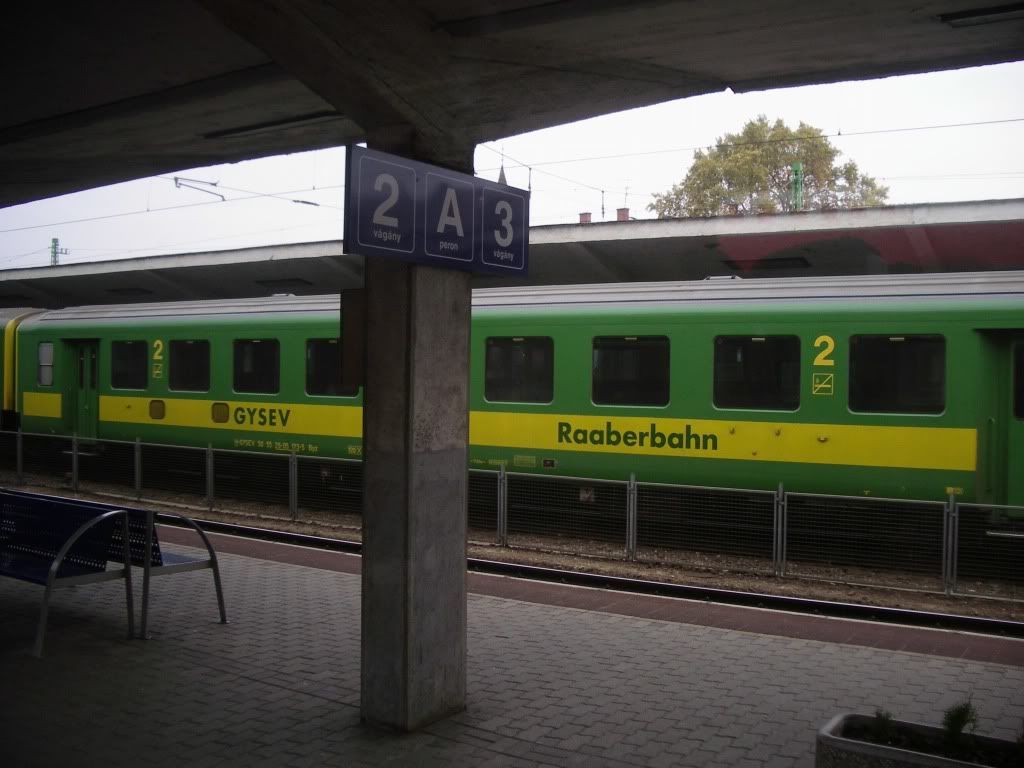 Vienna-Meidling is the connection point on the next train bound for Graz.
Yes, this is the Unesco World Heritage
Semmering route via Wiener-Neustadt-Mürzzuschlag, ok this is Austria now, Kapfenberg and Bruck an der Murr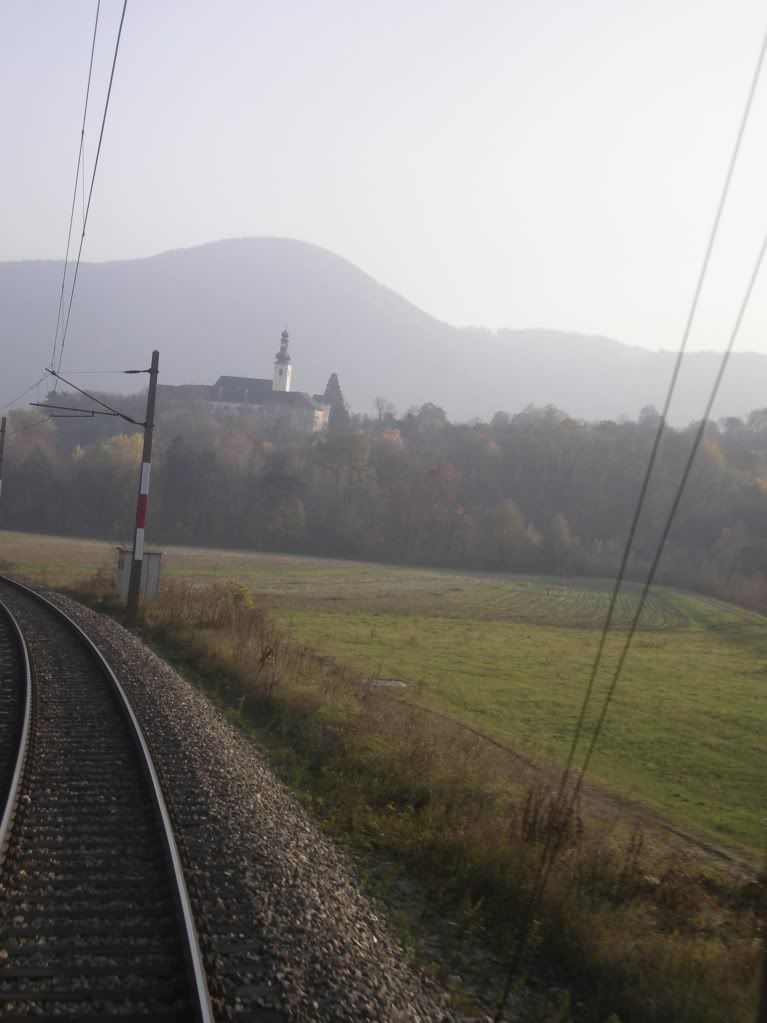 Up and away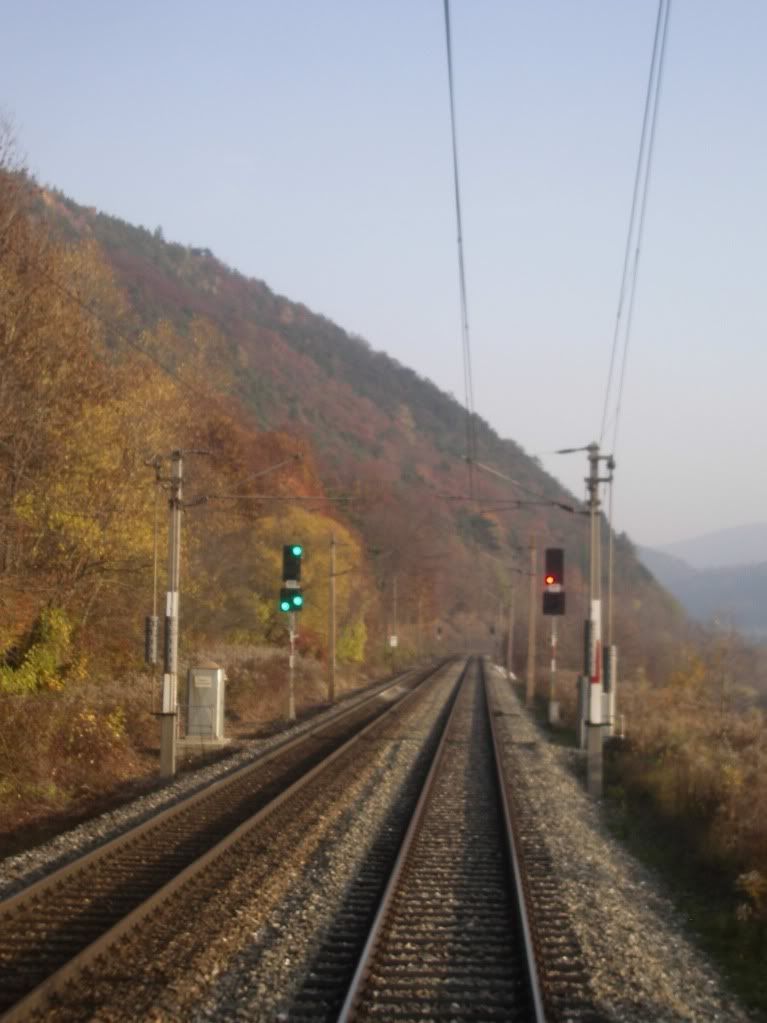 Winding tracks
And bridges
Also a good number of tunnel´s here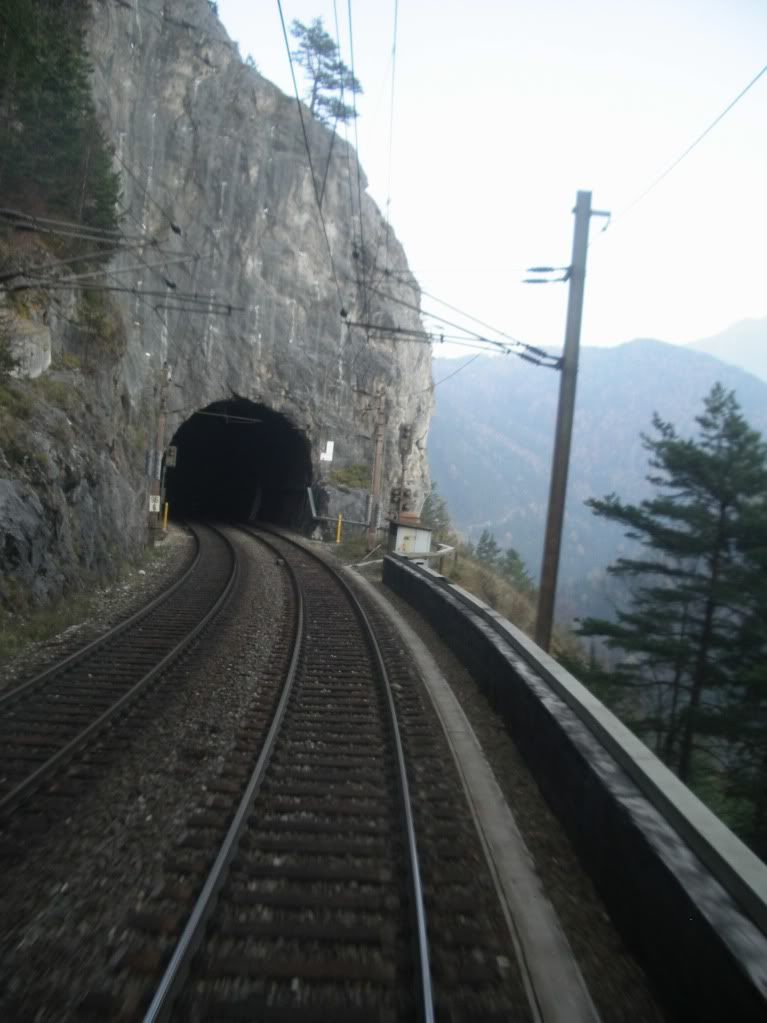 Till arrival in Graz.
The ÖBB again, 1.90 Euro´s, shuttles me to the airport where my next flight shoud leave from.
Let me call S. now:
"Arrived at Graz with marvellous views along the way. All trains running on schedule.
Any preparations from you´re hand?".
"Sure, there is a very special local wine called Schilcher made from the Blauer Wildbacher grape
and there are a thousand of different bread rolls on offer, so that´s my way to spend the time during you´re travels. Enjoy you´re flights".
......................................................................................