Hello and welcome to my first trip report.
I have been a regular visitor to this forum and I have decided to share my most recent trip experience here. I hope you all enjoy. The trip took me from Bangkok to London on Thai Airways International's Airbus A340-600. According to the check-in lady, I was told that there was a change of aircraft from the usual Boeing 747-400 THAI operates on Bangkok-London service. I have always looked forward to be flying on an Airbus A340-600, so it was the good start of the trip.
Date: 16 January 2012
Airline: Thai Airways International
Flight: TG 910
Route: BKK - LHR
Aircraft: Airbus A340-600
Class: Royal Silk (Business)
Business class dedicated check-in area at Bangkok Suvarnabhumi Airport is very spacious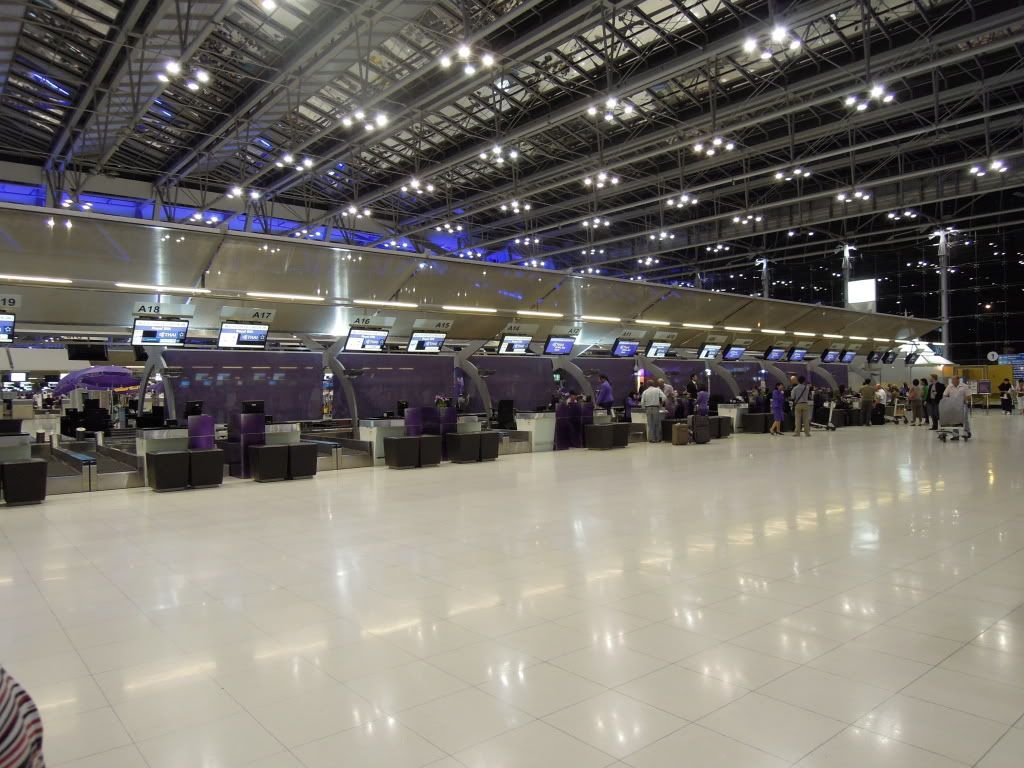 Fast track passport control security screening was very quick. Immediately after is the Business and First class lounge. Notice THAI has removed the Star Alliance Gold sign. This particular lounge is connected to a spa facility which is available to J and F passengers. I decided to use the lounge closer to the boarding gate.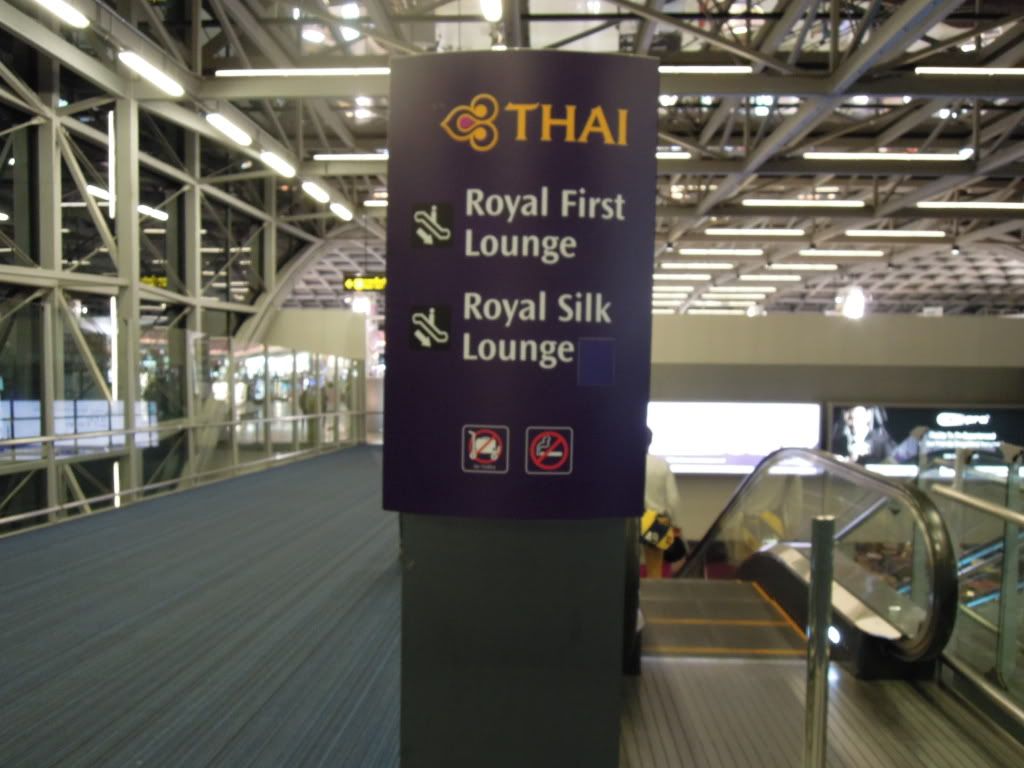 Some airport impressions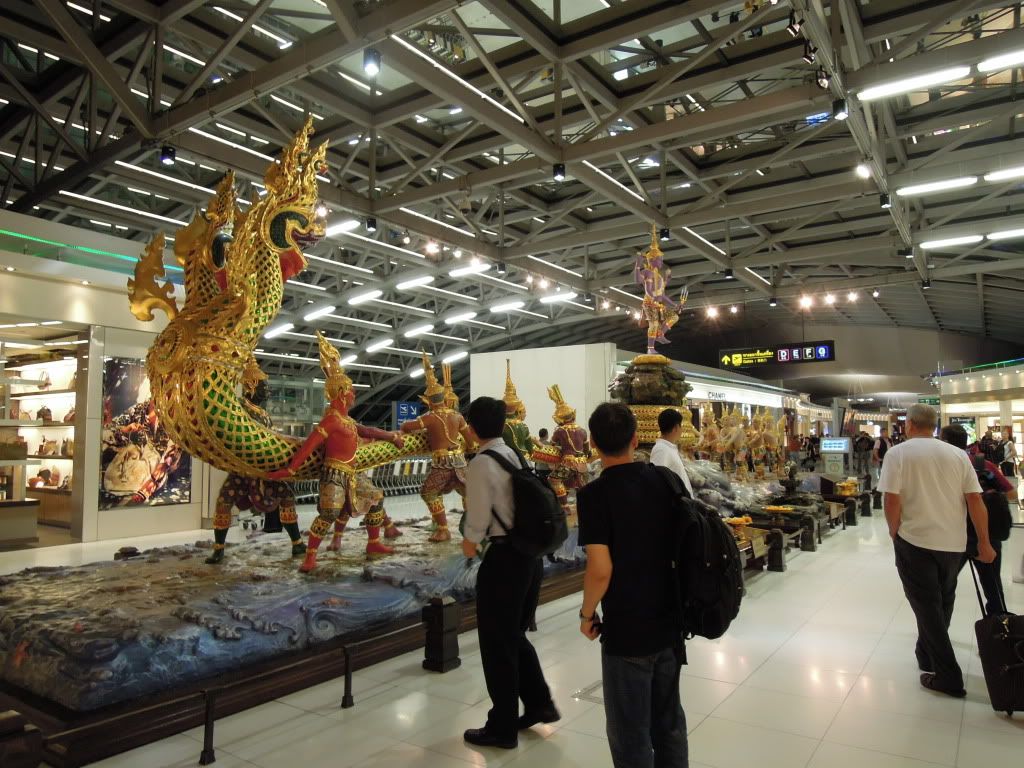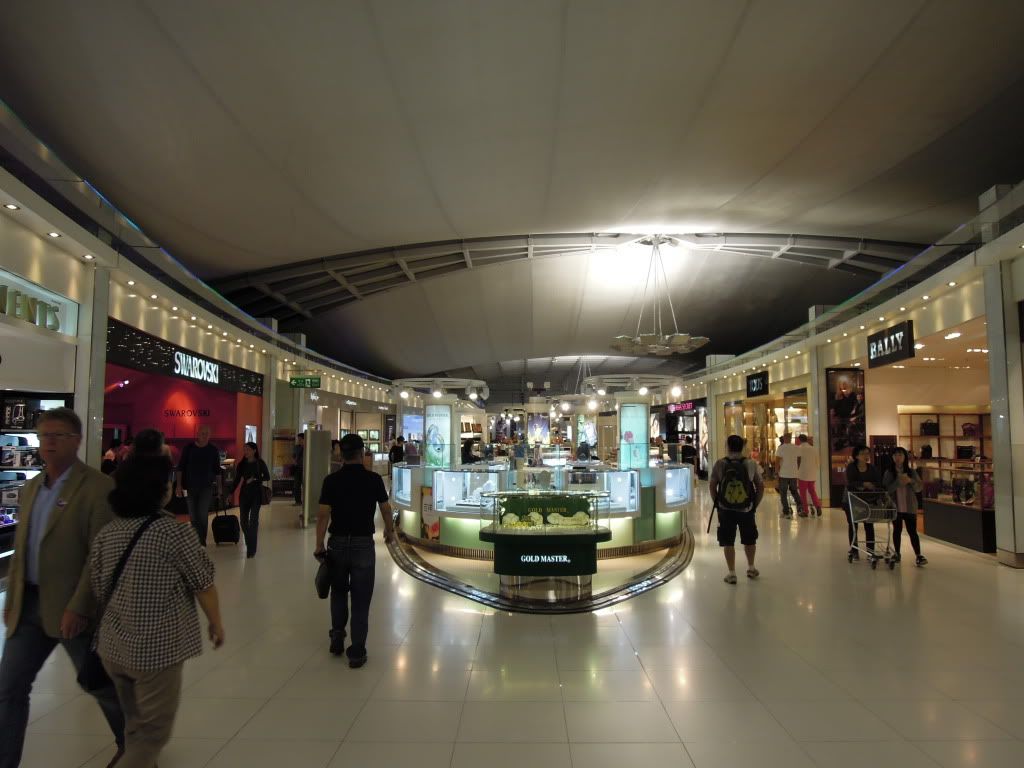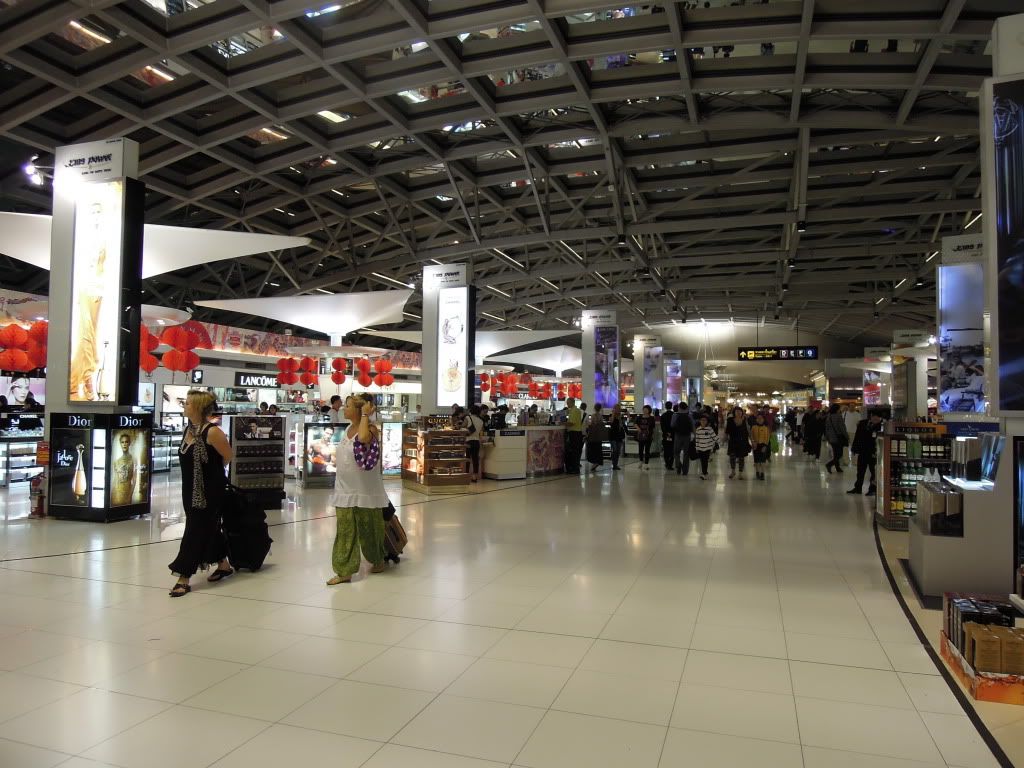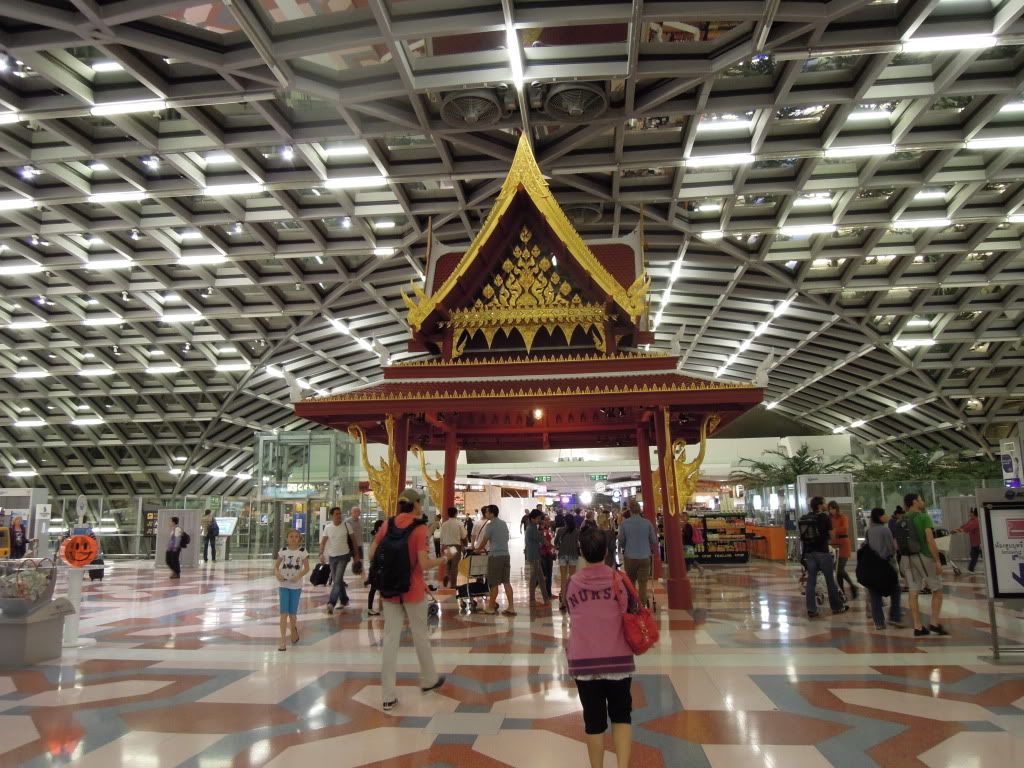 Lounge: very busy at this time as this is a peak time for European bound flights. I do apologise that I did not manage to take pictures inside the lounge. However, despite being busy, the lounge was kept clean and food bar kept refilled.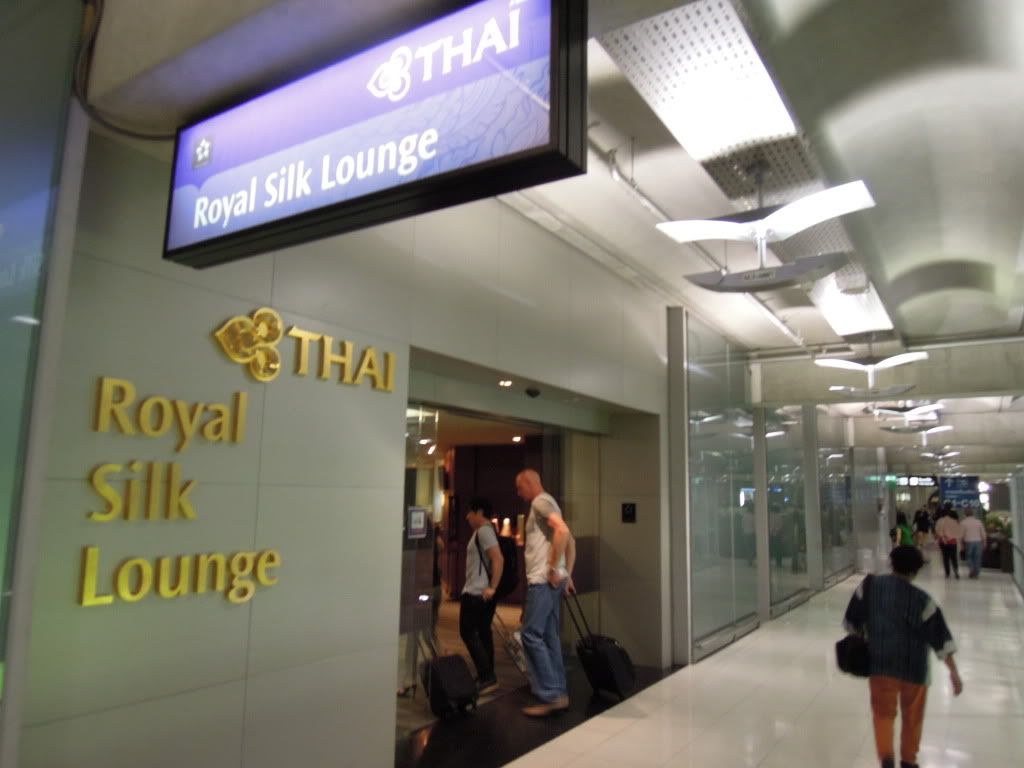 On the way to the boarding gate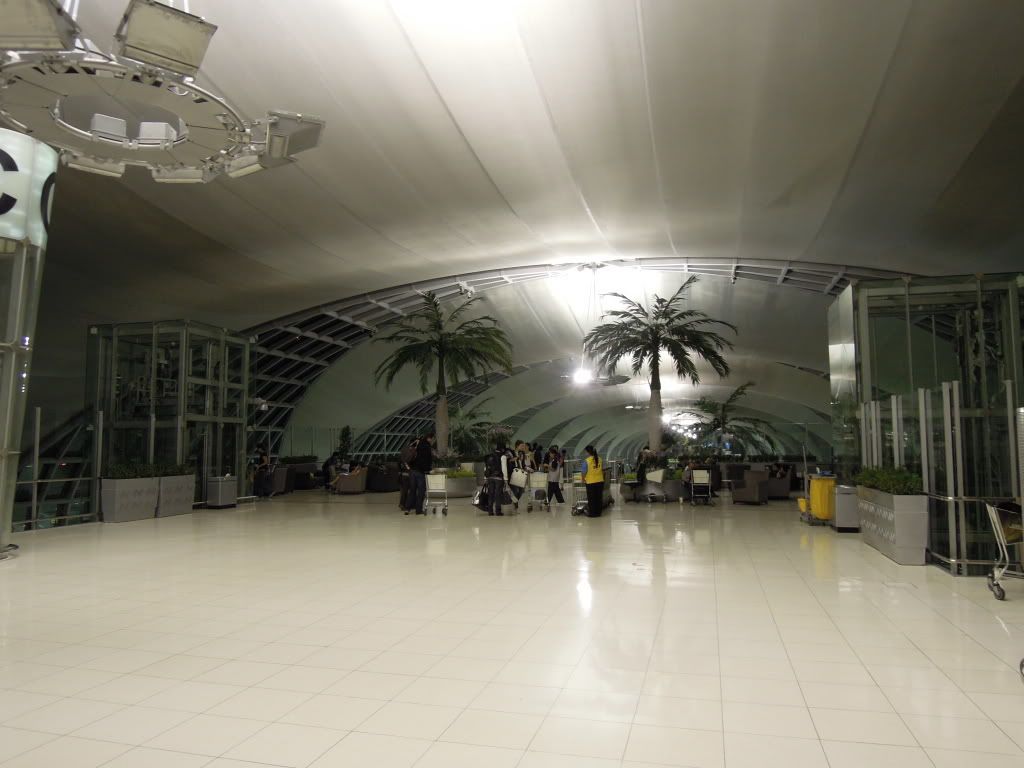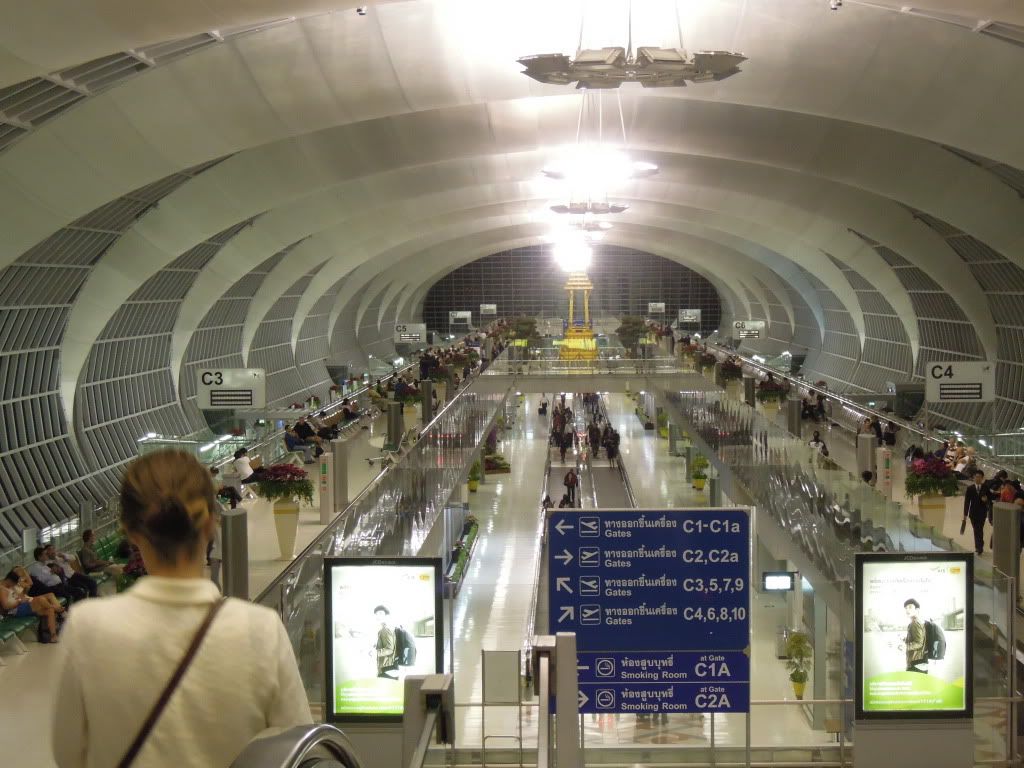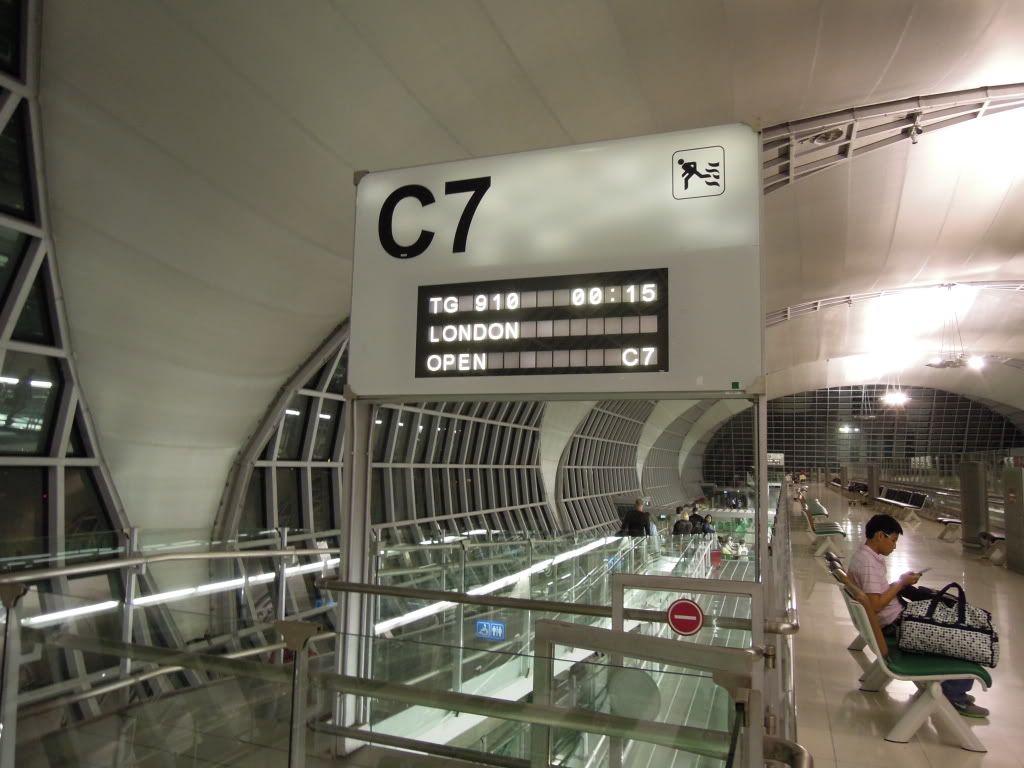 This is my seat on the flight and the seat control. The seat itself is an 170 degrees angled-flat but I did manage a good night sleep.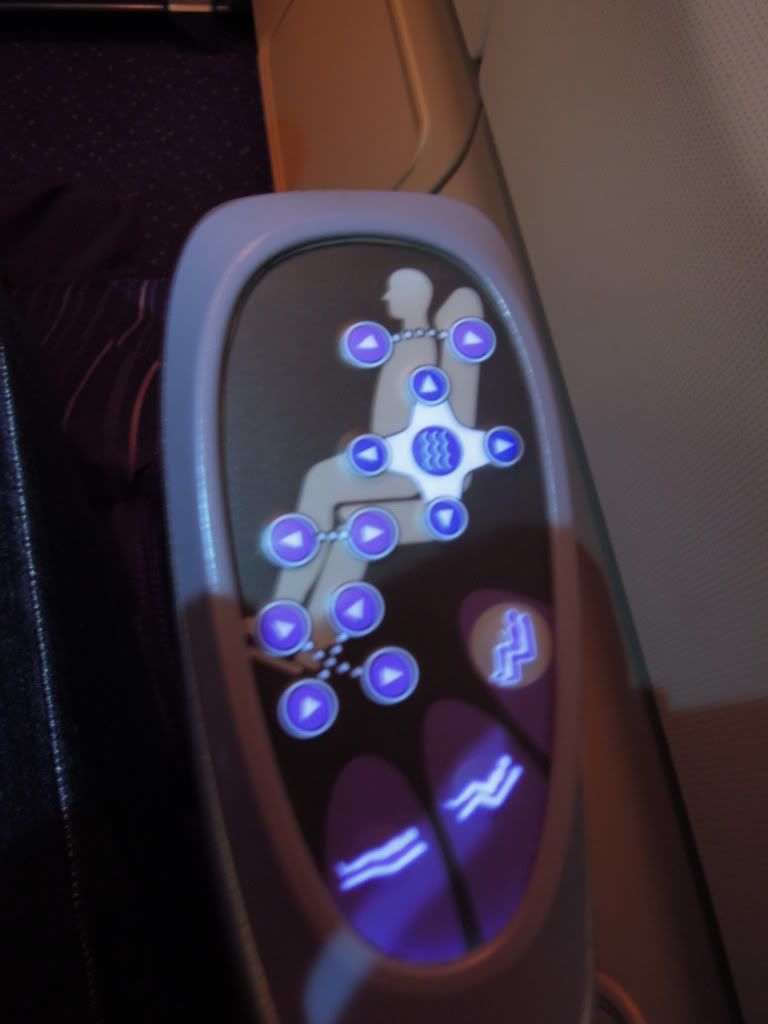 Seat pitch is very impressive on the first row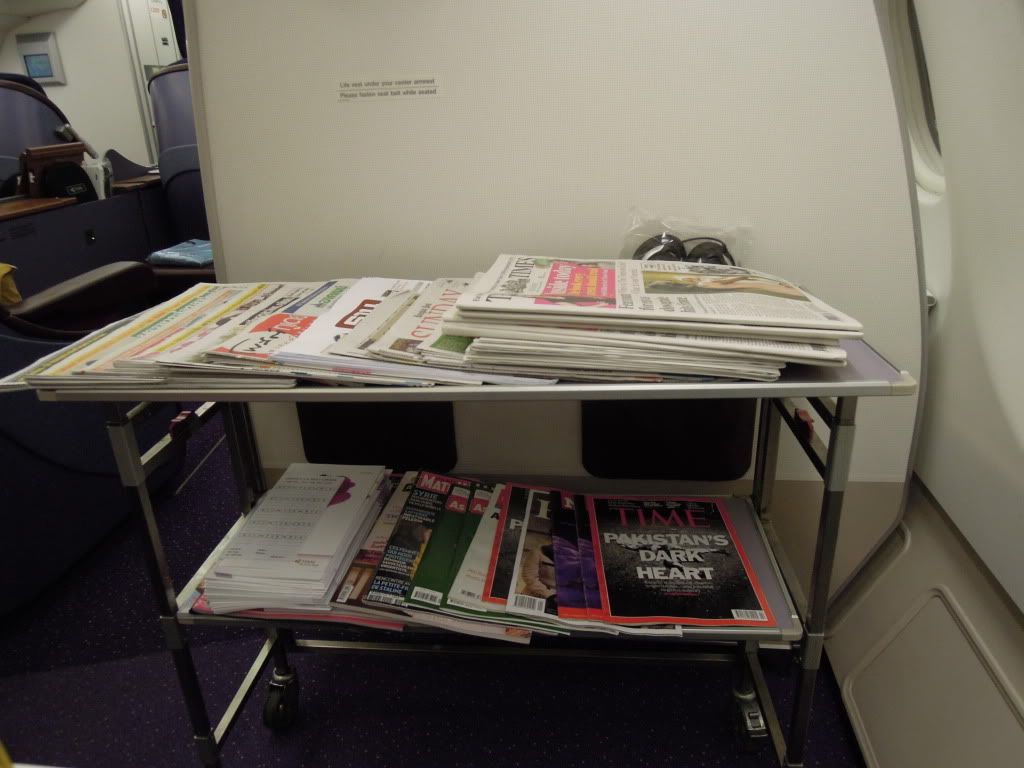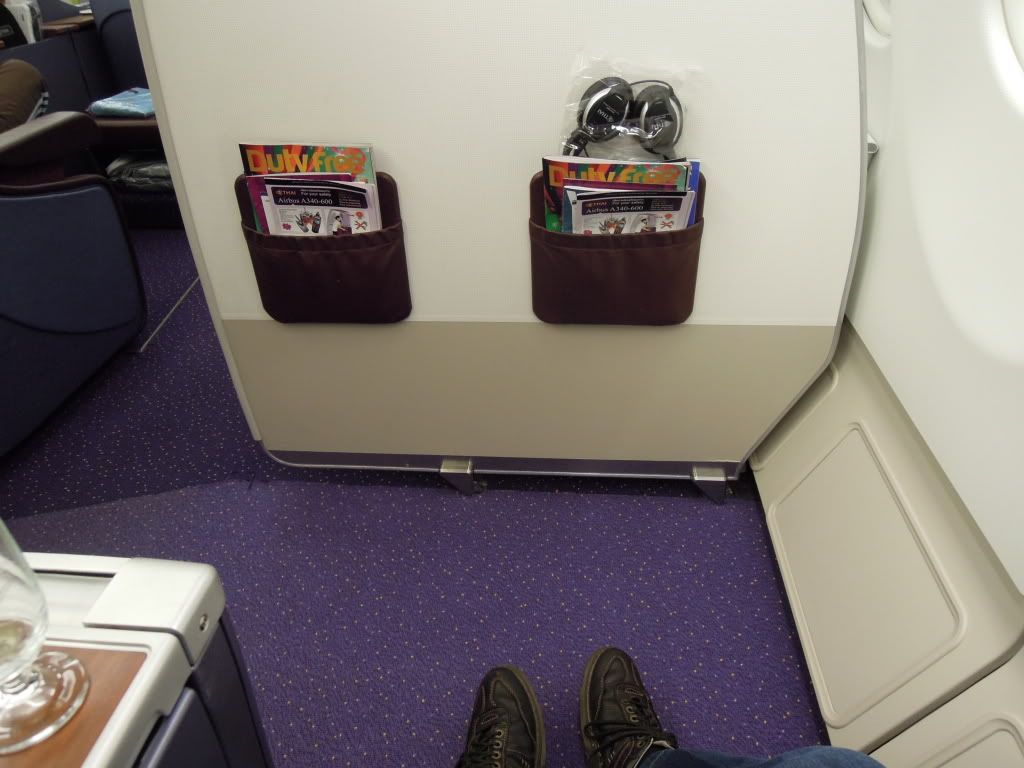 Welcome drink: orange juice or champagne was offered
Seat next to me was unoccupied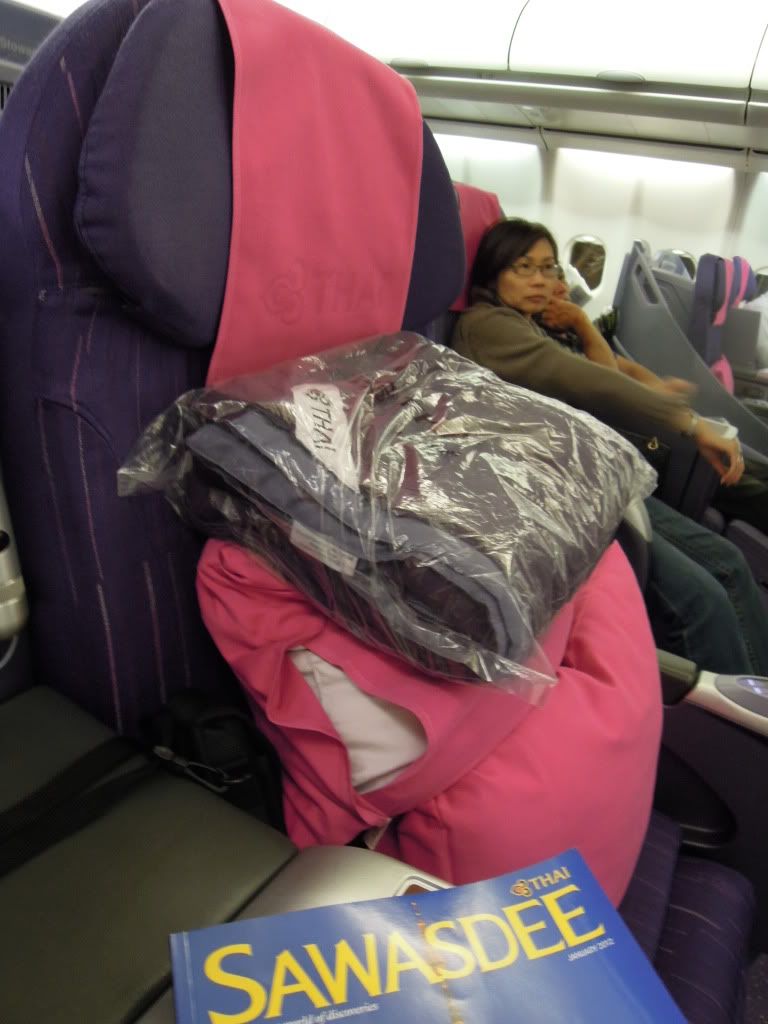 A glimpse of the First Class cabin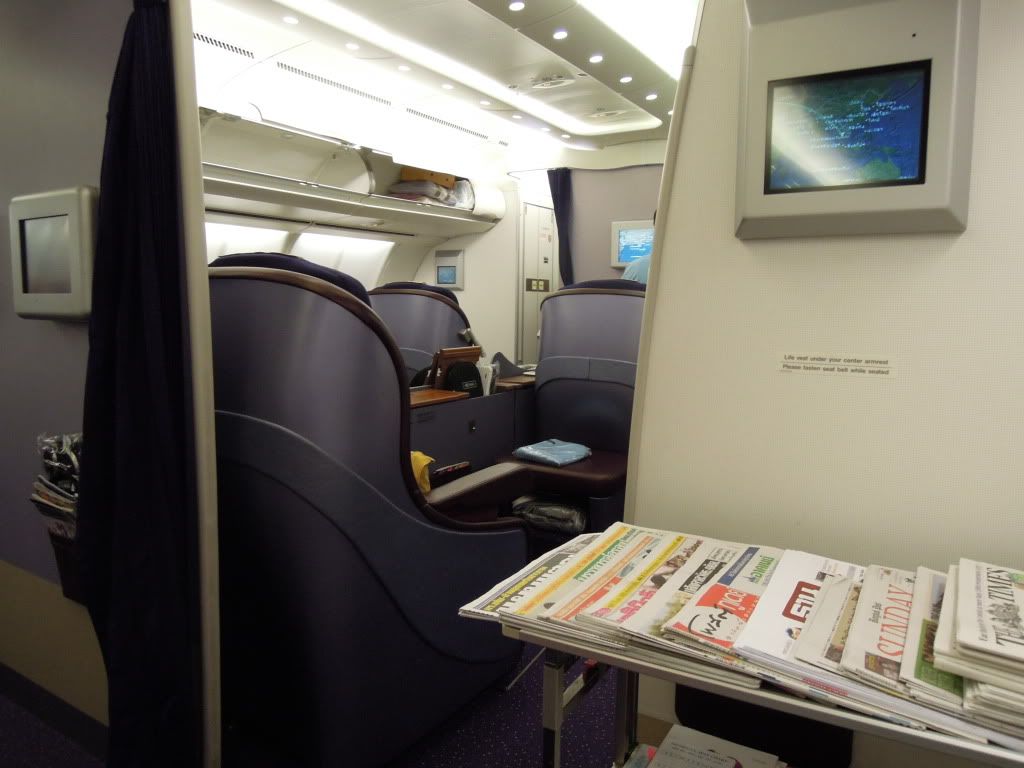 Pushed back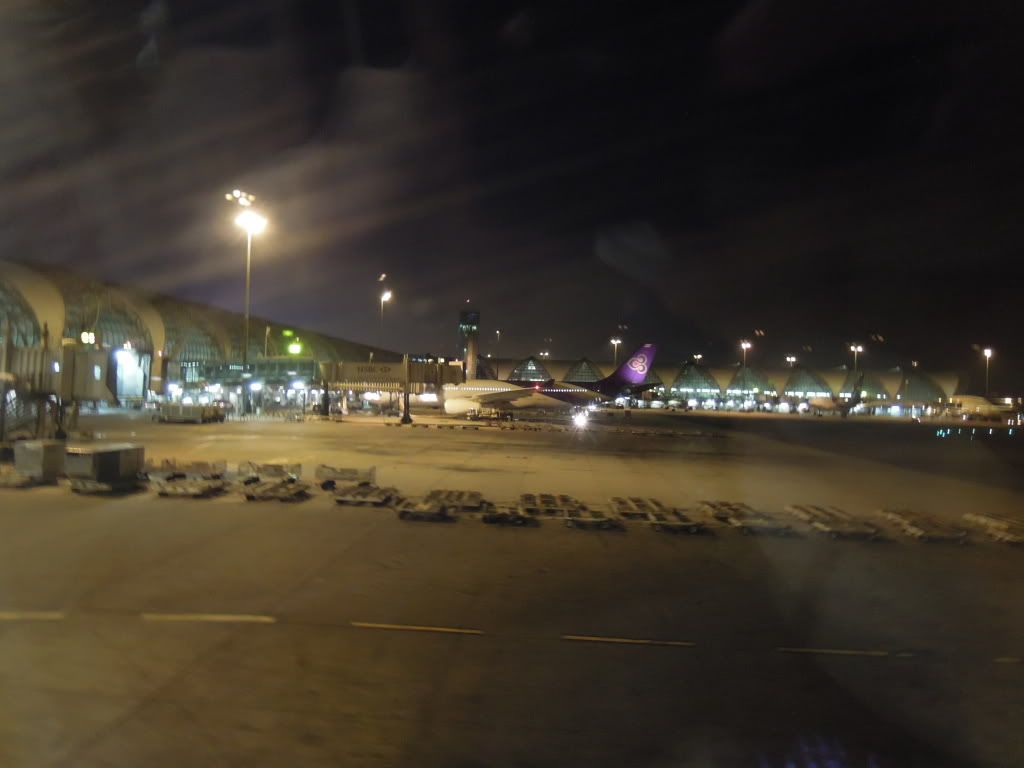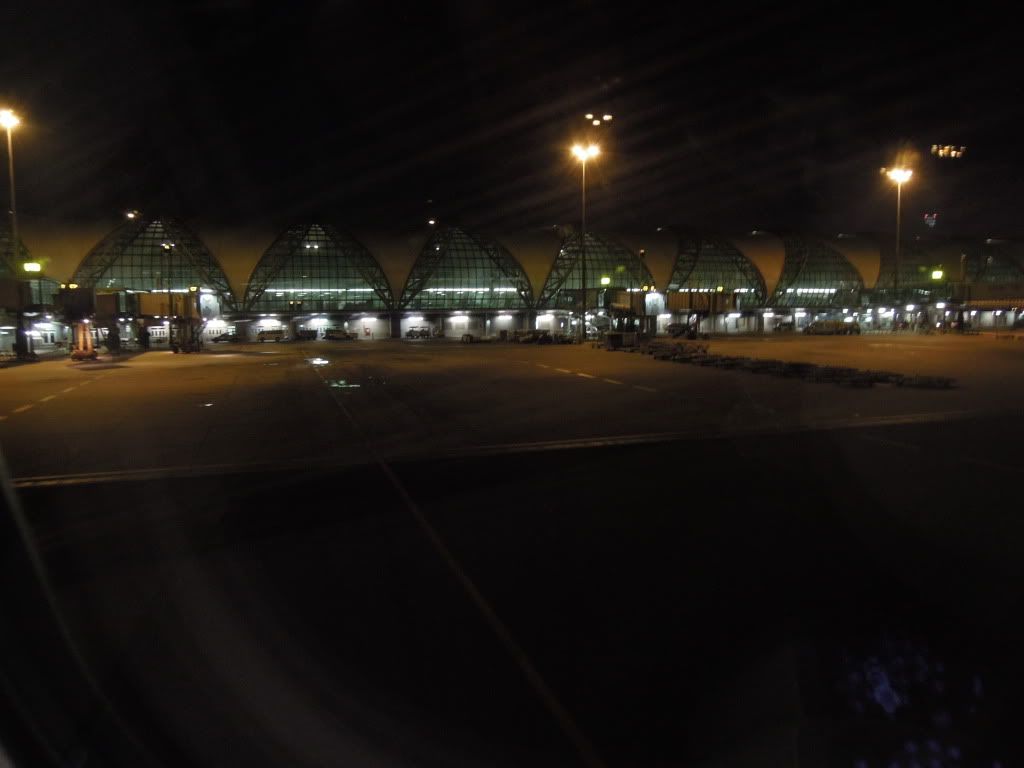 Runway 19L
In flight entertainment and a noise-cancelling headphone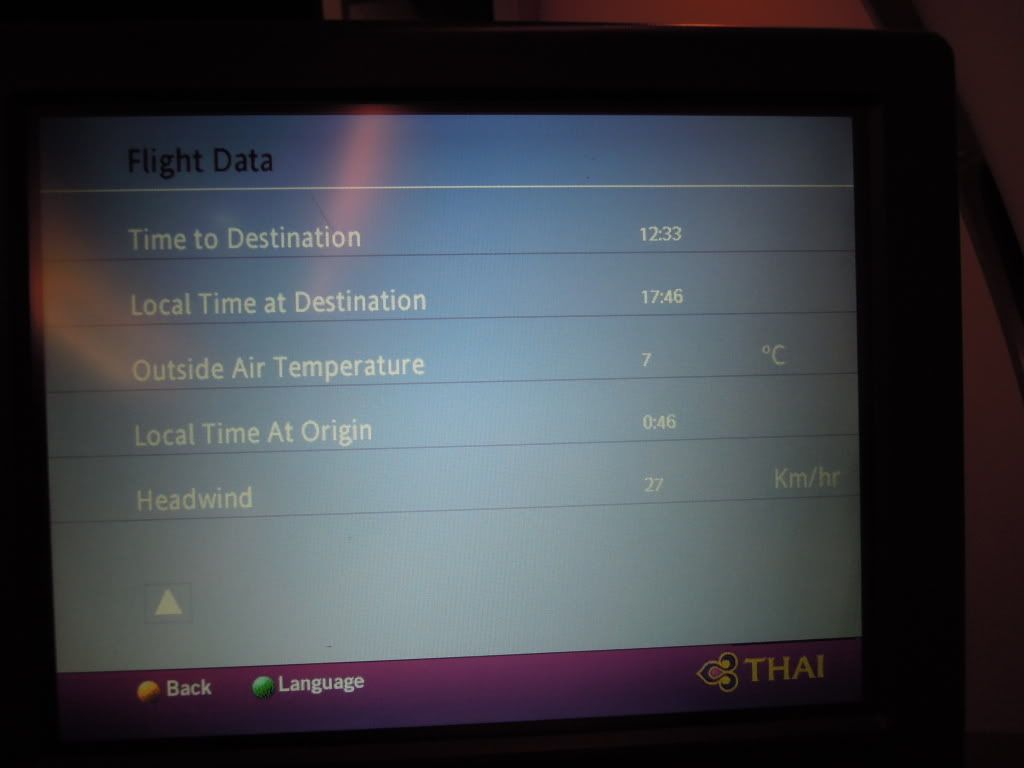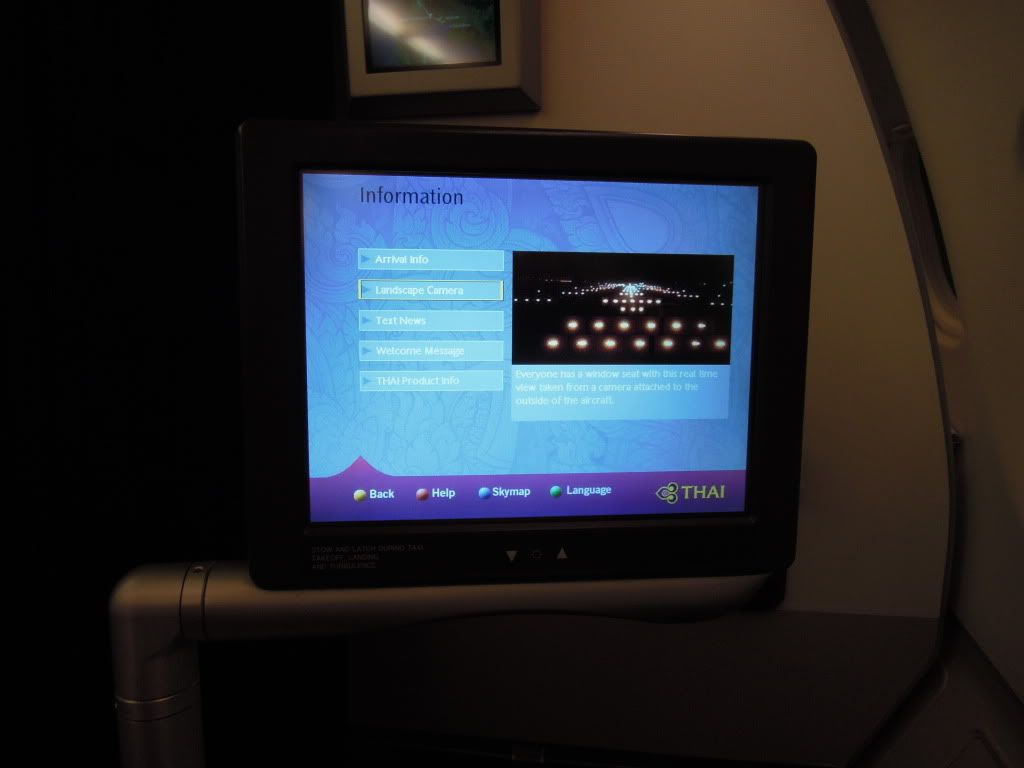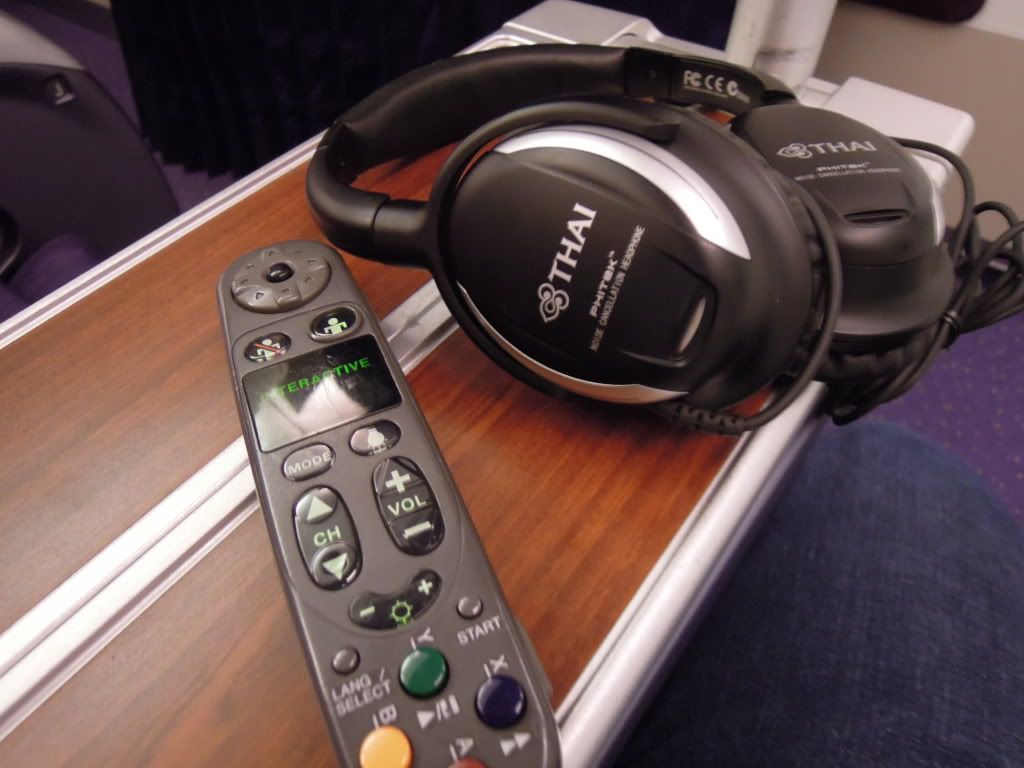 TG's fleet on in-flight magazine which already includes the Airbus A380 (arriving to TG in 3rd quarter of 2012) and an article on Airbus A380.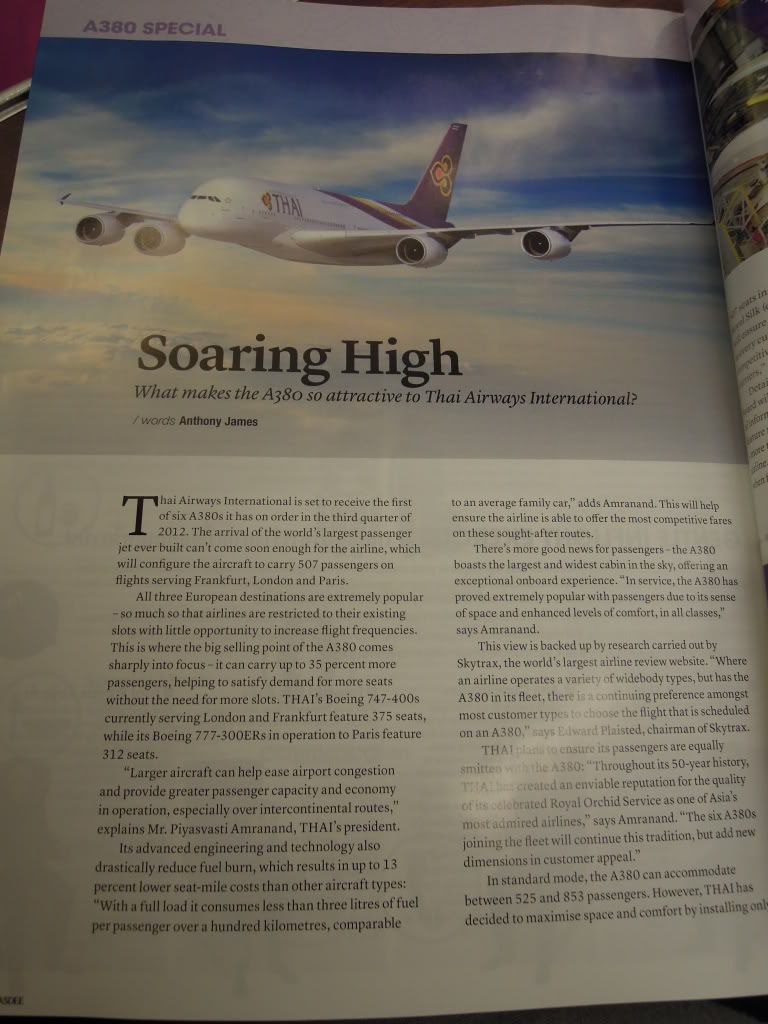 Amenities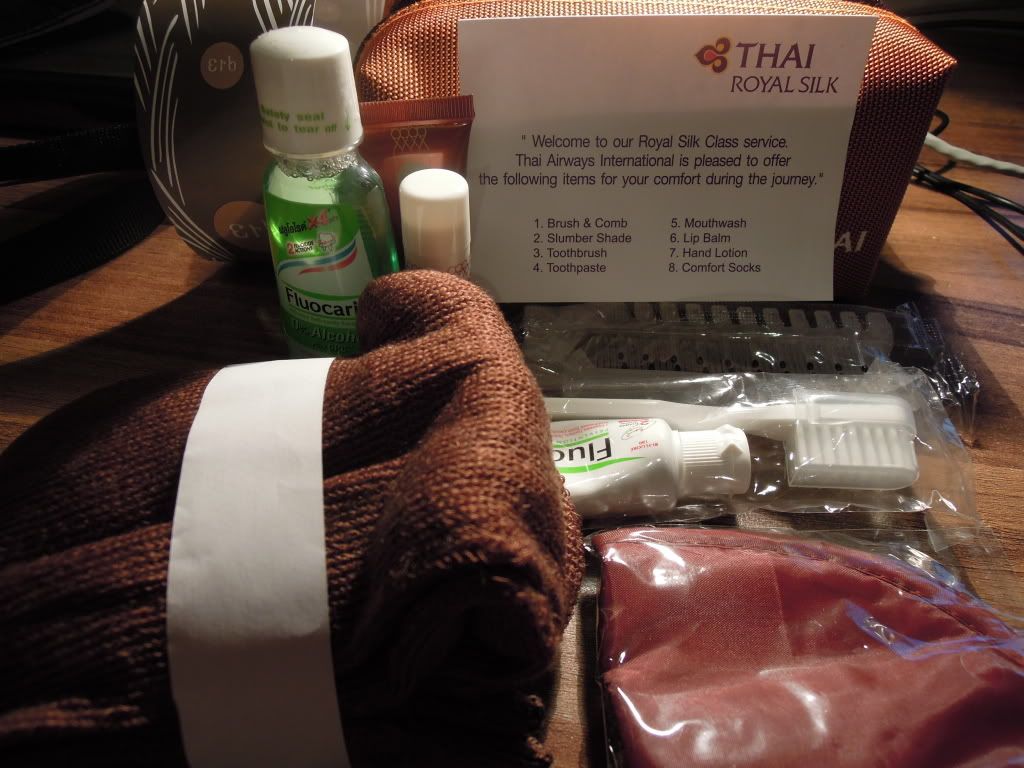 Soon after, the dinner was served. I went for THAI's signature dish on the first serving. I was glad that the food service was very quick. Business and First Class passengers can pre-order their food on European-bound flights on TG, but I didn't pre-order the food.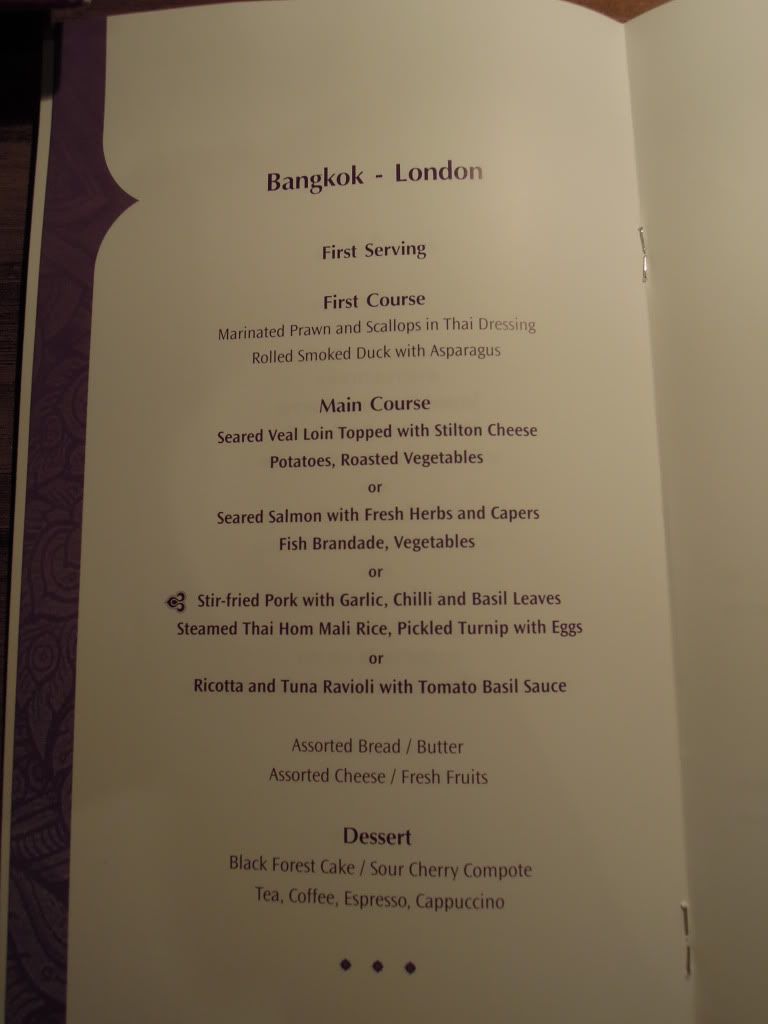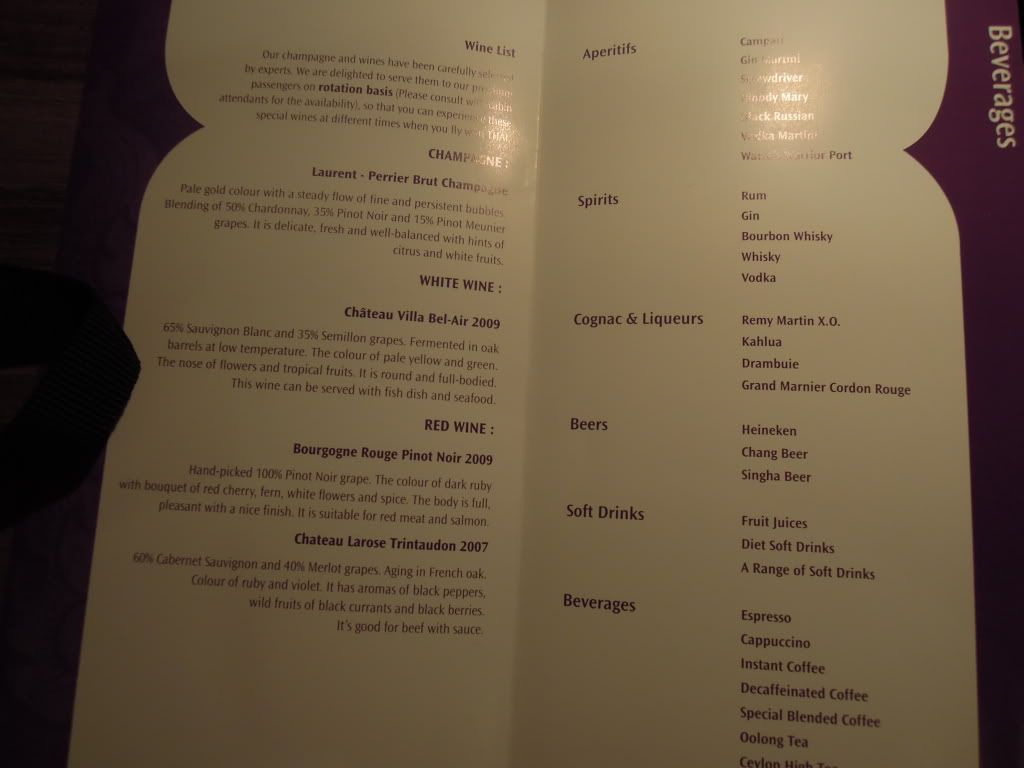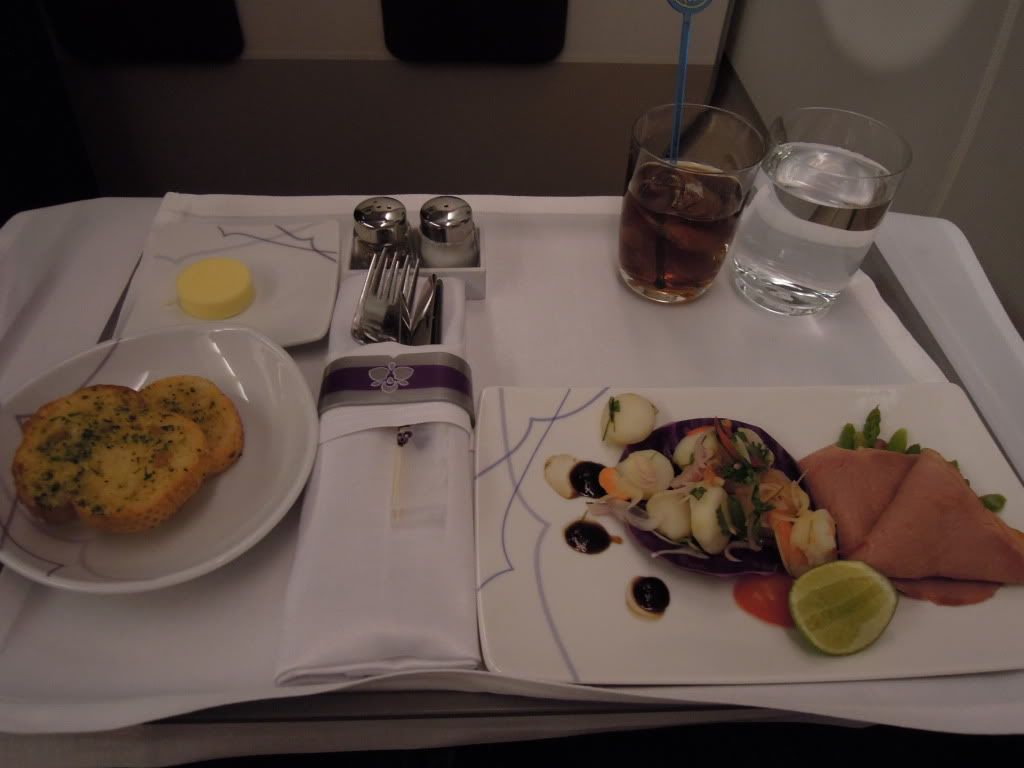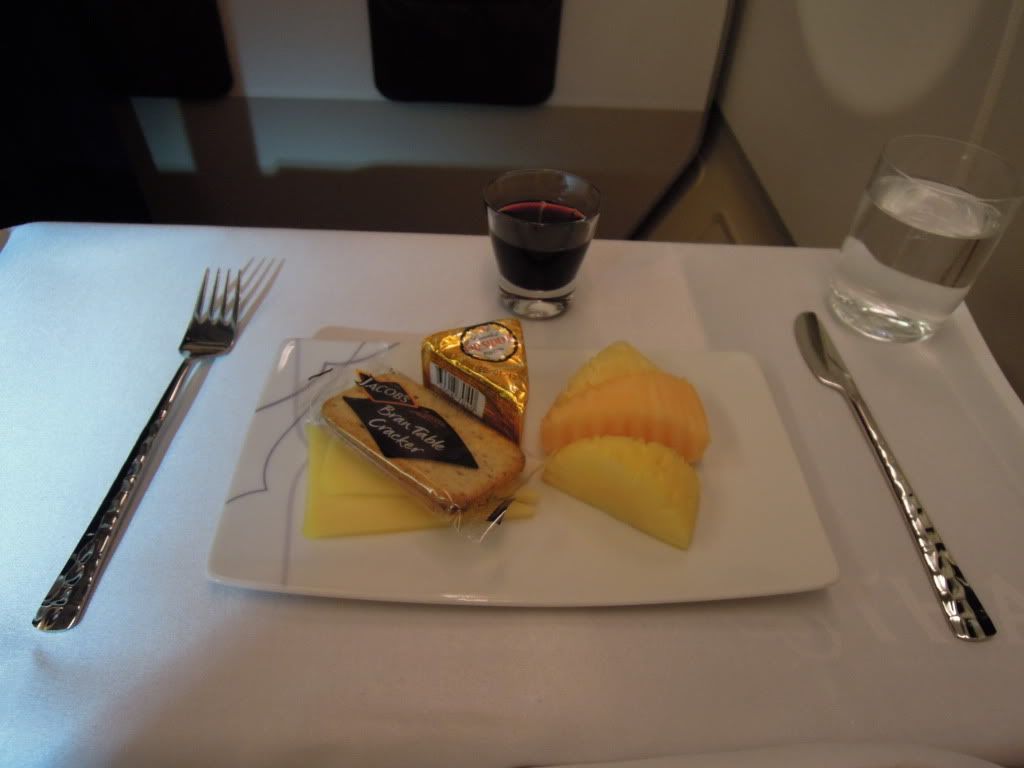 Lavatory was average but very clean and was kept clean throughout the flight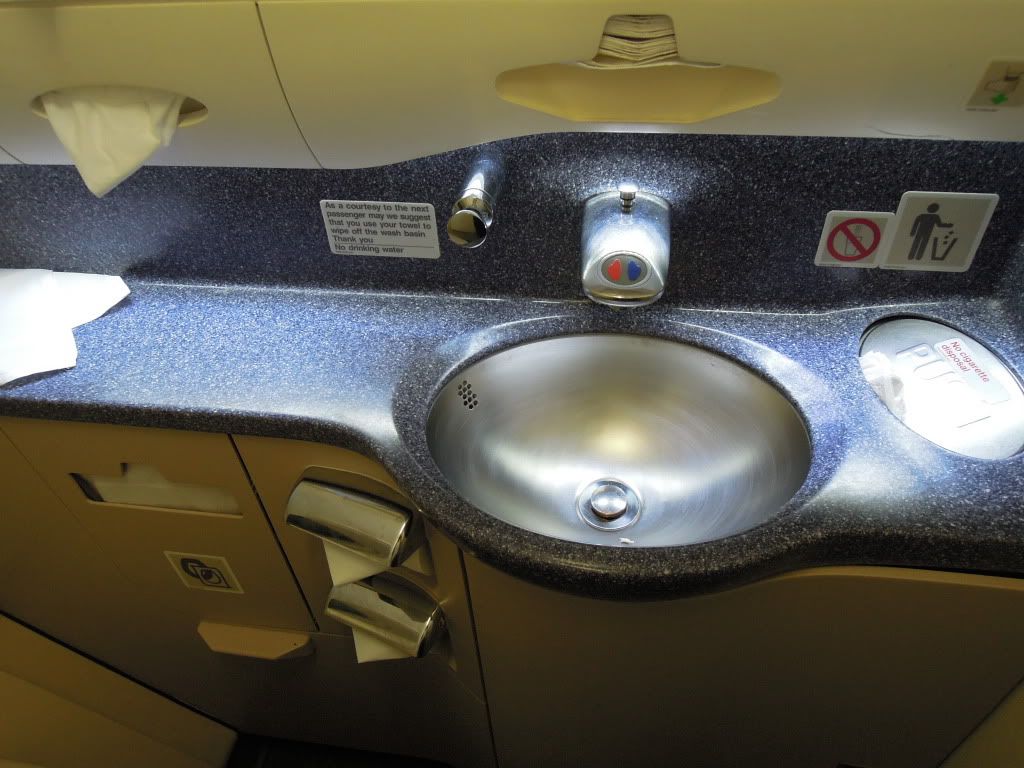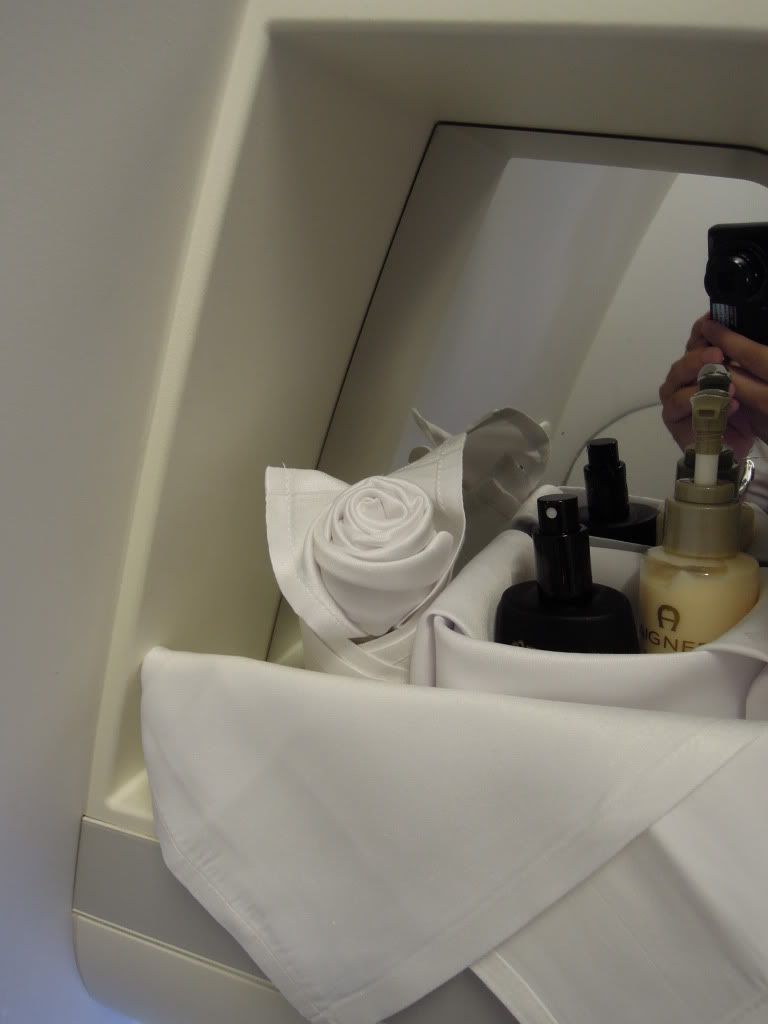 Before cabin lights were turned off, cabin crews handed out a bottle of water for everyone. Approximately 2 hours prior to arrival, breakfast was served. When I woke up, we were over Poland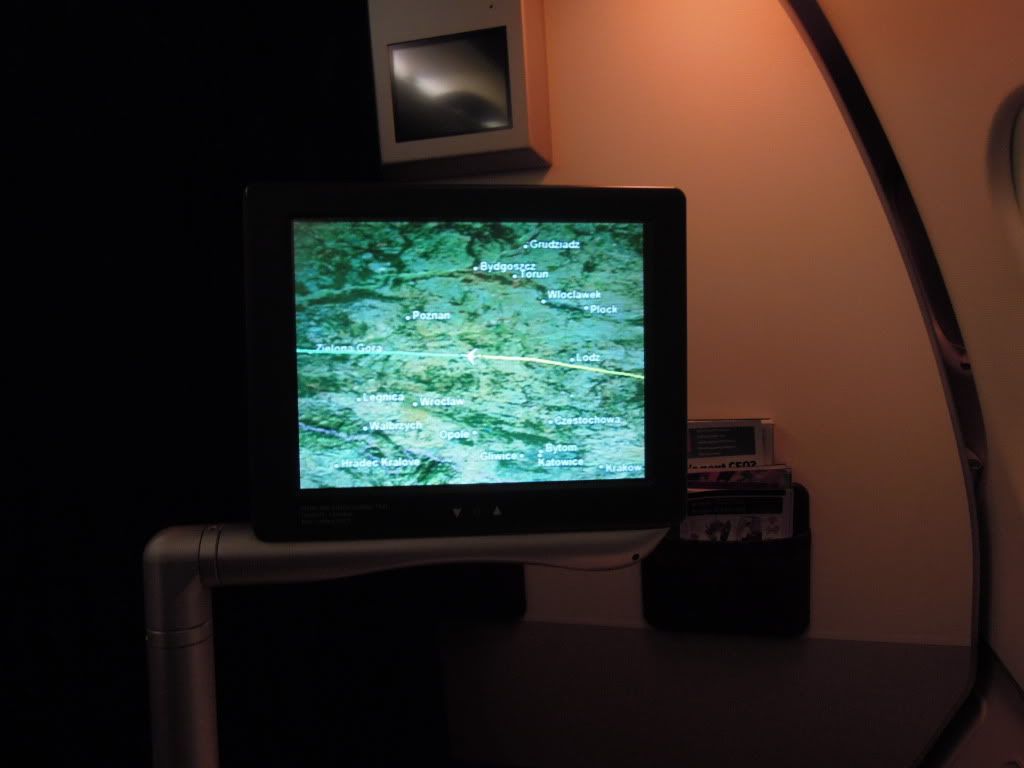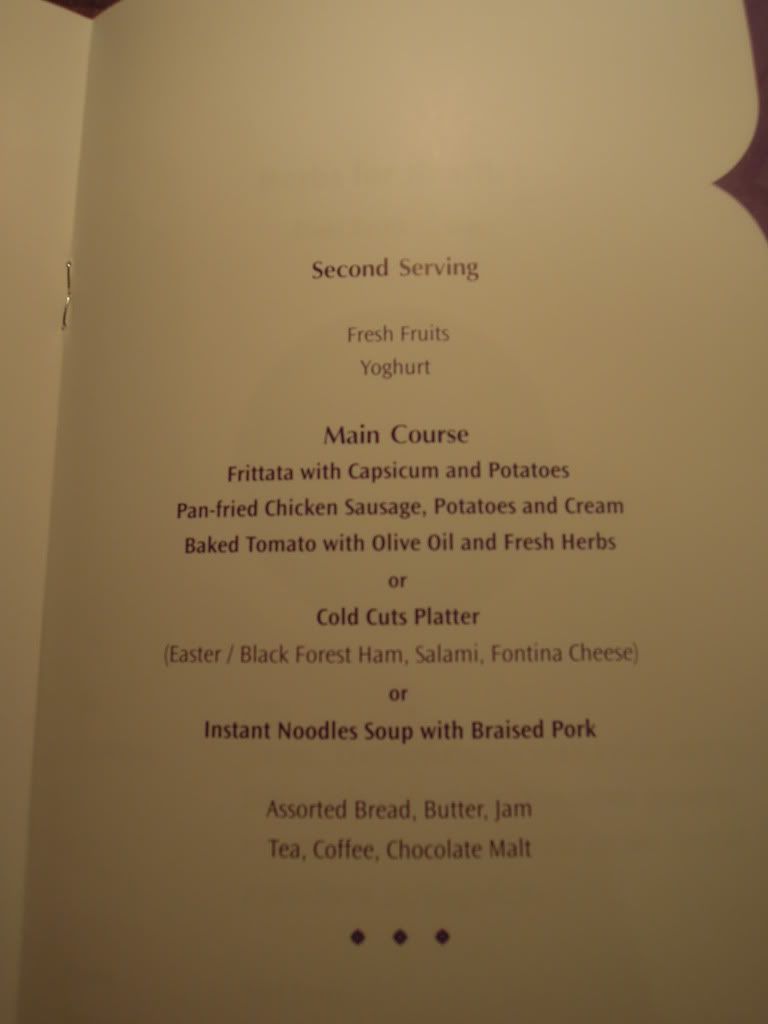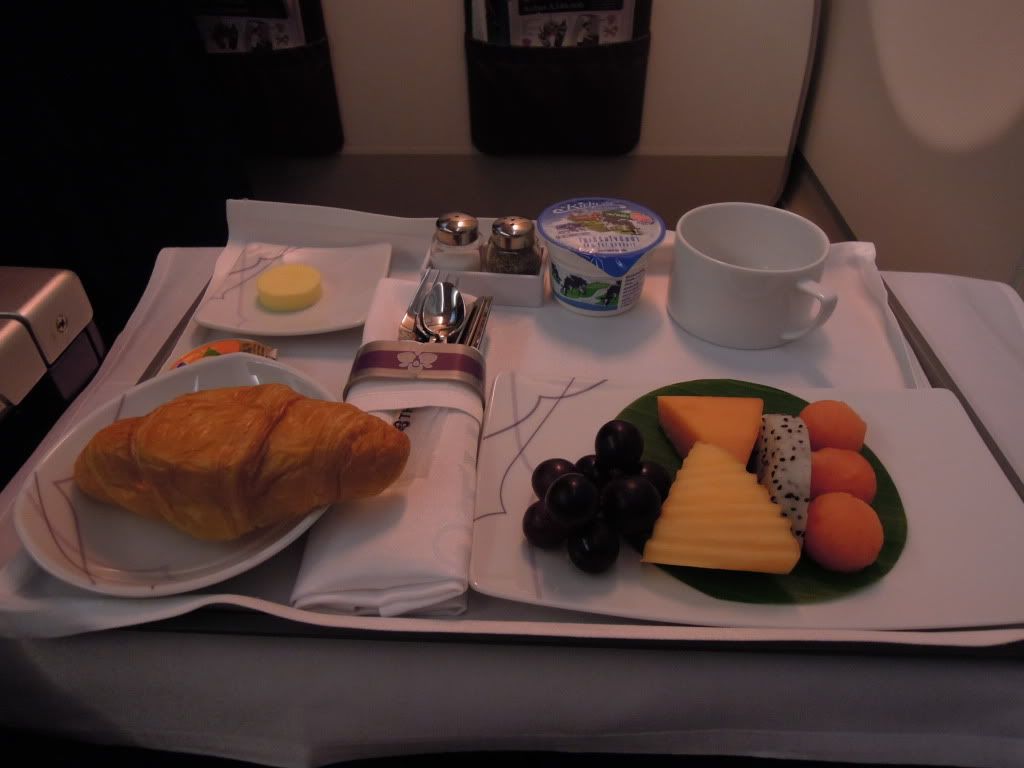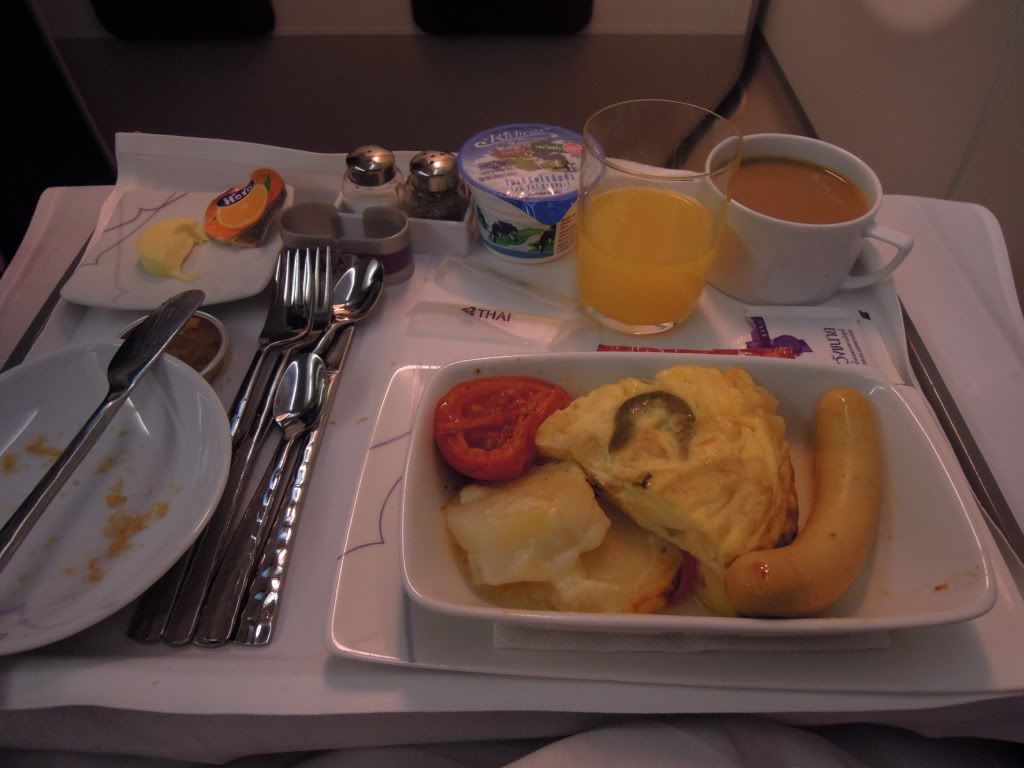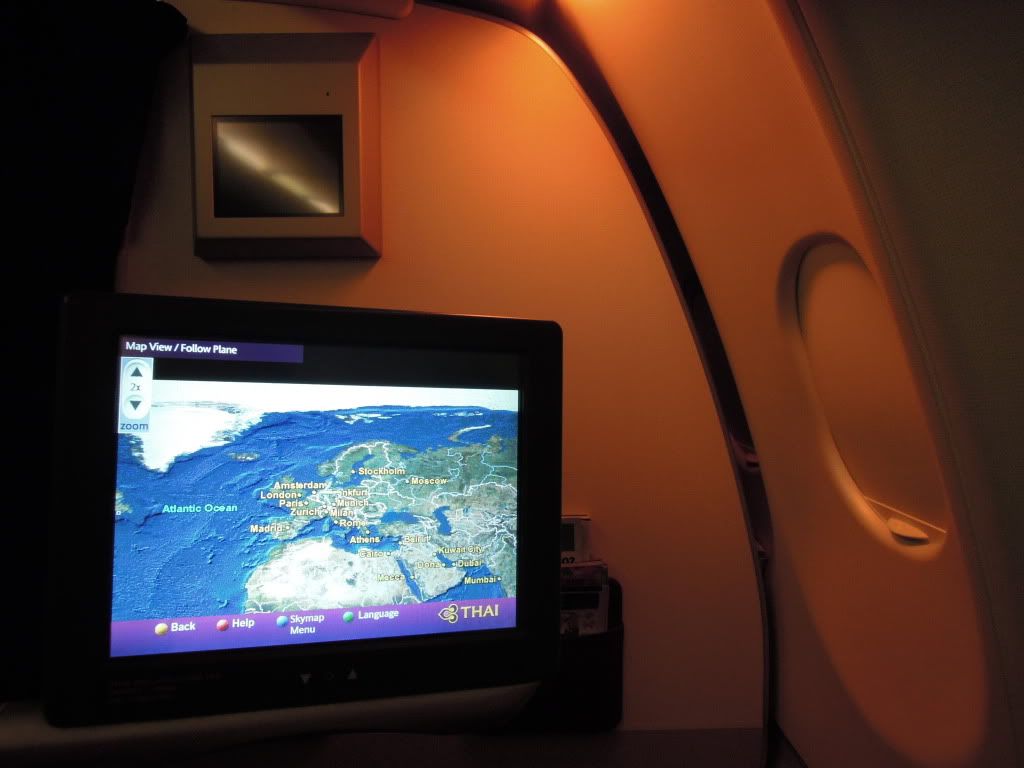 Cabin impression, this is the forward section of the J cabin on A346, 6 rows on the forward section and 4 on the aft section.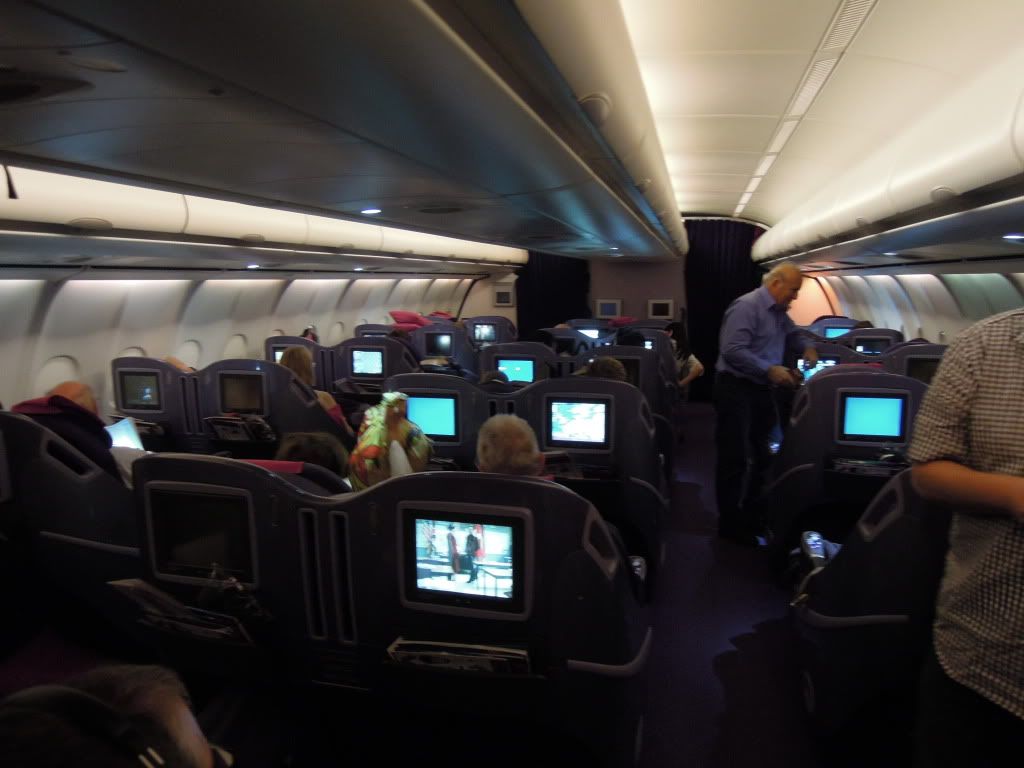 The cabin service was very smooth, efficient and personal, despite the flight being very busy. The food quality was fine, however, I would hope to see TG slightly improve its signature dish. The flight departed slightly behind schedule but it arrived on time and overall it was a pleasant travel experience
A346 in LHR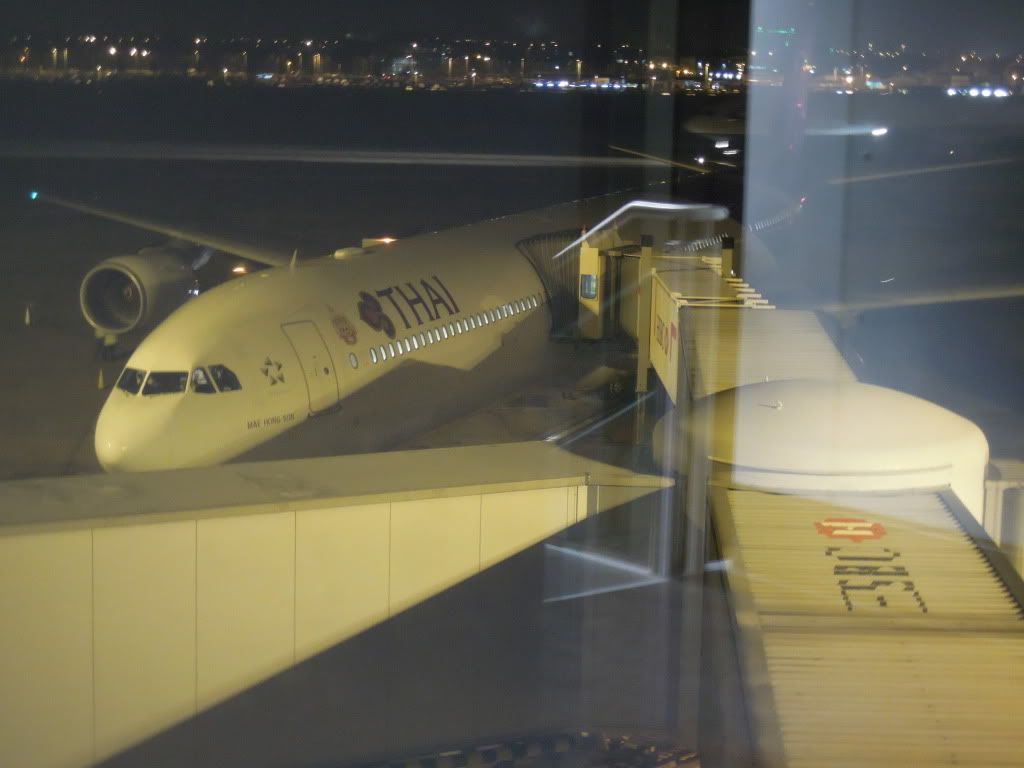 Thank you for reading. All comments are very much appreciated.
Win