Welcome to my latest trip report covering my one month of travelling. I had just landed from my LH A380 experience which can be seen here :
LH--DUB-MIA Business Class On The A380+Tech Issues
(by
OA260
Jan 19 2012 in Trip Reports)
I had said goodbye to Gareth but before I did I decided to take a look at his hotel which was at MIA Airport.
Some pics here :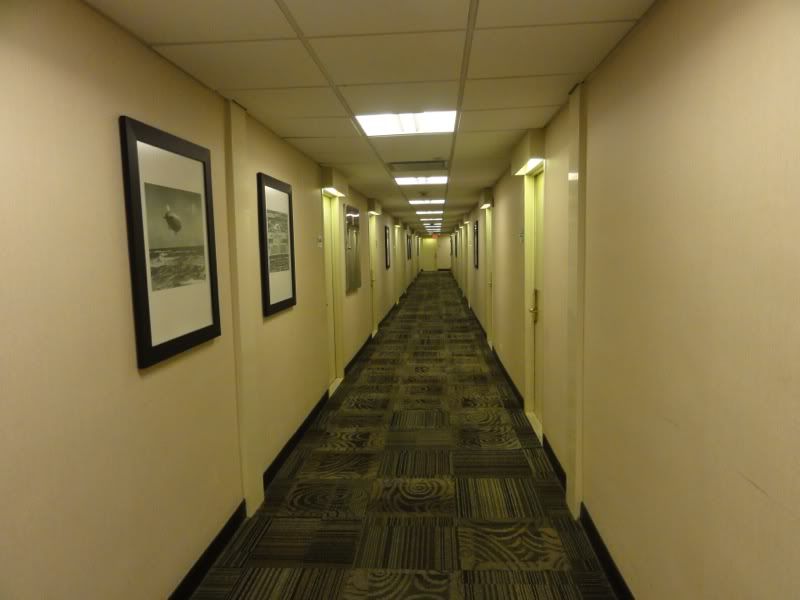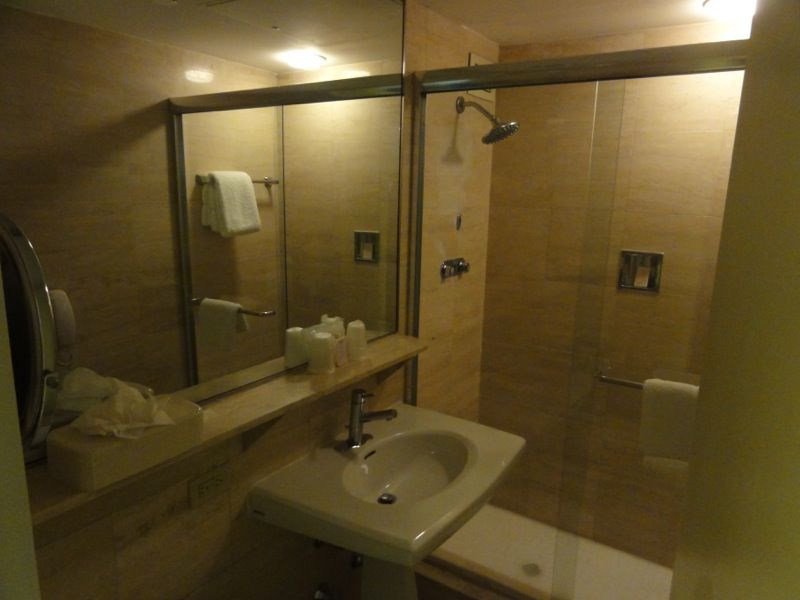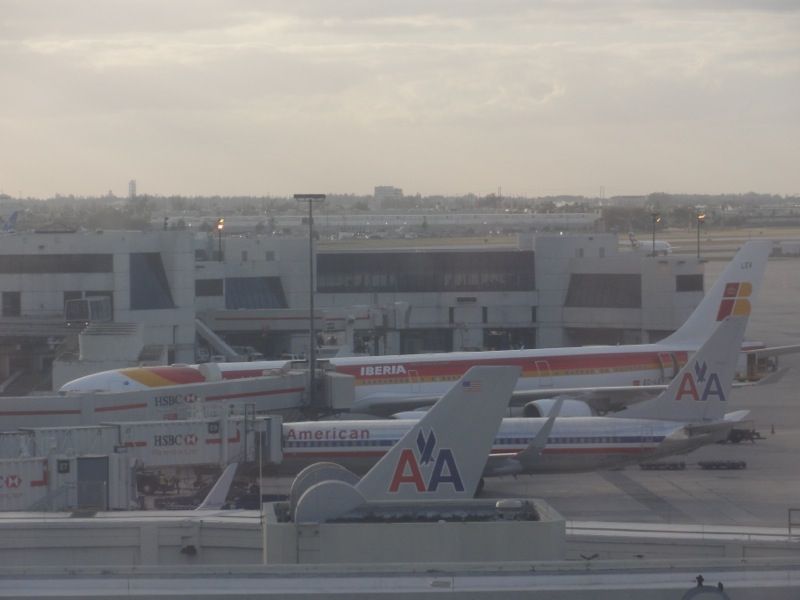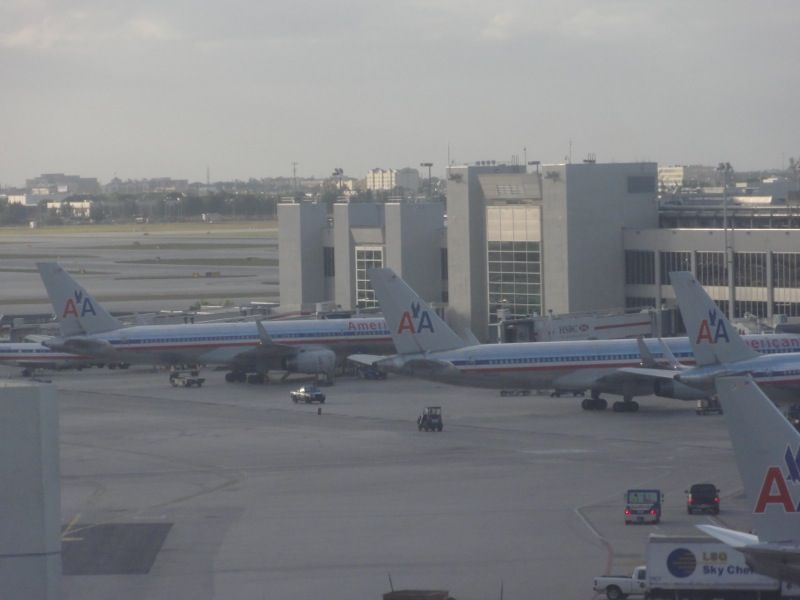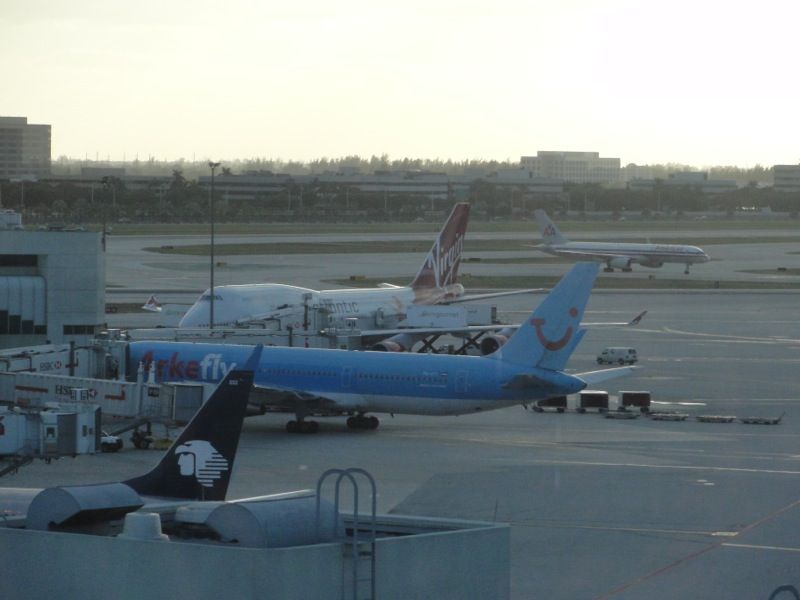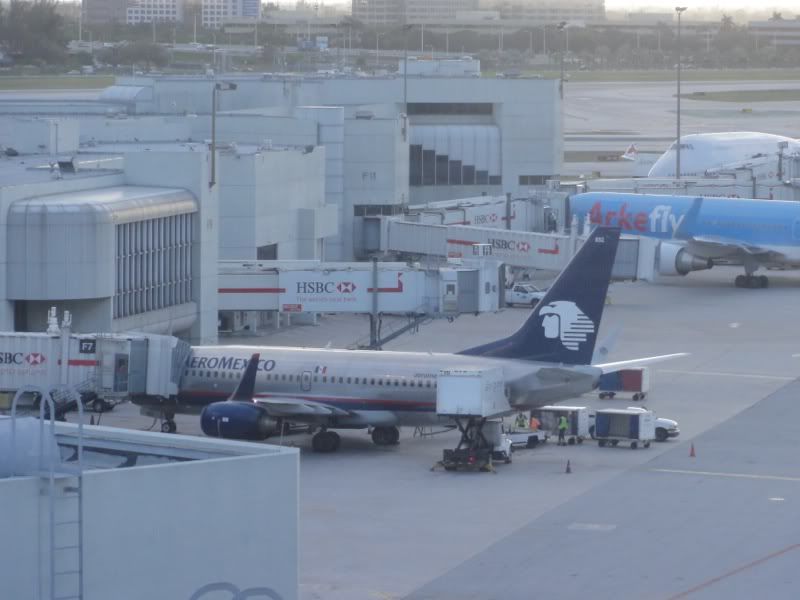 DATE: 25/11/2011
AIRLINE: AMERICAN
ROUTE: MIA - SJU
CLASS: BUSINESS
SEAT: 5A
AIRCRAFT: BOEING 757
REG: ?? ( Does anyone know where I can get this ? )
Then it was time to check in :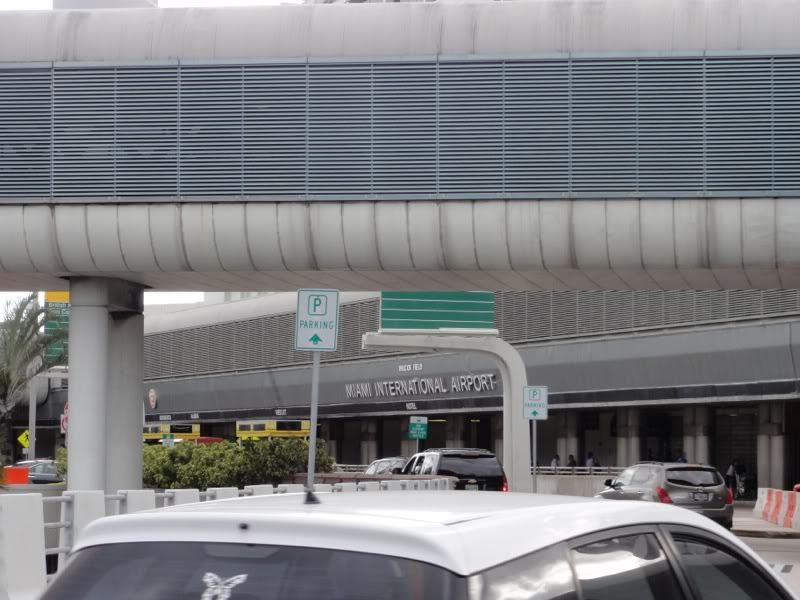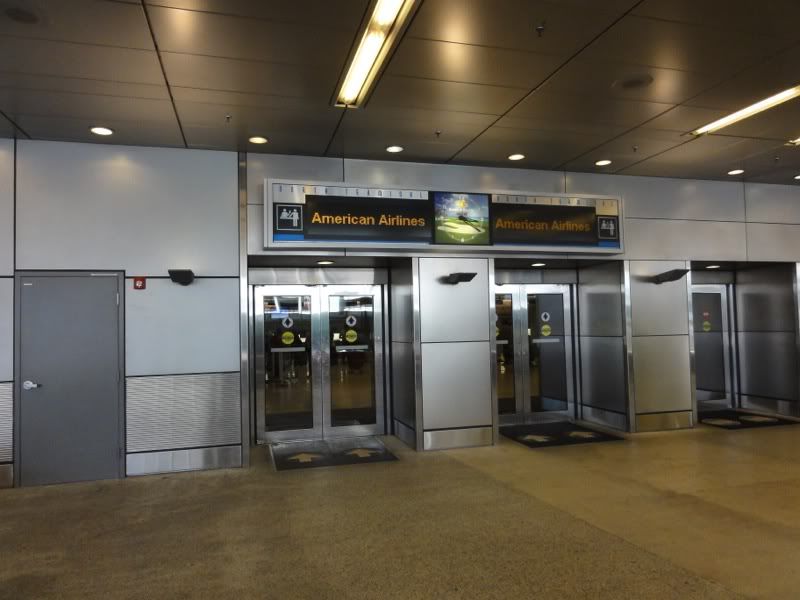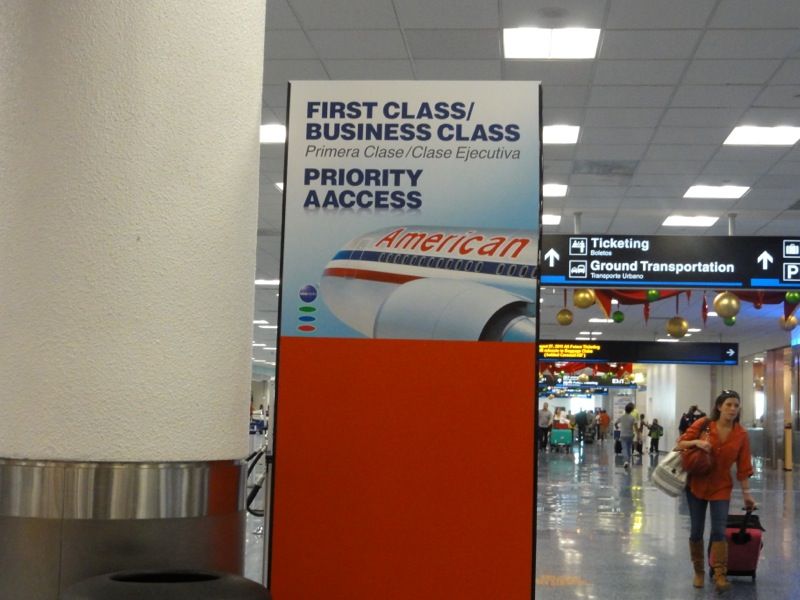 The friendly check in agent tagged my bags with Priority labels and then it was time to head to
security.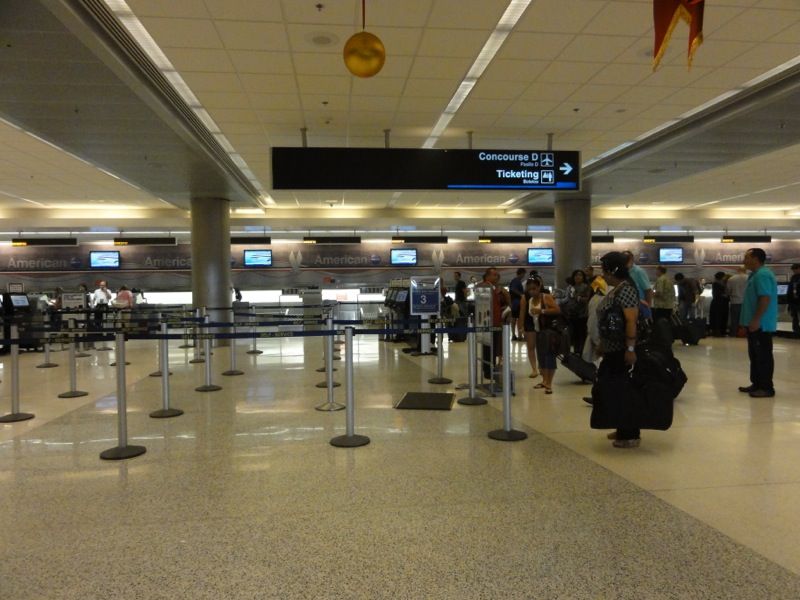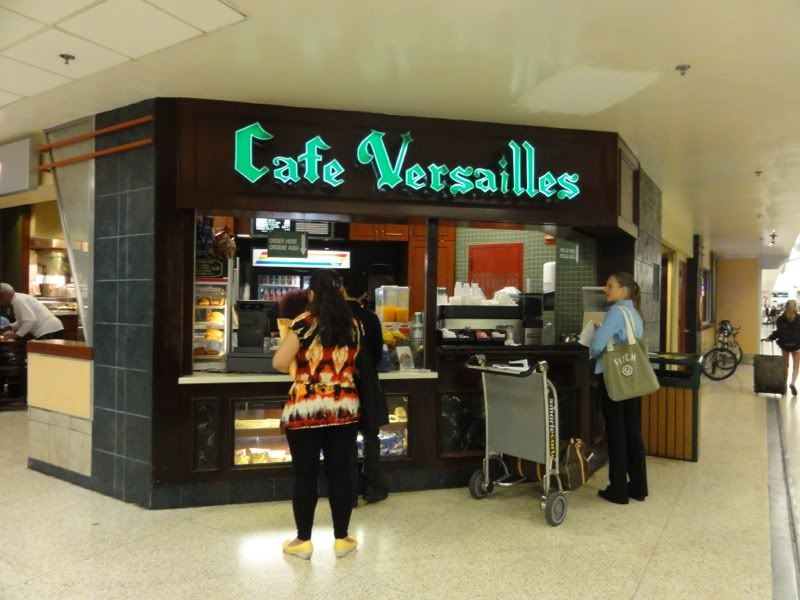 The lines were not too long and before I knew it I was airside.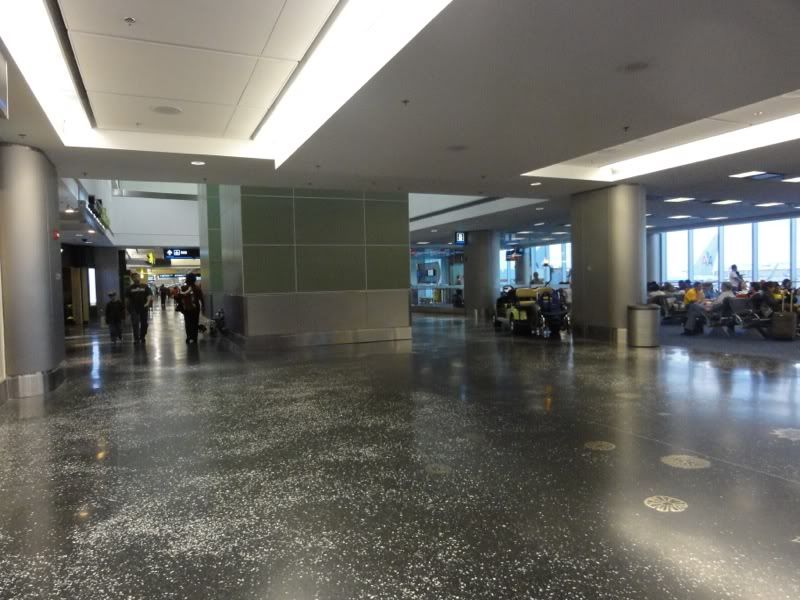 I decided to head to the AA Admirals lounge which was accessed via a train.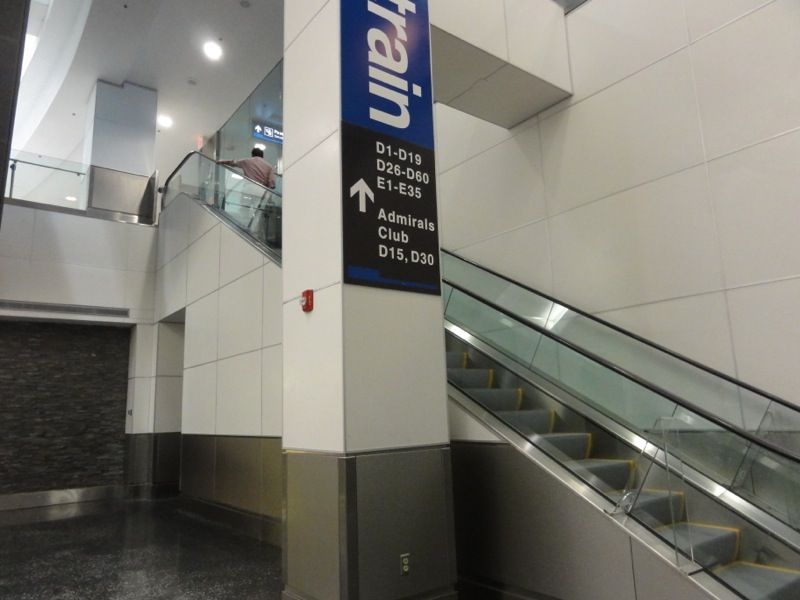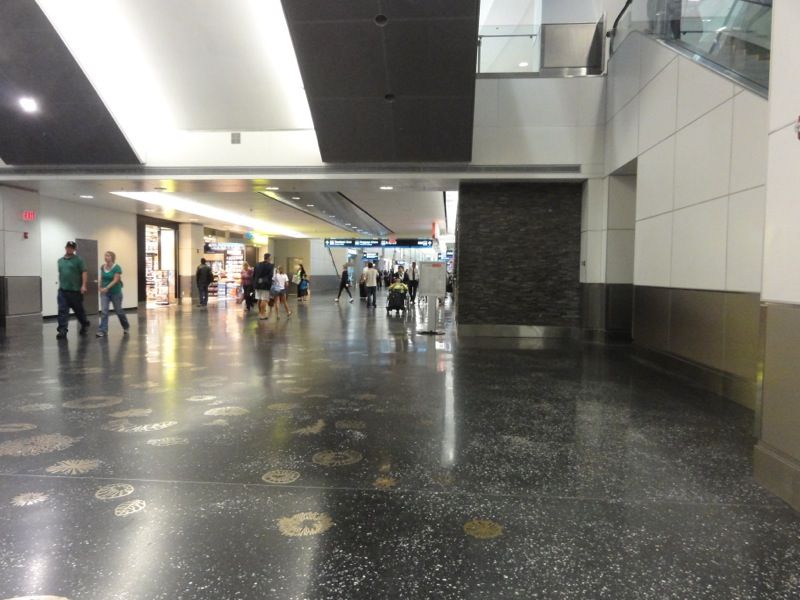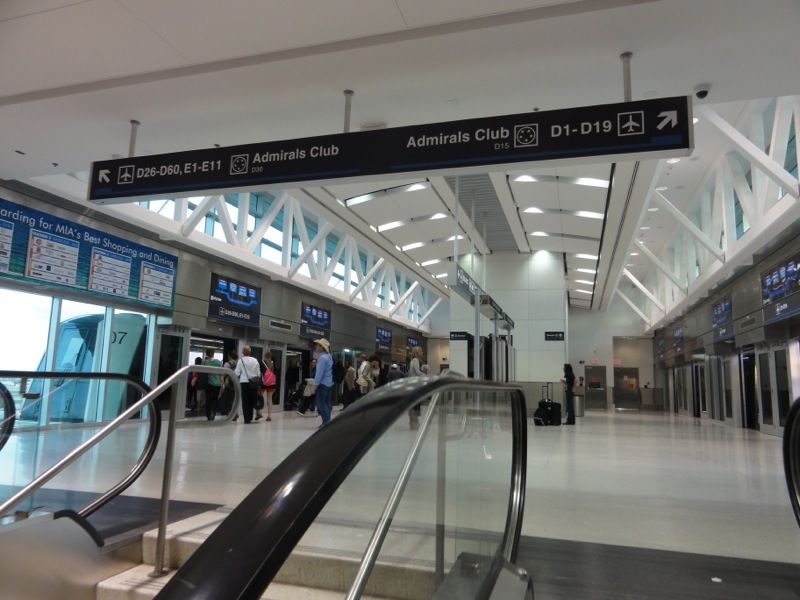 Some nice views along the way :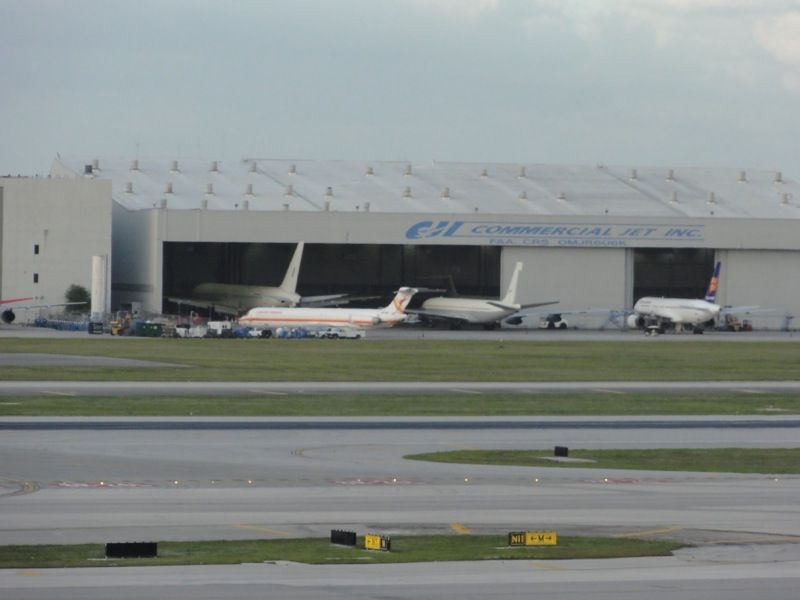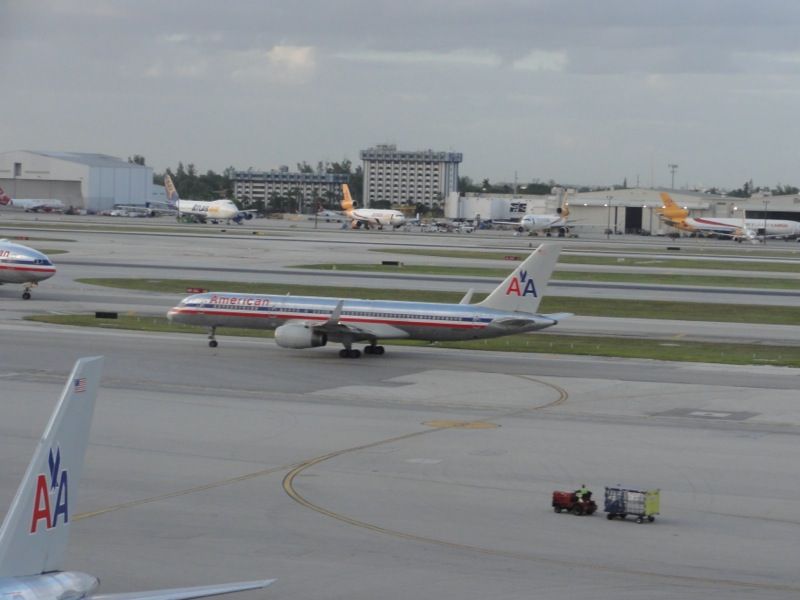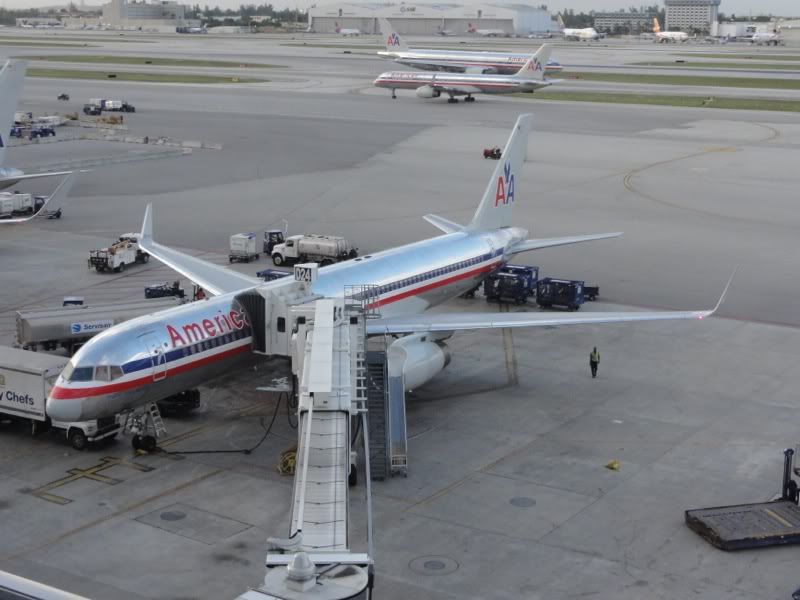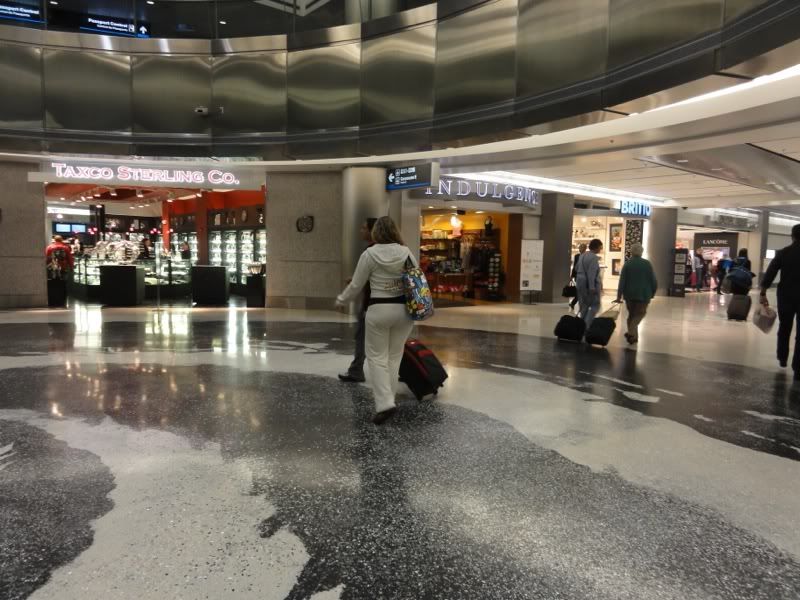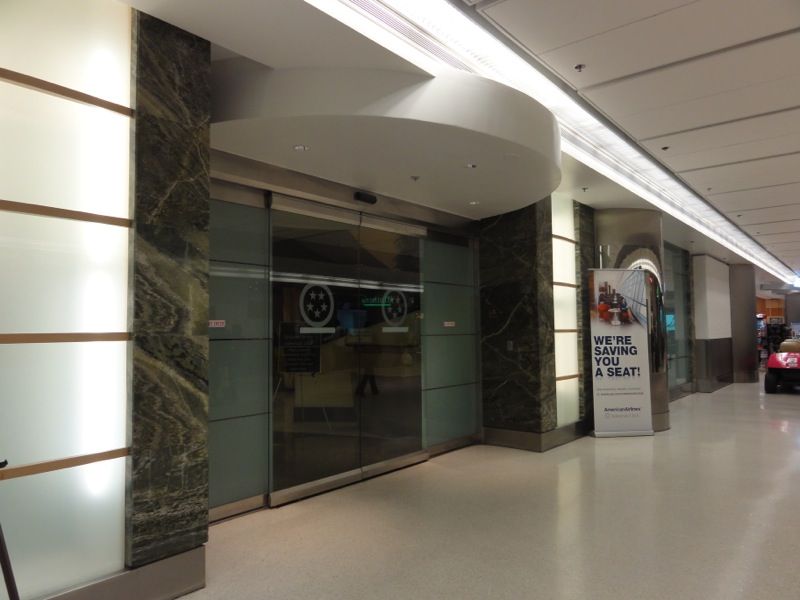 I was welcomed into the lounge and given one drink cert ! Thats the thing I hate about American
lounges the rationing of drink certs.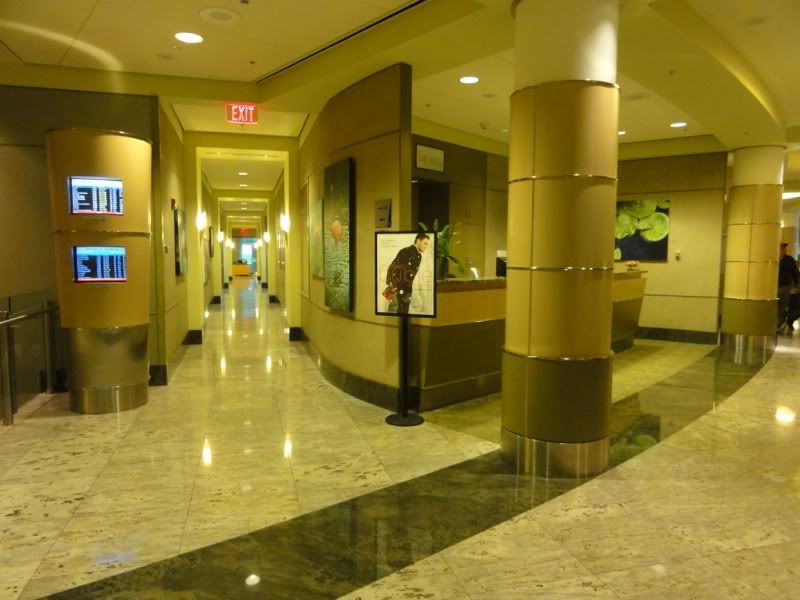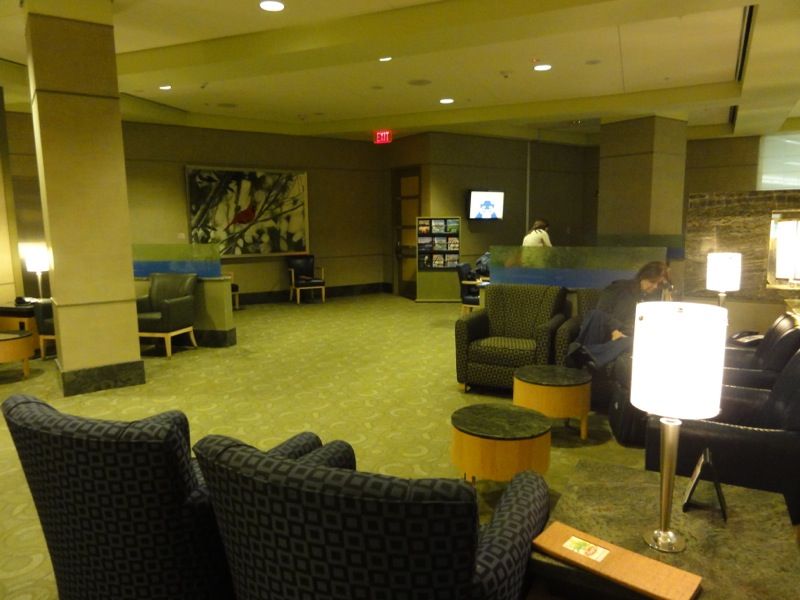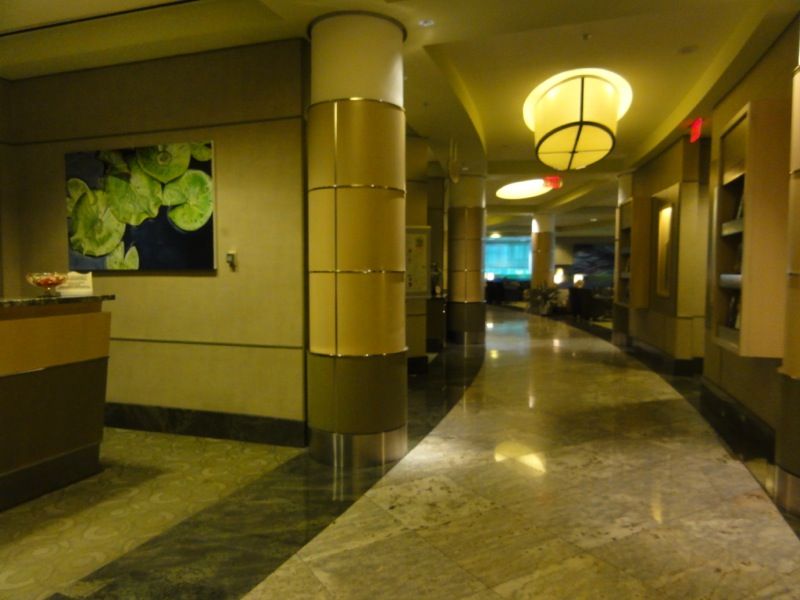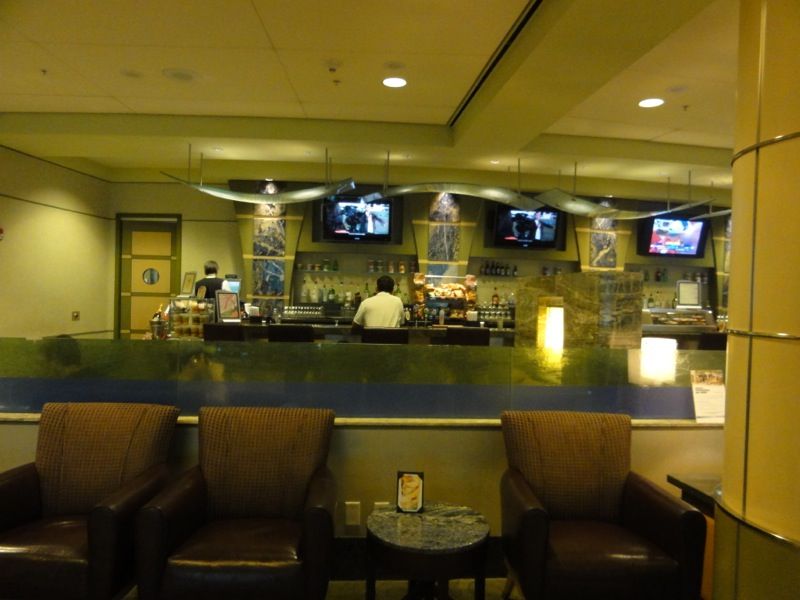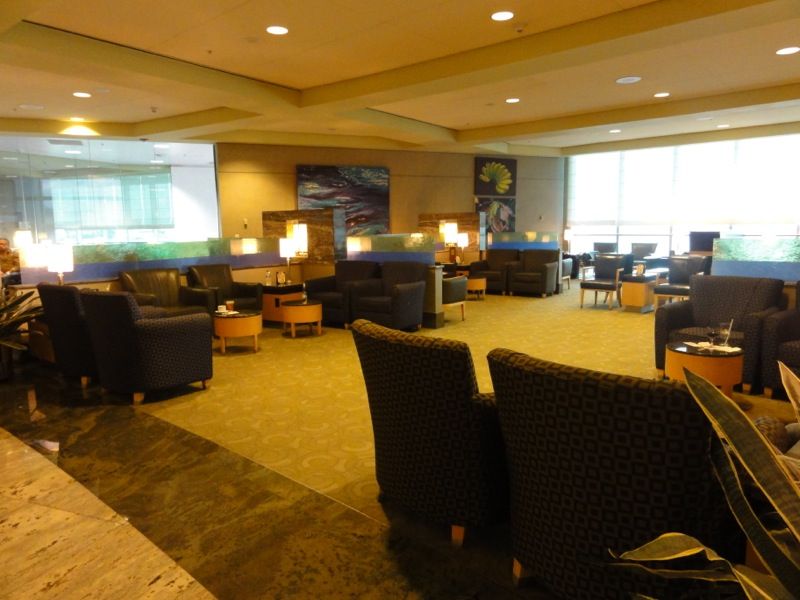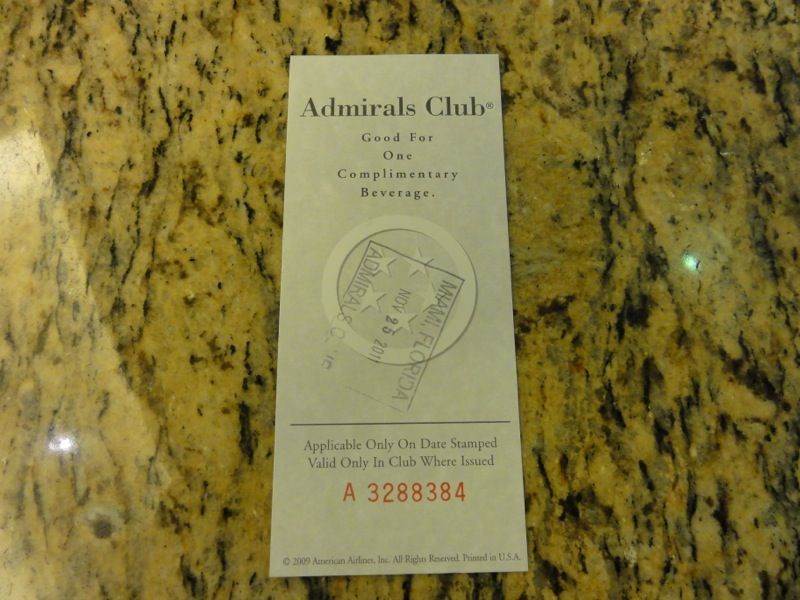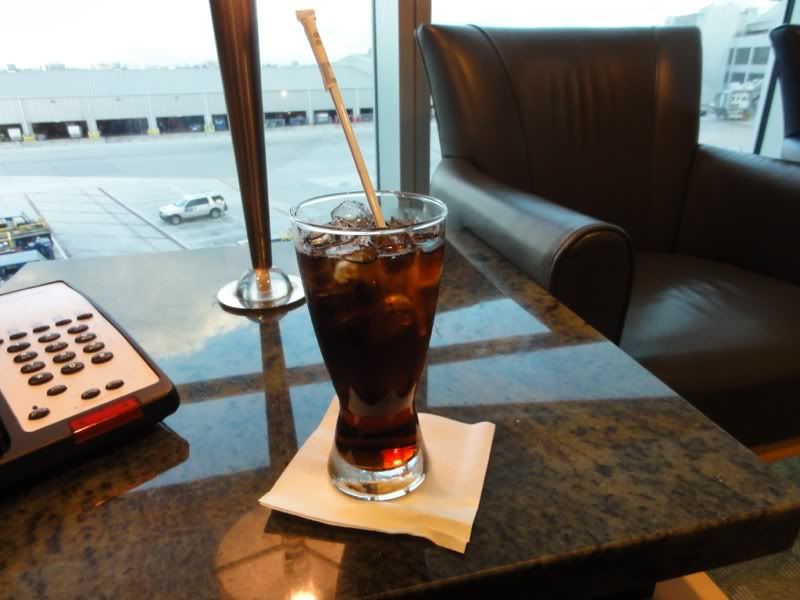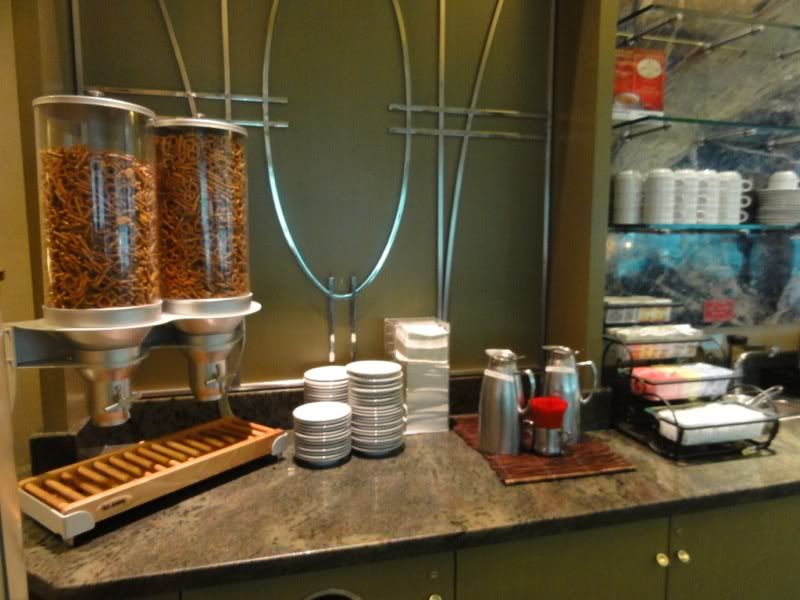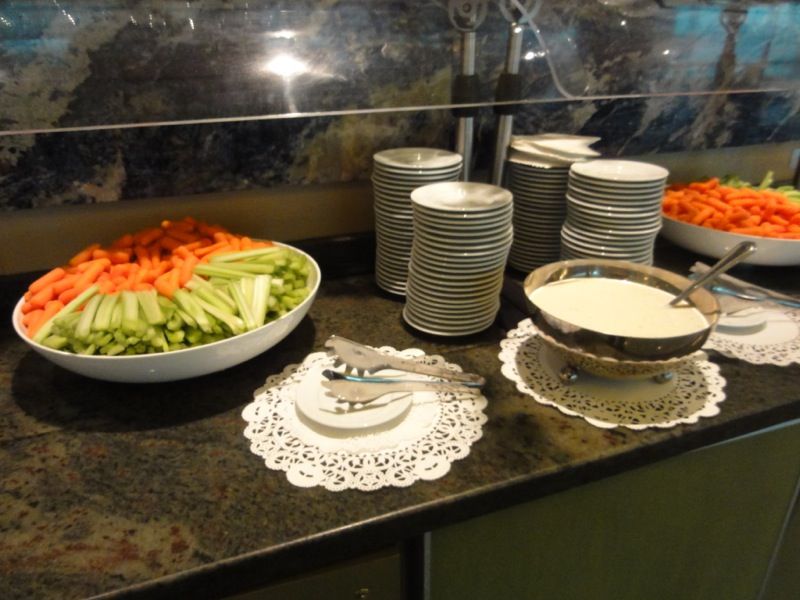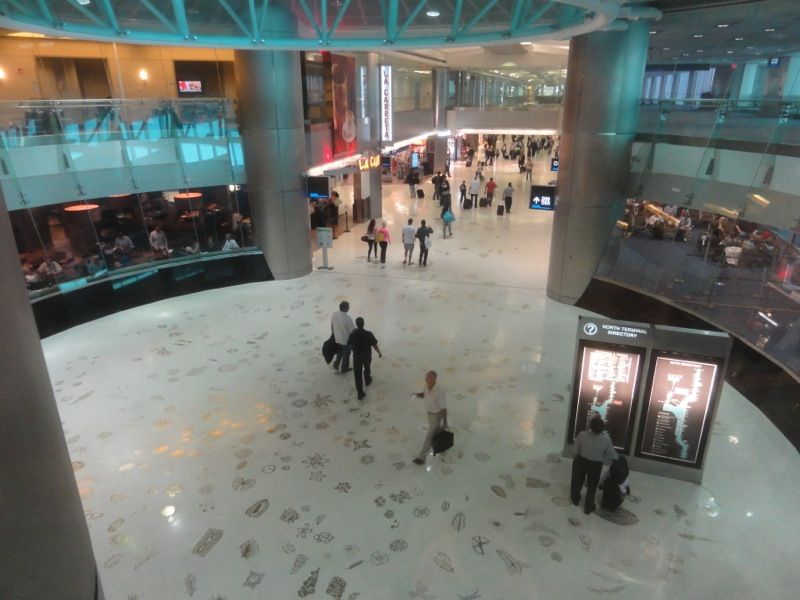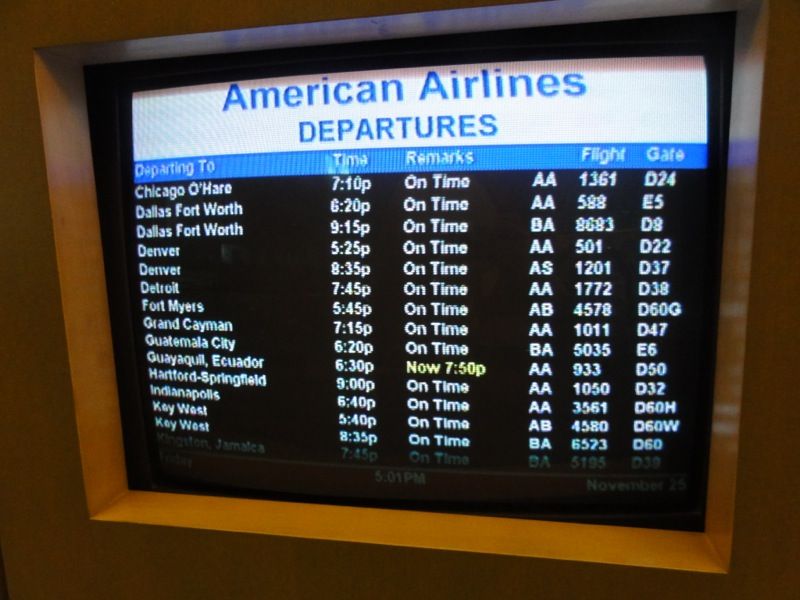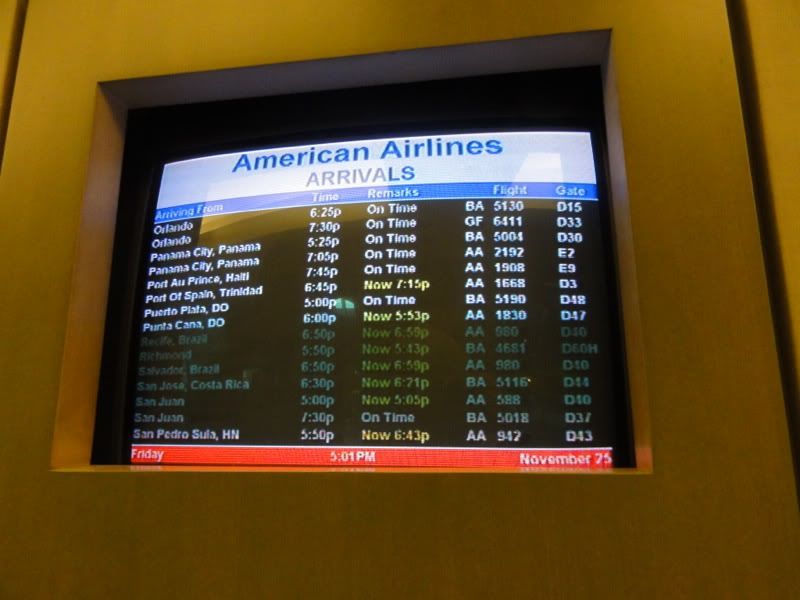 The lounge itself was pleasant . Limited food offerings , well basically none to mention. There was a shop
come deli where you could buy food. Again not my idea of a lounge. Wifi was free to AA Advantage members
but it seemed not for Oneworld guests . When you logged in there was a whole sign up process even if
you did have AA status. If there was a way for others to gain access it was hidden . In the end I bought
a few hours with my Visa card via T Mobile. I wish AA would just give you a password when you enter the
lounge. It would make life easier for those not AA members.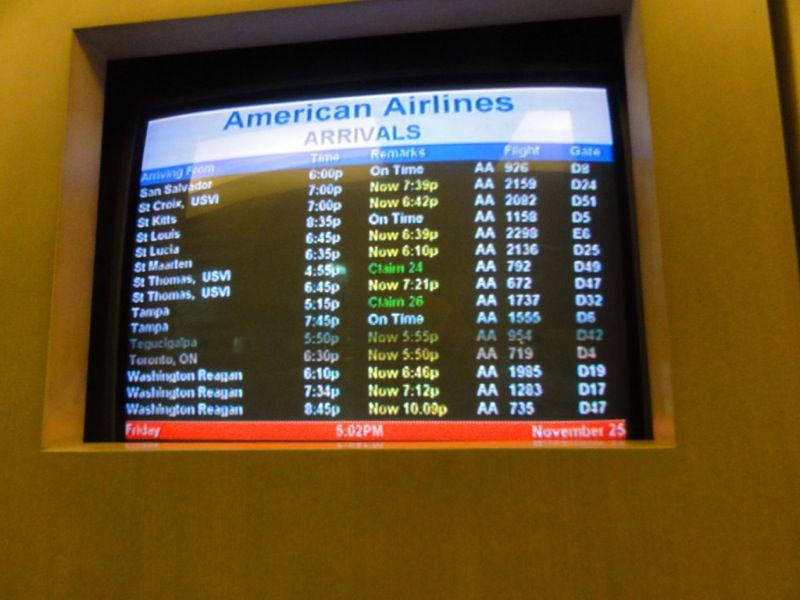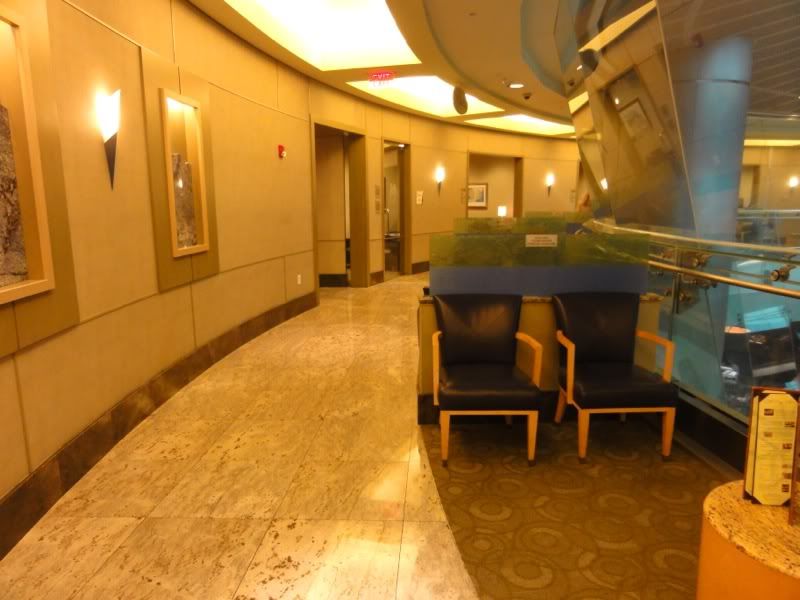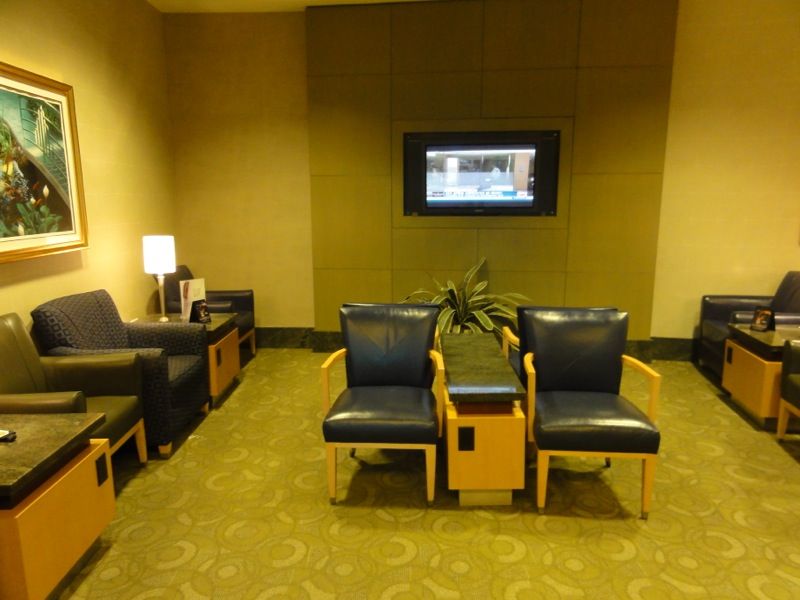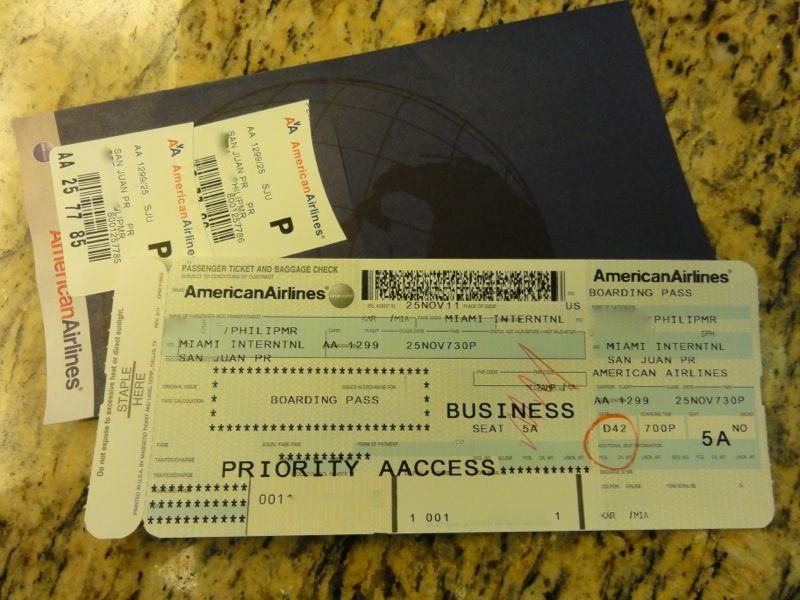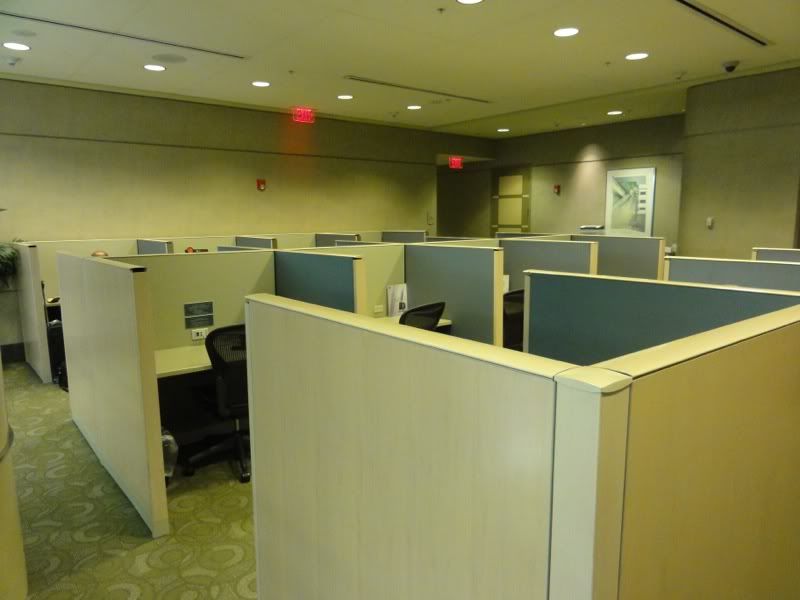 Soon it was time to make my way to the gate for boarding :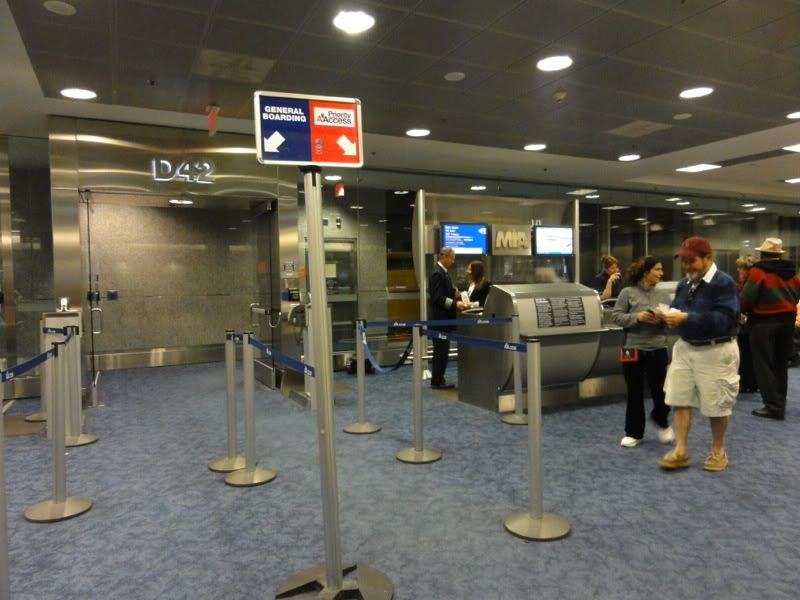 Soon boarding was commenced and Business Class and Status members were invited to board first.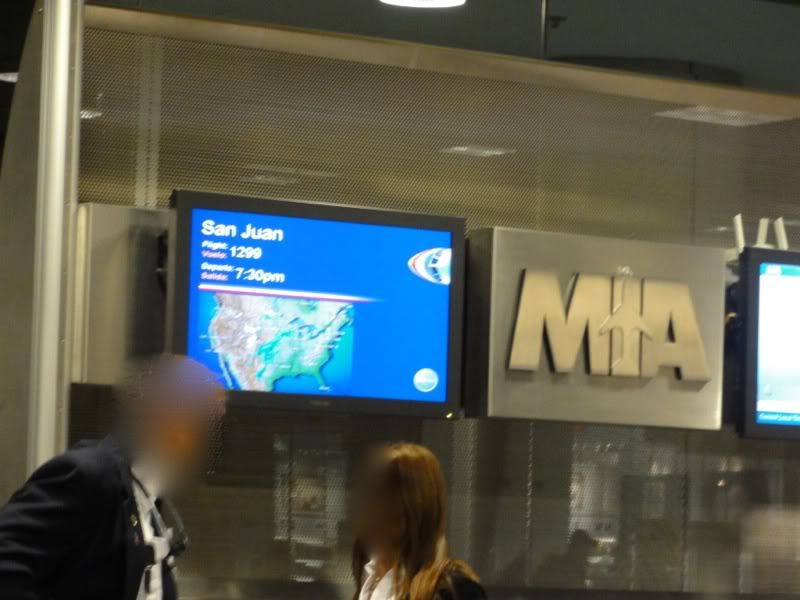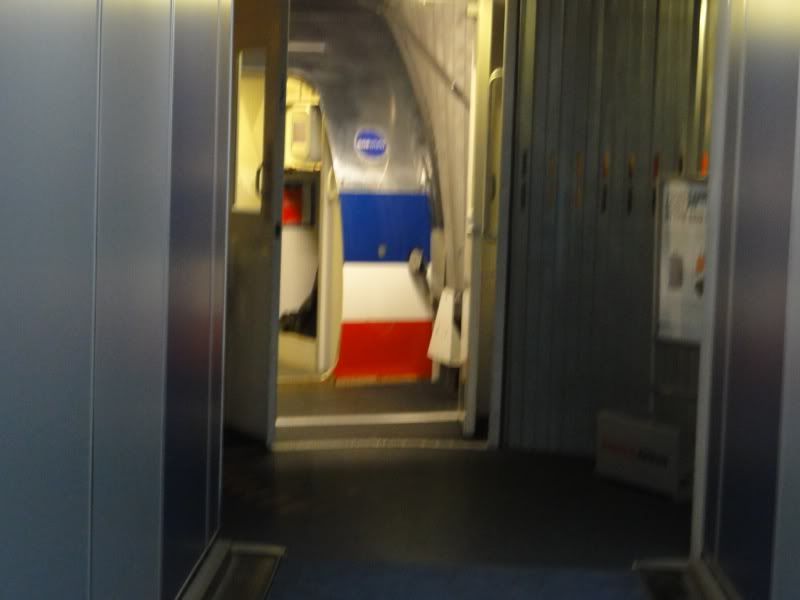 I was greeted at the door by a very friendly FA and made my way to my seat snapping some pics while
the aircraft was not full.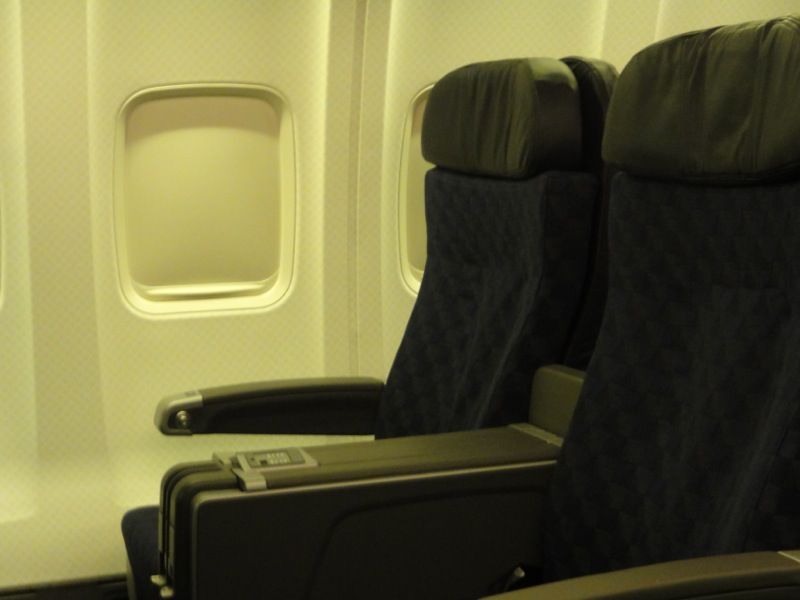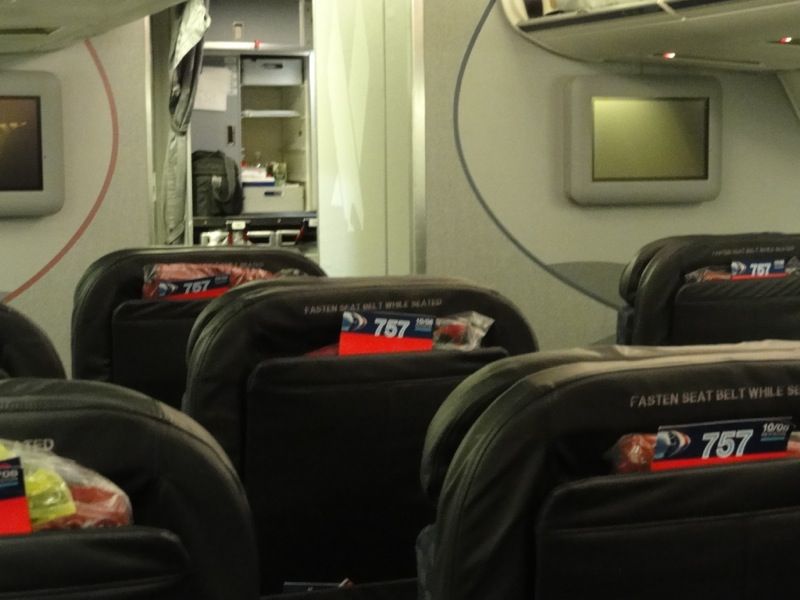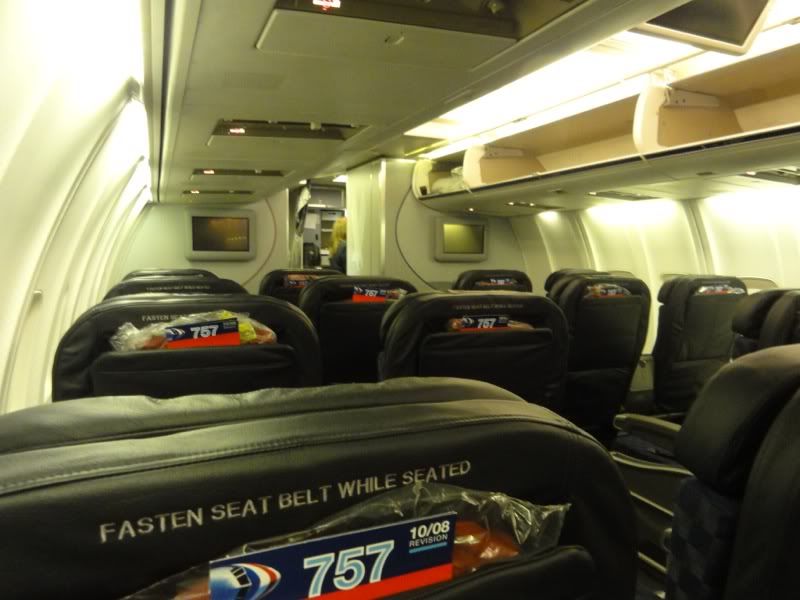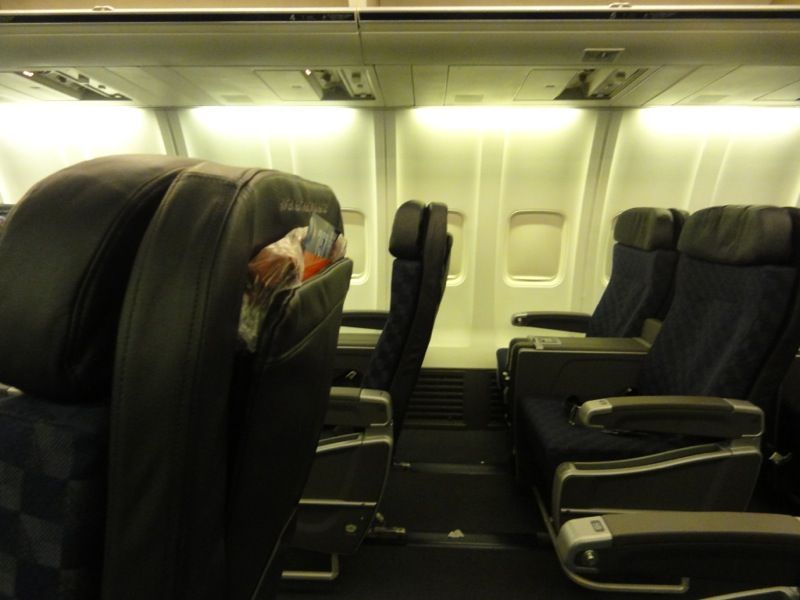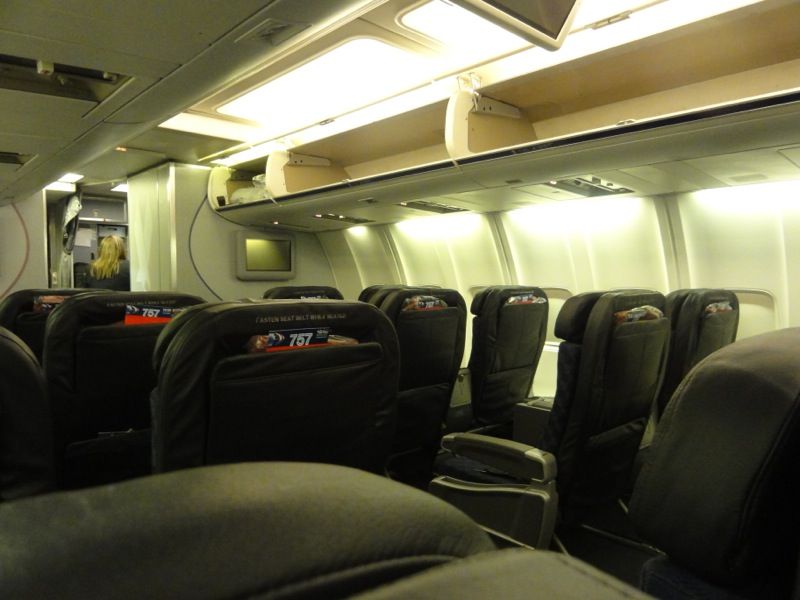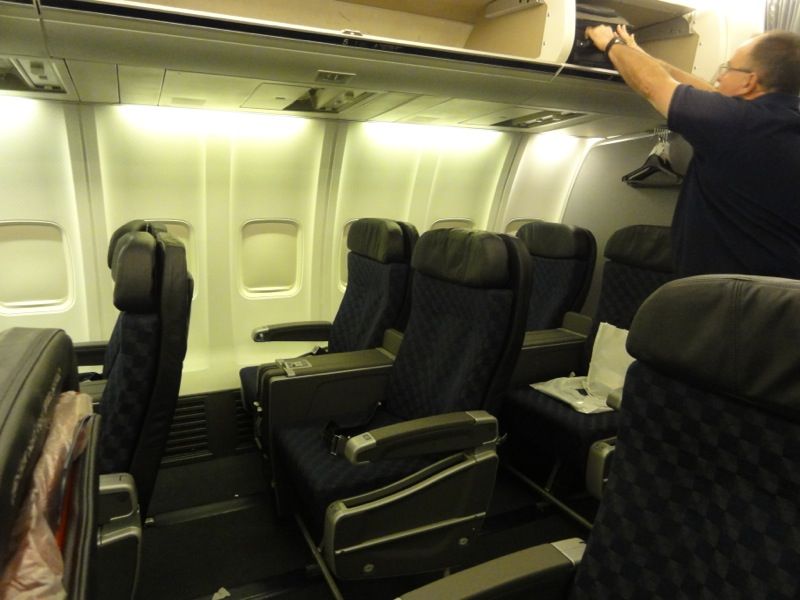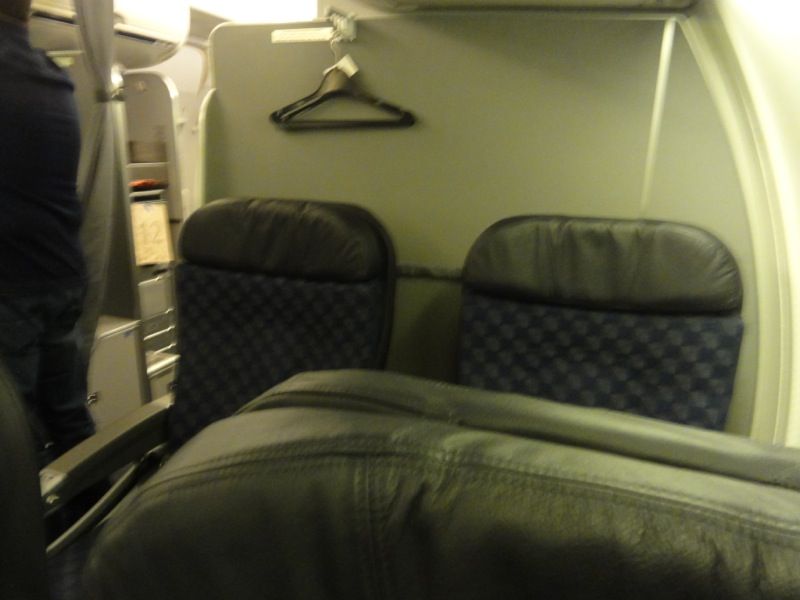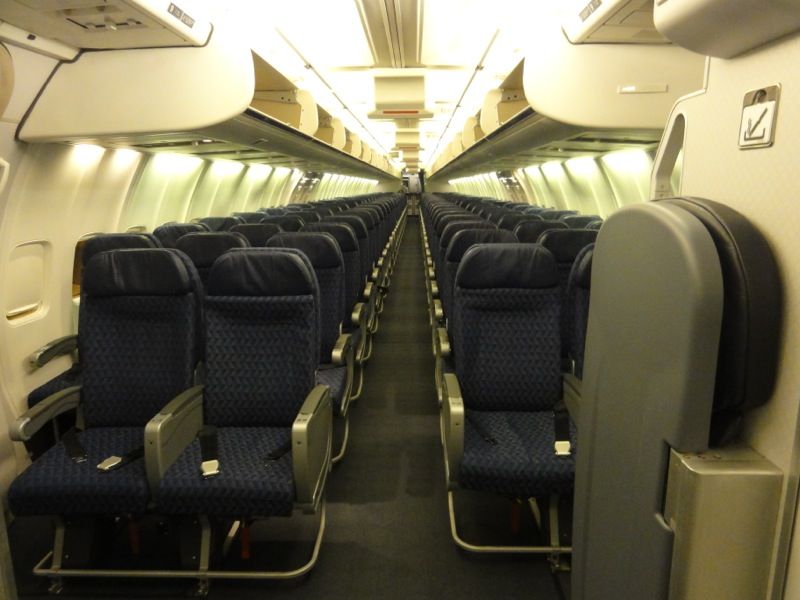 It was great to be on a B757 again after so long.