Africa 3: ET KGL-EBB-ADD-DAR-ZNZ. From Rwanda to Zanzibar in C
Hello, and welcome to Part 3 of my African series. [url=www.airliners.net/aviation-forums/trip_reports/read.main/208170/]Part 2[/url] left off at Kigali Airport in Rwanda where I had just arrived from Burundi on South African Airlines. Part 3 will cover my Ethiopian Airlines flights from Kigali to Addis Ababa via Entebbe then Addis Ababa to Zanzibar via Dar es Salaam, both in Business.
And zoomed in a bit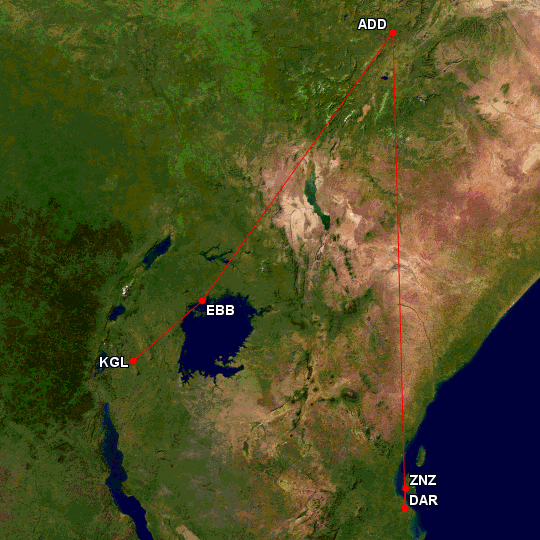 To start from the very beginning though, you'll have to check out
Part 1
which explains what I'm doing.
The full map:
Since the last post, I finally booked a domestic hop from Zanzibar back to Dar es Salaam with Fly540. This flight will also get a 'part', so the next parts of the series will be:
Africa 4
Fly540, Zanzibar-Dar es Salaam, Economy CRJ
Africa 5
Swiss, Dar es Salaam-Nairobi-Zurich, First A333
Africa 6
Swiss, Zurich-Athens, Business A320
Aegean, Athens-Larnaca, Business A320
Africa 7
British Airways, Larnaca-London, Business B767
So, from the airport, it was a short drive into Kigali – not the most appealing of towns at first glance. The moniker "Pays des Milles Collines" (Country of a thousand hills) sums up the place well, as there are a LOT of hills. Along with the hills come inefficient car/motorbike engines, which fill the city with exhaust – not very nice. After a quick walk, I head back to the hotel, before an early night.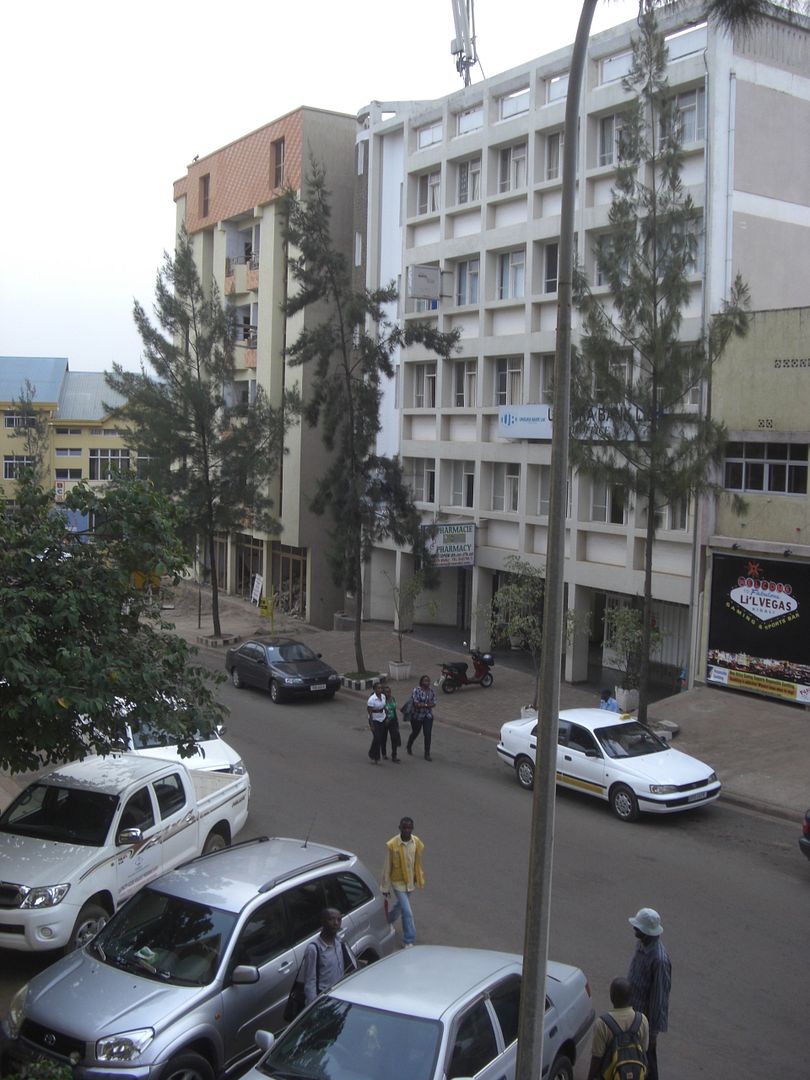 Next morning I'm awake but feeling really sick….not a good sign the day before my gorilla trekking. I think one of the tasty Burundian brochettes was a bit dodgy. I struggle (really struggle!) to the main bus station where I get a bus across to Musanze, not far from the National Park.
Like I said earlier, the country is hilly. Very hilly, with steep winding roads. What happens when you are feeling really rough and spend a few hours being thrown around in a minibus…?Thank god I passed out after obvious/inevitable occurred. From Musanze I had to find the agent that booked my gorilla permit (Amahoro Tours for the record - thanks eastafspot for steering me in their direction and (unwittingly) helping me get a small discount), before finally making my way to the park entrance and my guesthouse, where I could finally slip into a peaceful coma for a few hours.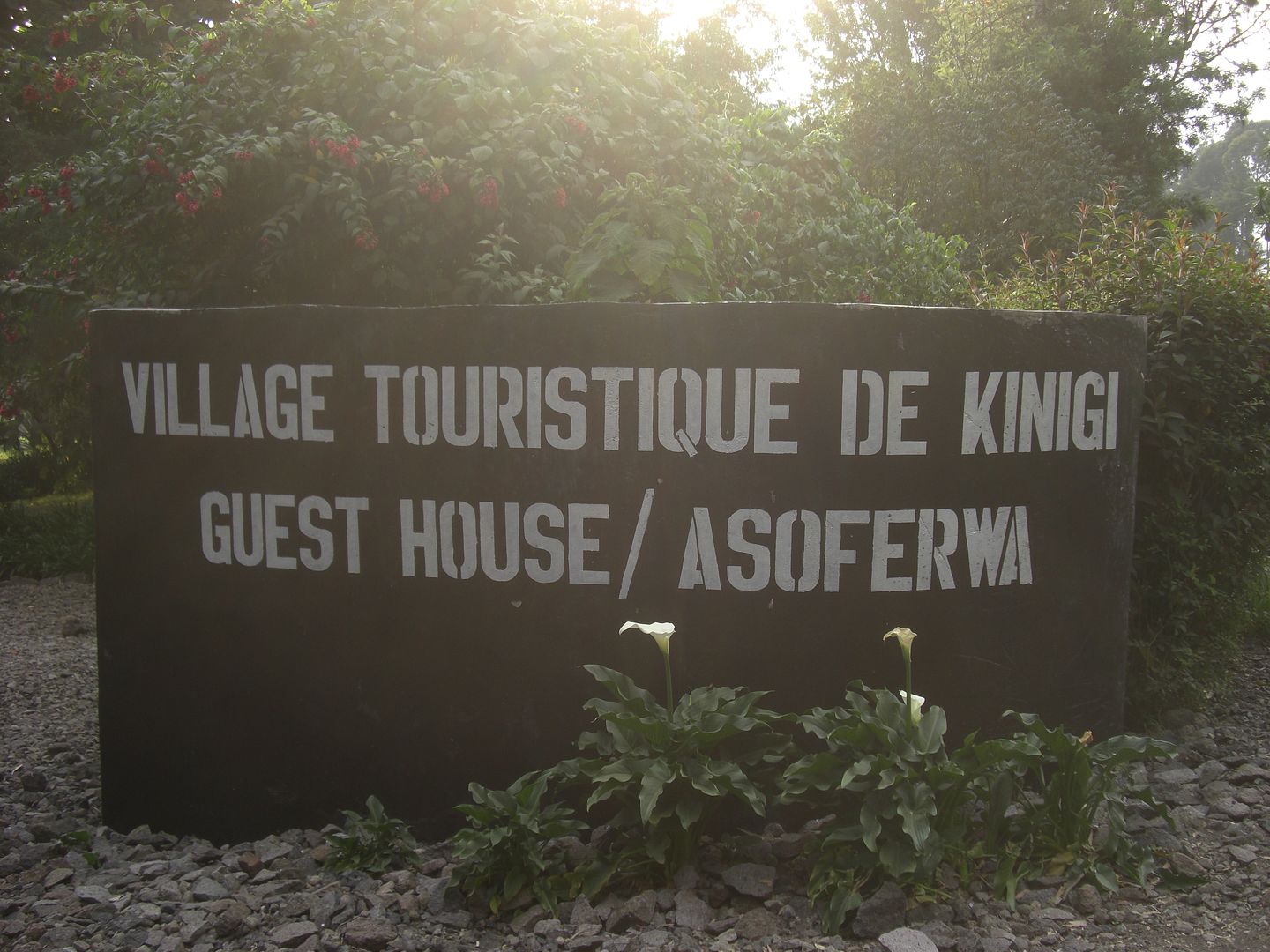 View from the bungalow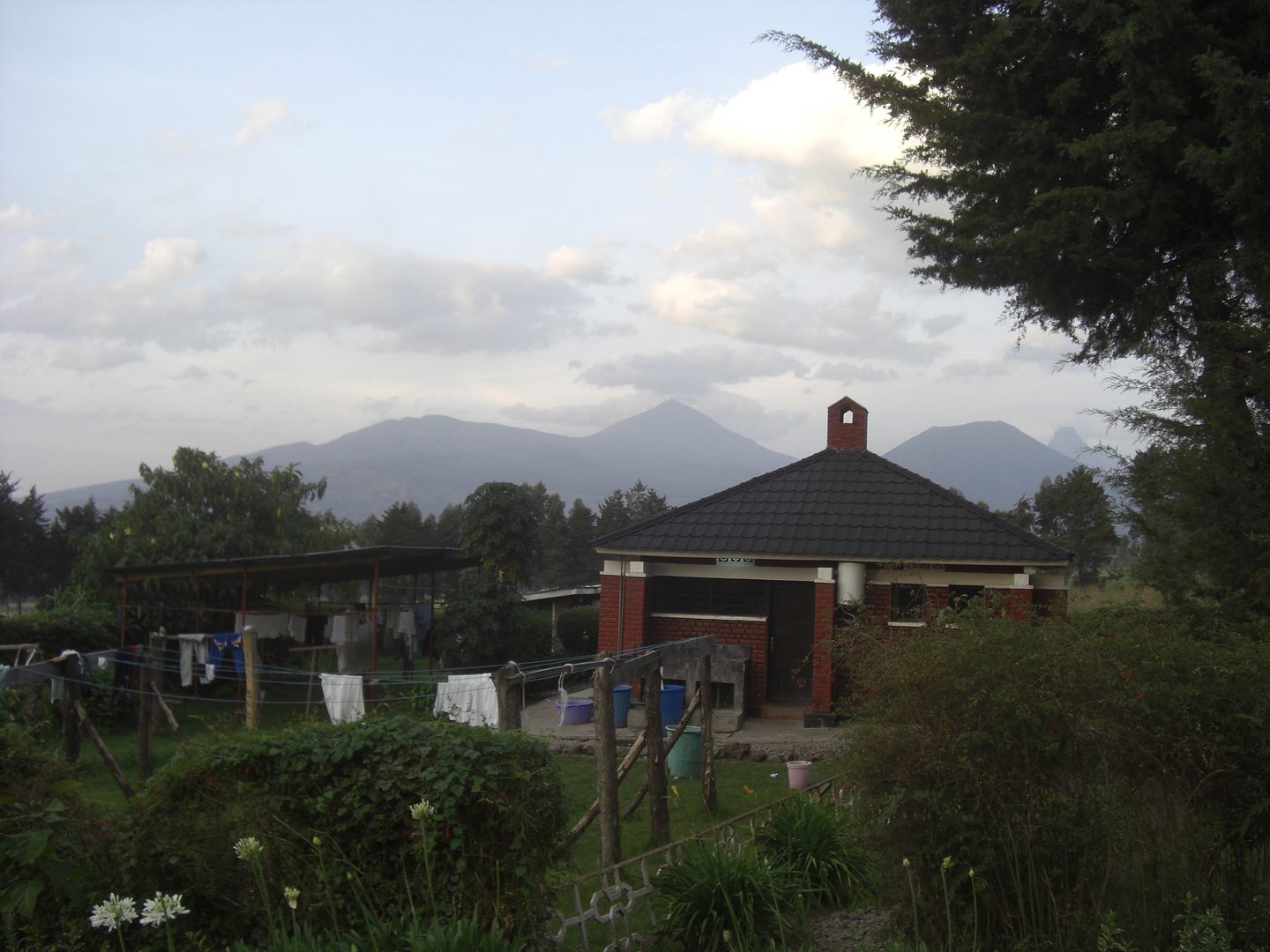 And my front door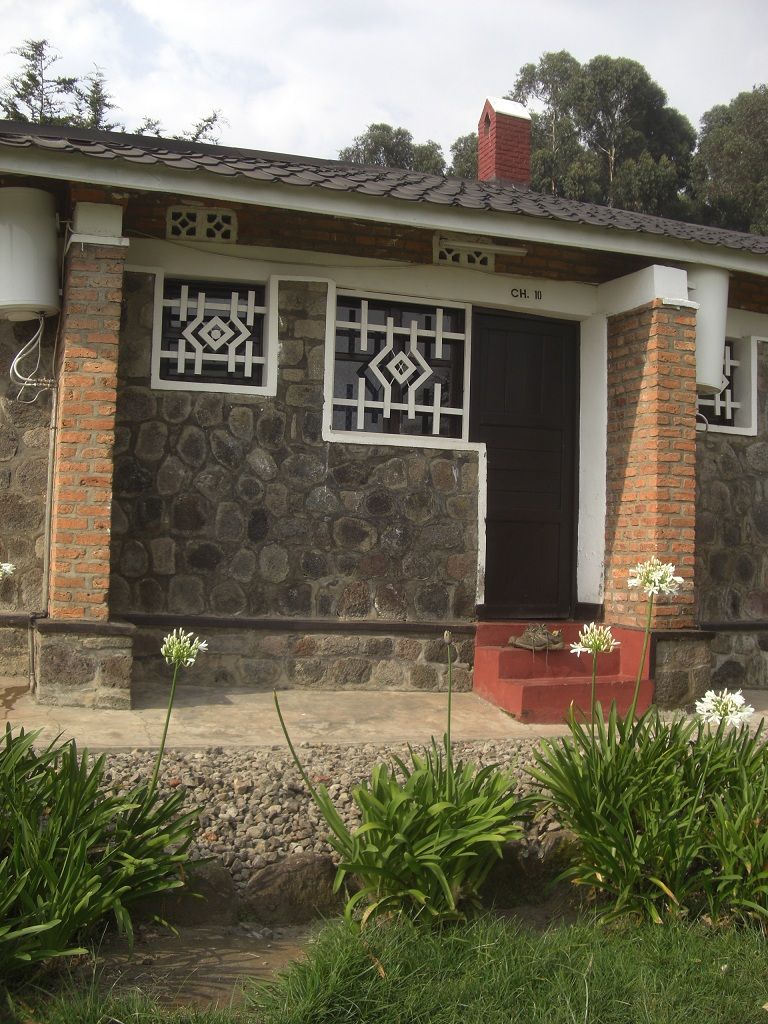 After a long sleep (I think I managed about 15 hours straight that night), I was feeling much better the next morning (thank goodness). I breakfasted around 6 before walked across to the Park Headquarters where everyone lucky enough to have obtained a gorilla trekking permit would assemble and be put into groups. Some morning entertainment:
My permit. This innocuous piece of paper set me back US$550! Permits are very limited, and are often sold out months in advance.
Not being part of an organised group, and lacking a driver, I was a bit clueless where to go. Eventually I was assigned a group (4 Dutch and 2 Poles) and a guide for the trek. We would be going after the Amahoro group (18 gorillas I think).
Driving up to the start of the walk. If you don't have your own driver/4x4 then you either have to hope to hitch a lift with someone that does, or pay $80 for your own. Luckily I hitched with the Polish couple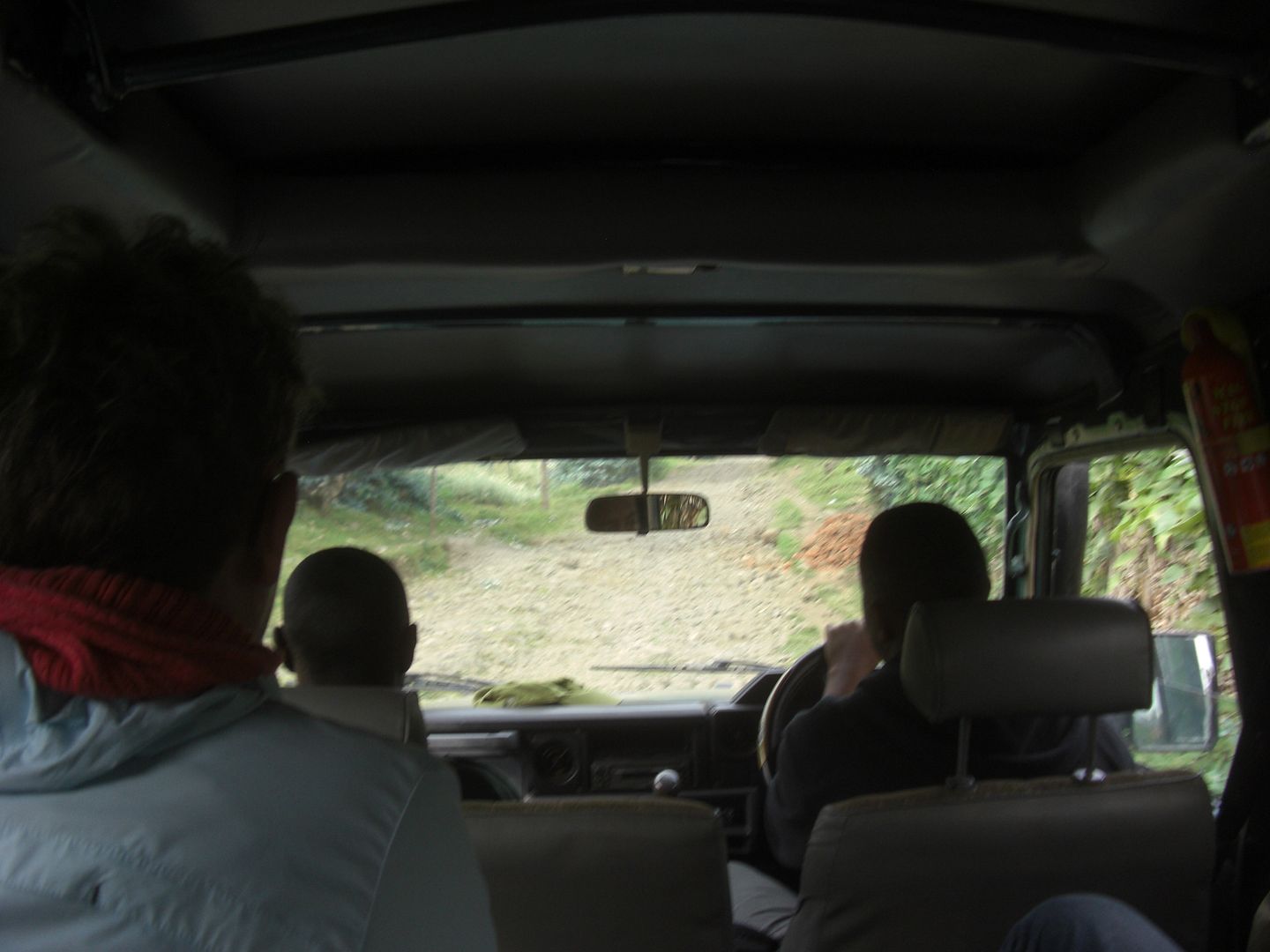 Traditional house (on fire?)
My walking stick
Learning about Rwandan potatoes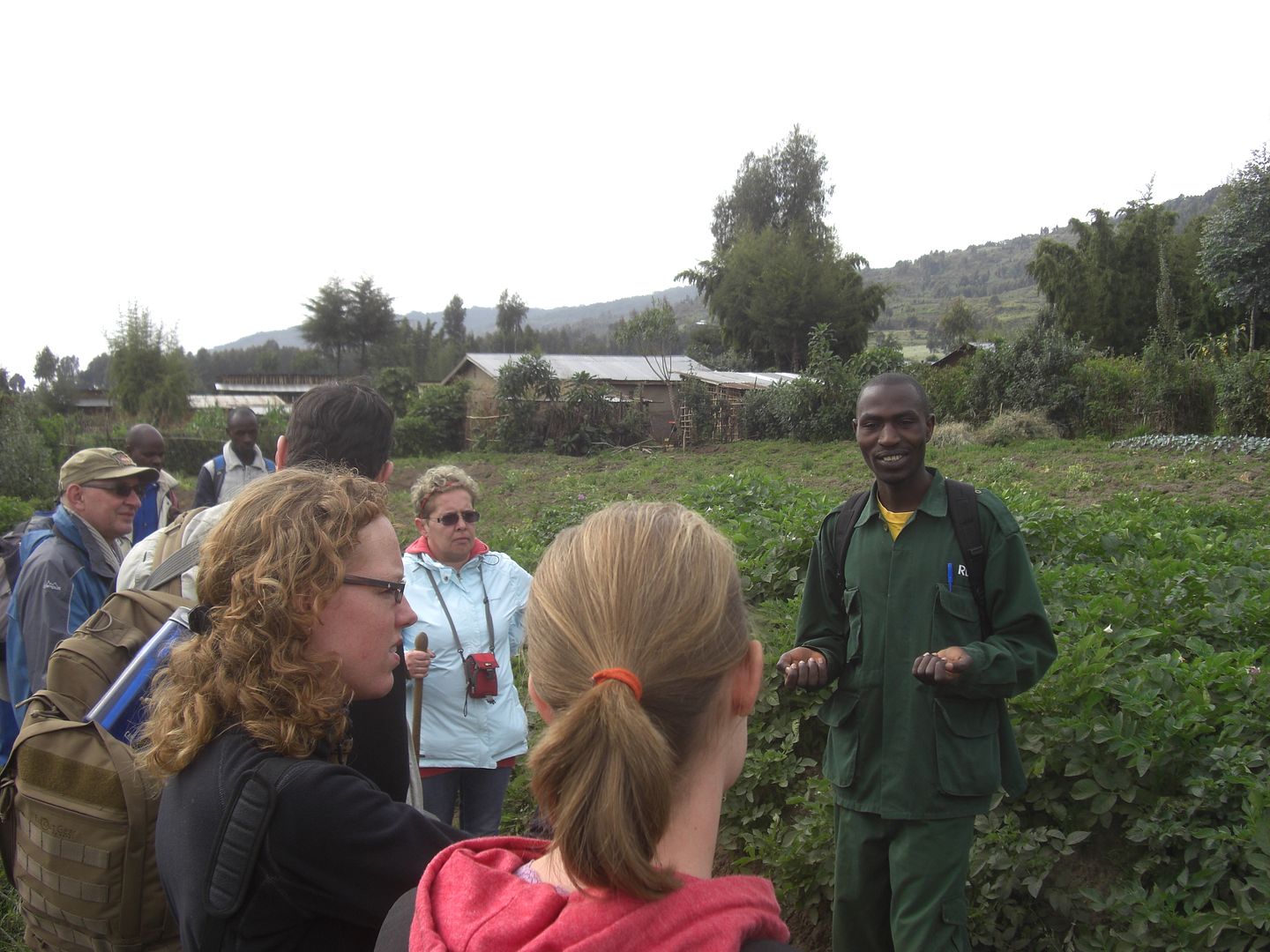 Our buffalo hunter
Locals
Local bee hives
Chameleons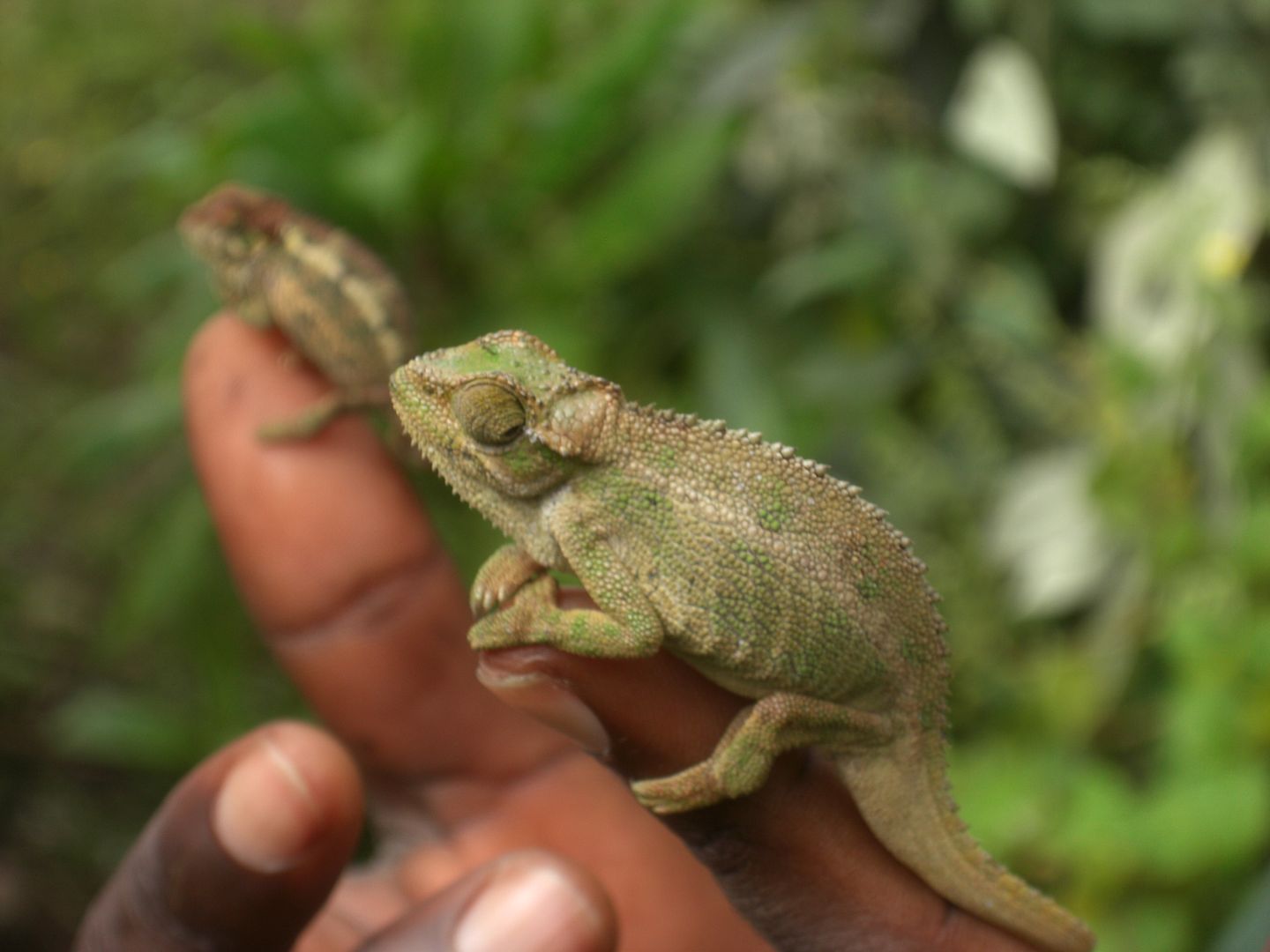 Soon we got into the forest and started our hunt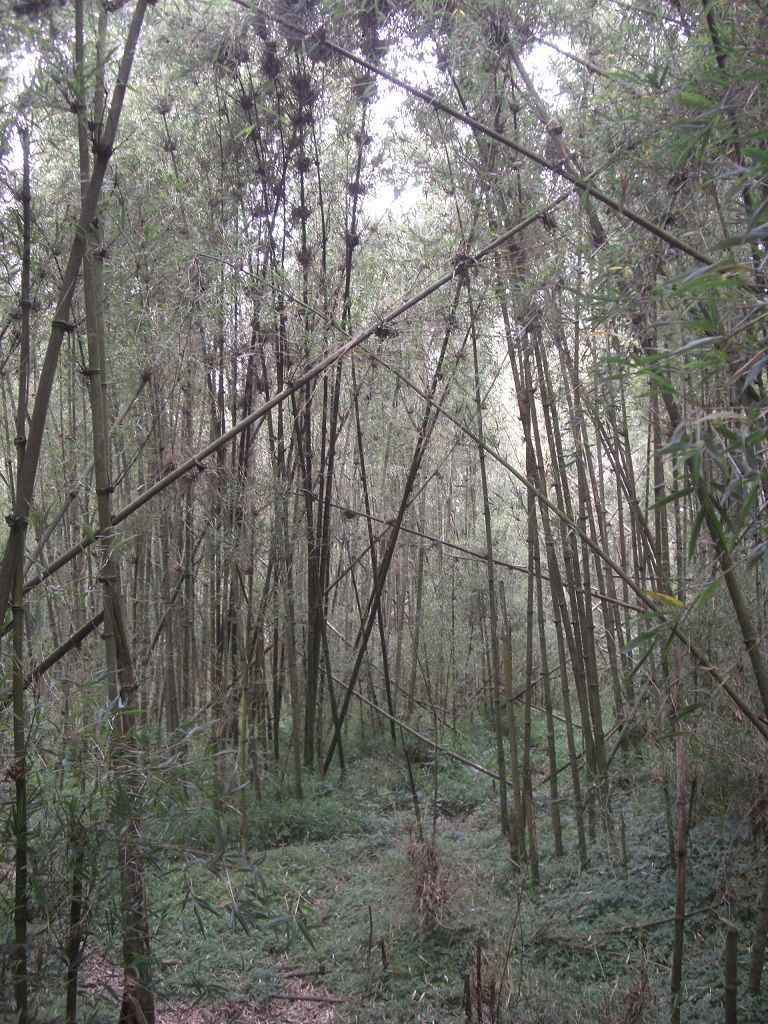 Two hours after leaving the cars we found them. We were allowed an hour with them, and I took hundreds of photos – here is a small selection. Needless to say it was an amazing experience.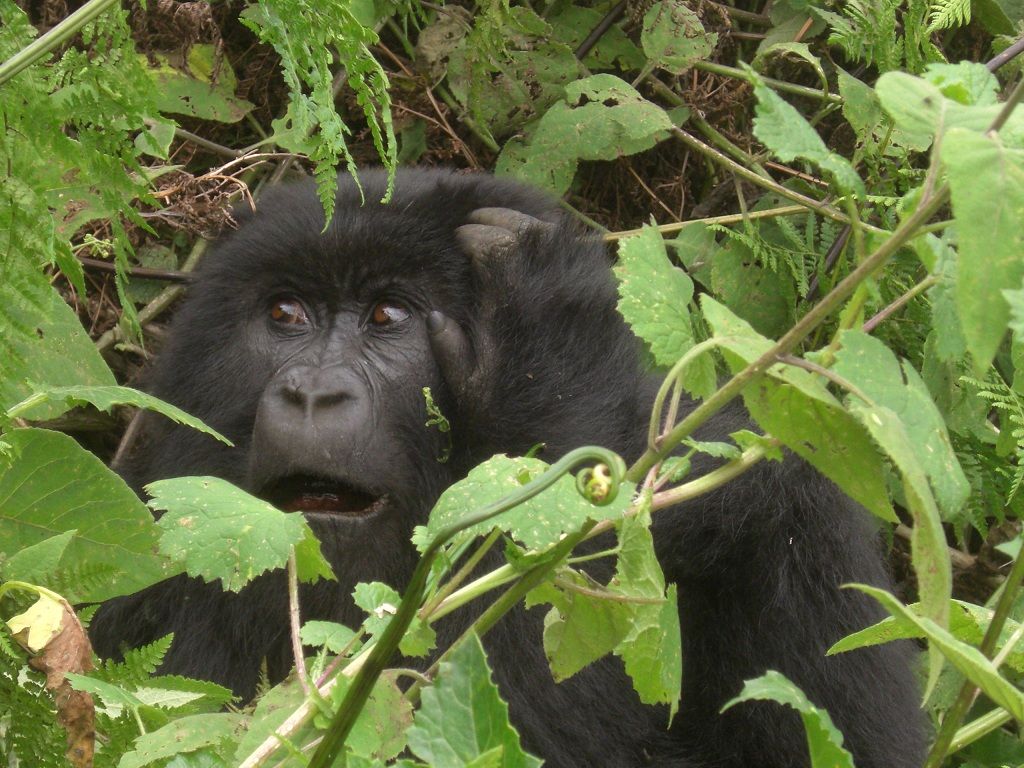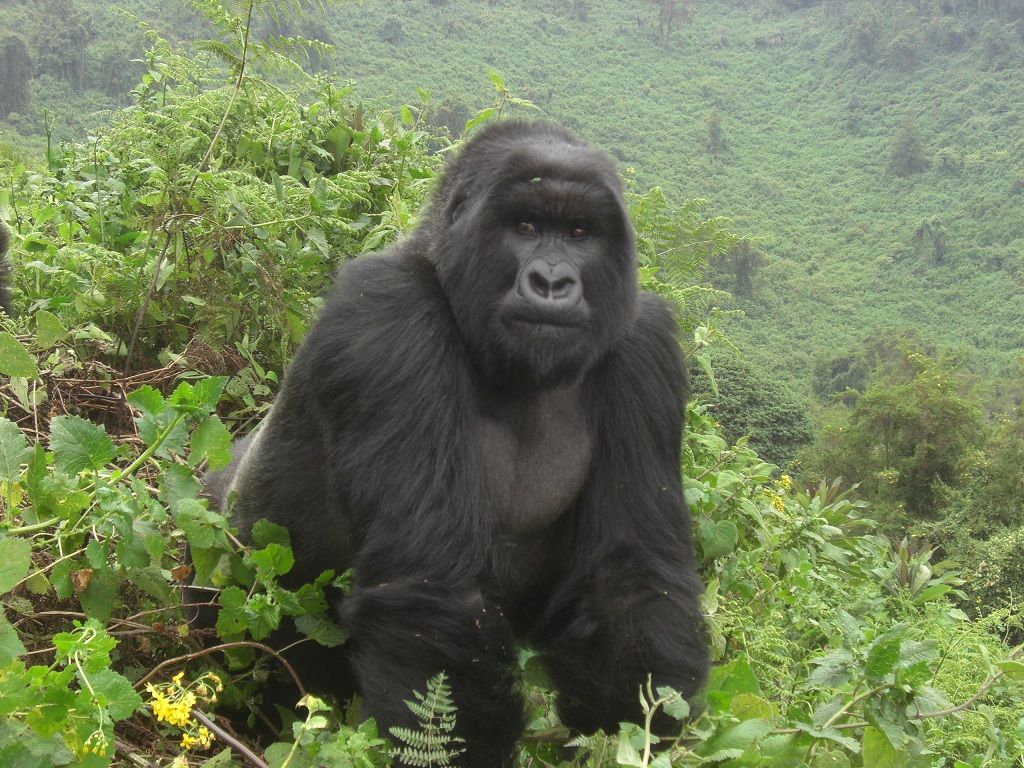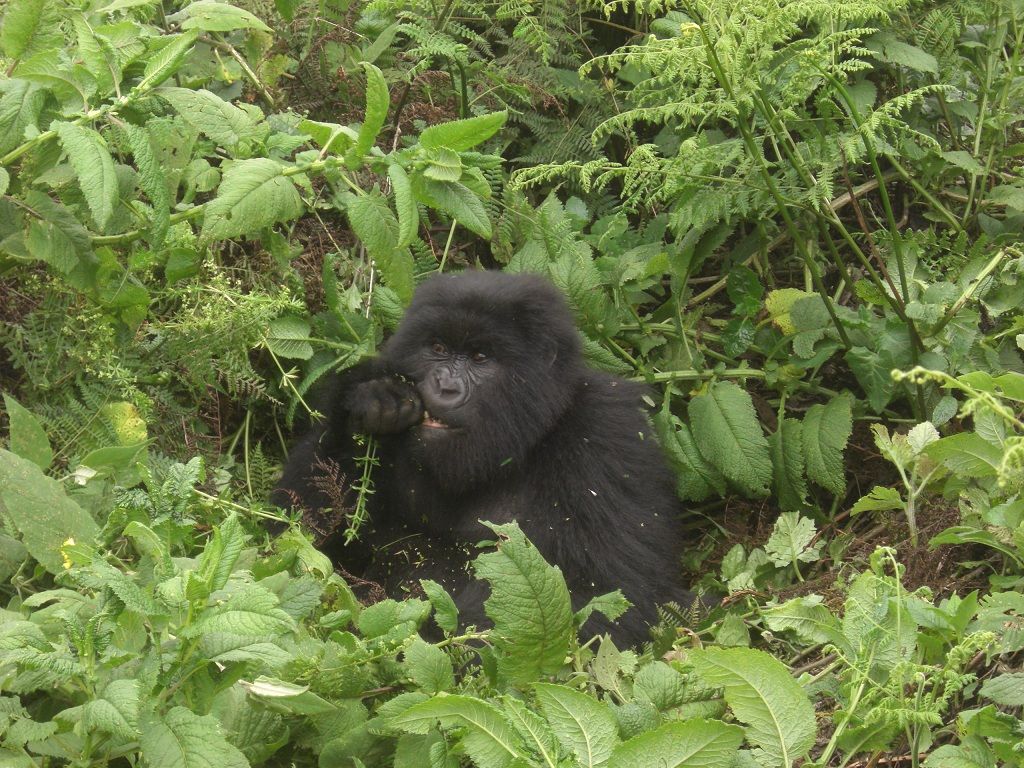 With the excitement over, we walked back to the cars, and then drove back to get our certificates. Everyone else dispersed and I headed back to the Guesthouse where I was able to enjoy another afternoon (feeling a lot better this time). The next day I took a bus to Gisenyi on the side of Lake Kivu on the Congo border. My first attempts to find somewhere to lodge were fruitless so I ended up getting a taxi to the Serena Hotel. The initial room quote was $176, which was way more than I was happy to pay. After some extended bargaining, I managed to get the rate down to $110 including breakfast, which I was happy with. The hotel was really nice (nicer than I thought) with a private beach, and a lovely pool.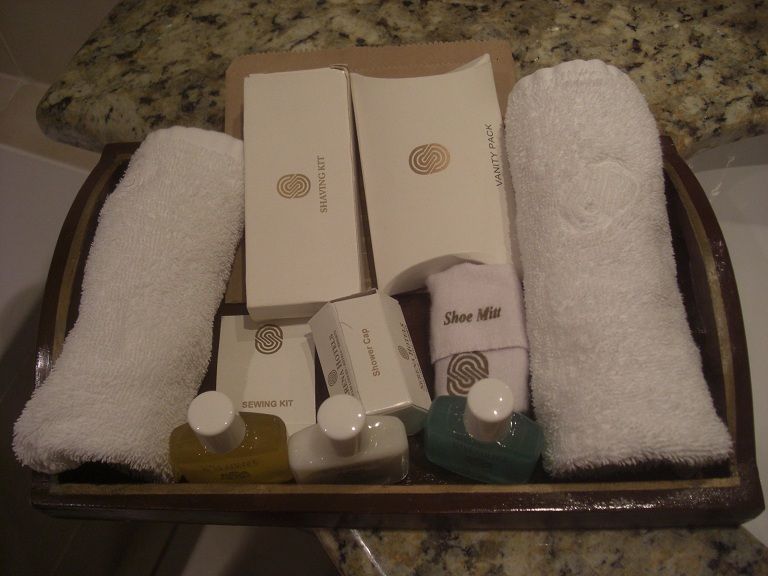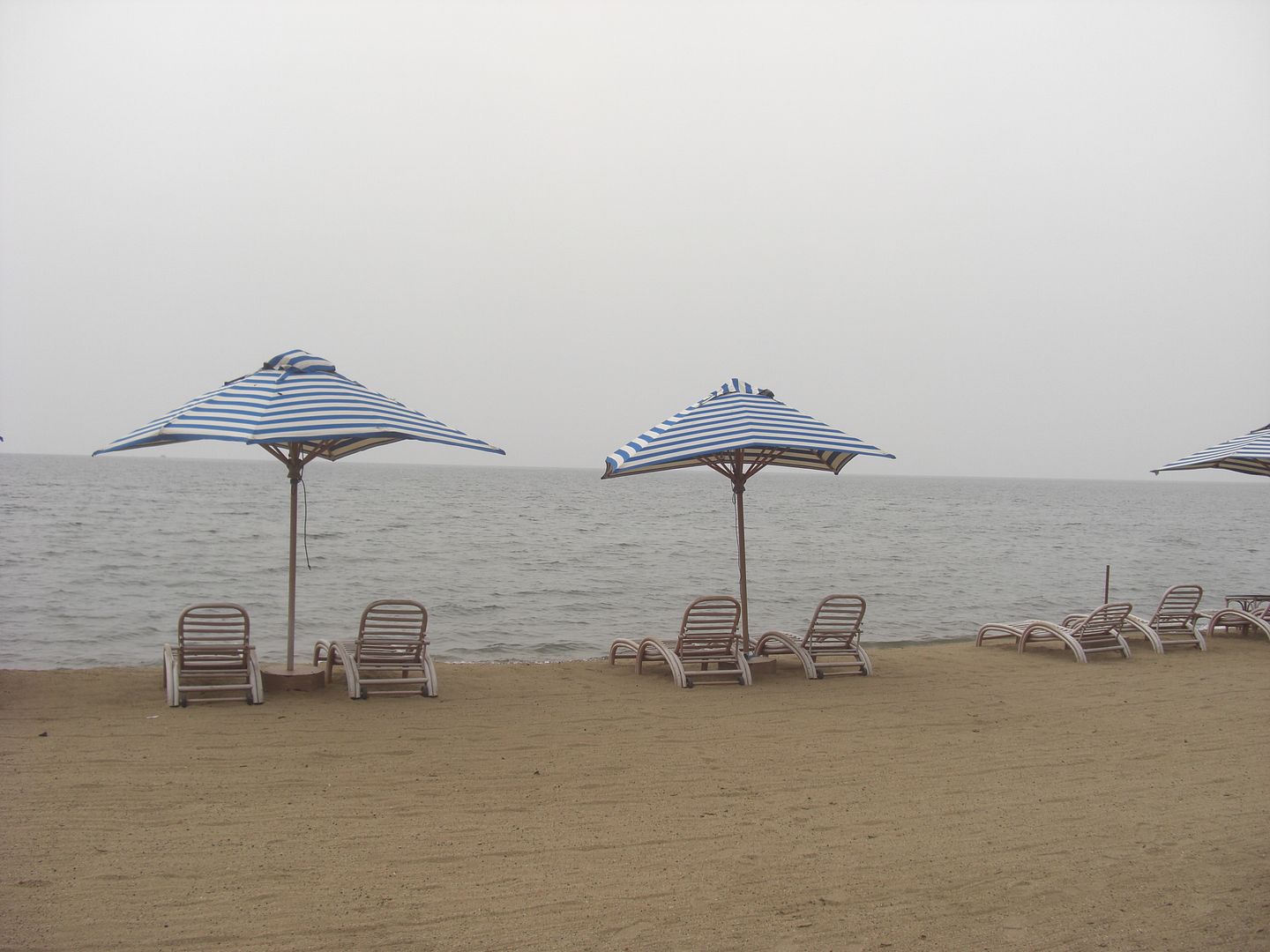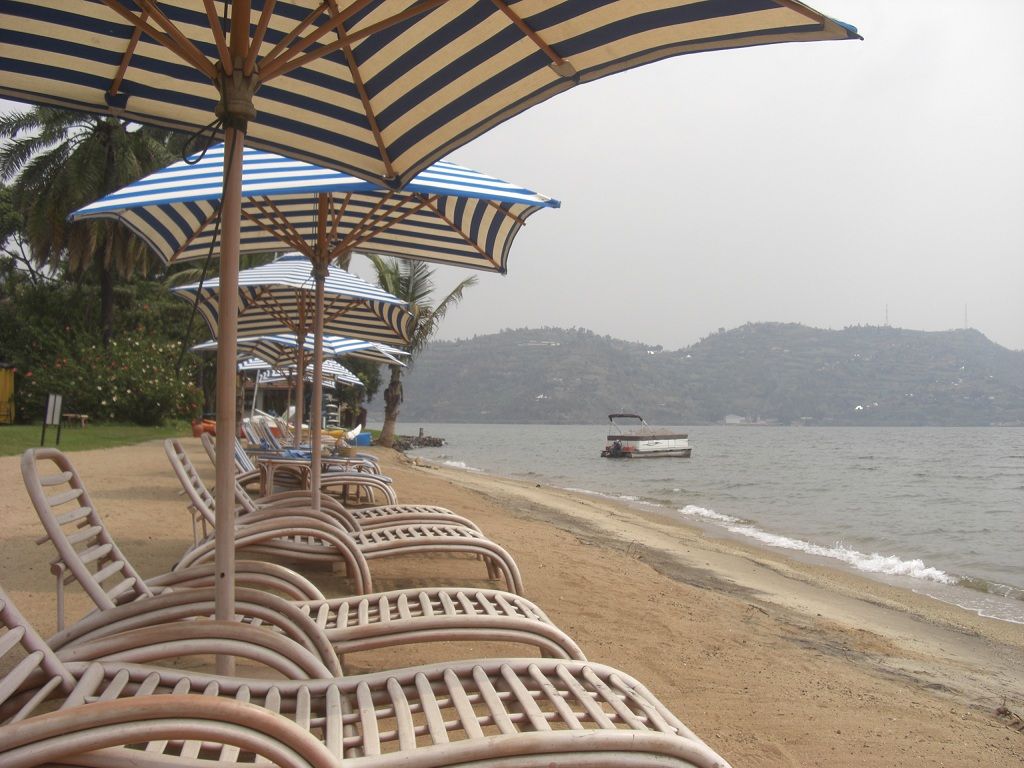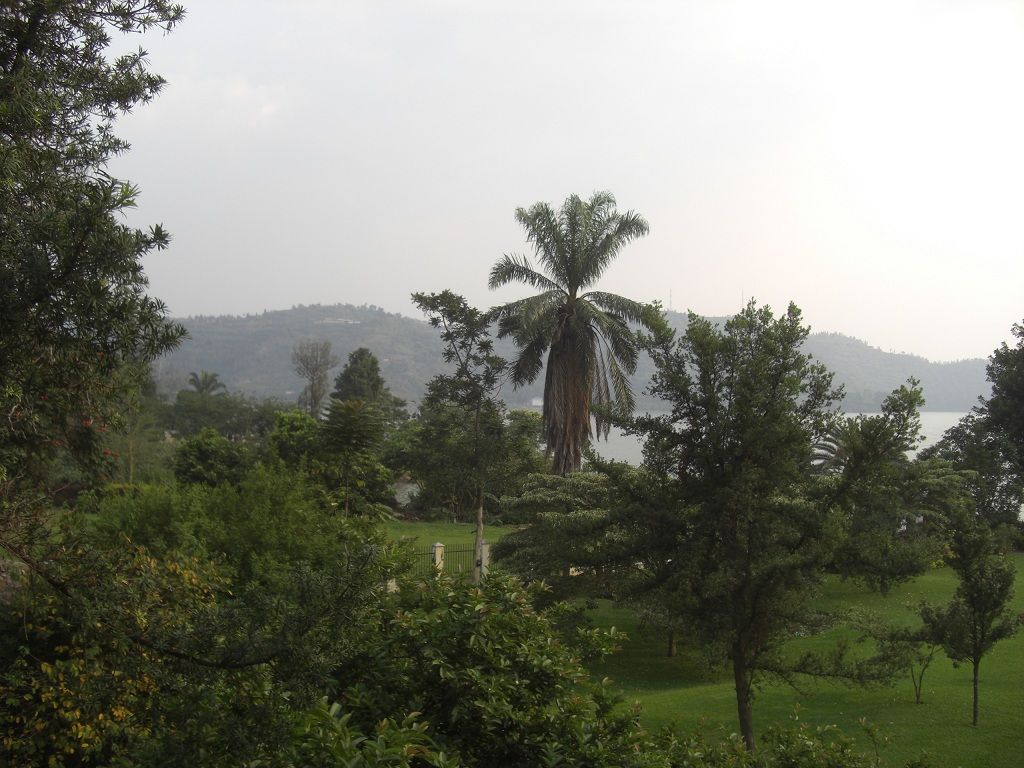 A primus and a tasty mixed grill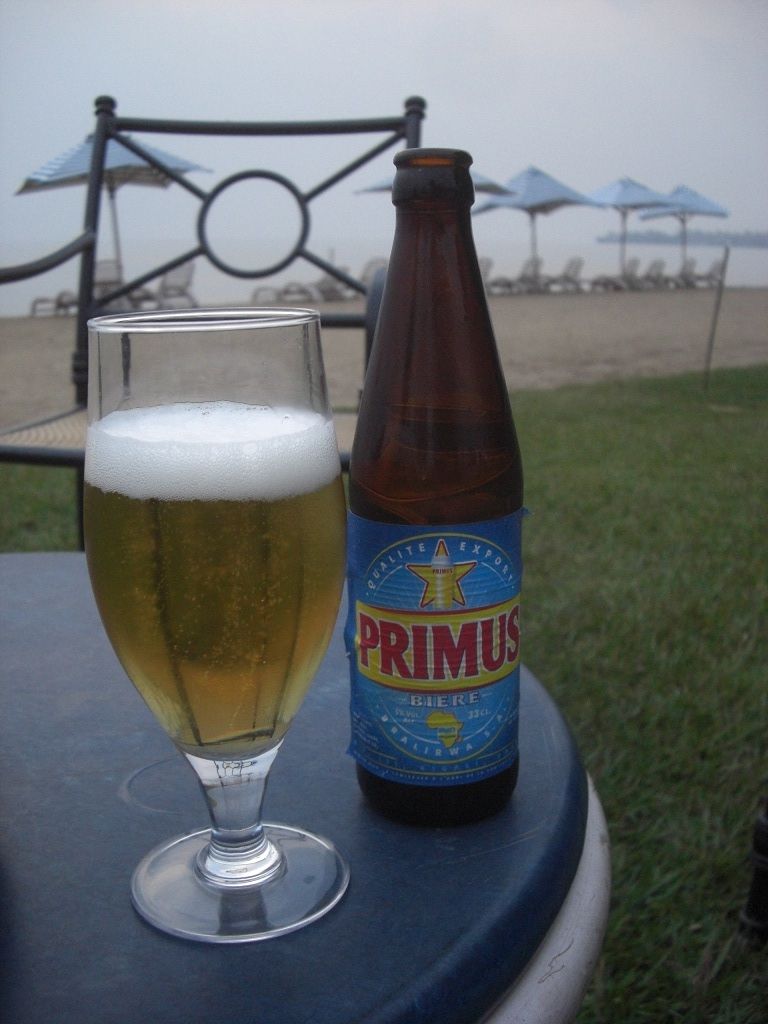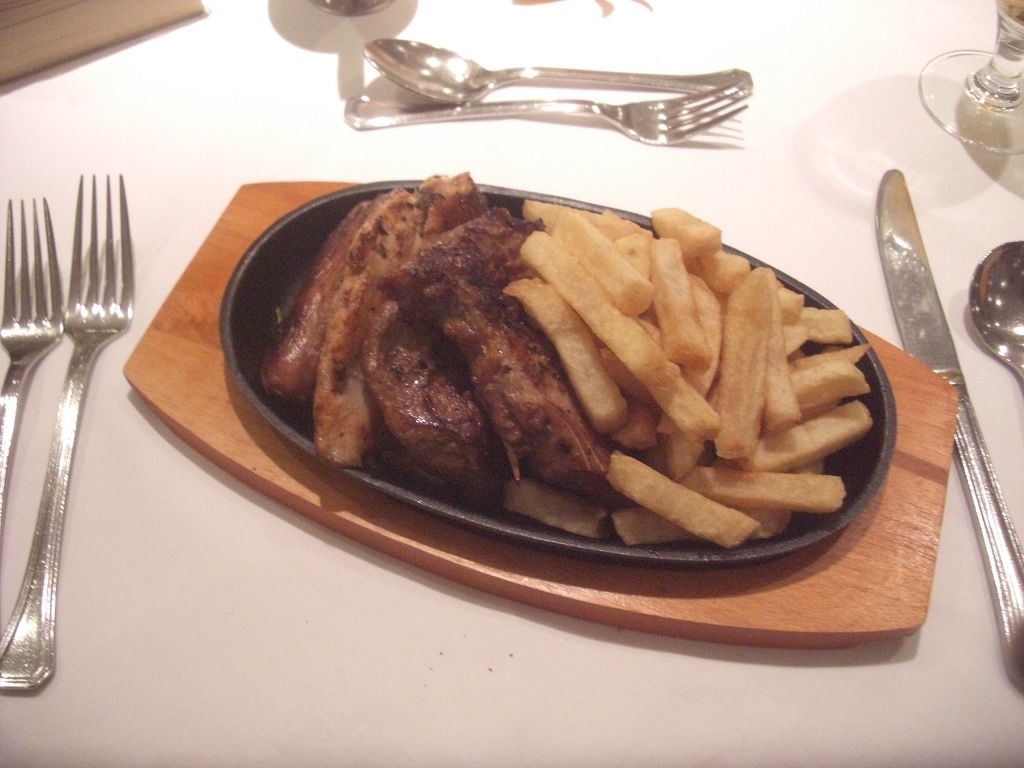 An after dinner performance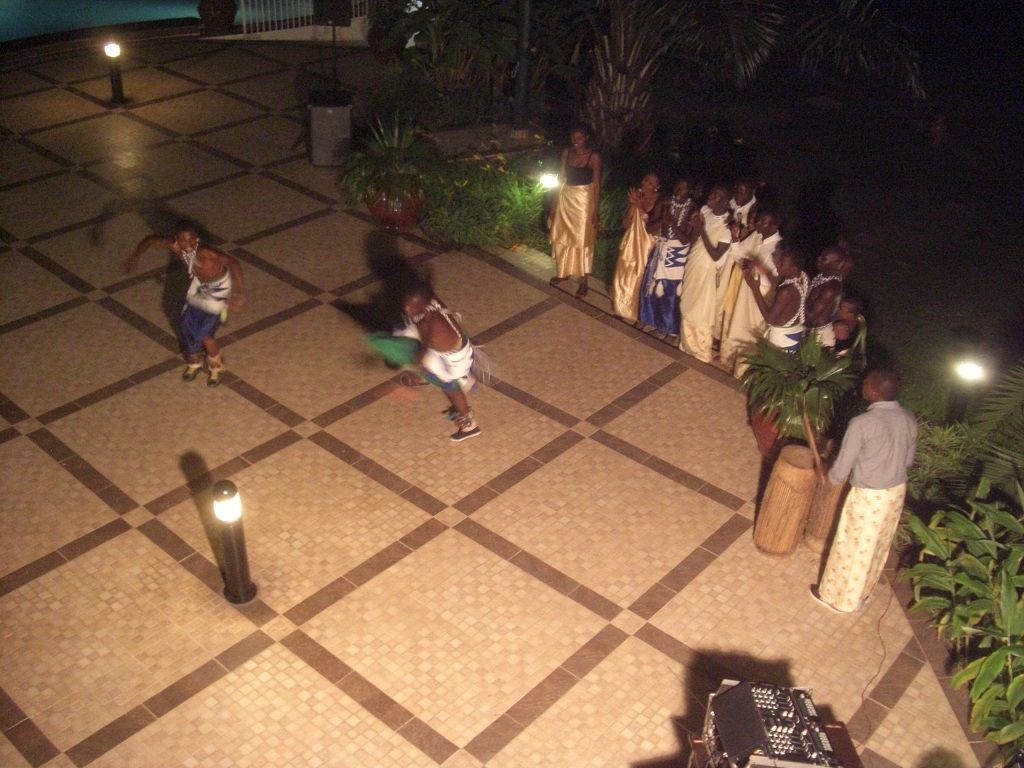 The beach gave a perfect view of the arrivals and departures at Goma Airport, over the border on the Congo. There are far more movements over there than Gisenyi Airport.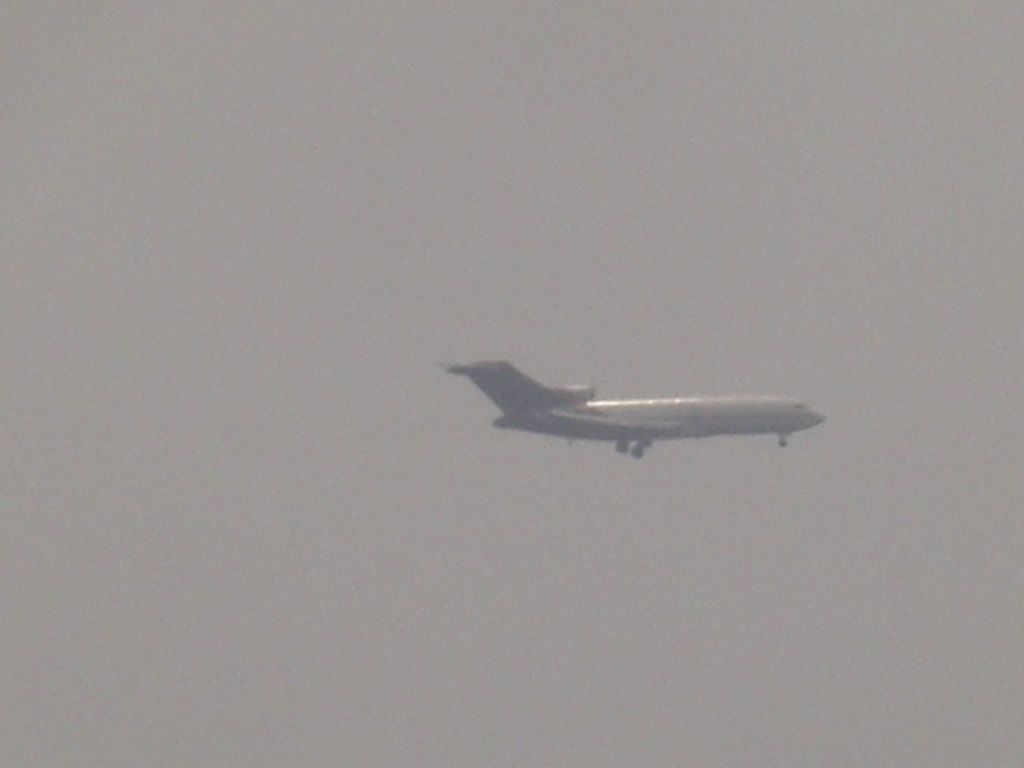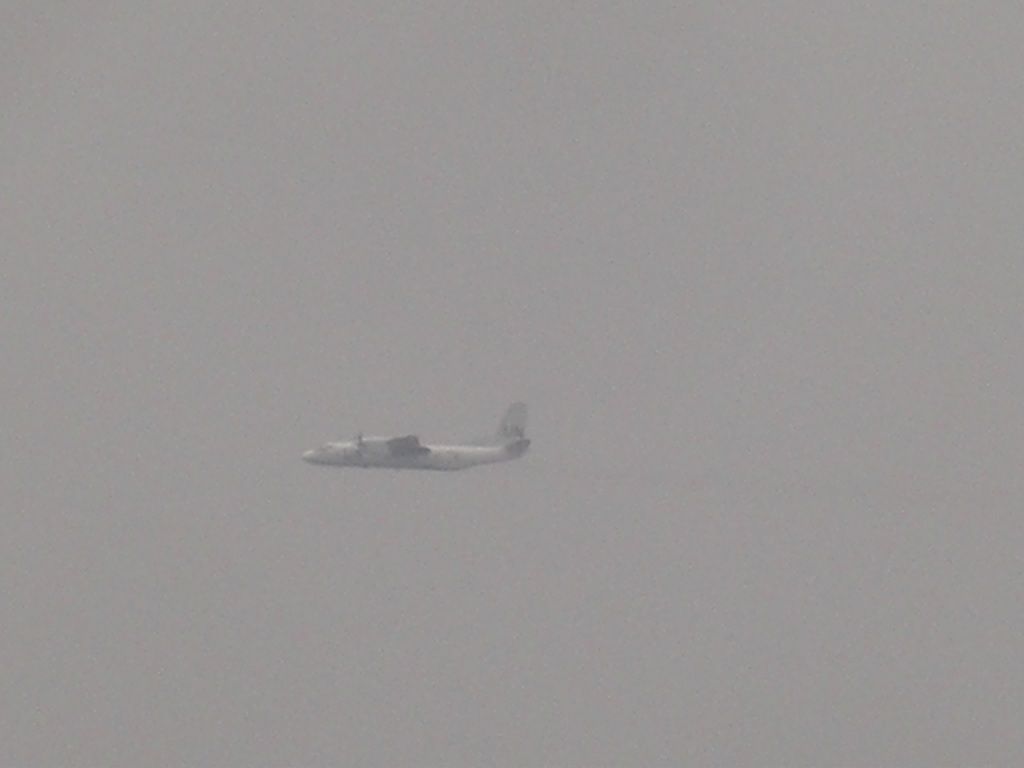 I did catch the one daily Rwandair flight into Gisenyi though – as the crow flies, this is a very short flight, but saves a lot of driving.
Breakfast the next day
The public beach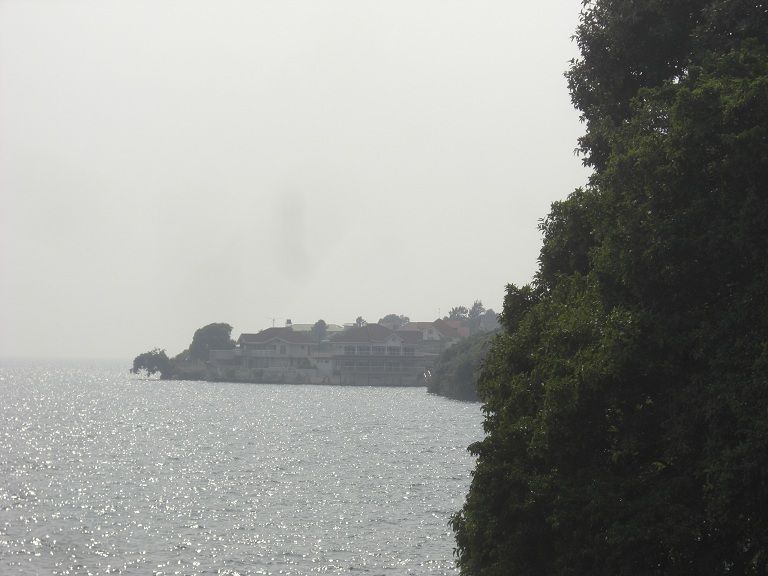 There are some very nice houses along the lake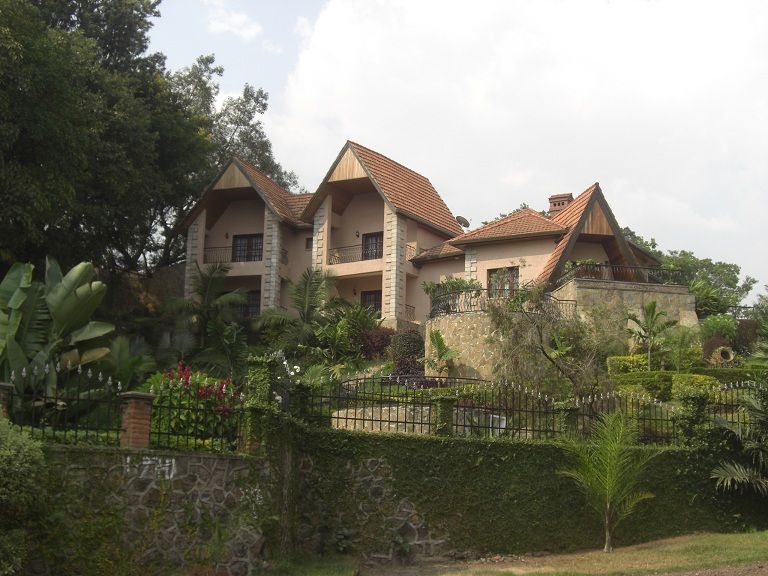 Lake Kivu is one of three limnic lakes – in layman's terms there are lots of gases dissolved in the water/bed. Most of the times this isn't an issue, however, if the gases are released then the town will be swamped in a cloud of chocking gas, suffocating everything. This happened at another liminc lake a few years ago in Cameroon. Scientists are working on ways to harness these gases before they kill again. Kind of scary being there knowing that at any time you could be suffocated – only happens every couple of thousand years though.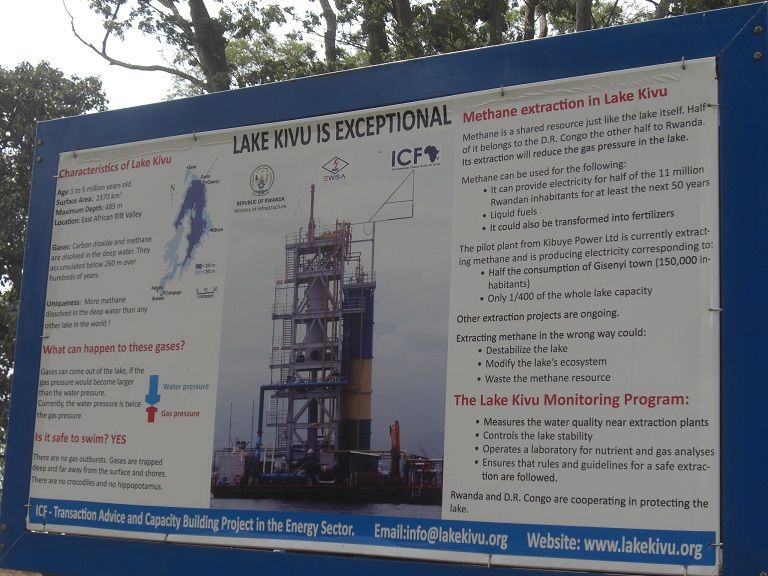 The palm trees were all full of bats
Hmmm, beach or the Congo?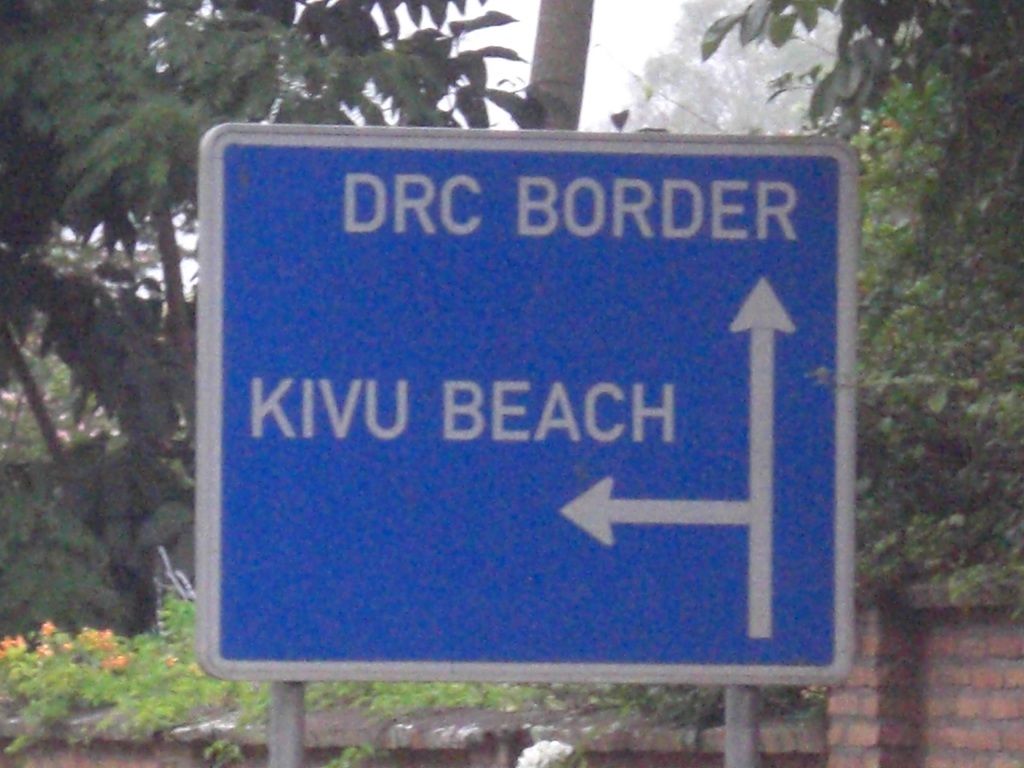 I thought about going over to Goma for lunch as the security situation seemed ok, but a visa was $285 – no thanks.
Despite the hefty price tag, the Serena Hotel was full for my second night, so I moved to a cheaper hotel down the beach.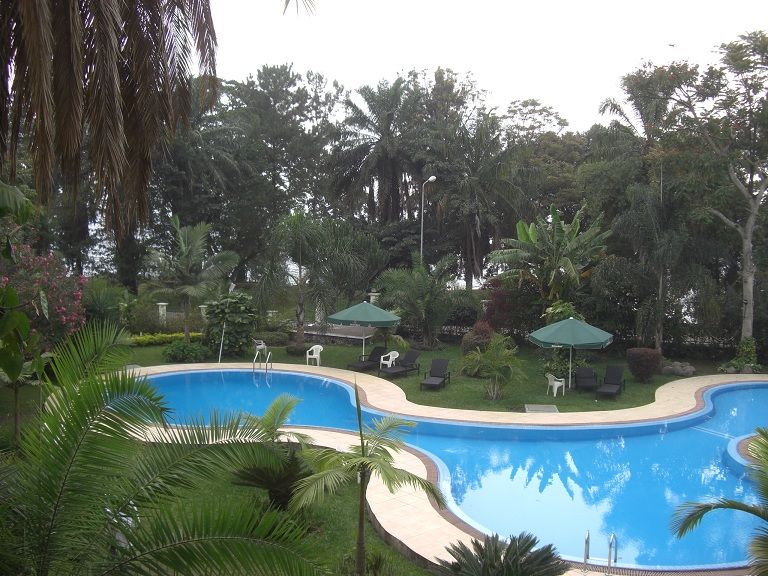 After two relaxing nights in Gisneyi, I took a bus back to Kigali. I was planning on going to Kibuye for more lake time, but the road/transport was just too distressing! Back in Kigali I dumped by stuff back at the Isimbi Hotel and caught a motorbike taxi to the Kigali Genocide Memorial. The memorial was informative, and does what a genocide memorial is suppose to do. I was still unsure by the end what sparked everything off, but then again most of us would probably struggle coming up with a decent rationale for starting a genocide.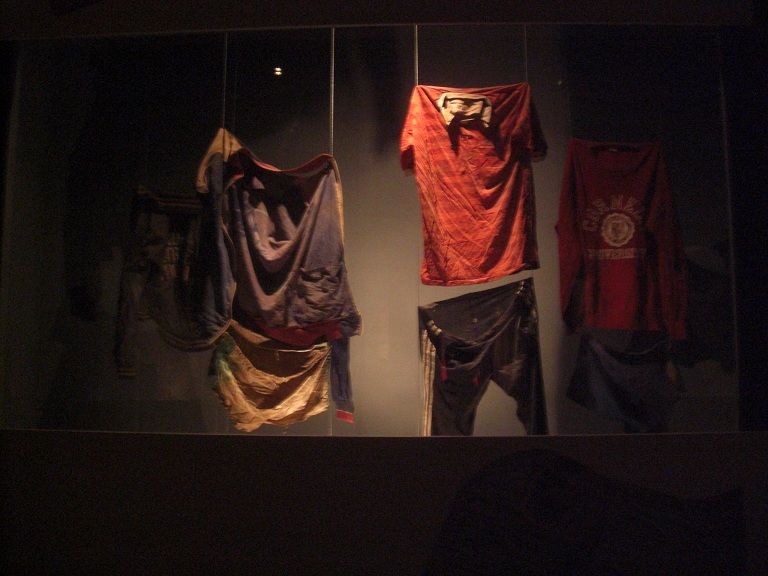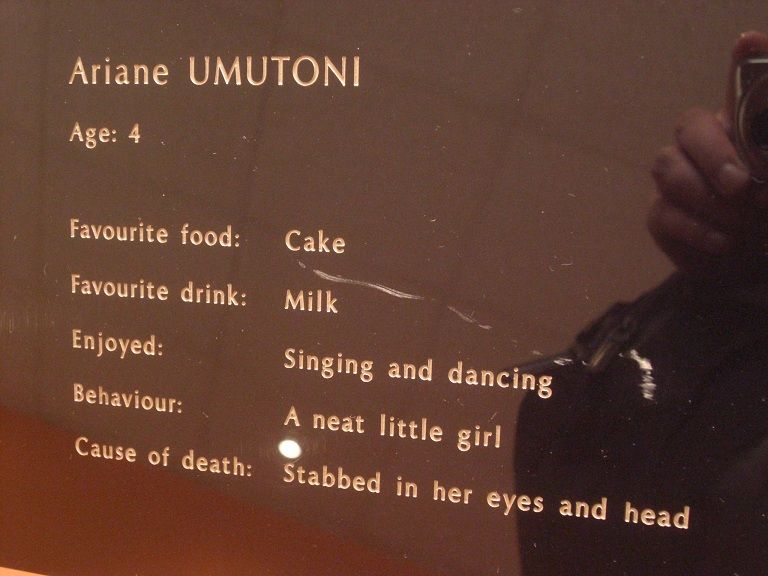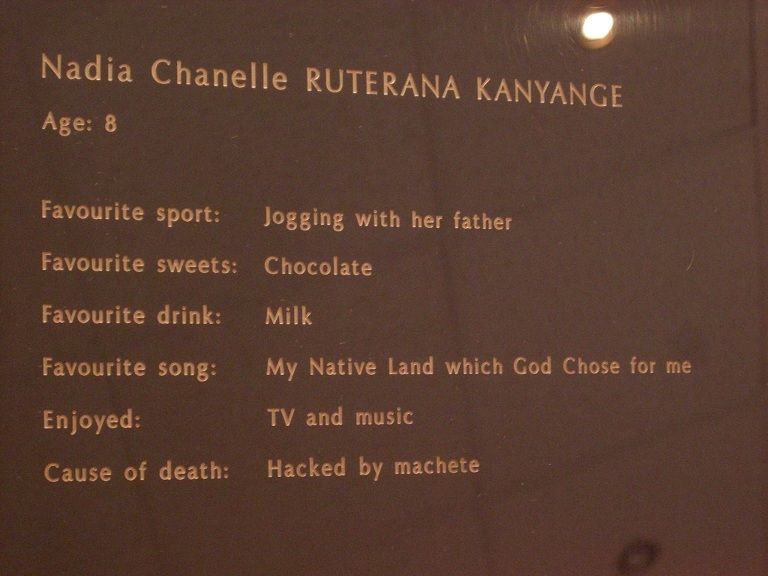 An interesting section about other genocides. Armenia, Namibia, Germany, Cambodia…..so many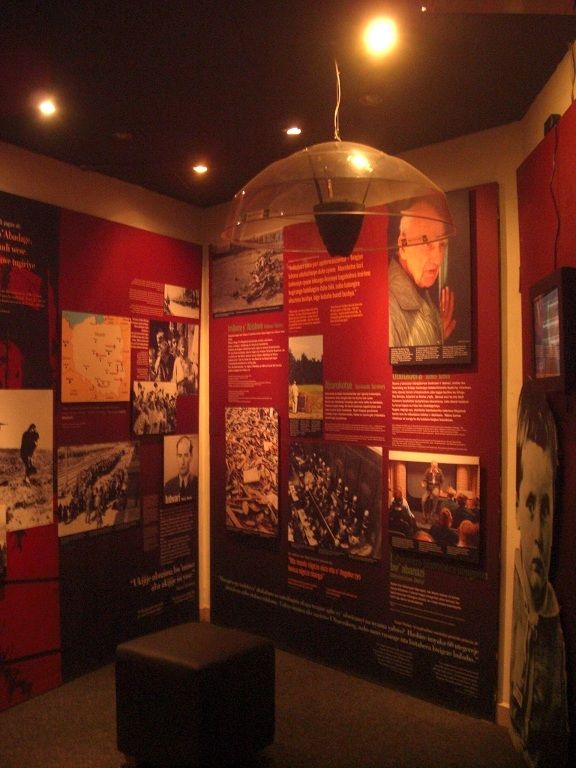 View from the memorial back towards Kigali
Like I said before, plastic bags are banned in Rwanda, so everywhere gives out paper bags
Ethiopian Airlines (ET) offers online check from 48 hours in advance. I tried to check in for my KGL-ADD flight – I managed to get here before the system decided that I couldn't allocate myself a seat. Each time I clicked on it said there was a problem. I eventually managed to get to the end before it said there had been an error. I tried it 3 times over the next few days, each time with an error.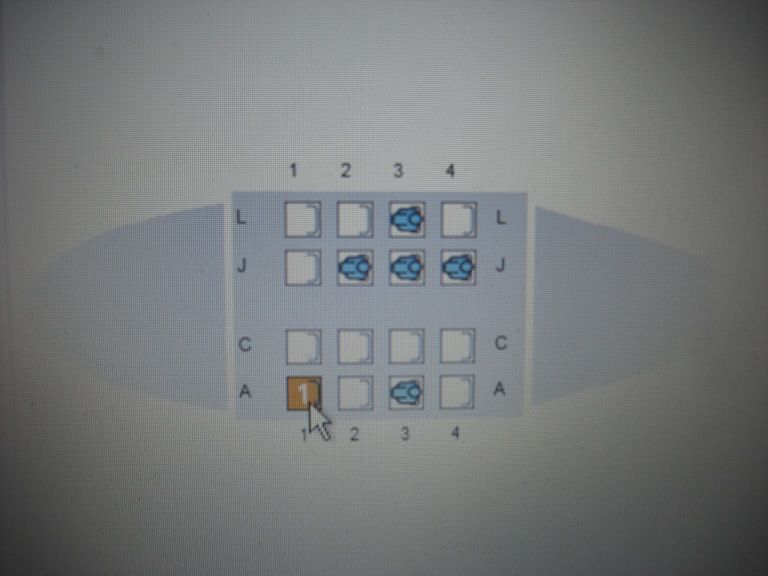 My last full day in Rwanda I did a day trip to Huye to see the National Museum, the best in the country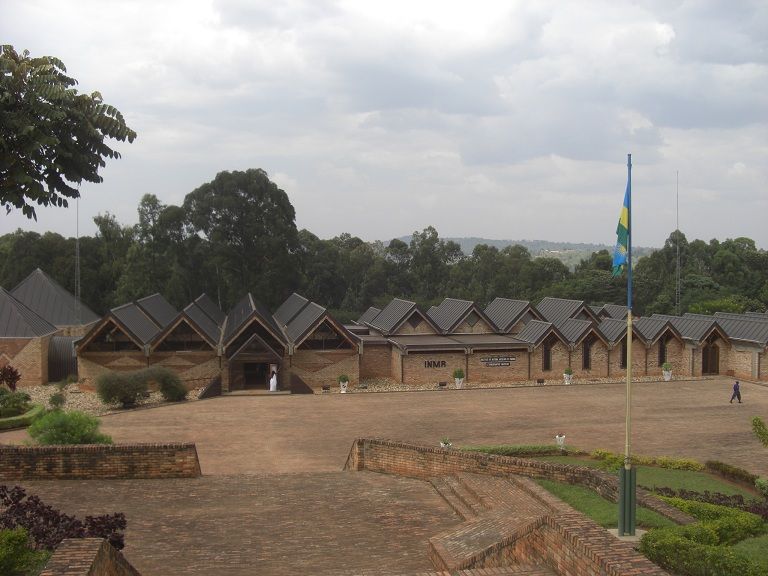 Lunch at the local 'Ibis' hotel
The drive back – Rwanda is very scenic, but you need your own vehicle to be able to stop and take proper photos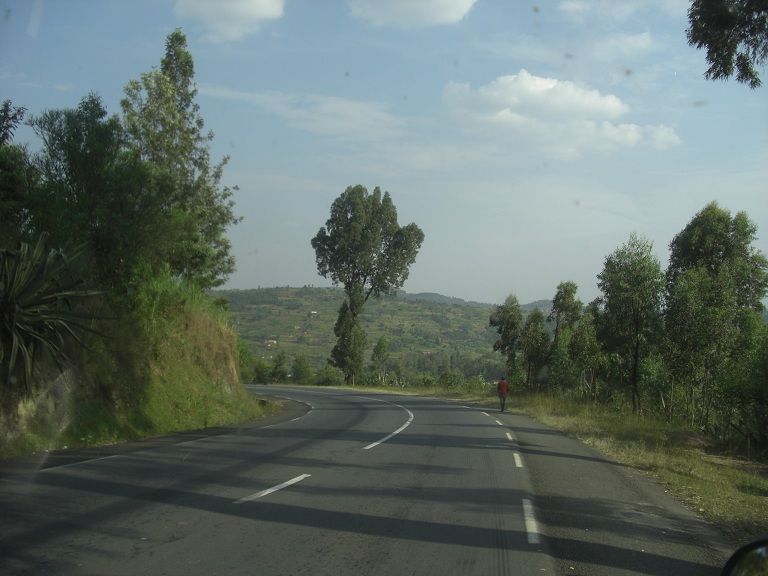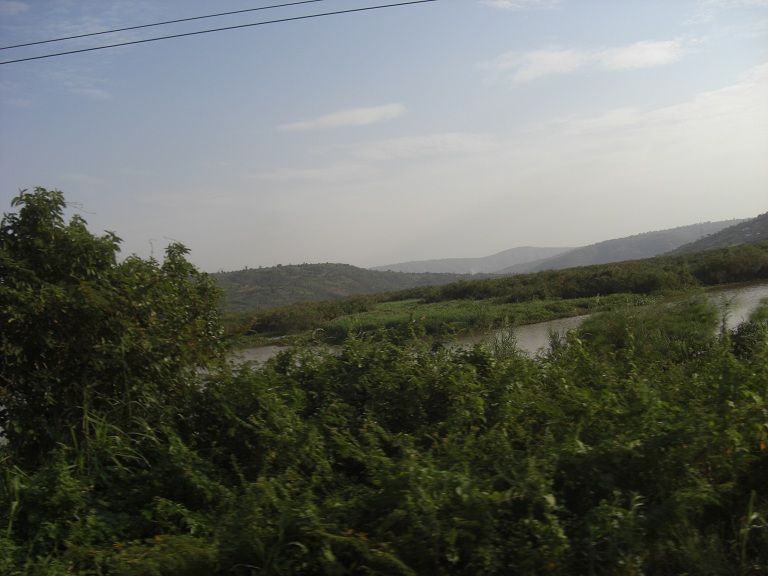 Kigali Nyabugogo Bus station – more organised than it looks. I was impressed that all the buses ran to schedule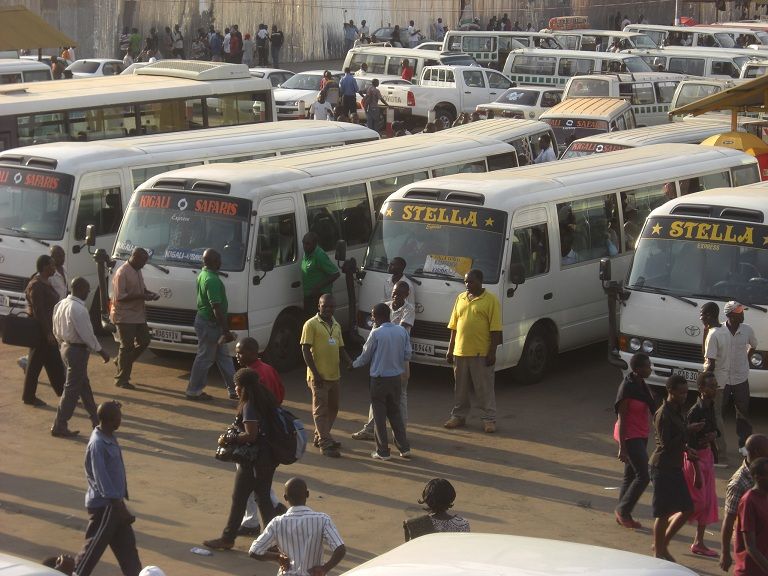 On my last evening I paid a visit to the famous Hotel des Milles Collines, where hundreds of people were sheltered during the genocide, and motivation behind the film 'Hotel Rwanda' and ergo this trip. The rooms were a bit above my price range so dinner would have to suffice. I was a bit cheesed off when I paid as they converted everything from Rwandan Francs into Euros at an awful rate. I bought a beer in the happy hour, but ended up paying more than non-happy hour prices in real terms. If you go, make sure you can pay for everything in cash (including the room) or else they'll take you for a ride.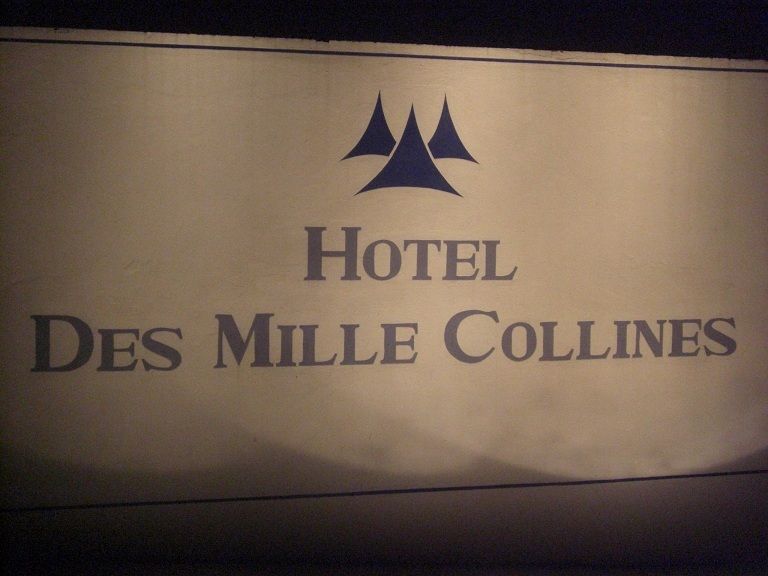 I saw this SN ad just outside the hotel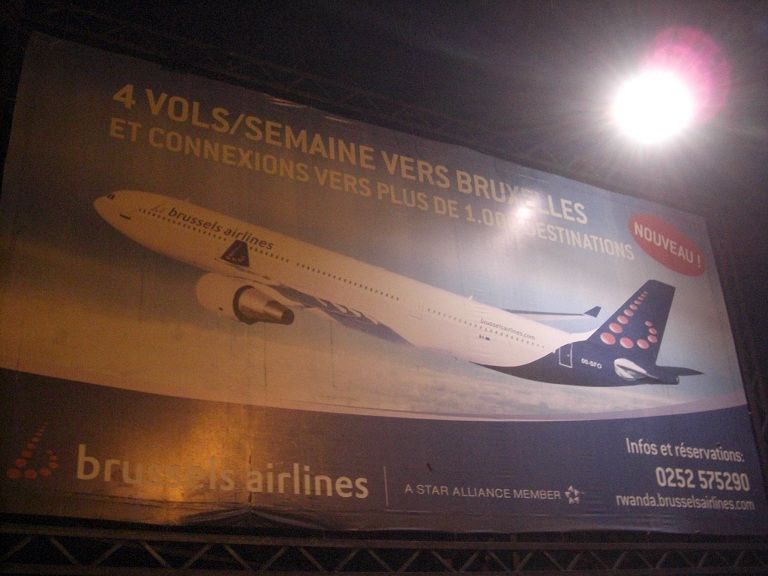 The next morning I headed back to the airport for my ET flight up to Addis Ababa. For various reasons I arrived 3 hours 20 mins before the flight. I was prevented from going into the check in area, and was told it was open at T-3 hours, so went to the café and got a scoop of ice-cream with my remaining francs.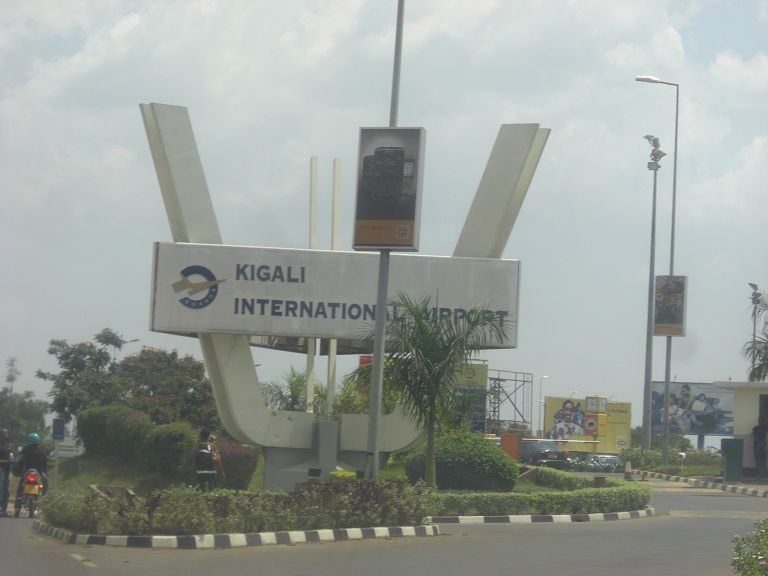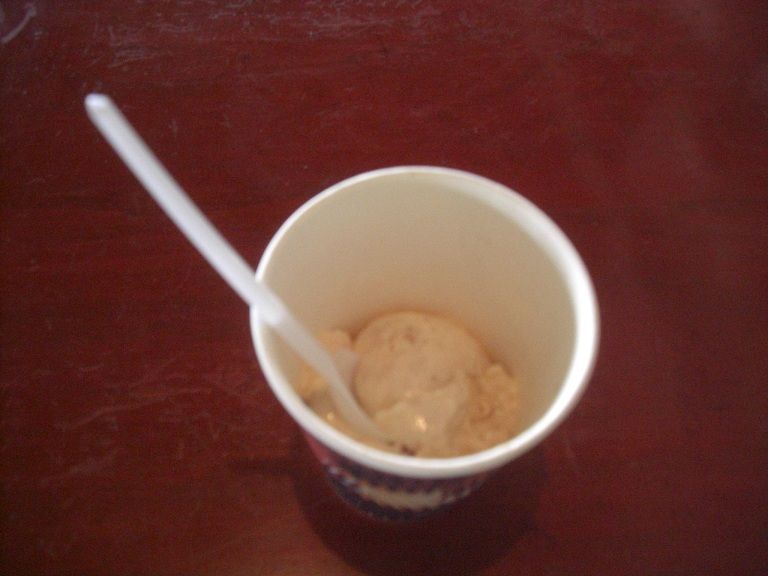 At t-3 hours (1140) I went through security and into the check in area, where there was no sign of the ET desks - according to the ET website, the desk should open now. KQ was checking in for NBO, Air Uganda for EBB via BJM, and Rwandair for DXB via Mobassa, and a domestic flight.
KQ desk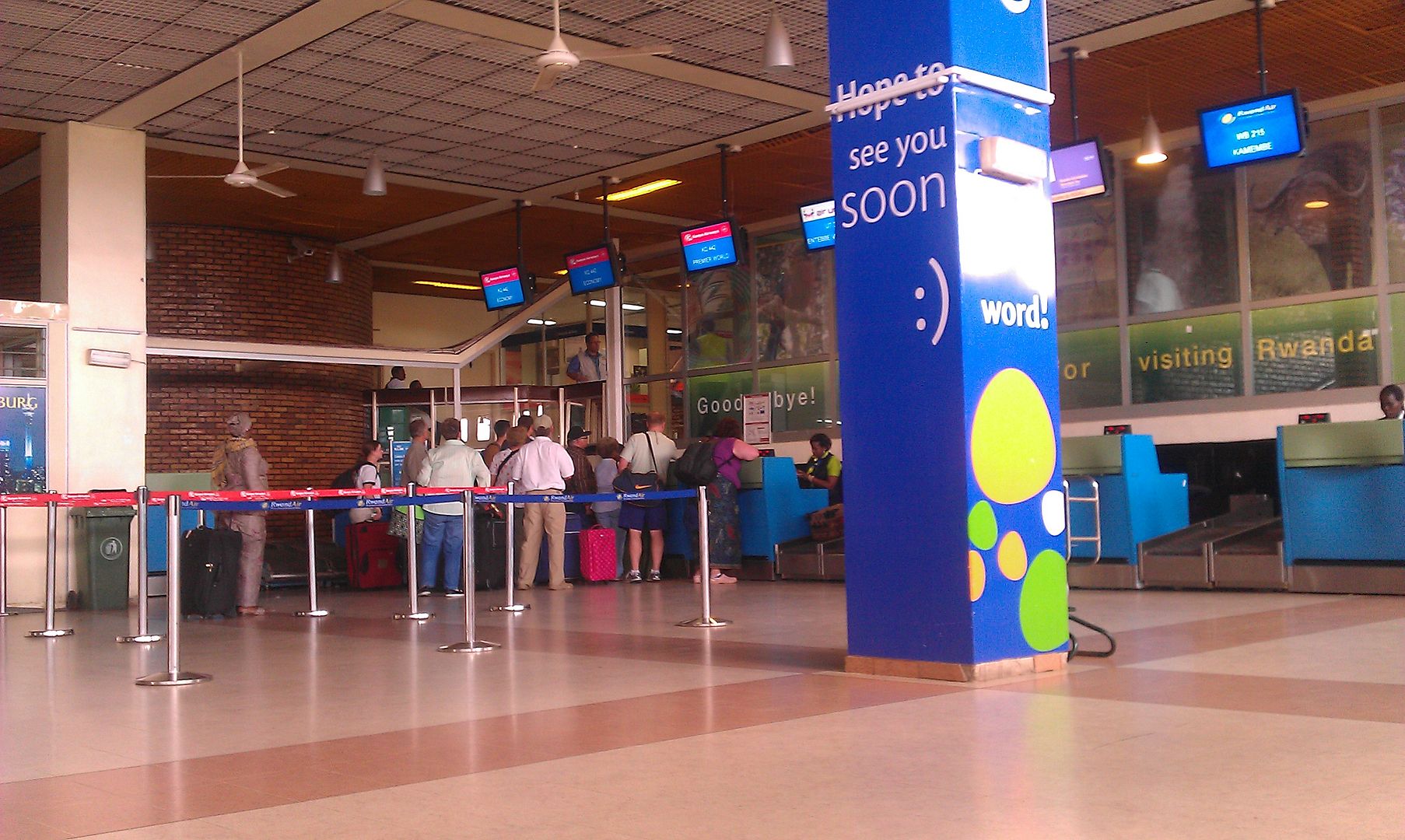 Rwandair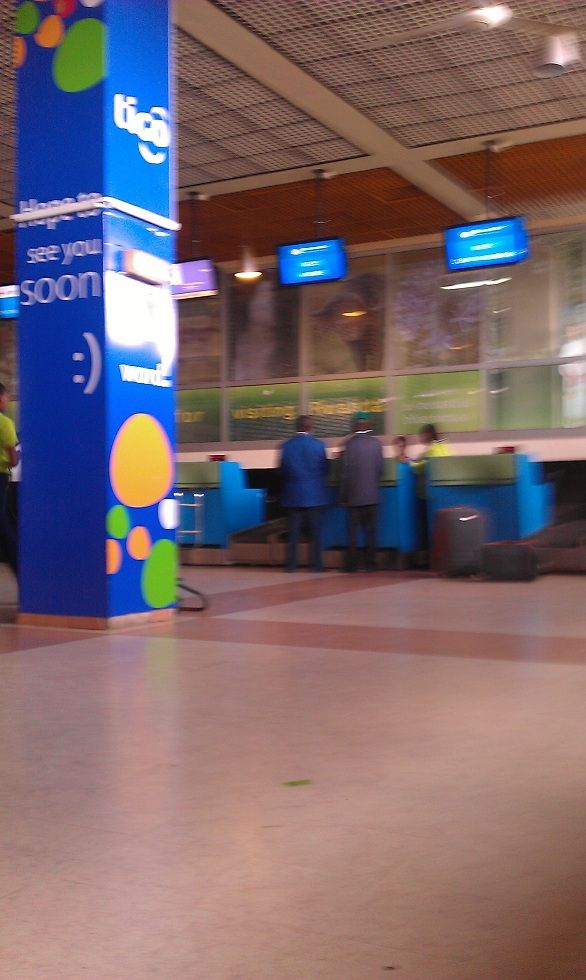 A sort of predesk for a flight (it wasn't clear what they were doing)
I asked someone, and was told the desk would open at T- 2 hours 40 mins (1200). I waited a bit longer, and was joined by a weird French dude who kept telling me how he was going to check in 57 kg of bags without having to pay any excess (I didn't stick around to see how it worked out for him). Finally at T- 2 hours 20 mins (1220) the desks opened. Interestingly, the C class desk just said C-9 on it (Cloud Nine, the bizarre banding for ETs business class) – wonder how many people know what it means at check in? Without much trouble I had one bag checked through to ZNZ, and my other just to ADD (I had a 15 hour overnight stop in ADD). Interestingly, the ZNZ had a normal tag, but the ADD one had a funny elastic tag.
From check-in the only way to departures is up a big flight of stairs – no escalators or lifts here.
At the top was immigration, then the duty free area. I was planning on buying some gin and vodka on board as the prices were good – however, the prices were even better in KGL. 750ml Stolichnaya vodka for $5, 1 litre of Gordon's gin for $13. Yes please!
With my purchases, I went through another security scan, before finally being welcomed into the Pearl Lounge. This is a relatively new lounge, and has been done very nicely. Some passion fruit juice, a sandwich and an samosa.
The only free booze is beer, which was brought over by a waiter with a tray and a smile
There were lots of sofas, and then some nice leather seats overlooking the tarmac. When I first arrived there were a few people waiting for the NBO flight, after they left I was on my own for a while before a few ADD pax arrived.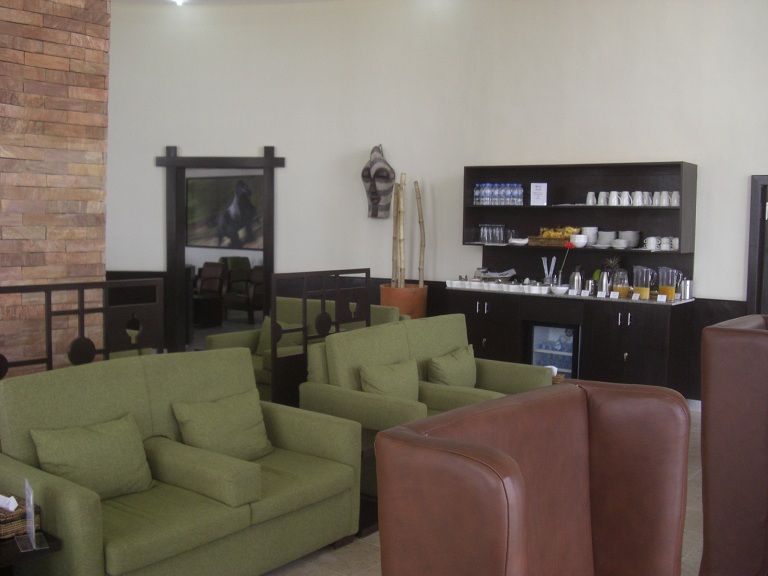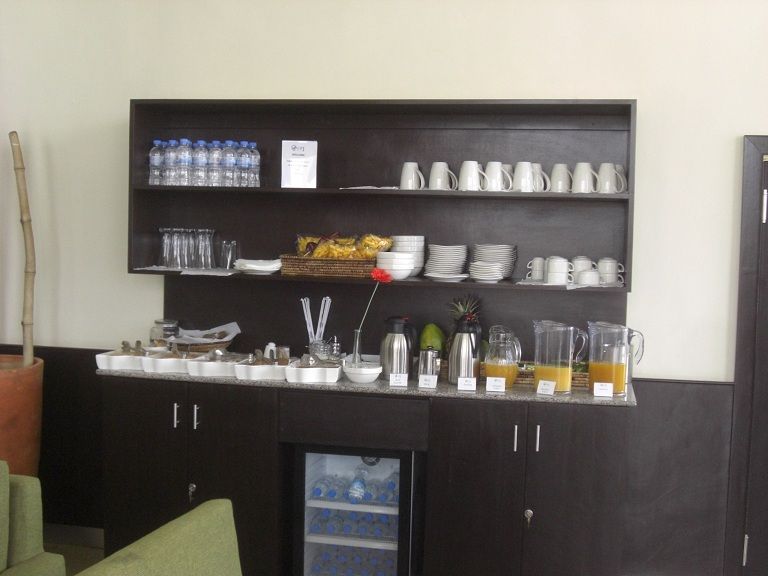 Rwandair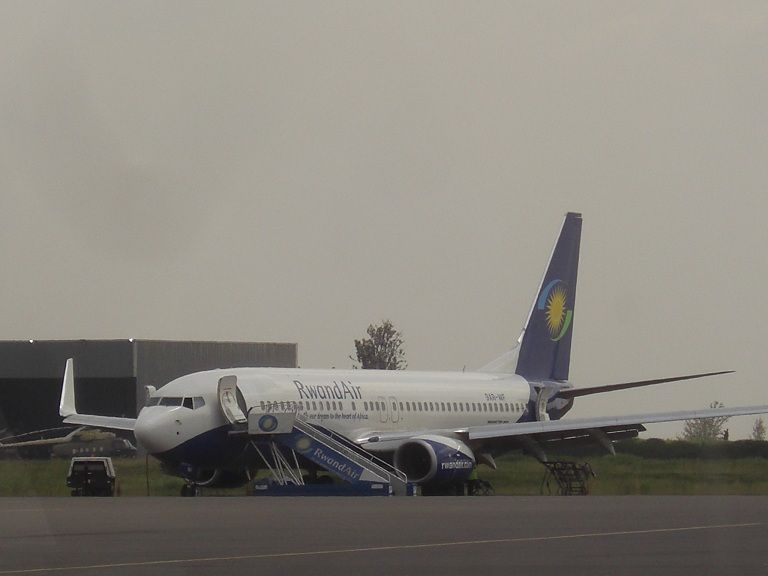 KQ boarding
Security
Finally my plane arrived, a little behind schedule. The captain later announced that this was because of the Africa Union conference in Addis Ababa, with lots of VIP movements at ADD, causing delays for lots of ET flights.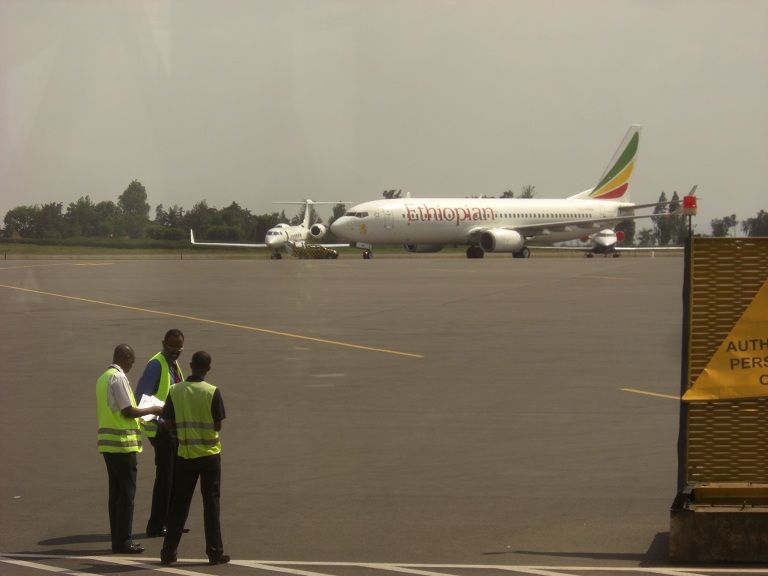 January 2012
Kigali (KGL) – Entebbe (EBB)
Ethiopian Airlines ET 810
Scheduled: 1440-1640 (1h00m)
Actual: 1512-1650 (0h38m)
Boeing 737-800 ET-ANA
Business
After a pleasant walk across the tarmac, I was greeted by a smiling FA. First impressions of the cabin were good, comfy seats, and decent legroom in row 1.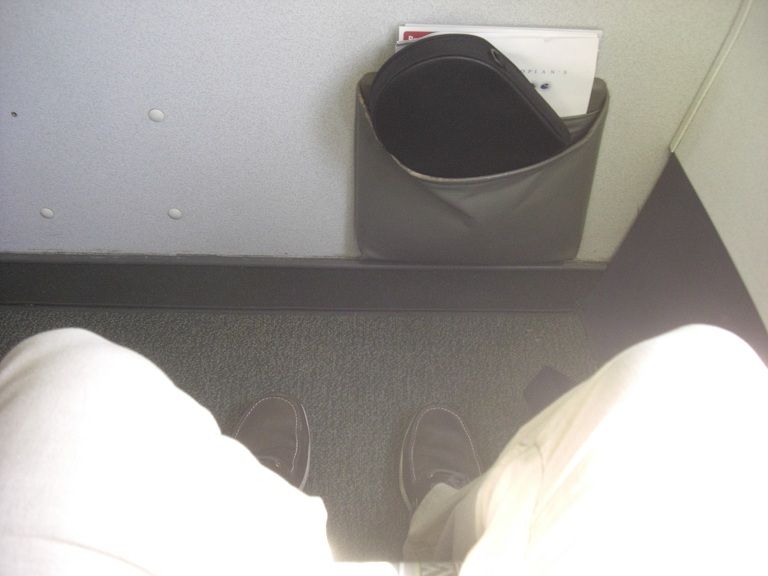 Once everyone was aboard (6/16 in C) two FAs served pre flight drinks. One held a tray of OJ and water, the other (dressed in very nice traditional Ethiopian costume) poured champagne, and handed out coasters and napkins – very nicely done!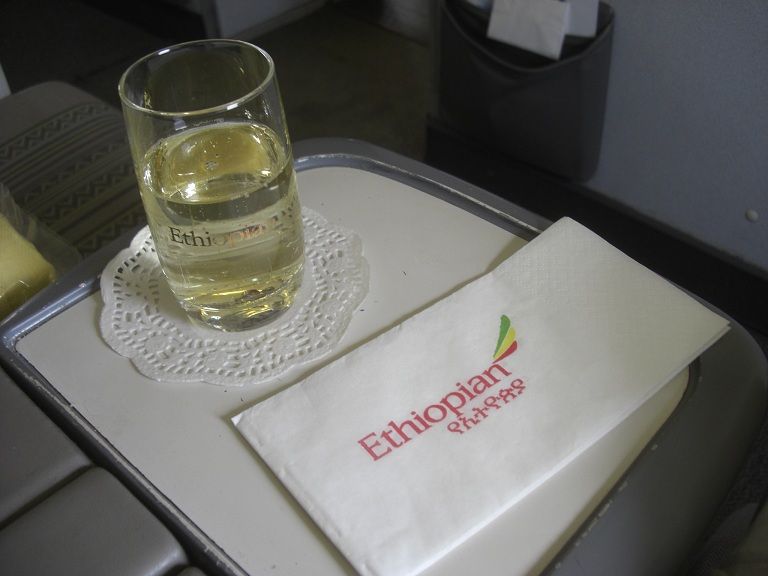 A hot towel too!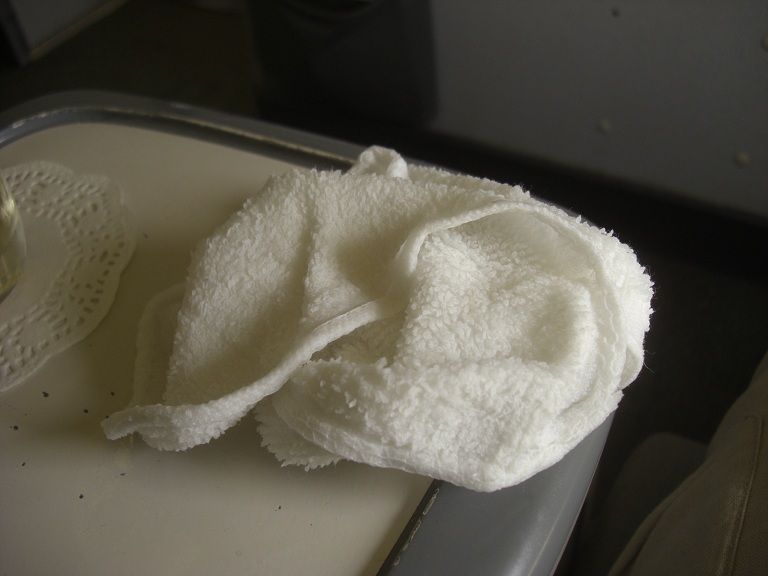 And magazines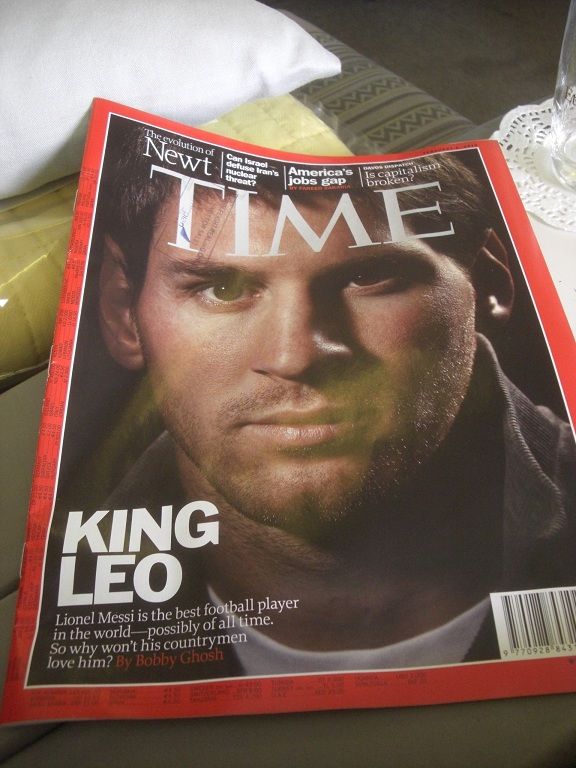 The safety demo was quite long winded. It went into a lot of details, down to how to inflate the lifeboats – there were also some interesting details in the safety card.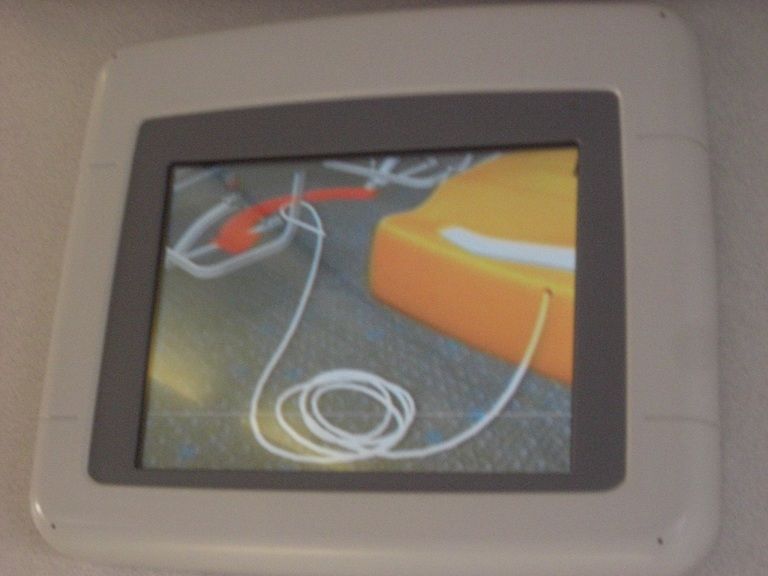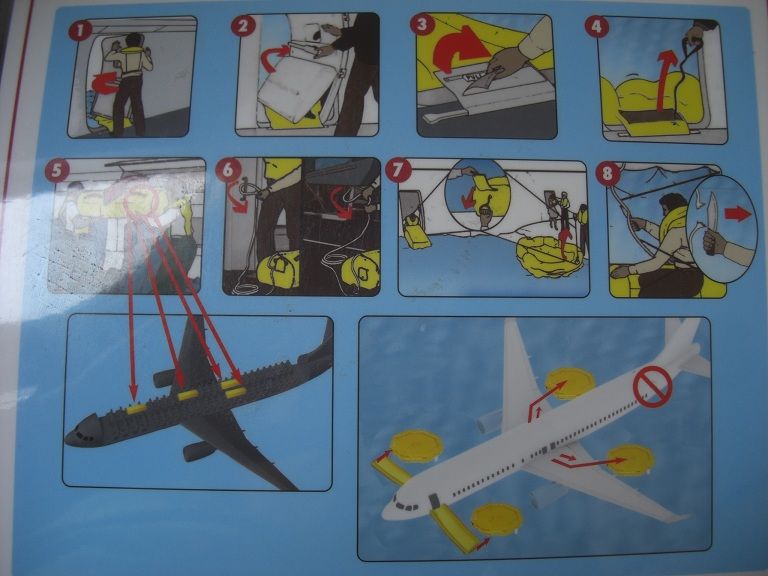 I hope everyone brought a big knife with them!
In the seat pocket was a nice hotel style pack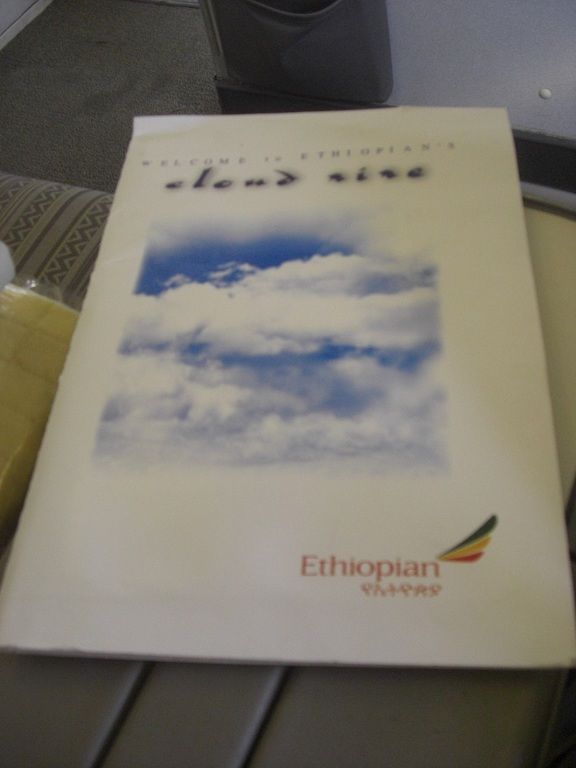 Magazine celebrating ET joining Star Alliance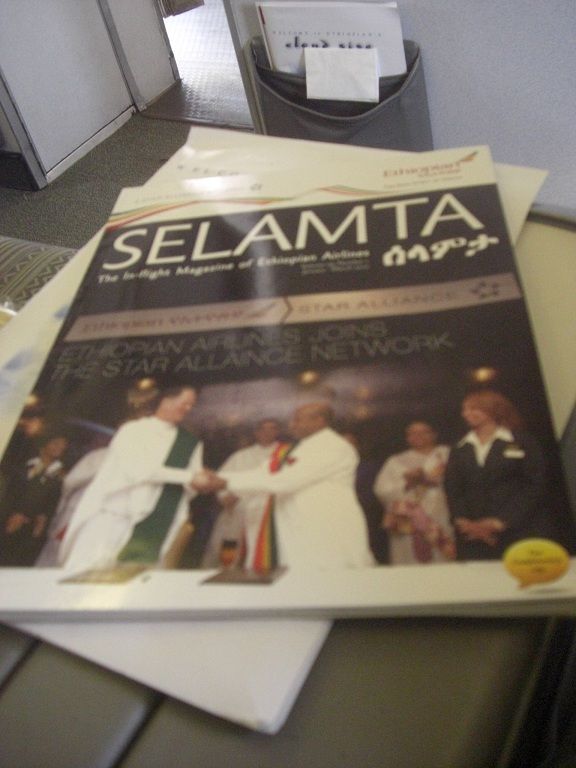 DND stickers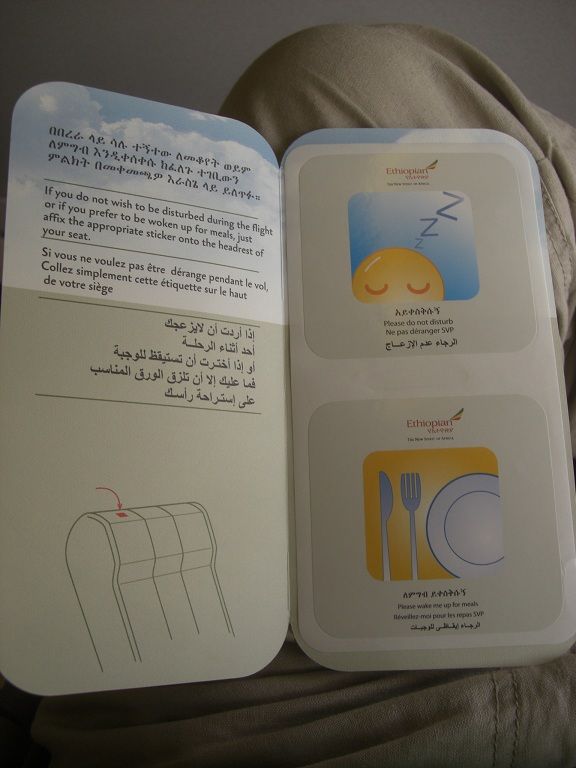 Writing paper
Choices from the duty free – never seen the option to buy just one pack of cigarettes before (and only a $1!)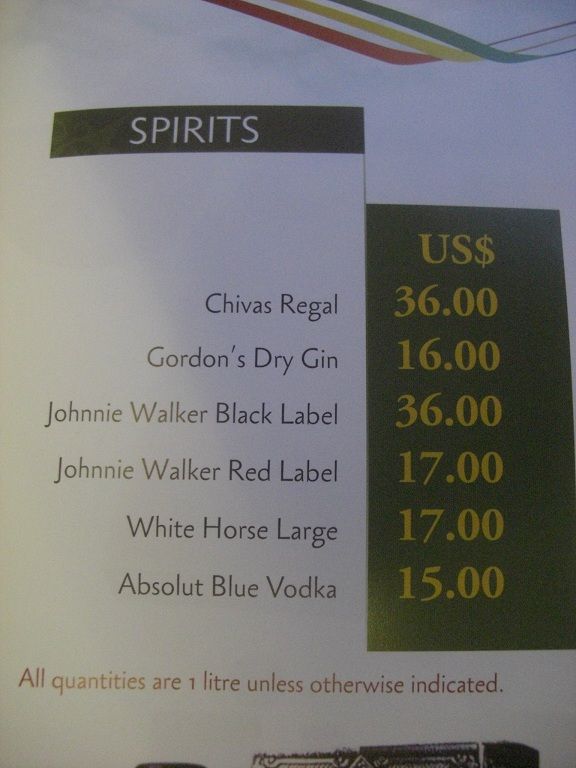 Off we go half an hour late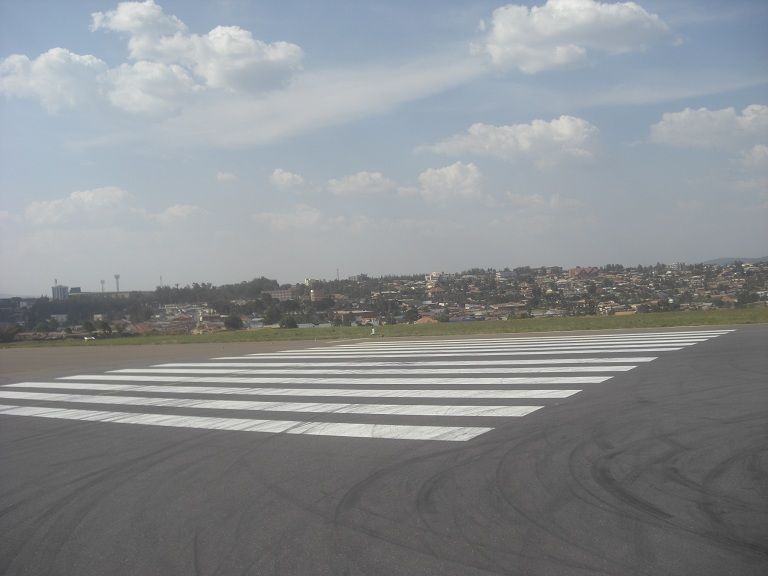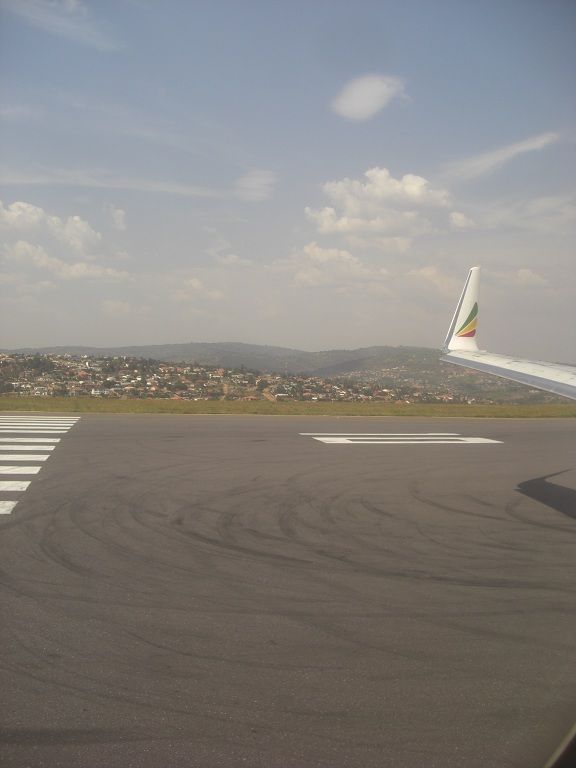 I wasn't sure if just drinks or drinks and a small meal would be served – turned out it was drinks and some aviation snacks. The G&T was very strong – they do random pours rather than use miniatures.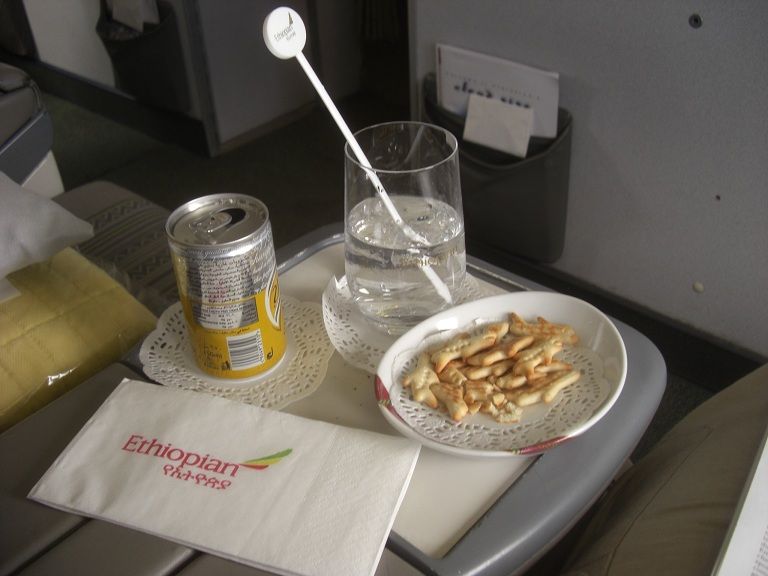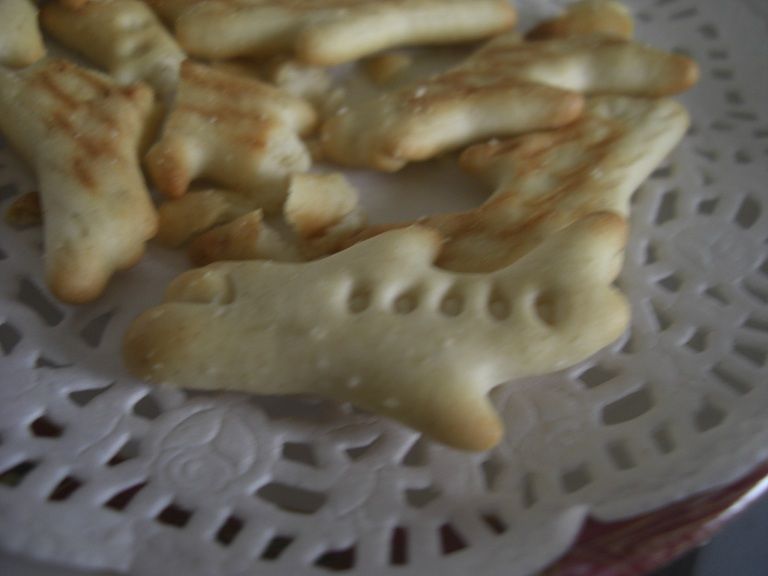 The aforementioned FA outfit. It seems only about 5% of the FAs wear this. On my ADD-ZNZ flight they were all earing the standard green uniform.
It was quite cloudy and bumpy.
I had deliberately sat on the right side to get views of Lake Victoria
There wasn't much action today at EBB. 3 pax disembarked, and around 70 joined us – C was filled up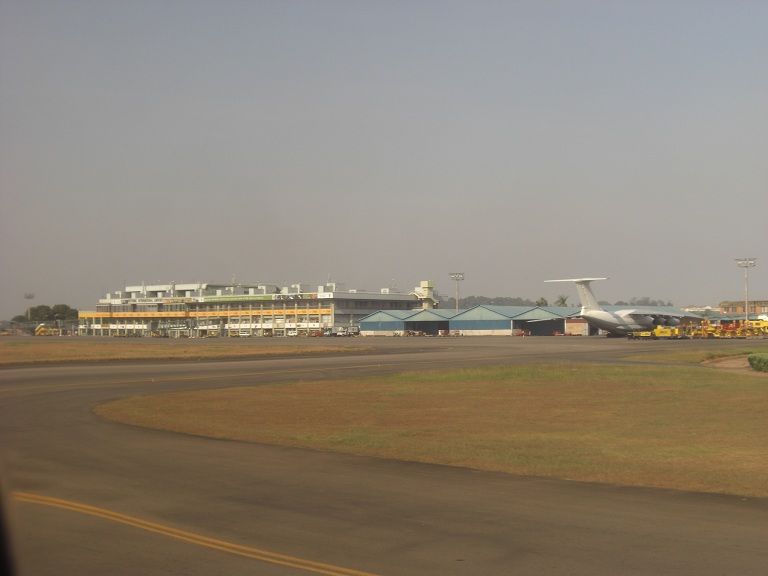 The Entebbe sign was covered by this Air Almaty bird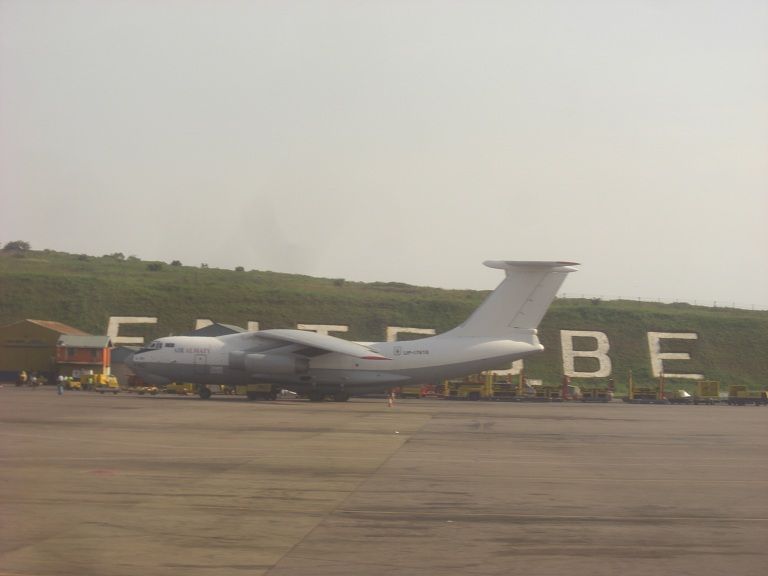 Air Uganda (possible the one from KIG via BJM) joined us just as we were pulling out.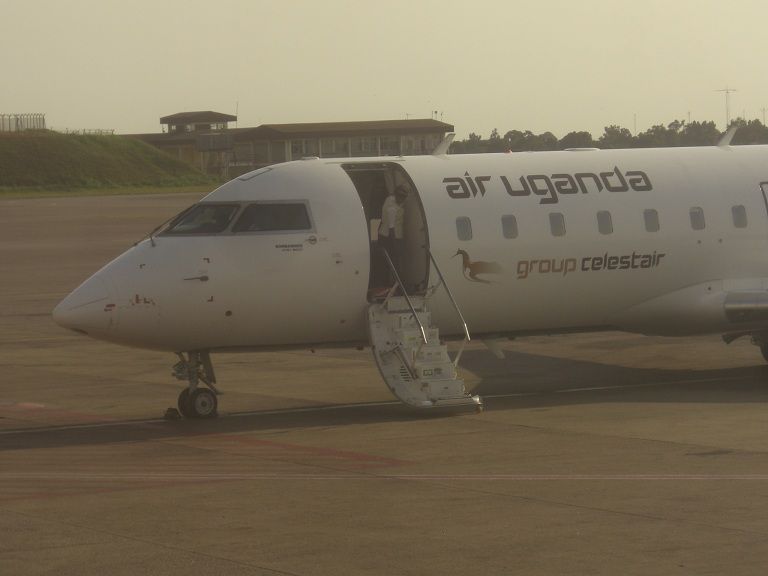 With Air Almaty gone, the sign could be seen
A motley assortment of planes on the tarmac.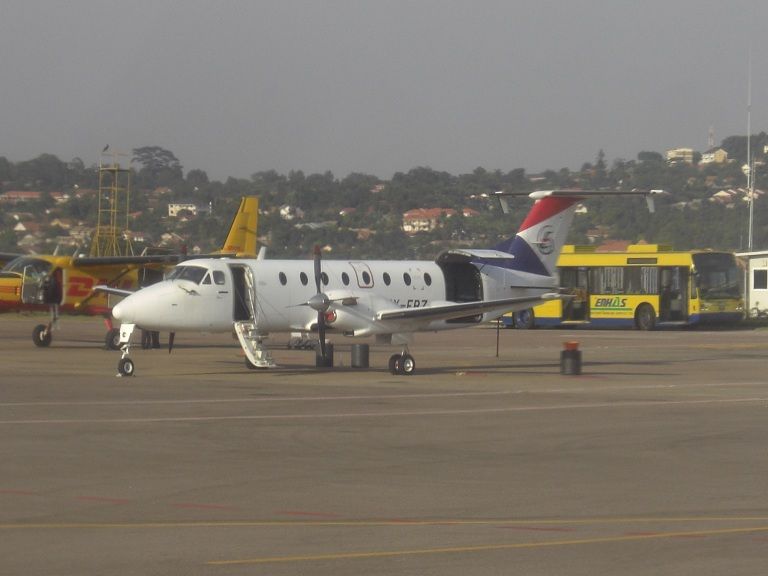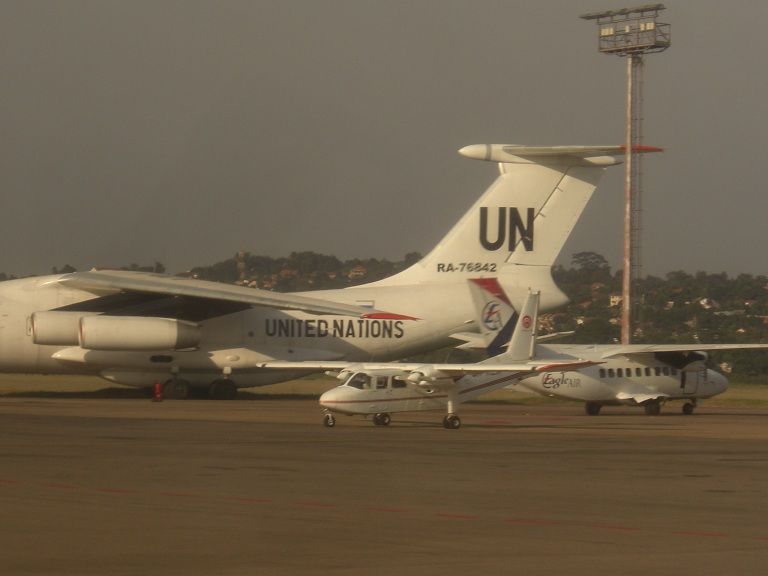 http://my.flightmemory.com/shefgab
Upcoming flights: AMS-RIX-BUD-VDA,ETH-TLV-FCO-LHR,STN-TXL-LCY,LTN-CPH-LTN,LGW-SZG,MUC-LHR