Hello dear A.Netters, welcome to my latest trip.
Some months ago Korean Air took delivery of their first A380, initially it was operated to NRT however additional aircraft quickly entered service enabling JFK, LAX and soon after HKG and CDG were added to the list, however CDG has since been downgraded back to a 747.
Once the schedules were loaded, it became clear you could fly from LAX to HKG via ICN with KE for about £450, given the distance this was a no brainier, a conversation with Brewox indicated he was interesting in the idea, so following a discussion on dates the trip was booked!
Option's on getting to LAX were numerous however we both settled on BA's 09:50 service as that would give us a good few hours spotting in the afternoon before flying out to HKG via ICN the next day.
Getting home from HKG would see us take different paths, Brewox would take the non-stop QF flight, I would take the RJ multi-stop, HKG-BKK-AMM-LHR, a good run for tier points this route!
Some weeks after booking, I noted that KE had tweaked the LAX schedule, this resulted in and aircraft change to a 77W, now that was not in the plan! - Just shows it pays dividends to keep track of your booked itinerary when you have 'interesting' aircraft booked.
A call to KE reservations, and 100 euro's lighter, we were re-booked onto the following day's service which was operated by an A380. The upside to this was a full day's spotting in LAX, but the downside was a loss of a day in HKG, oh well, can't have everything!
Let's fast forward to travel day.
Mrs BA319-131 had agreed to drop me off at Heathrow's a terminal 5, however it would have to be early as she had a meeting she was running near Birmingham - I won't go through the morning routine, I got dropped off around 06:20.
It was pretty quiet in the terminal
I had checked in the previous day on my iPhone but I still went to the machine to re-print a paper copy, despite being able to use the app for flights to the US, I figured it would be good to have a paper copy, just in case.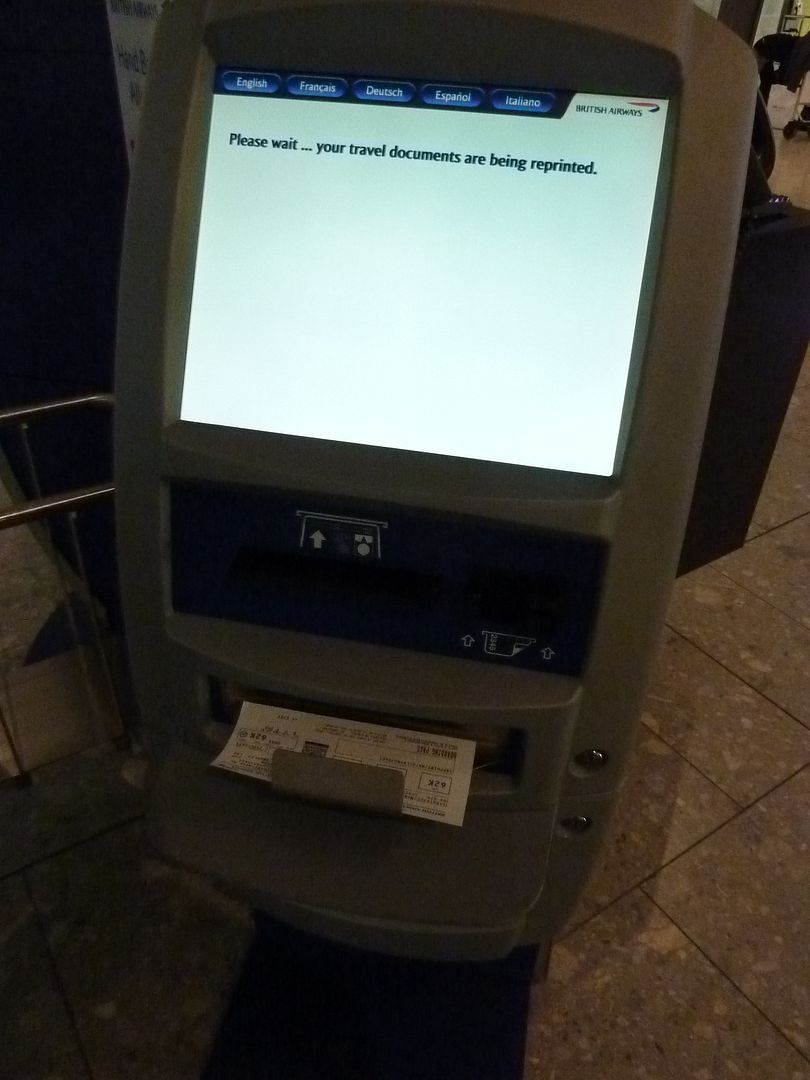 after that a quick visit to the passport and visa check desk before proceeding through security.
The queue was short, though a couple of people ahead were not quite prepared so were taking their time, the guy in front of me was grumbling about this, a bit of a cheek since he had not made any preparation, still had his coat on - at this point my iPad and liquids are in my hand, some people............
Security cleared, money purchased I stopped via the North Gallaries lounge to seek confirmation flight 279 would indeed depart from either B or C gates, B38 I was advised and it would be best to use the B gates lounge as this was pretty busy, suited me as that was my intent - I figured the B gate lounge would be quieter.
Early morning FID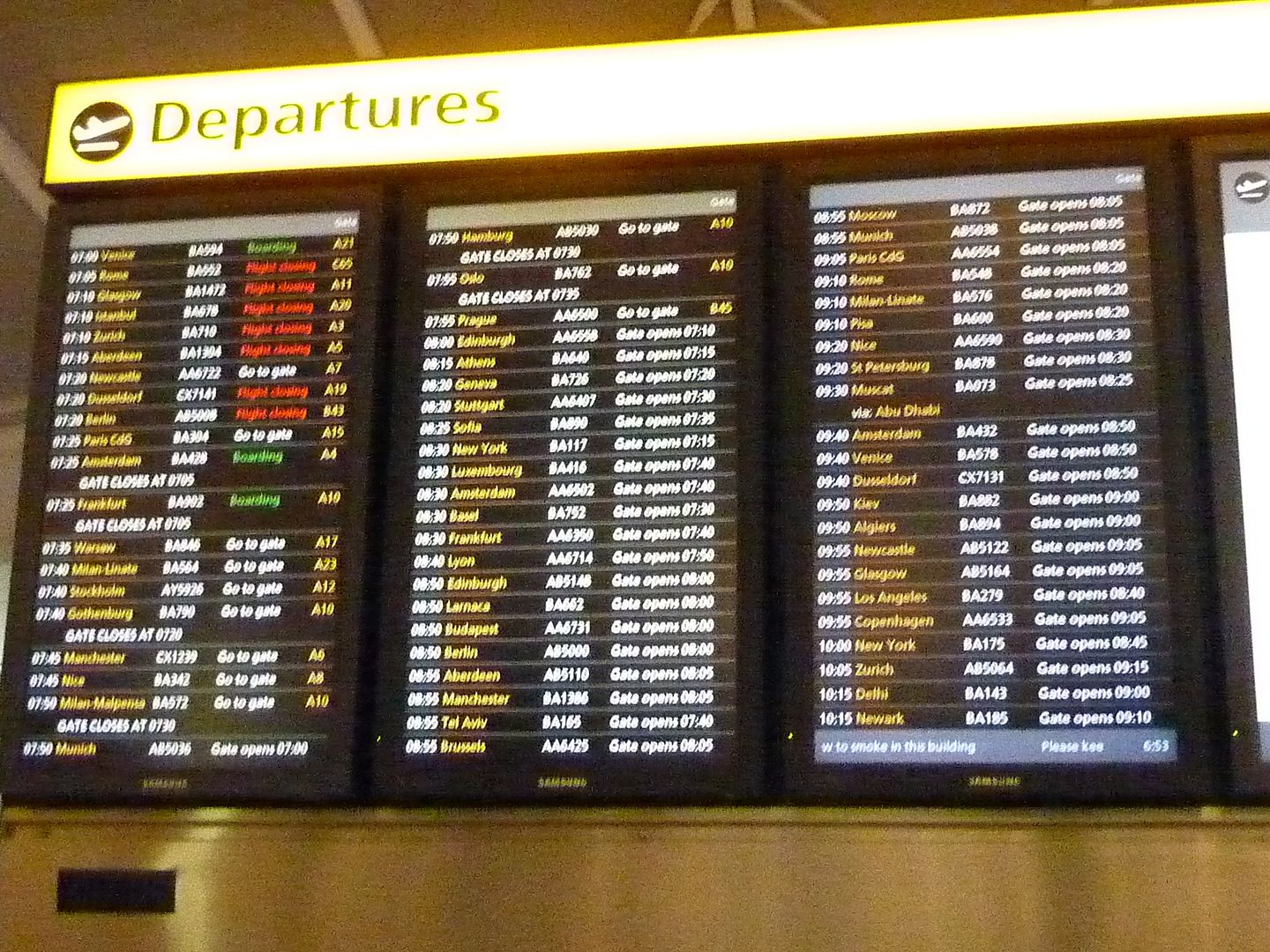 A few pictures en-route to the train.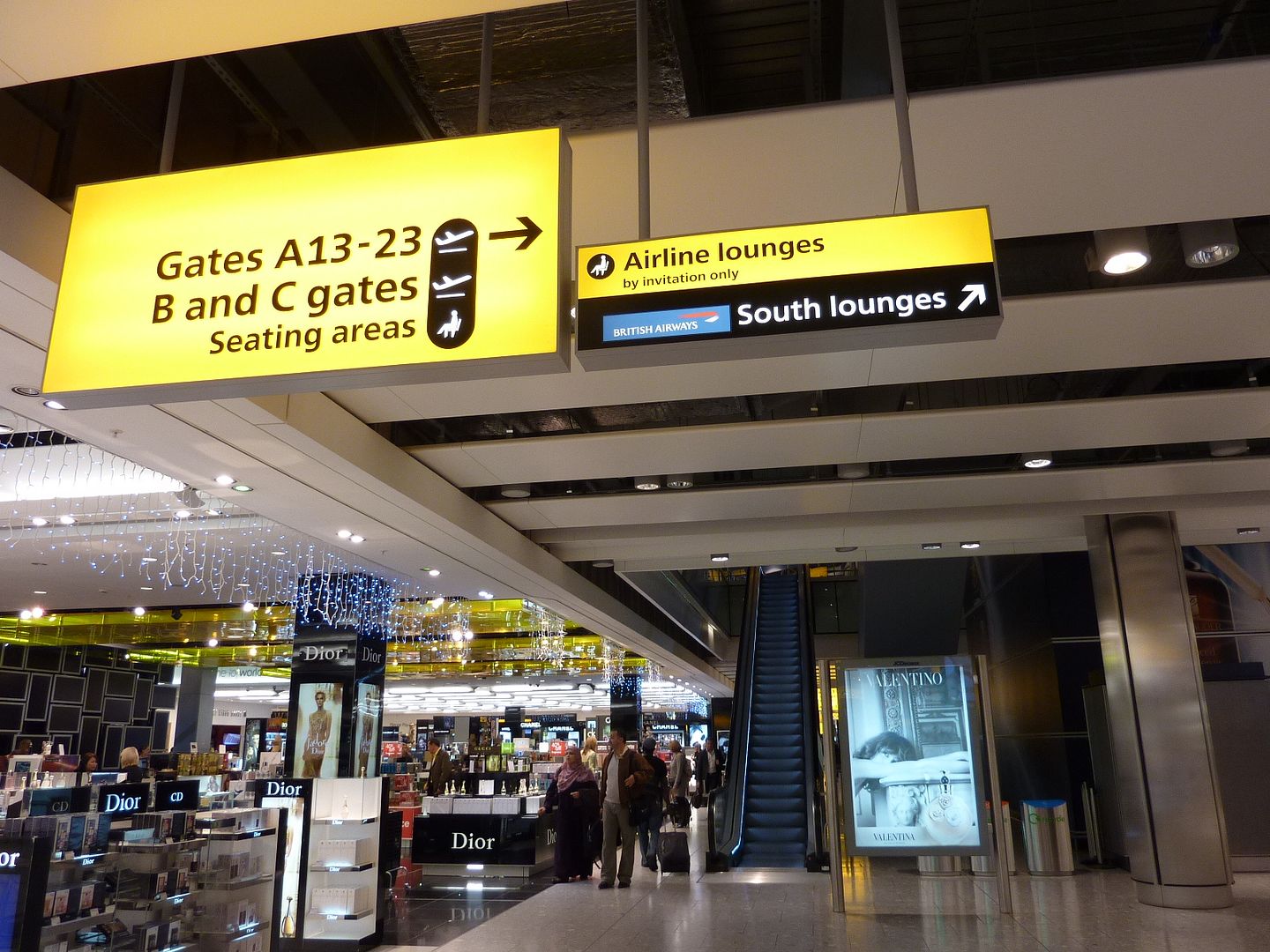 The train at the station
A few pictures from the T5B station area, I love the first one
T5B.
Escalator to heaven? - no, but not a bad place to rest before a flight.
Greeted warmly at the entrance podium and the various areas of the lounge we pointed out - I found a seat, dropped the bags and took a wander around.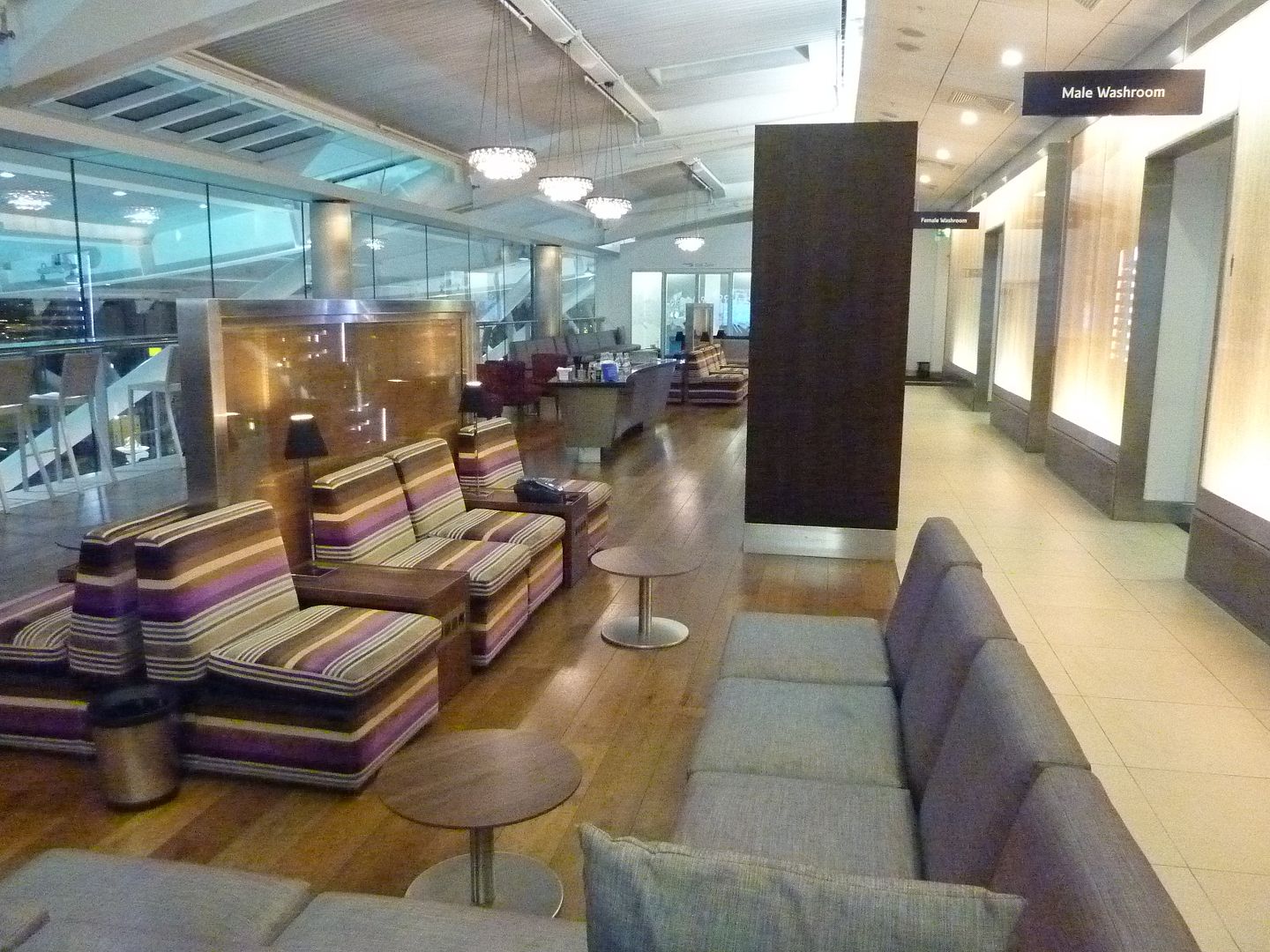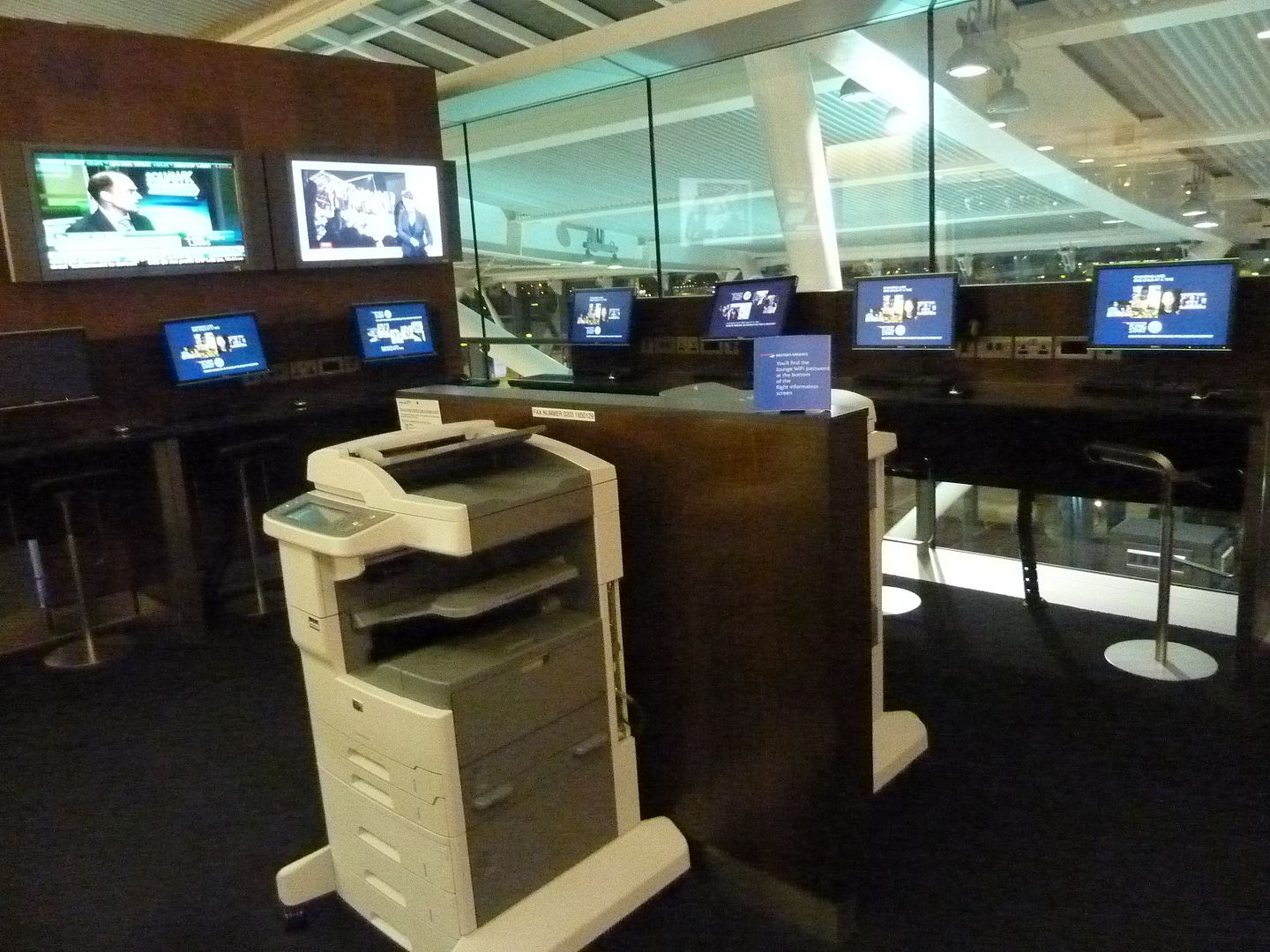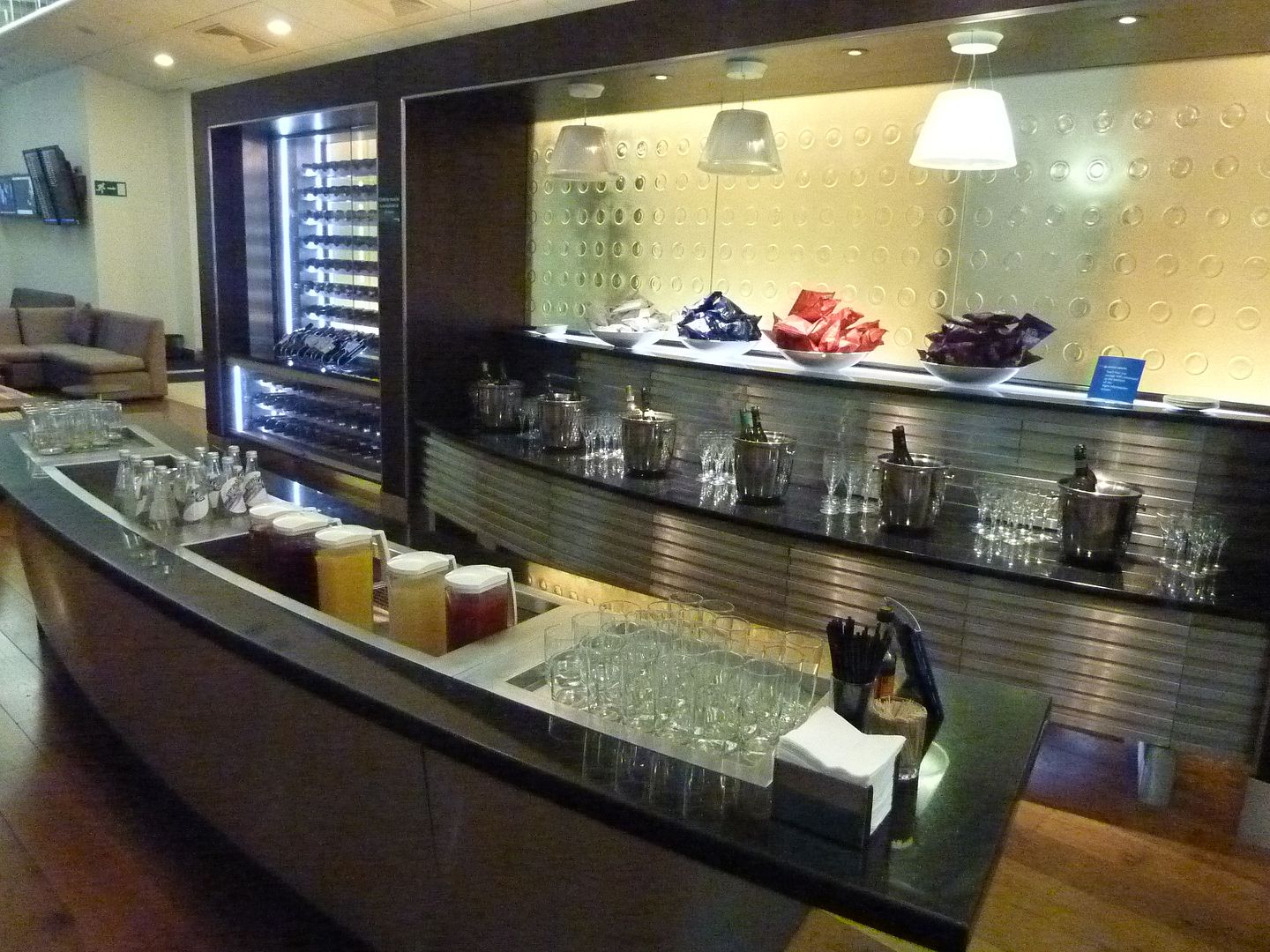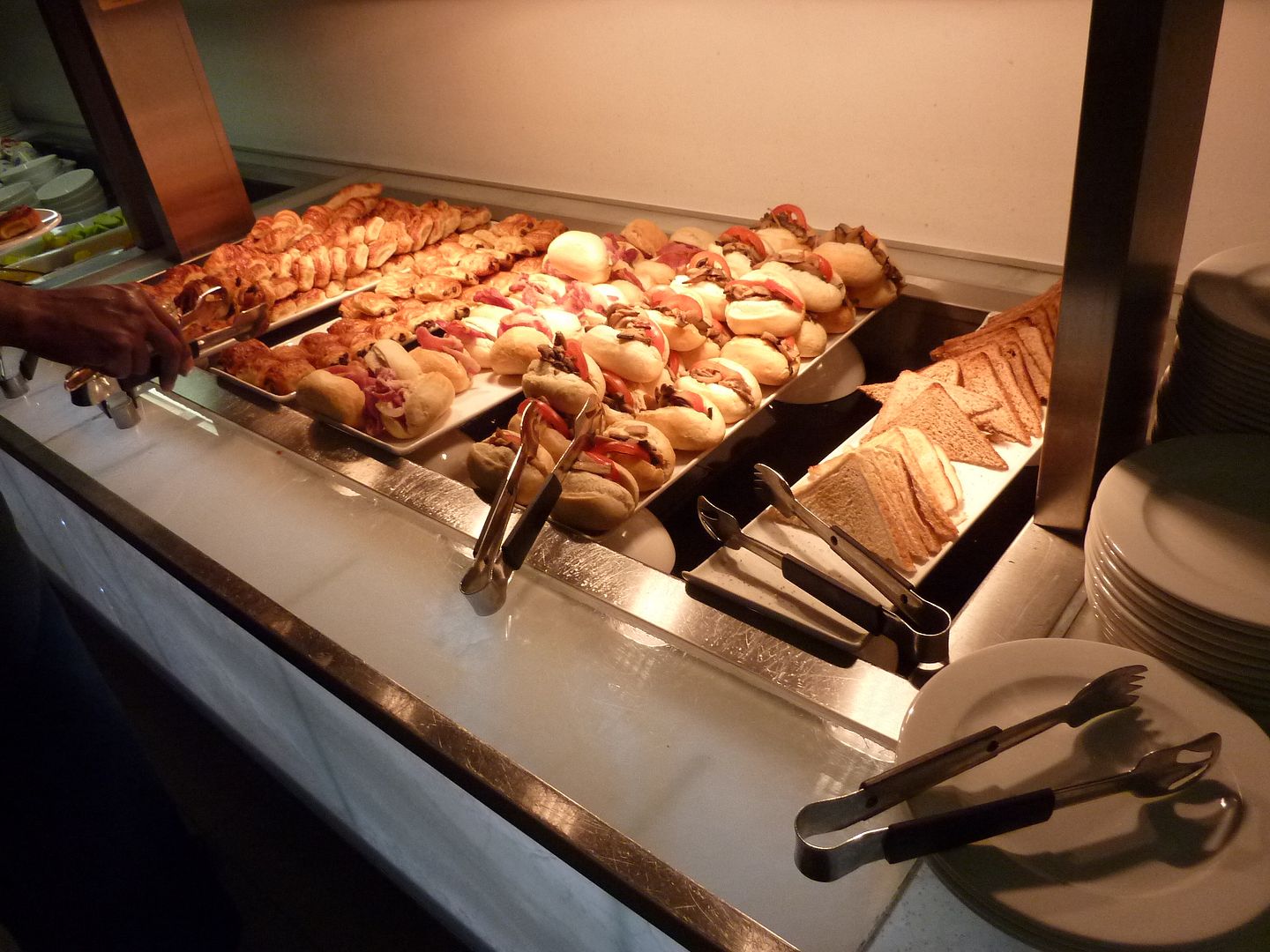 The lounge was nice and quiet, a much more relaxing environment than the busy North Terminal lounges.
A spot of brekky, feeling a bit peckish now, been up since 3 (had trouble sleeping again).
View from the lounge
Breakfast over and a coffee or two drunk, Brewox appeared and not long later a couple of glasses of champagne appeared, what a great way to start an adventure!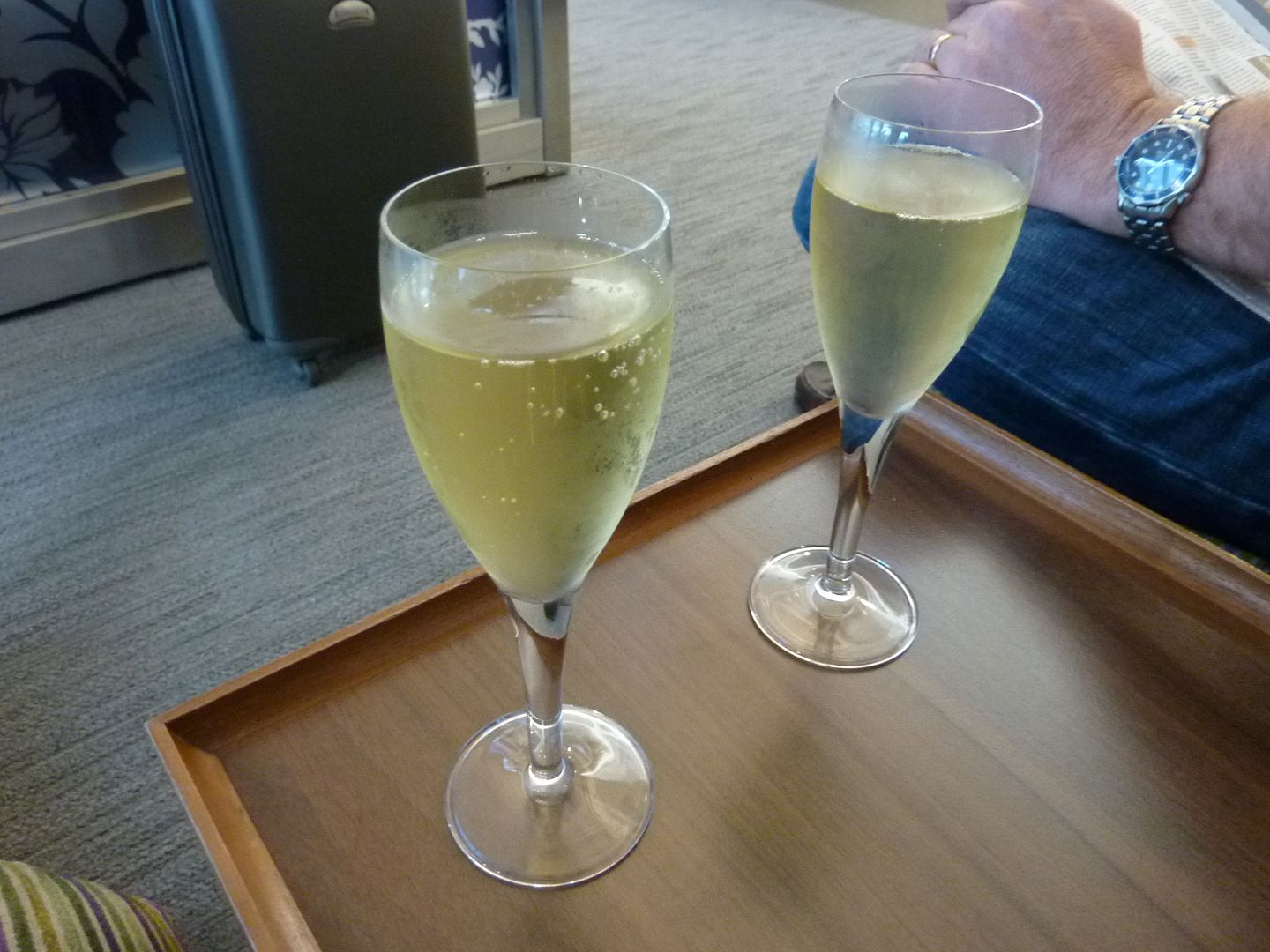 The seat map during online check-in the previous day had indicated this was going to be a pretty full flight, with that in mind we headed over to the gate when the 'gate open' appeared on the monitor, we both had 2 carry-on bags and wanted to ensure no onboard stowage issues, read first come first gets the overhead space
Not our plane, just one of many BA 747's.
But this is, G-CIVT today.
View looking towards T5A.
Continued below......