Hello and welcome to my second trip report.
The trip was a short weekend break to Madrid from London and as I have never traveled with either Iberia or British Airways before, I have decided to book to fly from London to Madrid with Iberia and the return flight from Madrid to London with British Airways. I hope you enjoy.
Date: 11 February 2012
Airlines: Iberia
Flight: IB3163
Route: LHR - MAD
Aircraft: Airbus A320-200
Class: Economy
Arriving London Heathrow Terminal 3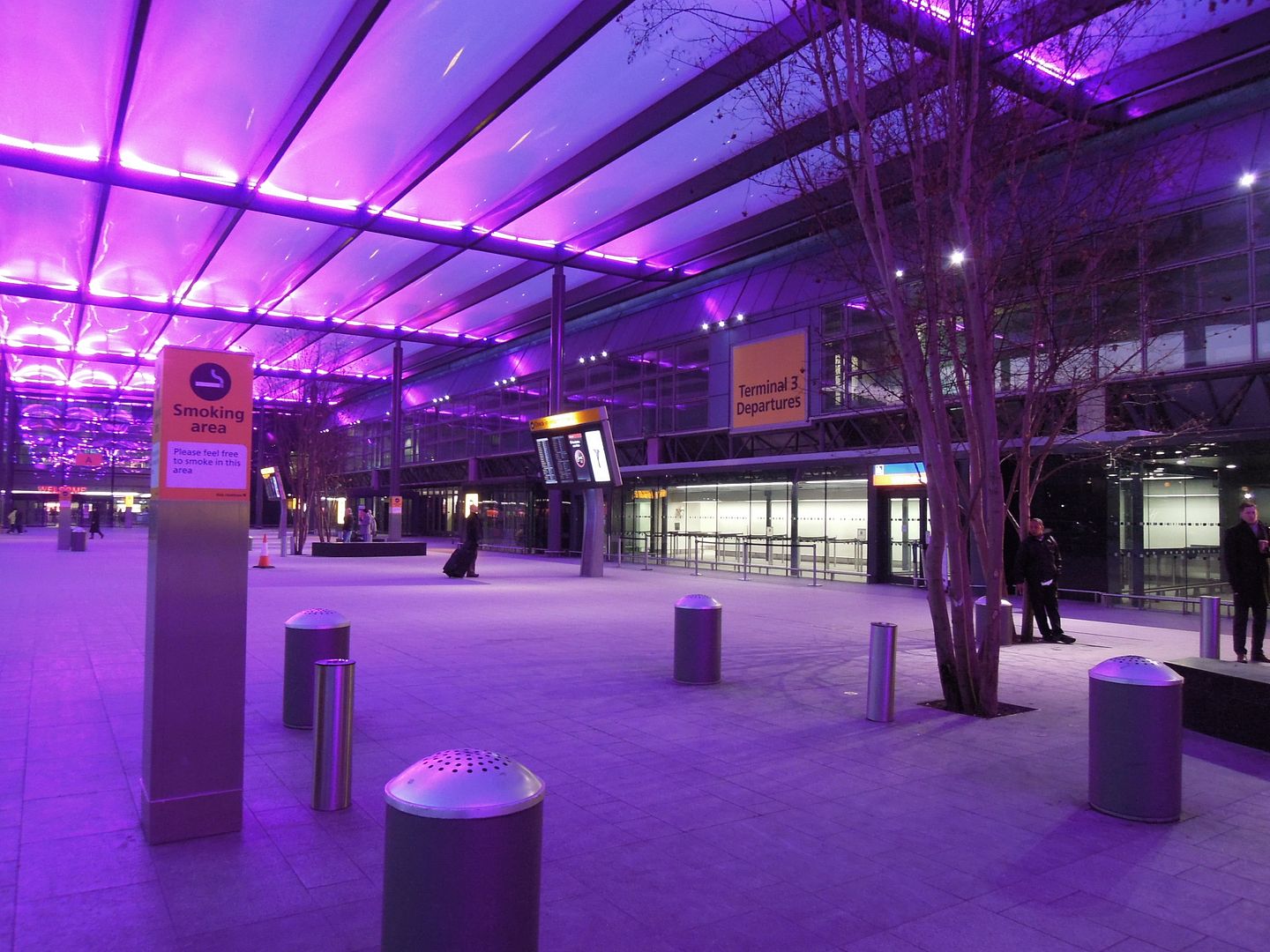 Self Service Check-in machine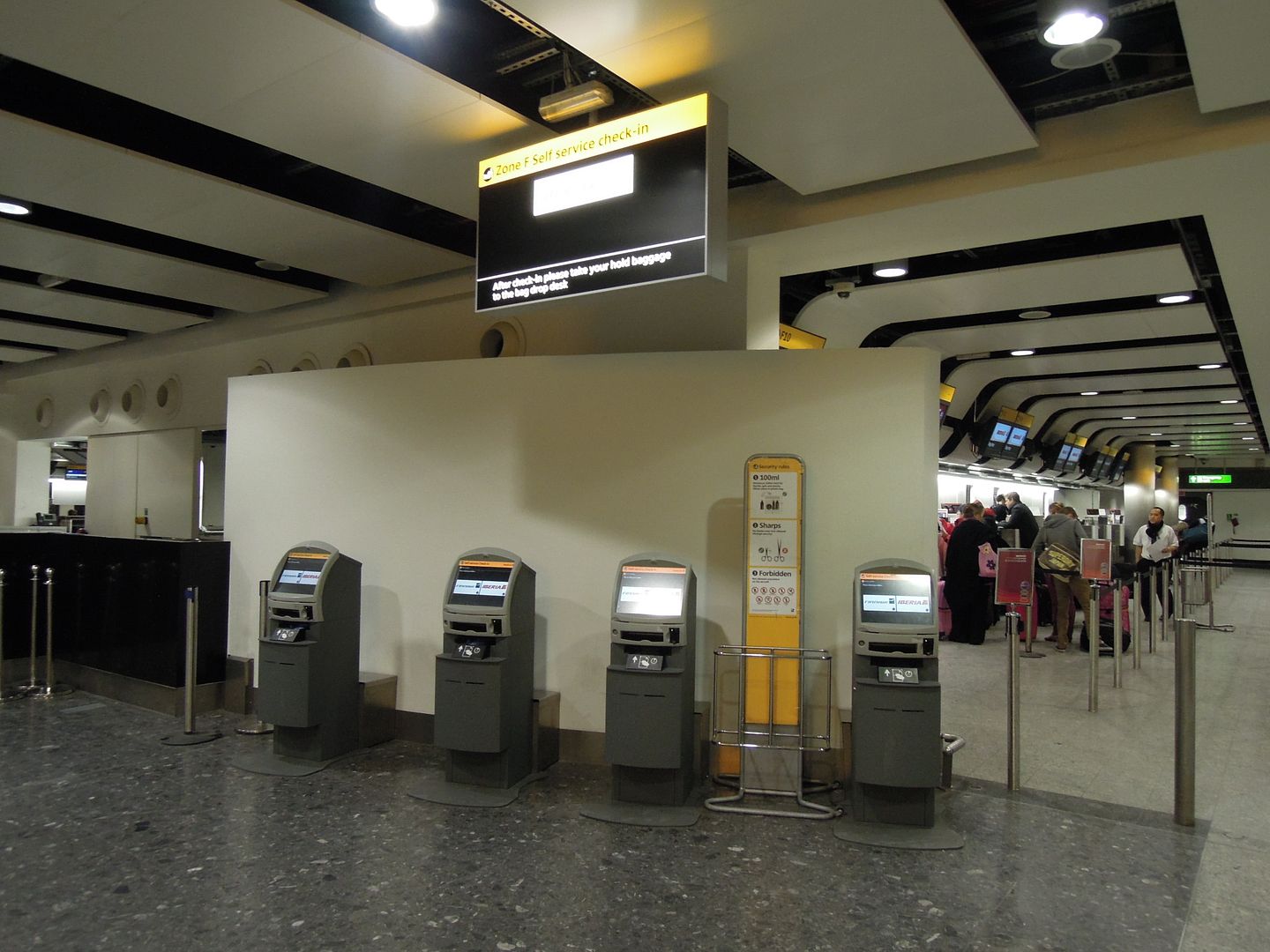 Check-in / bag drop counters. For the flight, I checked-in online the day before and, fortunately, emergency exit seats were available to choose and I selected it.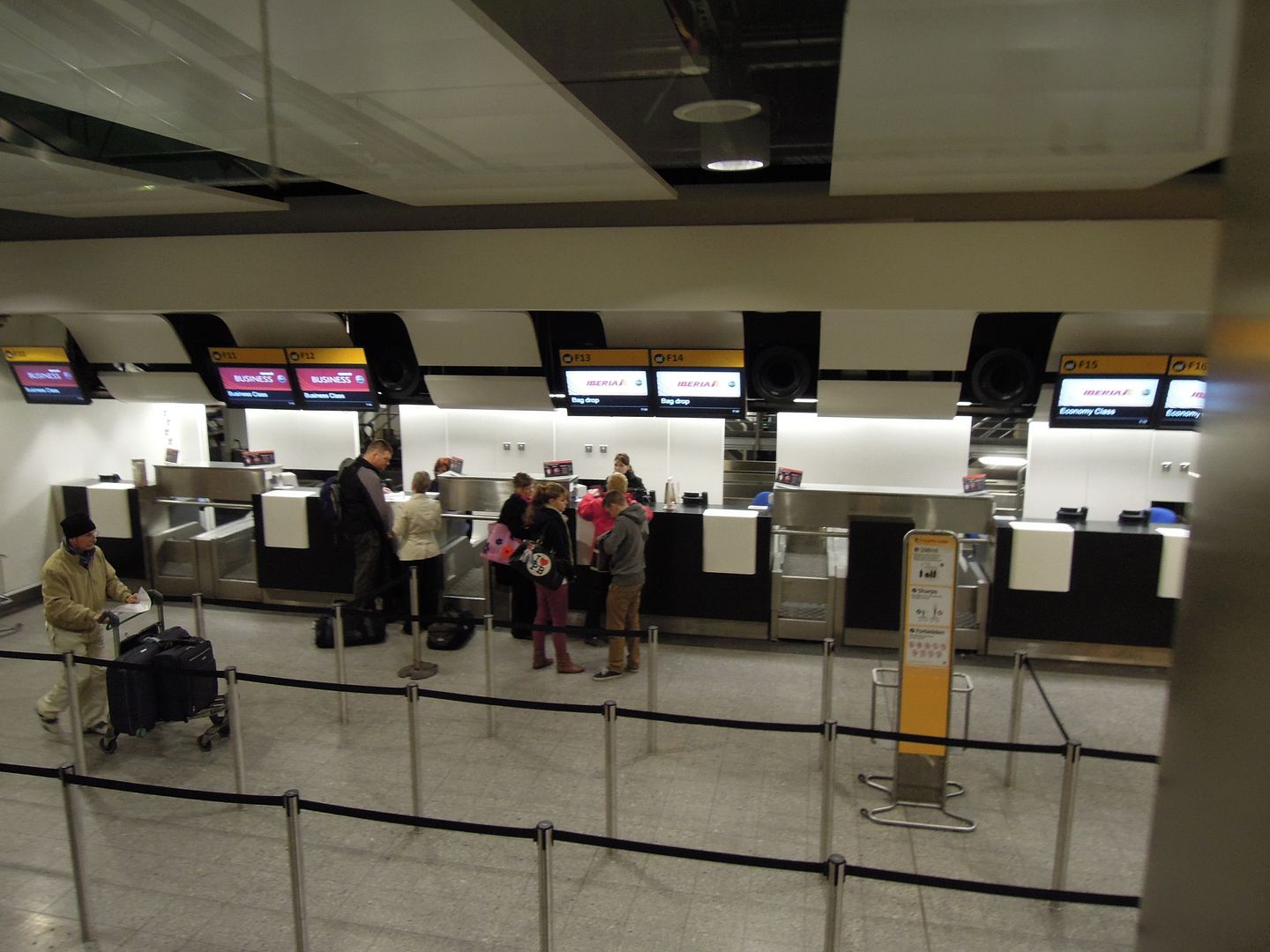 Security screening was rather quick given the busy half-term weekend in the UK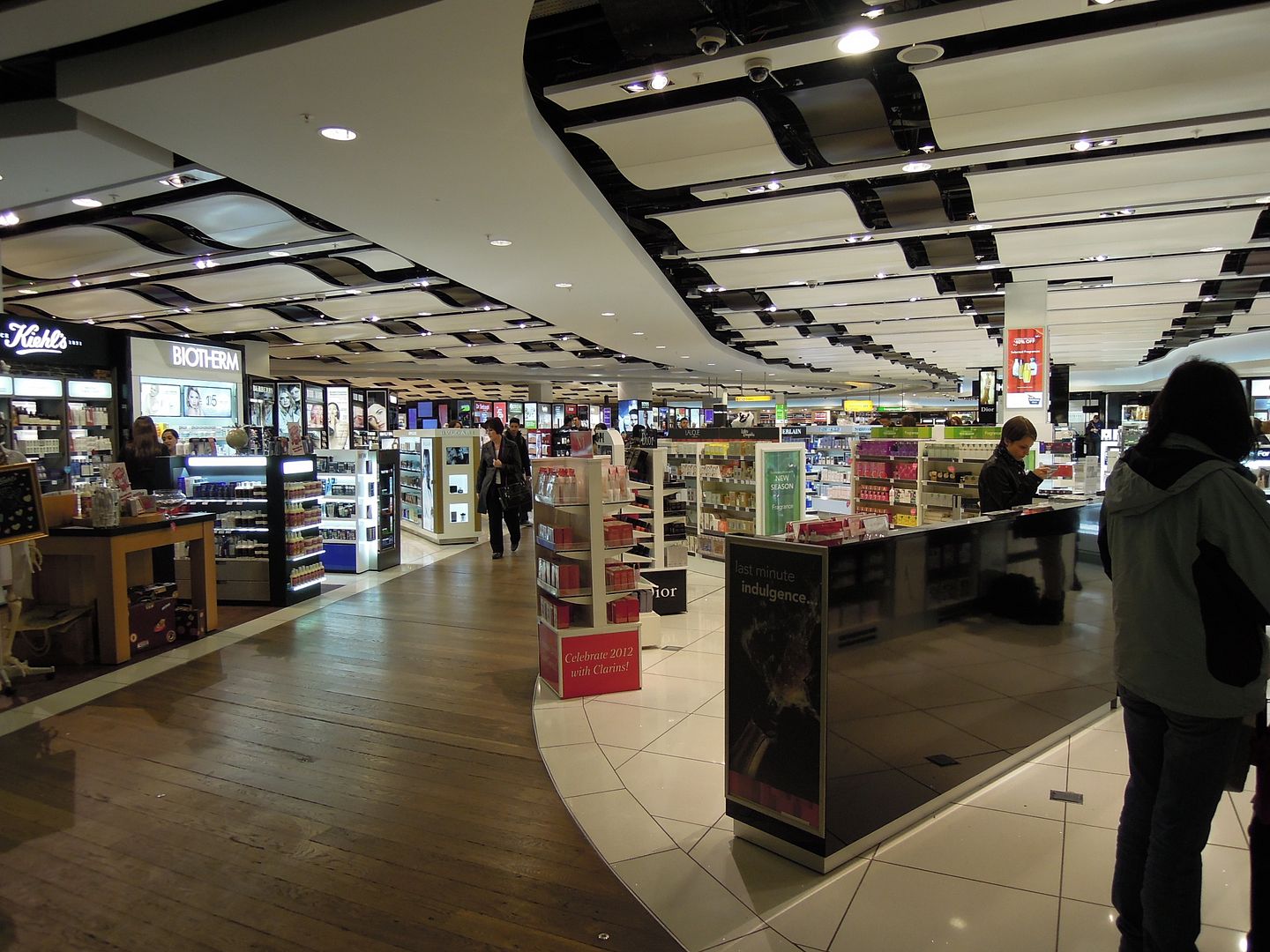 At this point, I still had a more than 1:30 hours before the flight and it was time for breakfast so I found myself a cafe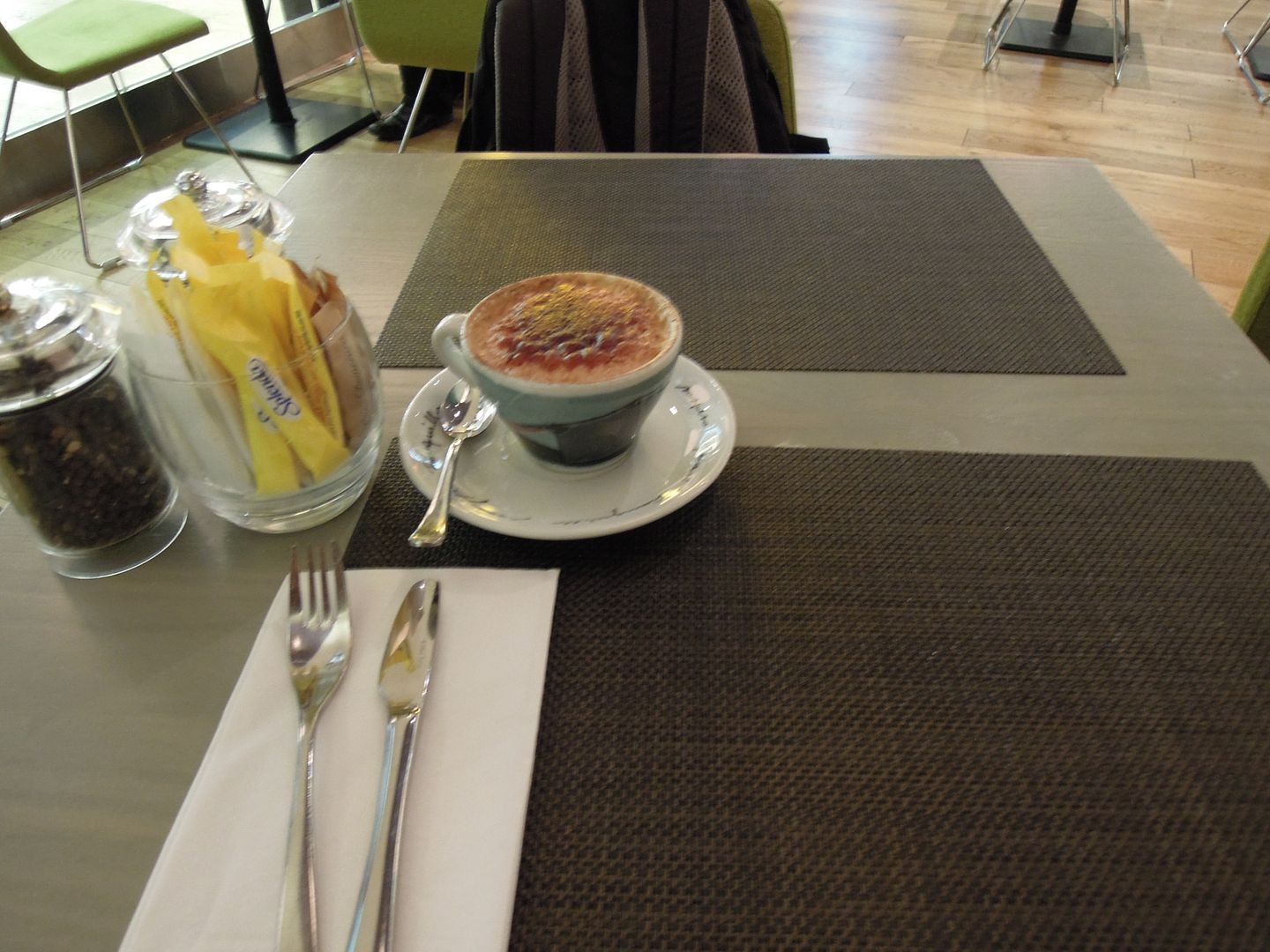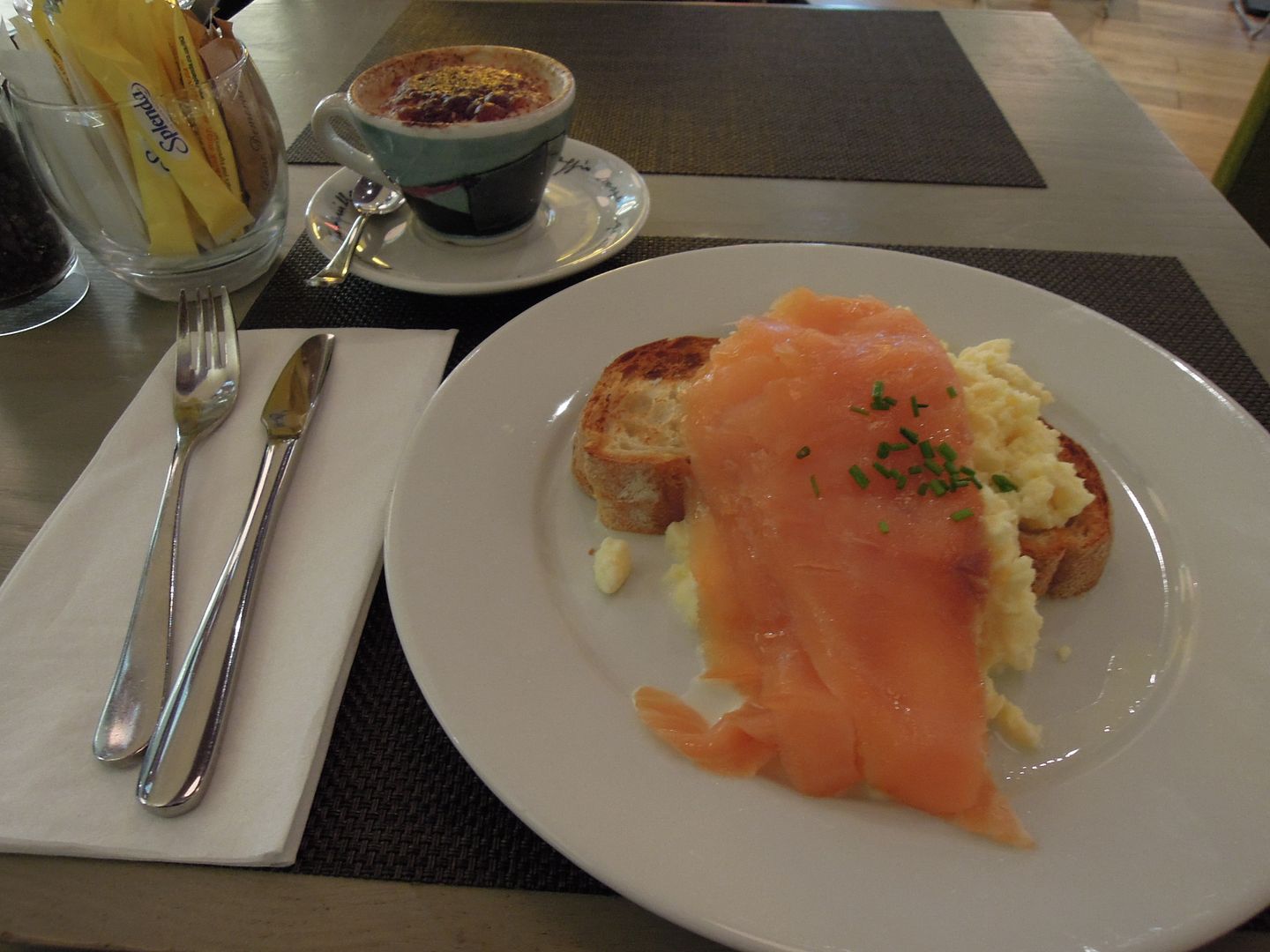 Arriving at the boarding gate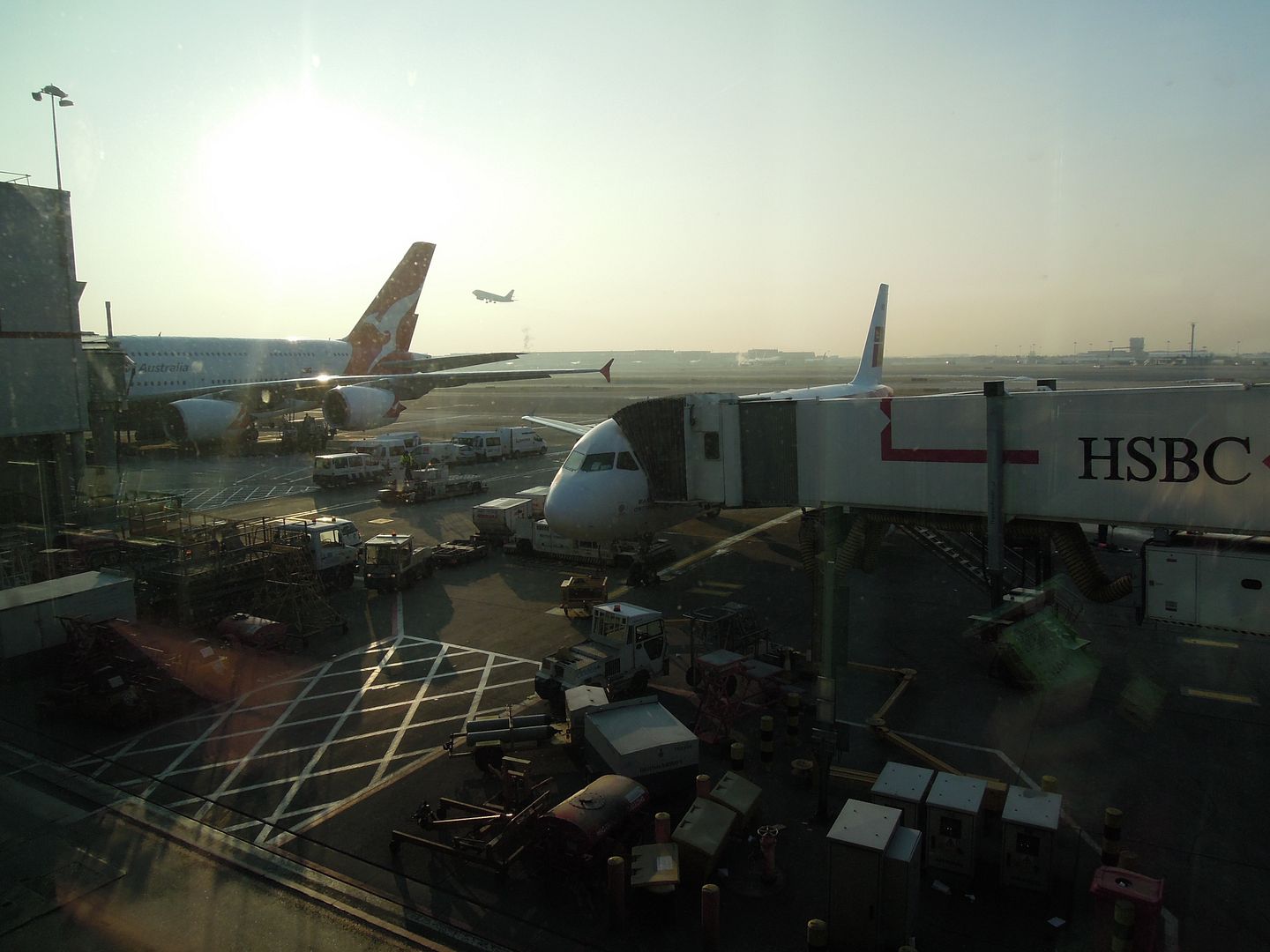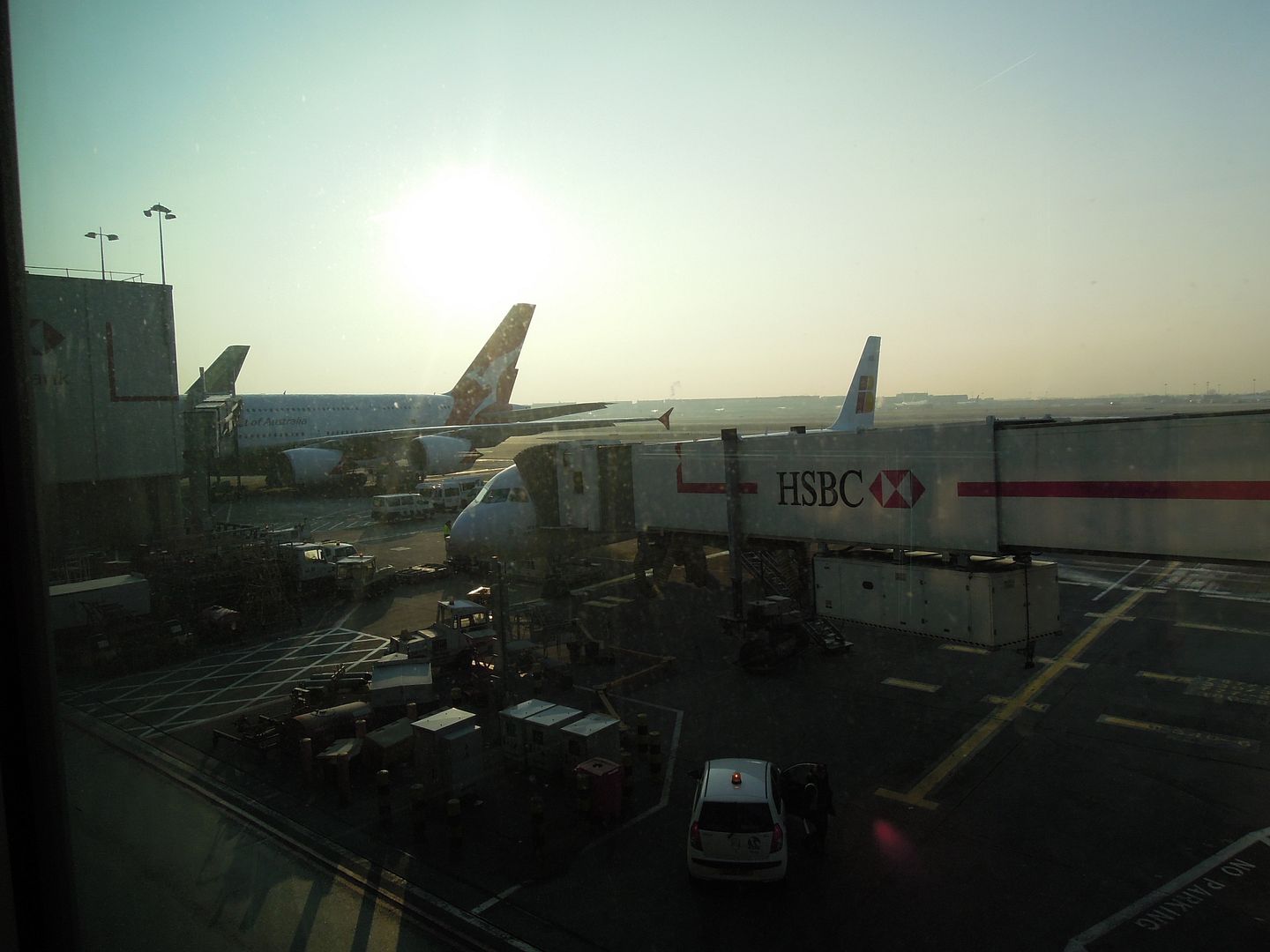 Boarding call was made and passengers travelling with children were invited to board first and Business Class and One World Elite card holders could board at leisure. Economy Class passengers were boarded by seat row number. I was among the last to board.
Very good leg room on the emergency exit. However, the seats on the exit rows cannot be reclined. Soon after everyone was seated, Spanish and English newspapers were distributed. Then safety demonstration was shown, after that, cabin crew came to me and other fellow passengers seated in the exit rows to make sure that we read safety card carefully.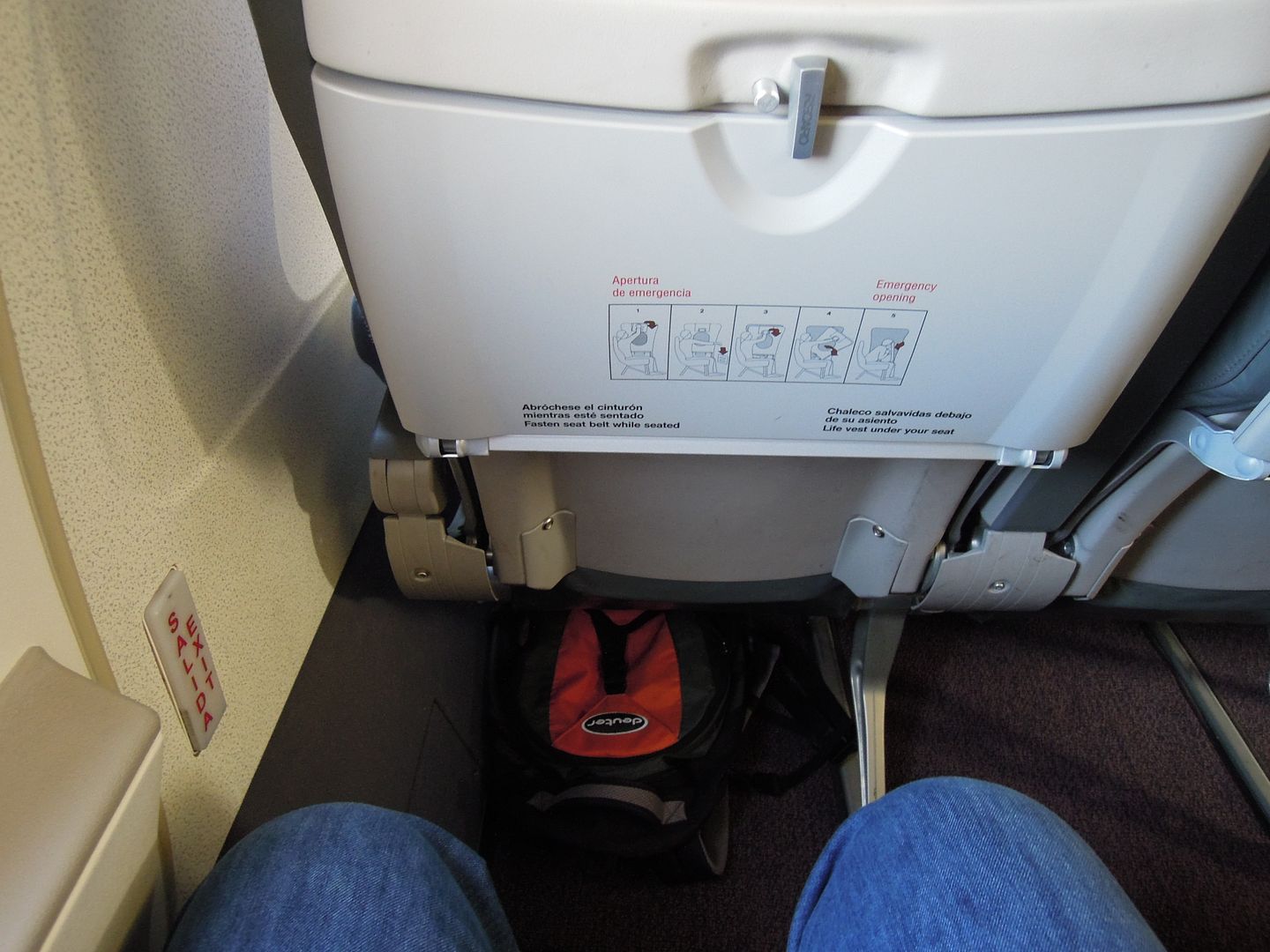 Home of British Airways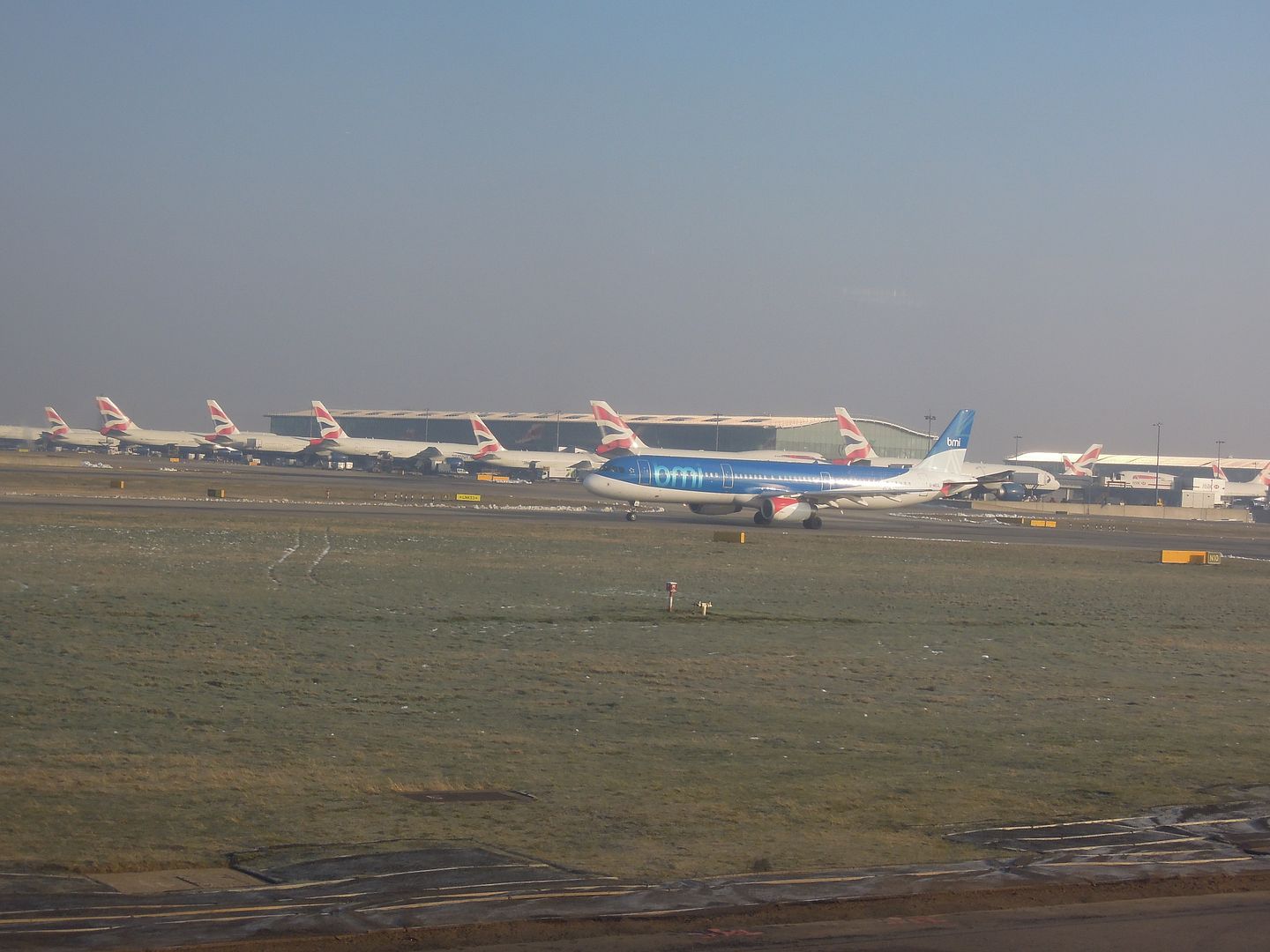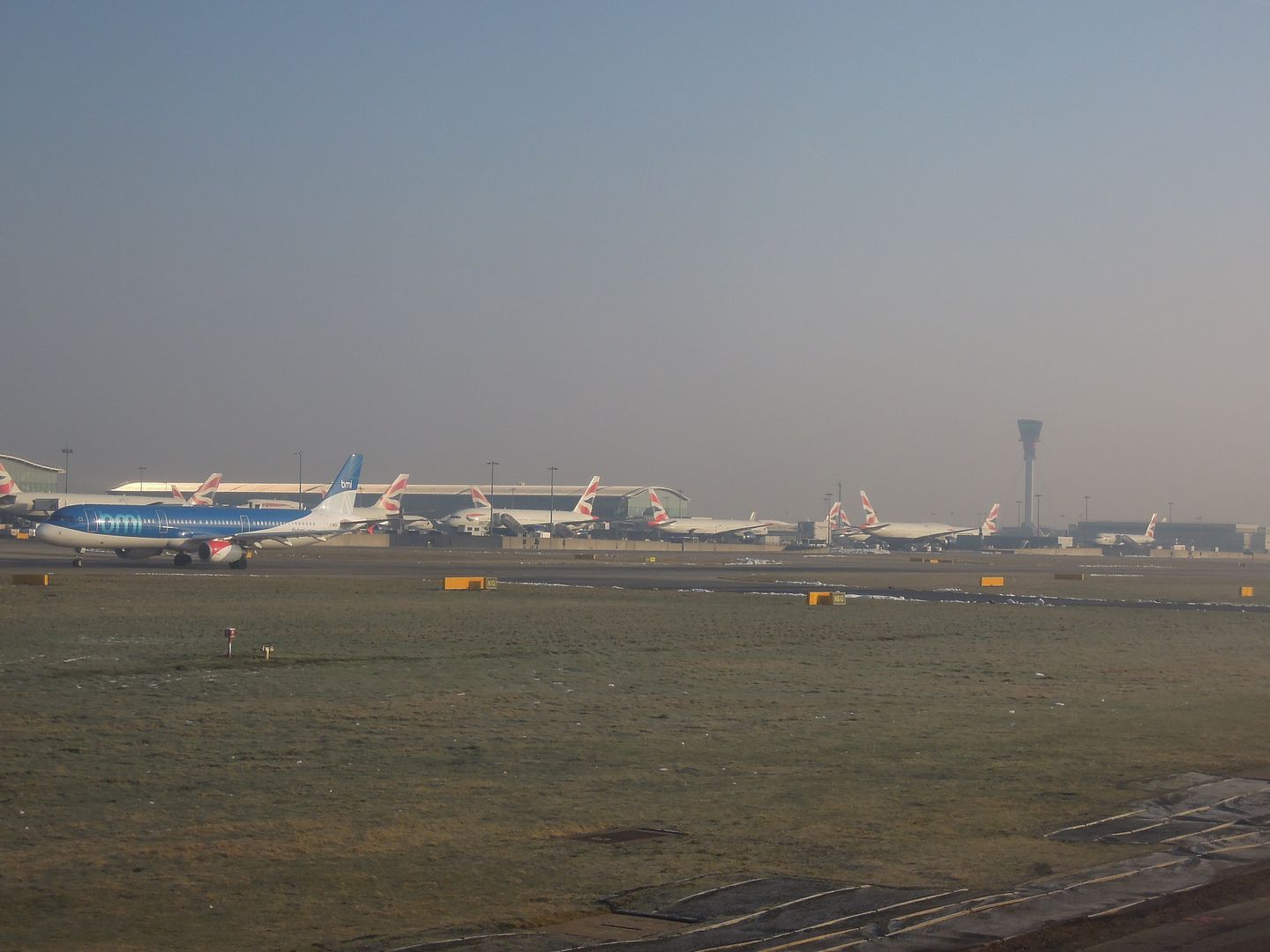 Home of Virgin Atlantic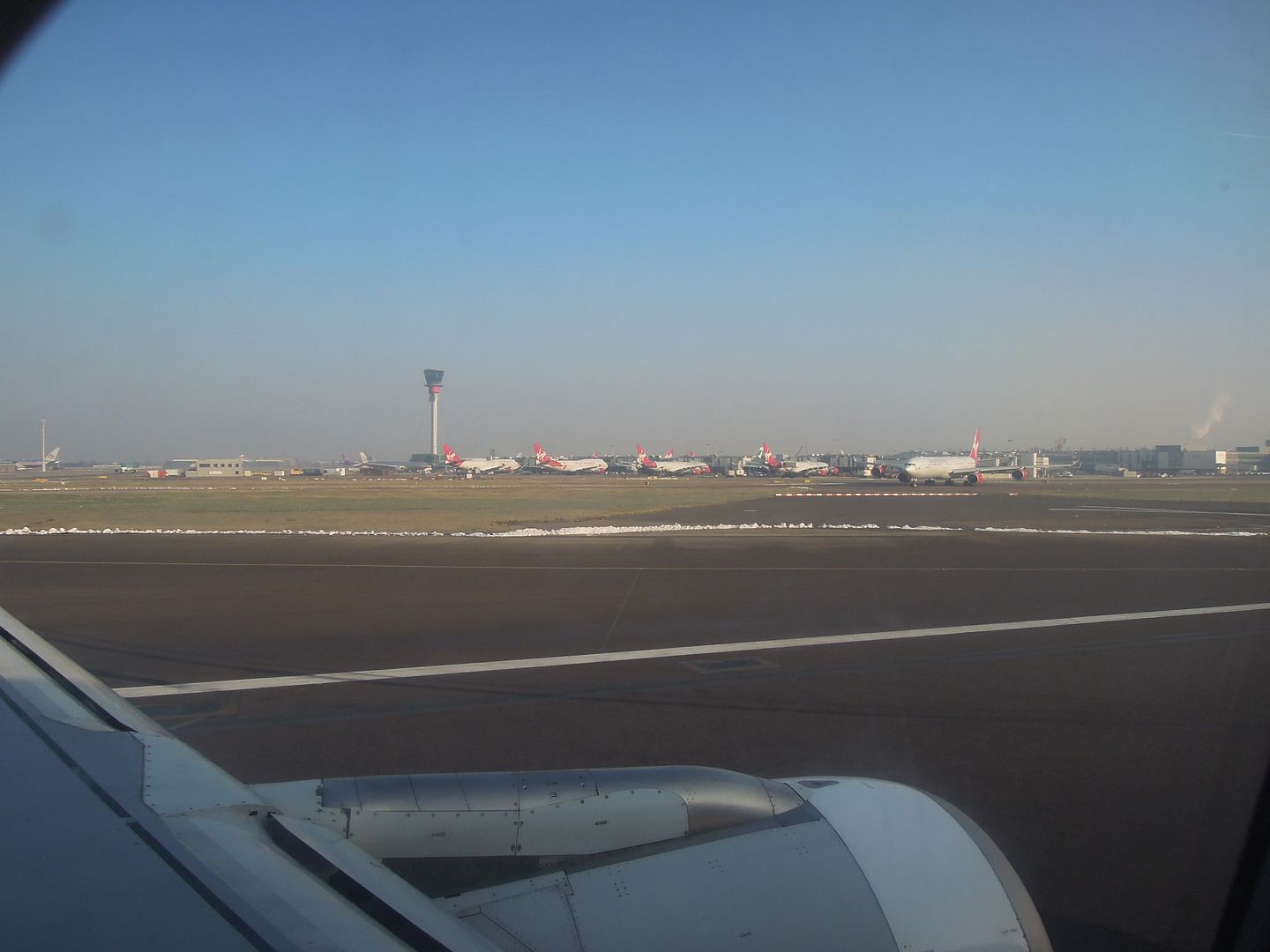 Iberia's route map and fleet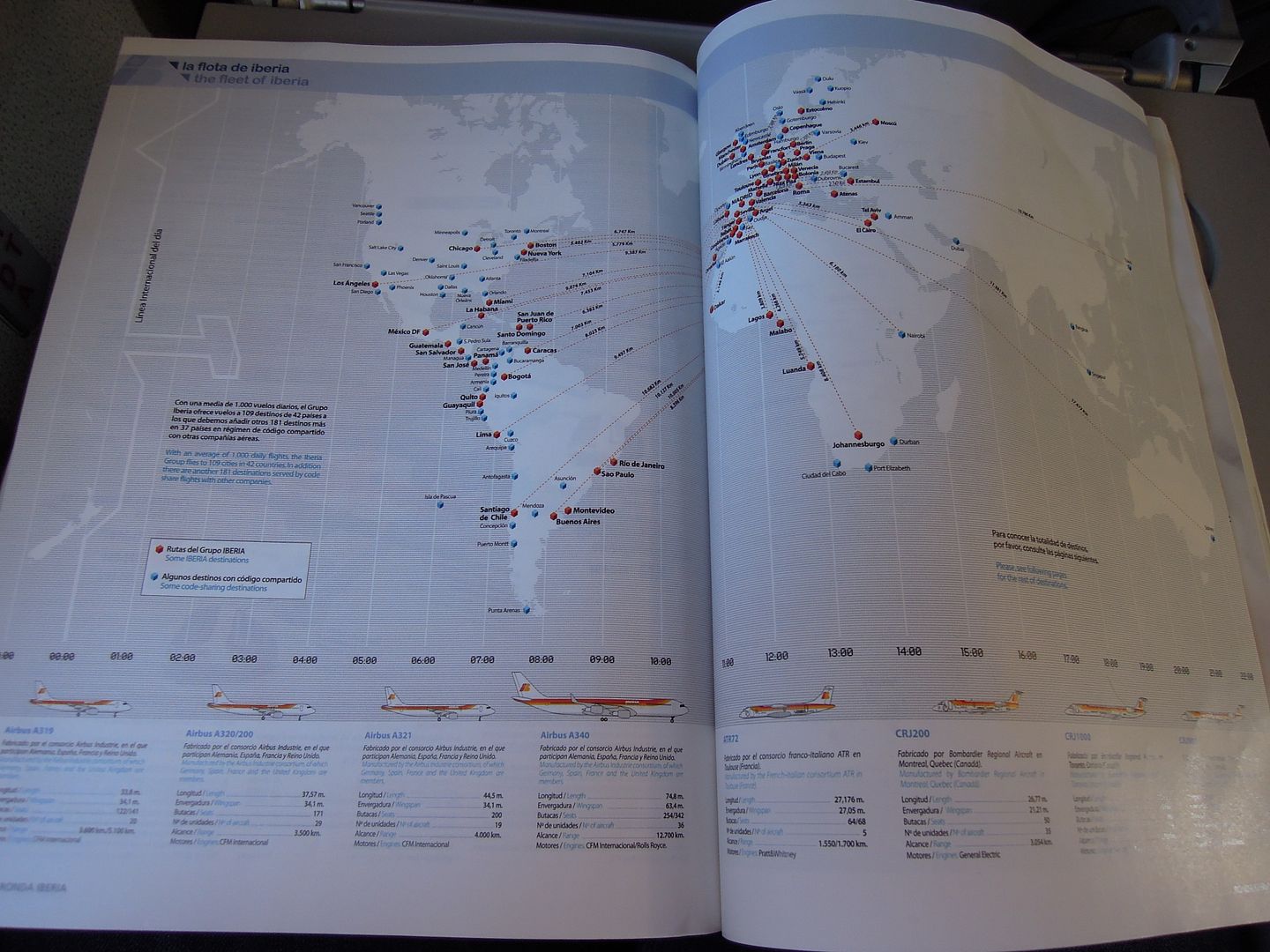 In Economy class, food and drinks were available for purchase. I bought a cup of cappuccino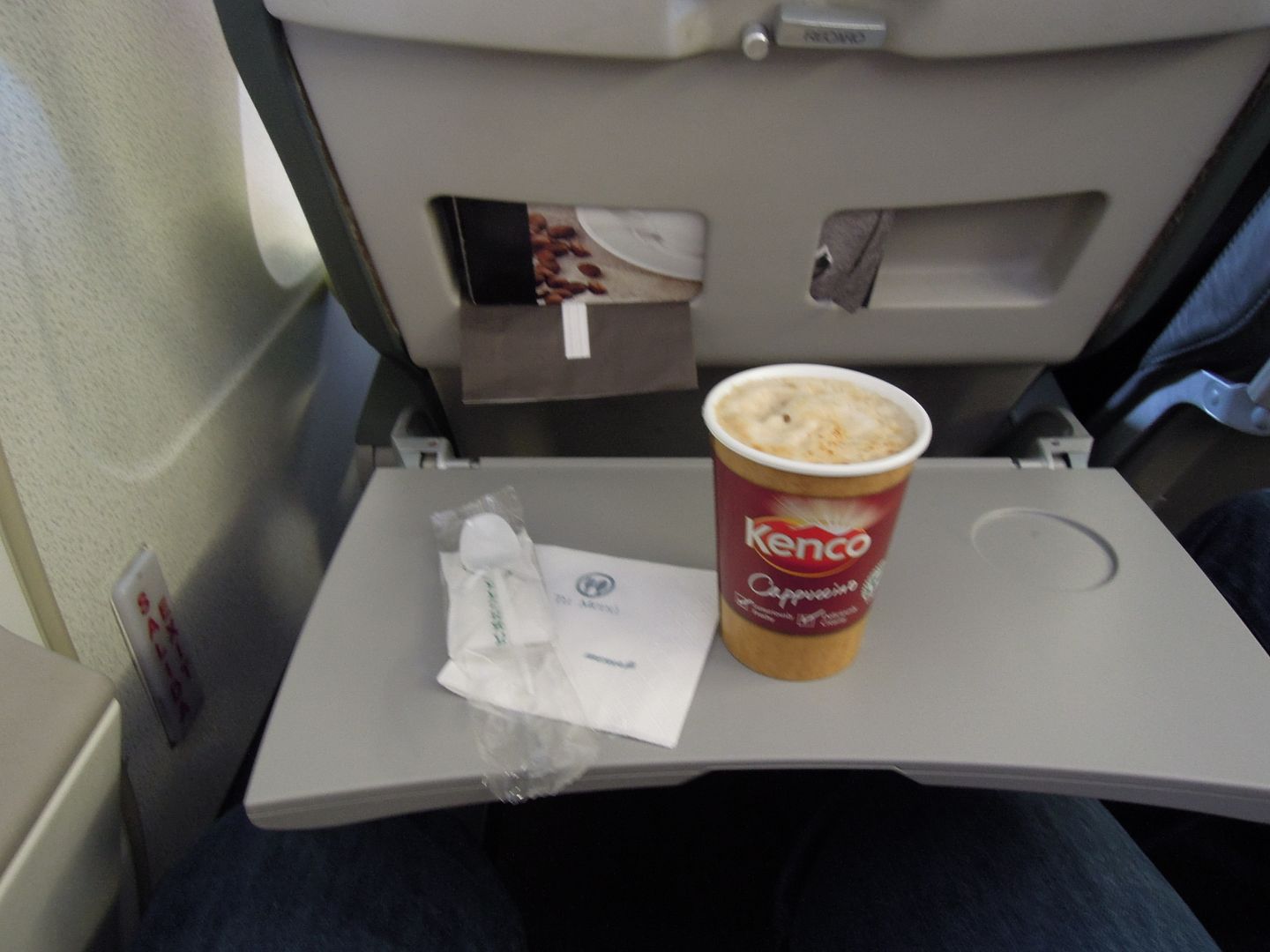 some pictures during the flight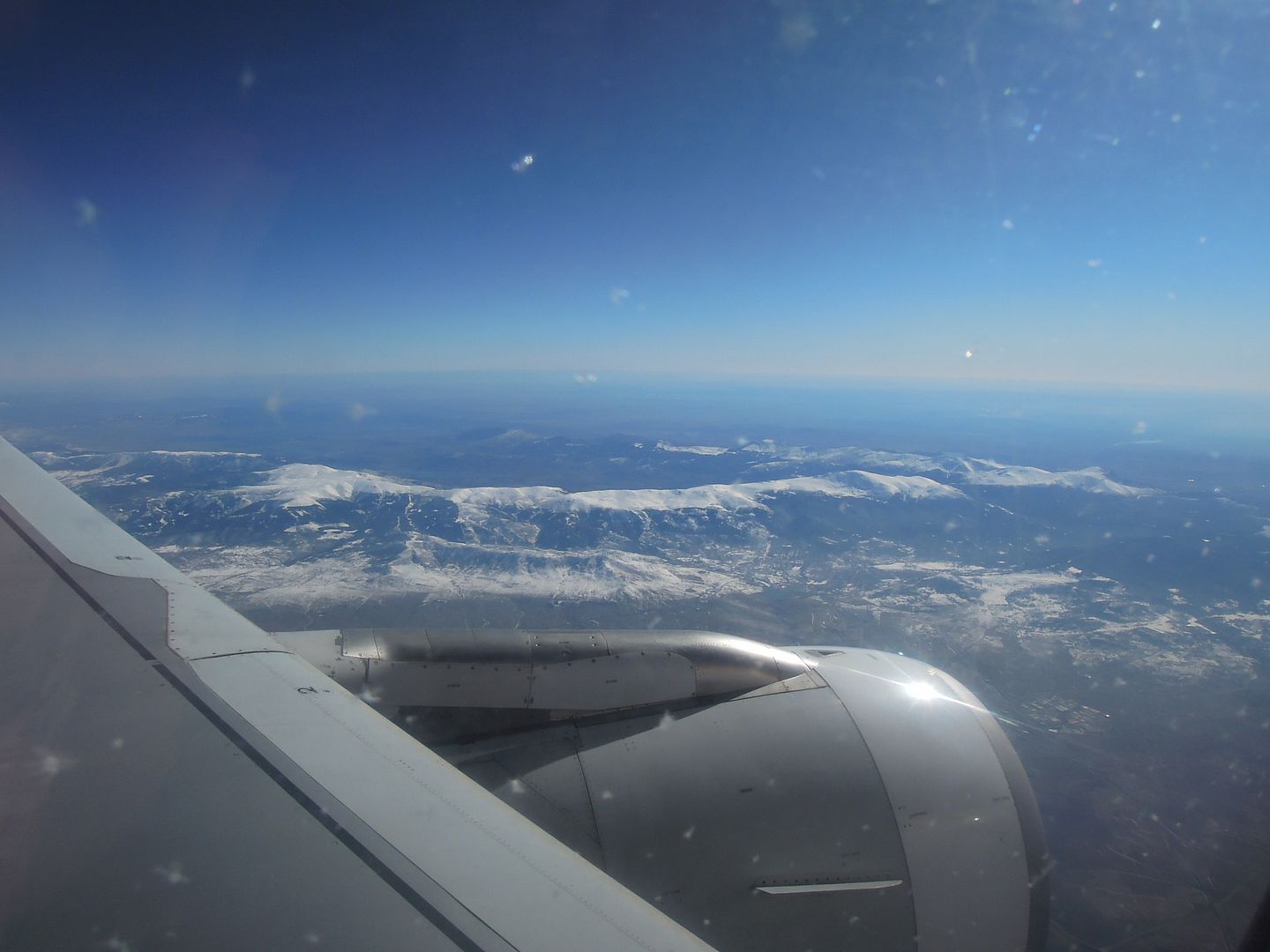 Descending to Madrid Barajas Airport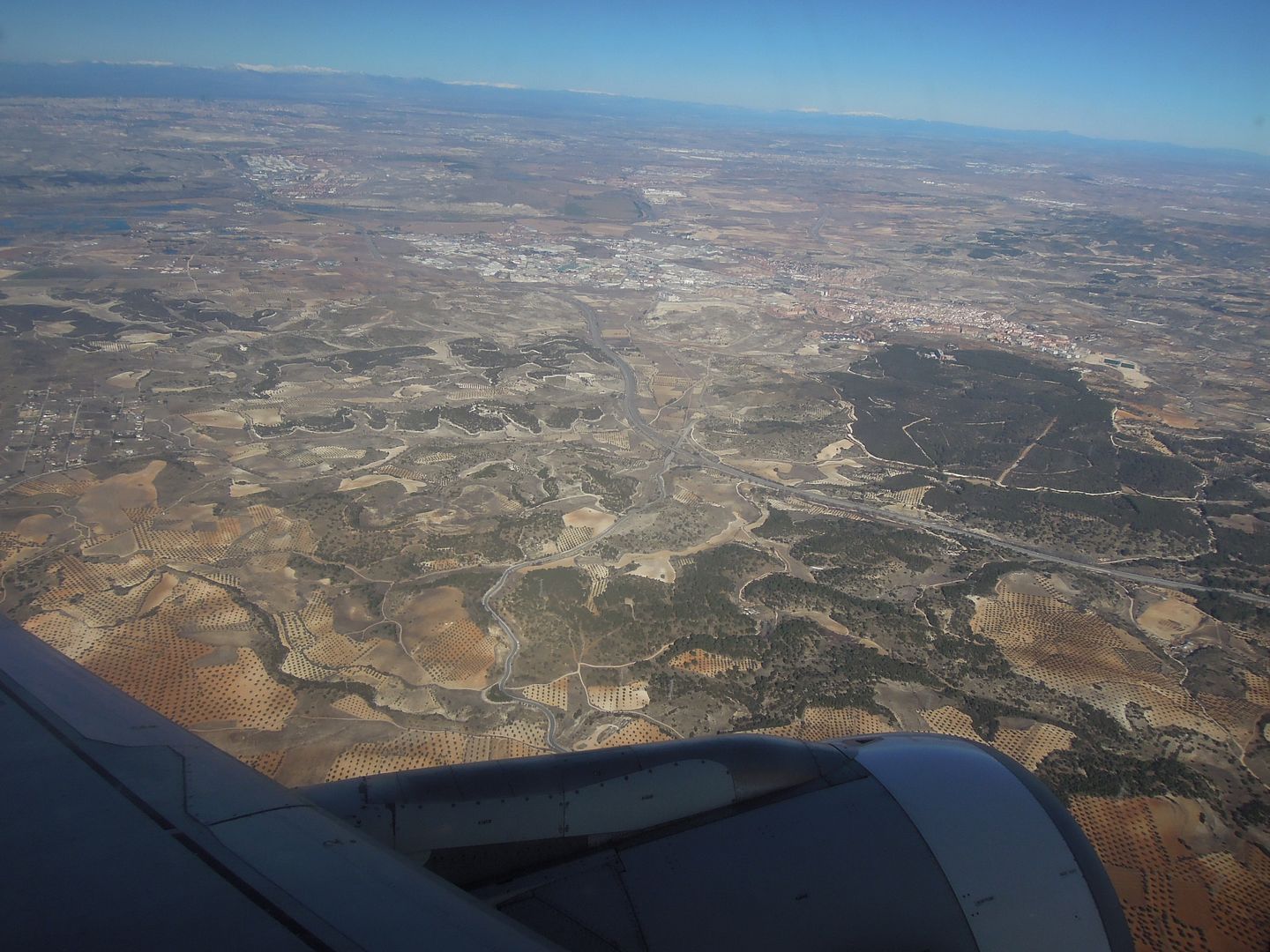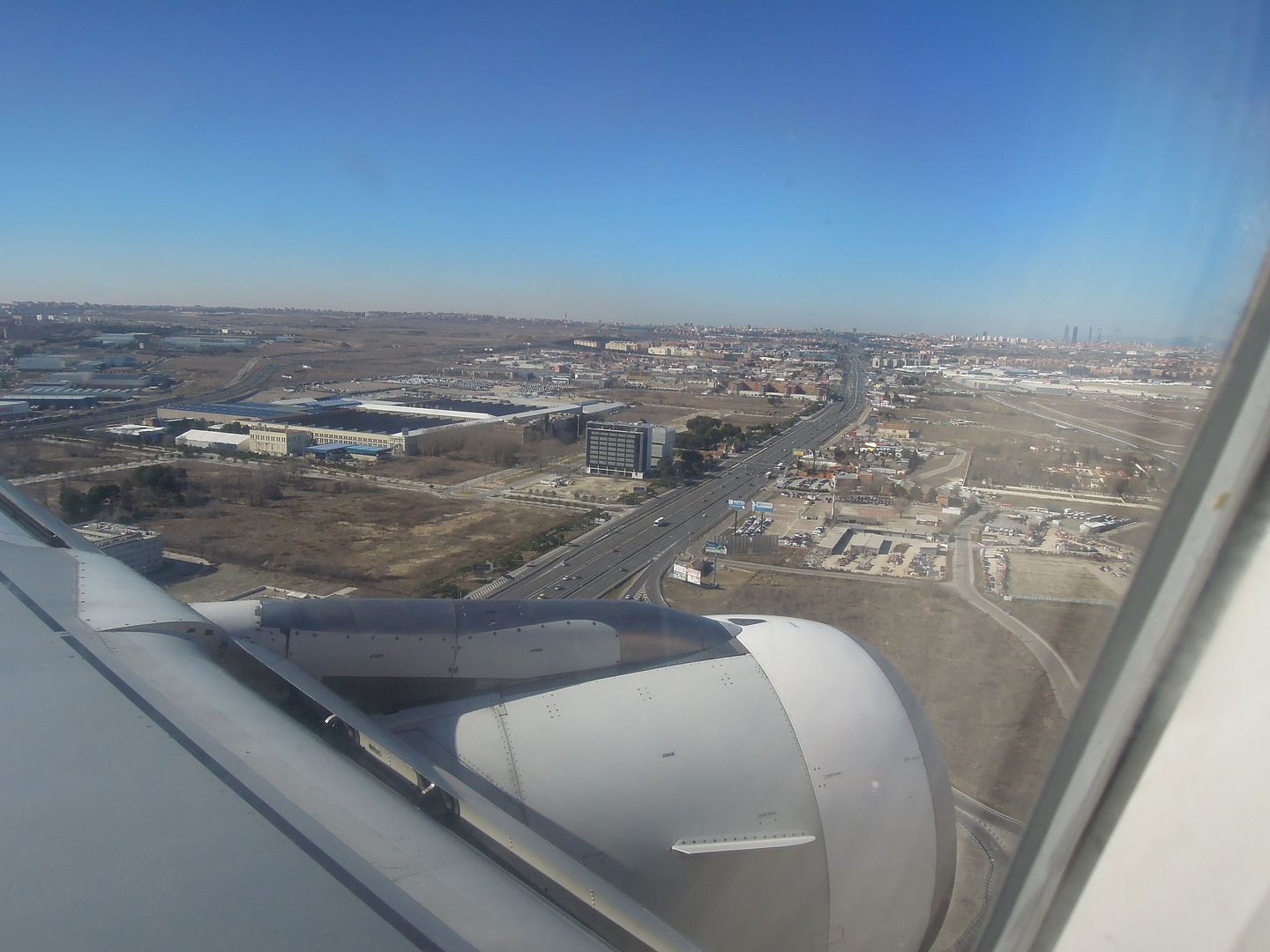 Landing was very smooth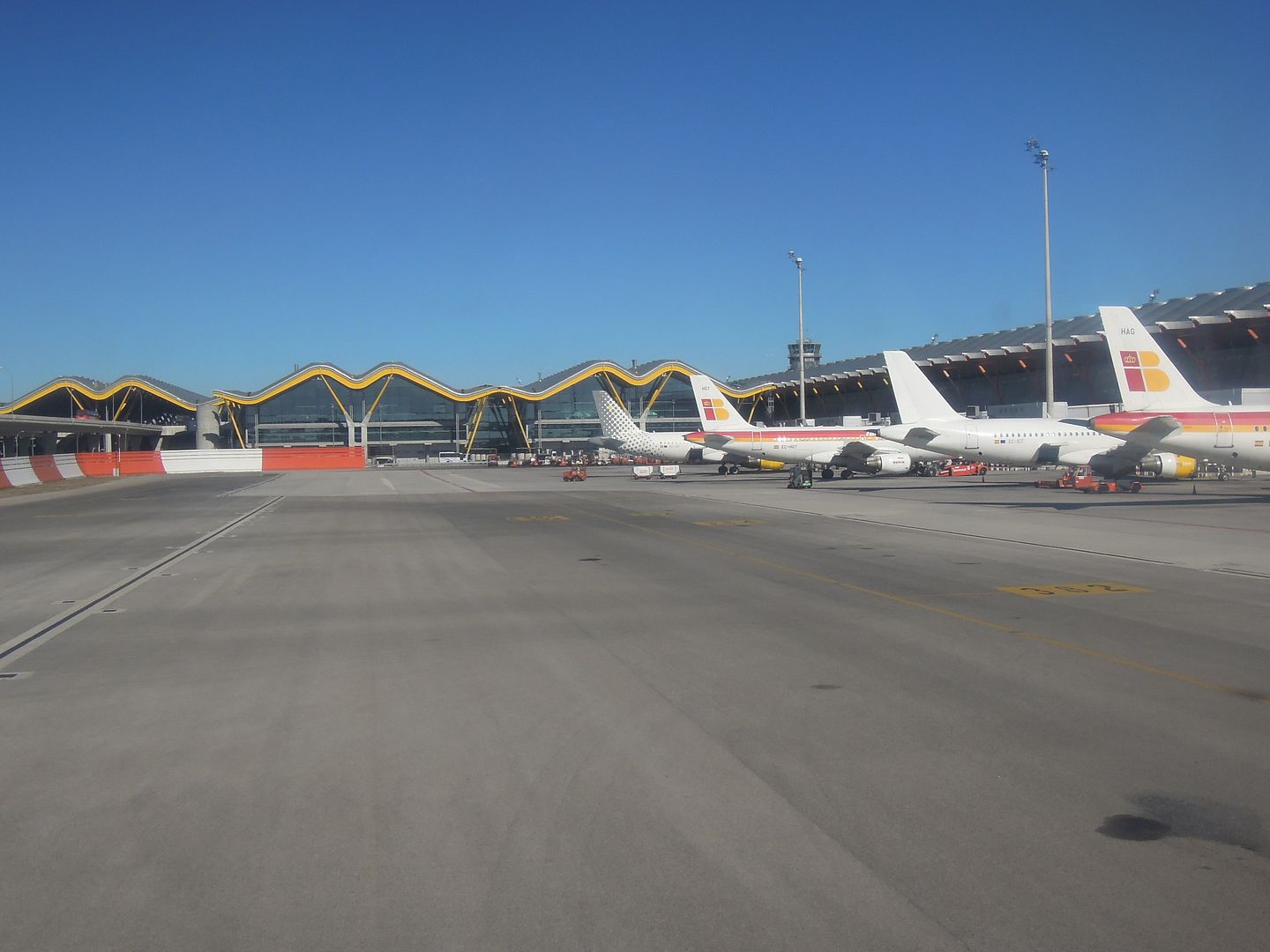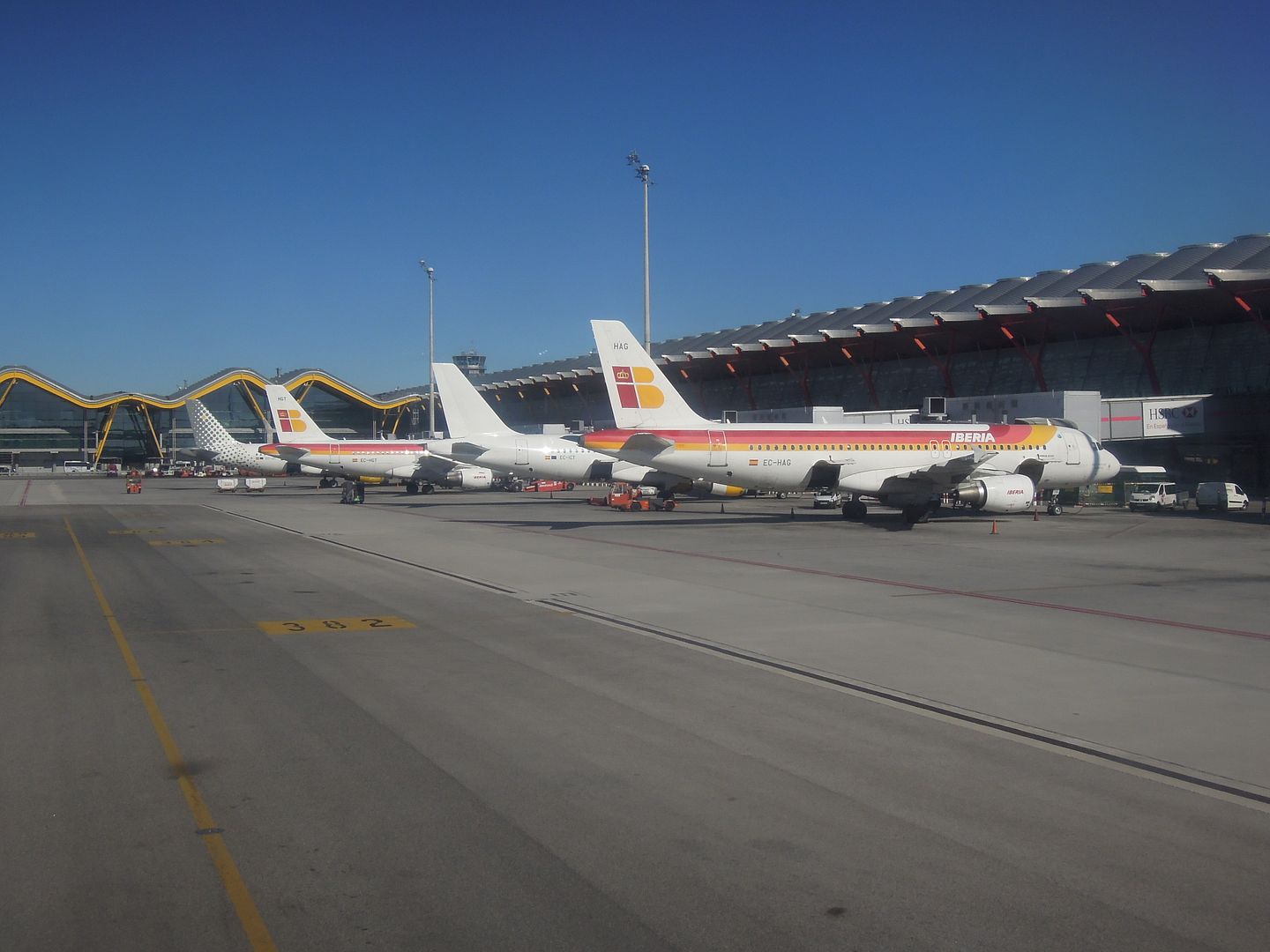 My seat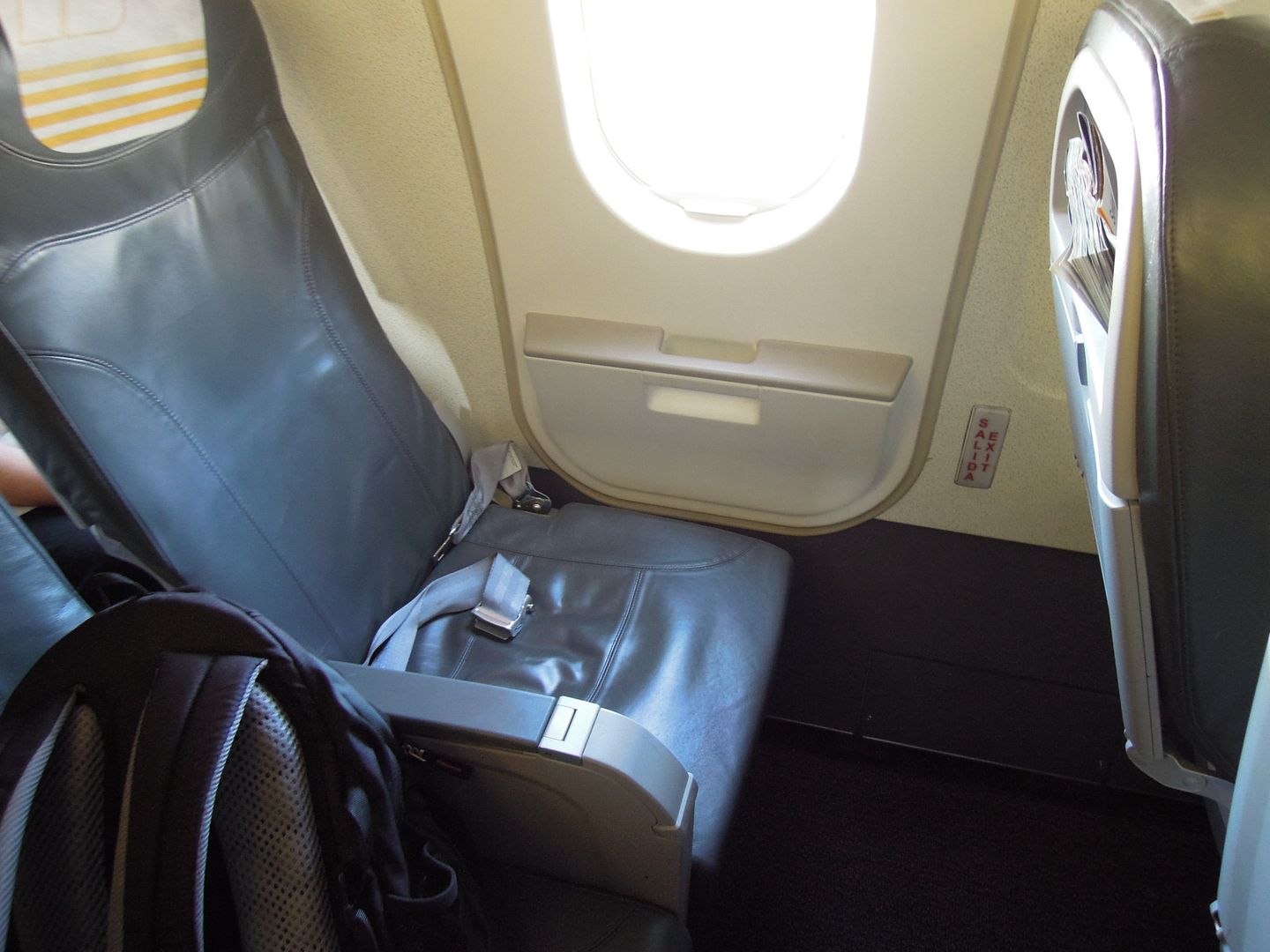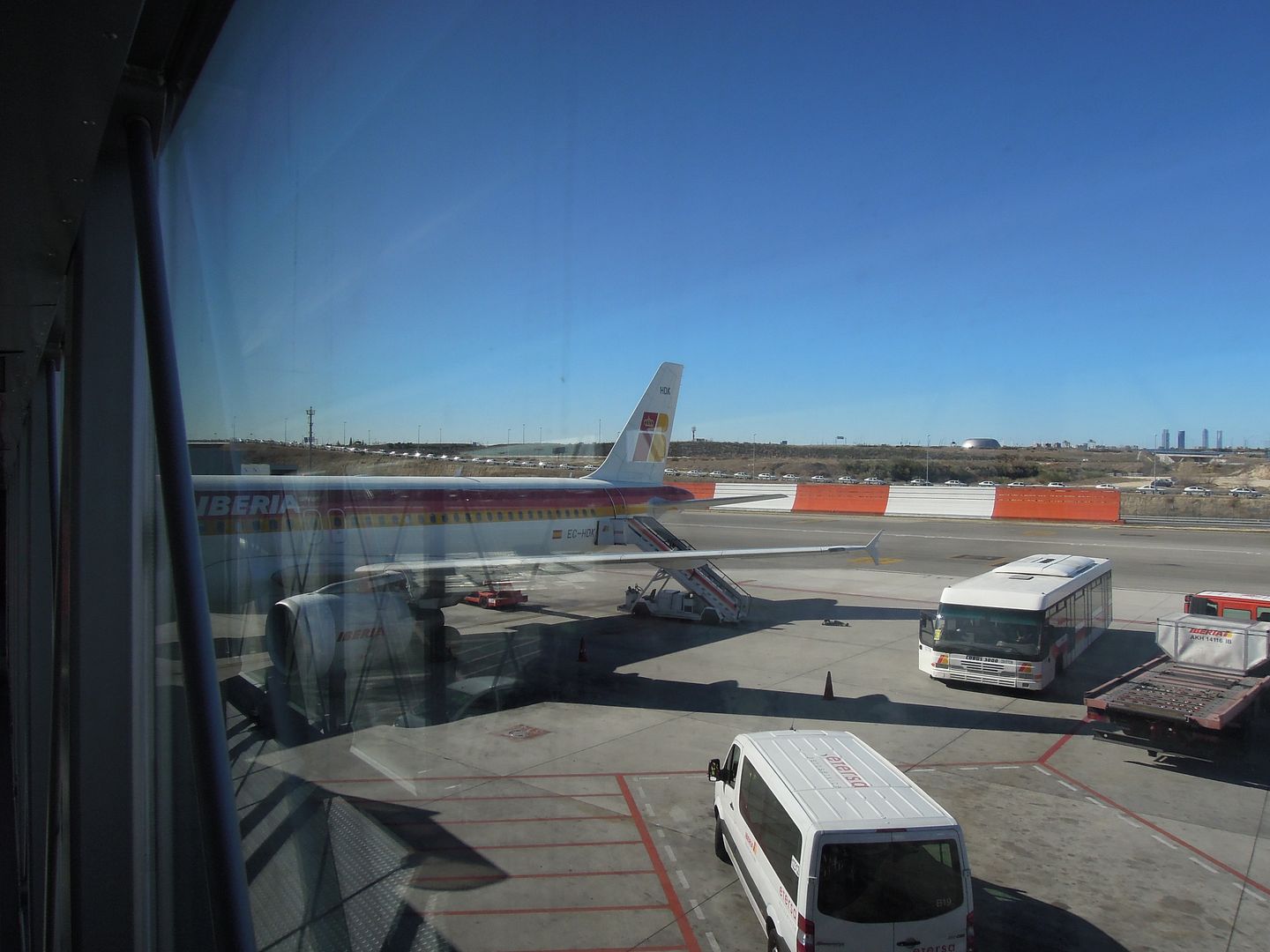 Passport control was straight off the aircraft. Then it was a long walk to the baggage belt.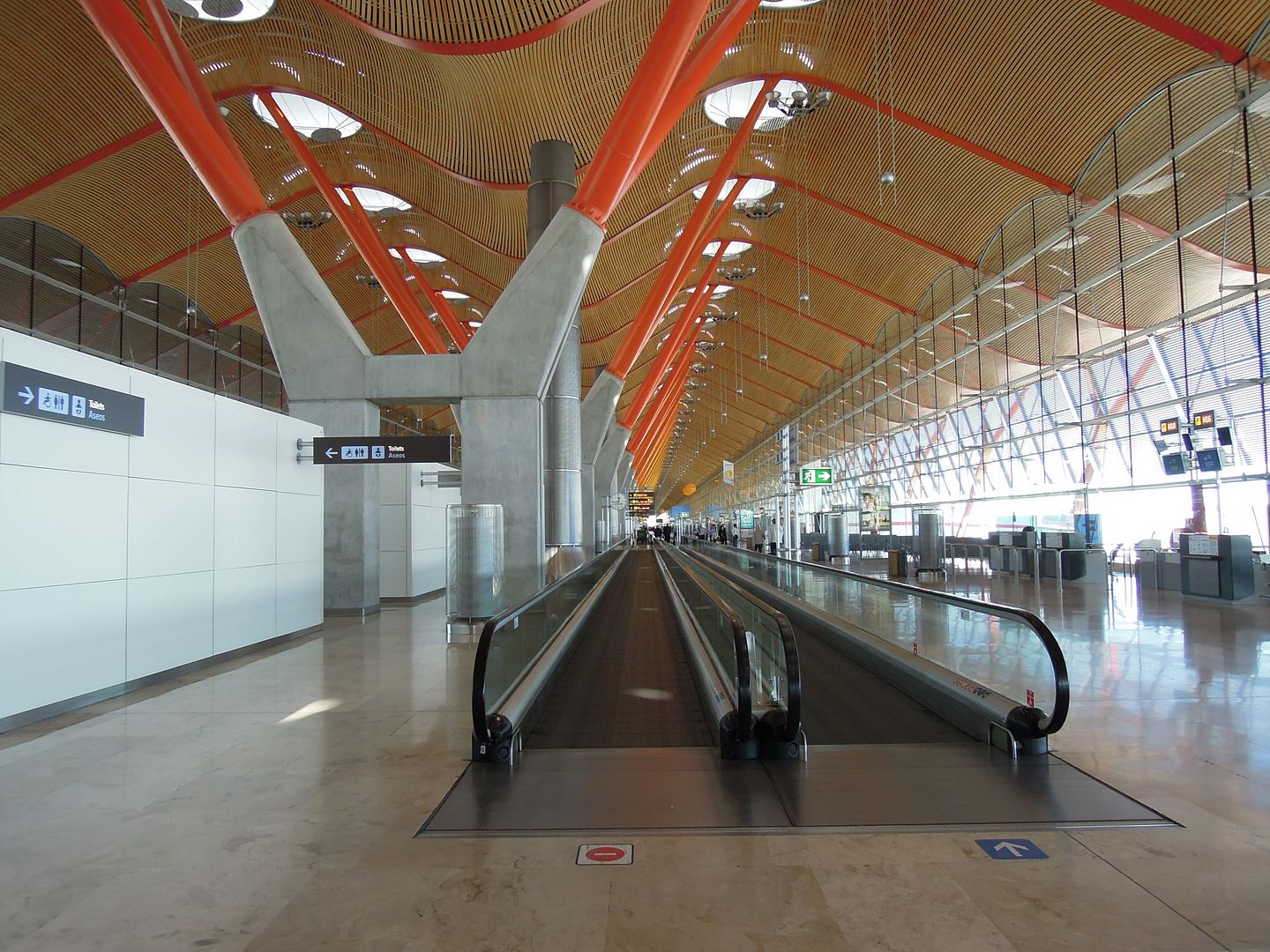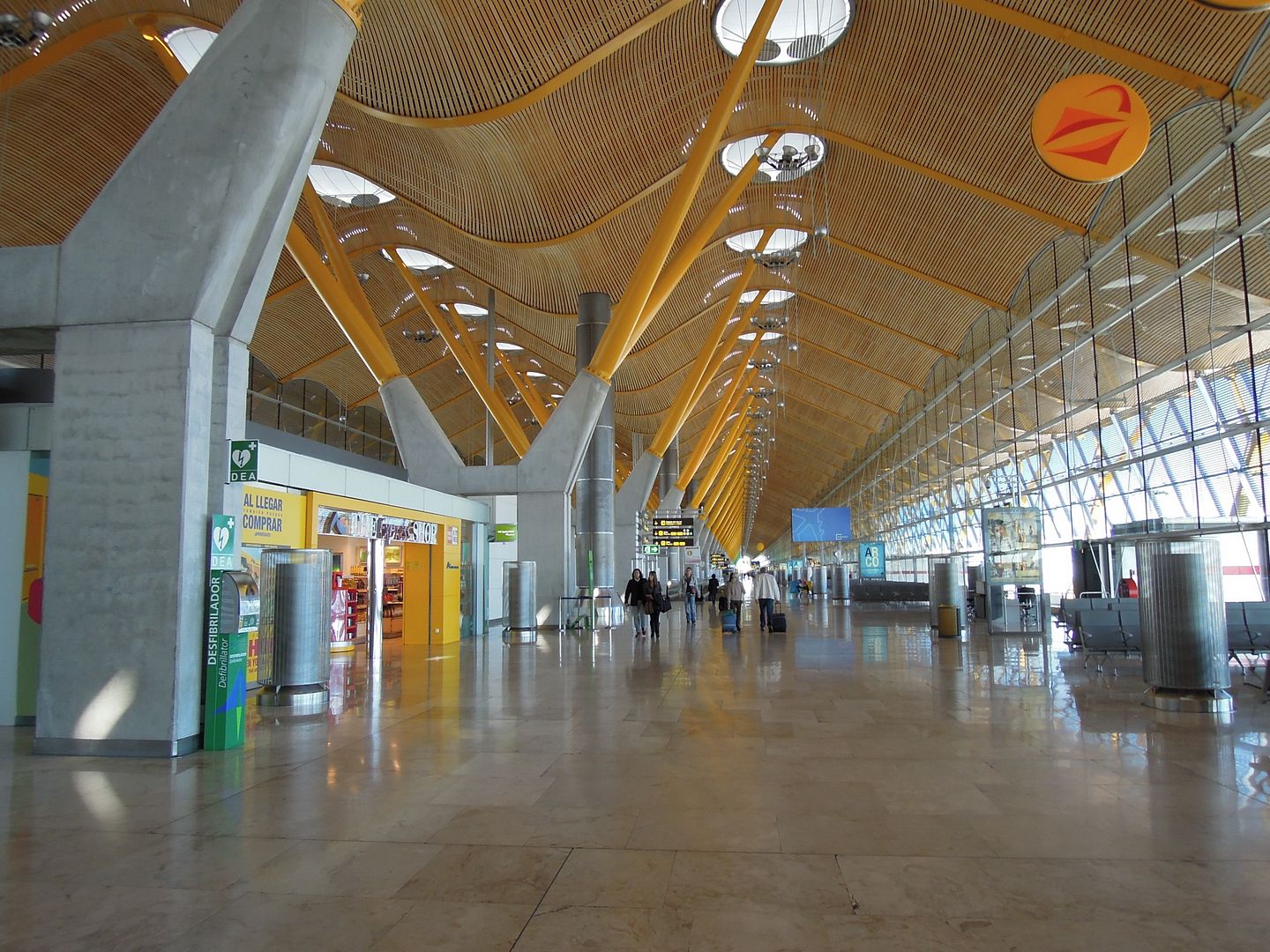 Baggage claim area. Unfortunately, it was a rather long wait, well nearly half an hour, until the first bags arrive.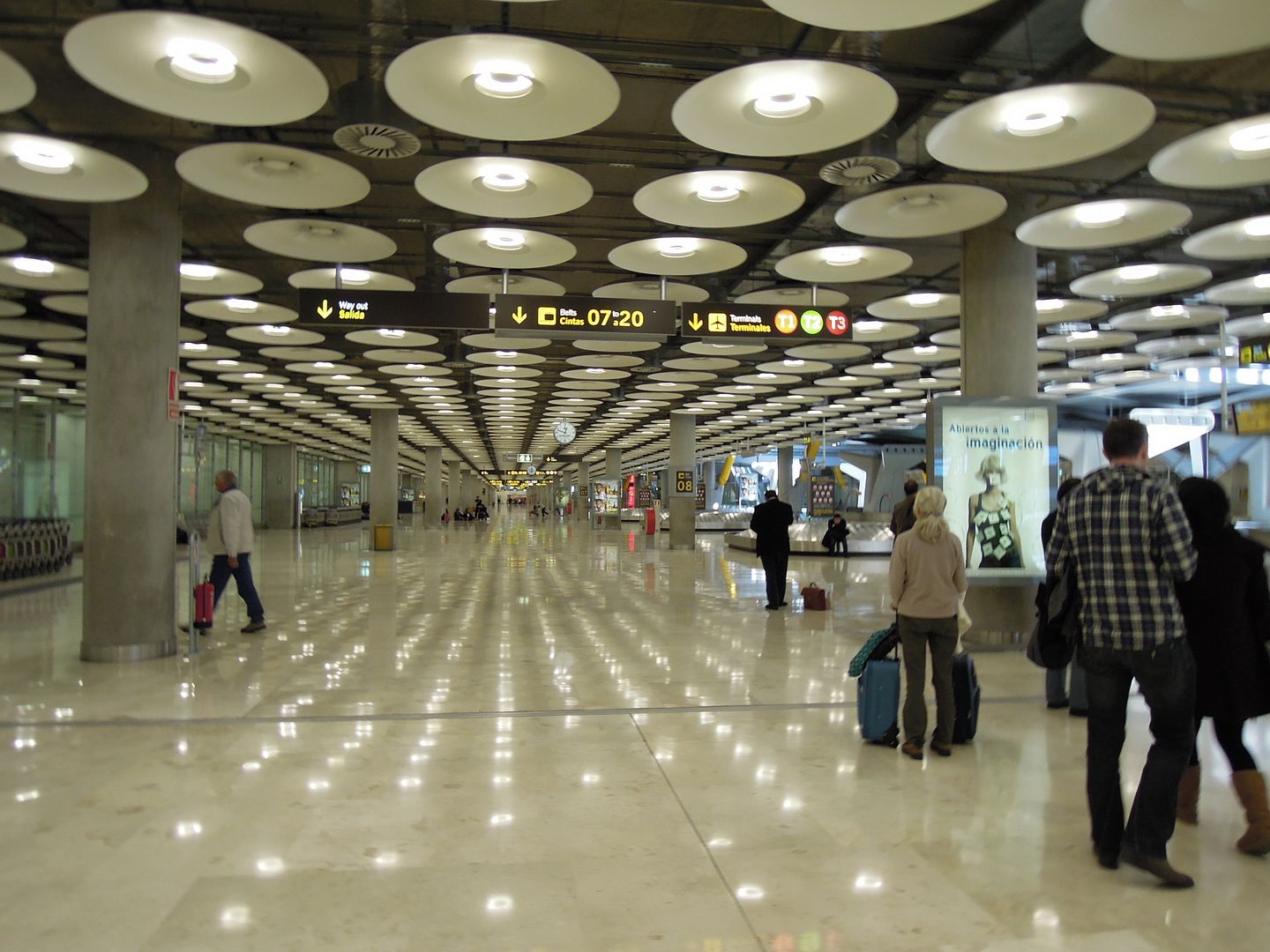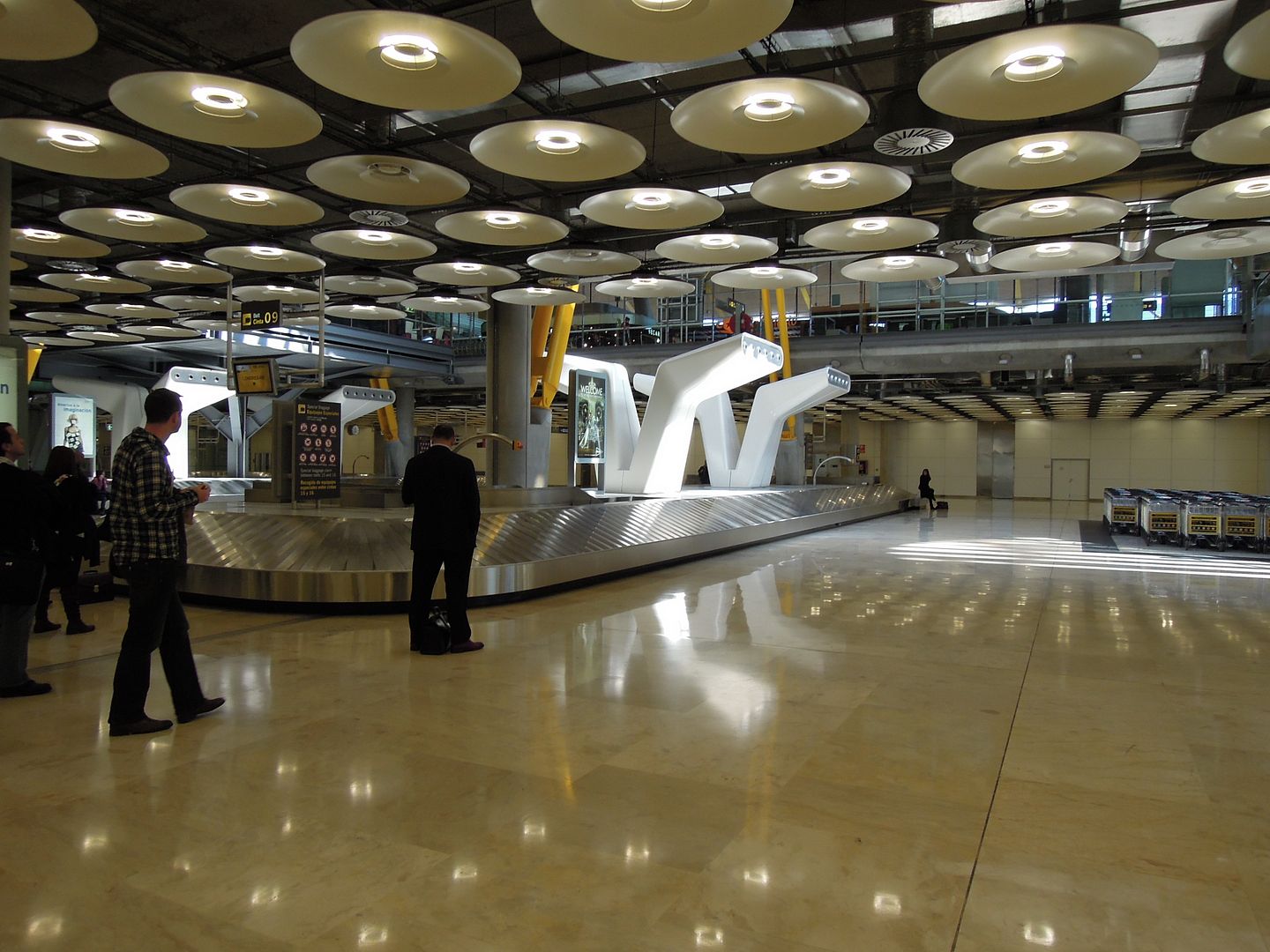 Here are some pictures taken in Madrid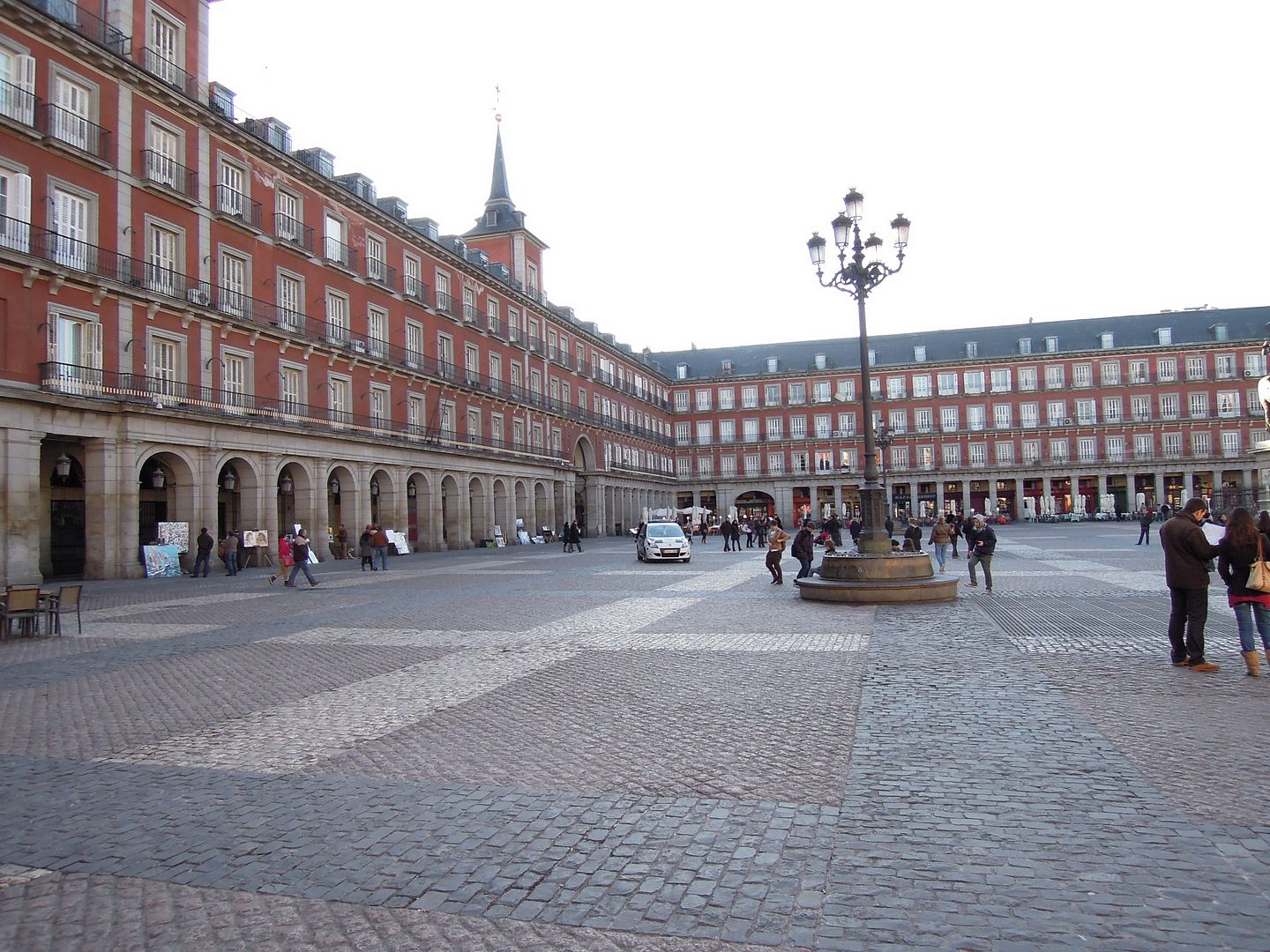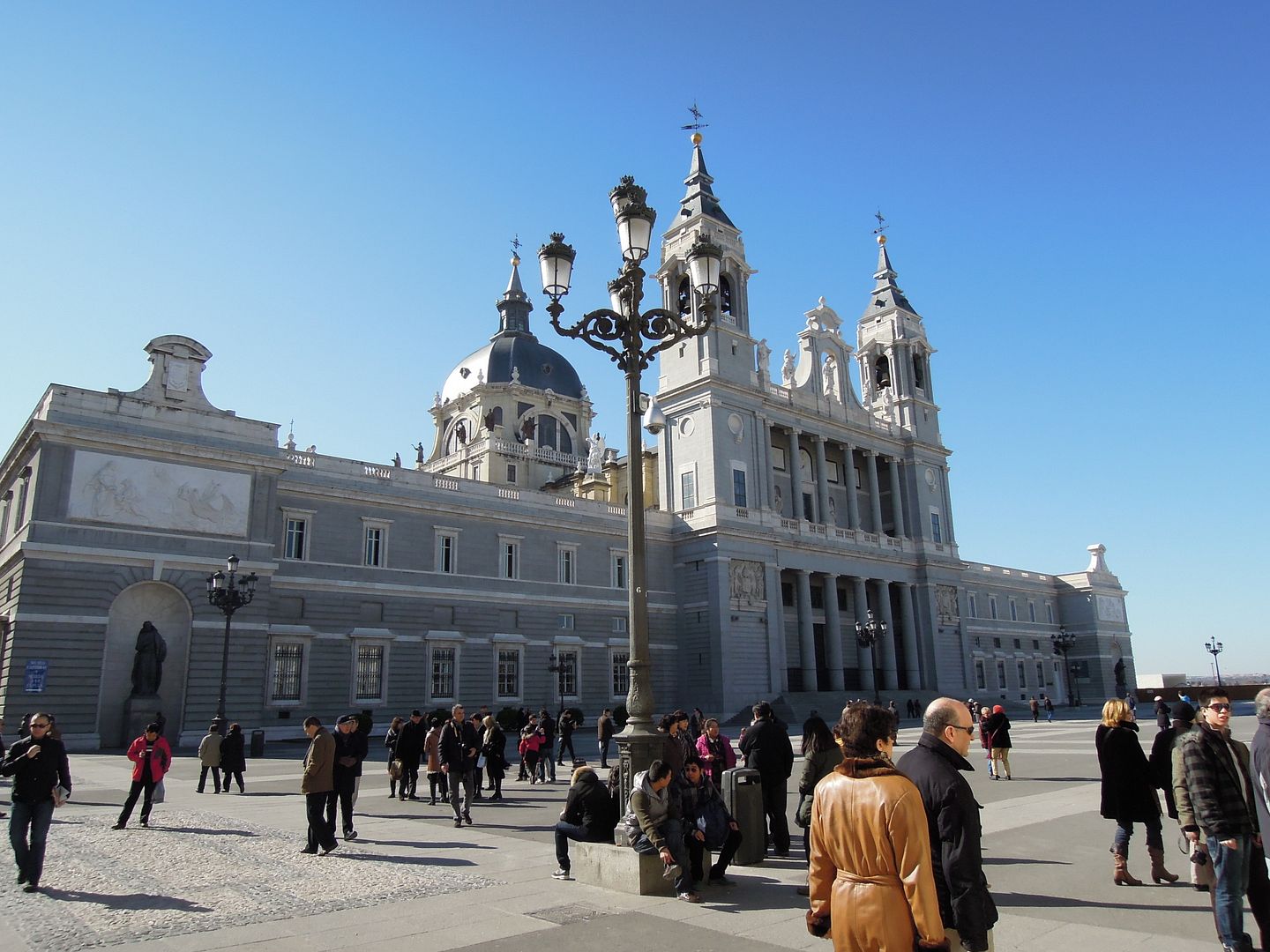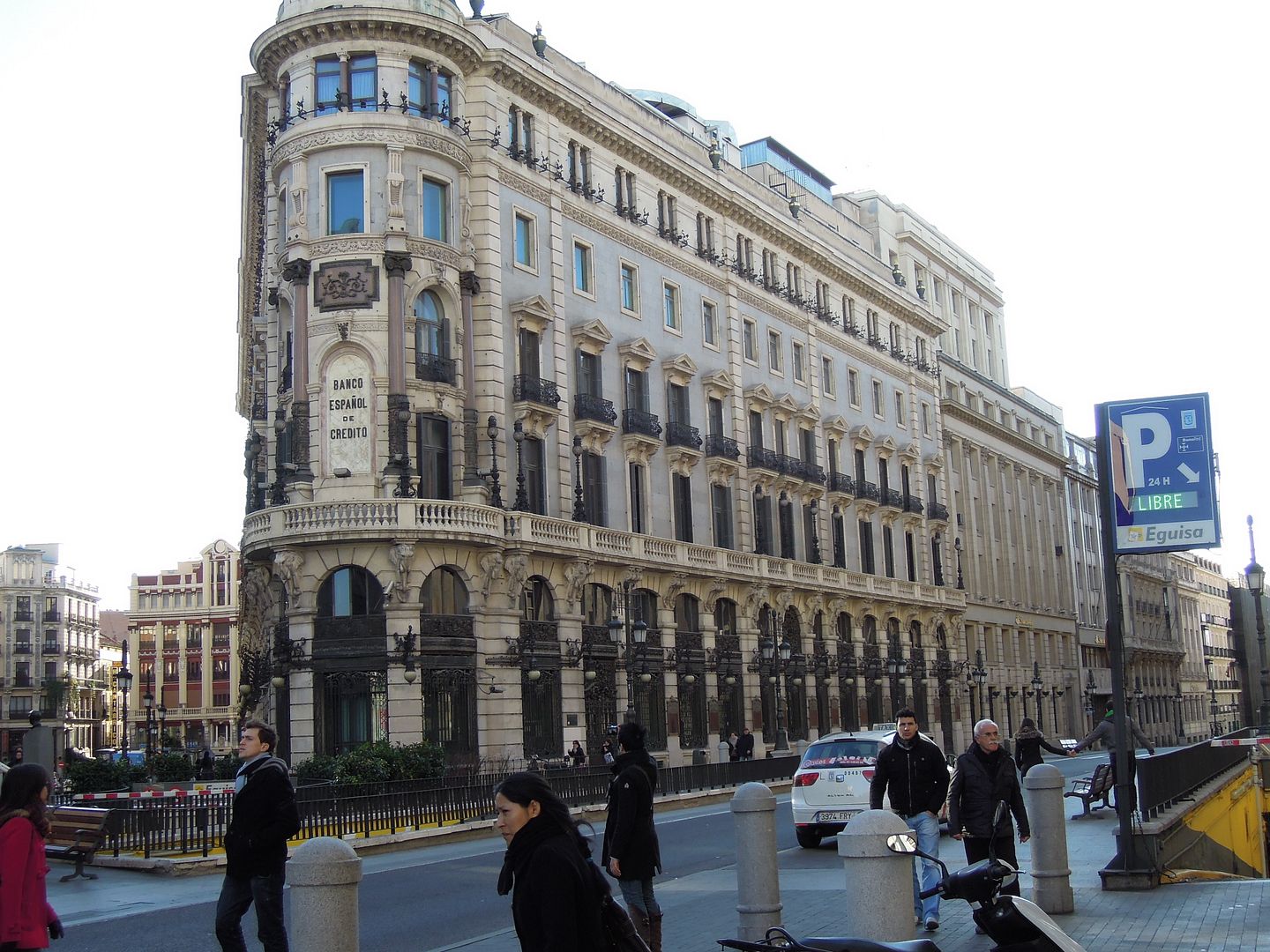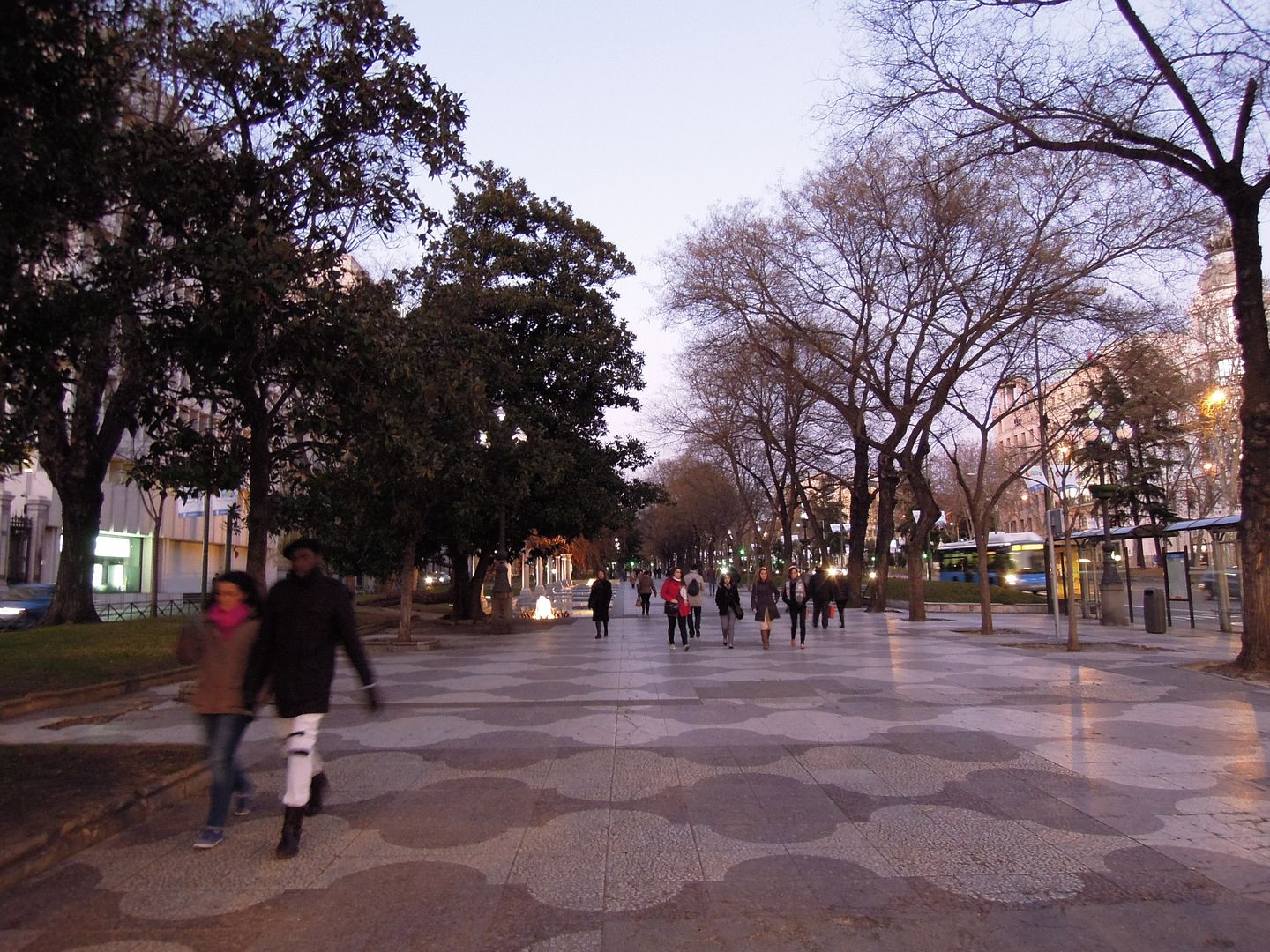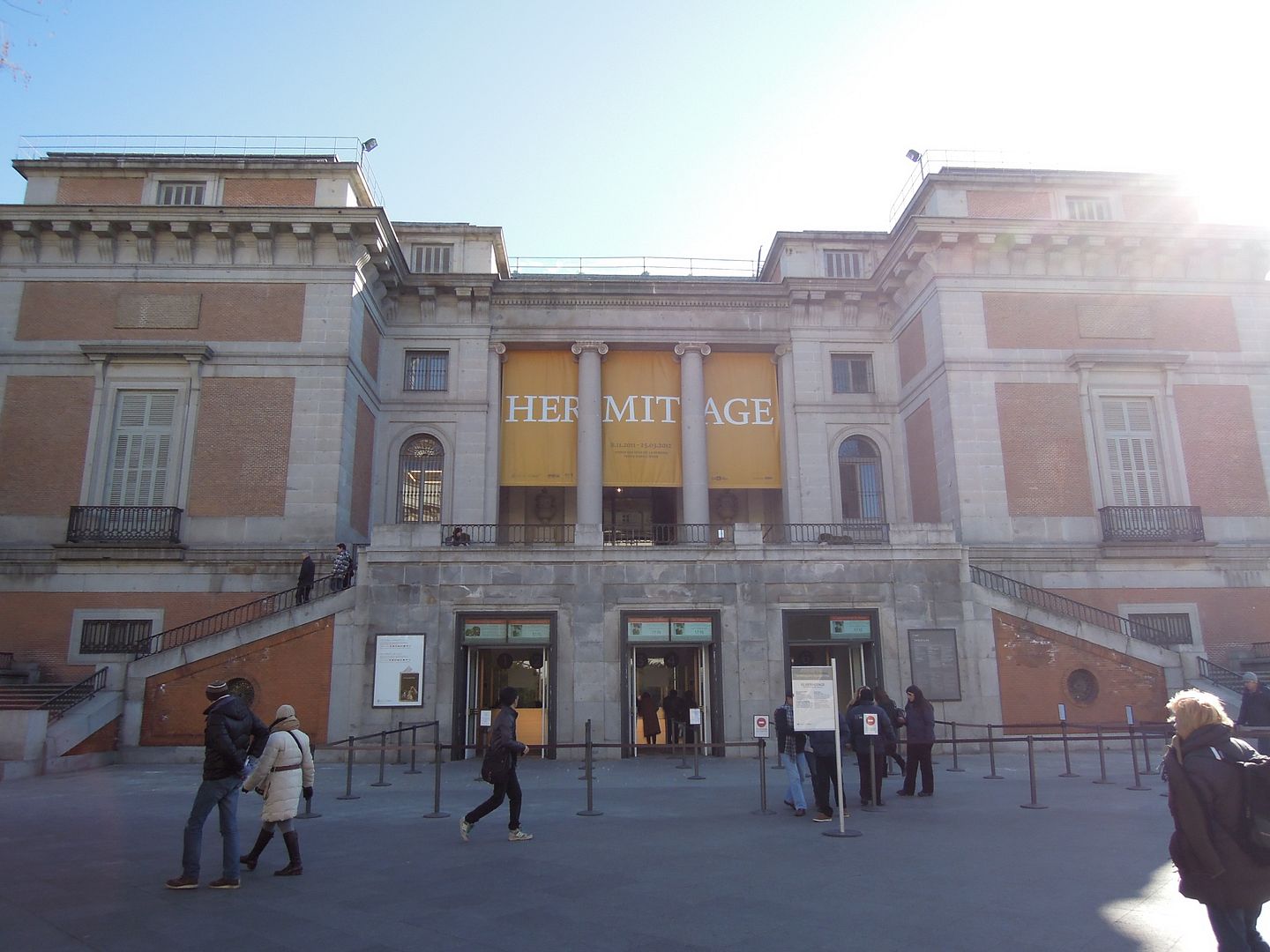 As for the return flight with British Airways, I paid for an upgrade offer which was available on BA's 'manage my booking' page
Date: 13 February 2012
Airline: British Airways
Flight: BA461
Aircraft: Boeing 767-300ER
Class: Club Europe
Check-in at Madrid Barajas Terminal 4. I was told by the check-in agent that my flight would be delay for at least 1 hour due to bad weather.
Security check
I walked around the terminal before getting a train to my gate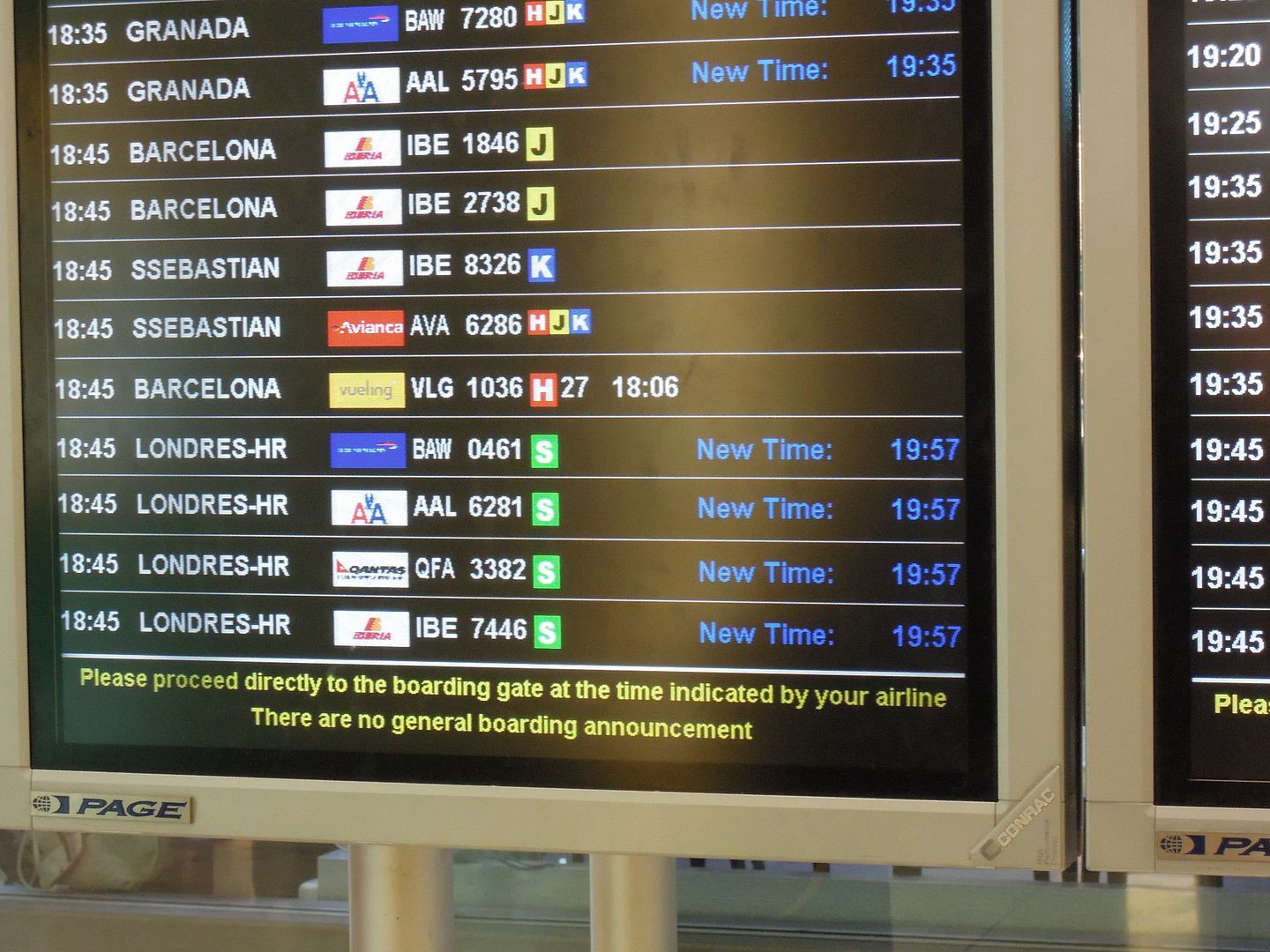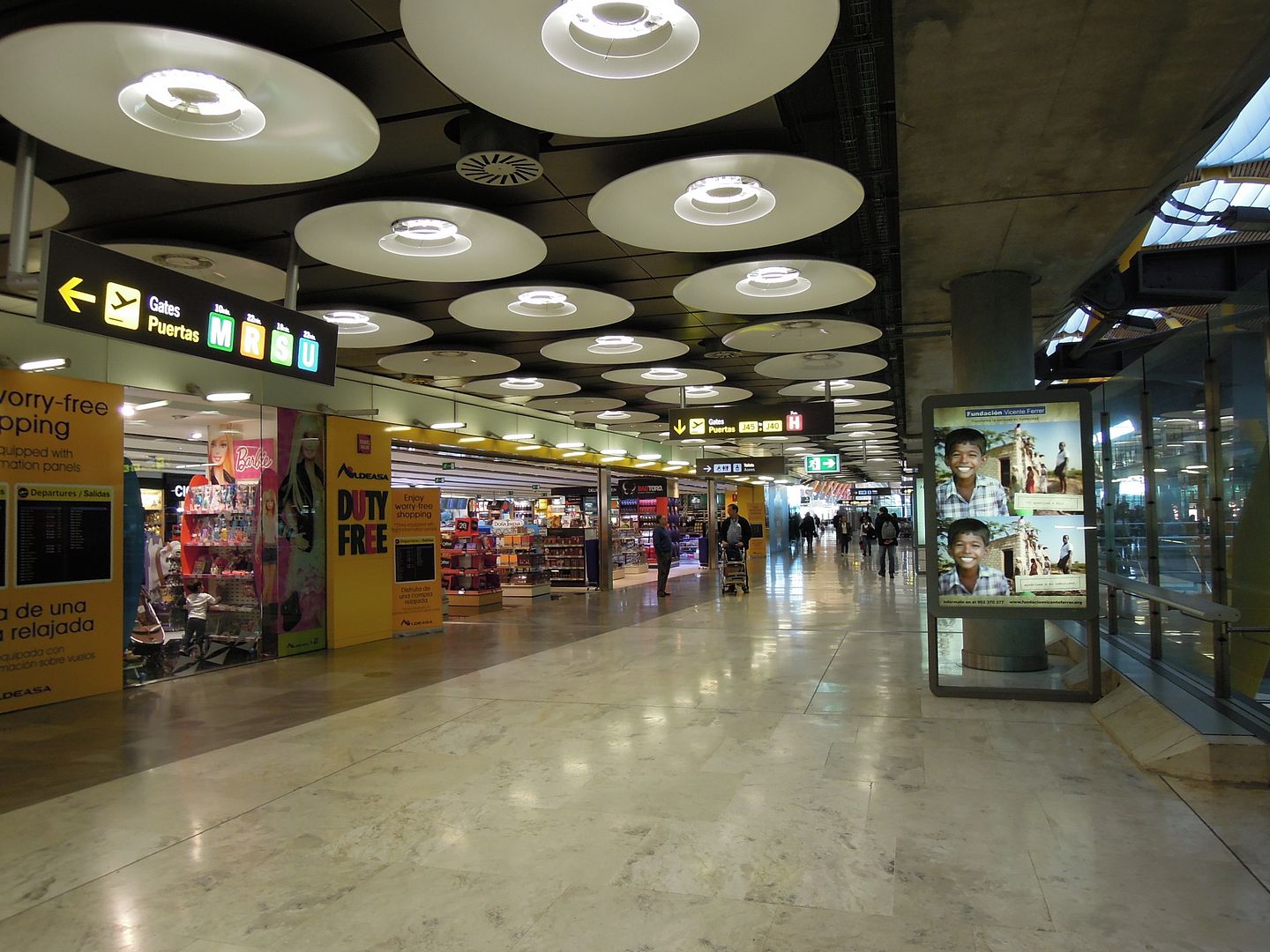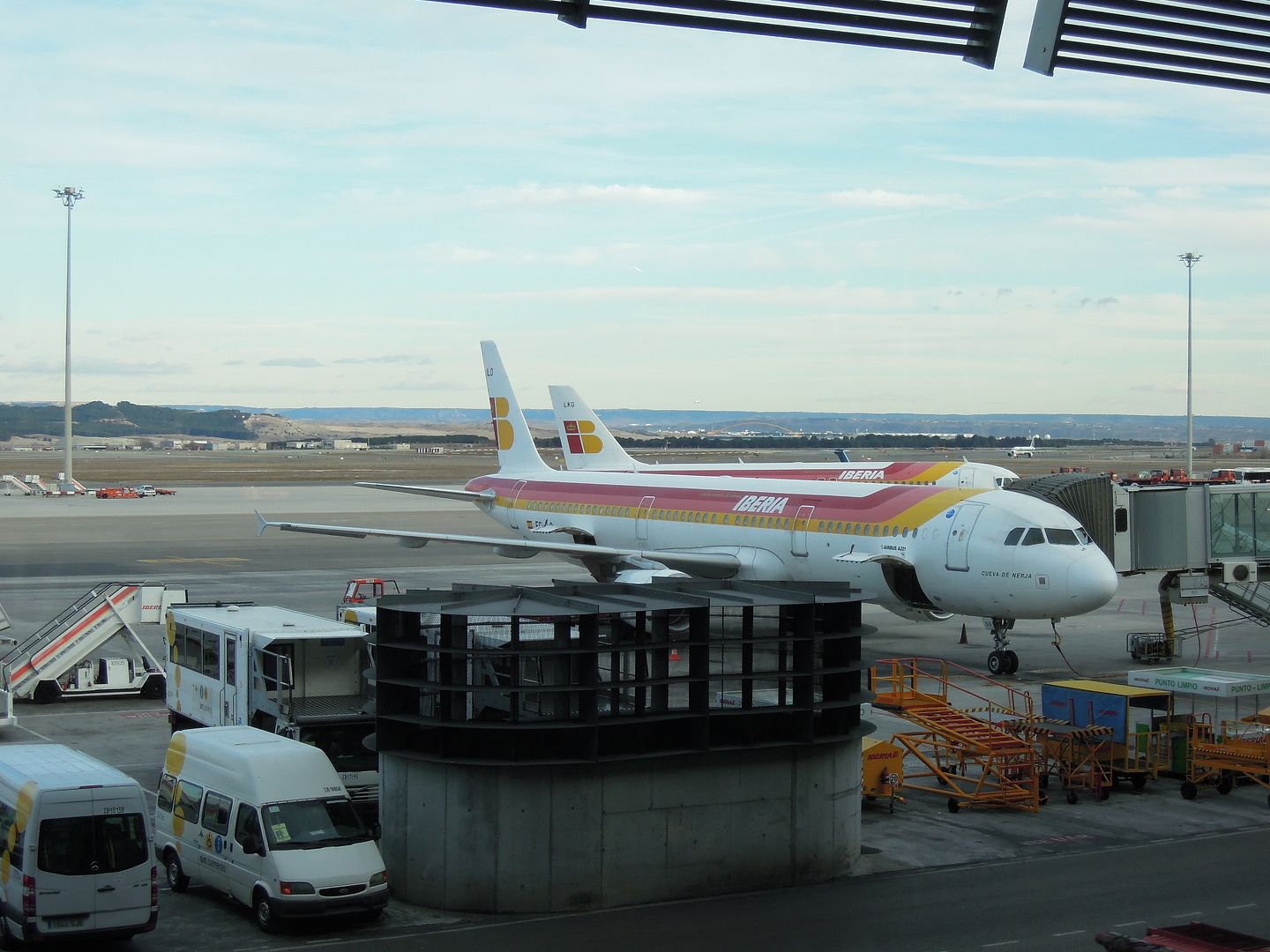 Train to Terminal 4S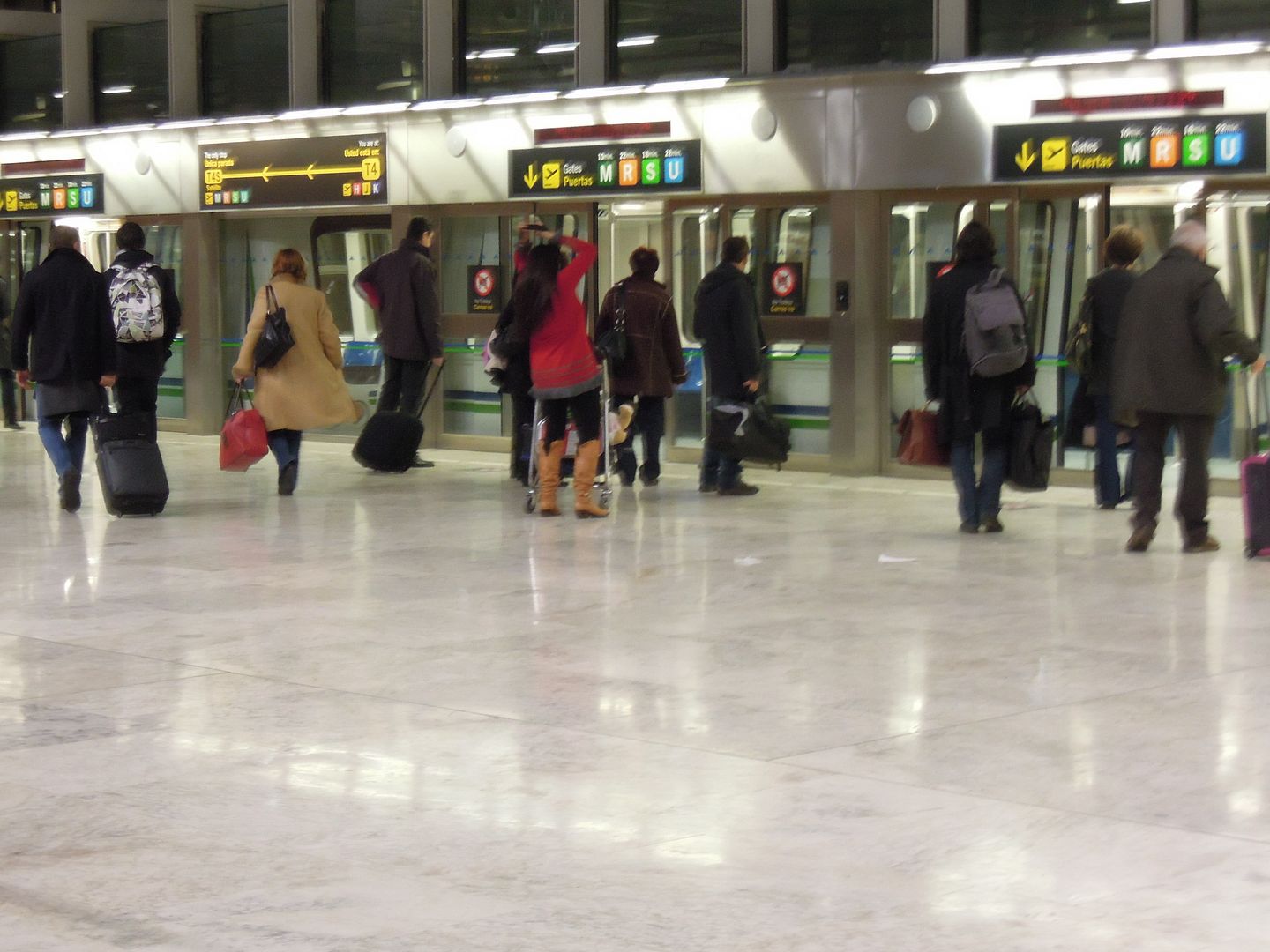 Iberia Lounge. I really like the space in this lounge.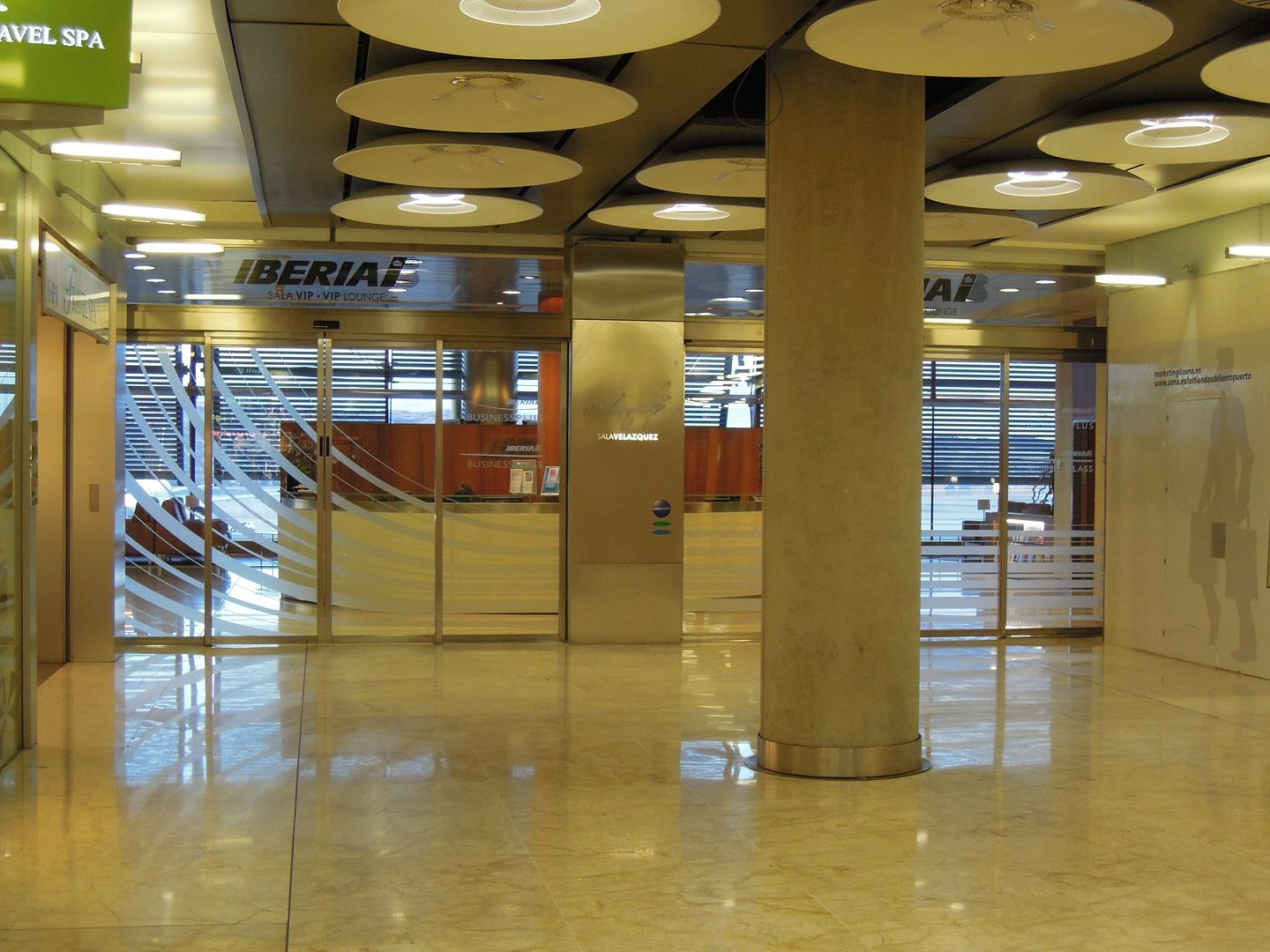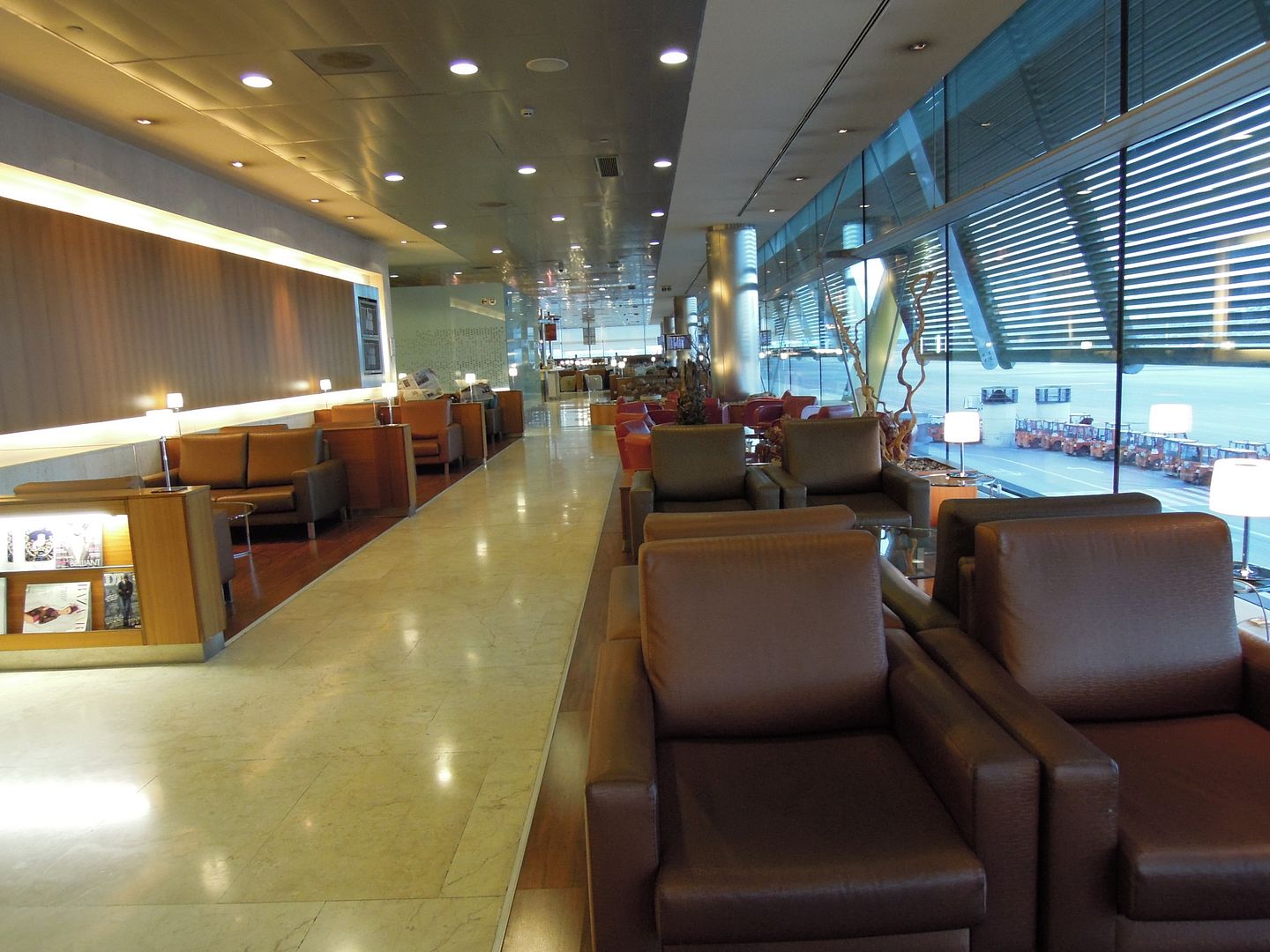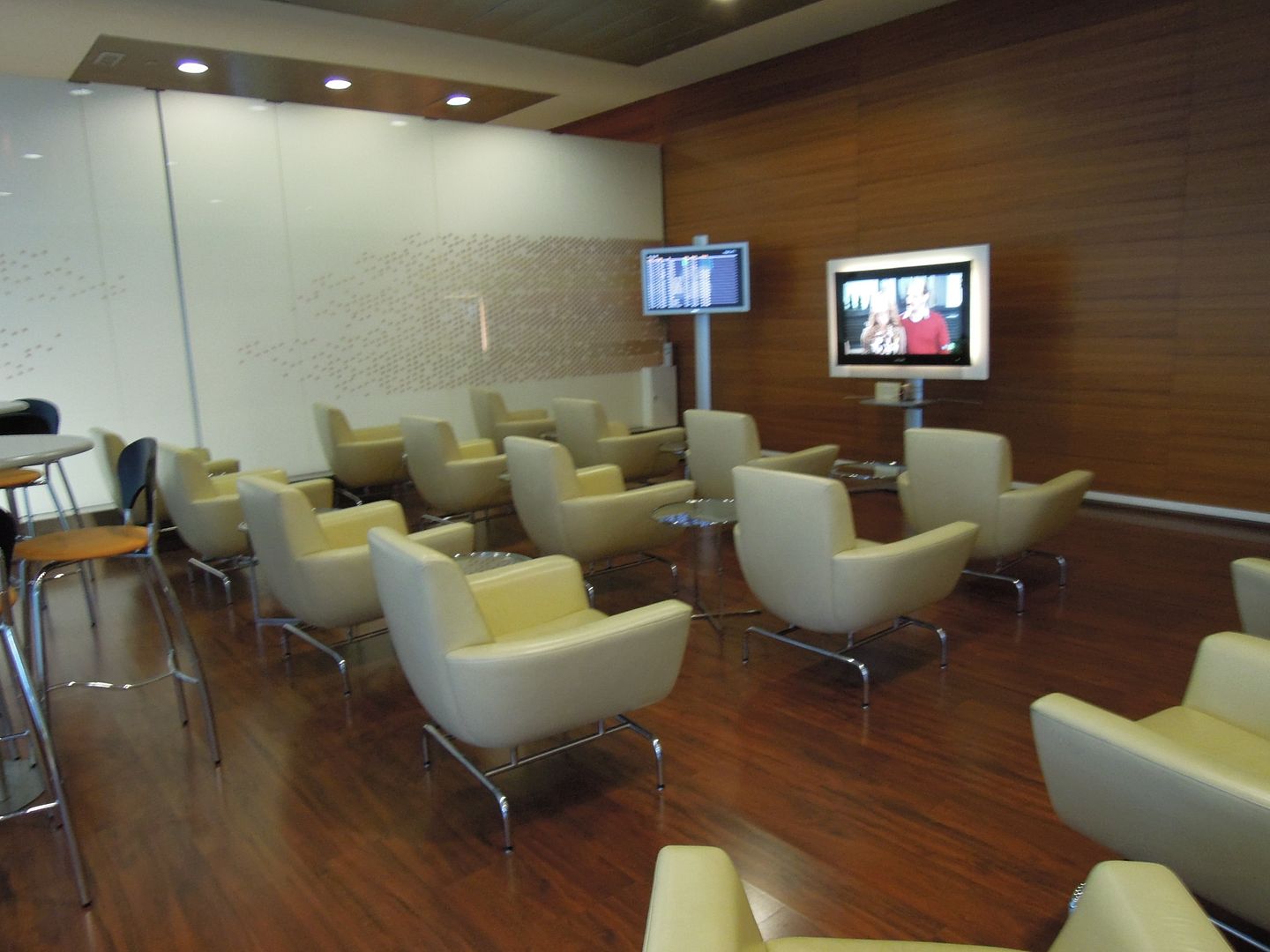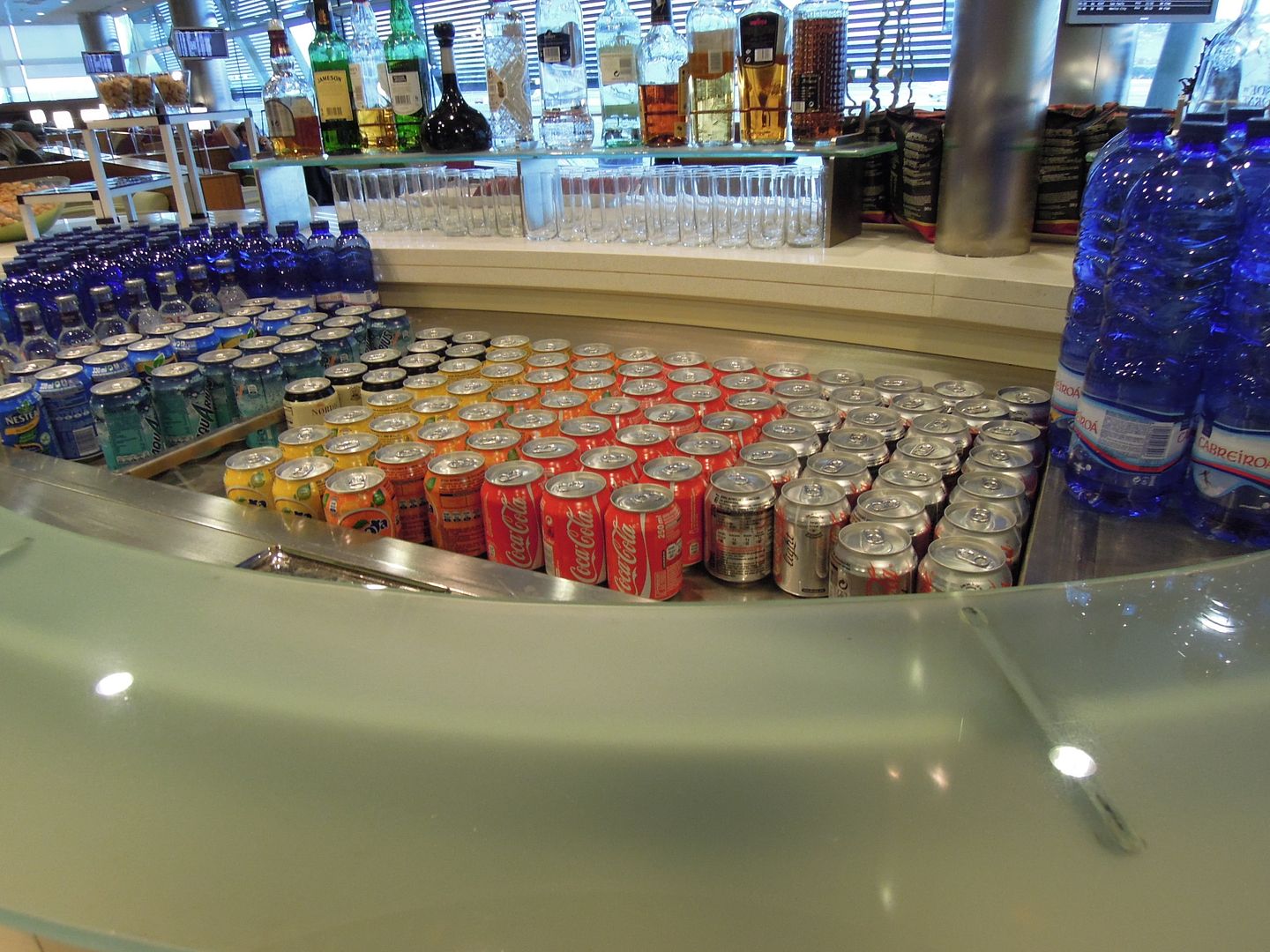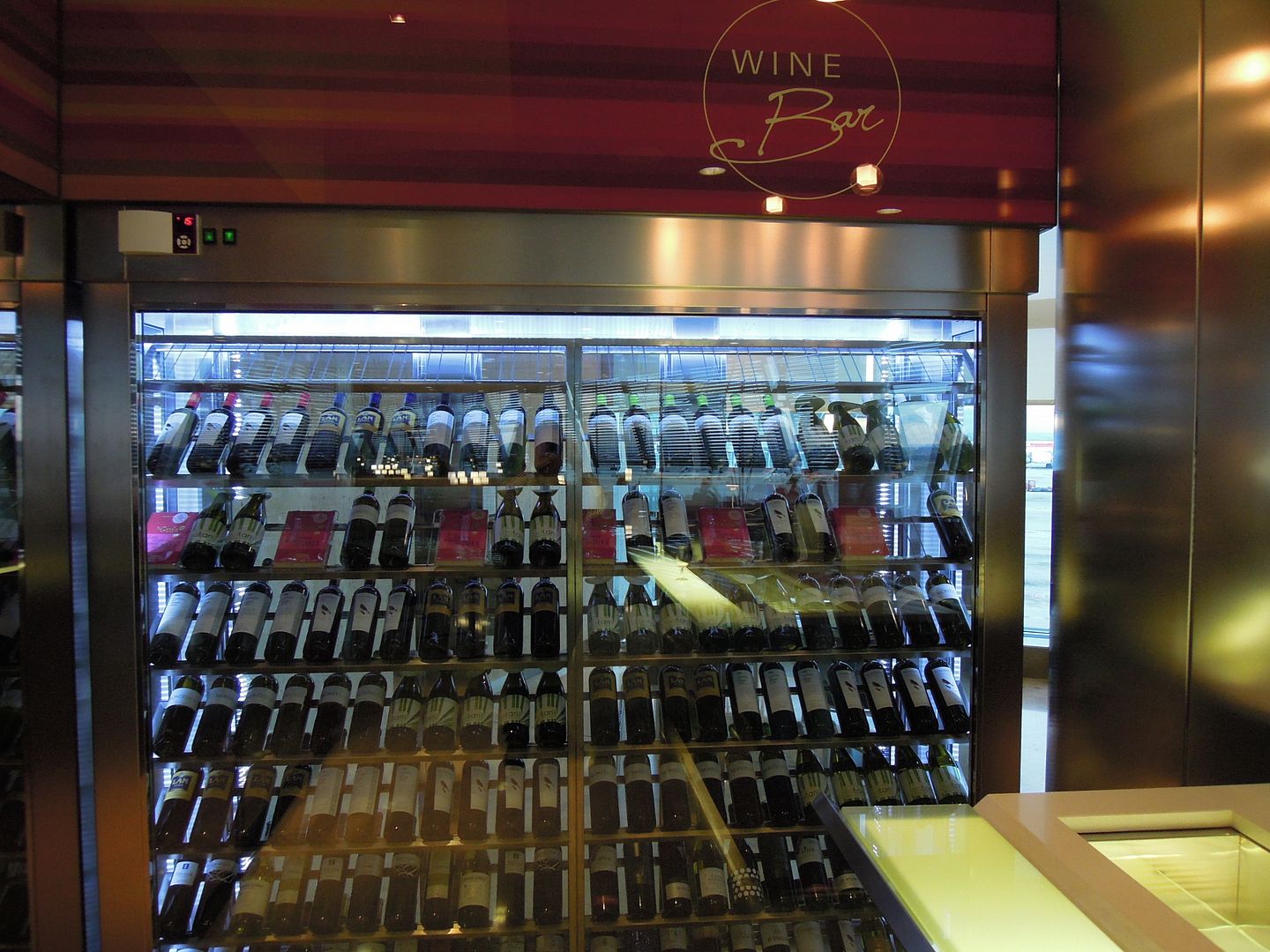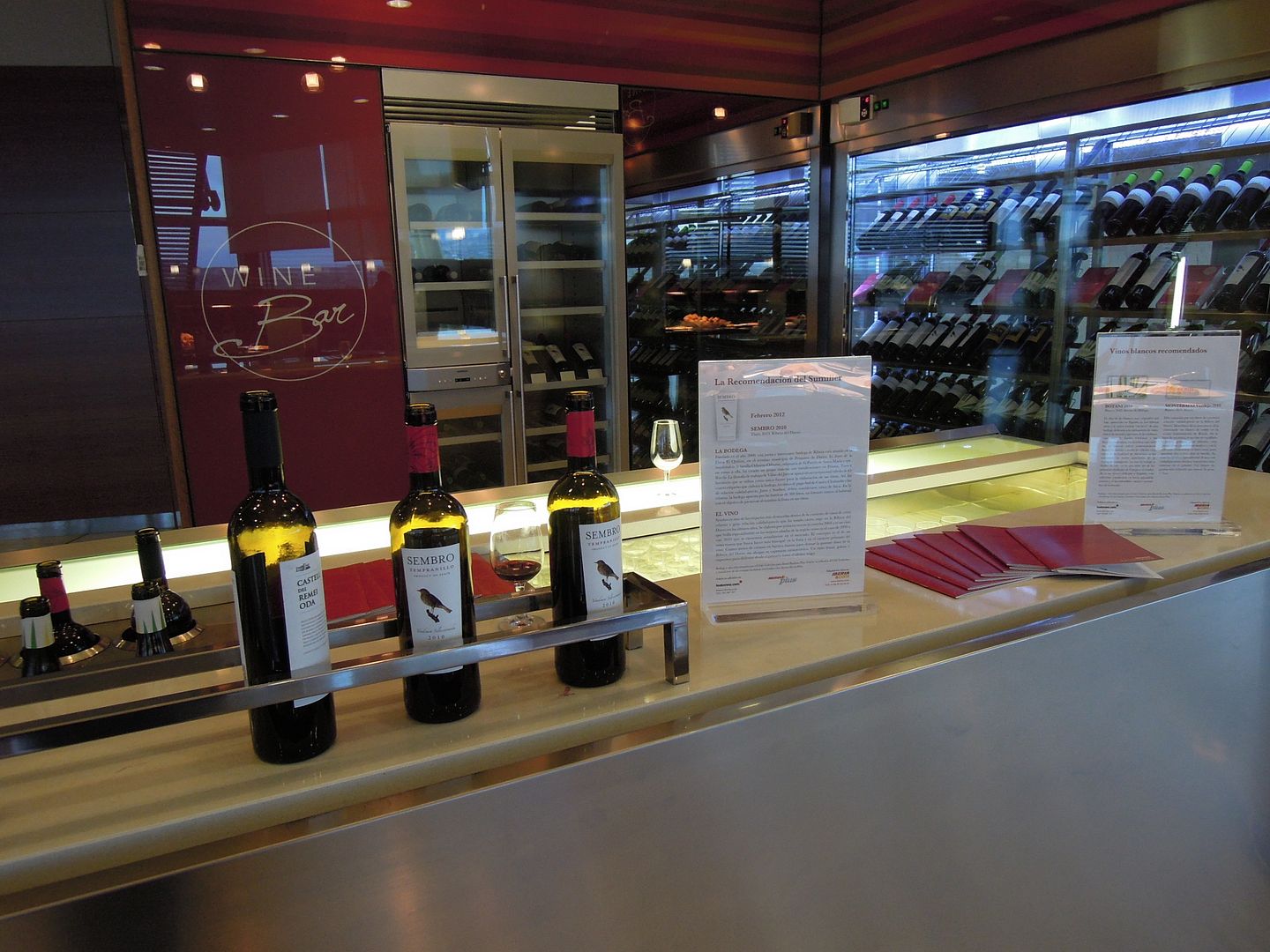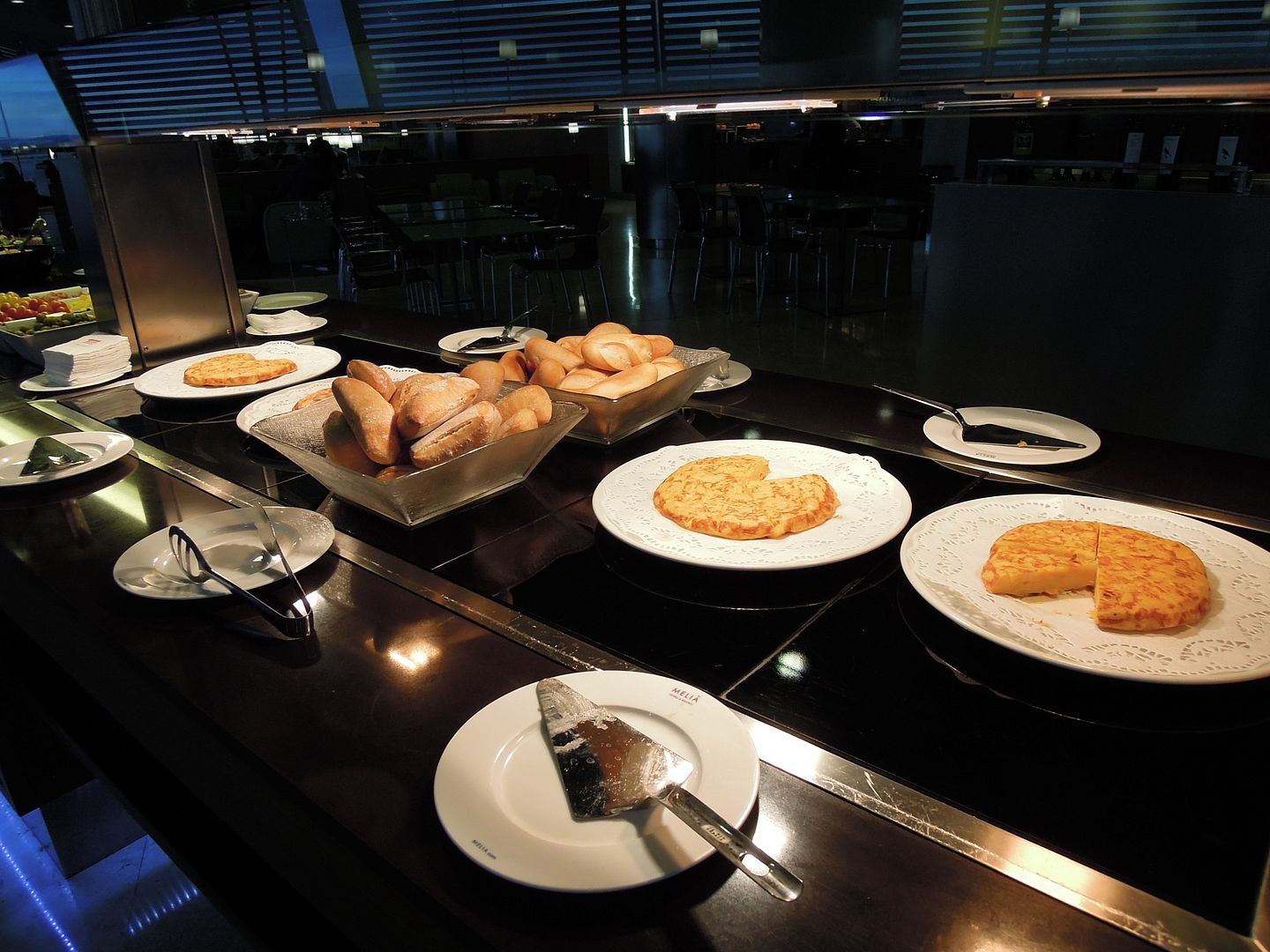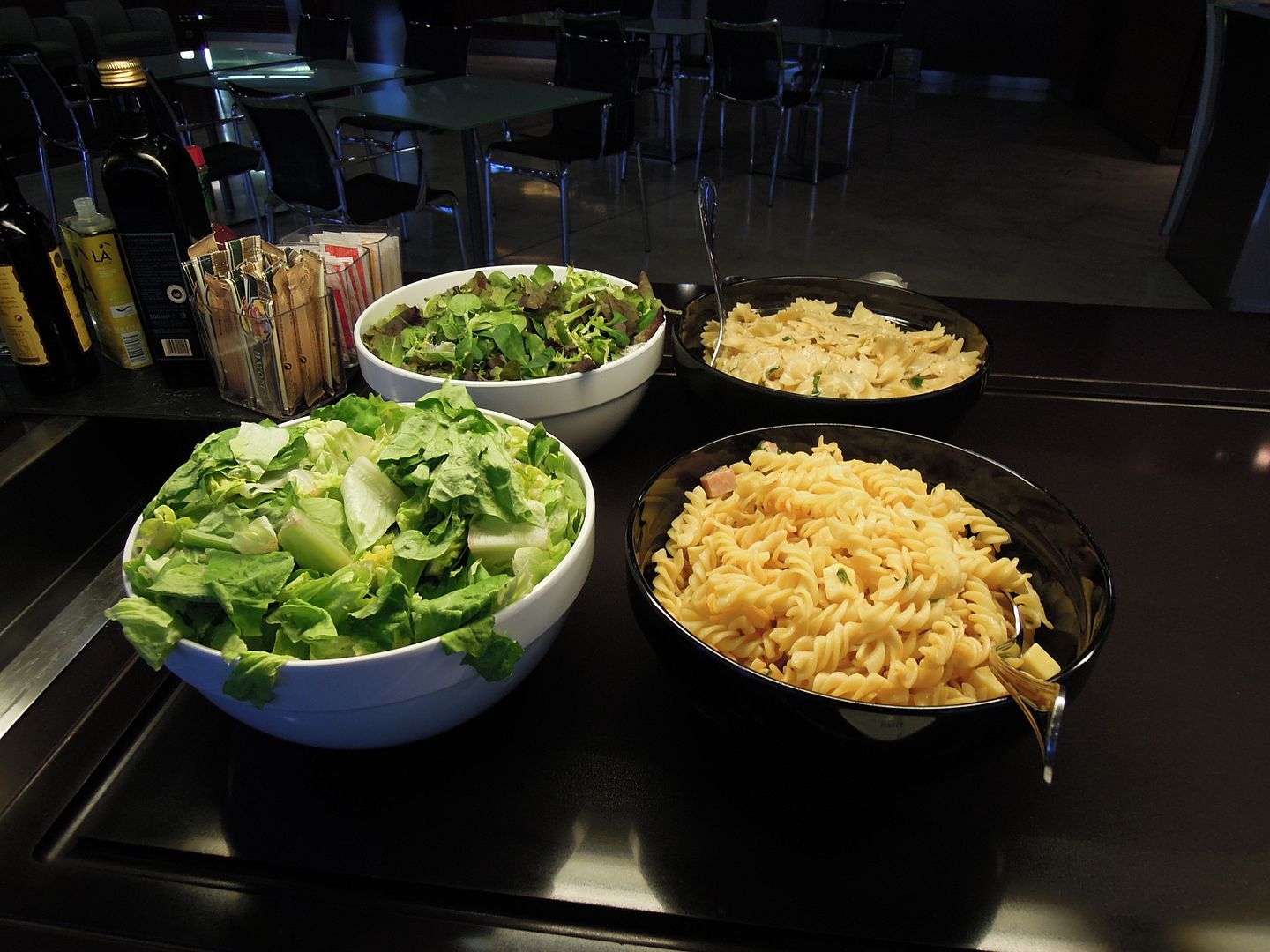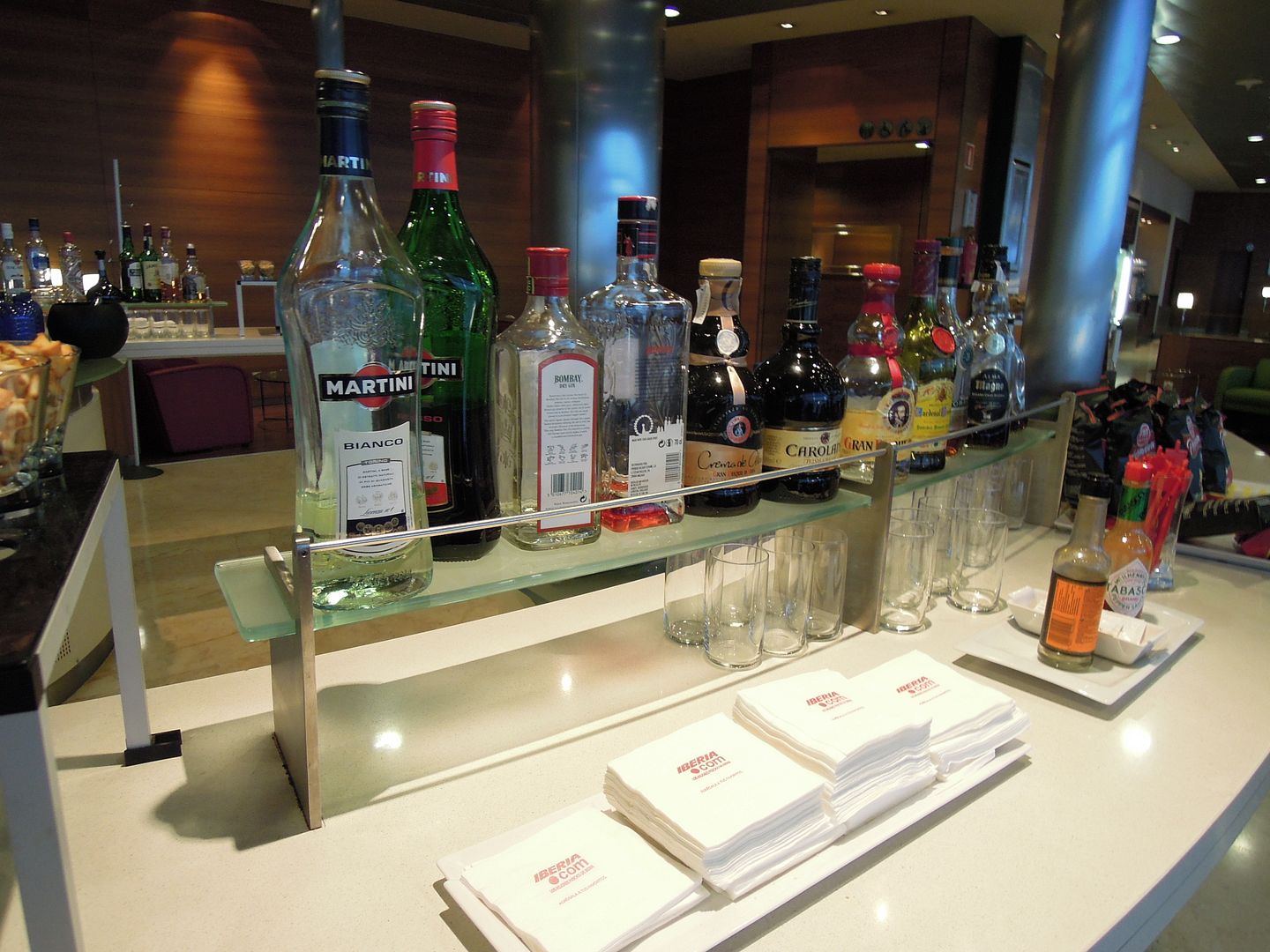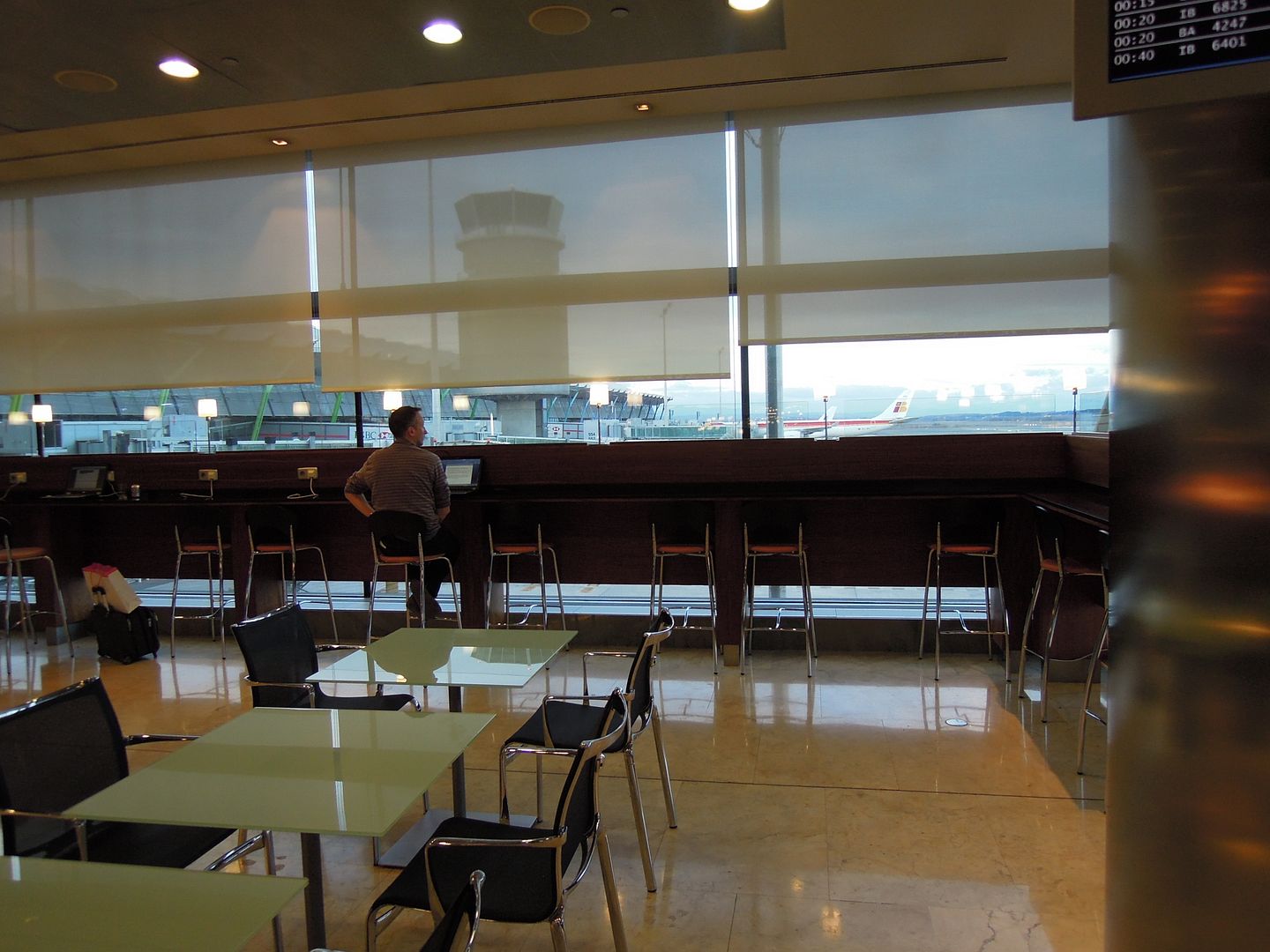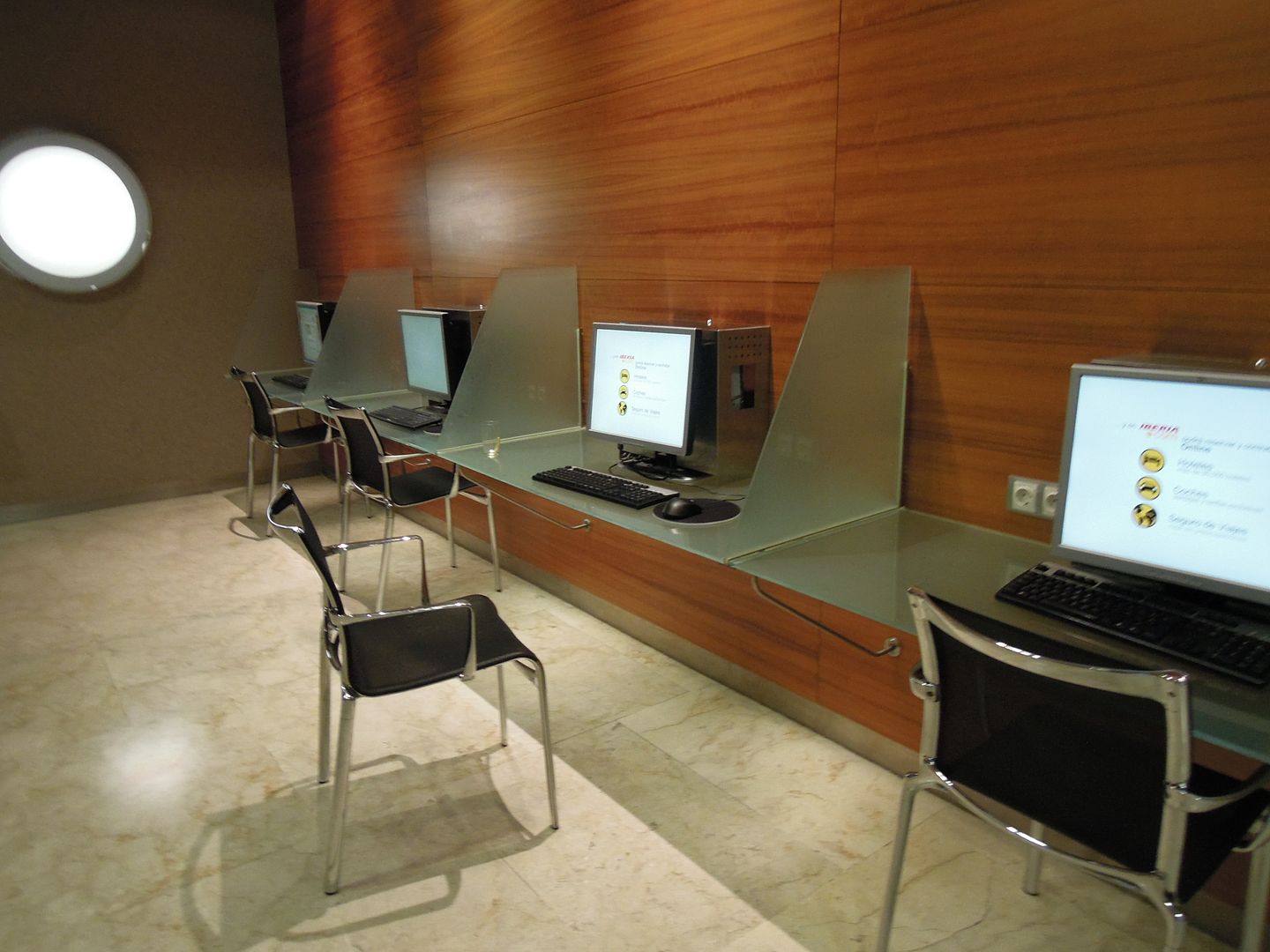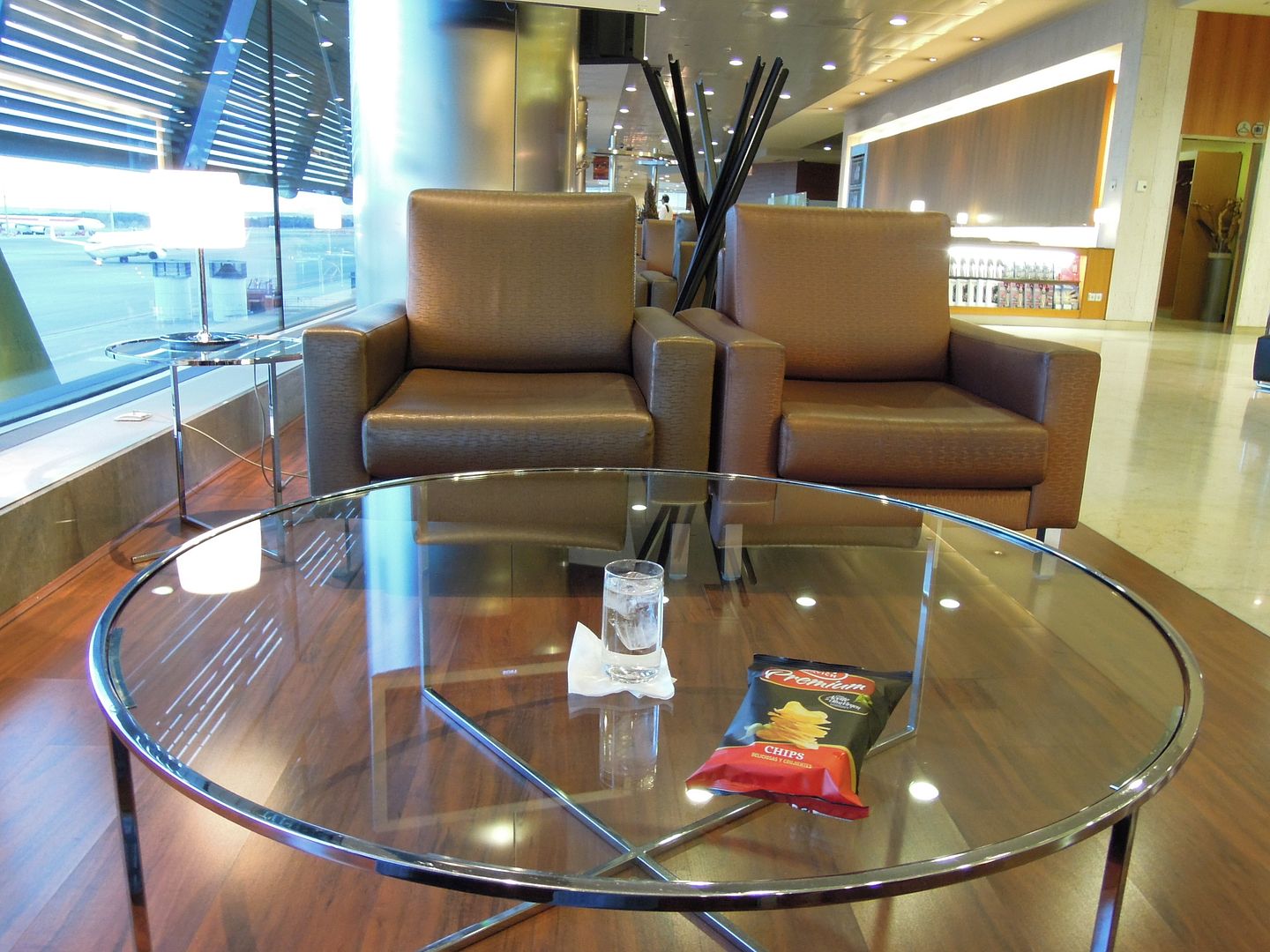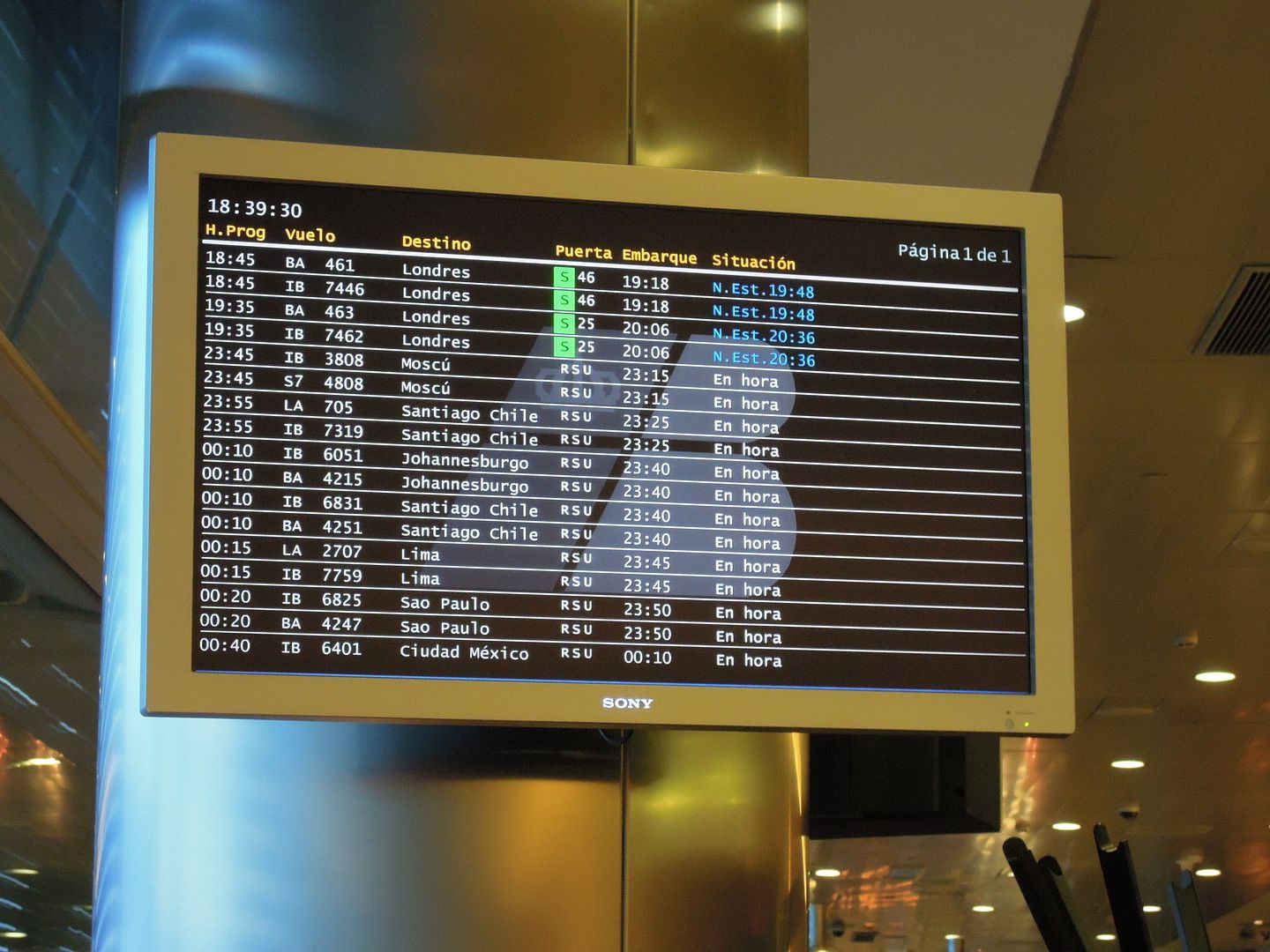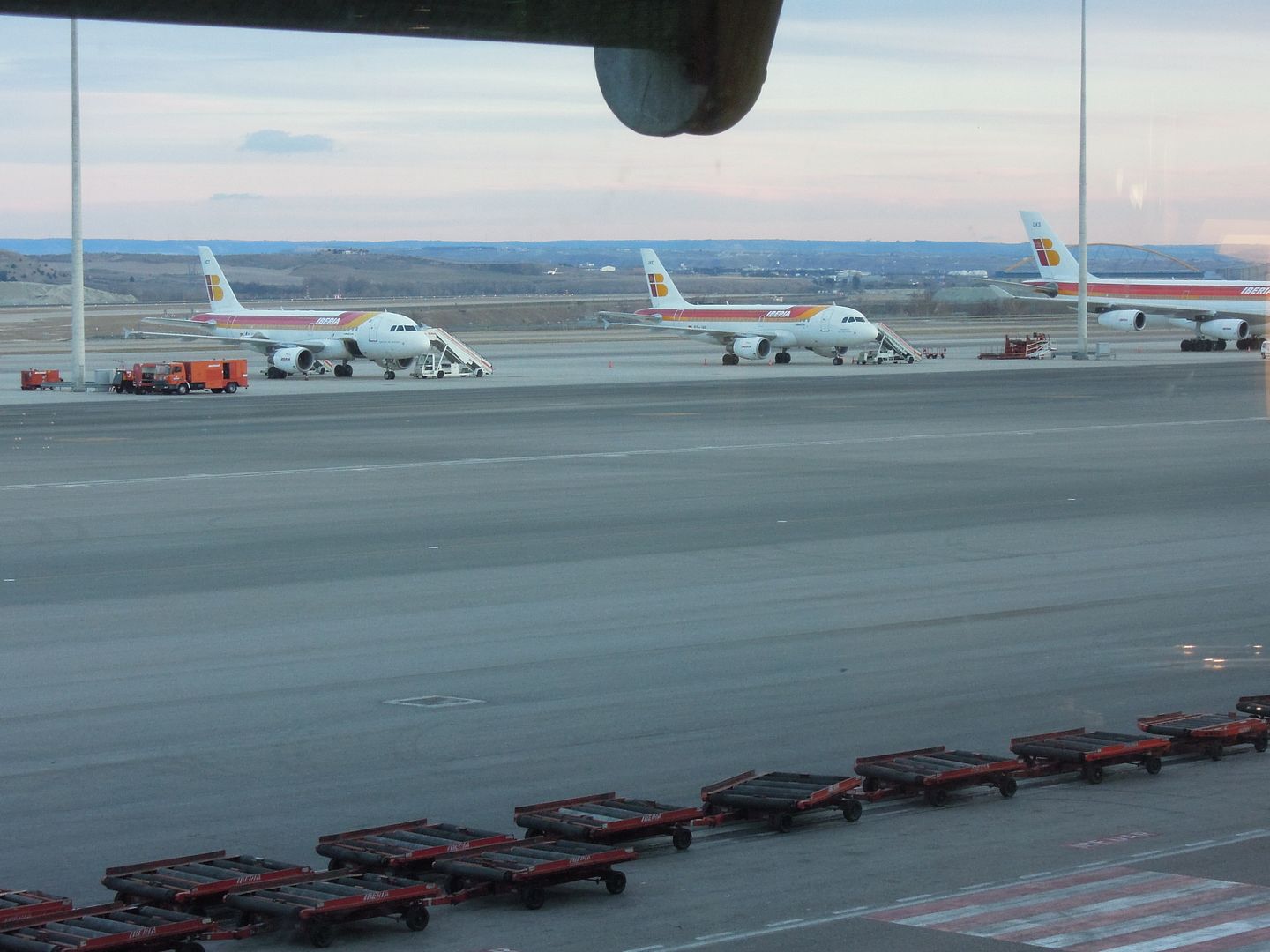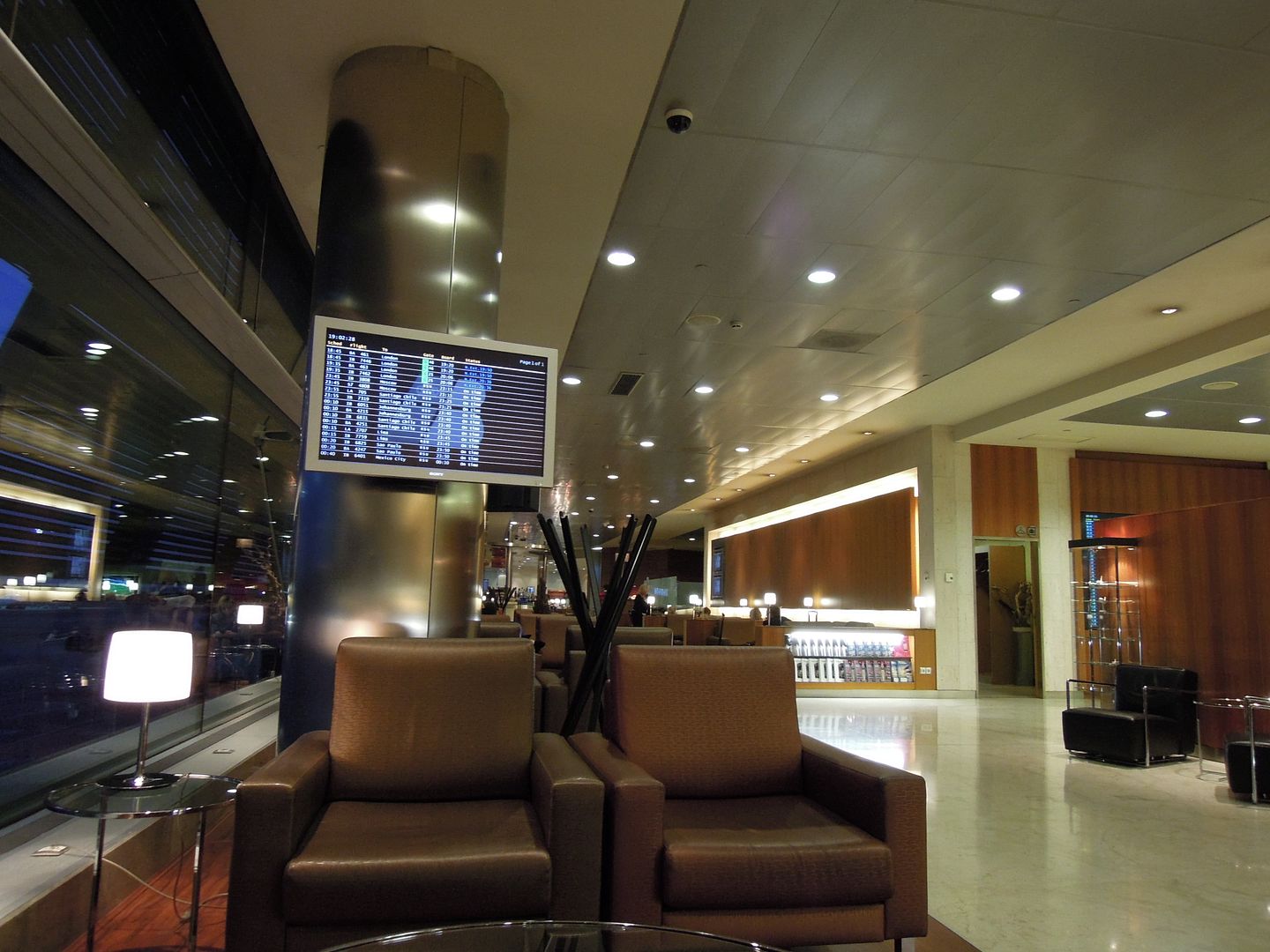 Getting to the boarding gate. The airport was very quiet at that time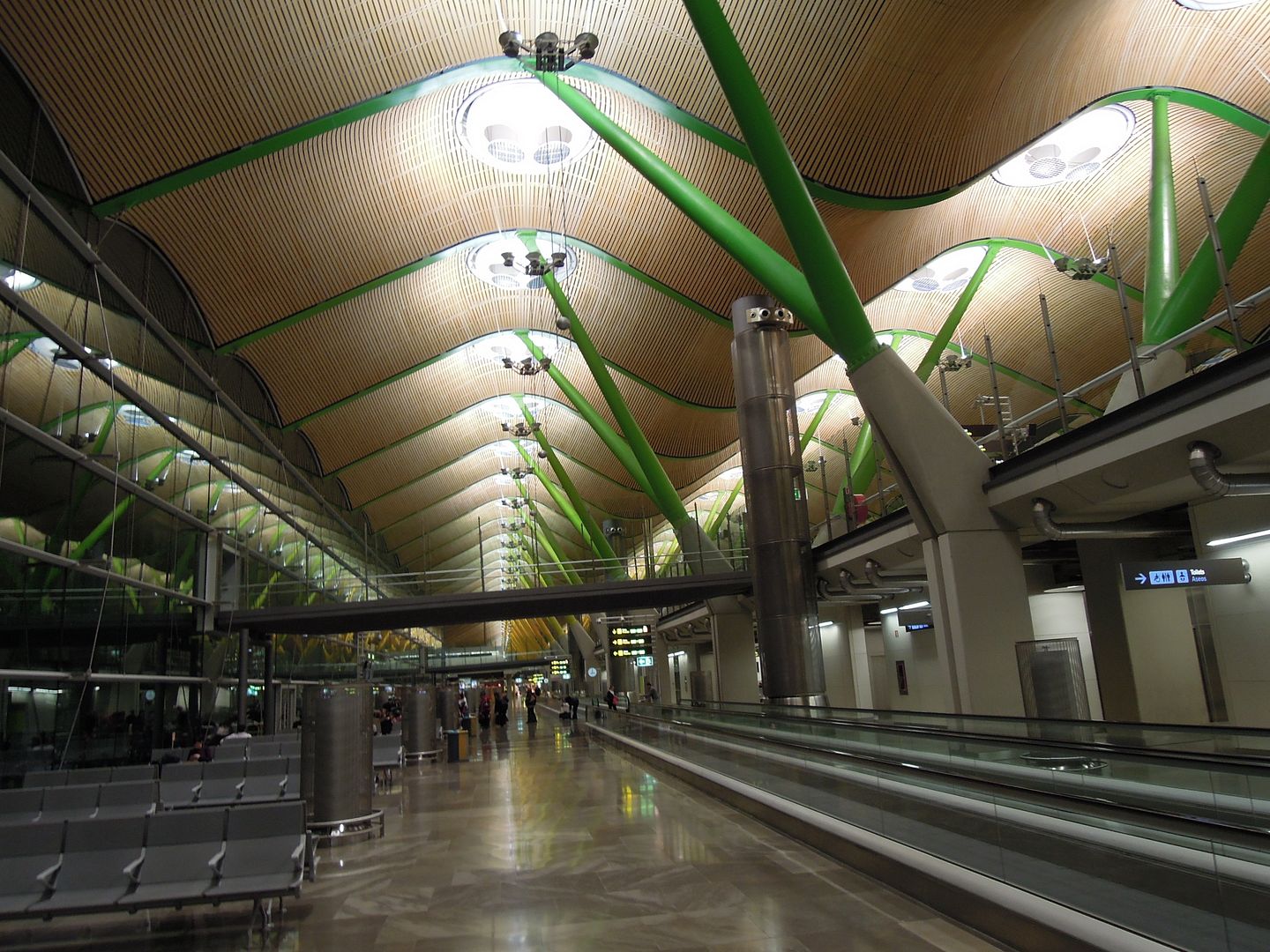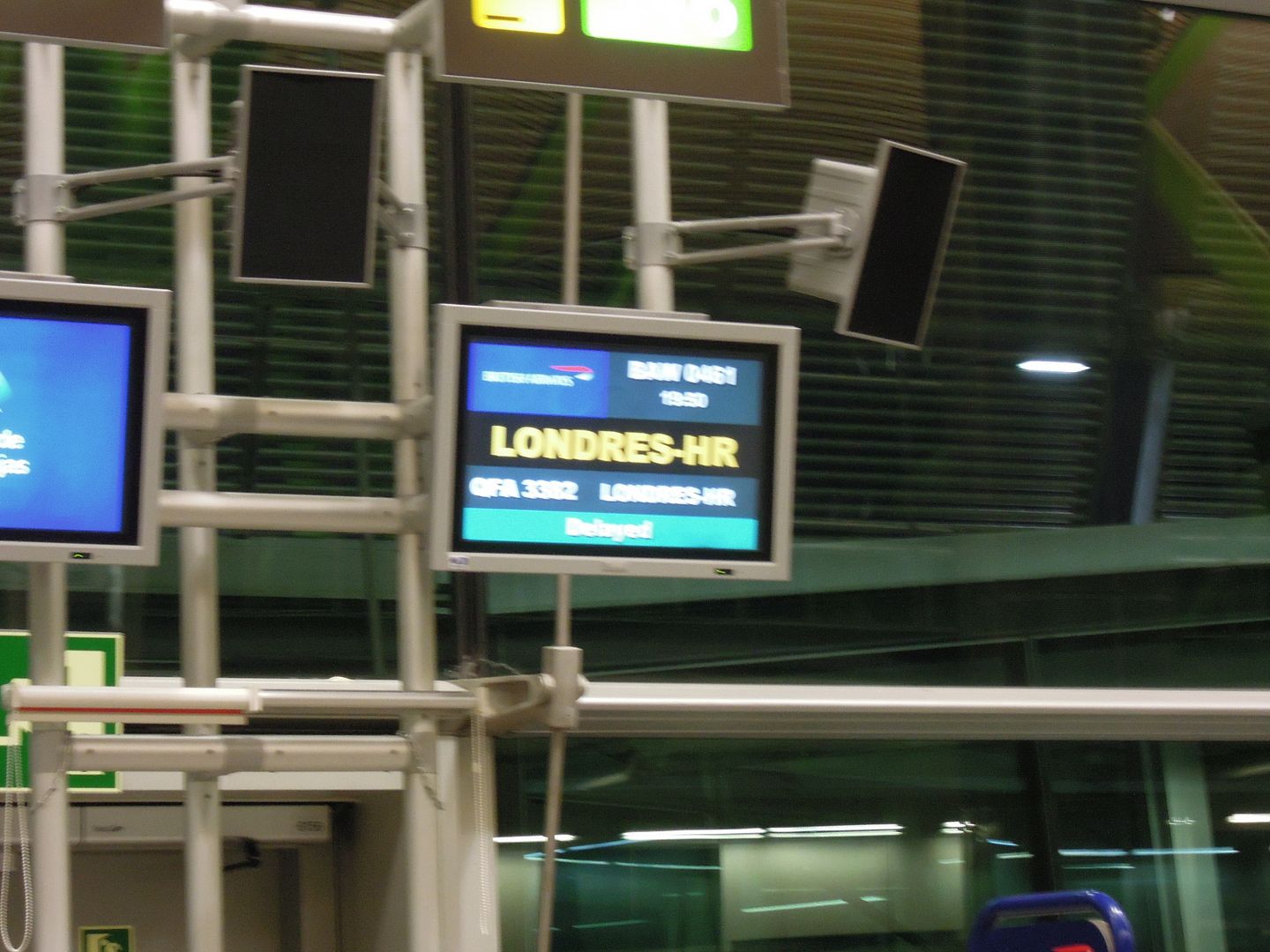 Boarding call was made by seat row numbers in Economy Class. Club Europe and One World Elite members could board at their leisure. At the aircraft door, we were greeted by very friendly crews.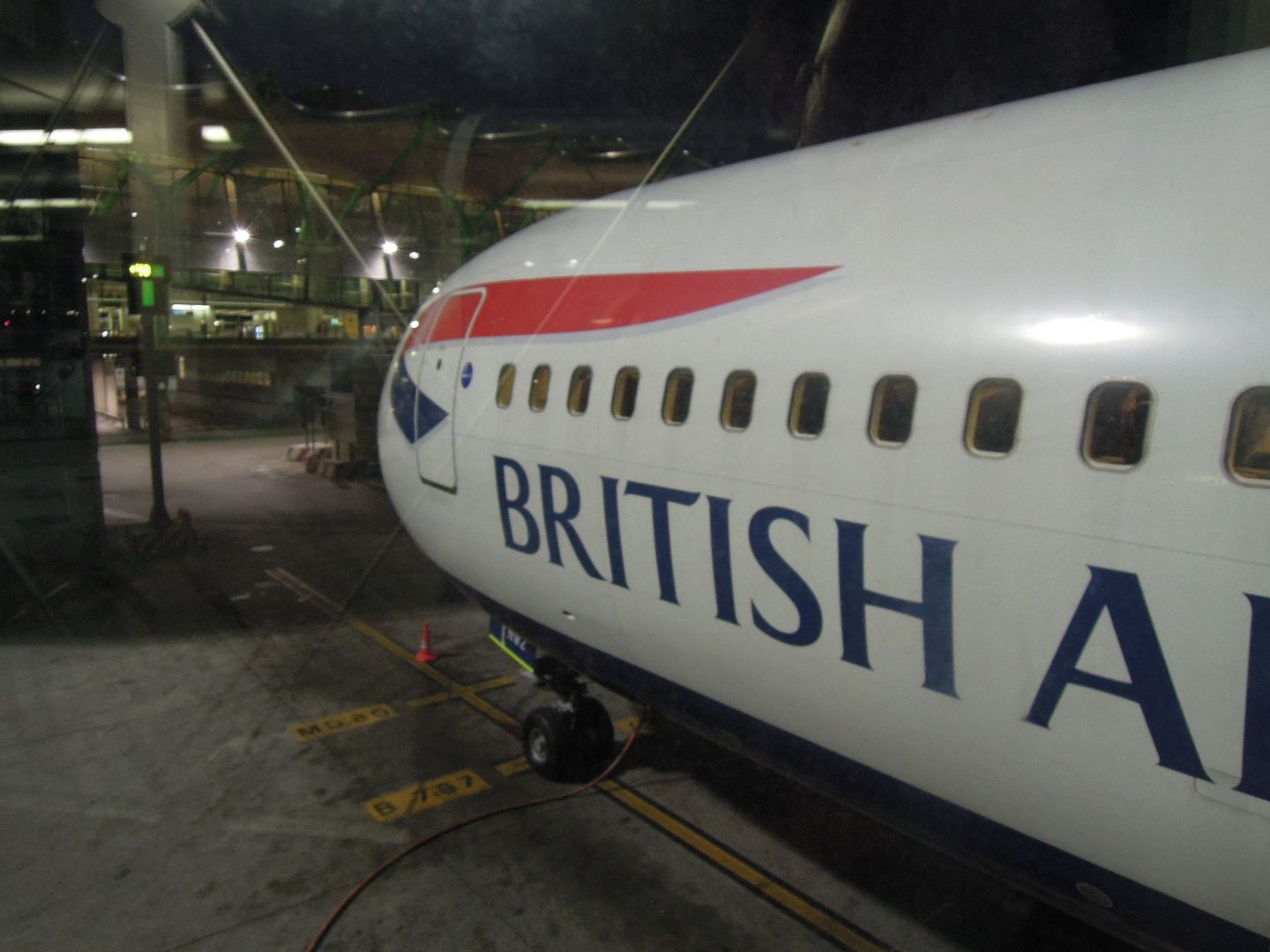 The cabin. I am sorry for the poor image quality. This is a Domestic / European configured 767, so the seats in Club Europe are more or less the same with Economy Class, with the seats in the middle row being left empty. The seat configuration is effectively 2-2-2 in Club Europe, and 2-3-2 in Economy Class.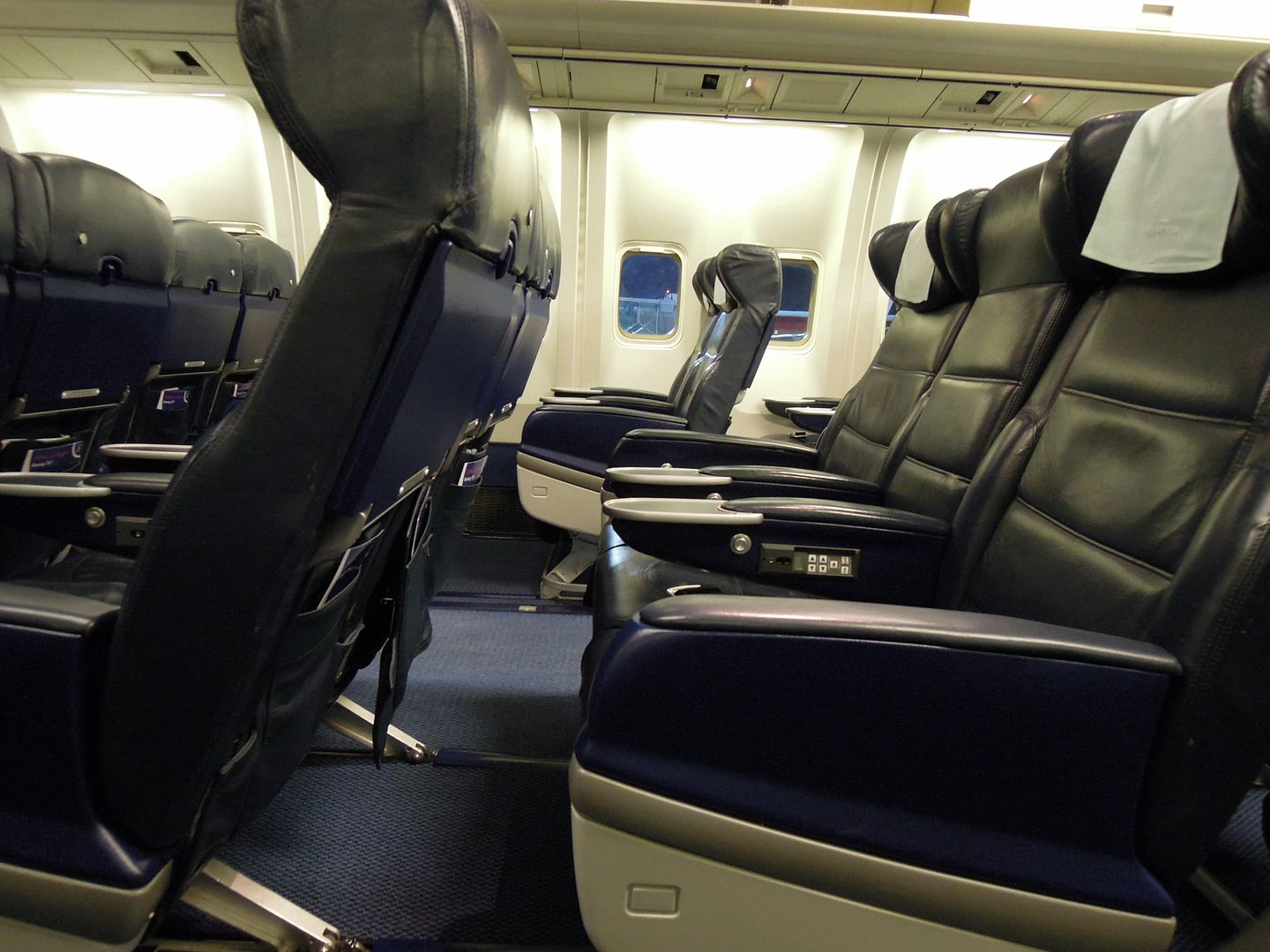 leg room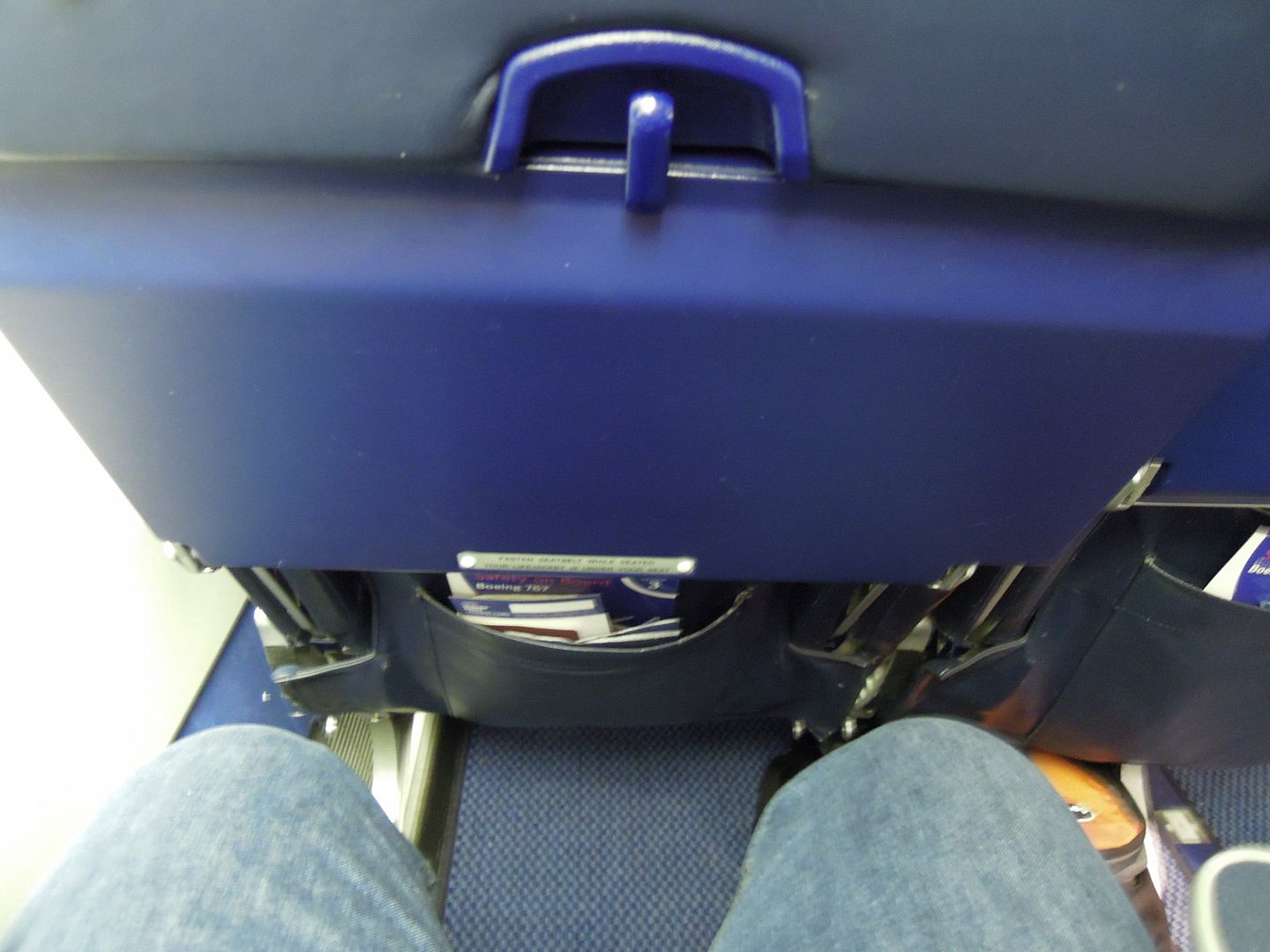 Safety card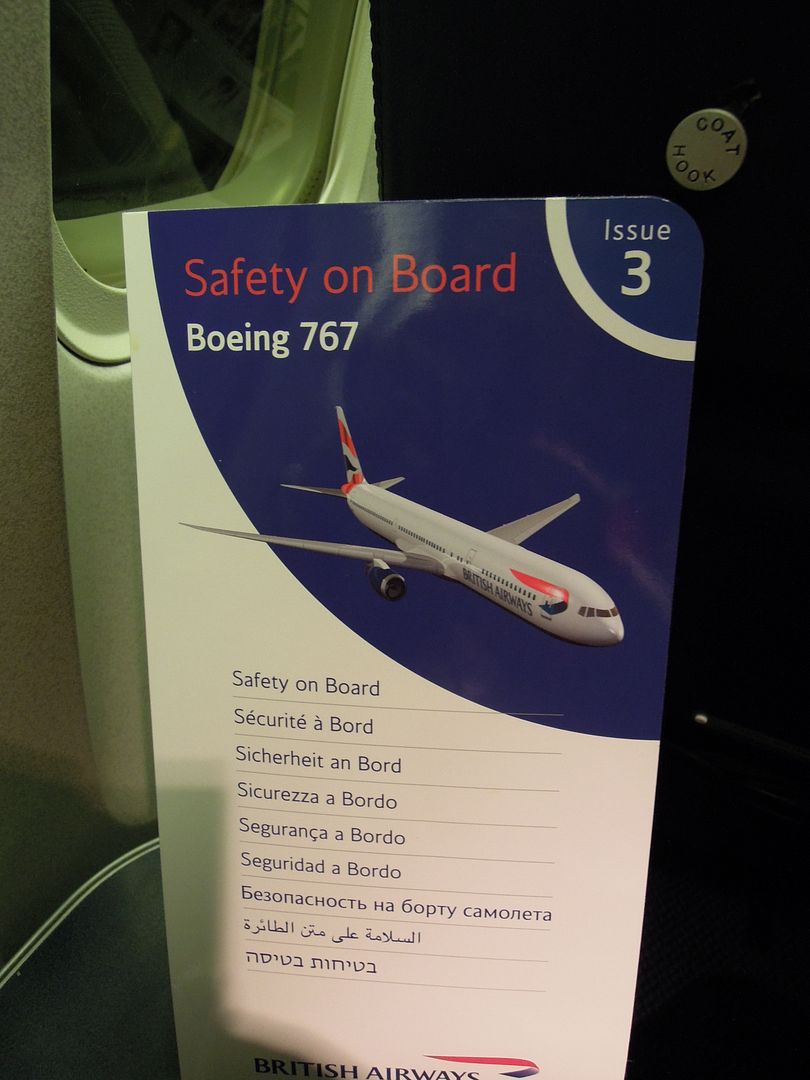 Soon after took off, drinks and snack were served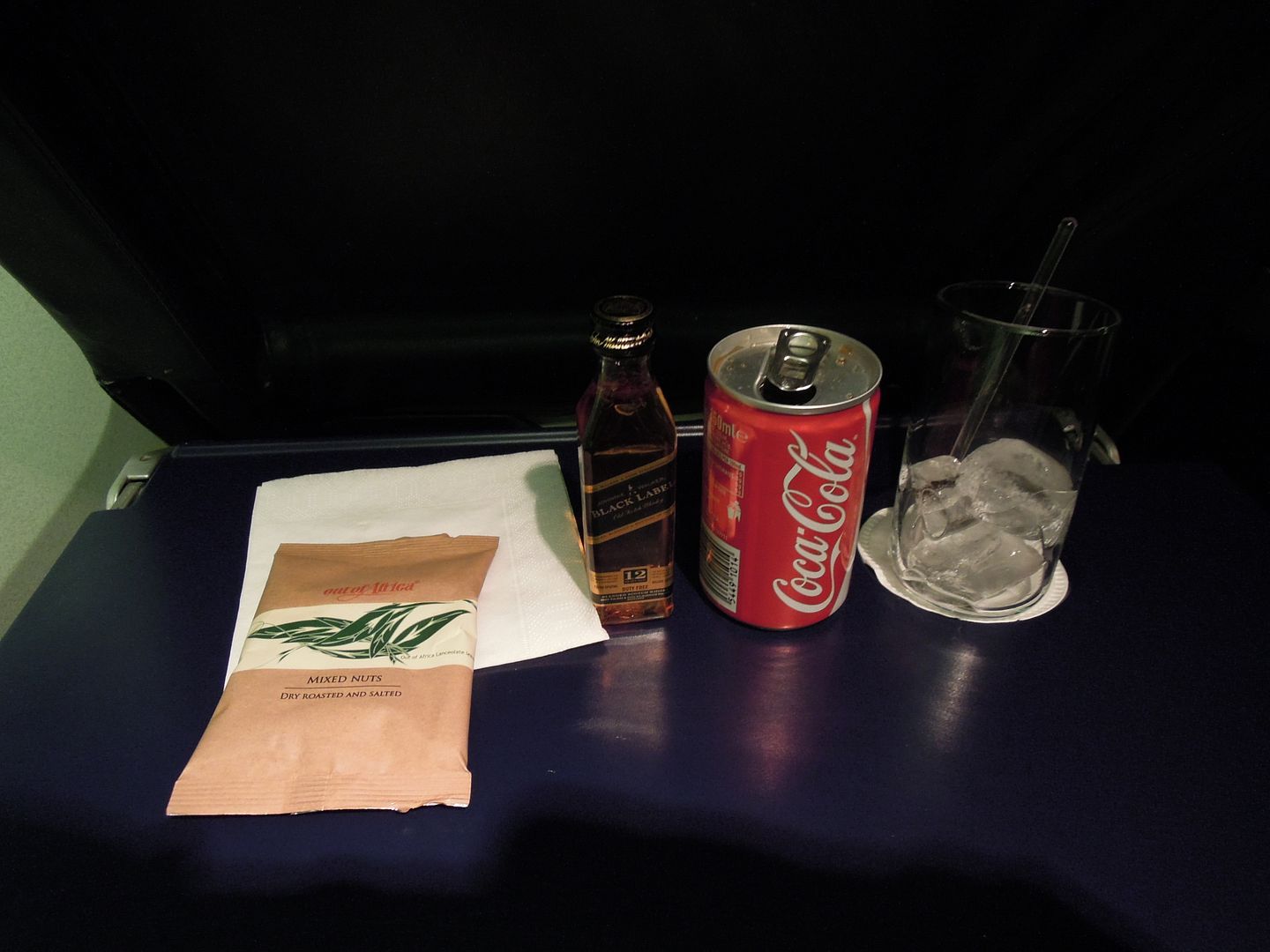 Then dinner was served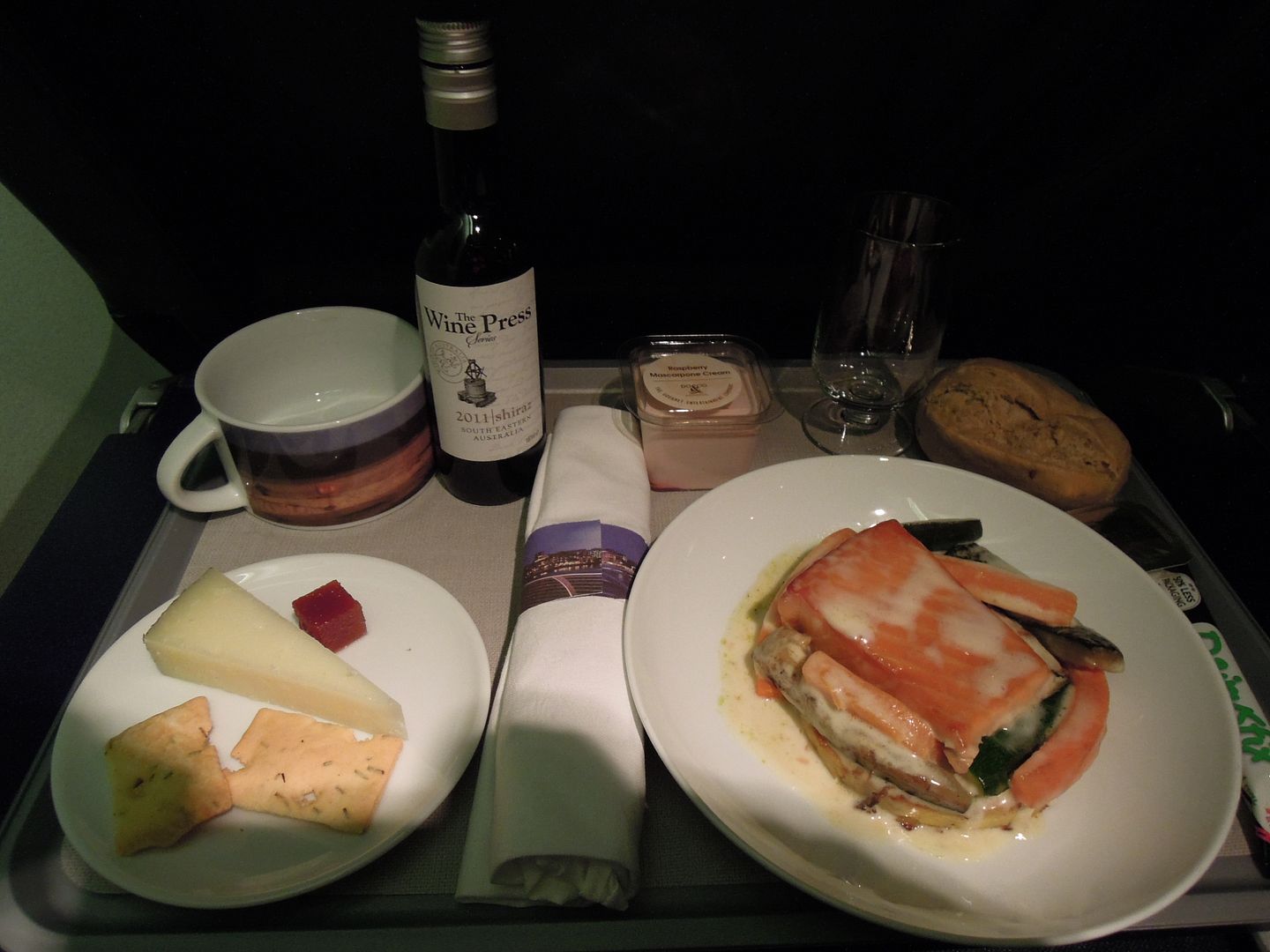 Cabin
My seat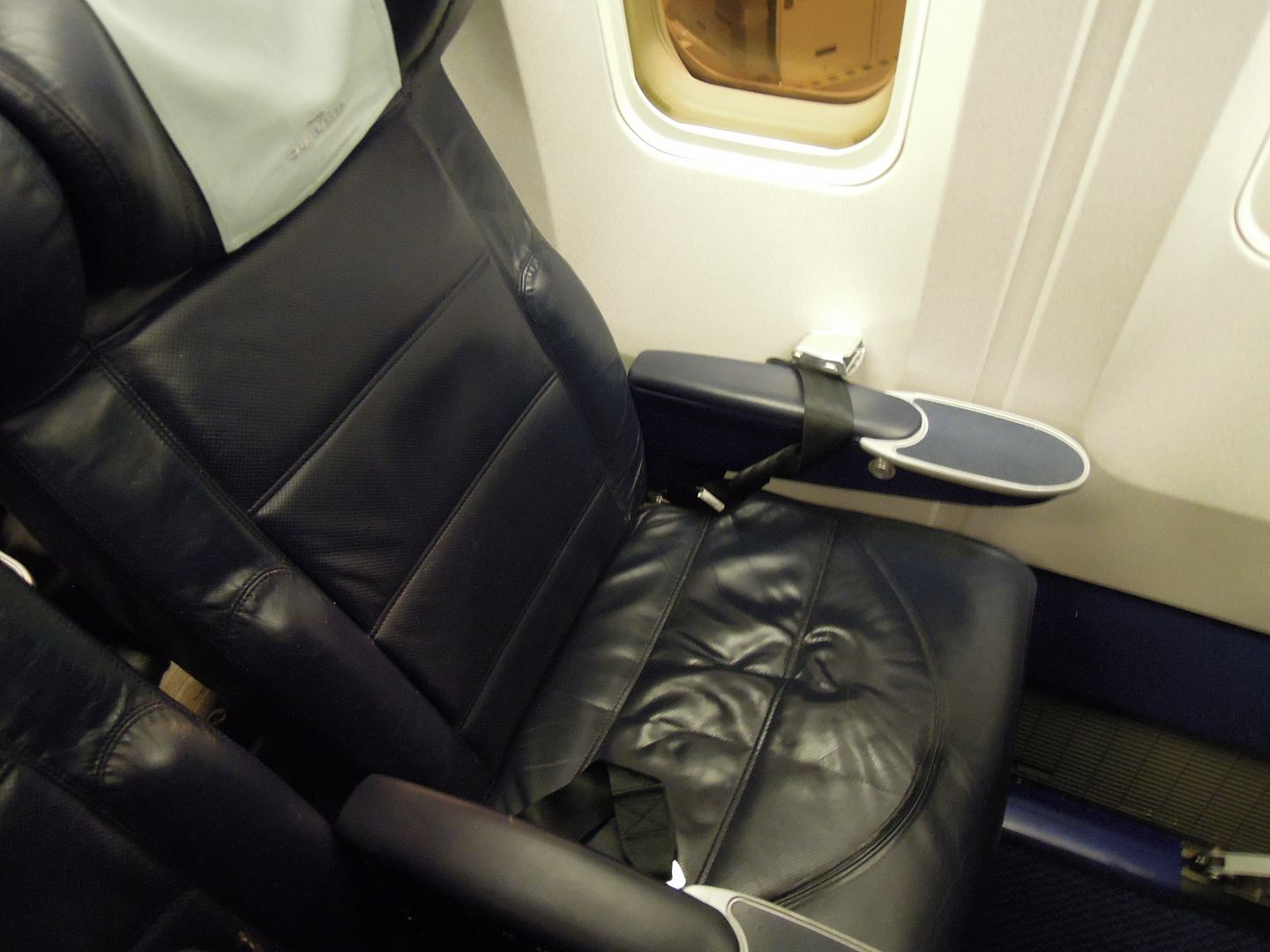 Arriving Heathrow terminal 5, we had to take a train to the main terminal. Passport control was very quick indeed and so was the baggage waiting time. Overall, it was a good travel experience with both IB and BA. The outbound flight was around 20 minutes behind schedule but managed to land 10 minutes before planned arrival time. The inbound flight was delayed due to adverse weather condition. Crews on both flights were friendly and energetic. The only negative thing for the trip was the long baggage waiting at MAD airport.
Thanks for reading, please feel free to leave your comments / feedback.
Win