A few weeks ago Southwest Airlines announced the introduction of the new "Evolve" interior. Since then I have eagerly awaited A/C 935 to arrive into ISP so that I can see for myself this new interior. Since I was working at the time I did not get to experience a flight on this plane, however I was able to get a taste as to what the new "Evolve" interior was truly like.
*** NOTE *** The following opinions are mine, and do not reflect those of Southwest Airlines Co, and I apologize for the layout, as I don't really write many TR's or previews in that matter.
BULKHEADS:
Thankfully WN decided to change the bulkhead design, I was never a fan of the carpet/ leather design on the bulkheads of WN a/c. The new bulkheads are black with some sort of groove pattern that could only be seen from a very close point of view, some people thought the bulkheads are made of some sort of "fake wood" that is seen on US Airways A330 a.c
The new 3D logo can also be seen on the bulkhead as well.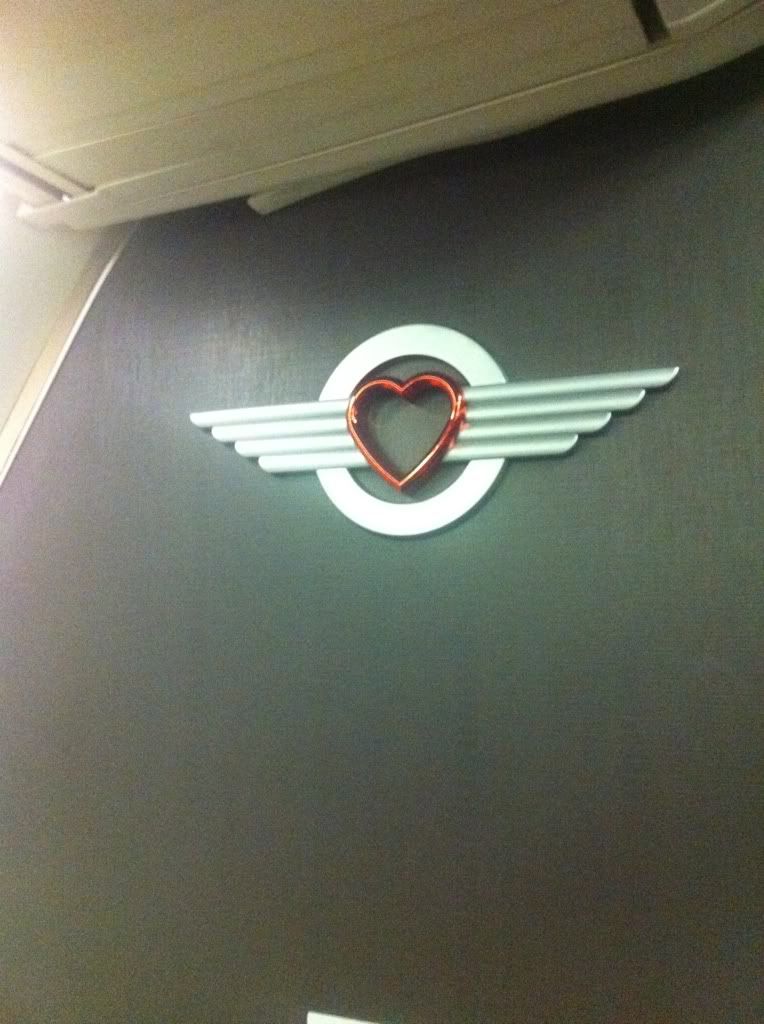 ==============
Seat Pitch:
I am 5'10, and the 31" seat pitch wasn't too bad for me. I was able to stretch my legs, and didn't have a problem, however the inch reduction might be noticeable and uncomfortable to others..
==============
ACTUAL SEAT :
The actual seat colors are different than those in the pictures WN advertised, They looked a bit more dull vs the pictures, the orange is more like a light tan, and the blue was a bit lighter too. The seat its self though is A LOT more comfortable vs the old one, and the lumbar support makes a big difference. I also thought headrest makes for a nice touch. For those who thought the thinner seat would be uncomfortable you are in for a pleasant surprise.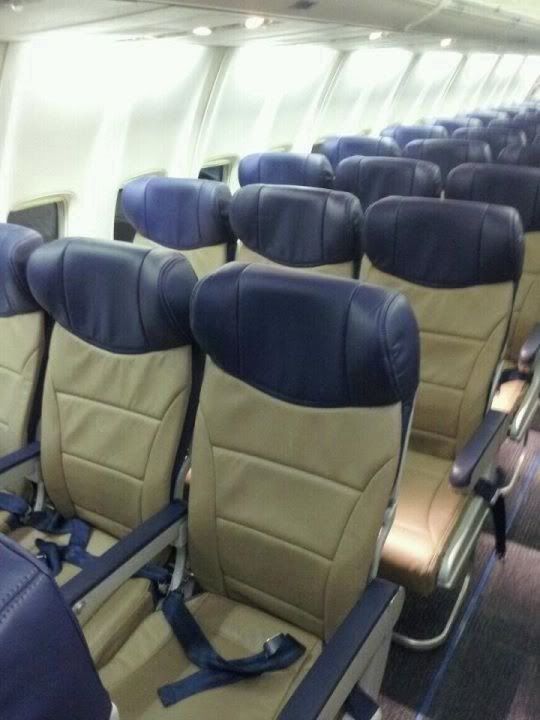 ============
CONCLUSION :
I think the new Evolve interior is very impressive and looks a lot nicer vs the old interior WN introduced in 2001. I am looking forward to seeing more and more 737-700s and of course -800s sporting the new interior. This plane ( N935WN ), can seat up to 143 passengers, however until WN is certified by the FAA to carry that amount, the maximum passenger count will remain at 137. I hope many of you will get to experience this new interior on your next Southwest flight, and I hope you enjoyed the preview of SWA's new interior.