Africa 6: LX ZRH-AND CURRENT: Athens - Eleftherios Venizelos (Spata) (ATH / LGAV), Greece">ATH, A3 AND CURRENT: Athens - Eleftherios Venizelos (Spata) (ATH / LGAV), Greece">ATH-LCA, Business Class
Hi everyone,
Welcome to part 6 of my Africa trips. This report will cover my flights from Zurich to Athens with Swiss, and Athens to Larnaca with Aegean, both in Business class.
This report's map:
The previous reports:
Africa Part 1: BD LHR-CMN, TP CMN-LIS, SN LIS-BRU in Y and C
Africa Part 2: SN BRU-BJM, SA BJM-KGL, Business to Burundi and Rwanda
Africa Part 3: ET KGL-EBB-ADD-DAR-ZNZ, A to Z with Ethiopian Airlines in C
Africa Part 4: Fly 540 DAR-ZNZ in Y
Africa Part 5: Dar es Salaam – Nairobi – Zurich with Swiss First
The final report, up soon:
Africa 7: Larnaca-London with British Airways 767 in Business
I'll pick up where I left off last time, in a frozen Zurich, heading back to the airport.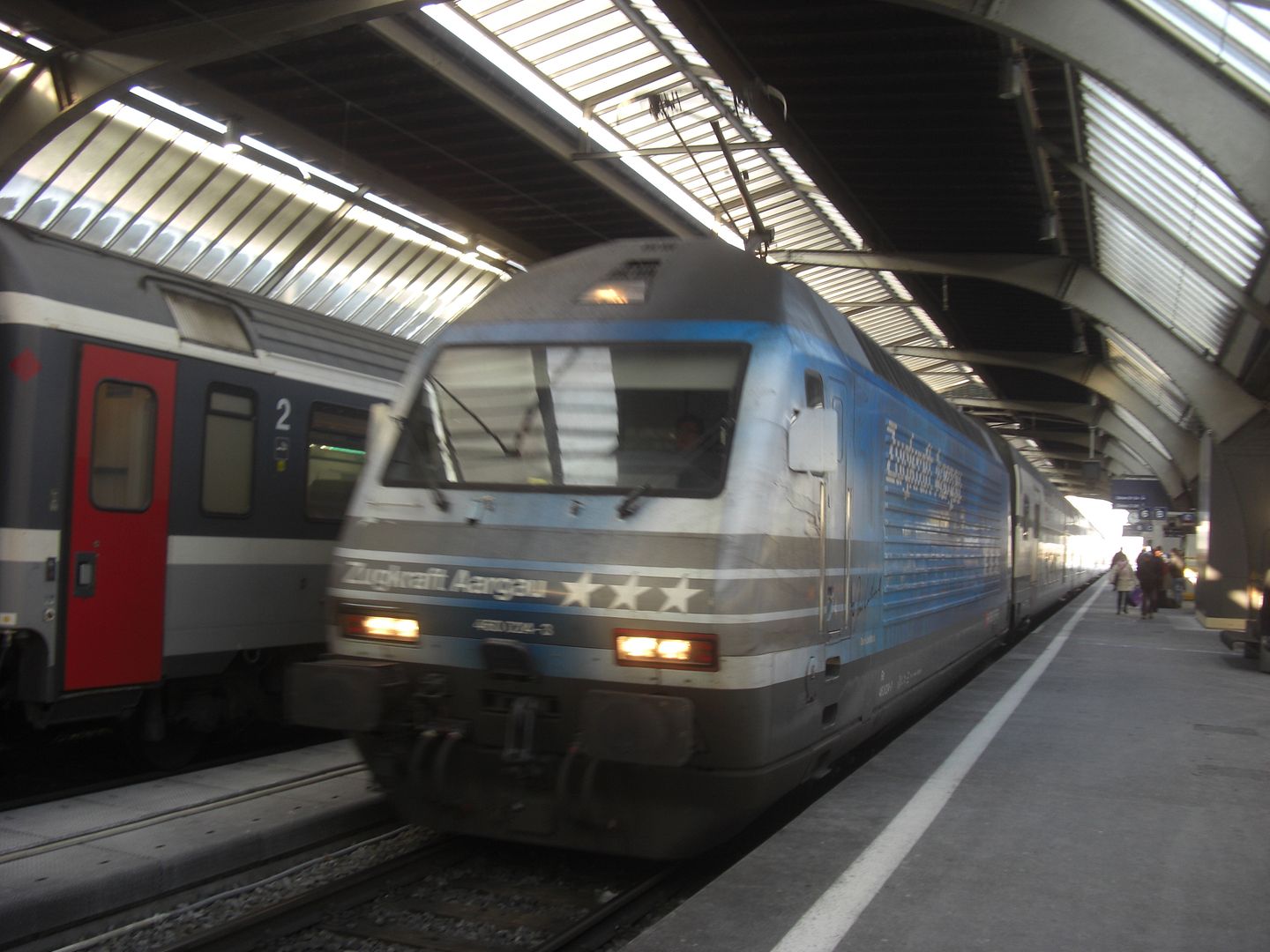 I got back to ZRH with over 2 hours to go before my flight to Athens. I headed up to the observation deck above the new pier.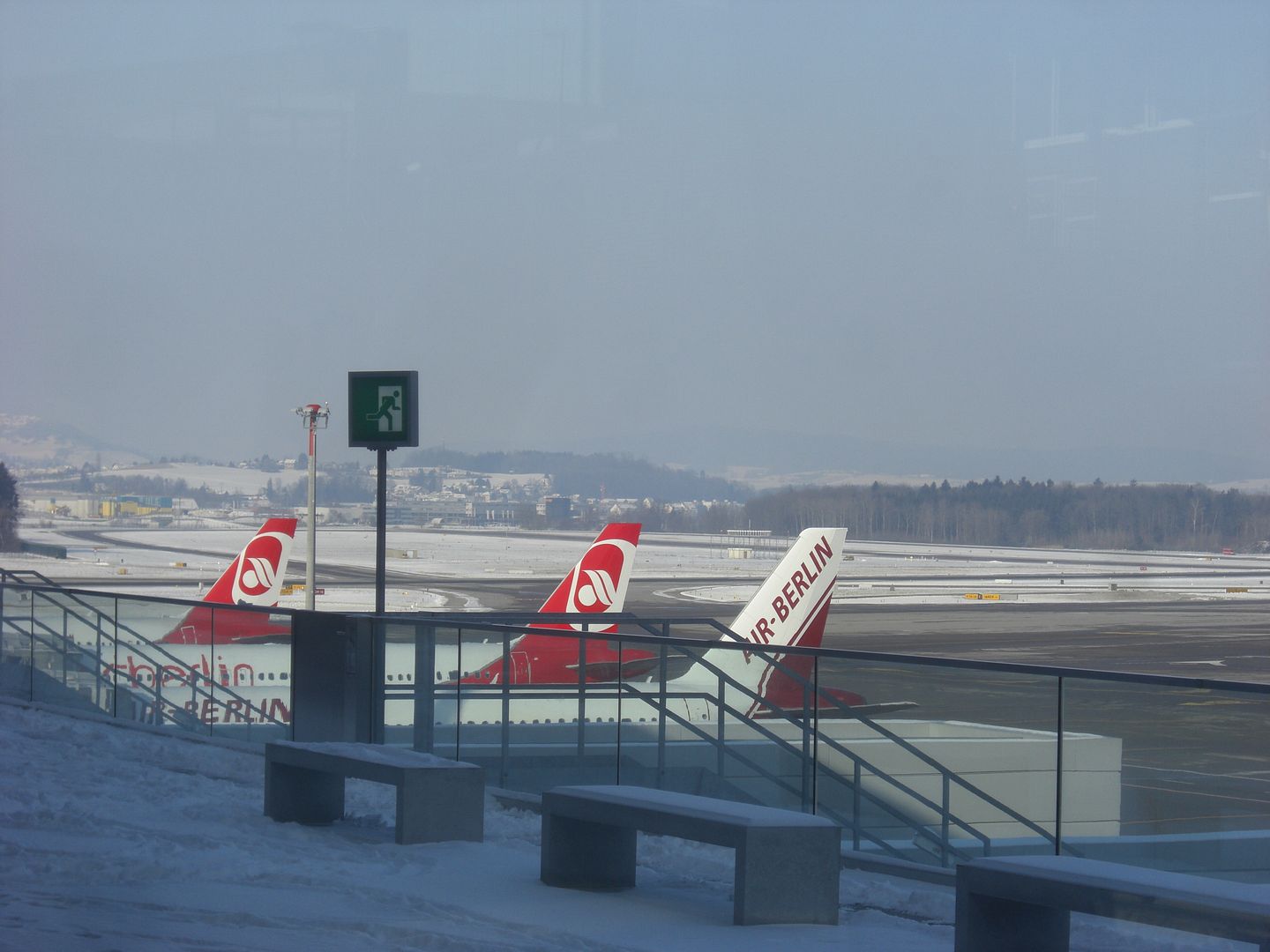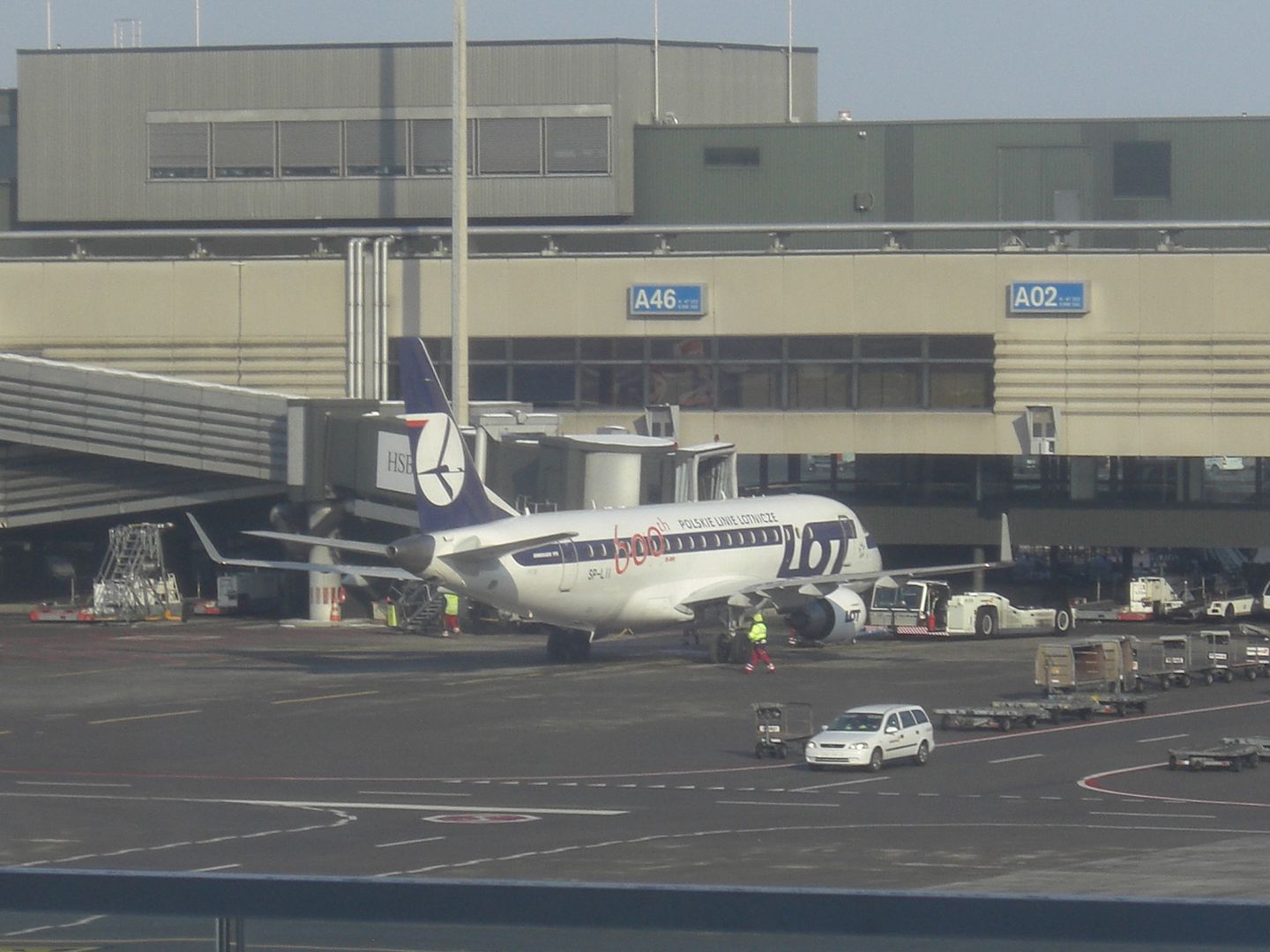 I hadn't realised that you had to pay to get out to the deck. Given the very low temperature (about -15C), and the fact that there didn't look like there was much happening, I decided not to pay, and instead headed for security.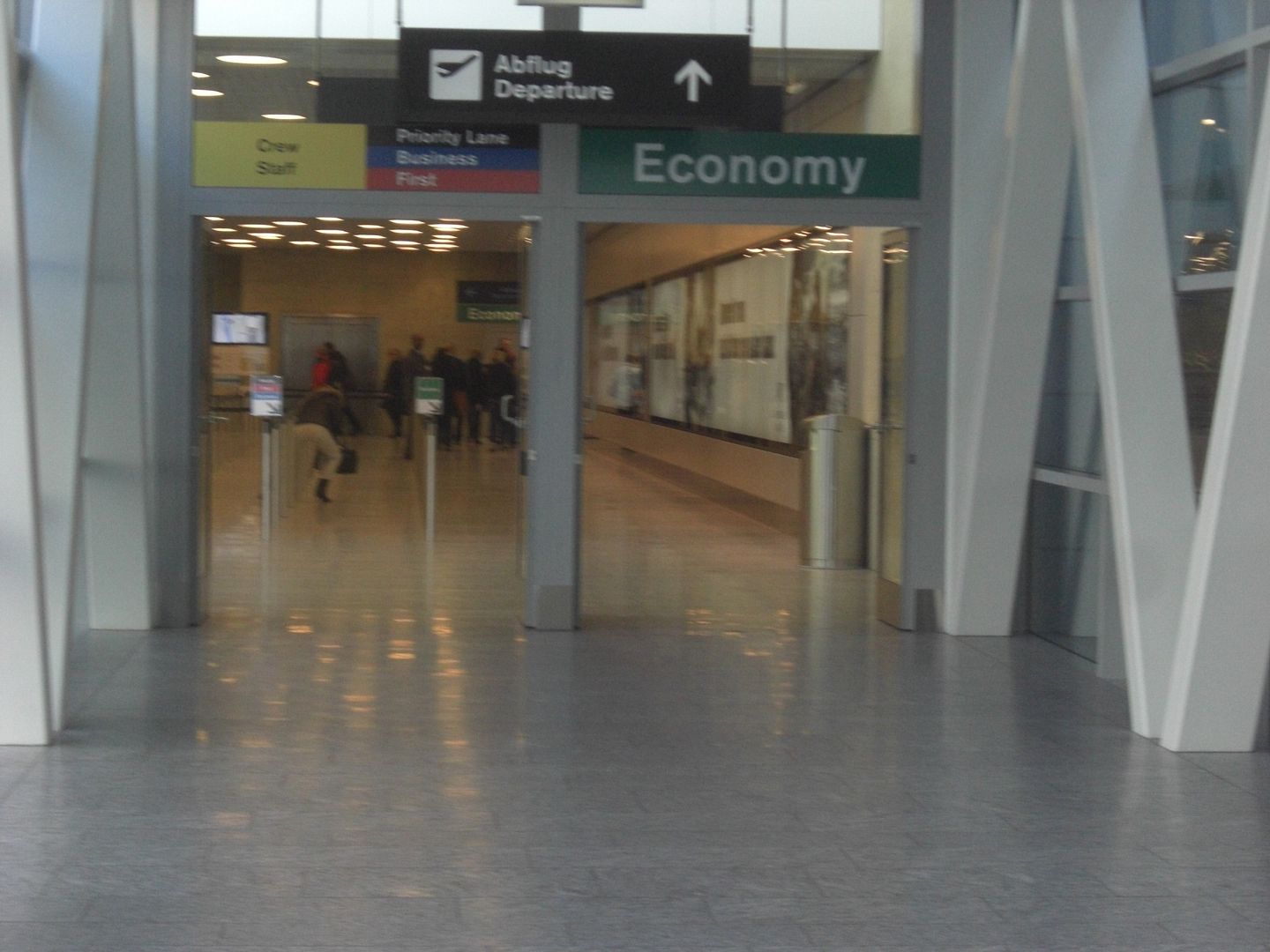 What a lovely building
I headed off to check out the Senator lounge which I hadn't seen before…wasn't too interesting, so I walked up and over though the Smokers lounge, and back into the Business lounge (it's an interesting layout – you can go round and round in circles), before finding a member of staff to open the door to the First Class lounge.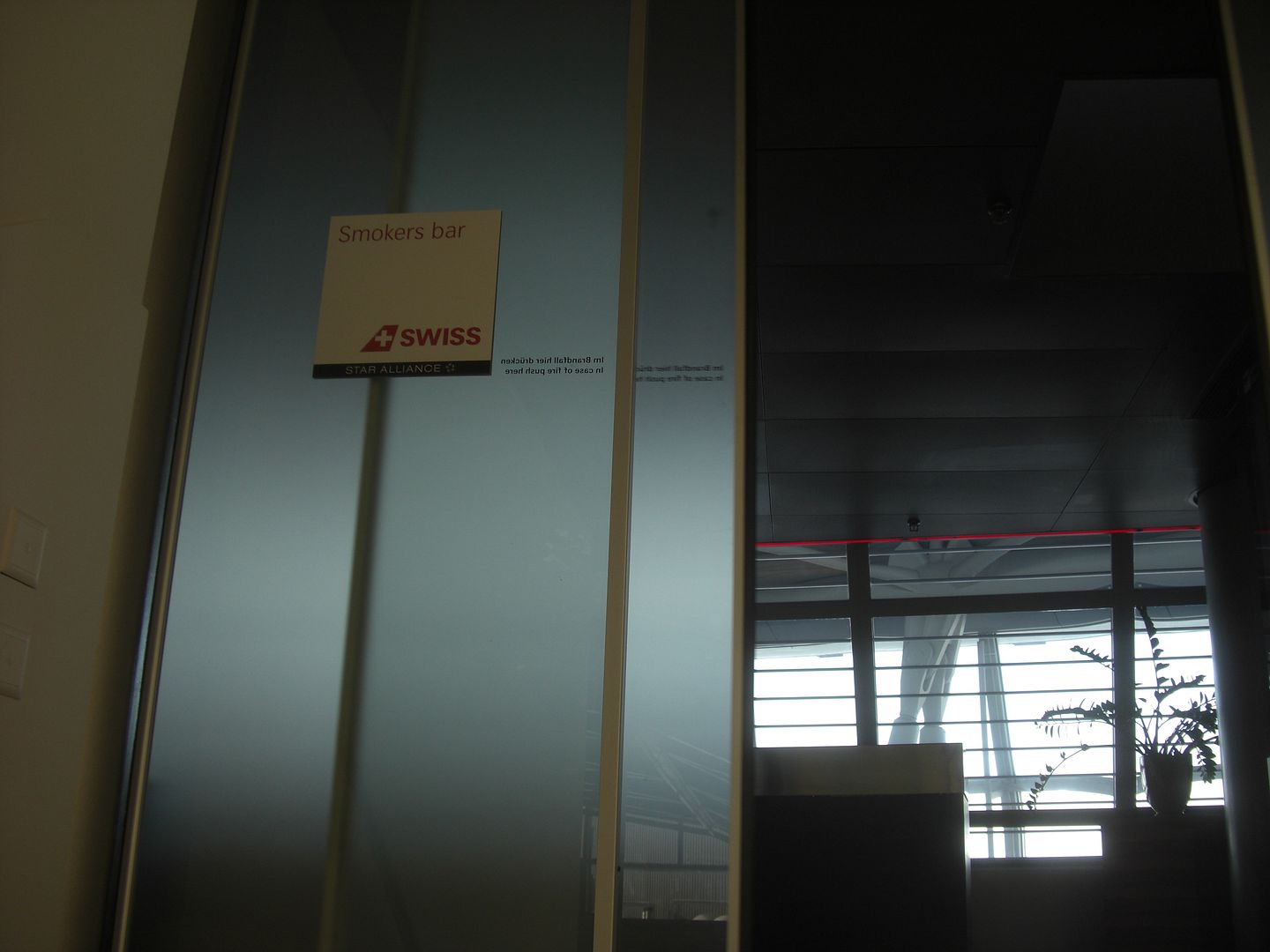 I decided to have a quick snack before going to meet Infodesk on one of her breaks.
I headed off to meet Infodesk via the proper entrance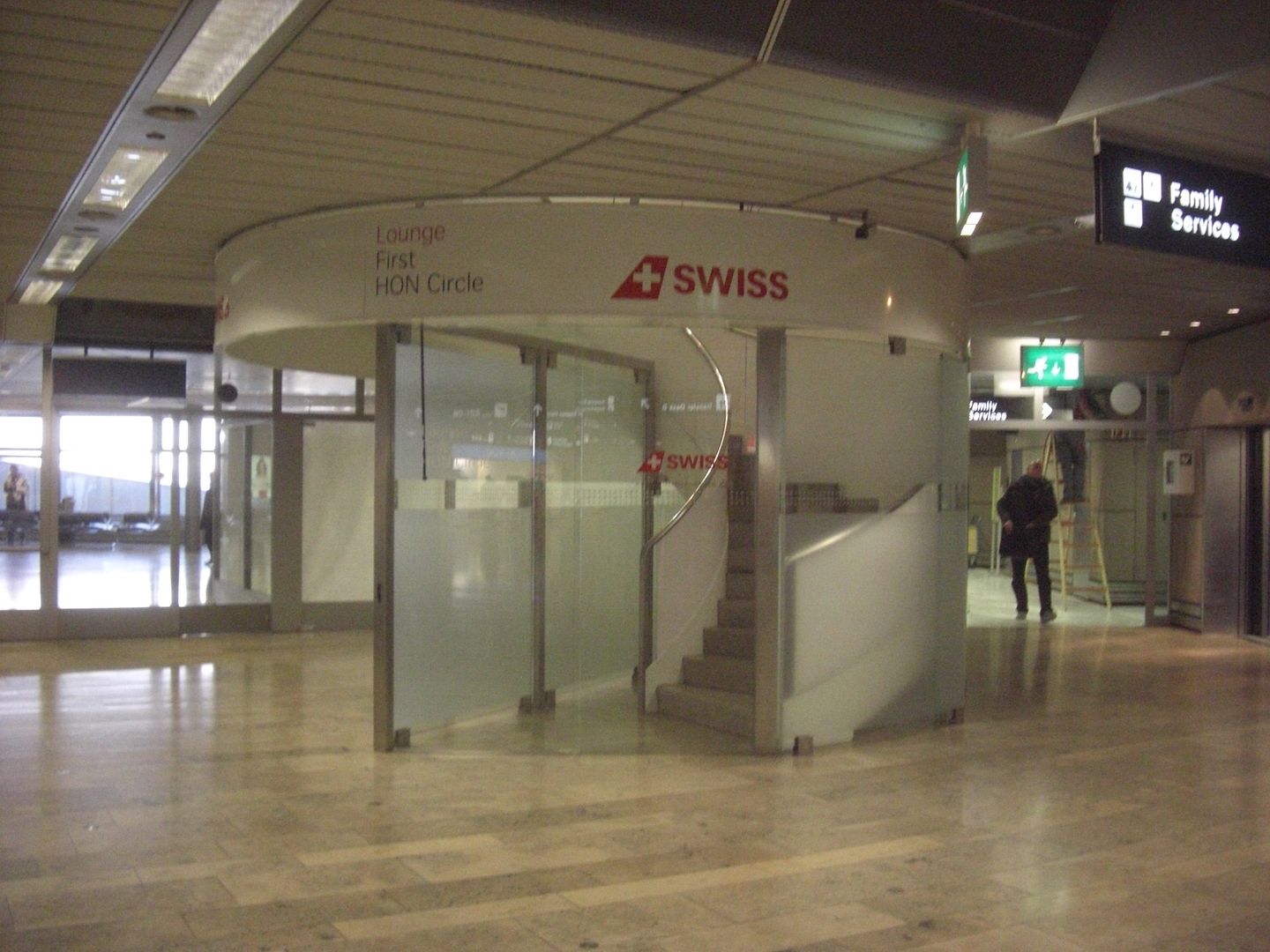 After a nice, albeit brief, chat with Infodesk, I headed back to the lounge for lunch before my flight. There is a proper dining area with waiting staff. However, there are only 8 tables so at peak times there isn't much space. Indeed, I had to sit at the bar. I think they could do with expanding this area. I asked if they had any of the nice champagne they had onboard, but they didn't – can't remember what this is, but it didn't taste as nice.
There was a short but interesting menu for lunch. I decided to start with the prawns and cucumber.
And follow with the club sandwich. Both were pretty tasty. It was the first time for me to ever have any proper preflight dining in a lounge.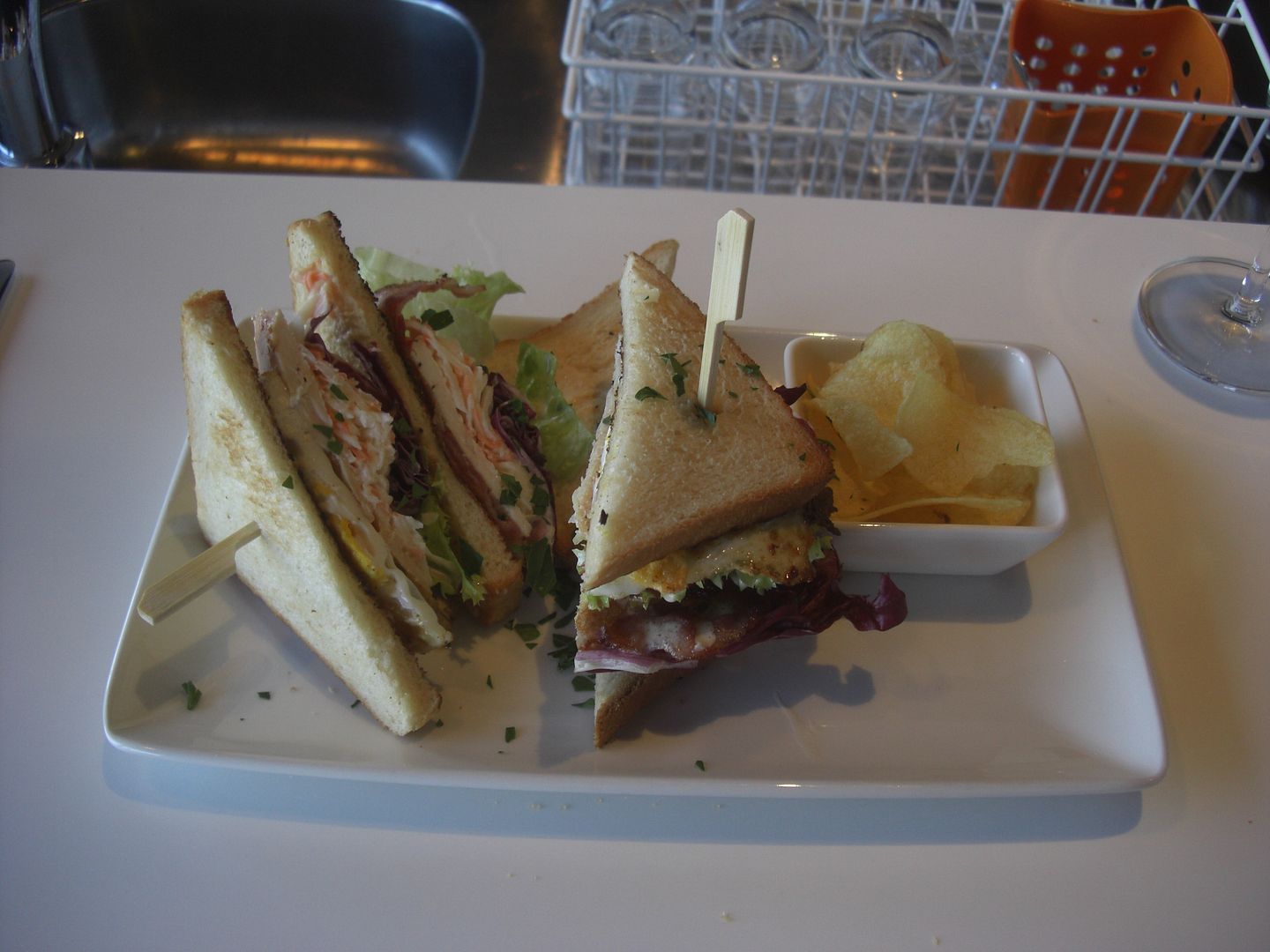 I finished off with some tea and dessert in a quieter side room with some views of the tarmac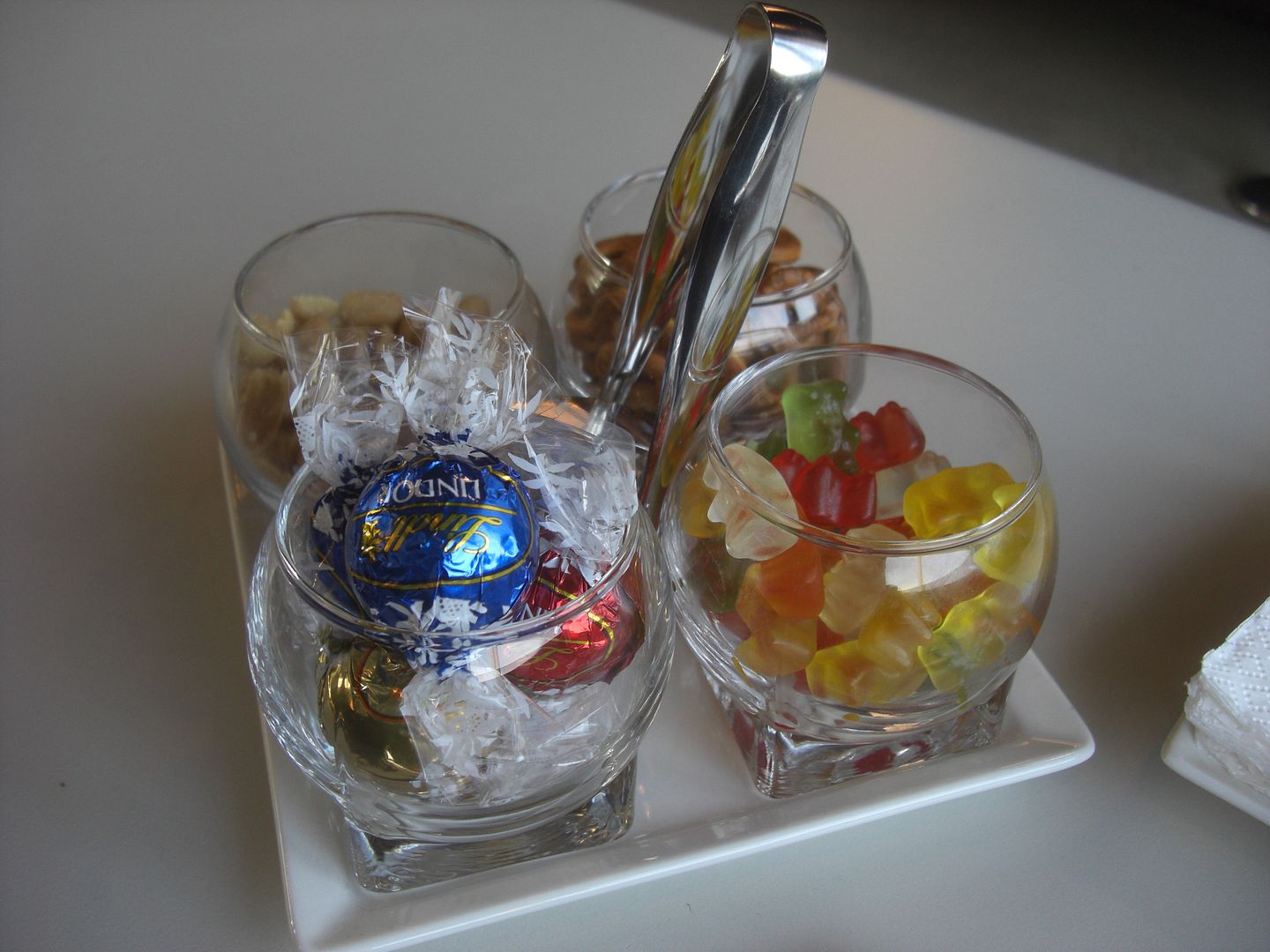 A slight delay for the AND CURRENT: Athens - Eleftherios Venizelos (Spata) (ATH / LGAV), Greece">ATH flight. NCE has been delayed from 1250 to…1250
Nice artwork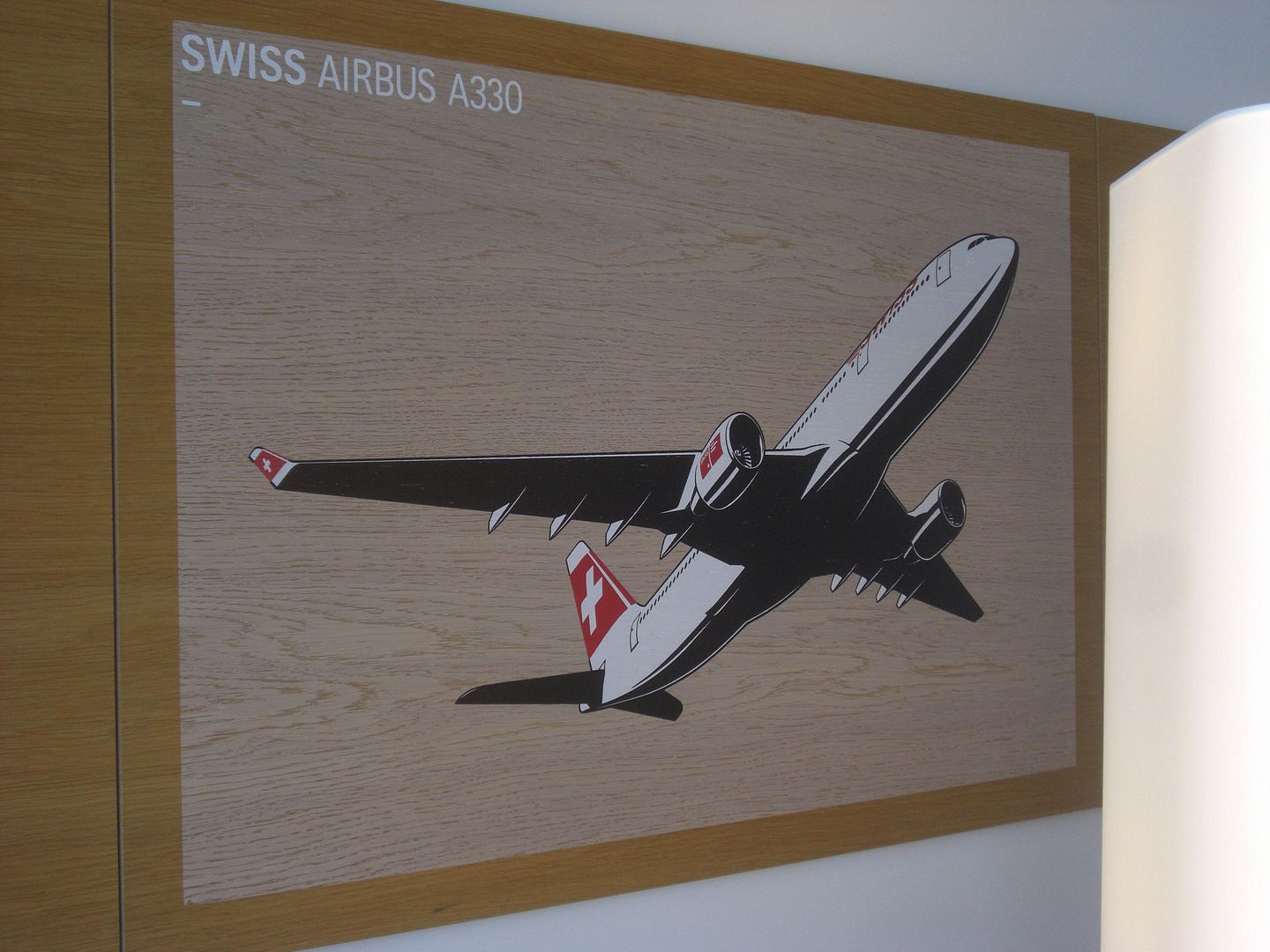 Half an hour before departure, I left the lounge, and headed for the gate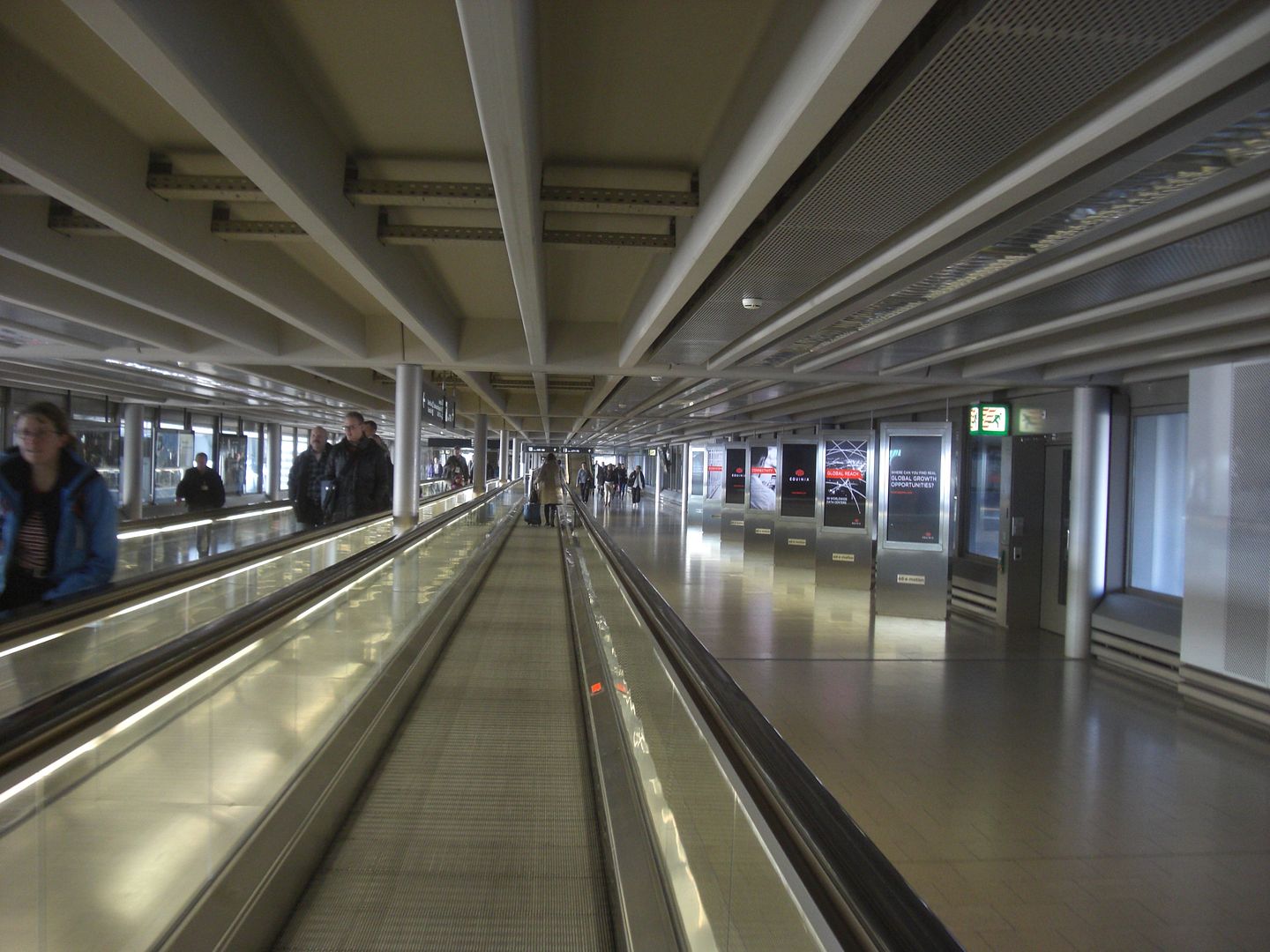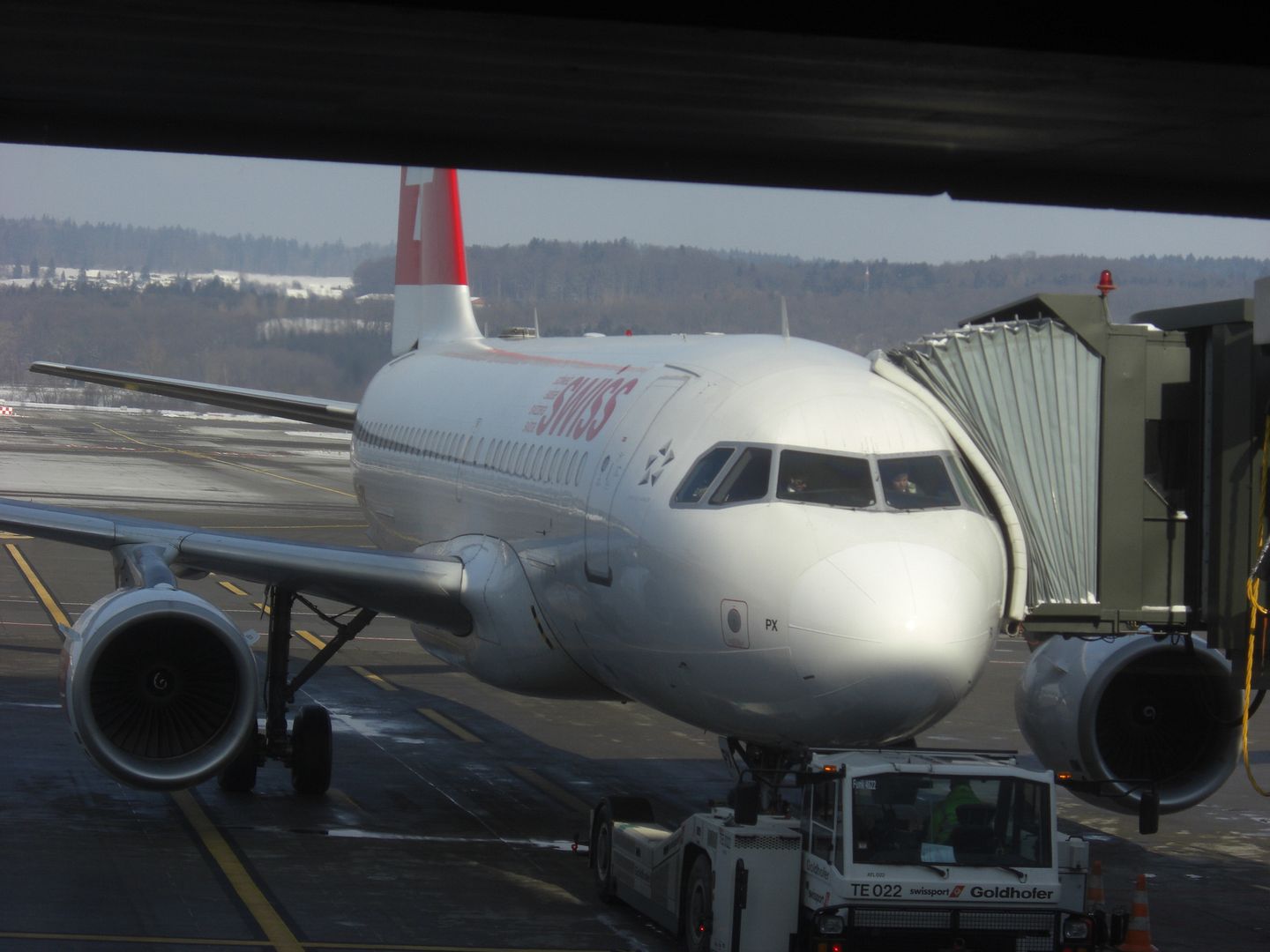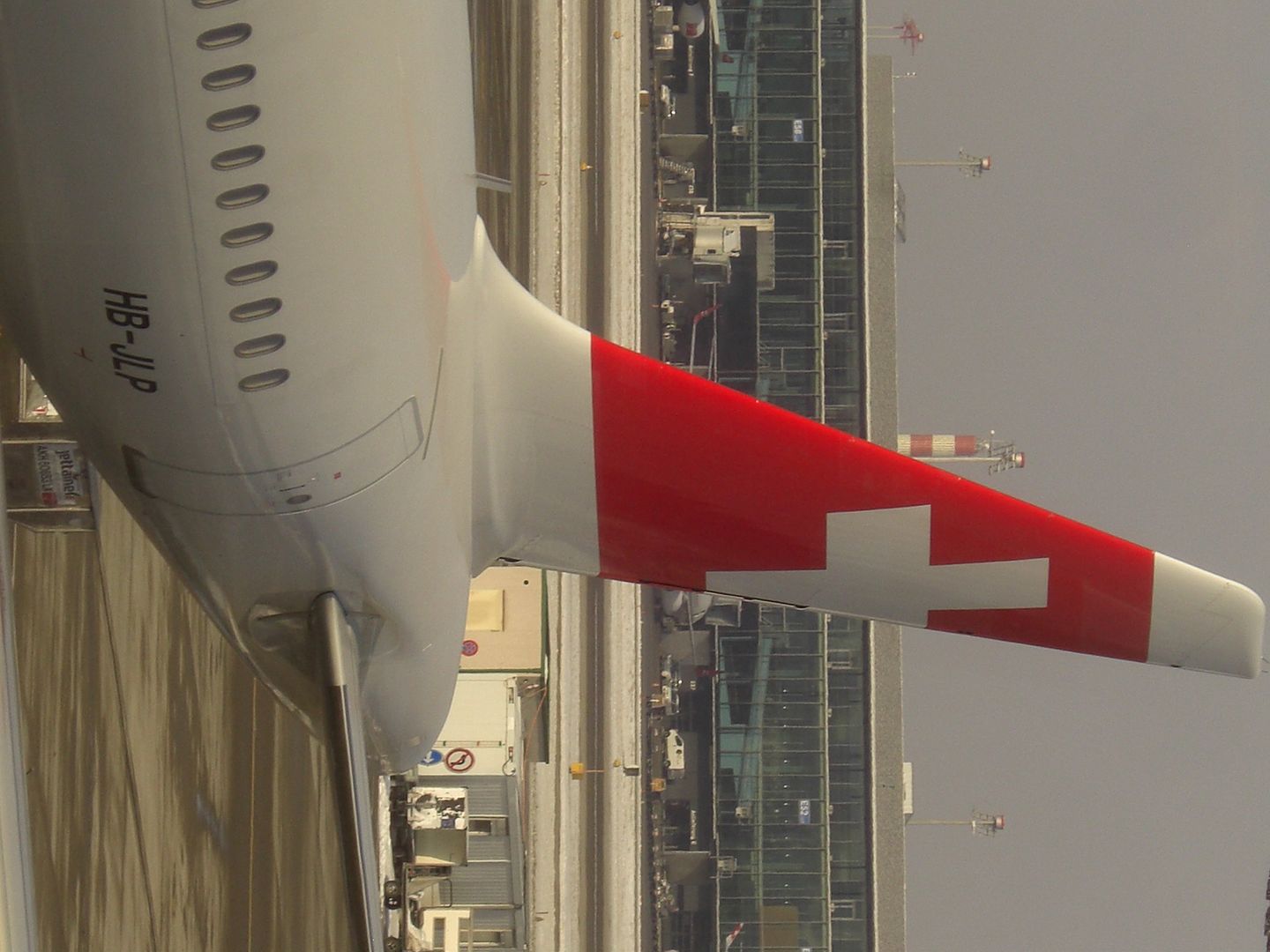 There were a lot of people having around the gate, with the line blocking the corridor quite successfully – the flight looked pretty full. Boarding started at 1245. There was no priority line, so I just went up to the desk with a few other people and we were scanned on. When did LX/LH stop doing any form of priority boarding?
February 2012
Zurich (ZRH) – Athens (AND CURRENT: Athens - Eleftherios Venizelos (Spata) (ATH / LGAV), Greece">ATH)
Swiss LX 1838
Scheduled: 1255-1635 (2h40m)
Actual: 1325-1644 (2h19m)
Airbus A320 HB-JLP
Business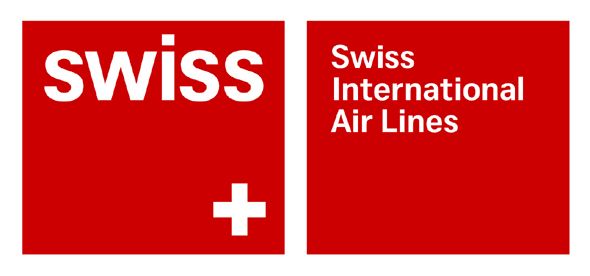 There were just 3 rows of business on this flight, with 8 people. I was lucky enough to have an empty seat next to me. Economy seemed totally full.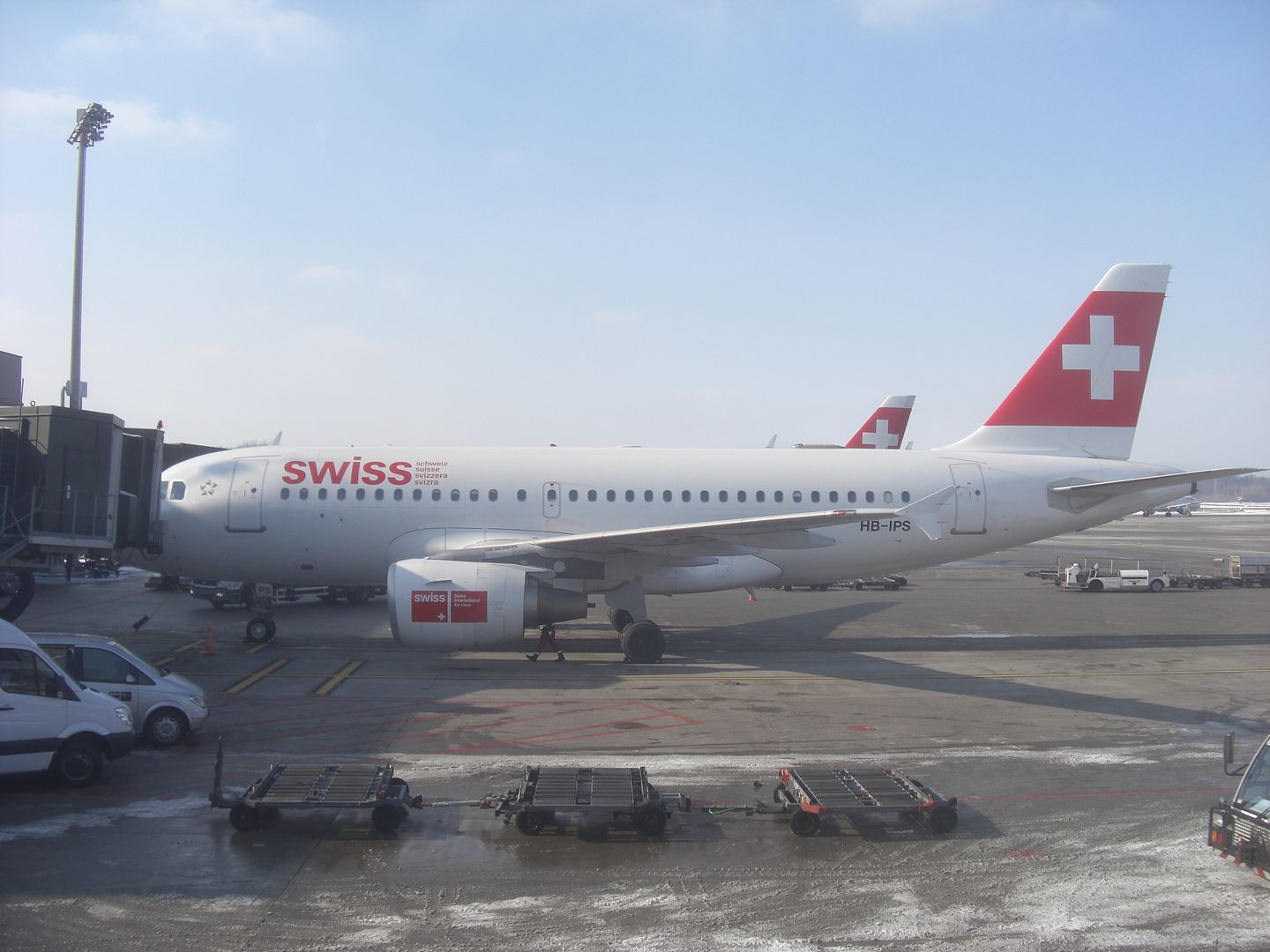 As the Finn says, you can't have a report without a 717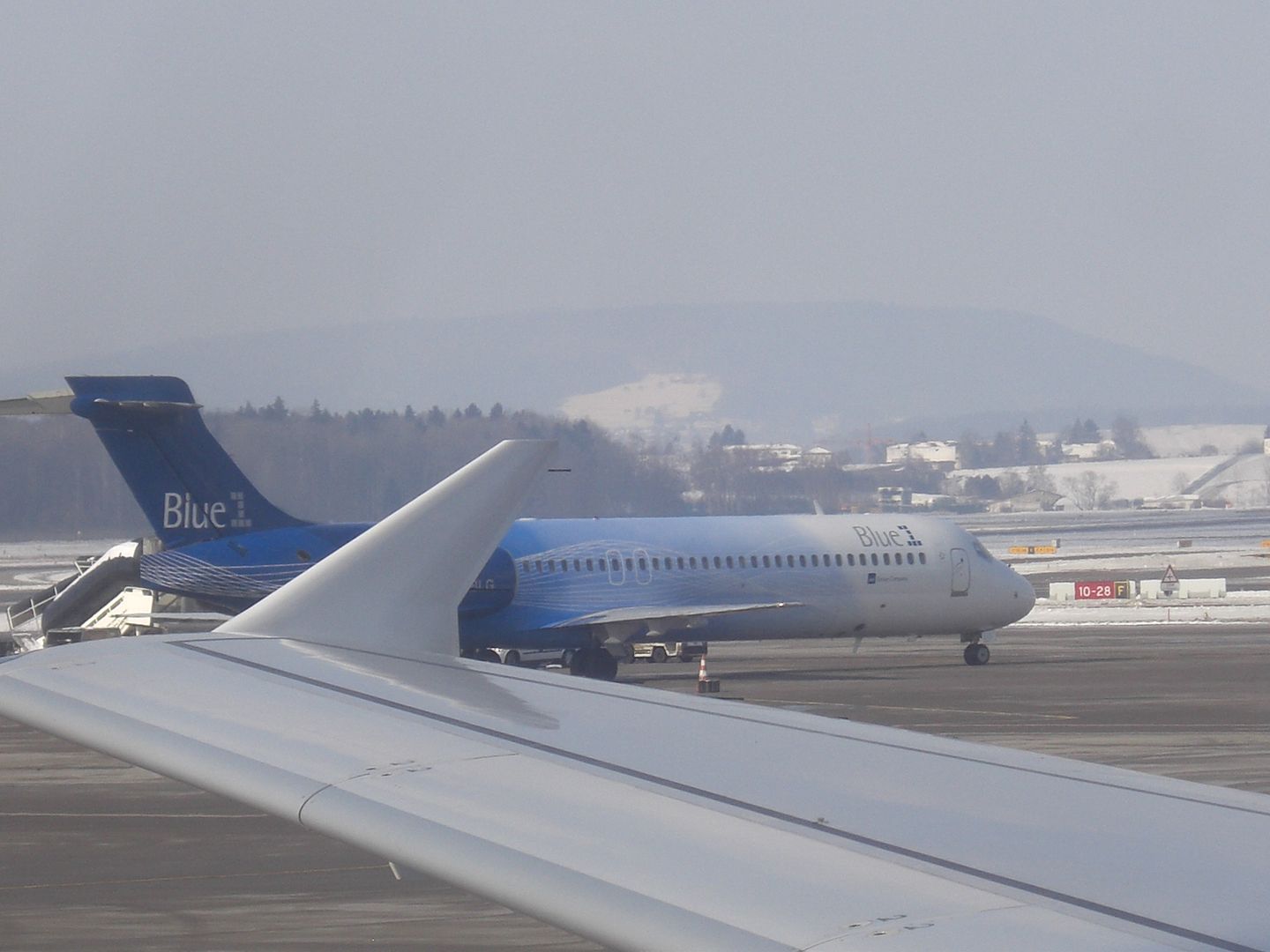 A welcome drink and towel
And a paper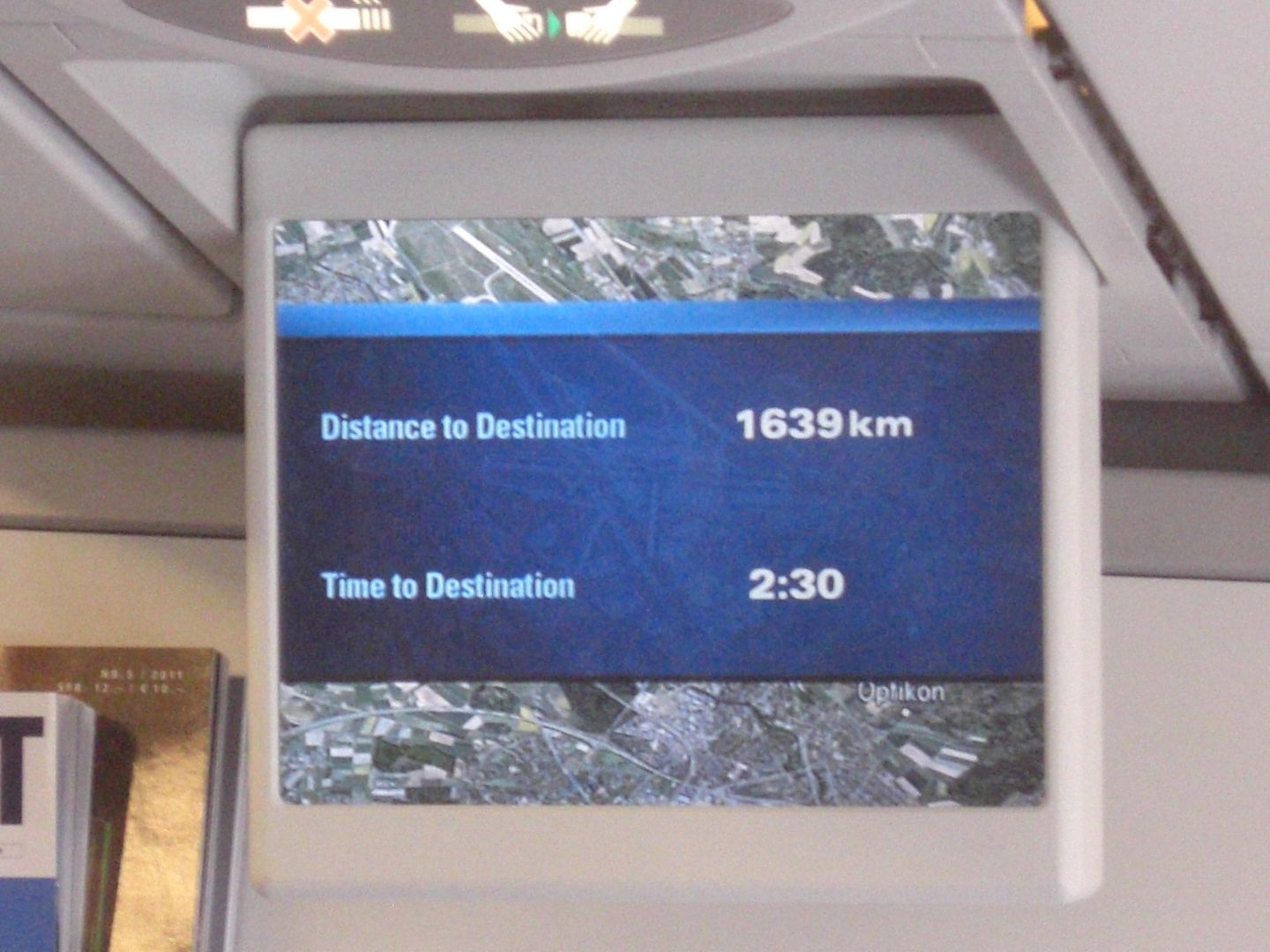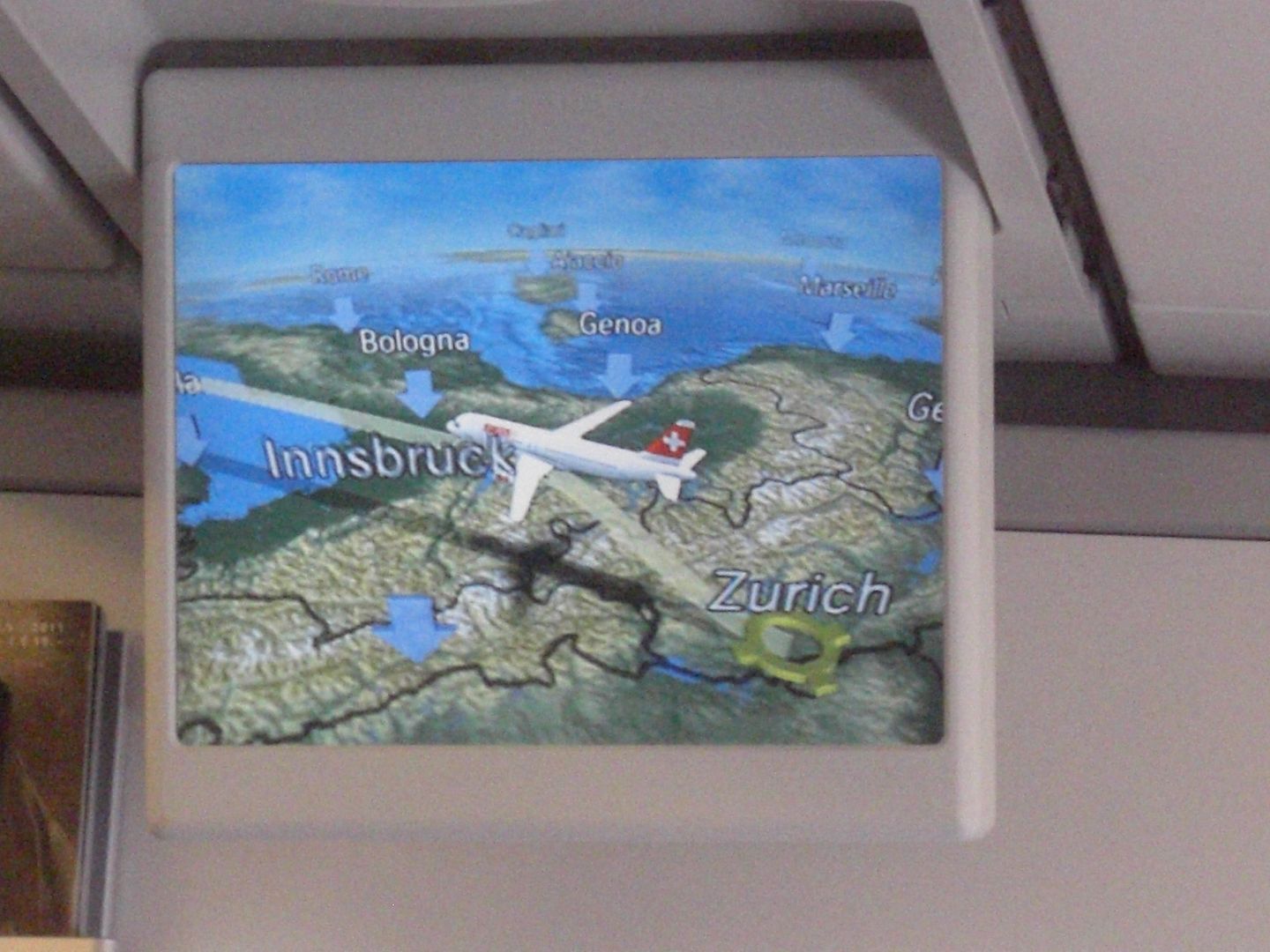 It hasn't warmed up much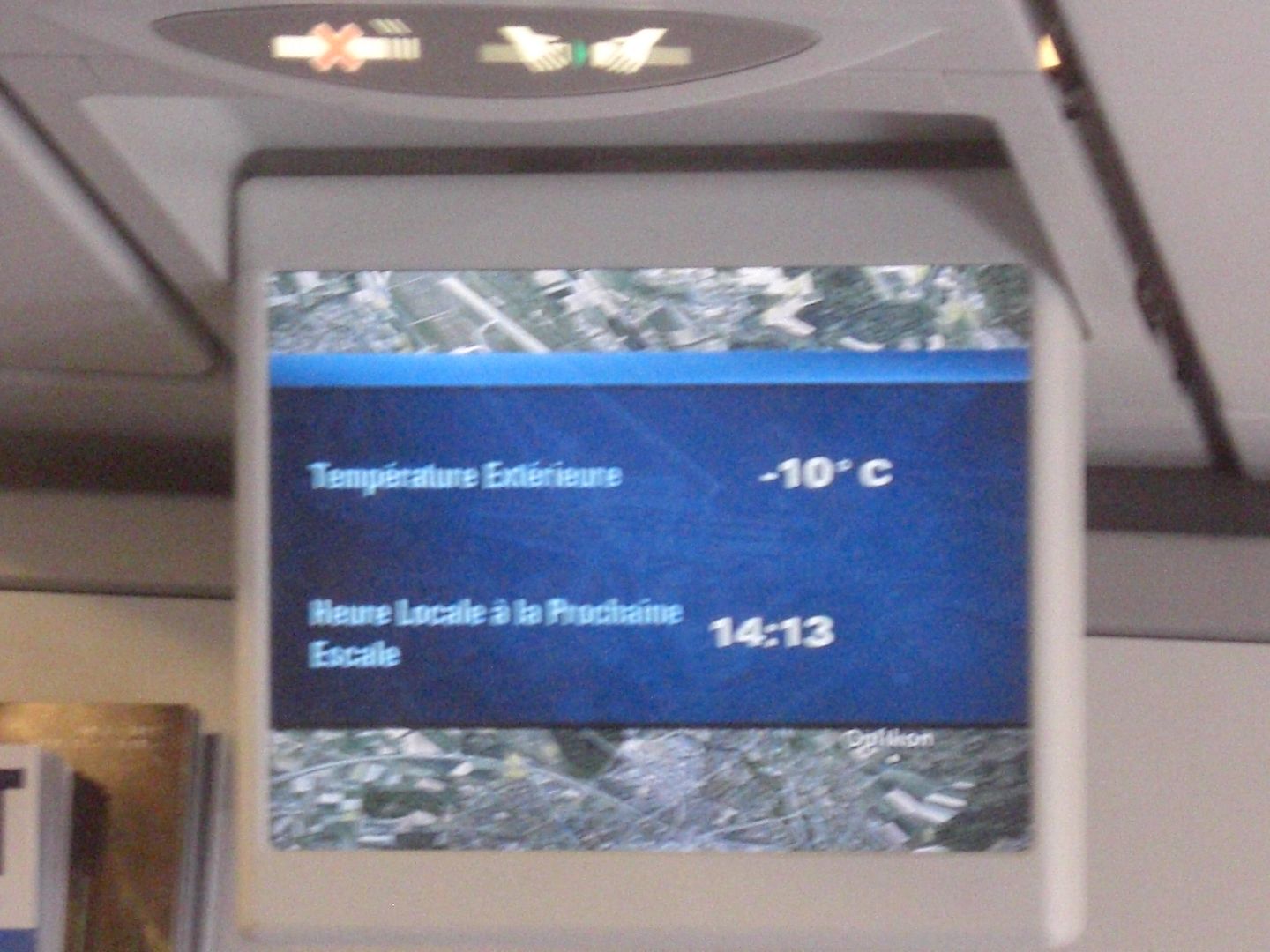 Outside scenes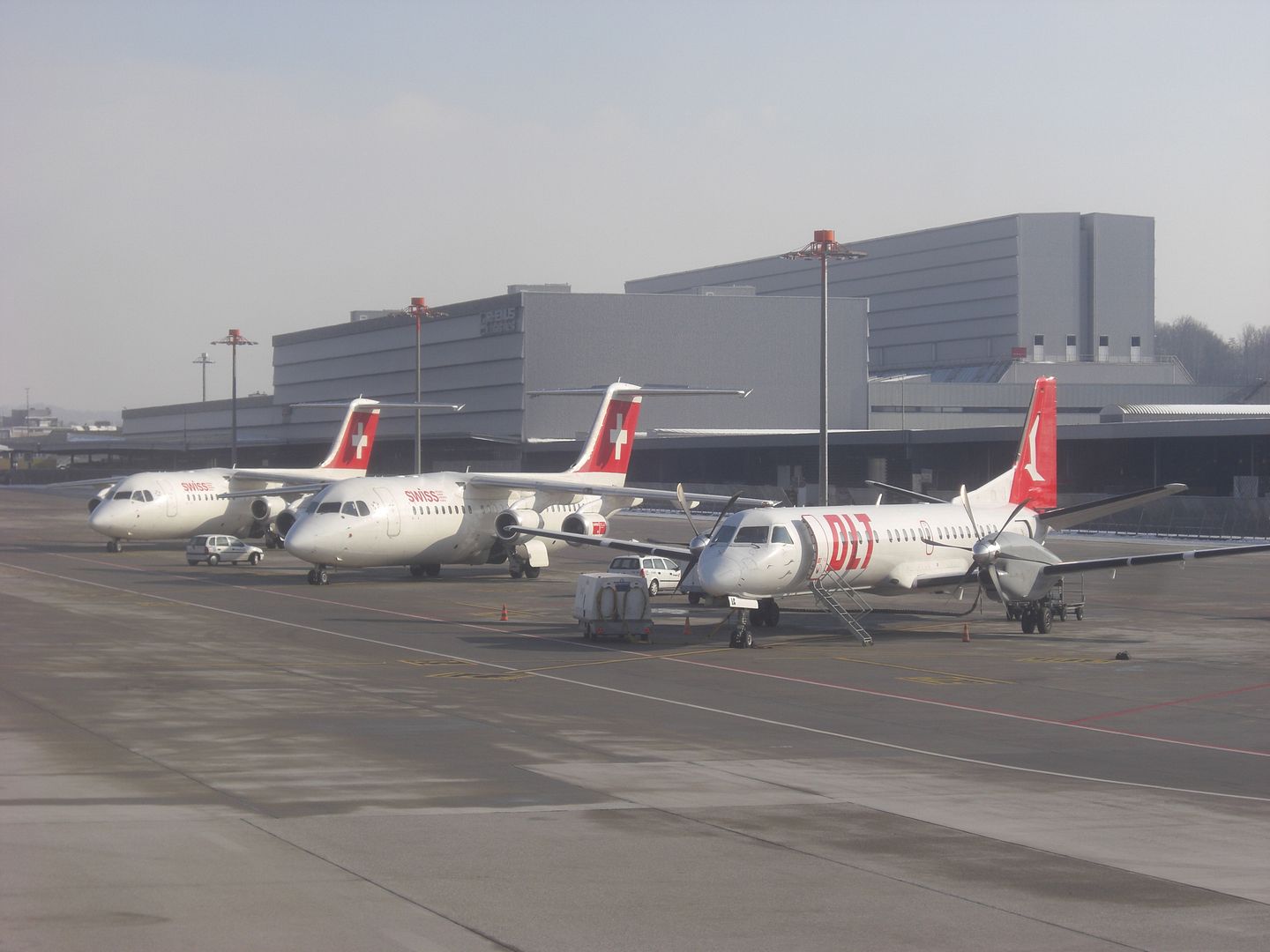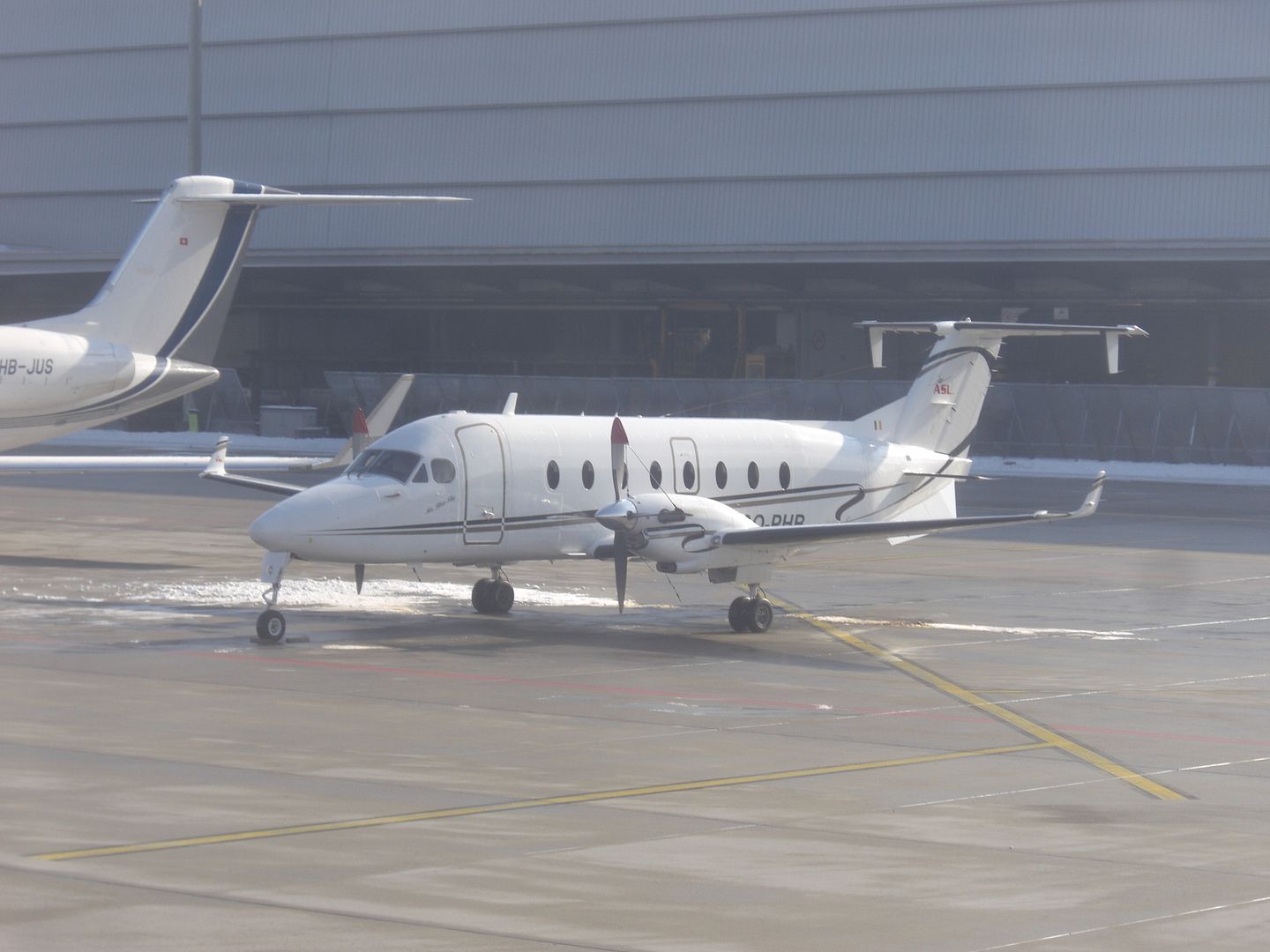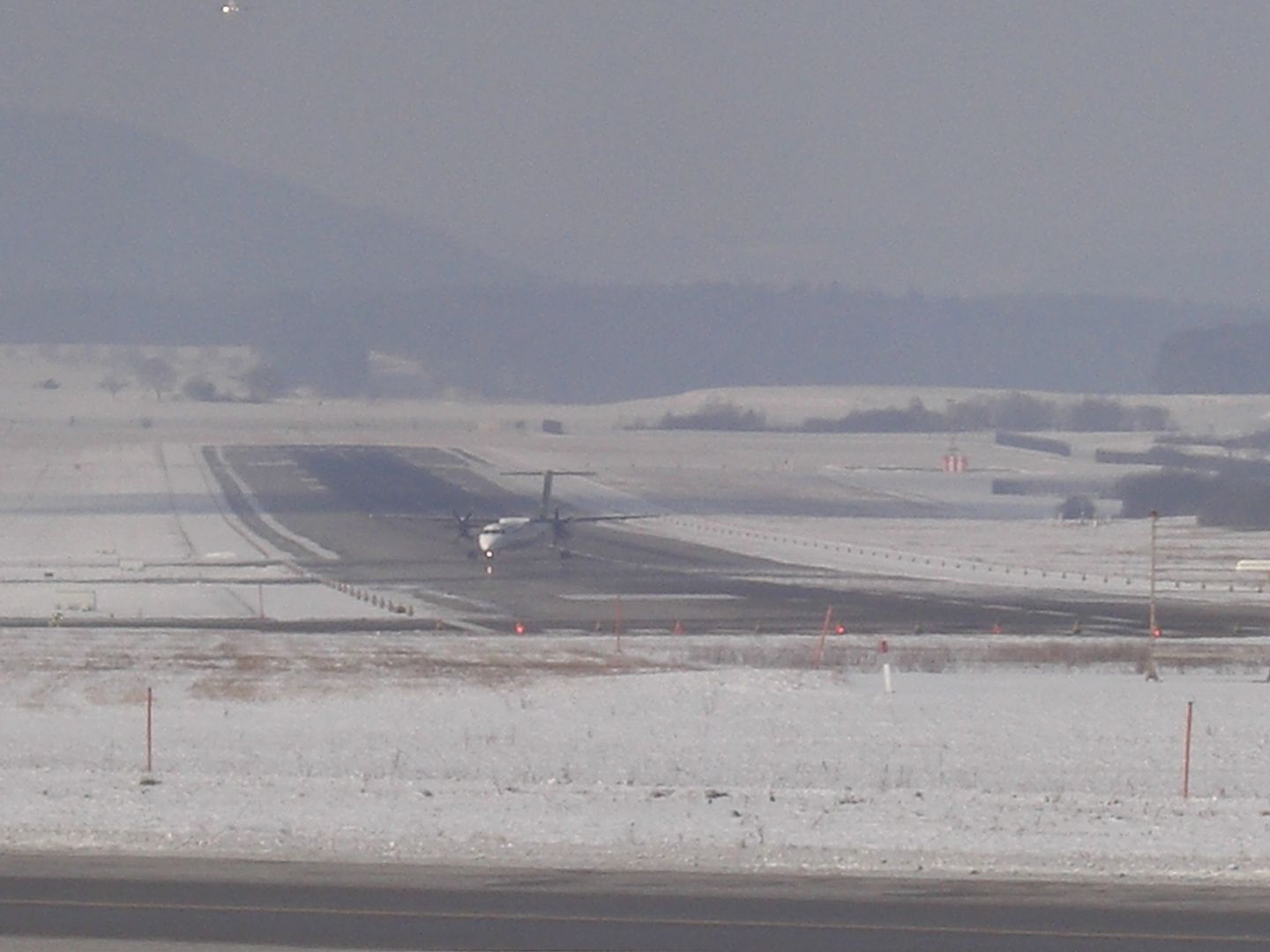 We finally took off some 30 minutes late
A queue for LX longhual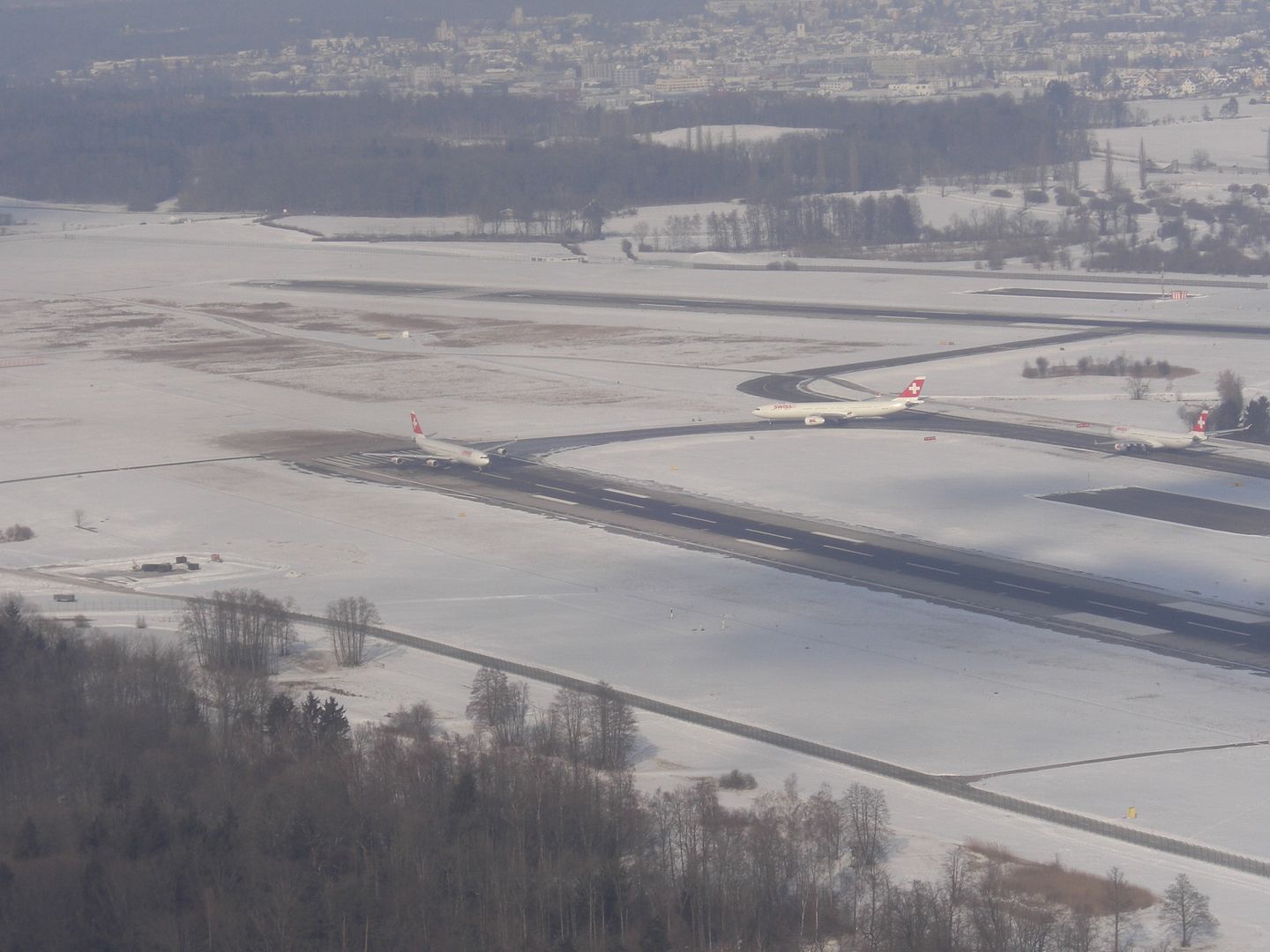 Some lovely winter Alp scenes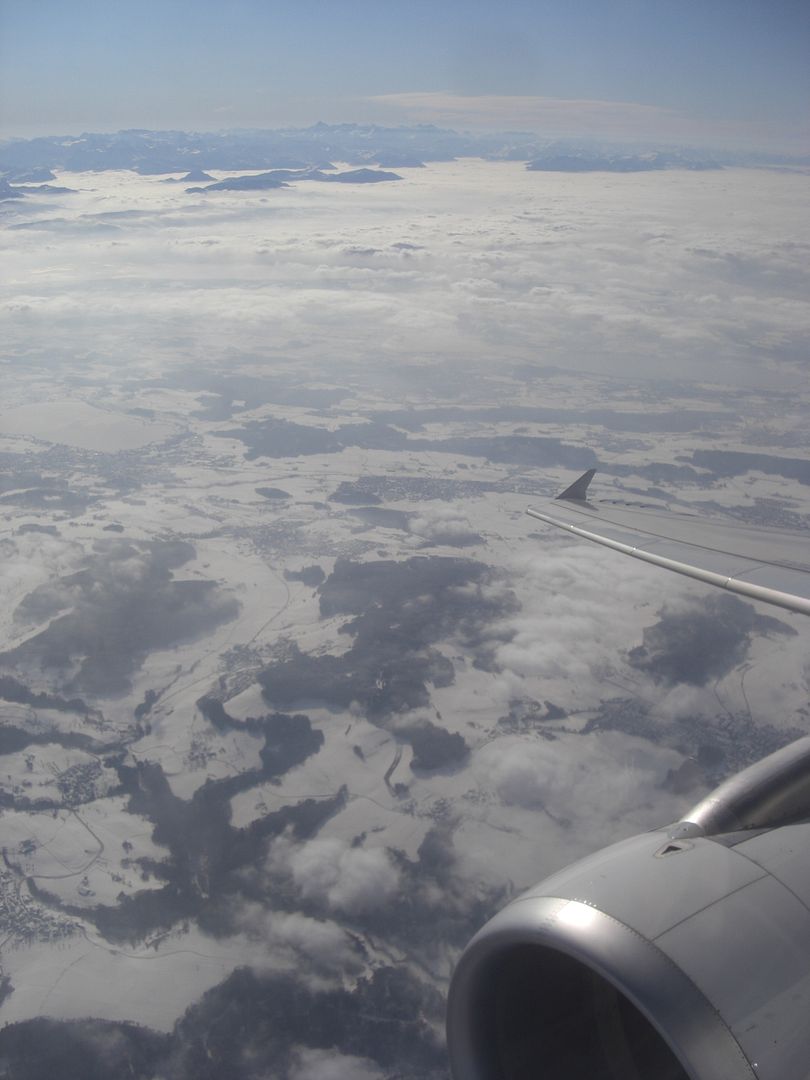 Reasonable legroom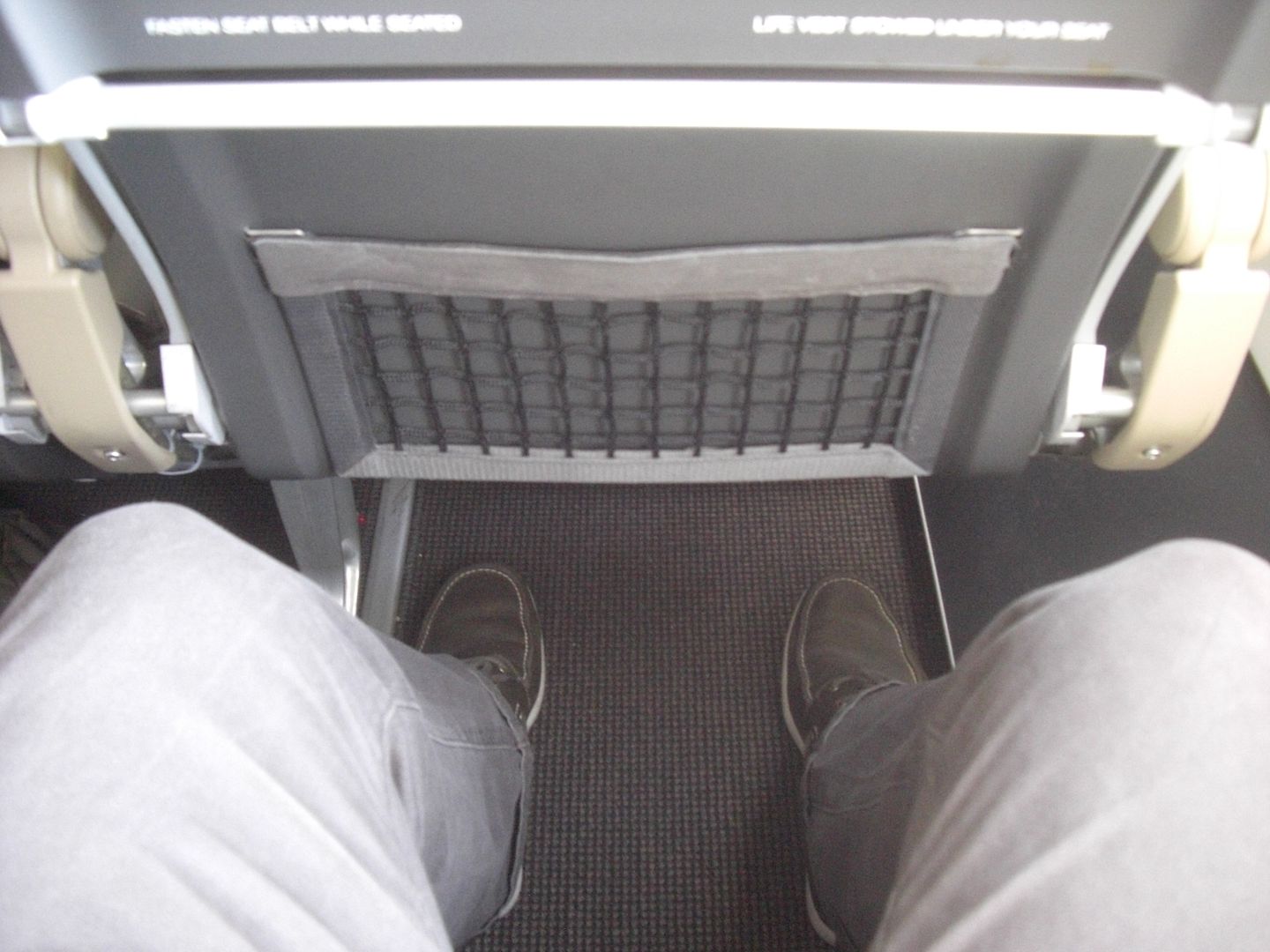 A nice picture of the world's 6th smallest country (I'm pretty chuffed I recognised it from the air – I'm the geography king!). Liechtenstein actually only takes up around 10% of the photo. The bottom left up to near the shiny river is Austria, and right of the big river is Switzerland. Only the small hill in the middle is in Liechtenstein.
The Y class trolley makes an appearance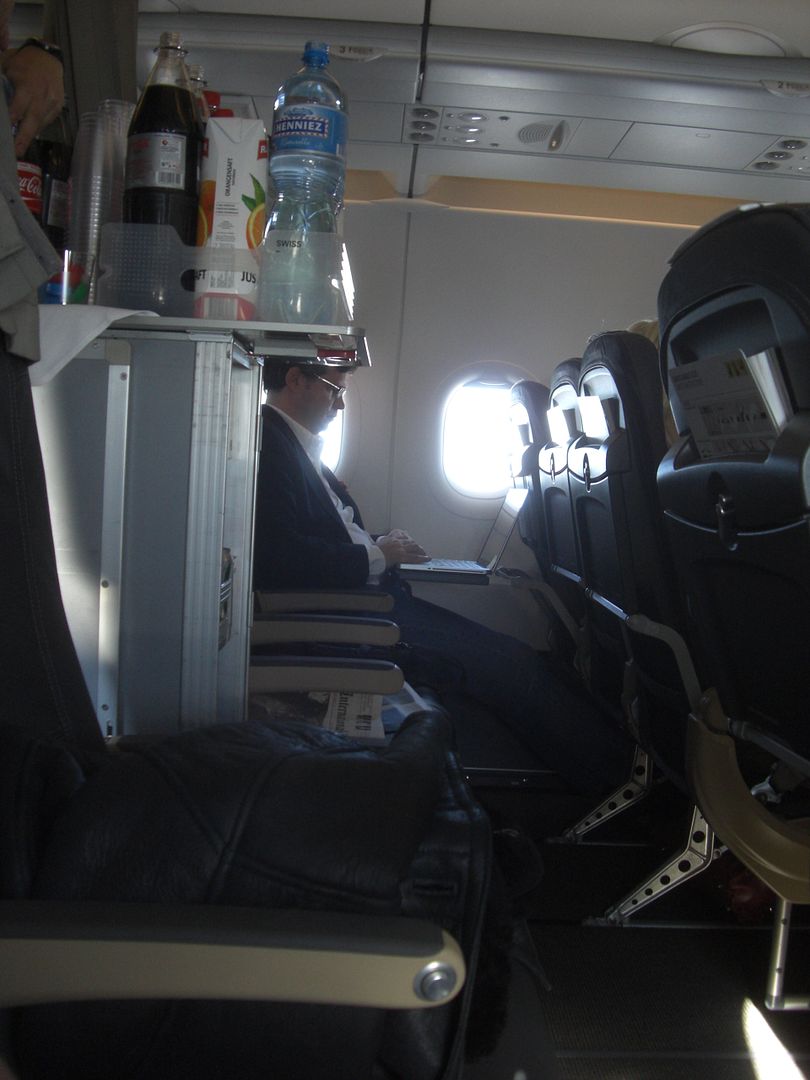 Shortly, I'm offered a drink. A G&T and a water will do nicely
I smell something tasty – my dinner? No, it's the hot meal served in Y – looks good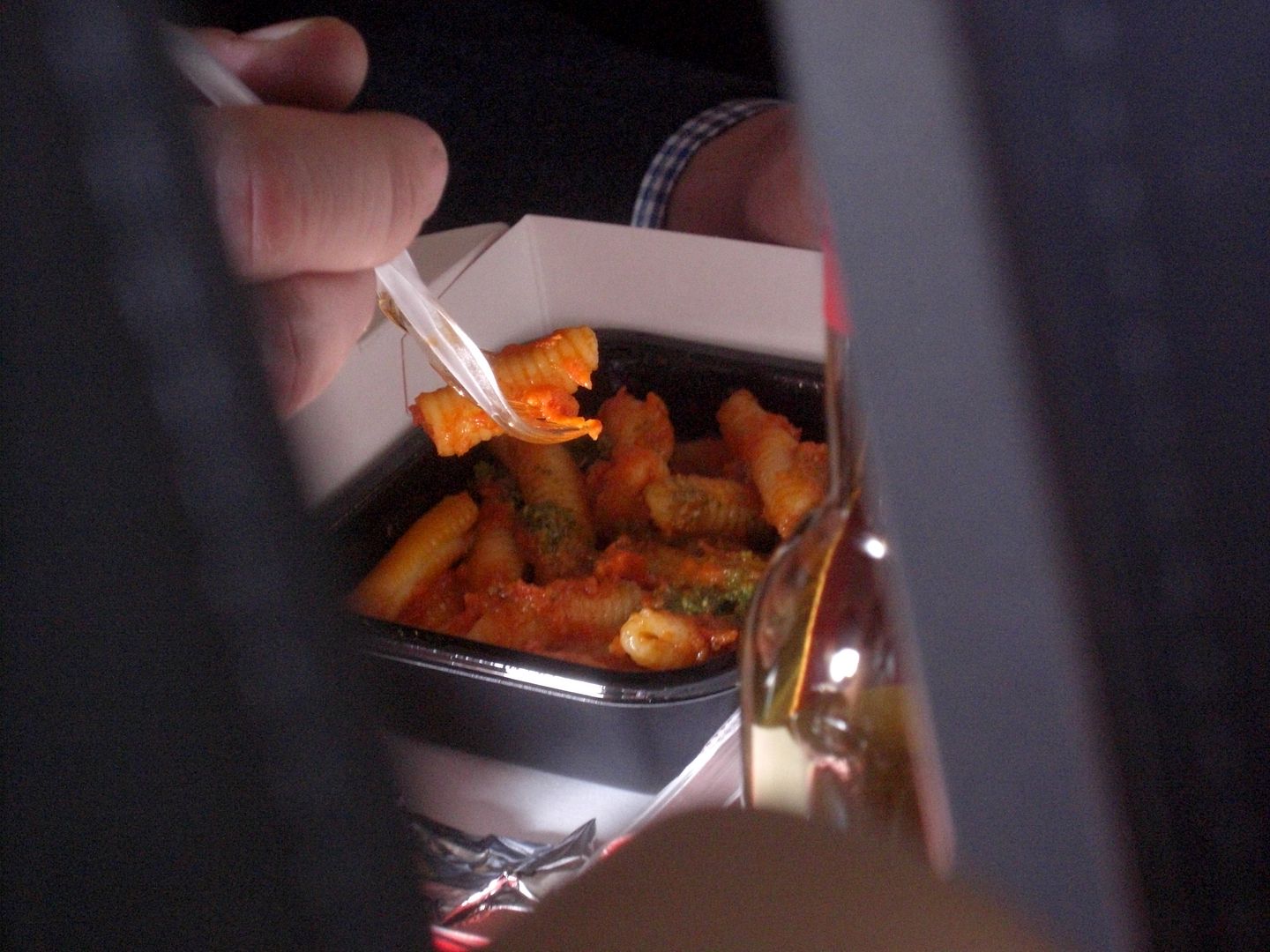 A few minutes later I'm handed a tray with bread, salad, cheese and dessert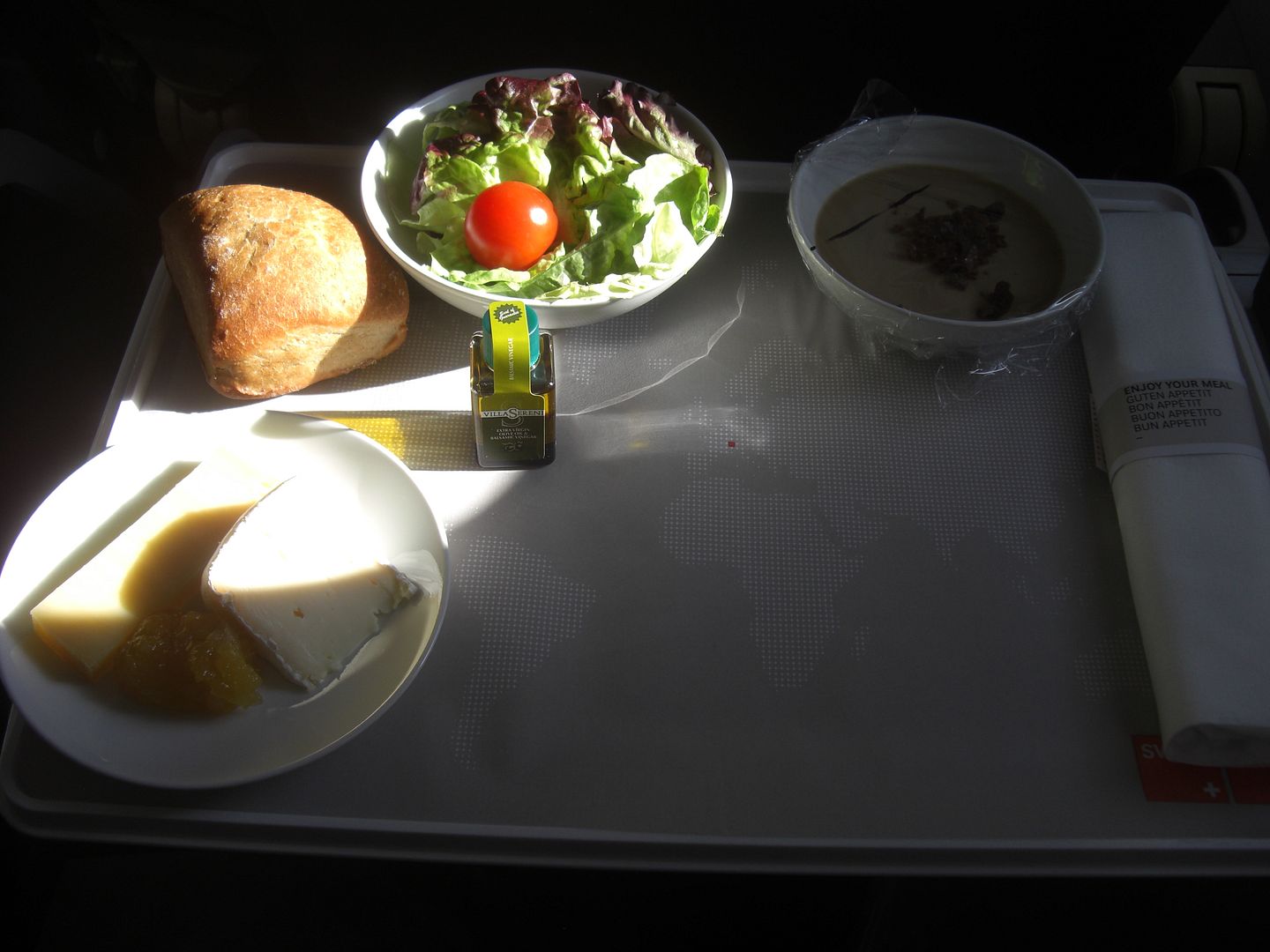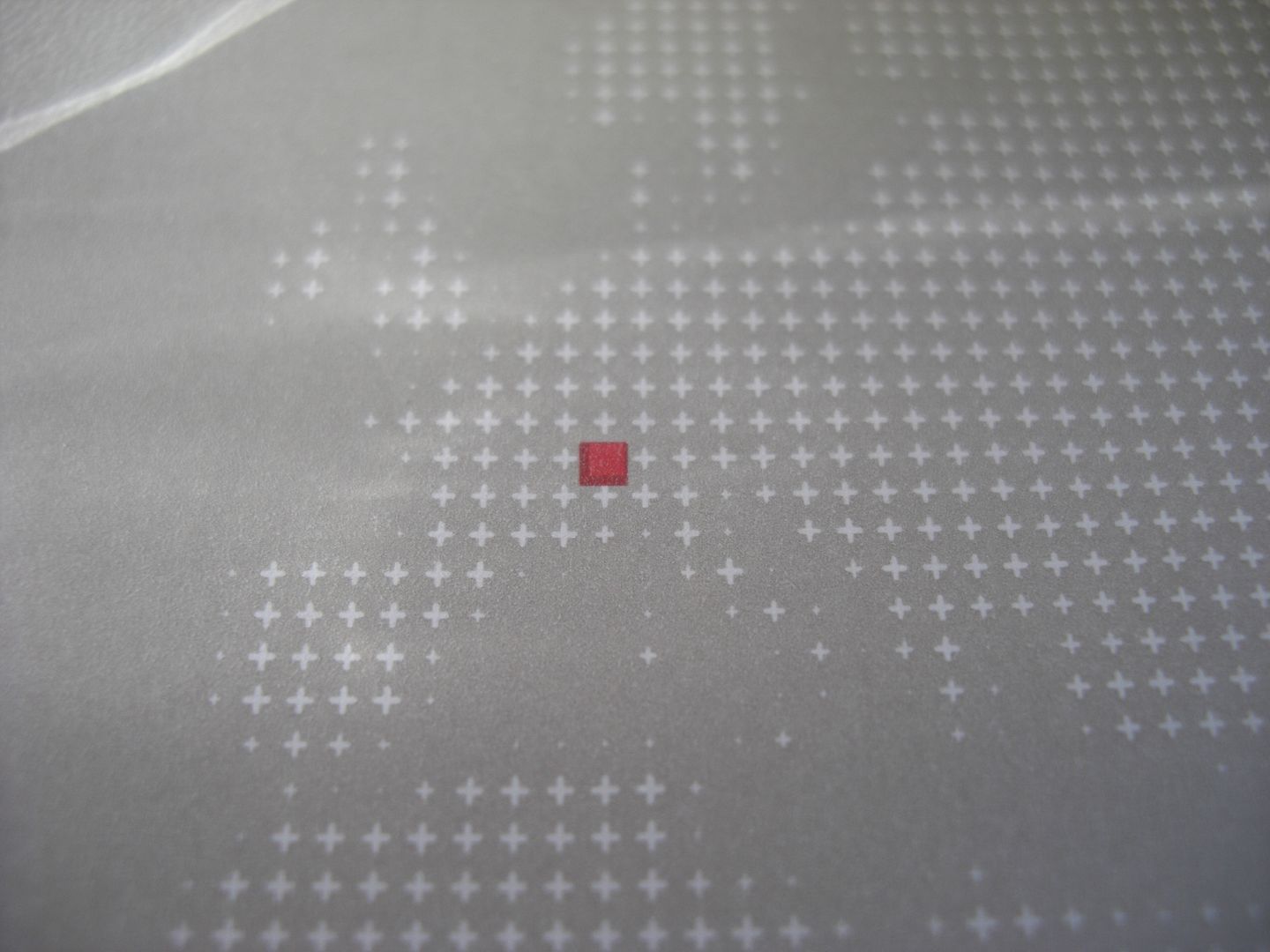 I'm then offered a choice of two meals, one meat, one veg. I go with the meat which is acceptable.
Over Austria, then Slovenia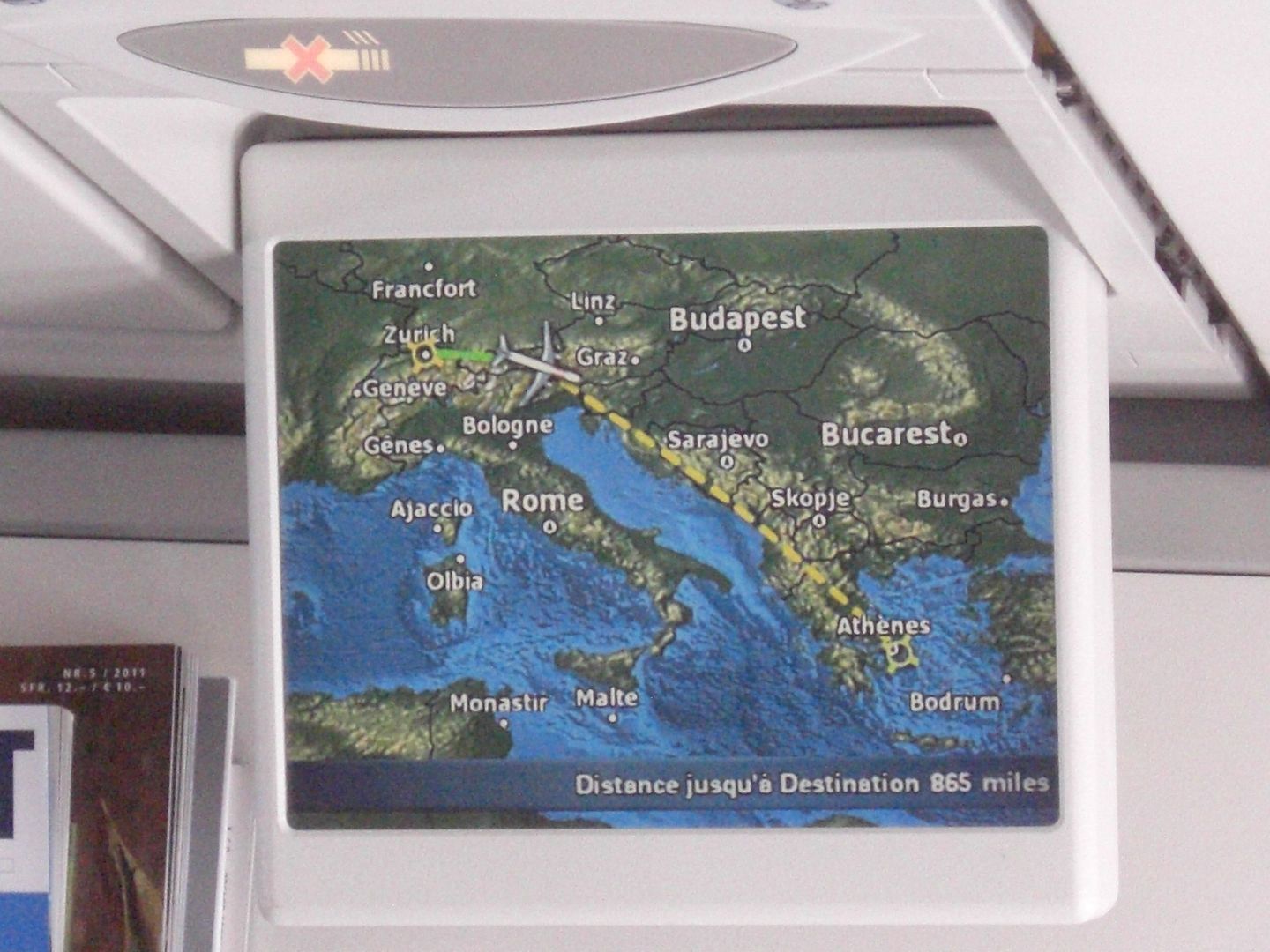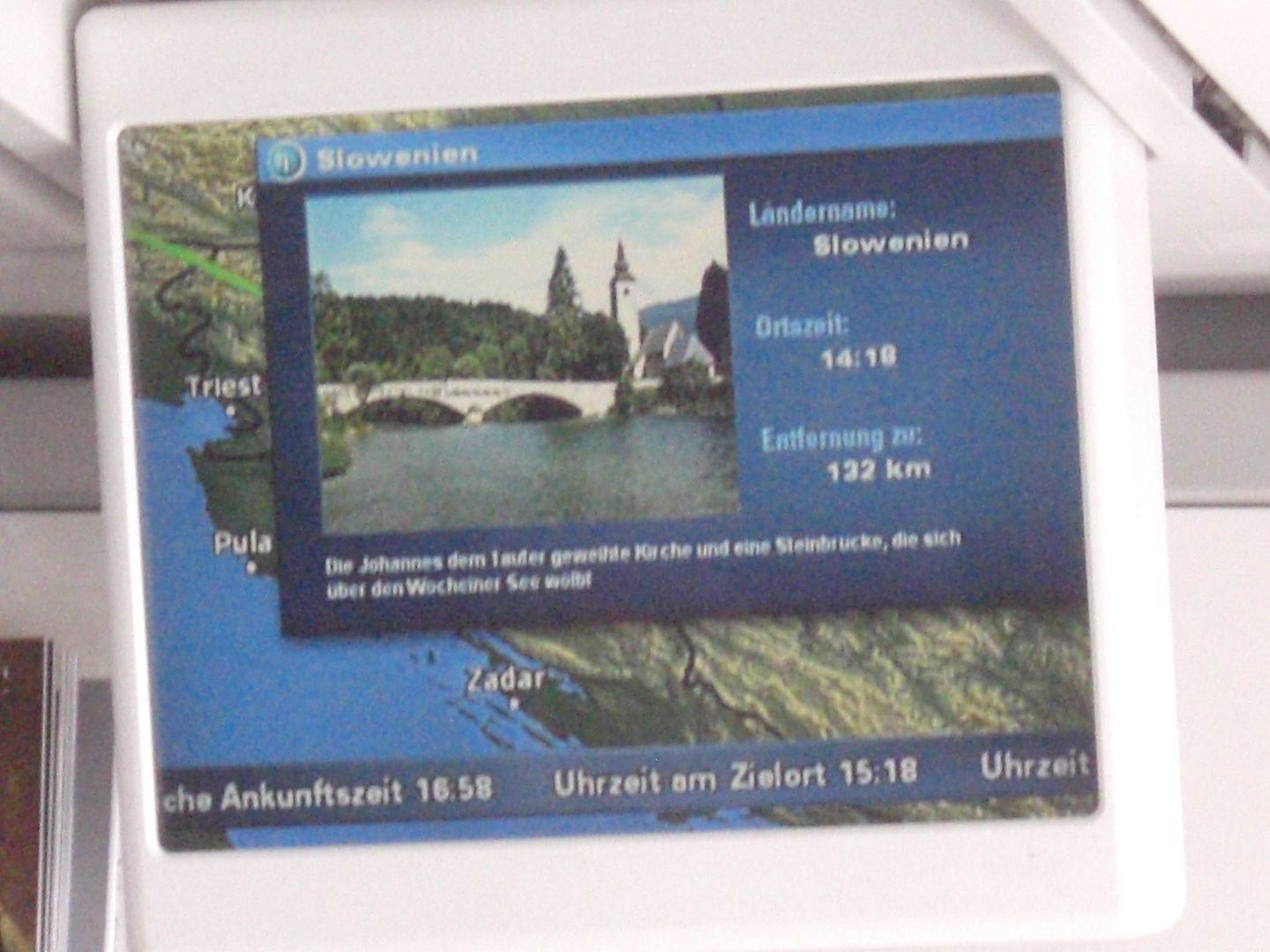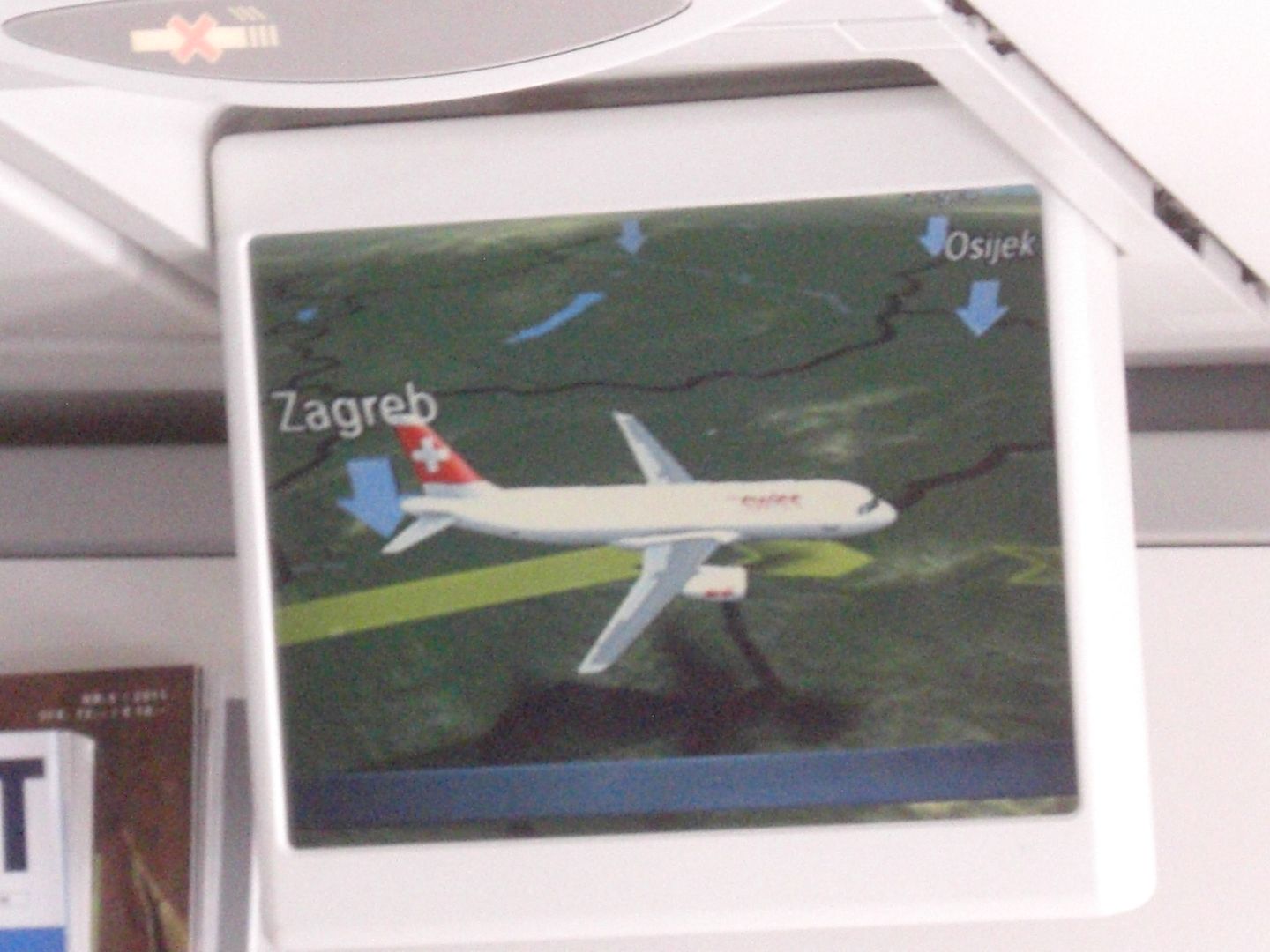 The meal was tasty, but I'm glad I had something proper in the lounge beforehand. I have a peppermint tea and some tasty Swiss chocolates afterwards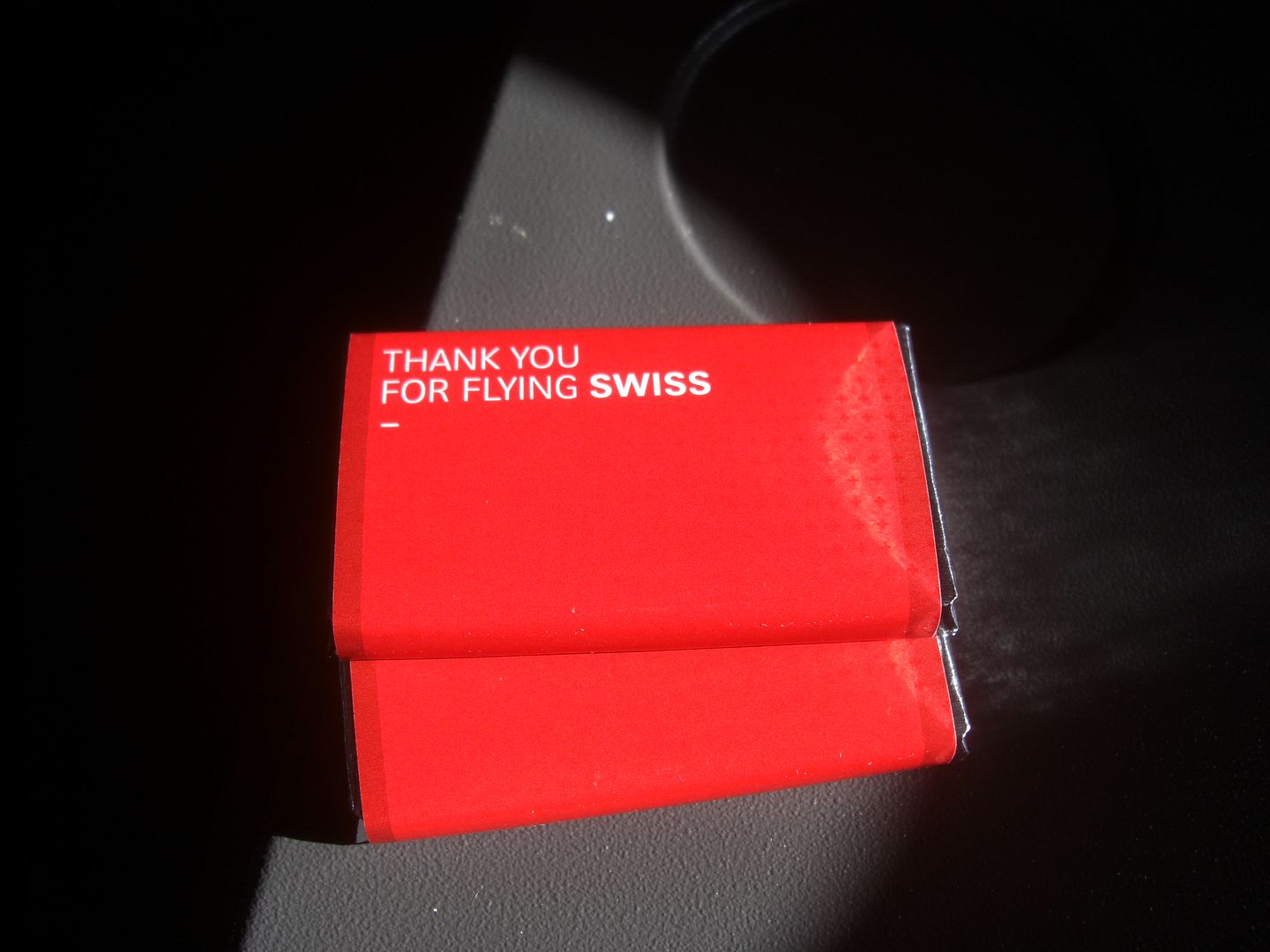 Empty row
I ask for some water, and am presented with a glass of sparkling, and two bottles of still. Very nice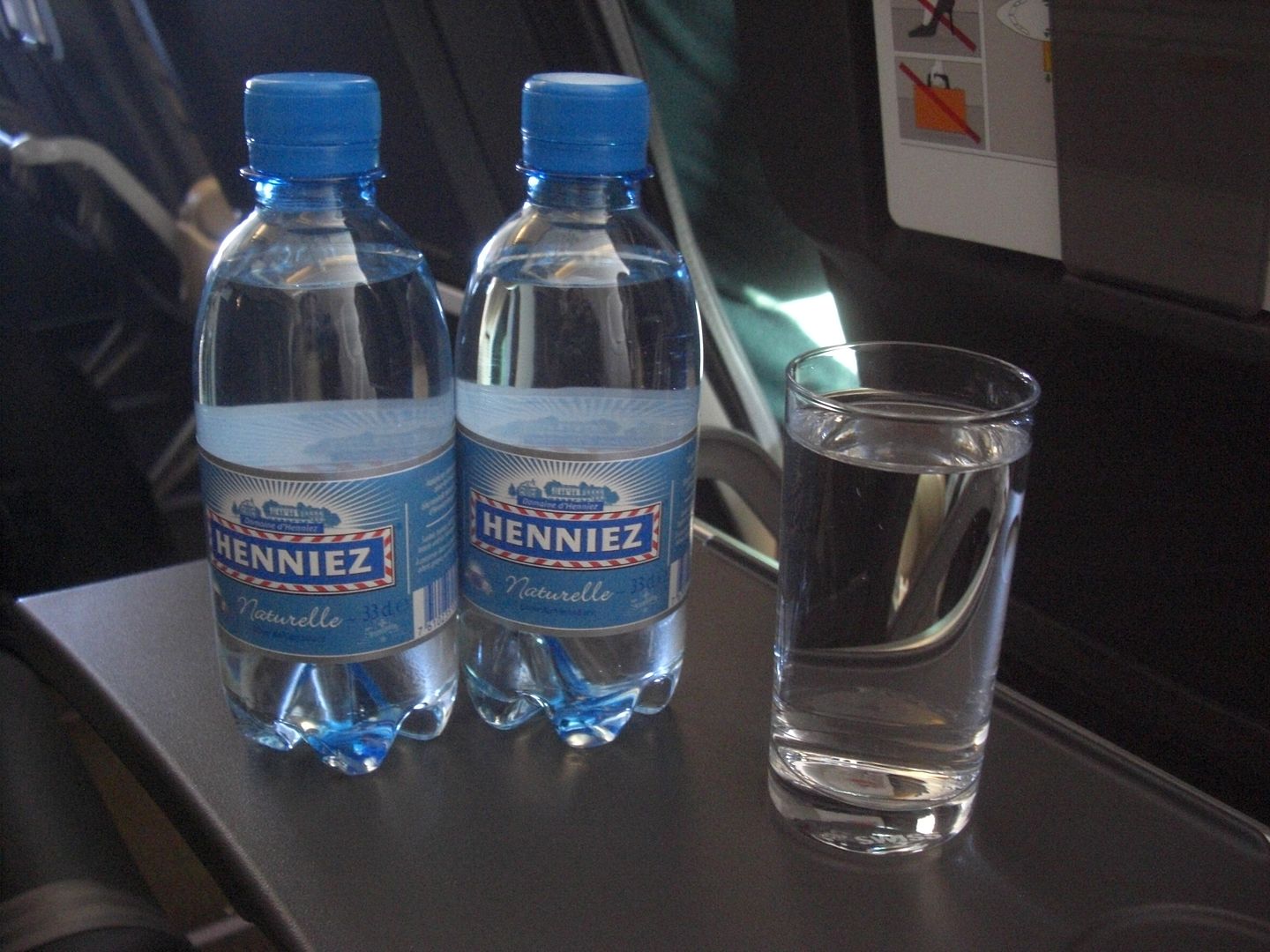 Continuing down the Balkans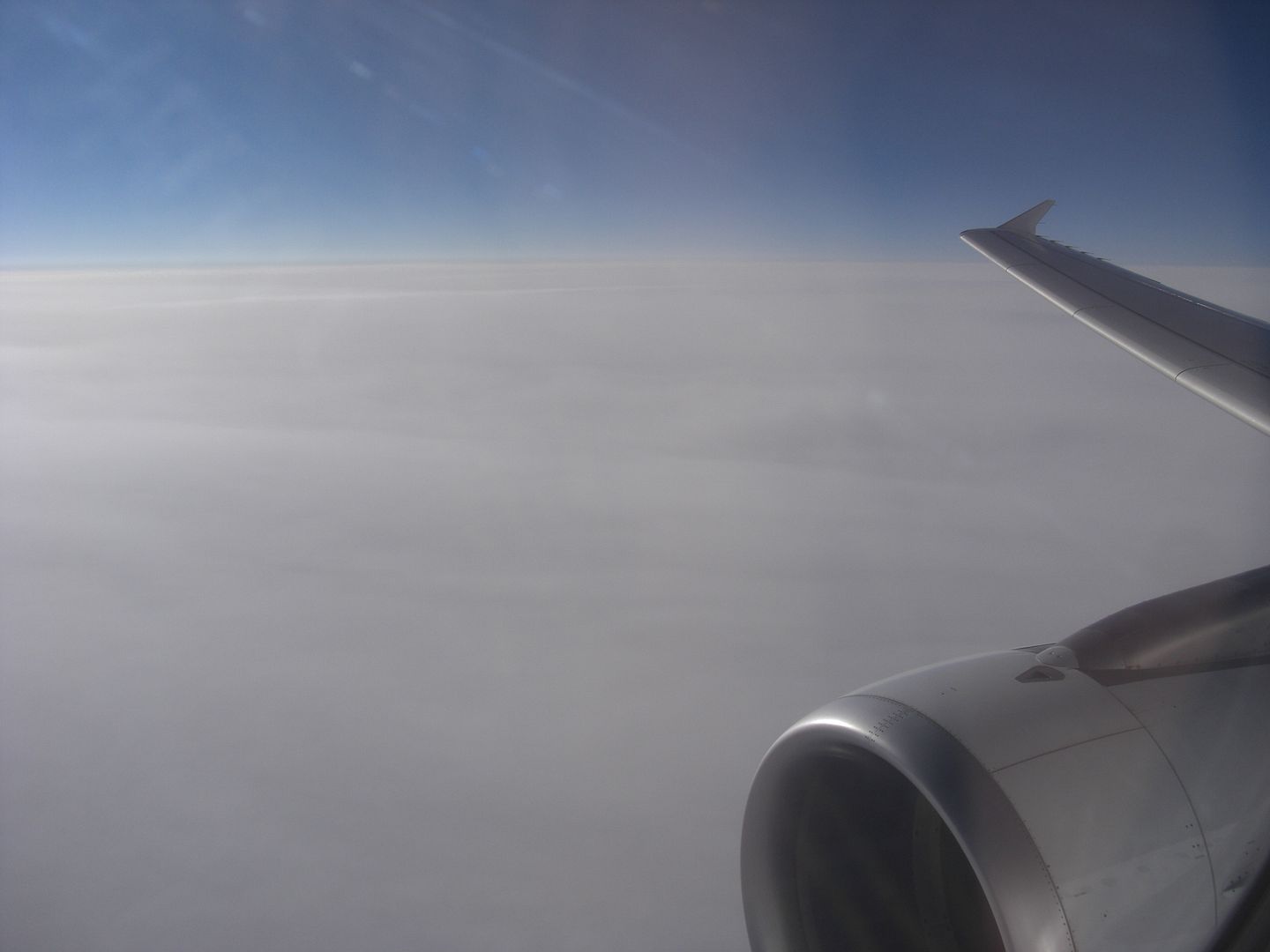 An hour or so after dinner, I decided to try the champagne. It's not bad, but a serious comedown from the previous flight. Half way through the bottle, a passing steward from Y proactively picks up the bottle, and tops up my glass. He then carries on to the galley. On the way back, he tops up my water glass (unfortunately with still rather than sparkling), but the effort is appreciated anyway.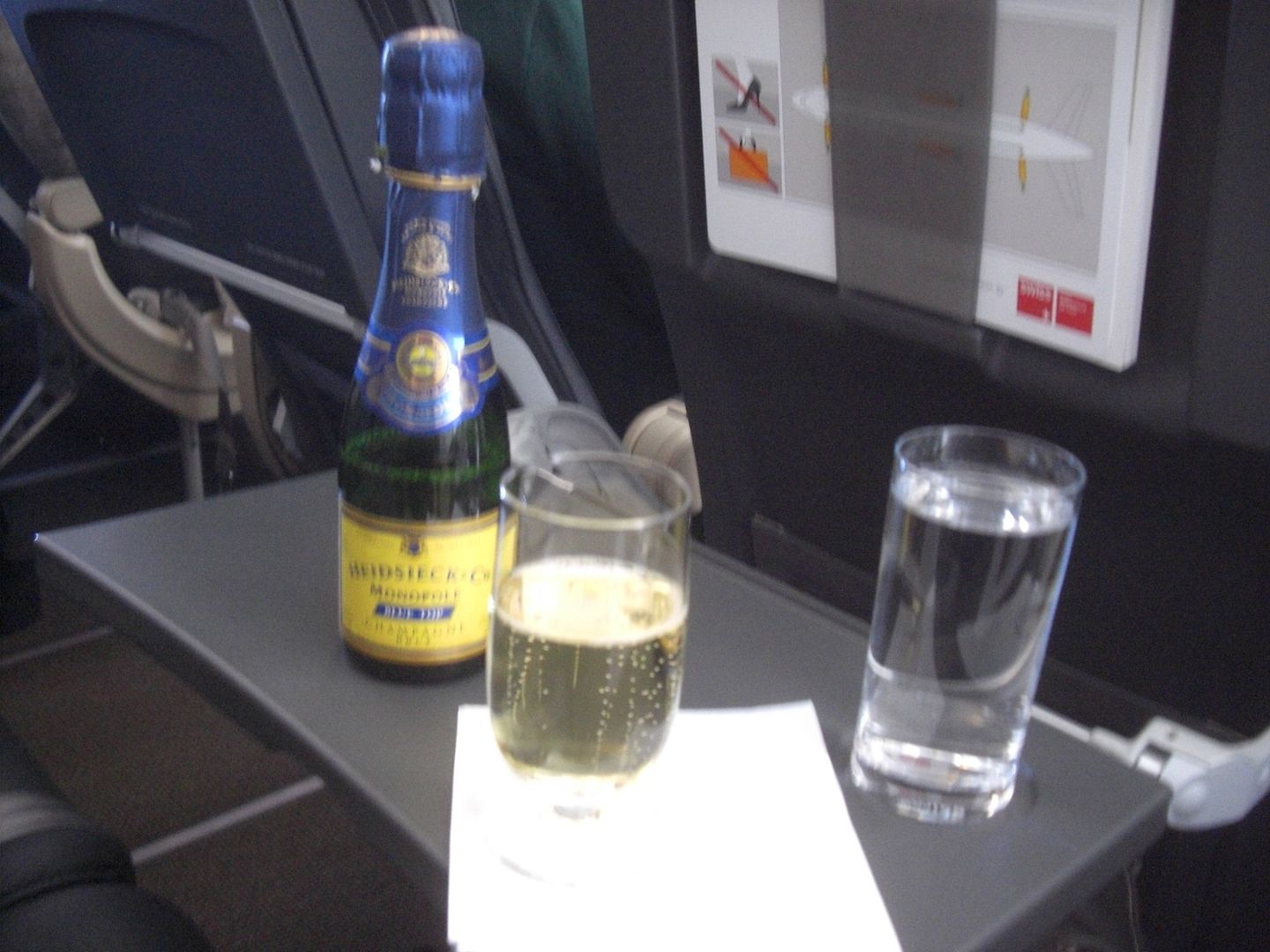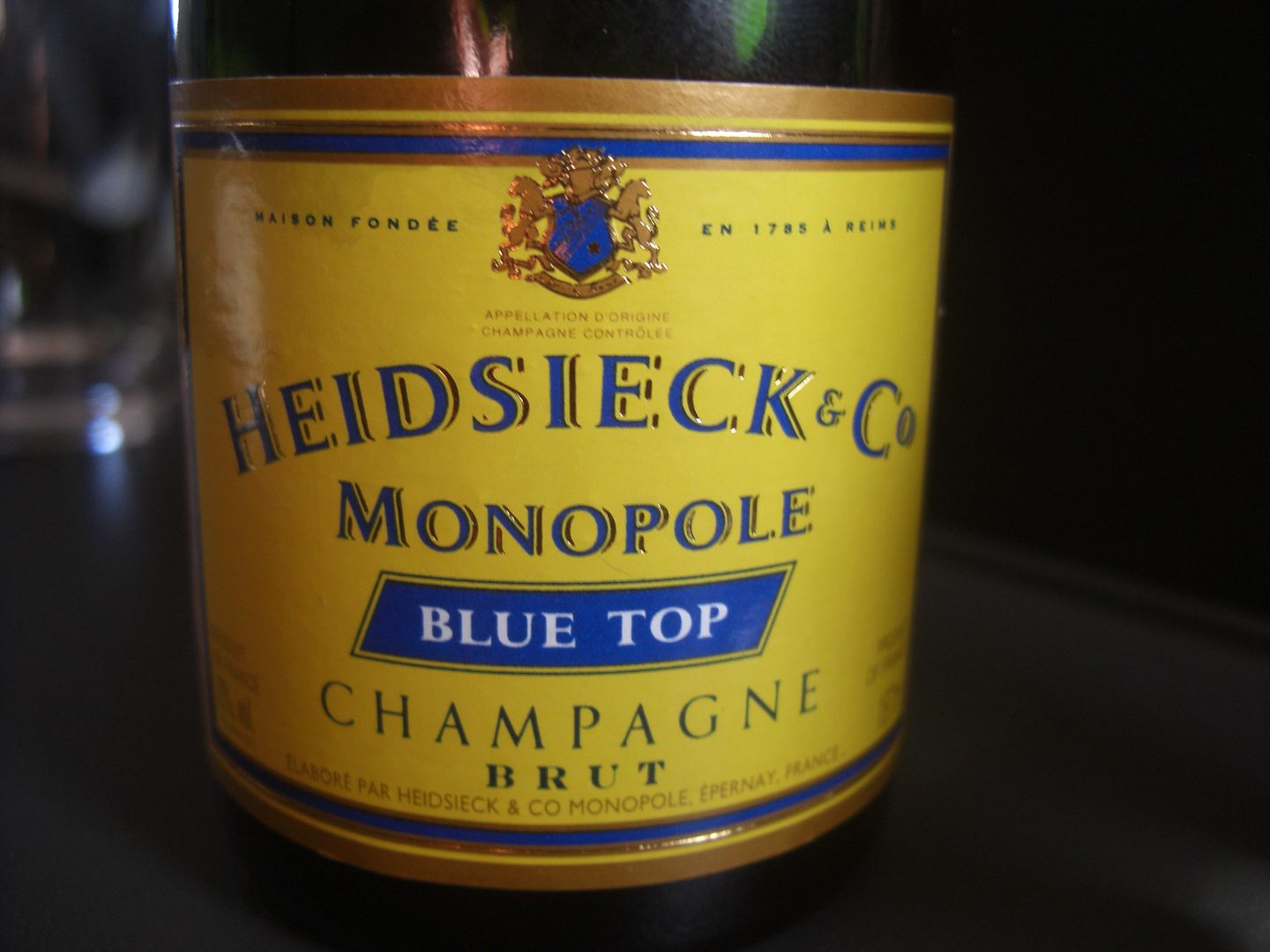 Magazine
Unfortunately "Ich spreche kein Deutsch" so i canna be a flight attendant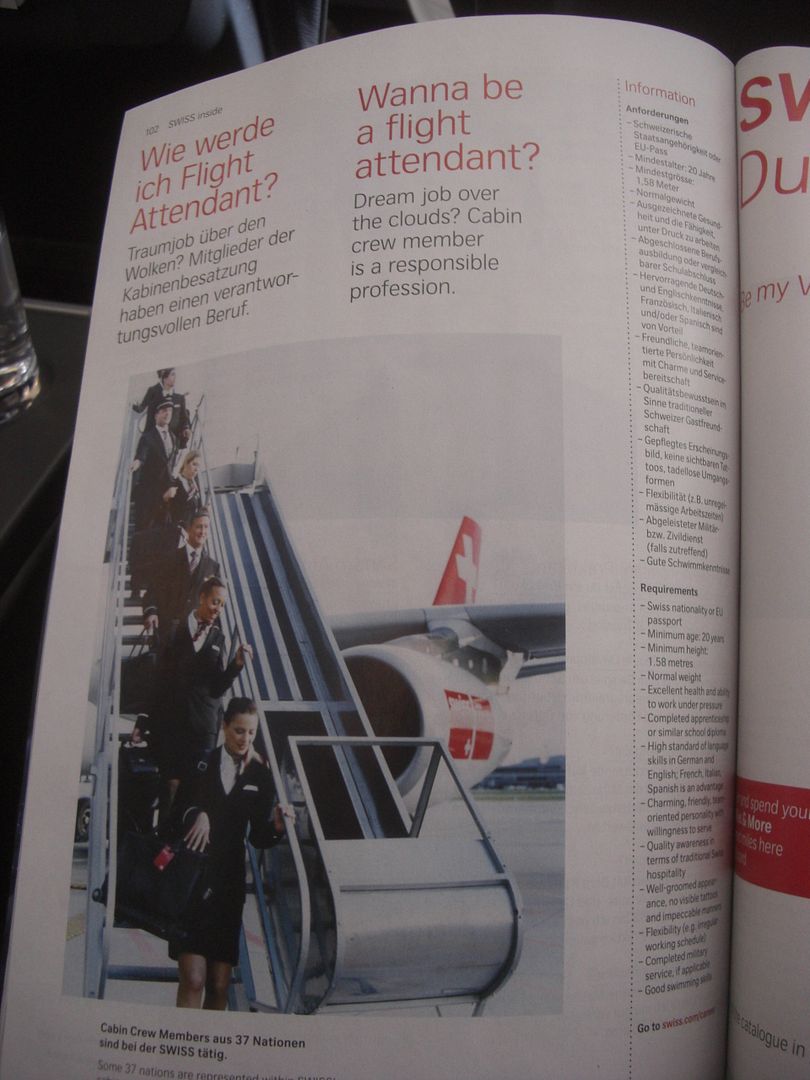 Safety card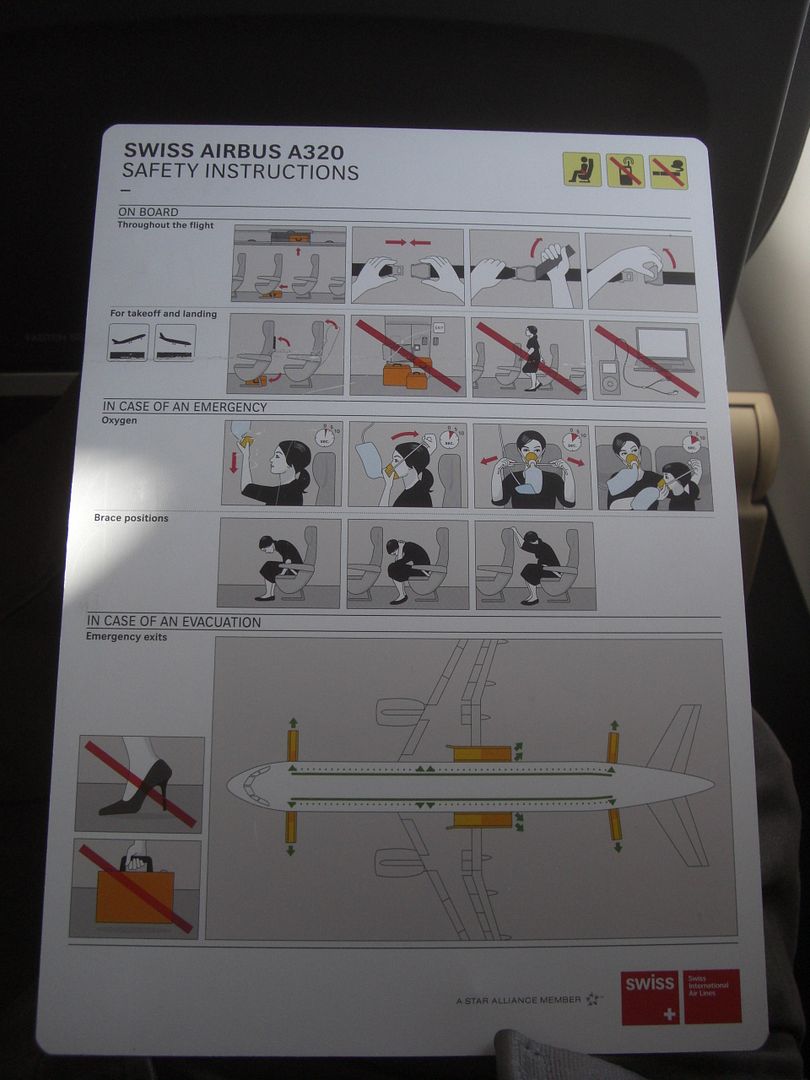 Once again a shorthual flight trumps SN business class longhual offerings
Not far from Athens now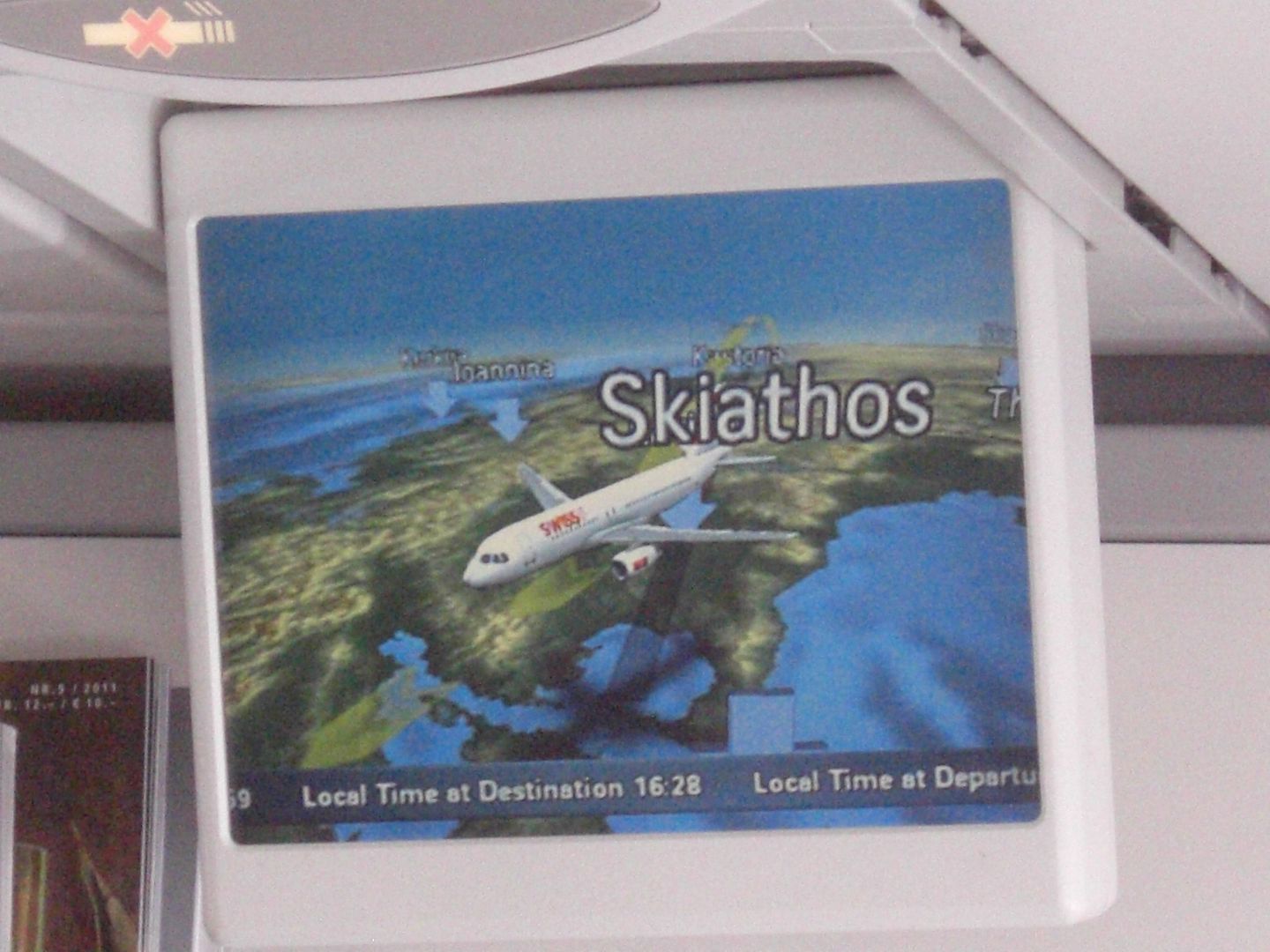 Doesn't look very welcoming down there – not what I was expecting from Greece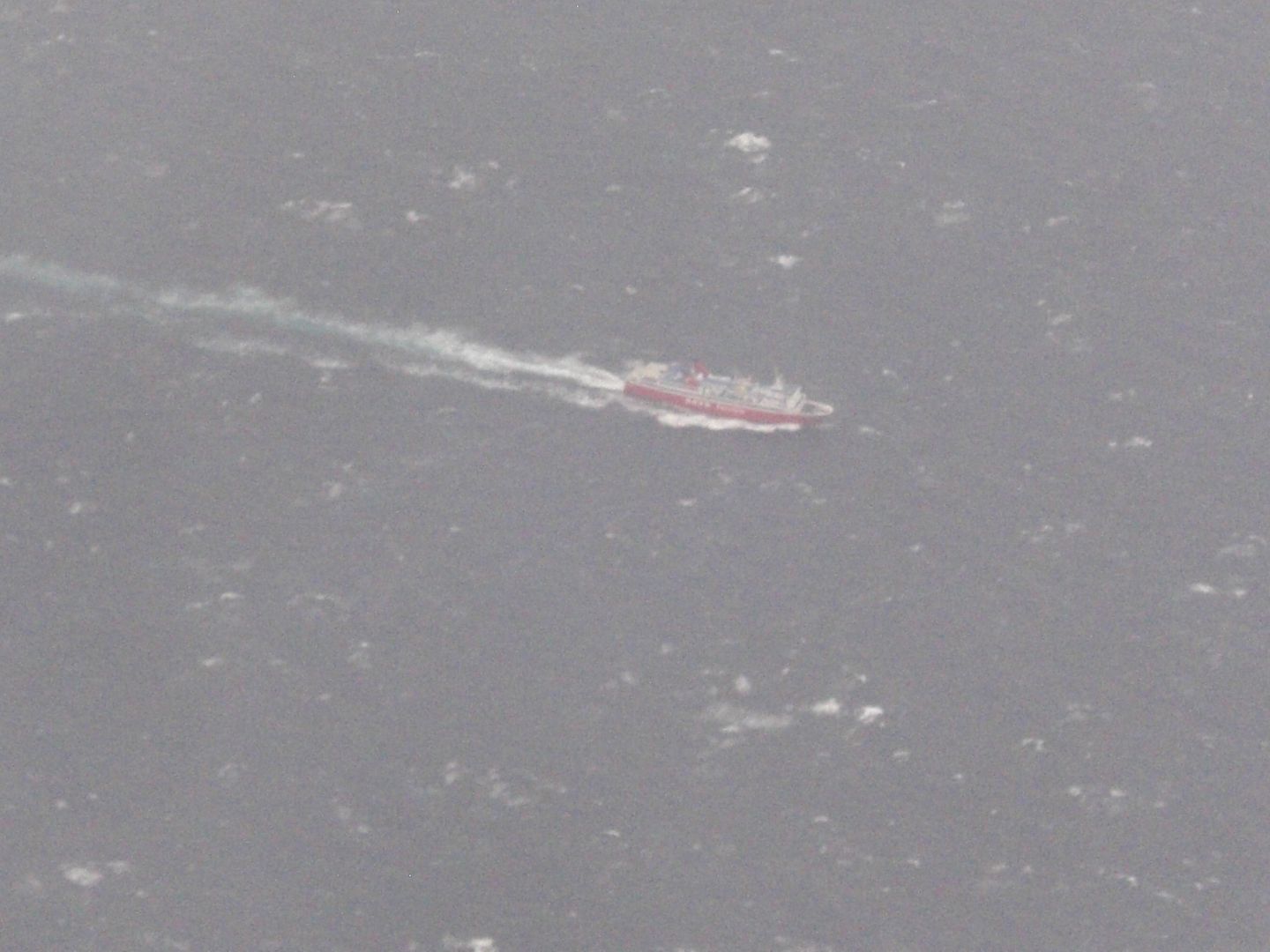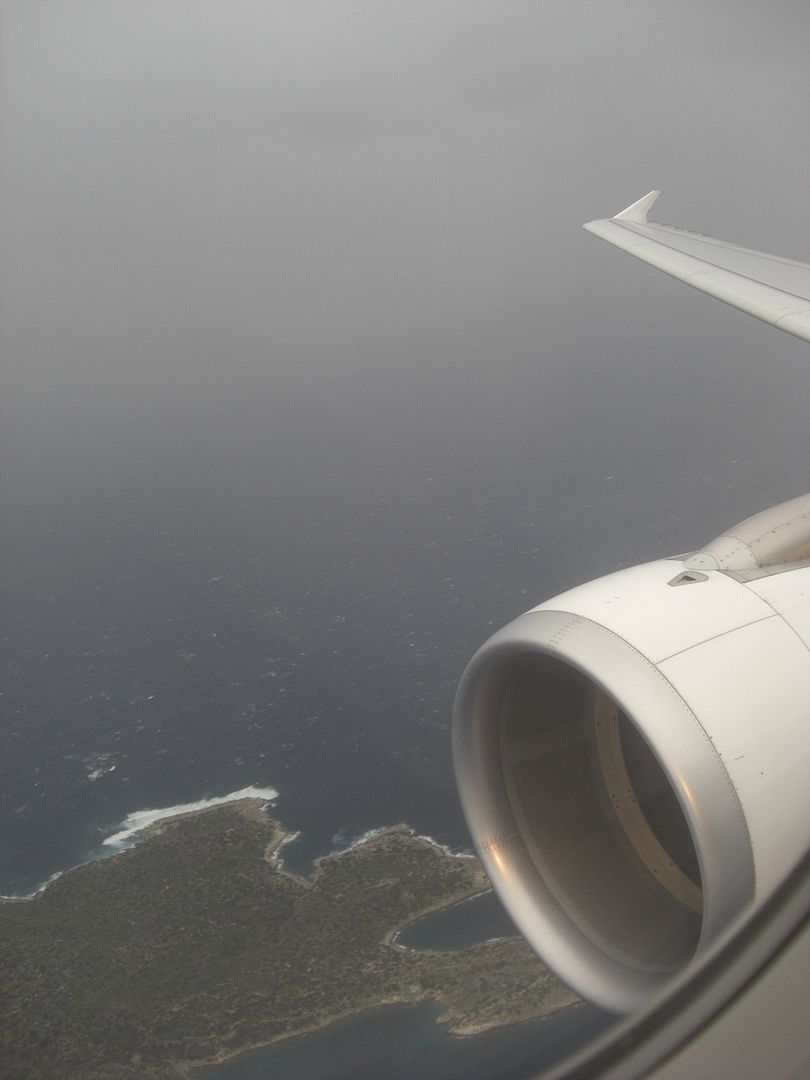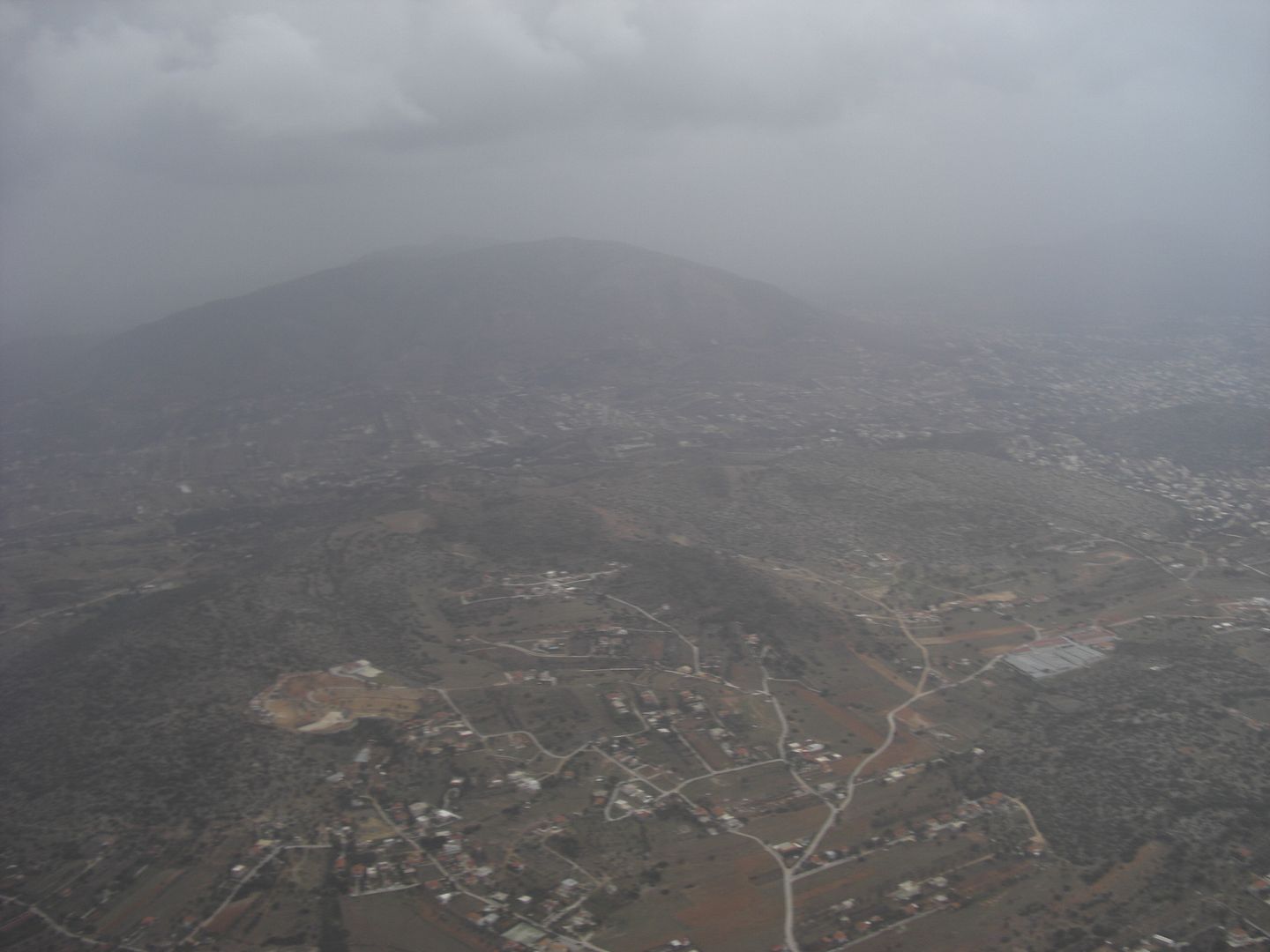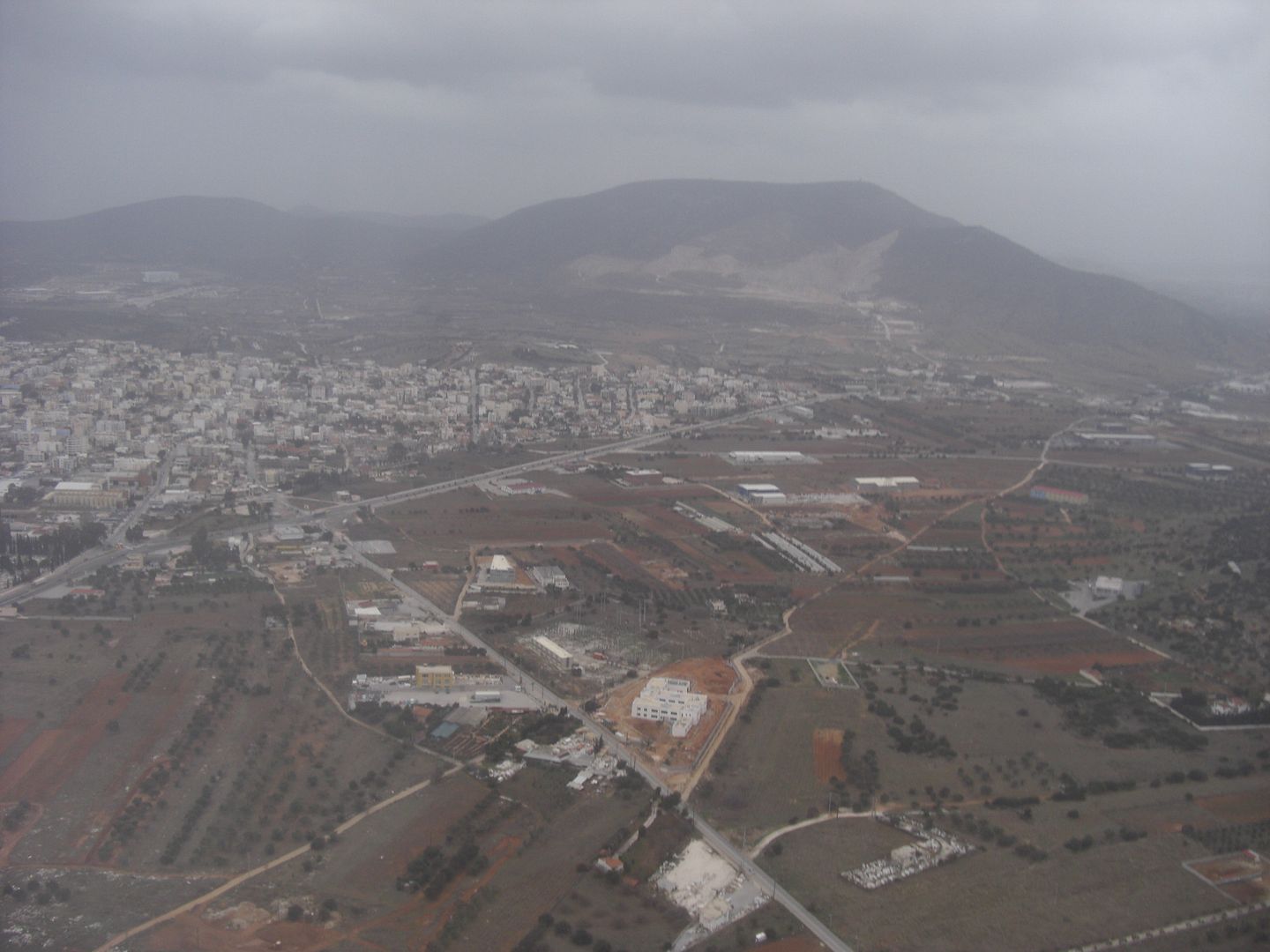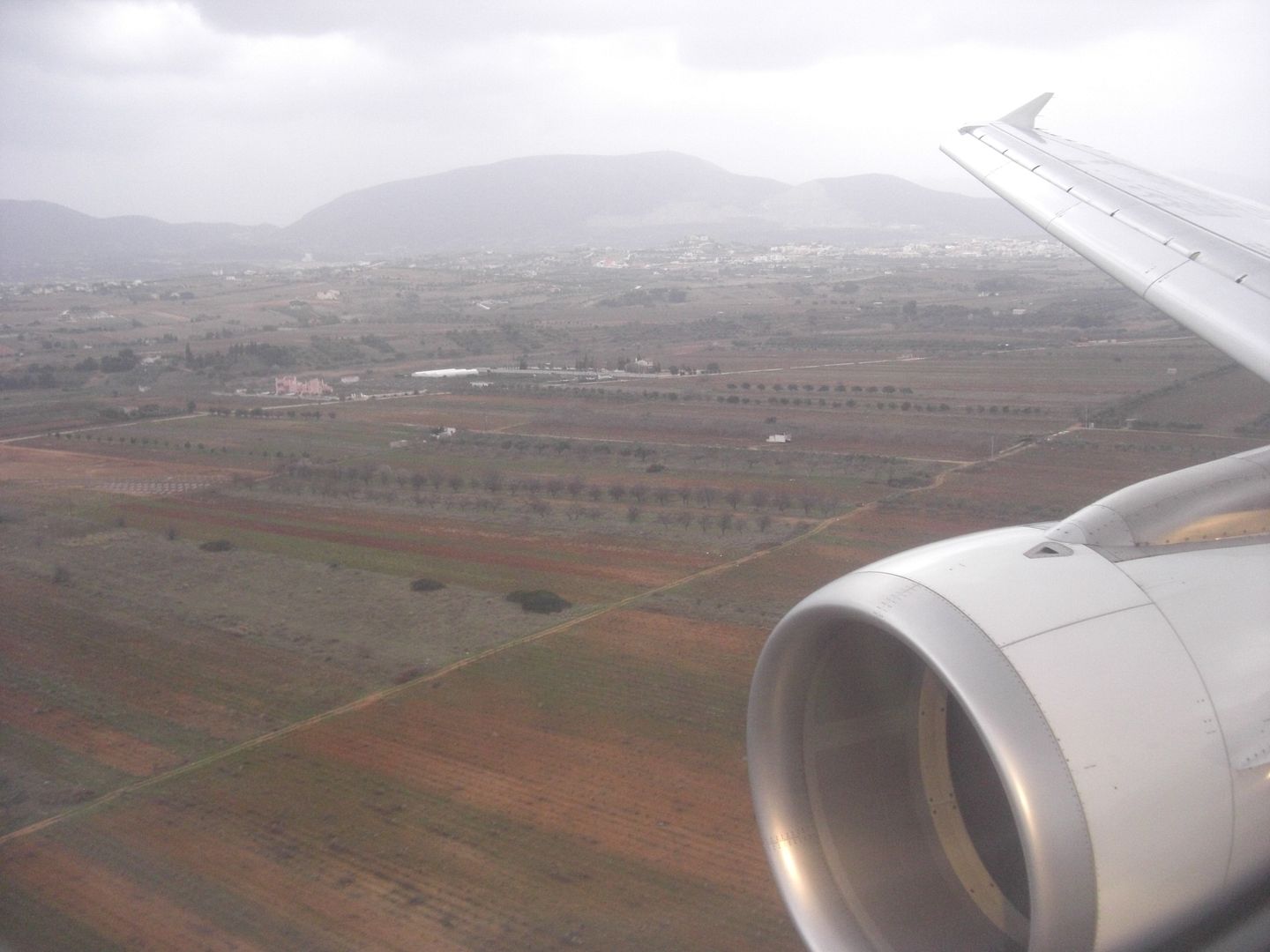 When we finally touch down ten minutes late, it's drizzling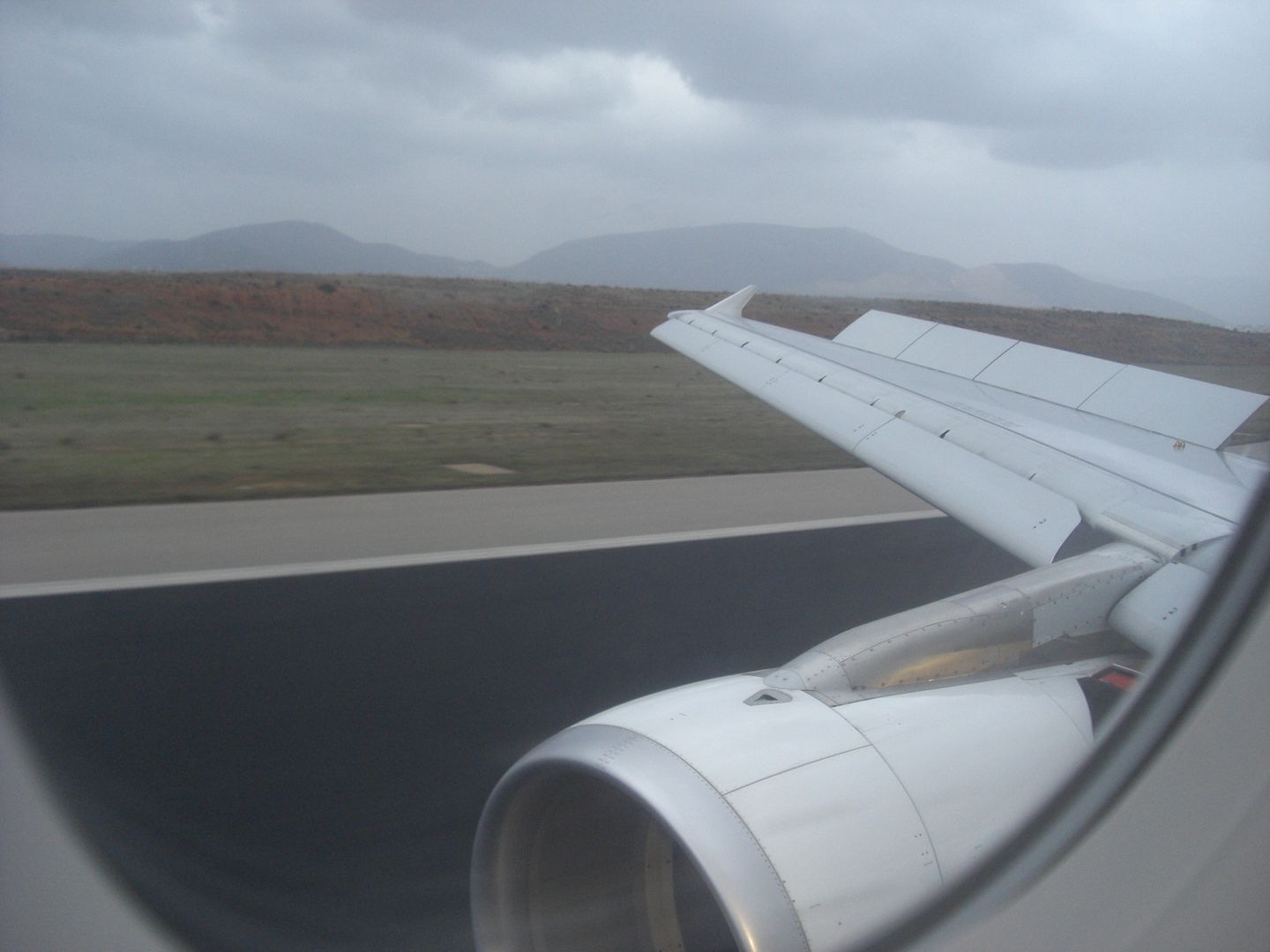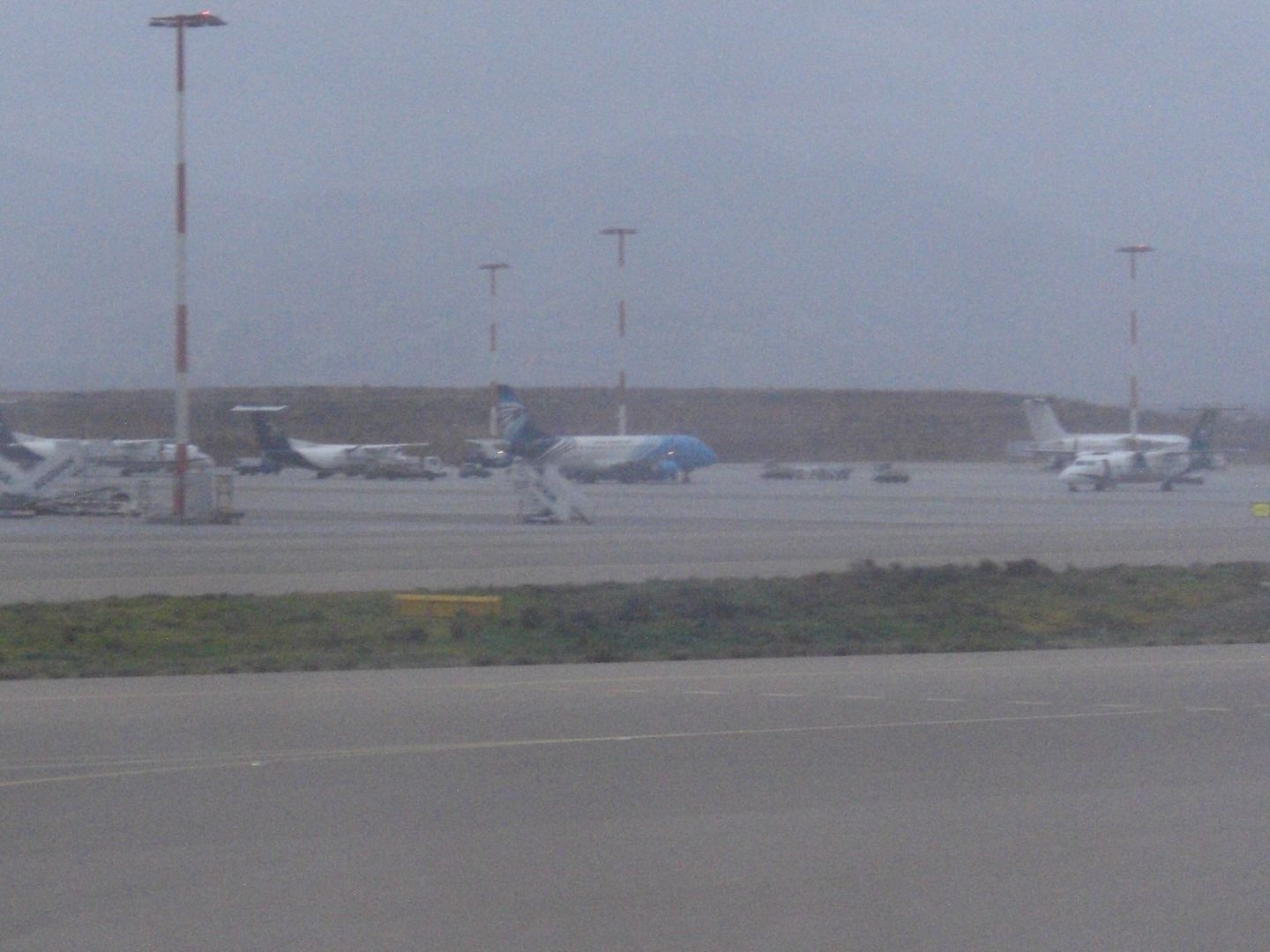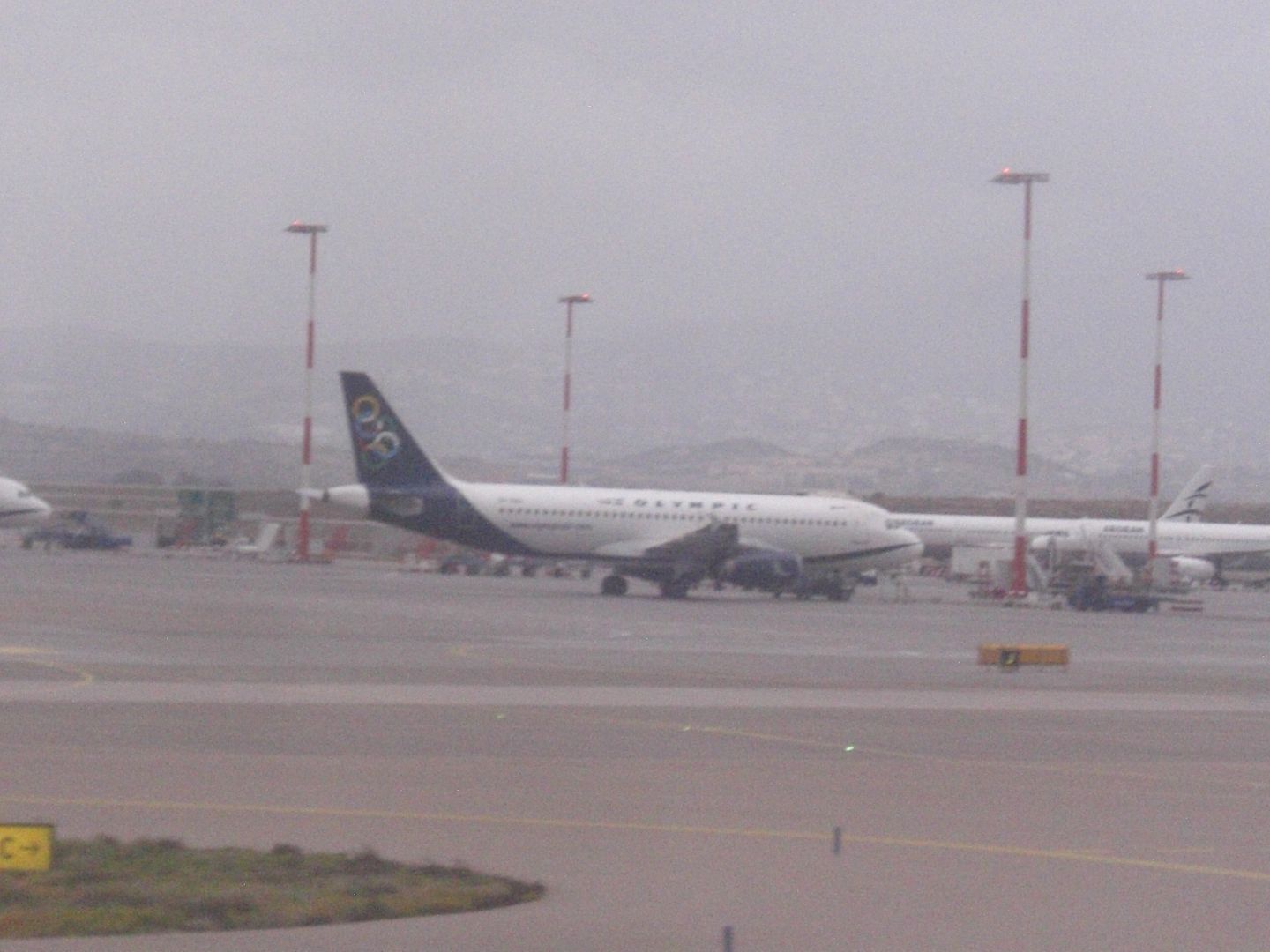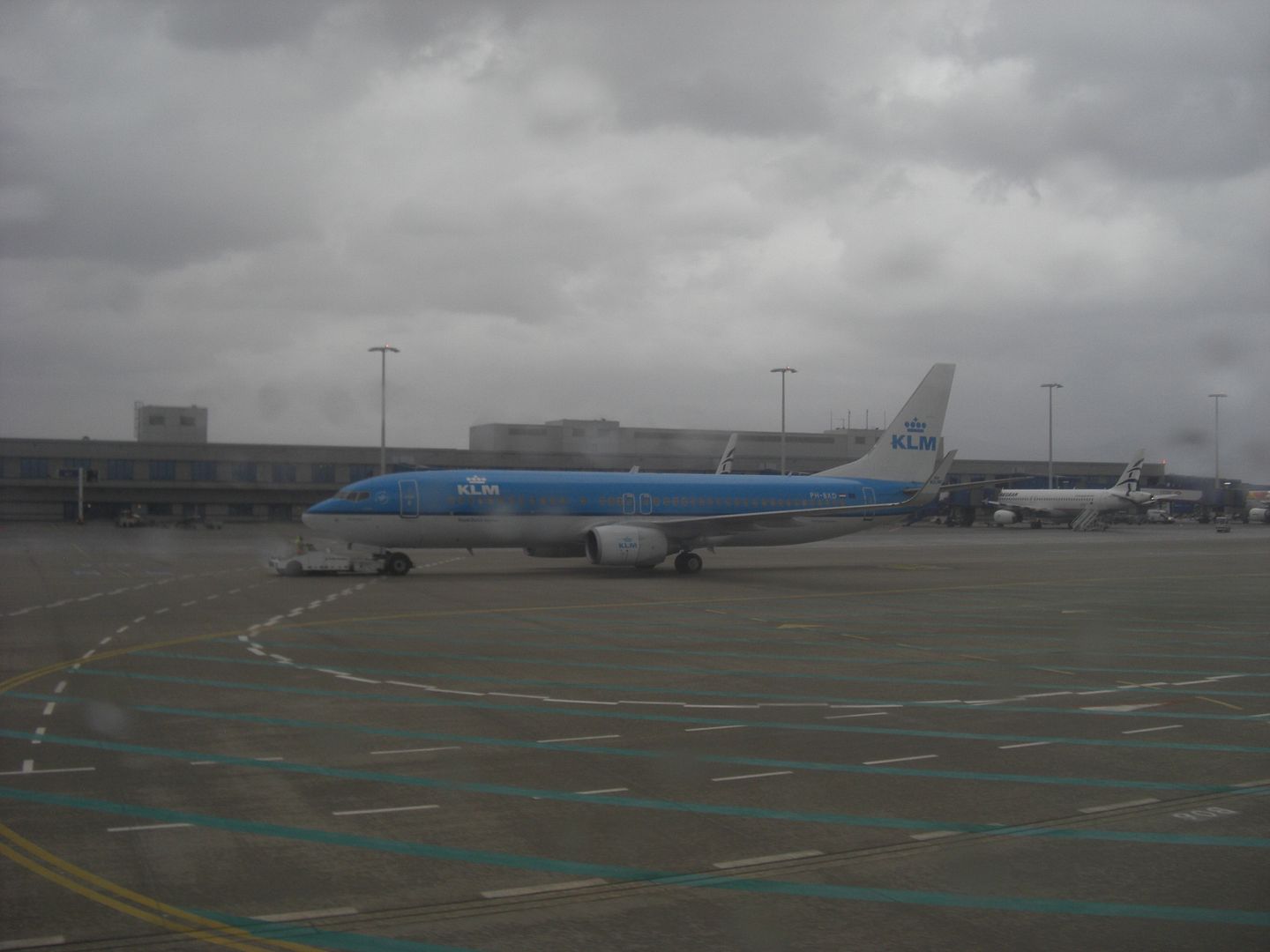 I'm off the plane pretty quickly, and head down to the carousel
I was hoping that my "First Class/HON" tags from Swiss would help my bags come out first, but alas, they came out about half way. So much for priority handling.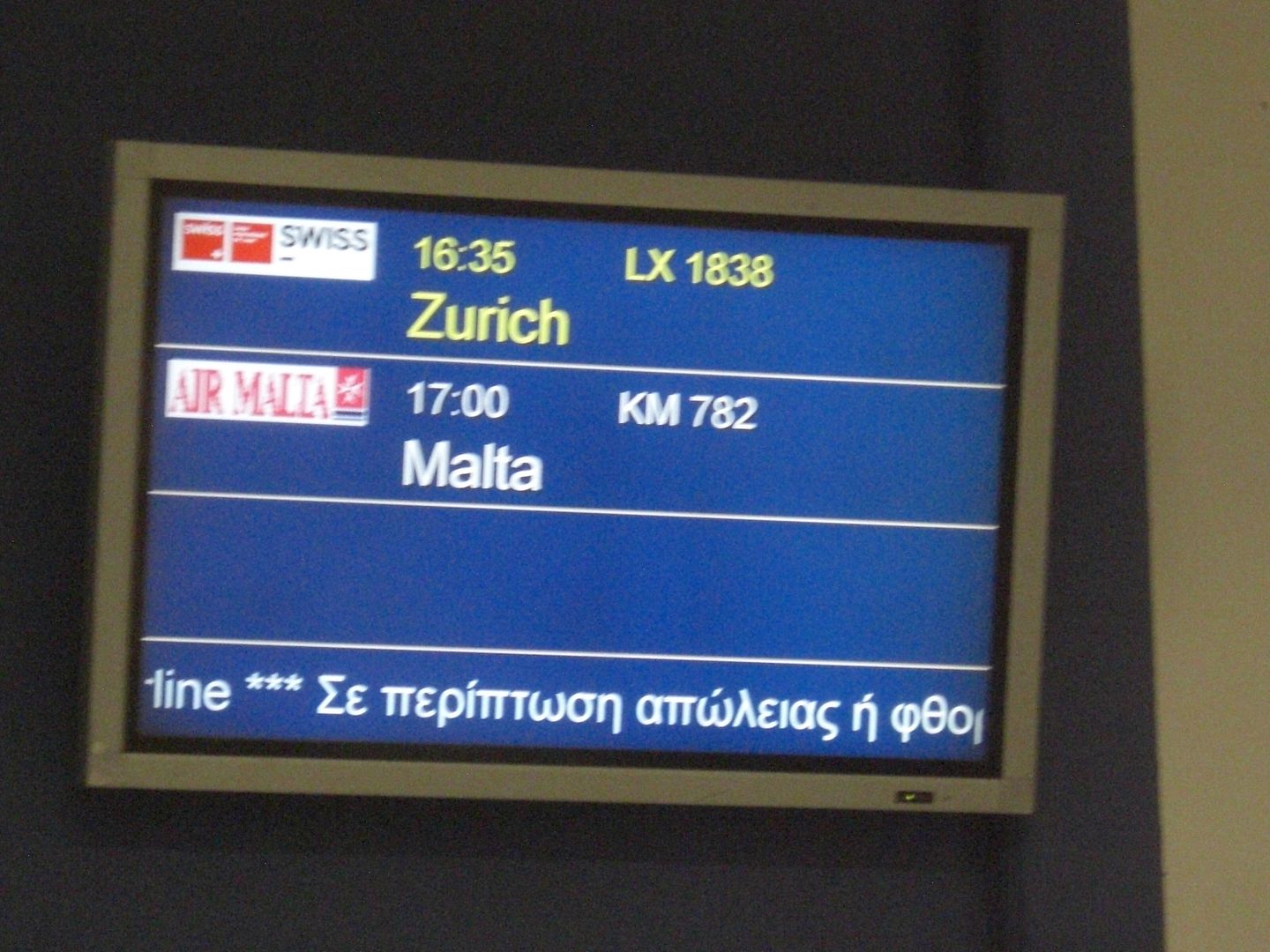 I follow the signs towards the metro, picking up a city map on the way. The route I took (following the signs) made me do a big loop, before walking down an uncovered path to the trains station some 500 m from the terminal. Not very impressed with that. Luckily I get to the covered part again just before the heavens really open.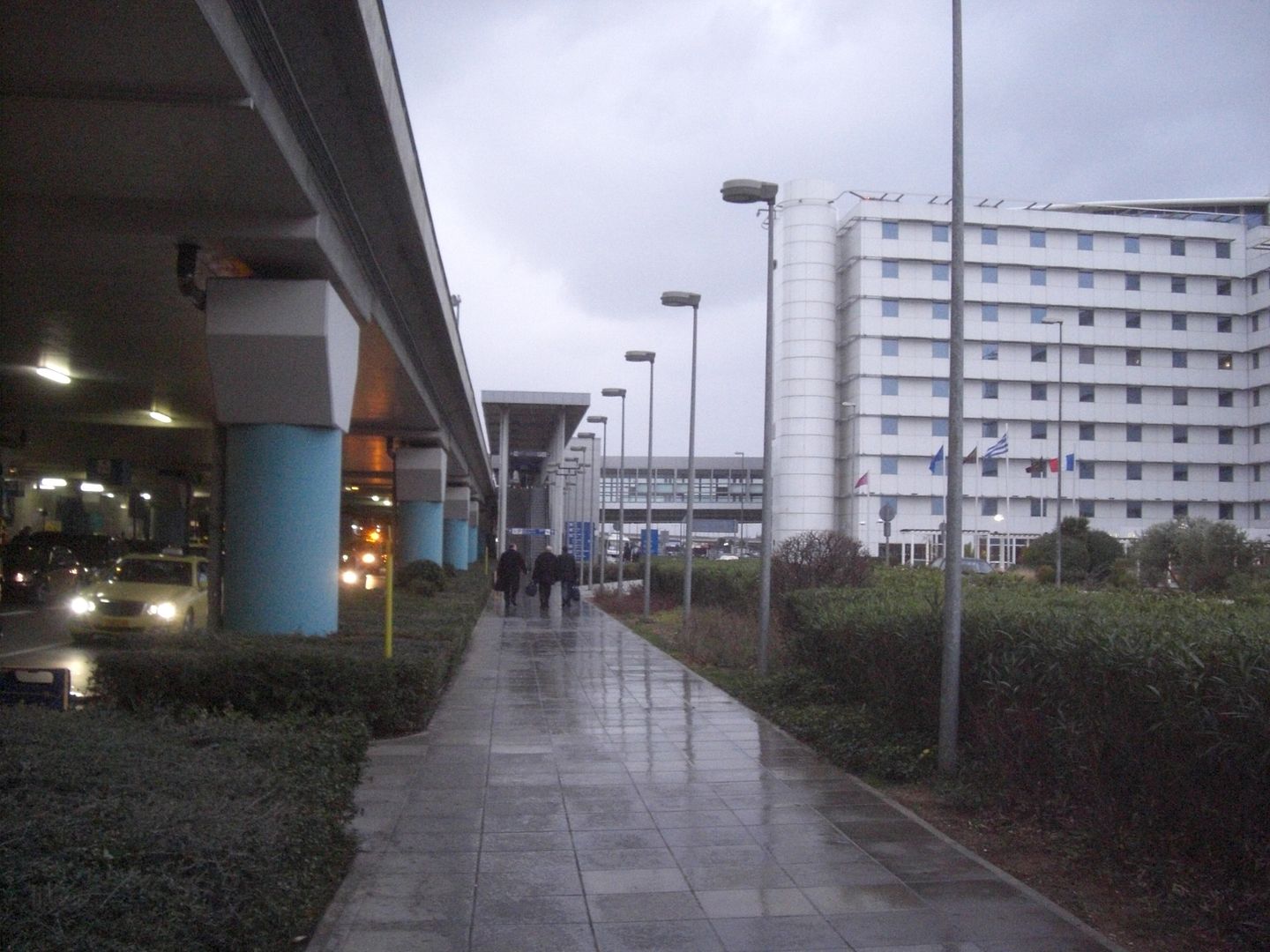 After some fussing around to buy the correct ticket, I get on the train – nice and empty, but not for long as at the next stop the train fills right up with drenched commuters. I ended up squashed with most of my luggage on my lap.
It's the start of my Greek Tragedy….
I managed to struggle off the train at a very (very) busy metro station in central Athens. The previous two stations were closed (due to strikes?), but luckily not this one. I got up to ground level where I found it still pouring with rain. Should I wait and see if it stops, or just go? It was a 500 m walk to the hotel. I decided (thankfully correctly) to just walk. It wasn't a nice walk. The pavements were very narrow/non existant, and often used for parking. All the gutters were overflowing, and there were rivers everywhere. Urgh. Finally made it to the hotel, and was given my room. Phew.
By this time I was pretty drenched, and the lack of sleep the night before was catching up so all I wanted to do was climb into bed. I unpacked nearly all my stuff so it could dry, and started to get ready for bed. Meanwhile outside the rain had turned to hail and lightning. At almost the exact same moment, my ceiling started leaking (I was 2 floors from the top!), and water started coming under the balcony door. Feck it.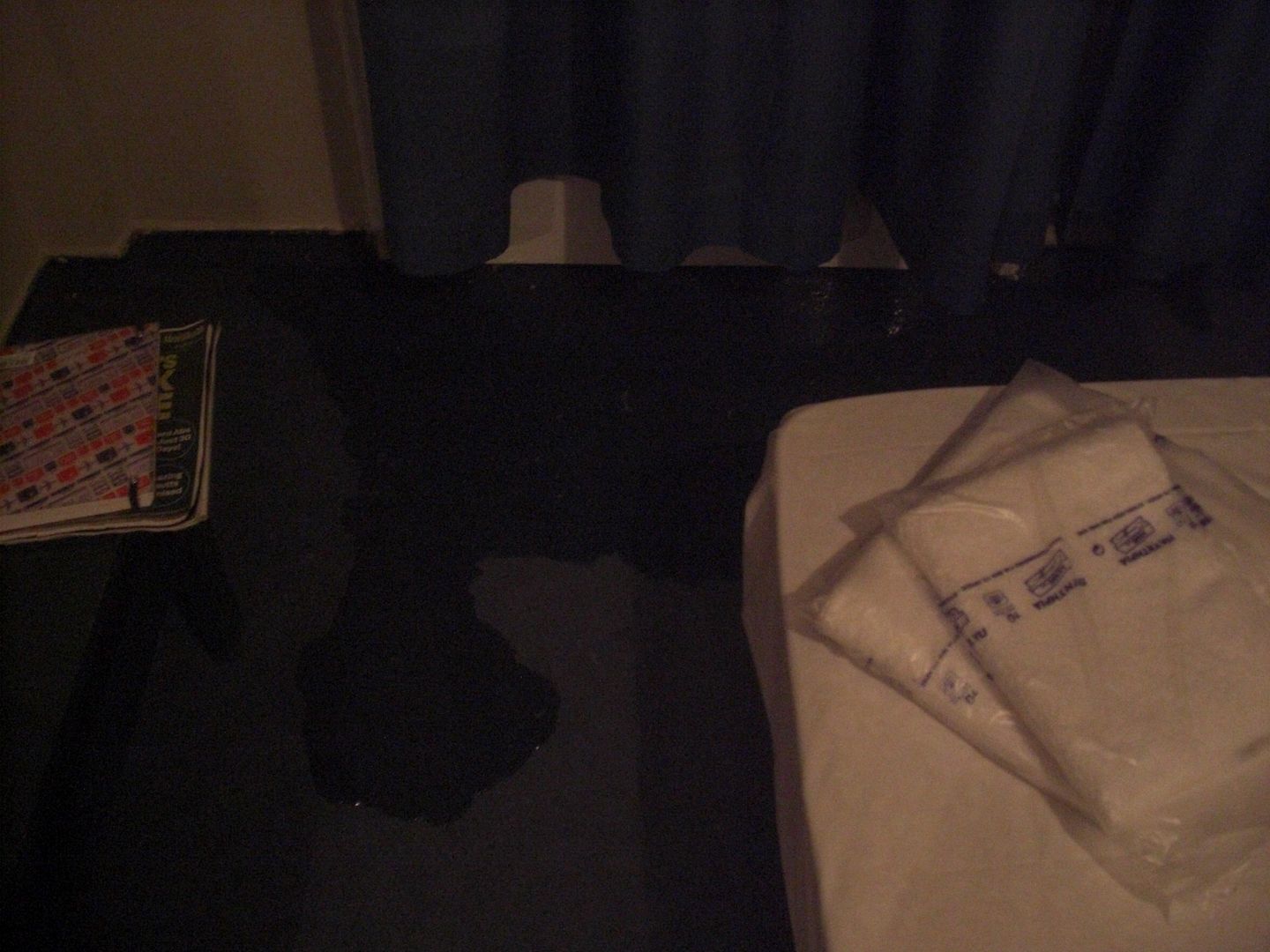 Very reluctantly I trudged down to reception, and ended up moving all my stuff to a different room two floors down. Finally bed!
The next morning dawned bright and clear
Unfortunately I couldn't see it very well…during the night I appear to have been bitten by something. It looked like I'd gone a few rounds with Mike Tyson such was the reaction to the bite. As such, the first stop on my Athens sightseeing was a pharmacy. So, I've had biblical flooding, and awkward allergic reactions. What's next? Well of it being 2012 in Greece of course it's time for a strike (although thankfully no violence). With some very helpful translations of the Greek press by Widebodyroga (thank you so much!) I found out that not only was a lot of the public transport down (including the airport train) but every single tourist attraction in the city was shut. Is three tragedies enough? Not quite. My camera charger decided to take this morning to finally die on me, leaving me with precious little battery life in my camera. Thankfully, I still have my phone willing to help me out. Most of the rest of the photos are therefore phone ones.
One positive thing was that when I checked in for my evening flight on Aegean, the business class cabin seemed nice and empty.
Well, with the rain gone, I might as well have a walk around the city. I was pleasantly surprised by the amount of stuff you can see without having to go inside anywhere. Maybe I'll return to Athens once it's been reincarnated as new South Deutschland or when the New Drachma is in operation.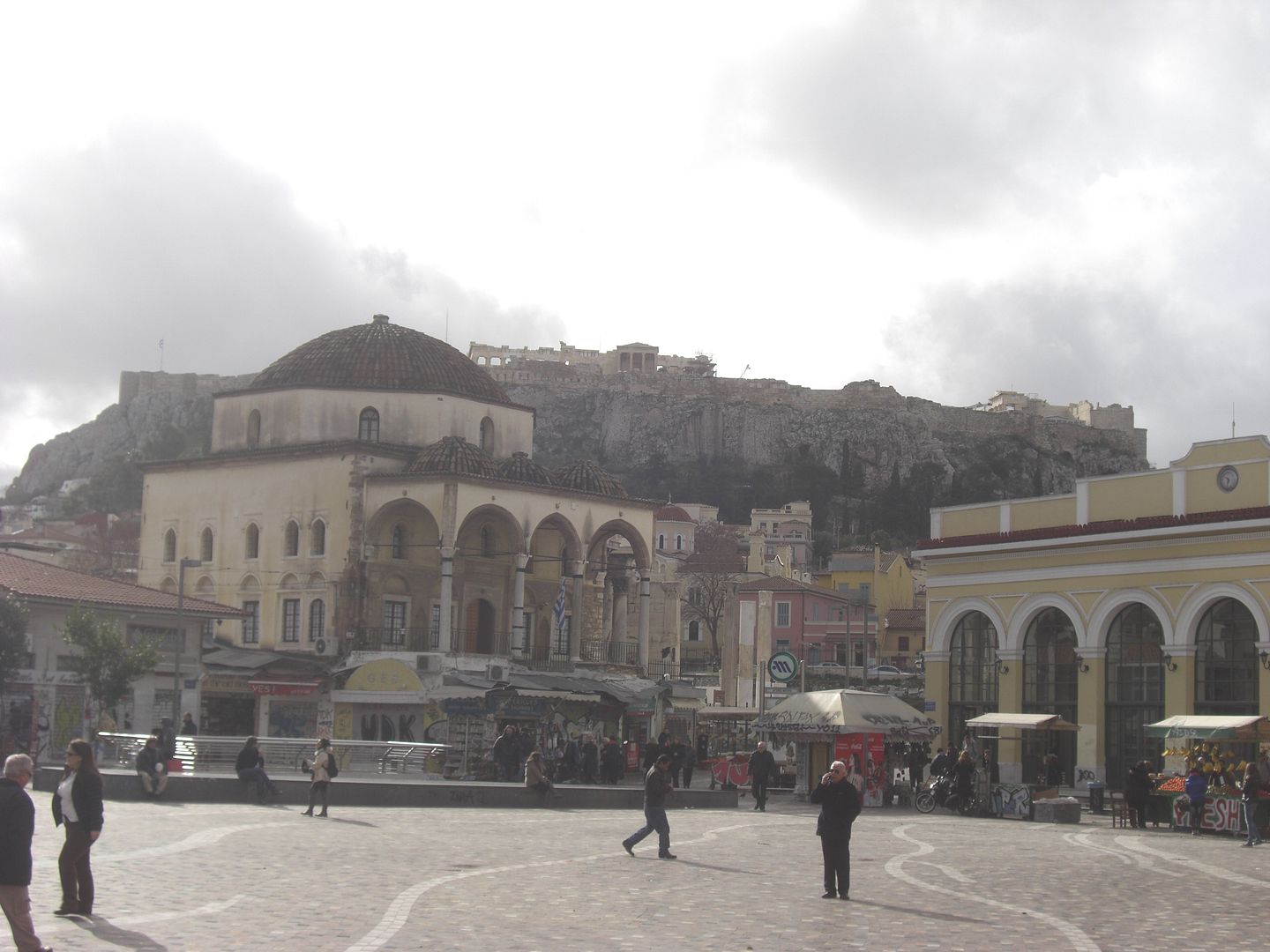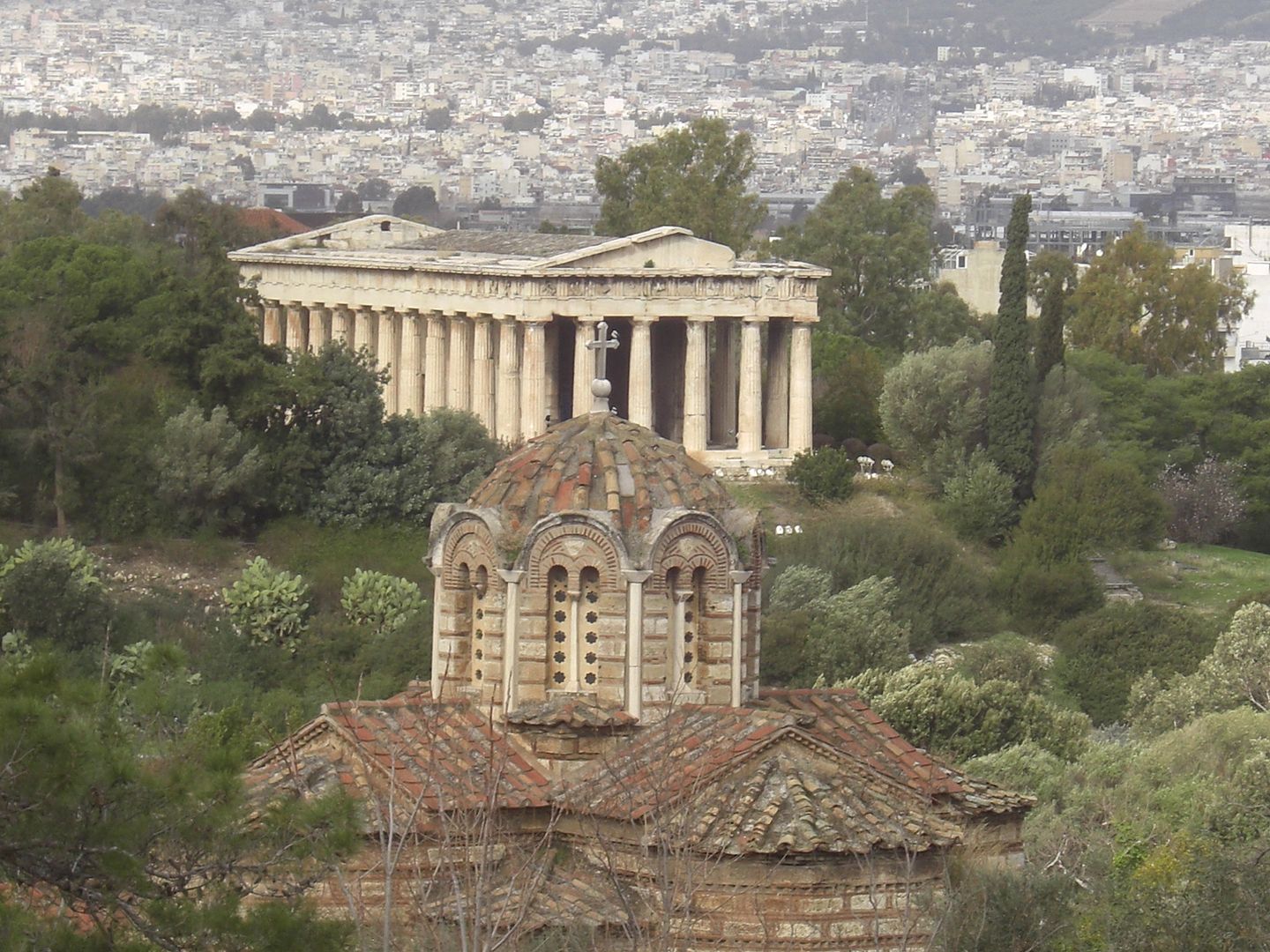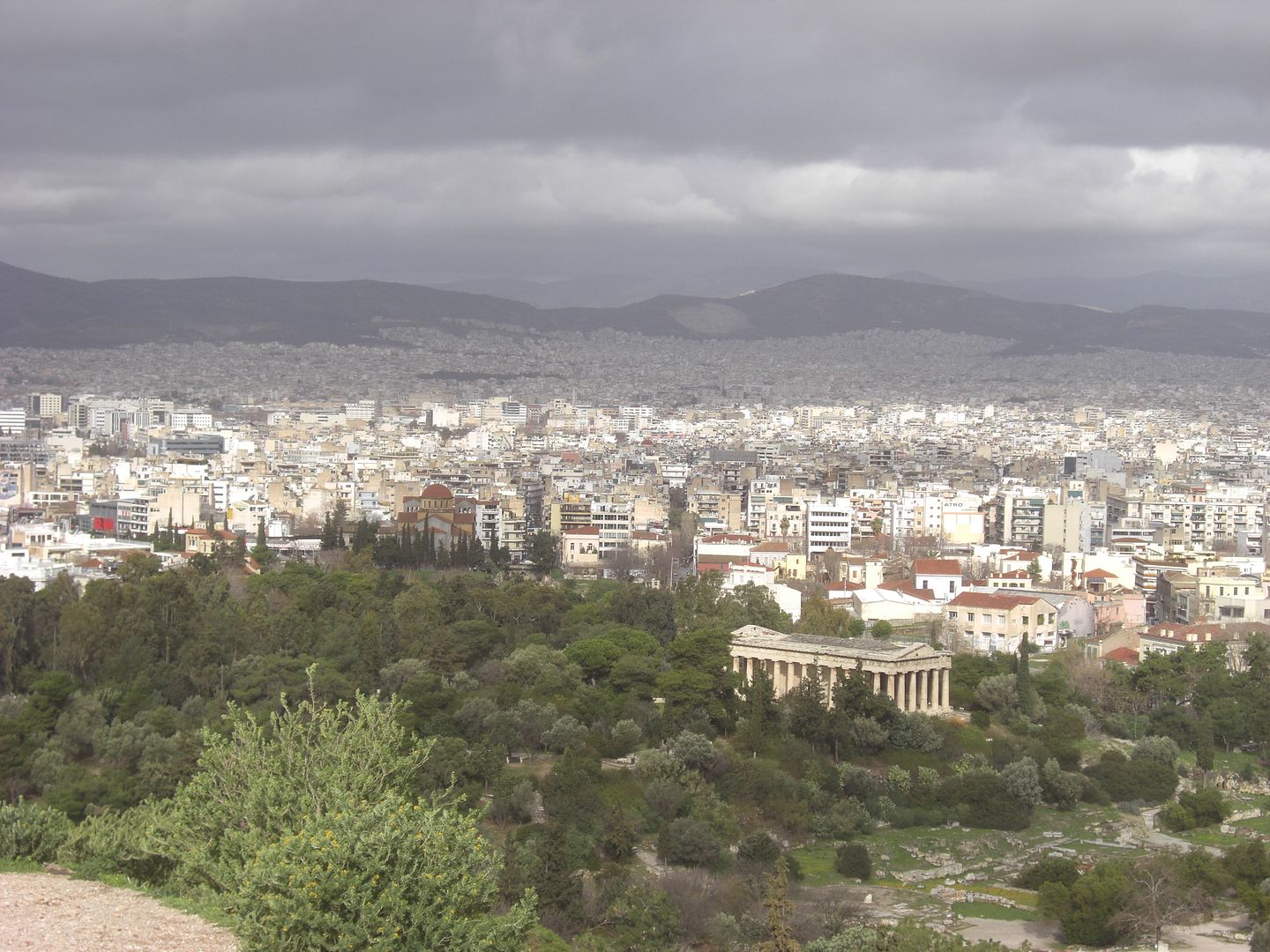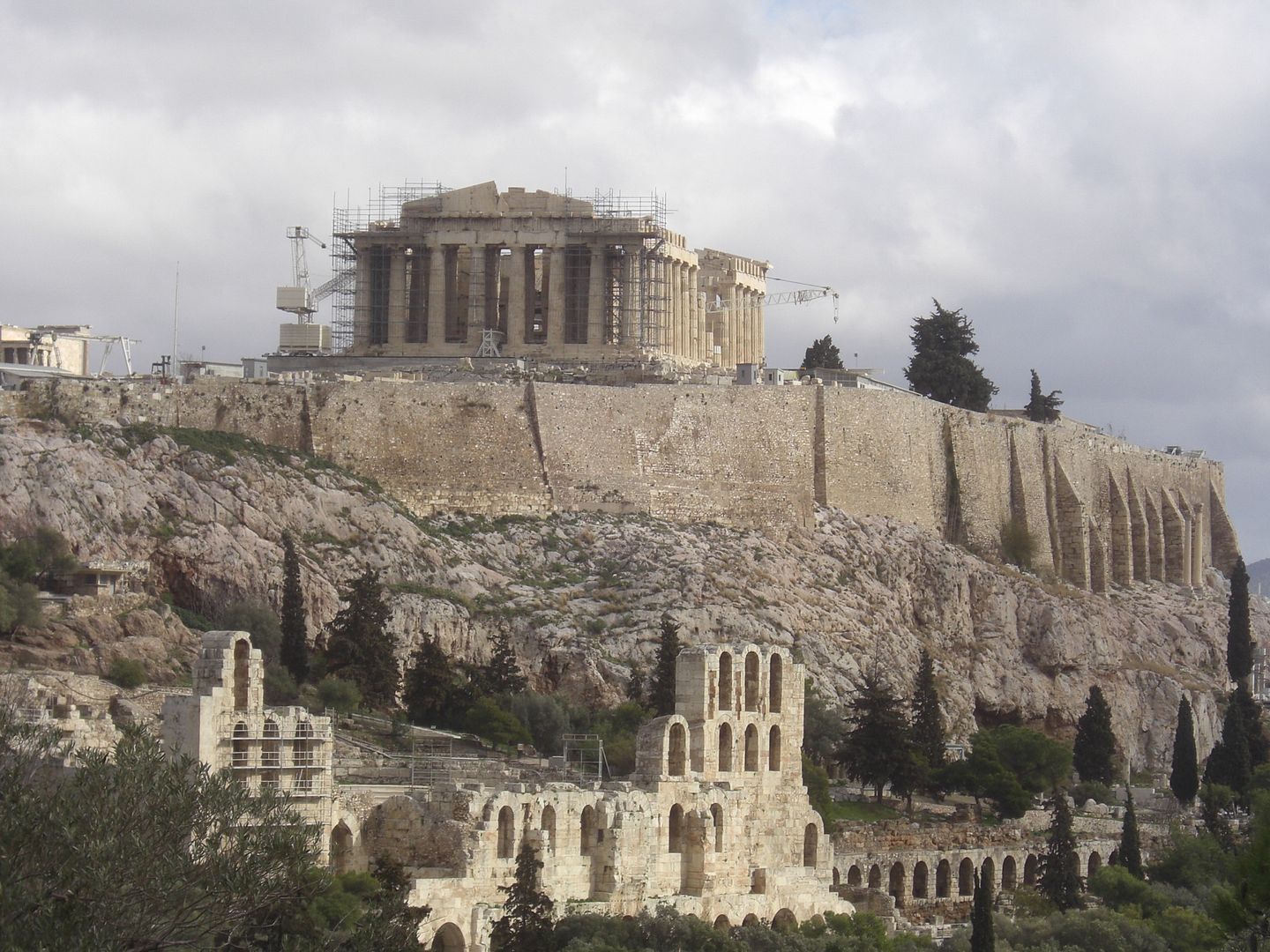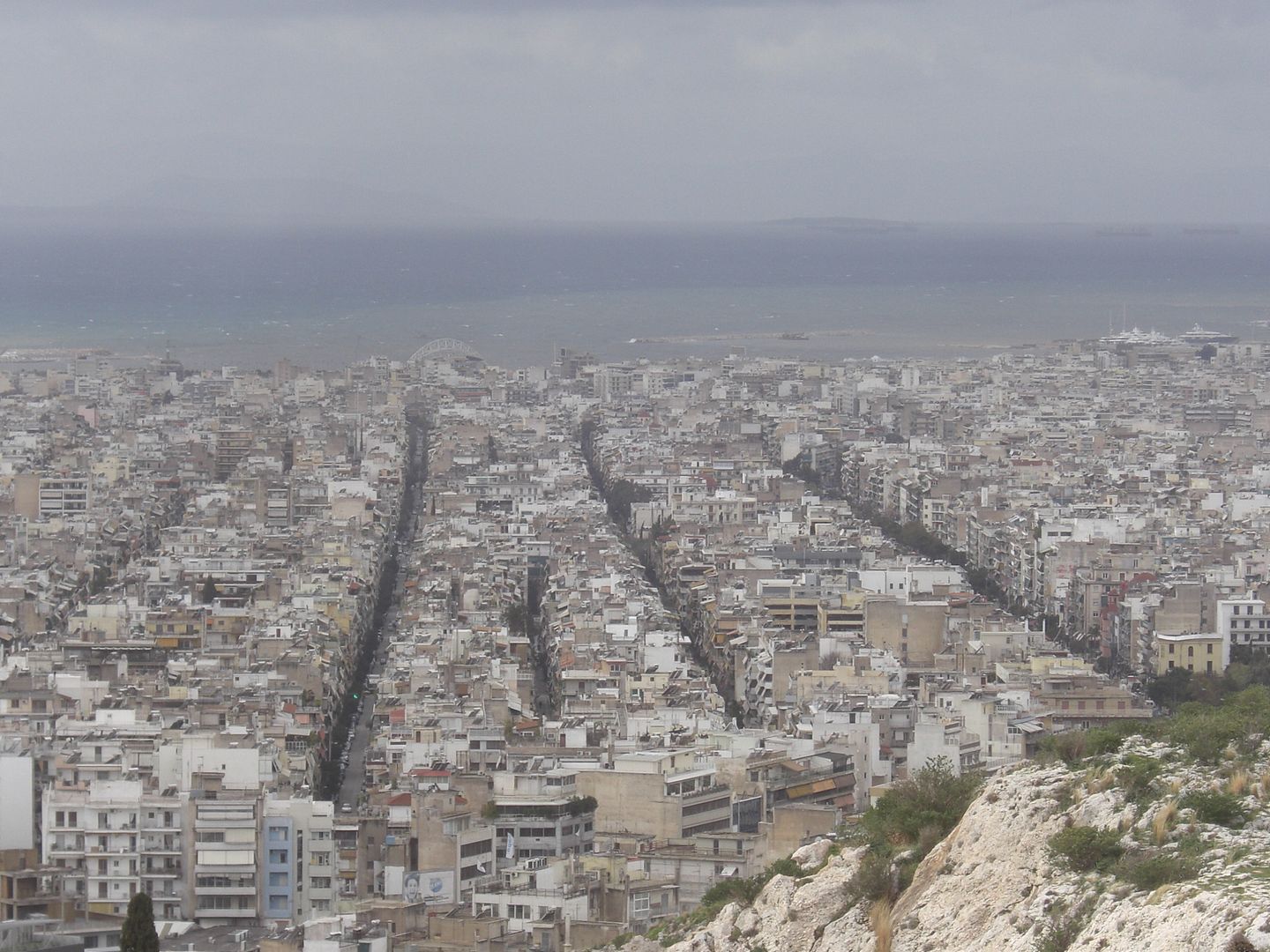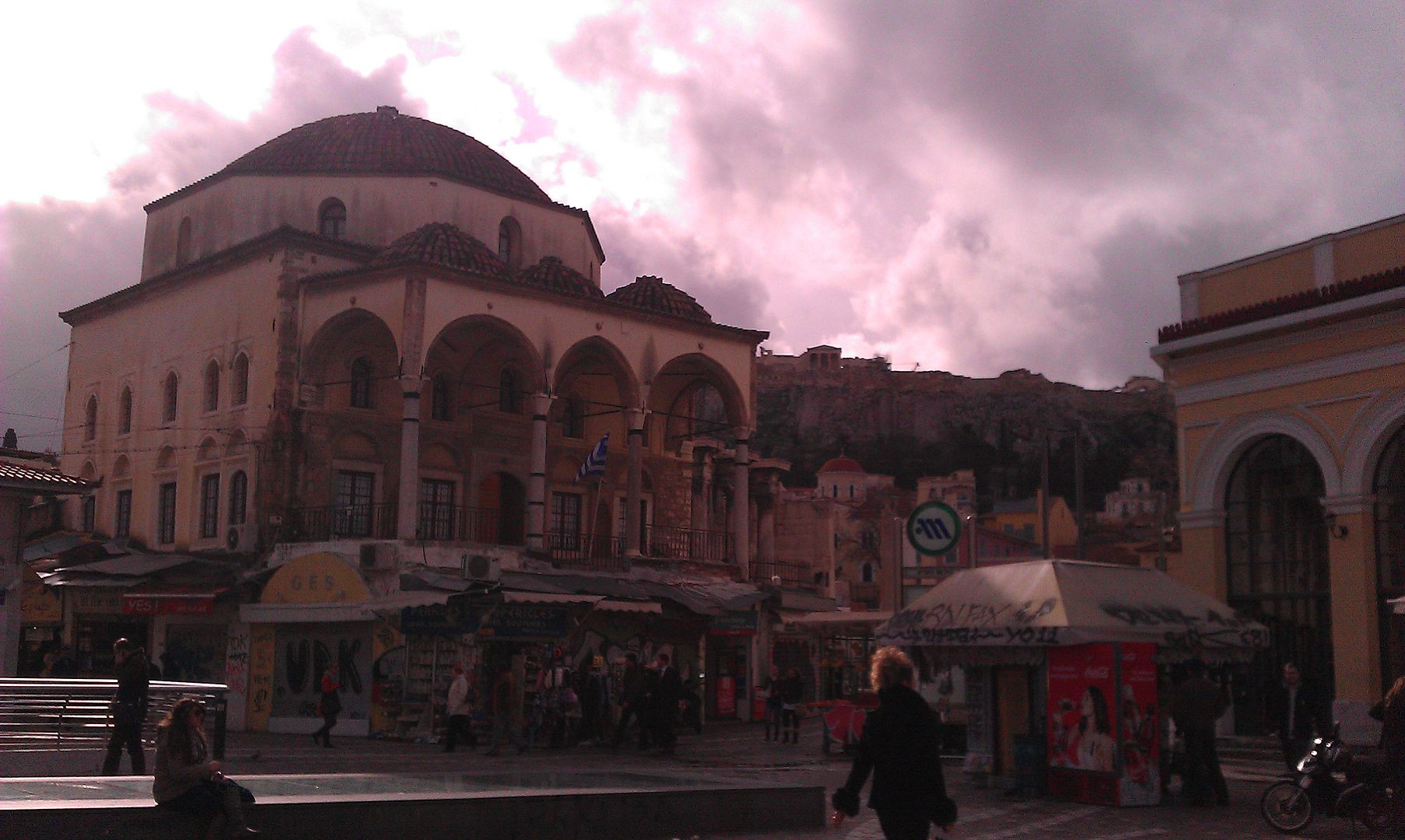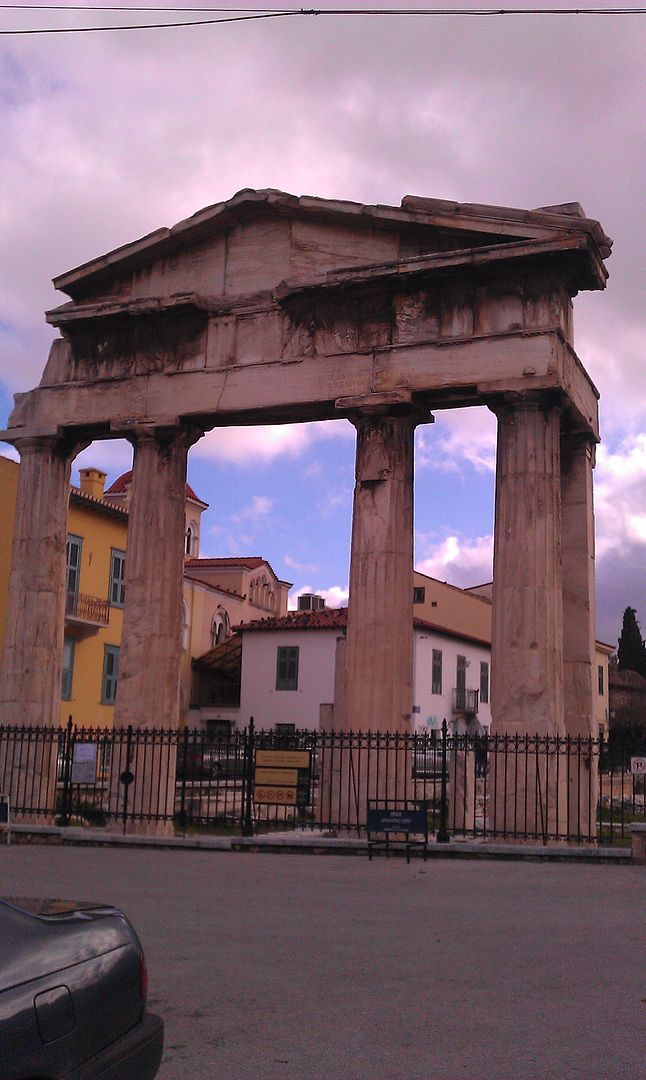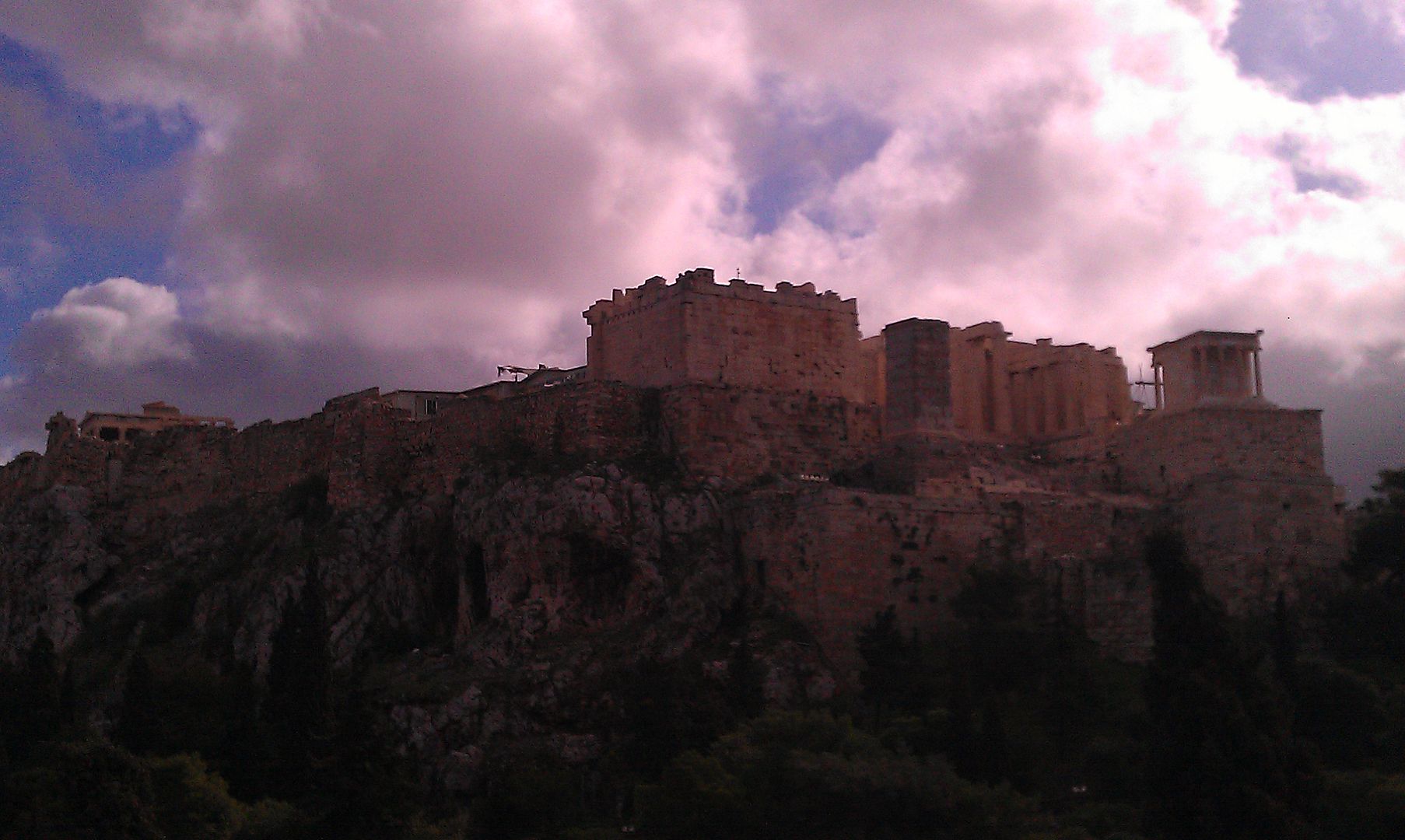 I hope the strikers found it worthwhile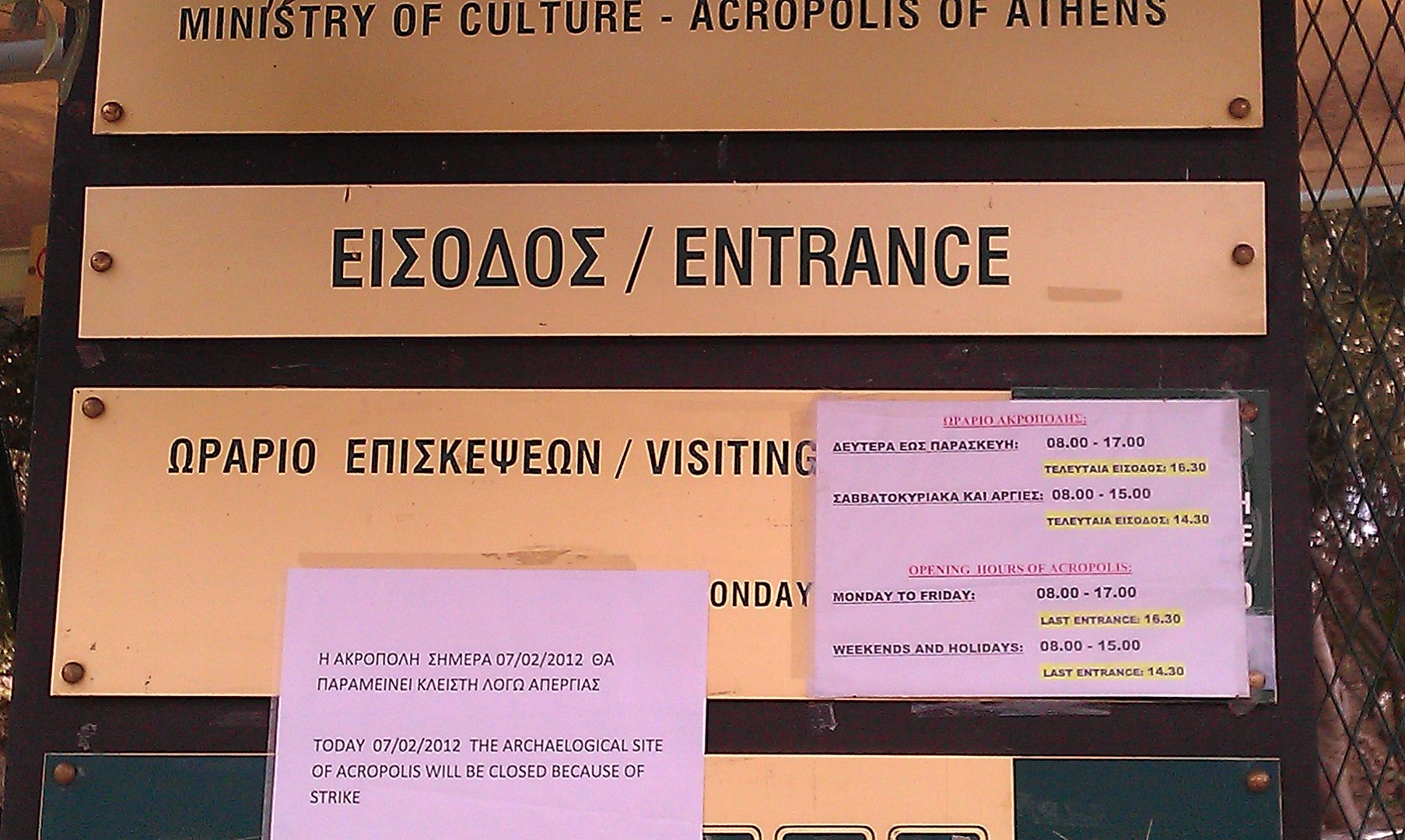 The gift shop will have to do rather than a museum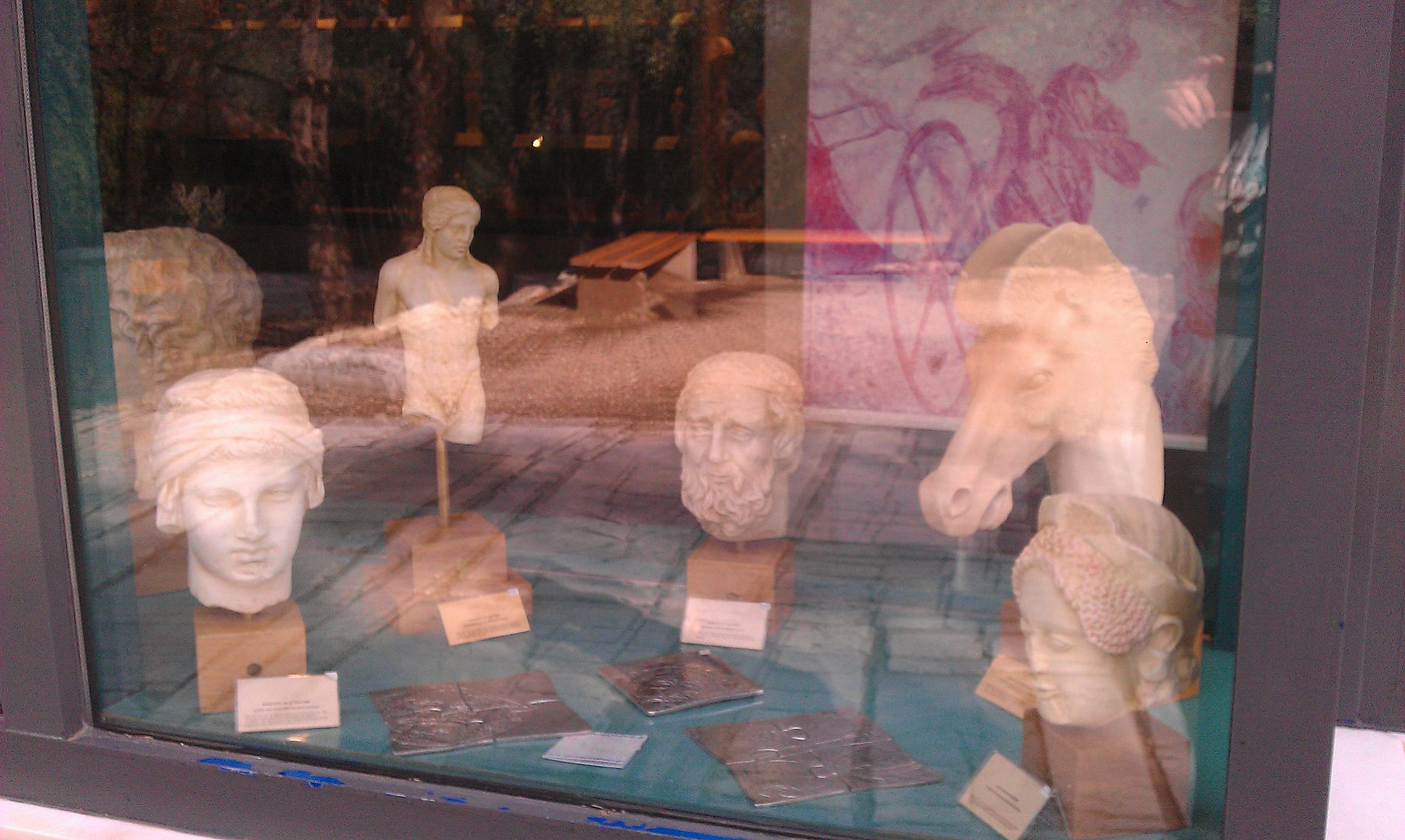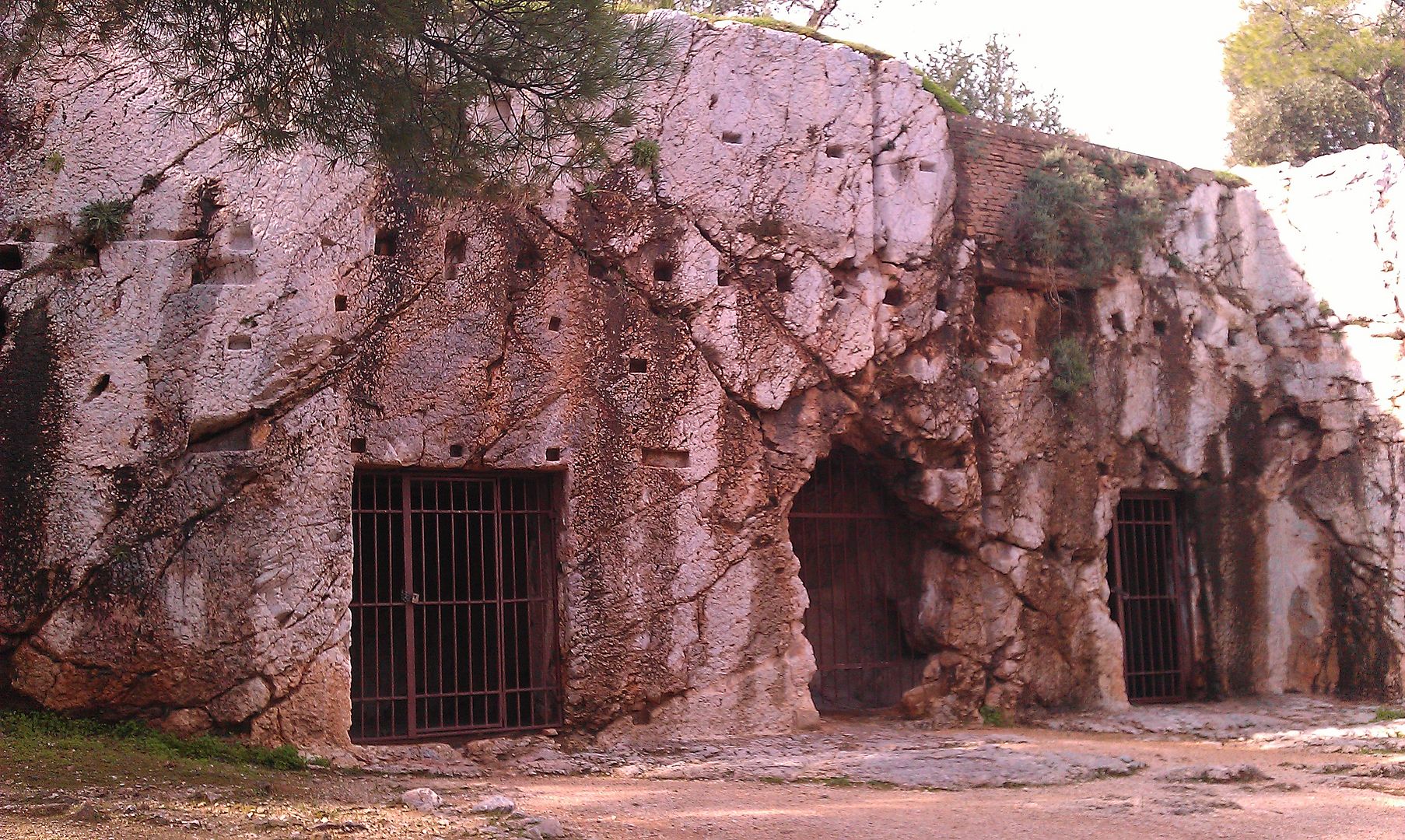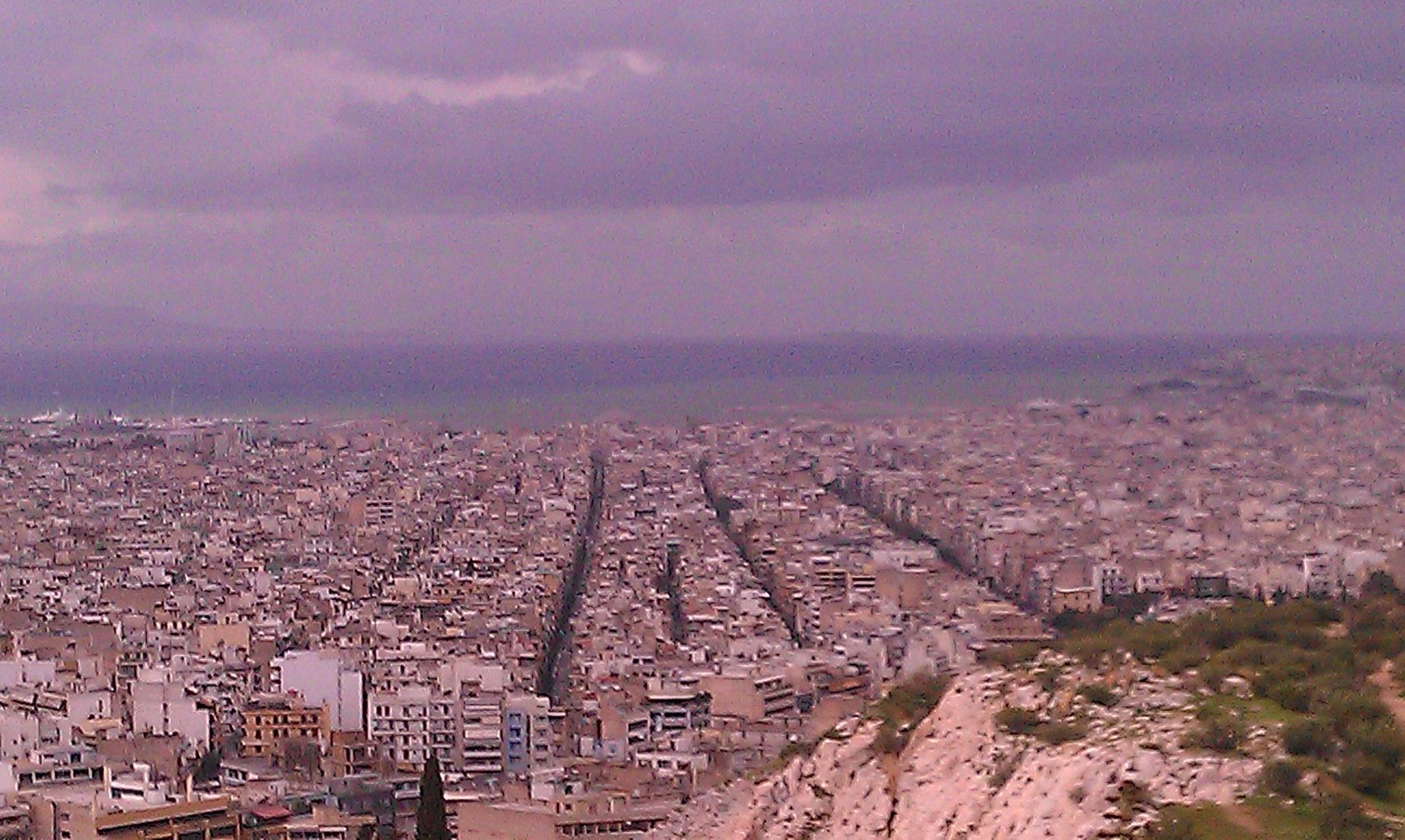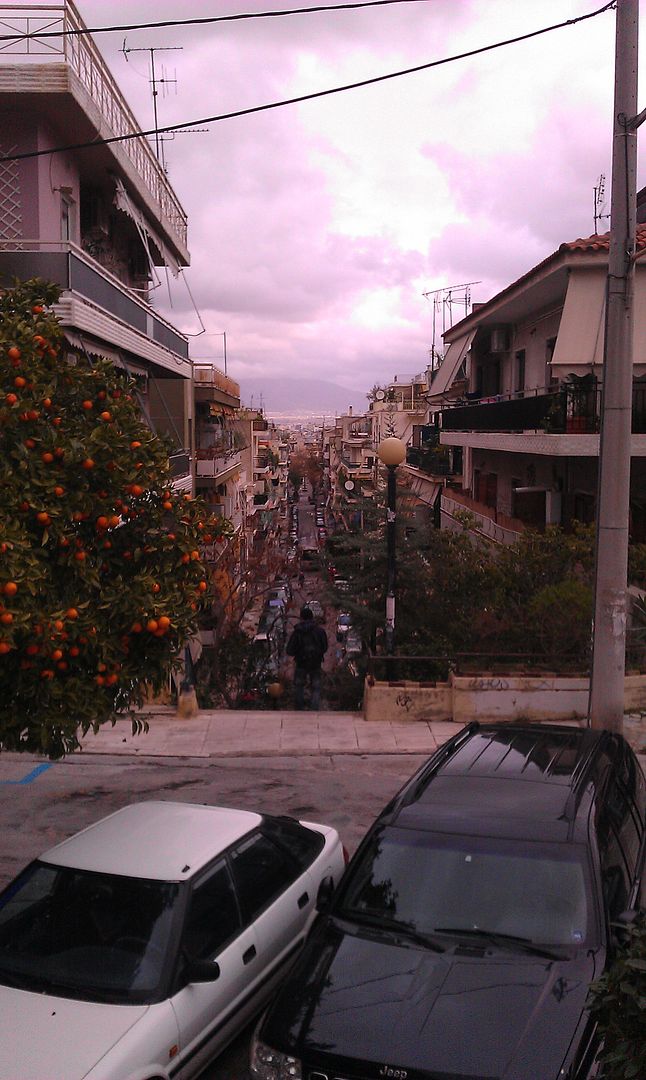 I'm ashamed to say that this was actually the first time I'd ever eaten Greek food. Was very tasty. Below is a soutzoukakia, a tasty tomatoey kebab with chips, perfect for a cold wet day.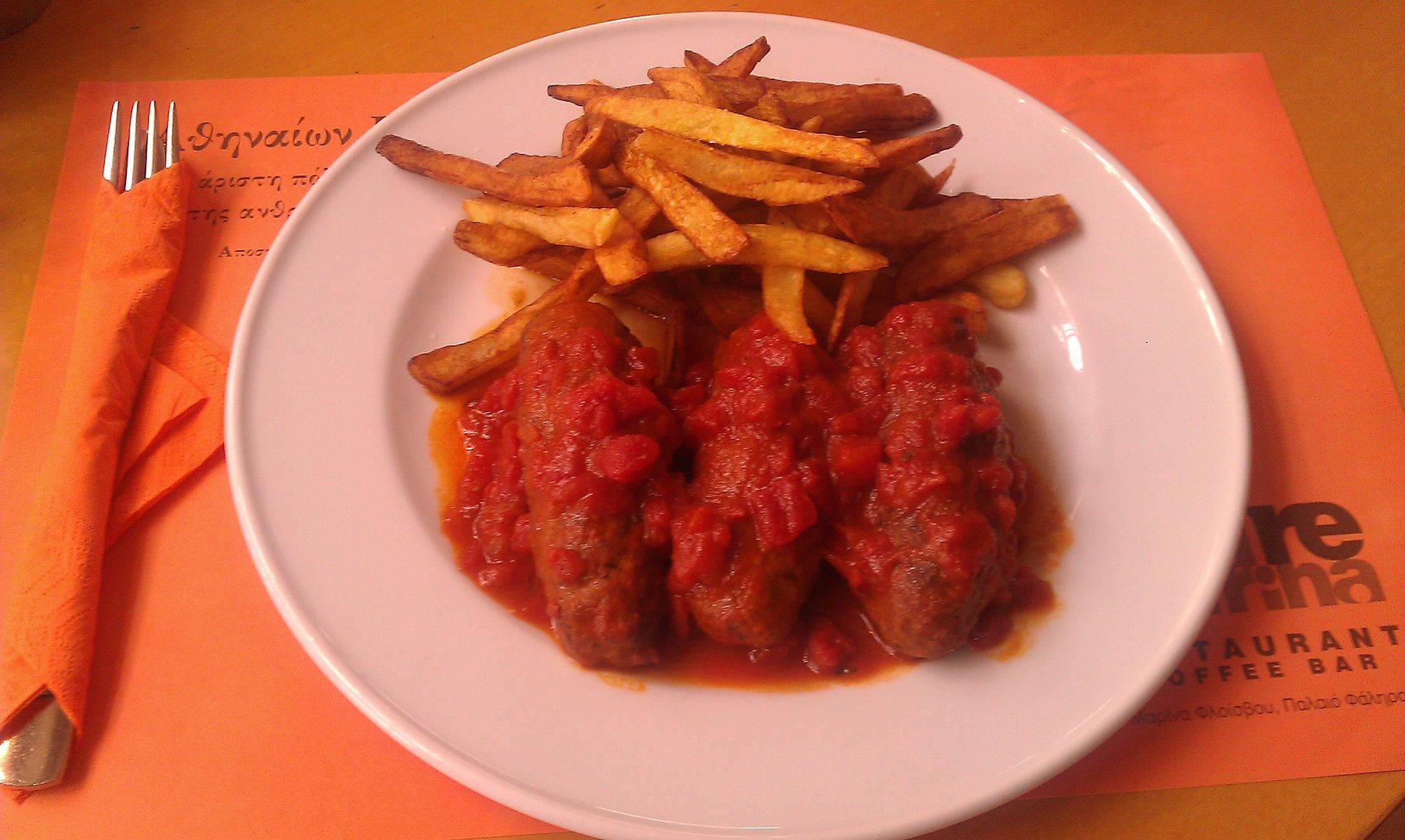 As the trains weren't running I ended getting a taxi to the airport. The hotel booked me one for EUR 40, which seemed reasonable. At least the taxi to the airport was a nice comfy Mercedes – the driver spoke some English too!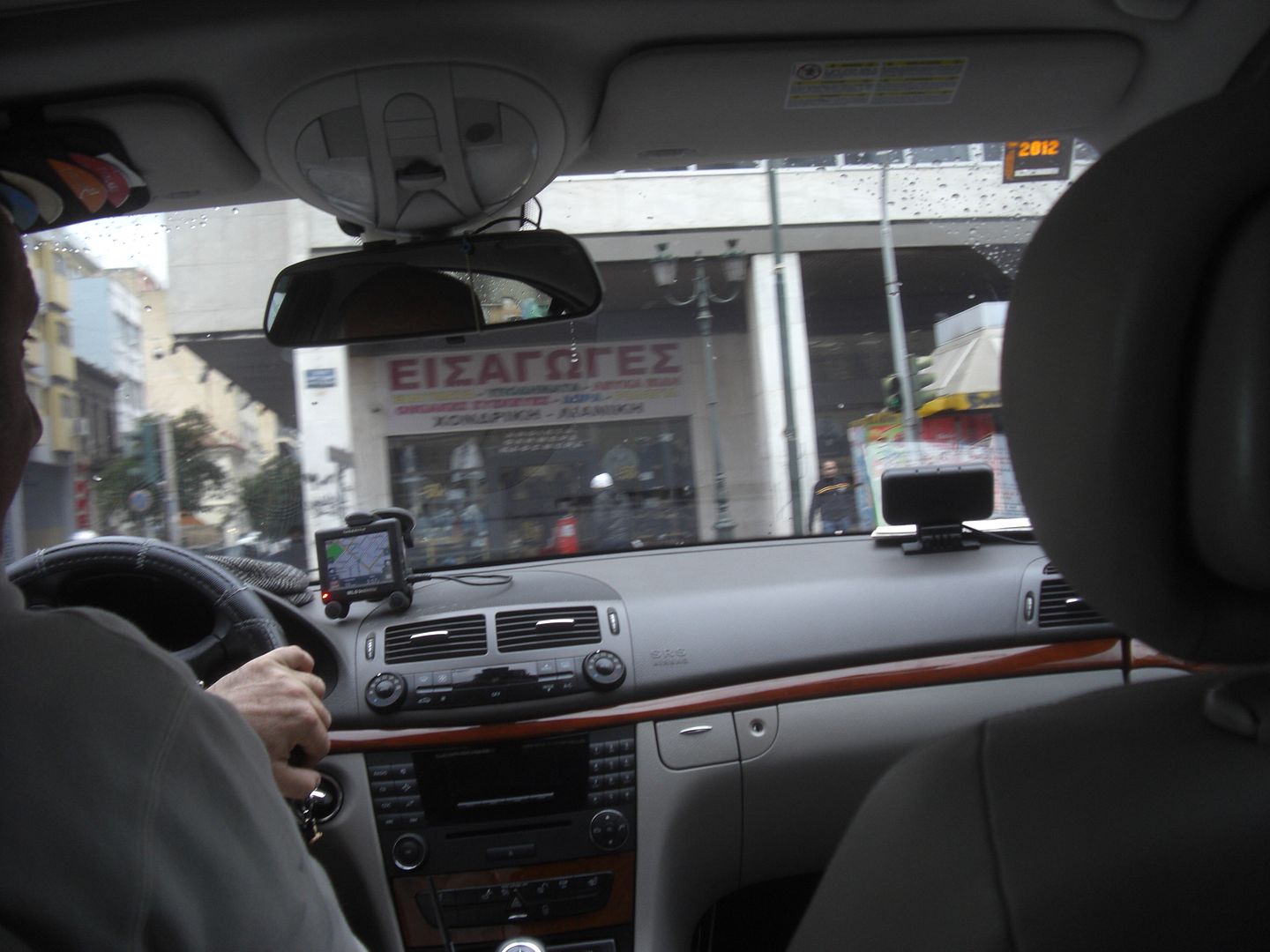 I arrived at the quite nice terminal two hours before the flight. Three was no queue for the business class check in. the lady manning the desk asked if I was in business. Once confirmed she became a (little) bit more friendly, tagged my bags, gave me my boarding pass and issued a lounge voucher. The voucher was for the Olympic lounge. I asked about the location of the Lufthansa lounge, and the lady told me that's it was in the Schengen area…aren't I going to Schengen? Nope, to my surprise Cyprus is outside the Schengen zone. Interesting.
http://my.flightmemory.com/shefgab
Upcoming flights: AMS-RIX-BUD-VDA,ETH-TLV-FCO-LHR,STN-TXL-LCY,LTN-CPH-LTN,LGW-SZG,MUC-LHR