Hello and Welcome to my third trip report. This trip took me from London to Munich for a weekend break with Lufthansa.
Date: 25 February 2012
Airline: Lufthansa
Flight: LH2471
Route: LHR - MUN
Aircraft: Airbus A319-100
Class: Economy
Heathrow terminal 1. Premium check-in area for BMI, Lufthansa and Austrian Airlines. I have checked-in online before coming to the airport and chose the seat. Checking-in baggage was quick.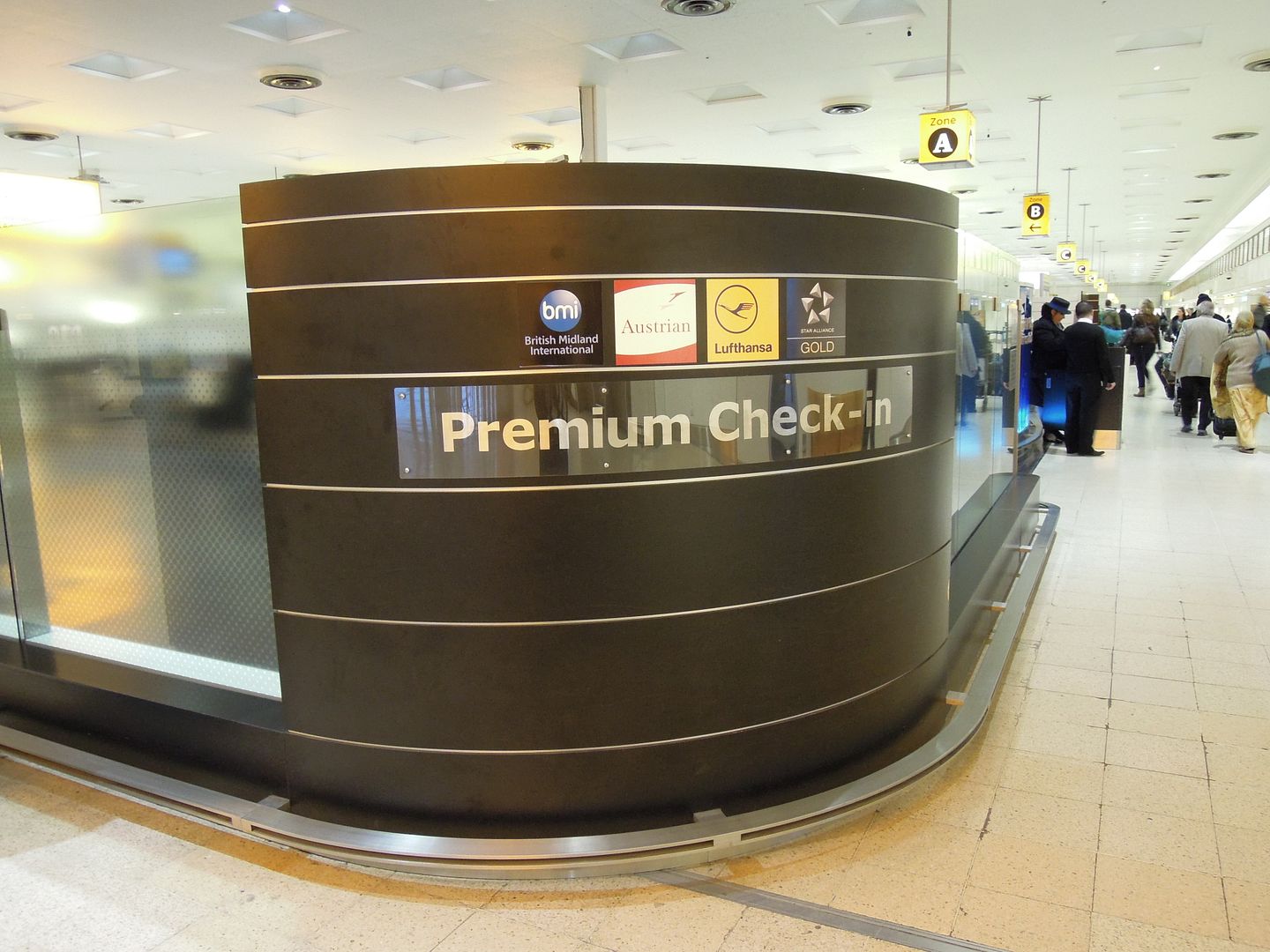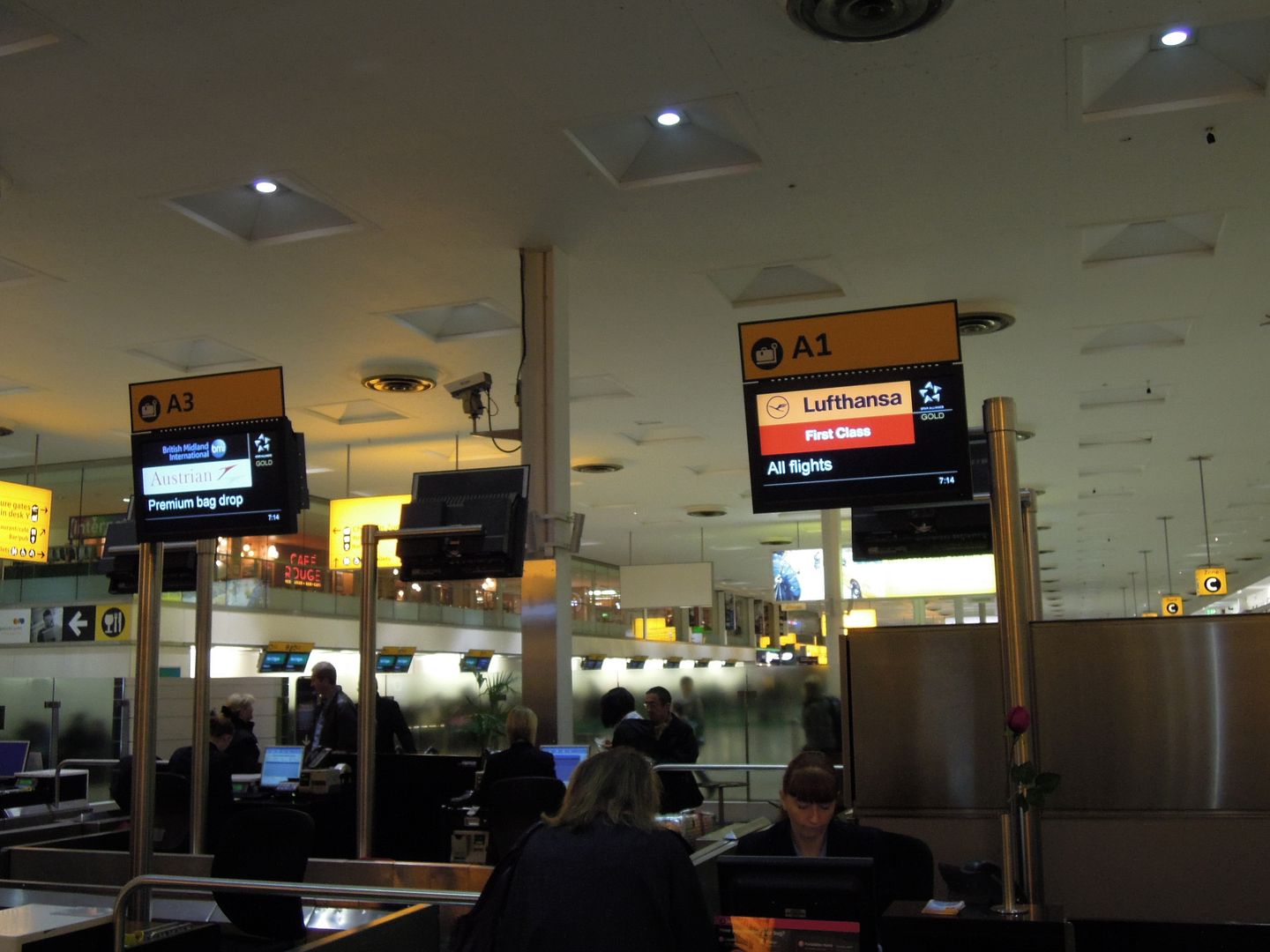 Economy class check-in area: rather busy on a Saturday morning.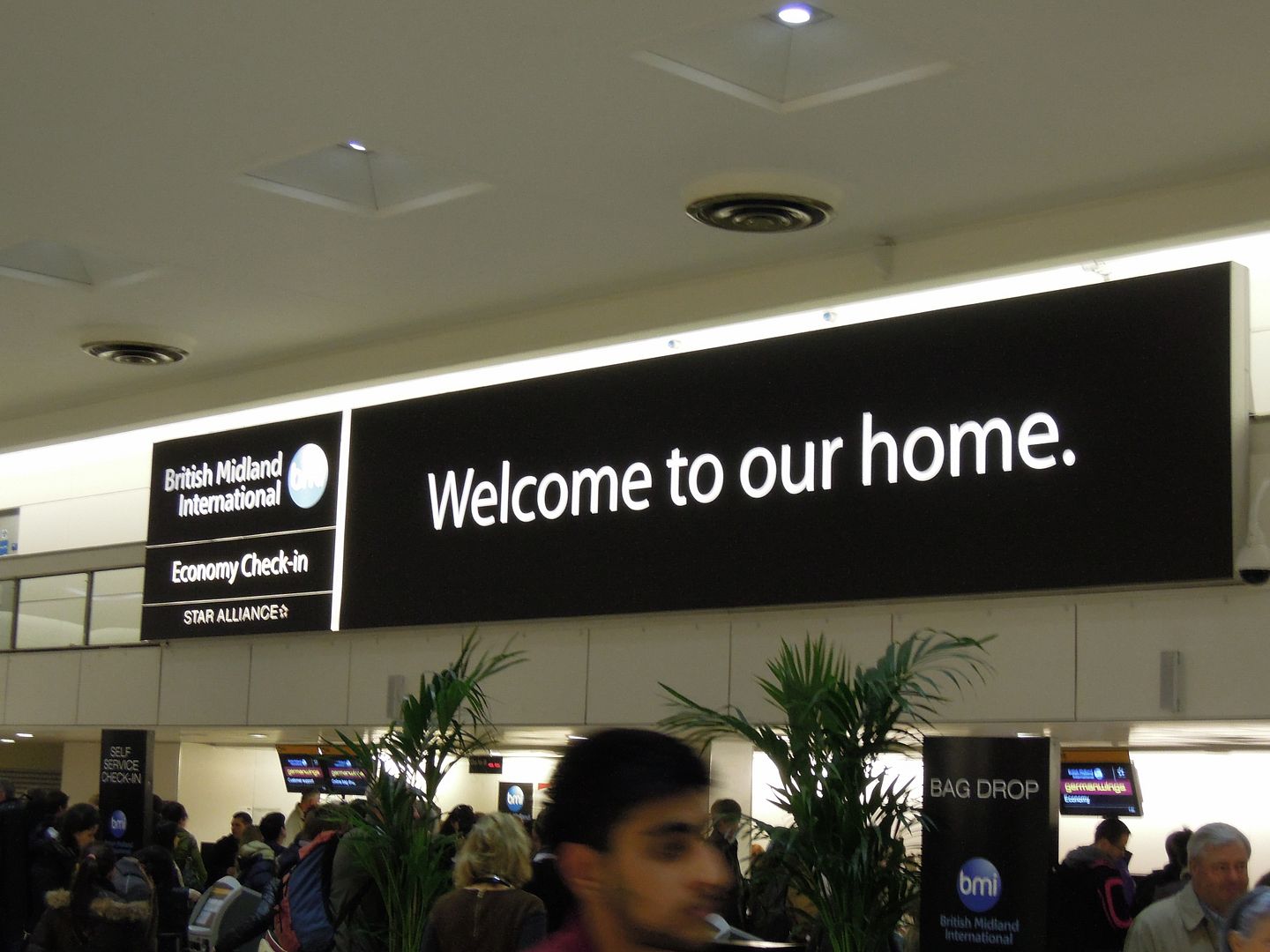 Then I proceeded to the security check, which was not busy at all. It took just over 5 minutes.
Some pictures after security.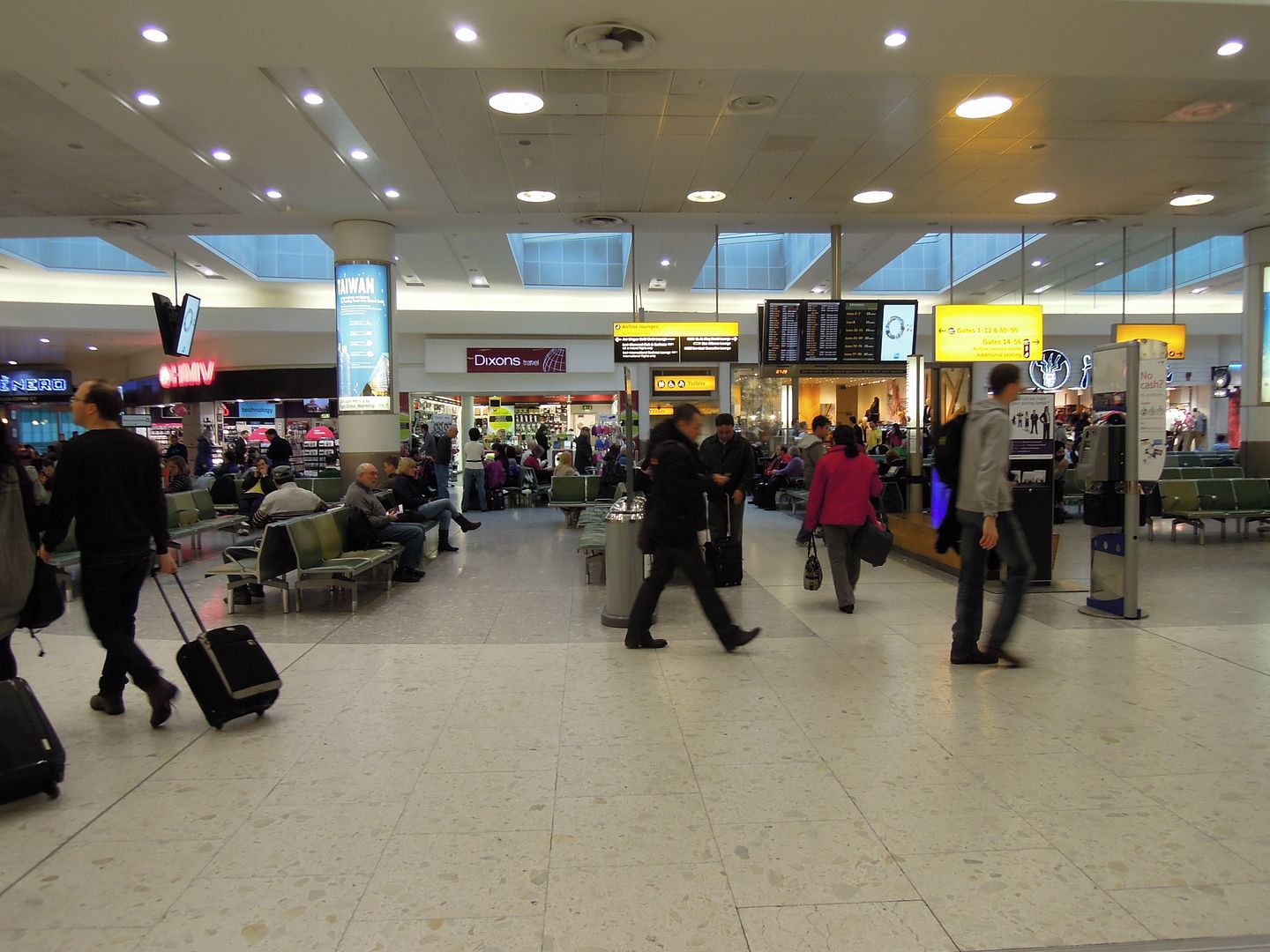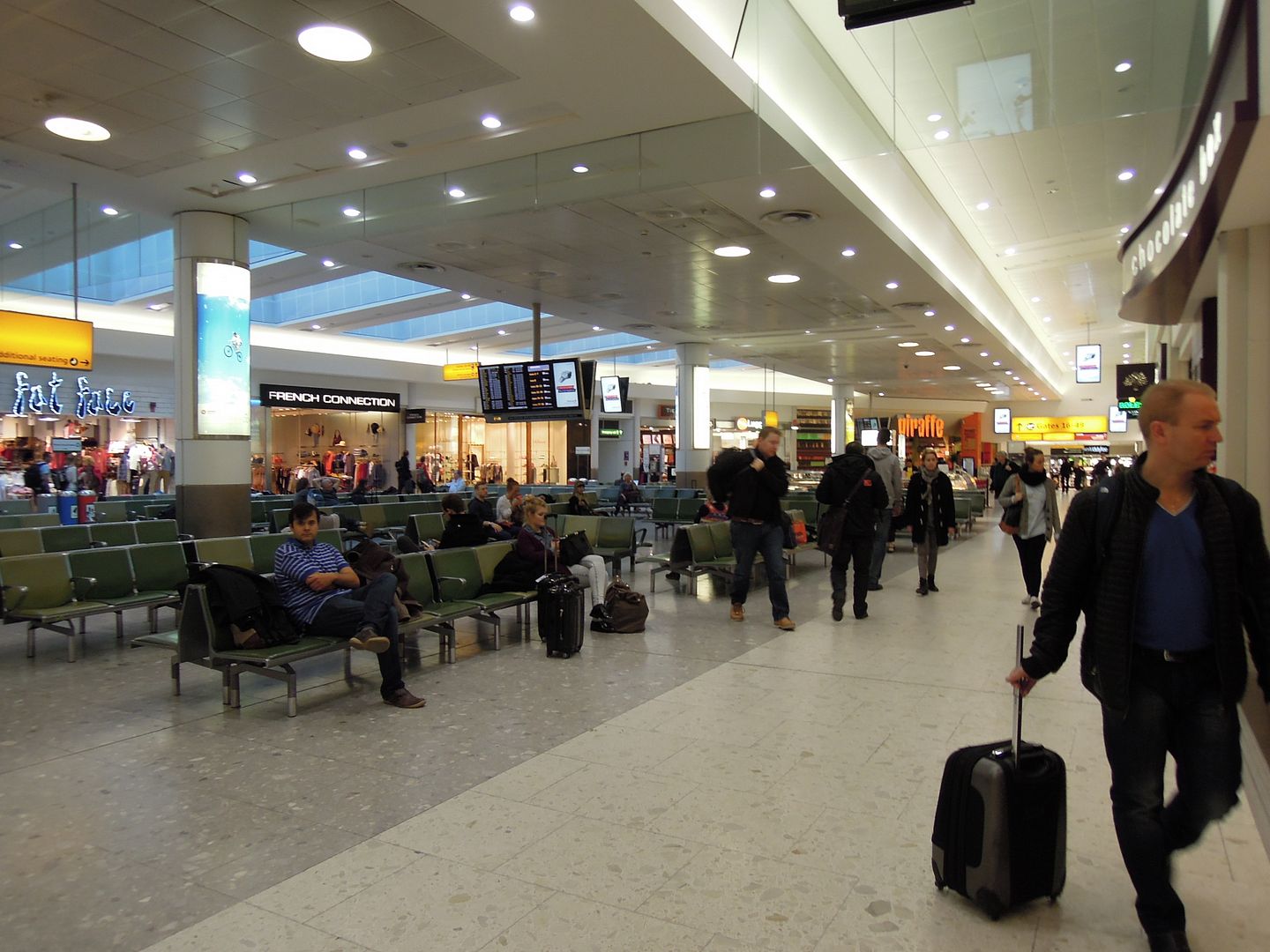 There are two Star Alliances' airline lounges at Heathrow terminal 1: Star Alliance Lounge and BMI. My favourite one is the BMI lounge.
Some lounge impressions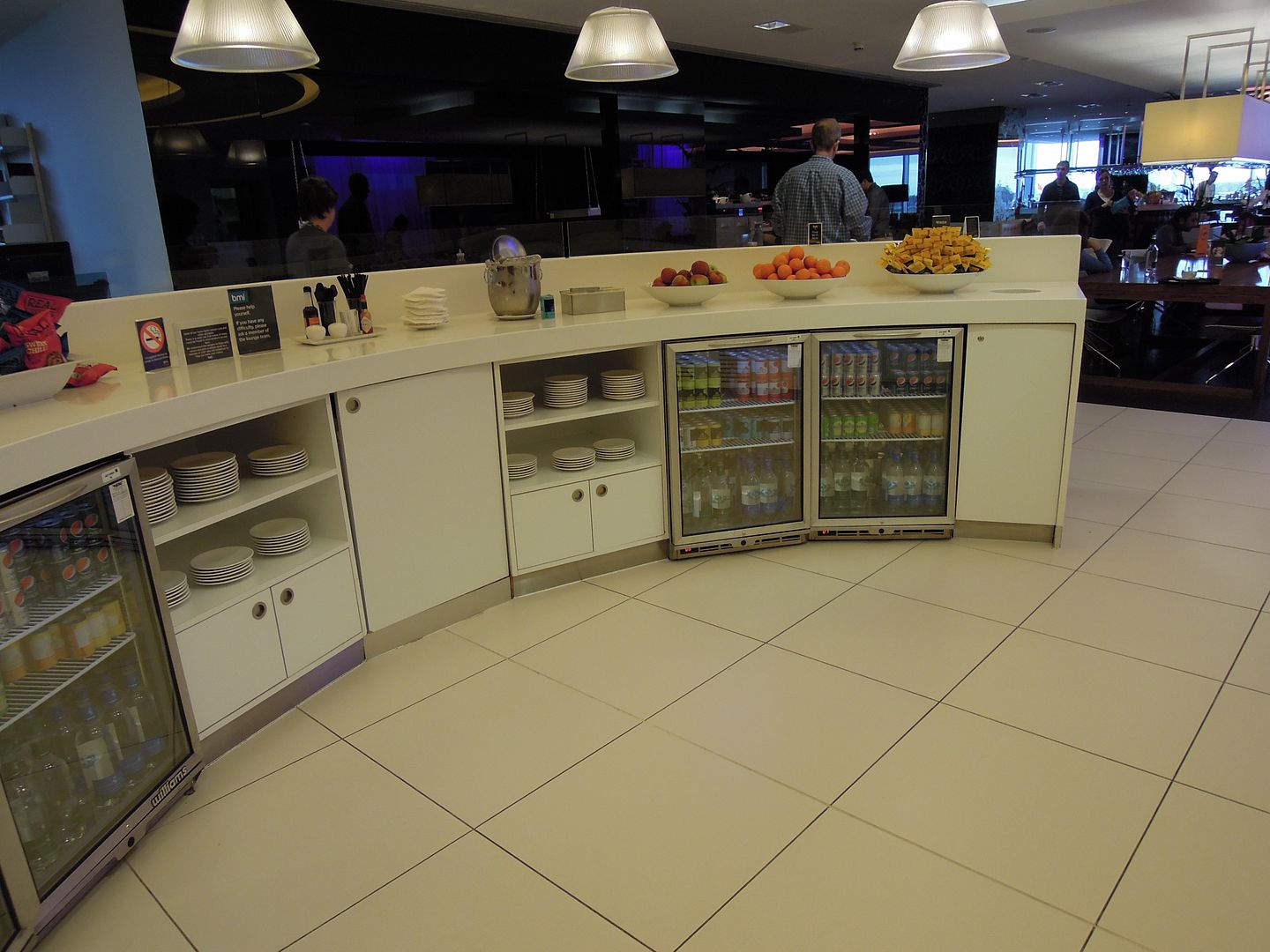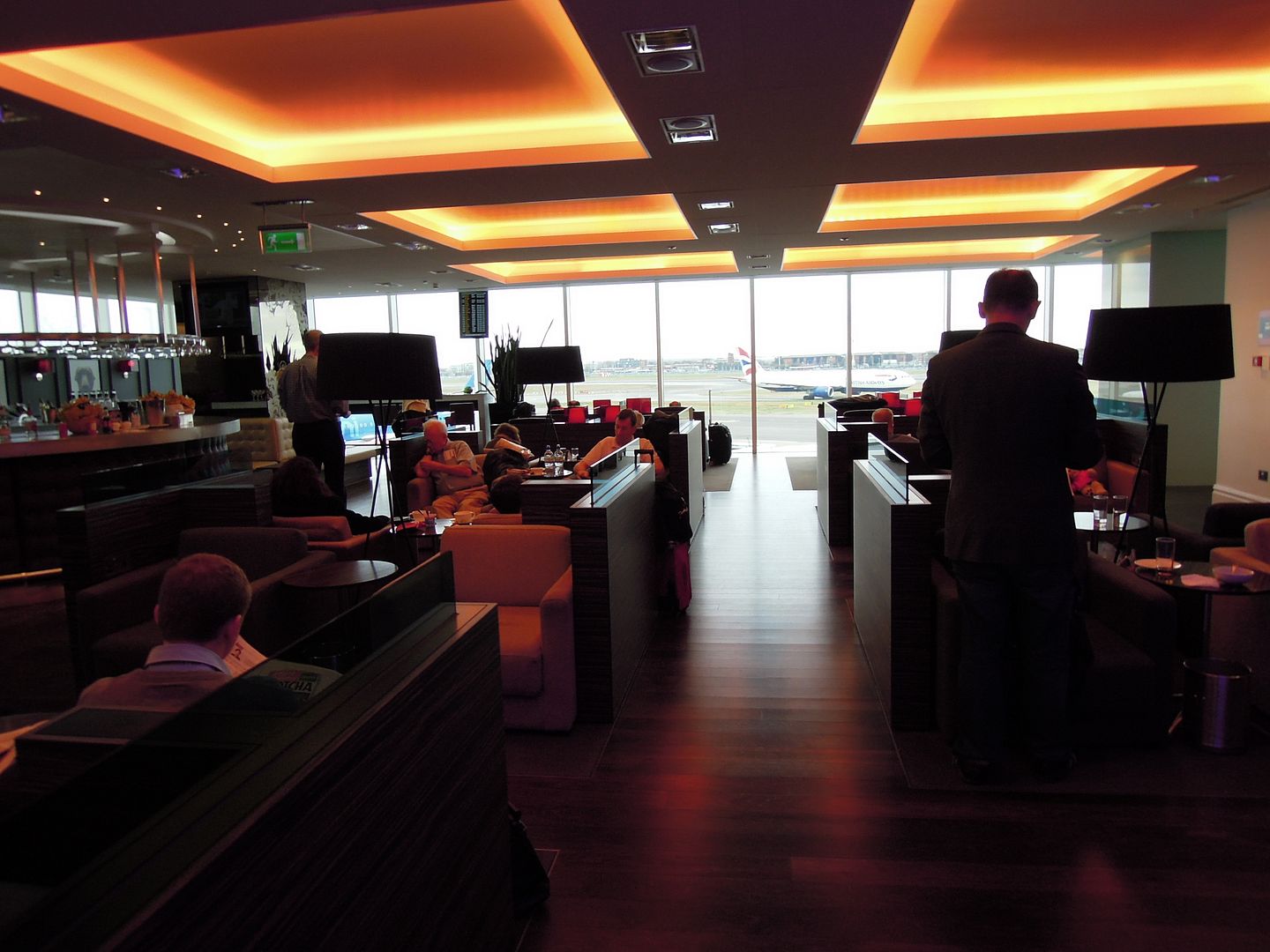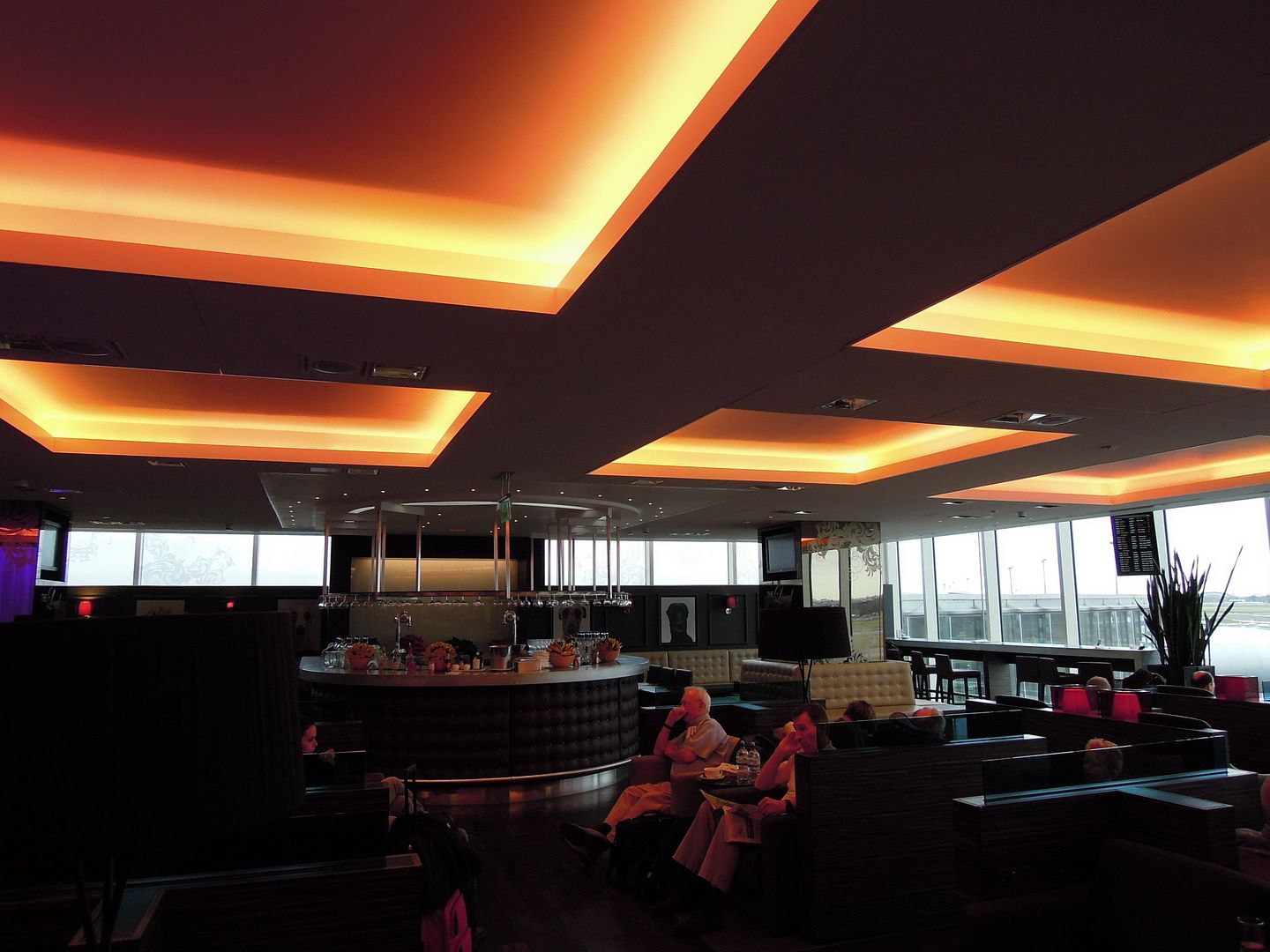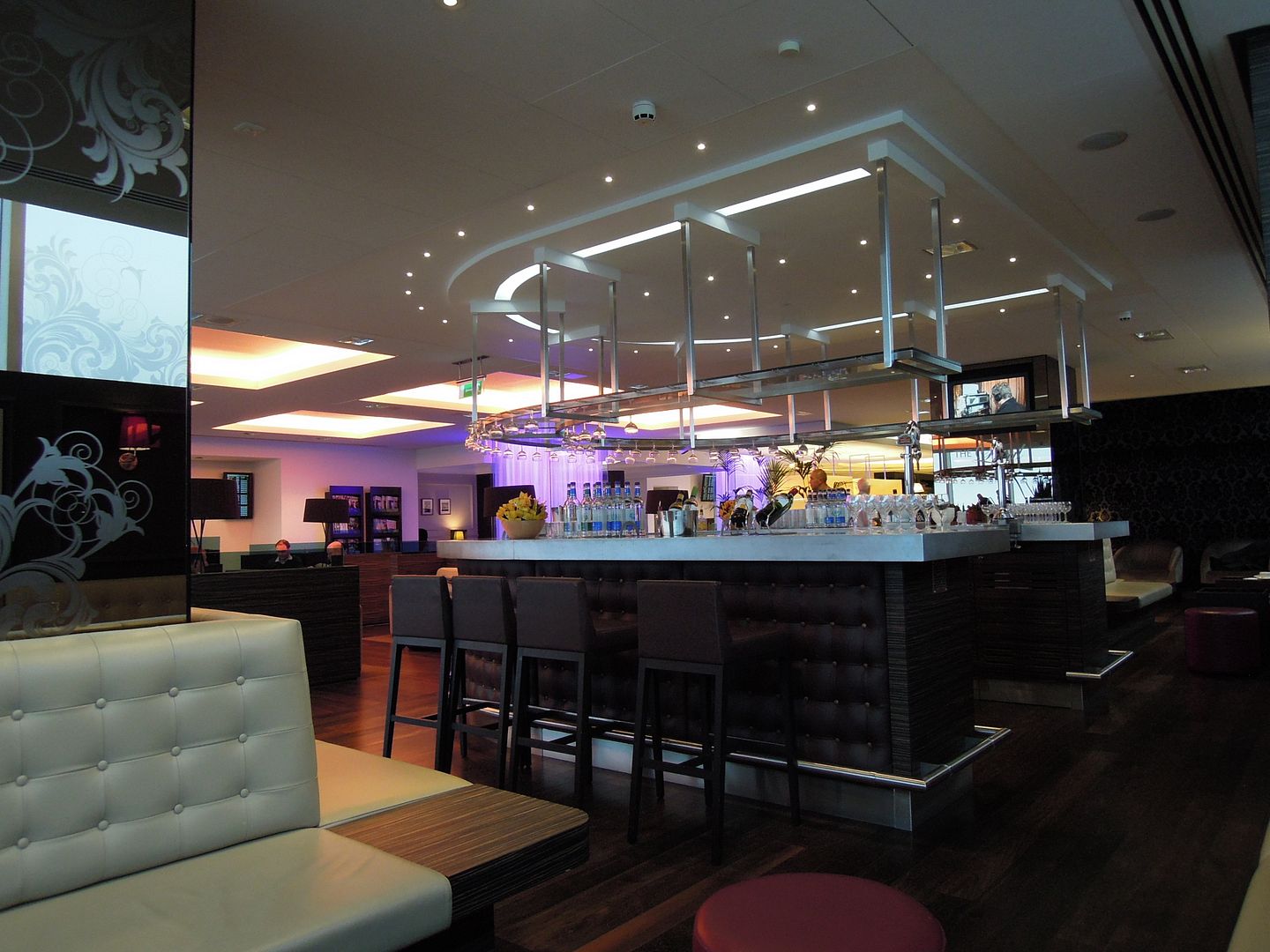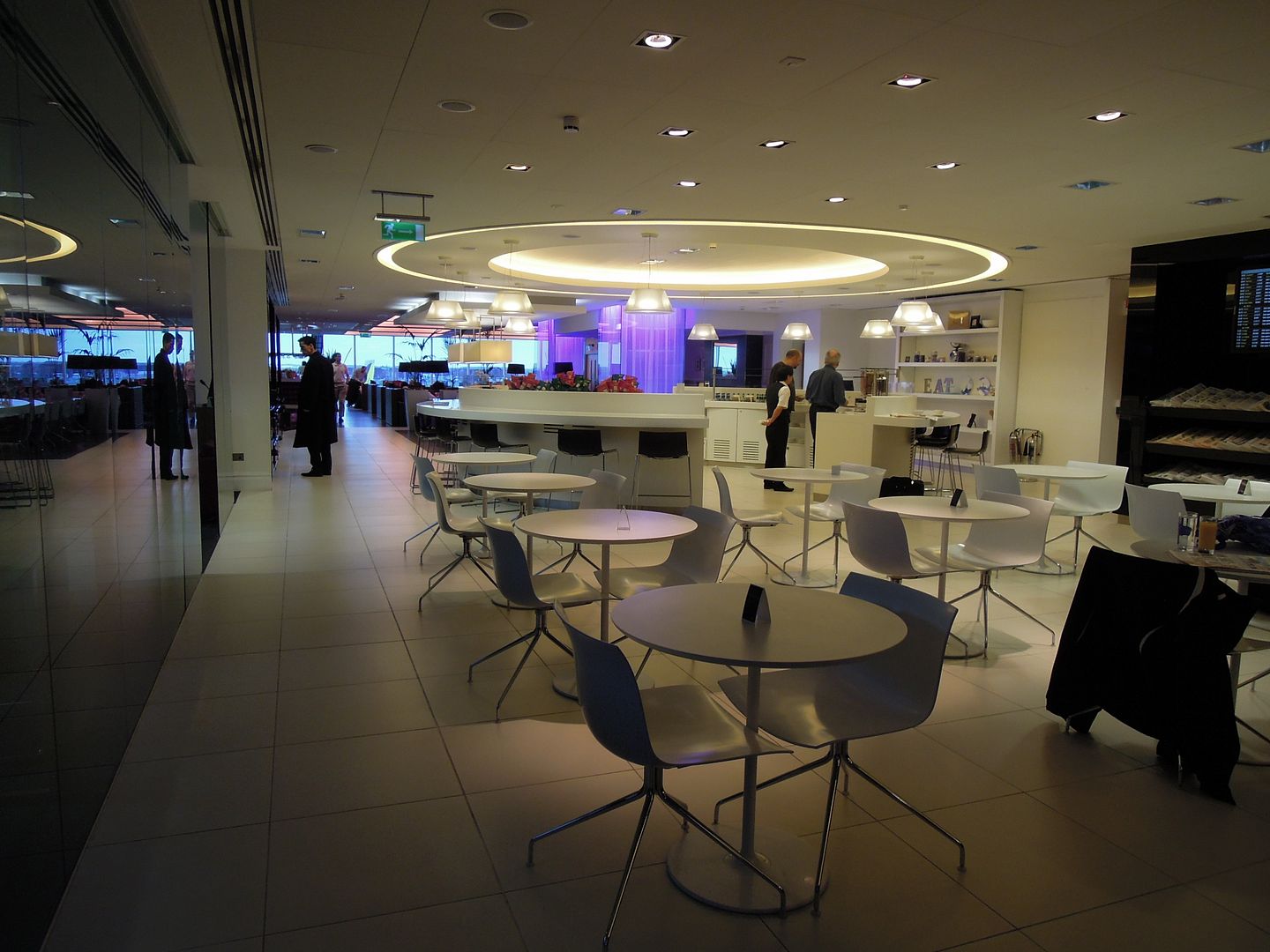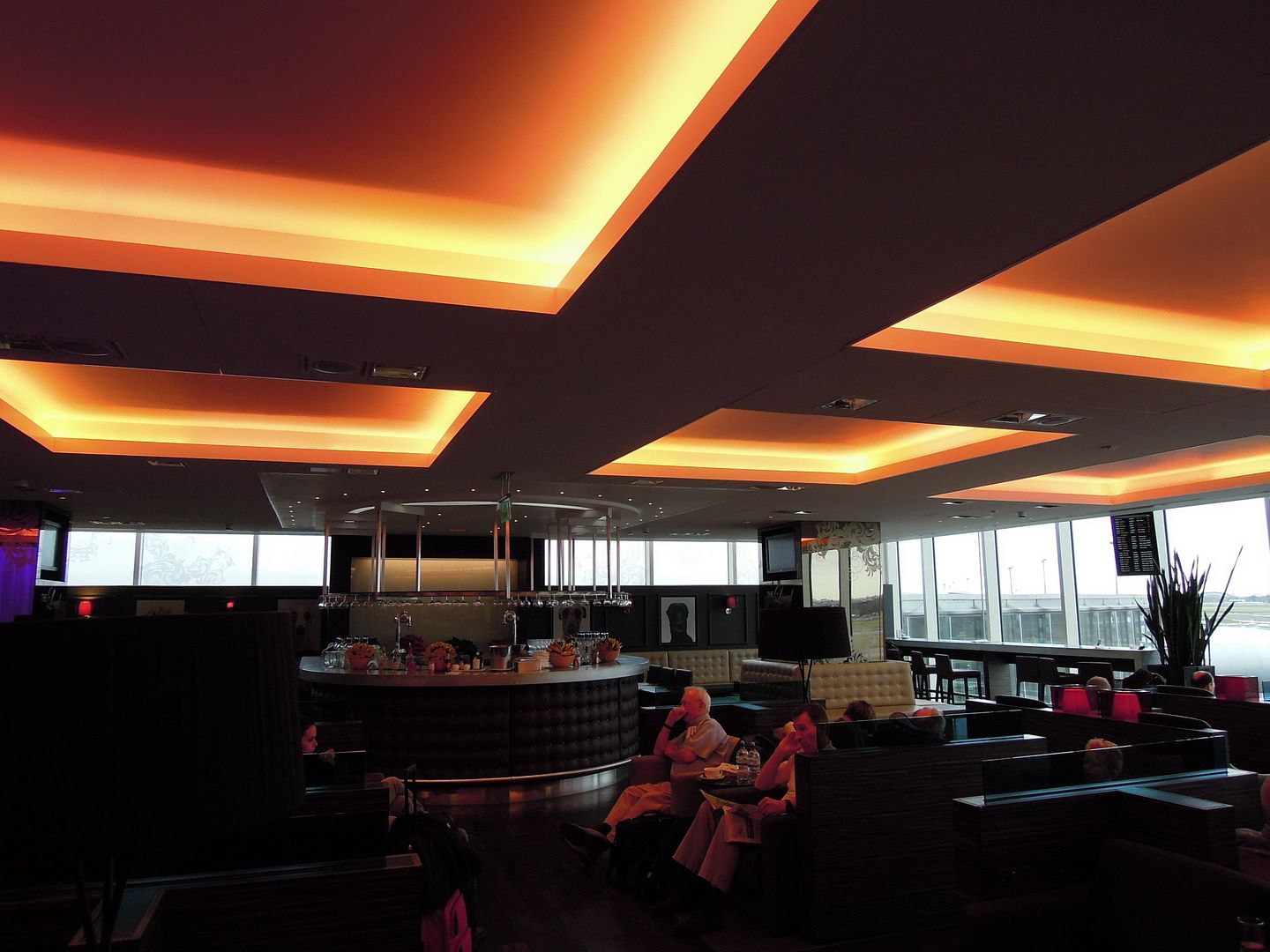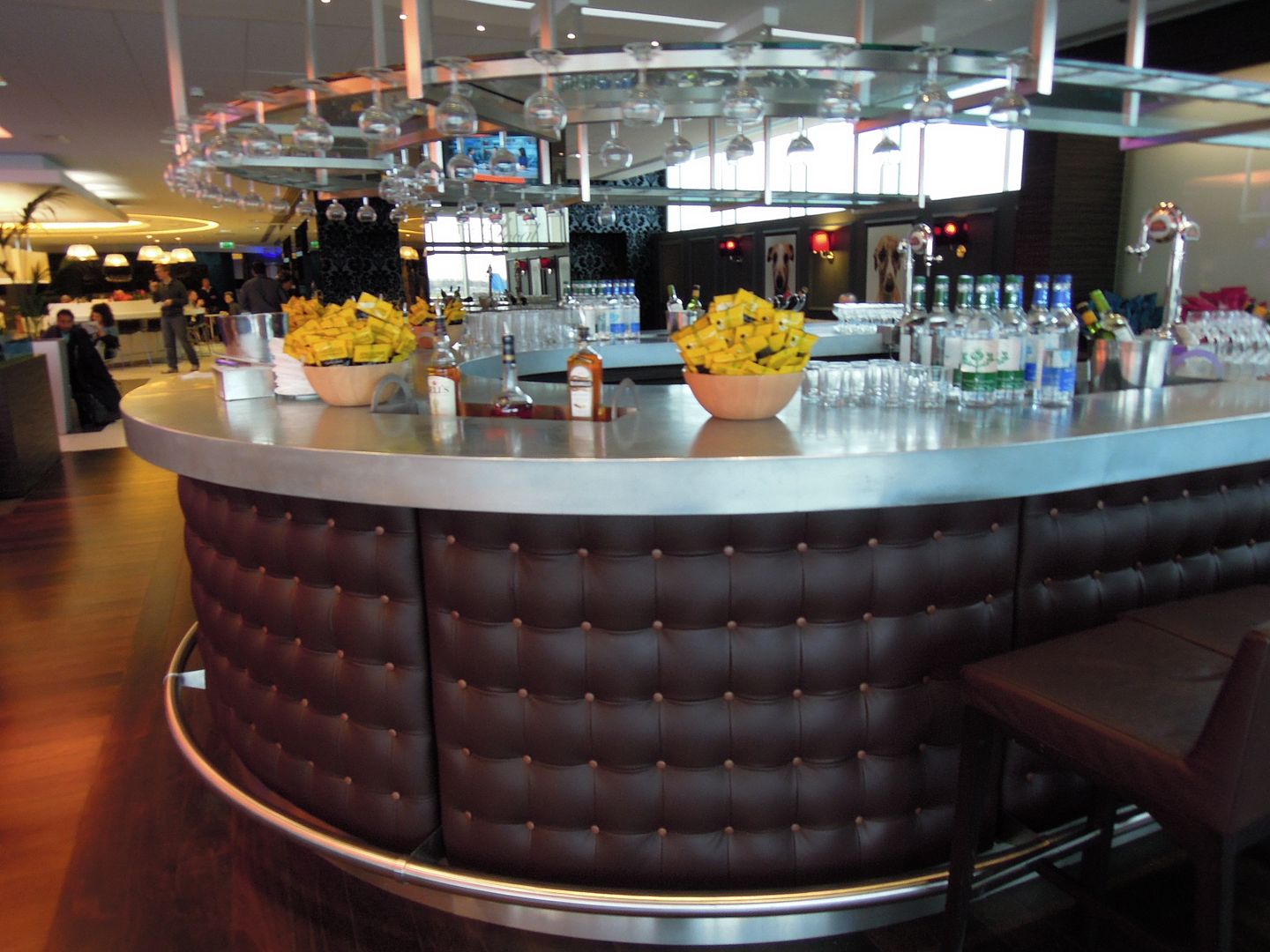 I do love the ambiance in the BMI lounge, but the food offerings in this lounge is not as great as in the Star Alliance lounge. I was in the lounge at around 8am, and a selection of pastries, porridge, pancakes, yogurt and bacon-in-roll were offered.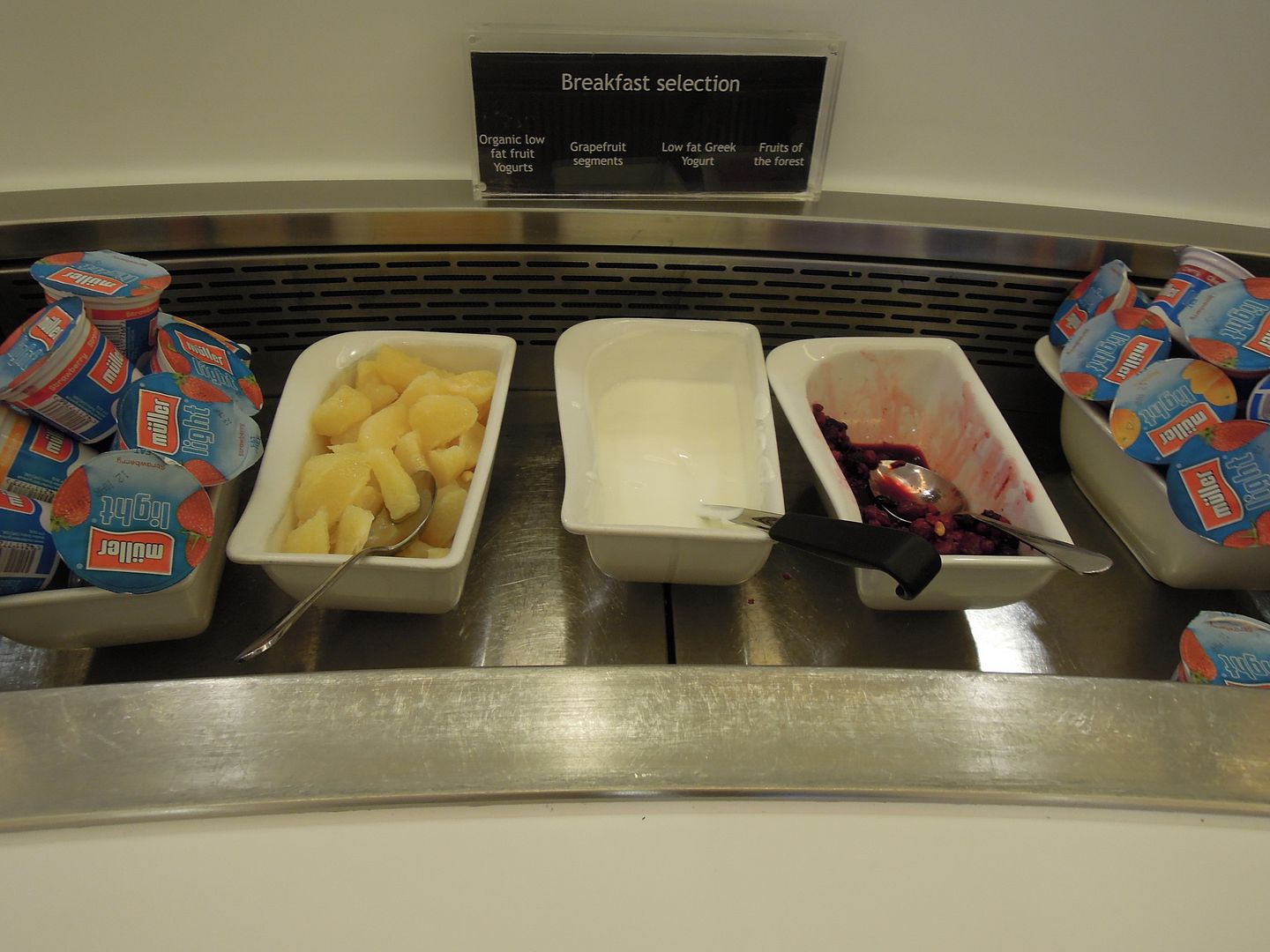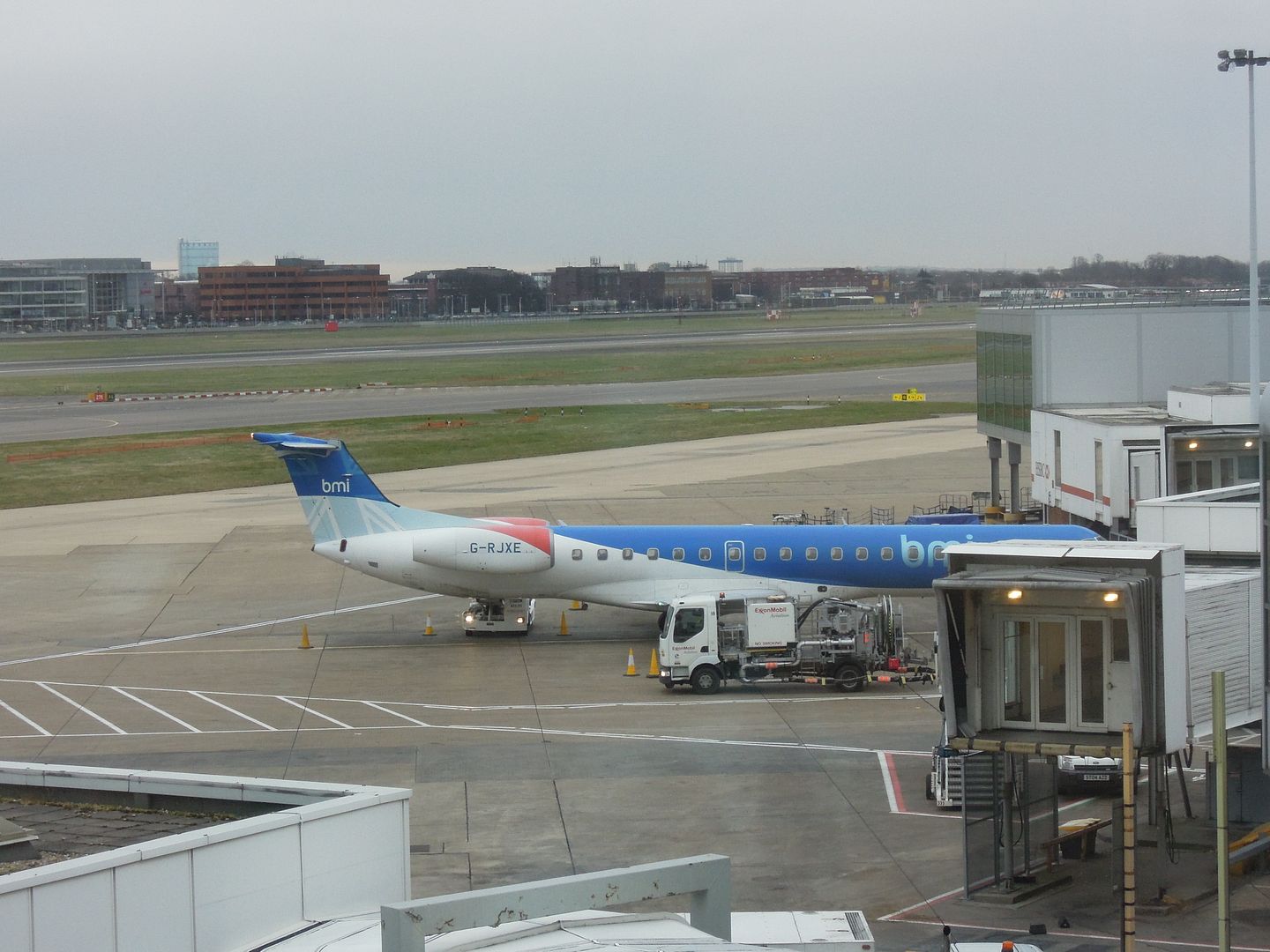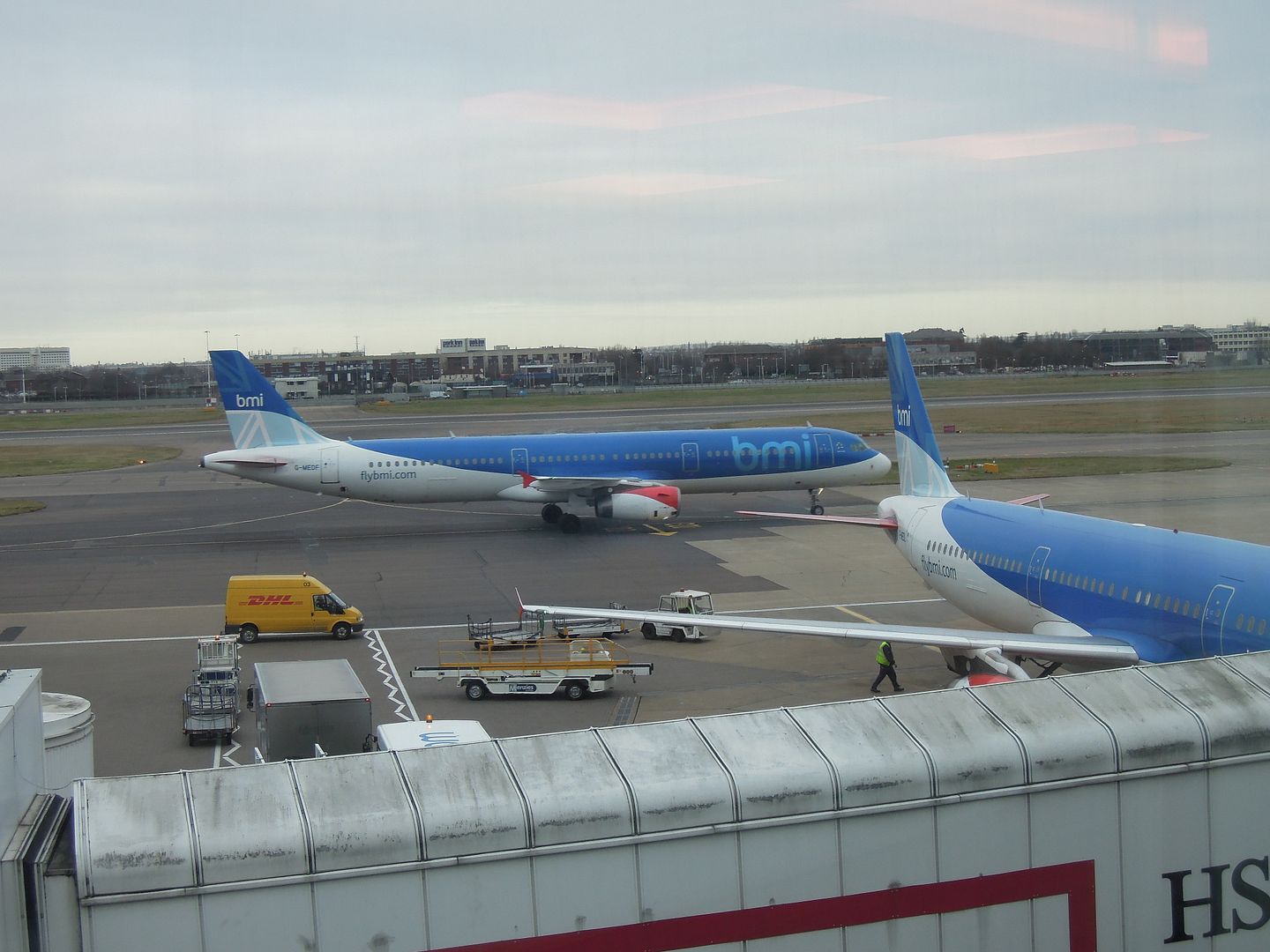 Working area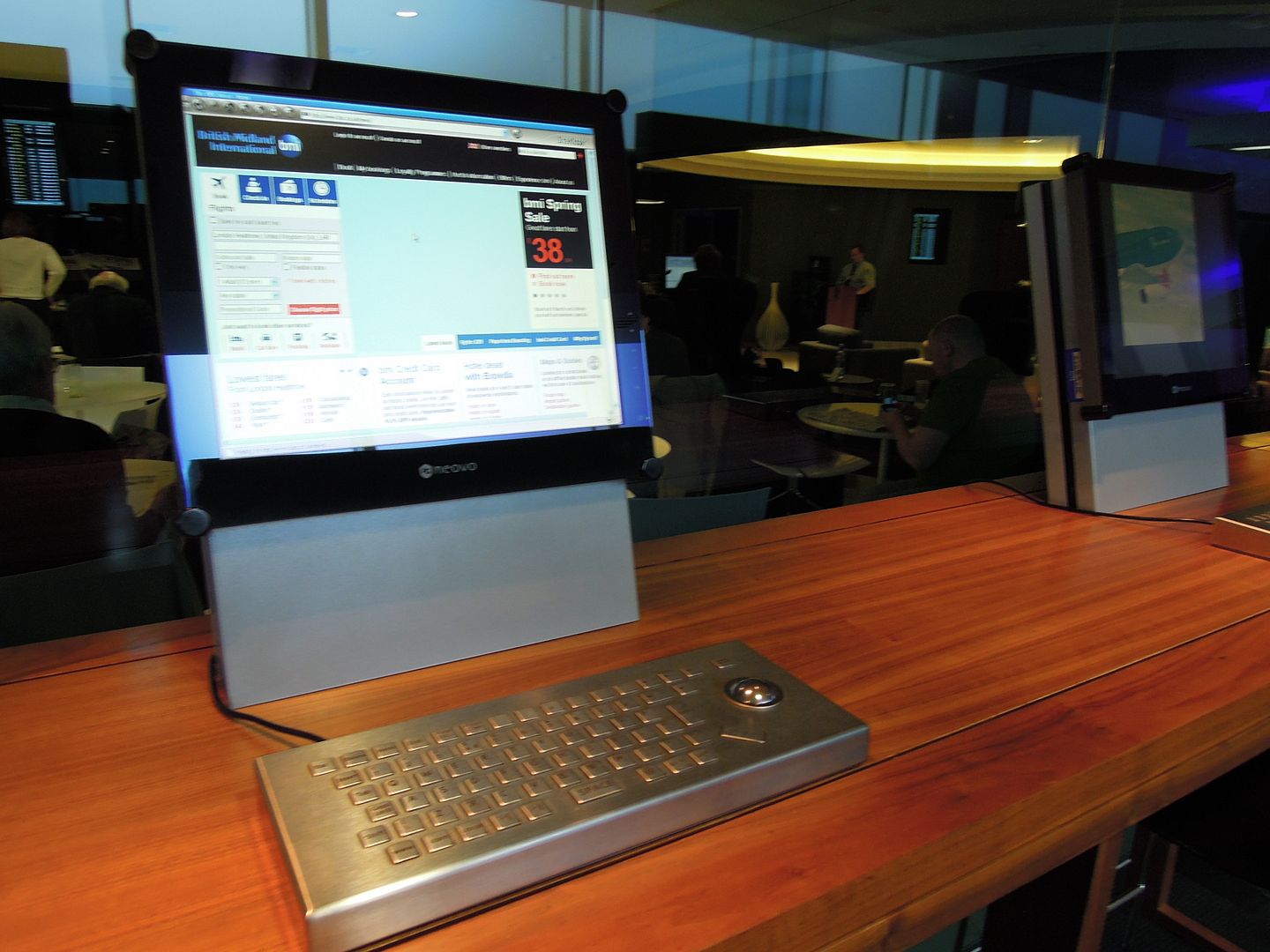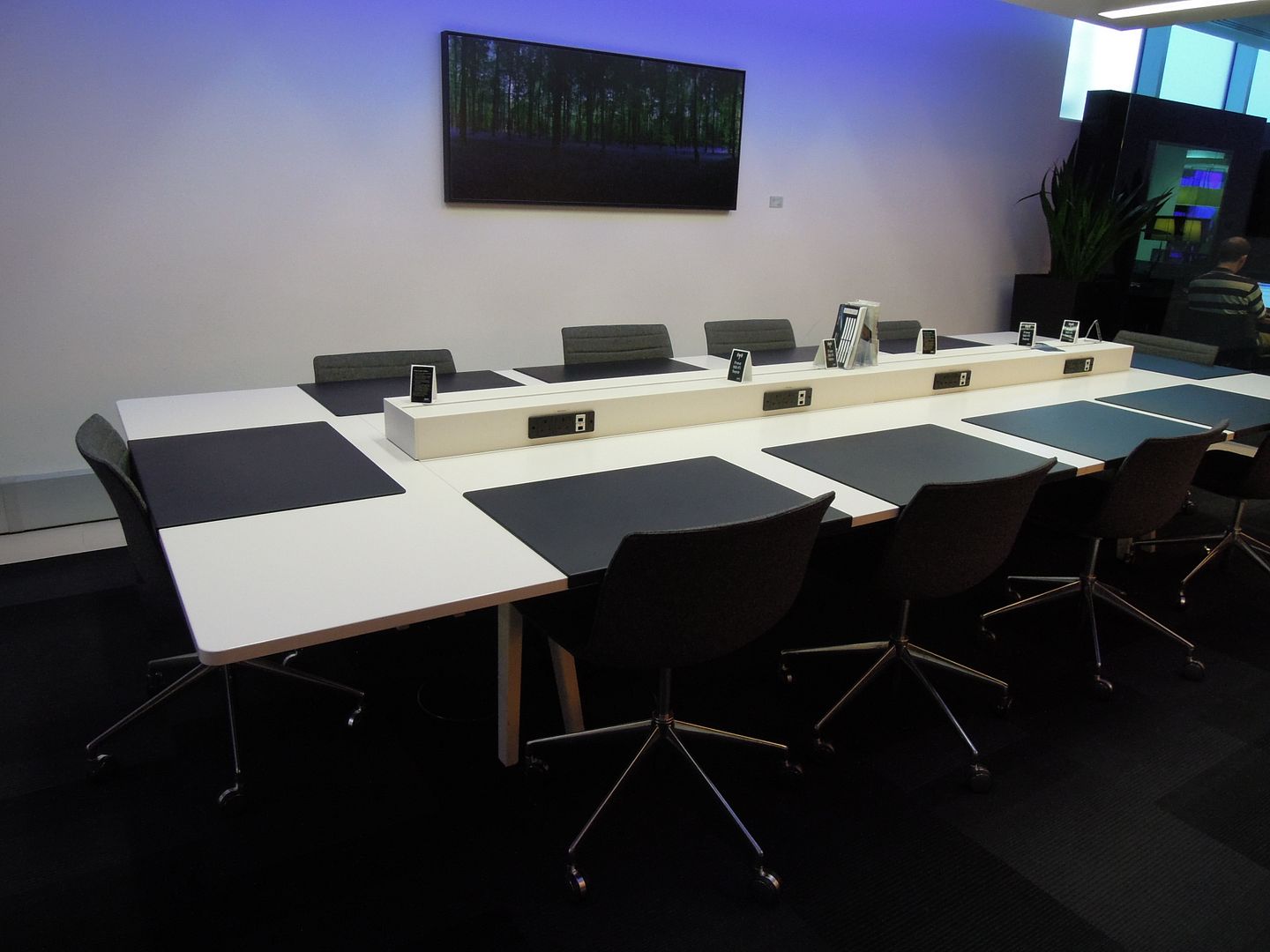 On the way to the boarding gate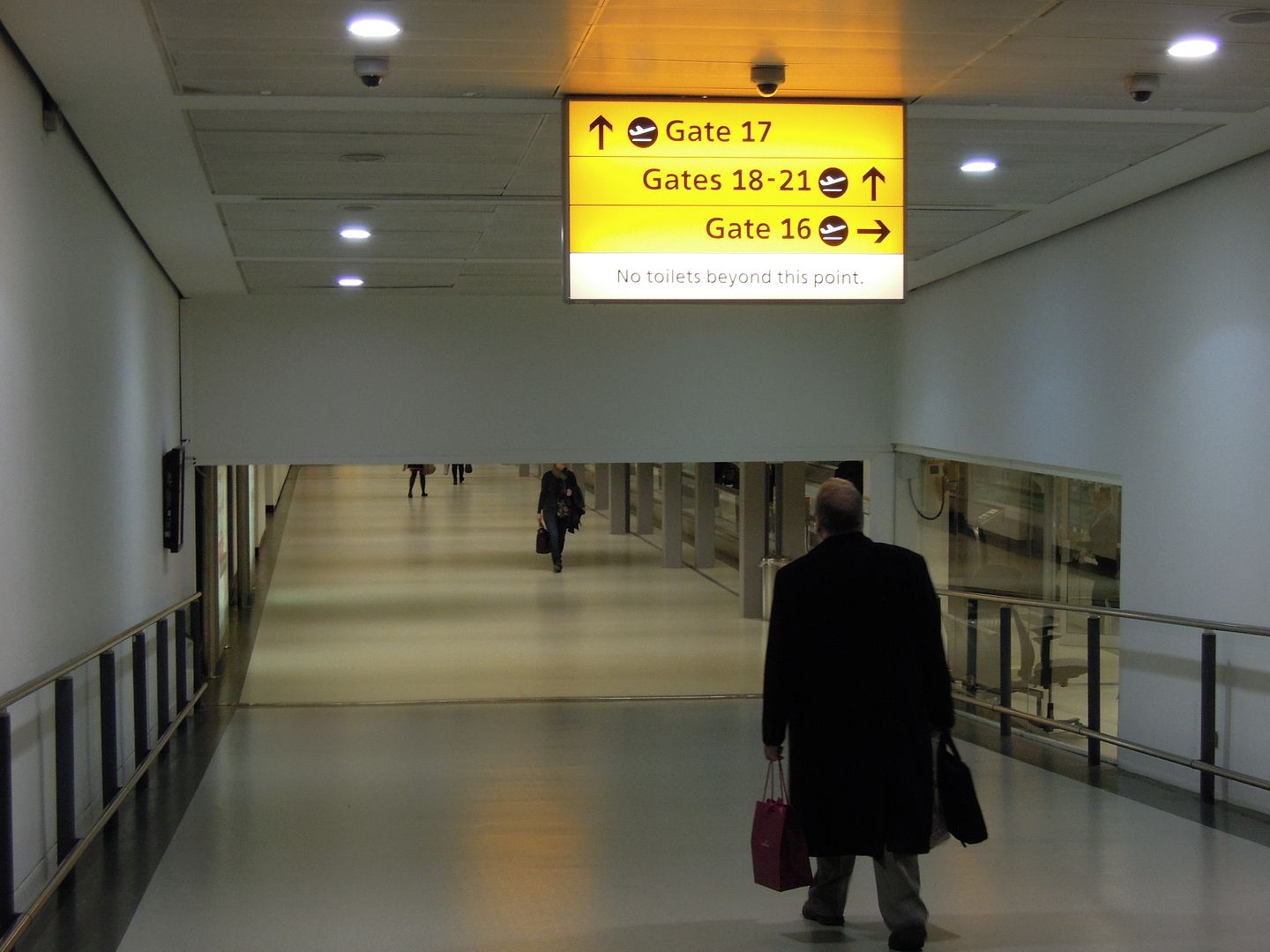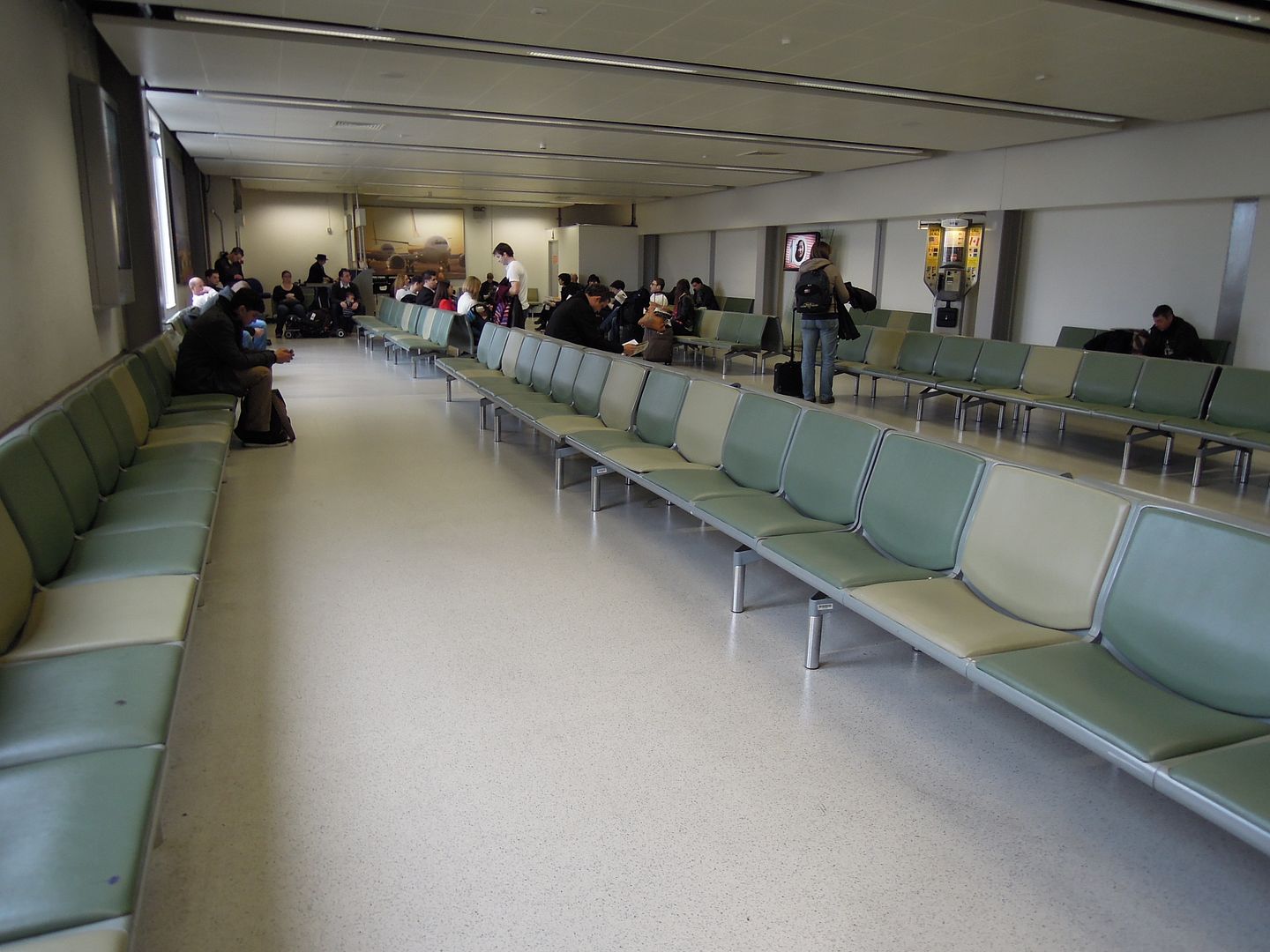 Before boarding call, an announcement was made to remind us that Business class passengers were allowed two pieces of hand baggage and Economy class passengers were allowed one piece only. Then boarding call was made by seat row number in Economy class and Business class passengers and HON and Senator and Star Alliance top tier card holders could board at their leisure.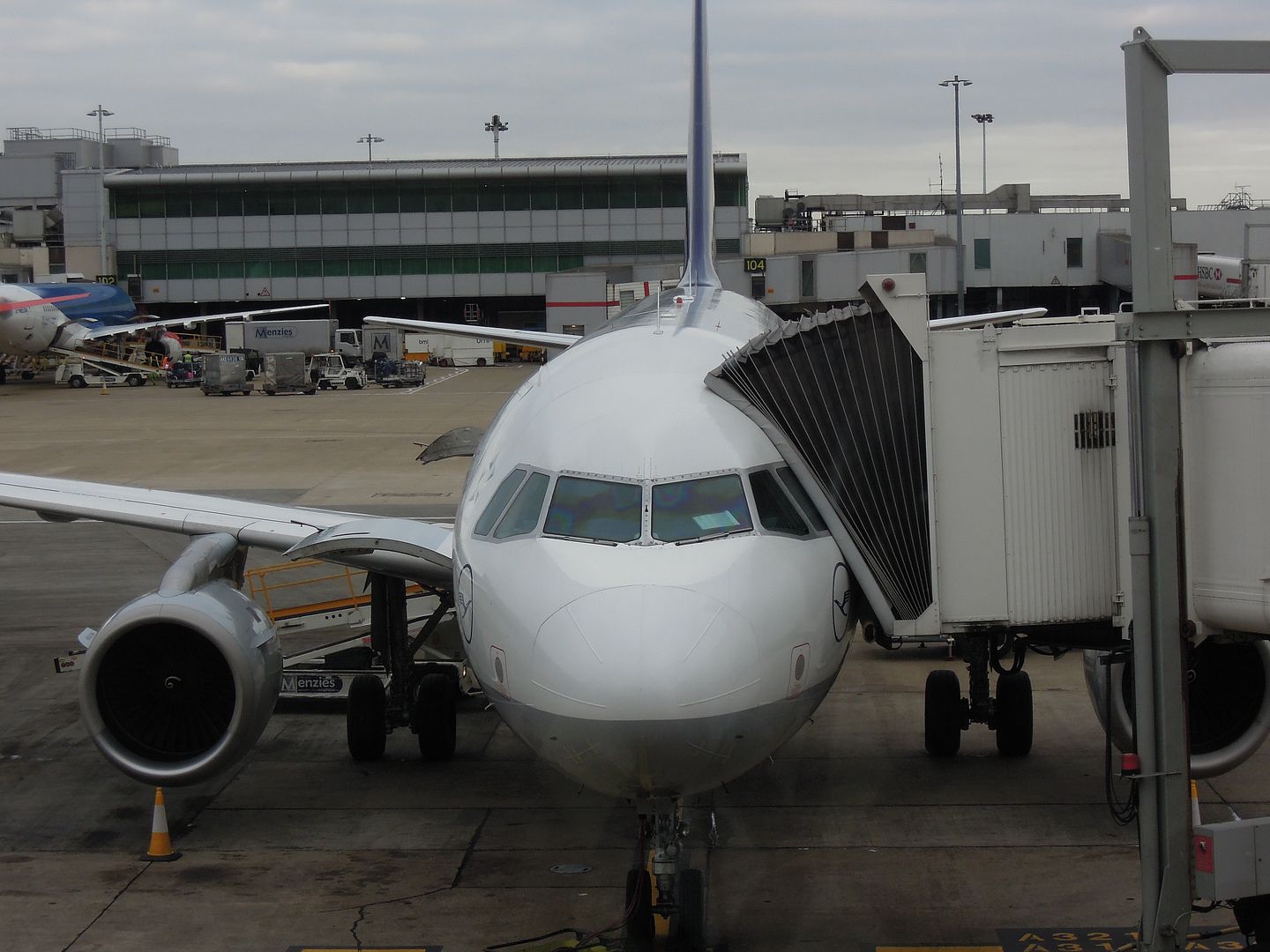 Entering the aircraft. This A319 still has the older seats rather than the 'slim' LH seats. A welcome announcement from the flight deck said that flight time would only be 1:10 minutes.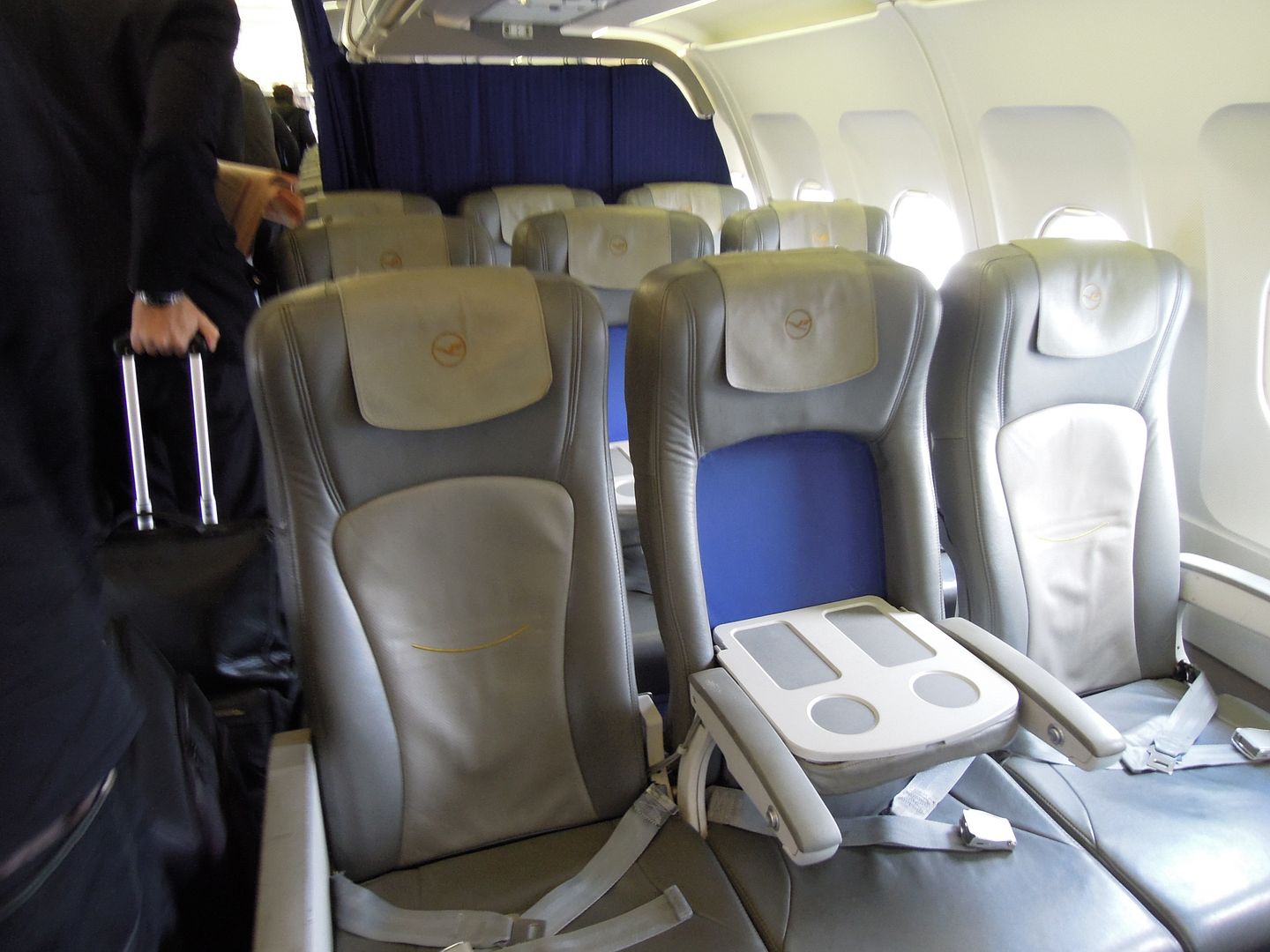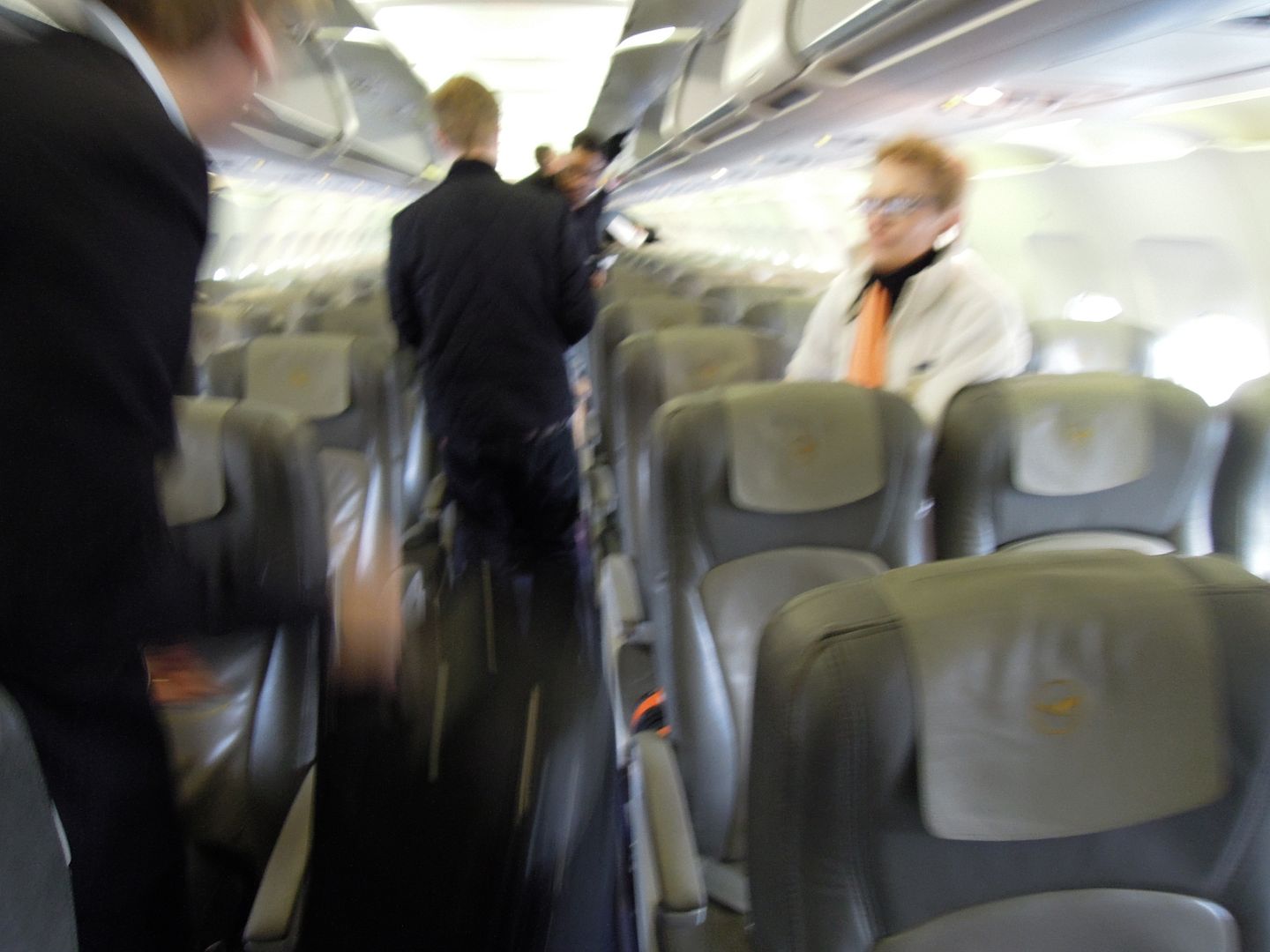 Quickly I noticed that the crew seems to have forgotten to adjust the arm rest from the Business class position. So luckily I have an extra width on my seat.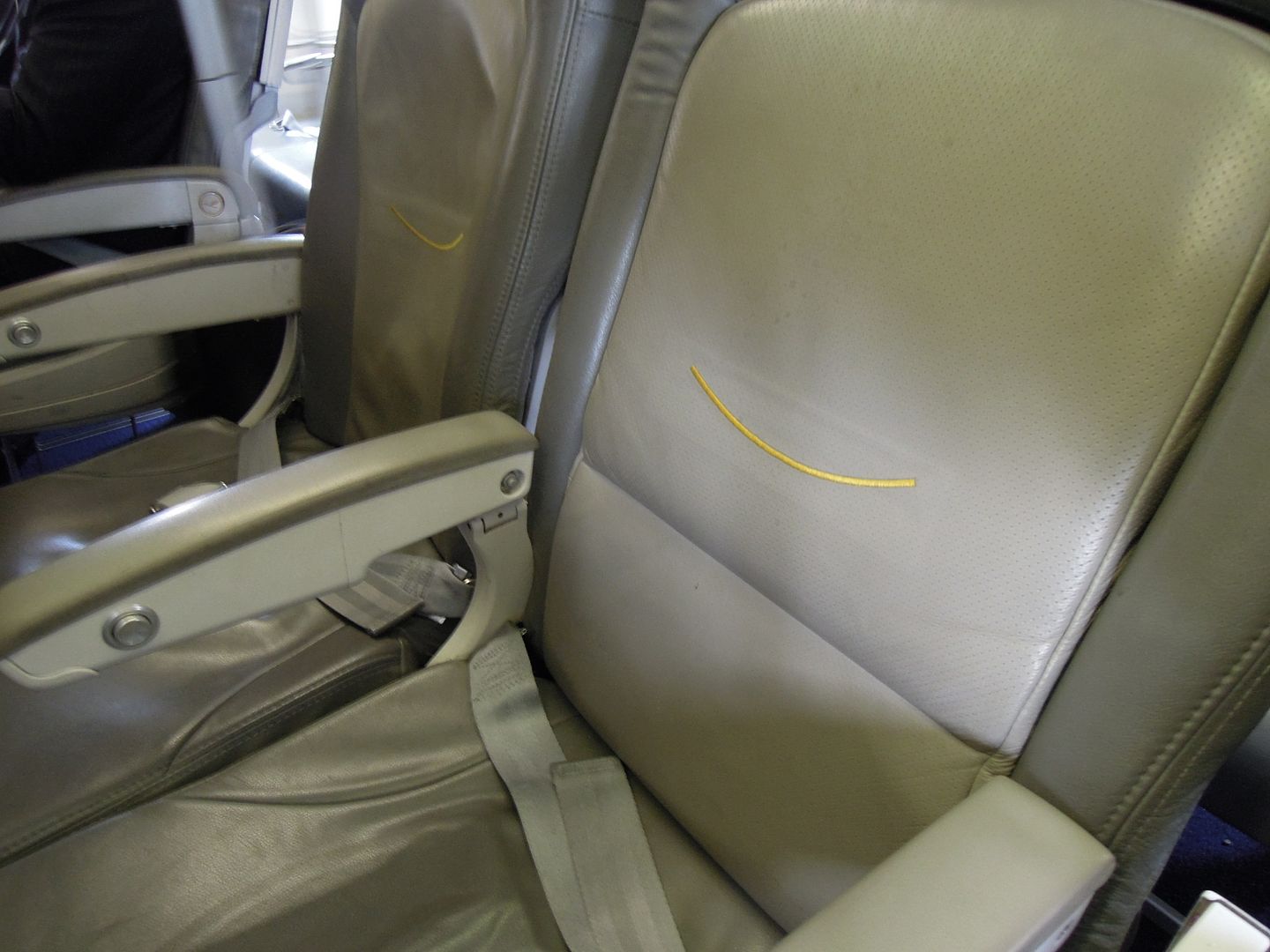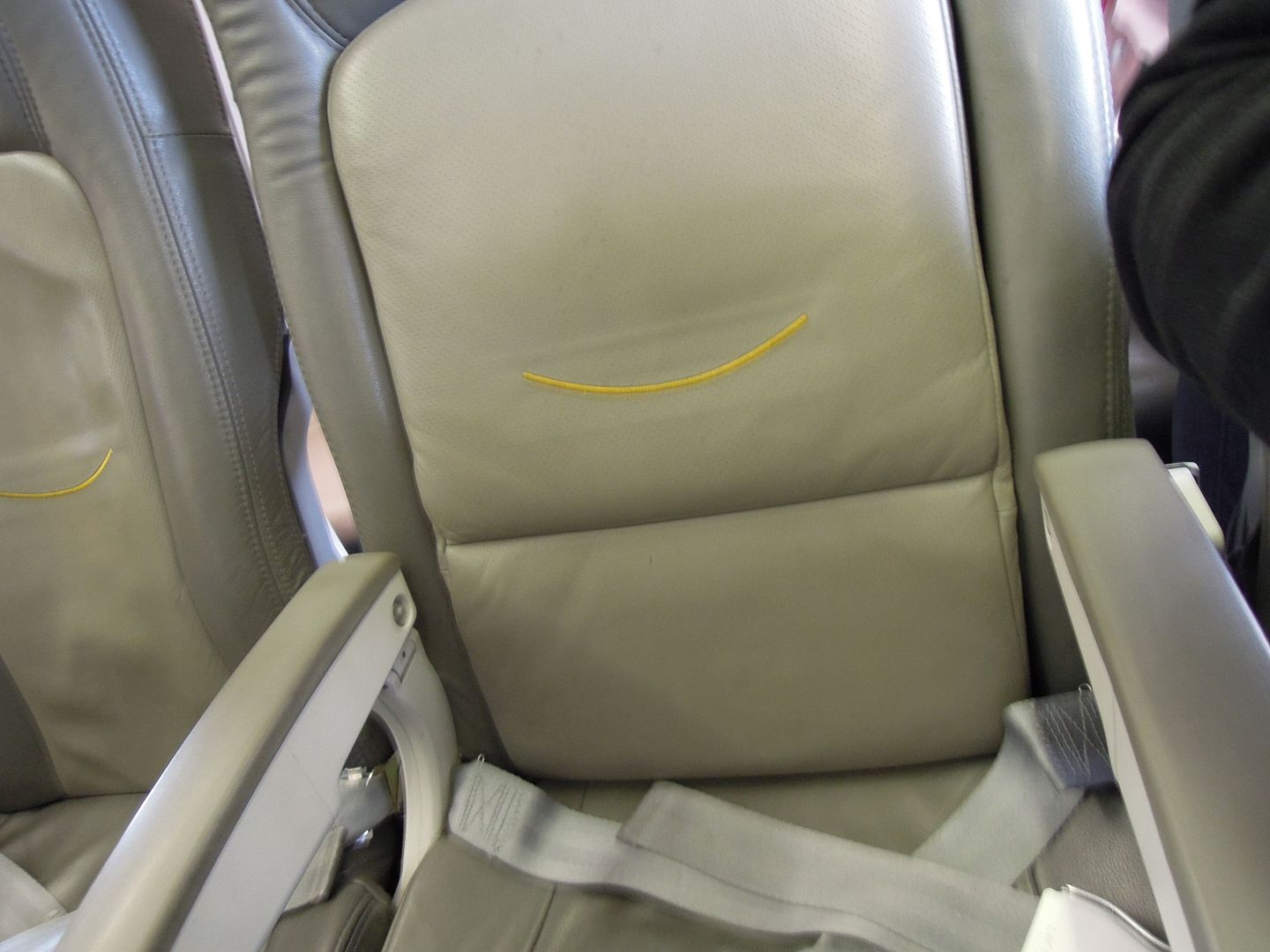 Pushed back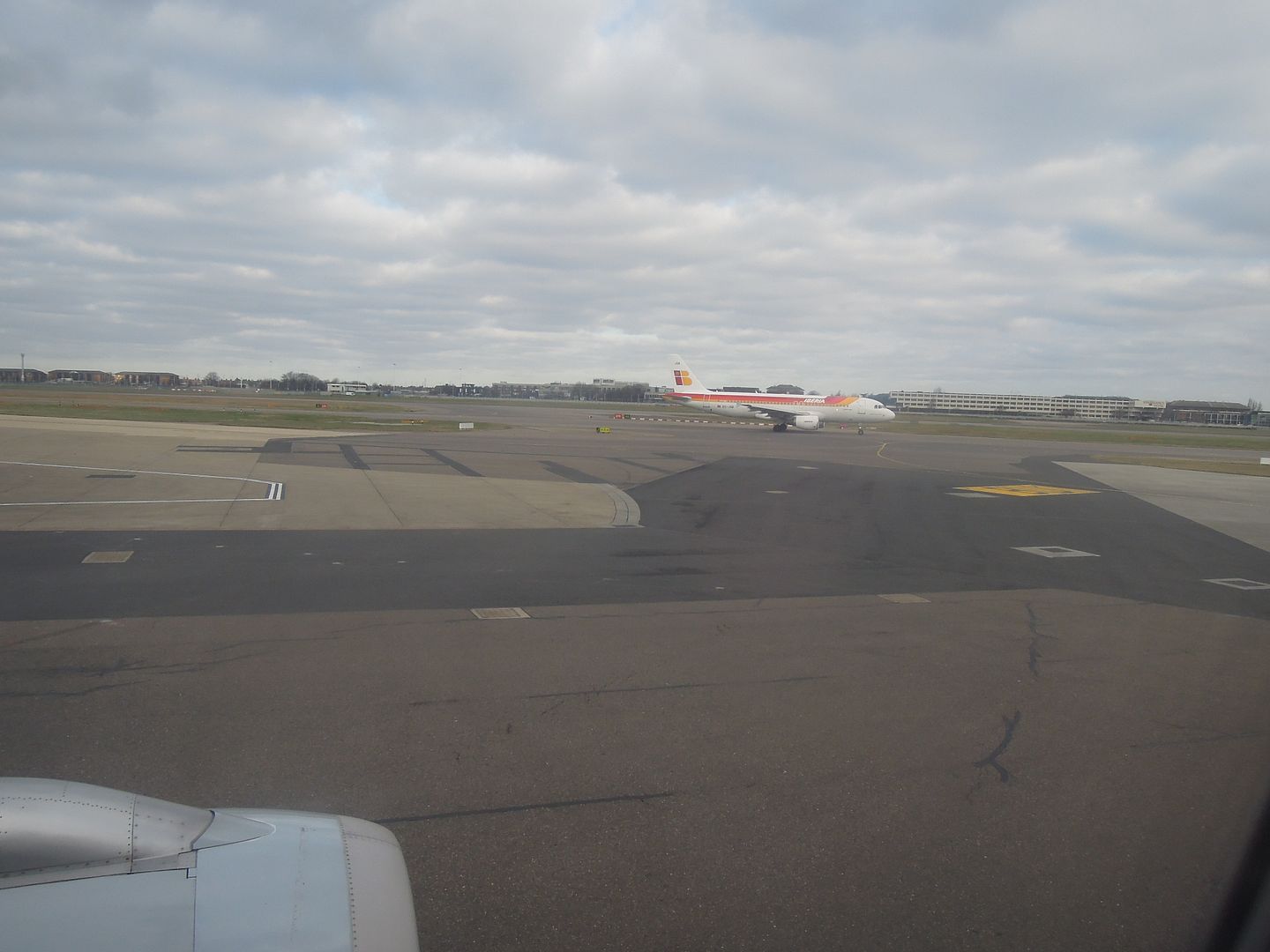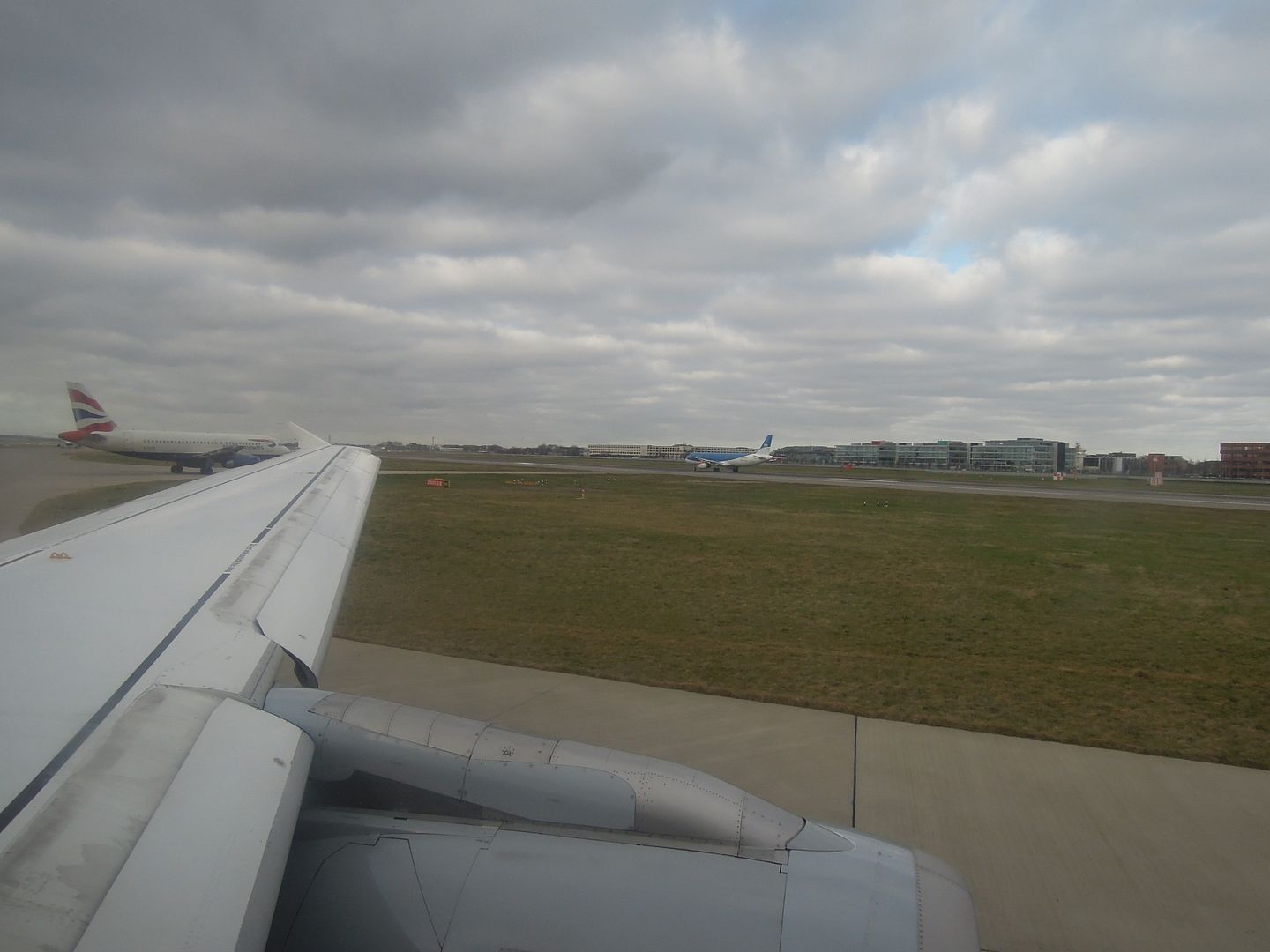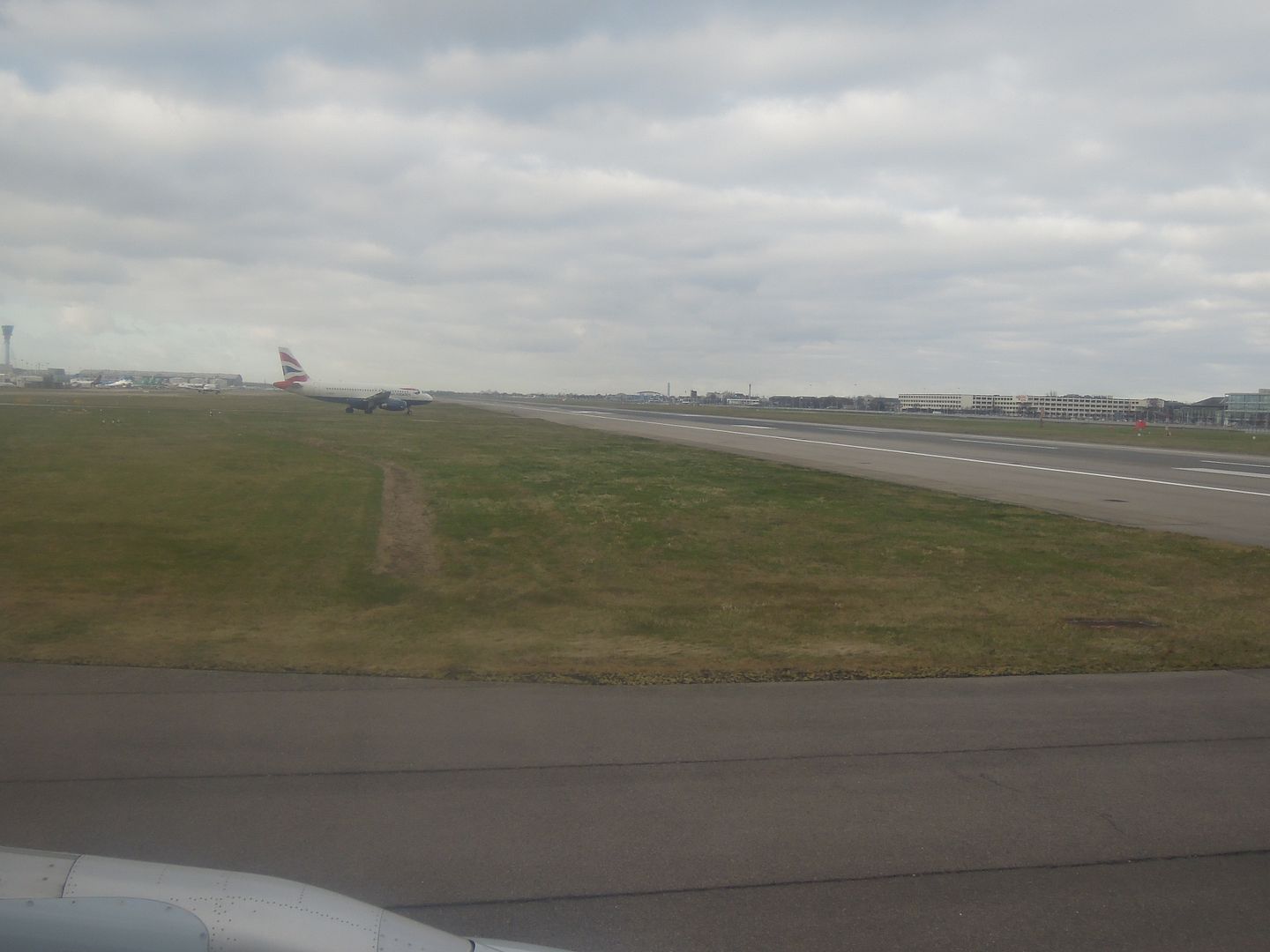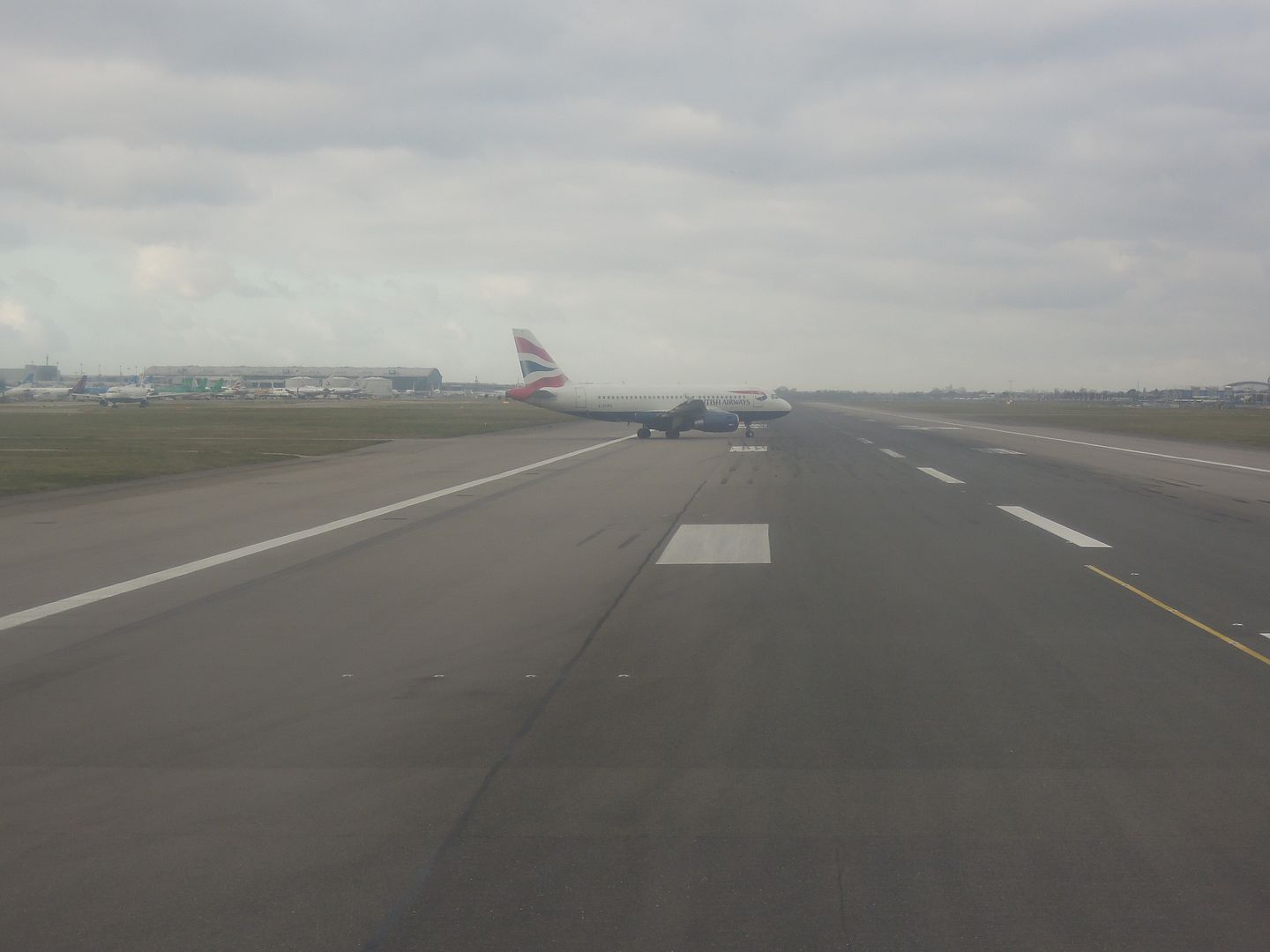 Took off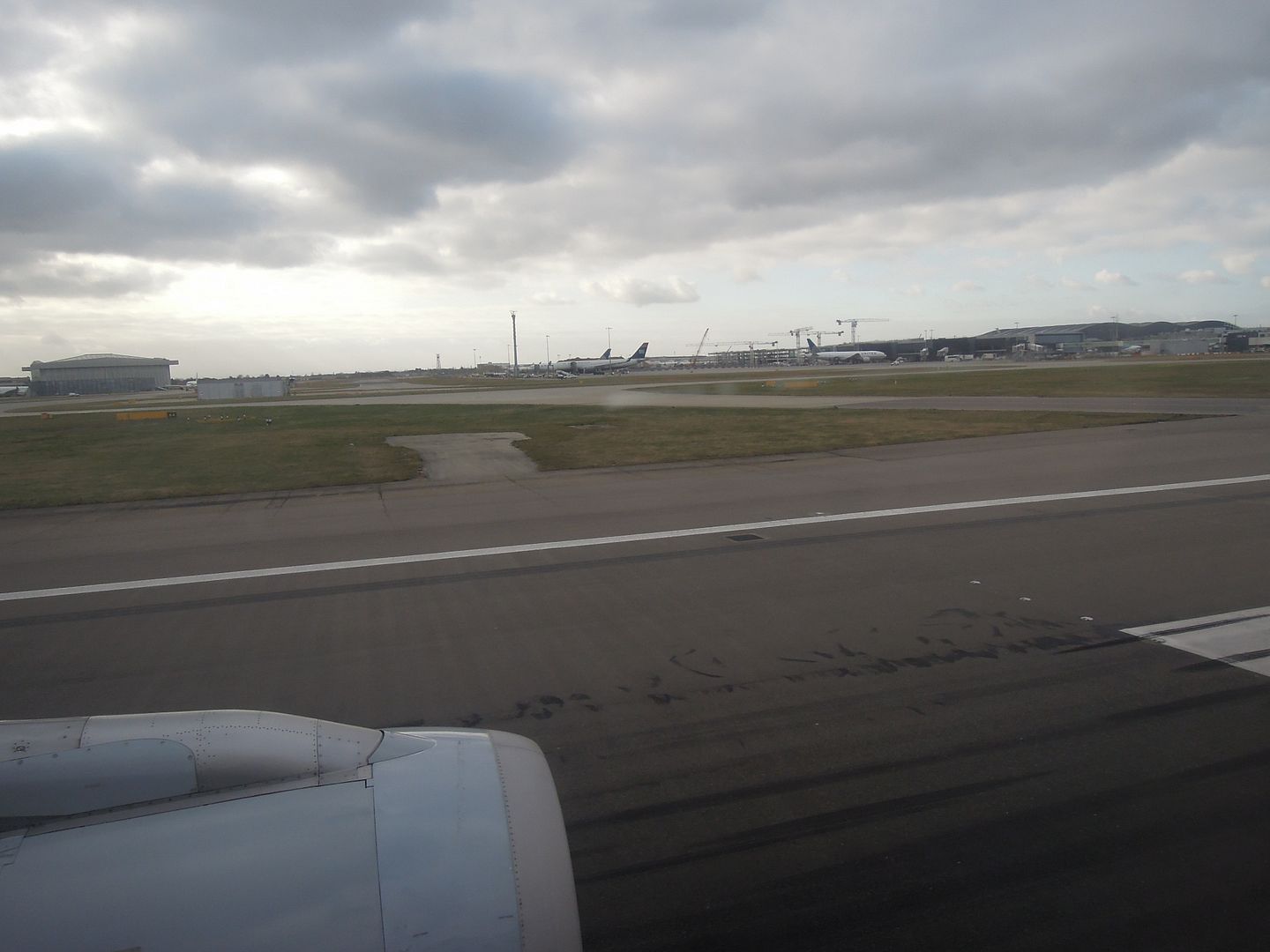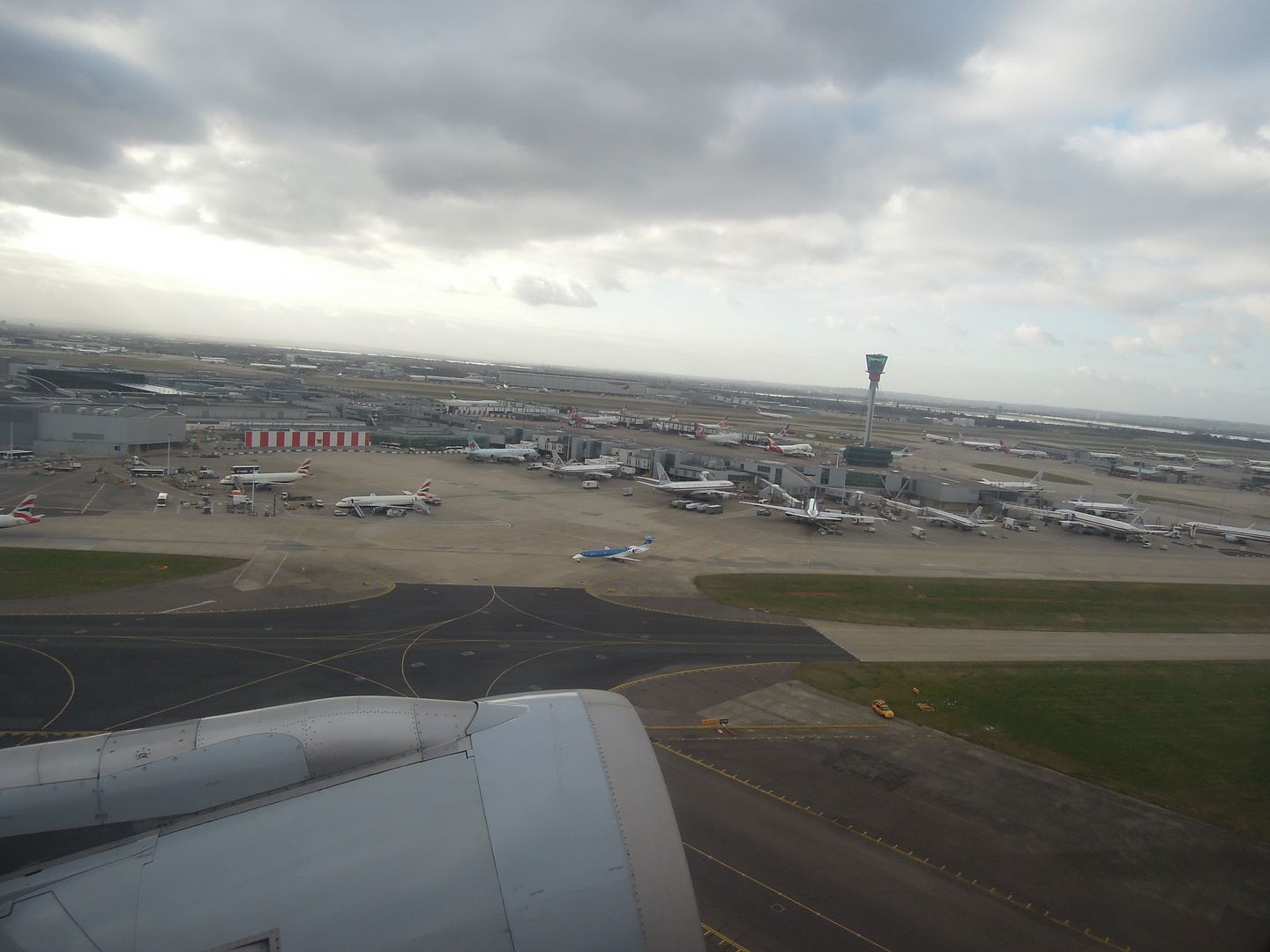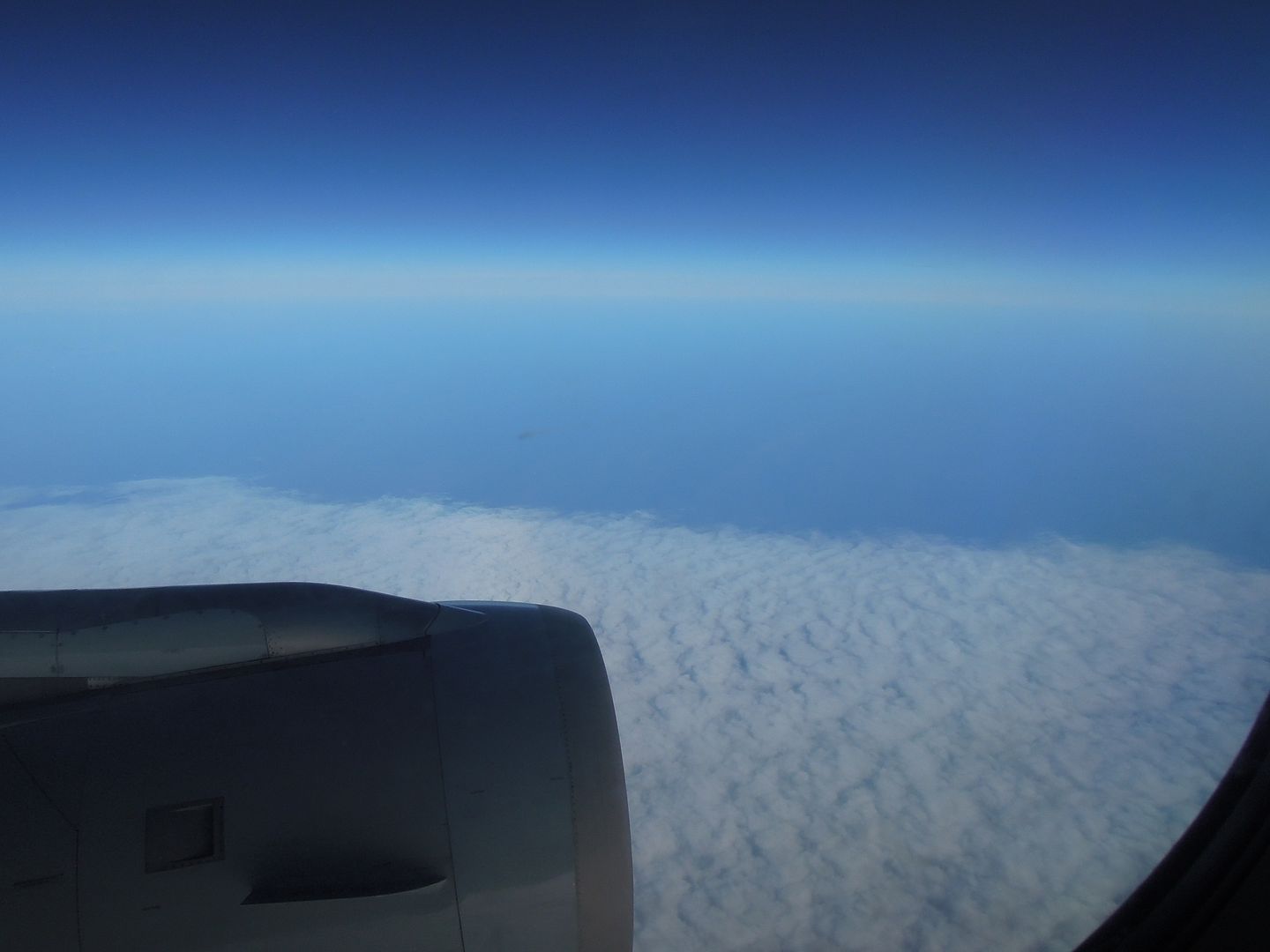 Initially, I had the 3 seats in row 5 just for me. However, after took off, a lady moved in and sat on the aisle seat.
Legroom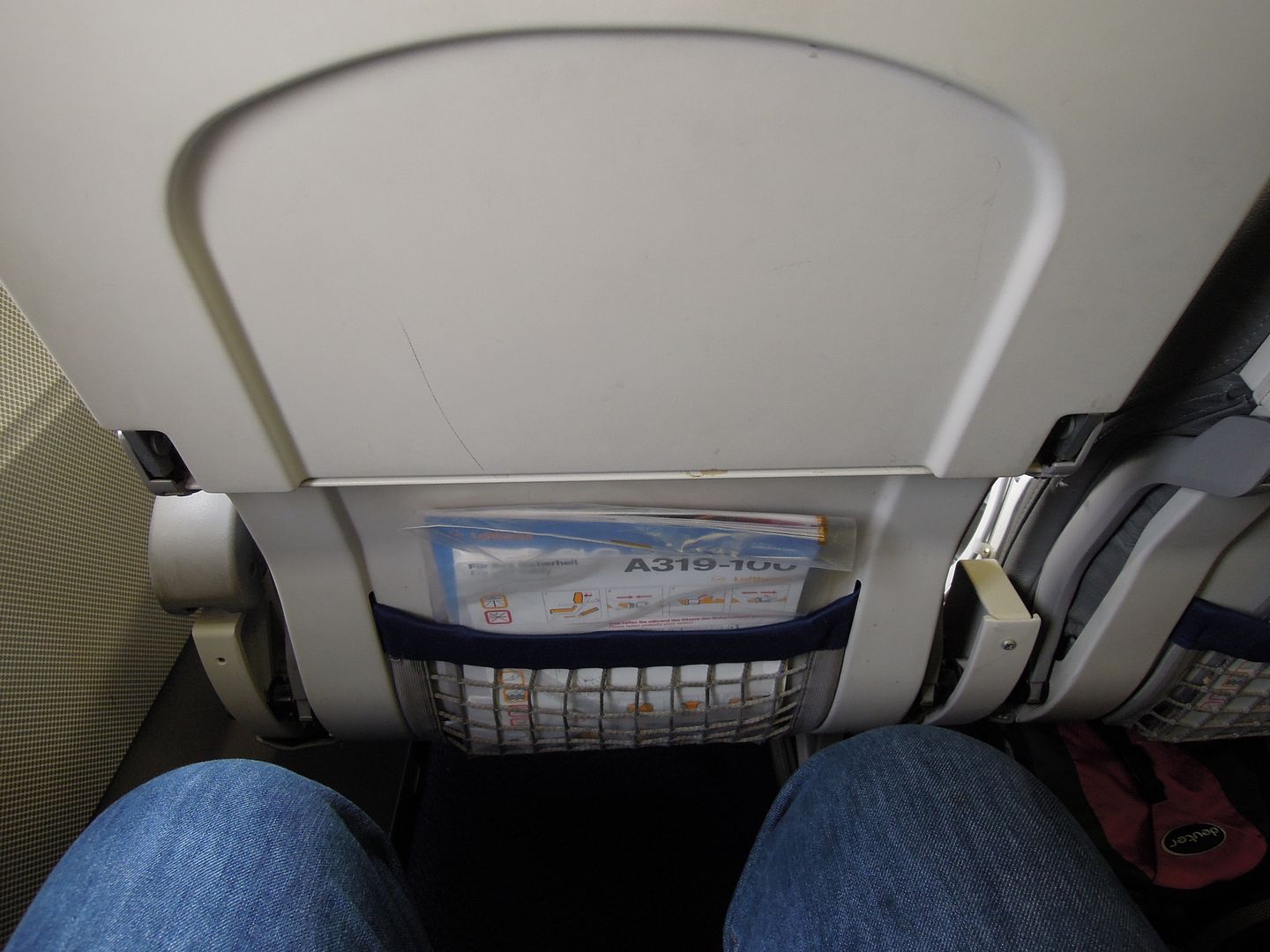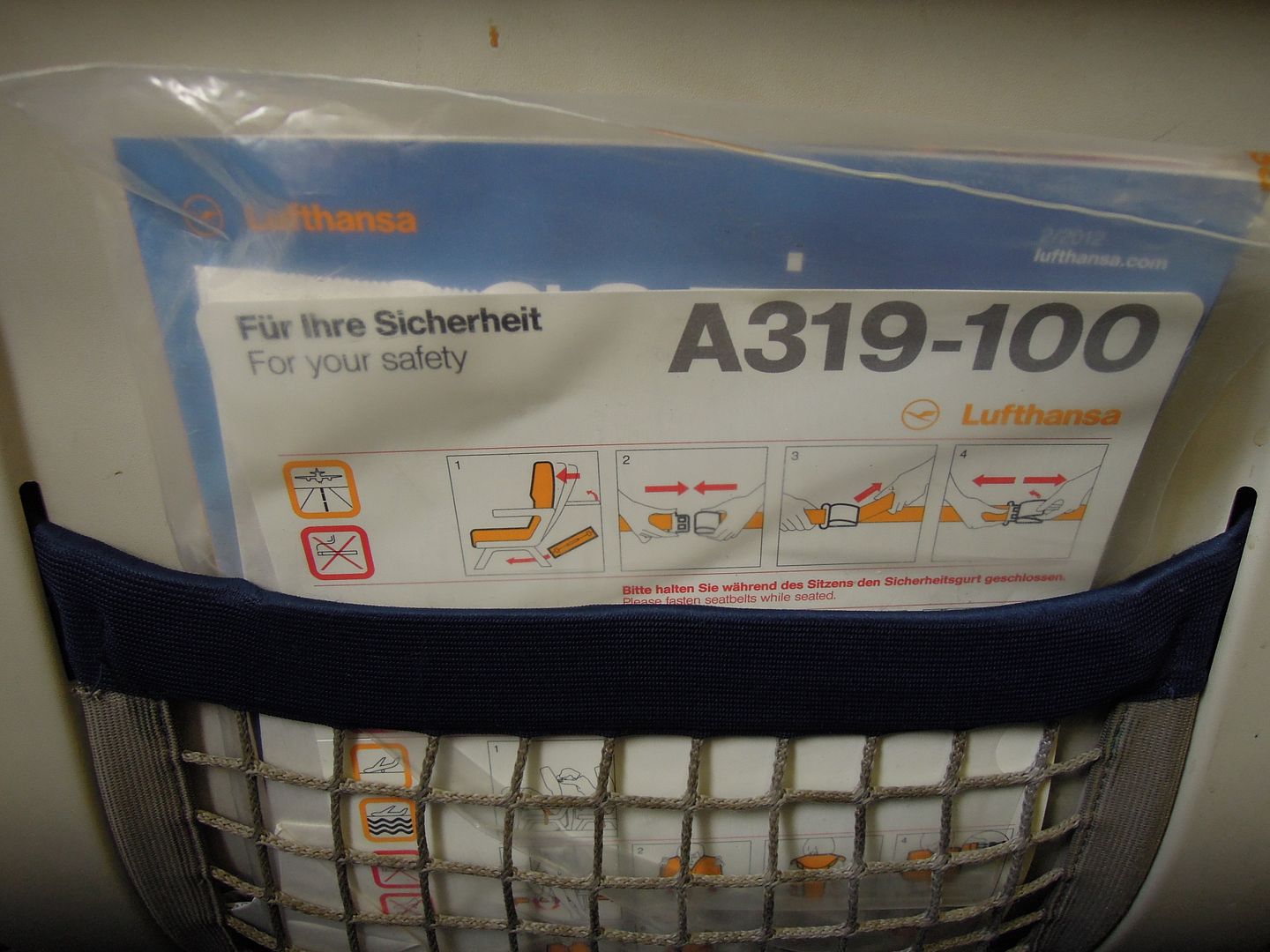 LH fleet
Soon after, breakfast and drink were served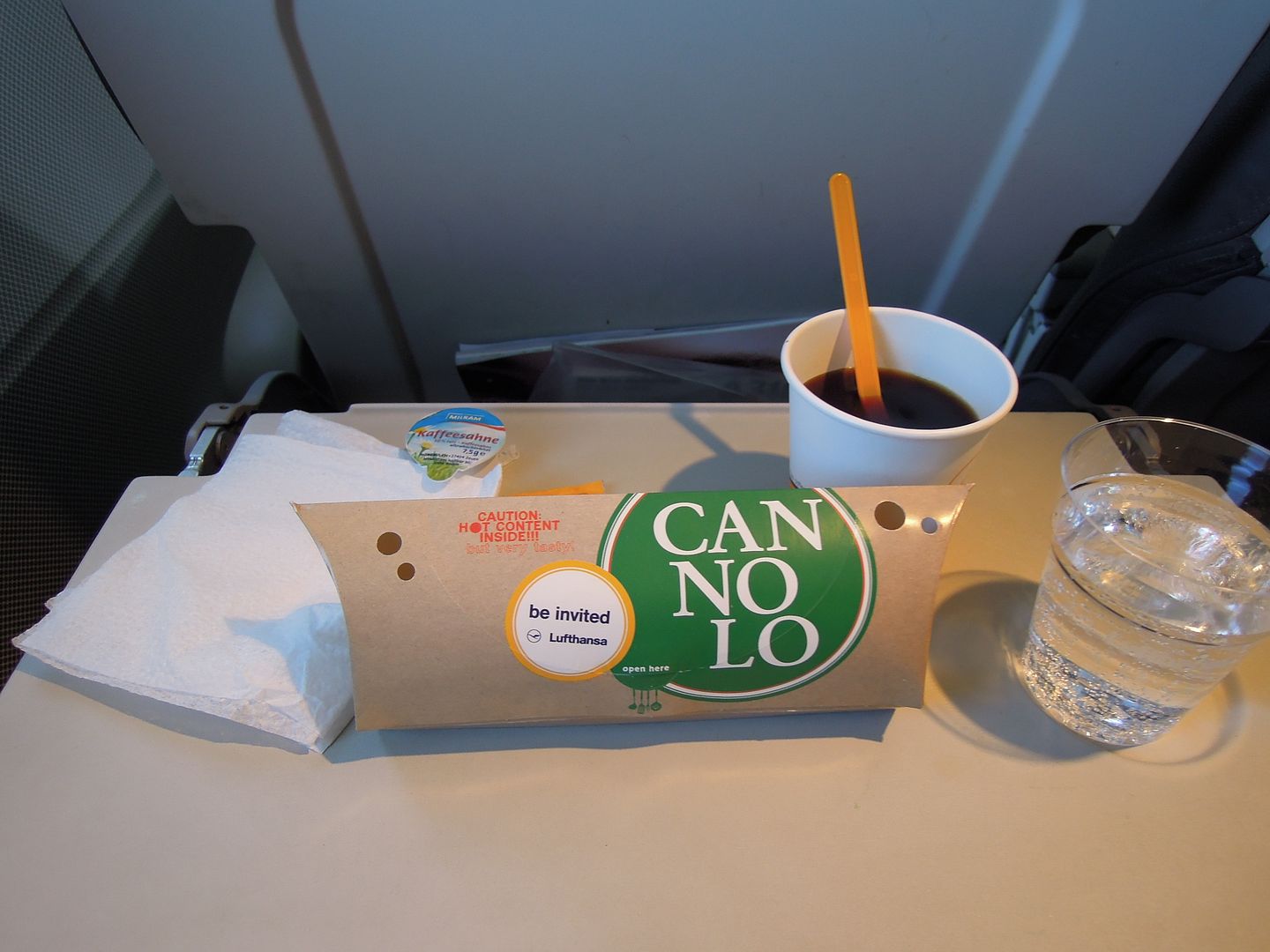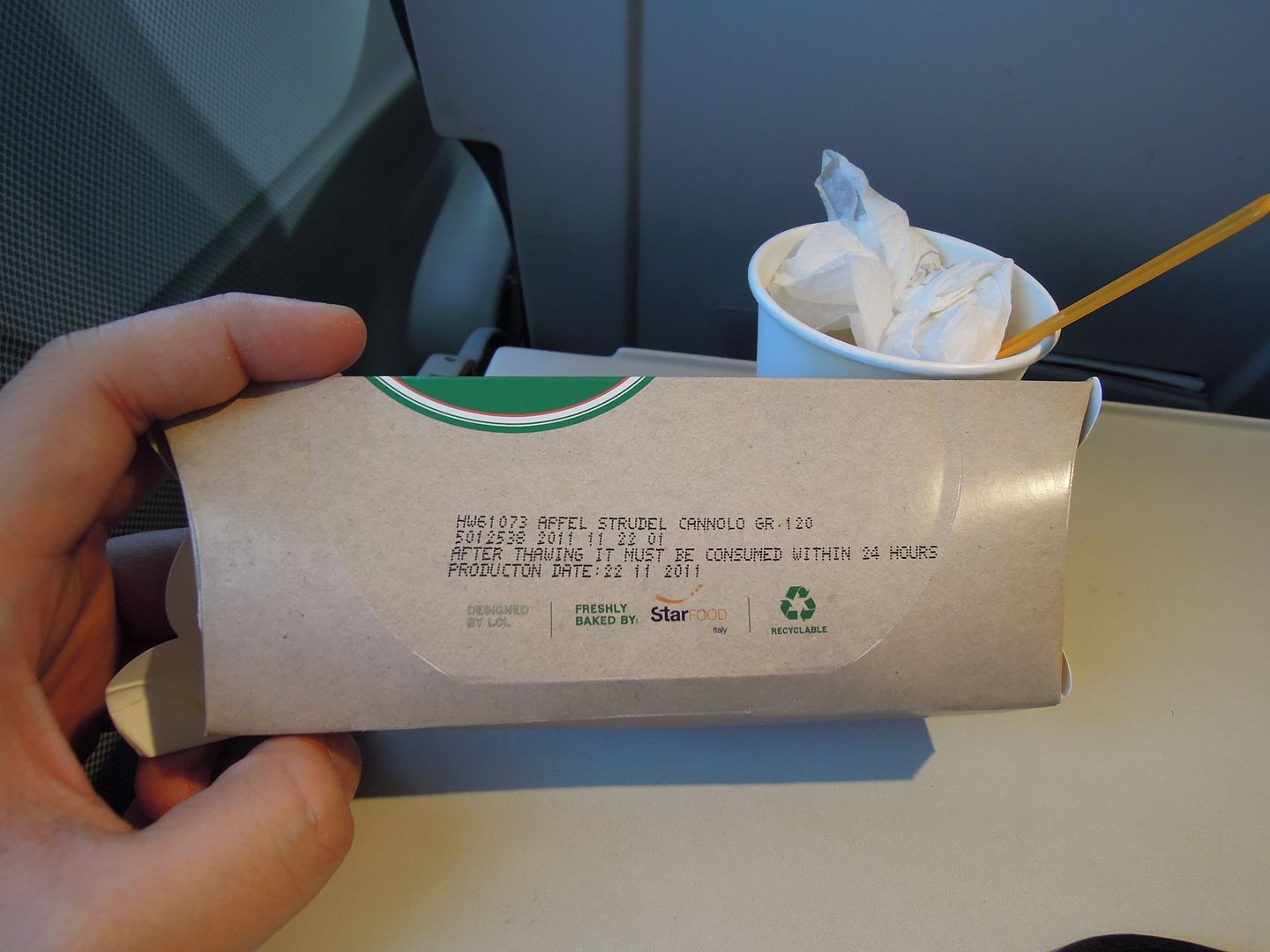 Cabin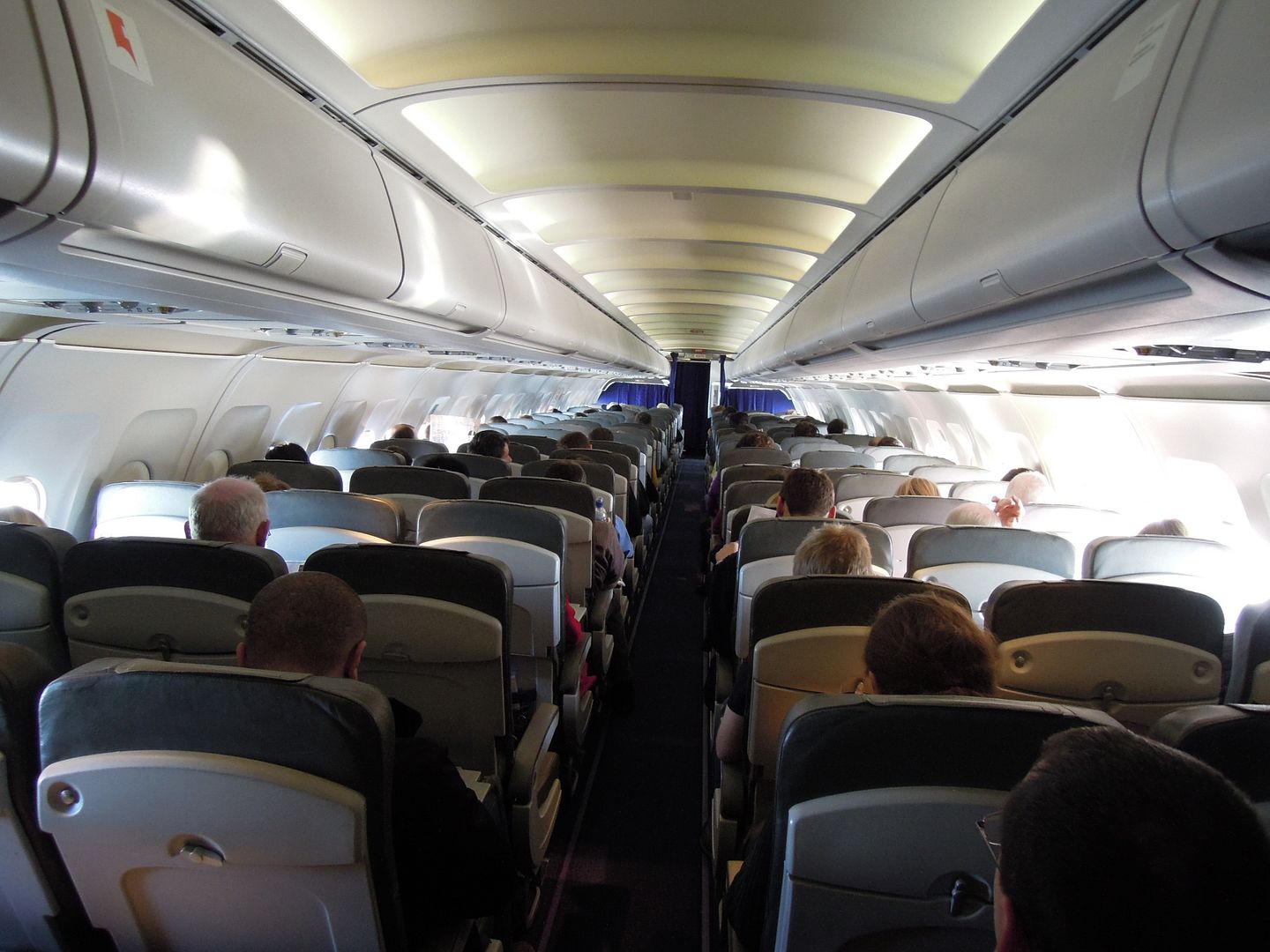 Descending to Munich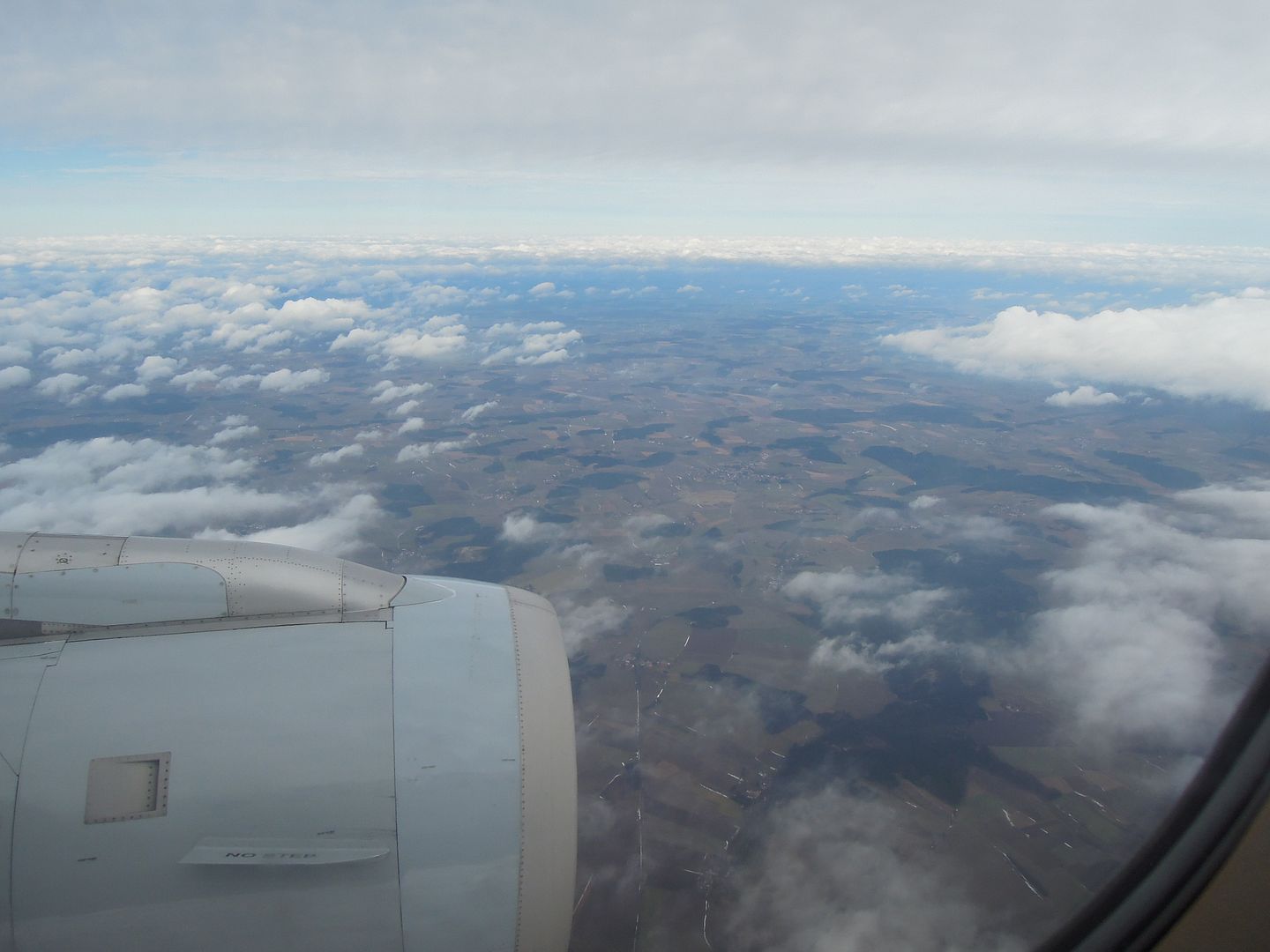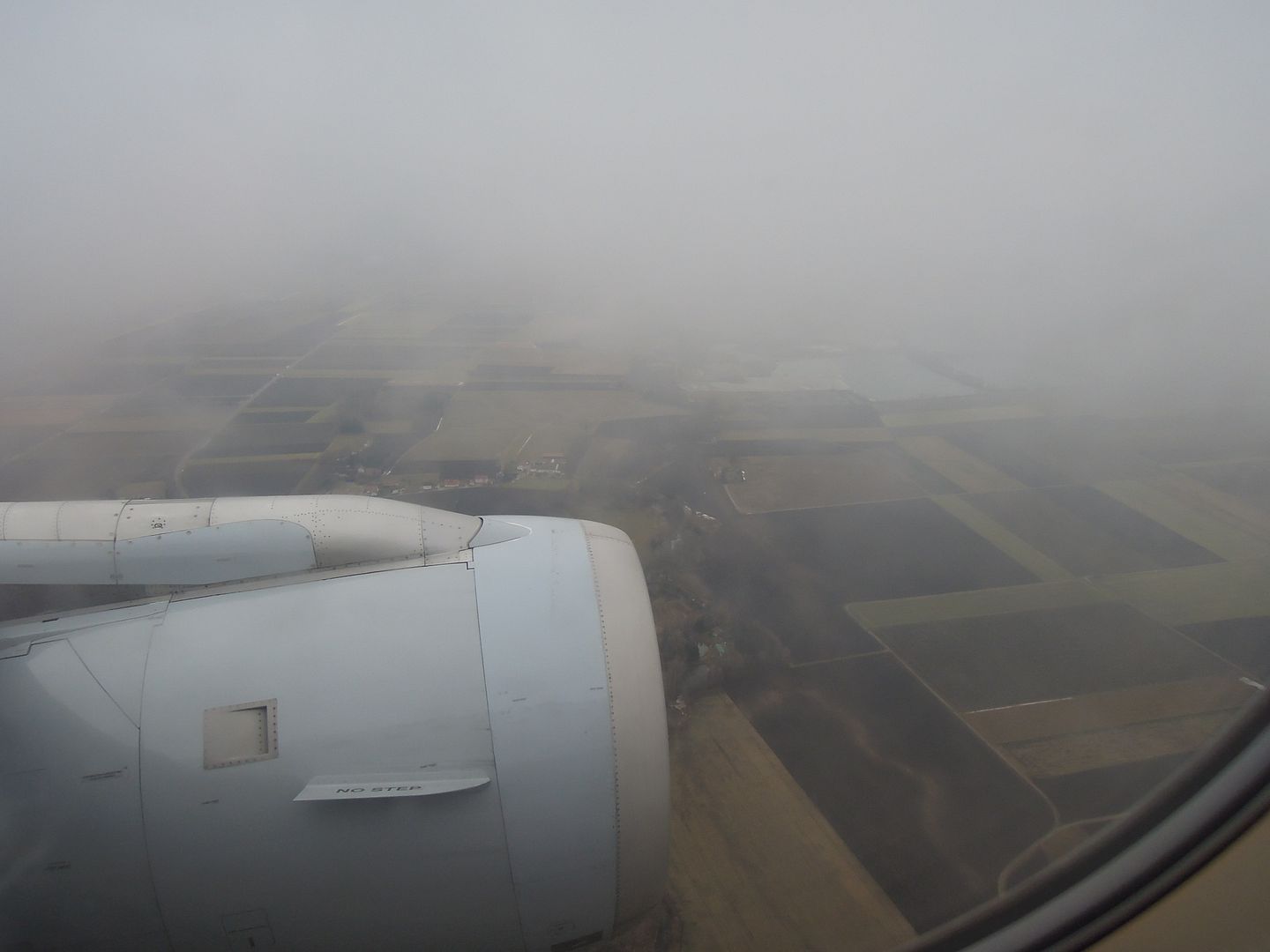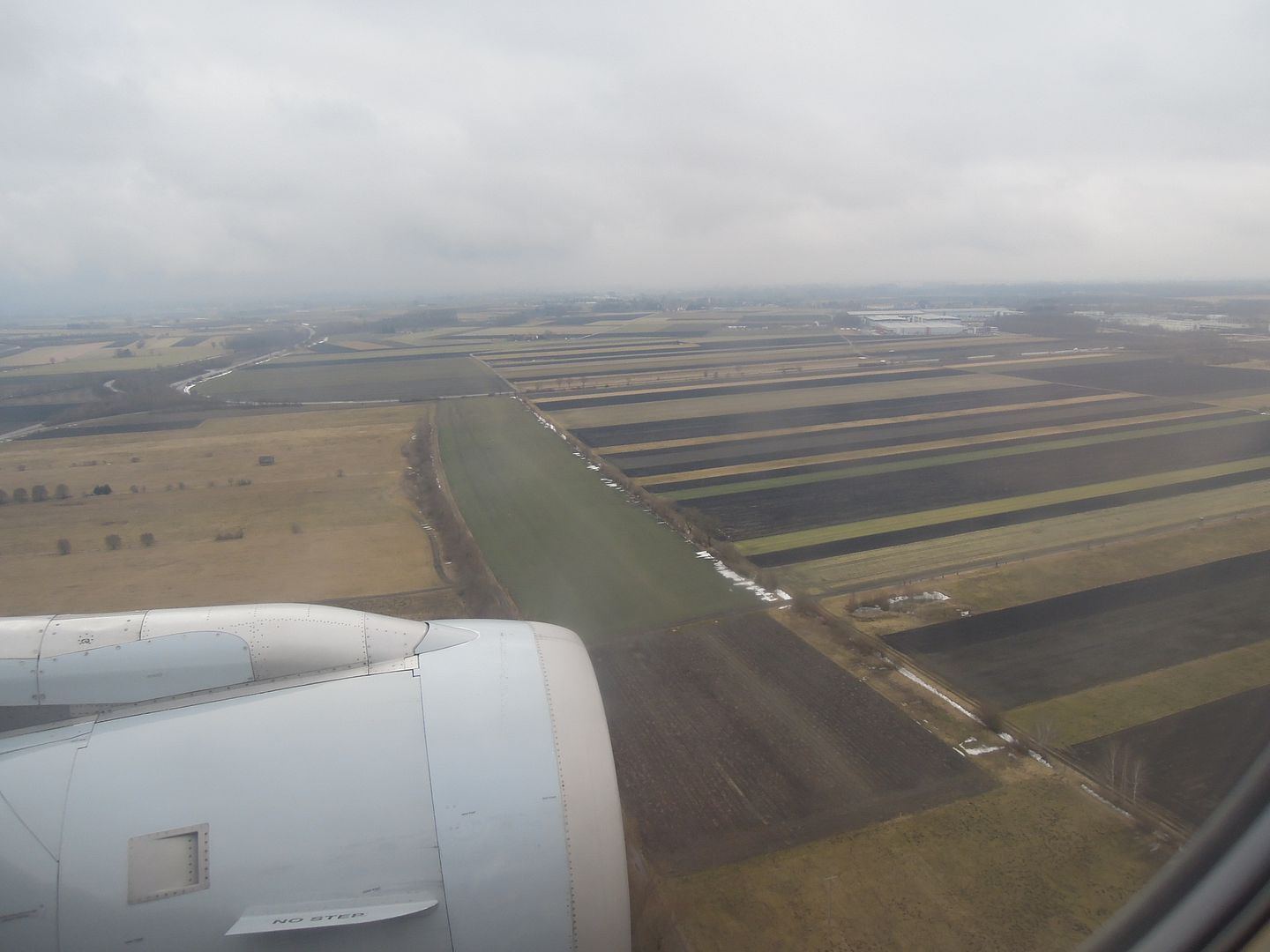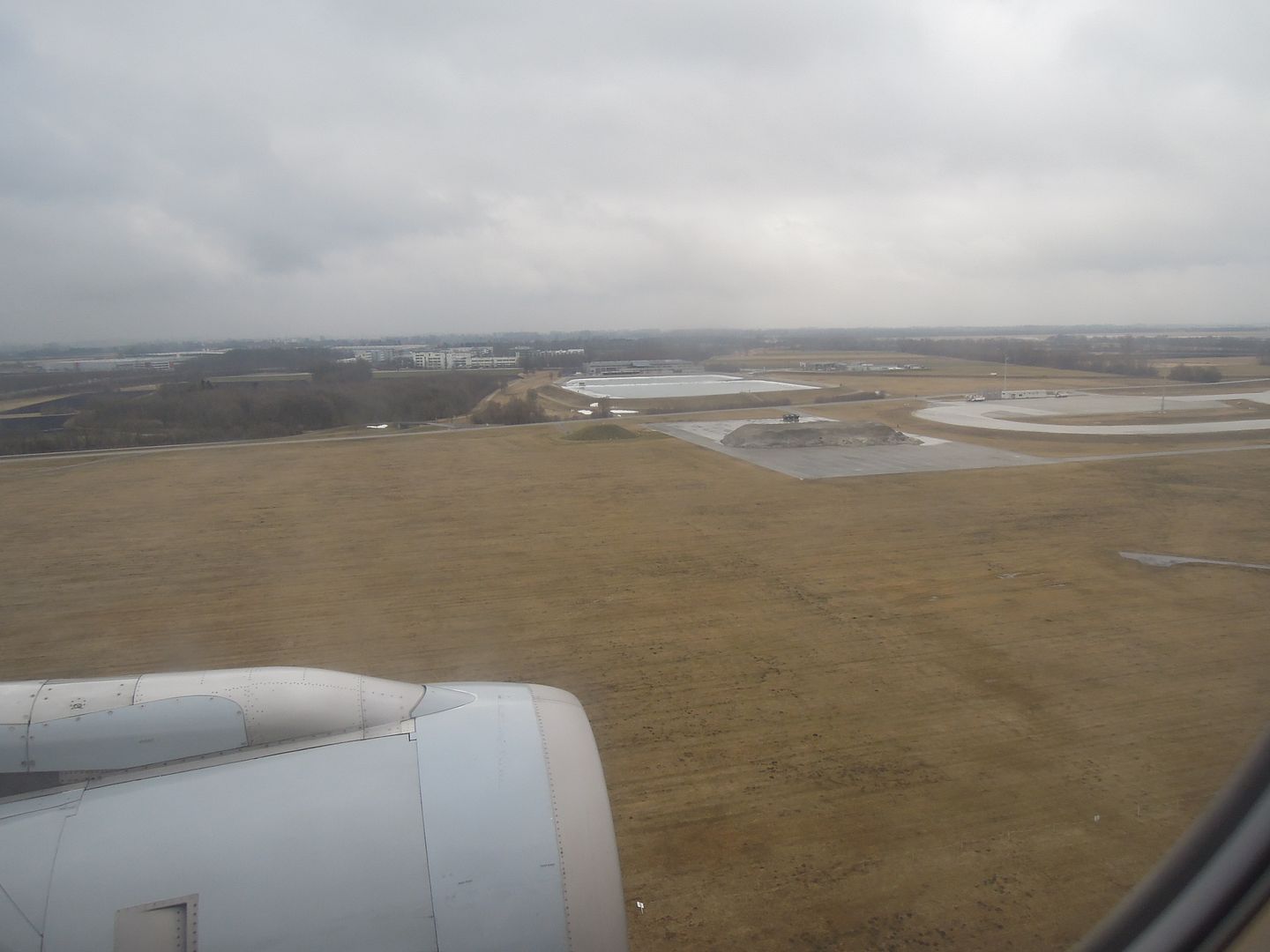 Landed
My seat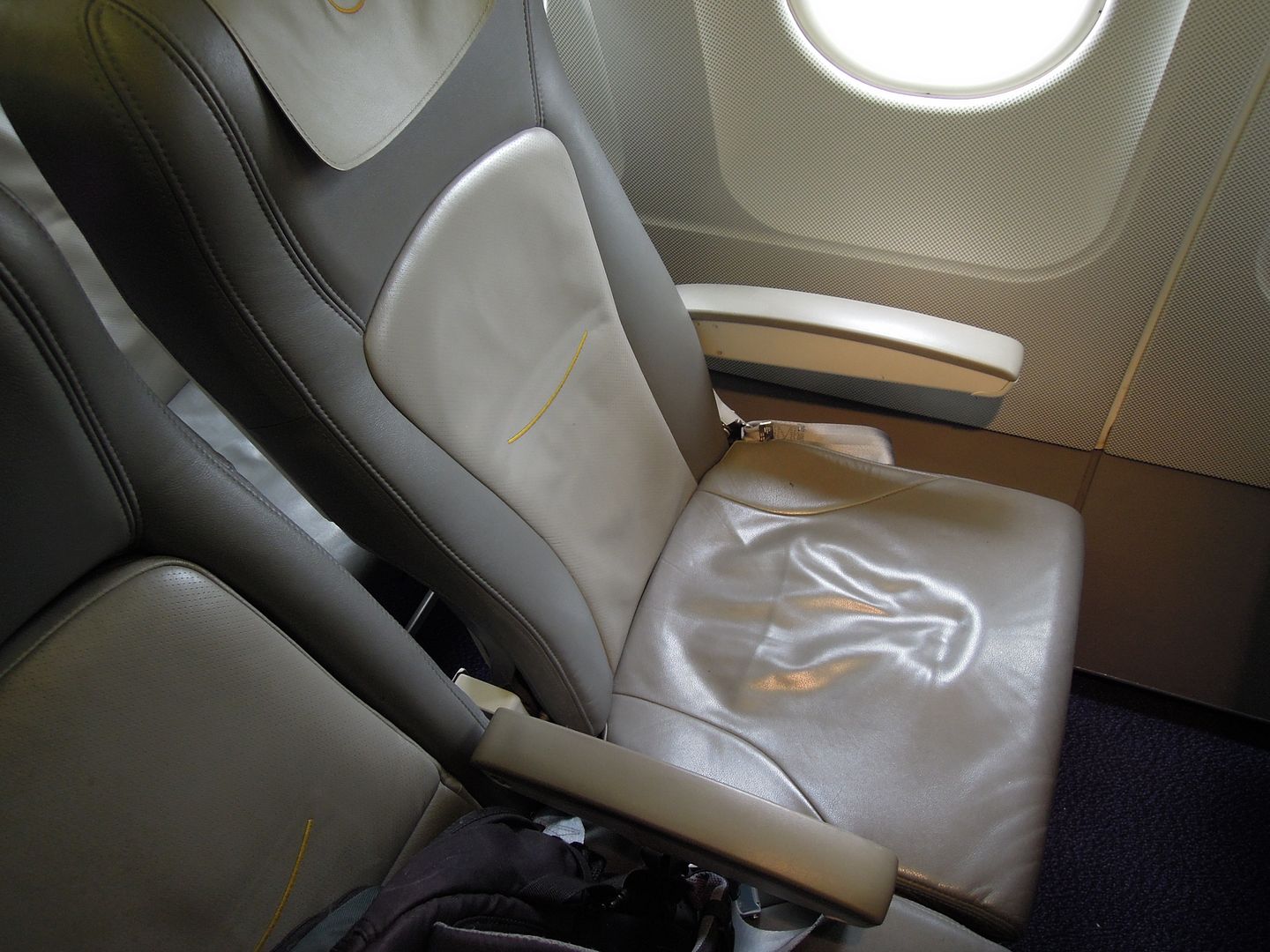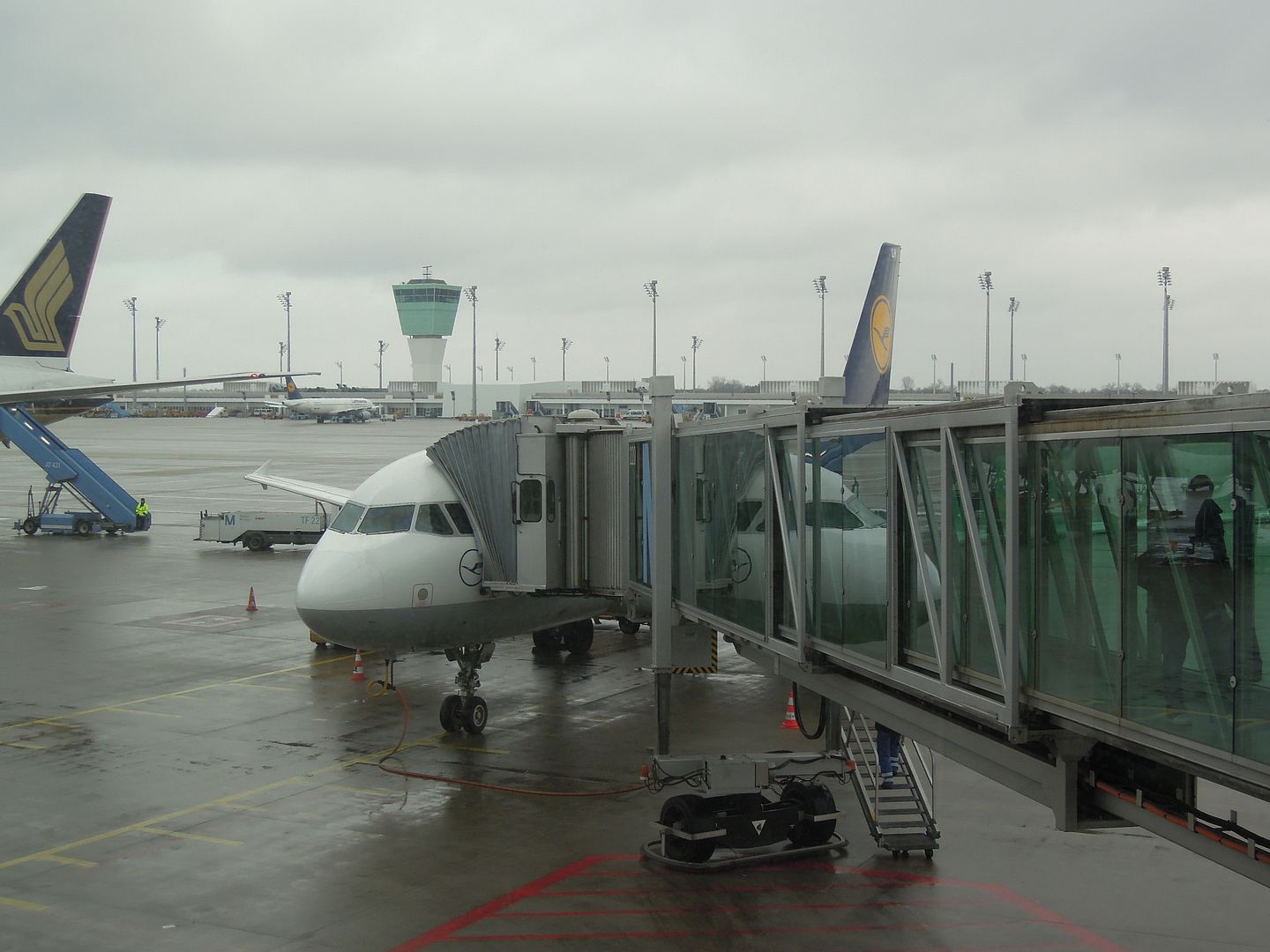 Munich Terminal 2: arrival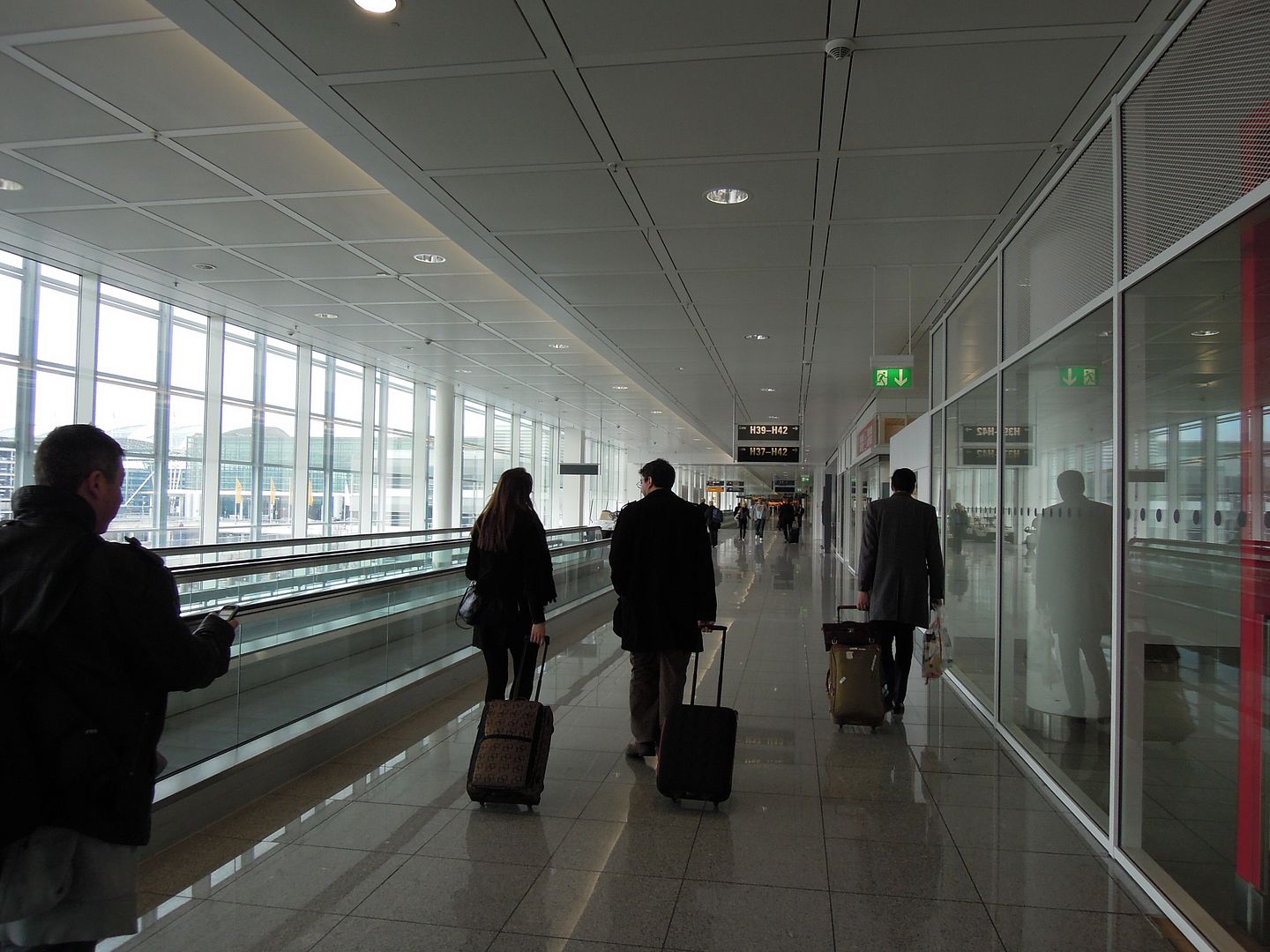 Passport check was quick and when I got to the baggage belt, the bags are on their ways. The batch of priority-tagged baggage arrived on the belt 5 minutes after the first bags came.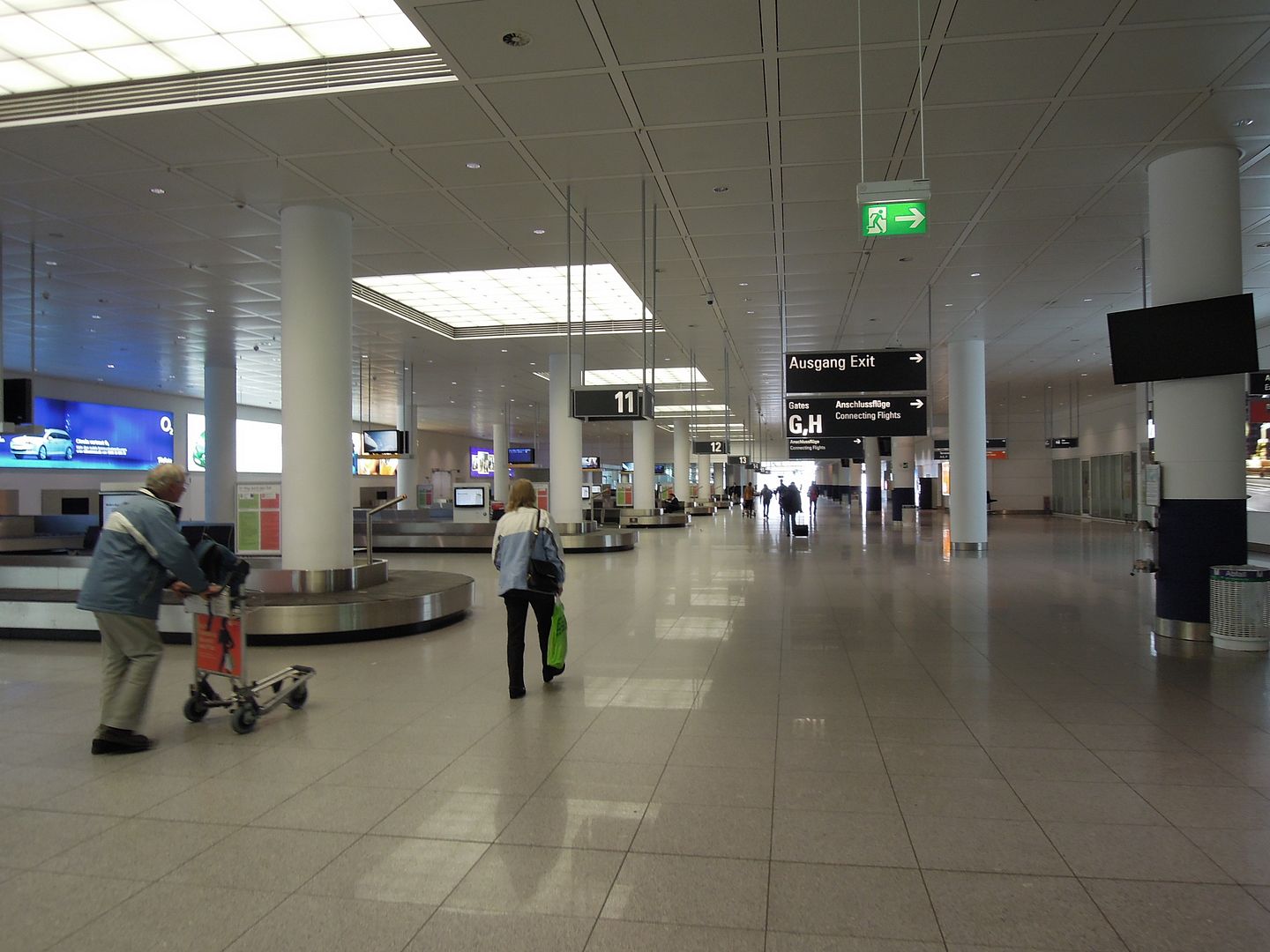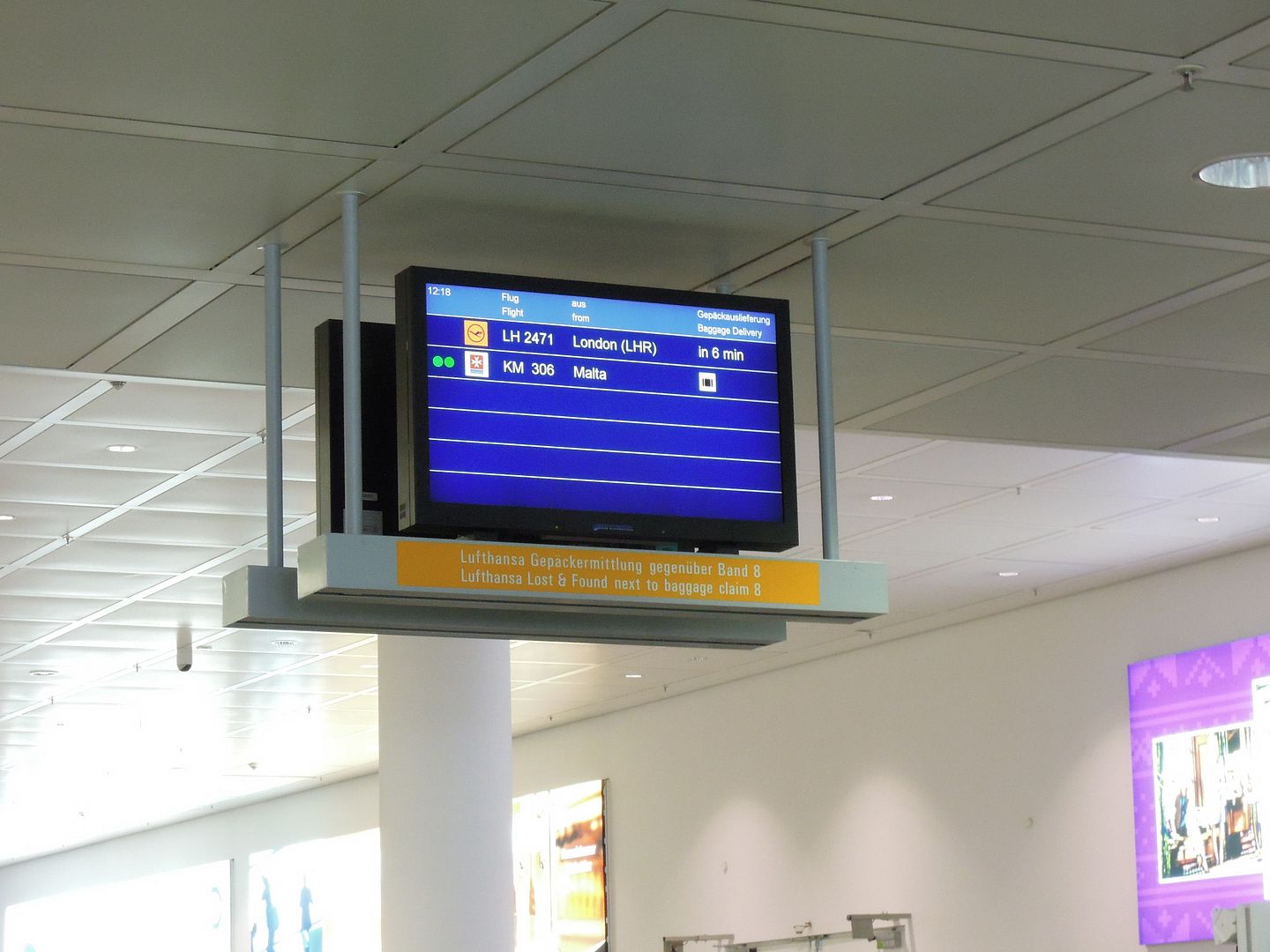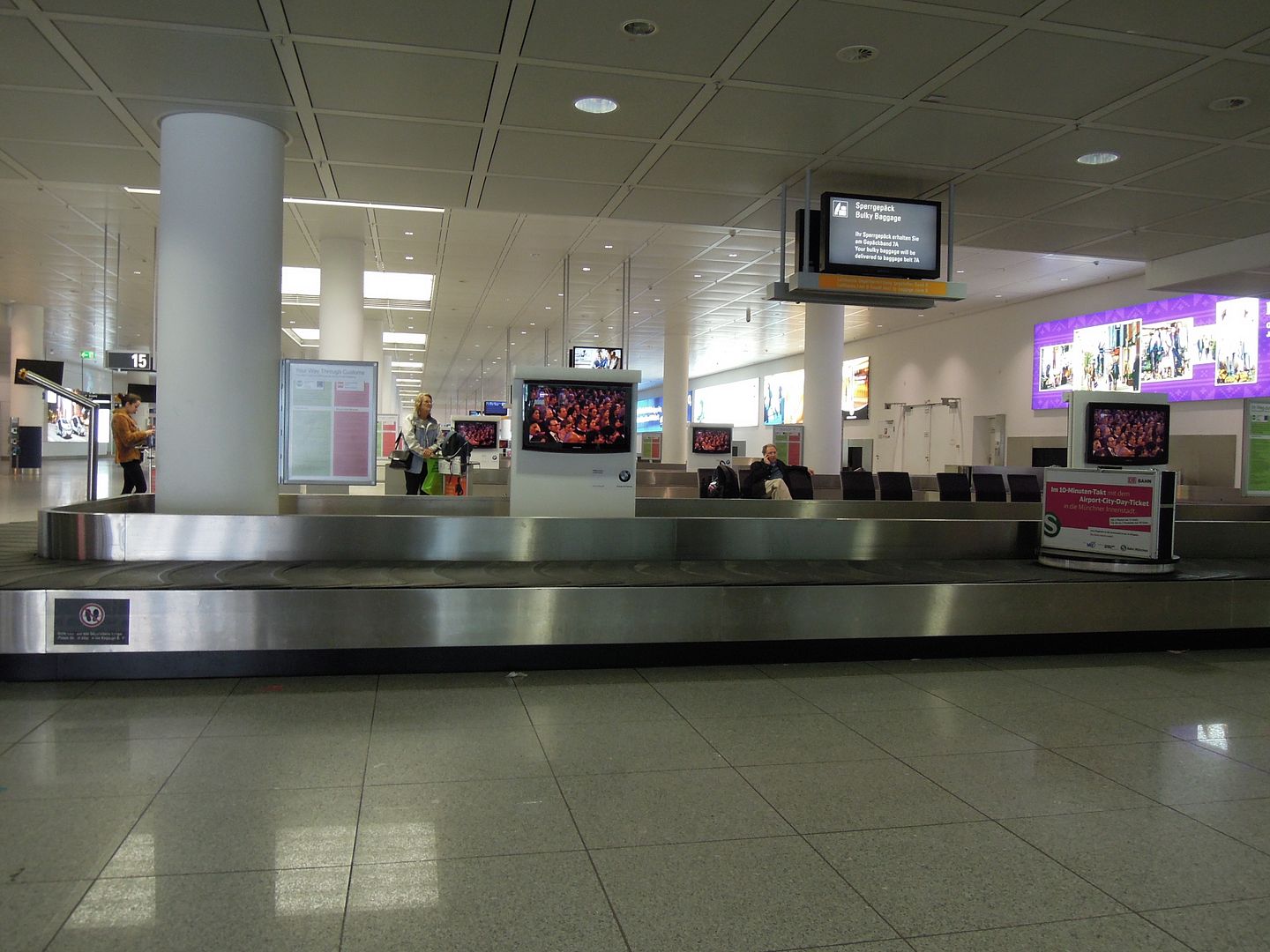 Outside MUN terminal 2
Here are some pictures taken during the trip in Munich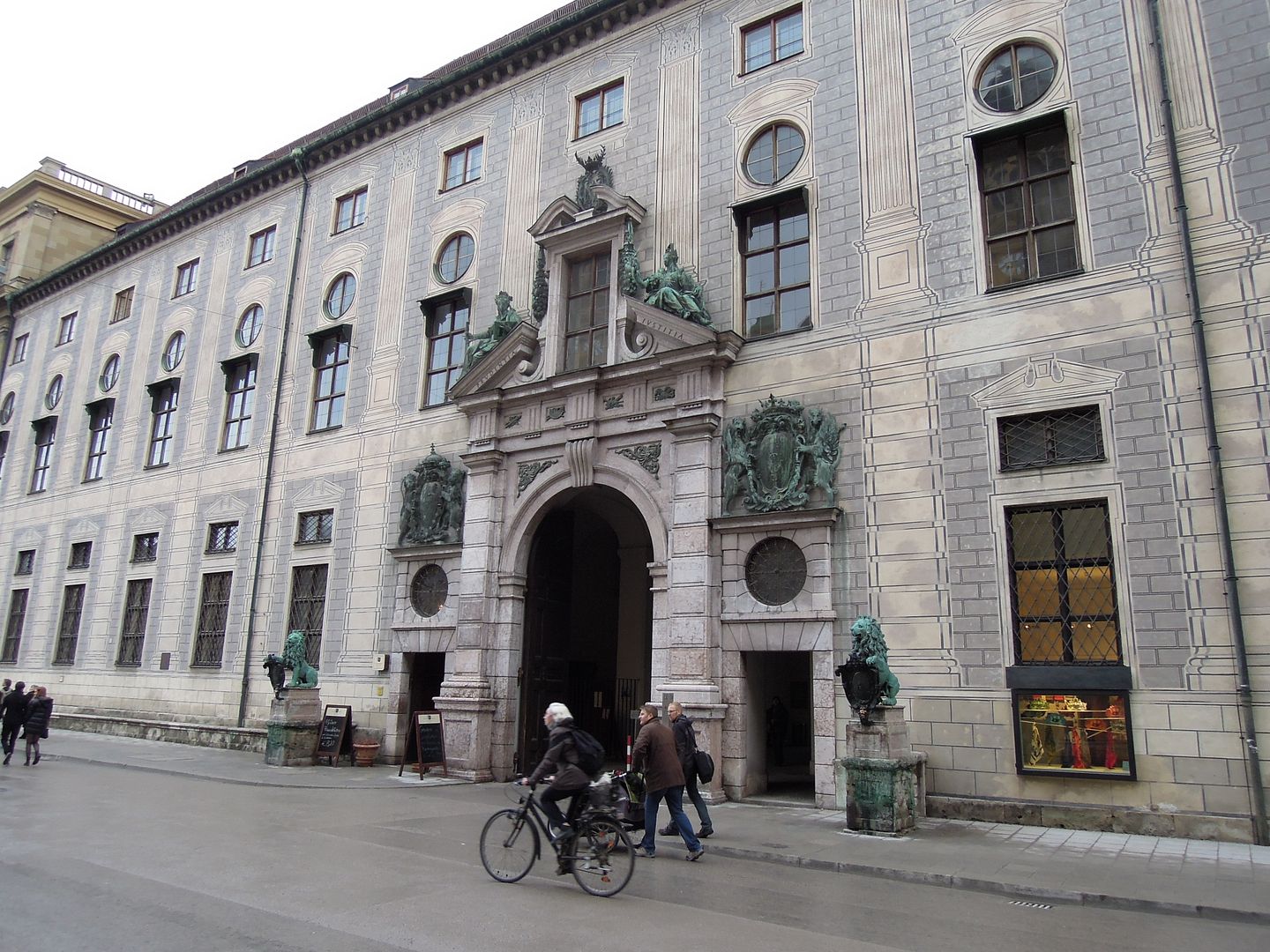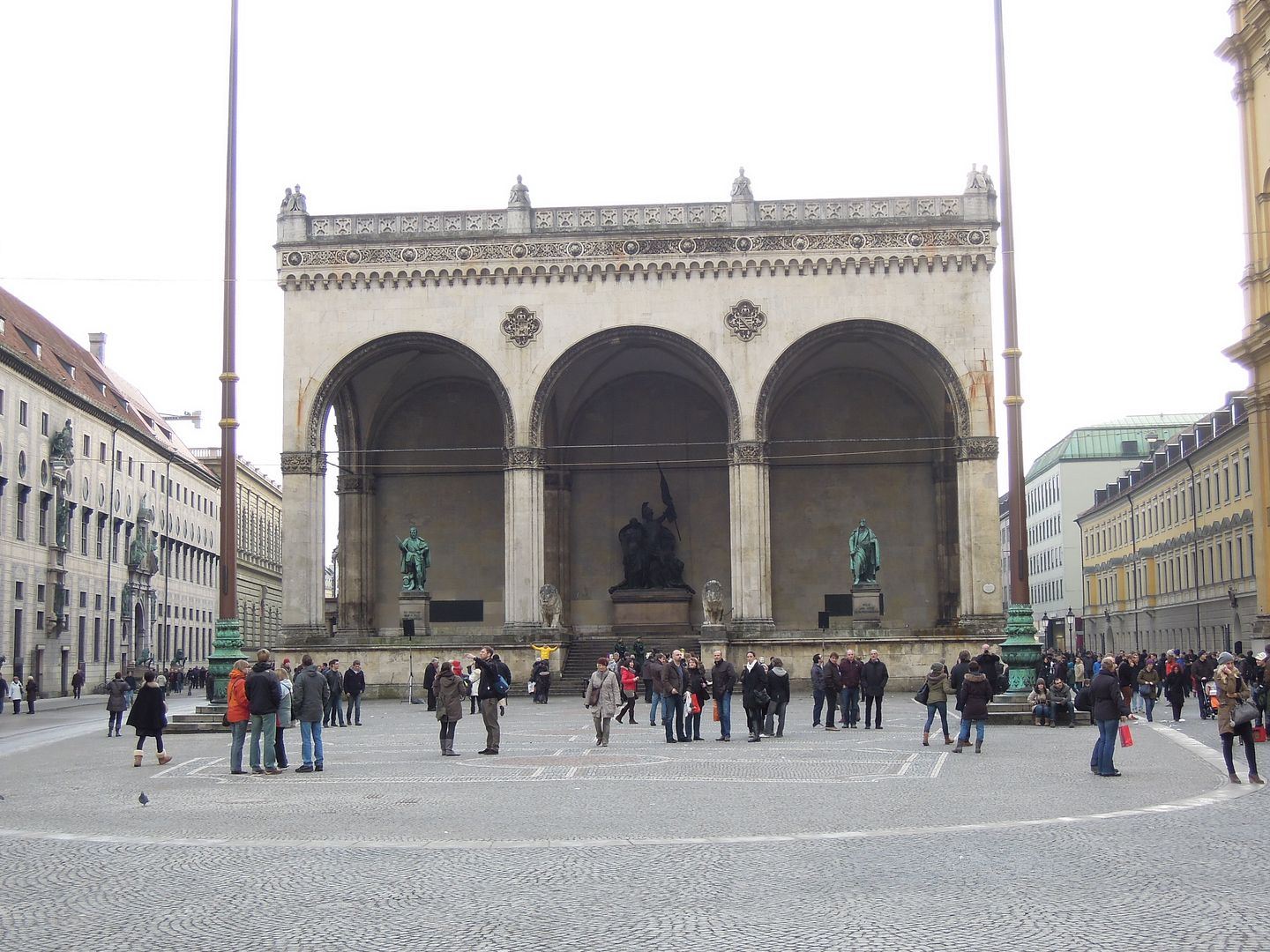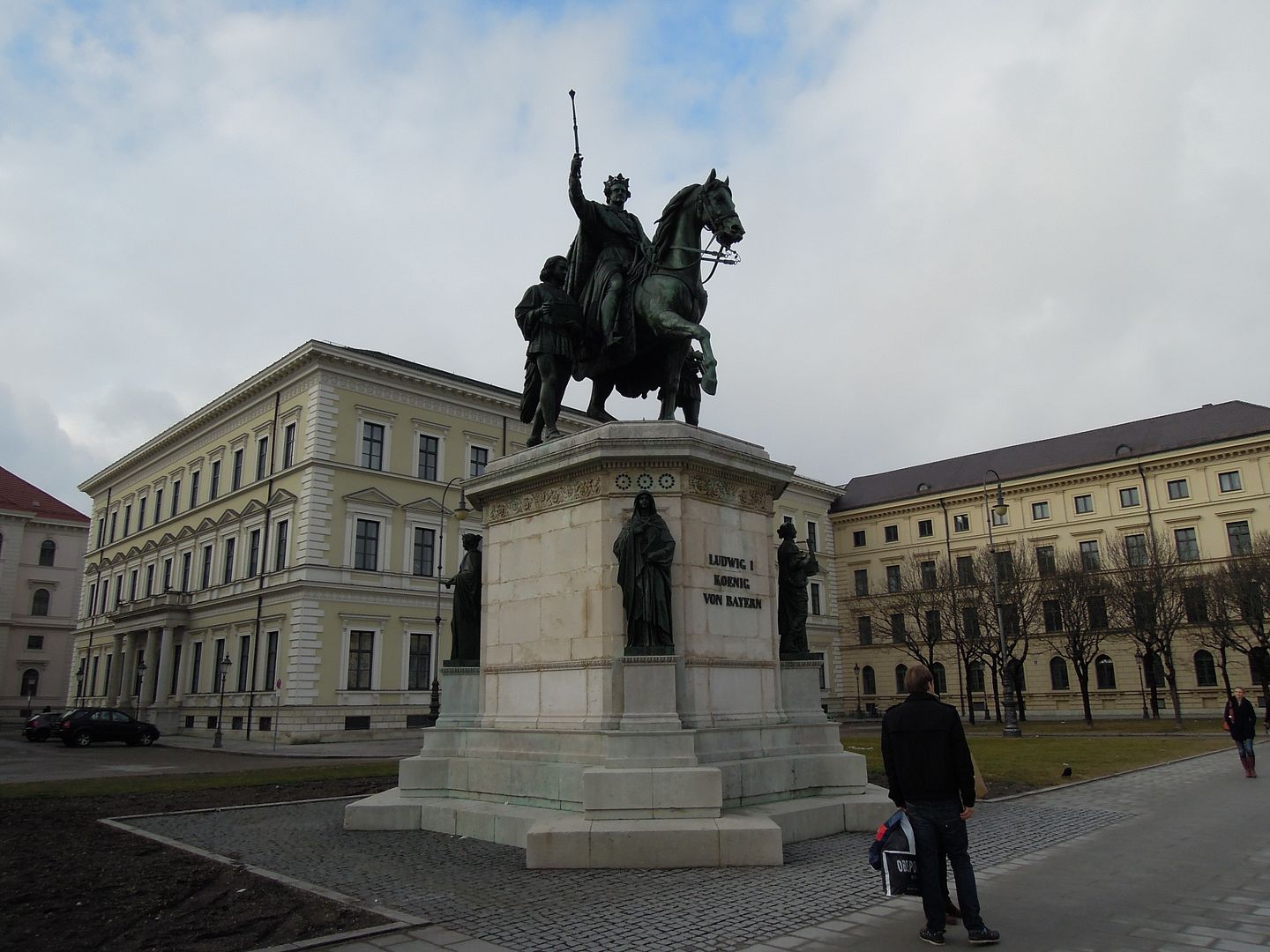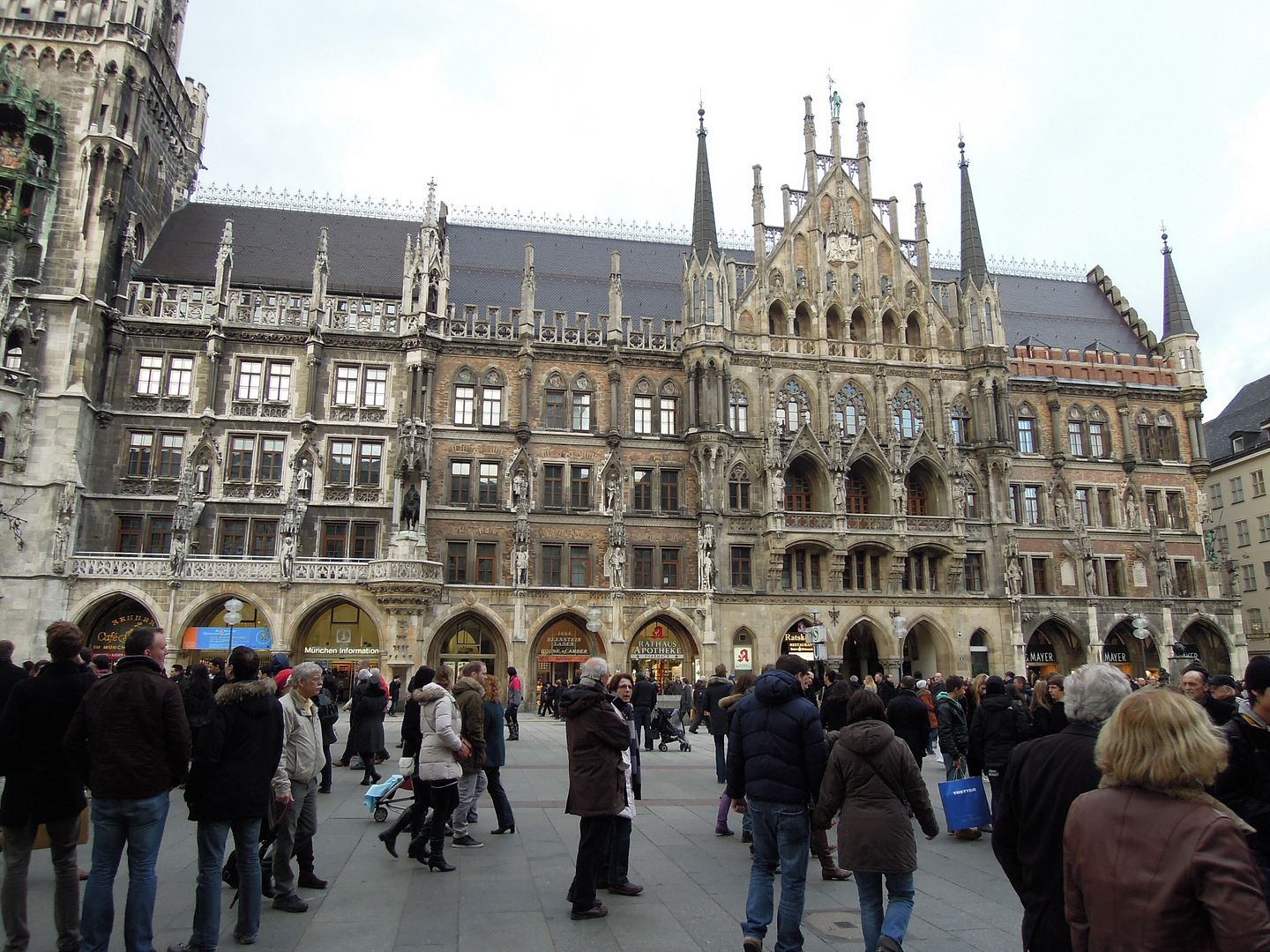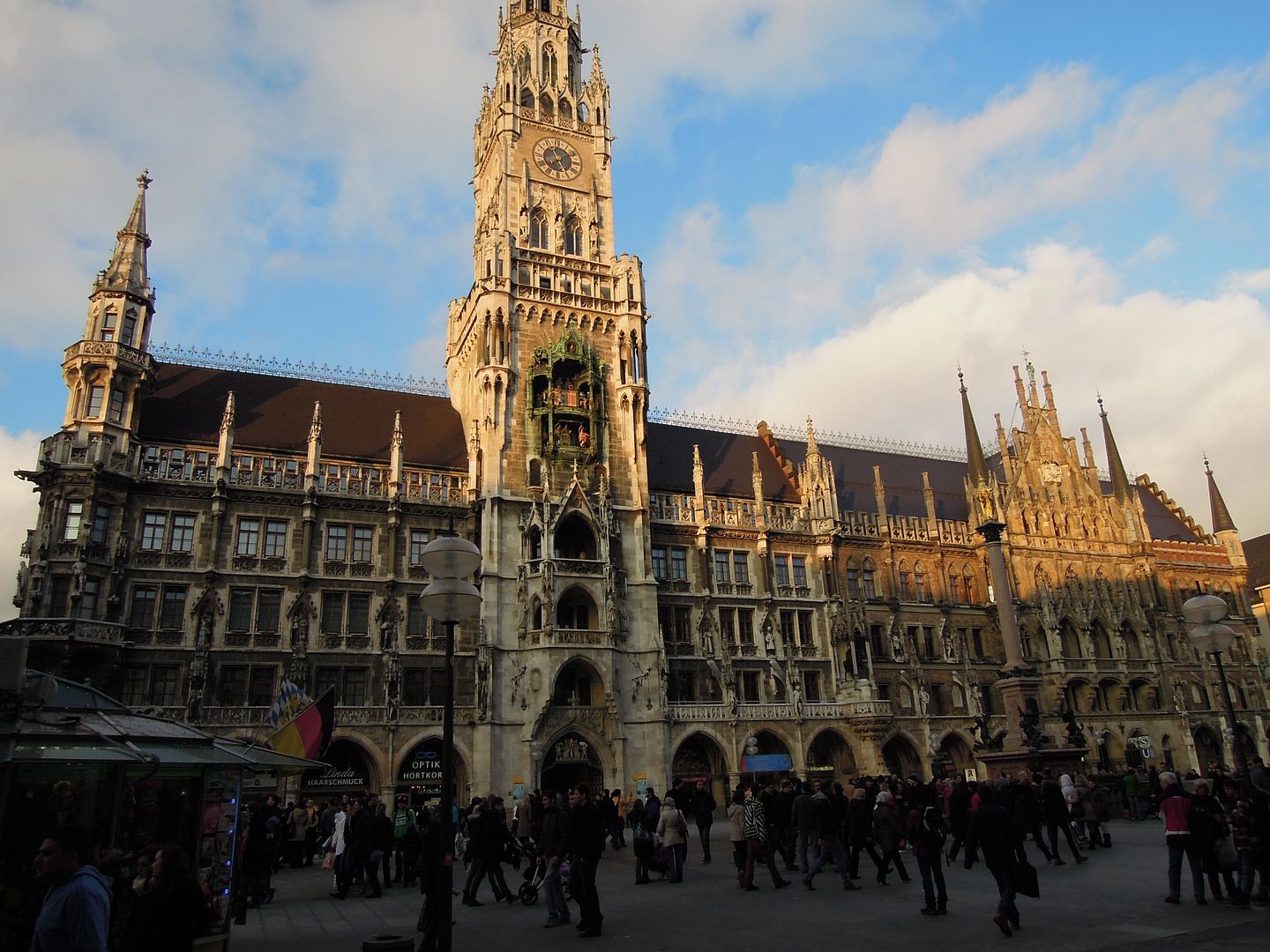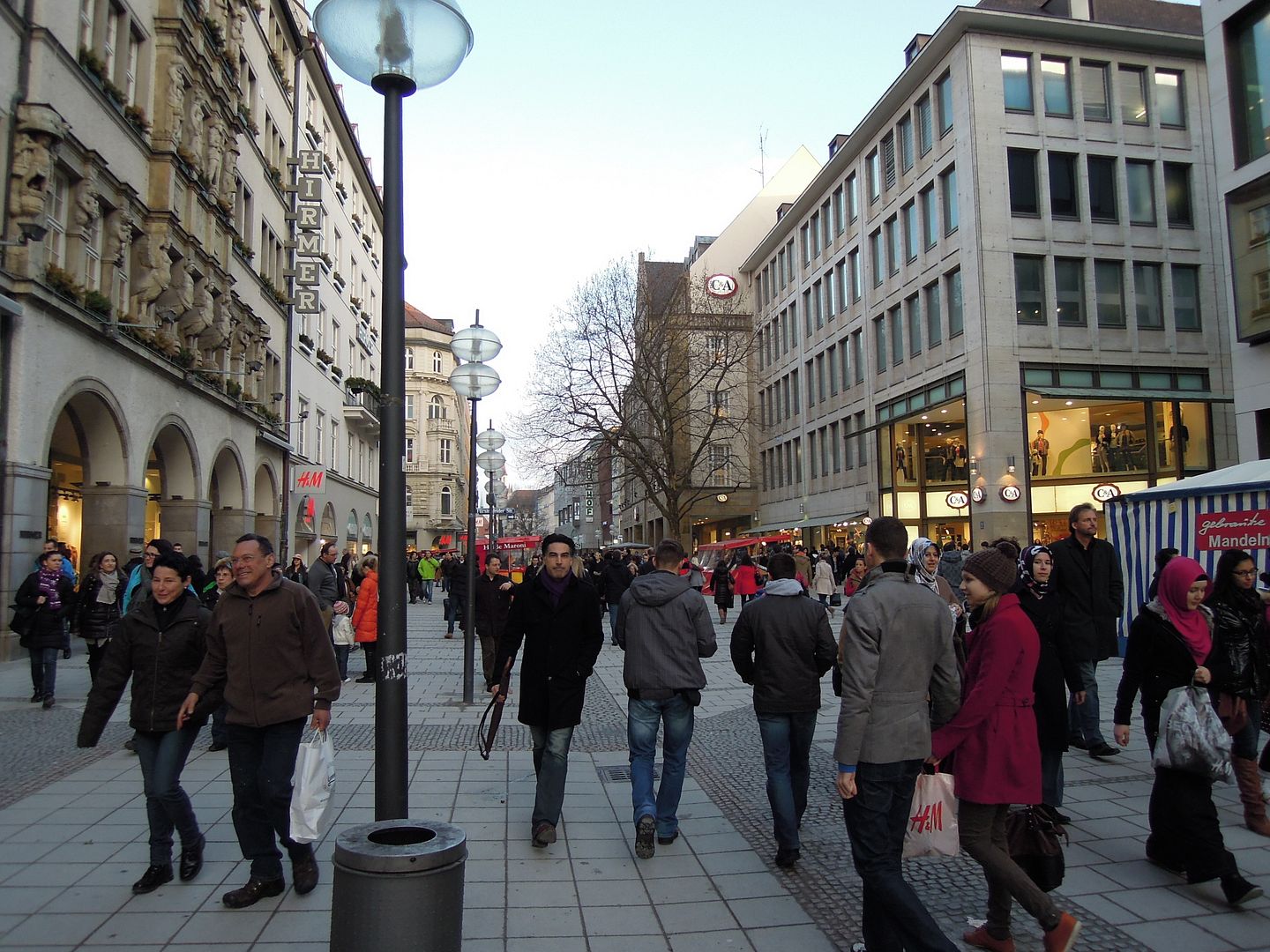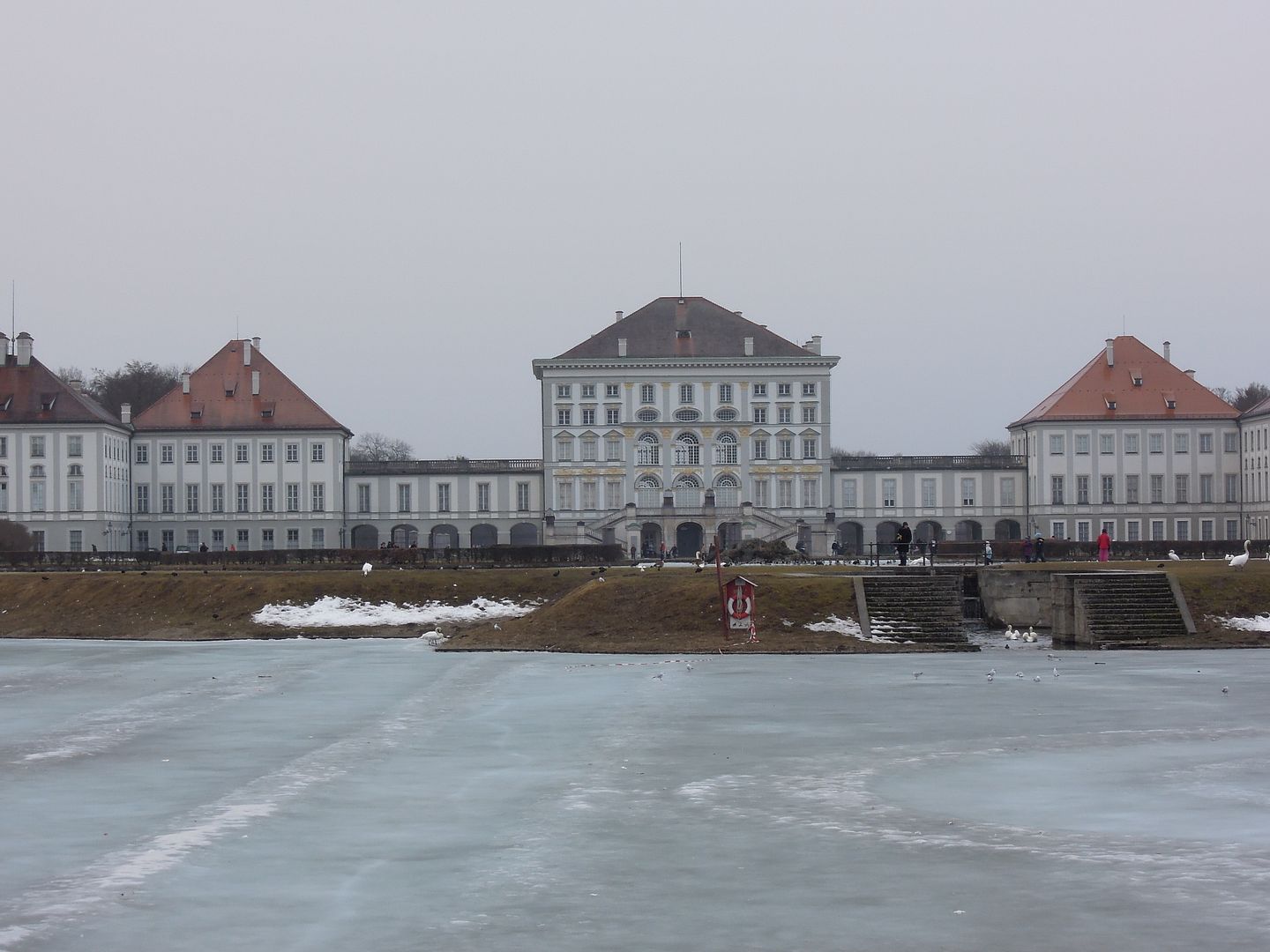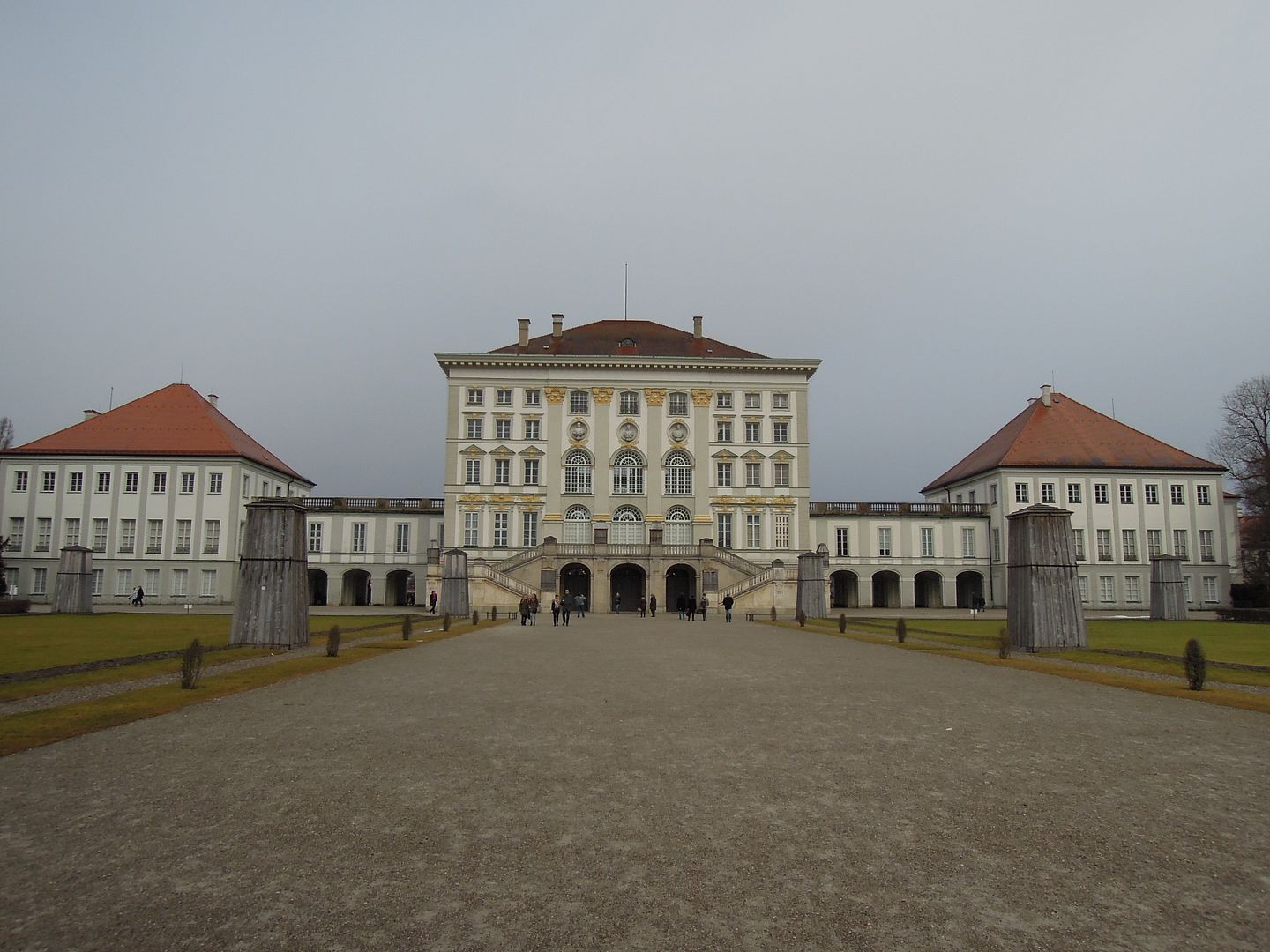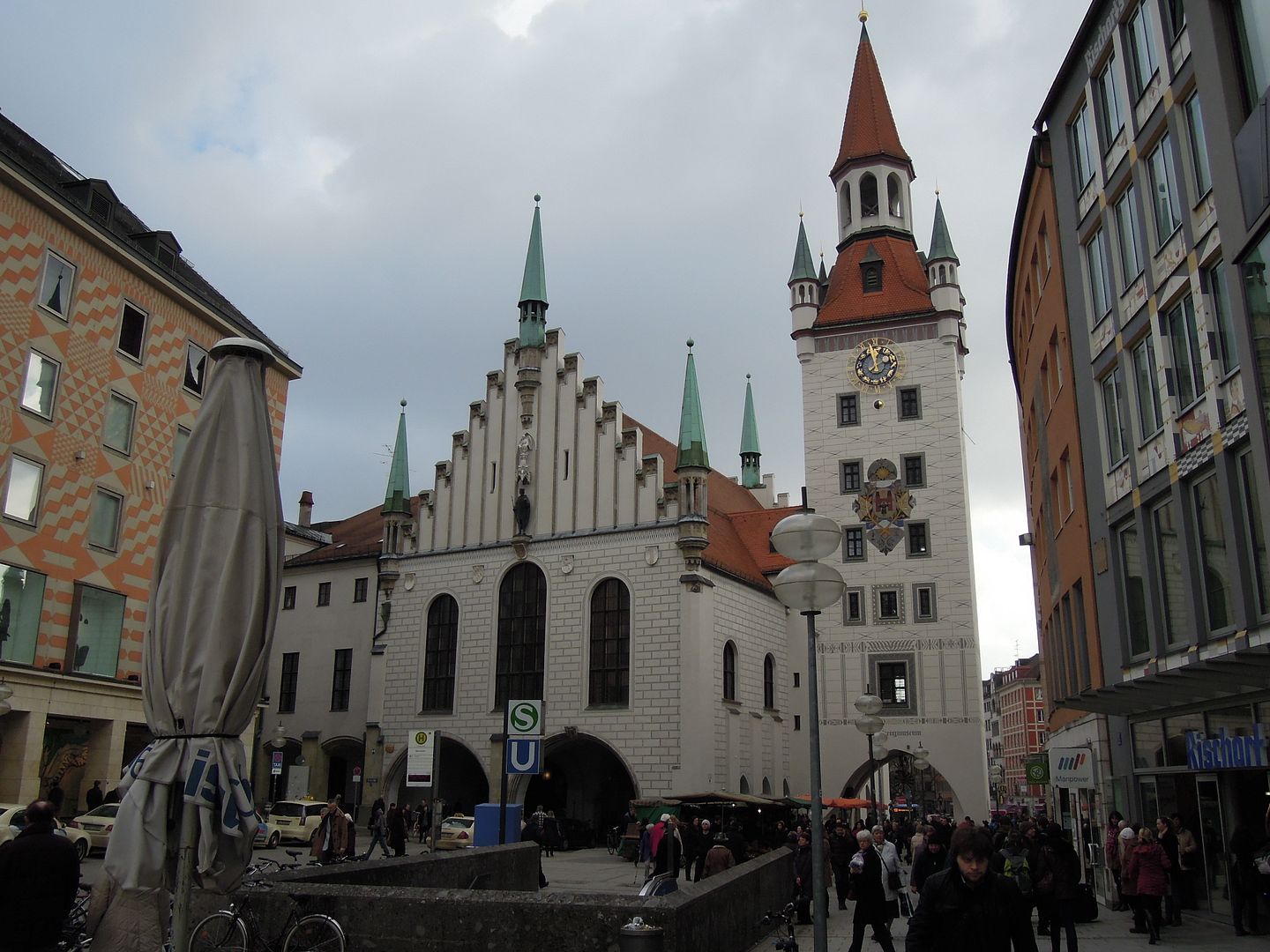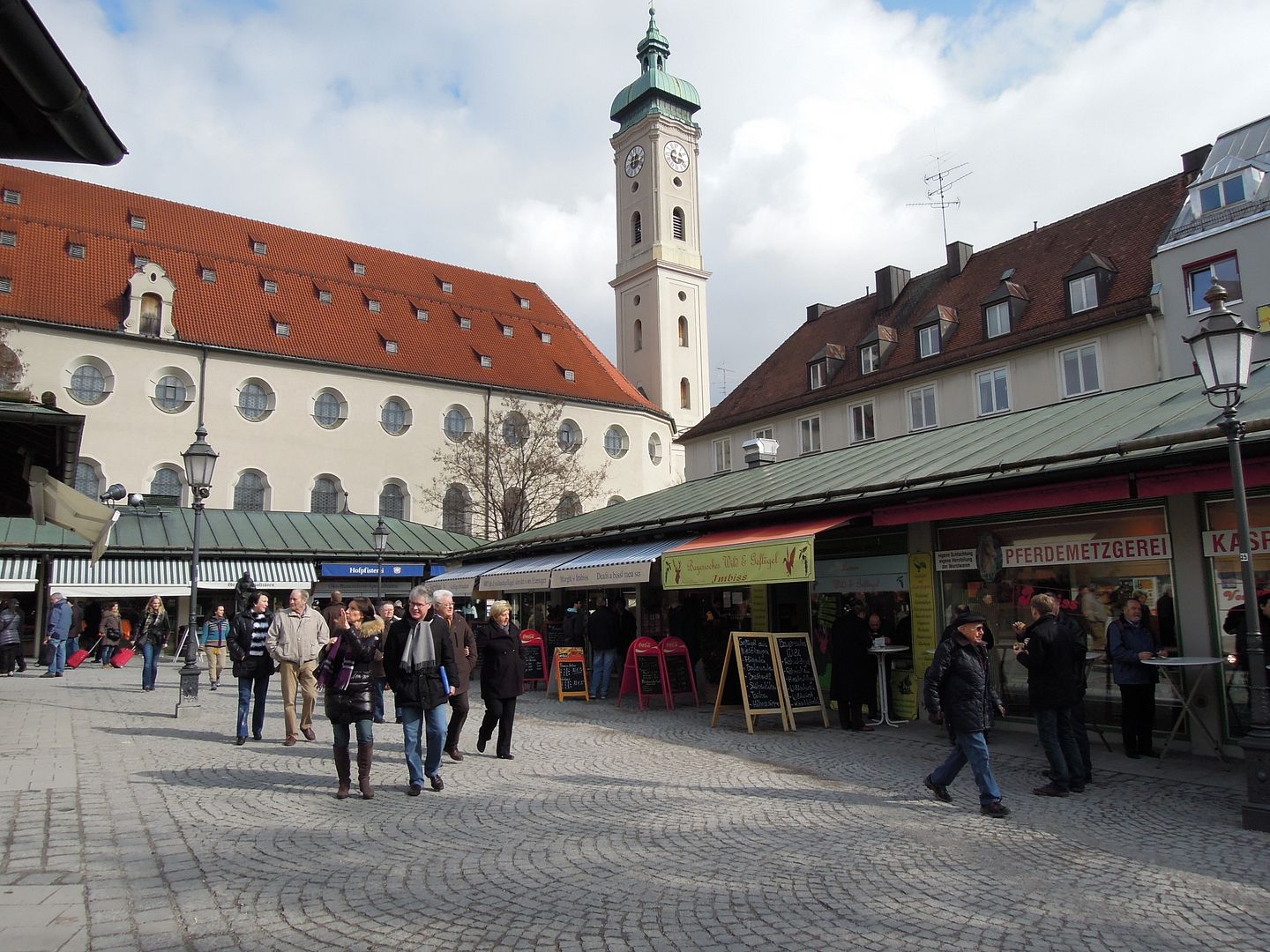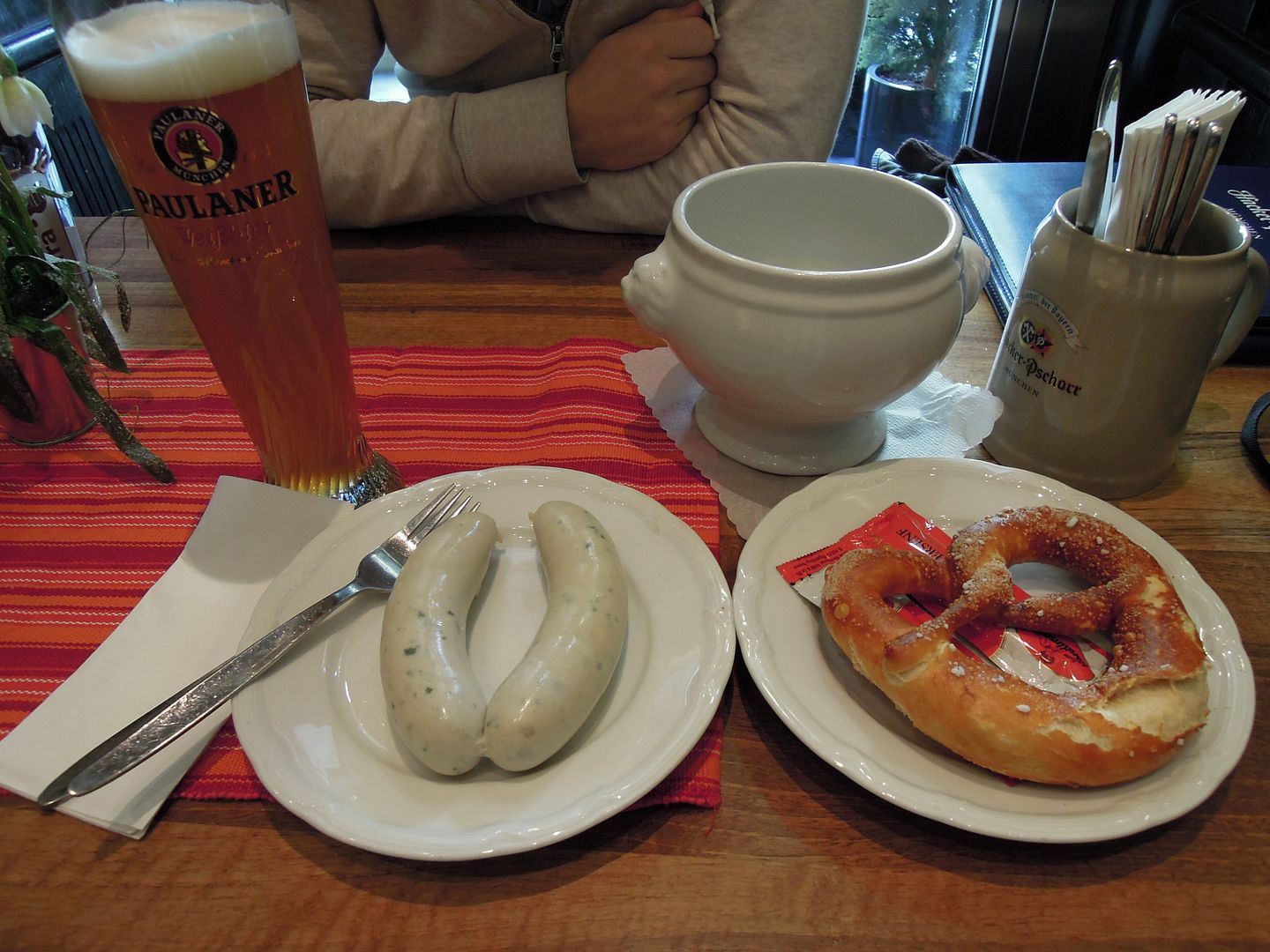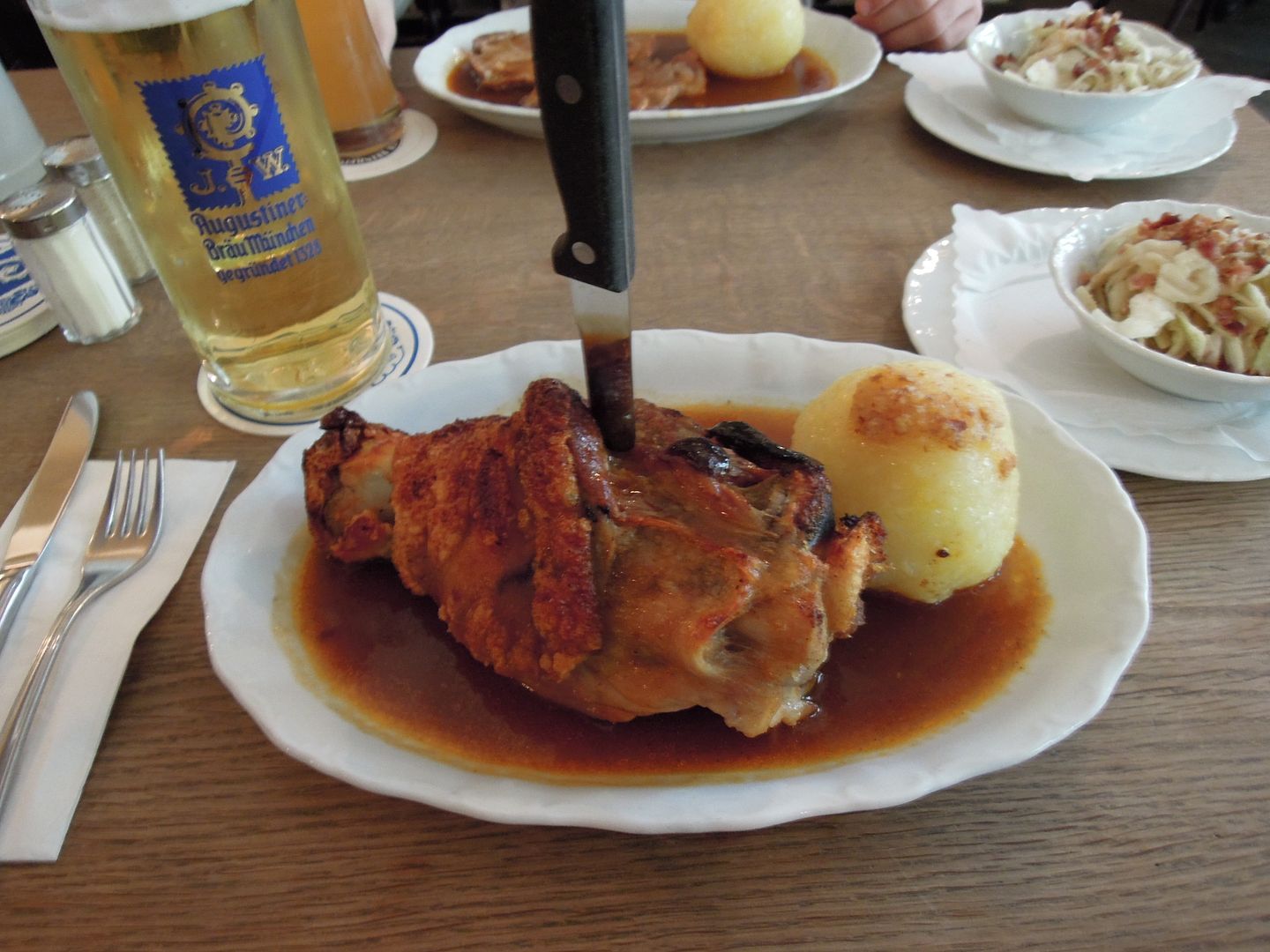 After spending 2 days in Munich, its time to depart.
Date: 27 February 2012
Airline: Lufthansa
Flight: LH2480
Route: MUN - LHR
Aircraft: Airbus A319-100
Class: Economy
Arriving Munich Terminal 2 at 5pm for a 6:20pm flight.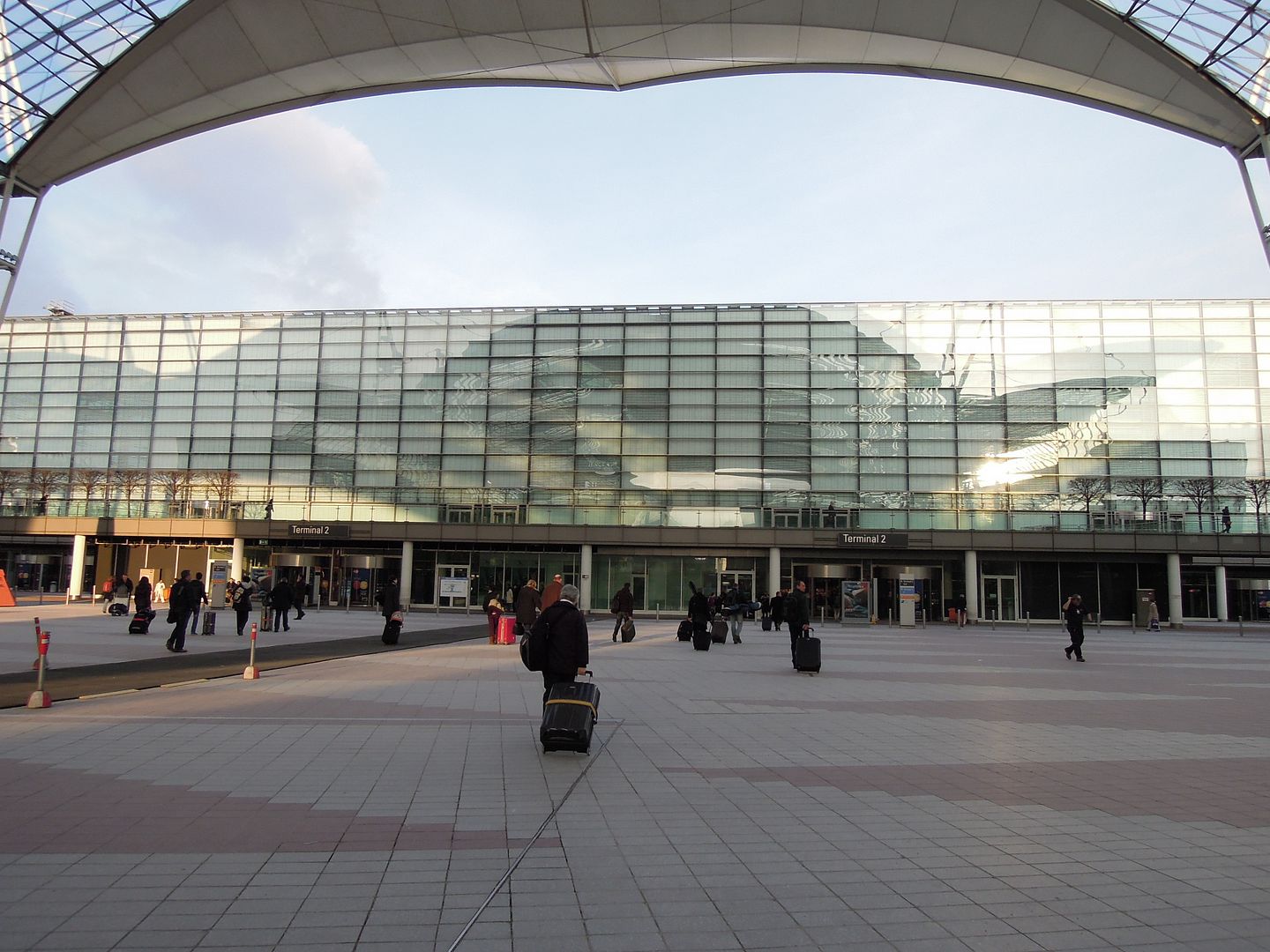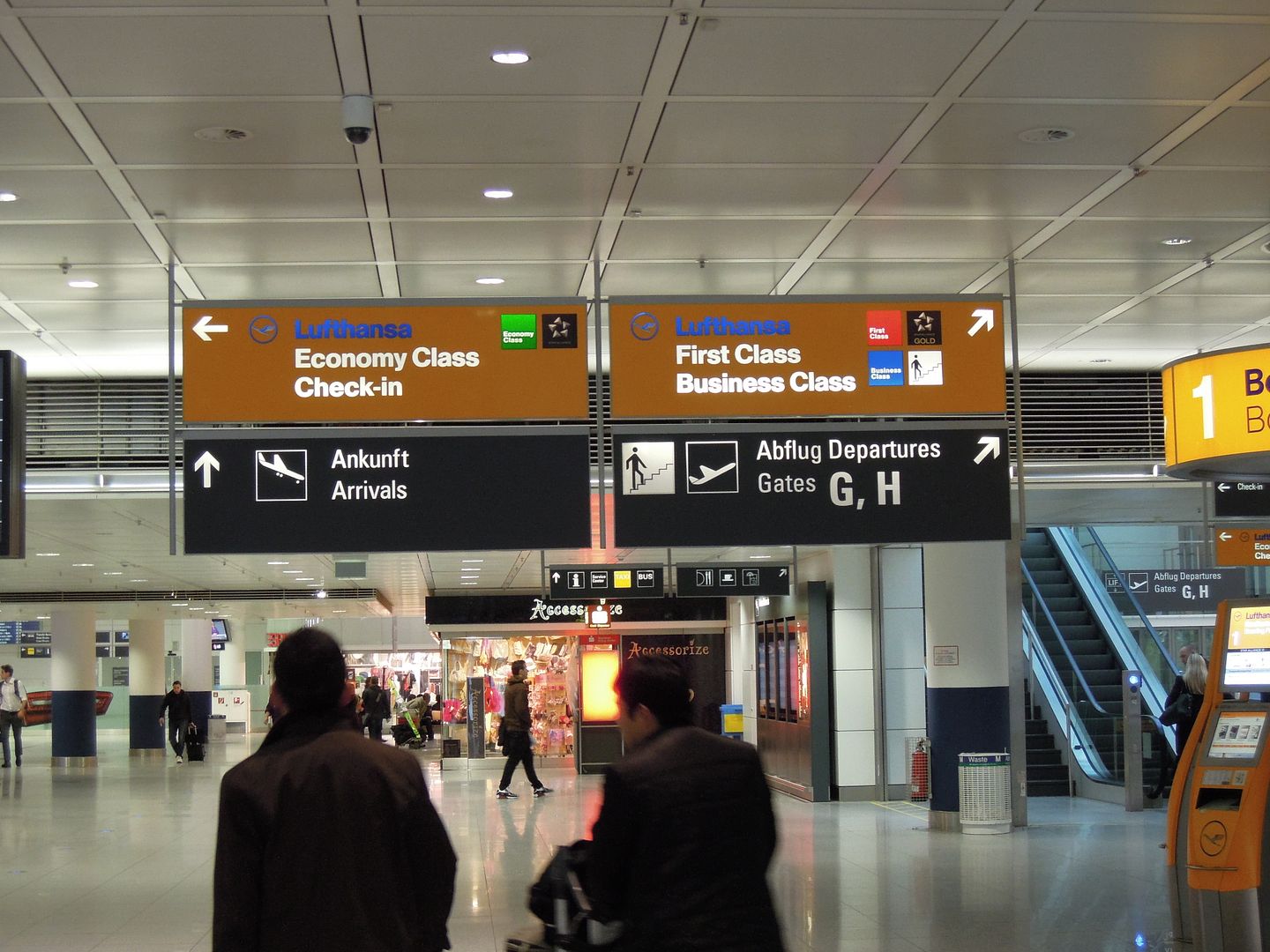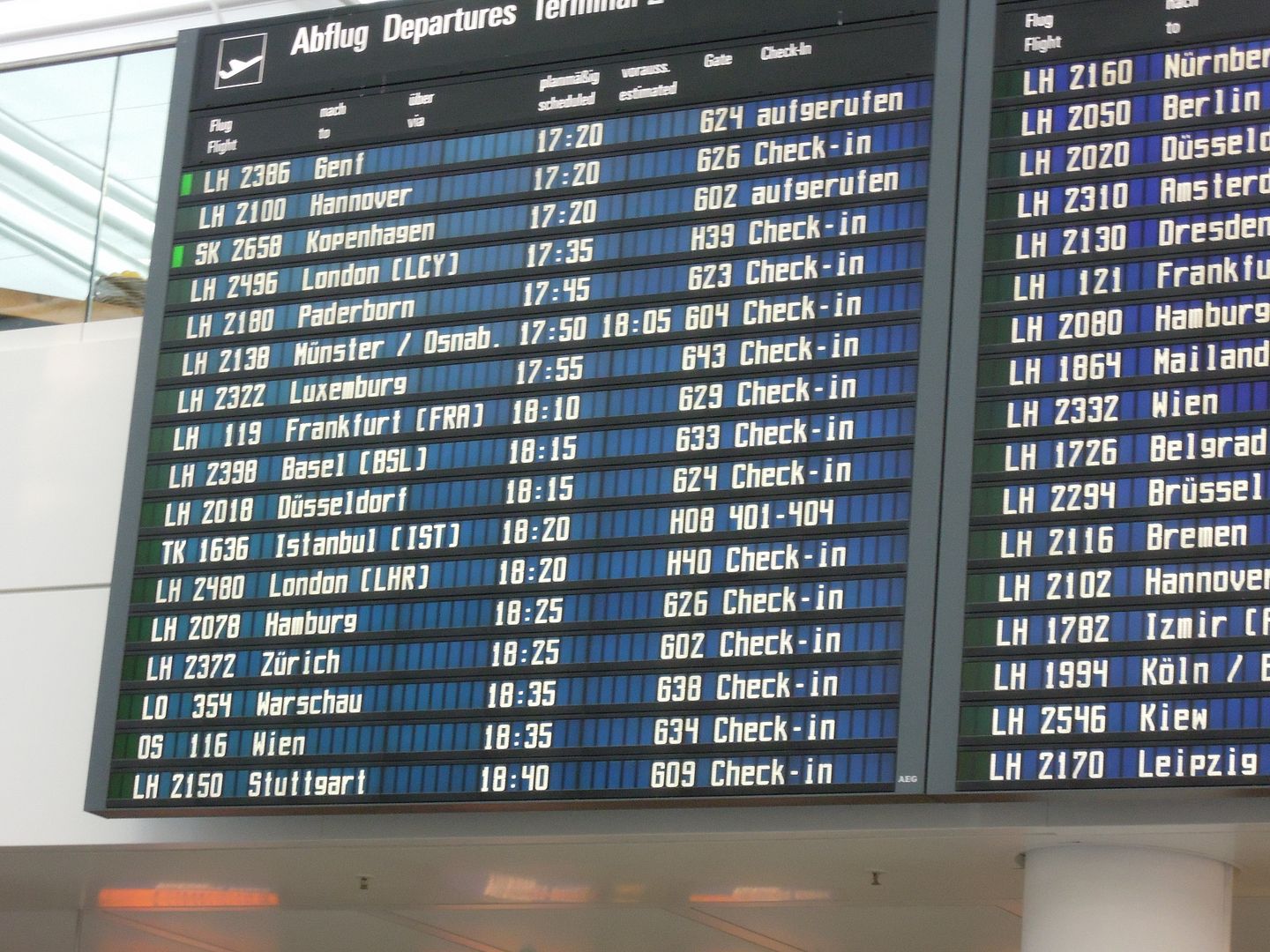 HON, First Class and *G check-in has been moved to this area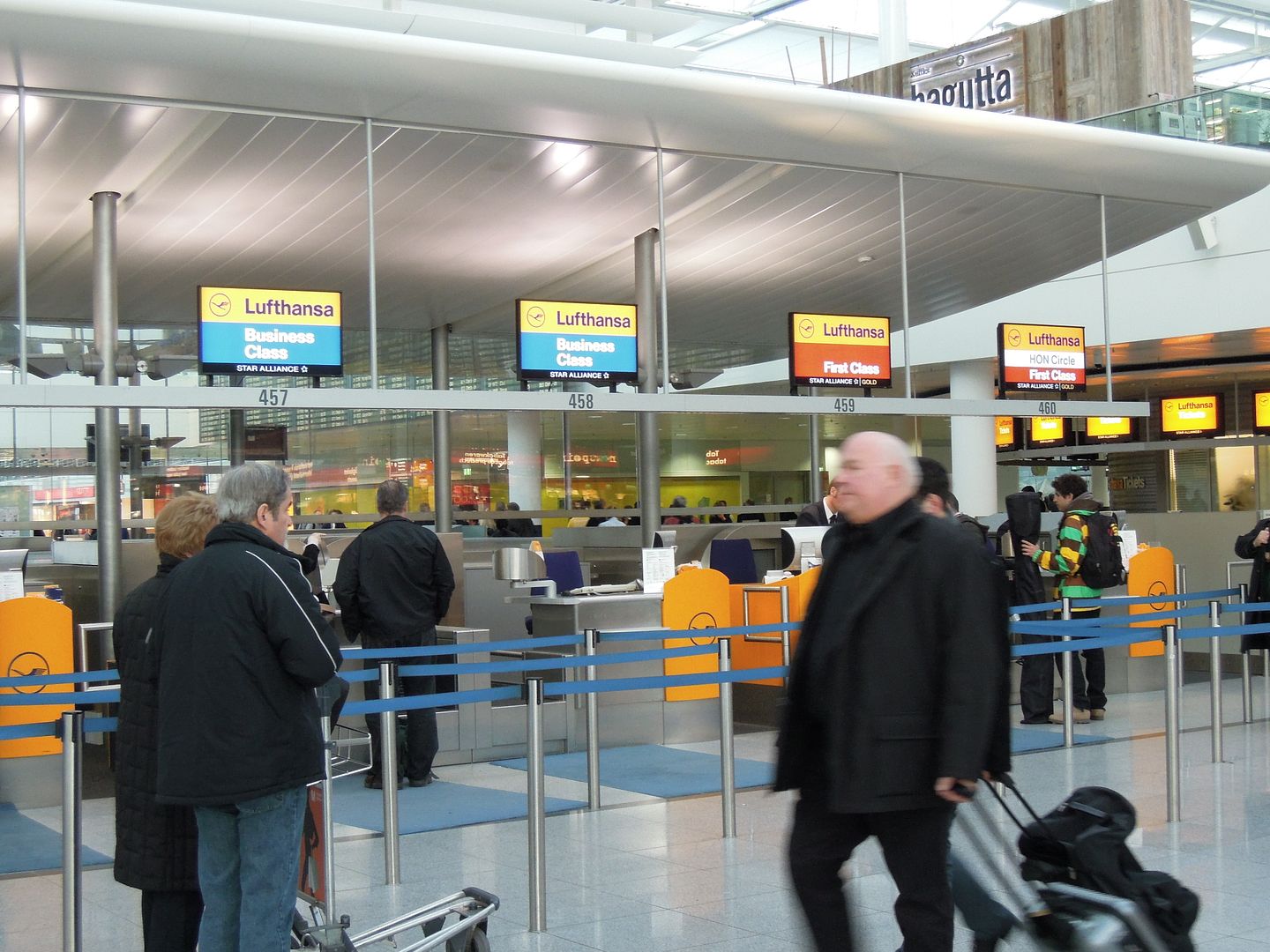 The lady at check-in told me that the airport authority has found an unidentified baggage in the area and so they sealed off the area for security reason. Regarding the flight, she told me that the middle seat next to me in row 7 will be kept free.
As a result, there was a long queue at the security check point. Every 10 to 15 minutes or so, an announcement was made, saying that due to security reason, only three entrances for security check are available. It took me a good hour to pass this check-point.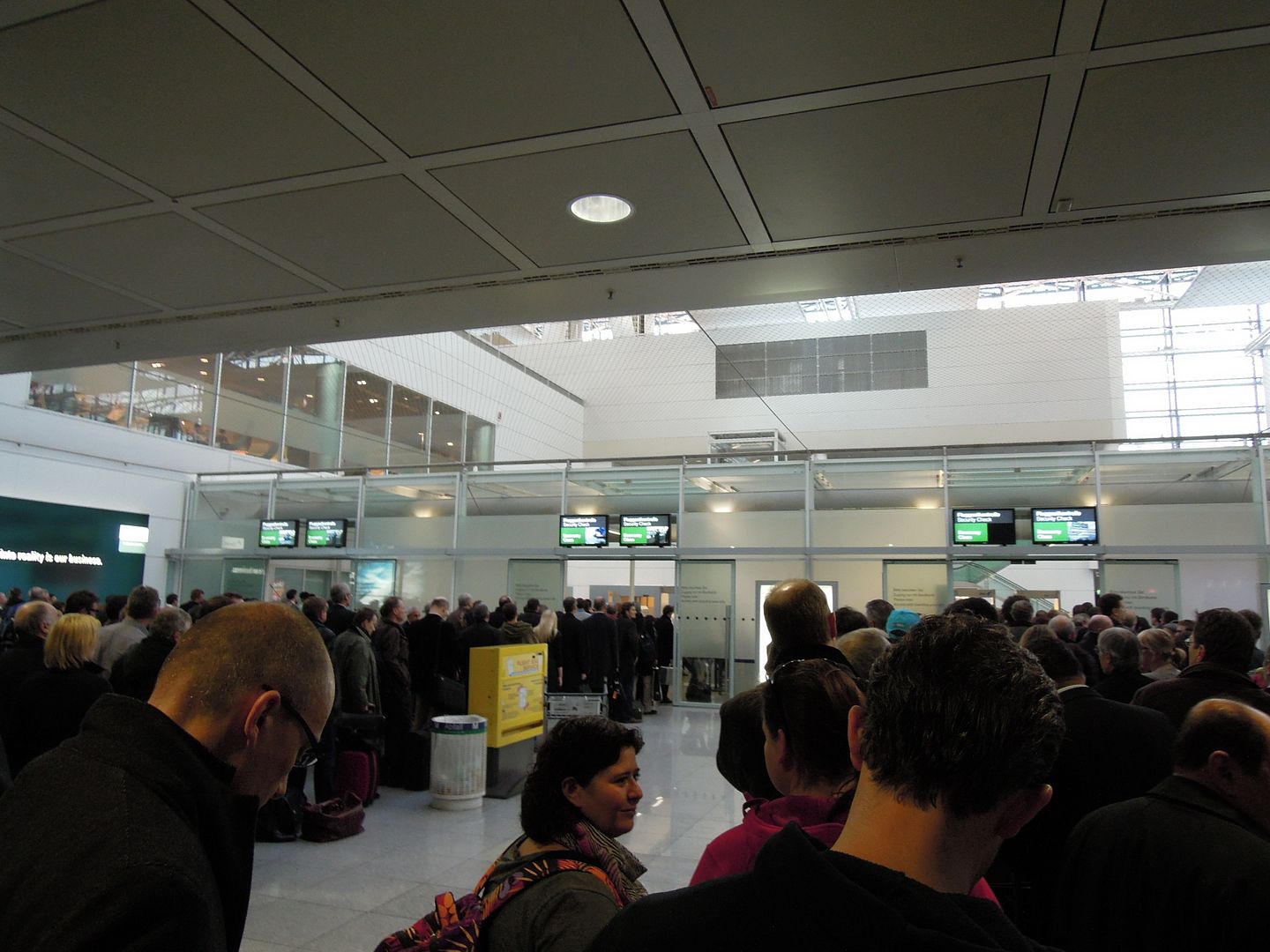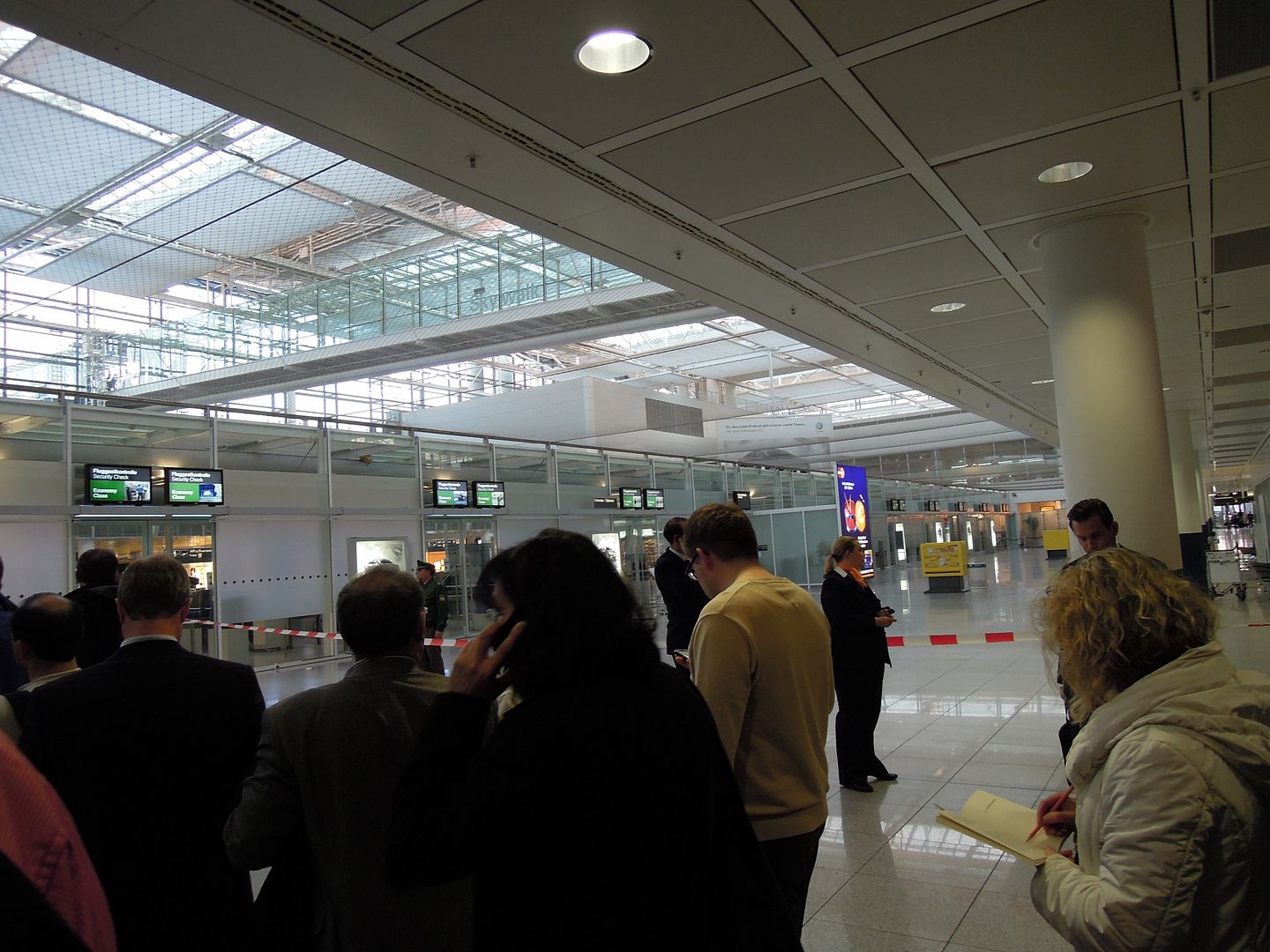 After passport control, it was nearly 6:15pm, so it was a quick walk to the boarding gate for a 6:20pm flight. Unluckily, I didn't get to use the Senator lounge. But a few months ago I was there, and the feature which I liked most in the lounge was the bar, where cocktail drinks were individually prepared upon request. Food selection was good. However, in the afternoon/evening, the lounge usually gets very busy. And there was no computer terminal to use internet but wireless connection was available.
To the boarding gate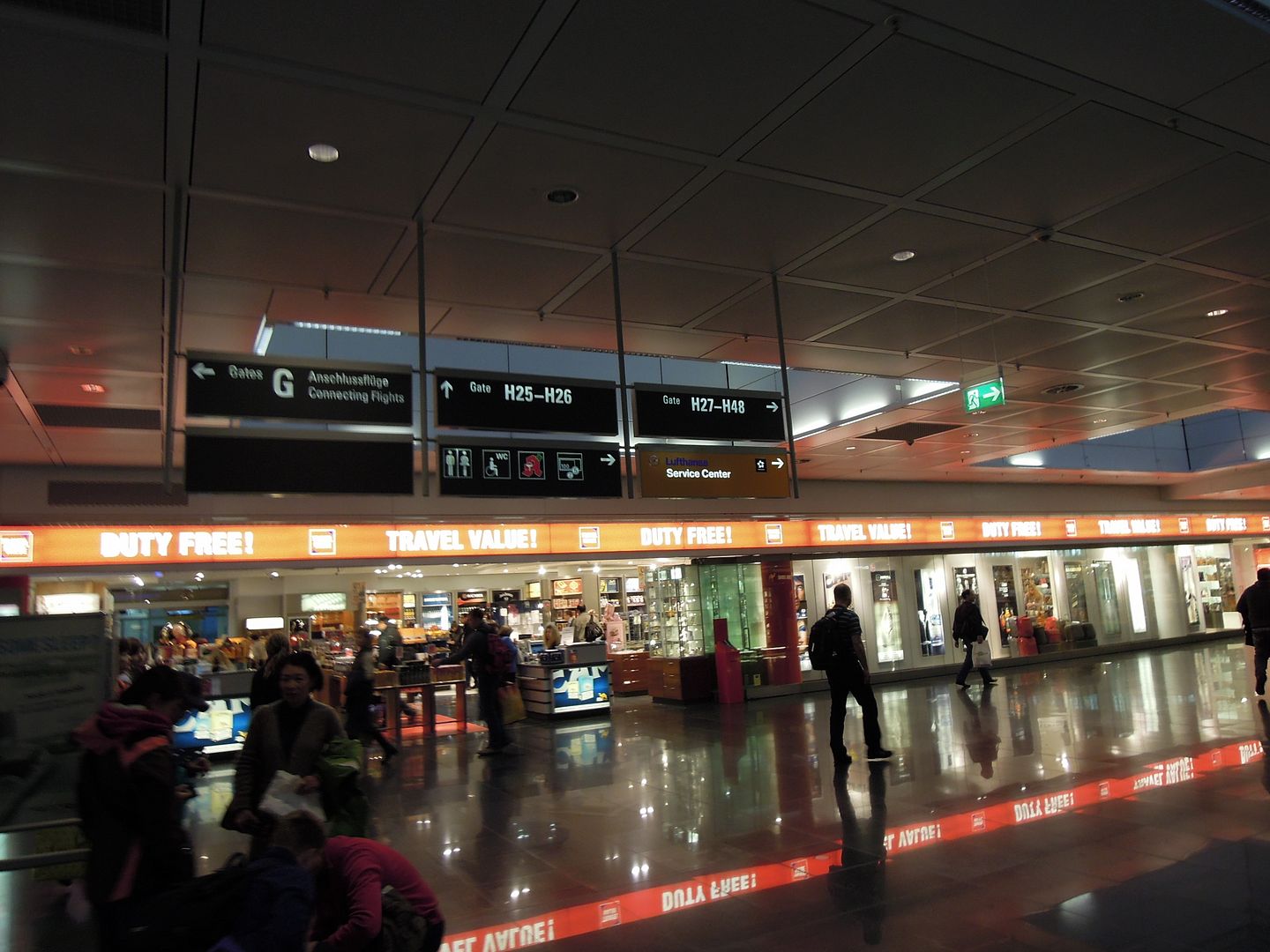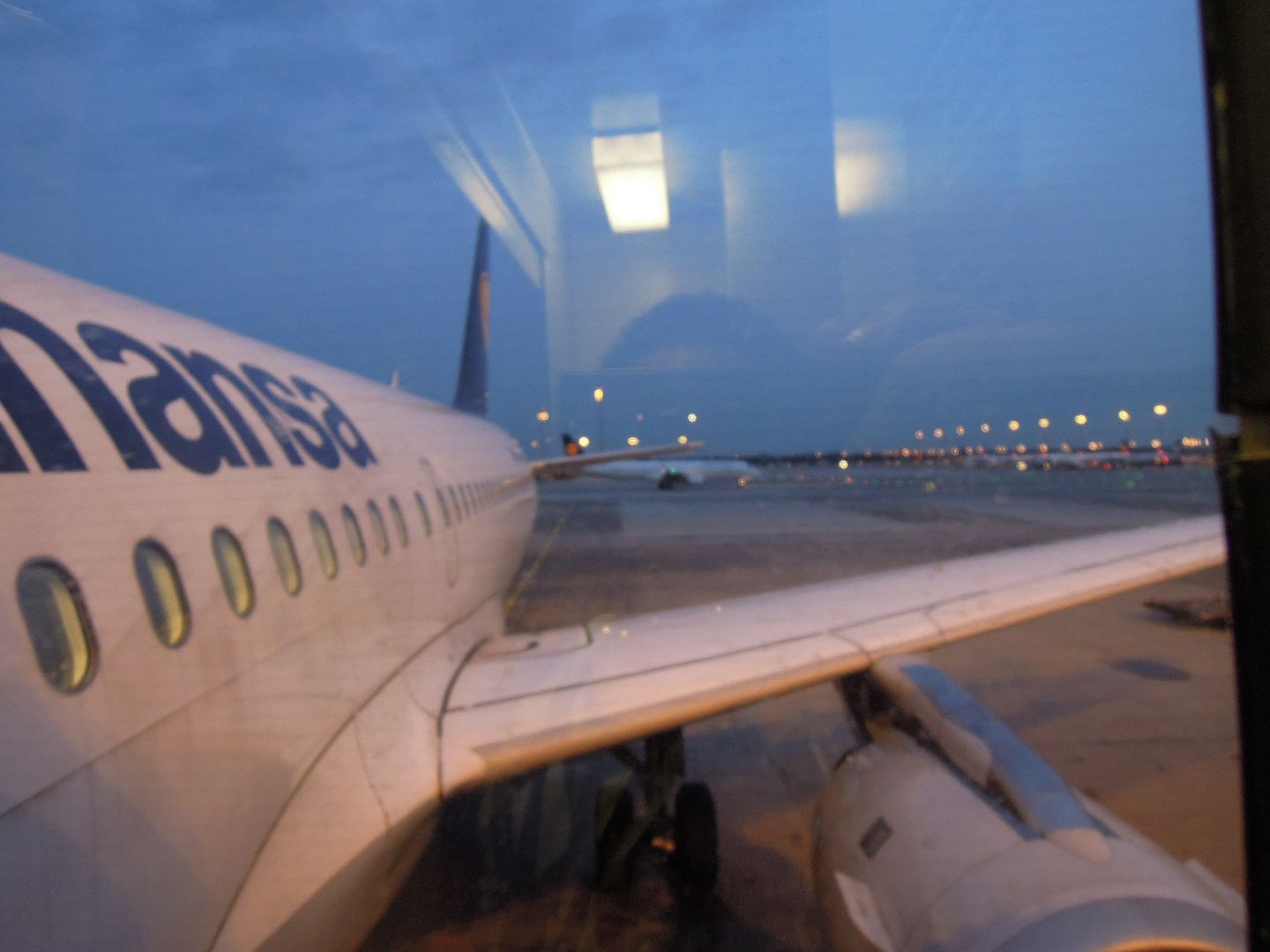 Boarded the aircraft: A319 with 'slim' seats.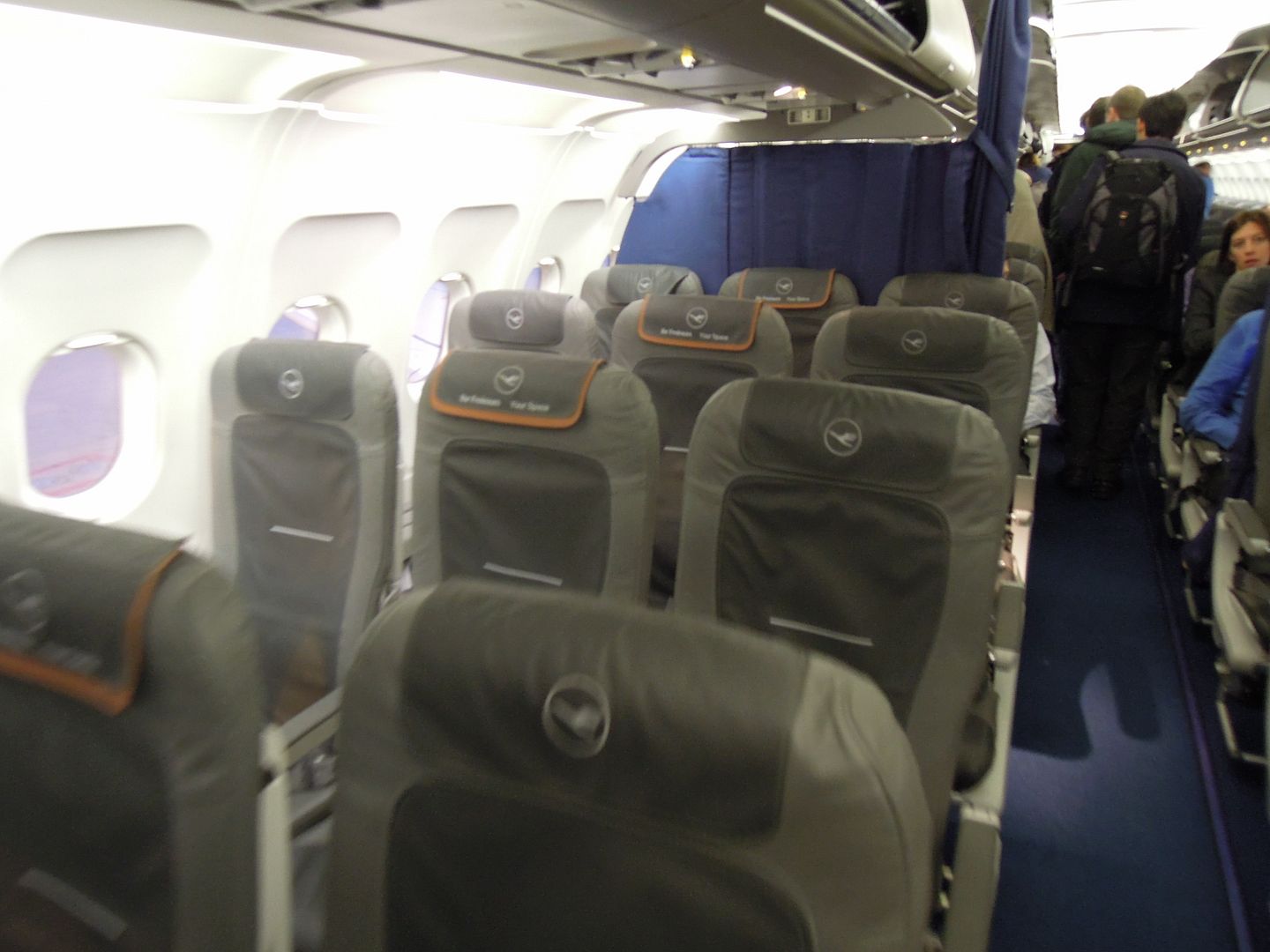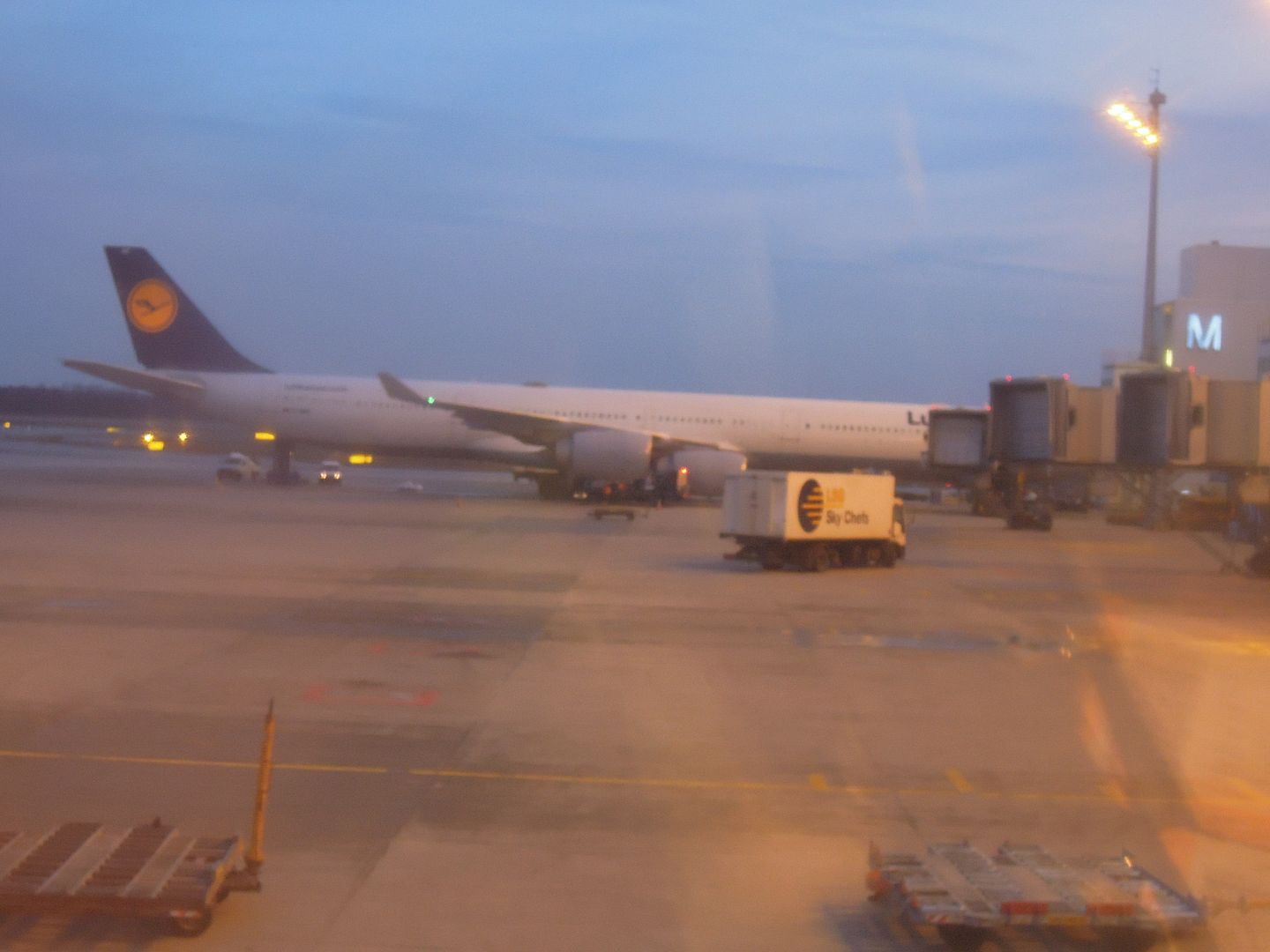 Pushed back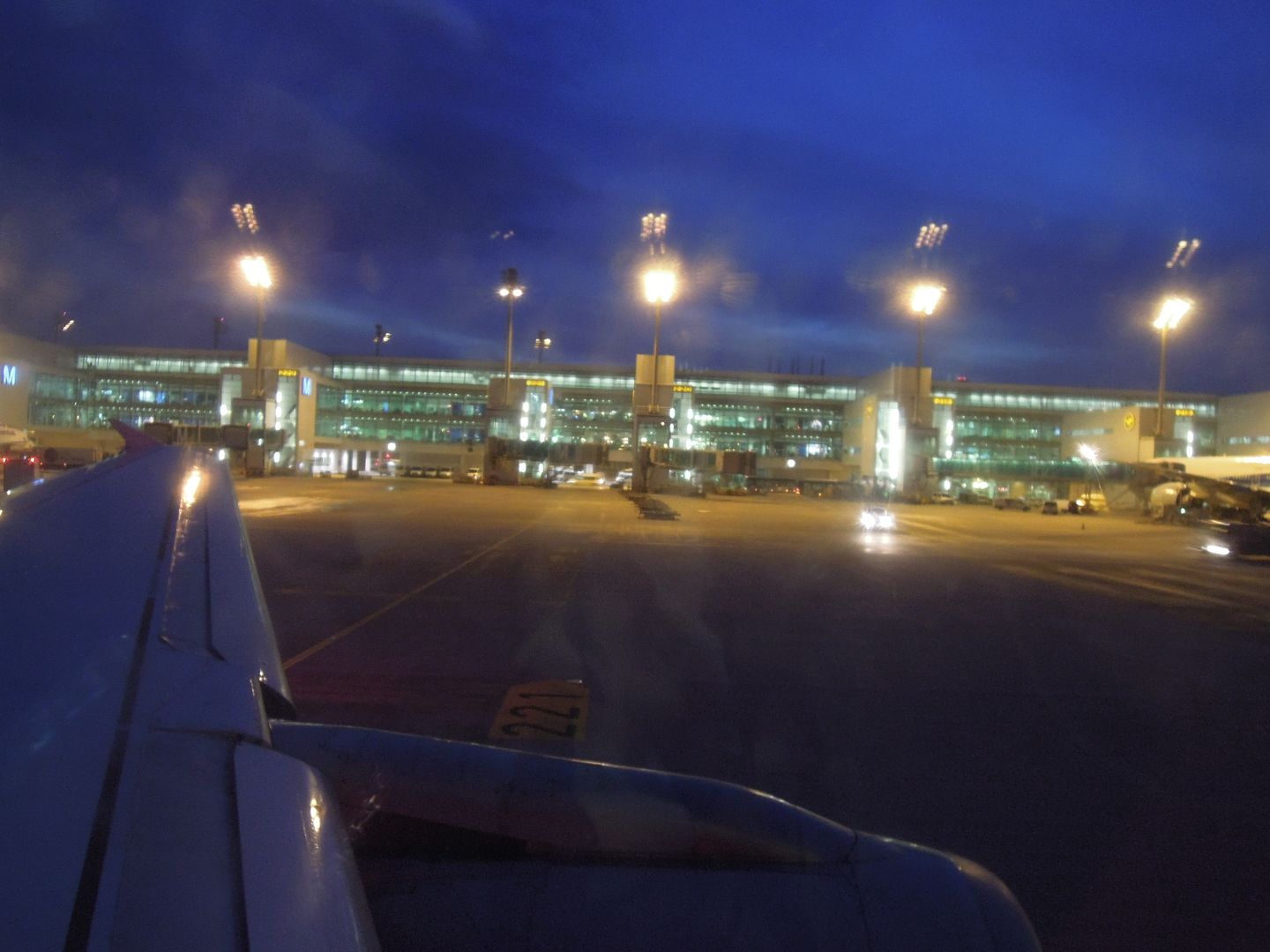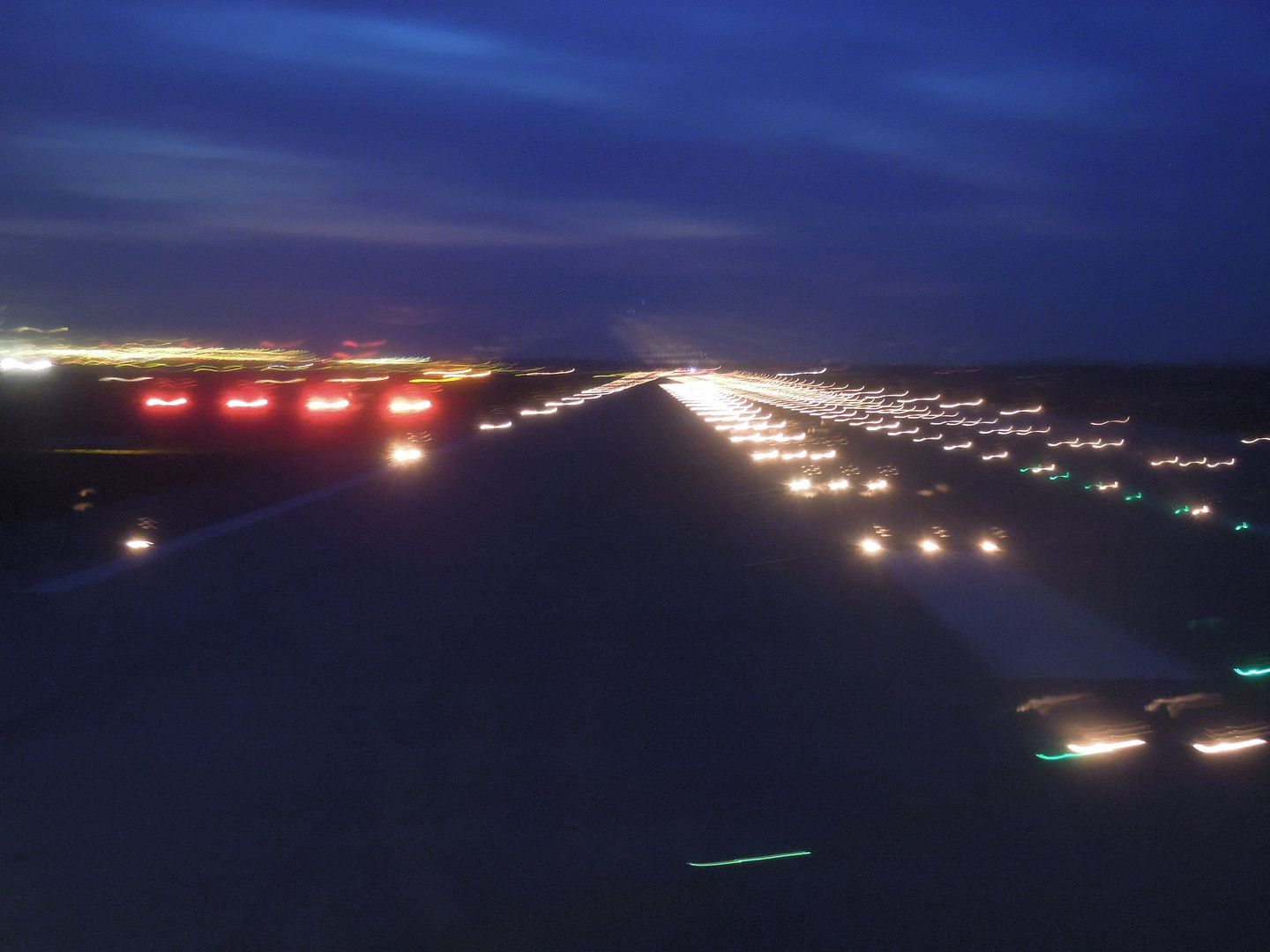 Took off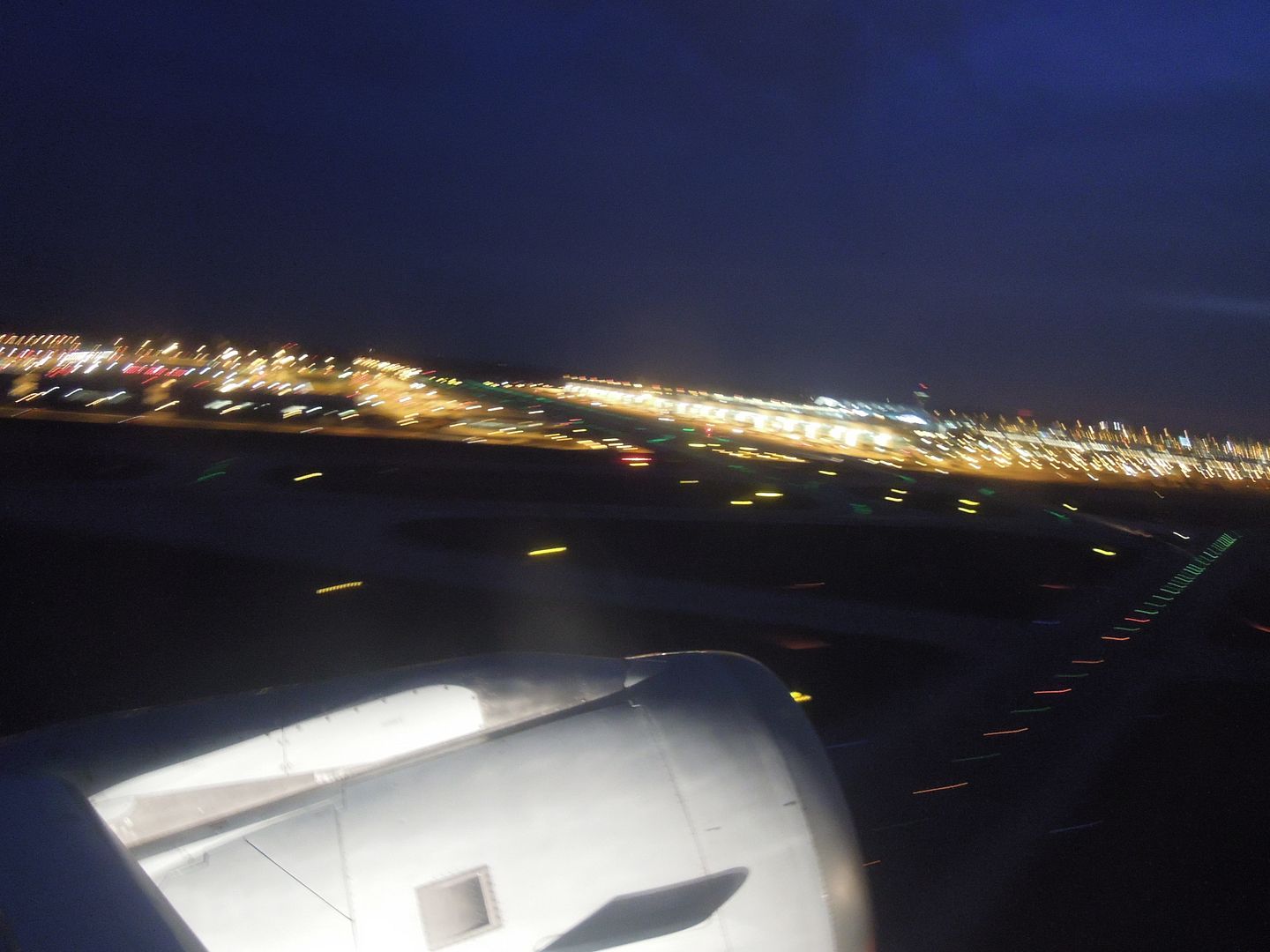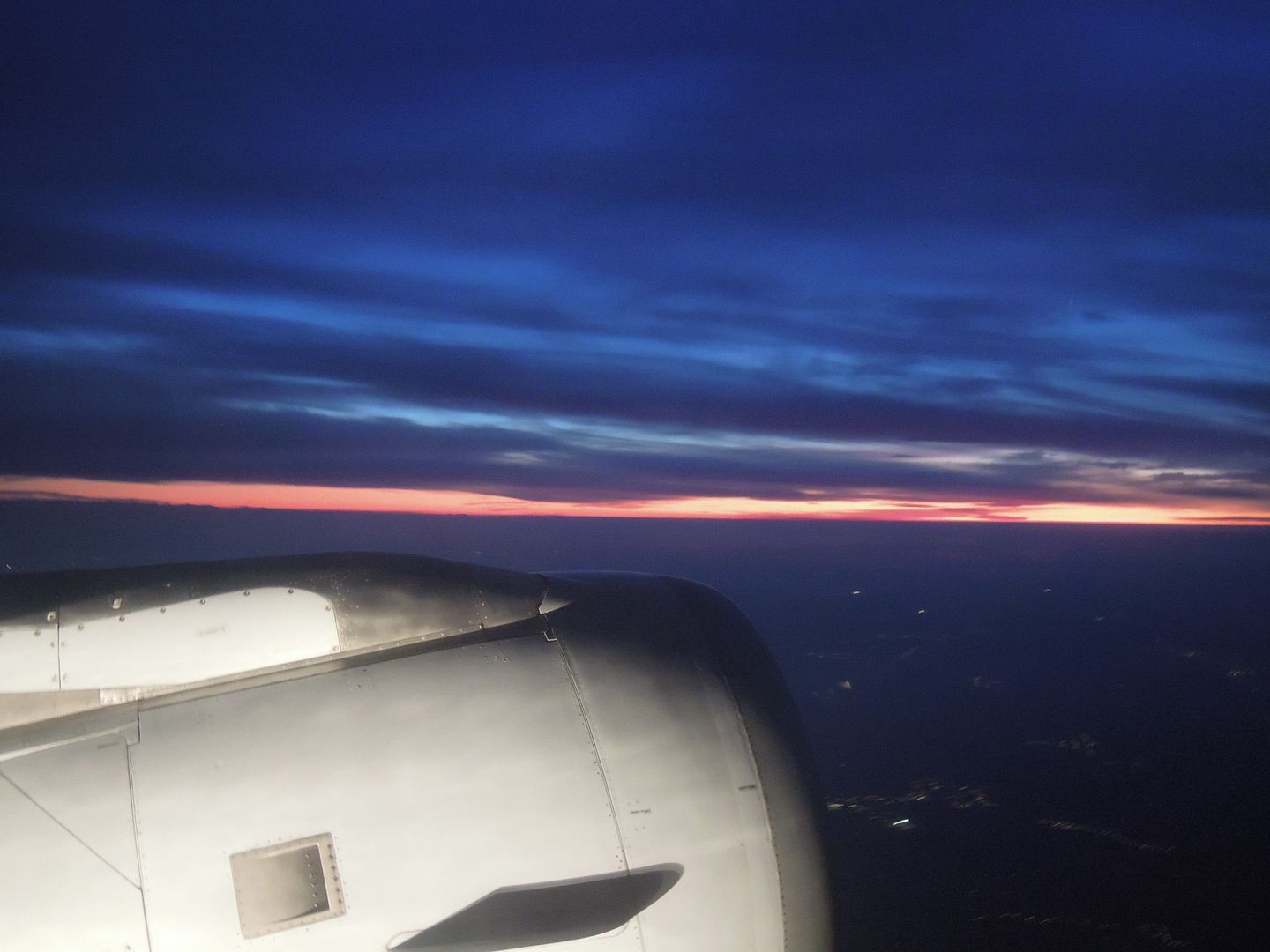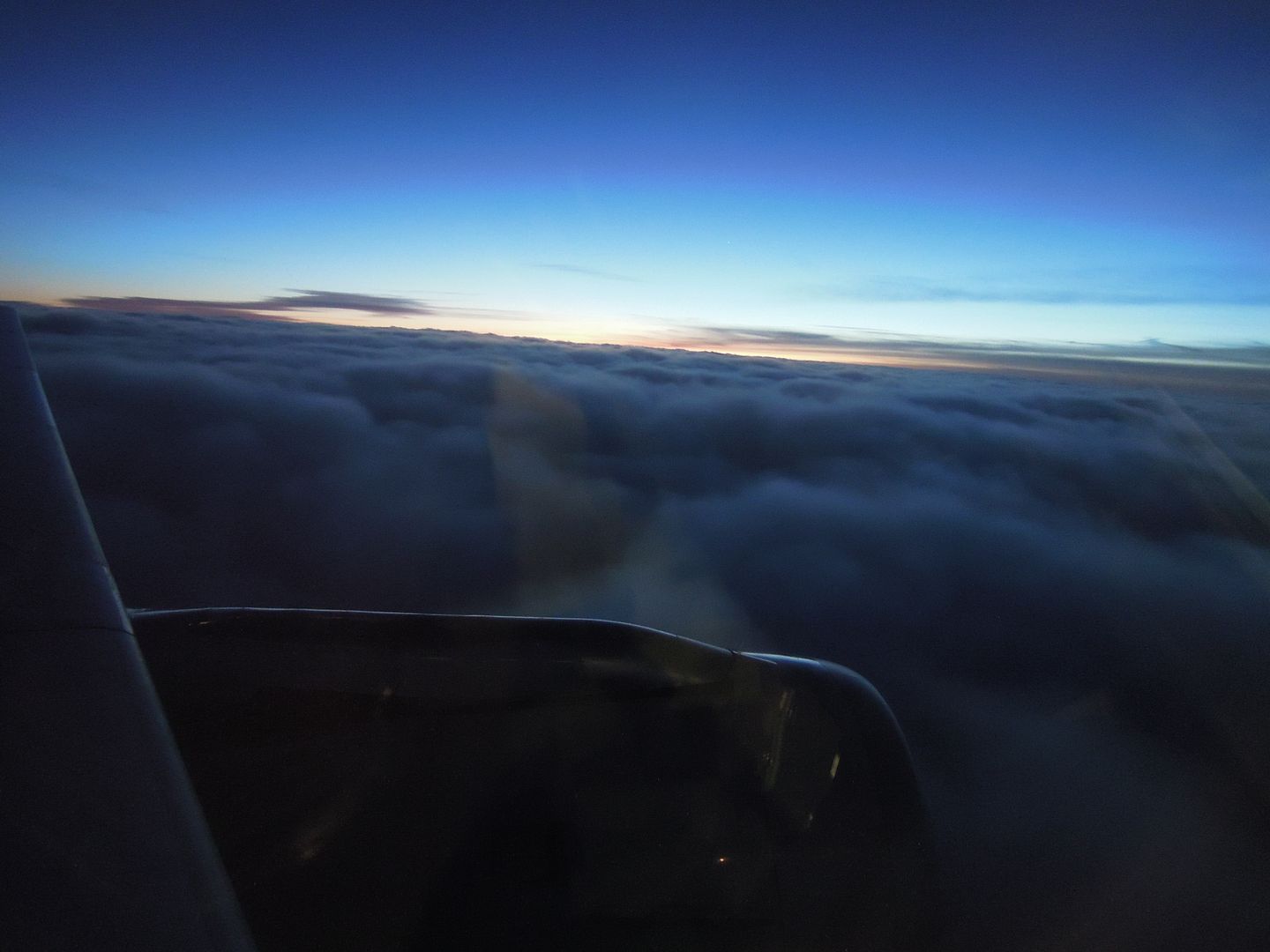 leg room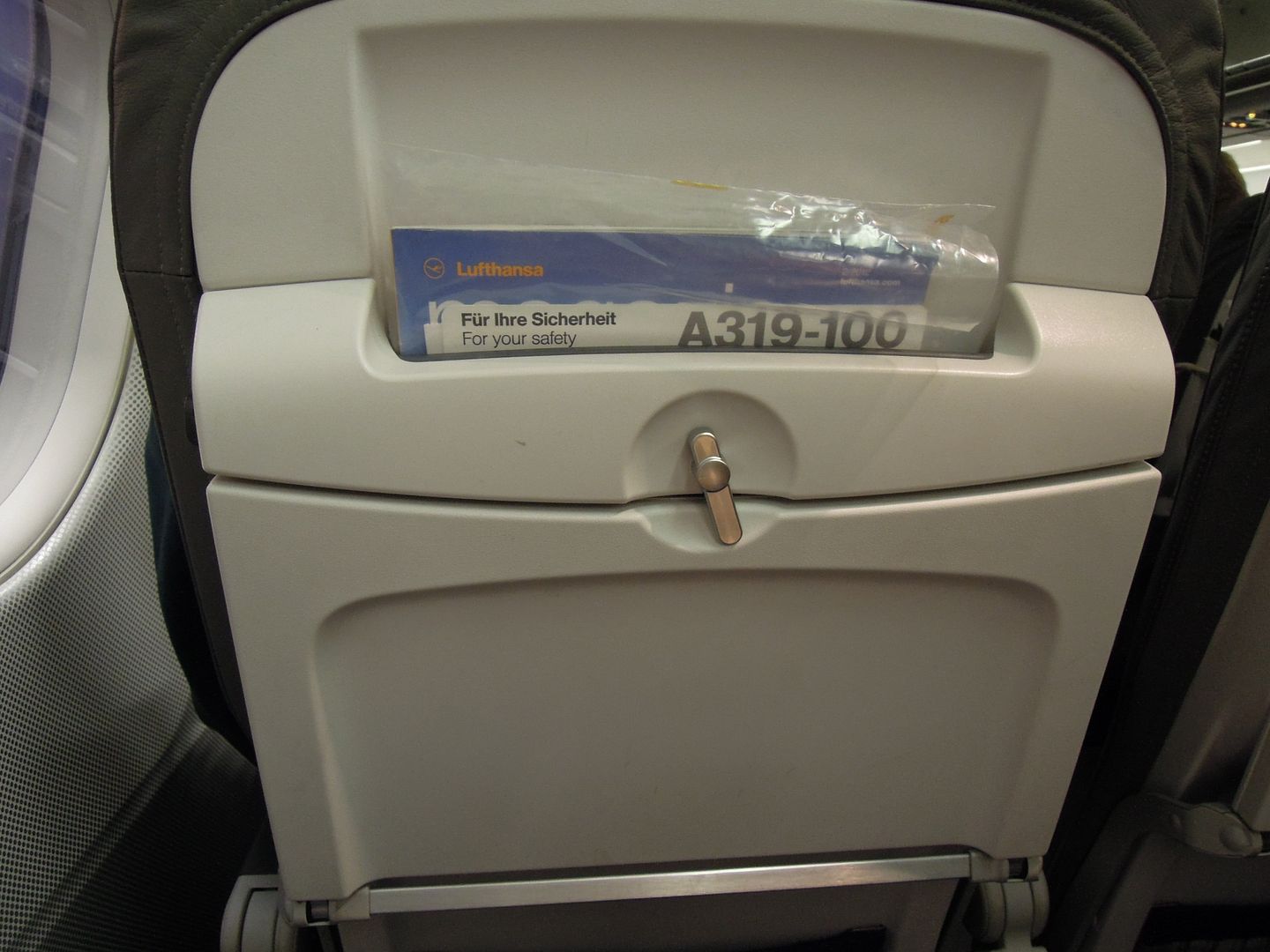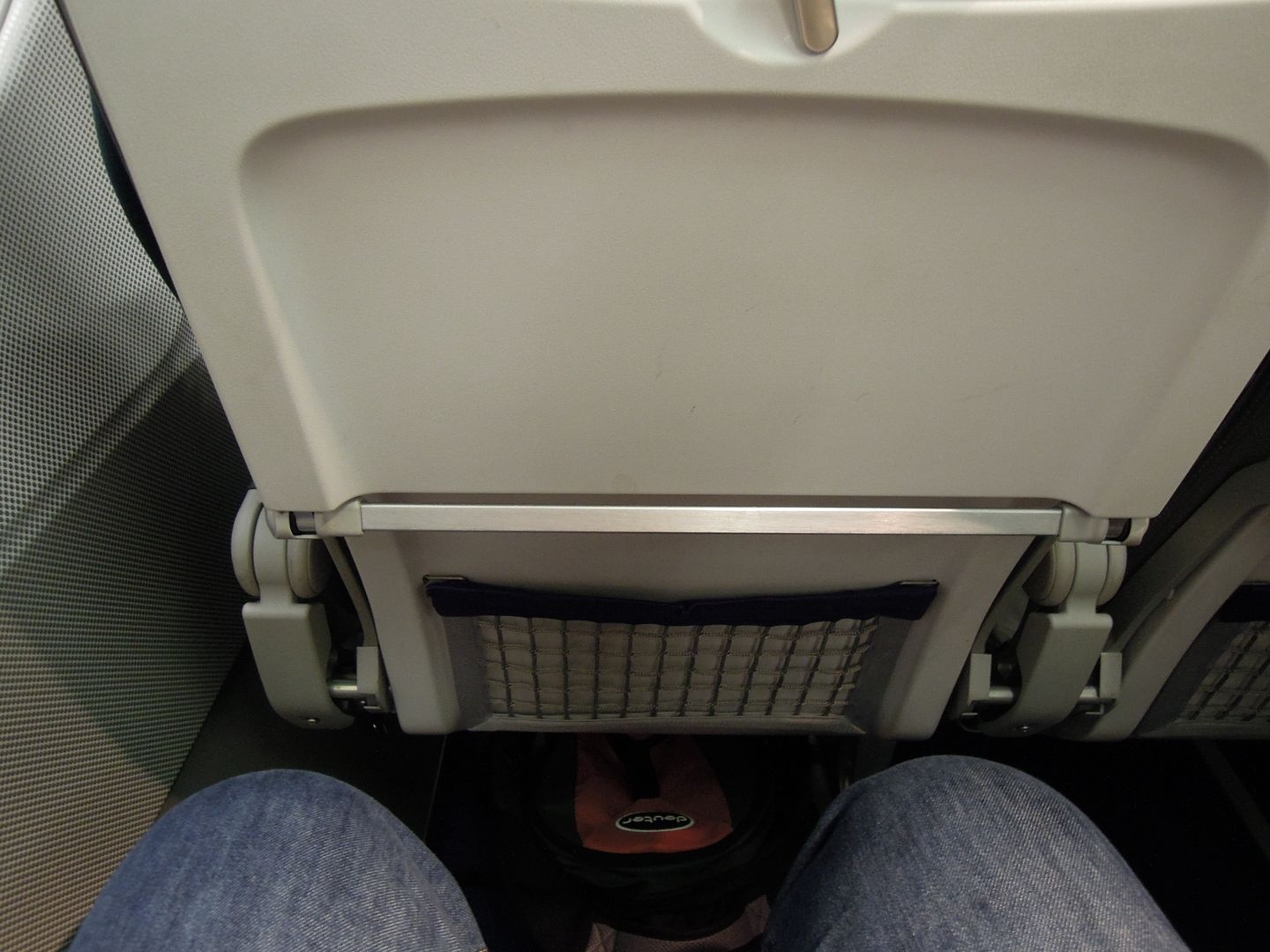 Then dinner was served: cheese sandwich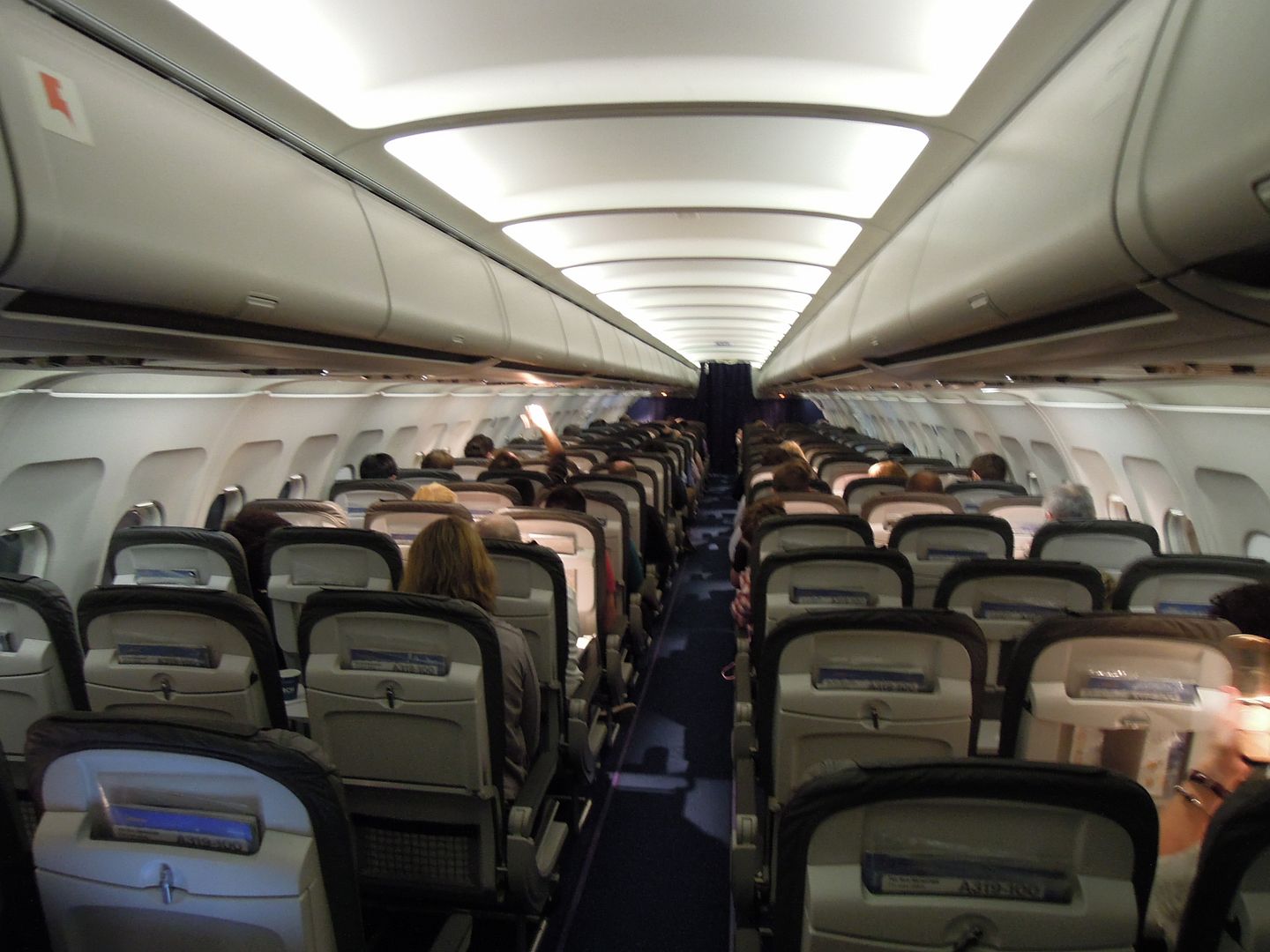 Descending to London Heathrow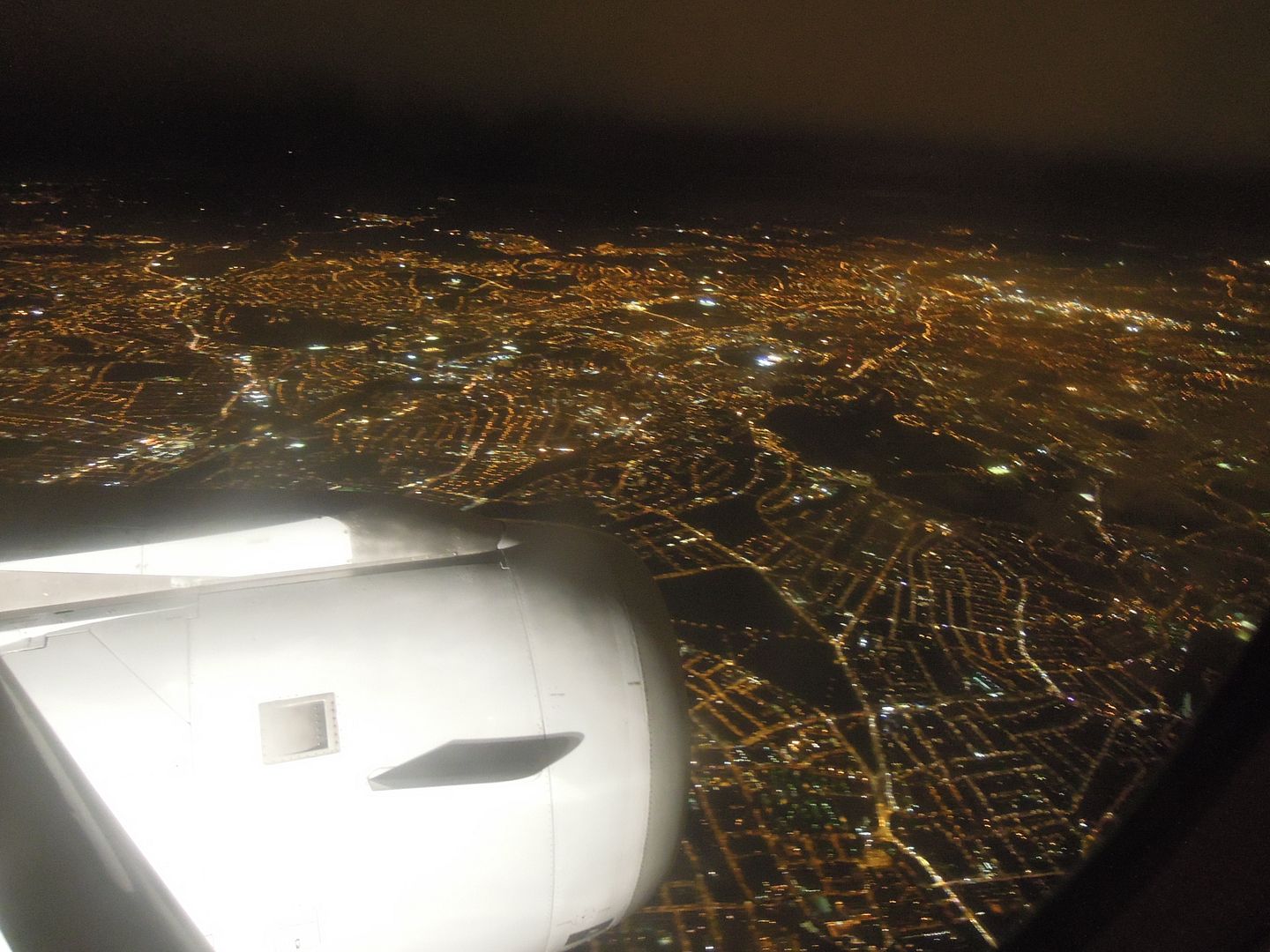 Landed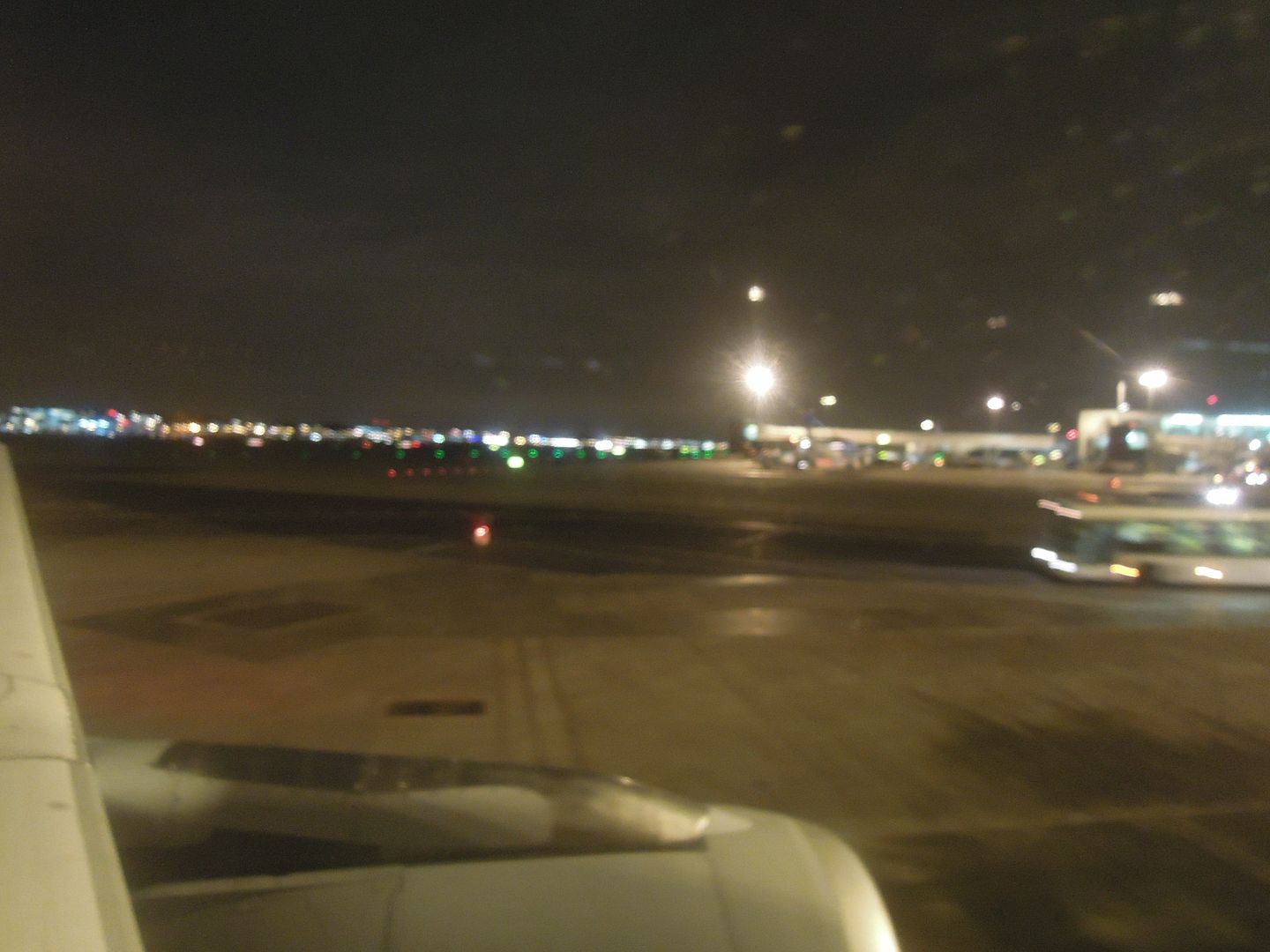 My seat
Disembarking the aircraft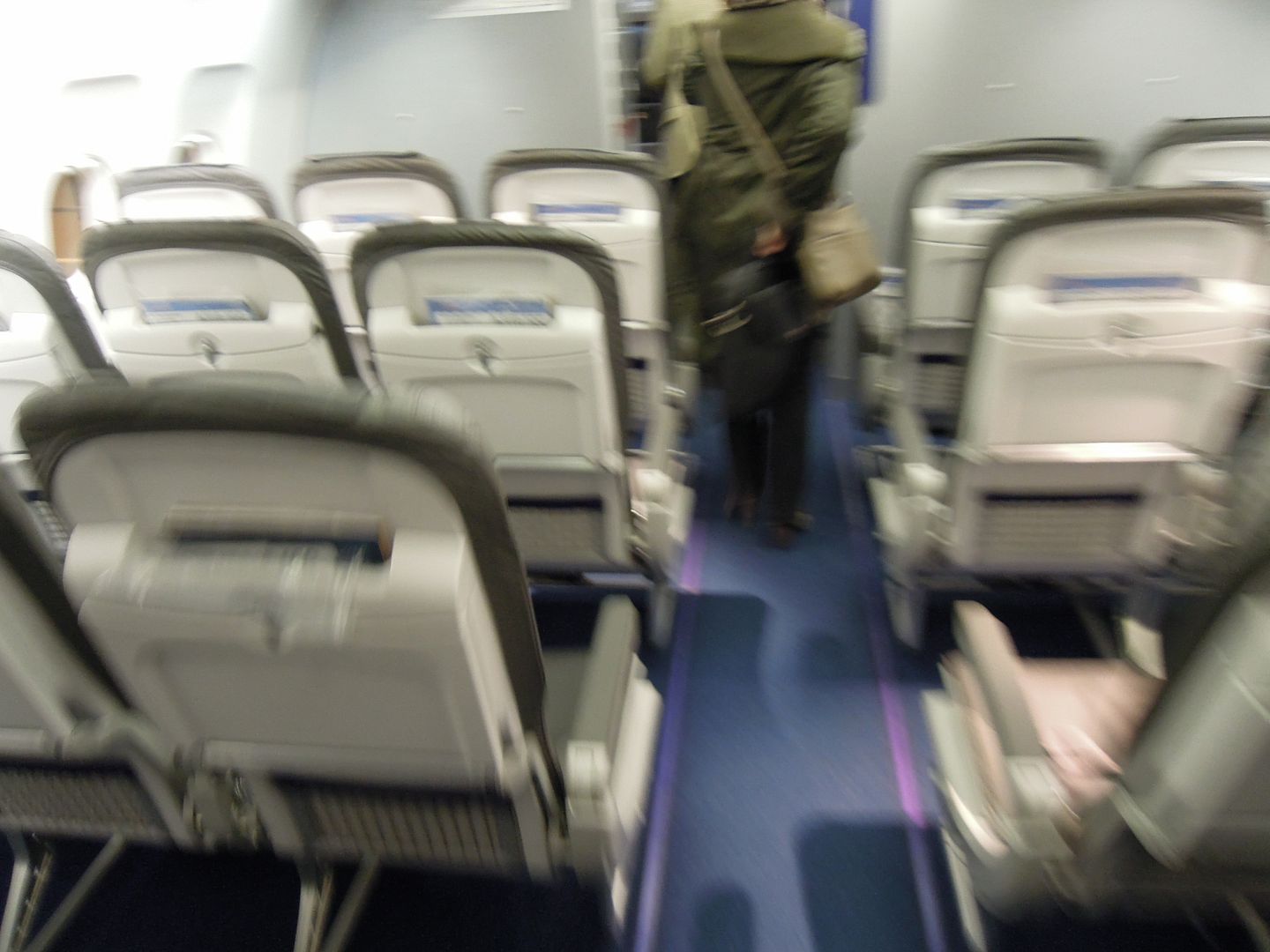 There was a short queue at the passport control, but it didn't take more than 10 minutes. When I got to the baggage belt, my bag was already on it.
Overall, it was another good trip with Lufthansa. The outbound flight departed 20 minutes late, but landed around 30 minutes before schedule. The return trip also landed slightly ahead of schedule. Crew on both flights were naturally friendly and helpful. The aircraft on the outbound flight seems to show its age with odd marks on seats, but otherwise the cabin was kept clean. Food on LHR-MUN sector was rather good, but less so on the return flight.
I hope you enjoyed it. All feedback/comments are very appreciated.
Win