12/29/11
This is my first trip report. I visited my former home in sunny and warm LA for New Years Eve. This ticket was purchased with miles (37,500) and $80 for buying the ticket less than 20 days before departure.
Flight was scheduled to depart at 6:00pm sharp. I left my office at 2 Penn Plaza (right above MSG and Penn Station) at 3:00pm to take the LIRR to Jamaica and the Air Train shortly after that. Public Transit to JFK was extremely smooth and painless
Exterior of Terminal 7. Still with the Saul Bass logo in place. IMHO, an underrated terminal at Kennedy.
I smoked cig before walking into the near empty terminal. UA's ticket counters were pretty much dead. There was an SFO and IAD departure around the same time as my flight but that was a good 1.5-2 hours from the time I arrived. Upon check-in a travel option window appeared offering me a $369 upgrade to J. Well I had a few bucks lying around and being the insane airline enthusiast I am, I had to go for it. BTW: this is not the first time I have done something like this. I did this last year as well on PS to LA on 12/30/10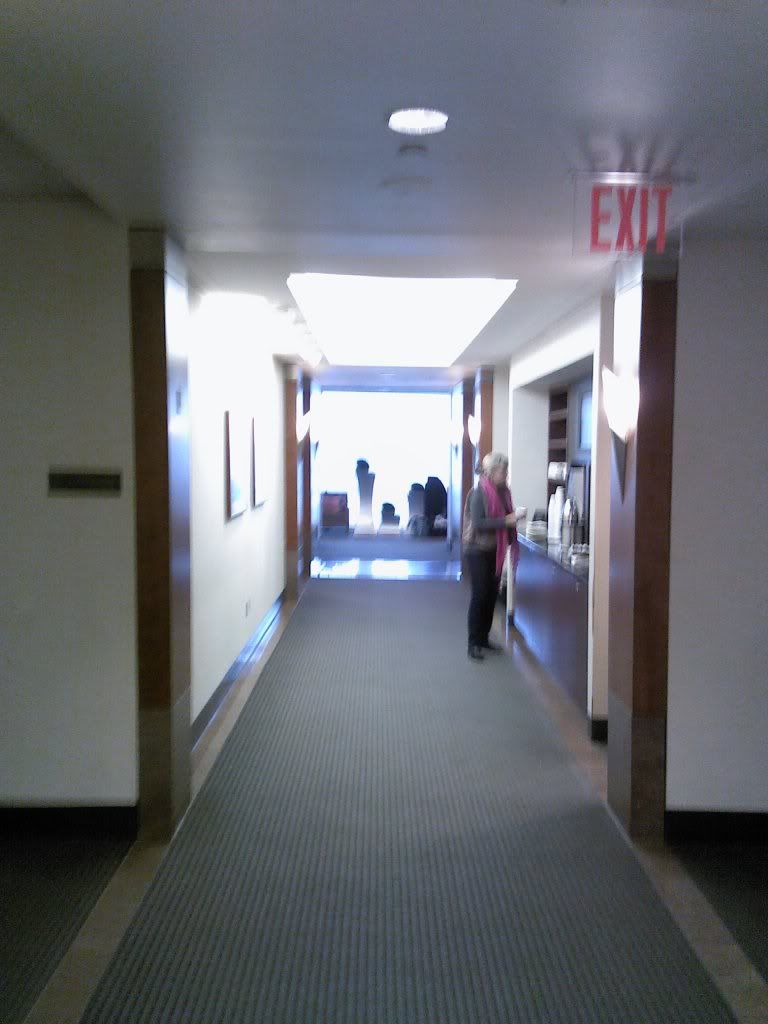 Hallway in United Club at JFK. Somewhat dated, but still very clean.
Security took less than 5 minutes. I'm a huge fan of the fountain in the security area by the staircase in T7. It's probably one of the most unique security areas in the US (beats the crap out of terminal C at EWR.) With so much time to spare and my J class ticket, I headed right for the UA Club. Agents at the desk scanned my boarding pass and welcomed me. I tried to play dumb and attempted to enter the First Class lounge but they calmly reminded me that I couldn't go in there. Later on after peeking through the glass by the business stations, I realized that the food offerings were just the same as the regular club. Boy, if I was a F class passenger I think I would have been a little taken a back by that!
View from Club. Note the United 757 in 'True Blue' colors below was NOT my plane. That was the 5:05pm departure to San Francisco.
Here is a pic of the snack offerings within the club. Cheese, crackers, fruit, veges, complementary booze. The bar tender was very nice and gave me as much wine as I pleased. The new ticket jacket is also pictured. Not as classy at the old F jackets but still stylish.
Time slowed down as I was anxiously waiting for my PS aircraft to show up. Always good to be excited before a flight as opposed to dreading one. Around 5:30pm the 757 pulled up to the gate in the globe scheme: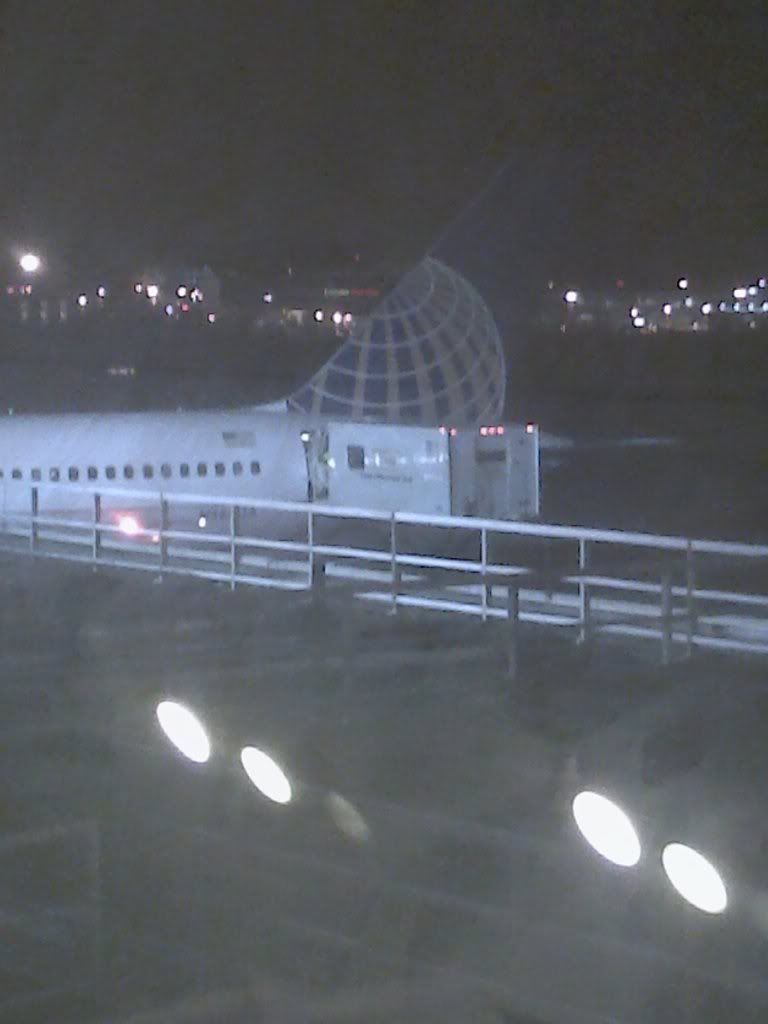 "Hey wait a second!? This isn't EWR!"
UNITED AIRLINES #525
NEW YORK/KENNEDY TO LOS ANGELES
DEPARTS: 6:00PM
I left the club and boarding started around 5:50pm. Just a tad later than expected. The line was quickly forming and many F, J, and elites were stampeding the smallish boarding area -- Typical of United elites. The gate agent made it very clear that she would call each group individually, starting with GS and working her way down. I believe since I was in Business I was the second group to be called. When I boarded, she remarked, "Have a nice flight, Mr. H" and I replied "Thank you" and walked down the jetway.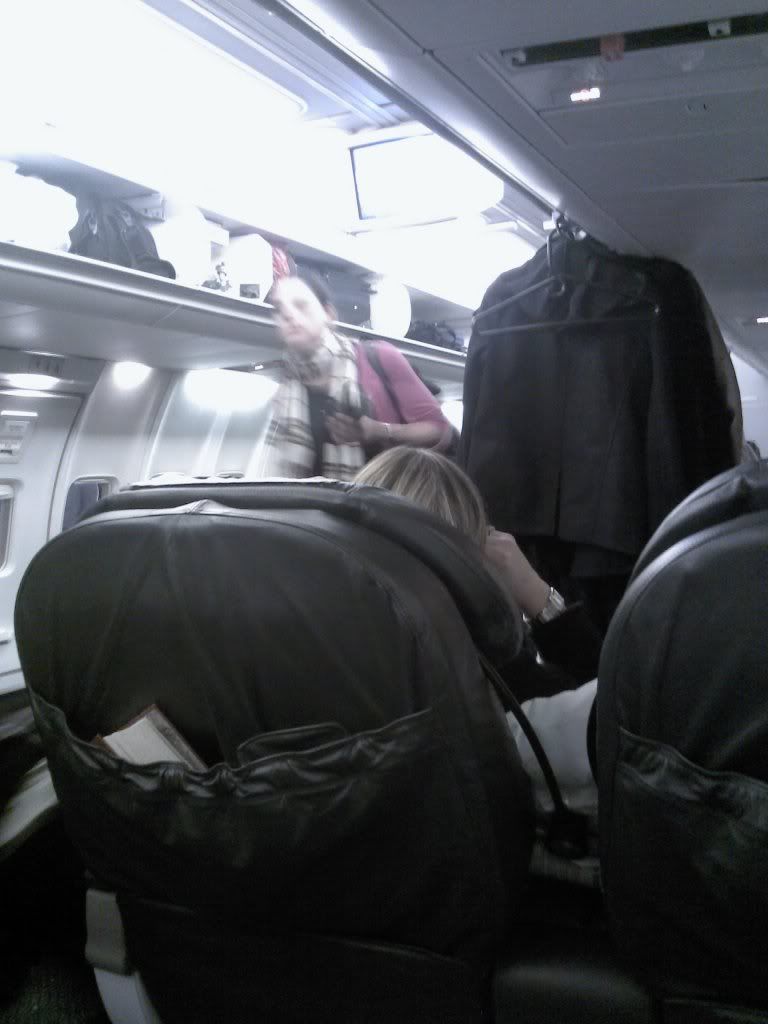 I settled into 10F (or was it E?) and checked out my comfort package that was on my seat. Pillow, wrapped blanket, and eye mask were all present. The cabin was immaculate -- extremely clean and spotless. Flight attendants at first glance DID NOT seem to be the nicest bunch. Another small incident that happened before departure is how a Y passenger had some sort of panic attack and said she couldn't sit in economy (for whatever reason I don't know.) She offered the cash upgrade to J and I think she denied it. Either way, I didn't really care.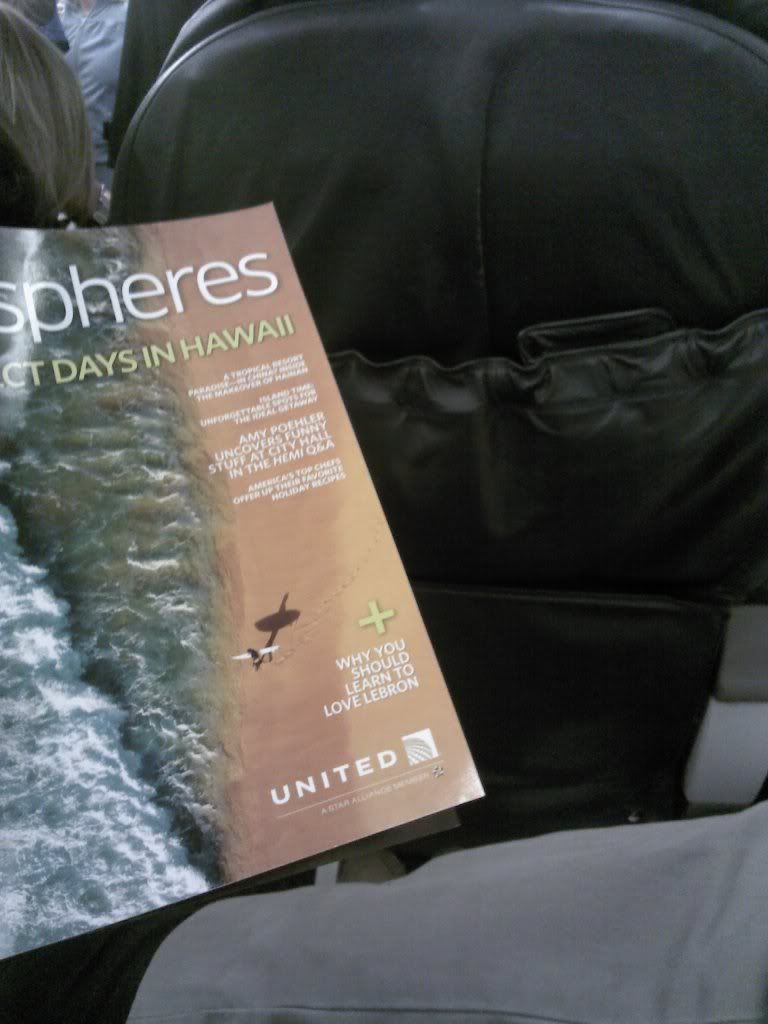 FA's offered the obligatory glass of champaigne before departure (or water or OJ for the non drinkers.) Always a nice touch before a transcon. Menu's were also distrubed, featuring the new logo and a very 'Continental' type formatting. See the pics below: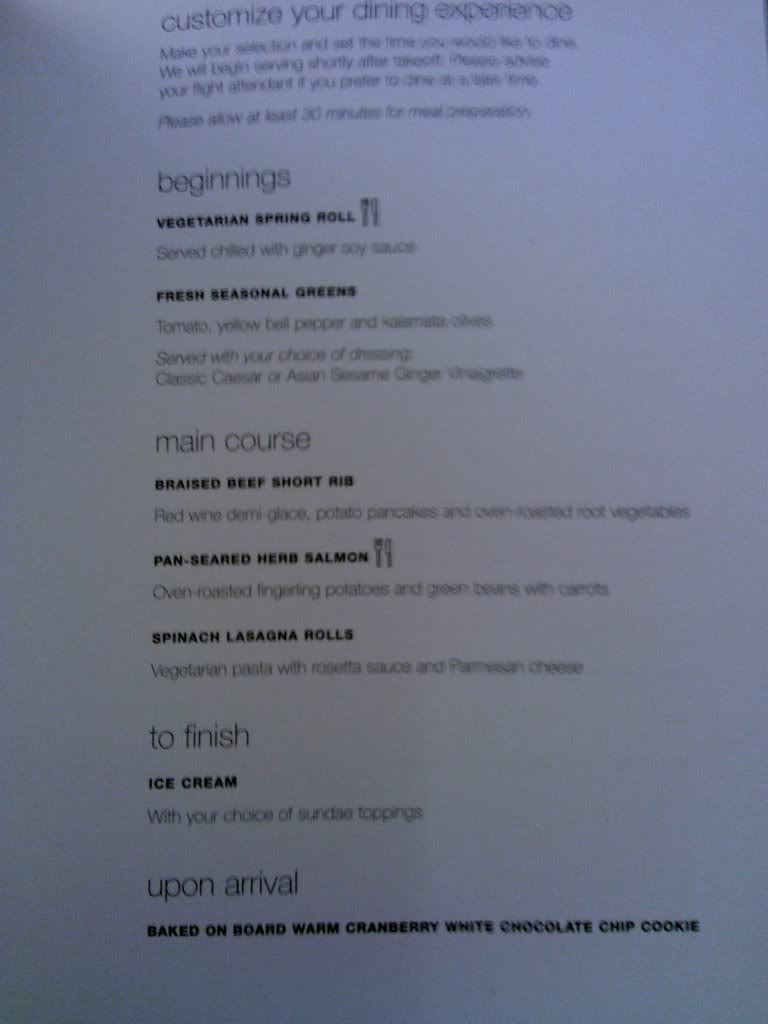 Menu looks to be good. Options were already better than last year. Last year I recall that offered a bread bowl or something as one of the main courses (Really? Can Business Class really be dulled down to Panera Bread levels?) Anyway, the cabin lights were then dimmed and we hussled our way out to be number 1 for departure. For JFK during evening rush, I couldn't believe that we were first (Channel 9 was on.) The elderly 757 did it's insanely powerful takeoff down the runway and we were off into the night sky.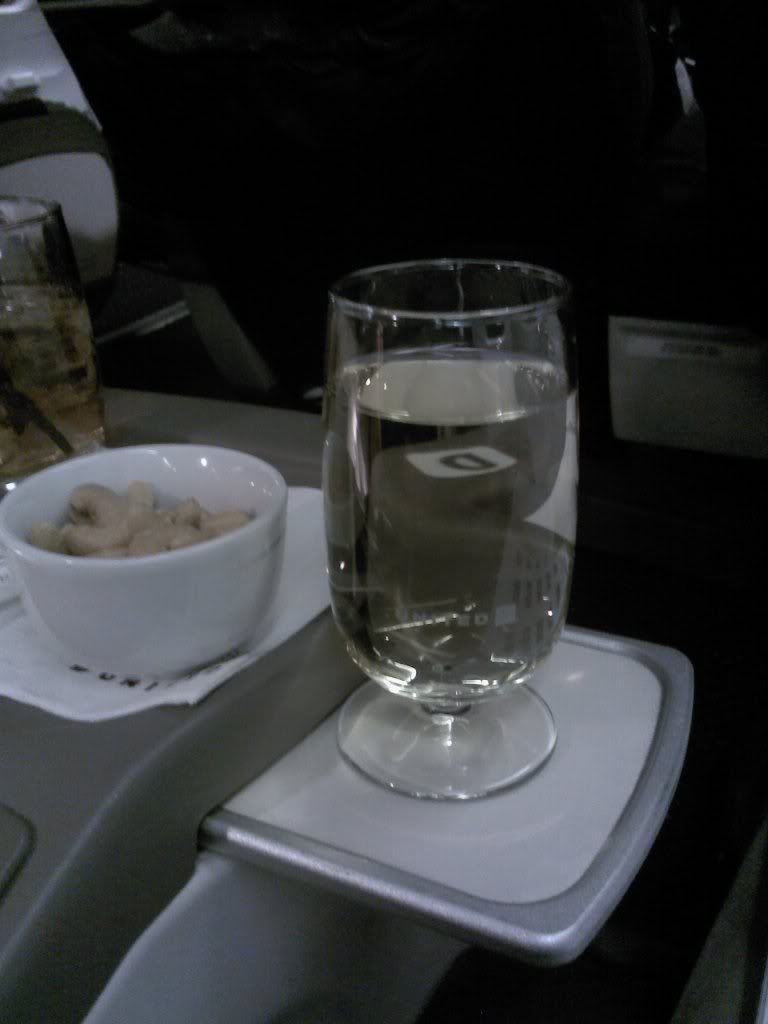 Service started right after take off. Hot towels, white wine, and warm nuts were served. Nuts were excellent, wine was premium.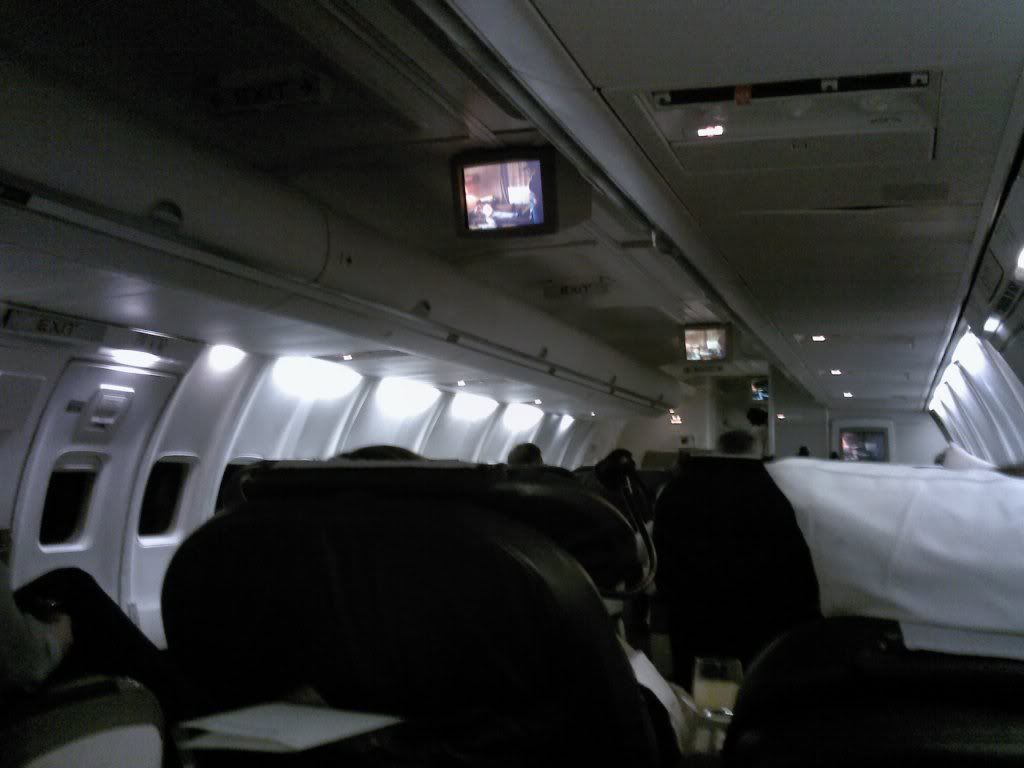 Took this photo before the meal service started. United has some new programming on the CRT's featuring their new logo as a bumper spliced between programming and advertisments. I tuned in a little bit and it's definitely a transition from the programming they had around the same time last year.
Then the 'rush to sit' began for the F/A's. They were trying to serve everyone as quick as possible. I personally am not a fan of rushing people with cabin service, but oh well. The 1st course pictured above was very mediocre. The salad was actually very good but the so called "spring roll" was a giant embarassment. It was cold and practially unedible. The soy sauce served with it was almost frozen. I handed most of it back to the F/A as did the person who was sitting next to me. Not a popular dish. However despite the bad opening, the main course surely made up for it: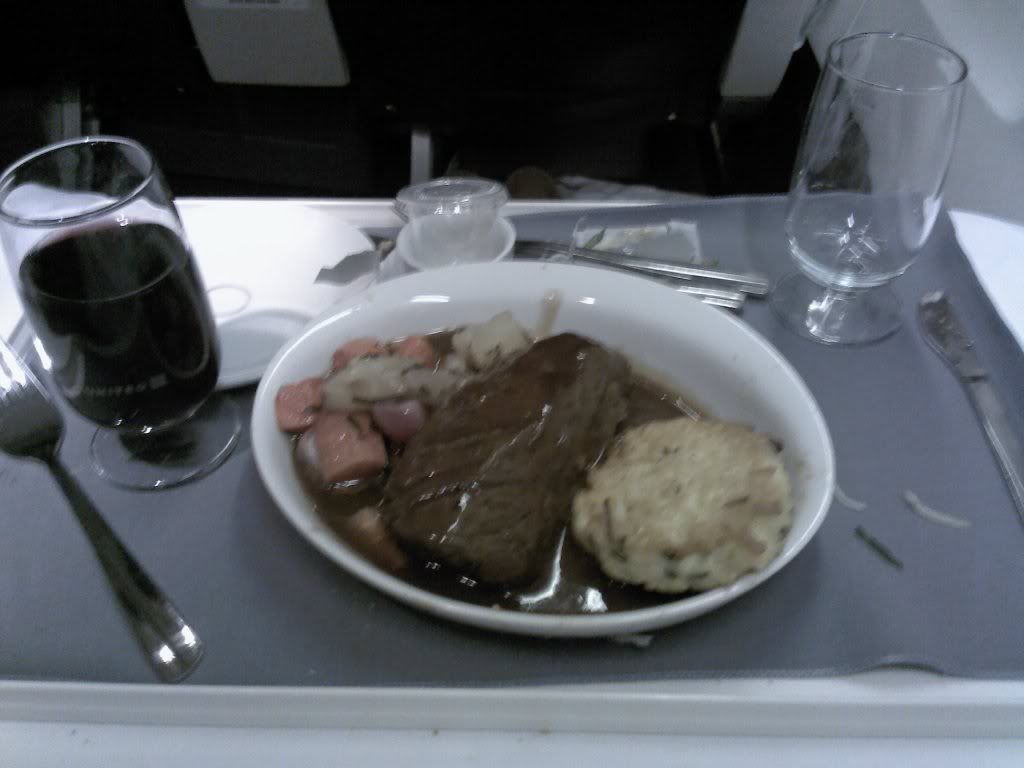 The beef short ribs (boneless) was as I call it, a never ending piece of beef. It was cooked perfectly and took me almost 30 minutes to consume. Now I understand that United has had some catering shake ups based on previous trip reports but let me just say that this beef was a step in the right direction: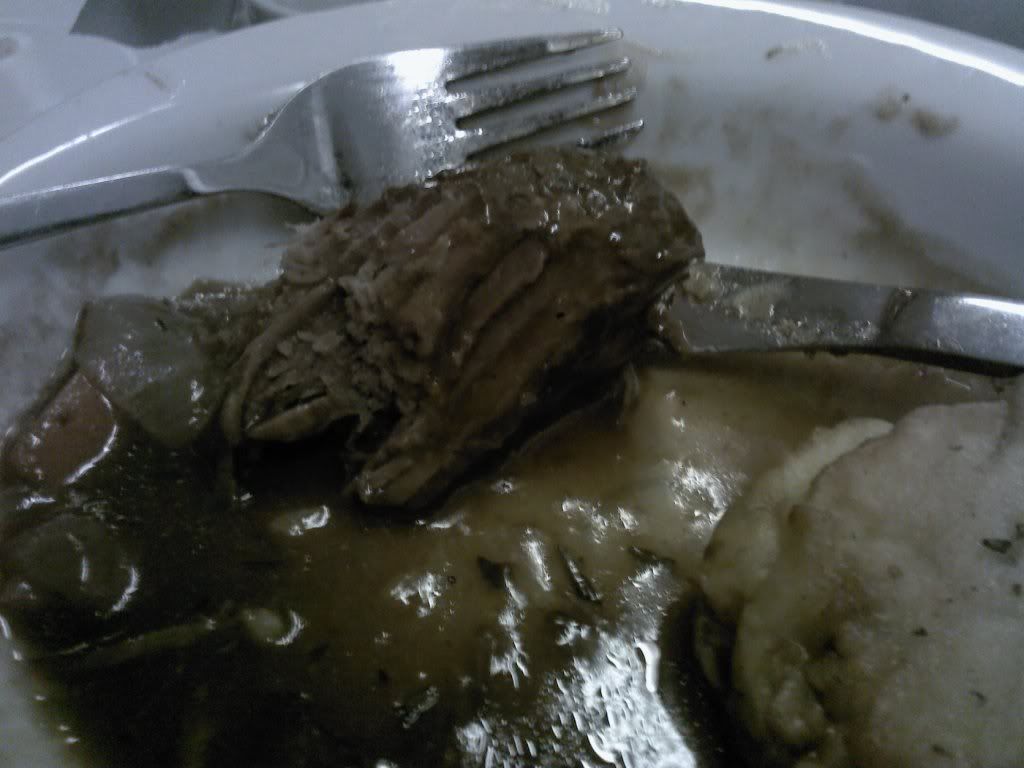 Pretty good quality on the close up. The meat was tender and flavorful and just the right amount of gravy coated it. I chose the perscribed red wine to accompany my dish (EXCELLENT!) Also the veges were rather declicious as well -- garlic and oregano flavored. Now before I could REALLY enjoy finishing it I saw this thing run down the isle with the F/A's: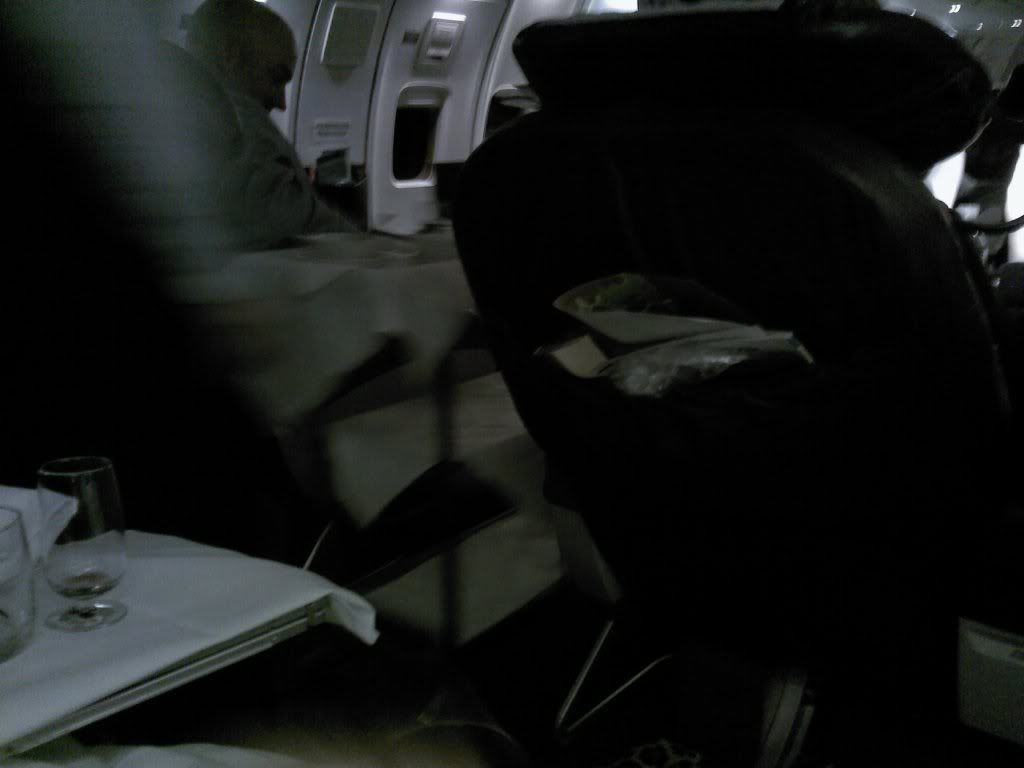 The "Continental" sundae cart complete with sundaes on it. I rushed to finish the beef so I could get a sundae before they were gone (or melted.) The potato pancake type things I left behind as they had clearly been nuked too much in the cooking process.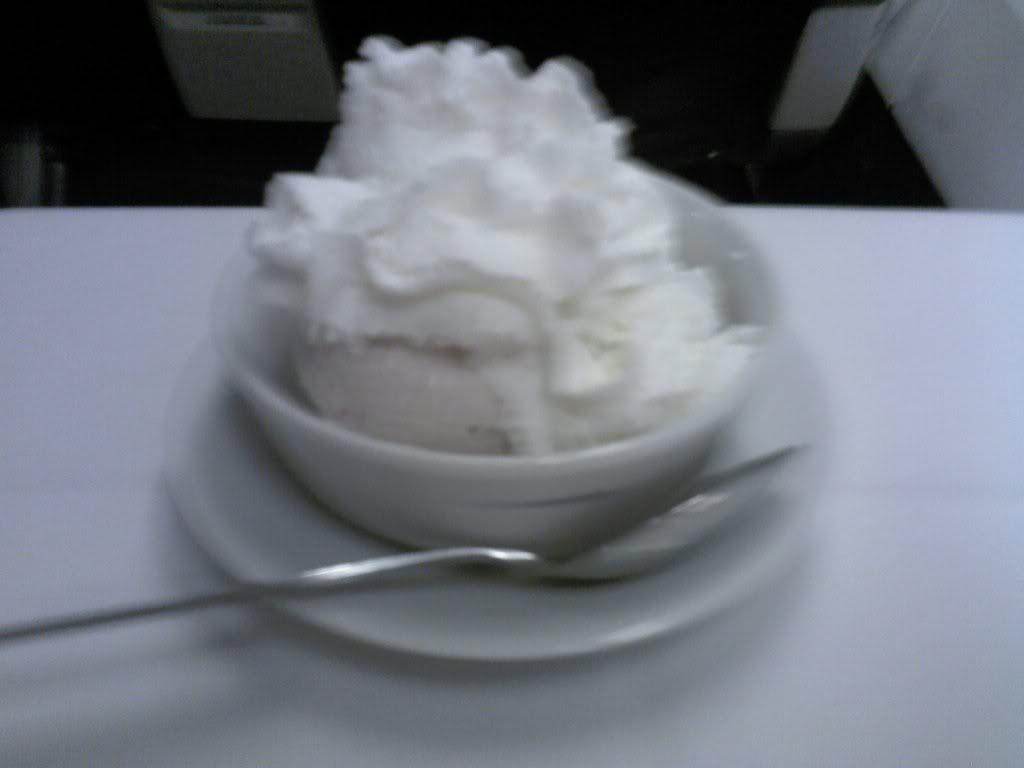 Saving the best for last! Strawberry, vanilla, and chocolate ice cream with hot fudge and a ton of whipped cream. Not as good as American's but better than Delta's for certain. Shortly after that the digi players were handed out. Not sure why they didn't distribute them after takeoff but better than than never i guess:
I was stumped. I didn't feel like watching a movie as it was about 2.5 hours into flight at this point so I watched a few episodes of Mad Men. Several Dewers on the rocks accompanied my viewing experience: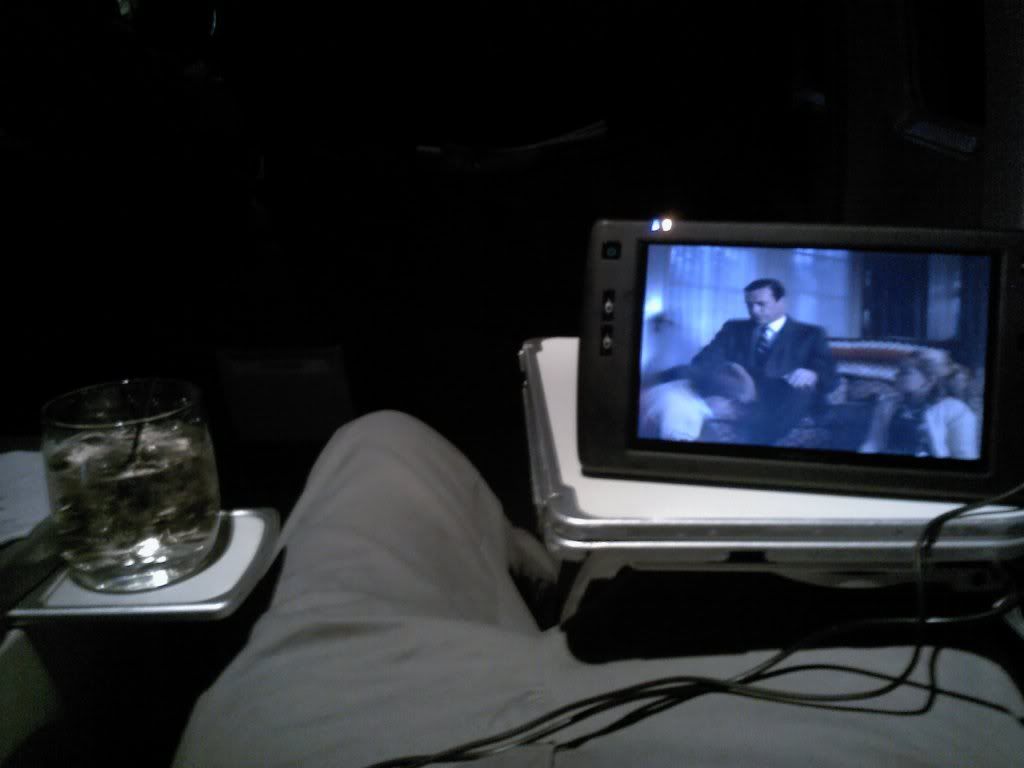 At this point the flight attendants performed their hide out act. People were getting pissed as many wanted refills on their drinks. I recall last year when I did this flight the F/A's were very attentive and served bailey's on the rocks to everyone after the ice cream, to which I passed out for 2 hours. Not the same this year. They also were cheaping out on the refills of scotch to which I didn't appreciate. Channel 9 came in handy later into the flight as we had some moderate chop to turbulence over ABQ center. I'm not a big fan of turbulence so when it comes I tend to drink up. Other aircraft in the area (Delta 1619 in particular) were feeling the affects as well. Gotta love Channel 9 for the ATC insight!
Right before landing we were offered cranberry orange cookies which tasted like crap (bring back chocolate chip please, thanks.) We landed in LAX on schedule but waited a good 20 minutes before we could get a gate (not fun.) Overall I enjoyed PS and would rank it something like this:
--GROUND STAFF (JFK): 10
--UNITED CLUB: 10
--PRE TAKE OFF EXPERIENCE: 10
--DINNER EXPERIENCE: 8.5
--FLIGHT ATTENDANTS: 7
--HARD PRODUCT: 10
--SOFT PRODUCT: 9
--ON TIME DEPARTURE/ARRIVAL: 10
--GROUND STAFF (LAX): 7 (waiting for the gate always sucks.)
OVERALL: 90.5%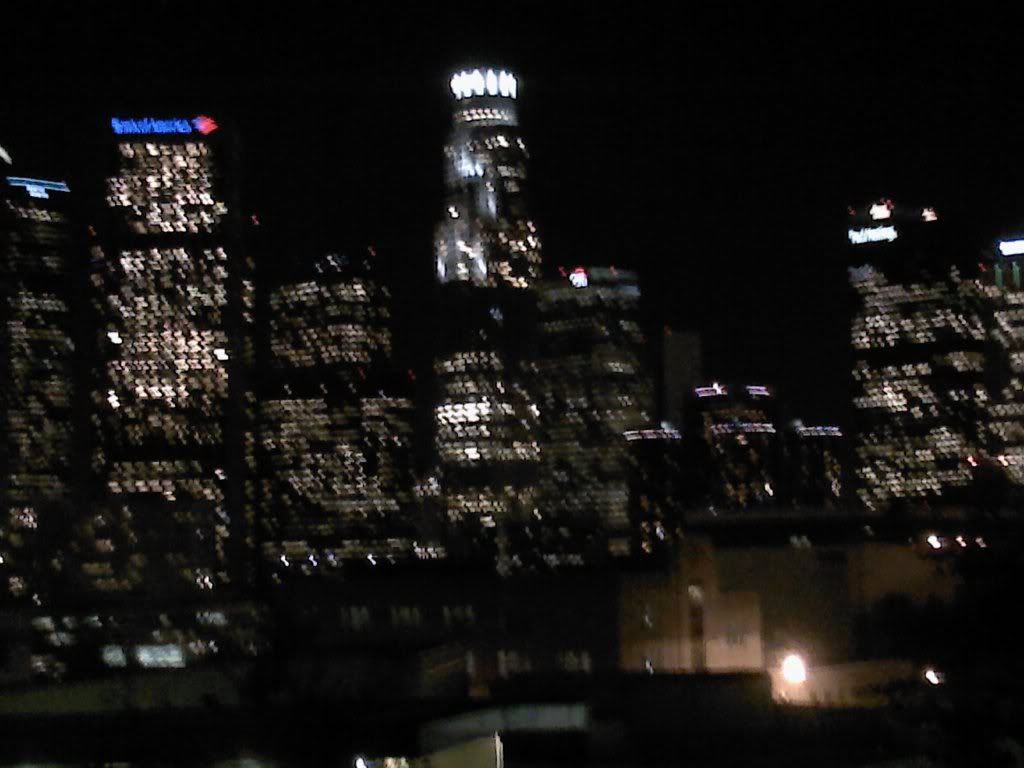 Well done United! Part 2 will be in reply 2