Africa 7: British Airways LCA-LHR, Business B767
Hi everyone,
Welcome to part 7 of my Africa trip. This report covers my final flight from Larnaca to London Heathrow with British Airways in Club Europe (Business class).
This report's map:
The previous reports:
Africa Part 1: BD LHR-CMN, TP CMN-LIS, SN LIS-BRU in Y and C
Africa Part 2: SN BRU-BJM, SA BJM-KGL, Business to Burundi and Rwanda
Africa Part 3: ET KGL-EBB-ADD-DAR-ZNZ, A to Z with Ethiopian Airlines in C
Africa Part 4: Fly 540 DAR-ZNZ in Y
Africa Part 5: DAR-NBO-ZRH LX First
Africa Part 6: LX ZRH-ATH, A3 ATH-LCA. A Greek Tragedy
The entire map:
Picking up from where I left off last time, I was picked up from Larnaca Airport by a Budget Car rep, and driven to their depot, where I was given a ugly little Chevrolet. Not long after, I was in a not terribly nice hotel, not far from the airport. Sleep.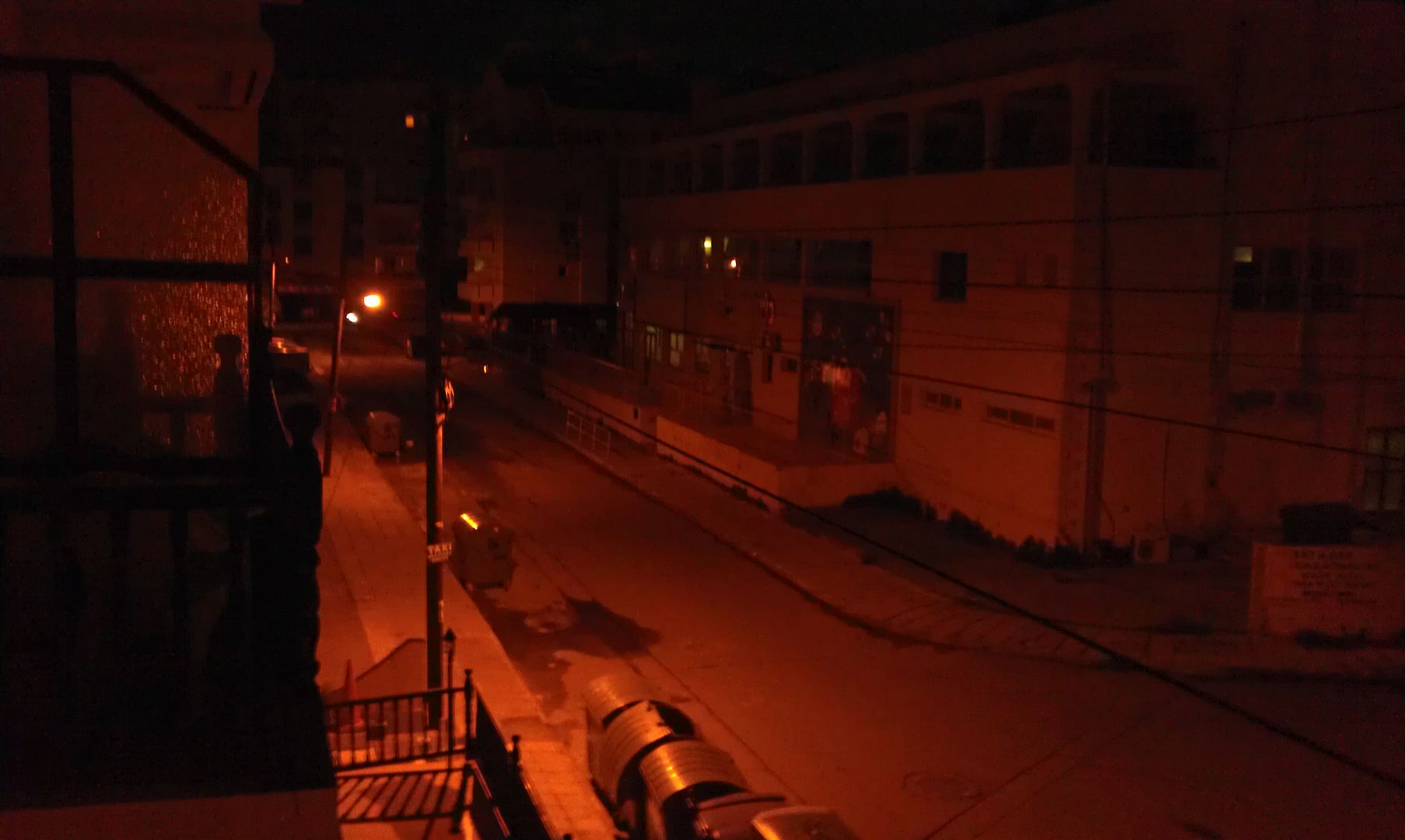 The next morning I headed out for the other side of the Island to meet a friend I'd managed to convince to join me on the island (I couldn't find anyone willing to join me in Burundi!).
My aforementioned car (actually stuck in the mud at this point, doh!)
Nice scenery on the way
I'm sure the fencing is there for a reason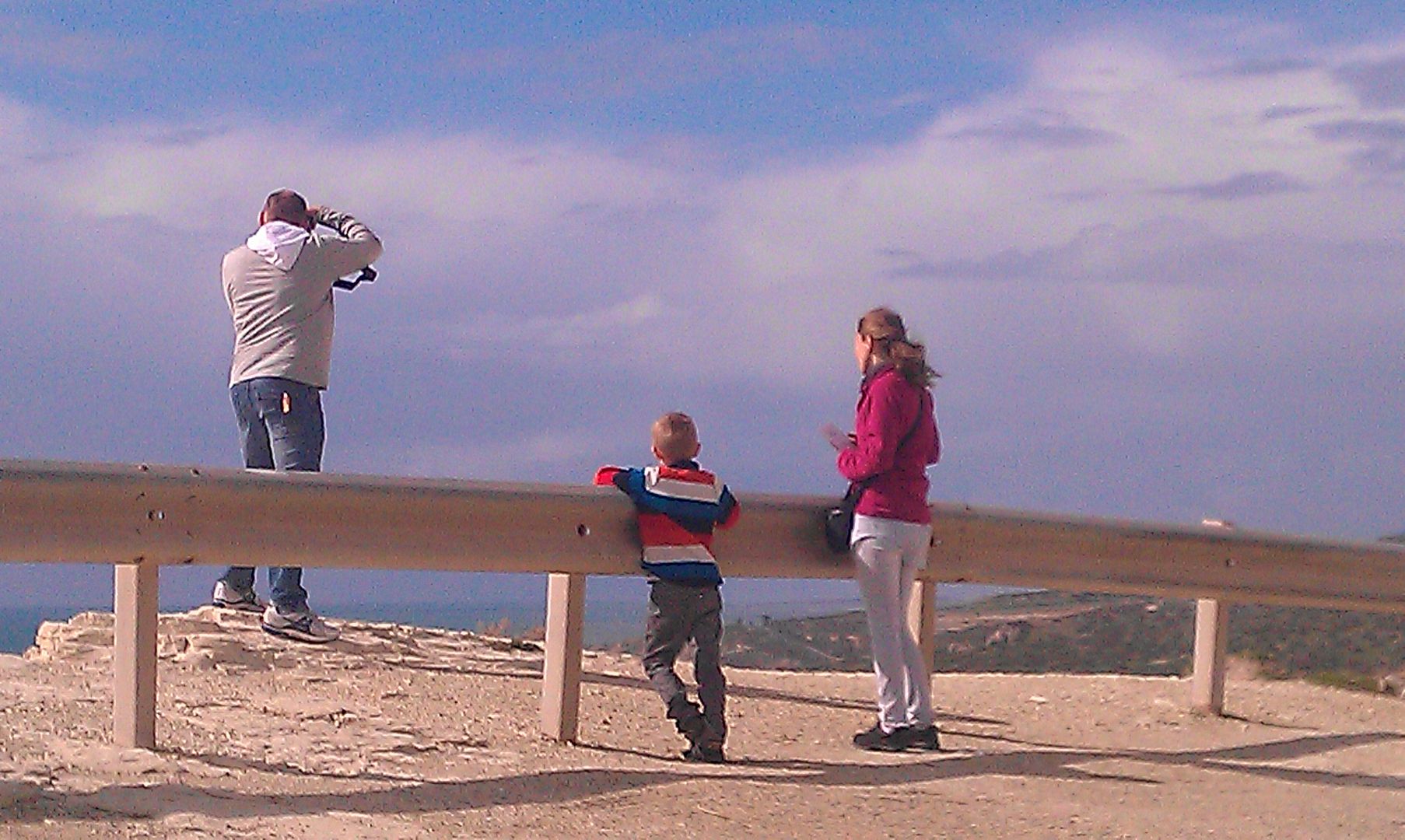 A quick stop at the Sanctuary of Aphrodite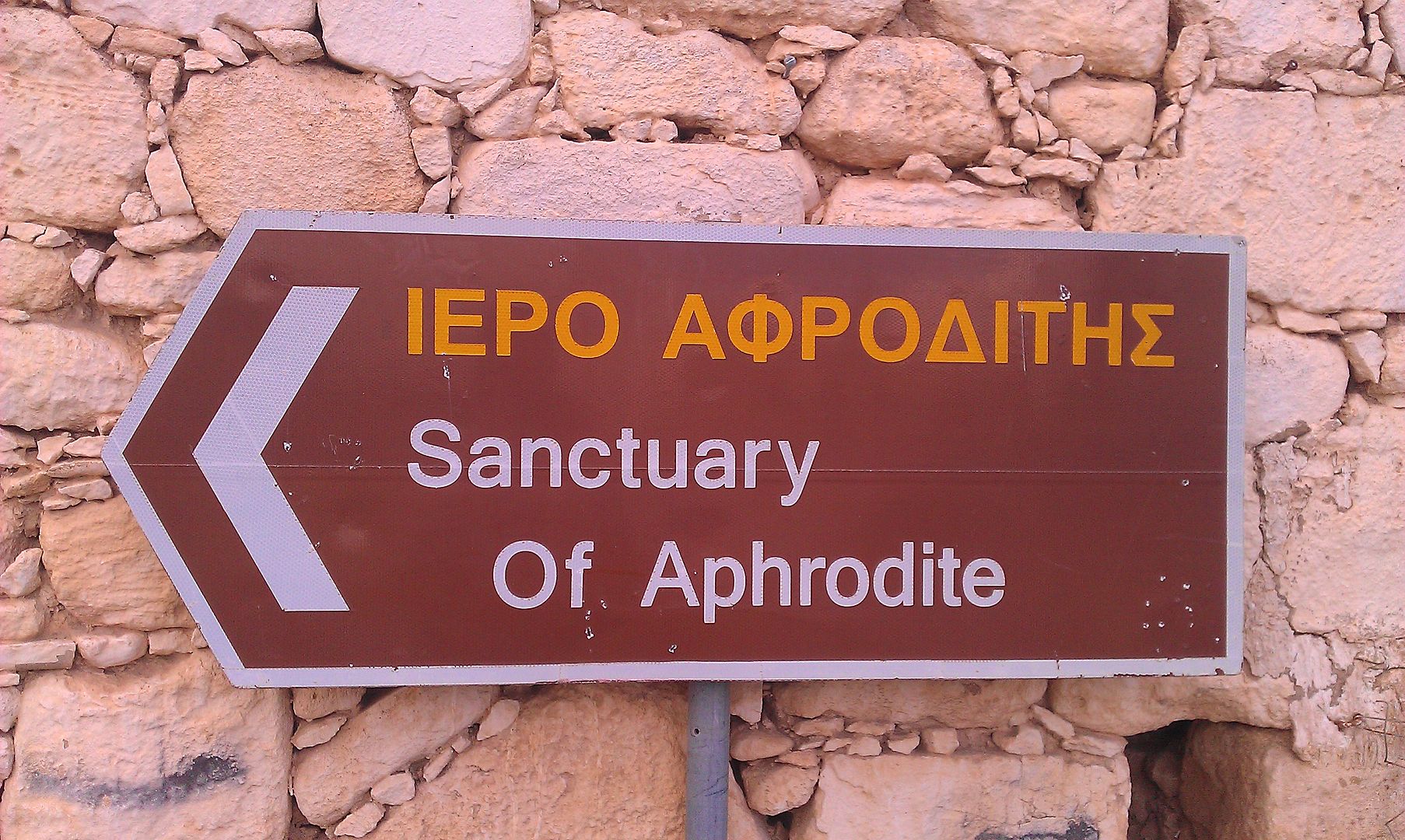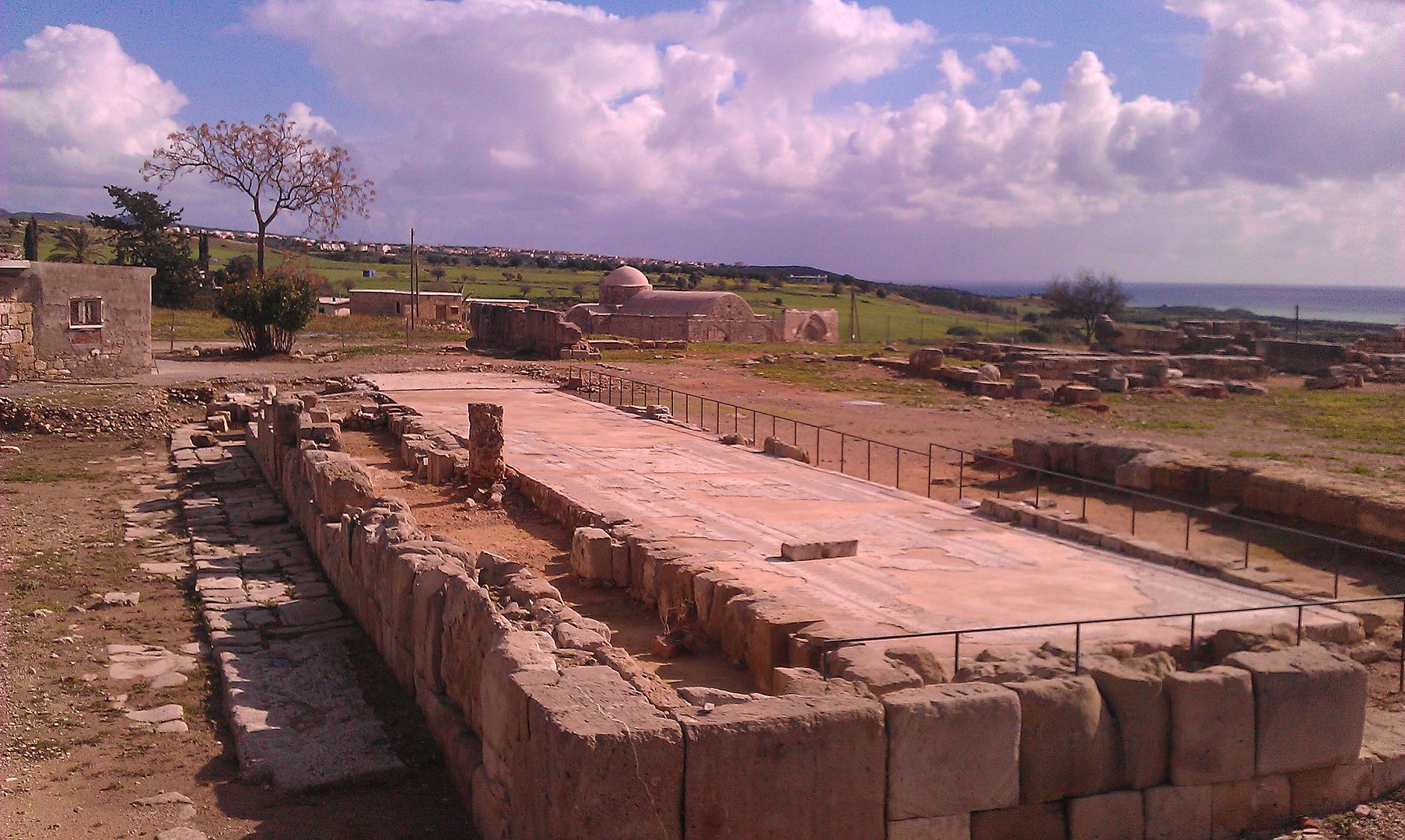 Before long I arrived at Paphos Airport. My friend had elected to fly with easyJet into Paphos from Gatwick, and out from Larnaca.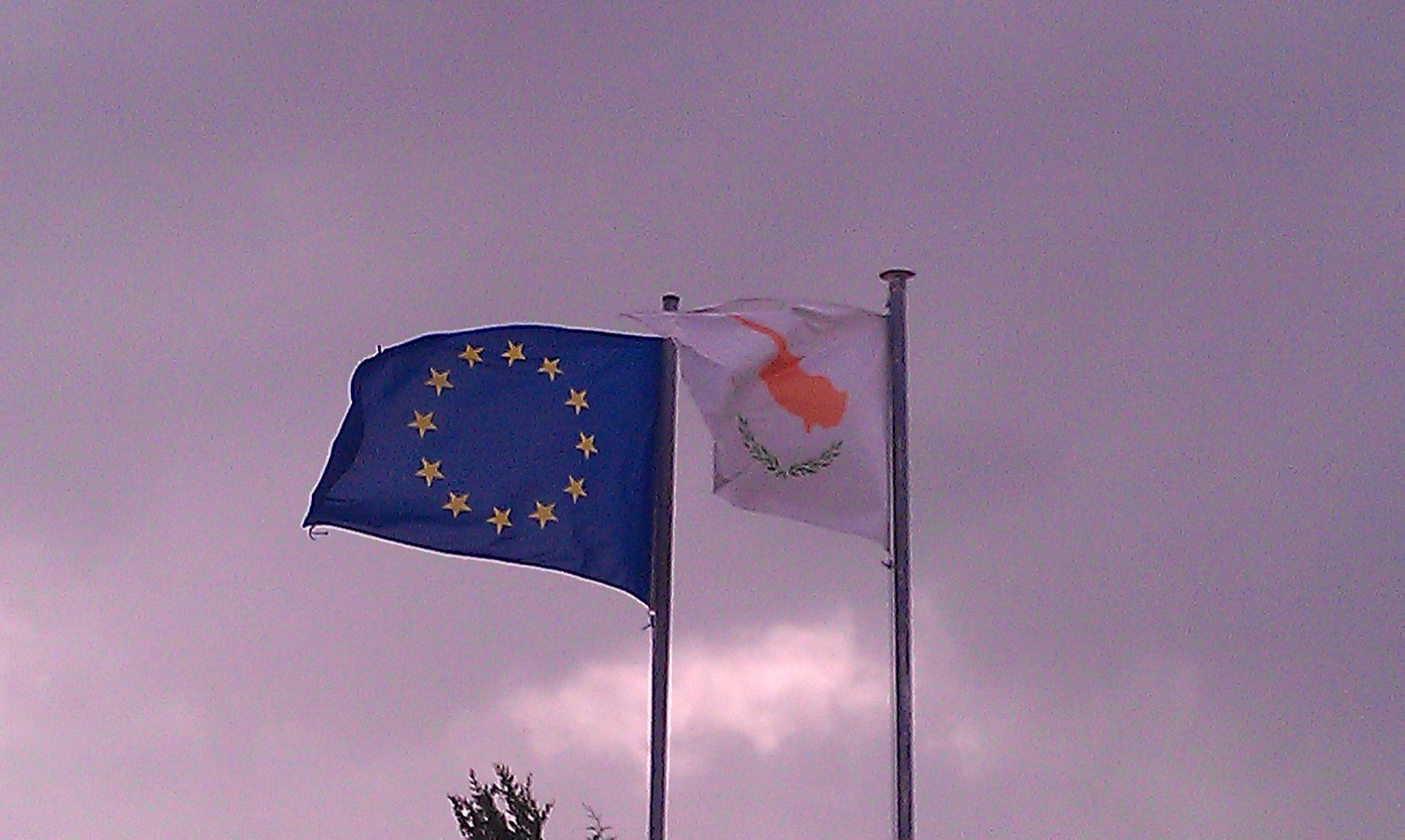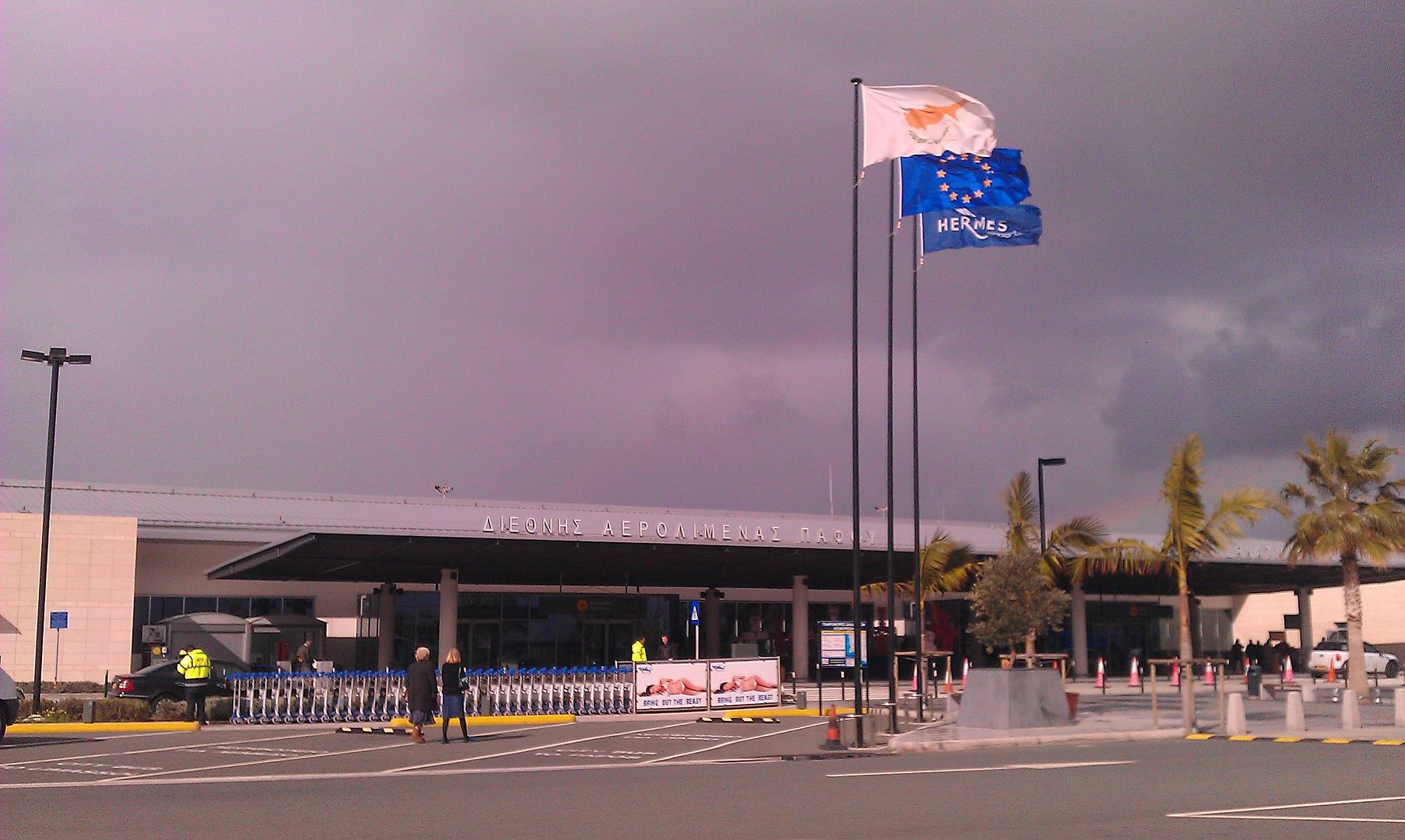 I hadn't realised how many Brits were in Cyprus until I saw the PFO FIDS. It's not terribly clear, but of the 13 flights on there, 10 were from the UK (LGW,DSA,MAN,GLA,BRS,EDI,LTN,BHX) along with two Russian flights, and a TLV. As well travelled as I am, I had completely missed the relationship between then UK and Cyprus – a long and interesting story!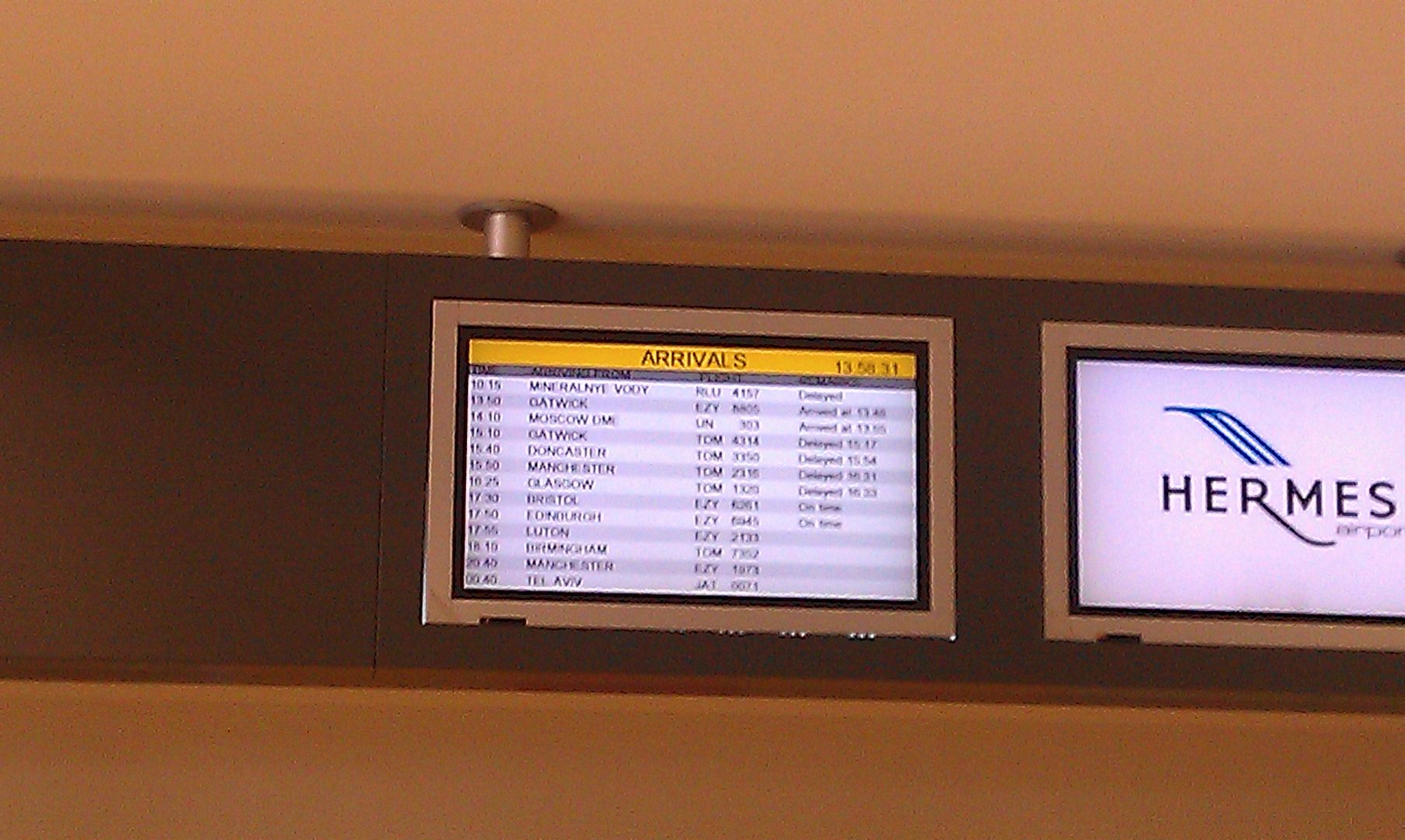 With my friend picked up and out on the car insurance, we headed off to our hotel in Paphos. Unfortunately, the weather was very changeable over the next few days – there was some very strong wind, and plenty of squally showers.
Our hotel pool – too cold to swim though
Sitting in the car waiting for the rain to stop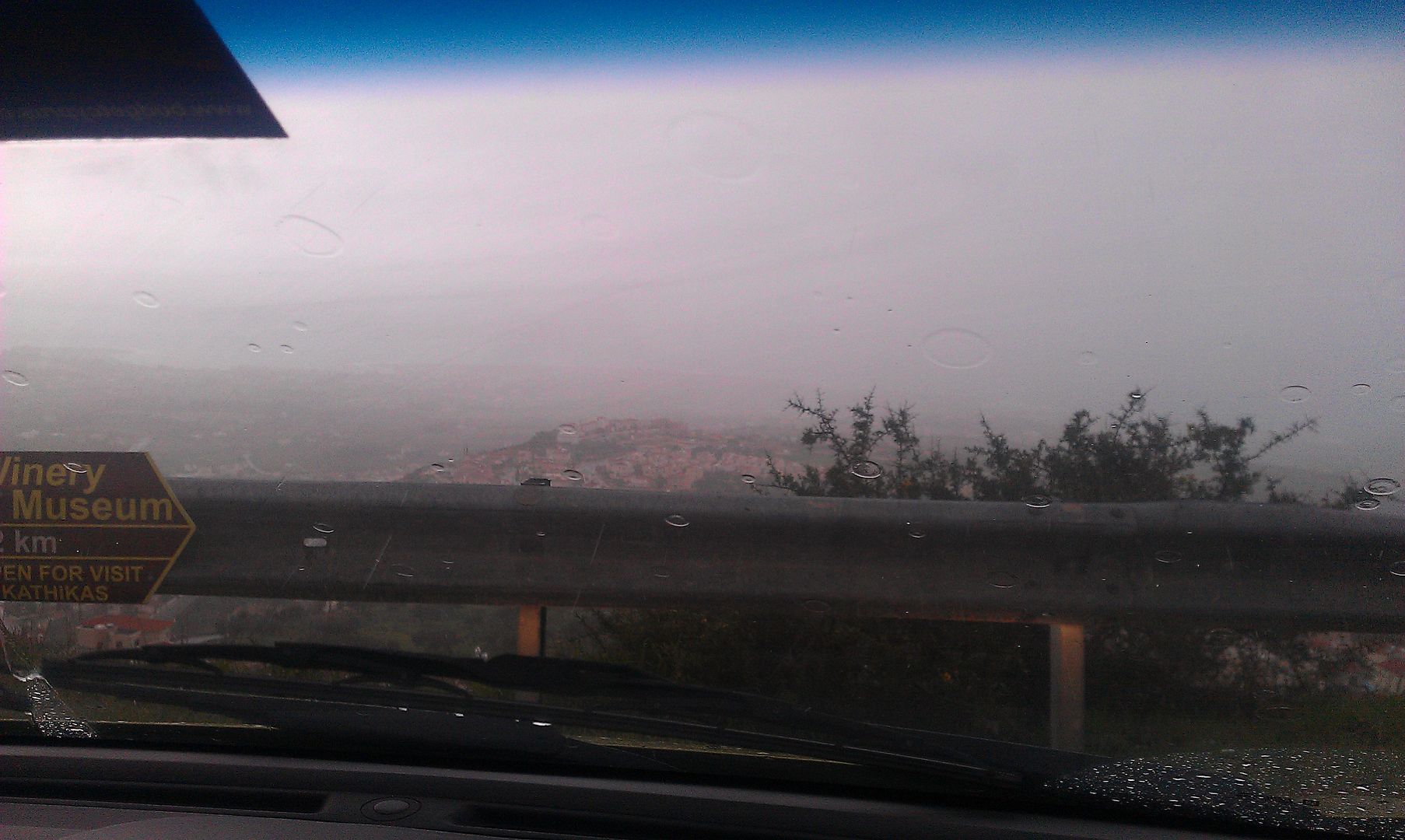 Rainbows!
Nice Cypriot food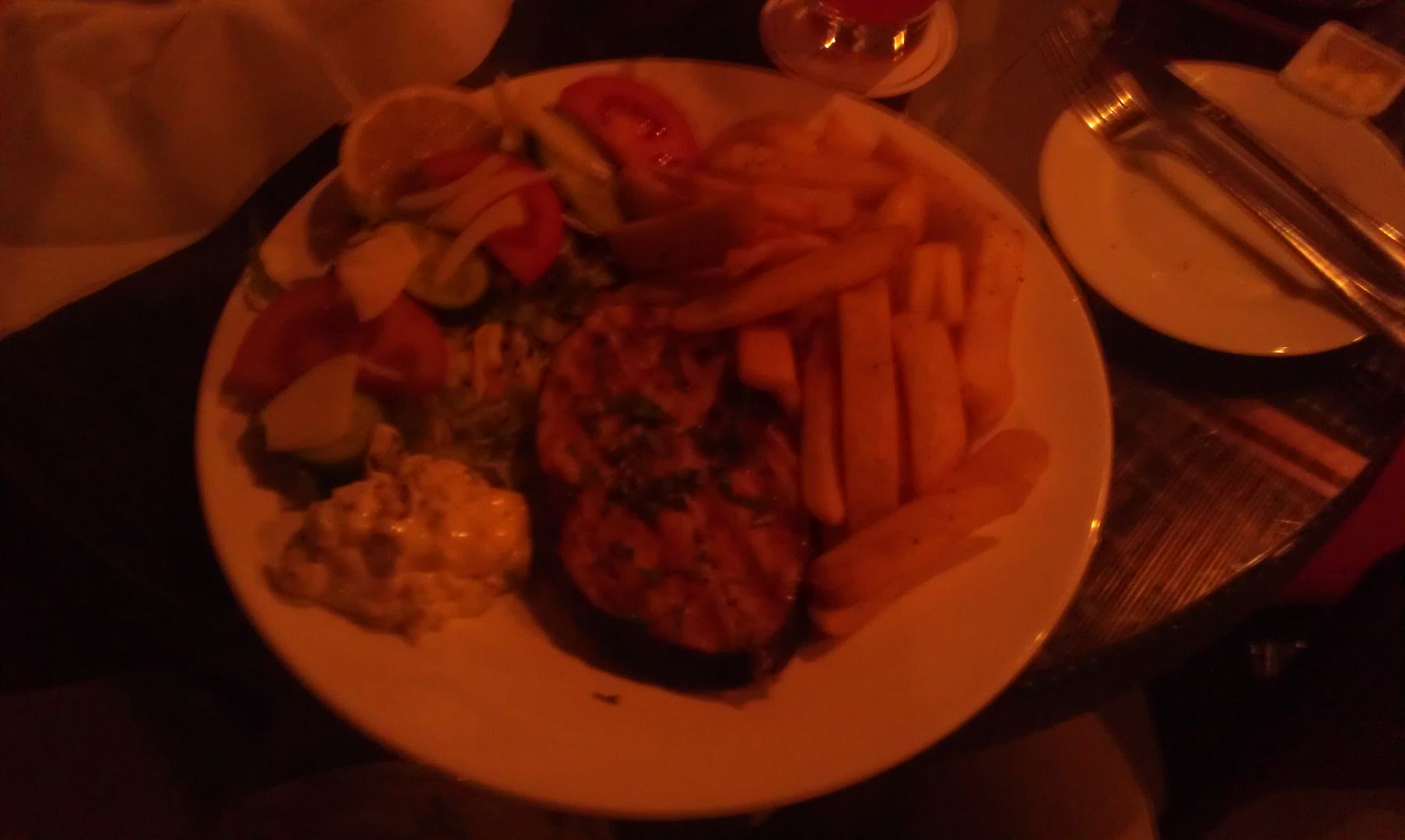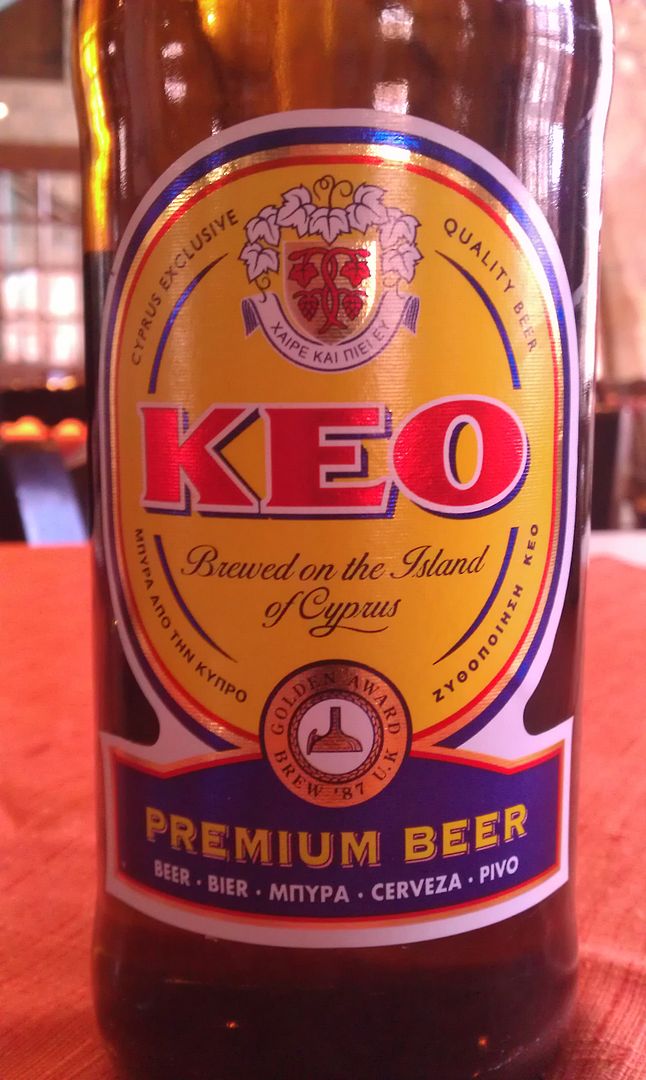 A trip to the Baths of Aphrodite - nice in the sun!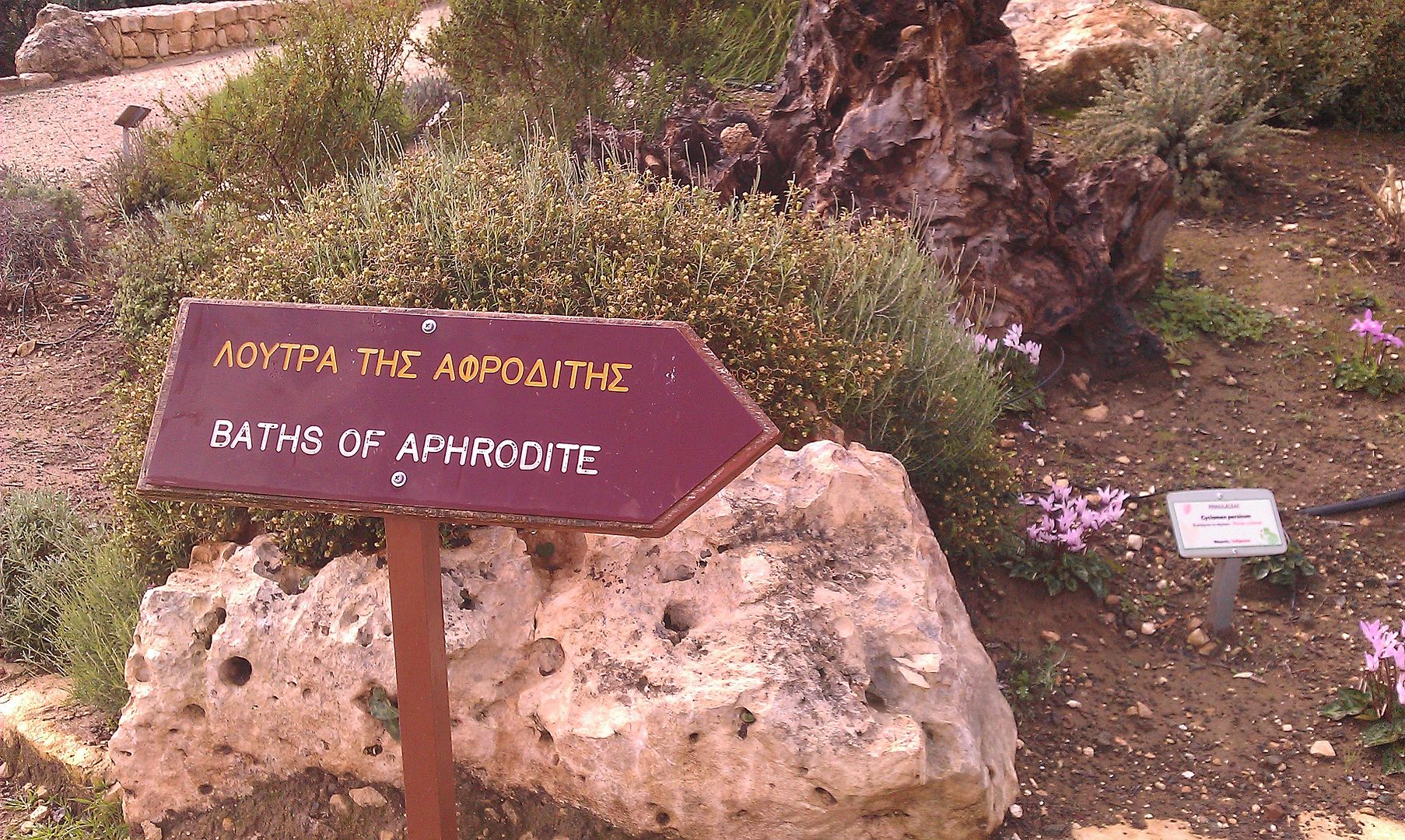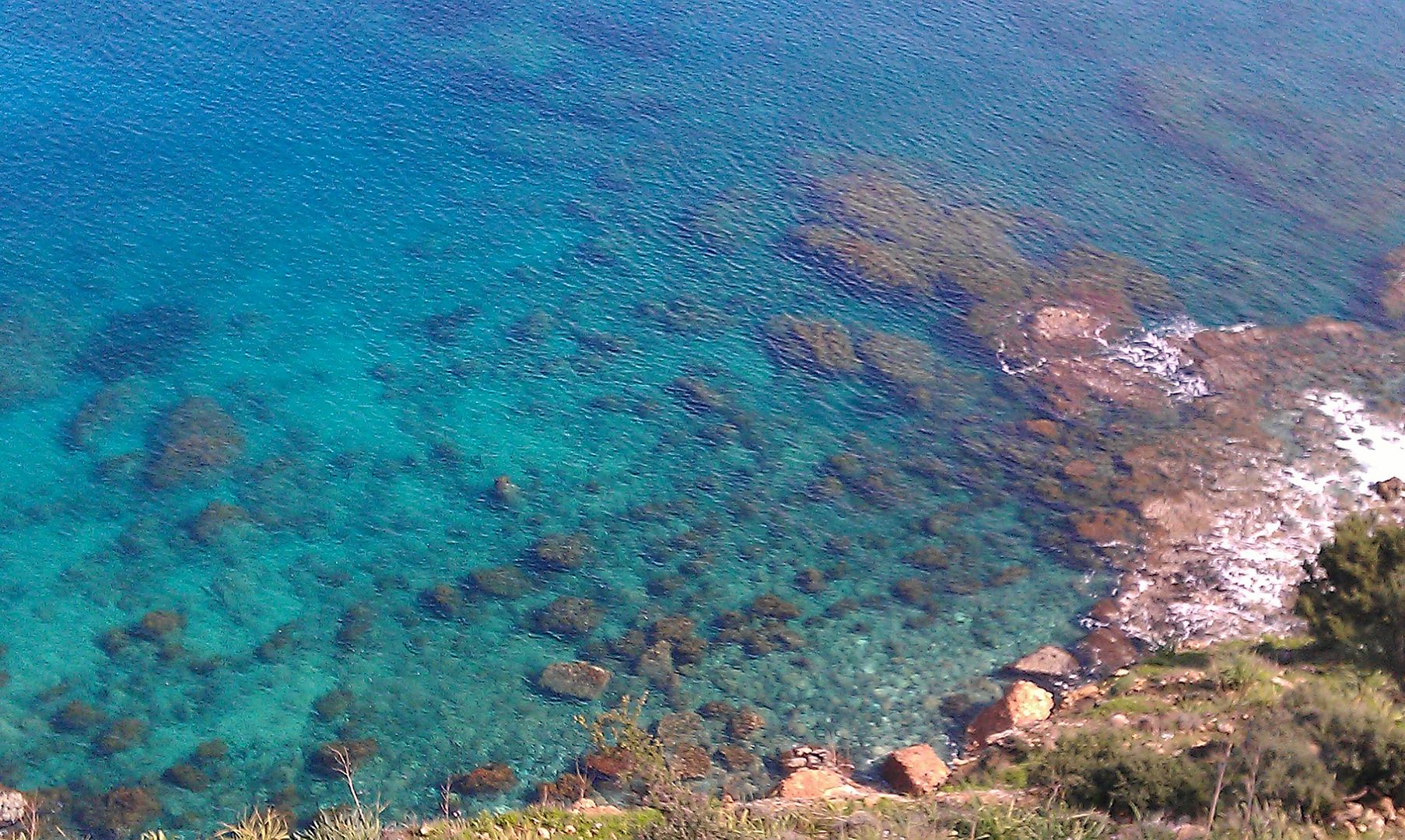 A trip around the rolling hills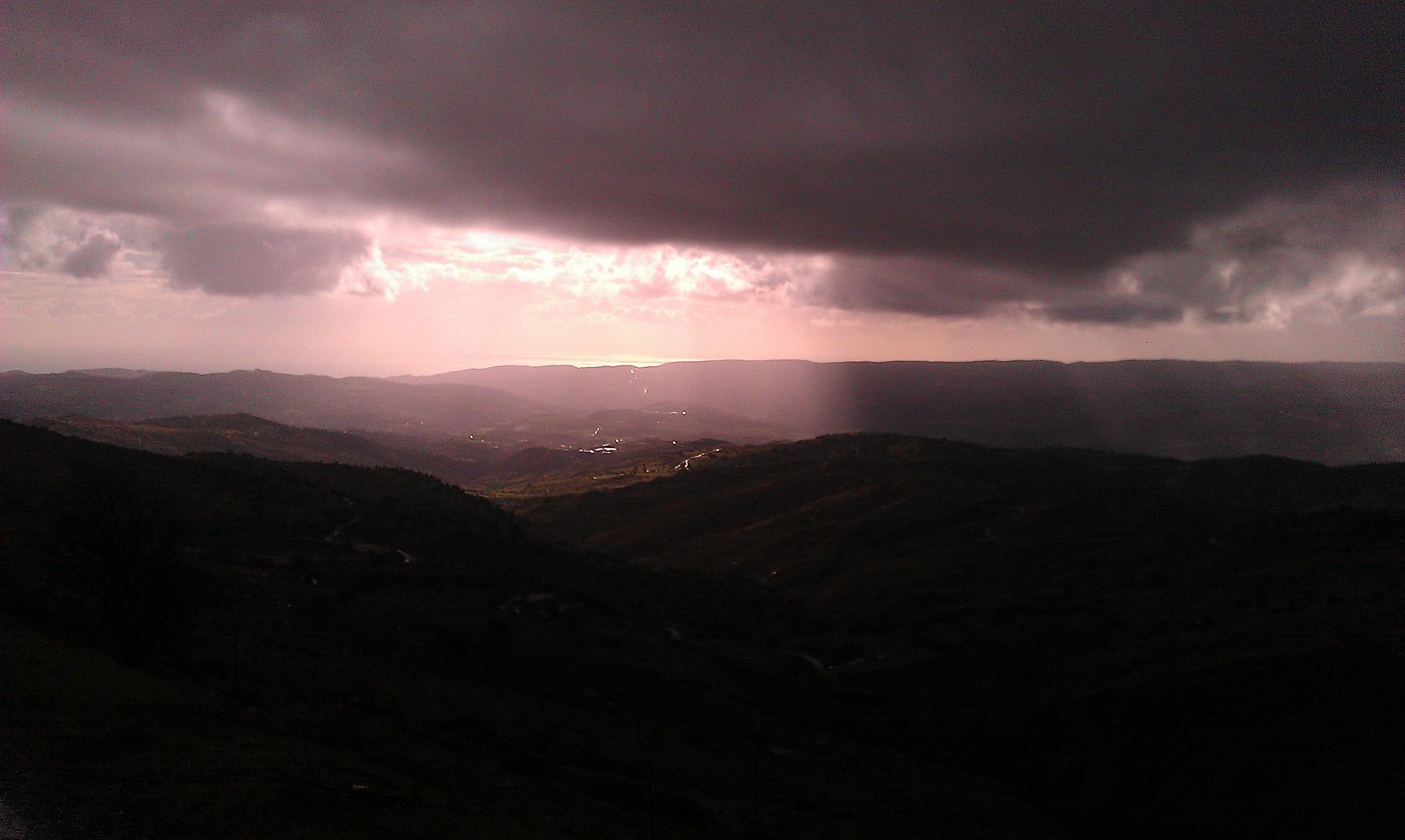 The birthplace of the first president of the Republic of Cyprus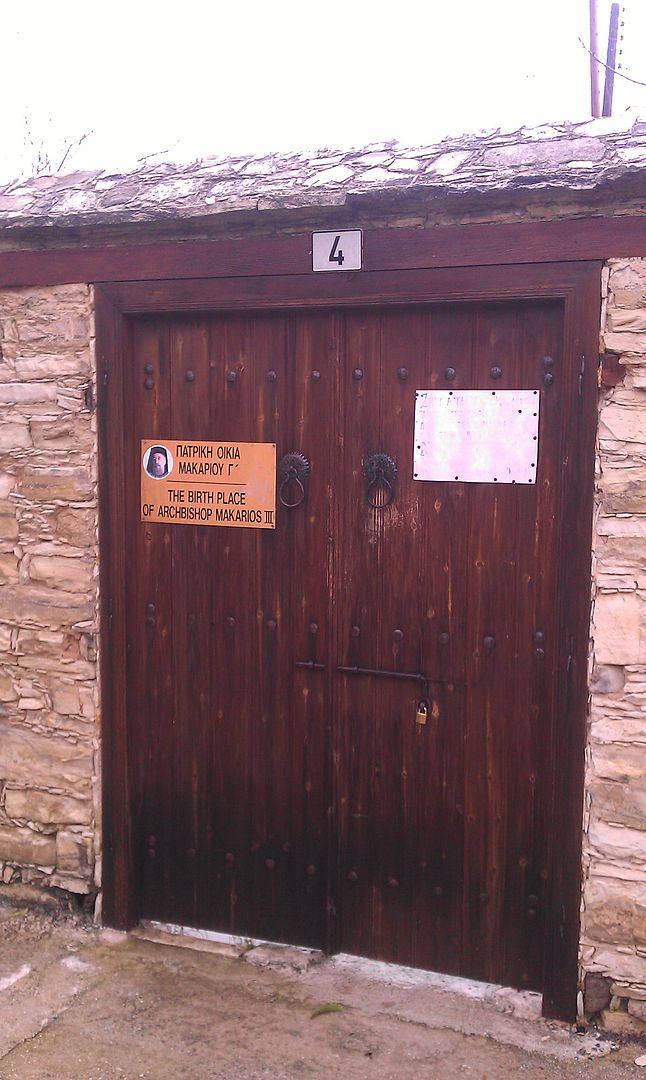 A nice little monastery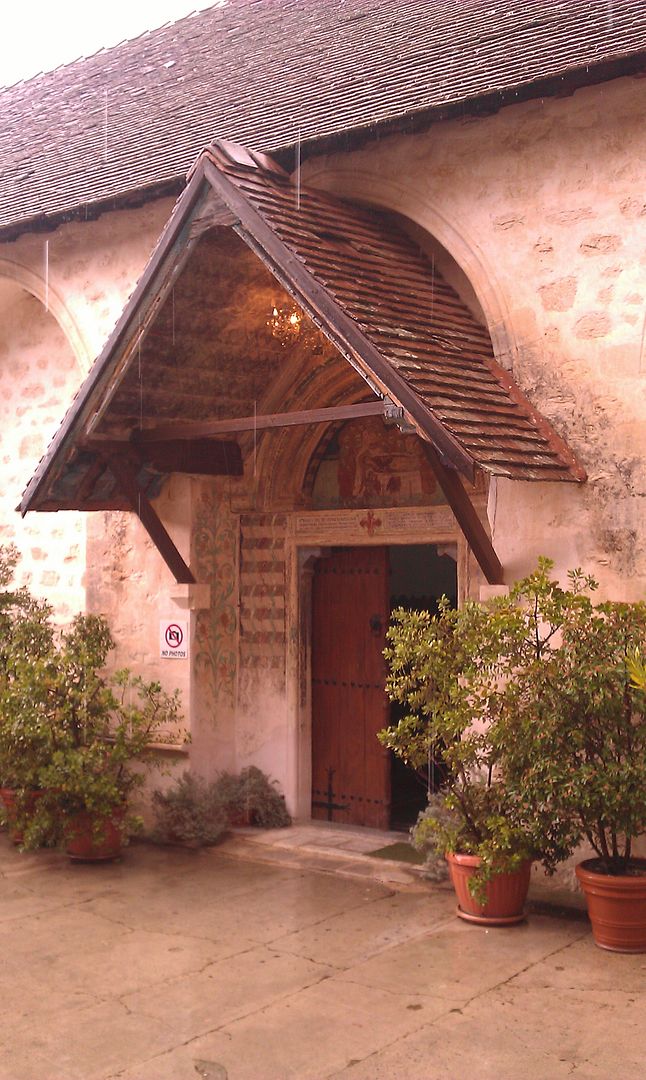 Part of the UNESCO sites in Paphos
After 2 nights in Paphos, we drove over the incredibly scenic Troodos Mountains towards Mt Olympus and Nicosia.
What's this? Snow? In Cyprus?
Actually, LOTS of snow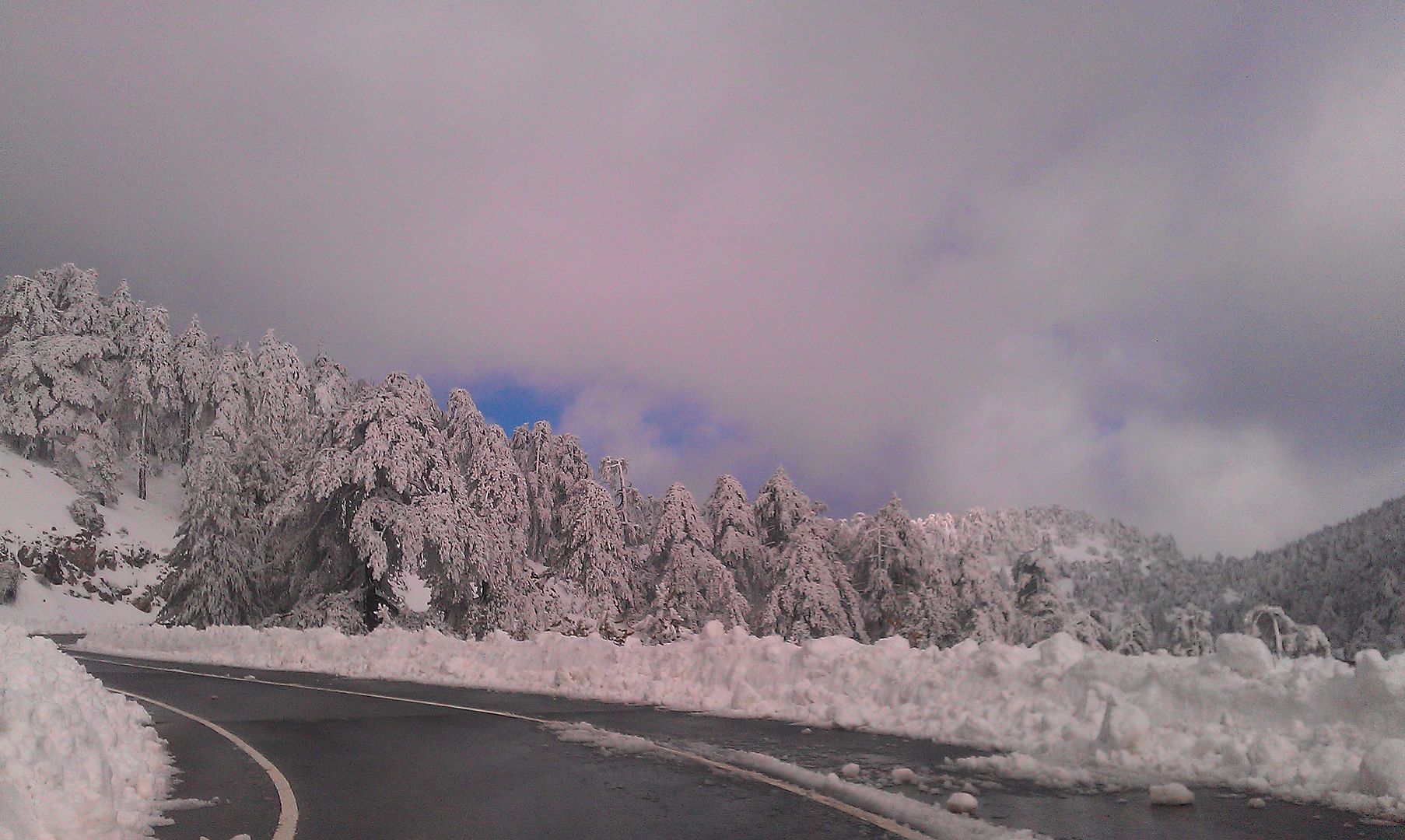 Who knew you could ski in Cyprus?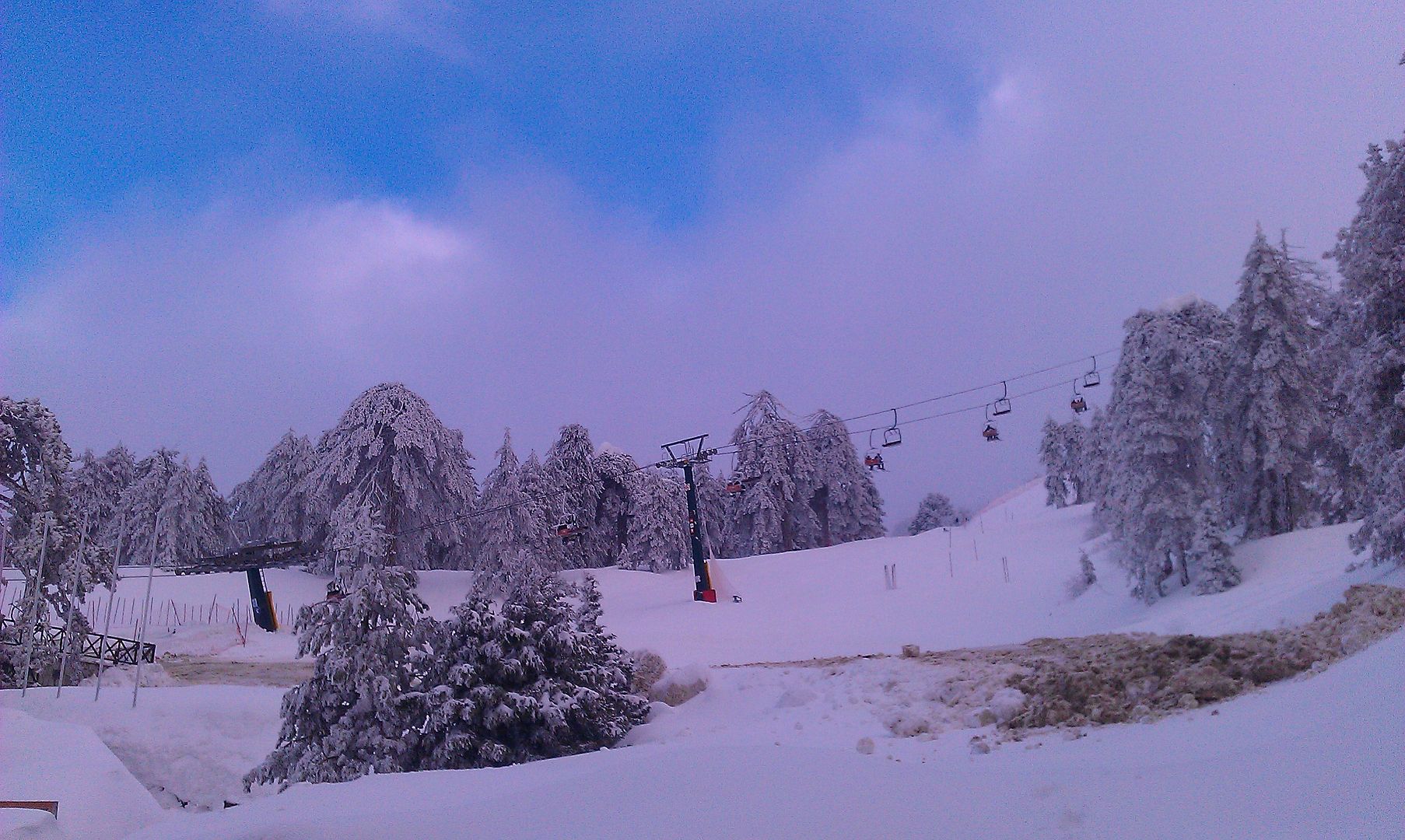 The military base at the highest point of the island. No wonder our ears popped. We'd driven 1952 metres (6404 ft) vertically in just a few hours.
What goes up, must come down. Next stop Nicosia (Lefkosia)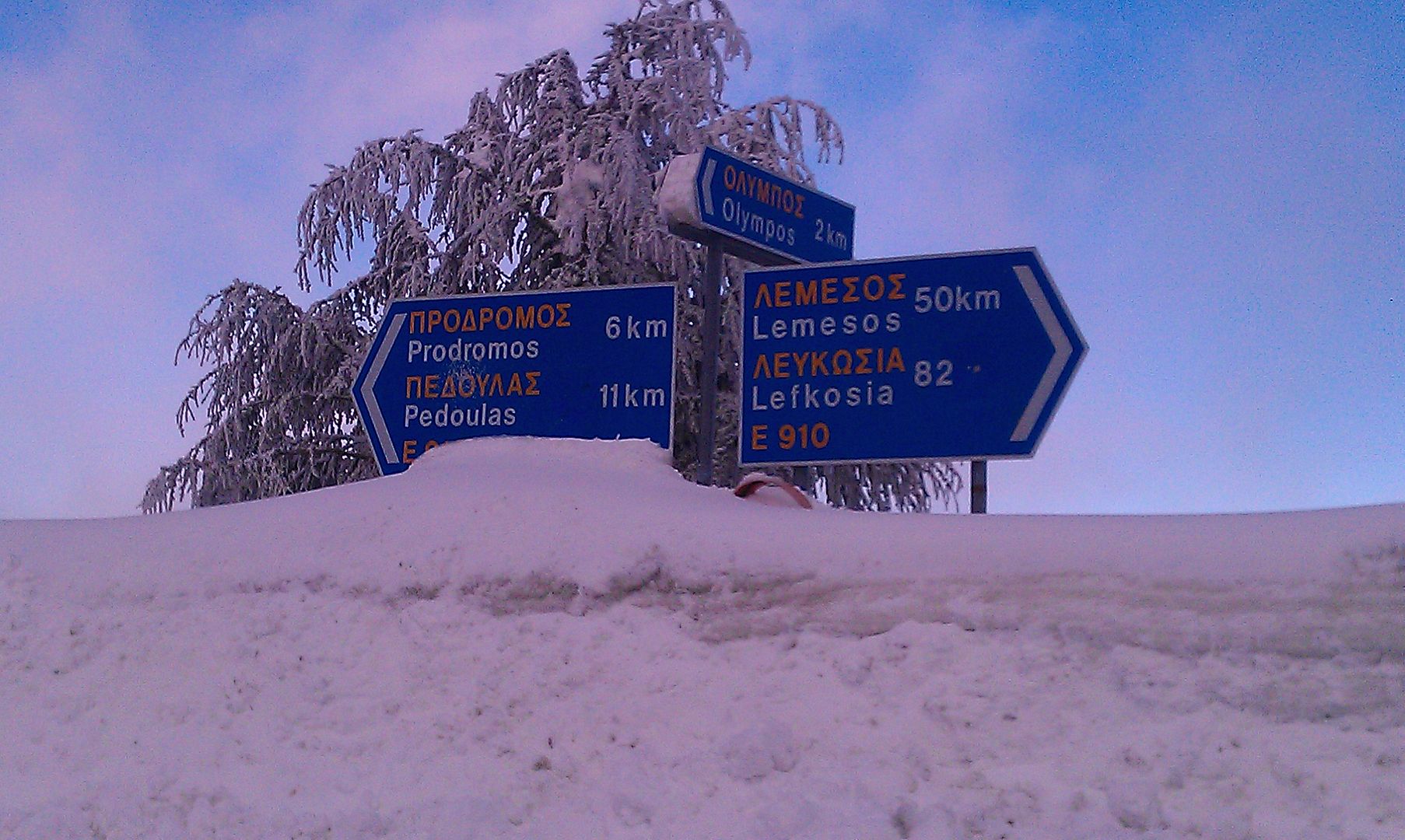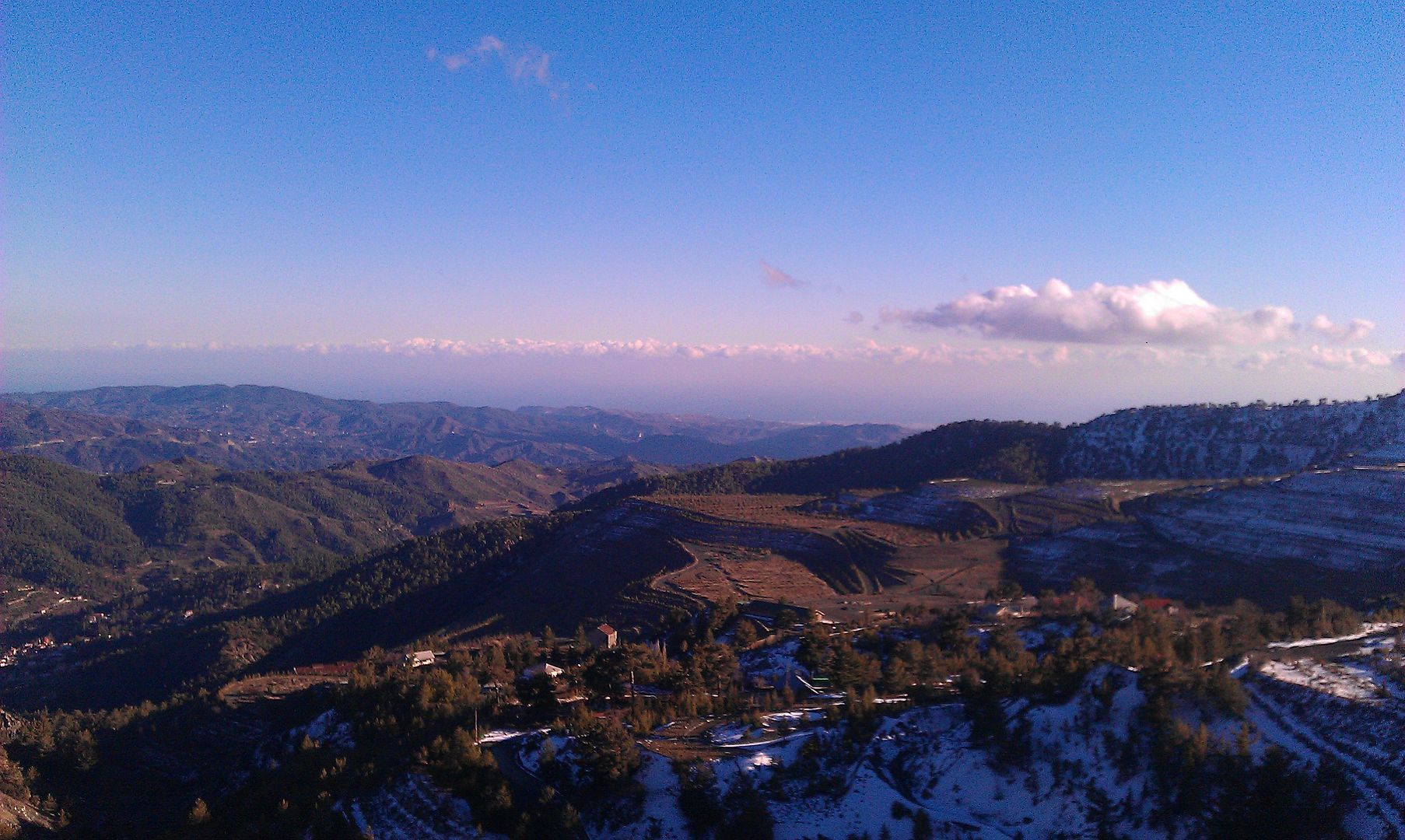 After parking our car, and finding our hotel (the very nice Hotel Centrum) we headed out for an amazing Meze fish dinner – so much food.
The next day we headed over to Northern Nicosia. This is the view from a tower in Southern Nicosia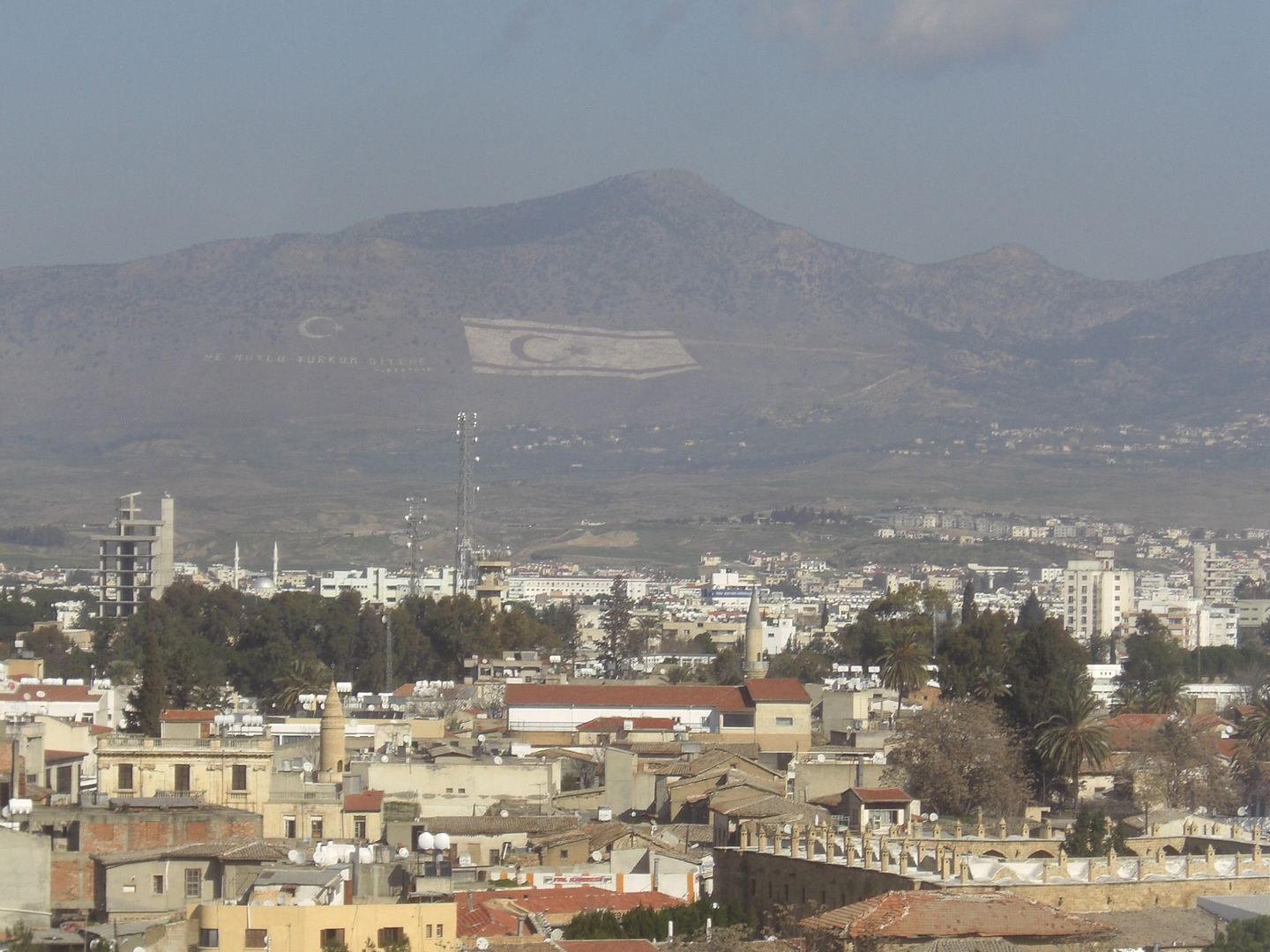 A new country! They only stamp passports on request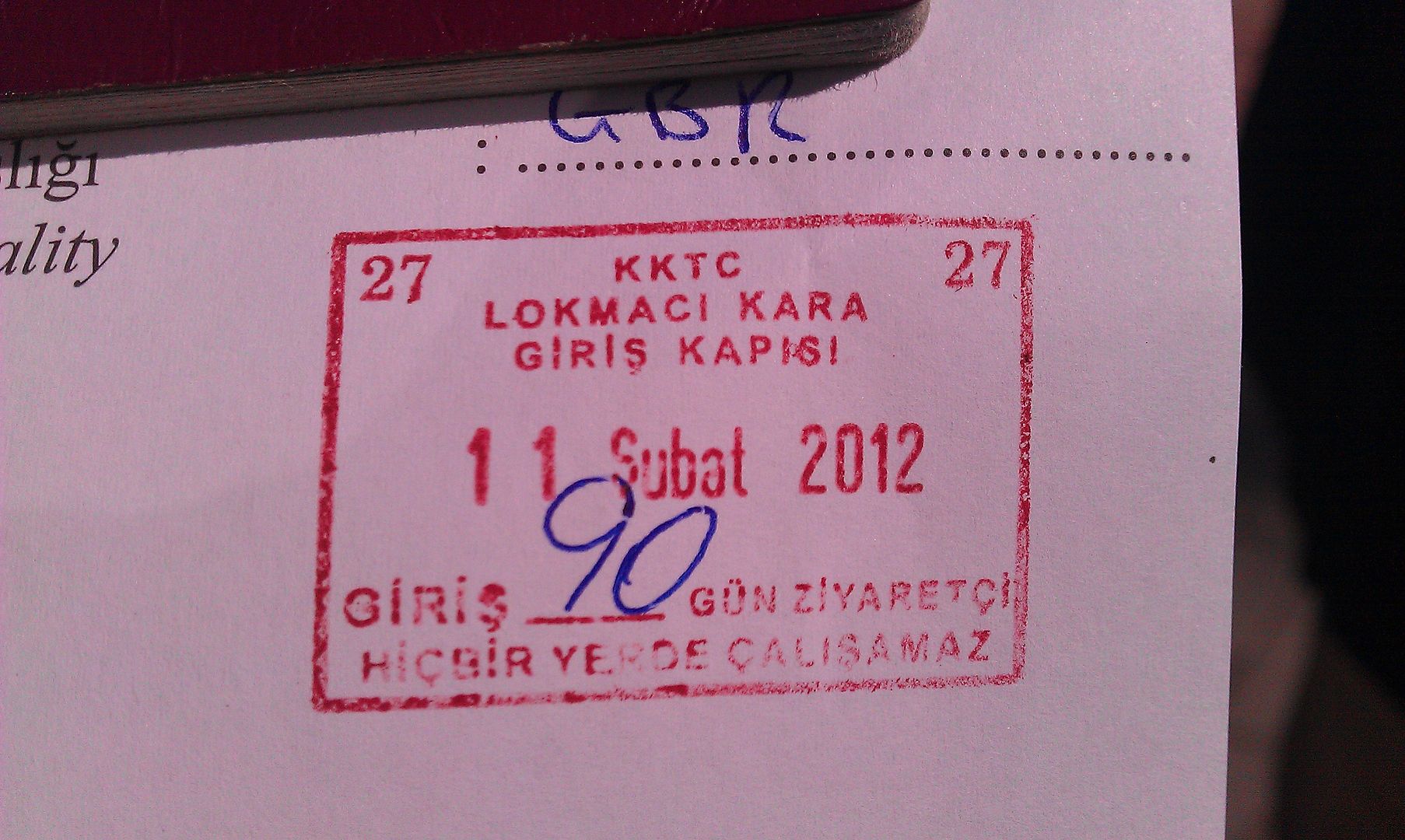 We spent a pleasant few hours wandering around, eating, and drinking in the sun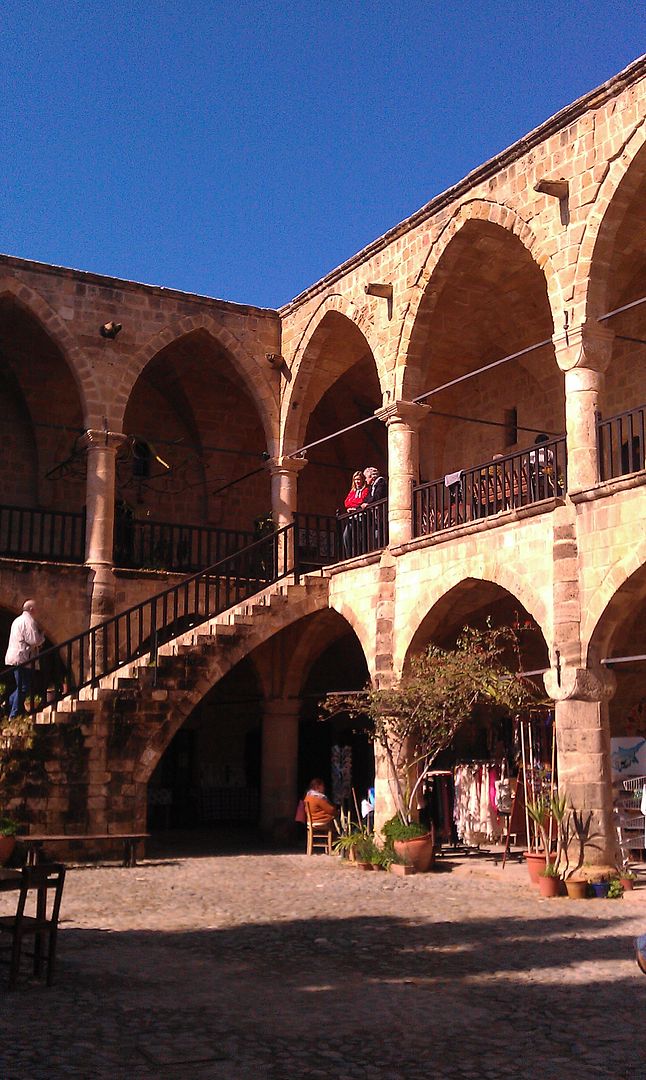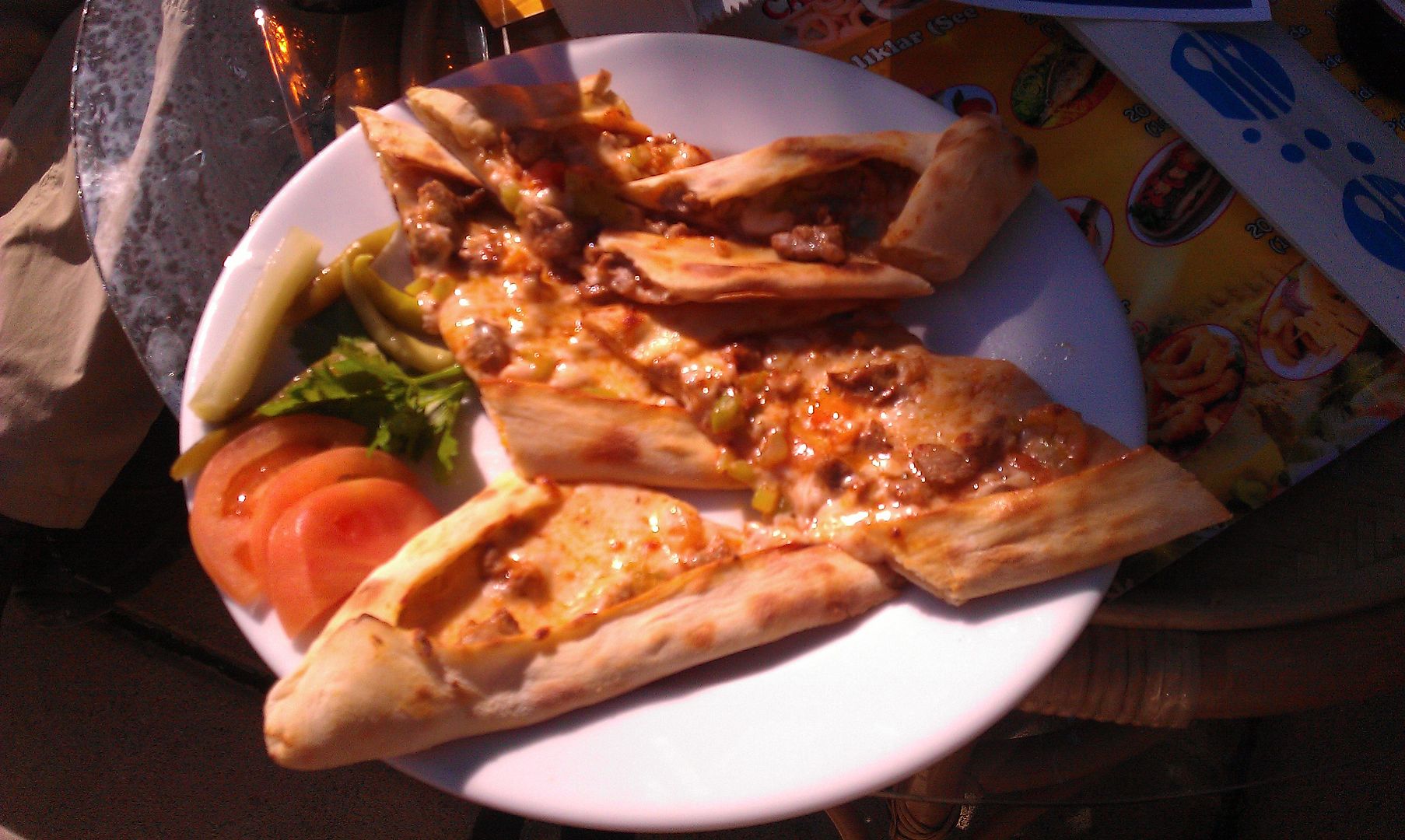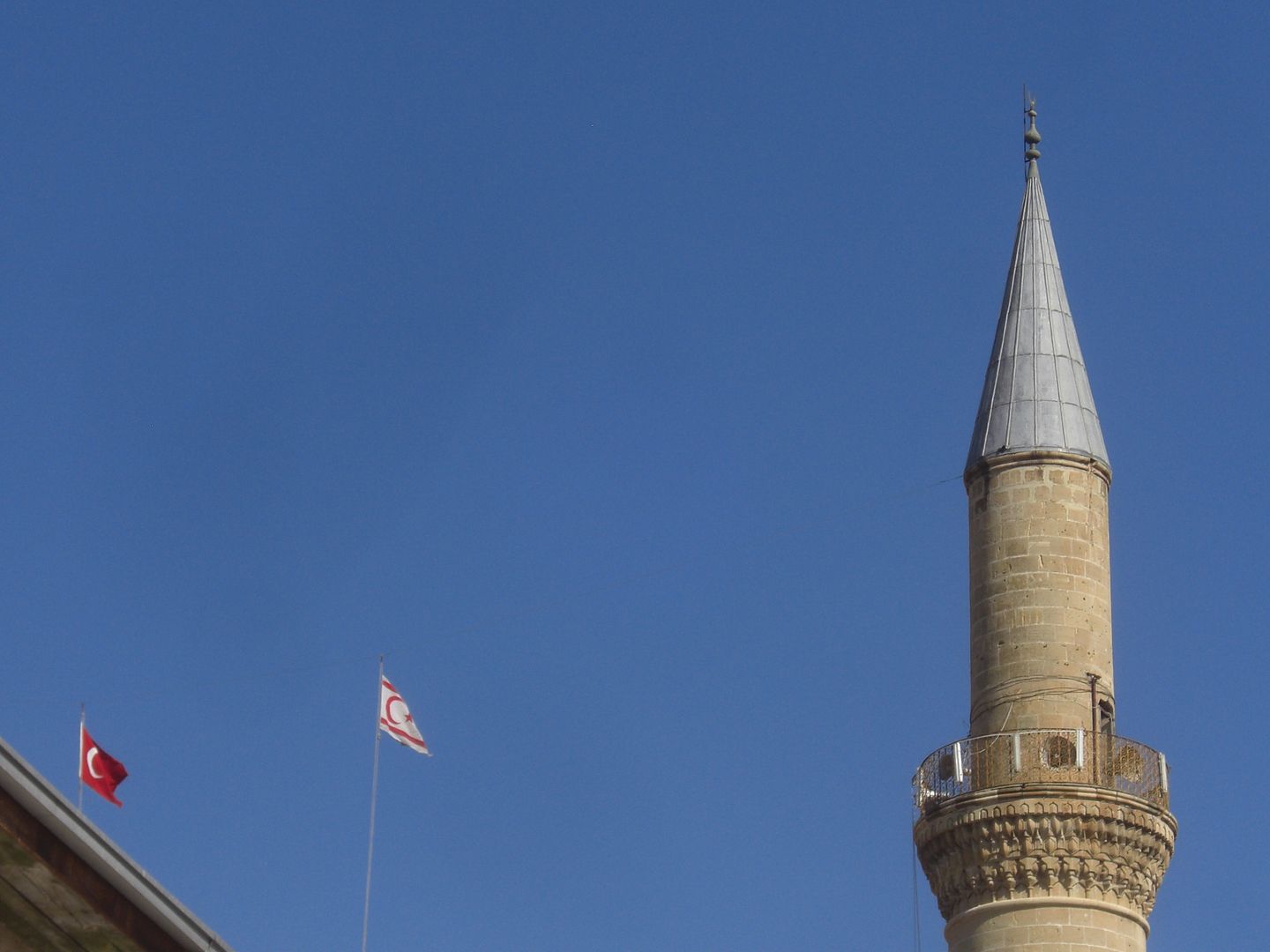 This was a cathedral, now a mosque
Back on the other side of the border, we headed to the National Museum, and then for a further wander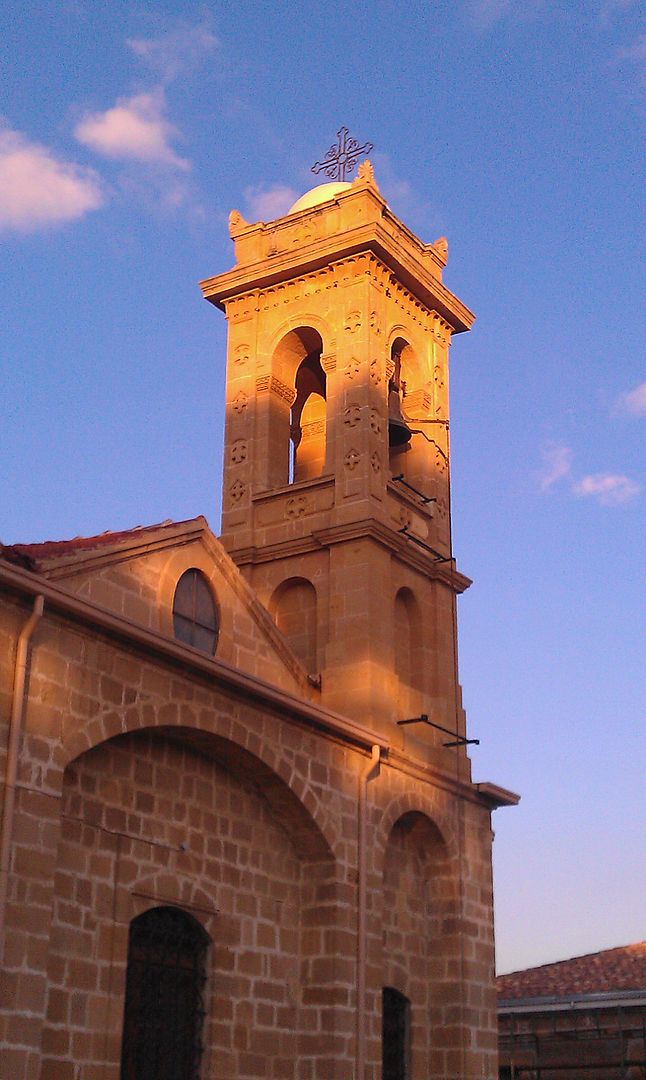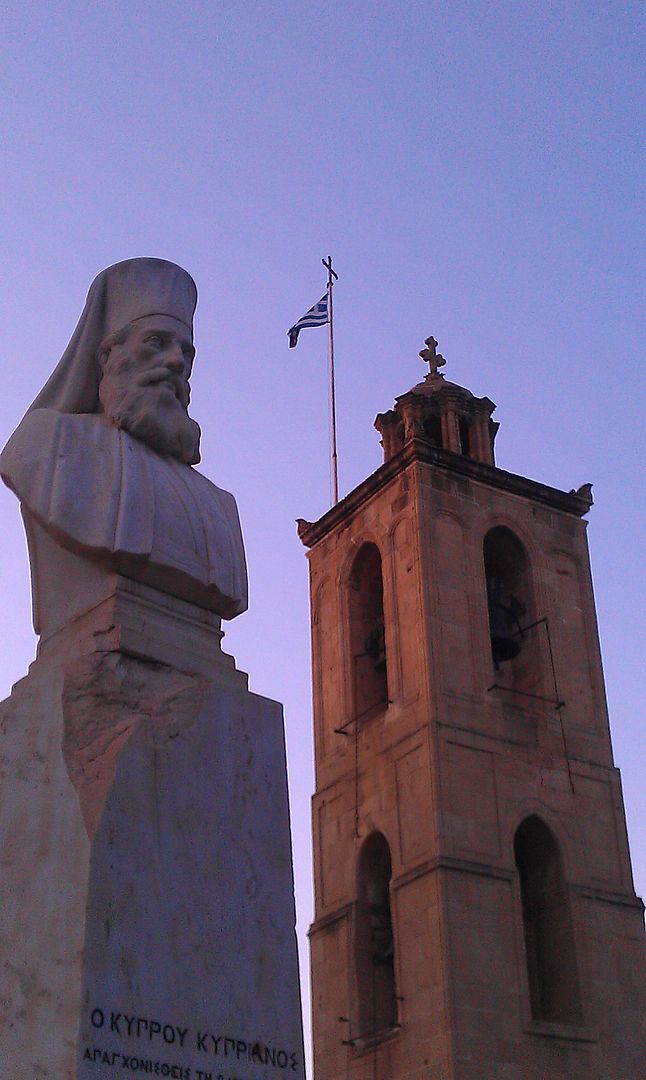 On our final day, we stopped at the little town of Lefkara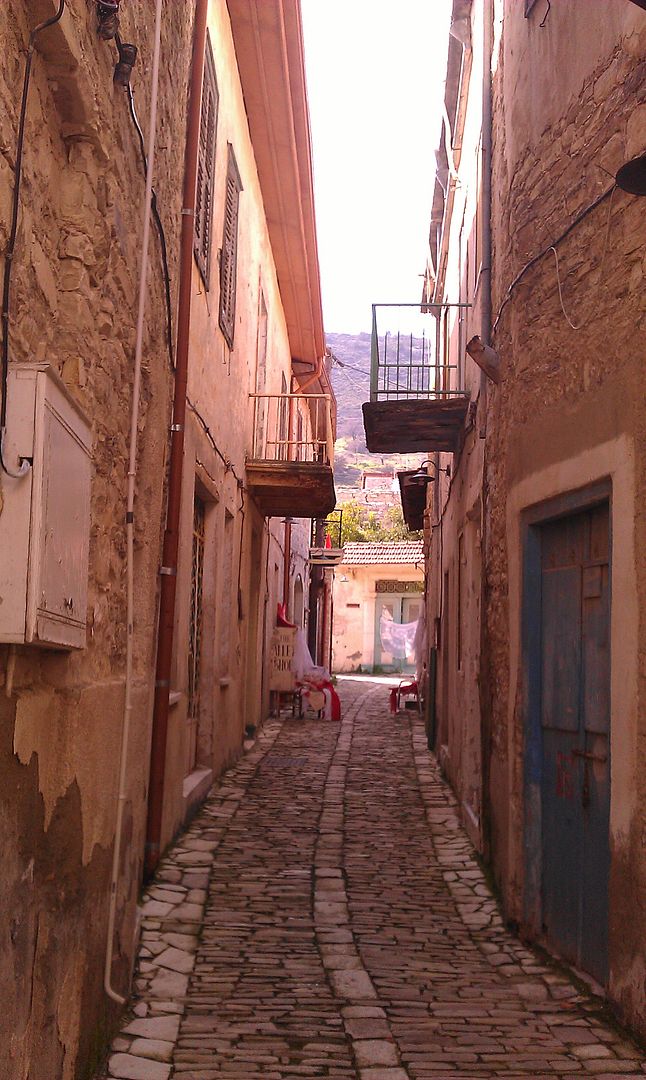 Another meze lunch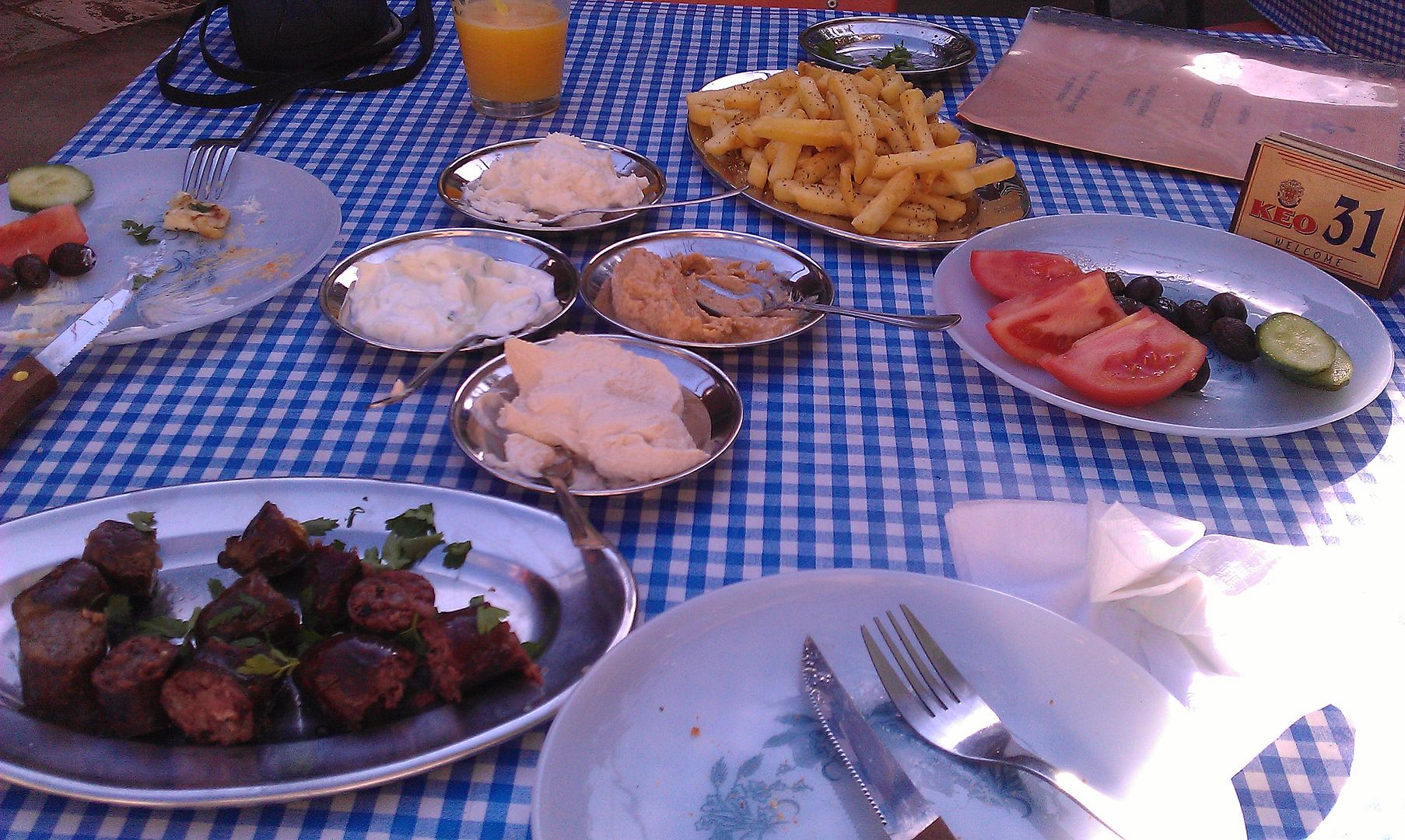 Heading back to Larnaca. My friend's flight back to LGW was 4 hours after mine, so I left him heading out for a walk around the salt lakes, whilst I headed into the terminal.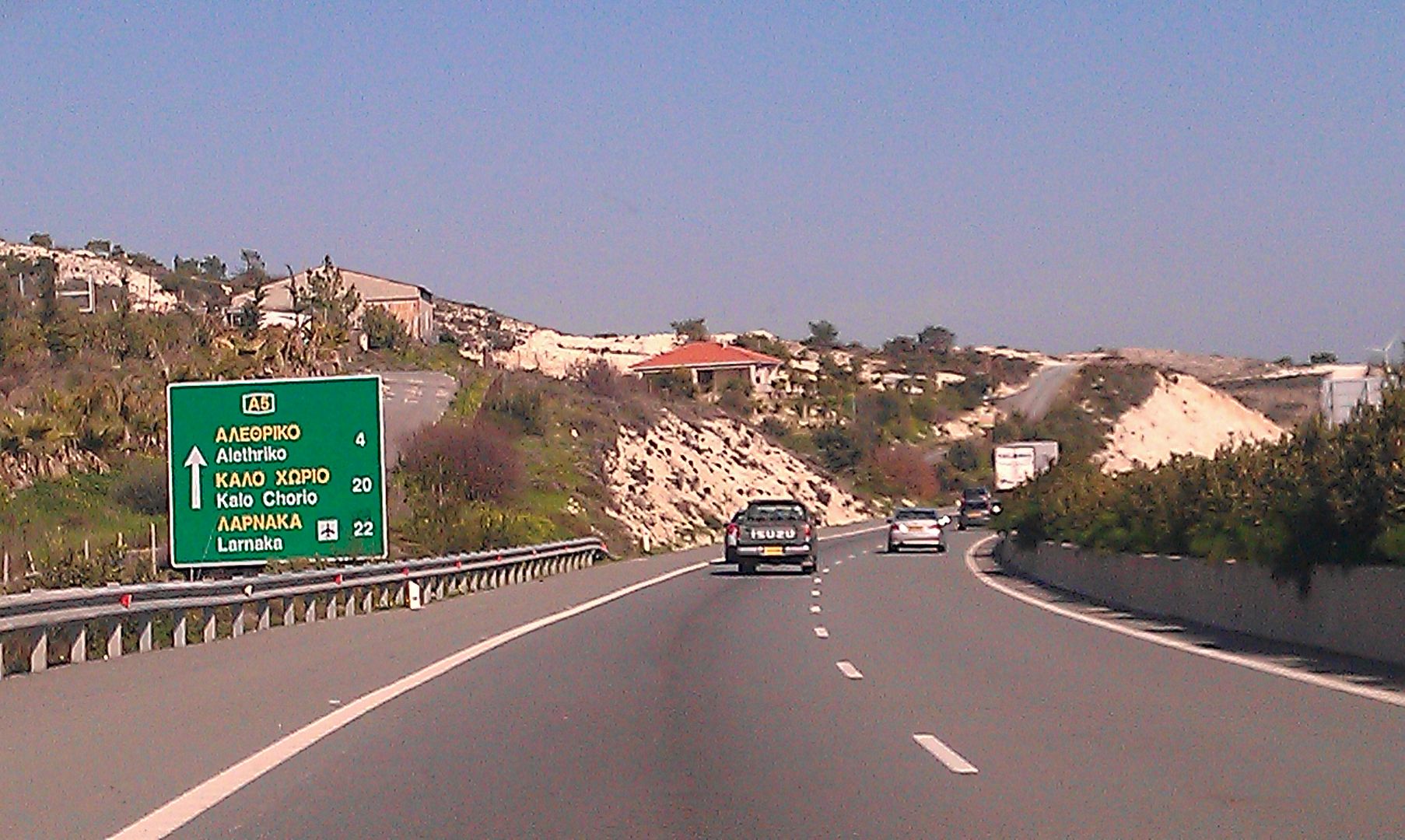 The terminal was nice and clean. There was no queue for the Club Europe desk
FIDS
I bought a couple of cheap bottles of Gin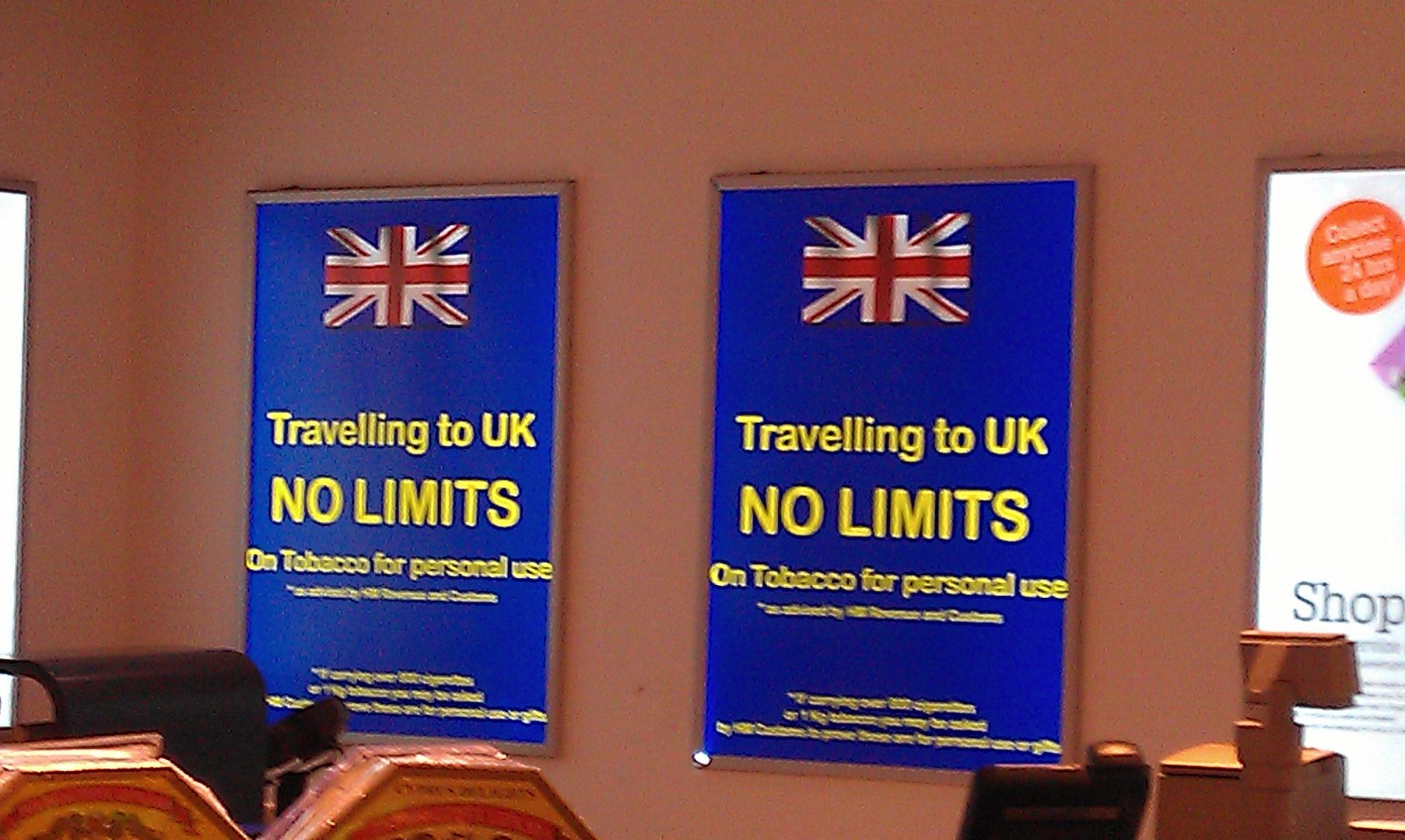 Then headed to the lounge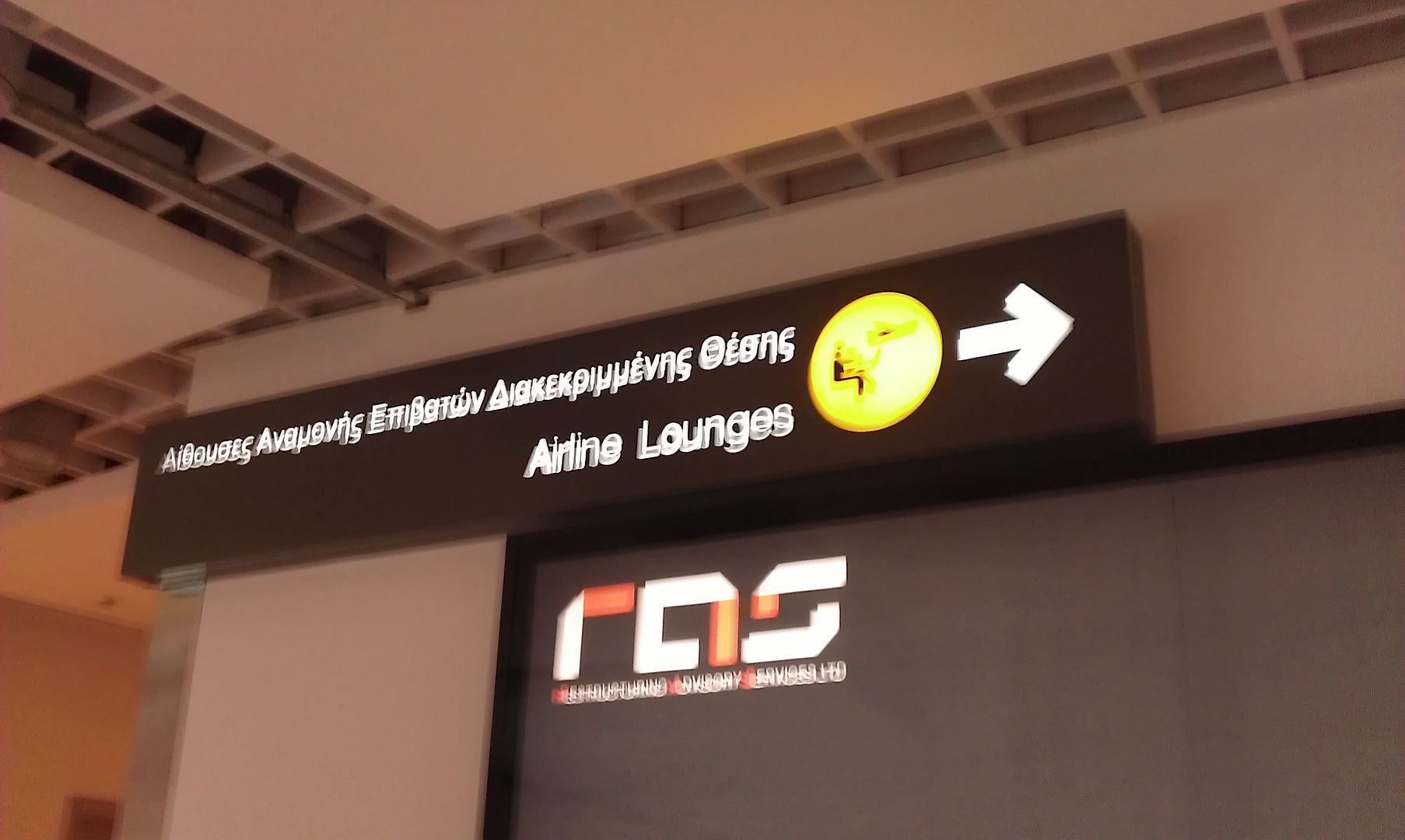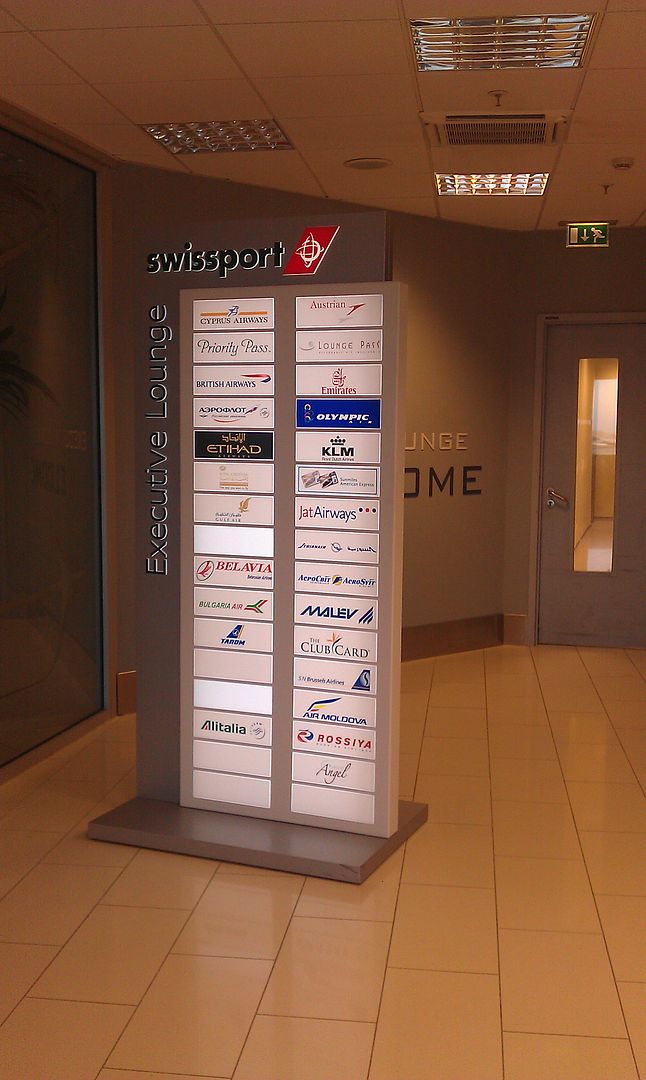 The lounge was bright and airy, and had some nice views of the tarmac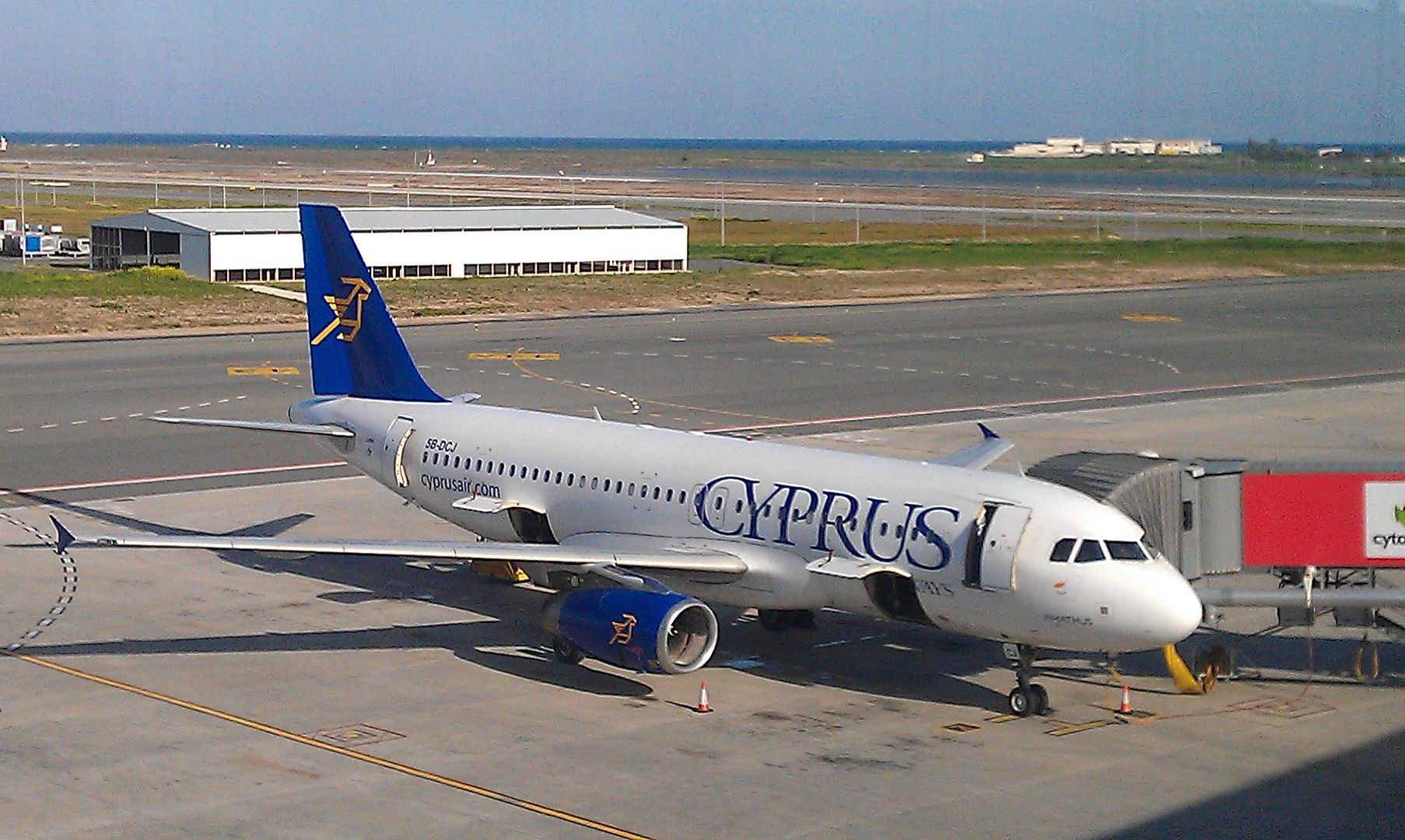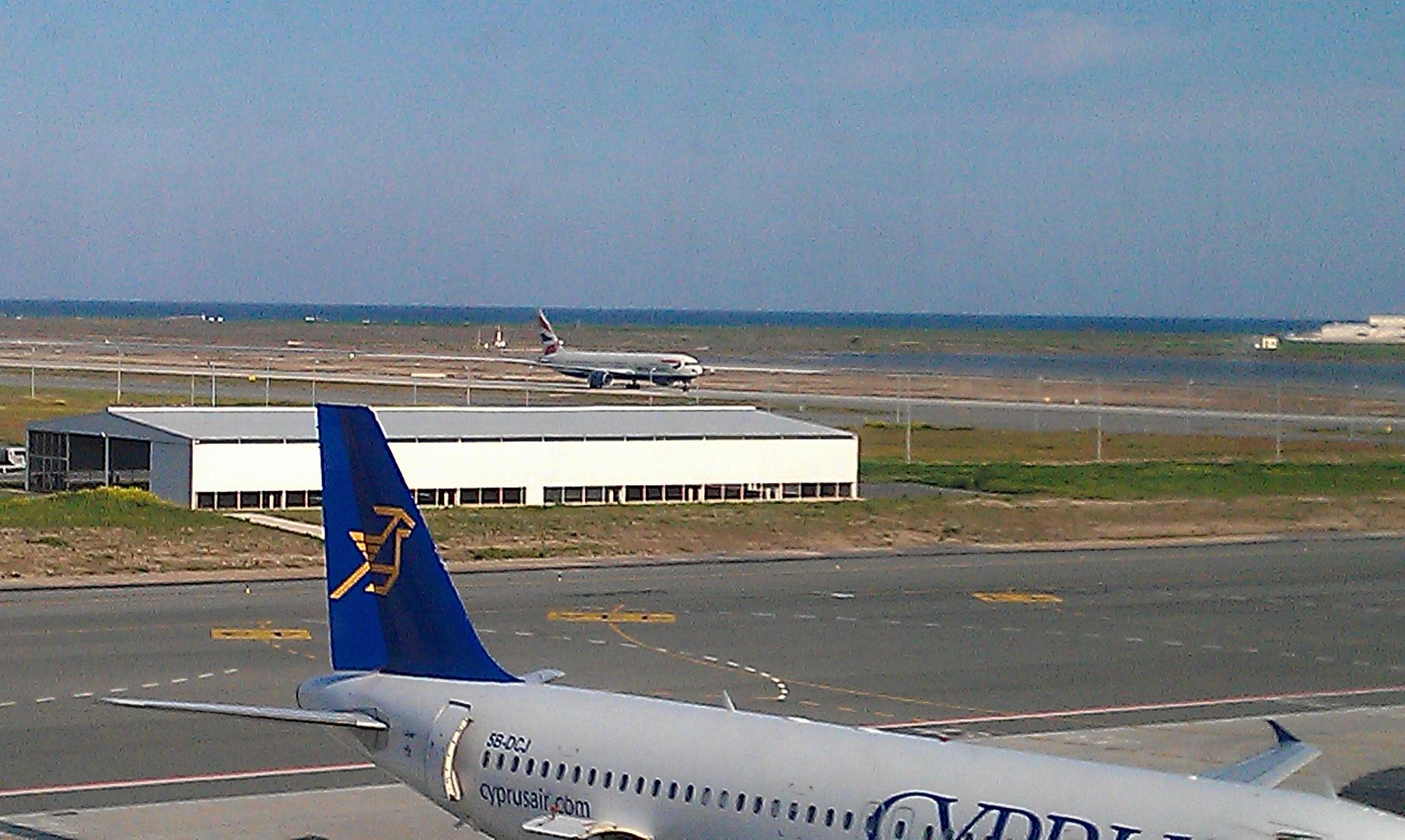 Food and drink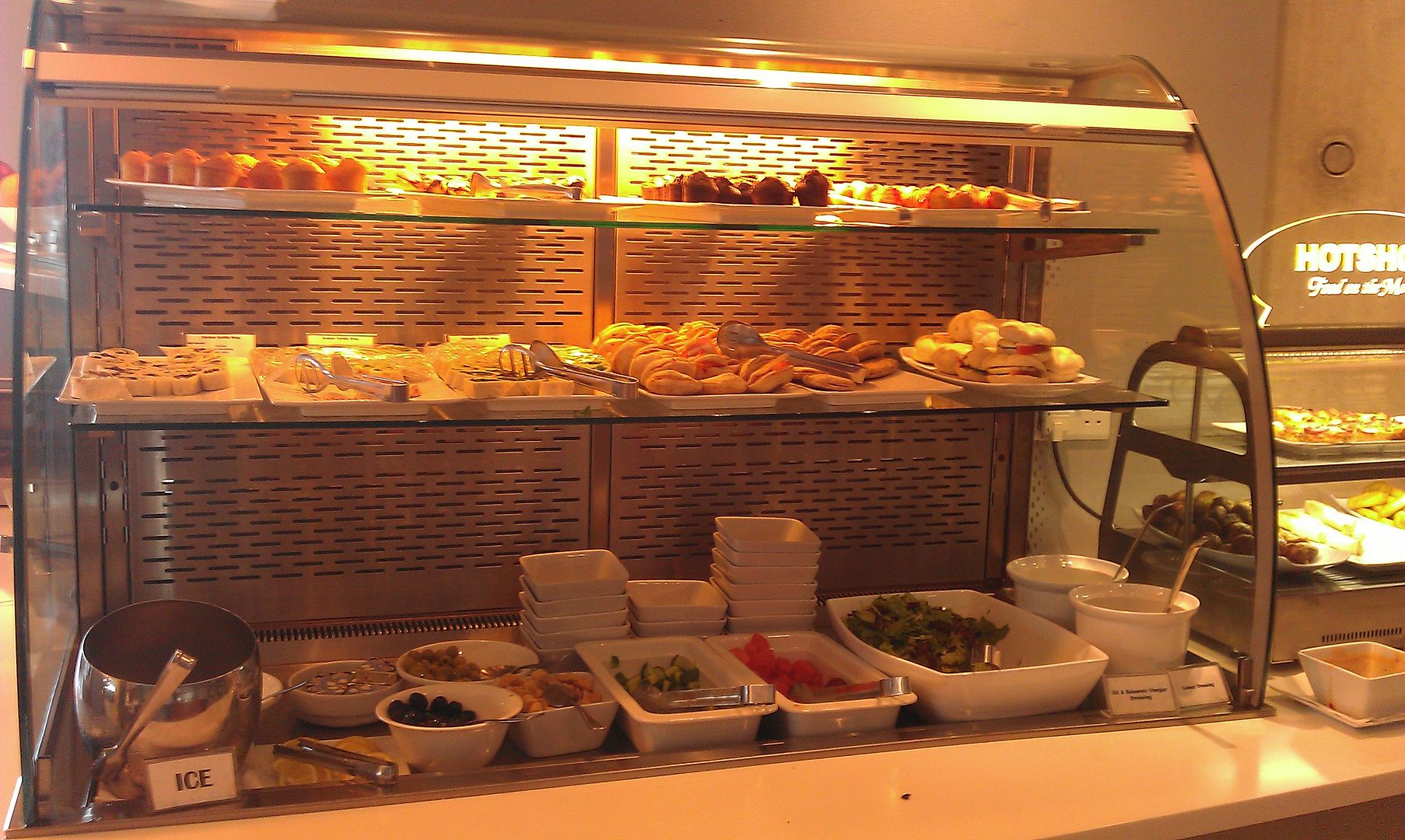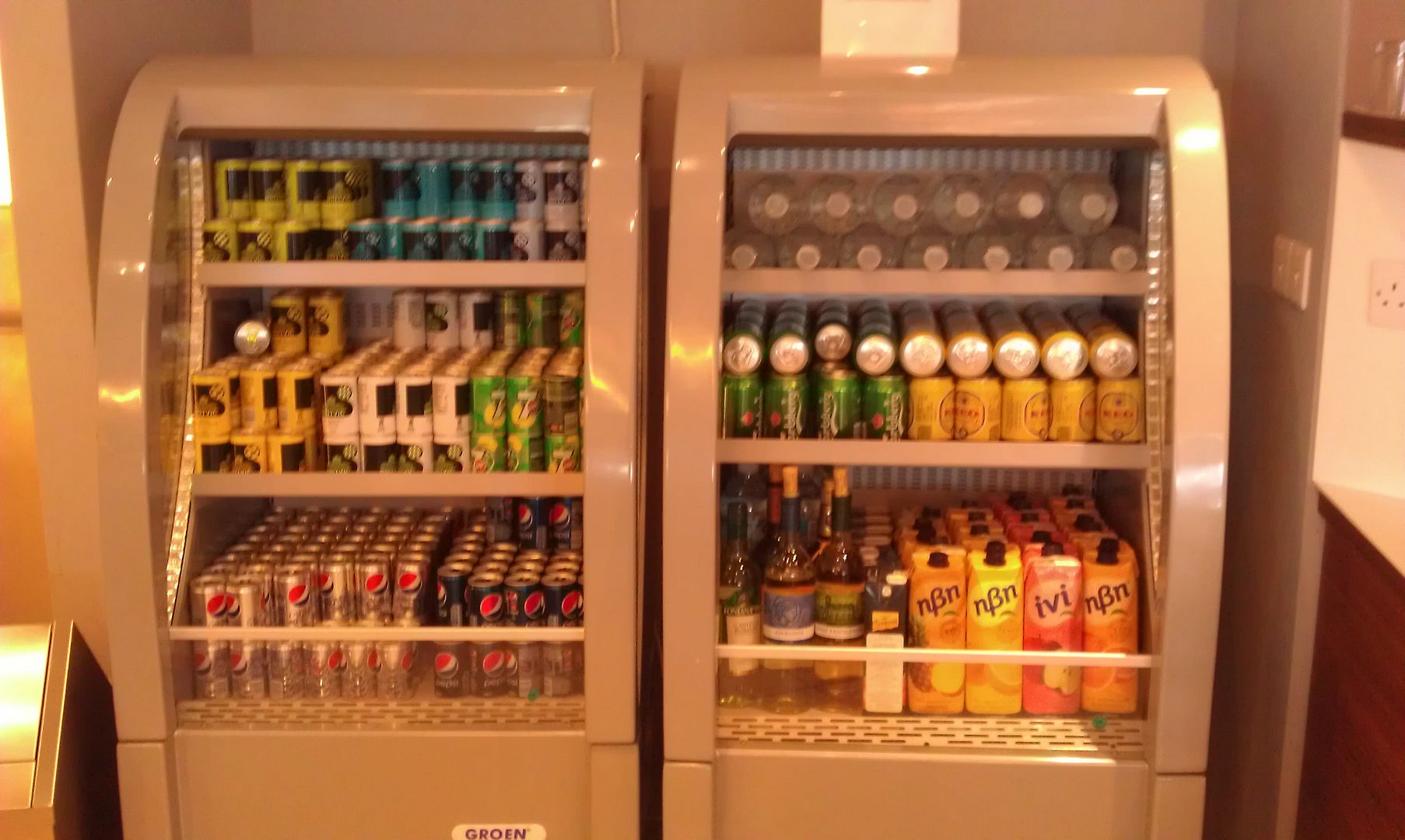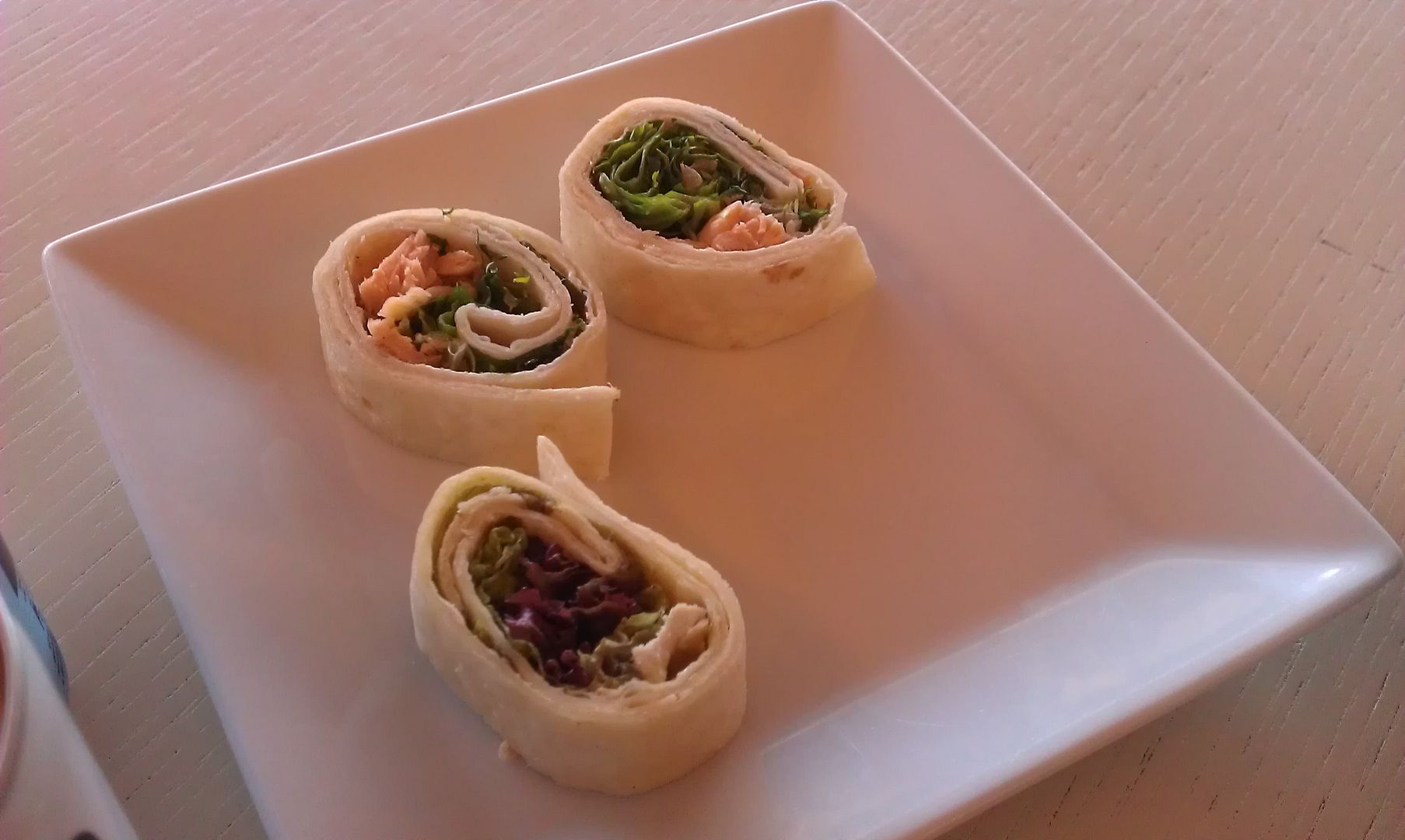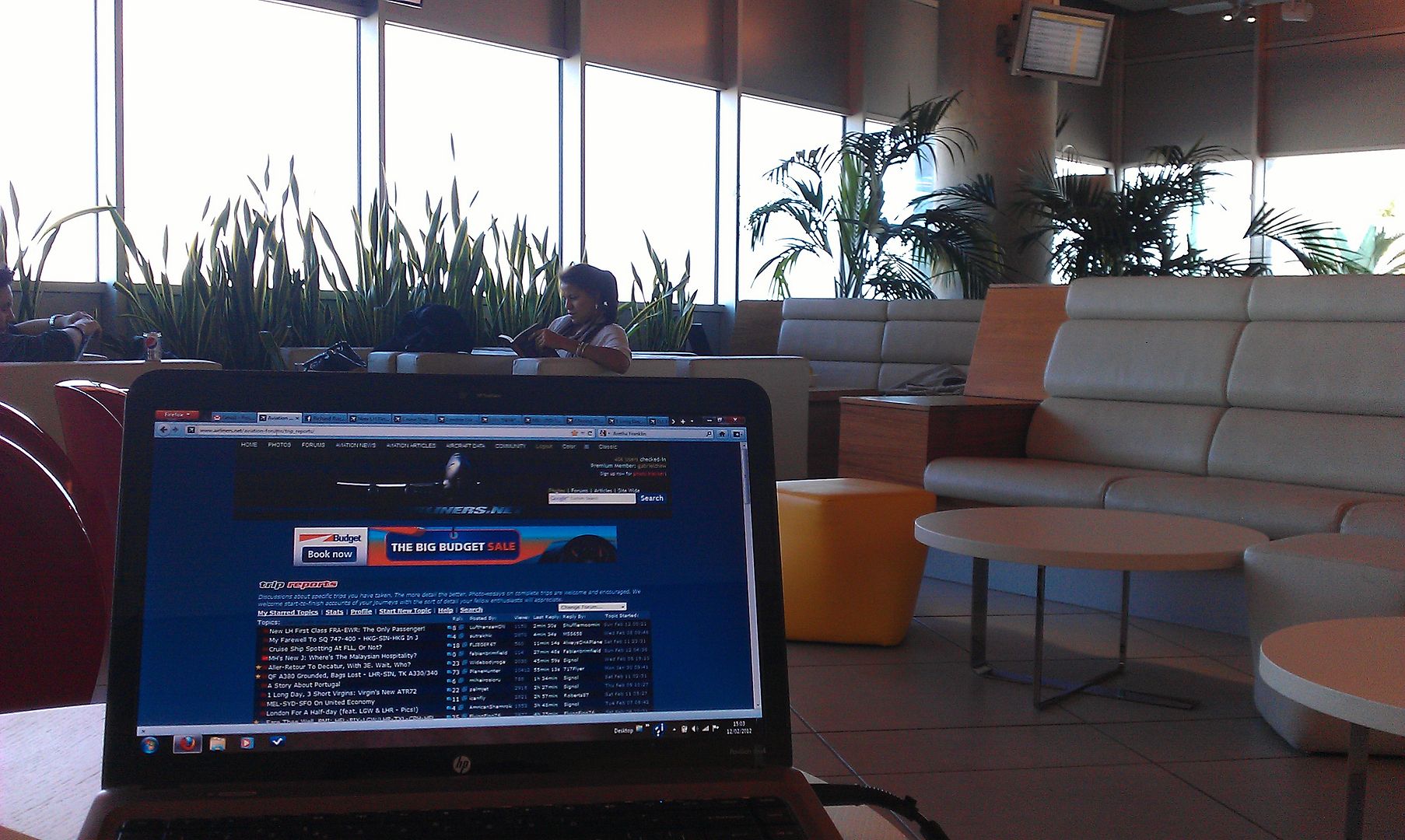 Our location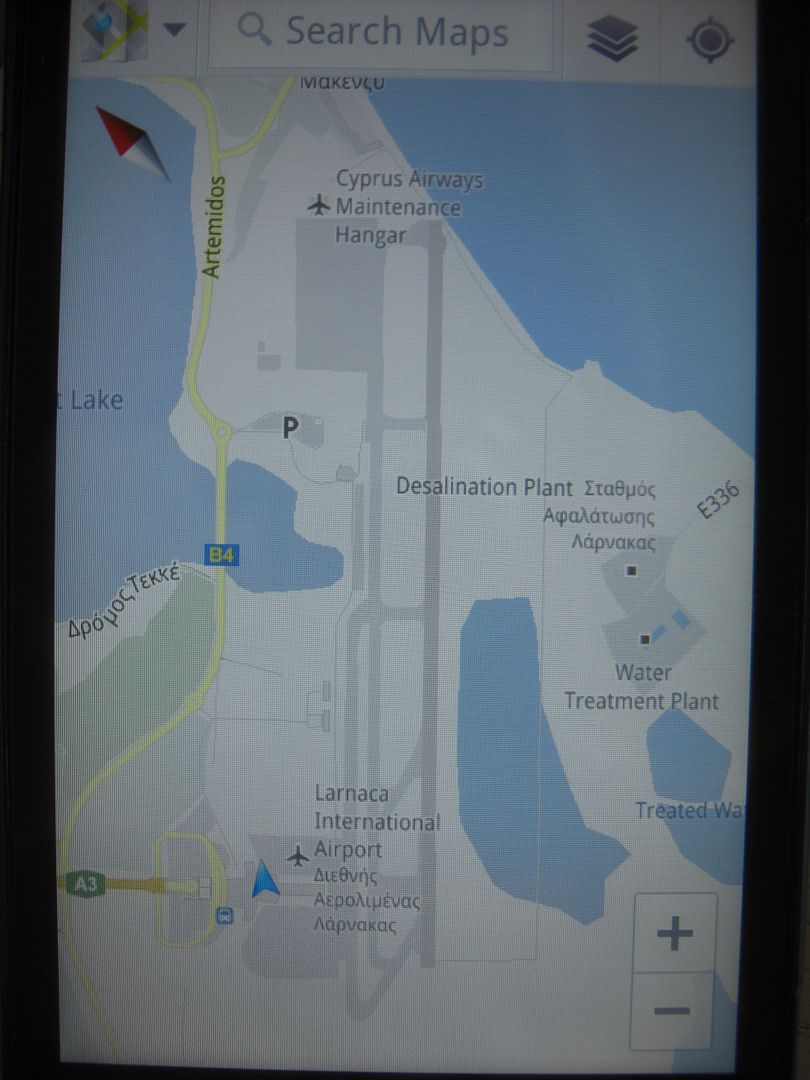 Just over half an hour before the flight, I headed down to the gate, where pre boarding was underway. A few minutes later, they invited Club passengers to board – I was first on.
Unfortunately it was G-BNWB, the same plane that took me from CDG to LHR last summer. It was nice to have 2 jet bridges to choose from