I'll keep this one brief, I took this trip last January (2011) as part of a marathon of flights to gain a few aircraft missing from my log. I had some spare cash floating around and it had been a while since I flew long haul so was itching to go travelling. I wanted to fly on an MD11 and, obviously, my only choice was KLM. After some research it was clear one of their destinations was Montreal. I also wanted to fly one of KLM's Fokker 70's, but knew the only way I could get on one of those was to a regional airport in the UK. So I searched for flights on KLM's website based on LHR-YUL, YUL-BRS. As a result, my itinerary looked like this (all info is in local times, and actual aircraft reg's);
29/1/2011 LHR-AMS KL1002 0855-1052 737-900 PH-BXP
29/1/2011 AMS-YUL KL671 1537-1651 MD11 PH-KCG
30/1/2011 YUL-ATL DL5138 1249-1554 CR7 N331CA
30/1/2011 ATL-AMS DL238 1739-0740+1 A333 N808NW
31/1/2011 AMS-BRS KL1049 1026-1033 F70 PH-KZU
So without further ado, here's my (mostly pictures) report.
I had arrived at AMS late morning from LHR and spent most of my layover on the observation deck at Amsterdam freezing my nuts off before making my way to the gate, which turned out to have changed from what it was originally meant to be. This didn't bode well. After arriving at the new gate I waited around for around half an hour to go through security and into the "holding pen". I was one of the first through where we found our flight would be delayed for a fair while. Still no aircraft and I had visions of wasting hundreds of £'s and ending up on an equipment sub, as our aircraft had apparently gone tech. A new aircraft was being towed over and I breathed a huge sigh of relief when I saw the distinctive main undercarriage of an MD11 roll beneath the jetbridge. Soon afterwards boarding was called in row numbers. Of course the vast majority of people ignored the instructions and as I got to a gate agent I had my boarding pass snatched from me and was asked rather rudely "are you in these rows?!" as if he was expecting me to say no. I was and was let out from the bundle that had appeared at the gate.
Airline: KLM Royal Dutch Airlines
Aircraft: McDonnell Douglas MD-11
Registration: PH-KCG Maria Callas
Route: Amsterdam-Montreal
Scheduled departure time:1450
Actual departure time: 1537
Scheduled arrival time: 1625
Actual arrival time: 1651
Once onboard the aircraft I was amazed at how huge it seemed (or maybe it was because I'd been on nothing but A319's for months on end!). I made my way to 34J that would be my home for the next 7 hours.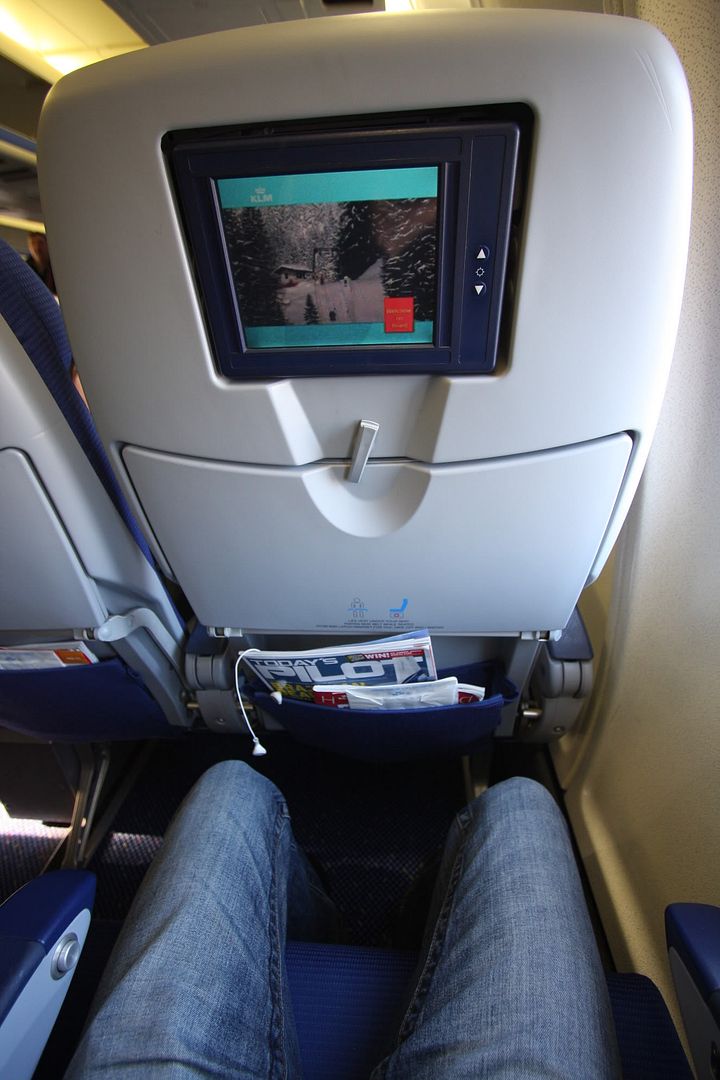 Not bad legroom for a shortarse like me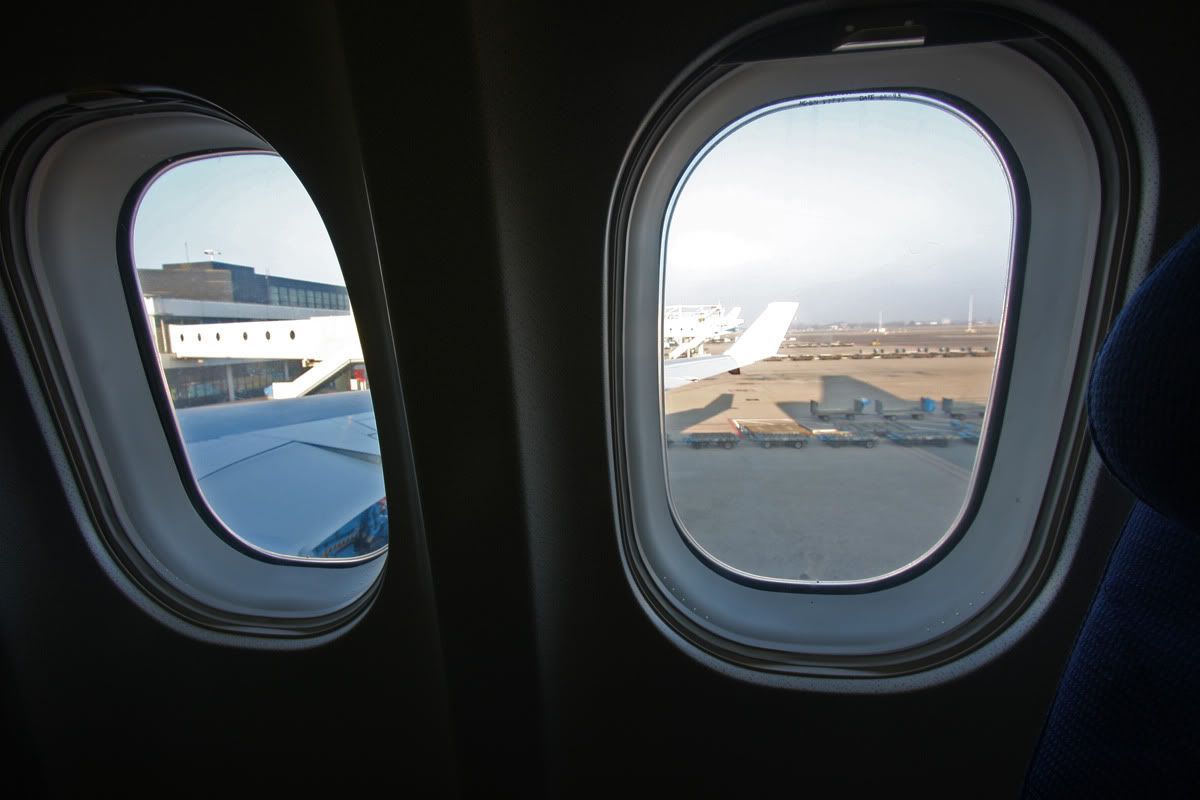 My two huge windows. Interesting to note was DC10 branding on the handle of the window shade.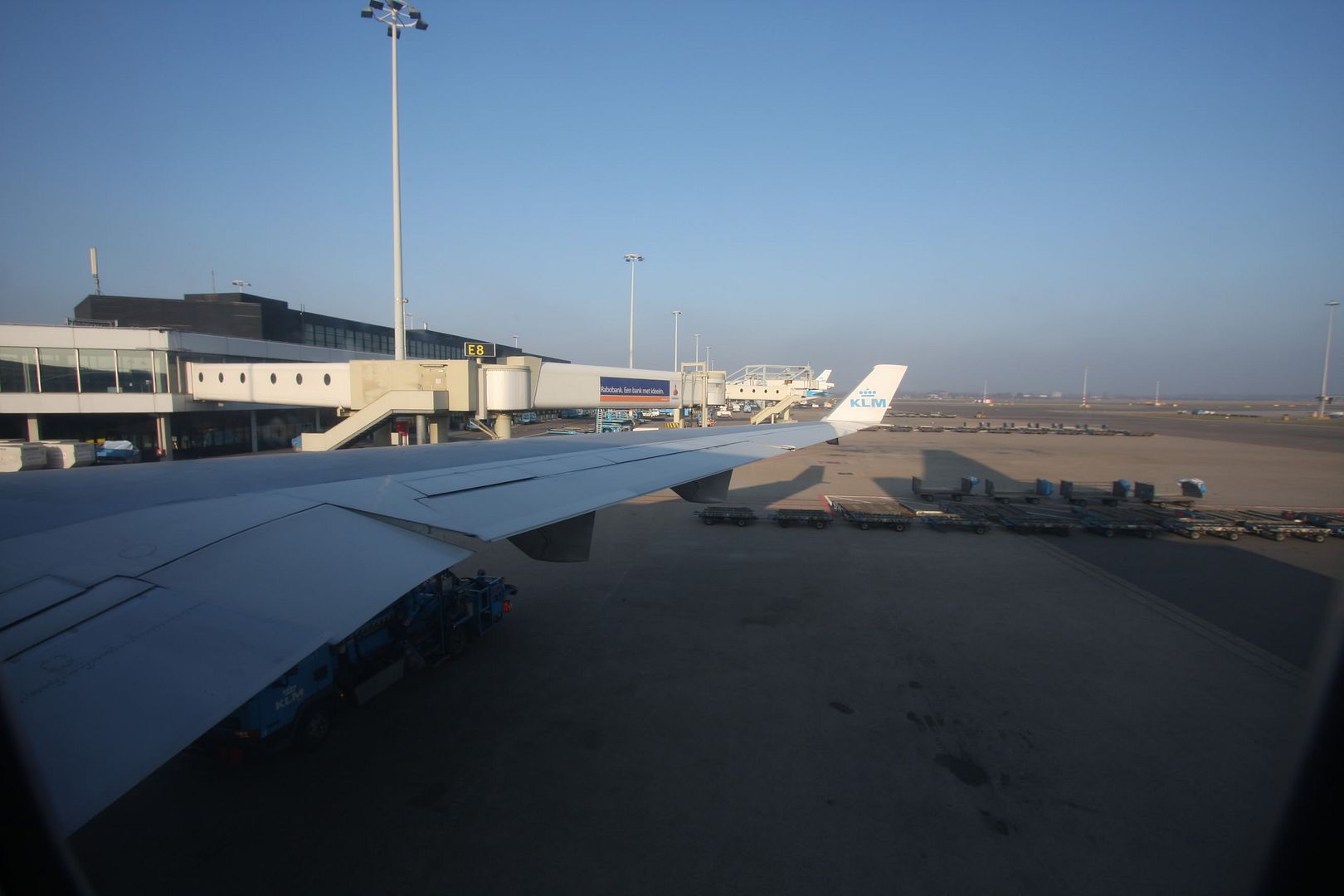 That unique Mad Dog wing
Pushback, and I was greeted by a horrible screeching engine noise that grated on me on the taxi all the way to 36L. I was extremely glad when takeoff power was applied and I clicked away like an excitable child.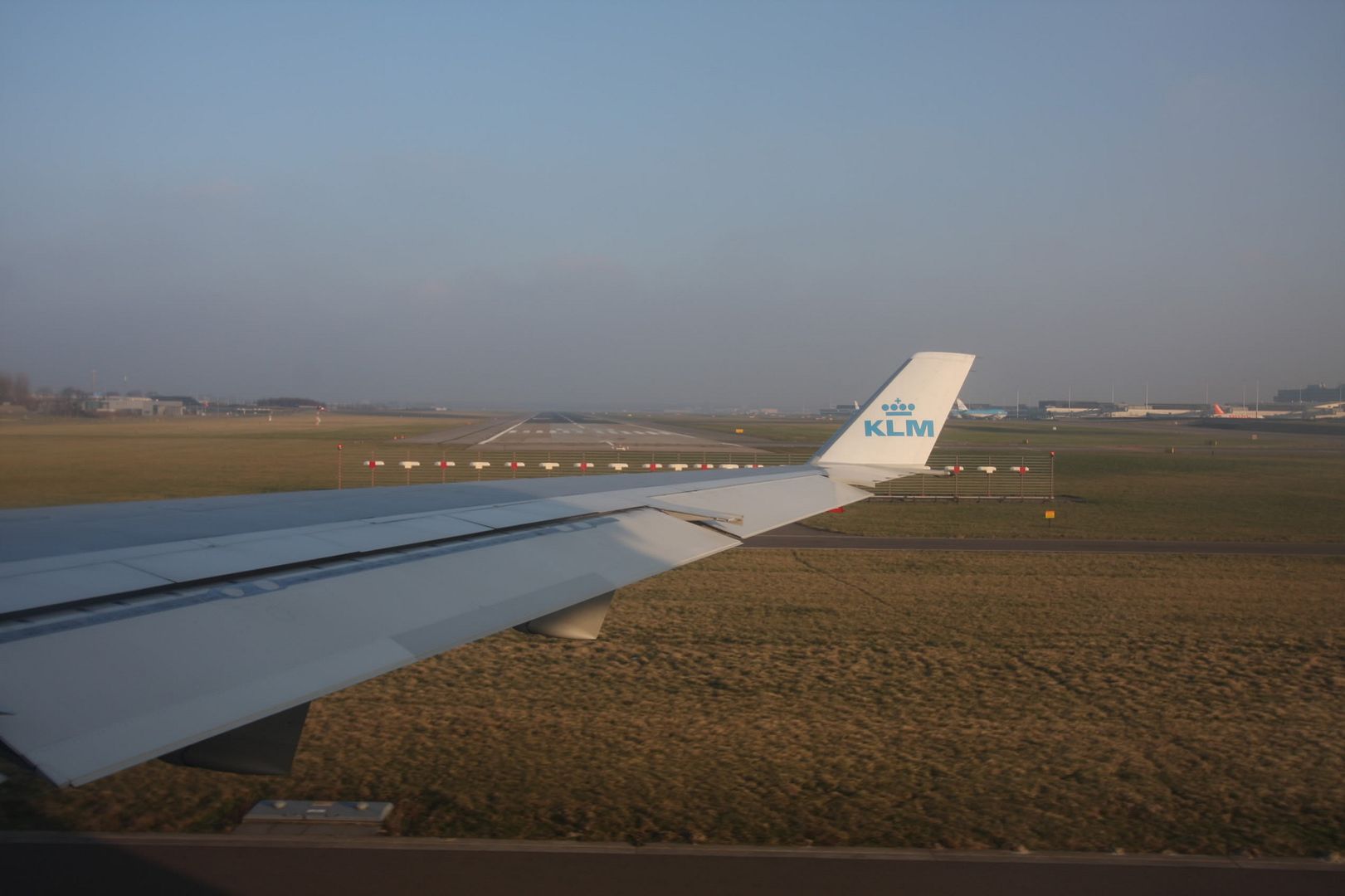 A view down 09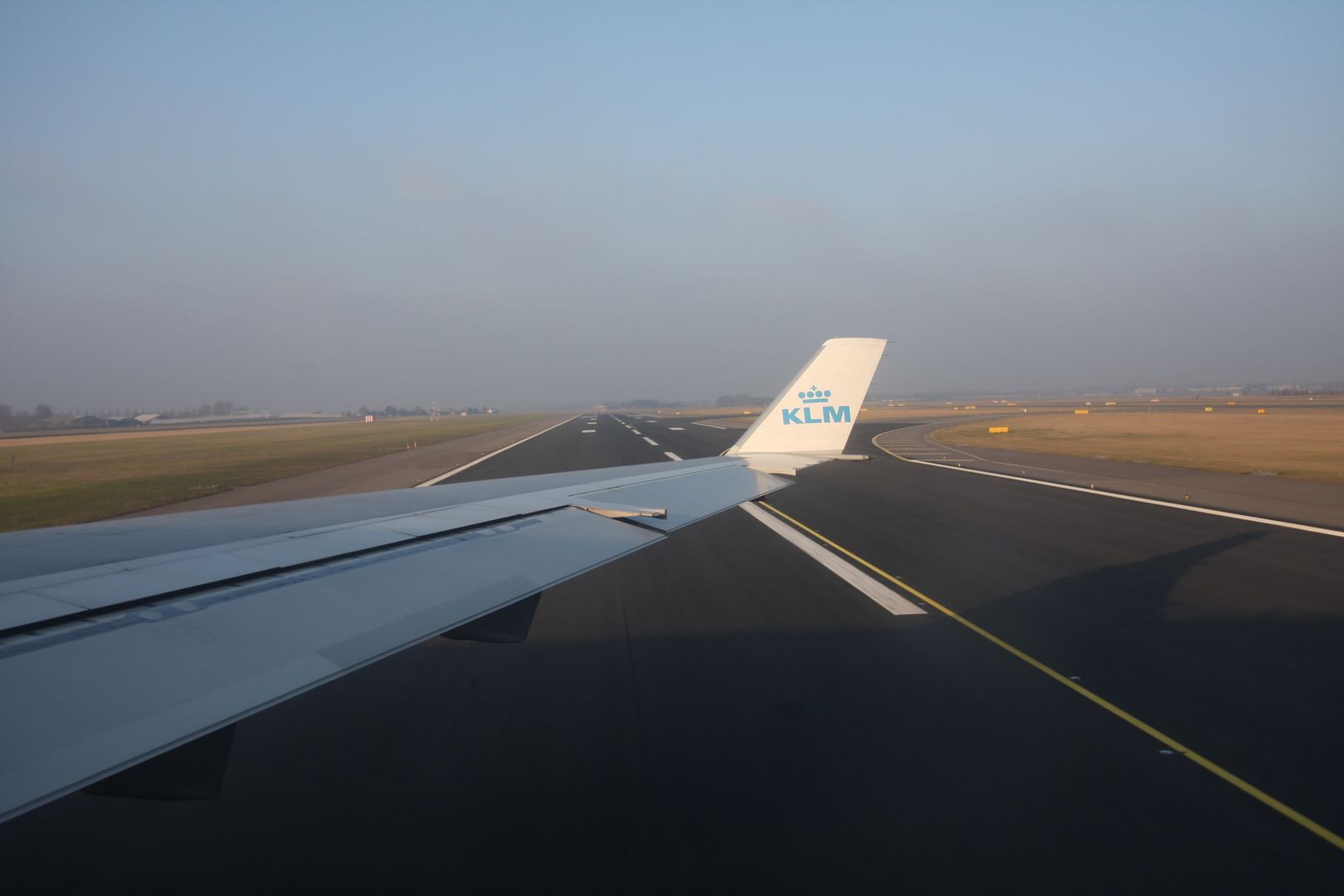 Crossing 18C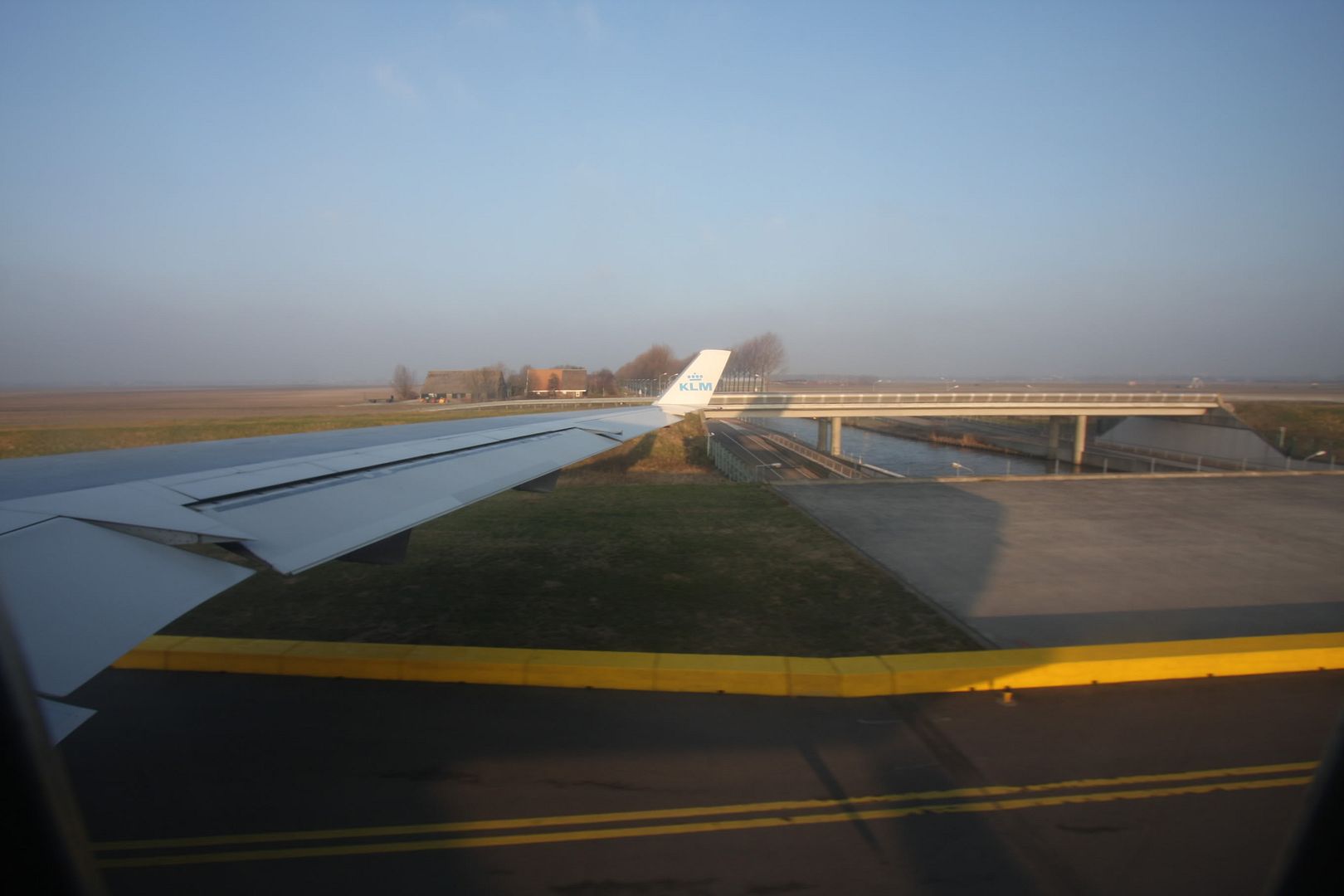 Token canal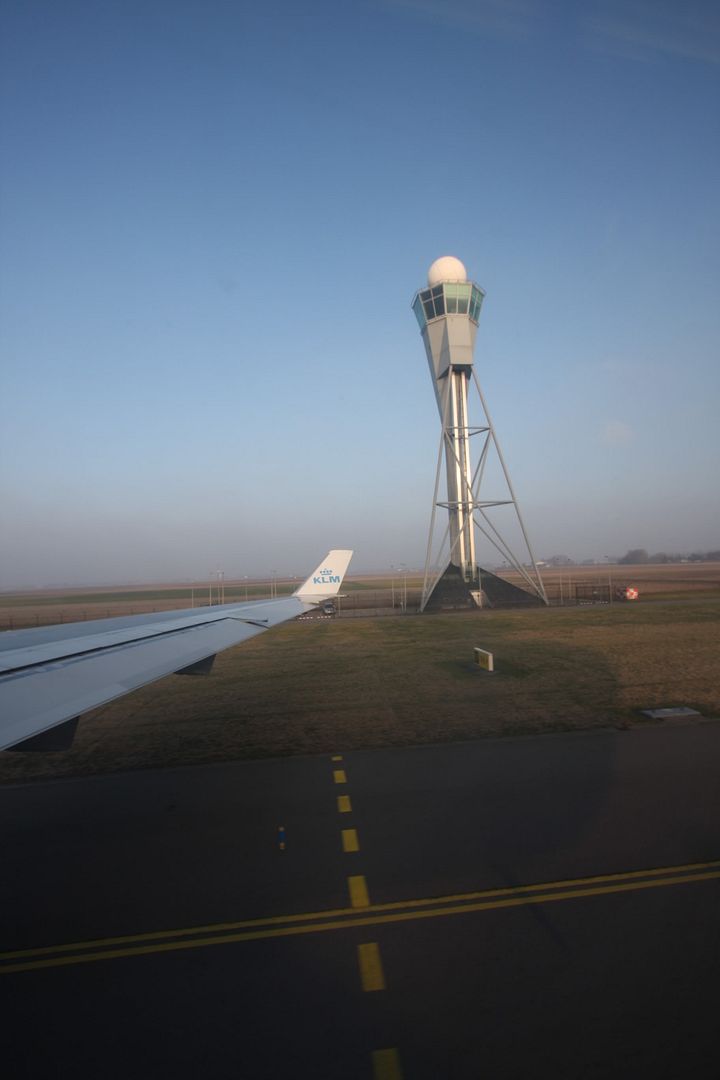 The Polderbaans very own tower.
Heading skyward.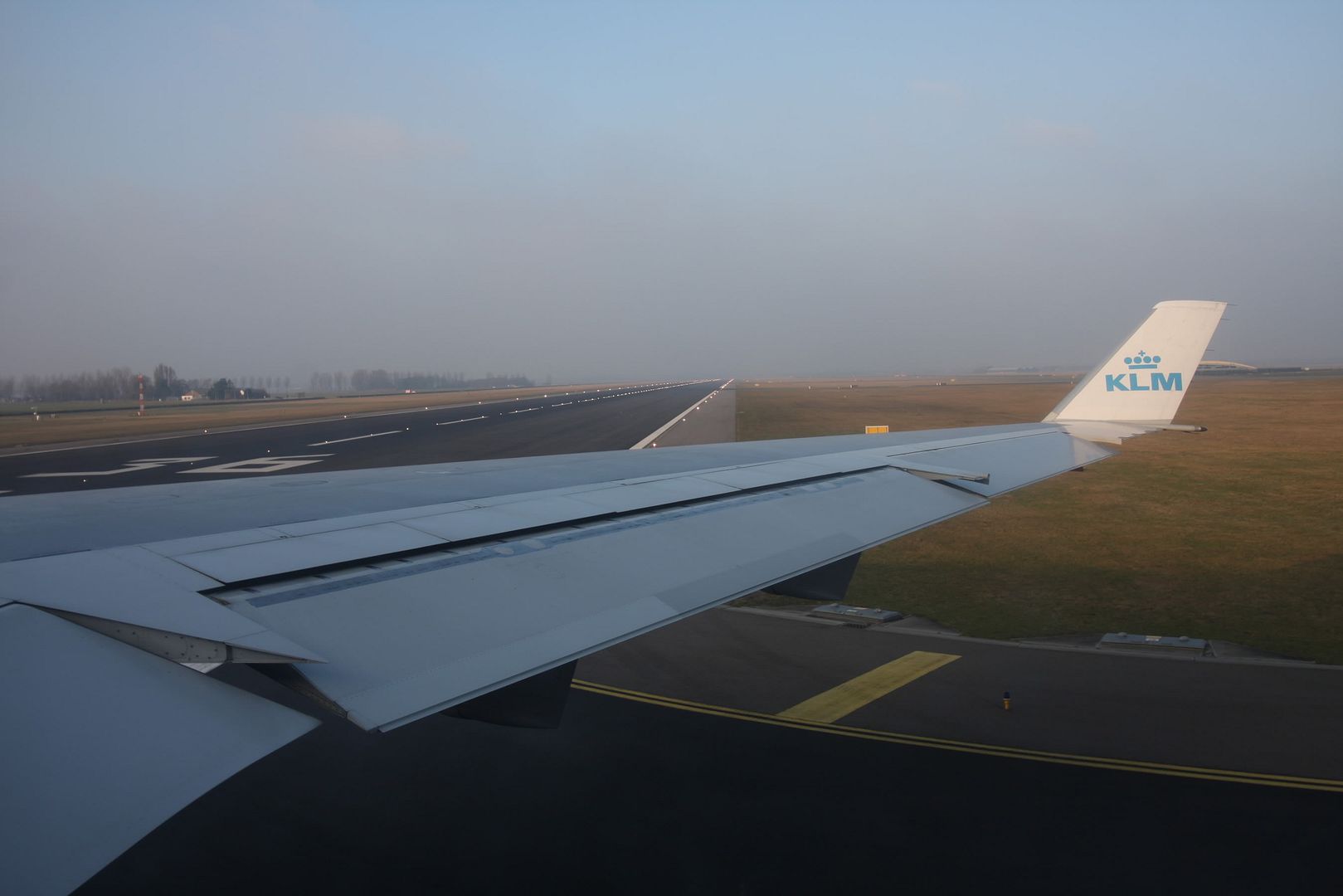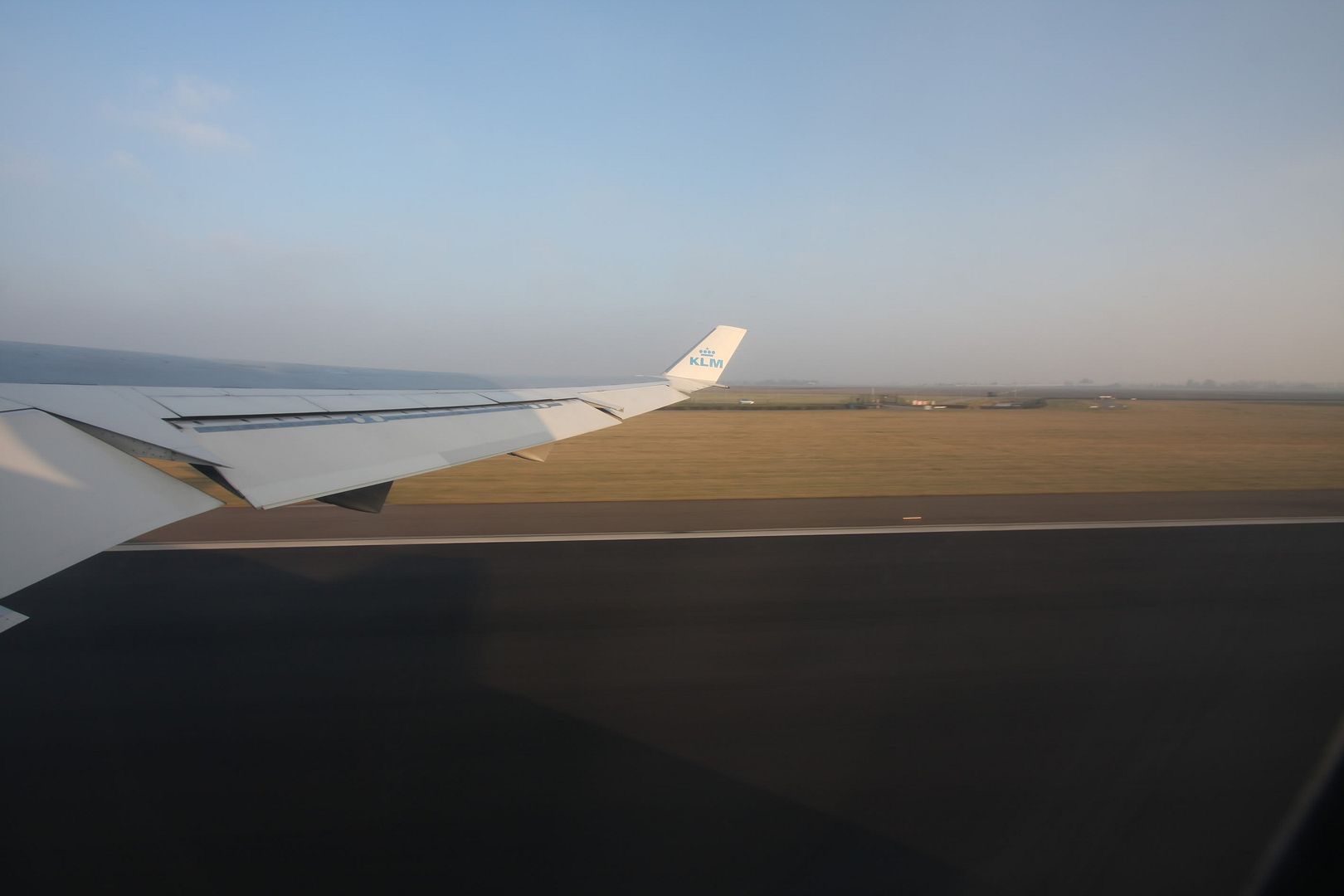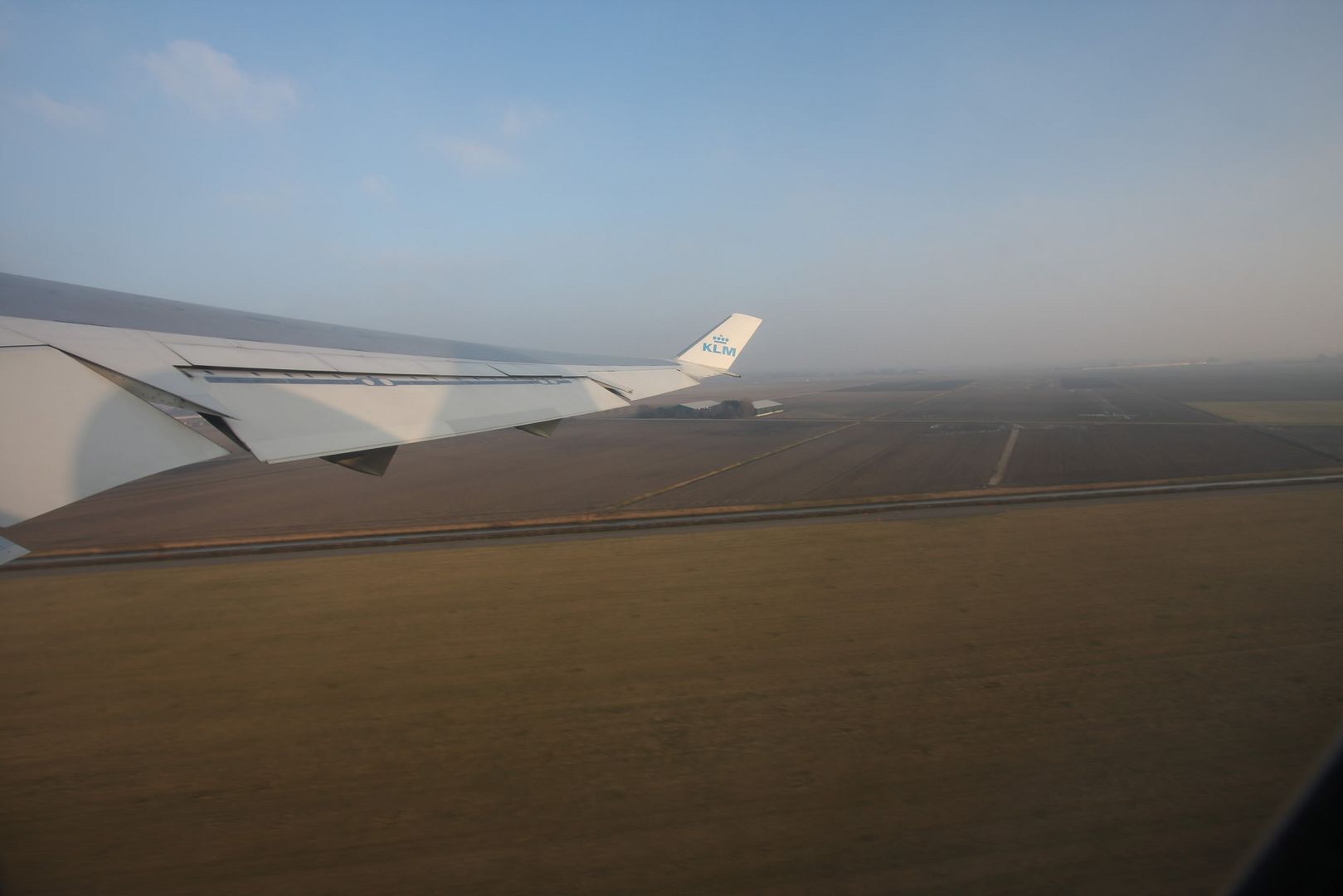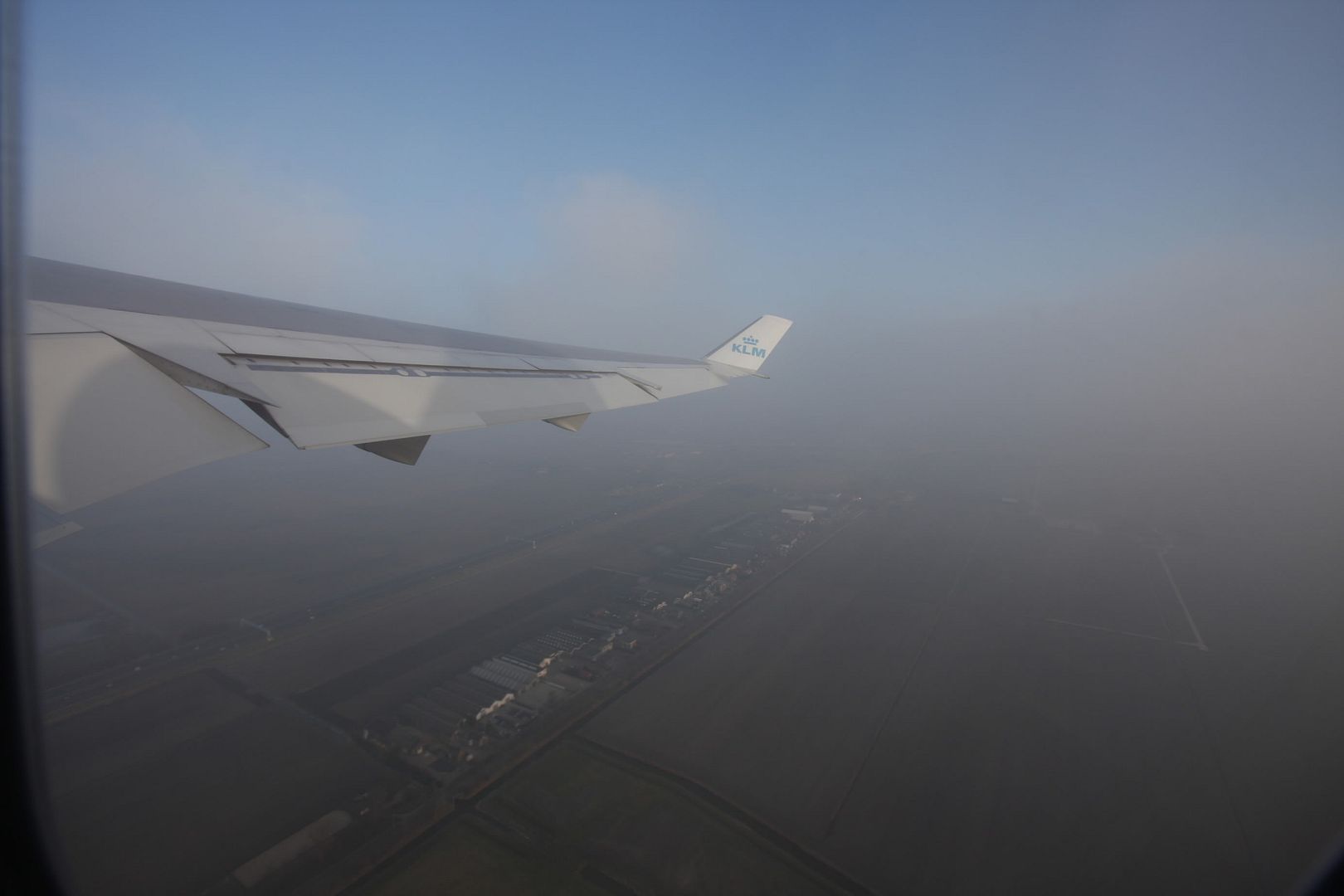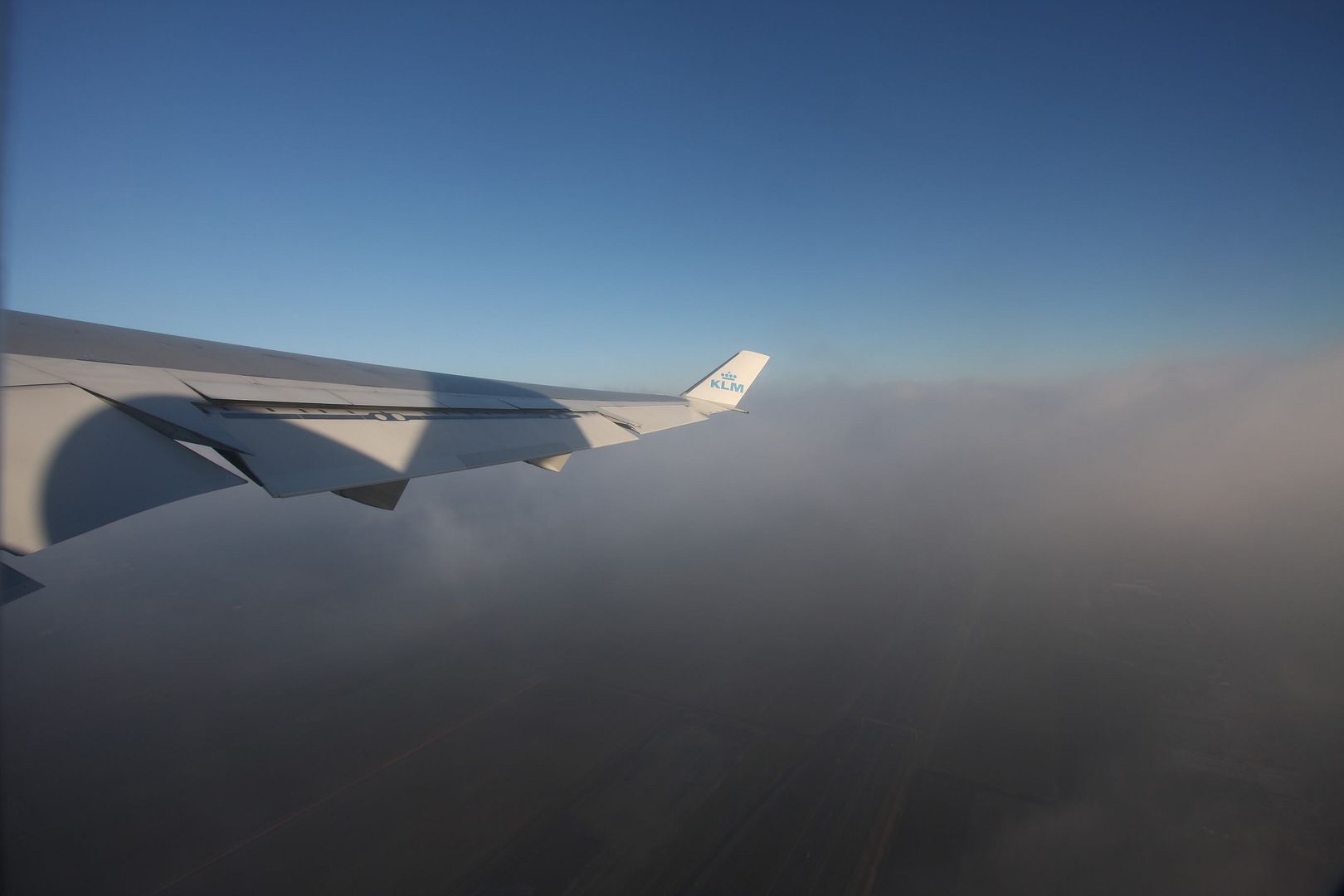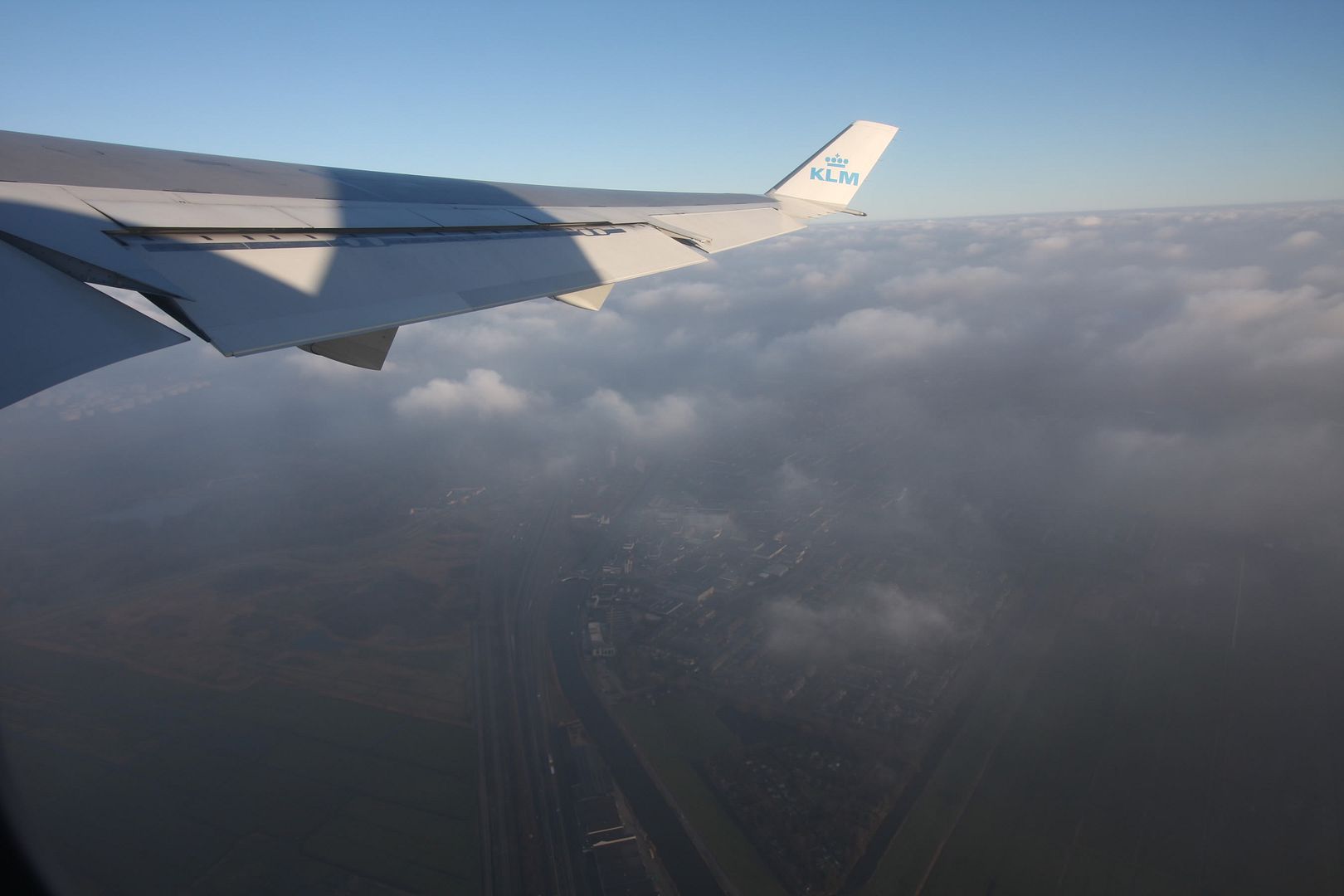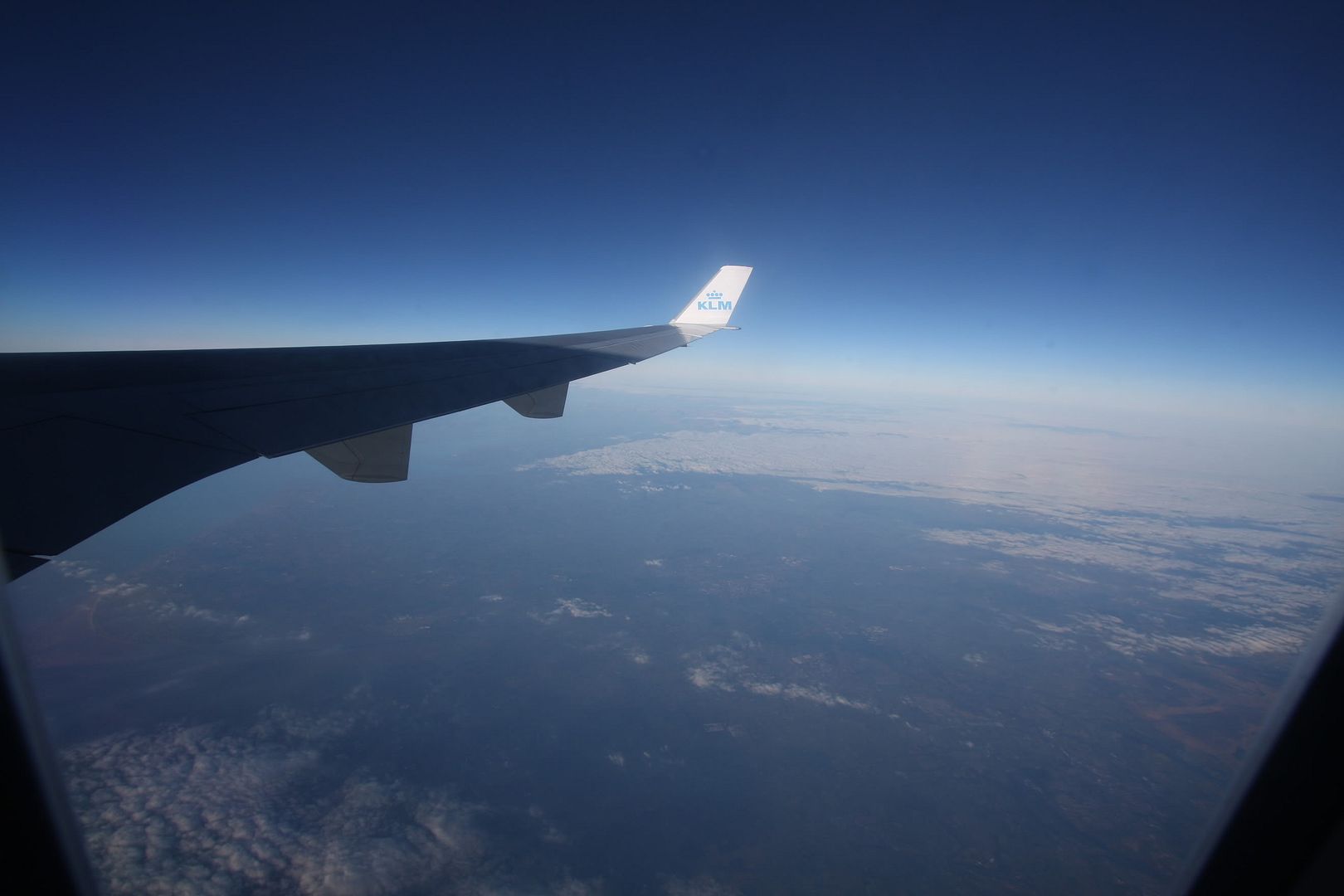 Soon after takeoff we were offered drinks. Upon hearing my two seatmates asking for wine I decided I might fancy one too. I NEVER drink wine, but as so often is the case, you fancy something you'd never drink on the ground in the air.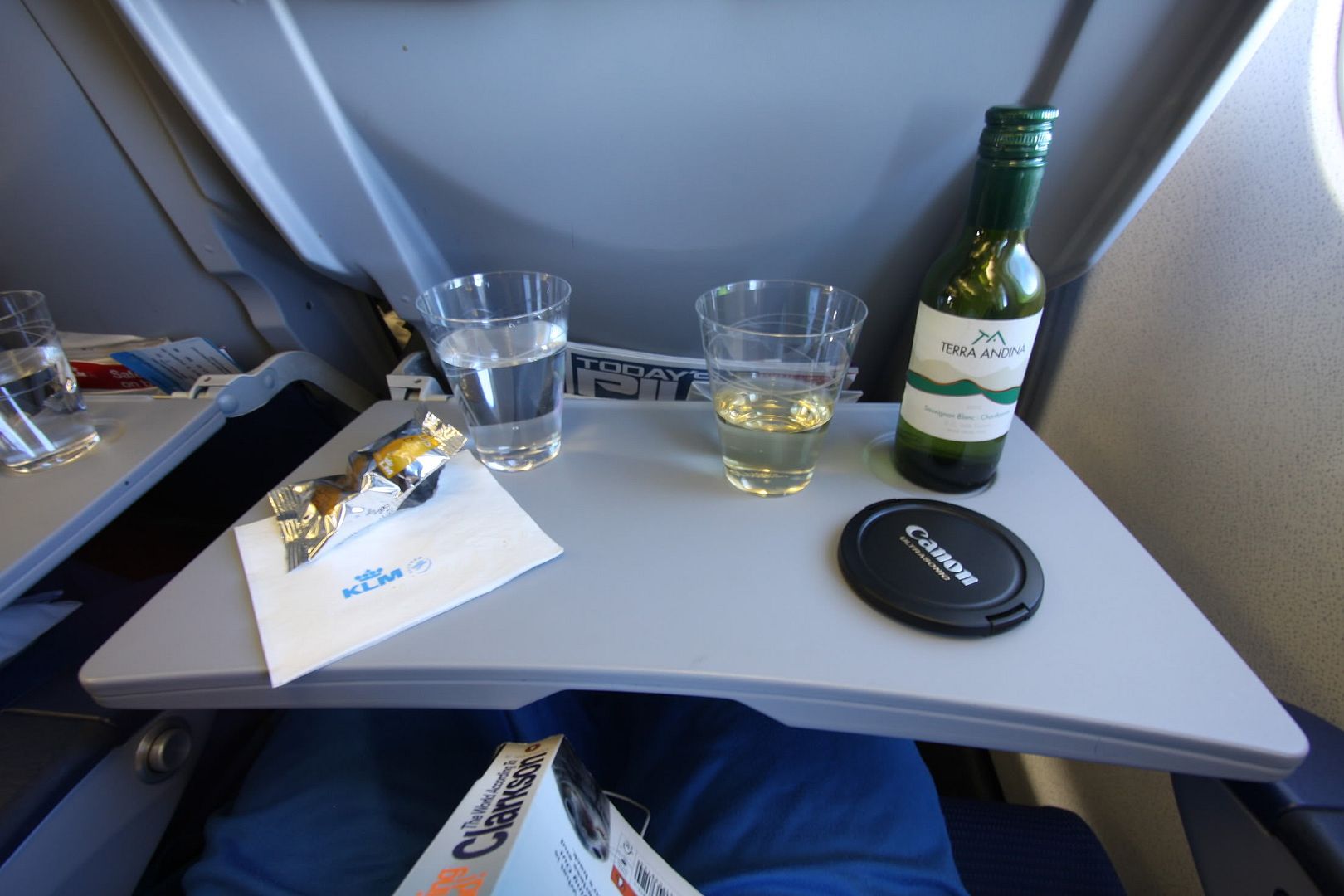 We had a pack of almonds too, but I found them hard to enjoy, but out of hunger and desparation I ate them anyway. (just a personal preferance rather than a reflection on the quality of KL's catering)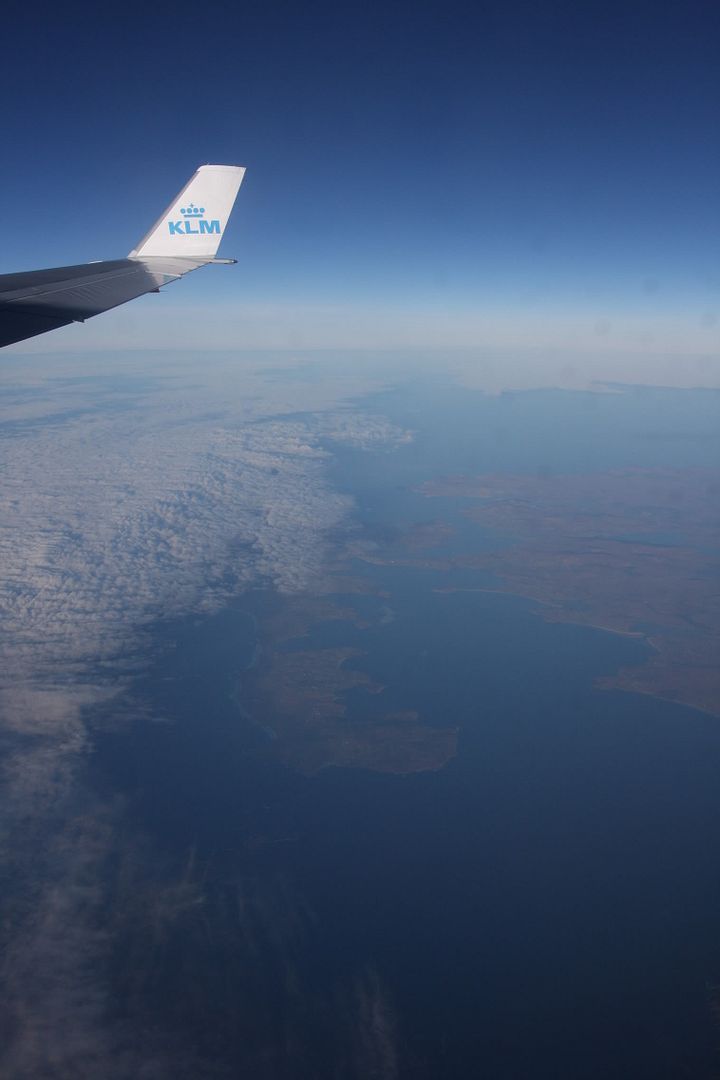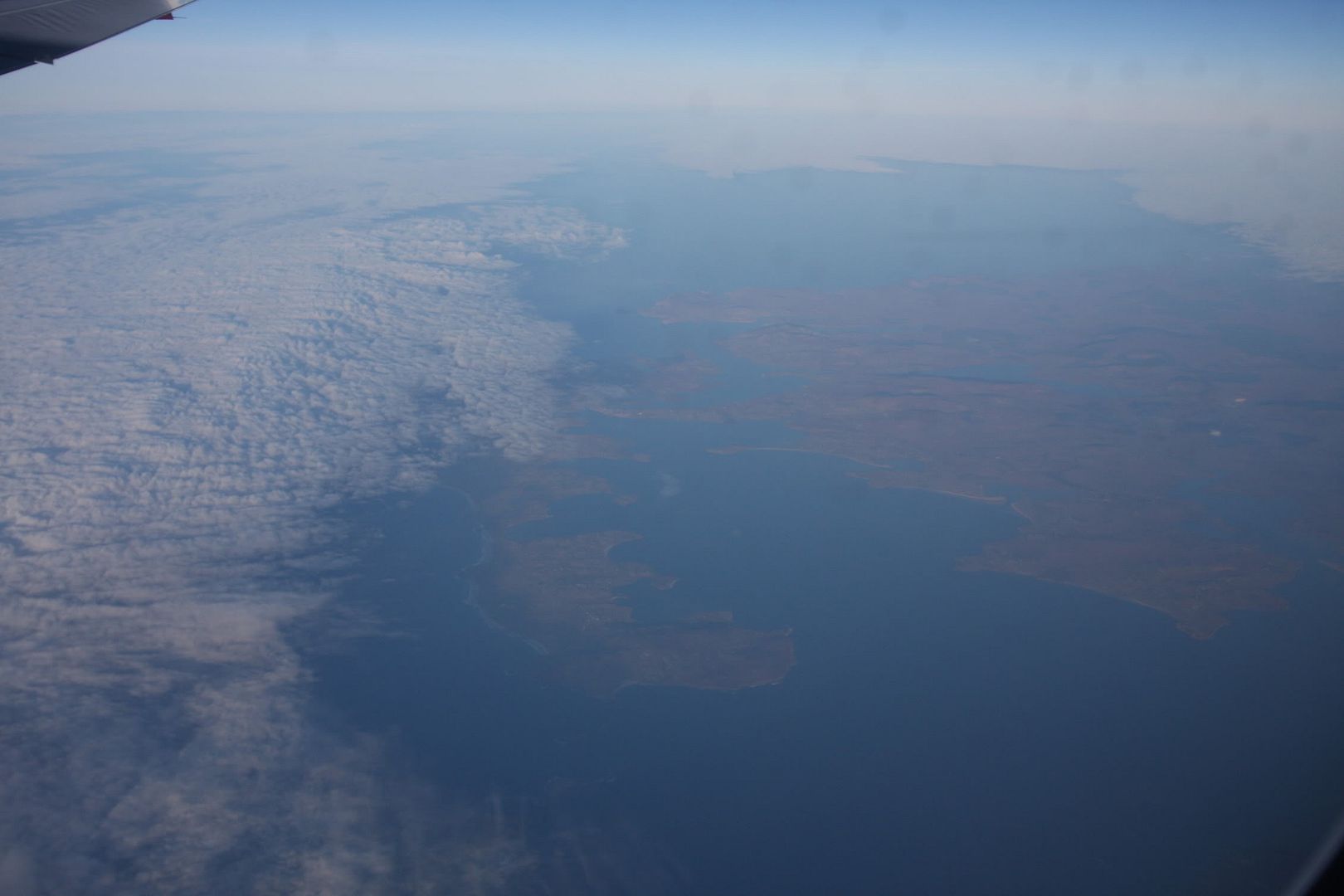 South western Scotland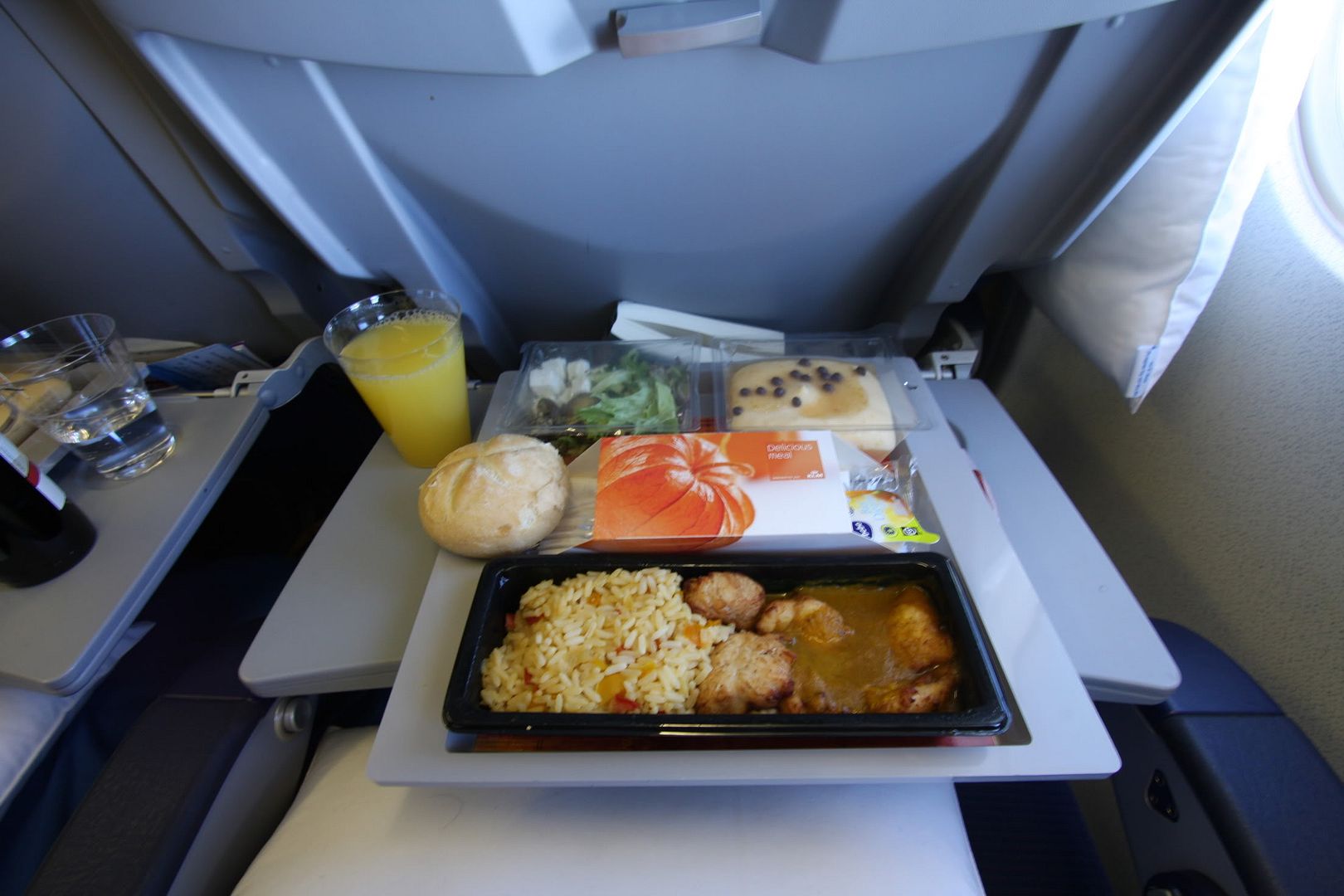 A meal was served and I ate every last bit, it was pretty enjoyable! Afterwards we were given a pot of chocolate ice cream that went down an absolute treat.
Being brutally honest, I found myself pretty tipsy from that wine. A mix of unusual choice of drink (for me), altitude and tiredness? I couldn't quite believe how drunk I felt on one drink! How embarassing. (Those who know me, no comments about my lack of tolerance to alcohol!)
At this point I got up for a walk around and ask for seconds on the ice cream (I was still hungry!) and use the lav. I found it quite amusing that the crew were sat around on deck chairs in the aft galley (which was huge!). The crew then went out on some description of service and I stood staring at an almost full box of ice cream resisting the temptation to help myself. Once one of the crew were back I siezed the opportunity to ask to visit the flight deck after landing. I was answered with the usual; "I'm afraid it's prohibited since 9/11" which most of us know is rubbish. After a cheeky "i know you're lying" sort of look and an "aww, really?" and some polite encouragement she said "I'll go ask my purser and I'll let you know". A while later I was told I could ask on the way out and I'd be taken to the flight deck.
After some exploration of the rear galley and a wonder up and down the aisles, checking out the views from the different doors, I made my way back to my seat and attempt a doze. This never works on aircraft and I just have my eyes closed somewhere between asleep and awake. Still aware of what's going on but open my eyes to notice alot more ofthe flight has passed than I thought.
A look at the PTV's revealed that the picture quality wasn't great, and made watching a movie quite difficult.
Somewhere over the atlantic we were joined by an Air Canada 767. I wish I had my telephoto lens on for some air to air shots.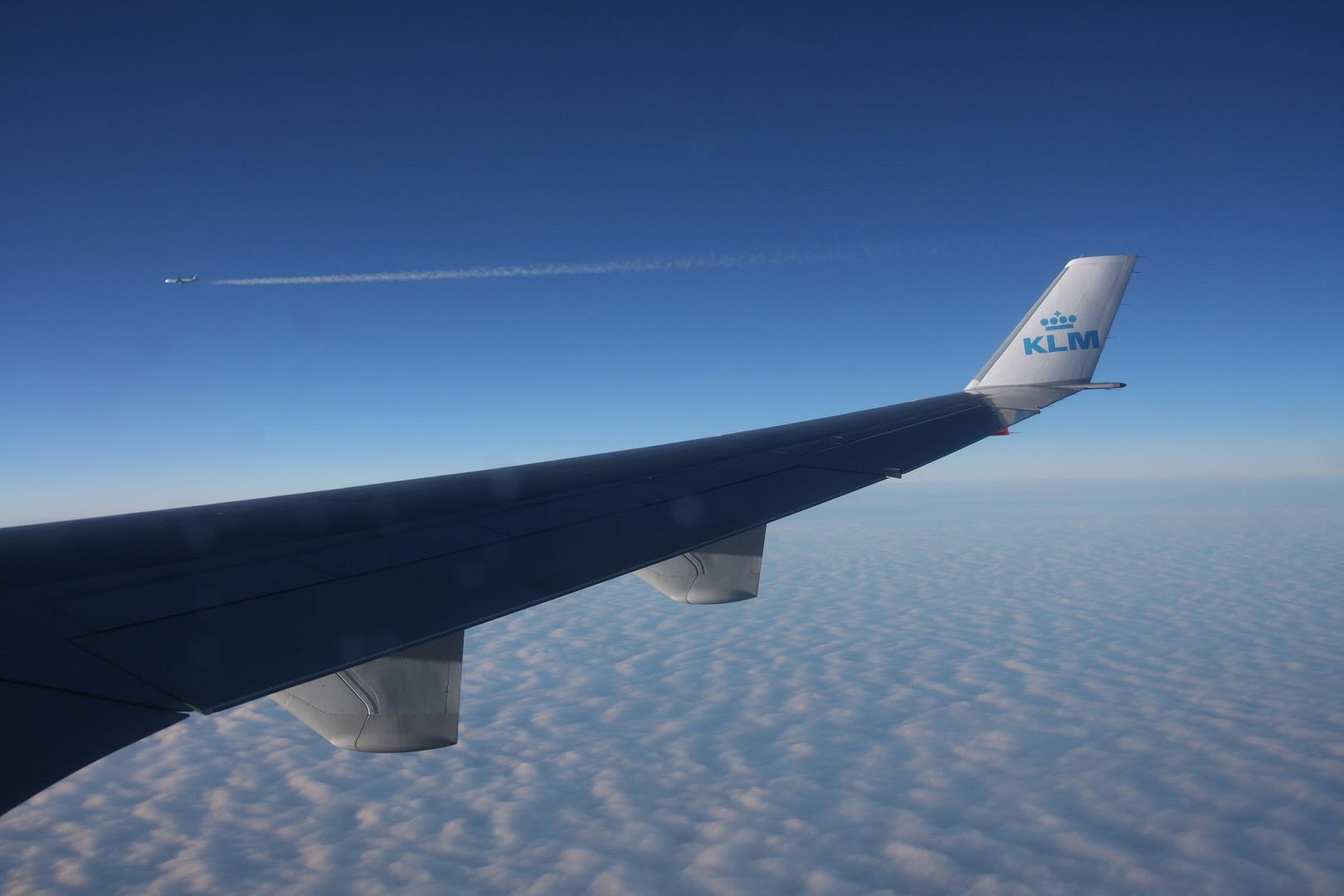 Naturally, with one more engine, a pair of wing fences and a whole lot more grace we overtook the Canadian bird pretty quickly.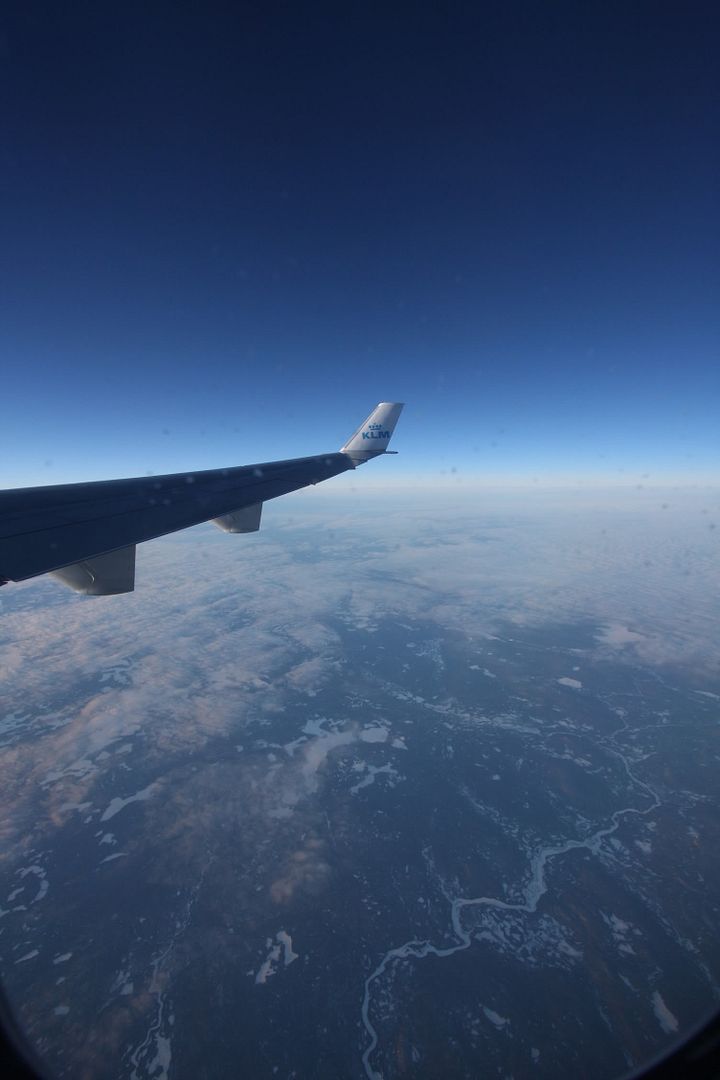 The cloud started to break and we got a good look at some frozen Canadian landscapes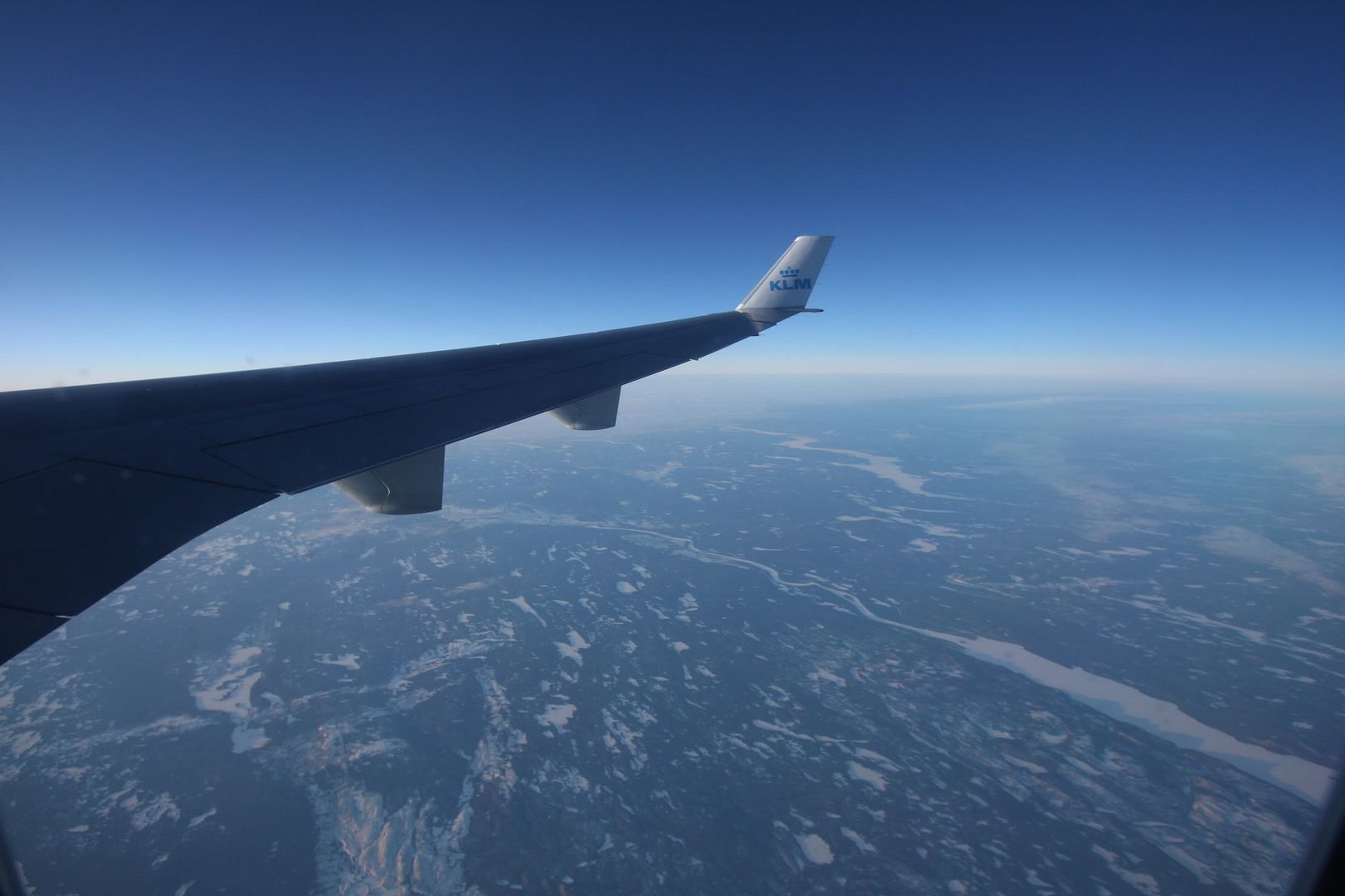 We were then served an afternoon snack that was a wonderfully warm, moist piece of cake. Unfortunately however it was very sickly and I had to abandon it after a few bites.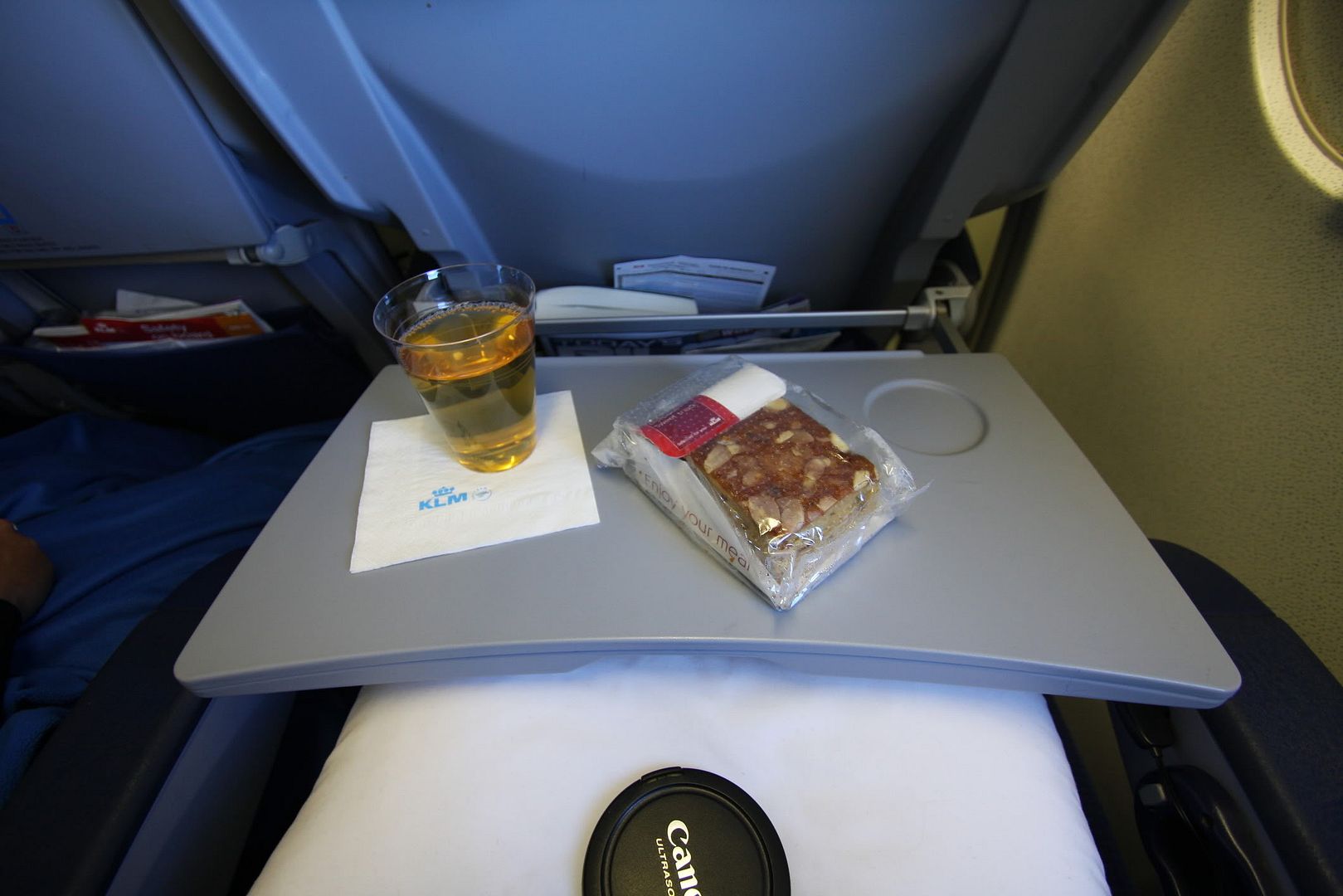 Eyes back out the window;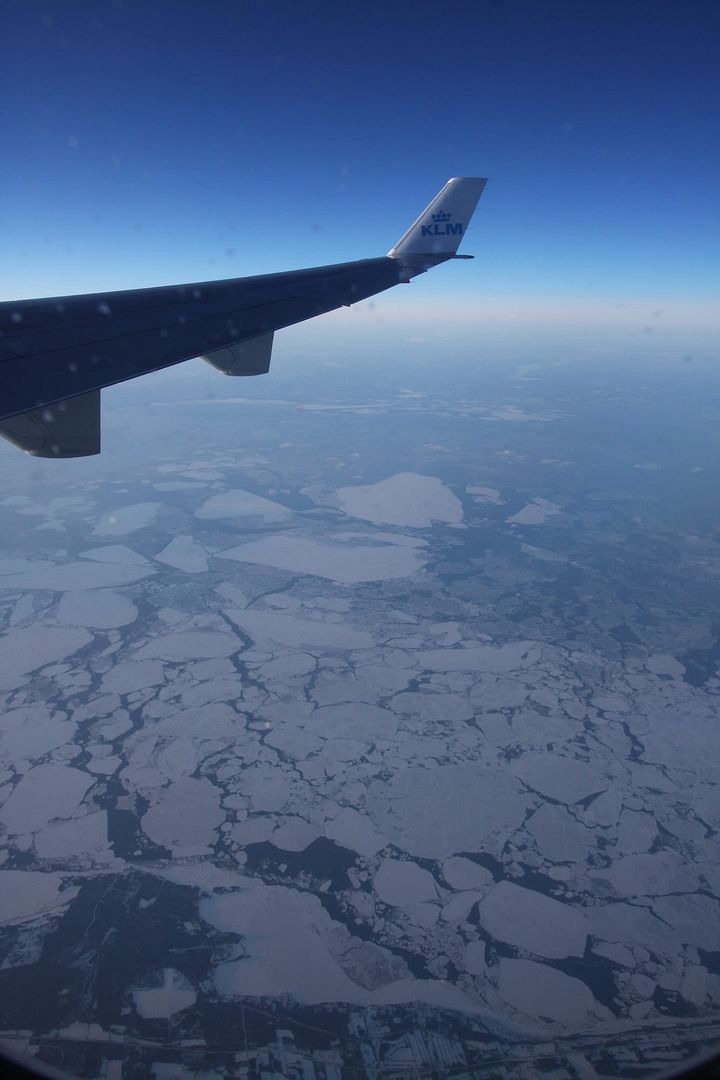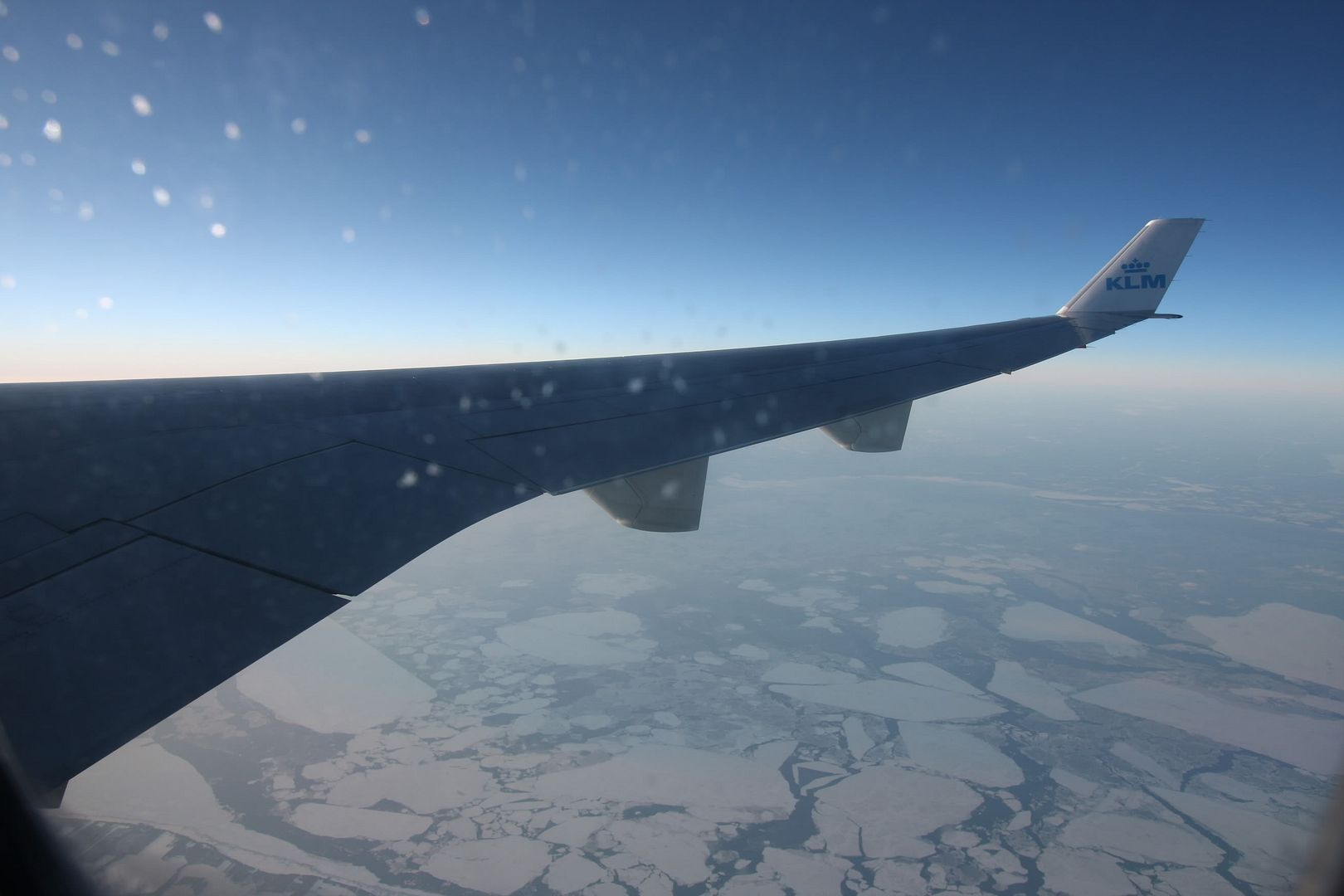 After studying various towns and roads descent began and we headed down towards some snow clouds that were covering the city. If the cloud wasn't there we would've got some fantastic views.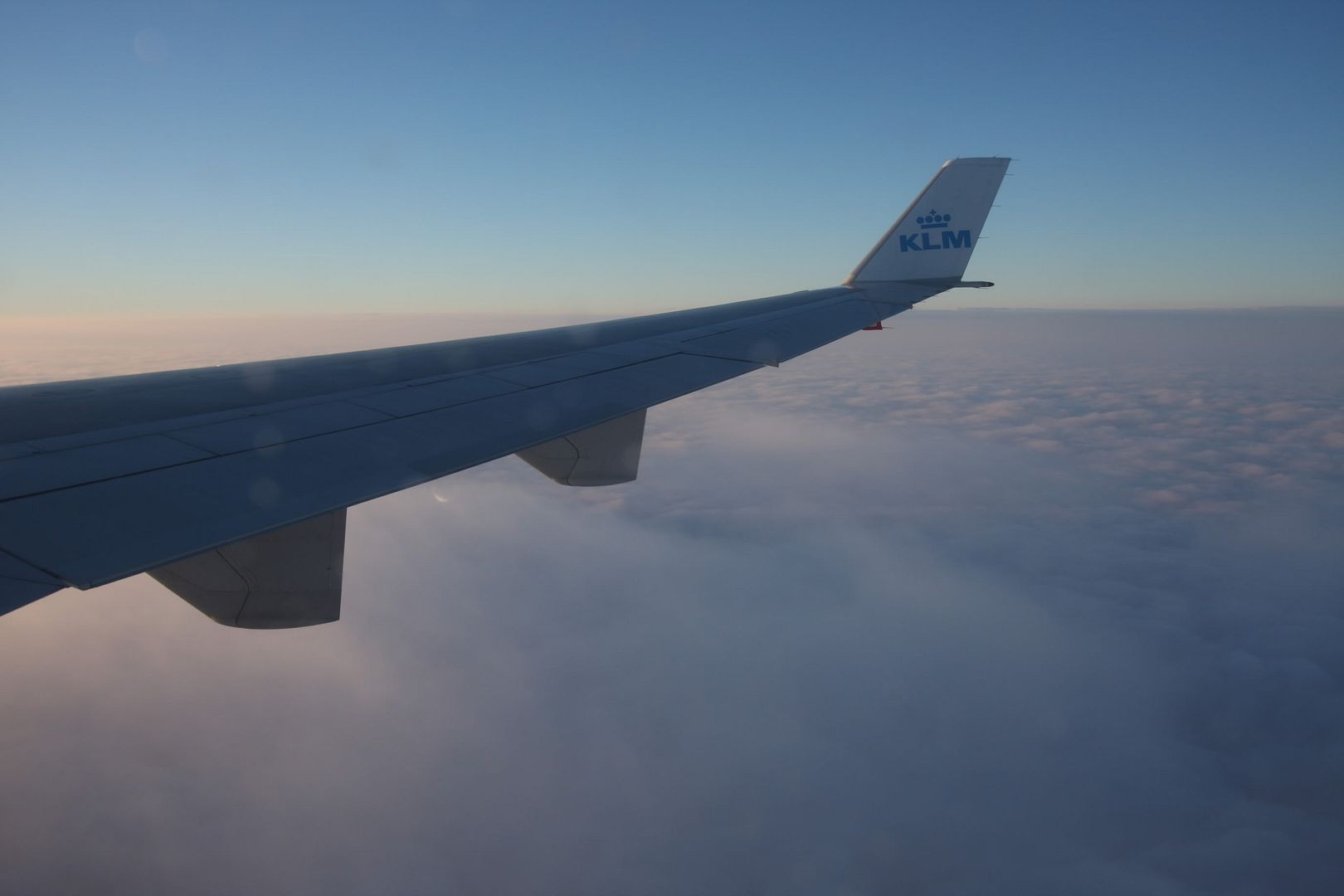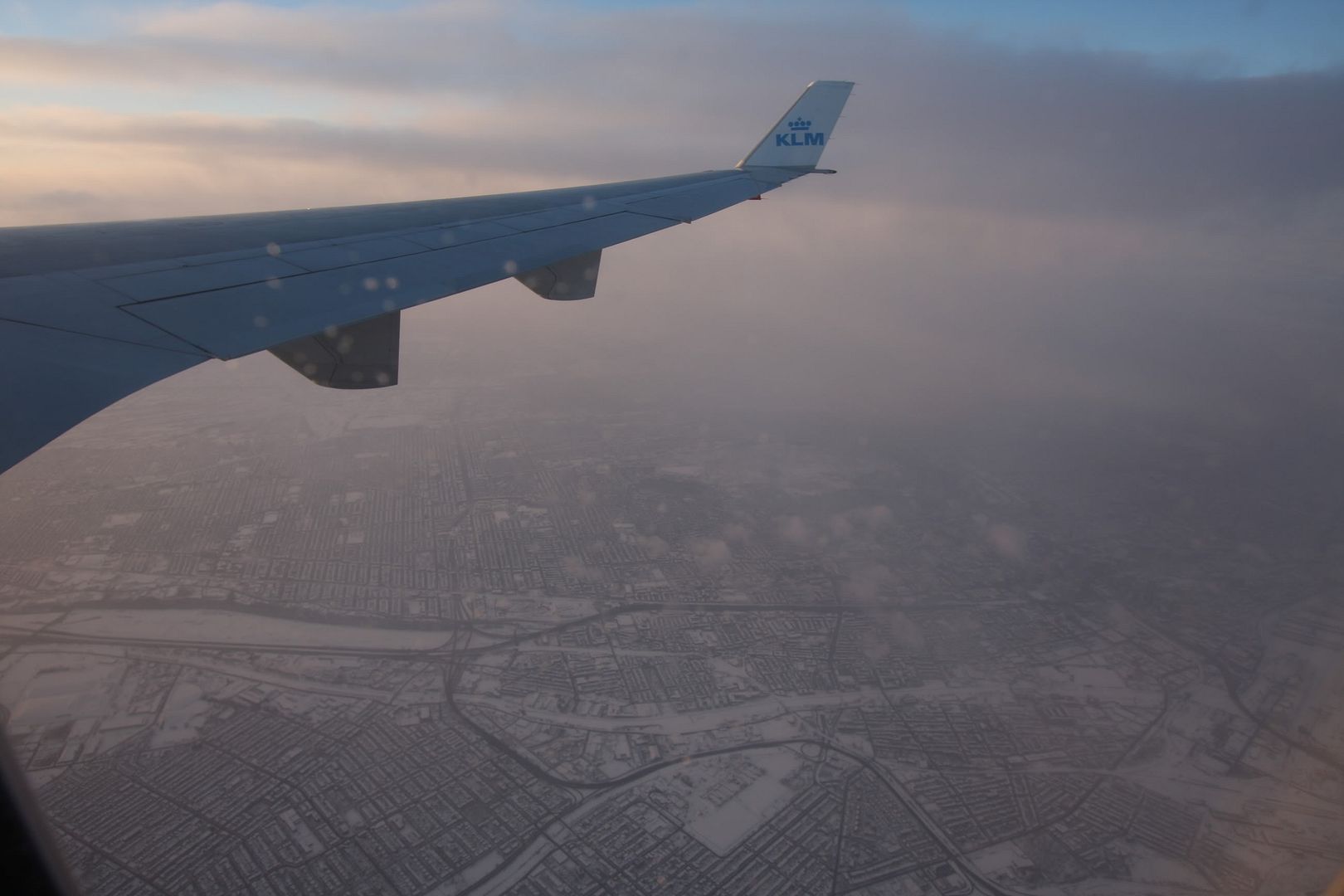 We turned onto base, then final, for approach and landing onto a snowy 06L at Dorval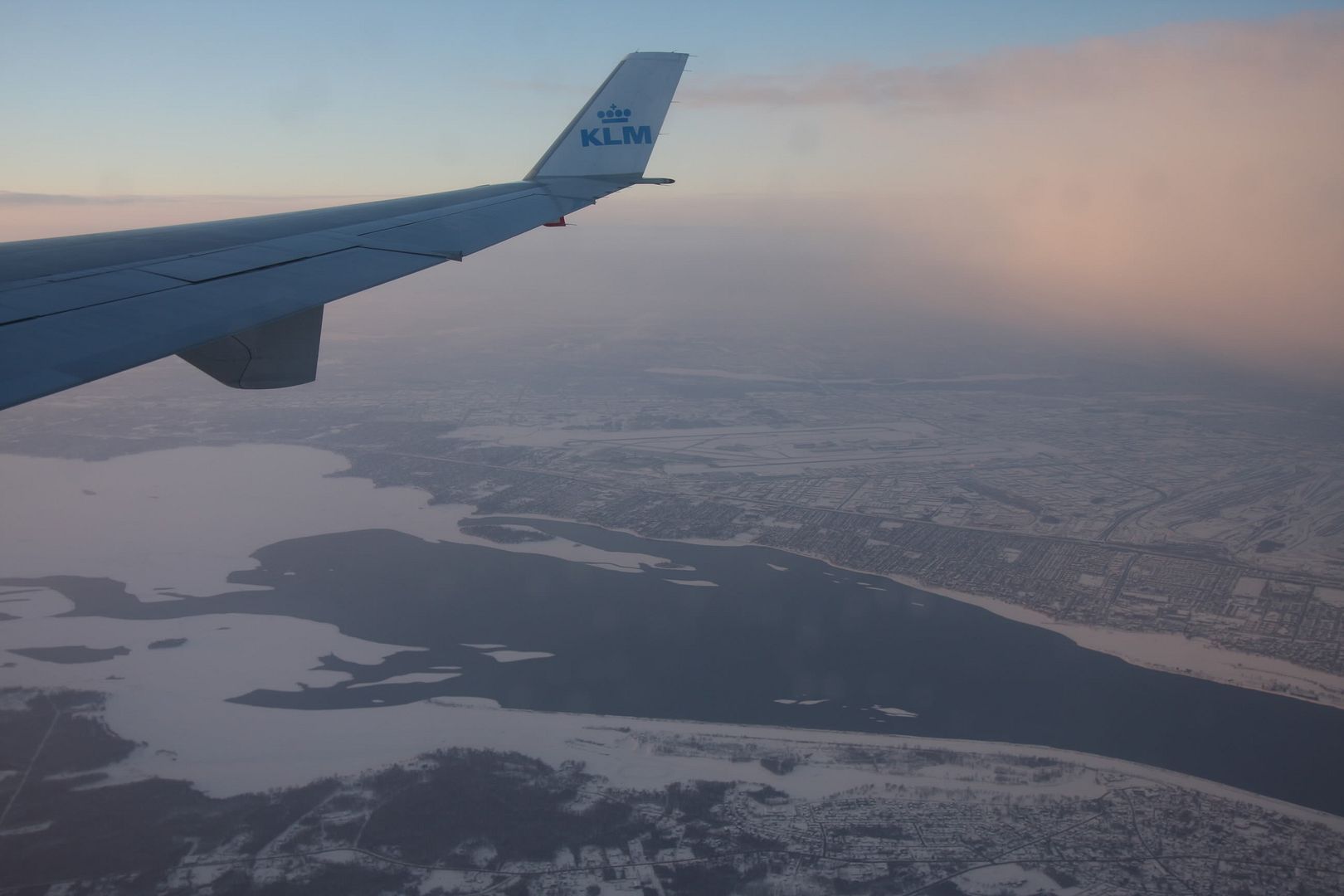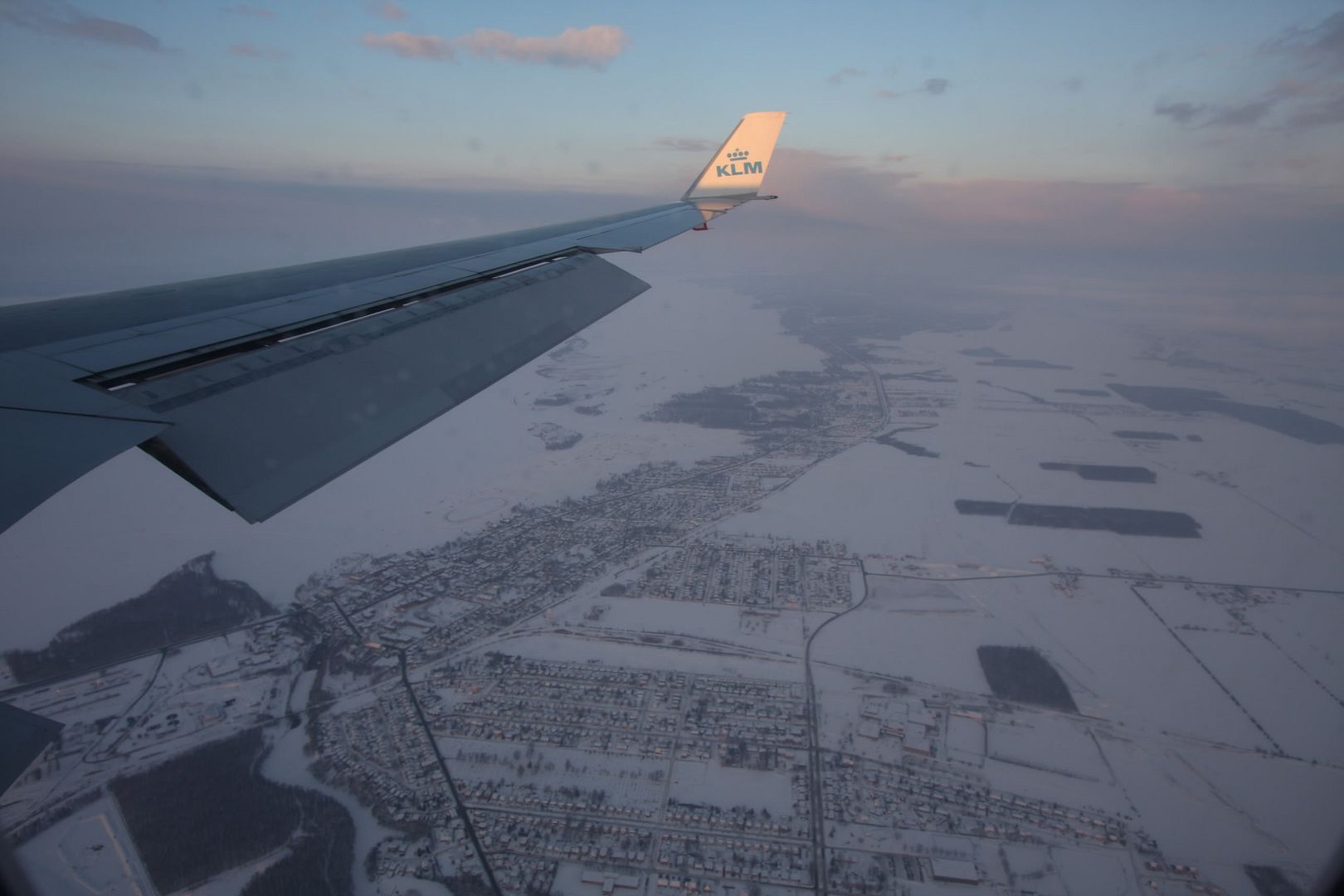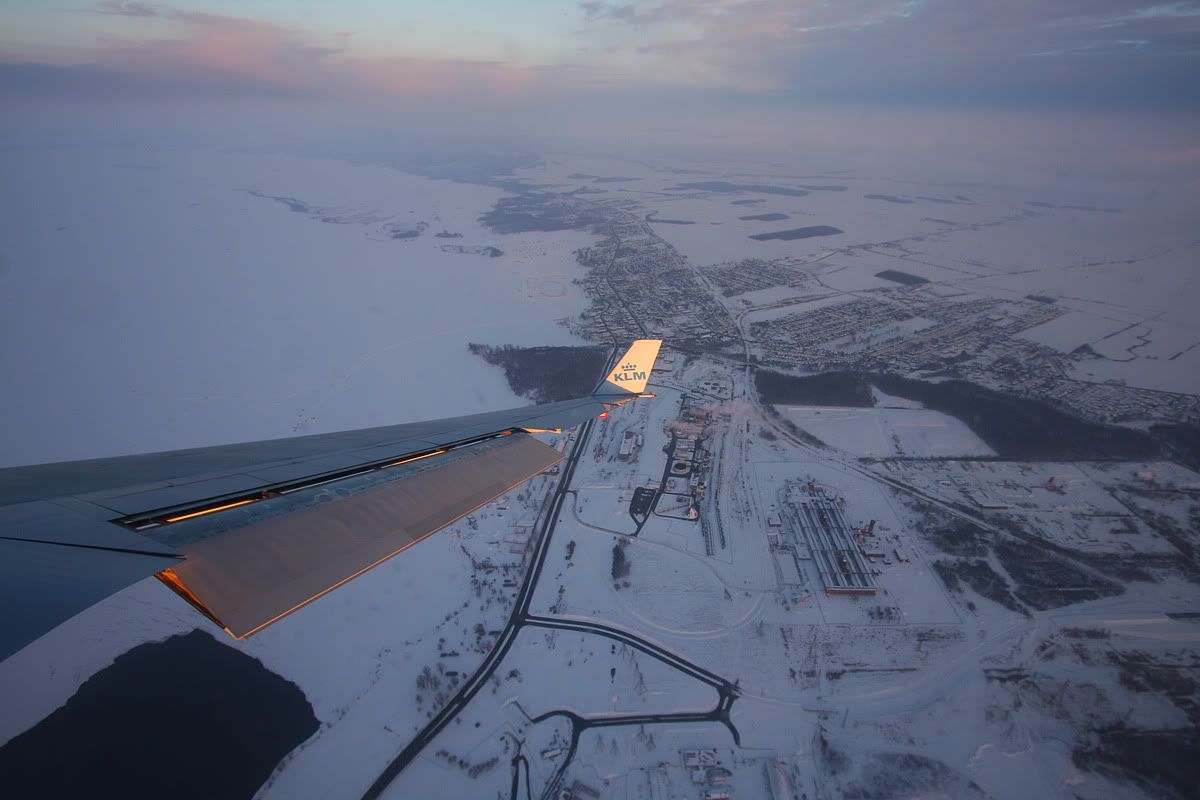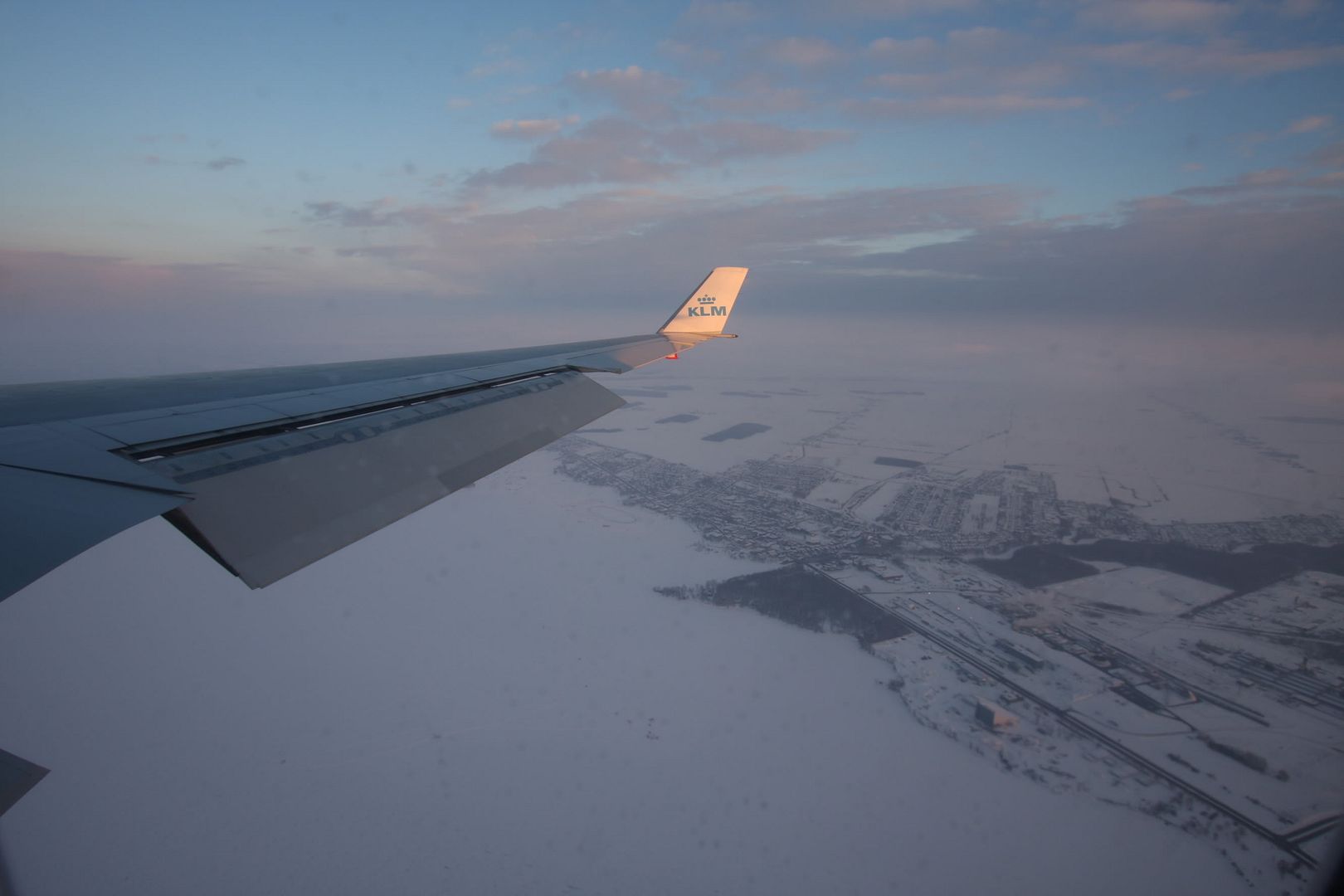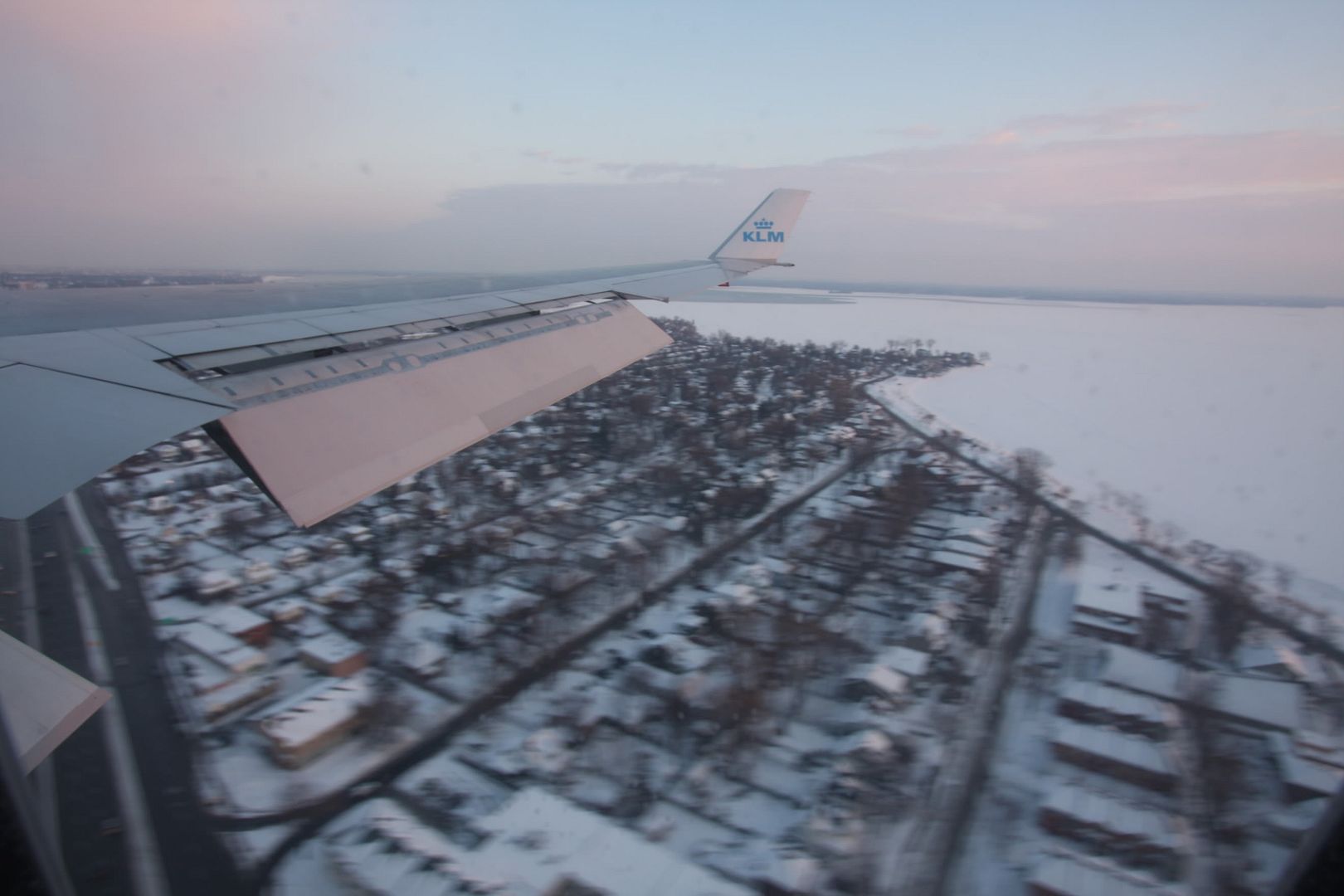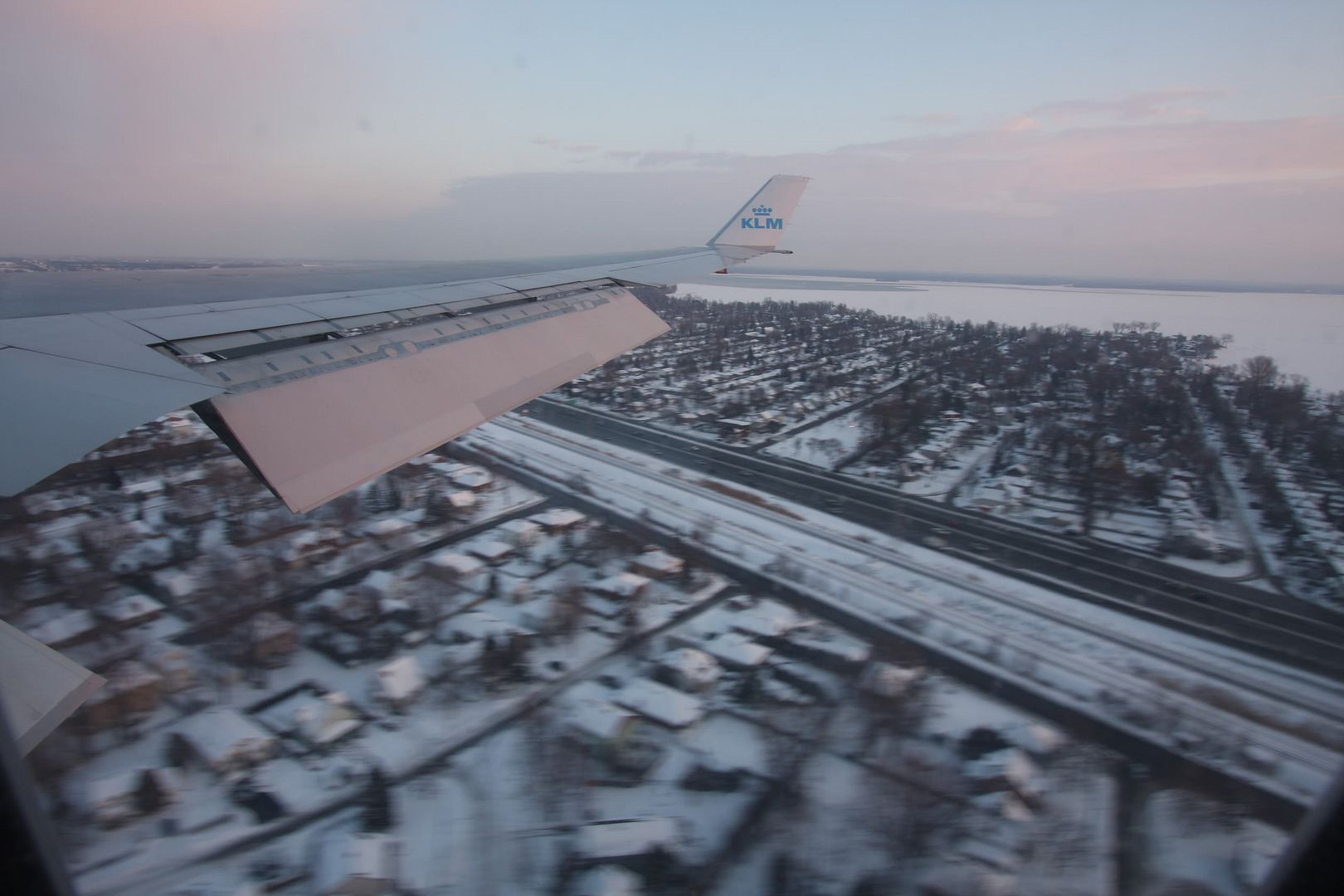 At this point I was anticipating an MD11 style touchdown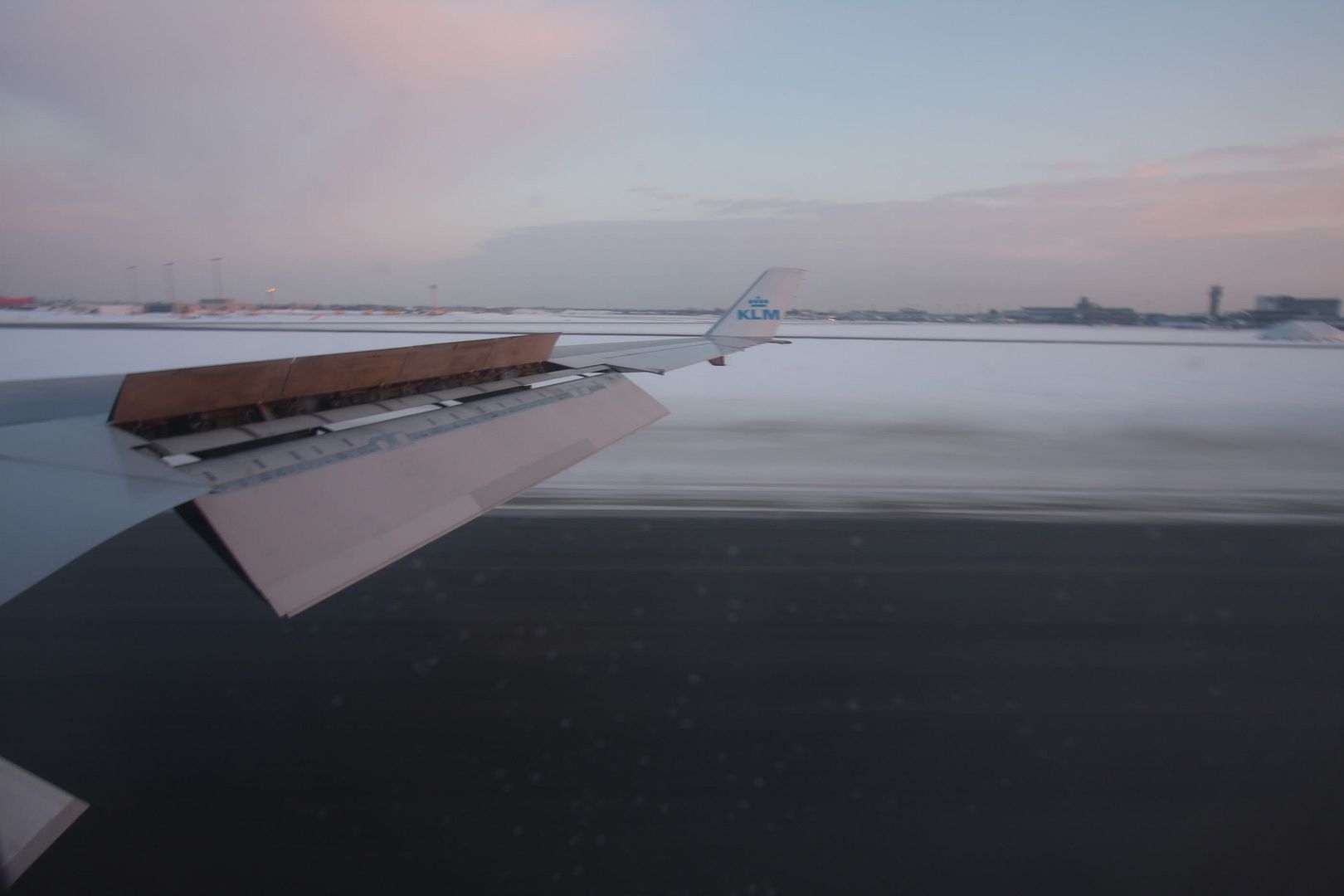 Again, the terrible screeching of the engines abused my ears as we made our way to the terminal in the gorgeous sunset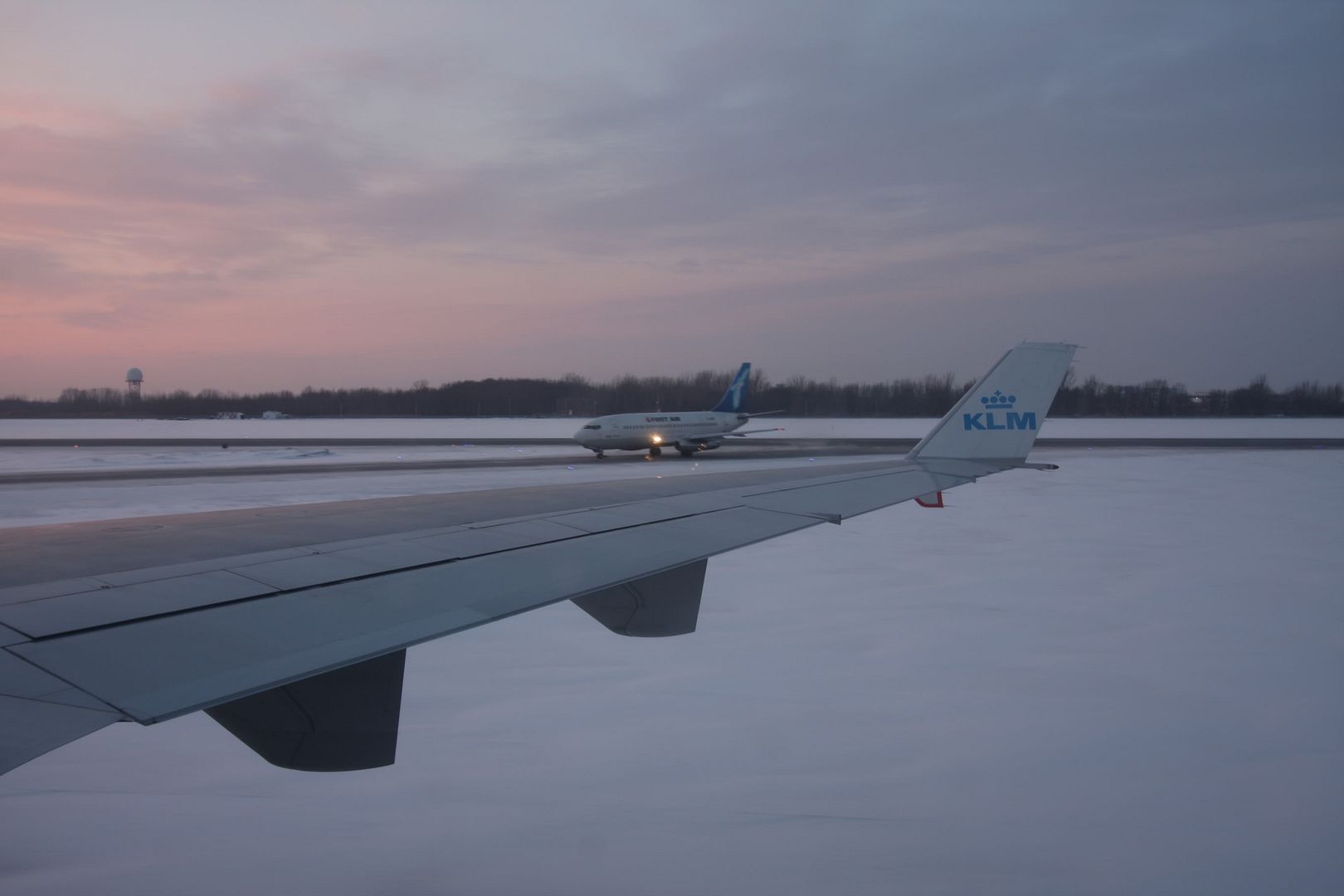 First Air 737-200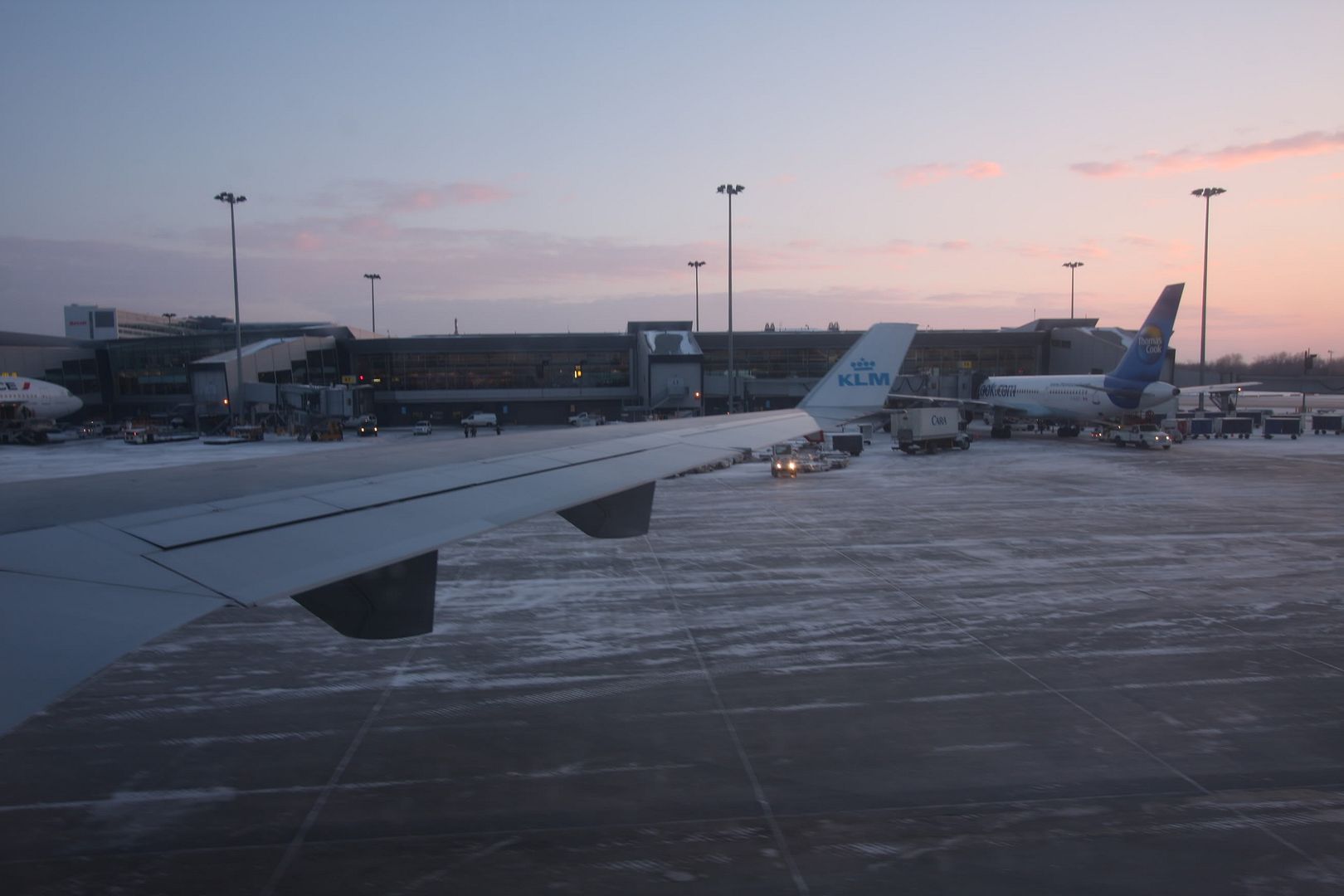 Turning onto stand
Once on stand it was time to disembark, I made my way to the front and as promised was shown to the flight deck. Most of the flight crew had already left except one who showed me around. I explained that I'd come to fly on the MD11 specifically and that I was an FA back in the UK. He said exactly what everyone dreams to hear but wishes they hadn't. "Ohh you should've said earlier, you could've had a jumpseat for landing!" "Really?!" "Well, depending on what the captain thinks, yes".
With a heavy heart at what could have been, I made the most of a flight deck under almost perfect lighting conditions to get the most of both night and day.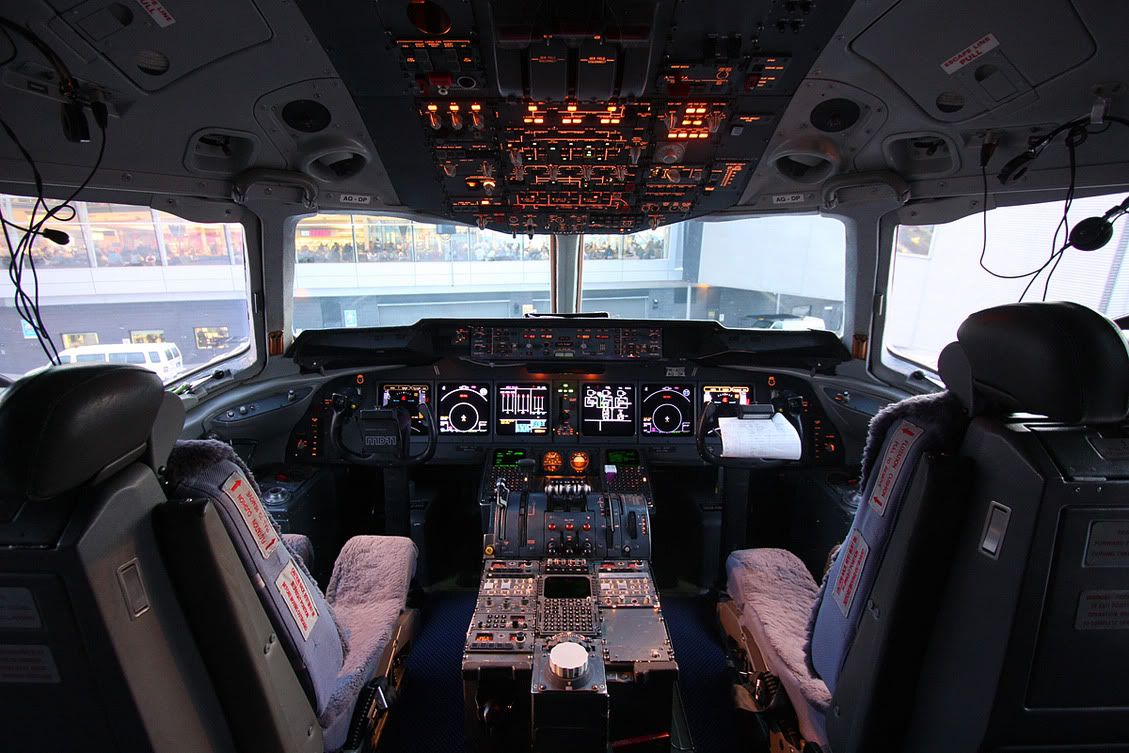 I thanked the crew and bid them farewell and made my way inside the terminal. Another one ticked off the bucket list!
As for my opinion on the MD11? It's a priceless catch for any self respecting aviation enthusiast, and a must do before they all disappear, and I'm extremely glad I got to fly on one. From a passengers point of view, I much preferred the A330 I flew back to AMS on the next day. It was quieter, more spacious, more modern, and of course the 2-4-2 layout is preferable to 3-3-3 as in the MD11. Shame on me, I know!
Thanks for reading and apologies for the slightly out of character report. It was over a year ago so details have slipped my mind but I thought a flight on a dying breed was worth documenting on here for everybody to see. Next time I do a report I'll be sure to go back to my normal self of details, spelling/grammar checking and alot more effort!
Thanks again, comments always welcome!