Greetings A.netters,
Sorry, I have been quite lazy to write...but please enjoy
After 5.5 months of living and working in Hyderabad, it was time to leave and return to Uganda, my home. Though it wasn't the first time to leave Uganda (I have been to neighboring East African countries for school trips), this was the longest time away from home and I had surely missed Uganda, my friends and family. I couldn't wait to land at EBB.
Having outdone myself during the shopping in India (relatively cheaper than so many other places in the world), all the travel agents told me that I would have to pay for extra luggage if I fly from Hyderabad to Mumbai to catch my KQ flight to NBO.
Having over 30Kgs (an extra suitcase) to pay for as extra luggage would be too much, so I decided to take an overnight bus to Mumbai. I travelled with Jabbar Travels bus from Hyderabad to Mumbai and it was on time, so I would recommend them for anyone wishing to travel within India.
I arrived in Mumbai early morning, with over 17 hours away from my trip, a fellow Ugandan friend also on internship in Mumbai picked me up, kept my luggage at is flat and took me travelling around Mumbai. Exhausted with the sight-seeing, we returned home just in time for me to have a little rest and make some calls in preparation for my departure later in the night (early morning). I loved Mumbai, though very big, it is a more westernized city as compared to Hyderabad. I will be back again, some day.
Check-in
Having checked in online earlier in the day, I knew it was going to be an almost full flight to Africa this morning. The best seat I could find was behind the wing, the front section of economy had all been taken up (I mean the window seats, I can't sit anywhere else).
At about midnight, got an Auto to take me from Andheri to BOM, a few minutes away. What I found on the way to BOM wasn't what I had expected at all. Traffic was THICK and HORRIBLE.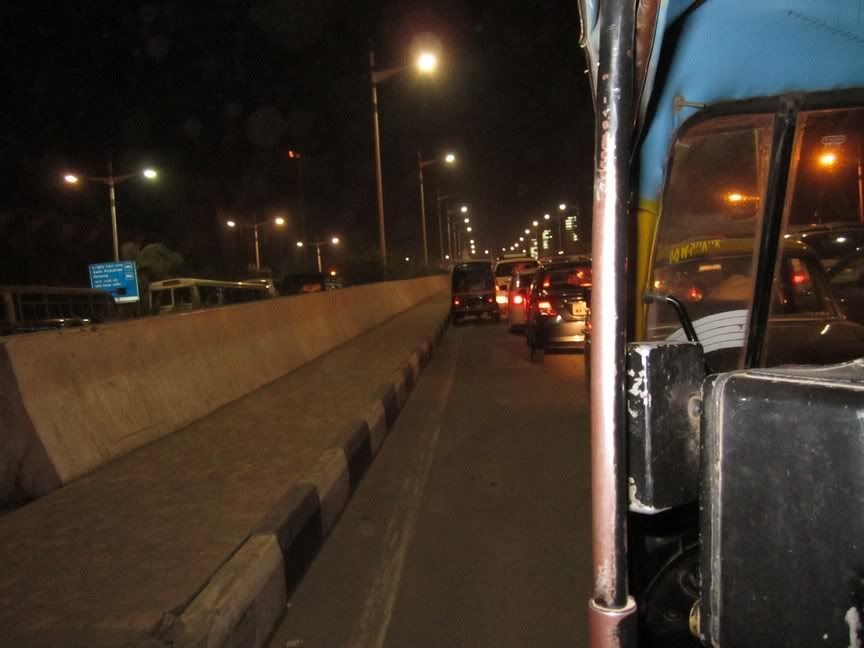 I didn't know this was peak time for BOM. It took me about an hour to get to the airport. The last time I had been to BOM, there was some construction going on and this time, some of the construction was complete, though they seemed like they were still constructing so much more.
The departures level was all super FULL, and it seemed like all the flights I had ever heard of in my life were checking in at the same time, just to mention but a few, DL, LH, EK, KQ, OS, BA,ET, TK, CX….etc, the list is endless. I hassled my way to the KQ counters; they were using two for Y passengers and one for Premier World (Business Class).
I caught a glimpse of the ET counters checking in for ADD, and it was so full of people with HUGE suitcases (more than 2 each), I guess it is true, we Africans never travel light.
After a few minutes in the line, I was unfortunately checked in by an un-friendly male agent, who first of all asked for the credit card I had used to book the ticket, I showed him the scan, and that wasn't enough, so I gave it to him on a memory stick and he saved it onto his computer. Then he weighed my luggage and realized I had about 6kgs extra, he asked me to pay USD 6 for each extra Kg. I pleaded with him but he couldn't hear of it. (The pleading always works for me with the female agents, but this time Waaaa!!!)
Luckily, I still had a few rupees which I used to pay for only 5 kgs and decided to wear my suit jacket, hold the towel with my hand luggage, repacked some heavy trousers and finally, I had only 5 kgs extra to pay for.
After the stressful checkin, I proceeded to immigration and the lines were too LONG, and lady luck finally smiled down on me. The guy who checked me in, came and helped me skip the line so that I clear immigration so fast, after that, I couldn't believe what I found at the security section. Too crowded, and ofcourse with many of us sweating, some shouting in fear if missing their flights, so the check-in guy helped me once again and took me to clear security faster than it would have been if I had lined up. I must say, BOM can no longer manage the capacity of people flying through it anymore, they need to double the man-power and space.
When I arrived at the gate, it was already time for boarding, I didn't even have time to do window shopping in the BOM duty free. I was so disappointed. If the check-in agent hadn't helped me with the immigration and security lines, I am sure, that I would not be on time to catch the flight. Over two hours checking in, clearing immigration and security….
Boarding was by rows and since I was seated in A, I was one of the first to board. The cabin looked the usual, colorful KQ cabin. The Fas in the aisles couldn't even smile, the male ones at least said, "Welcome on board sir", but the female ones; I must say though very beautiful with make-up, they had an ATTITUDE. It seemed like they had been forced to be there, they were basically just doing their job.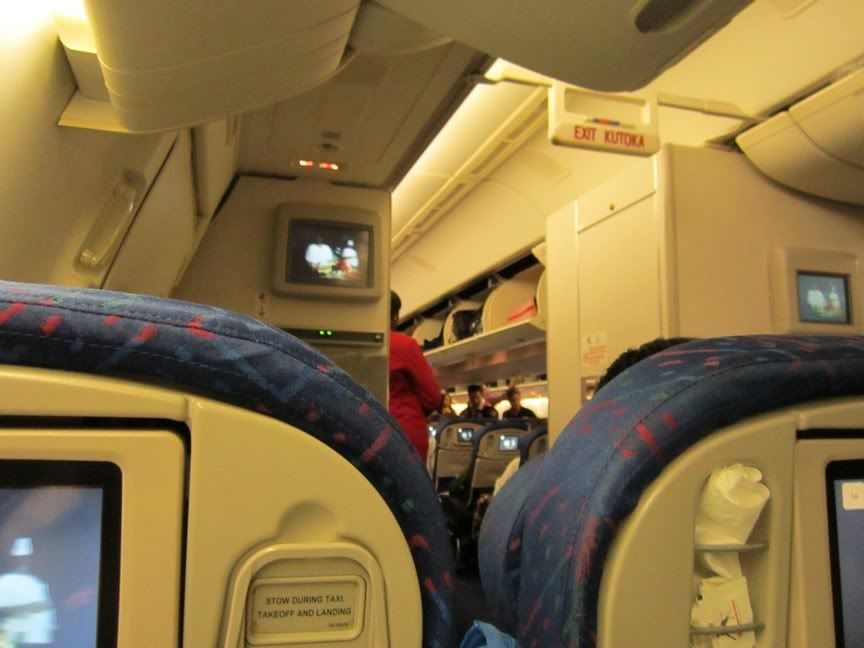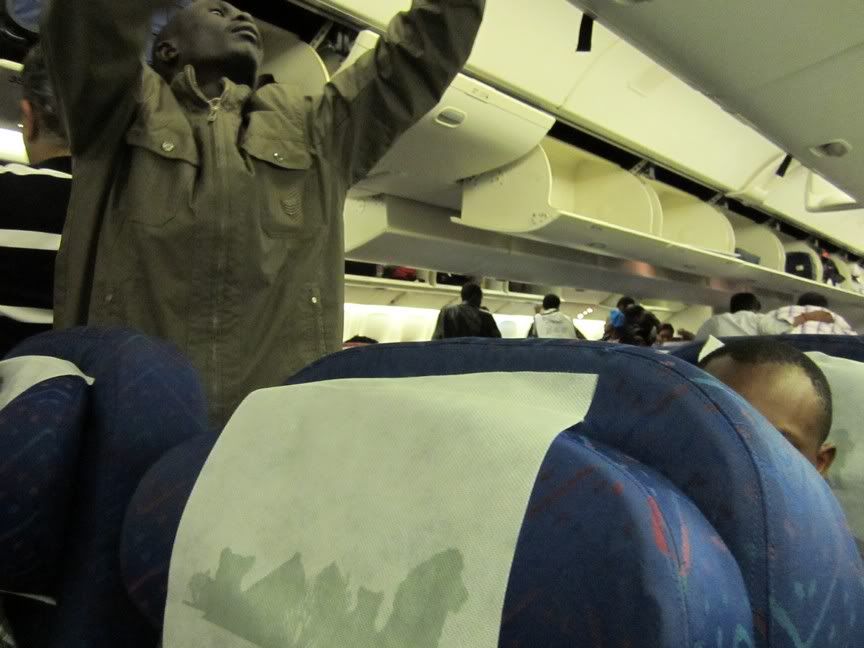 At about 3.30 Am (20 minutes after intended departure) the pilot announced that we had delayed due to some two passengers who had a hard time clearing security and immigration and so we would be delayed for another 10 minutes. Most passengers including me slept during this wait and when I woke up, the pilot was announcing push back and that was 4.10Am…the 10 minutes had become 40 minutes, and so the flight was delayed by 1 hour. I knew I was going to miss my connecting flight from NBO to EBB. I had kept track of the KQ flight from BOM to NBO for two weeks and out of 14 days the flight was on time only twice, so this delay, I had seen it coming.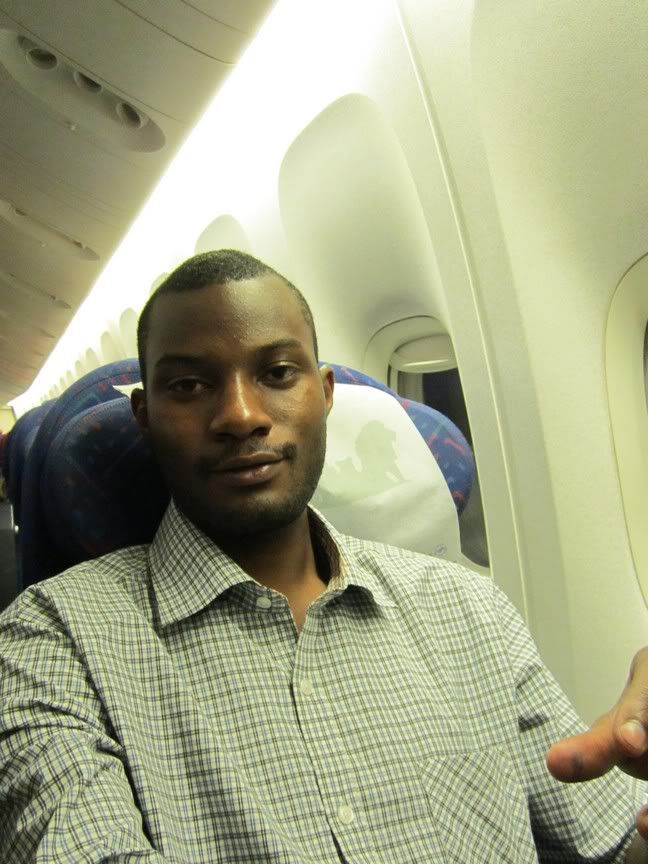 After pushback, there wasn't so much to report about, just the usual. Most of the passengers slept as I wondered about the economy cabins taking pictures and no one stopped
. I tried to watch some movies from the AVOD, but the buttons were already over used some didn't work and some the visual aids weren't visible anymore. I asked three of the crew on three separate occasions to reboot the system since for most of us the passengers it was frozen, but I guess they never did anything as nothing changed, though their inflight magazine, Msafiri had some good movies in store.
I decided to watch movies from my laptop, and soon it was time for breakfast. It was a good one and I really liked it, if only I could have more… very tasty non vegetarian breakfast was my selection. It was yummy and lovely.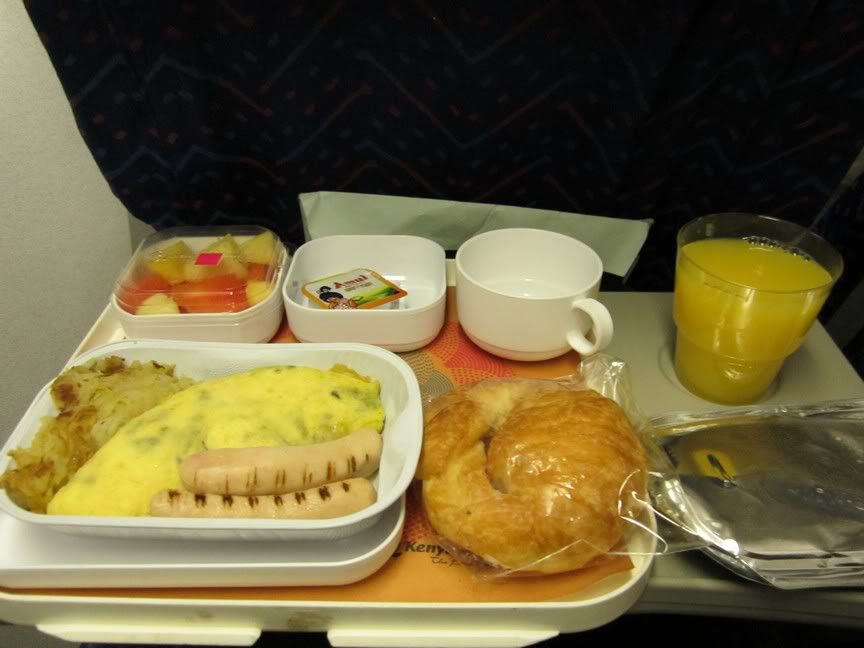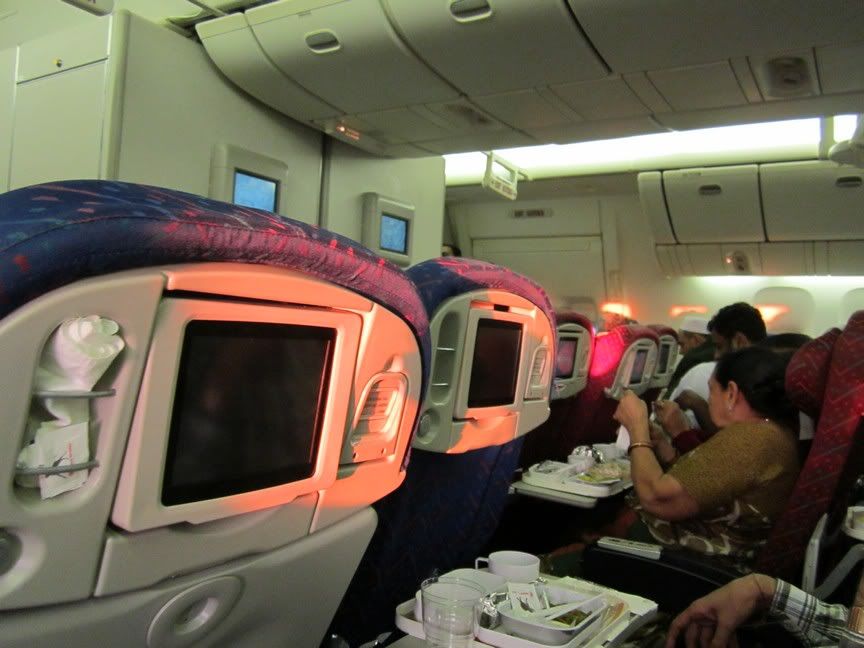 Arrival in NBO was the ordinary arrival and I rushed to the jet bridge to try and catch my connecting flight to EBB. Little did I know I was in for a big surprise. After exiting the jet bridge, I and two other Indian guys met a lady in a KQ FA uniform yelling "Entebbe passengers, please come here…" She informed us that we had arrived late for the flight and if we proceeded to EBB, the luggage would be delivered on the next flight which arrives at EBB at 2.10Pm. So we all chose to stay and wait for our luggage and she re-booked us for KQ 412 which arrives in EBB five hours later than planned. For consolation, we were allowed access to the Kenya Airways / KLM transfer Lounge. It was nice inside and fully stocked with all drinks and snacks, we feasted slept a bit.
I toured the airport, and I came across this baby that I love so much, VS preparing for its flight back to LHR.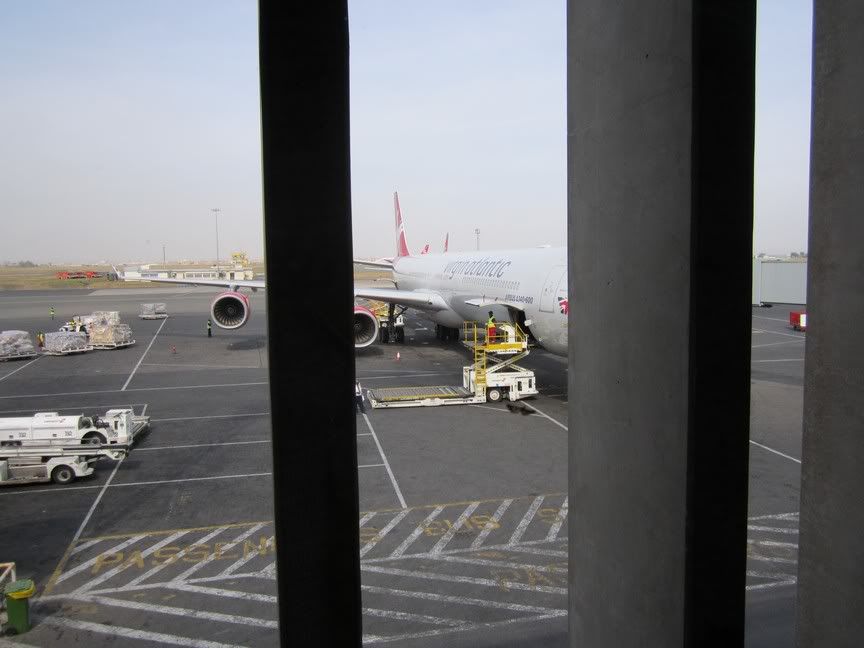 Soon boarding for EBB commenced and we were on our way home. Despite the flight bing close to full, I was lucky to have an empty seat next to me.
She brought me from BOM, and here they were cleaning it inside....meanwhile she rested...
The usual welcomes and take off, headed for home proceeded.
VS took off before us
I wish I was in VS to LHR, I like the A340 sleek nature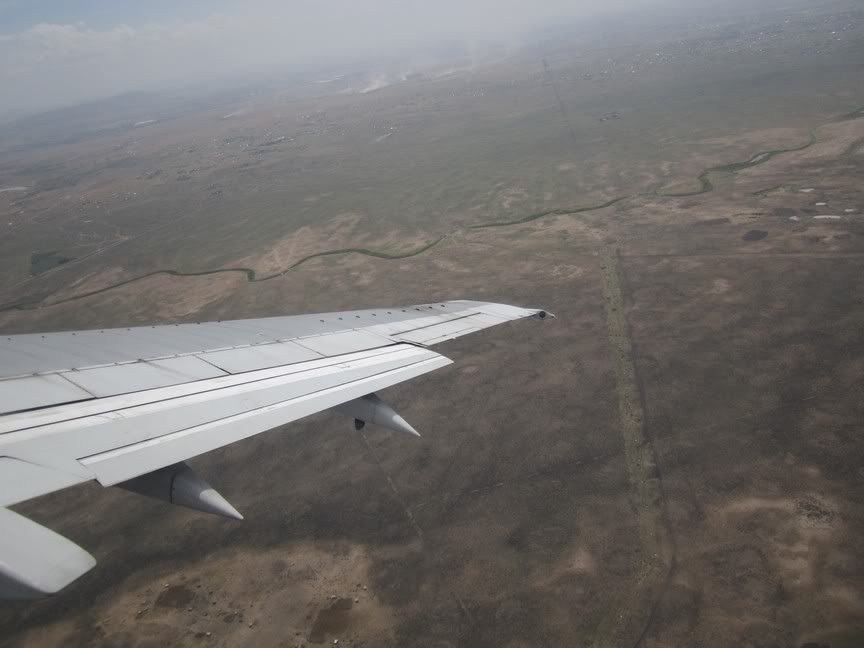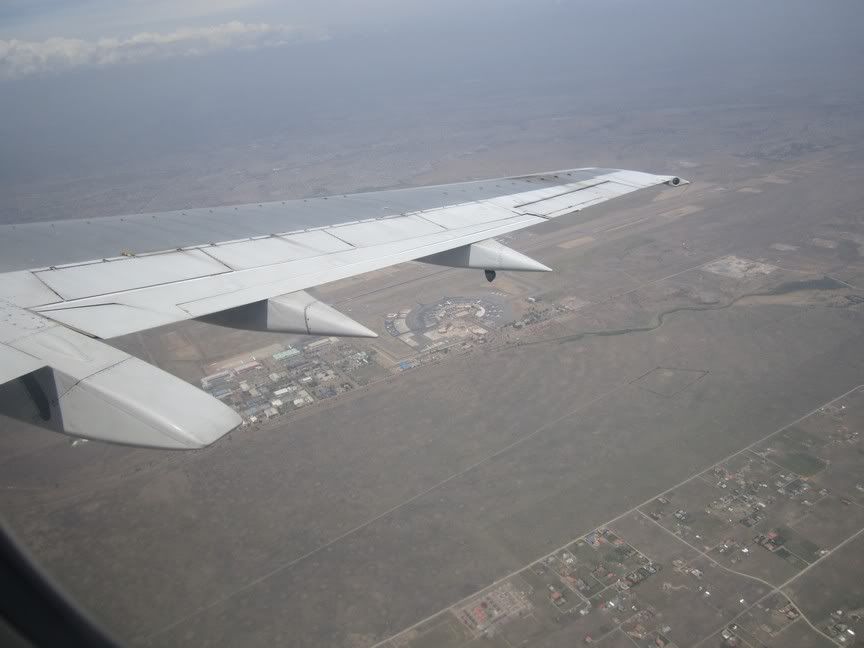 Arrival in EBB was really emotional, I had really missed home and for the first time, as a Ugandan (we weren't so many on the flight) I had first priority for the immigration line, so I didn't have to wait long. The immigration lady officer said to me, "Welcome back home." Quite surprising HUHH!!! :O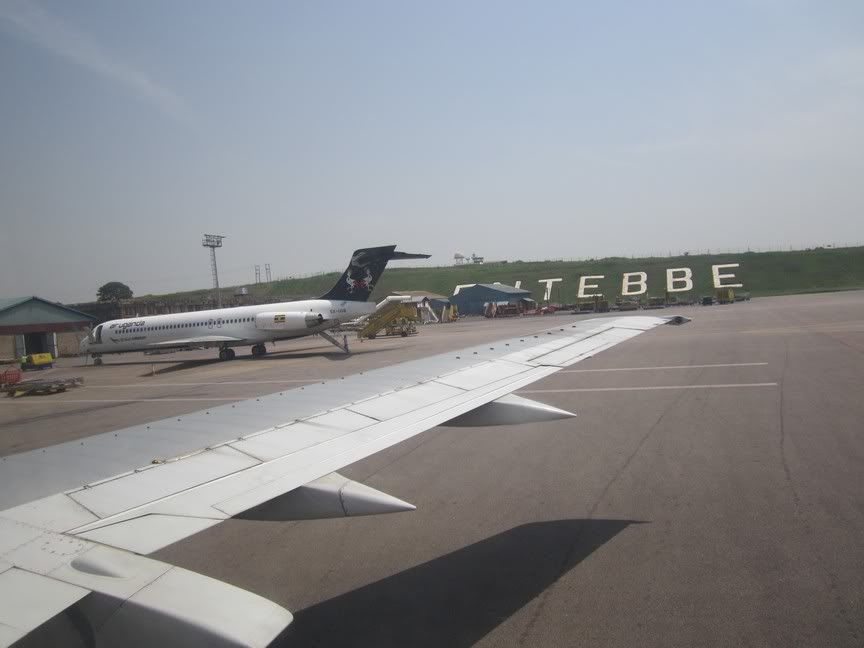 Immigration was quite free, we were the only flight arriving at that time and ofcourse being a few Ugandans on board, I had priority so I didnt stand in the line for long.
Otherwise, the luggage took some time, headed for arrivals, and my friend was waiting already, soon we were out and I exited the terminal building headed for home, where I met a large number of relatives anxiously waiting to hear all the stories of my close to one year adventures of ASIA.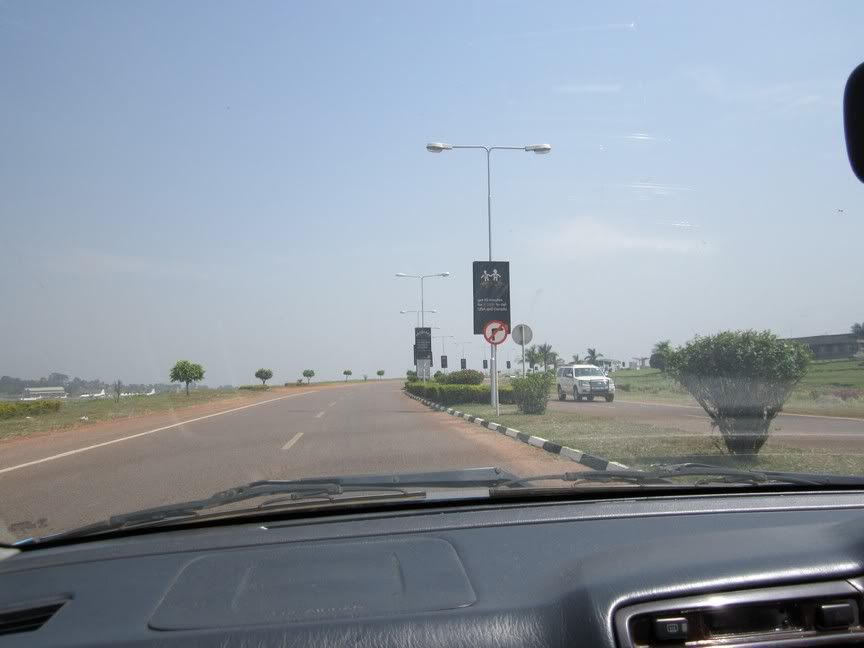 Thanks for reading and catch you next time, Let's see where the story takes me next .