Hello everyone and welcome to my first trip report in airliners.net!
I have been reading TRs for years but I've never posted anything here. I enter here almost every single day, so I thought it was about time I contribute to one of my favorites sites on the web.
For the last two weeks my sister was planning to travel somewhere on her vacation and because my parents were in Brazil a few months back and really enjoyed their time there, she decided to go to Rio de Janeiro for a few days. I had just finished summer classes in college, so she asked me if I wanted to join her. I look up the fares on TACA's website and the average cost is as high as US$ 800, which reminded once again how expensive it is to find good deals in South America. Anyways that wasn't a problem for us because she works for Avianca-Taca, so we paid a minimum for our tickets
Passport and ticket
Jorge Chávez International Airport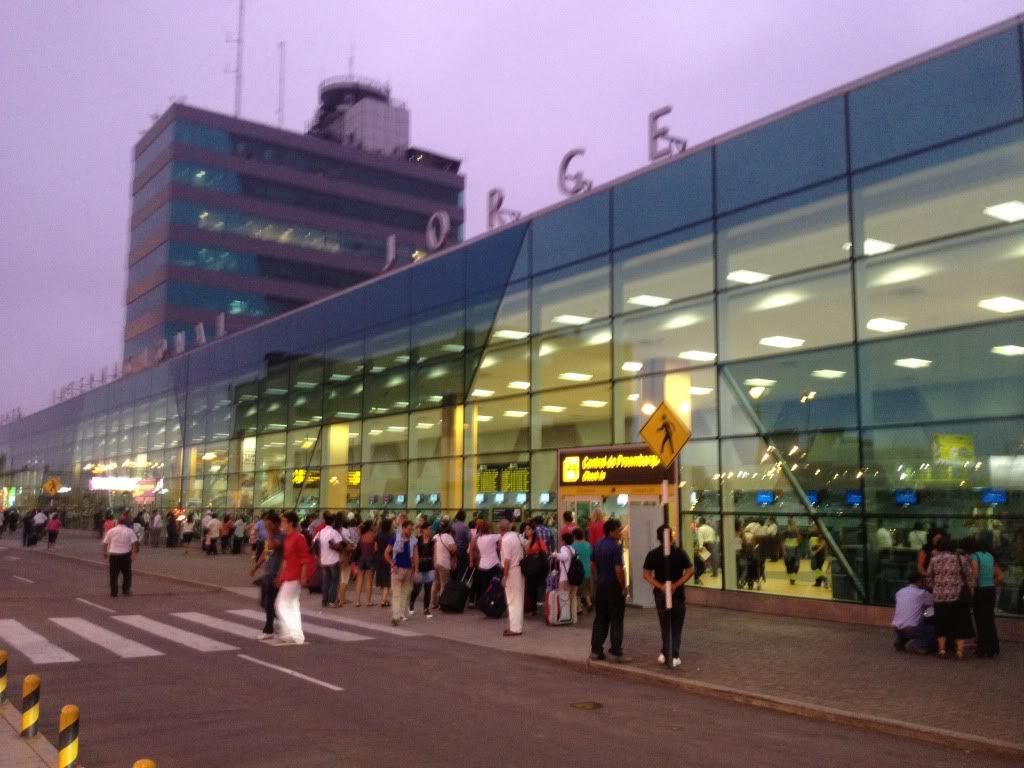 Few people at the TACA counter desks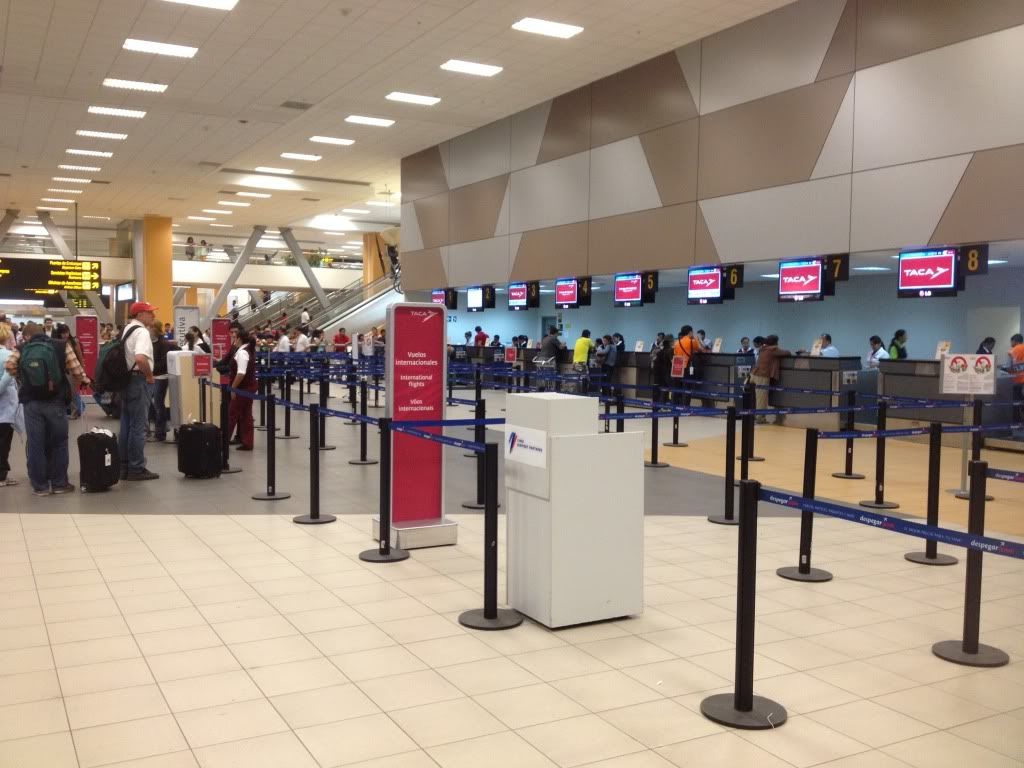 International departures at LIM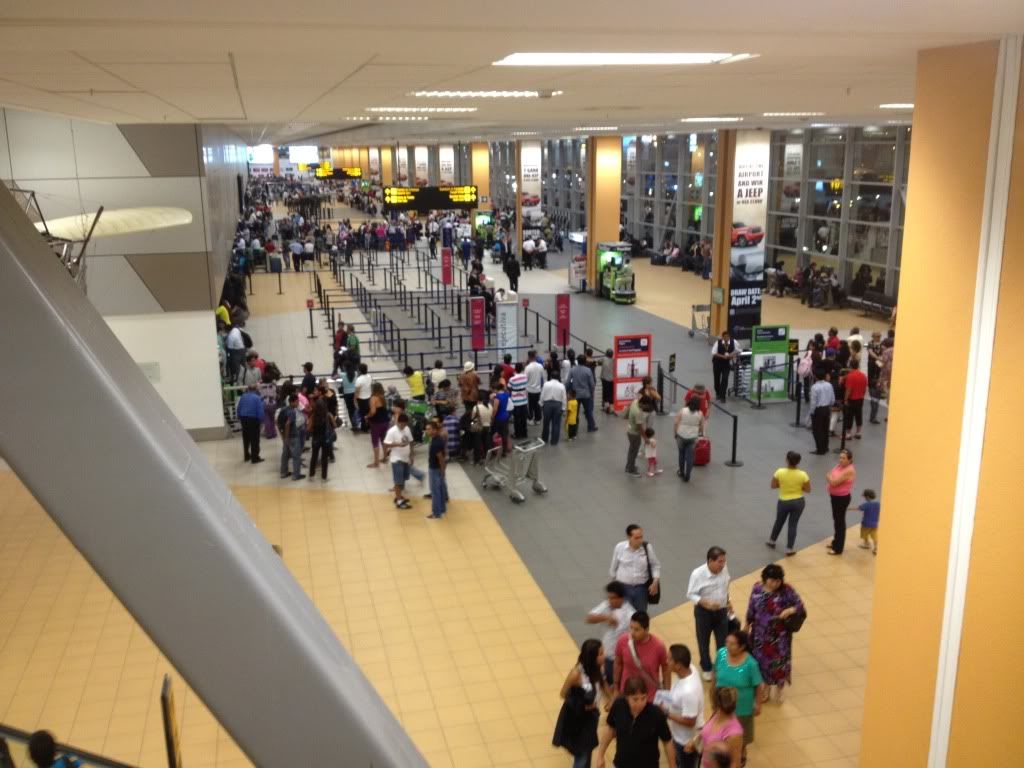 The queue at security moved really fast
Inmigration was done quickly as well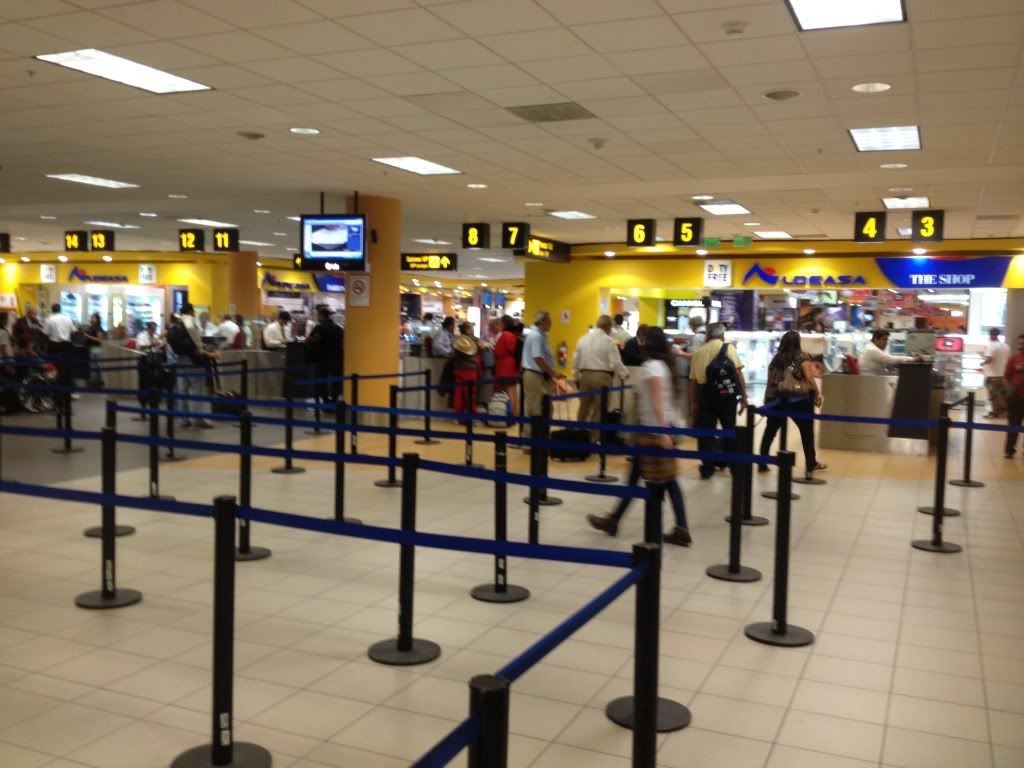 LIM is a very nice airport: modern and with lots of space to sit and rest.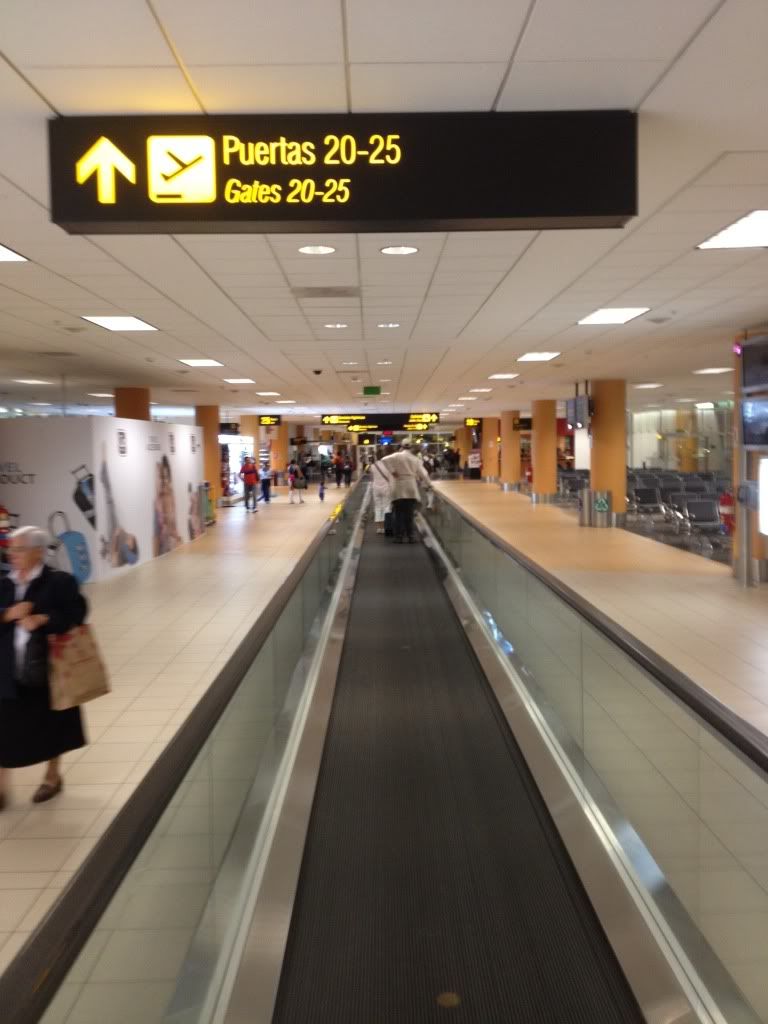 There's only thing that really bothers me about LIM. Walking through the terminal is like walking through a hall of mirrors! You can only see your reflection and it's almost impossible to take a good pic because of the double window, but I still tried to take some pictures.
Iberia Airbus A340-600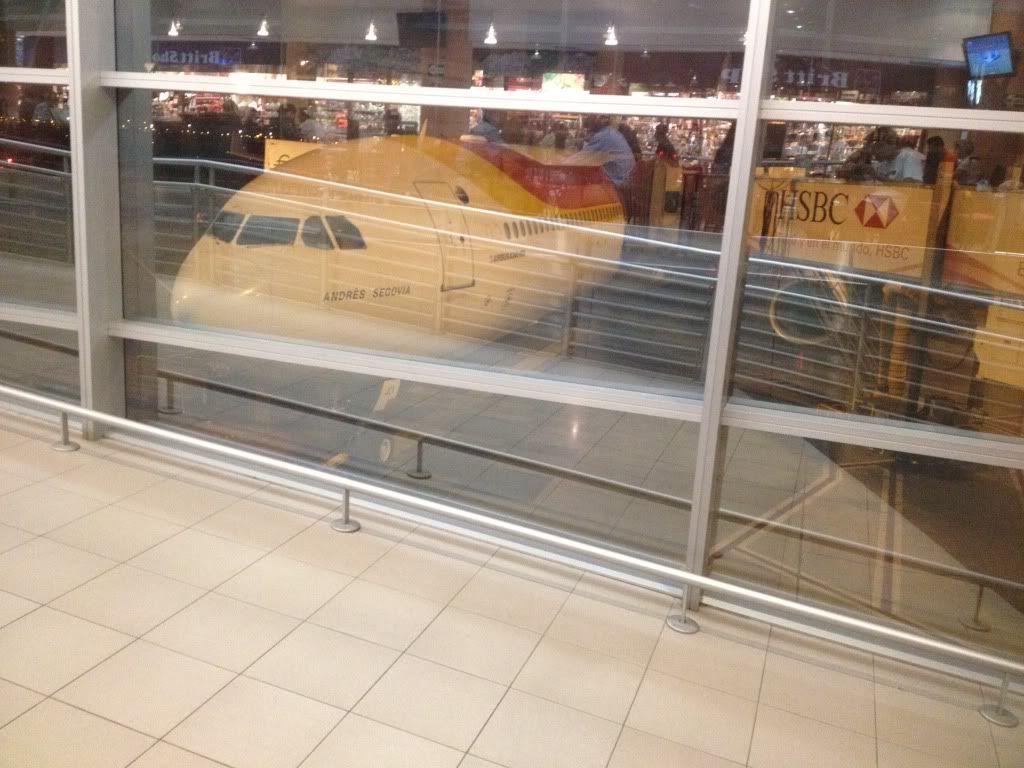 Air France Boeing 777-200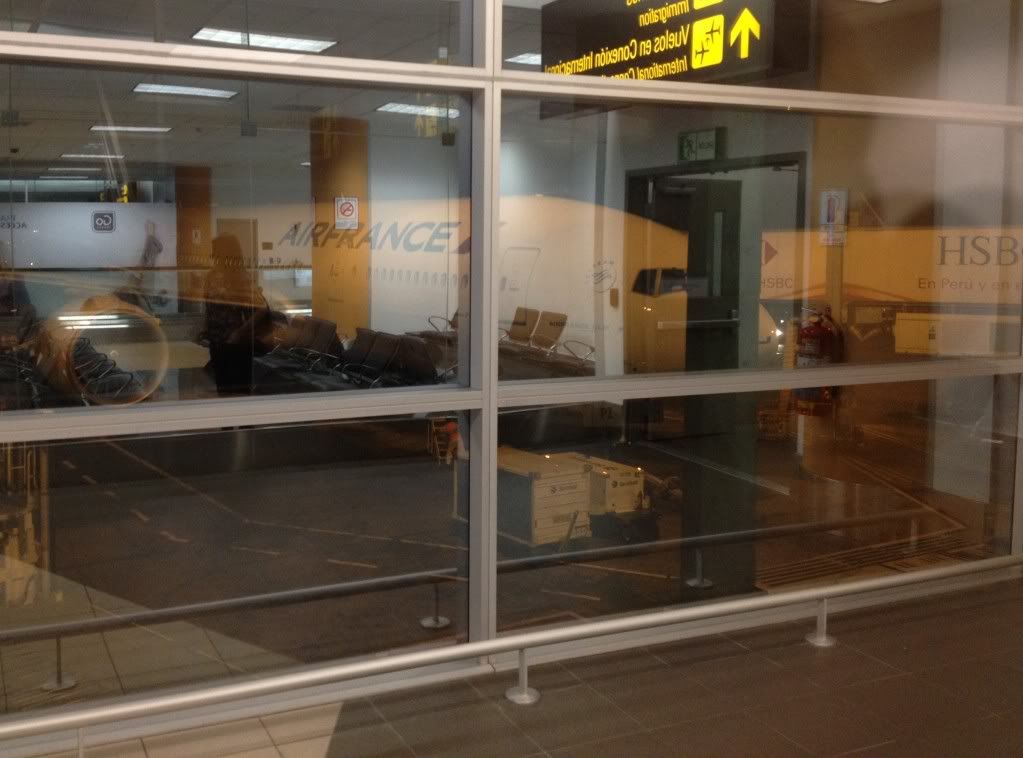 Lima (LIM) - Rio de Janeiro Galeão (GIG)
Date: 13/03/2012
TACA Peru flight TA 142
Schedule departure: 9:50 pm
Schedule arrival: 4:50 am
Travel time: 5 hours
Aircraft: Airbus A320-100/200
Seat: 23F
Boarding went really smooth and orderly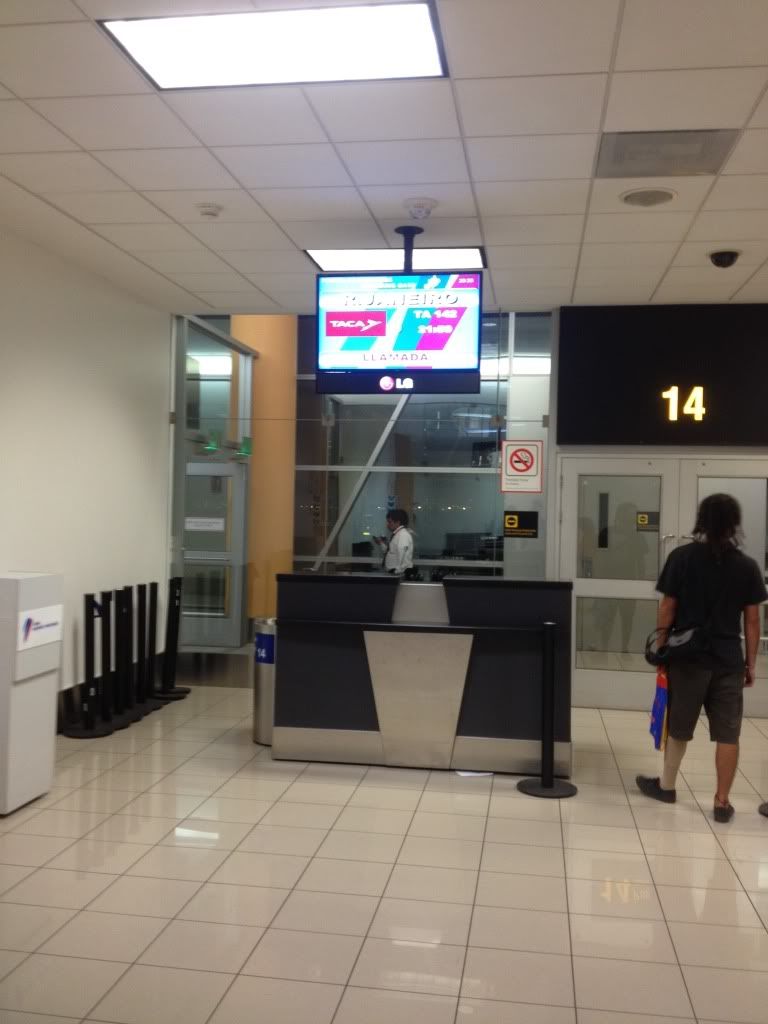 Our flight was done by one the old style TACA aircrafts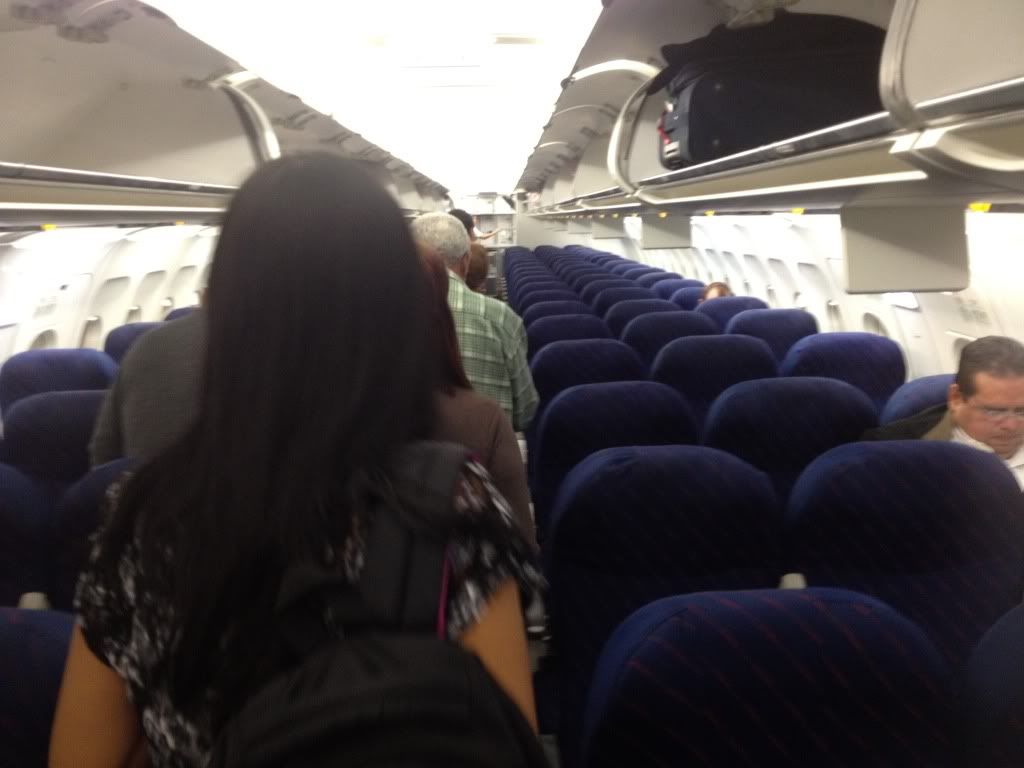 Pretty good legroom (I'm 1.80 m or 5.9 feet tall)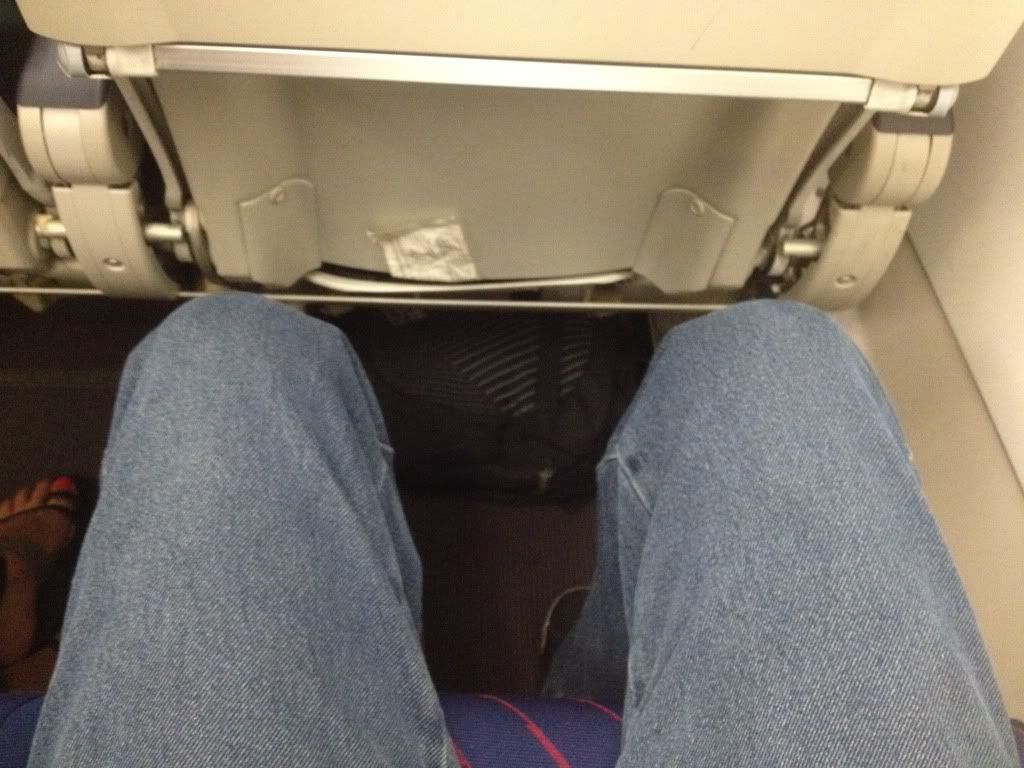 Recaro seat with safety instructions, entertainment guide and Explore Magazine
See you soon Lima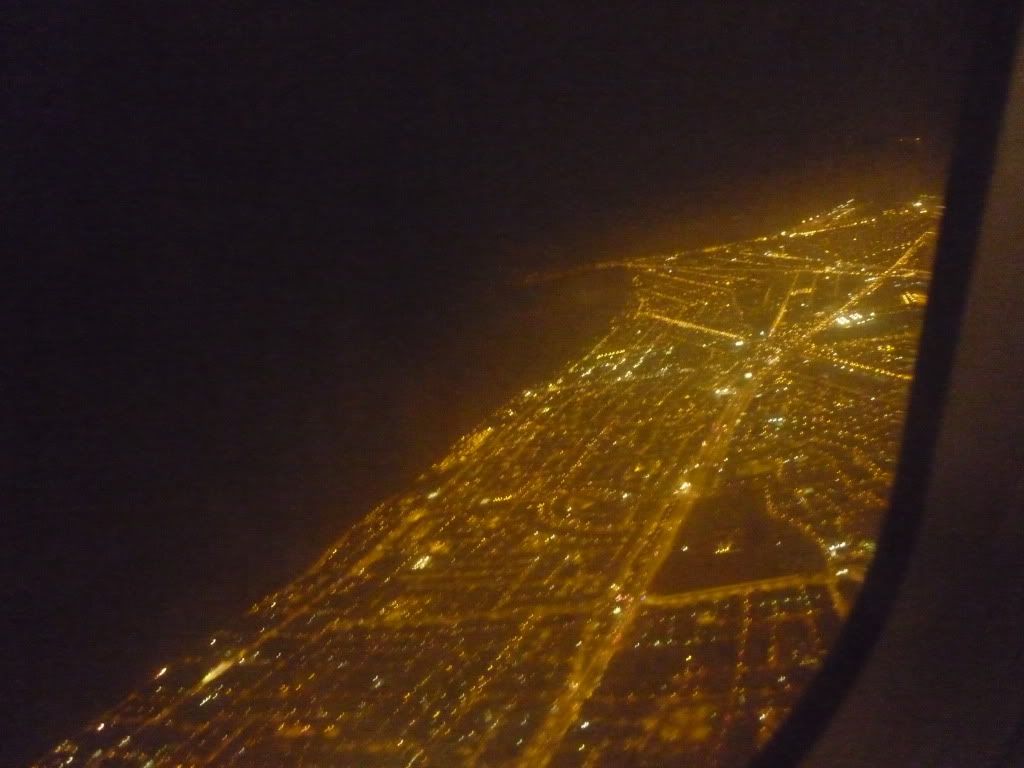 Flight was almost full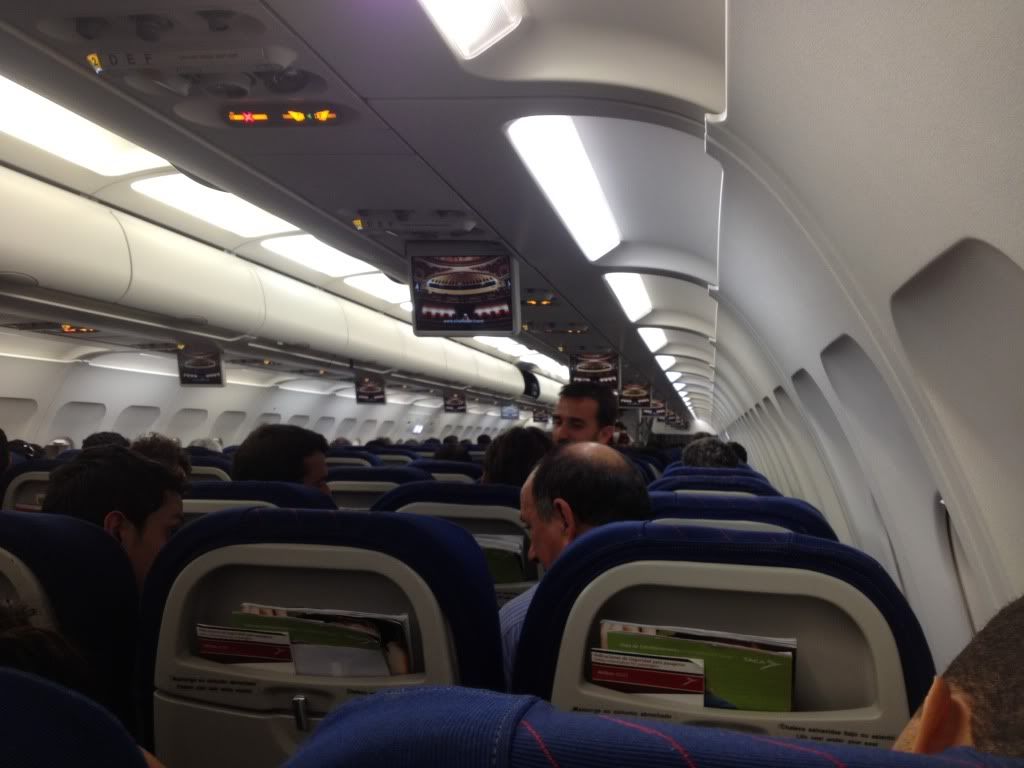 Tonight in-flight entertainment is The Help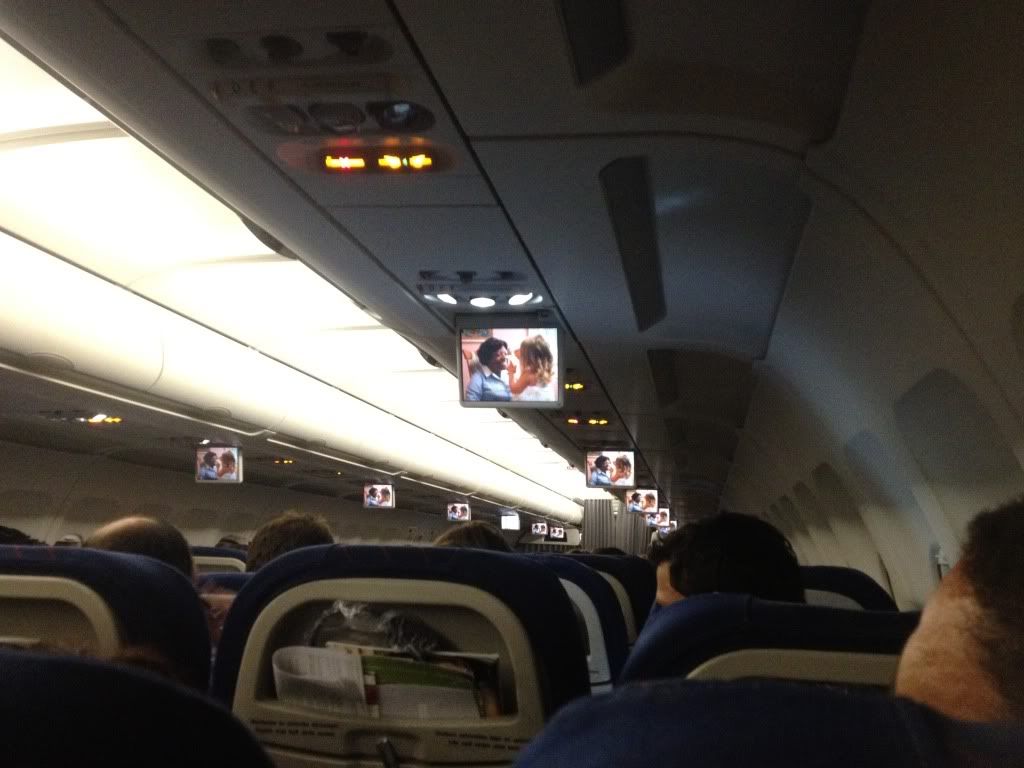 At 11:30 crew began to serve dinner and the options were pasta bolognese or cilantro chicken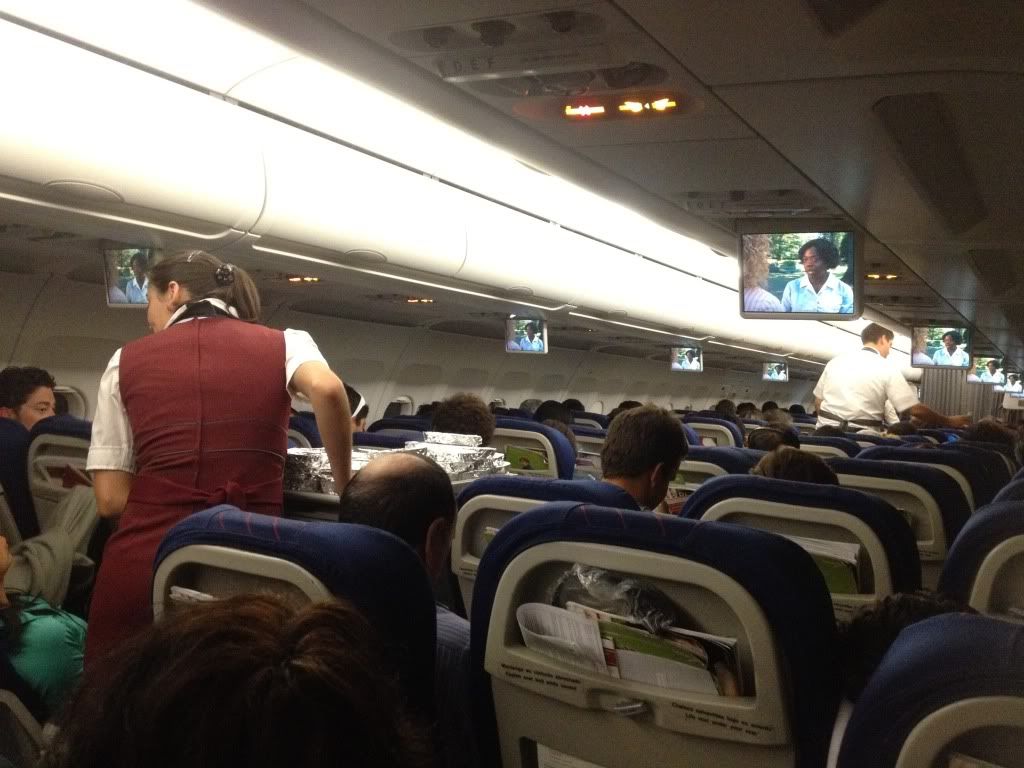 Good presentation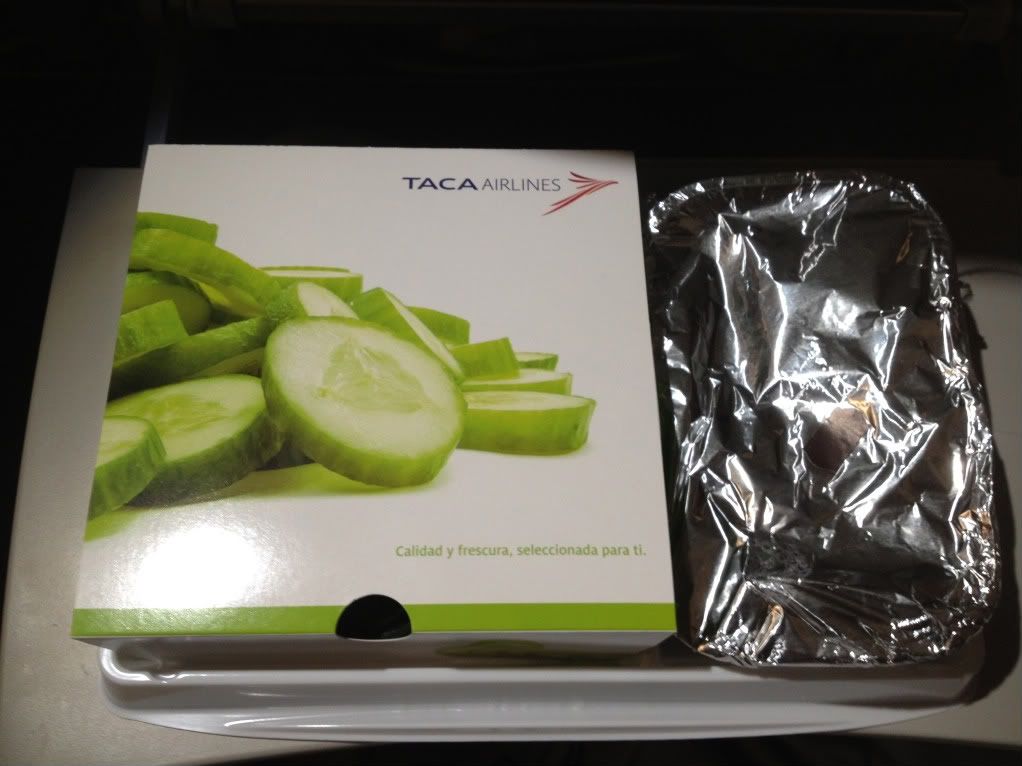 Dinner was just OK. The salad was really tasty and even though the noodles were good, there was almost none of the bolognese sauce. The meal also included bread with butter, a cookie and also a drink which came later on.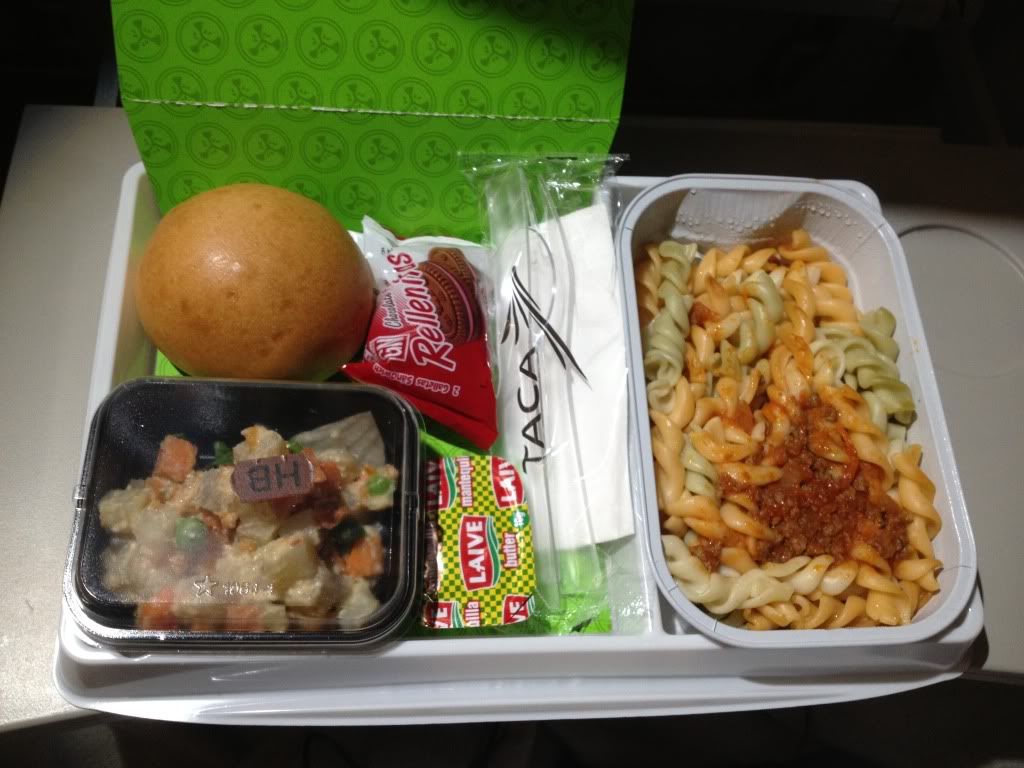 I really liked this detail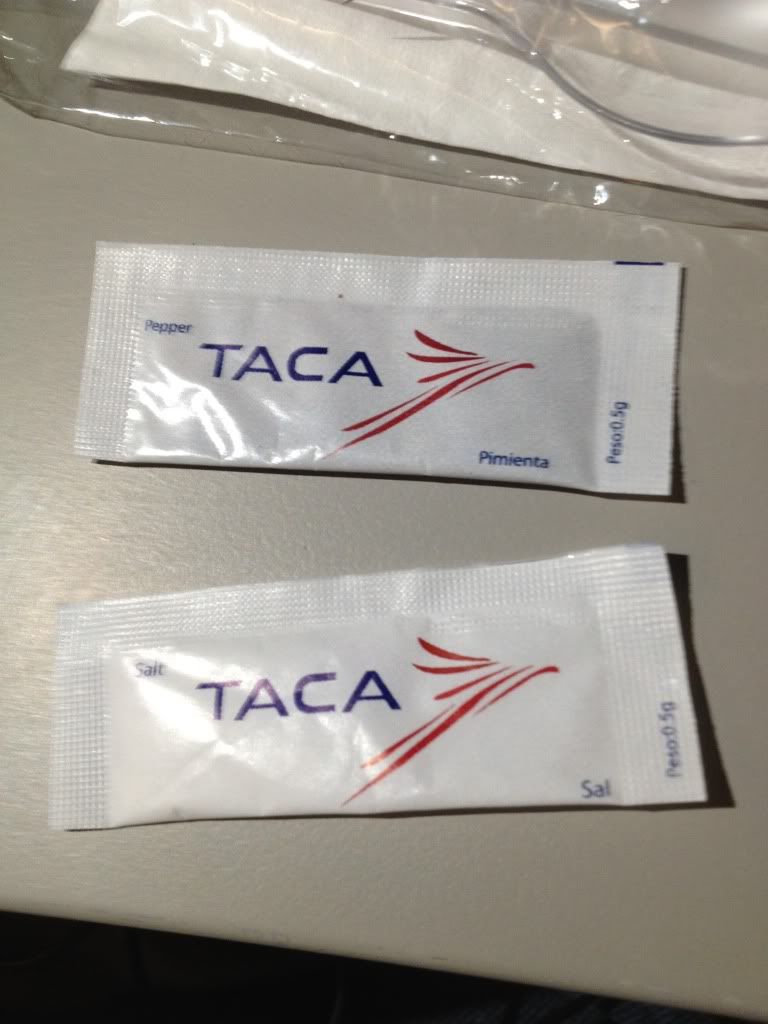 When the Help ended, an episode from Dr House was played
Bathroom was old but clean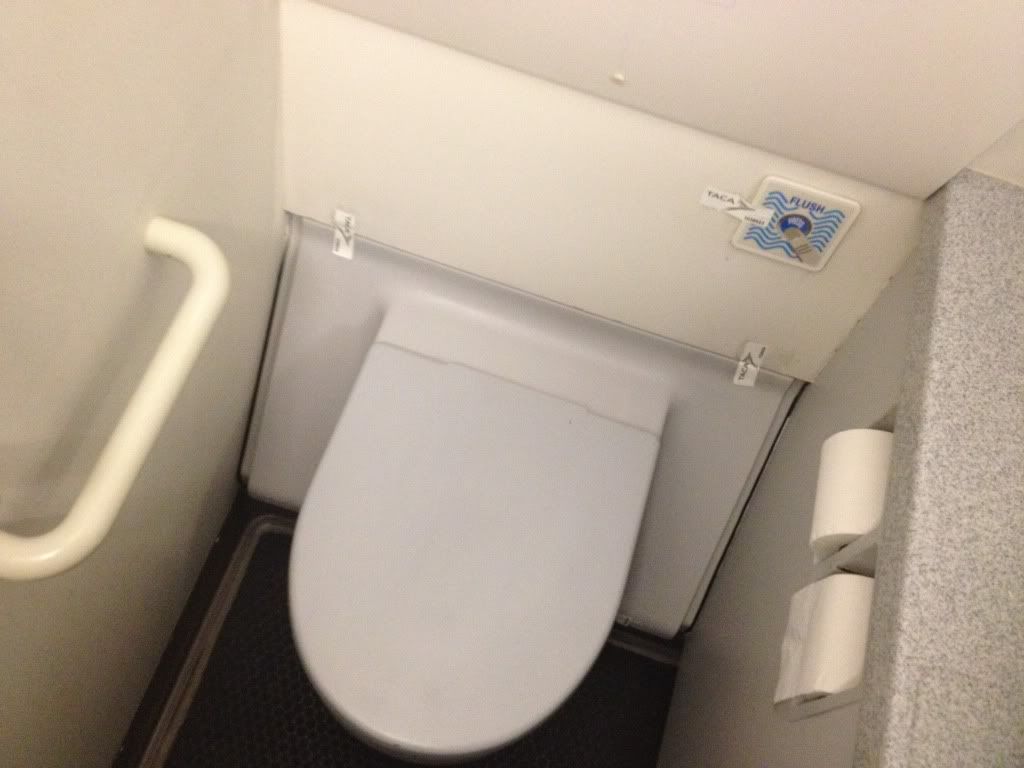 A second round of drinks with chips came afterwards.
Hello Rio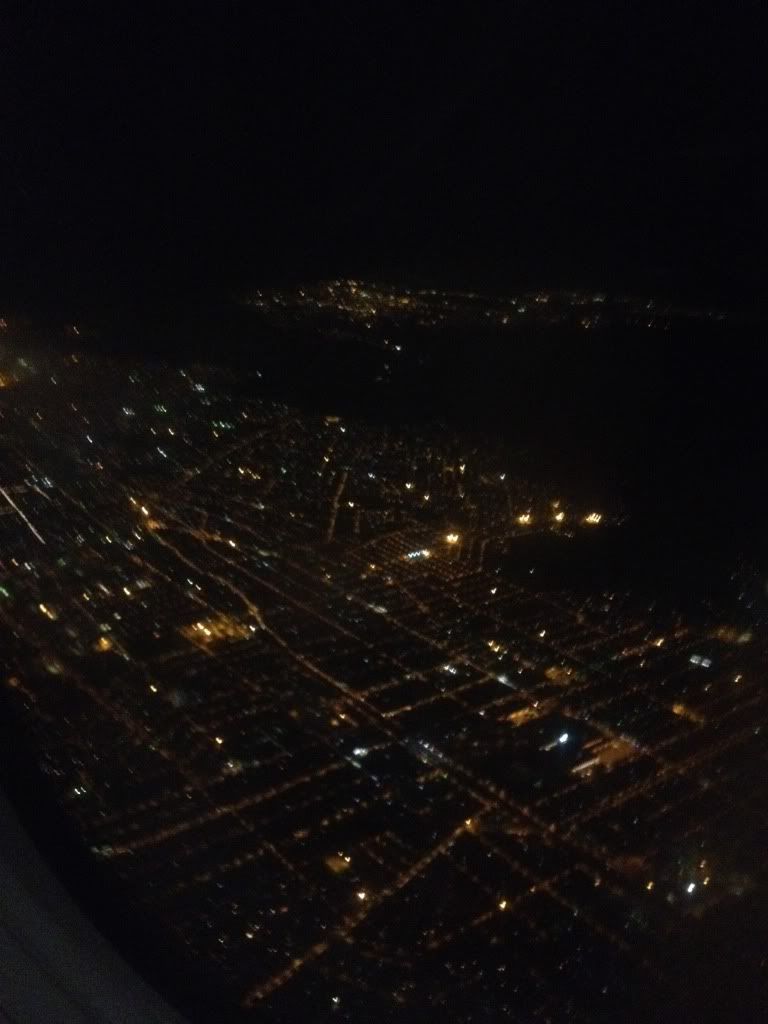 We landed at 4:48am (local time) and the temperature in Rio was 26°C (78° F)
I felt like immigration took forever! Besides the fact that there was a queue from our flight and another one from Copa Airlines, the staff was really slow.
I've always read complaints about Brazilian airports and I thought they were overreacting but I can understand now their point of view. Terminal 1 was very outdated and the overall environment was really bland. Not a good impression and I was hoping a lot more from one of South America's most important airports.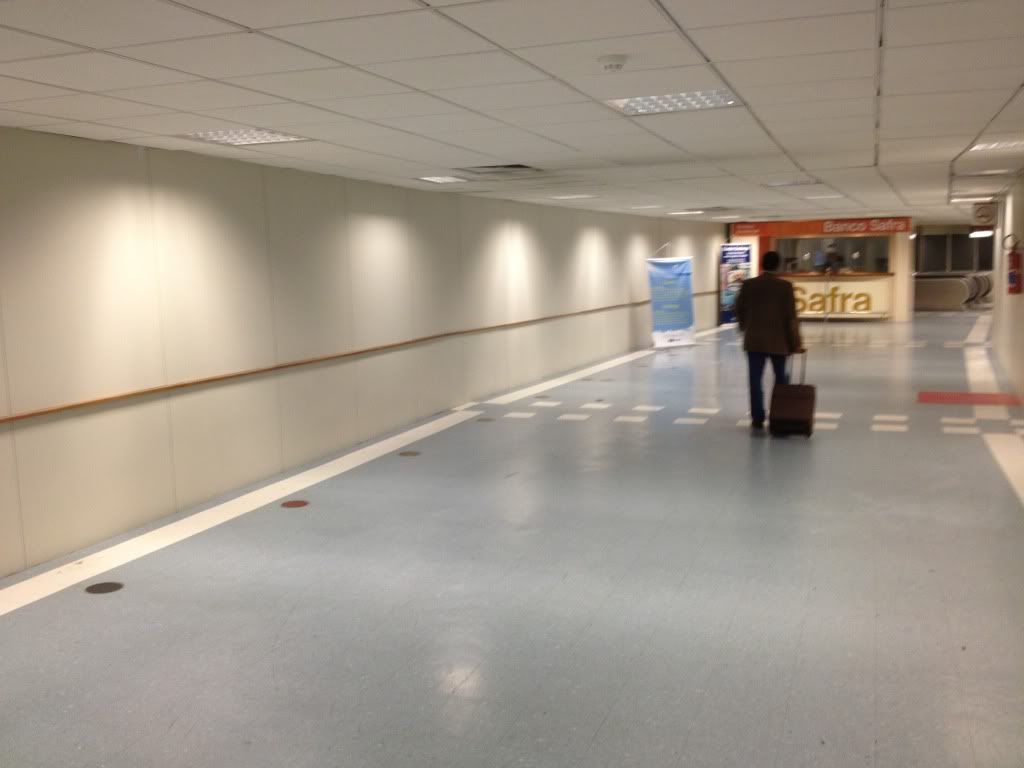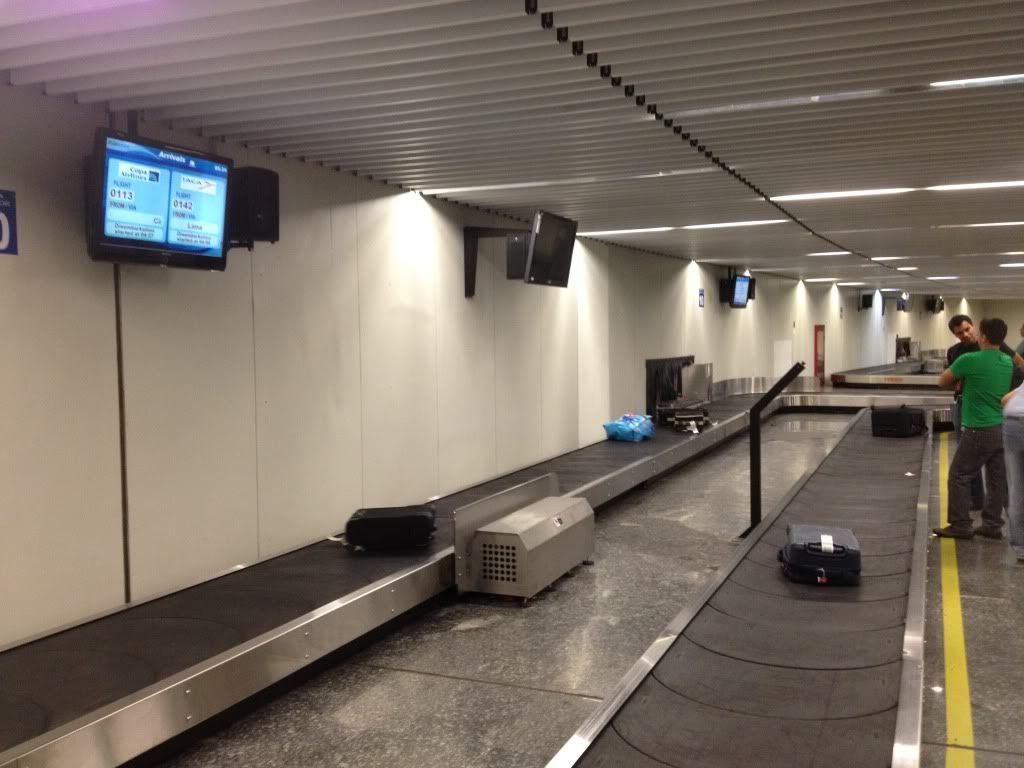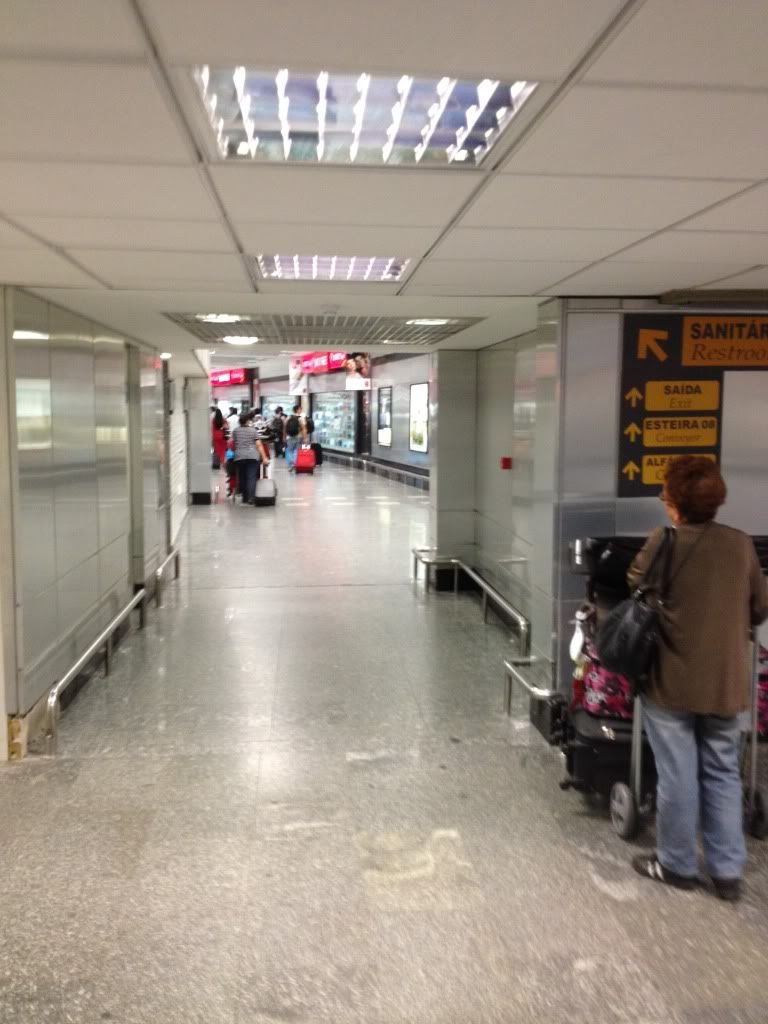 Rio de Janeiro is one of the most beautiful cities I've ever been to. The landscape surrounding the city just makes it even better, but the city itself exceeded my expectations. There's a lot movement and the people were very nice. Here are some pics I took from Rio.
Lagoa Rodrigo de Freitas
A view of the Cristo Redentor
Beach in Leblon (the neighborhood I stayed in)
Me looking at Ipanema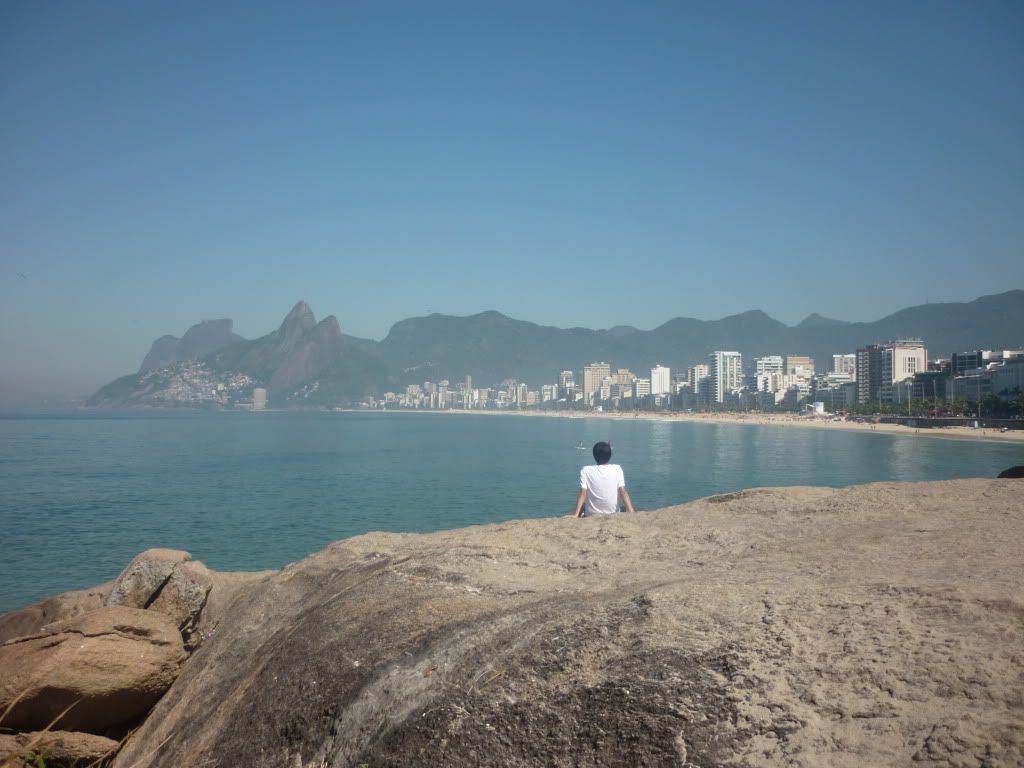 View from the cable car to Pão de Açúcar (Sugarloaf Mountain)
This was actually taken in Ilha Grande, which is located a few hours from Rio de Janeiro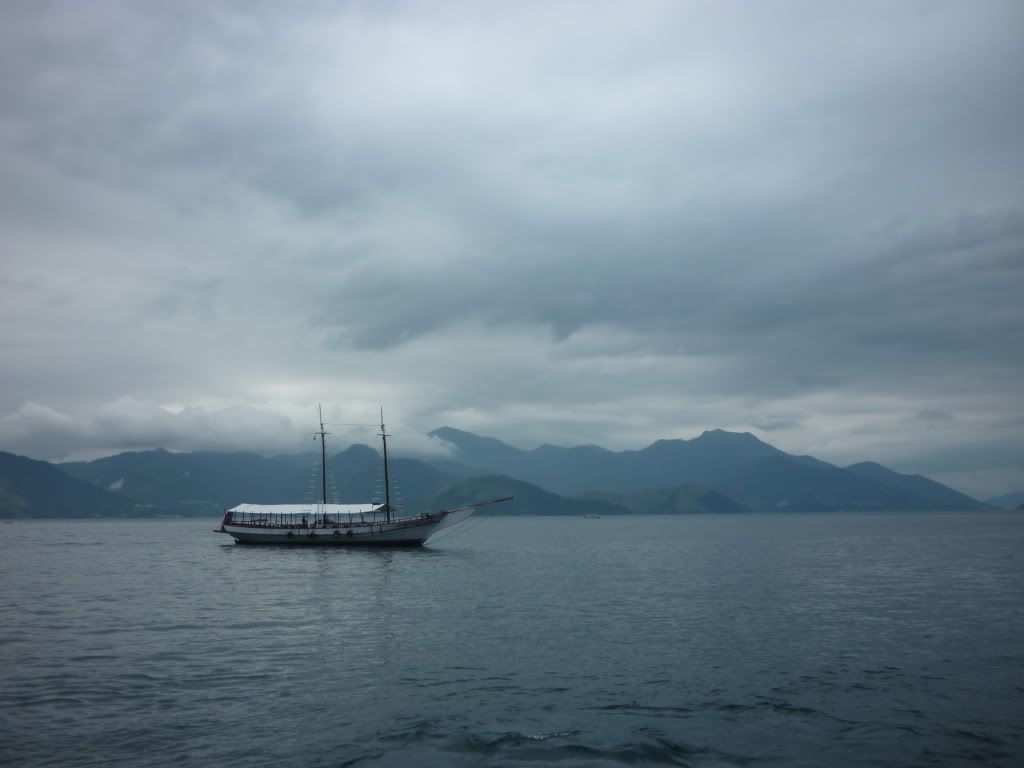 Me walking at the Botanical Garden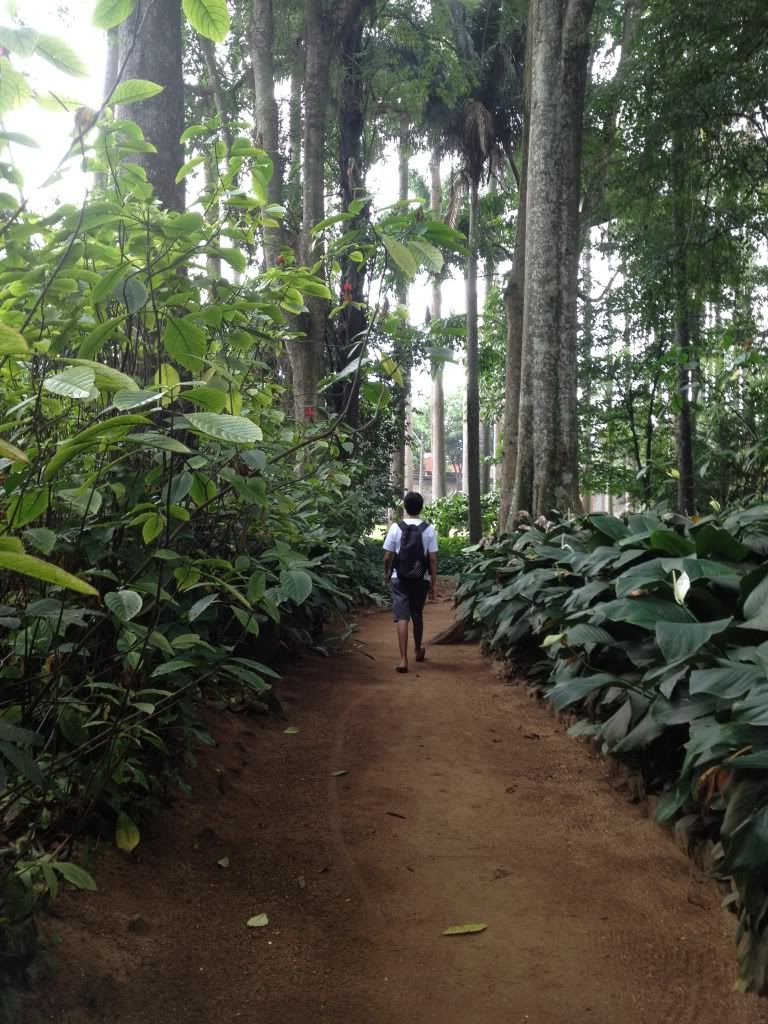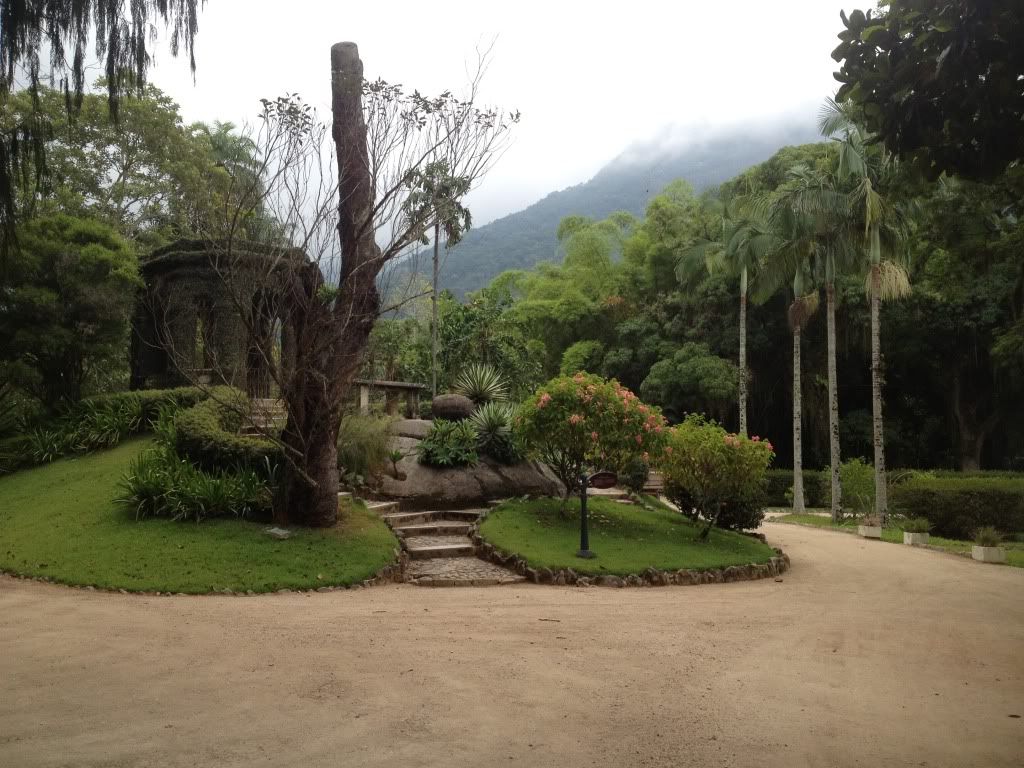 On our way to the Cristo Redentor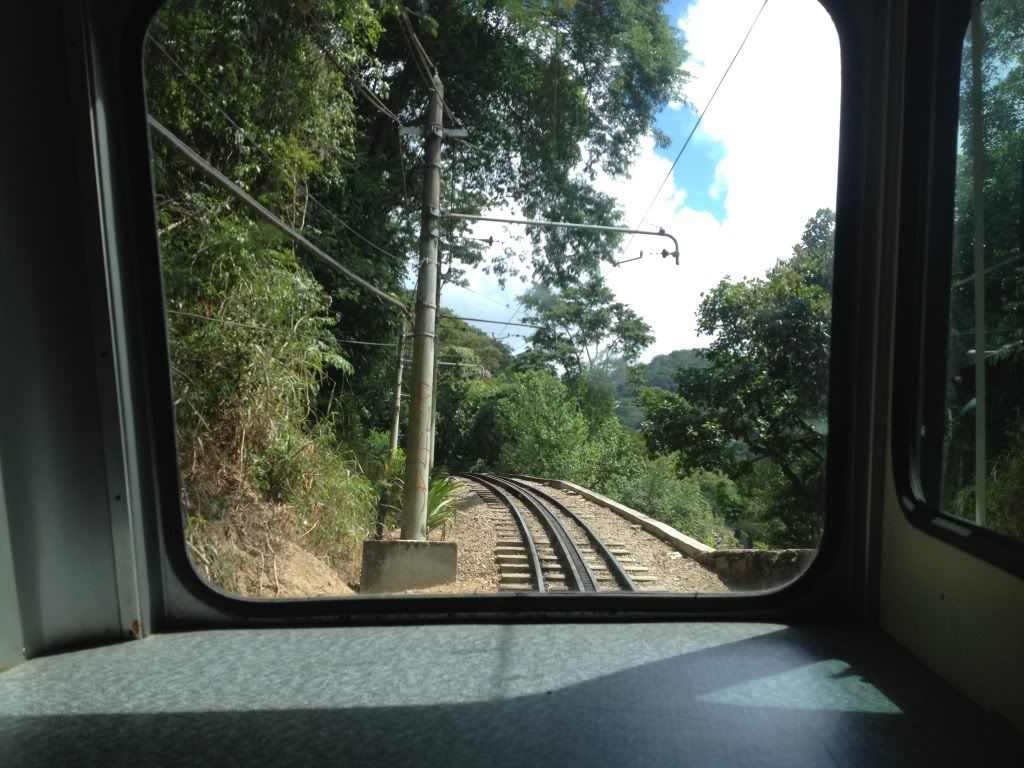 The view from up there was just breathtaking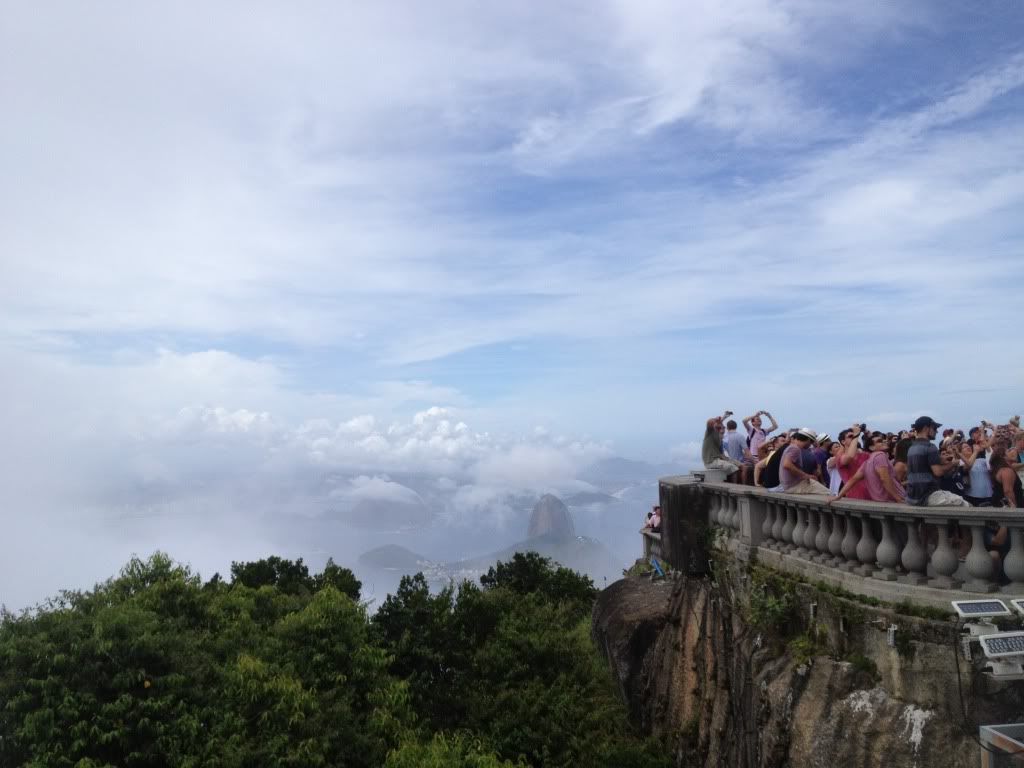 The statue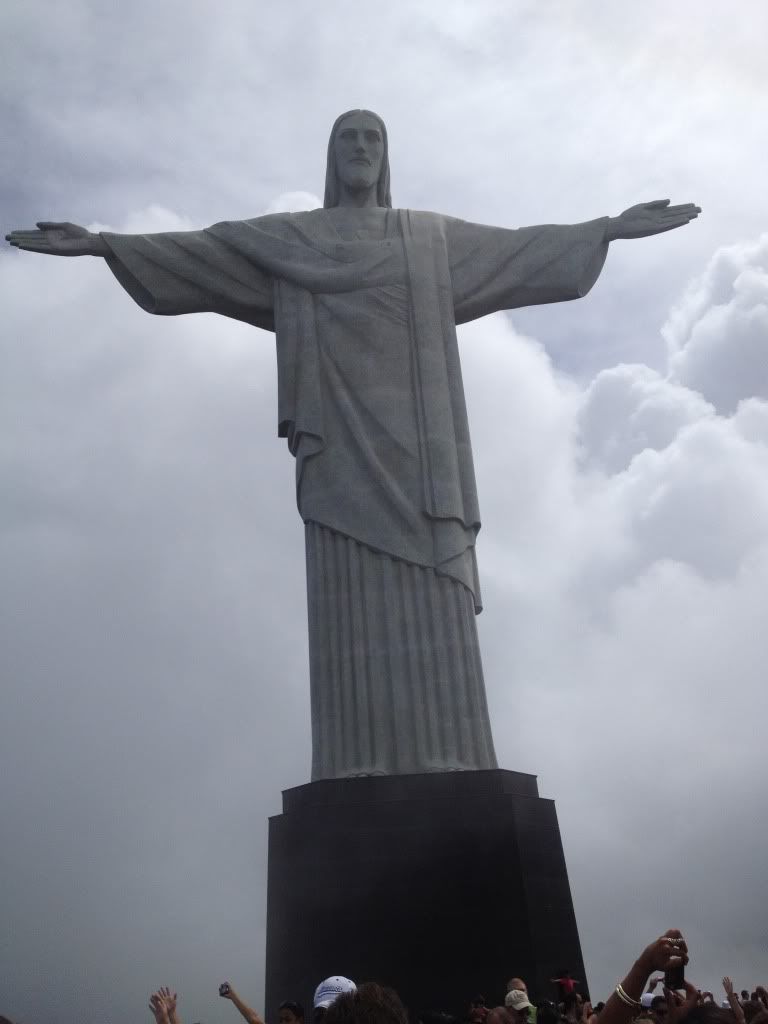 View of Lagoa and Ipanema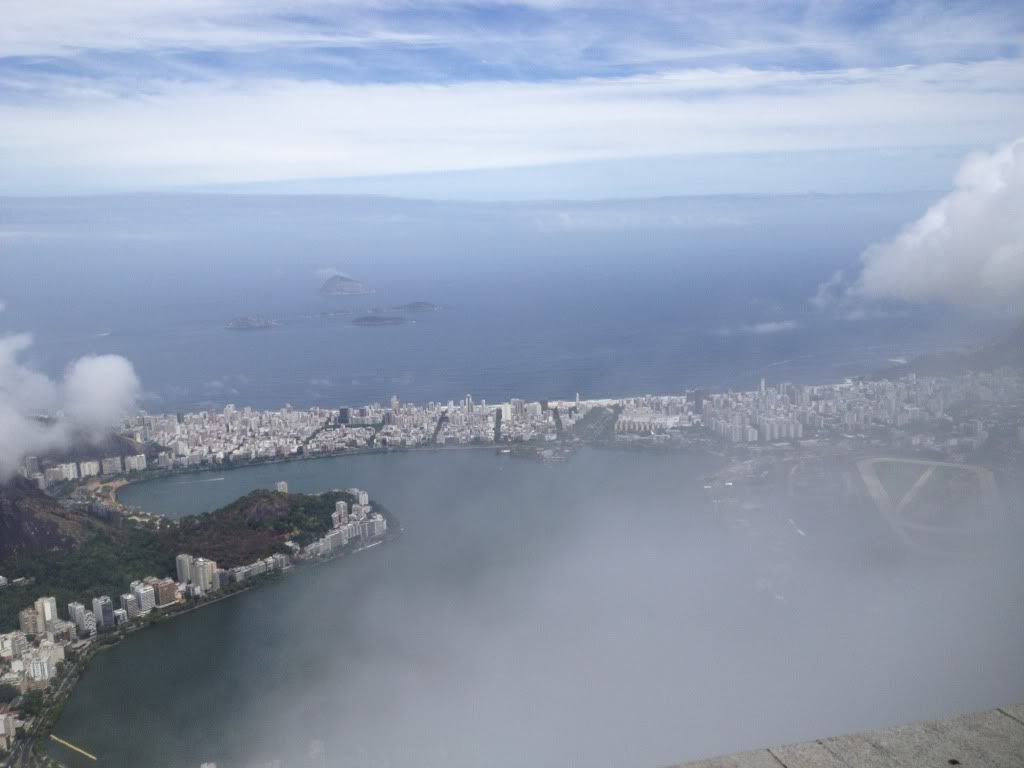 It was very crowded up there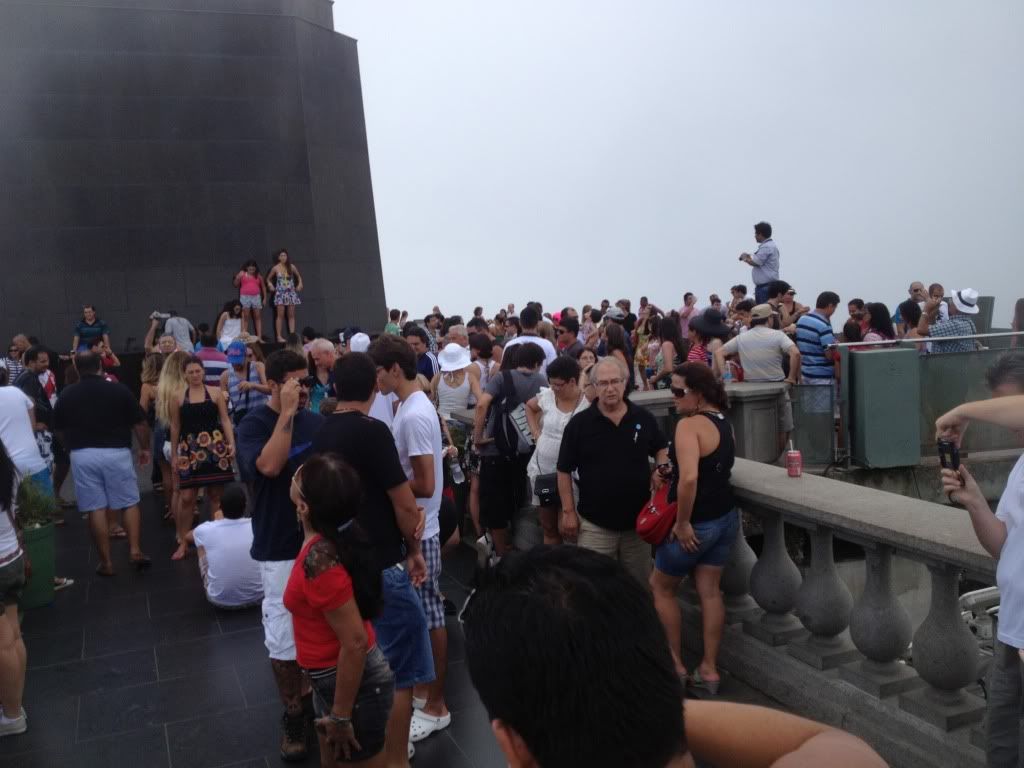 From time to time the fog covered the city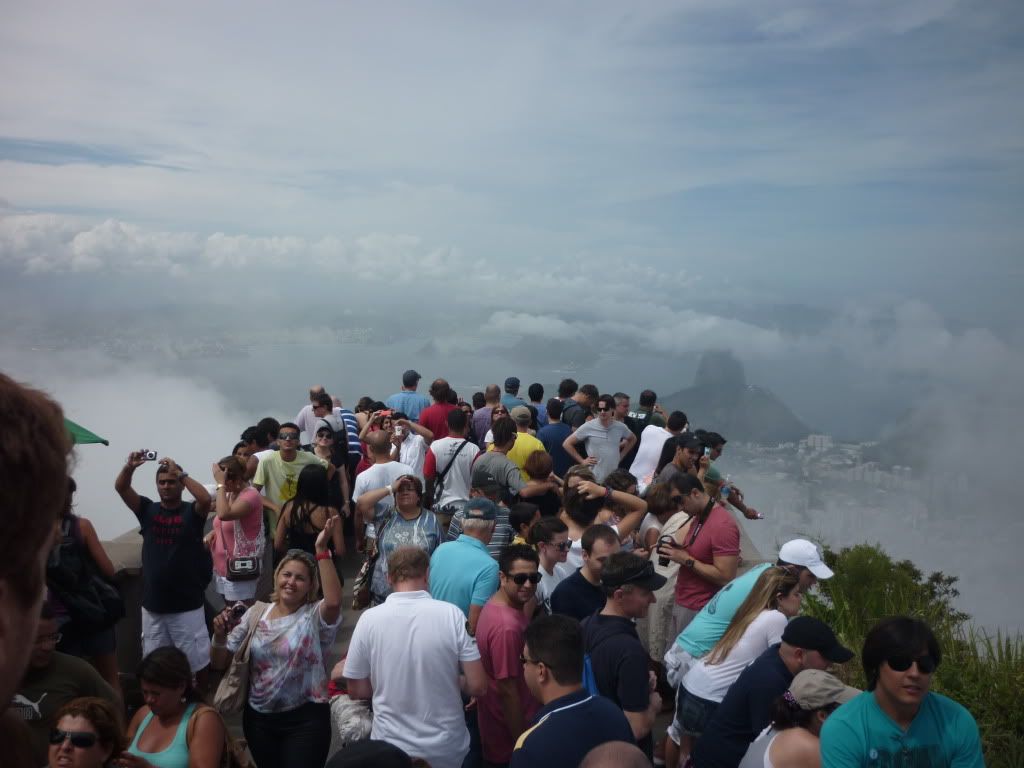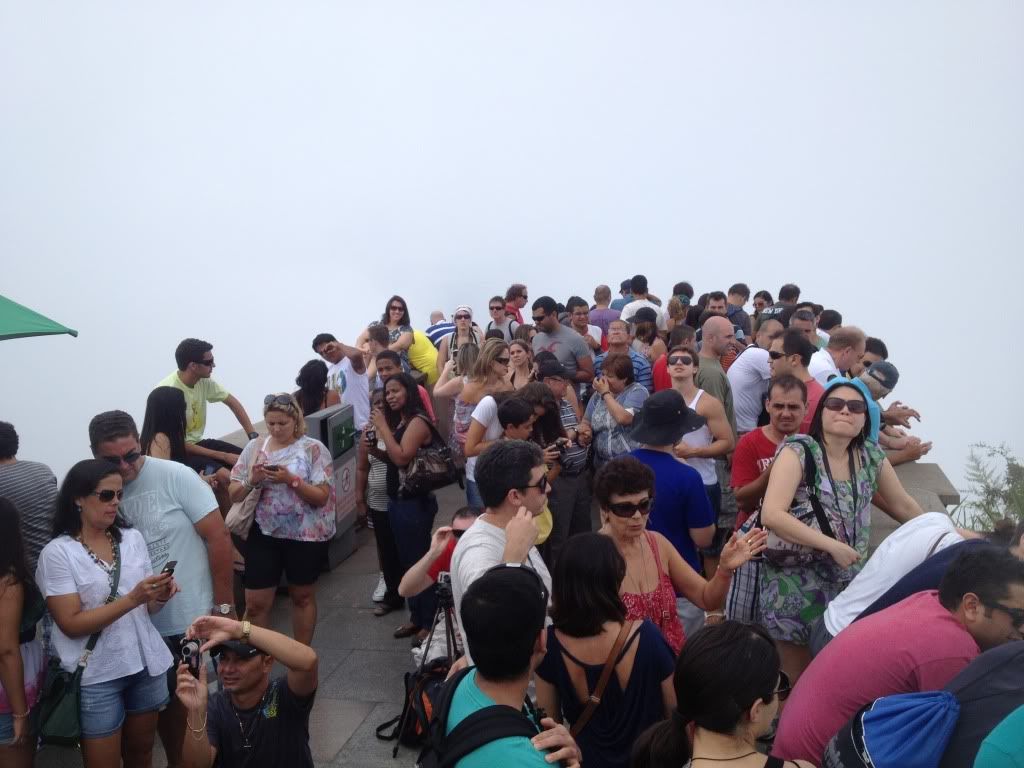 After four amazing days in Rio, it was time to go home.
Rio de Janeiro Galeão (GIG) - Lima (LIM)
Date: 18/03/2012
TACA Peru flight TA143
Schedule departure: 5:52 am
Schedule arrival: 9:29 am
Travel time: 5:37 hours
Aircraft: Airbus A320-100/200
Seat: 25A
Rio de Janeiro Galeão International Airport
Our flight left from Terminal 1, which also handles the following airlines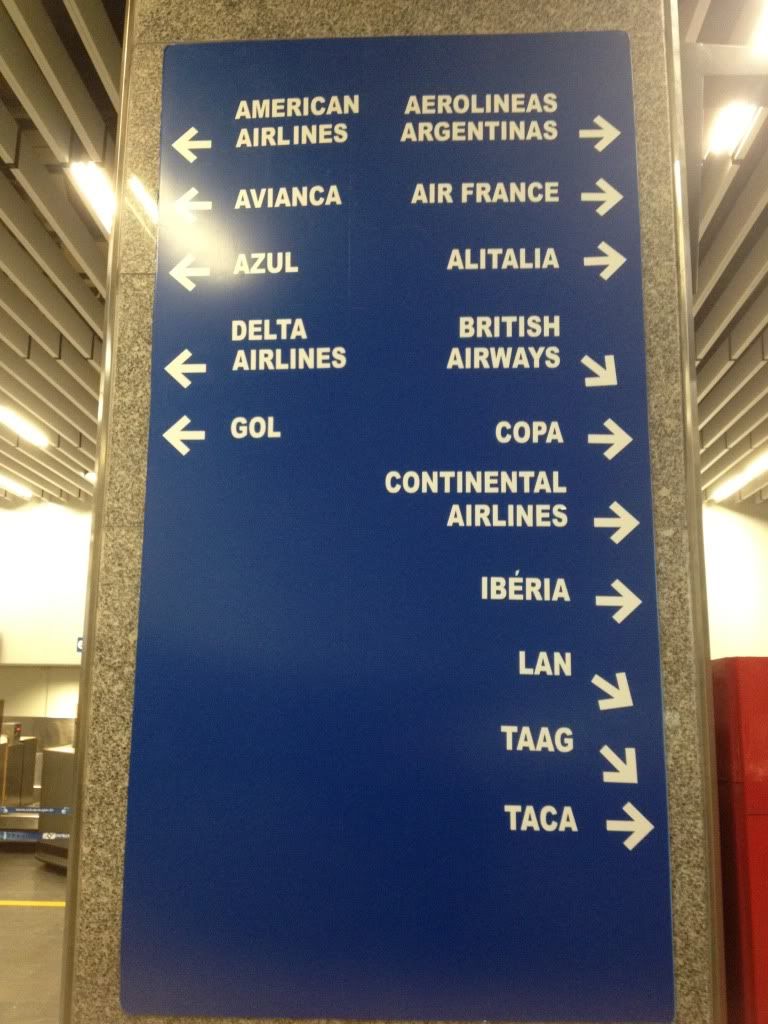 We arrived way too early so I decided to walk through the airport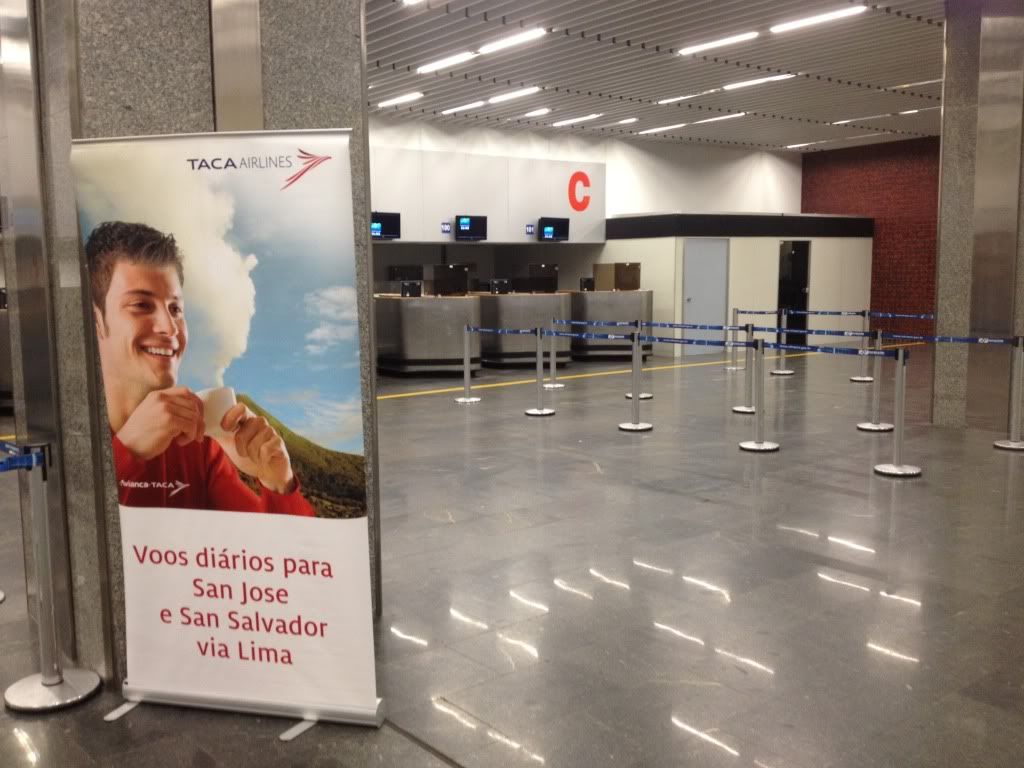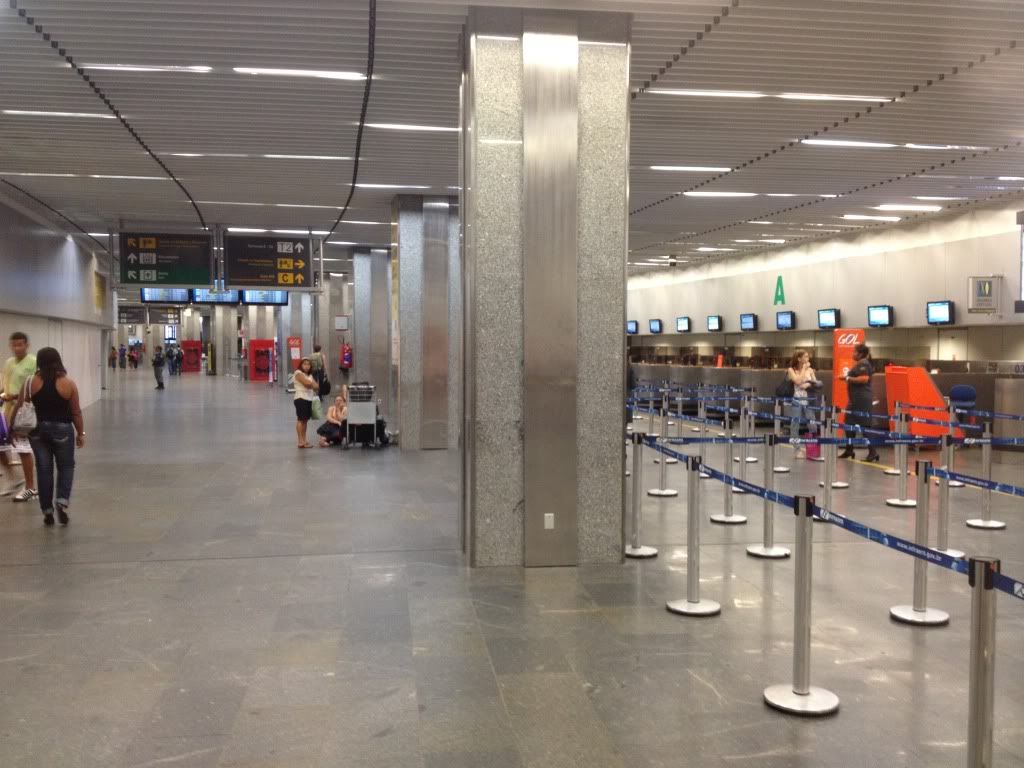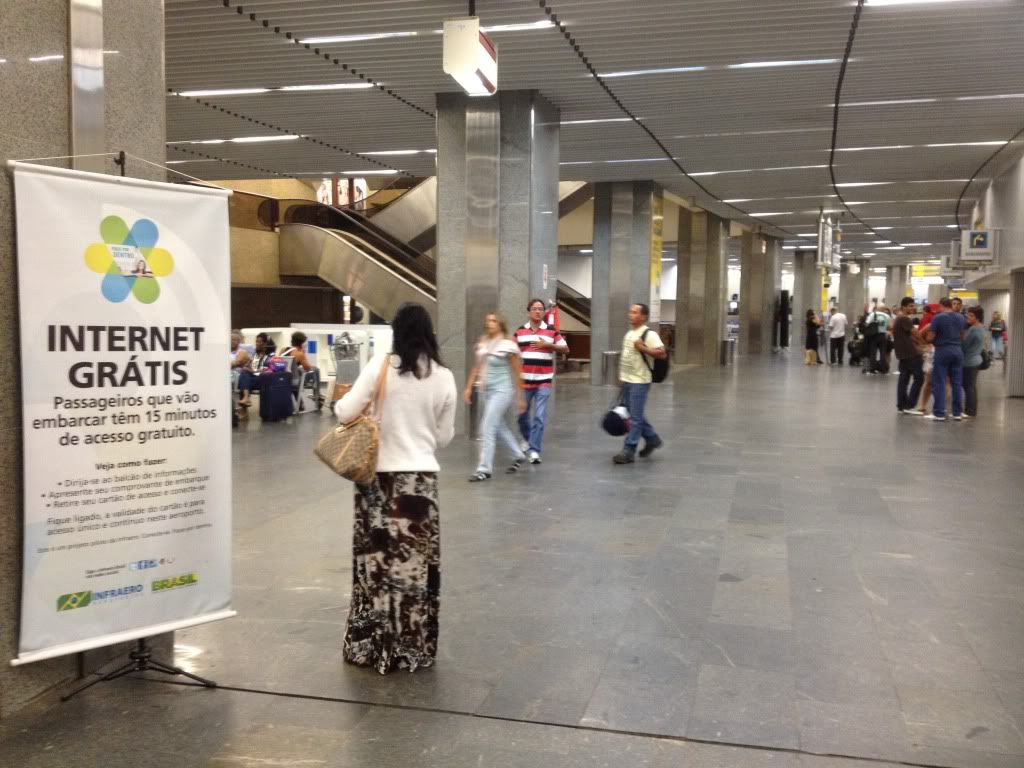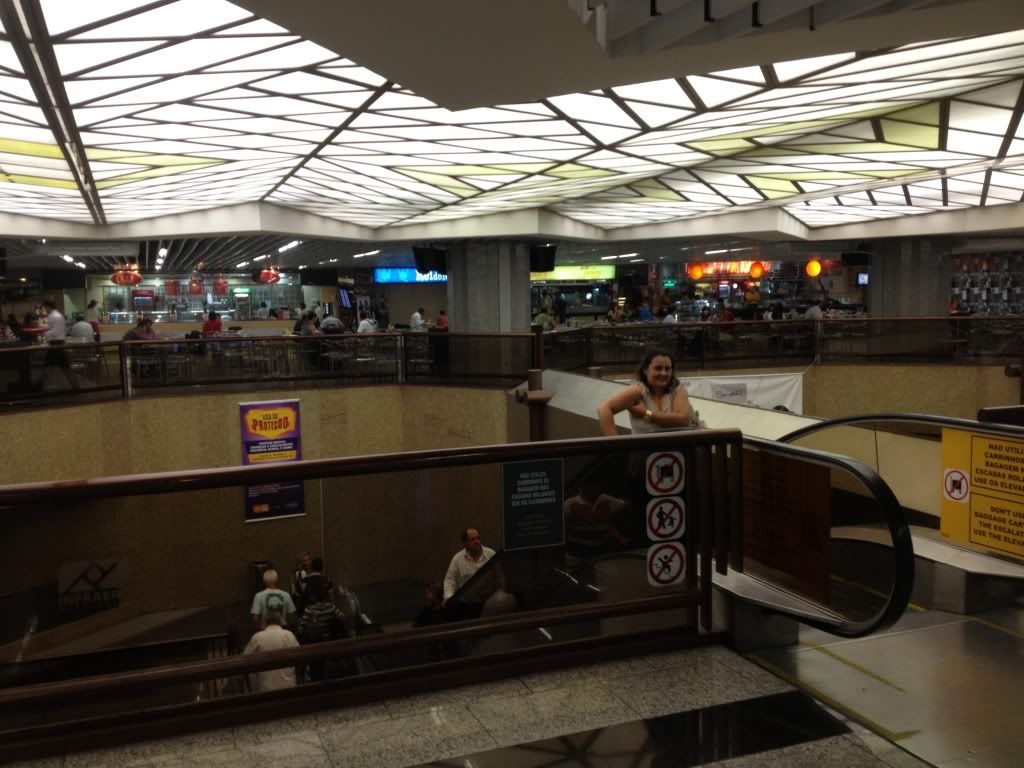 GOL crew eating a very late dinner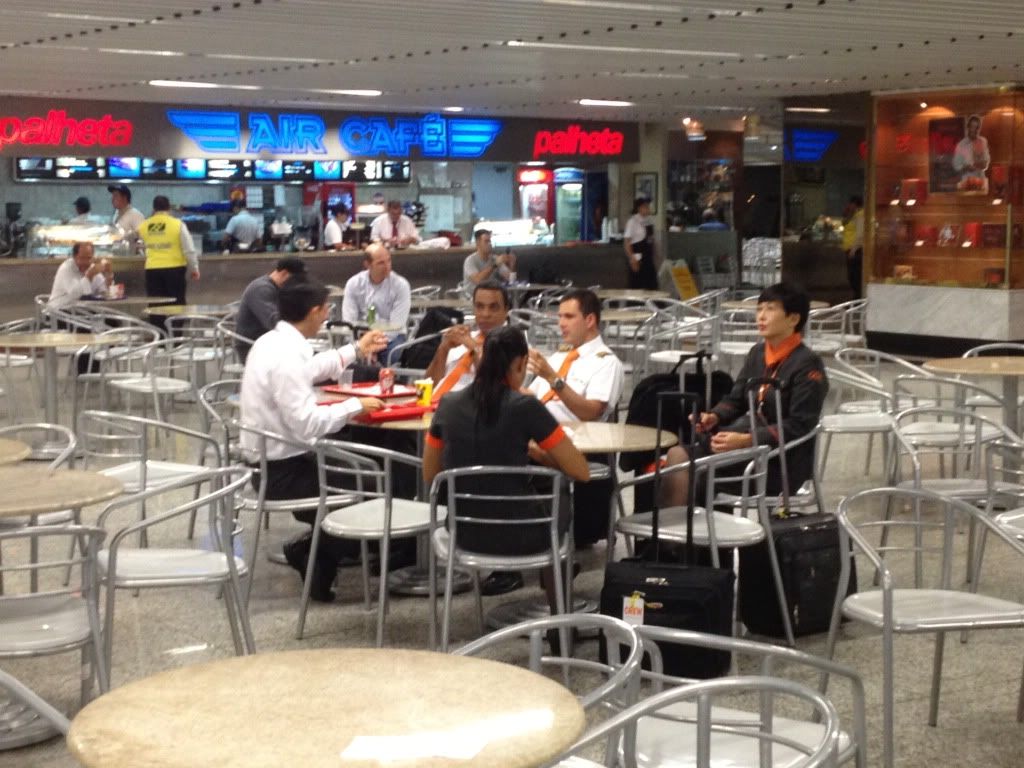 On my way to terminal 2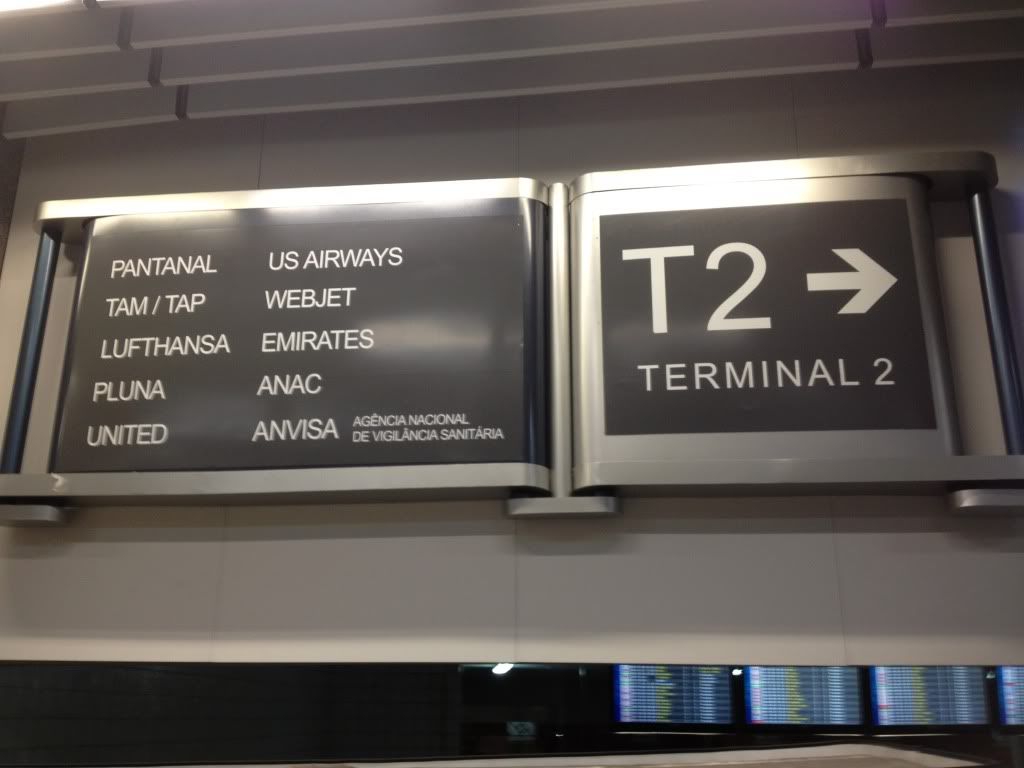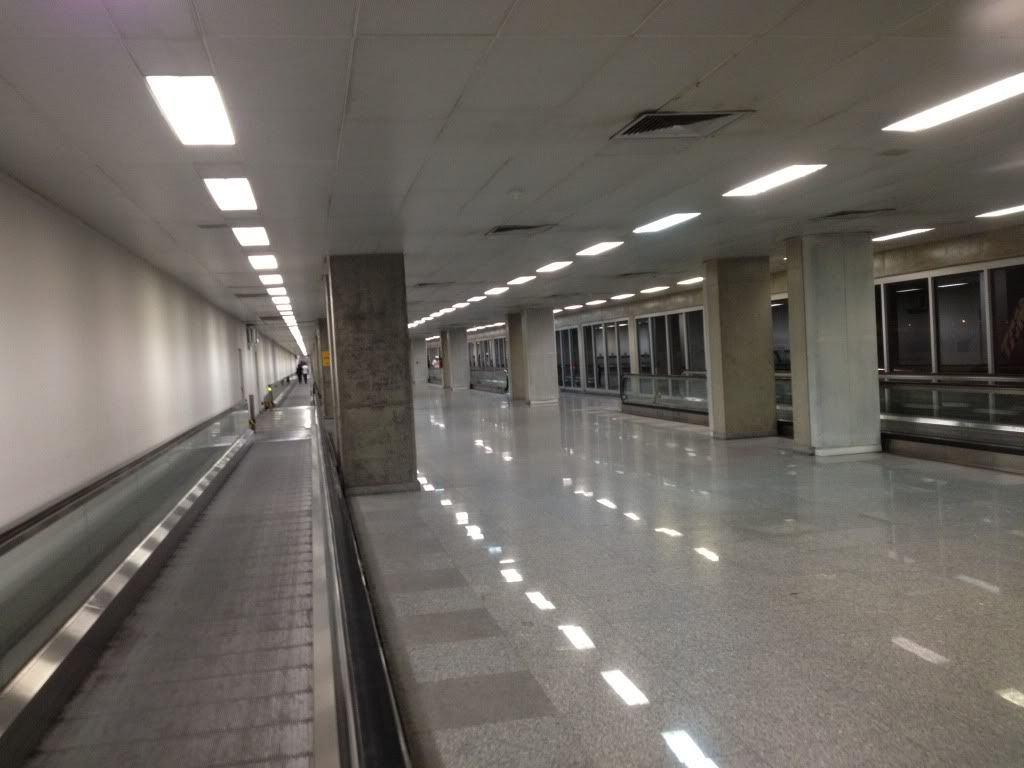 Terminal 2 is newer (and modern) than Terminal 1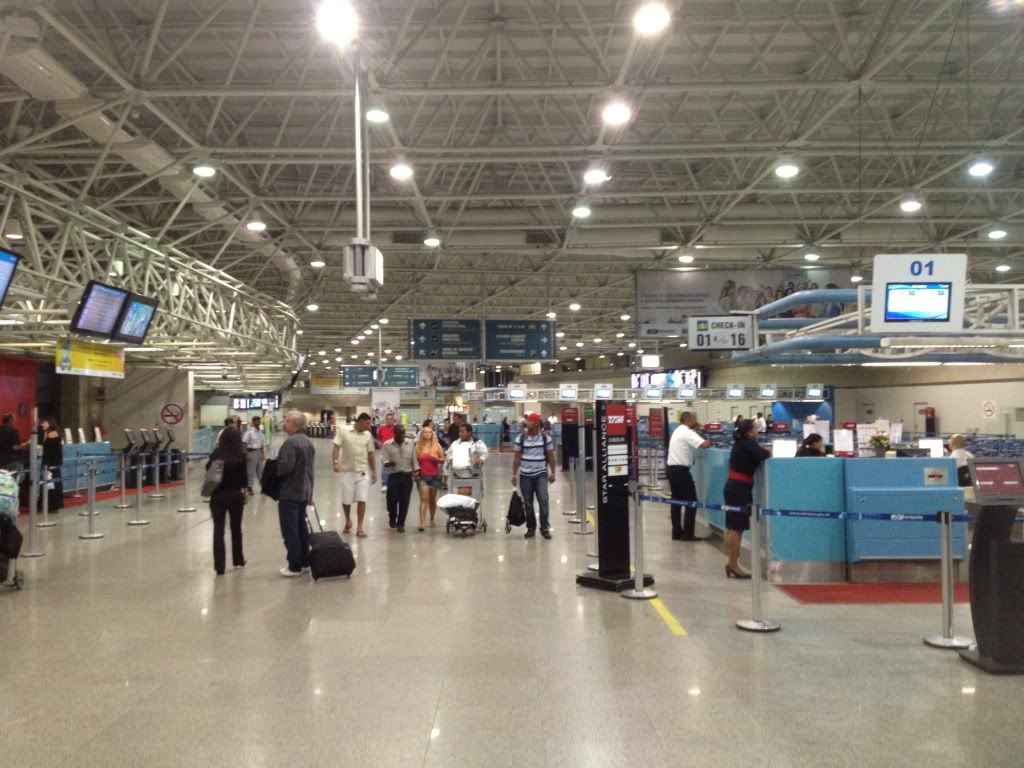 After a while we got back to the TACA counters to check in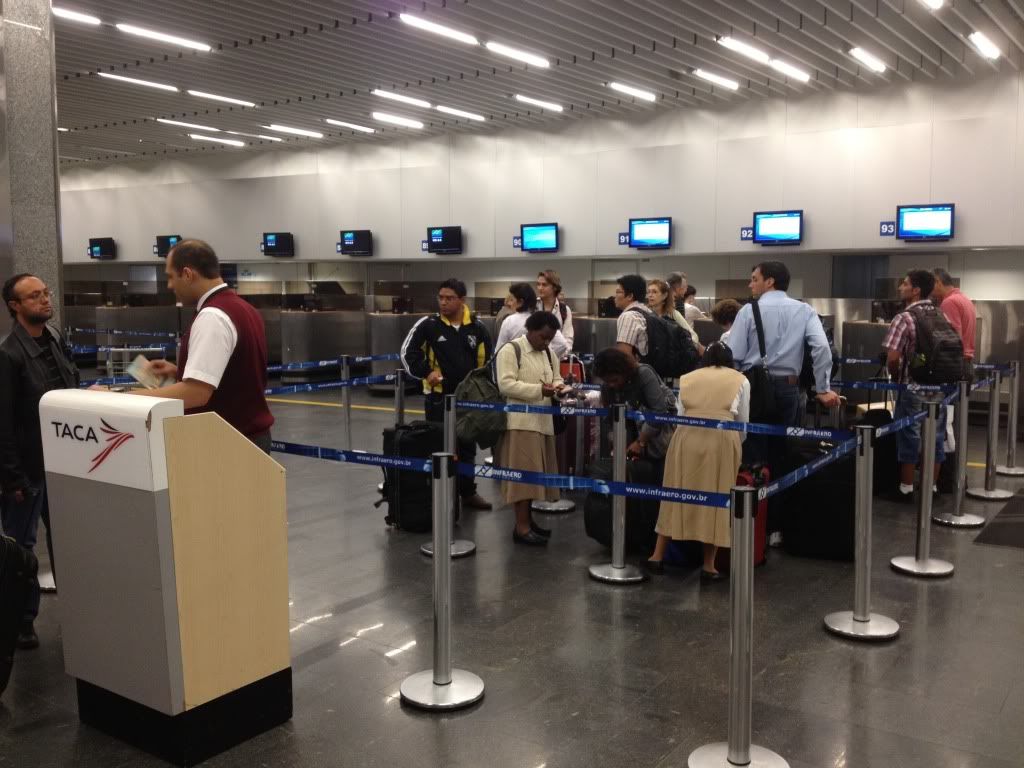 There was almost no one in security, so went through really quickly
Immigration was empty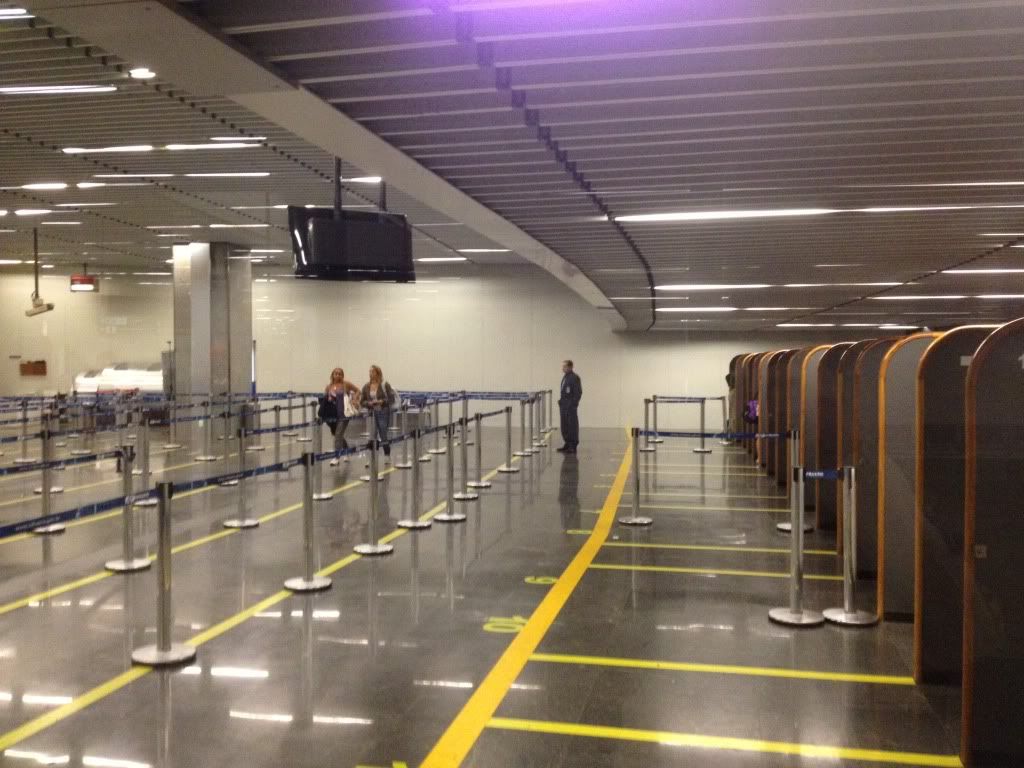 International departures from T1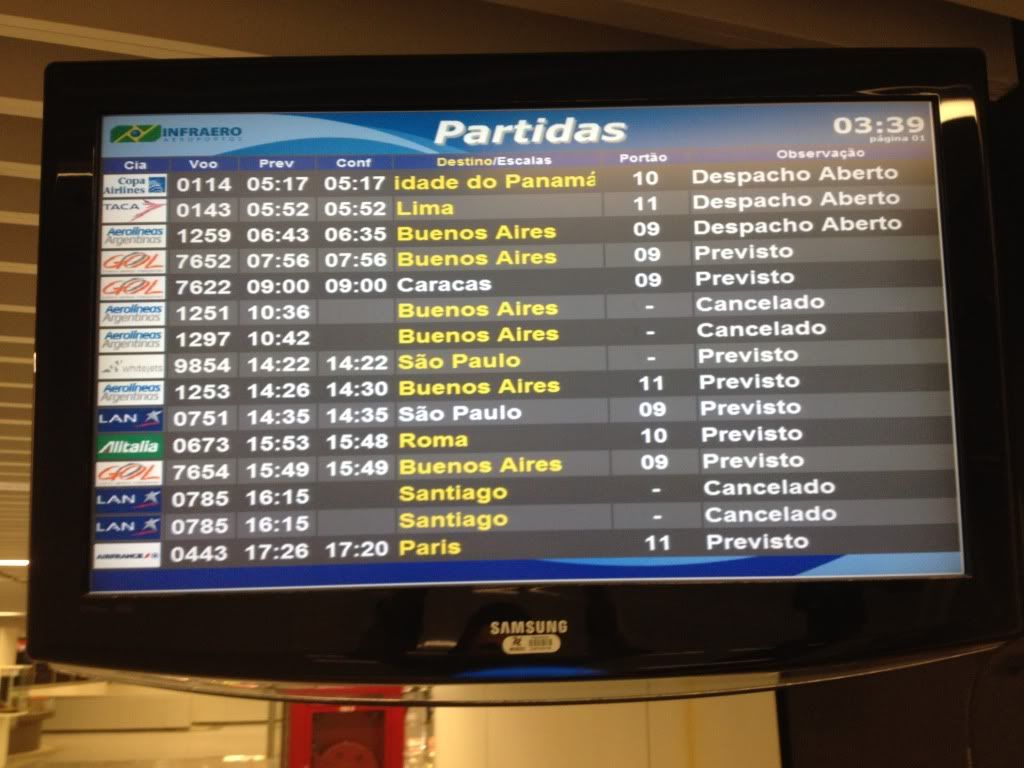 Few people waiting to depart meant a lot of space to sit. I have to say though, these were the most uncomfortable seats I've ever sat on.
Just after landing from Lima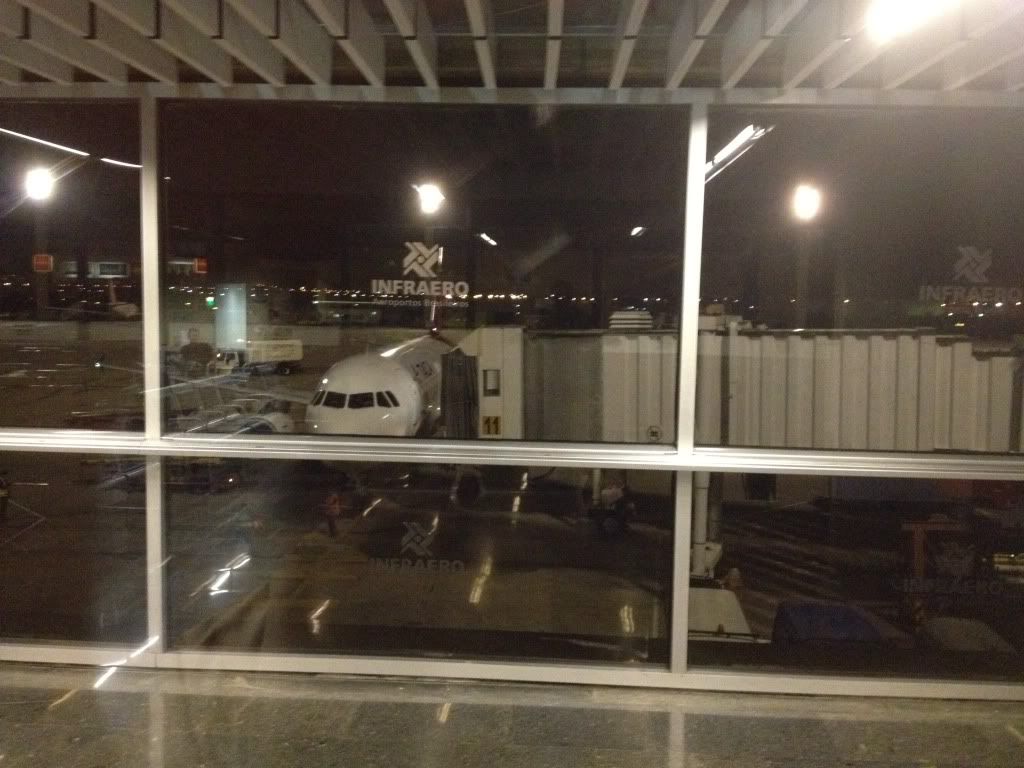 Boarding began at 5:40 am
Today's flight was almost full as well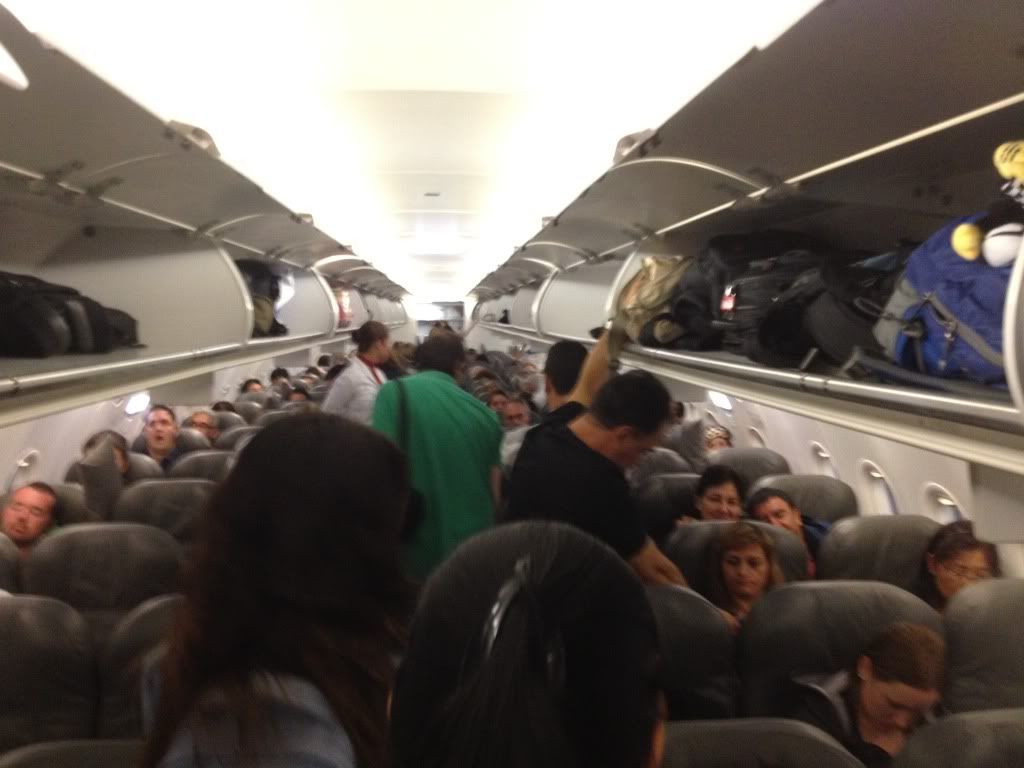 I just love TACA colors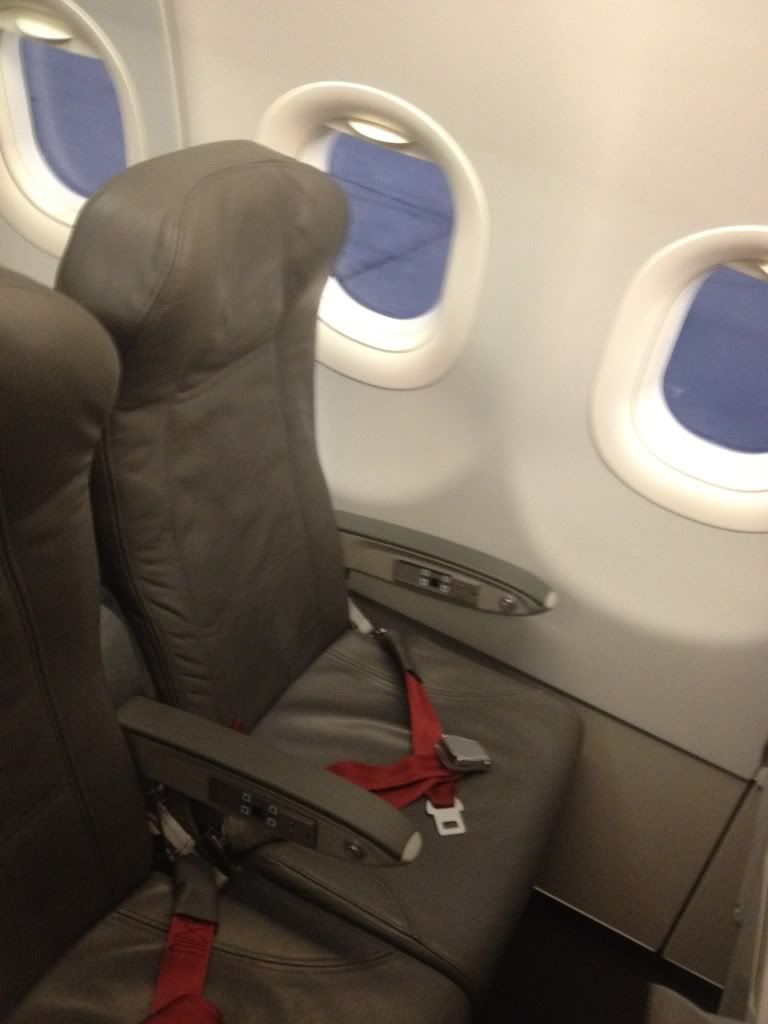 They also gave us a pillow and a blanket. In the previous flight they only handed out blankets.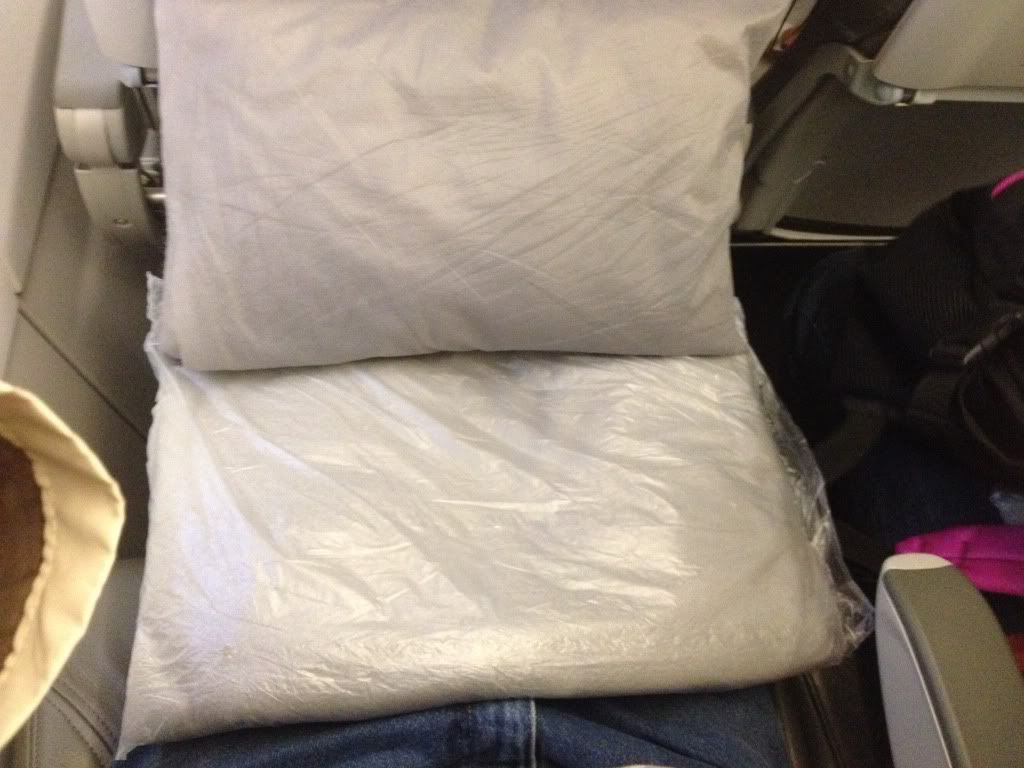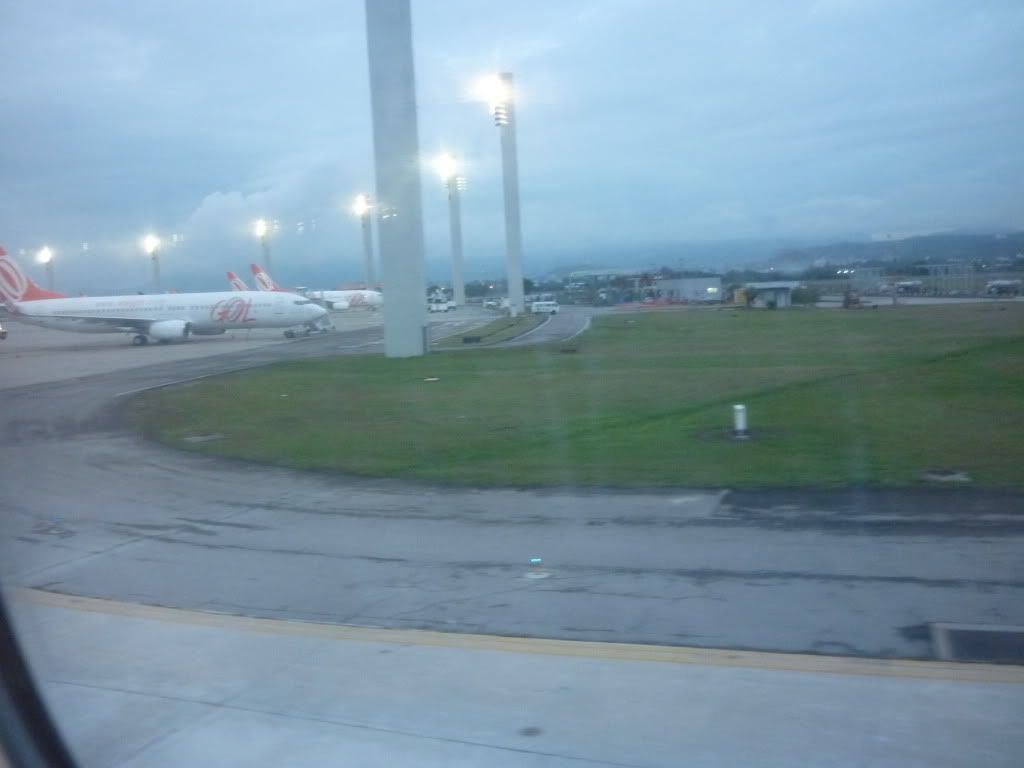 I really liked the change of light colors during take off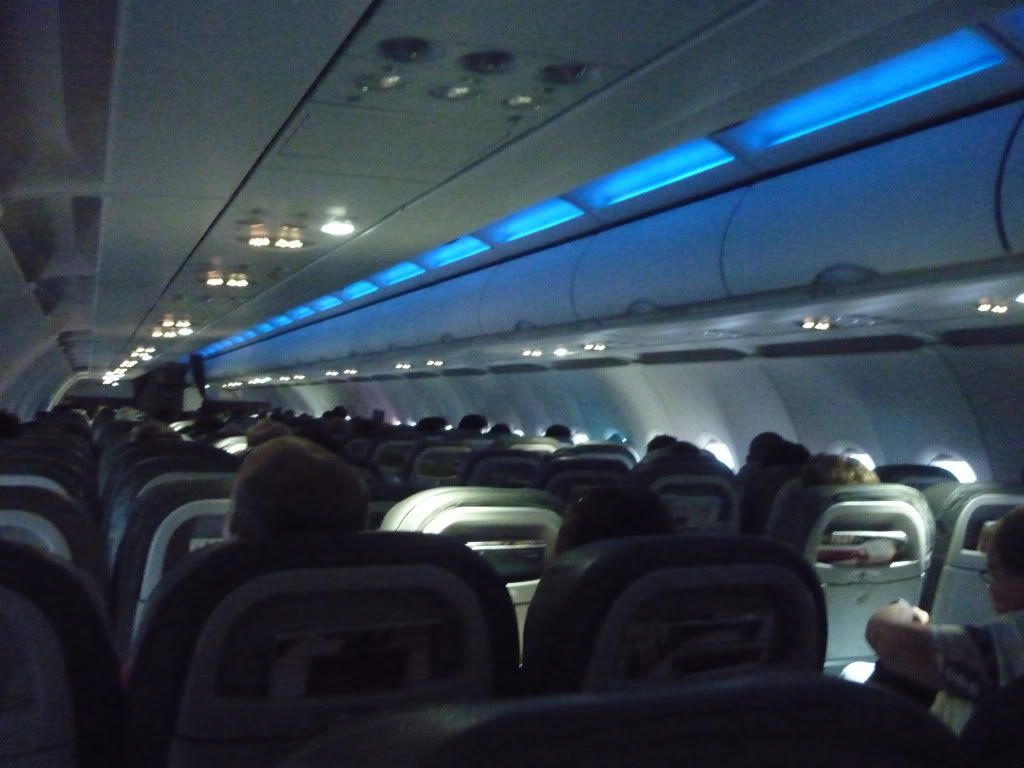 Bye bye Rio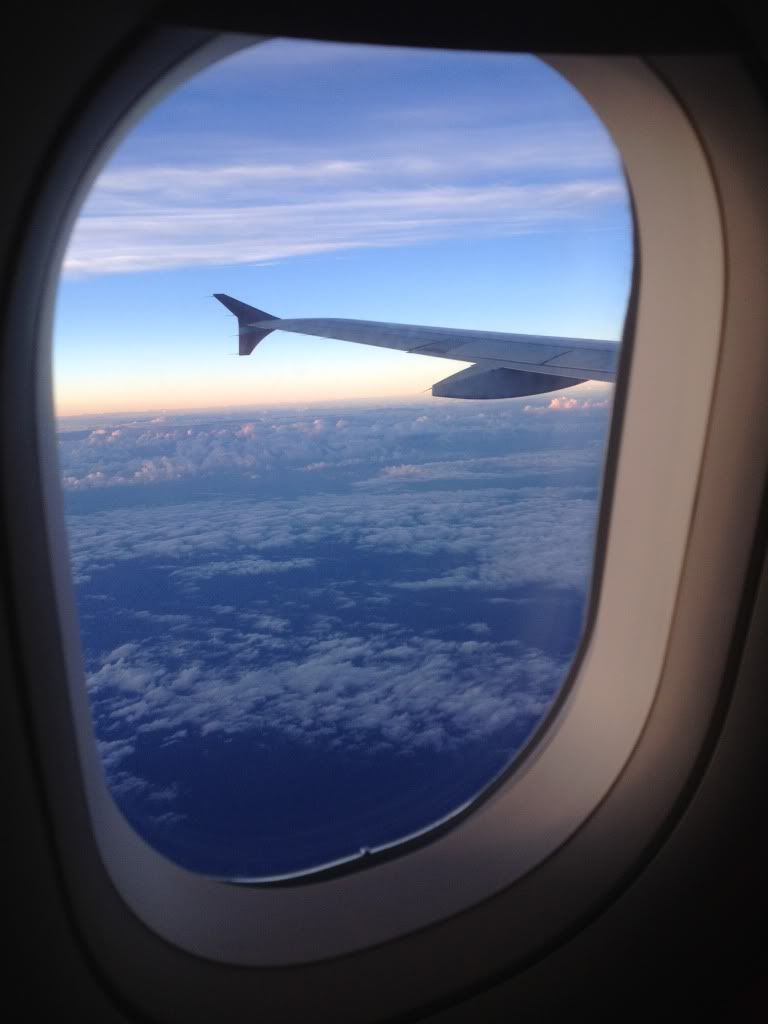 And today's in flight entertainment is…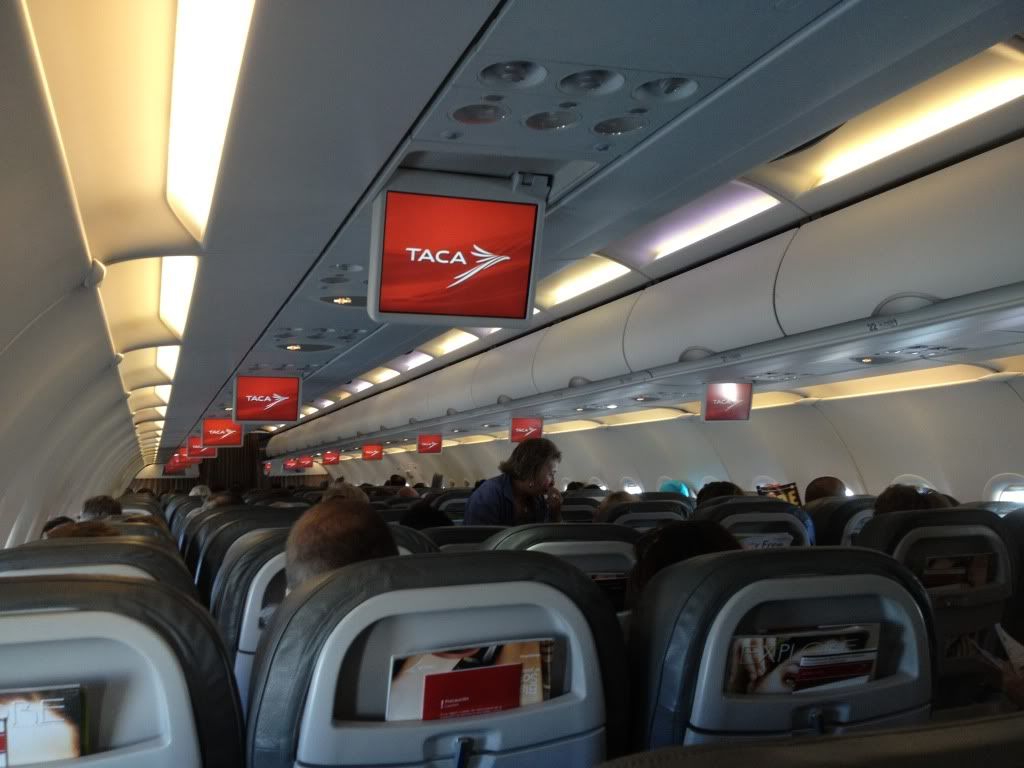 The Help (yes… again!)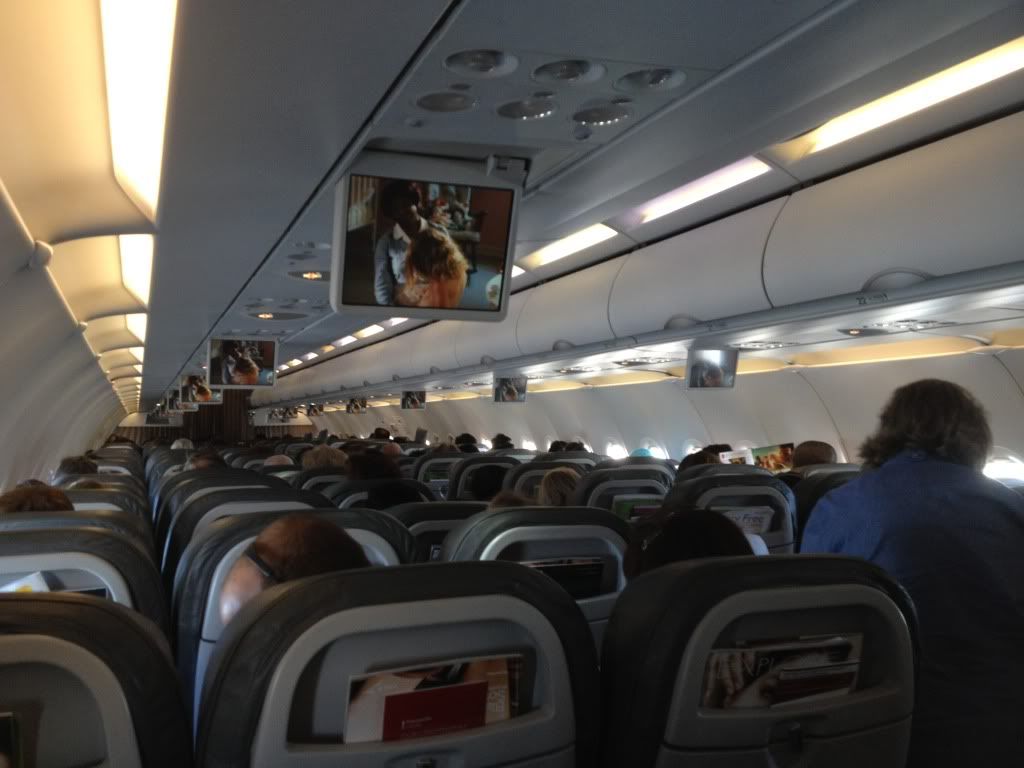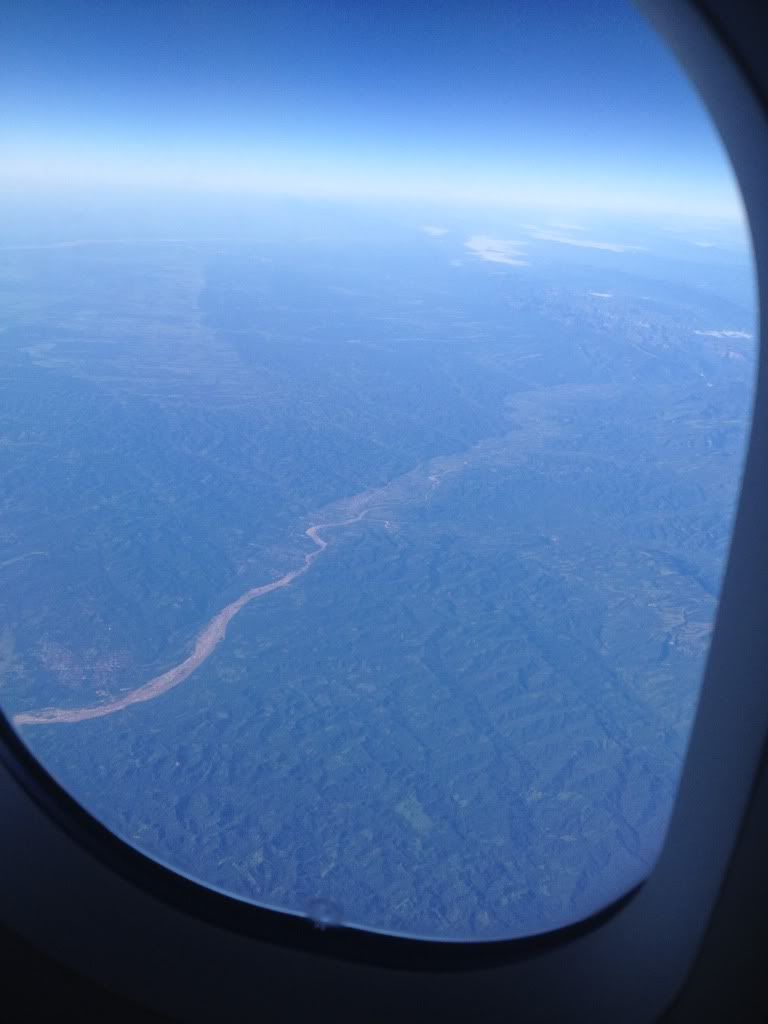 Breakfast options were a sandwich or scramble eggs. I chose the sandwich which had cheese in it and it was very good! The fruit salad was just as good.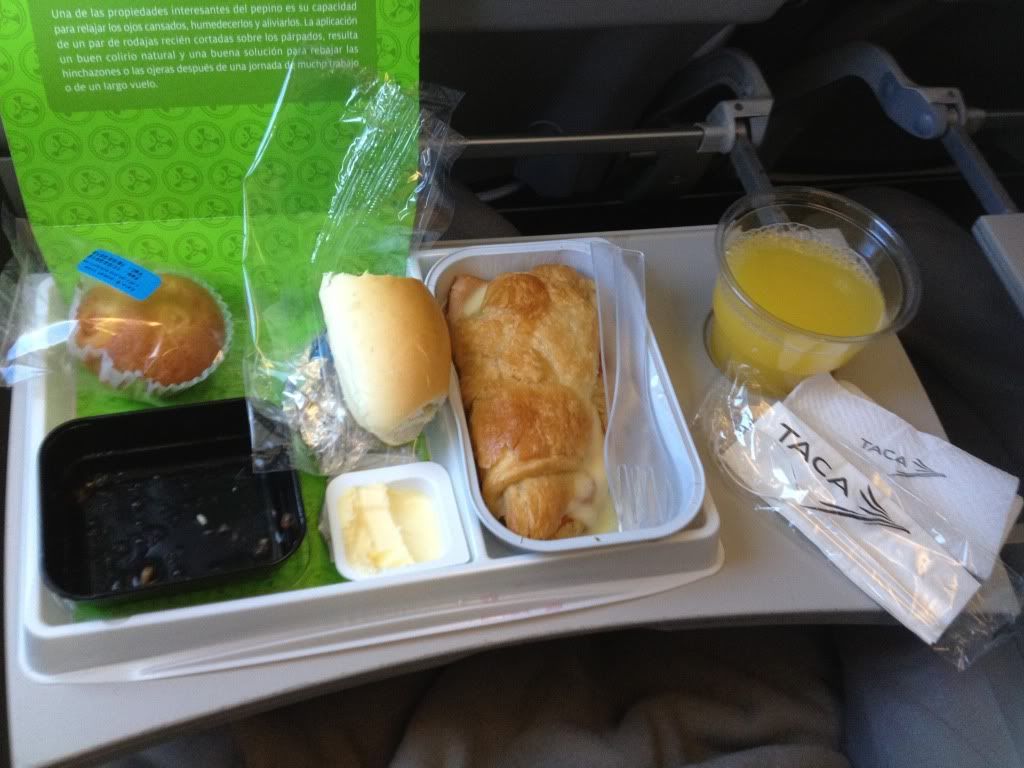 Flying over Bolivia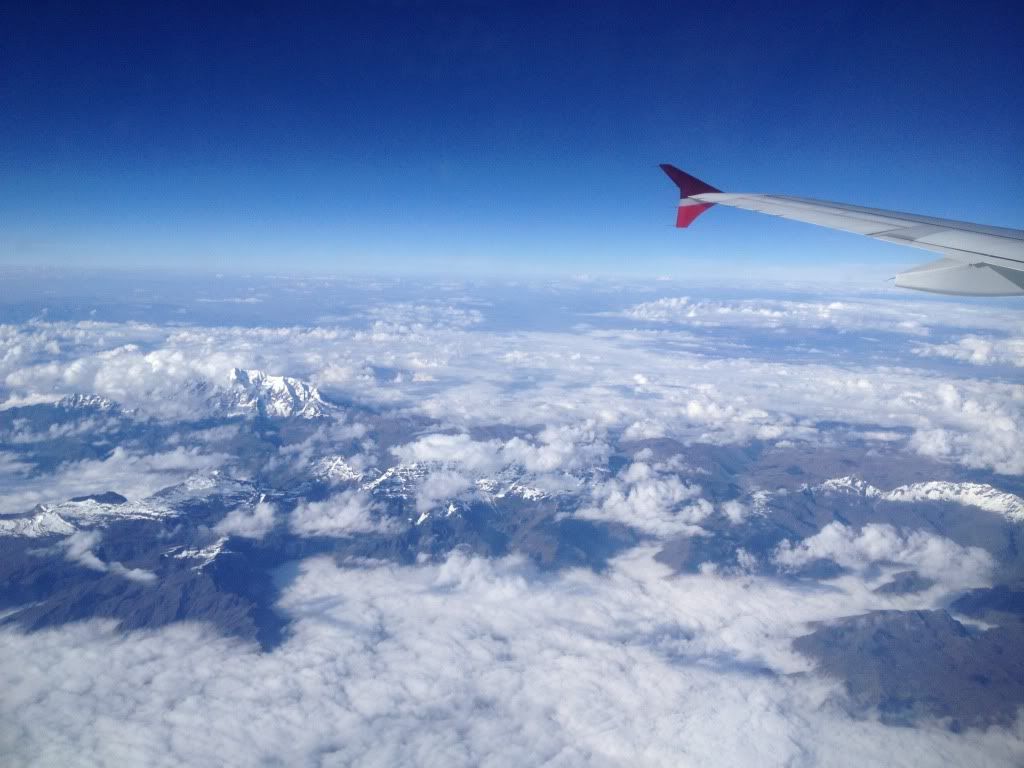 And now over Lake Titicaca
Second round of drinks with a small cake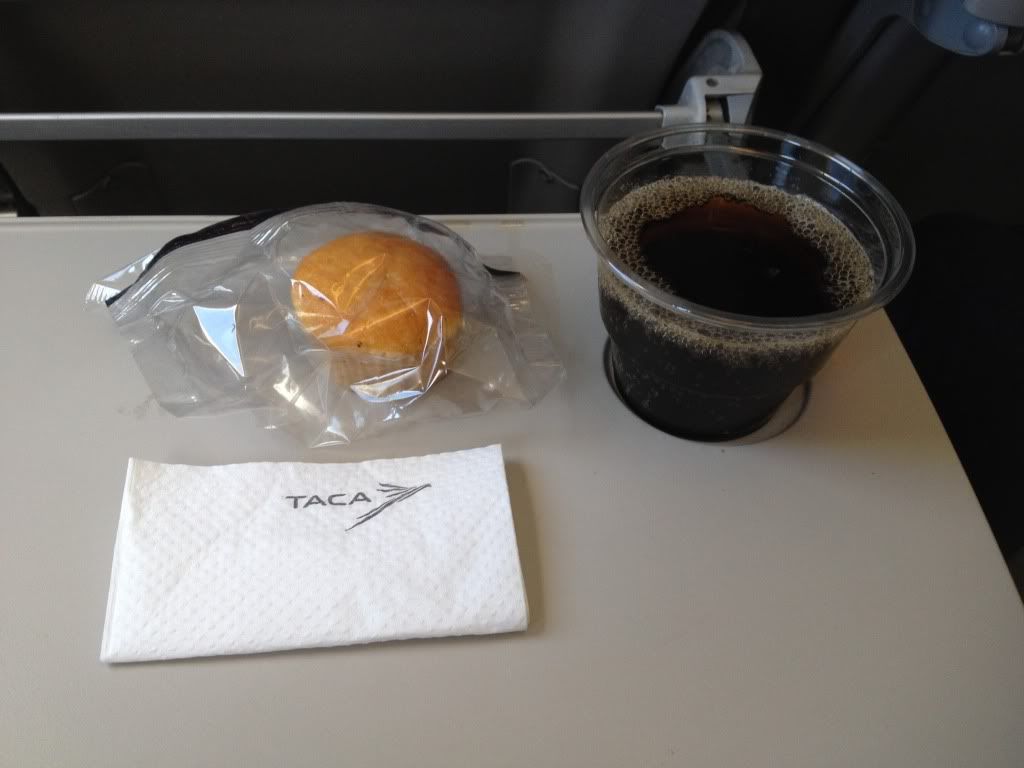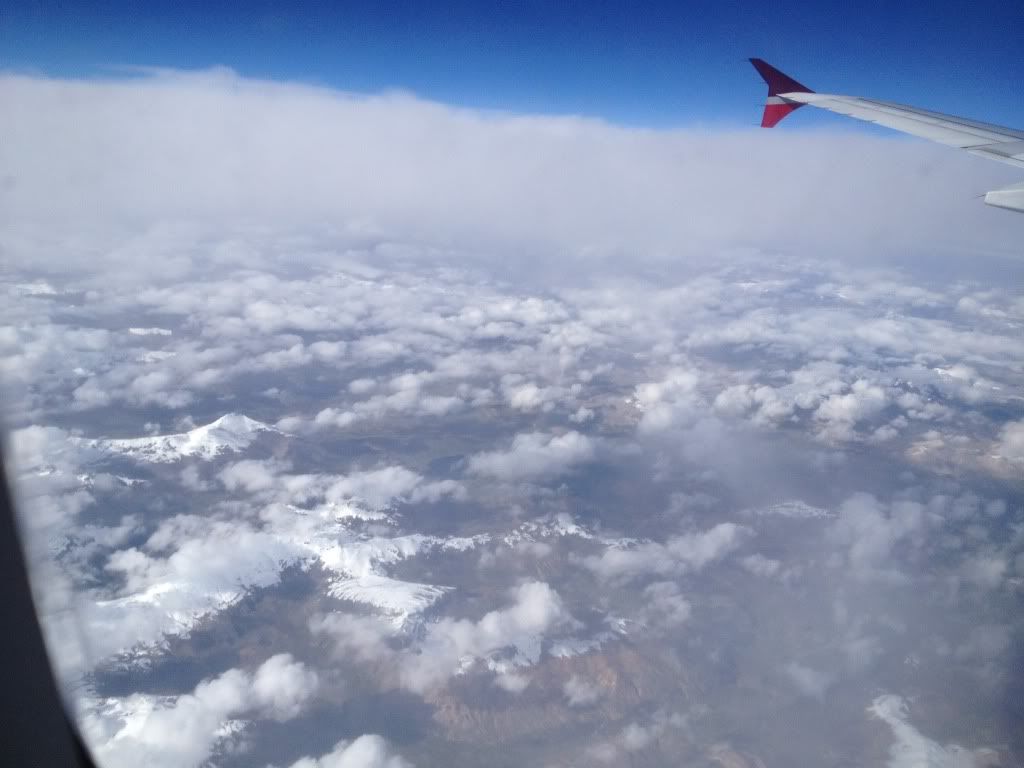 A few minutes before landing they handed out candies.
Moments later we were descending
We landed at 8.44 am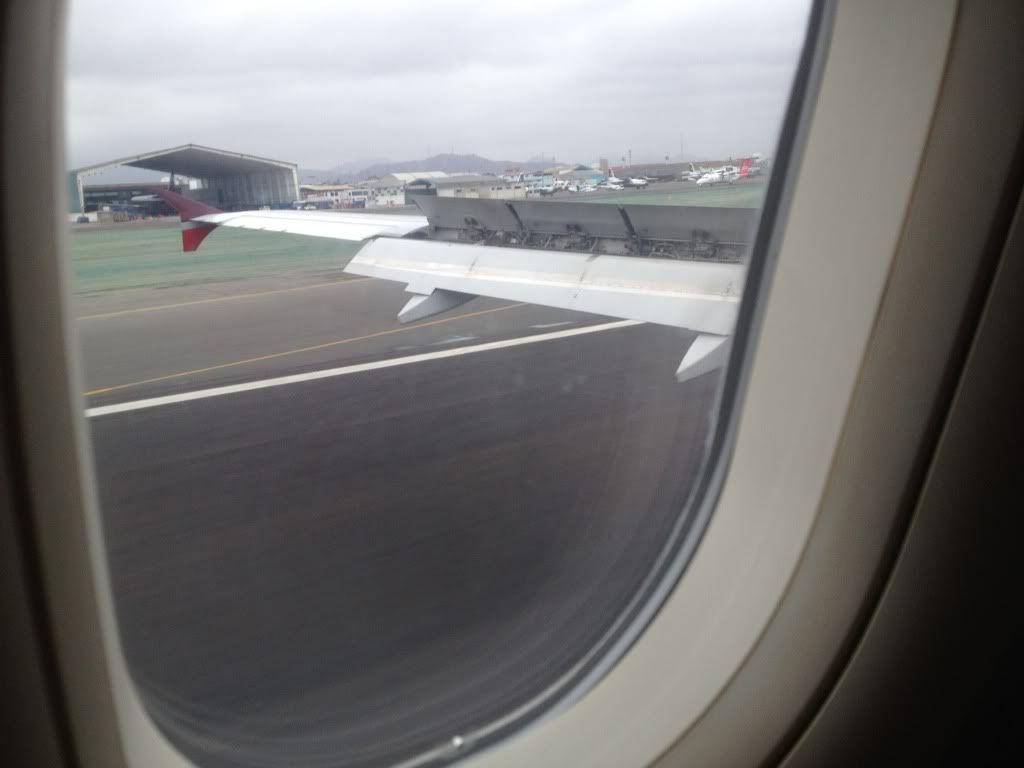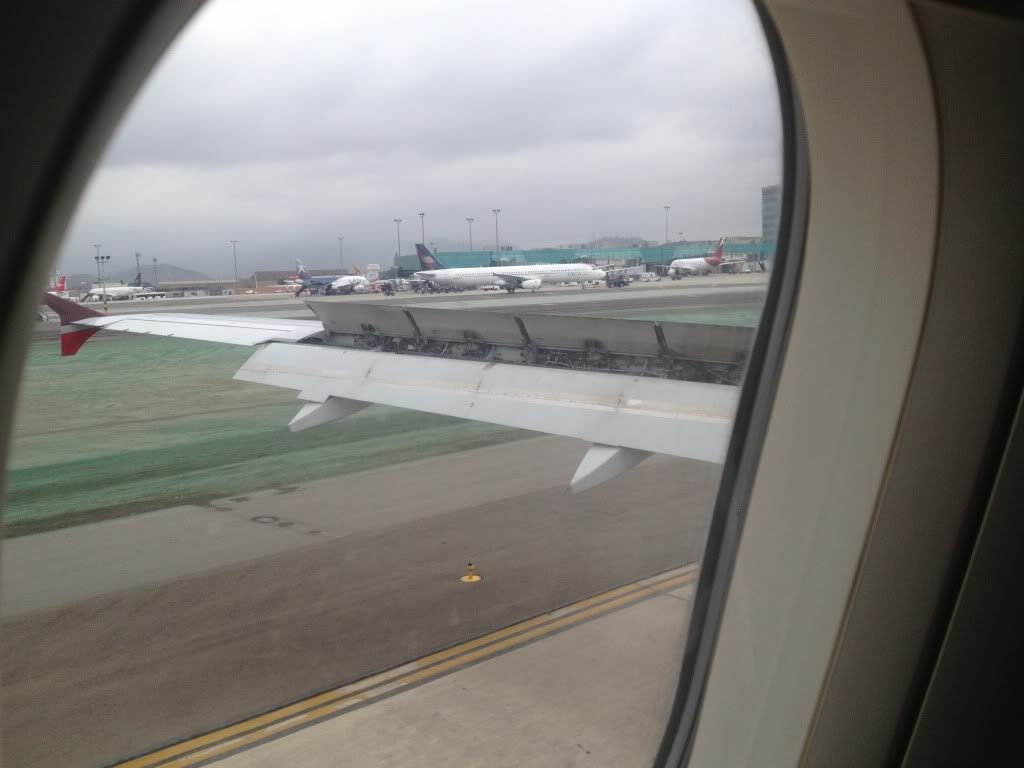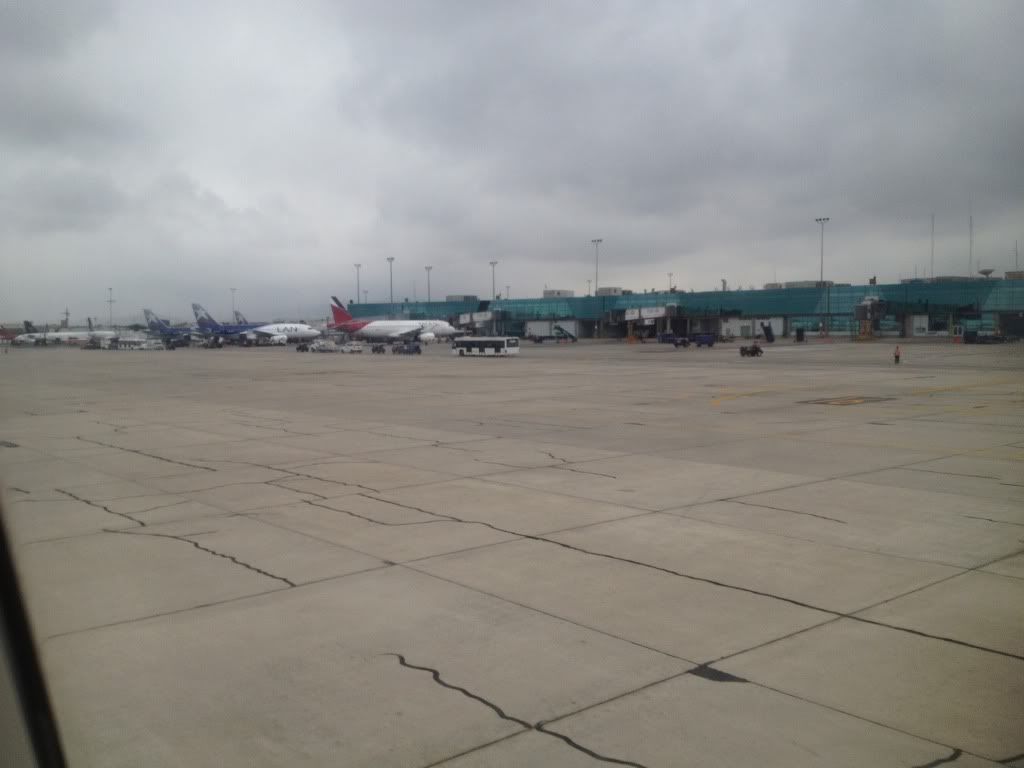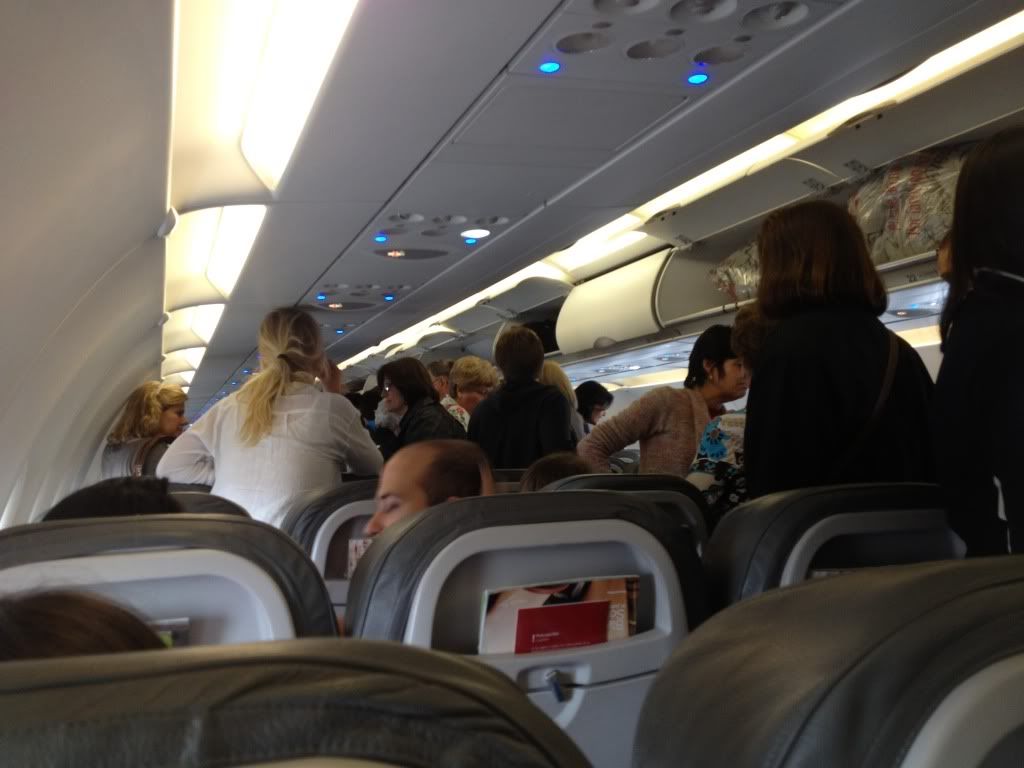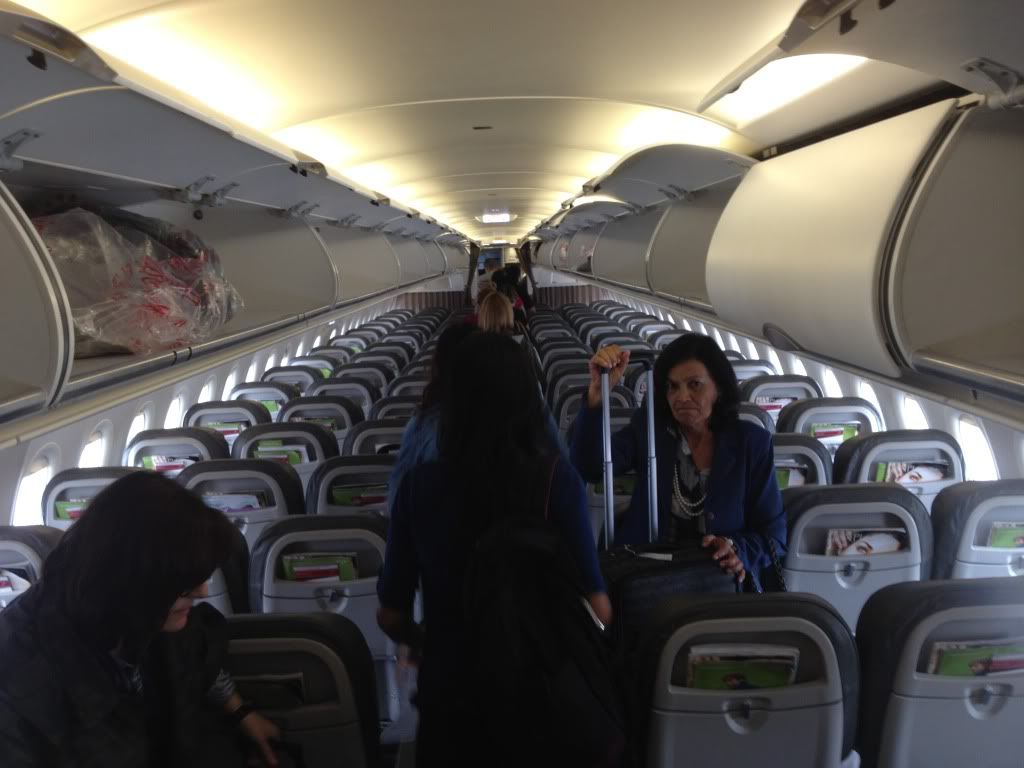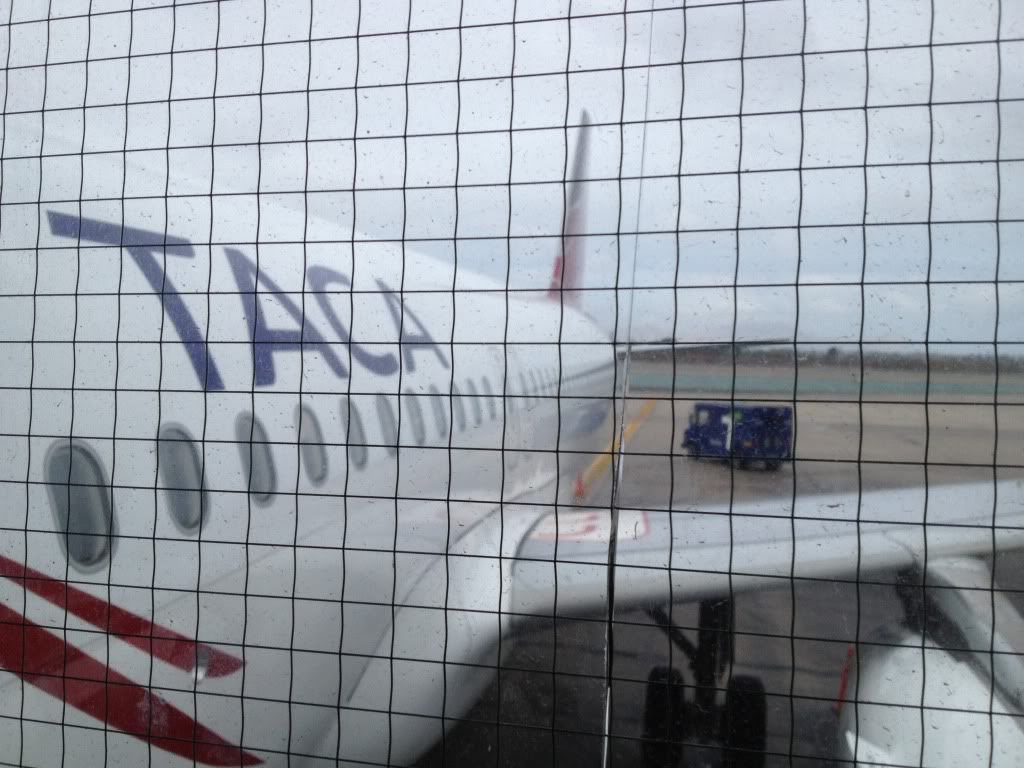 TACA's plane that brought me home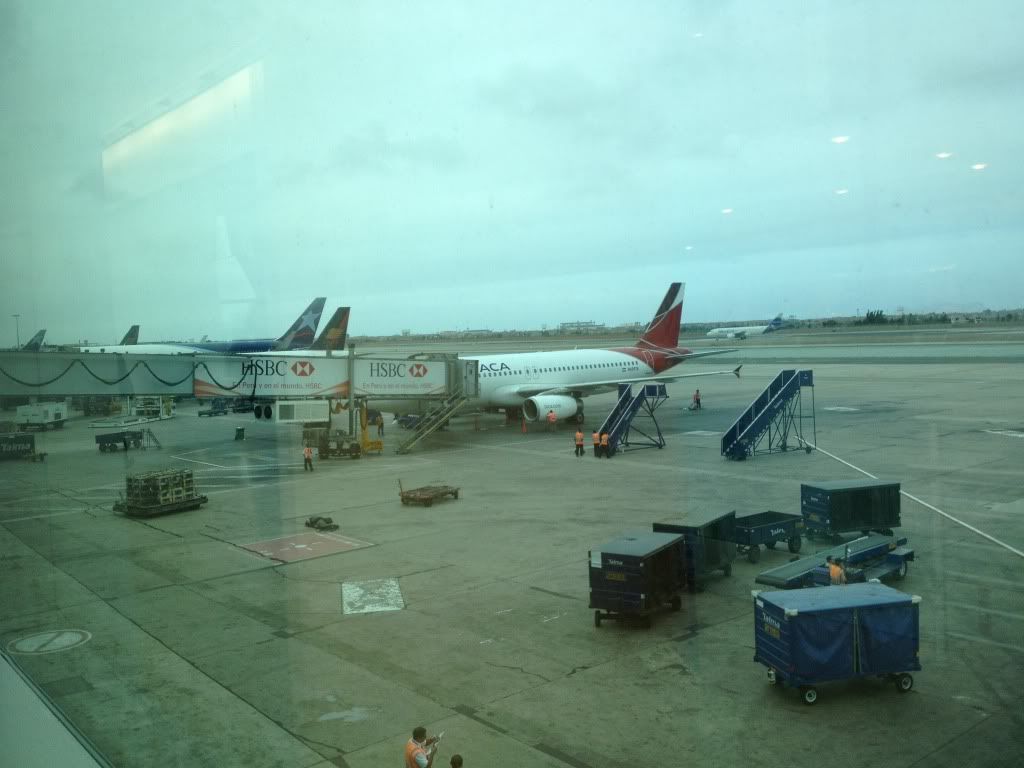 We arrived with lots of other TACA flights so I knew what was going on in Immigration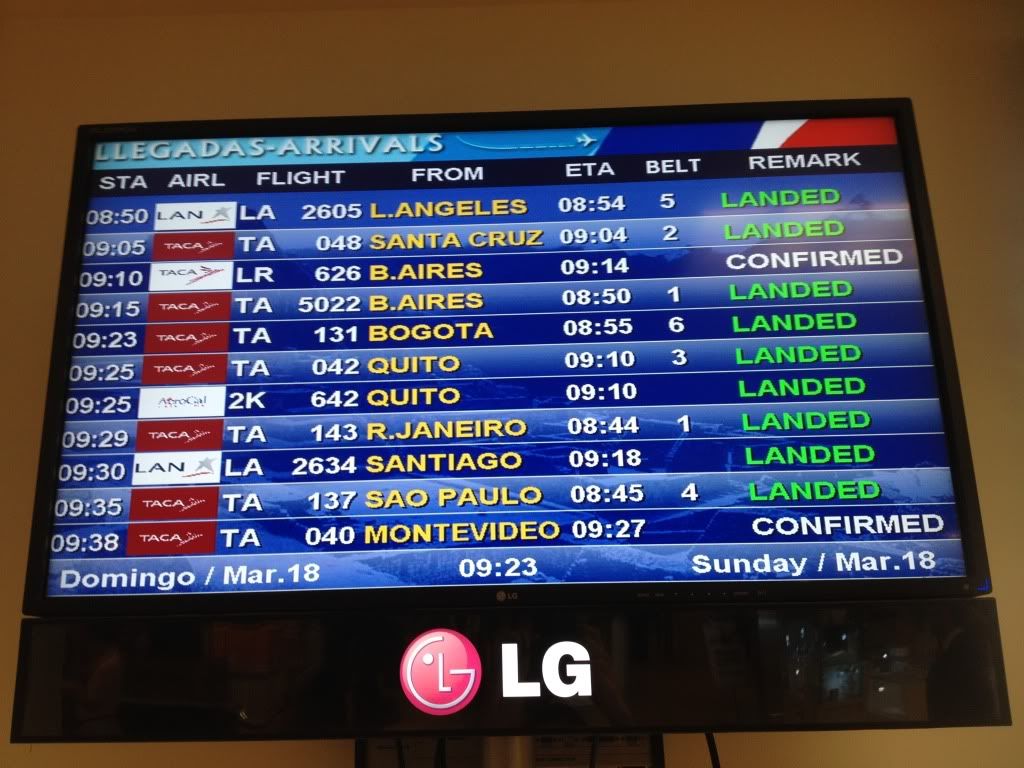 It seemed really crowded but we went through really quickly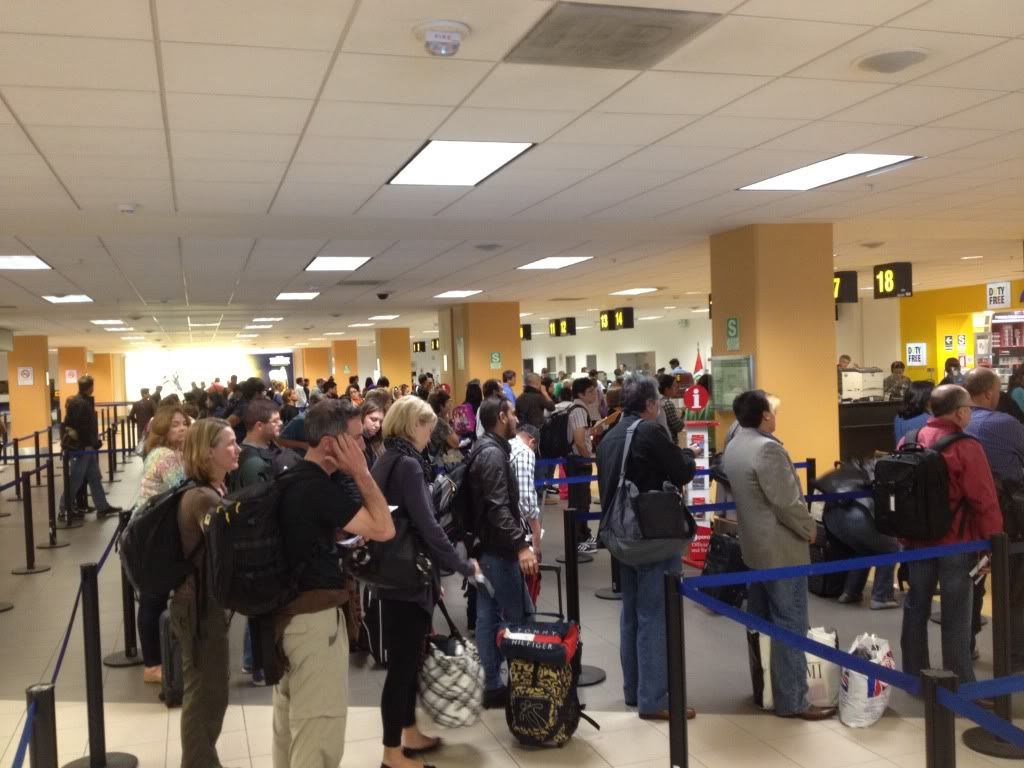 CONCLUSION
As usual TACA gave an extraordinary service. I enjoyed both flights very much: tasty food, great service and friendly crew. I'm used to travel in the Embraer 190, which they use for domestic flights and I love them because of the PTV but the schedule of the LIM-GIG flight allows you to sleep, so personal IFE is not really necessary. Rio de Janiero was just wonderful and I hope I can come back to see more other things. Brazil was way more cool than I expected and I loved everything about the country.
I would (most likely will) fly again on TACA and hopefully I will be making another TR anytime this year. Thank you for reading my TR, have a great day.
Saludos,
Diego