Date: 15 March 2012
Route: Manila MNL – Hong Kong HKG
Distance: 711mi
Flight: CX 906
Flight Time: 1:39h
Dep. Time: 11:19
Aircraft: Boeing 777-367/ER
Registration: B-KPB
Dep. Gate: 4 (T1)
Seat: 39K
1st flight on B-KPB
5th flight on Cathay Pacific
13th flight on a 777-300/ER
114th 777 airframe flown
195th flight on a 777
As I was about to sit down in my seat, I realized that I had not written a trip report on Cathay Pacific's 777. I first flew on a Cathay Pacific 777 on 8Sep97 and had my second flight on 13 Oct99 but I had not started to write trip reports yet so this was a good opportunity to do a Cathay report.
I had been given a seat in Business class but just as I was putting away my things in the overhead bins, a flight attendant approached me and told me to move to 39J. Since I was on a stand by ticket, I had no problem with moving although I had looked forward to Business class even on this short flight. There was no one there when I got to that row so I had plenty of time to get settled in.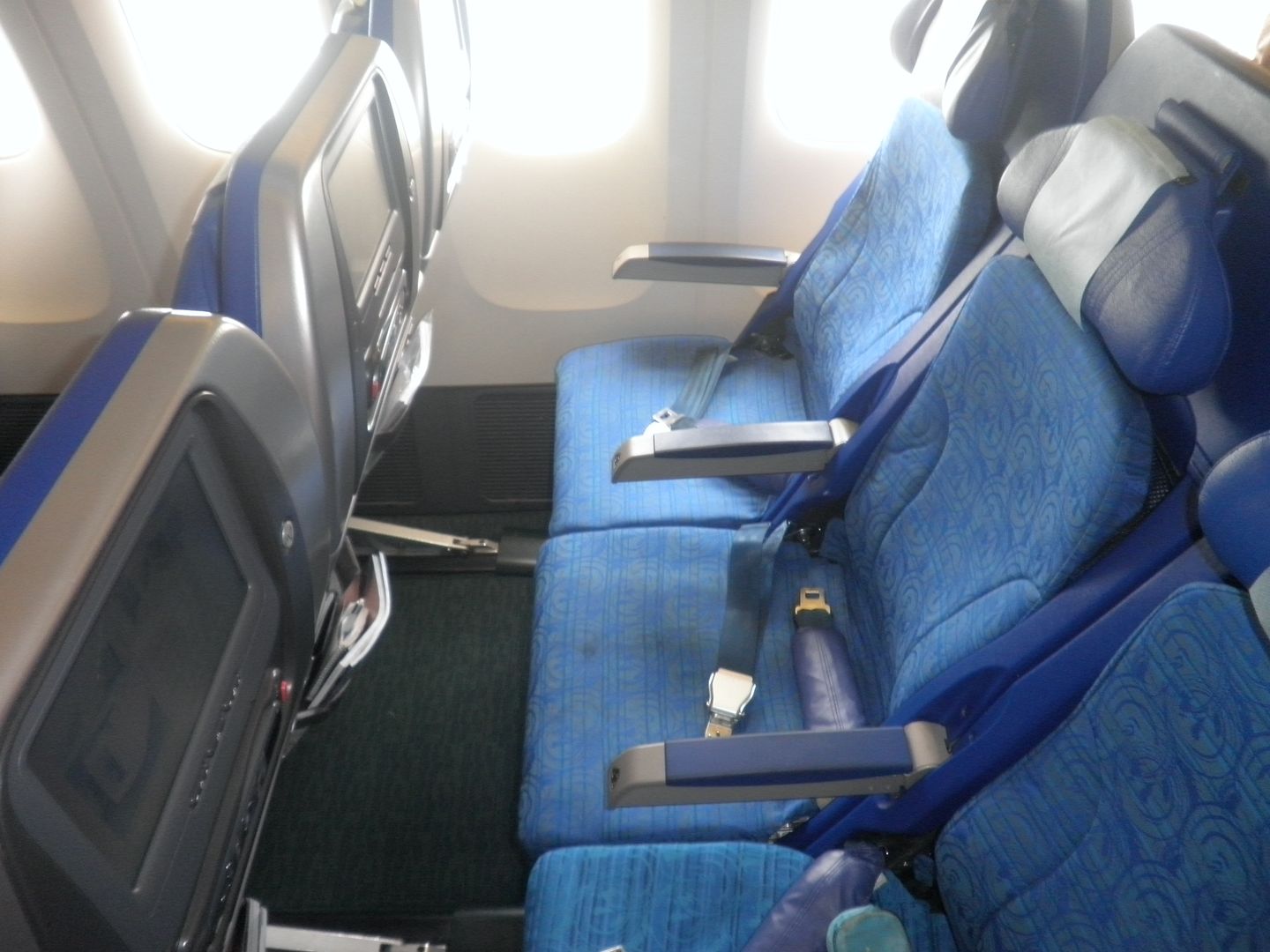 I first noticed that the seat belts were of a different kind than I've seen before. I guess it's some sort of an airbag but not sure how that would work. Perhaps someone can enlighten me?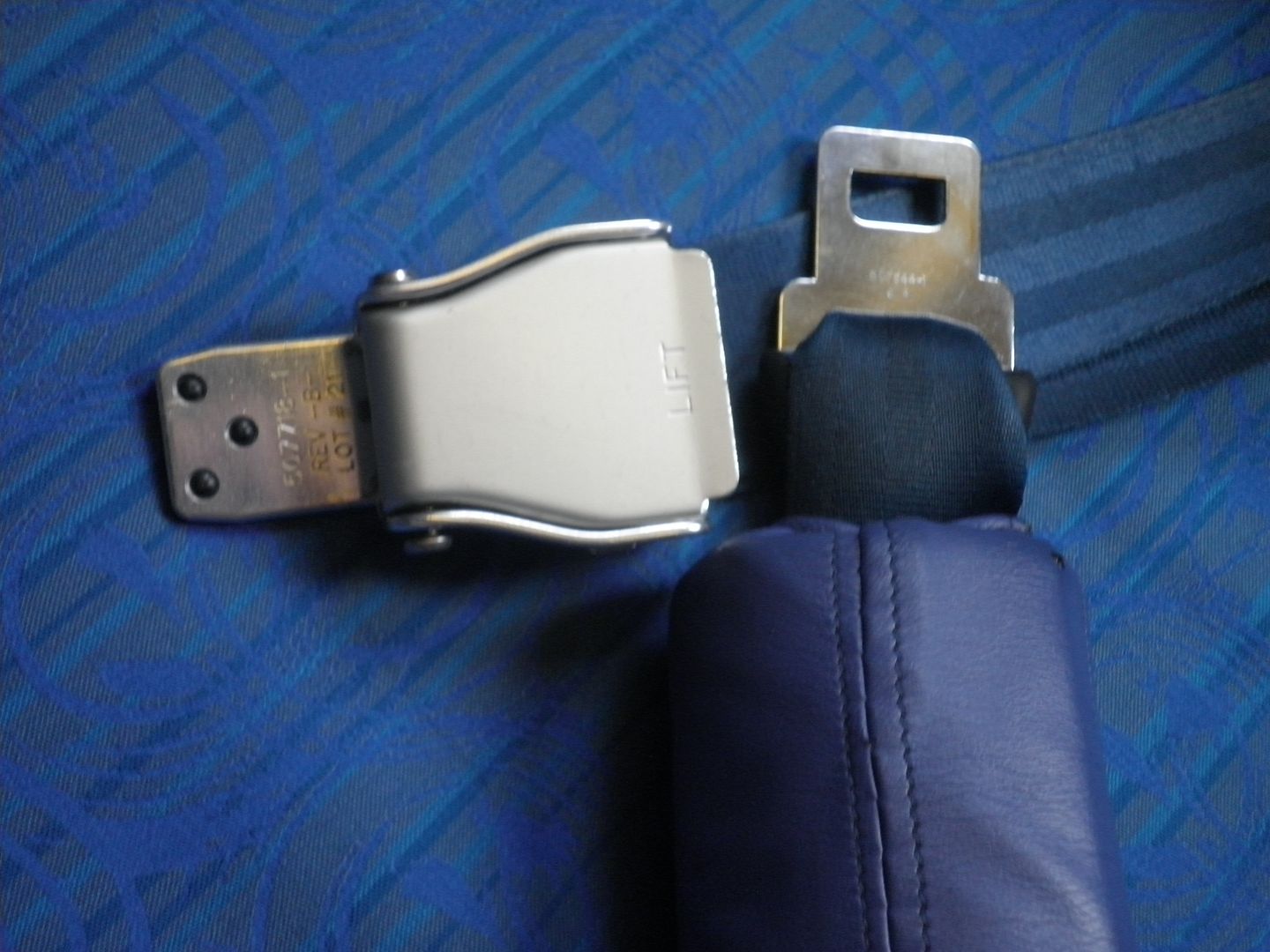 There were also power outlets at the seat and leg room was good.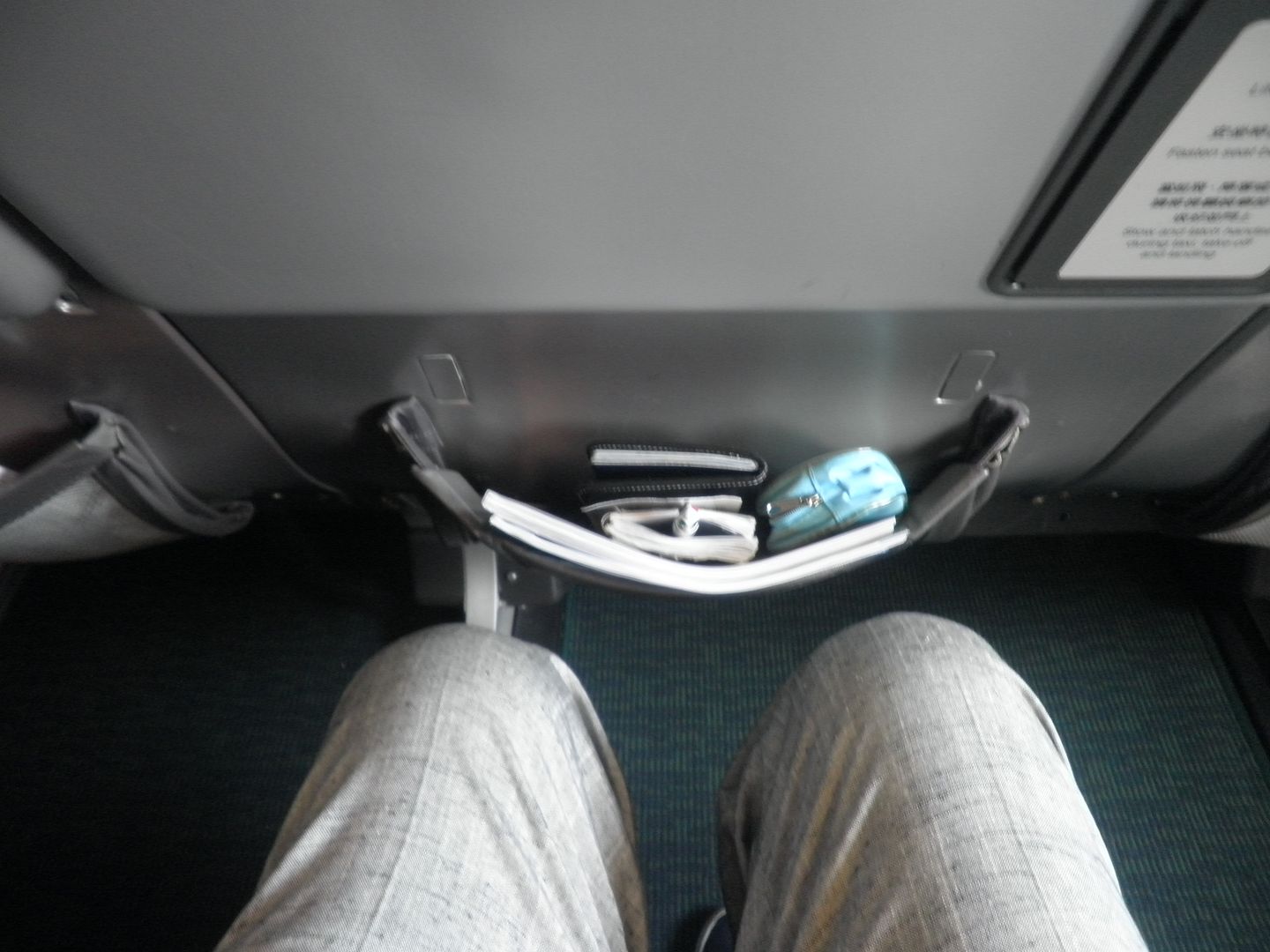 I would have no problem to fly long haul on this aircraft. The seat was also very comfortable to sit in except after a while the lumbar support was a bit strange and annoying. It was like a plate that was attached to the seatback and it would have been better to not have that at all. There were no adjustable air vents at every seat which seems to be standard on newer aircraft these days. Blankets were available upon request which made sense since this was a short day time flight.
A lady showed up for 39H and said her husband got upgraded from 39K so I could move to that seat. Great to get a window seat and even better with no one in the middle seat.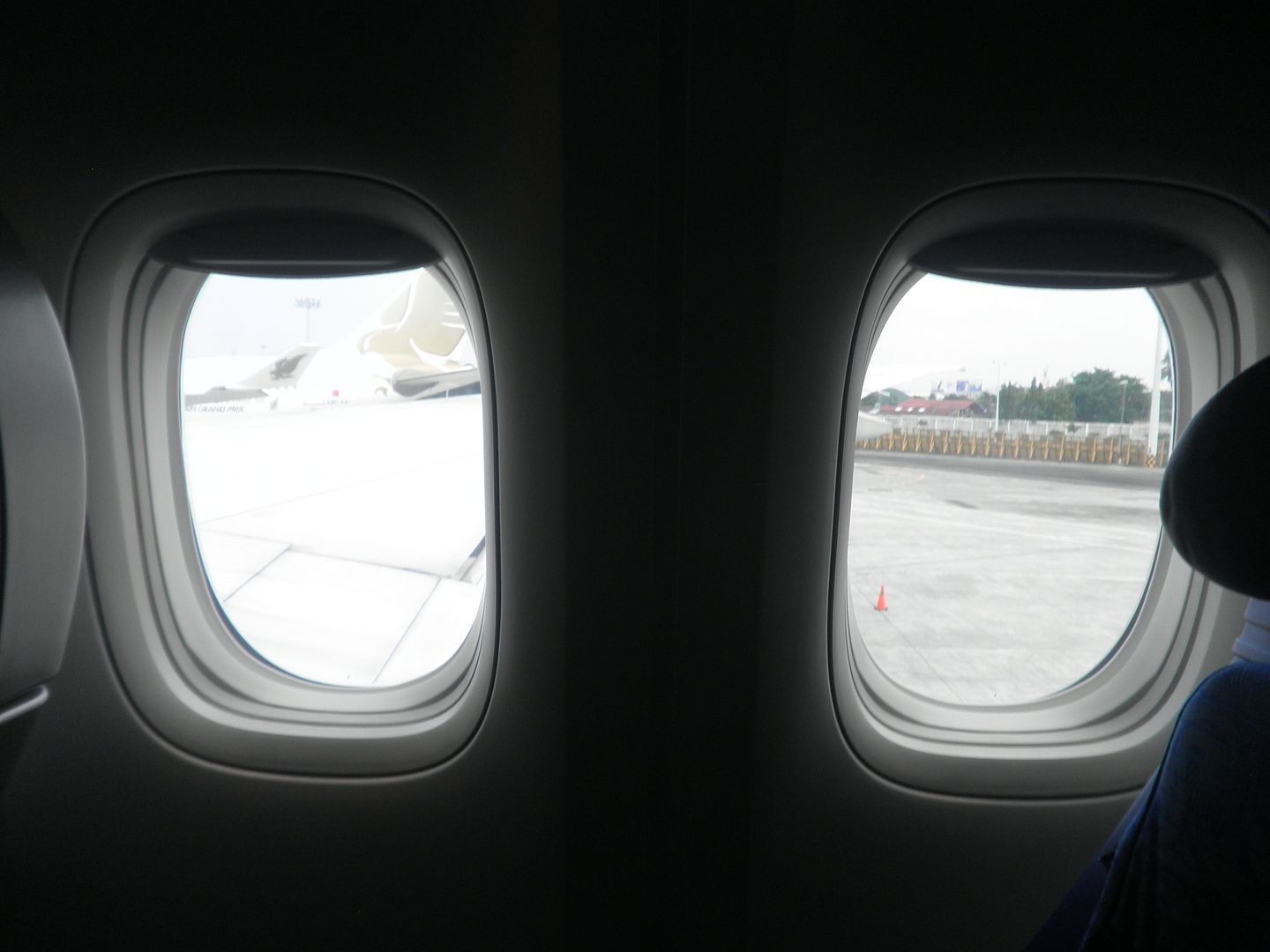 Boarding had started late so we did not leave on time at 1100. The flight was almost full except for a few center seats. We finally pushed back close to 20 minutes late and the safety video was played. Most of the flight attendants were from Hong Kong which surprised me a bit since CX has a lot of Filippina flight attandants and I thought there would be many of them on this flight.
After a powerful take off we were in the air and climbing fast to cruising altitude. Shortly thereafter the flight attendants brought out carts and handed out a cheese and ham sandwich along with a beverage, which was very tasty.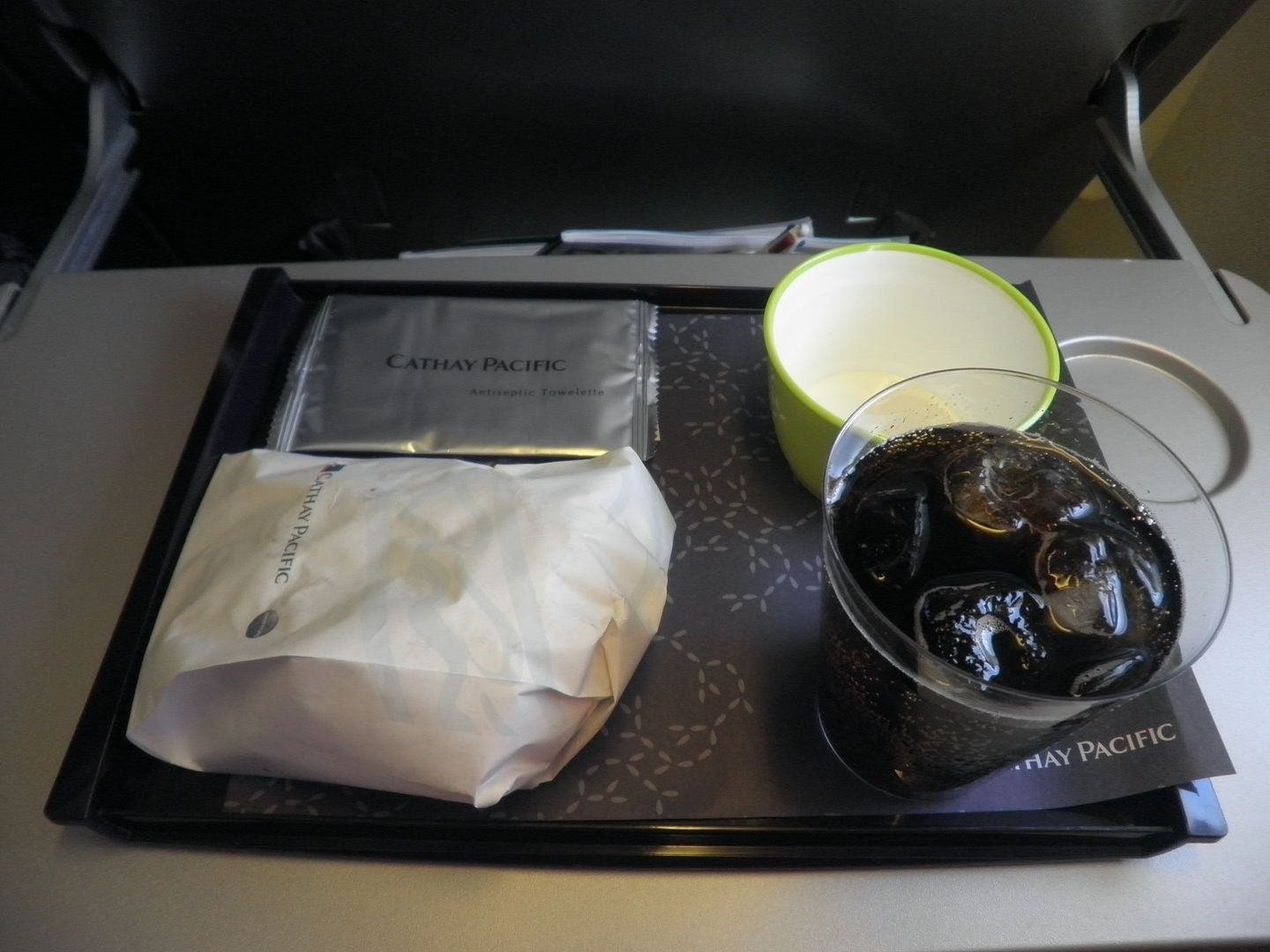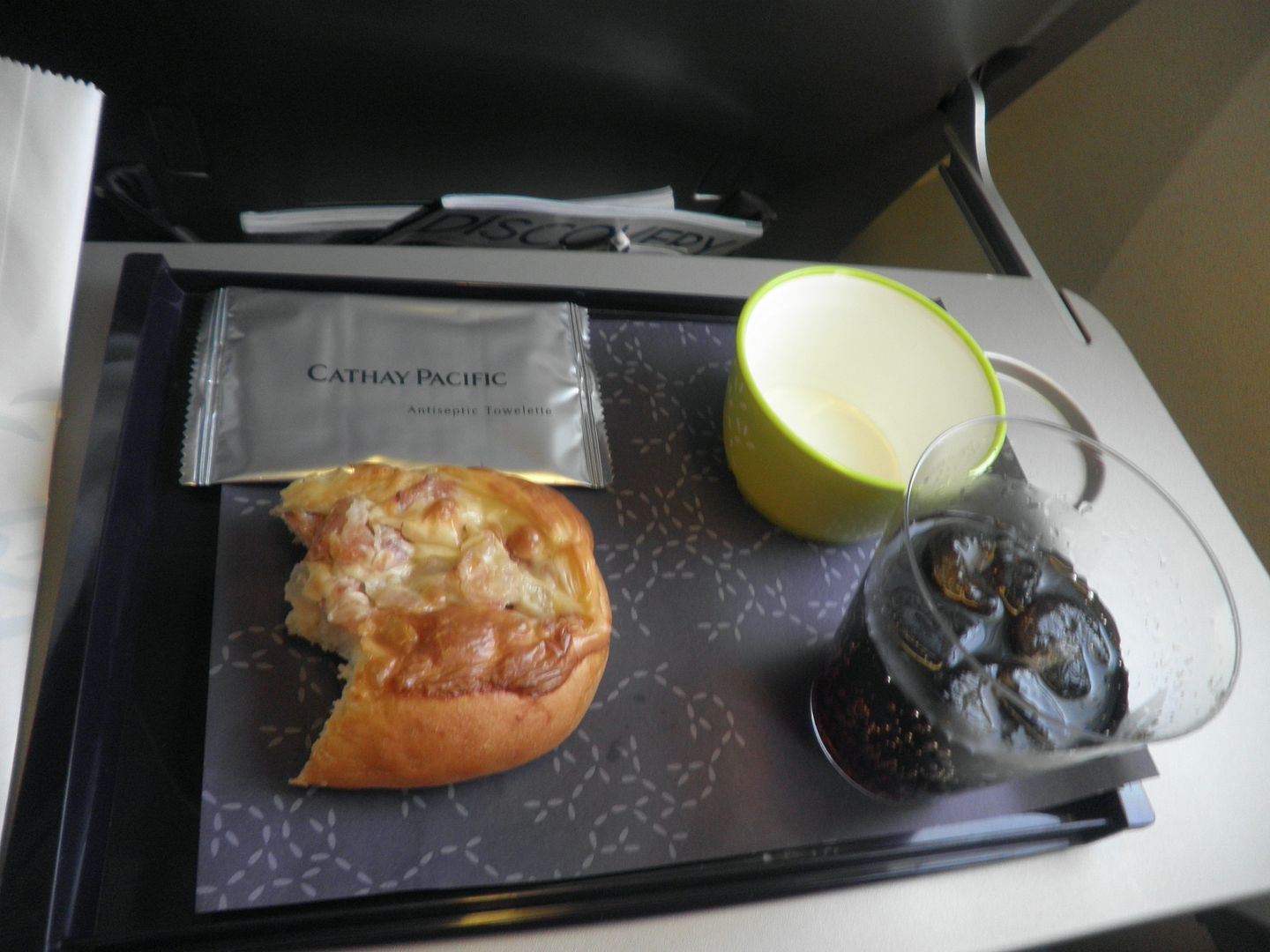 I explored the entertainment system but quickly settled for the moving map which is always great. We were flying over the city of Bagiuo and then turned left towards Hong Kong over the South China Sea.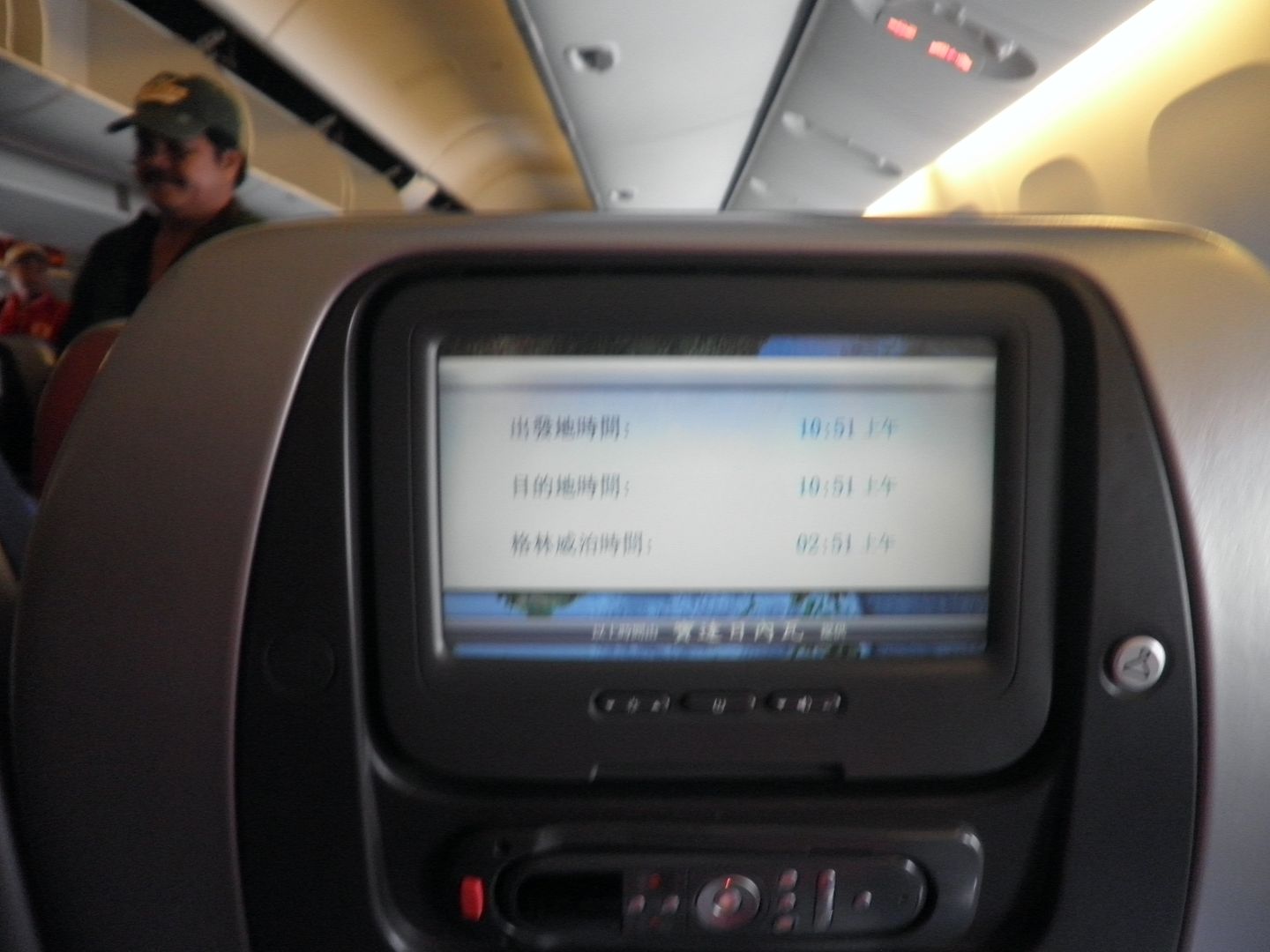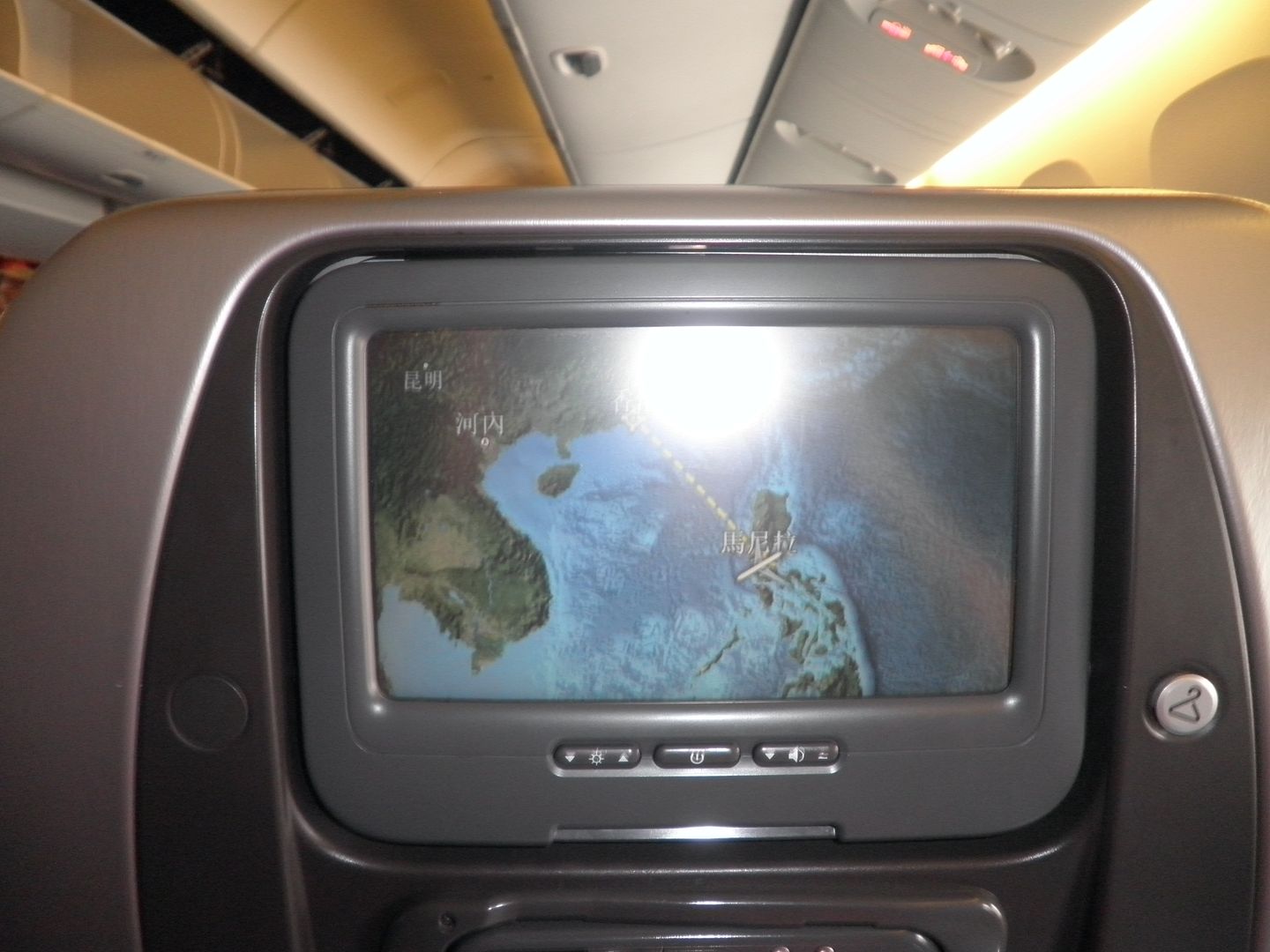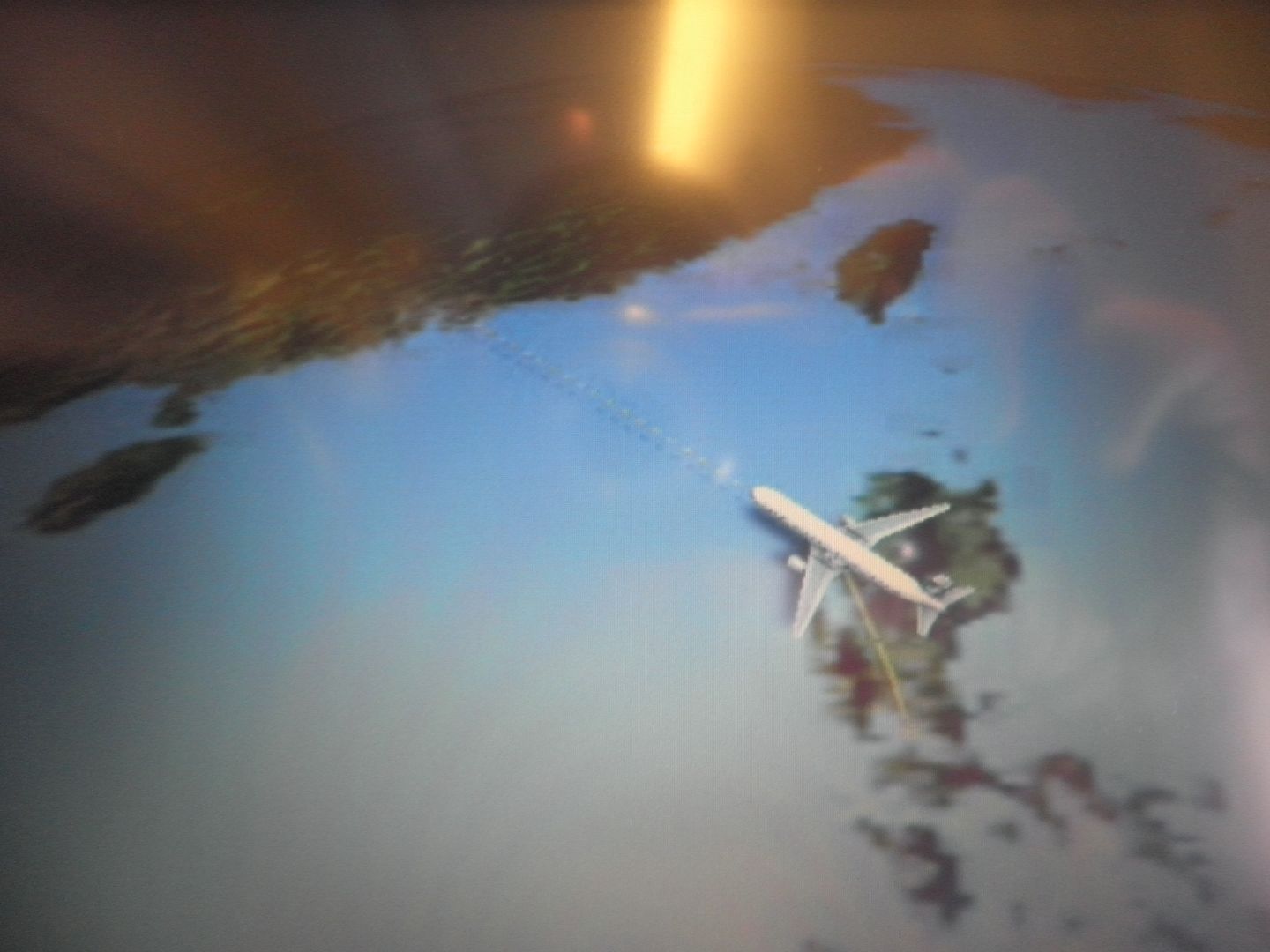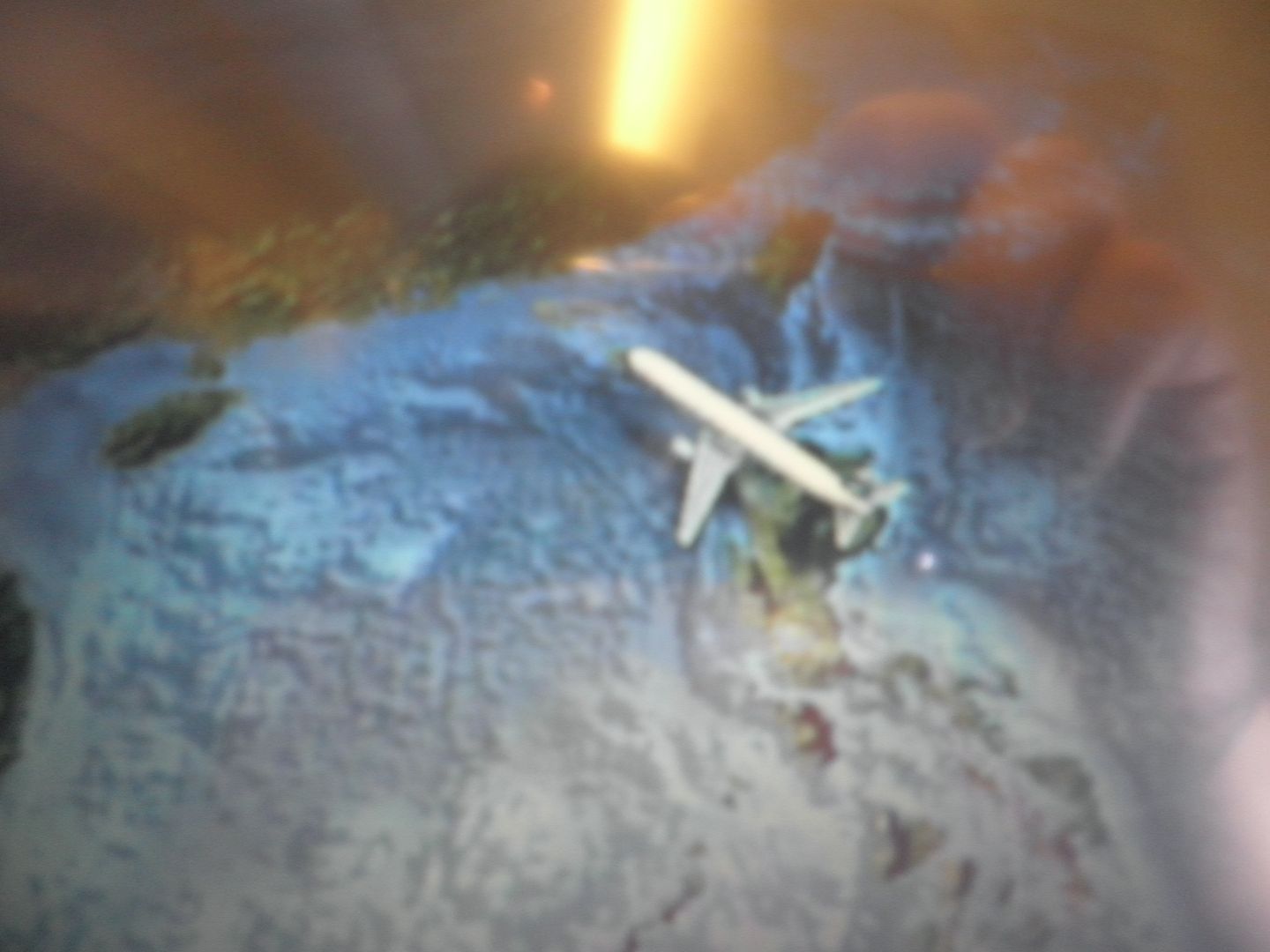 We reached a cruising altitude of 34 000 feet and started our descent after 1h and 10 minutes of flight and landed at Chek Lap Kok after a flight of 1h and 39 minutes.
It was a great short flight on Cathay Pacific. I've always had great flights on them and they did not disappoint at this time.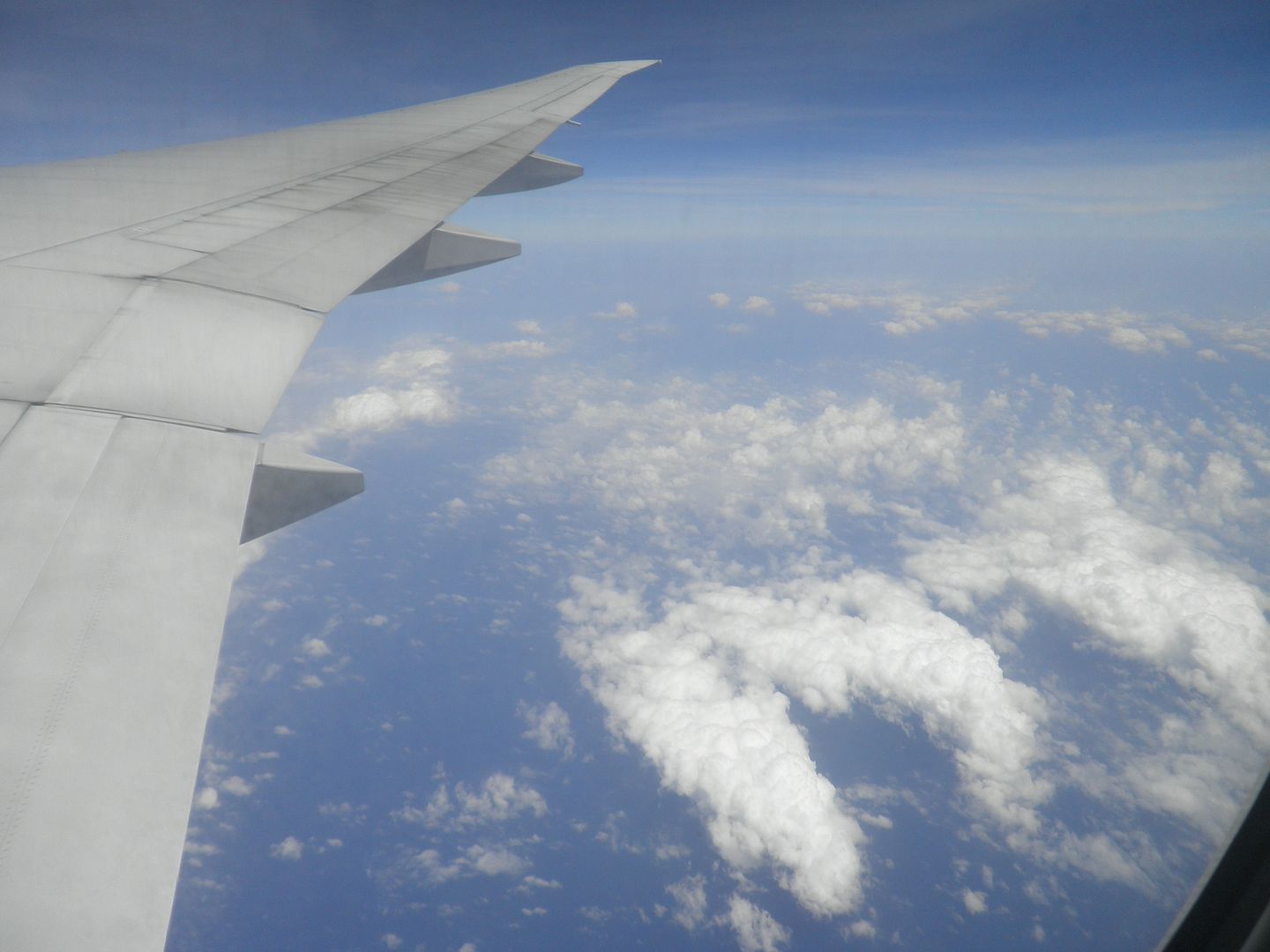 Looking forward to any comments.
The777Man