Hello everyone,
I decided to write a trip report about these two sectors and to include videos because not everyone has travelled on a turboprop plane and also this route is a little bit off the beaten track.
These sectors were travelled in March 2012, during the hot (34 degrees C), dry season in Cambodia.
Cambodia Angkor Air (K6) operates a small fleet of ATR 72s leased from Vietnam Airlines for their domestic routes. These operate from the capital's Phnom Penh International Airport (PNH) to Siem Reap (REP) in the north east and also to Sihanouk International Airport (KOS) in the west. K6 also has a small fleet of A320s for short haul international routes to SE Asia. PNH handles large aircraft from major international carriers. For example, there was an AF 777 there when I arrived.
There is currently an advertised return fare (PNH/REP) of US$40, but using the K6 website was not easy owing to maintenance of their booking feature. Booking online was only available once I had arrived in Cambodia and buying my tickets just three days before travel cost about US$70 each way. Price varies according to the departure time throughout the day. There are about 9 scheduled flights per day each way on this route and the scheduled flight time is 45 minutes.
It was interesting for me to see that the A NET photo search engine does not show any pics of K6 !
Sorry about the screaming kid in the first video (there always seems to be at least one)
. I also think that the old helicopter parked near the terminal looks really cool! Does anyone know when it was made? It looks like something from the 1960s to me.
http://www.youtube.com/watch?v=0hyu-GF_-90
Now for the return sector REP/PNH
No screaming kid this time
FA seated very near did not mind me filming the take off. This video shows our take off until about 1 minute into the flight when we are almost over Siem Reap. The huge clouds en route were so beautiful. But I'm glad that I was not flying during the rainy season & through a major thunderstorm in something as small as an ATR 72!
As we approach the terminal, sorry about the Kenny G cabin music & that it doesn't quite match the Cambodian music well.
http://www.youtube.com/watch?v=Uk3eiXD5hV0
Arrival at PNH domestic terminal is a wonderful experience. First, we walked along the tarmac & could be close to the larger jets & smell the kerosene. But the luggage collection area, although covered, is open air with a nice garden and pond immediately beside. This makes a refreshing change from the usual enclosed luggage claim areas.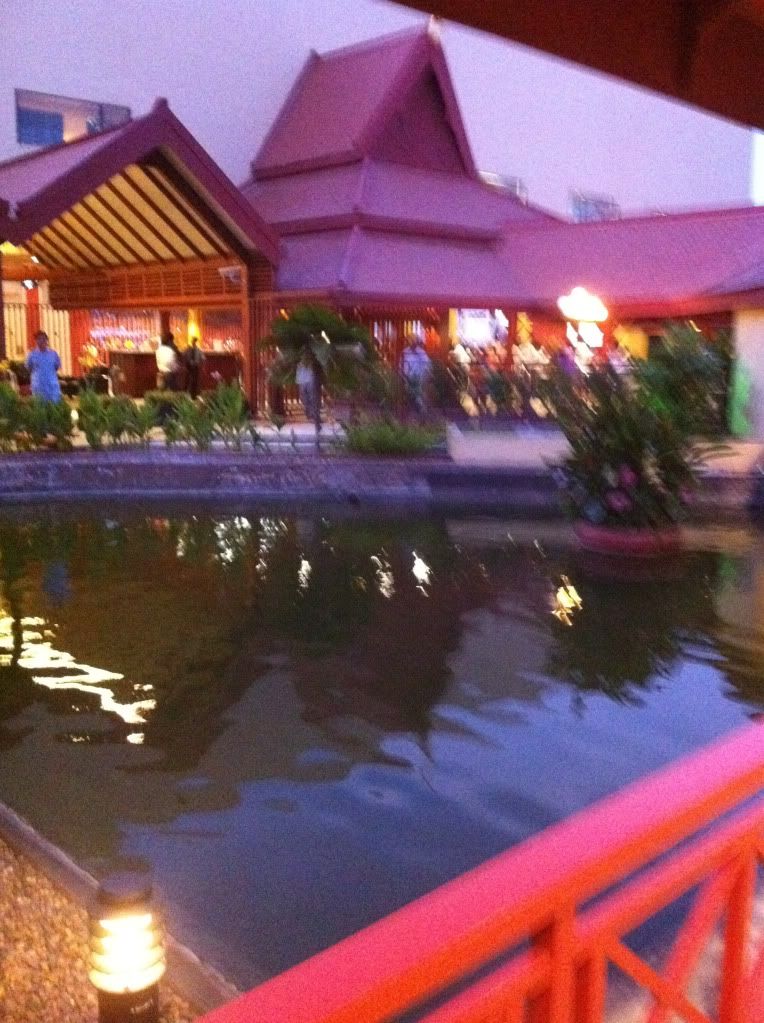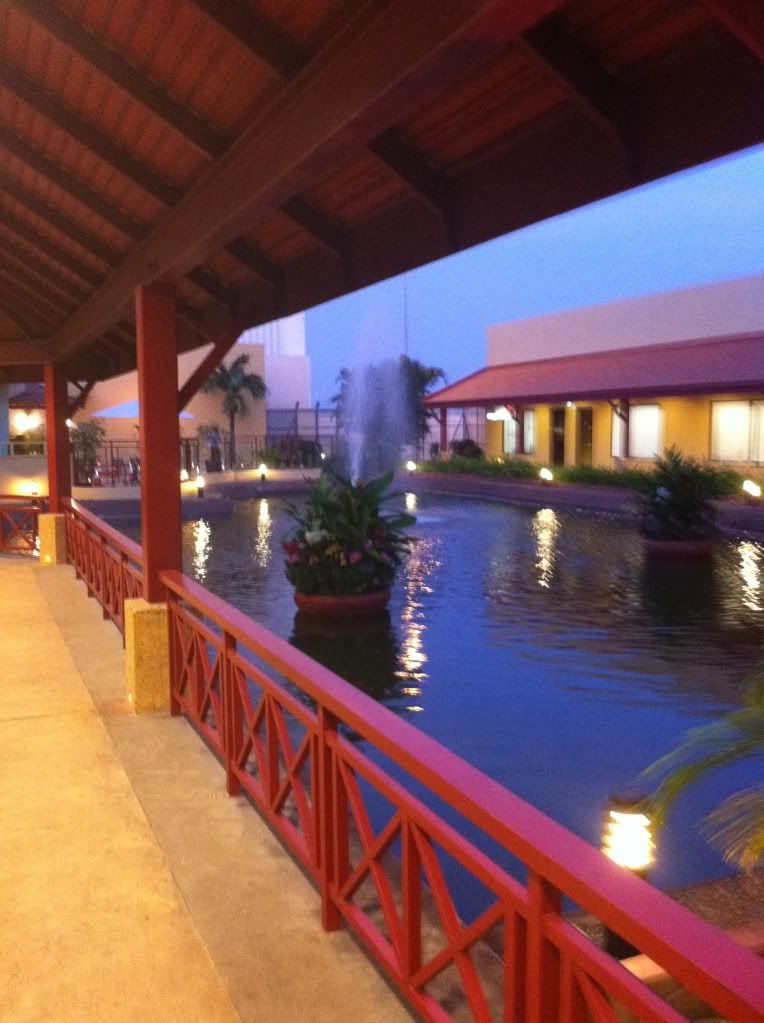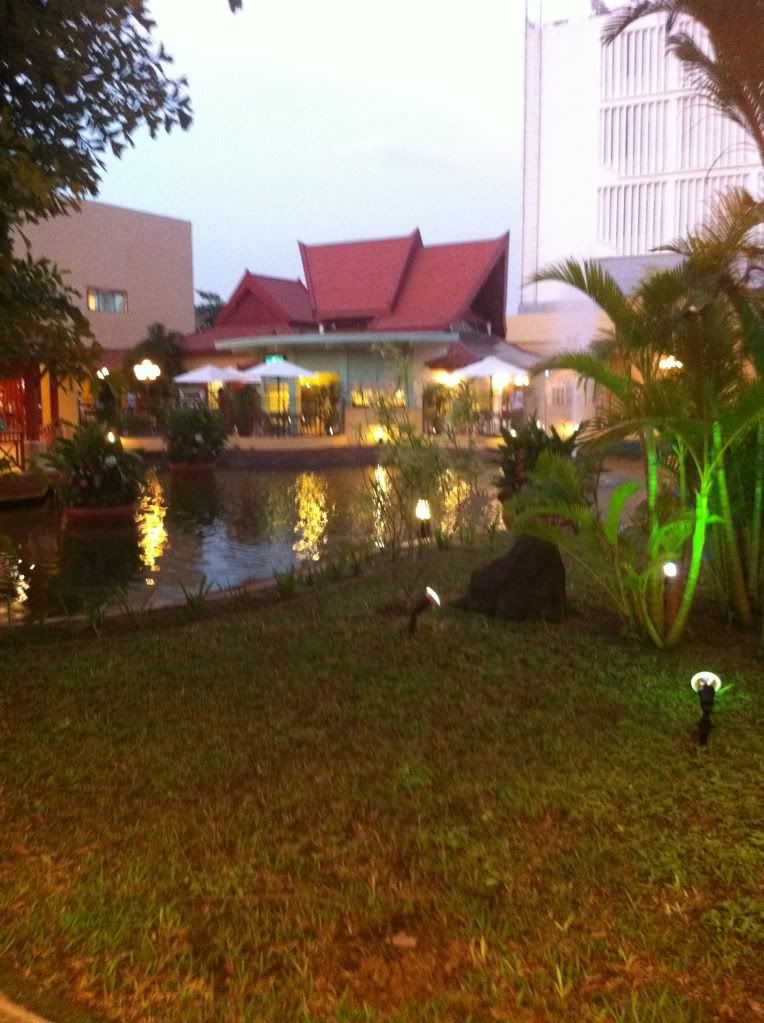 With the international terminal adjoining, it is simply a walk next door with luggage to check in.
However, the check in area is small and the queues were long, making check in slow.
Check in limited to just economy and business class lines.
While in transit for my TG flight to BKK, I used the lounge available to Star Gold members and it was very nice. The interior is modern and although not extremely large, did not get crowded. Food and beverage was very good in terms of quality and variety. Hot food was simple and choice limited. Desserts were very good! internet terminals provided and free wifi in the lounge. There were also clean toilets in the lounge and the the volume of the large televisions did not disturb.
PNH lounge entry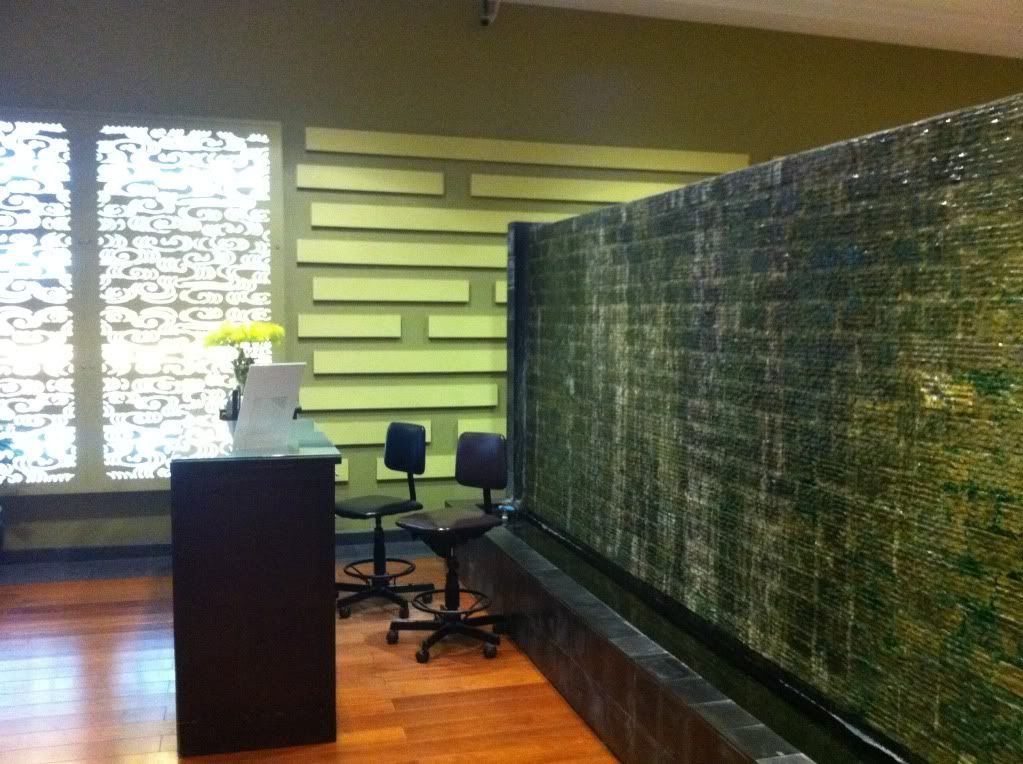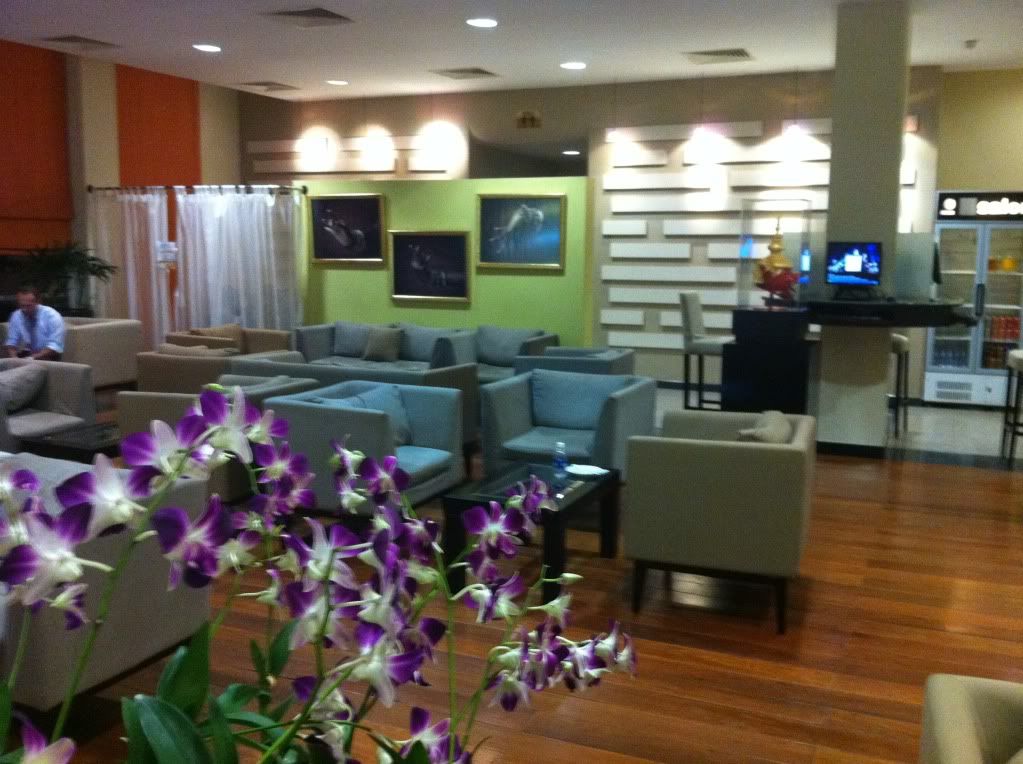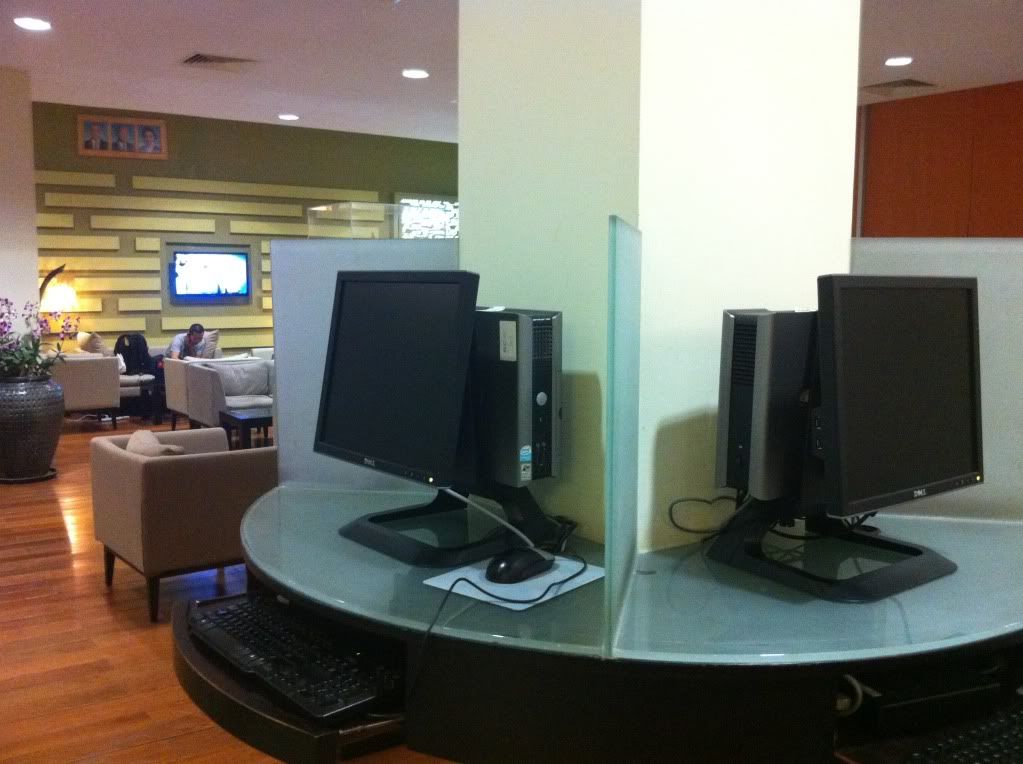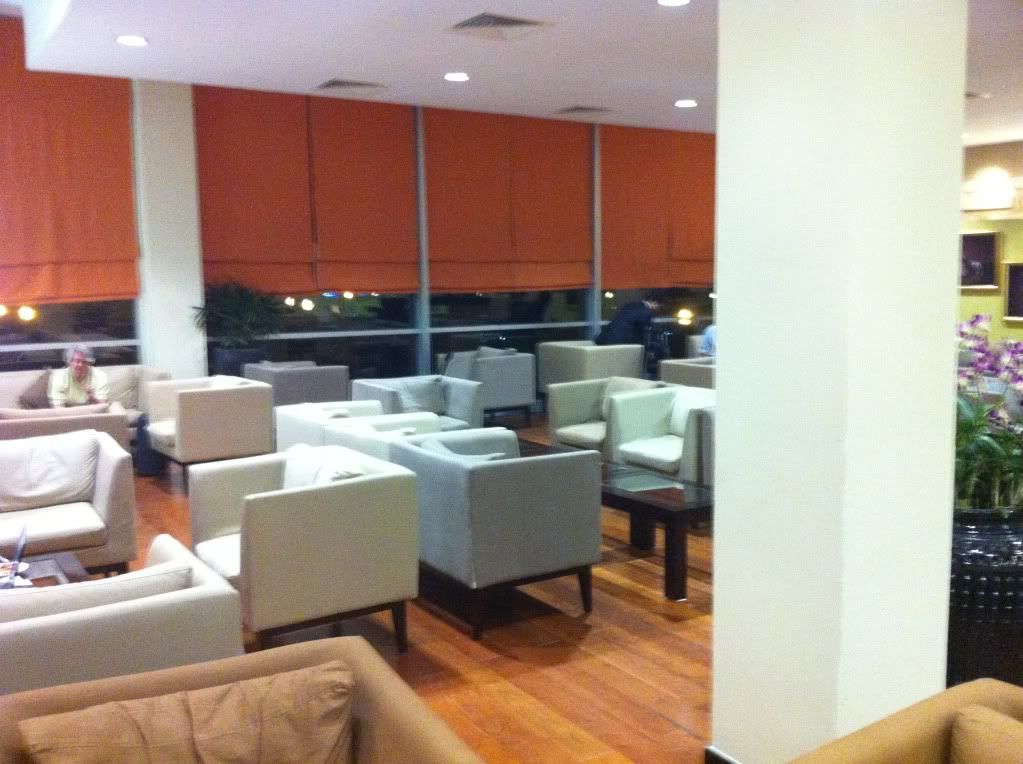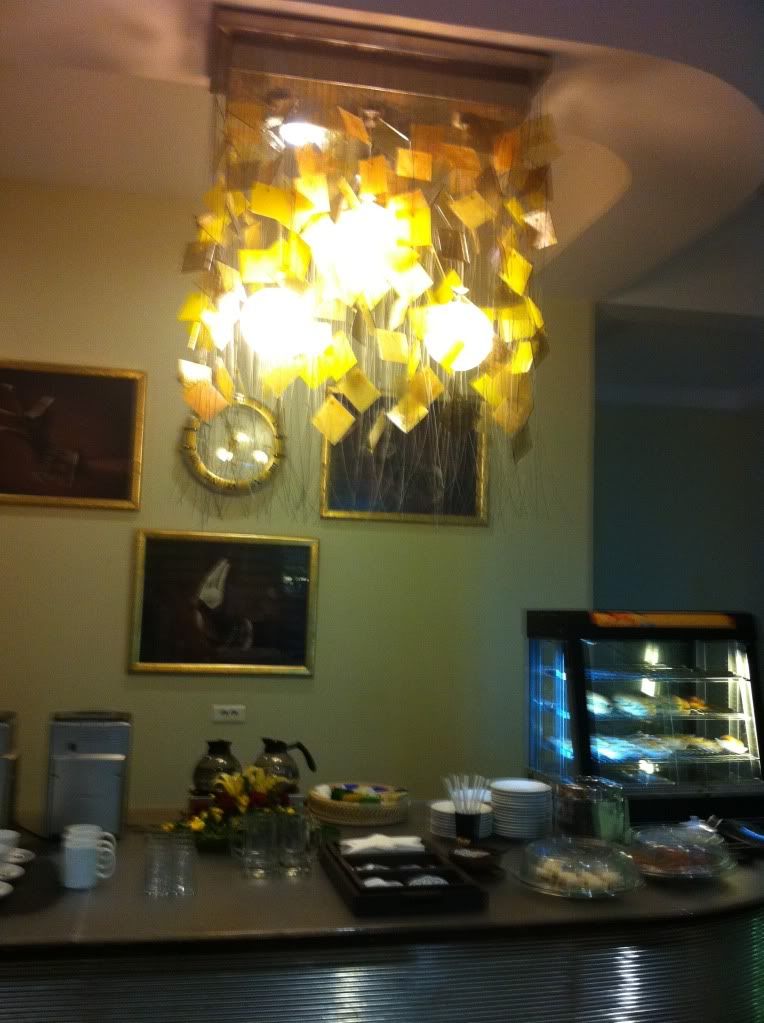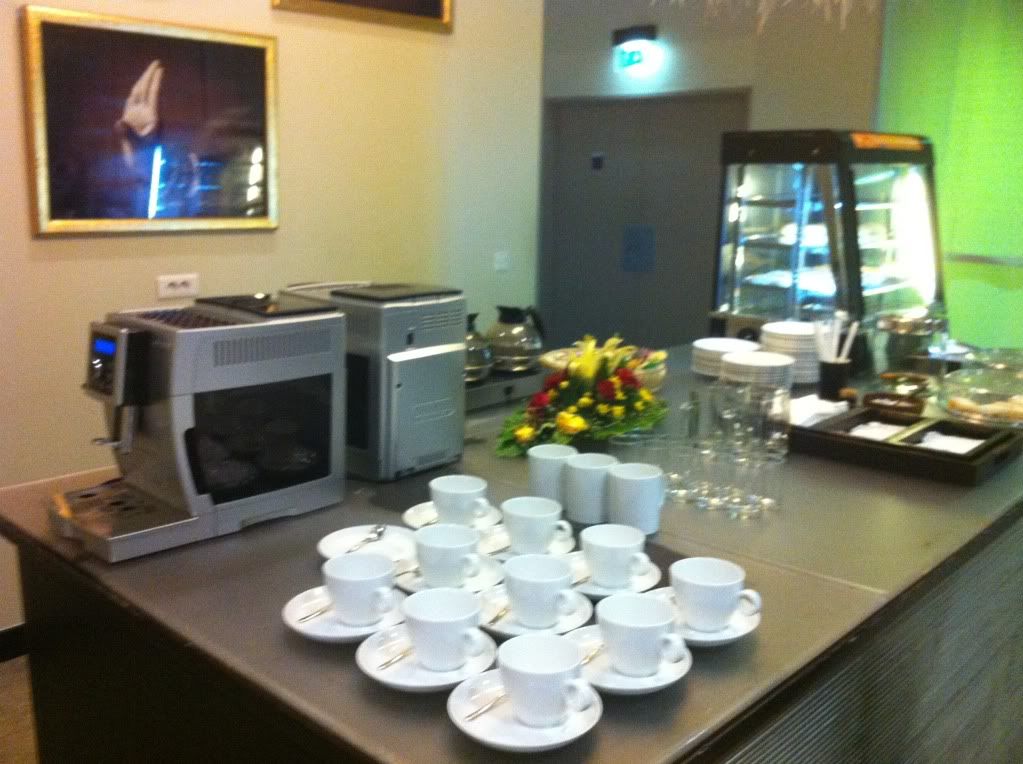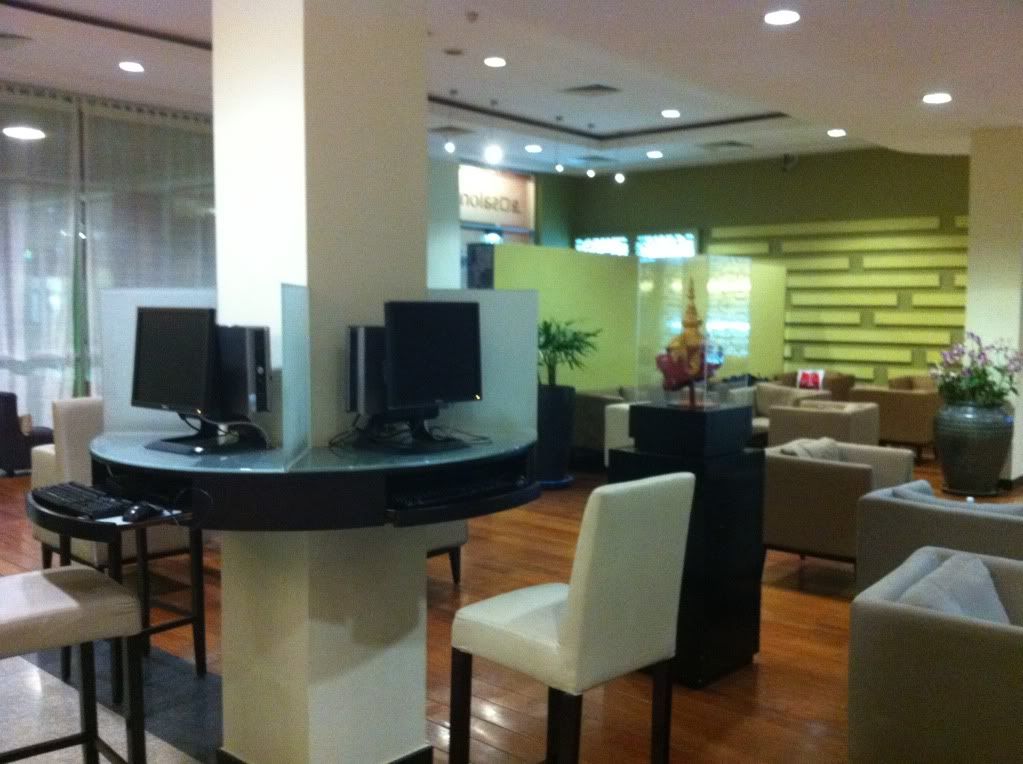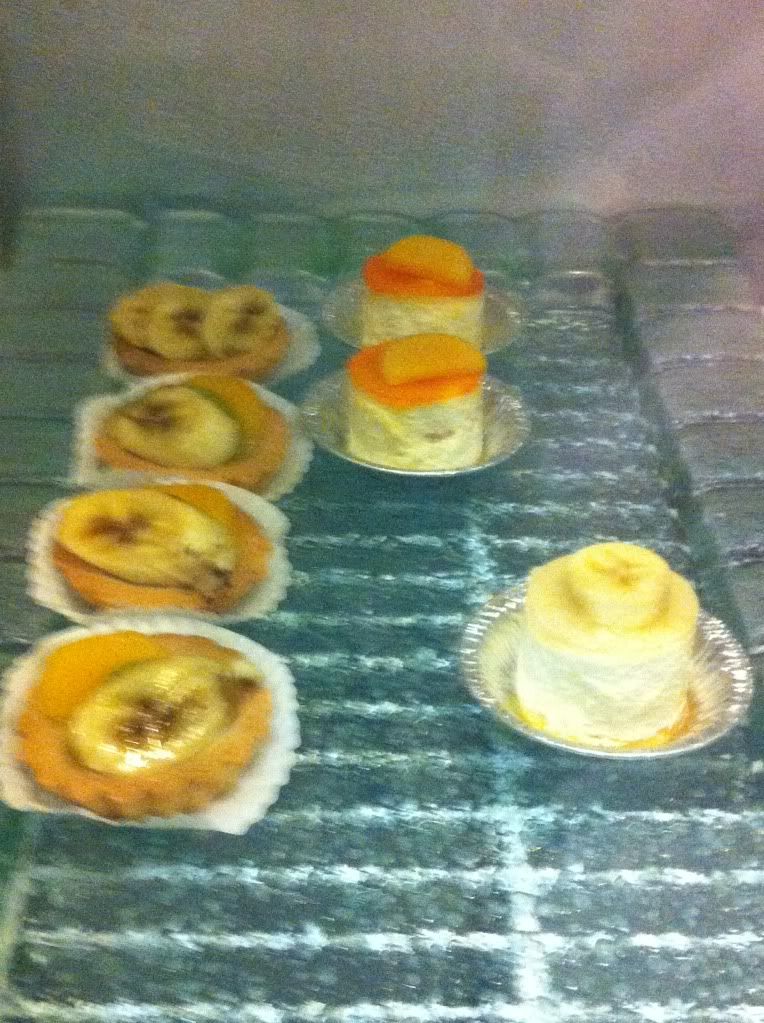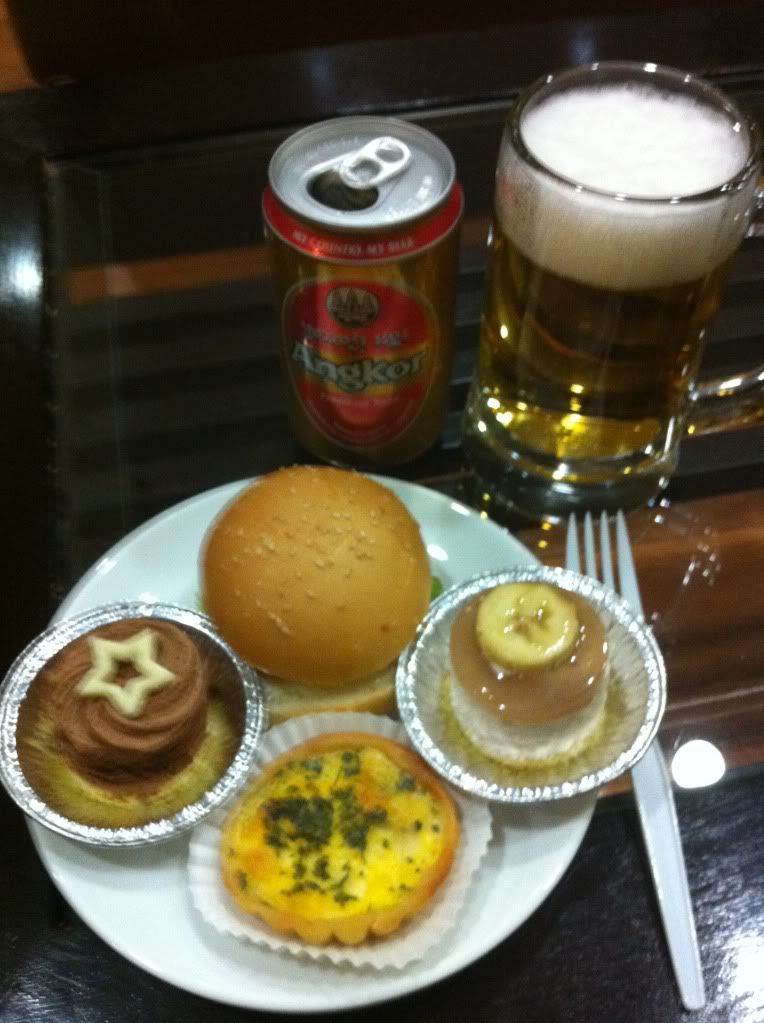 There is also a massage area with two recliners where you can enjoy a traditional foot massage for about US$20.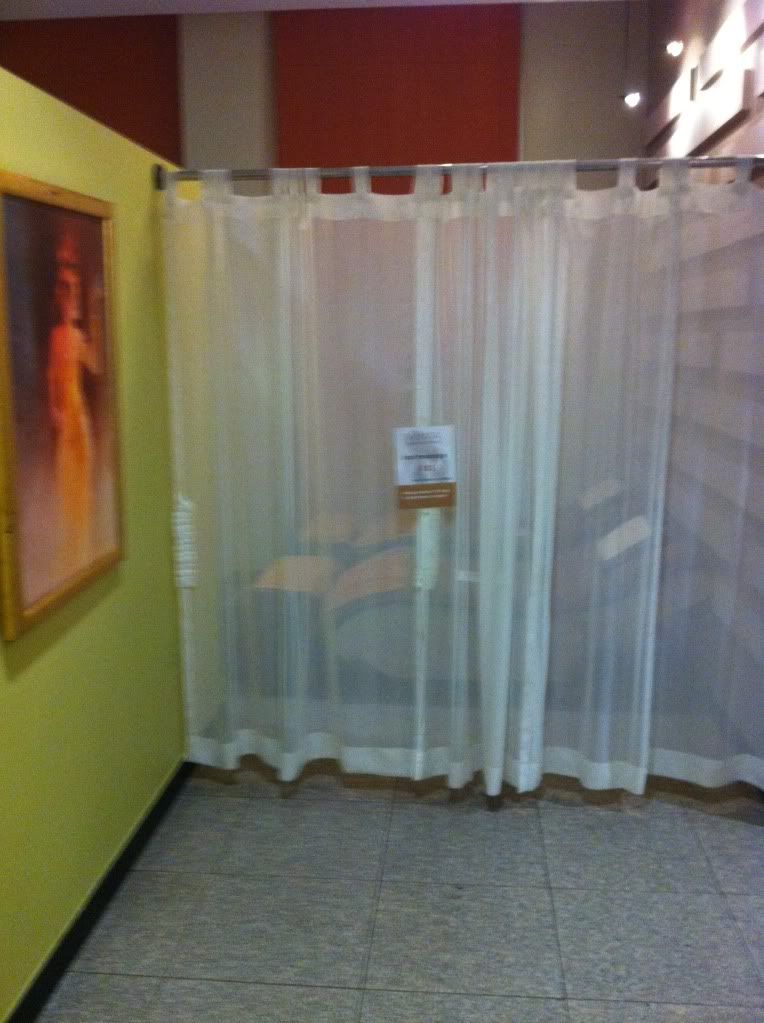 Finally, just a few pics to show what we were served for the one hour flight to BKK on TG585 (734)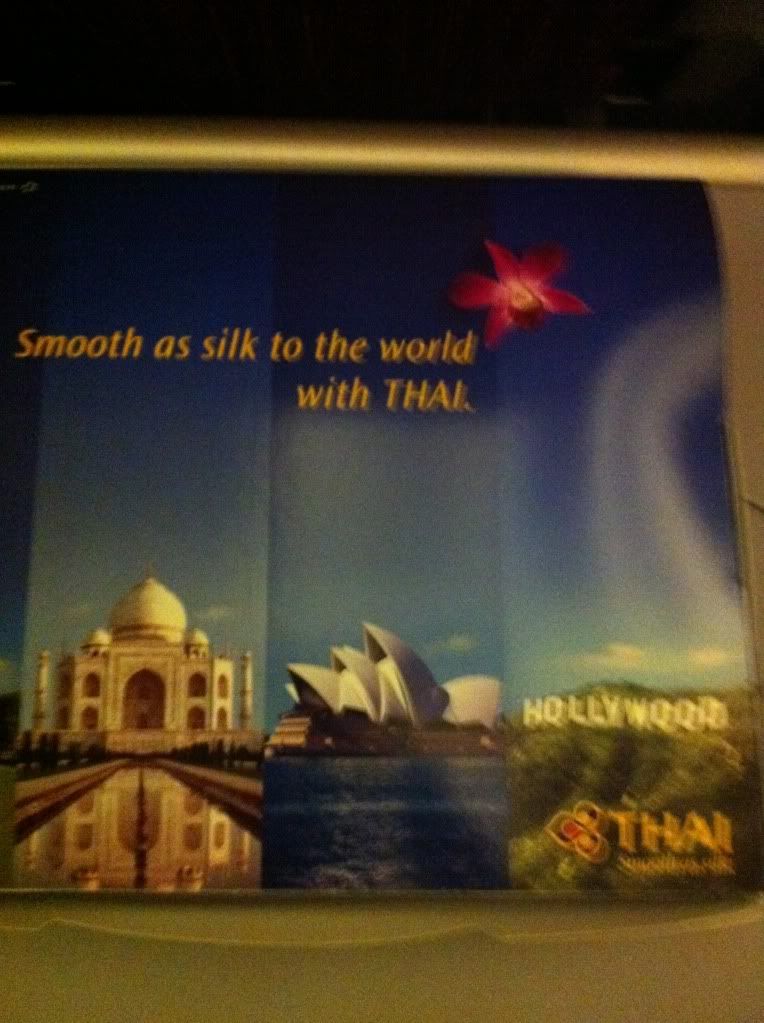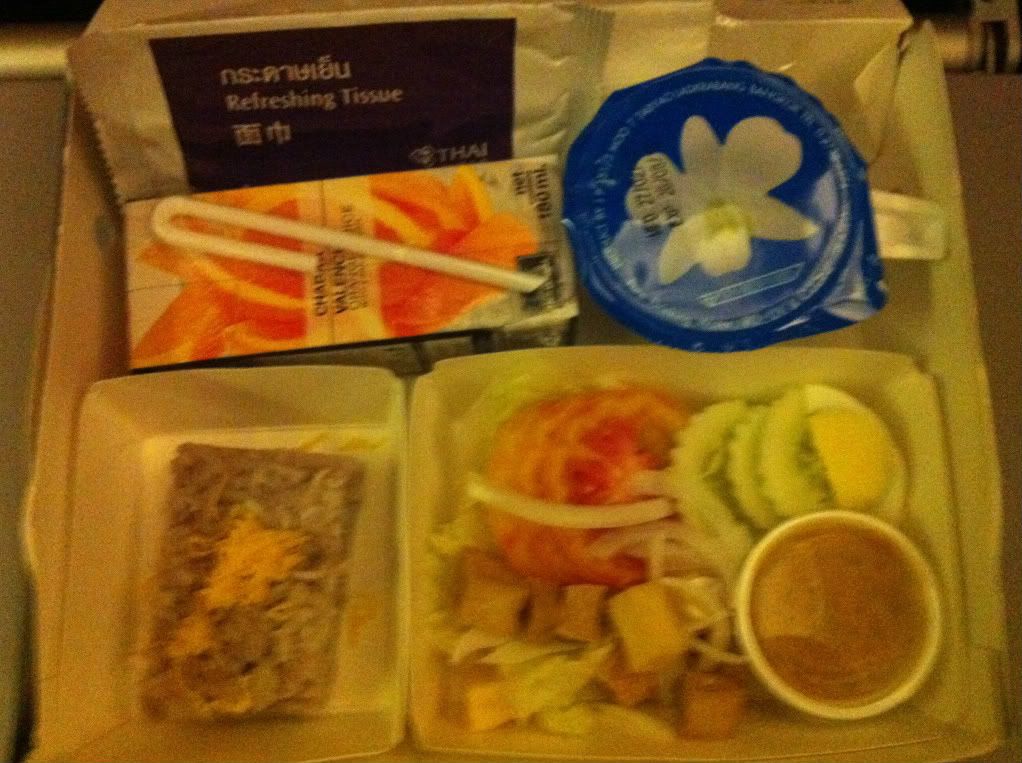 Cambodia Angkor Air was a good experience. Both of my flights were full, so I'd suggest to book ahead a little if you want to fly PNH/REP and also to pay less than the $70 I did each way. The peak tourist season is around Christmas / New Year when the weather is slightly cooler.
Finally, you will need to use an adaptor to access the electrical outlets in the lounge/waiting areas in PNH and REP.