Hello and welcome to my trip report featuring a flight I took with Thai Airways from Bangkok to Tokyo Narita Airport and return early April 2012 on a family trip. I hope you enjoy reading.
Date: 5 April 2012
Airline: Thai Airways International
Flight: TG676
Route: BKK-NRT
Aircraft: Boeing 777-300ER
Registration: HS-TKH
Class: Economy
After dropping off my parents and sibling at the terminal, I went off to park the car. When I rejoined them, they were just been called to the check-in counter as there was a bit of a queue in the early hour at the airport. The check-in was smooth.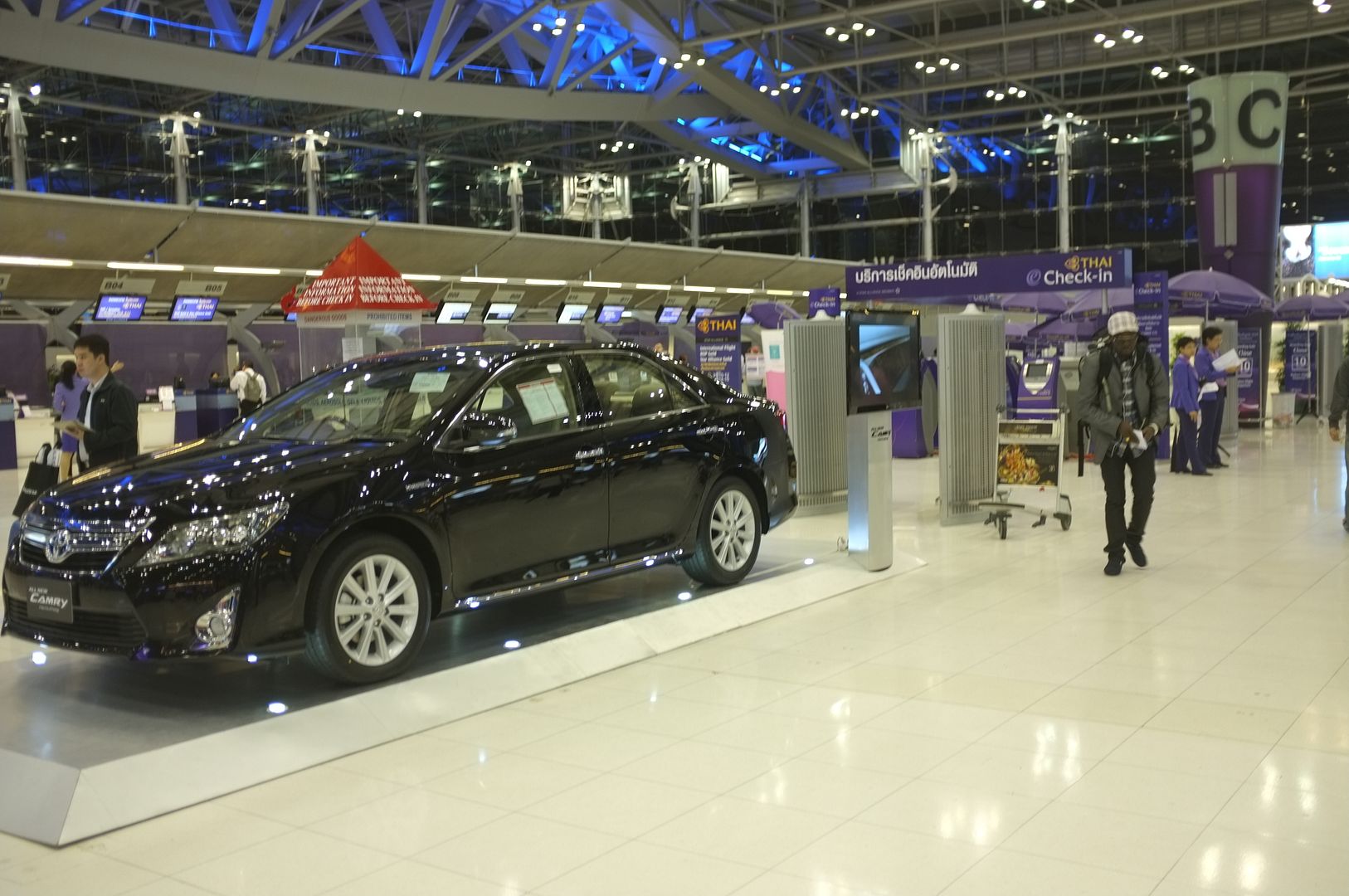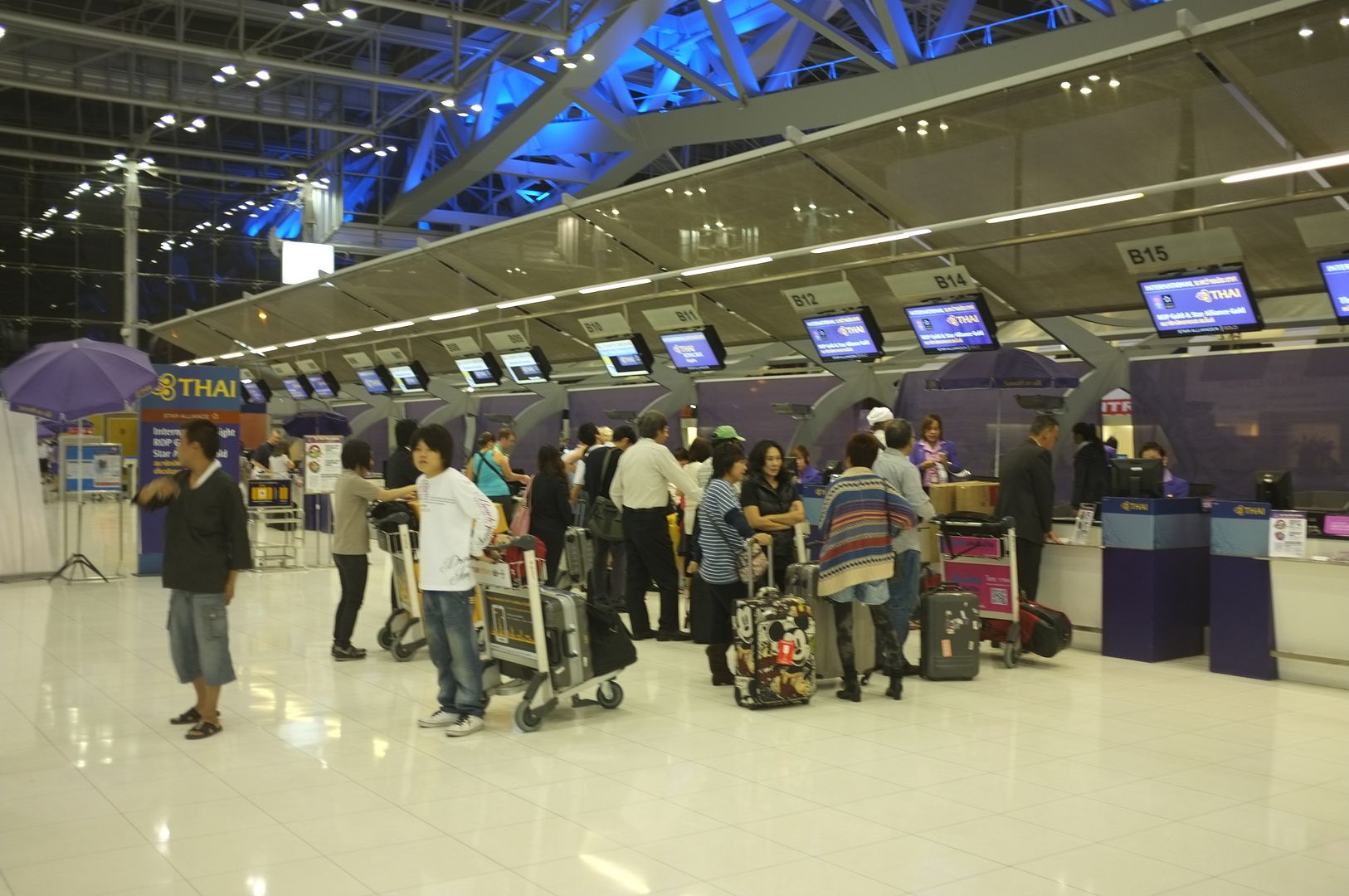 After receiving all our boarding passes to Tokyo, we proceeded directly to passport check and security screening. It did not take longer than 10 minutes to complete. Then we headed to Royal Silk lounge on the concourse C which was the closest to our boarding gate C7.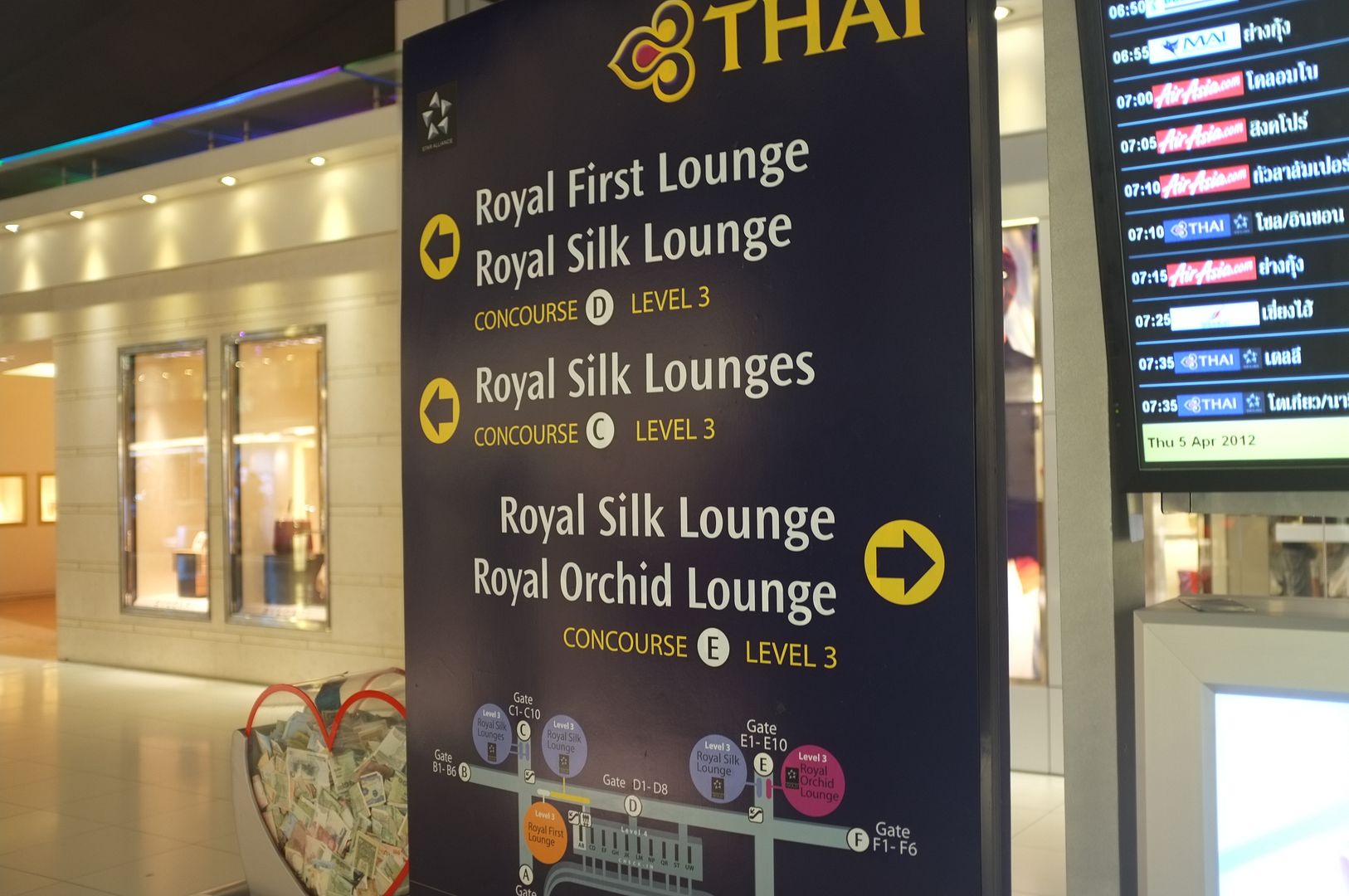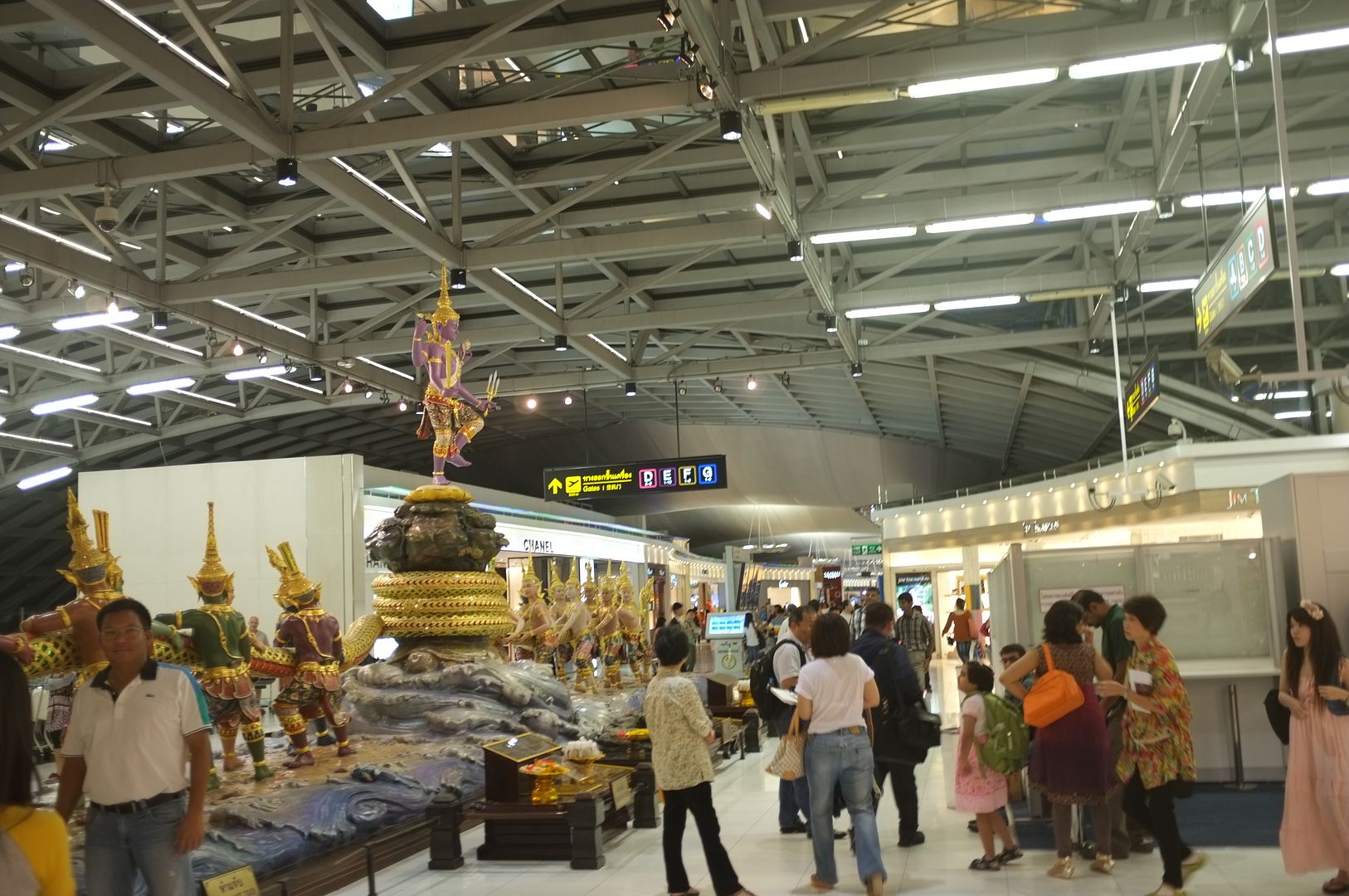 There are two TG lounges in concourse C, the West lounge is still closed at 6am, so off we went to use the one on the opposite side.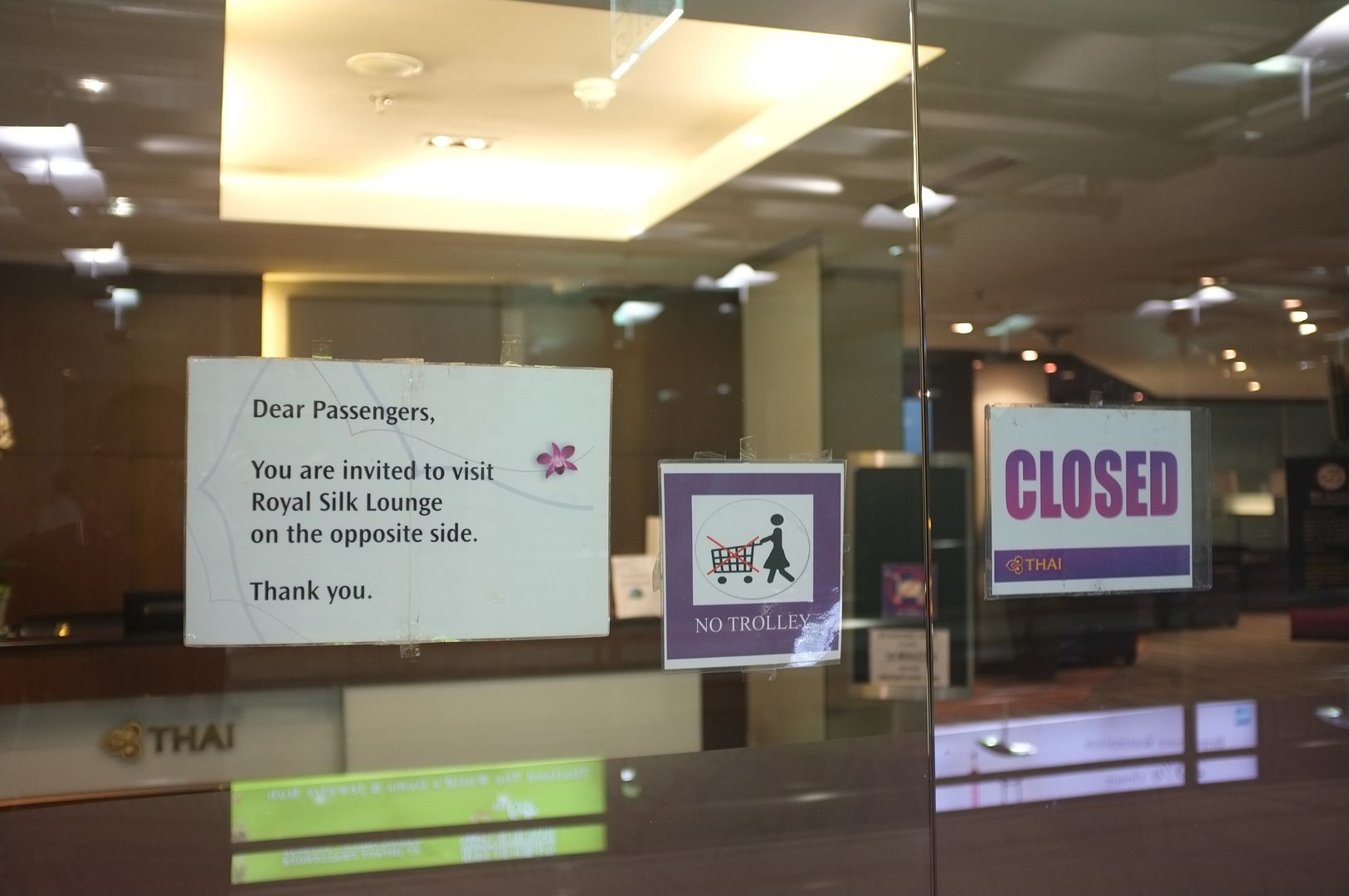 At the time, the lounge was very busy and it wasn't possible for 4 of us to get seats together. We asked TG ladies at the front desksif we could use the private room, she kindly came and unlocked one of the two private rooms and let us in.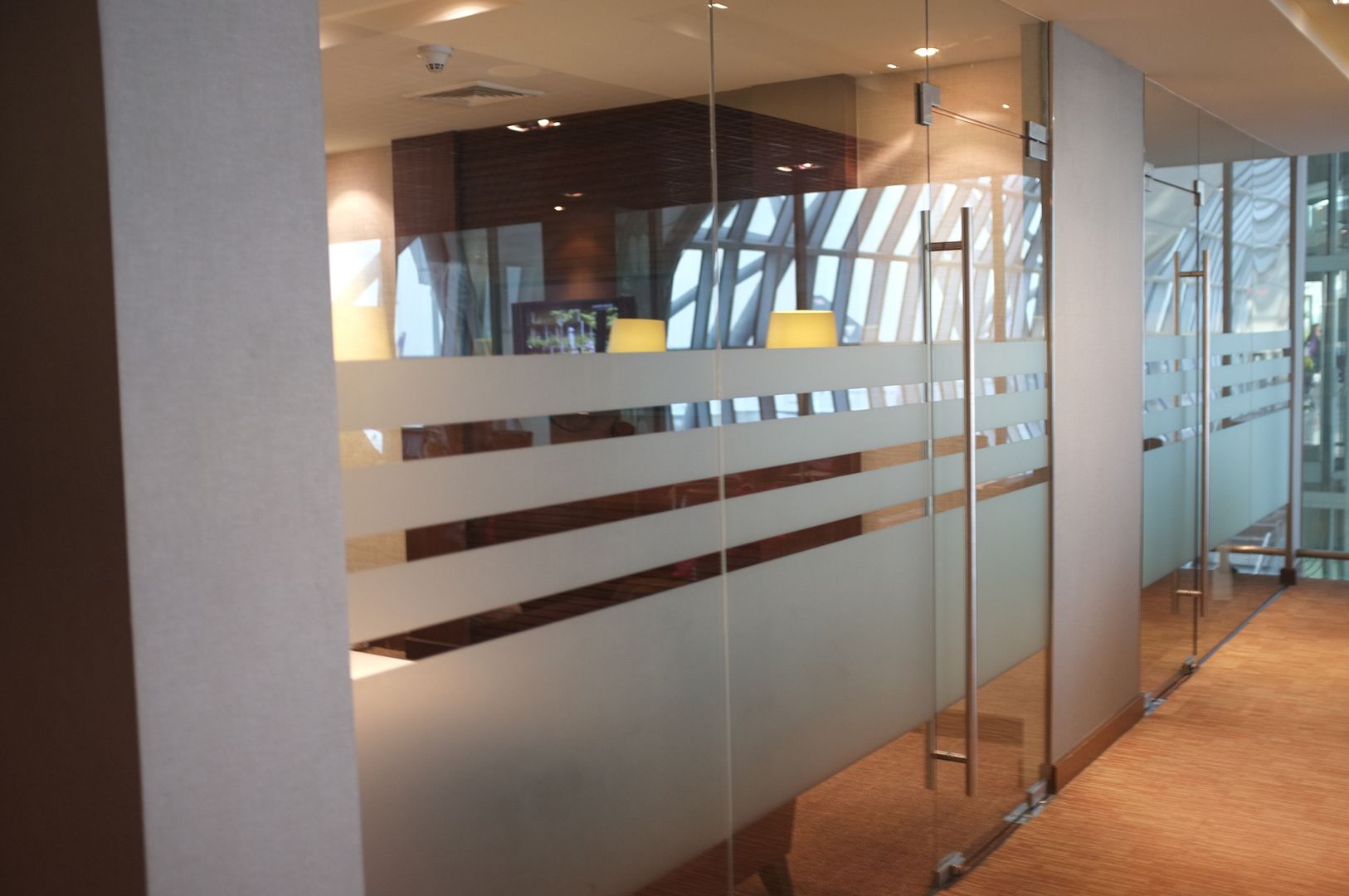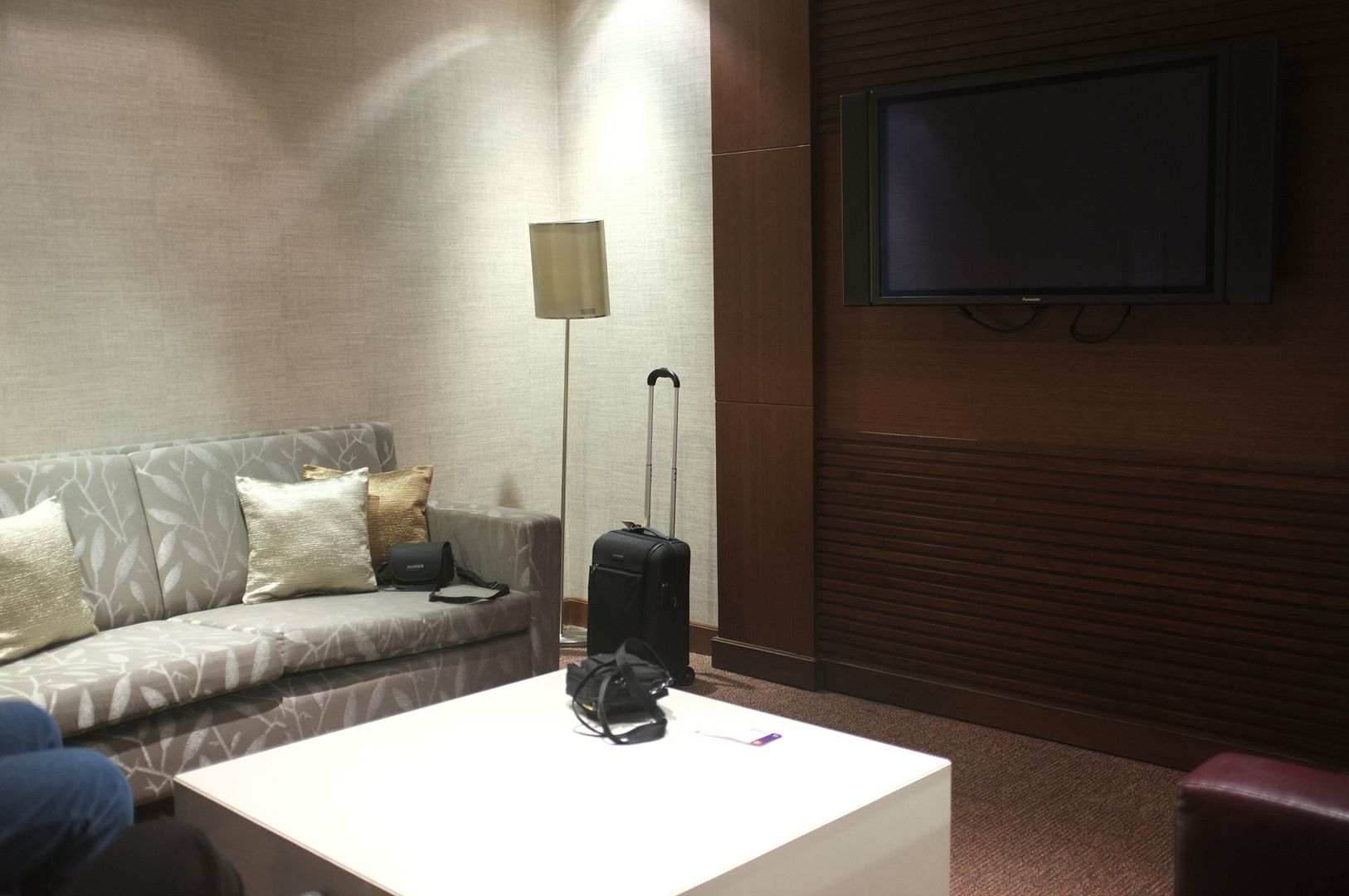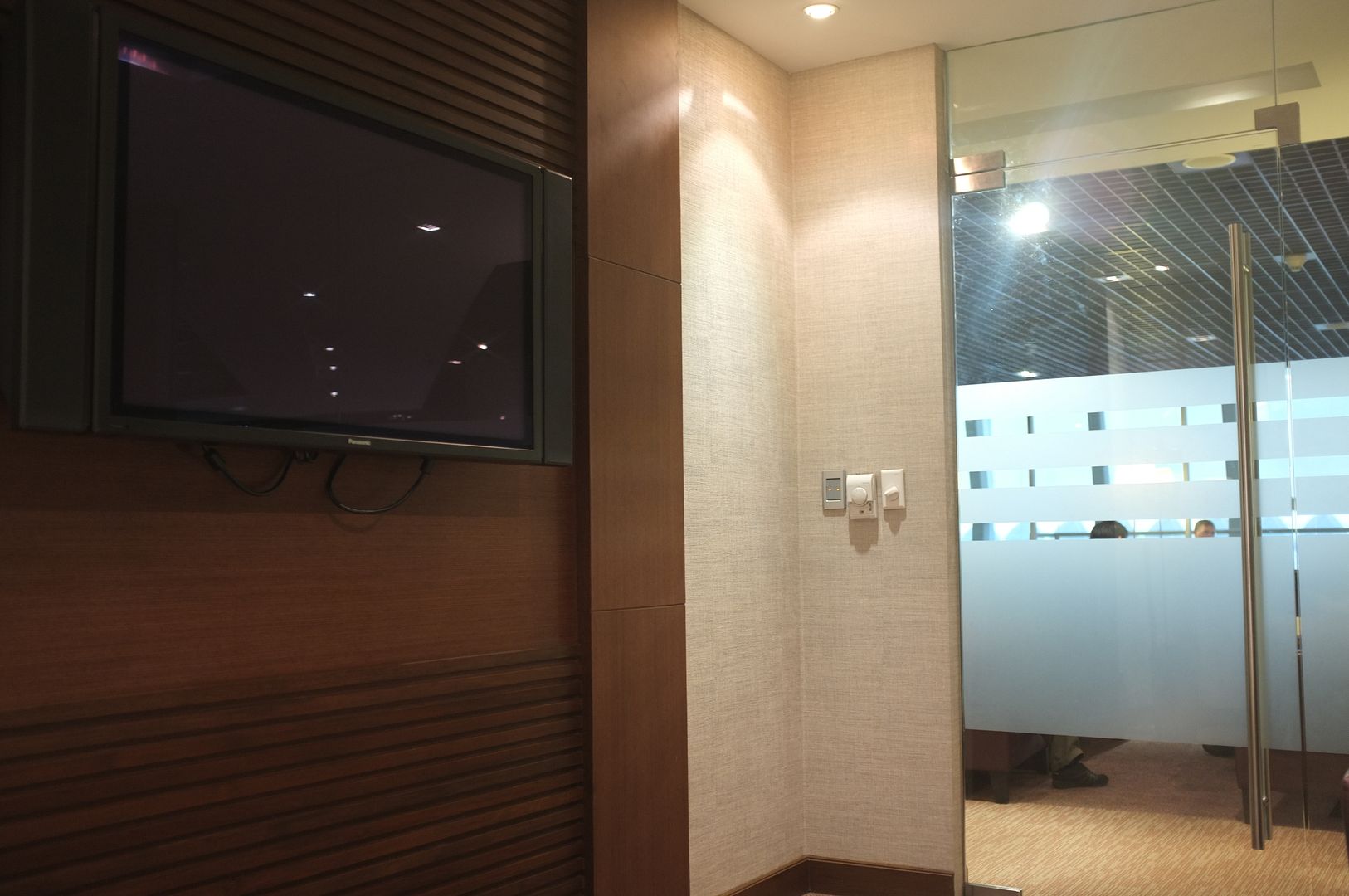 After breakfast
Heading off from the lounge to the boarding gate. At this time, the lounge was less busy.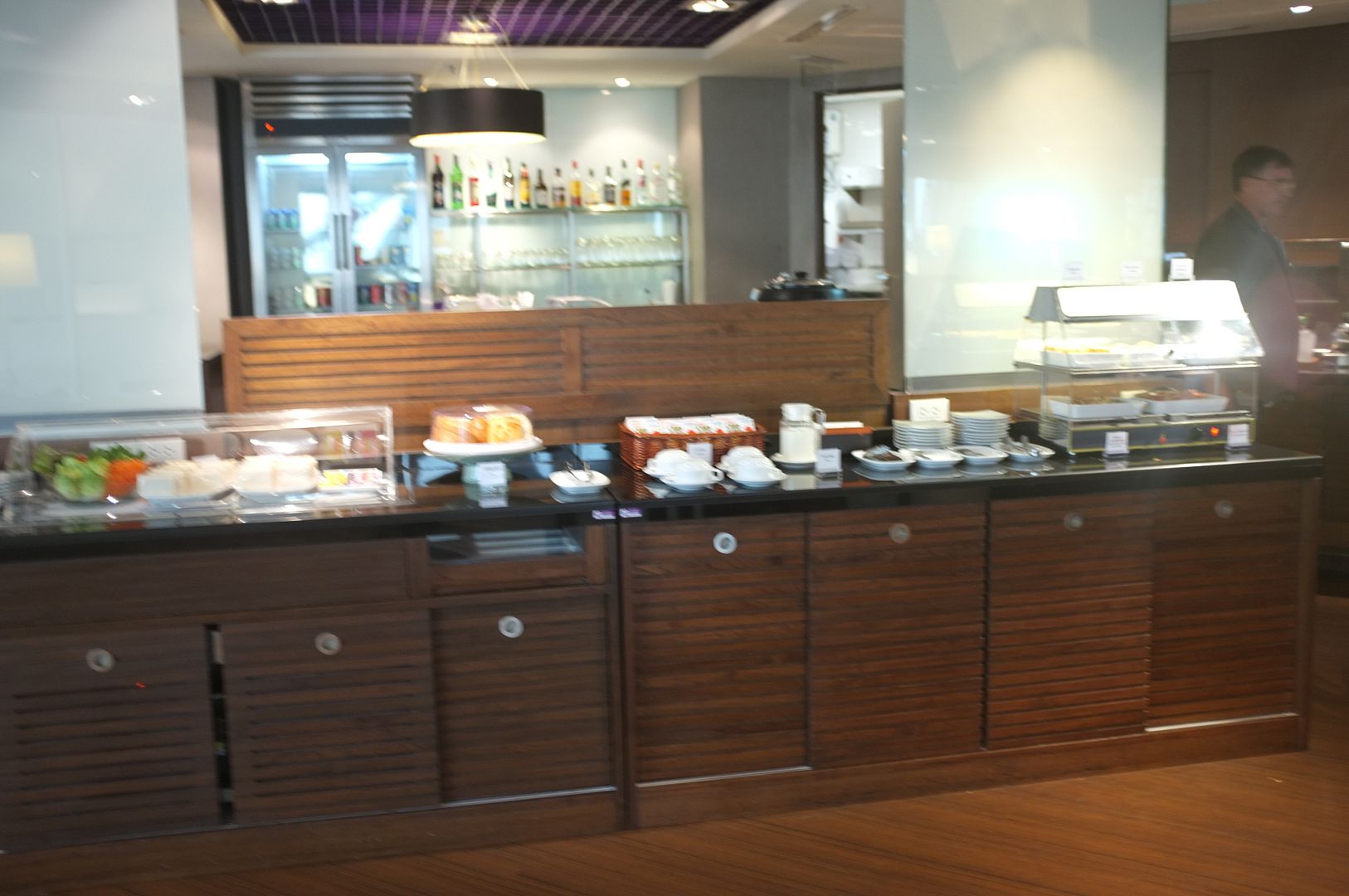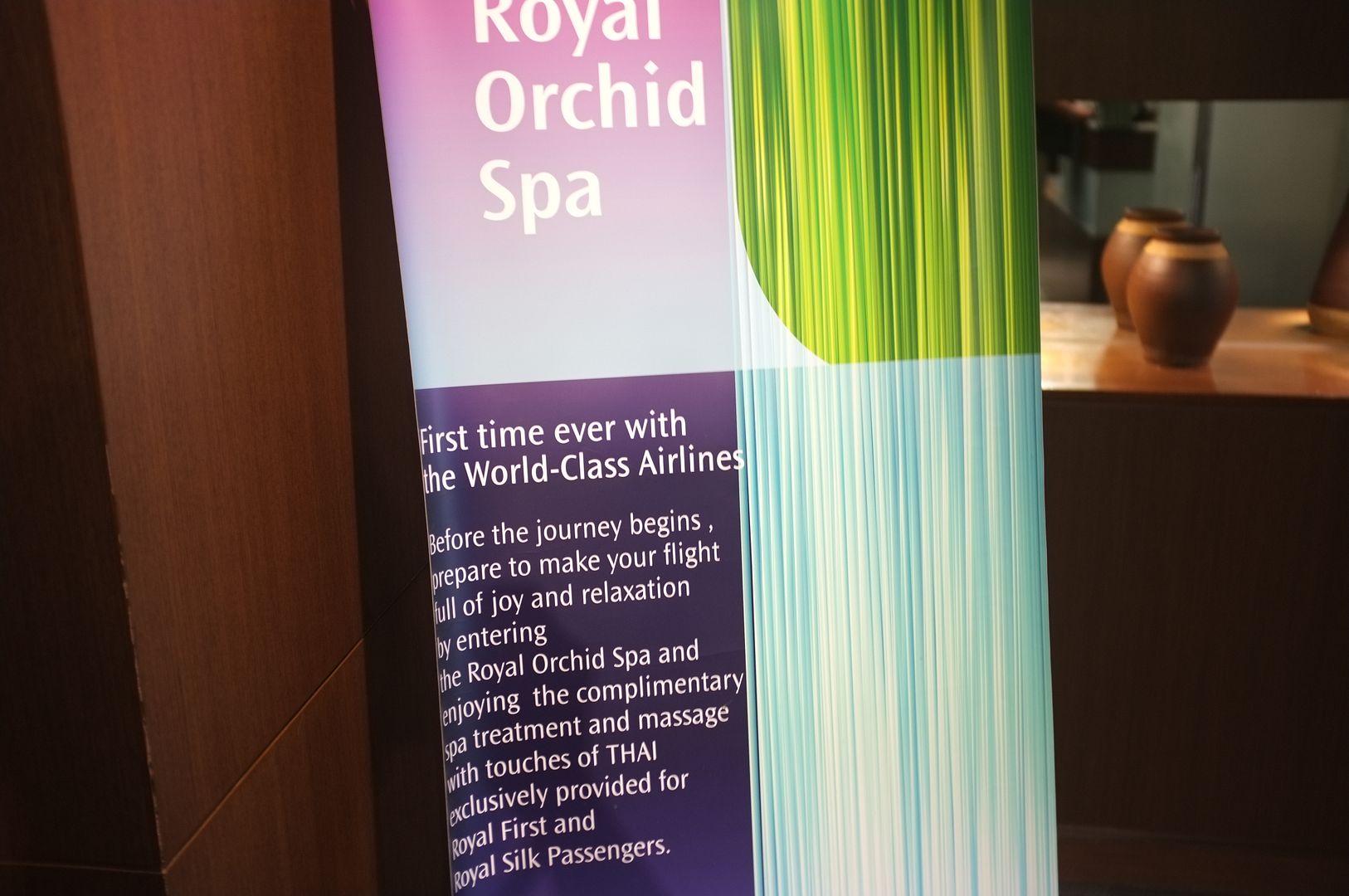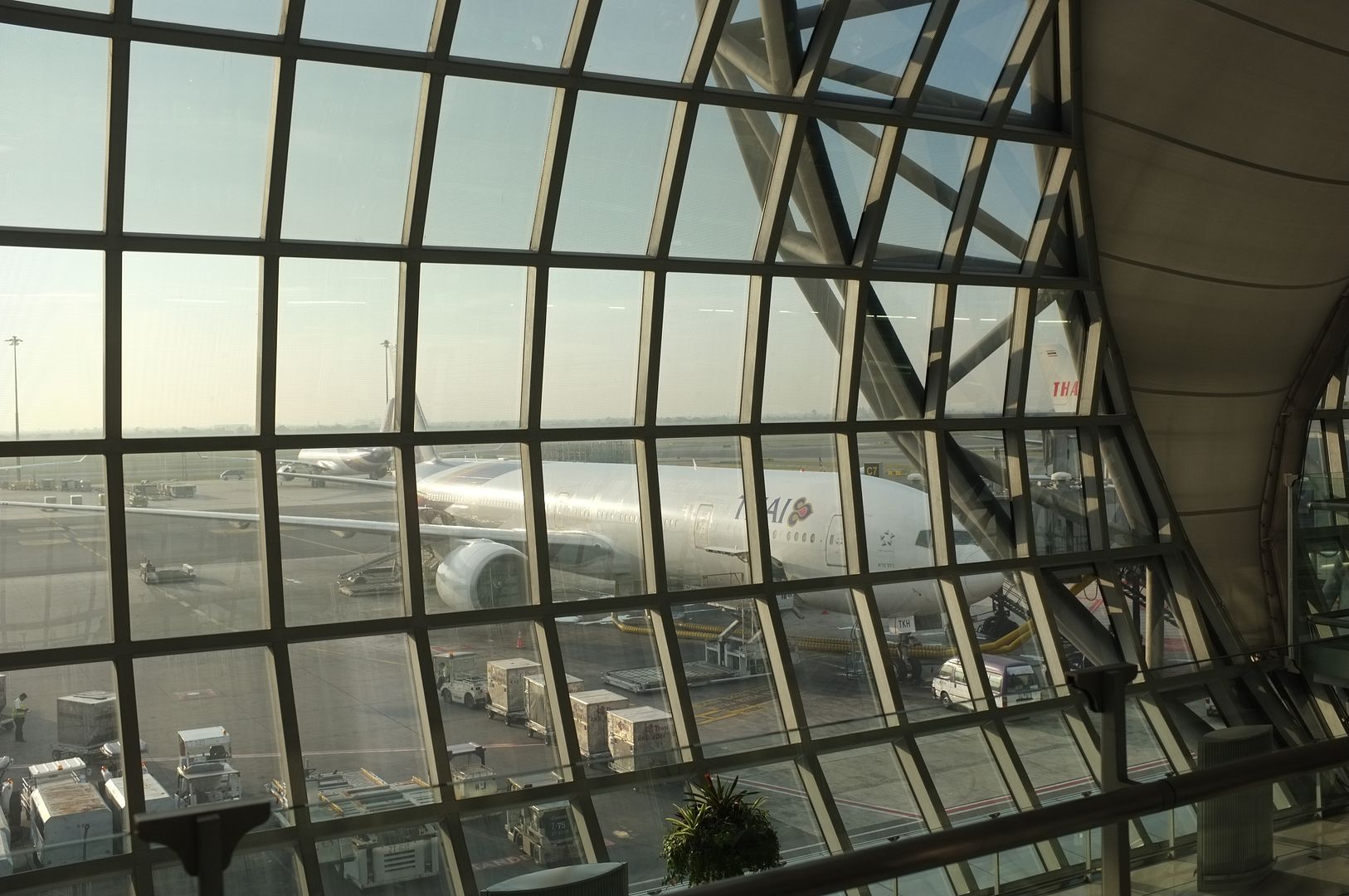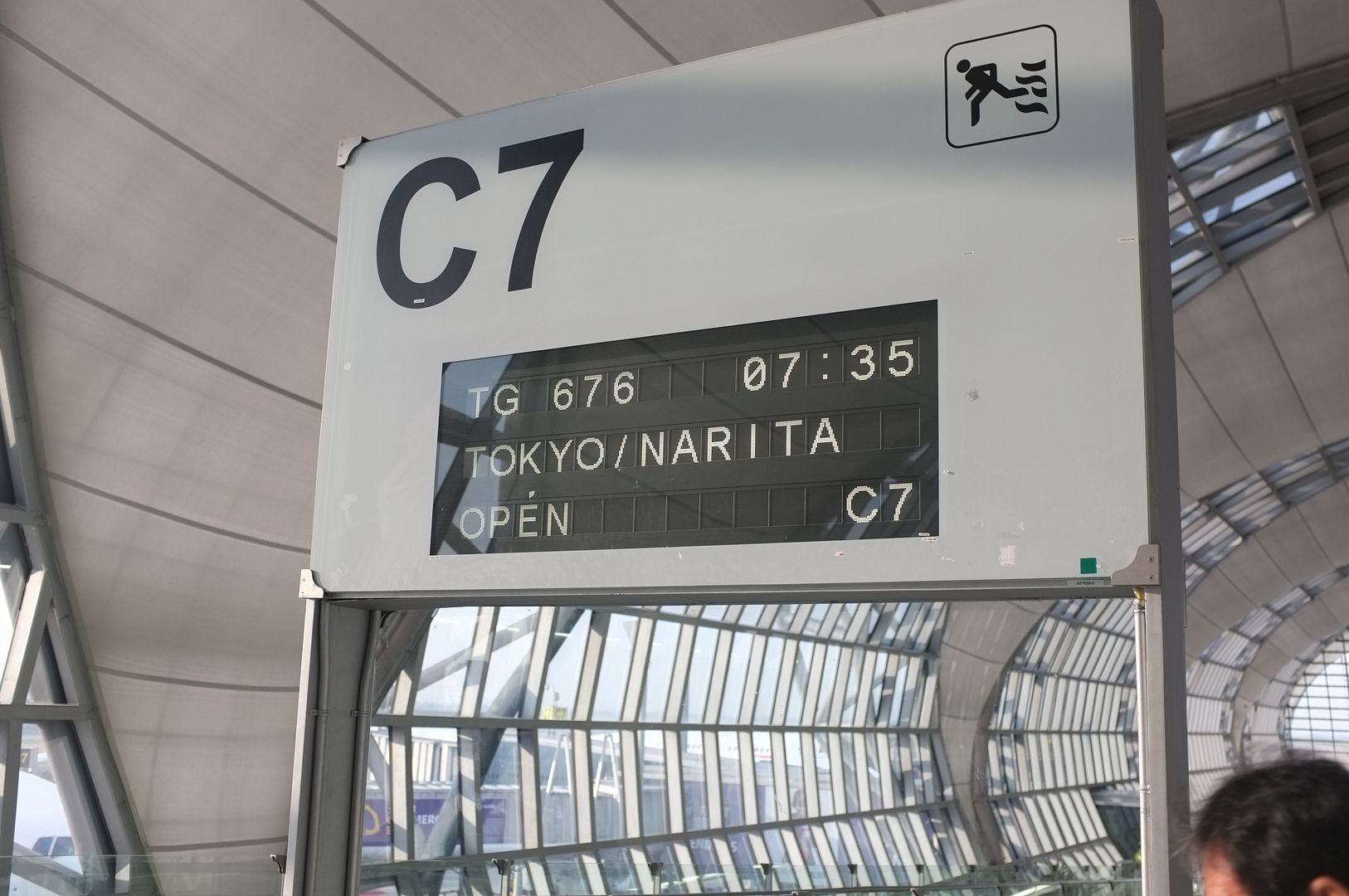 After a short wait, at around 7:25, a standard boarding call was made firstly inviting passengers travelling with children then premium passengers and frequent fliers. Then passengers in economy class were boarded by seat row number and TG ground staff were very strict on this.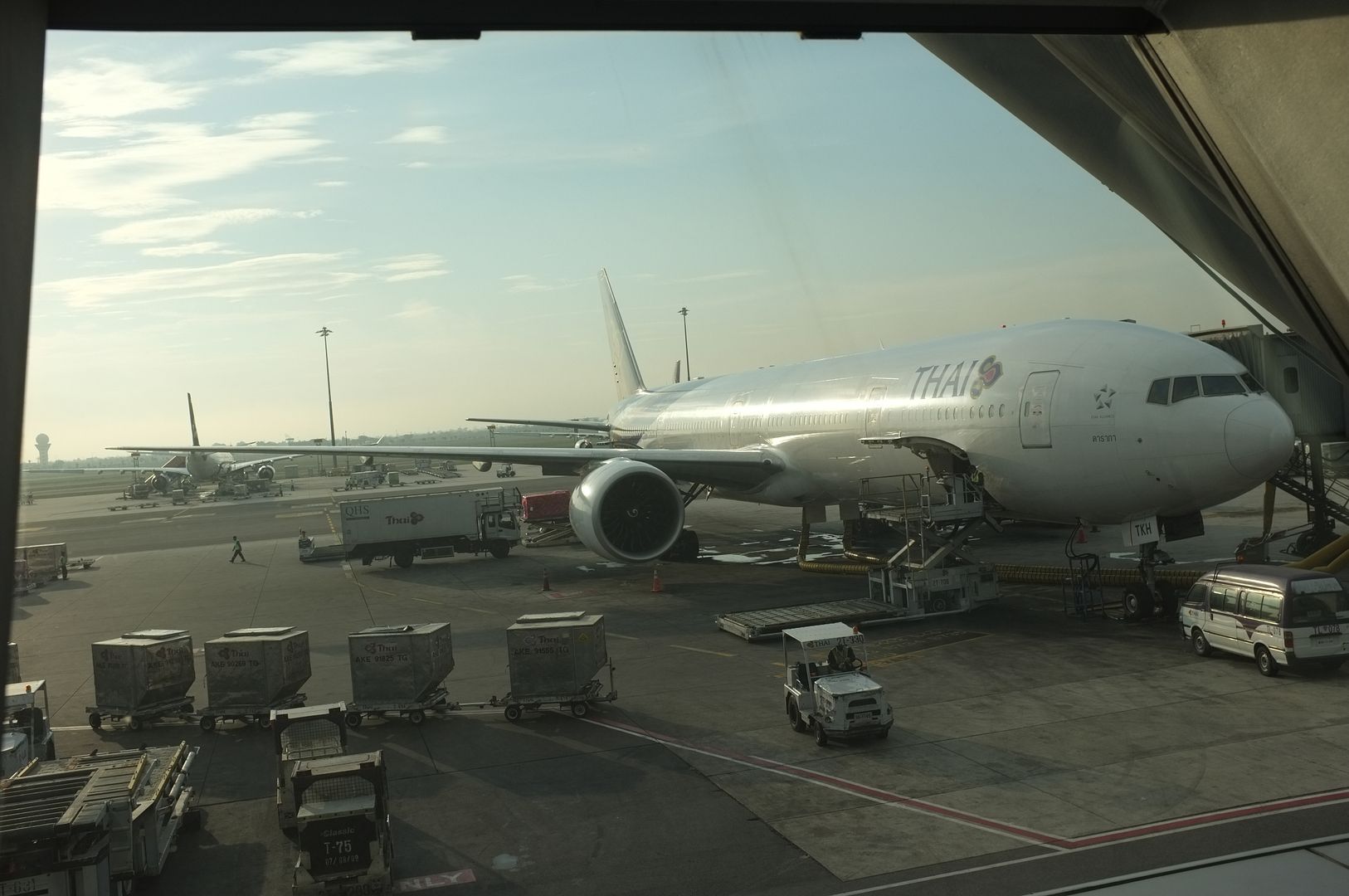 Entering the aircraft, lie-flat herringbone business class seats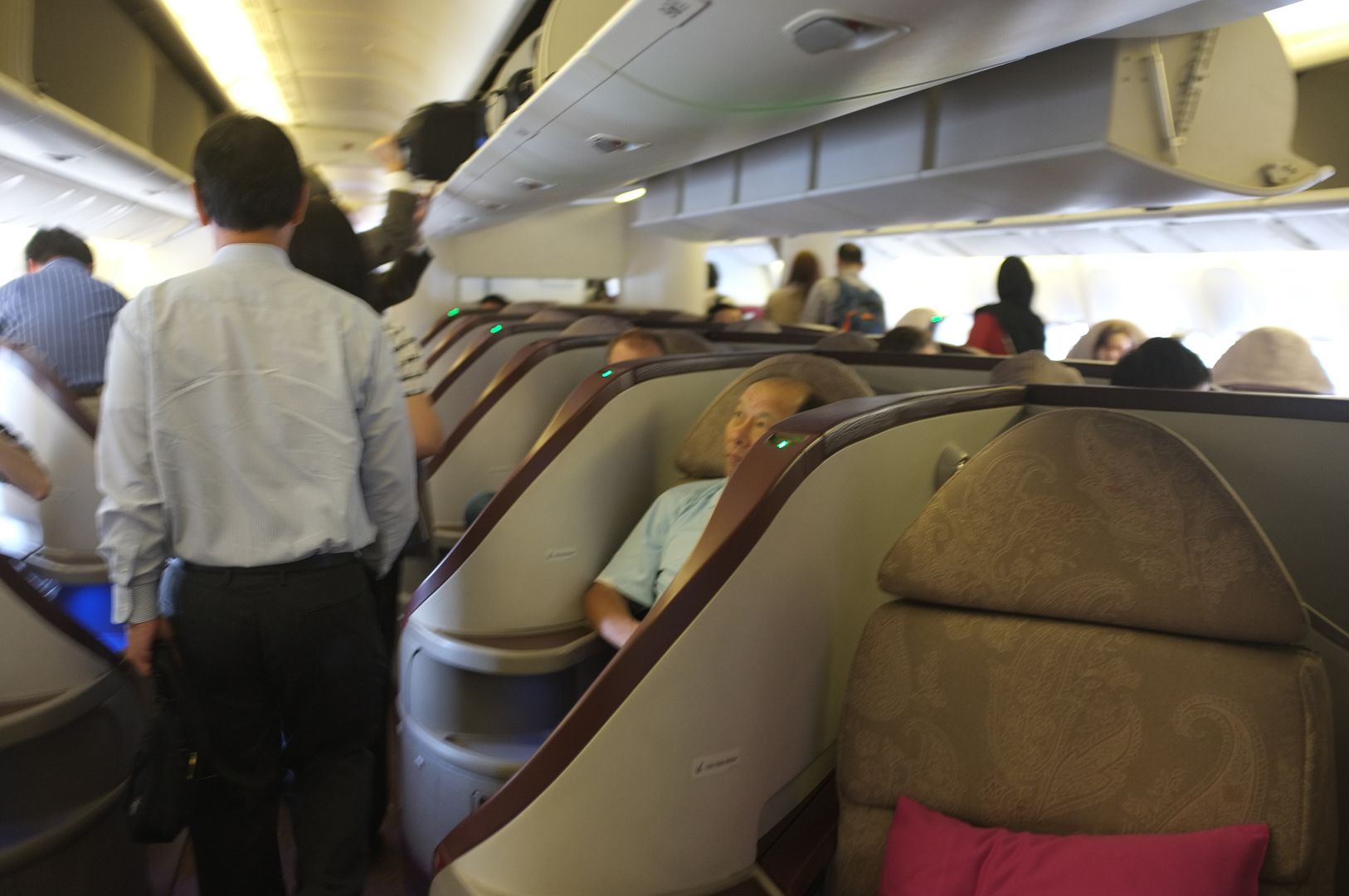 1st section of Economy class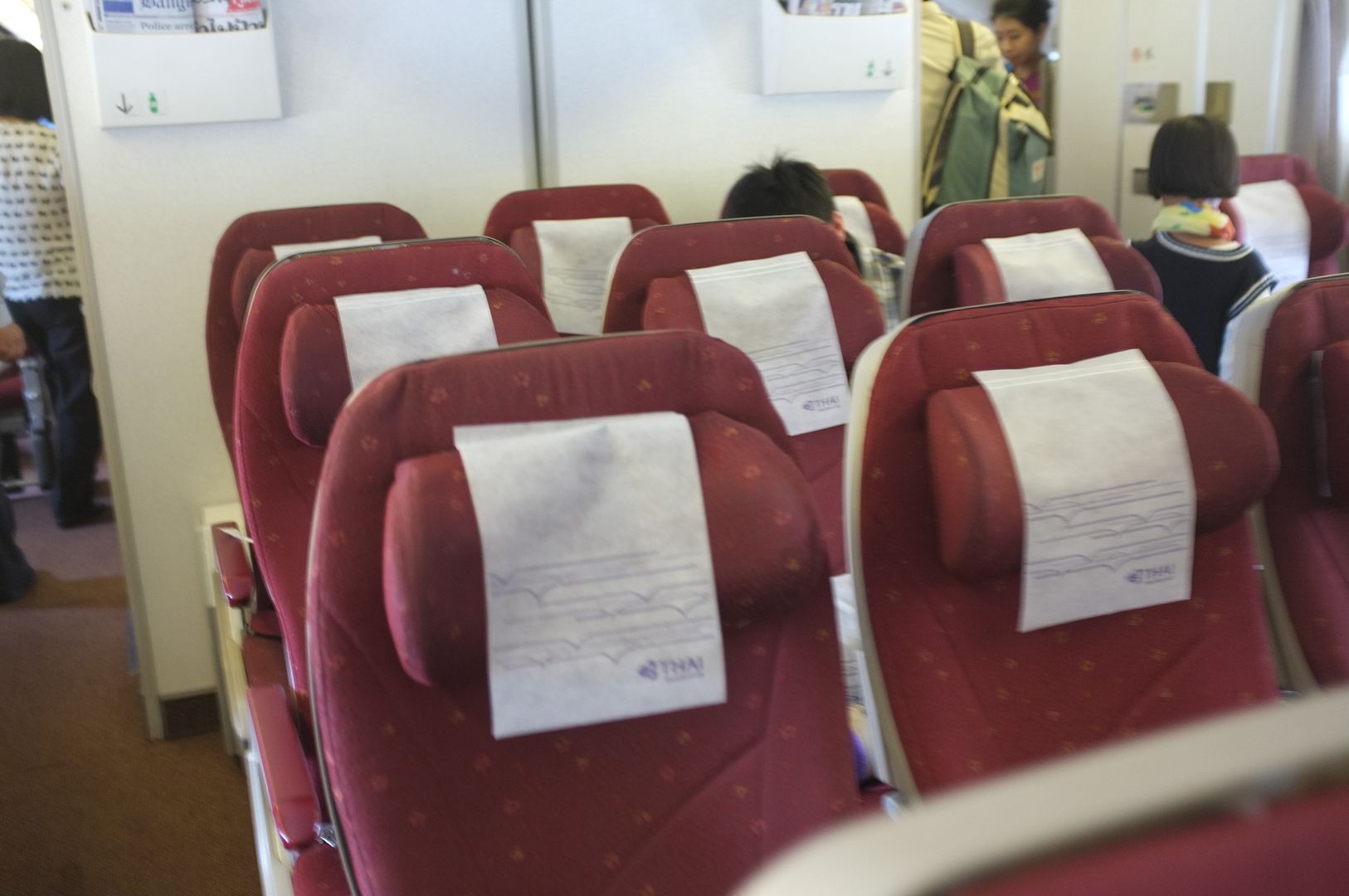 Settled in my 34K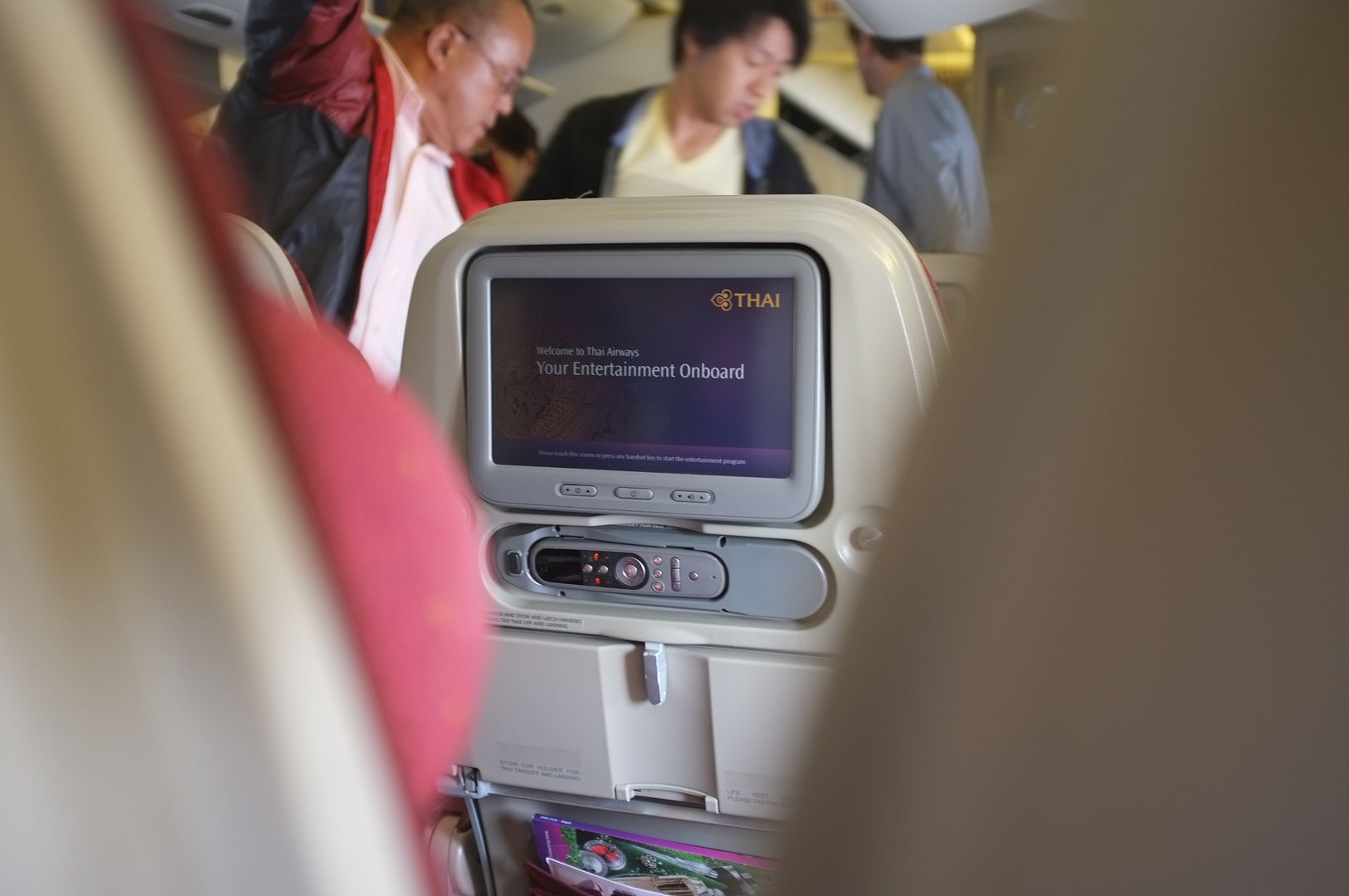 Not bad space.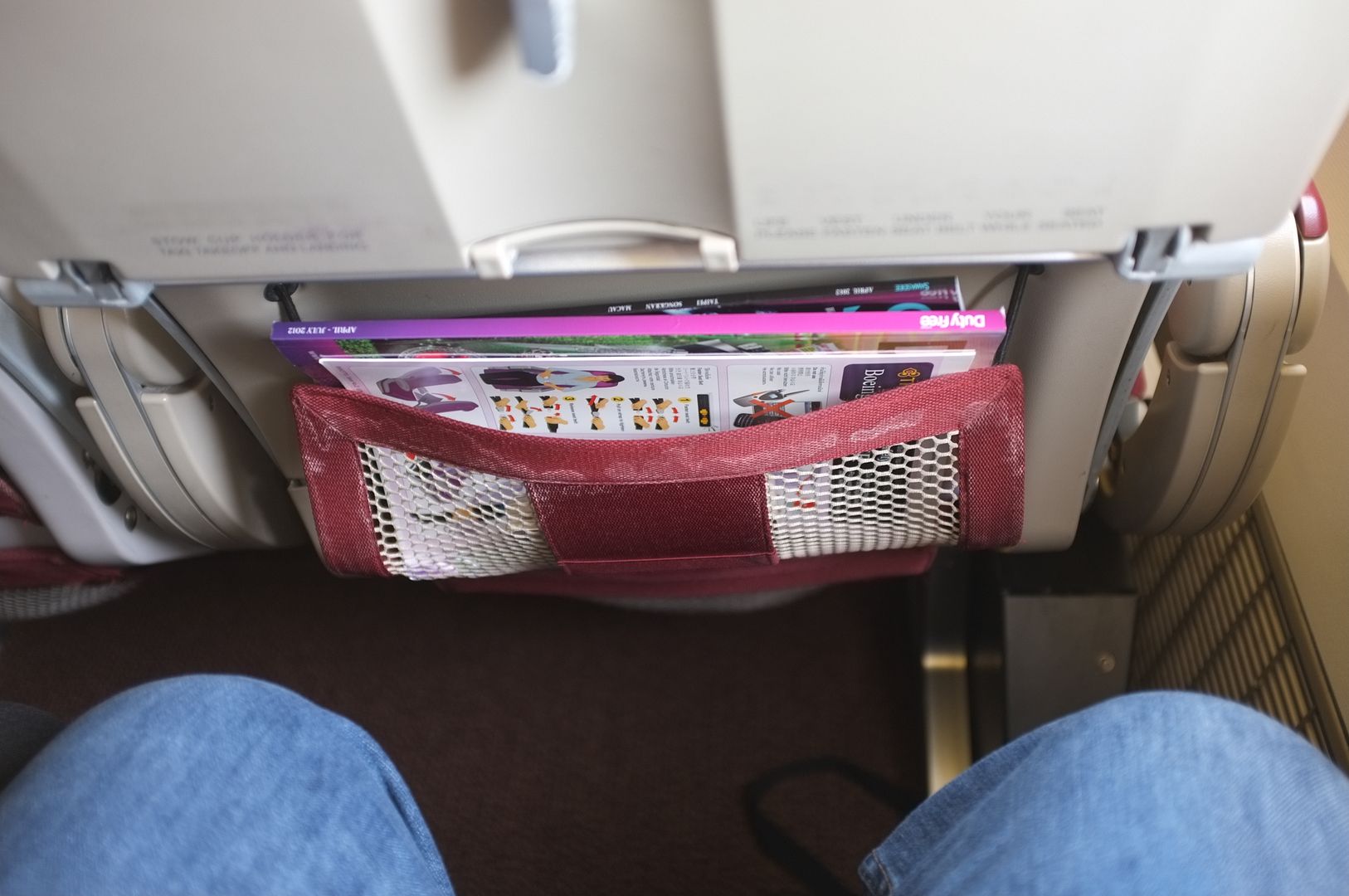 Safety card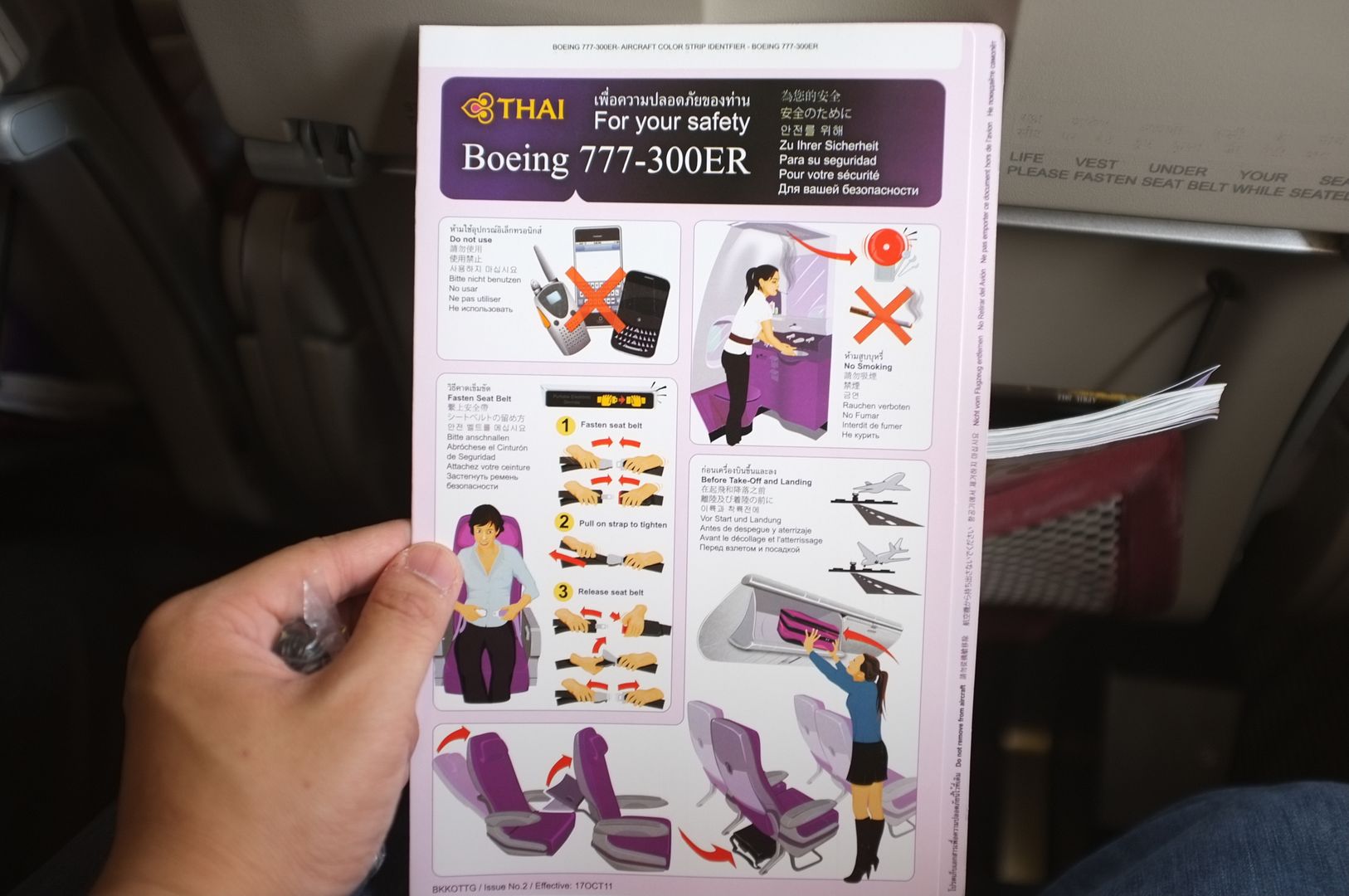 In-flight entertainment was available to use even when on the ground. The controllers
When the aircraft door was closed, the captain made a welcome announcement and also saying that there was an aircraft, and I quote, stuck behind our airplane so there would be a slight delay and he apologised for the inconvenient. However, the flight time would be shorter than planned, 5 hours and 10 minutes, so despite the delay departure, we would reach Tokyo 30 minutes ahead of schedule. Then the crew came to welcome us as TG ROP gold members and offered us to choose our meal first, 2 options were omelette or shrimps congee. I went for the omelette. At 7:50am, the aircraft was pushed back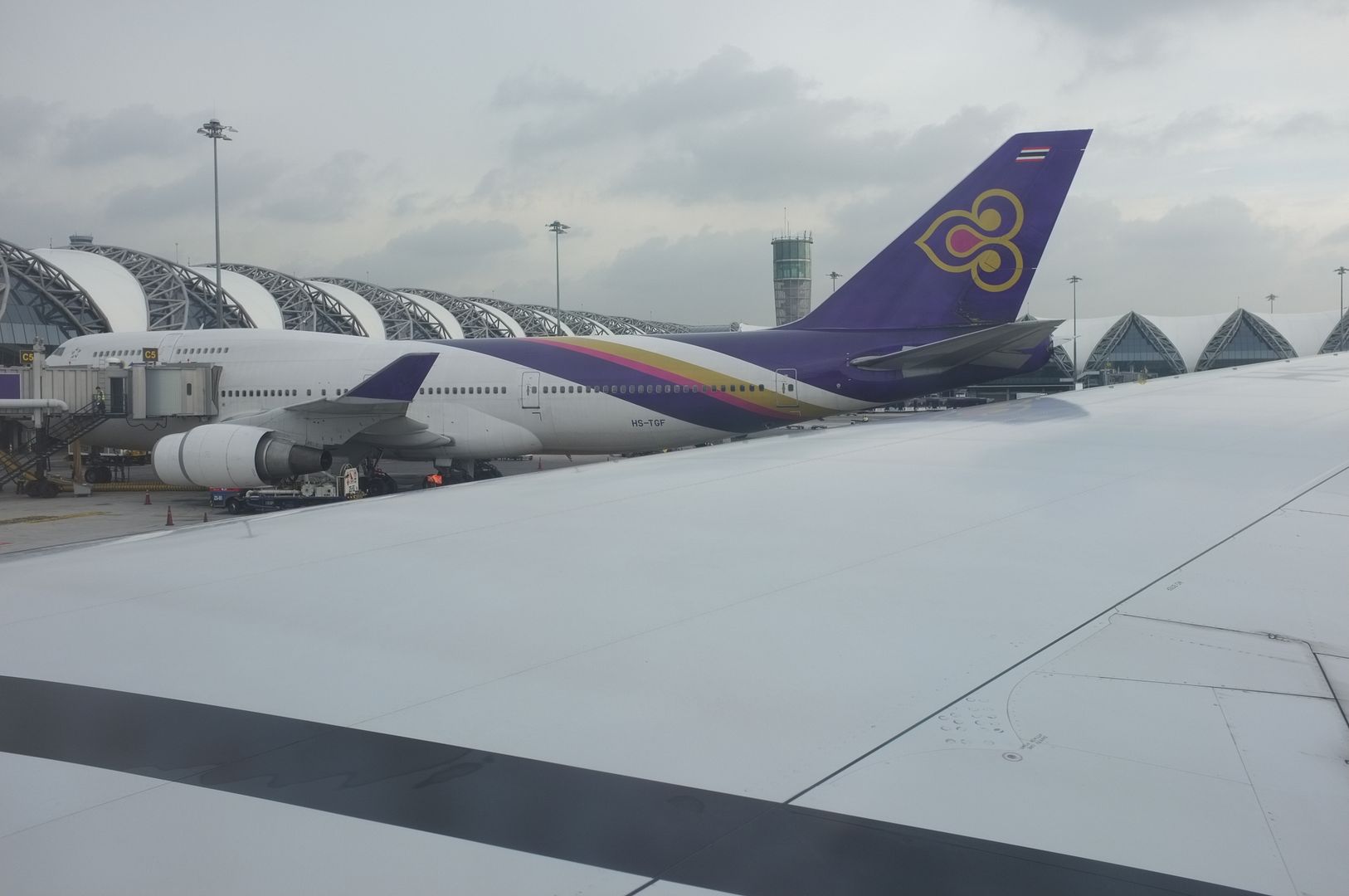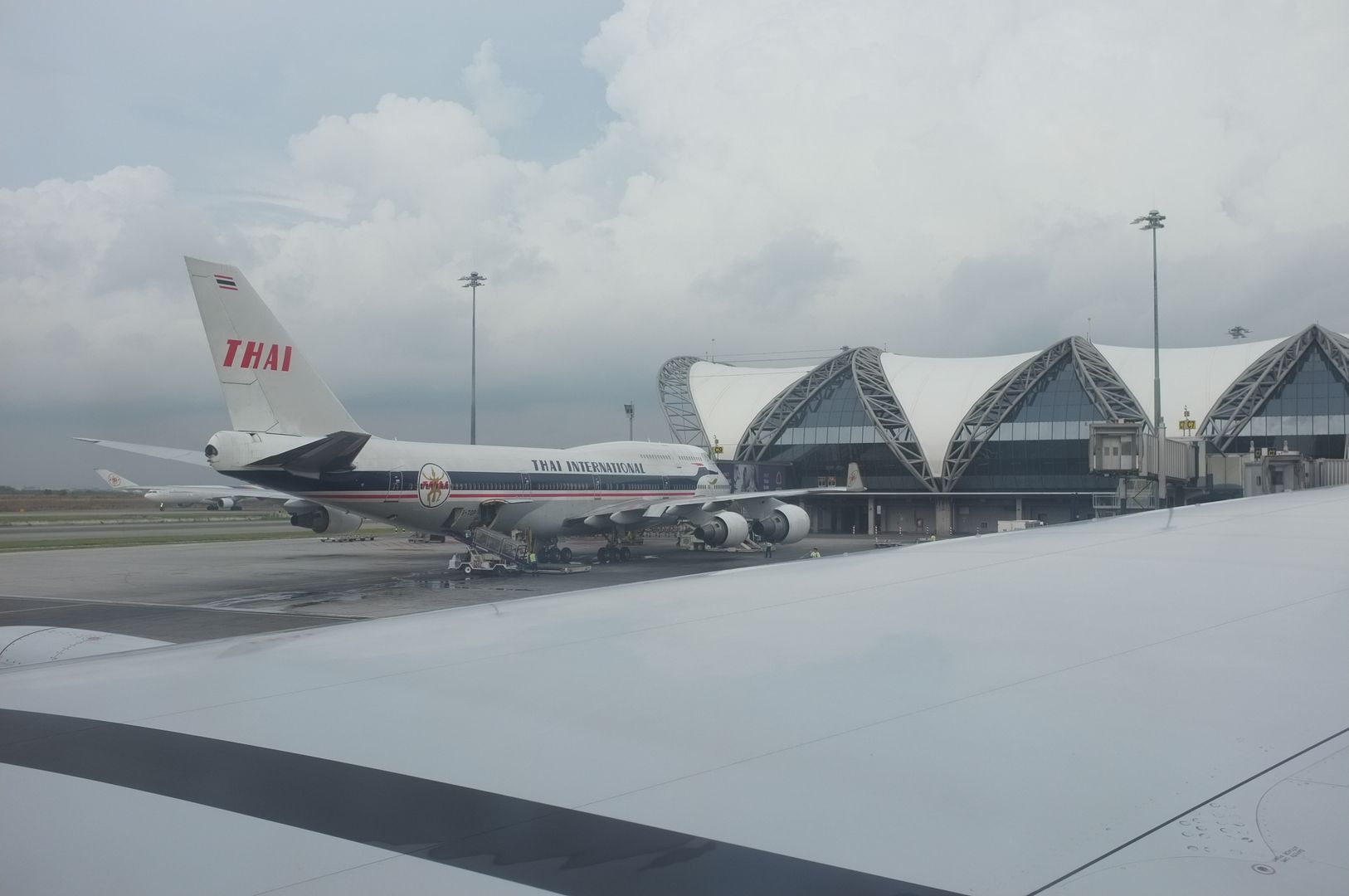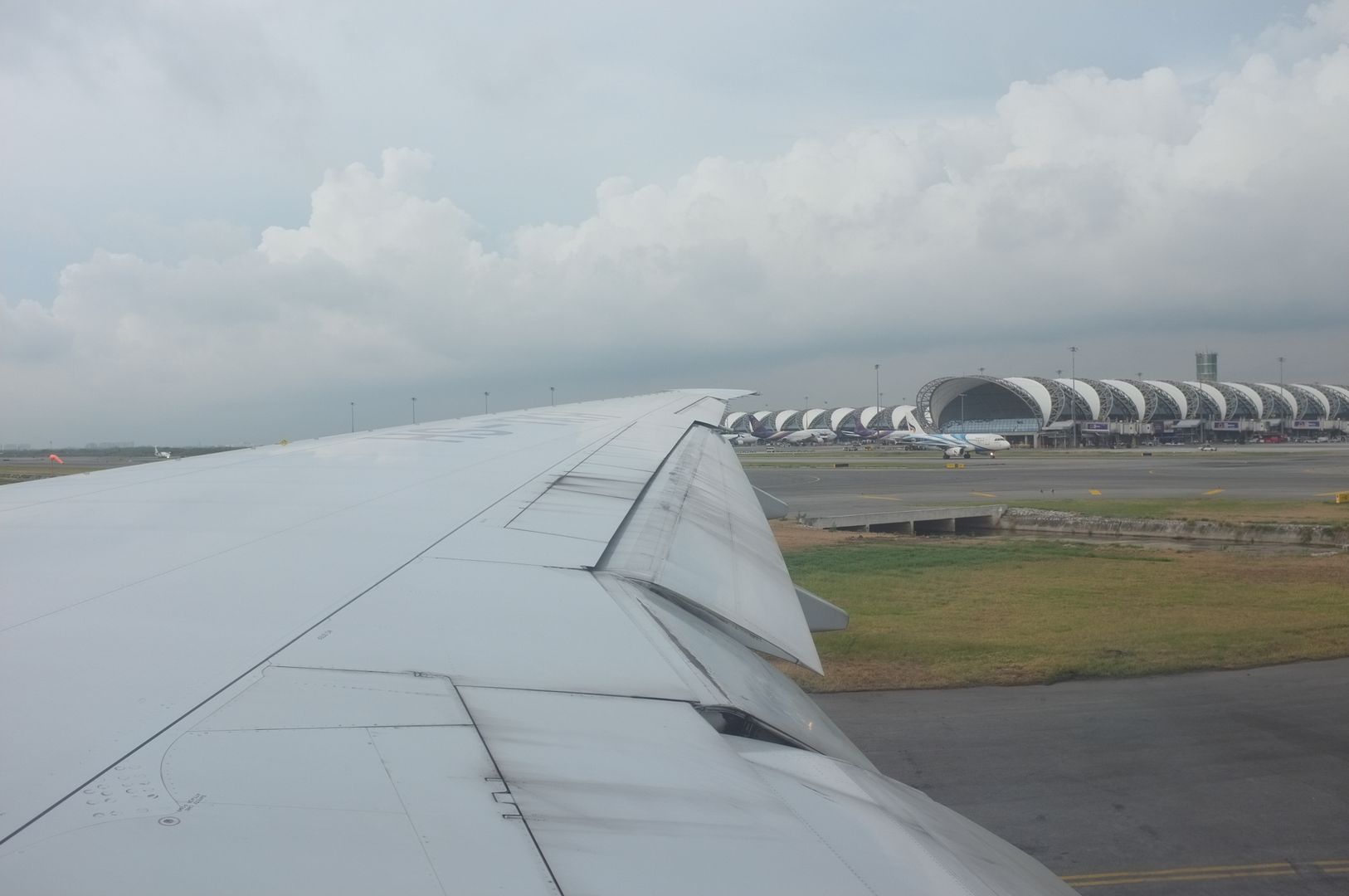 At exactly 8am, the aircraft took off 25 minutes behind schedule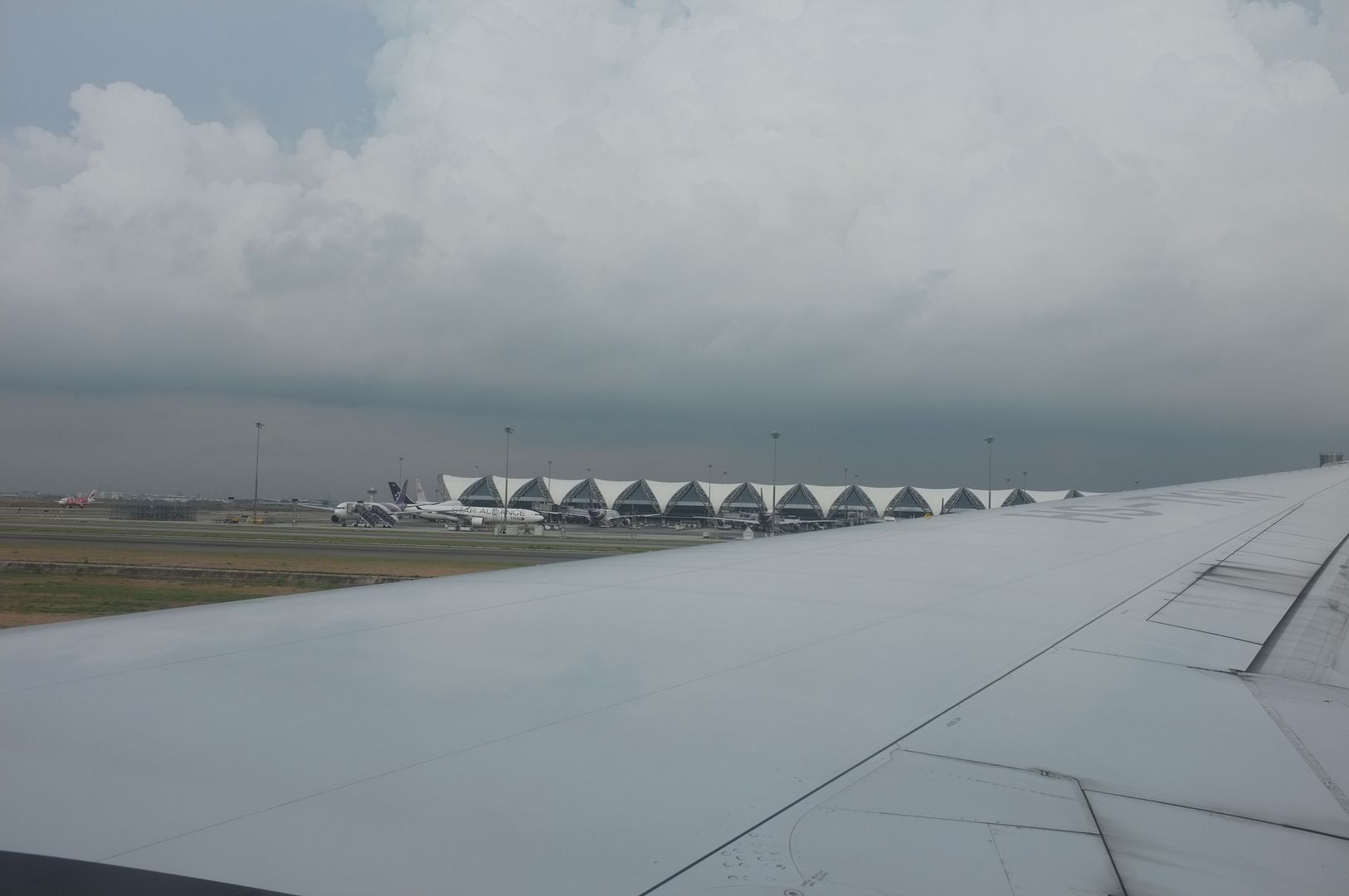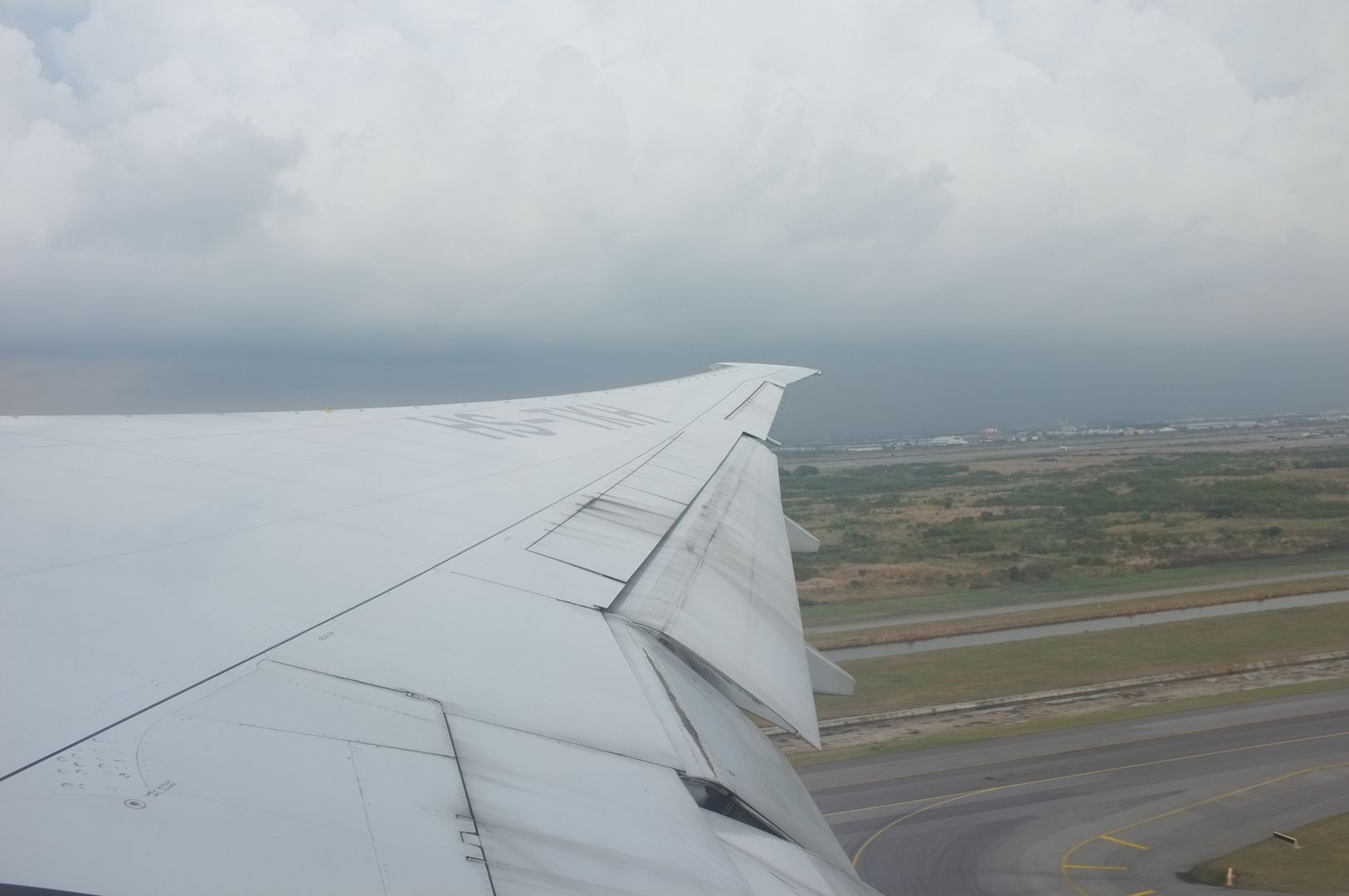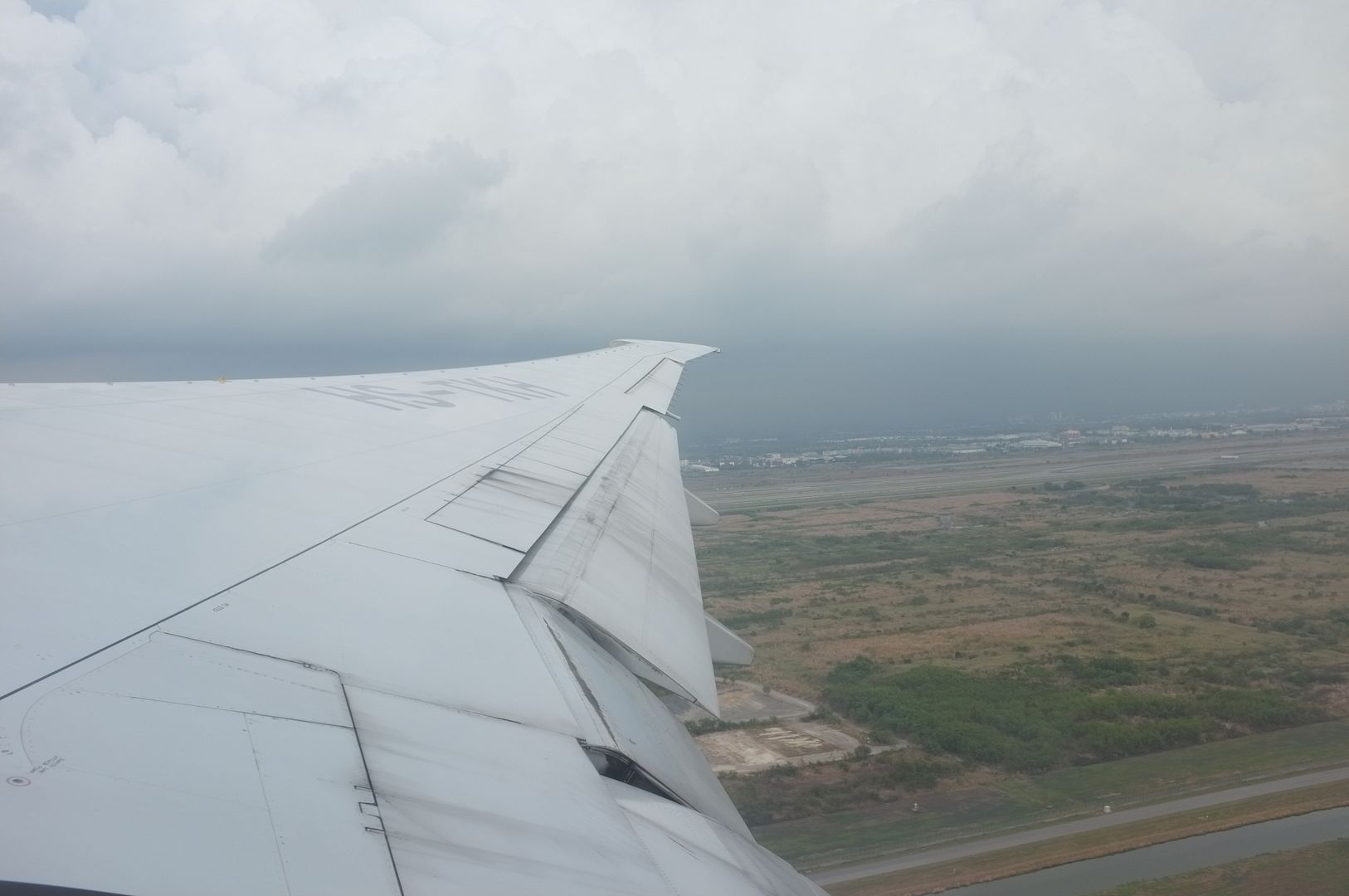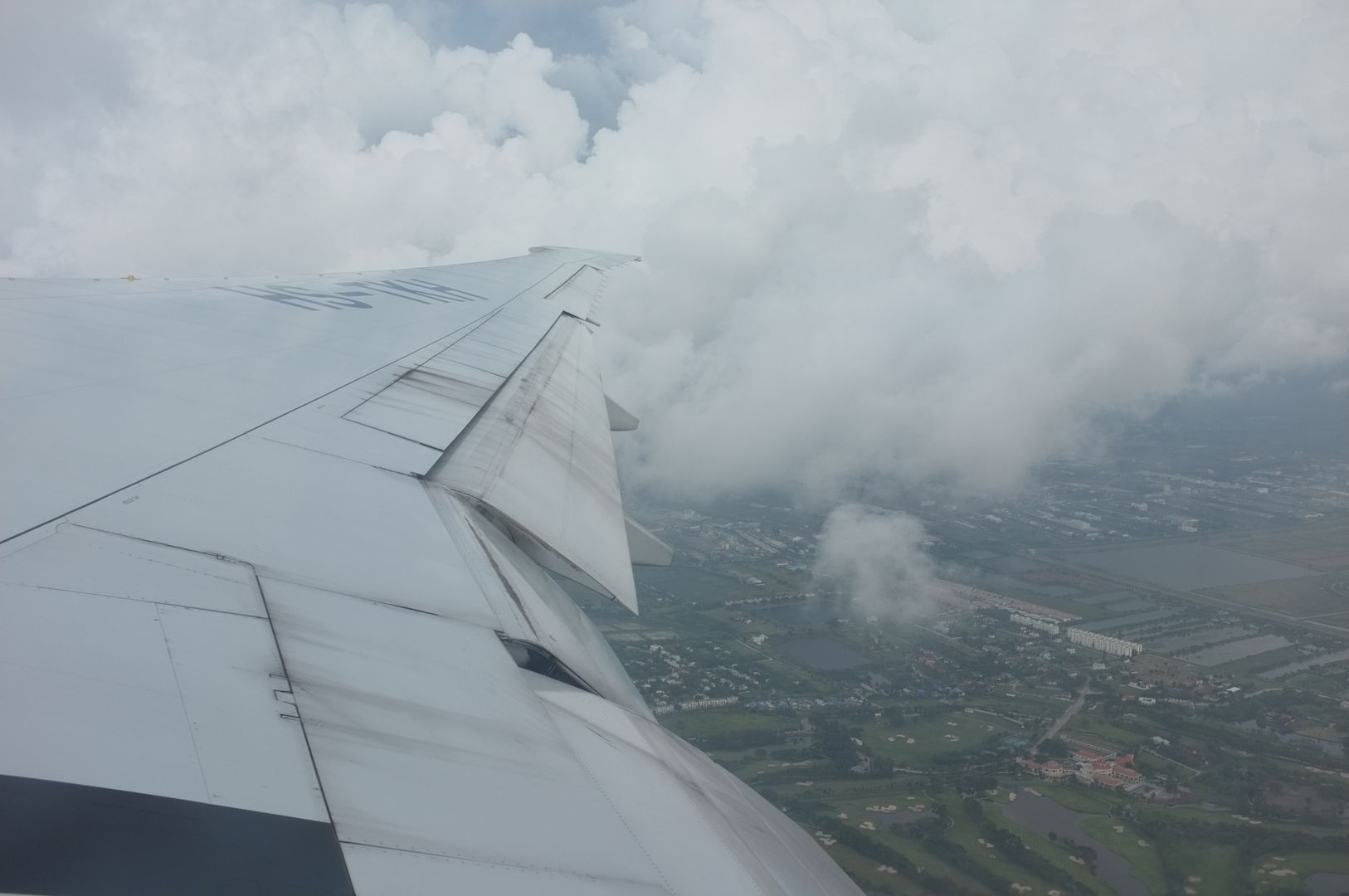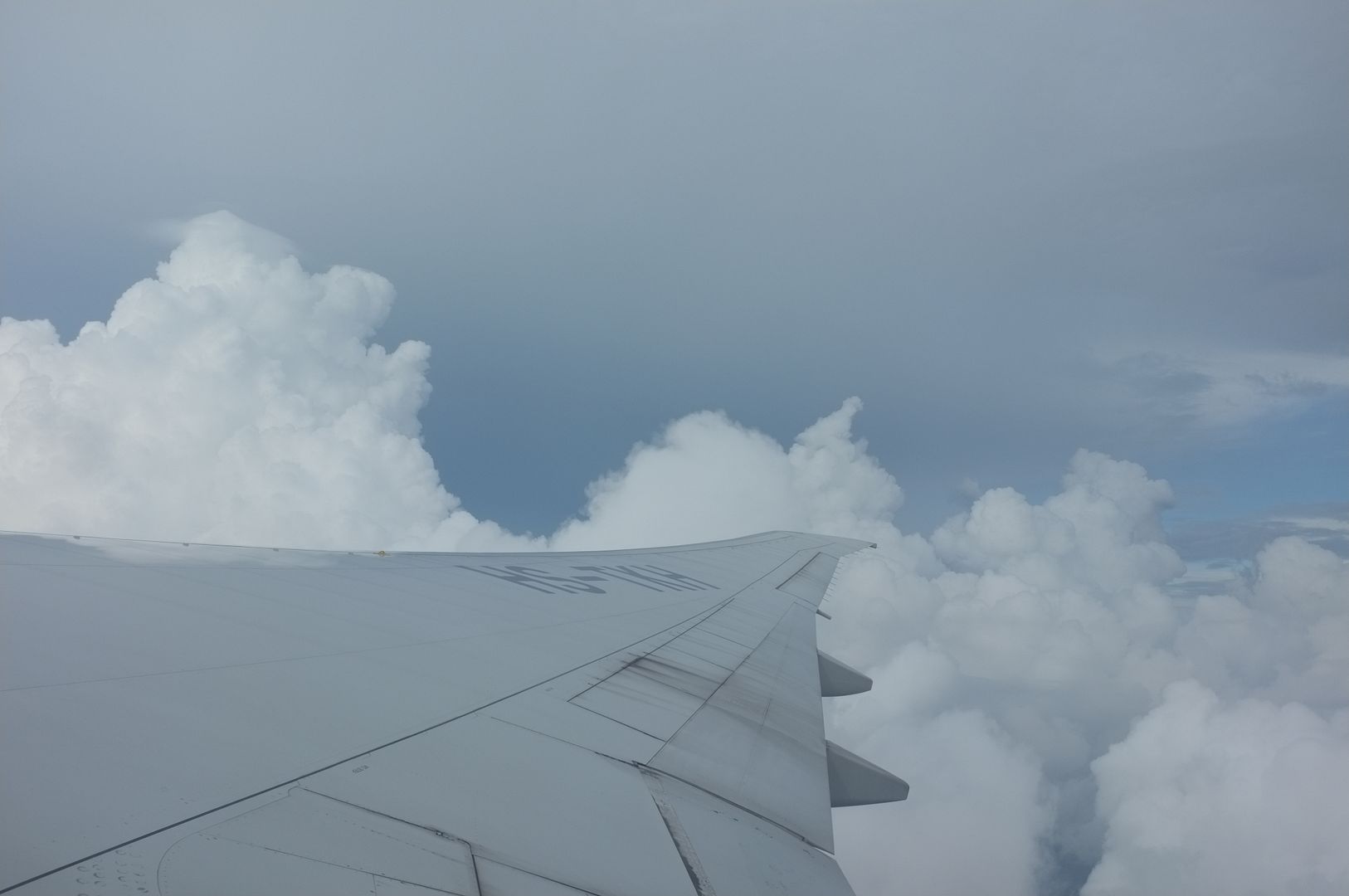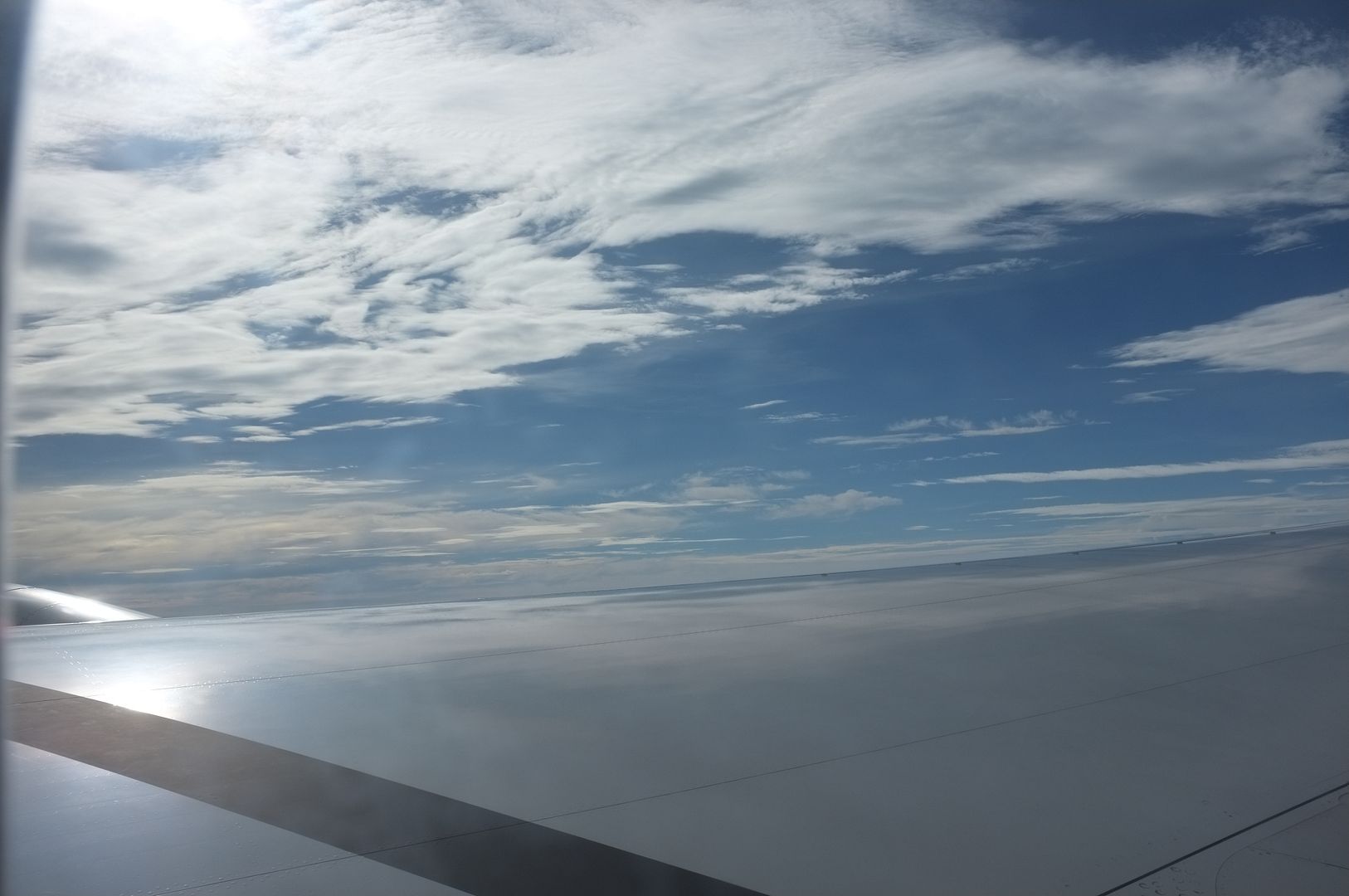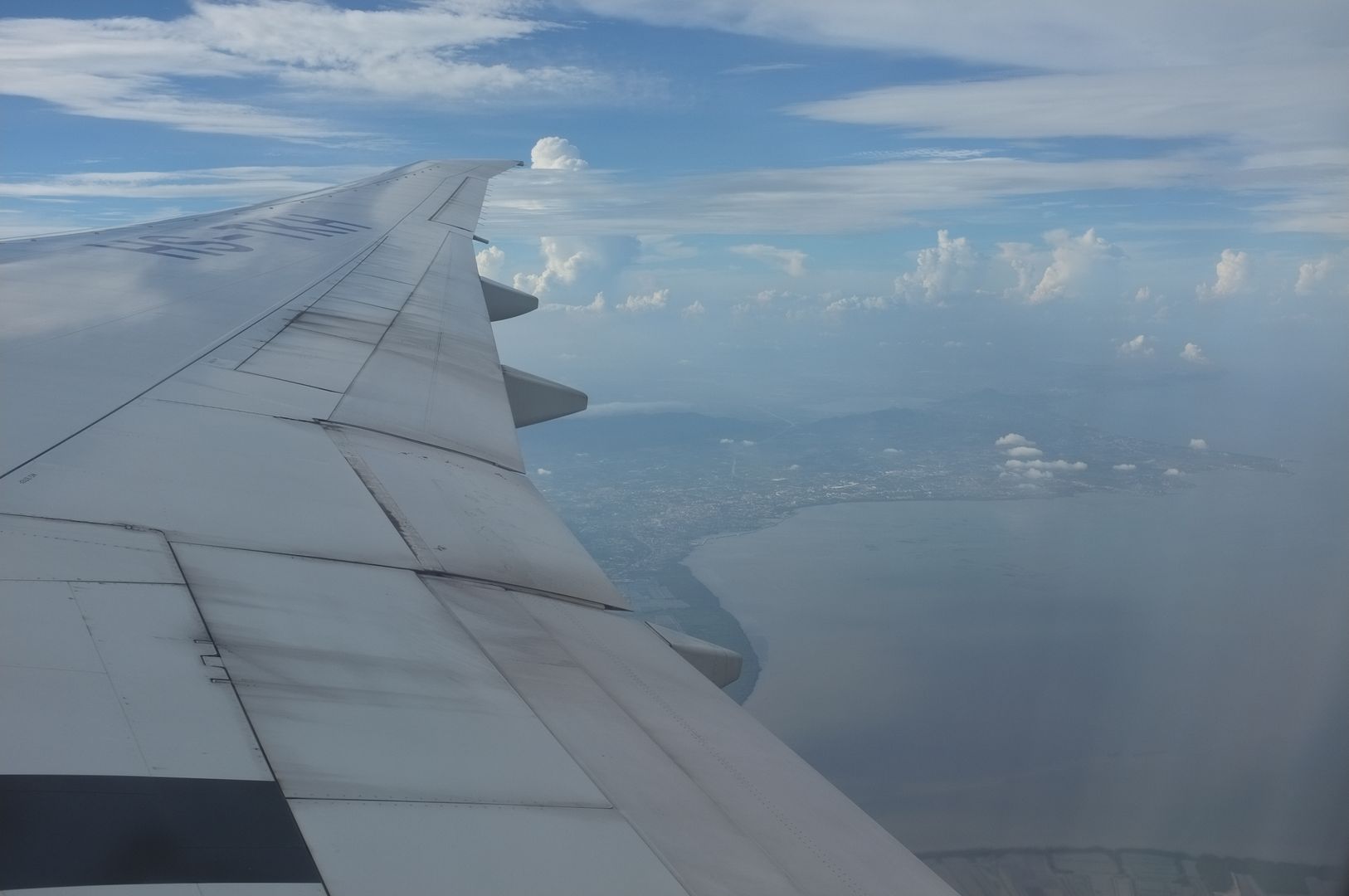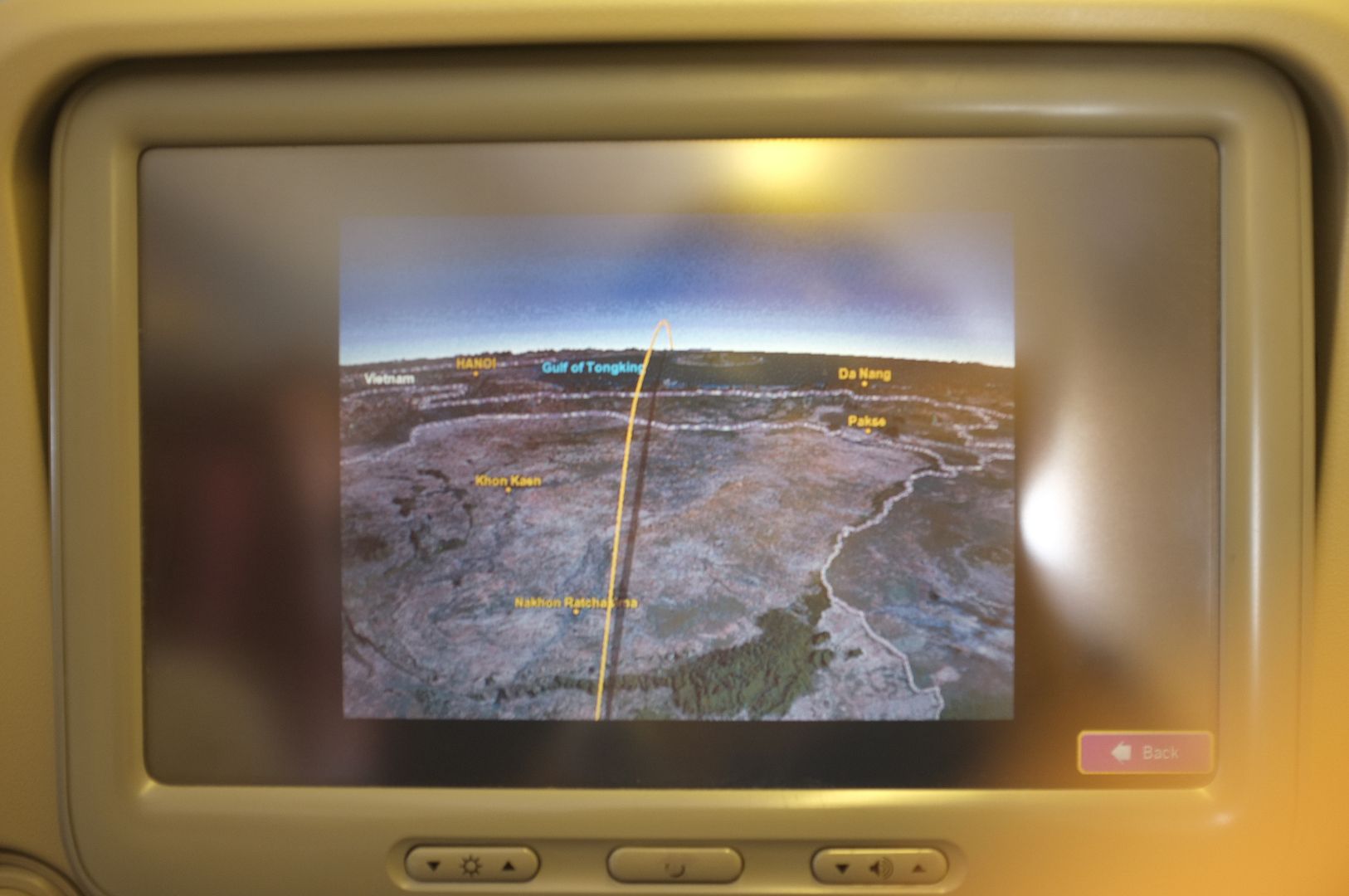 After the seatbelt sign was turned off, the inflight manager made a welcome announcement. All announcements were made in Thai, English and Japanese. There was a Japanese crew onboard as well and she did not were the traditional Thai dress
Then drinks were served and followed by breakfast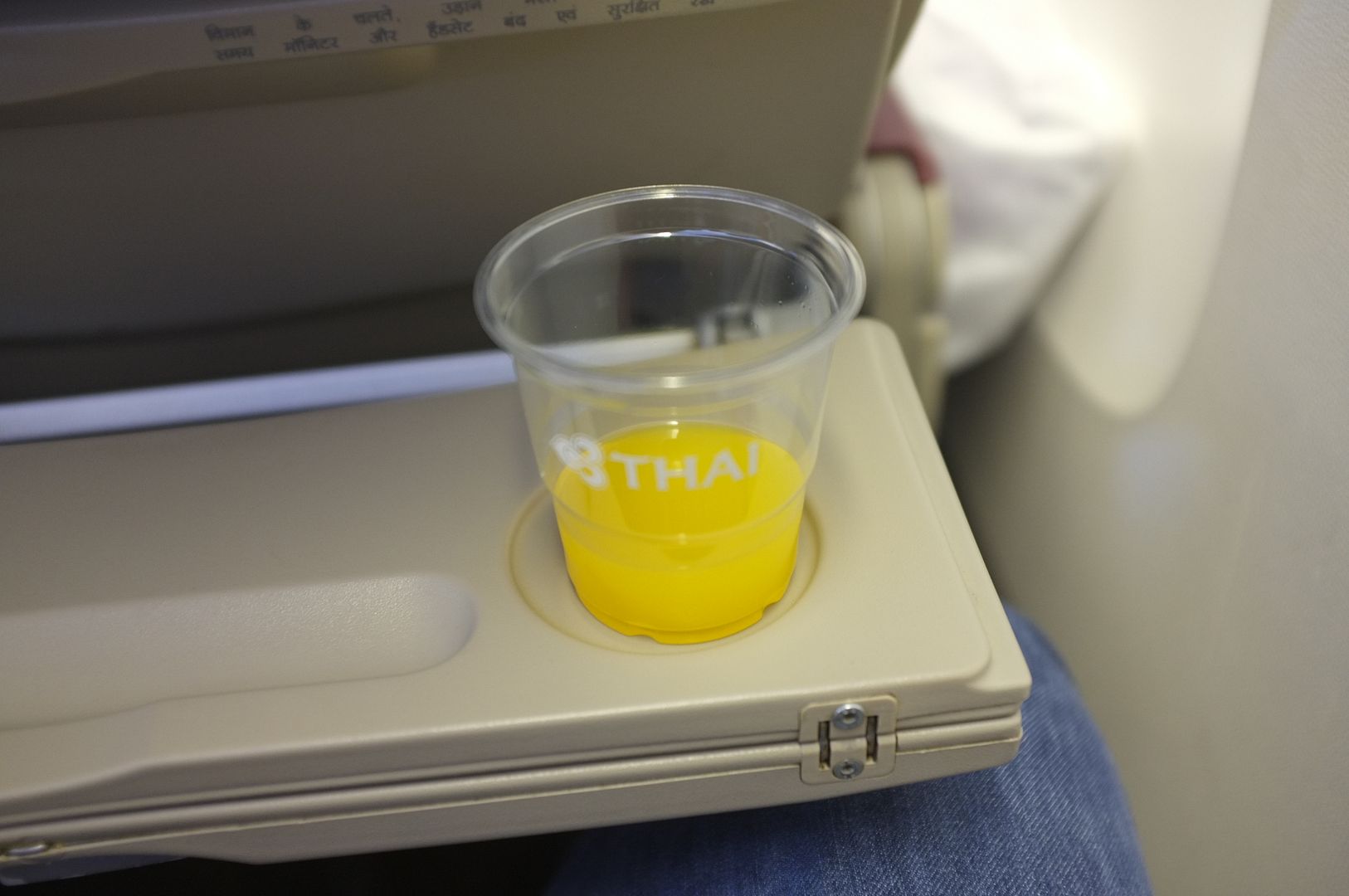 Cabin view
For the next few hours I watched a film, throughout this time, drinks were offered regularly then 1 hour and 15 minutes before landing a light snack were served.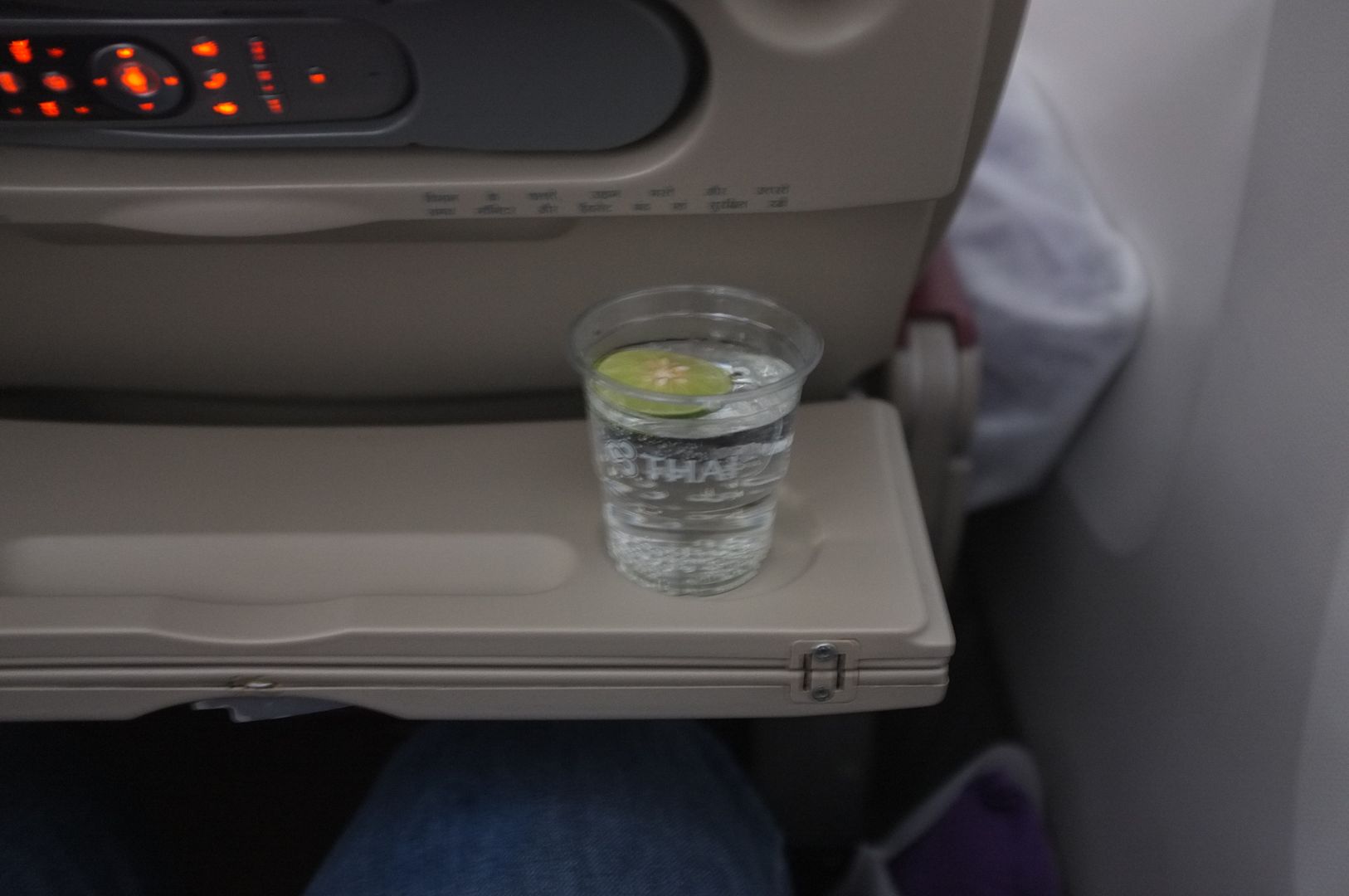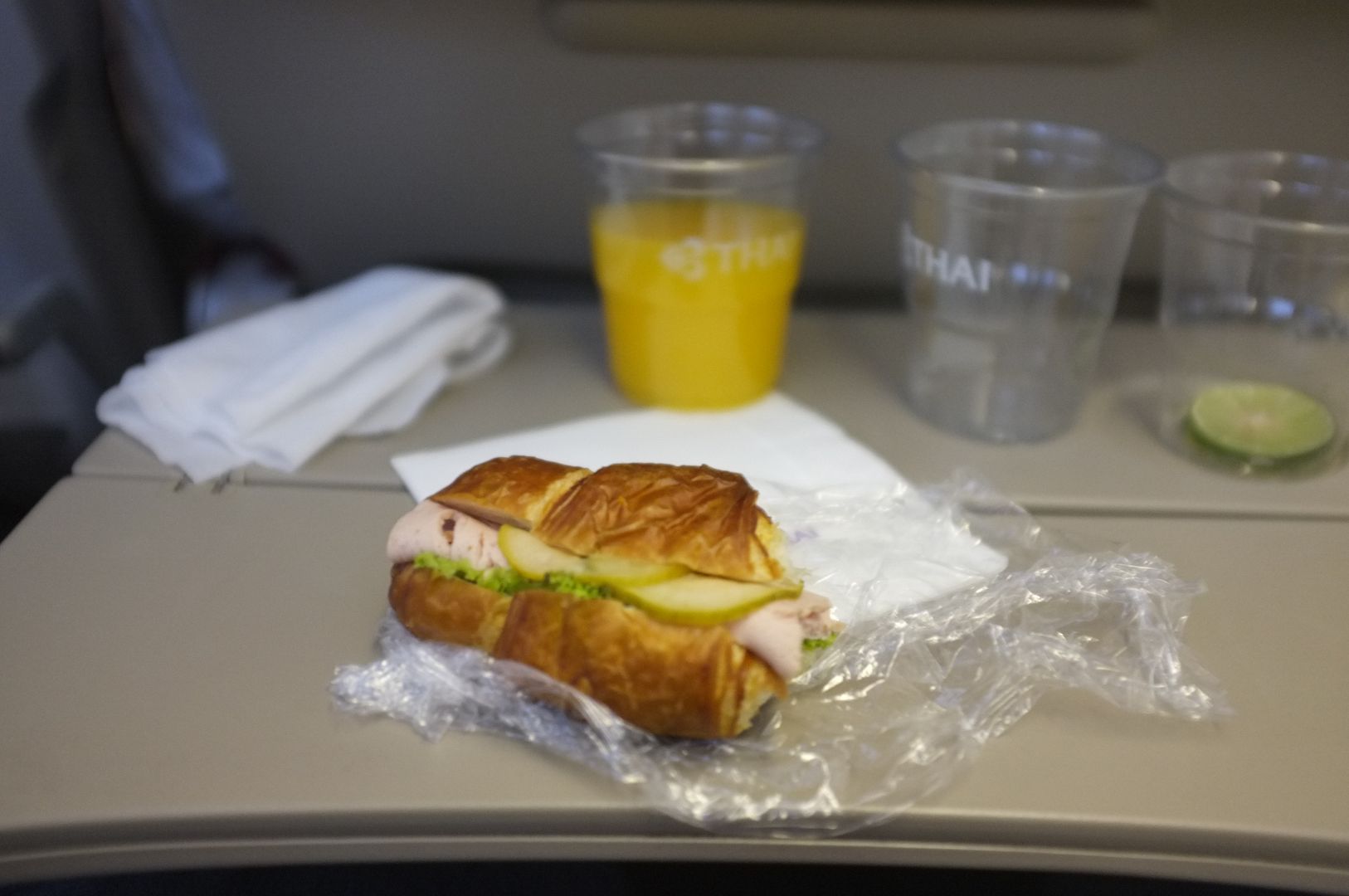 Before landing, a short video on immigration procedure (finger print scanning and taking picture of inbound pax) were shown.
Then shortly before landing, the pilot announced that there would be a lot of crosswind on landing so we were told to expect a bumpy landing, and it was indeed a bumpy landing.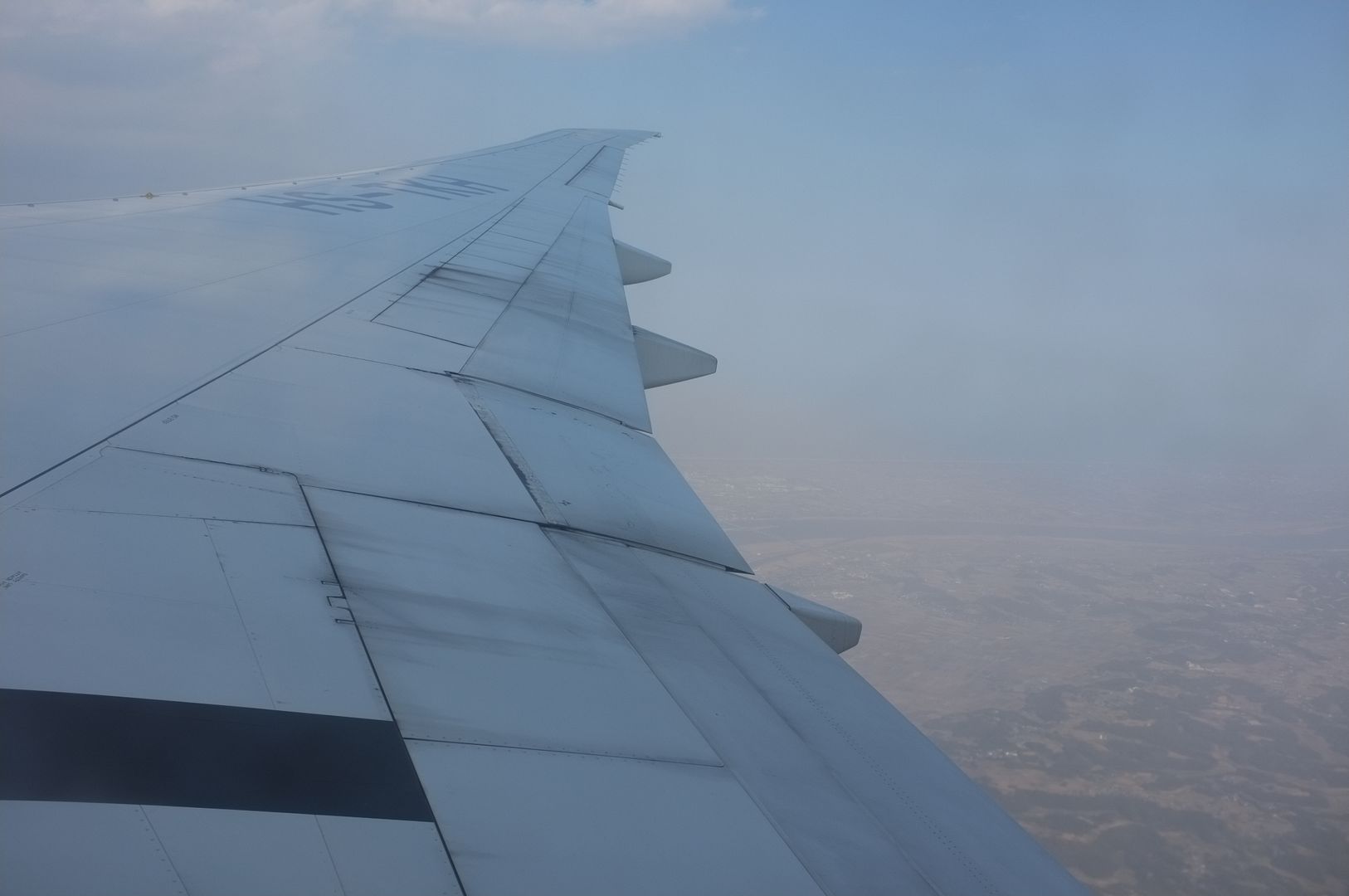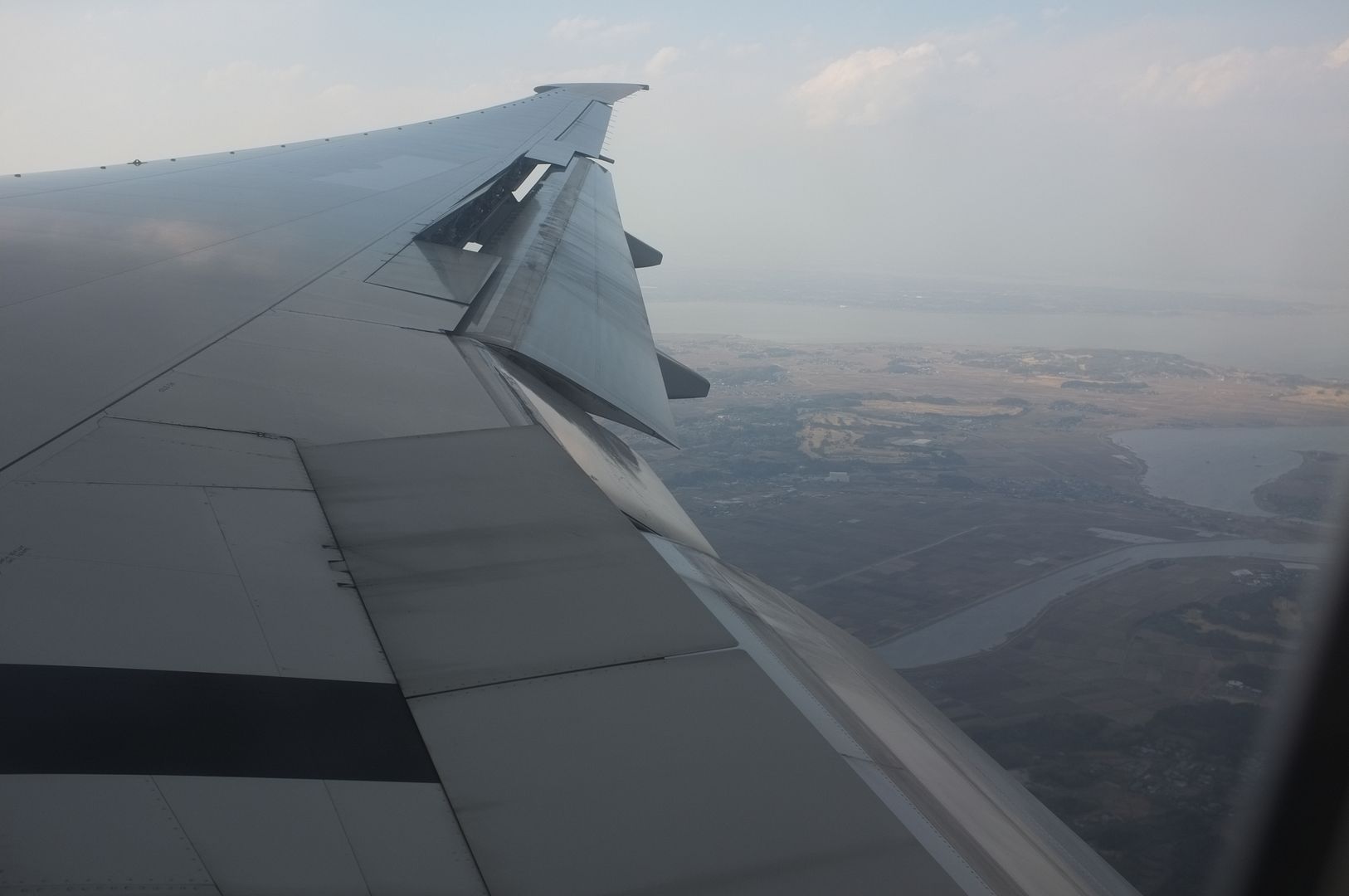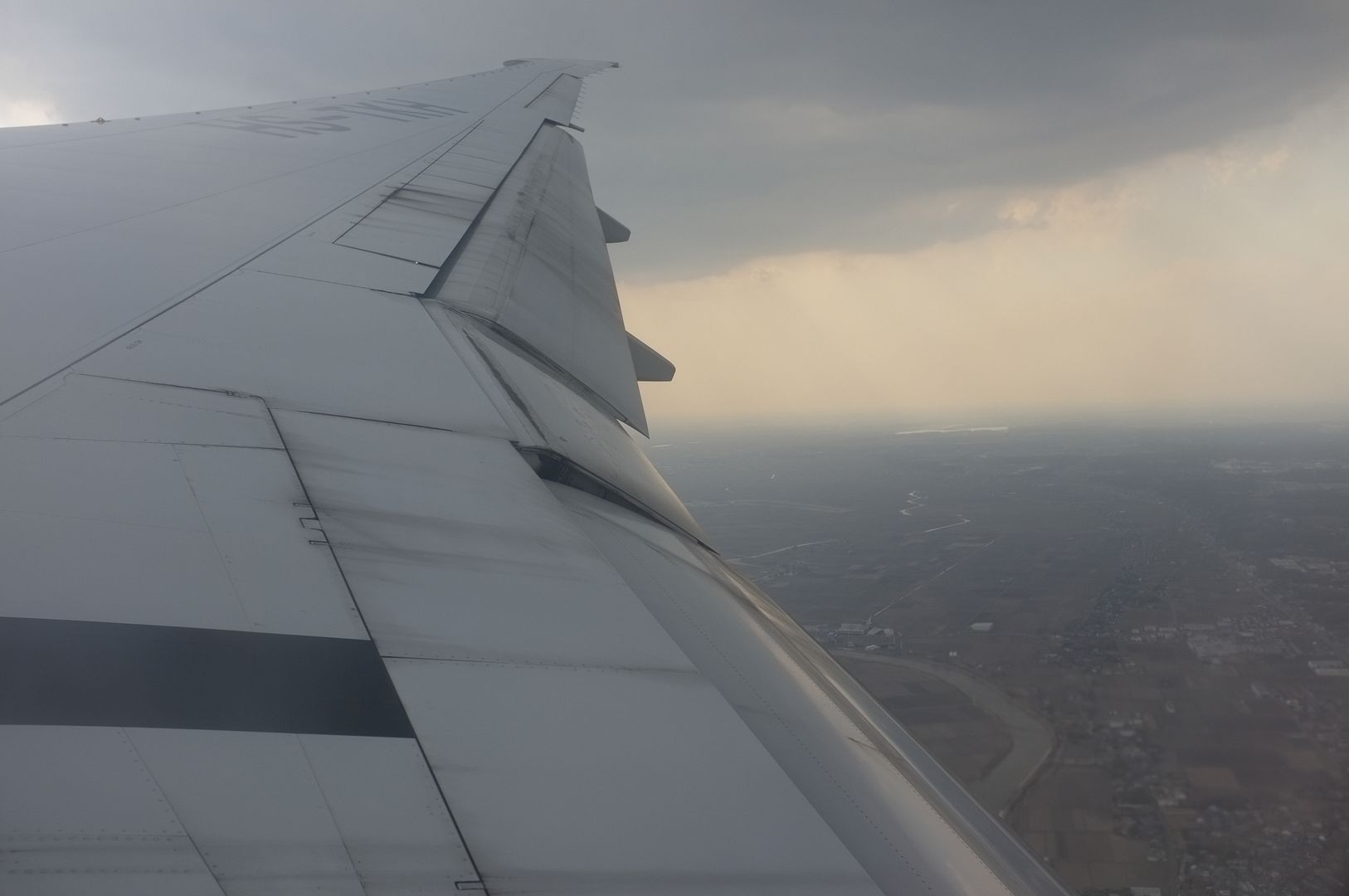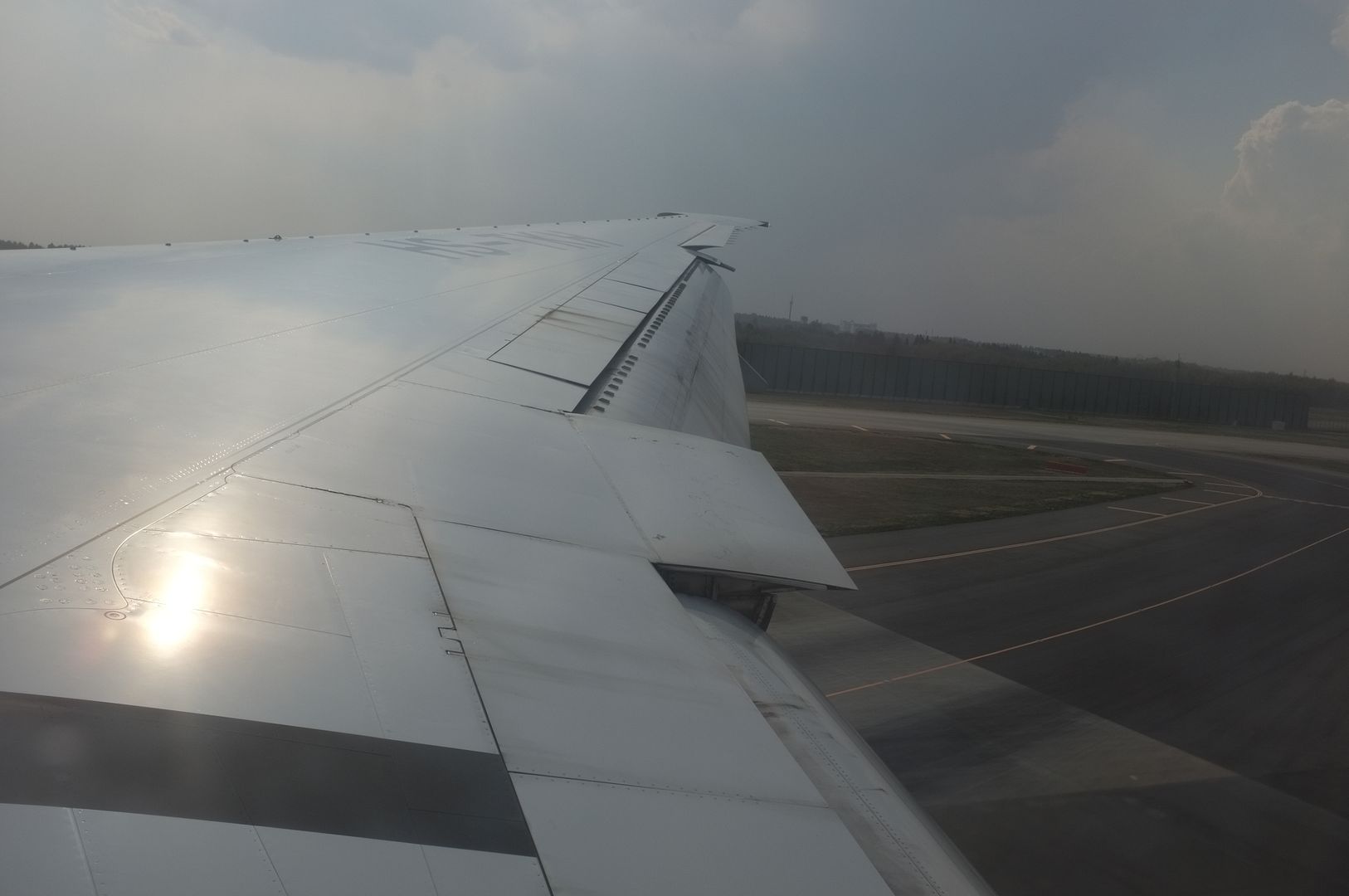 Landed at 15:15 local time, ahead of the 15:45 arriving schedule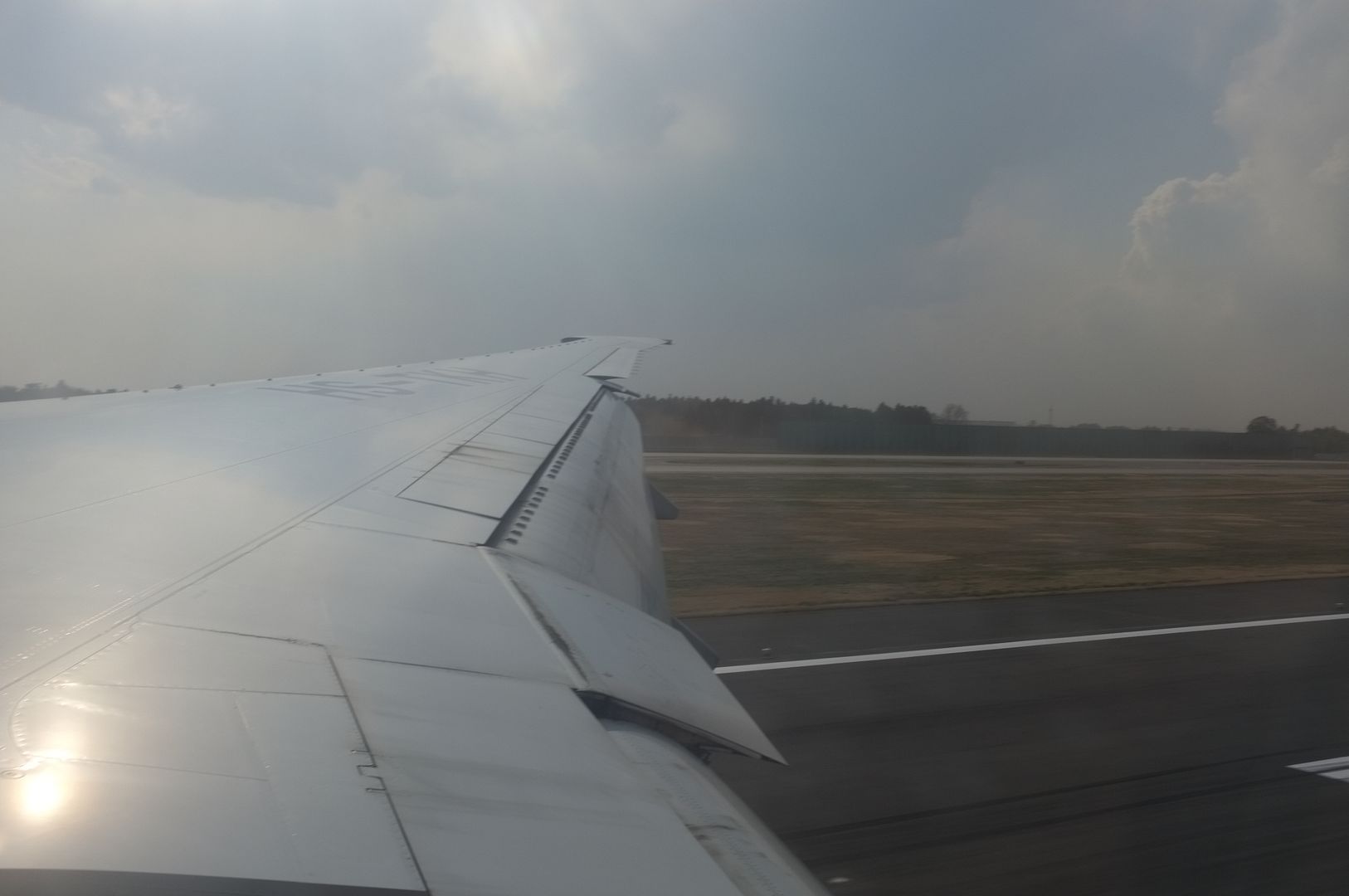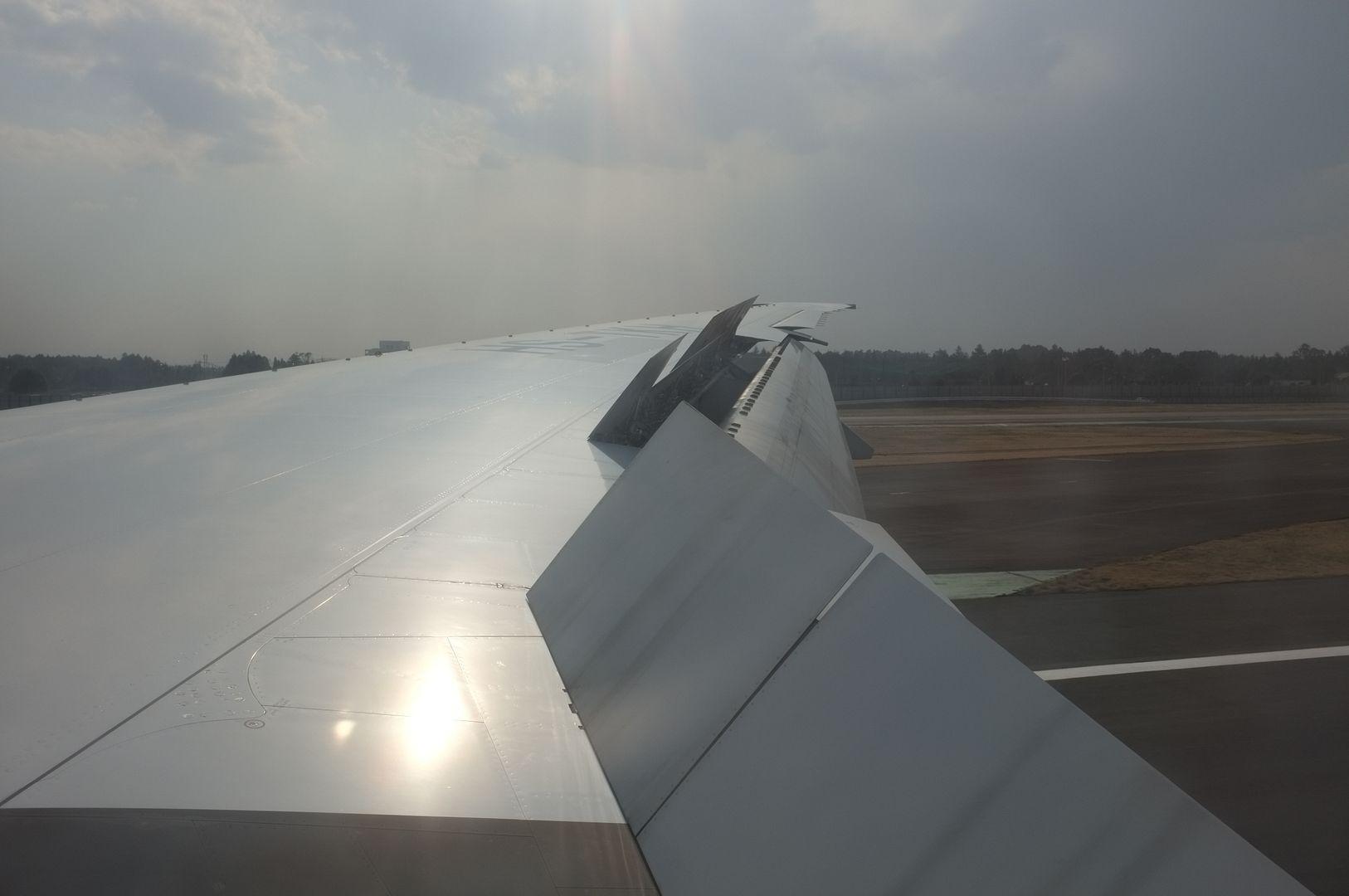 A long taxi to parking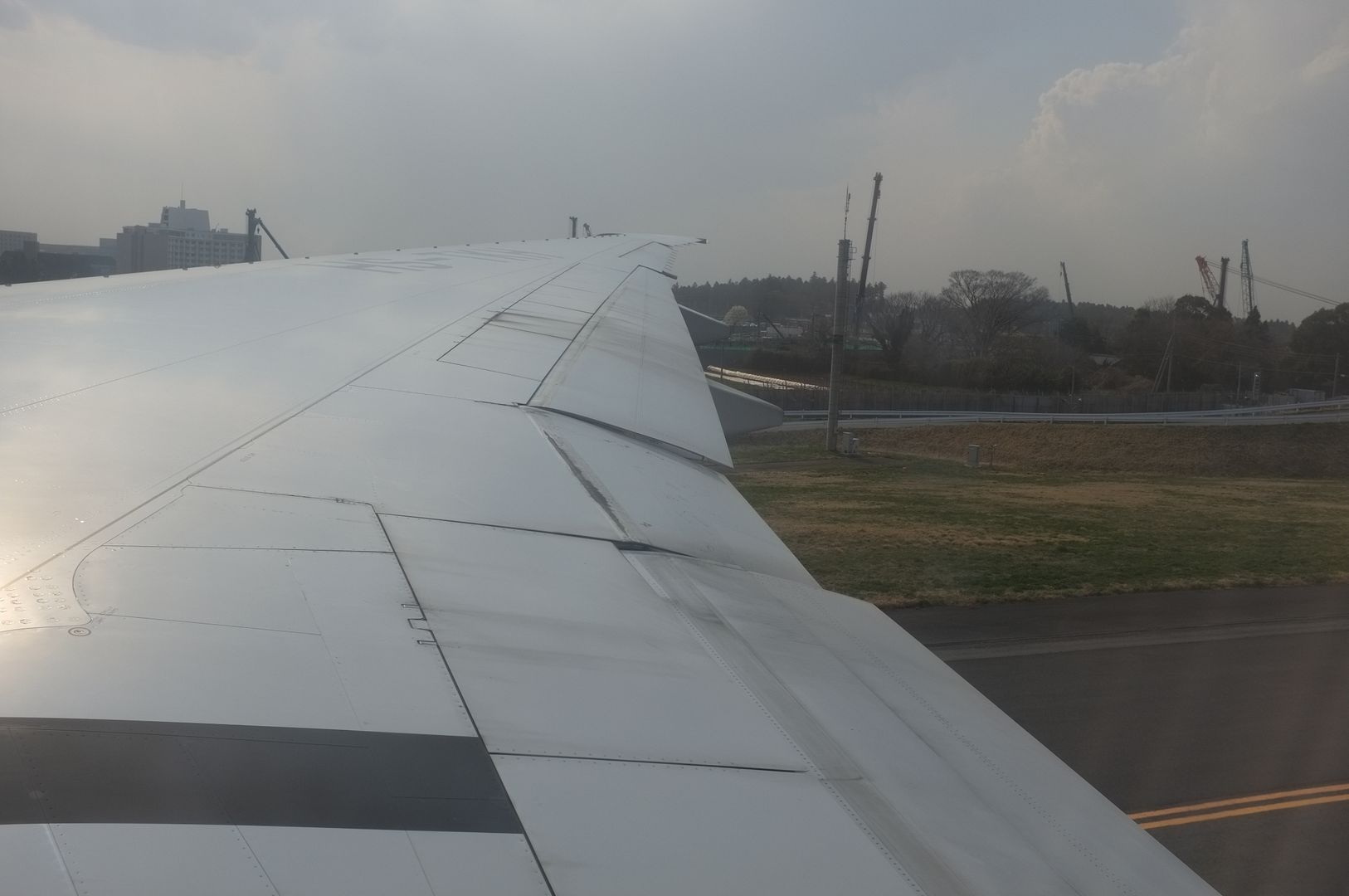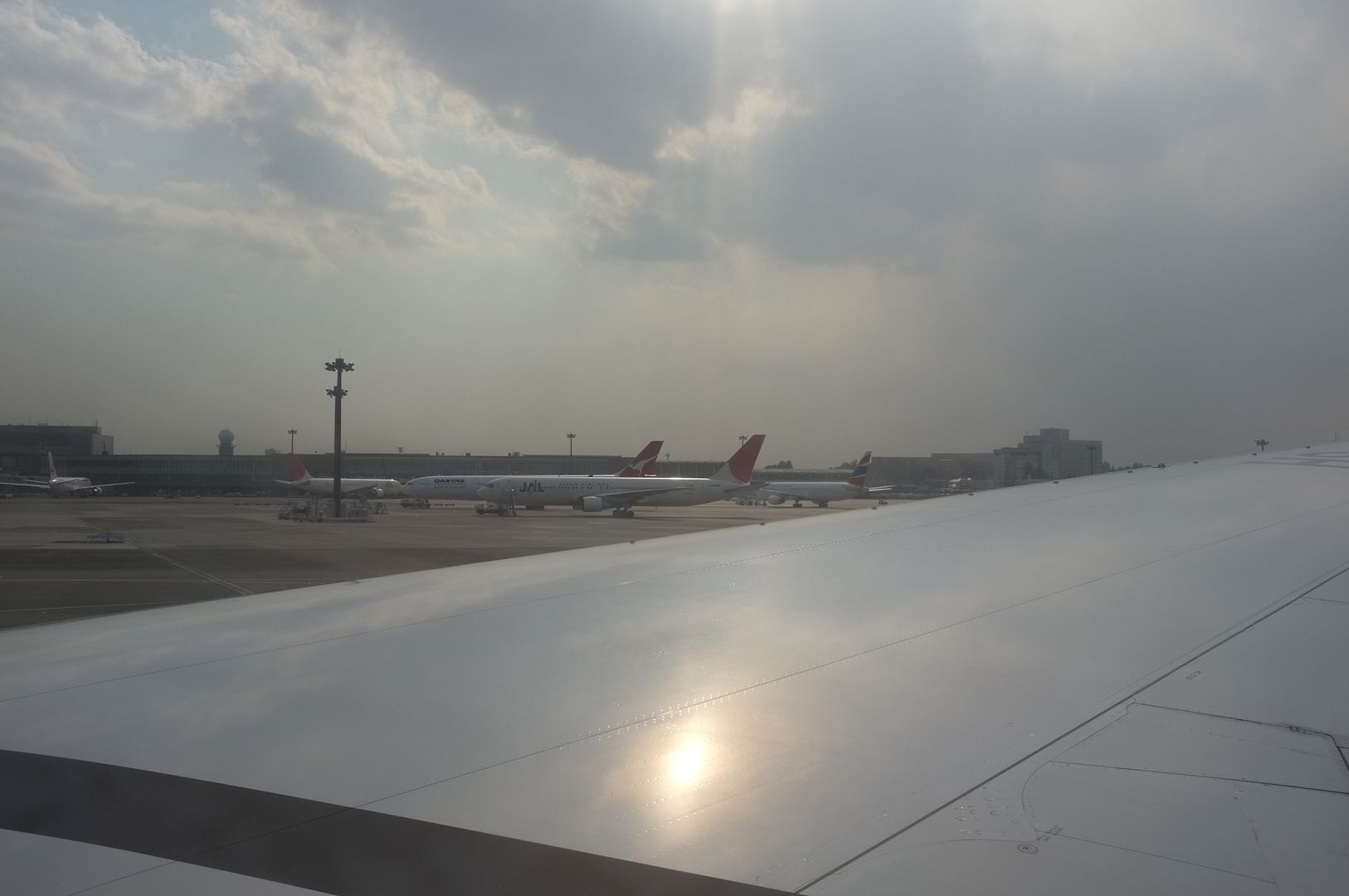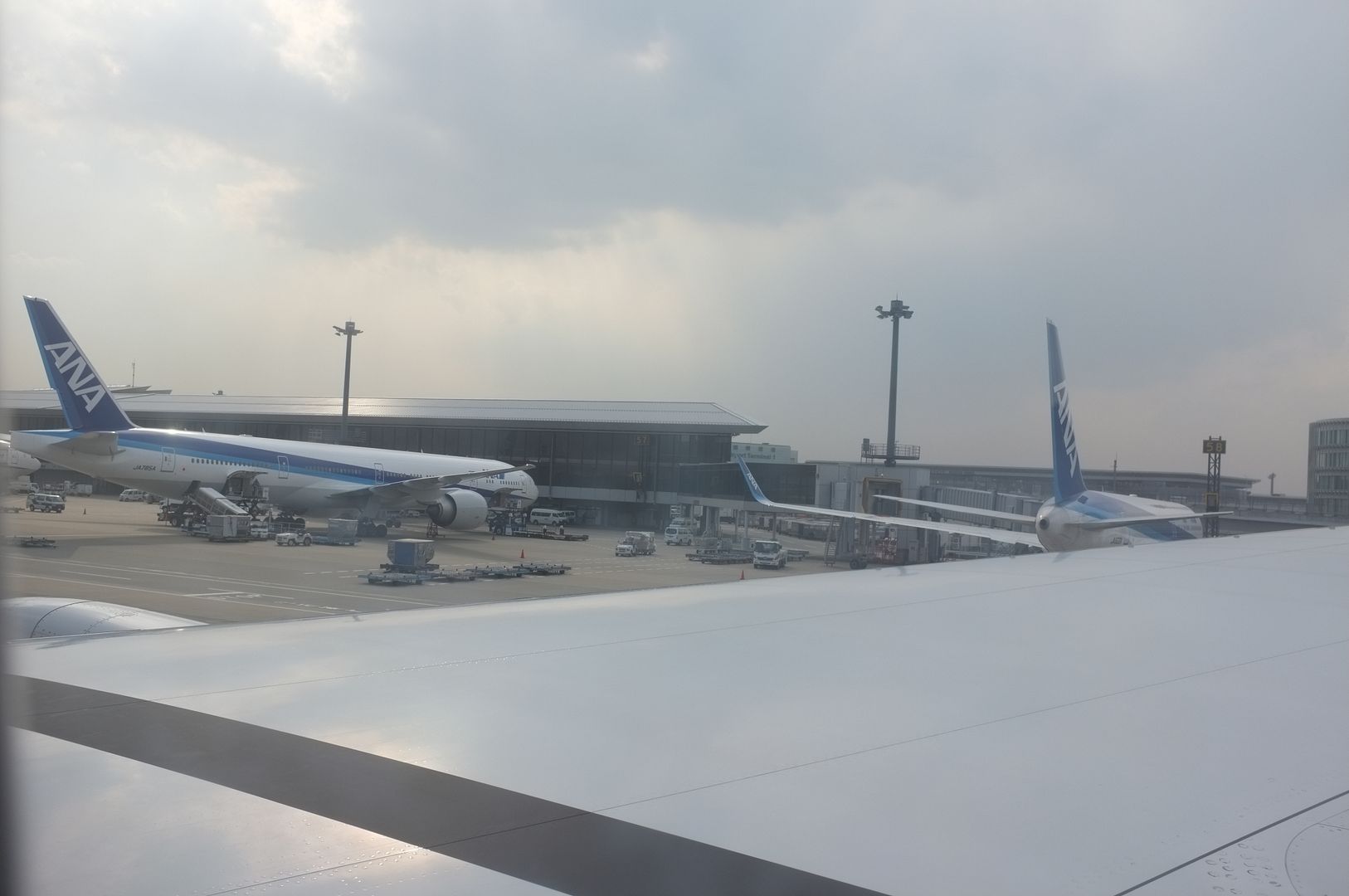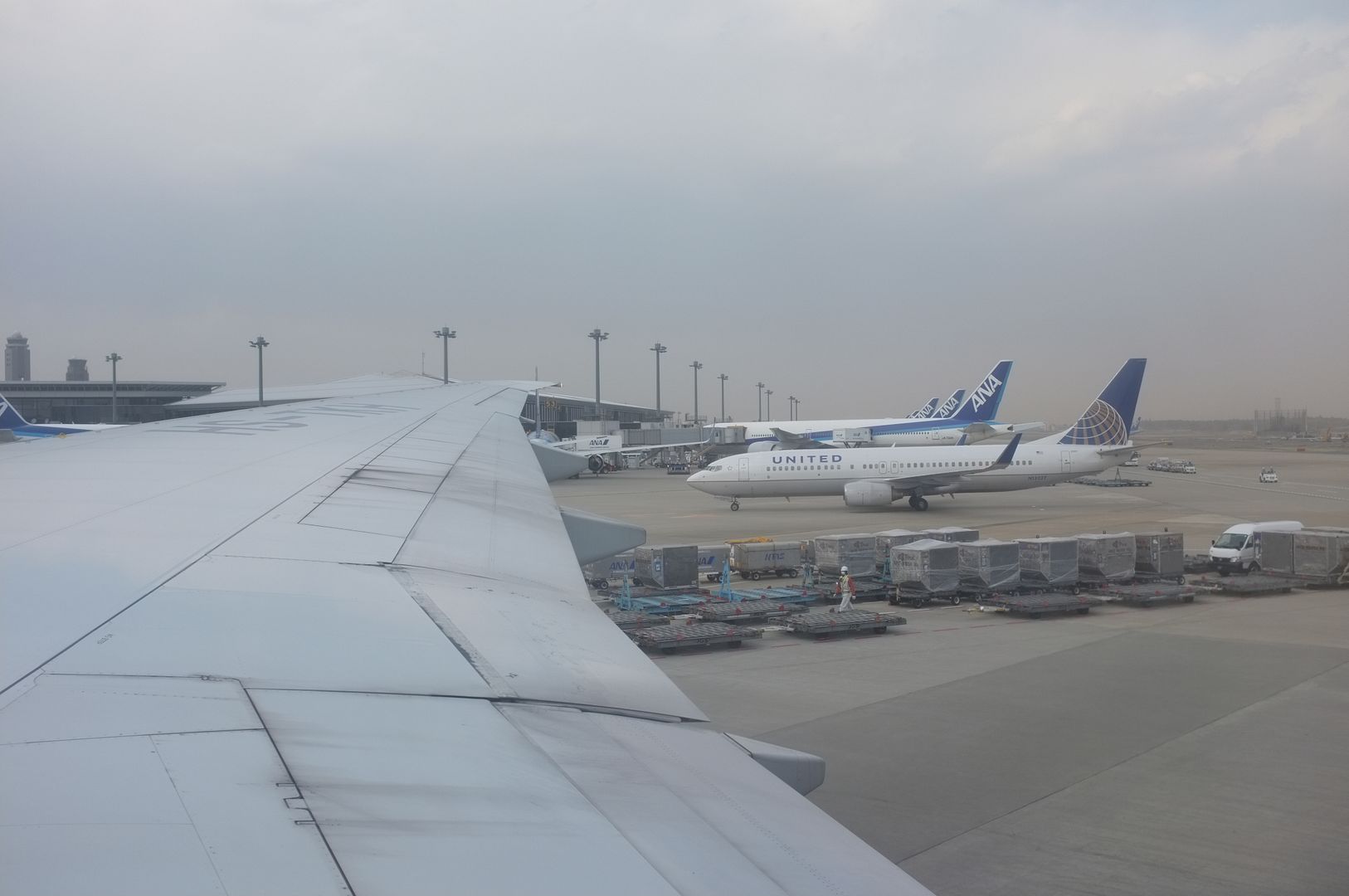 Disembarking the airplane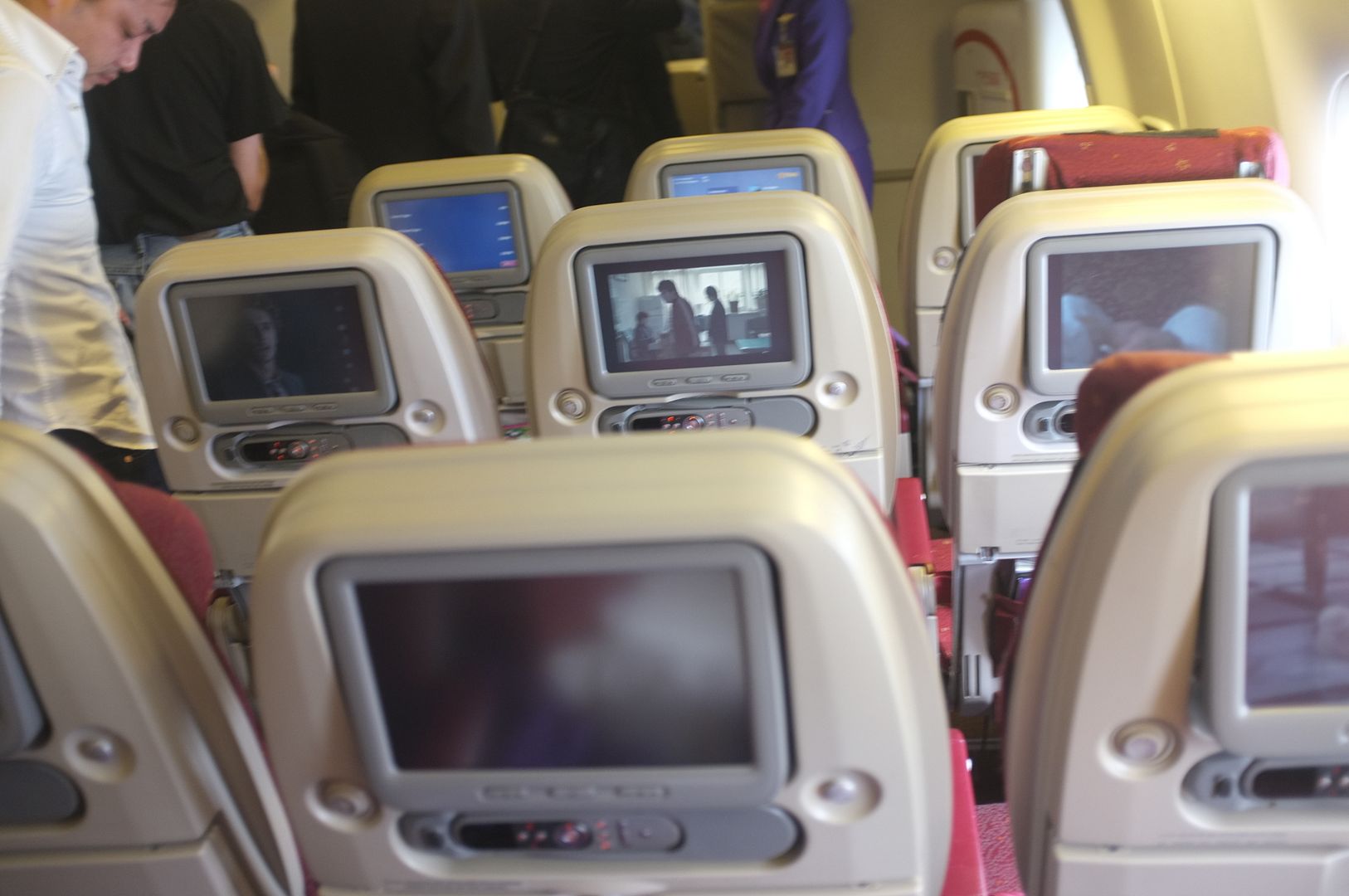 My seat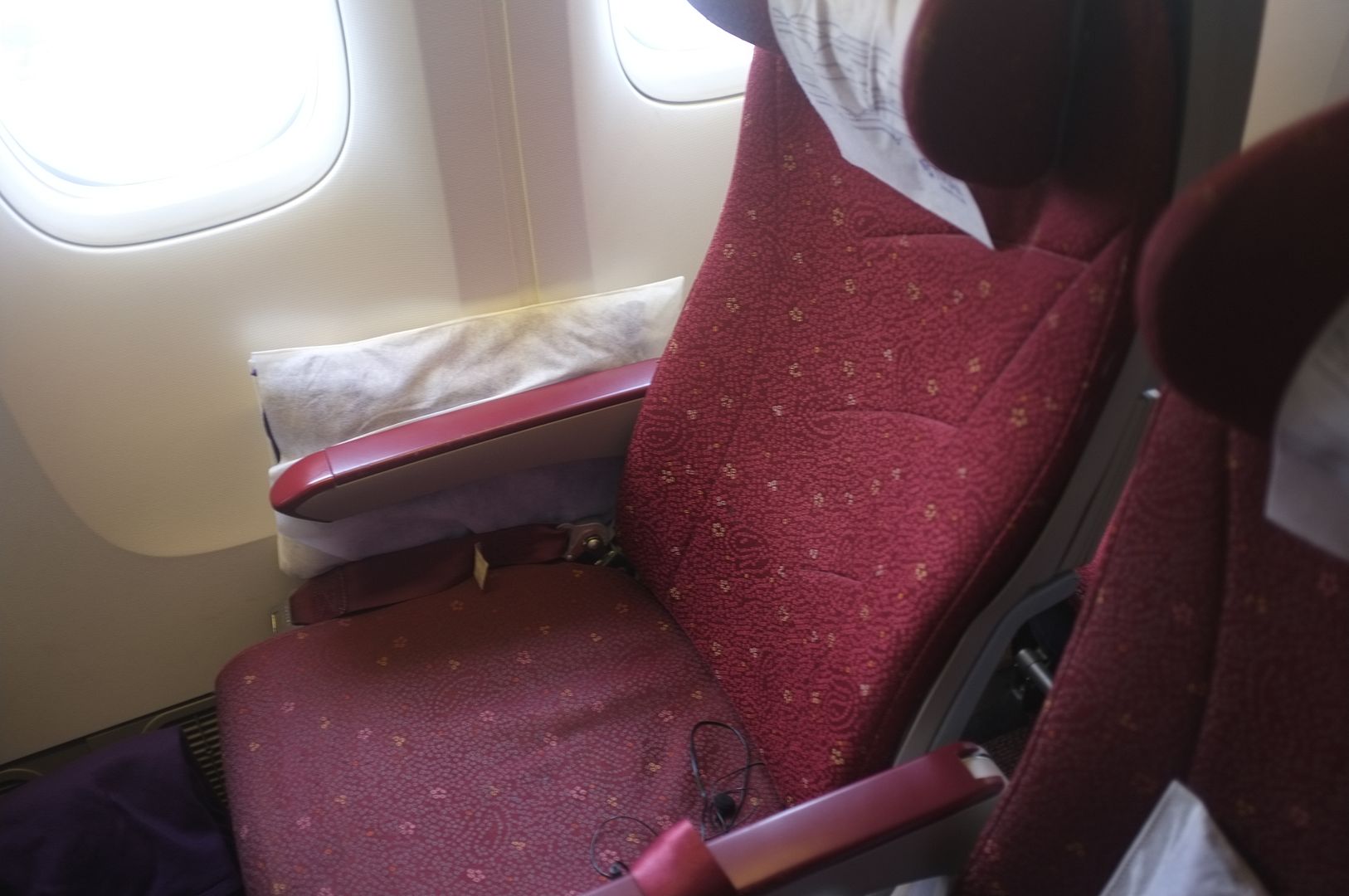 Business Class
First Class
It was a long walk to passport check, and when we got there, there was a long line of queue, but fortunately, as we were walking to join the queue, we were told to follow an immigration officer who led us for a short distance walk to another much shorter queue and it didn't take longer than 10 minutes for us to clear
Then we were off to collect our baggage which were already on the belt
Arrival hall was quite busy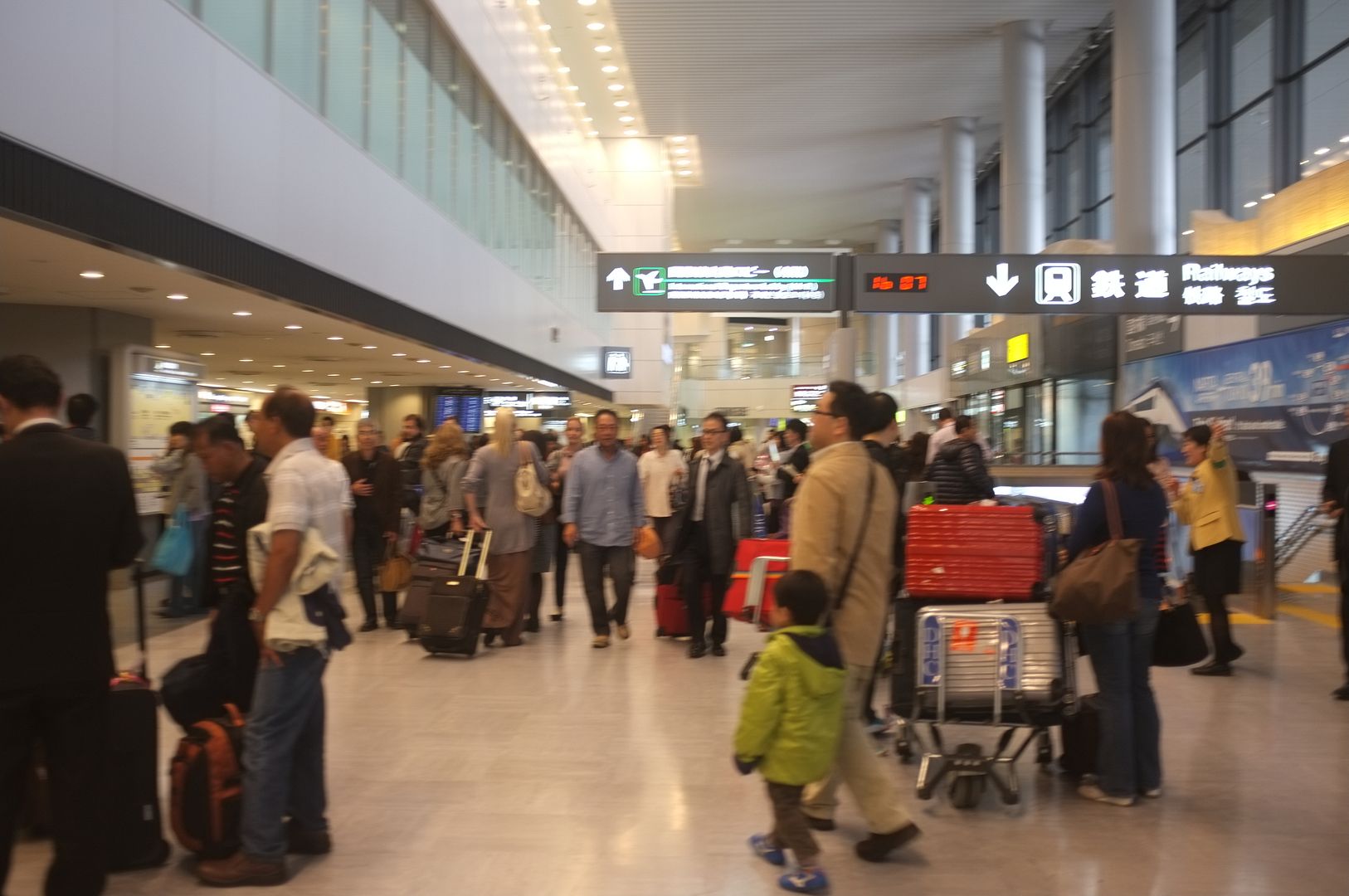 Arriving flight information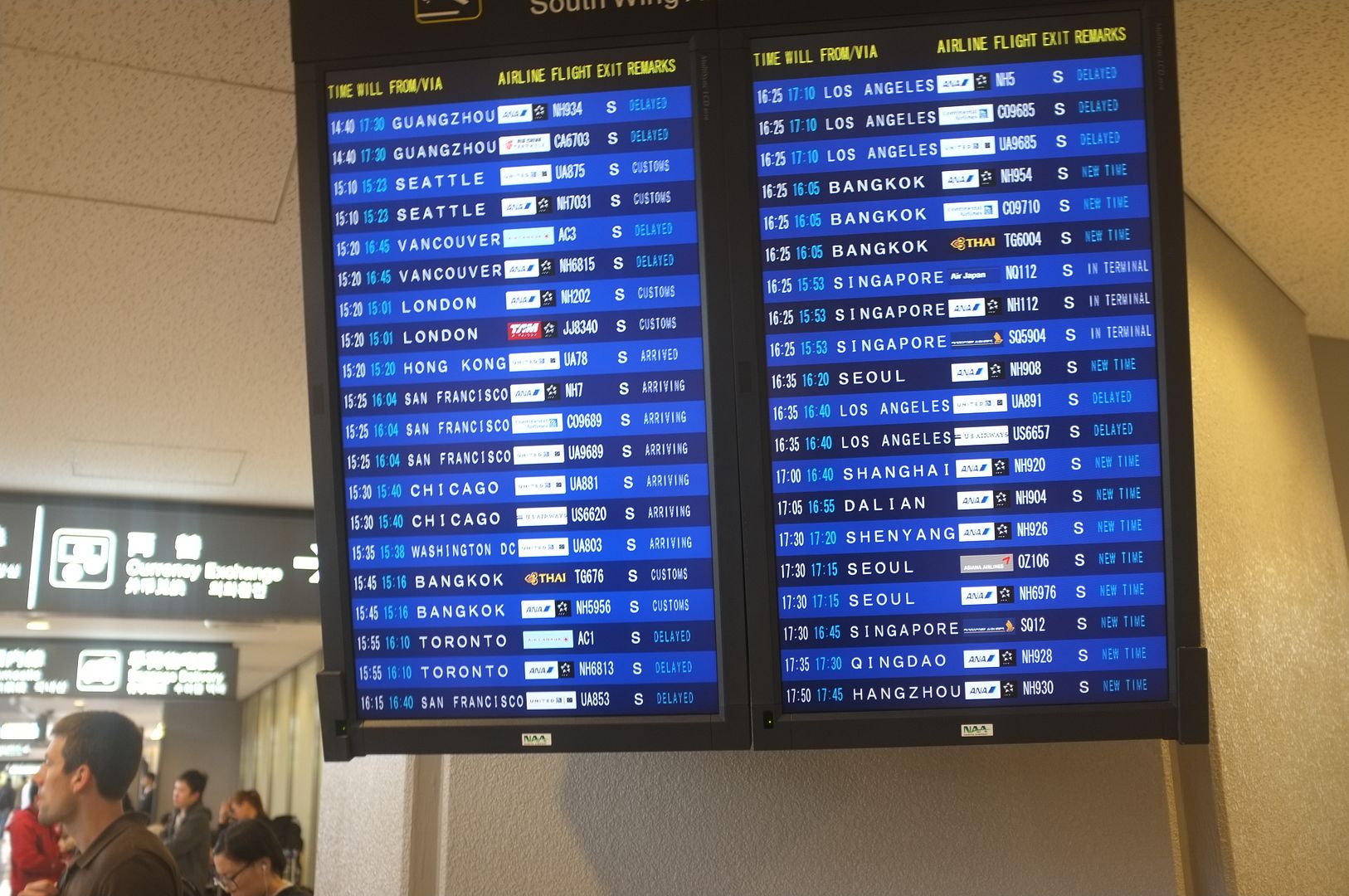 Then we bought a airport-hotel transfer which took us directly to our hotel on a 90 minute bus trip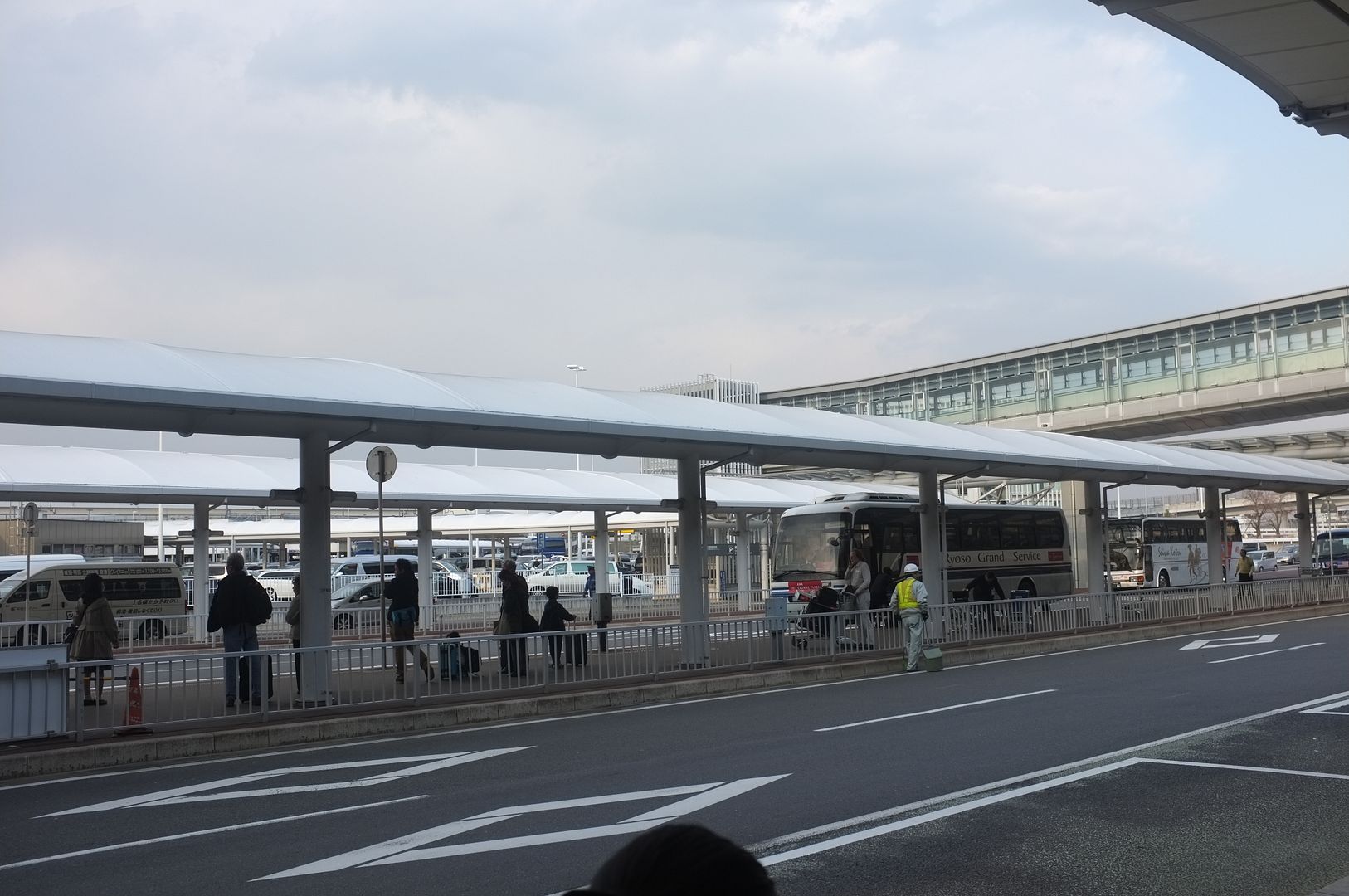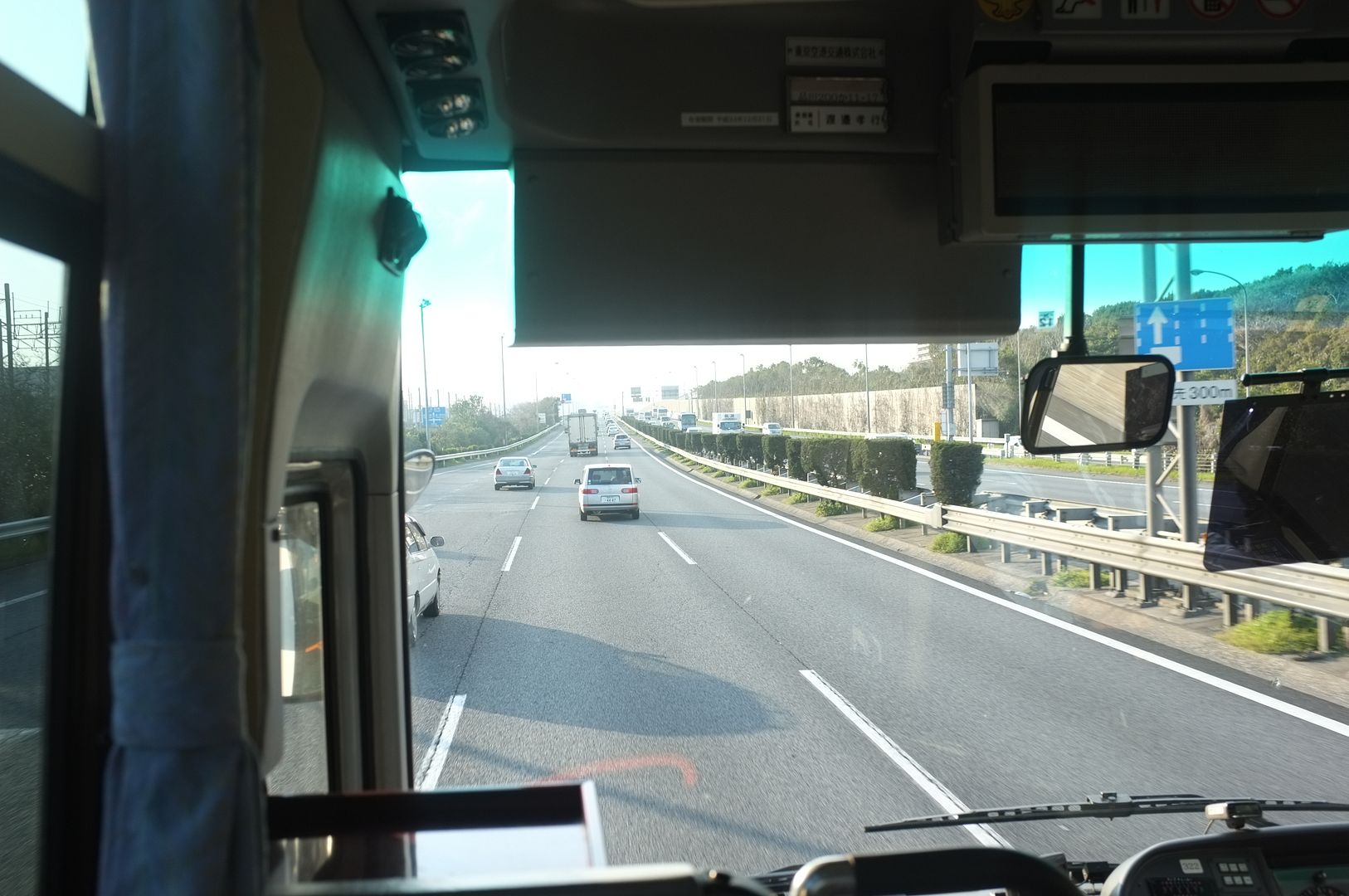 Hotel room and the view from the room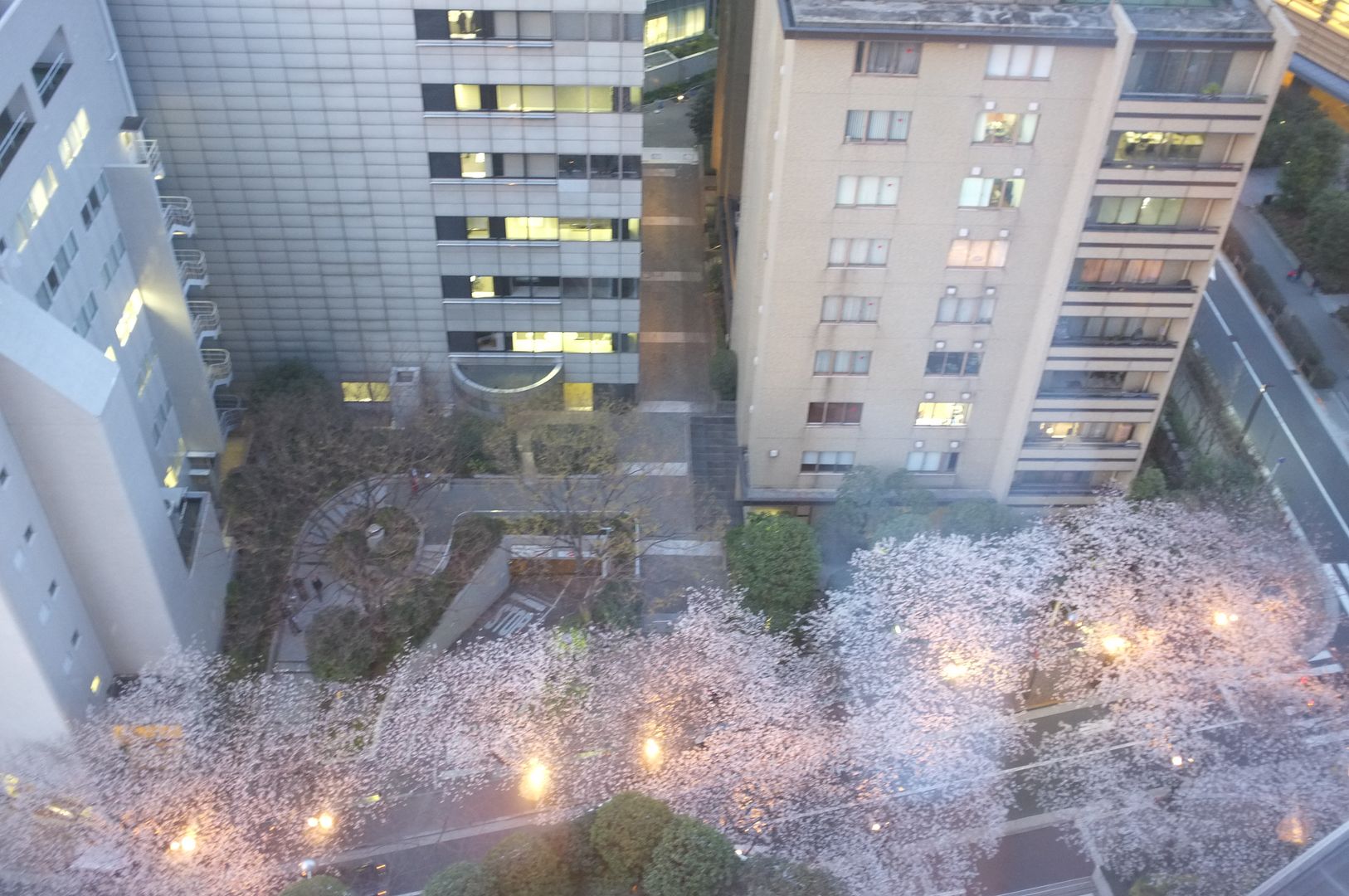 Here are some pictures taken during the trip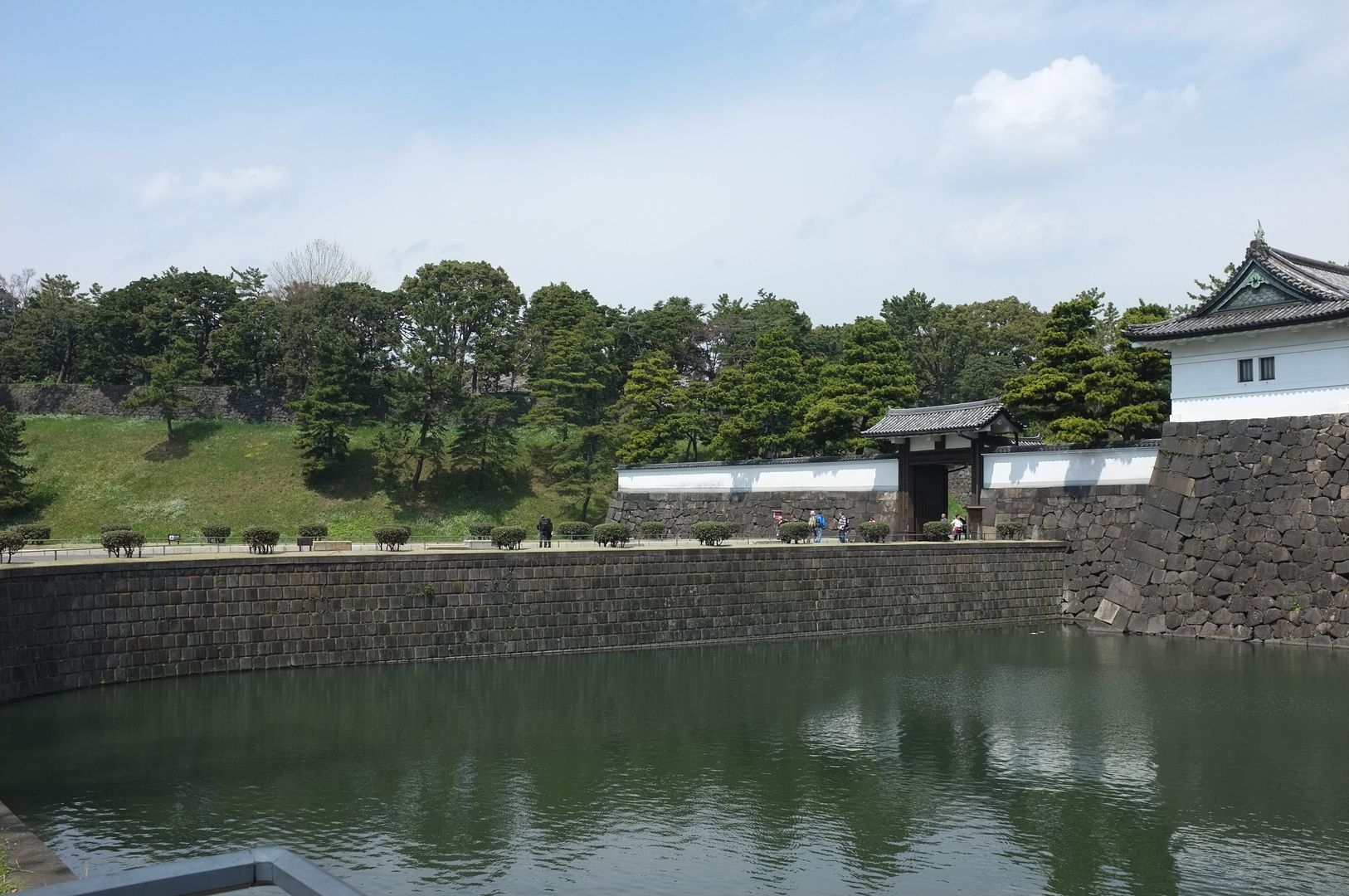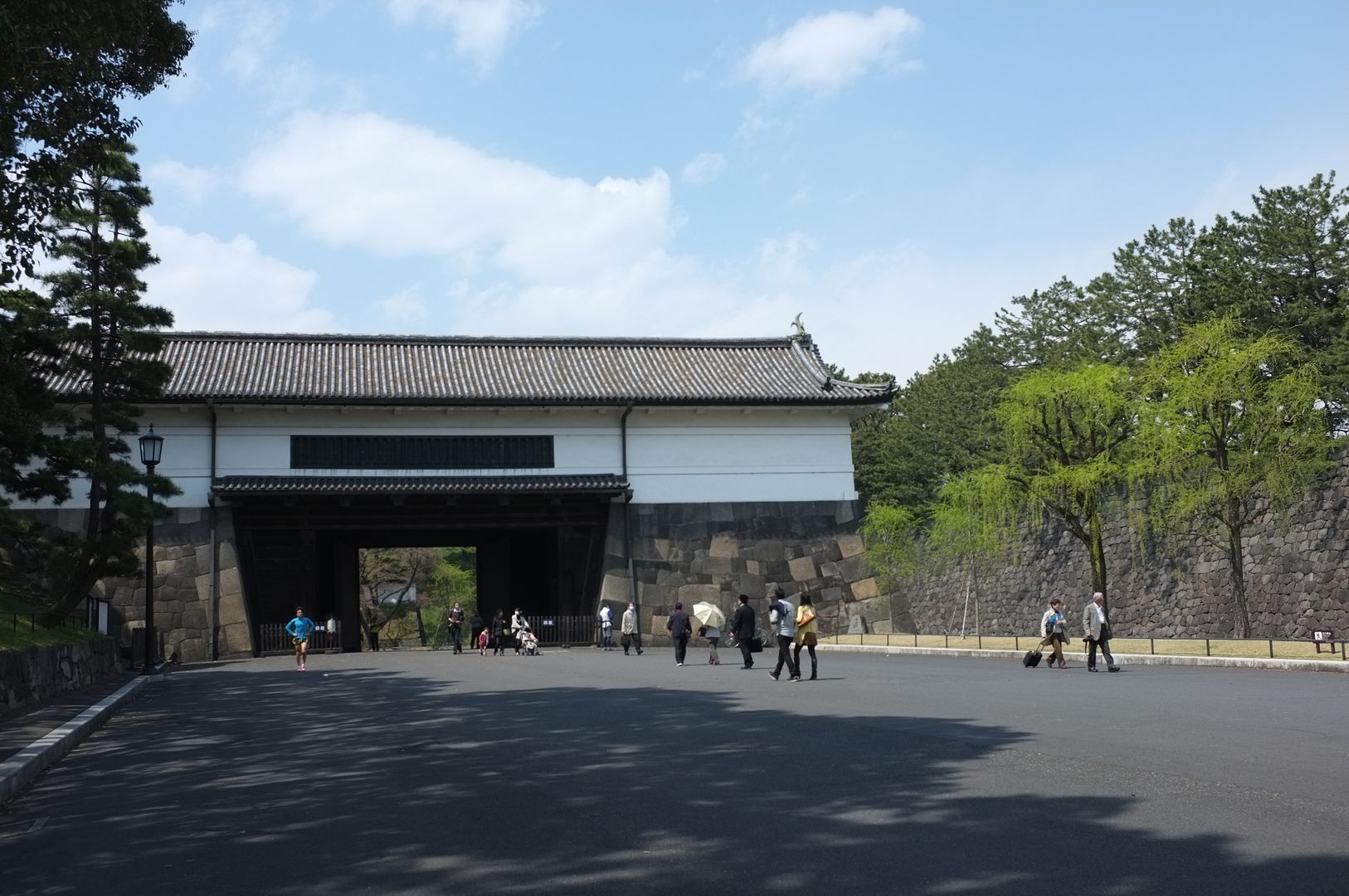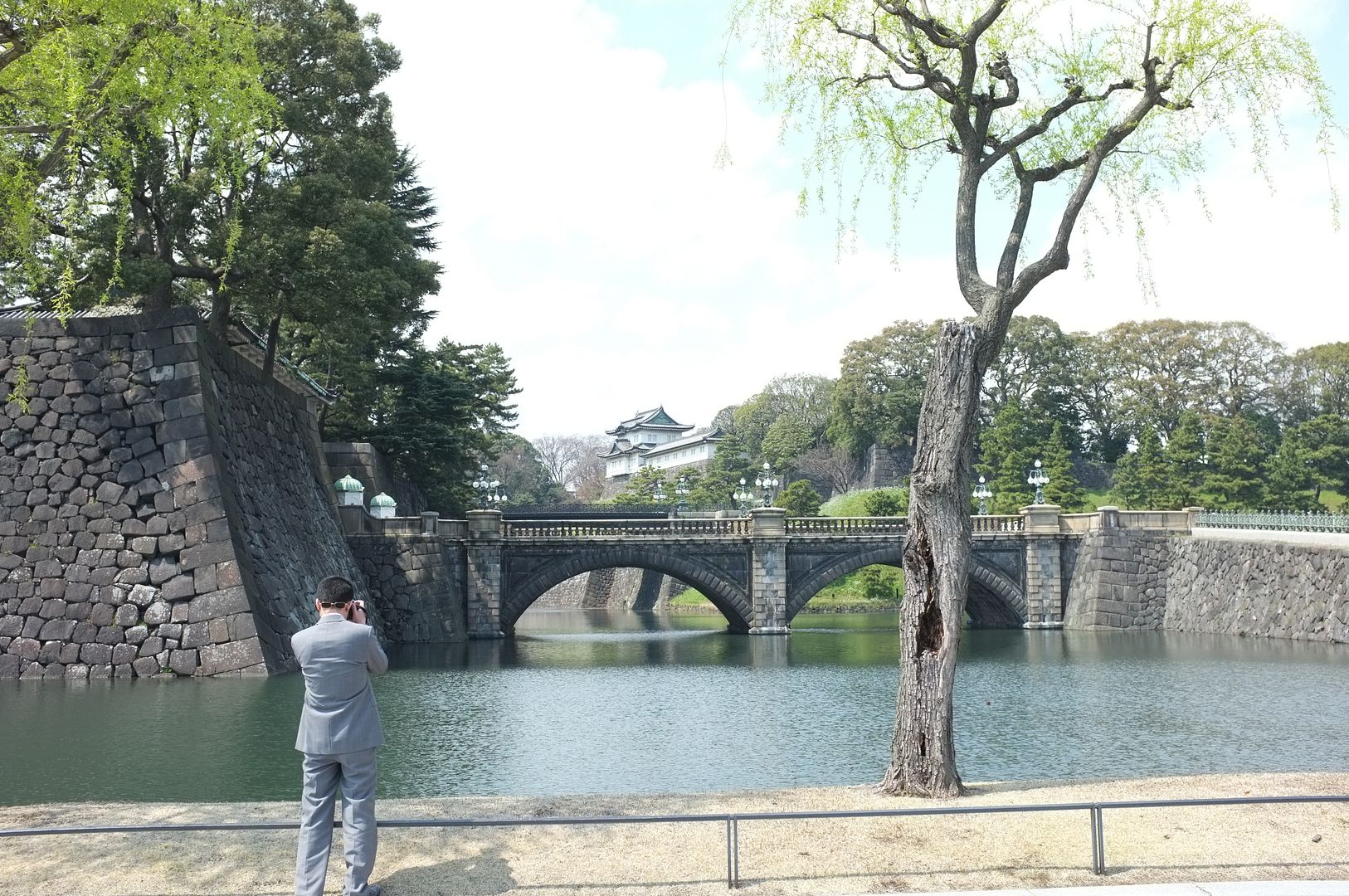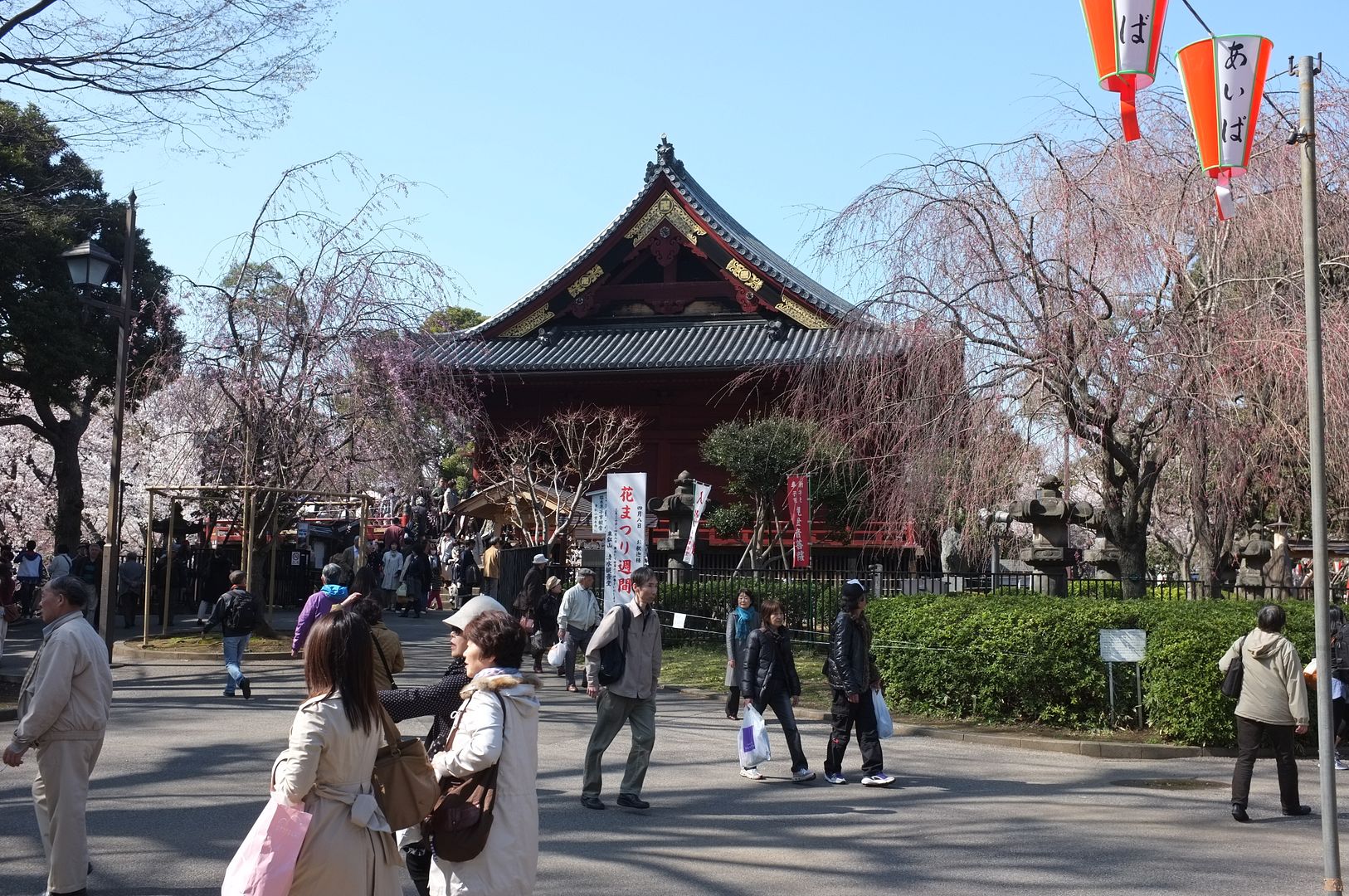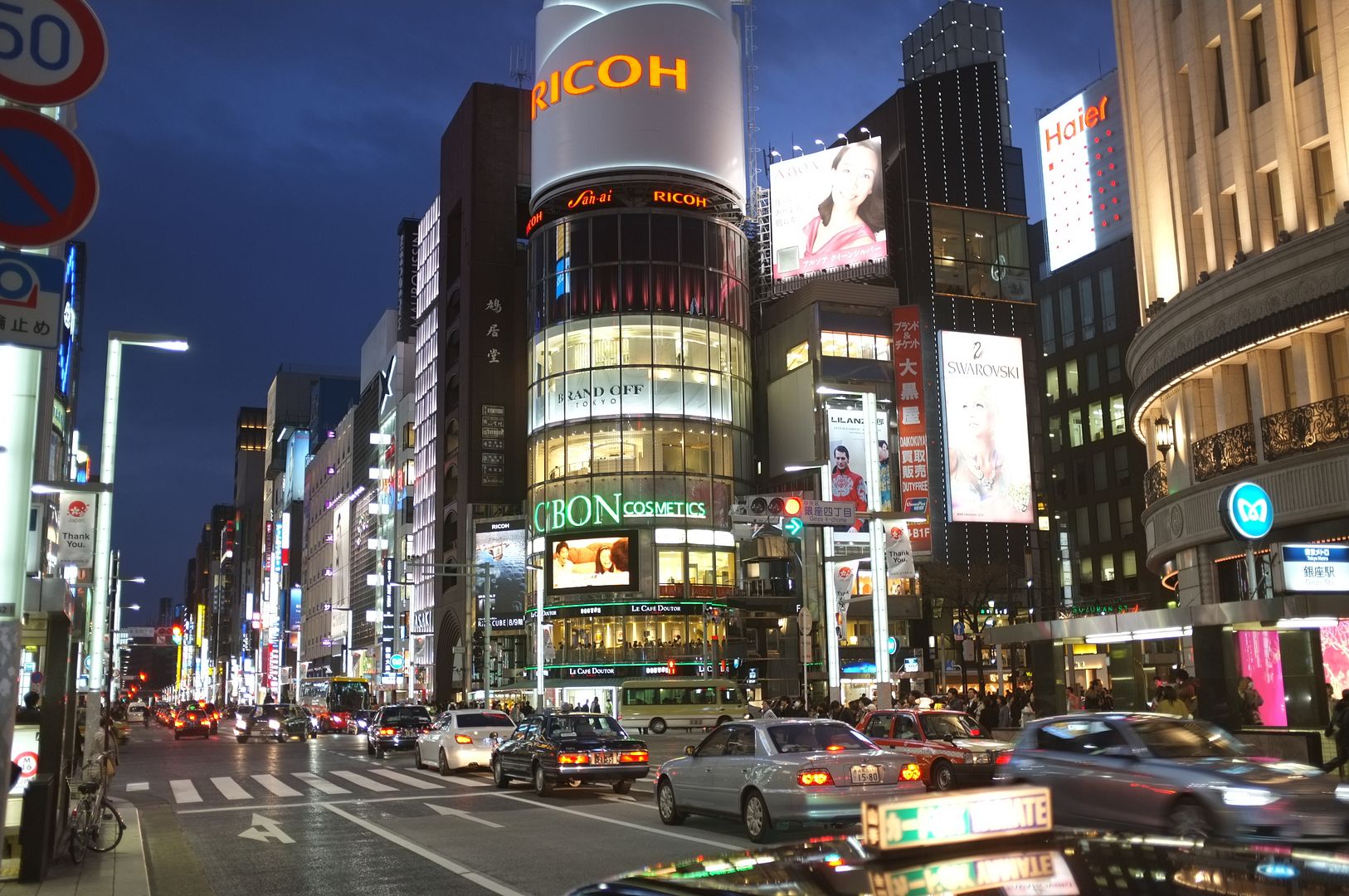 Some pictures of the food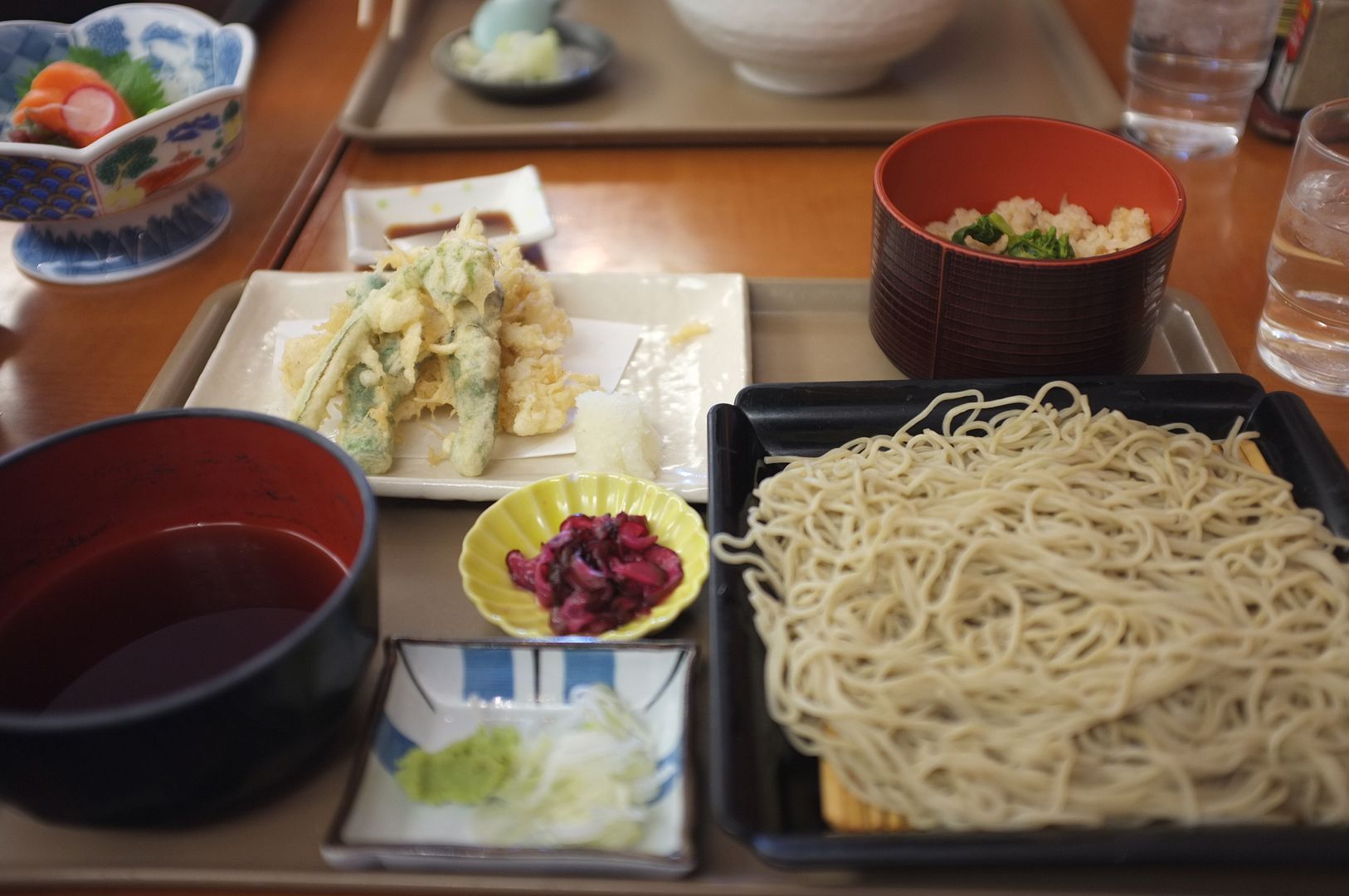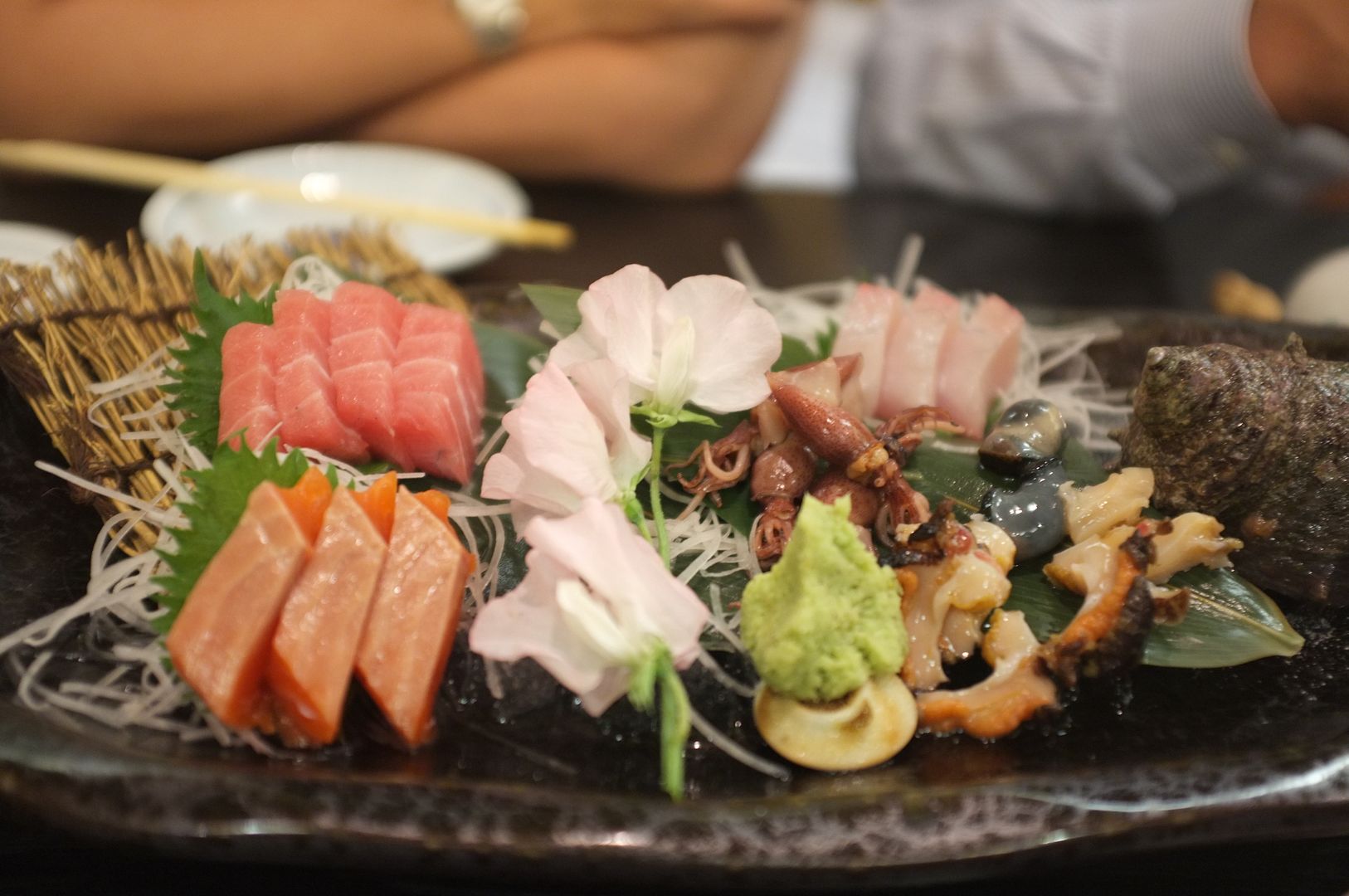 This is the detail of the returning flight
Date: 8 April 2012
Airline: Thai Airways International
Flight: TG677
Route: NRT-BKK
Aircraft: Boeing 777-300ER
Registration: HS-TKG
Class: Economy
We travelled to the airport direct from our hotel using the bus. Arrived at the airport very early (too early) at around 13:40 for a 16:55 flight to Bangkok
Narita Airport Terminal 1 South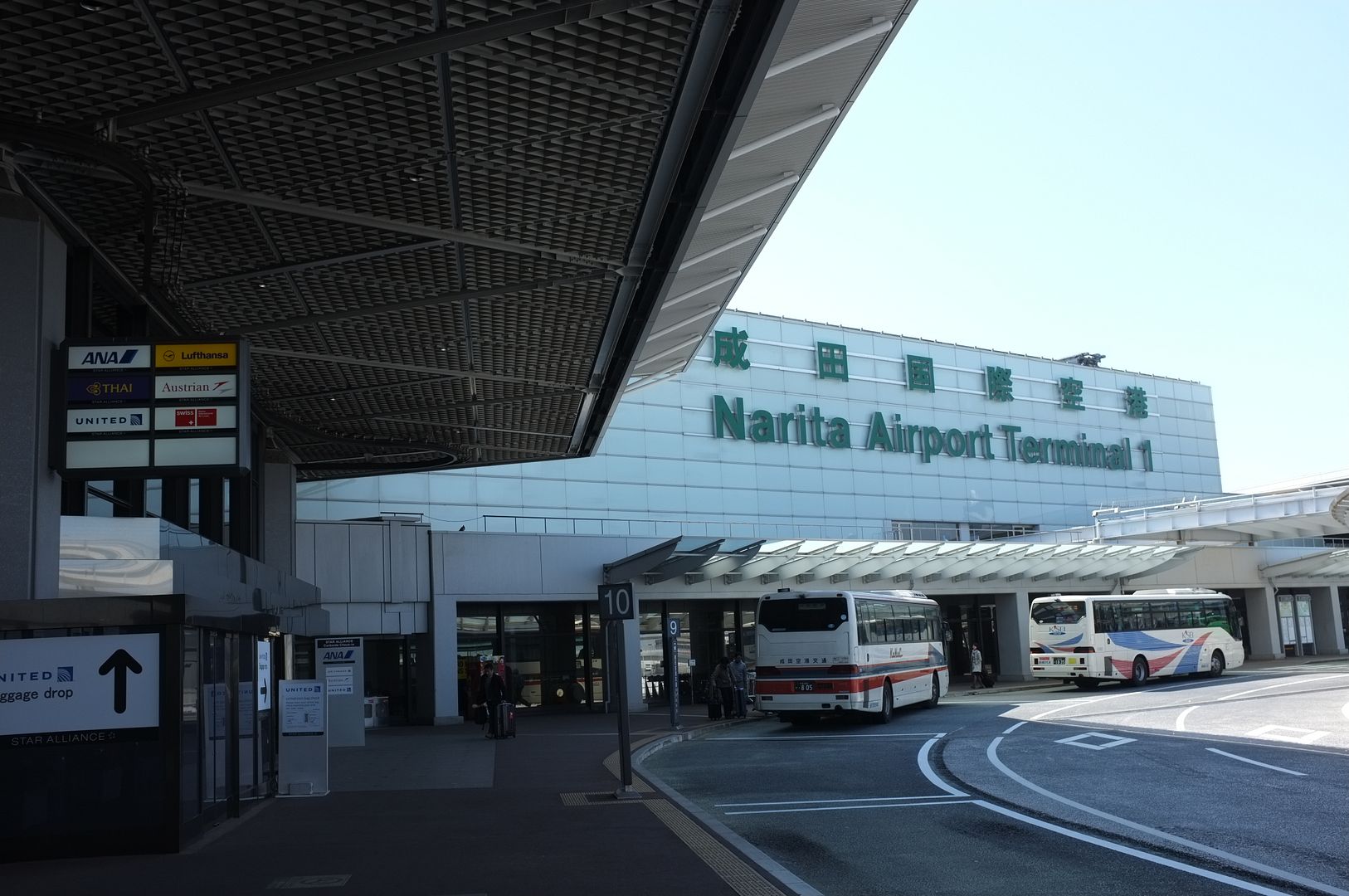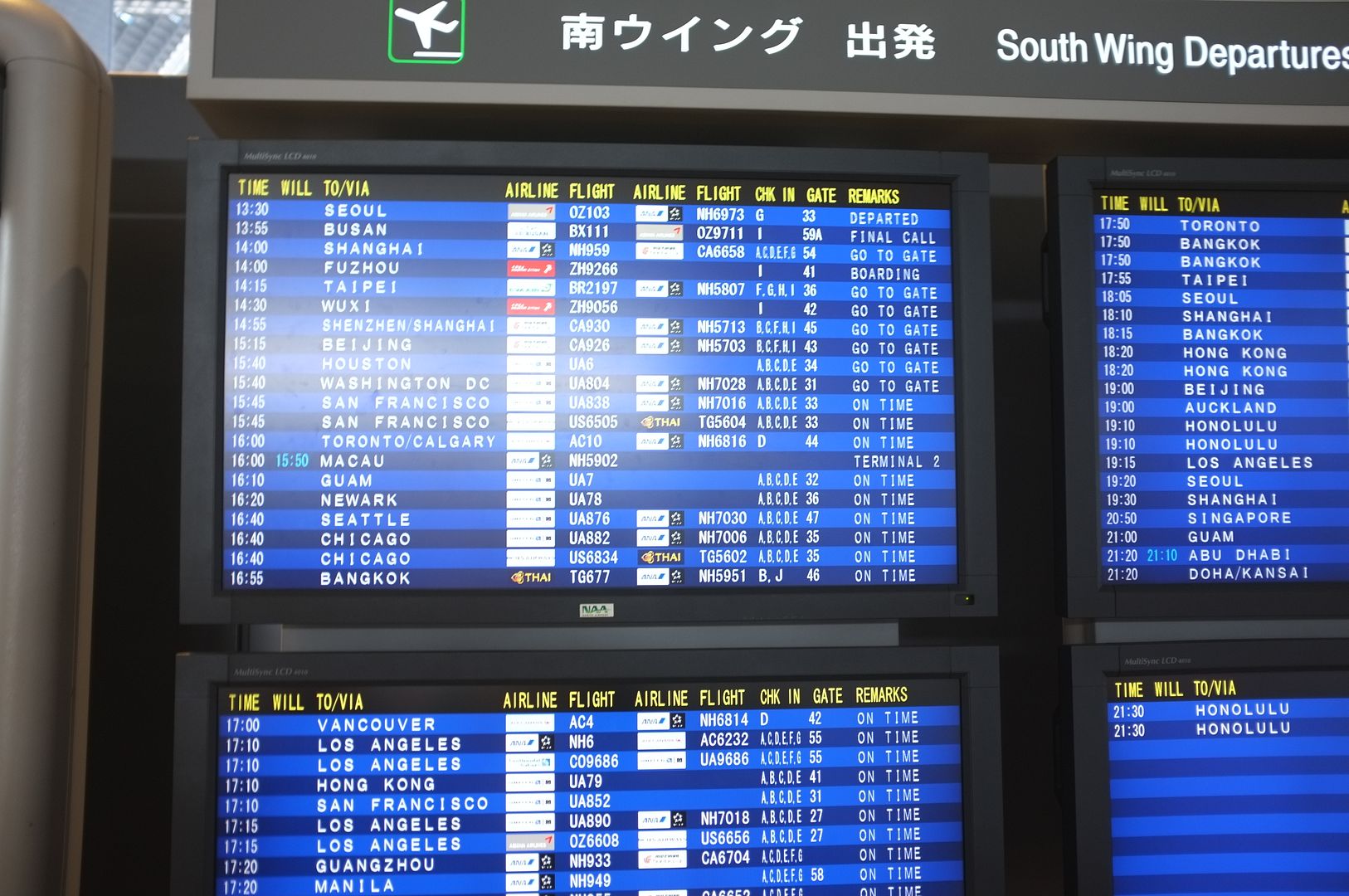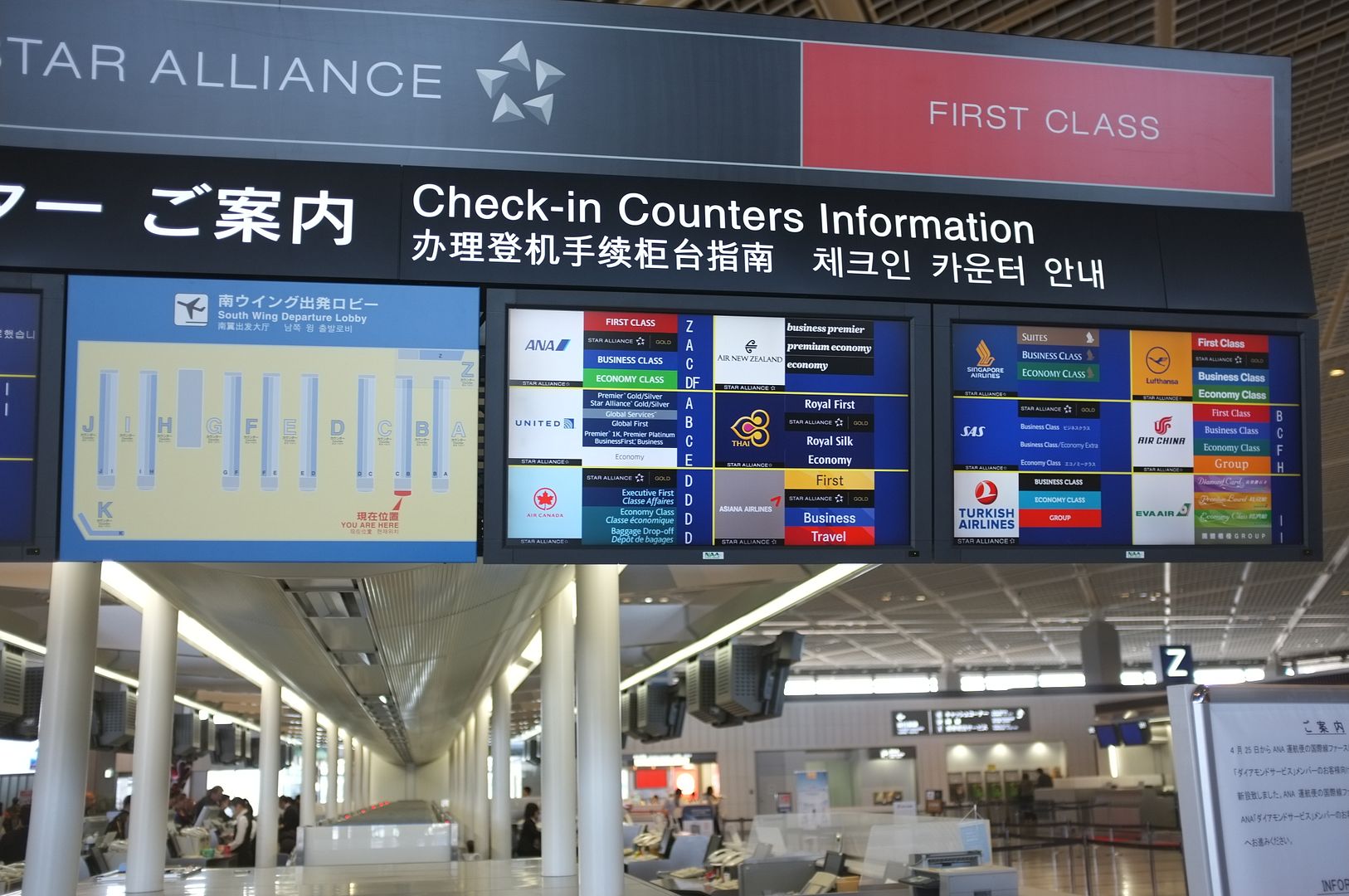 At the time, TG counters were closed but we were told that it would be opened at 14:25, so we went to the airport mall for lunch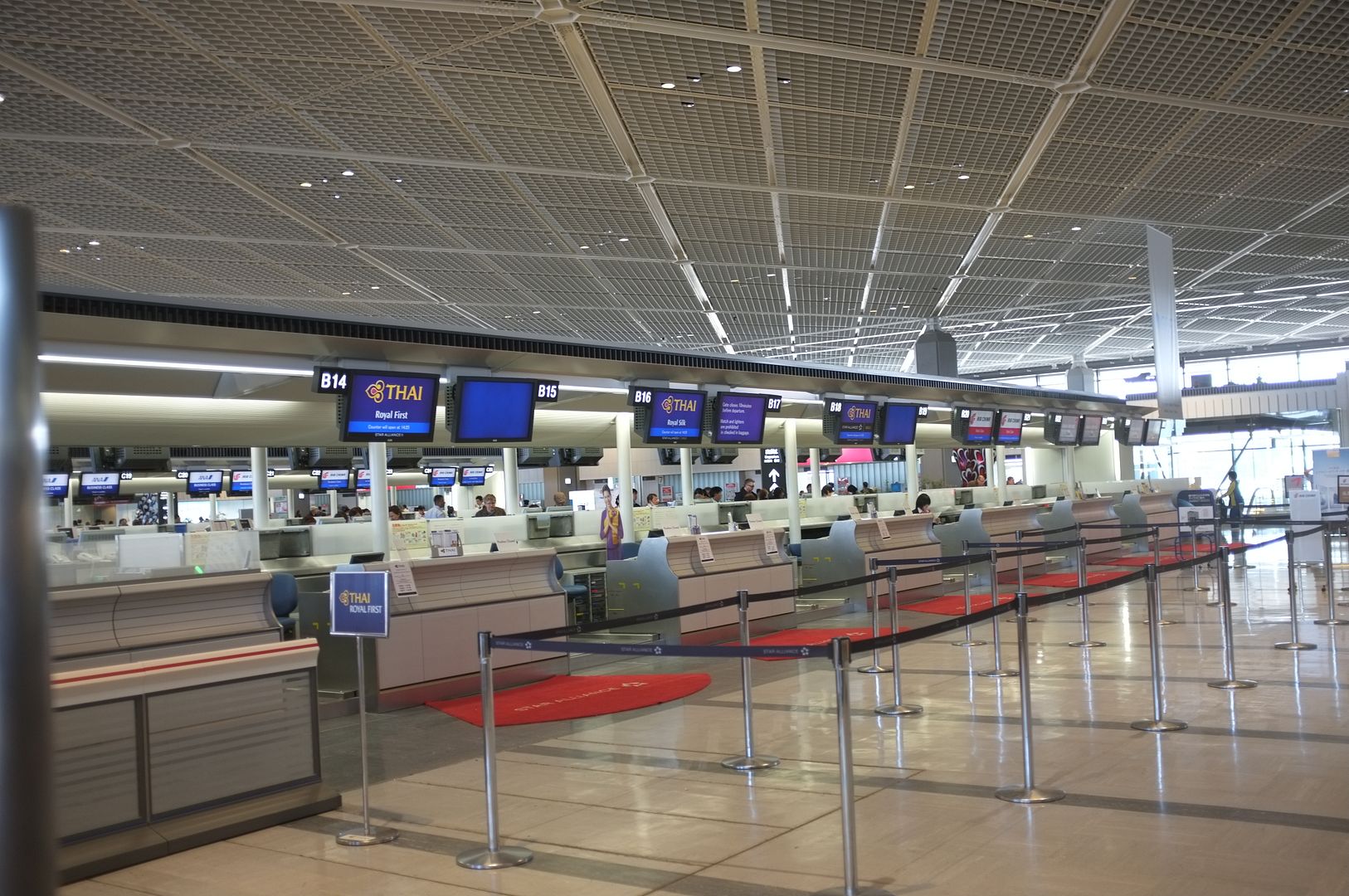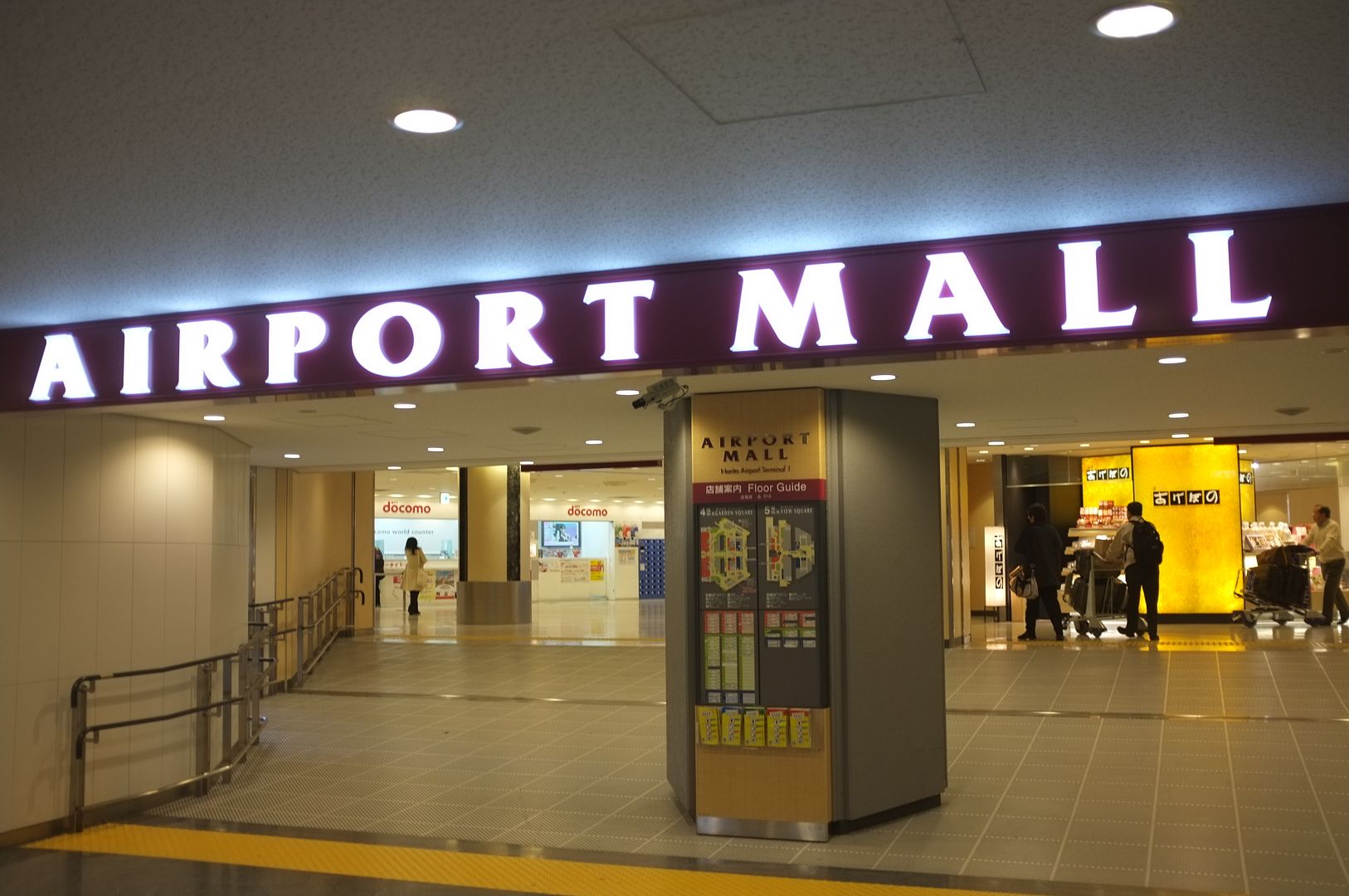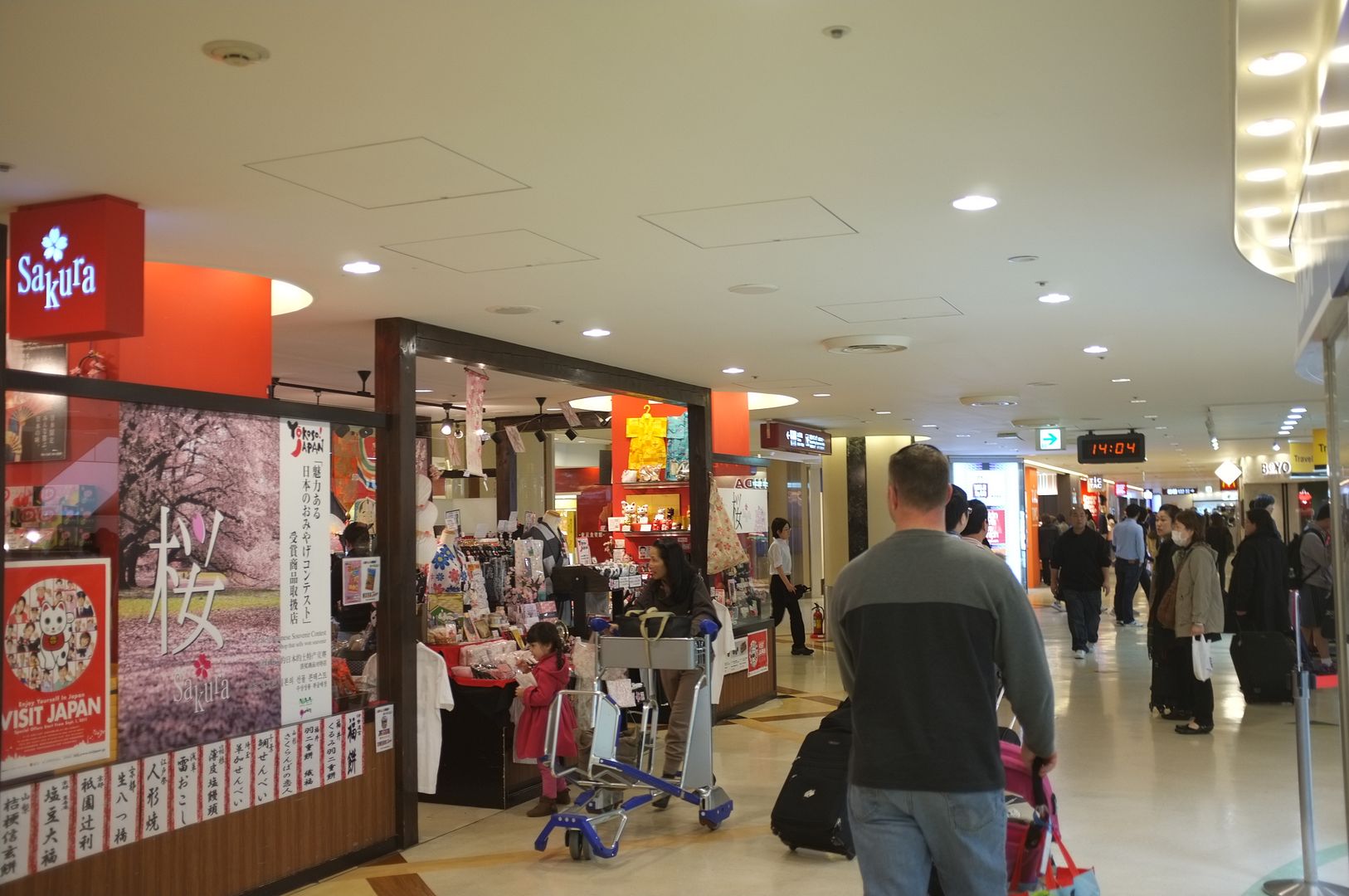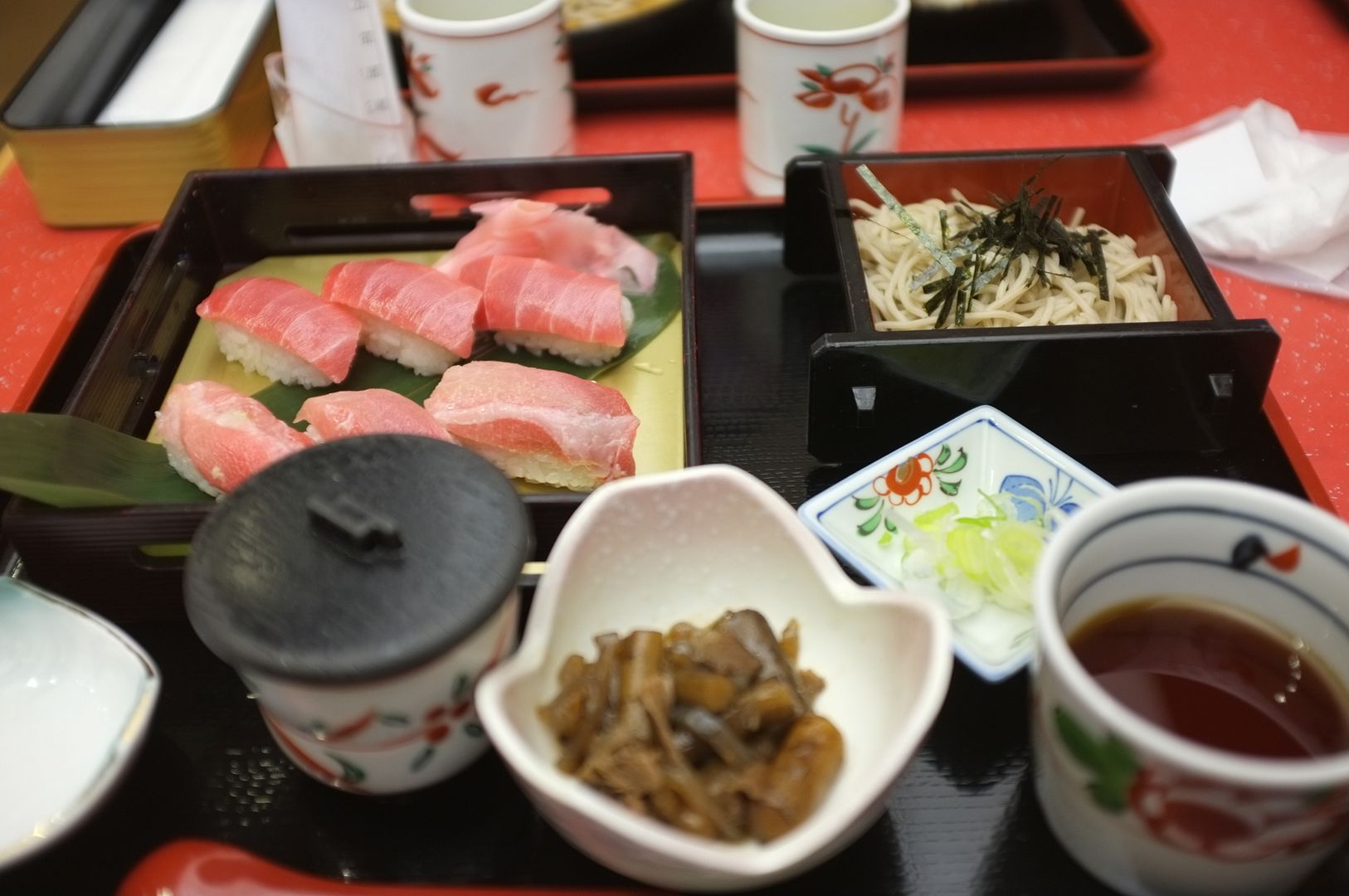 When we returned to check-in counters, there were a few people already waiting in the line, and it didn't take long to wait. We were told that the flight was completely full. After having our boarding passes, we went directly to security screening and passport check, all took less than 10 minutes
Our boarding gate was 46, which was quite a long walk, but we were told by check-in lady that we could use the ANA lounge which was located very close to the gate.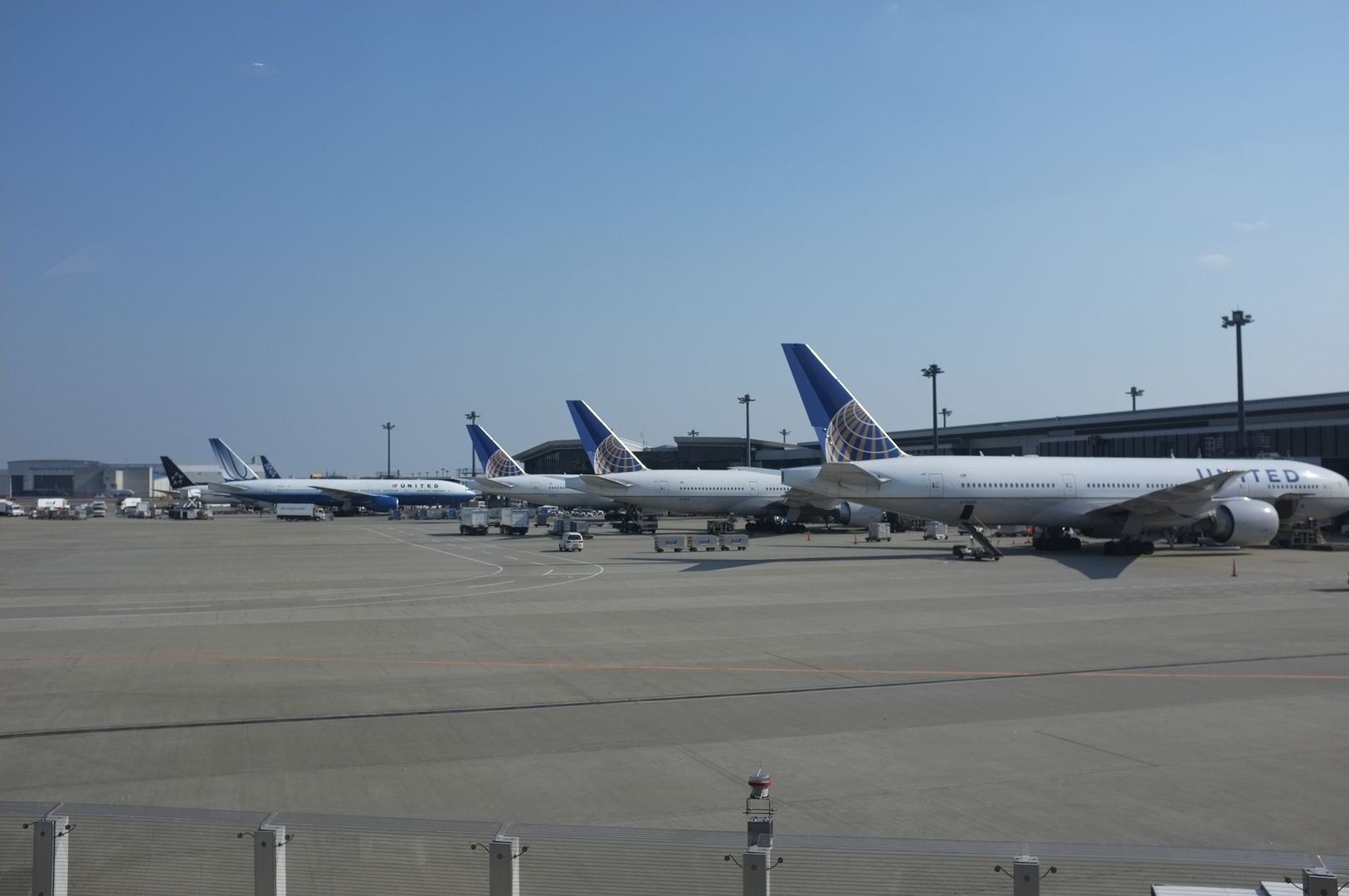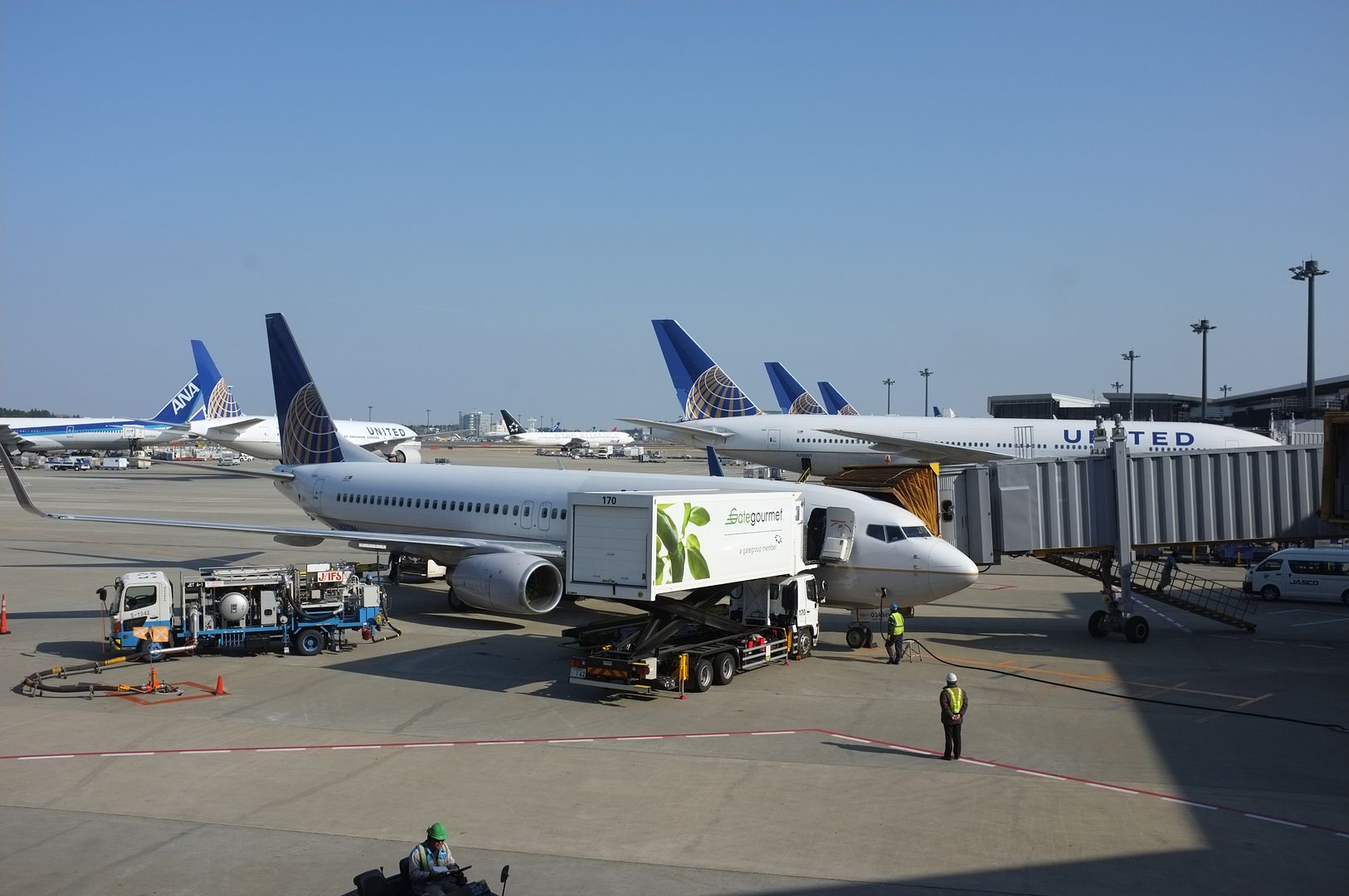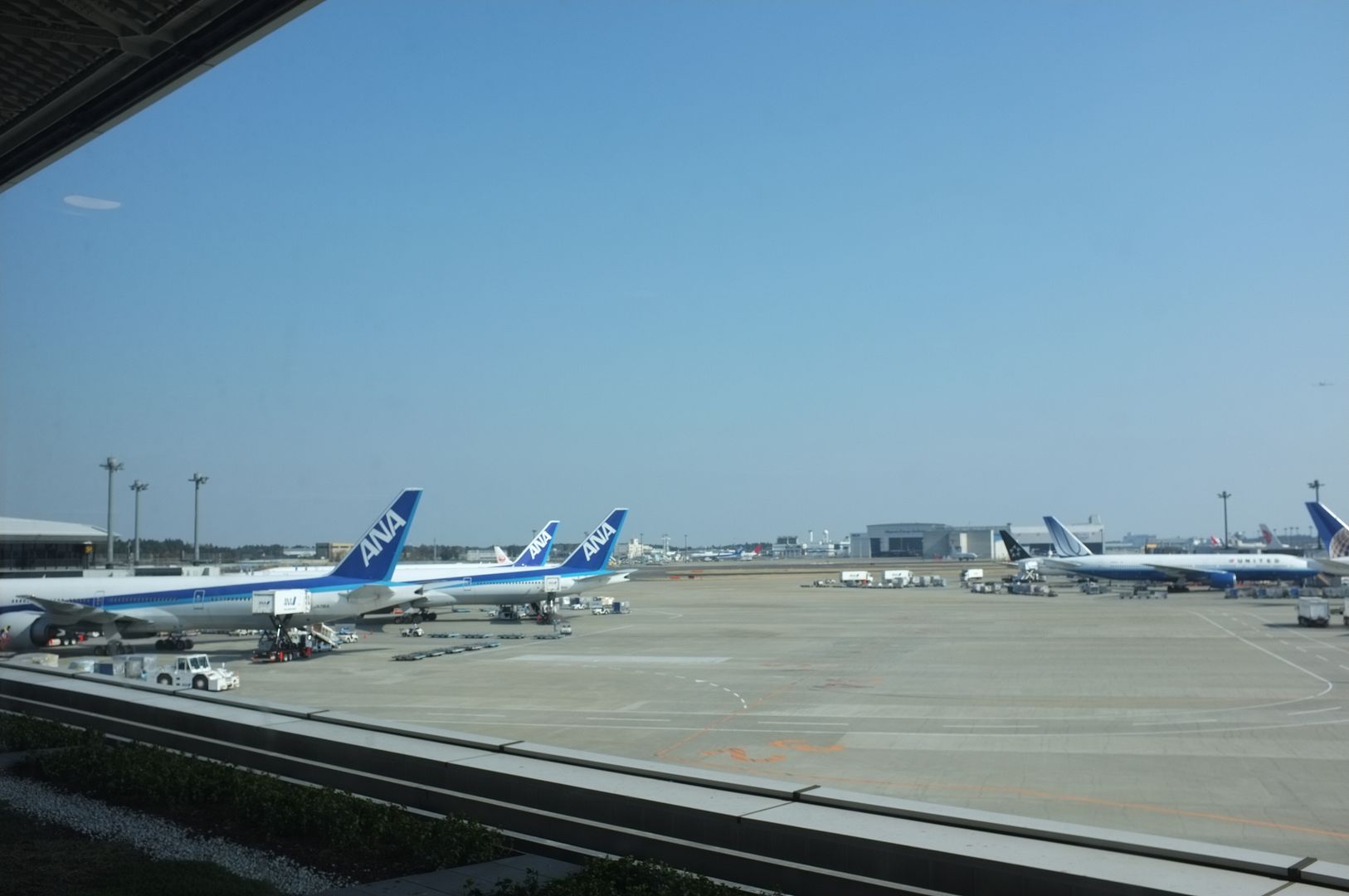 After buying a few things at the duty free shops, we made our way to ANA lounge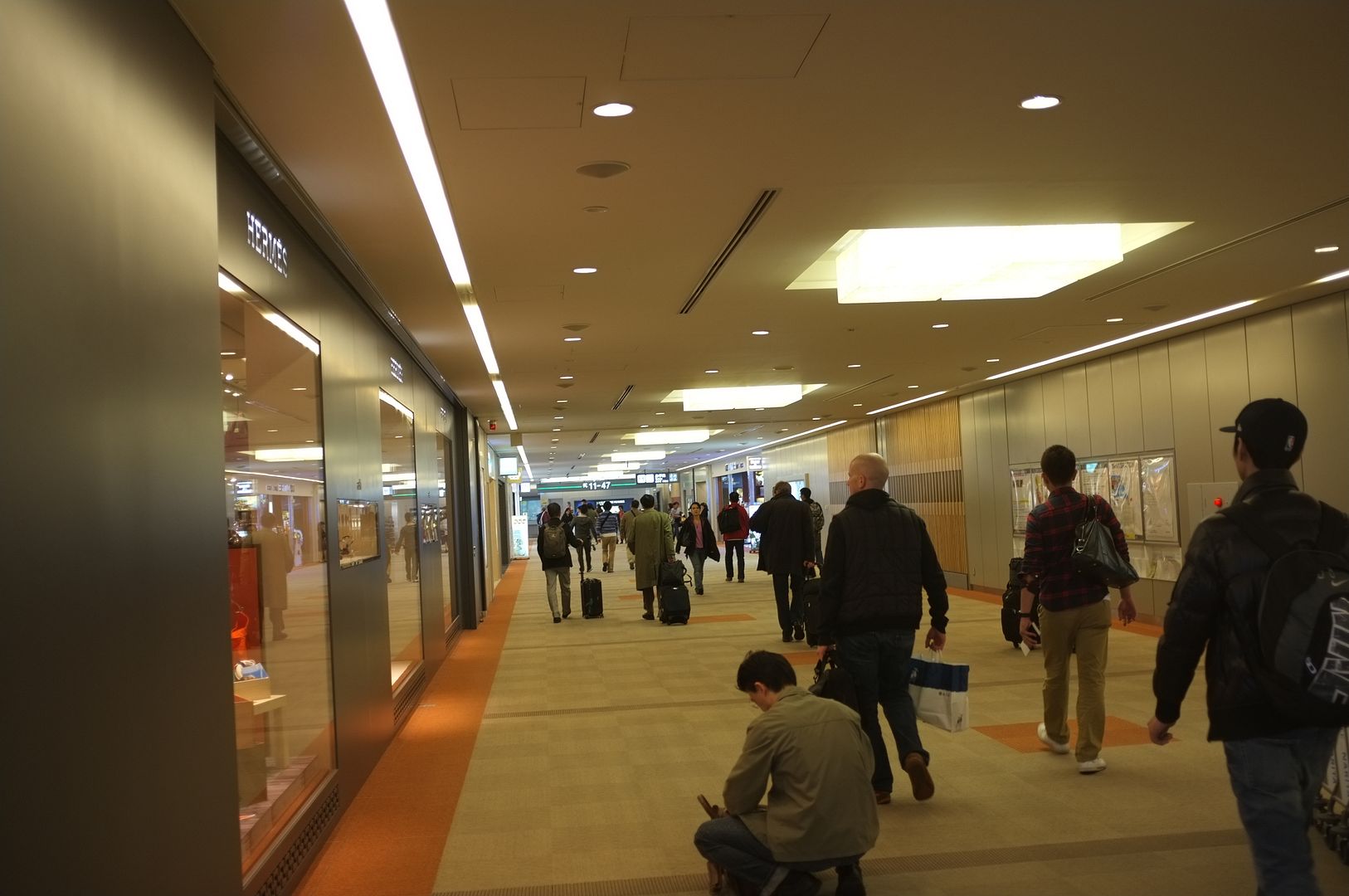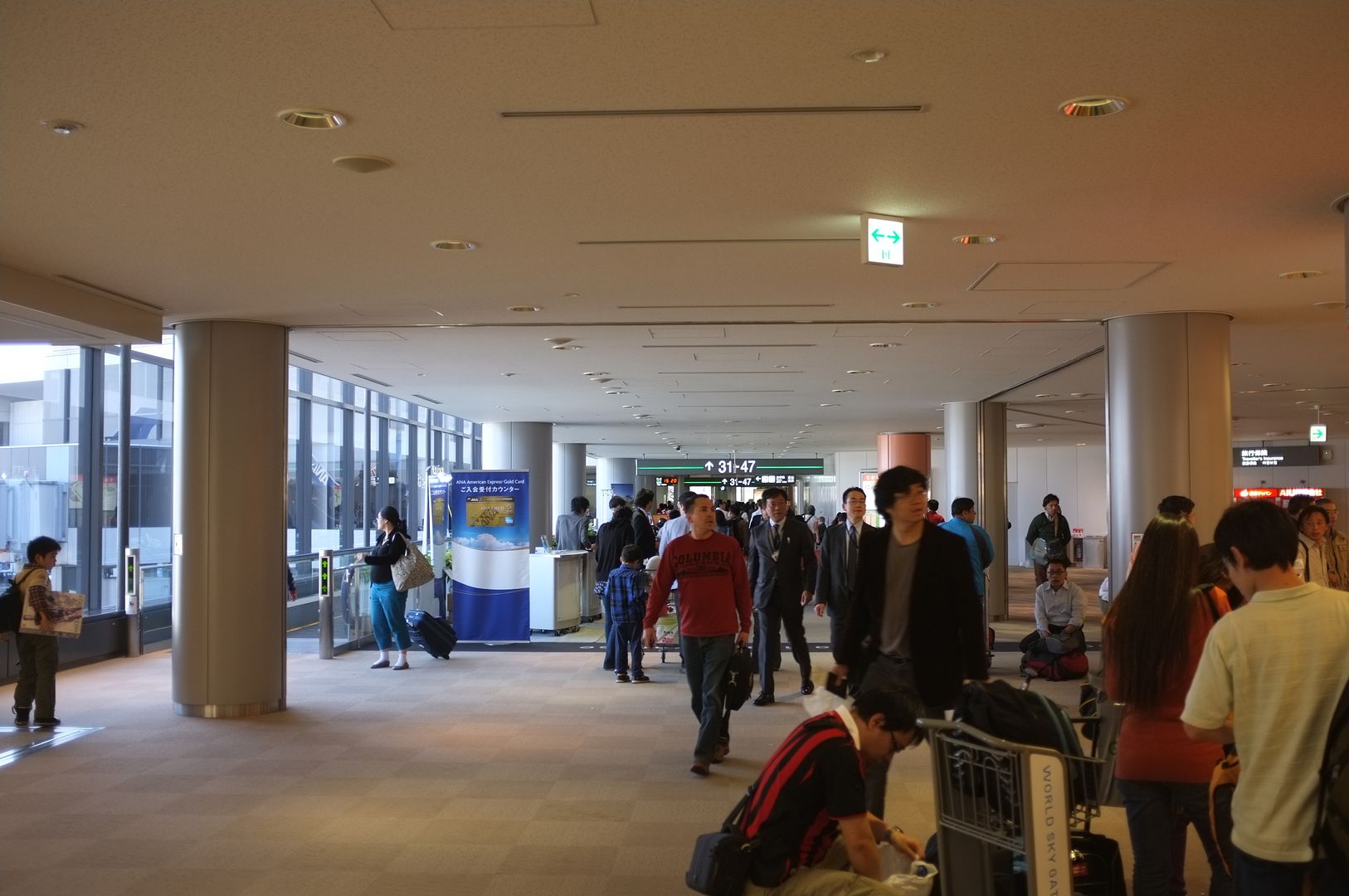 Passing United lounge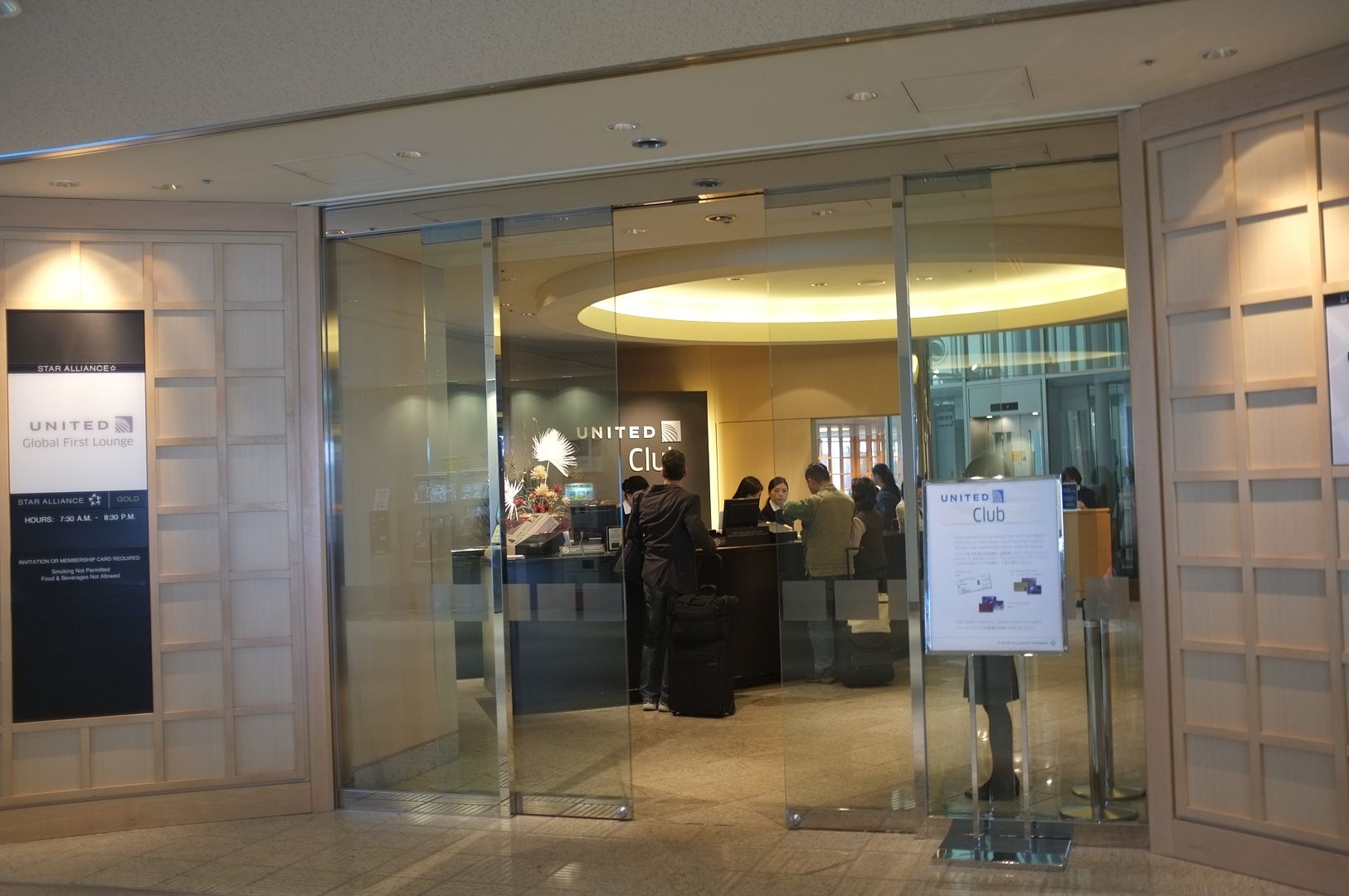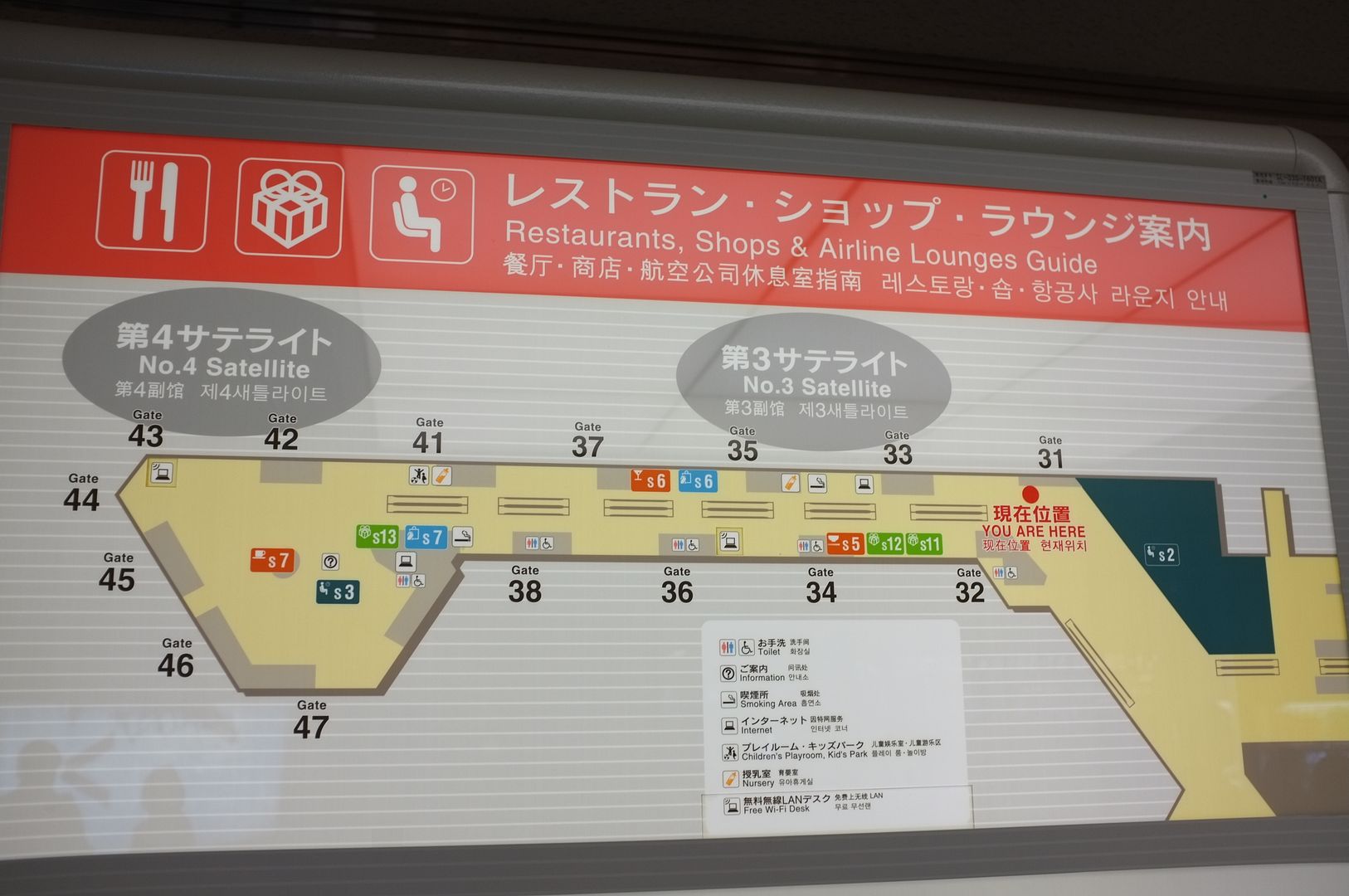 Arriving at ANA Business class lounge, we were greeted by friendly lounge staff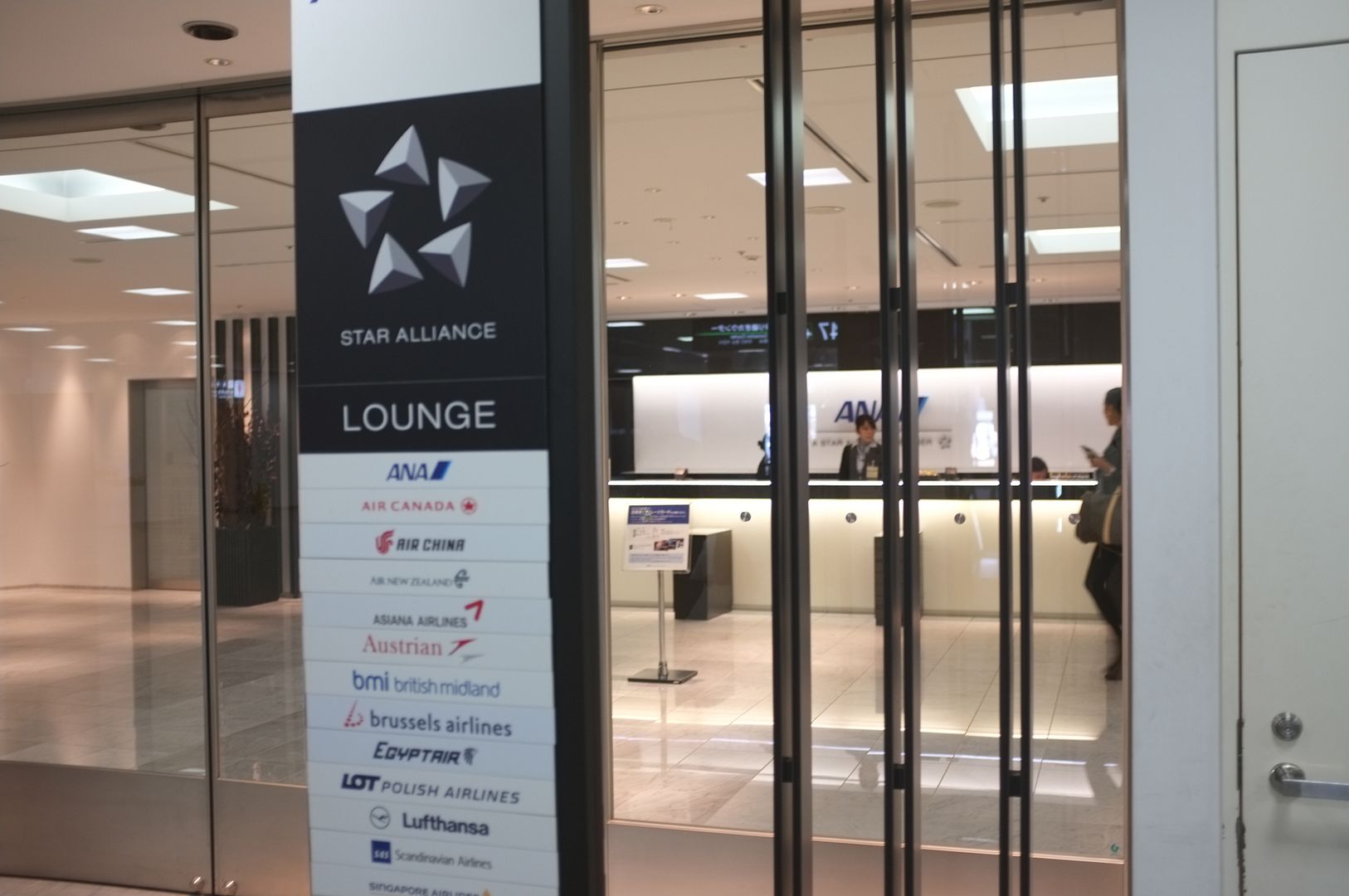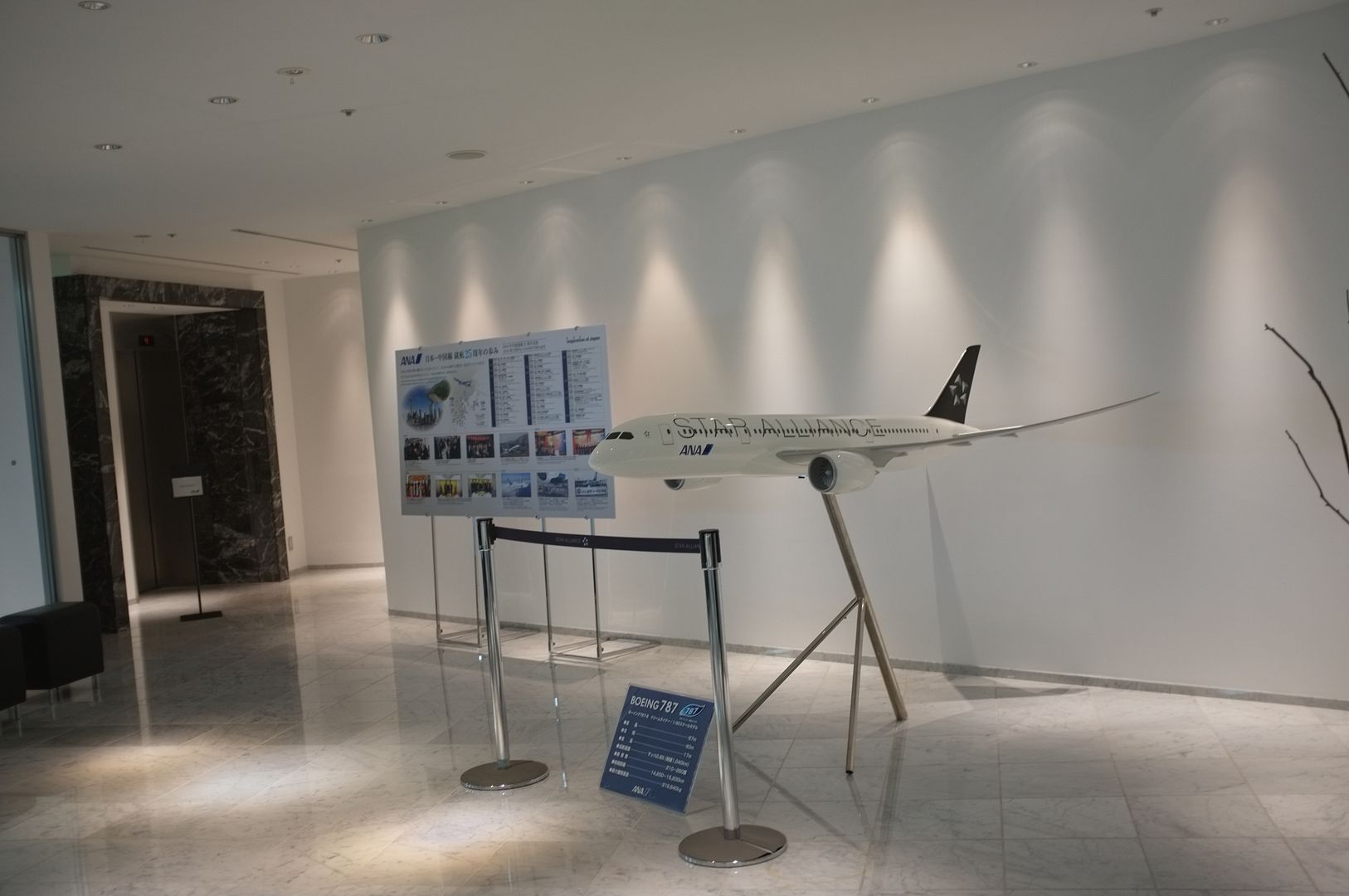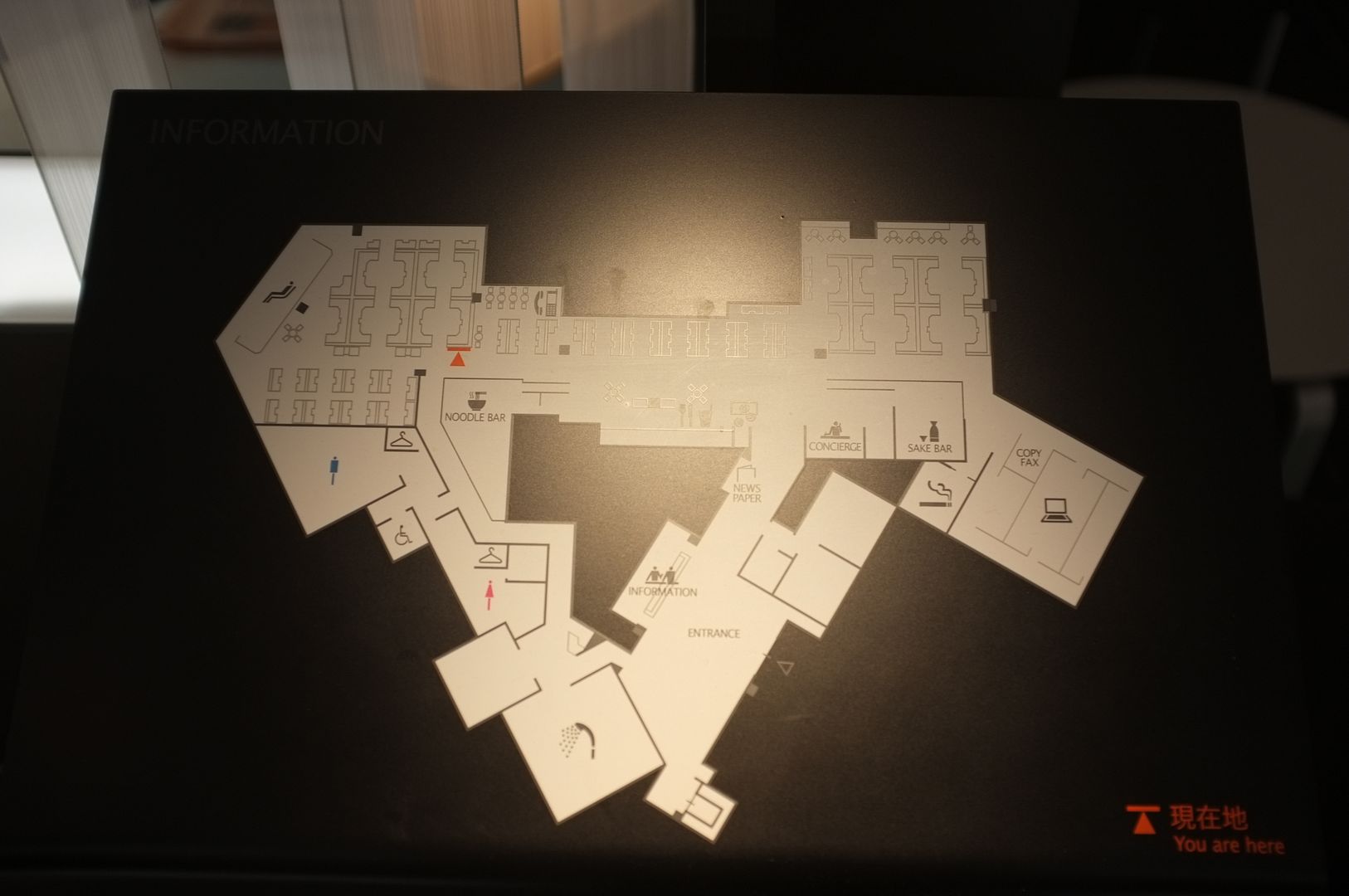 Very nice snack and refreshments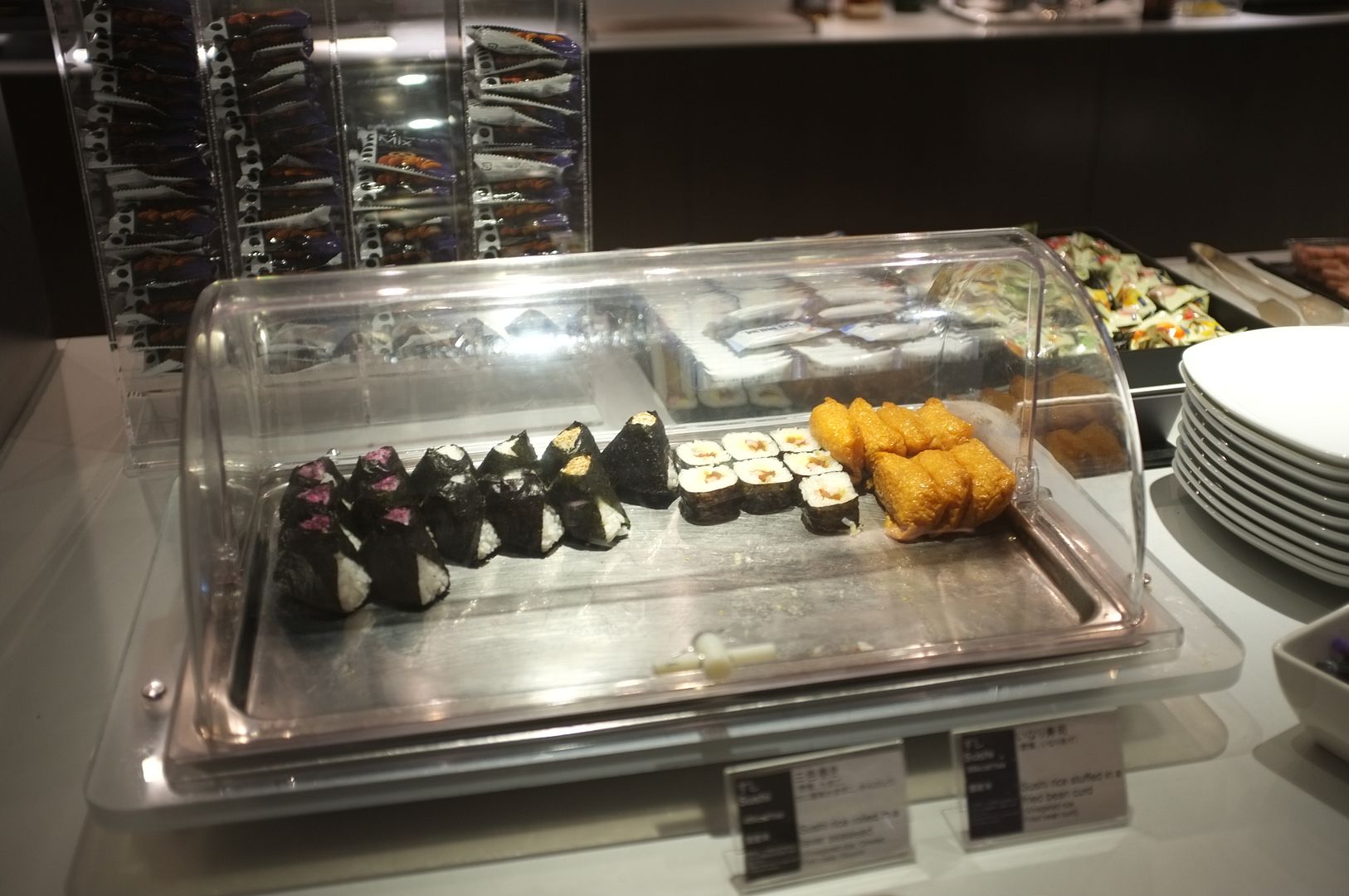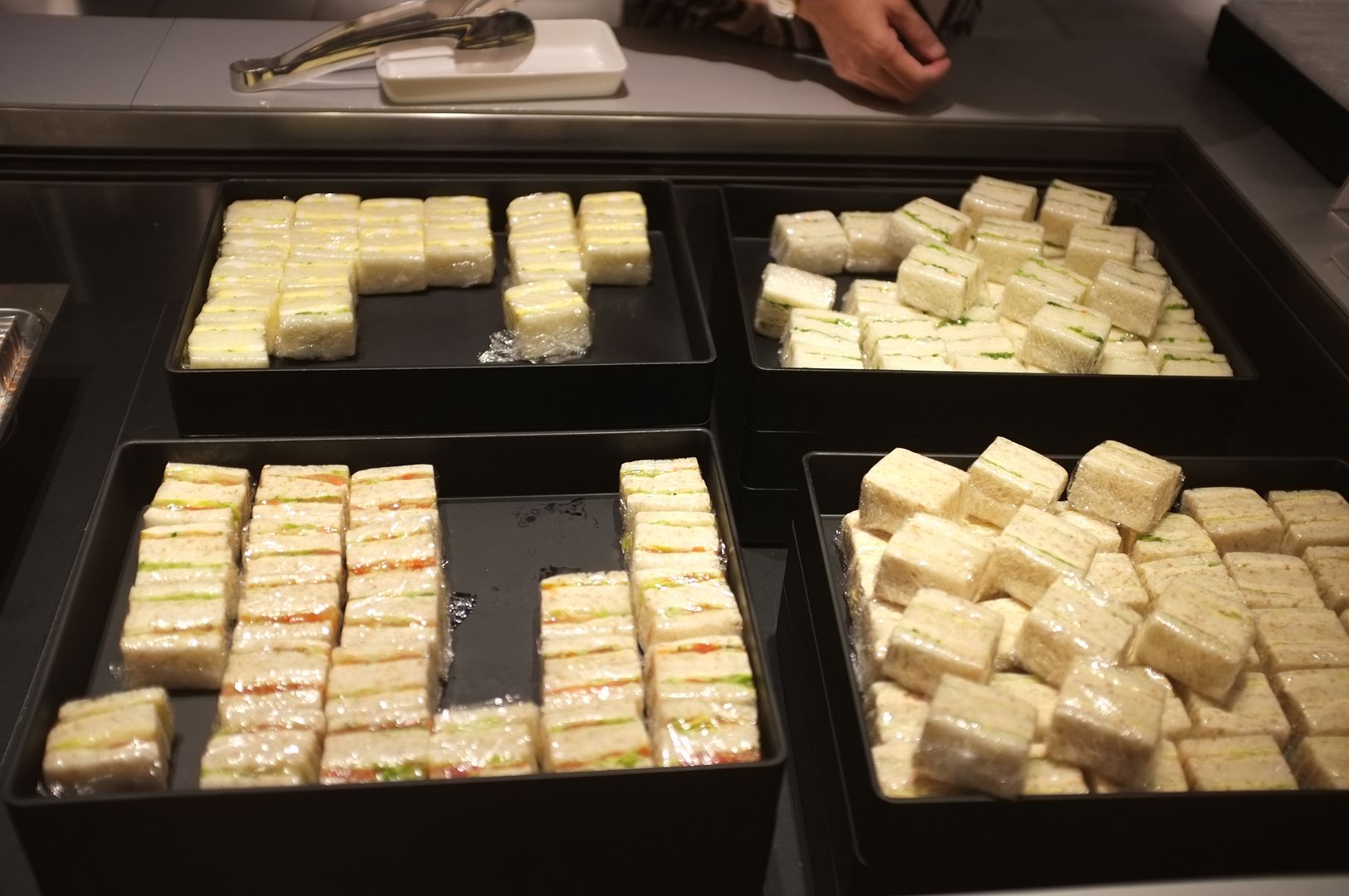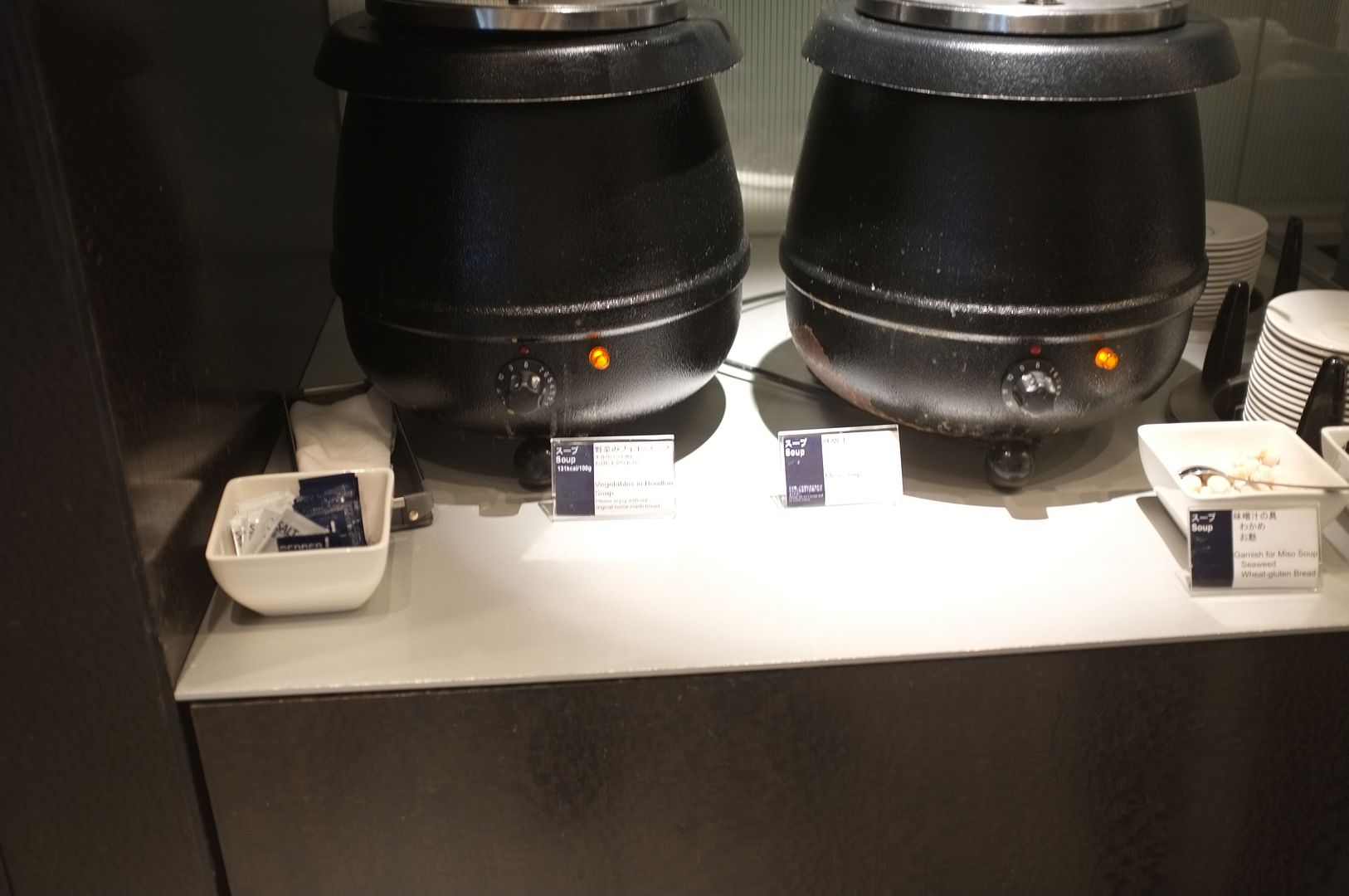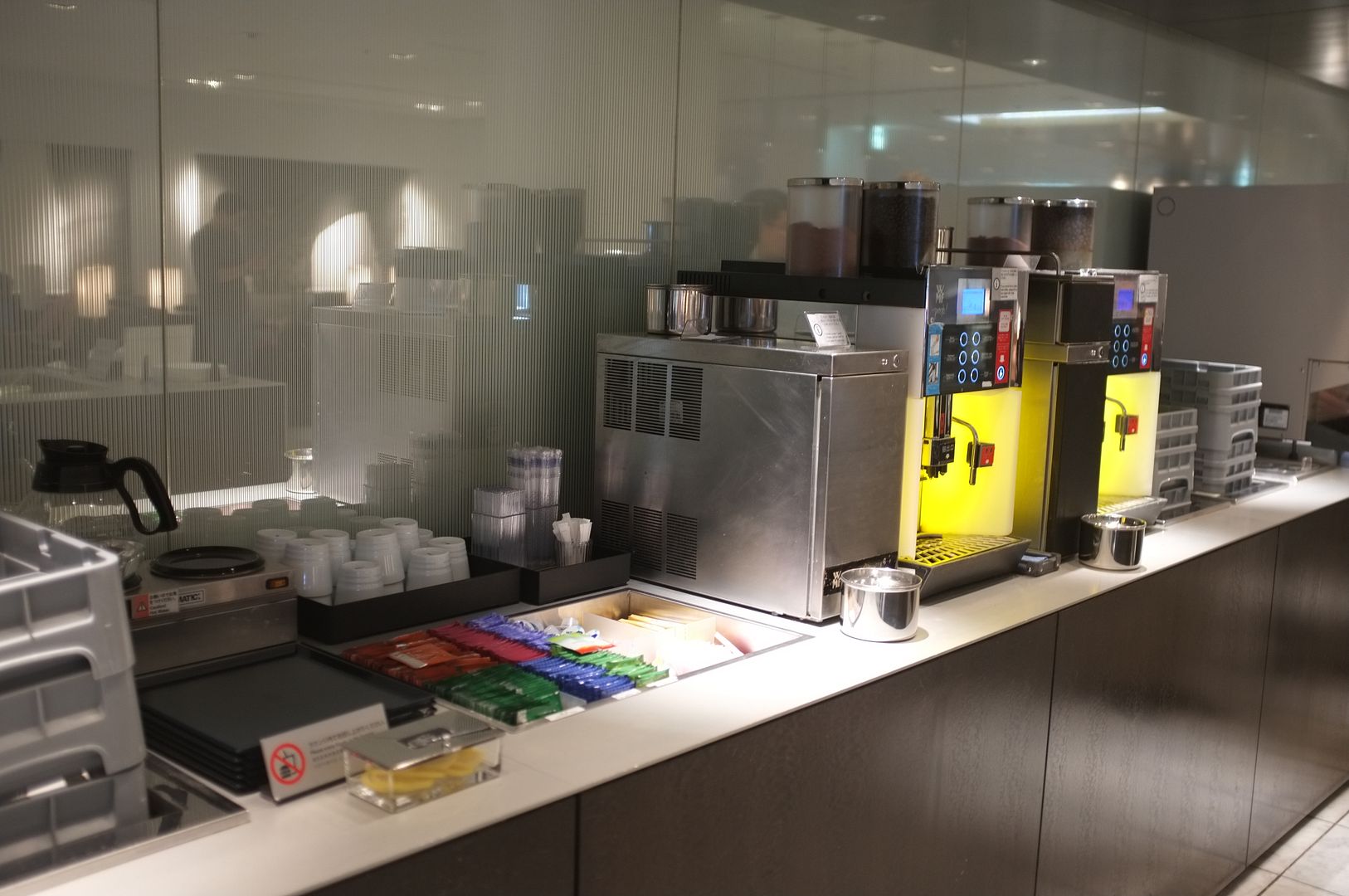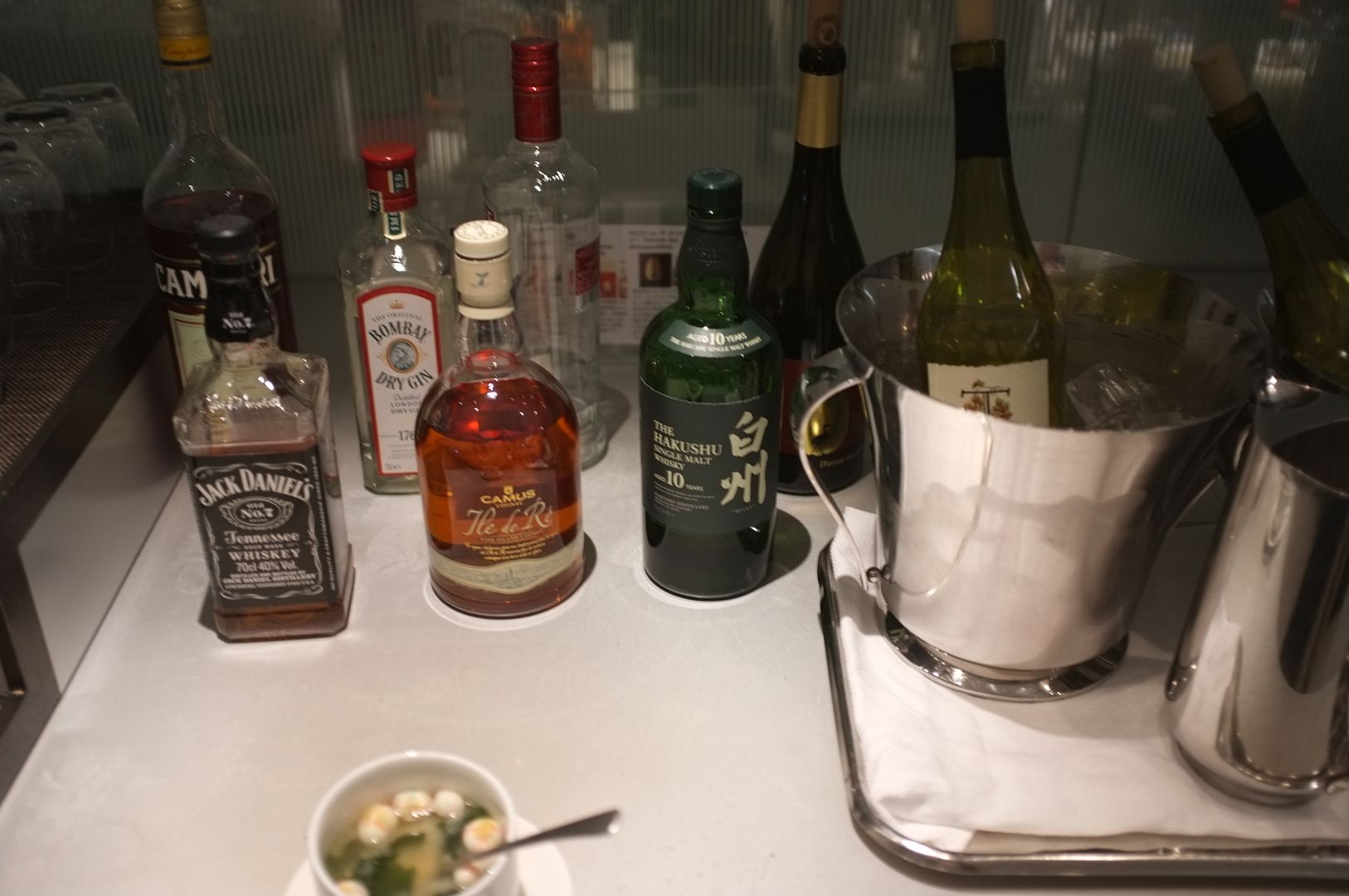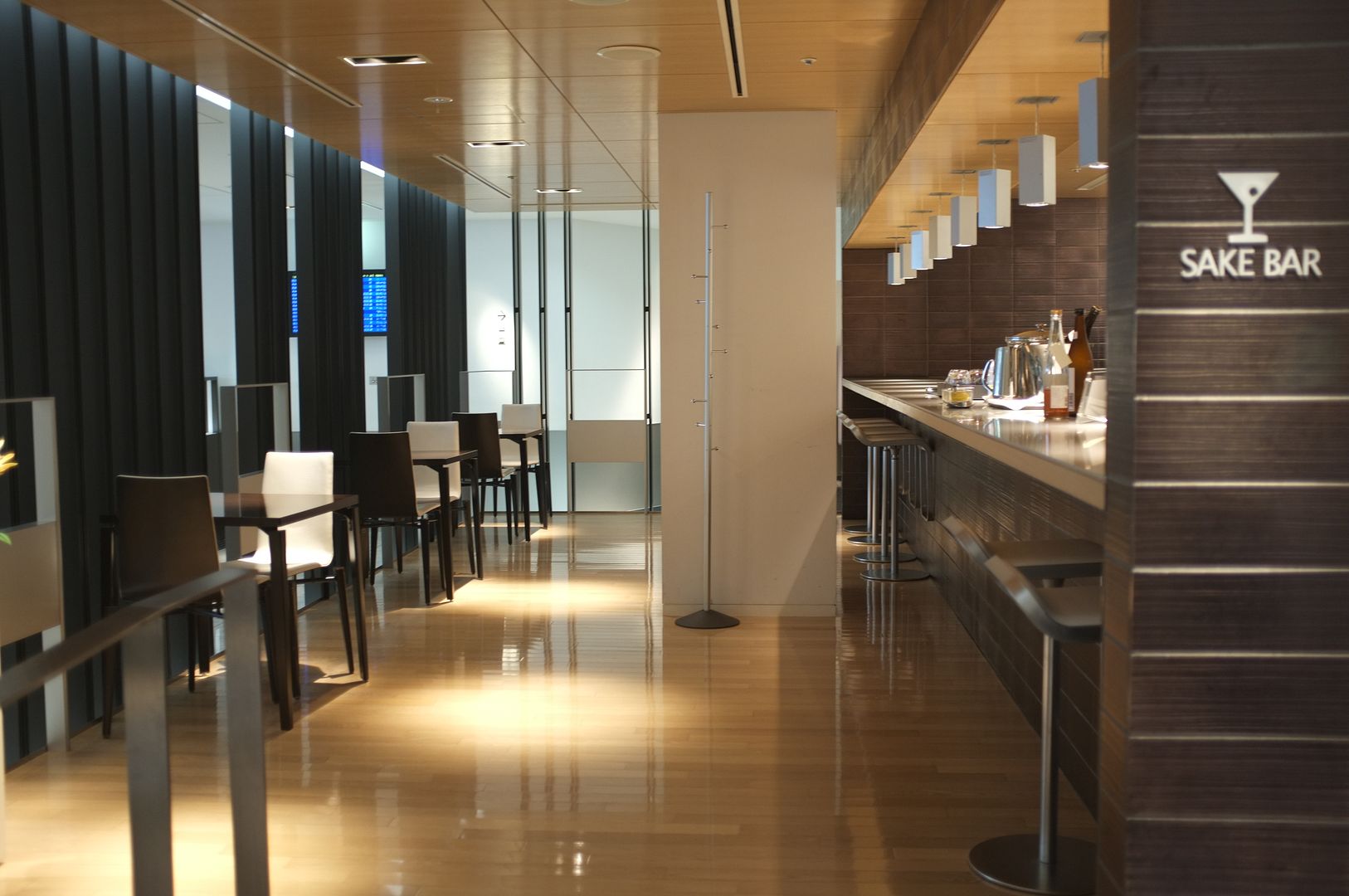 There is also a noodle bar, which I ordered o udon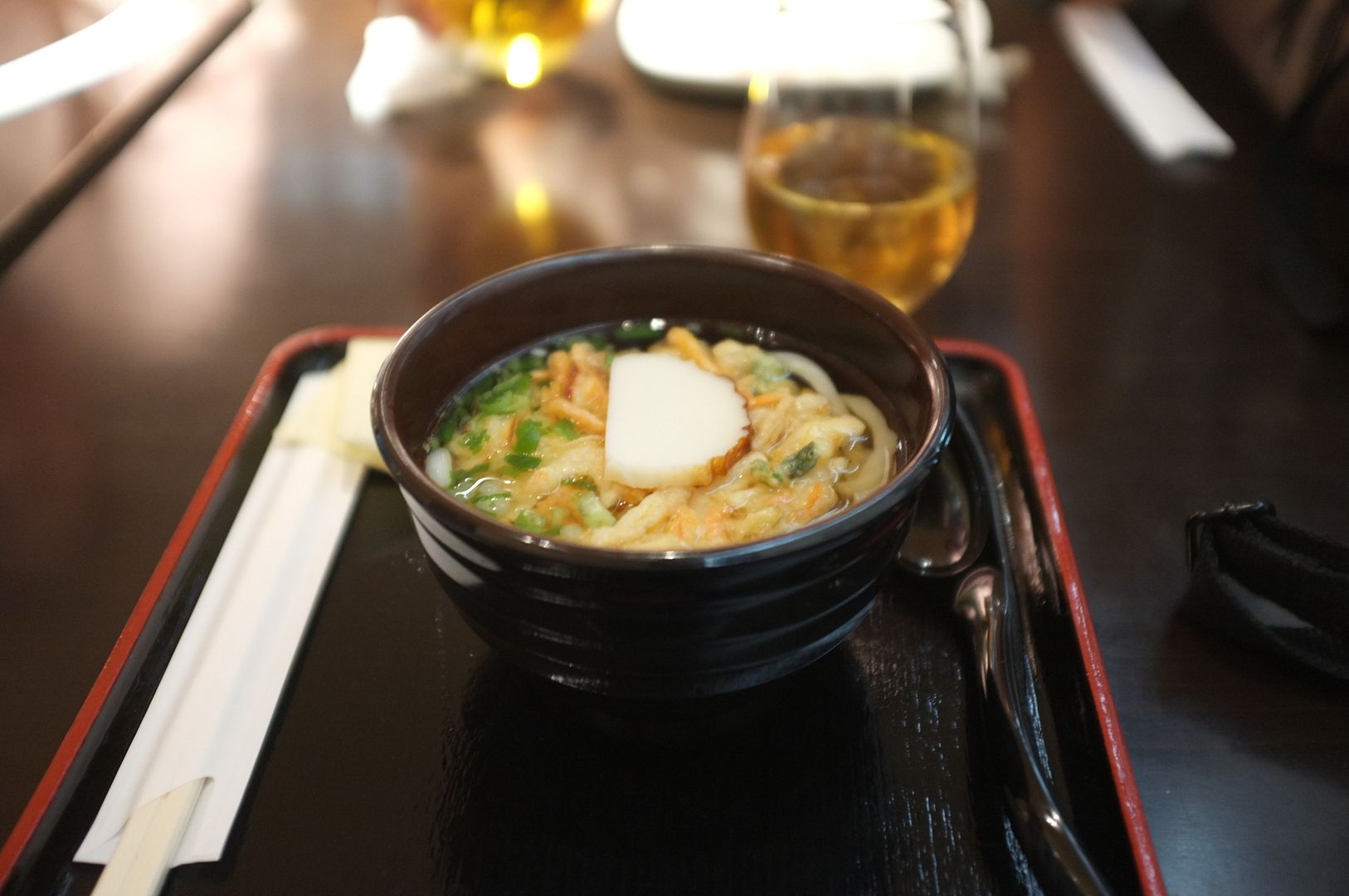 Seating area in the lounge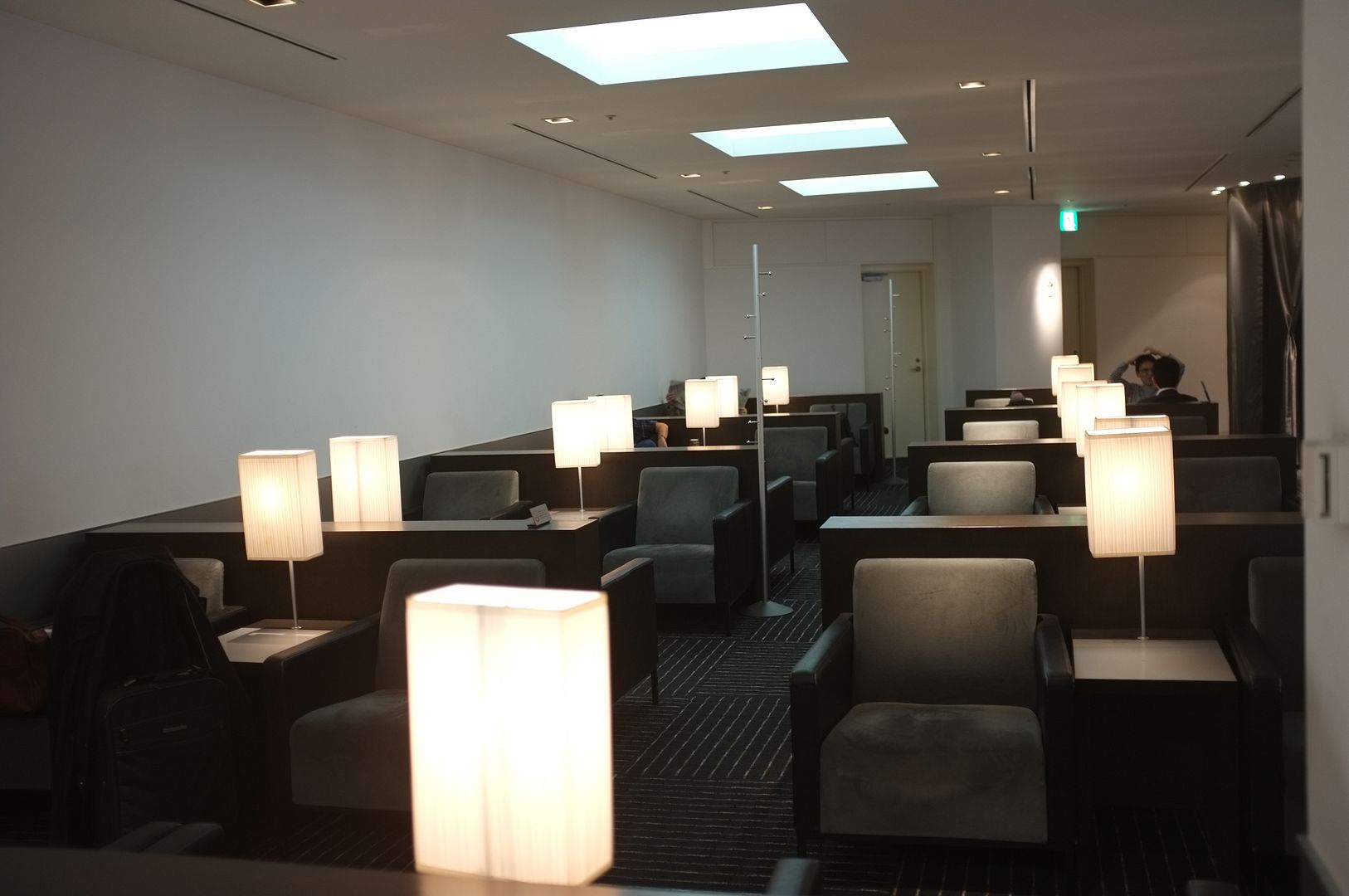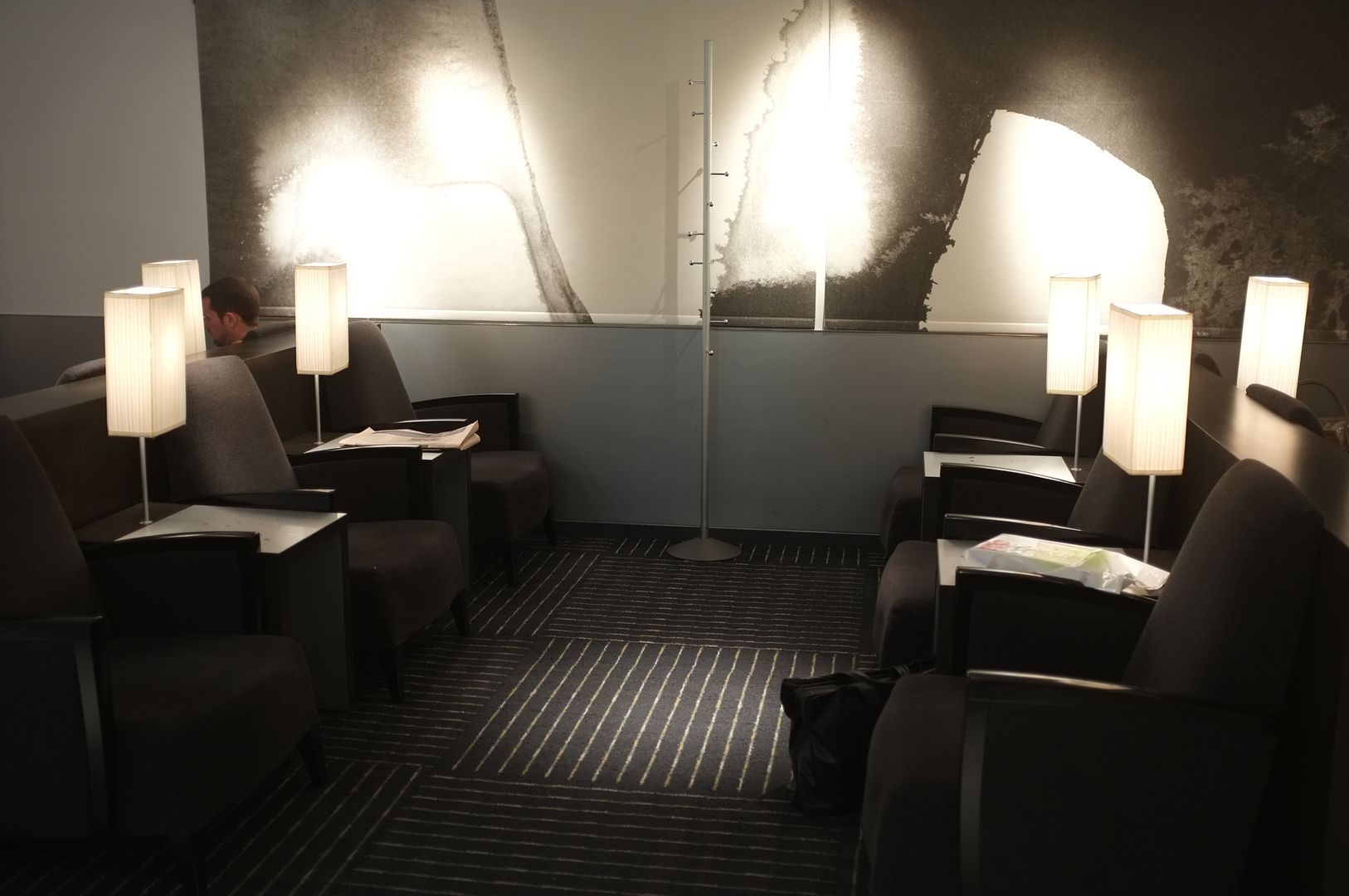 We left the lounge to the boarding gate at 16:20 to be at the gate just in time for the 16:25 planned boarding time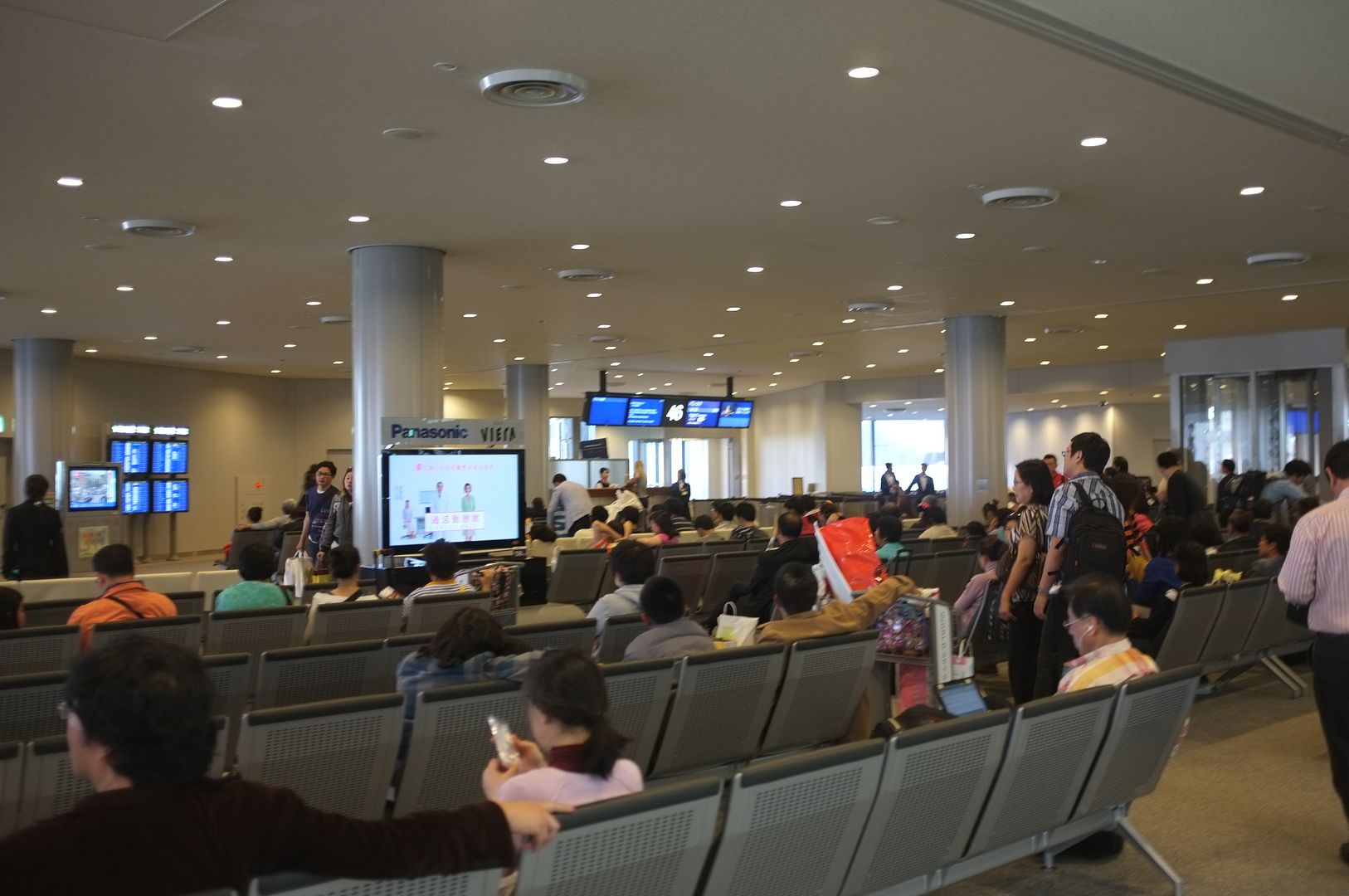 Then before boarding started, we were told to line up, one priority line and one economy line.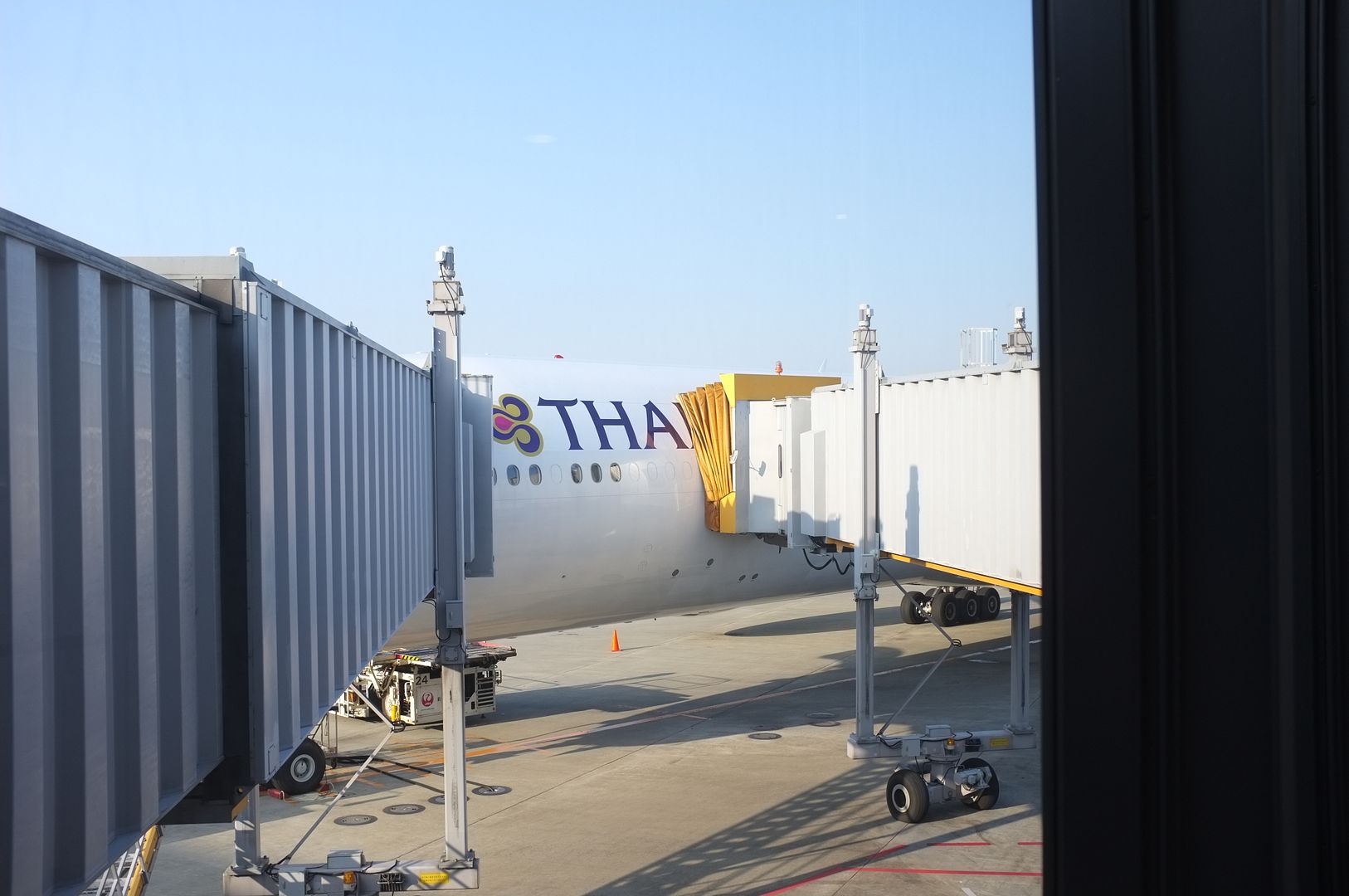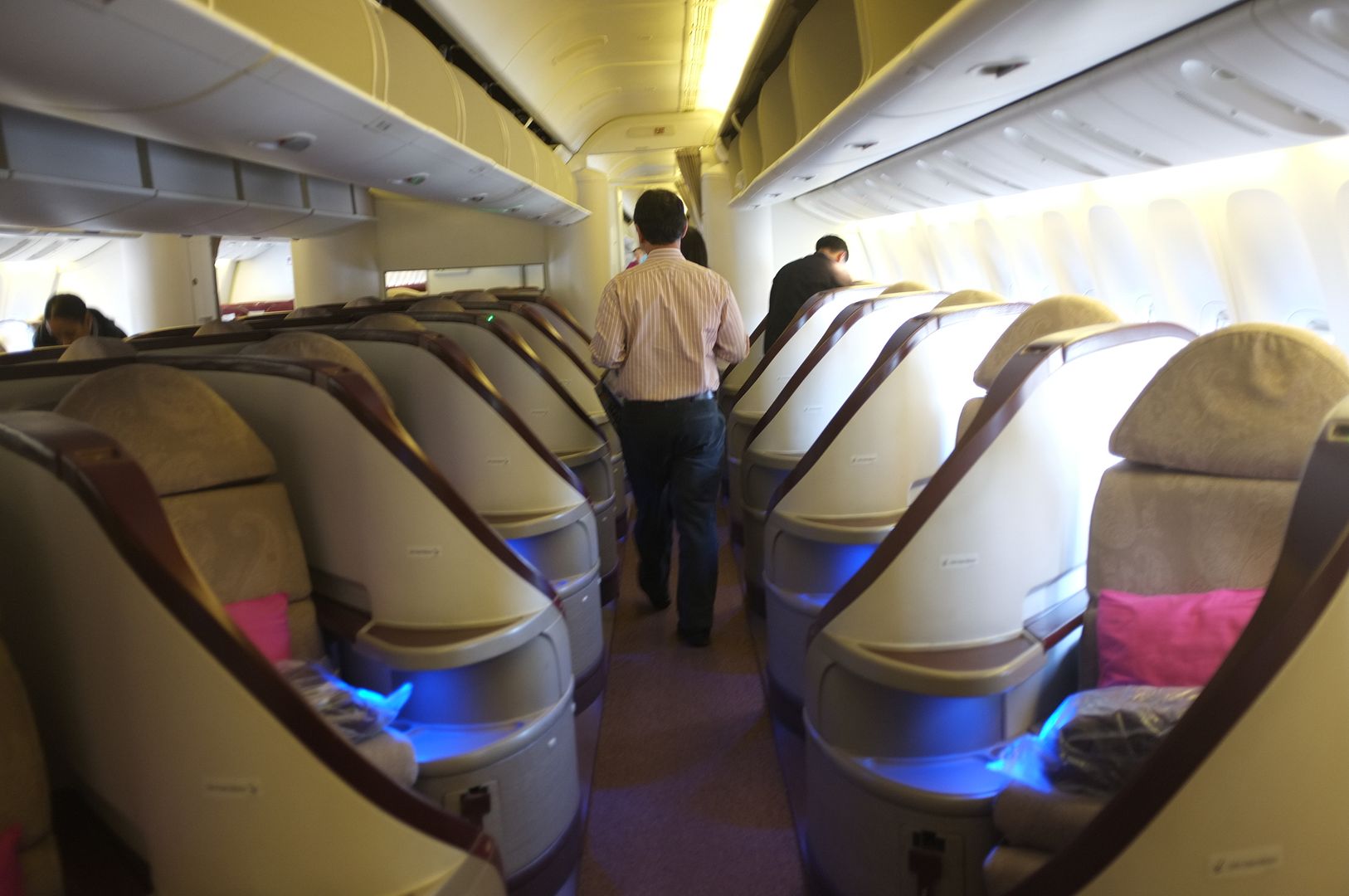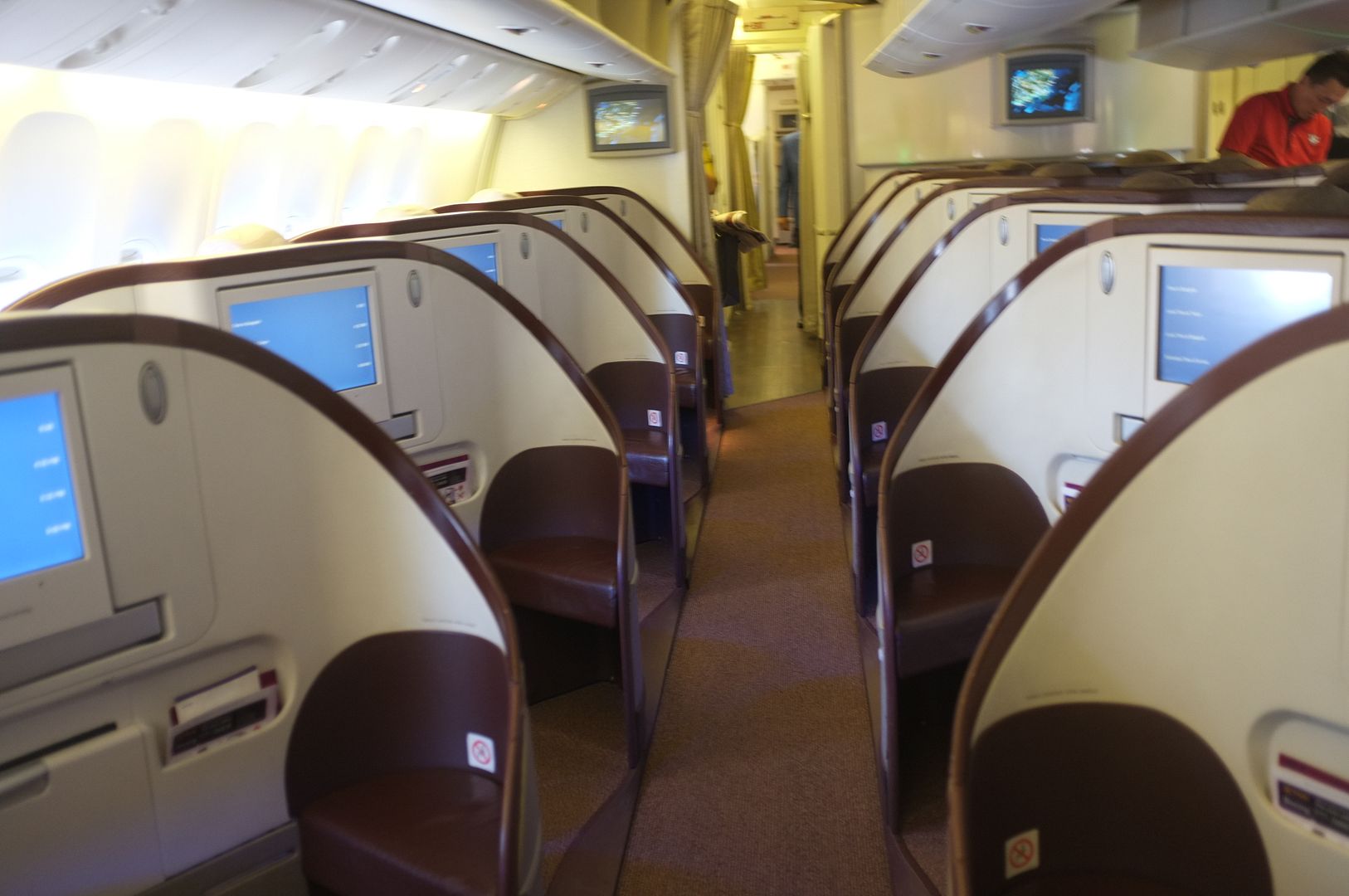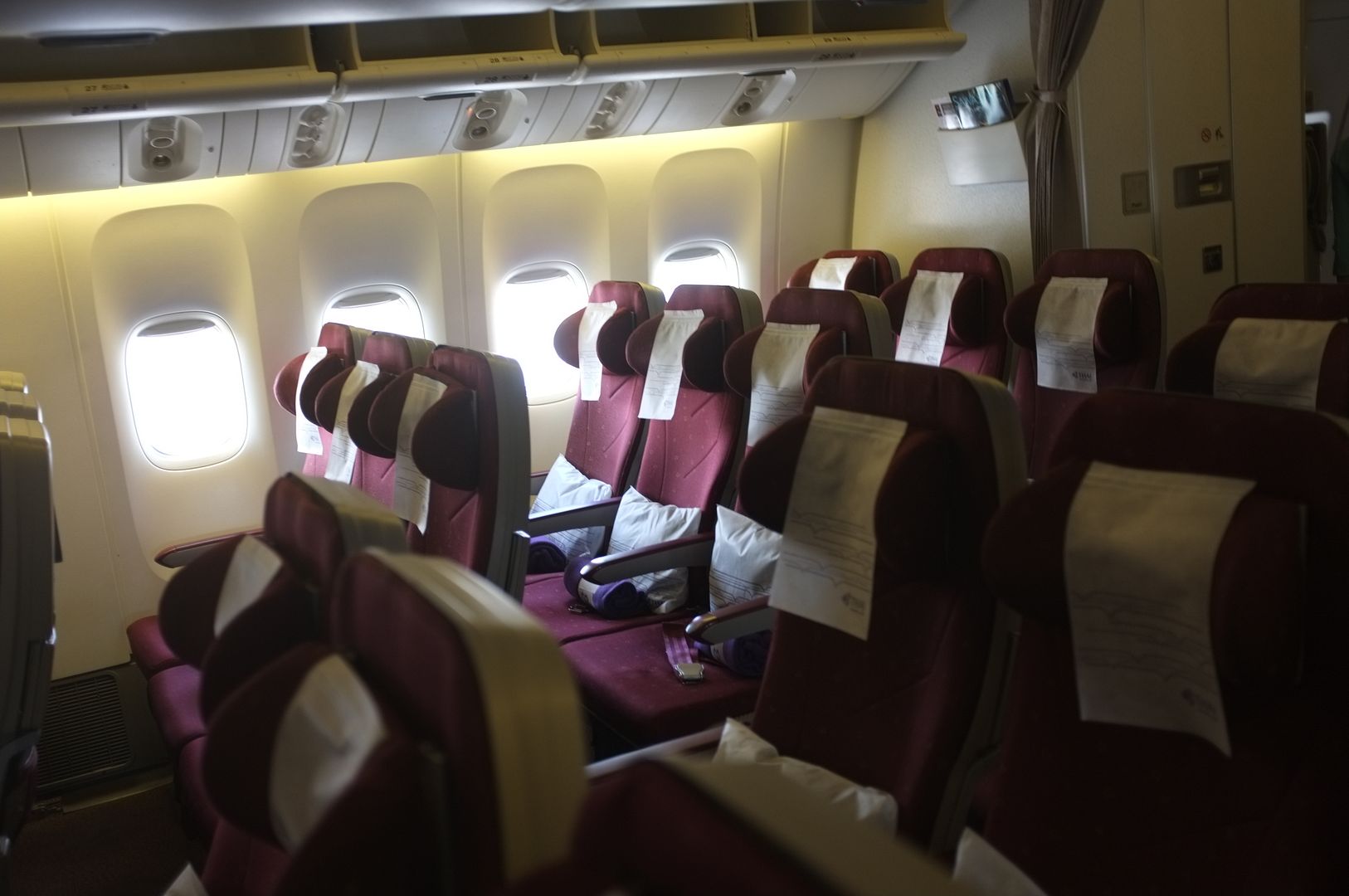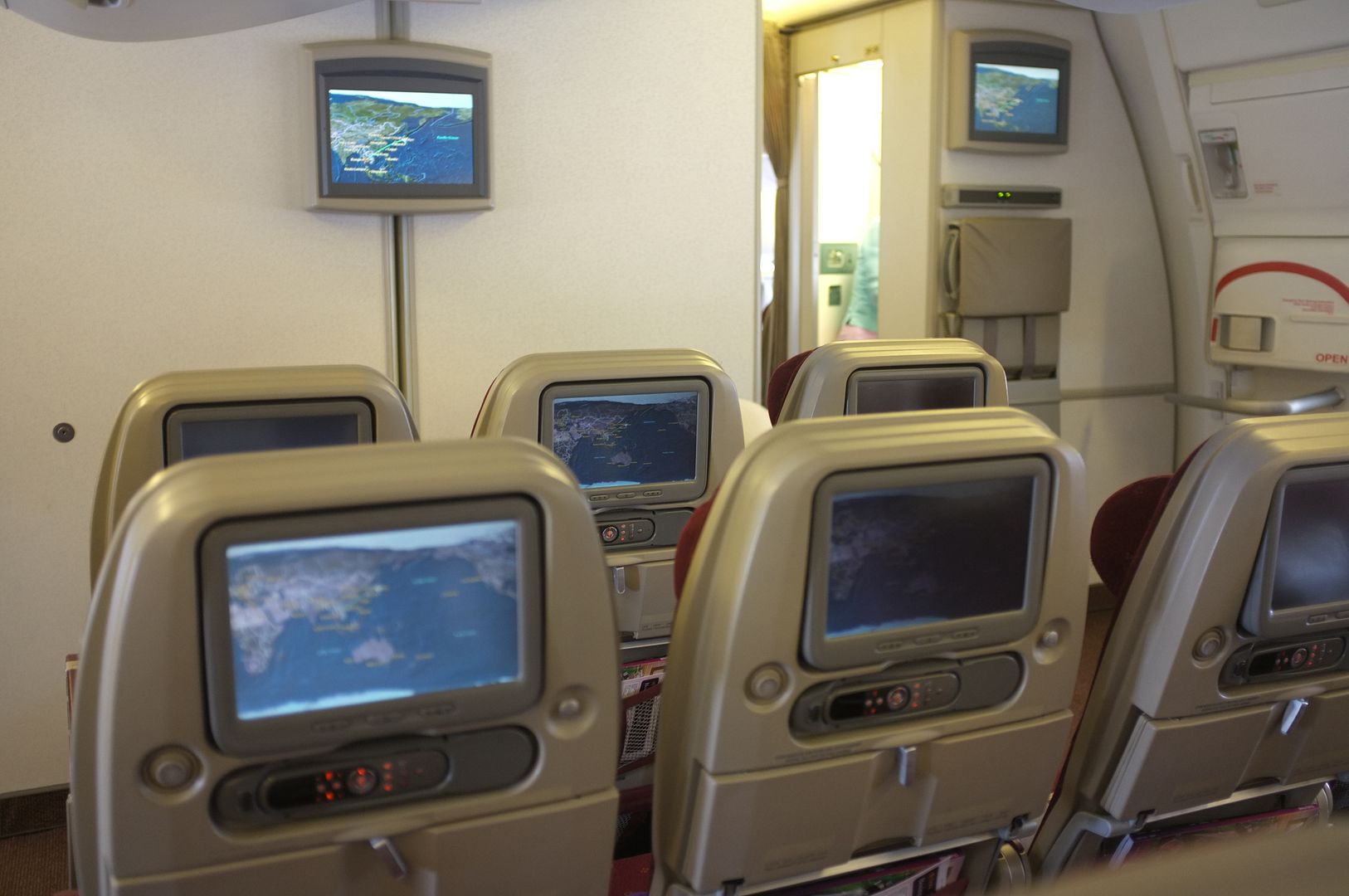 When the crew saw me taking pictures, she jokingly said 'beautiful seats, aren't they, unfortunately they are not ours, the plane is leased from another airline' I can't wait to see the interior of 777-300ER TG will get delivered soon.
Seated in 33D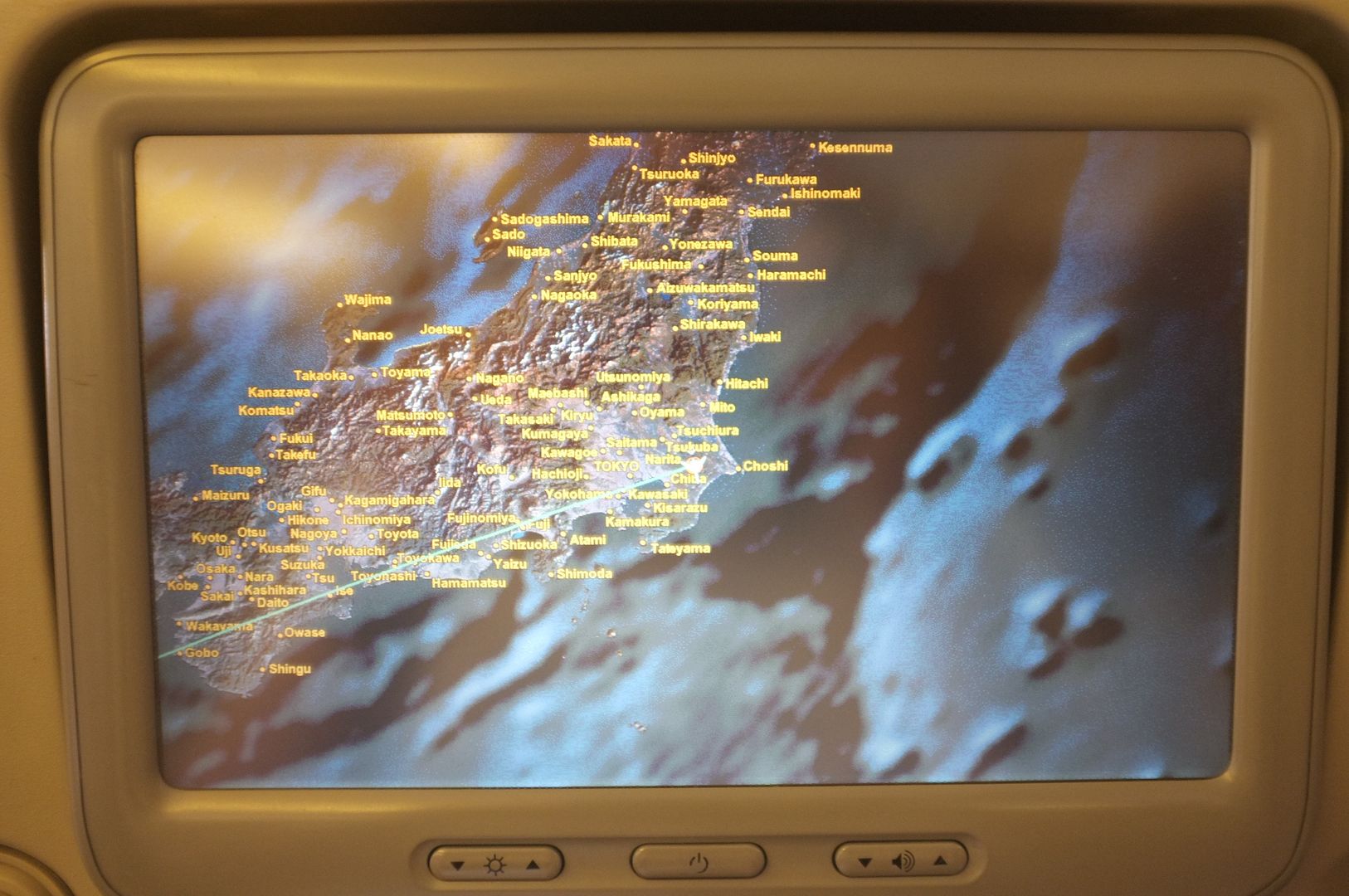 Once the boarding was completed and the aircraft door closed, the captain made a welcome announcement, saying the flight time would be 6 hour and 30 minutes. Before took off, once again crew came to ask all *G of our meal preference and the two options were pork panang curry with rice (Thai dish) or chicken with rice (Japanese dish). I went for the curry. The plane took off around 20 minutes behind schedule.
Unfortunately, I didn't get a window seat. I am sorry for no take off and landing pictures. A few moments after took off, the captain came on PA and said that on the right side of the airplane, we could see mt. Fuji very clear, sadly being on the left-ish side, I couldn't see anything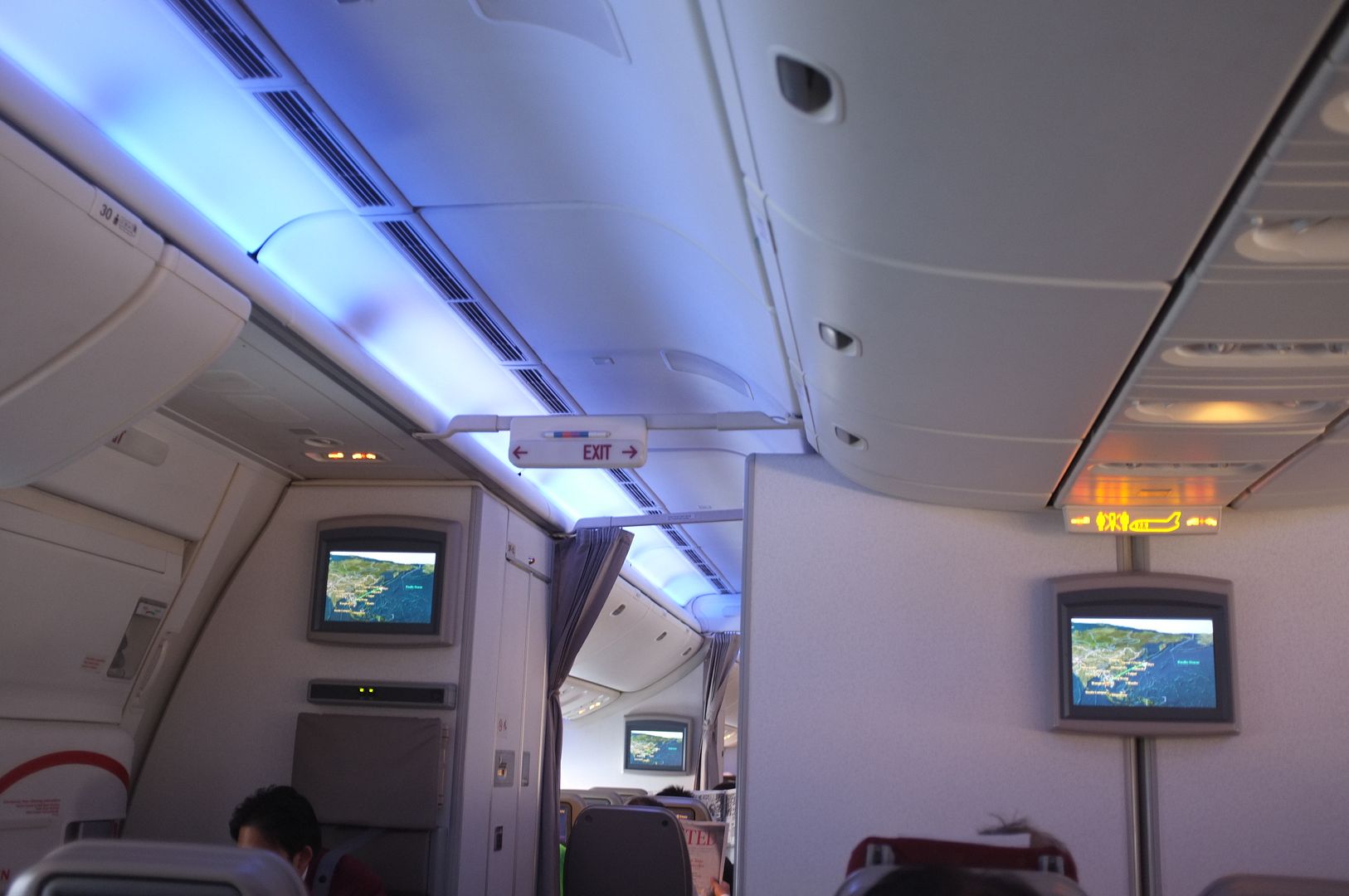 Soon after seat belt signs were switched off, drinks and snack were offered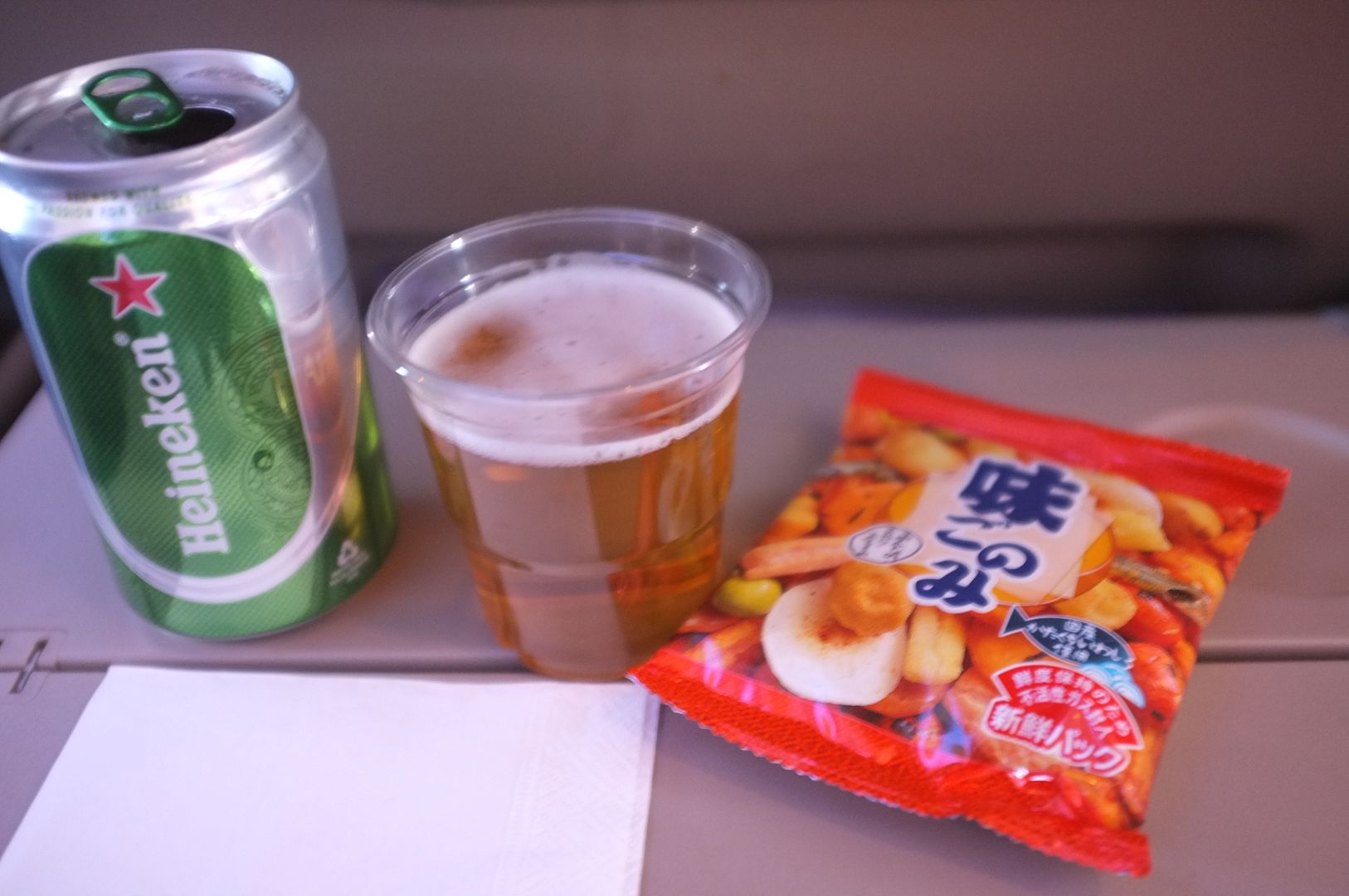 Then followed by a meal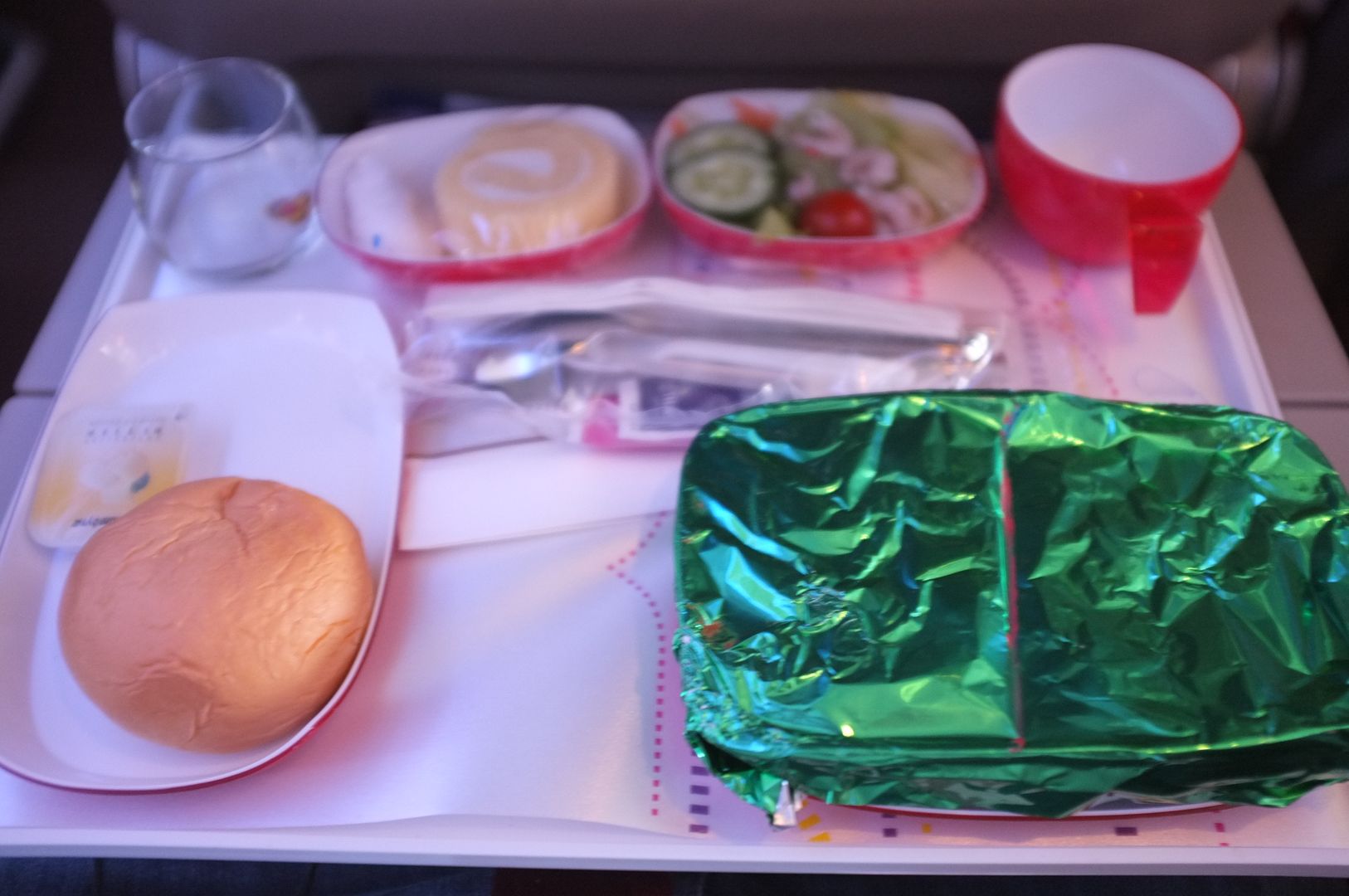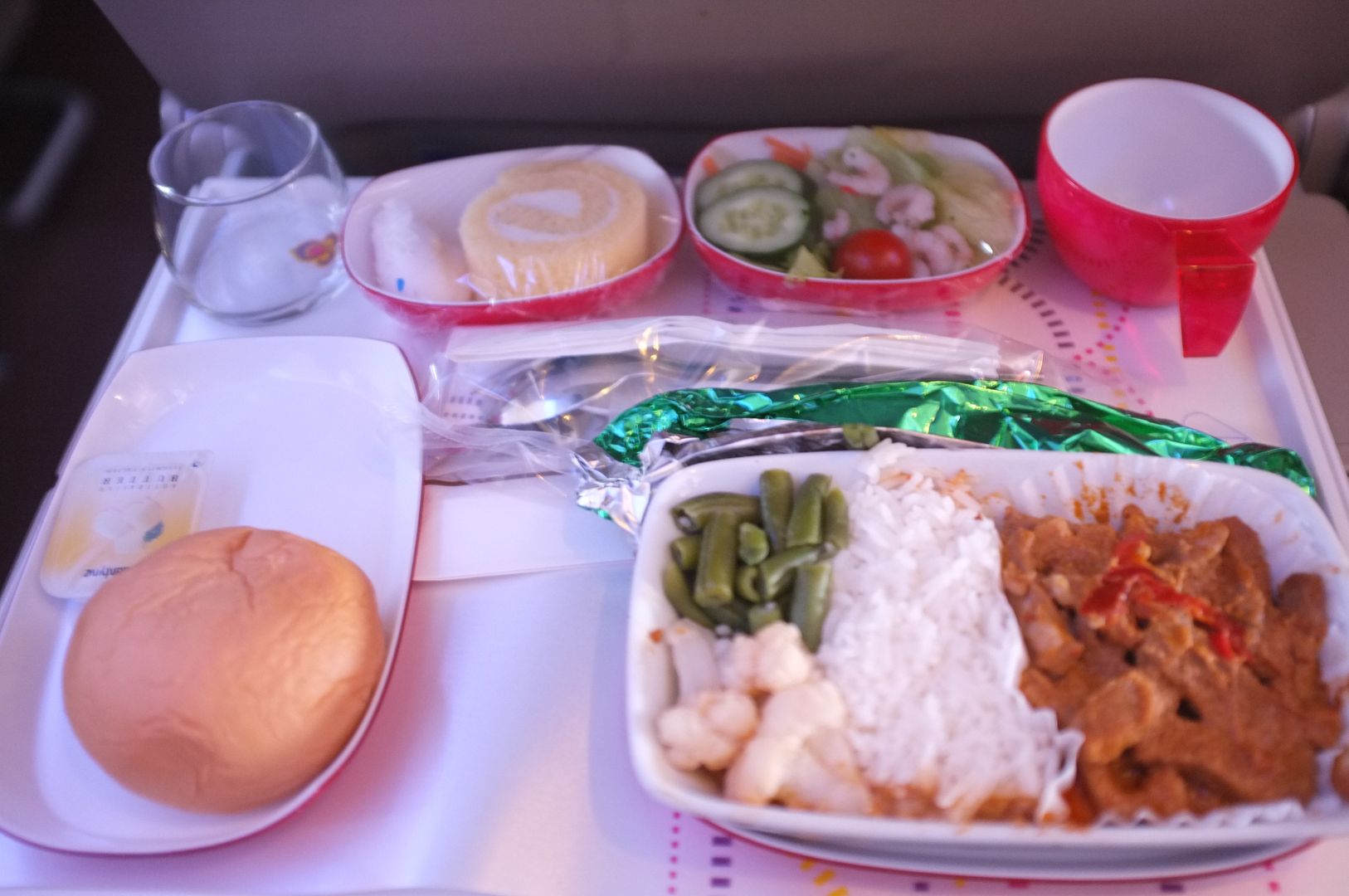 After meal service, cabin light was turned off as some people (me included) had a nap. 1 hours 15 minutes before landing, the mood lighting was turned on, first it was dark blue, then it turned dark blue with purple, then purple with orange then blue with orange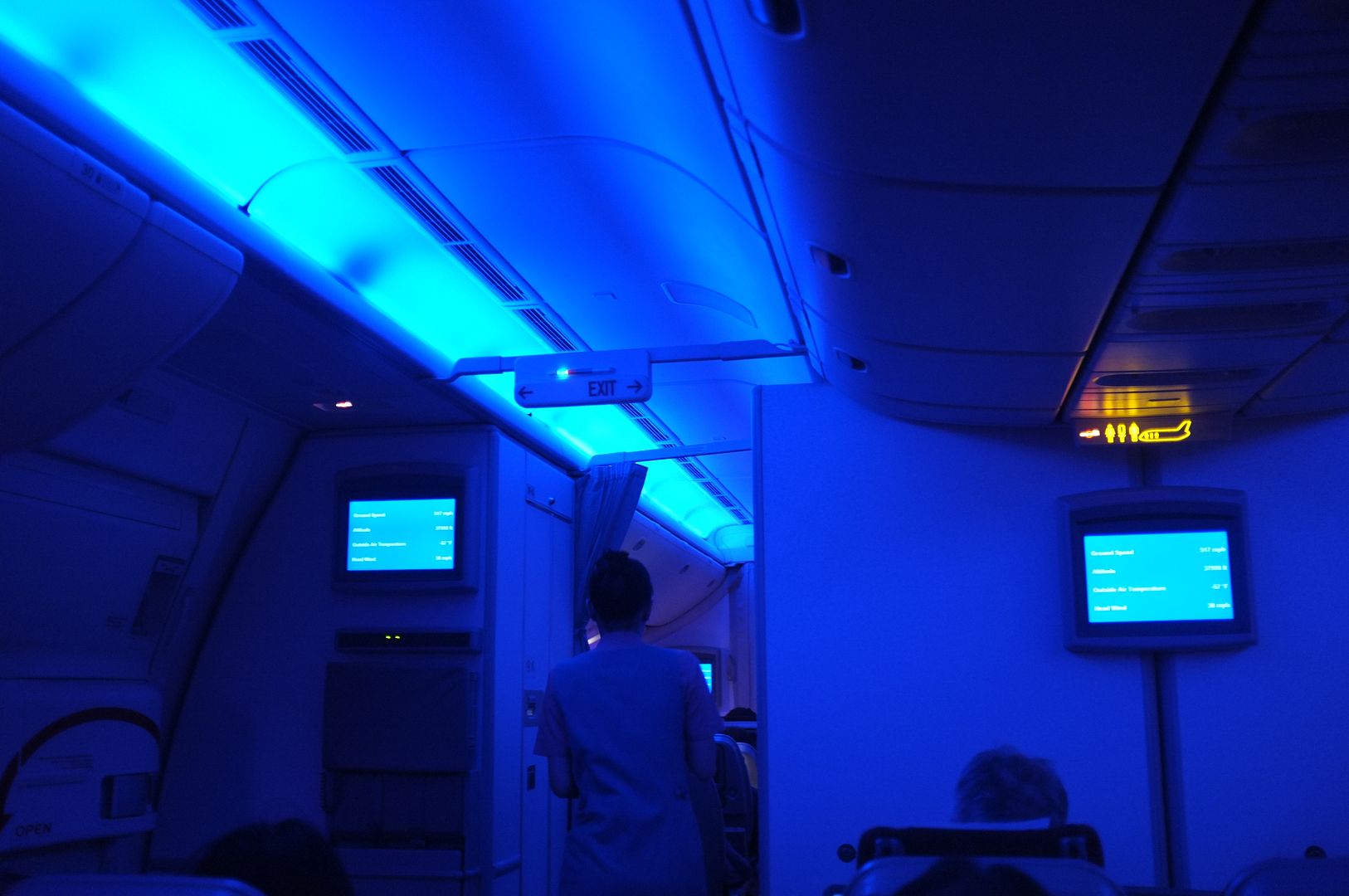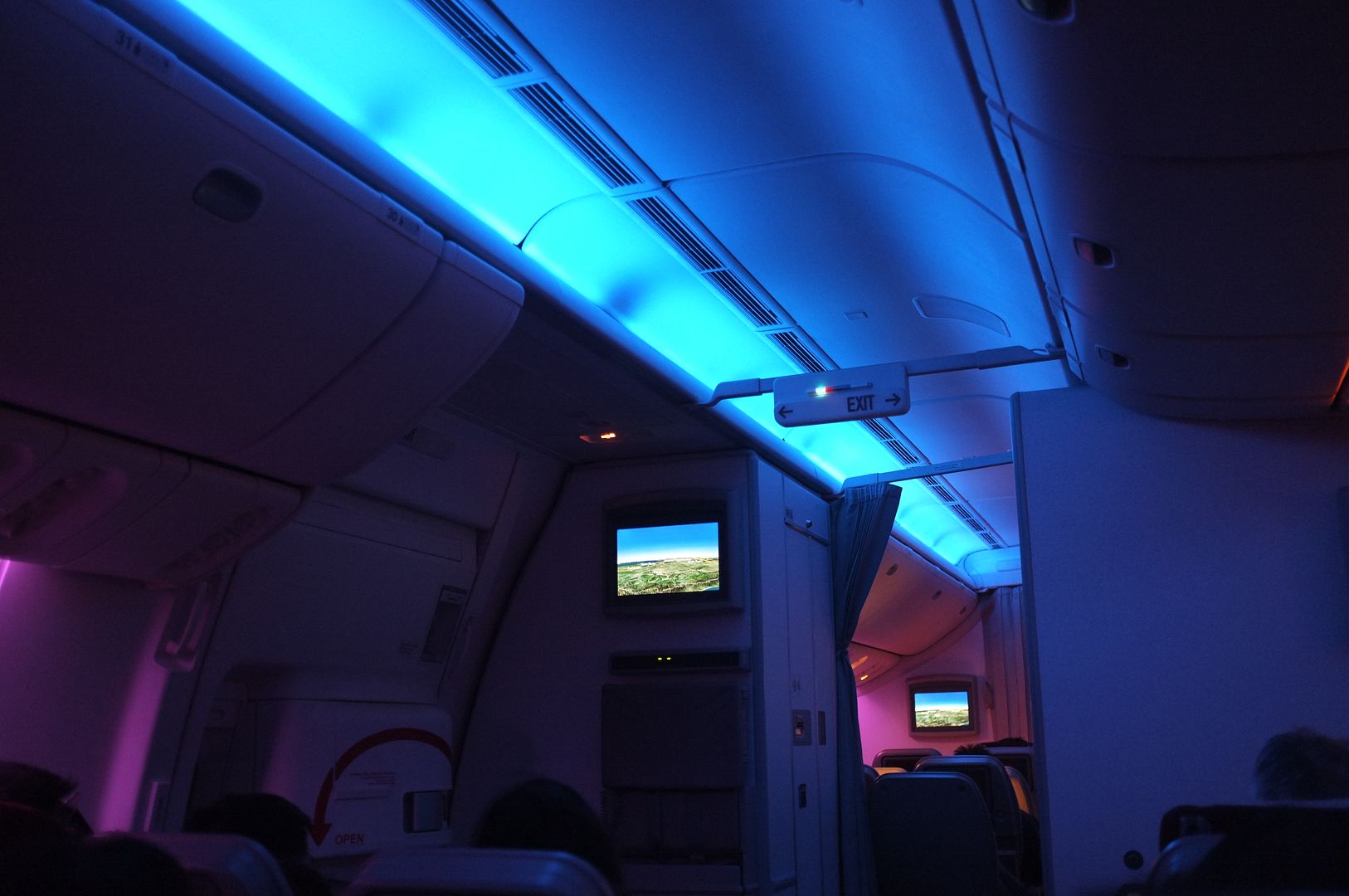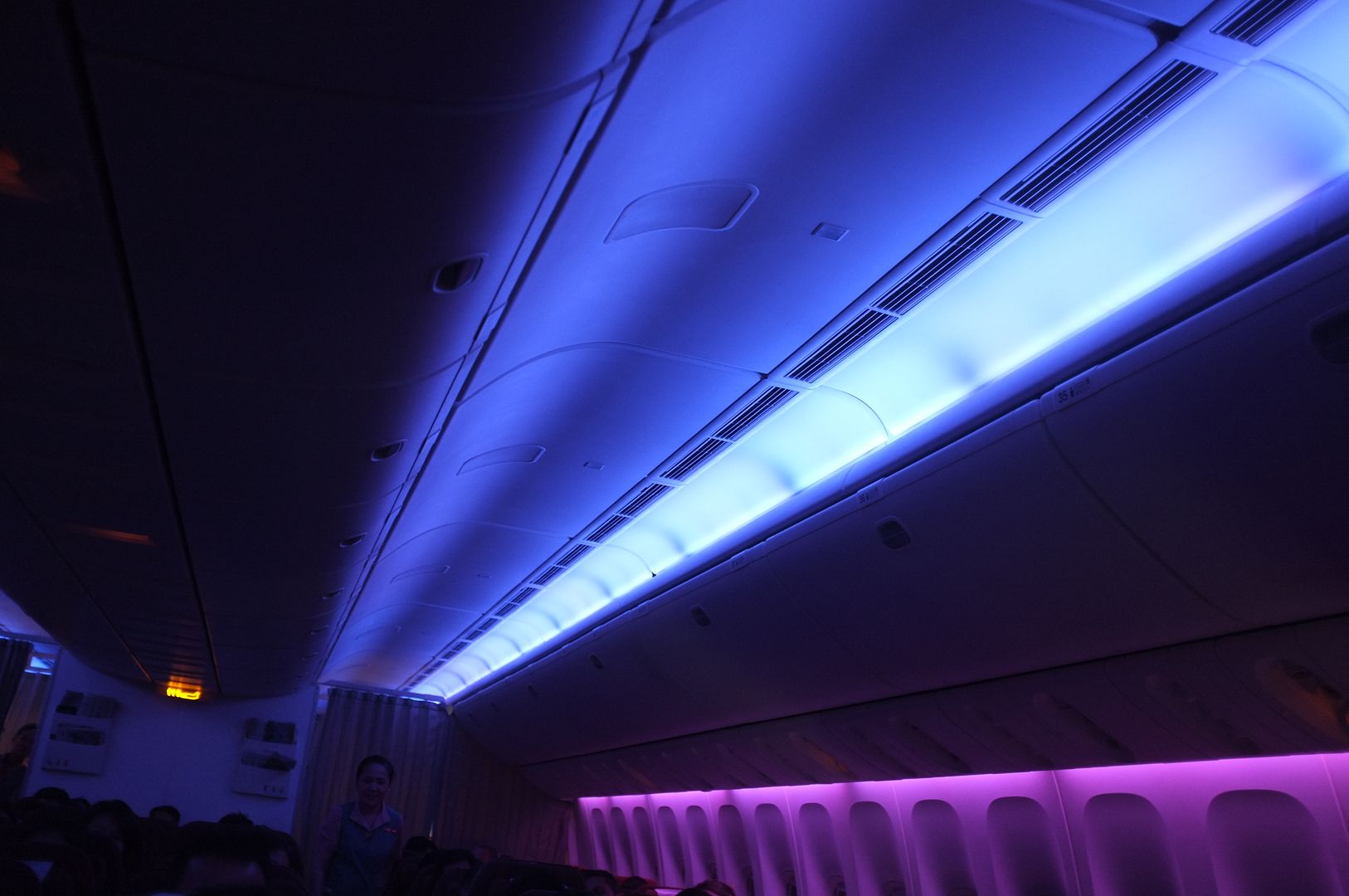 Then hot towels were given out and an option of vanilla or green tea ice creams was offered. I went for Vanilla ice cream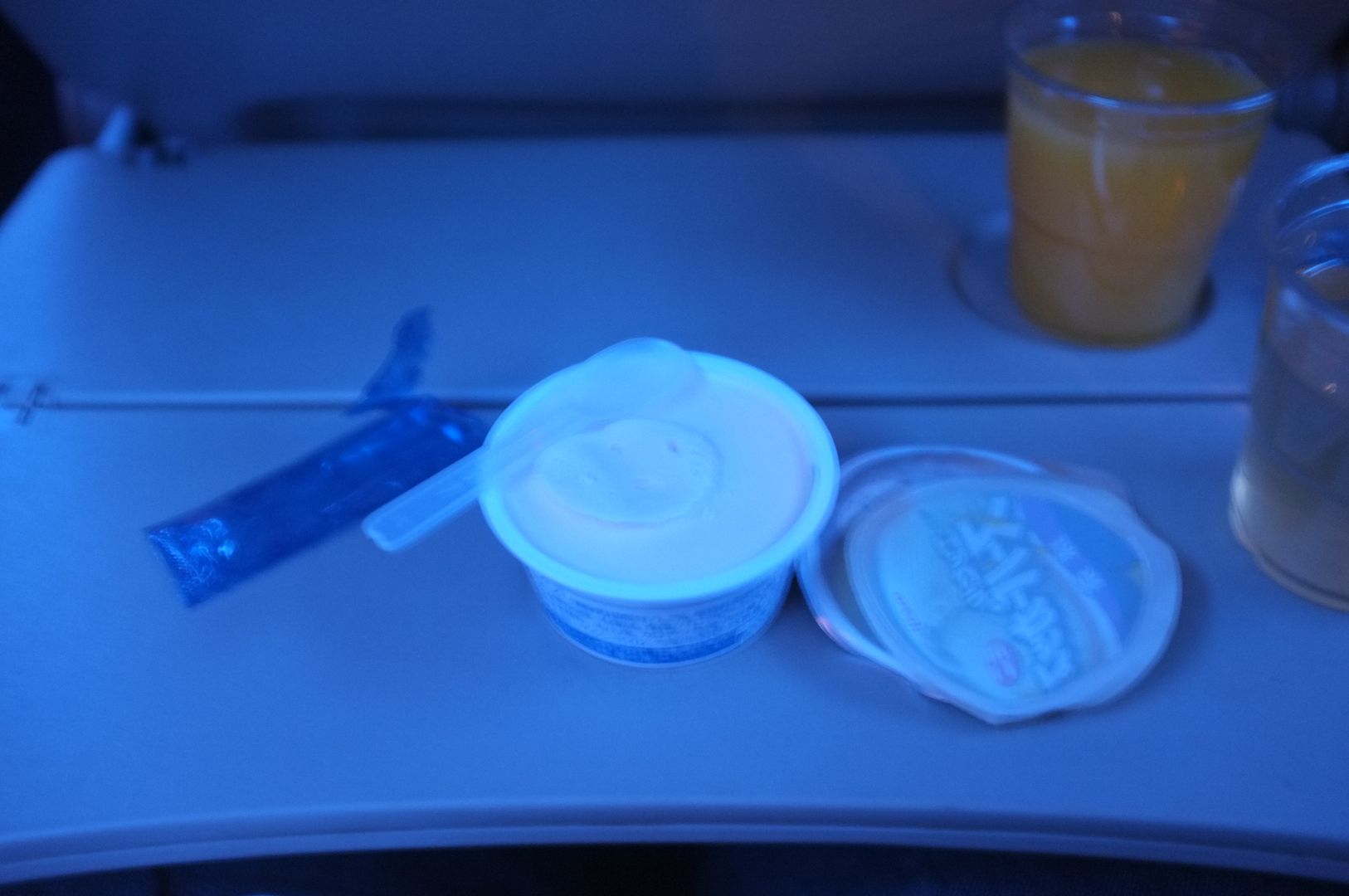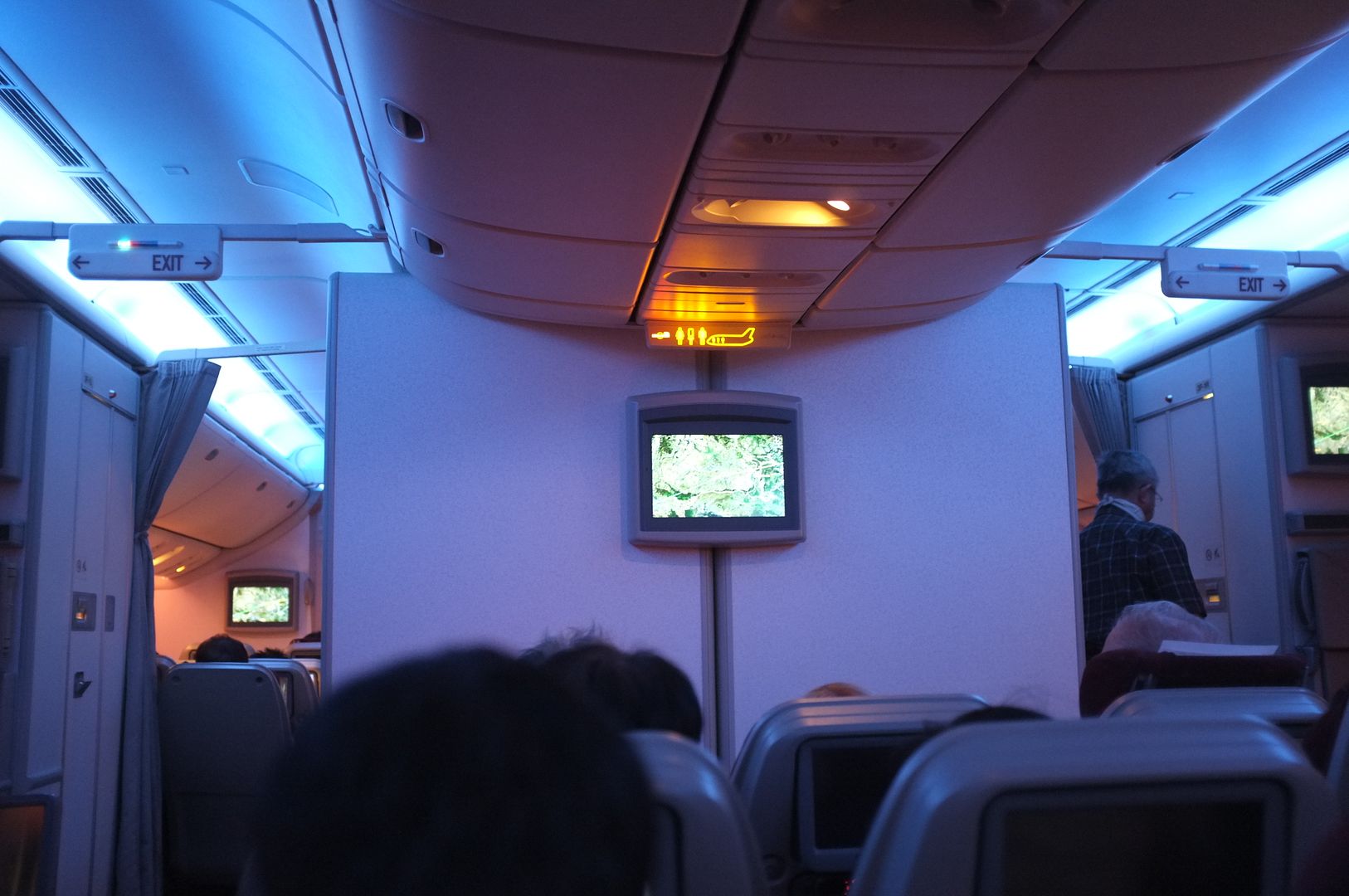 Then the crew came to prepare cabin for landing. Landing was at around 21:45 which was 20 minutes behind schedule
Walking to immigration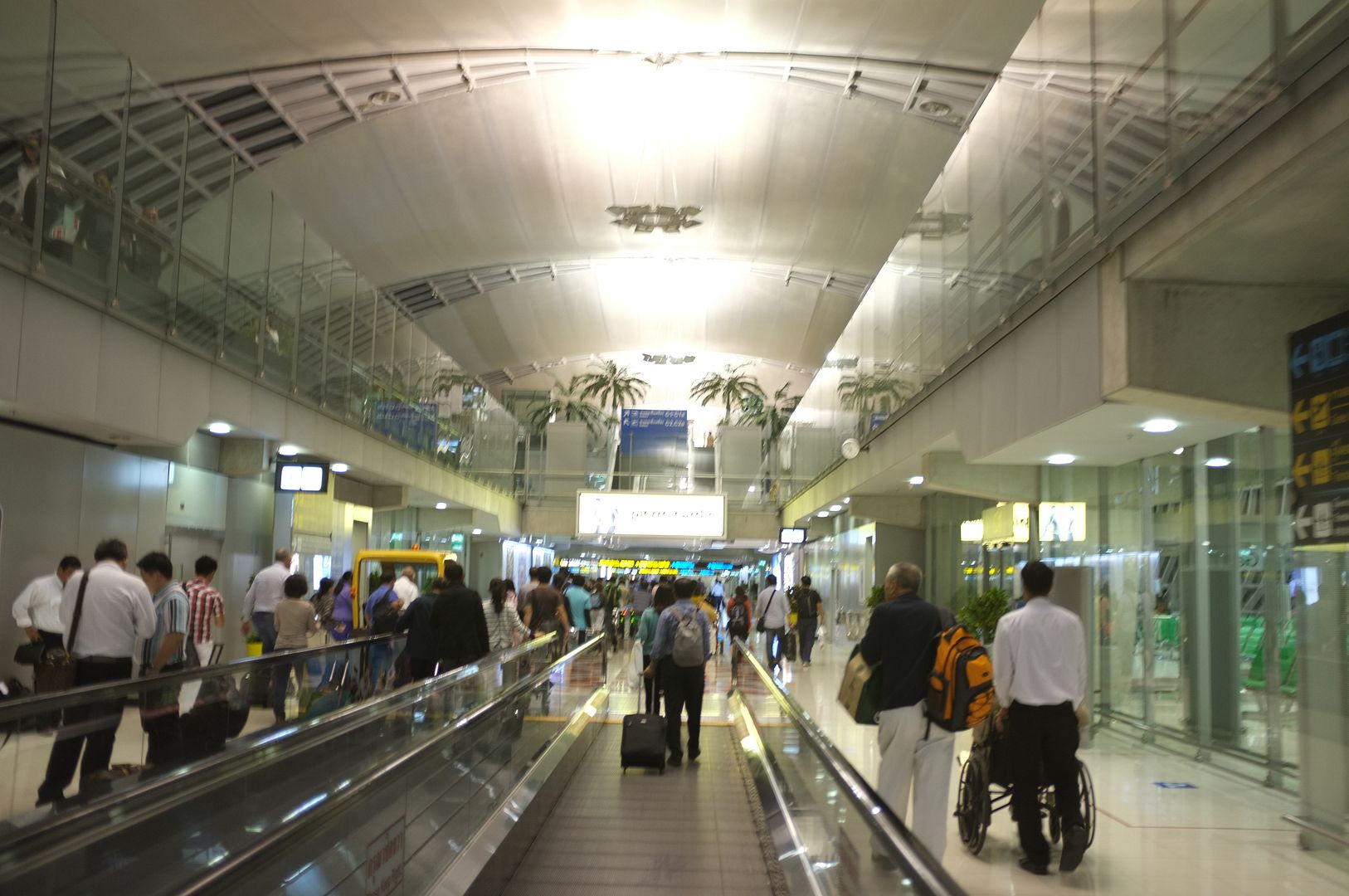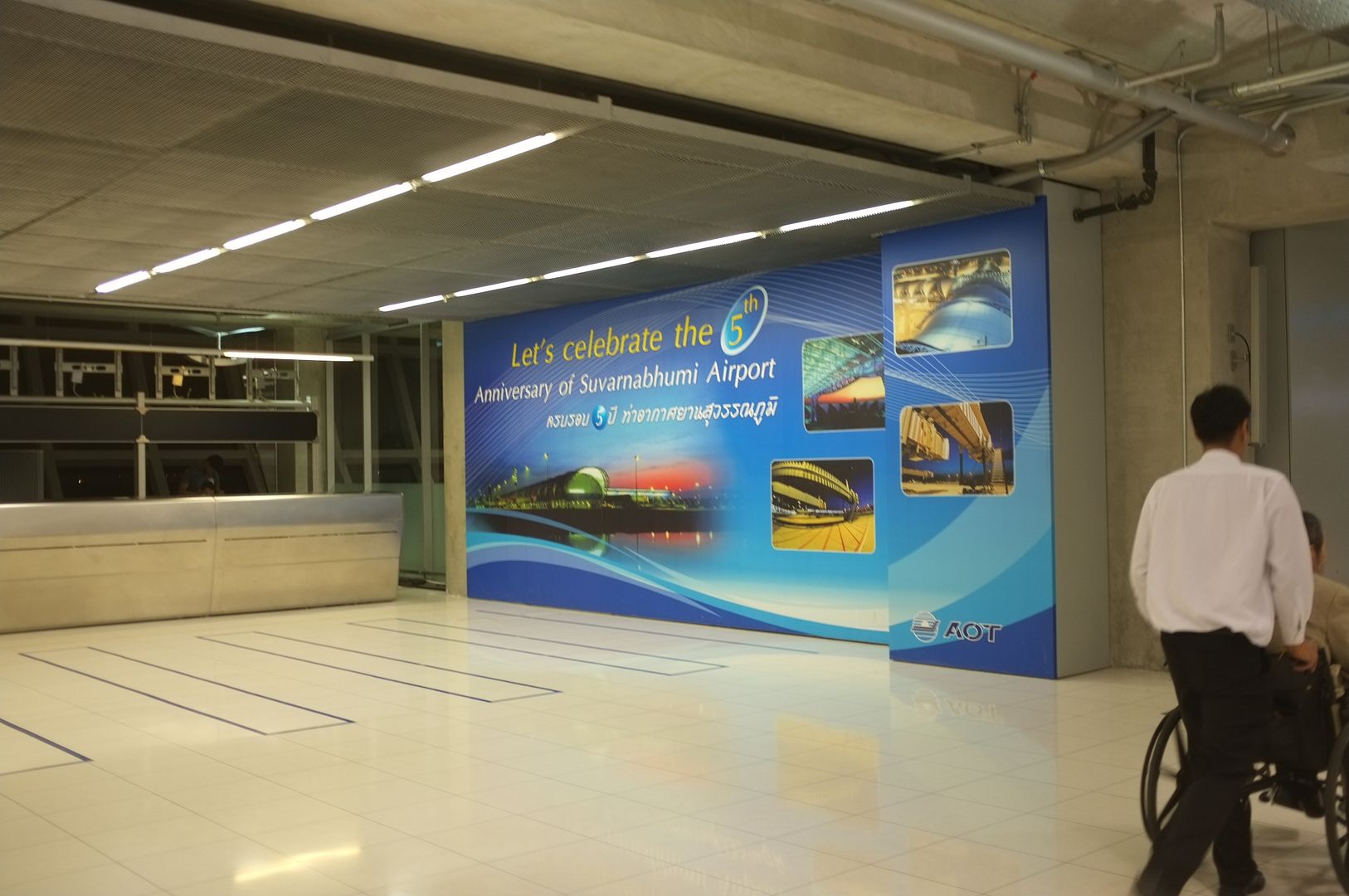 Passport check was swift and there were only a few people in front of us. Then we waited for our bags for around 10 minutes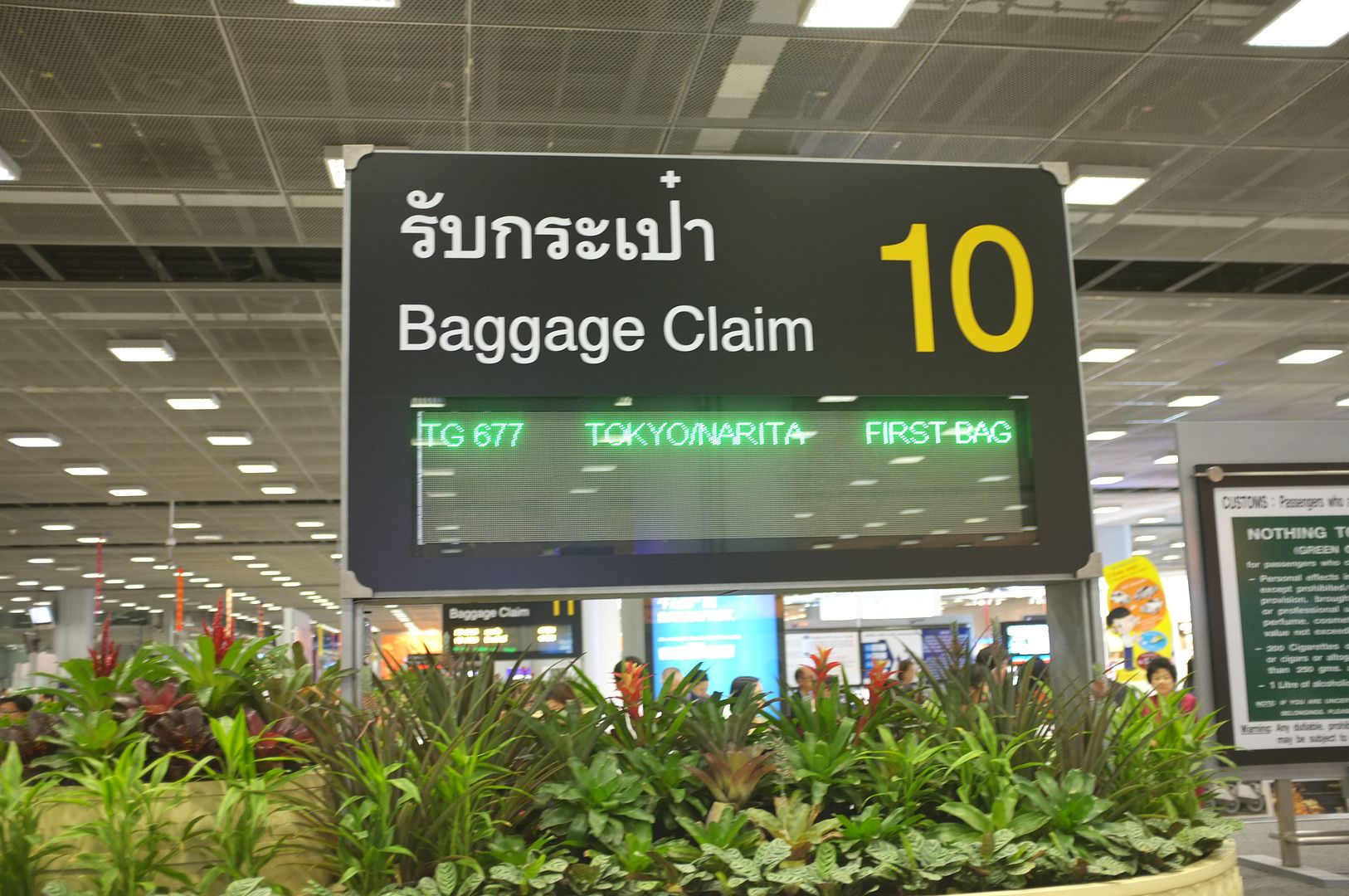 Overall, it was another nice flying experience with Thai Airways on both flights. We were very happy to get to use the private room at BKK lounge (it was our first time using it) and also very happy with ANA lounge at Narita, very nice refreshments. Cabin crew service was once again very friendly and professional. While the IFE was great, I must admit that the cabin doesn't feel very fresh as there were a few broken bits and odd markings on the seats. Nonetheless, we were happy with our trip with TG.
Thanks for reading, as ever all comments and feedback are very much appreciated.
Win