Part 4: Singapore Airlines Singapore-Calcutta, A330 Business Class
Welcome to the fourth part of my spring trip to Asia!
The entire map: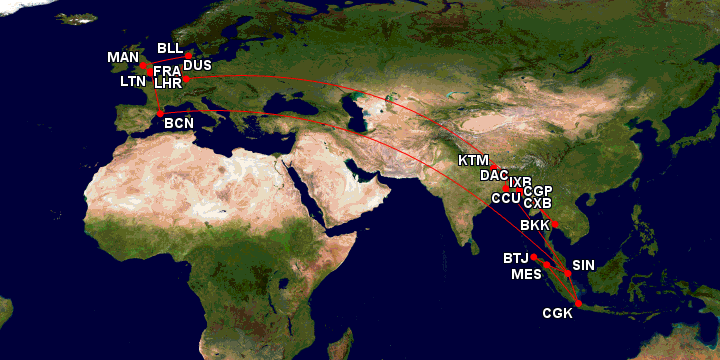 This report's map:
Previous flights:
easyJet London Luton-Barcelona
Singapore Airlines Barcelona-Singapore, Business Class on the 77W
Valuair/Jetsiar Asia Singapore-Medan
Garuda Indonesia Medan-Banda Aceh
Sriwijiaya Air, Banda Aceh-Medan-Jakarta with the 734 and a fuel leak
Lion Air, Jakarta-Singapore on the Boeing 737-900ER
Flights to come:
Spicejet Calcutta-Bagdogra (CCU-IXB)
JetKonnect Bagdogra-Calcutta (IXB-CCU)
Biman Bangladesh Calcutta-Dhaka (CCU-DAC)
United Airways Dhaka-Cox's Bazar (DAC-CXB)*
Regent Airways Chittagong-Dhaka (CGP-DAC)*
Biman Bangladesh Dhaka-Kathmandu (DAC-KTM)
Thai Airways Kathmandu-Bangkok (KTM-BKK)
Thai Airways Bangkok-Frankfurt (BKK-FRA)
Lufthansa Frankfurt-Dusseldorf (FRA-DUS)
Sun-Air (British Airways) Dusseldorf-Billund (DUS-BLL)
Sun-Air (British Airways) Billund-Manchester (BLL-MAN)
British Airways Manchester-London Heathrow (MAN-LHR)
* I've added two domestic flights in Bangladesh after I moved my international flight around a bit
I'll pick up where I left off at the end of my
Lion Air flight from Jakarta into Singapore Changi's Terminal 1
. Wanting to maximise time in both Indonesia and India, but not wanting to cut my self-made connection too tight, I scheduled a 7 hour stopover in Singapore – just enough time to meet up with a fellow A.netter Initious and a friend from home who'd just moved out to Singapore. With my time ticking by quickly, I made a beeline from Terminal to the shuttle to Terminal 2 to check my bag in for my evening Calcutta flight.
There was no queue at the Business class desks, so I had my visa checked, my bag tagged, and the boarding pass issued. I moved my seat to the far corner of the cabin in the hope to get an empty seat, which luckily paid off.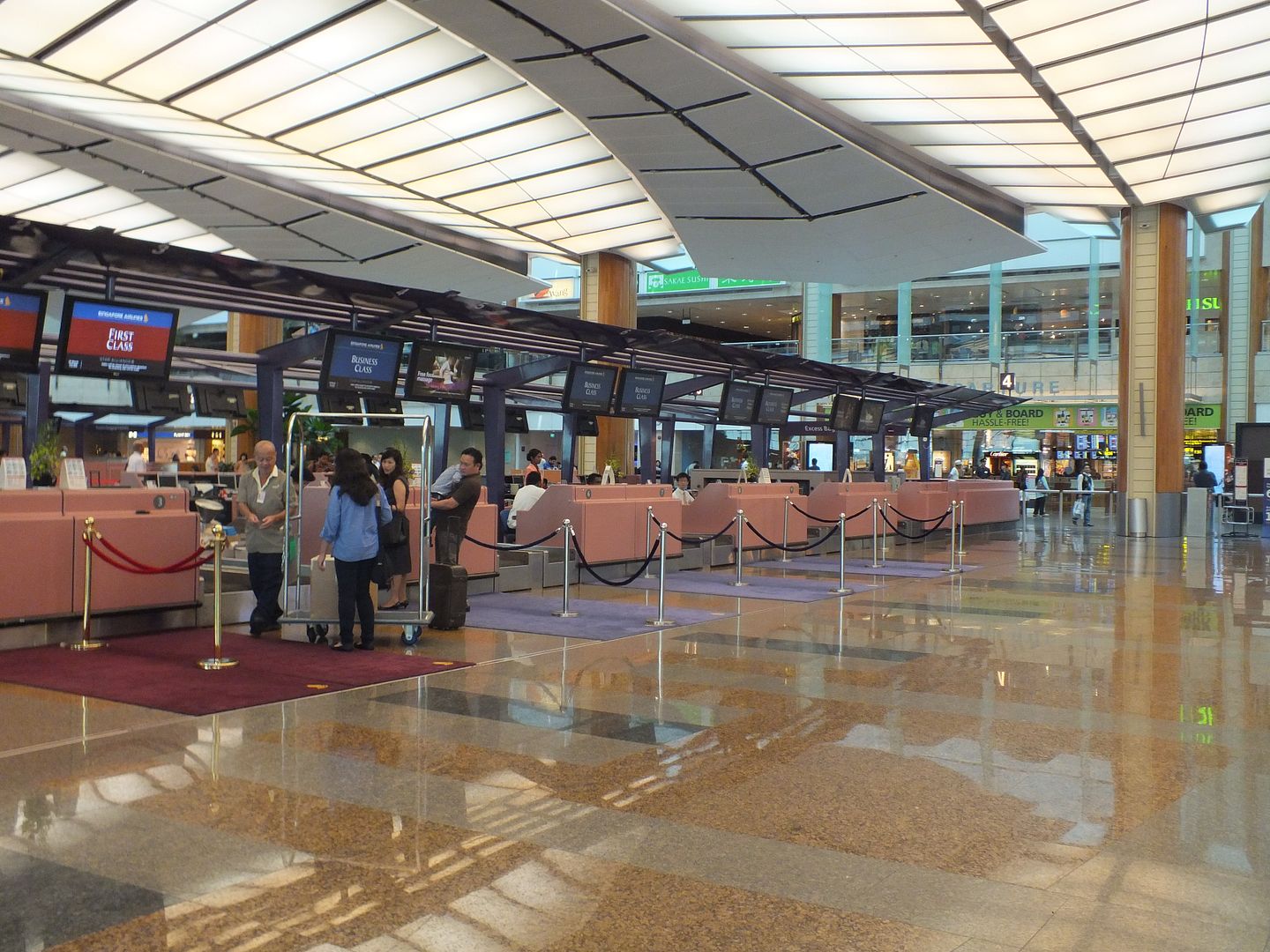 Very handy FIDS showing all flights across the airport for Arrivals and Departures.
With my bag gone, I hurried down to the MTR for the train into town. For such a well thought out airport, the location and ticket buying systems for the MTR is frankly shocking. They need to move the machines about, and enable to machines to take notes bigger than $5! Anyway, once I had my ticket, I'd just missed a train. After a lot of faffing, I met up with Initous in town around 45 minutes later than planned. Thanks for being so patient! Was great to meet you!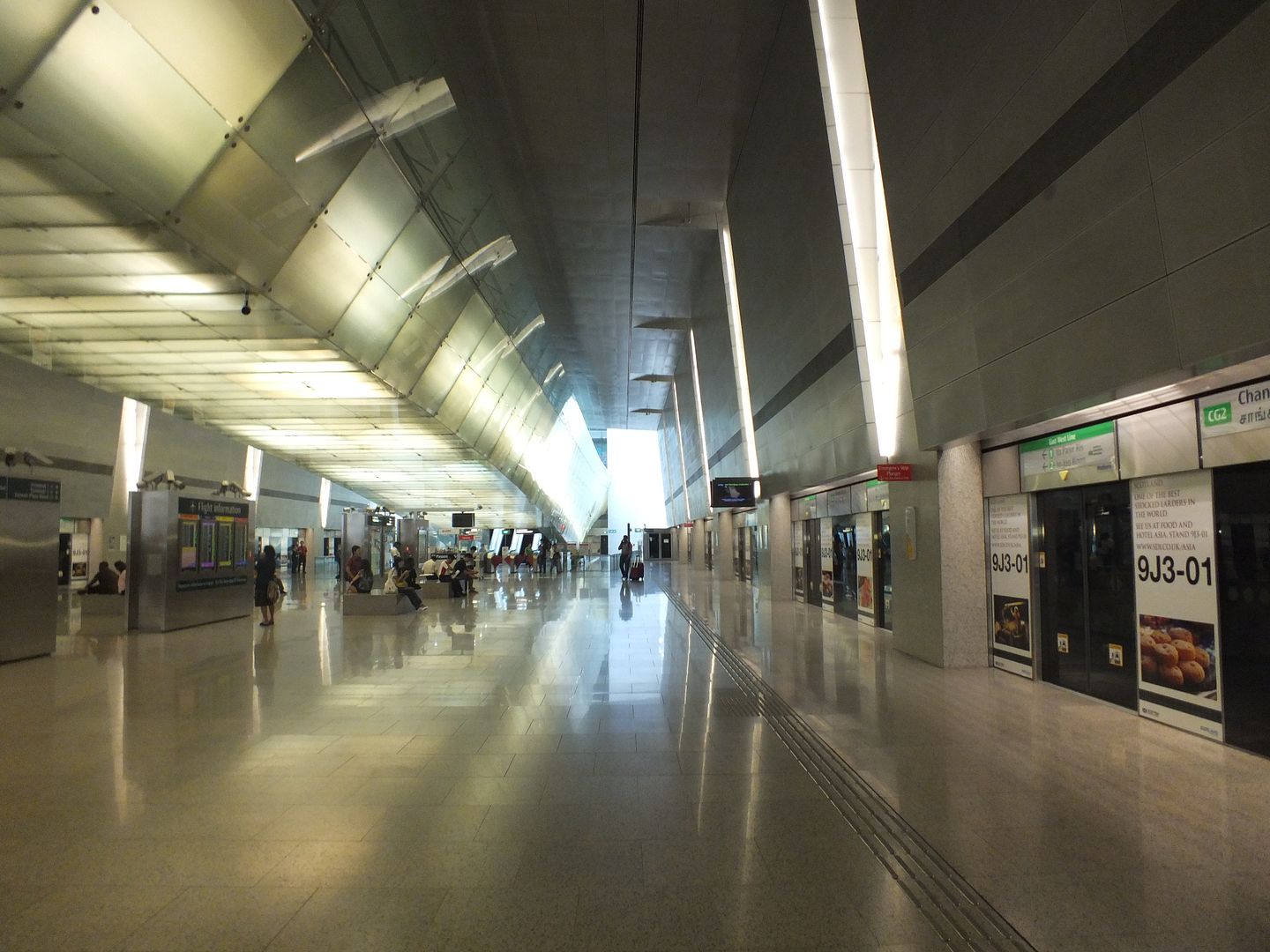 After a late lunch, we went for a walk over to the Merlion, where I met up with my friend from home. Bits of Singapore on the way.
My favourite Singapore hotel, The Stamford (or whatever it's called nowadays)
I said goodbye to Intitous, and managed a very pleasant mojito with my friend before having to zoom back to the MTR to get back to the airport.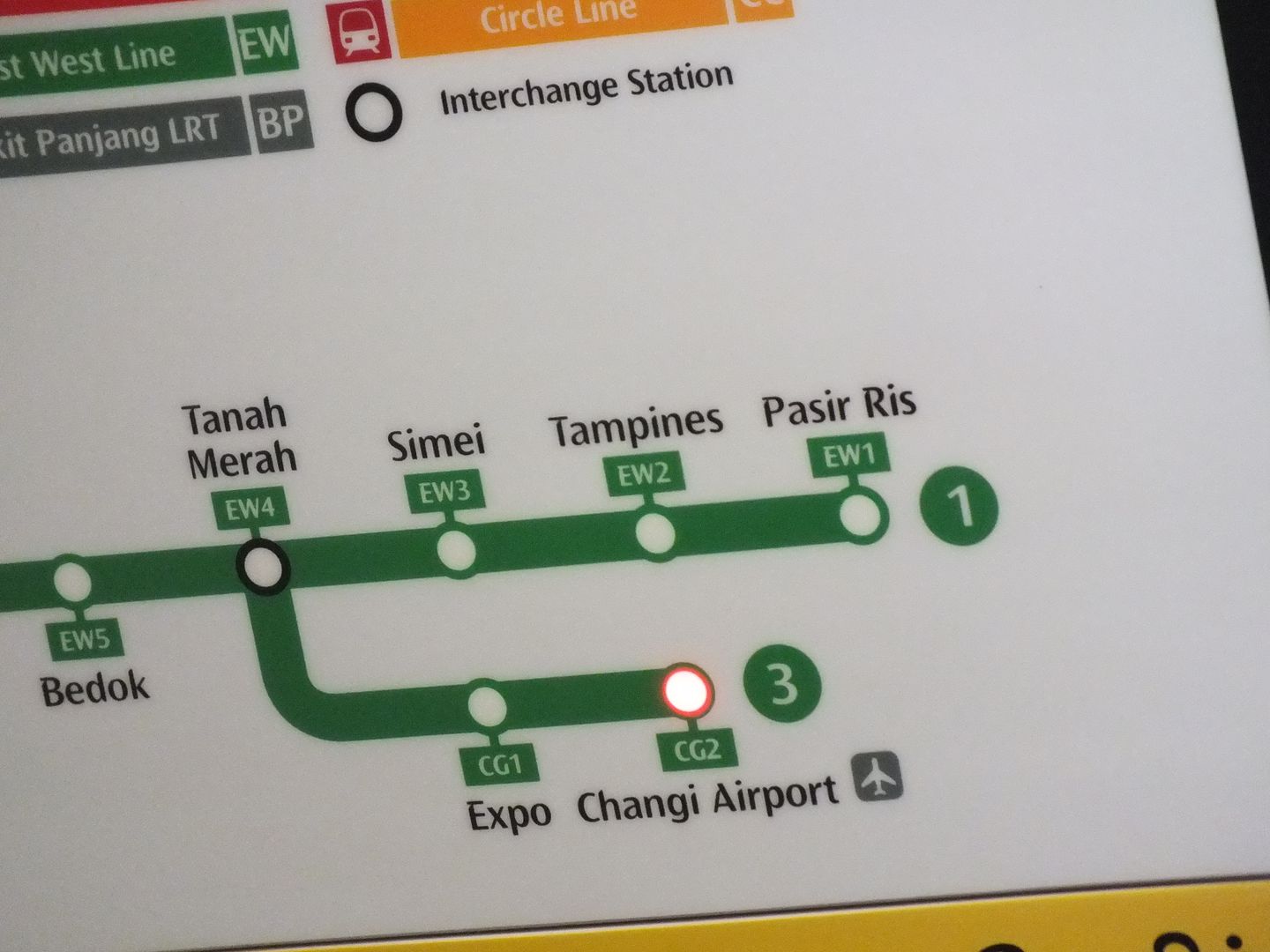 FIDS in the airport station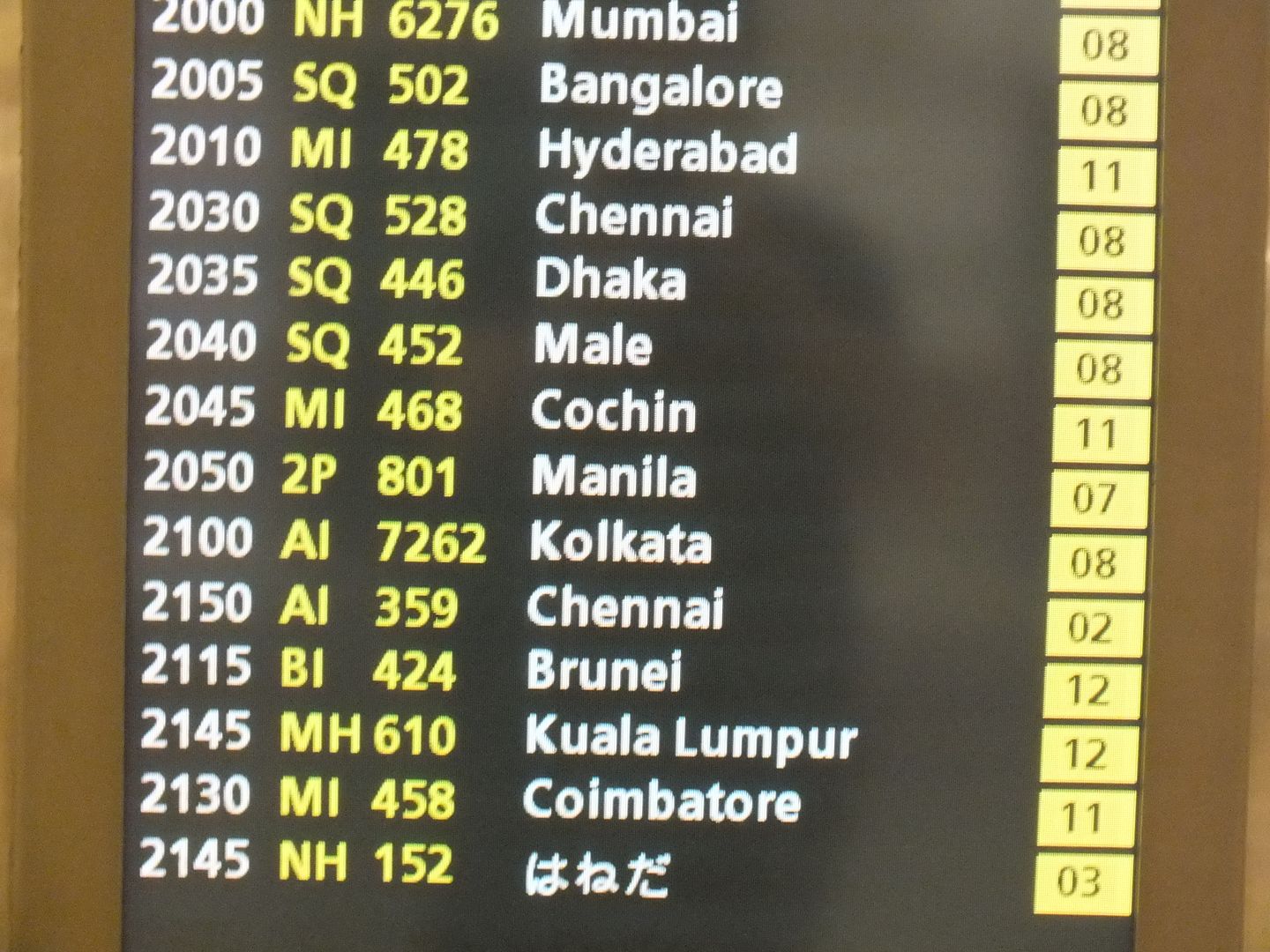 Wanting to make the most of my lounge access, I headed to terminal 3 first to check out the new lounges there. The last time I used a lounge in Singapore was back in 2003 when I did a few trips in First Class to PEN and KUL.
The lovely T 3 check in area
The Business lounge in T 3 was pretty busy so I didn't take many photos. There was a decent, if not eclectic, range of food on offer, so I got some Japanese noodles with some seafood spaghetti, along with a soda water and Tiger beer (on tap).
Lounge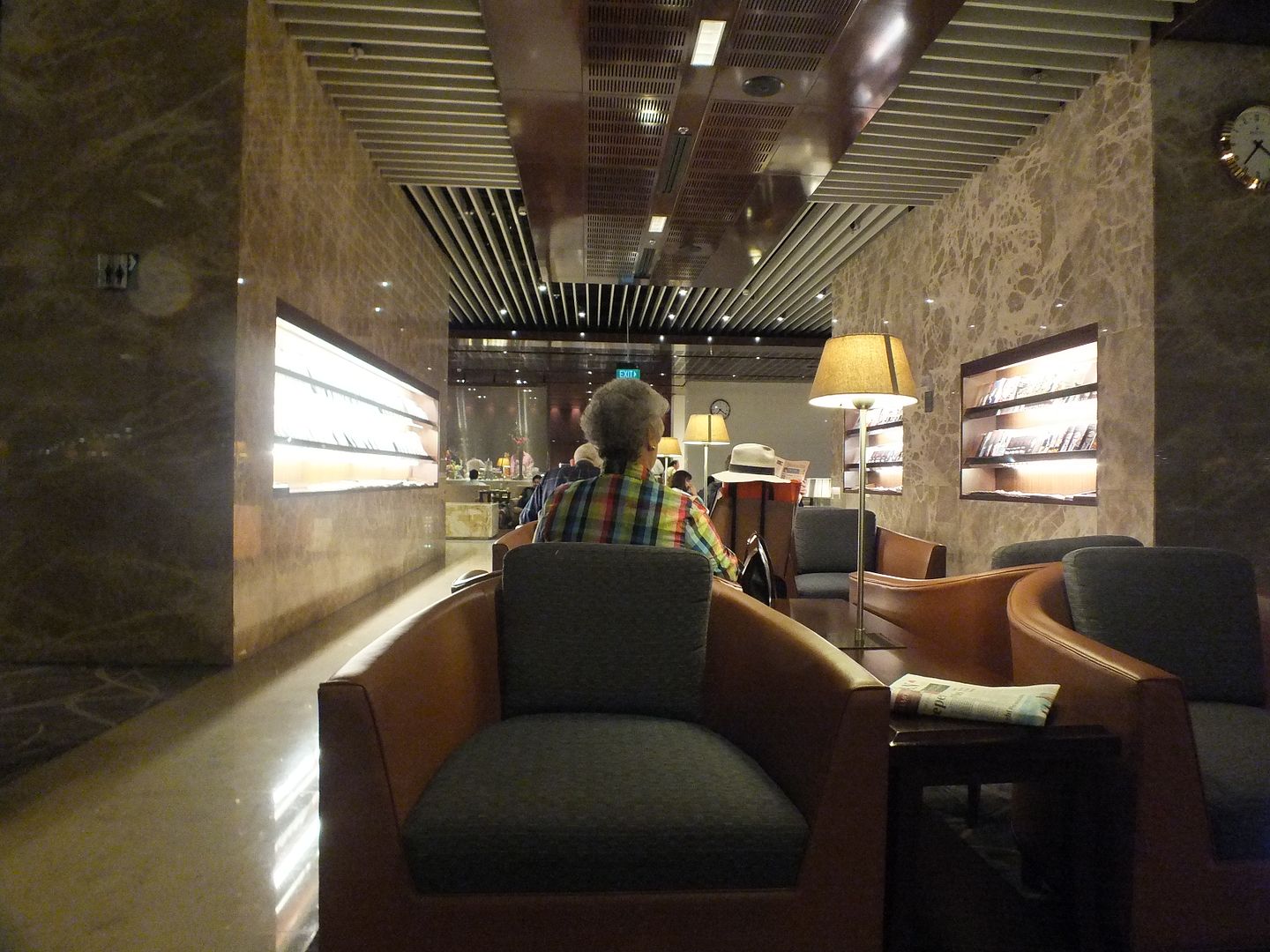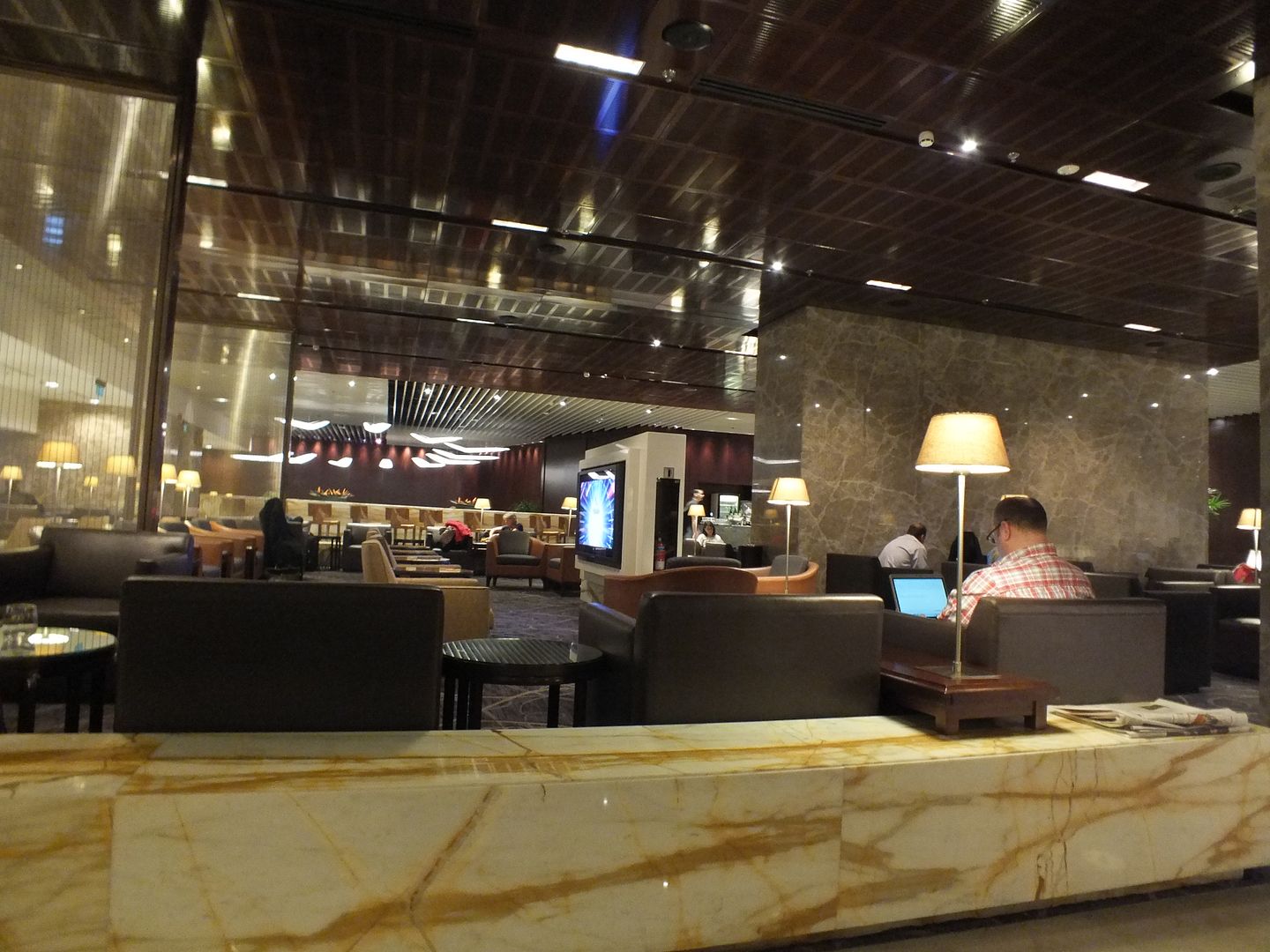 I went back, and refilled my plate with a bit more Japanese stuff - yum
After around 40 minutes I headed off for the transit to Terminal 2, where SQ bases it's flights to "2nd tier destinations" (my words, but see for yourself)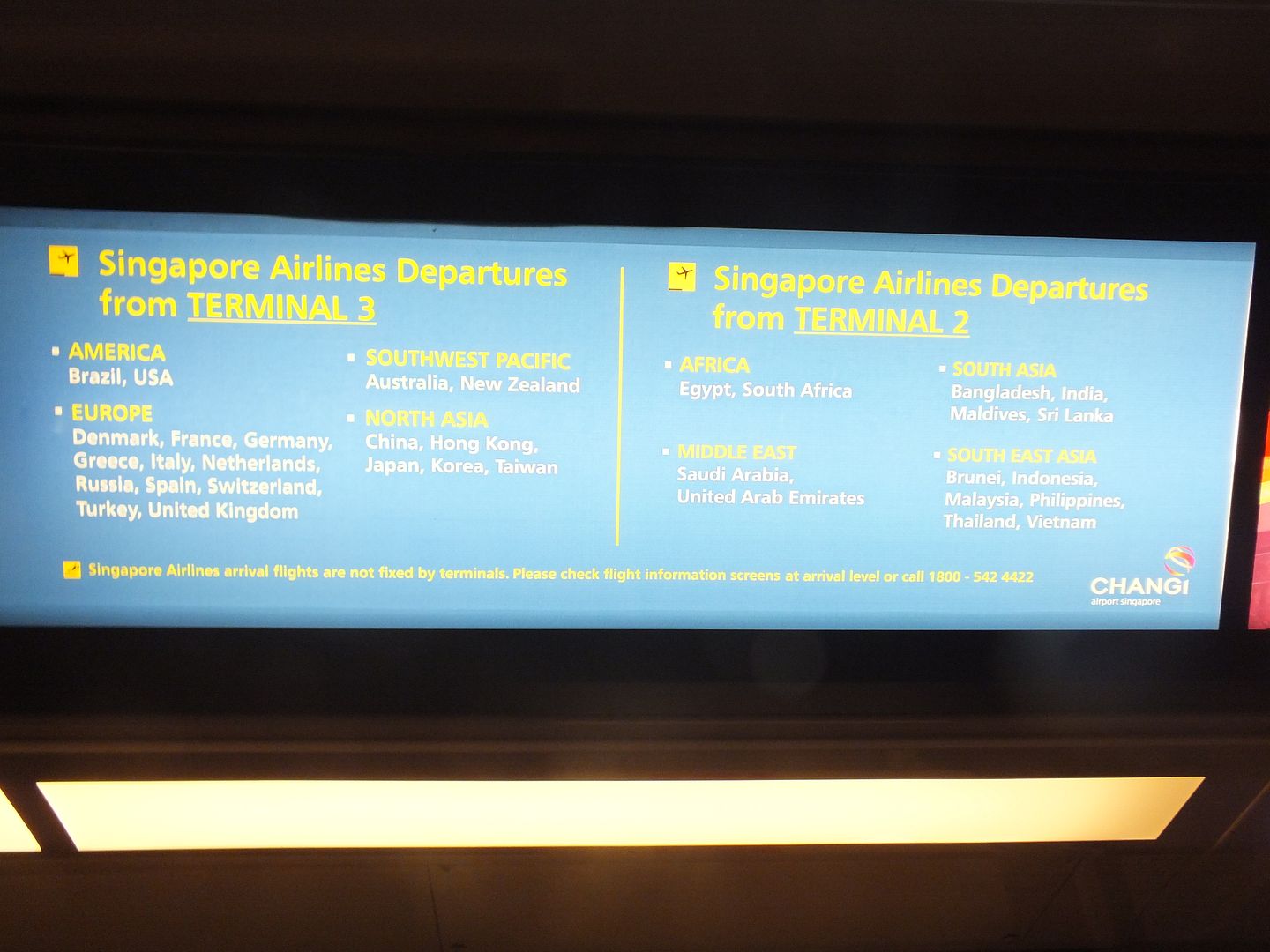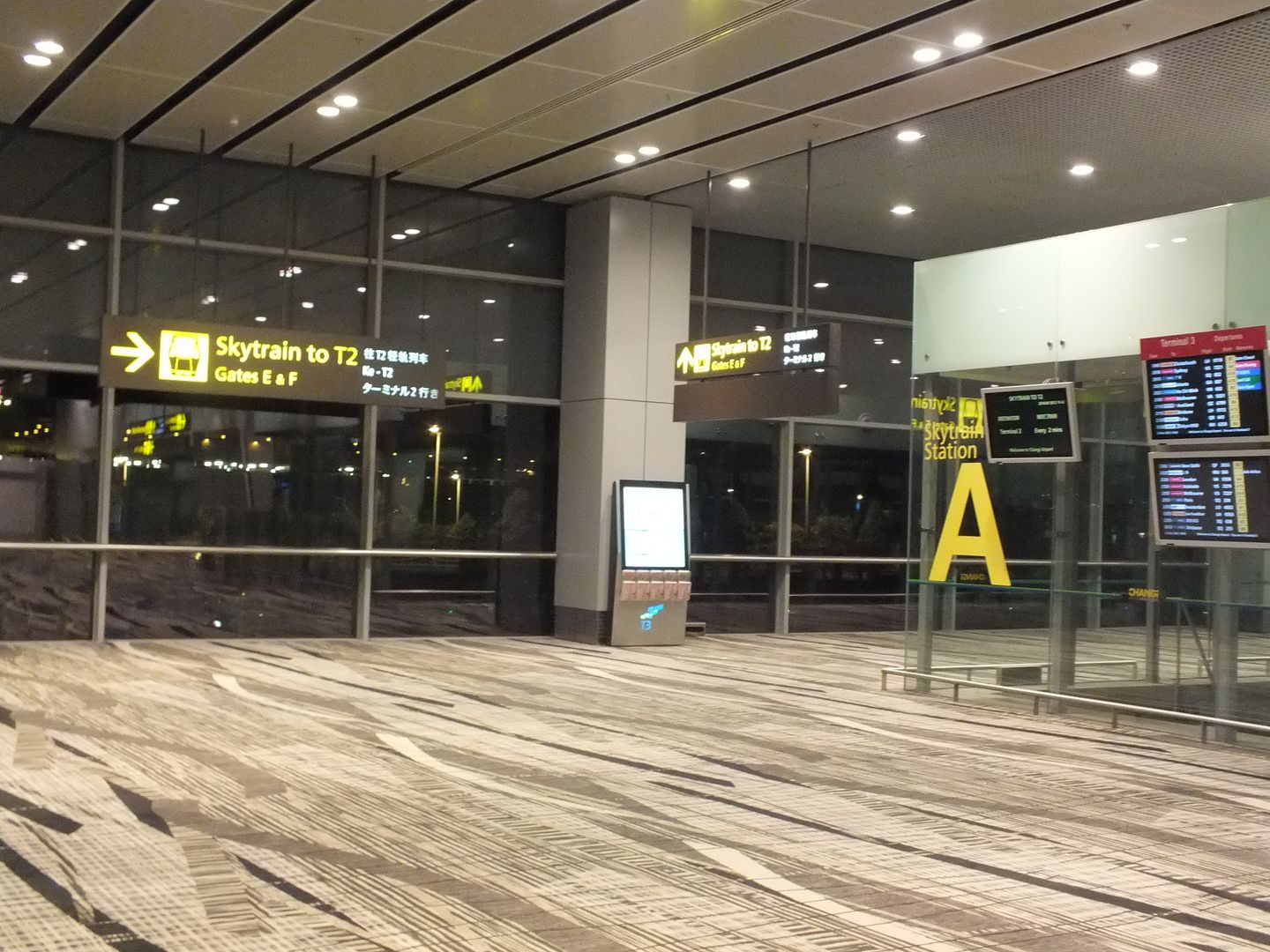 Lovely SIN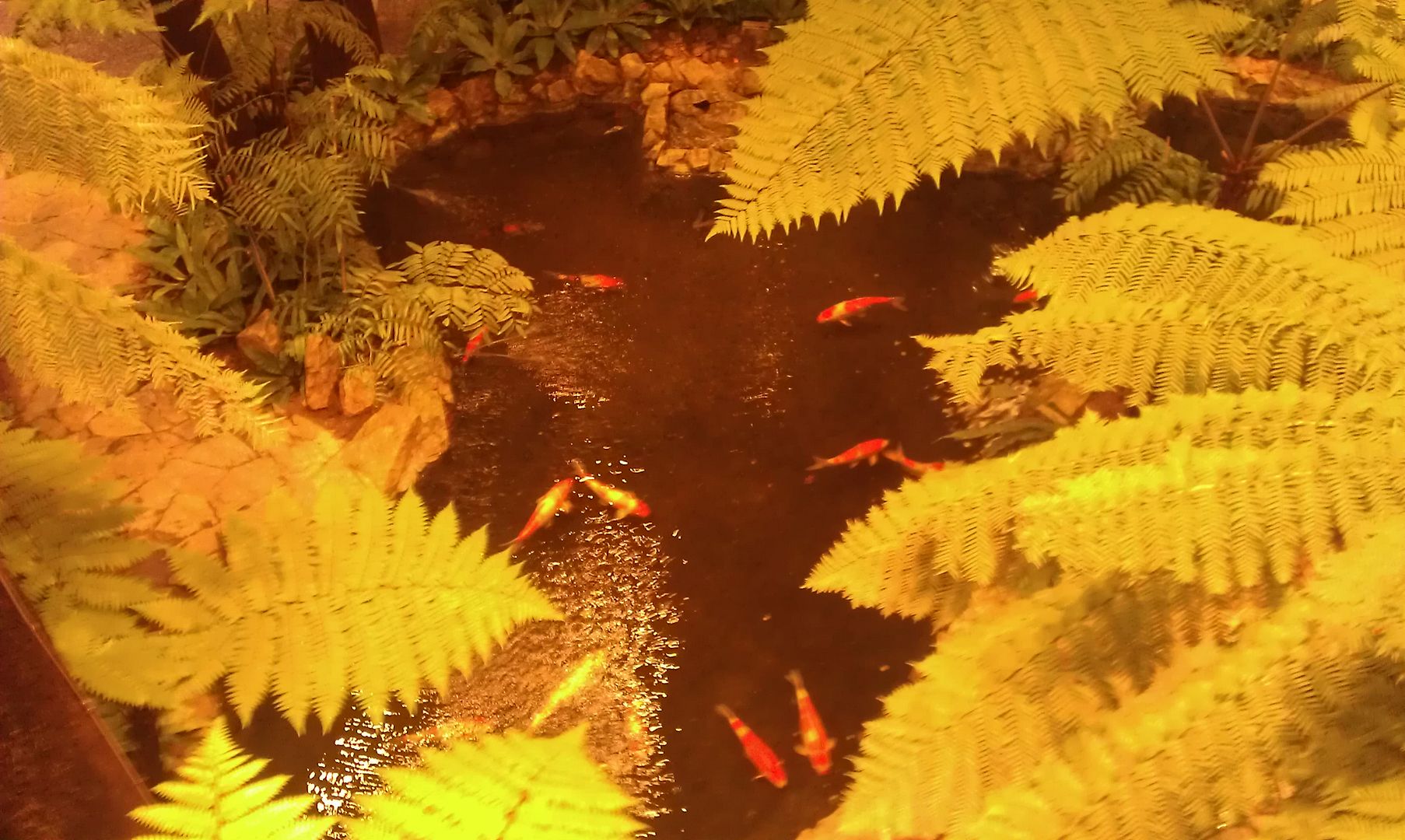 FIDS. The NH flight to HND is code-shared with ….United Parcel Service?
First stop was the SQ lounge.
This was pretty much identical to the T3 one, and also lacking any tarmac views. I decided a show and shave was in order, so headed to the shower rooms.
Feeling much better after, I decided to indulge a bit in the buffet before boarding.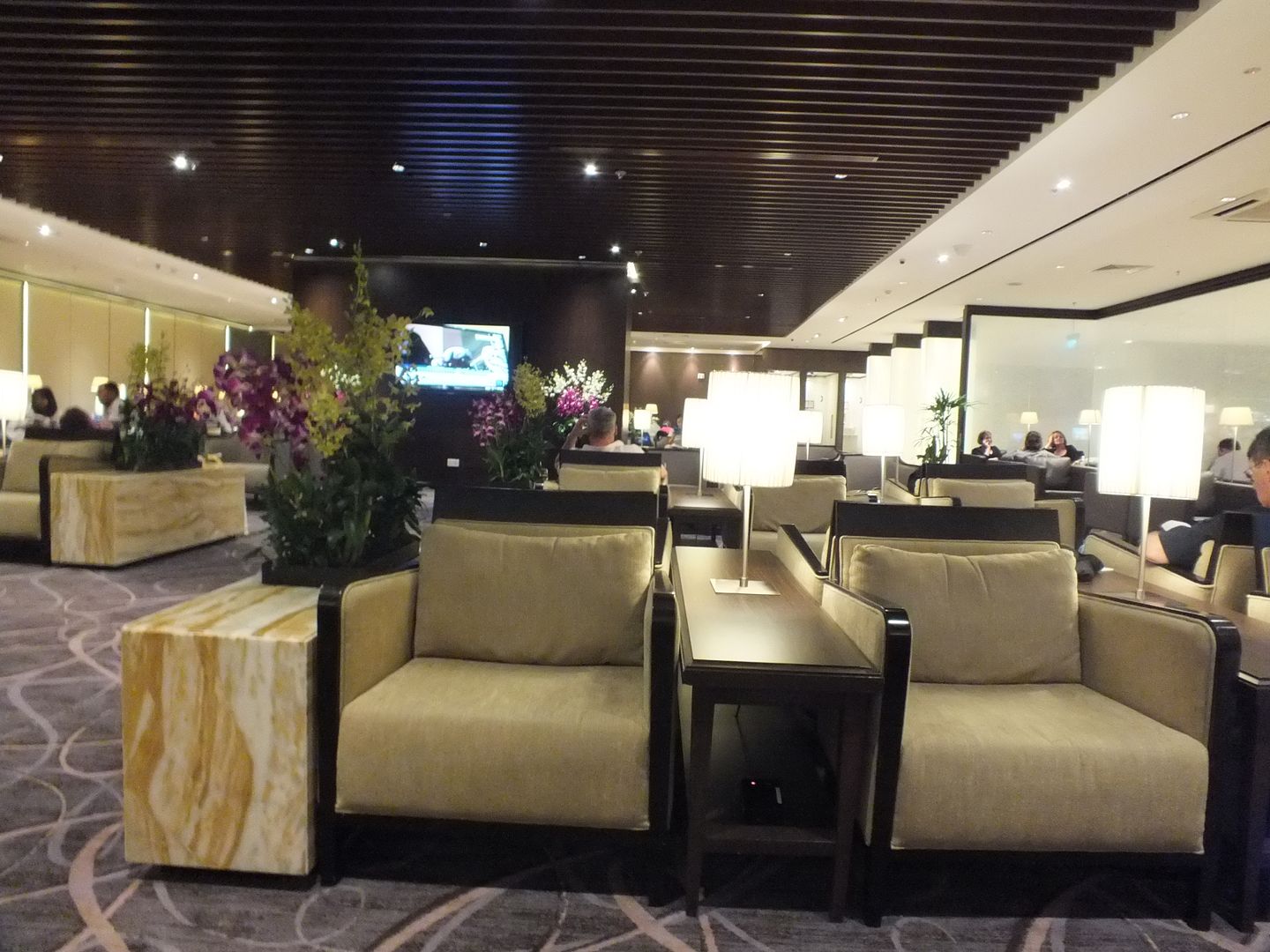 After all too short a visit, I head to down the gate where boarding is already underway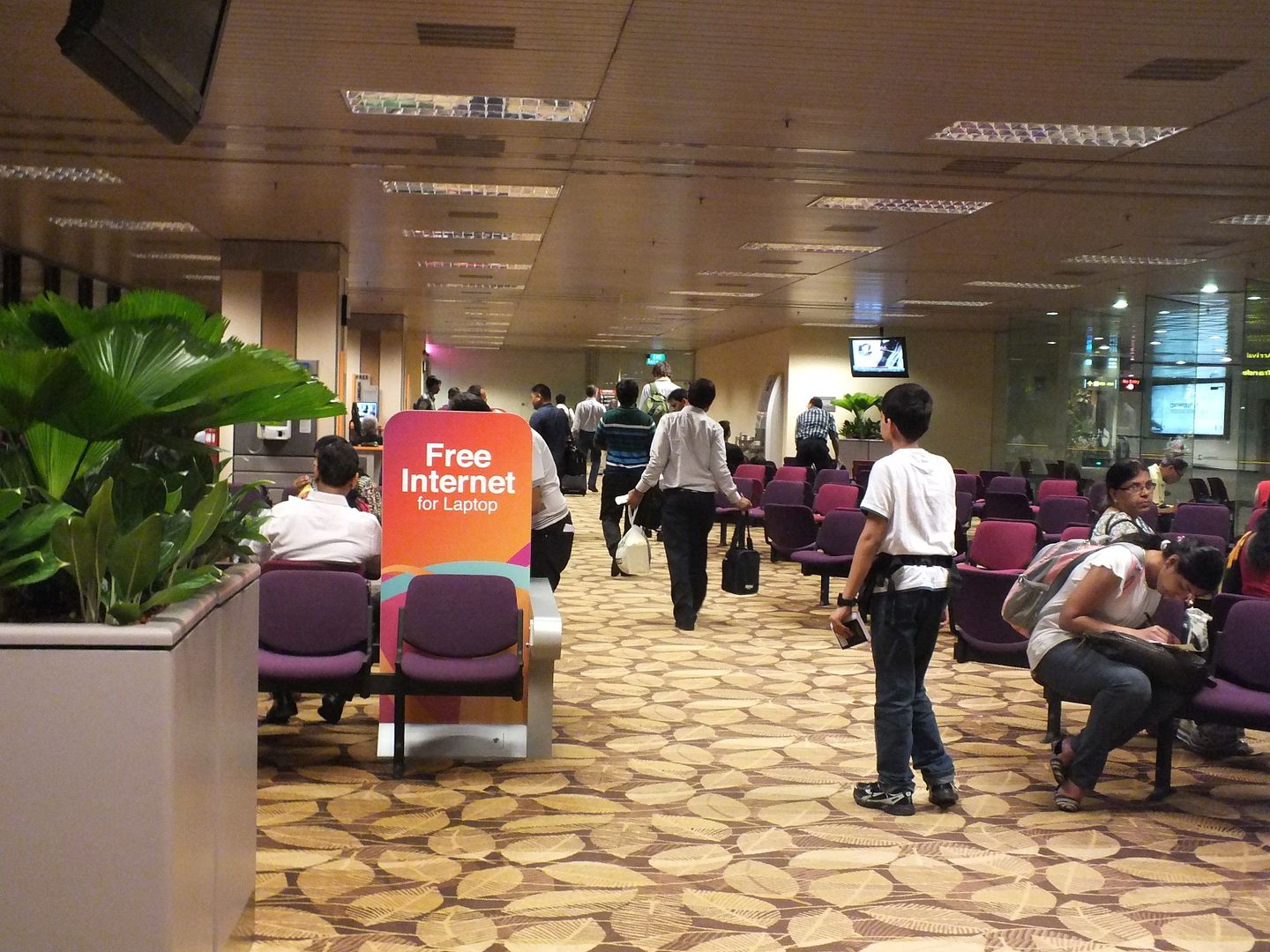 No one seems to be in a rush, so I have to squeeze past a few people to use the Business class air bridge
March 2012
Singapore (SIN) – Calcutta (CCU)
Singapore Airlines SQ 516
Scheduled: 2100-2235 (4h05m)
Actual: 2112-2222 (3h40m)
Airbus A330 9V-STQ
Business
I'm warmly welcomed aboard, and directed (but not escorted) to my seat….looks nice enough for the next few hours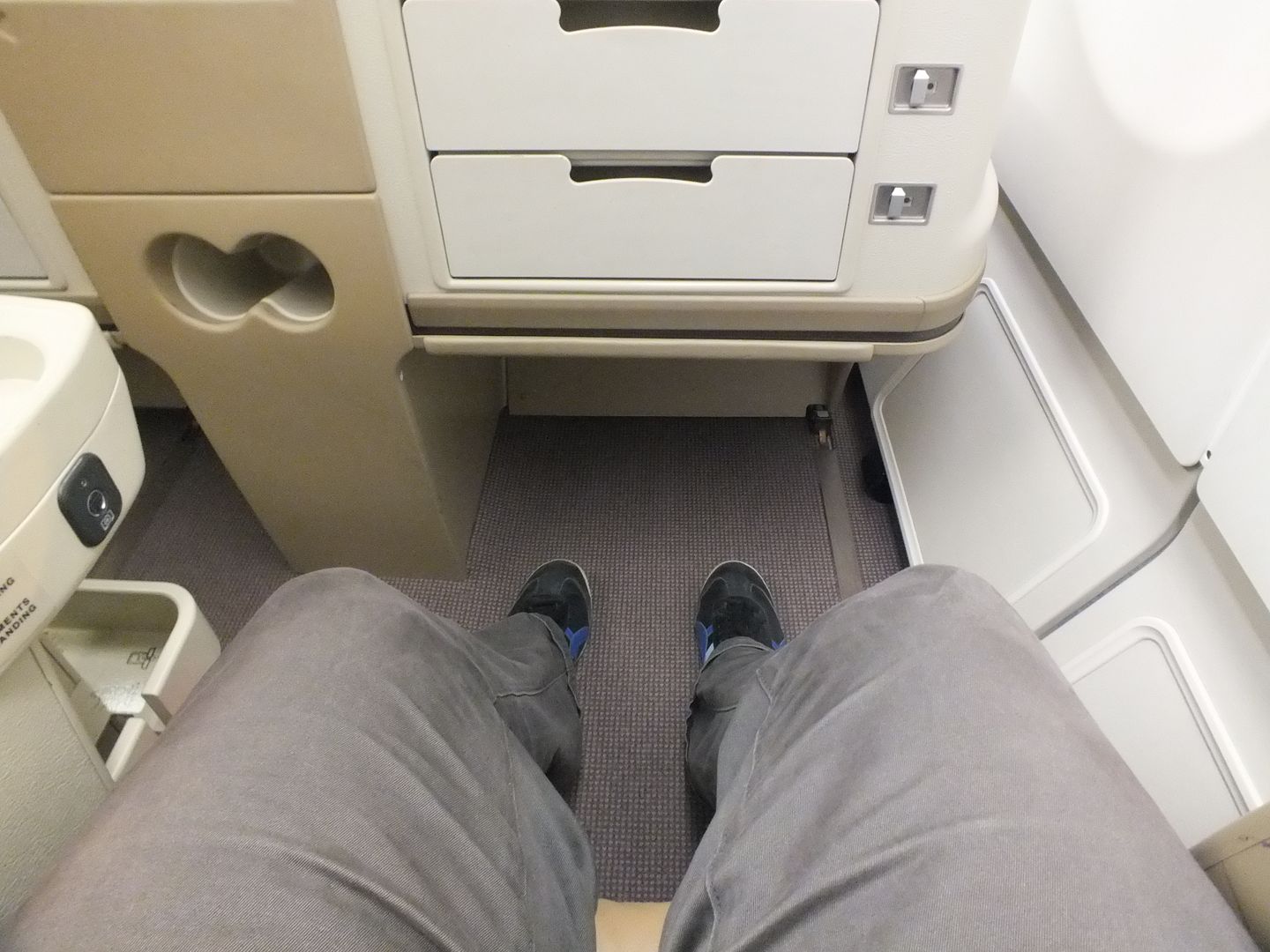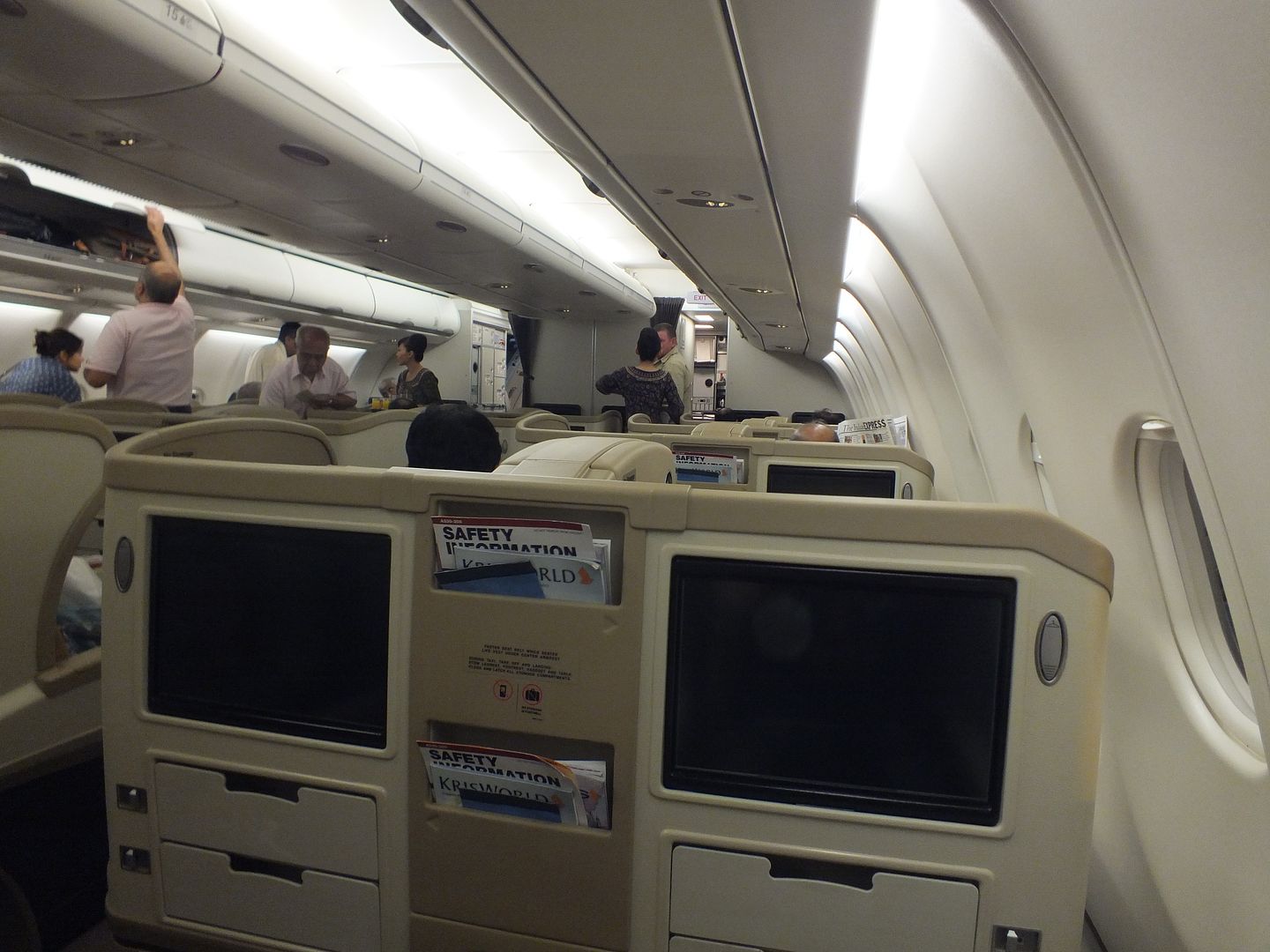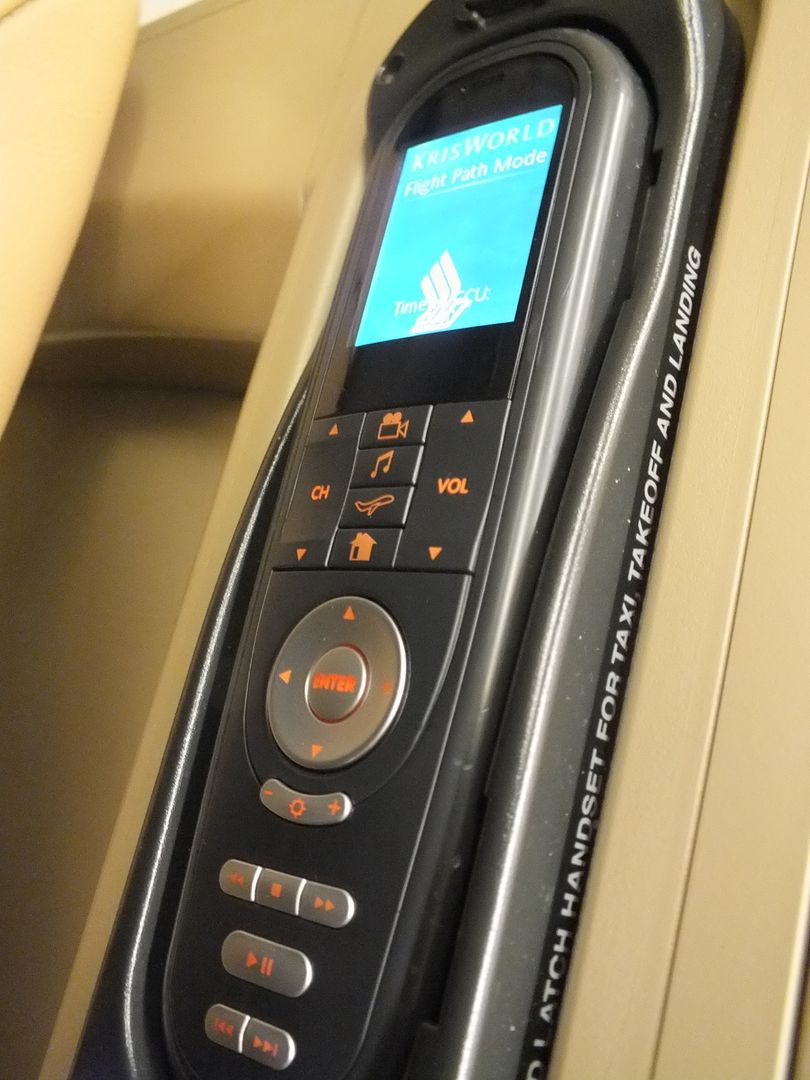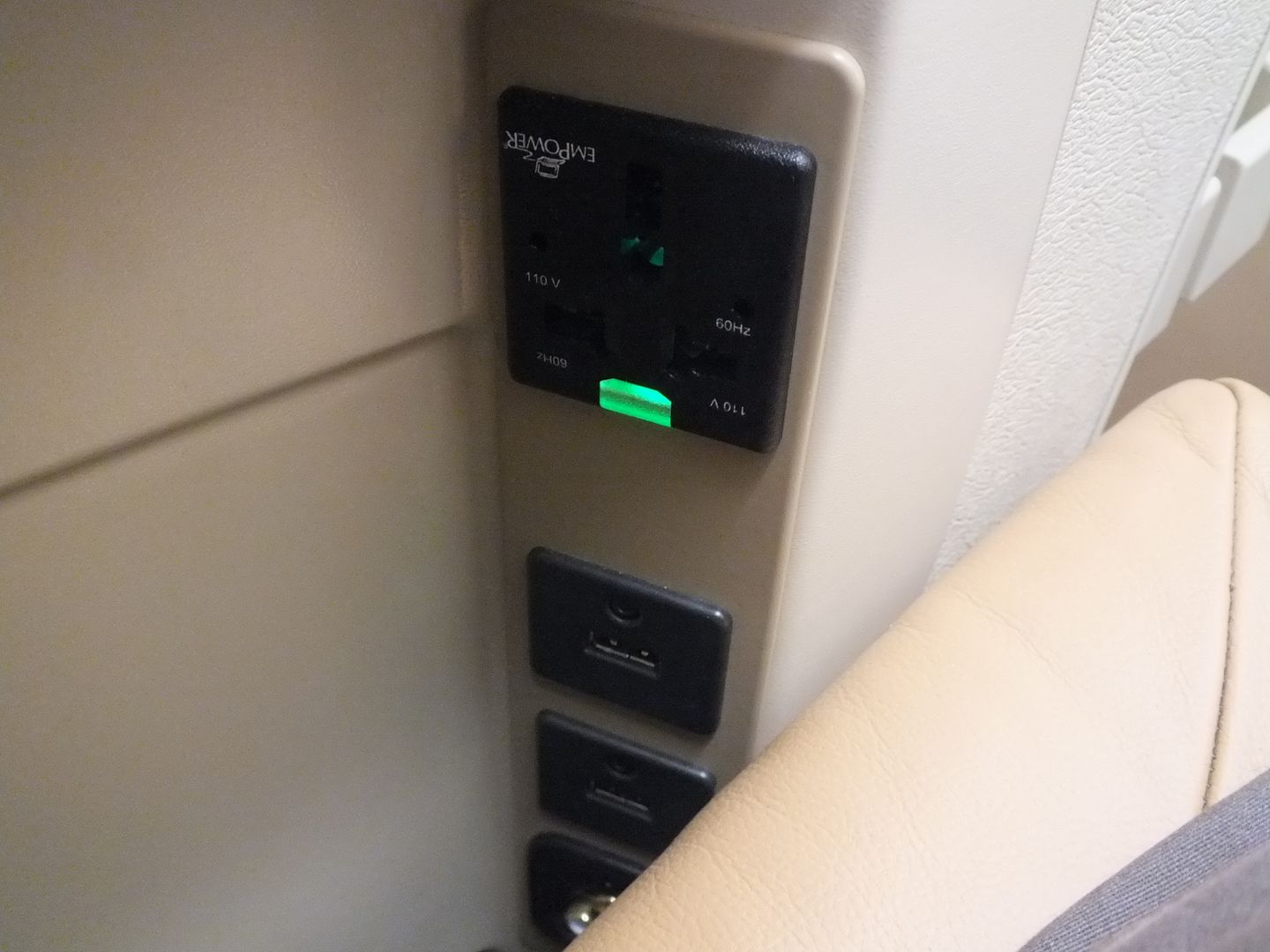 Safety demo
It takes a while for one of the stewardesses to turn up with a drink and paper – one of the cons of sitting in the back I guess. Champagne of course
Paper, menu and hot towel
Magzine – despite flying in late March, we already have the April edition of Silver Kris
Some handy stowage, we terribly cool latches
A look at the moving map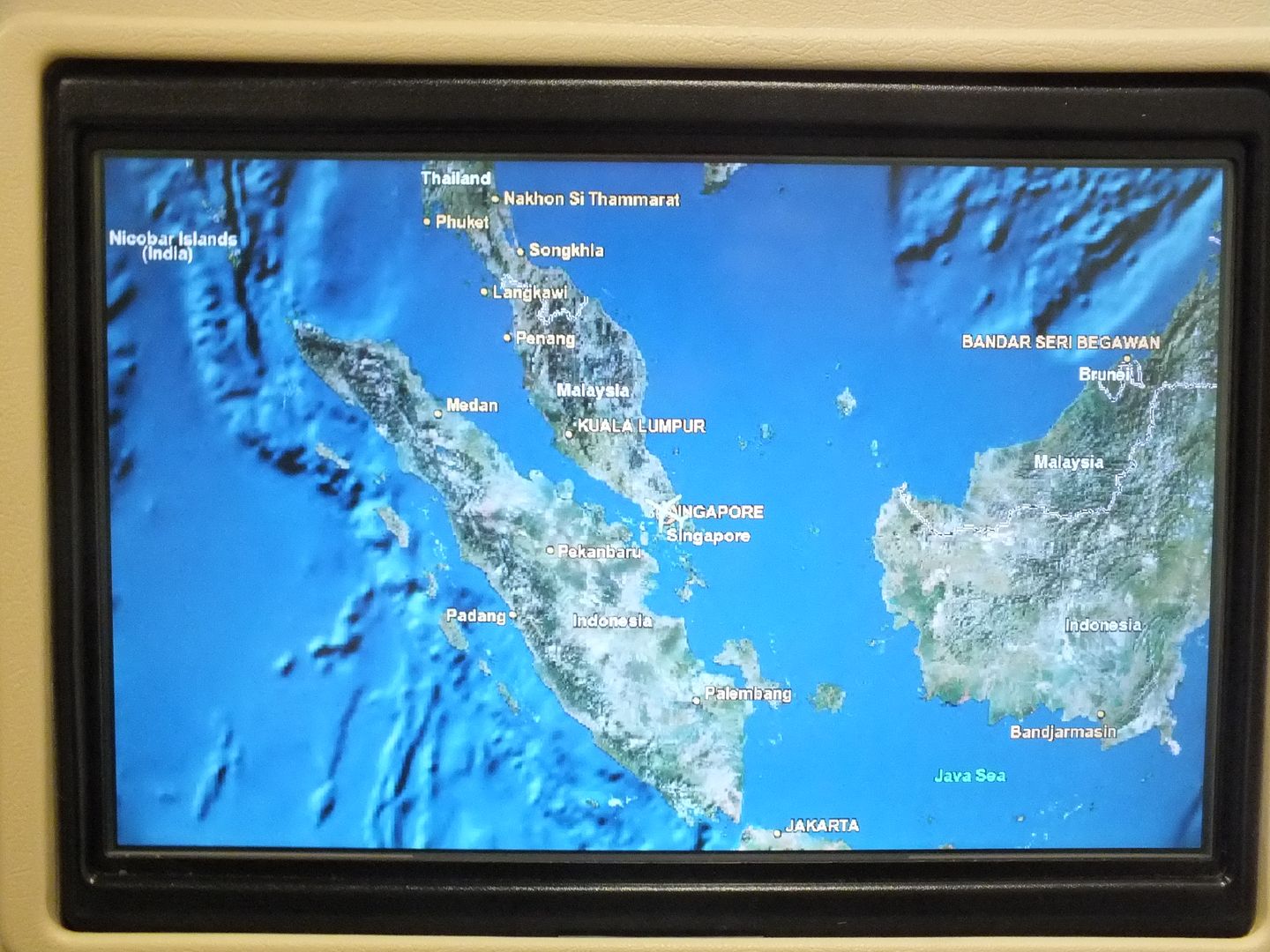 I'm also offered a magazine….the Lonely Planet I brought with me!
As the drinks are cleared away I'm asked for my drinks preference after take off. We push back 4 minutes before our STD, and taxi towards the rather busy runway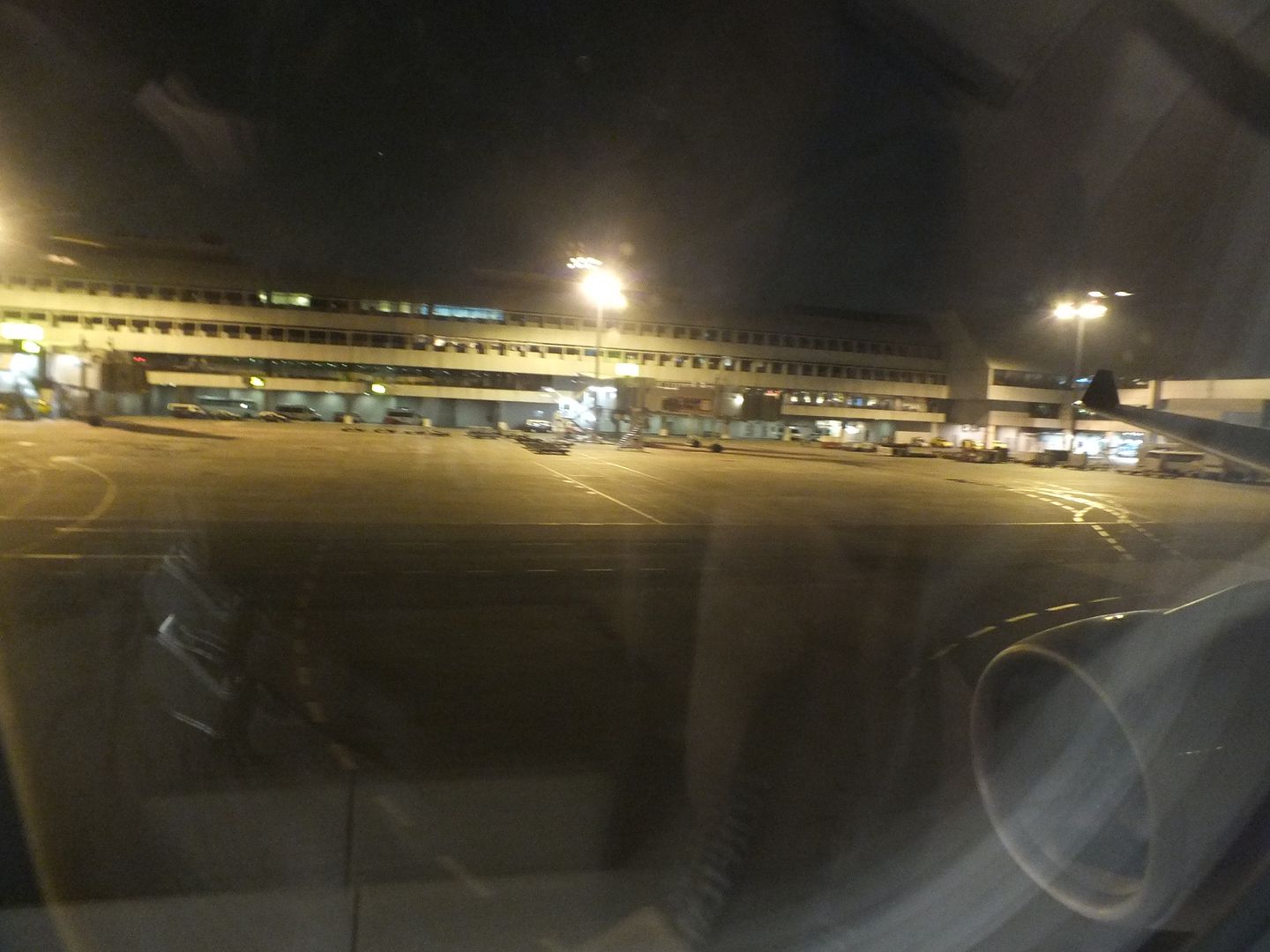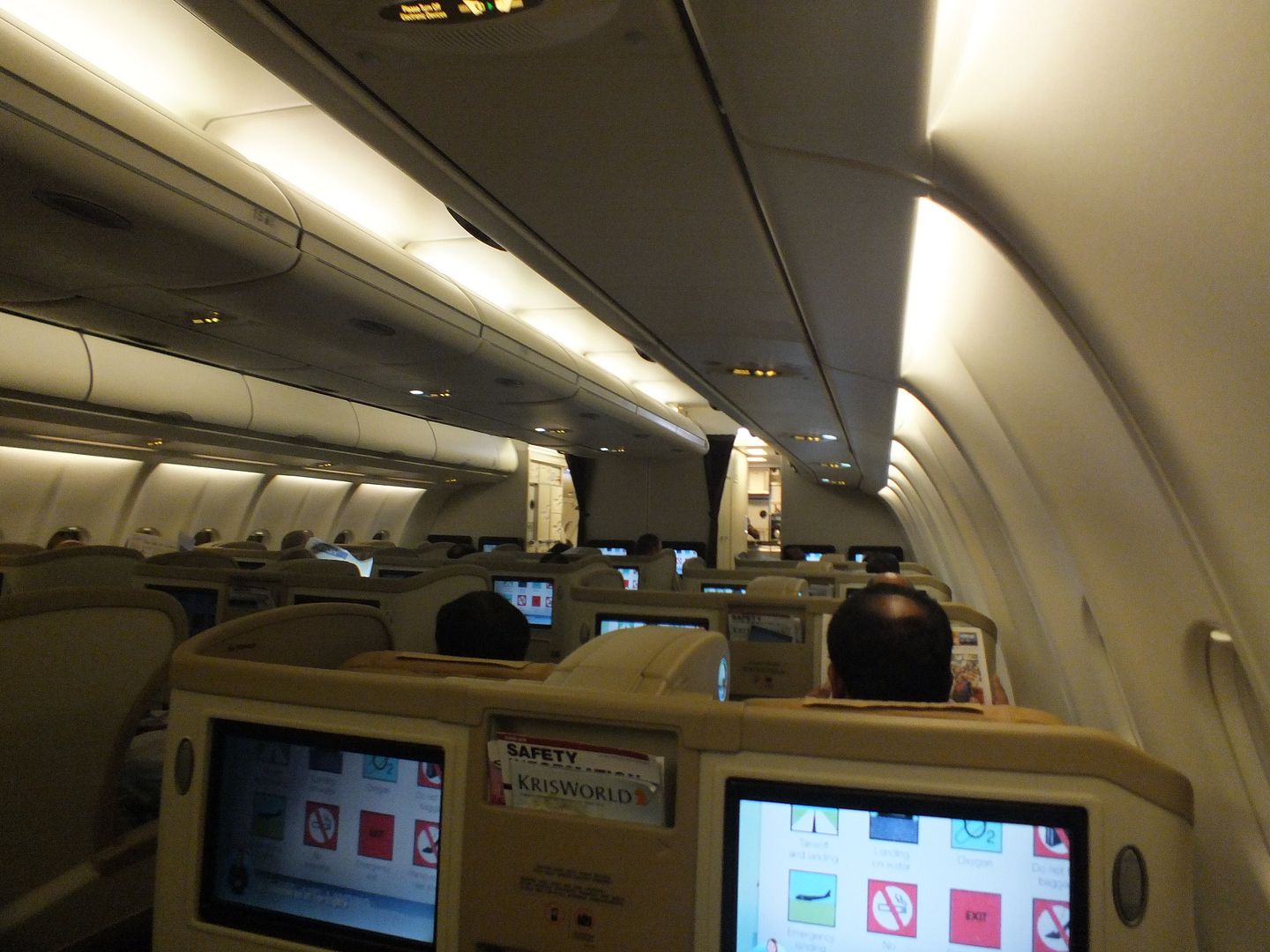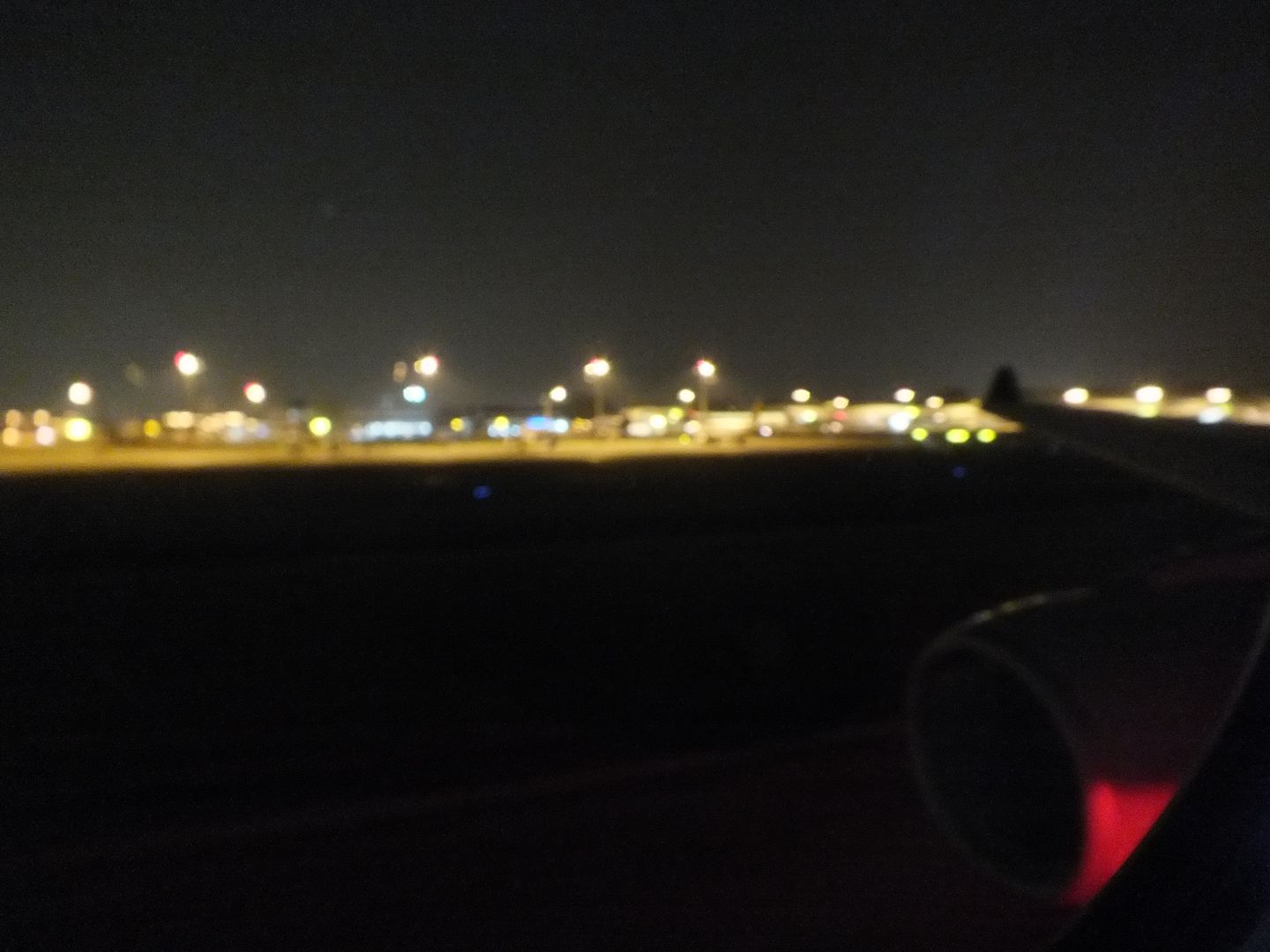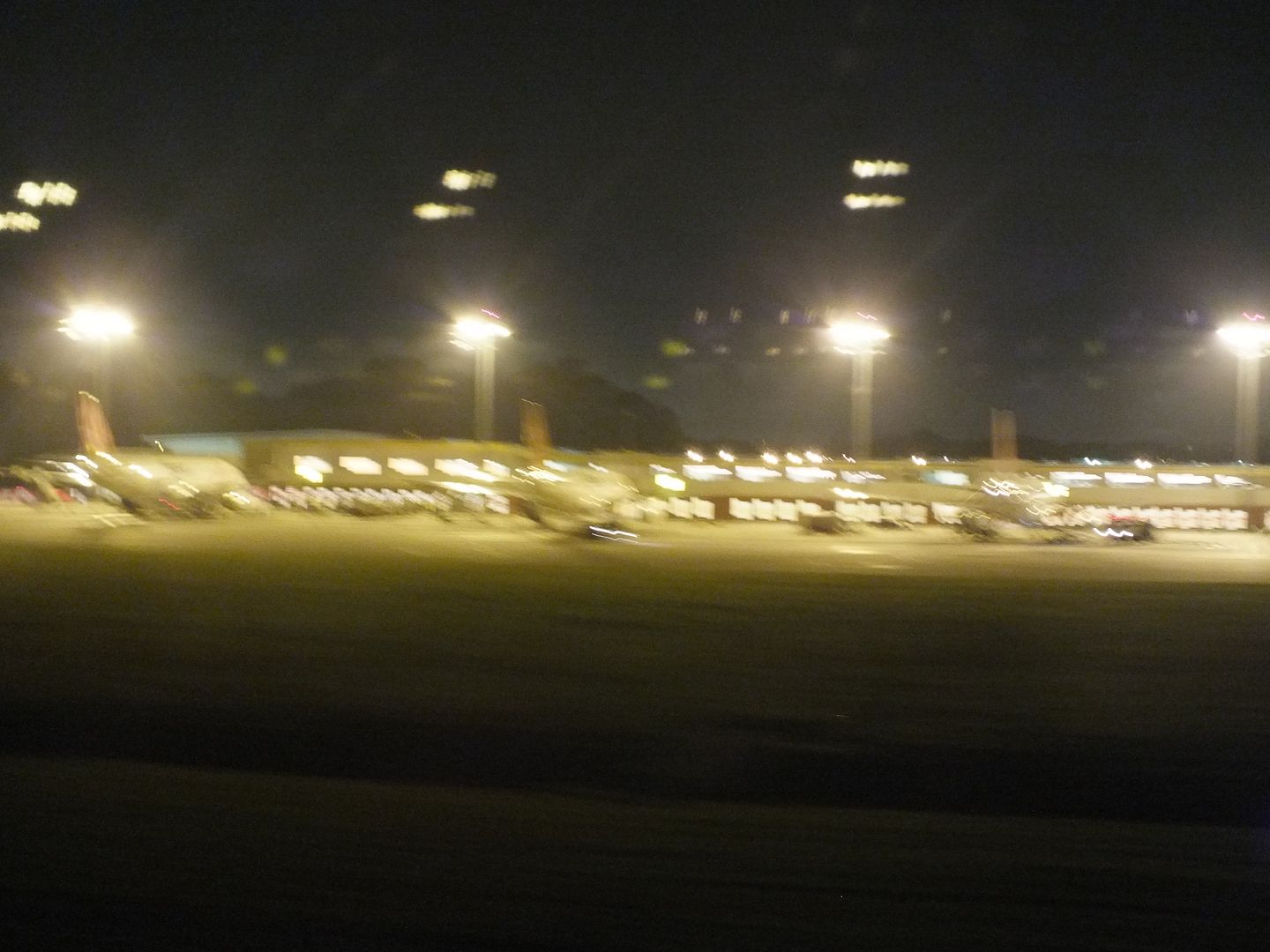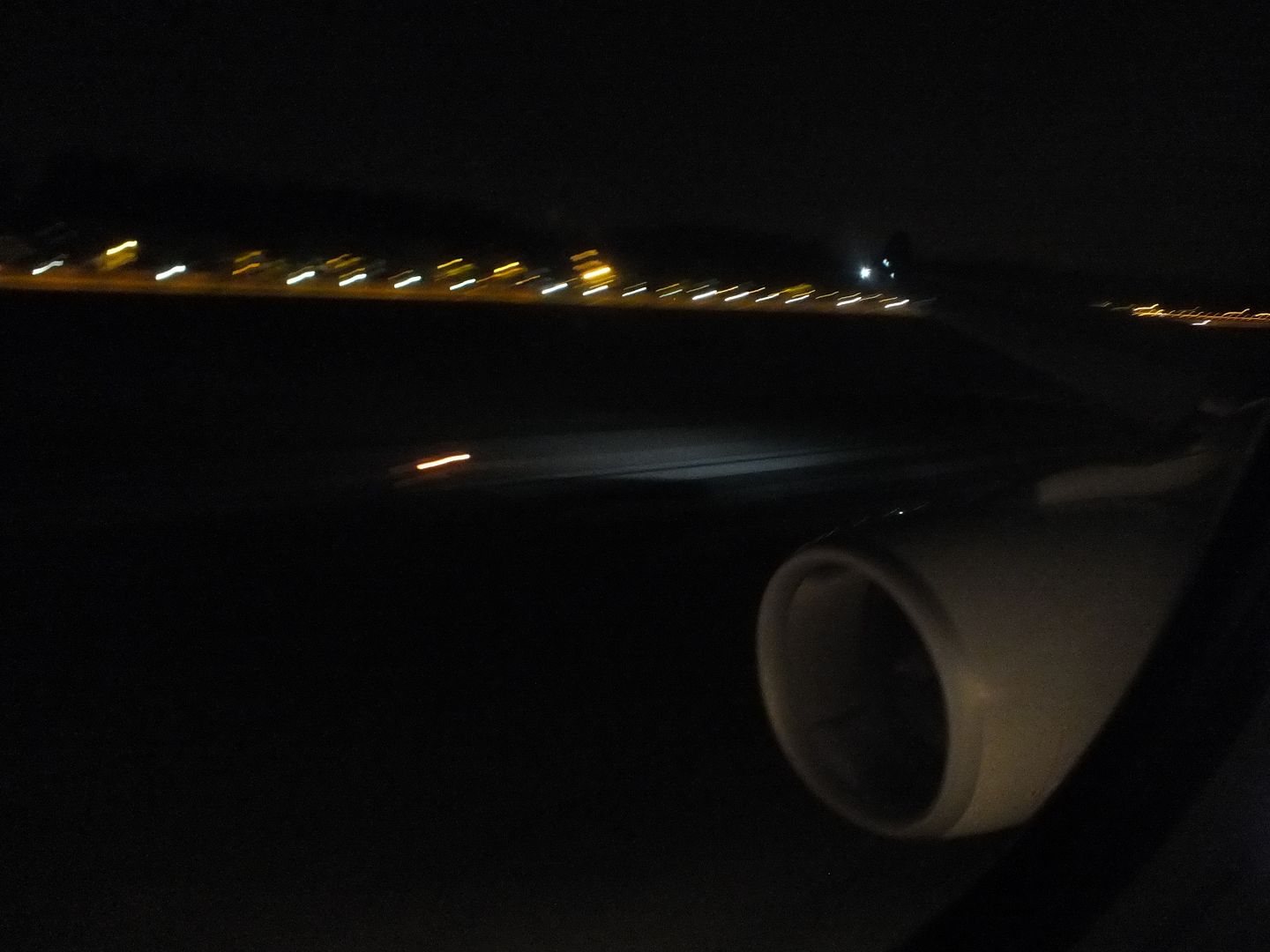 My Smirnoff tonic and peppermint tea
Unable to initially choose anything to watch, I settle for the last few minutes of the thriller I didn't see on my DAR-ZRH flight in February.
Packaged nuts and amenity things are handed out. The stewardess also confirms that I ordered the Book the Cook Lobster ("yes, that was me!").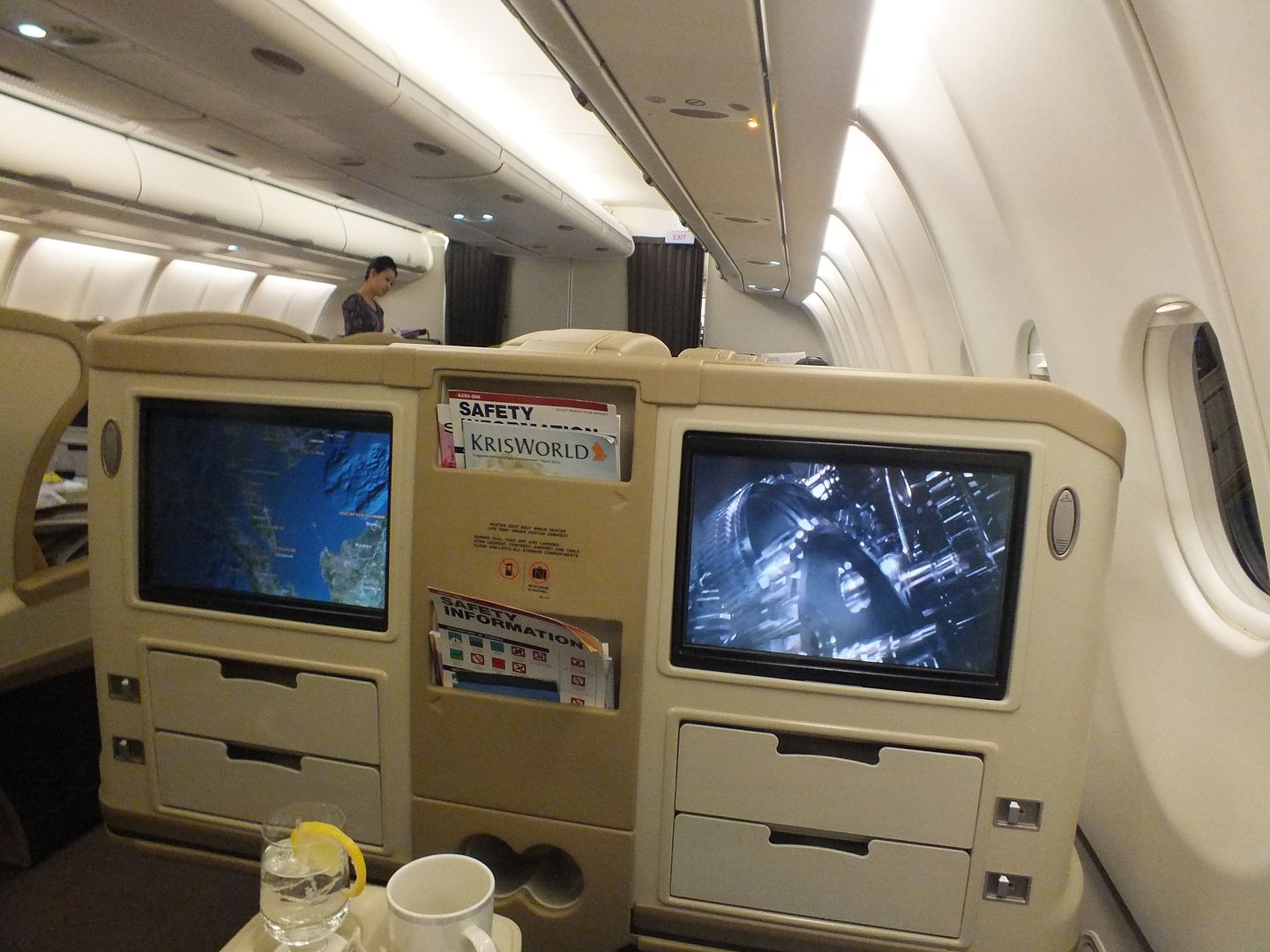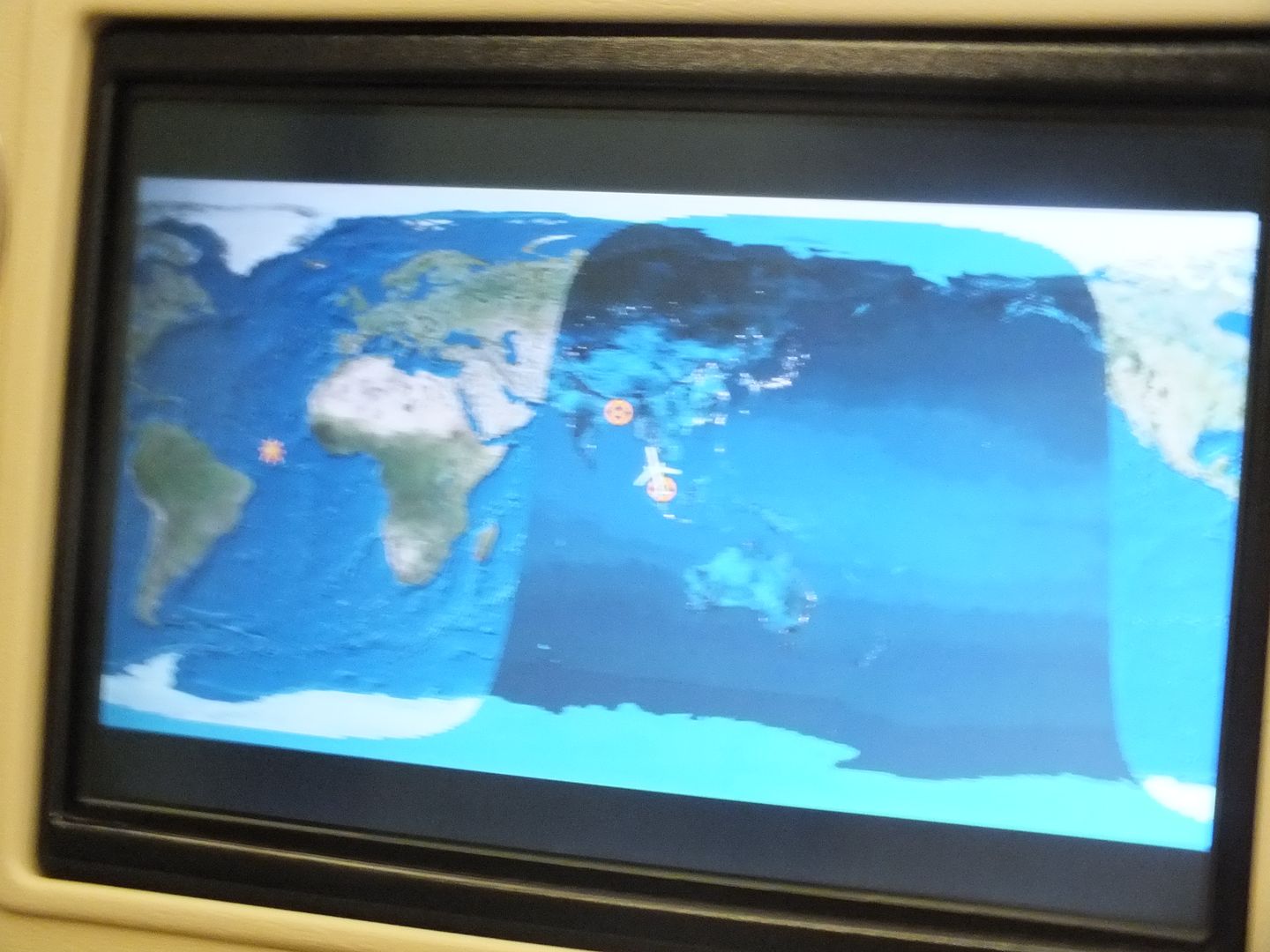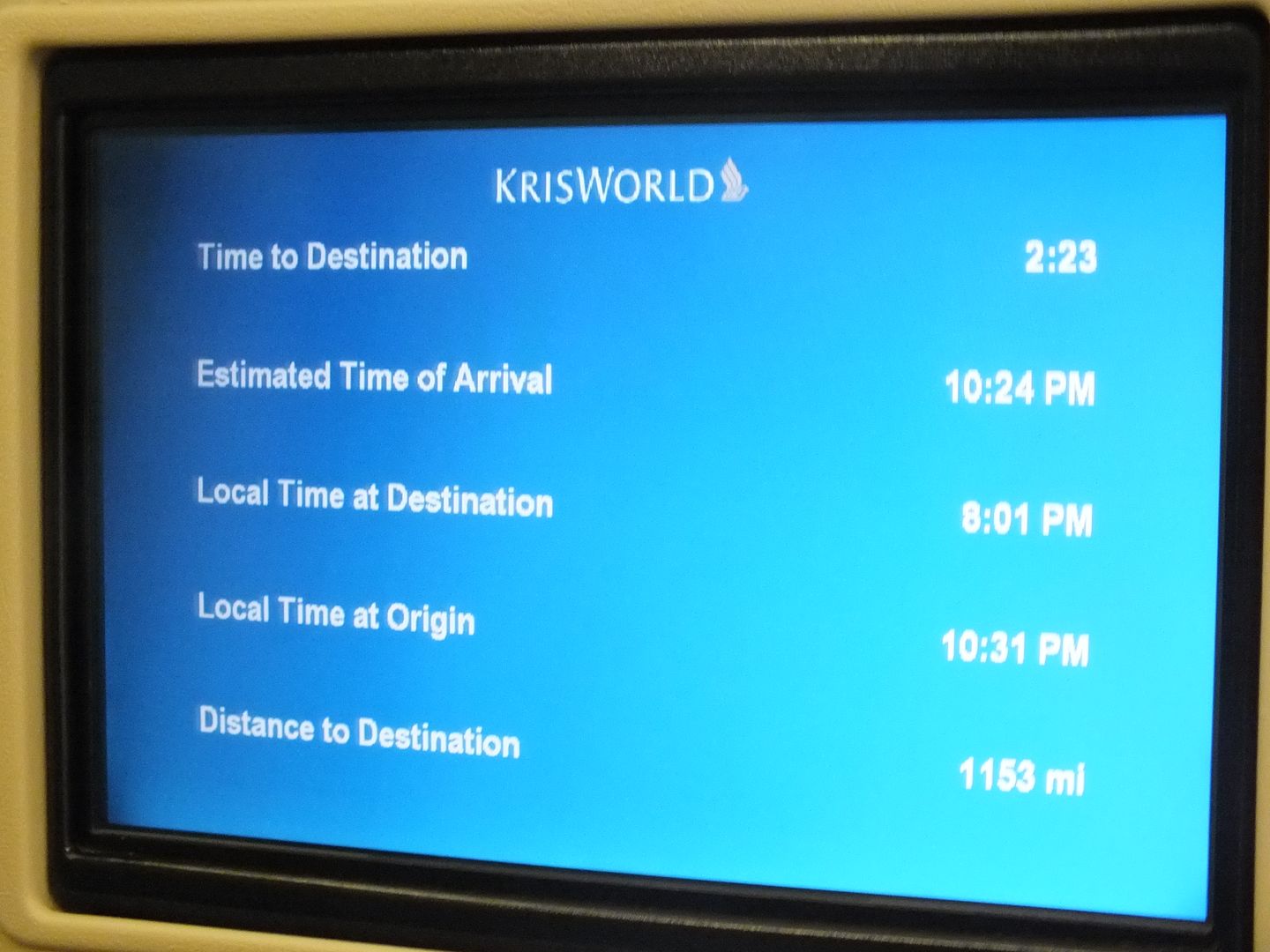 The Menu… SIN-CCU. If I hadn't "booked the cook", then I still would have been happy going for something form this menu
Champagne
CCU-SIN
And in Bengali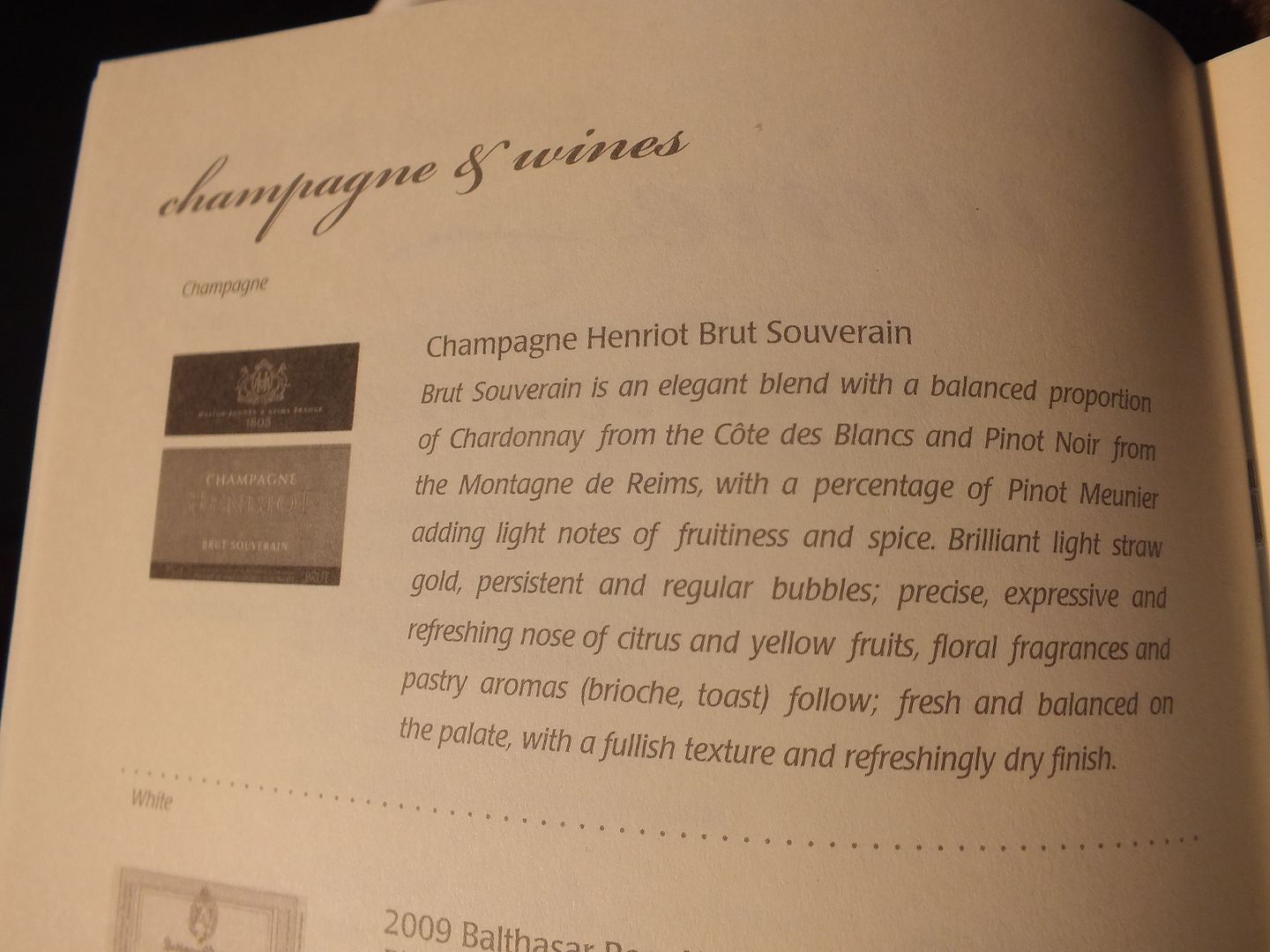 Starters are served. Unlike on my longhual, dinner is served on a pre-set tray. Never mind, the no-choice starter is an incredibly tasty smoked salmon and roasted vegetables. Mmmmm. Bread is also offered.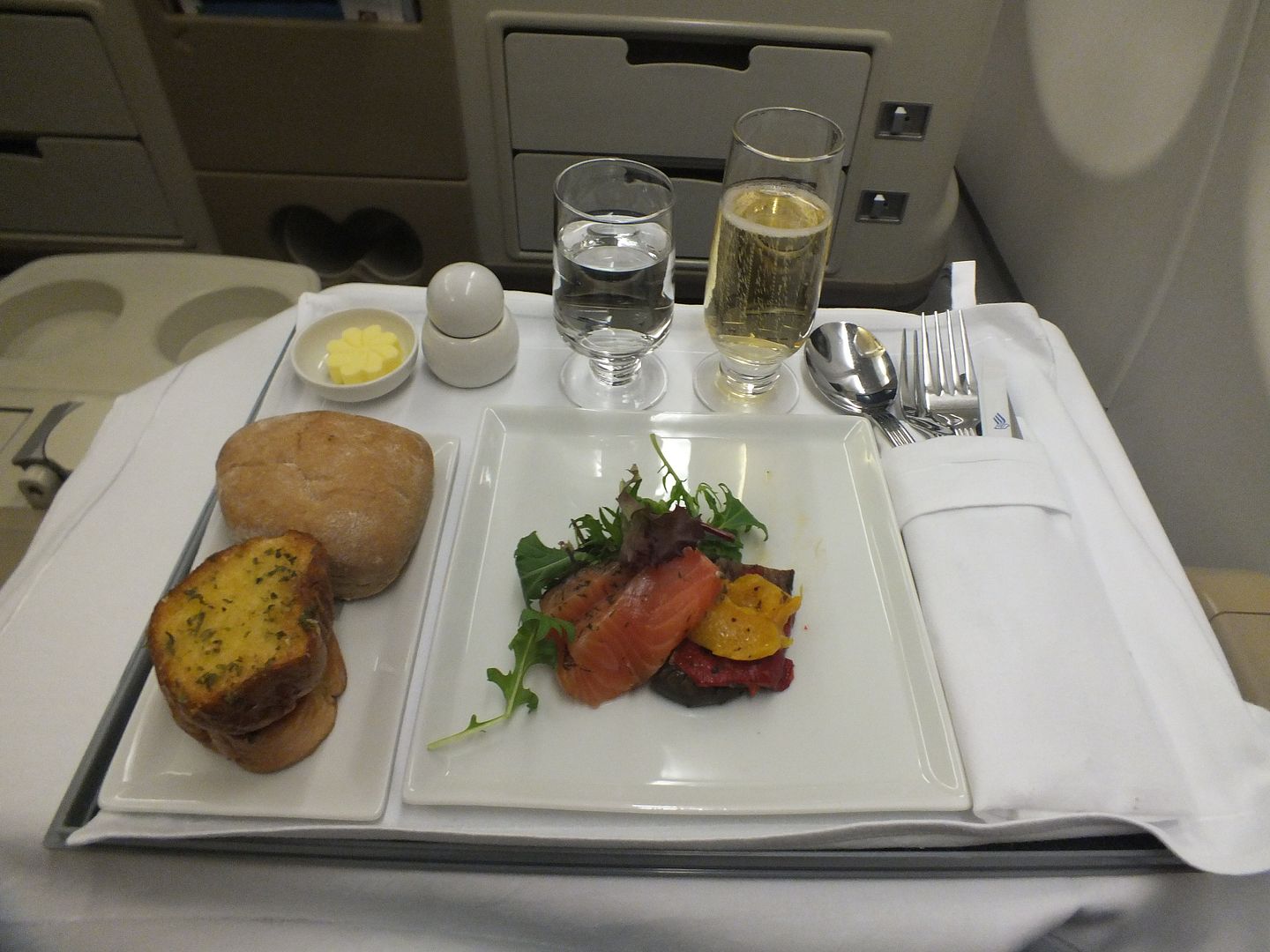 All gone! It's so good I ask for a second plate, which is granted with a smile.
Before long my main course arrives…Slipper Lobster Thermidor. There is a bit of debate on Flyertalk as to whether this is any good. To set the record straight, it is. Very good. Buttery and tender, the meal is a success!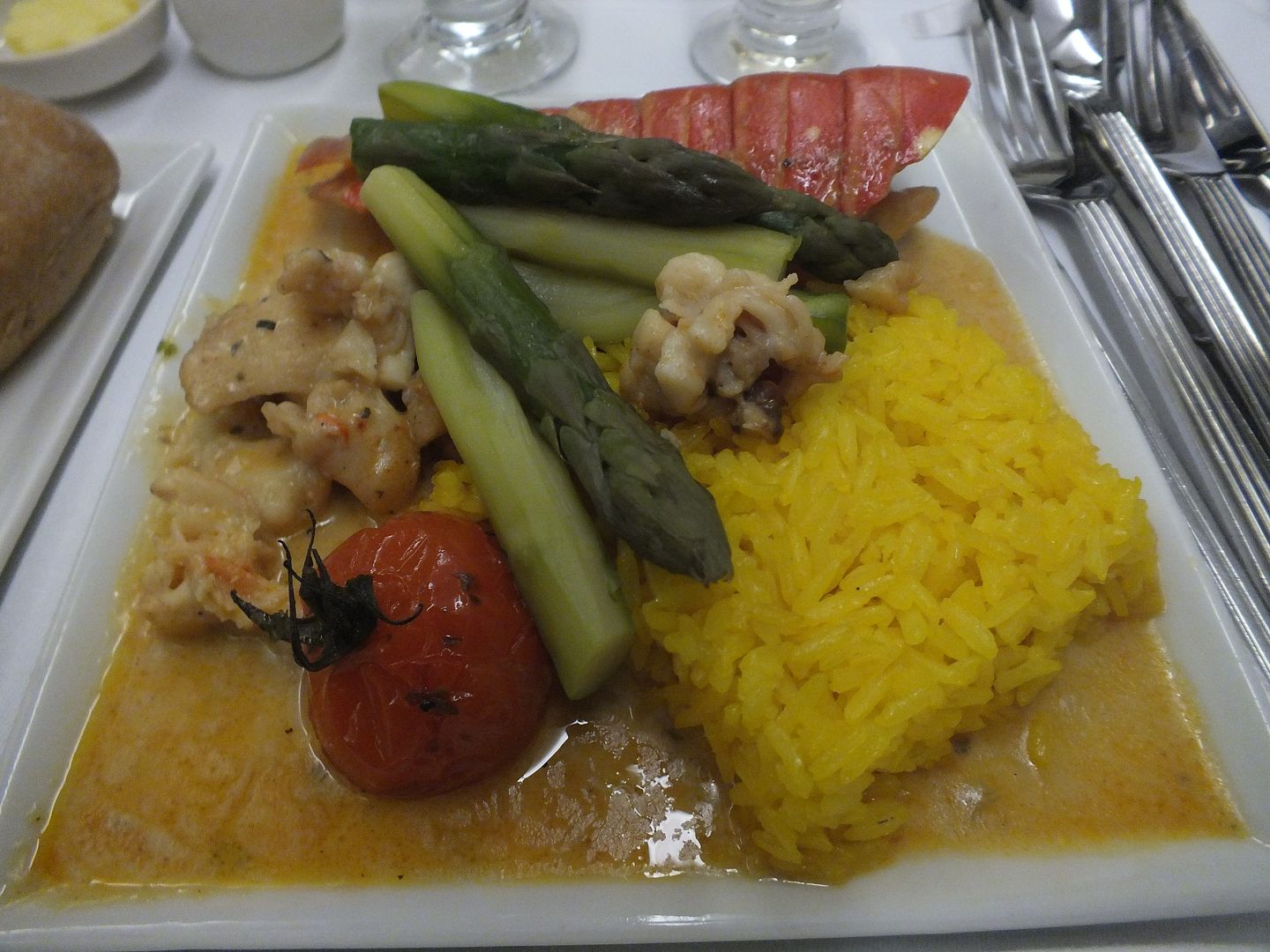 I skip the cheese course, and go for the mint ice-cream, with a champagne top up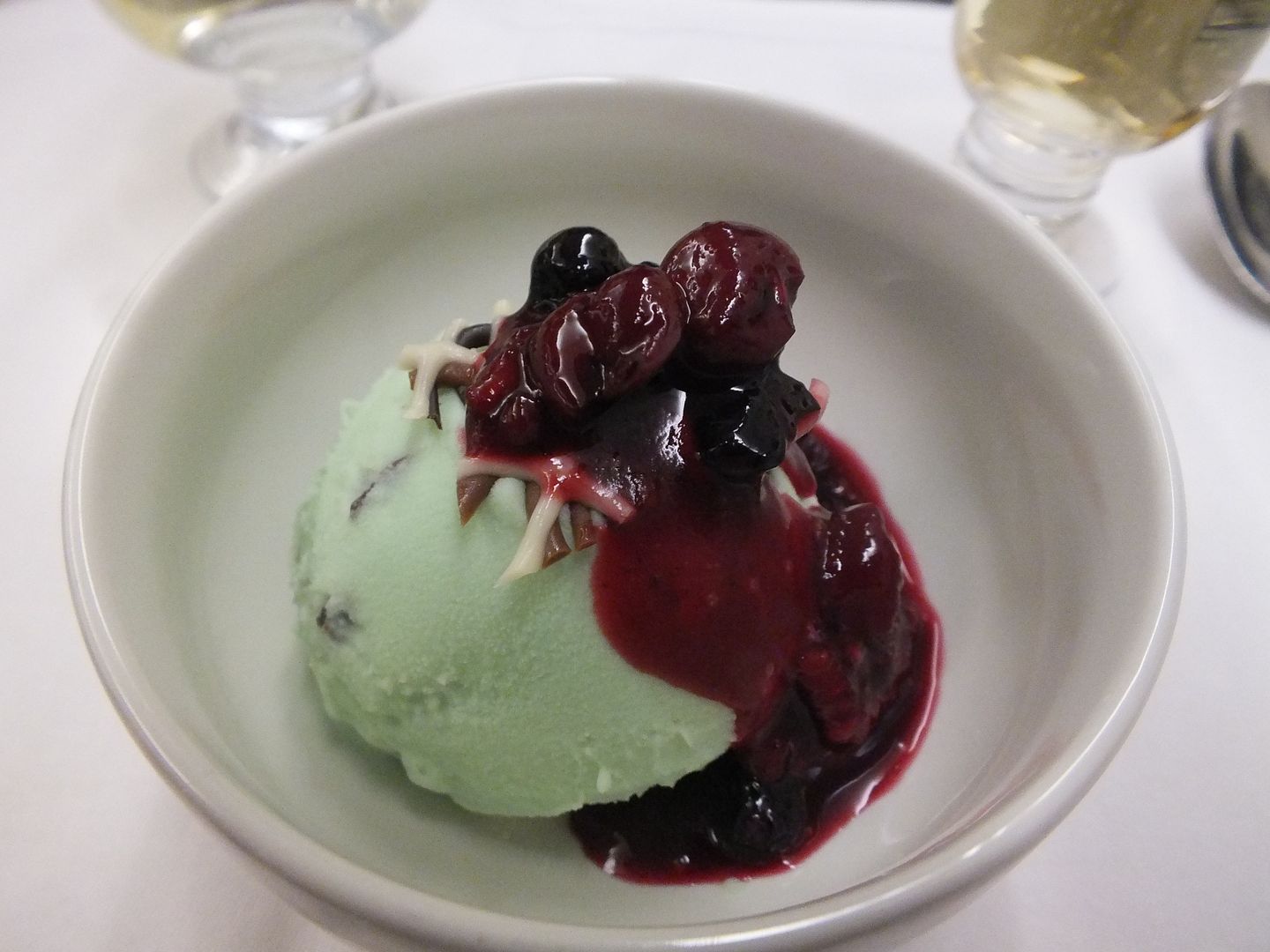 I'm also offered so fruit and a praline…don't mind if I do. I feel like a Roman popping grapes into mouth whilst reclining above the Bay of Bengal.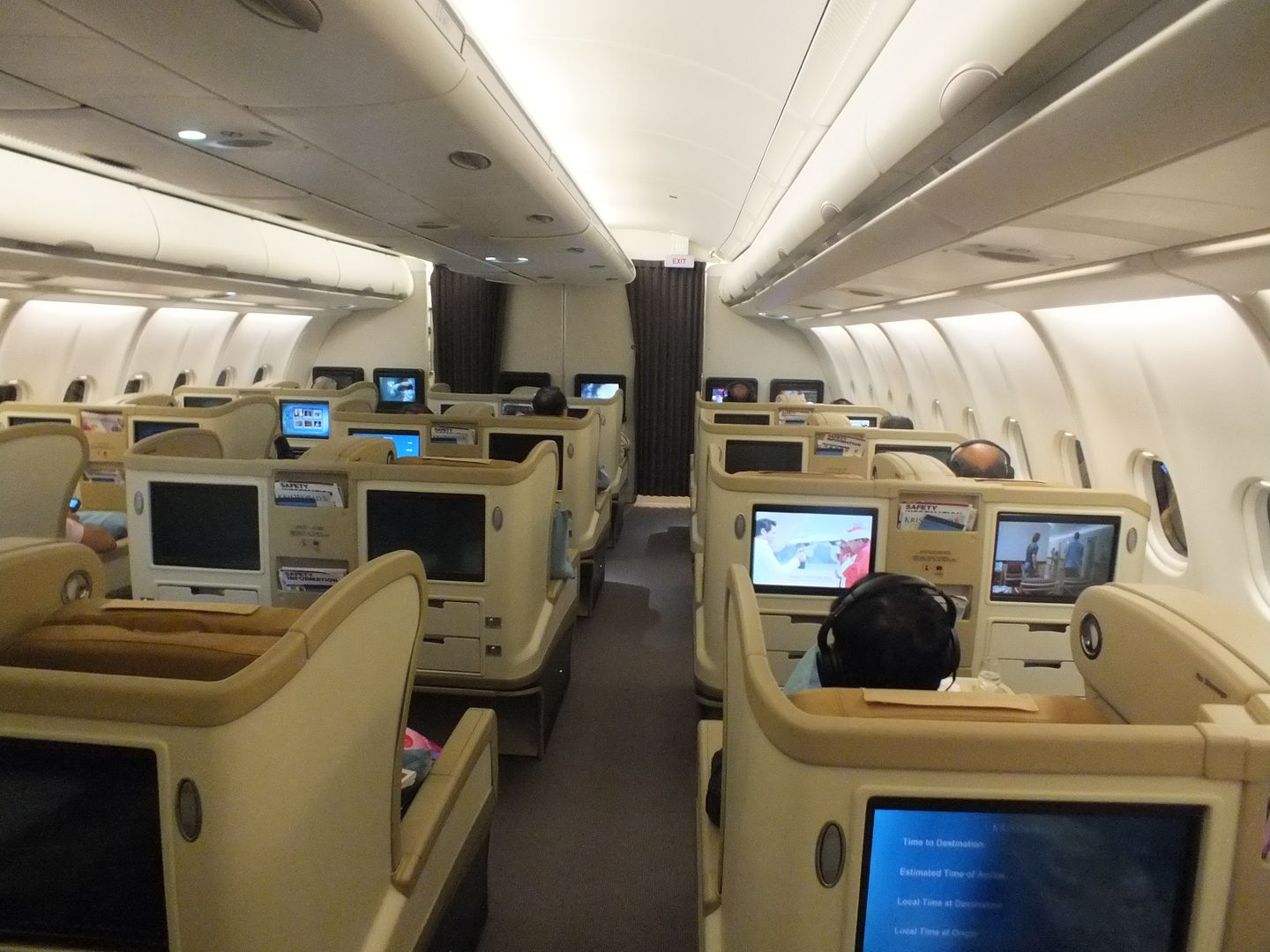 After forgetting on my BCN-SIN flight, I remember to ask for some playing cards. I have loads of these at home, but I need to add the A330 set to my collection. My A380 set in my travel bag are also getting rather long in the tooth and need replacing.
Advancing into Burma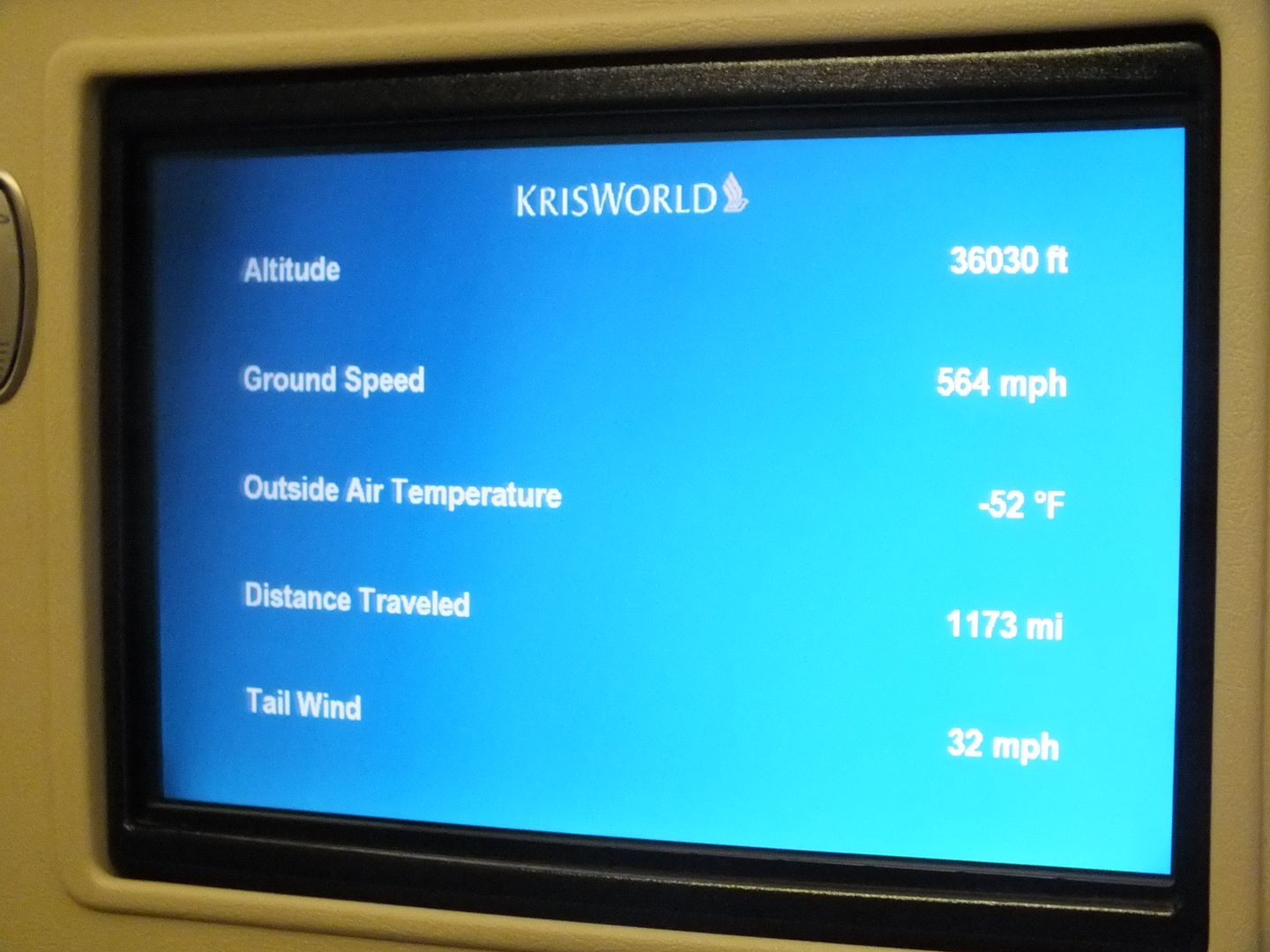 I thought a Singapore Sling would be good to enjoy with Abduction (fairly easy watching)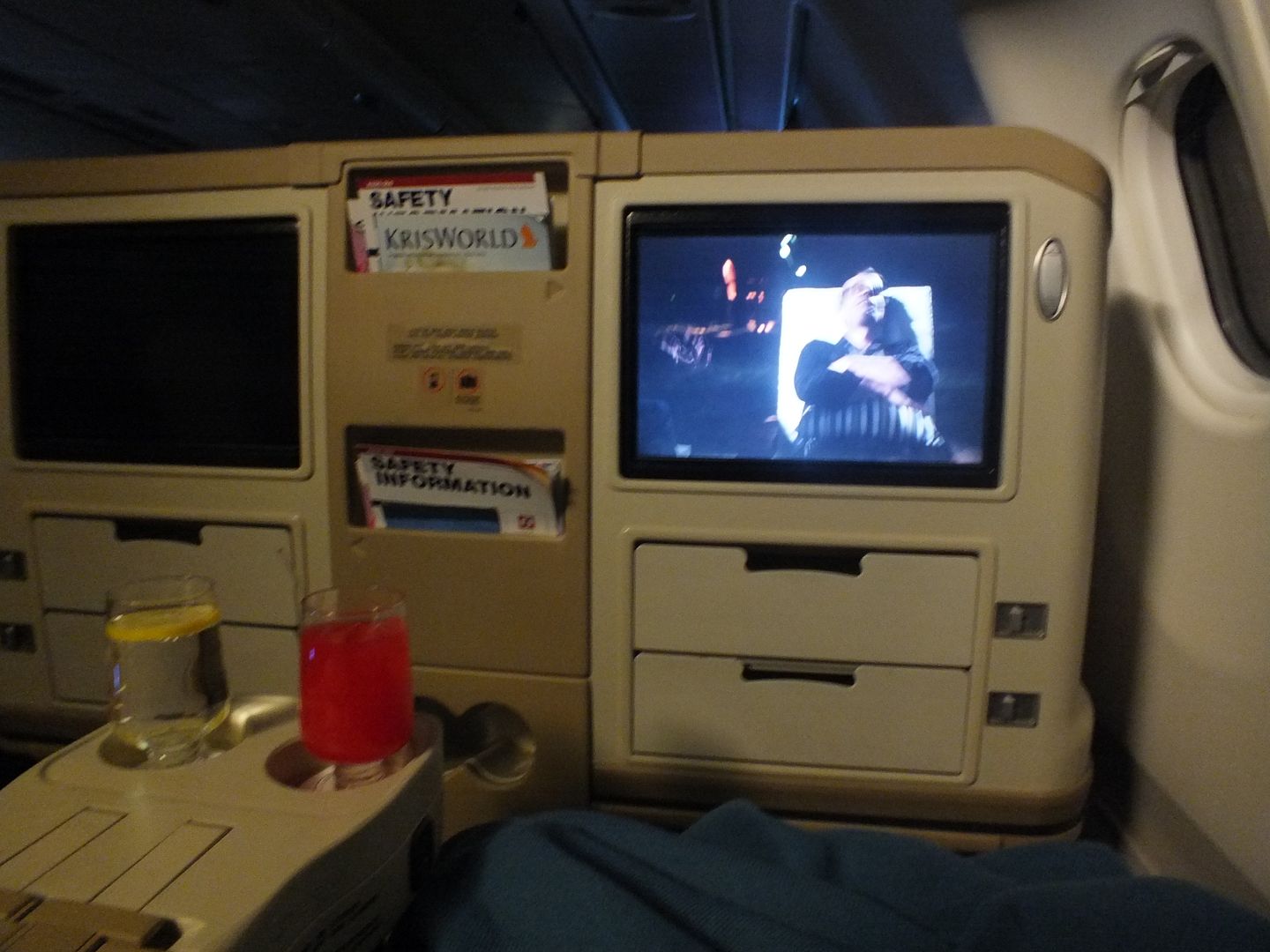 With Abduction finished with, I switched over to Modern Family before landing
Around 25 minutes before landing, and we're flying over the Sunderbans in Bangladesh, which is where I happen to be writing this from.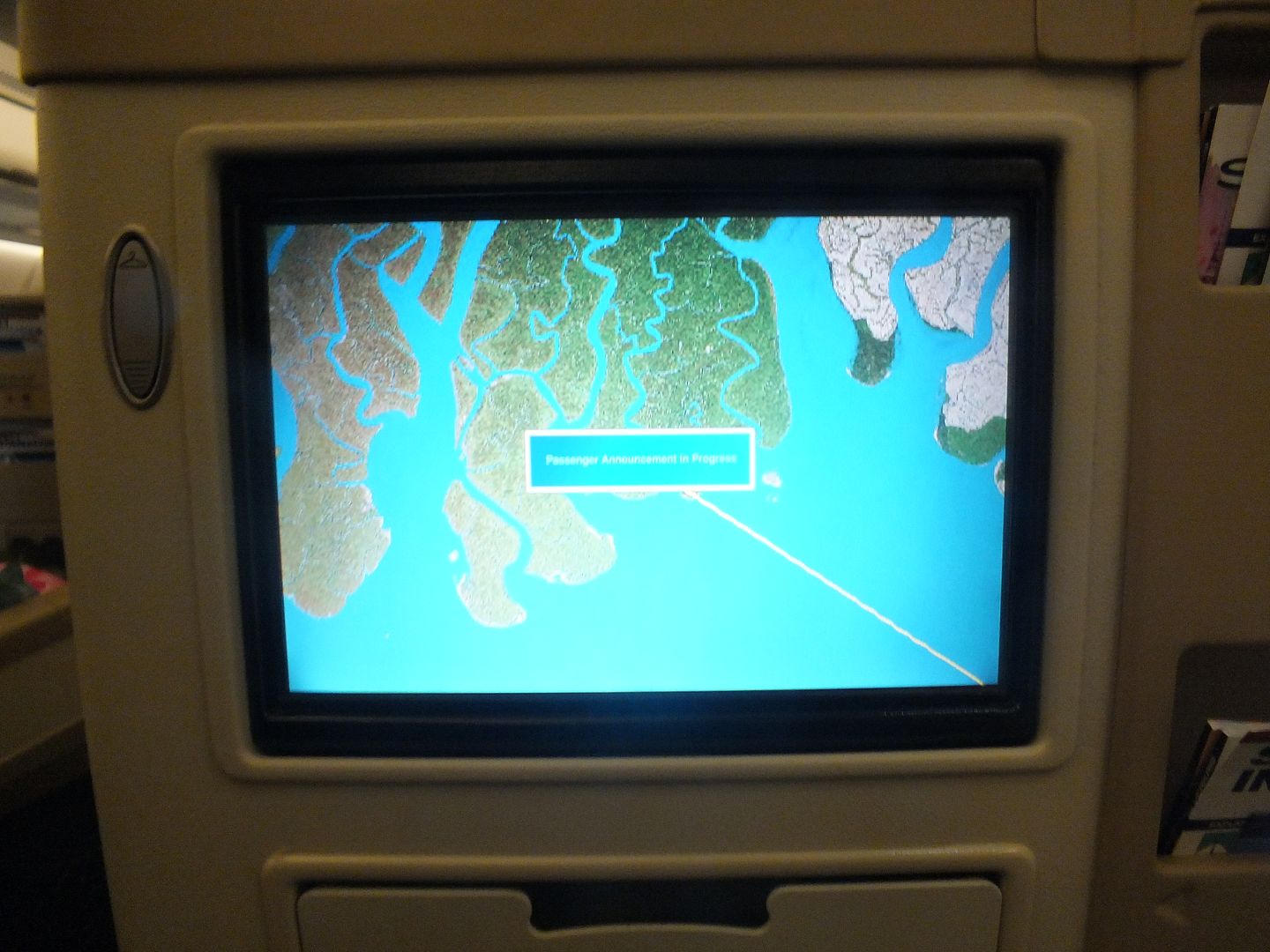 Despite our imminent arrival, quite a few people are still fully reclined and snoozing away – the cabin is very chilled! I did try the seat full flat (sloping) and it was quite comfy – I think it's an improvement over their old Spacebed.
Finishing up time
With my drinks finished, I head back to use the facilities. A stewardess is putting something into a locker nearby. She recognises me…what a coincidence, it's the same lady I had a good chat with on my BCN-SIN flight. "ah yes, we met a few weeks ago….on the Melbourne?", "No, Barcelona". "Oh yes, of course. How was your trip to the jungle? Medan and Jakarta wasn't it?". Very impressive! Not only did she remember me, but also most of my travel plans! Shame we was serving in economy not in business this time. Maybe she was a SQ robot!
Not far to go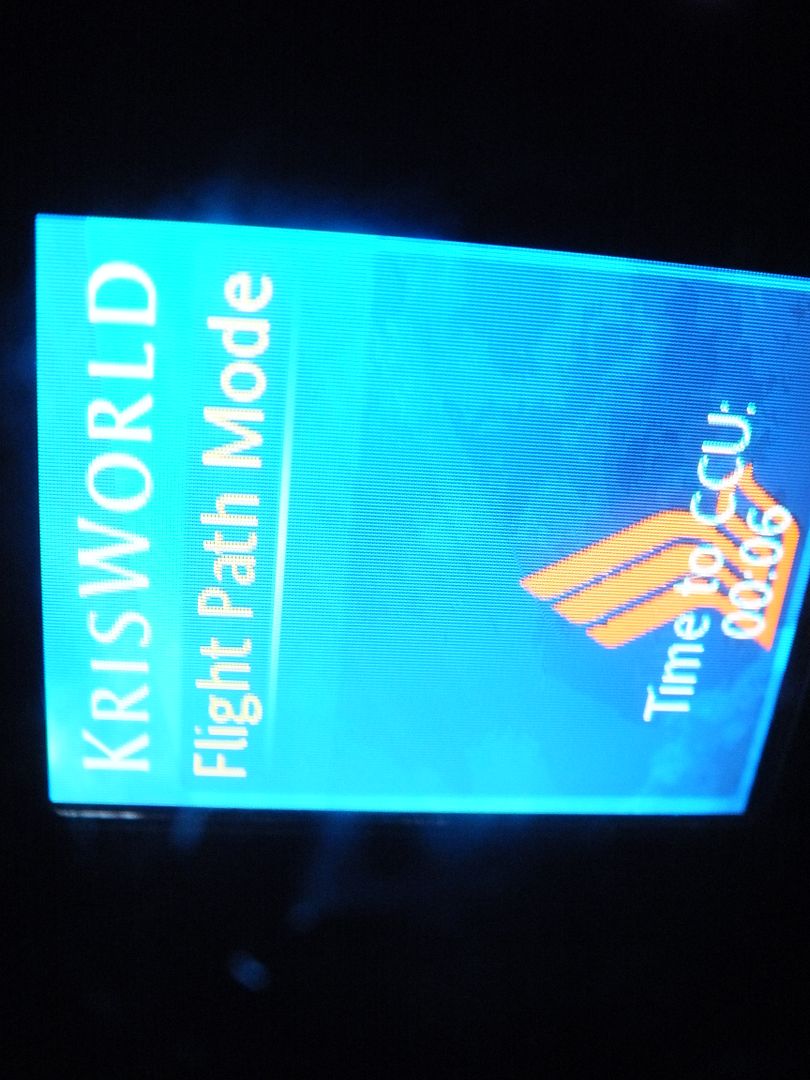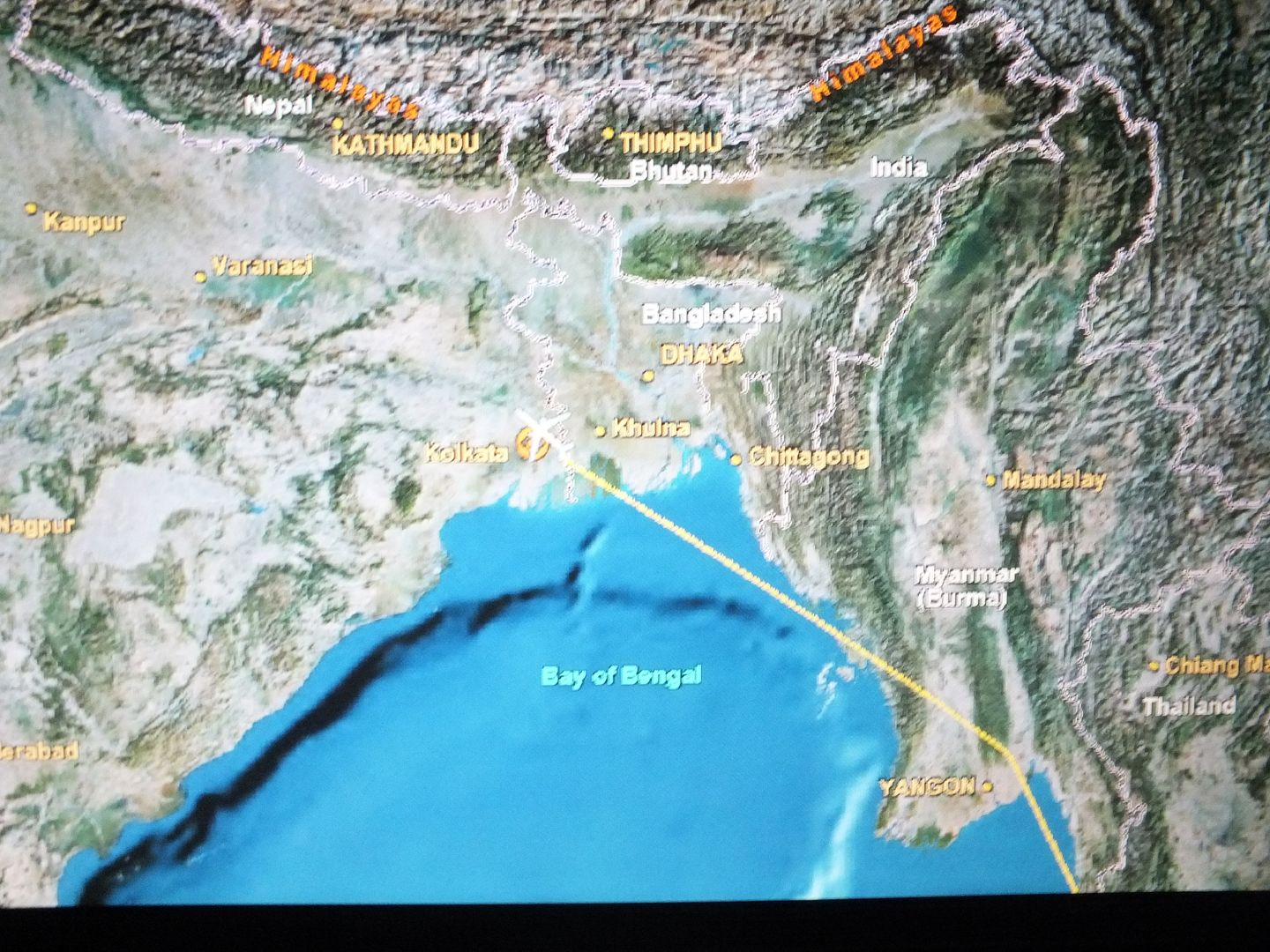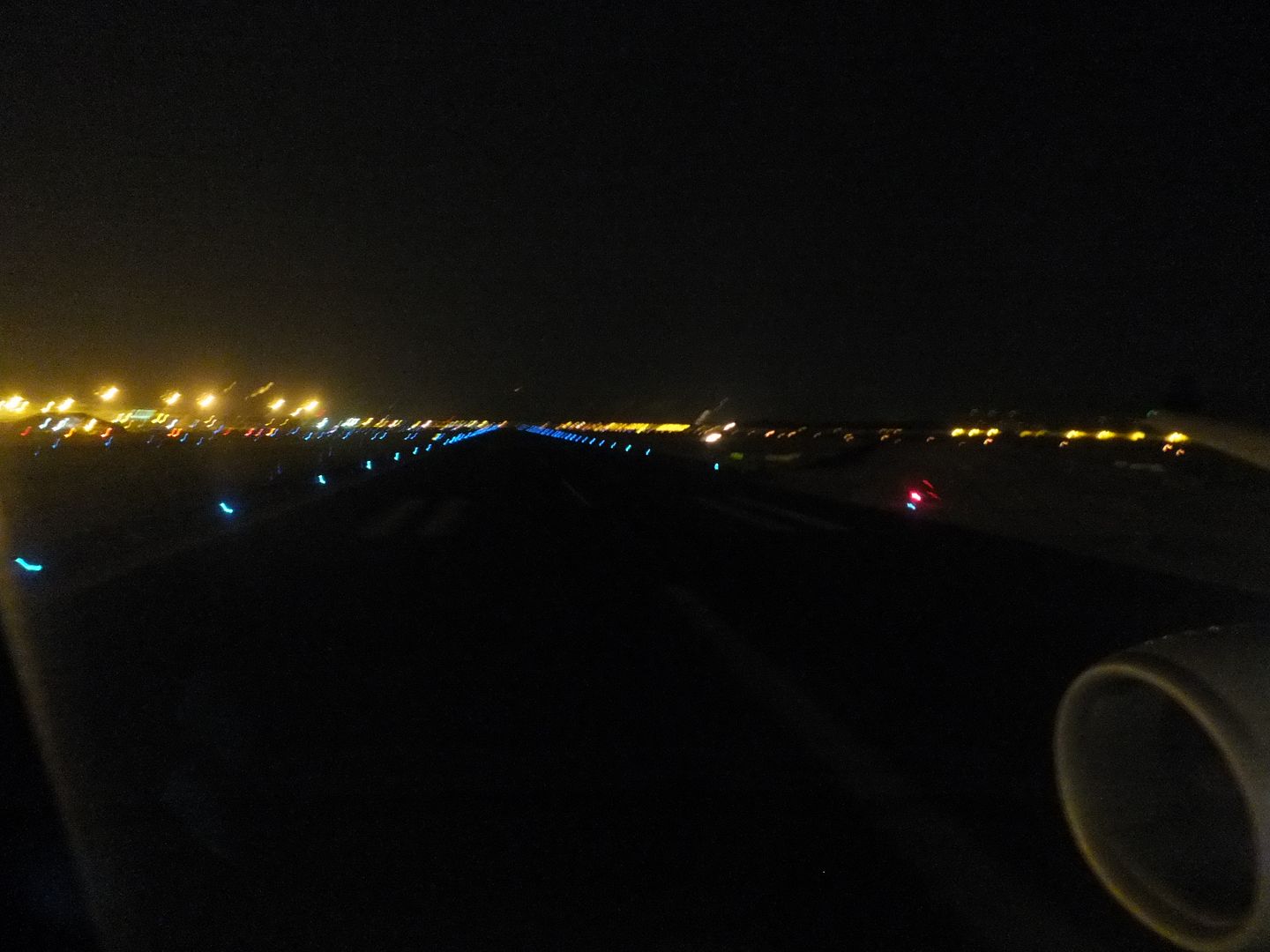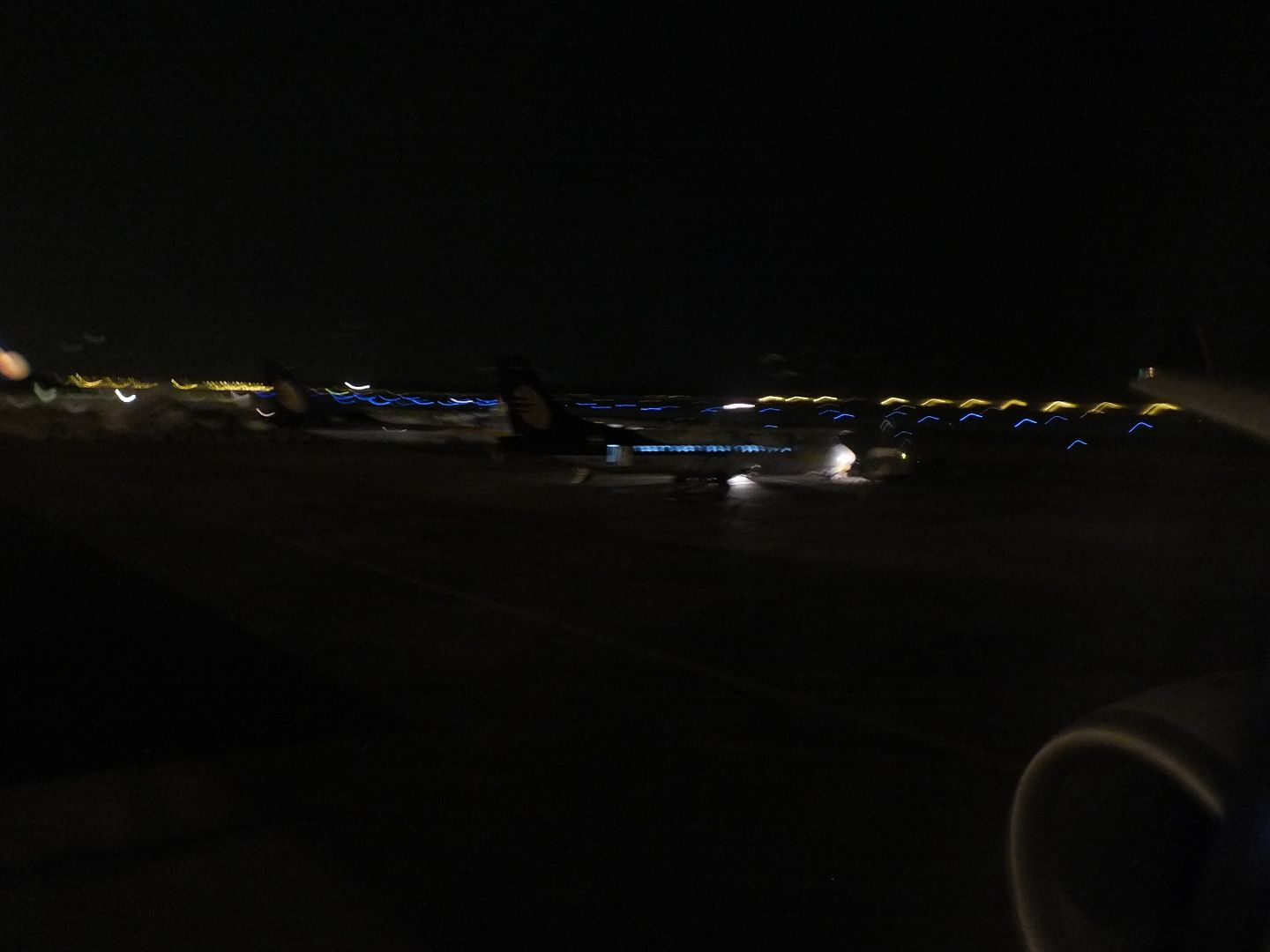 We're on stand a few minutes before our STA, which is good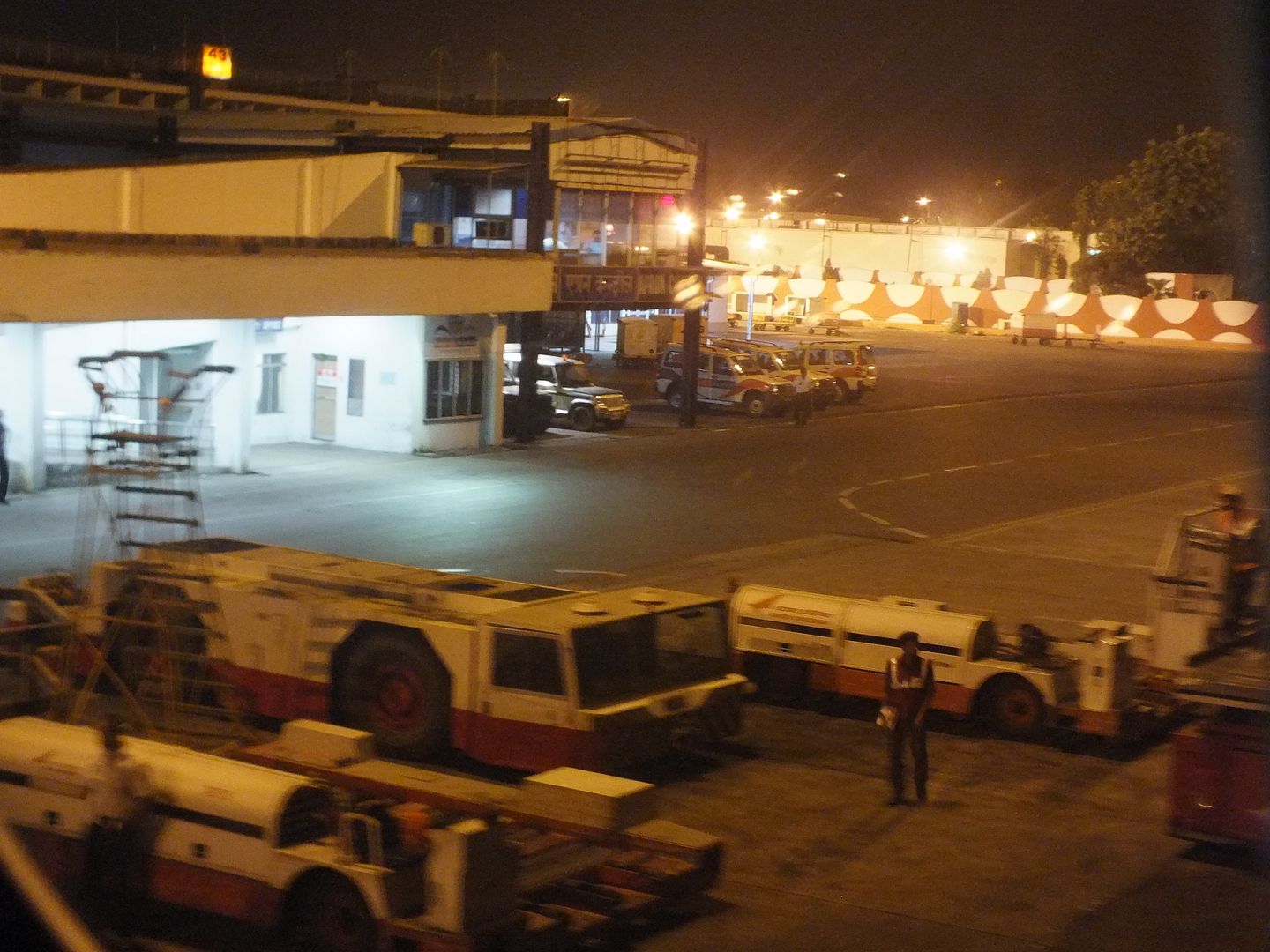 Luckily disembarkation is through door 2L, so I'm one of the first out of the plane. There are no other international arrivals at this time, so no queue for immigration. Unfortunately, I get one of the most unenthusiastic officers I;'ve ever come across. I put my documents on her desk. She slowly looks up from what she was reading (looked like a manifest?). She looks through my stuff saying only one word (well, not really a word)…"SQ". I'm not sure if it's a statement or a question, so I just mumble yes, as she gives my passport a big illegible smudgy stamp. Welcome to India!
The terminal looks pretty rough, and well in need of demolition. I noticed a new terminal being built, but this seems a few years away. I managed a few sneaky photos: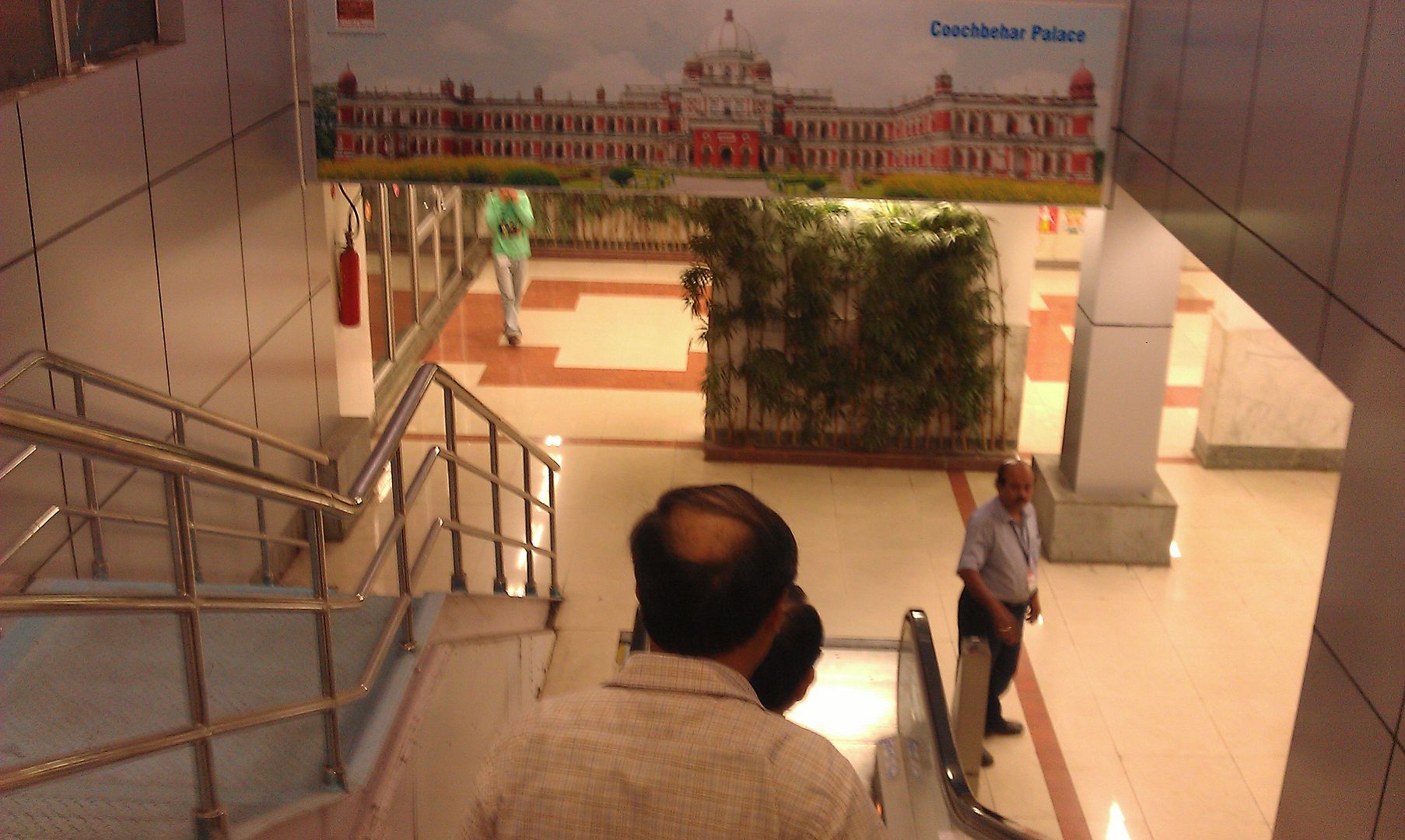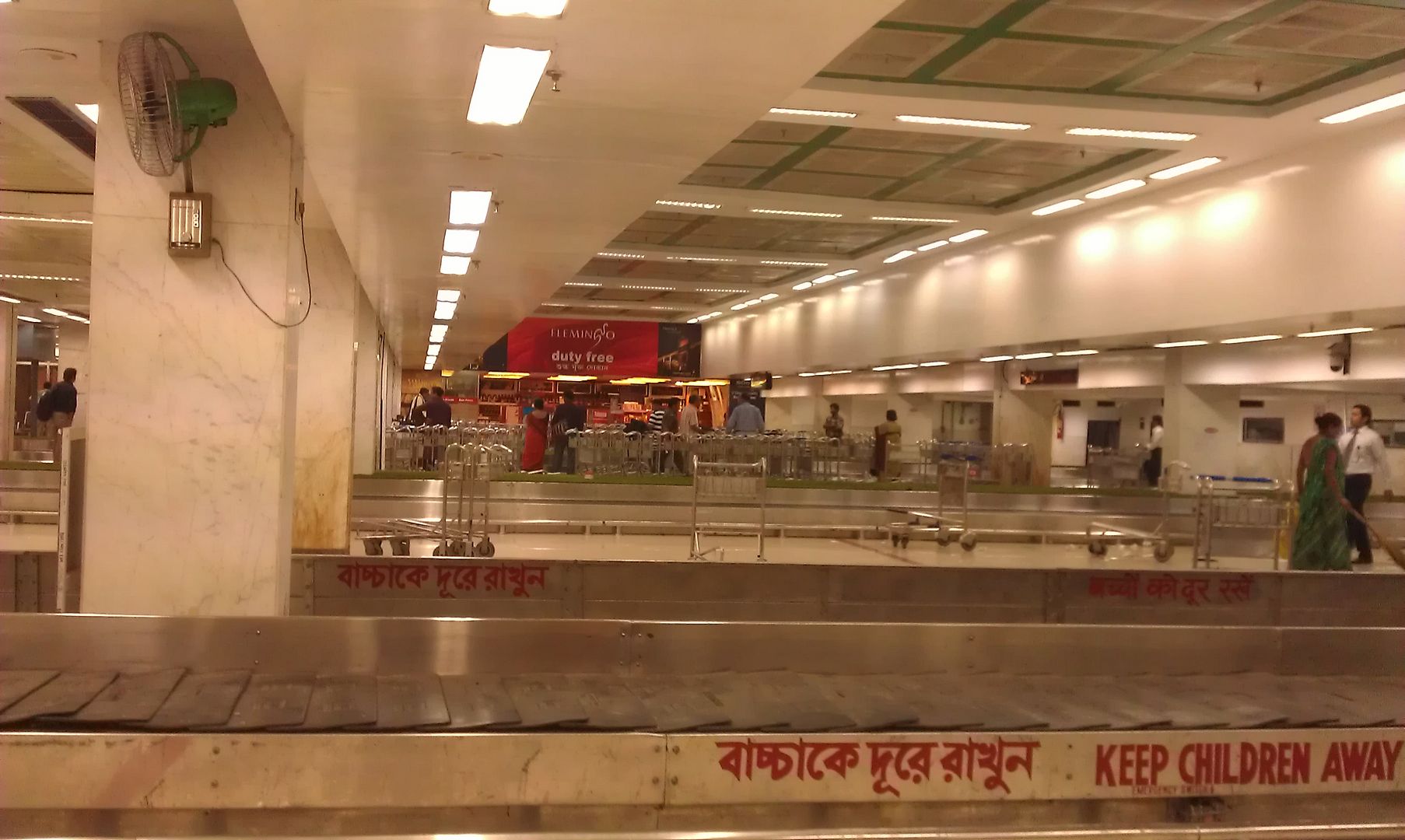 With my bag back in my possession, I head out to arrivals. After a bit of confusion, a lot of arguing, a few expletives, I find the pre-paid taxi desk, and am on my way into Calcutta. Arriving late at night might actually be a good time as the roads are fairly empty, and the traffic nearly non-existent. Before I came I wondered where the "slums of Calcutta" were. Seems like they're everywhere. On my way to the hotel I see children sleeping in gutters and an old man shooting up on the pavement. Wow.
I selected a cheapie on Sudder Street for my first night… the Hotel Diplomat sounded quite grand: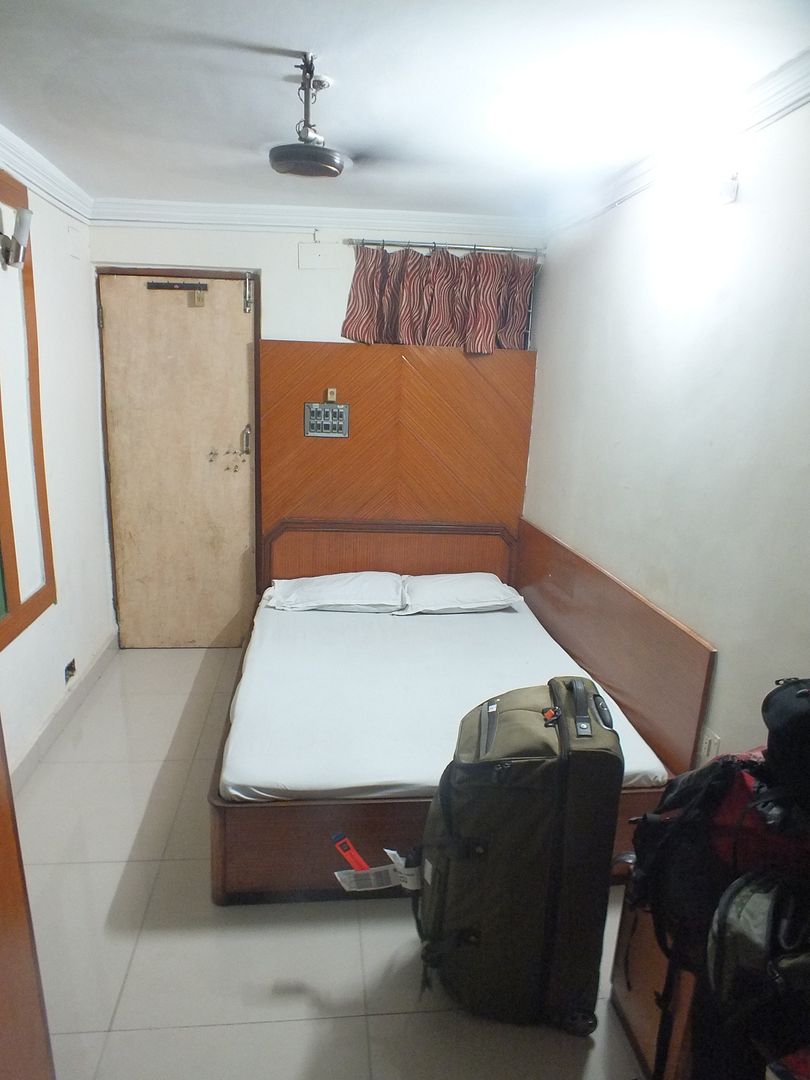 It seemed clean enough, so I took a sleeping tablet, and went to bed. In the morning I woke up covered with bites from some creature…mosquitos or bedbugs, not sure which. I checked, and moved across the road to the lovely Bawa Walson hotel:
What a relief! And only 3 times more expensive (£30/night).
Just before I left the UK, I found out quite by chance that some very good friends of the family were also India bound. In fact they would be in Calcutta the same day as me, which was excellent news. As this was my first day in India, I thought it'd be good to catch up with them for some moral support! They were stating in the rather posh Oberoi Hotel…a bit beyond my budget this time.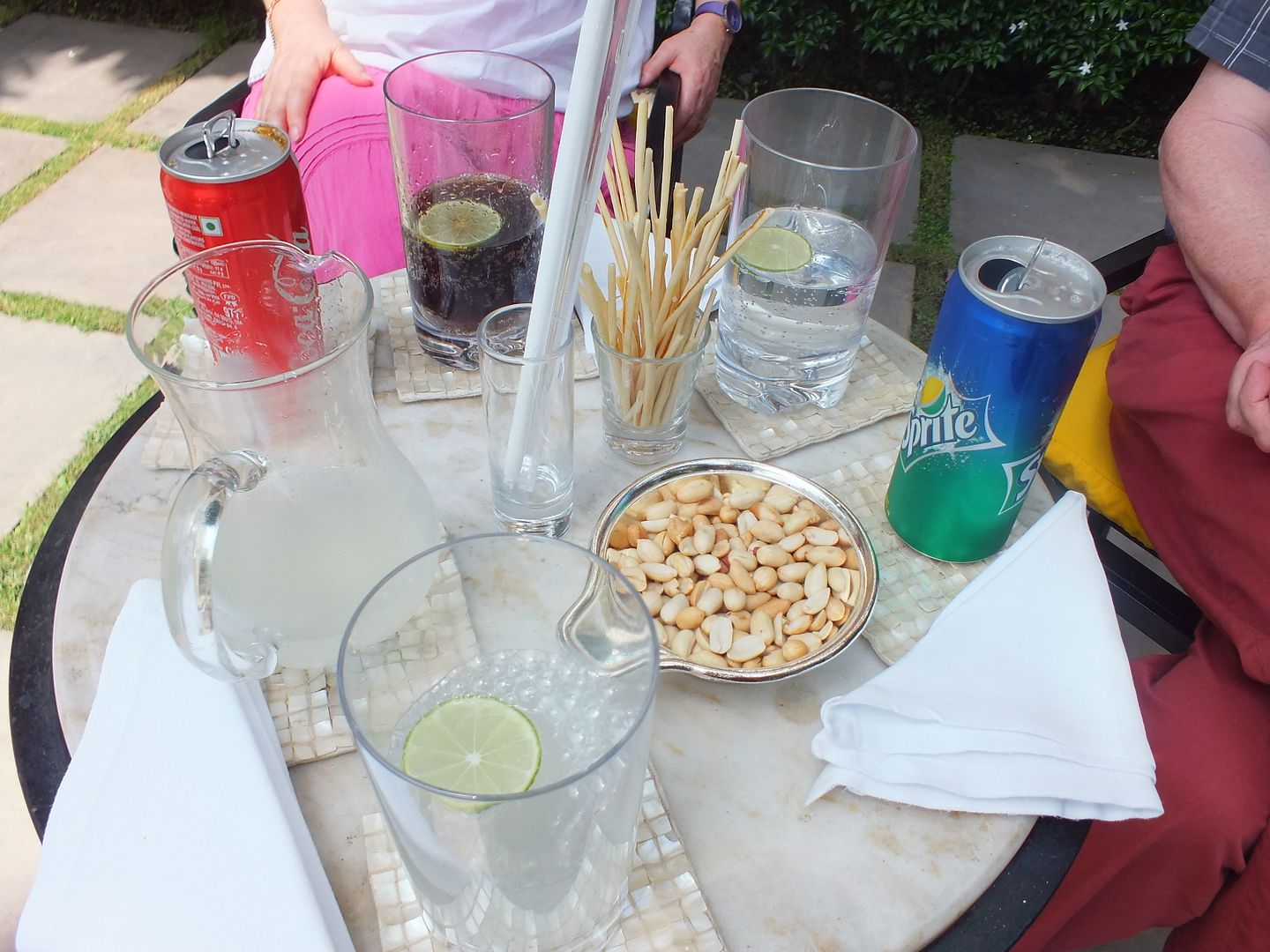 A few shots of Calcutta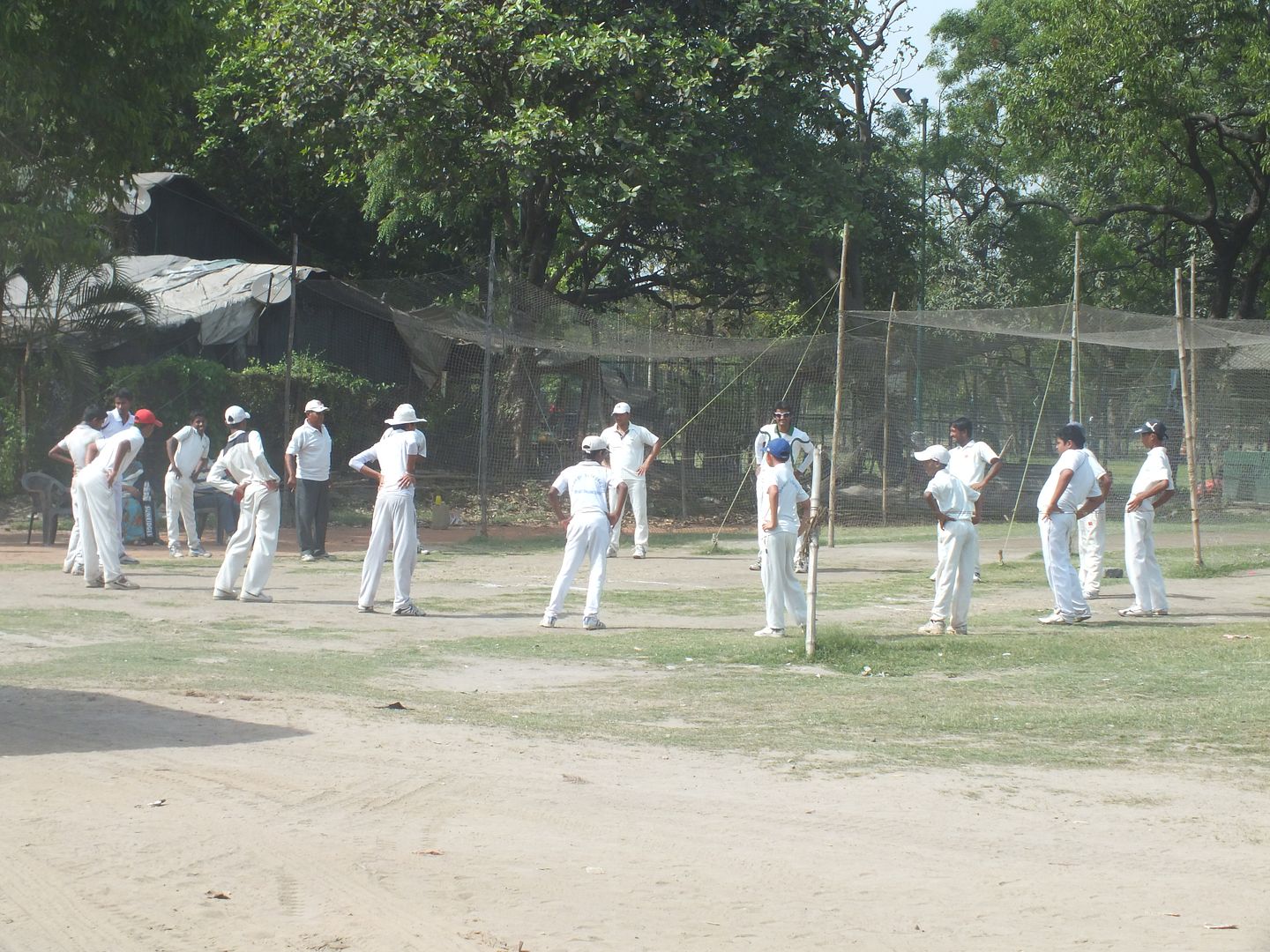 So herein ends this report. The next section, which should be up in a few days, will cover my Indian domestic flights on Spice Jet and Jet Konnect to and from Bagdogra Airport, and my stay in Darjeeling.
(Also, sorry it's taken so long to upload this. I've got 2 reports waiting to go, but for the past week I've been in deepest Bangladesh with no wifi)
All comments and questions welcome!
Some of my other TRs:
Part 3: Sriwijaya B734 BTJ-MES-CGK, Lion Air B737-900ER CGK-SIN
Part 2: Valuair/Jetstar Asia SIN-MES and Garuda MES-BTJ
Part 1: U2 LTN-BCN, SQ BCN-SIN 77W Business
Africa Part 7: British Airways Club Europe B767, LCA-LHR
Africa Part 6: LX ZRH-ATH, A3 ATH-LCA. A Greek Tragedy
Africa Part 5: Dar es Salaam – Nairobi – Zurich with Swiss First
Africa Part 4: Fly 540 DAR-ZNZ in Y, and Zanzibar photos
Africa Part 3: ET KGL-EBB-ADD-DAR-ZNZ, A to Z with Ethiopian Airlines in C
Africa Part 2: SN BRU-BJM, SA BJM-KGL, Business to Burundi and Rwanda
Africa Part 1: BD LHR-CMN, TP CMN-LIS, SN LIS-BRU in Y and C
A.net meeting in snowy Tallinn. U2/FR STN-TLL-LTN
easyJet and bmi up to Aberdeen, LTN-ABZ-LHR
The Costa del Sol with British Airways. LGW-AGP-LCY
Mysterious Moldova (and Transnistria). Lufthansa LHR-MUC-KIV
BA to the Austrian Alps. LHR-MUC, INN-LGW
I can't get no Jetisfaction: LH LGW-FRA inaugural
Colombia Part 4: Colombia to London via FRA/MUC/HEL on LH & BA
Colombia Part 3: Colombia with Avianca (AV). SMR-BOG-MDE-BOG
Colombia Part 2: Colombia with Avianca (AV). BOG-MDE-CTG
Colombia Part 1: London to Colombia via ARN/MUC/FRA on BA & LH
USA and Mexico Part 4, British Airways Mexico City – London, World Traveller Plus
USA and Mexico Part 3: Around Mexico with Aereo Calafia Cessna 208B & Viva Aerobus B733
USA and Mexico Part 2: Sightseeing tour of San Diego Airport, and American A