PART II: Goodbye, New Zealand
We toured the Northern Island for the next seven days, taking in the sights, sounds and food. We visited places like Lake Taupo, Te Papa Museum in Wellington and even Lord of The Rings filming locations! Just some pictures..
Location where Frodo and Sam was paddling away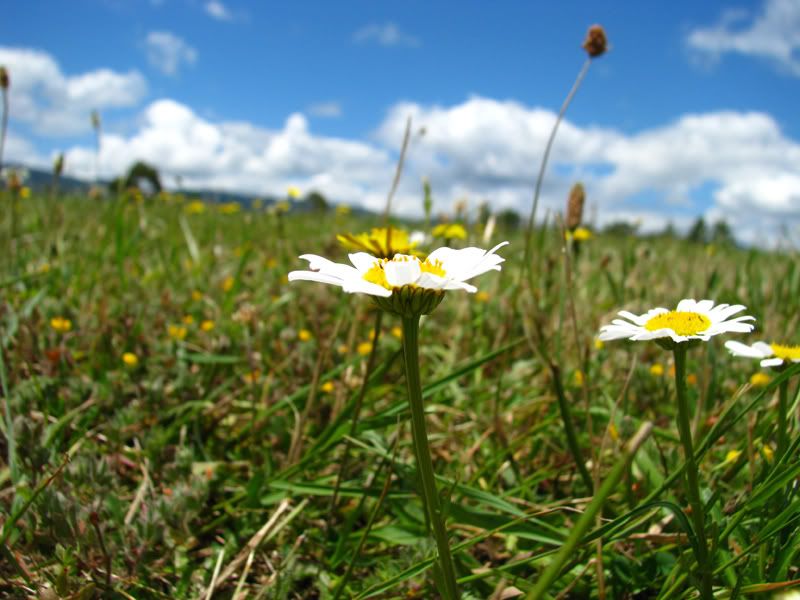 A field in Lower Hutt
Huka Falls in Taupo
Craters of the Moon in Taupo, it really smells like rotten eggs with all that hissing stuff floating up
Sunset over Lake Taupo
Overview of Wellington
This bird was asking for food
The best hot chocolate I've ever had – at the Botanical Gardens
29th December 2007, Saturday
WLG-SYD
Carrier: Qantas Airways (QF) operated by JetConnect
Flight: QF 118
Aircraft: Boeing 737-476 (ZK-JTR)
Seat: 9C
Terminal: North West Pier
Gate: 28
Estimated Departure: 06??hrs
Estimated Arrival: 09??hrs
Check-ins for that morning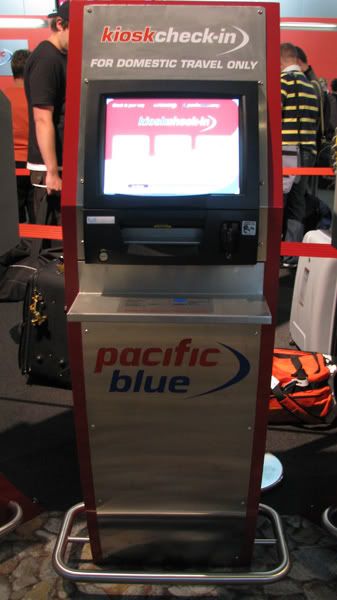 Pacific Blue self check-in terminals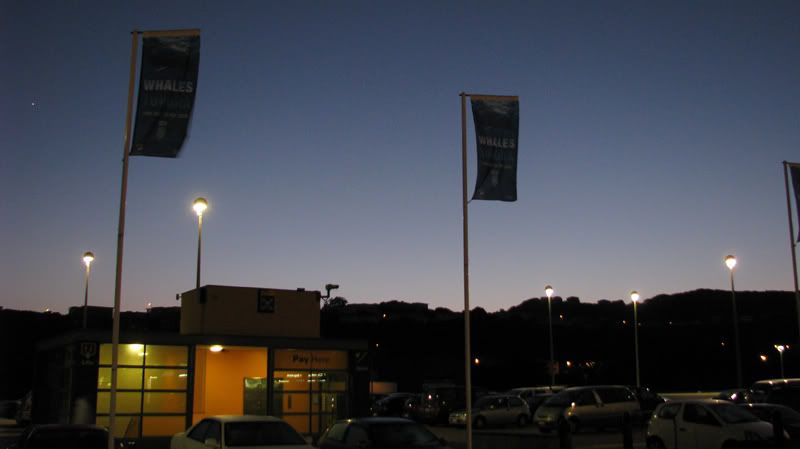 Dawn breaking over Wellington
Boarding pass for QF 118 WLG-SYD
Please keep clear
QF 118 ZK-JTR TAKEOFF VIDEO:
http://www.youtube.com/watch?v=9GFnNXU_CVM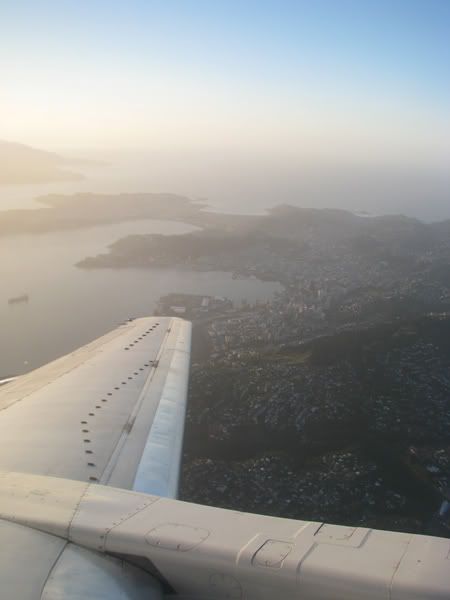 Goodbye, Wellington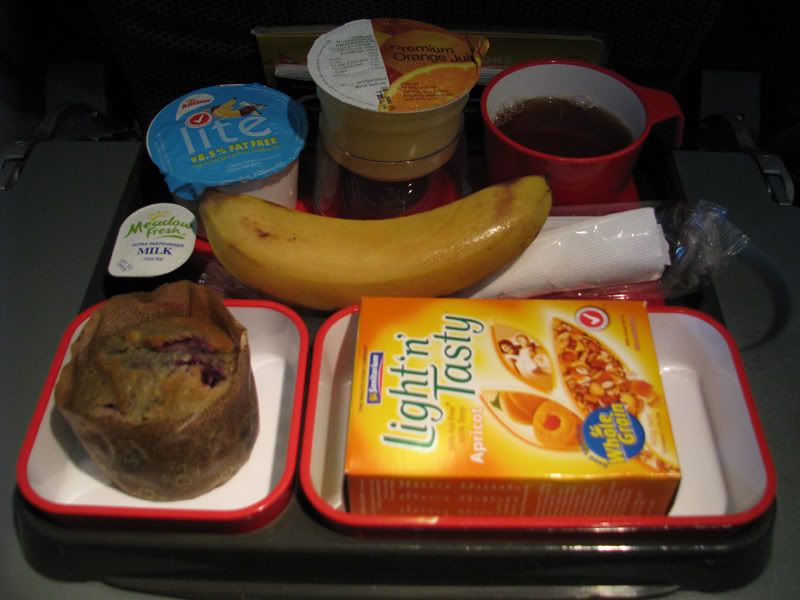 The breakfast spread
There was no IFE, nor were there interesting sights outside as we fly over the Tasman Sea. I had my own form of IFE.. watch episodes of Spongebob Squarepants on my MacBook!
I really lose all sense of time on planes, I do not know why. Eventually bits of Sydney came into view at some point of our descent.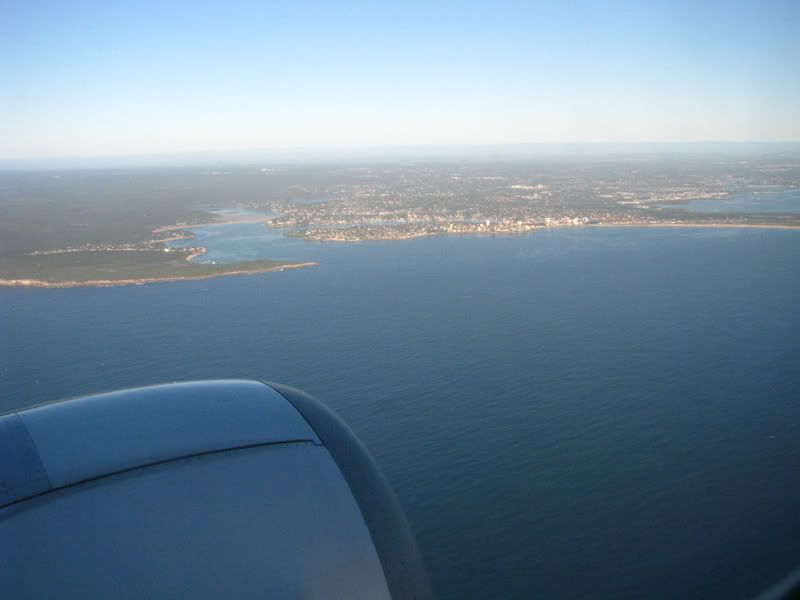 Land ahoy
QF 118 ZK-JTR LANDING VIDEO:
http://www.youtube.com/watch?v=hln3Cku5Wwk
Ooh look, my home carrier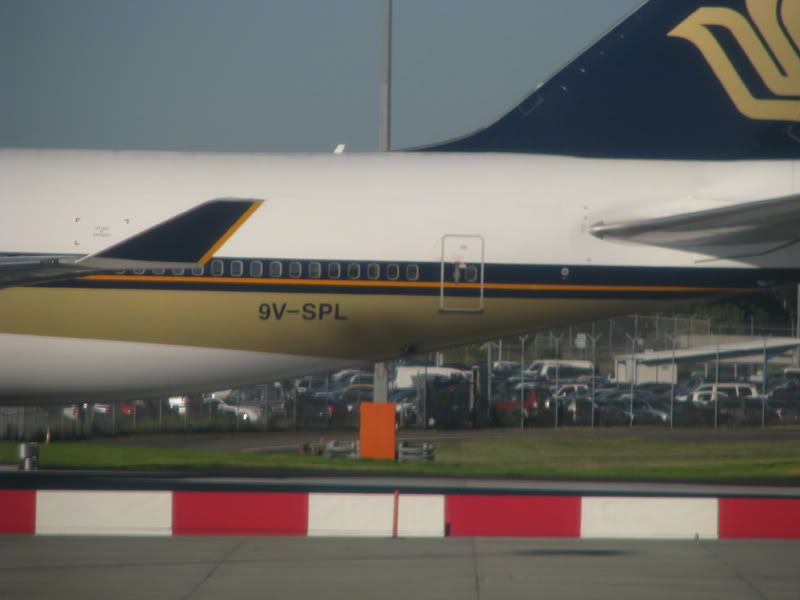 Singapore Airlines Boeing 747-412 9V-SPL, this used to be in the Tropical Megatop livery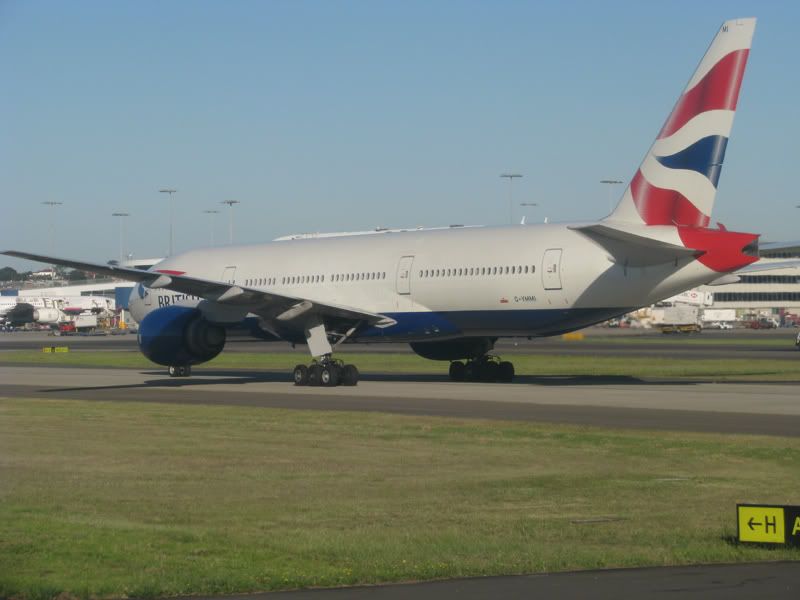 Fellow One World colleague, British Airways Boeing 777-236/ER G-YMMI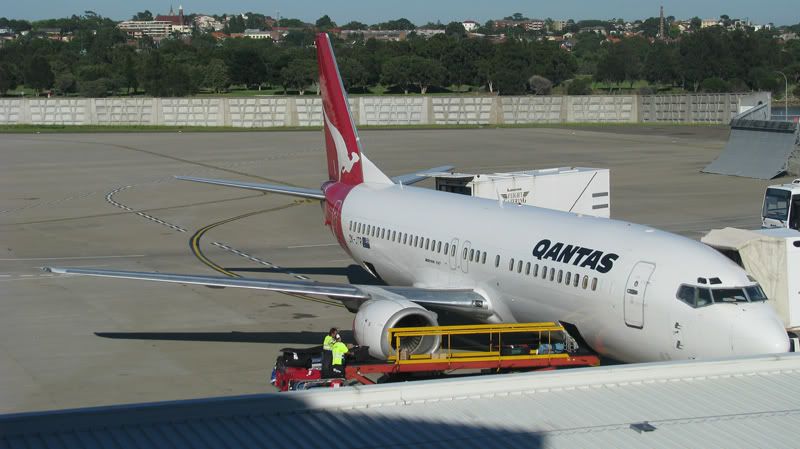 ZK-JTR, our plane for QF 118 WLG-SYD
As we had already obtained the boarding pass for the connecting flight back in WLG, all that's left to do is to just saunter around and wait for our flight to begin its boarding procedures. SYD sure is crowded, both passengers and planes. Time for a bit of spotting!

Emirates Airbus A340-541 A6-ERF
Virgin Atlantic Airbus A340-642X
Singapore Airlines Airbus A380-841 9V-SKA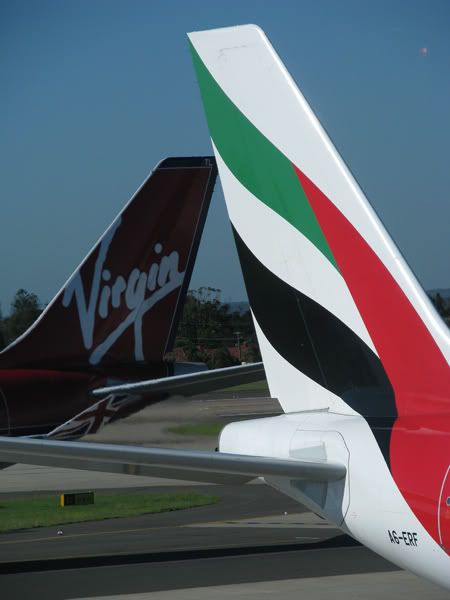 Emirates A345 meets a Virgin A346

Japan Air Lines Boeing 747-446 JA8910
Boarding pass for QF 81
Our plane, an Airbus A330-303 VH-QPE "Port Lincoln"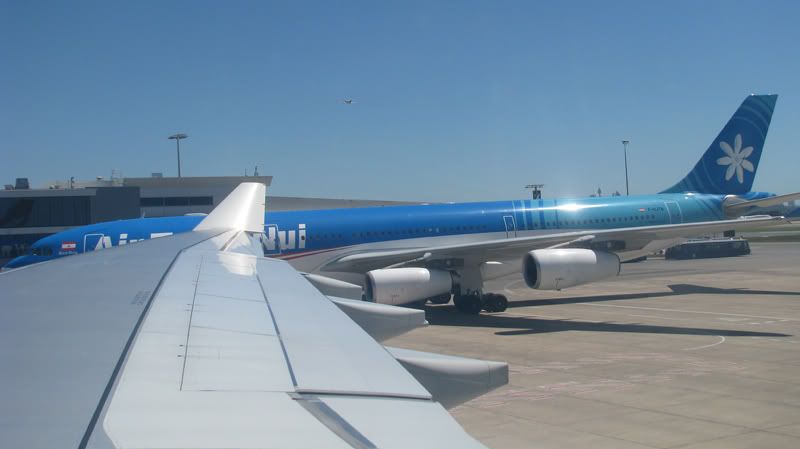 Air Tahiti Nui Airbus A340-343X F-OJTN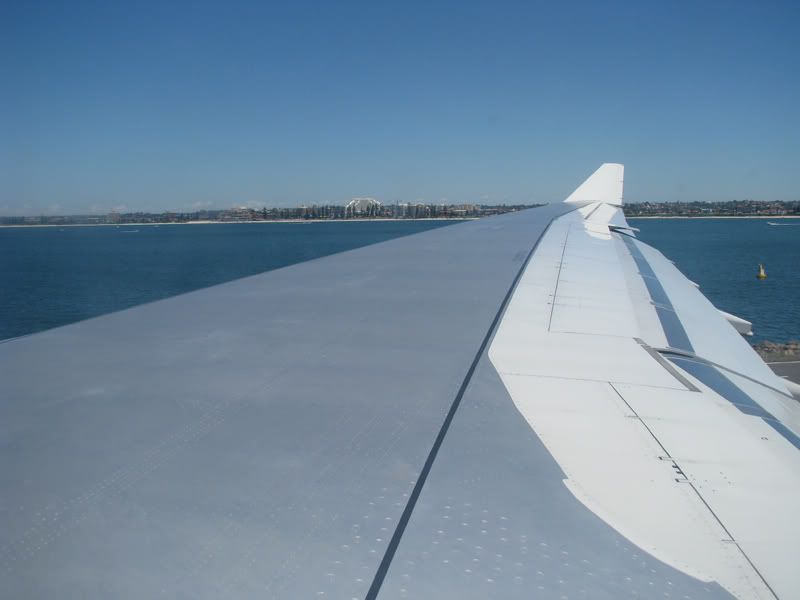 Taxiing out to the active
QF 81 VH-QPE TAKEOFF VIDEO (SYD):
http://www.youtube.com/watch?v=lOVtqjfZk1c
The iconic Sydney Opera House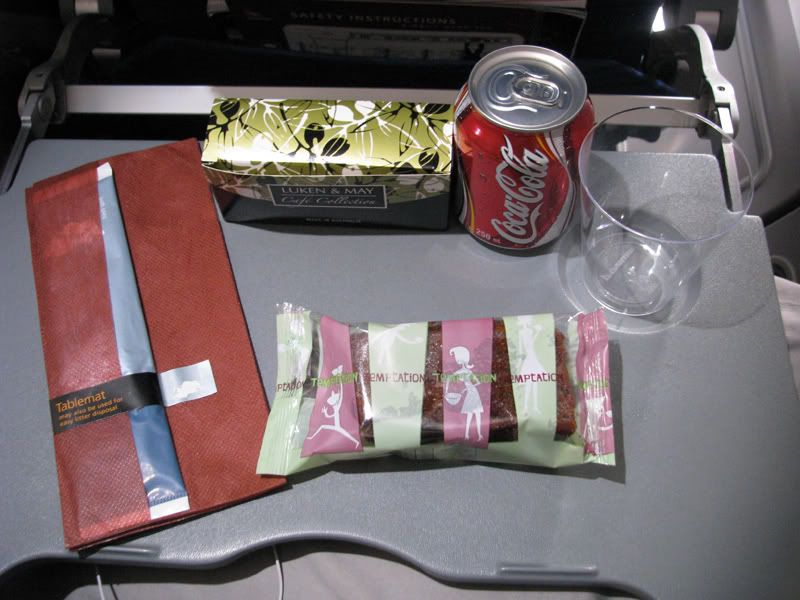 Snacks served on this short hop to ADL
QF 81 VH-QPE LANDING VIDEO (ADL):
http://www.youtube.com/watch?v=g_u70ZOuZ_o
SYD-ADL-WLG
Carrier: Qantas Airways (QF)
Flight: QF 81
Aircraft: Airbus Industrie A330-303 (VH-QPE "Port Lincoln")
Seat: 37J
Terminal: 1
Gate: 33
Estimated Departure: 11??hrs
Estimated Arrival: 18??hrs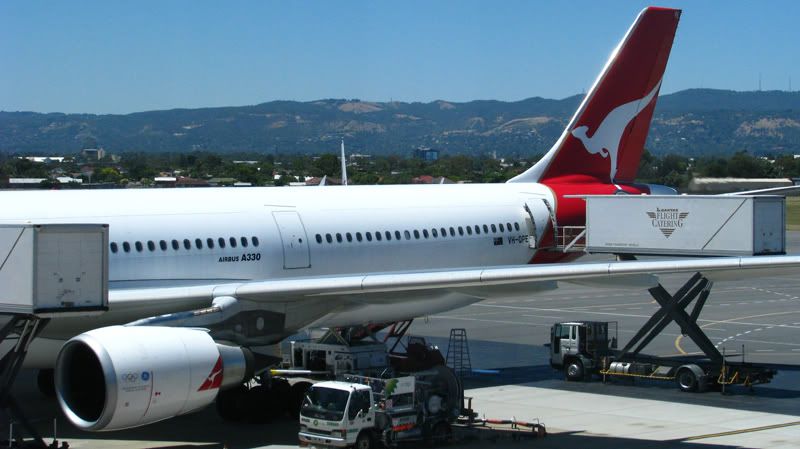 Our flight being restocked while we wait out at the Terminal
Parked next to us, Malaysia Airlines Boeing 777-2H6/ER 9M-MRD in special livery
Calls for boarding were made. Time for the last leg of the flight!
QF 81 VH-QPE TAKEOFF VIDEO (ADL):
http://www.youtube.com/watch?v=aTlujZbbLG0
YCL cabin shortly after takeoff
Overview of ADL/YPAD
The plane leveled off and cruised above the clouds. Suddenly the pilot made an announcement, saying that he'll be descending for a while so that we can enjoy some spectacular views below us. I thought it was very nice of him, any other Airlines out there that practices this?
Australian A.netters, where's this?
Show's over and it's time to climb back up to cruising altitude, meal service is starting!
Above the clouds again
Pasta with Gruyere cheese
Followed by ice-cream
For the next four hours or so, I busied myself with the IFE because it was getting really boring and I do not sleep during the day, ack! The monotony was interrupted when I decide to buzz for the kind FA for some hot chocolate. But as usual, time somehow zipped past and the pilot announced the start of our descent into Singapore
The last picture
Apparently it had been raining earlier on in the day. Very typical of Singapore!
QF 81 VH-QPE LANDING VIDEO (SIN):
http://www.youtube.com/watch?v=sWzUlPjnzYU
CONCLUSION
Would I recommend New Zealand as a travel destination? A 110%! How about QF? They're alright, props to them for managing to do a last minute rebooking for us to that NZ 822 flight to AKL or else we would have never made it.
Regards,
Hafiz
--
My other trip reports:
Yokoso! Japan 2012: 3K/D7/NH/SQ & Shinkansens
A Weekend Trip: SIN-KUL-SIN On Jetstar Asia (3K)
Retroactive! New Zealand 2007 On QF & NZ Part 1