'Apa khabar' and hello, fellow aviation gee ... er, enthusiasts! Have been lurking and enjoying this site for several years and finally decided to submit something. It's my first time, so please be kind!
I had to attend a meeting in Shenzen earlier this month, and although there are non-stops to Shenzen from Kuala Lumpur (where I live) and Singapore (my colleagues' base), they decided they'd go via Hong Kong. OK, no problem!
Checked the fares on CX, MH and AK about a month before my travel dates, and MH was the most expensive. There was little difference between CX and AK (after all the add-ons), so CX it was then. Besides, that meant I didn't have to use KLIA's crappy low cost carrier terminal (LCCT)/warehouse, yay.
Decided not to check-in online so I got to KLIA at about 0700 for my 0925 flight, only to be told at the counter that departure was delayed to 1000 because of a late incoming … no problem, more time for a cup of coffee and plane-spotting. 
The KLIA Main Terminal Building is relatively busier in the morning 'rush hour' but is probably less so than what the planners had expected by now, almost 14 years after its opening. Most of the action is at the AK-dominated LCCT. But who knew back then about budget carriers? KLIA2 is under construction (see pic below) and targeted for opening in 1H2013 … wonder when KLIA will start on its second (mirror-image) Satellite Building?
Wednesday, 4 April 2012
CX 720 / KUL – HKG
777-300 / Seat 38A
ETD/ATD : 0925 / 1015
ETA/ATA : 1310 / 1400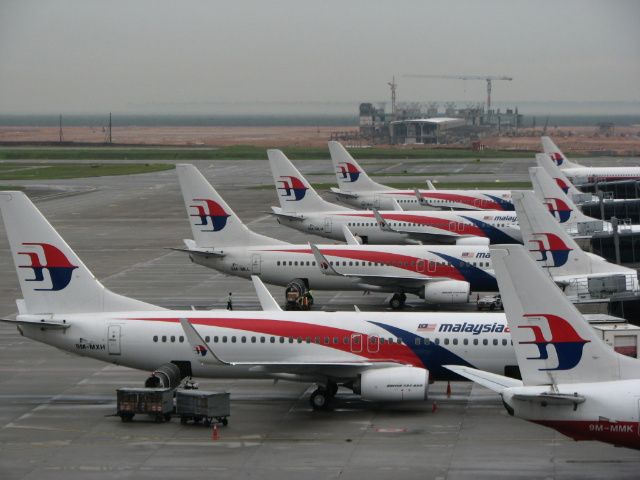 MH tails at KLIA's Contact Pier, and KLIA2, the new budget terminal, coming up in the background.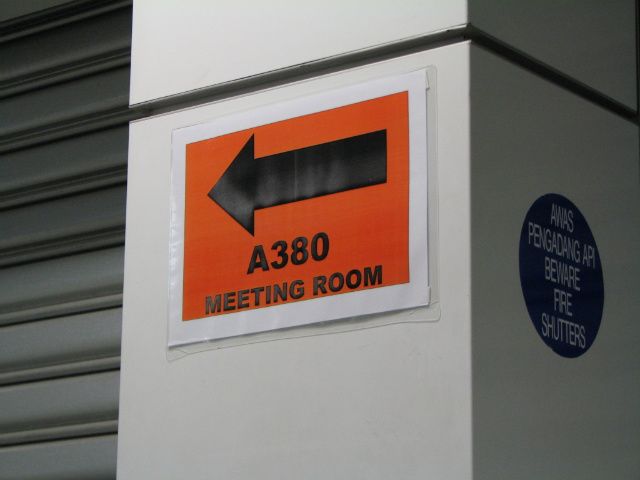 Oooh, wonder what the agenda is! 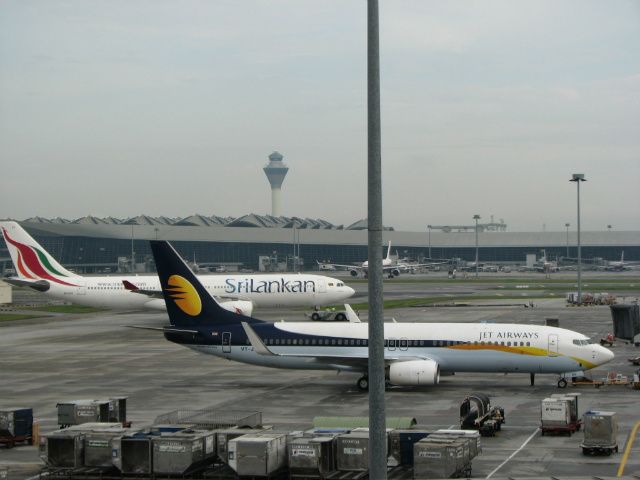 9W 738 and UL A332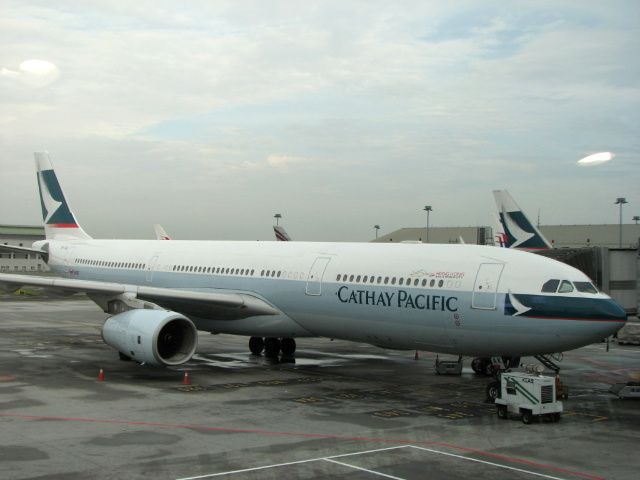 CX A333 which operated the red-eye from HK, and returns to HK shortly after us. CX now has 4 daily HKG-KUL flights.
Bookshelf wallpaper at the staff cafeteria, Satellite Building.
Overview of a pier at the Satellite Building.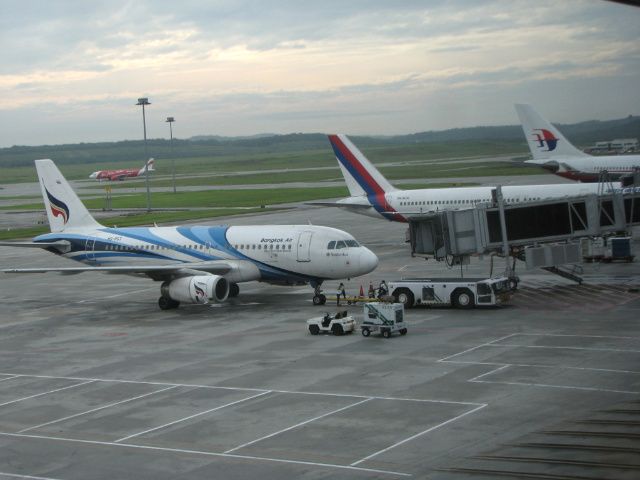 PG A319, RA 757 & MH A333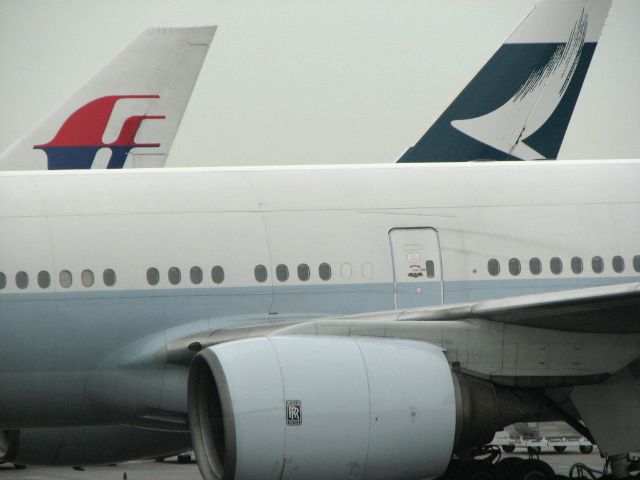 My window, 38A 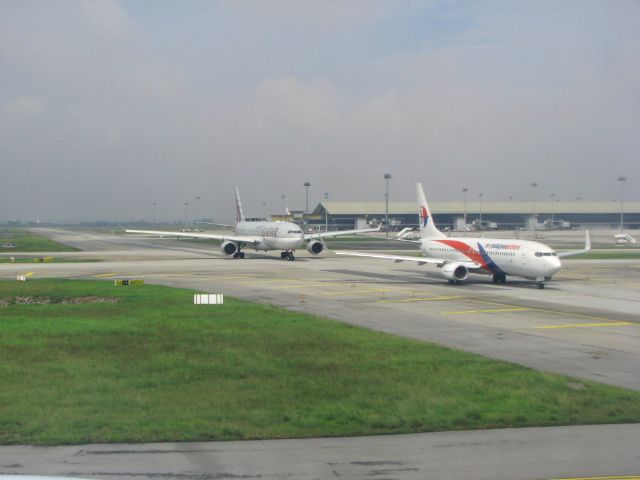 In the queue for take-off, MH 738 and QR A333.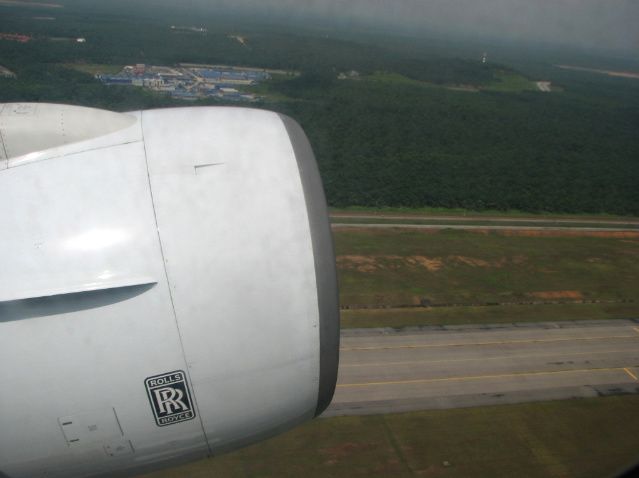 And we're off in a Rolls Royce.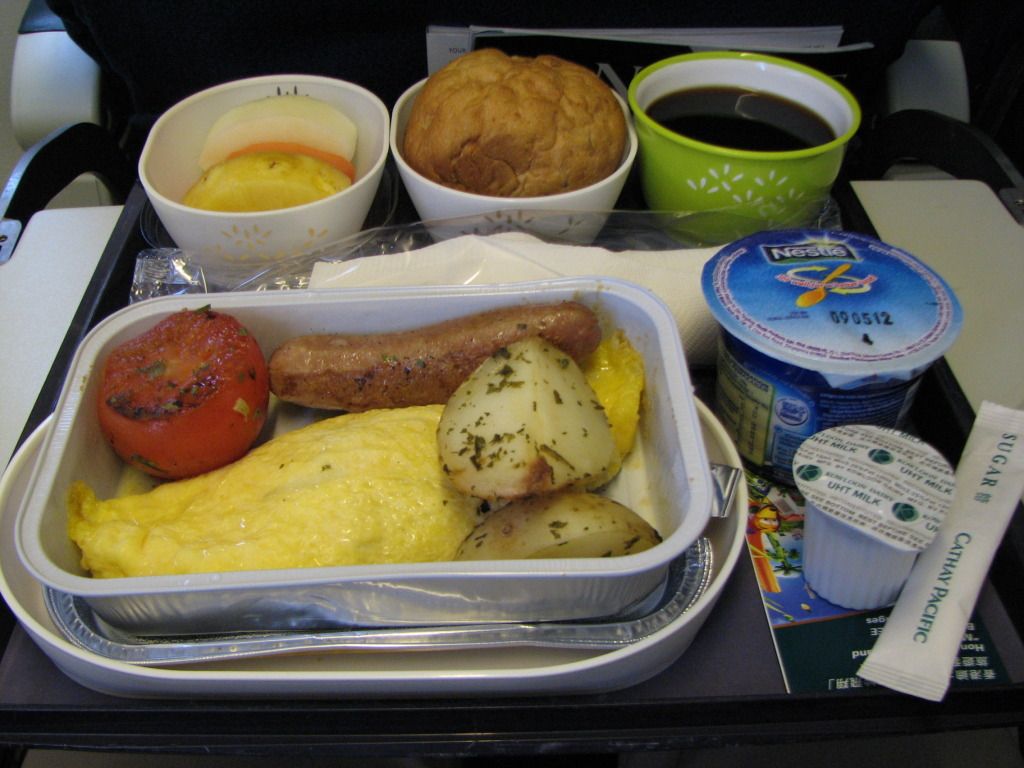 I polished off this brekkie real fast.
Met up with my colleagues at HKG having arrived on 3 separate flights, took a double-decker bus to Sheung Shui MTR station, and the MTR from there to Lo Wu, the border crossing from the New Territories to Shenzen. A rather inefficient (albeit much cheaper) way to travel, but more interesting than hiring a car.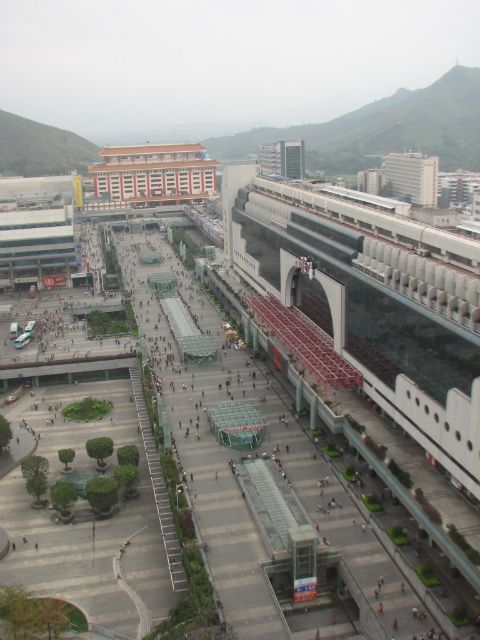 View from my Shenzen hotel to the Luo Hu/Lo Wu border crossing.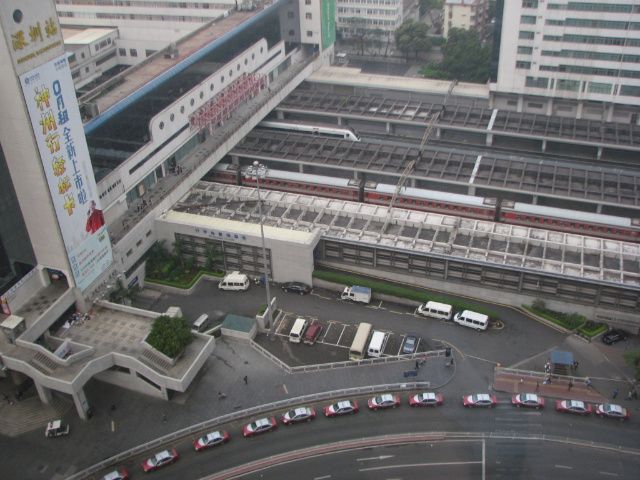 Shenzen railway station.
Finished my Shenzen meeting in the morning and crossed back into HKG in the afternoon. Took the MTR from the border to Central on the island side (with a couple of train changes), and then a street tram to my hotel in the Western District. For those of us who live in cities with crap public transport, it's such a pleasure to use public transport in places like Hong Kong and Singapore.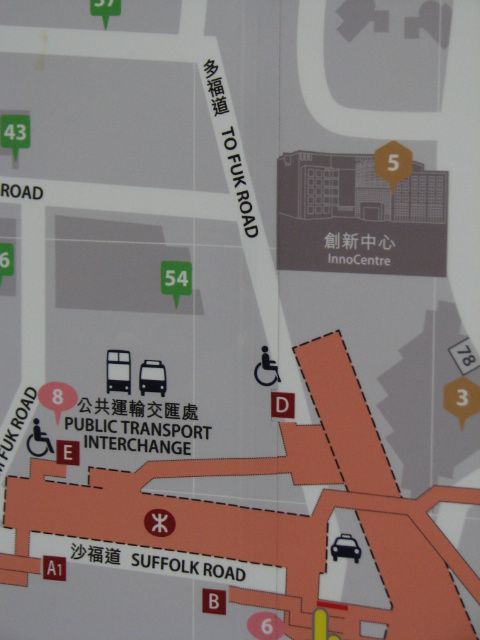 Wonder where that road leads to …
Had an evening and the following morning free in Hong Kong before catching my flight home so I did a couple of touristy things.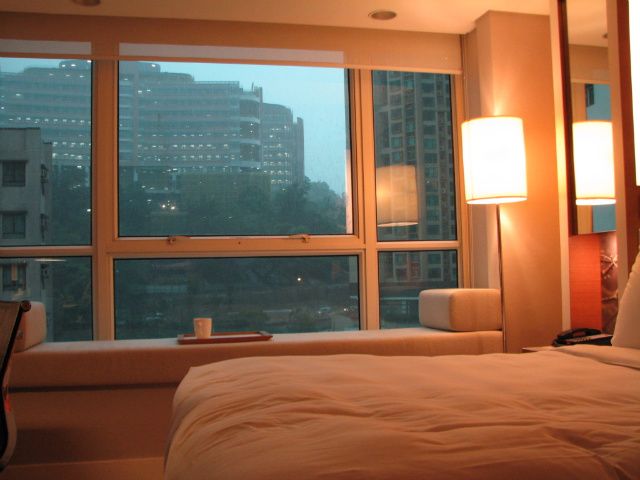 HK university in the background from my hotel room on a wet afternoon. Was going about the room in my undies until I realised the window was not one-way reflective glass :P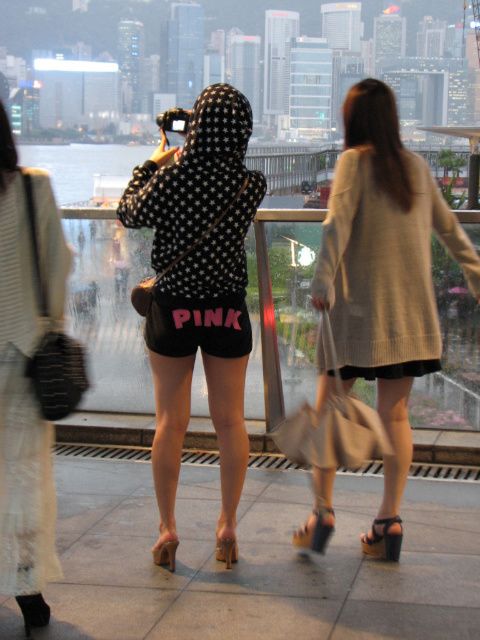 Enjoying the view from Tsim Sha Tsui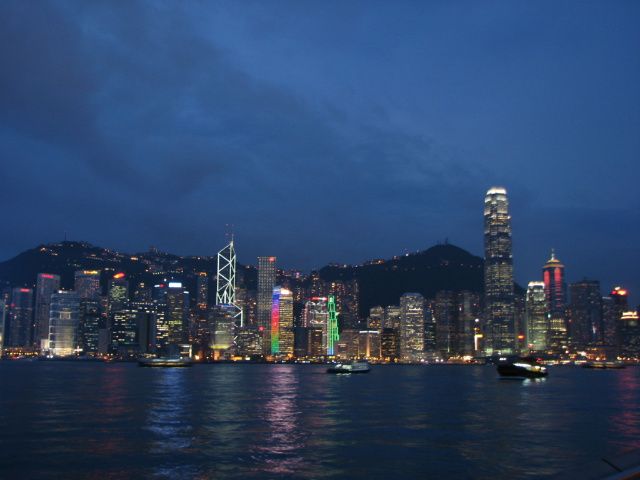 The obligatory HK harbour view photo. Sorry, it's not so sharp … low light and hand-held – bad combination.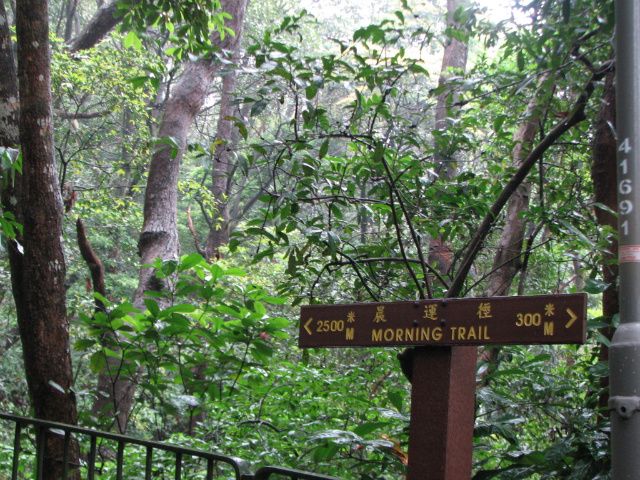 The Morning Trail to the Peak.
Flyover winding its way between apartment blocks.
Checked in for my flight at the City Terminal and left for the airport earlier than I needed to … some airports you don't mind spending more time there, yes? 
Friday, 6 April 2012
CX 729 / HKG – KUL
777-300 / Seat 38K
ETD/ATD : 1415 / 1425
ETA/ATA : 1955 / 1955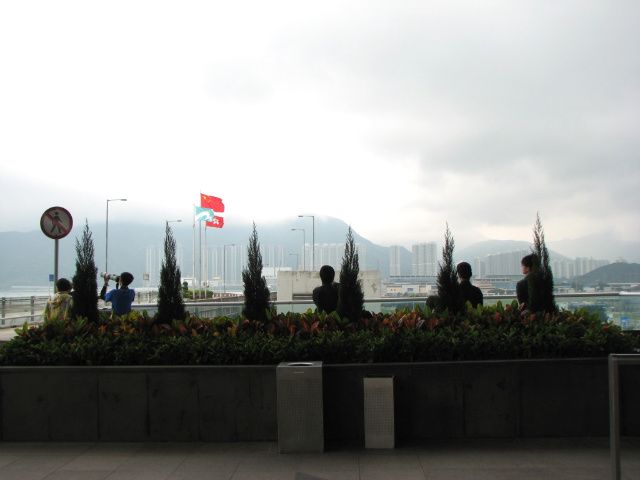 Fellow plane-spotters at HKIA.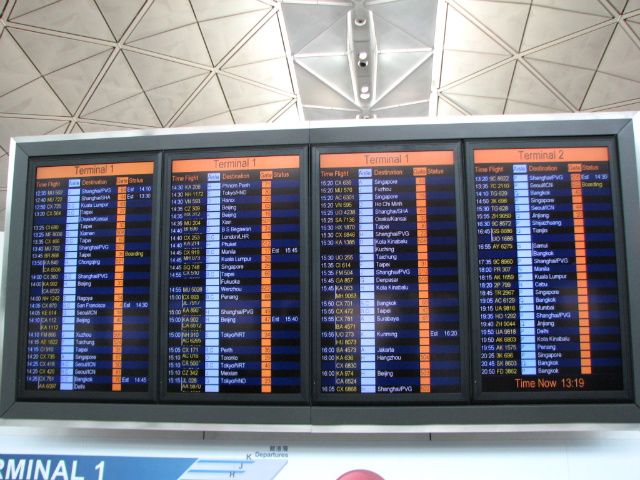 FIDS, Departure level, Terminal 1.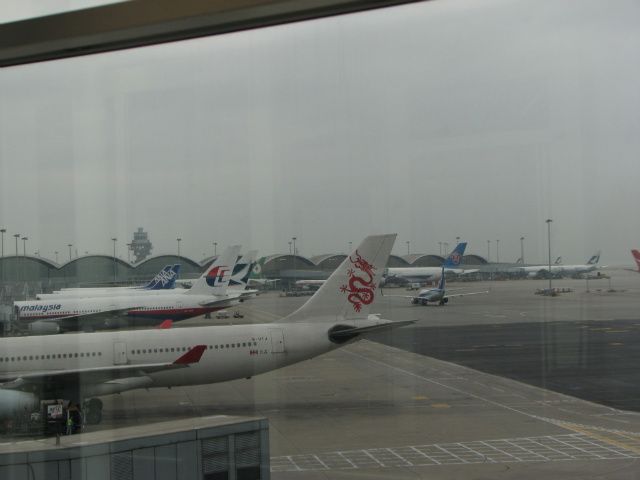 Some airside spotting on an overcast afternoon.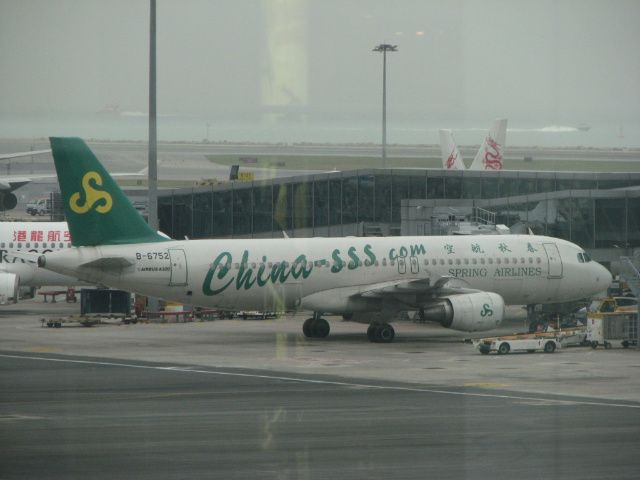 Spring Airlines A320 at the 'remote control' satellite building.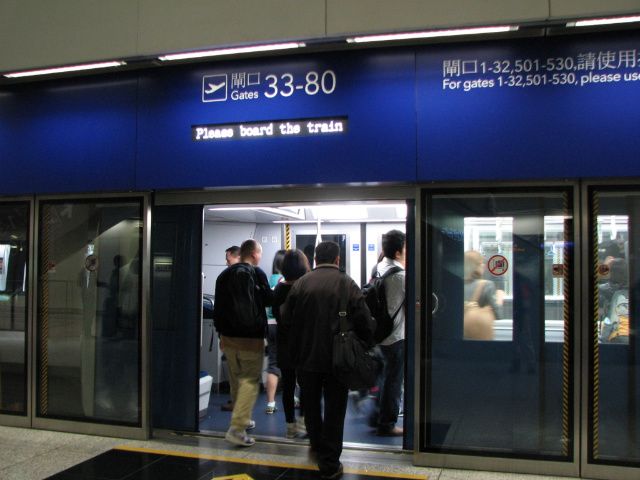 Train to gates, Terminal 1.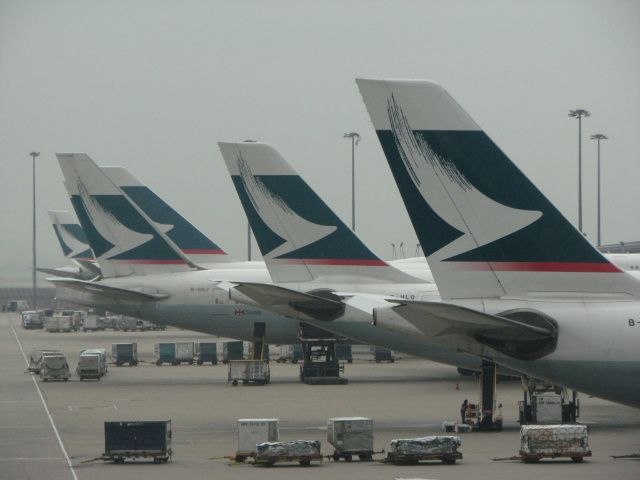 No doubt who rules here.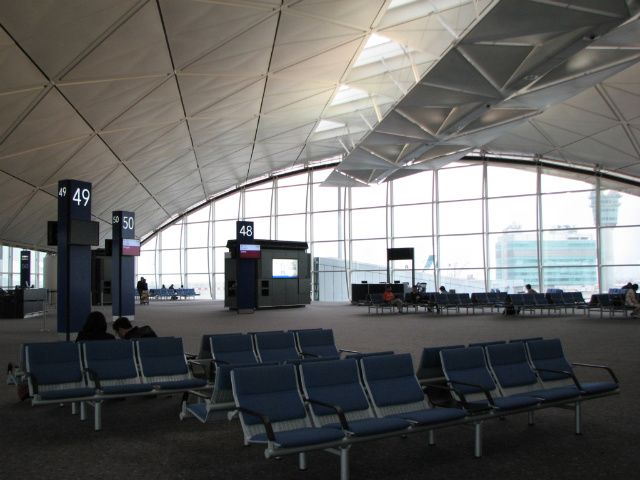 I really like the space at HKIA.
Belly cam – start of take-off run.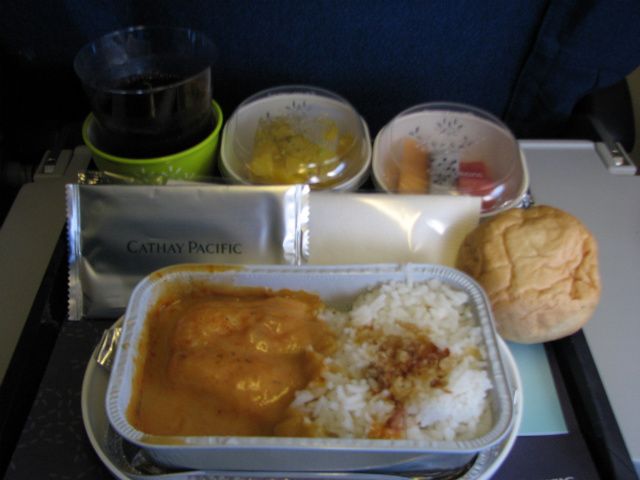 Light meal – curry fish and rice option. Tasty but small portion which I also polished off 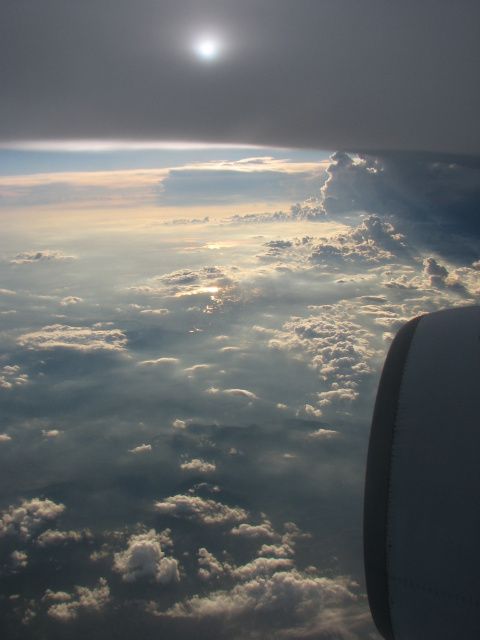 Evening over the South China Sea and an interesting cloud layer.
We landed at KLIA a bit earlier than scheduled but had to wait to dock … according to the pilot, the ground crew were not prepared! (huh?)
Some impressions of CX :
Hardware : Y in the regional 777s is comfortable enough. For a 1.65m shortie (me), there's sufficient legroom even with the IFE box.
Service : Efficient and polite, not particularly friendly.
Meals : Tasty, portions adequate to small.
Cleanliness : Cabin/toilets – very good. Fuselage – very dirty!
Hope you enjoyed reading this and I'll try to improve future reports. Suggestions welcomed!
Thanks
Teckky