Chile to Argentina – From the Volcanoes to the Tango!
Introduction:
The second week of February I got a call from Spain to invite me to do a speech about Chile as a Travel Destination for travel agents all around Latin-America. The conference will be in Buenos Aires between April 13 and 15.
As soon I got the call I was not able to confirm my participation since I was in the middle of the tour high season down here, so I asked for two days to review my schedule and agenda.
I was very happy to see that I didn't have clients during those dates so I was ready to confirm my assistance, I gave them a call and 5 minutes later I received an email with the entire program for the conference.
So now to the fun part, the one A.Net likes…
My options to fly from Puerto Montt (PMC) to Buenos Aires are basically only two, Sky Airlines (H2) and LAN Airlines (LA), both changing planes in Santiago (SCL)
I declined the first option immediately due to the bad connection between Puerto Montt and Buenos Aires, while LAN offers more than 10 flights per day from SCL to BUE, plus I will be earning miles and able to use the Gabriela Mistral lounge in SCL airport due to my flight member level, plus LAN was a lot cheaper ($380 v/s $220). So obviously Sky never was an option.
Booking through LAN.com is always easy; I decided to take a morning flight to Santiago with two hours layover for my next tier, arriving to Ezeiza early afternoon leaving time to walk around to my favorite South American capital.
Since my topic will be Saturday afternoon I decided to return Sunday morning back home, but flying back from Aeroparque Airport instead of Ezeiza, saving me time and I want to try the regional service from Aeroparque after long battles between the airlines, the governments, the travelers, workers…etc.
Around January 2010 Aerolineas Argentina (AR) wanted to make a smart move in order to monopolize certain routes with new regional services from Aeroparque Airport, which is a lot closer to downtown and more convenient than Ezeiza Airport, plus getting all the potential incoming travelers from the rest of the country arriving directly to Aeroparque which is always known as an internal flight airport only. Soon after, other airlines asked for the same reciprocal flights so that was when LAN, TAM, GOL, and others started to fly from AEP and created a complete chaos, saturating completely all available slots. Long story short, the aeronautical authorities somehow removed the permission to some operators, especially LAN (the biggest competitor for AR) plus AR being a government airline has all the support, money and the law at their own favor. The issue got almost into a conflict between embassies, and the Chilean government responded that the Argentinean government must respect the reciprocal agreements (equal conditions to all operators). In the end LAN Argentina (4M) was sent back to Ezeiza to operate regional flights since it's regulated by the Argentinean authorities and LAN Airlines (LA) was allowed to fly in and out from Aeroparque in order to respect the reciprocal programs between the countries. With this step LAN (the entire holding Argentina, Peru, Ecuador, etc) lost all the connection to Sao Paulo, Lima, Santiago, etc from Aeroparque leaving only LAN Airlines (Chile) to operate to Santiago, but with limited number of flights per week in the same order with AR. Sky Airlines never was interested in this deal since they work better in Ezeiza as a feeder for Lufthansa.
Enough of conflicts, in the end travelers are always the ones who pay the price…!
Friday 13 April 2012 - (is a lucky day to fly?)
Scheduled Puerto Montt (PMC) 09:35 – Santiago (SCL) 11:20
Actual PMC 12:30 – Santiago 14:13
LAN 256 – A 320
Seat 6L
I arrived to the airport 40 minutes before the departure time since I have to luggage to check in. I headed to security (in Chile security personal is so nice and you don't have to take your clothes off or your computer) then I went to the Pacific Club lounge to make time until the boarding call.
Around at 09:15 am, LAN announced our flight has been delay due by the heavy fog, the airport is closed and our plane which is coming from Santiago has been detour to Concepcion (CCP) waiting until reopen the airport. New information will be announced at 11:00 am.
I went to the gate where the announce was made to check about my connection since I only had 2 hours for connection, the agent told me as soon they have information about the departure time from PMC they will fix my connection with the best option available.
Back to the lounge I knew my planned afternoon will stay only in my mind since will be impossible to do what I wanted due my late arrival. Things like this one always can happens and if up to you to decide to feel miserable or just to flow, I decided for the second option!
At 11:00 am LAN staff gave us a detailed status of our flight which is leaving CCP arriving to PMC around 12:00 pm and departing to SCL around 12:30 pm. I checked already my back up flight will be on 767-300 arriving 2 hours later than my original flight but with other international flights in Ezeiza immigration could take longer.
I went to the gate and the agent located me on the new flight LA 445, I asked for a window and the last available was on row 21, not so bad, plus is always nice to flight the LAN 767.
With less than 1 hour in Santiago I knew I will have to run to catch the plane.
Enjoy the pictures!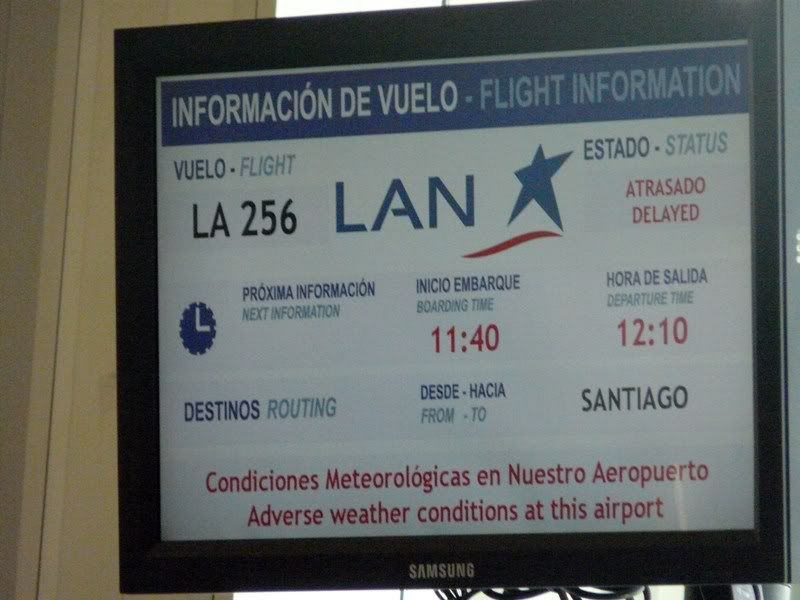 My plane to SCL
Legroom shot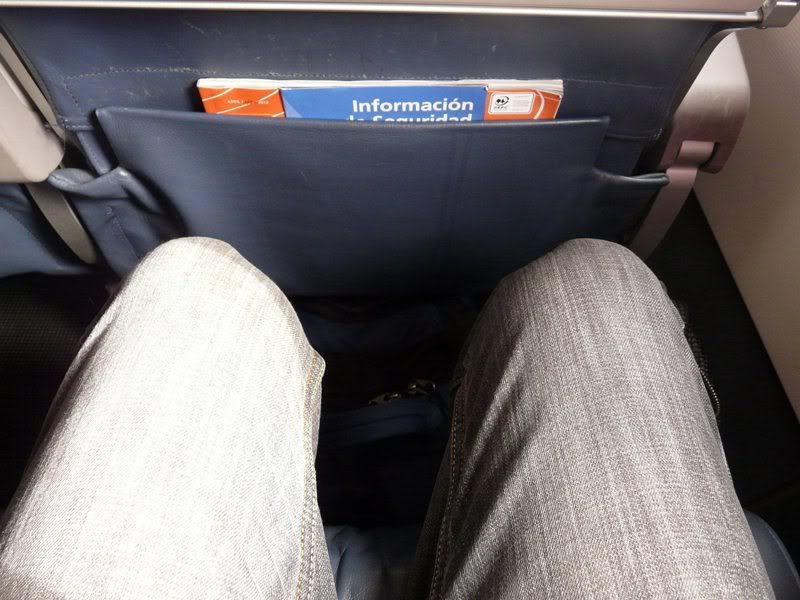 PMC Airport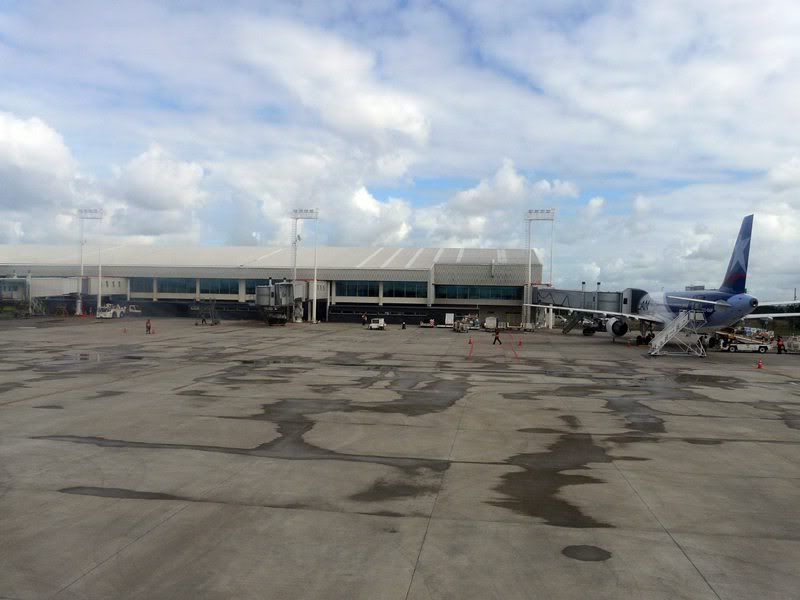 Climing by Osorno Volcano
New snack for internal flights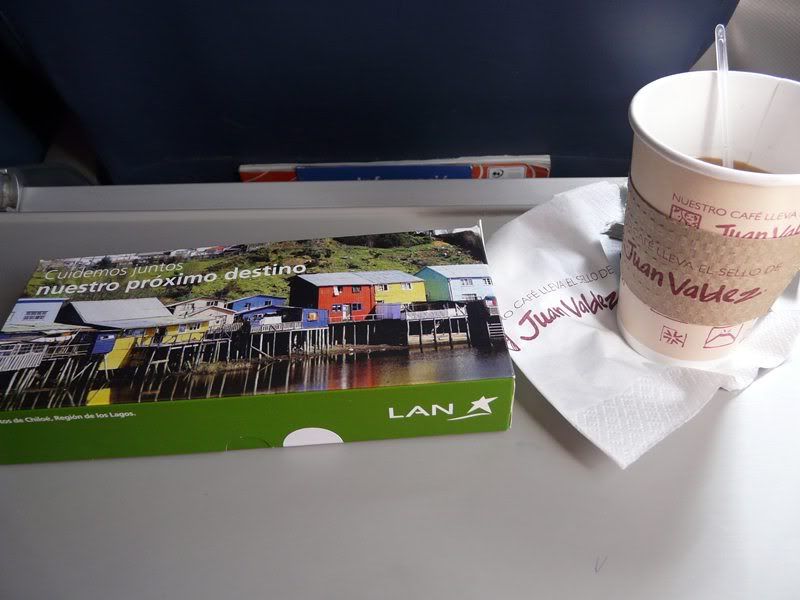 Maybe too sweet but is ok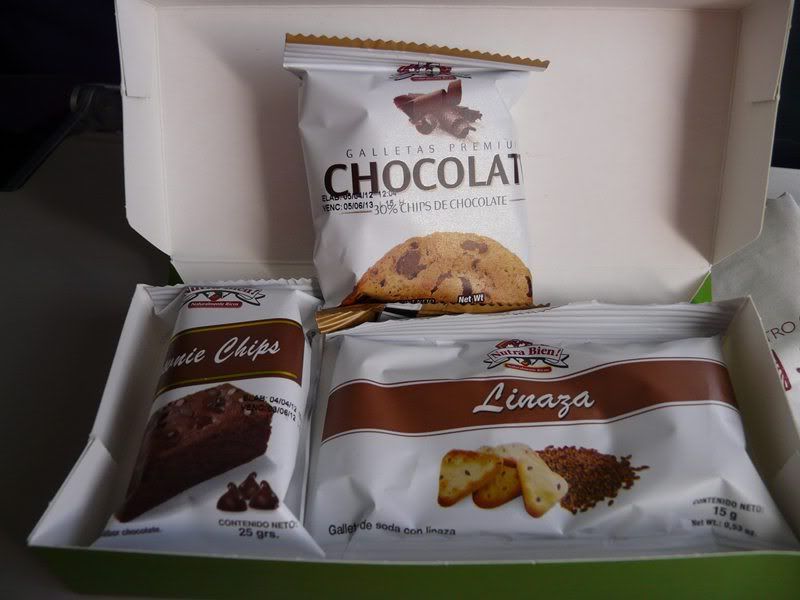 Landing in SCL, I wonder why are 3 AA today?, during low season we only have 1 flight to MIA and 1 to DFW
Santiago 13:30 – Ezeiza 15:35
LAN Argentina 4643 – Airbus 320
Seat 5A
Actual
Santiago 15:10 – Ezeiza 17:12
LAN 445 – B 767-300
Seat 21L
Since our plane arrives out of schedule, we have to use buses to go the gate, that took more than 15 minutes reducing my connecting time, I have to go from one end of the terminal to the other end, I decided to use the priority check in/ immigration counter LAN has at the end of the airport, nobody was in the lane happy me
What I really hate about Santiago airport is after you do immigration (from the main terminal or the priority counter) you enter in the middle of the duty free, is like a zoo or a supermarket, I don't understand the concept, maybe the airport authorities get a commission by the total sales? I don't know but to me looks cheesy!
No time to use LAN lounge at all, when I reach gate 11 boarding process just started, so I have time to use the restroom to wash my face, man I was really tired!!!
Flight was completely full, short flight to Buenos Aires, more than usual to do immigration process mainly because people do not fill the forms… hgggg!!!
Running to my gate, I made it!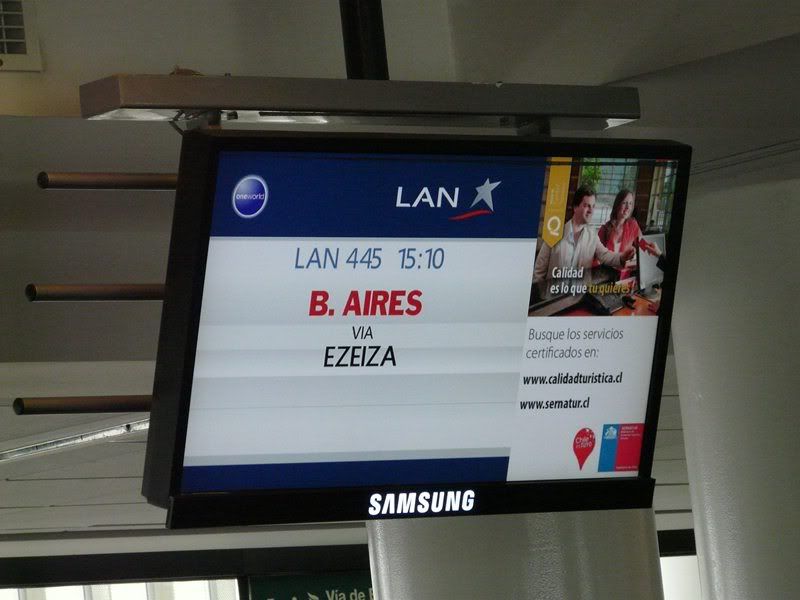 Kinda busy afternoon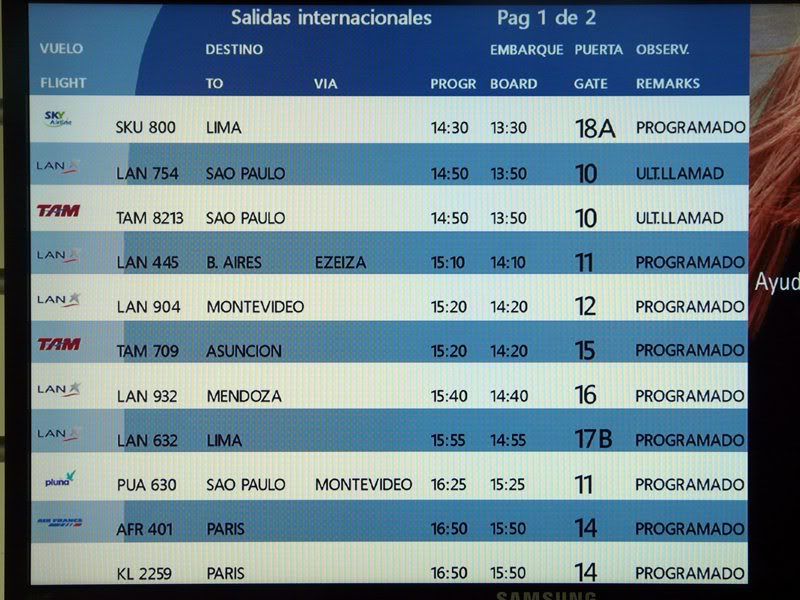 Boarding to BAS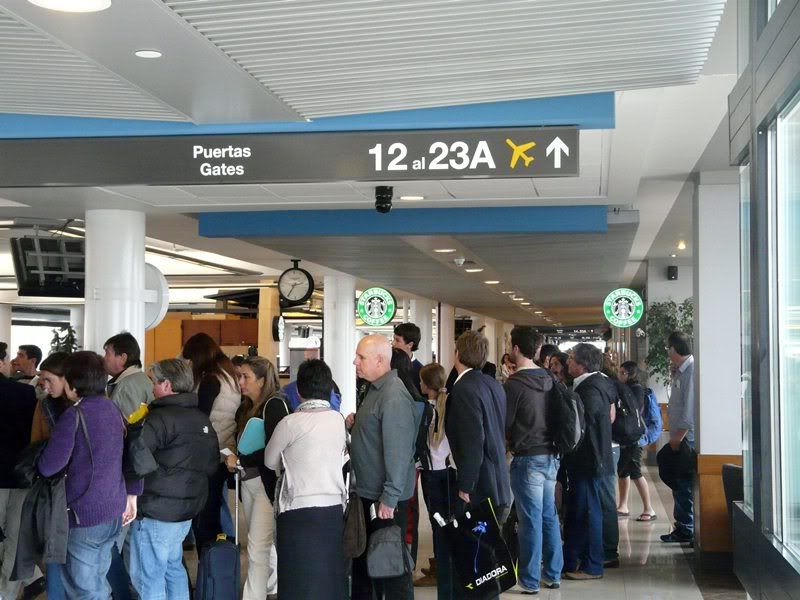 Legroom shot
LA 754 to SAO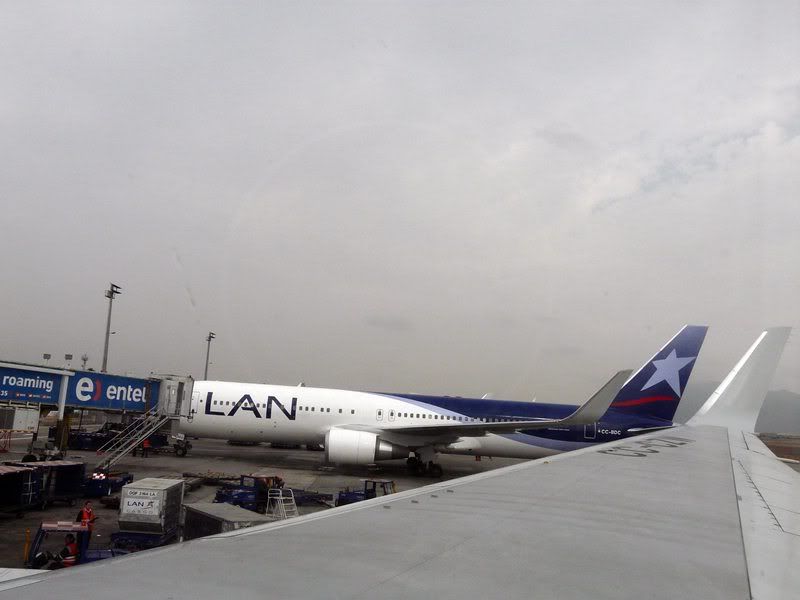 SCL Airport - AF to Paris
Crossing the Andes
My lunch, honestly a very tasty ham and cheese croissant
Love the tail from SAA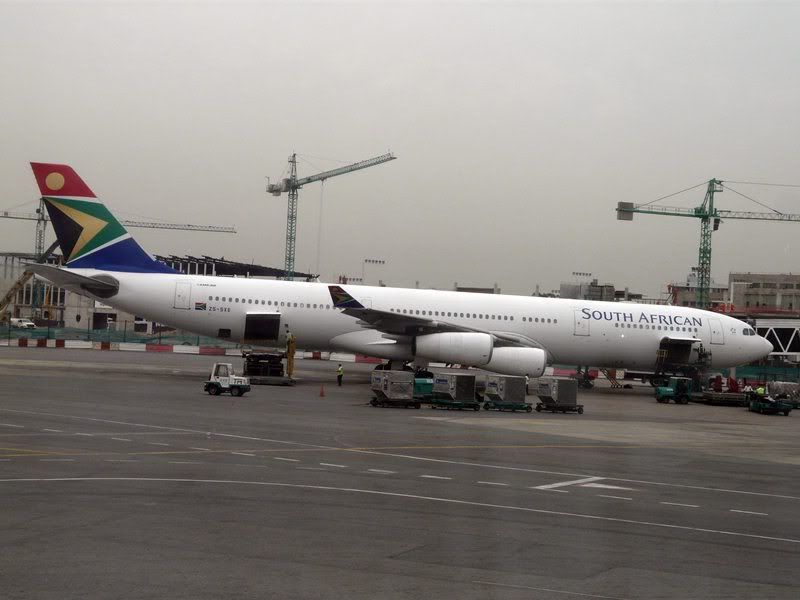 5L from SRZ and JJ from SAO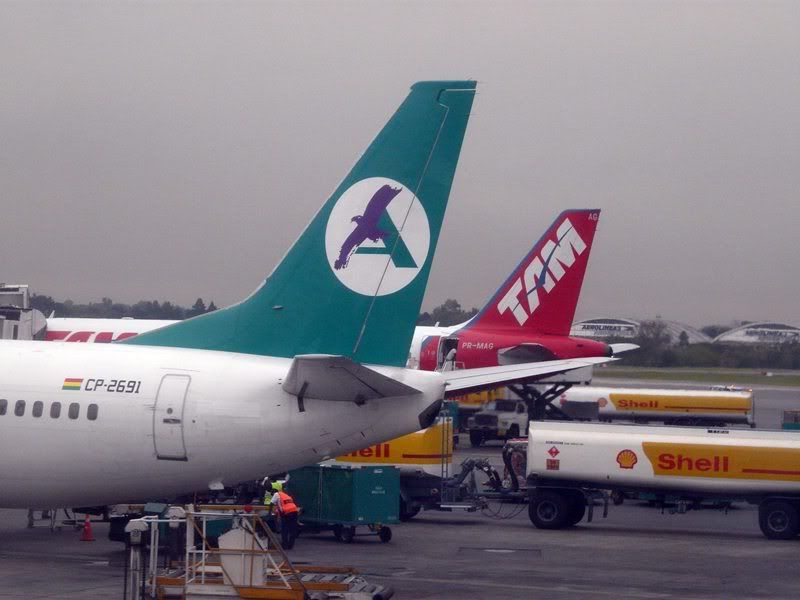 View from my room Hotel Salles pretty good for a complementary!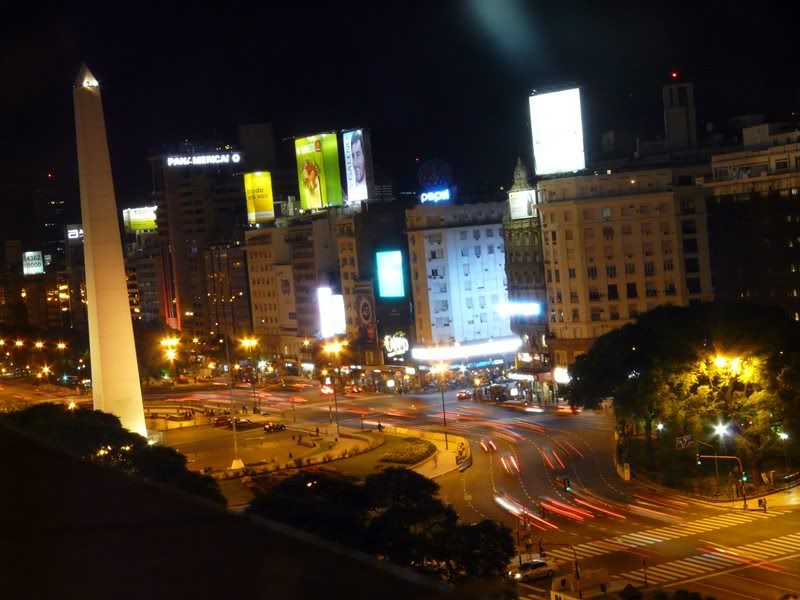 View
Sunday 15 April 2012
Aeroparque 10:45 – Santiago 12:10
LAN 440 - Airbus 320
Seat 7A
Less than 48 hours in Buenos Aires, my presentation was great I met nice people and new business opportunities so back home.
My taxi took only 15 minutes to reach from downtown to Aeroparque (AEP) and less than $10 ride.
I printed my boarding pass and headed to my gate in the international section of the airport. I really like this airport, been so close to the river and surrounded by the parks and buildings made it really homey.
Security and immigration process flawless and time to snap some pictures before boarding the plane.
Cabin crew was only male in this flight, many Asian travelers this morning. Two hours flight to Chile with nice view over the Andes.
Arriving to Santiago easy and fast, no picture from my last leg to Puerto Montt since flight was completely covered by clouds.
Please feel free to post your comments.
Hope you enjoy it!
Chao BAS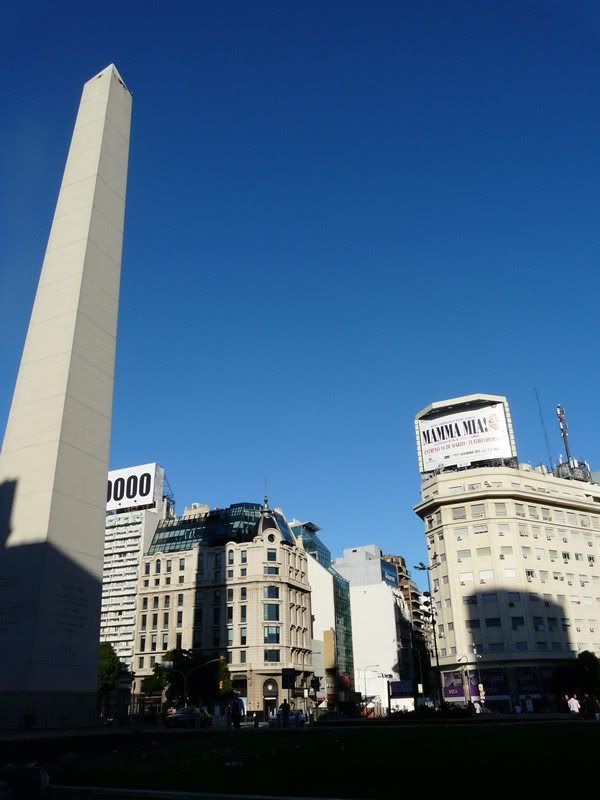 LAN counters in AEP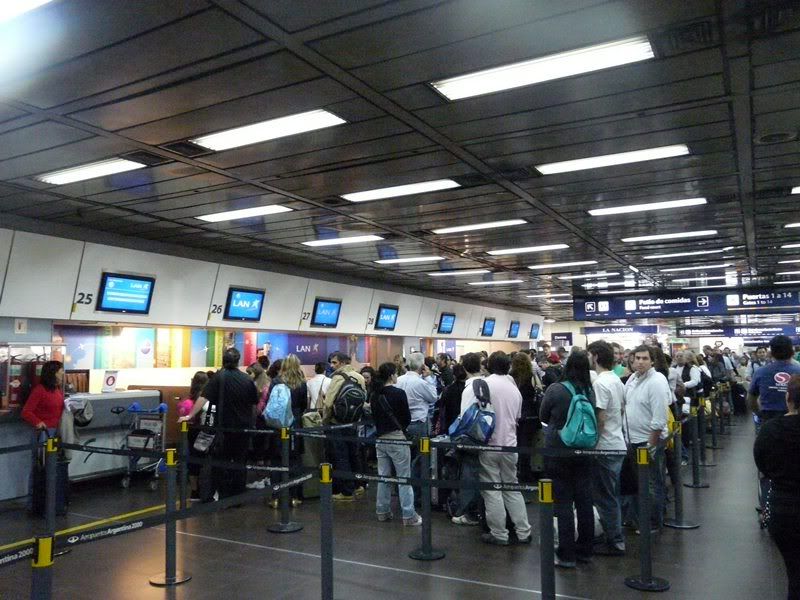 AU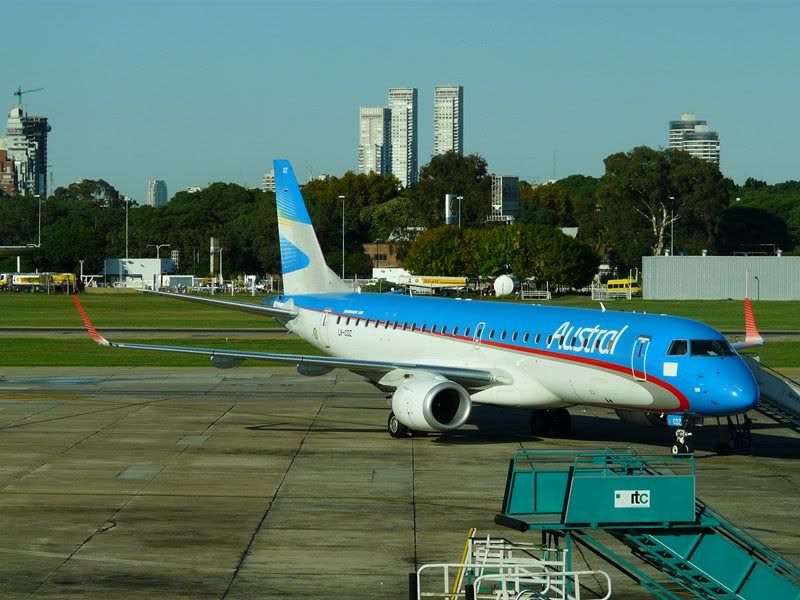 AR to RIO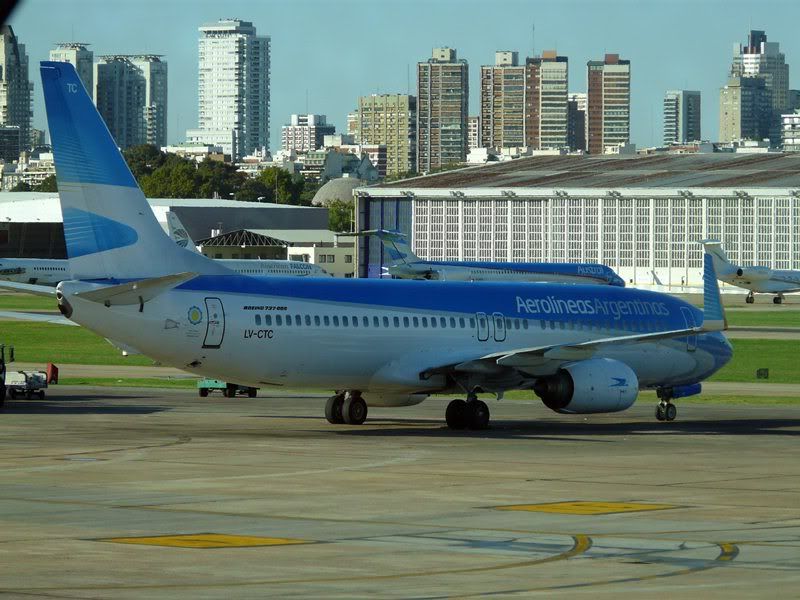 PU to MVD
G3 to SAO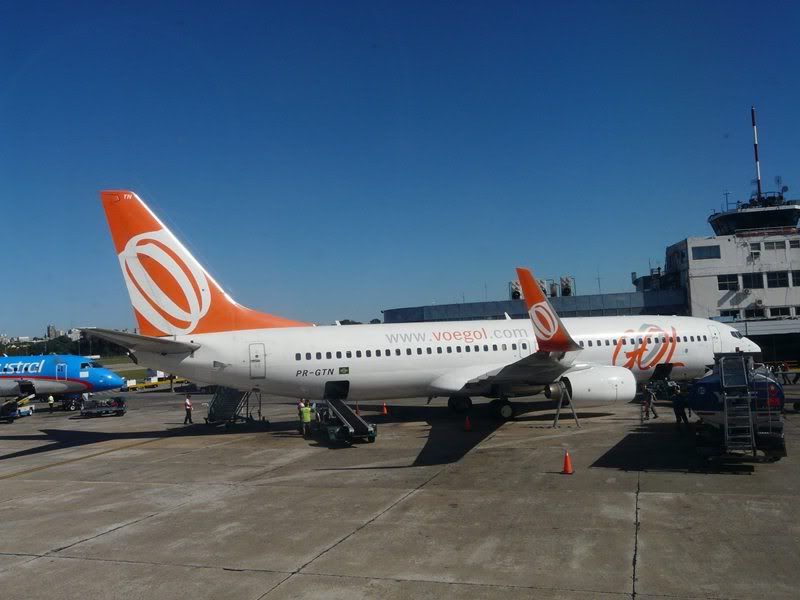 Where is the tail?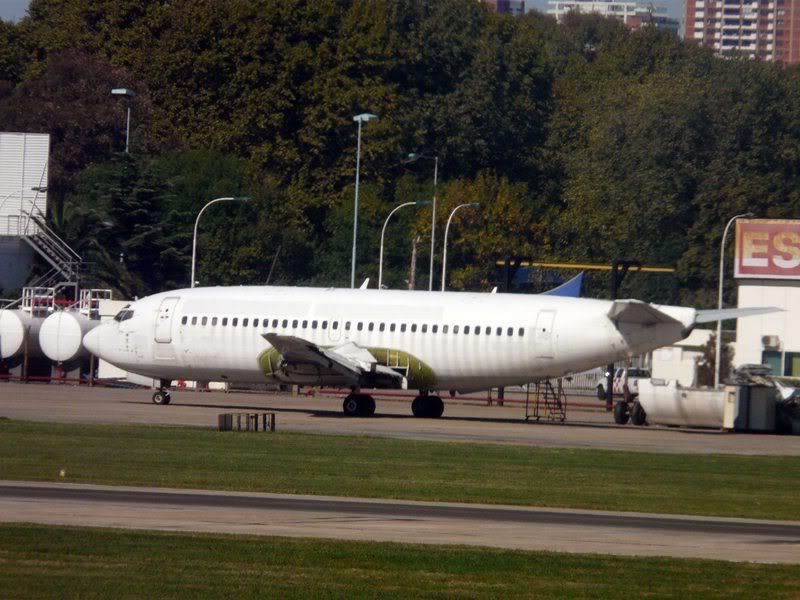 AEP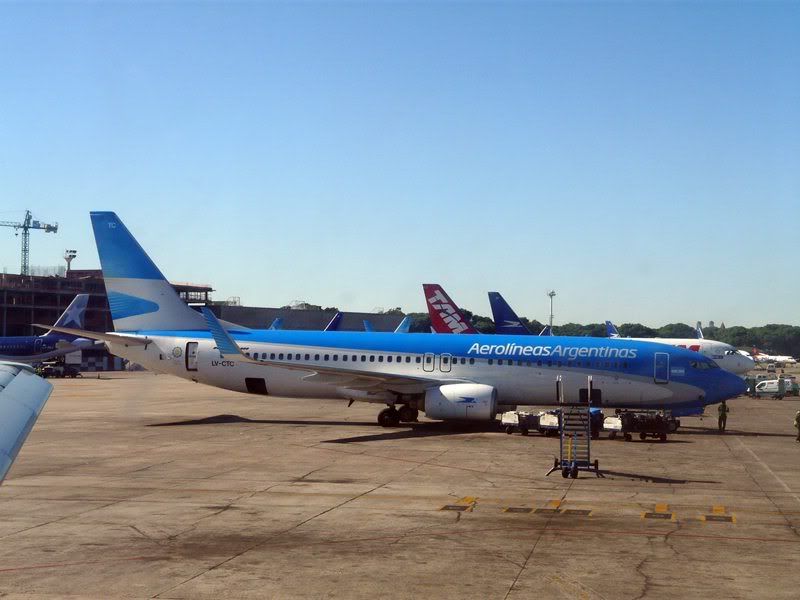 AEP ready to take off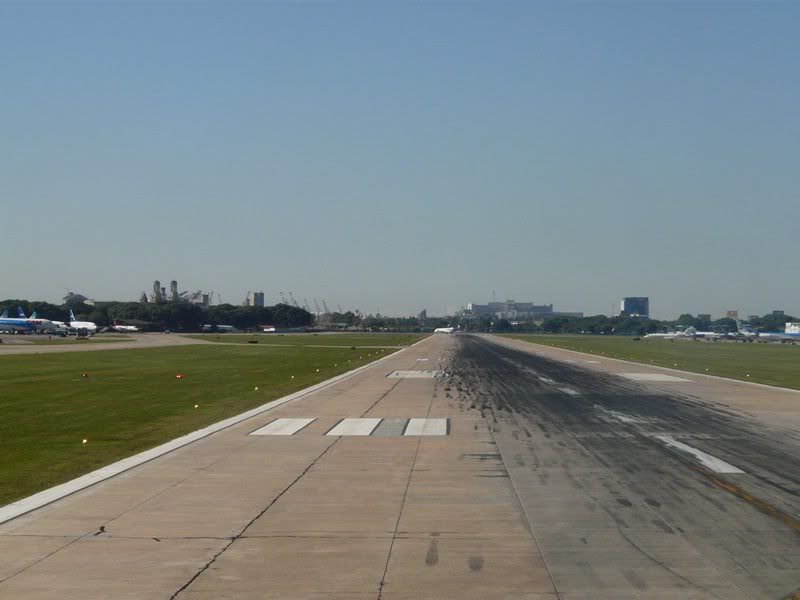 BAS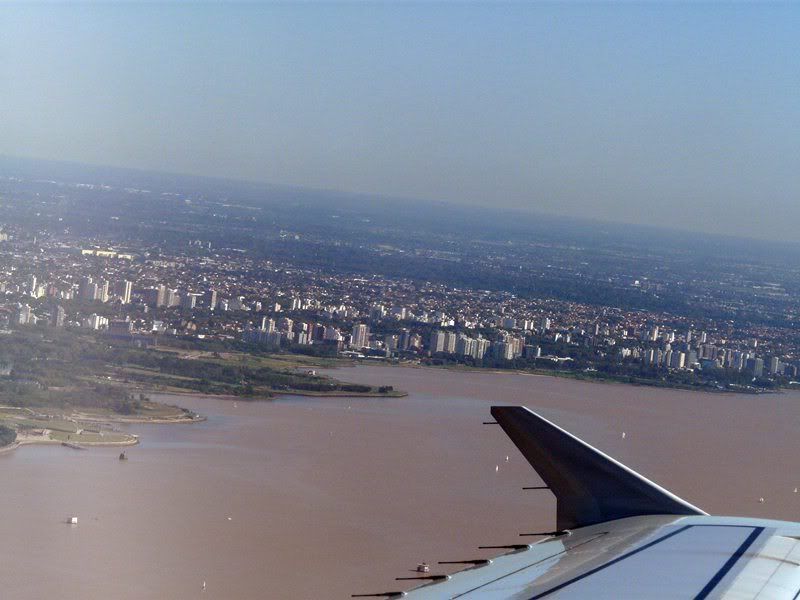 AEP
BAS downtown
Can you see the Obelisco?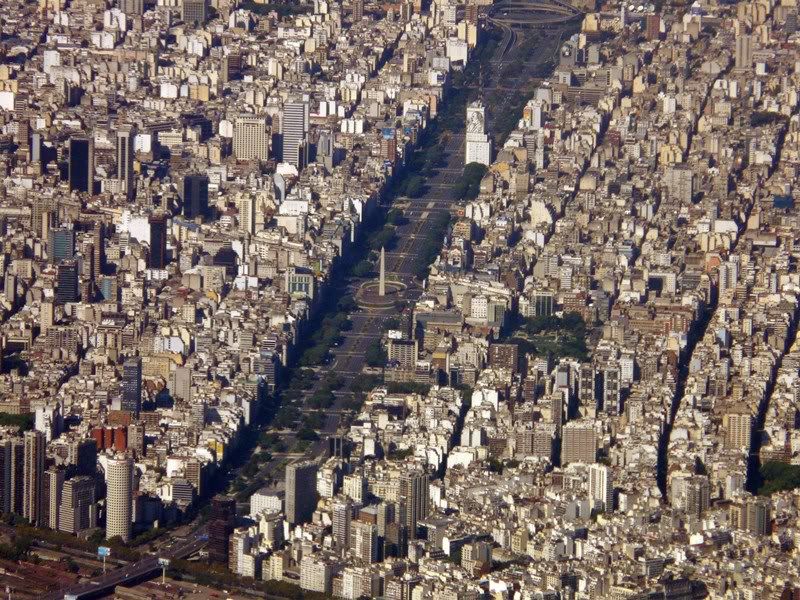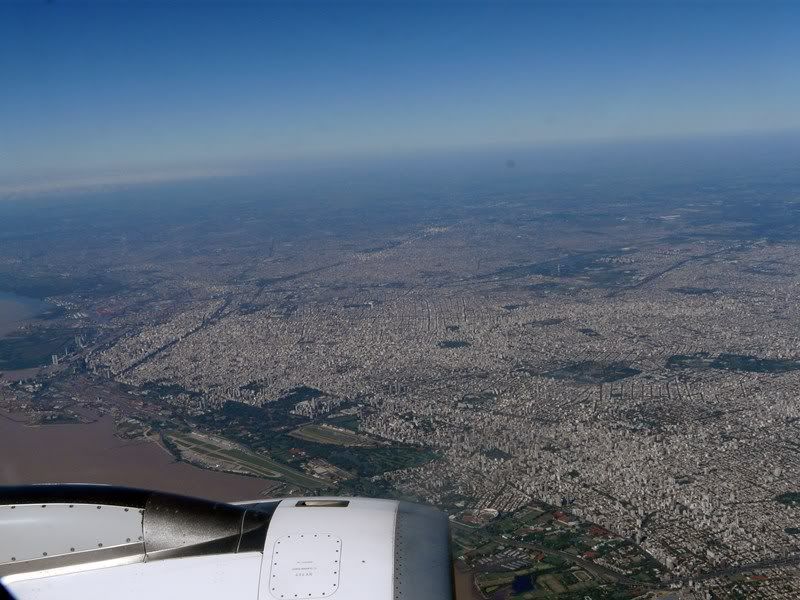 EZE from the distance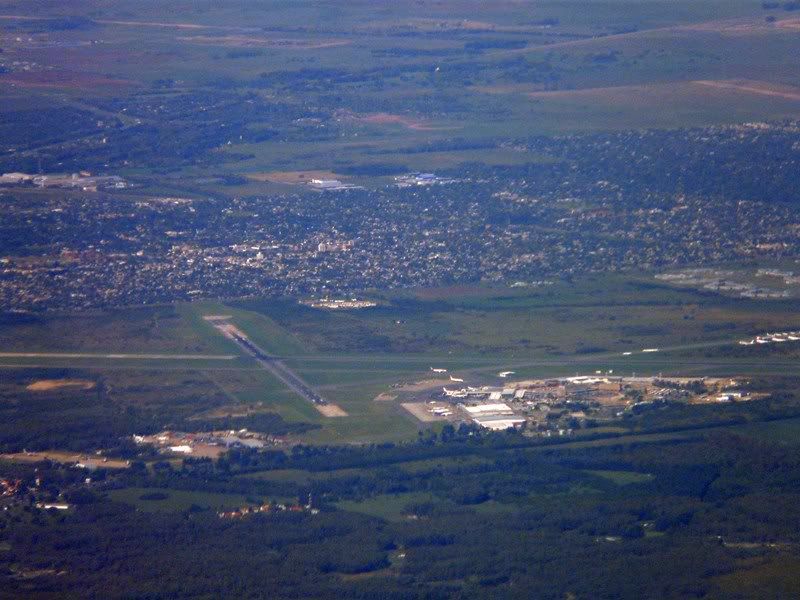 Almost there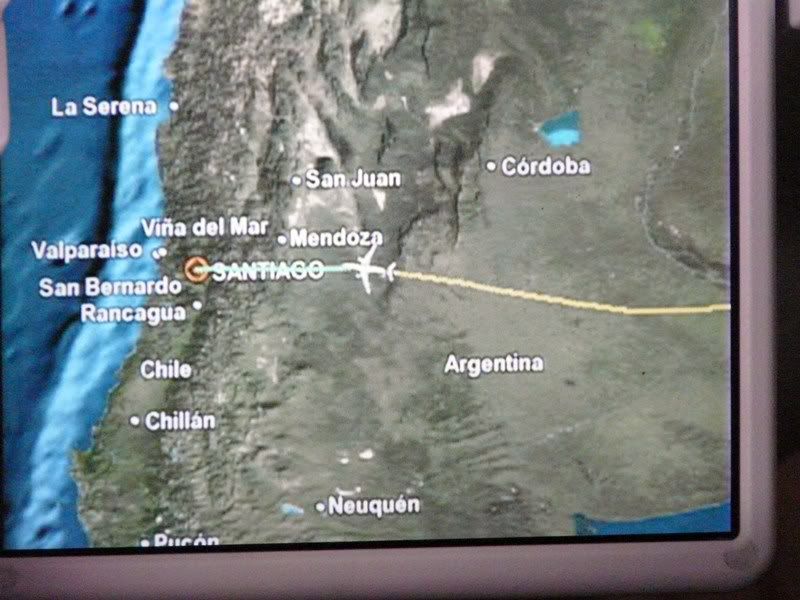 Over the Andes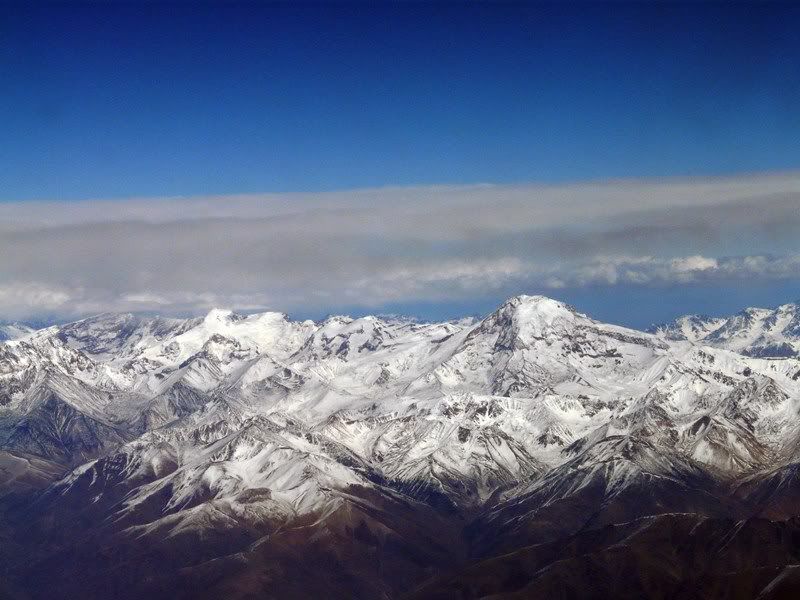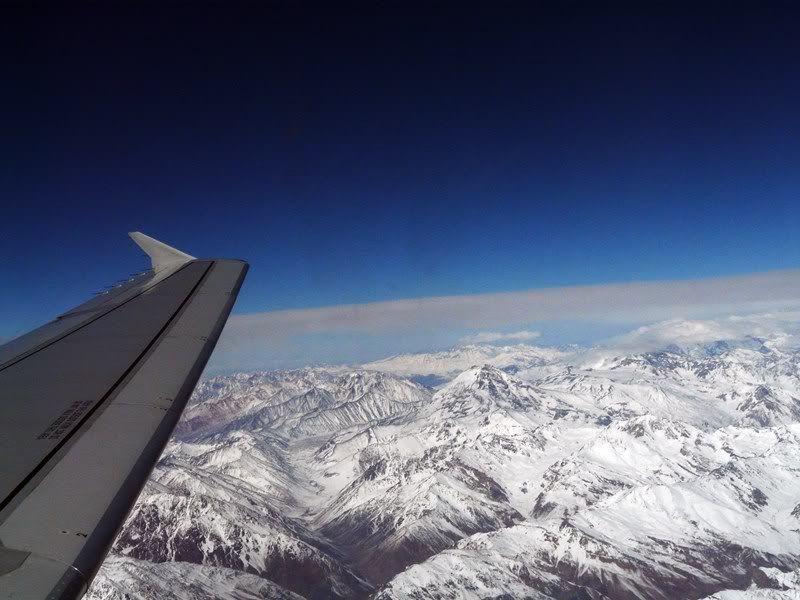 Aconcagua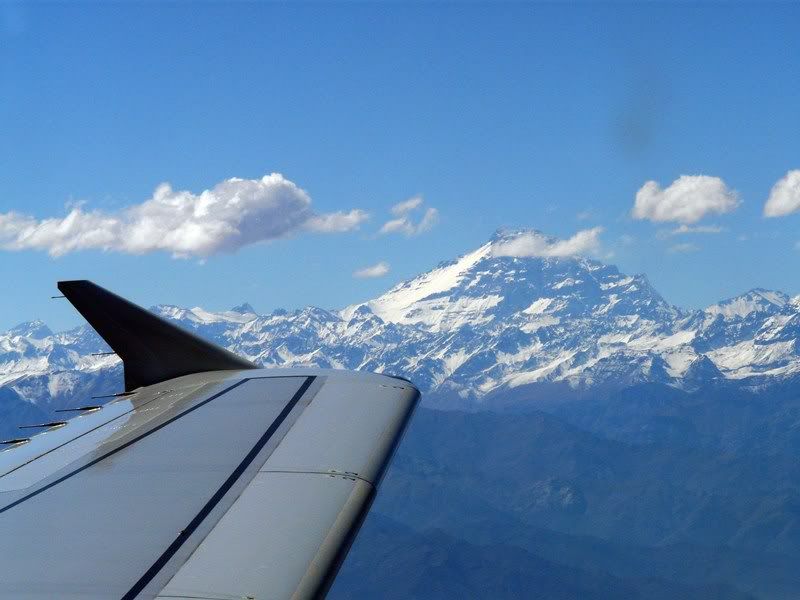 Back to SCL