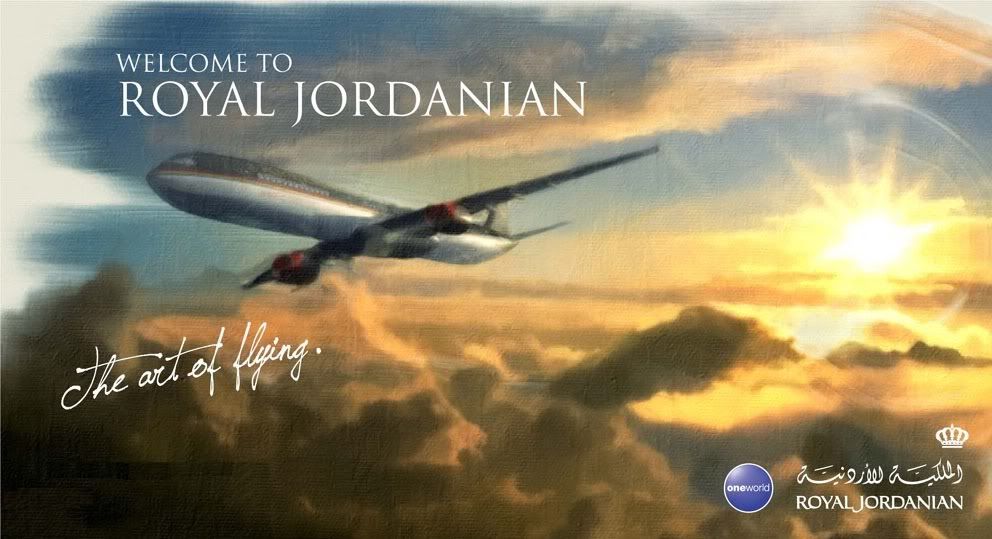 These days when it comes to the Middle East all we hear about are the so called 'big ME3,' Emirates, Qatar Airways, and Etihad. It is easy to forget that there are numerous other Middle Eastern carriers in existence, each with their own unique story. At one extreme you have relative new comers such as Oman Air which have set the bar quite high with their opulent luxury and world class service. On the other hand you have legacy run carriers such as Kuwait Airways which set the bar rather low while being stuck in limbo. However there are some airlines that fall in between the two like Royal Jordanian Airlines - the national carrier of the Kingdom of Jordan.
Much like Kuwait Airways, Royal Jordanian has been around for much longer than the "big ME3" of the region. The airline has continuously adapted to the ever changing landscape that is aviation, especially in the Middle East. For a while now we have been hearing about the amazing turnaround Royal Jordanian has made since the early part of the decade. One of the airlines biggest supporters has been none other than our favorite trip report writer, Ronerone (Roni.) The airline has received a great deal of publicity as of late, not just for their improved in-flight service, but their membership into
one
world.
Last year the airline introduced its latest advertising campaign "The Art of Flying." It is a simple marketing tagline that evokes images of style and glamour. The commercials seem to emphasize the finest Middle Eastern hospitality with a modern and sophisticated twist. As someone who follows airline marketing, I have to admit these videos lure me in with their sense of calm and serenity. They portray Royal Jordanian as a rather modern and vibrant carrier.
Royal Jordanian: Journey In Royalty (From 2006)
Royal Jordanian: Corporate Video (From 2012)
After our last trip together on Cathay Pacific, Roni and I decided it was time take another trip, and Royal Jordanian popped up with a very appealing one way business class fare from Colombo to various cities in its network. Once booked, we made plans to head to Colombo for our "Journey into Royalty."