Hello and welcome to my 9th trip report. This report will cover the flight I took from Bangkok to London with Thai Airways, returning to England for my final term of my last year at university. I hope you enjoy.
Date: 22 April 2012
Airline: Thai Airways International
Flight: TG910
Route: BKK-LHR
Aircraft: Boeing 747-400
Registration: HS – TGP
Class: Economy
I arrived at the airport at around 21:30 for a 00:25 flight. I already check-in online the on the morning before and I got the aisle seat on the first Economy class cabin. Unfortunately the window seats were all taken. Even though check-in can be done online, the boarding pass cannot be printed from home. The airport was very busy when I arrived. I went to check in at a Star Alliance Gold counter which was done in about 10 minutes. Then my parents and brother who were sending me off went to a cafe while I took a few pictures of the departure hall.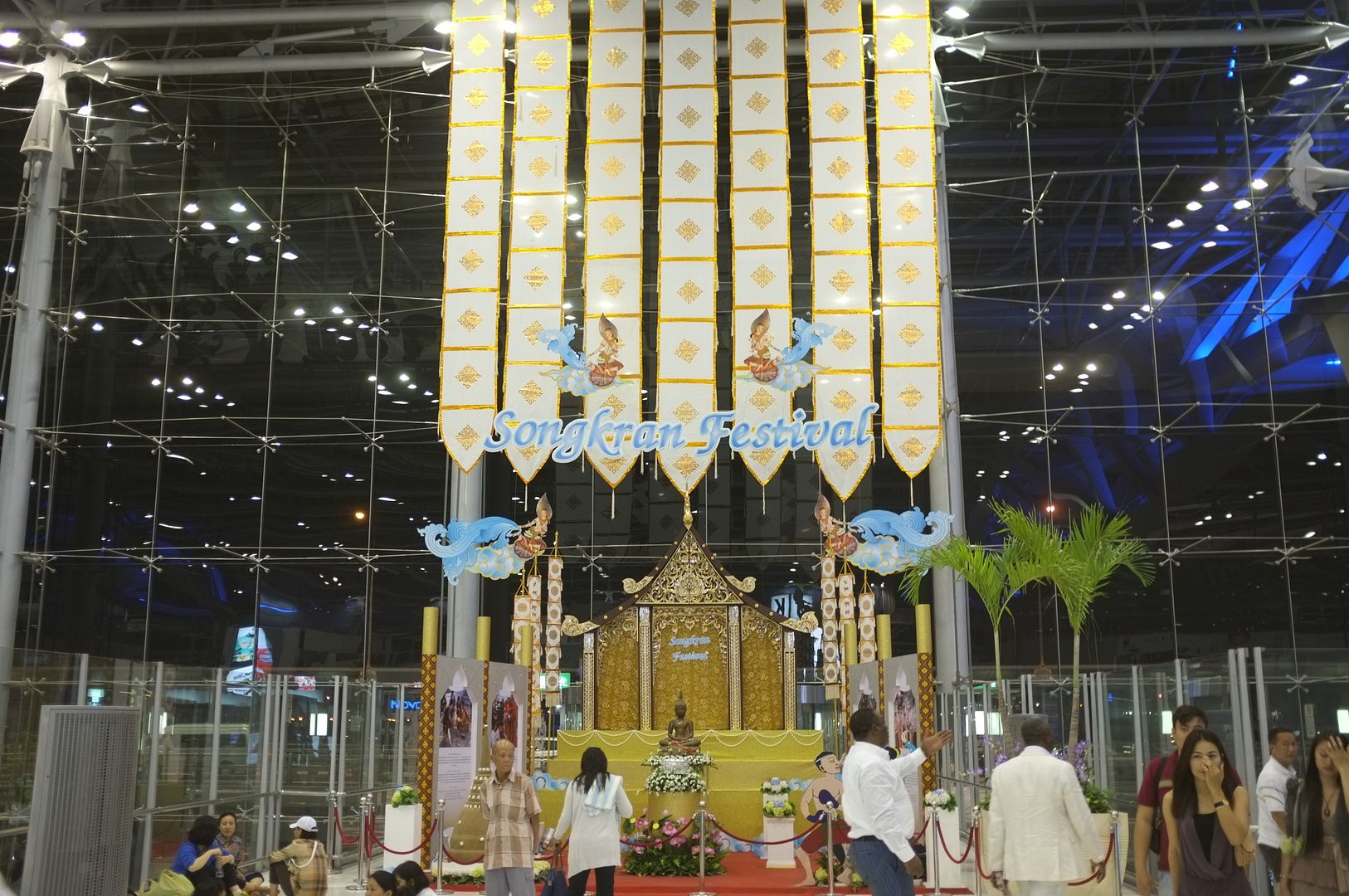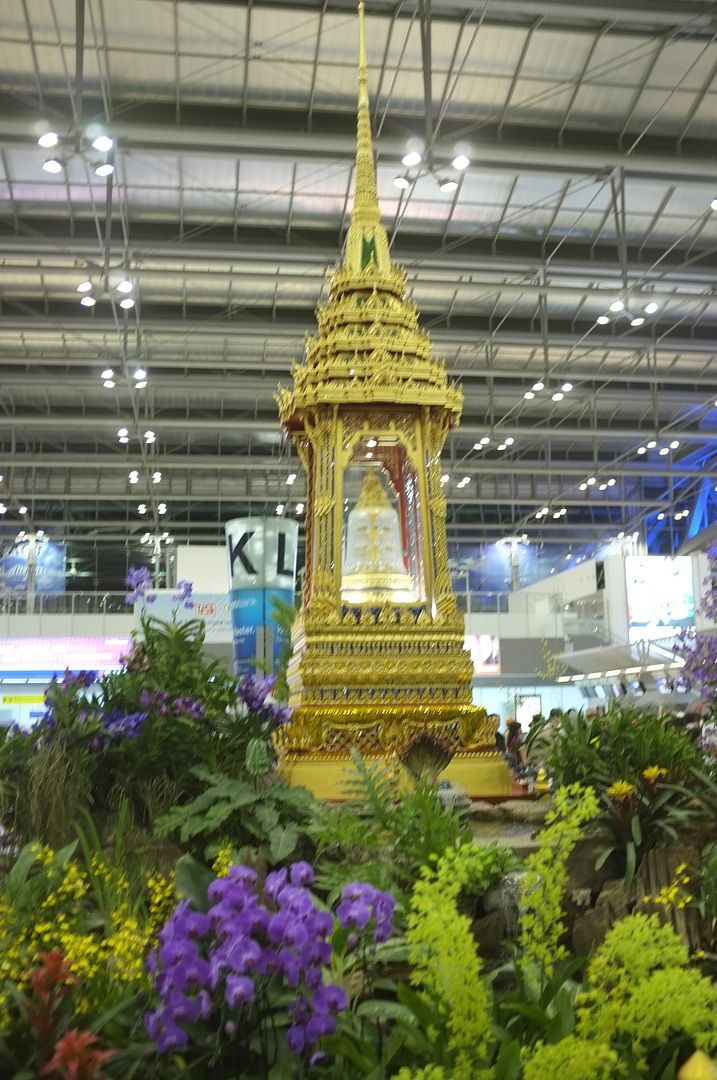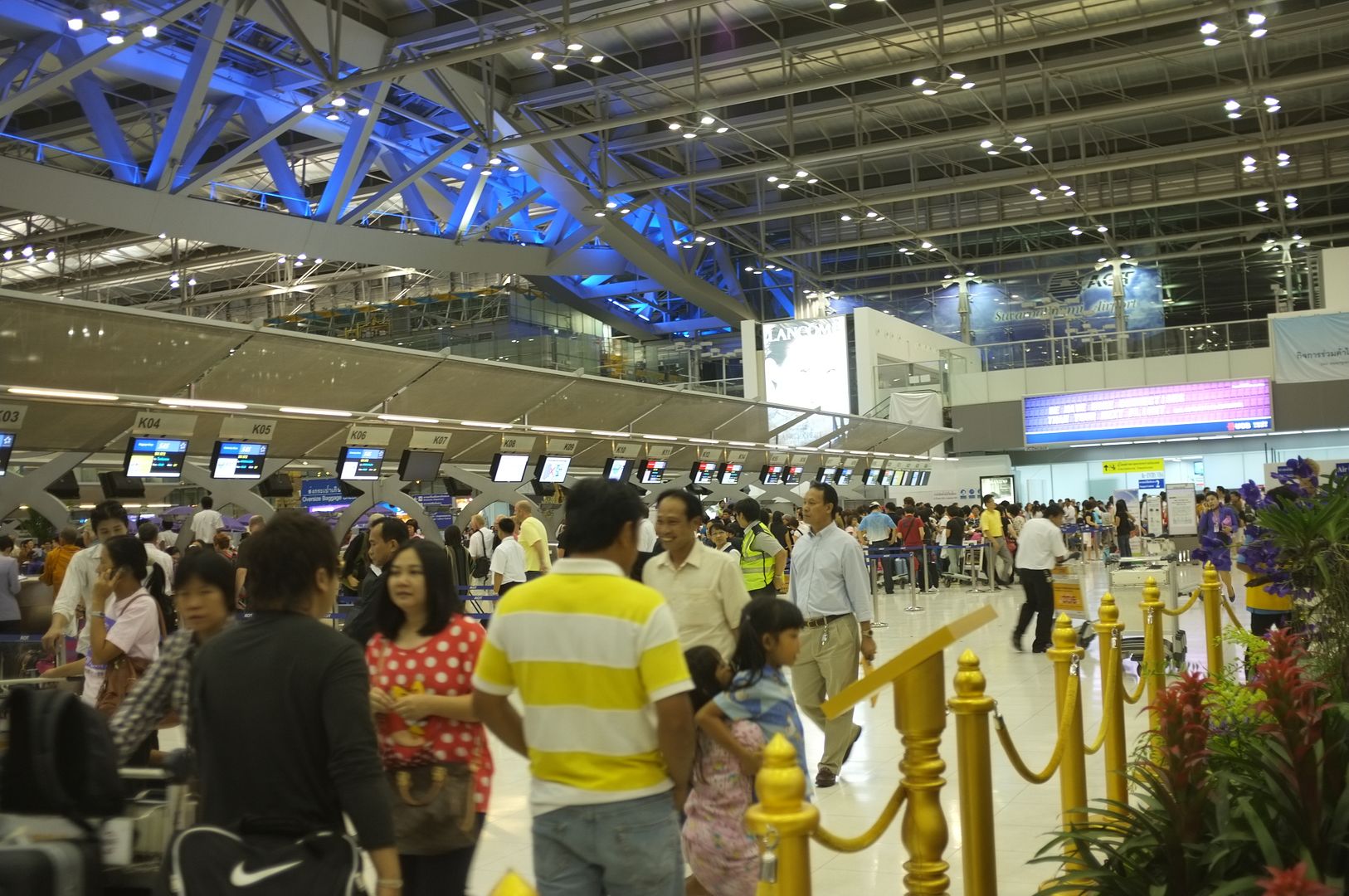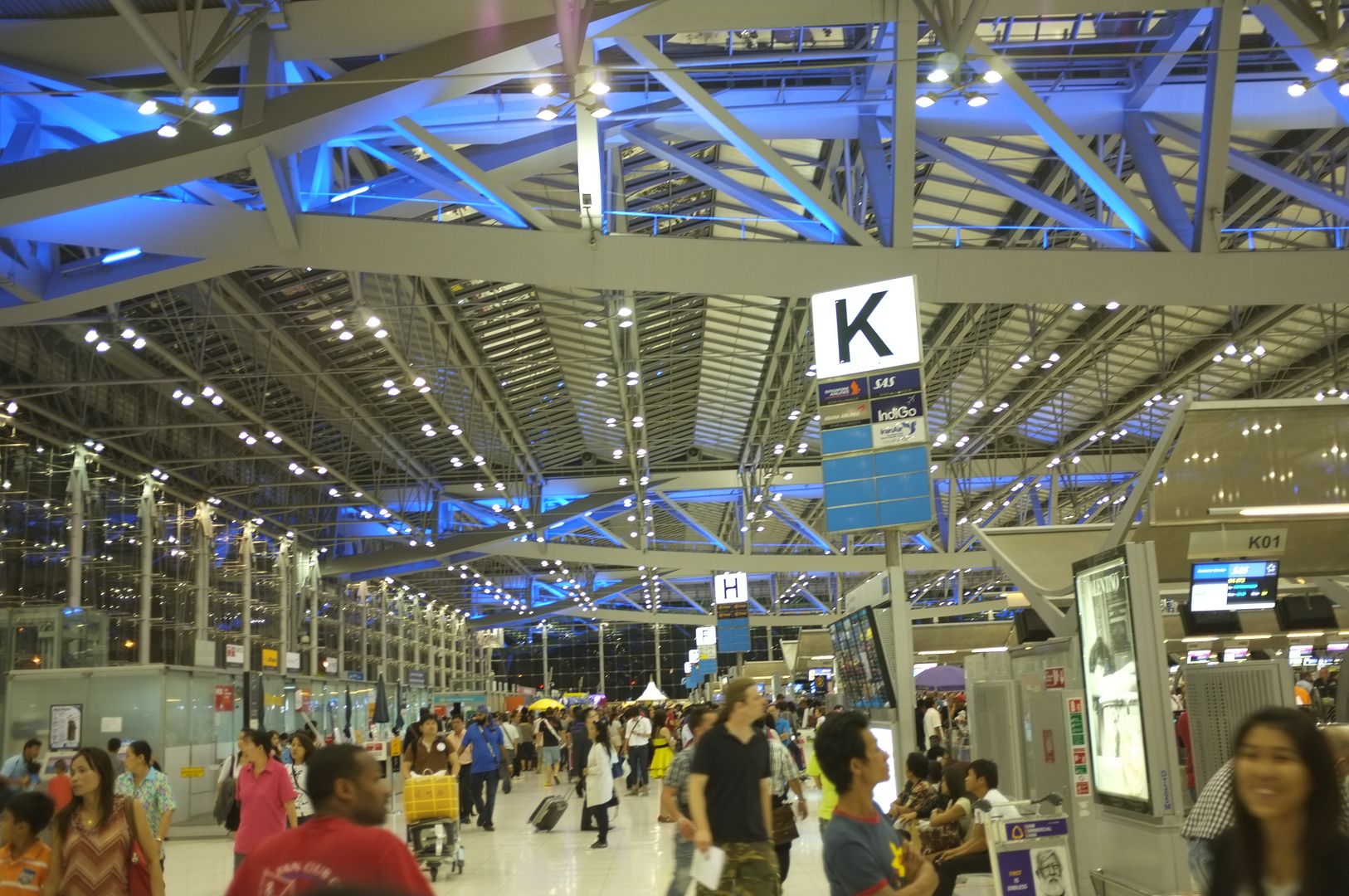 I then rejoined the family for a nice ice-cream. After that, we bid farewell and I proceeded to passport control and security check. It was the first time I saw the automatic machine for Thai passport holders. There was nobody using the machine, I went to try it out. Firstly the machine read my passport and then it scanned my finger print, once done I went to a desk where an immigration officer stamped my passport. The process was done in one or two minutes. However there was a very long queue for security x-ray check. But the line did move quite fast and it took less than 10 minutes to clear. I really like the idea that every passenger was given a clear bag to put our belongings (wallets, keys, watches etc) for x-ray and once done we just took the whole bag and moved on. It really helped the line moving faster.
The boarding gate for my flight was C9, but I was heading to concourse G to British Airways/Qantas lounge to greet the team which I used to do my work experience with.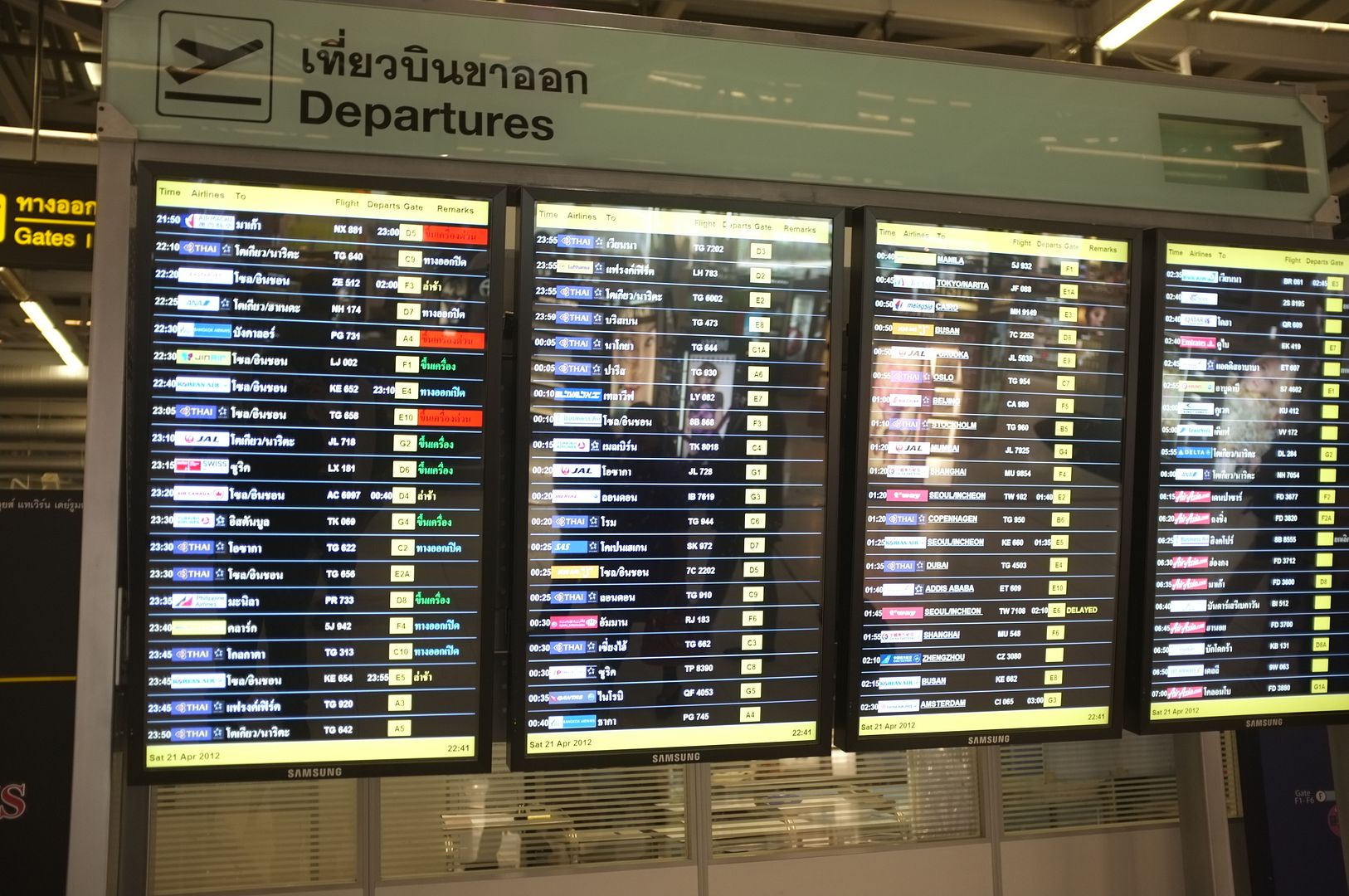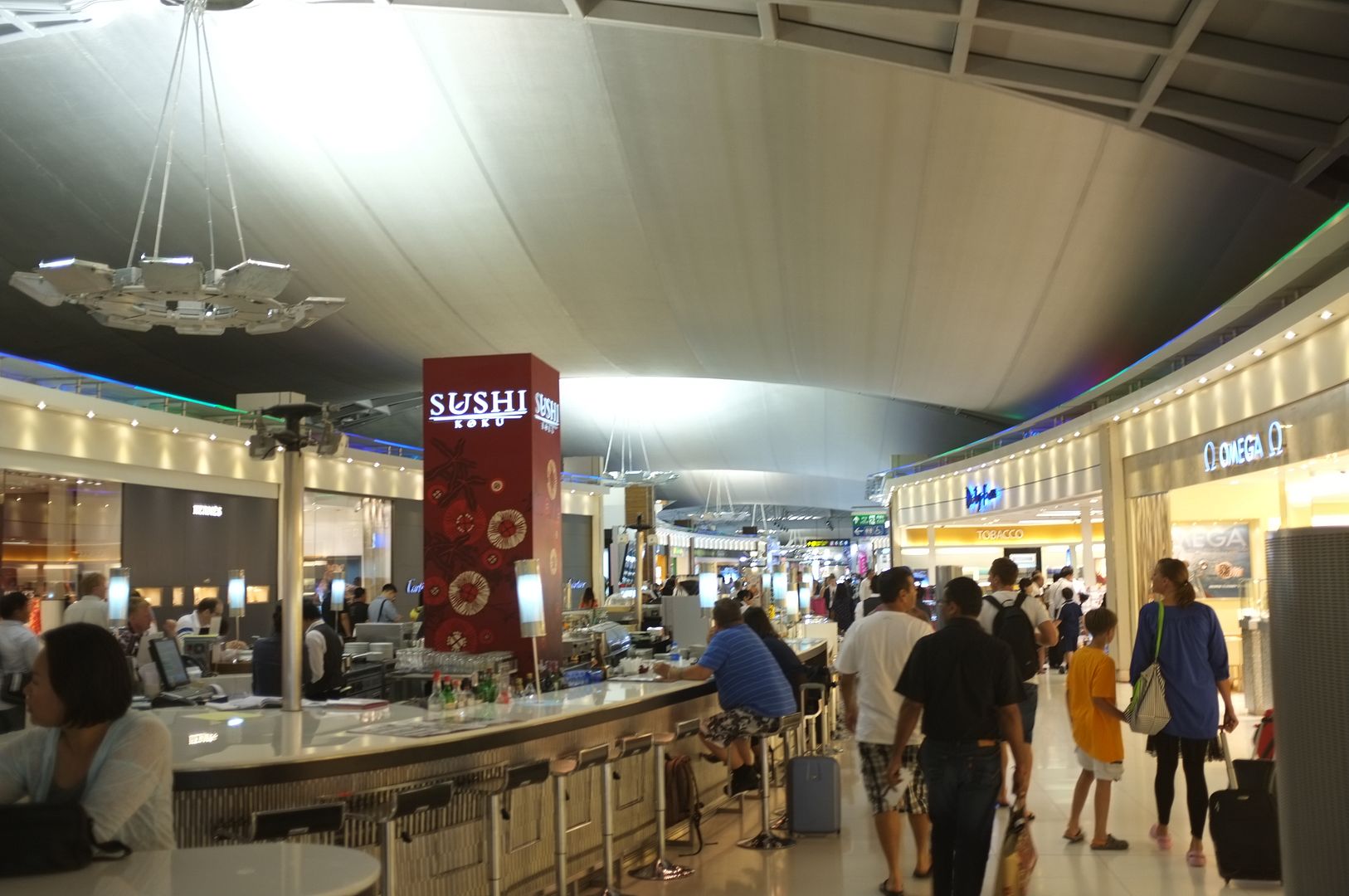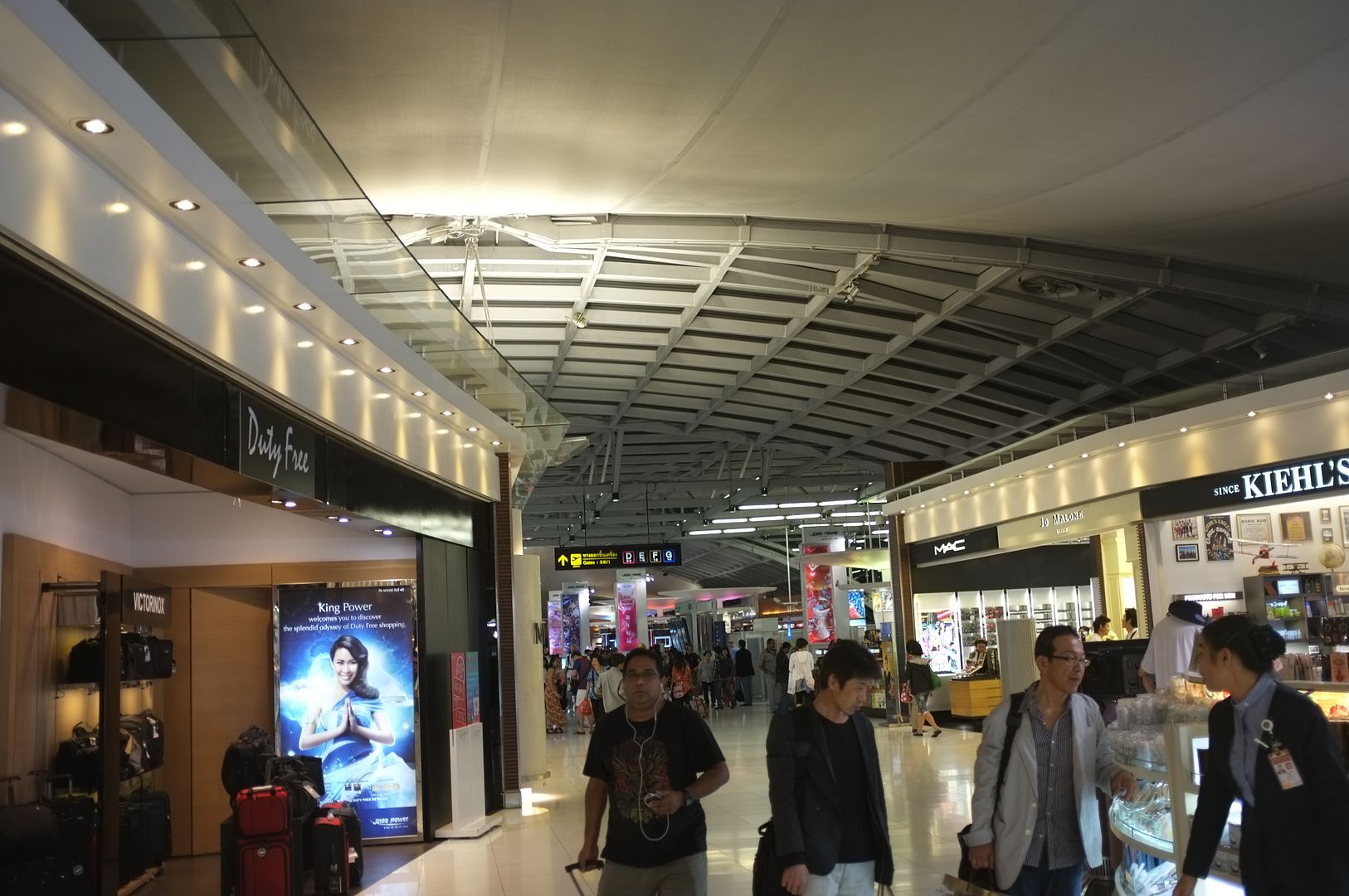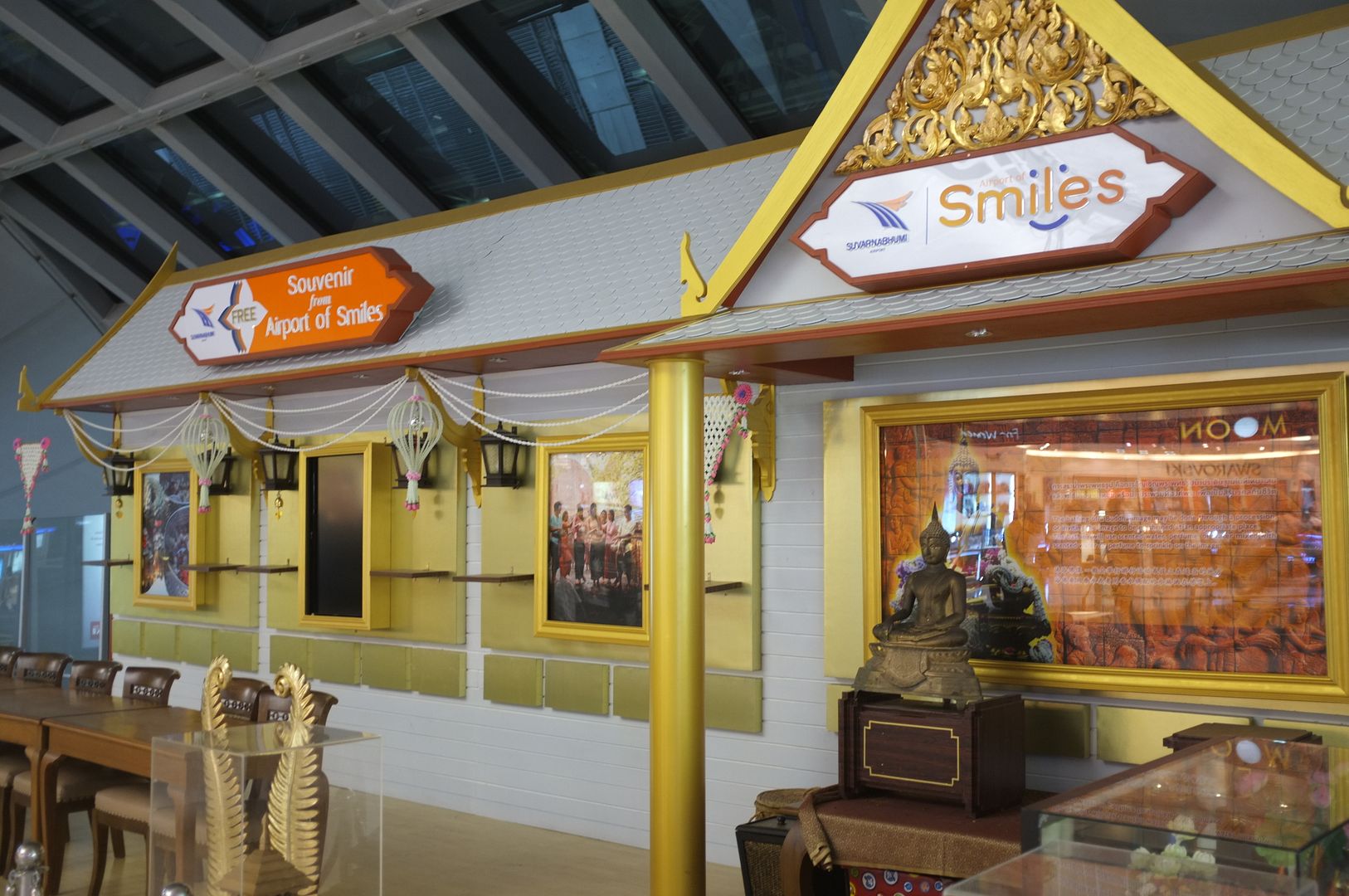 The contemporary BA/QF lounge was very nice and not at all busy. I suppose that because the lounge was designed to accommodate two 747 flights (BA and QF) but now that QF stops BKK-LHR route. Then I headed back to concourse C which was a 20 minute walk. Some pictures of airport lounges along the way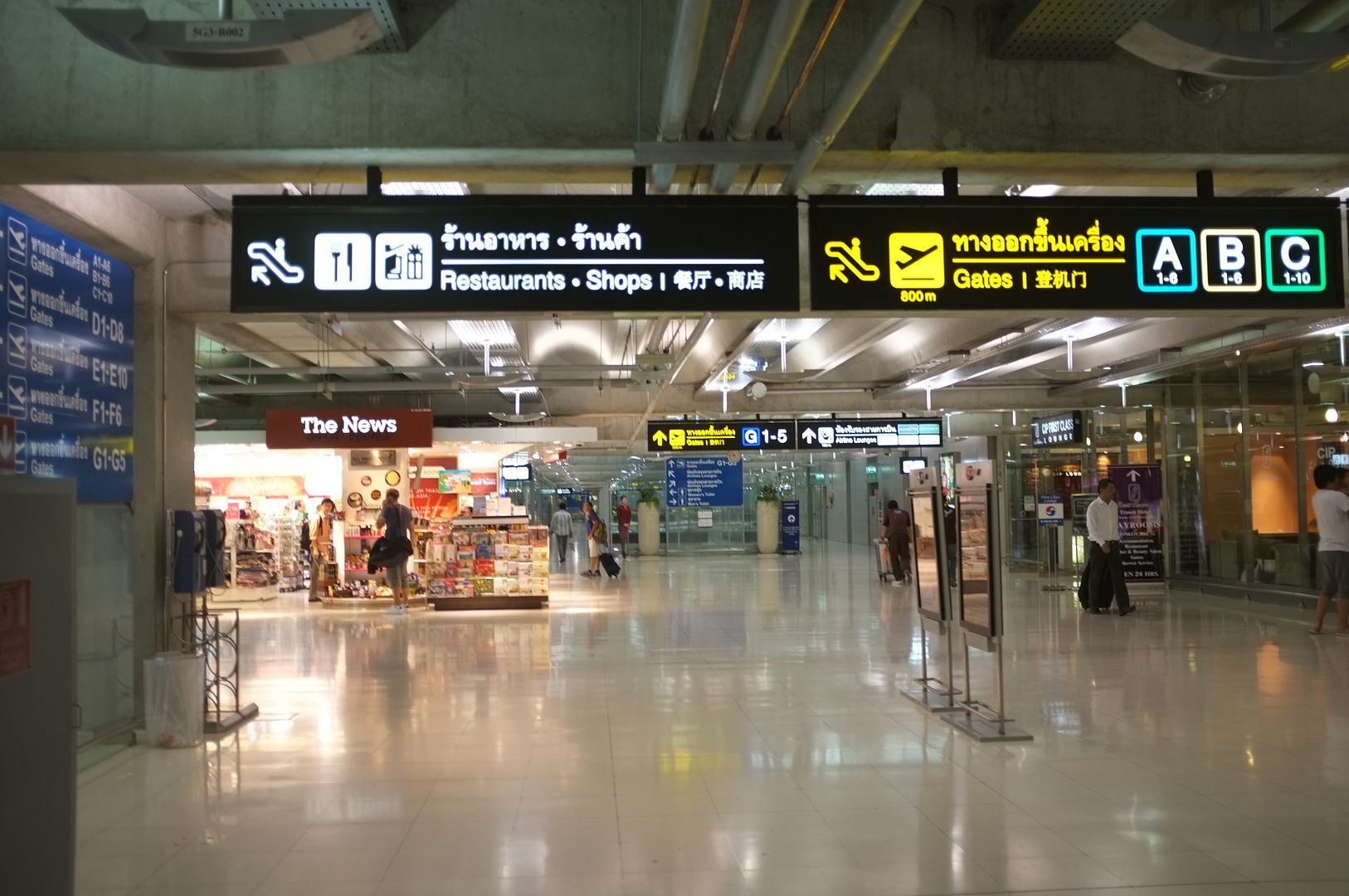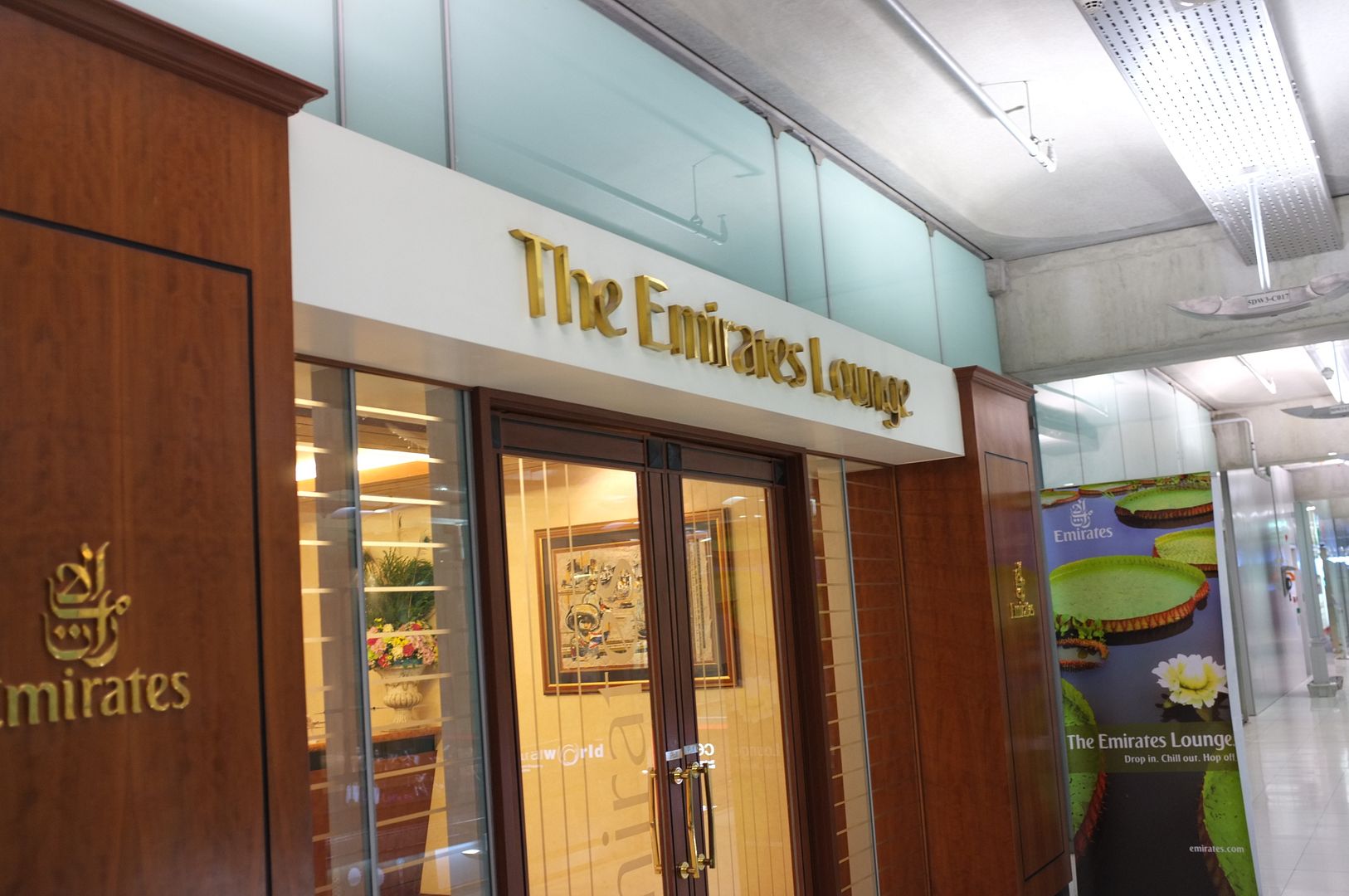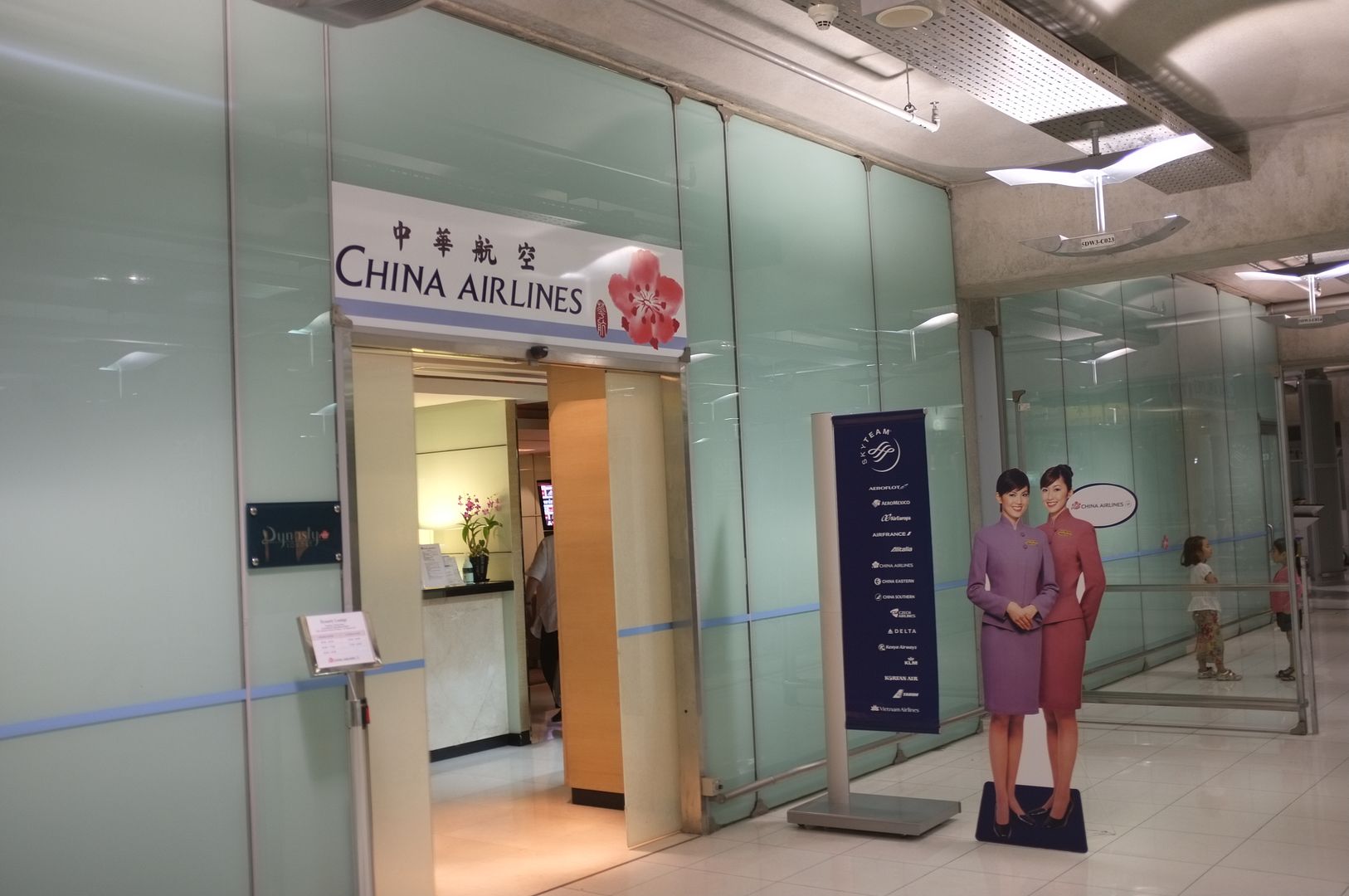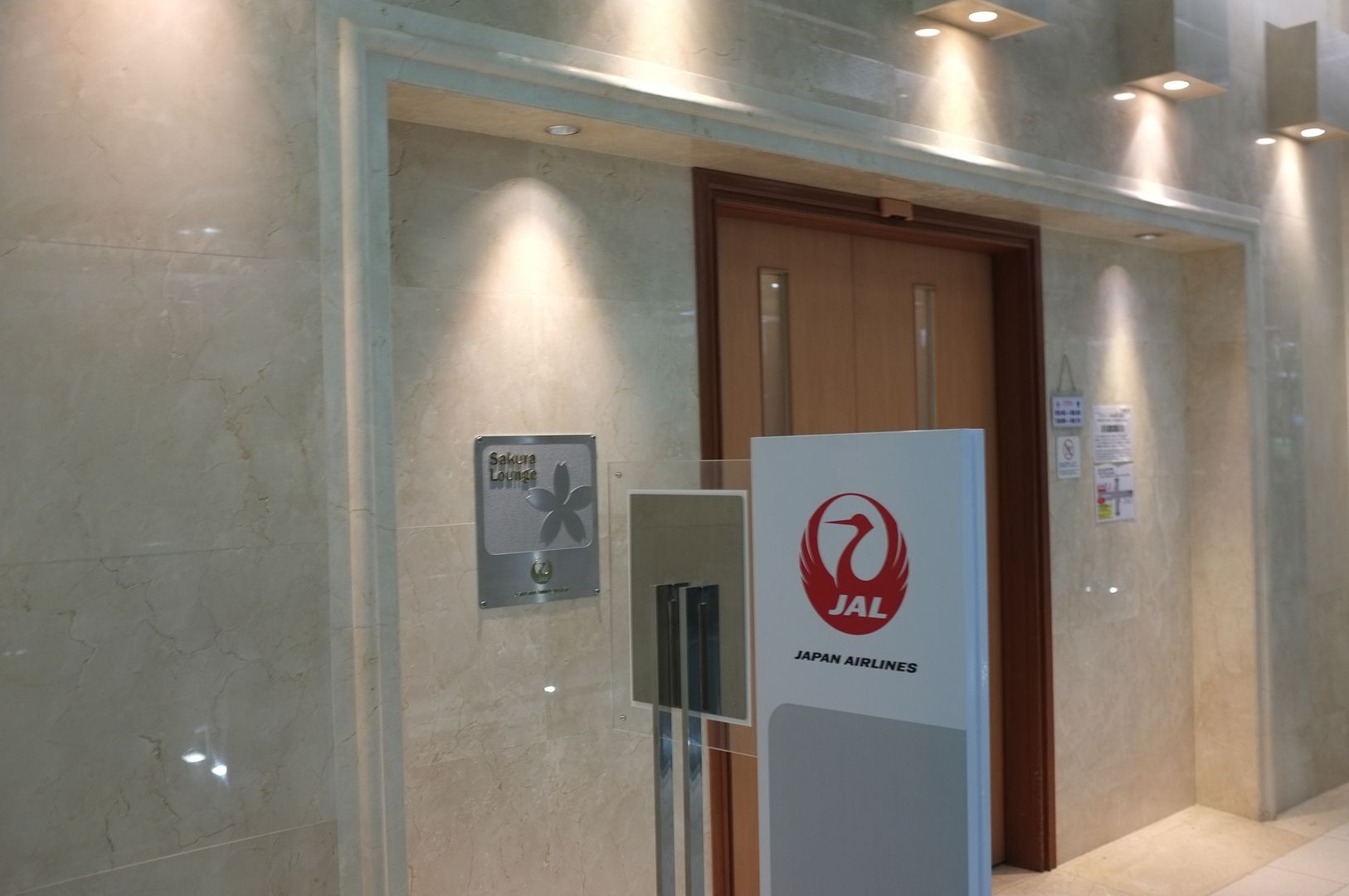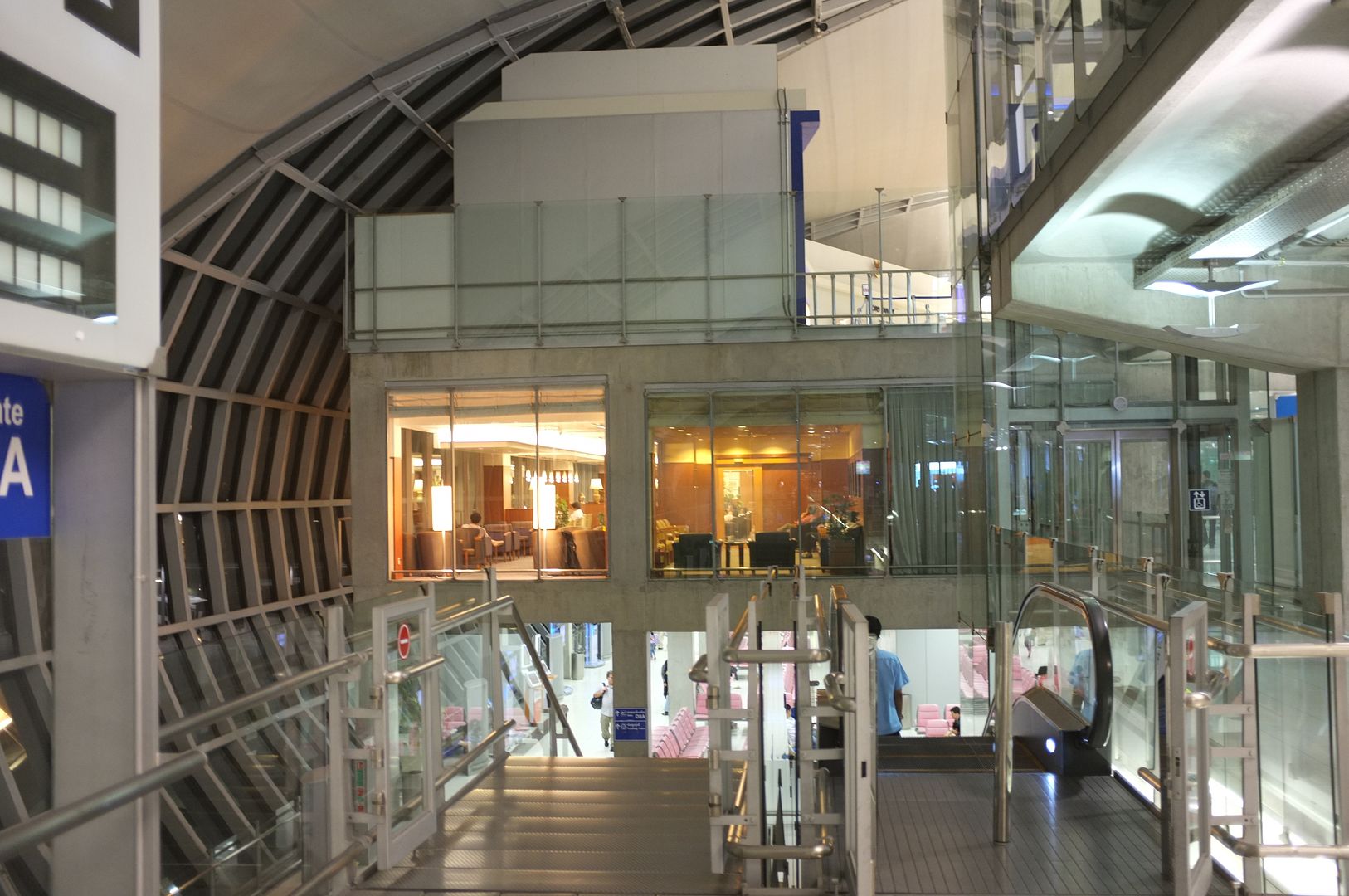 Unfortunately, it was very hard to see aircraft outside the terminal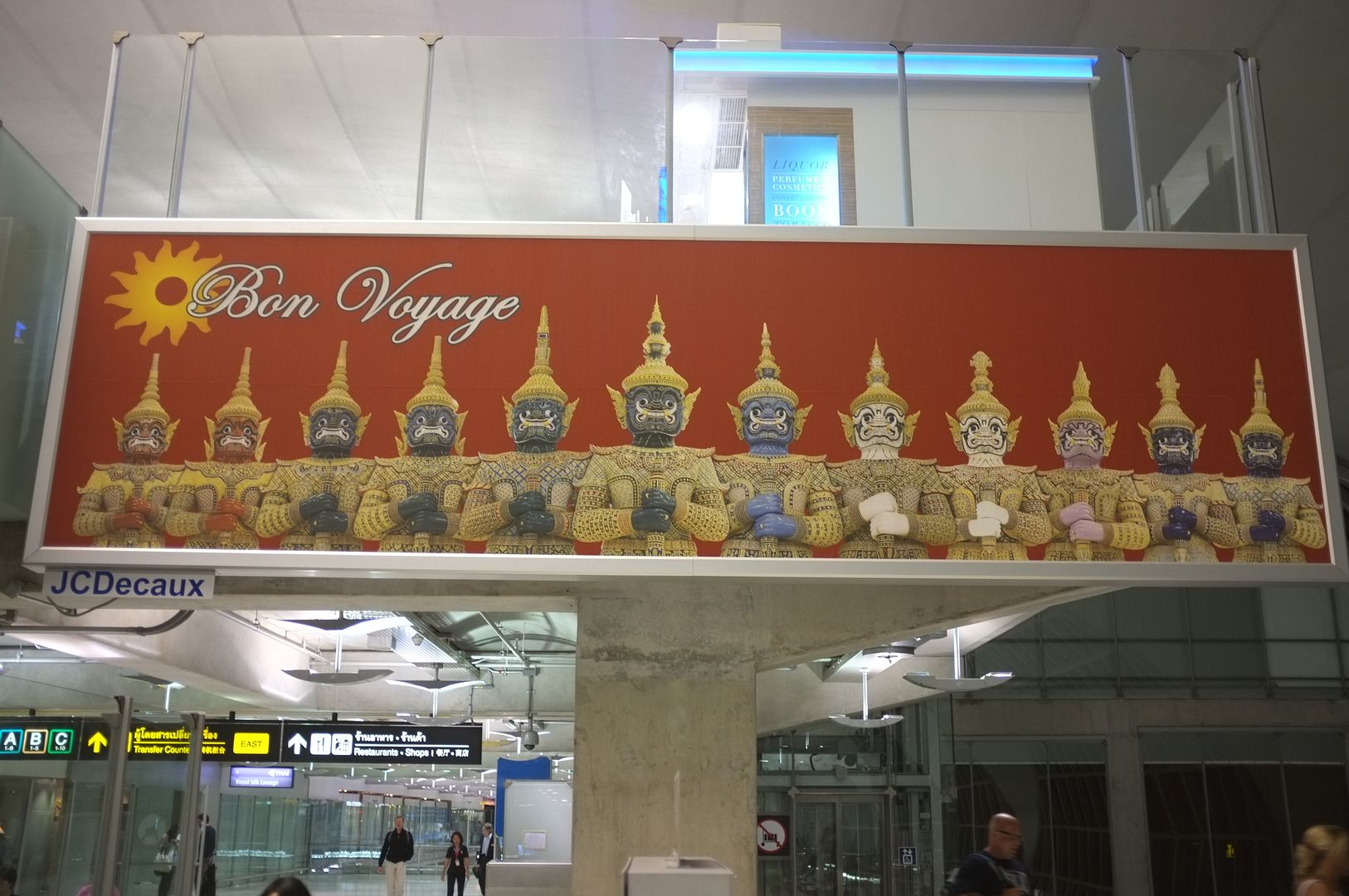 TG Royal Silk lounge on concourse D and the Royal Orchid Spa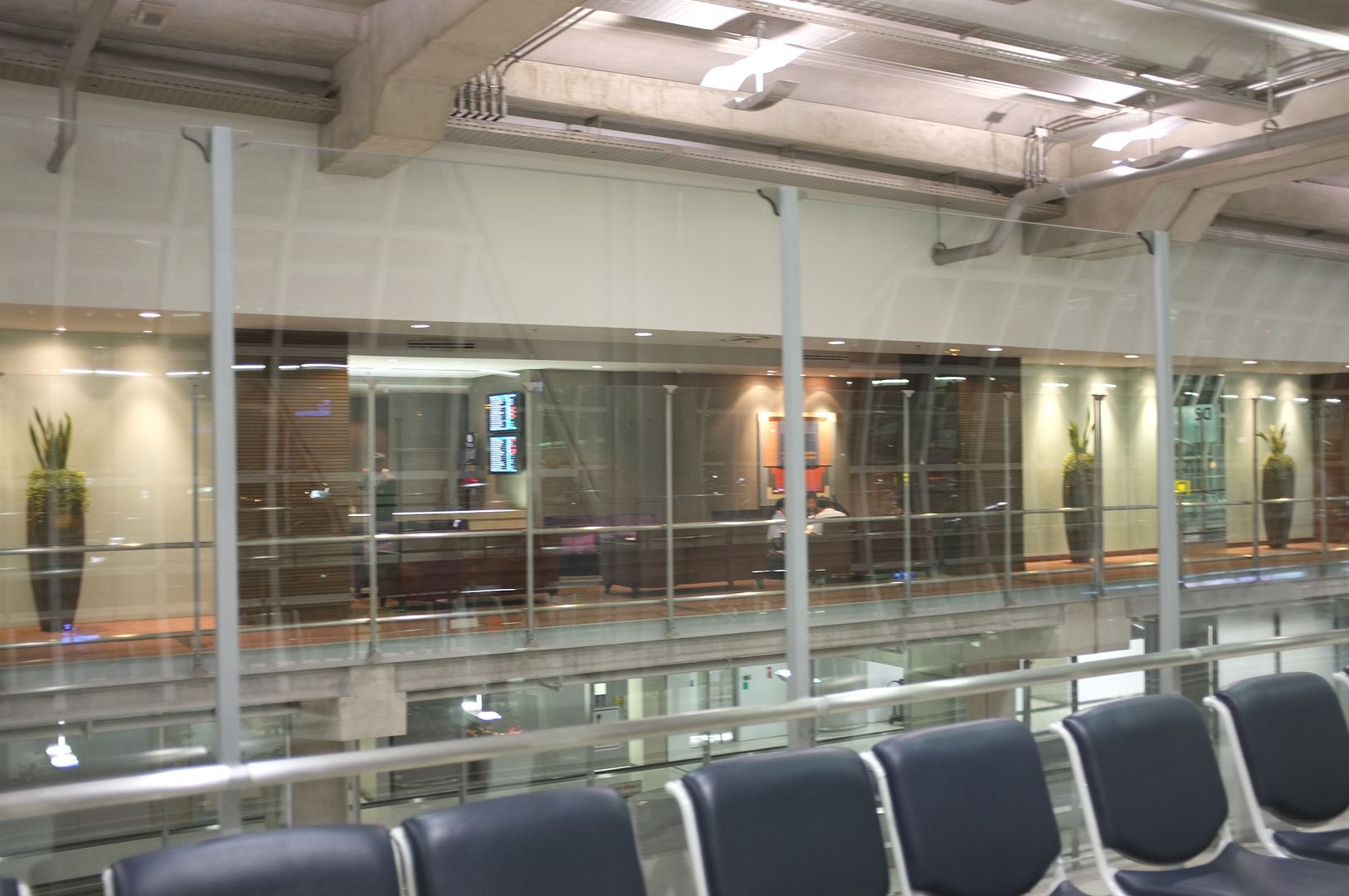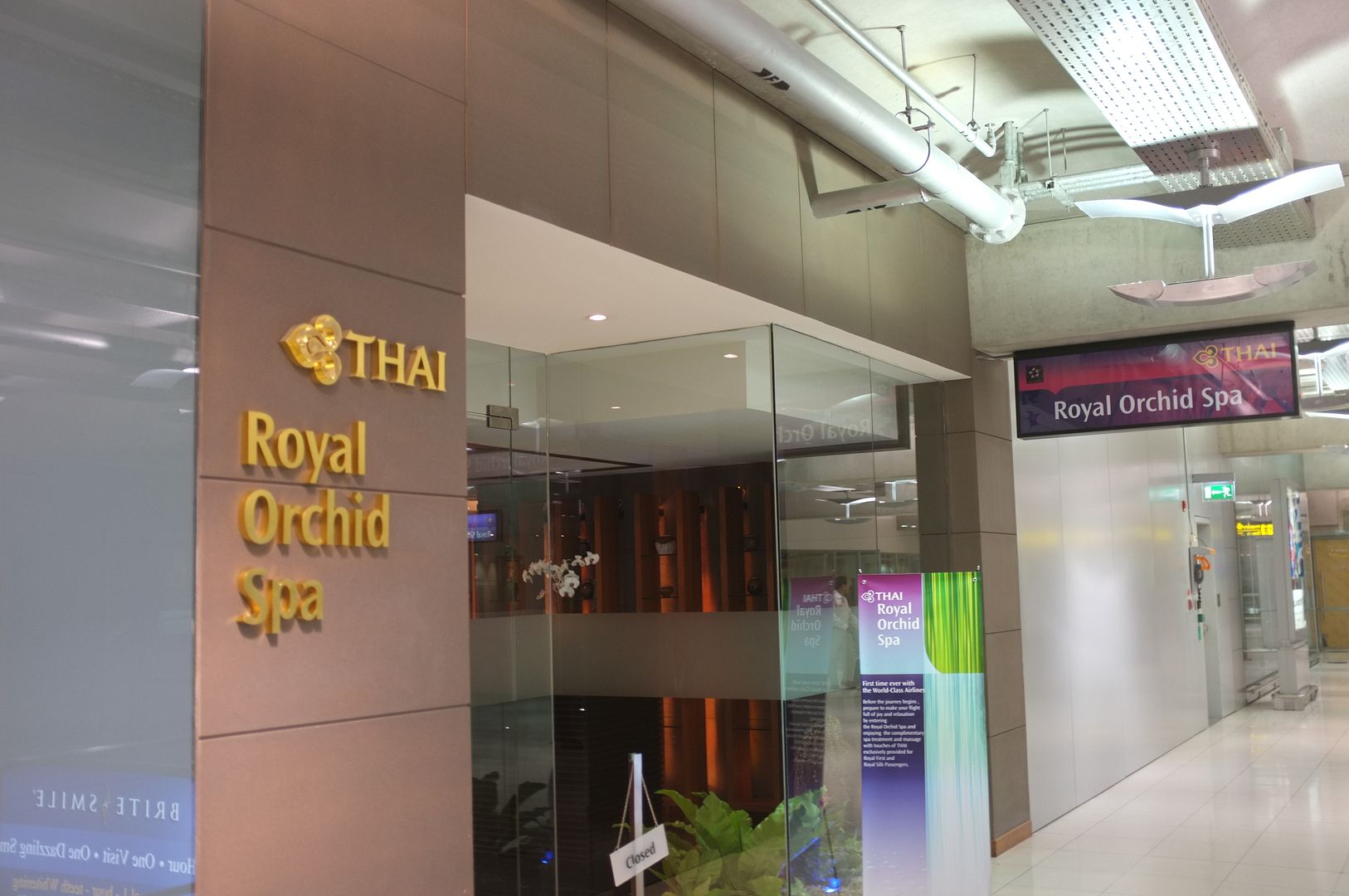 Continuing to TG lounge in concourse C. There are TG lounges, and I went to the one on the right.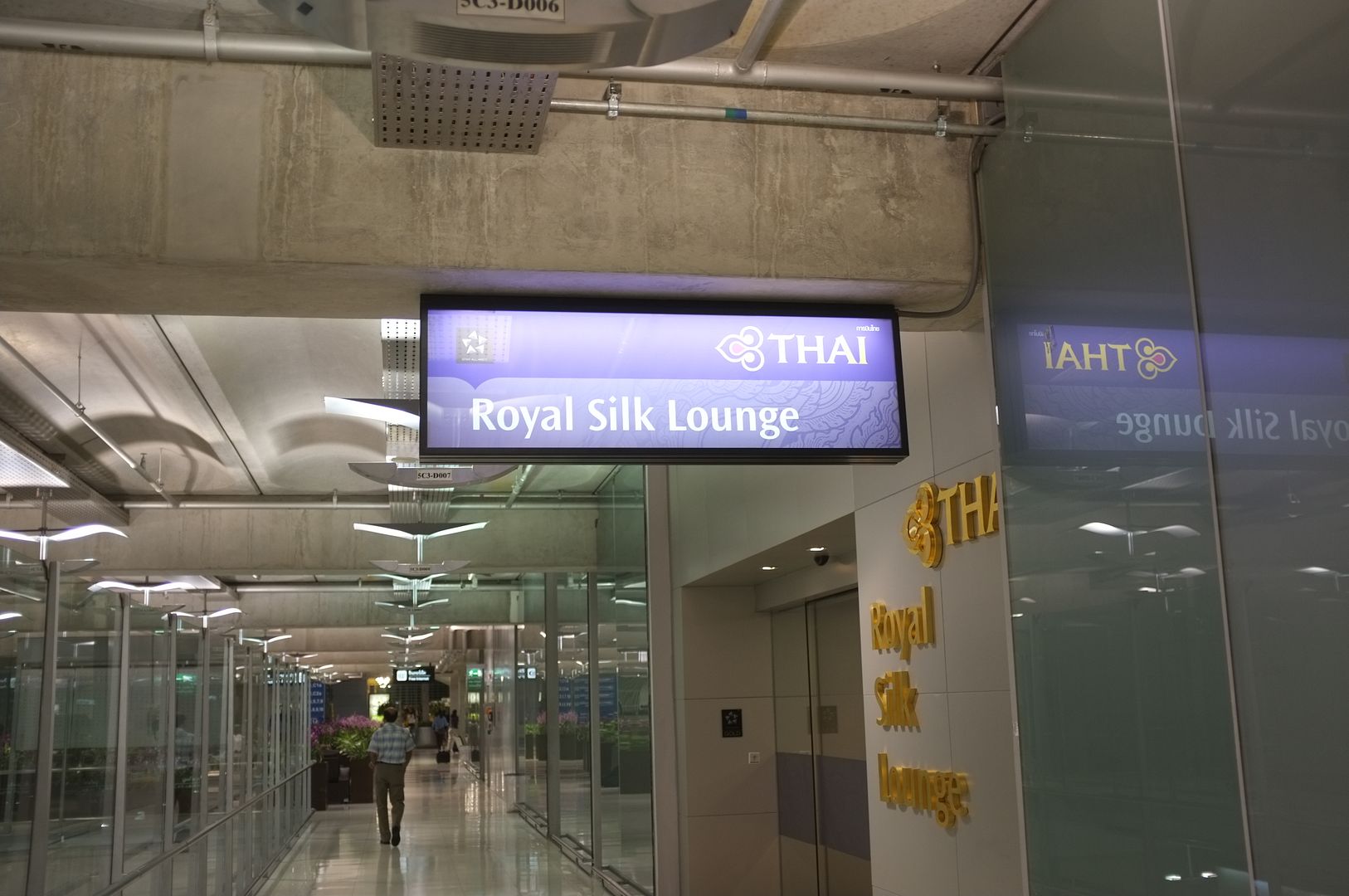 The lounge was quite busy due to many European bound flights leaving at around this time (11pm to 1am). Here are some lounge impressions and the food the lounge offers.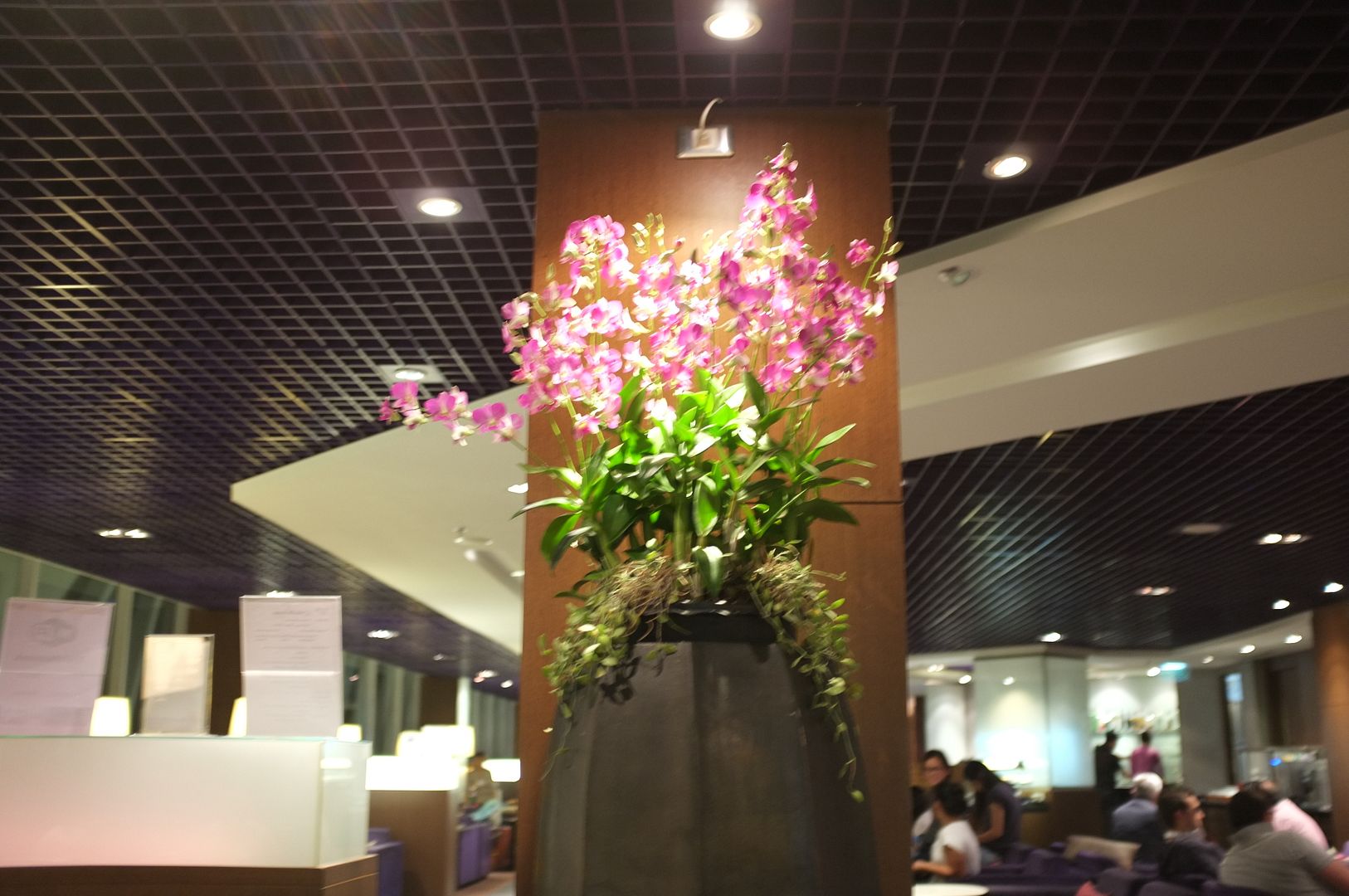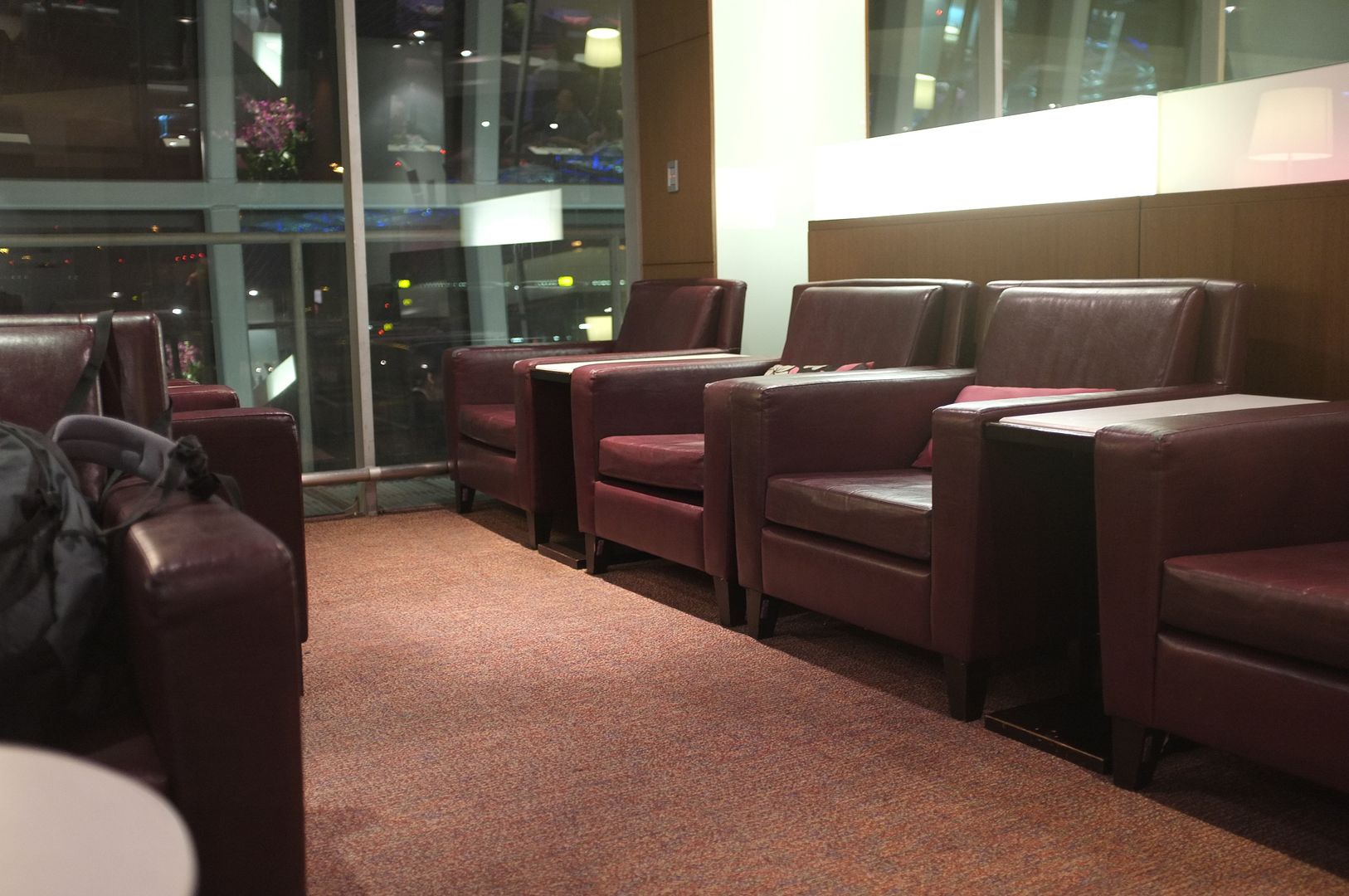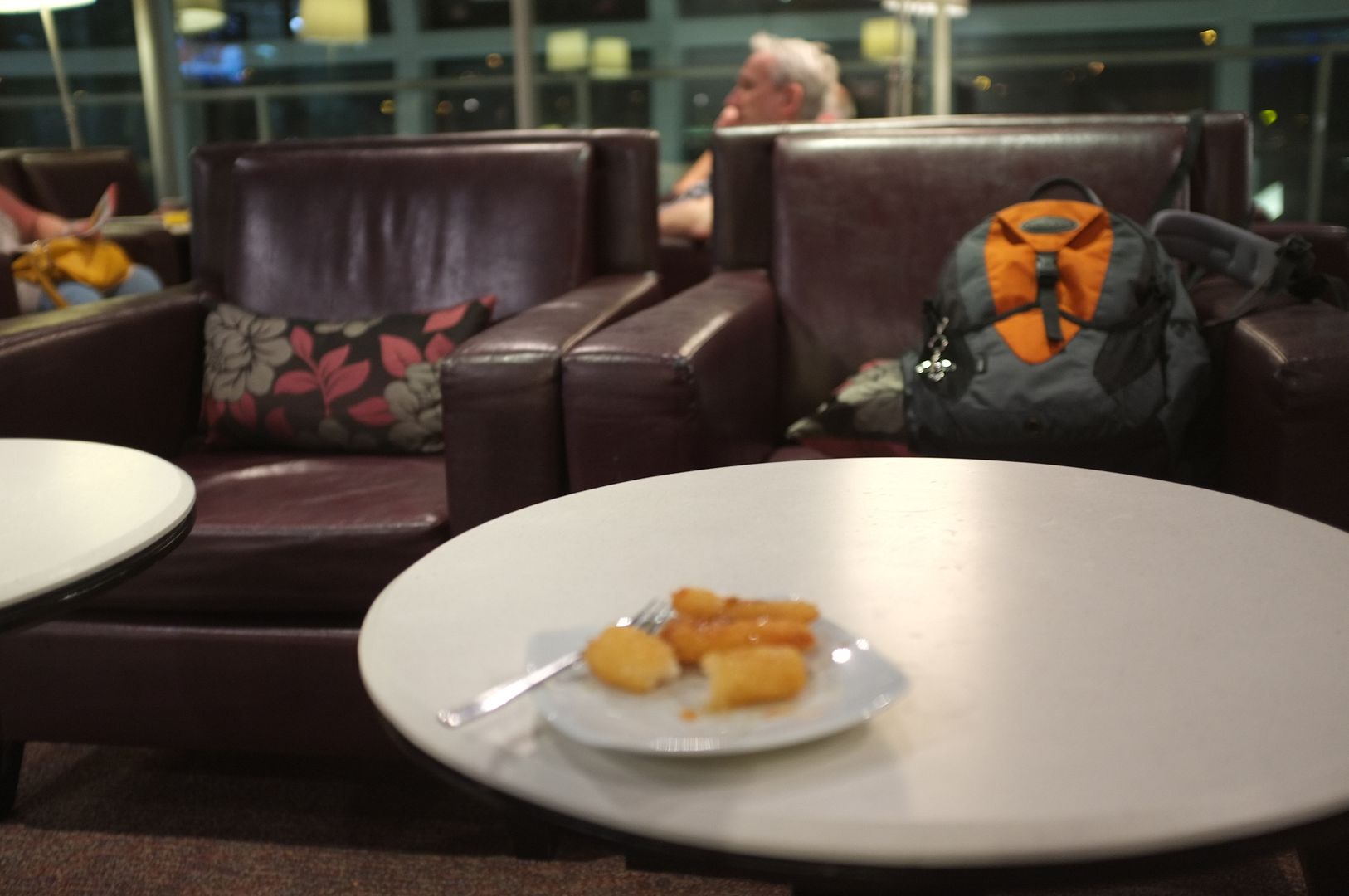 Shrimp wanton soup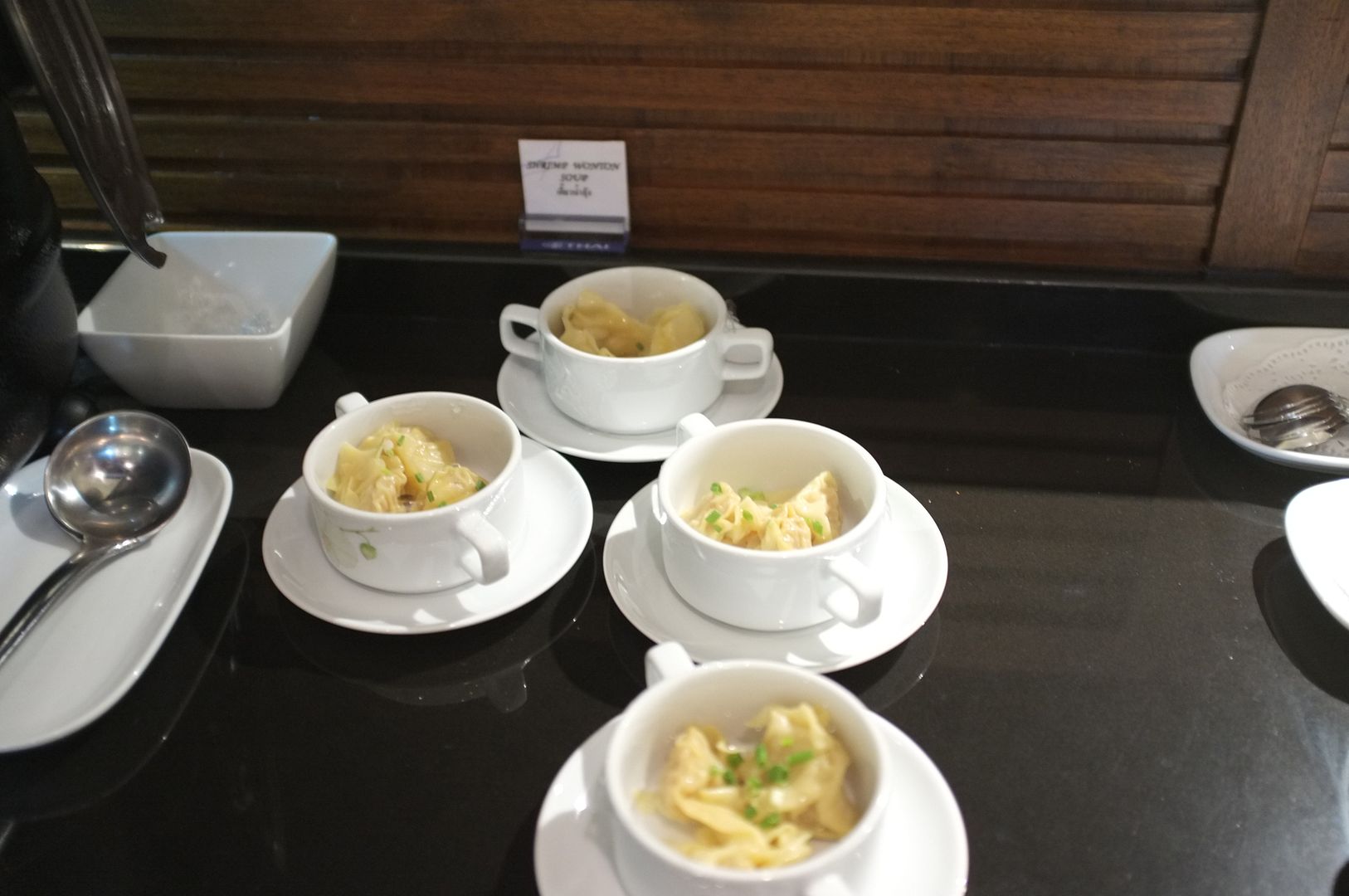 Fish sticks and vegetarian noodle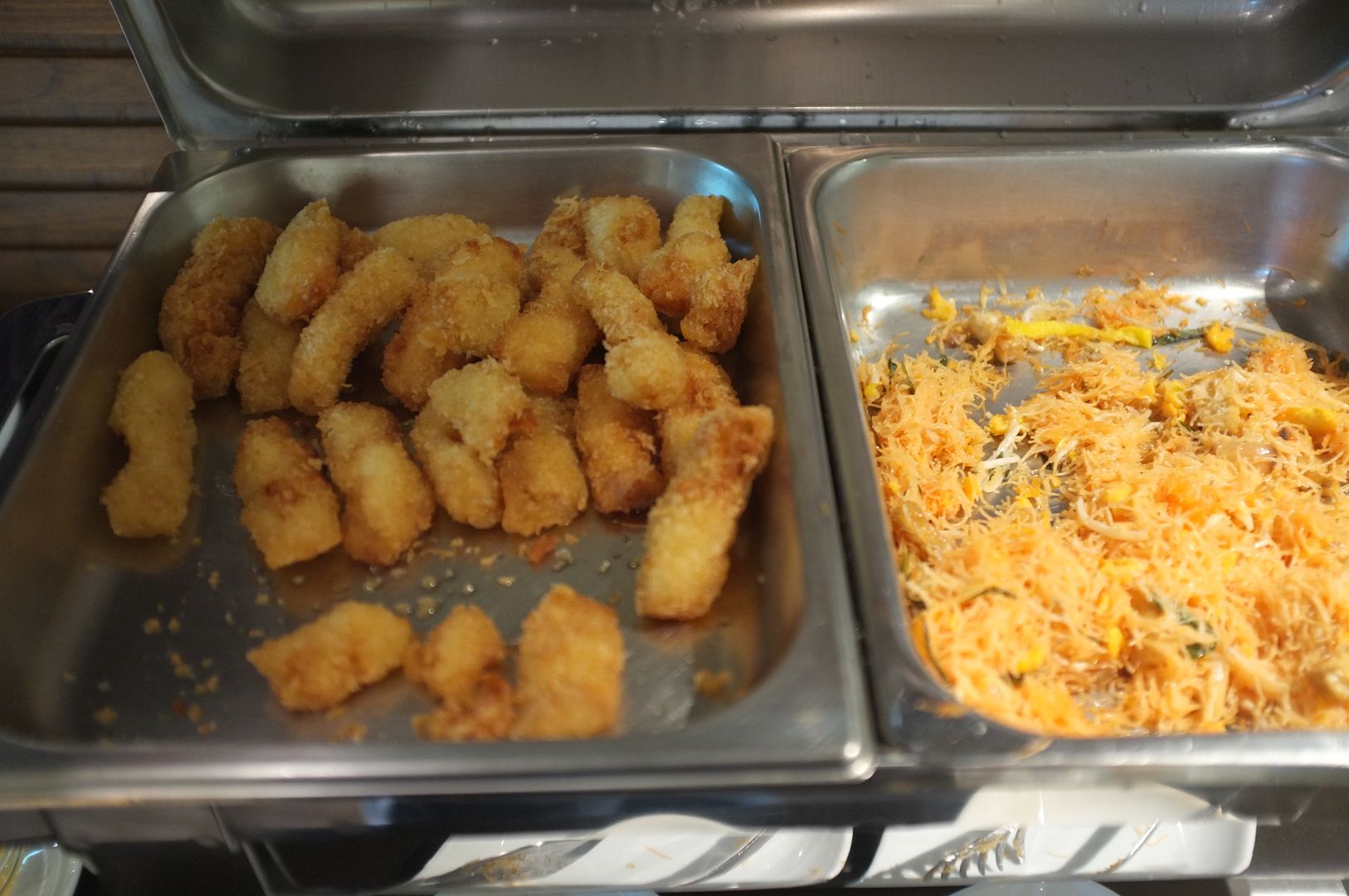 Dim sum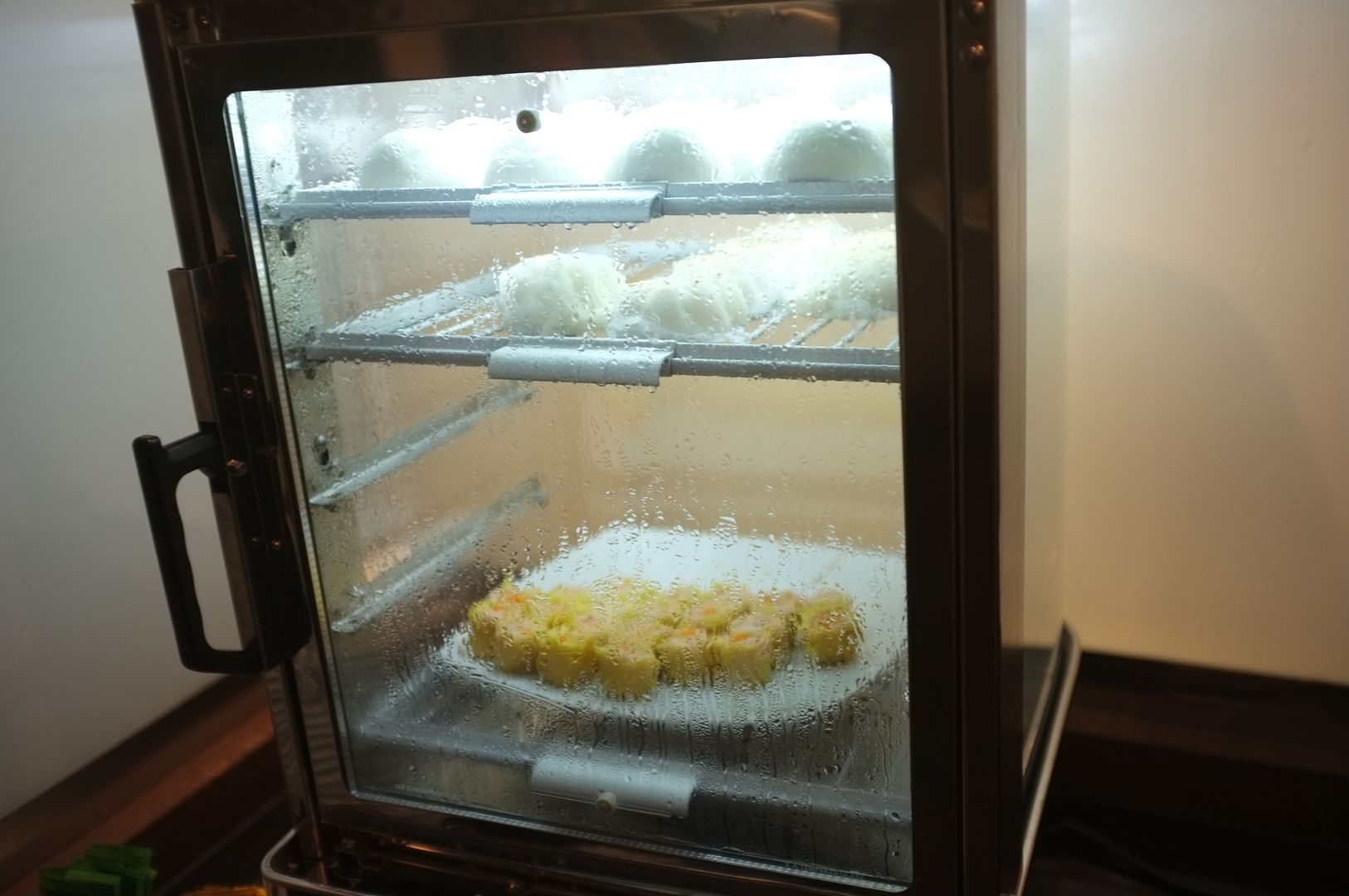 Vegetarian gyoza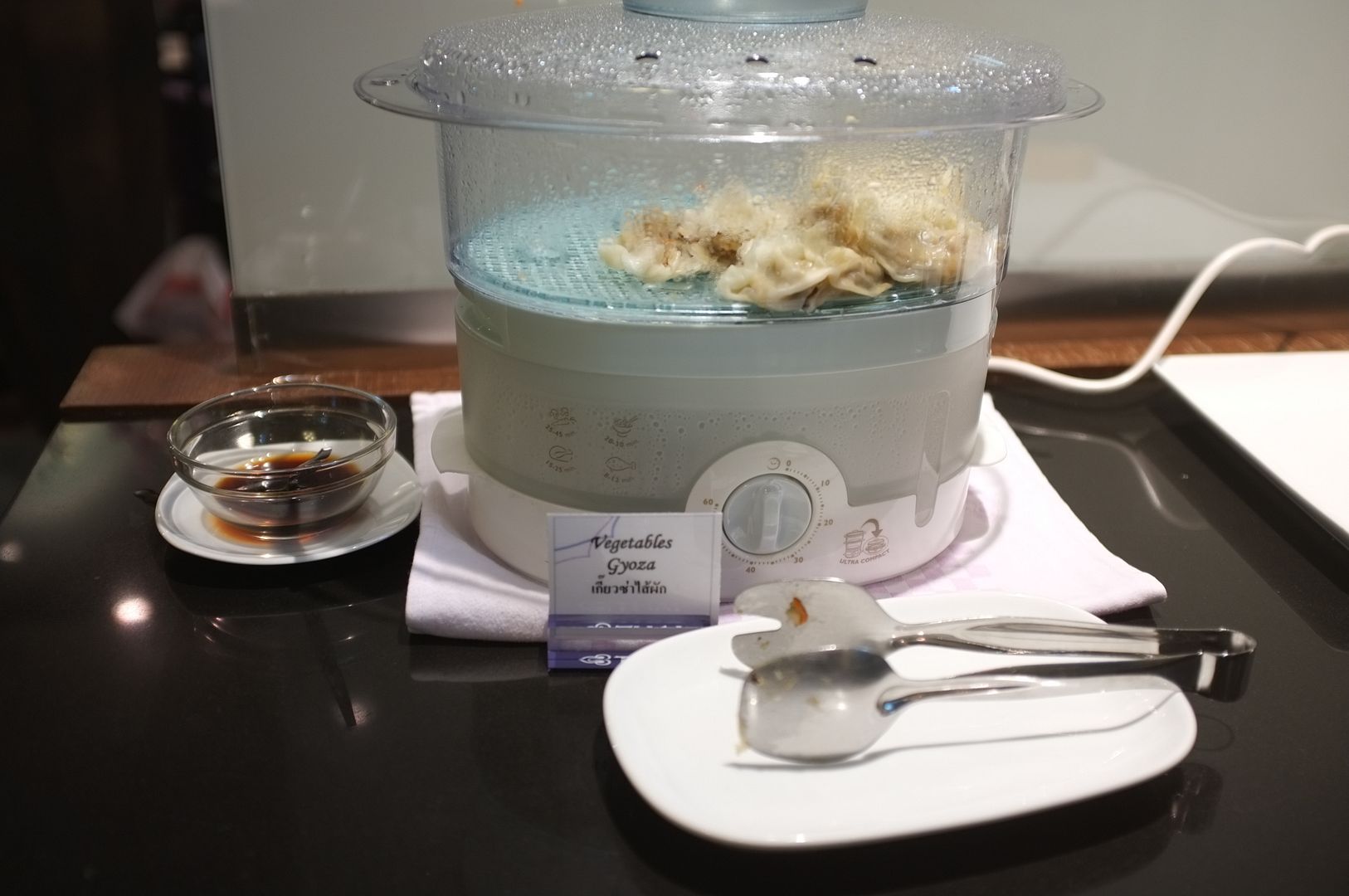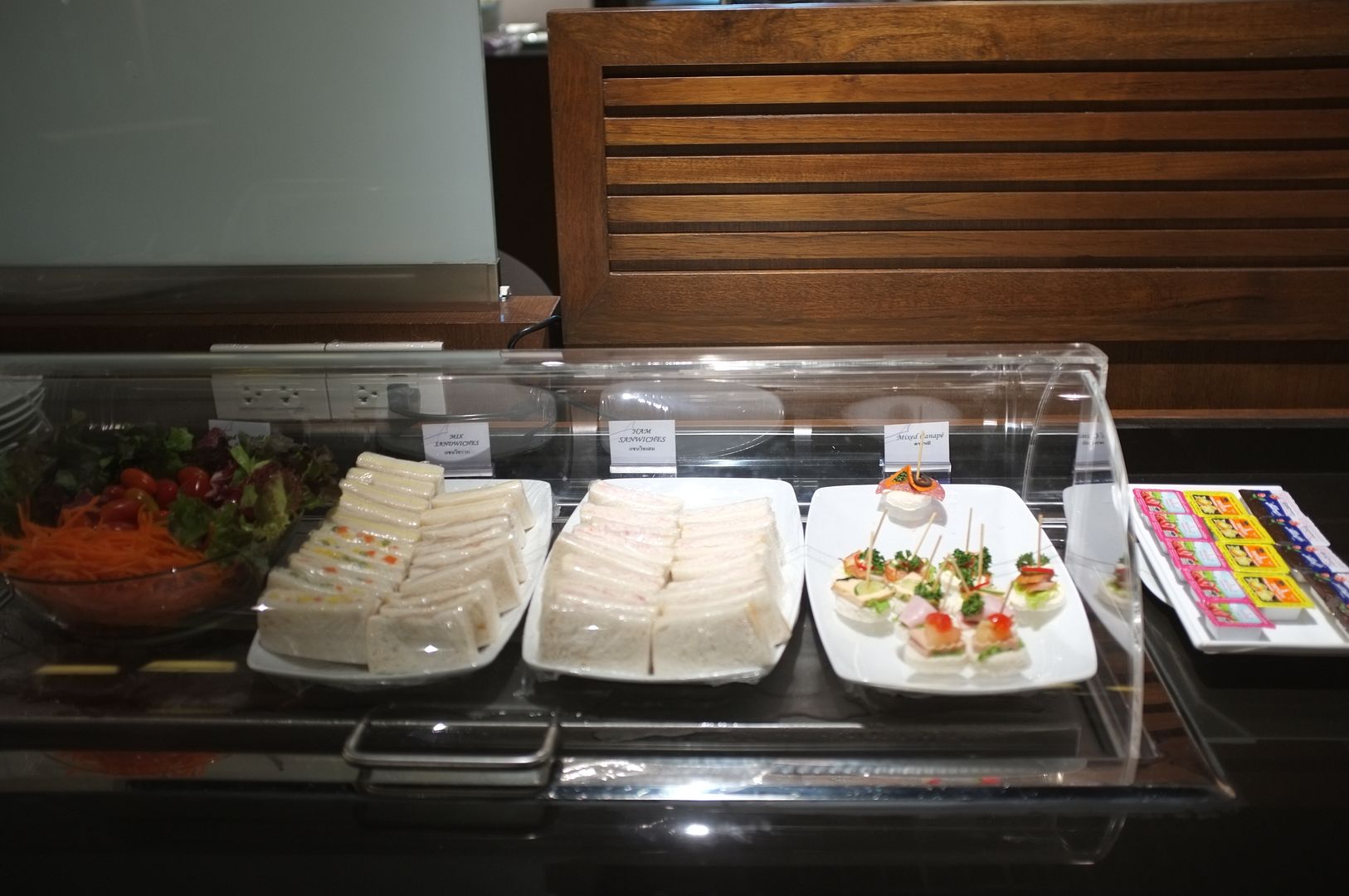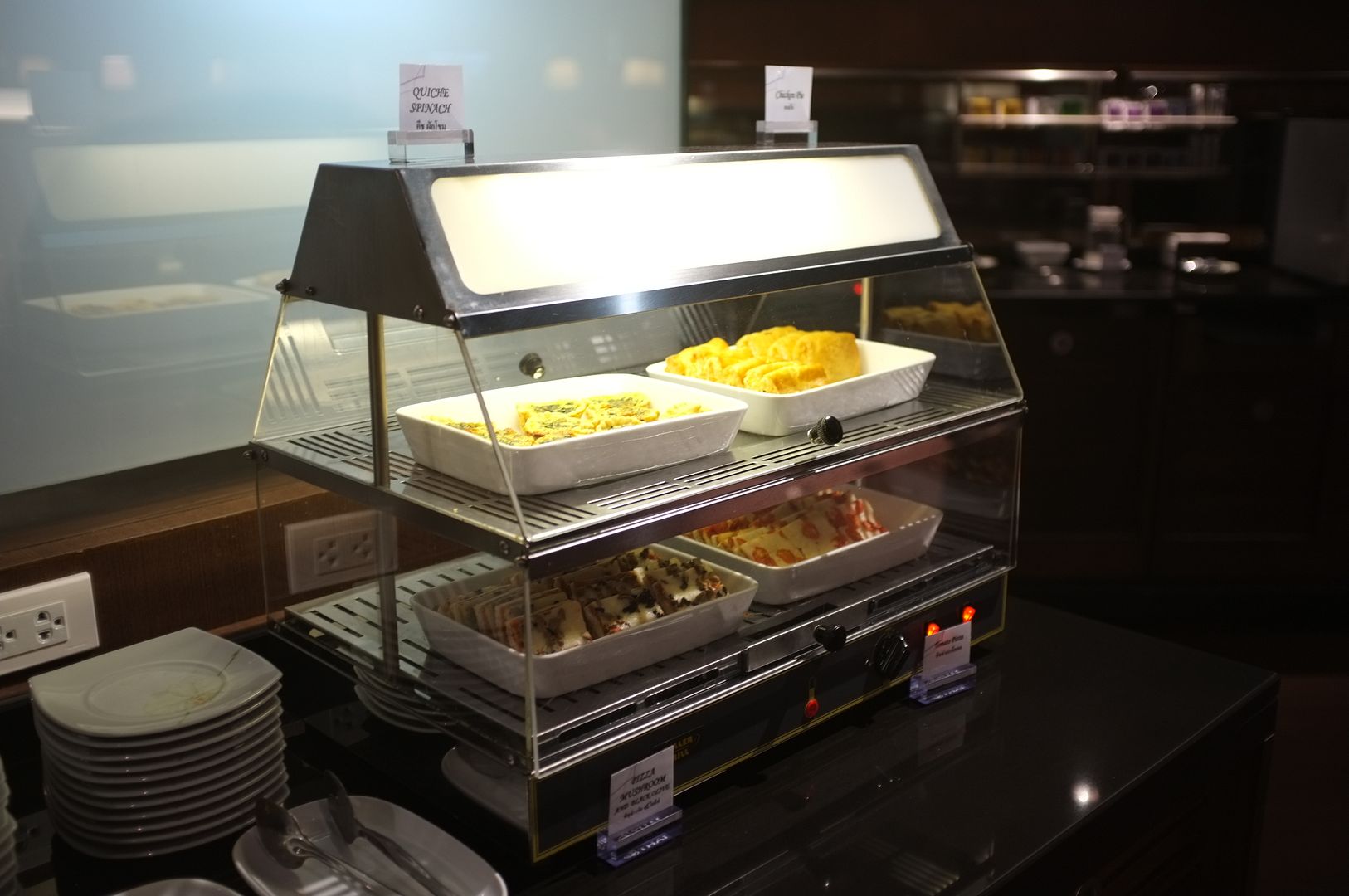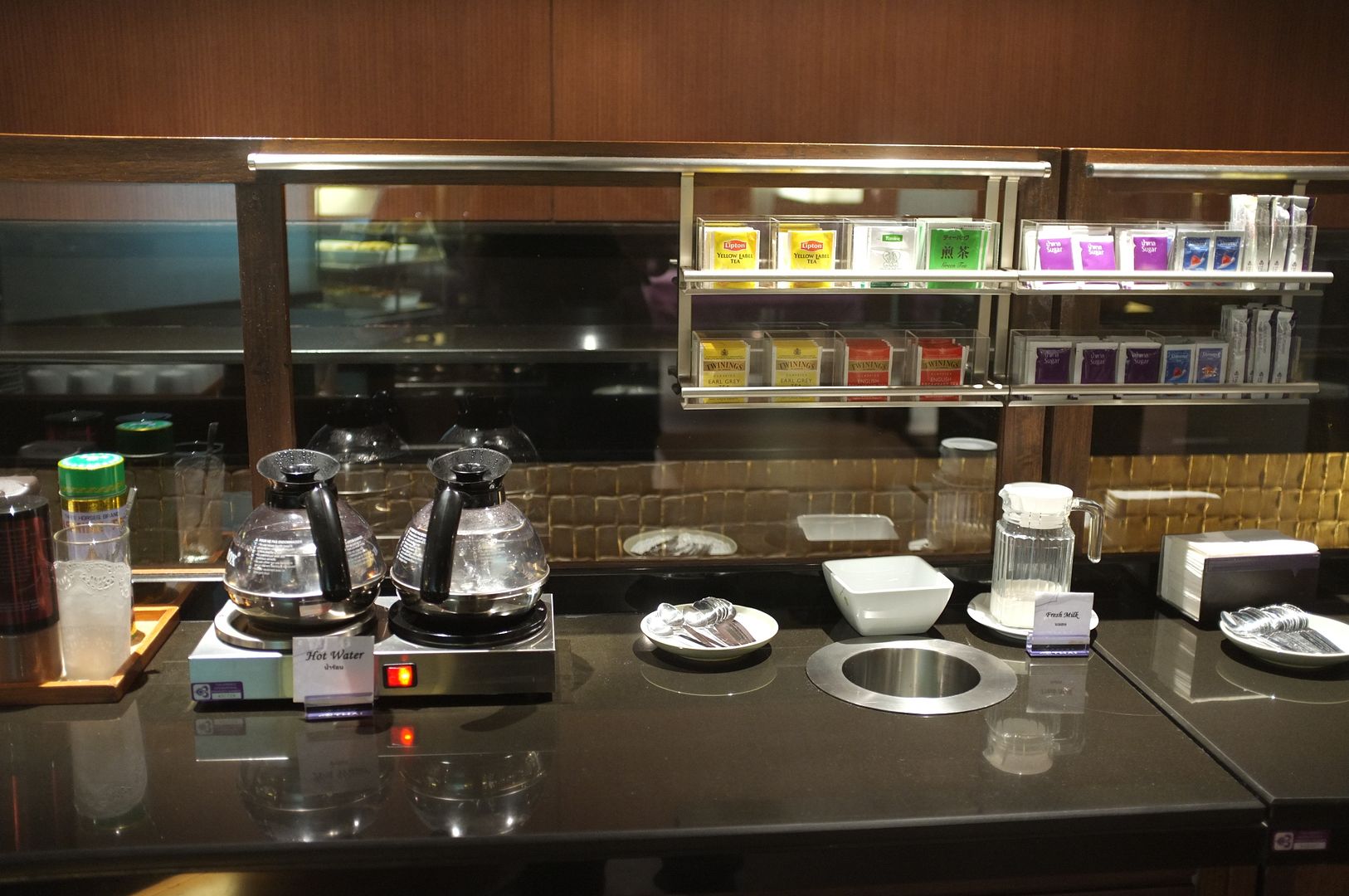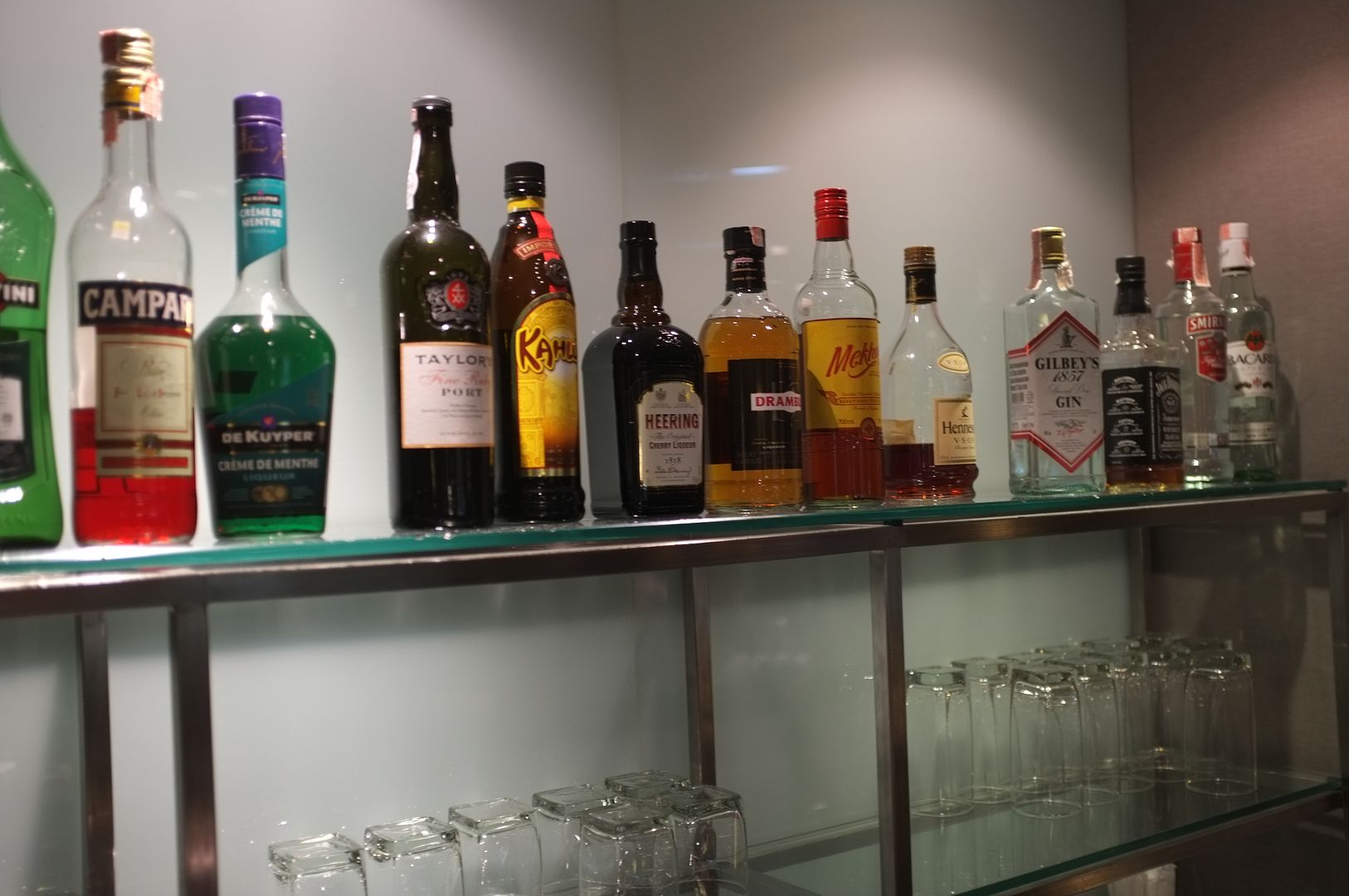 Then at around 23:45, I headed to the boarding gate C9, passing this nice transit area just outside the lounge.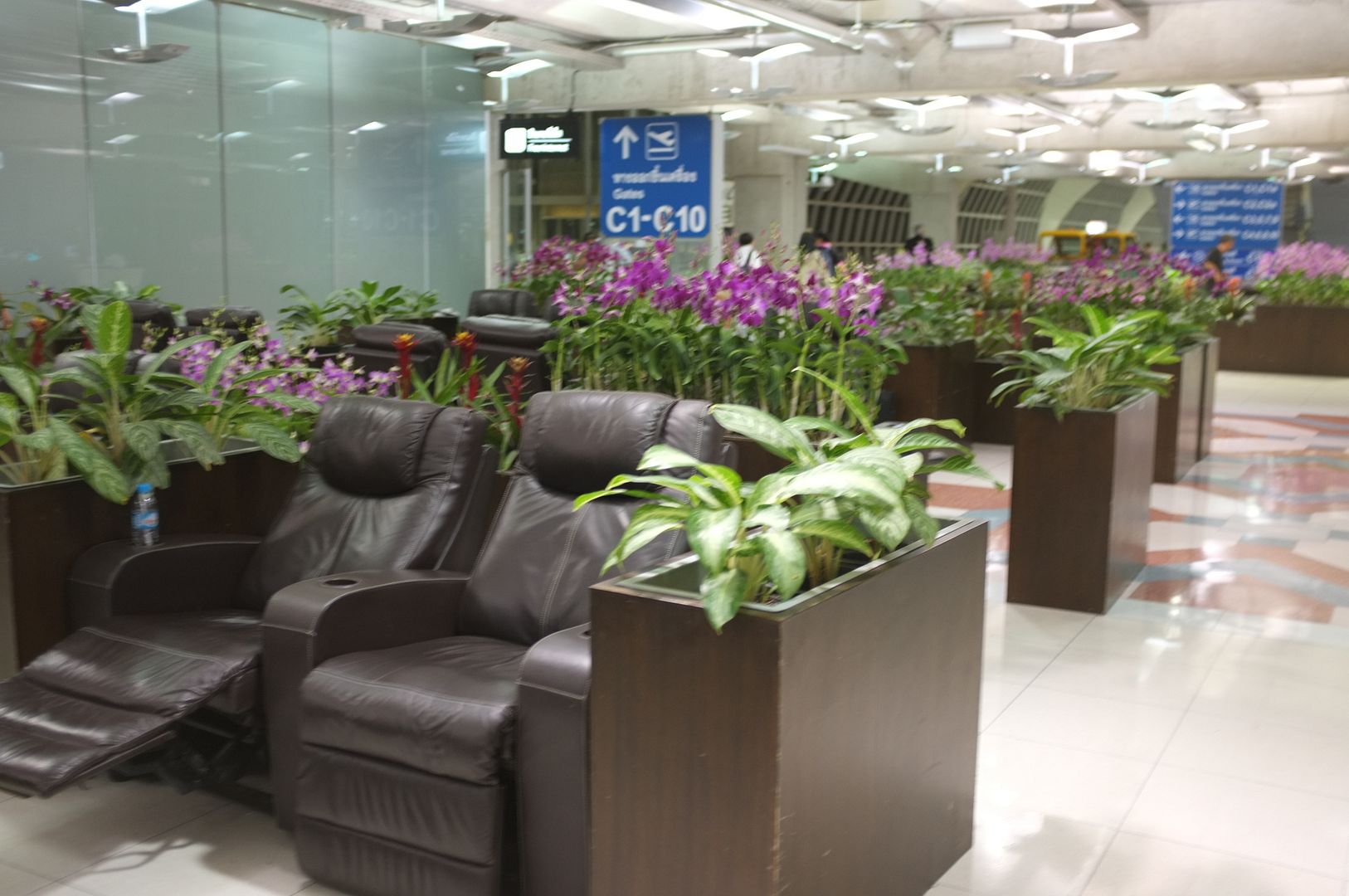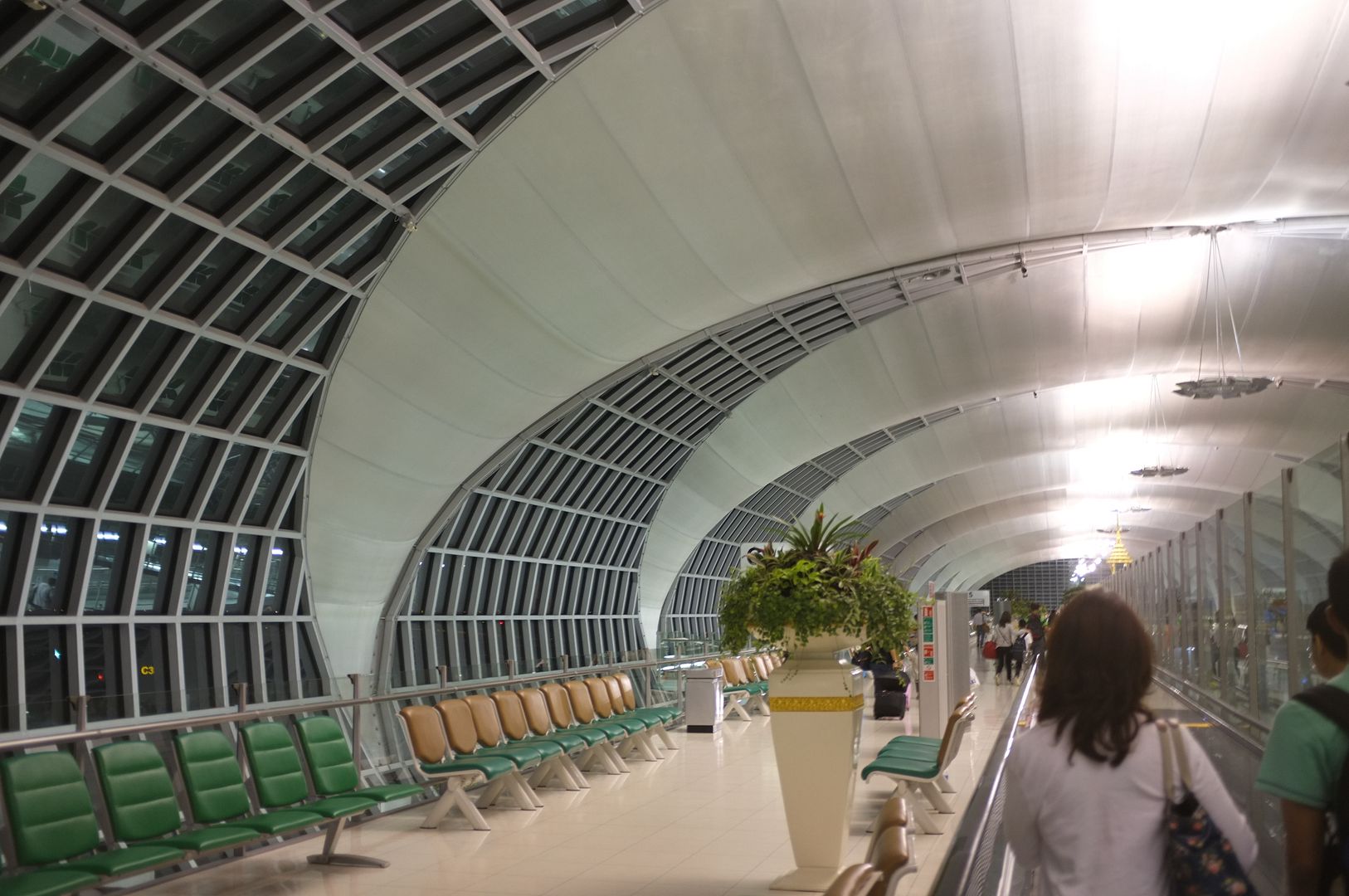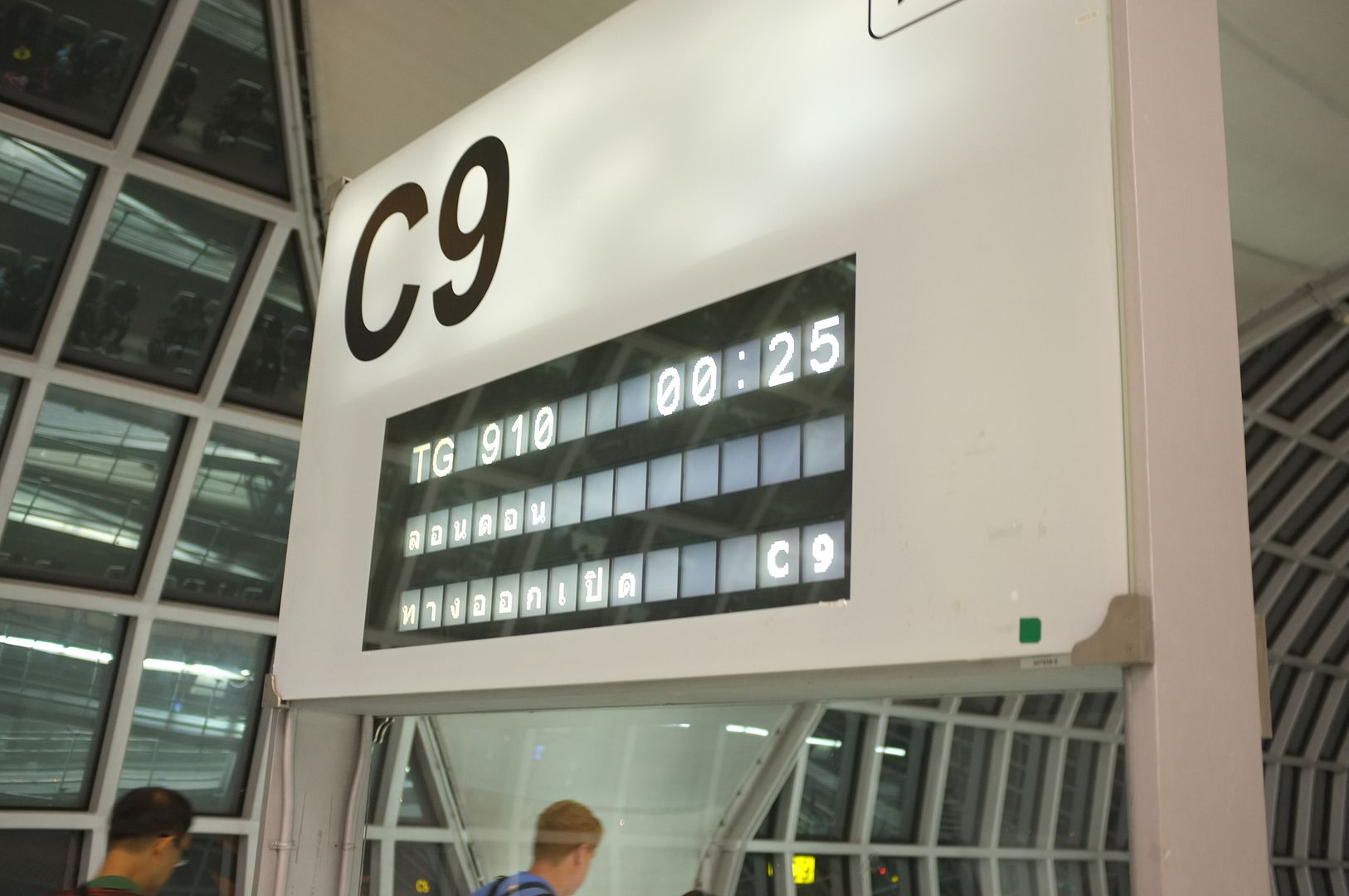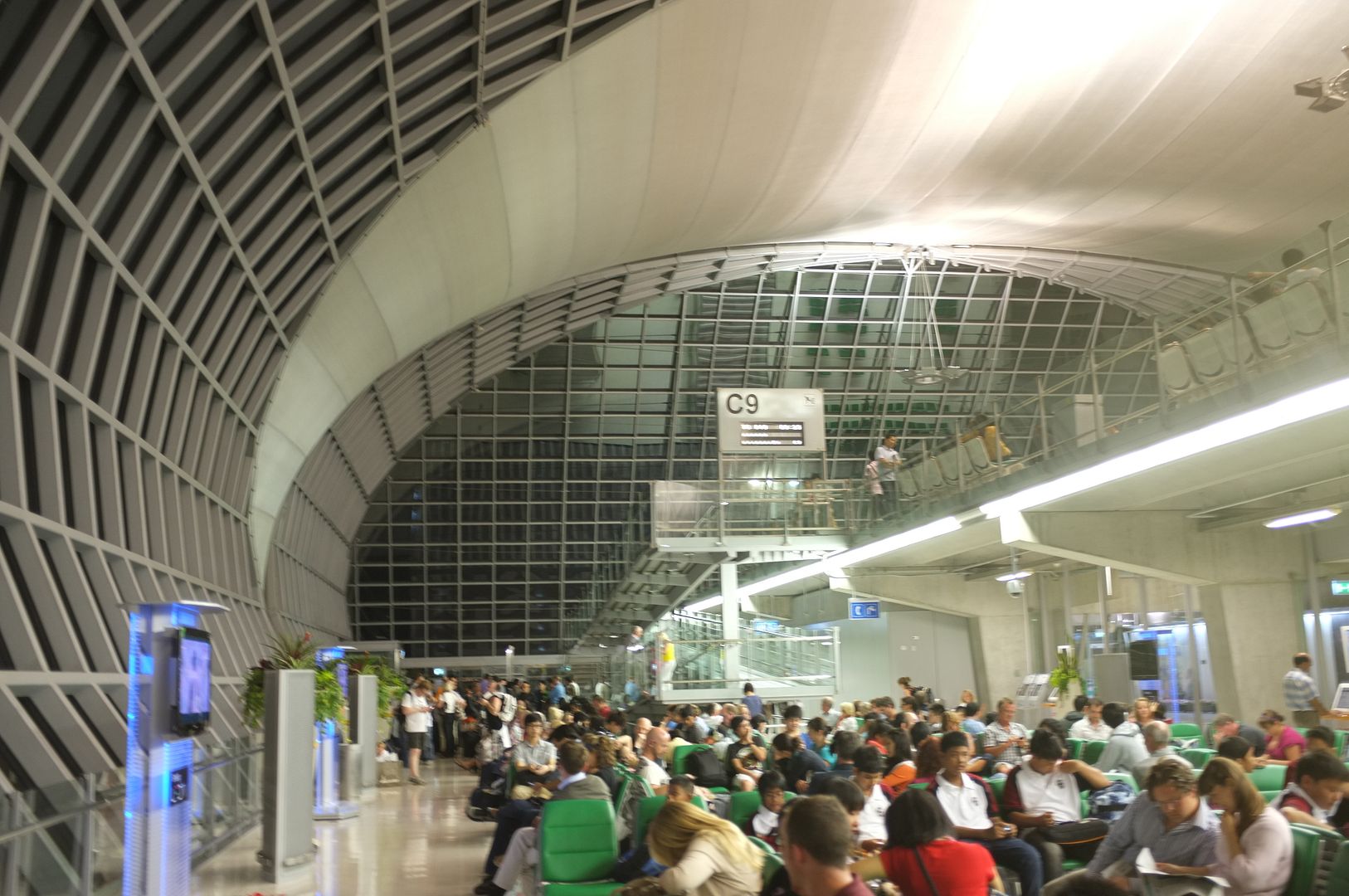 The aircraft that would be taking me to London
[IMG]http://i1055.photobucket.com/albums/s515/win1290/Retro747/DSCF3394.jpg[/IMG
At mid-night, the boarding started. Passengers travelling with small children and those travelling in Royal First and Royal Silk and Star Alliance elite members were invited first. I was amongst the first to board in Economy Class.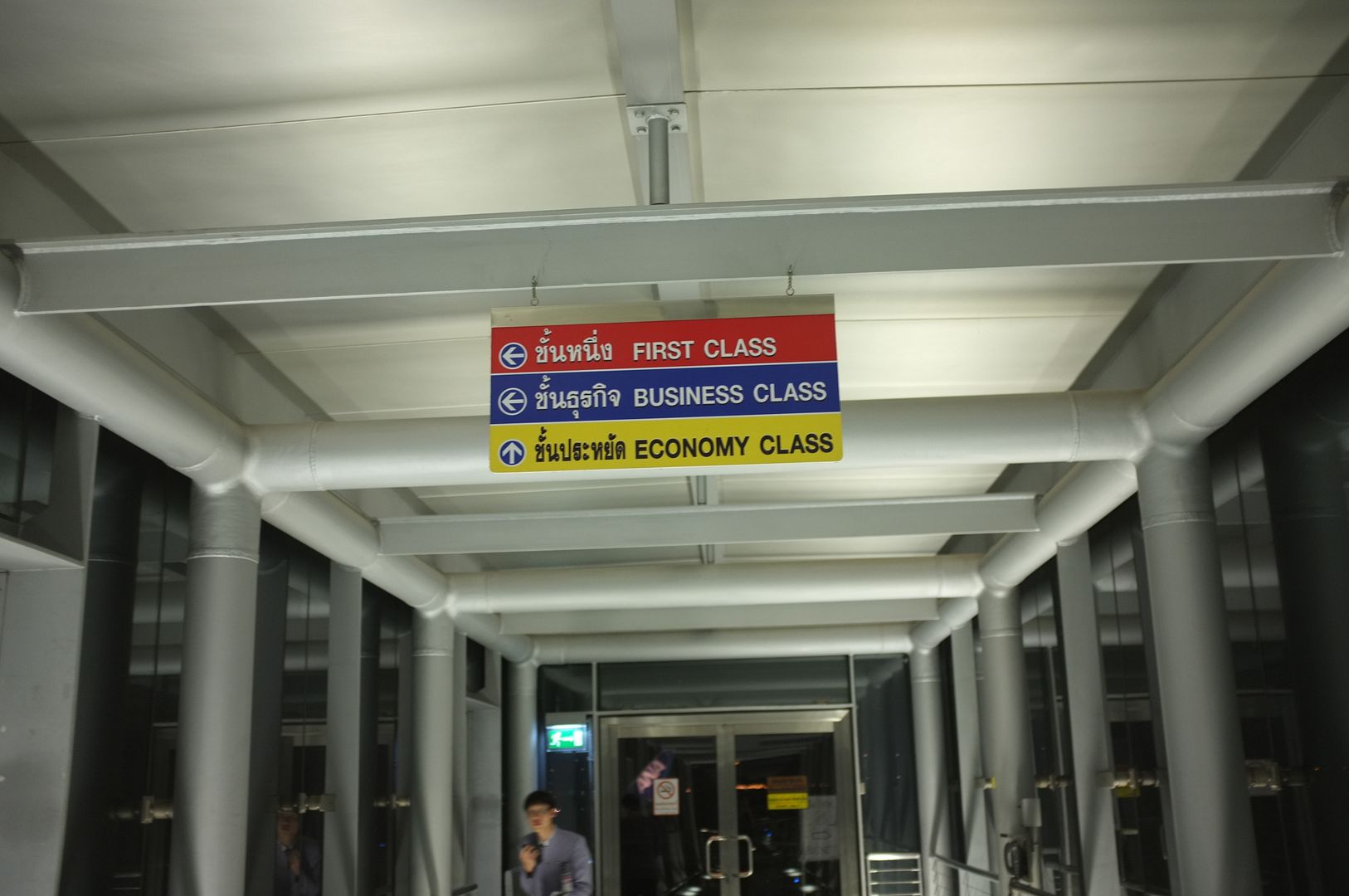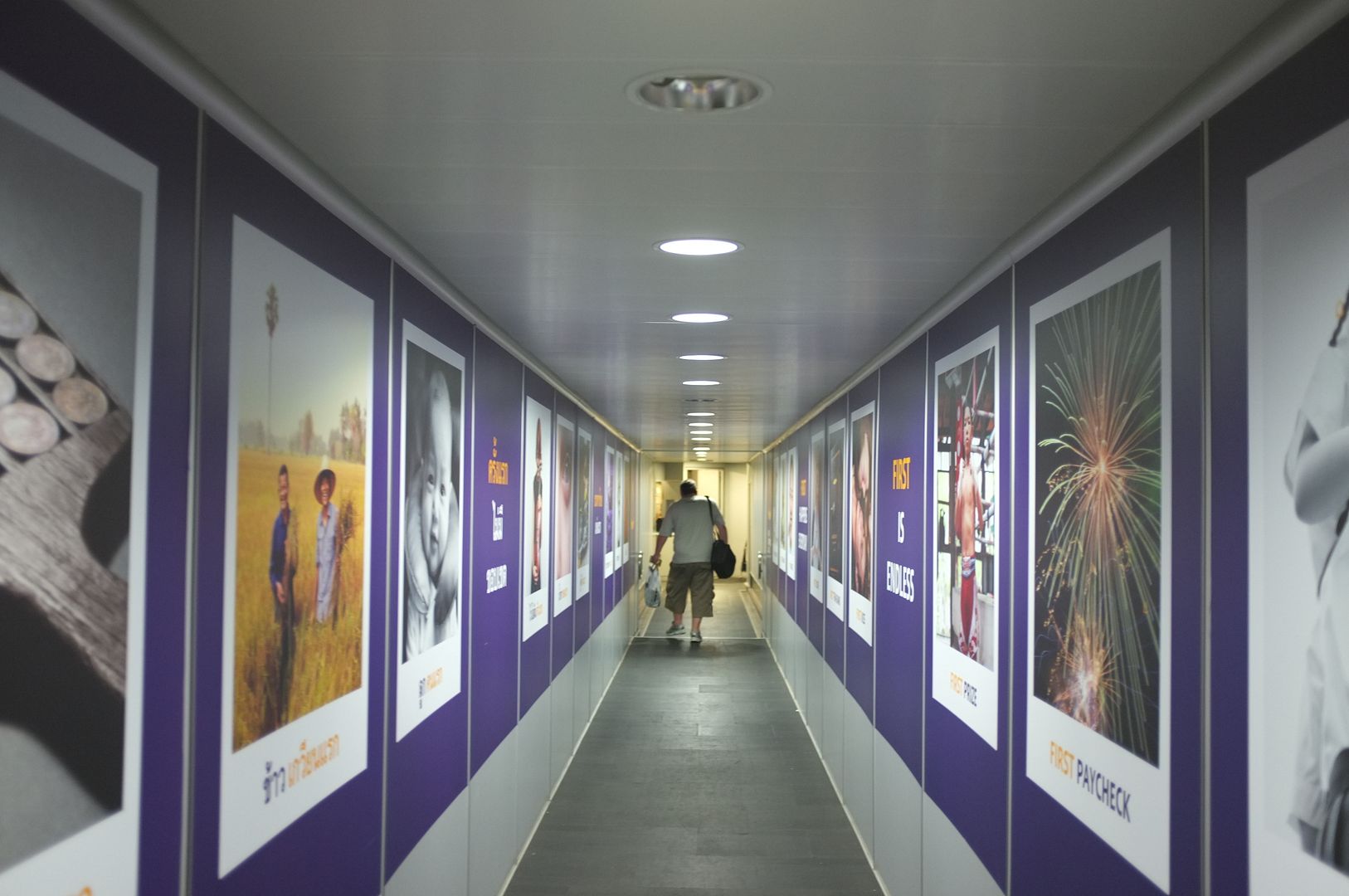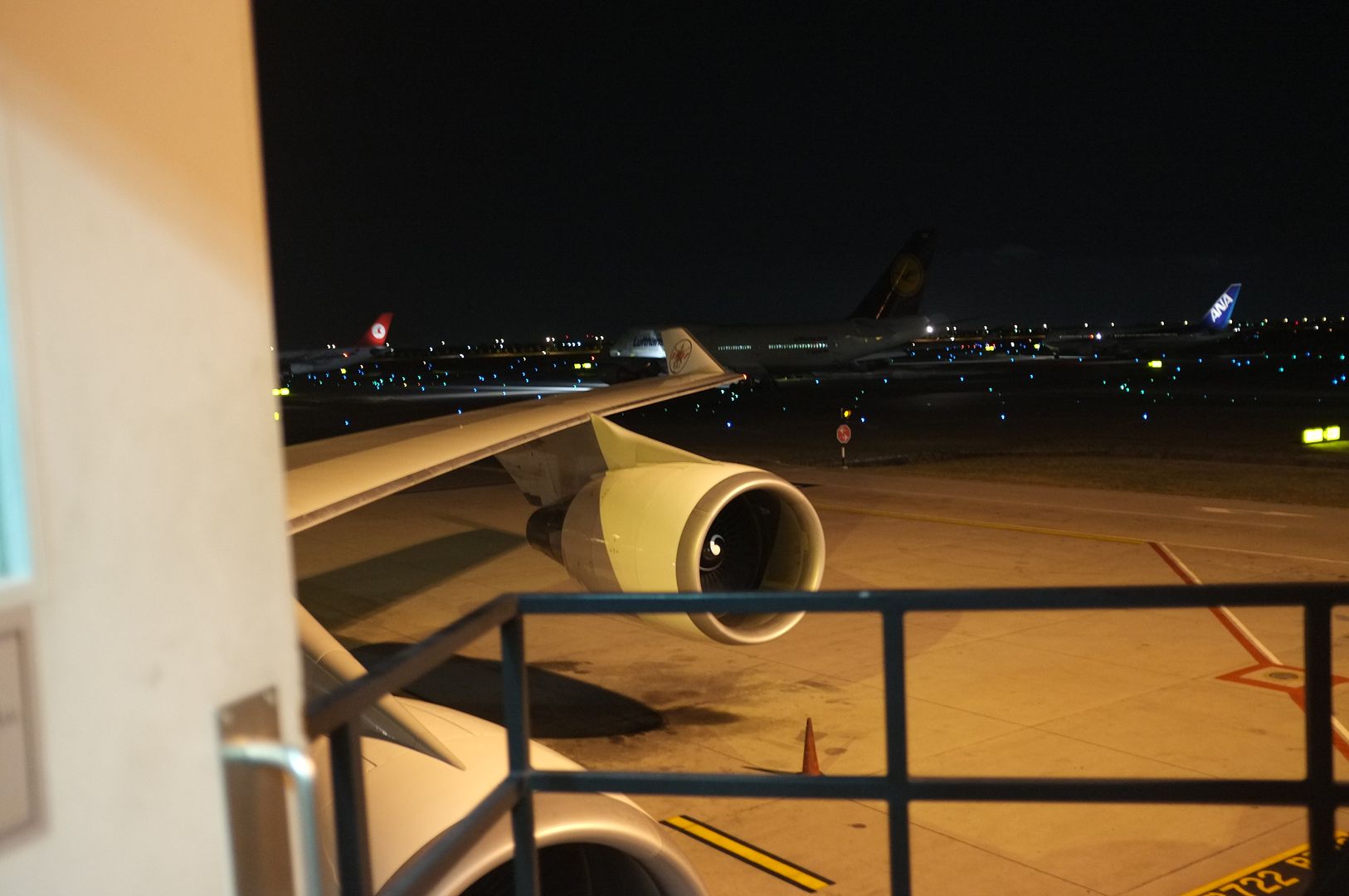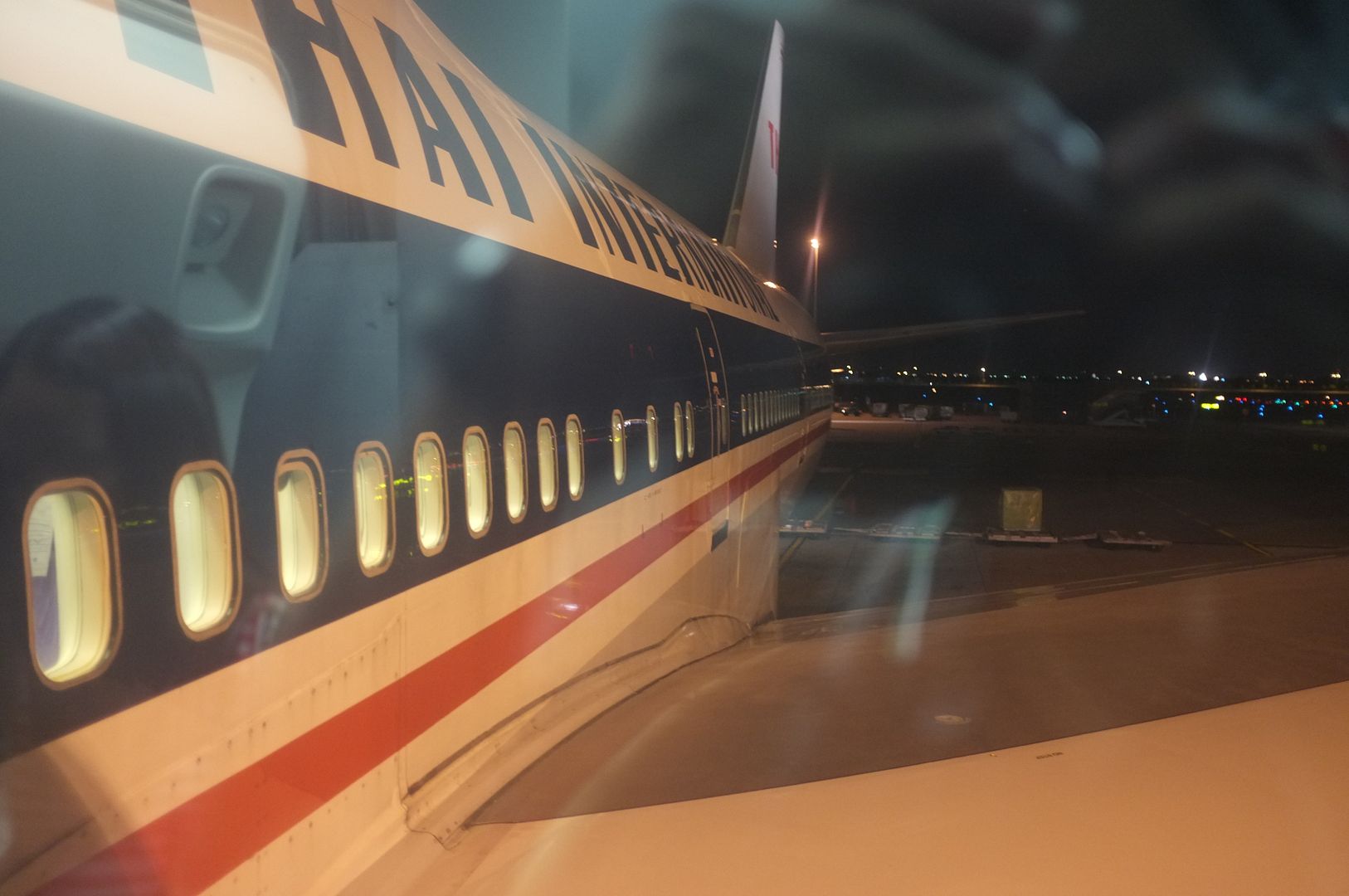 At the aircraft door we were greeted by some very energetic crew who were also very friendly.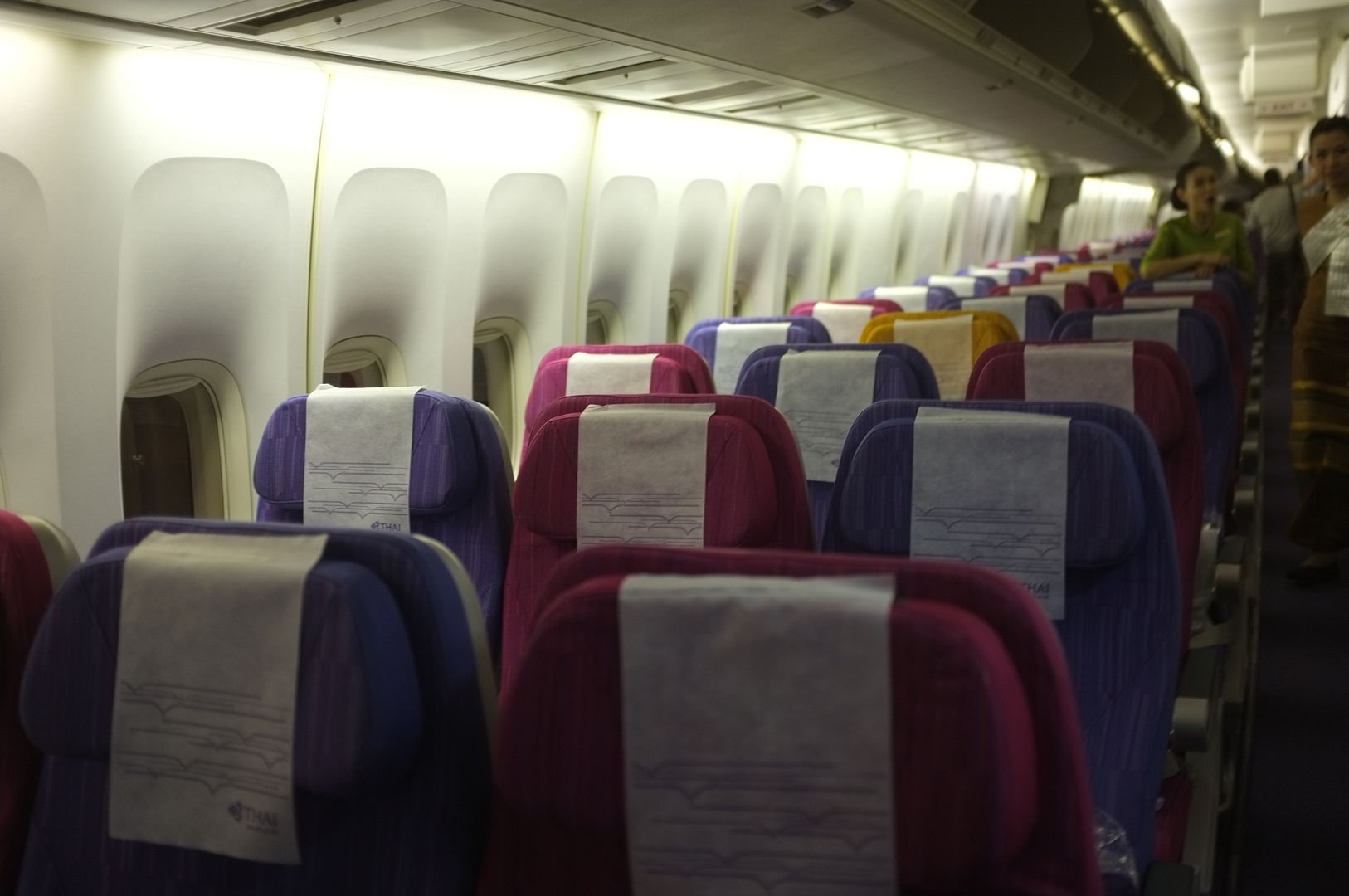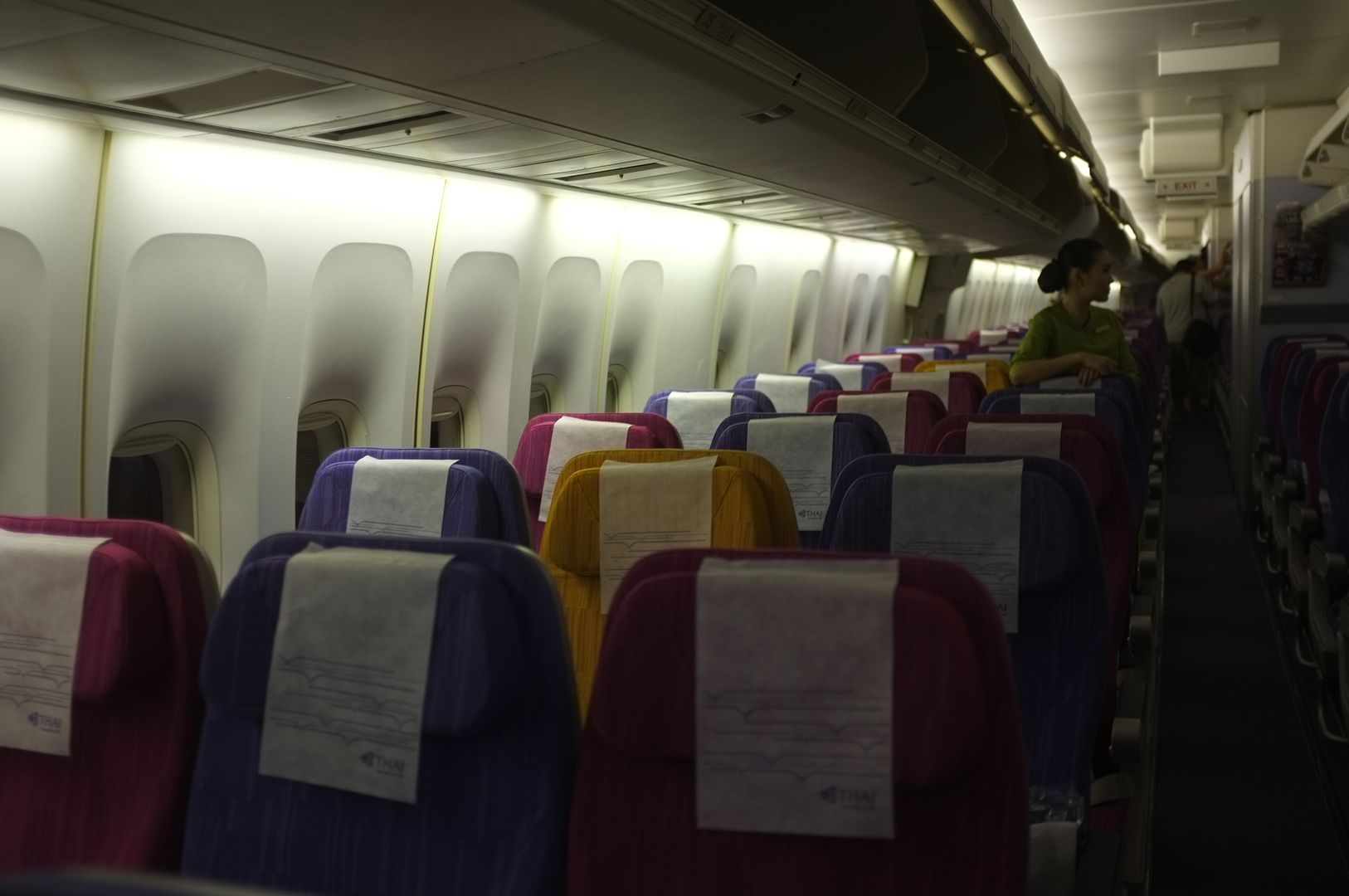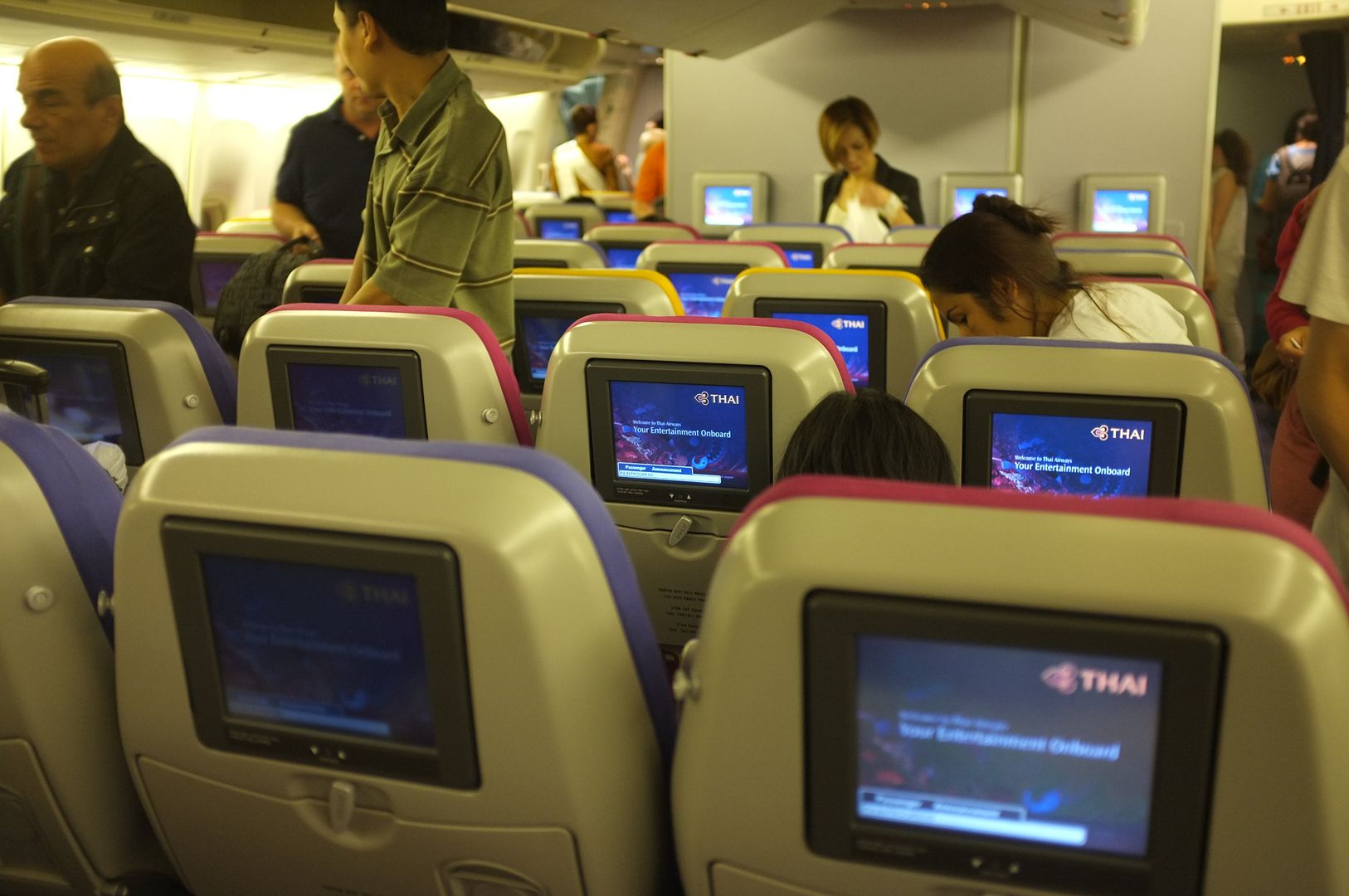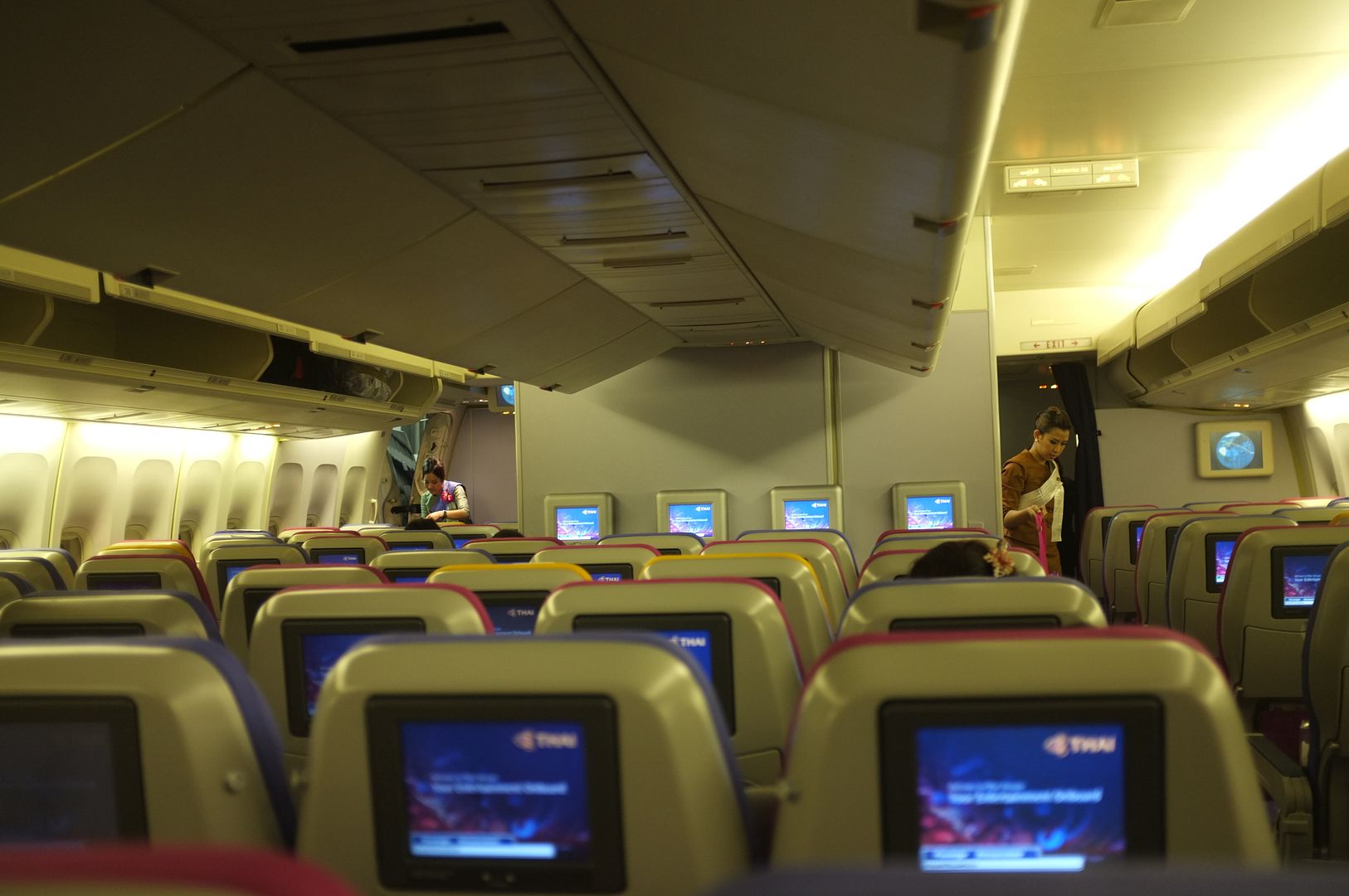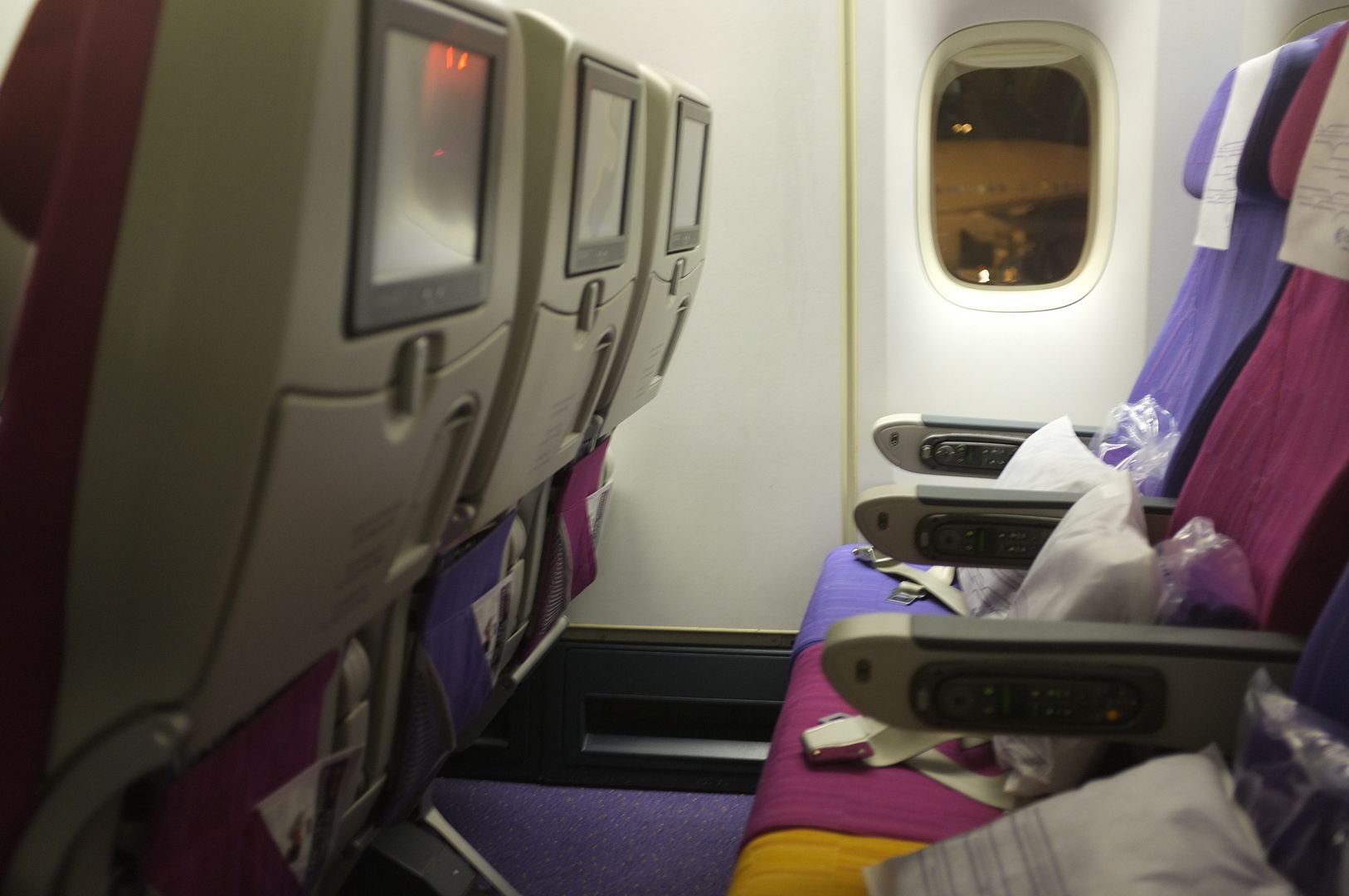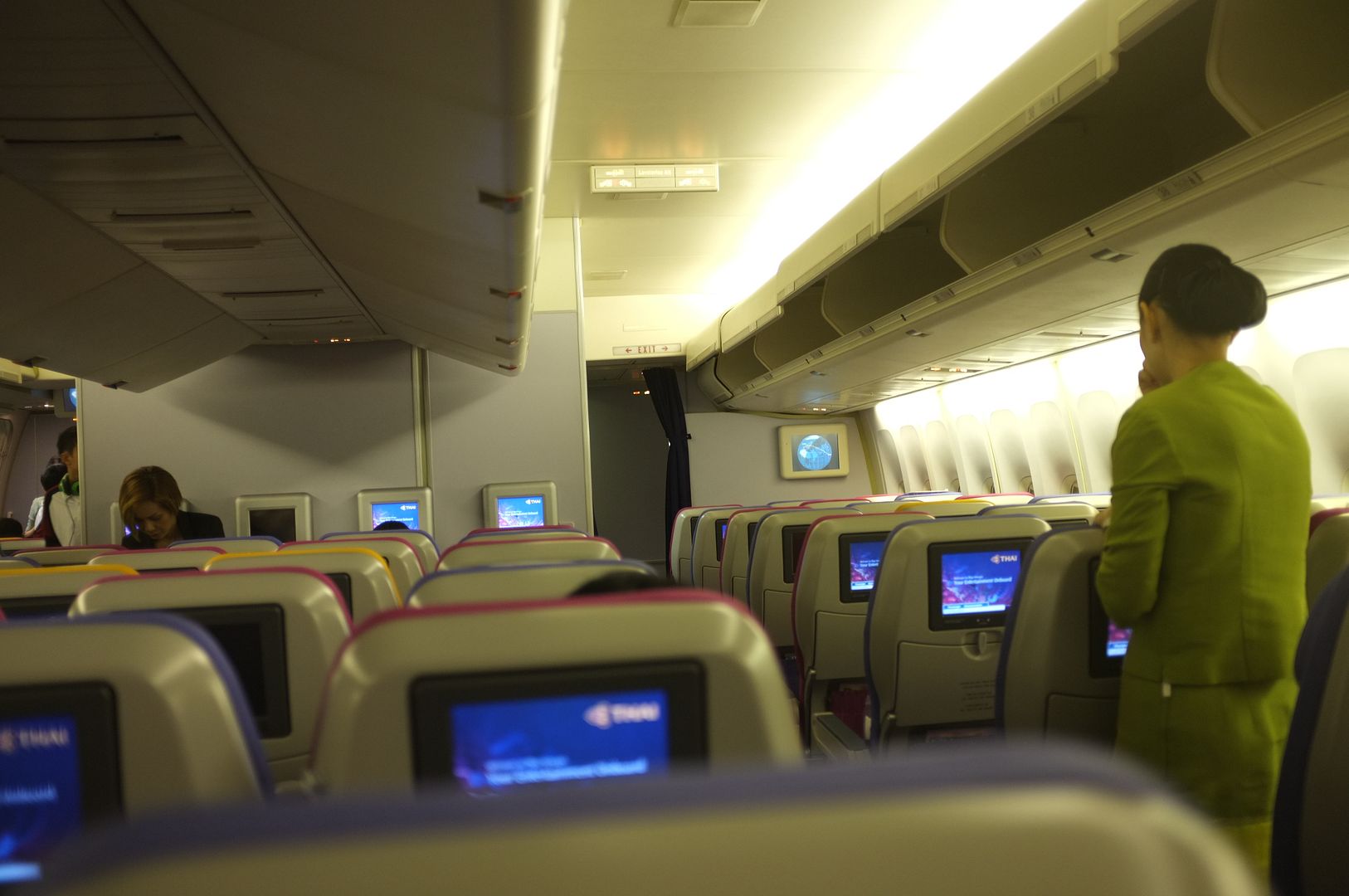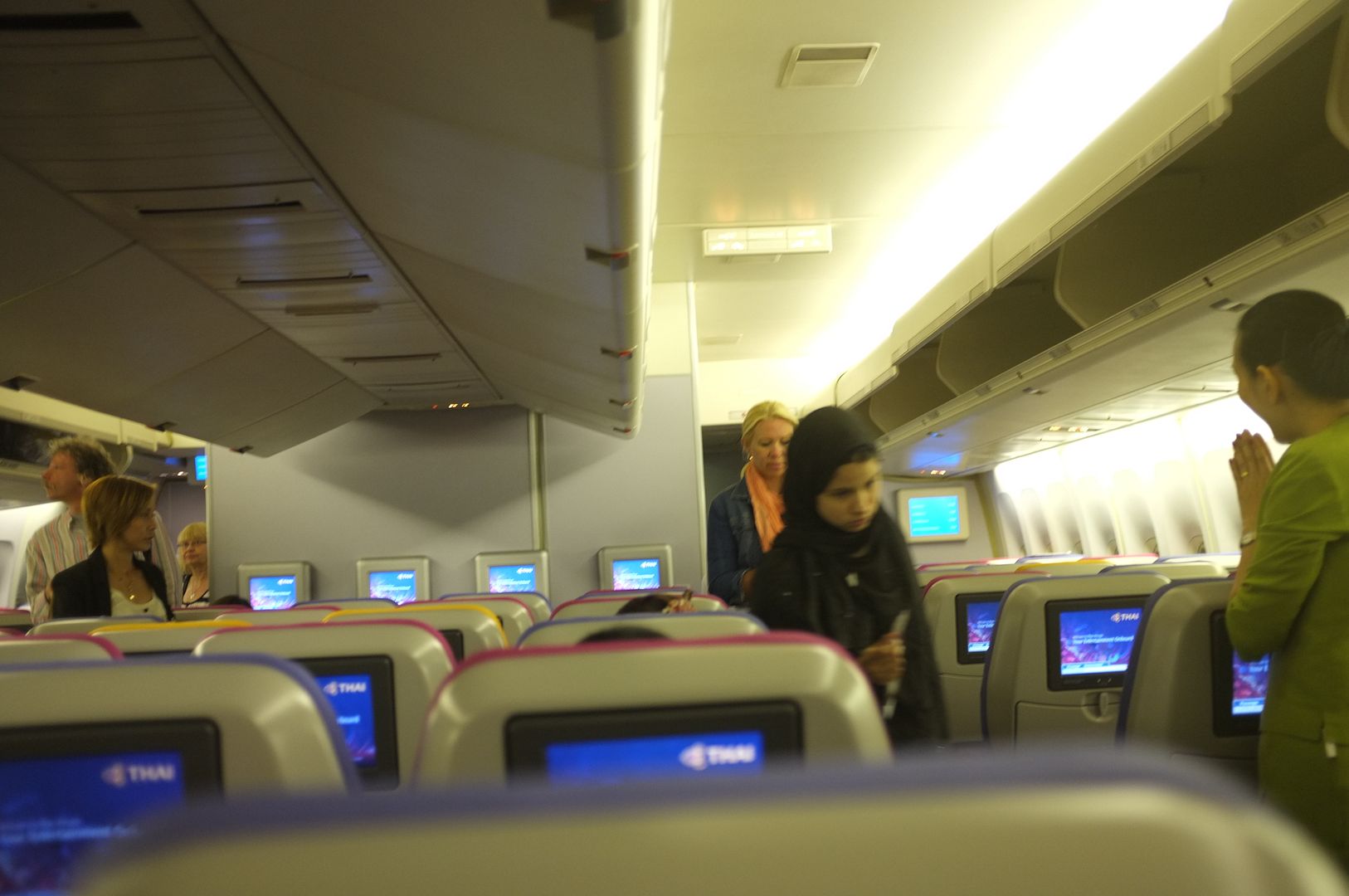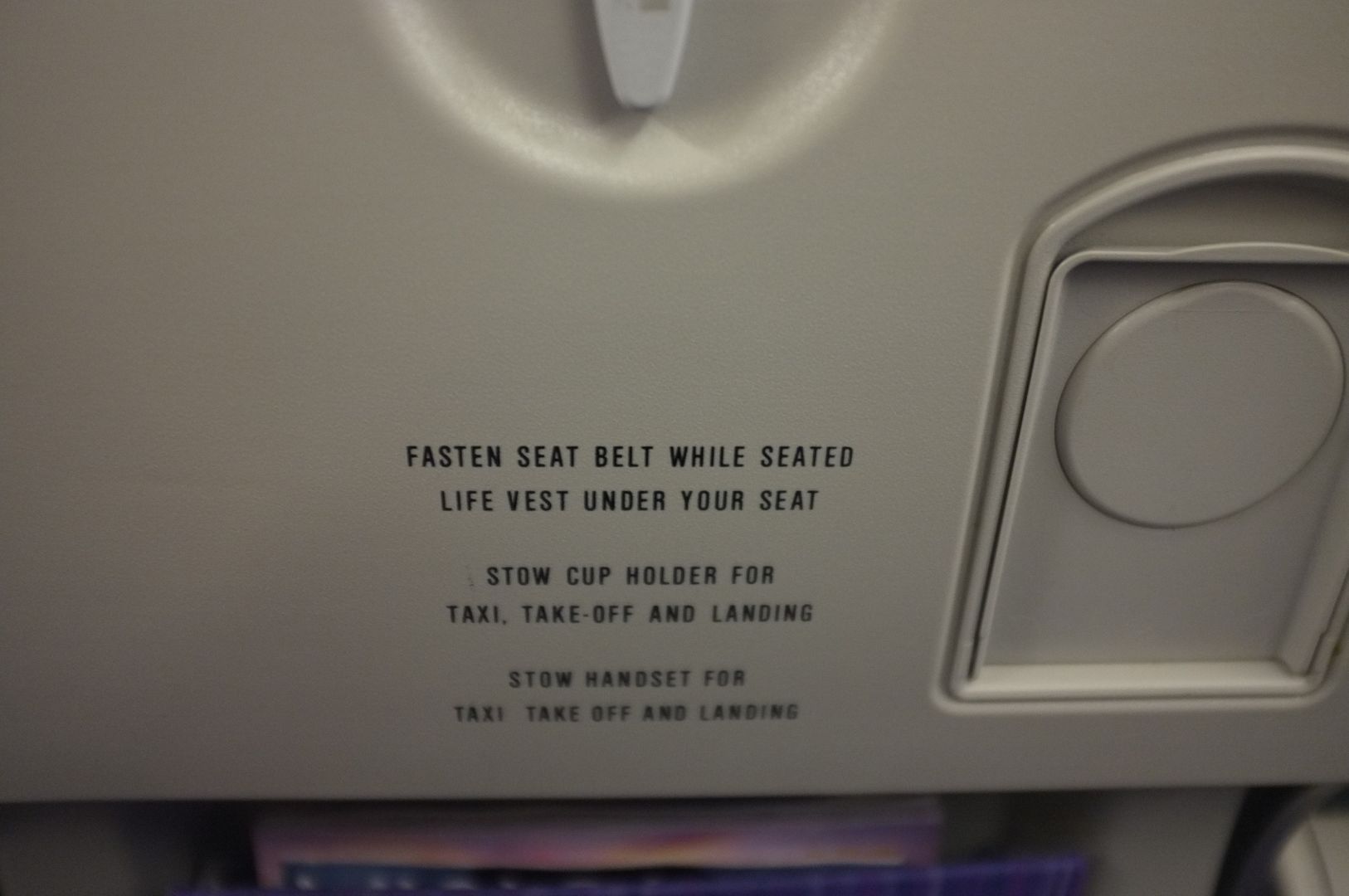 Leg room. Couldn't stretch out my leg due to the in-flight entertainment box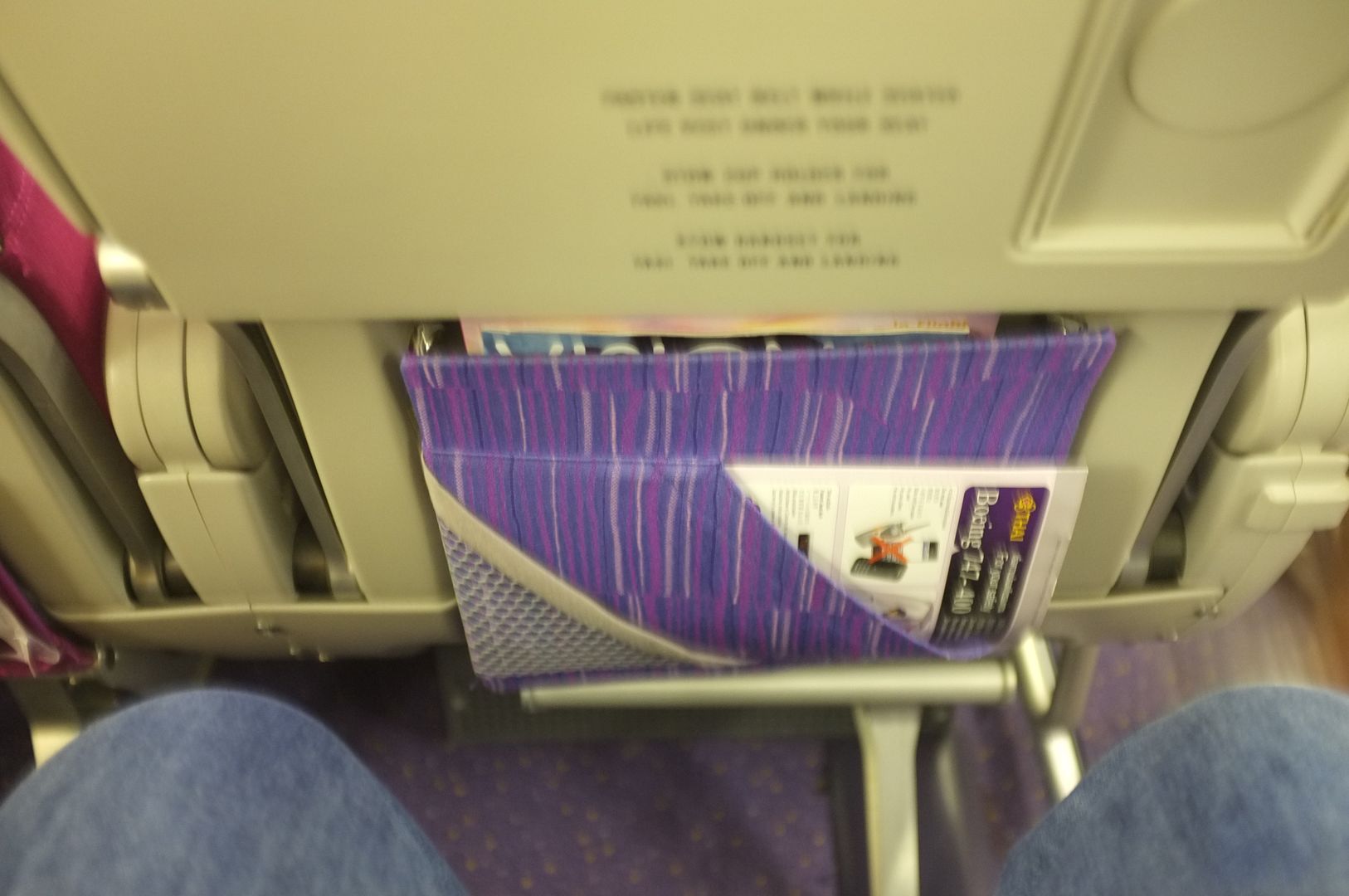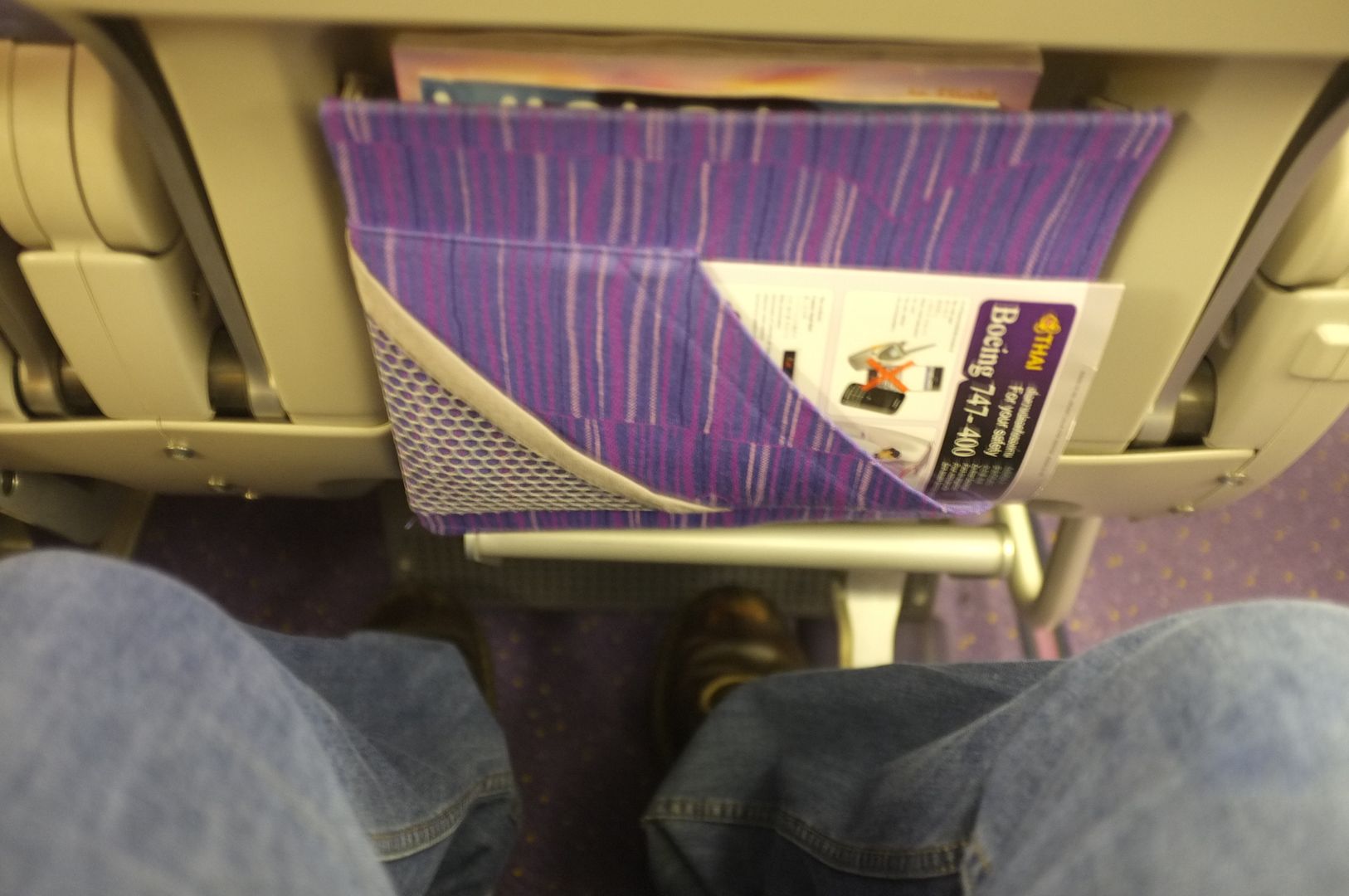 Once everyone was boarded and the aircraft door was closed, the crew made a standard welcome announcement and the safety demonstration video was played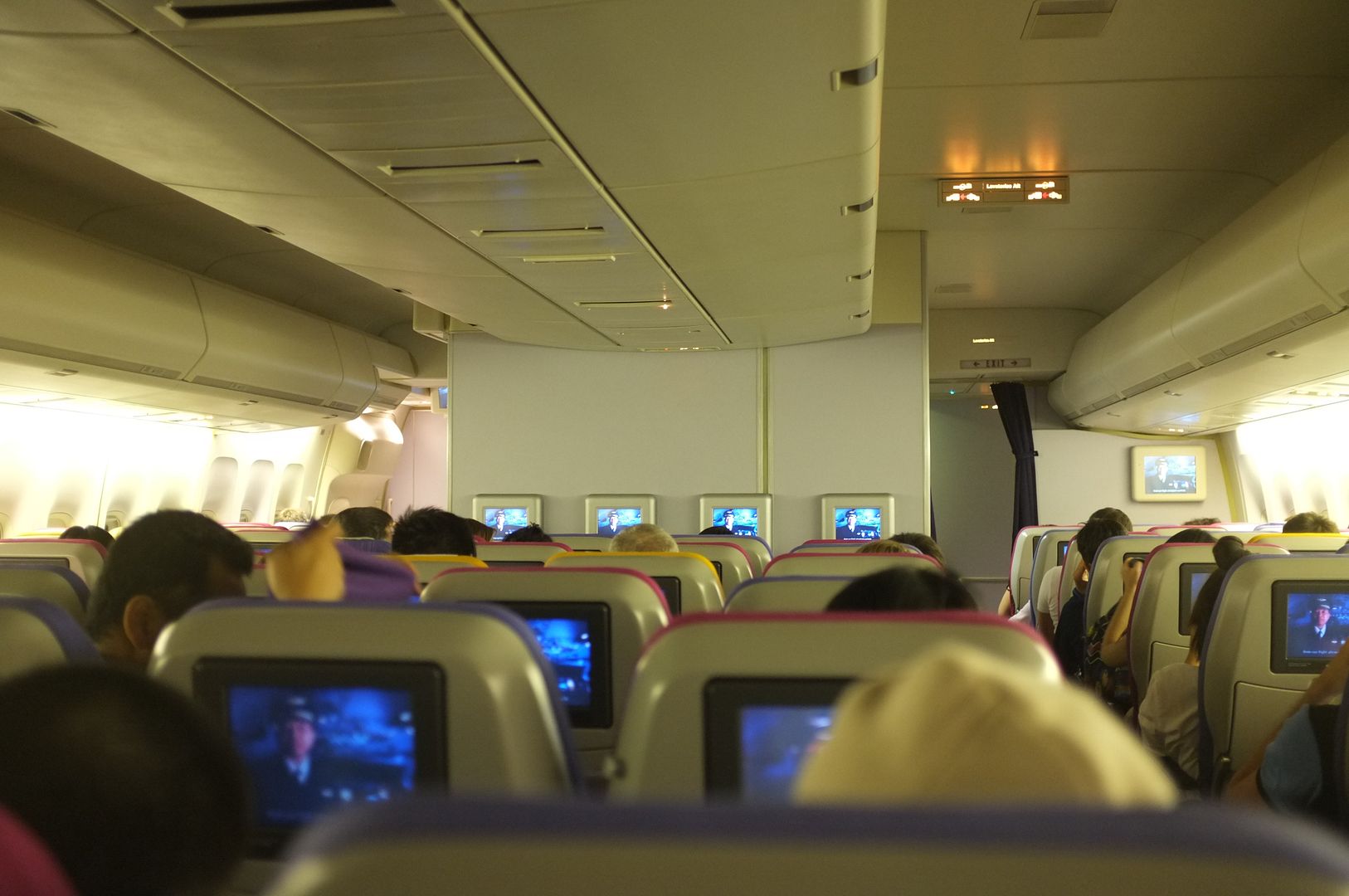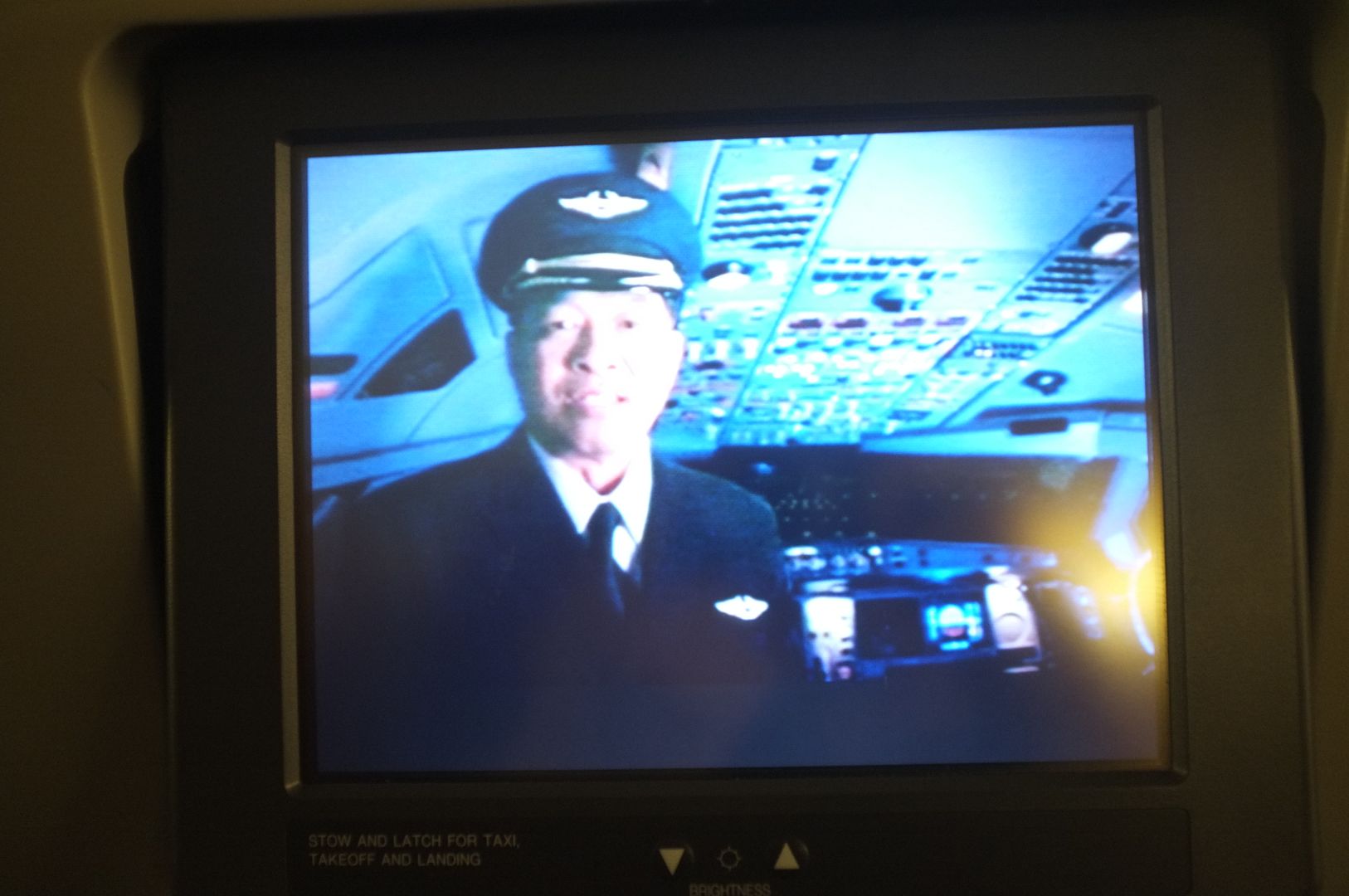 Then another announcement was made that the cabin must be sprayed prior to entering the UK
Then headphones and menus were handed out.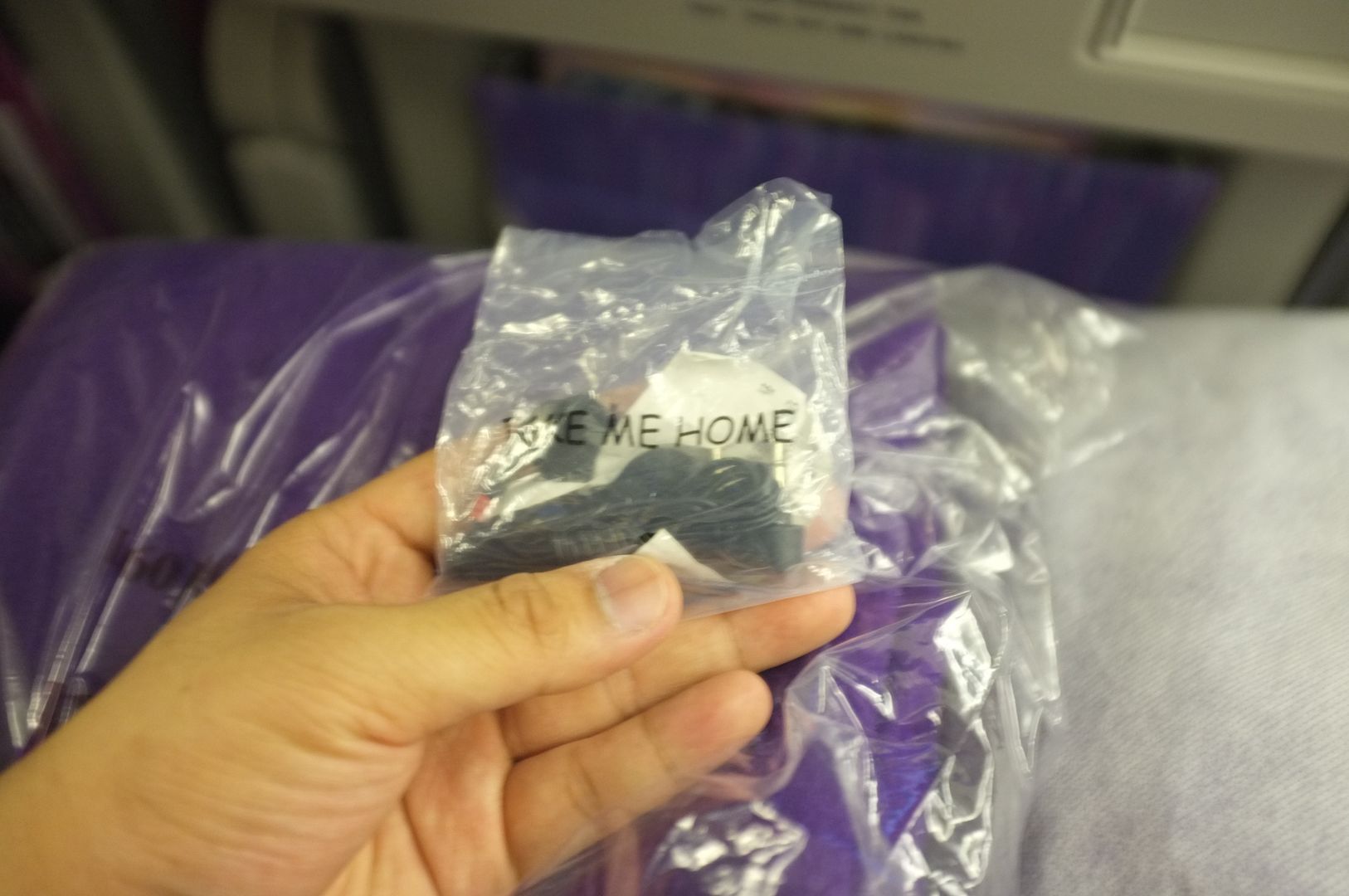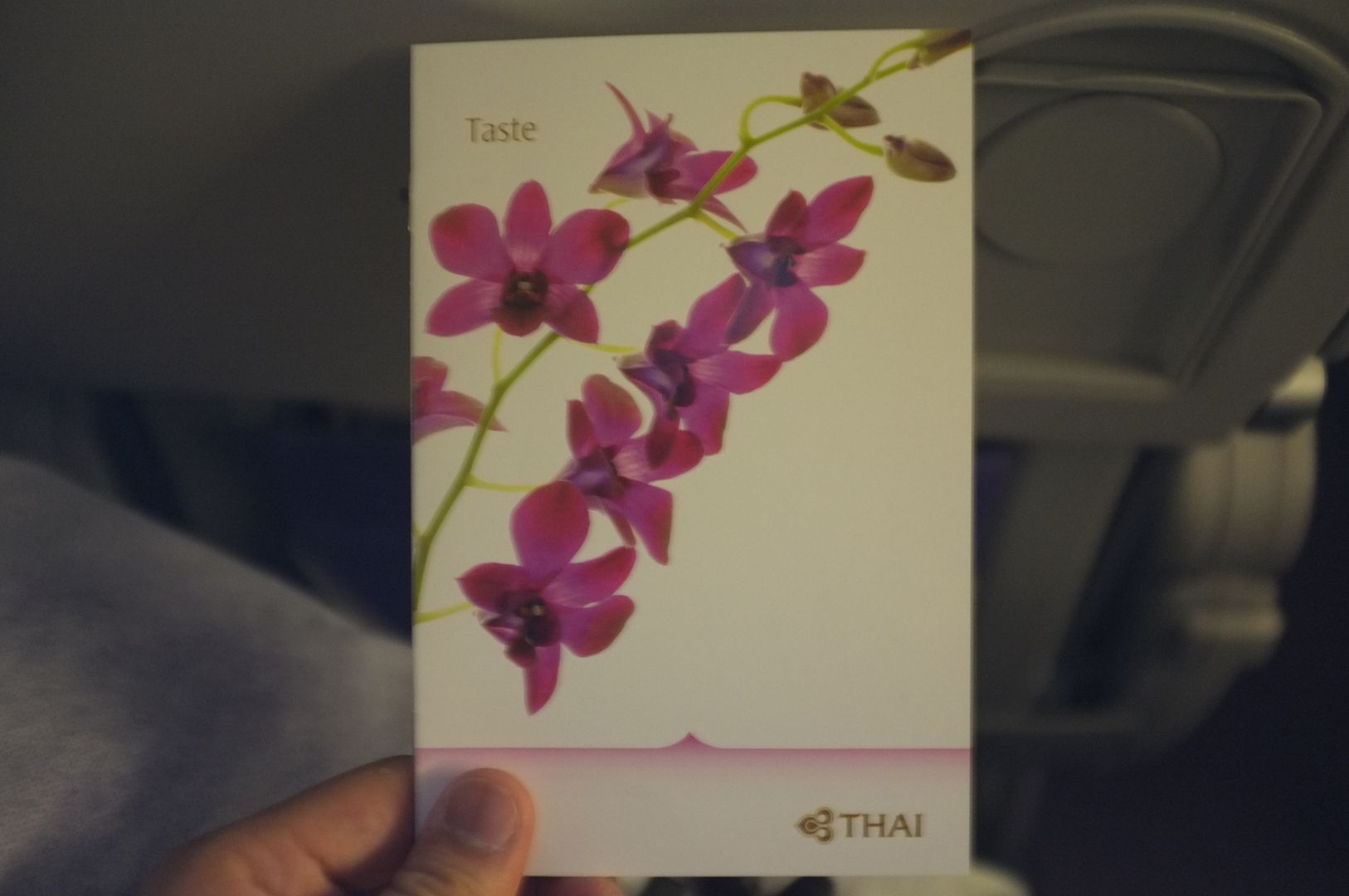 Unfortunately, there was nothing inside my menu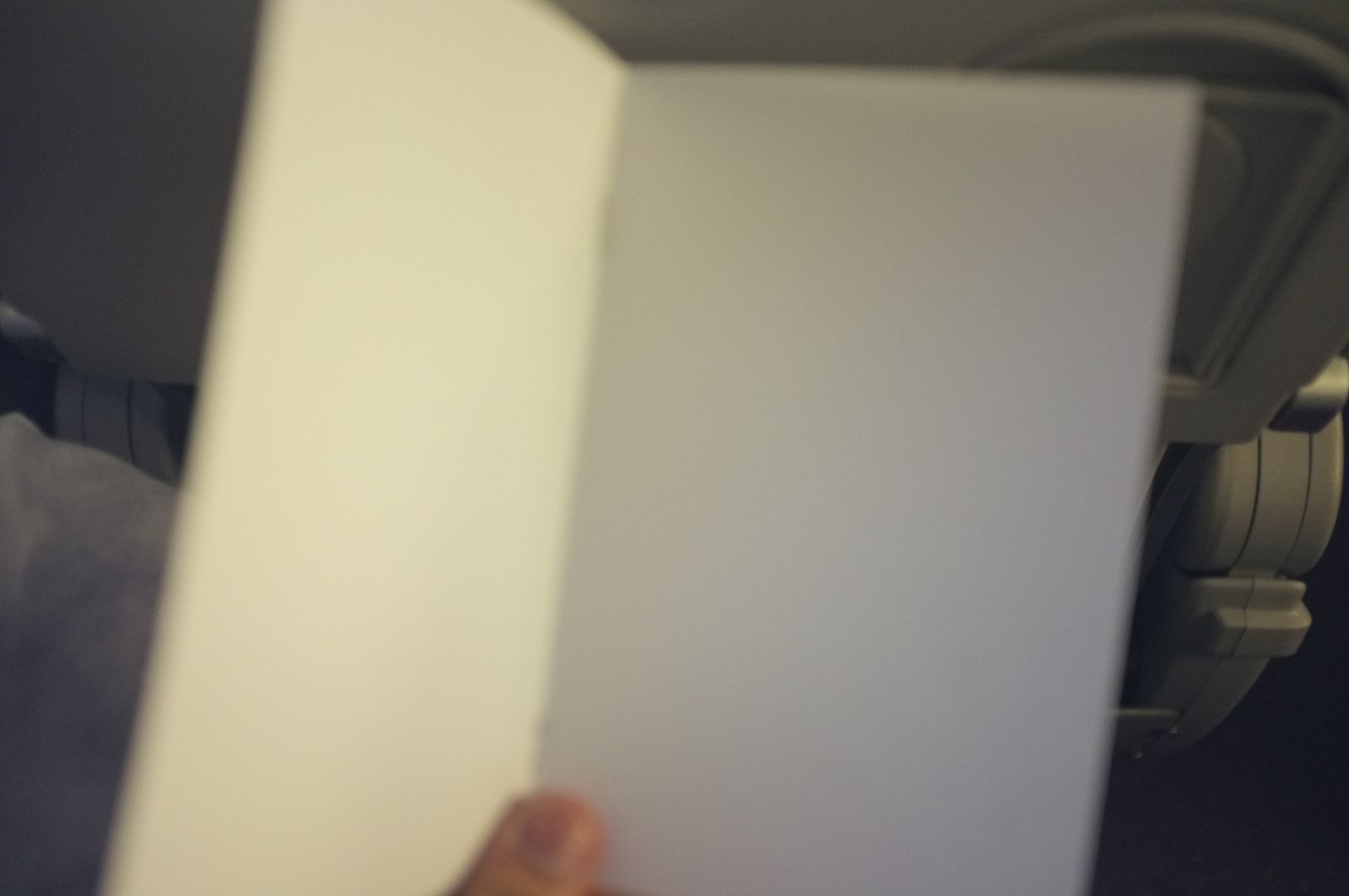 At around 00:30, the plane pushed back. I followed the taxi and take off on the forward camera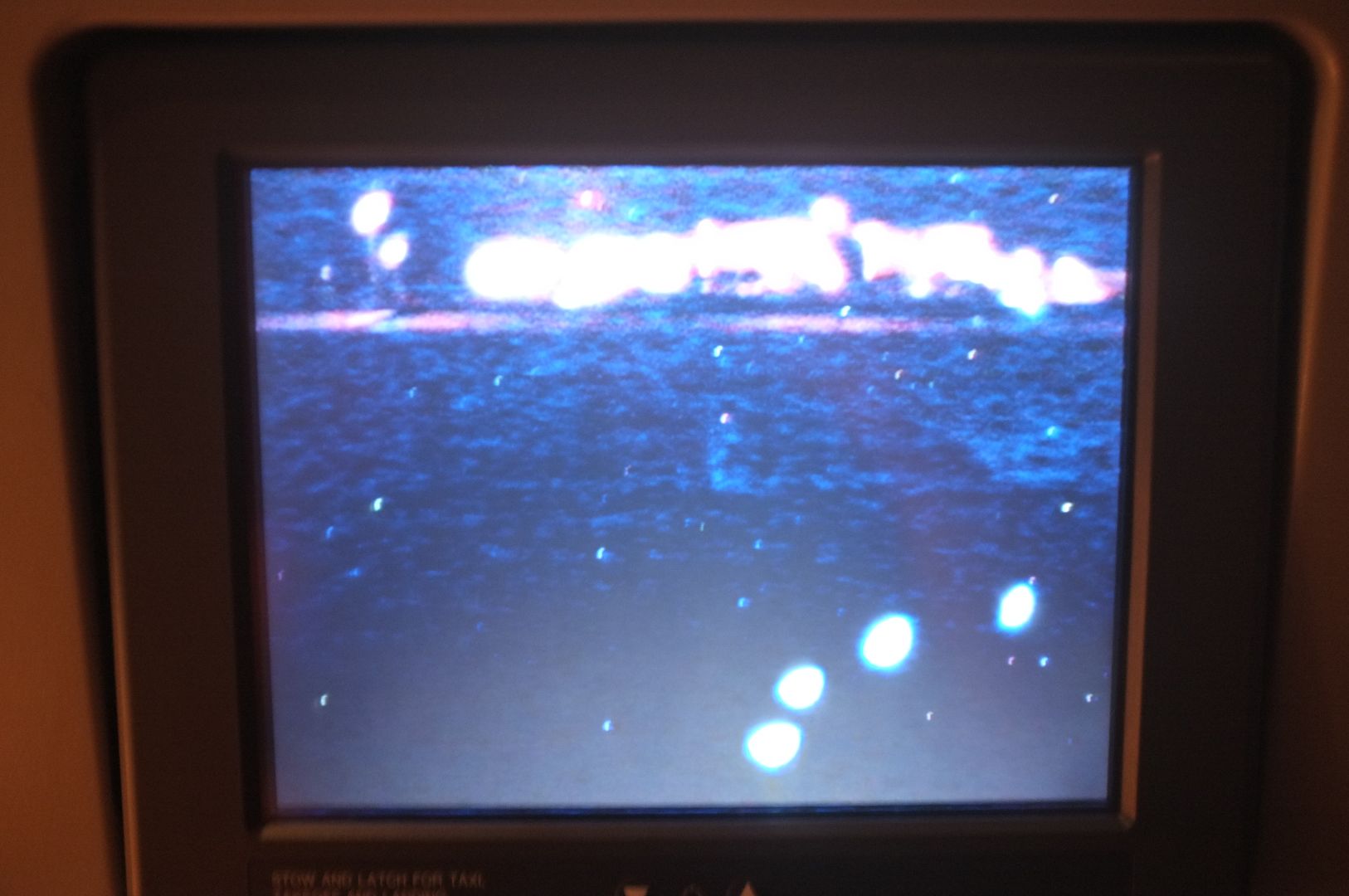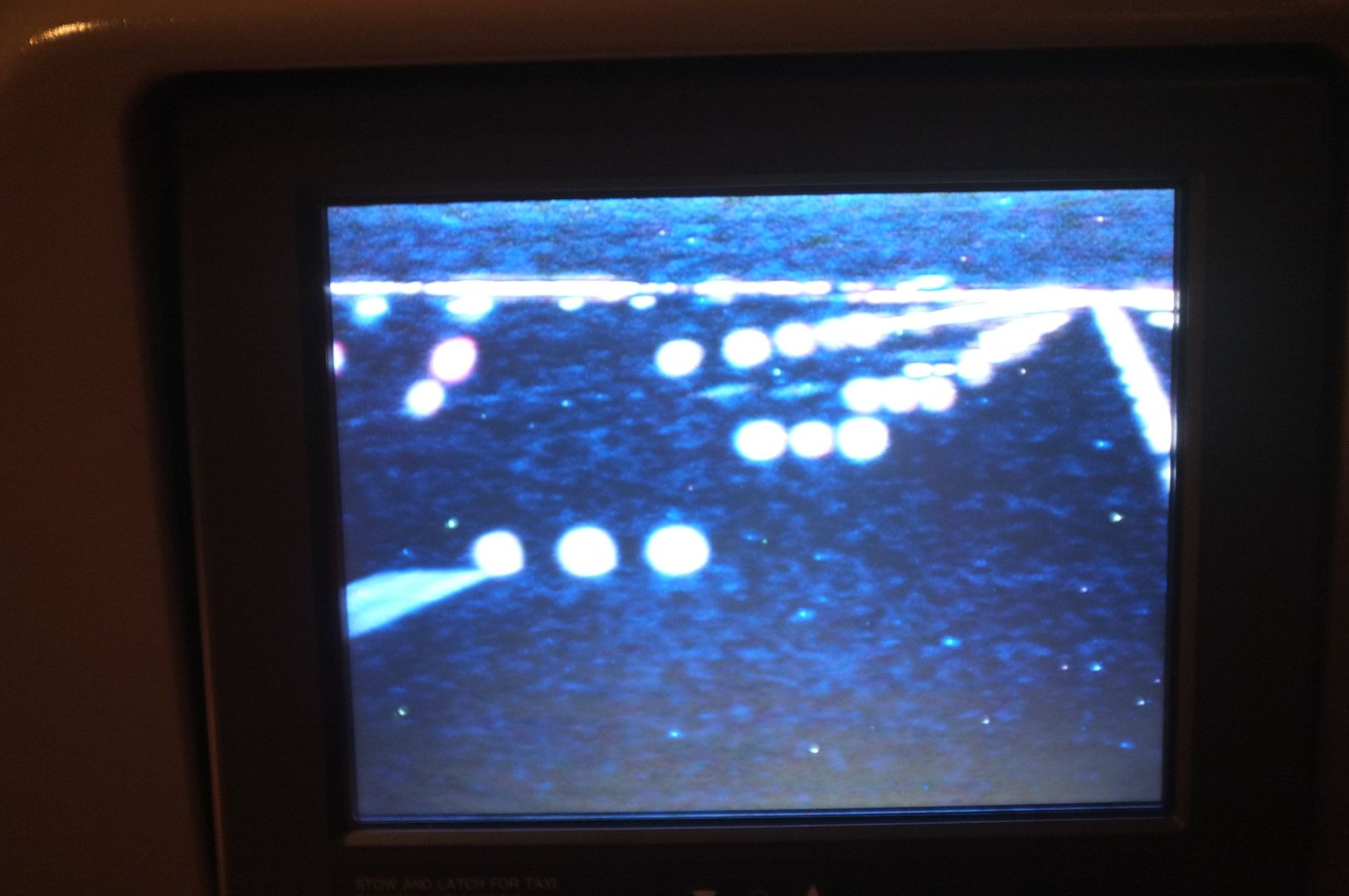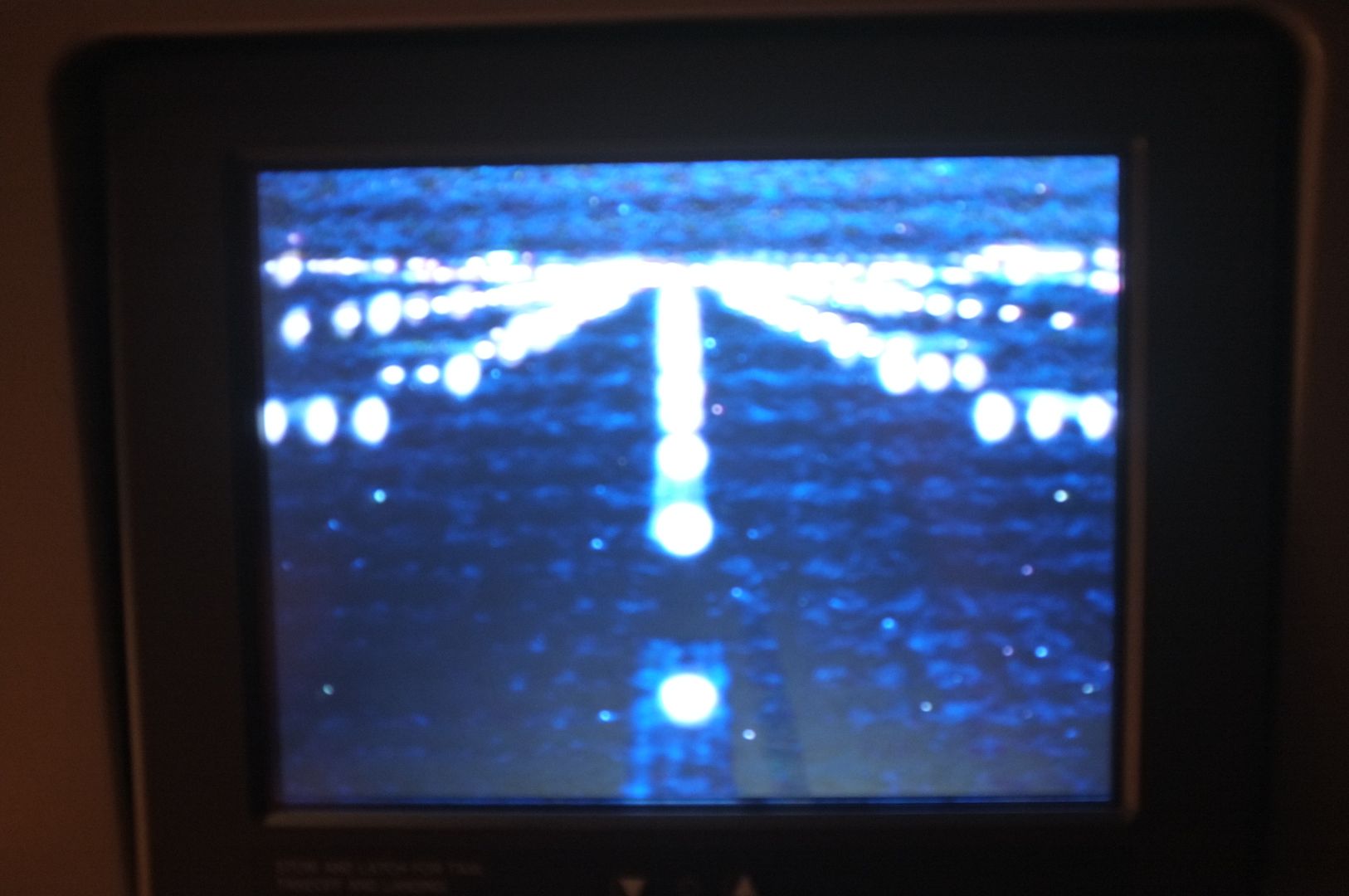 At around 00:45, (20 minutes behind schedule) the plane took off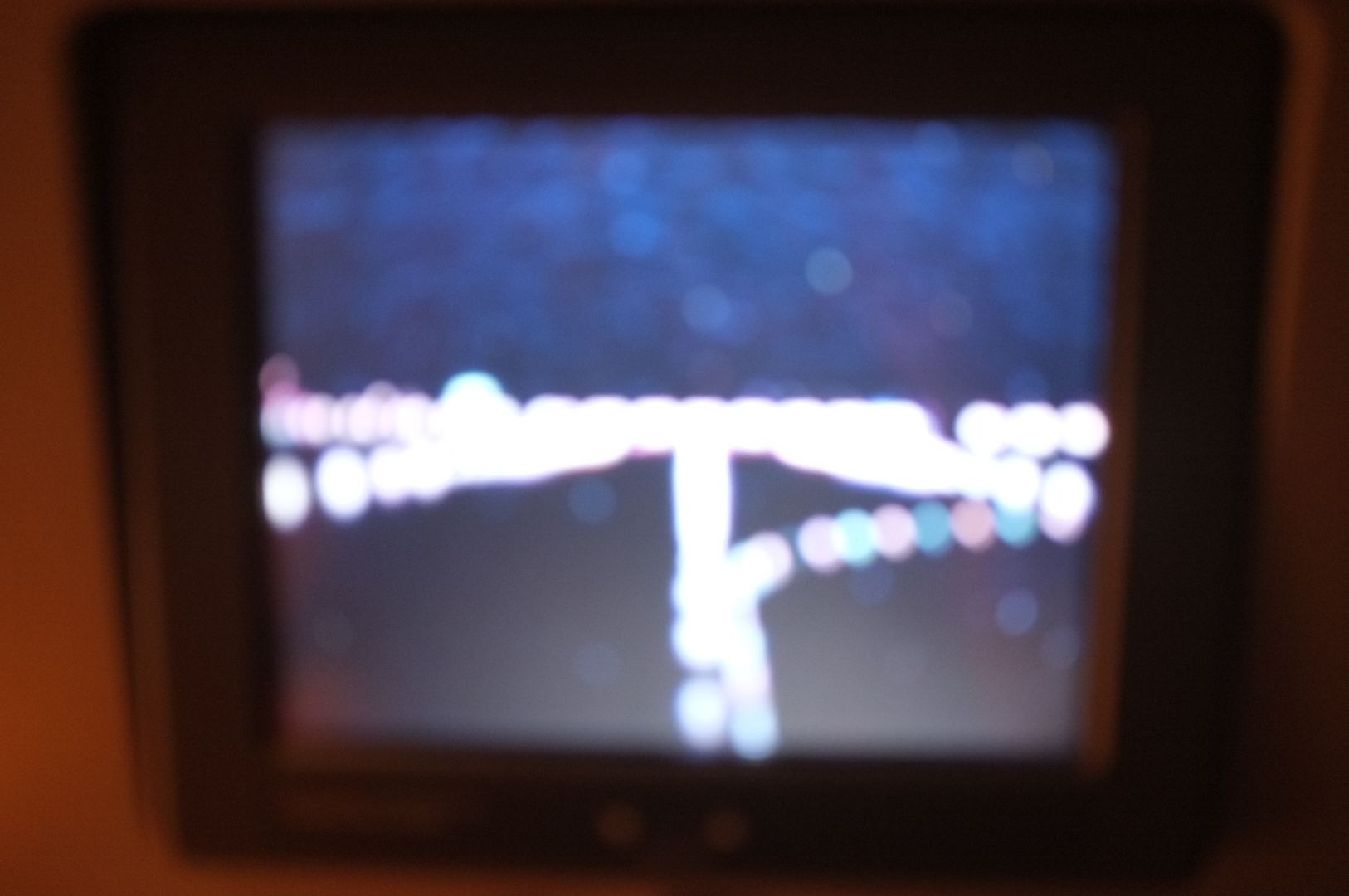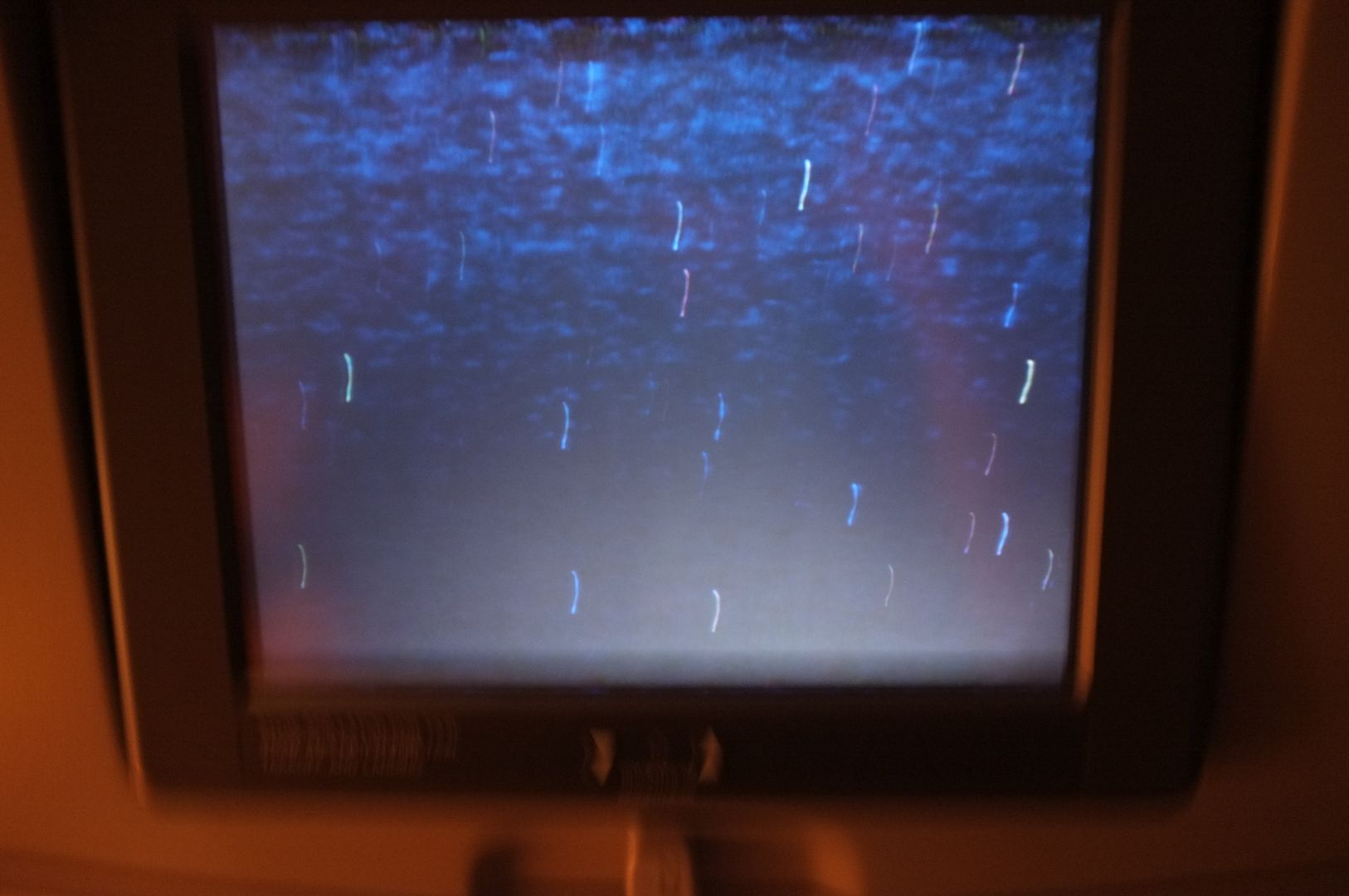 As soon the fasten seatbelt sign was turned off, hot towels were offered. And I got another menu.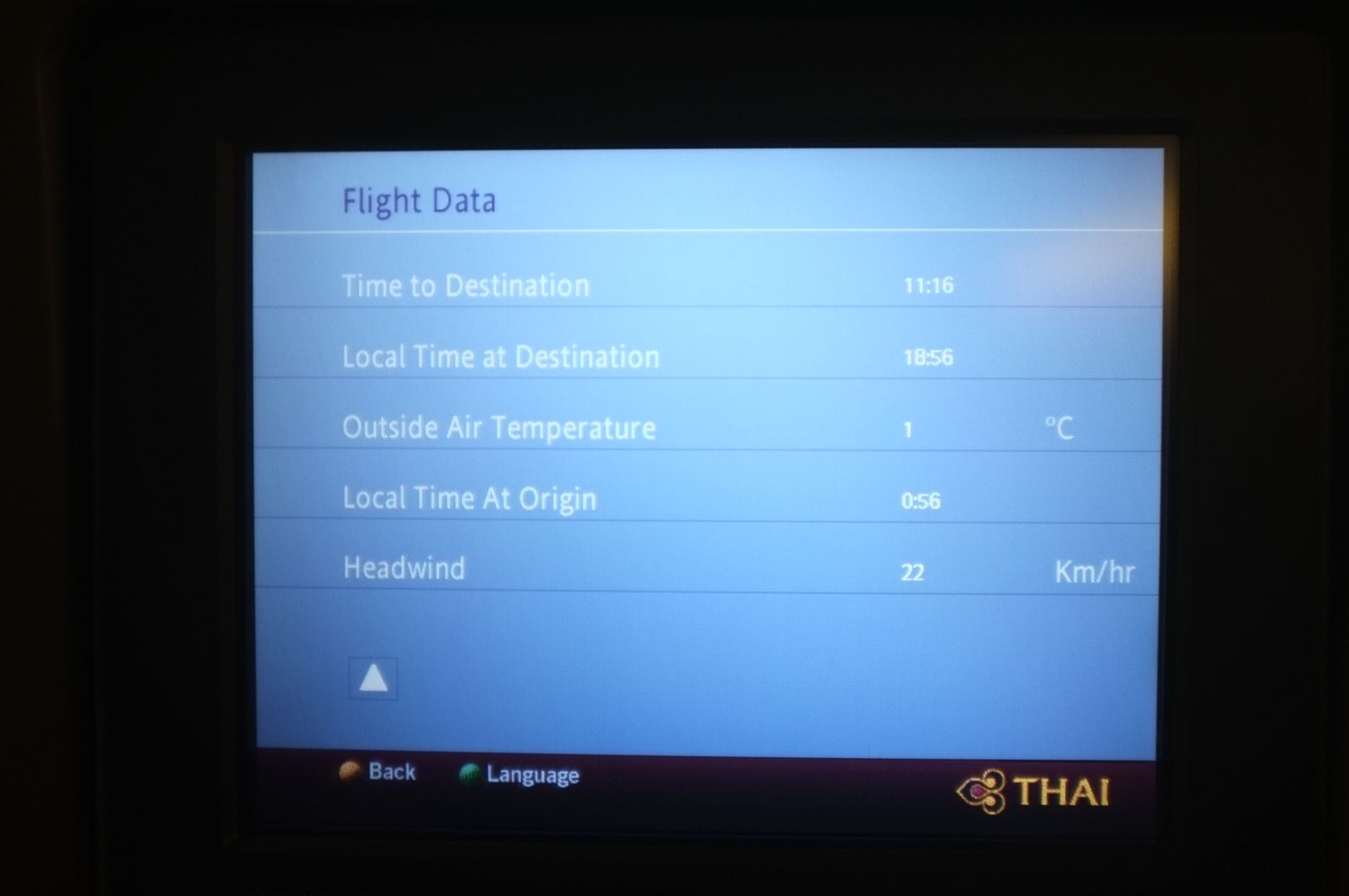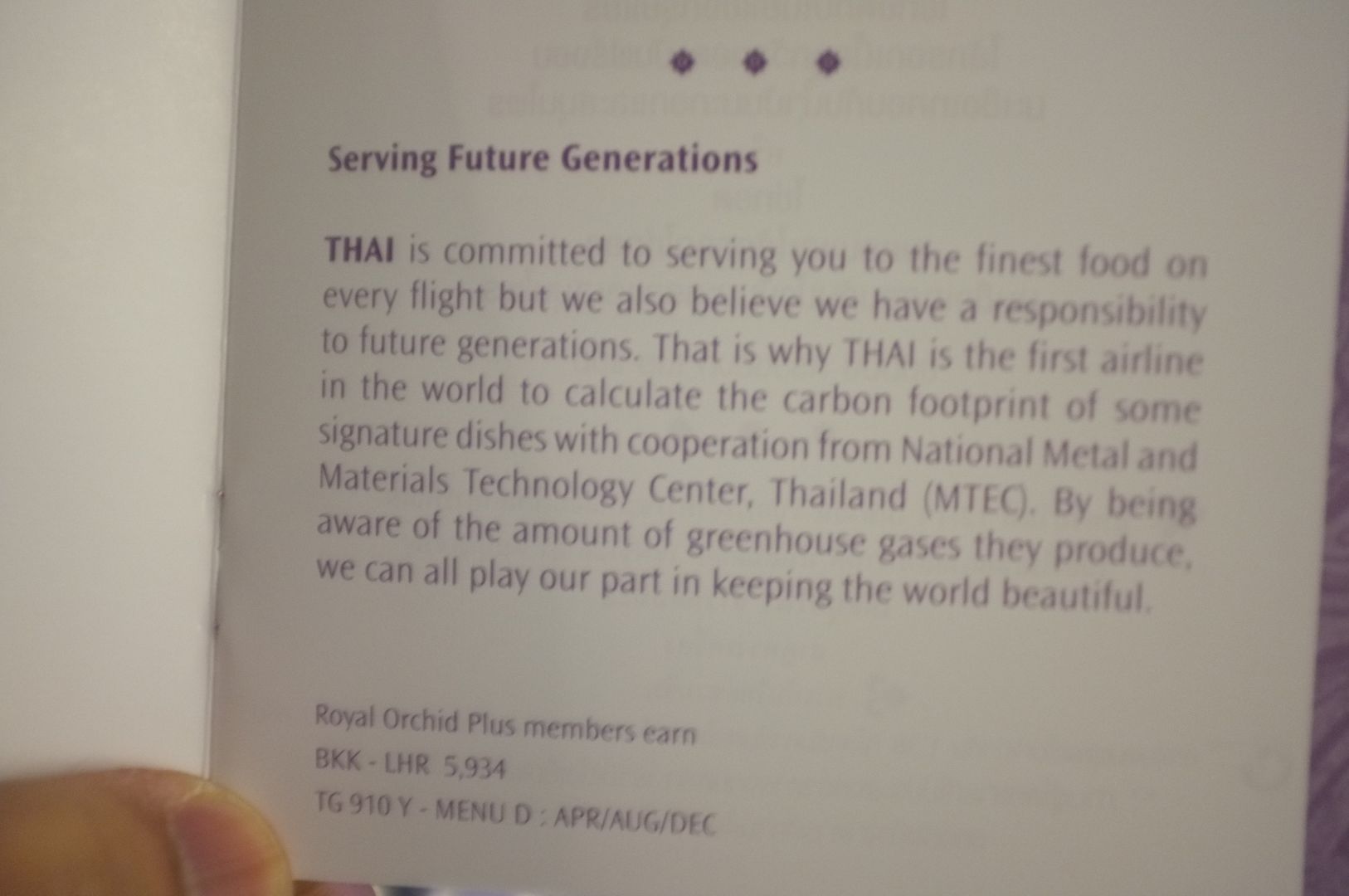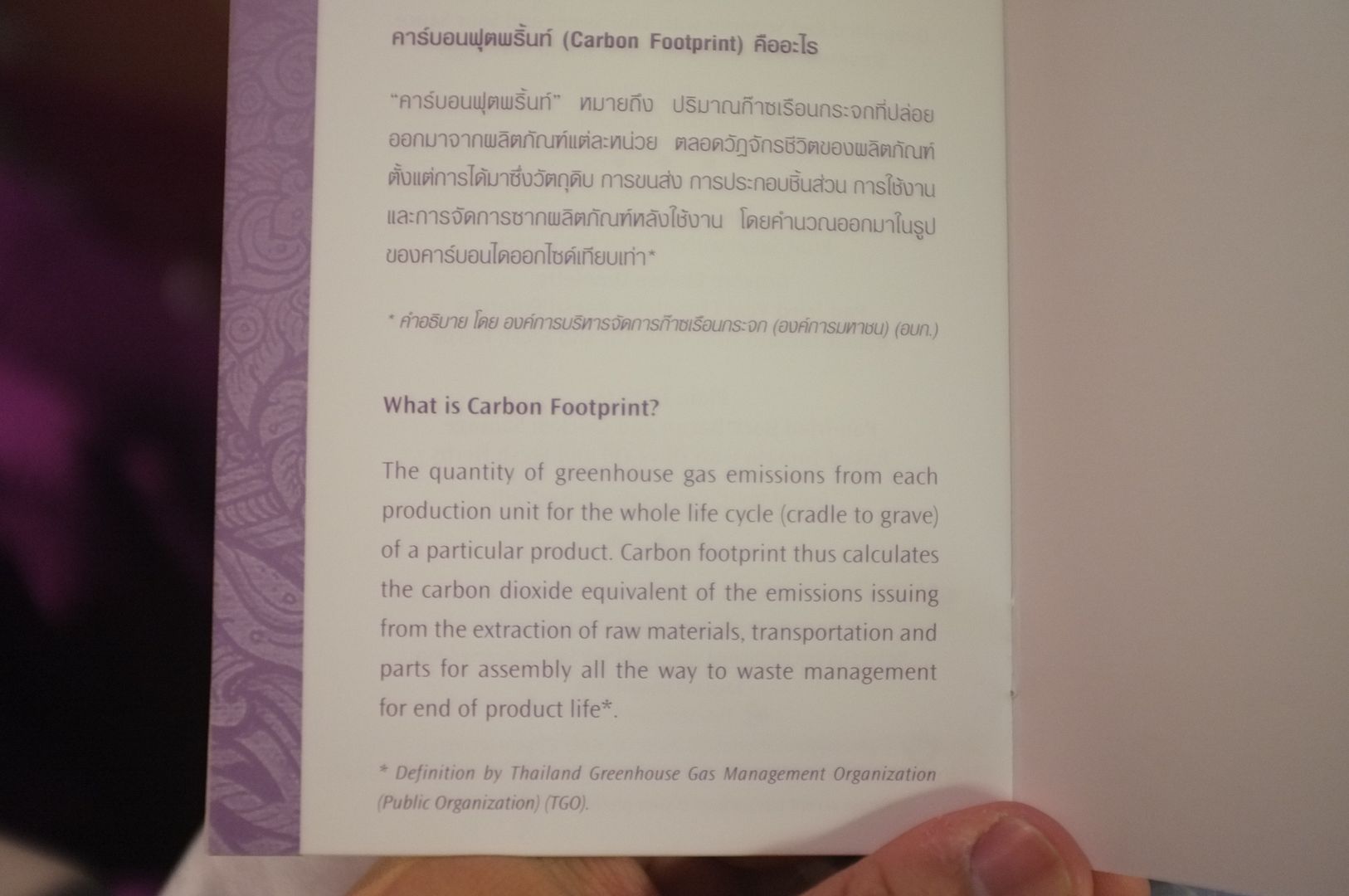 Then a welcome announcement from the flight deck, welcoming us on board THAI's Boeing 747-400 and the flight time of 11 hours and 45 minutes was expected. We would be anticipated to land in London at 06:30 which was 45 minutes ahead of the 07:15 arrival time. Shortly after, there was a problem with the inflight entertainment system and the system has to be restarted which too around 25 minutes.
The IFE was restarted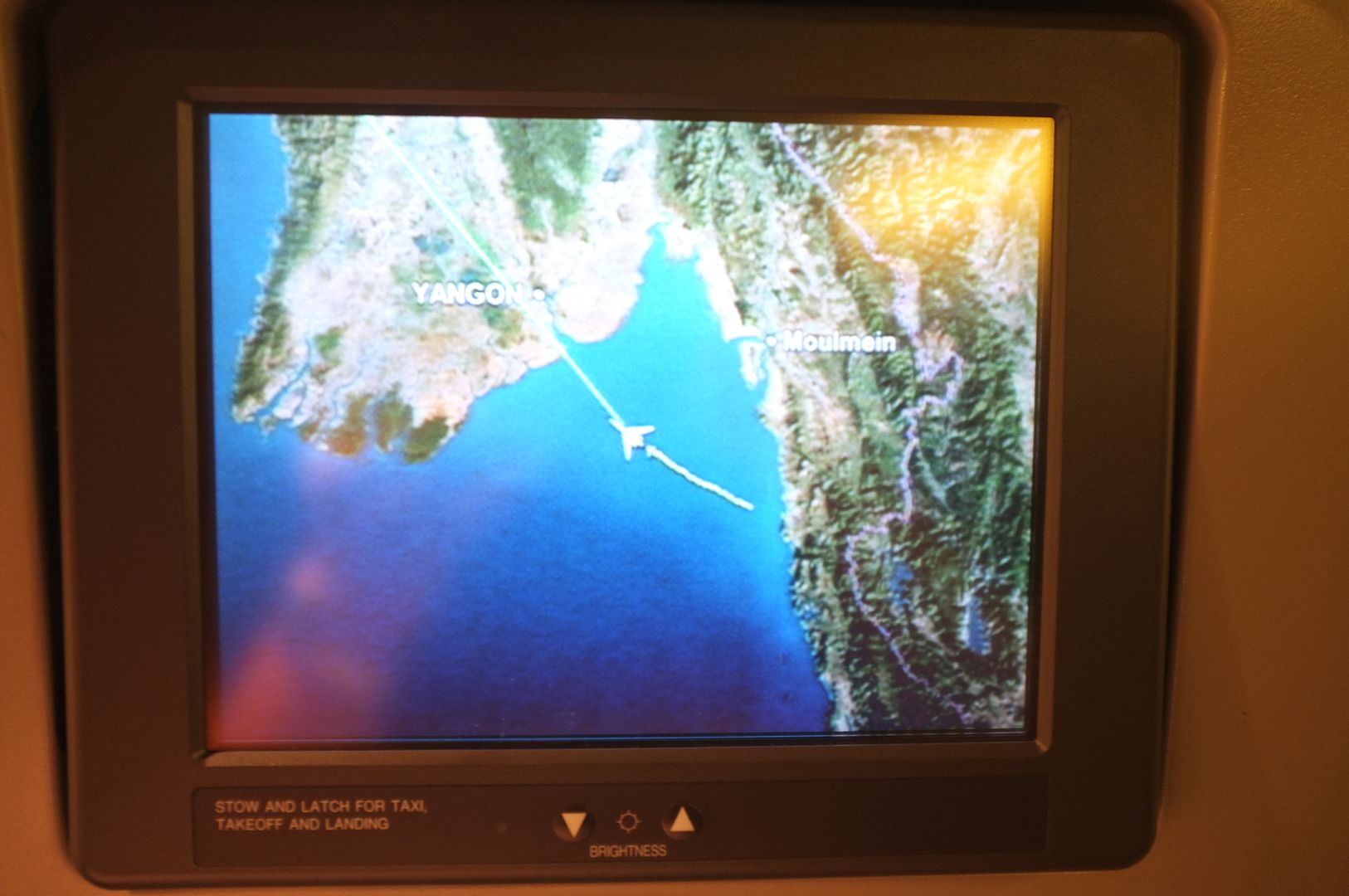 Then drinks were offered, and I went for a beer. Quite unusual on this flight, no snacks were offered.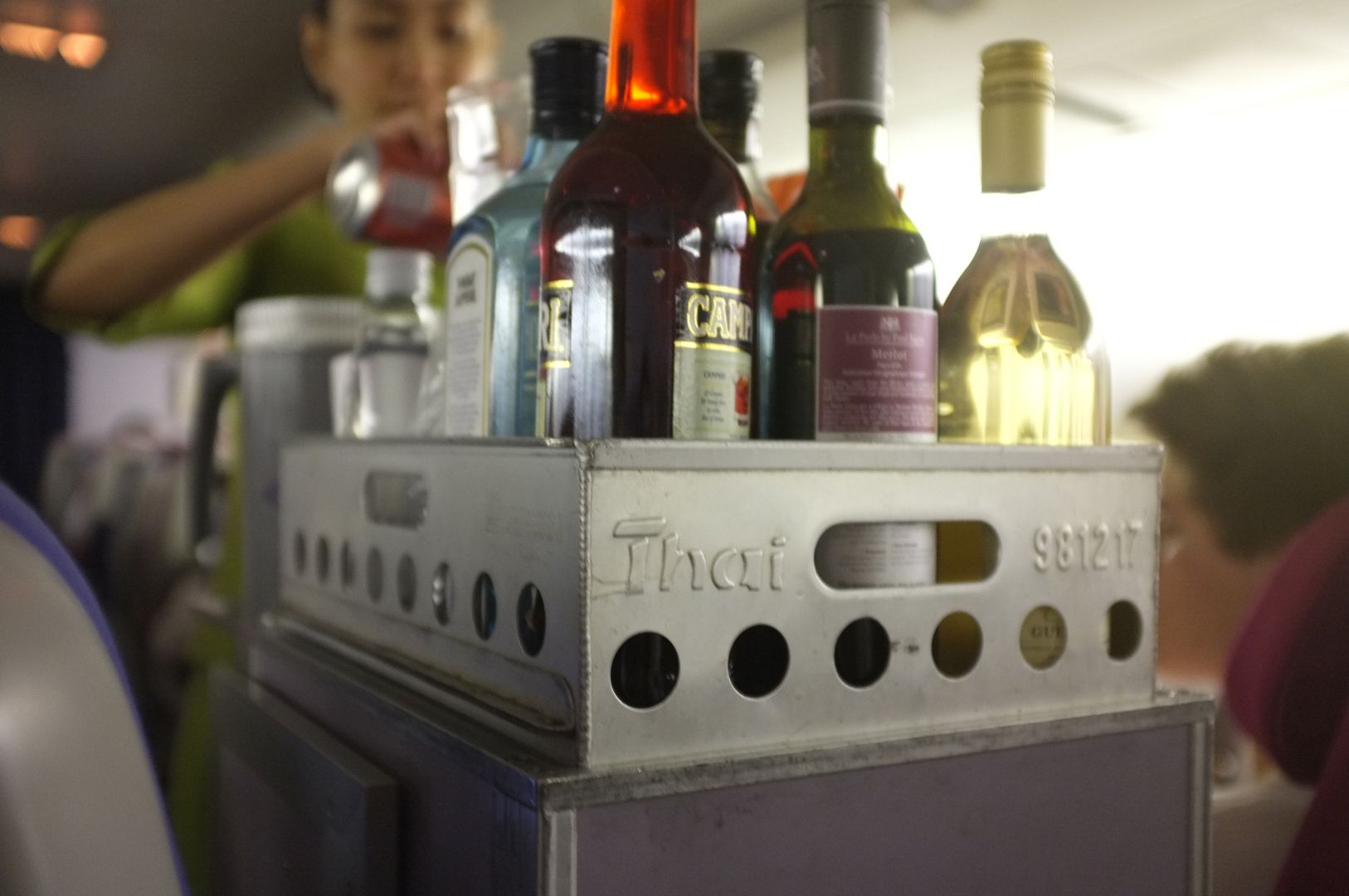 Then the meal was offered, and I went for chicken massaman curry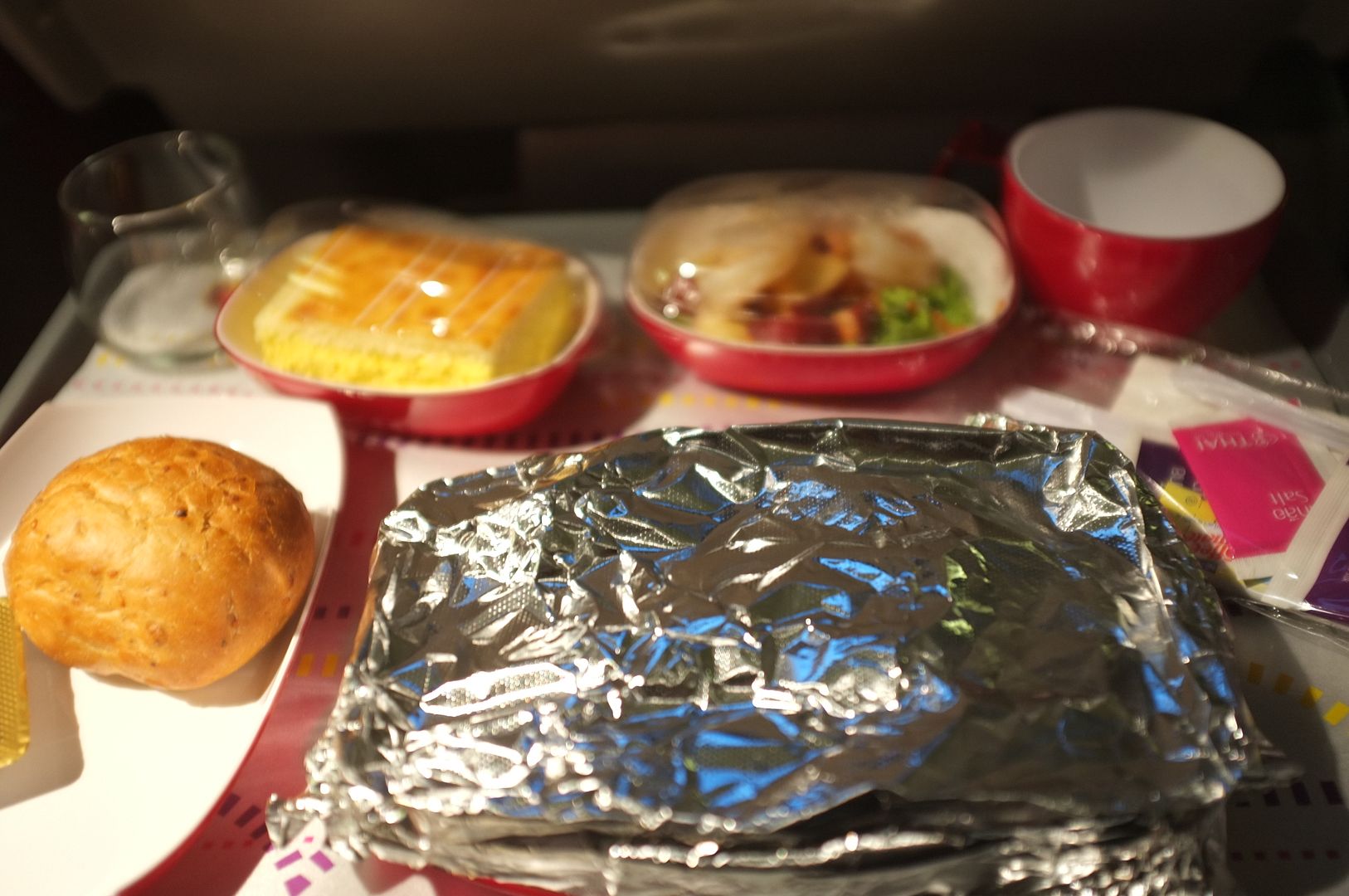 Straight after the meal, I slept, until the cabin light was turned on, which was around 2 hours before landing. We were flying over Poland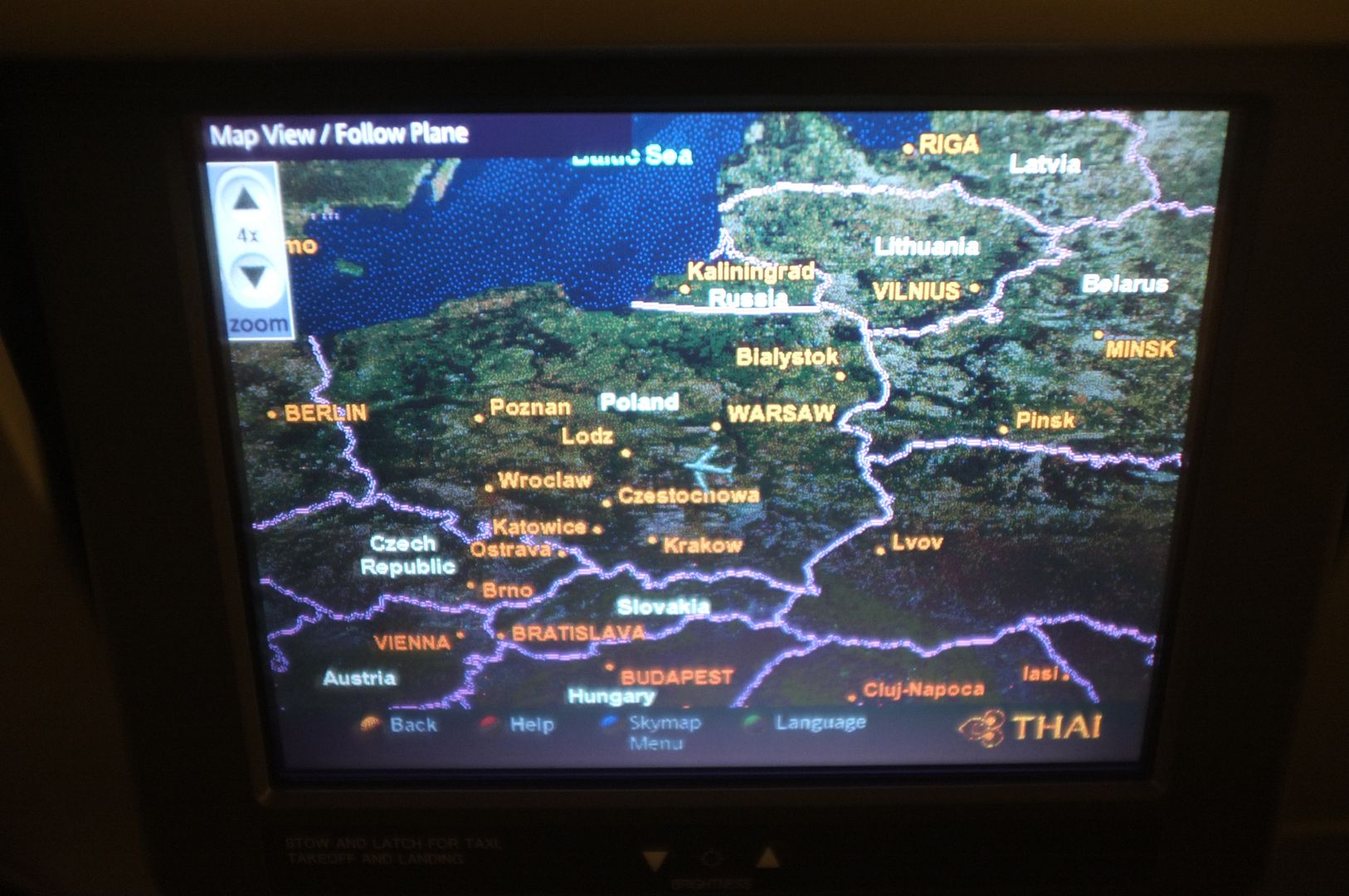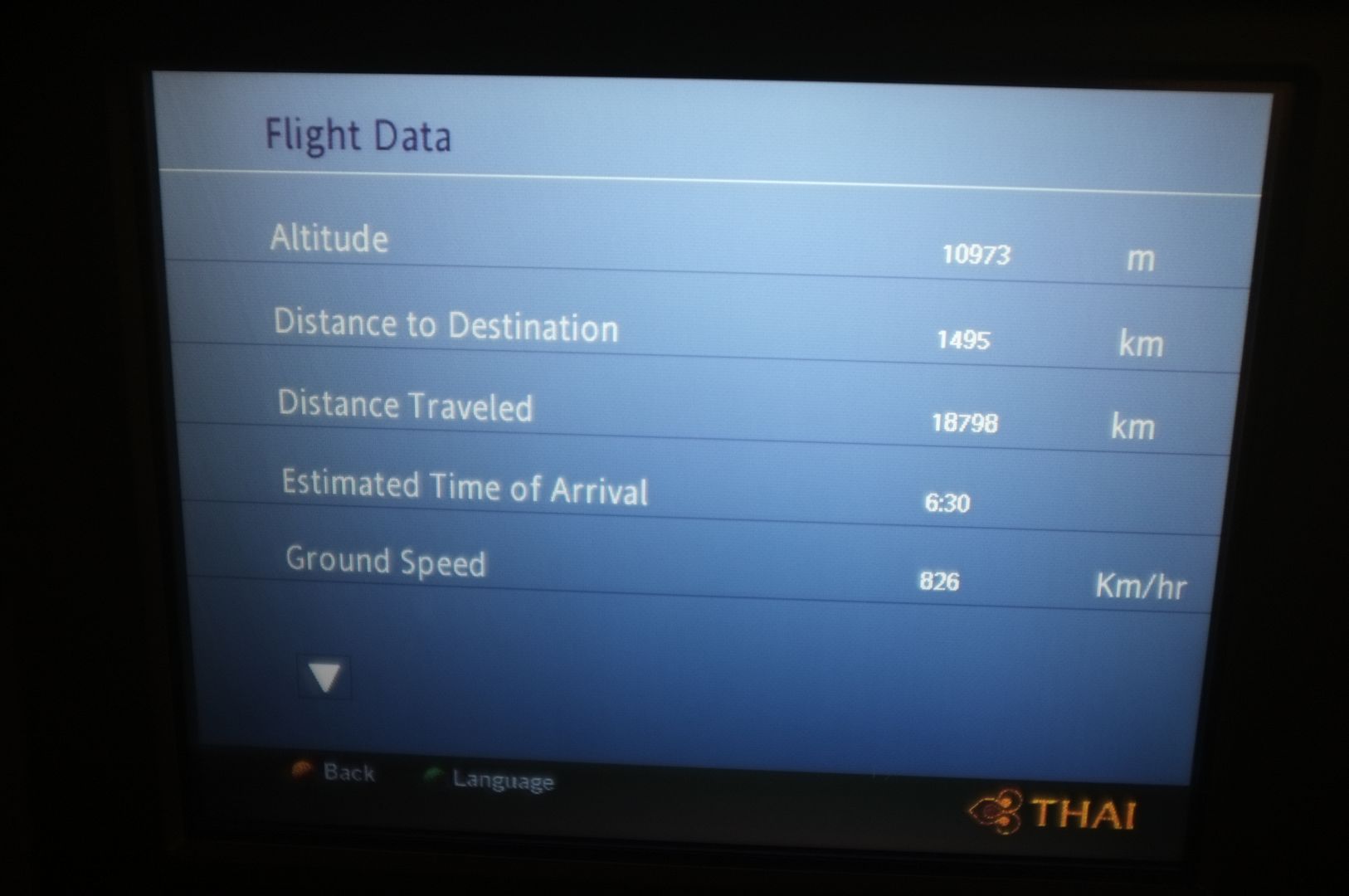 Then the crew distributed hot towels and offered drinks, then breakfast was served, followed by tea and coffee, I chose to have omelette.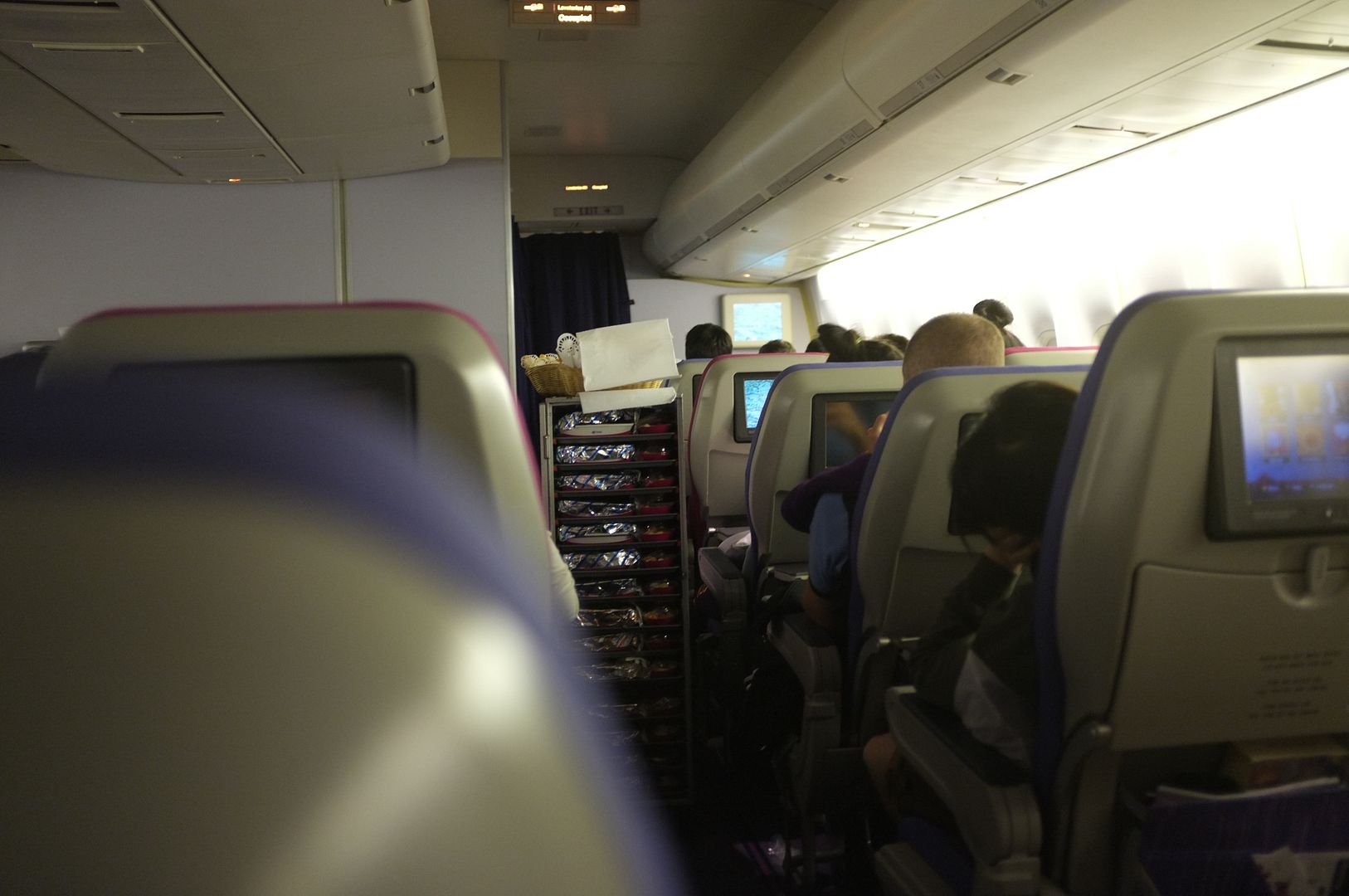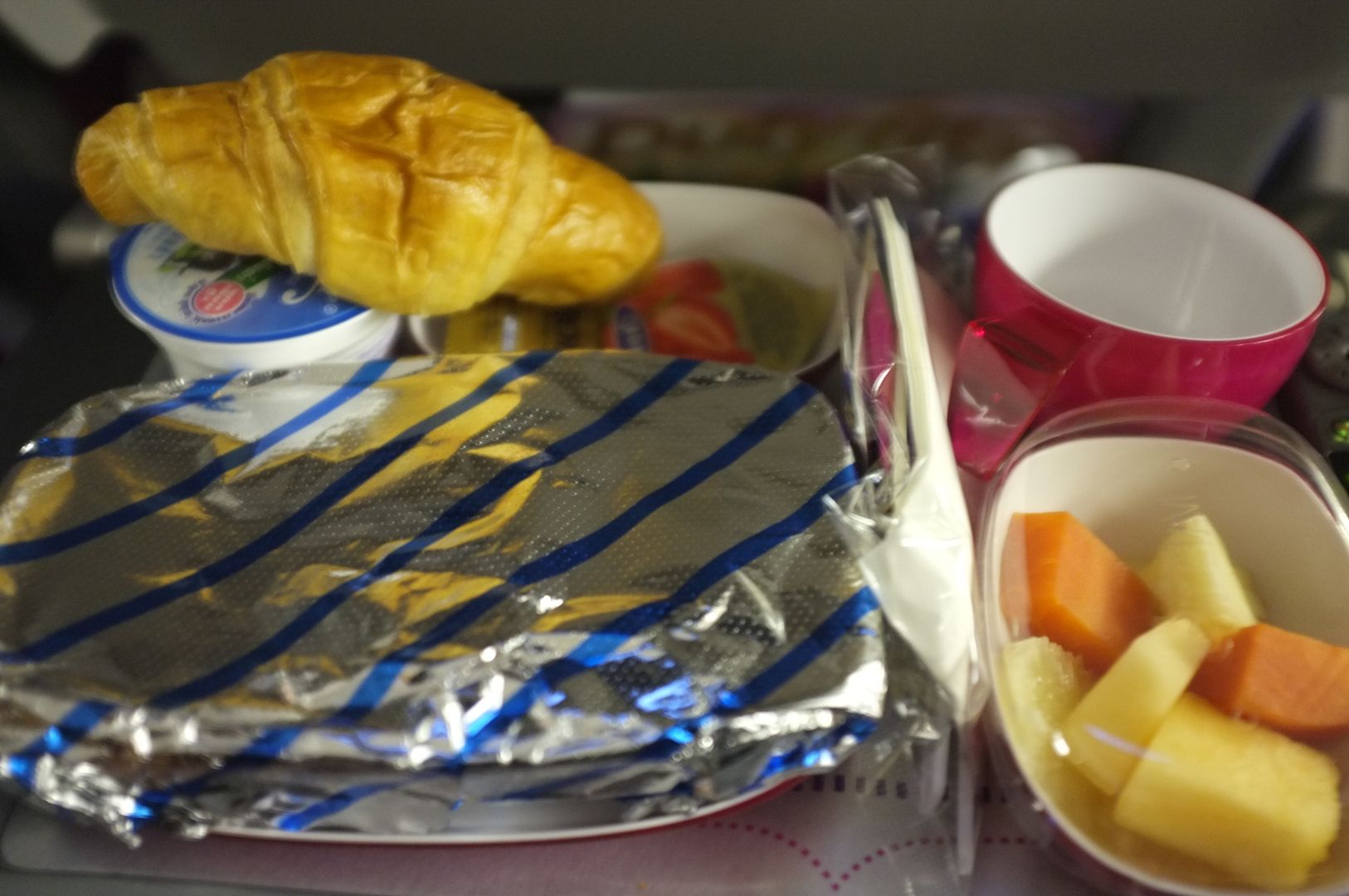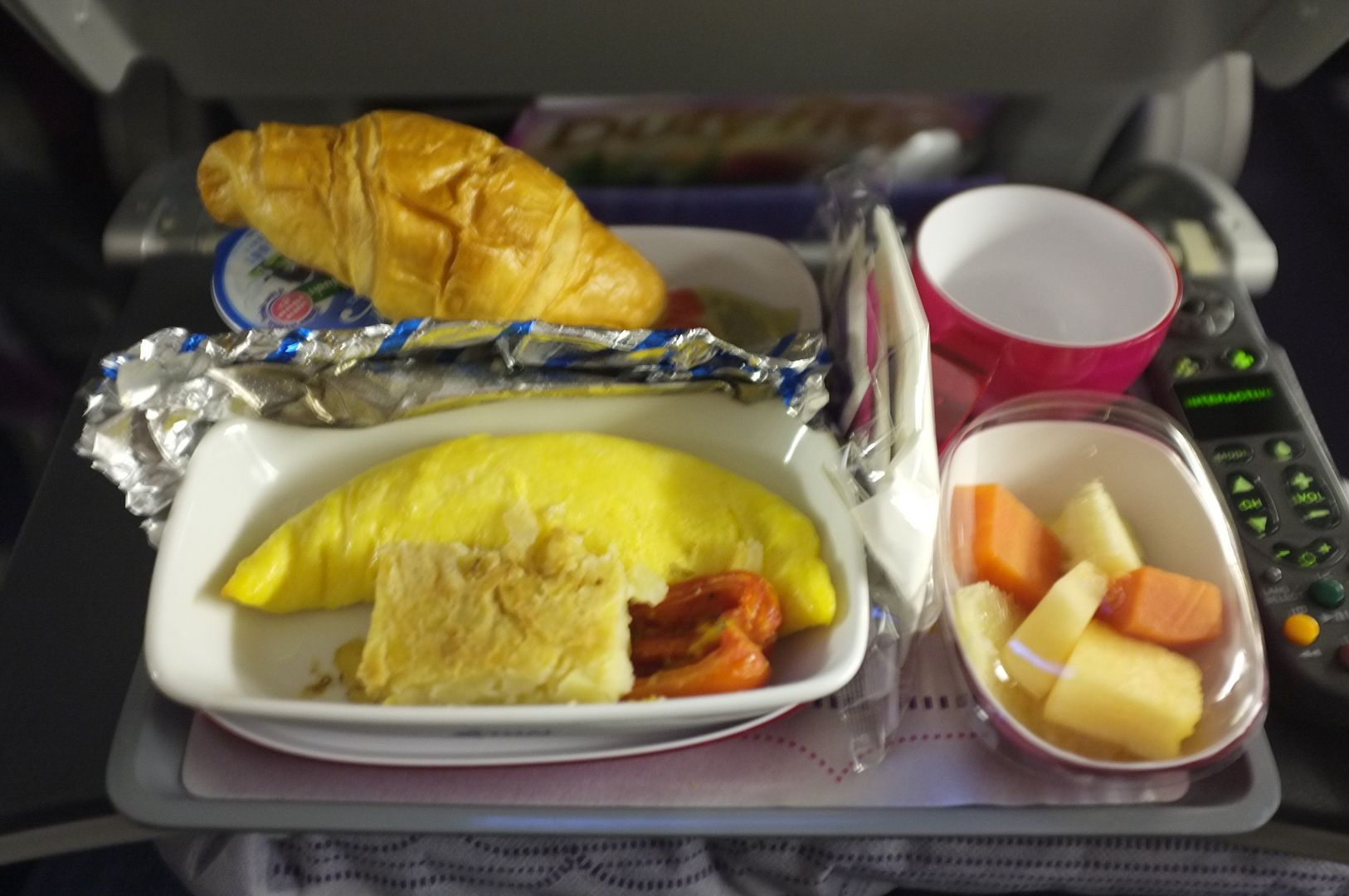 While flying over Holland, the crew was preparing the cabin for landing. Shortly after, the plane started descending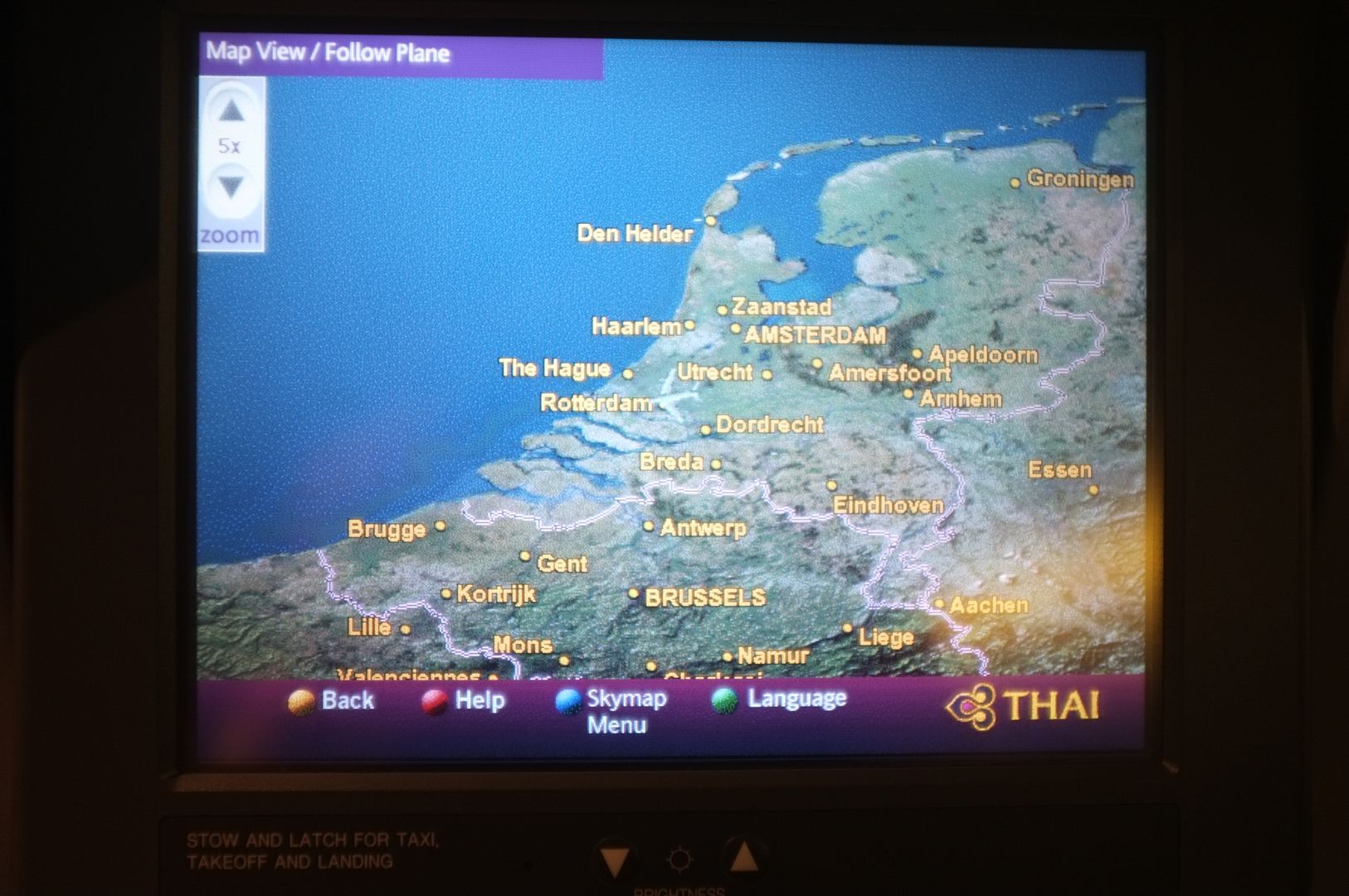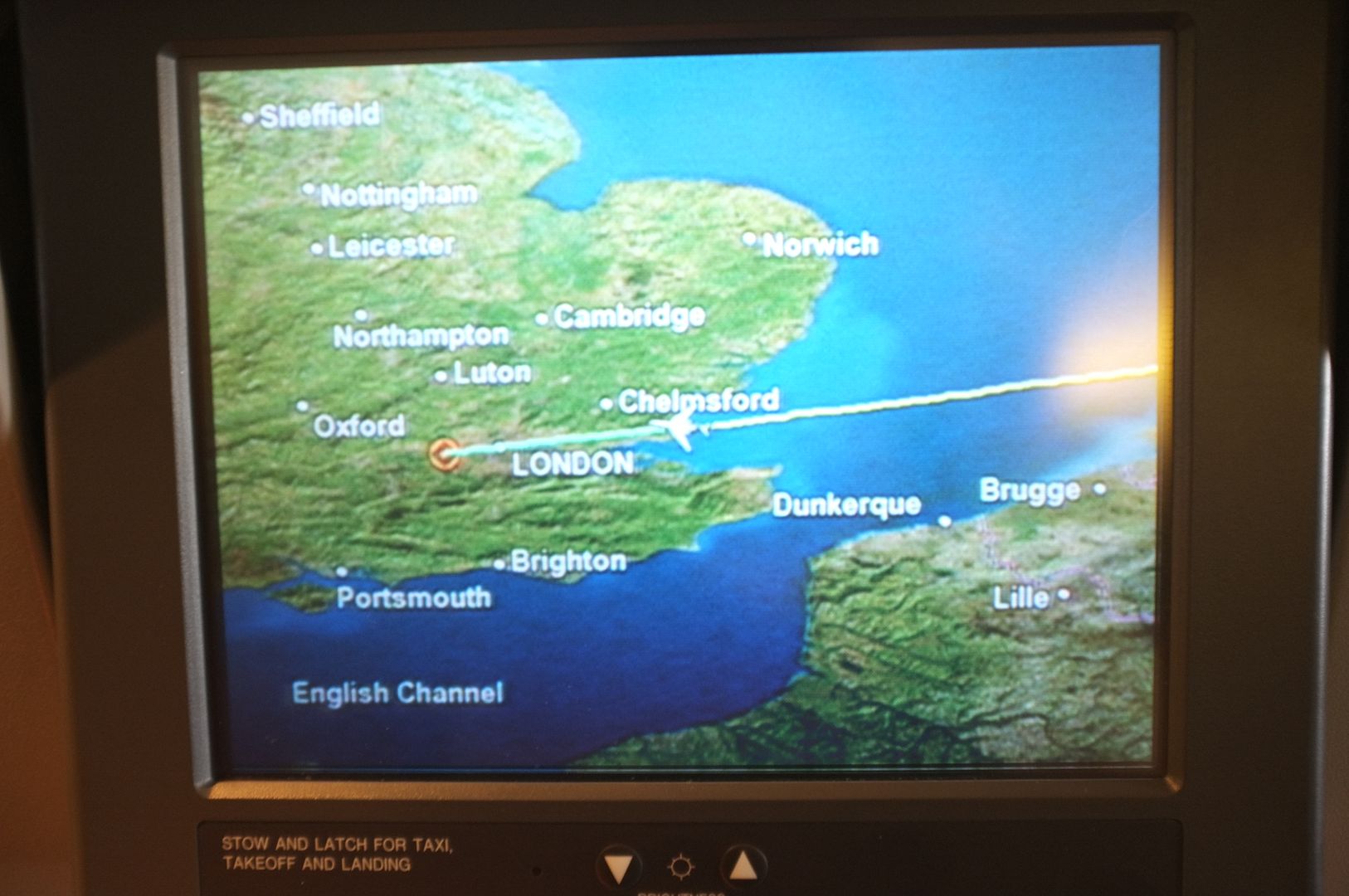 But it circled around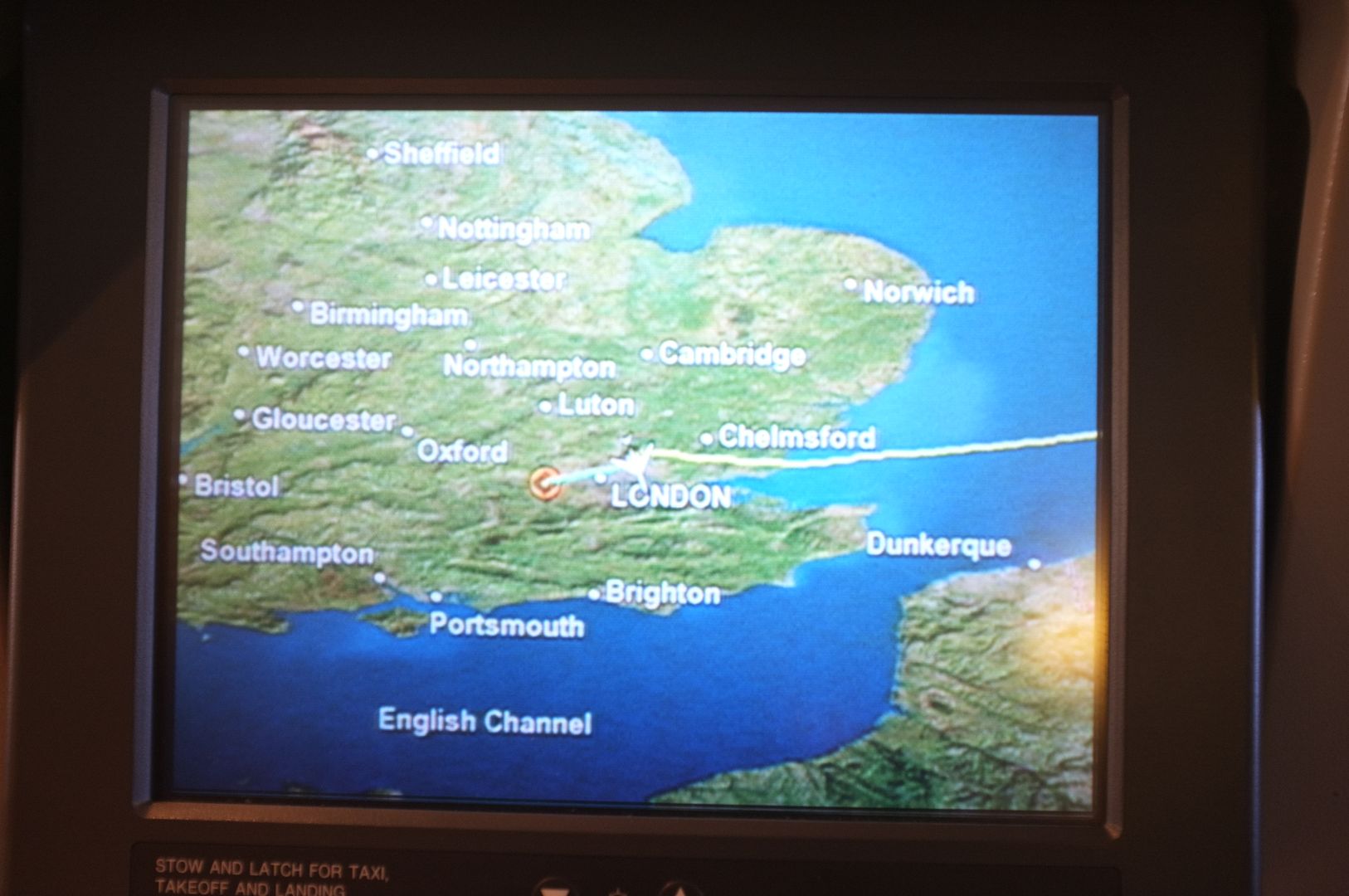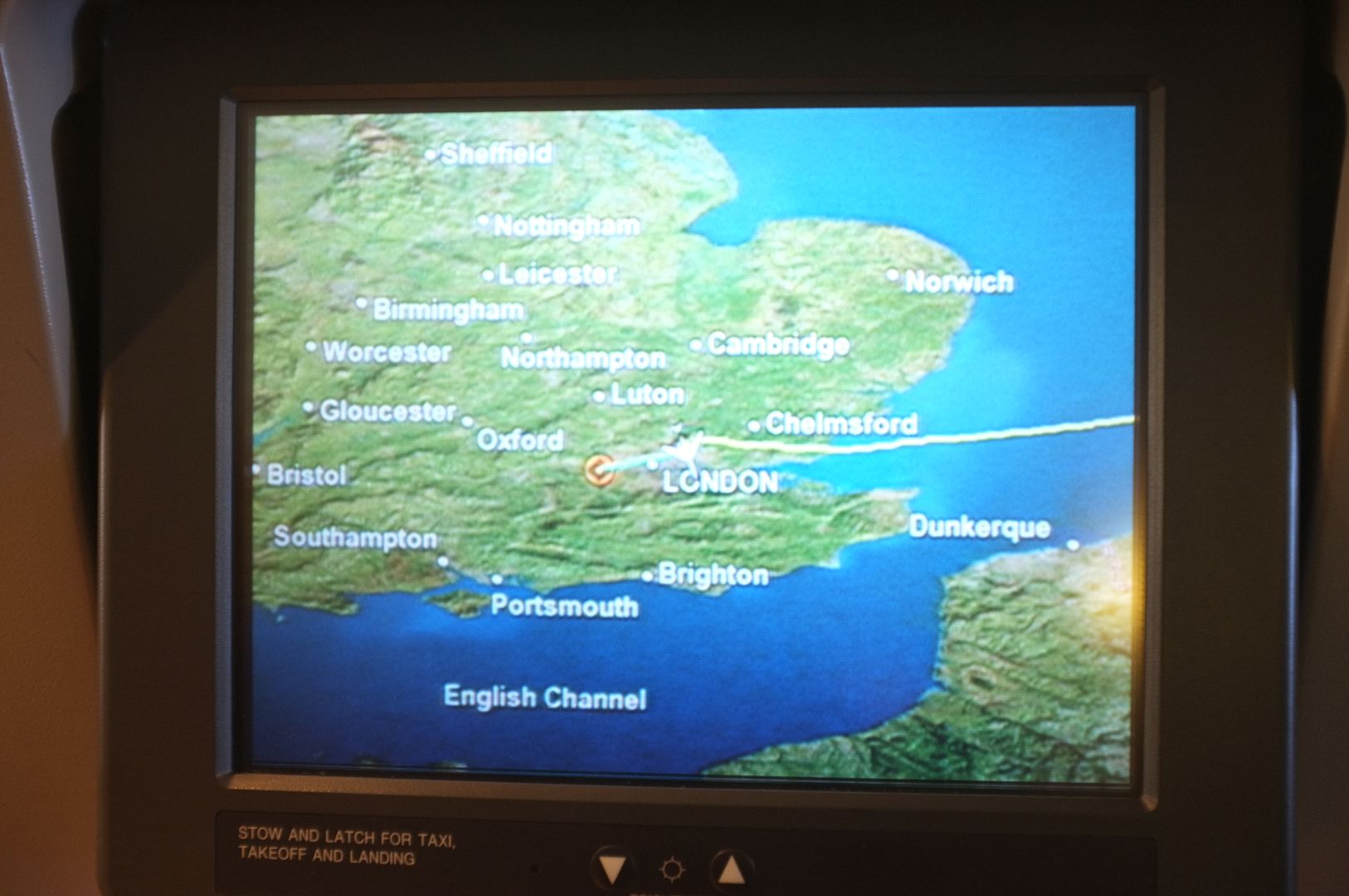 Then approaching LHR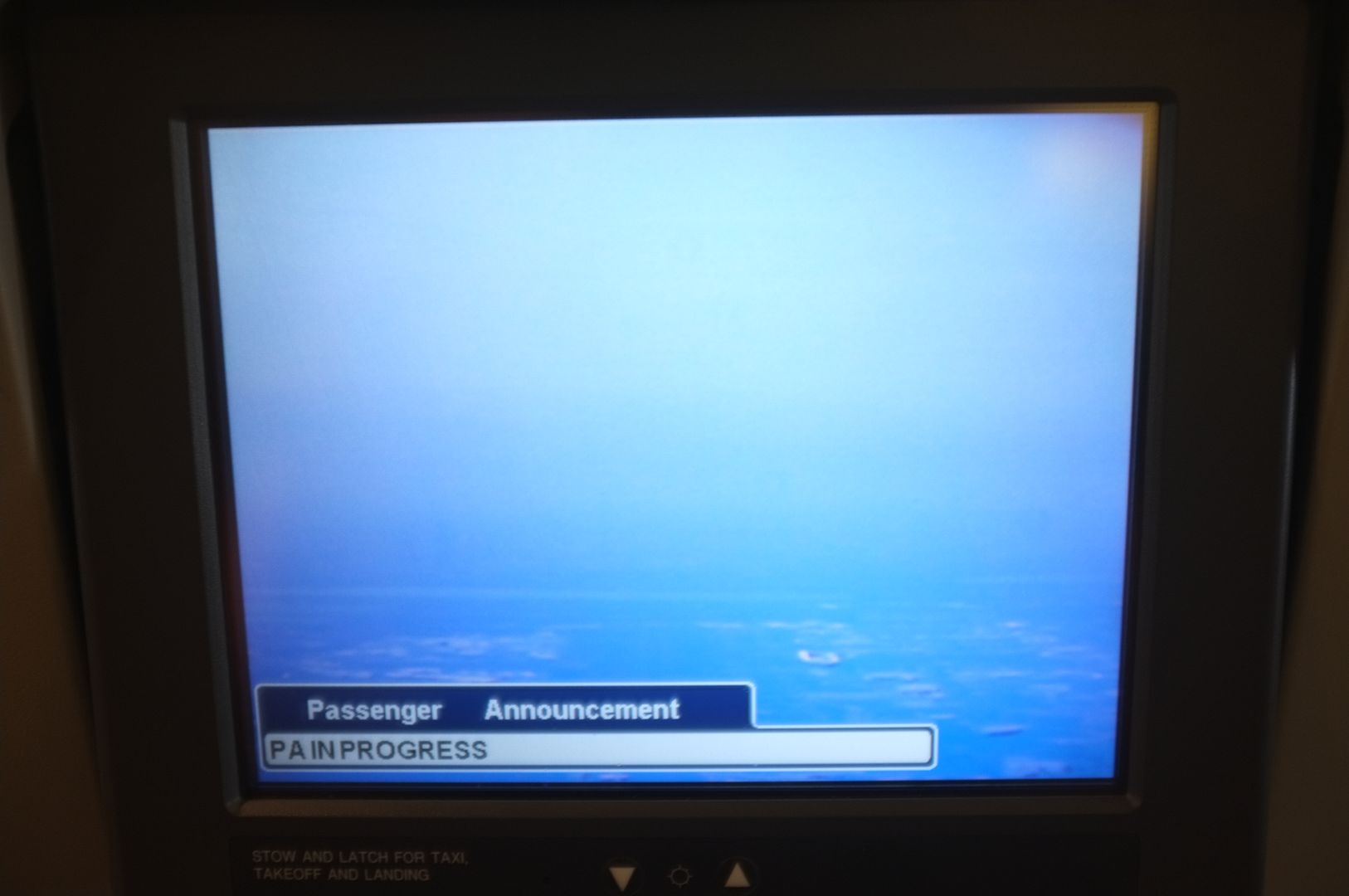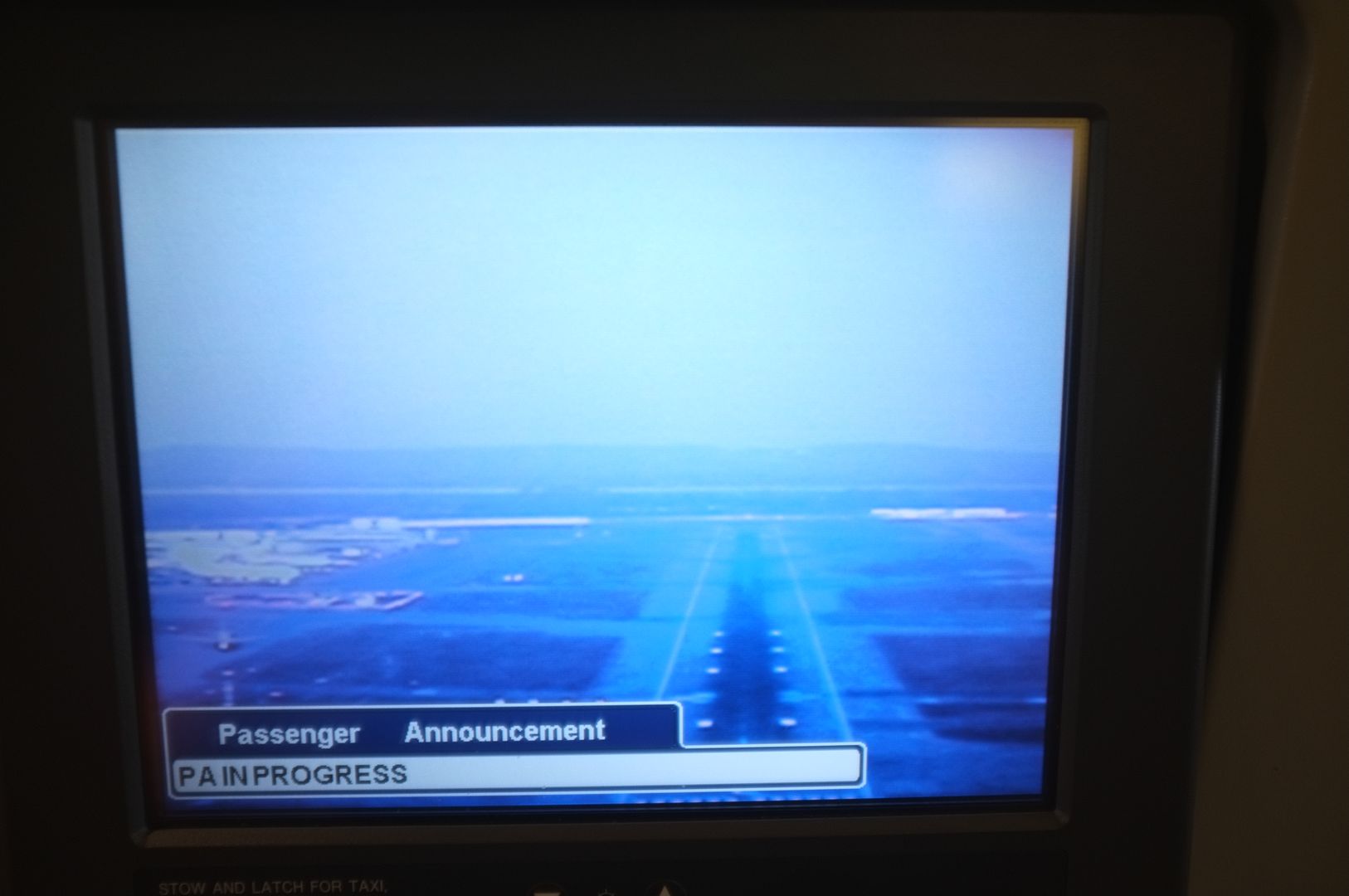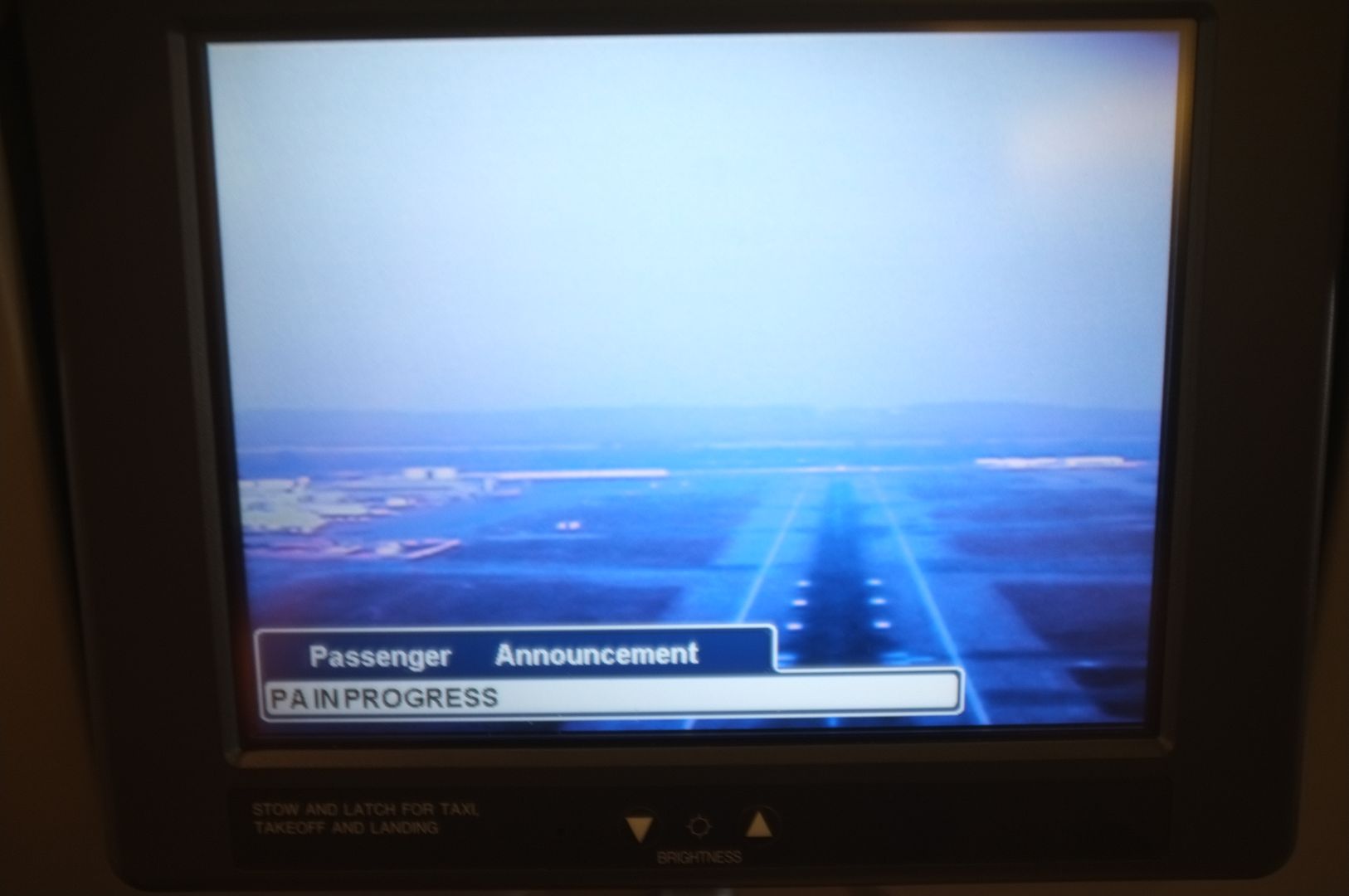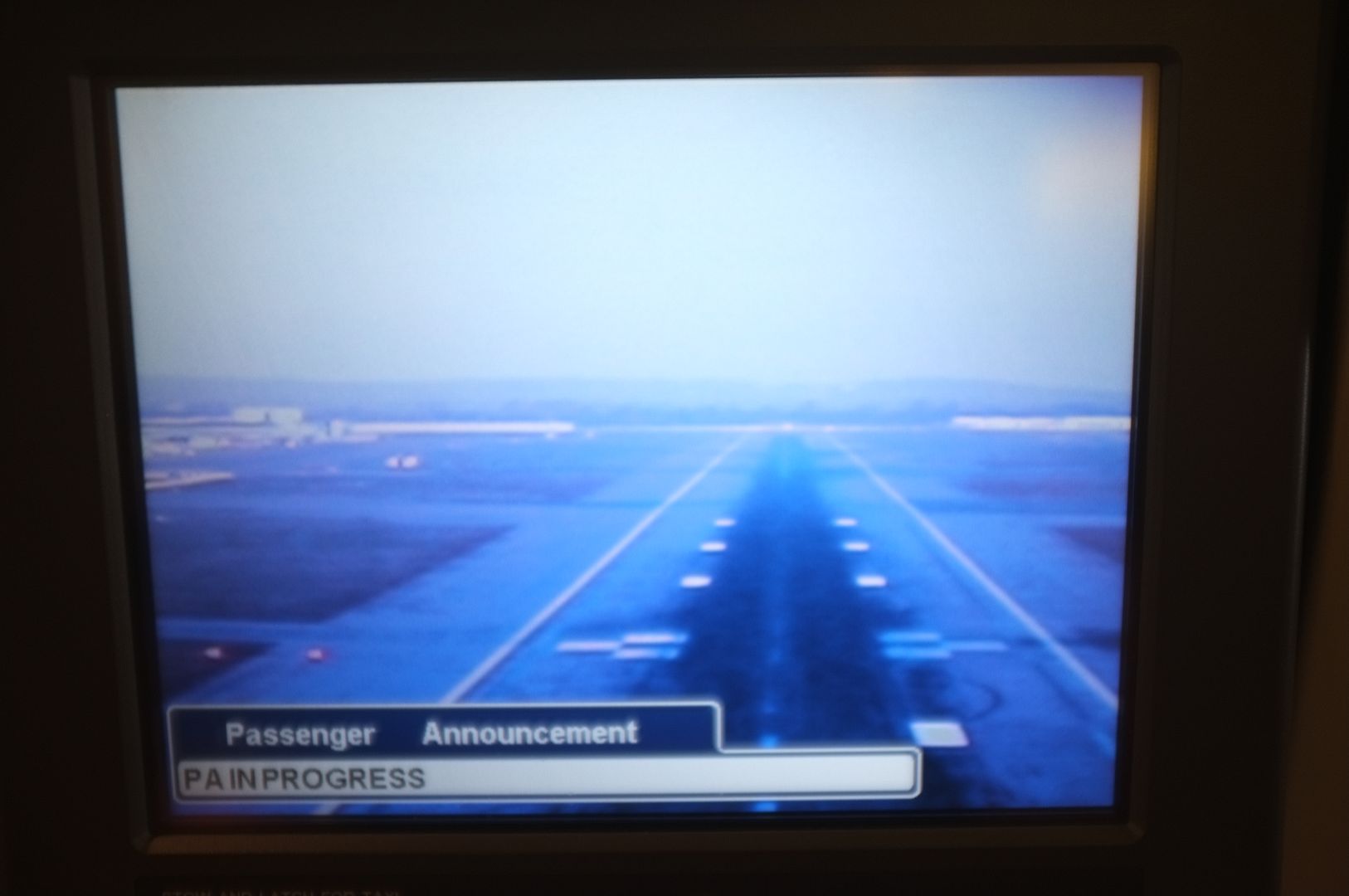 Touched down at 06:45 am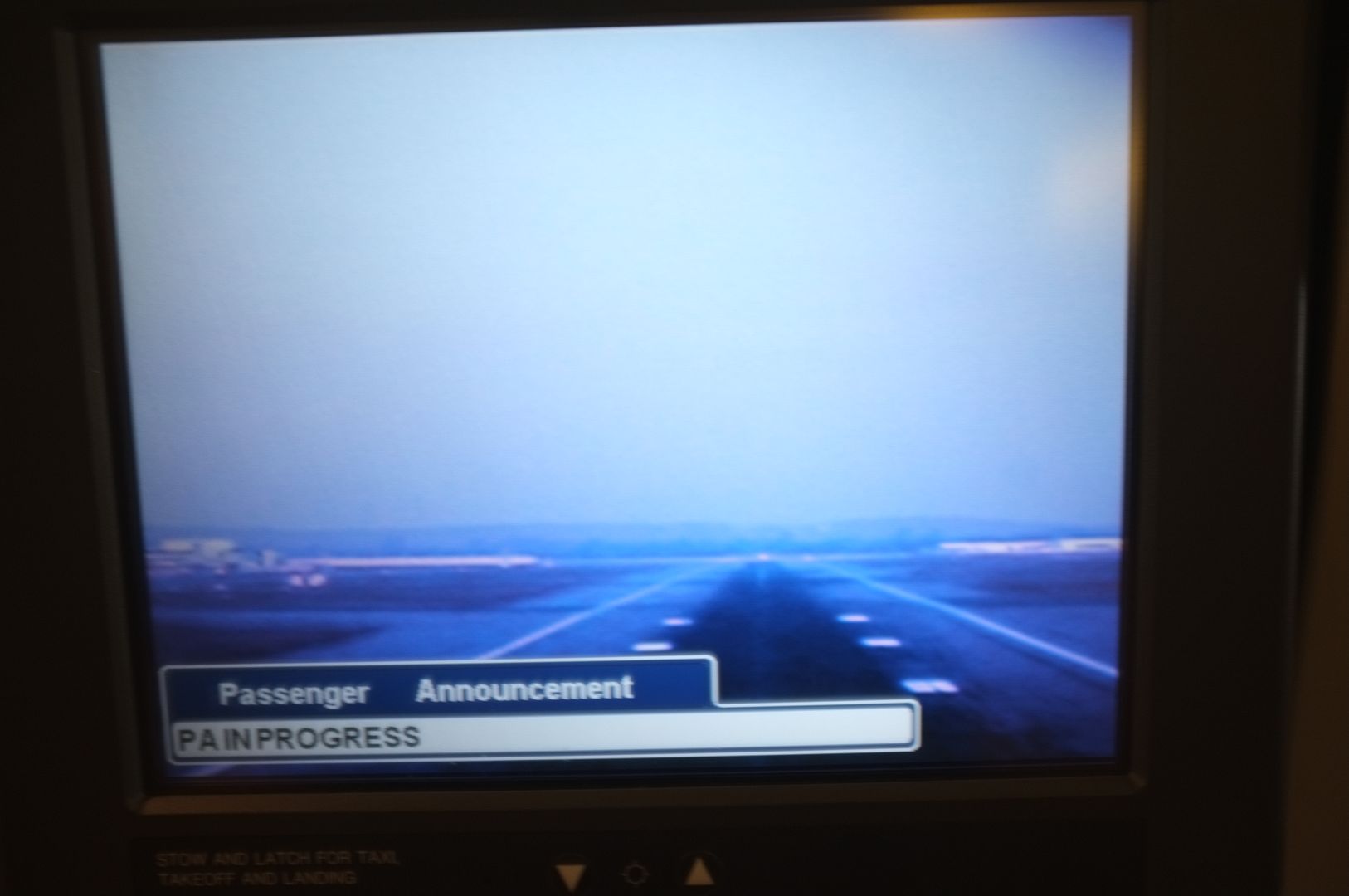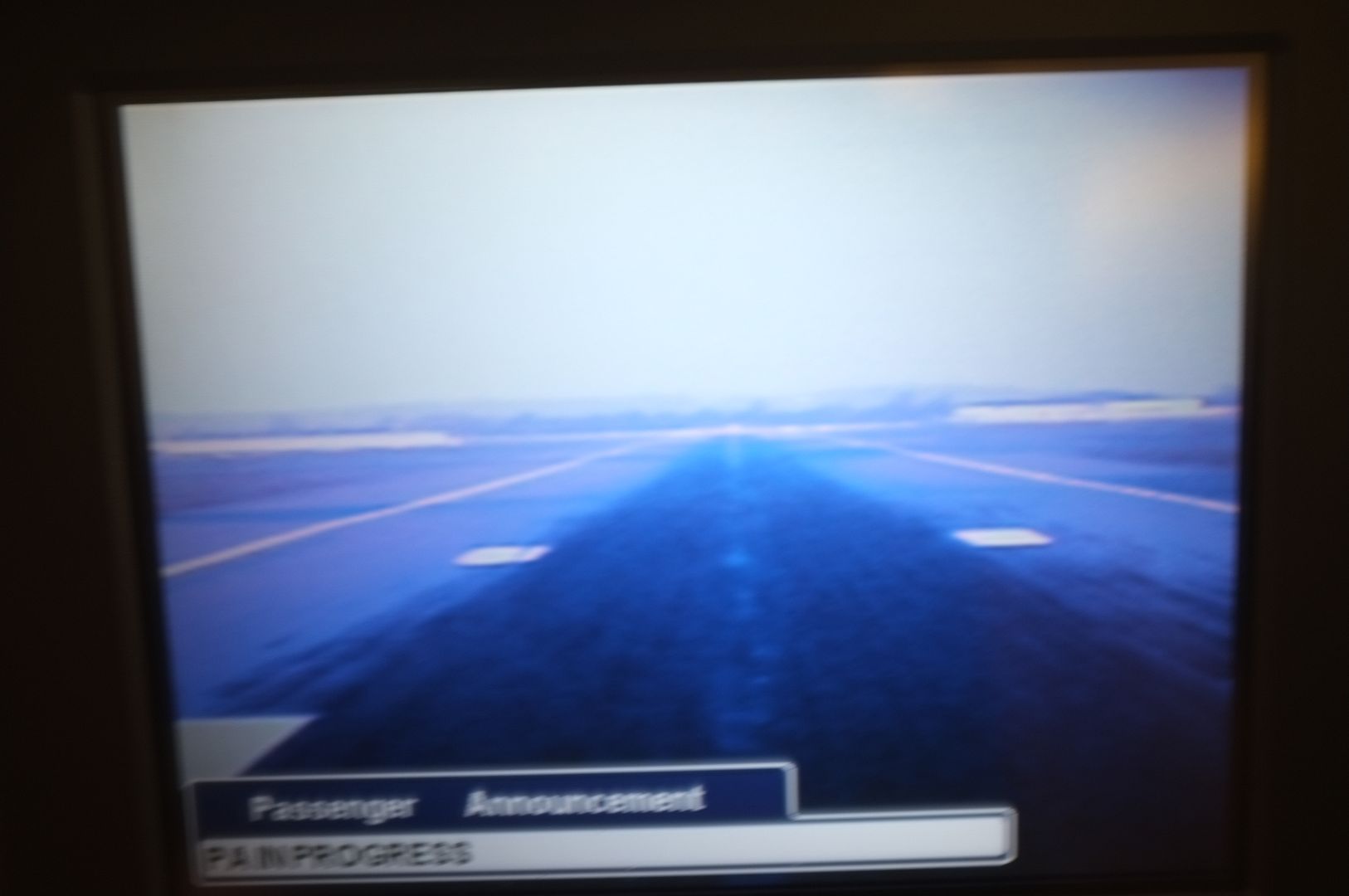 After a short taxi, we reached our parking position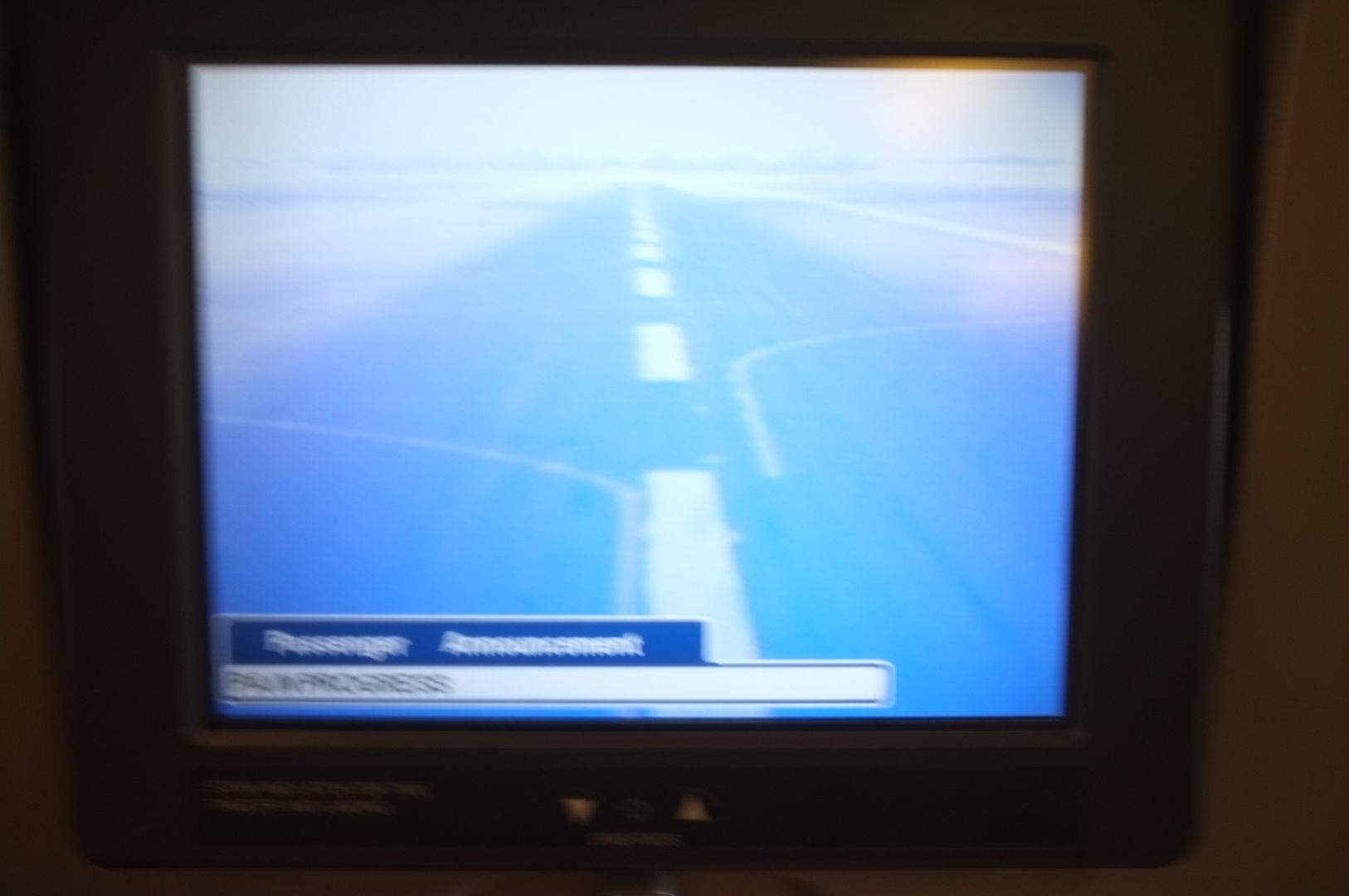 Disembarking the plane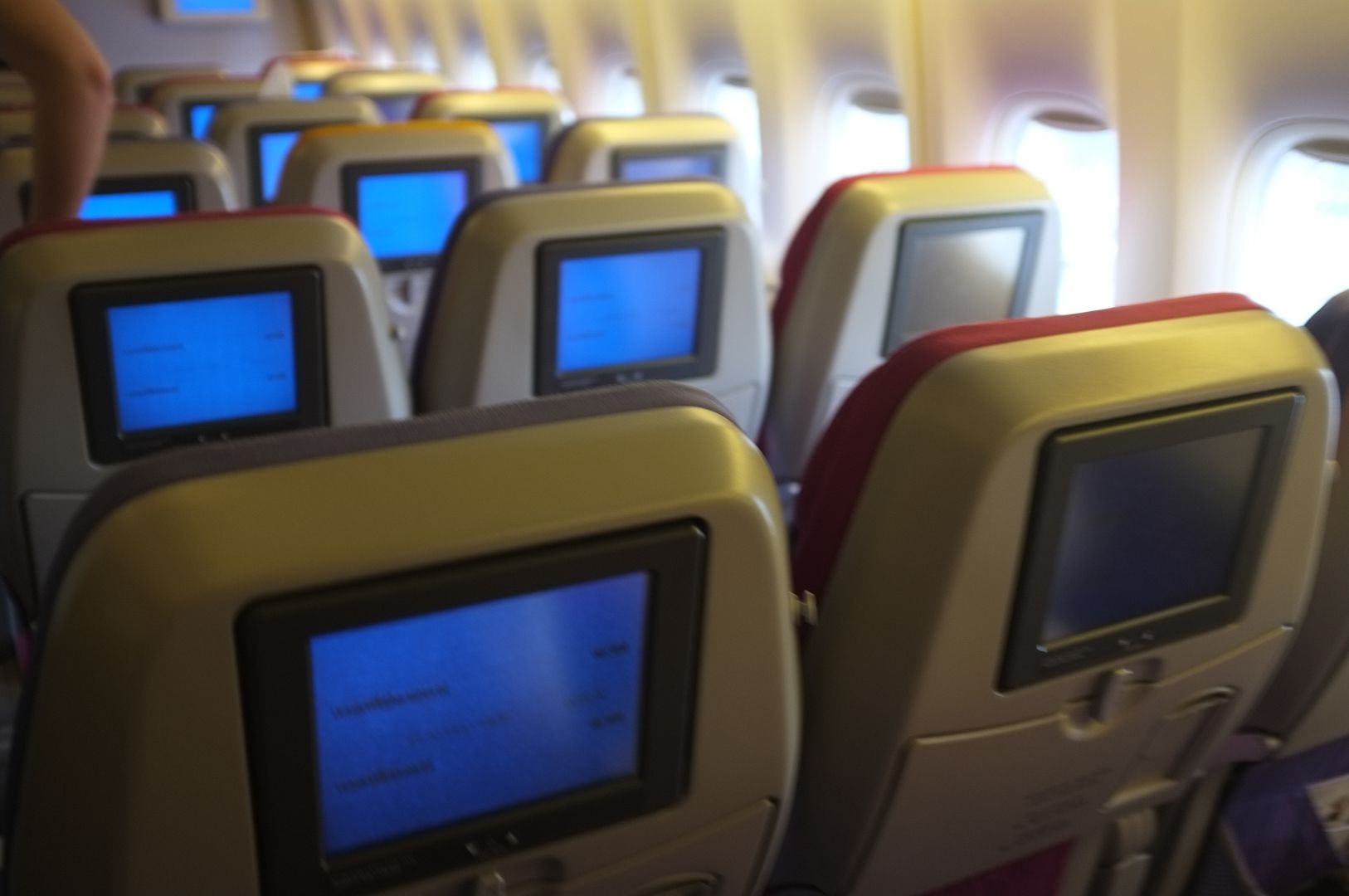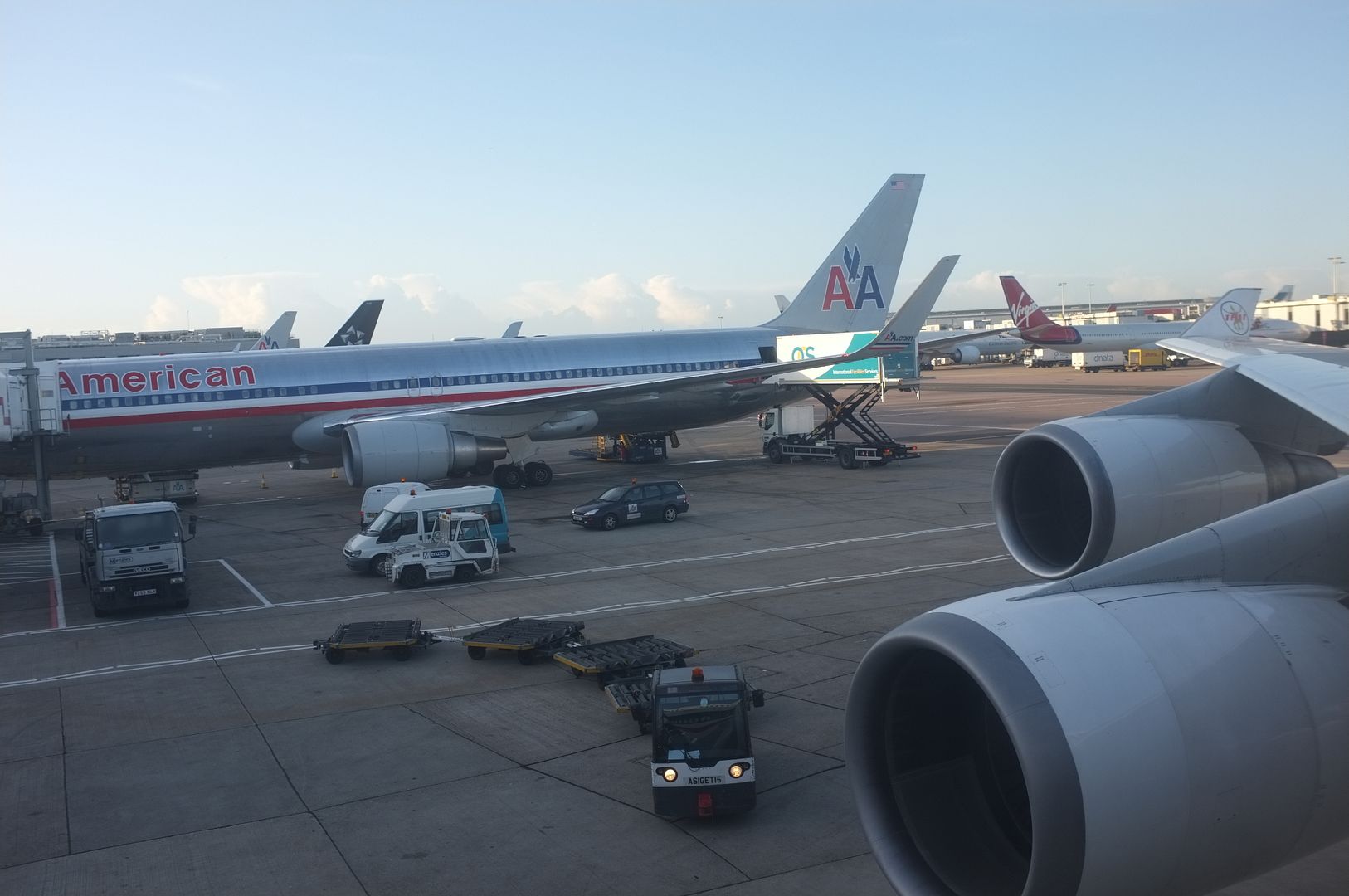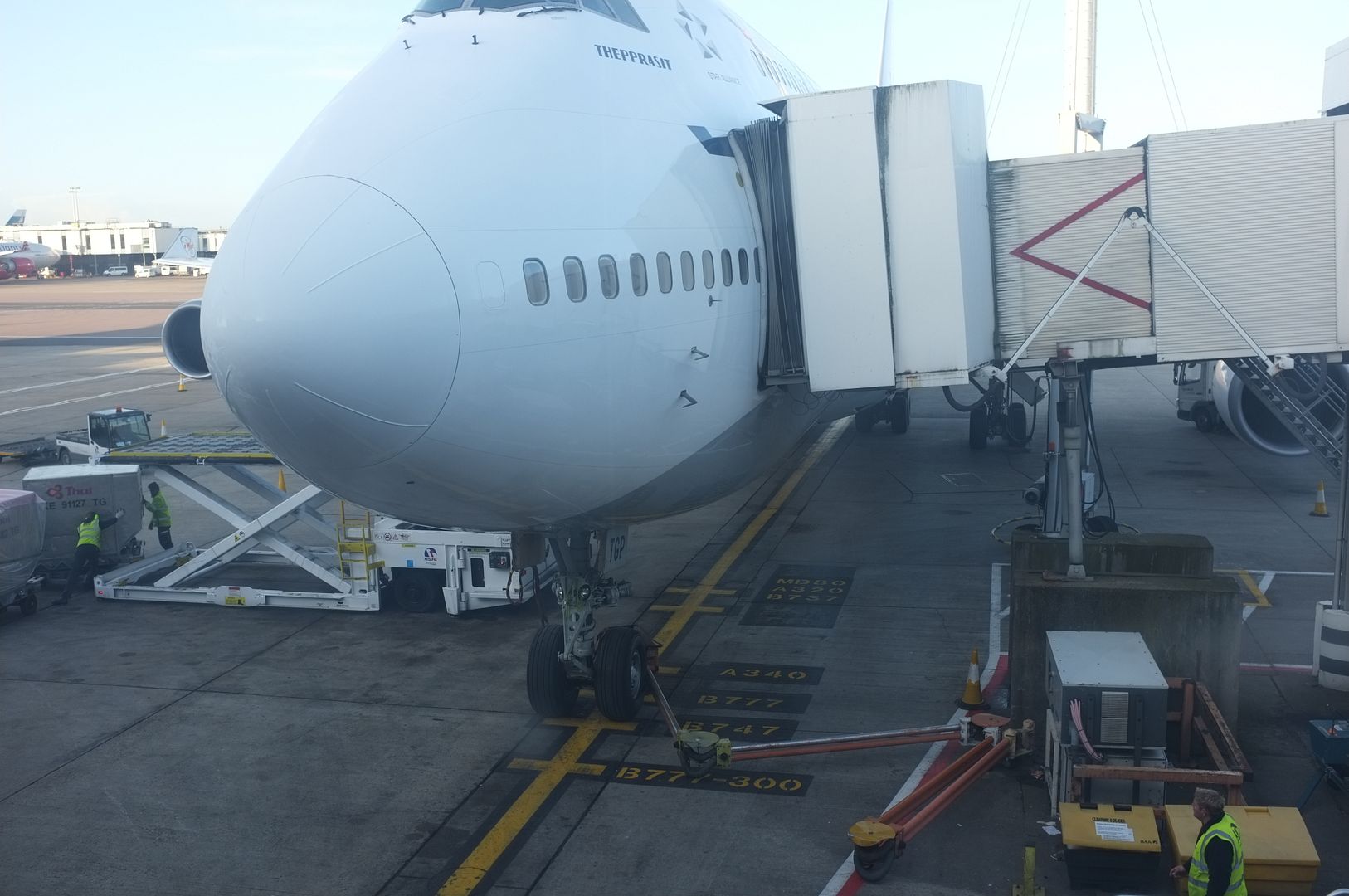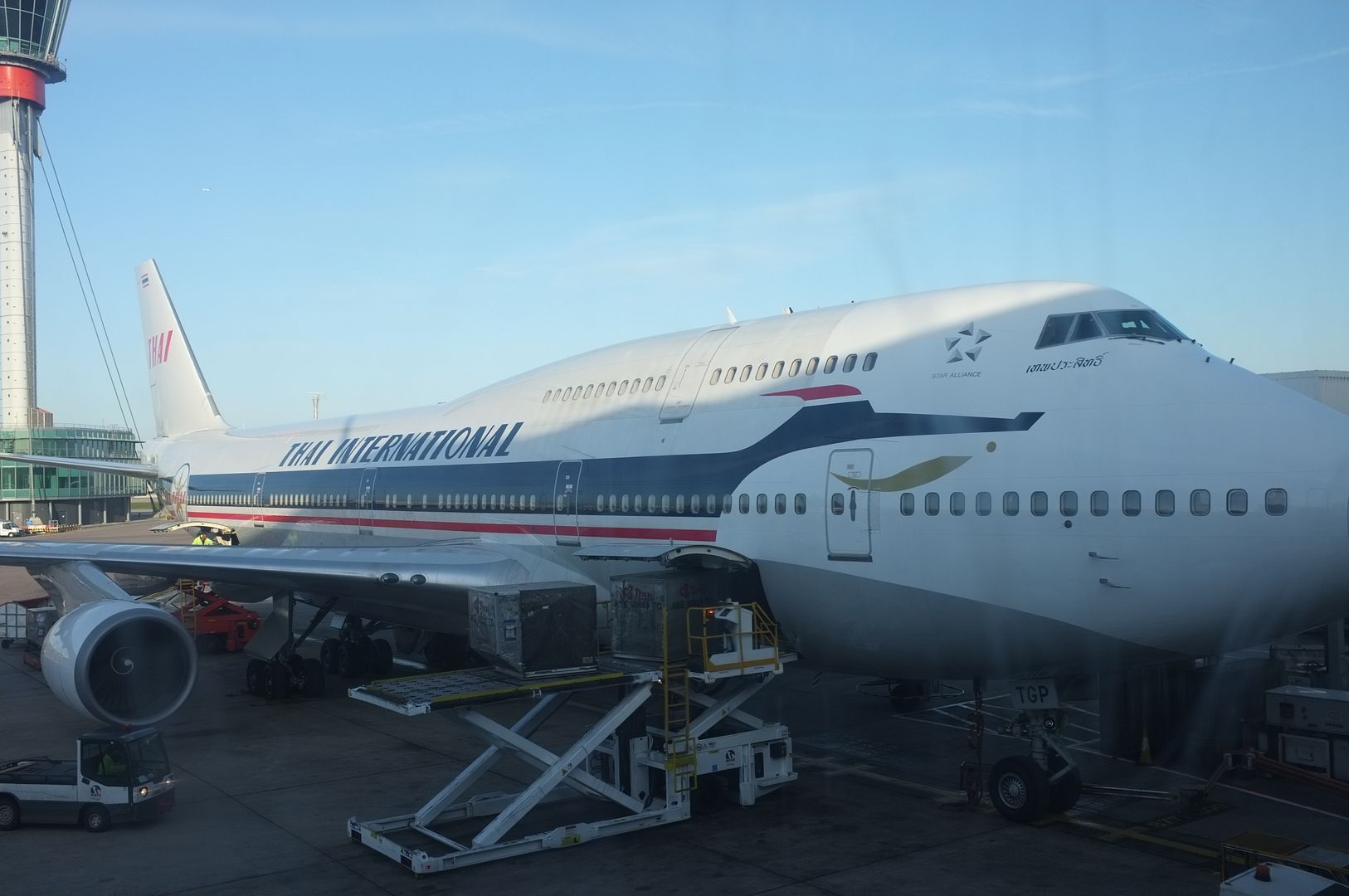 Then I directly headed to arrival passport check, and there was a long queue already, but the line moved steadily and I was clear after around 35 minutes wait. My baggage was already on the belt. Then upon passing the 'green' nothing to declare lane, I was stopped by a custom officer who politely asked me a few questions regarding where I was travelling from and what would I be doing in the UK and the contents of my bags. Then without x-raying or opening my bags, I was let through. I made my way to the central bus station and went on the 08:05am service to Bristol and I arrived 2 hours later.
Overall, I am still happy with Thai Airways, especially nice to see its 747-400 being refitted with AVOD in Economy class, even though I didn't use much of it during my flight. Food, particularly the curry, was tasty. Cabin crew remains very friendly and helpful. Very nice TG!
This would be an end to this trip report. As ever, all comments/suggestions are very much appreciated.
Thanks for reading.
Win
My Previous Trip Reports:
Thai Airways Boeing 777-300ER: BKK-NRT-BKK
(by
win1290
Apr 10 2012 in Trip Reports)
Thai Airways 747-400: BKK-HKG-BKK
(by
win1290
Apr 2 2012 in Trip Reports)
Thai Airways A340-600: LHR-BKK
(by
win1290
Mar 28 2012 in Trip Reports)
A Trip To Amsterdam With KLM: BRS-AMS-BRS
(by
win1290
Mar 21 2012 in Trip Reports)
A Trip To Prague With Easyjet: BRS-PRG-BRS
(by
win1290
Mar 14 2012 in Trip Reports)
A Trip To Munich With Lufthansa A319
(by
win1290
Mar 1 2012 in Trip Reports)
A Trip To Madrid With Iberia And British Airways
(by
win1290
Feb 16 2012 in Trip Reports)
THAI's A346 Smooth As Silk To London
(by
win1290
Jan 20 2012 in Trip Reports)