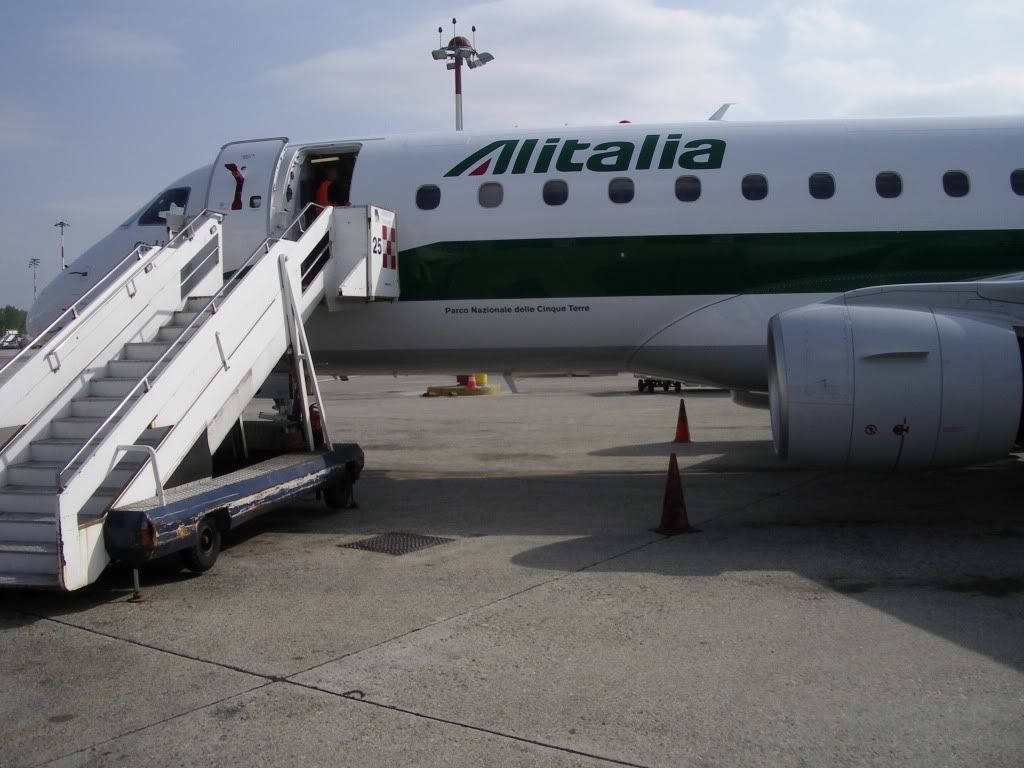 Ciao, dear readers once again,
when I look out the window here in Germany, I see drizzling rain and sun, joke, no sun at all.
Better to go straight back to the story. Brindisi offers much better weather opportunities for me.
Brindisi?. Yes, I´am in Puglia
On The Way For Brindisi, But Where Is The MD?.
(by
FLIEGER67
Apr 20 2012 in Trip Reports)
and ready now for a couple of more pictures and flights.
This is todays routemap:
Thanx to, as usual:
http://www.gcmap.com/
What about a view to the first 200 departure airports:
Departure airports
auf einer größeren Karte anzeigen
And here is also the up-to-date departure airports log:
Departure Airports II
auf einer größeren Karte anzeigen
And the actually covered routes:
Tripreporters Flüge II
auf einer größeren Karte anzeigen
I´am the early bird, so it seems!.
After a real good sleep, dreaming of Orecchiette Pasta,
dried tomatoes, a glass of Pinot Nero, really?.
And further along some of these beautiful, ah, people here, anything else expected?.
Breakfast is served from 07.00 am, every minute is precious on travel, so I´am ready perfectly ontime
and later on for a view like this.
Nice, isn´t it?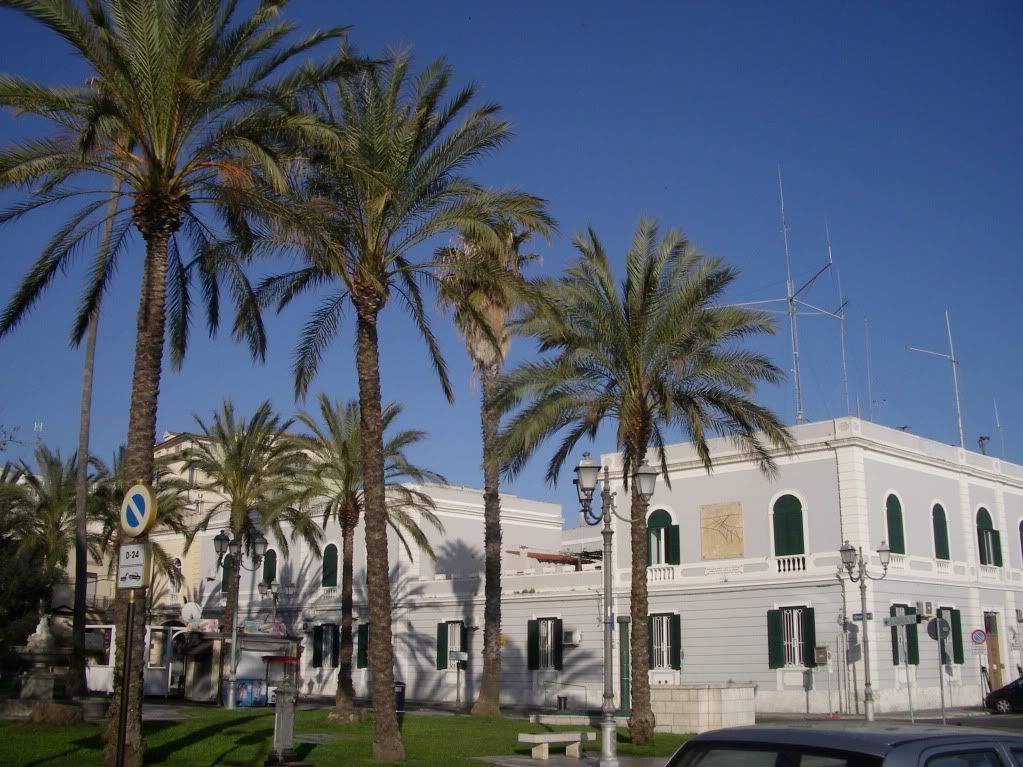 A warm welcome to a pretty sunny day in southern Italy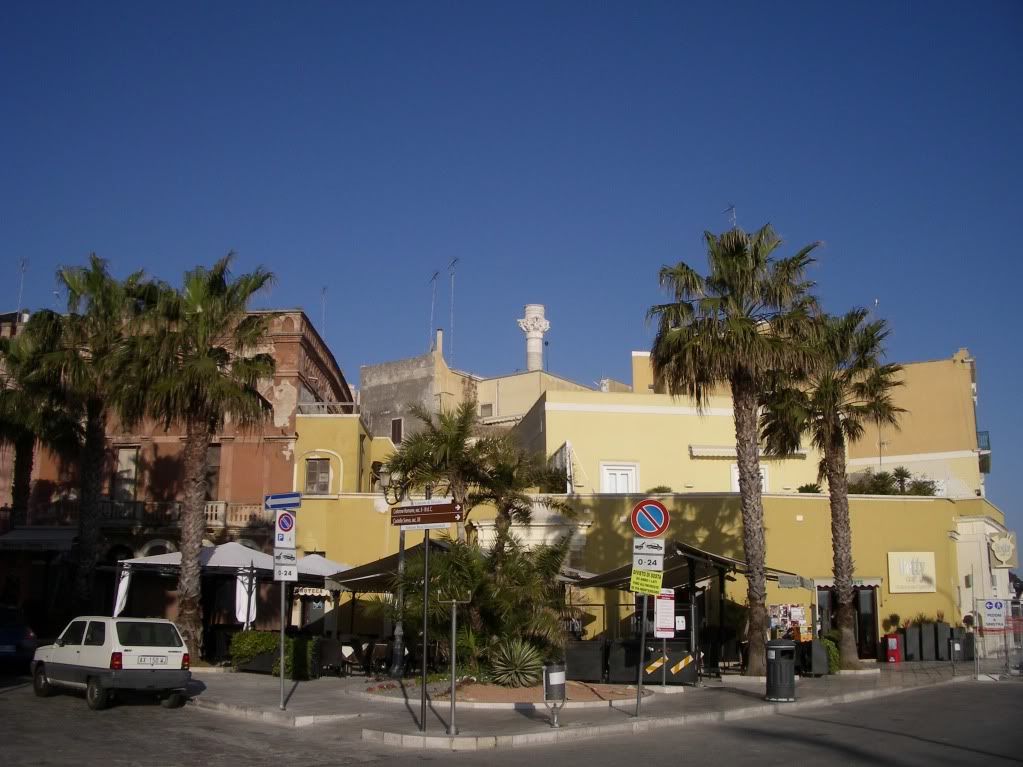 Well, it seems the locals need some more sleep than me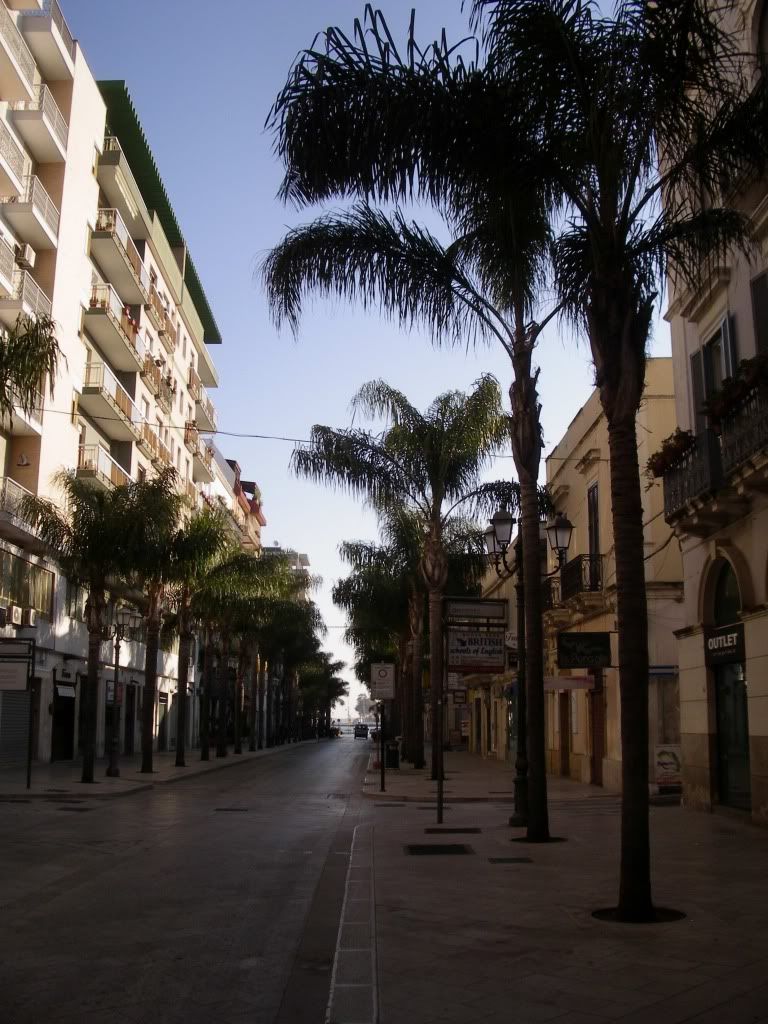 Palms and ancient buildings
Harbour view with some strange subjects around.
Albania is just above the sea.
"Do you speak english?".
"No, non parlano inglese". That helps!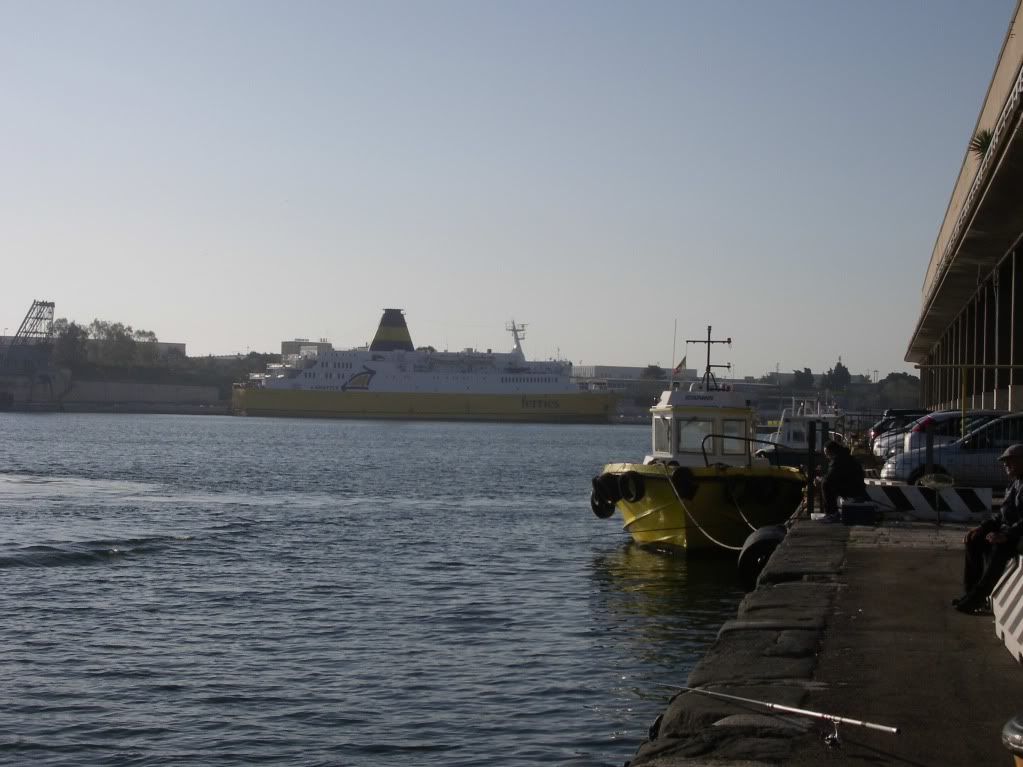 Ships at work
Ferry crossing
Me and the fishermen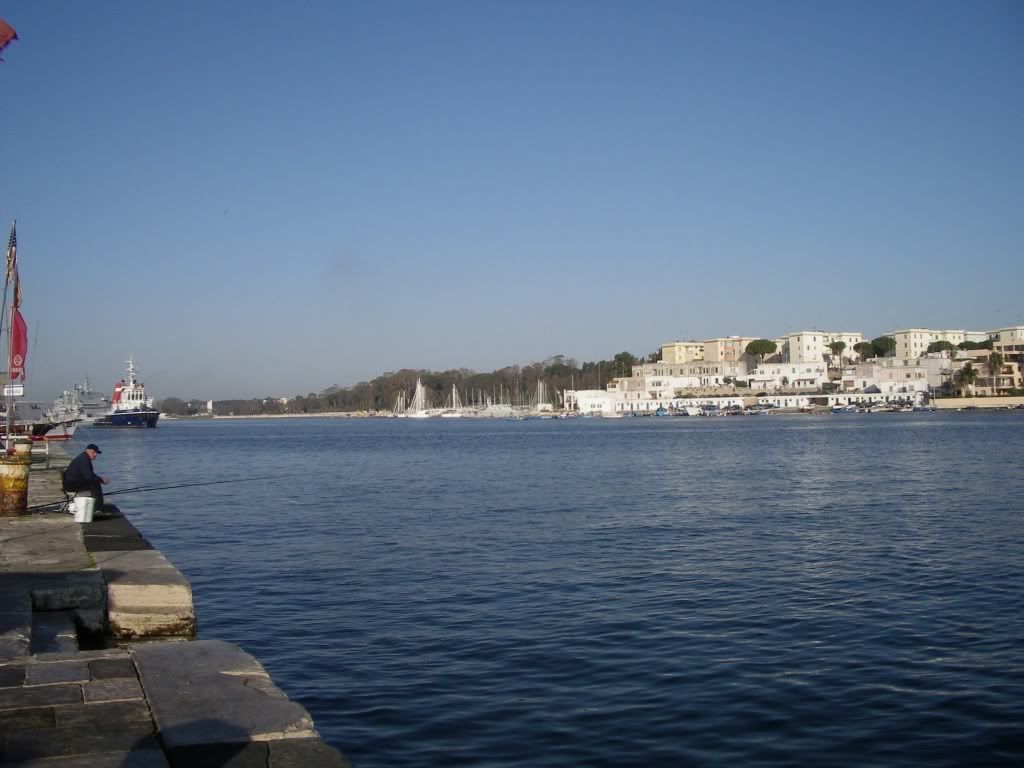 Brindisi is also a place with a huge military presence
The end of the Via Appia, you know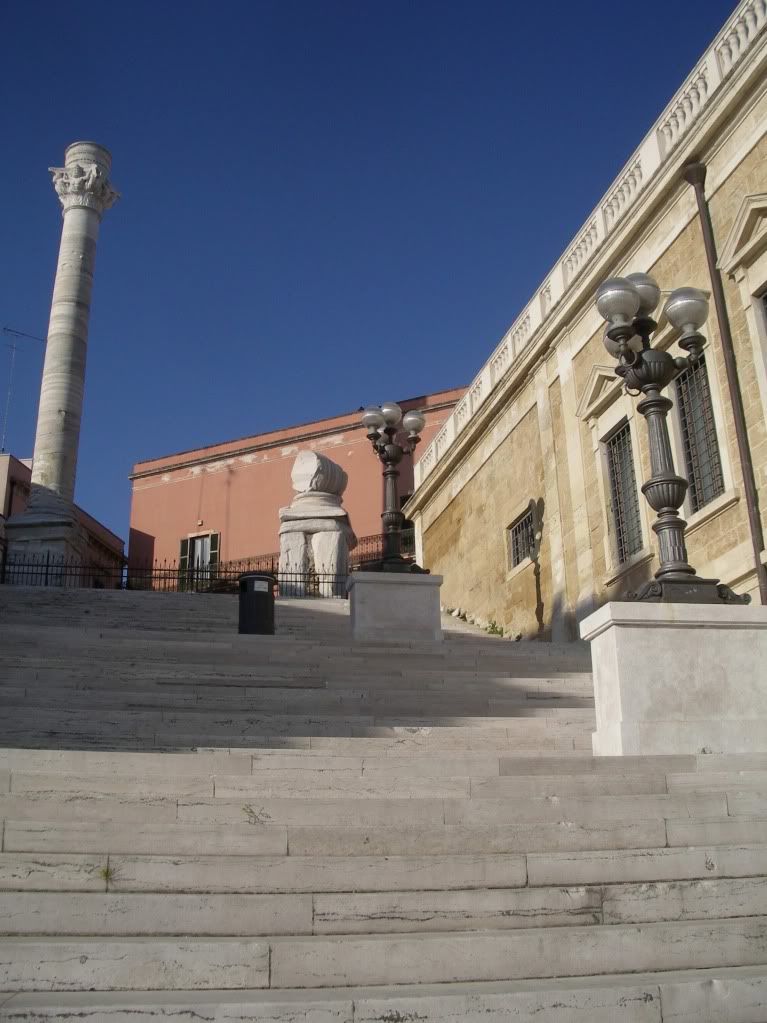 No way by car here in the old town
A nice church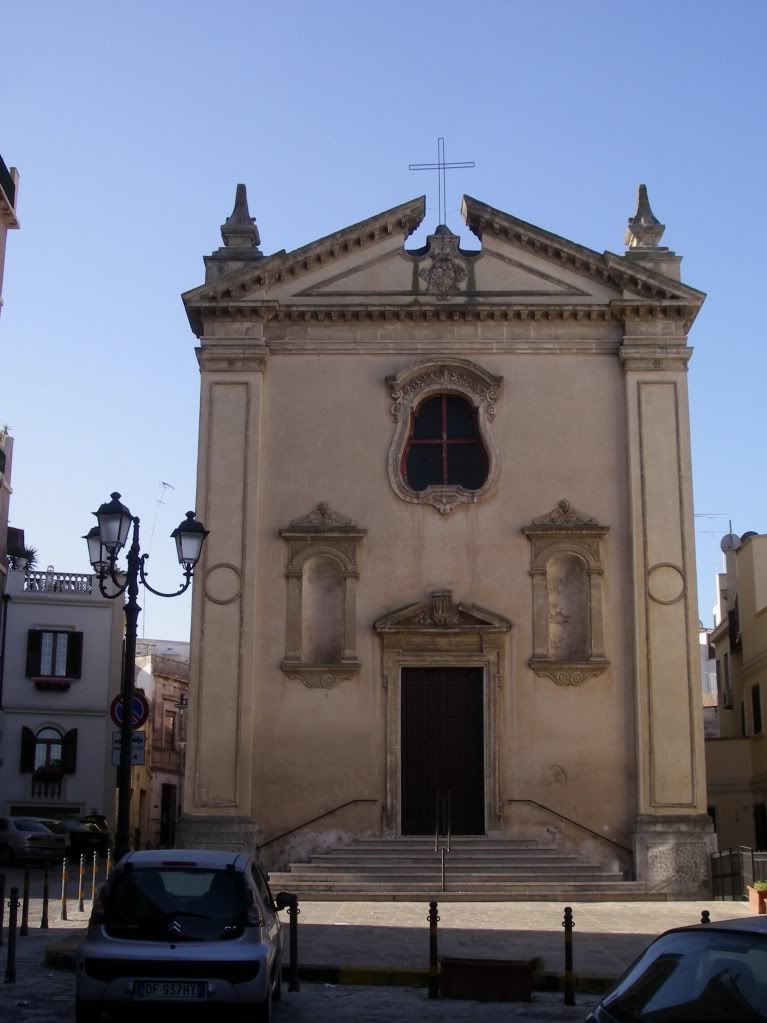 This one is open to the public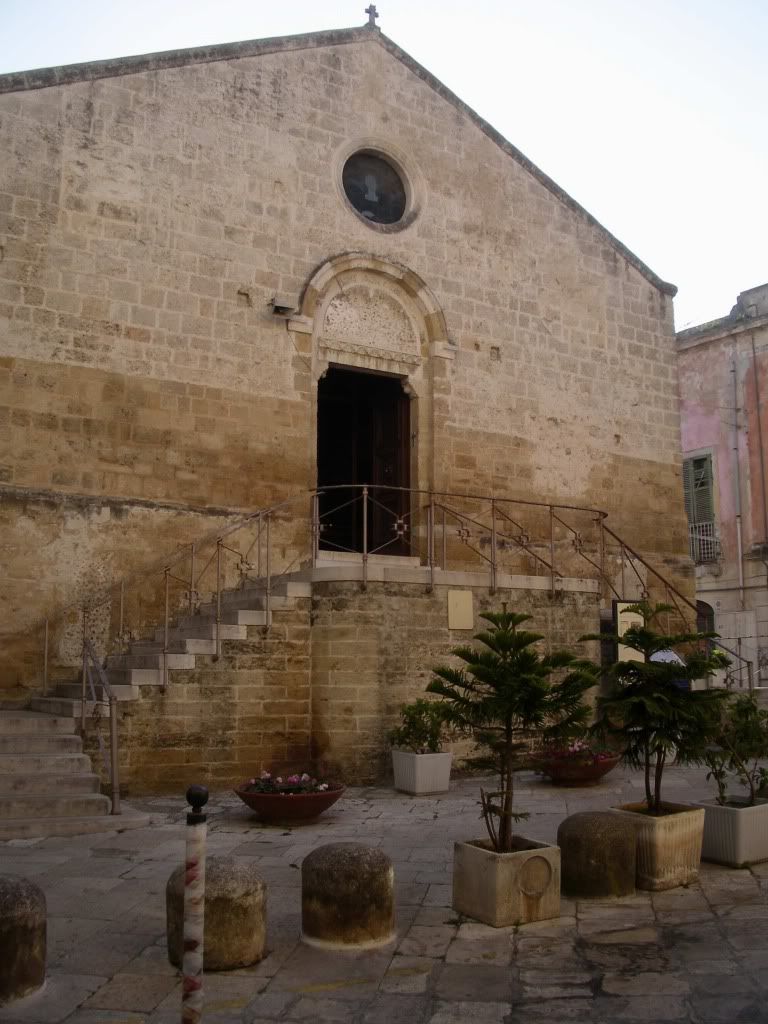 Old town living
Stazione Brindisi, my way to go for the airport by the public bus again. The fare 90 Cent.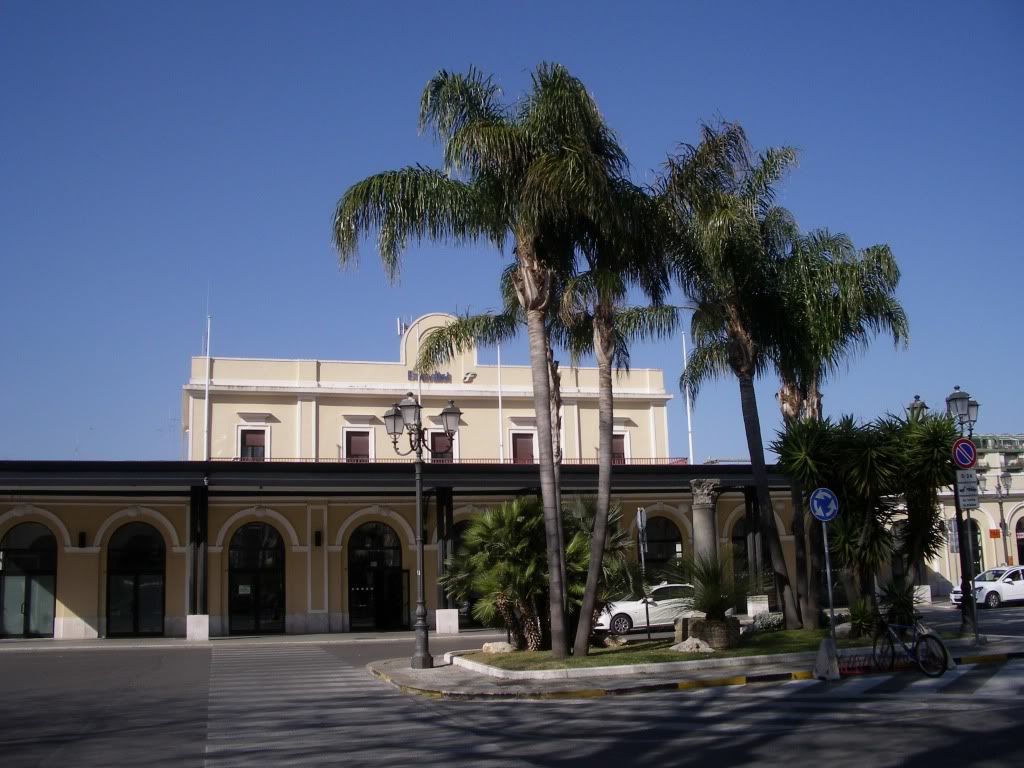 Sunday, 01.04.2012
.
.
.
.
Service AZ 1624 operated by Alitalia
Scheduled: 11.20 // 12.30
Let´s count a new departure airport now.
Brindisi Aeroporto del Salento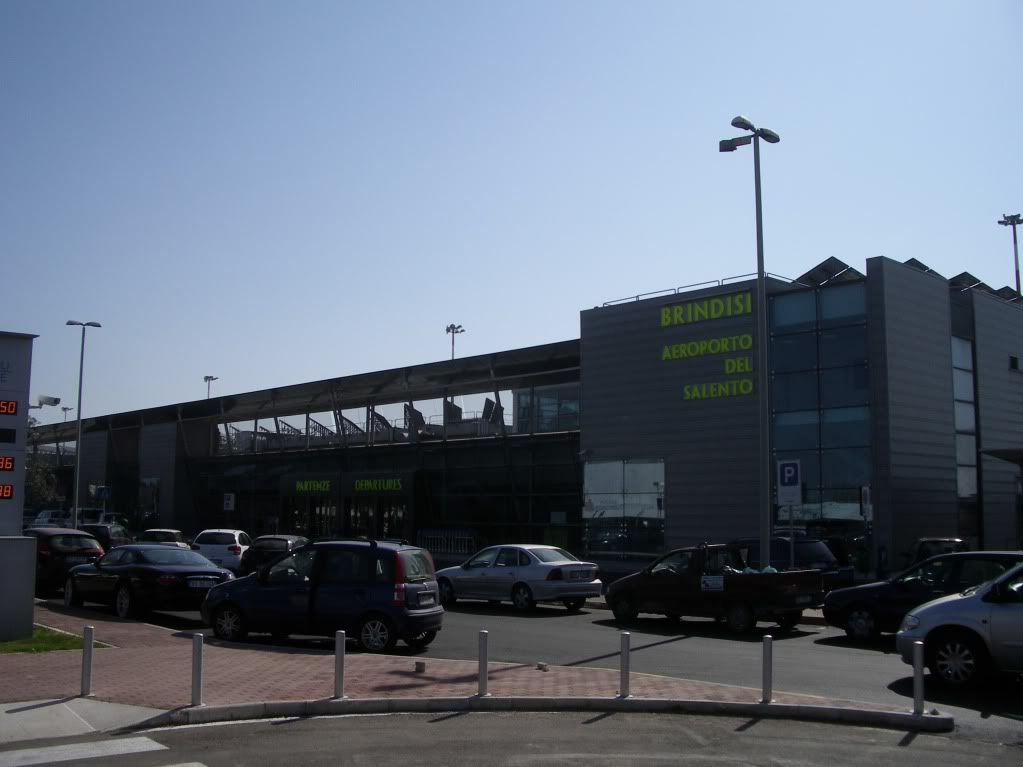 Also spacious inside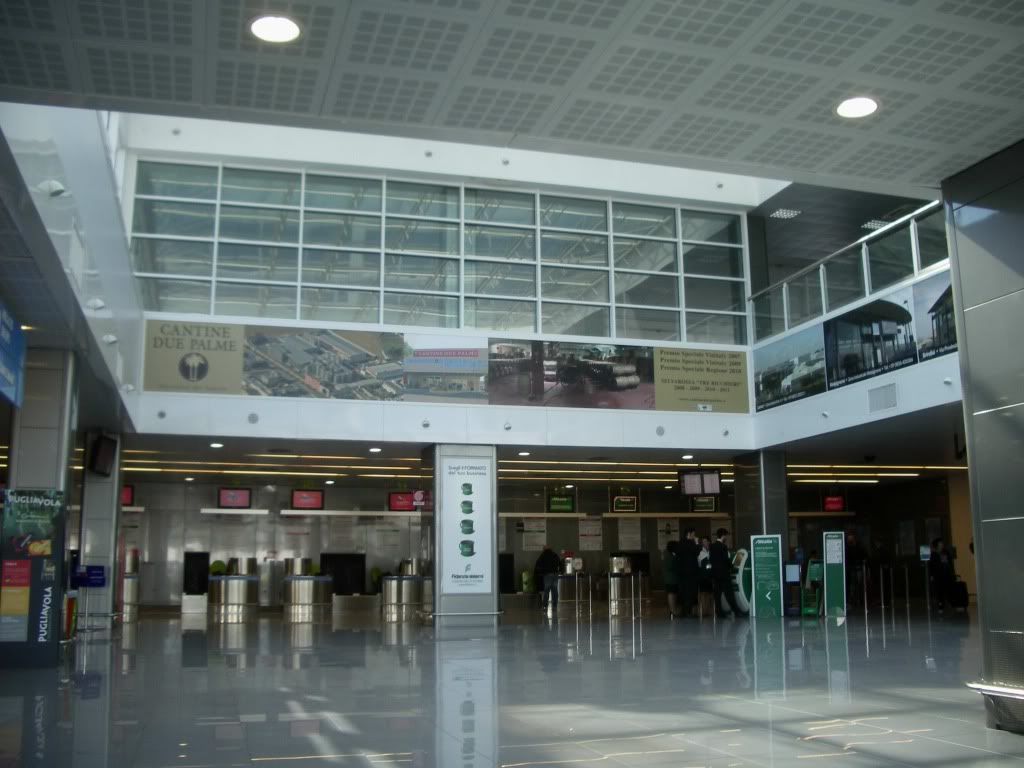 Roma for me from gate 7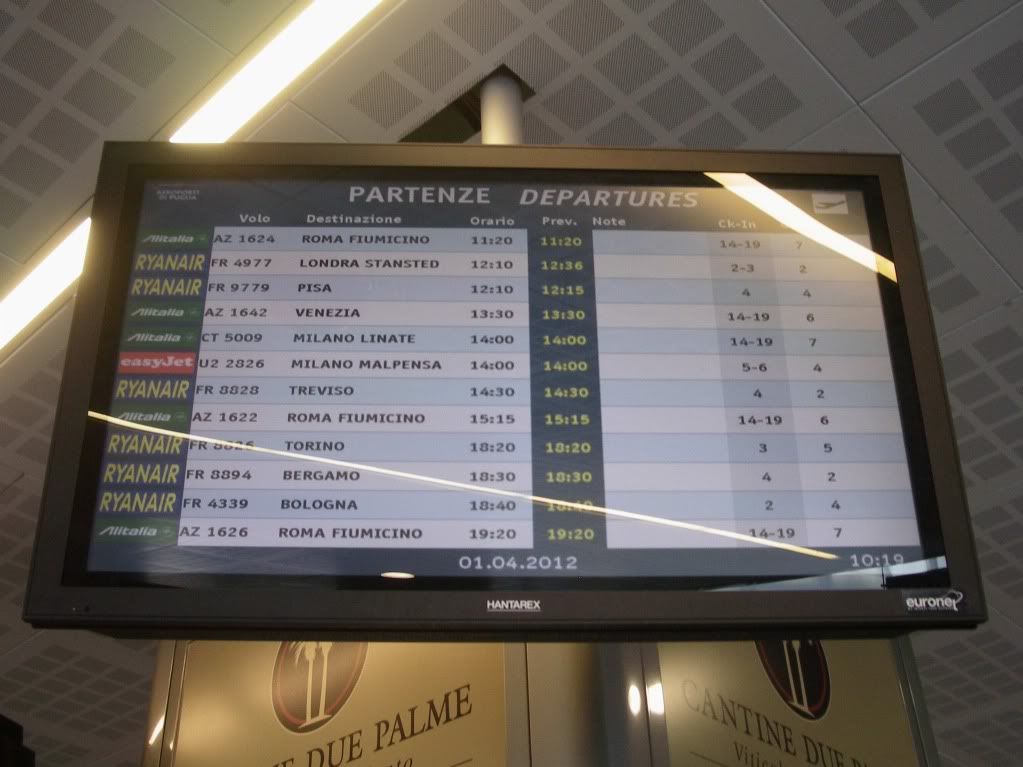 Strange yellow seaters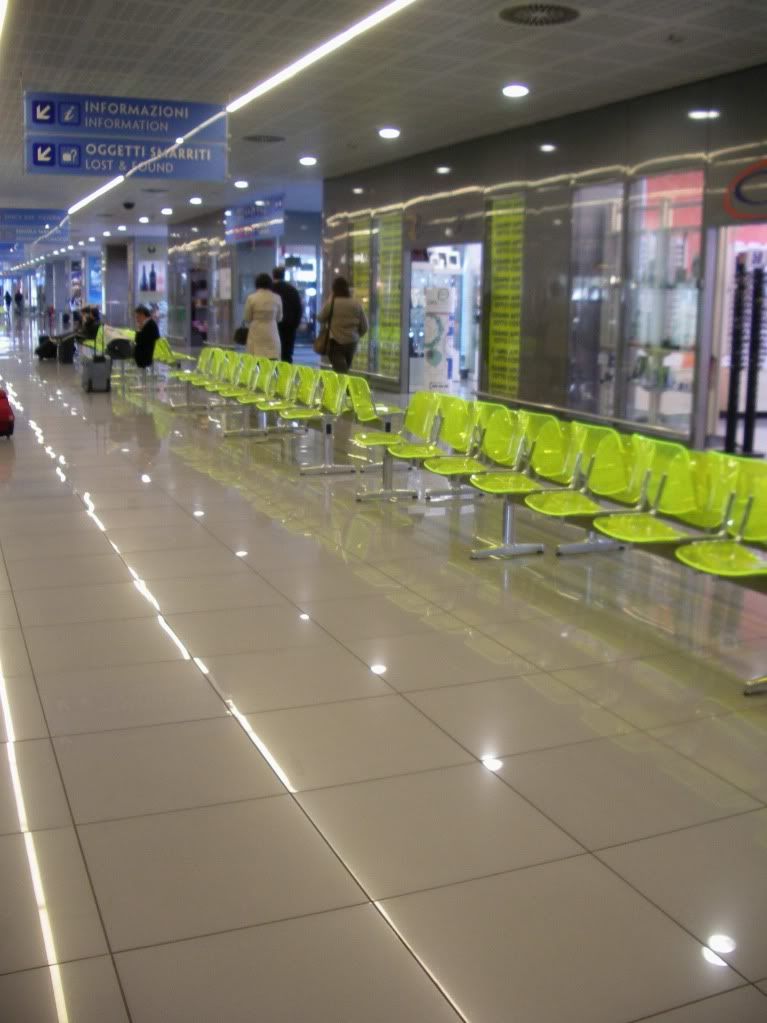 No time to wait at security and the same yellow seaters are also here in the gate area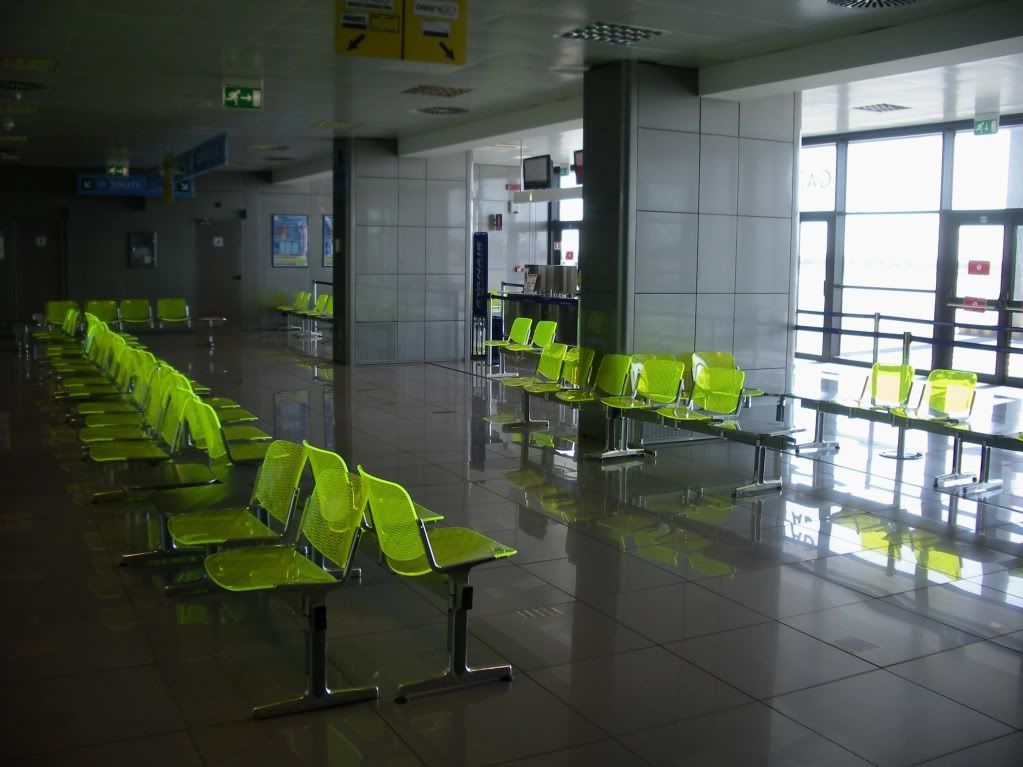 There is no lounge on offer at BDS.
Well, one more equipment change?. No way, not for me. The MD is on schedule, warm welcomed and one of the reasons to go exactly on this schedule for this destination
How I love equipment changes this way. From the not that frequently covered and soon to be gone MD, to the most tagged plane type in my log.
Where is these irony out button?.
No, this doesn´t looks like an MD, but fortunately AZ decides as a small compensation to send a special livery greeting to me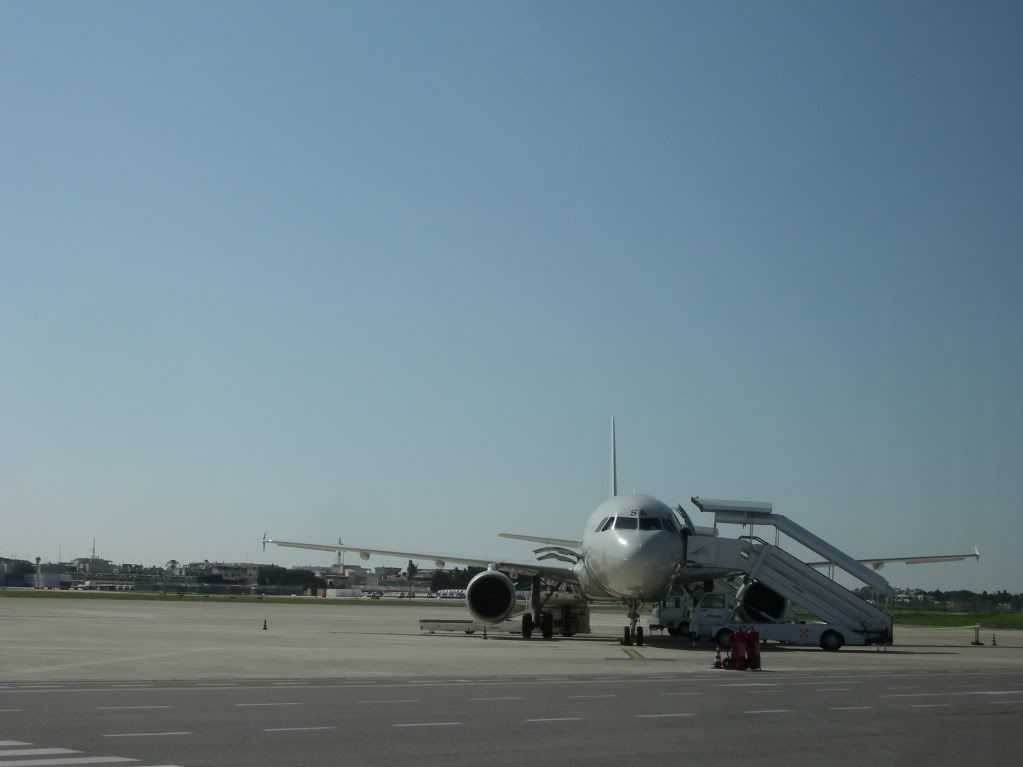 No bad news from gate 07
Self service boarding, sure ok with these nice weather conditions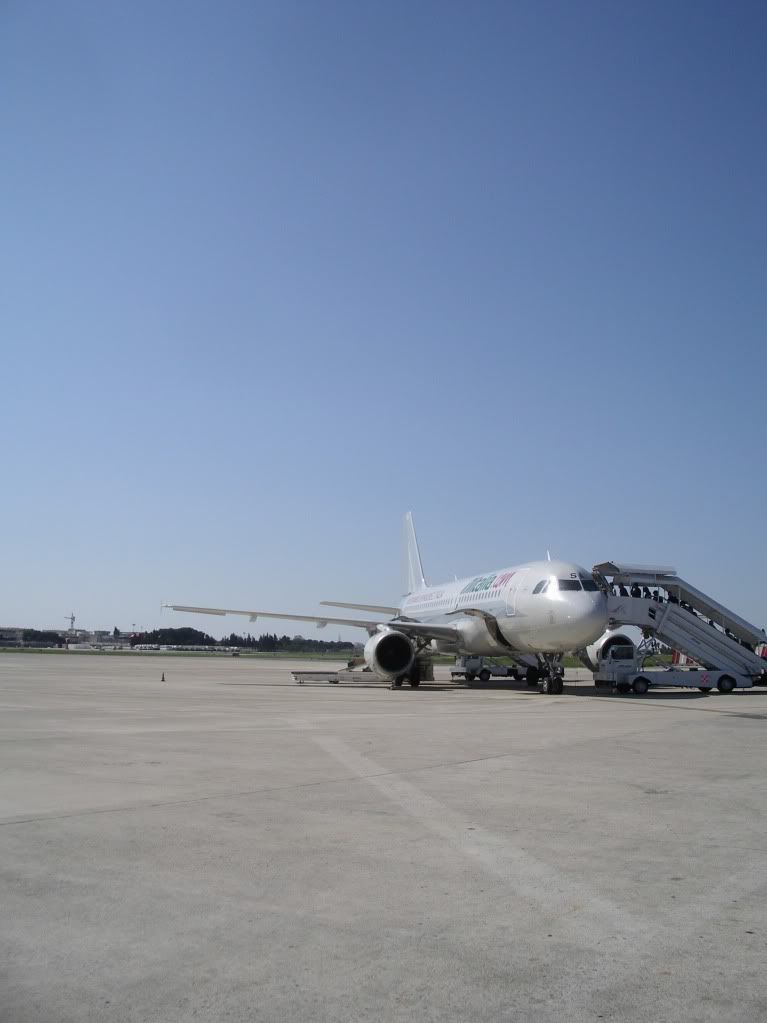 Close up
Under the wing, if ever possible
EI-DSA for me now, leg no. 84 on type and a new one to the log. Since 18.09.2006 in the air with AirOne and Alitalia. Another example from the 53 in the actual fleet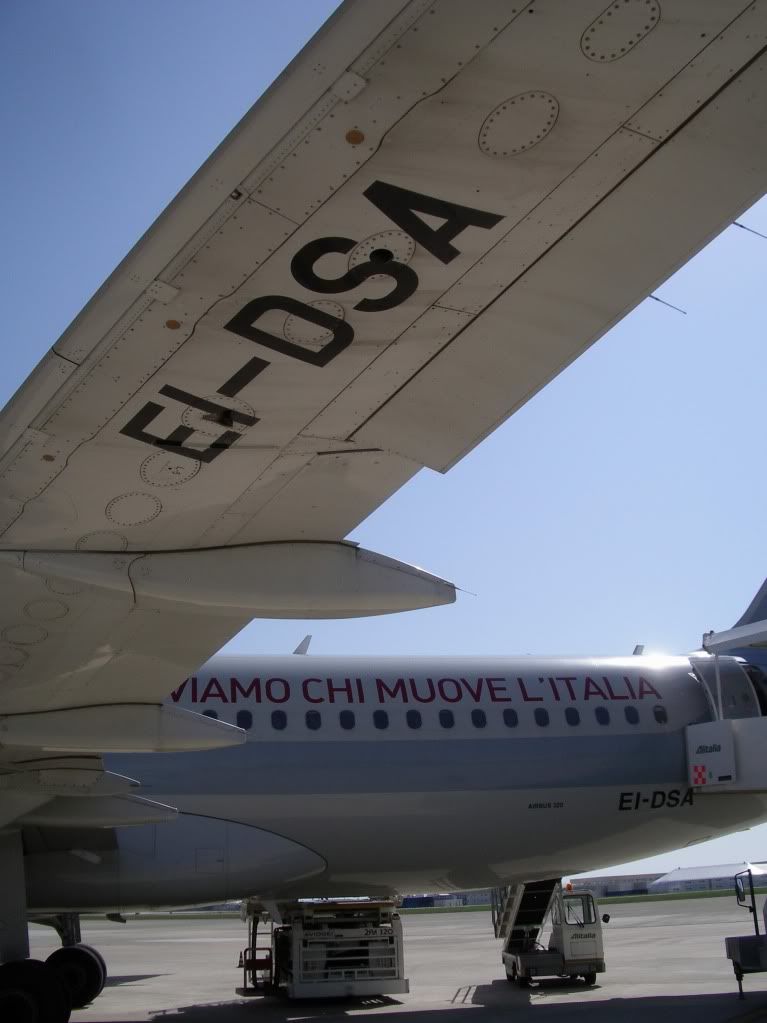 What a nice message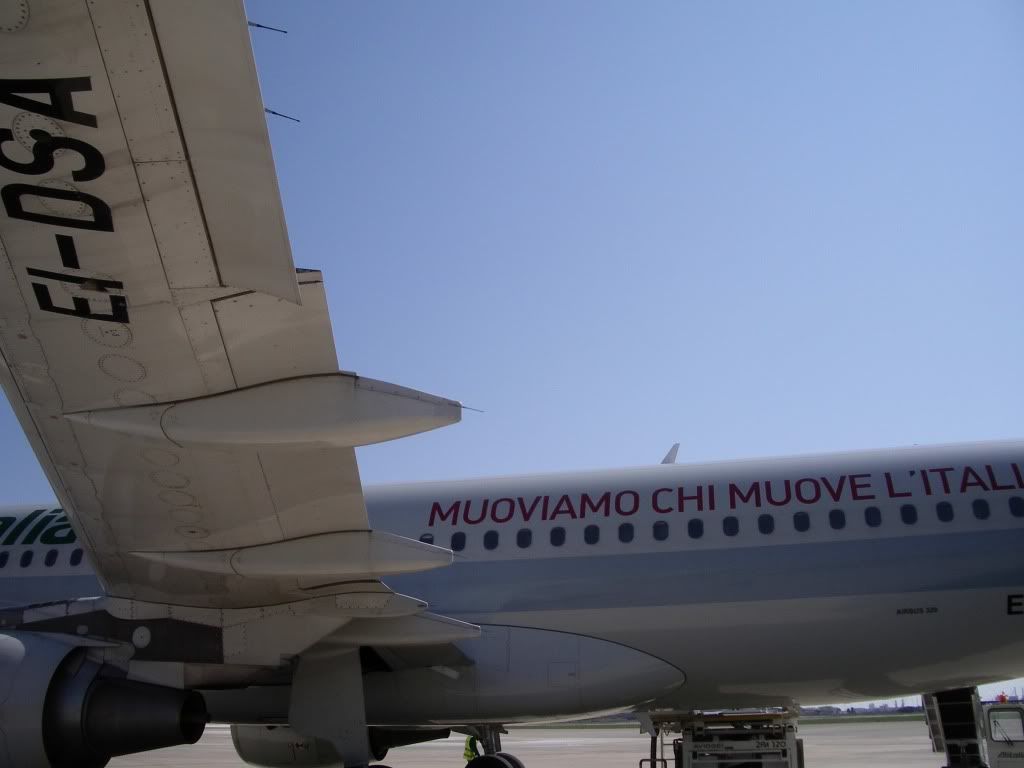 More under the wing, sure
Logo, full view
Btw., this leg is booked with AZ directly. The fare 35.00 Euro´s and Check-In is done online without any problems this time from the hotel last night.
Seat 28A and three for me here.
Cabin view, the load is 50%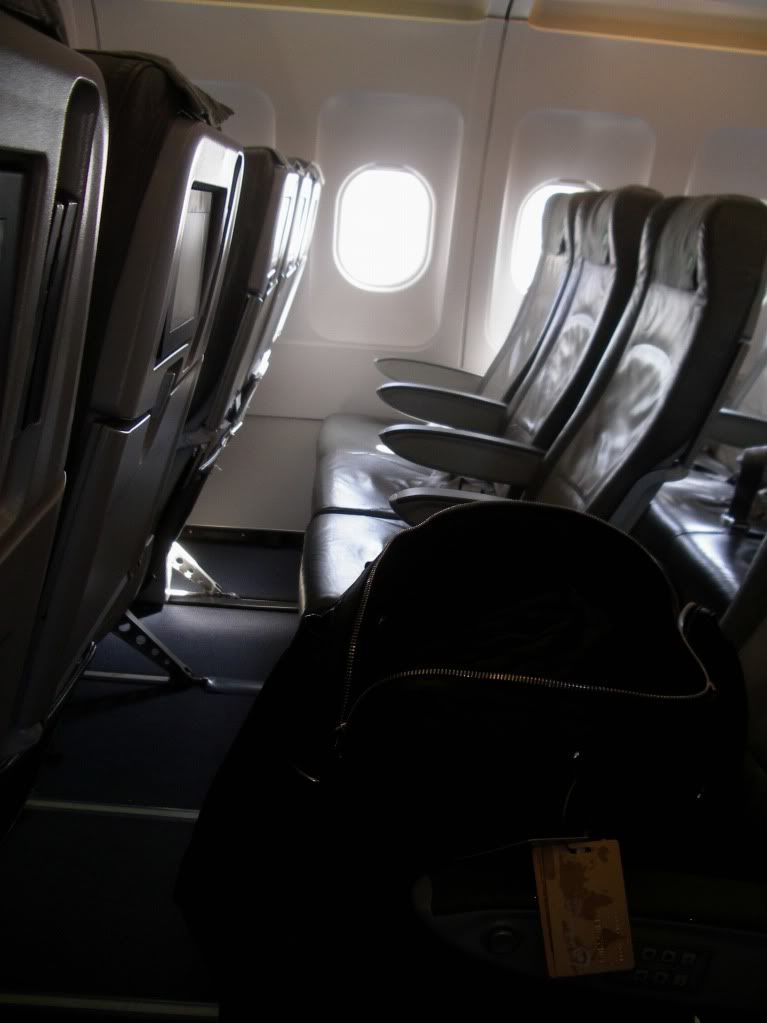 Bye now to the Aeroporto del Salento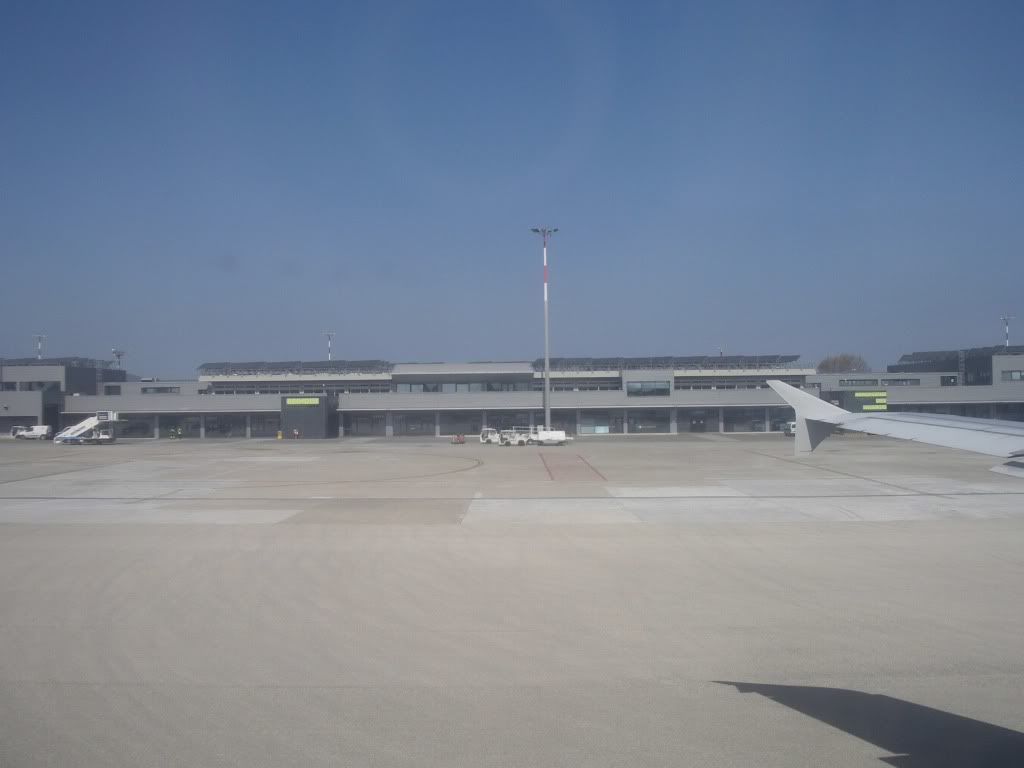 11.10 am, ten minutes early, how I miss these sunny 22 degrees further on. 1.00 hour to go for "Alitalia" from runway 31. The same like arrivals but the other direction.
We´re using not the full lenght here, that´s definitely relaxed Italian style.
Cockpit crew is from Italy, the captain with a short welcome after boarding is completed and once again very short during descent.
Along the coastline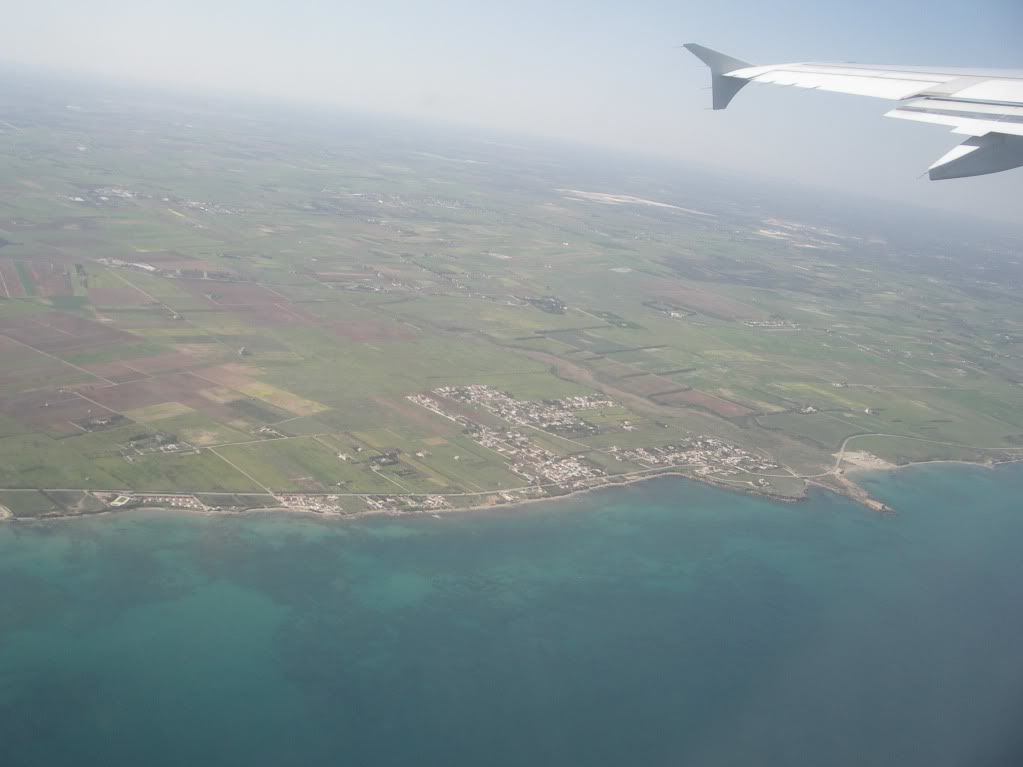 Cabin crew is two male, one elder, one middle aged, both ok, two females, one nice elder and one middle aged ok style.
Turning inland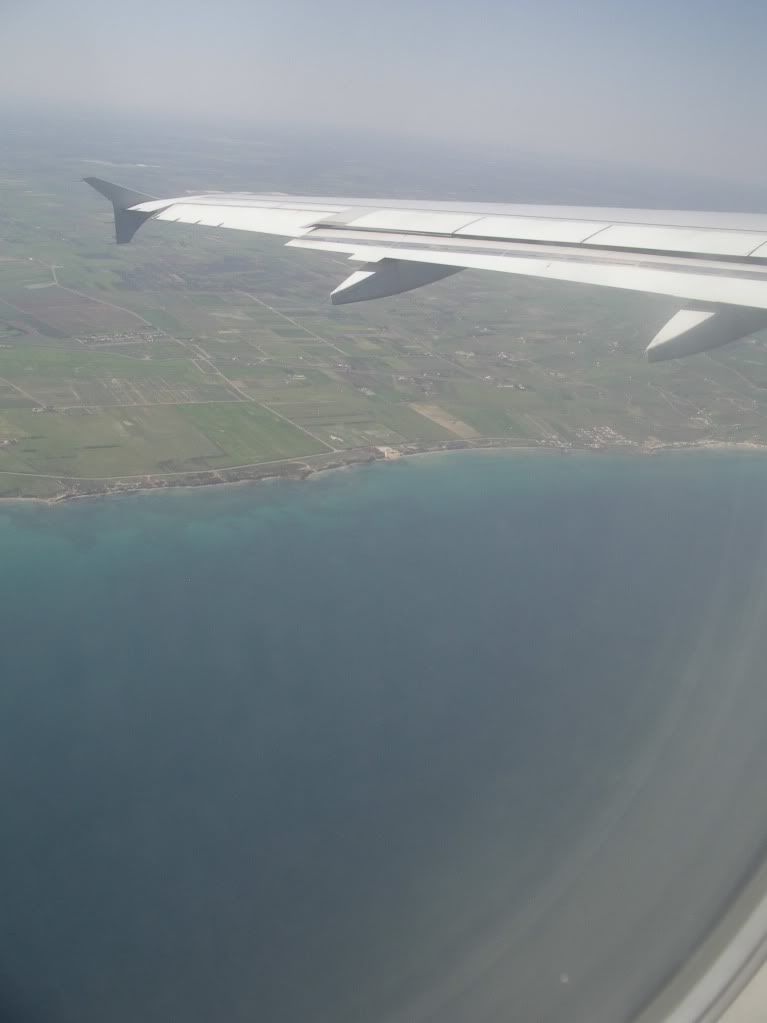 The inseat screens are working again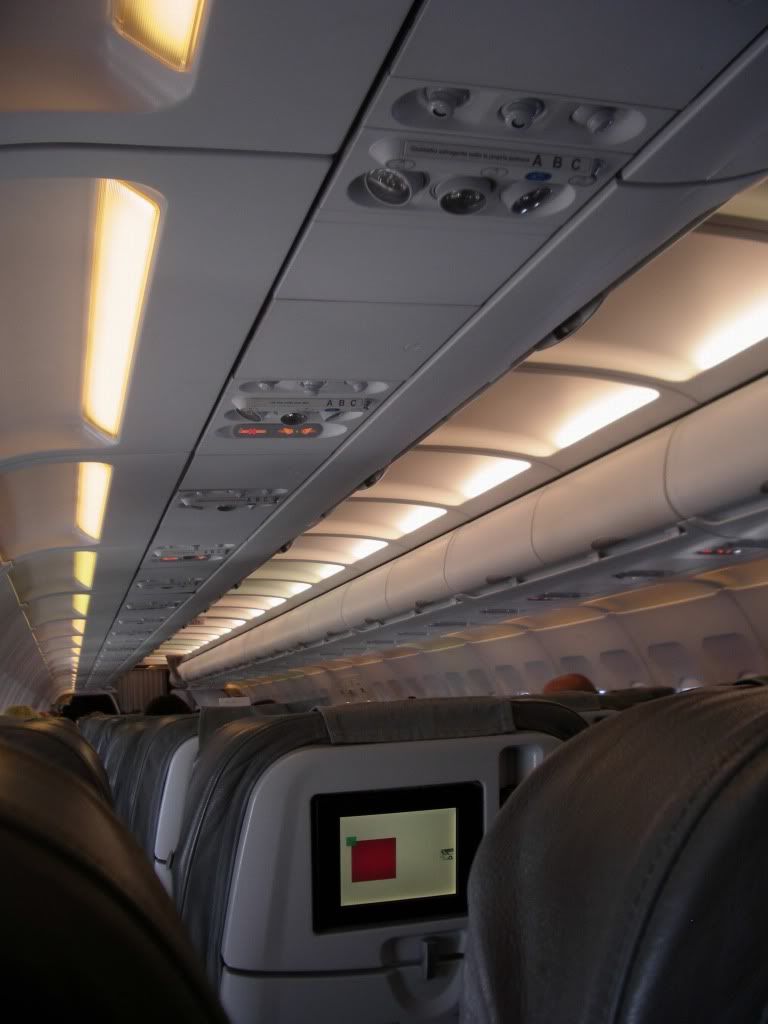 What´s the thing with these well used safety cards here by AZ?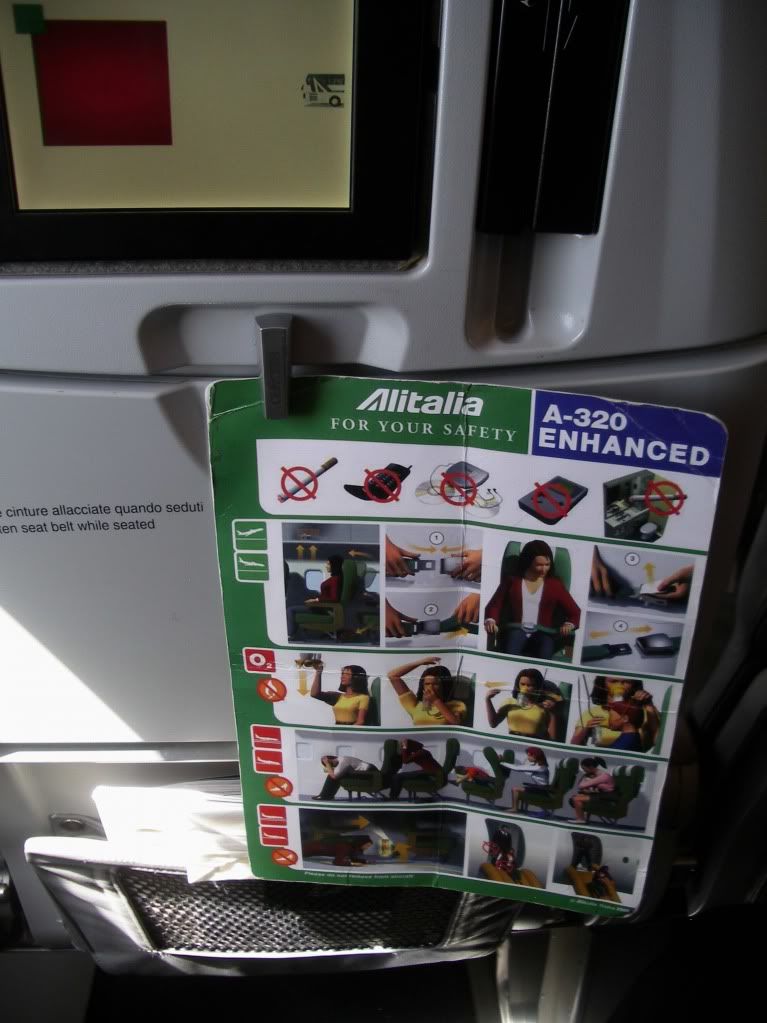 Service is also here free drinks only, no more "Biscotti" with AZ?.
Legroom is ok with the bright grey leather seats. Not that really clean btw.
No route or flightlevel information.
Roma from above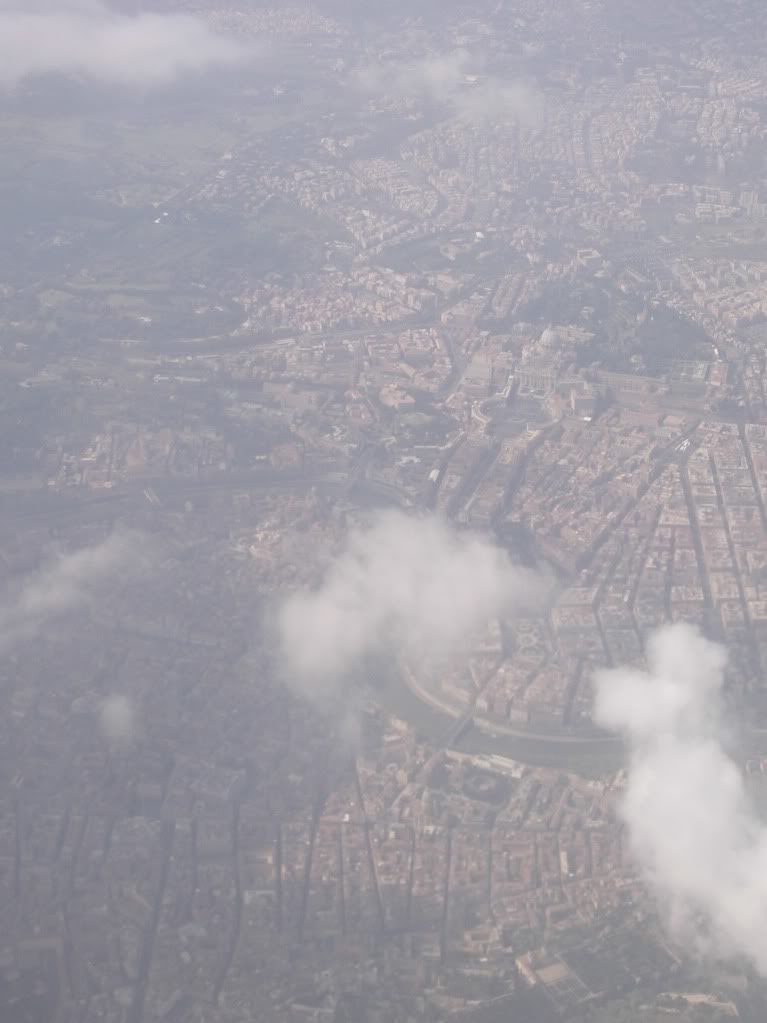 Touchdown at 16L like yesterday, 12.15 am, 15 minutes ahead to schedule, 18 degrees and cloudy.
Some Skyteam tails around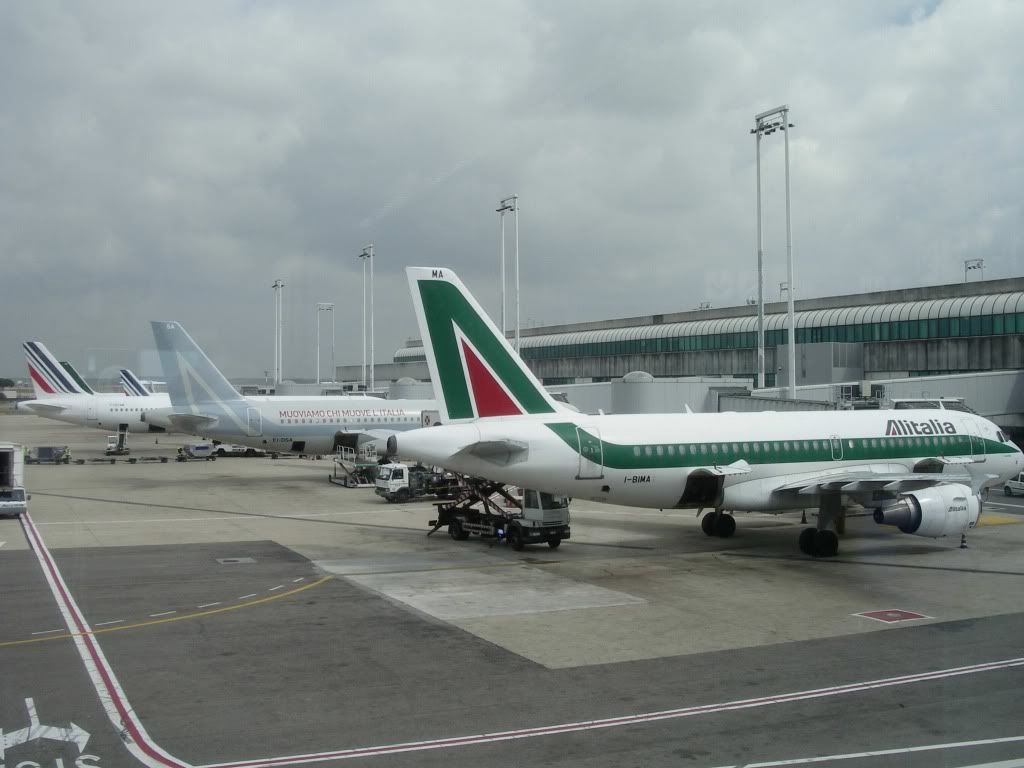 Not that I´ve talked earlier about my preference for these fashion advertissements here in Italy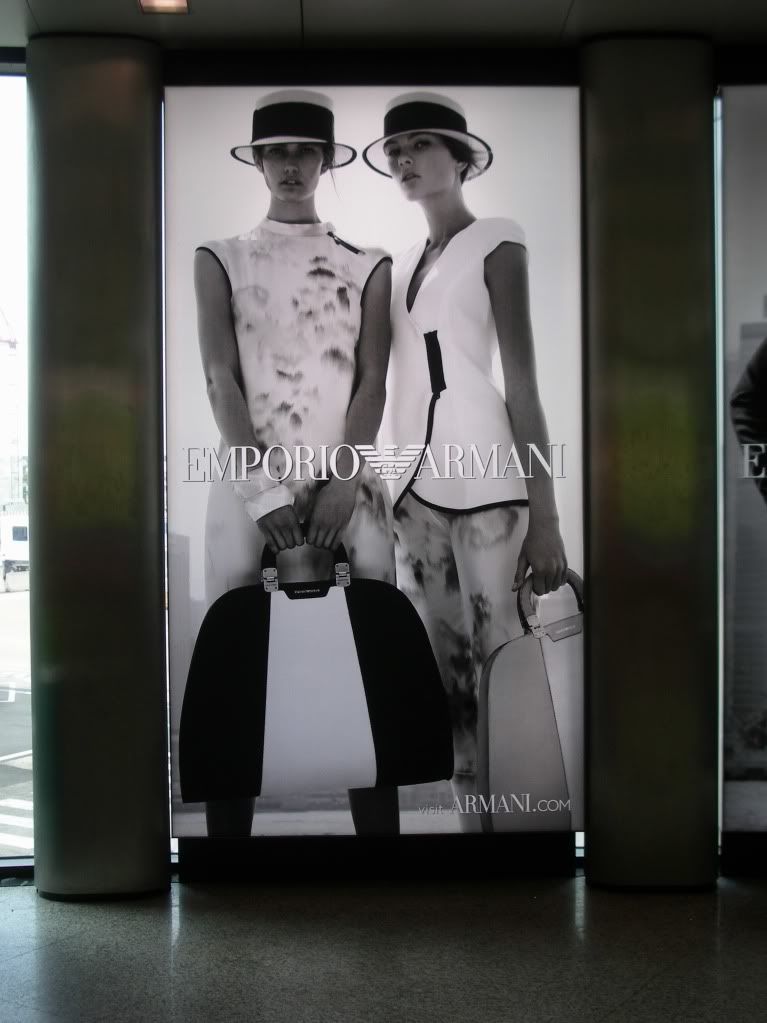 Let´s have a view for the next lounge now.
....................................................................................