Part 7: Bangladesh with United & Regent DAC-CXB,CGP-DAC
Welcome to the seventh part of my spring trip to Asia!
The entire map:
This report's map: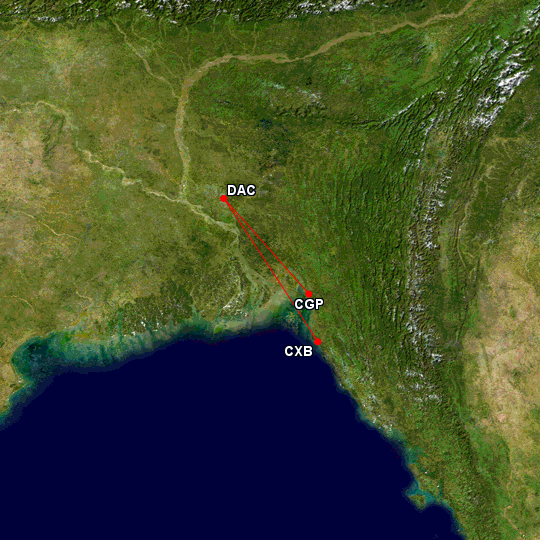 Previous flights:
easyJet London Luton-Barcelona (LTN-BCN)
Singapore Airlines Barcelona-Singapore (BCN-SIN), Business Class on the 77W
Valuair/Jetstar Asia Singapore-Medan
Garuda Indonesia Medan-Banda Aceh
Sriwijiaya Airlines B734 Banda Aceh-Medan-Jakarta with a fuel "expulsion"
Lion Air Boeing 737-900ER Jakarta-Singapore
Singapore Airlines A330 Business Class Singapore-Calcutta
SpiceJet B739 Calcutta-Bagdogra
Jet Konnect B738 Bagdogra-Calcutta
Biman Bangladesh DC10 Calcutta-Dhaka
Flights to come:
Biman Bangladesh Dhaka-Kathmandu (DAC-KTM)
Thai Airways Kathmandu-Bangkok (KTM-BKK)
Thai Airways Bangkok-Frankfurt (BKK-FRA)
Lufthansa Frankfurt-Dusseldorf (FRA-DUS)
Sun-Air (British Airways) Dusseldorf-Billund (DUS-BLL)
Sun-Air (British Airways) Billund-Manchester (BLL-MAN)
British Airways Manchester-London Heathrow (MAN-LHR)
So, my last posting left you floating through the mangroves swamp of the Sunderbans in South Western Bangladesh….let's see a few (actually, a lot) more photos:
Wildlife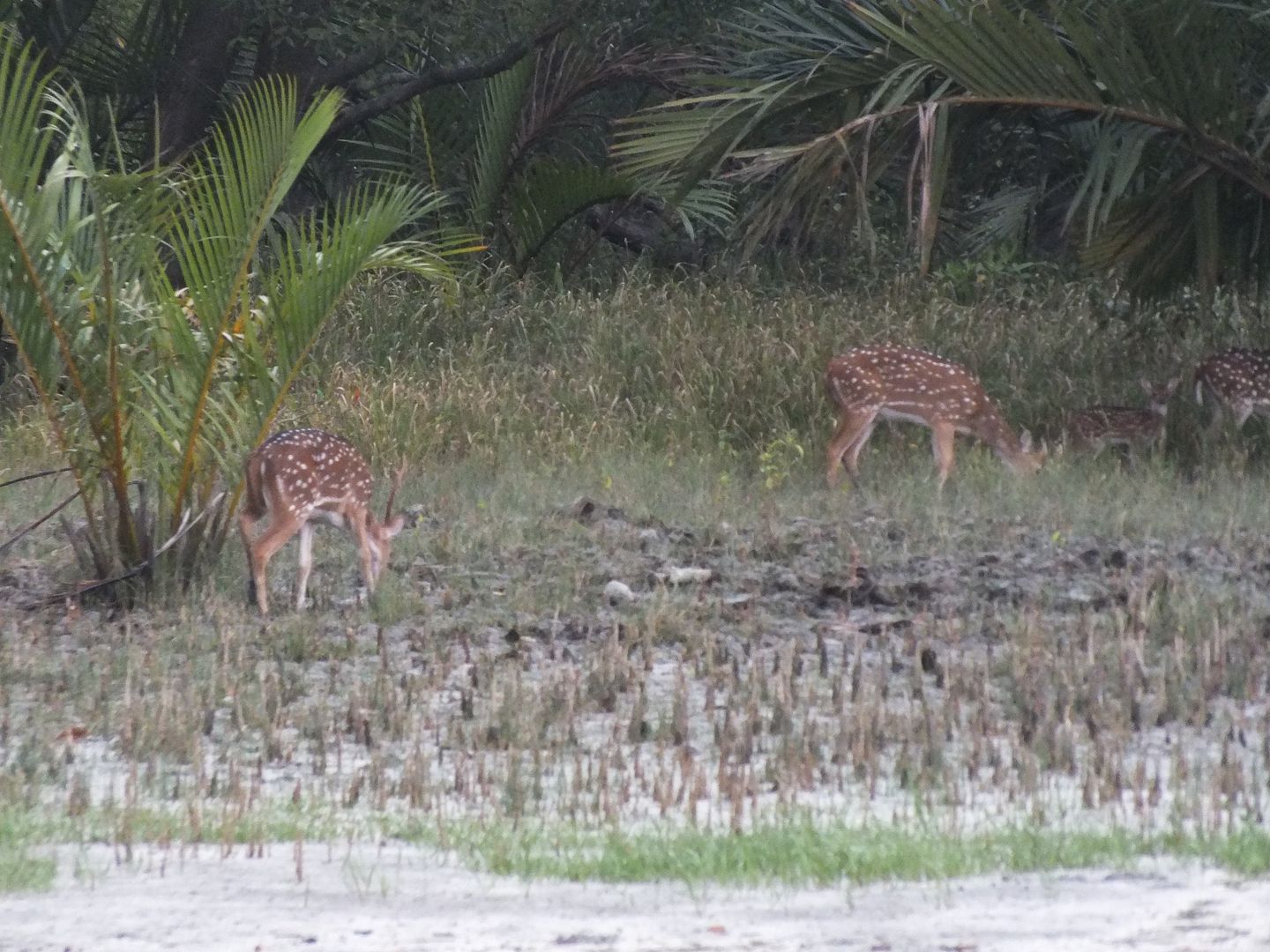 Going for a walk, with the support of some armed guards in case a tiger decides to appear. Unfortunately the closest we got to a tiger was seeing some tiger poo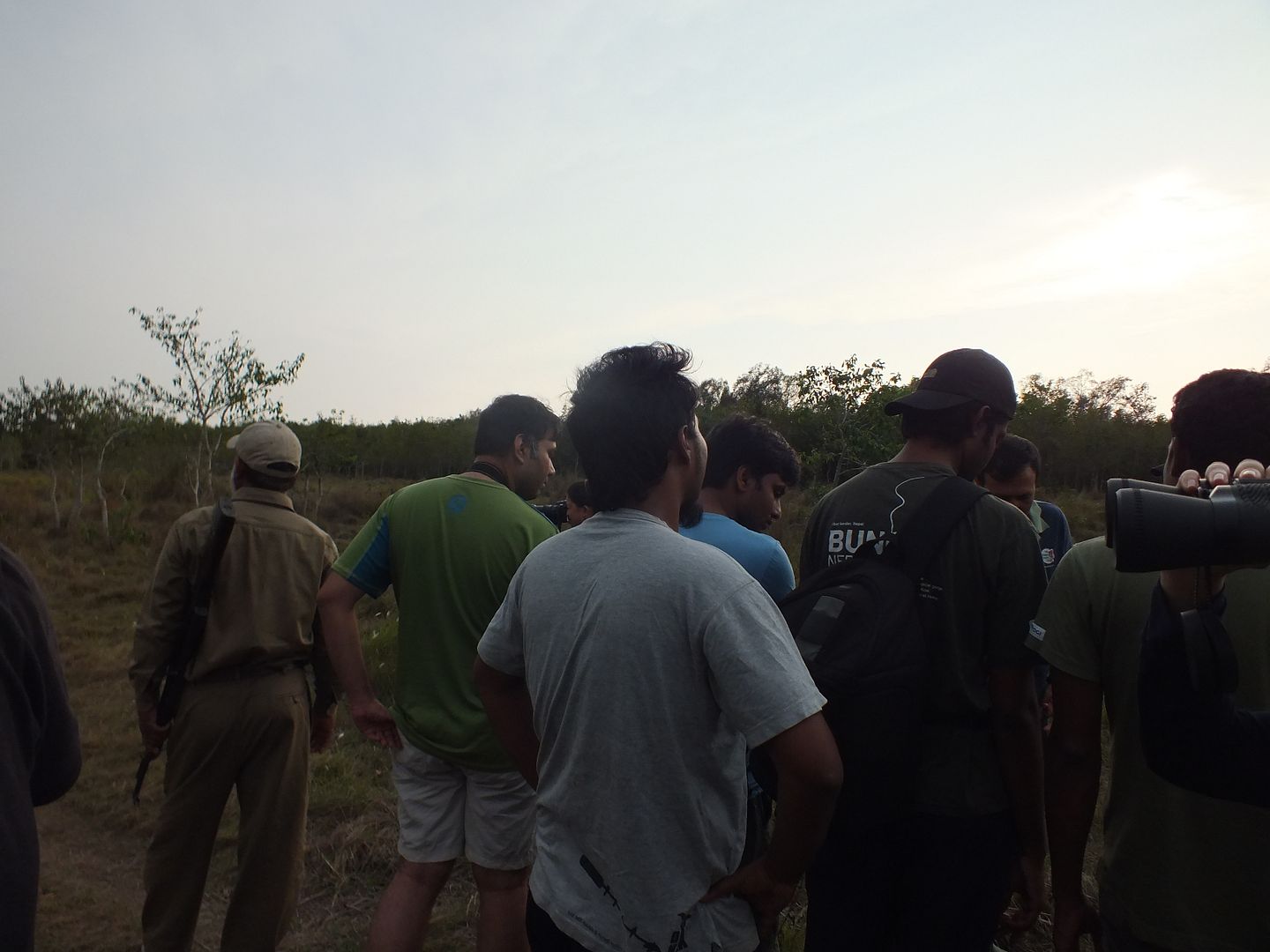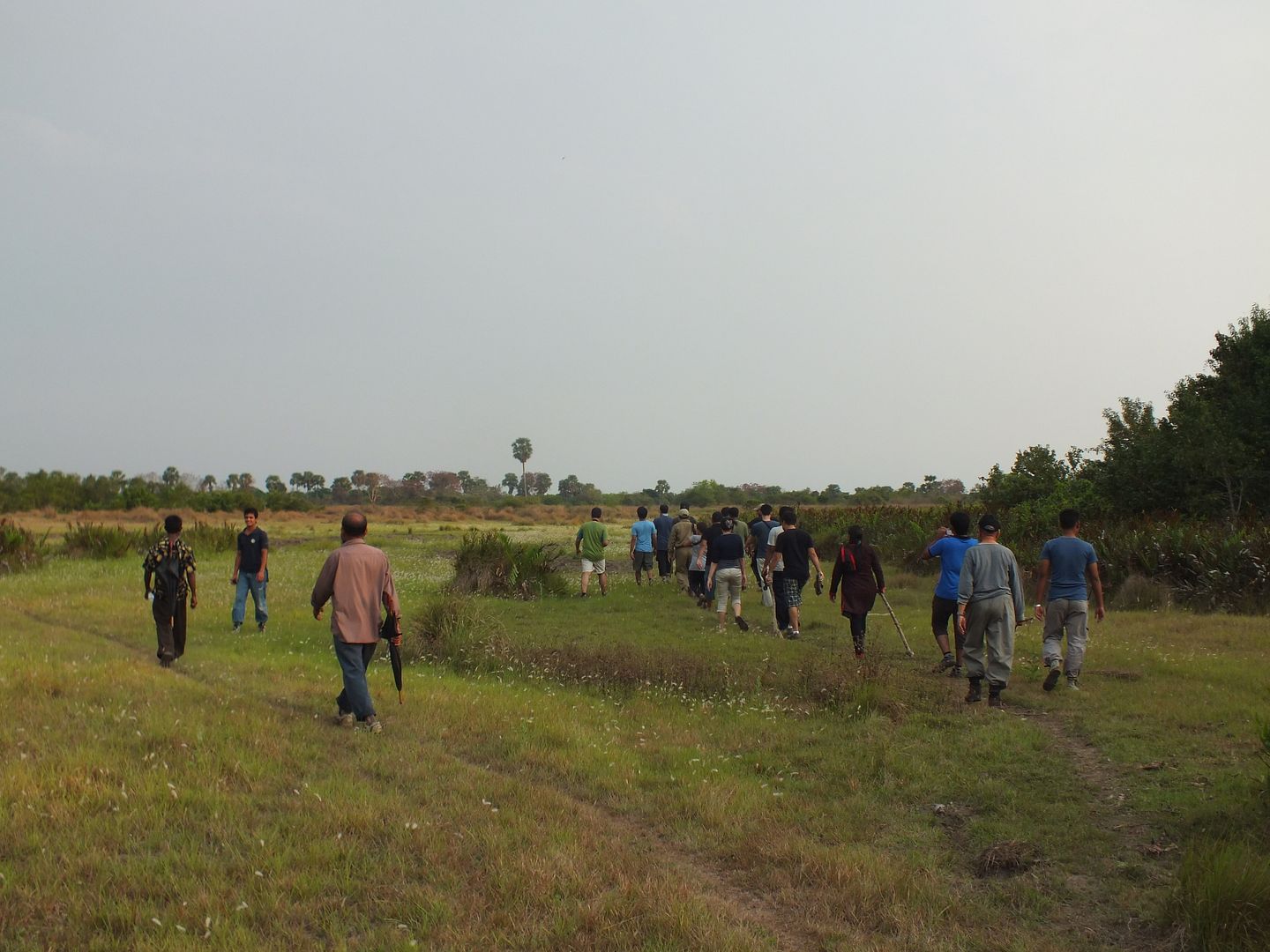 Riverside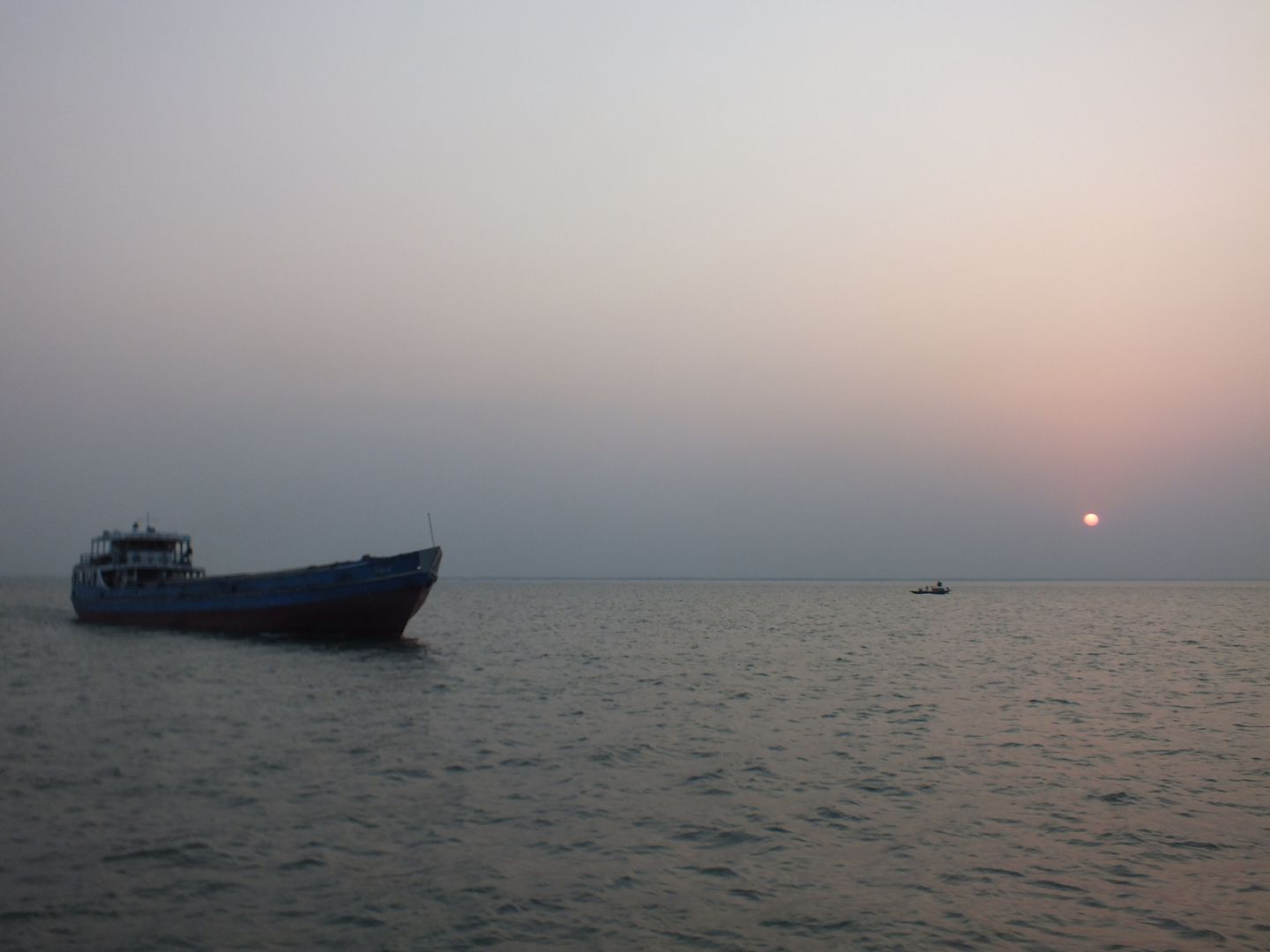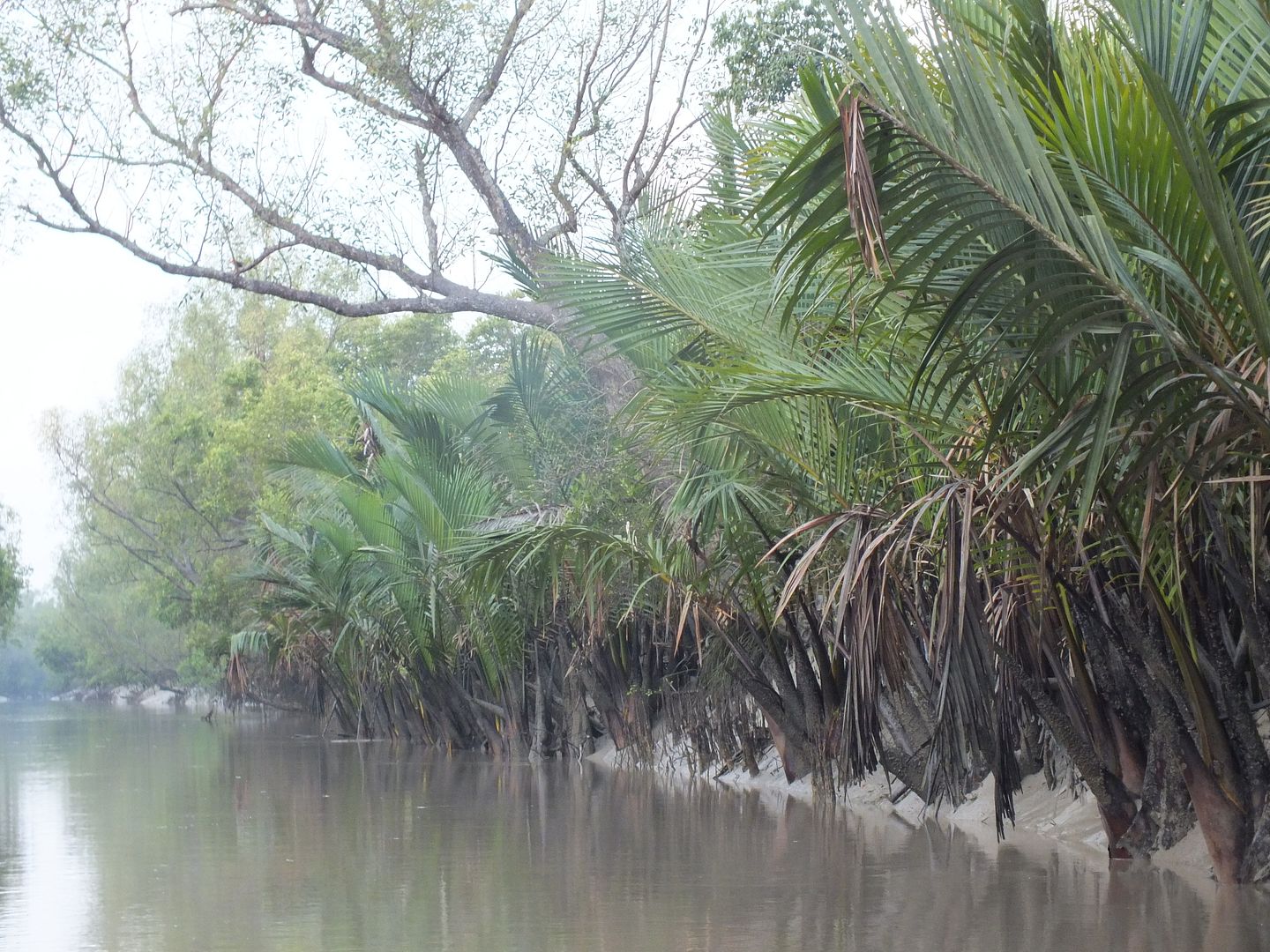 Lots of locally made honey here. One guy on the tour bought 10kg!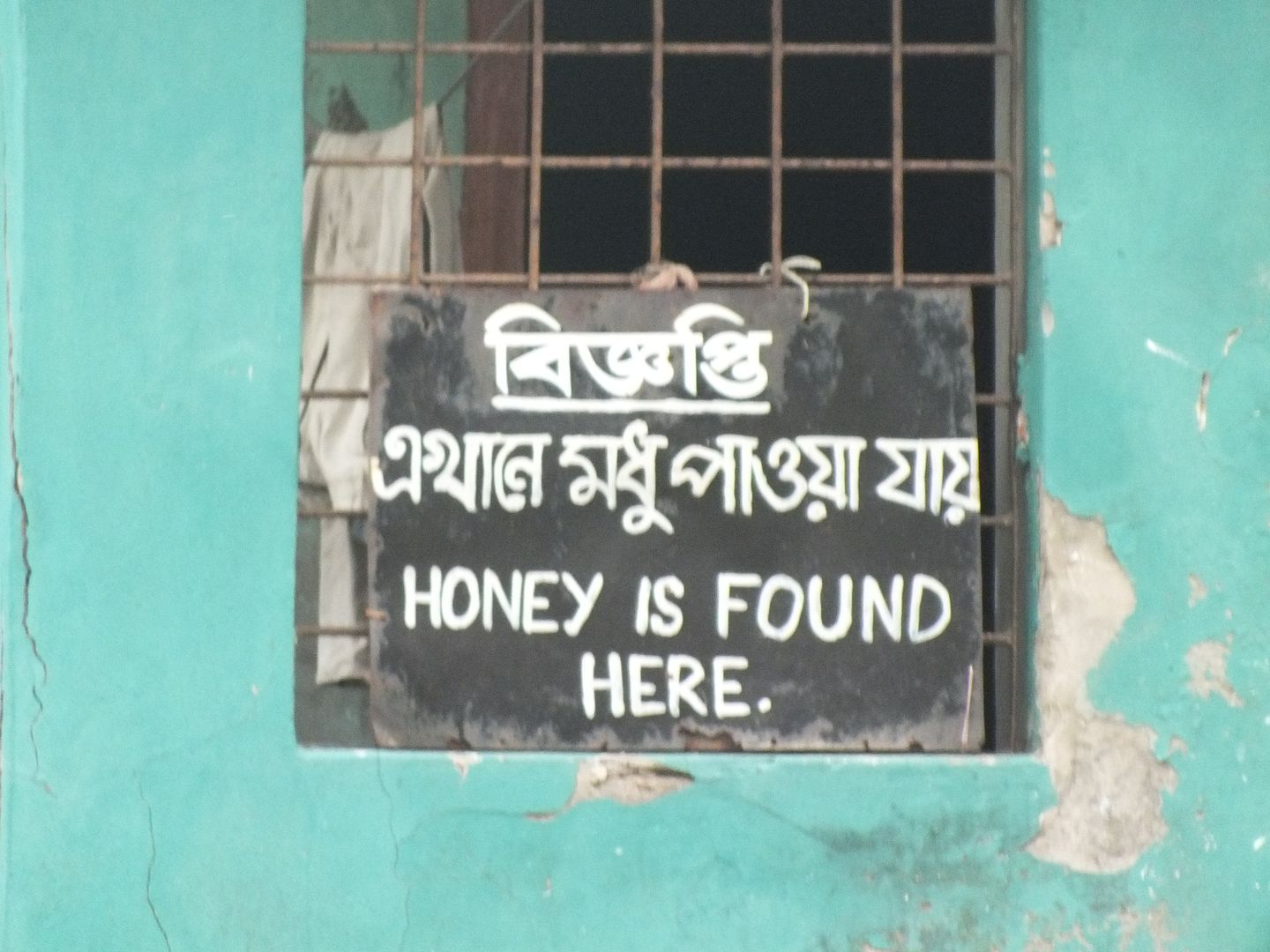 A viewing tower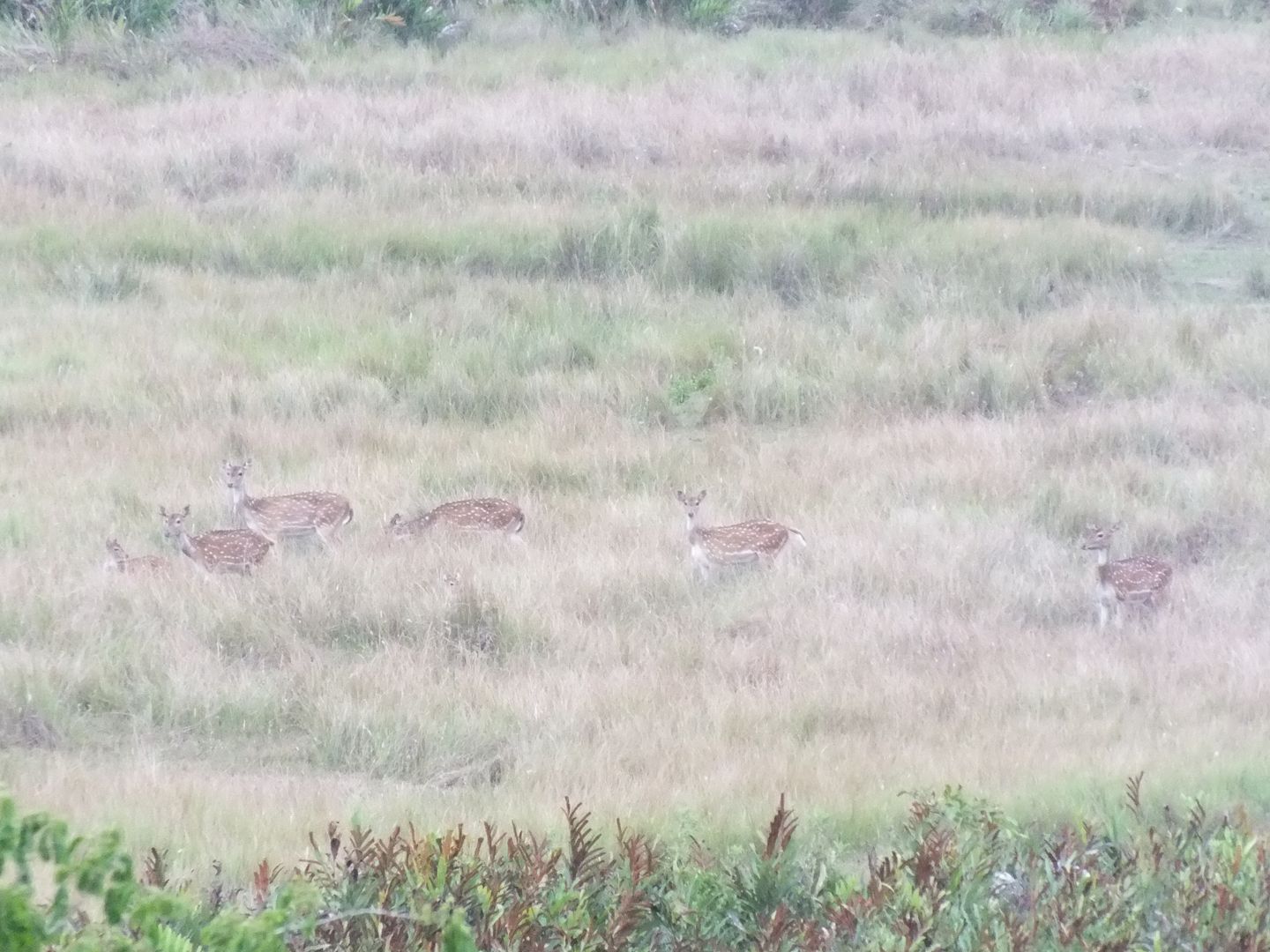 A particularly muddy walk to see some tiger mounds (dry hillocks where the tigers chill)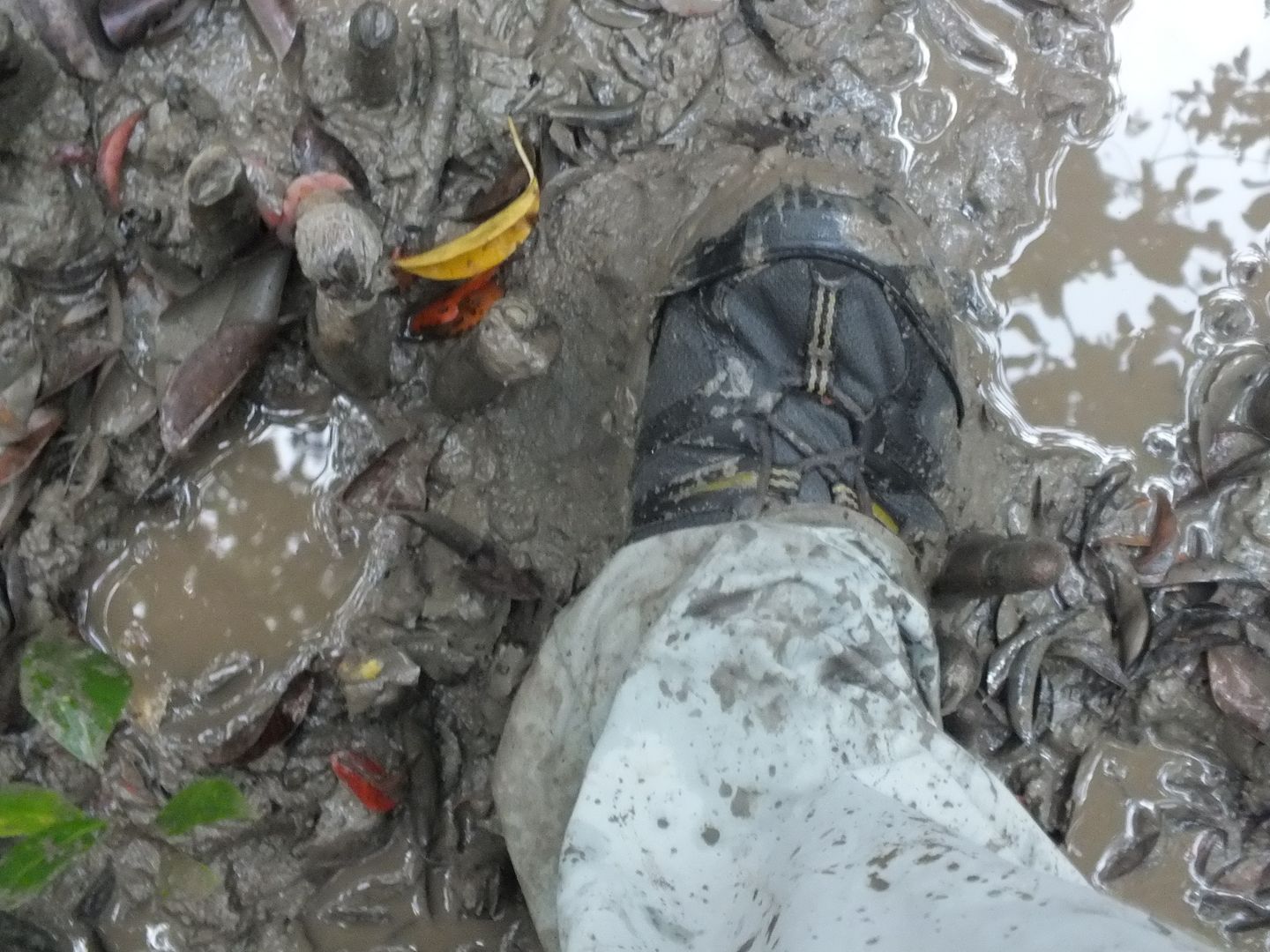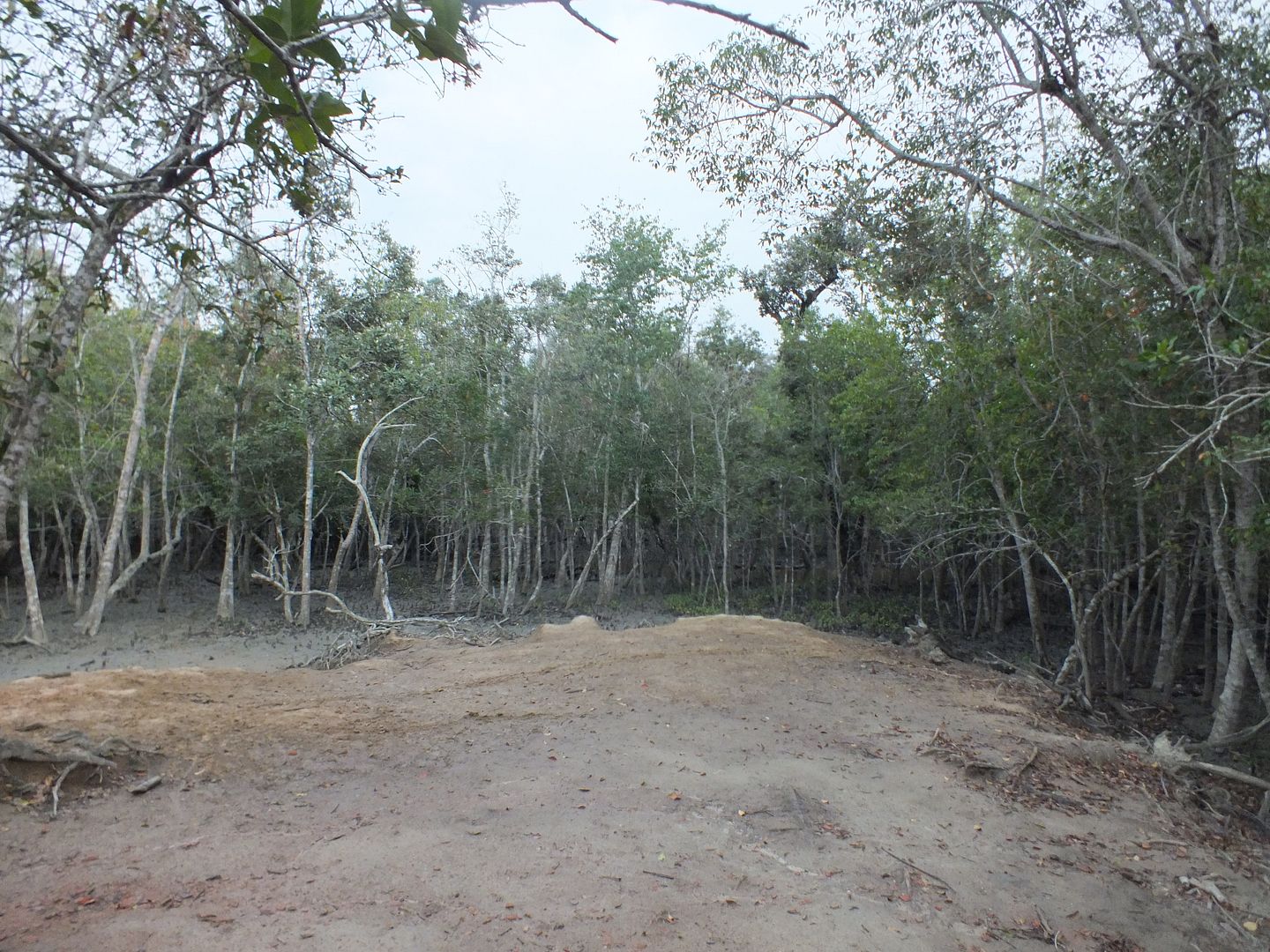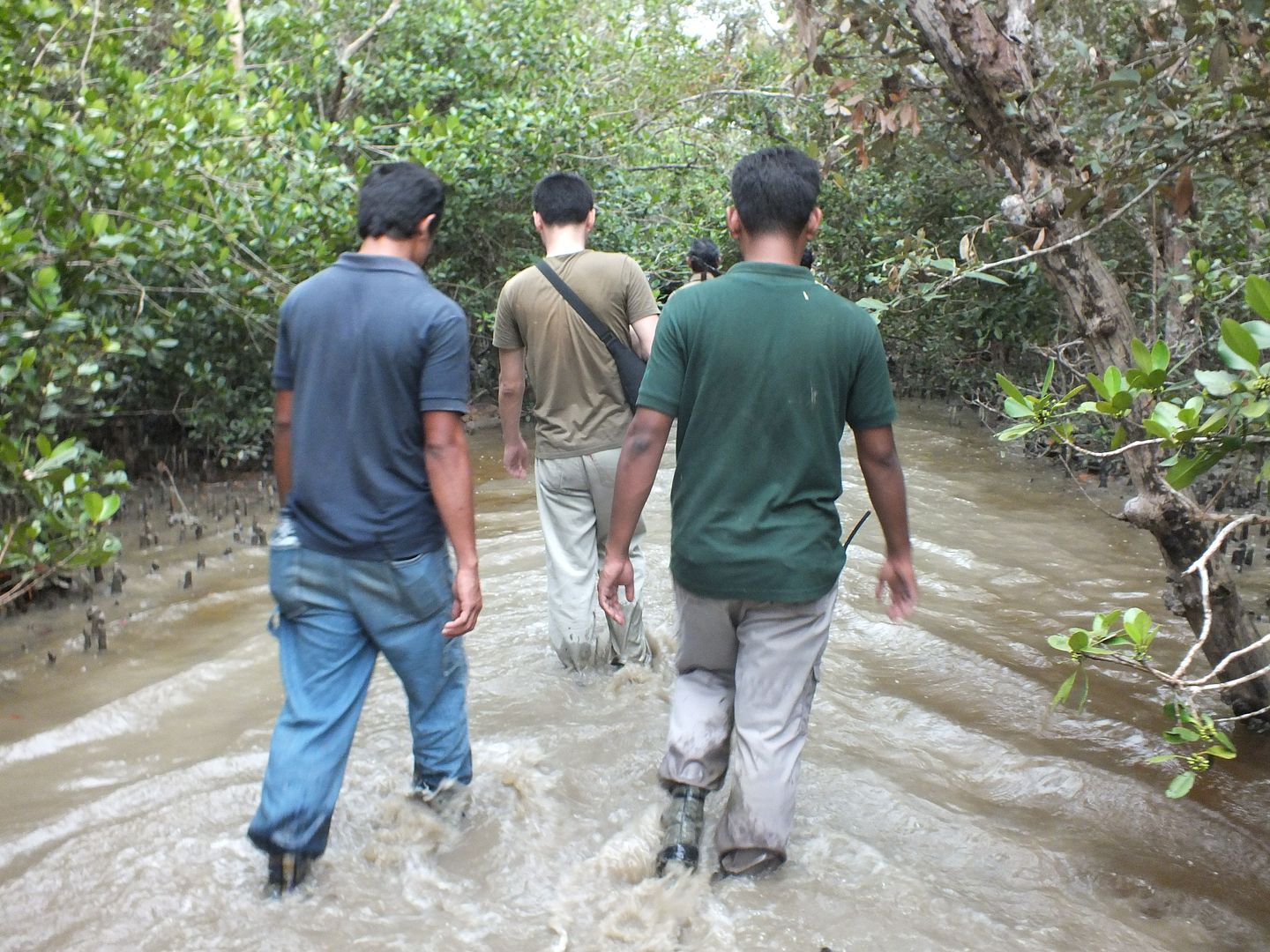 Two photos of the MOON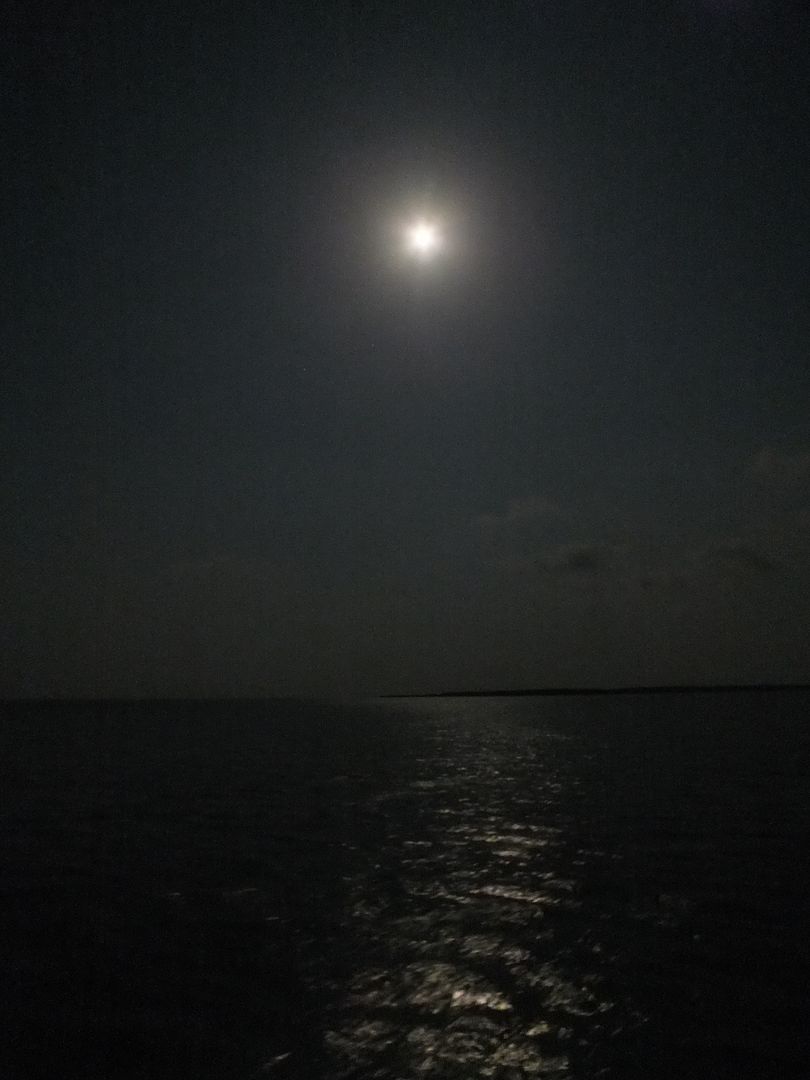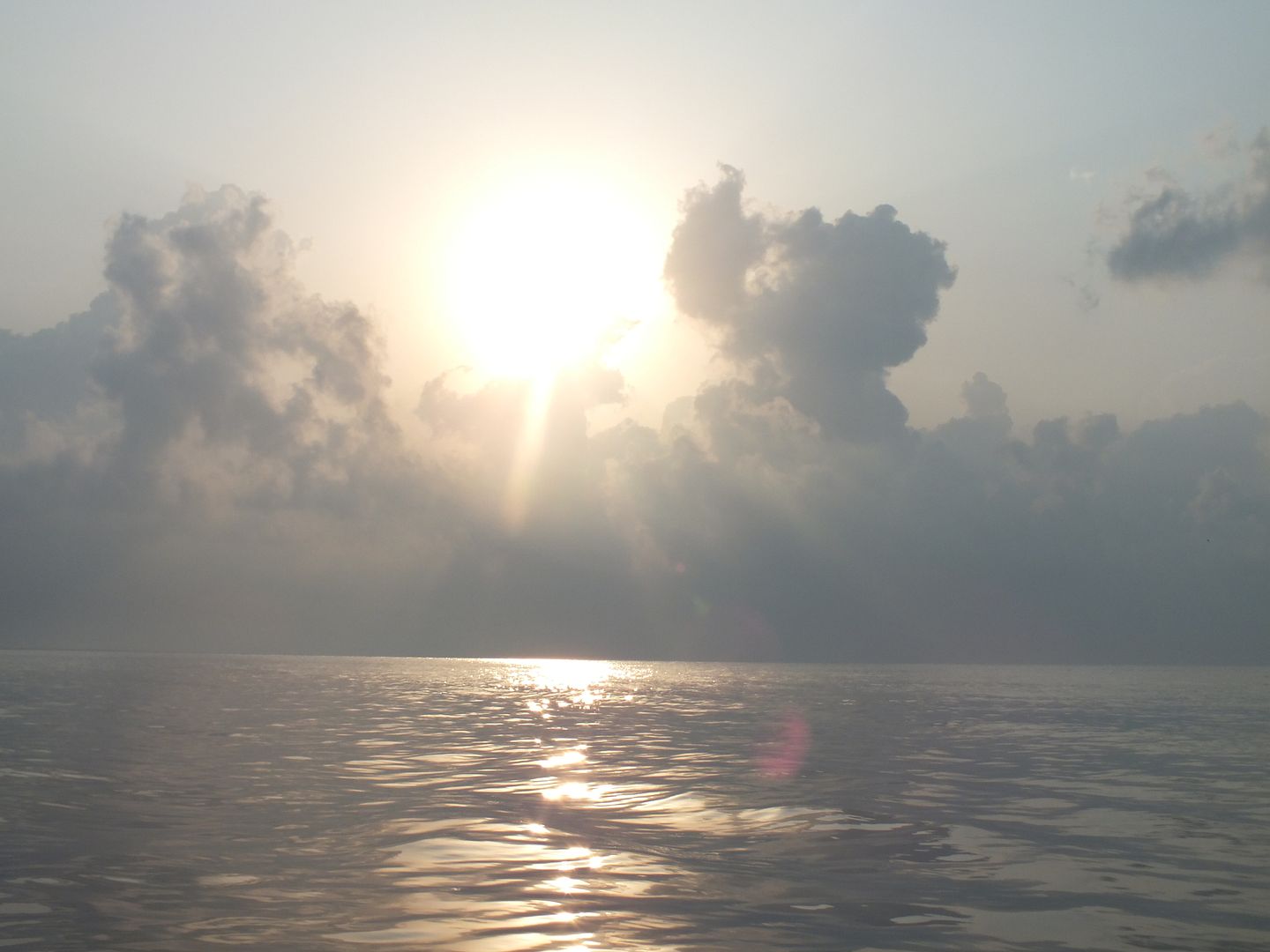 Just after I took this photo, one of the group managed to take a tumble into the muddy water. Was quite funny, although his SLR also went for a swim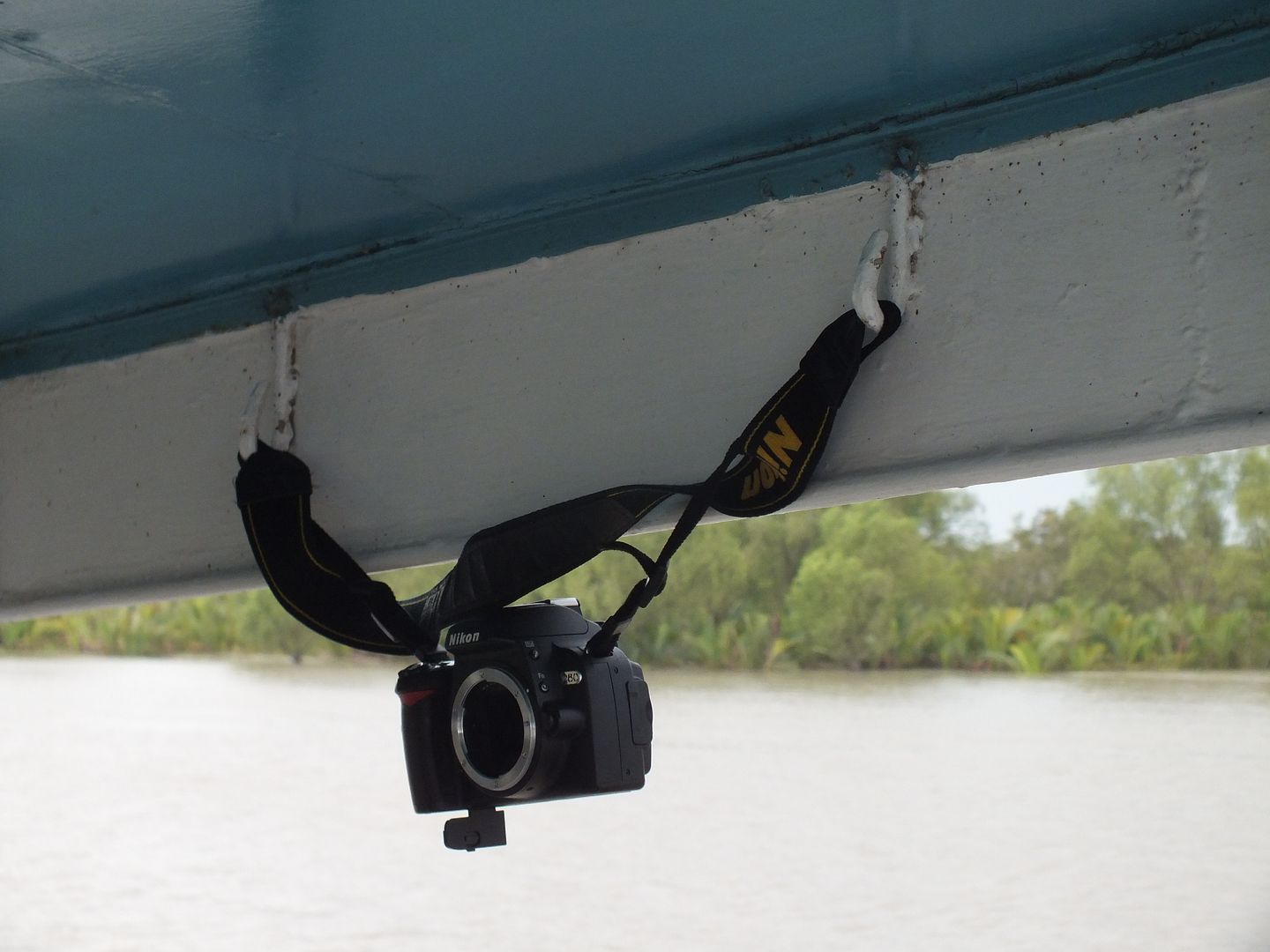 Lovely clouds before the storm
Lots of food on board, which was most Bangladeshi, and mostly excellent
The BBQ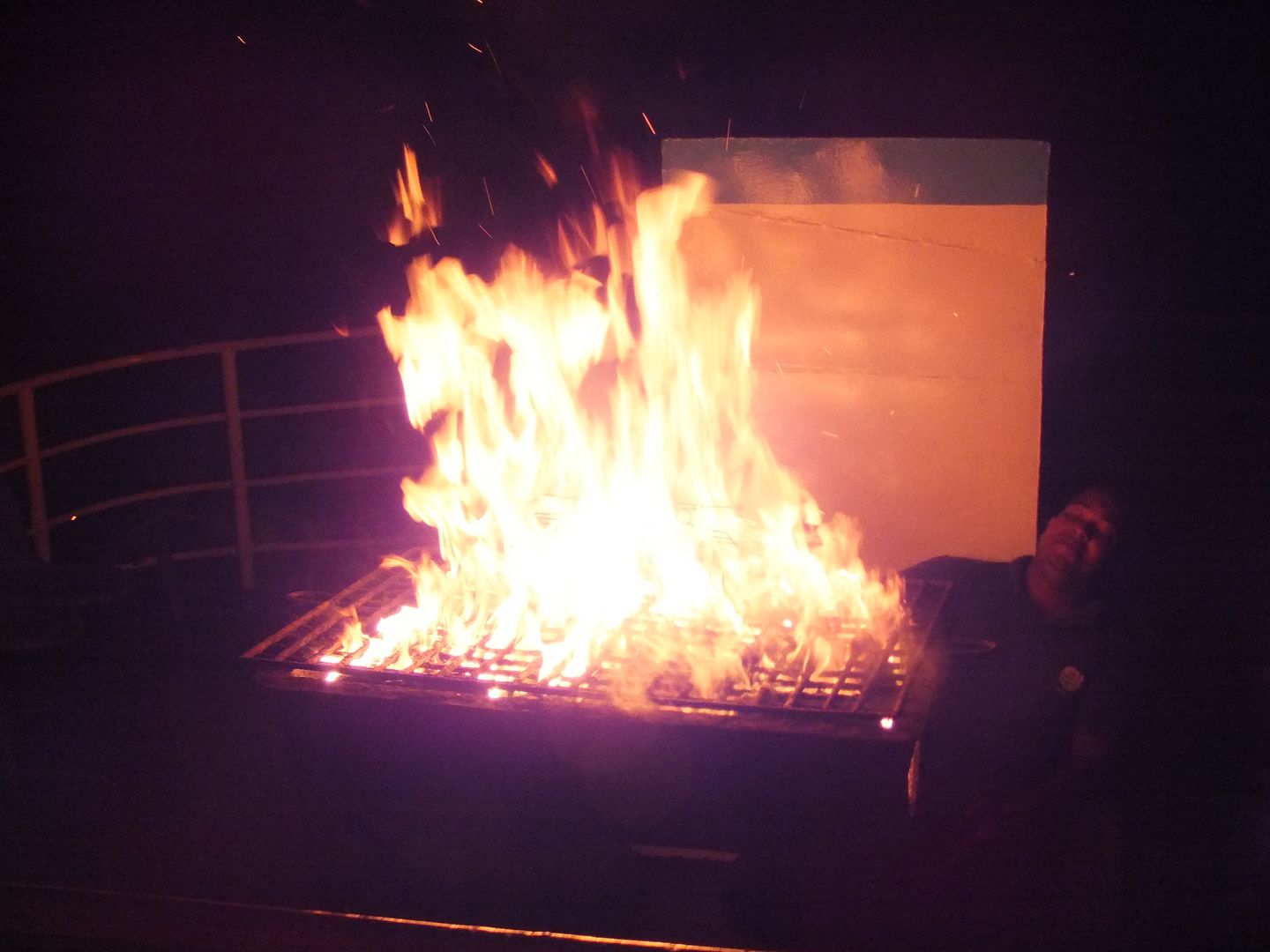 After a few days floating around the deserted swamps, it was time to return to civilisation (although I use that term loosely). Its easy to see how so many people are affected by the annual floods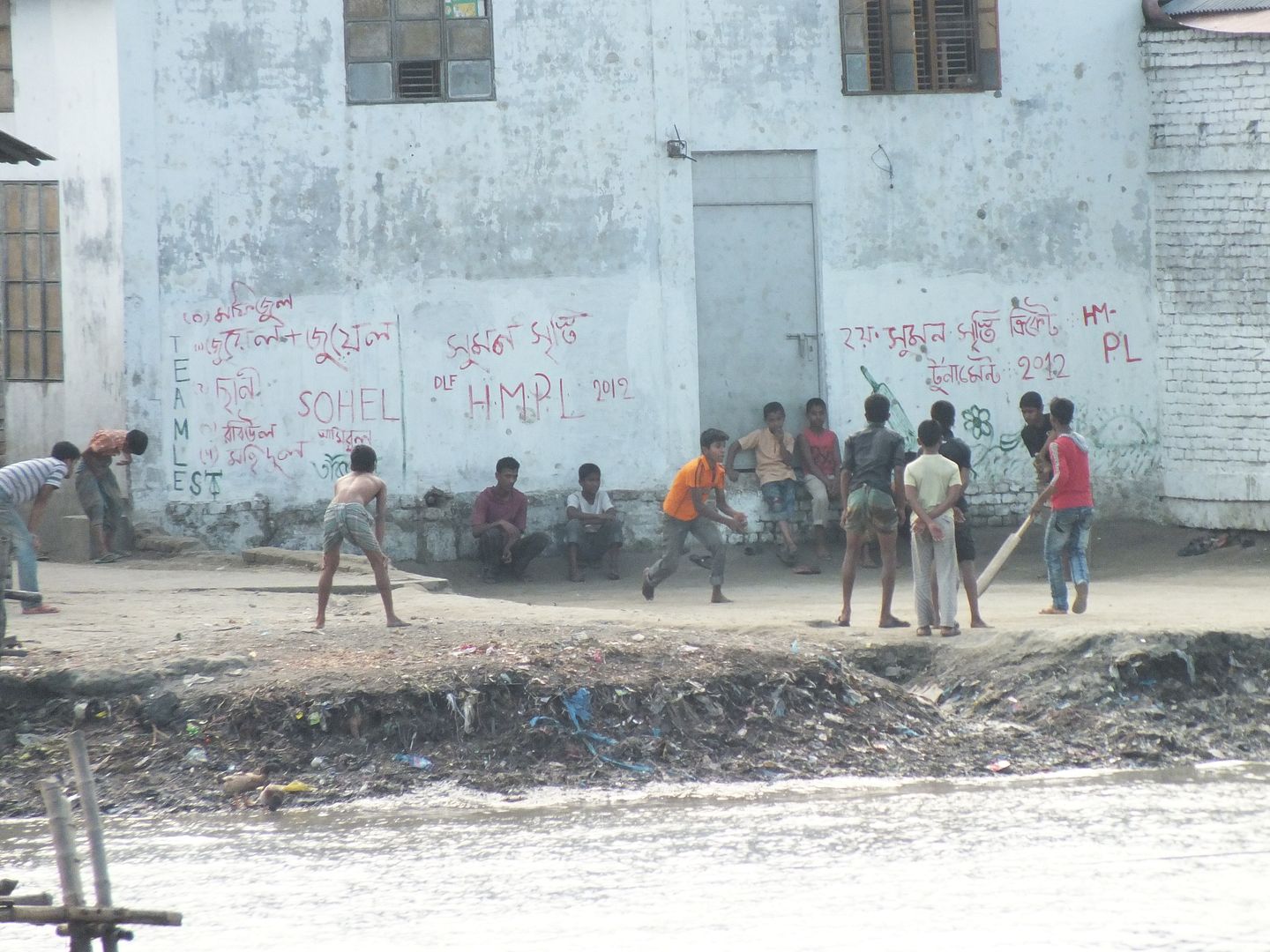 We docked at Khulna, where we had an hour to visit the local market – five of us hitched a lift on this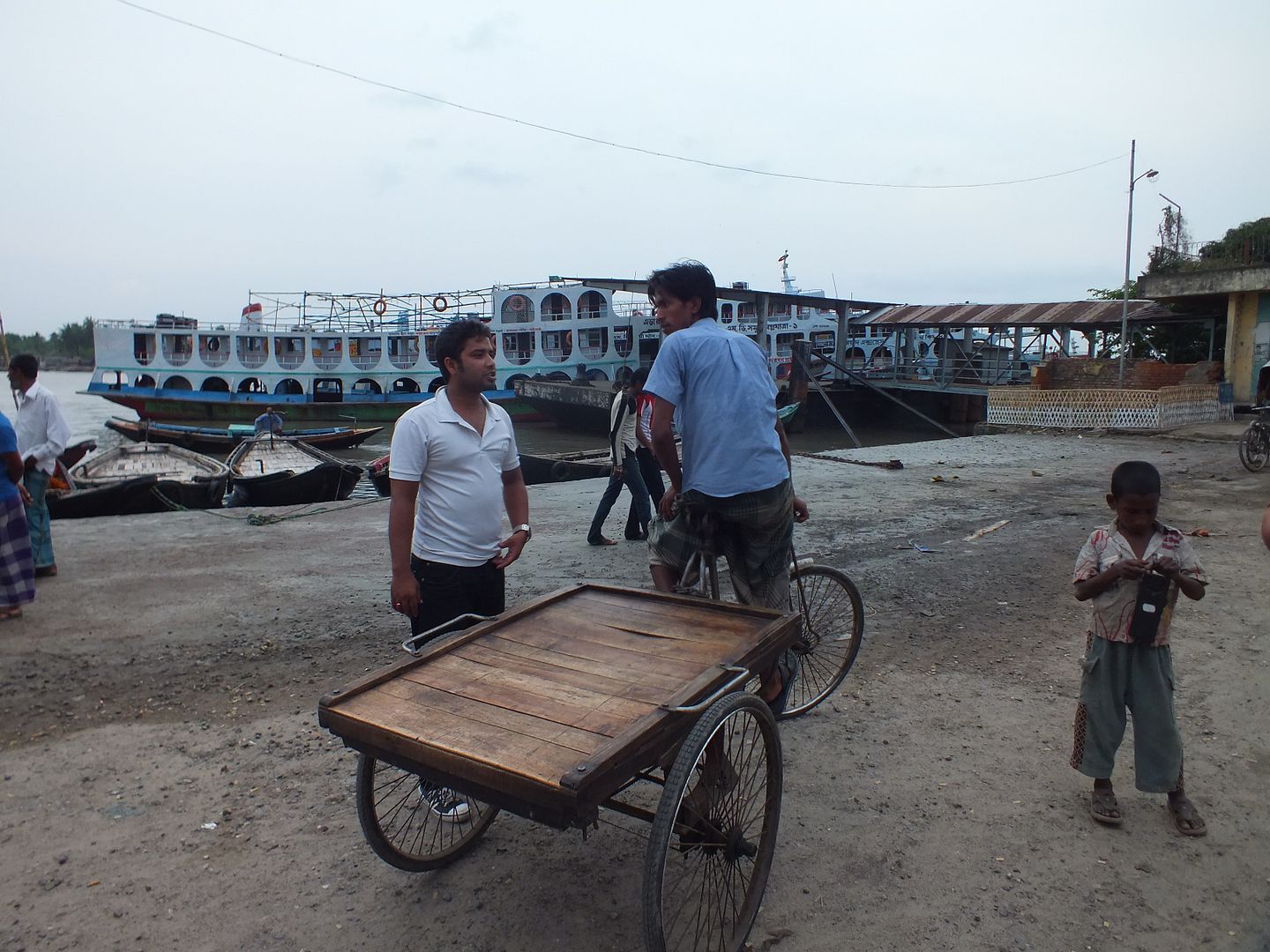 Khulna station
Market
This kid was overjoyed when I took this photo! He's bashing ice in the bag to make drinks
After a final dinner on the boat, it was off on the (delayed) overnight train to Dhaka. Old British rolling stock. That kid saw me focusing, and ran into the photo!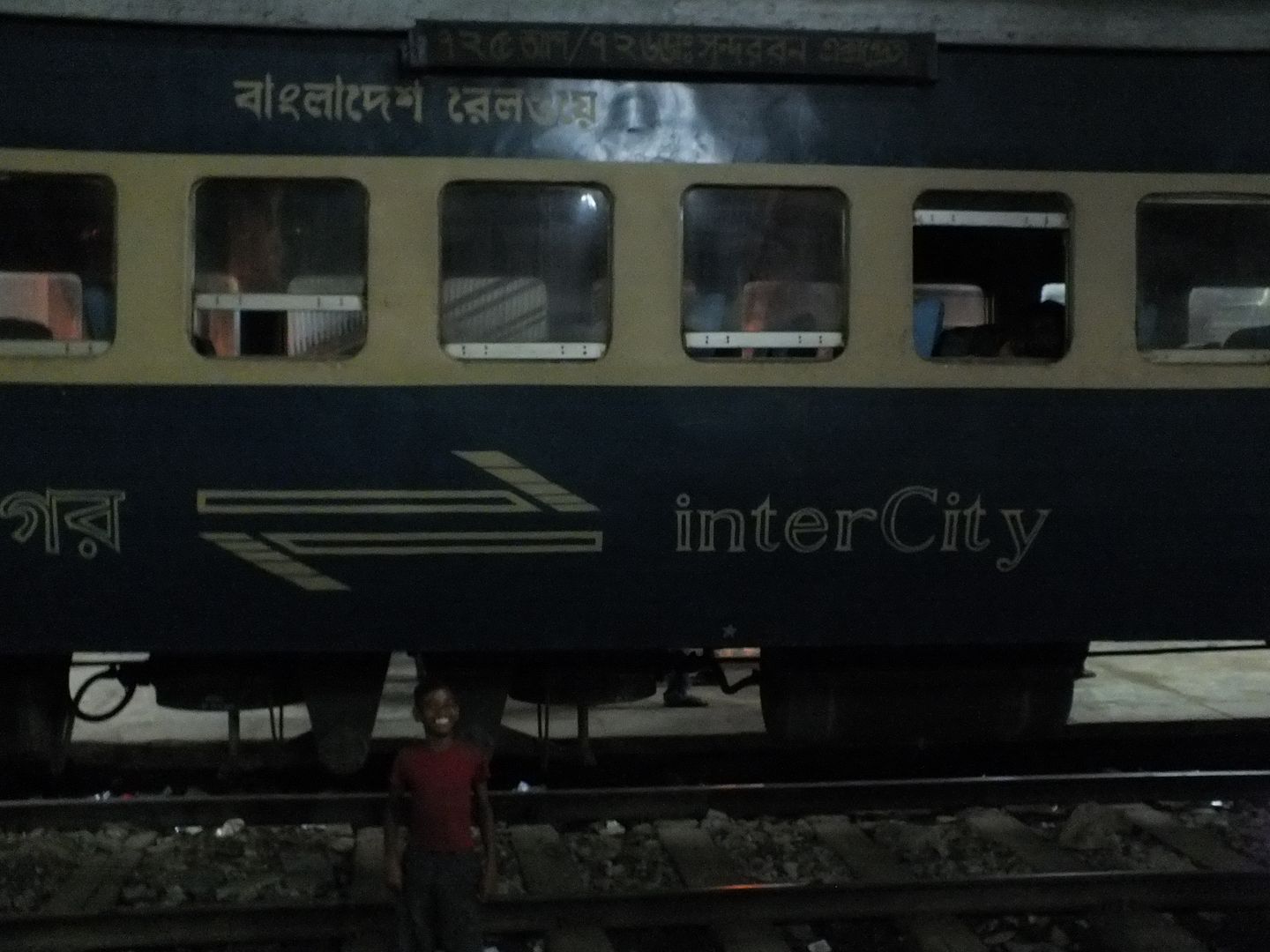 It was very cold, and very bright – I slept with a towel over my head…it was just about bearable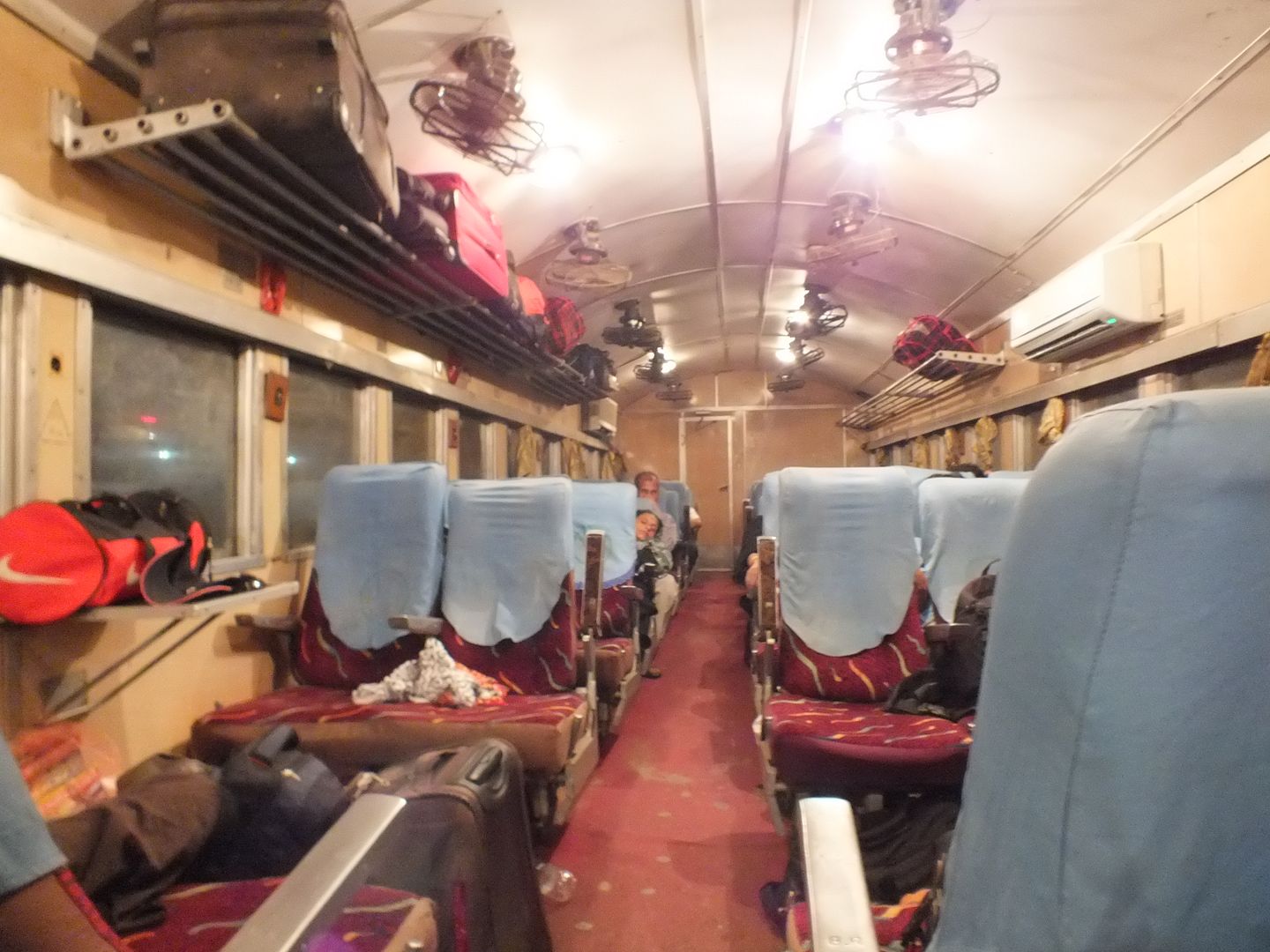 During the cruise I got talking to the guide about travelling (what else). He managed to convince me to extend my time in Bangladesh. I had originally booked 1 week in Bangladesh, and 1 week in Nepal. I thought that I might as well stay longer in Bangladesh and "do" it properly, rather than rush through 2 countries and not see enough. I knew my Biman flight was changeable for free, so with his help, I pushed back my flight to Kathmandu by 5 days. One benefit of doing this (from an a.net perspective) is that my flight would now be operated by an A310, rather than a B737 (was a DC10 when I first booked, but unsurprisingly it was changed…).
As such when I got back to Dhaka, I made a beeline for the domestic terminal to make some new flight bookings.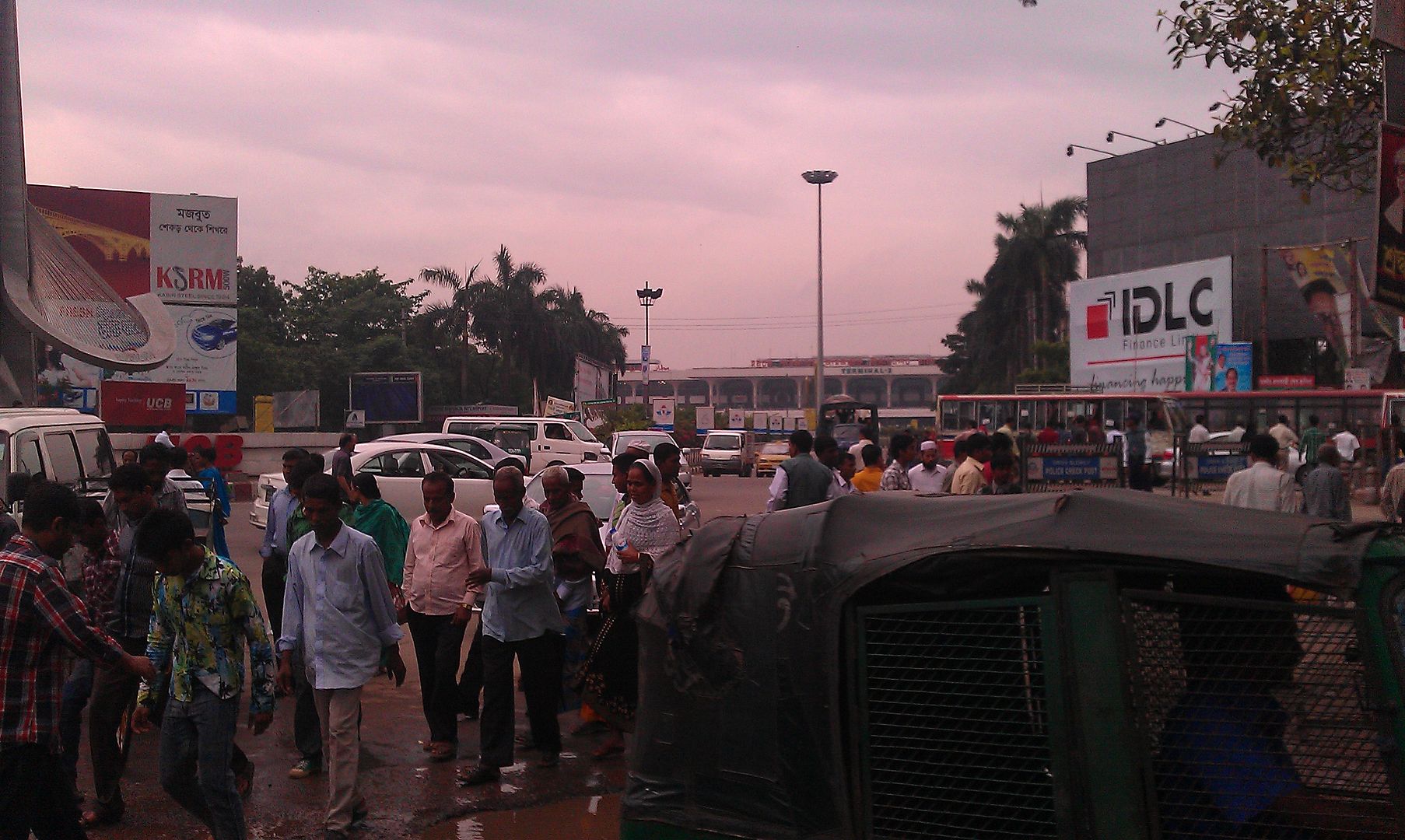 Thankfully the train from Khulna actually stopped at the Airport station, so it was an easy connection. Having had a look at the schedules are fares, I booked a one way flight to Cox's Bazar on United Airways, then a return from Chittagong to Dhaka on Regent Airways. I also took the opportunity to reconfirm my Biman flights for later in the week to Kathmandu. Thankfully the A310 was still shown as operating.
With my tickets in hand, I proceeded through security. Unfortunately as it was only 8am, and my flight wasn't until 1pm. Thankfully I found some wifi from somewhere, so could pass the time reasonably easily. I also managed to get access to the airside café to get some rather unappetising food for the wait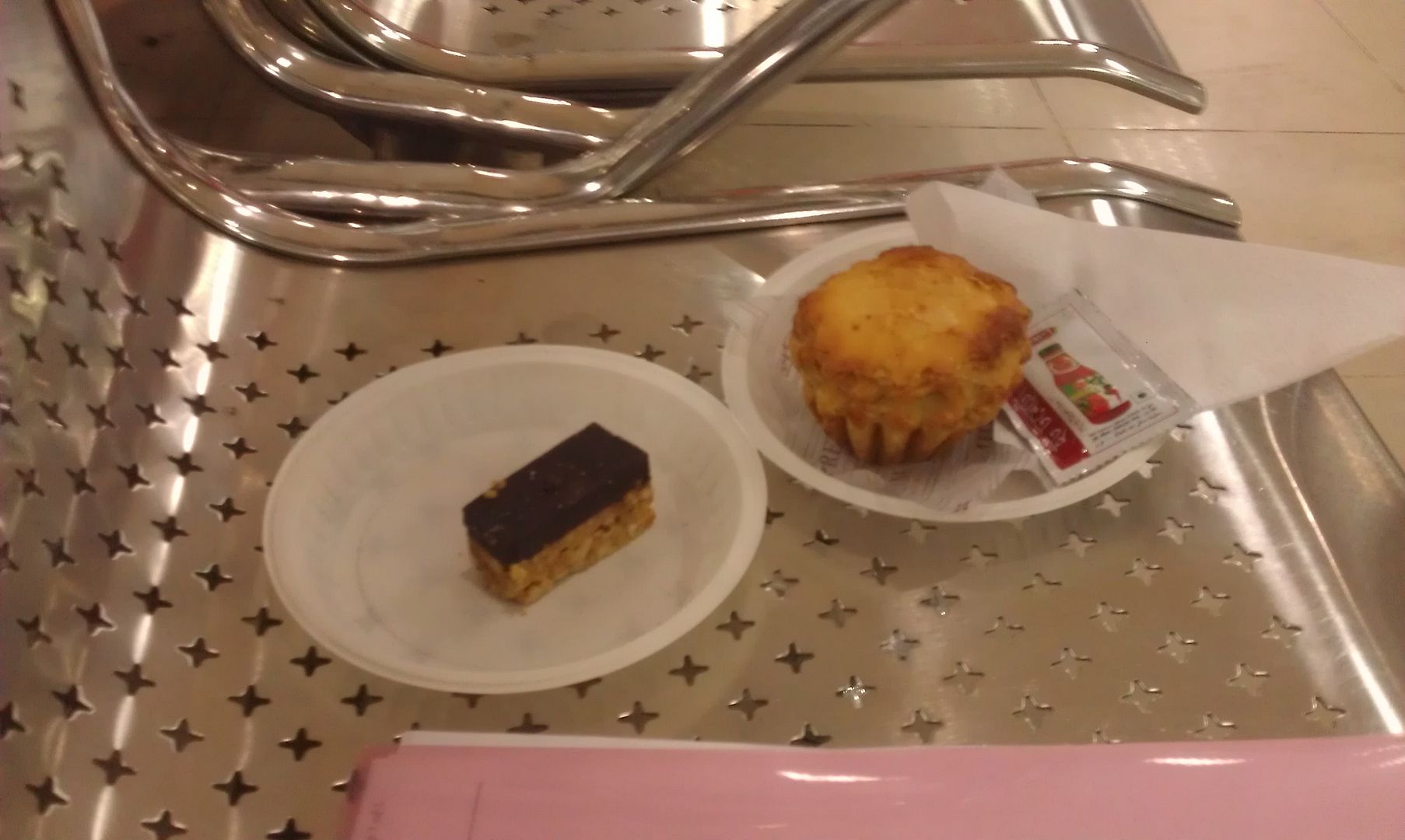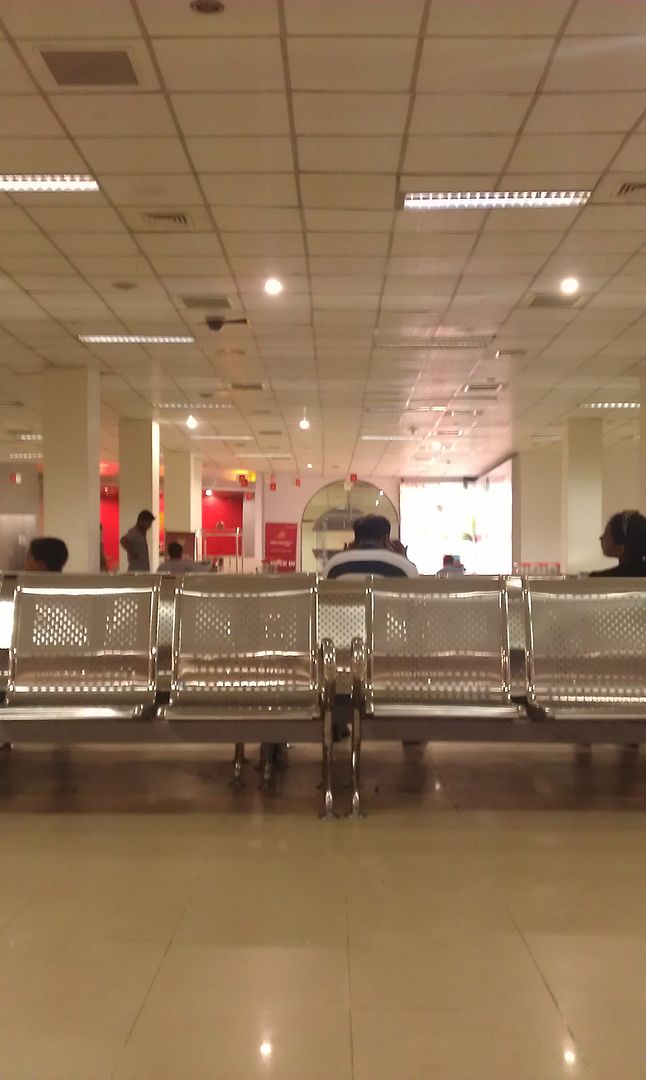 At 11am I was able to check in. I asked for a window at the front and got 4A, which was a far forward as anyone was assigned for some reason. Assuming we'd be on a Dash, I was surprised to hear that it was an ATR – nice to have a bit of variation.
Security was very quickly and I was soon in the departures lounge. The domestic terminal is built behind the VIP area, so there are no tarmac views to be had.
My boarding pass
Airside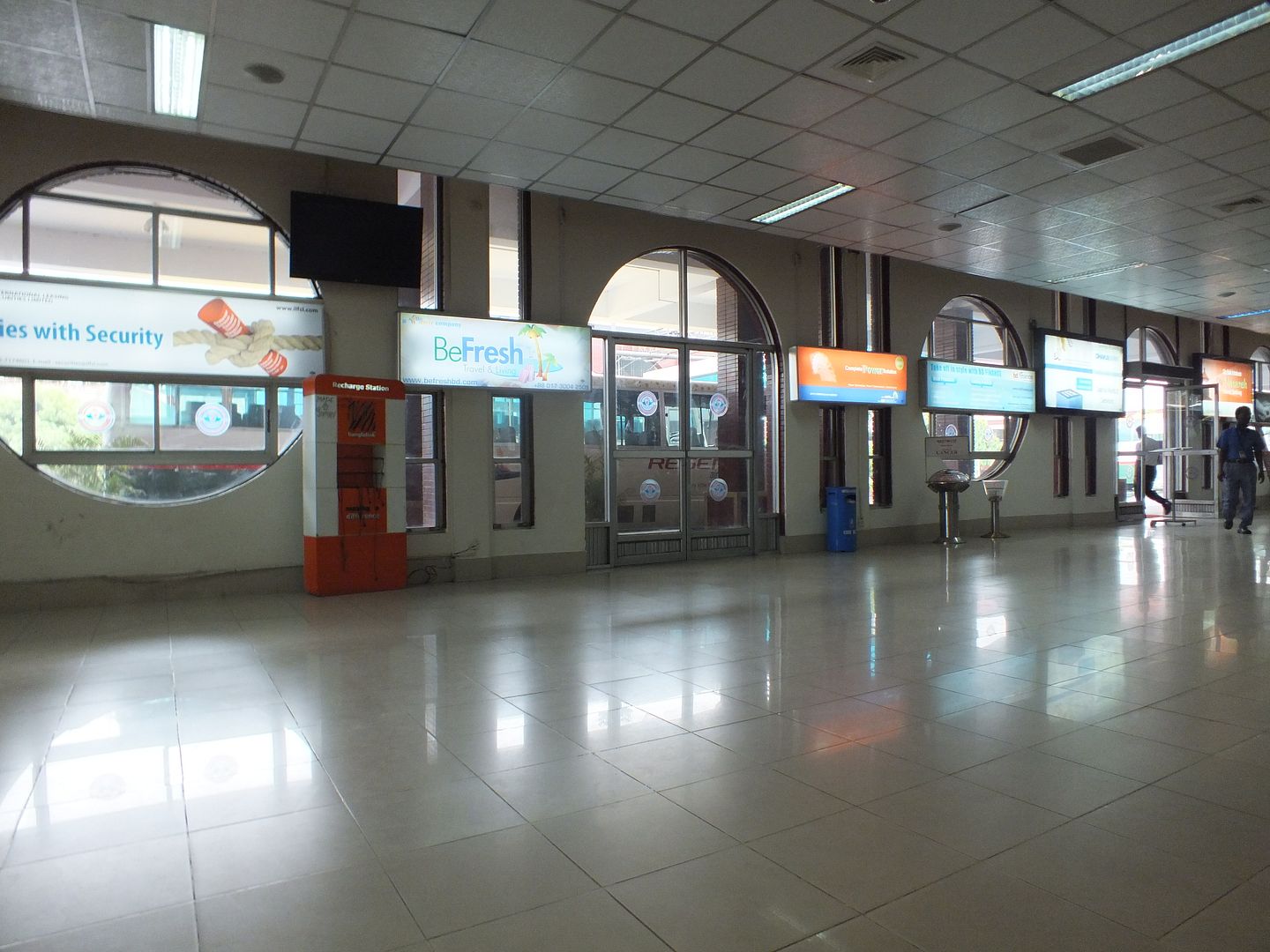 Due to the bad weather earlier in the day, things seemed to be running rate. We were eventually called to board at around 1330, half an hour behind schedule.
April 2012
Dhaka (DAC) – Cox's Bazar
United Airways 4H 511
Scheduled: 1300-1400 (1h00m)
Actual: 1358-1447 (0h49m)
ATR-72 S2-AFN
Economy
At the door I was offered a choice of sweets – after reading
Abrelosojos report
, I went with the Shahi Deluxe, which was just a mix of local mouth freshener spices, quite tasty.
Cabin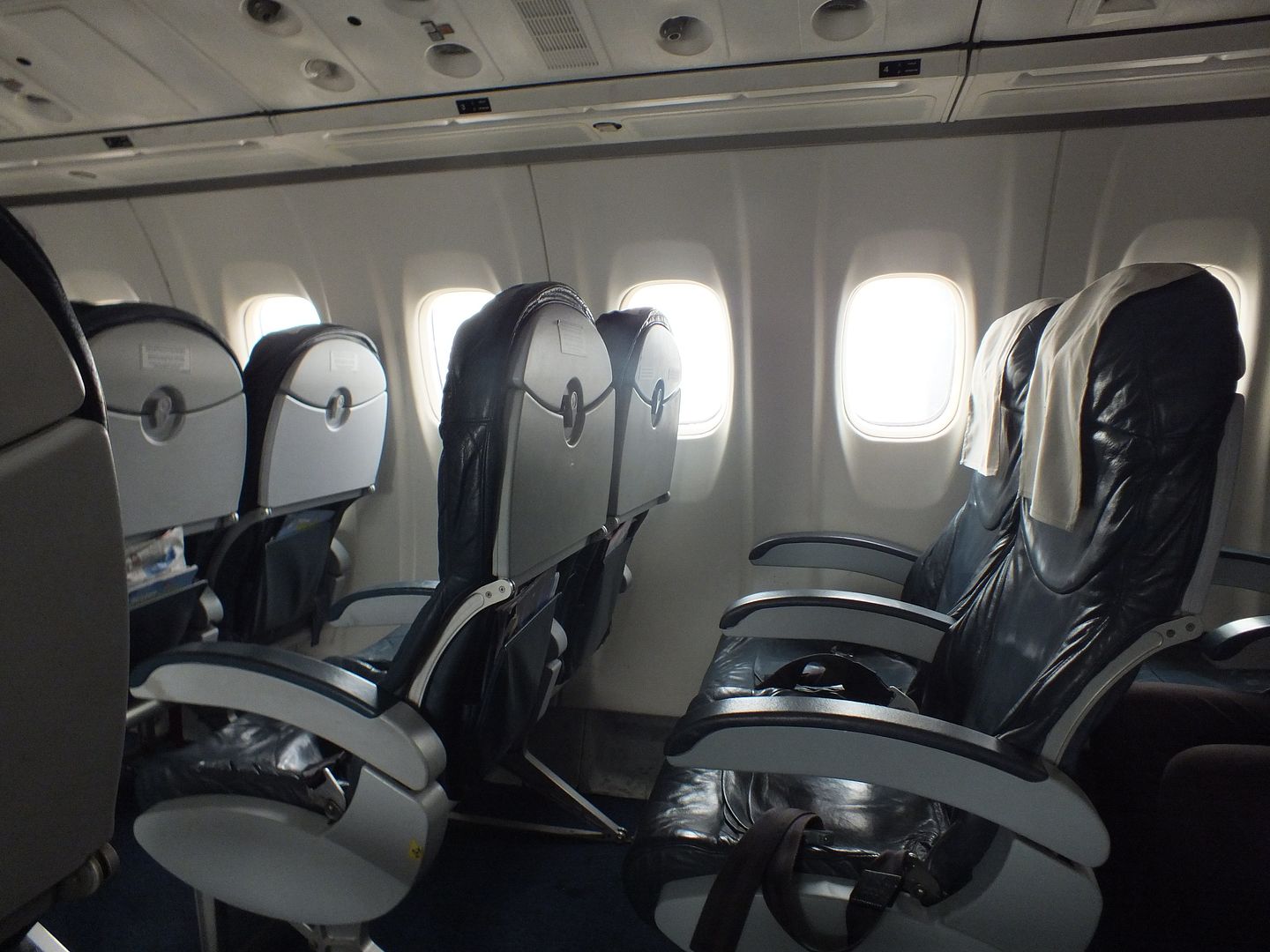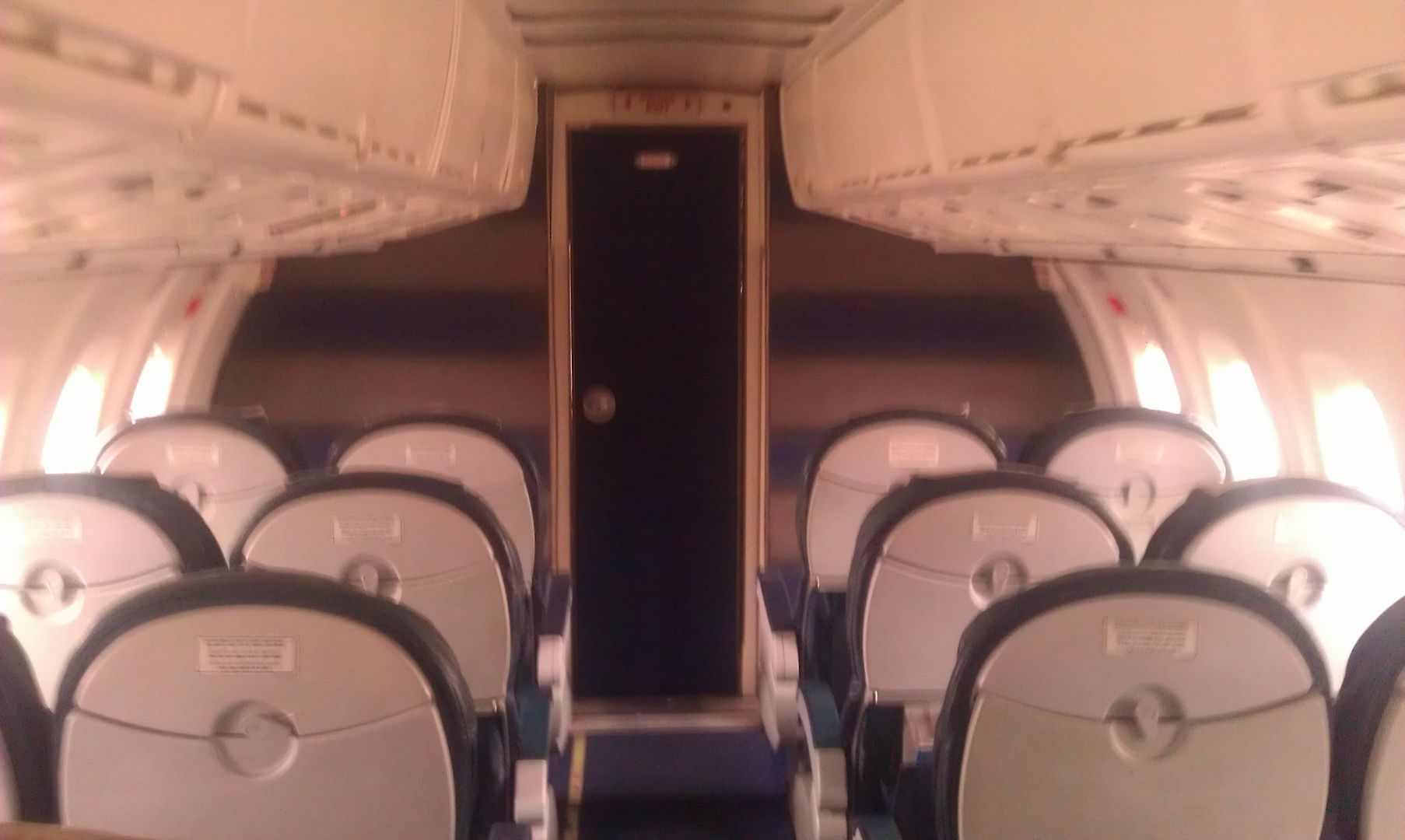 Legroom
Defunct GMG neighbours
Prop
TG leaving
Heading to the active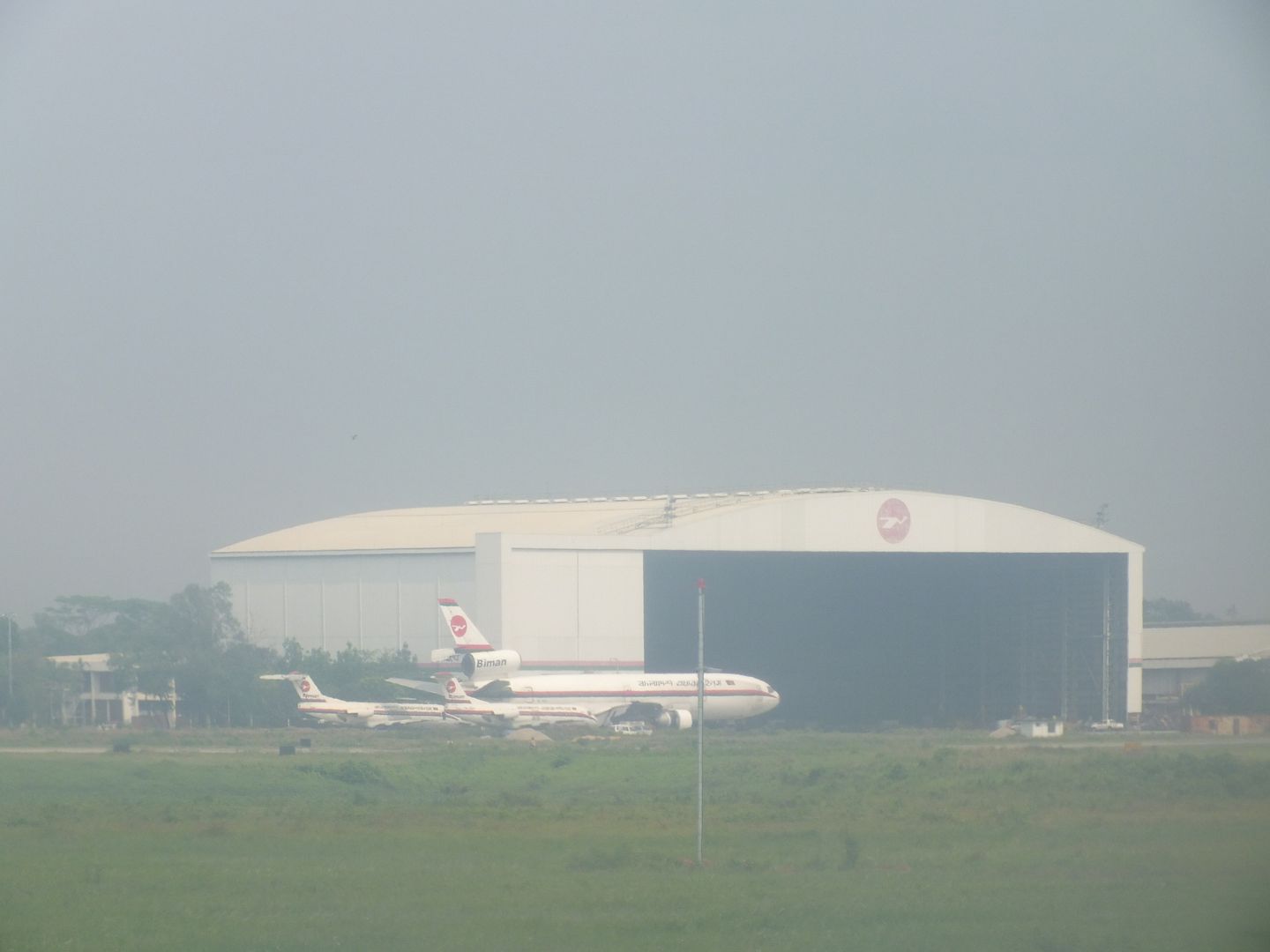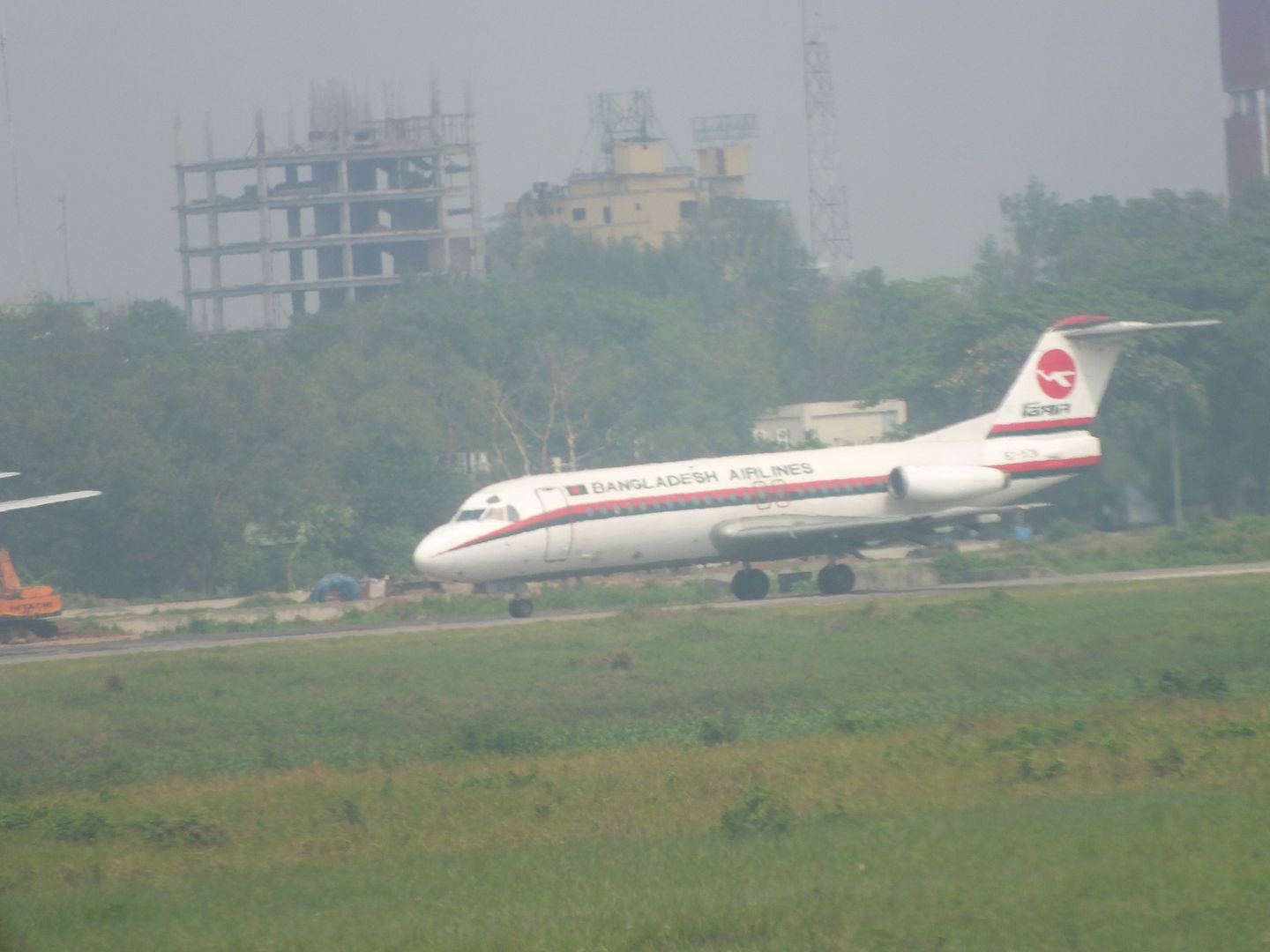 Off we go nearly an hour late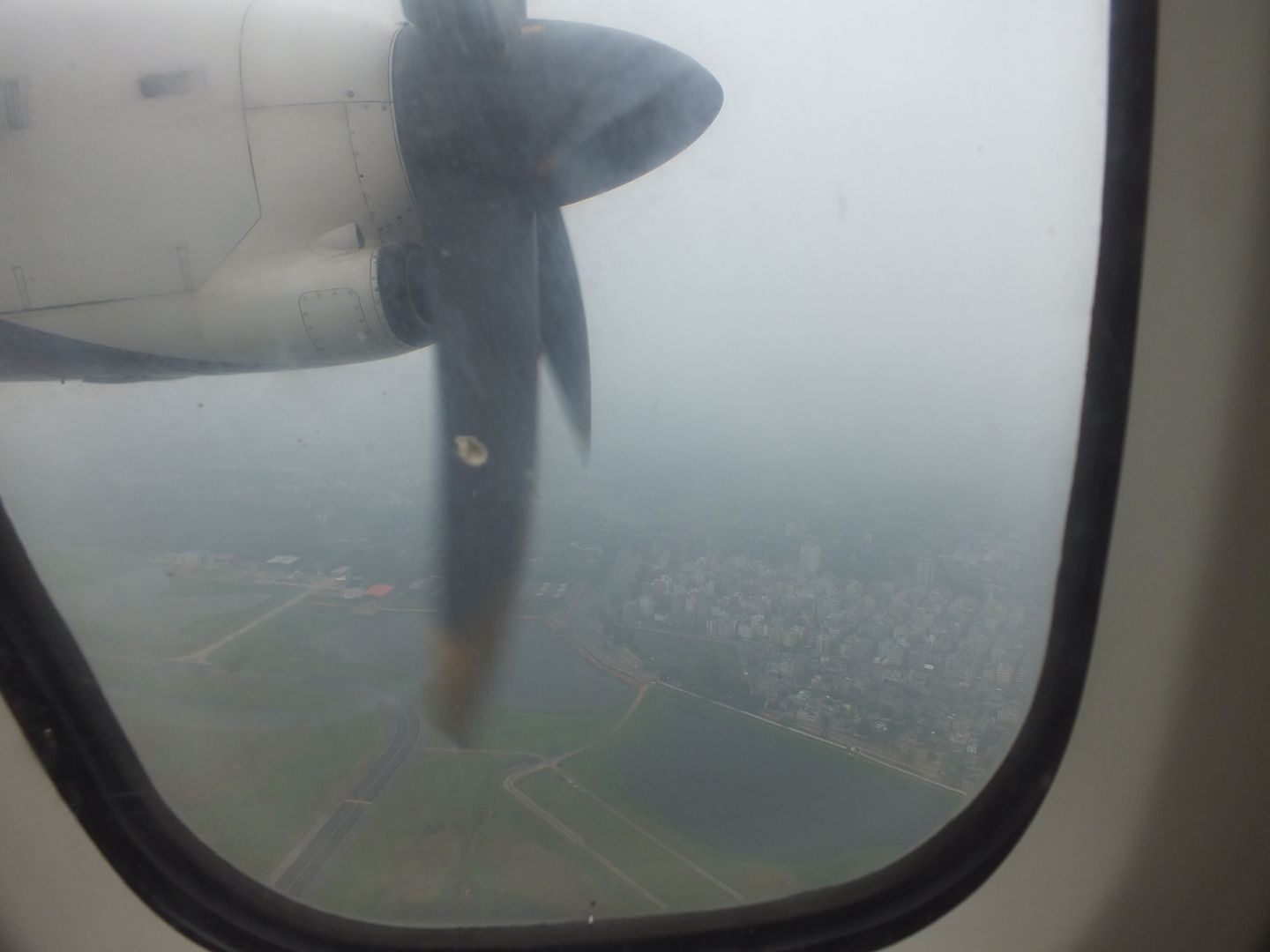 I'm guessing that's Tahitian?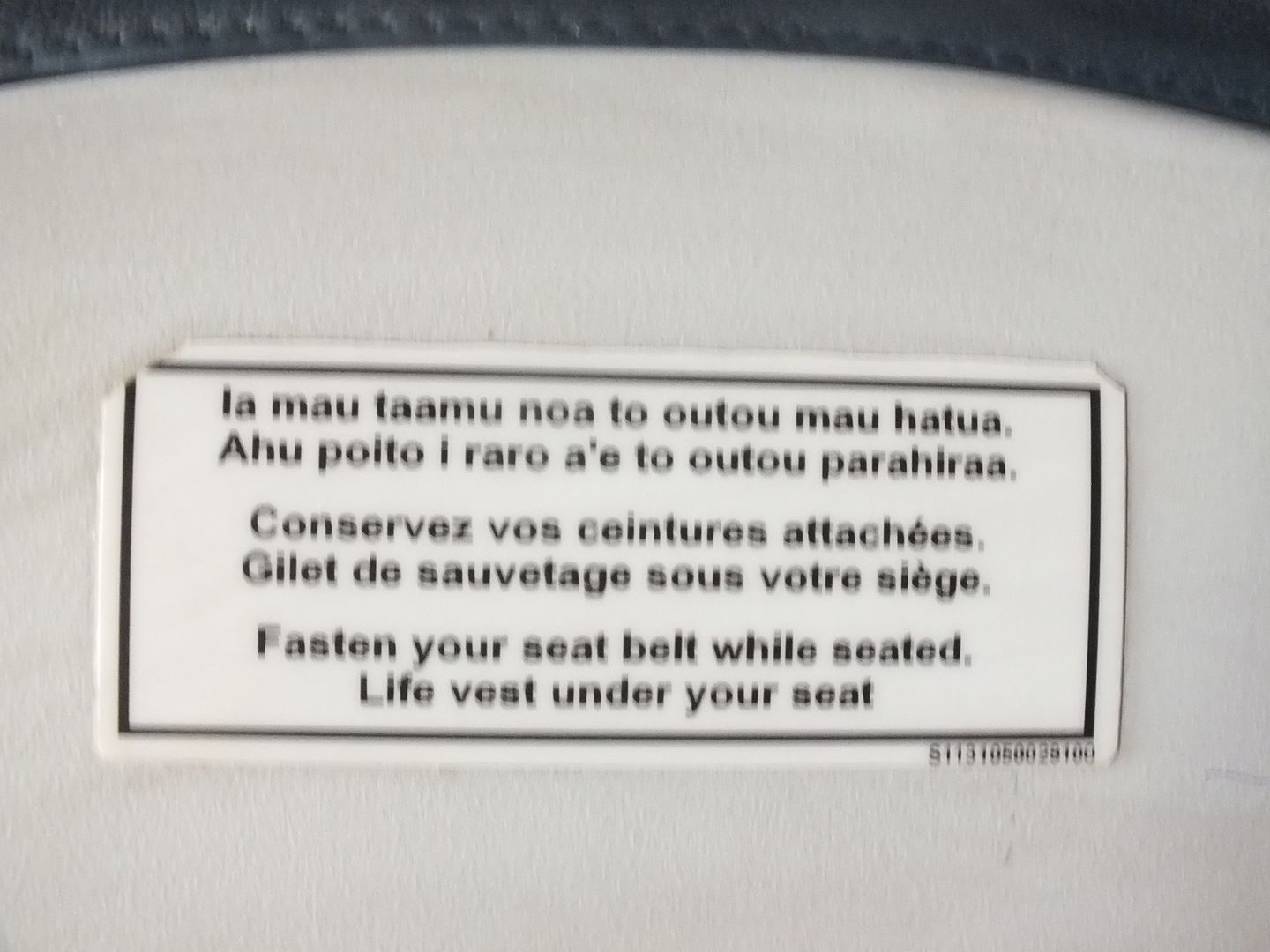 It was pretty choppy up above – the two cabin crew walked up and down a few times, although there was no inflight service.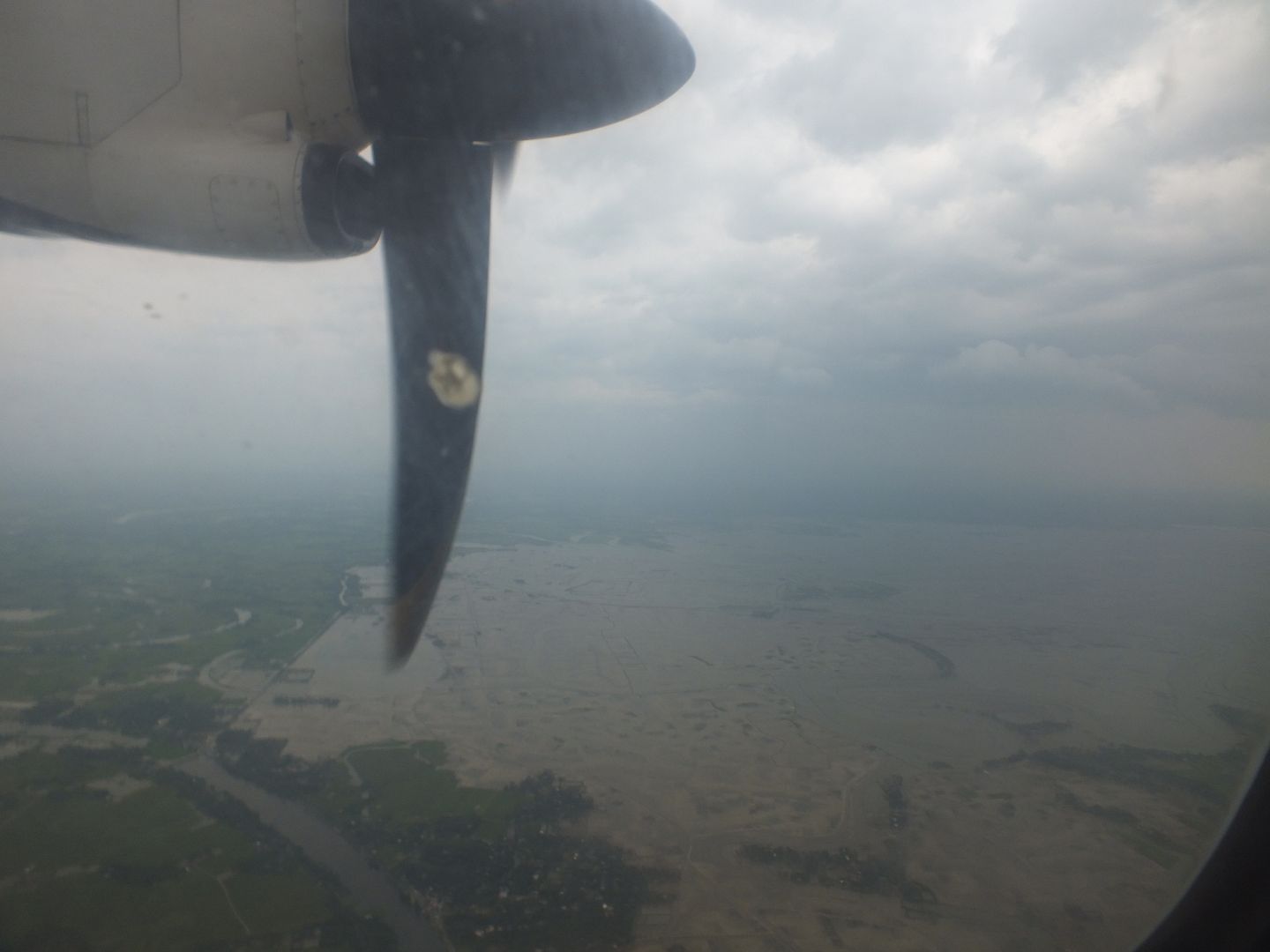 Coming in to land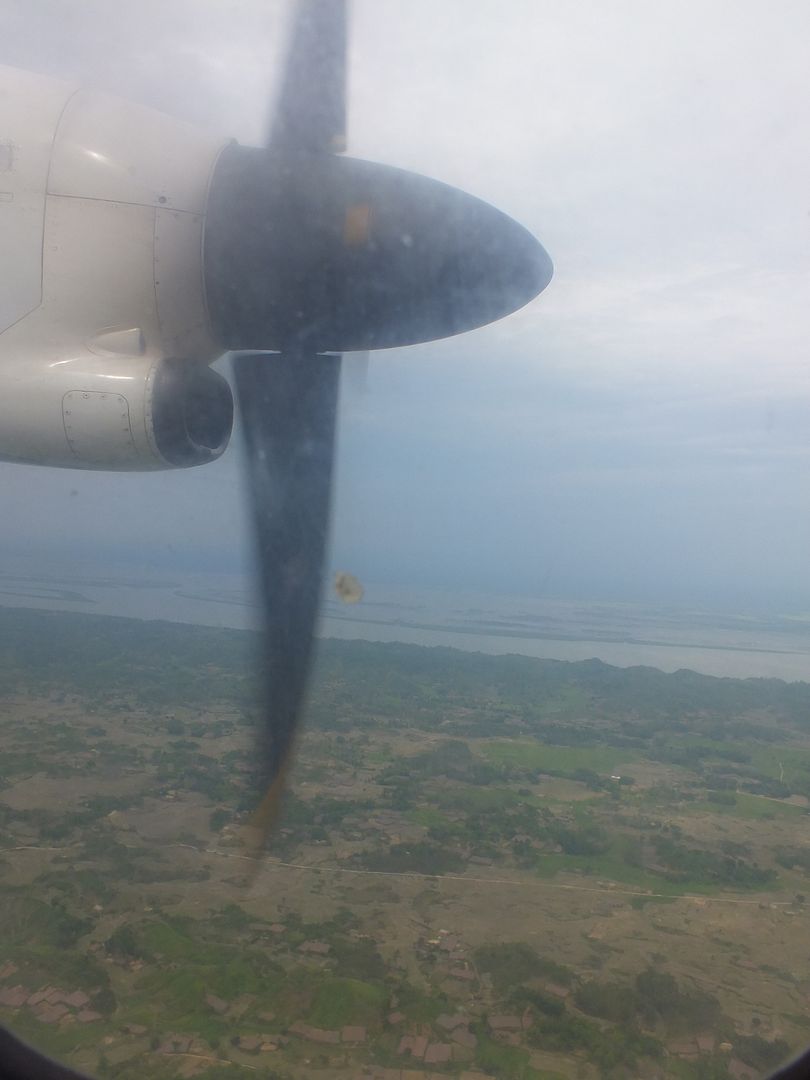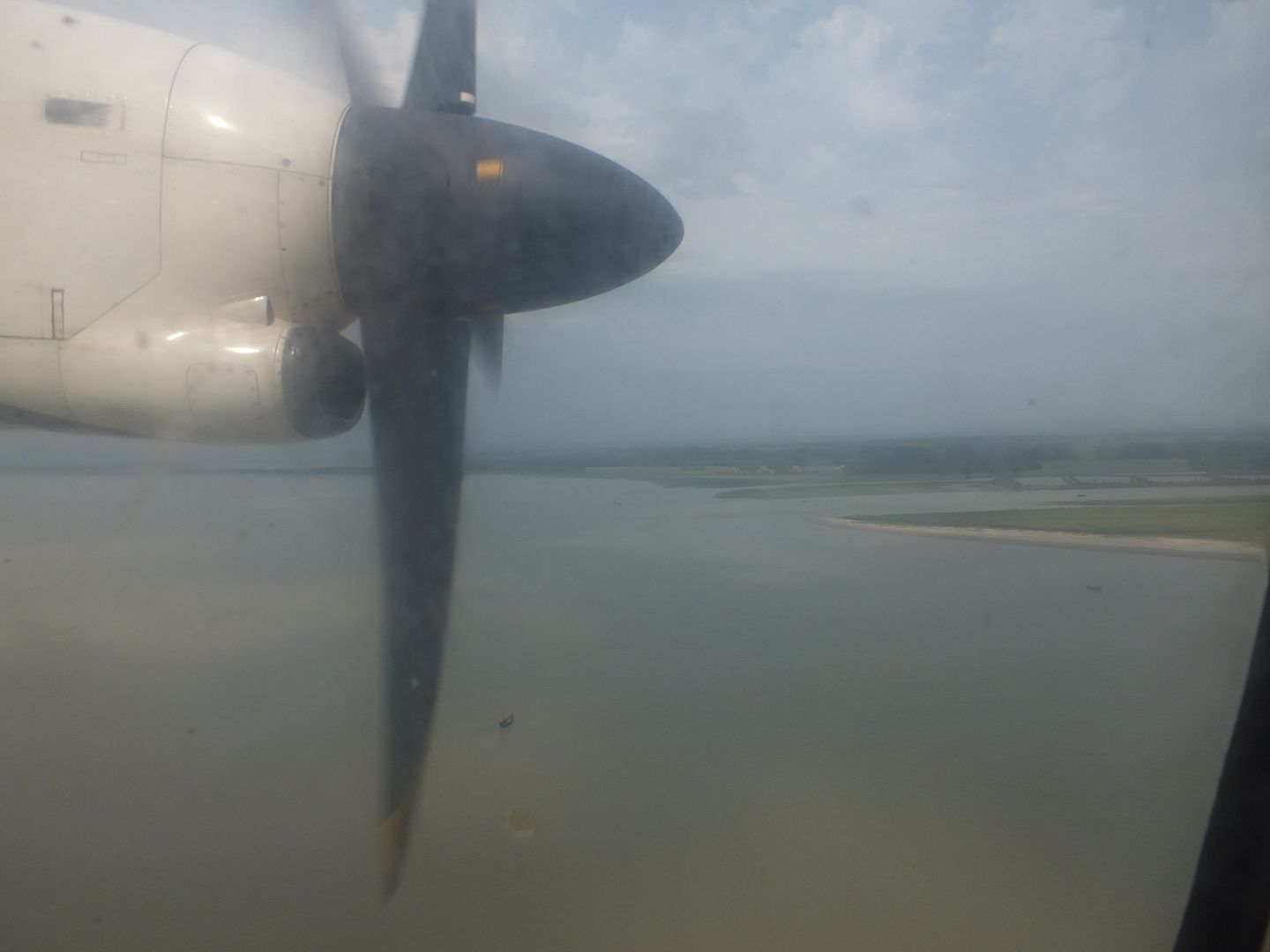 Awful logo, and terrible tagline
Not in best shape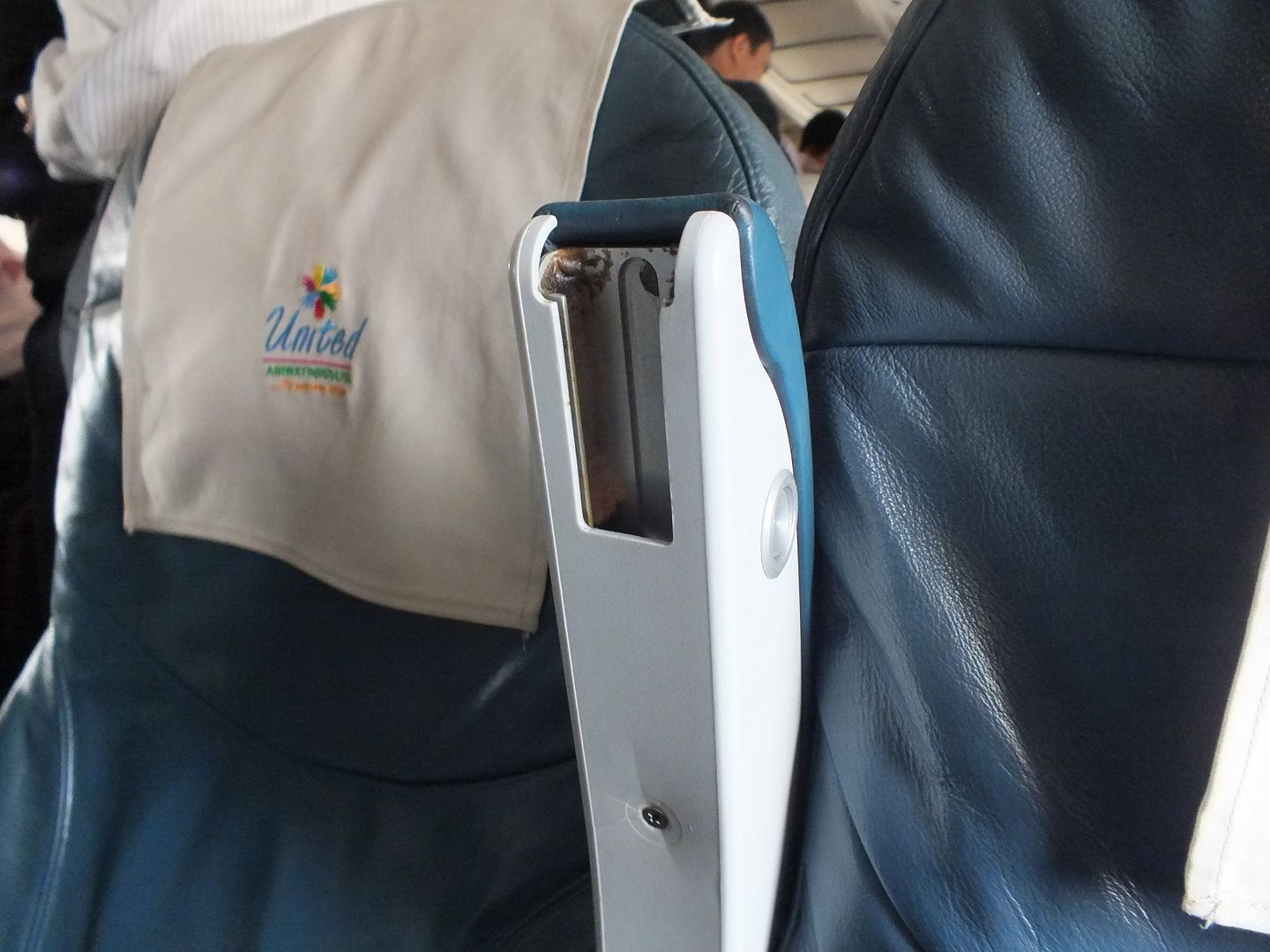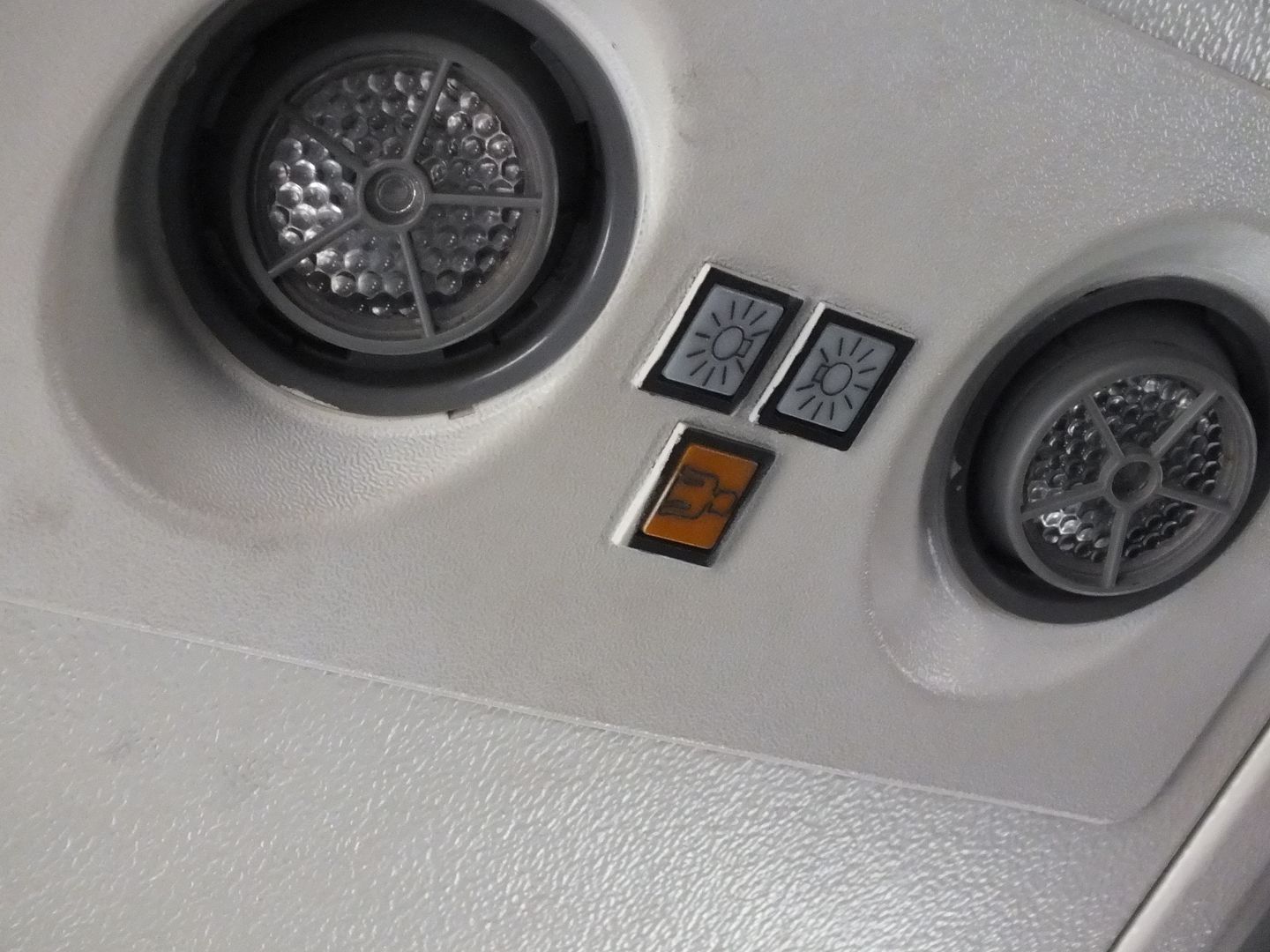 My seat pocket was empty, but some did have some magazines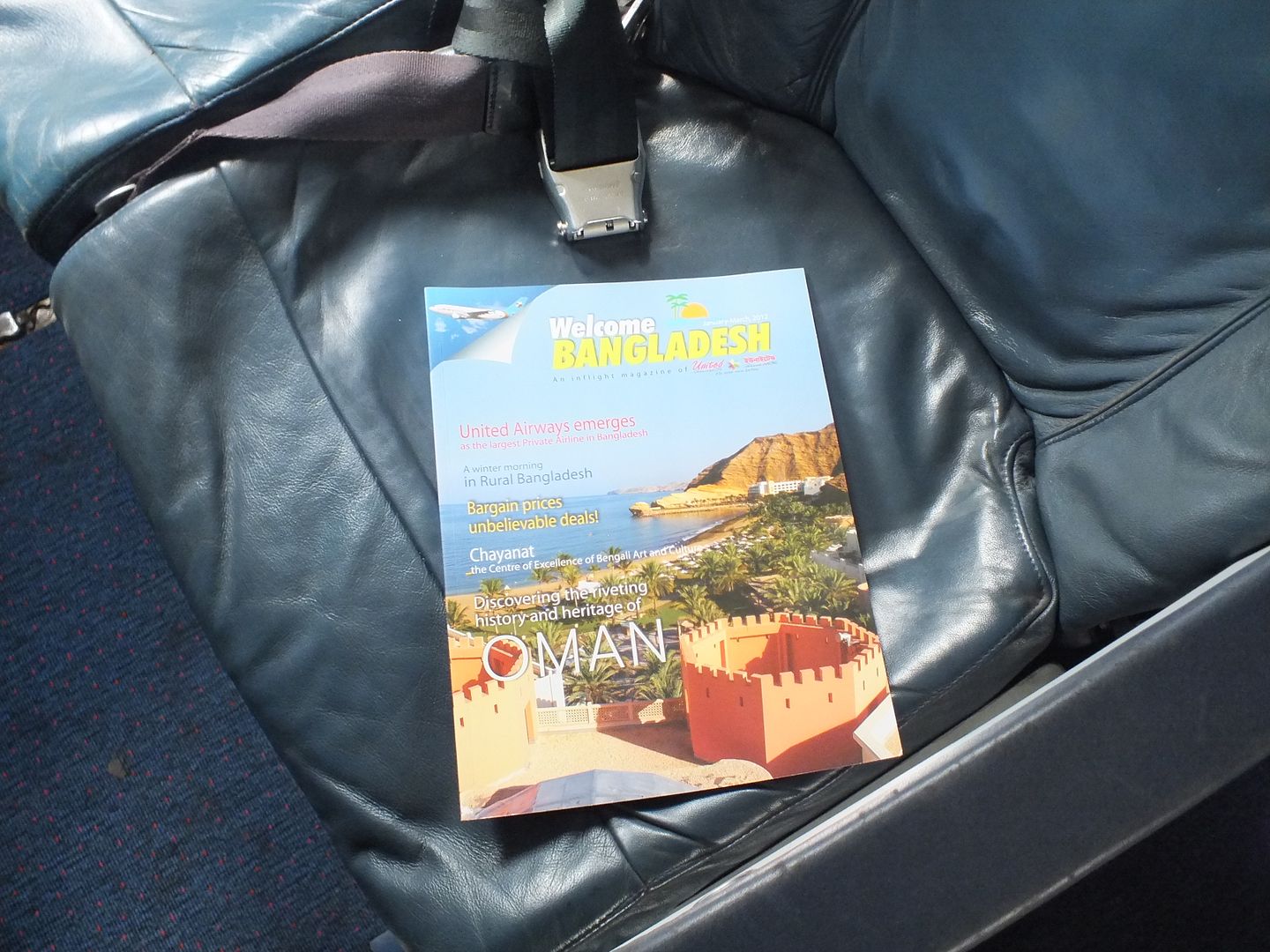 Thankfully no one seemed bothered about my photo taking. As we disembarked, I was surprised to see one attendant standing at the door with a basket of drinks (fruit juice cartons and water) and some packaged cakes. Rather odd to only have service on the ground, but this seems to be the Bangladeshi way!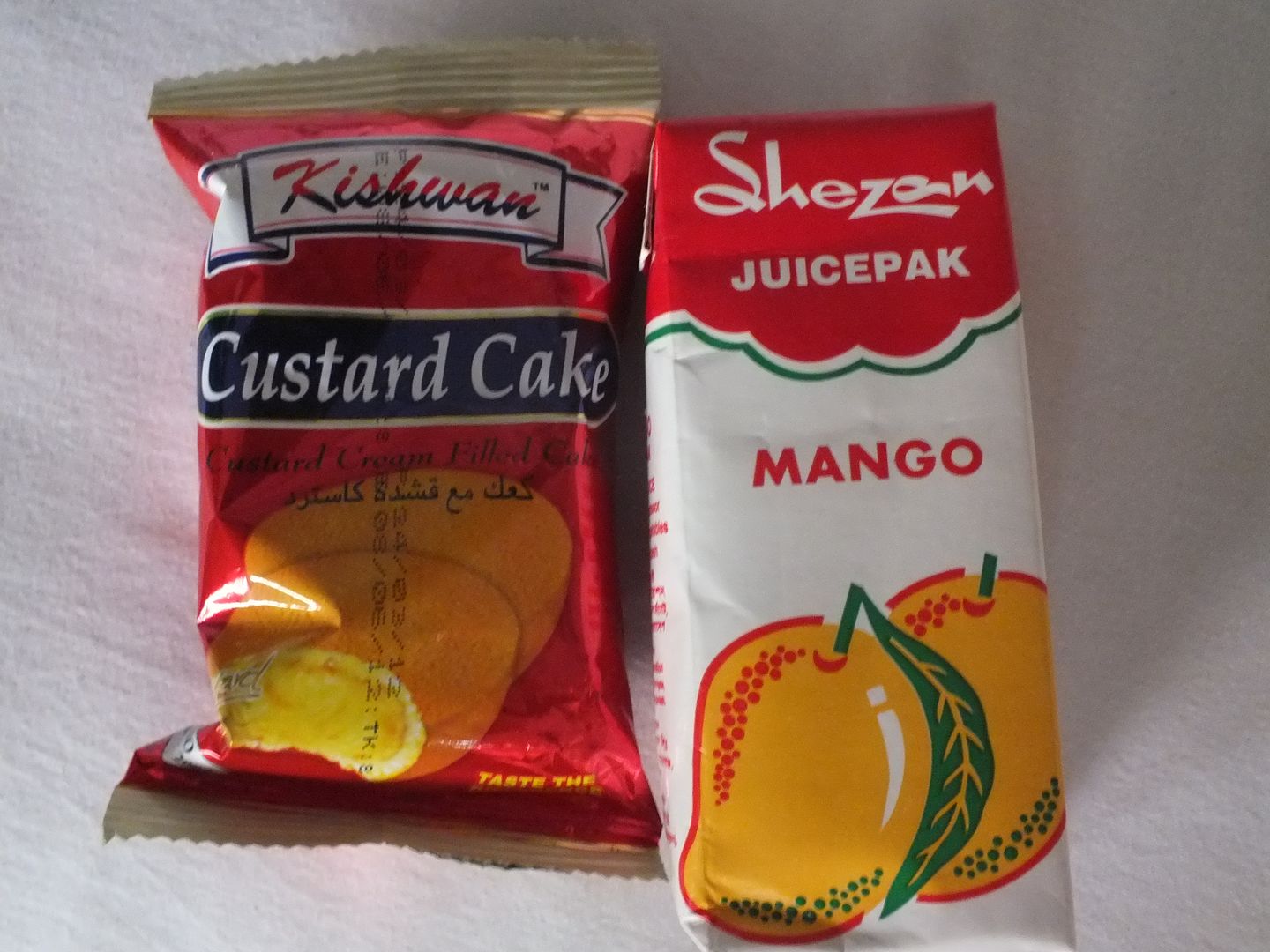 Tarmac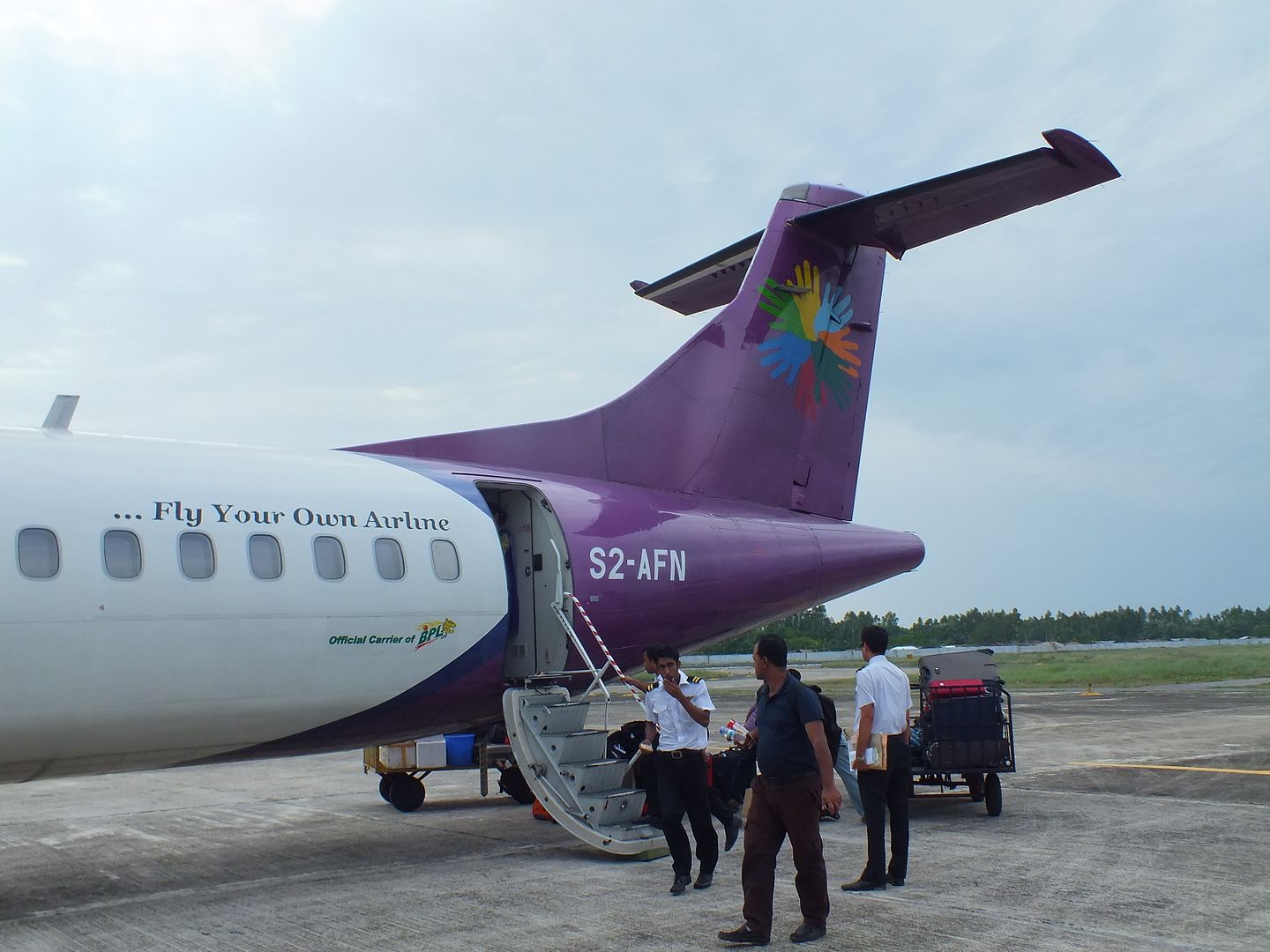 As I was one of the last off, I just waiting in the sunshine for the luggage to be wheeled over. Rather than waiting indoors. With my bag in hand, I walked out the gate (yes, straight from the tarmac to car park!) and onto a tuktuk.
I'd only researched accommodation that morning on my phone waiting to check in. I'd found the Mermaid Eco Resort, which looked very nice, although it was a bit far from town. Driving down the World's longest beach:
Whilst the pictures make the place look very nice, there were plenty of niggling issues which very quite annoying. For example, electivity was only on from 1800-2300. Not such a problem, BUT there was just one switch in the cottage. So turn it on, and you can have electricity (room and bathroom lights, and fan and plug sockets). Turn it off, and no lights, no fan, no electricity. It's either all or nothing, so no charging stuff whilst the lights are off, no sleeping with the fan on. Grrrr.
"Banana Pistol"
Day room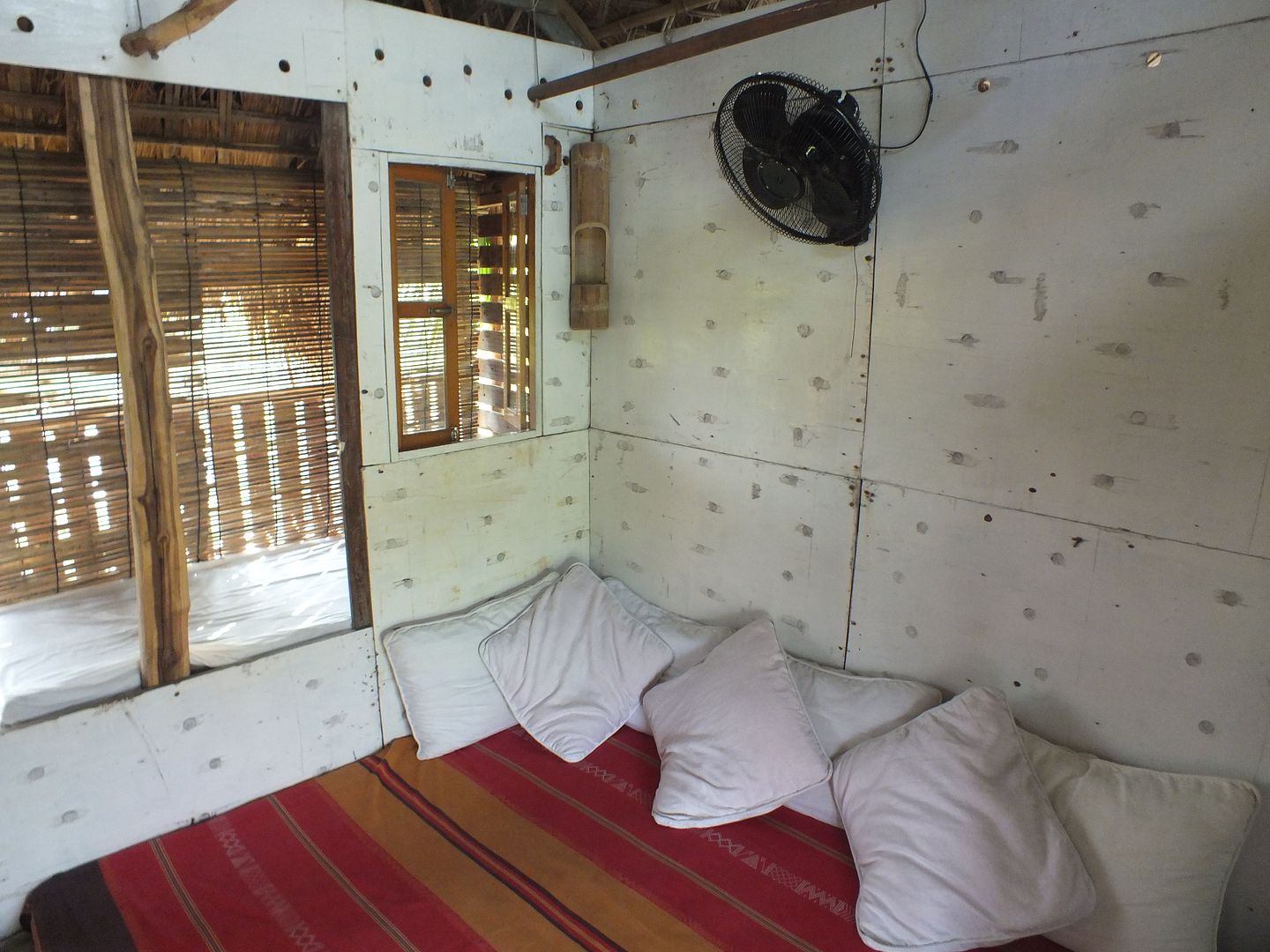 Bedroom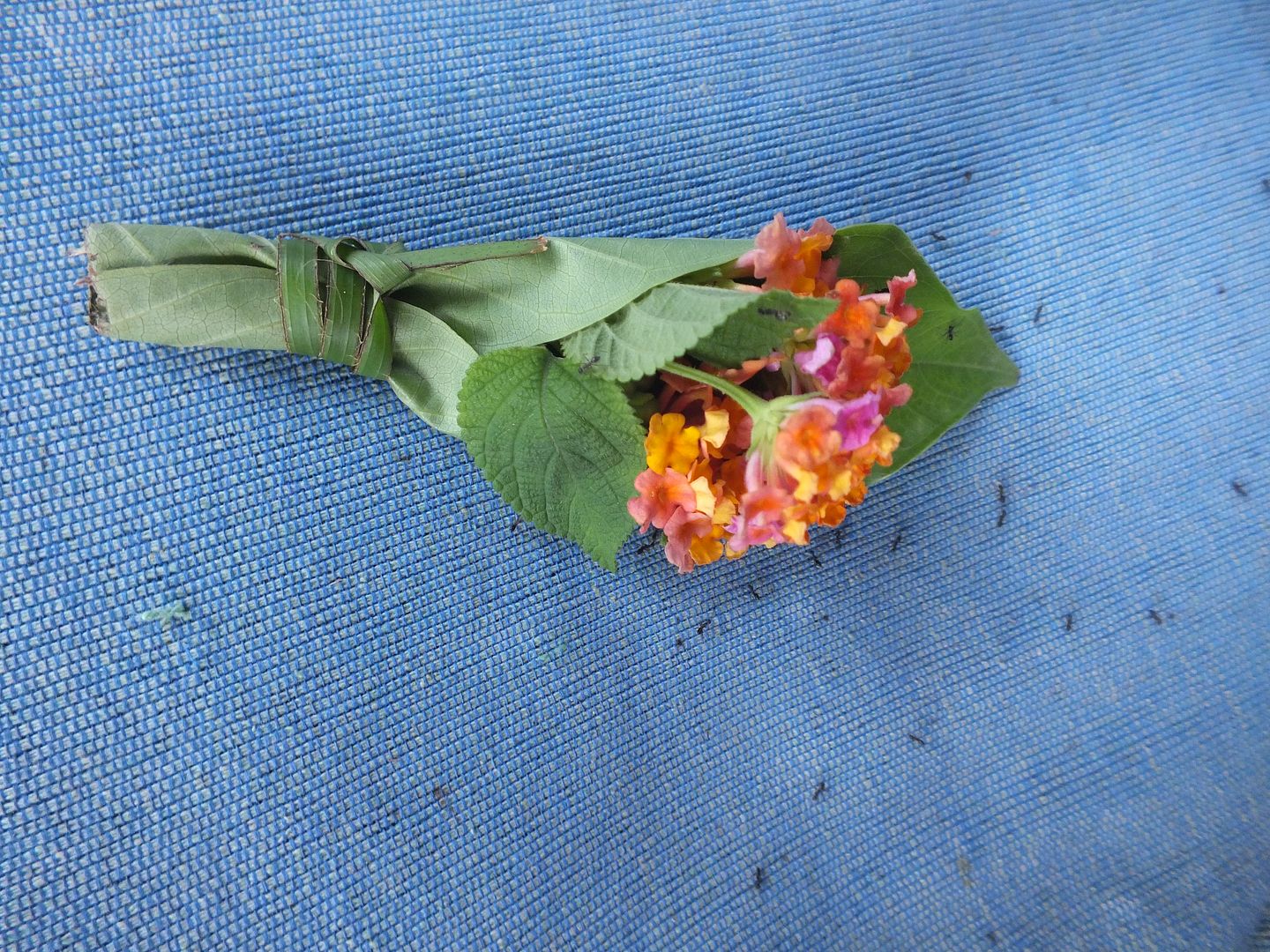 Bathroom
Hammock
Without doubt, the best thing about the place was the food. YUM.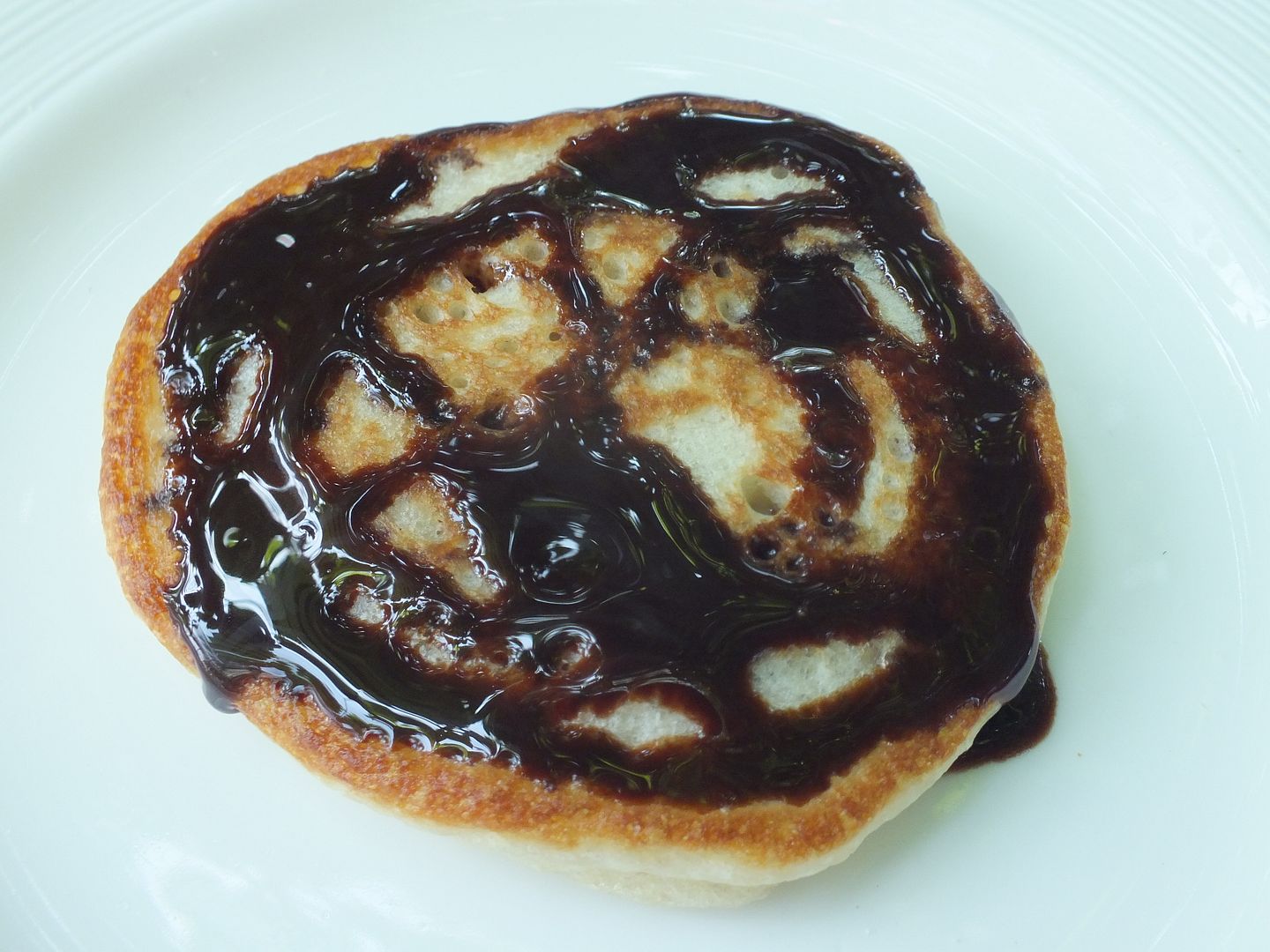 I saw this little new-born mousey thing – so sweet. Parents nowhere to be seen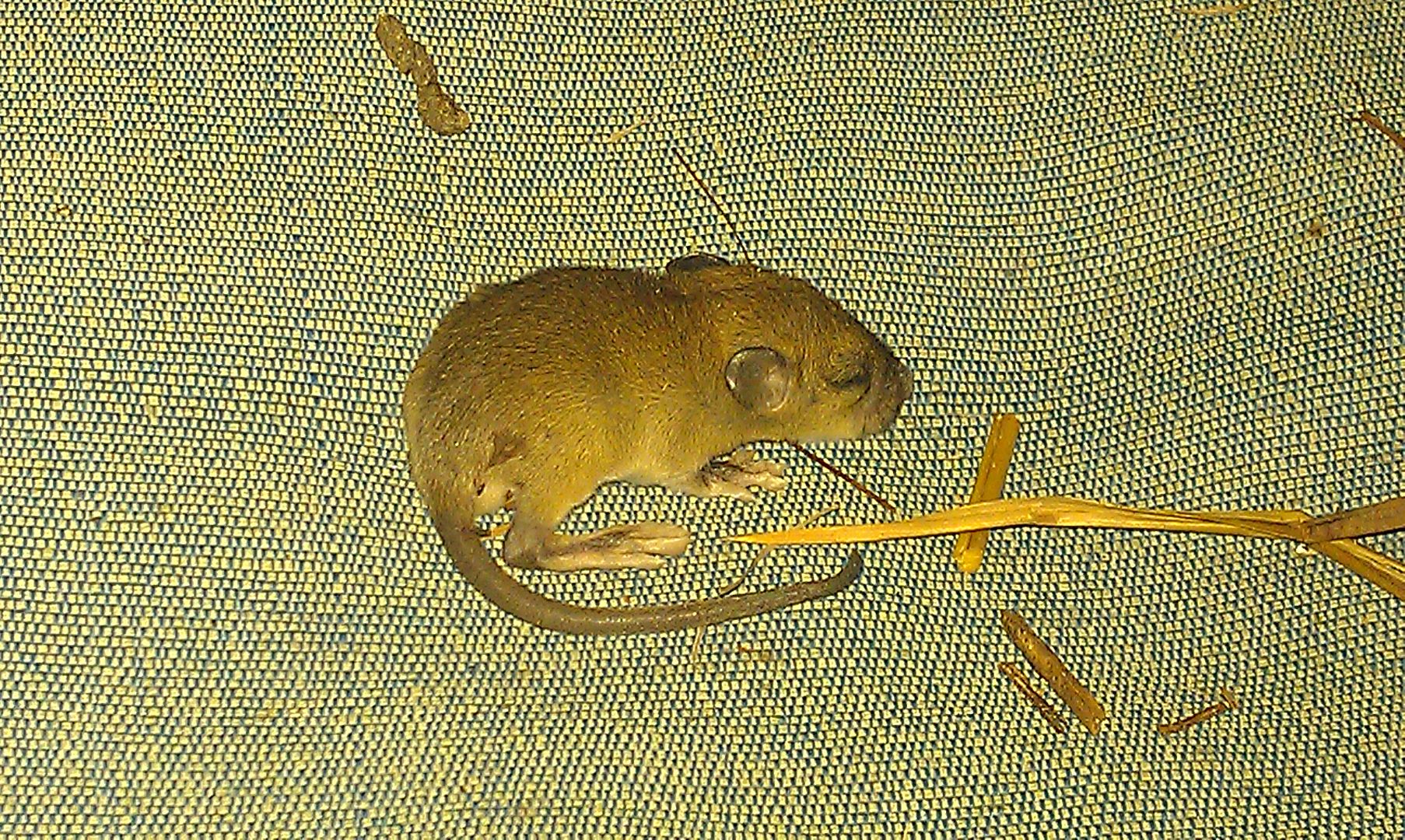 Common Areas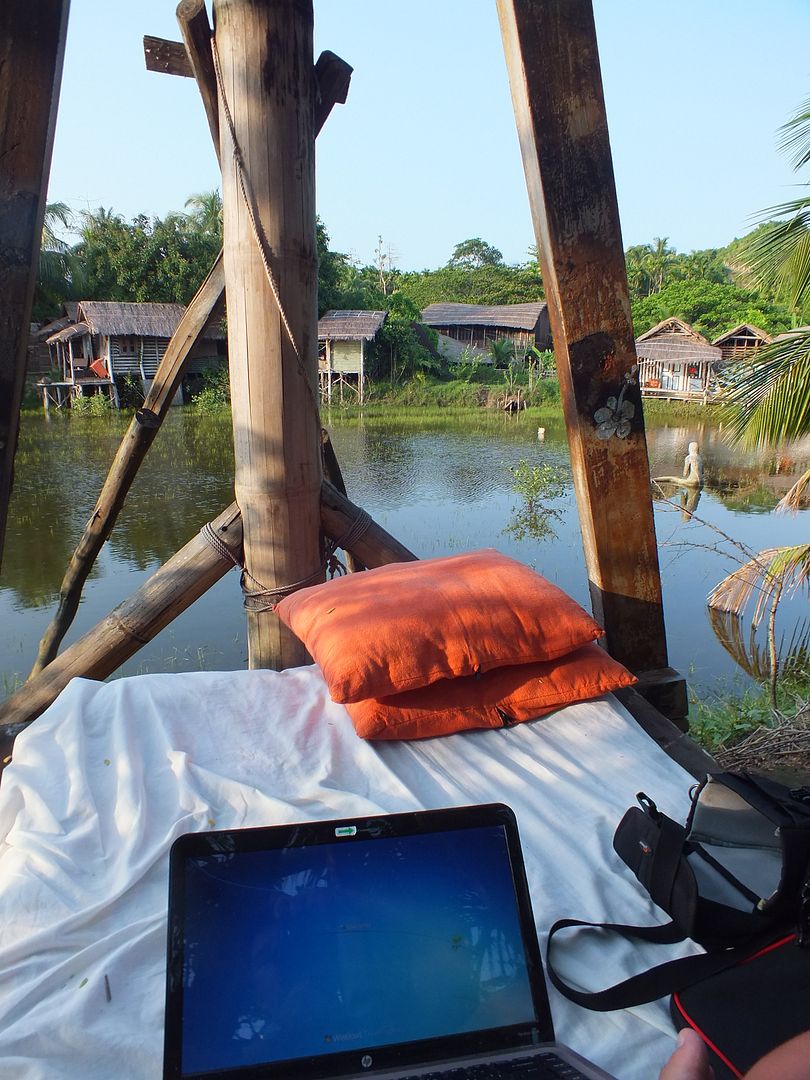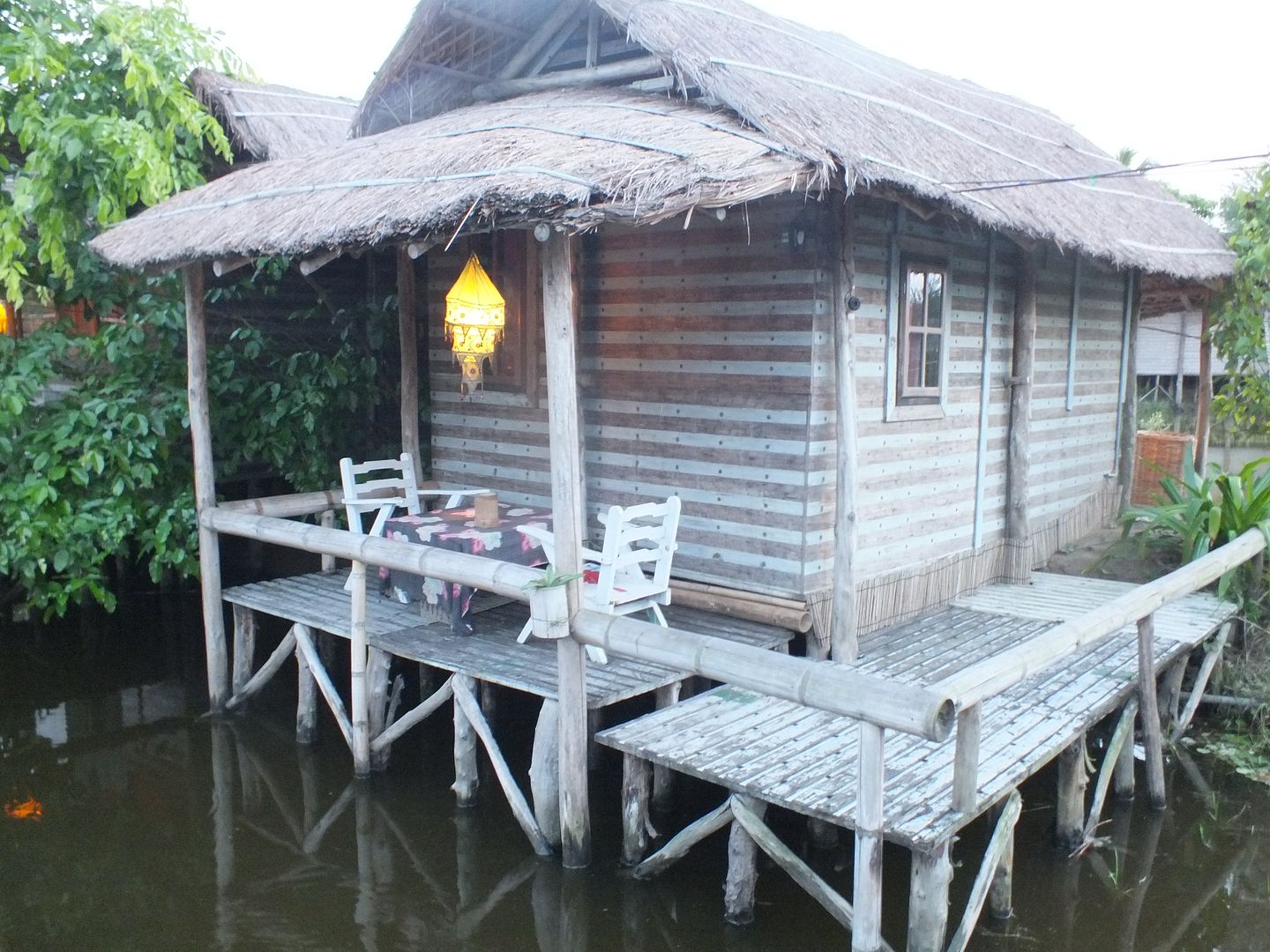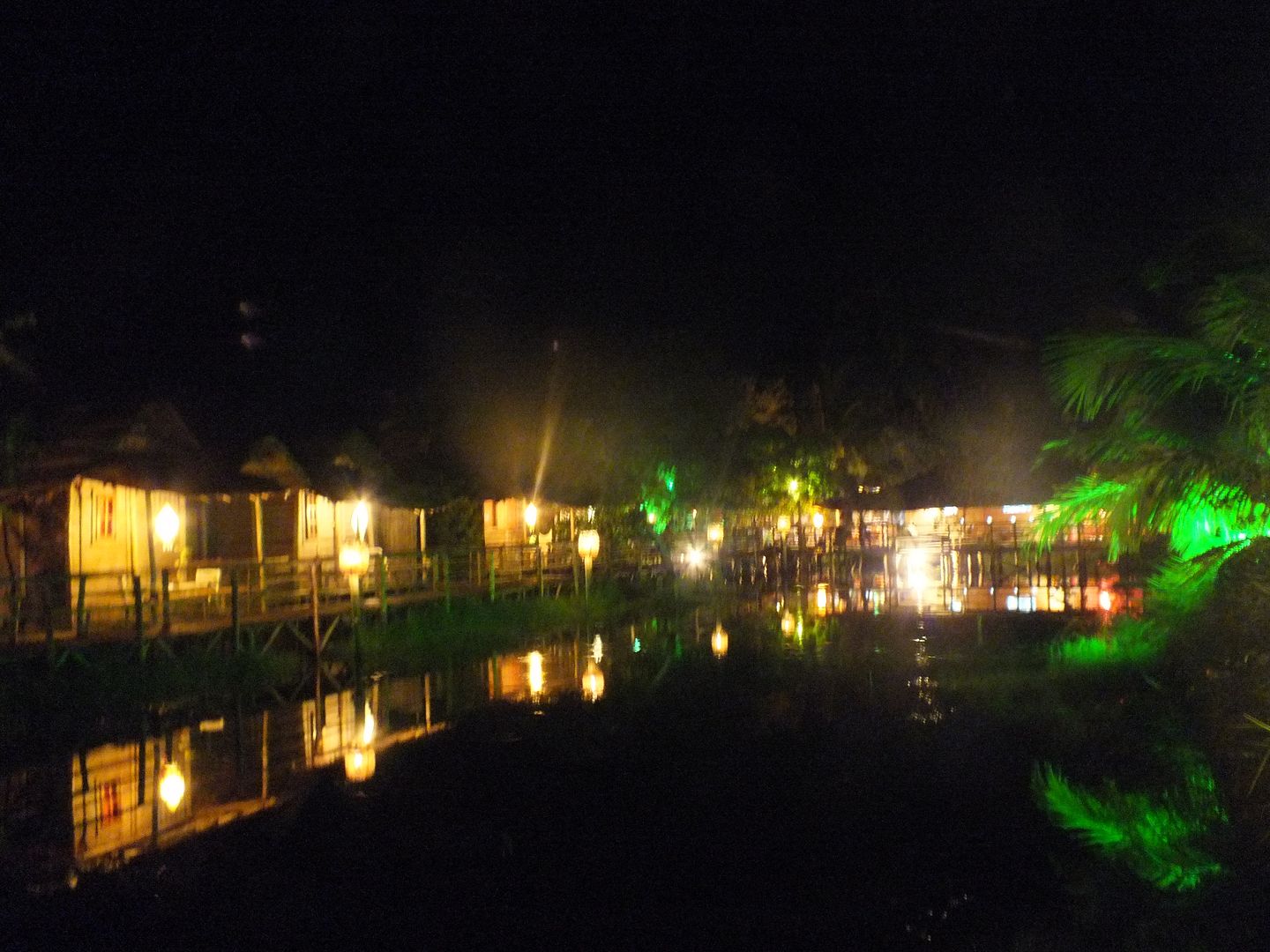 When it's dry, they show films here
My first two nights were accompanied by some terrific thunderstorms. This was the best photo I got though. Truly amazing to watch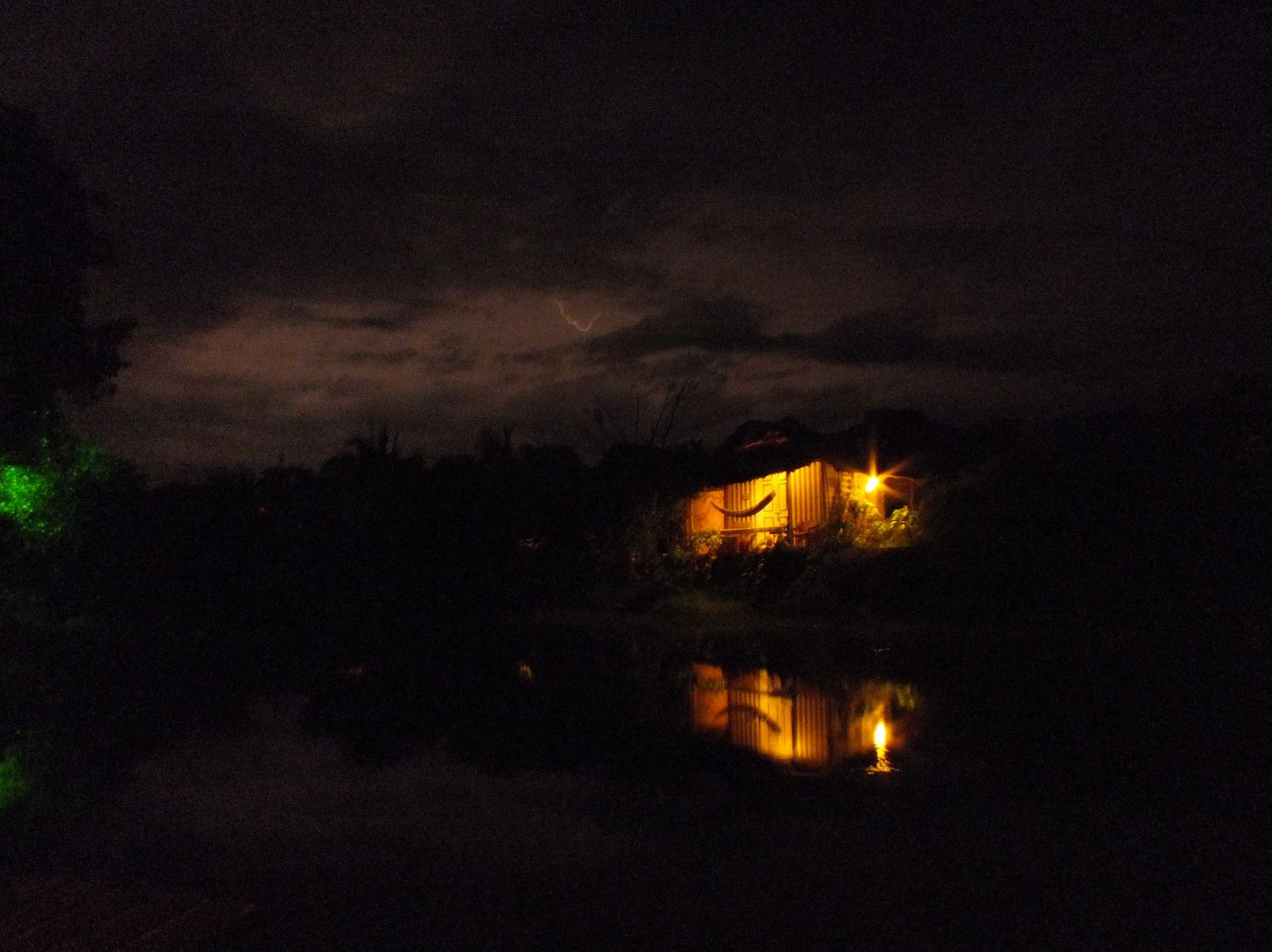 The resort is on the coast, but you have to get a boat to the beach.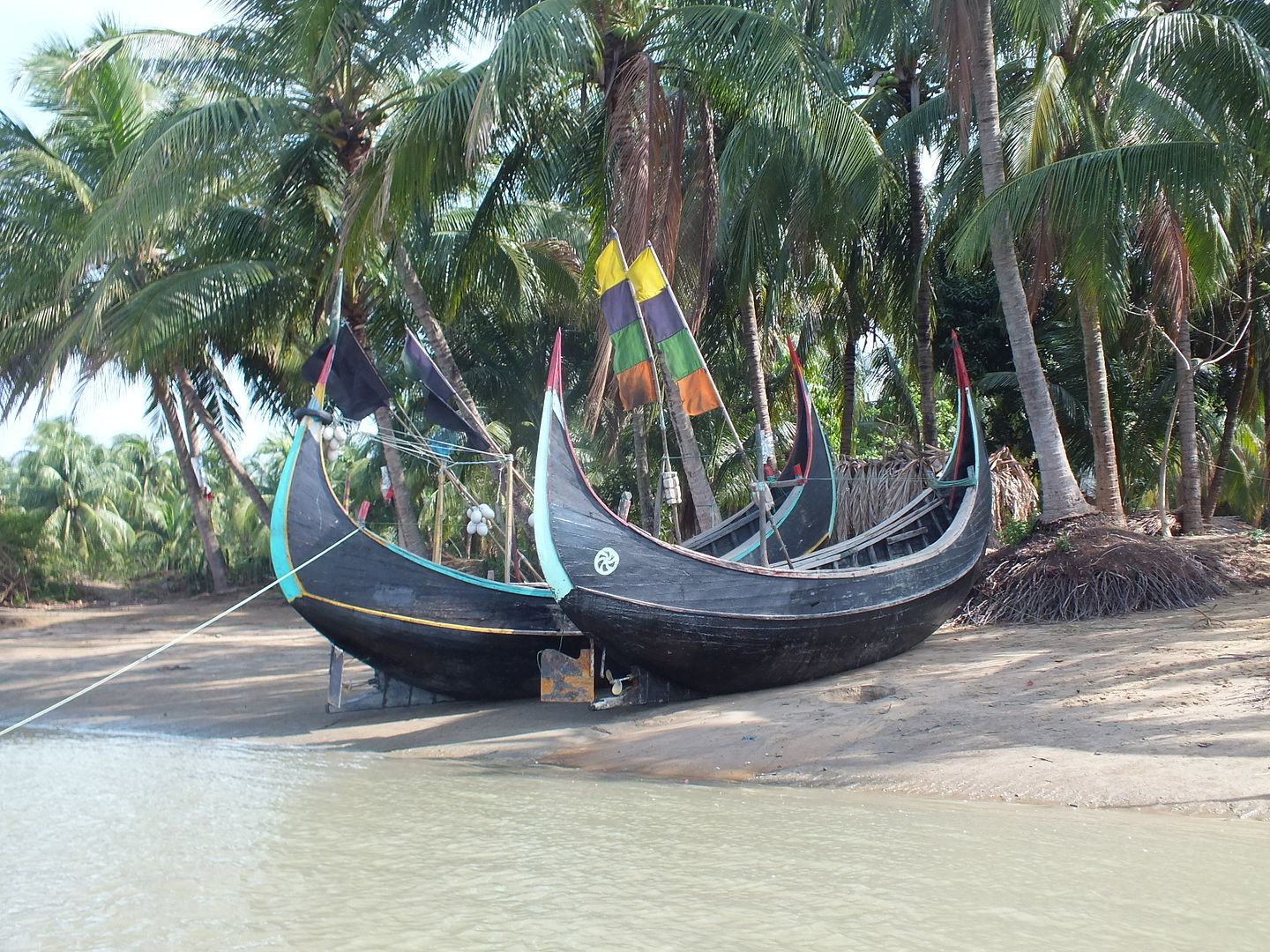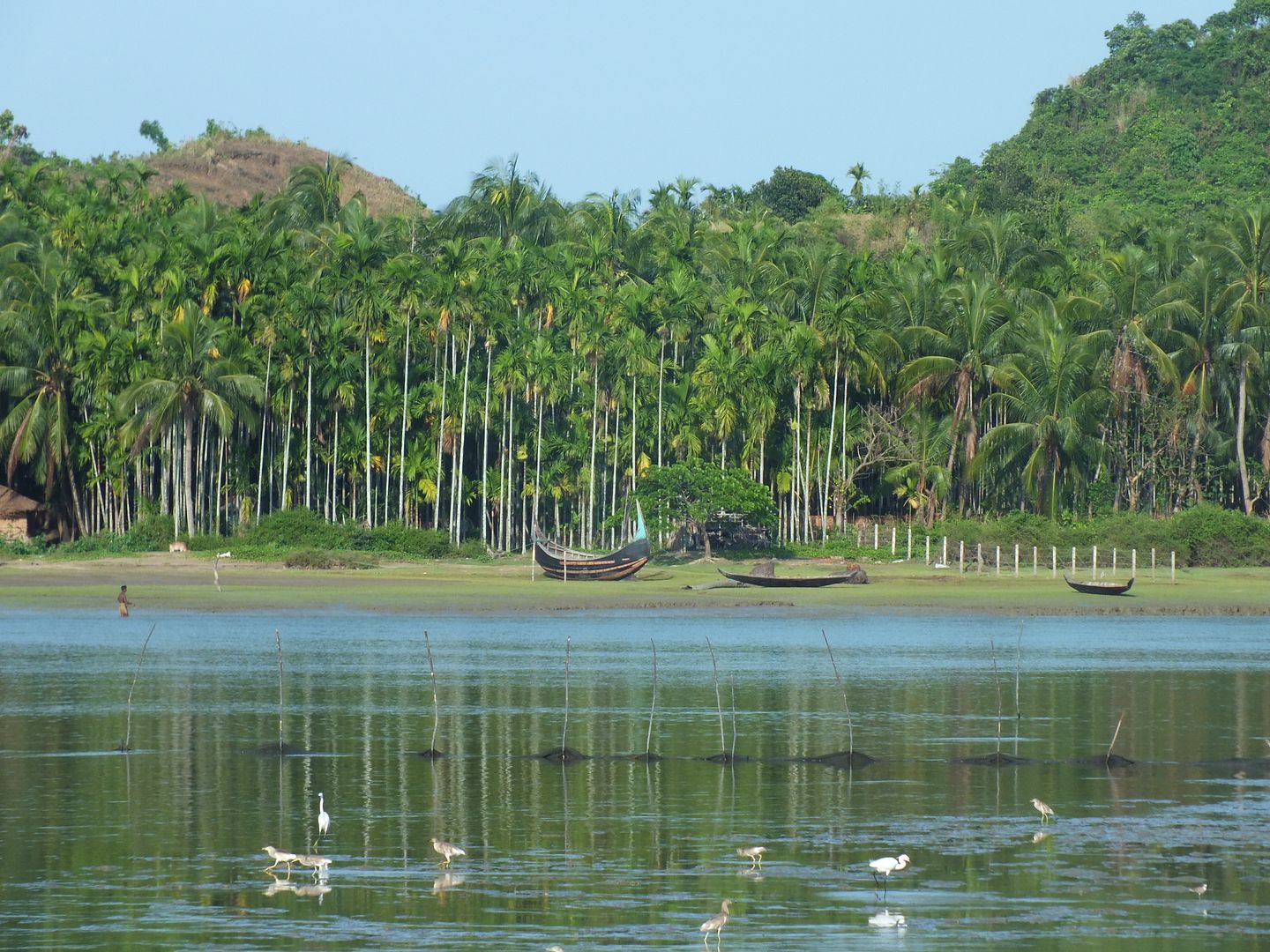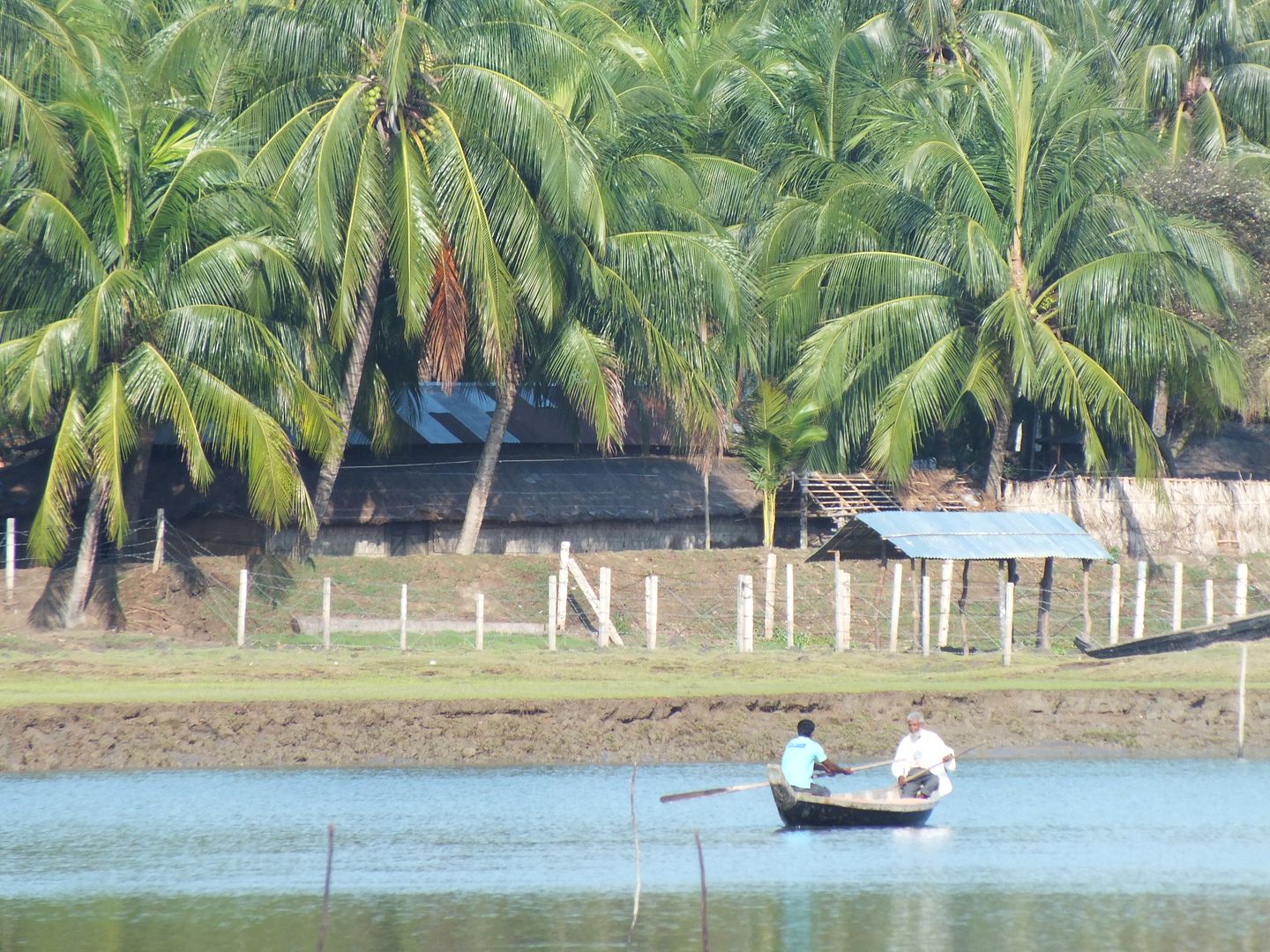 It was long and very empty
My sandcastle
There were thousands of these little red crabs – man, they can run fast!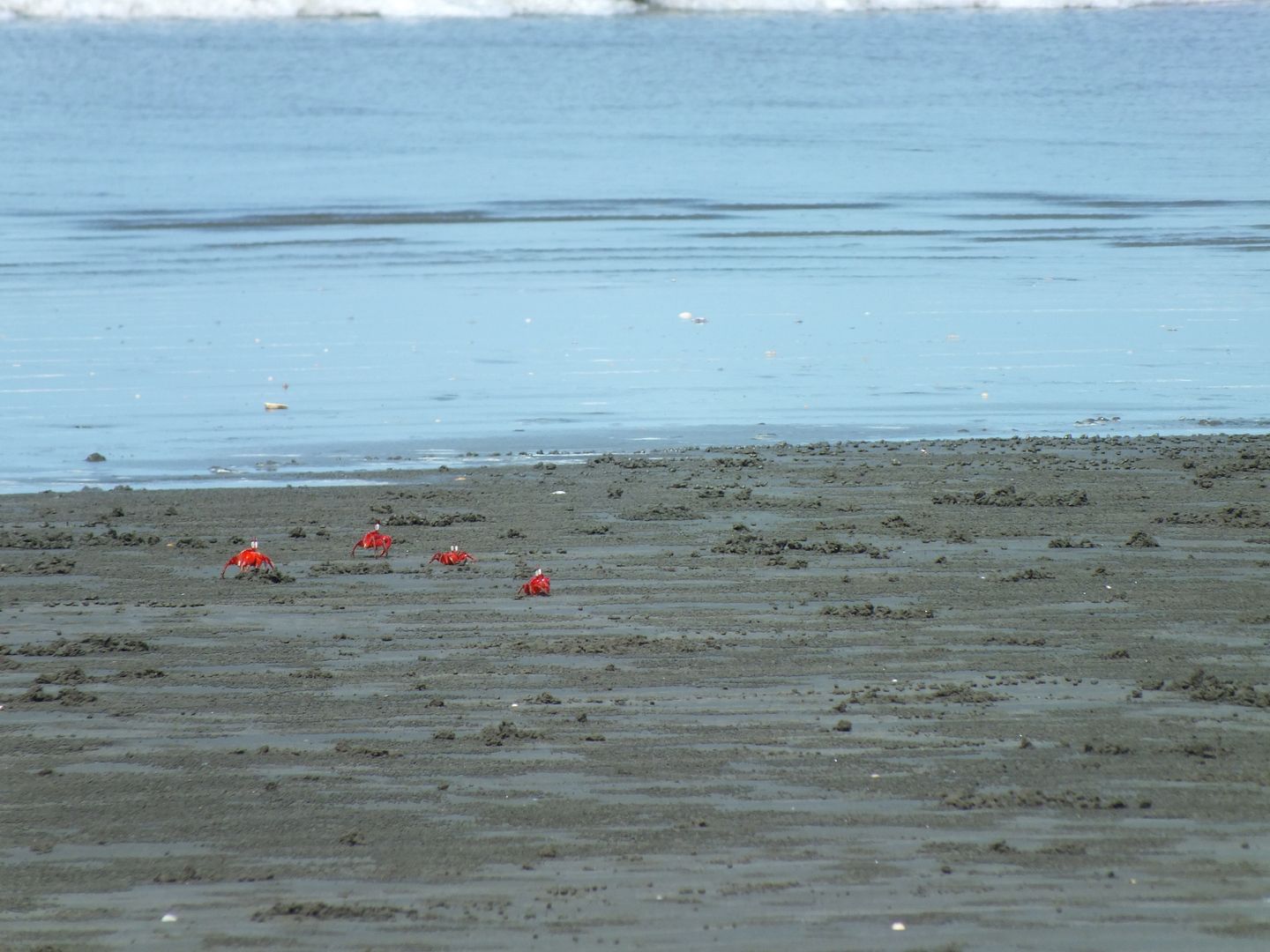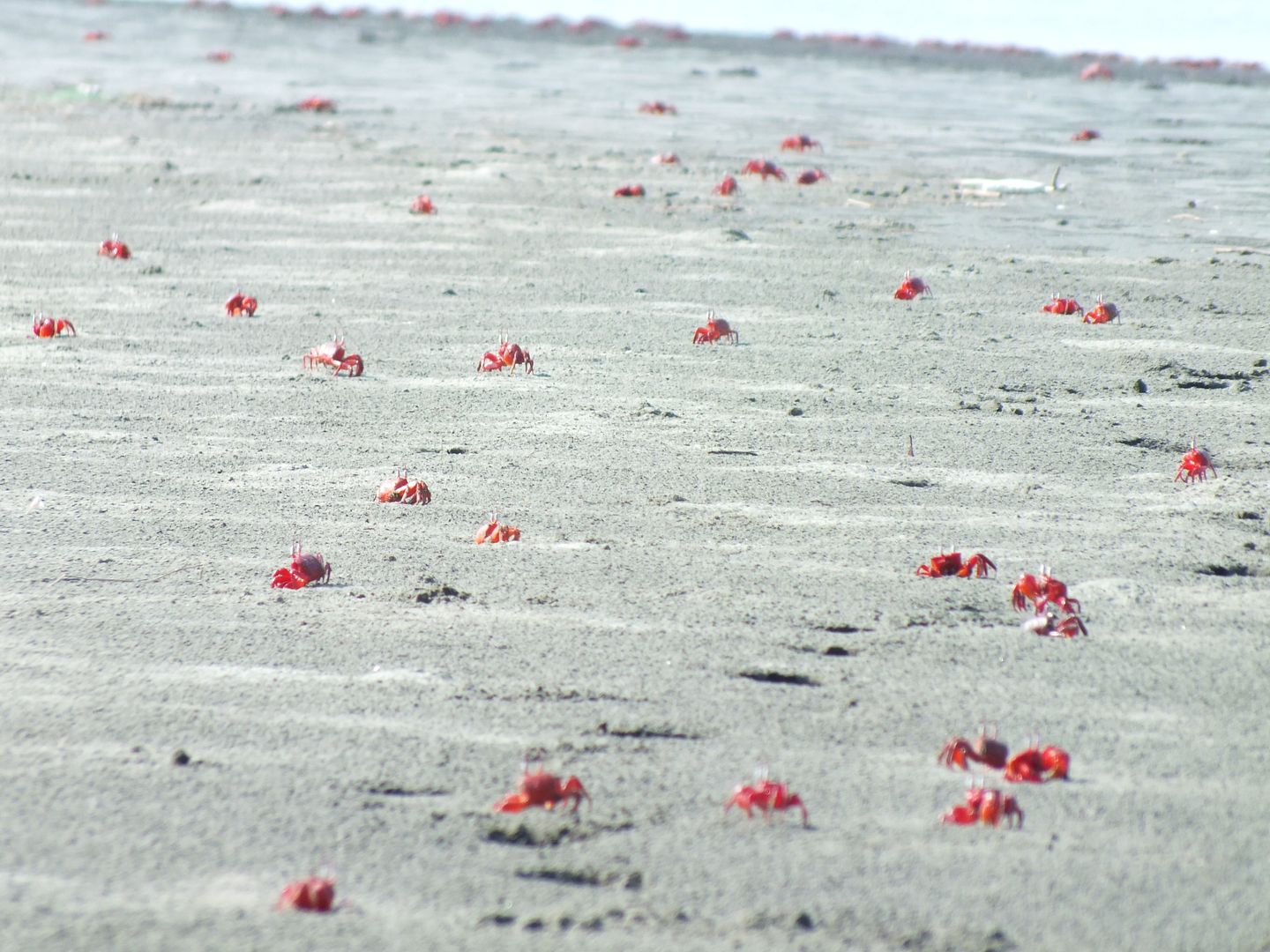 I hired a bike (not easy) for a few hours – lovely experience, and very far removed from the roads of the city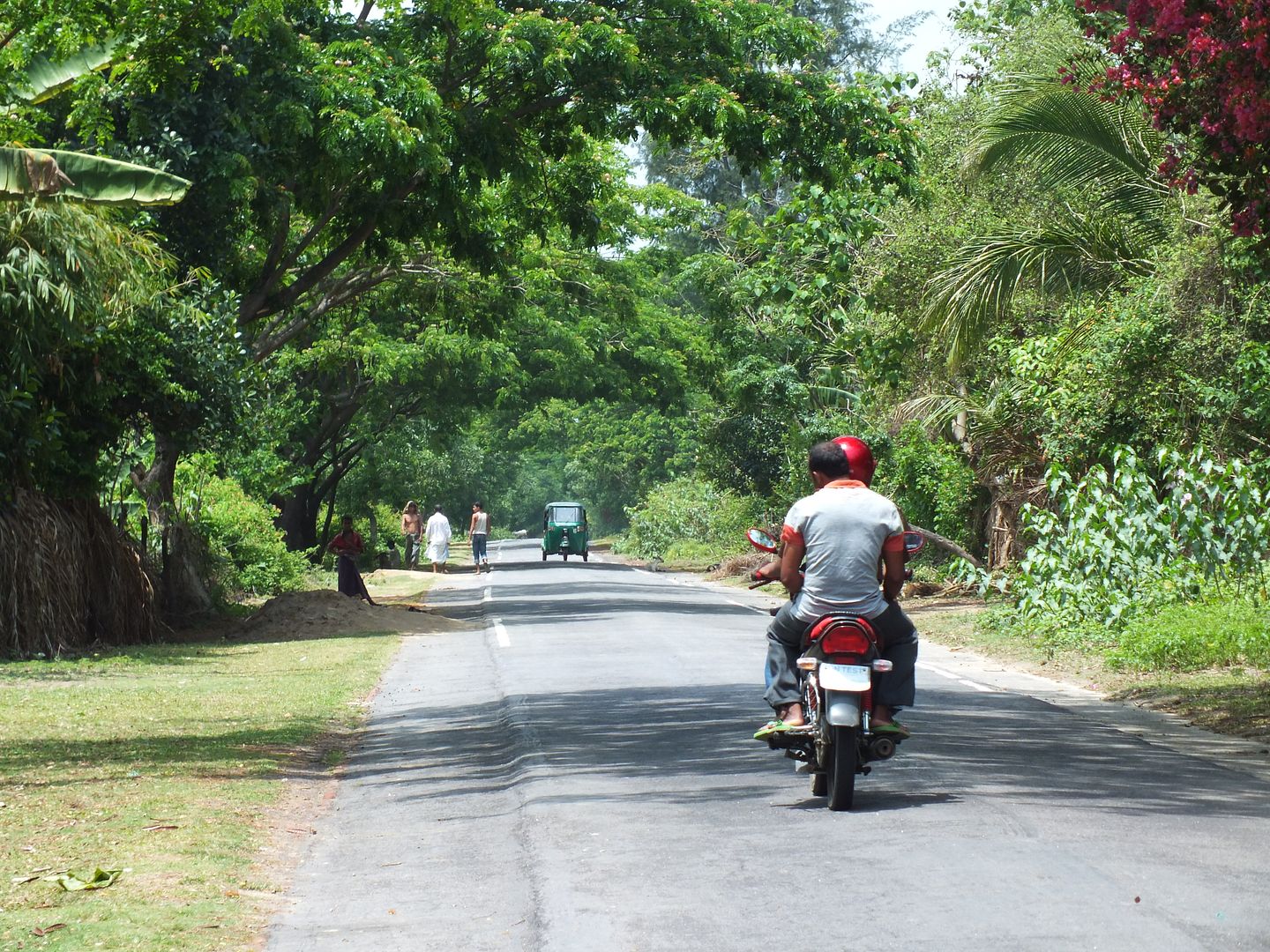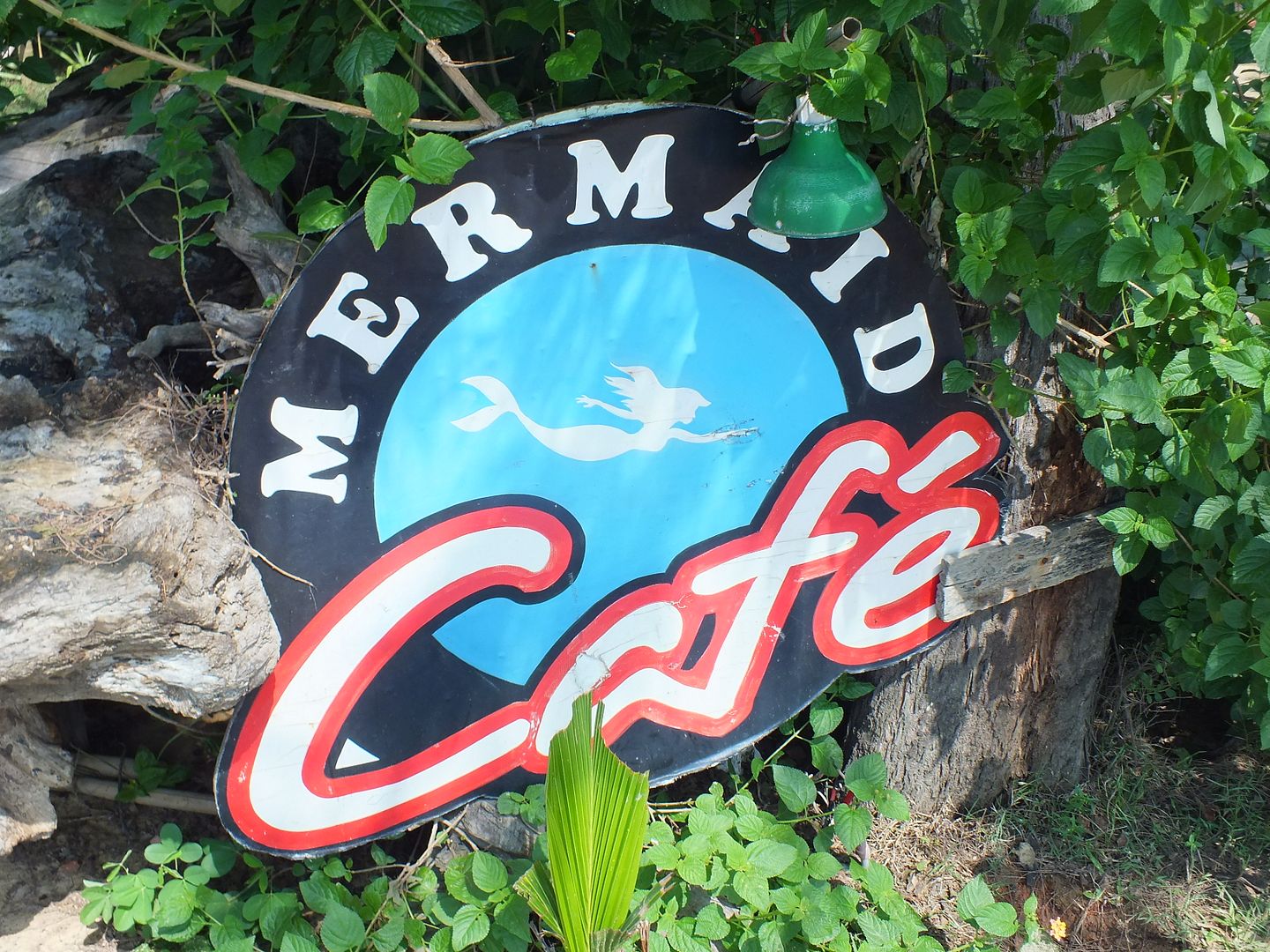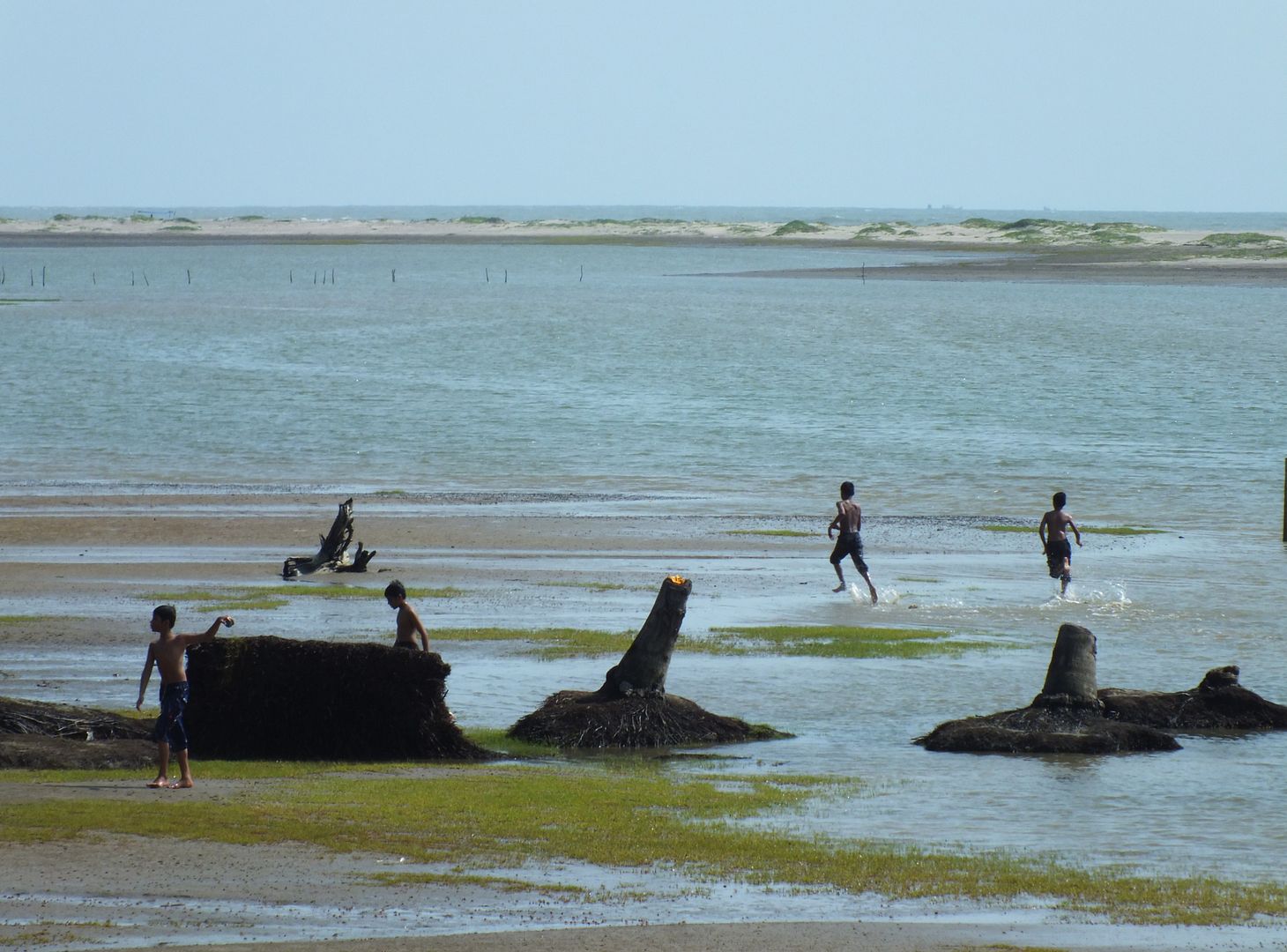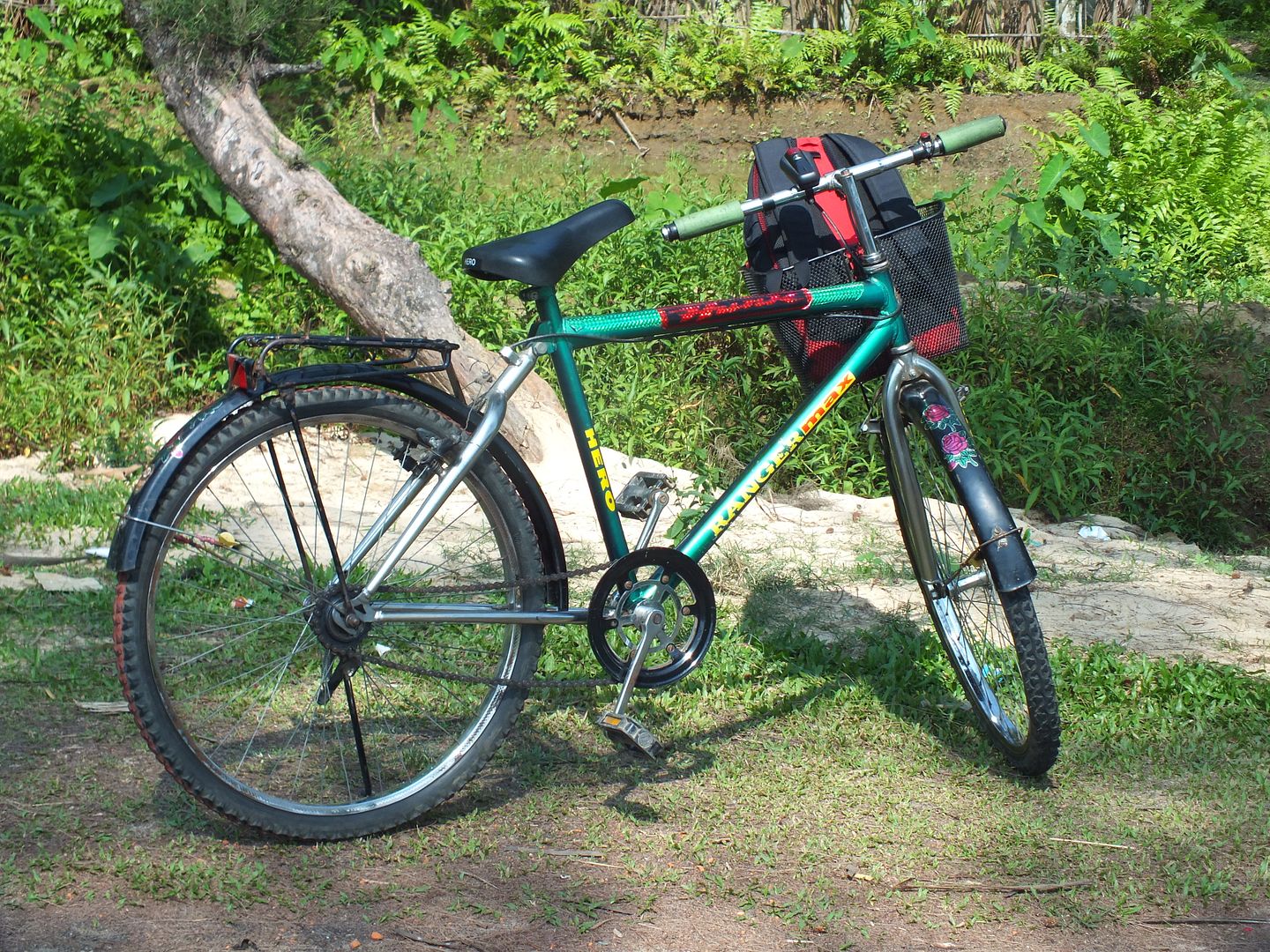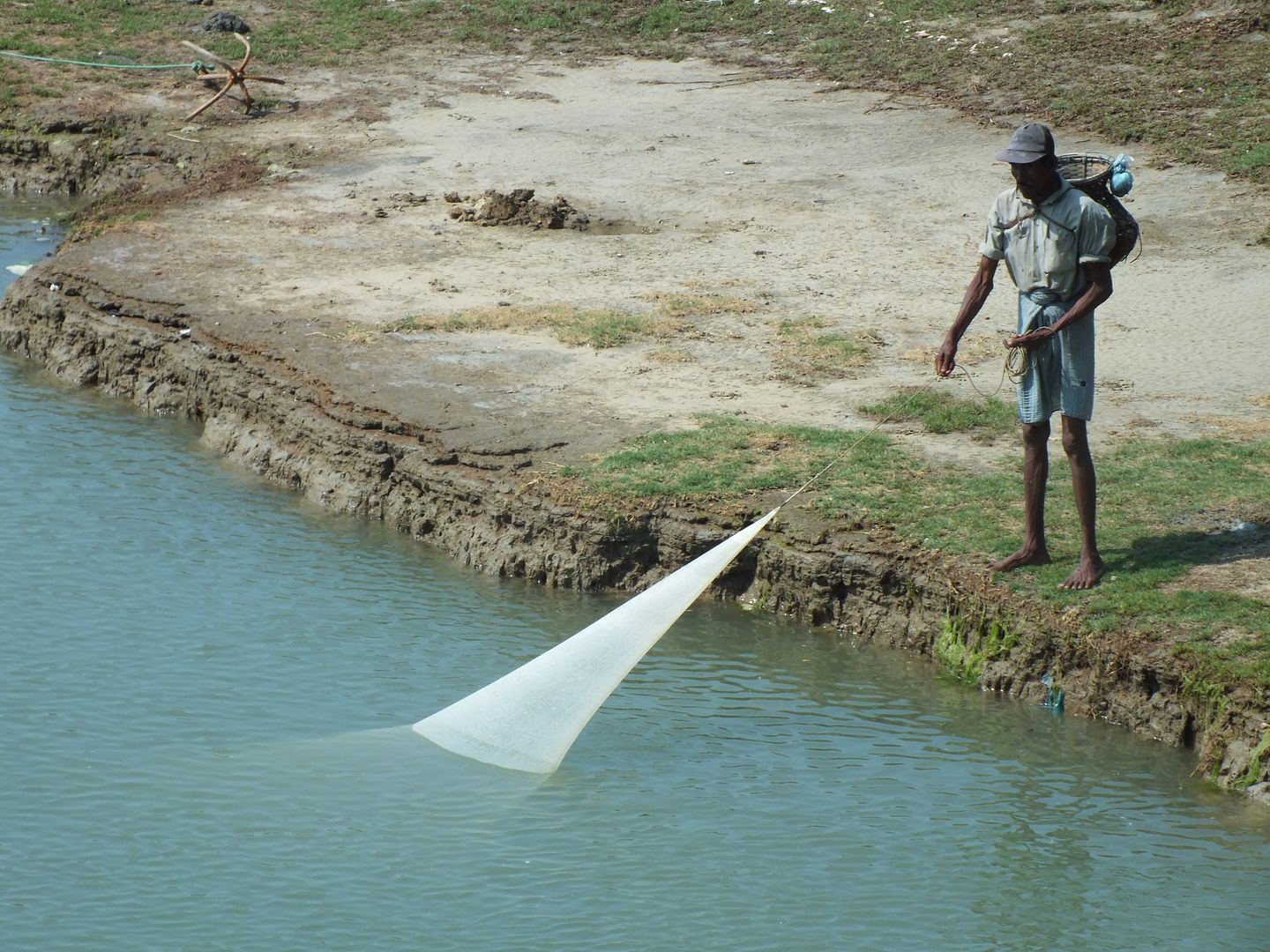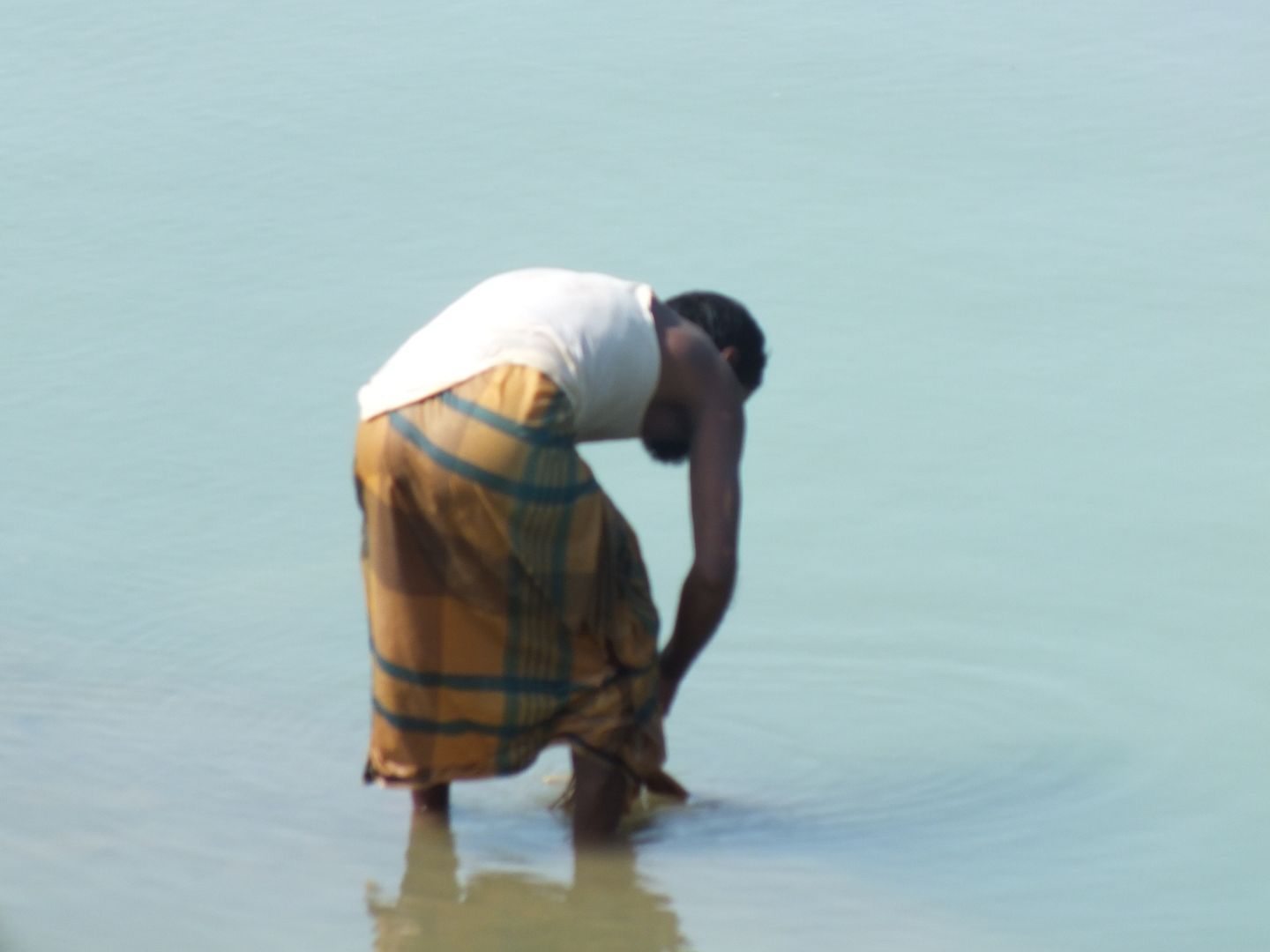 The other side of "Banana Pistol"
On my third and final night I was informed about the approaching tsunami. "I beg your pardon? The WHAT?!?!" Having just left Indonesia's recovering Banda Aceh, I was not really looking forward to experiencing a tsunami first hand. I was told everyone would be meeting in the lobby at 2230. I duly packed an emergency bag, and then left my big bag in the bathroom on top of the toilet (I figured that as the only room with brick walls, it might be a bit more secure there….)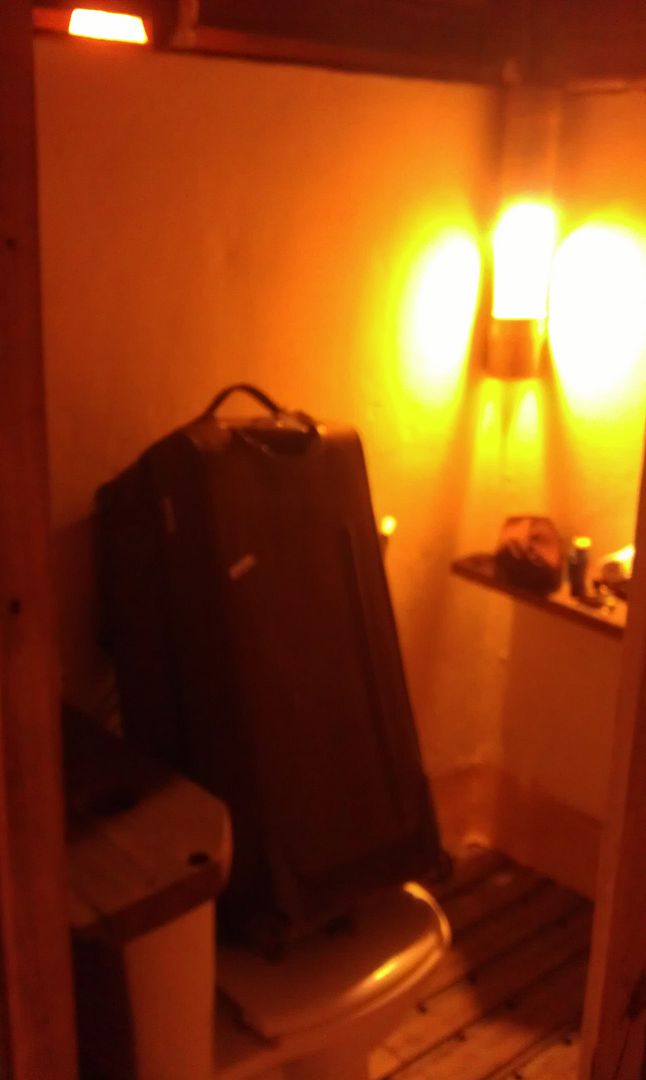 I was extremely relieved (although still a bit cautious) to find out at 2230 that there was no tsunami. Phew. I went back to "Banana Pistol", but stayed up on the porch for a few hours just in case I needed to run.
The next morning, I checked out (with everything looking exactly like it had yesterday, sans tsunami), and got a bus up to Chittagong. Keeping it brief, the journey