Delays, Photos and Delta! LGA-GSO-LGA 100+ Pictures
Not your standard photo report here is it?
Background: My family and I received an invitation to a Bats Mitzvah in North Carolina, Greensboro to be exact. We decided that we would go and it was up to me, like always, to find us flights from NY to GSO. According to Wikipedia the only direct way there was via Delta or US out of LGA. The prices weren't bad on Delta and we booked. This would be my first time in probably 2-3 years out of LGA so I was looking forward to it. The only thing my parents weren't looking forward to was the small little E-145 down.
Getting to LGA: We left the house early at around 10:45 and took the limo service to LGA. Our flight was scheduled to leave at 1:45. The reason we left so early was because we didn't know what security was going to be like and we had a bad experience with security last time we left out of LGA. We got there no problem and it was off to check in!
Checking flight status. On time!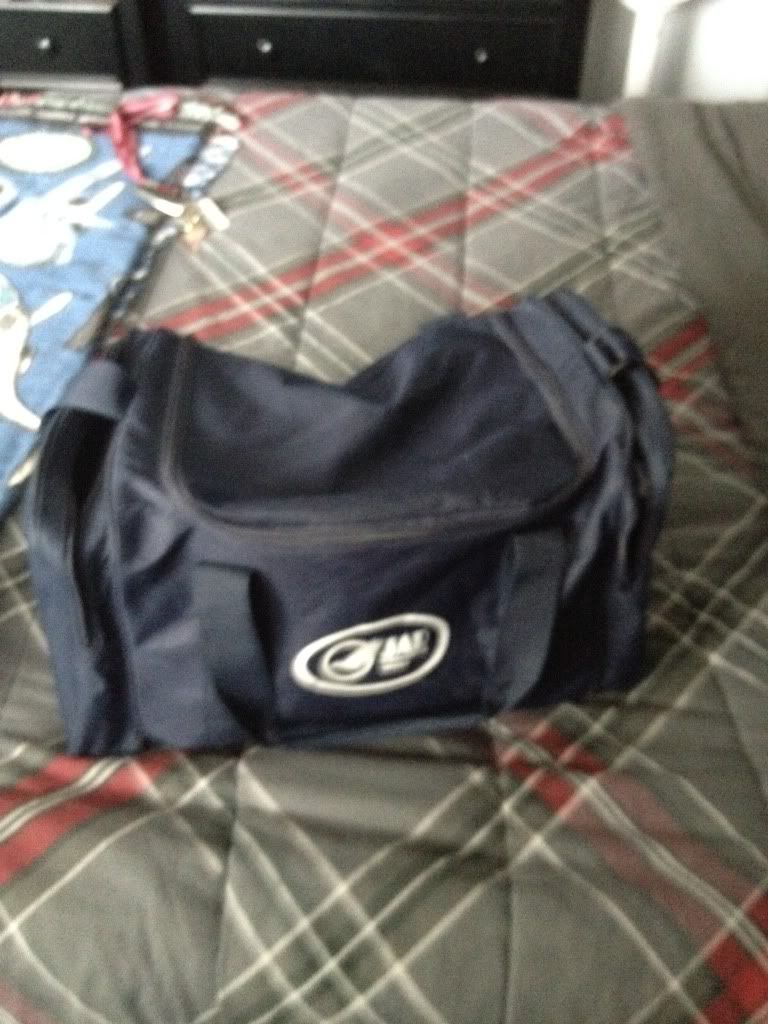 Carry on ready to go.
Luggage all ready to go.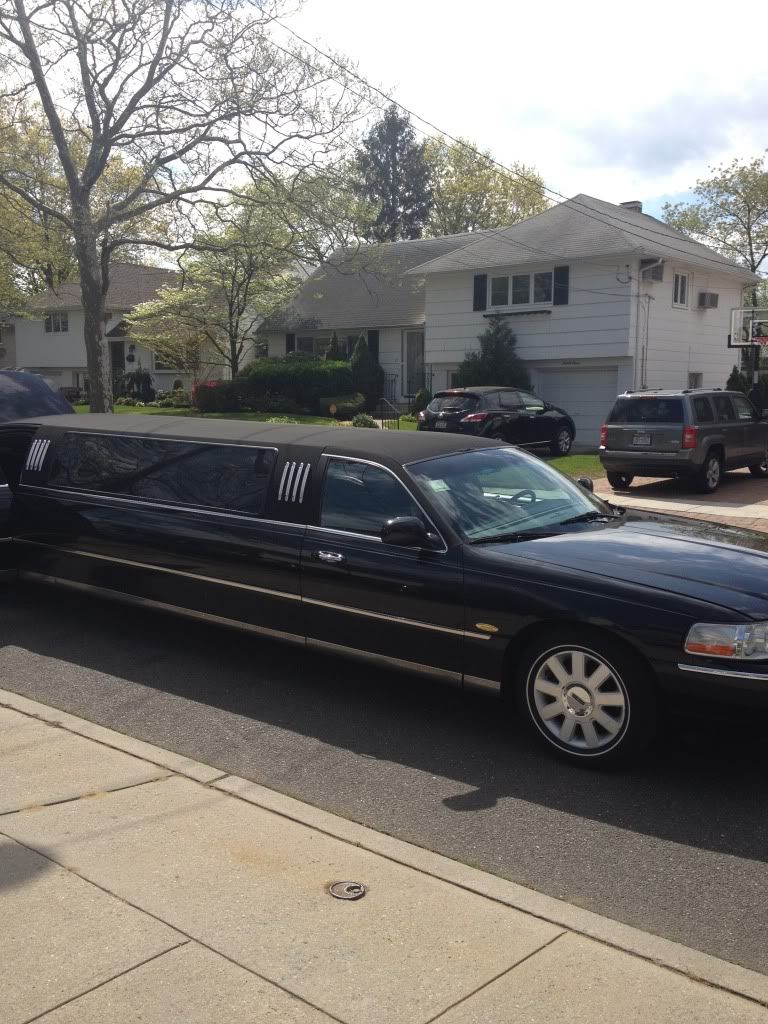 Our ride to LGA.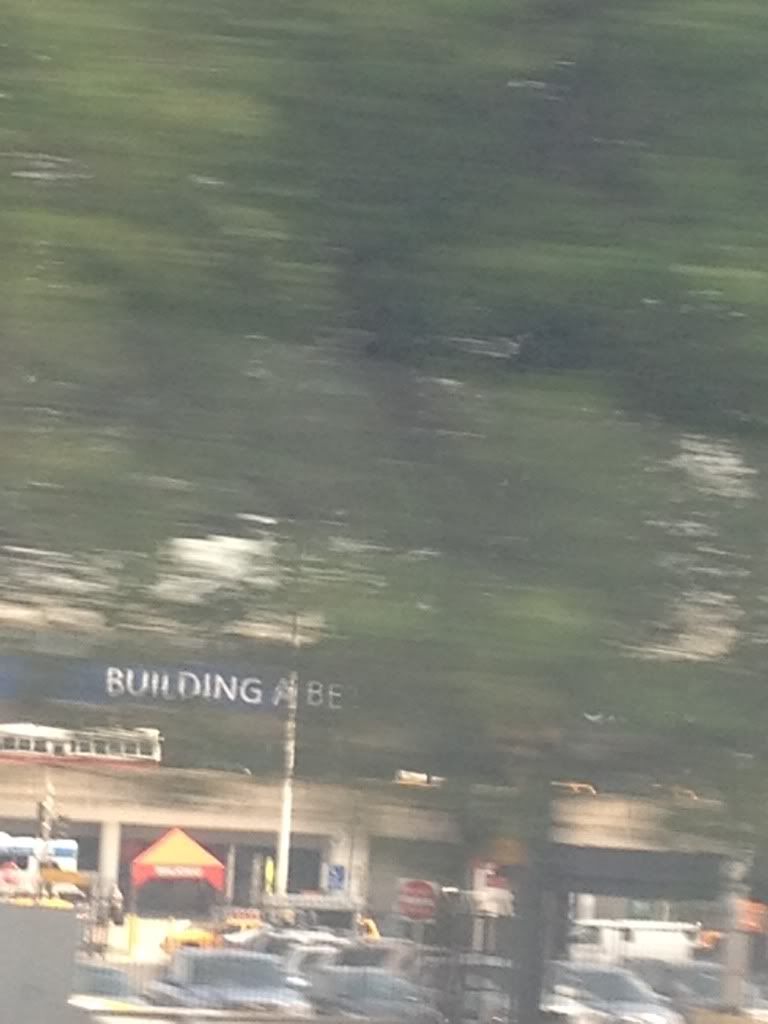 Passing by LGA towards the Delta terminal.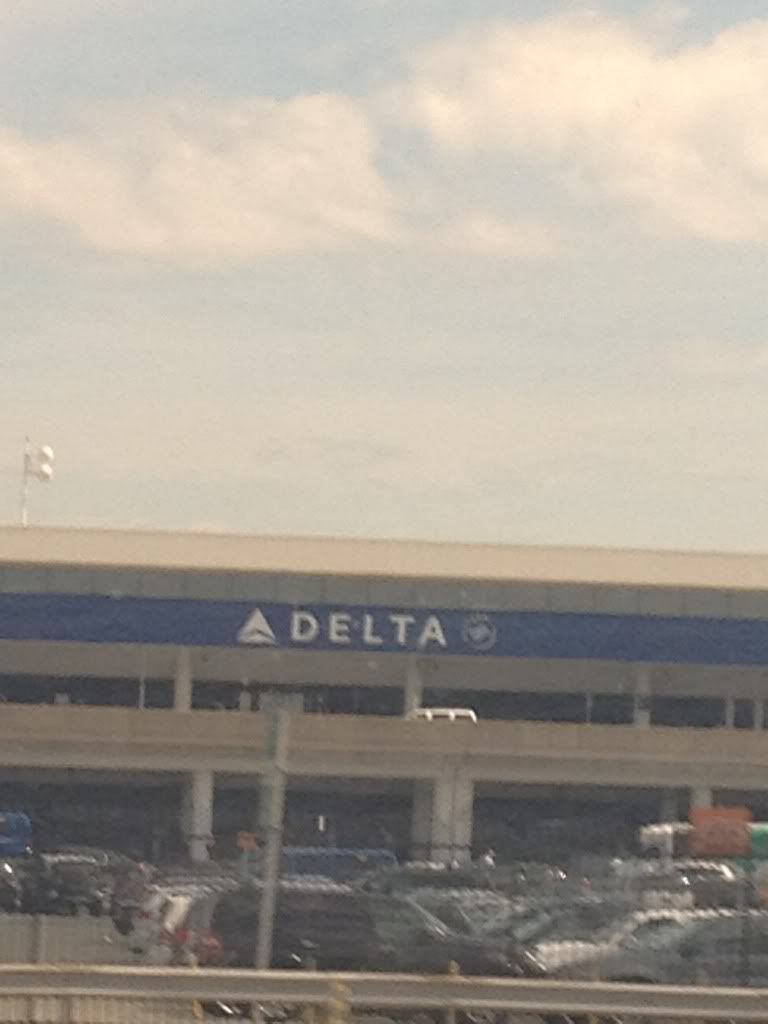 Delta sign outside the Delta terminal.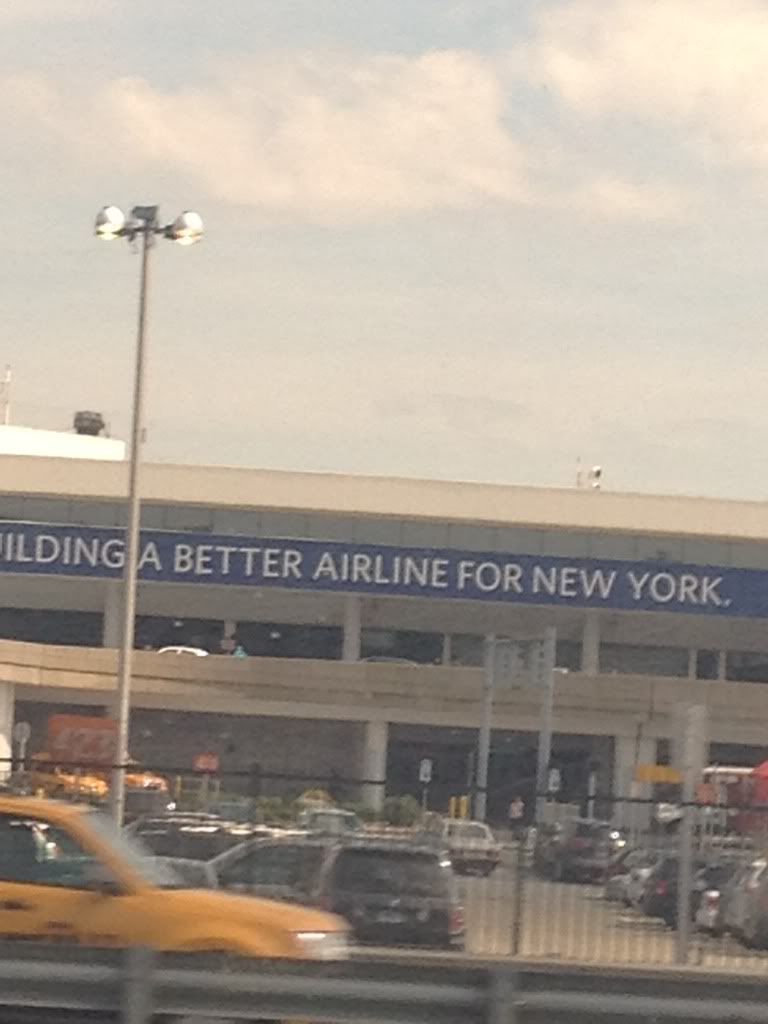 Something about the expansion taking place.
Check In: We used curbside check in to check in our bags. The guy looked at us weird when we said we where going to GSO but, I then realized this was due to the fact most people don't check bags for GSO. We received our boarding pass and headed straight in for security.
Security: Security was a breeze. I am sort of surprised LGA doesn't have the new scanner machines but a good old fashion X-ray is fine with me. Everyone was nice and friendly no complaints about TSA. Good job TSA crew!
Before Takeoff:
Since we got through security and everything early we headed to find our gate. I then found out our flight was delayed via the Delta website and suggested we just hang out at a gate area till our flight. We hung out at gate 2 I believe. What's cool about gate 2 is that it has waiter service. I ordered some sparkling water and a sandwich. I went on Airlines to see what is going on and just hung out.
The bus to Terminal C. Delta is taking over LGA.
Walkway down to the gates.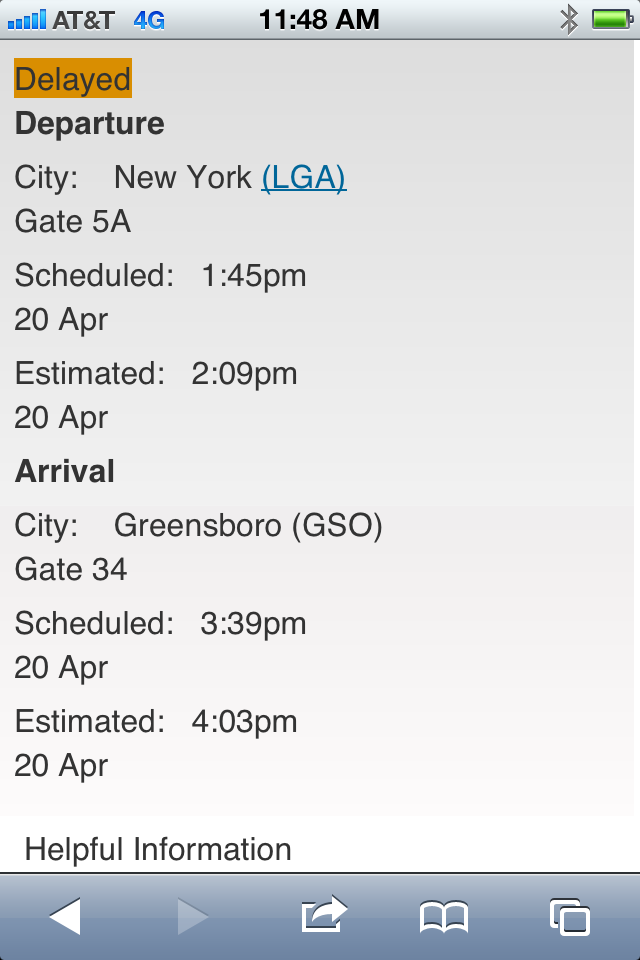 Flight delayed.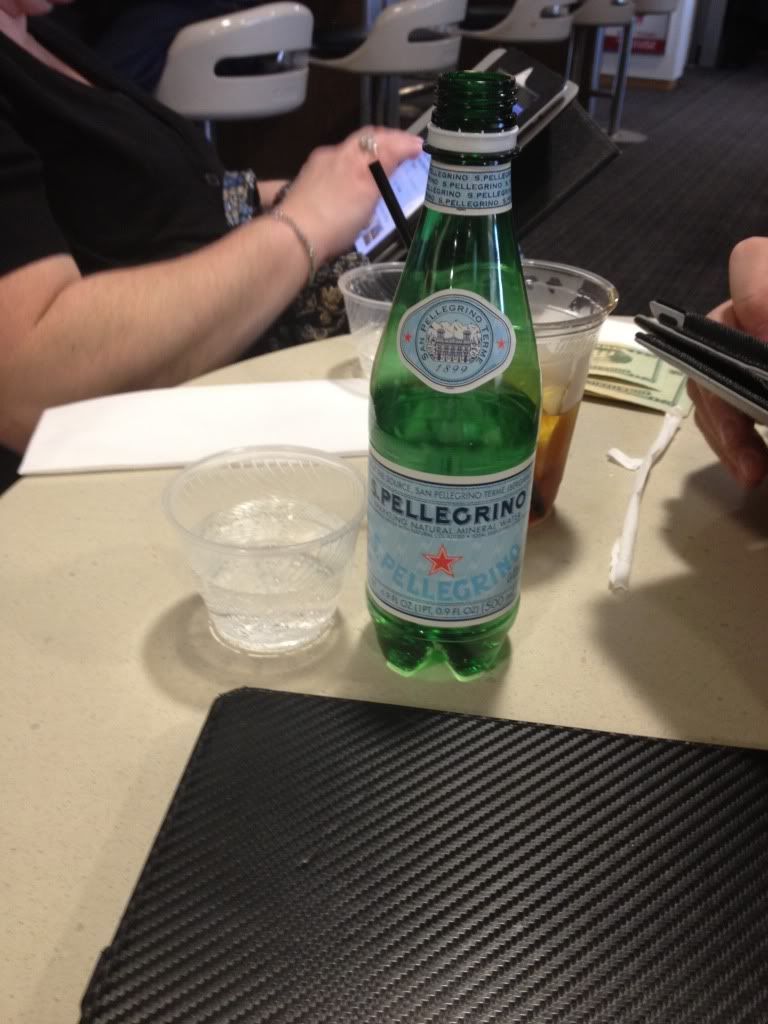 Sparkling water please!
(Have to edit photo... coming soon!)
Look at my ticket.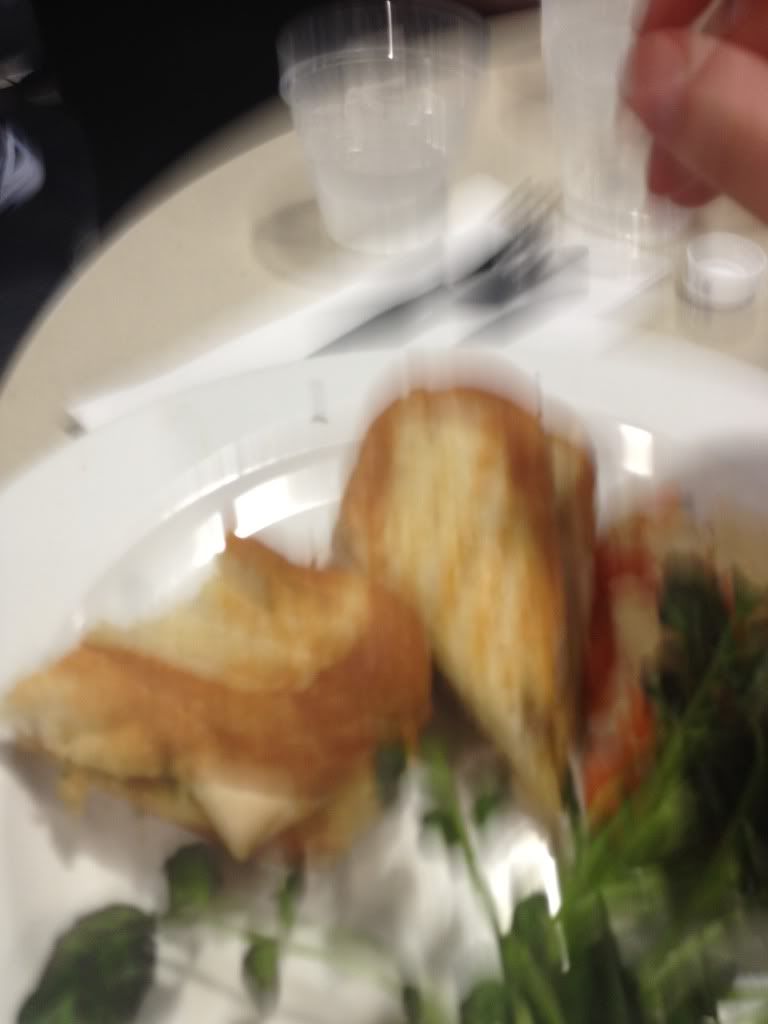 My yummy sandwich.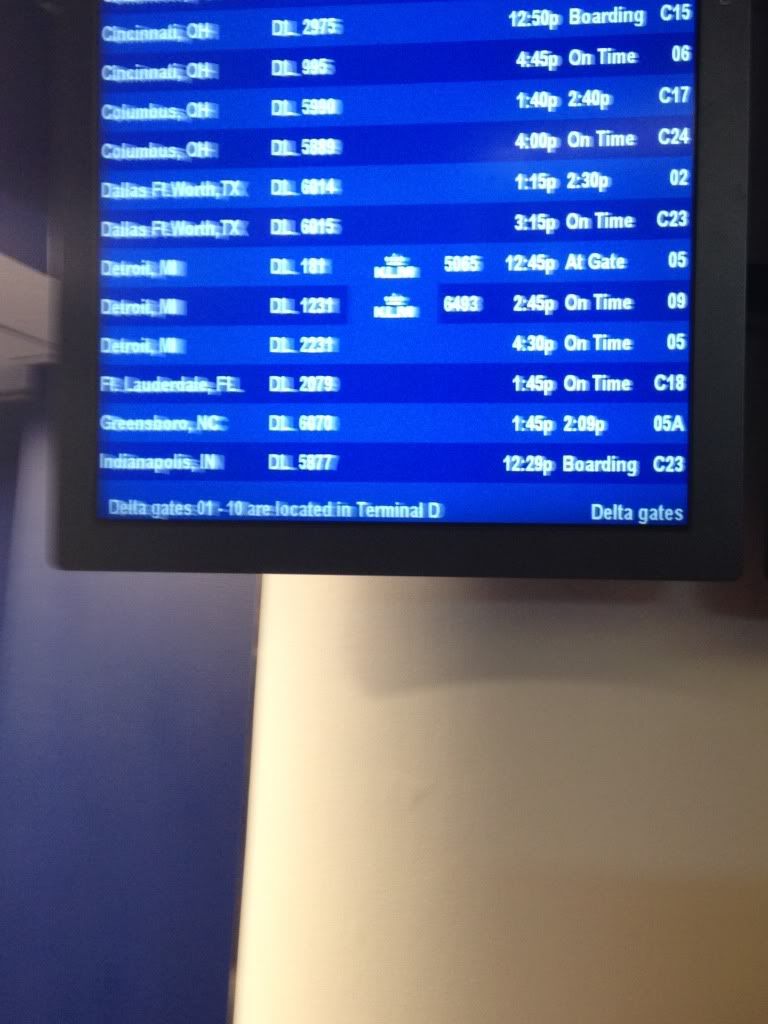 We really are delayed.
Checking some Airlines!
Boarding and Flight: It was soon our boarding time so we headed to gate 5A. For those that know LGA gate 5A is a bus gate. You take the bus to your plane. This was an awesome experience for me! I finally get to walk up on a plane. Boarding was okay. It wasn't organized and everyone was cutting each other. I probably should of just waited for the last minute but we were pushed in so let's go. The bus ride was cool and I loved walking up and onto the plane. There was also only one flight attendant on board which was new to me. She was nice and greeted me with a hello after I said good morning. The flight was announced as an hour and five minutes but the total time was an hour and forty minutes due to delays on the ground at LGA. We got a standard snack and beverage service. For snacks you either got mini pretzels or a cookie. The cabin crew actually kept the seat-belt sign off once in the air till the last possible minute. We were at 10,000 ft. when he turned it on. The flight attendant walked around during approach so I really couldn't get go photos. Enough talking more pictures.
Delta LGA-GSO
Flight 6070
Estimated Departure: 1:45
Actual Departure: 2:57
Estimated Arrival: 3:39
Actual Arrival: 4:37
Flight Time: 1:40
Gate: 5A
Aircraft: Delta Connection E145
Registration: N274SK
Previous Airlines: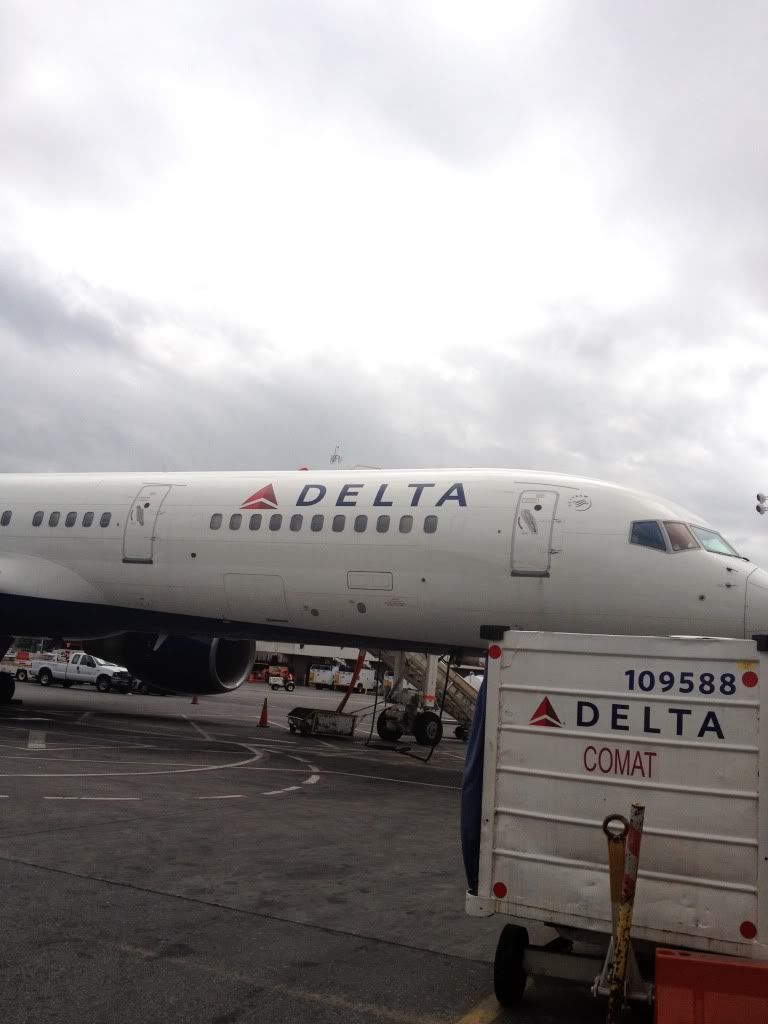 On the tarmac. This 757 was going to ATL.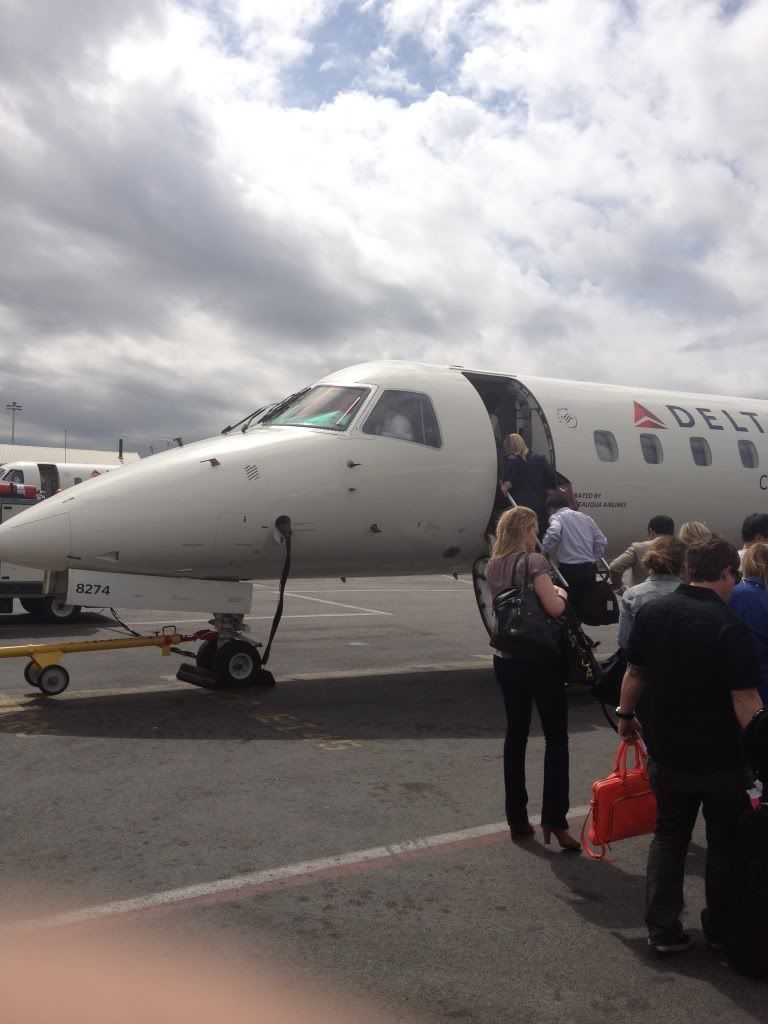 Our cute little E-145.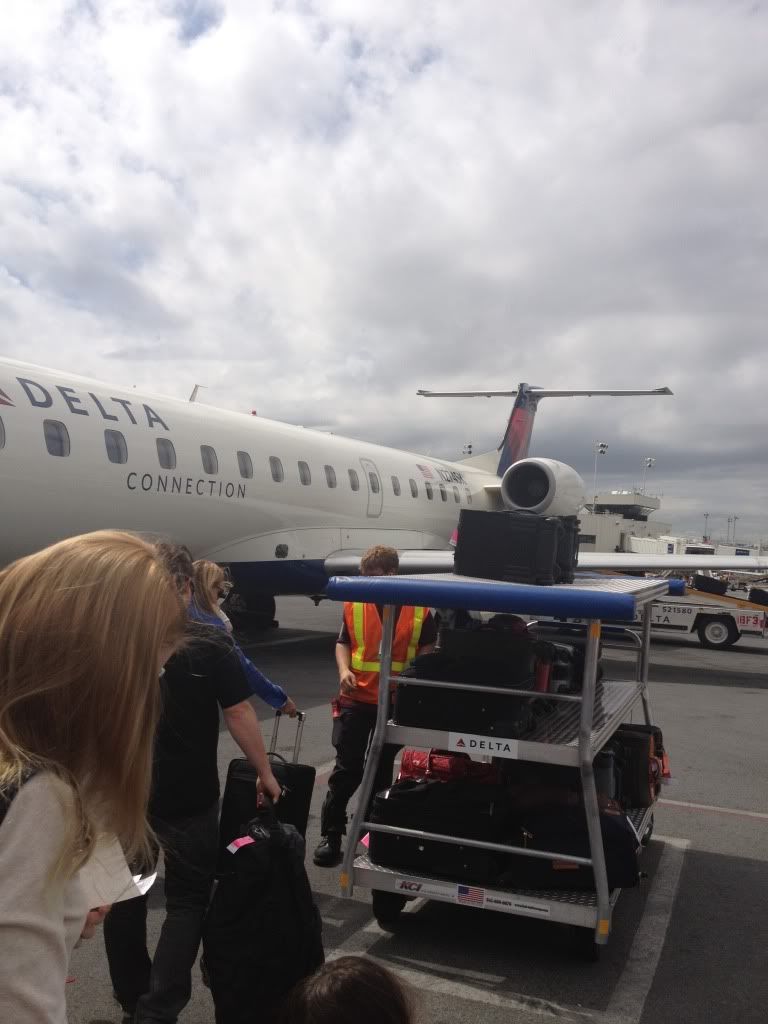 Have over sized carry-ons? Get it checked here.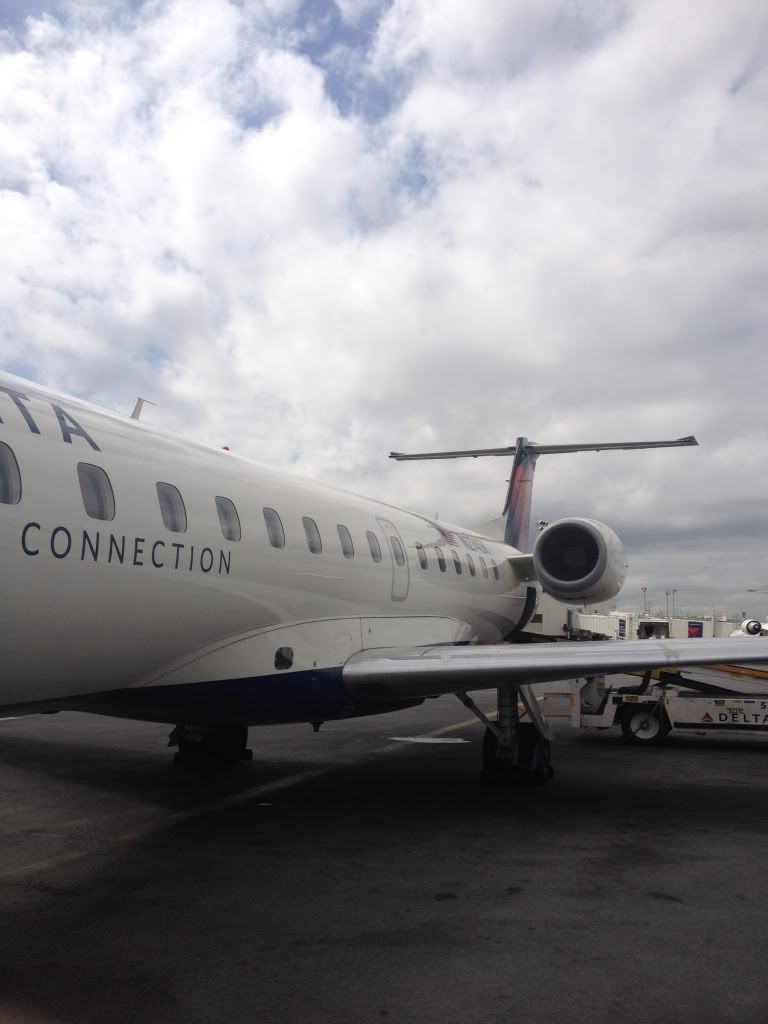 I can't believe I finally get to take a shot like this!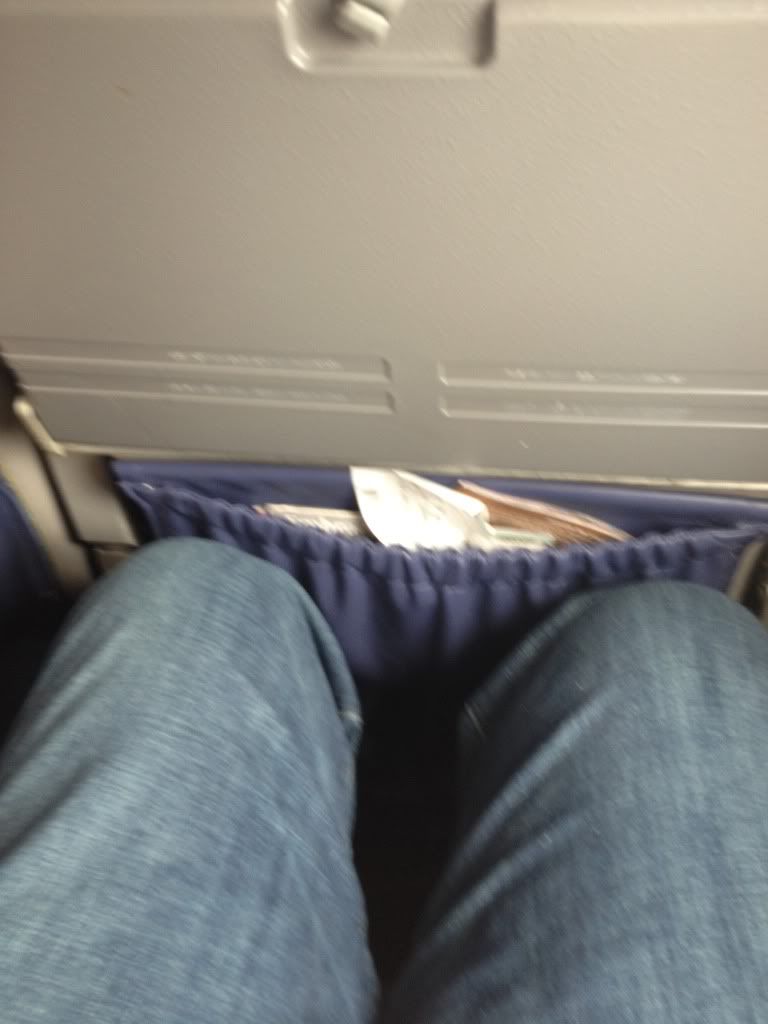 Legroom Shot. Not bad.
View out my window.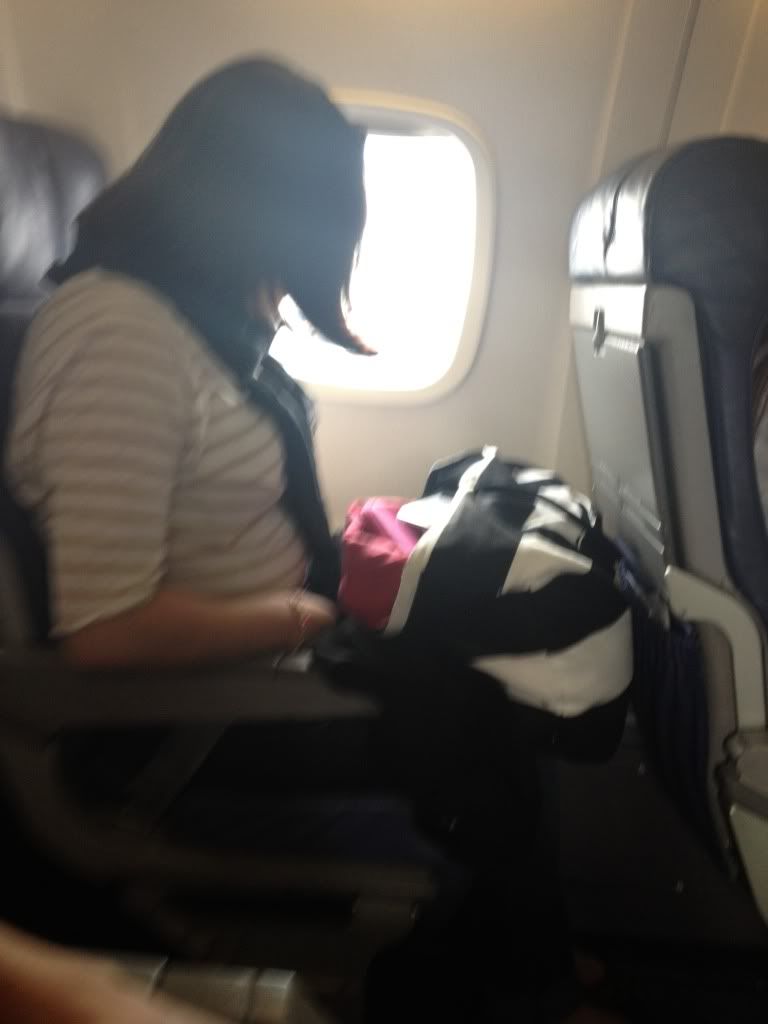 Showing off the 1-2 config. This is the 1 side.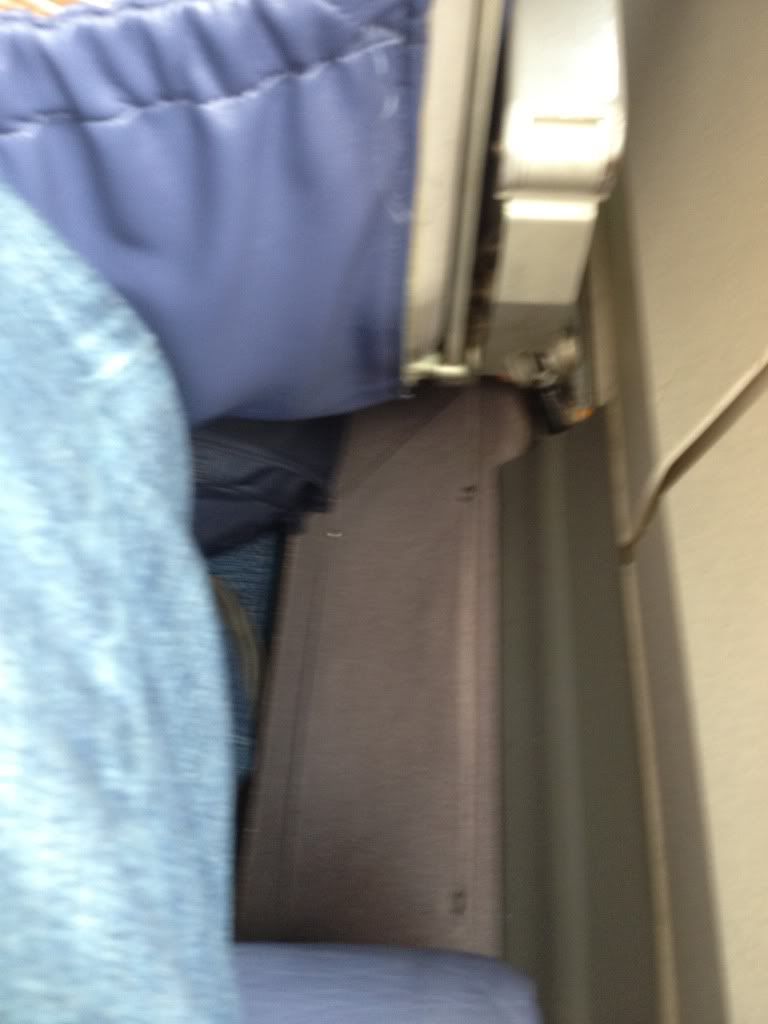 This section of the aircraft took away from my legroom.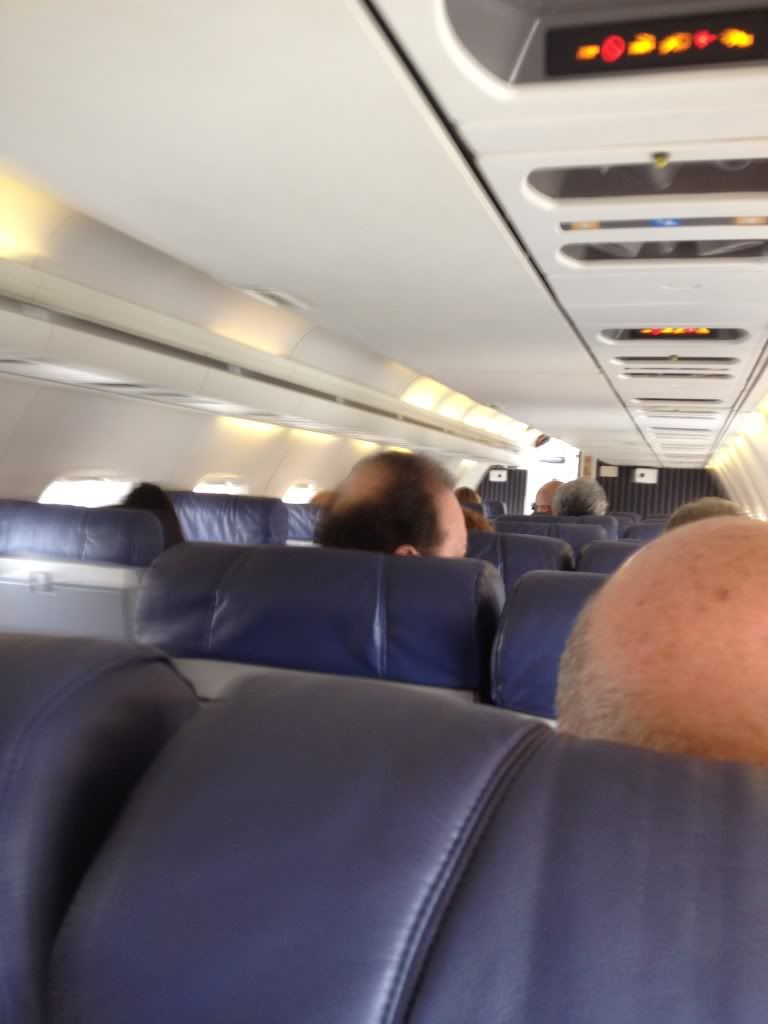 Showing the old cabin off.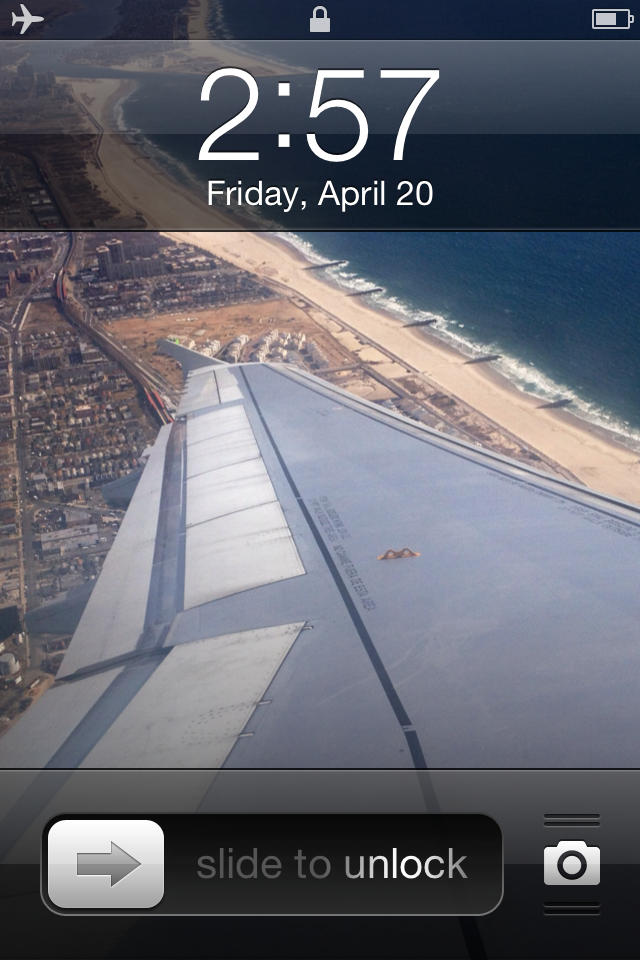 Time we left the stand.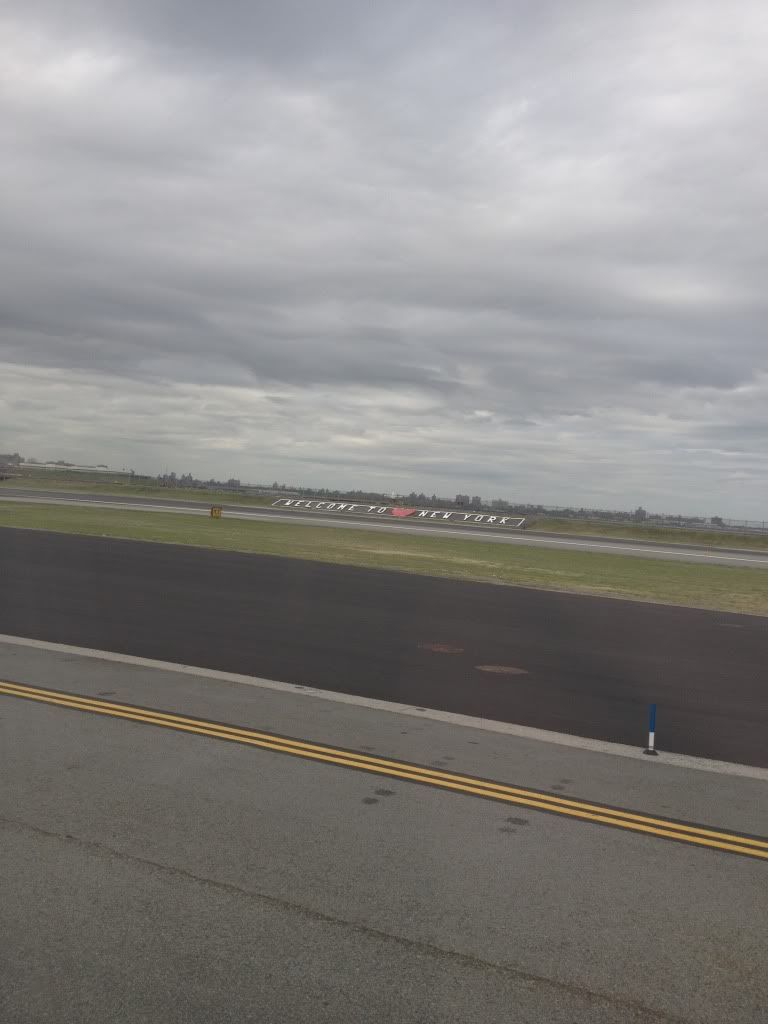 Welcome to New York!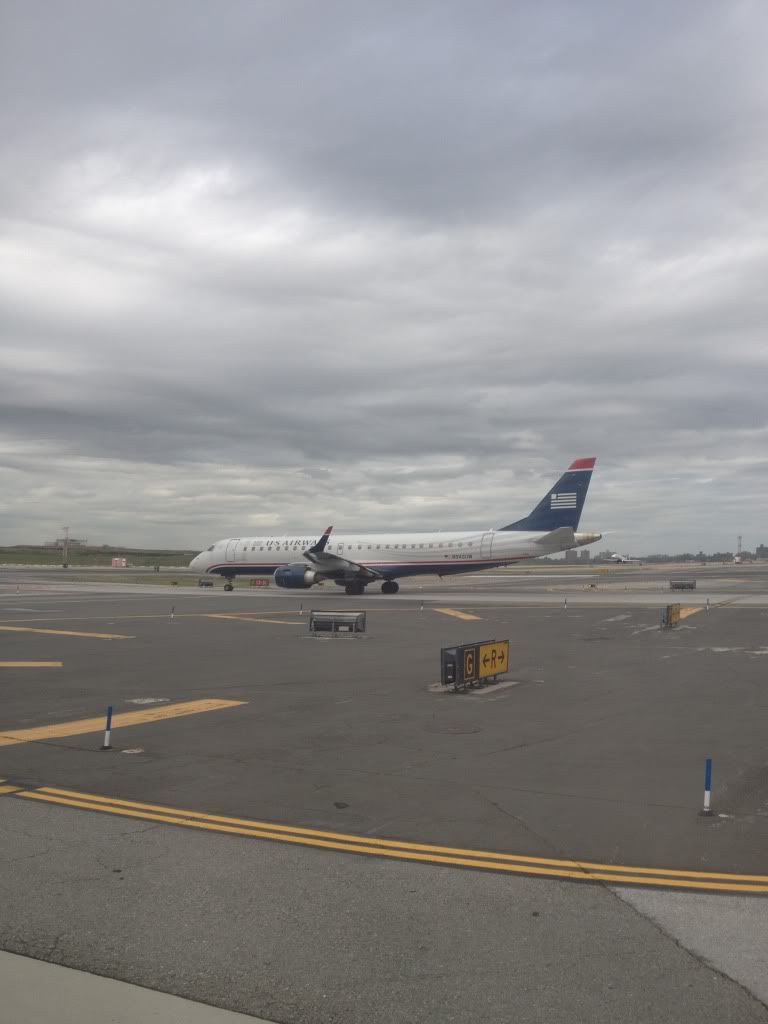 Well hello US Airways!
Hello Delta!
There was a jetBlue aircraft in front of this American but the jetBlue had to abort its takeoff because it left the spot too late as an incoming aircraft was about to land on the other runway (22).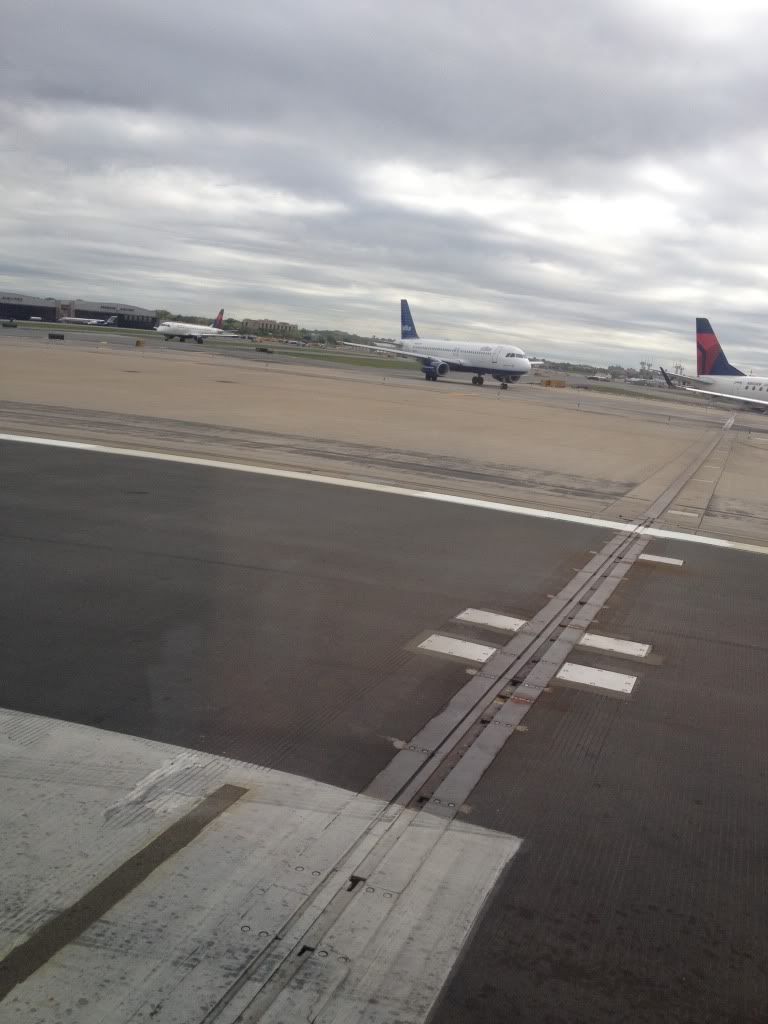 On the runway. Note that is not the jetBlue that aborted takeoff.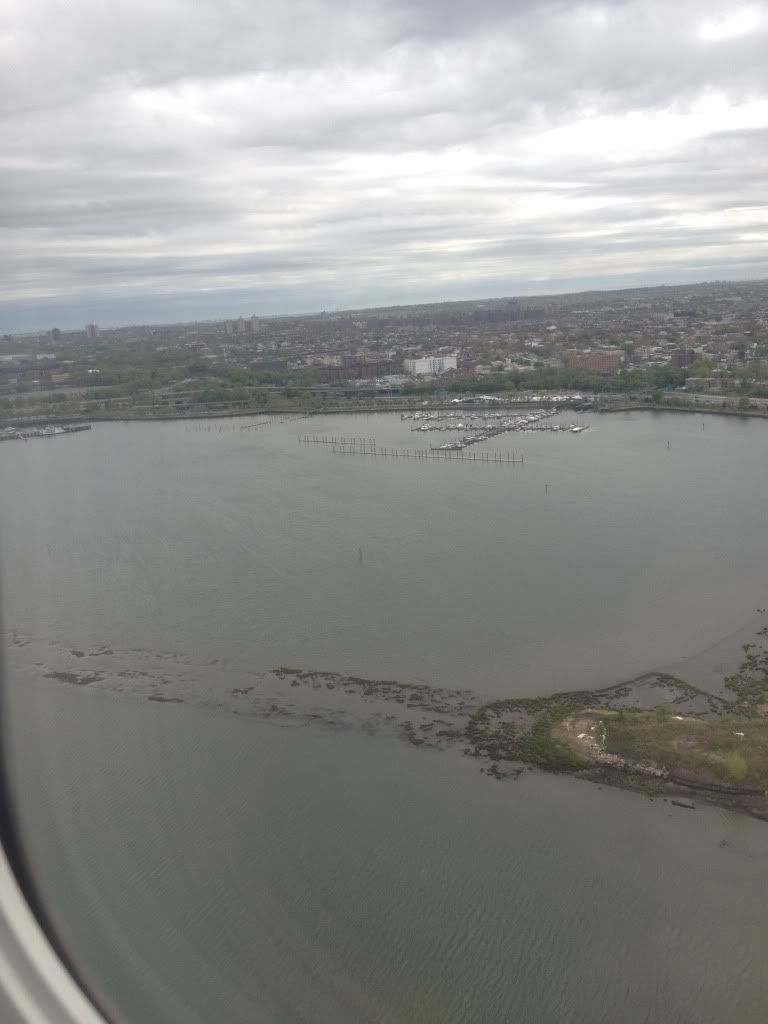 Off in the air!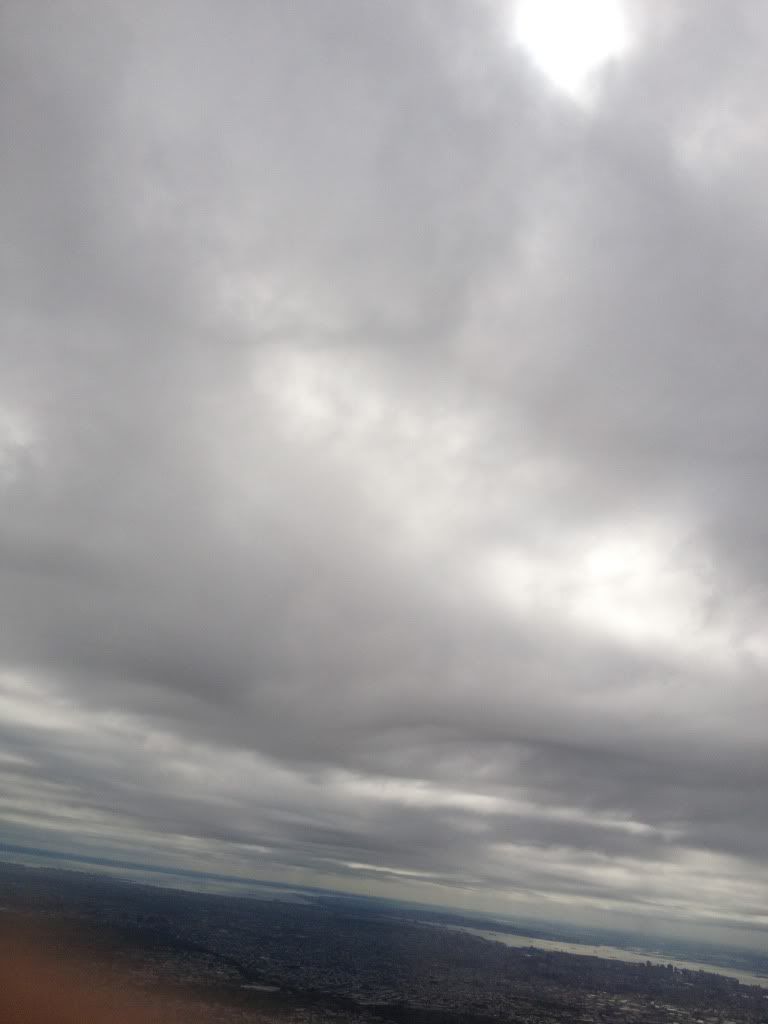 Into the clouds we go.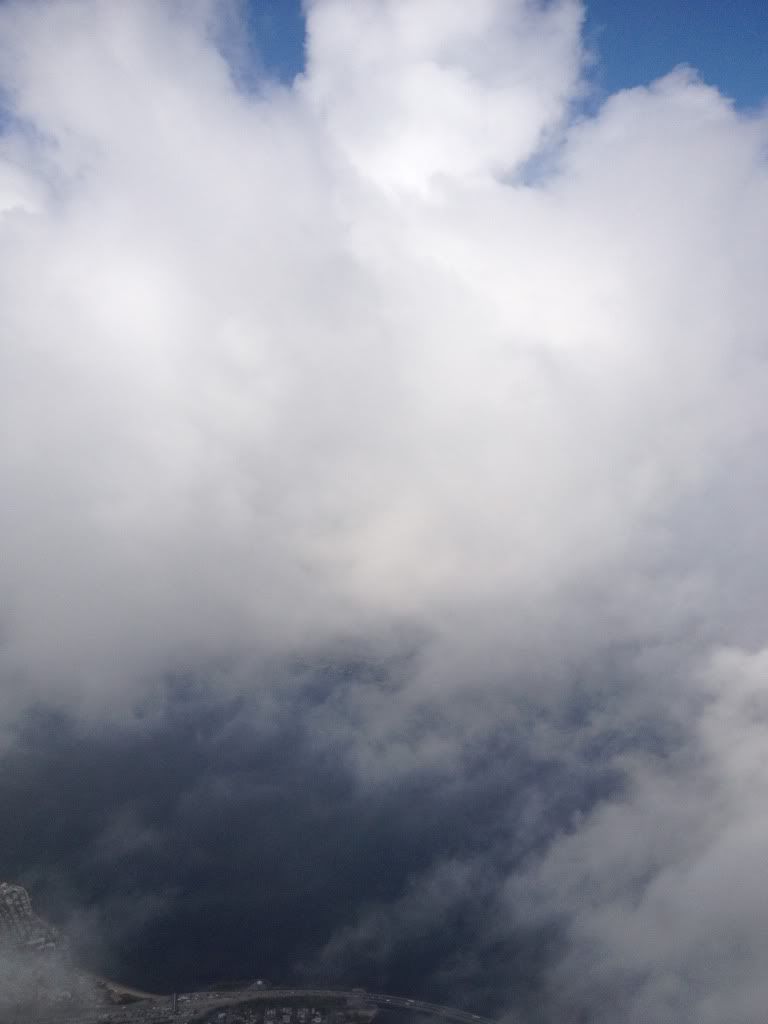 Clouds.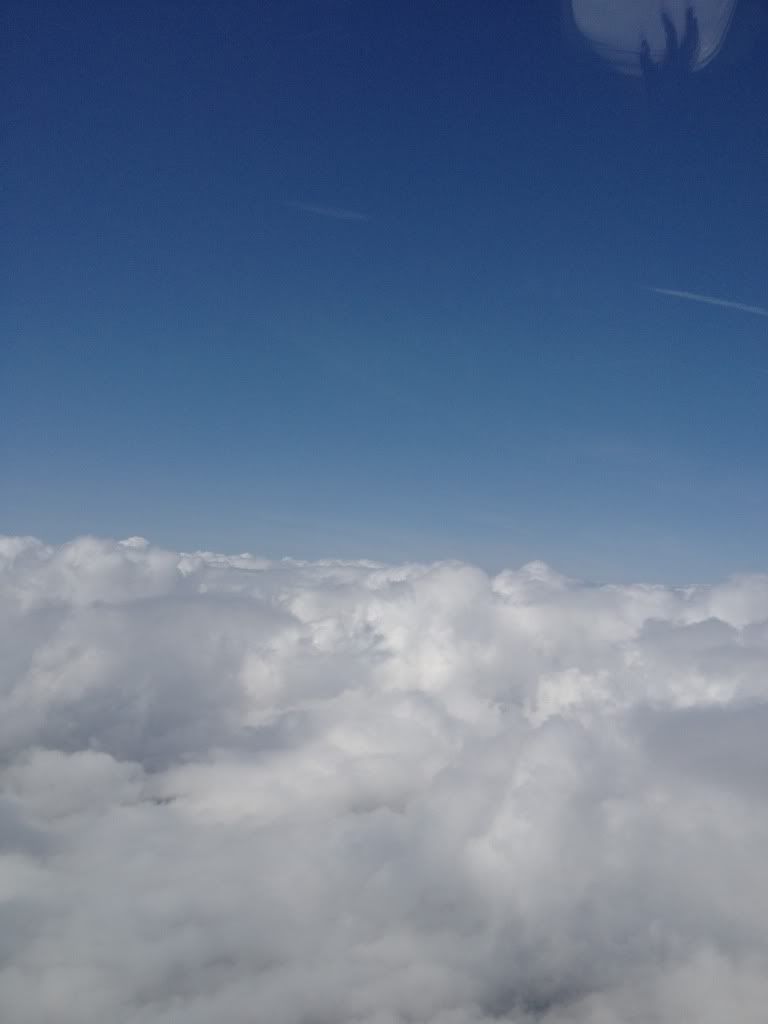 Above the clouds.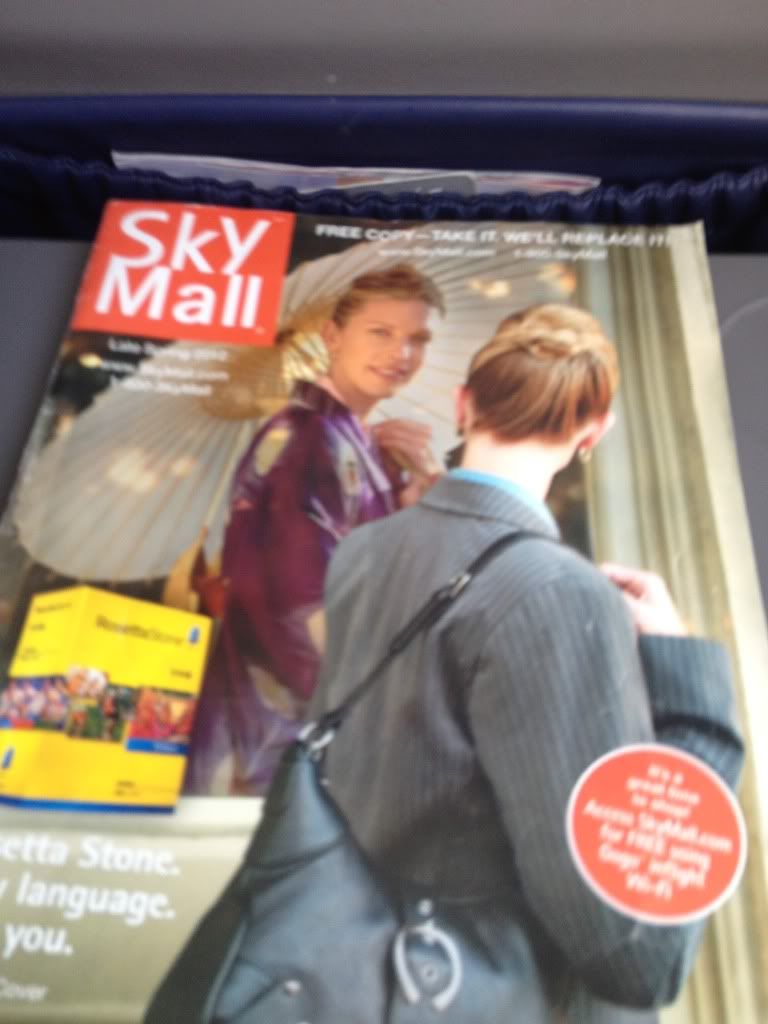 Sky Mall magazine.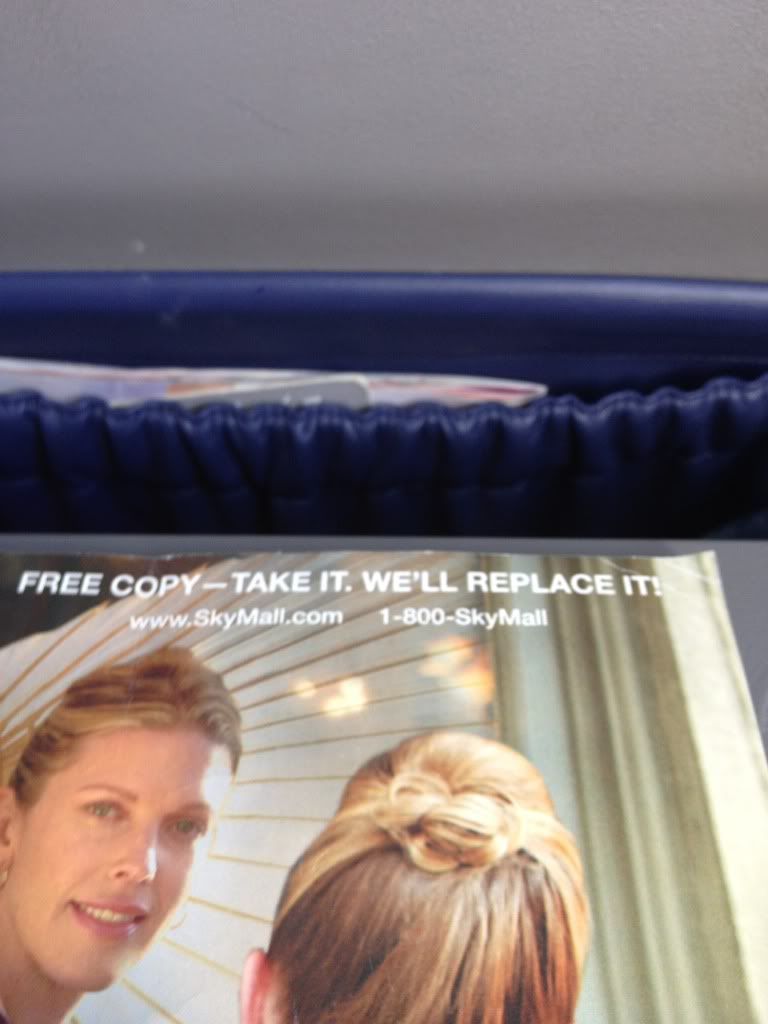 Maybe I will or won't.
Delta did a good job cleaning as I found this in my seat-back pocket along with the guy's ticket that sat here before me.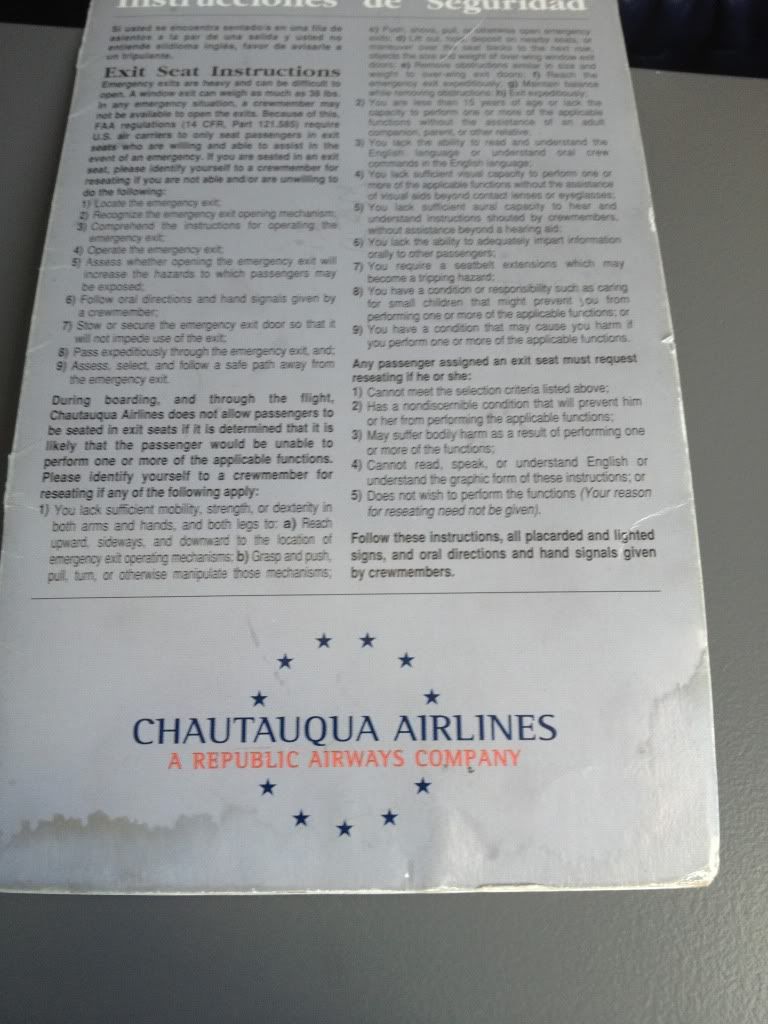 Chautauqua Airlines? I thought this was Delta.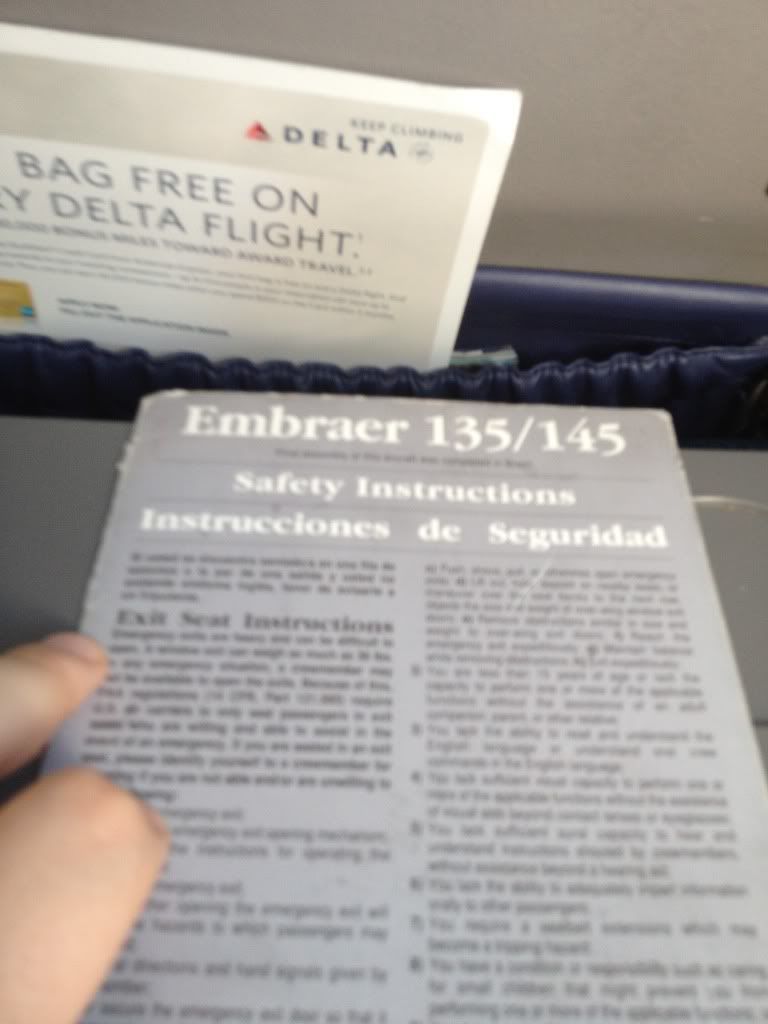 Embraer 135/145 safety information.
Showing off the old seat and table.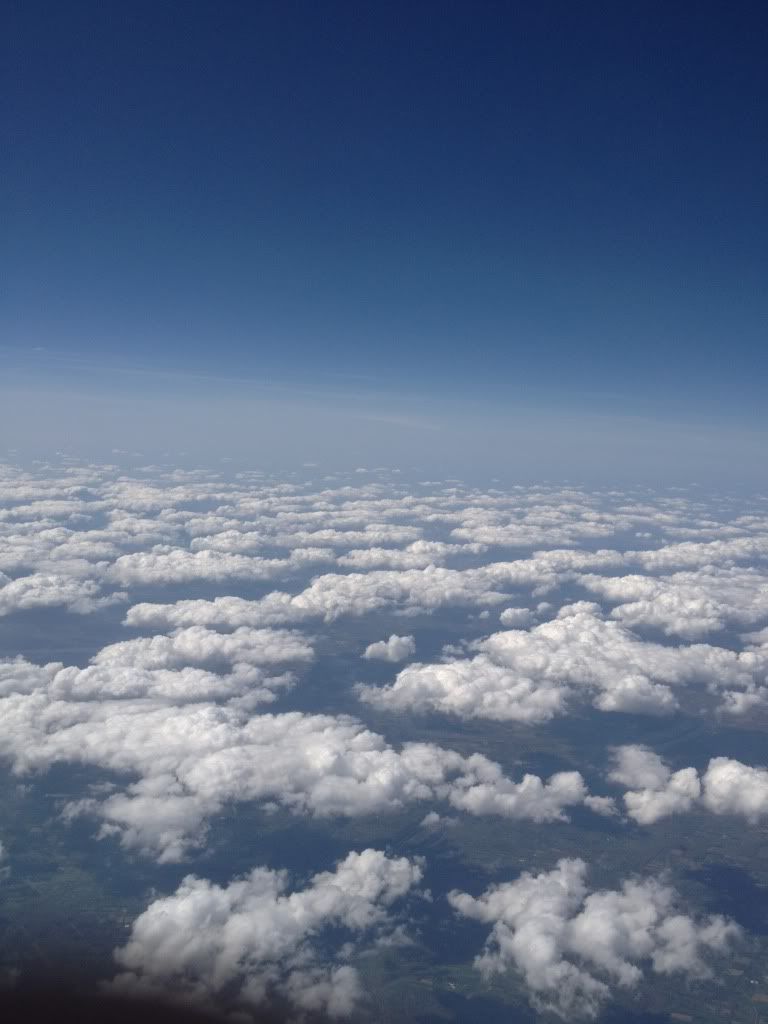 More clouds. Greensboro here I come.
Mini pretzels and a ginger ale!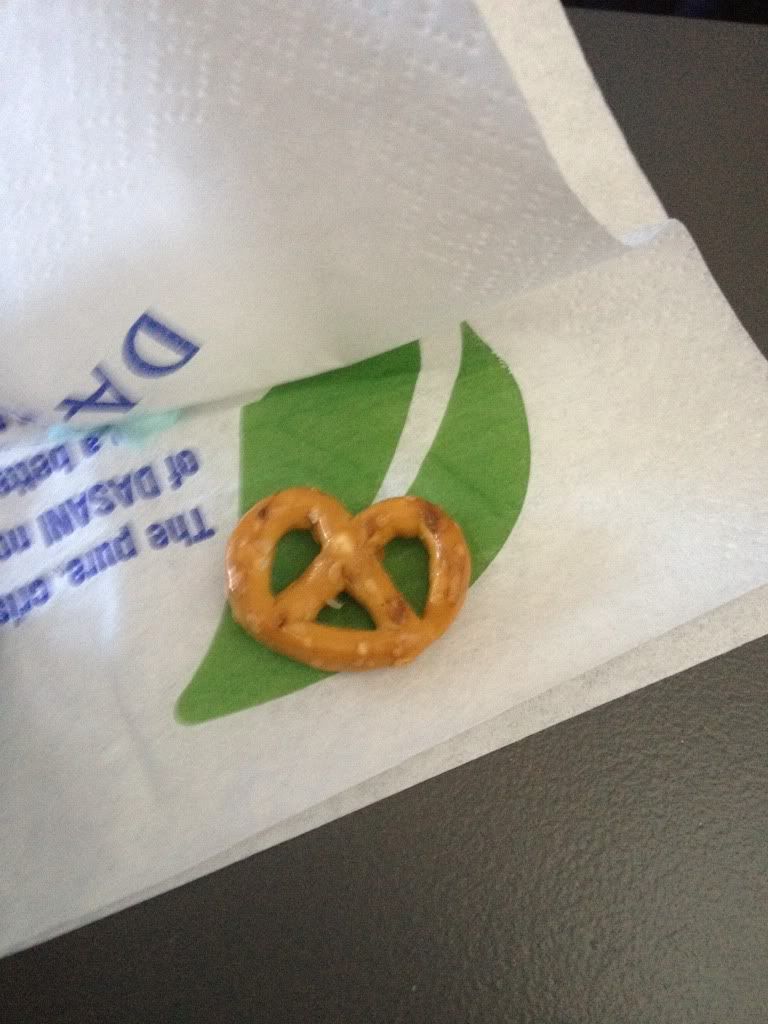 It sure is a mini pretzel.
More clouds.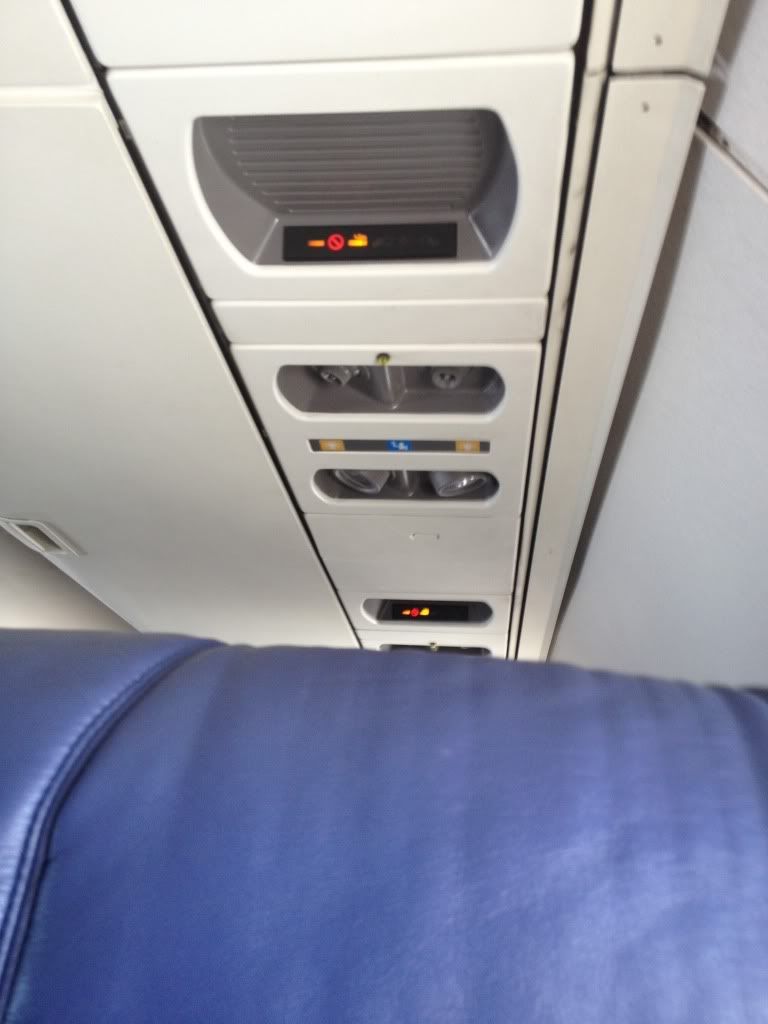 Wow this baby looks old.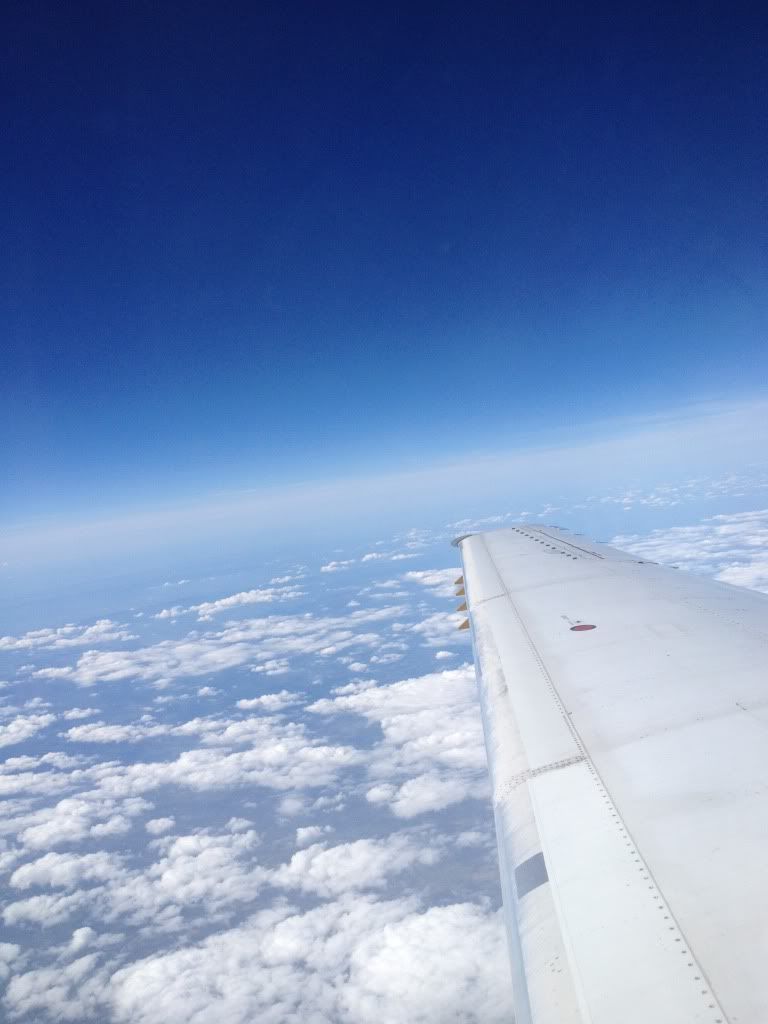 Looking back towards the wing.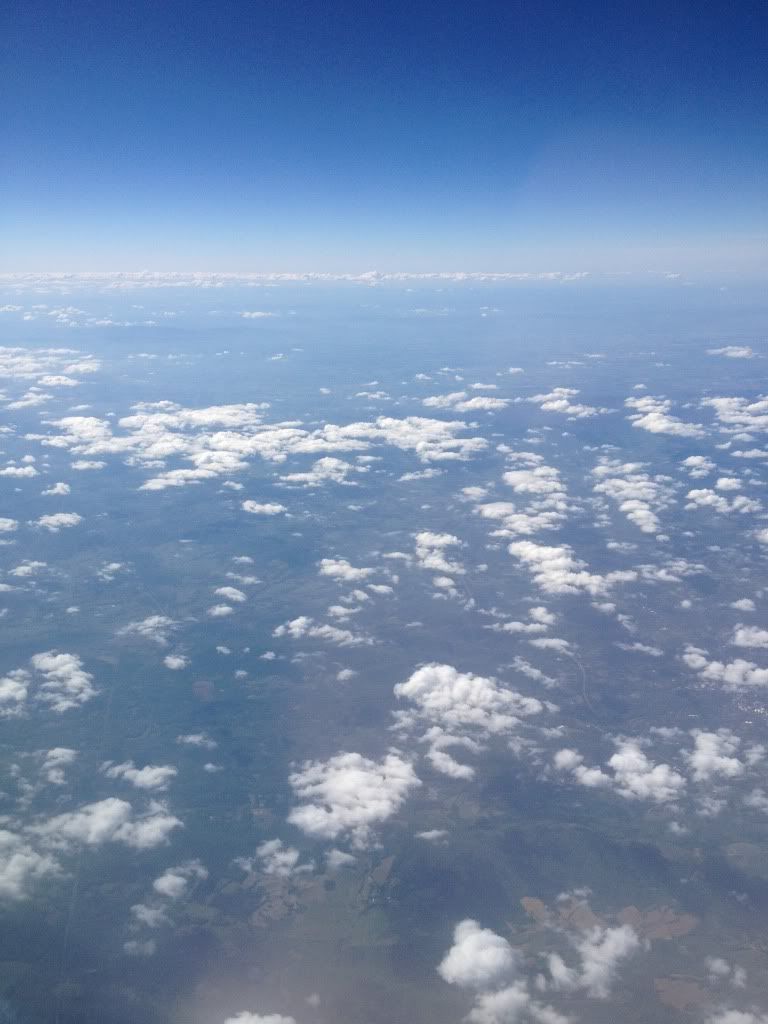 On the way towards Greensboro.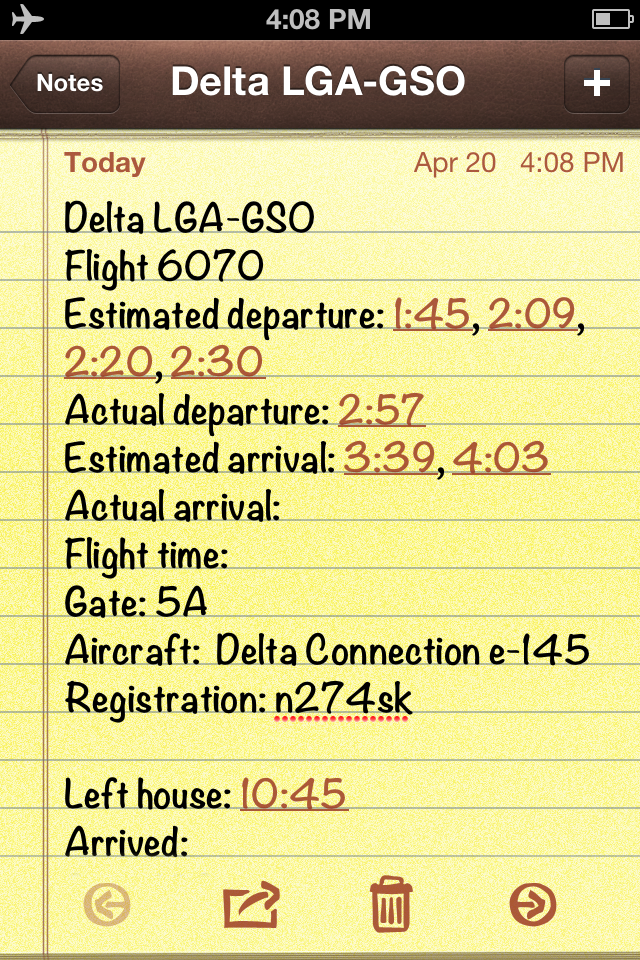 Taking notes for my trip report.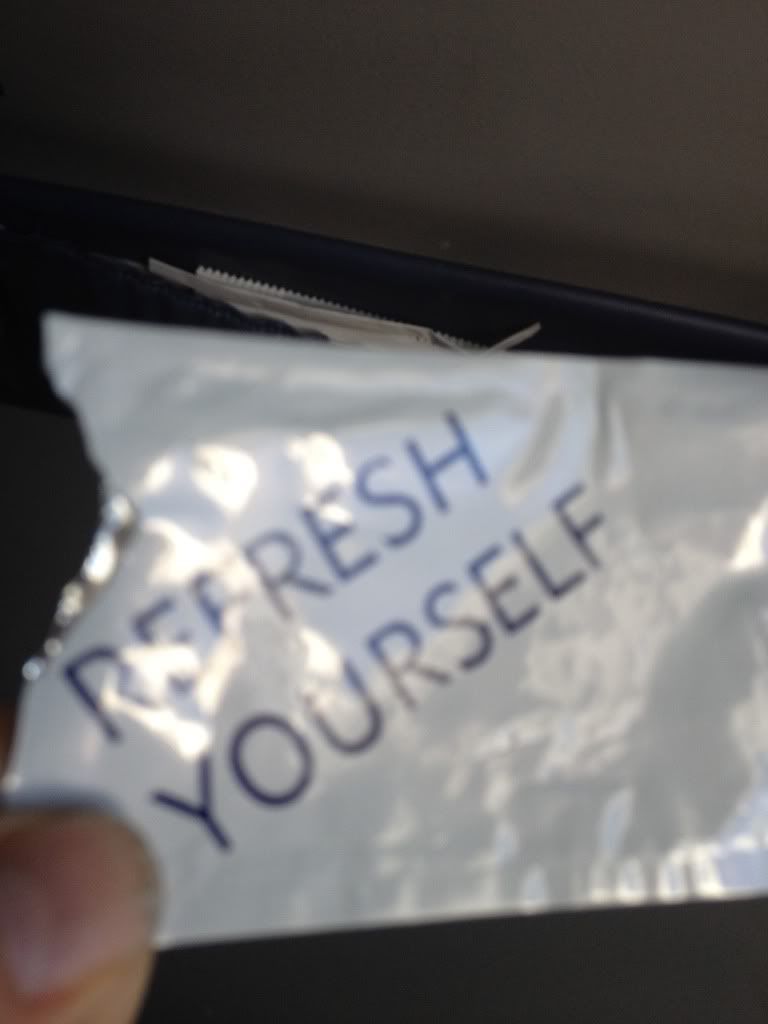 The water in the bathroom was broken so they had these little moist towels to clean your hands off.
Here we go.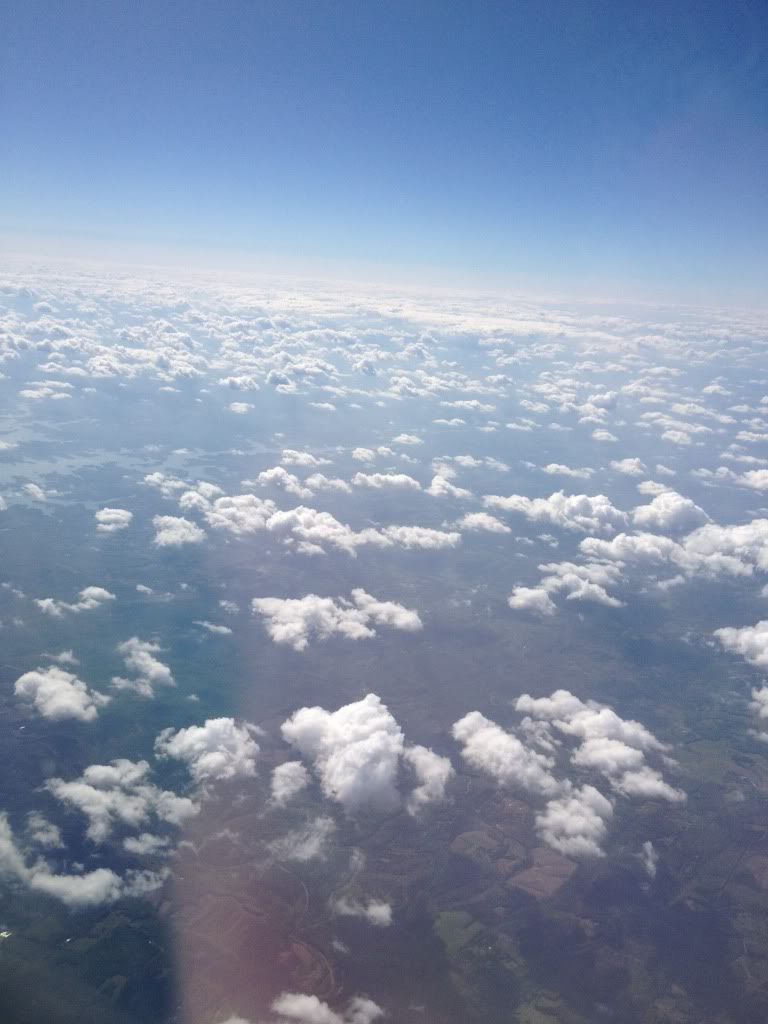 Descending.
Here we go.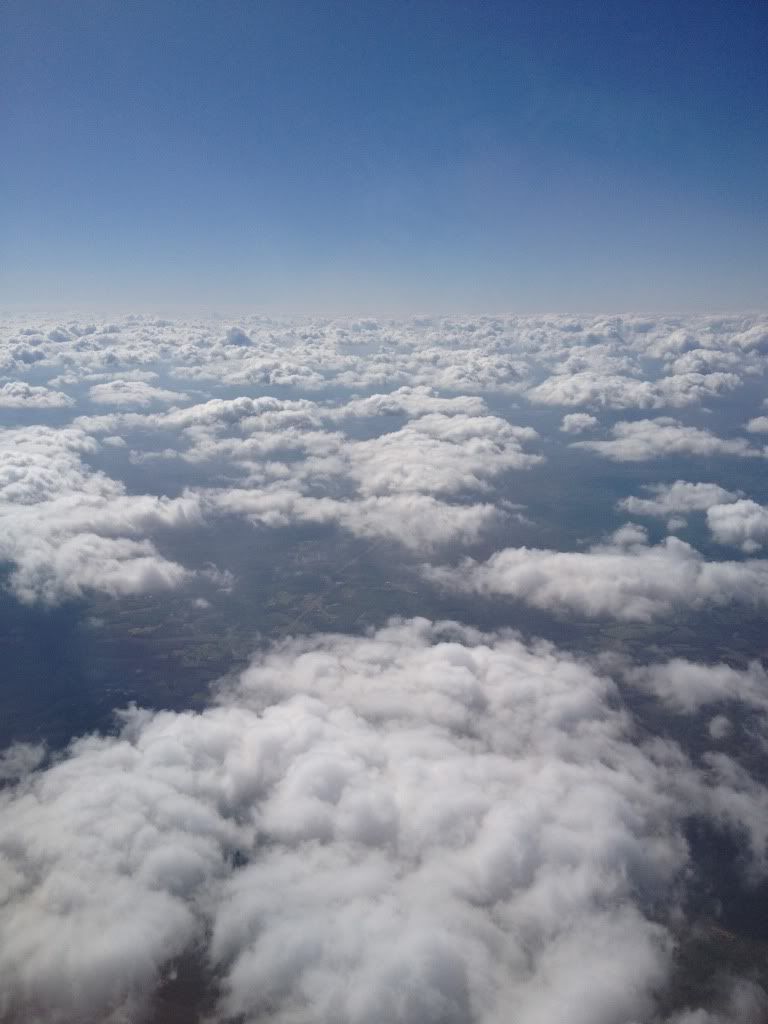 Towards the clouds.
Once again.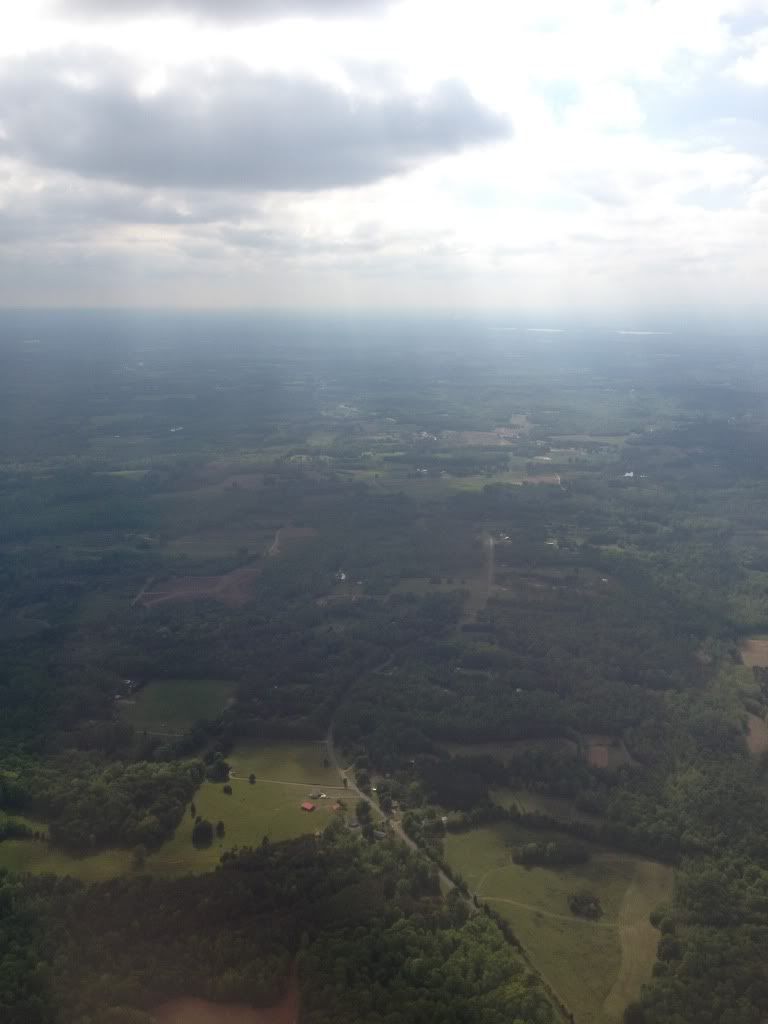 On final approach. Wow Greensboro is green.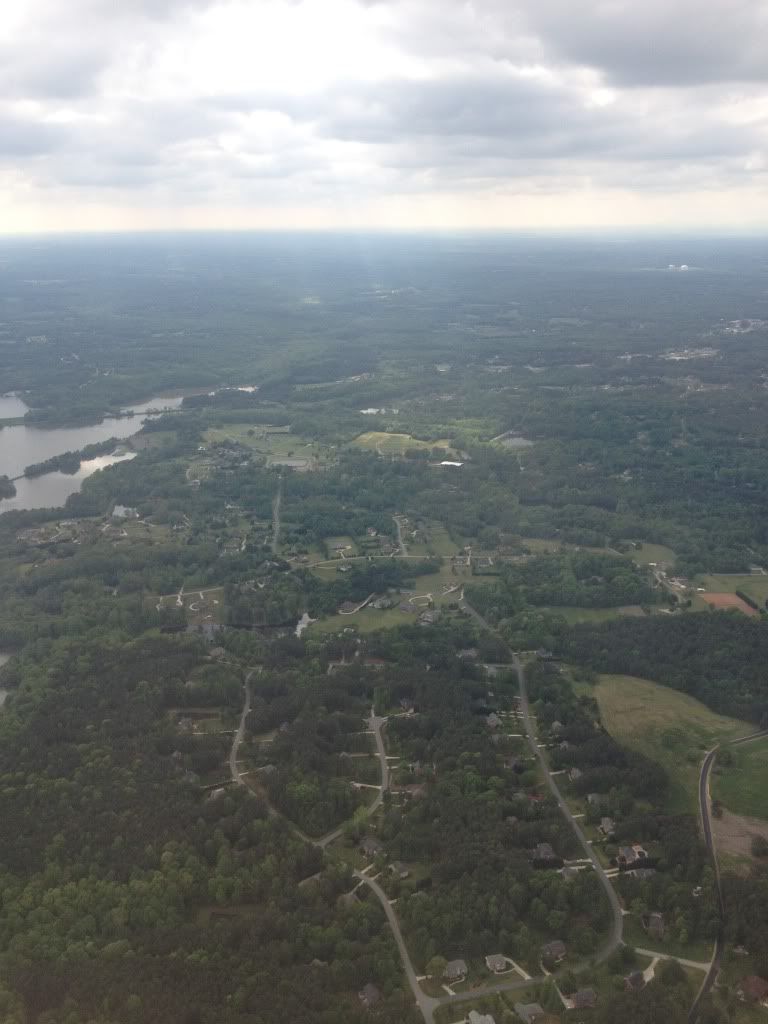 The flight attendant was walking around so I only got a couple of photos.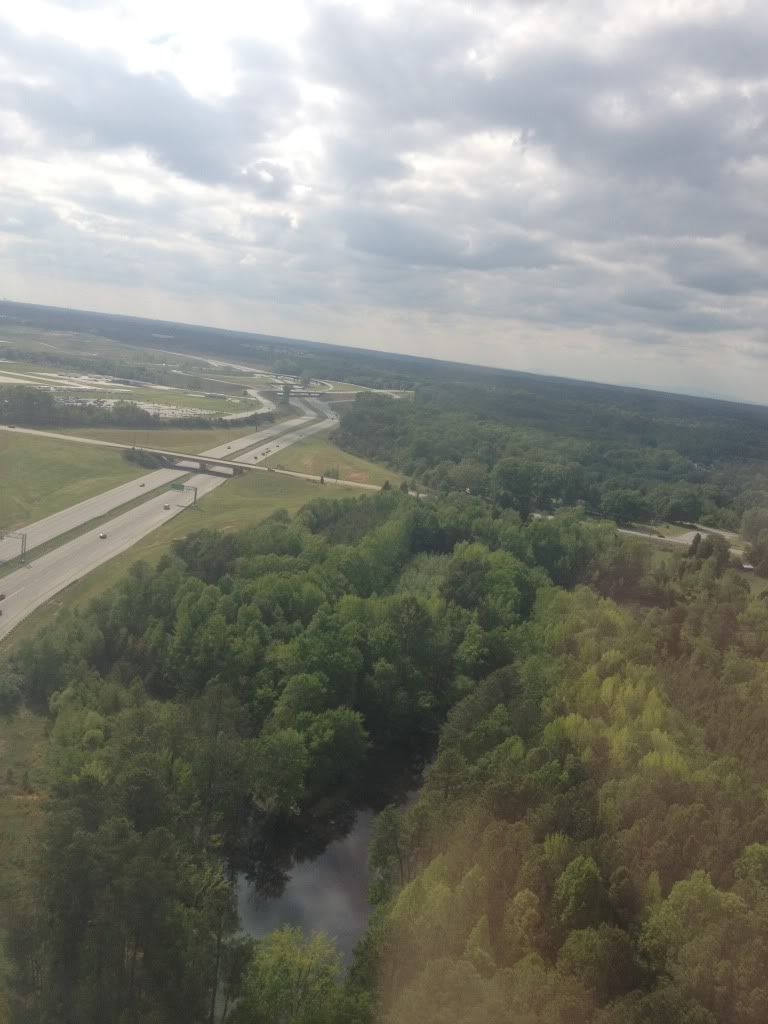 On final crossing the highway.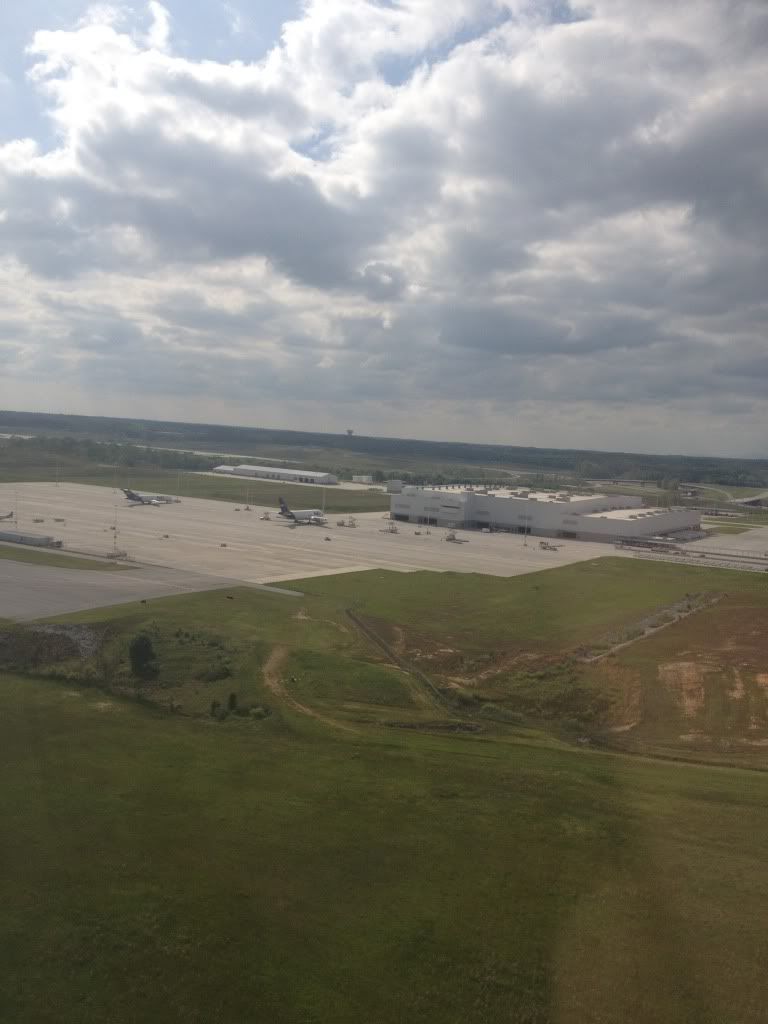 FedEx has a rather big facility here.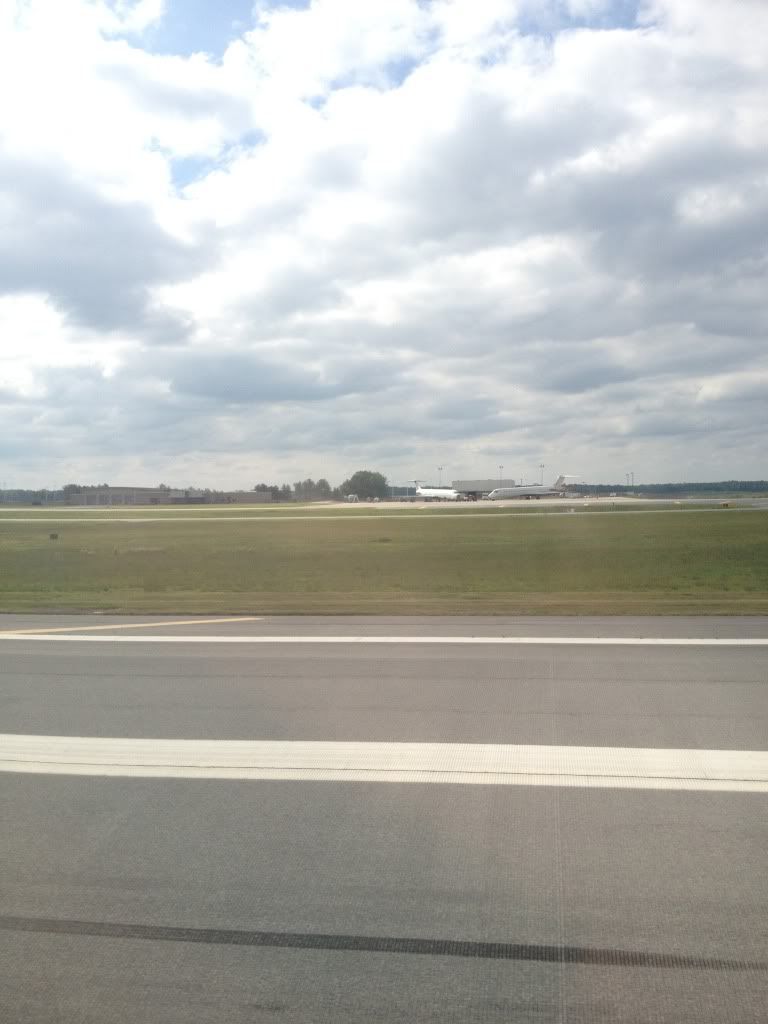 Touchdown!
Southwest apparently has a maintenance area in Greensboro yet doesn't server Greensboro.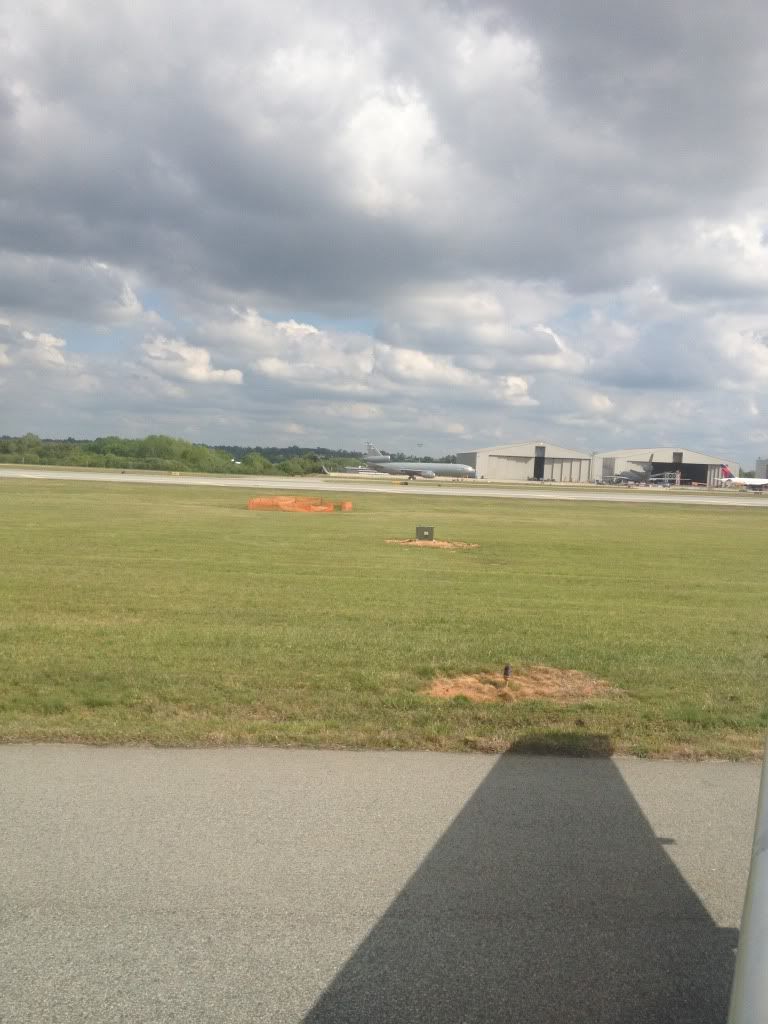 Looks like a US Air Force plane.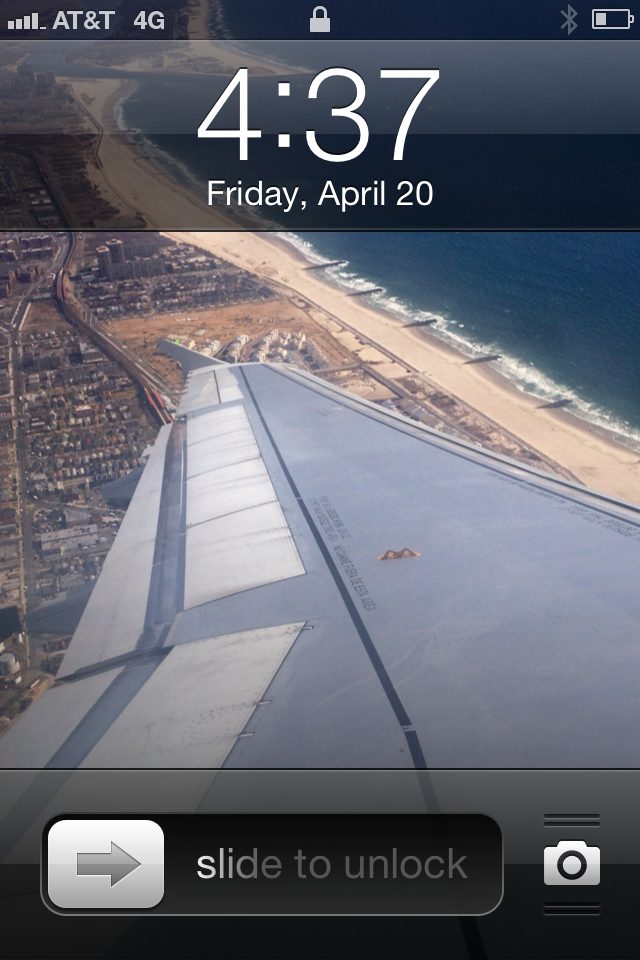 Time we got in the gate.
An Allegiant Air passing by.
The cute little luggage belt in Greensboro airport.
Conclusion: Overall I really like Delta airlines. They are a good airline and I would love to fly them again. Overall I would give the trip an 9/10. I look forward to flying with you again Delta!
Part two coming soon!
GSO - LGA
[Edited 2012-04-29 08:34:55]