Part 8: Biman Bangladesh A310, Dhaka – Kathmandu (DAC-KTM)
Welcome to the eighth part of my spring trip to Asia!
The entire map:
This report's map:
Previous flights:
easyJet London Luton-Barcelona (LTN-BCN)
Singapore Airlines Barcelona-Singapore (BCN-SIN), Business Class on the 77W
Valuair/Jetstar Asia Singapore-Medan
Garuda Indonesia Medan-Banda Aceh
Sriwijiaya Airlines B734 Banda Aceh-Medan-Jakarta with a fuel "expulsion"
Lion Air Boeing 737-900ER Jakarta-Singapore
Singapore Airlines A330 Business Class Singapore-Calcutta
SpiceJet B739 Calcutta-Bagdogra
Jet Konnect B738 Bagdogra-Calcutta
Biman Bangladesh DC10 Calcutta-Dhaka
United Airways ATR Dhaka-Cox's Bazar
Regent Airways Dash Chittagong-Dhaka
Flights to come:
Thai Airways Kathmandu-Bangkok (KTM-BKK)
Thai Airways Bangkok-Frankfurt (BKK-FRA)
Lufthansa Frankfurt-Dusseldorf (FRA-DUS)
Sun-Air (British Airways) Dusseldorf-Billund (DUS-BLL)
Sun-Air (British Airways) Billund-Manchester (BLL-MAN)
British Airways Manchester-London Heathrow (MAN-LHR)
The
last report
concluded at Dhaka's domestic terminal. After being ripped off/overcharged when I first arrived in Bangladesh, I decided to do some extreme bargaining with the taxi drivers hanging around outside, which netted me a reasonable fare into town.
I knew that it was Bangladeshi New Year, but I was completely ignorant of what it involved. The first pleasant surprise was that in parts of the city, there was no traffic.
Street cricket
I left my stuff at the "just about ok" Hotel Pacific, and got a rickshaw to see what was happening. It didn't take long to find a very big traffic jam, where I got off, and joined the crowds on foot.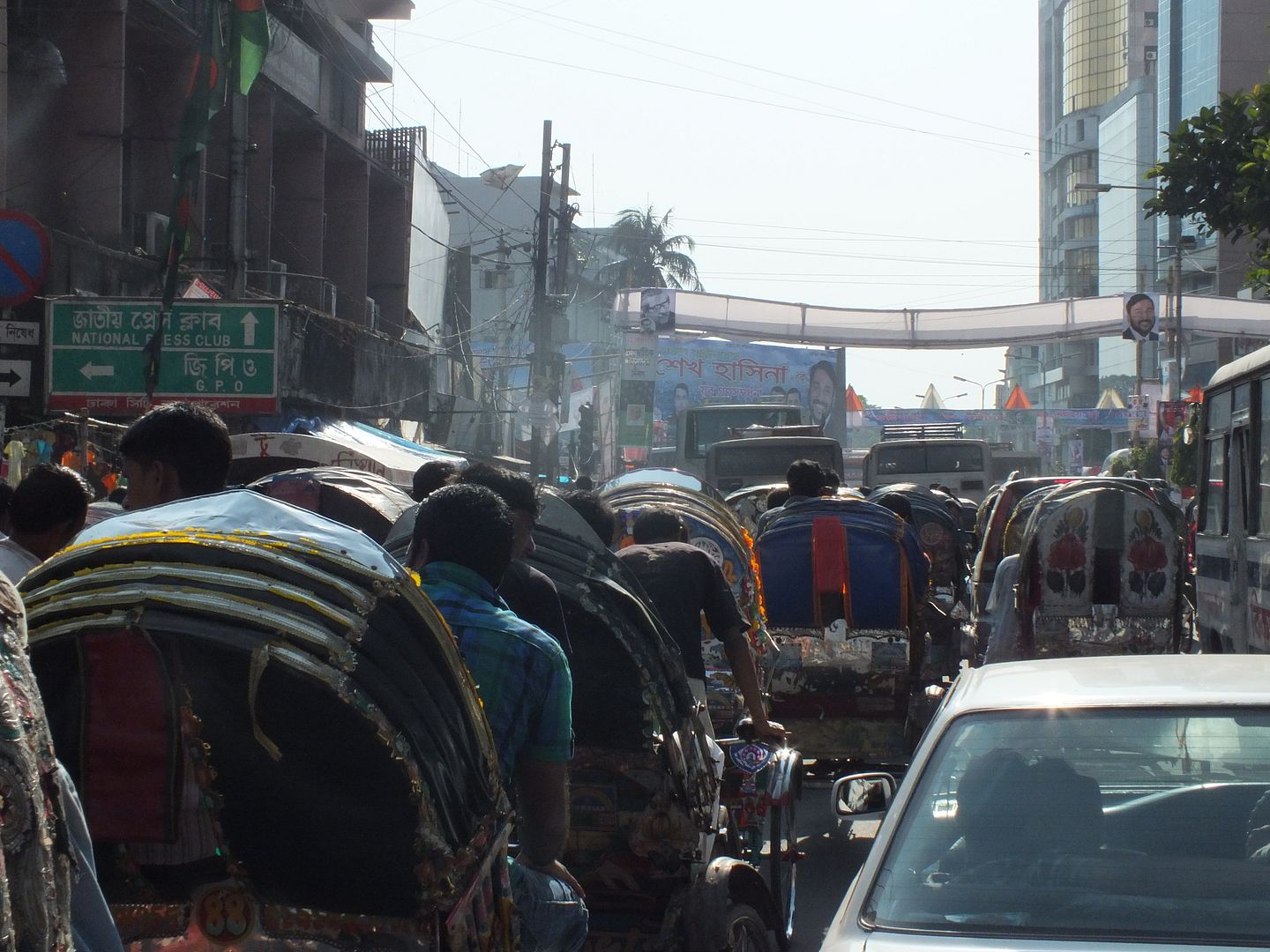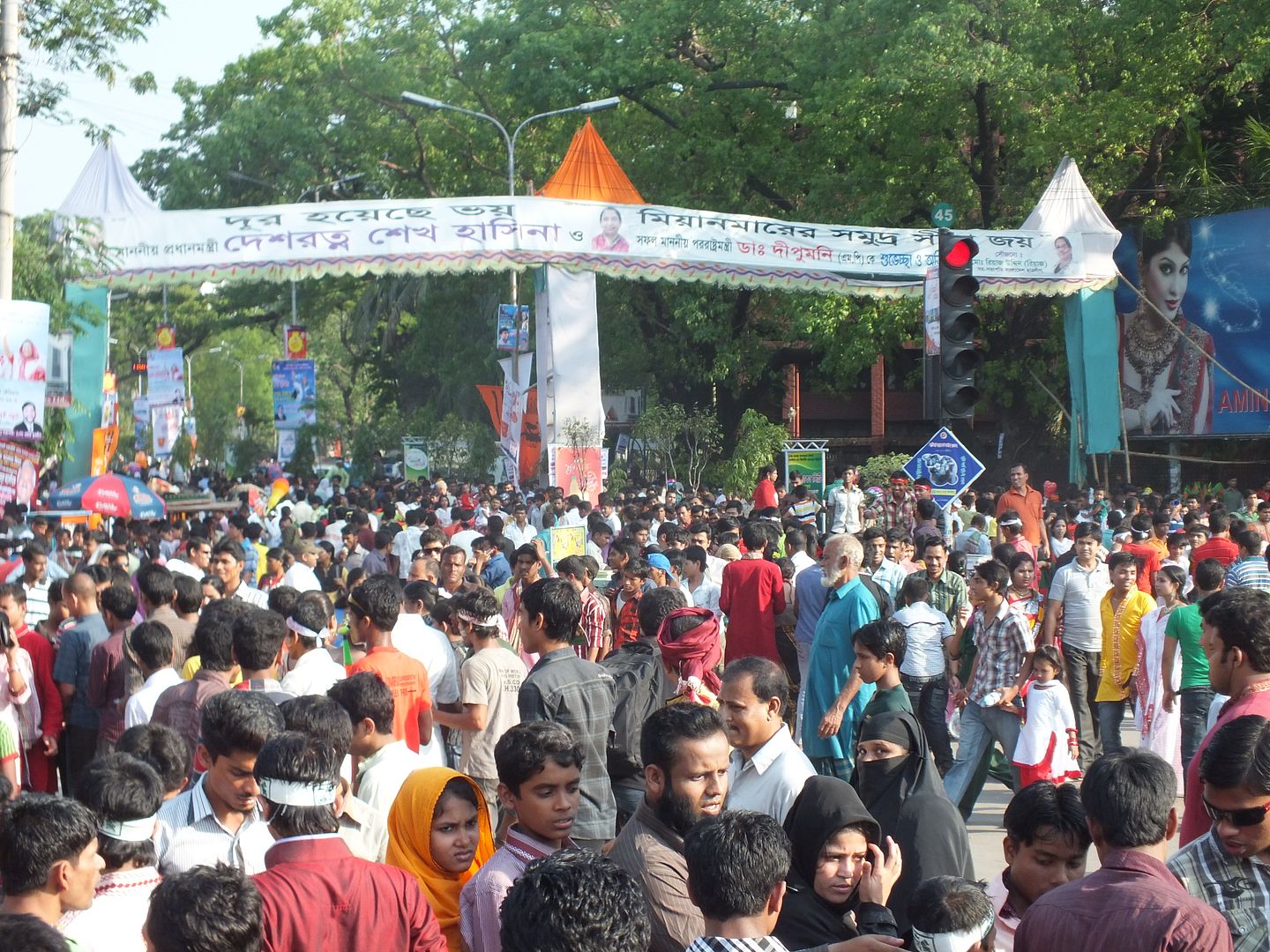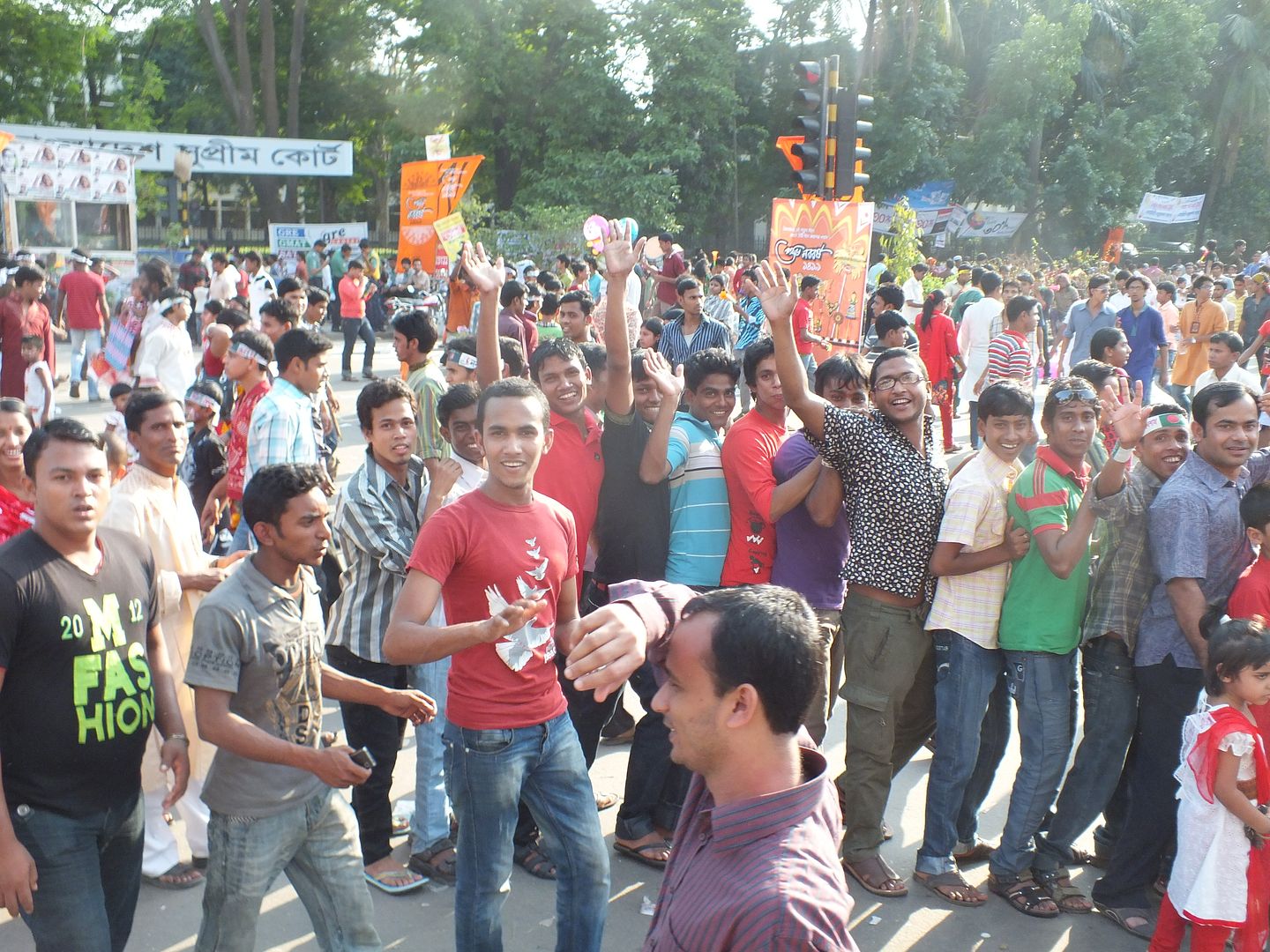 The atmosphere was great, although I didn't know why there were giant conga lines floating around the streets. I had a wander, bought a coconut, then sat and people watched (unfortunately there are no nice street-side cafes in Dhaka). In the evening I headed out again, and ended up in a very nice rooftop restaurant.
The next morning I got a taxi back to the airport. I paid for the taxi through the hotel, but lo and behold, the taxi actually had a WORKING meter, and was ON! It was rather annoying actually as it showing I'd overpaid massively….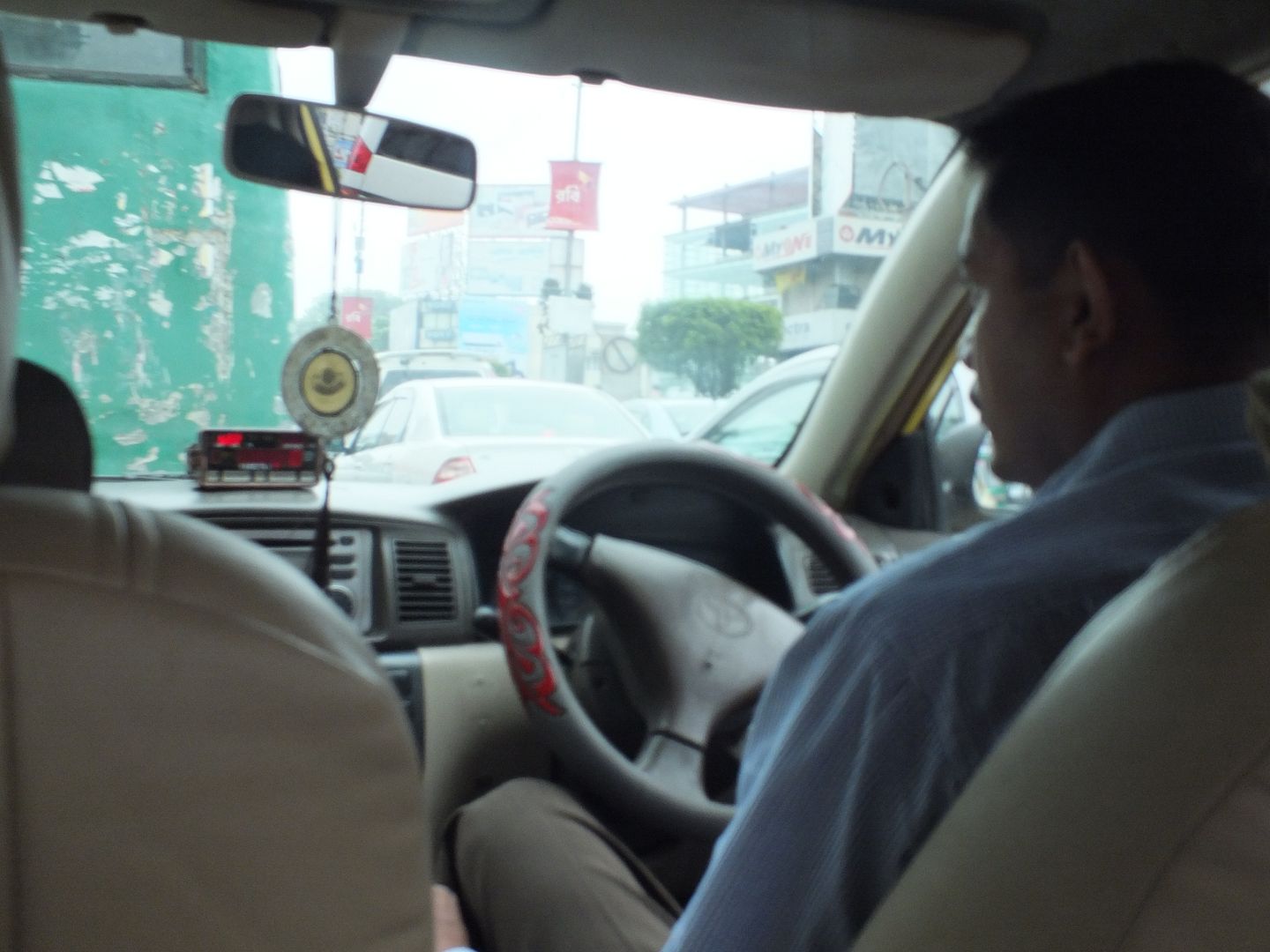 Outside the airport
I managed to get my stuff out of the taxi, and fight my way through the crowds to the x-ray leading to the terminal.
Inside
I was accosted by an airport official with a wad of departure cards, and asked for my details. It was only after they got half way through that I realised that it was a paid service rather than a complimentary one. I'd spent all my change by this time, so got the card off them, and headed to check in. I noticed on the FIDS that the flight was now scheduled at 1100, rather than the 1000 on my confirmation issued yesterday afternoon. Unsurprisingly, I'm not surprised.
There was also a flight checking in for LHR, but no dedicated queues for each flight. There are people everywhere, I decide to join the business class queue. It moved as slowly as the others. I had a chat to the Swiss guy in front (also flying in Y to KTM), and jointly bemoaned the "system". To cut a long and boring wait short, I eventually got checked in (45 mins queuing time), and issued with a boarding pass with a window on the right hand side (in a vain attempt to get a mountainesque approach). As you can see, there are plenty of New Year decorations.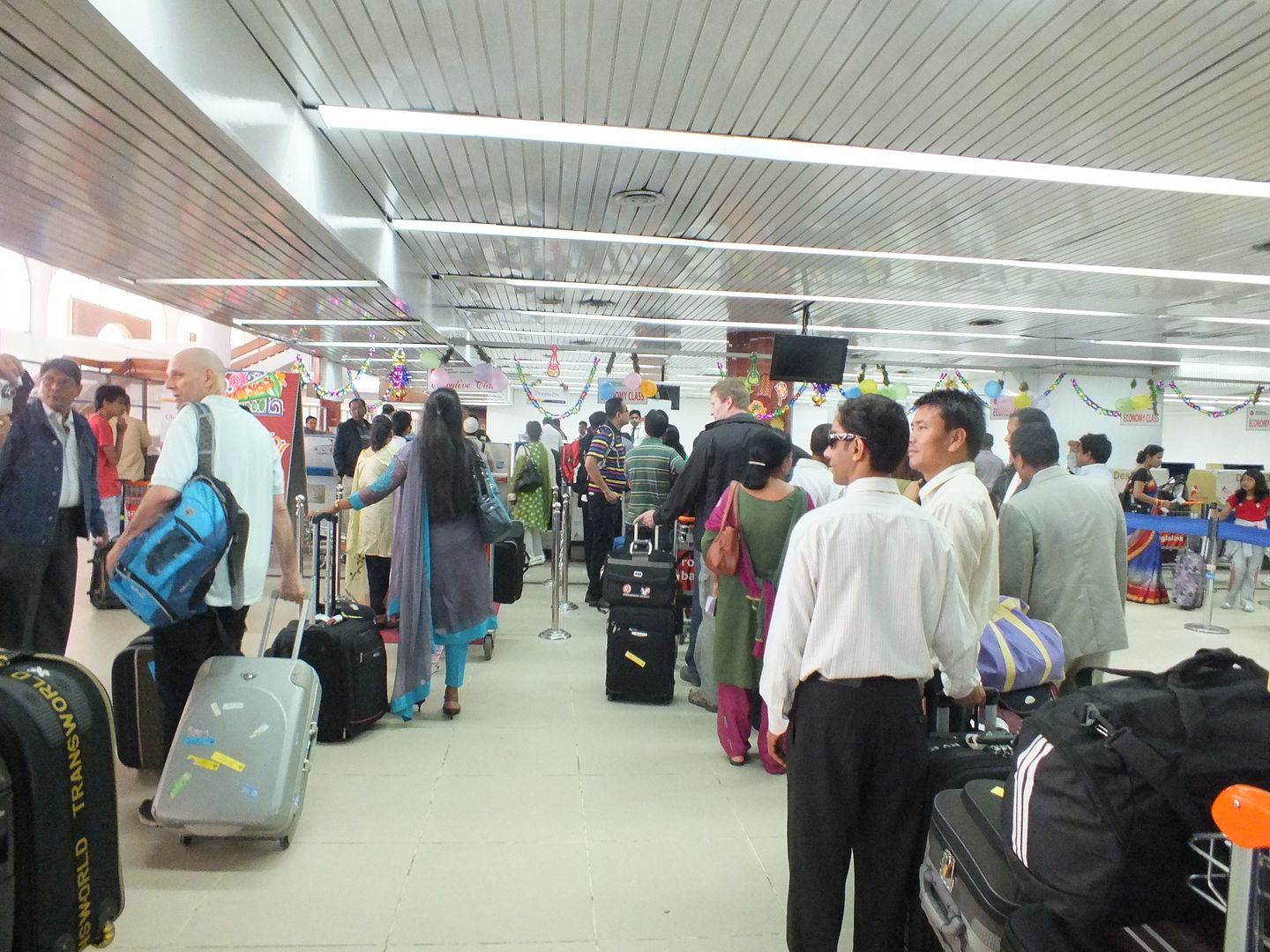 B777-300ER routes
Thankfully immigration was empty, and I'm airside in less than a minute.
The luxurious waiting area for mothers
FIDS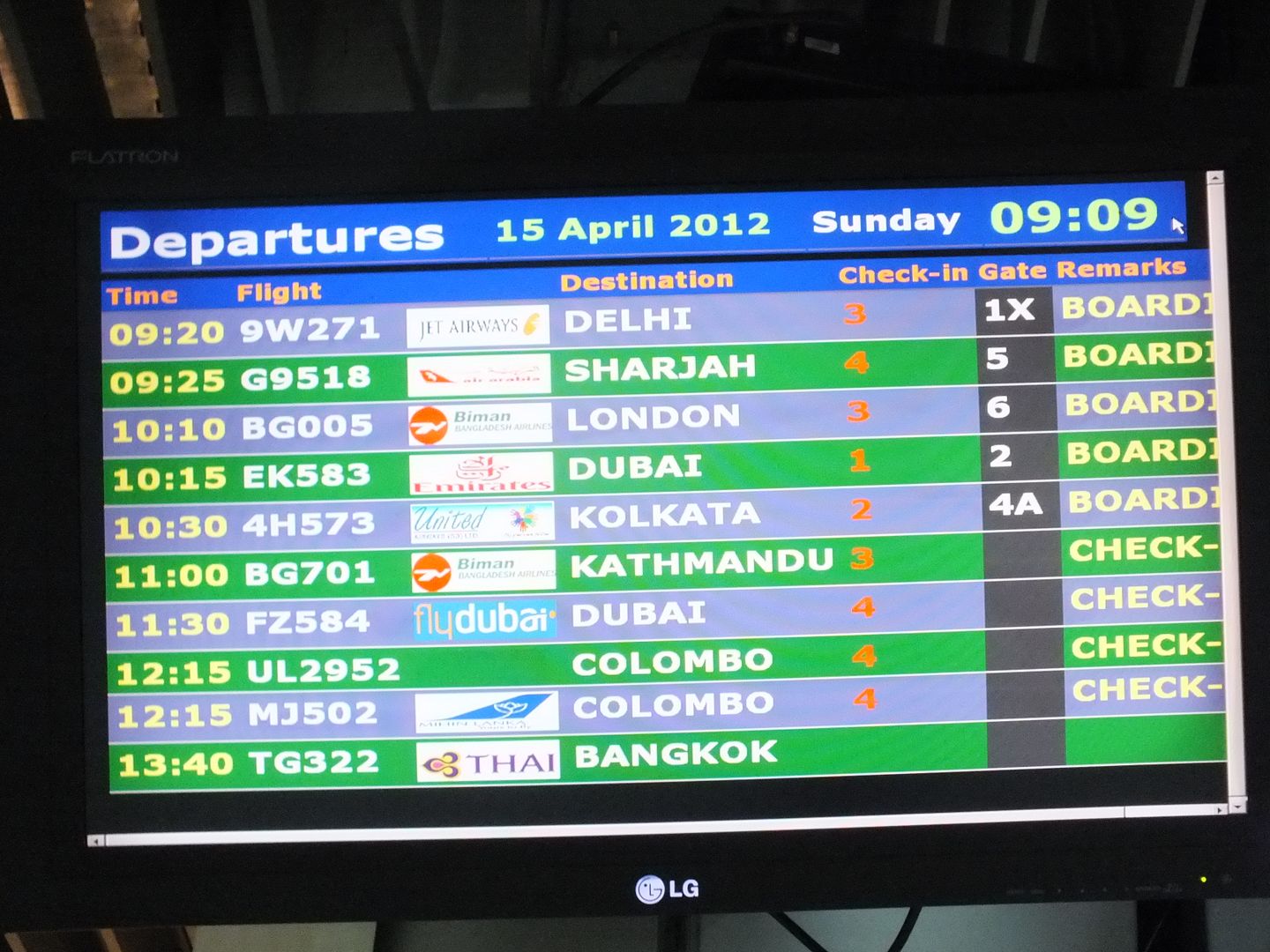 EK
BG DC10 – not "New Era"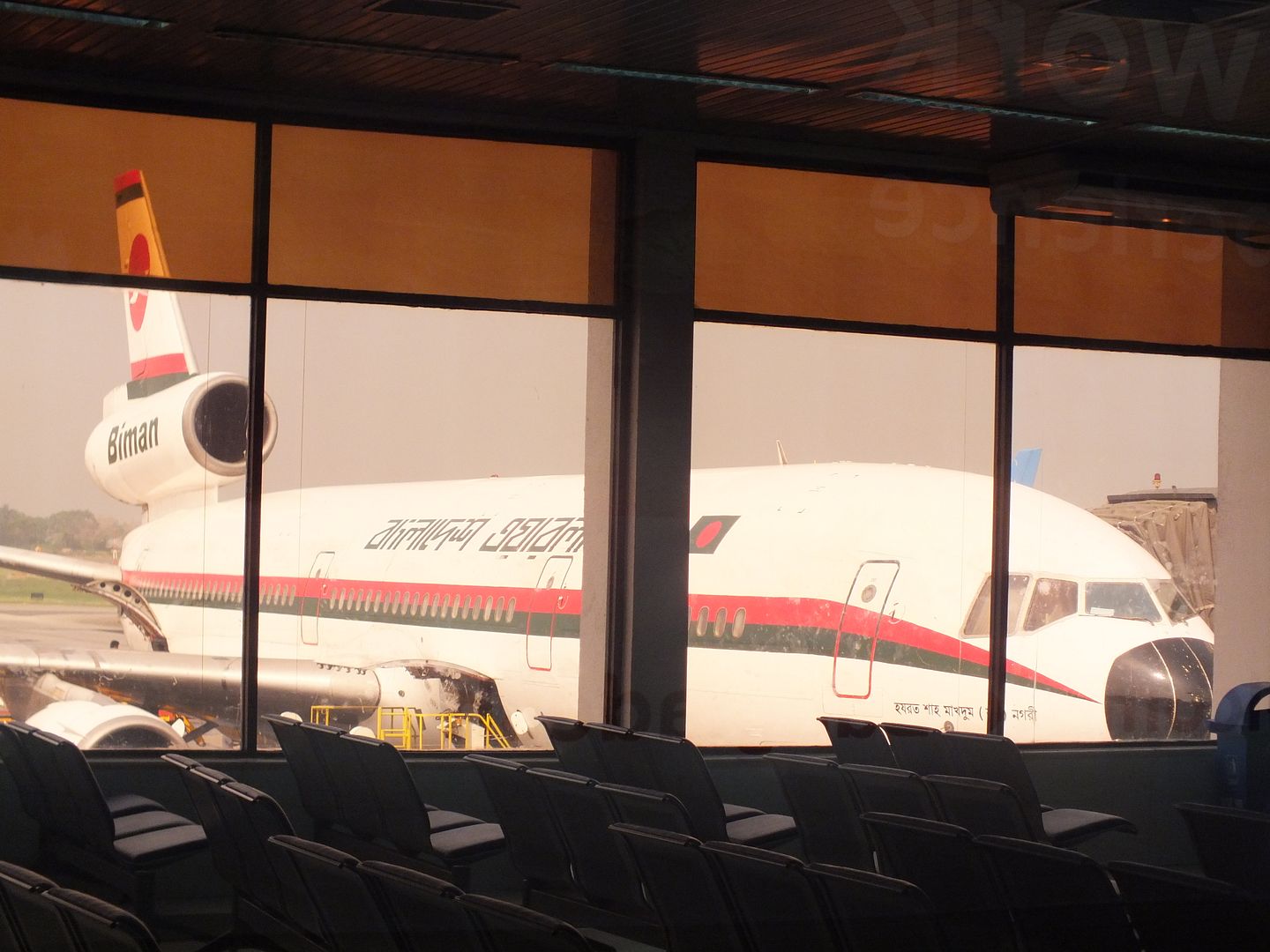 Air Arabia for SHJ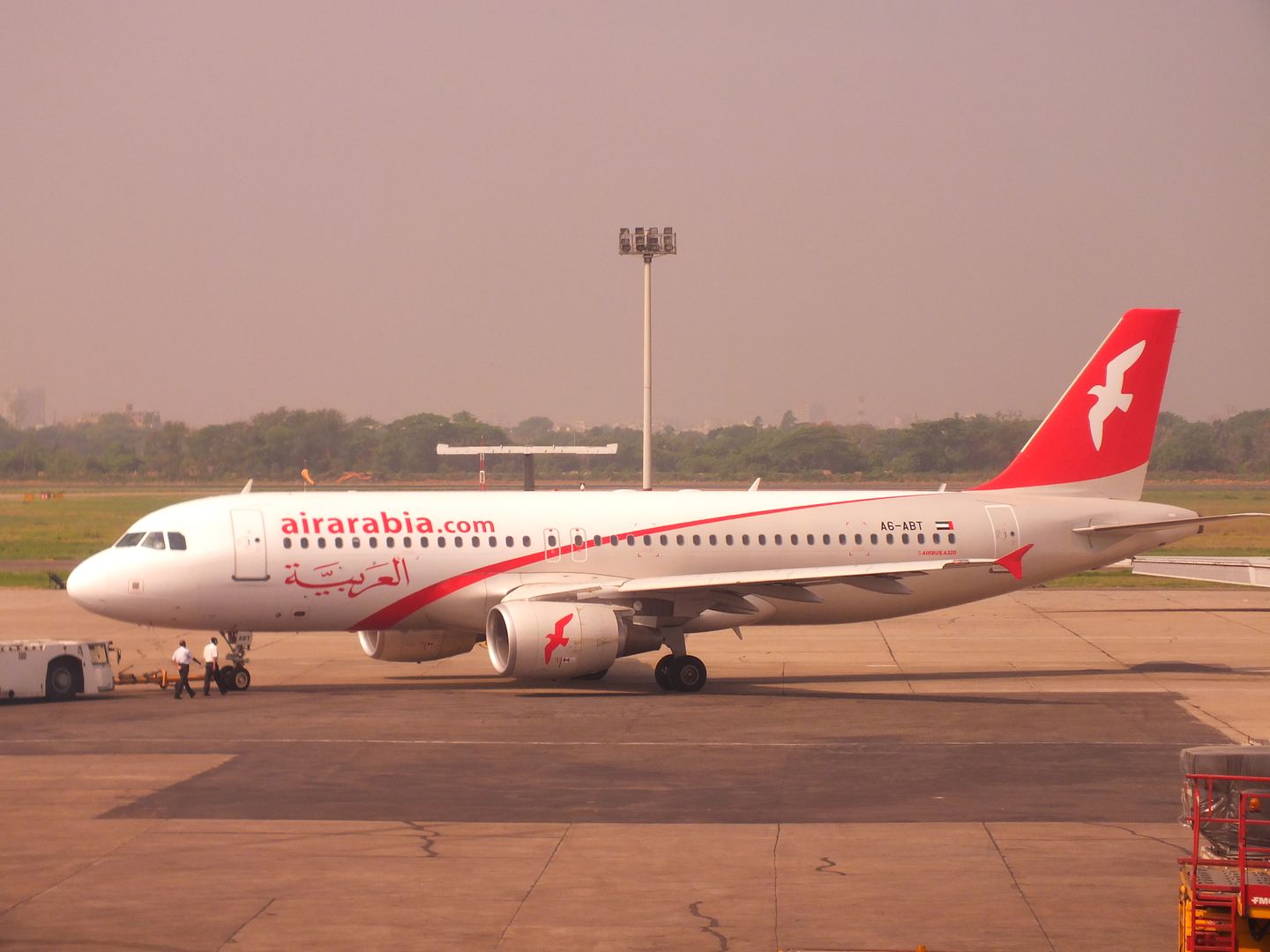 BG to LHR
Airside
I got a real shock when I saw "Kathmandu 1440" until I realised that that was for Arrivals.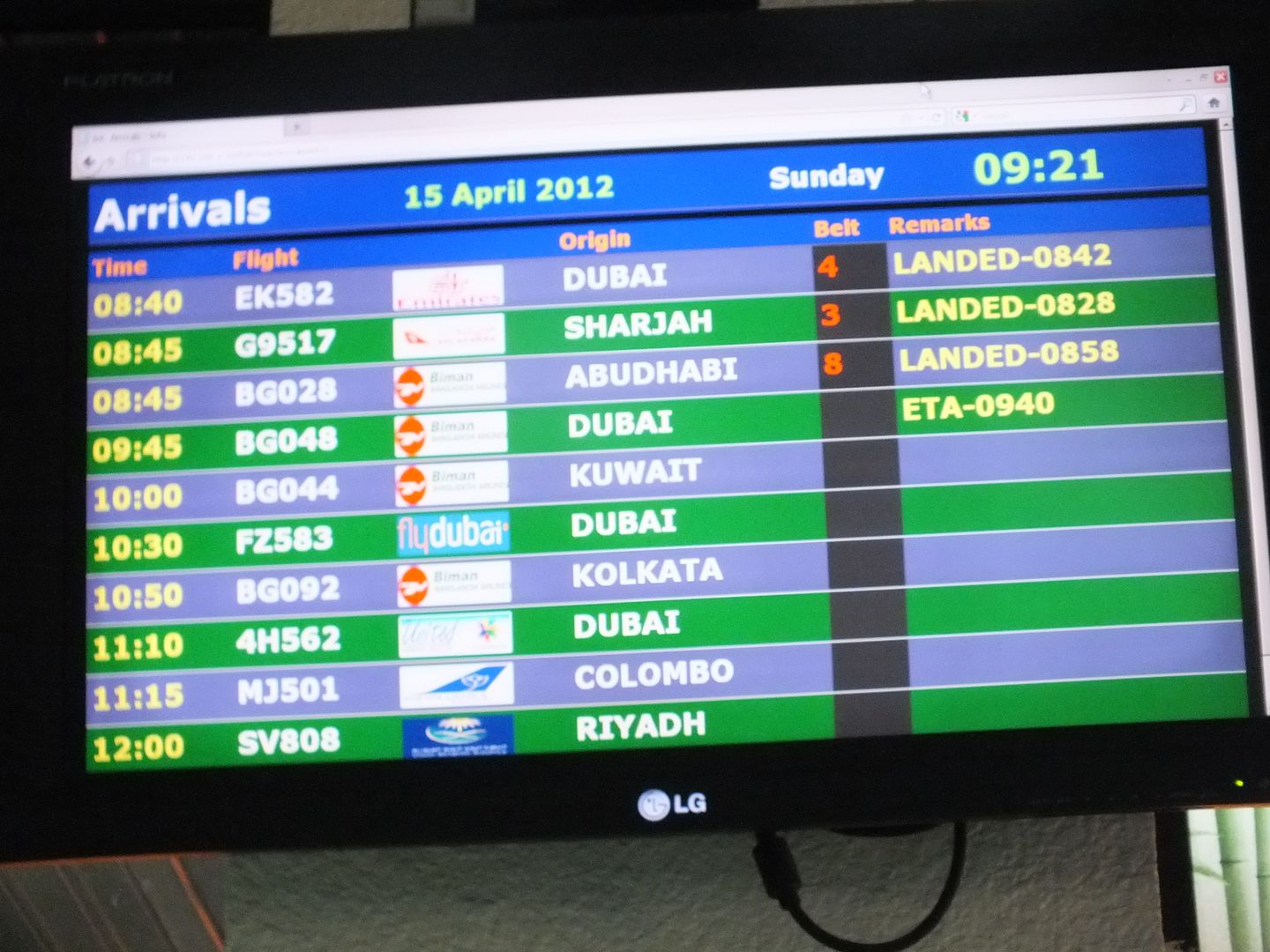 Muscat is due an hour early….how did that happen? Maybe it's 23 hours late…
With my nice long wait before departure, I thought about trying to blag my way into the TG lounge ("my next flight is in TG Business!.....") but it was closed.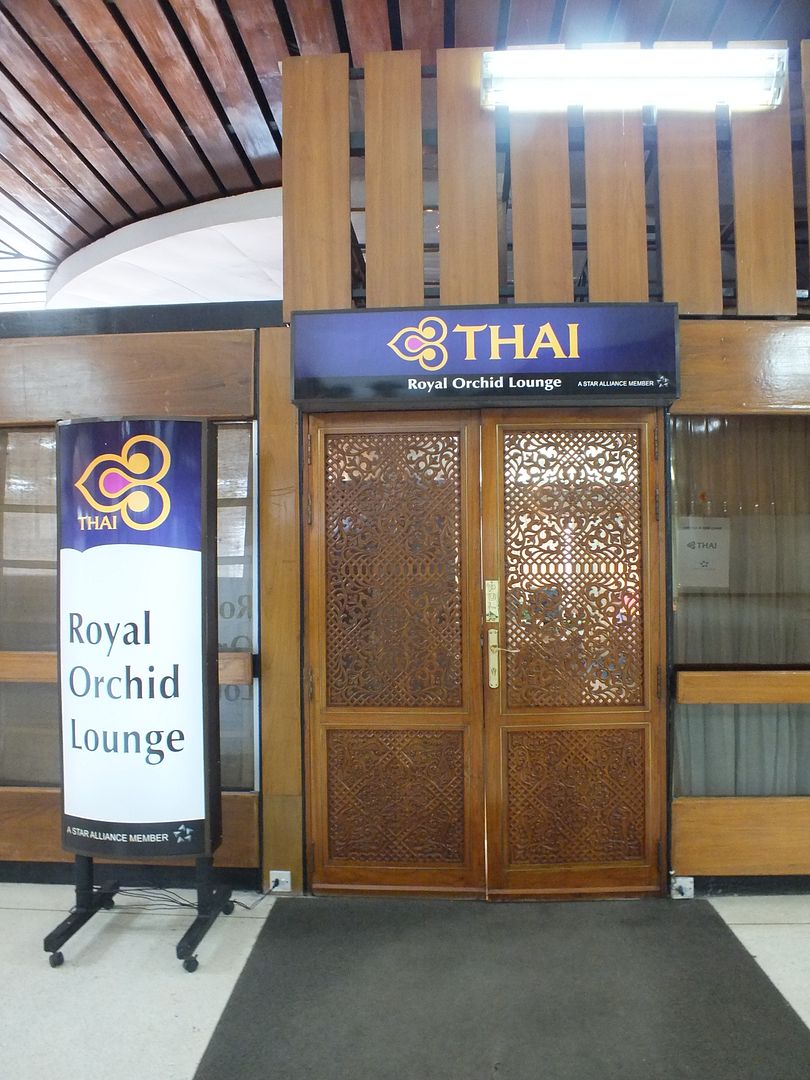 I went along to the joint lounge afterwards, but the staff were so rude I decided to not bother. Upstairs, there is a big empty area.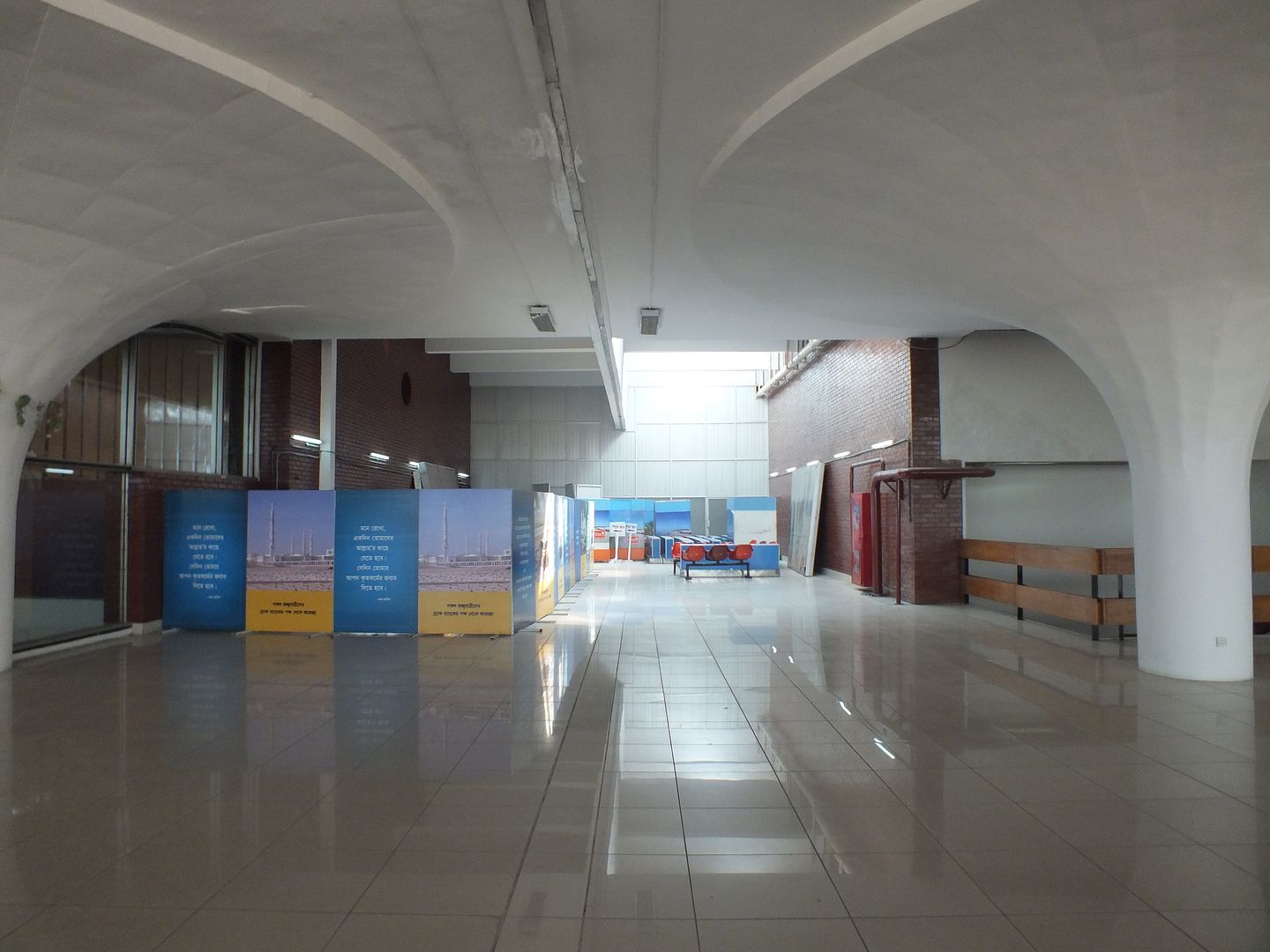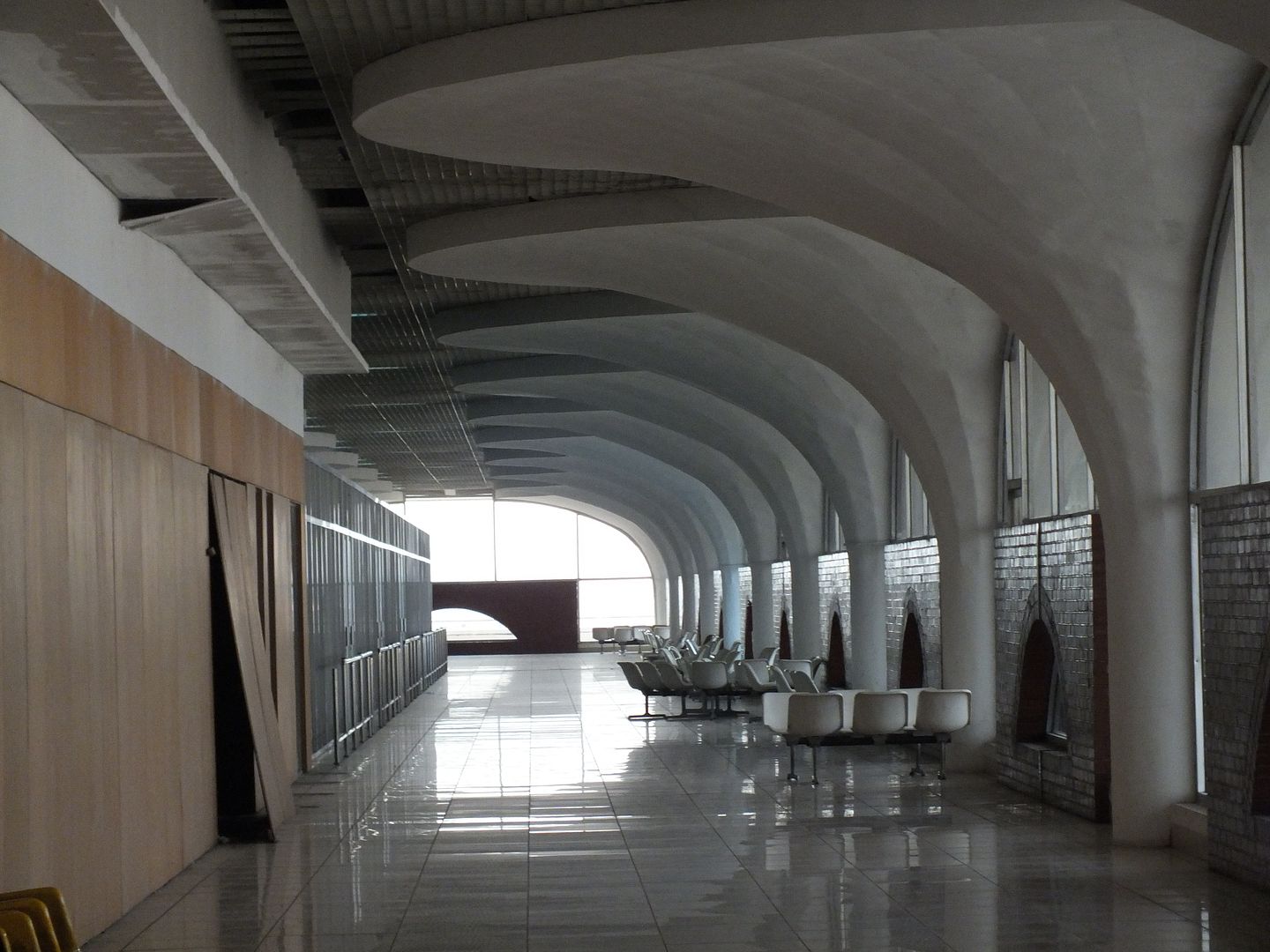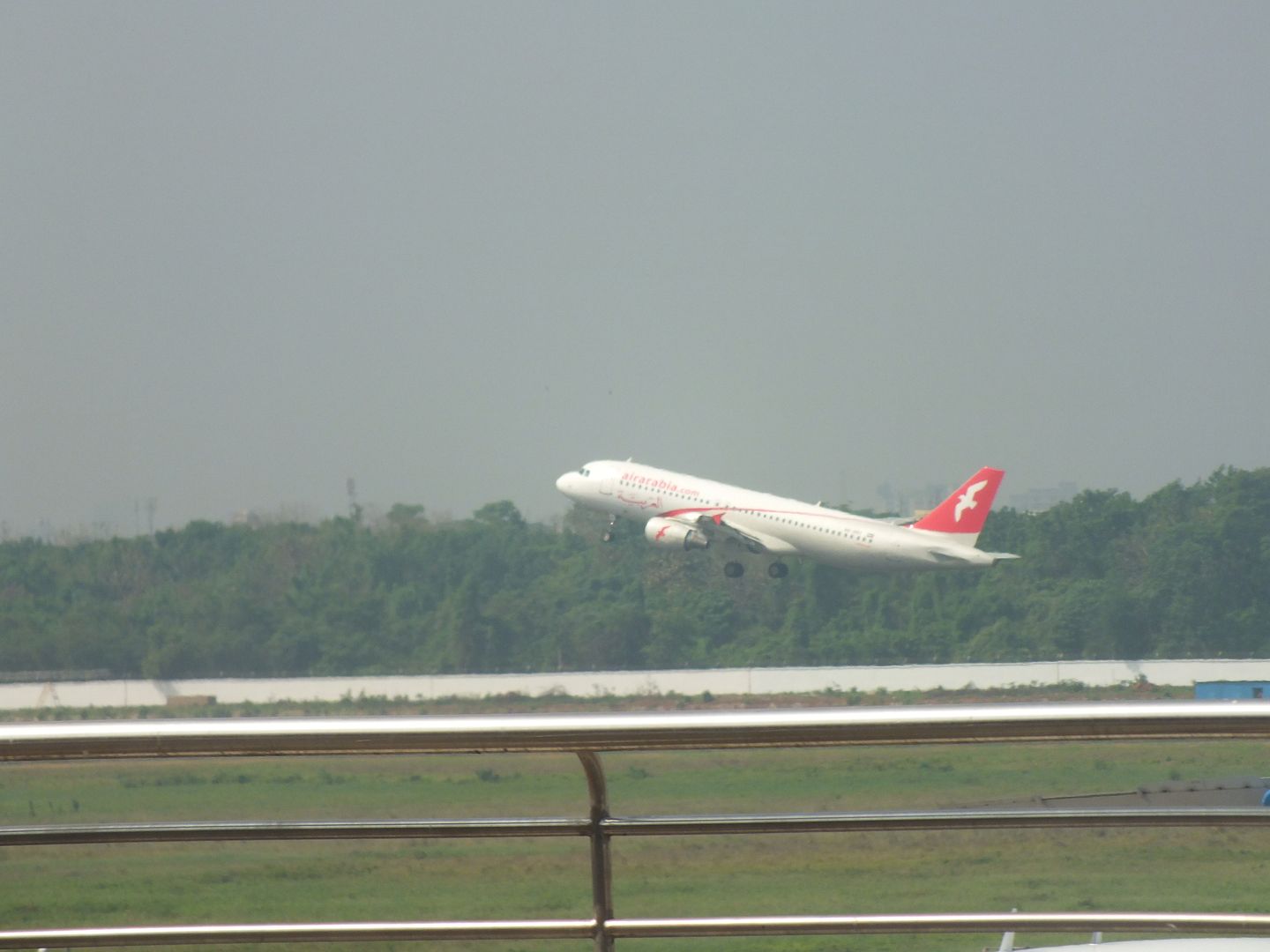 What next? Time for some food at the only restaurant. Whilst not the cheapest, or with the friendliest service, the food was ok.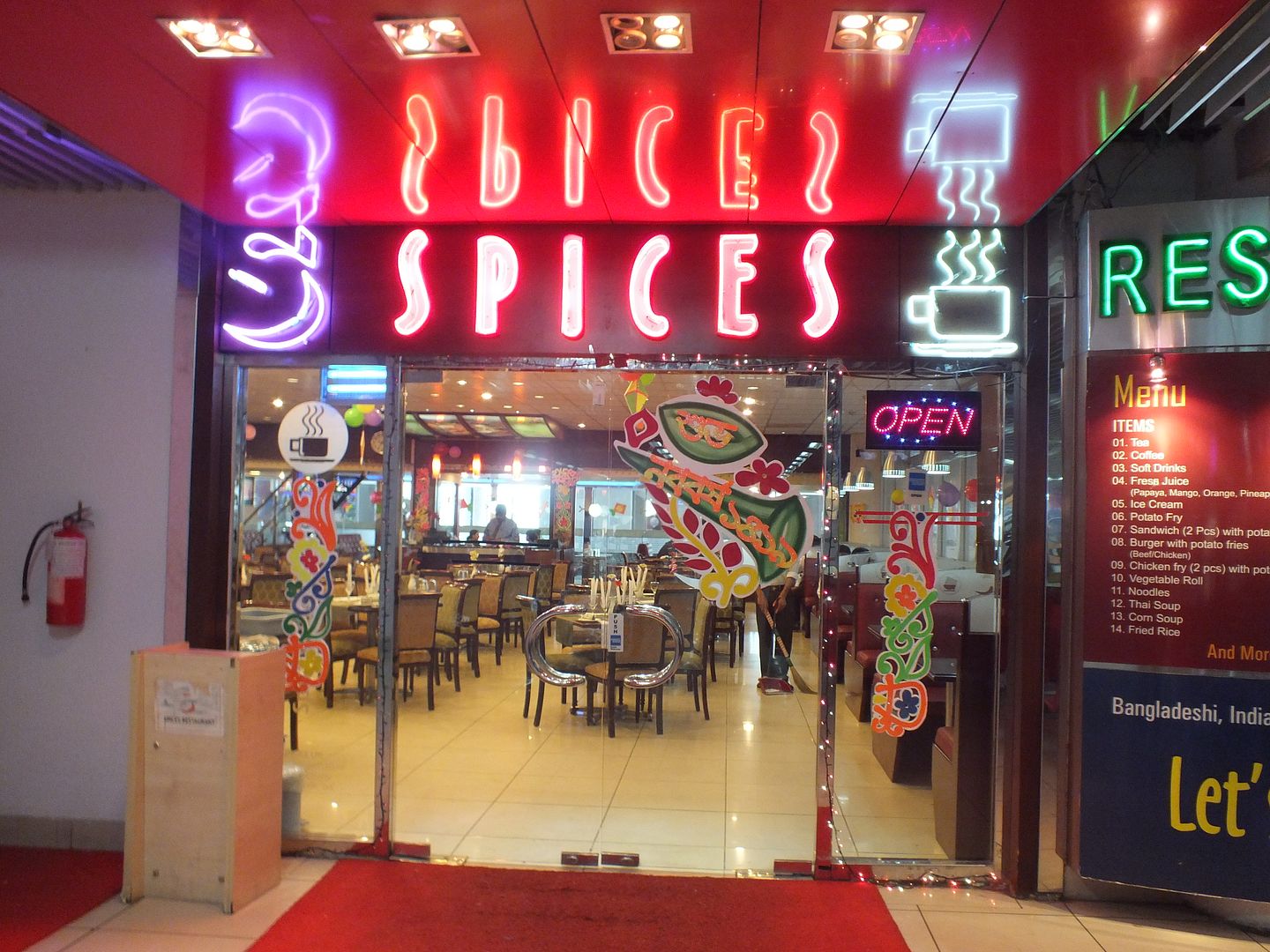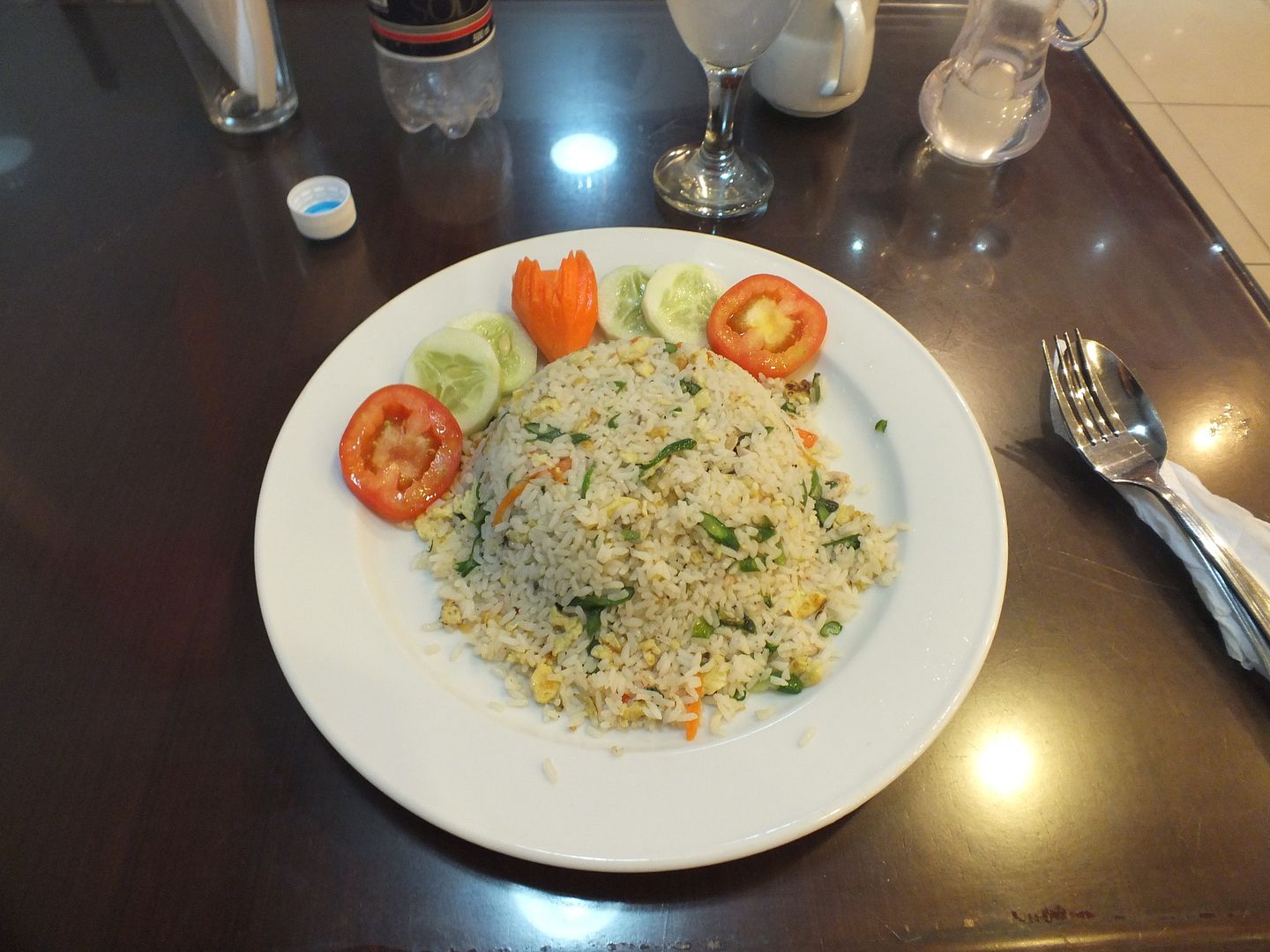 As I was finishing up my fried rice, a gate finally was posted for the KTM flight. The queue on the right was for BG to KTM, and on the left was FlyDubai to…Dubai.
There was a bit of a queue for security and a document check, before finally being allowed into the goldfish bowl waiting room.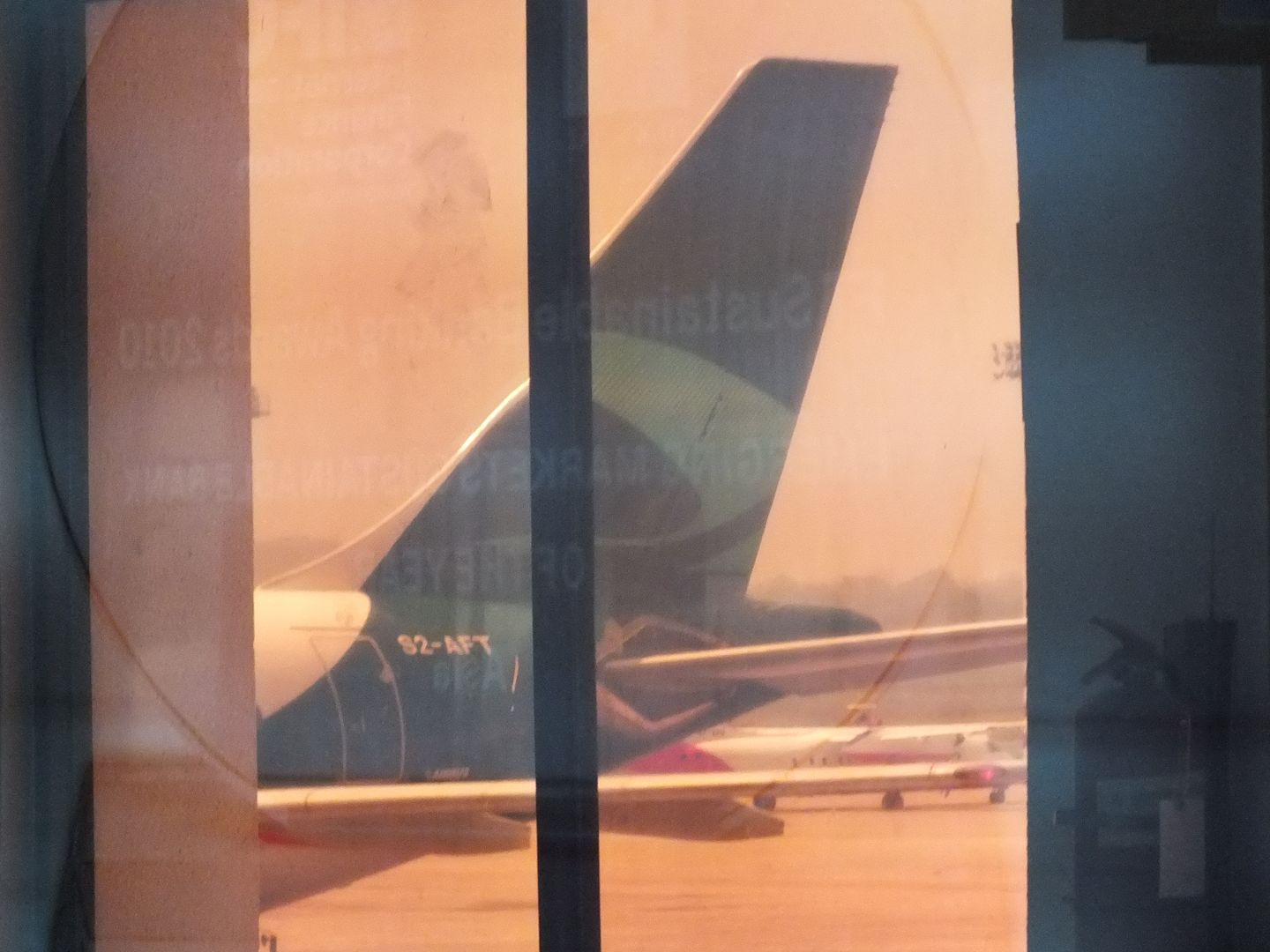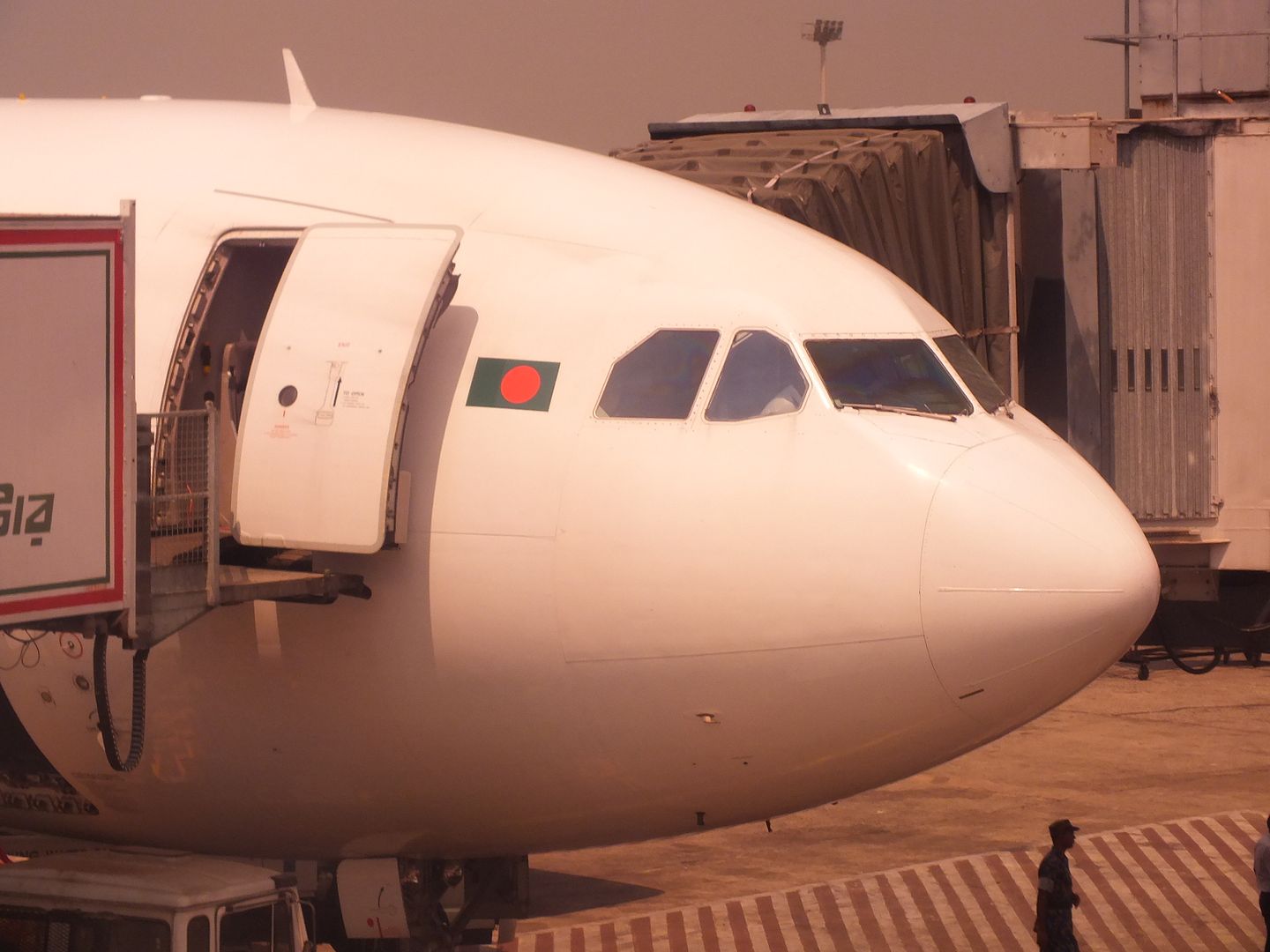 Regent, the plane I flew the previous day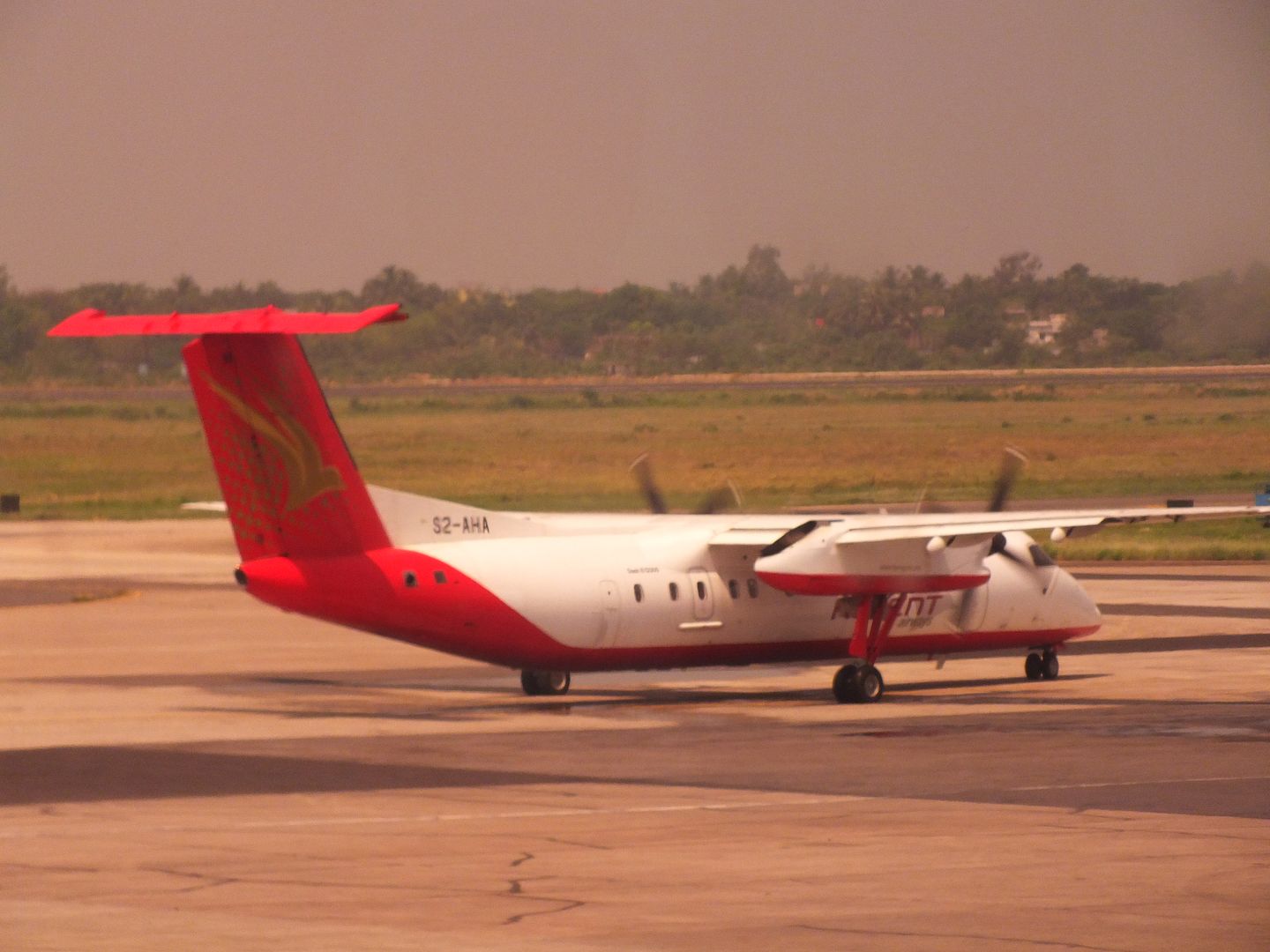 FlyDubai
Boarding finally commenced at 1151, over an hour later than their rescheduled time. Once on board the crew quasi-apologised saying that the flight crew had got "stuck in traffic". Of course this is a completely unacceptable reason for delaying a flight. If all the passengers can get there on time, the crew (whom surely know the local traffic conditions) can do the same? I think the plane was originally rescheduled as it was late inbound from somewhere in the Middle East.